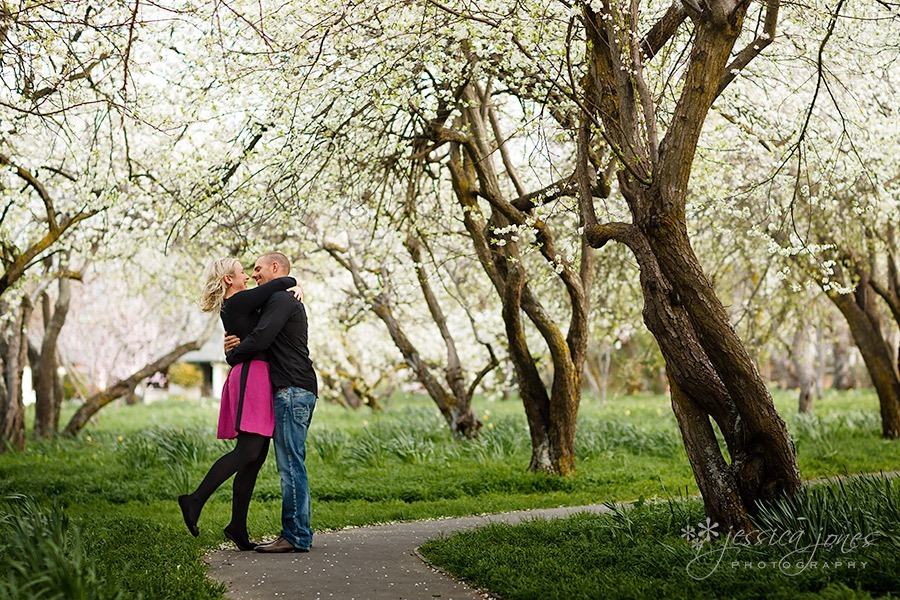 Jeremy had a crush on Janelle at school, although she never knew it.  Years later he finds her on Facebook – ahhh what did we do with our time before Facebook?  They got to know each other once again, and after spending some time together one evening on her birthday, Janelle realised what Jeremy had already suspected for a while.  They were a great match.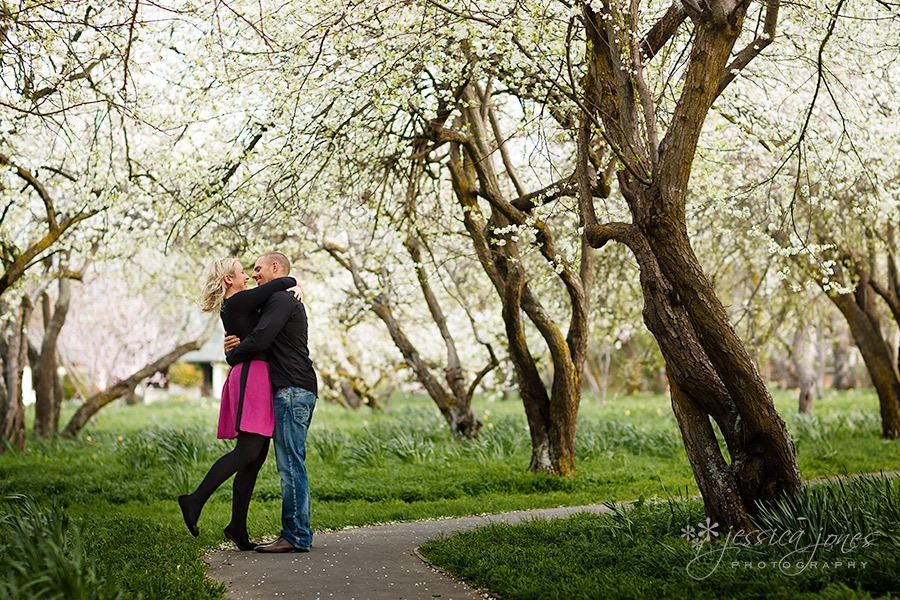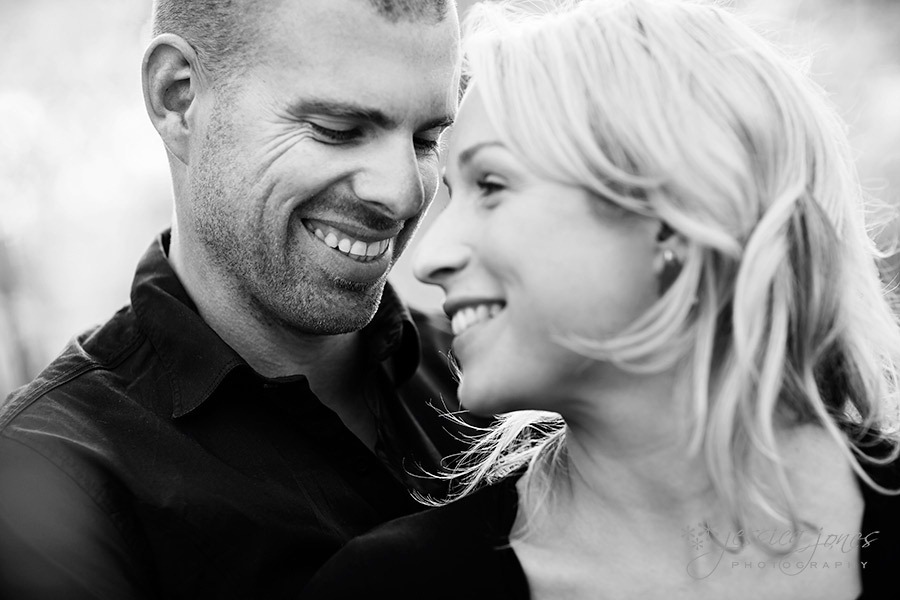 This is one gorgeous looking couple, that's for sure!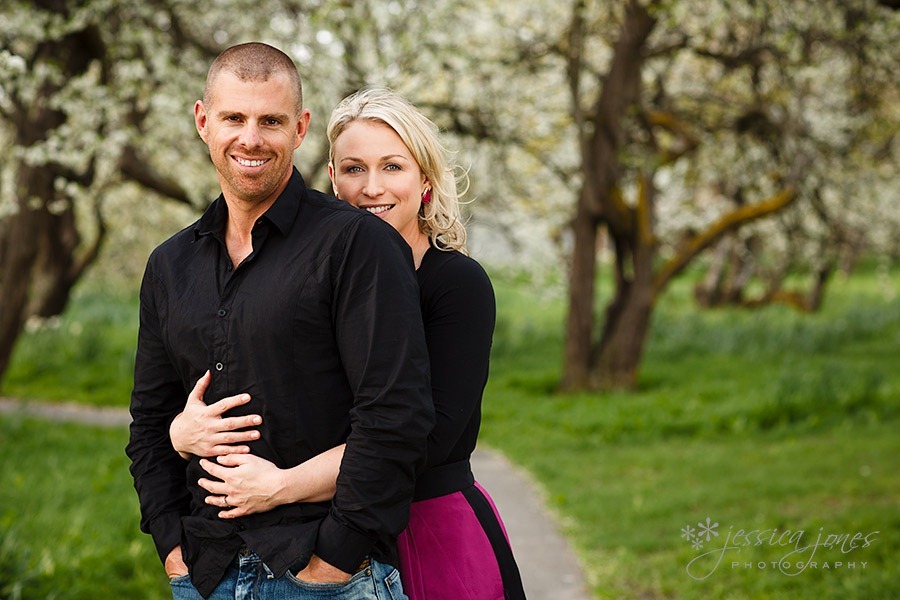 Thanks to Deirdre from Locks and Lashes for the great hair and makeup!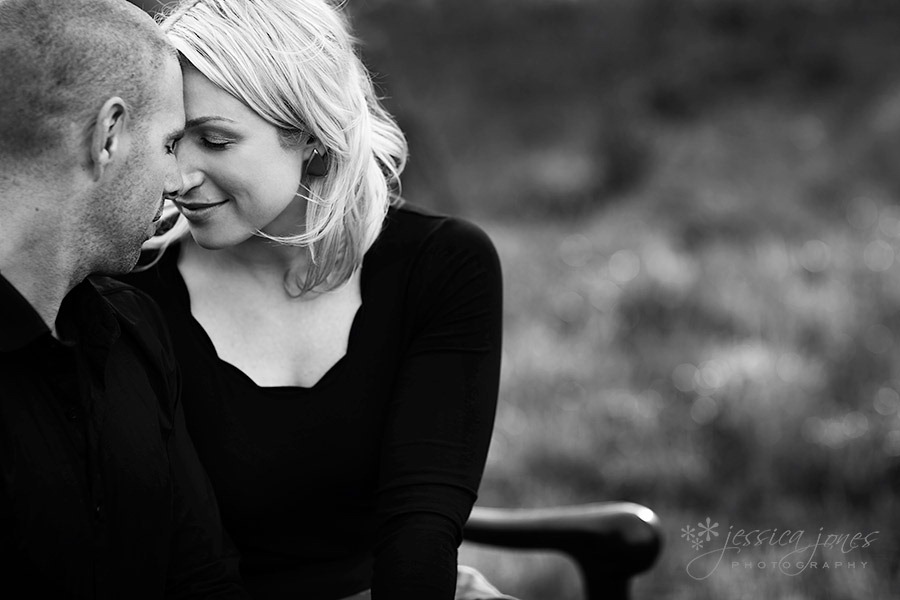 I have been aching to use the blossoms at McKendry Park, waiting for the perfect couple to photograph there.  Janelle and Jeremy couldn't be more perfect for it!  
I love Spring. I love the way everything somehow looks fresh and new and lovely.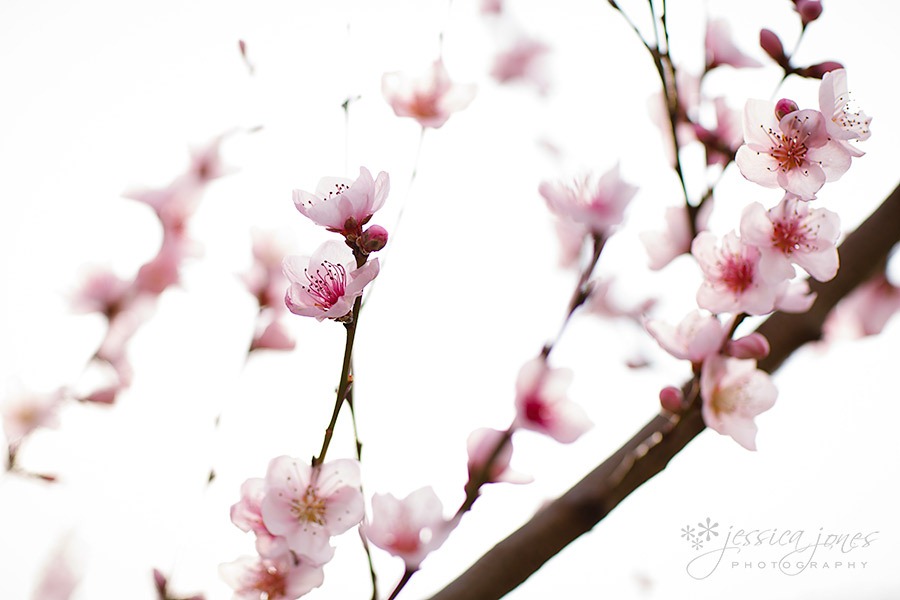 Cuteness, right there.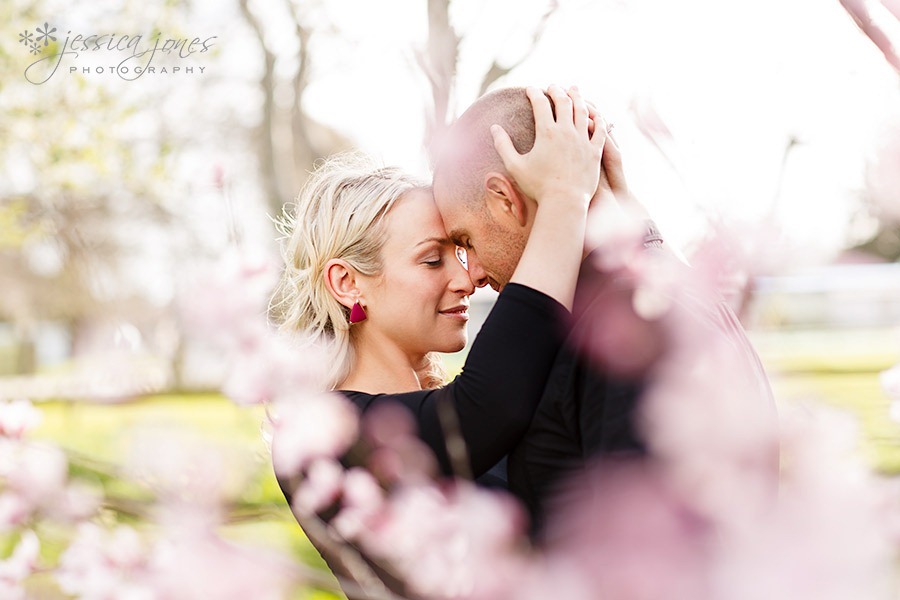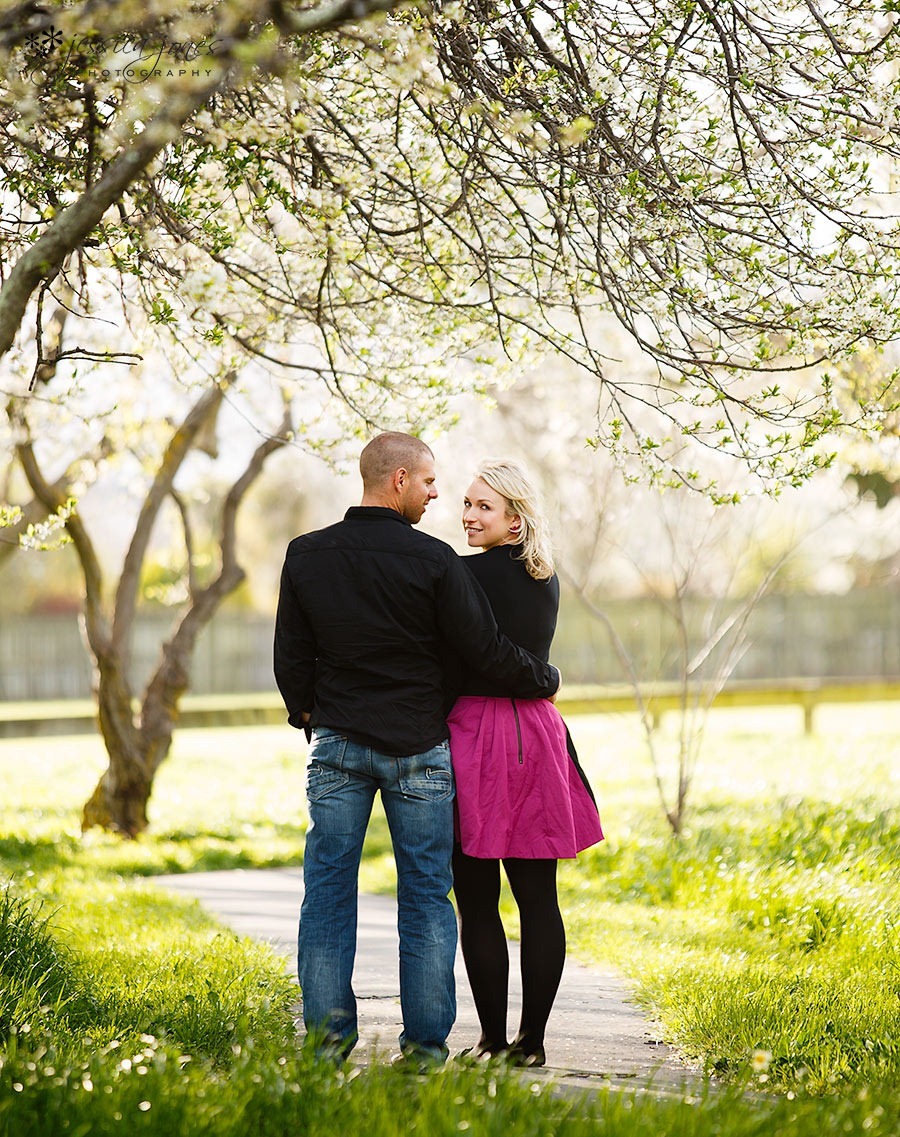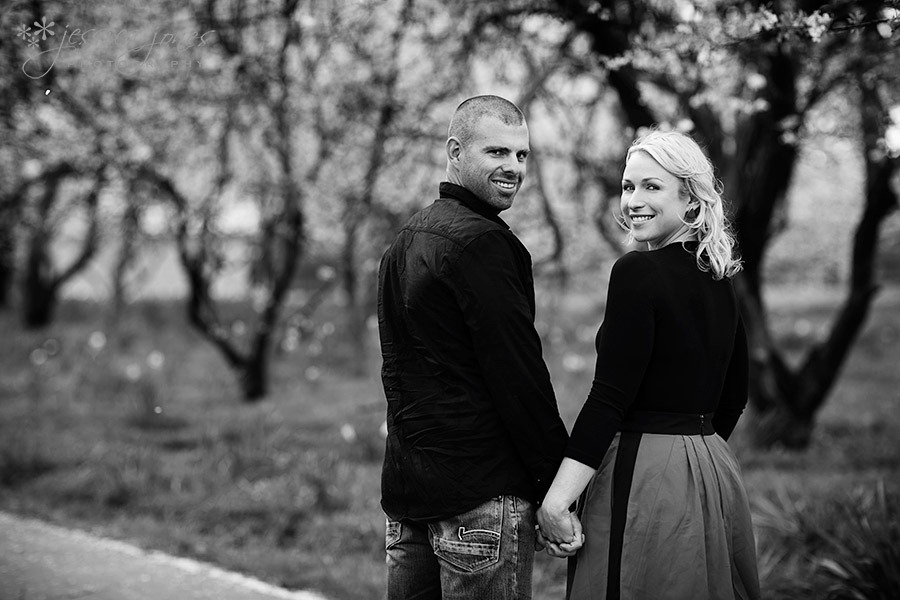 Jeremy and Janelle get married in November, and it's going to be BEAUTIFUL!  How can it not be?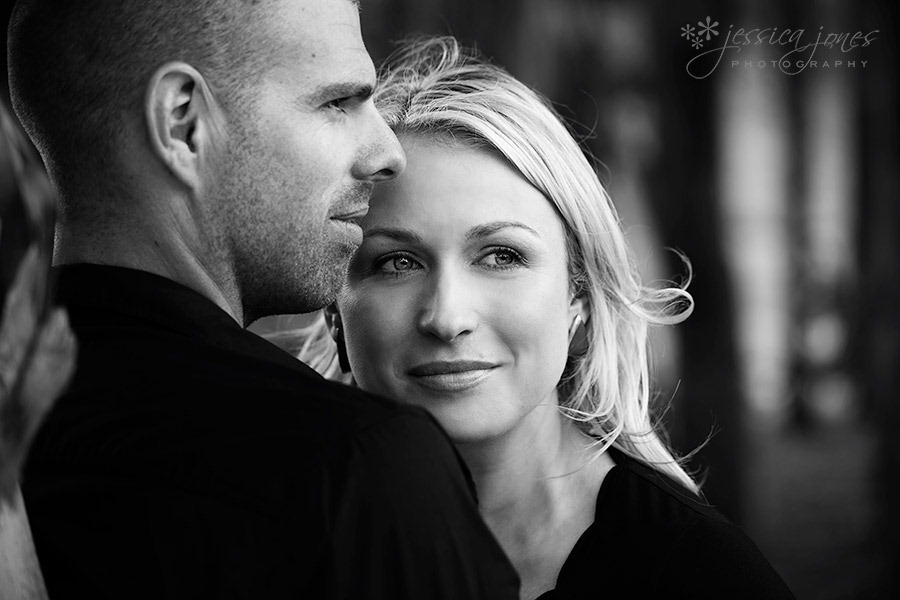 Although the Spring winds were battering us about a little, we had to take a little walk up to THE TREE.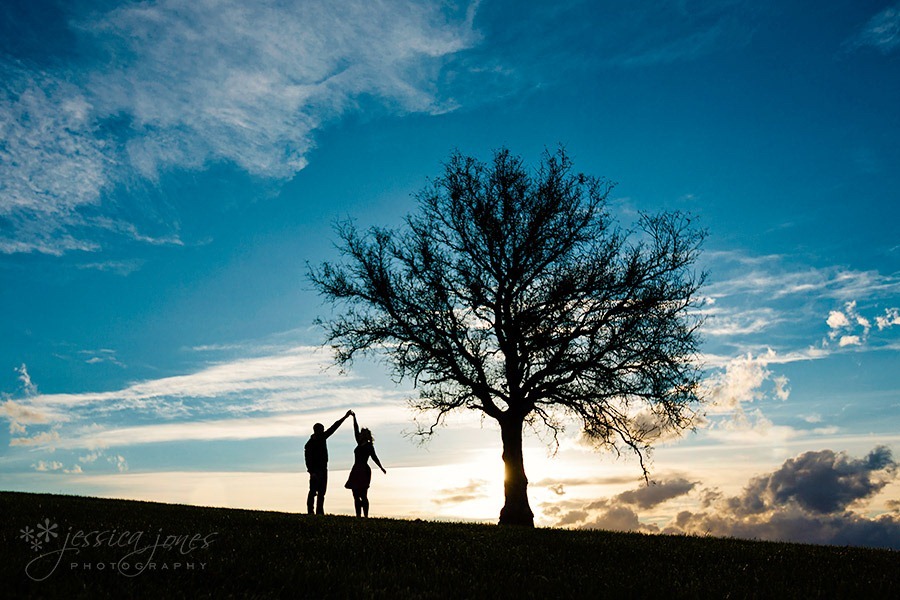 Janelle and Jeremy, it was great getting to know you both a little bit more.  I can't WAIT for November!  See you soon!