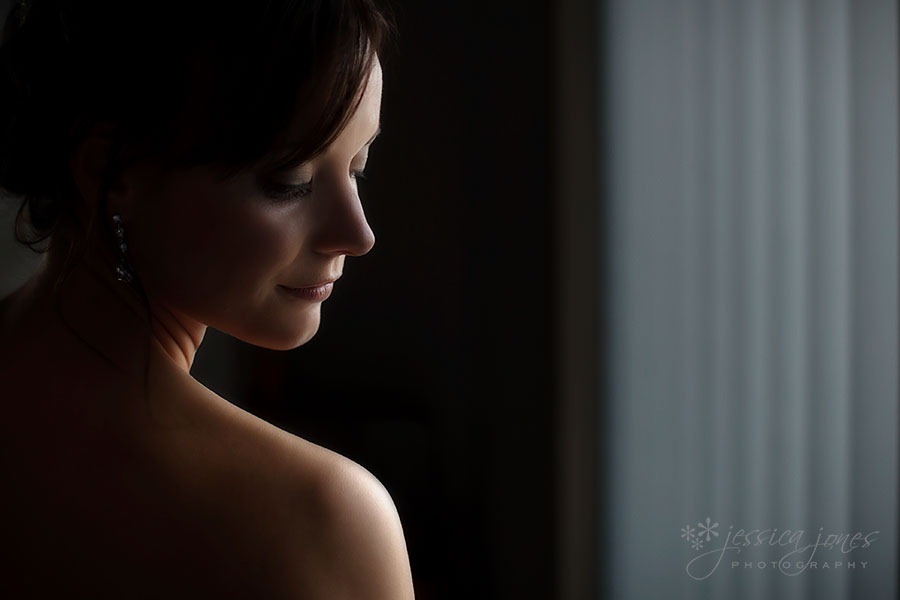 The first thing that struck me when I met Laura and Mark back in June during their E-Session was their sense of fun.  Laura is like a bright little spark of energy and she lights up the dullest day with her infectious smile and 'can do' attitude.  And Mark simply adores her, and she adores him right back.  This was all we needed to turn a rainy day wedding into a great wedding.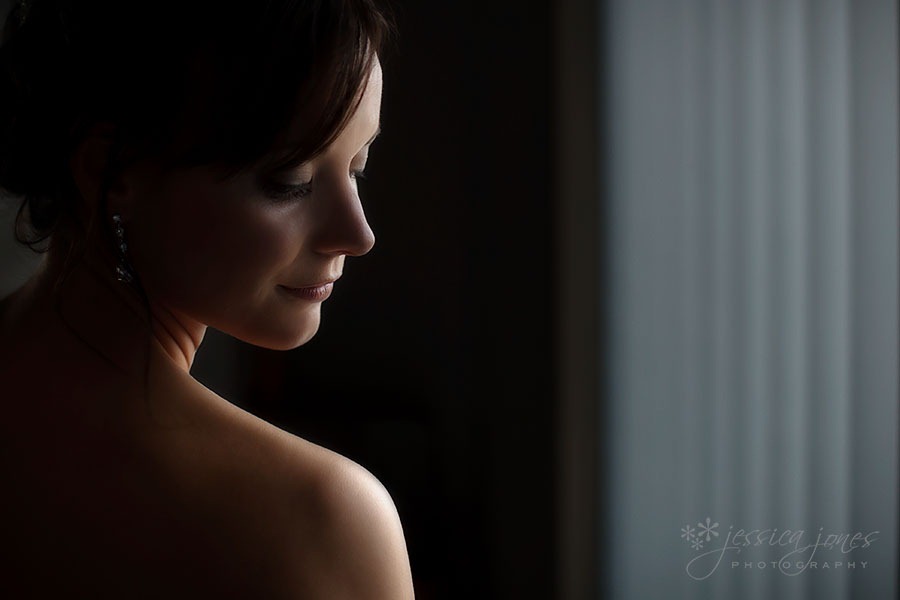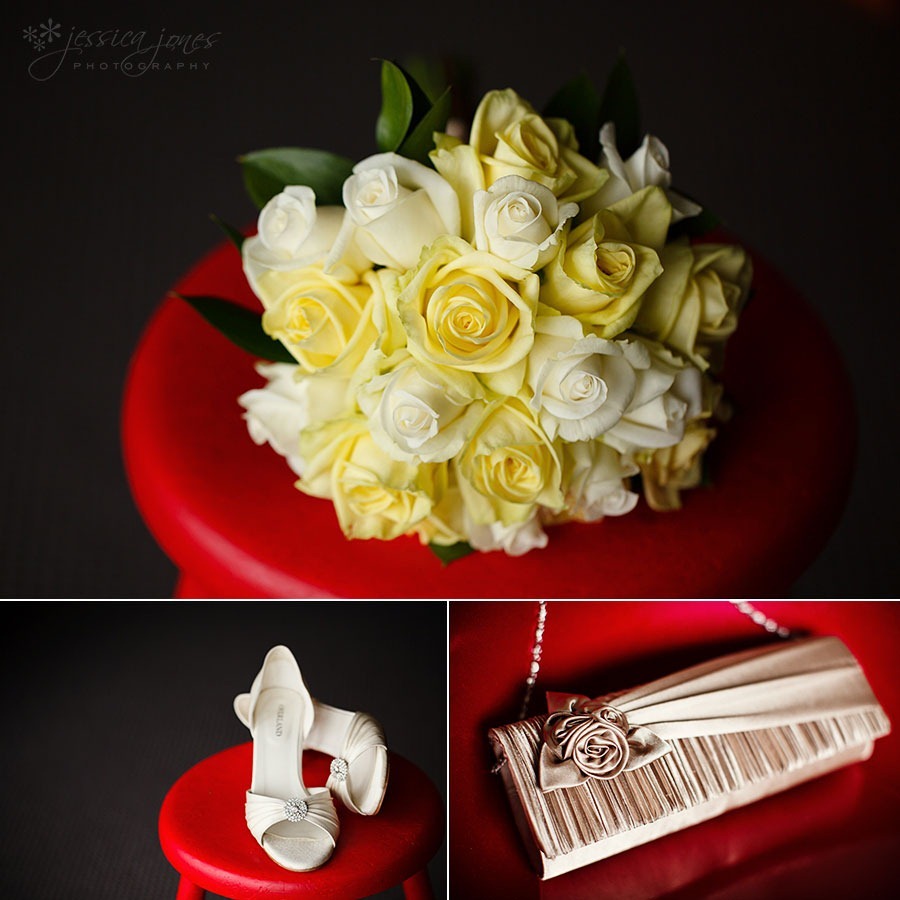 Laura and the girls got ready at her Mum and Dad's home, who incidentally were celebrating their 33rd wedding anniversary.  33 years ago they got married in the same town, on a similar soggy day! 
Notice all the coat hangers?  They were made especially by Laura's Grandmother (AKA Granny Smith).  Gotta love those personal touches!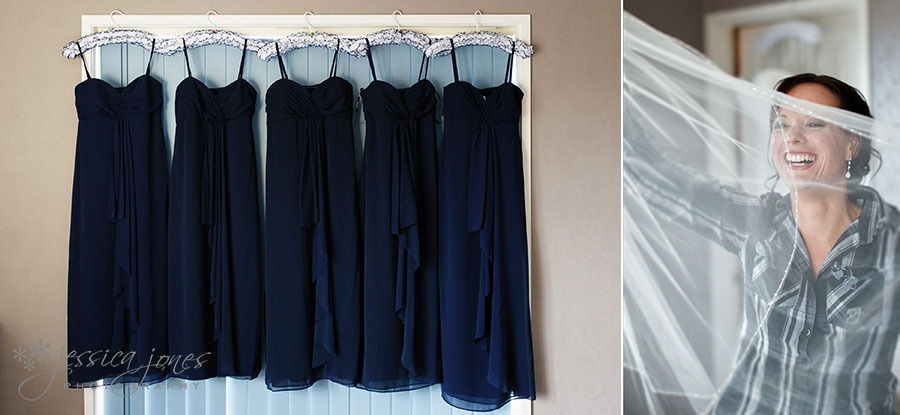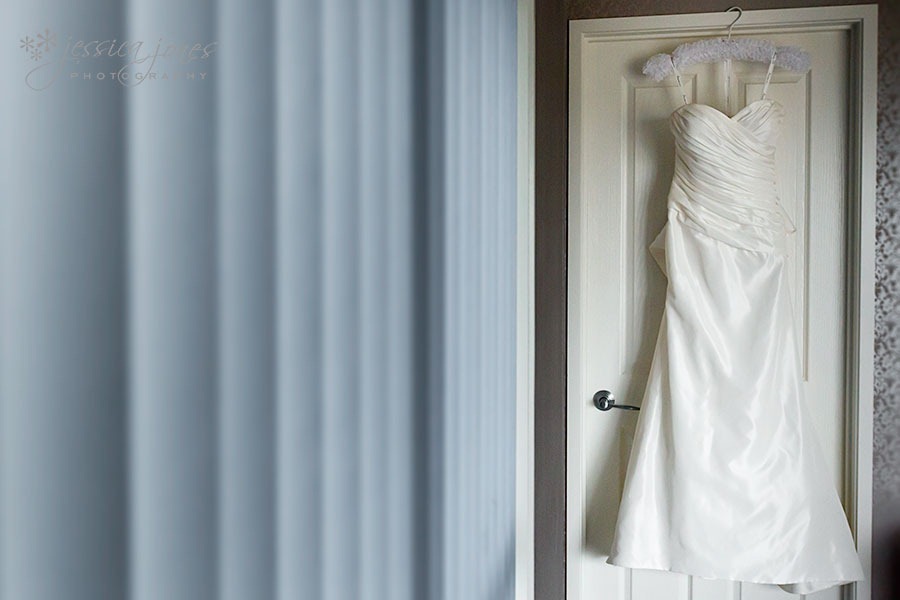 Laura, you really are stunning!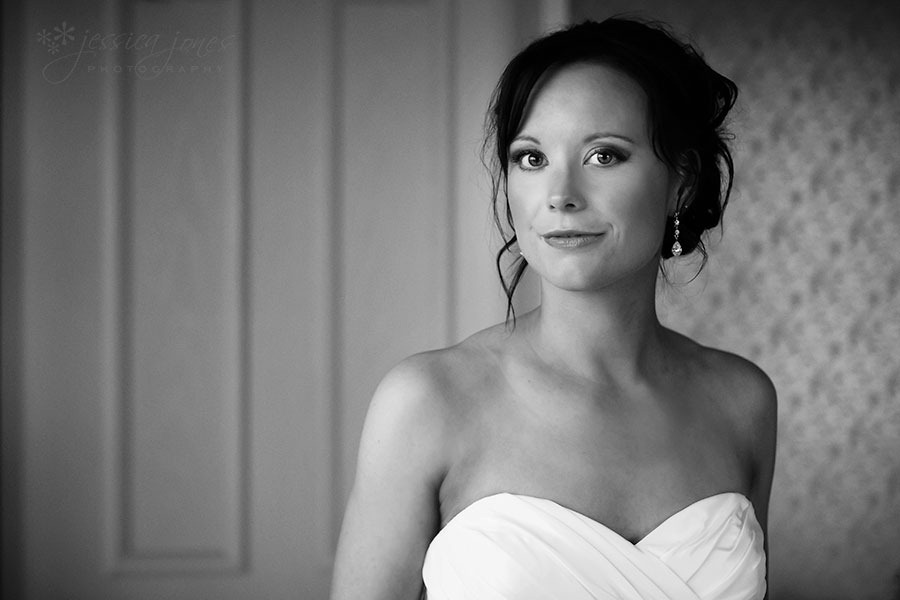 This is Hunter, Laura's nephew.  10 weeks old and perfect squishy cuteness.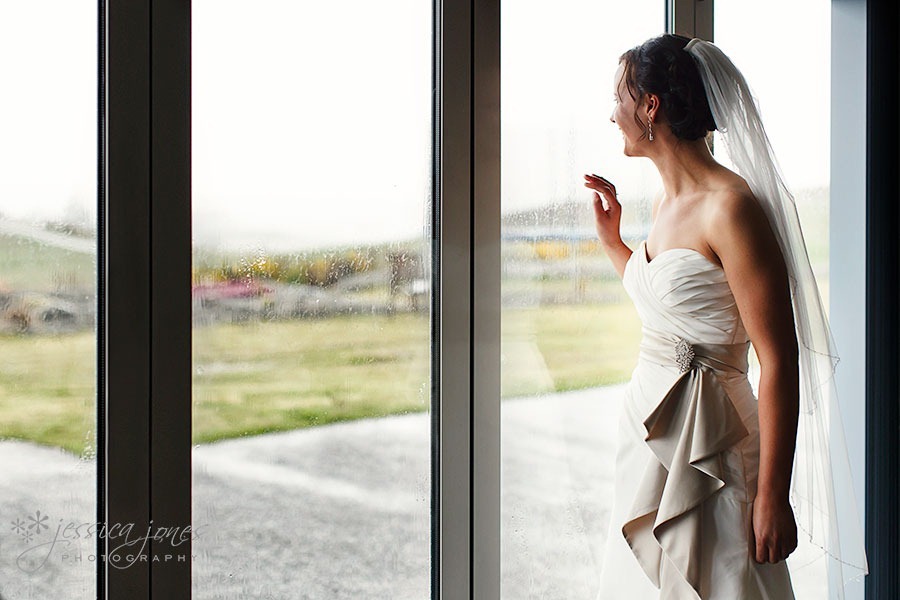 The wedding was held at the Chanel Arts Centre.  While it was not quite the outside wedding they had planned,  it did come complete with the kids from Laura's St Peter Chanel netball team providing her with a dry entrance into the church.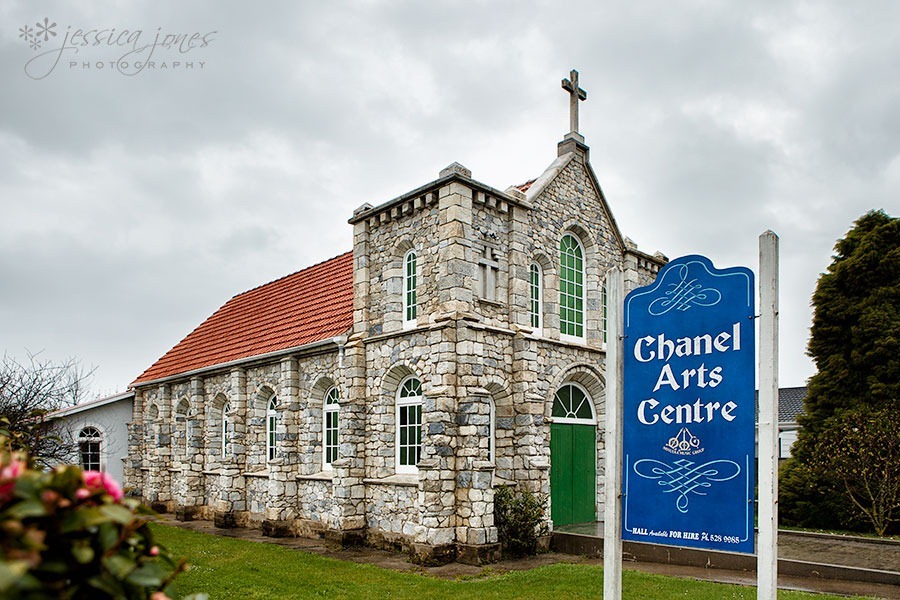 Mark was waiting patiently for his bride to arrive, looking ever so dashing.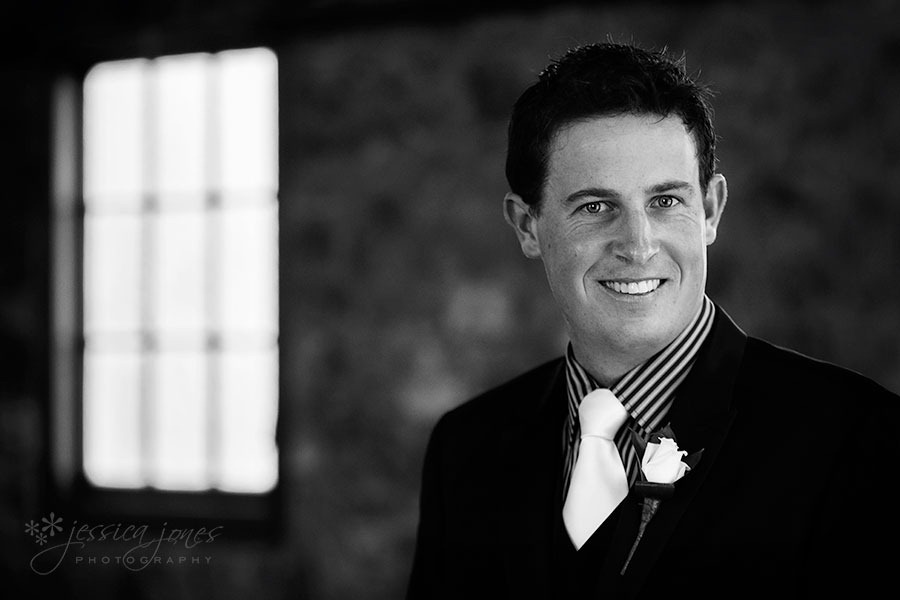 I love this moment.  Look at how the two men that adore Laura are looking at her.

Laura's dad had said that he was hoping for some animals as a dowry.  I'm not sure he was meaning plastic farm animals that fit in his top pocket, Mark!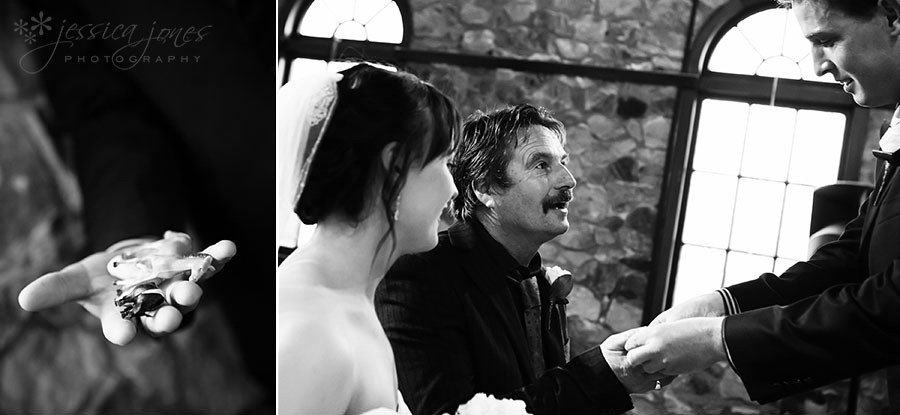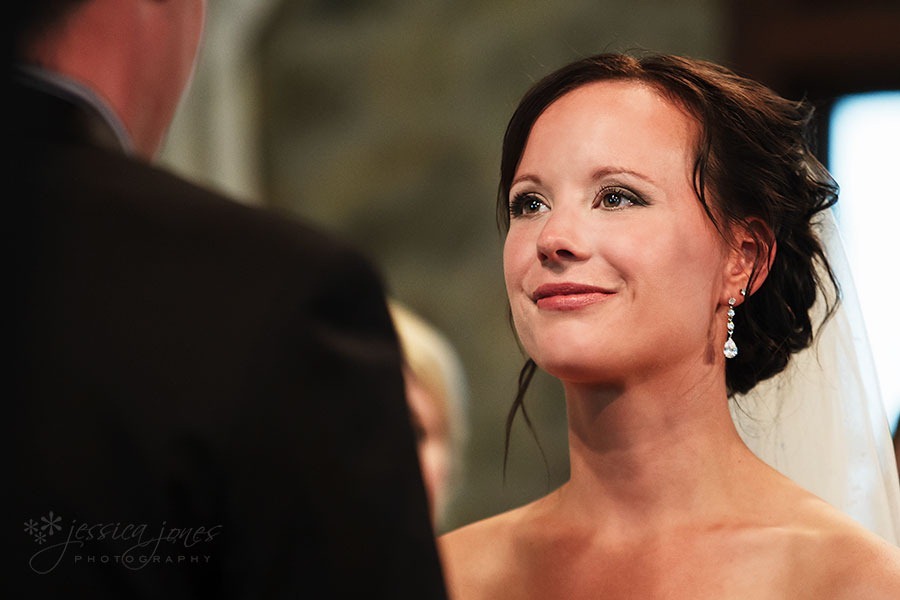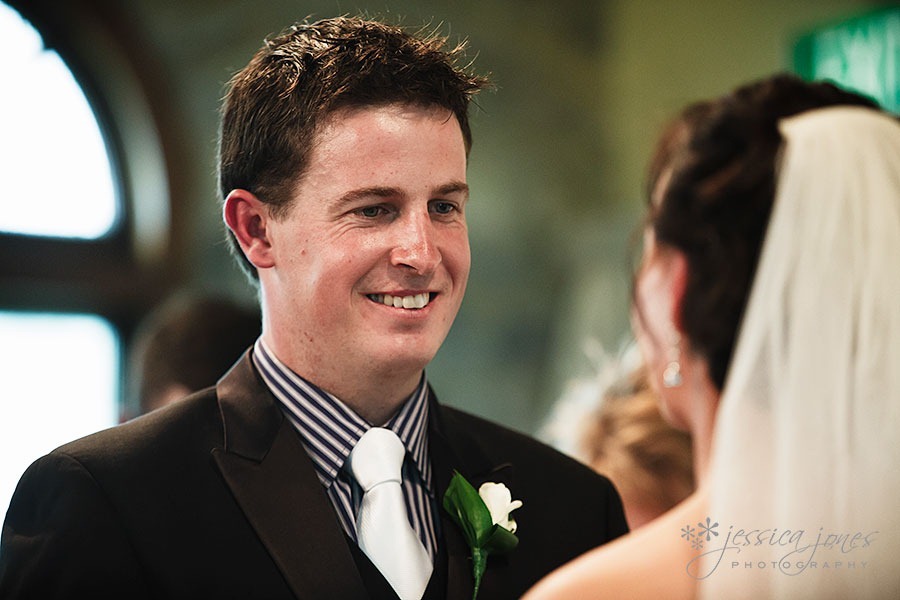 Married!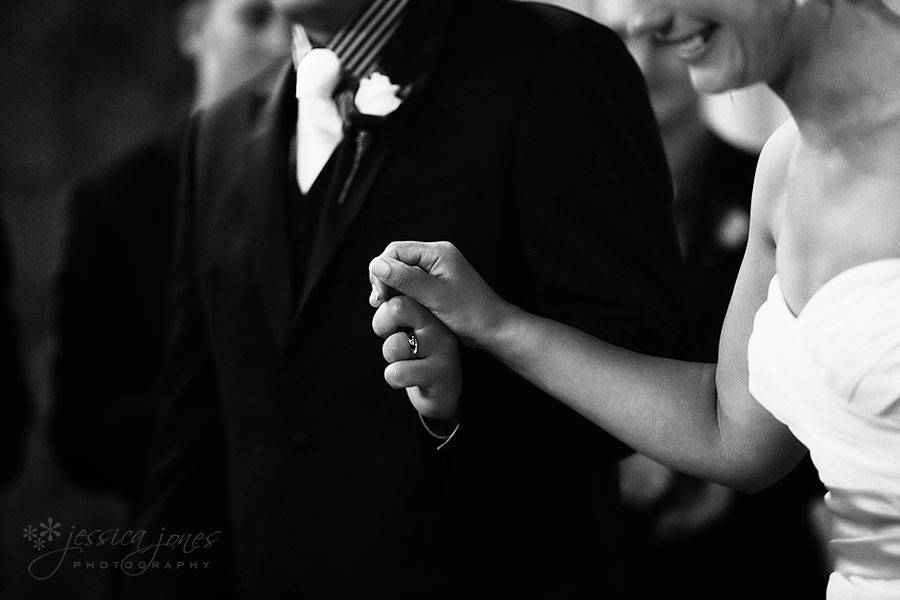 Heart melt moment, right there.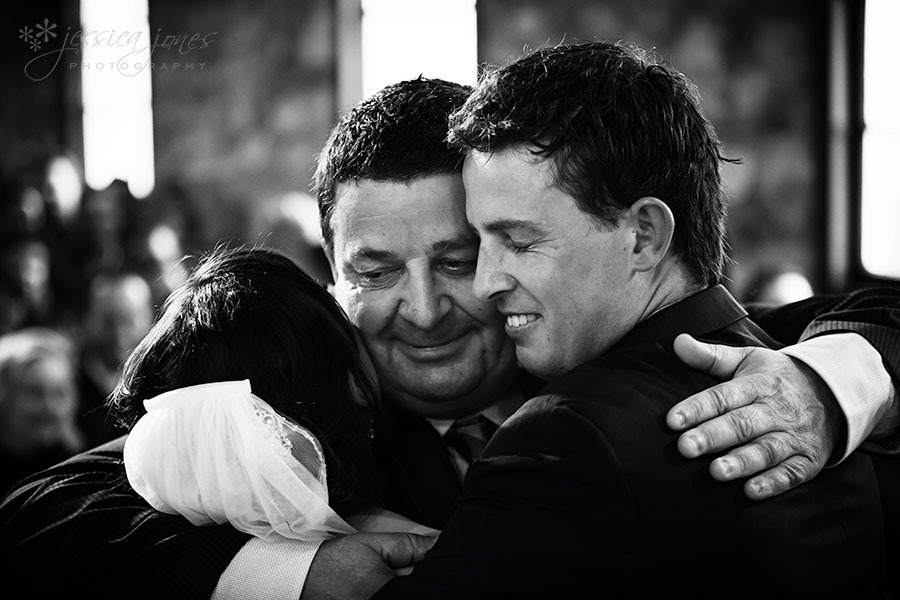 It was so obvious to us how much Laura and Mark are loved by their family and friends.  I think almost every single person there came up and offered their warm congratulations and hugs!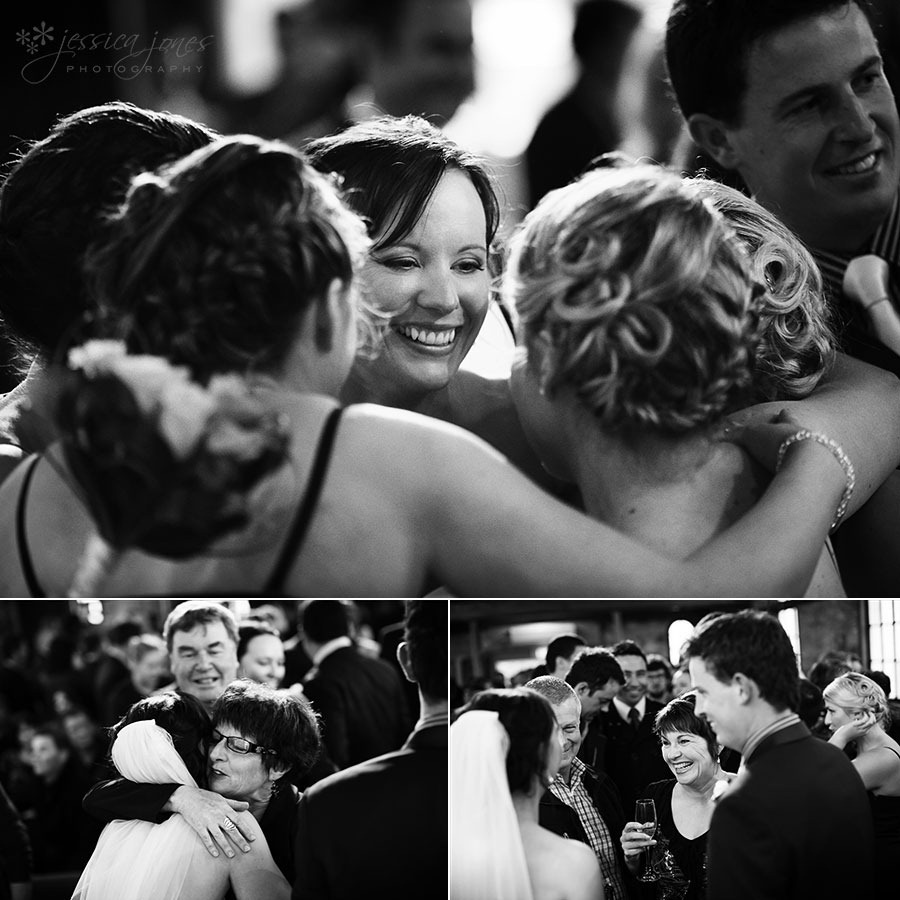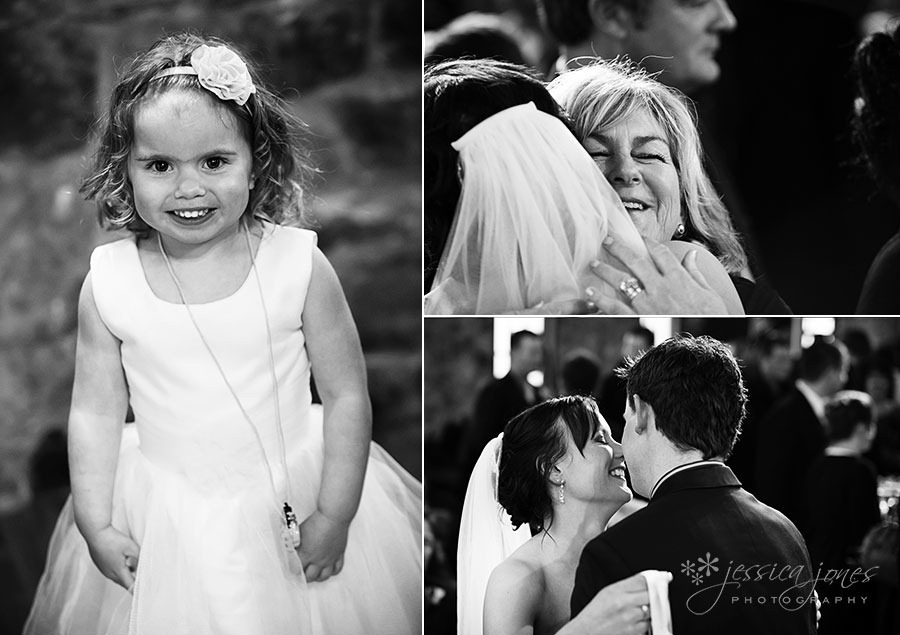 Laura and Mark had arranged to go inside an old woolshed for photos.  Paul rocked the lighting, as usual!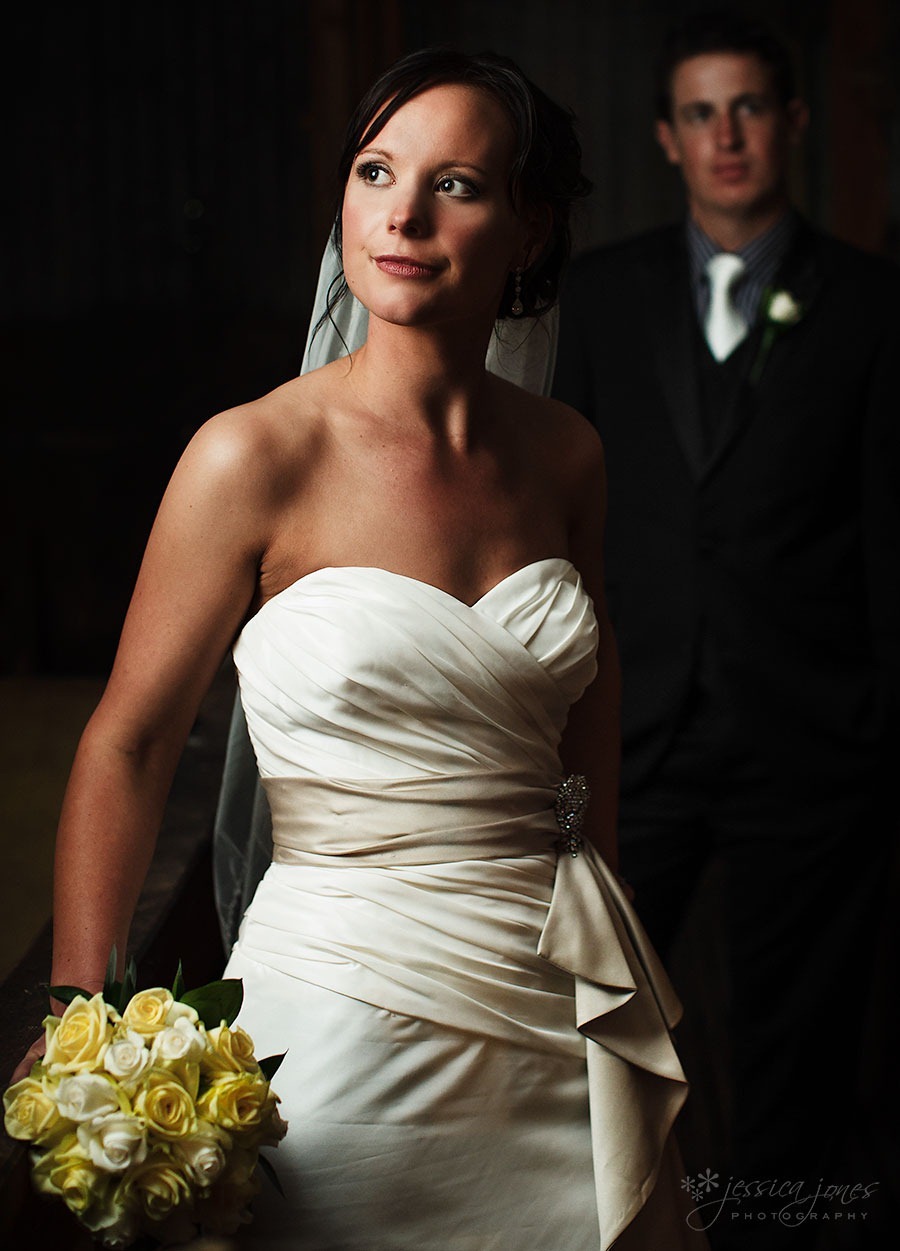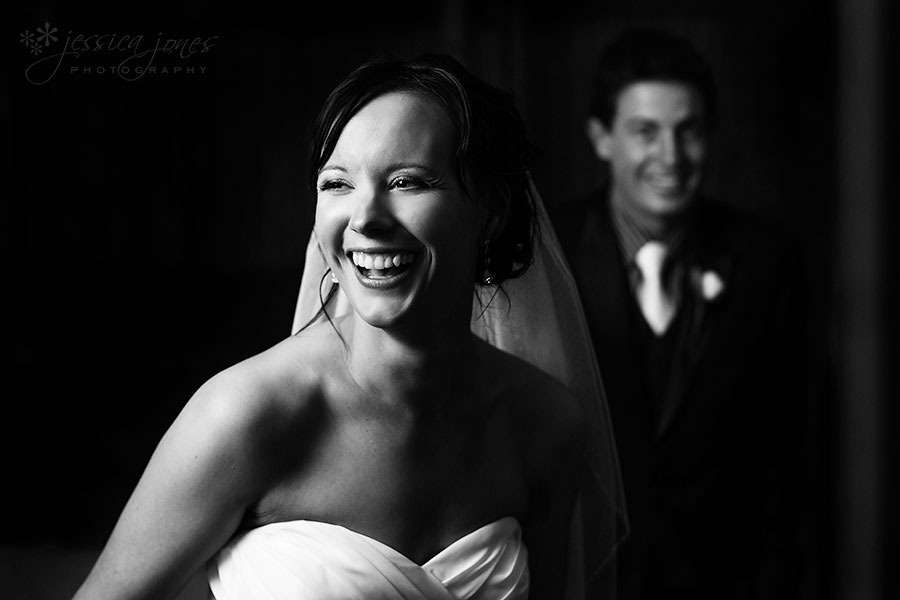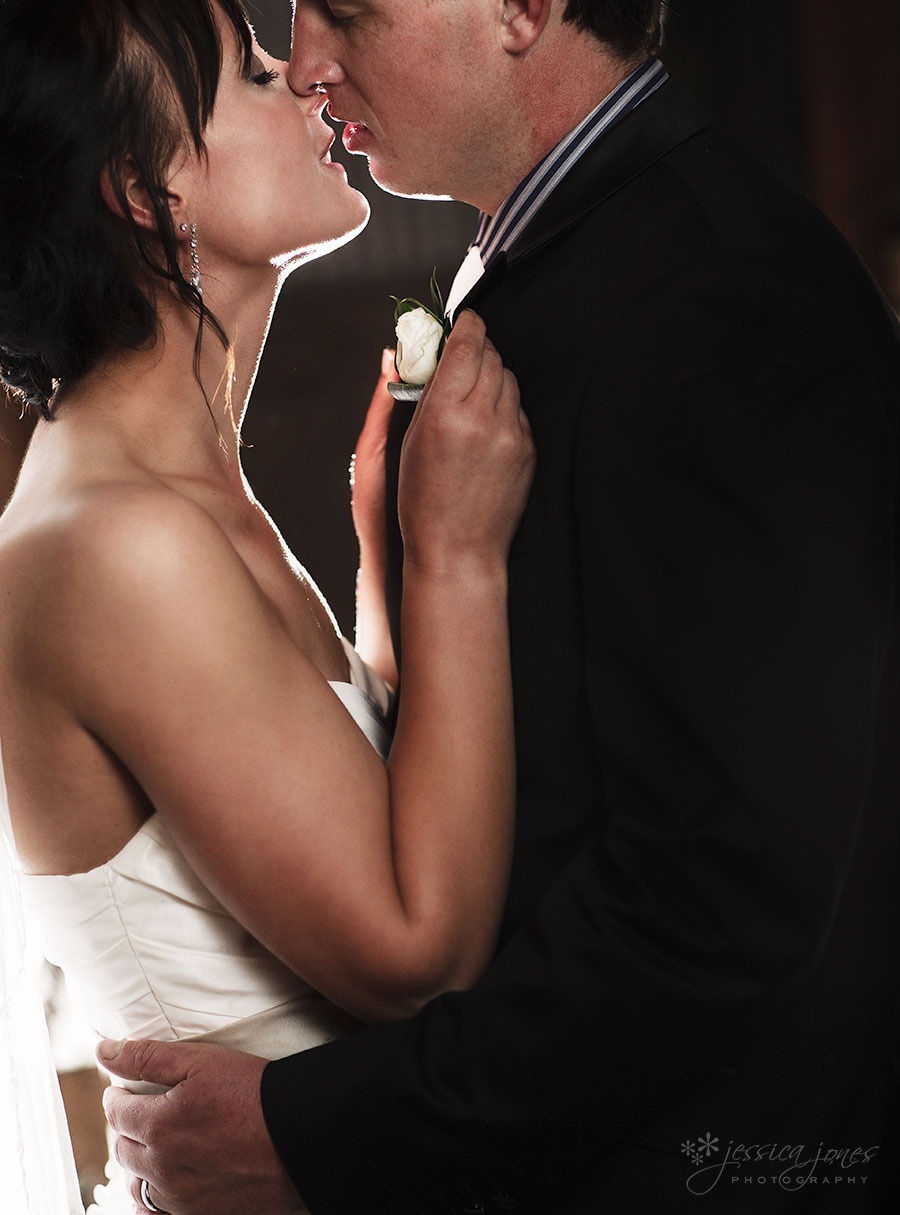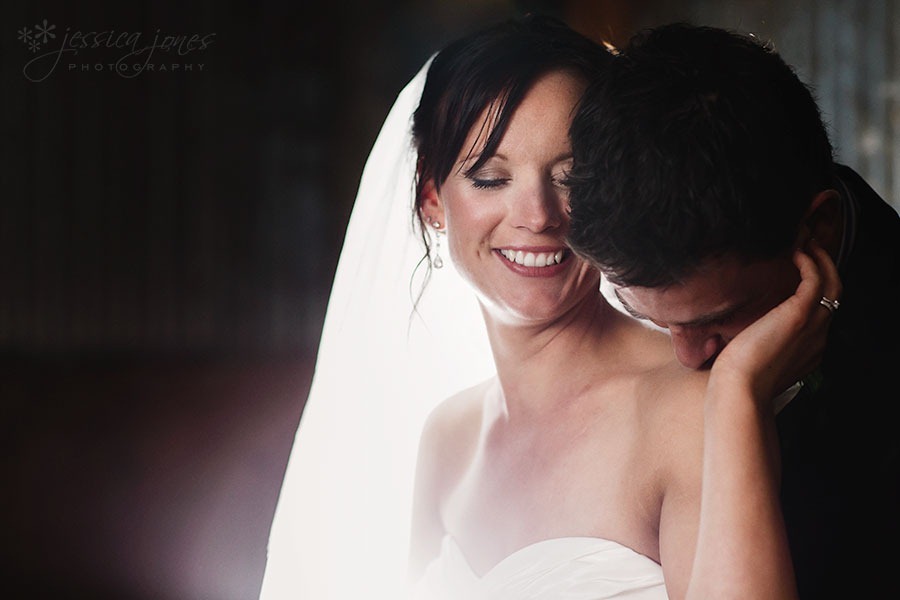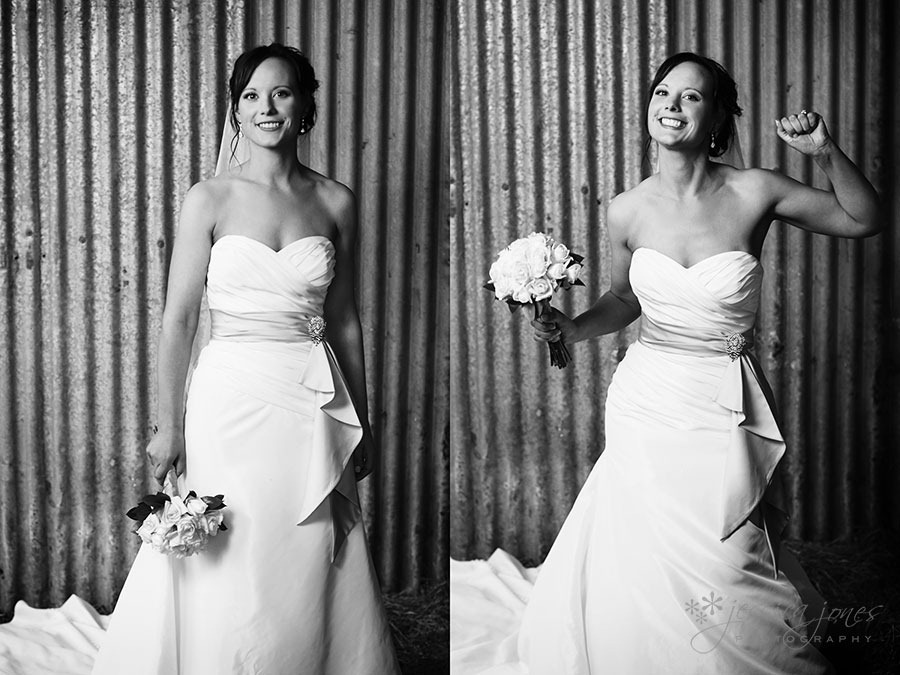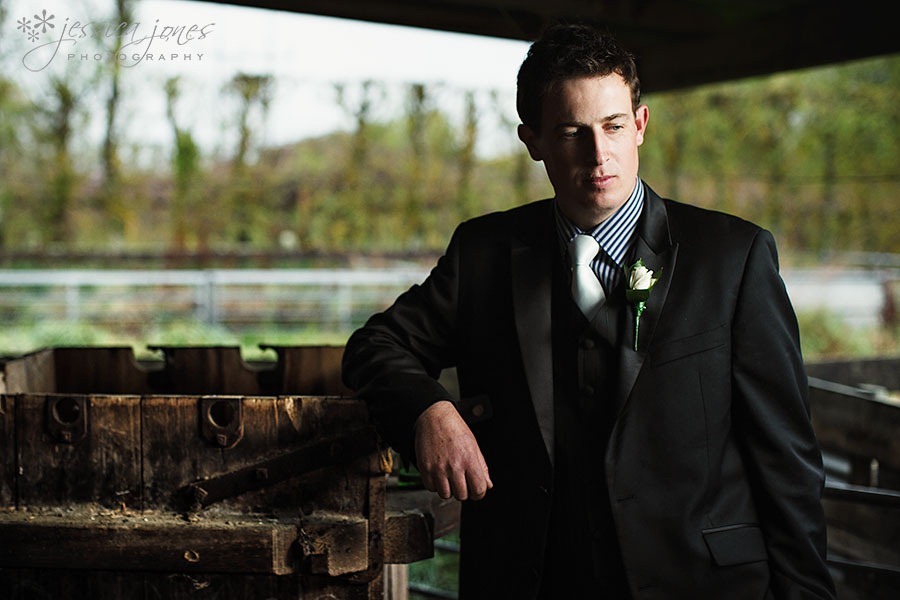 There was a brief patch of not-quite-so-rainy weather, so we grabbed the opportunity for some outside shots.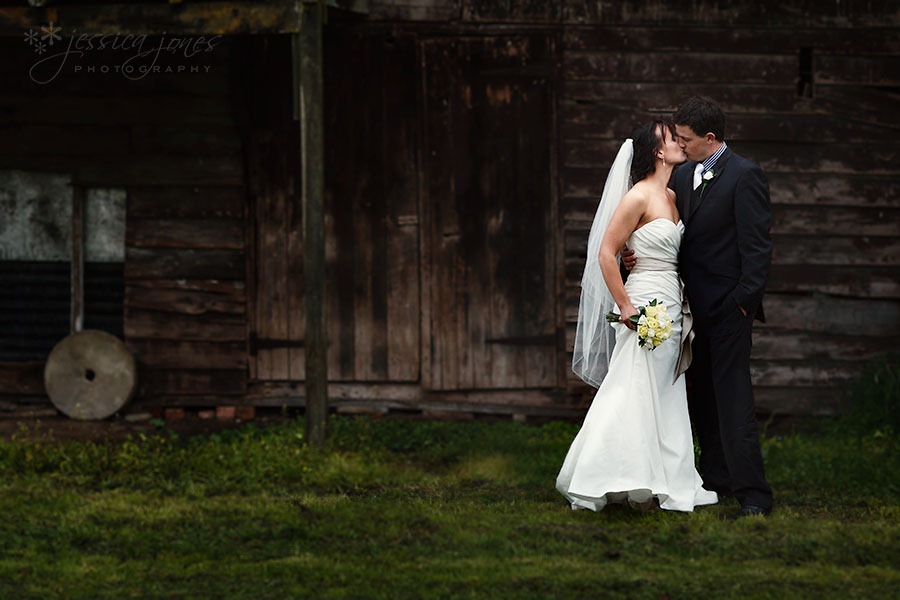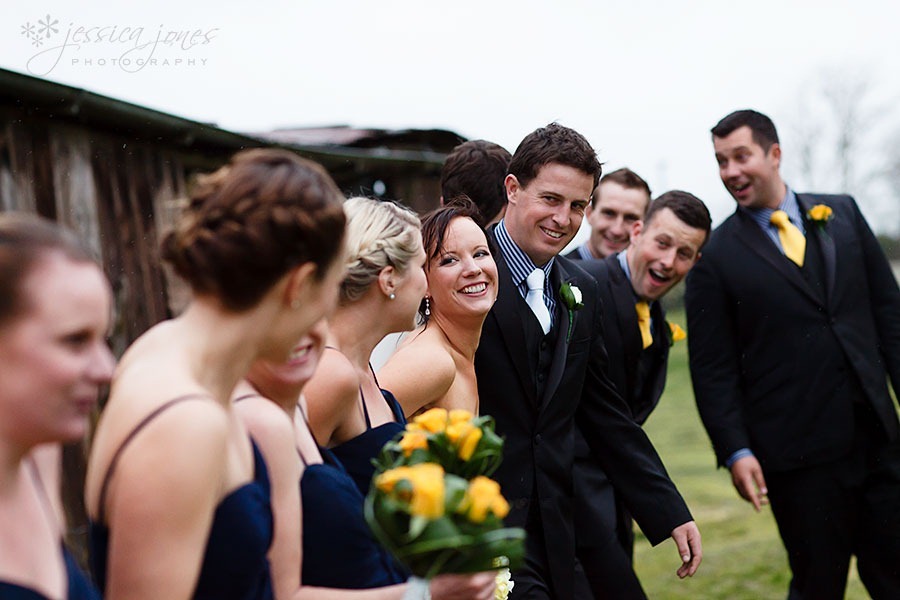 Making the most of being able to use rainbow umbrellas.  Why wouldn't you?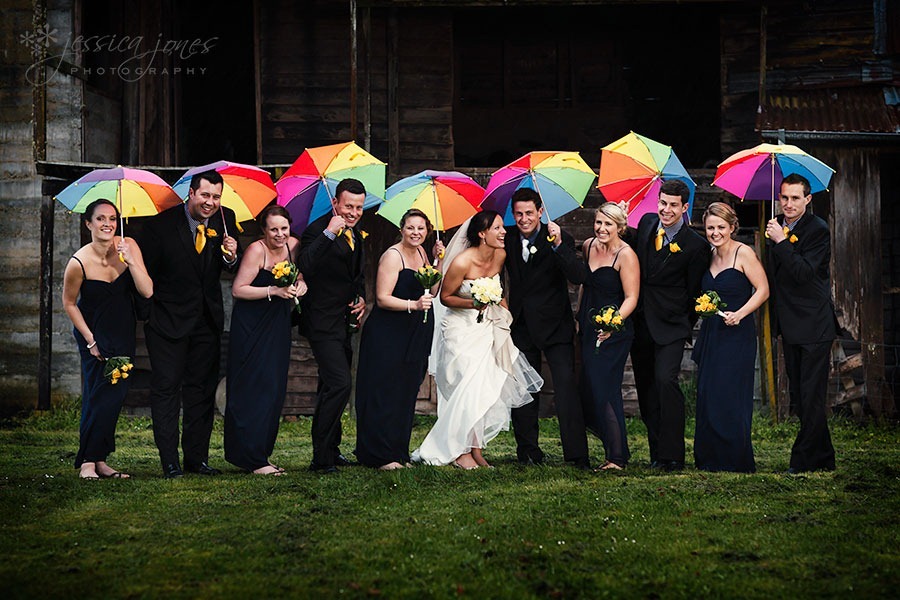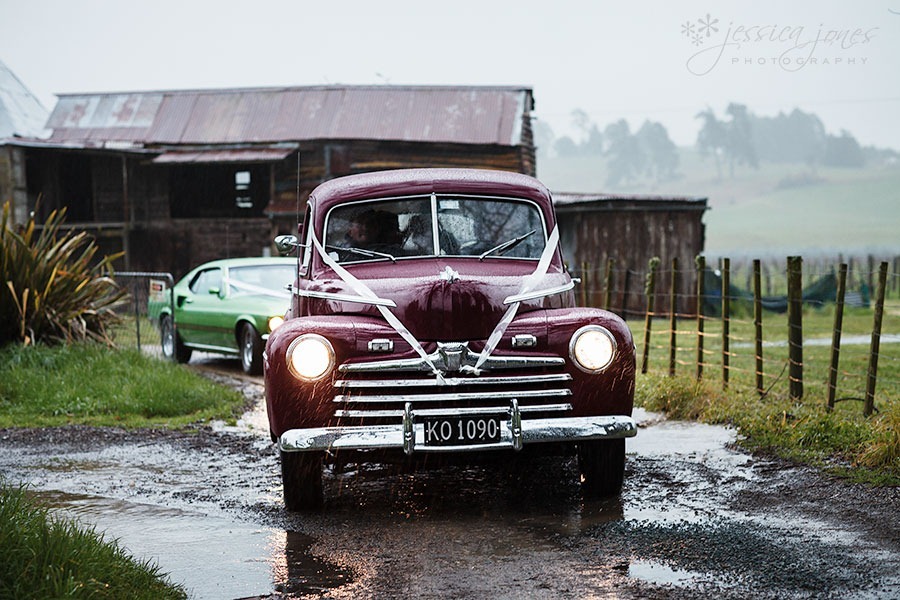 Back at the reception at Moutere Hills Community Centre and everyone relaxes and has a great time.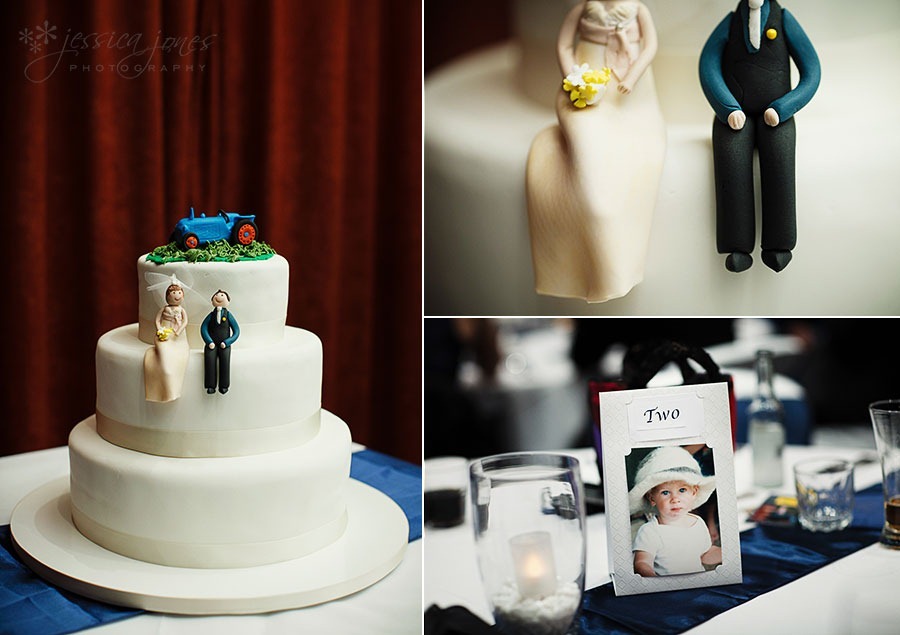 Check out the place cards!  Every person there had their very own place card with their photo on it. That would have taken an amazing amount of work for over 100 people!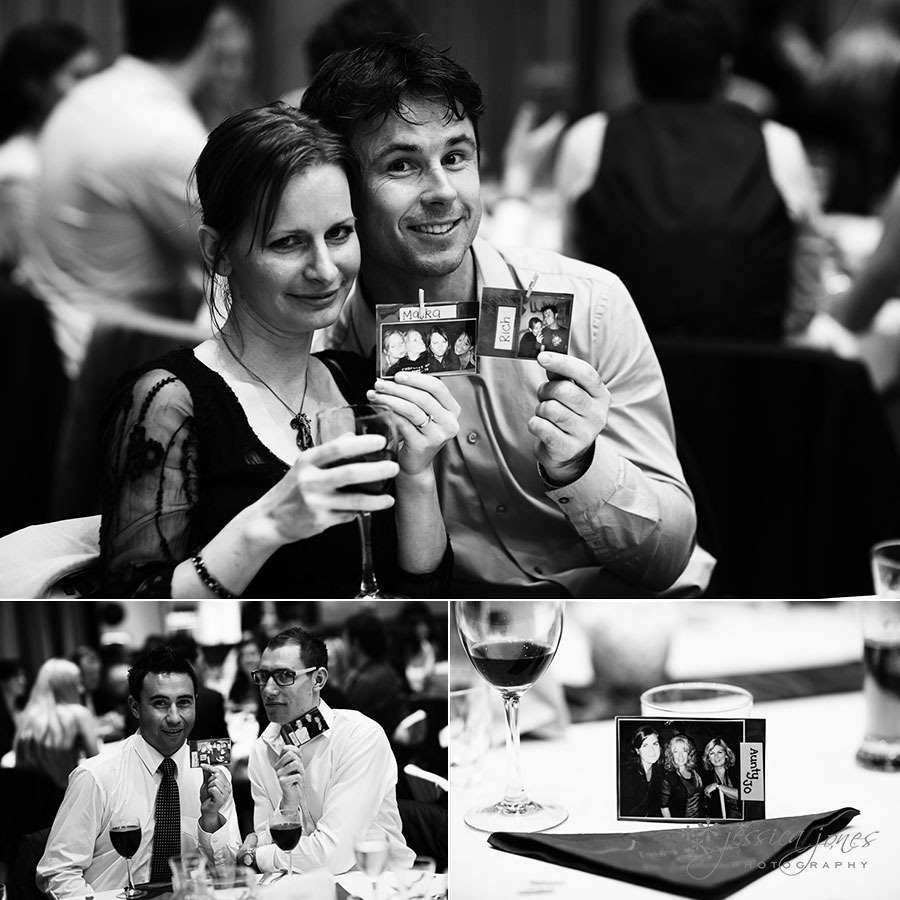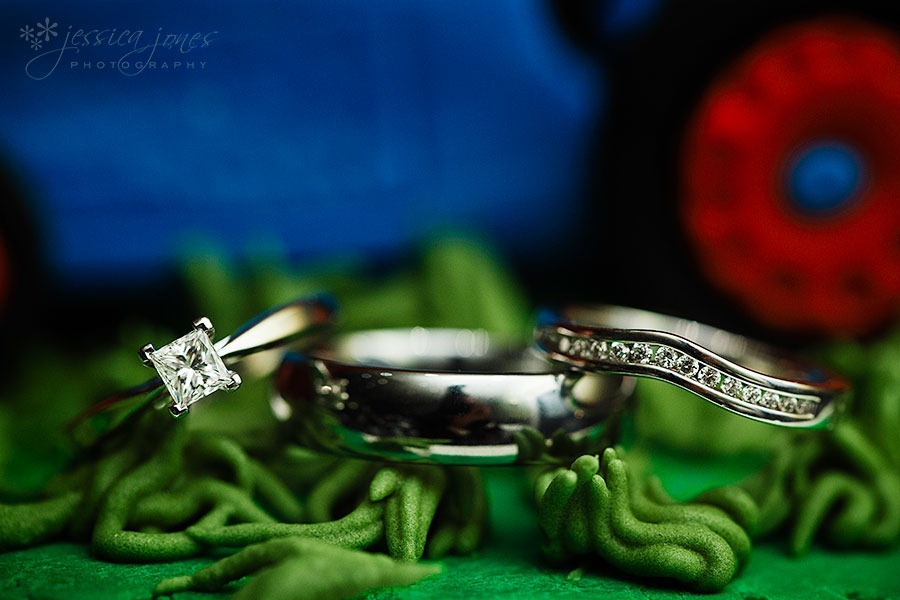 Laura and Mark, thank you SO much for sharing your day with us.  Thank you for the laughs

Vendor Shoutout
Celebrant: Diane Strong
Florist: Floral Affaire
Hair: Onyx Hair – Tania Kroupa
Makeup: Charlotte Etheridge
Dress: Brides of Hope
Suits: Taylors Menswear
Cake: Ice Delight
Band: Ricochet
Ceremony Venue: Chanel Arts Centre
Reception: Moutere Hills Community Centre