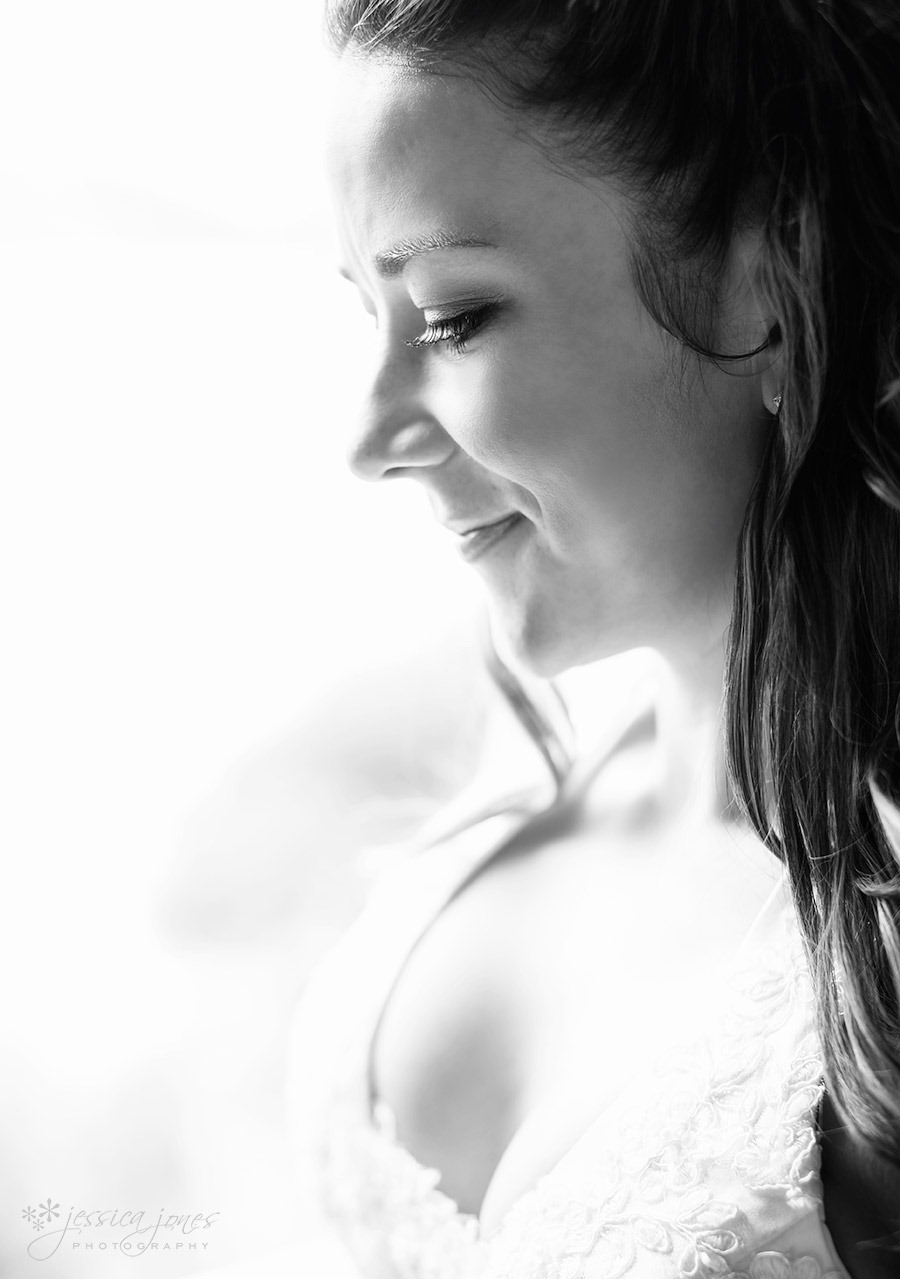 Dear friends and acquaintances of Hayley and Graham, go ahead and pick your jaw up from off your desk, because you read that right!  Not only are Hayley and Graham actually engaged – they also got married!  You see, um, they kind of eloped.  Just the two of them – with Hugo and Crisanna as witnesses.  It was an absolutely beautiful day and we were there to take photos so that you could all see how perfect it was!   Hayley looked amazing, and Graham didn't stop grinning all day long!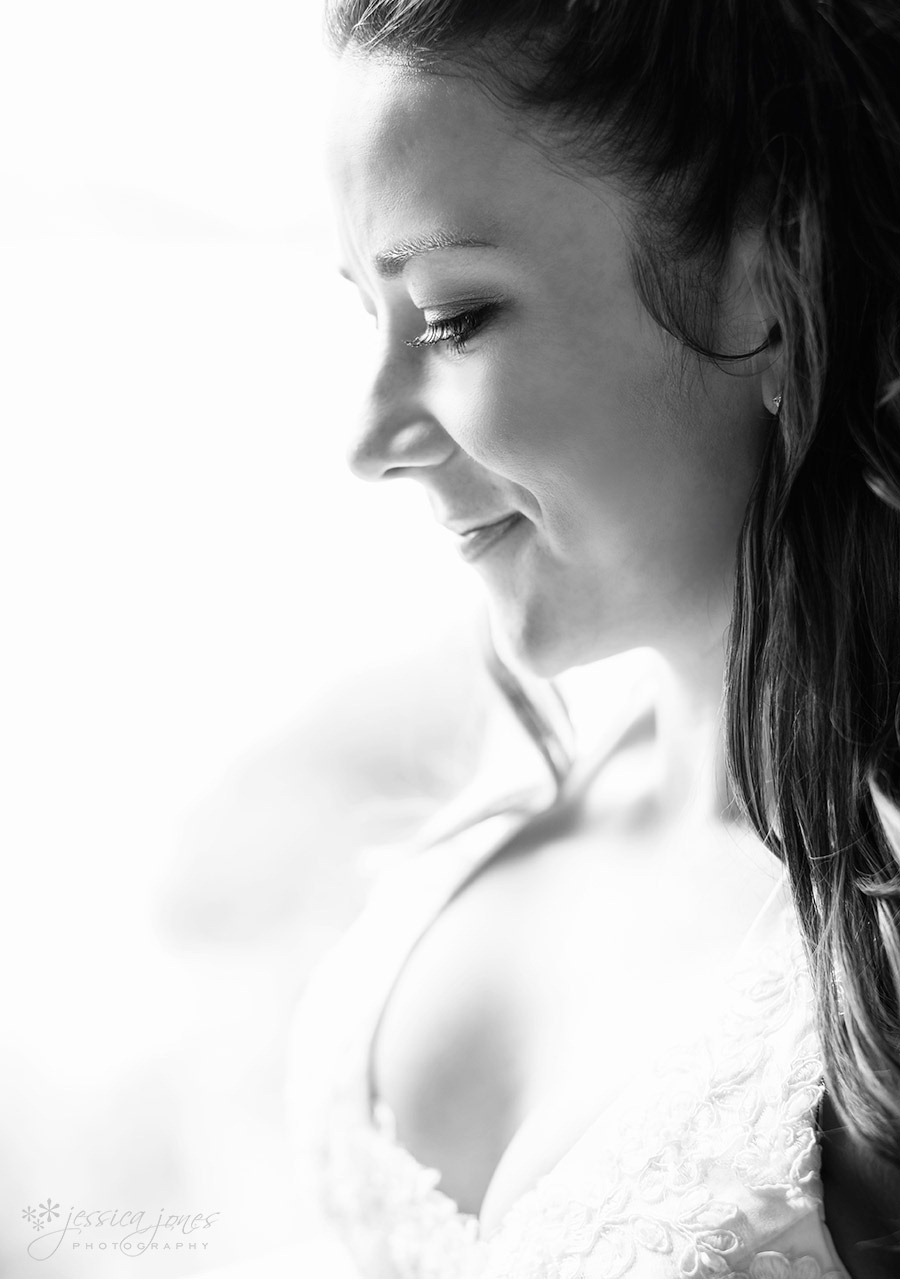 The wedding was at the Bay of Many Coves Resort right here in the Marlborough Sounds.  It's actually the first wedding we have ever photographed there, and I'm hoping that it's going to be the first of many more!  The place is absolutely top notch beautiful, the staff are amazing – they know everyone's names and treat everyone like royalty.  I really didn't want to go home!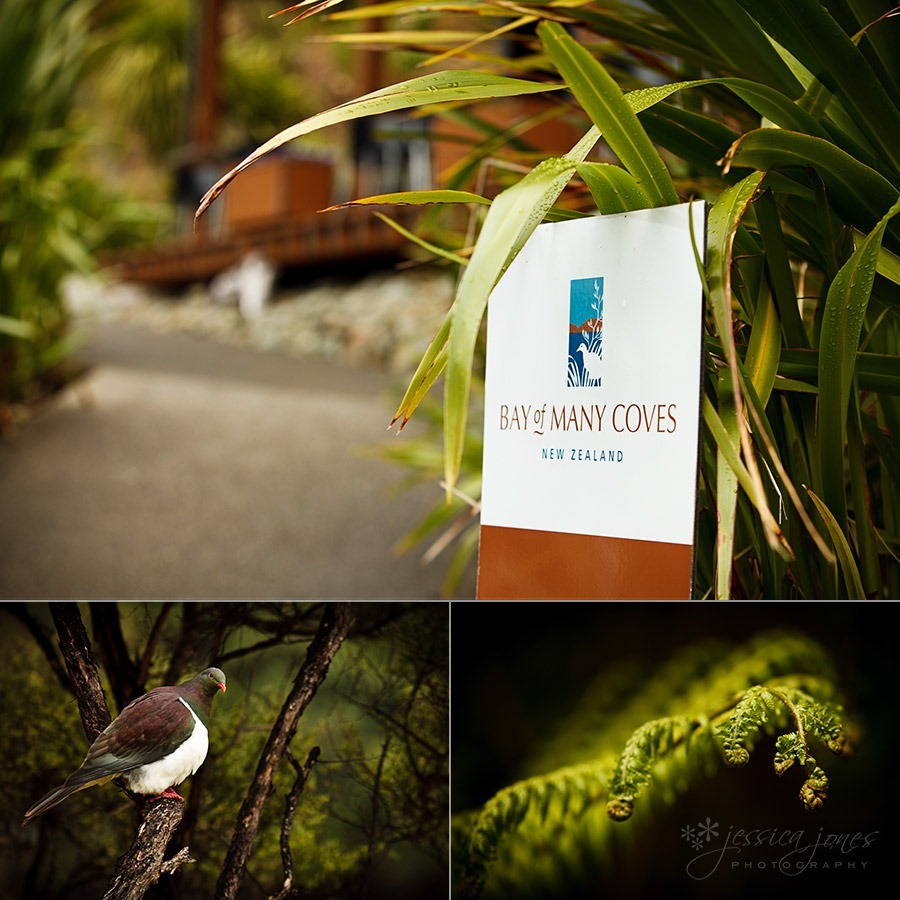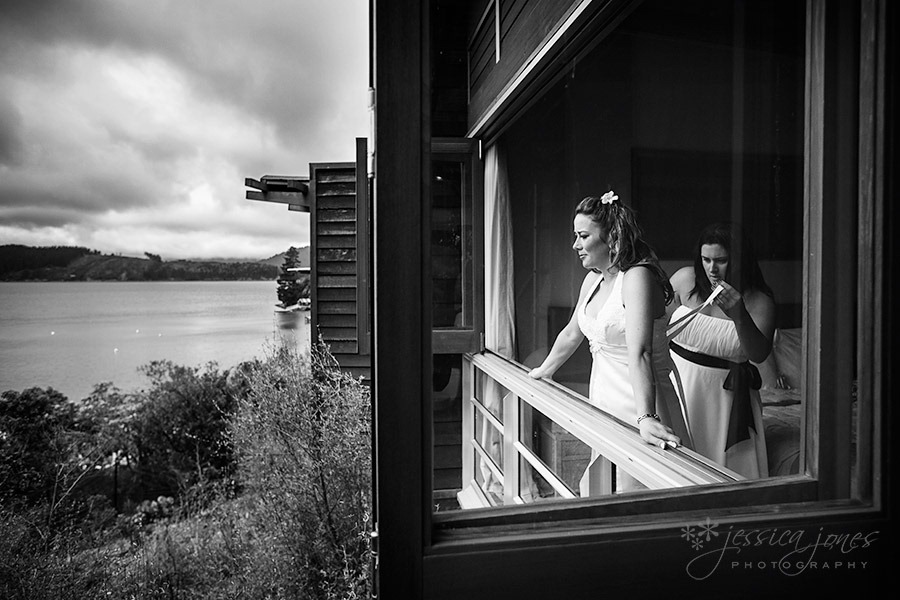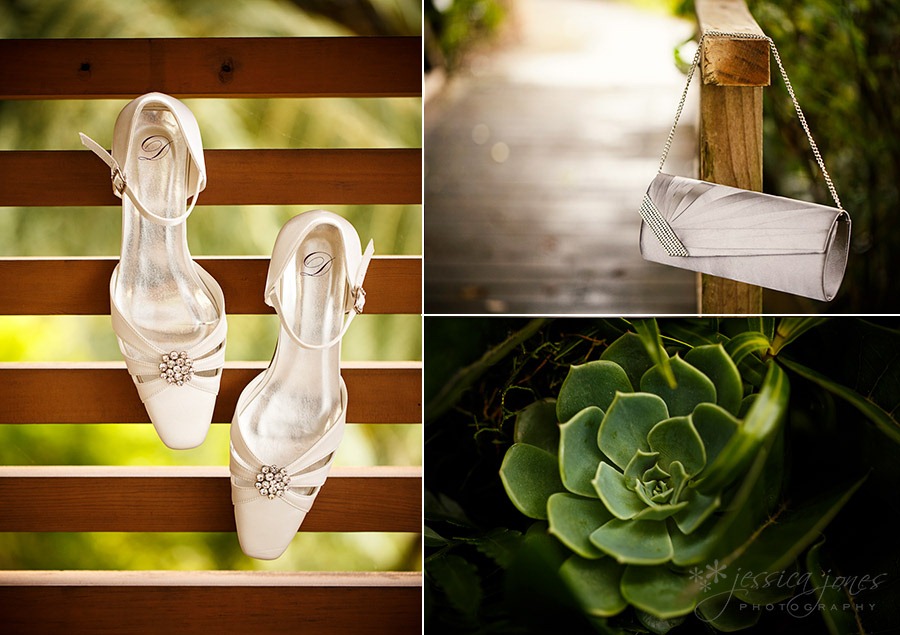 Paul was with Graham and Hugo as they got ready.  Graham has the most infectious smile, you simply can't help smiling when you're around him!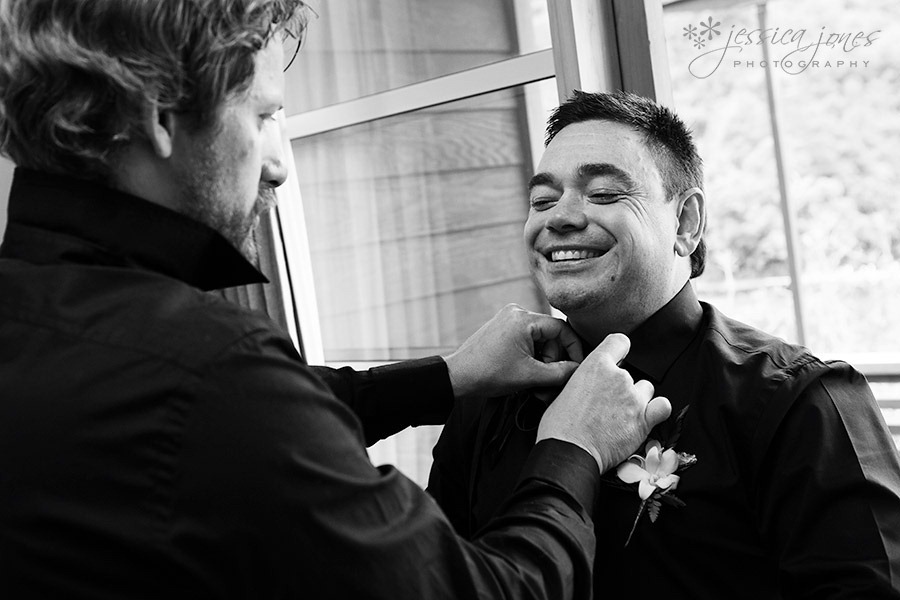 The views were perfection and the weather, which was threatening at first, settled down into a beautiful day!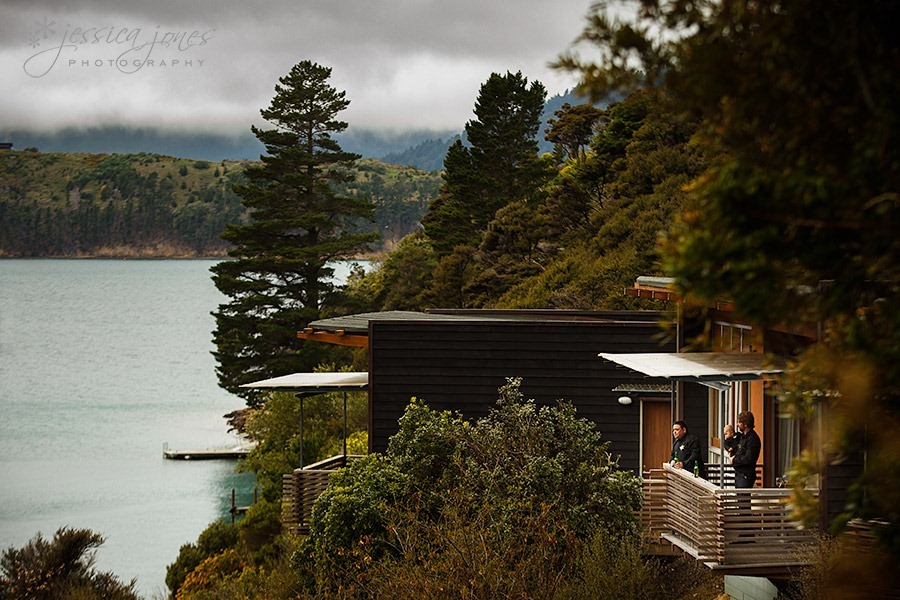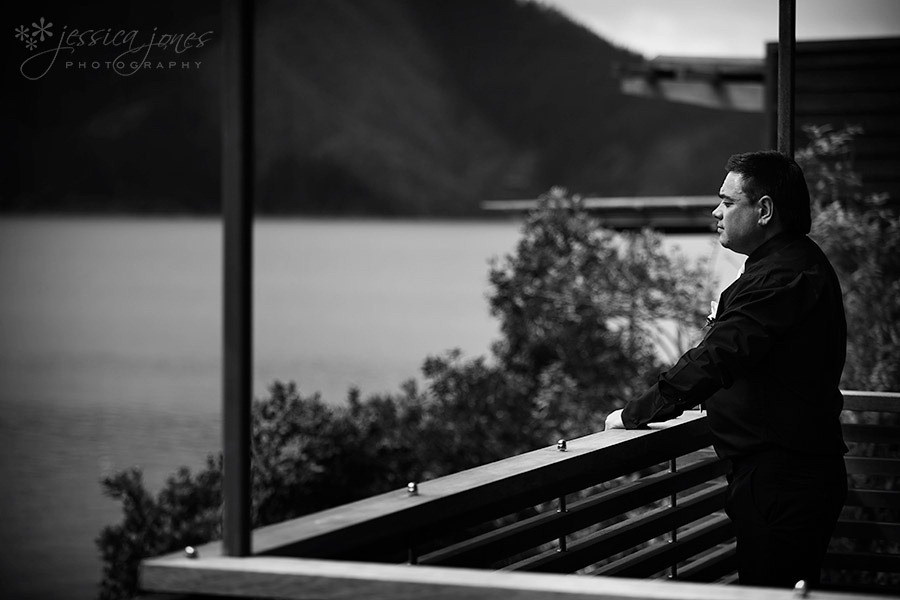 Pretty lady!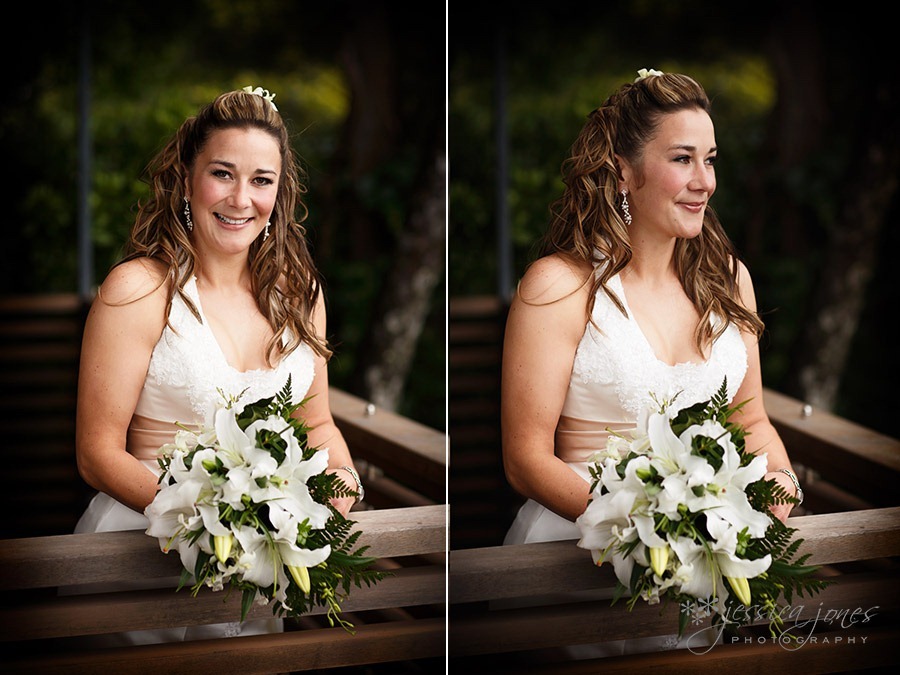 There's that smile again.  You can't tell me you're not smiling looking at this image!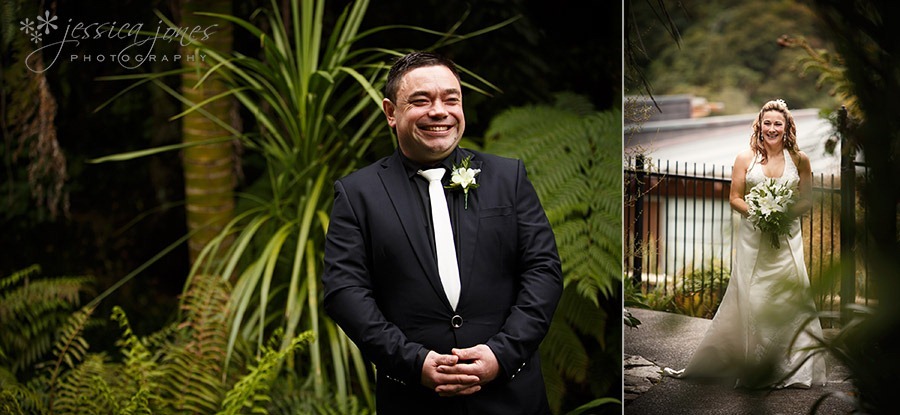 Liz Anderson wrote a beautiful ceremony which was heartfelt and intimate.  For those who weren't there to hear it, here is a snippet:
"The Marlborough Sounds is a place of great beauty and here today we are surrounded by the magic of the ocean, the land and its native bush. The bush holds the symbol of Koru.
The Koru's meaning is the beginning of Life. The symbolism from the unfurled new leaf of the Silver Fern, depicting new beginnings, growth and harmony. How fitting that we can see it… knowing that its meaning is of great significance to you both as you are about to embark on your new beginning… The journey of life together."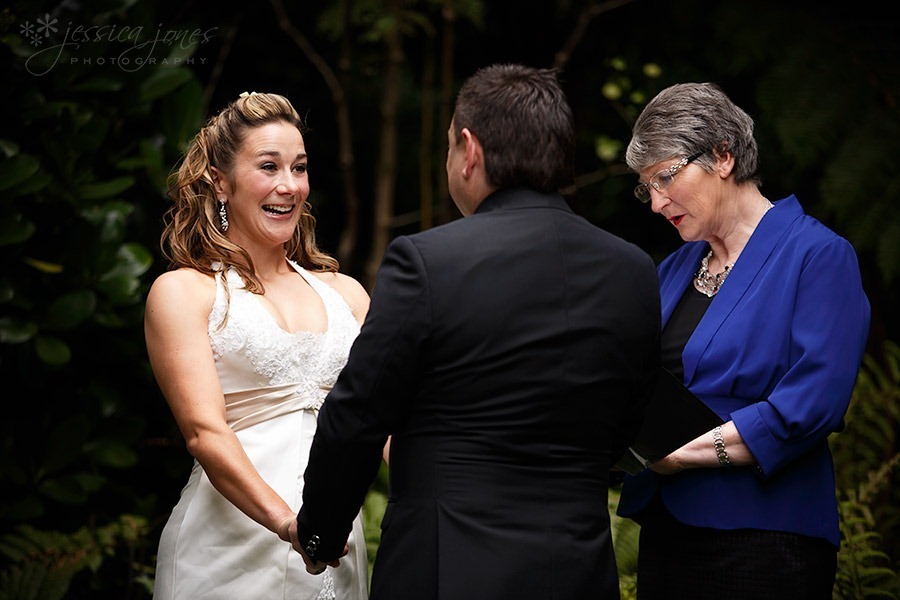 The builder at the Bay of Many Coves had created this platform especially for this ceremony, how's that for service?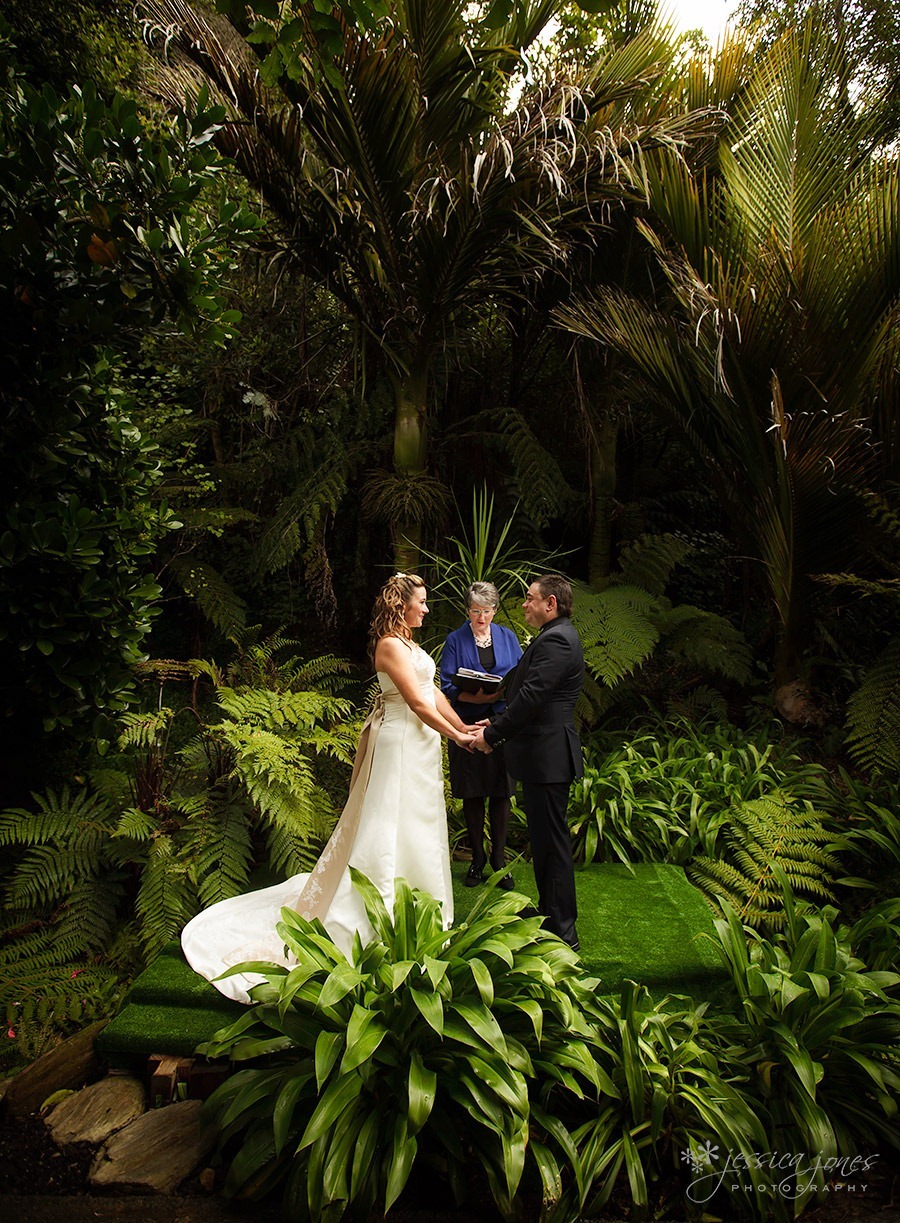 This is Hugo and Crisanna's wee boy, Blain, check out the perfect lips!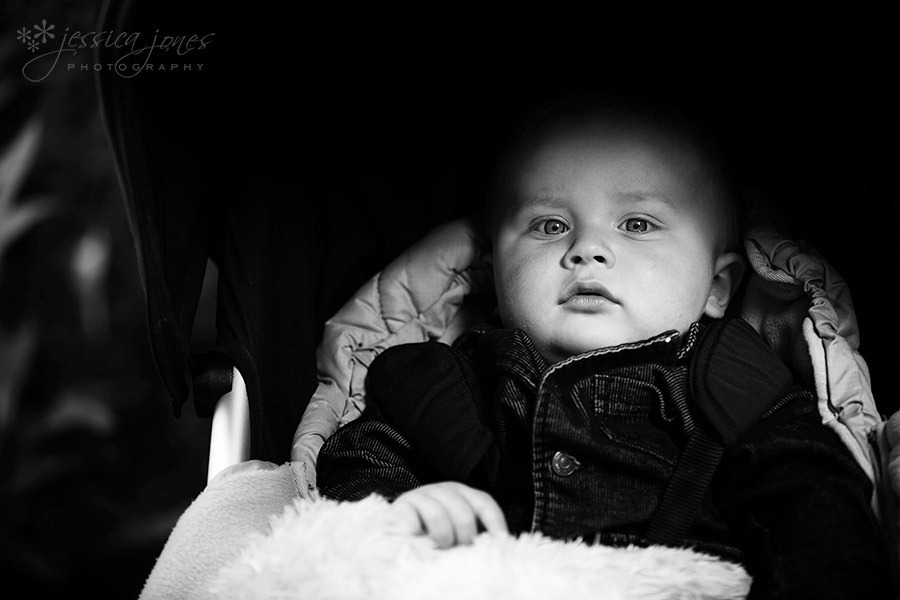 Everywhere you look around the Bay of Many Coves there are beautiful details, I could have filled up this post with just scenery – but that would hardly do for a wedding post!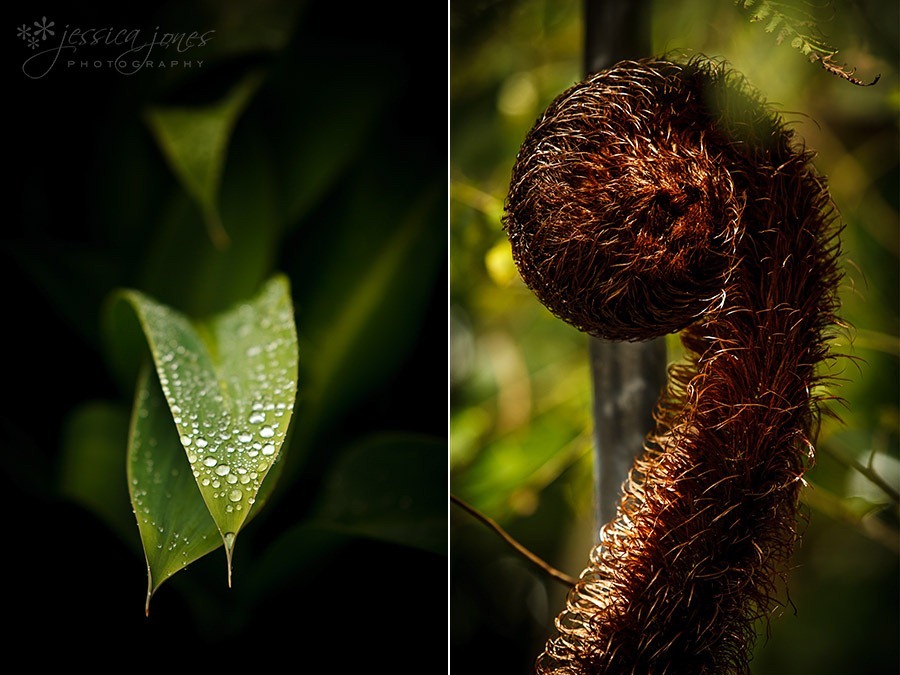 Nina from Pink Poppie rocked the flowers once again.  Hayley had a mixture of Casablanca Oriental Lilies and white Singapore Orchids with a base of beautiful native foliage.  Crisanna's bouquet was all natural native looking foliage and succulents and although it was completely orchestrated by Nina, it completely matches the environment.  Amazing!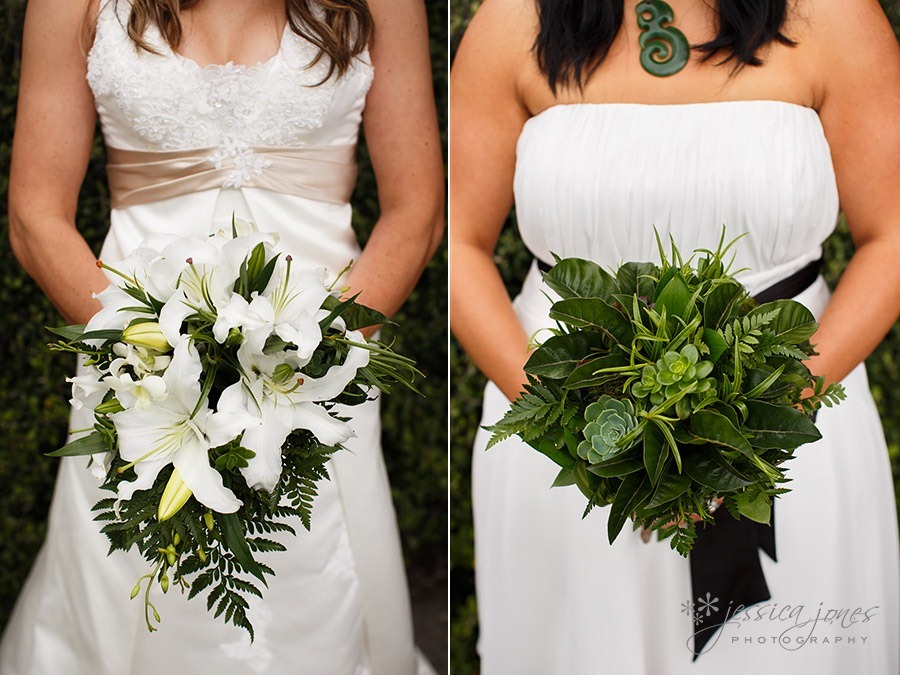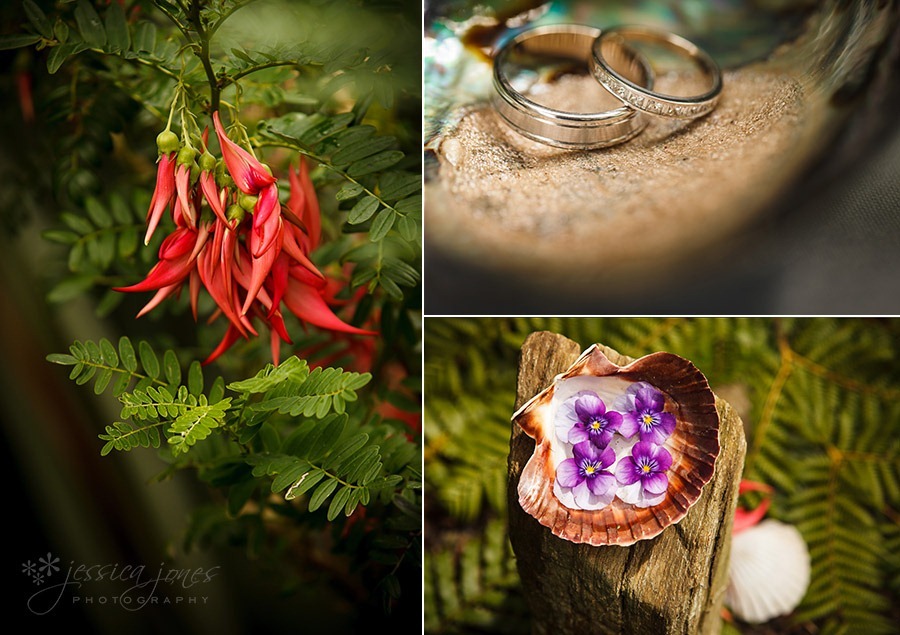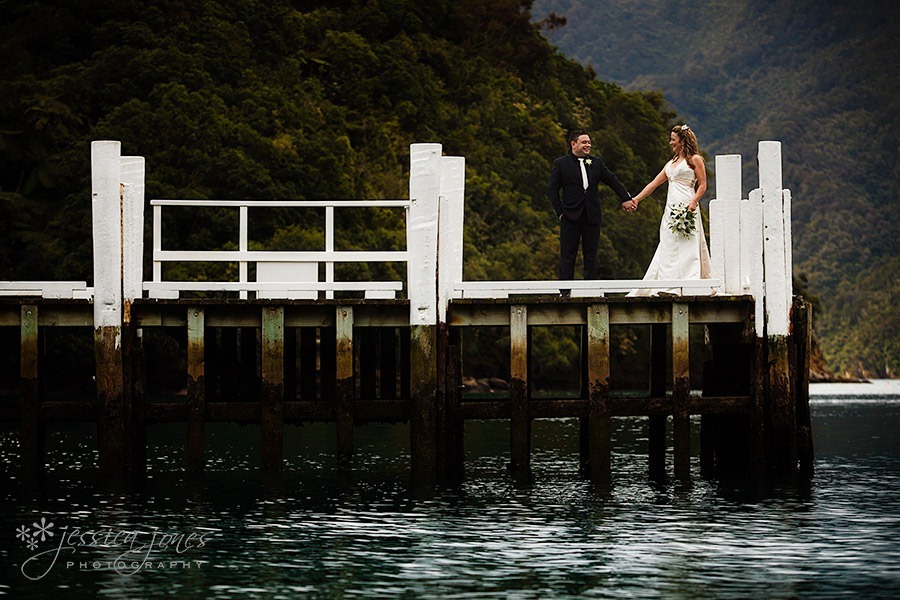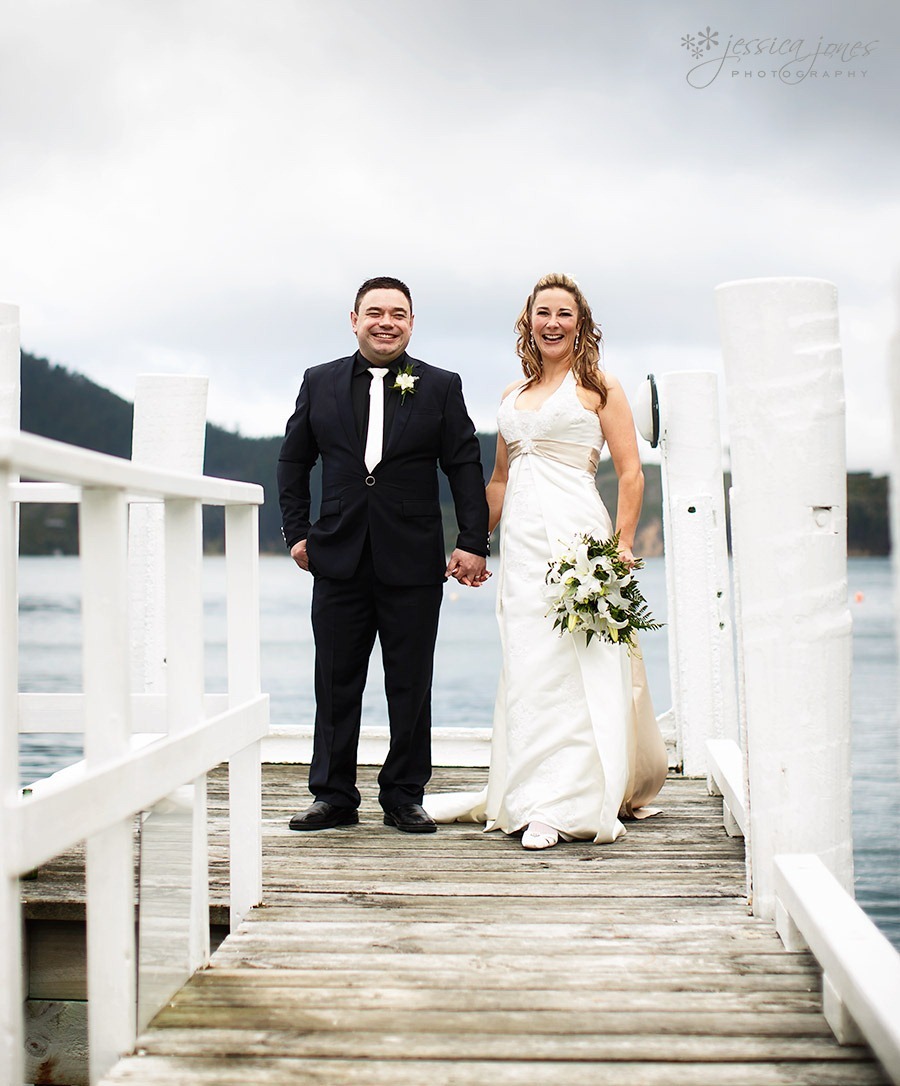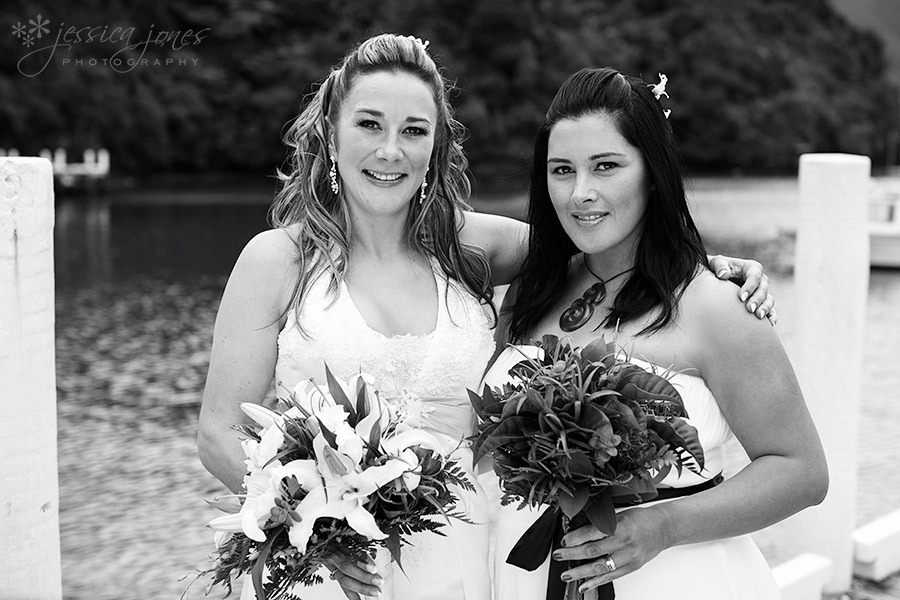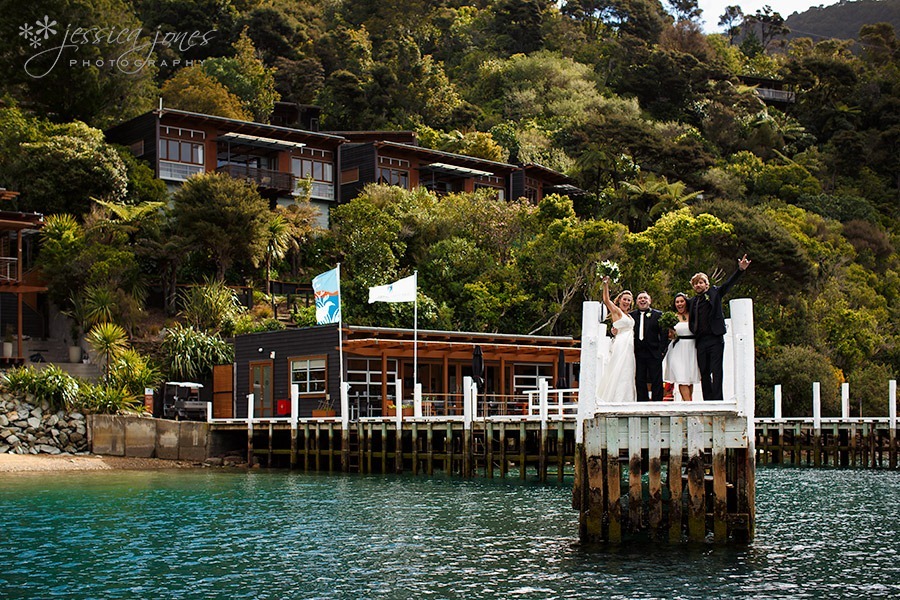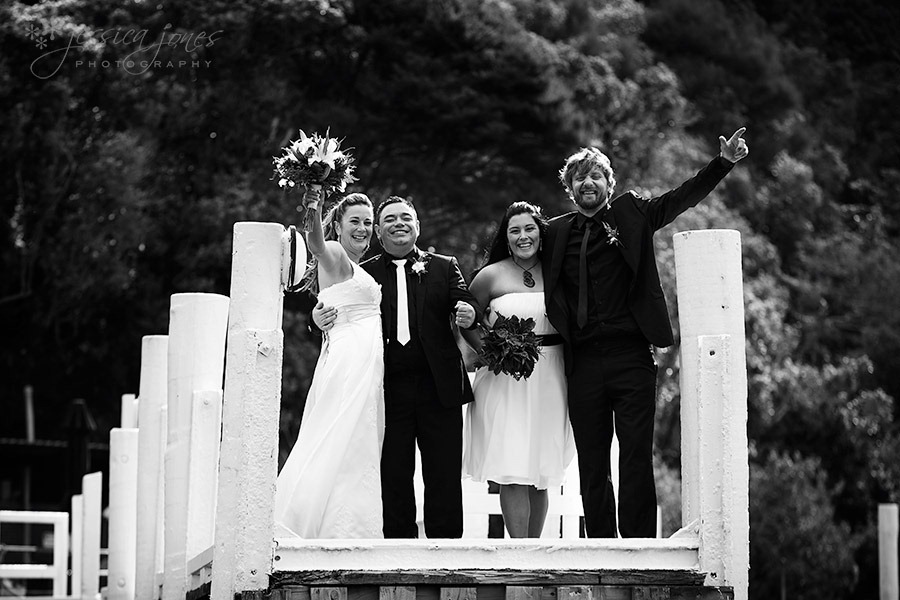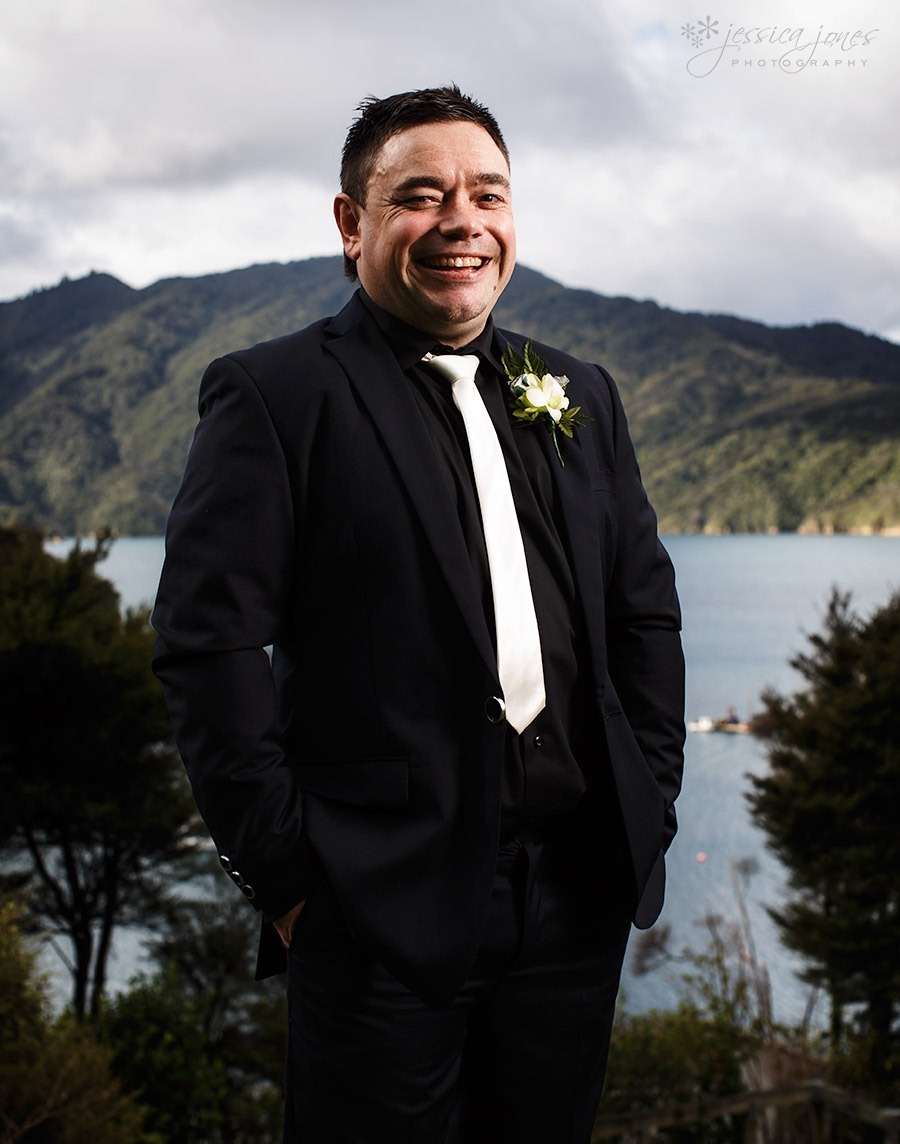 We were advised to pack some old shoes because we might get to go up to the waterfall.  It was a bit of a trek, and I proved to myself how very unfit I have become again (note to self: try harder!) – but gosh we had fun and the scenery was absolutely stunning!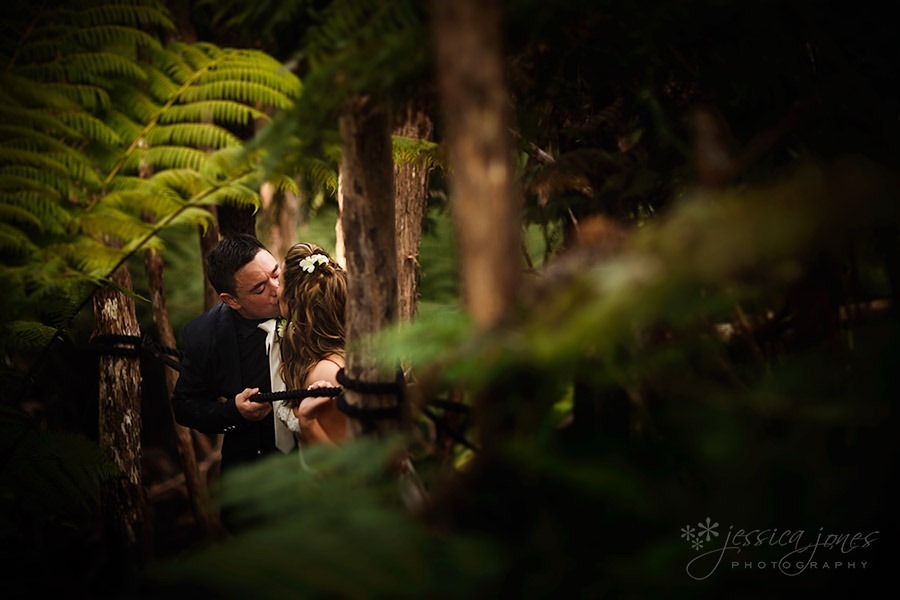 So. very. cool.
What a spunky bunch, hu?!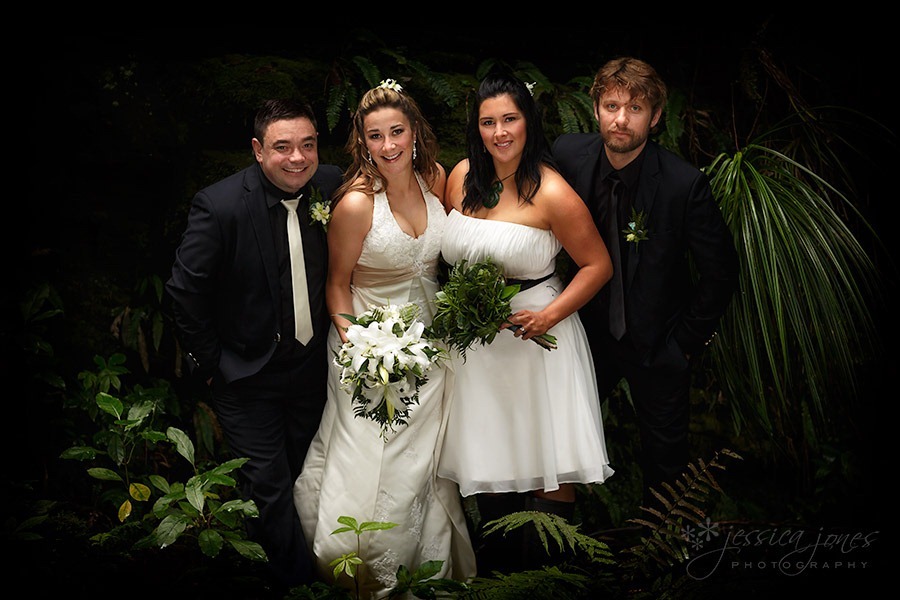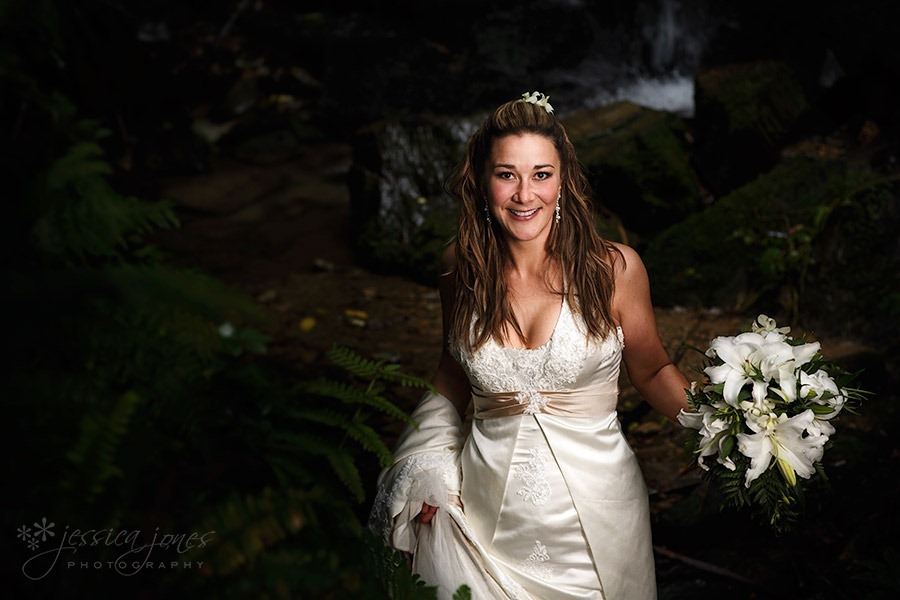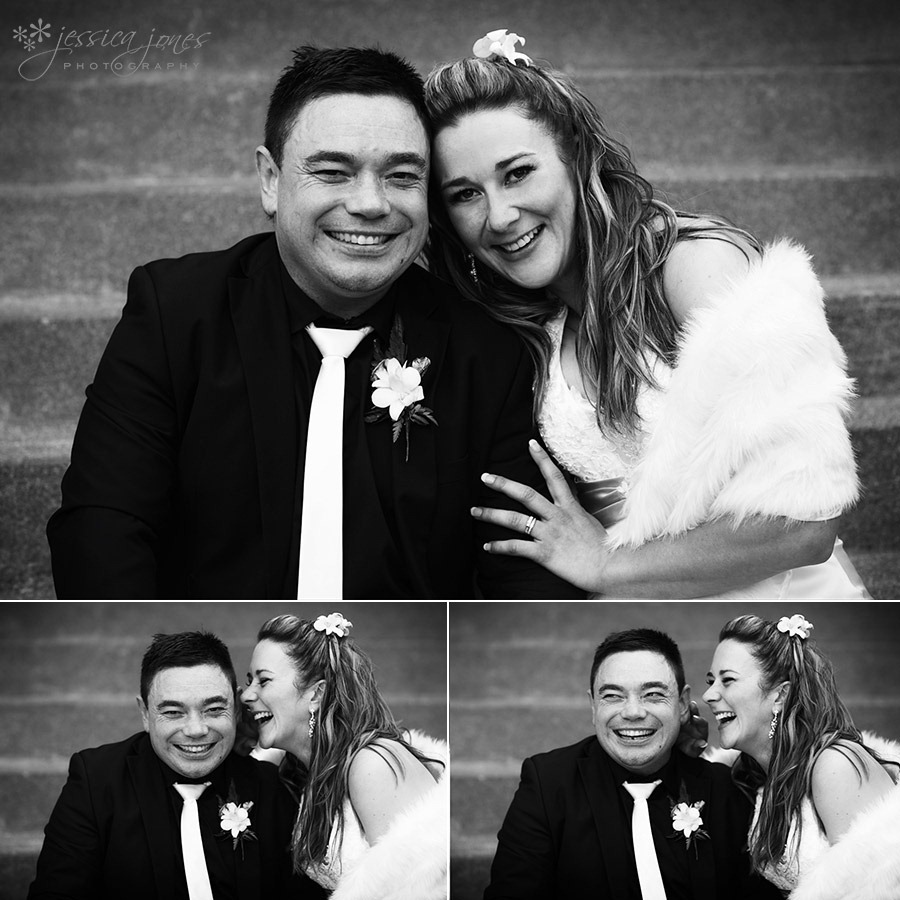 Hayley and Graham, thank you SO MUCH for allowing us to capture your amazingly beautiful wedding day.  We wish you all the very best for many many happy years together!