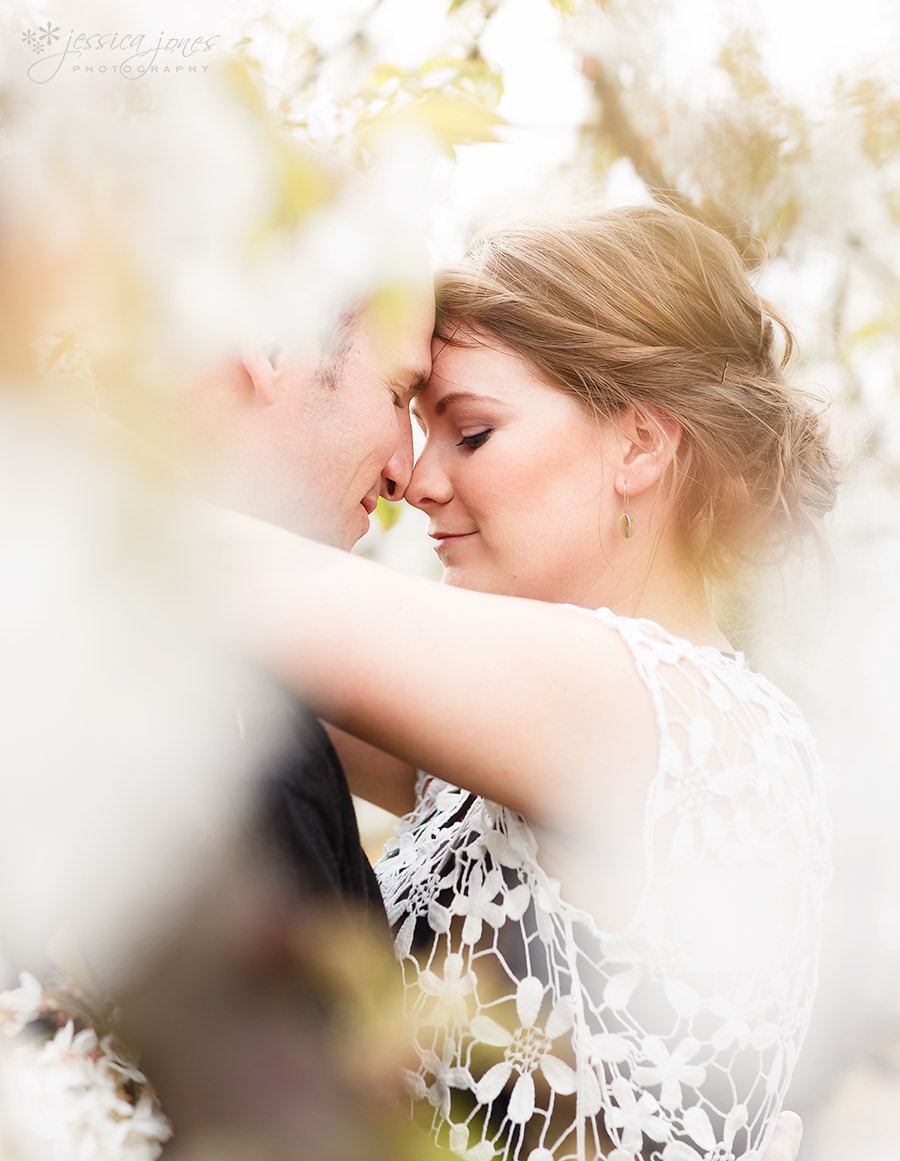 It was a gorgeous day, and the cherry blossoms were just BEGGING us to come and play.  So after a little mild begging of our own we were given permission to take Jaime and Paul into the orchard to make the most of this window of gorgeousness.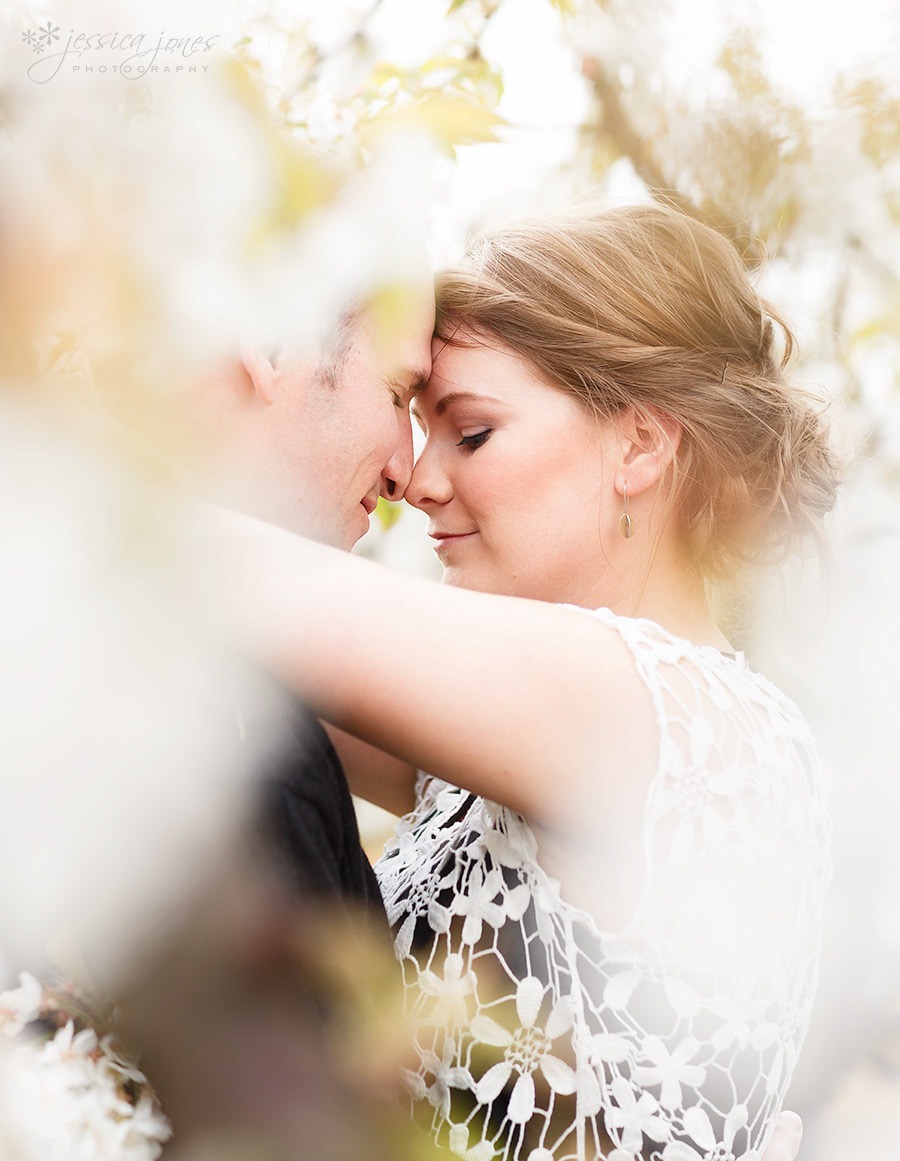 I first met Jaime at Heather and Doug's wedding.  I can see why Jaime and Heather are friends, they're both tons and tons of fun!  Nothing that I asked of them was a problem, and we laughed.  A lot!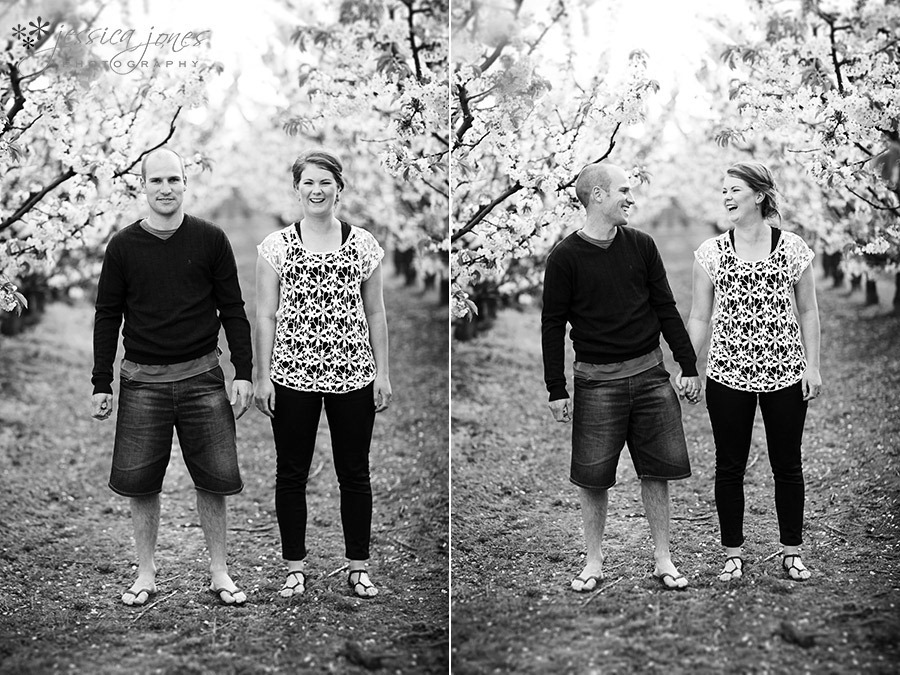 When Jaime emailed me that she likes bold colour and quirkiness I knew exactly where to take them!  Check out the somewhat failed mid air love heart – although I have to say, I'm not sure I could pull off an *almost* heart anywhere near as well as this!  Who am I kidding?  Jumping at all is not a strong point of mine!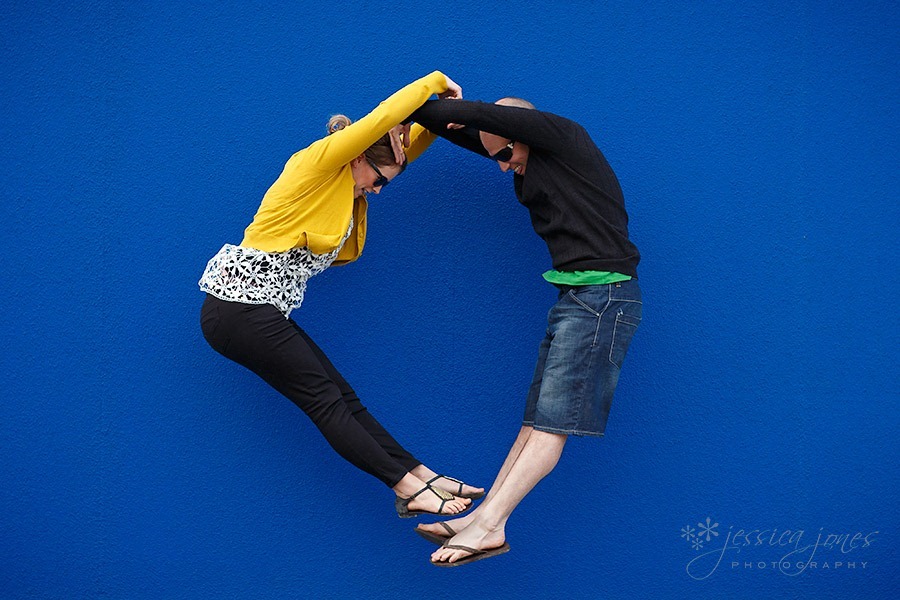 Paul works all over the world as a remote control submarine operator (I'm sure it has a more technical name than that!)  I reckon that's probably the coolest blokey job a guy can have!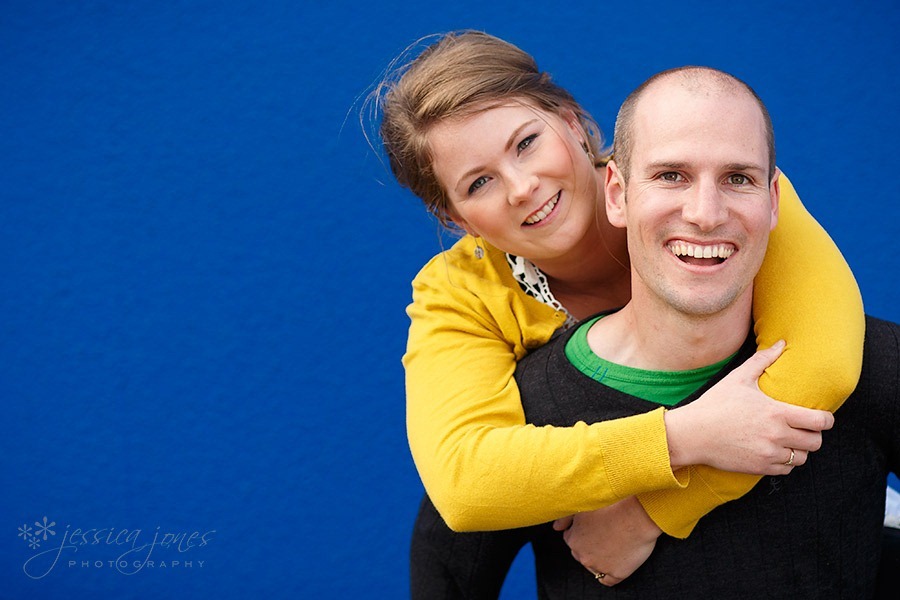 More ninja awesome jumping!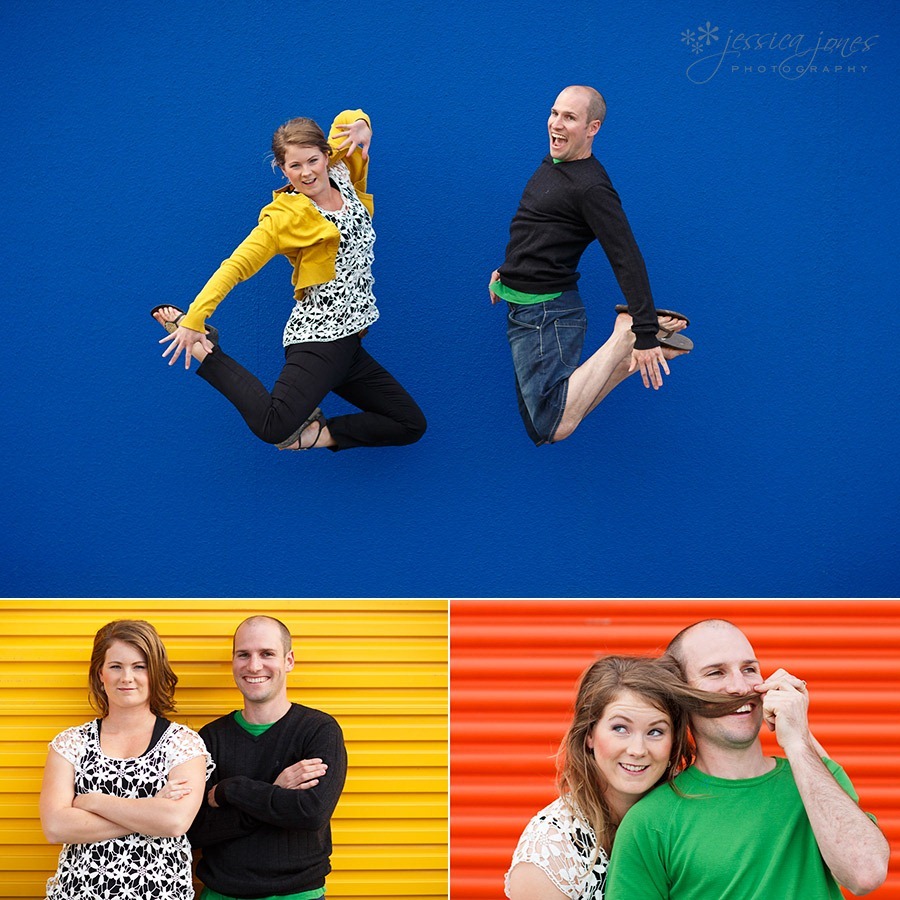 Jaime you are going to make one beautiful bride!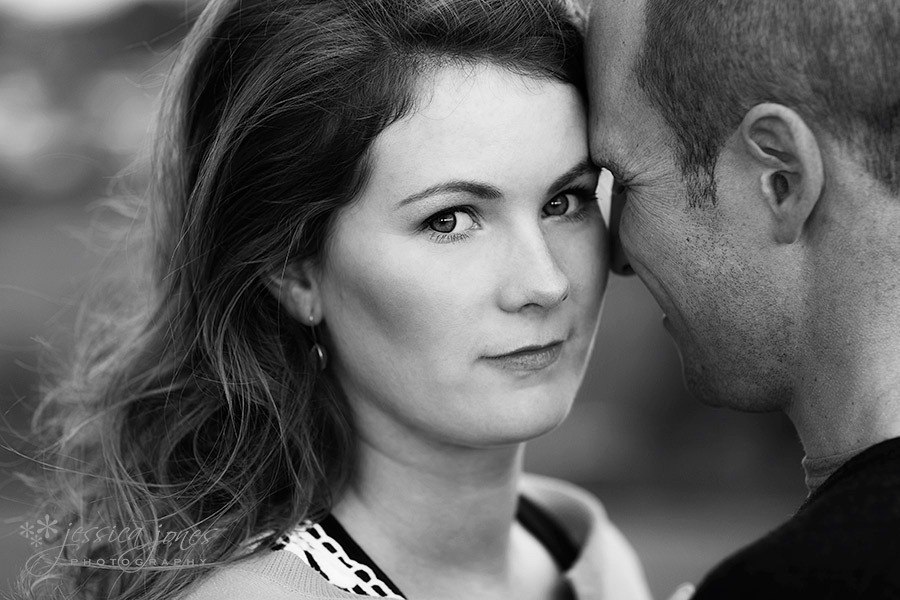 The weather was just perfect for dramatic light stuff, so just as the sun was setting we did a little bit more jumping.  Well, when I say 'we' I mean 'they'.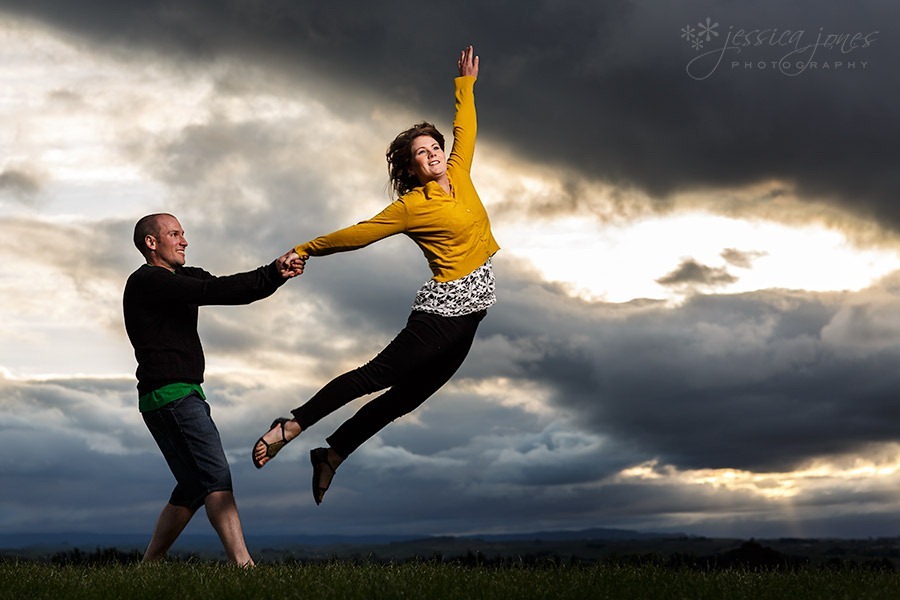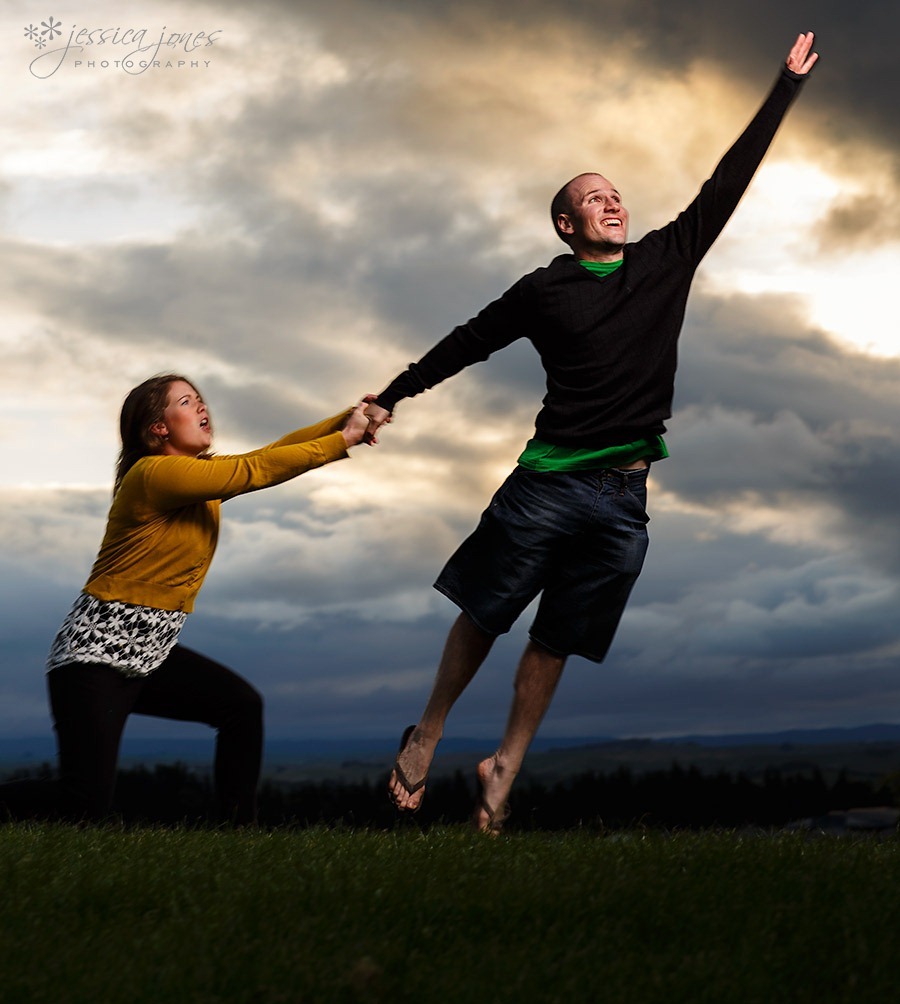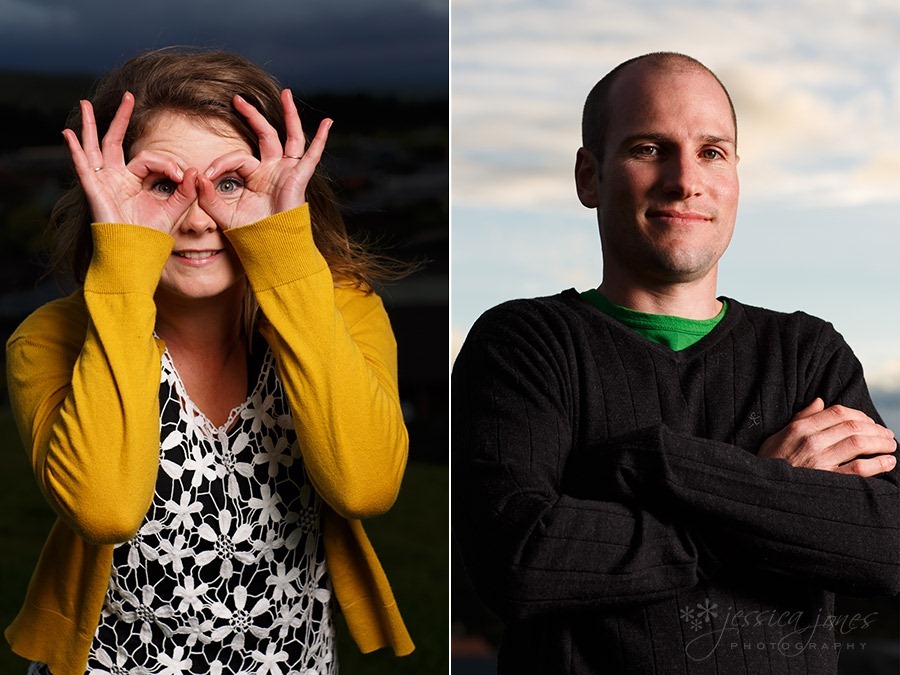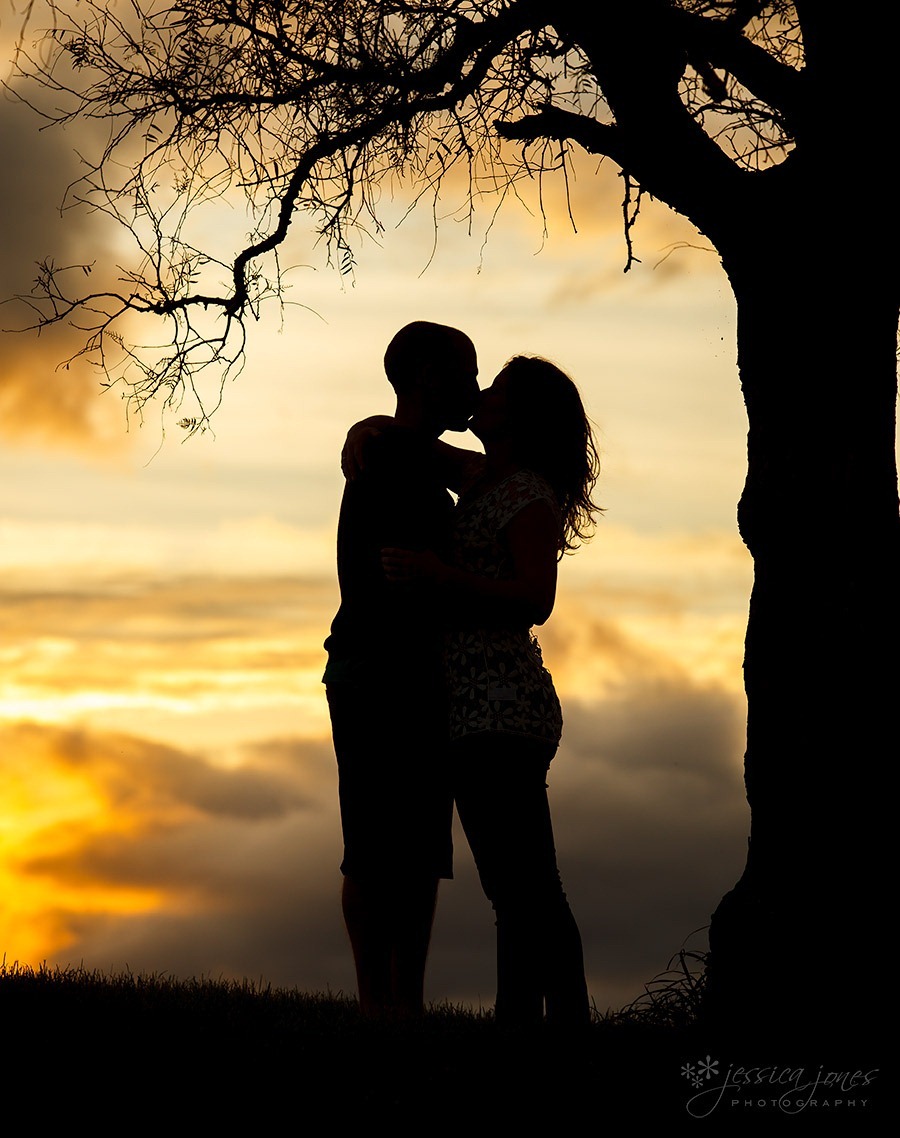 Jaime and Paul, thanks so much for being such great fun.  I can't wait for February!