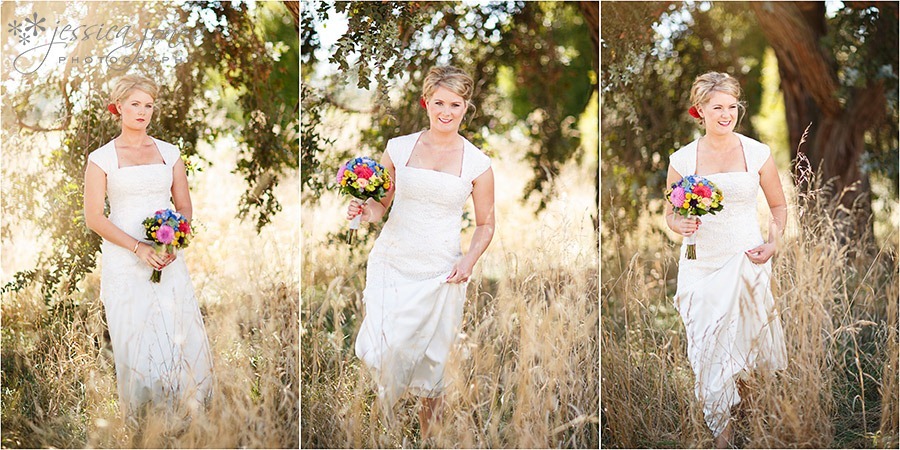 Fun, relaxed, colourful and THOROUGHLY beautiful.  Jaime and Paul's day was all of those things, and more.  Since we first got to know them at their E-session in Spring last year, we've been busting to see what kind of gorgeous day they had planned.
Picture this: Ngakuta Bay, in the Queen Charlotte Sound, on the most beautiful Summer's day with not a cloud in the sky, add a little bit of sea breeze, a whole tonne of friends and family and a small village of caravans and you have something quite exceptional!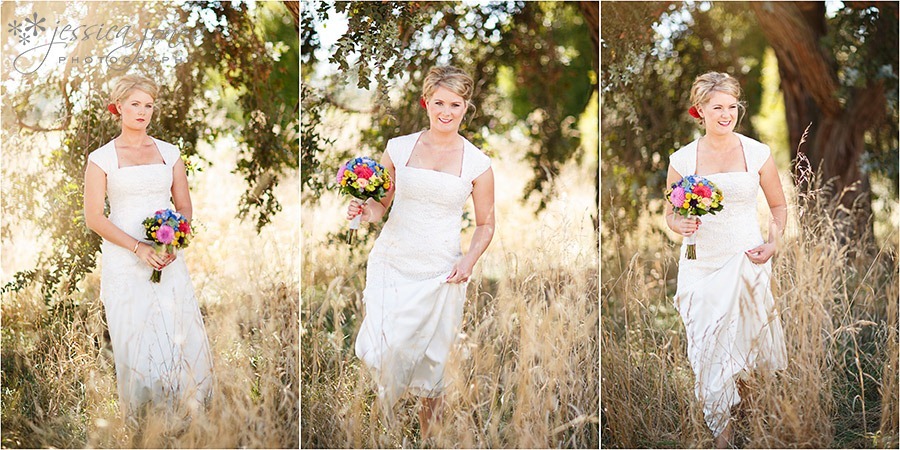 We started sharing the day with Jaime and the girls getting ready at Locks and Lashes.  Once again Nina from Pink Poppie takes already beautiful flowers and turns them into something quite spectacular!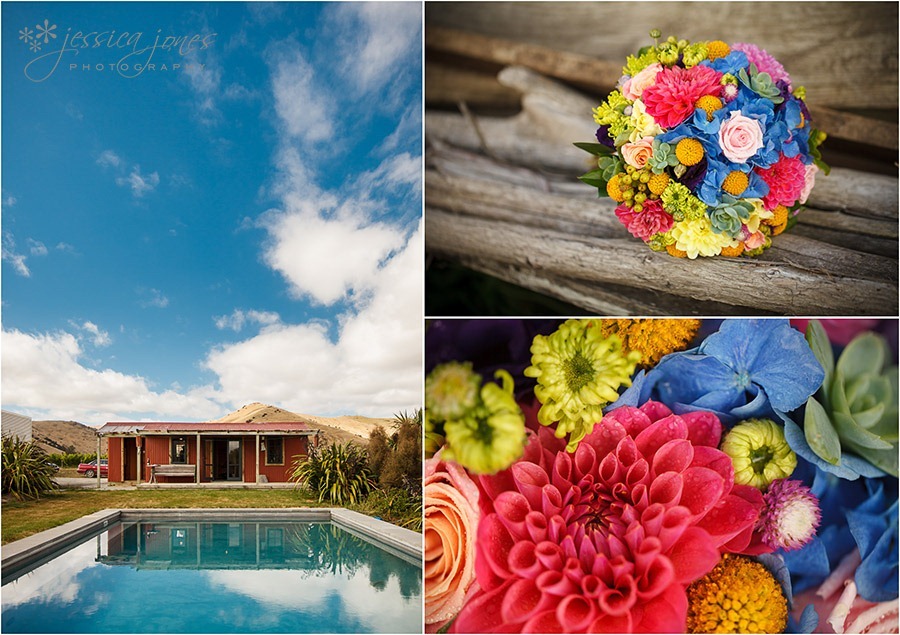 Jaime thoughtfully created these cards for all of her bridesmaids and her Mum, they went down quite a treat!  *photographer happy dance*!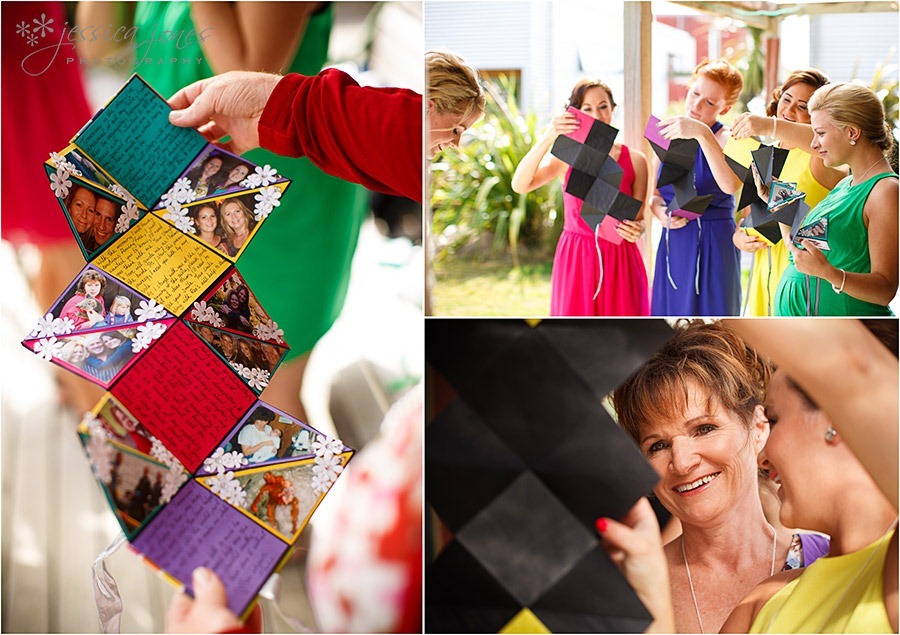 They also got a beautiful necklace each.  Check out this one for Paul's Mum.  I mean, I want to cry just looking at it.  I am a bit of a girl though.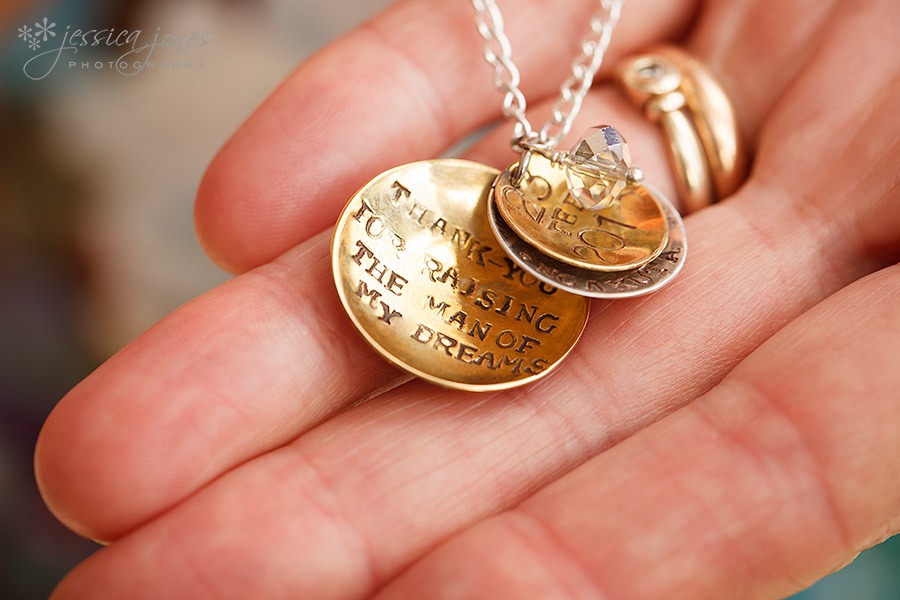 Jaime's dress was made by her Aunty, using some of her very own wedding dress from 28 years ago.  The skirt still sports the cigarette burn mark done by Jaime's Grandad so many years before.  Priceless.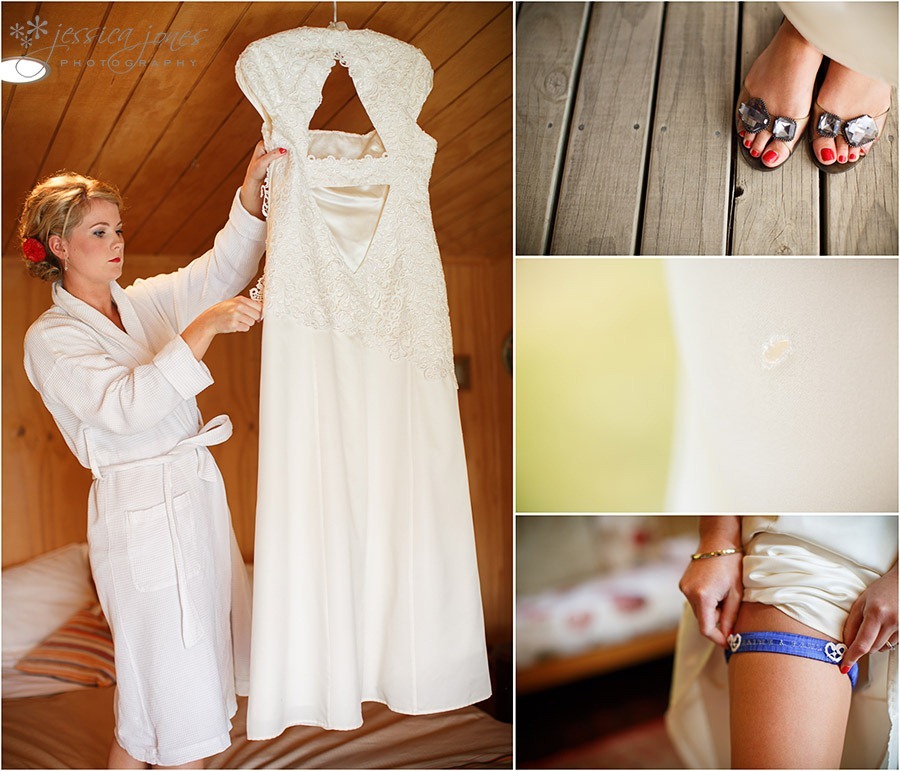 Jaime left oodles of time before she had to be at her ceremony.  This meant we had time to PLAY!  And oh my, I do like to play!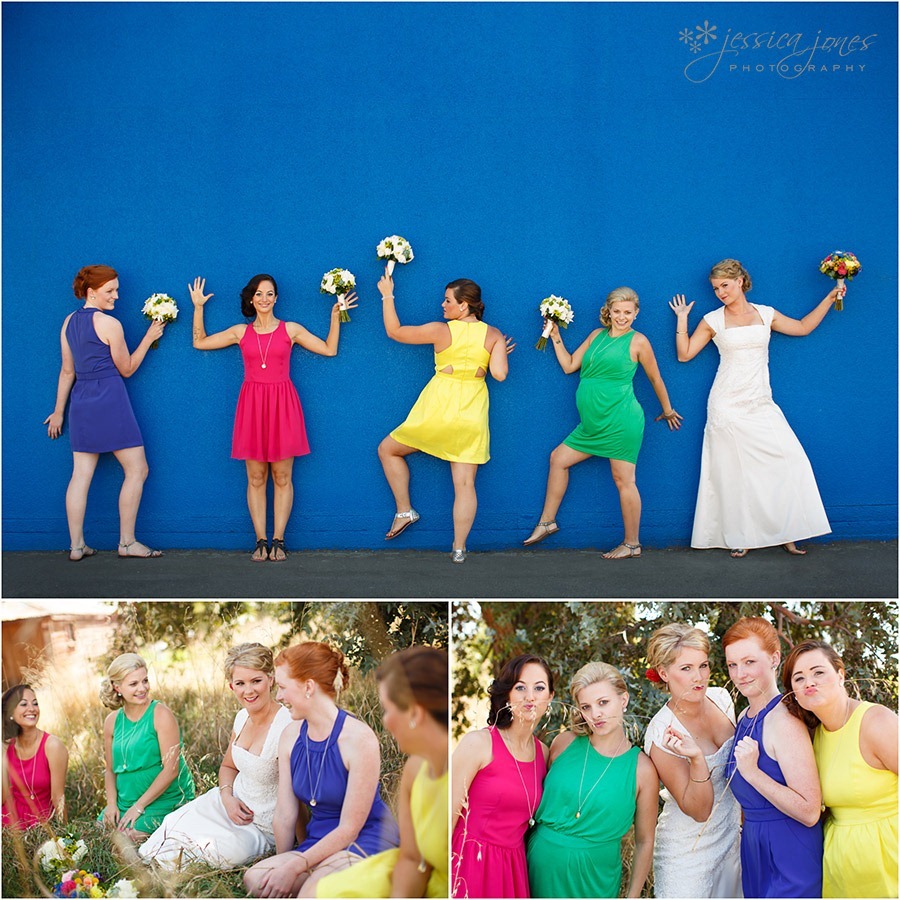 More of Nina's pretty creations.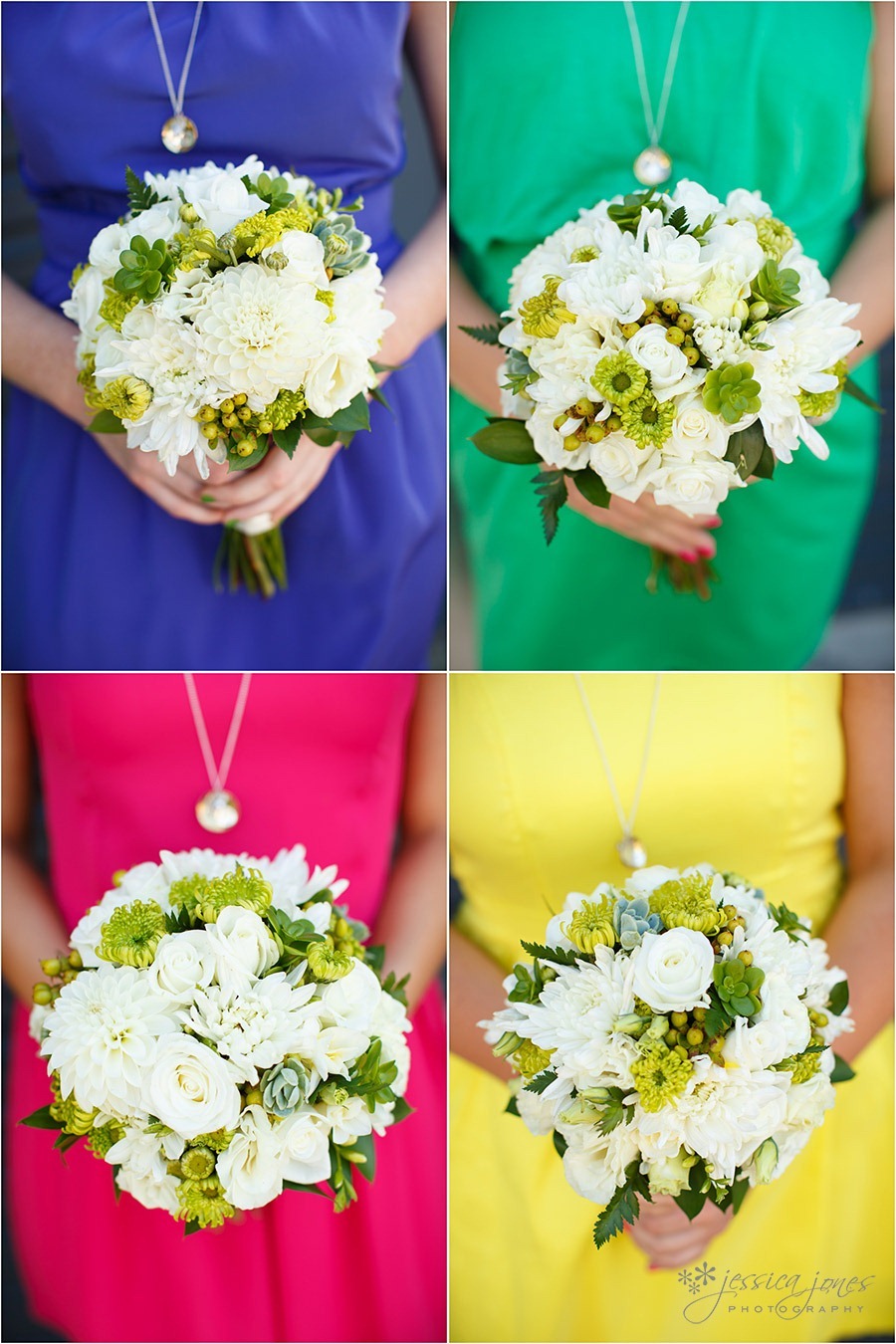 The next step of the day was to board the San Nicolo and have a relaxing hour or two just chilling out with the girls.  No stress, no flapping, just fun.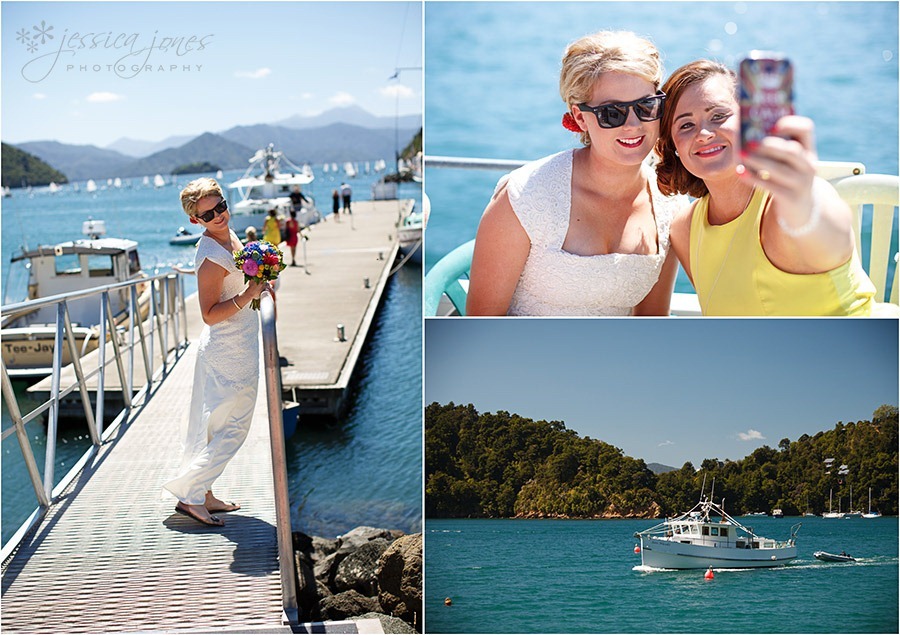 Jaime, I knew you would be a stunning bride!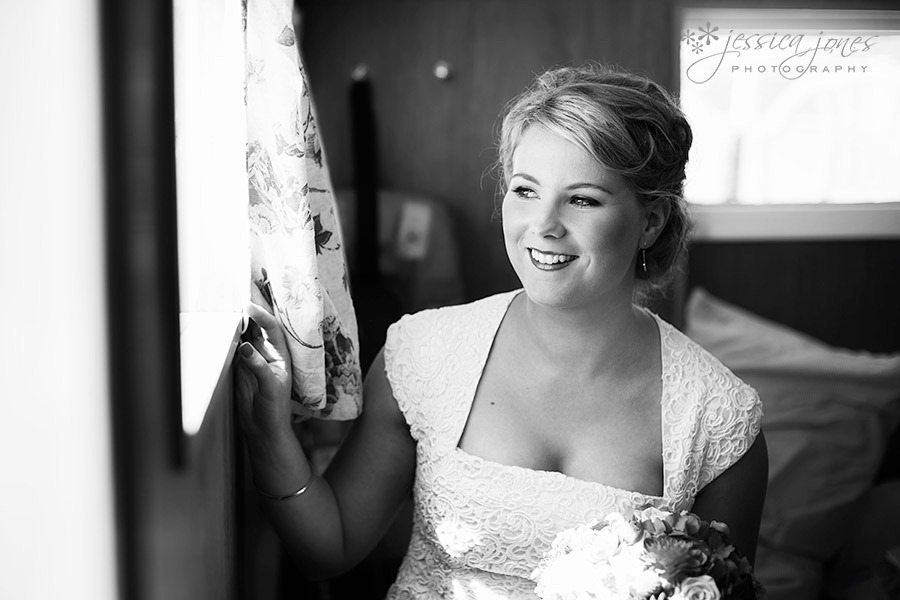 Ngakuta Bay is super special to Paul and his family as they own a batch down there, and a small village of caravans.  Each owned by a different family member.  There have been many a fun filled Summer spent here, which made this the perfect place for a wedding!


How's this for a beautiful vista?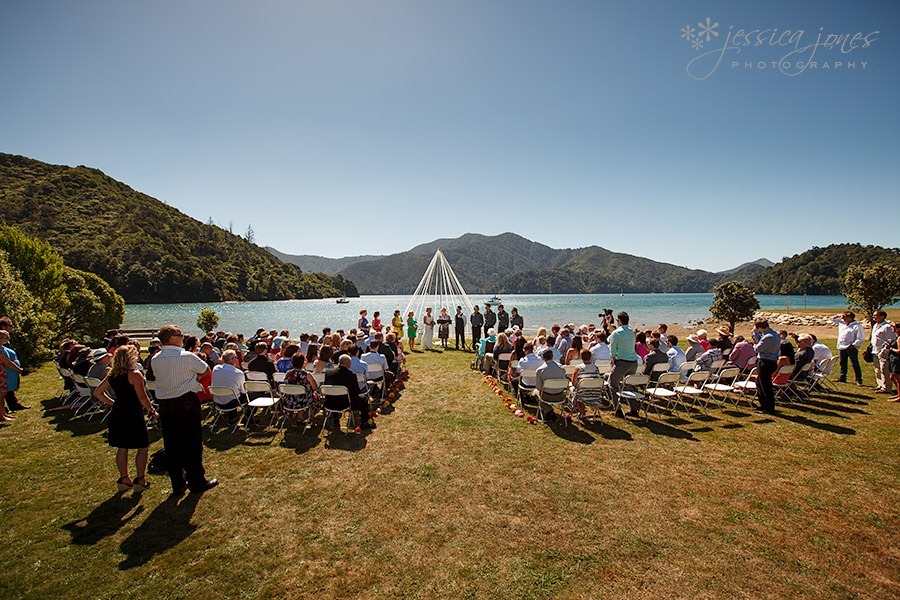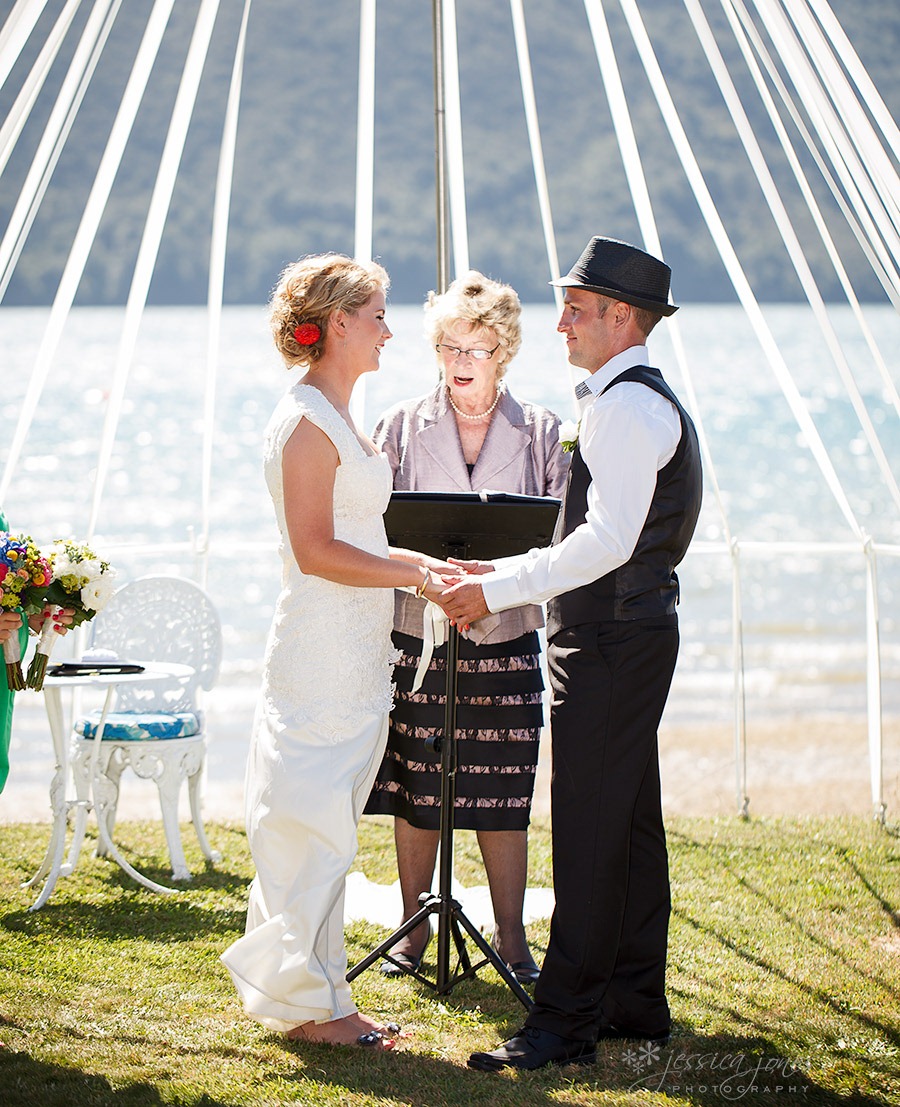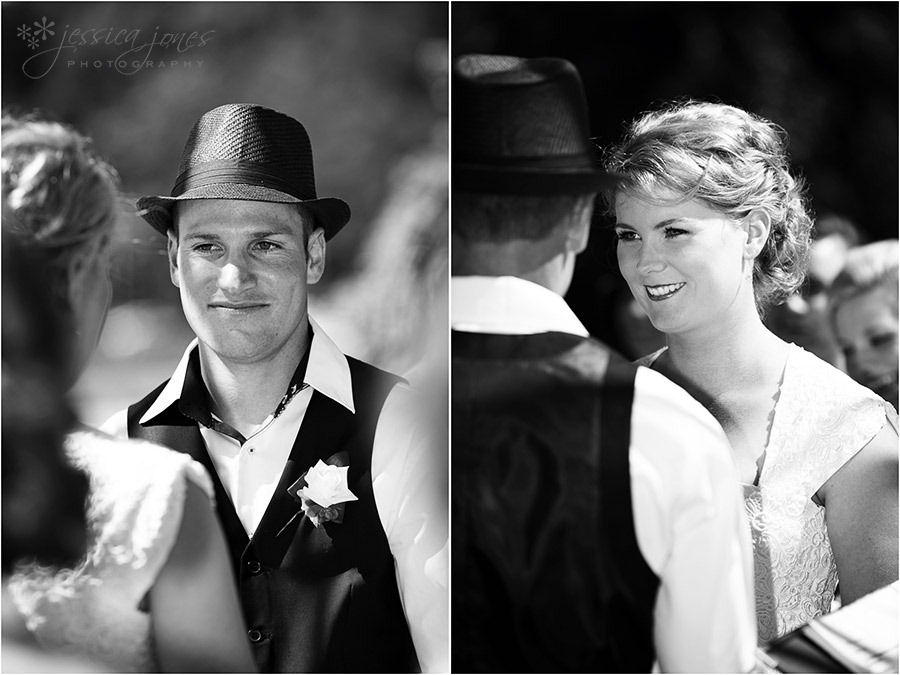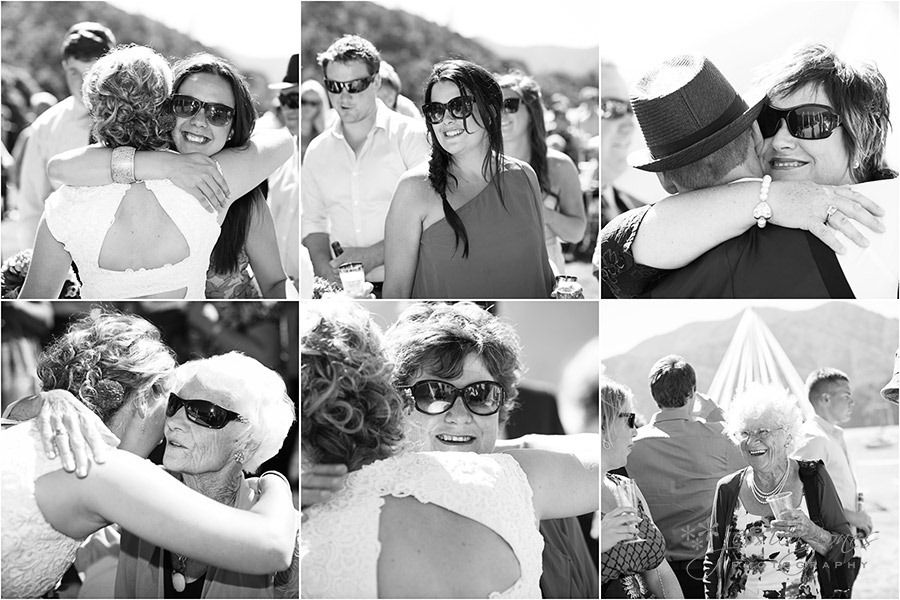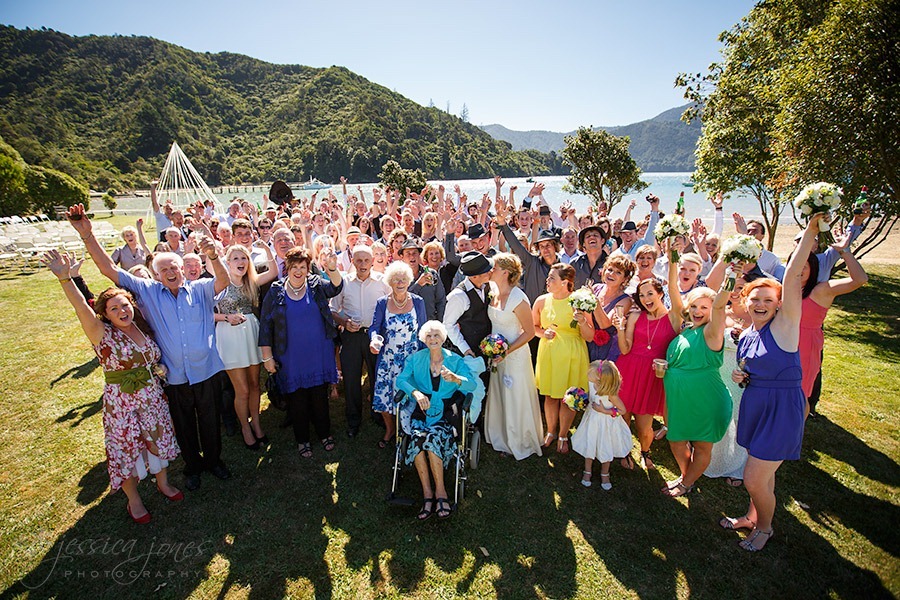 Jaime's Mum, Raewyn, was close at hand and ready with a hug or encouraging word.  No doubt that these two are super close!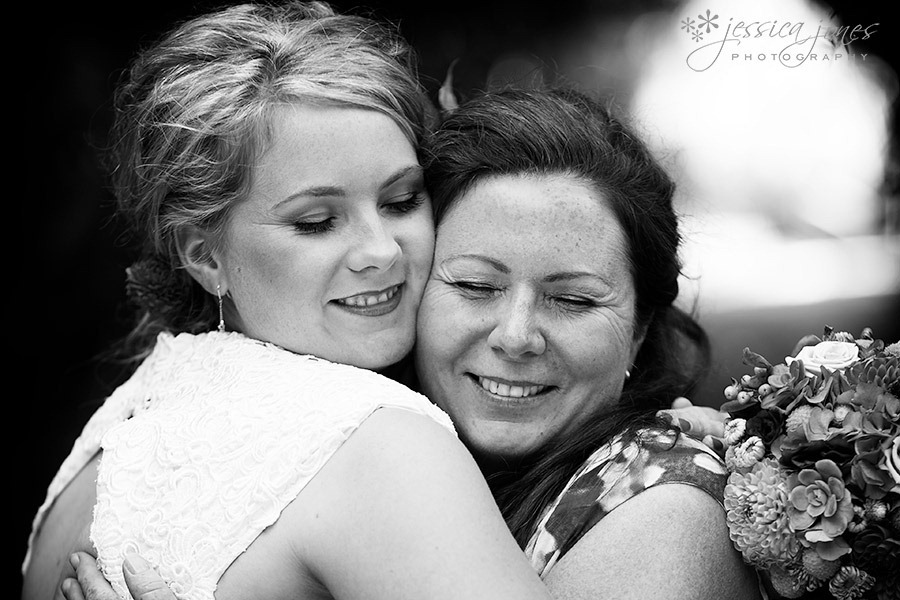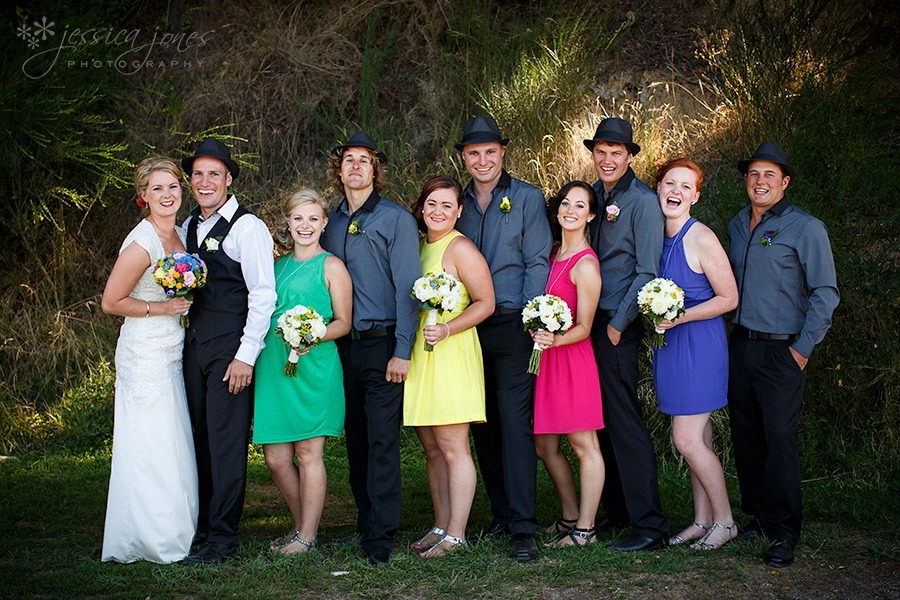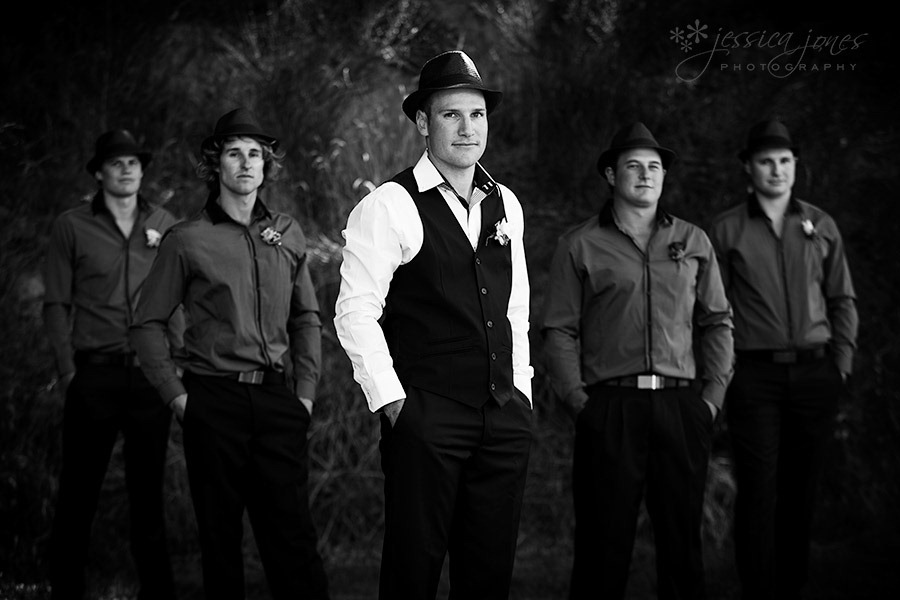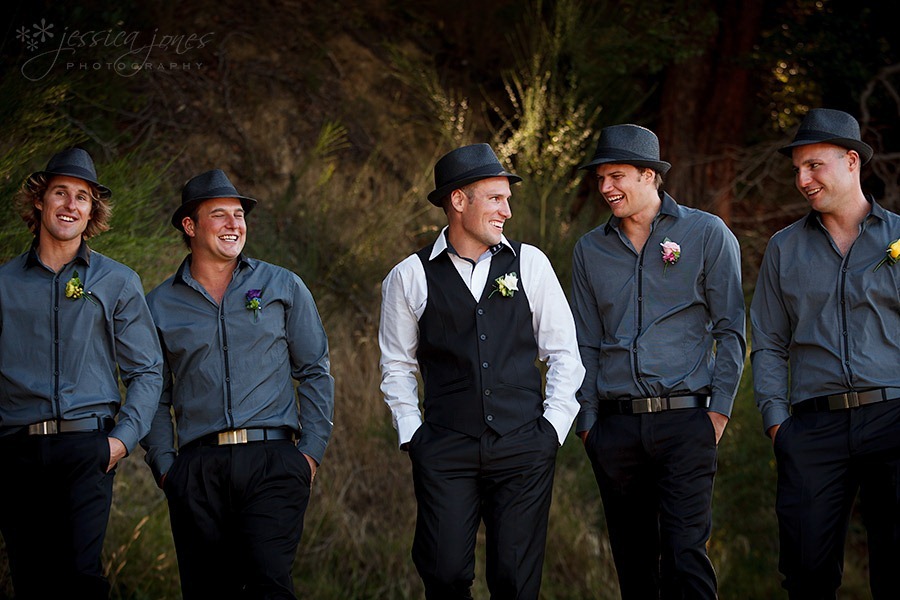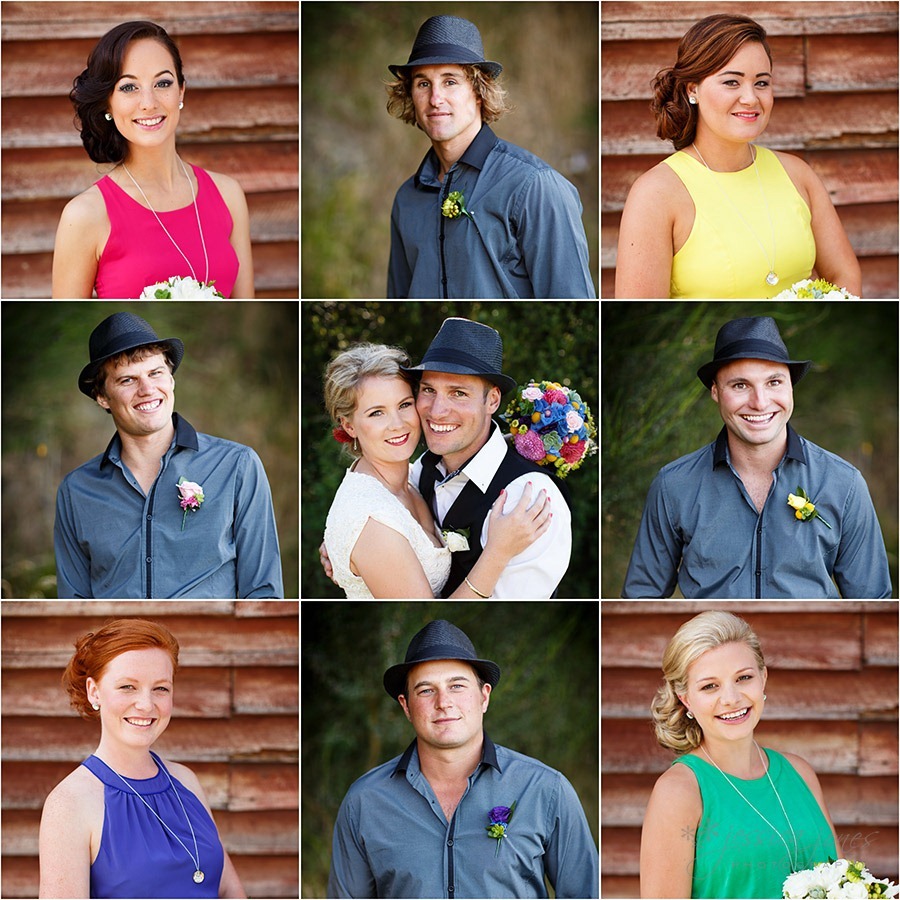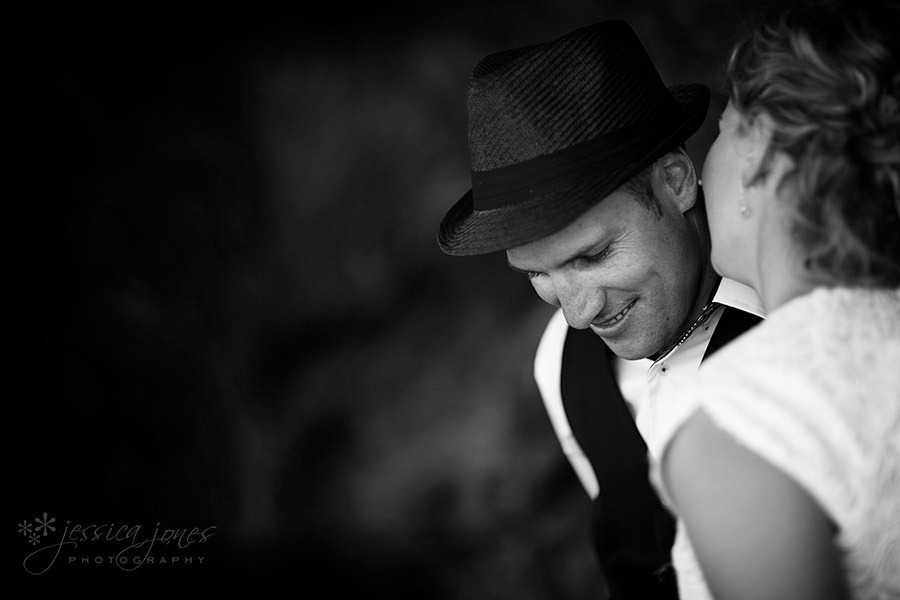 Paul, you really knew how to work the camera too.  Super handsome!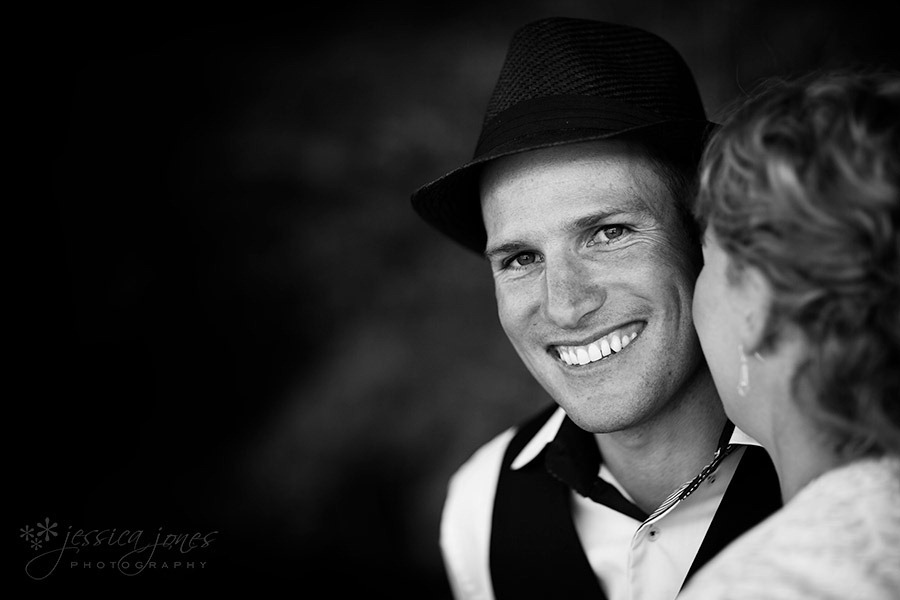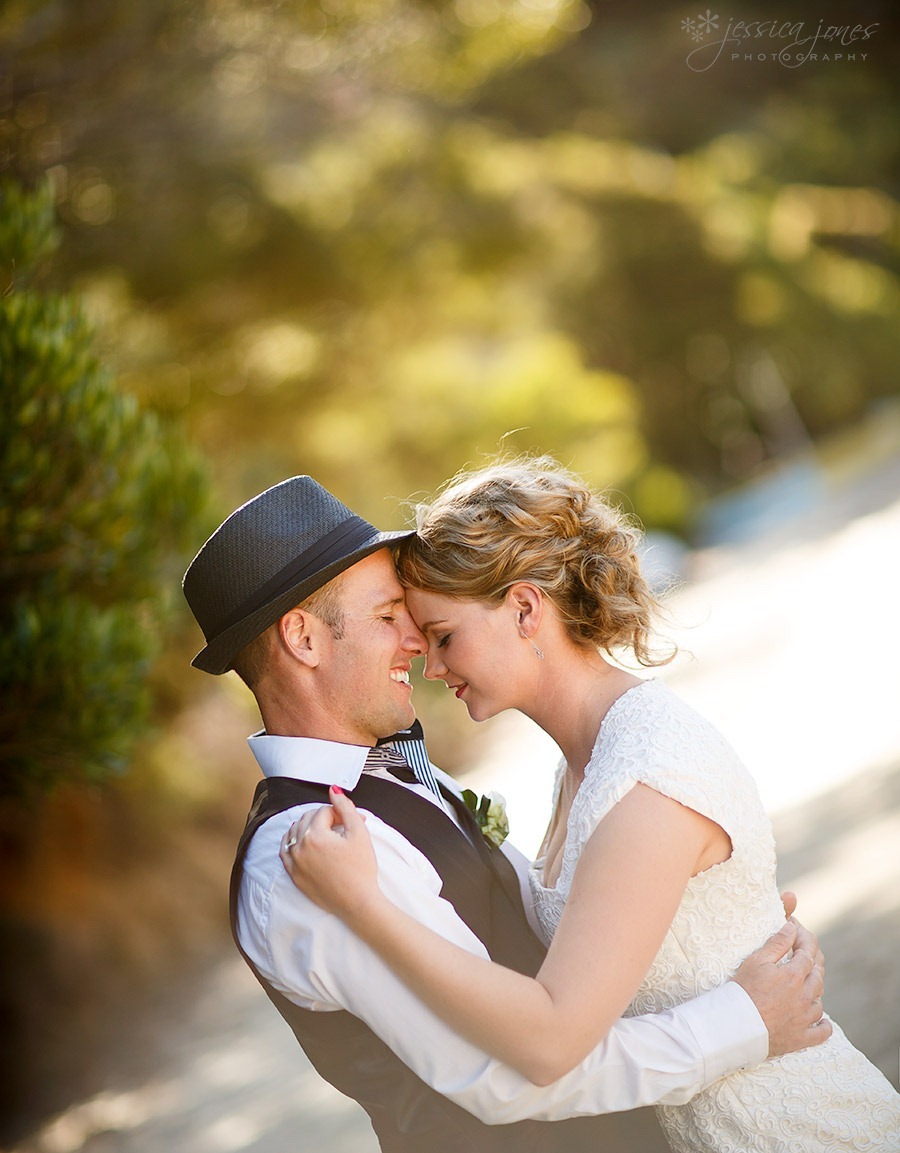 Lovin' the jellies Jaime, LOVING them!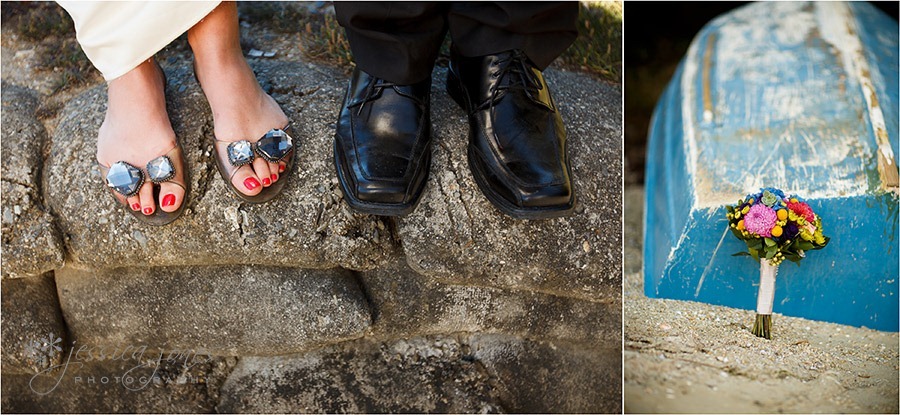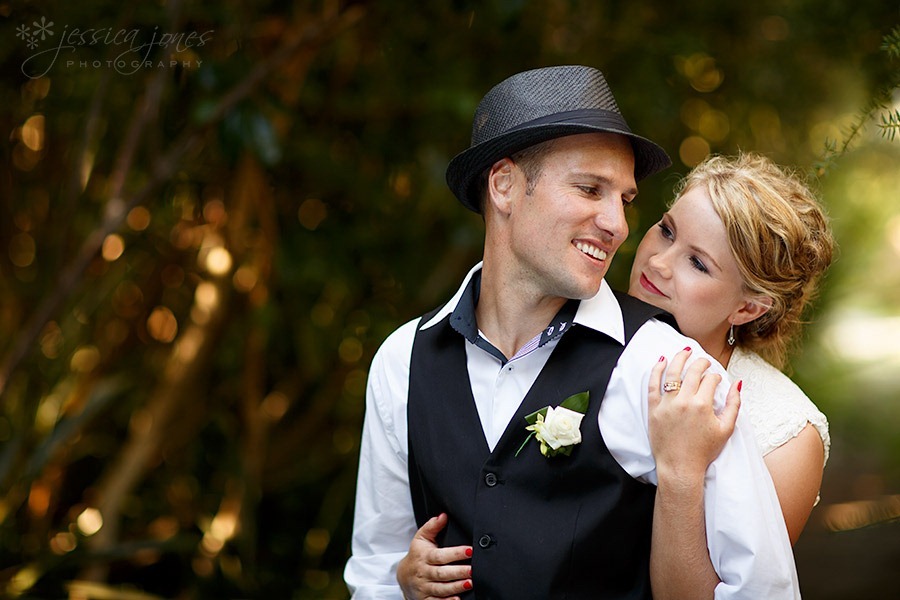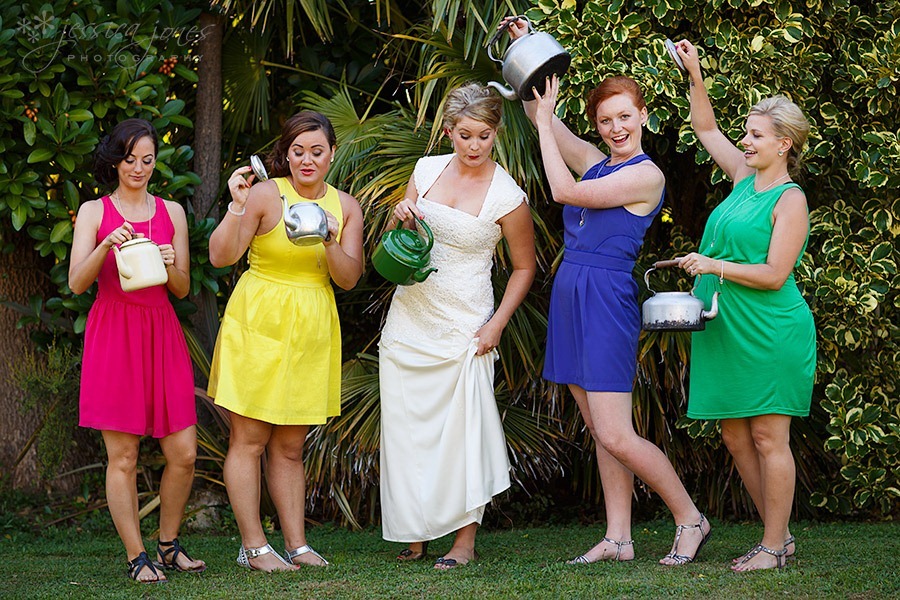 The family's boatshed was converted to an extremely flash looking reception venue!  The cakes were all made by family members, so cool!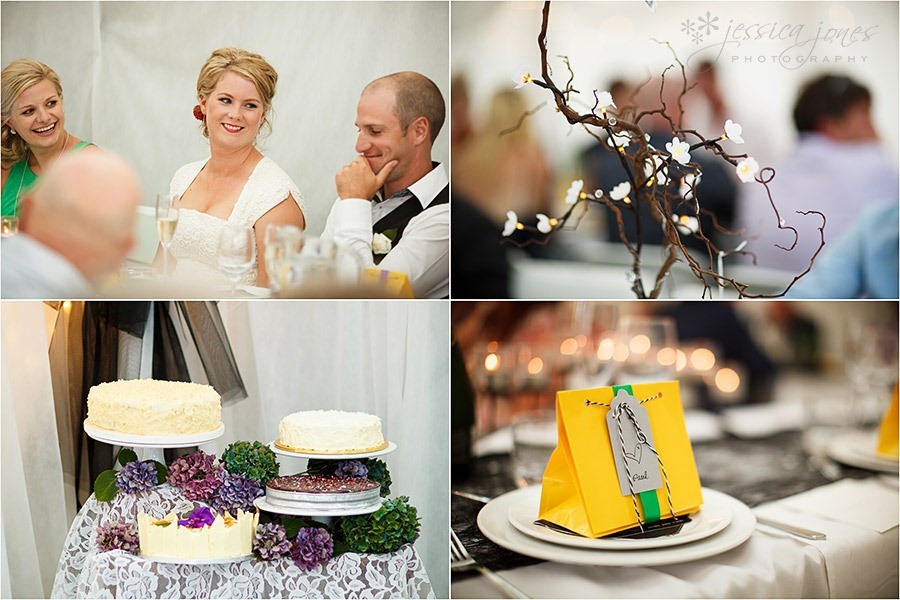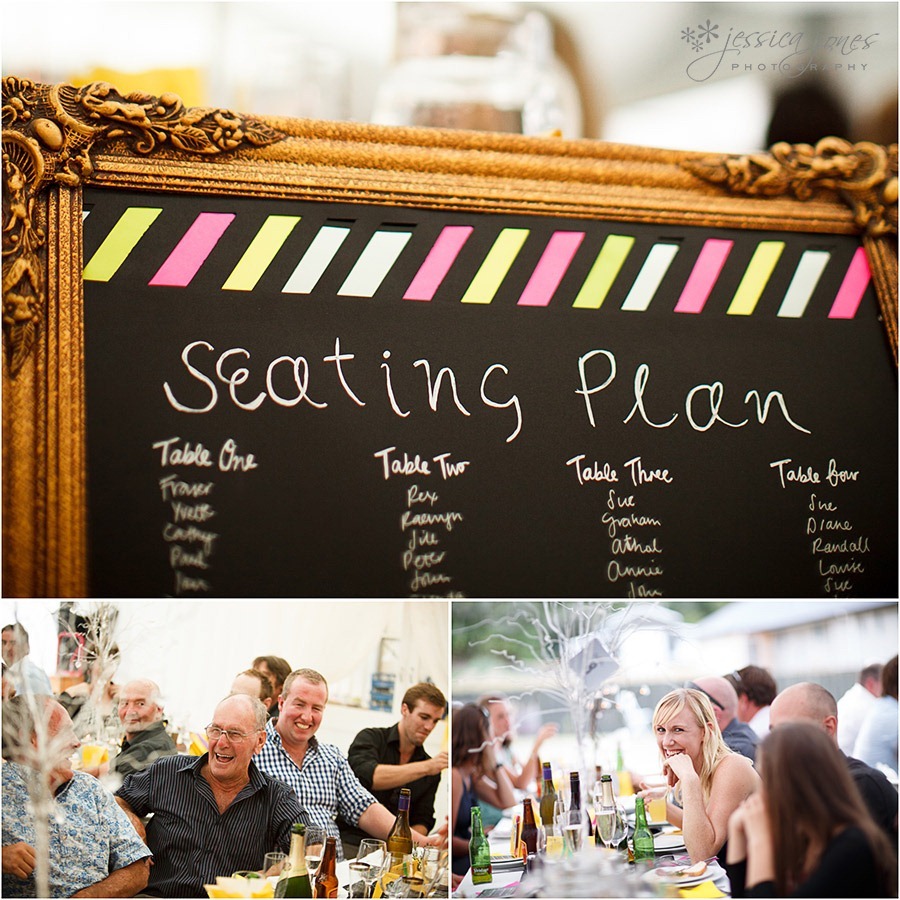 I saw this bike hanging up when we were having a walk around the property a few days before the wedding.  Not only is it a fantastic looking old bike, but it also has historical family significance!  Paul's Grandad used to ride it waaaaay back in the day.  I can't tell you how excited I was that they took it down and dusted it off!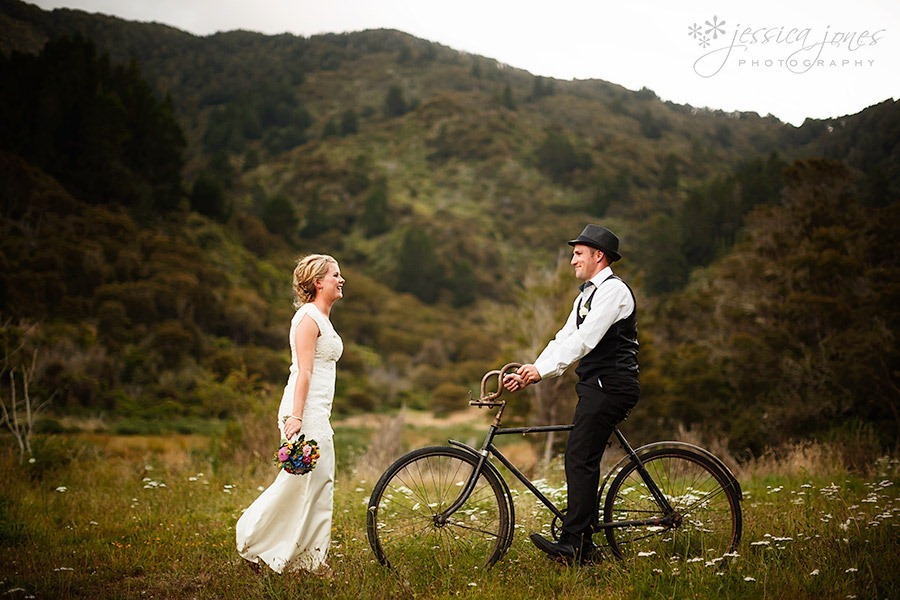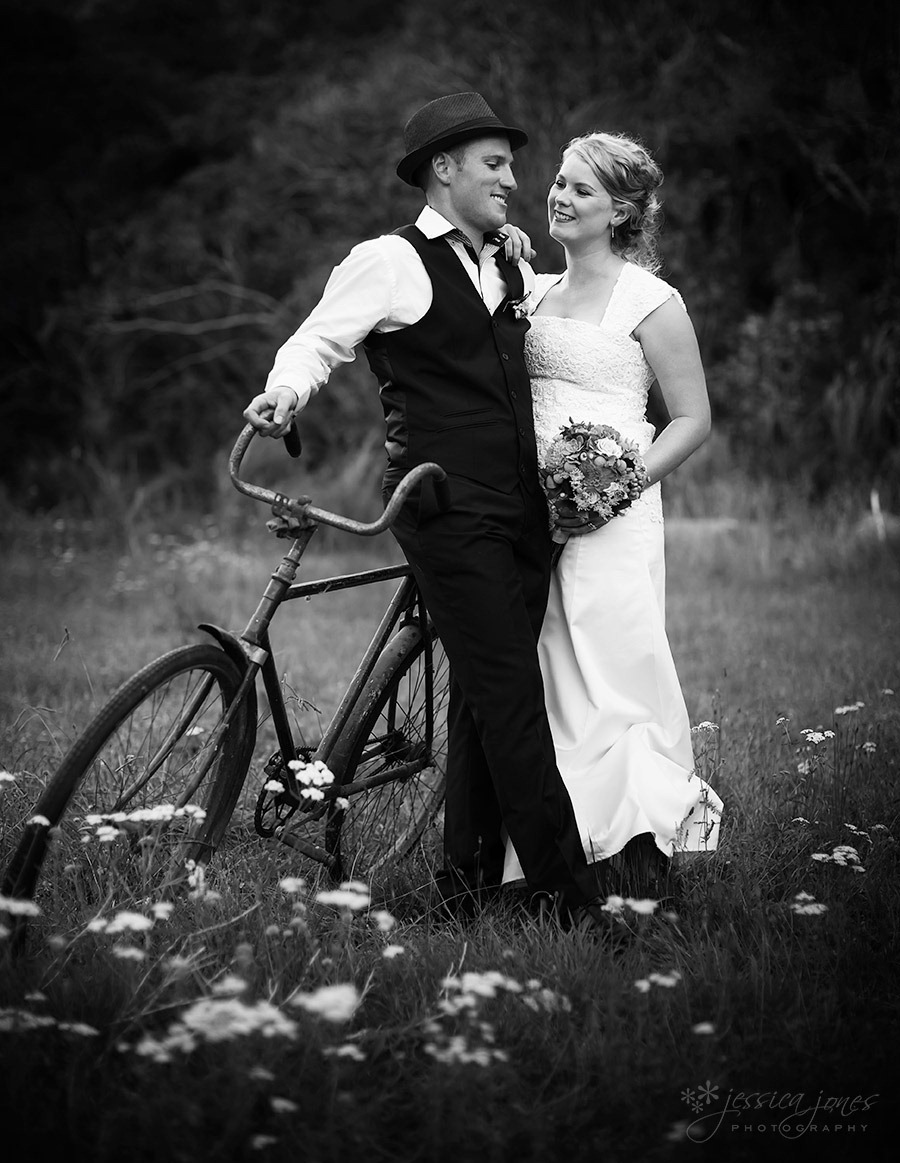 Hoooooot Jaime!  (That's supposed to be 'hot' with a long O sound, not hoot, as in the sound an owl makes!)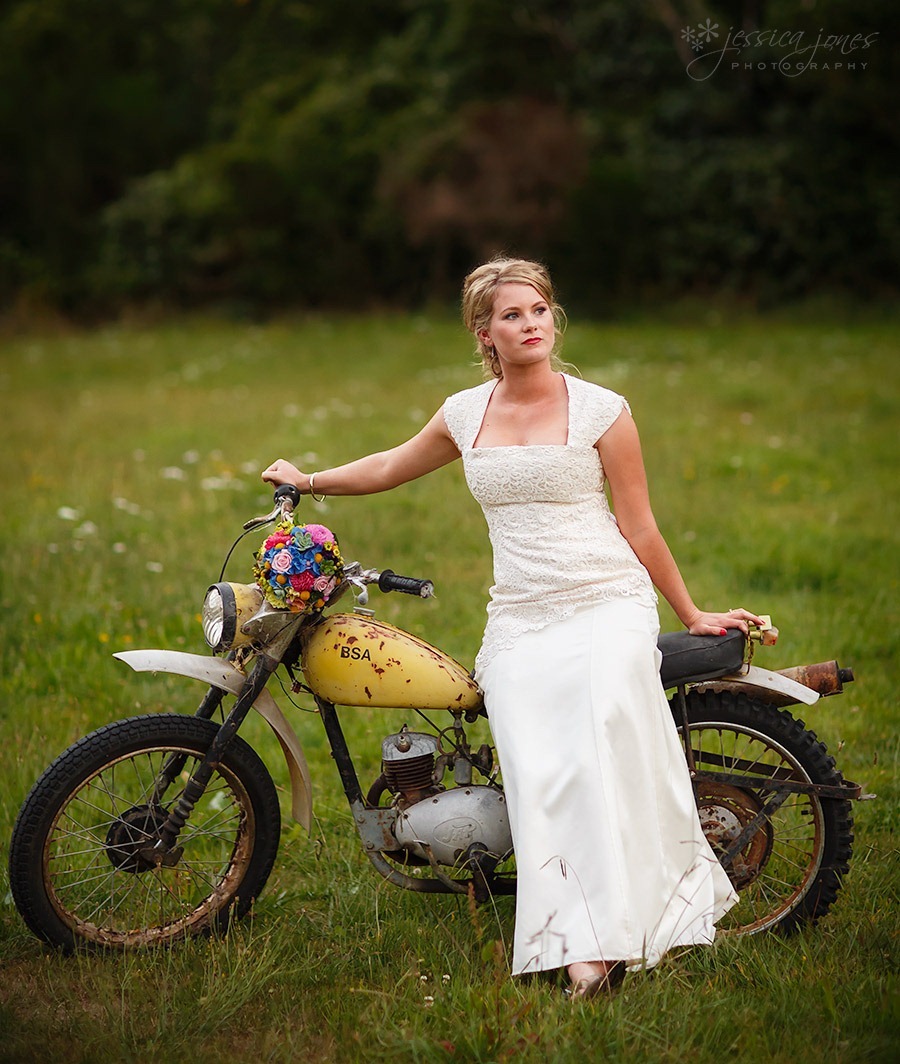 And here we see a glimpse of the caravan village.  It doesn't get much cooler than this!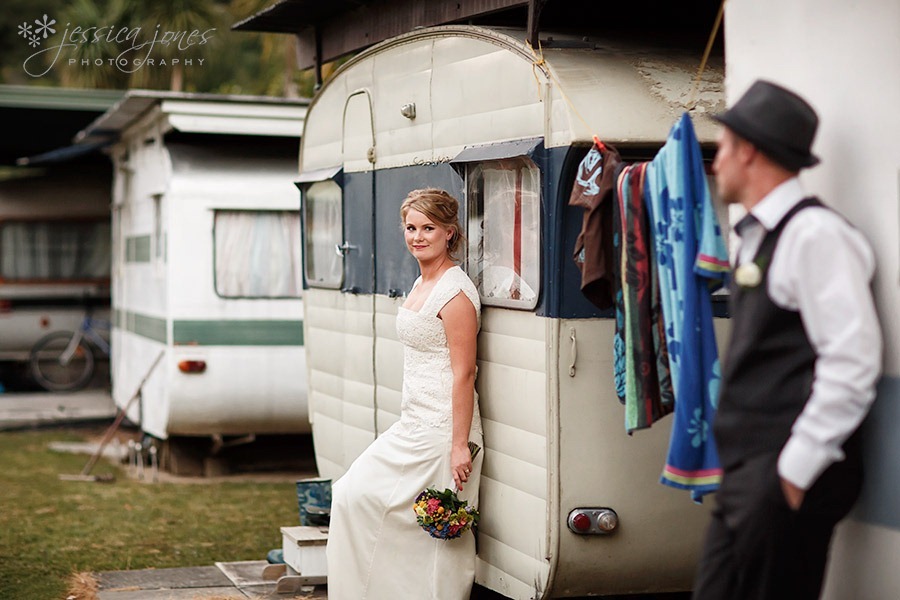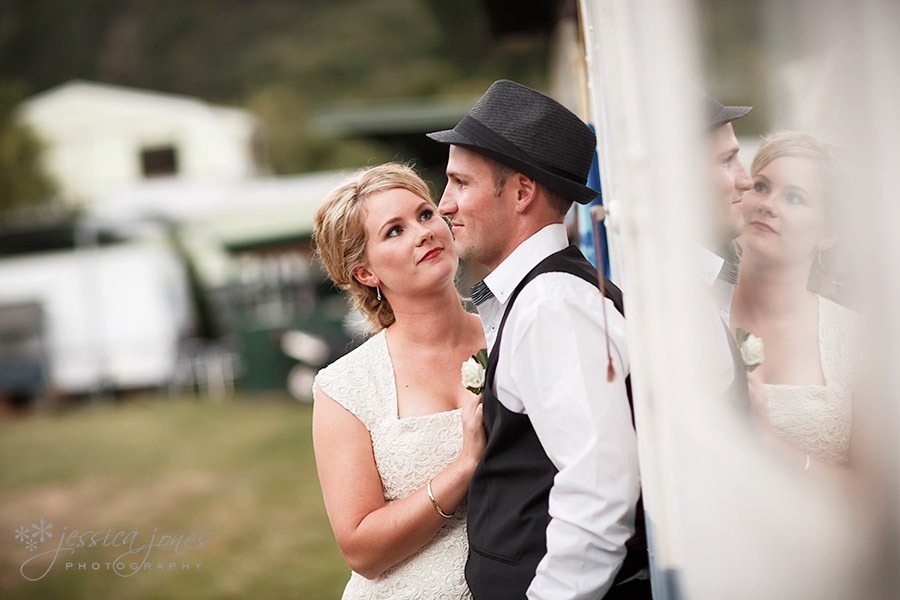 Paul and Jaime had created their very own photobooth.  Very fun indeed!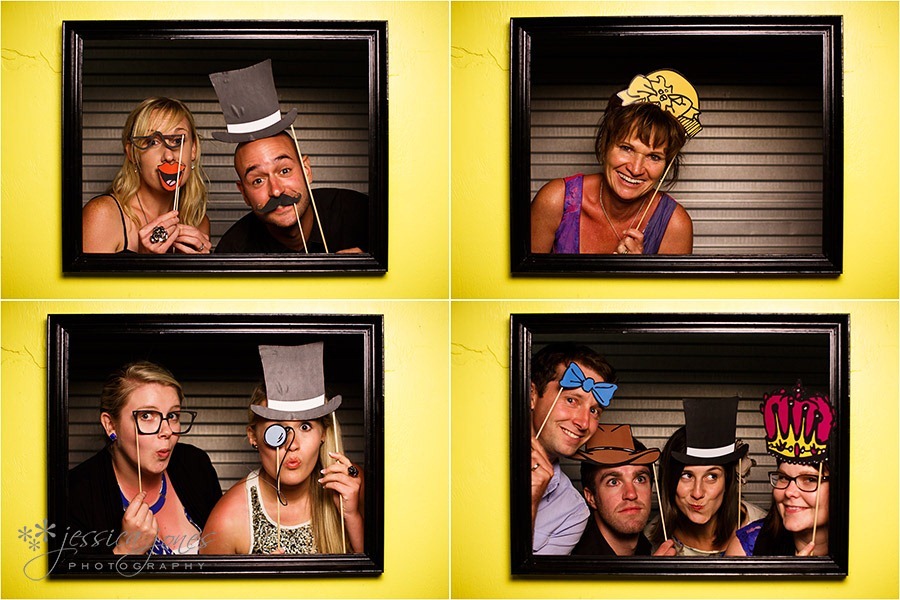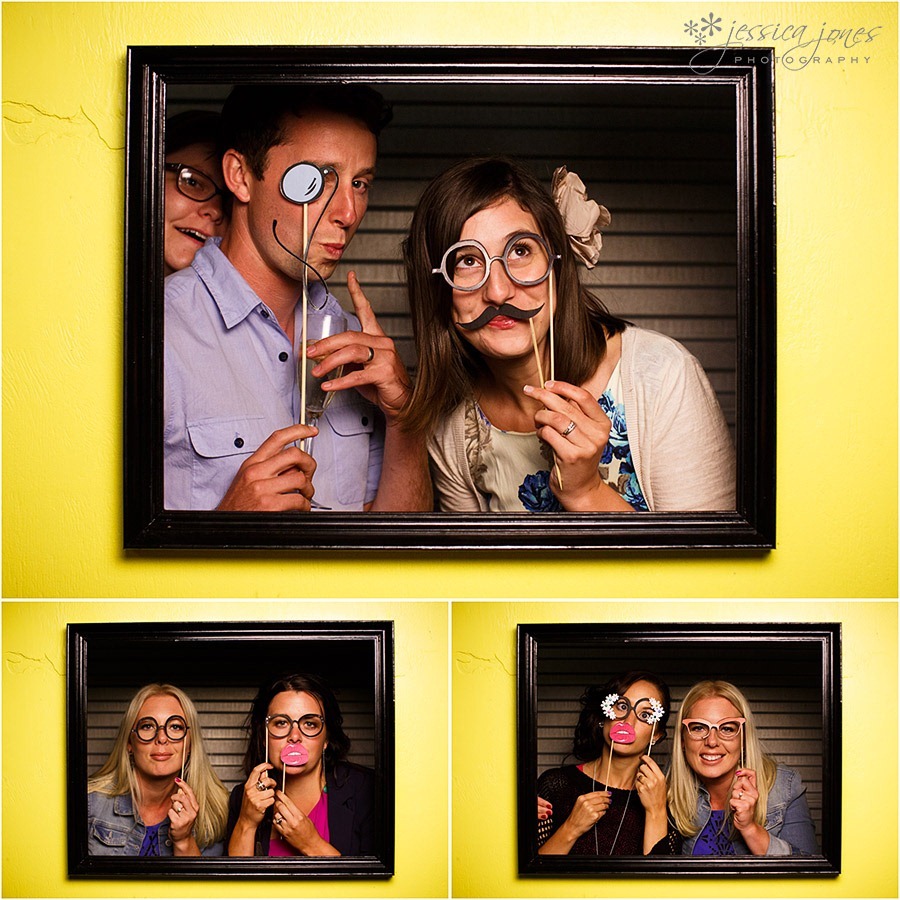 And then the first dance.  You guys were amazing!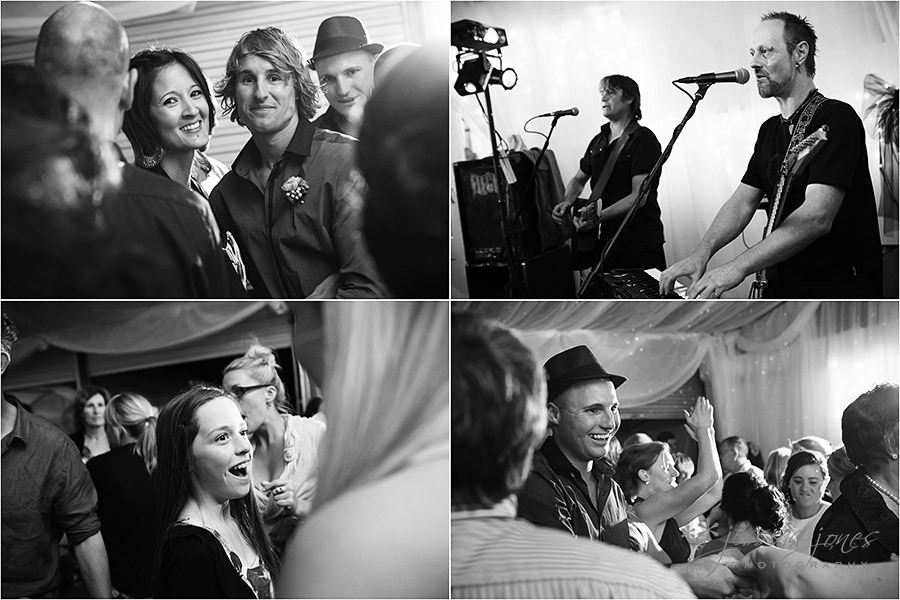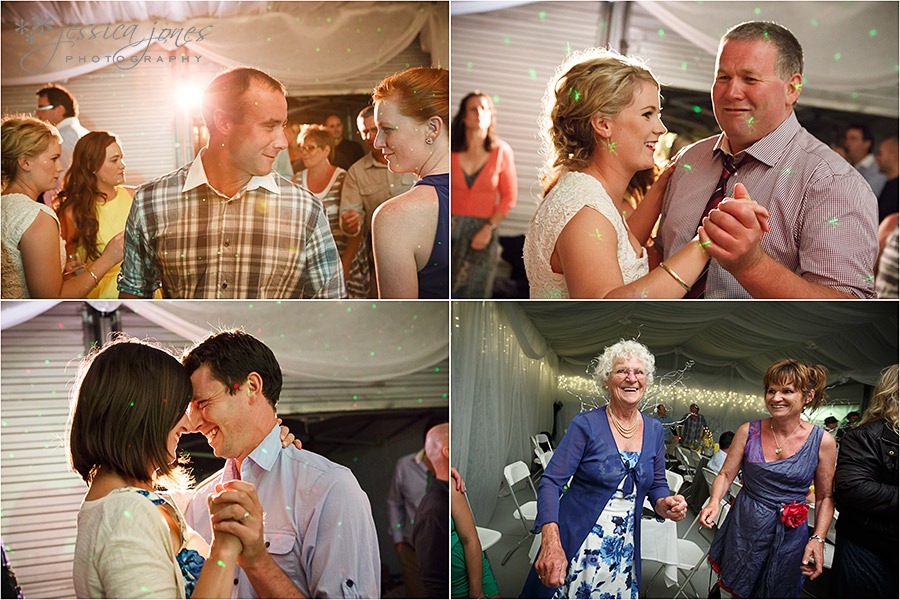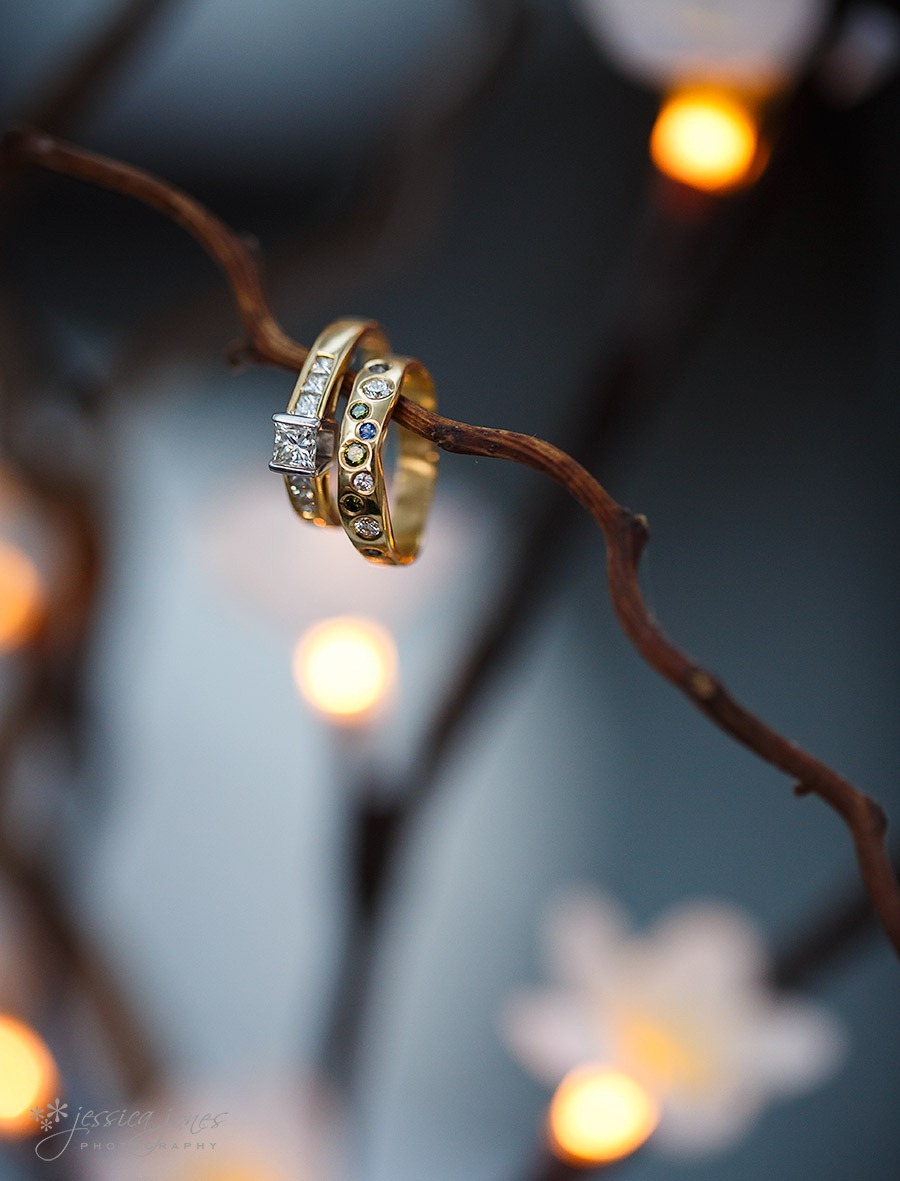 –
Thanks Paul and Jaime for having us along with you on your most fabulous day!  What a lot of fun and laughs we had with you!  Wishing you guys loads and loads of happy years together, and a heap of fabulous holidays back in Ngakuta Bay!