If you're looking for two people perfectly suited to each other, then look no further!  Aimee is welcoming and friendly and Hayden is probably one of the most genuine guys around.  On Saturday Aimee and Hayden became husband and wife and we were the lucky ones to get to be there and photograph their beautiful day. 

Aimee and Hayden's home is filled with all sorts of fantastic, funky artwork and knickknacks, it was the perfect place to start the wedding day!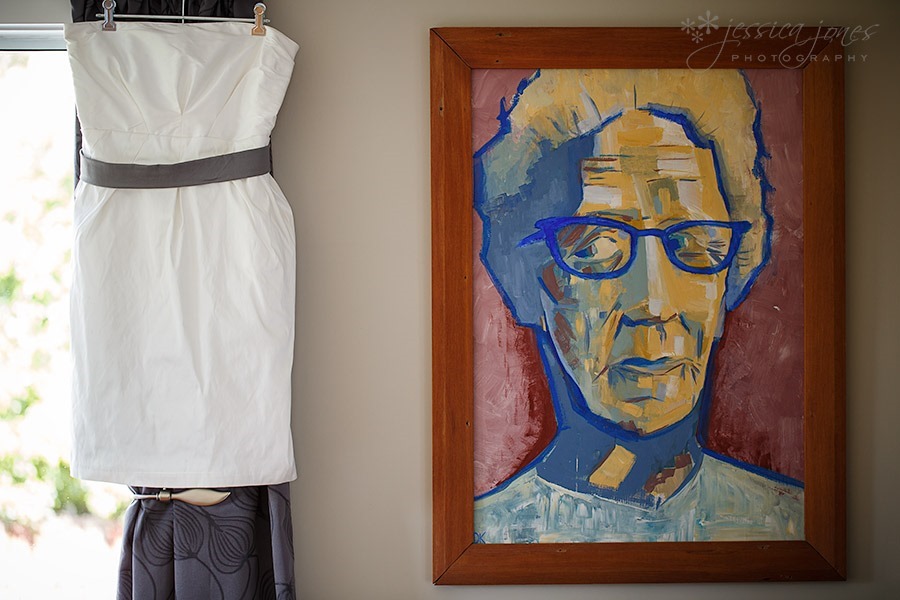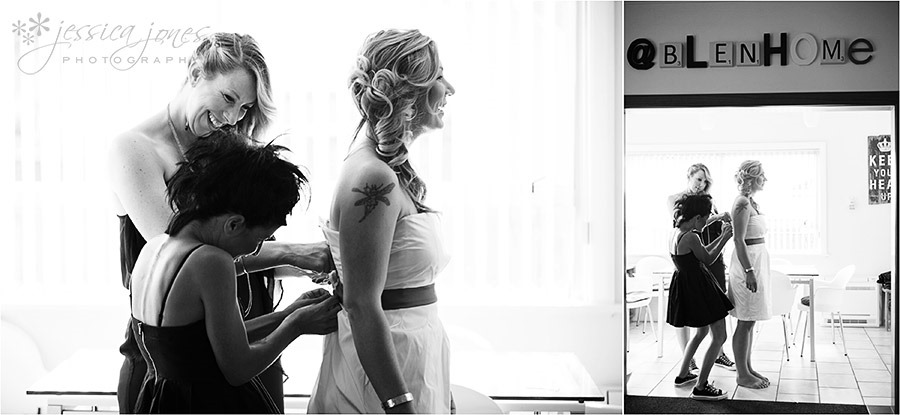 There was no lack of smiles, and the odd excited shriek of "I'm getting MARRIED!"  The bridesmaids also took it upon themselves to declare that they, too, were the ones getting married, just to add to the sense of hilarity in the room.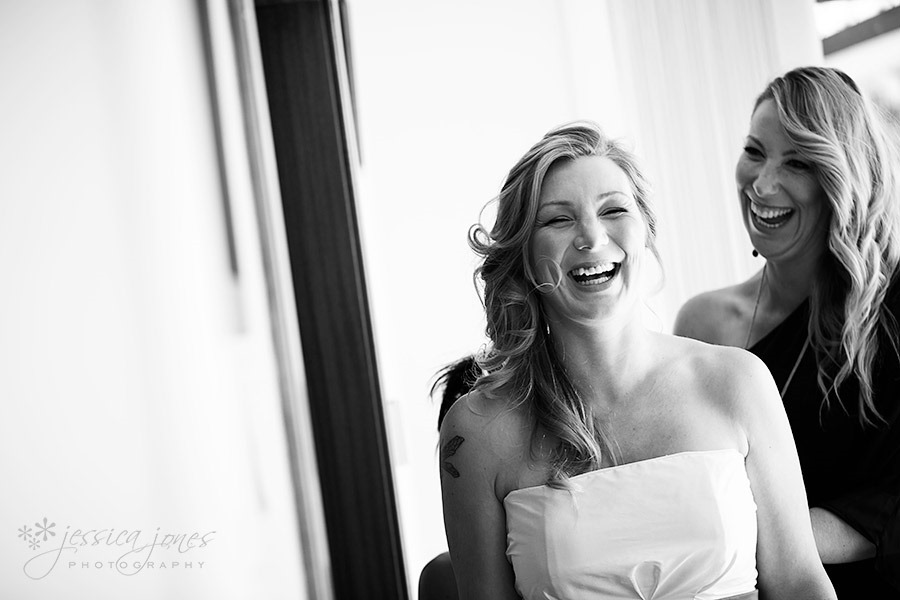 While I wasn't actually there, I can only imagine that there wasn't quite the same shrieking while the guys were getting ready.  However, I'm sure that Hayden was equally excited, although perhaps in a more manly way.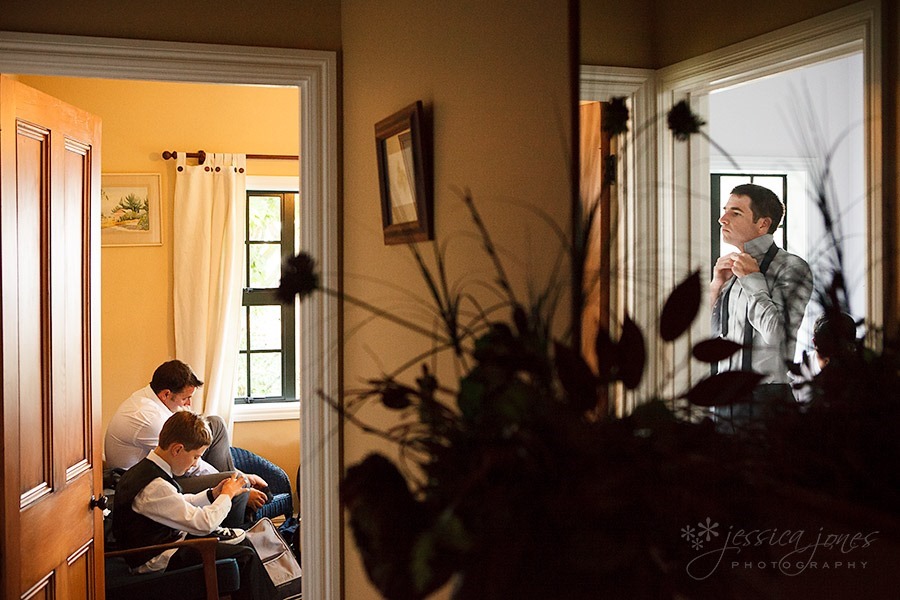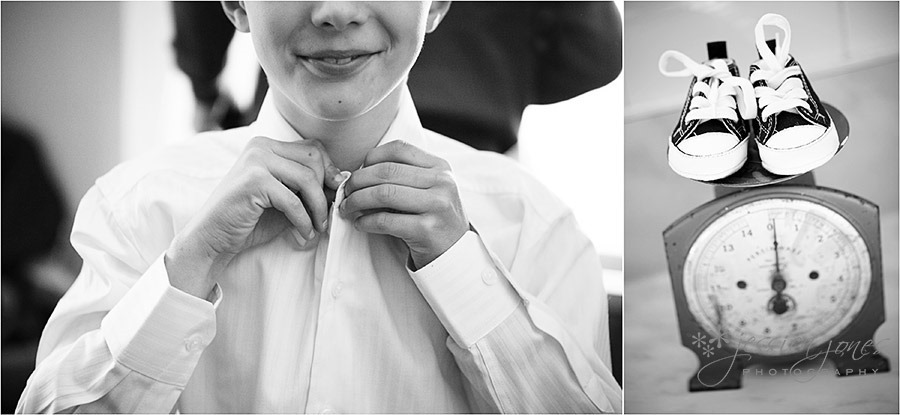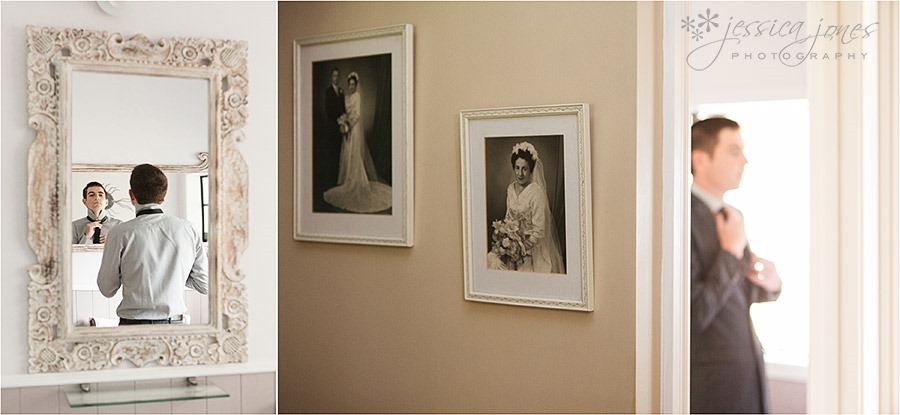 Super smart and ready to get married!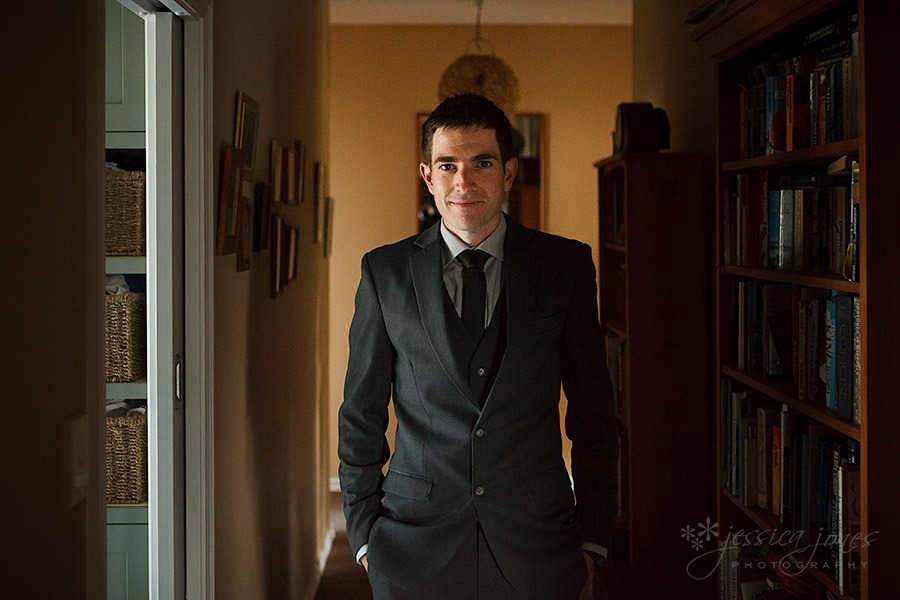 The wedding was held at Hayden's parents' property.  It's abundantly clear how much love, time and effort has gone into making their backyard into the perfect wedding venue. 


And then the beautiful bride arrives, and the smiles just continue to flow.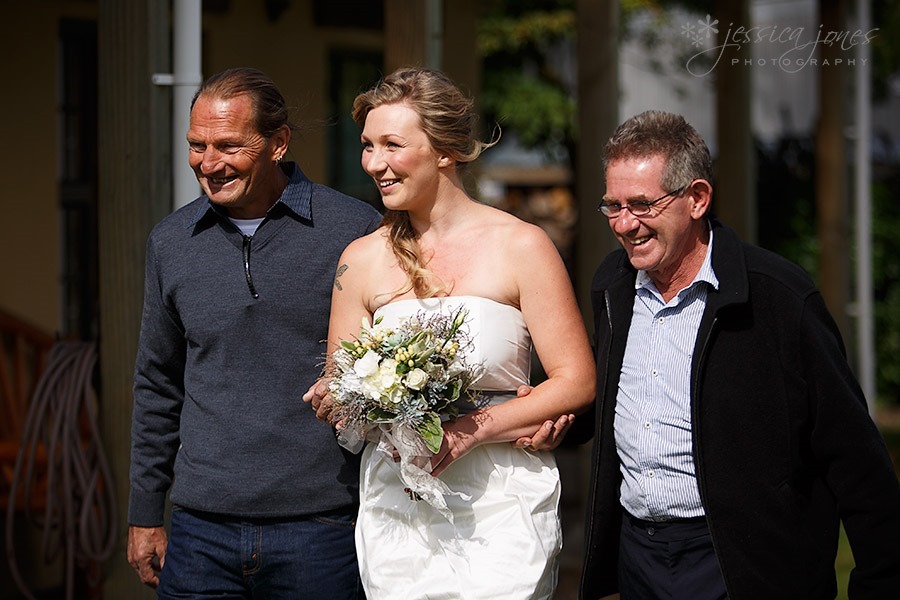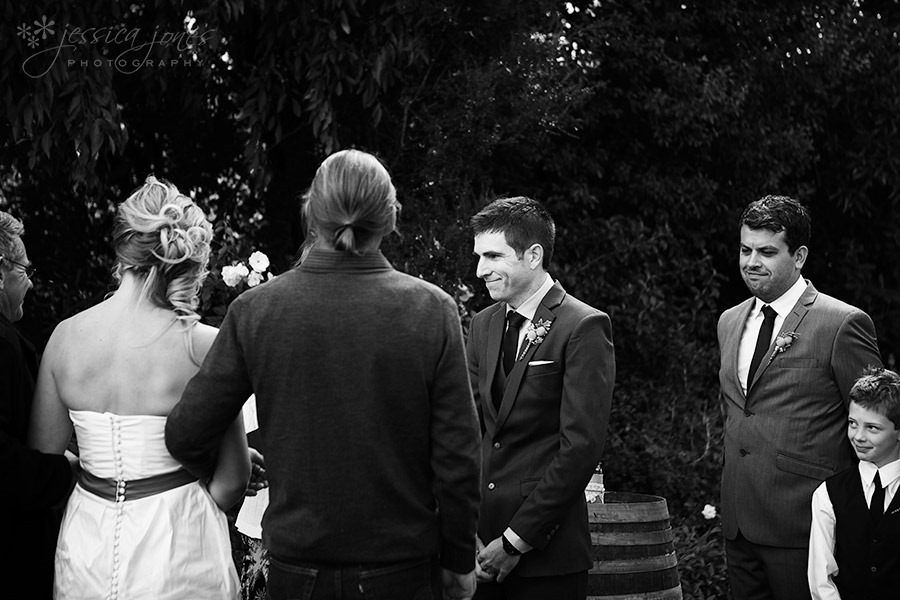 Connor, Aimee and Hayden's gorgeous 10 year old boy, did the most wonderful reading and had more people, than might care to admit, shedding a little tear.  That's one of the beautiful things about a wedding, the excuse to cry happy tears.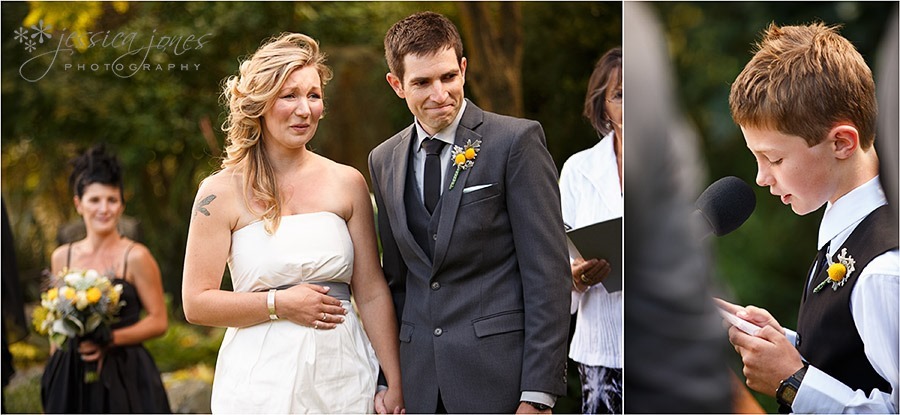 And looking at the expression on Aimee's face, that tear right there is one of pure happiness.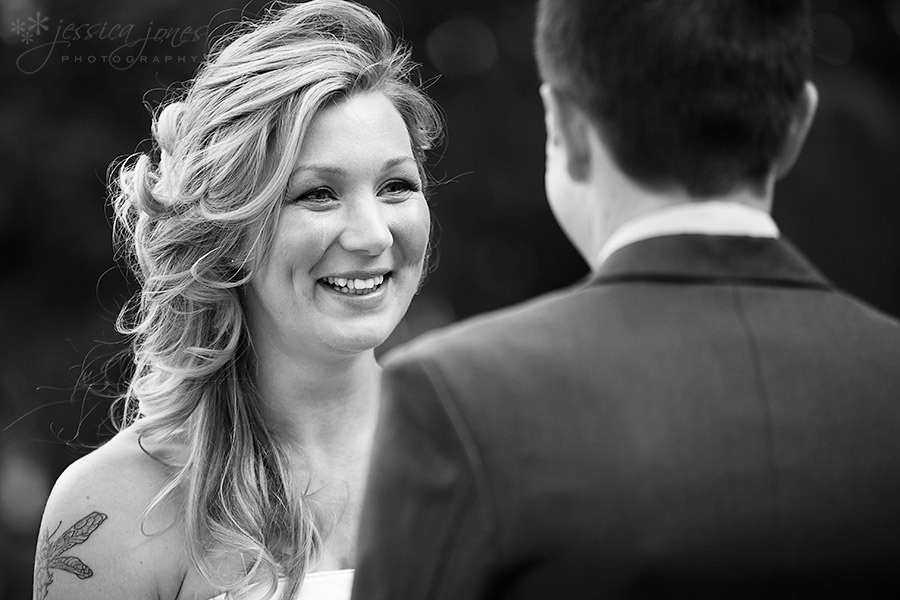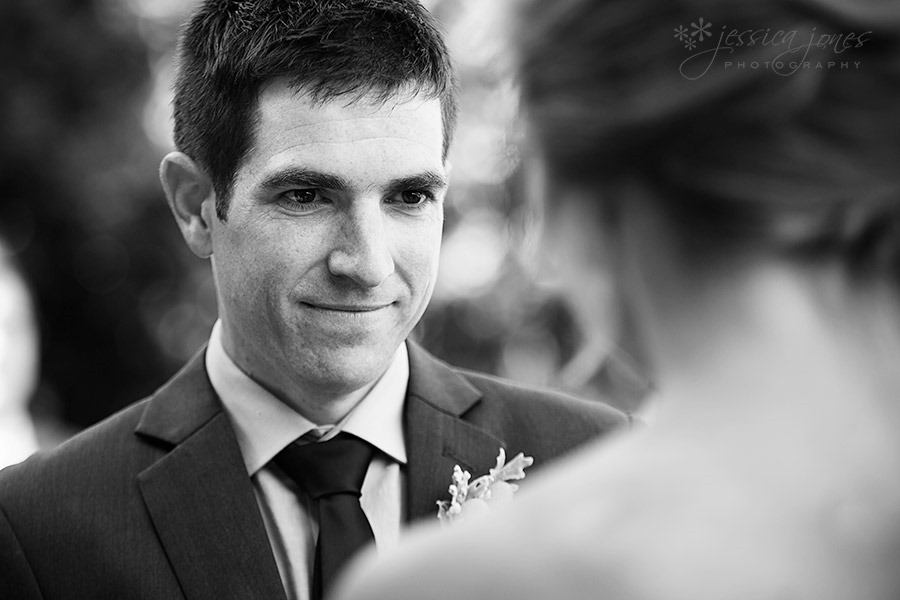 A wedding day will also produce more hugs than any other day in one's life.  Good, wholesome, happy hugs.  The kind of hugs that make for happy memories, and we're all about capturing happy memories!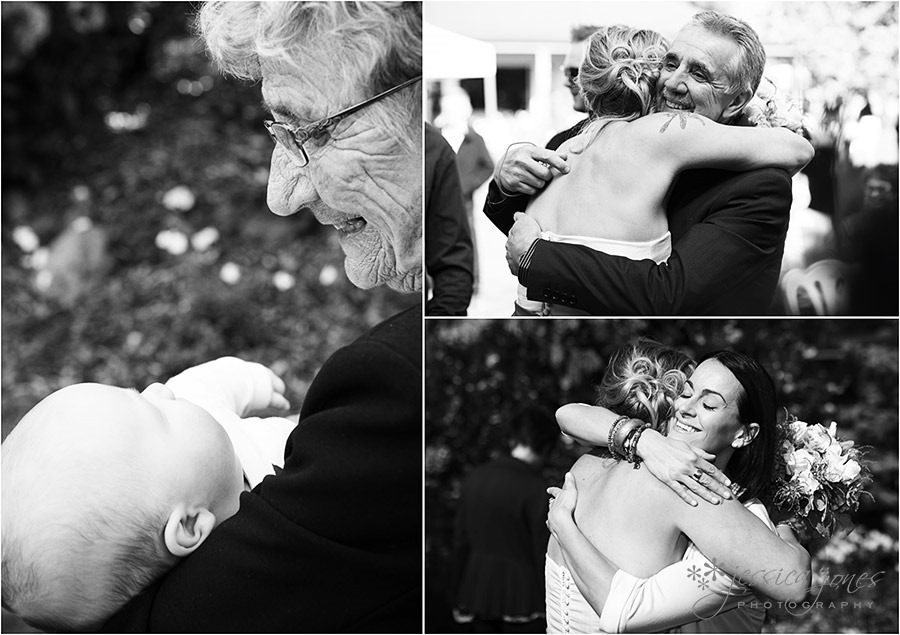 Ollie is Aimee and Hayden's OH-SO-ADORABLE little man.  I had to practise my skills of self control not to cuddle him all afternoon.  Step away from the baby Jess, away from the baby!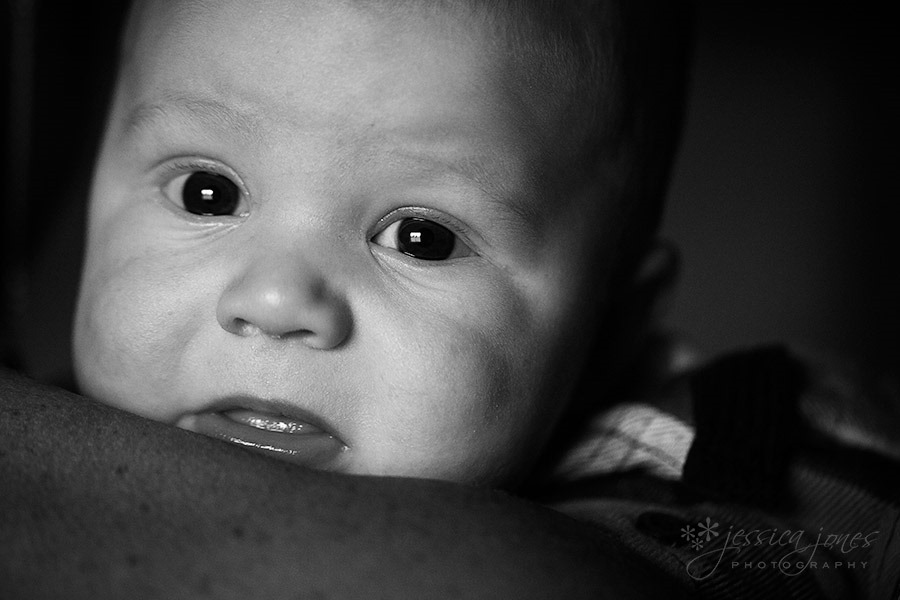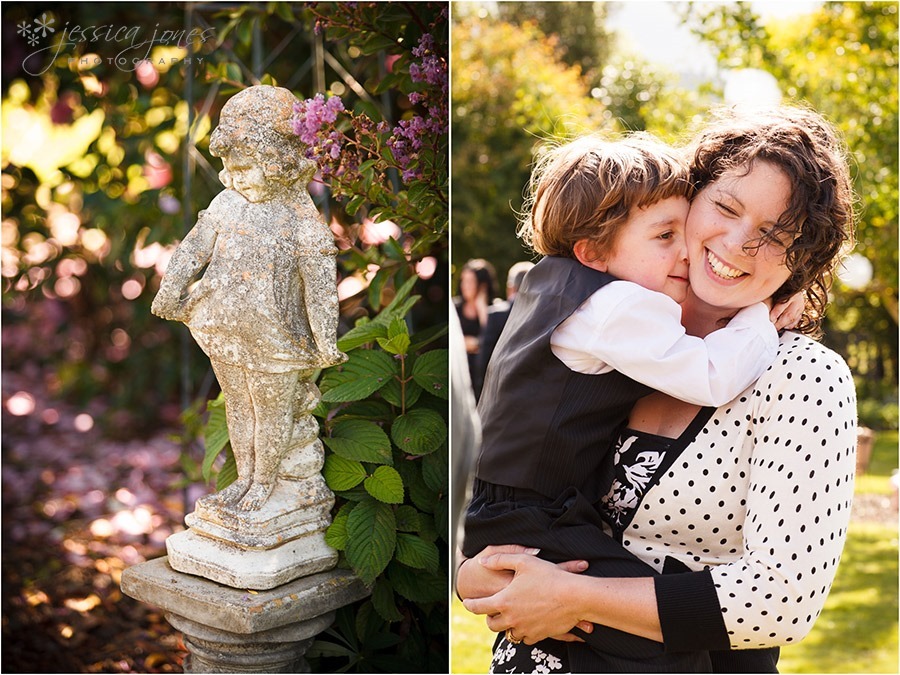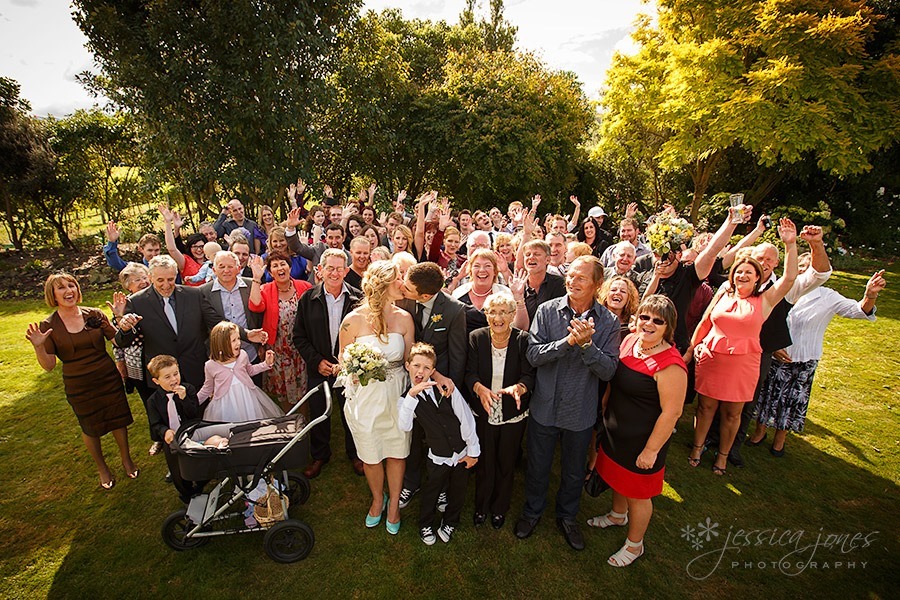 This old house was on the property and it was all kinds of fantastic to photograph!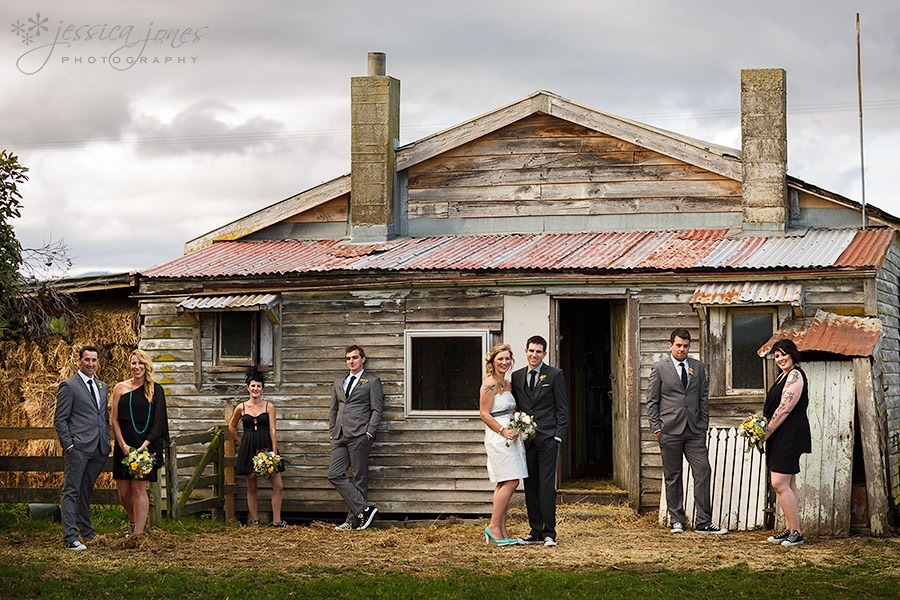 Aimee mentioned that her bridal party had a somewhat warped sense of humour and that they weren't so much into serious shots.  She was surely right about that.  We had loads of fun!

While this may seem like your everyday, ordinary guy shot, check out the photobomber in the window…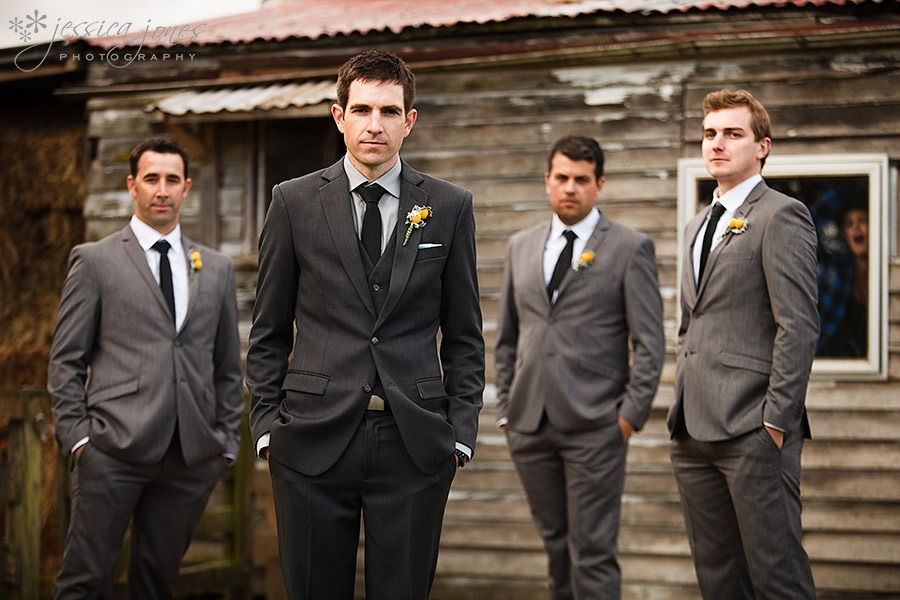 Bridesmaids around the world will be thoroughly jealous of these Converse shoes right now, no sore feet!  And just LOOK at how cool!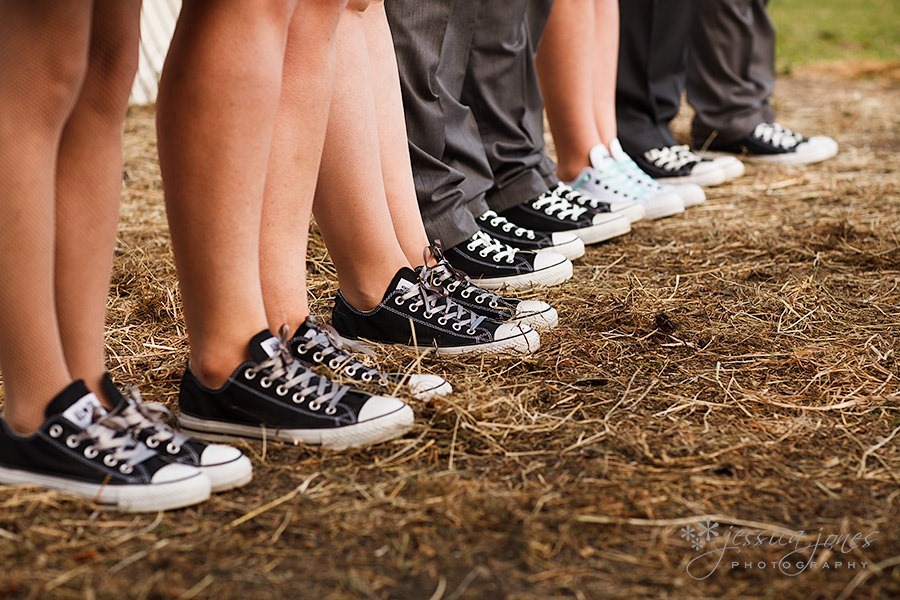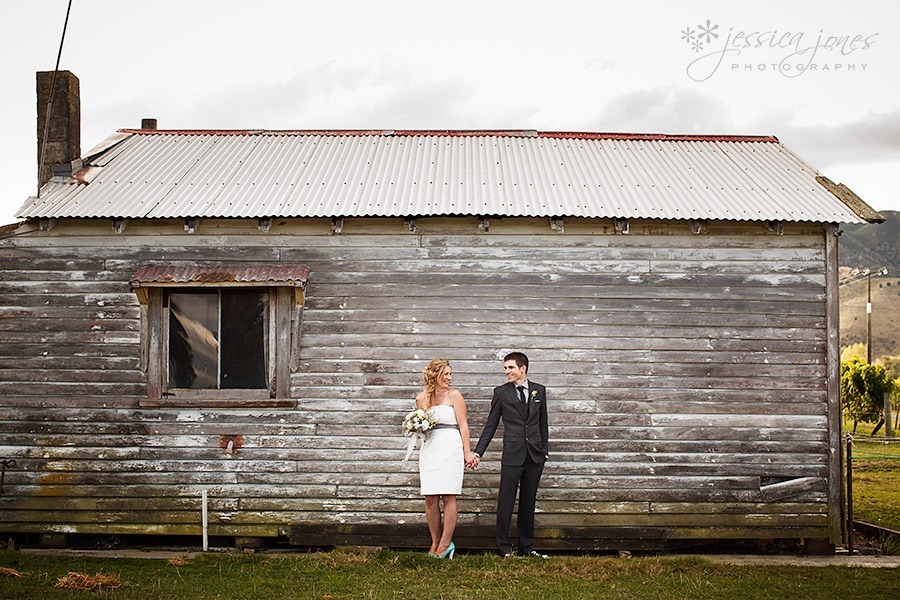 So gorgeous Aimee!  Beautiful makeup done by the lovely Grace, who was also a bridesmaid!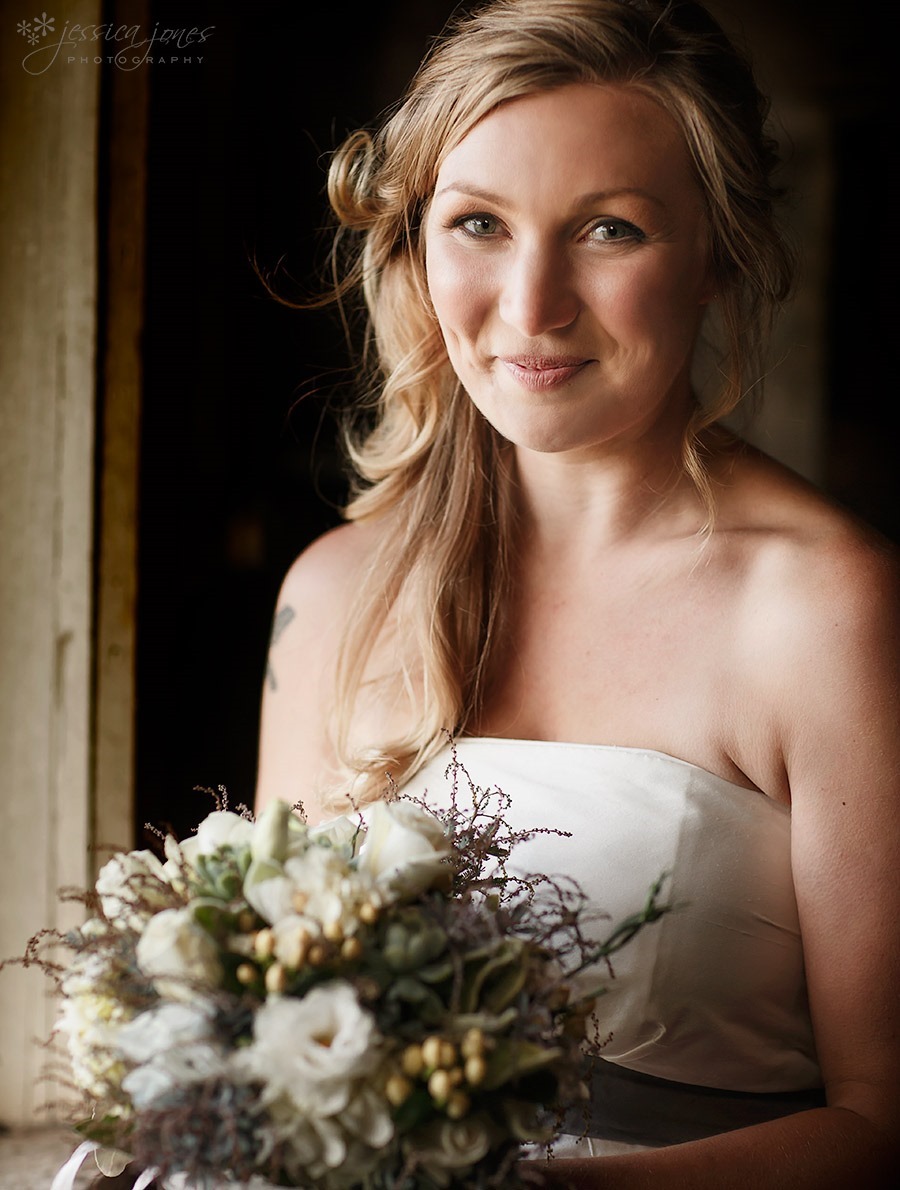 I actually wasn't kidding when I mentioned modelling Hayden, if this banking gig gets boring, give me a yell and I'll hook you up with some portfolio shots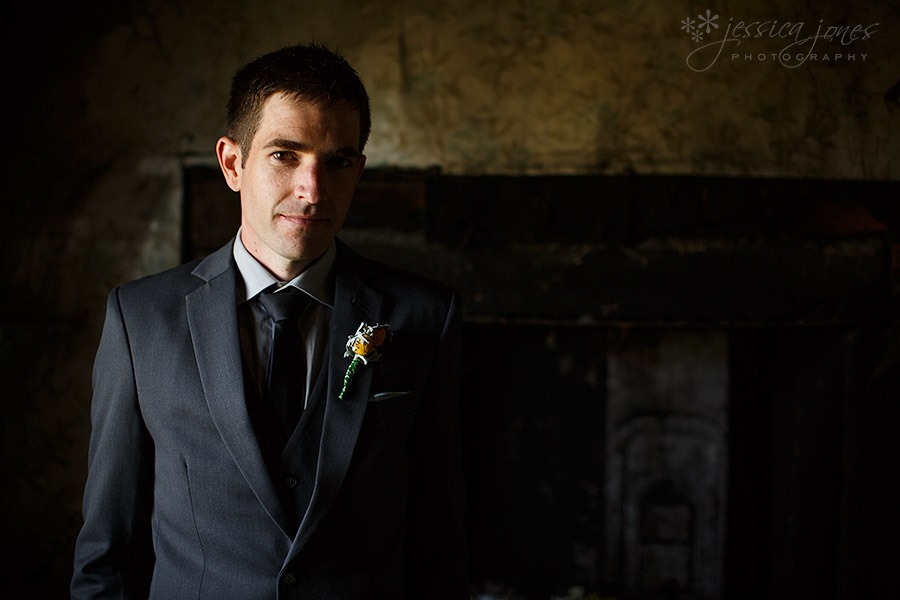 Good thing the floor was still strong enough to cope with my secret happy dance.  Loving this house!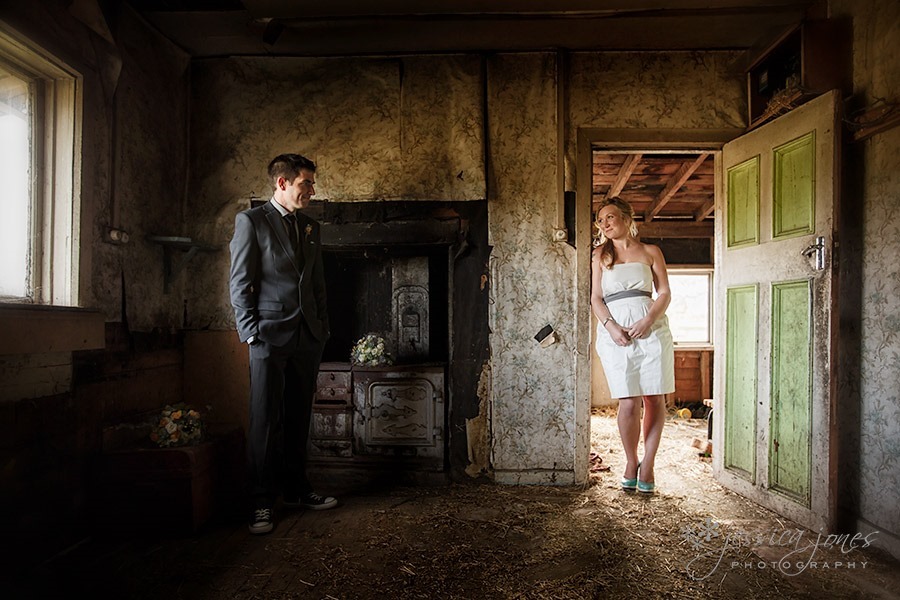 Beautiful flowers by Shireen Kilpatrick.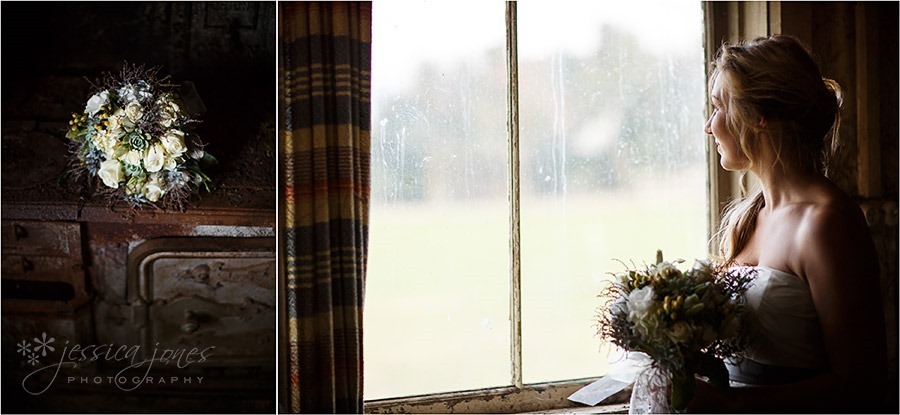 See, how cute are they together?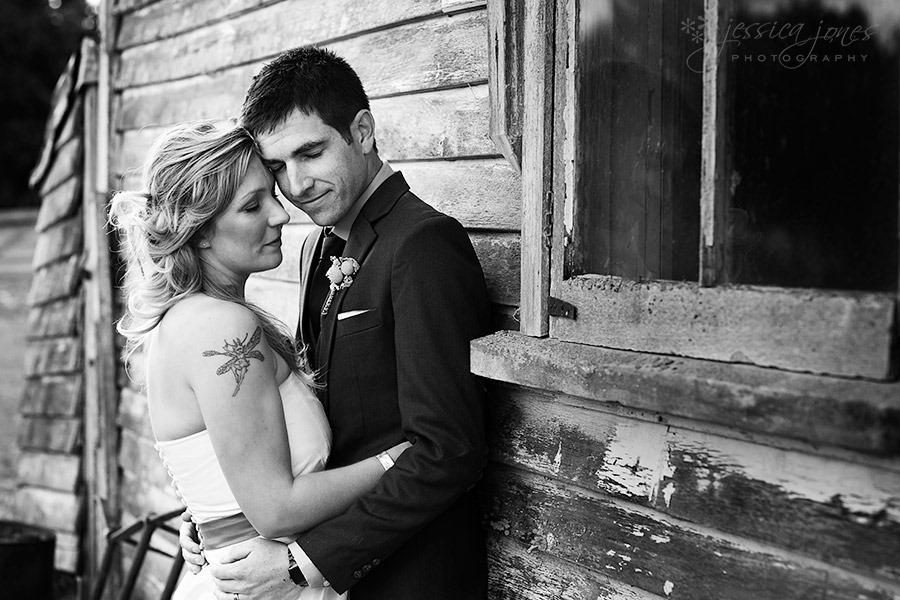 Then it was time to head back to the marquee, where Aimee and Hayden's fresh and funky style came through in the decor.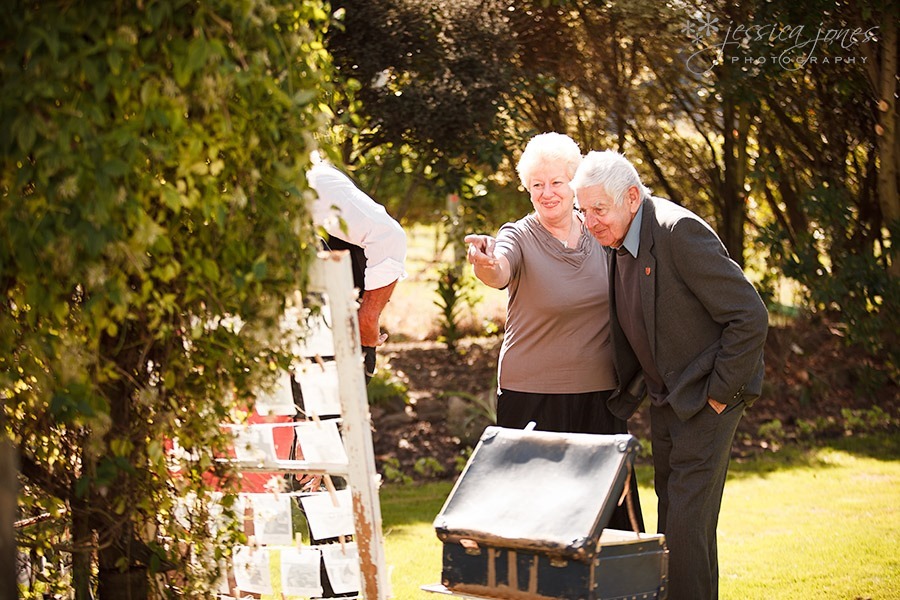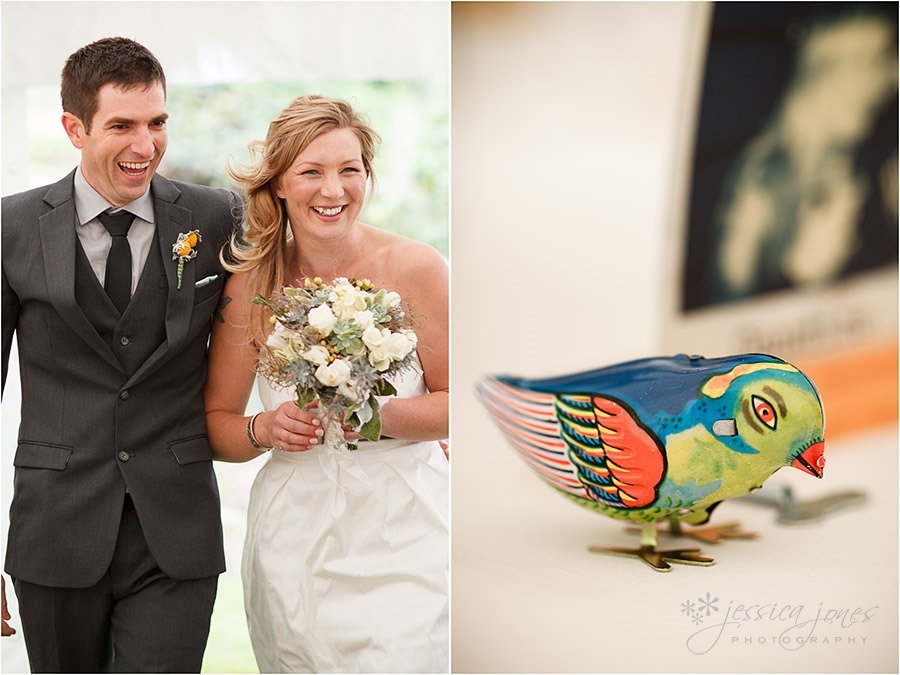 Every guest had one amusing photo of themselves at their table, quite big job for Aimee and Hayden to put together, but OH so worth it when you saw the laughs it produced!




Then, just as the light began disappearing, we braved the chilly air to get some lovely soft images in the vineyard.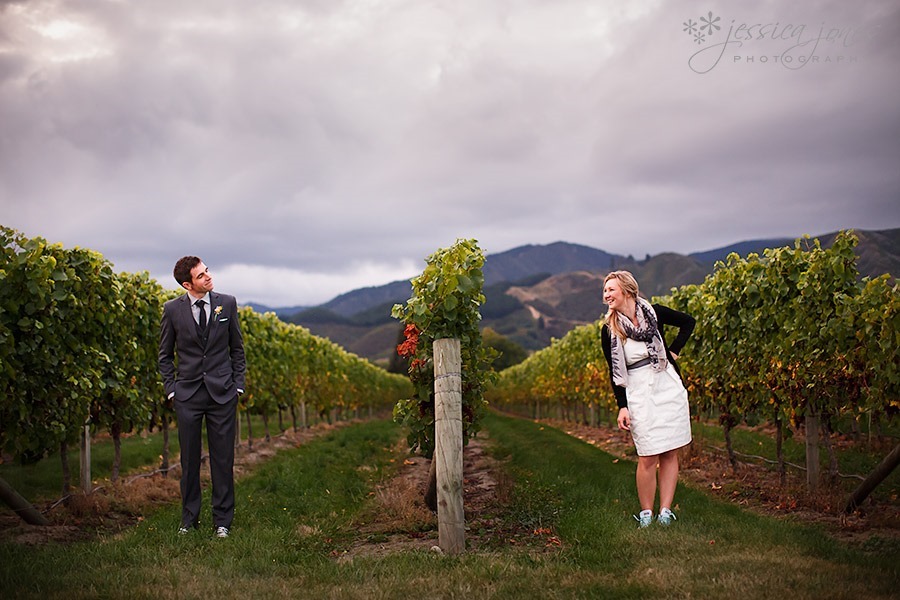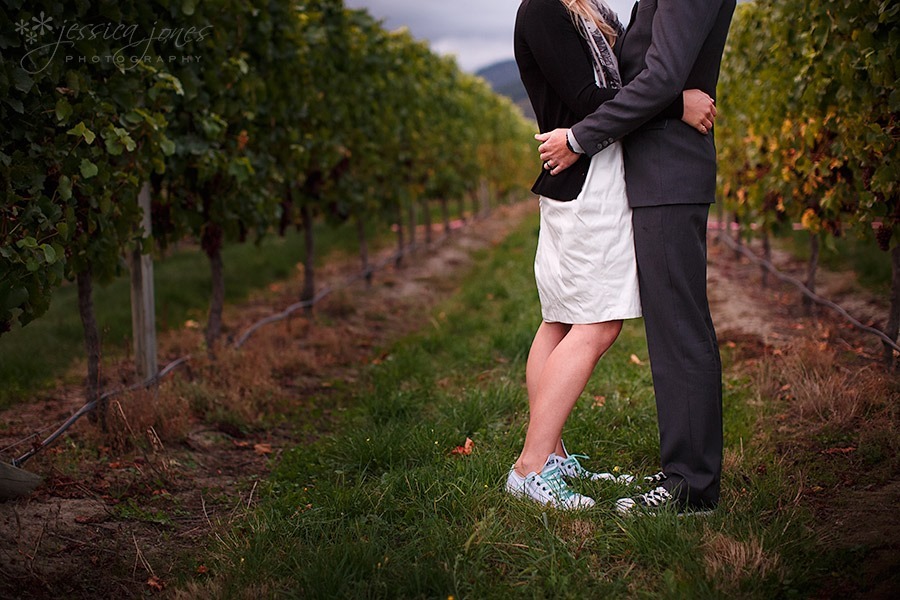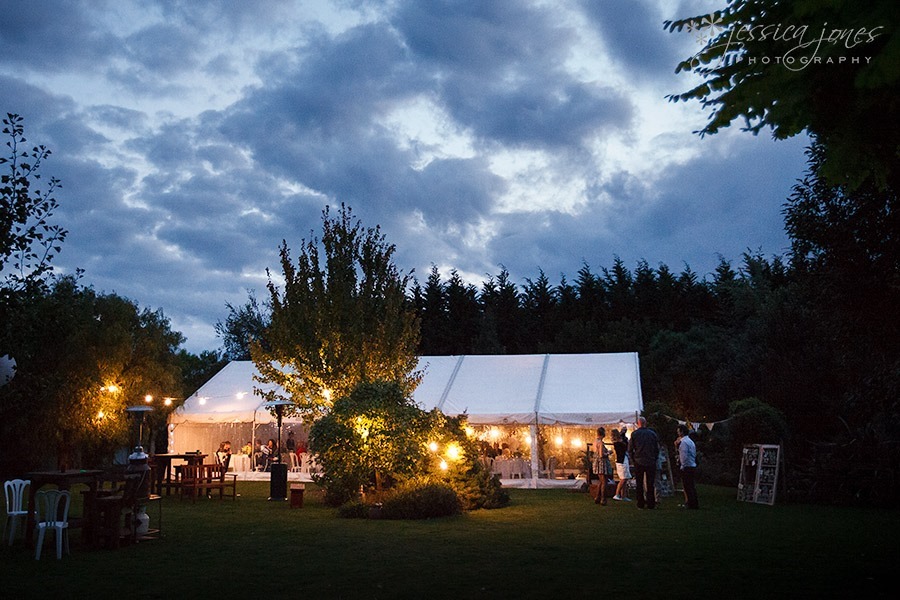 Reason #143 to plan an Autumn wedding, the light is gone early enough to get sparkler shots.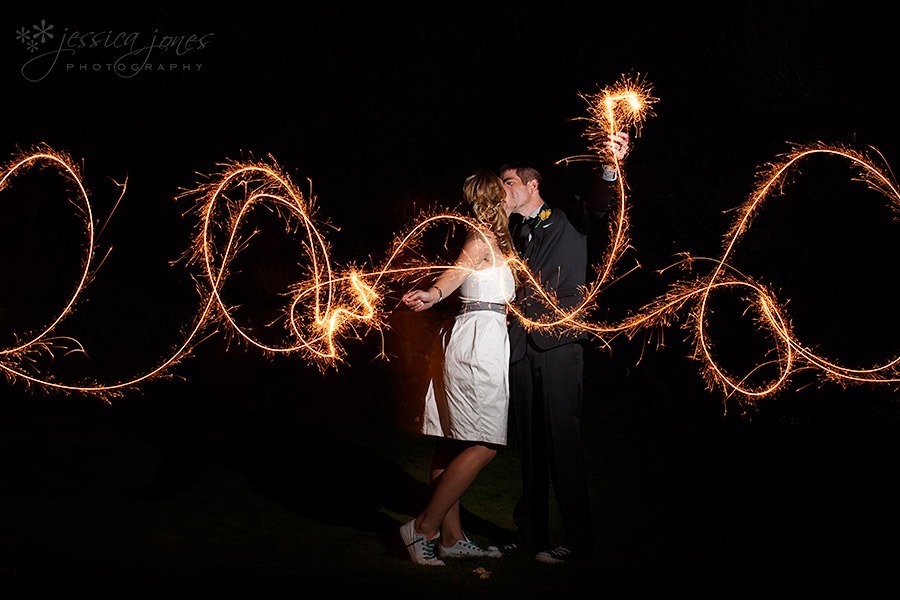 That brilliant pattern right there was caused by me running around them 5 times in 13 seconds.  I think I should put that down in my workout diary for this week, don't you?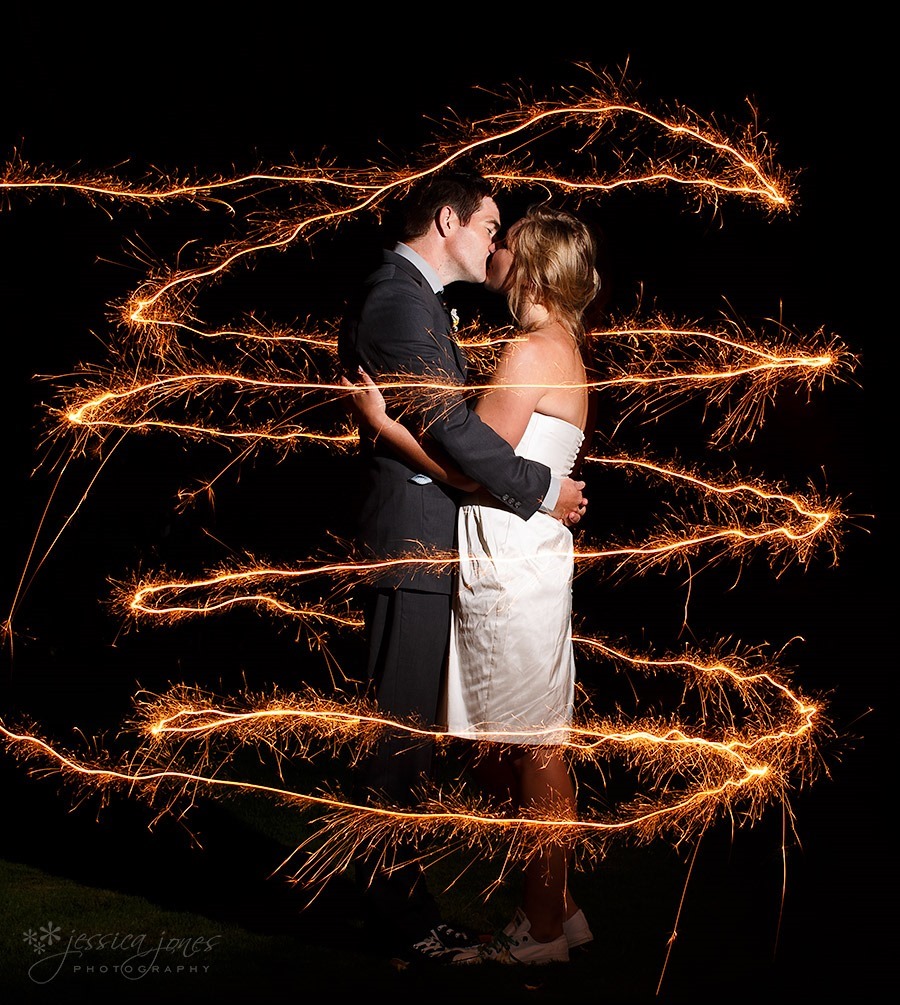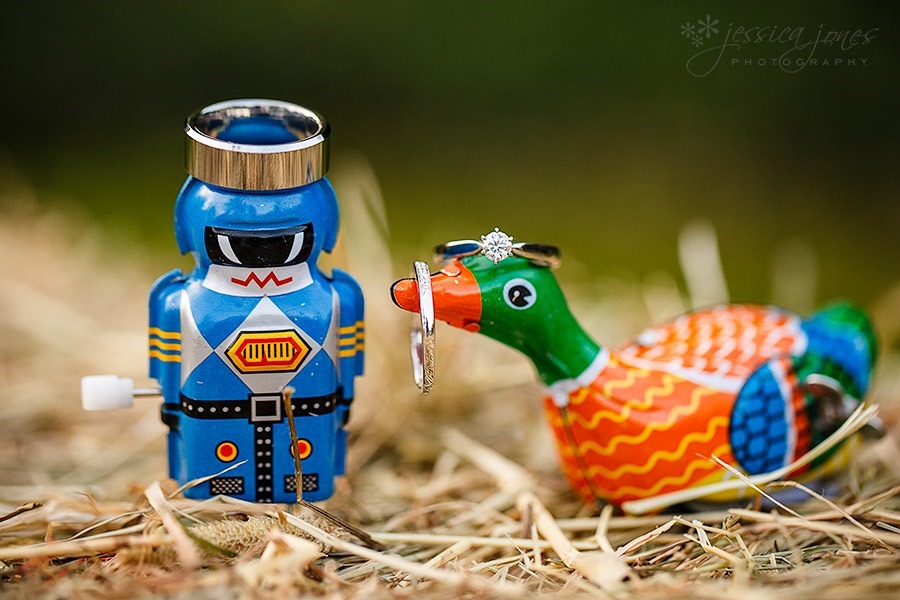 Aimee and Hayden, what a fun and relaxed wedding you planned!  Thank you so much for including us in the laughs, we wish you and your beautiful boys all the very very best!