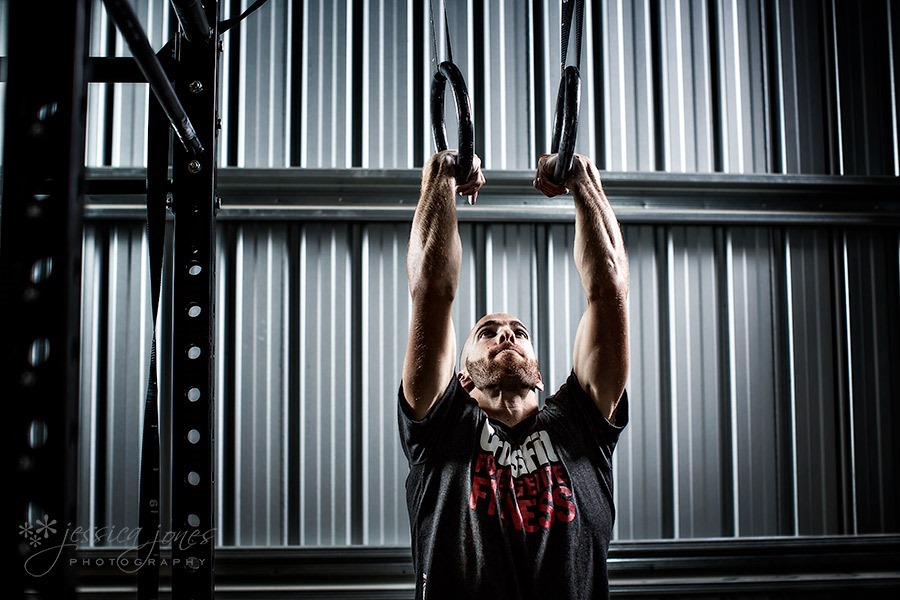 Dough.  That's what my kids call it.  It's soft and squishy and if I thought that the Internet truly kept me anonymous and I wouldn't run into you in the supermarket, I'd show you a picture of it.  It sits right around my middle, mostly, as well as hanging onto other places with it's squishy cuddliness.  The kids may poke it and giggle, but considering each of those six darlings had something to do with creating said dough, I'm not in the least bit offended.  The time has come though, to part with a good chunk of it and Kim and Mark have been helping me do just that.
Now, I'm not a gym bunny.  I'm more of a 'where is my secret stash of chocolate' bunny, and this is what has contributed to the kilograms sneaking on year after year making my pants too tight and my engagement ring no longer fit.  Personally, I find the gym a little bit daunting.  Those fit people and MIRRORS really don't help (you're nodding, aren't you?)  But once Kim and Mark took me under their wing and started cheering me on things started turning around. 
While they've been in the fitness game for years, they've just officially become Crossfit Blenheim, opened their own place (with nary a mirror in sight!) and changed how I feel about my fitness.  Slowly, week by week, I began to improve.  My almost completely inflexible body started doing what I asked it to, and just for kicks on my days off I can now run for 20 minutes without stopping.  For those of you fit gym bunnies I know it's not THAT amazing, but when you're taking your dough with you it's pretty darn awesome!  I've got a fair way to go, but at least I'm enjoying the process and look forward to each session.
When Kim asked us to take some photos for them we jumped at the chance.  It meant that Paul (who has been getting super fit and leaving me in the dust!) got to have a good play with his lighting techniques and we got to sink our teeth into something very different!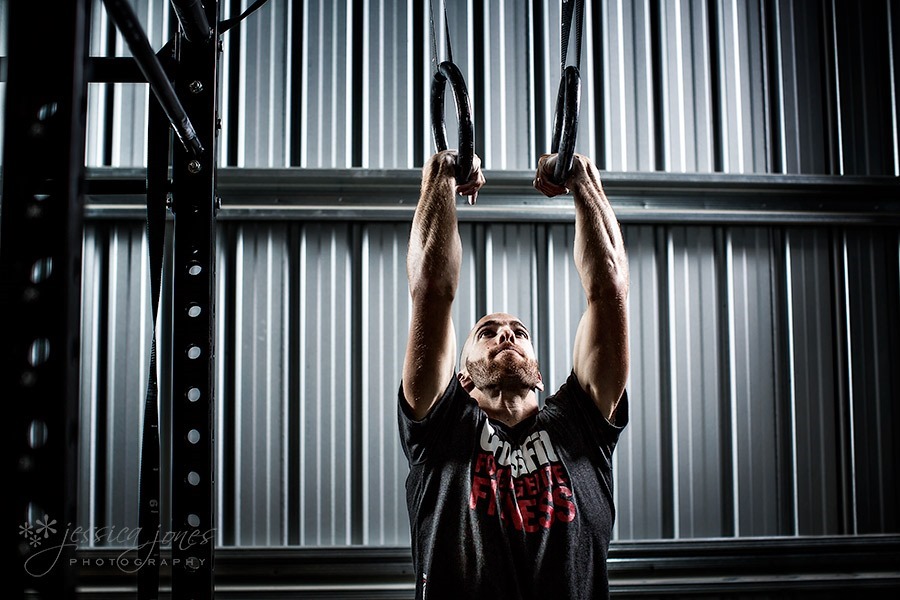 We love the team atmosphere of the sessions, and the fact that every workout is different and you never know what you're going to do!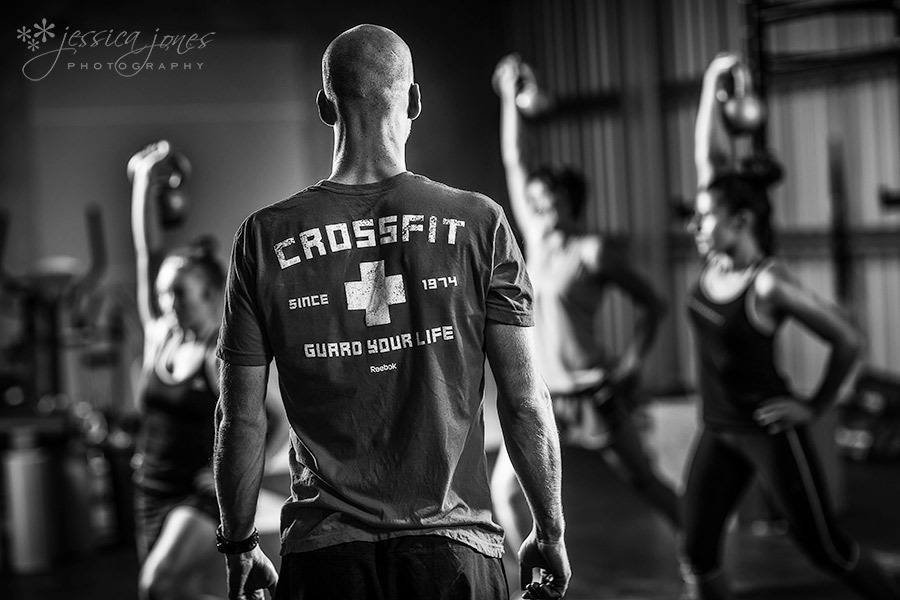 Kim knows what it's like to get her body back after having a baby, wee Jack is only 6 months old!  All of my lame excuses fly out of the window!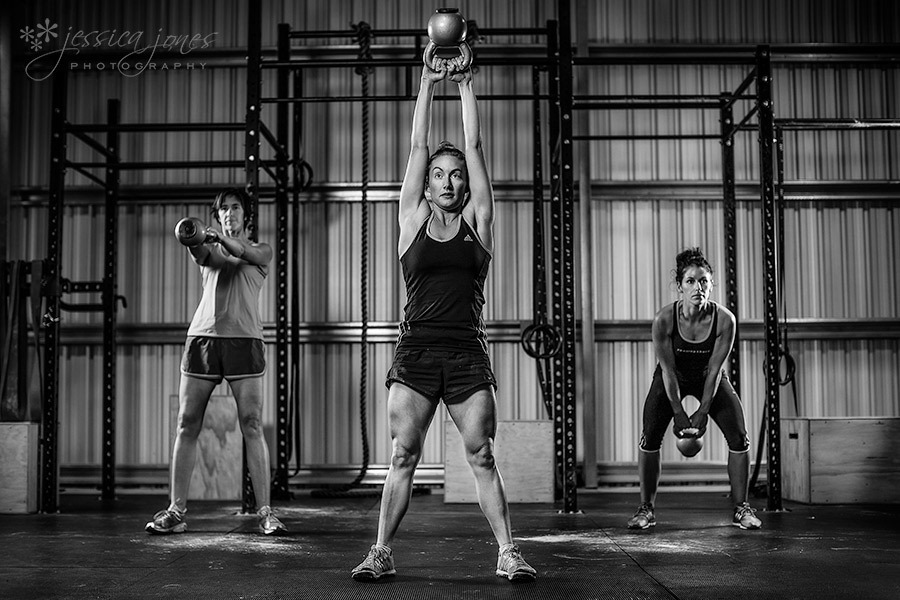 To get a bit of an idea of what Crossfit is really about, check out this official Crossfit video (from crossfit.com).  I would have said all of this and more, except I can't produce the swelling emotional music in the background!  It's a good way to spend 2 minutes.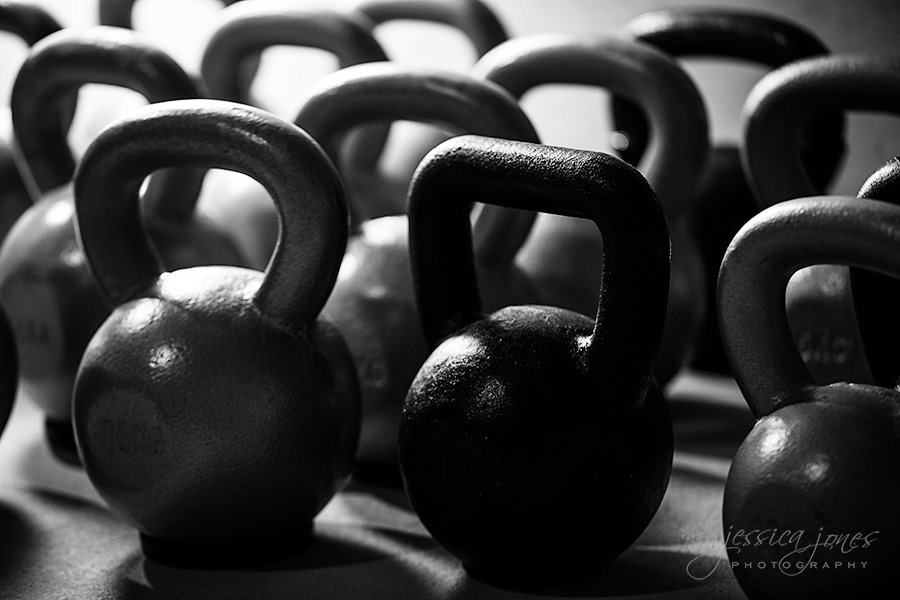 You might think Mark works out like this all the time, but in fact he's really quite humble about his physique.  Kim had quite a bit of convincing to do to get him share what a dedicated crossfitter looks like.  And just for the record, there is no enhancement in this image other than colour and contrast etc.  It's all real.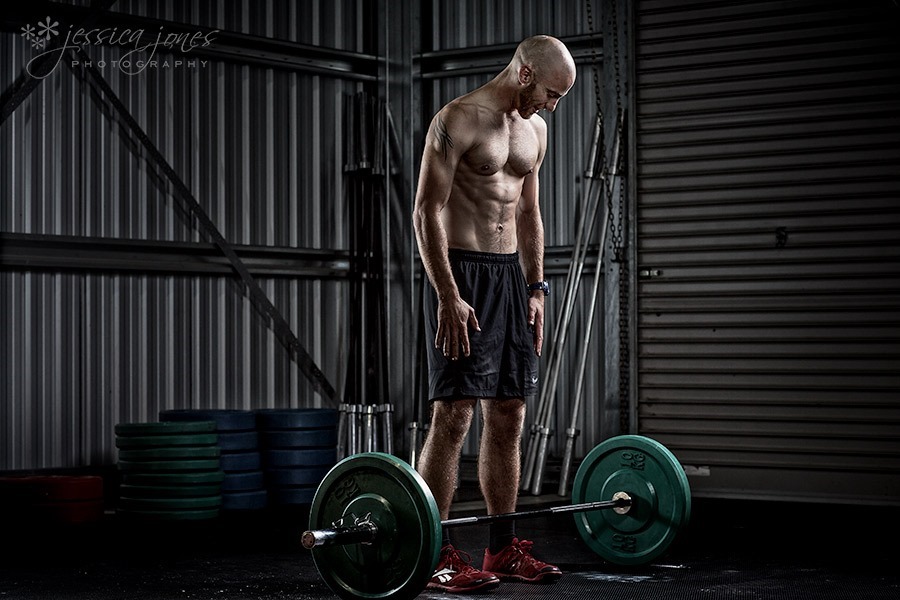 This is actually really hard.  I can't even get my legs off the ground for more than a nanosecond.  That's why Mark's demonstrating it and not me.  Be grateful.  Be very grateful.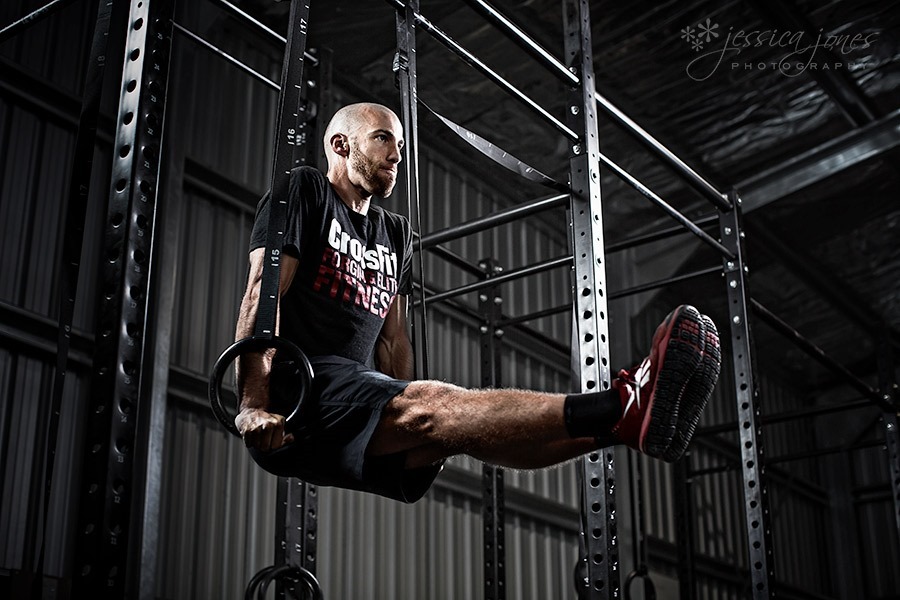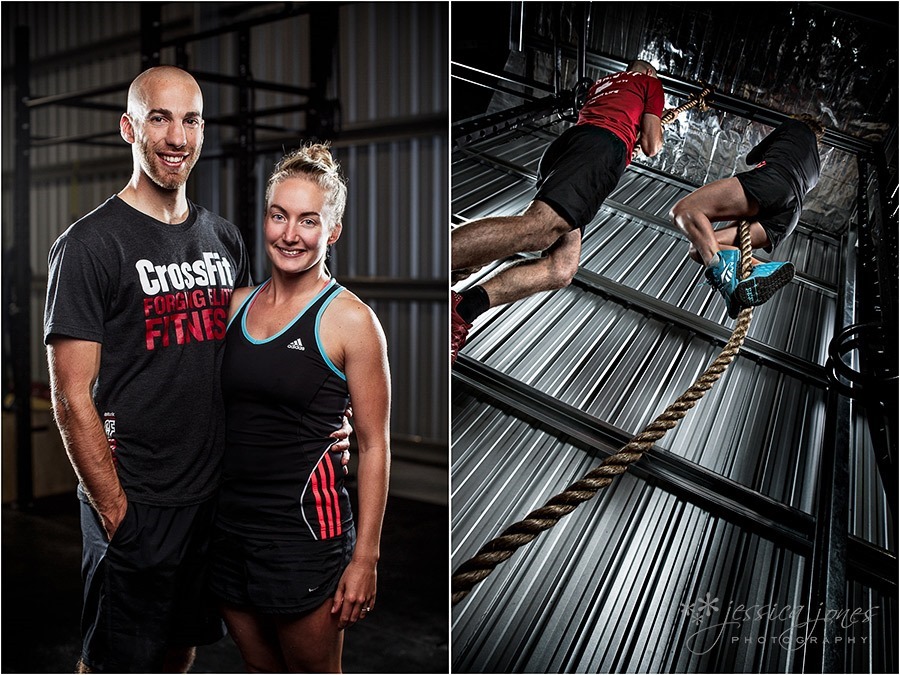 So get your tushies along to Crossfit Blenheim and try it out!  The first session is free and if you say I sent you then you might just get a chocolate fish (although I'm probably lying about the chocolate fish).  Say I sent you anyway.
Oh, and by the way, I need new jeans and I can wear my engagement ring again.  Yes siree.