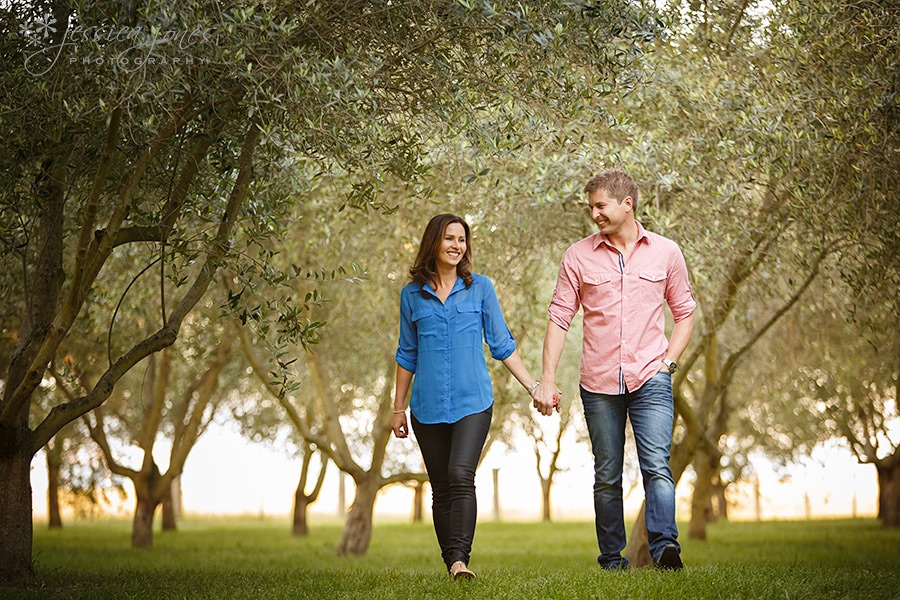 It wasn't supposed to be a setup, apparently.  Jane and Matt just happened to be the only two single people at the dinner, along with one other couple.  With several mysterious no-shows, somehow this dinner with friends started looking like a double date!  Setup or not, though, Matt thought this pretty lady was worth following up on.  First she had to wave goodbye to him, that was what he told himself.  "If she turns around and waves goodbye when she leaves, I'll give her a call."  Turns out that was the best goodbye wave he's ever seen, even if Jane doesn't remember a thing about it!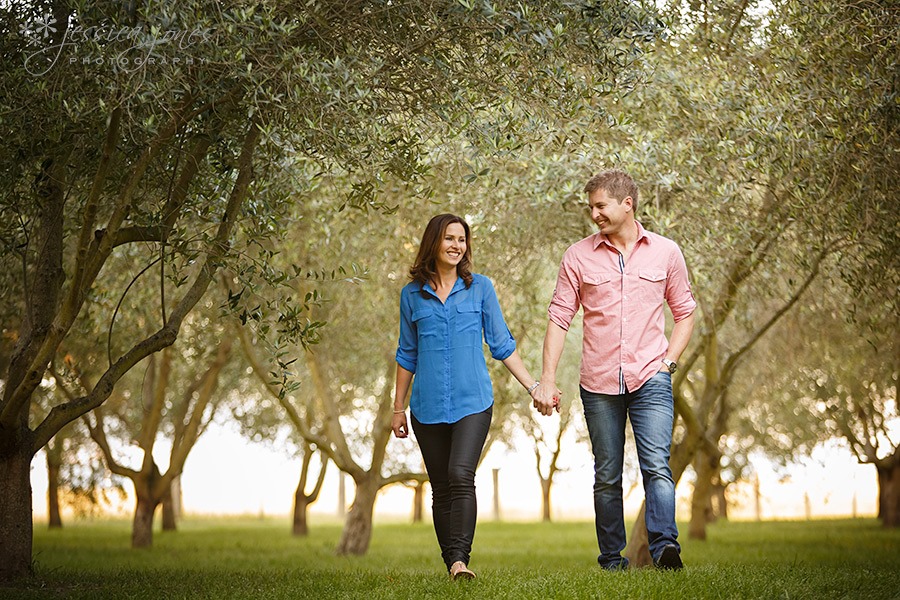 Since that goodbye wave, Matt and Jane have spent four years together, falling in love, moving overseas before finally coming back to Blenheim to get married.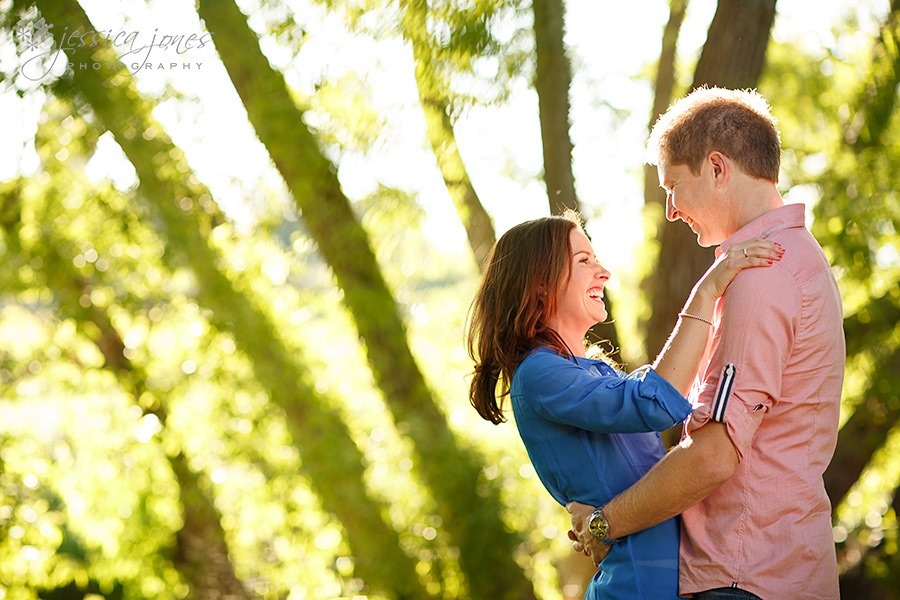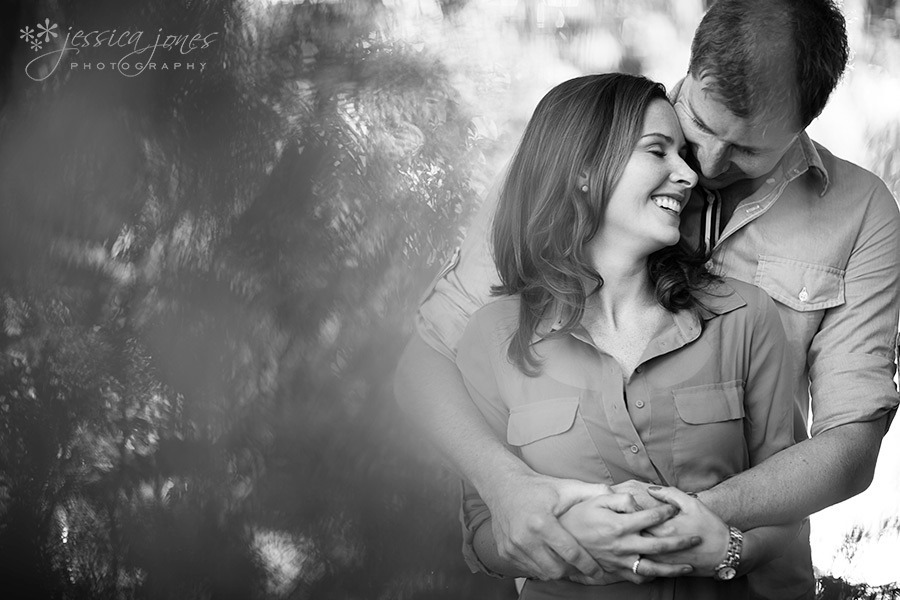 Matt's family have the most spectacular vineyard and property which we got to explore while doing their engagement session.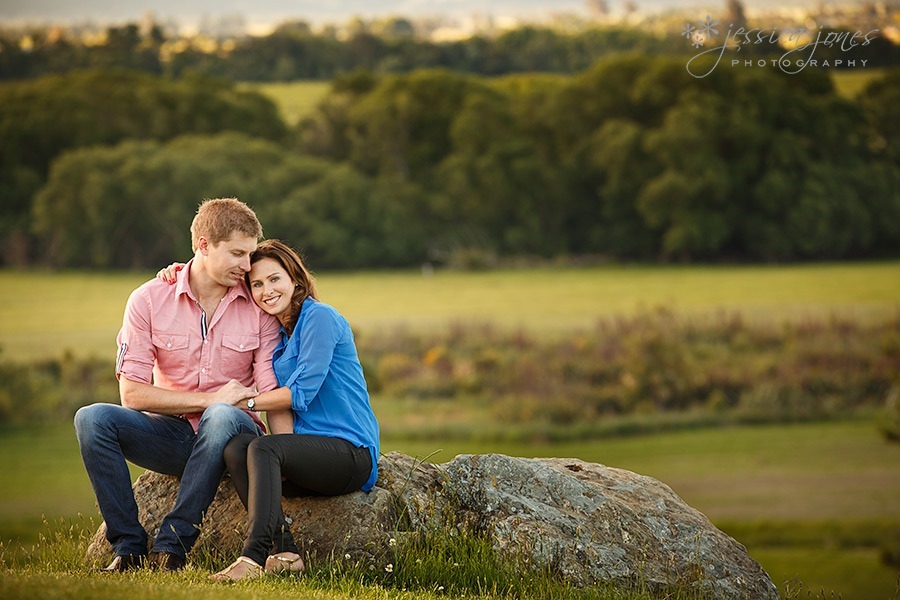 And as we explored we got to know Jane and Matt just that little bit more, and now that we've heard all about how they met and and seen just how much they adore each other, we are even MORE super excited about their wedding in February!  Beautiful people, outside and in, getting married.  Bliss!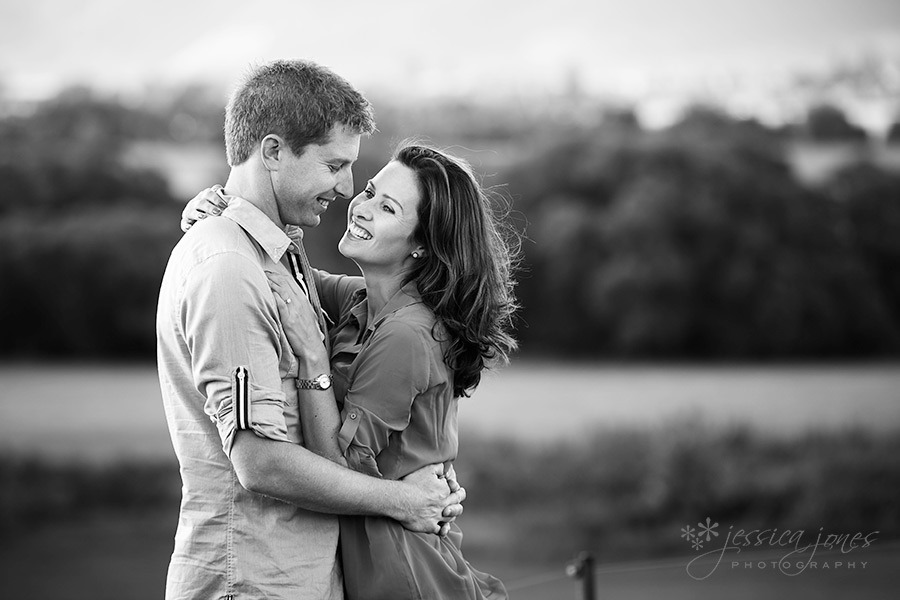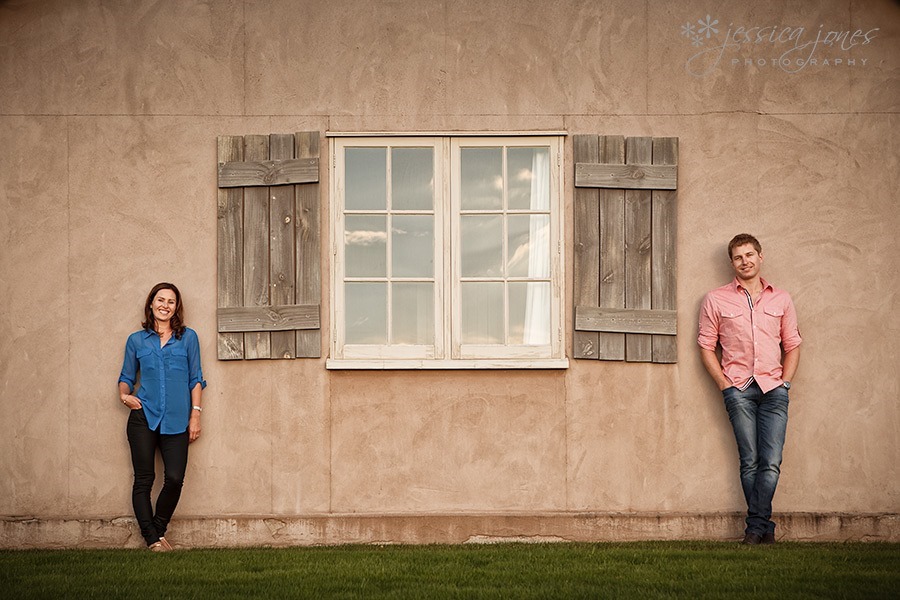 This was the moment I asked them both to be tin soldiers.  Some people make exceptional tin soldiers, and others are adequate.  Let's just say that Jane was exceptional.  The dog gave it a jolly good try too!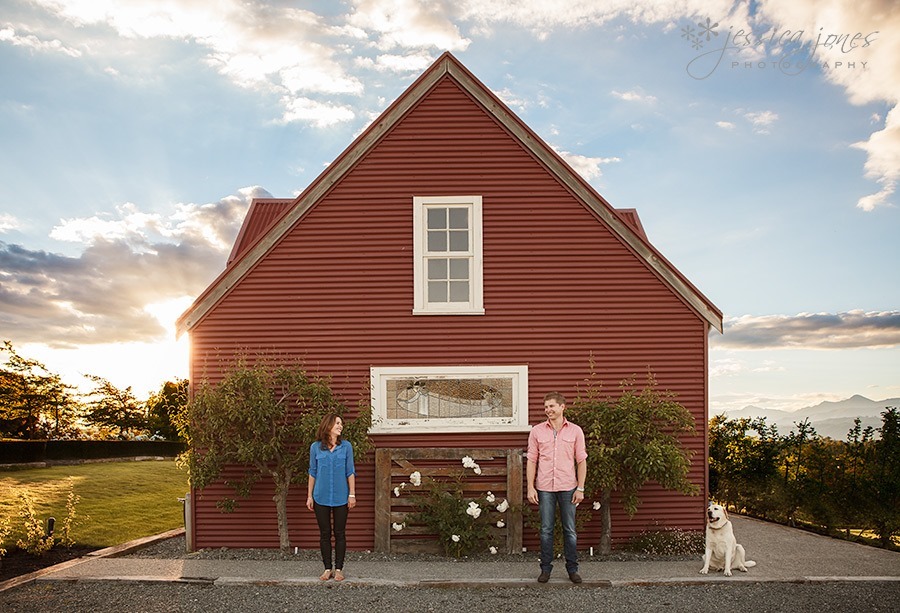 The proposal story starts on the final days of Matt and Jane's holiday back home and Matt had quite the surprise planned.  Just a casual summer's walk to one of the highest places on the property, well, that's what Jane thought it was.  But as they rounded the corner, and Matt took her hand, Jane saw a picnic rug set out with all sorts of goodies and bubbles.  That's when he got down on one knee and asked Jane to marry him.  It was an immediate yes.  And the spot they are standing on right here was the very spot that Matt proposed.  How's that for a view?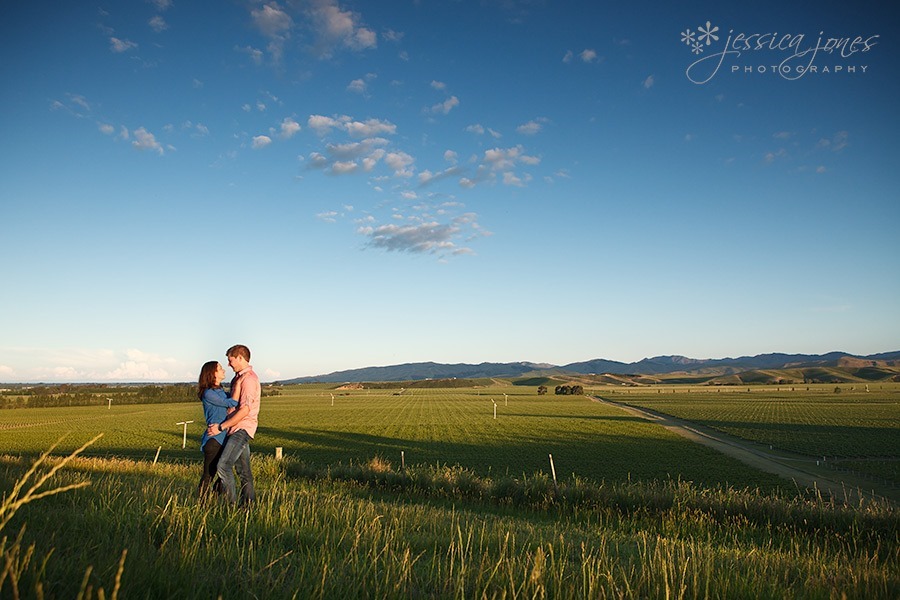 Jane knew that her family would be itching to hear the news and wanted to call them right away, but Matt had more up his sleeve.  She wasn't allowed to call until after the next surprise.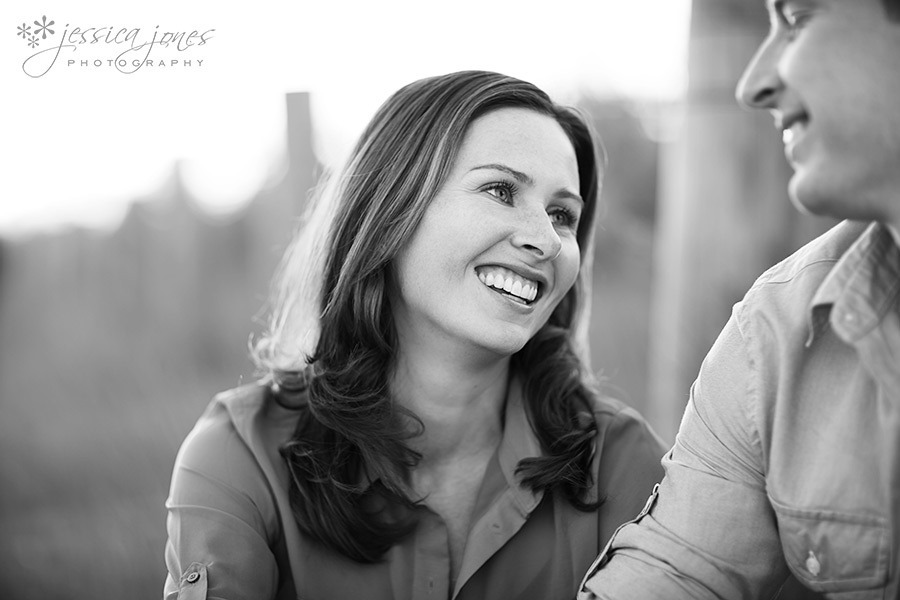 So after their picnic celebrations they headed back to the house, and there, waiting for them to arrive with the good news, was both Matt AND Jane's entire family, flown in from around the country!  It was at this point of the story that I realised just how important it was that Jane was going to say YES!  A high risk proposal indeed!  Clearly everyone knew just how perfect Matt and Jane are for each other.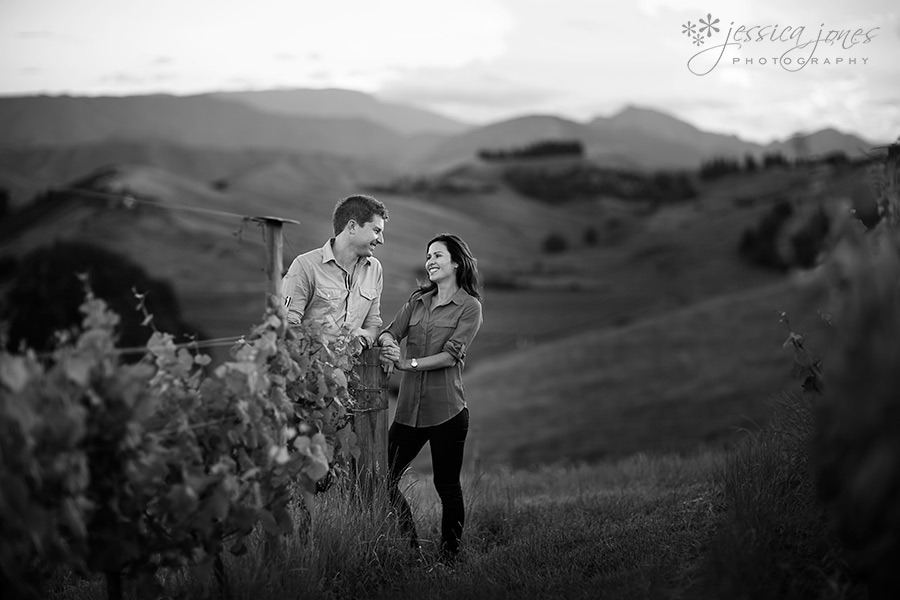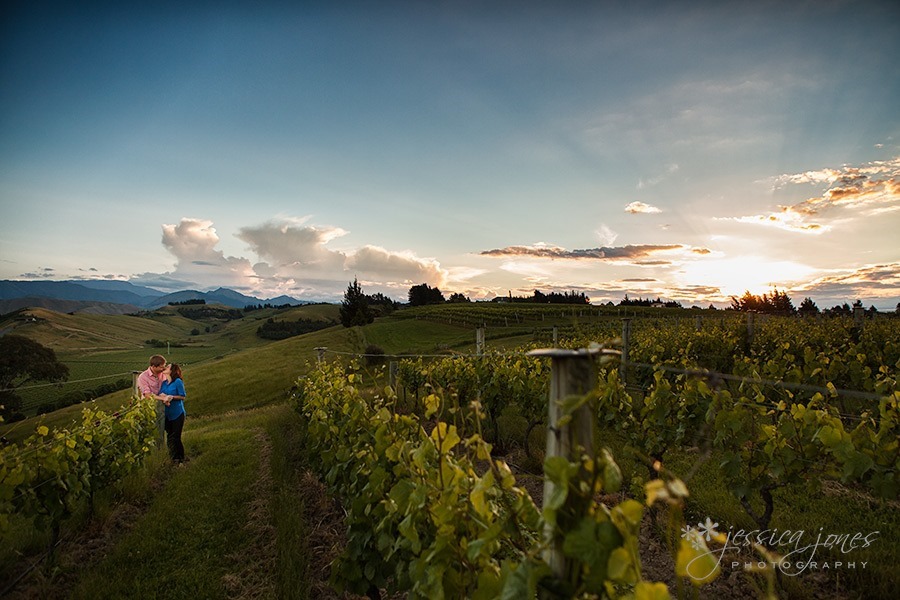 What a fantastic time we had with you both, thank you for the grand tour of your amazing property and allowing us to get to know you!  We're super excited about February, it's going to be great!