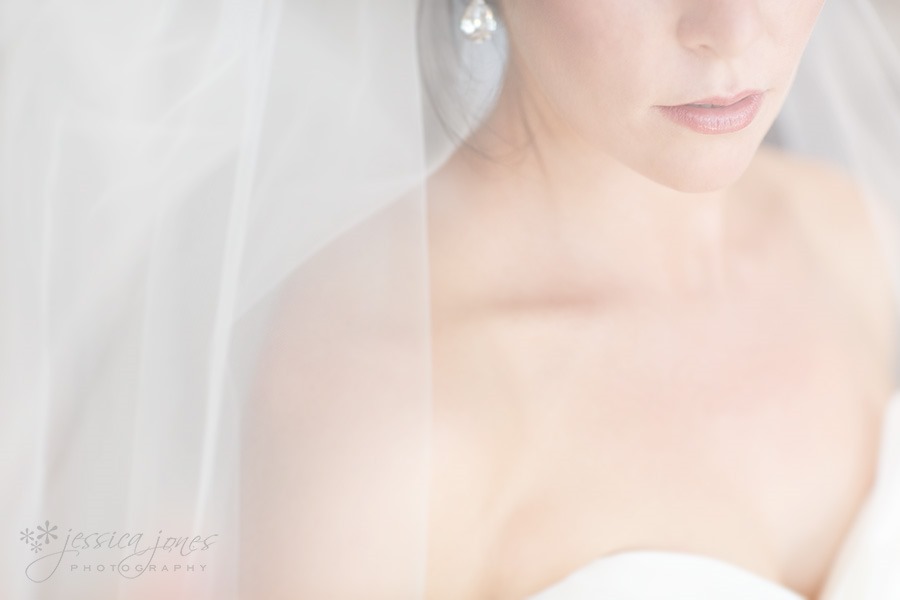 I knew it was going to be a big day.  Not just in the hours we got to spend at Connie and Craig's wedding, but the day itself was going to be epic.  After the fantastic time we had with them on their engagement shoot and hearing all about their amazing plans, I knew this wedding was going to be full of incredible details, jaw dropping flowers and enough bling and sparkle to give me goose bumps.  Throw in a helicopter entrance and a cake that features in no less than five blog images (when does THAT ever happen?) and this was a day not easily forgotten!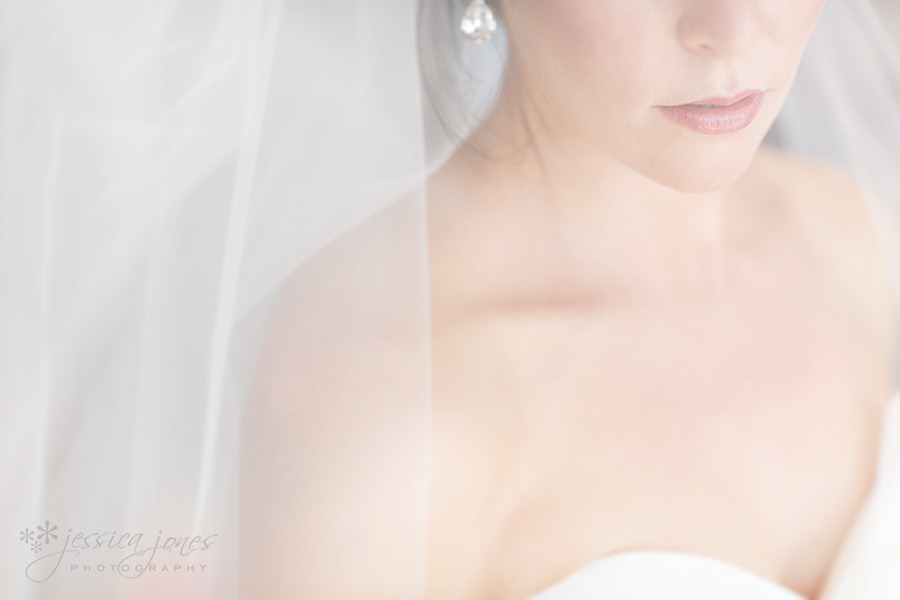 We don't venture away from little 'ol Blenheim all that often, unless you're calling from Europe or some exotic island, for that we make exceptions! And Nelson, sometimes we'll sneak over to Nelson too.  This was one of those times!

This has got to be one of the most amazing wedding dresses I have ever seen.  Seriously.  Wow.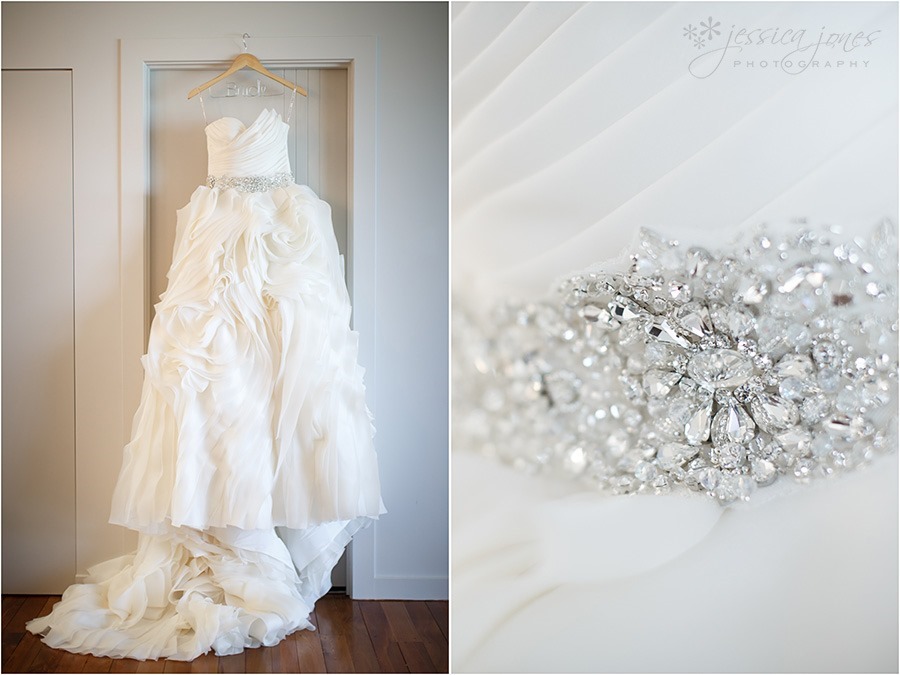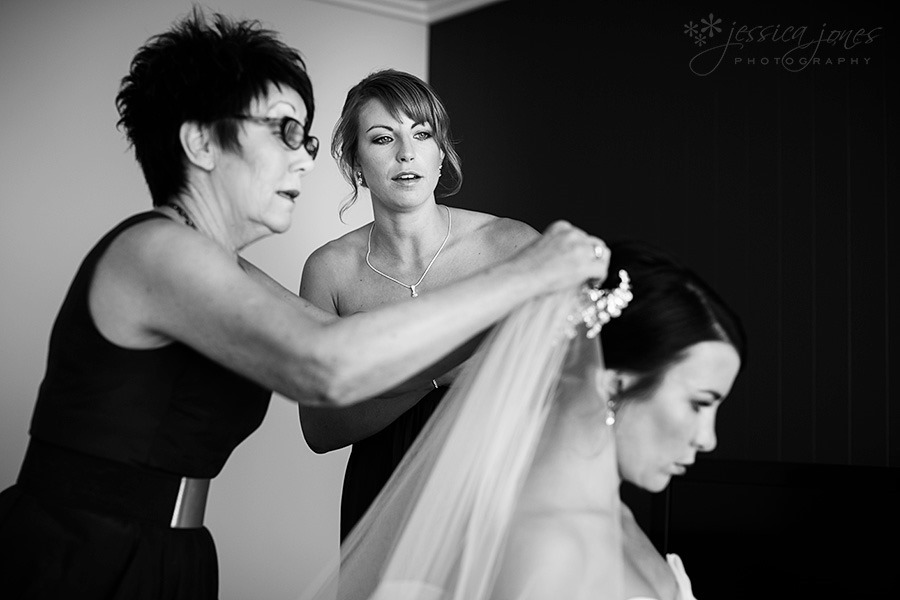 Nina, from Pink Poppie, was in charge of flowers and boy did she ever rise to the occasion!  You're going to want to stay with this wedding till the end to see what I'm talking about!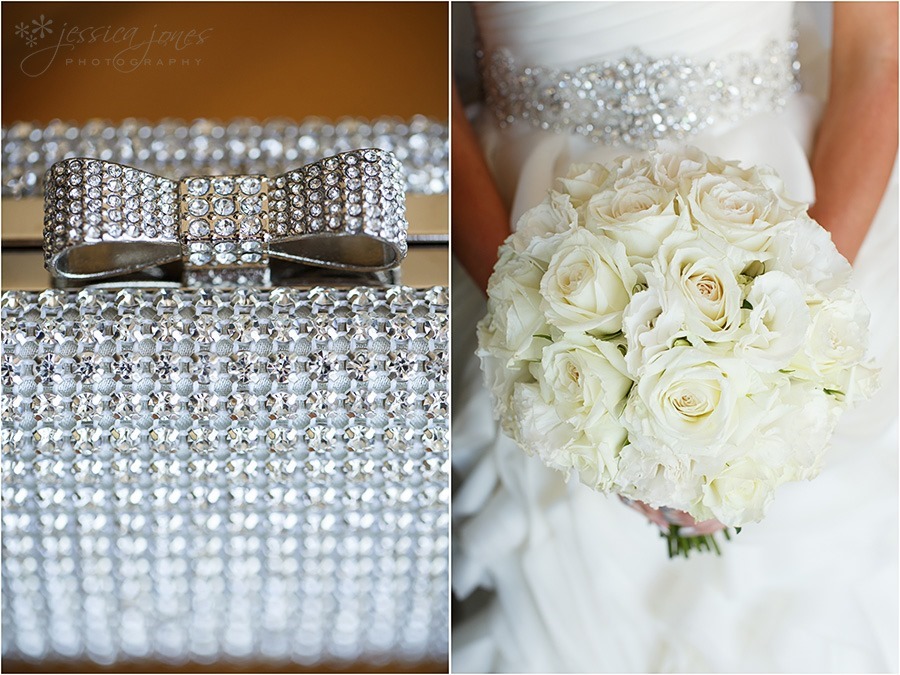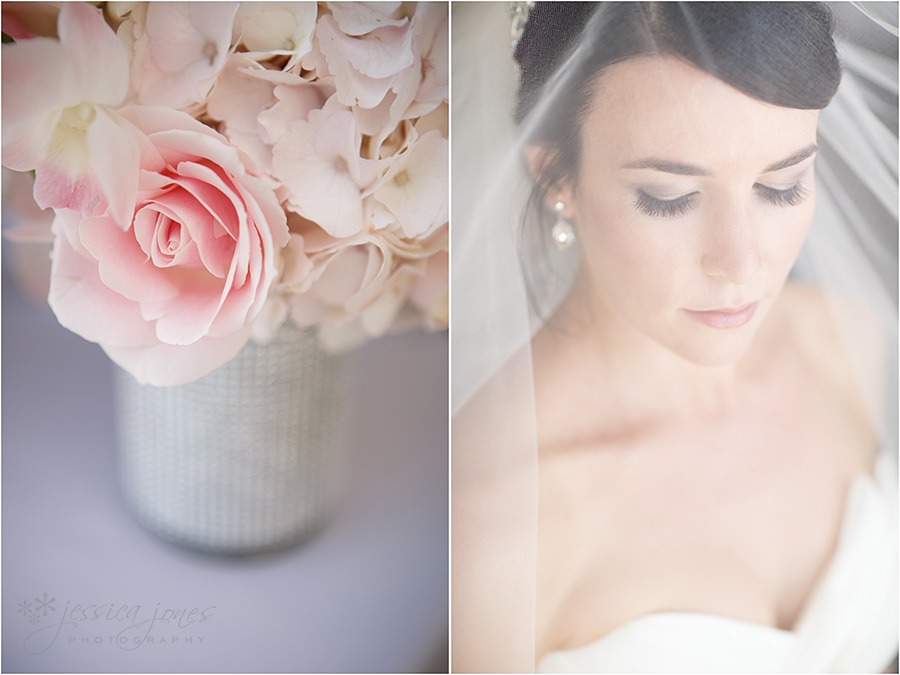 Utterly beautiful, Connie!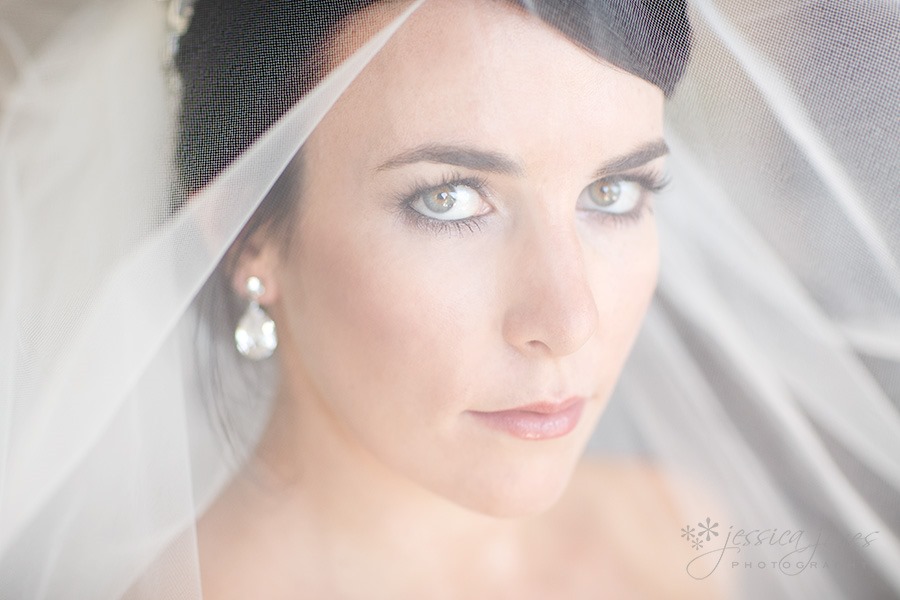 Craig is a builder and a rugby player.  A real bloke if ever you've met one. Tough, broad and sporting a gorgeous smile.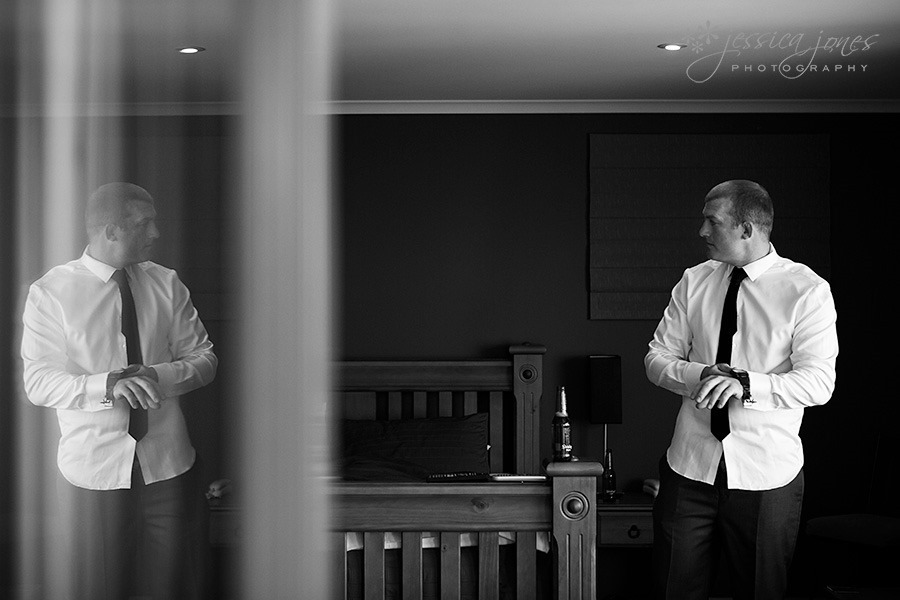 The 130 guests had no idea about where the wedding was being held.  They were all to meet in one place and buses would ferry them to the most spectacular ceremony location, Parautane Lodge.  With sweeping views all the way out to the sea, and a beautiful blue sky above, we were blessed with the perfect weather!



And then there was the grand entrance.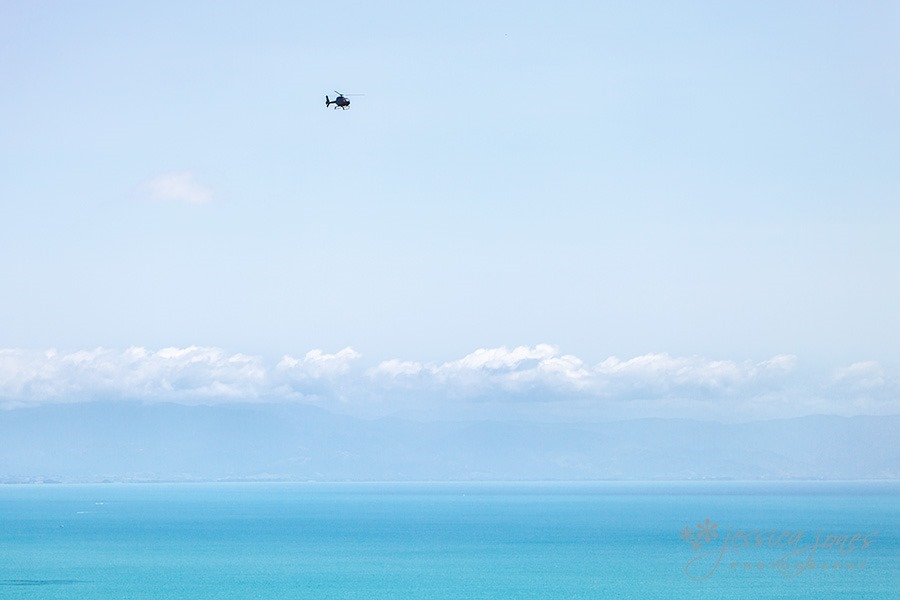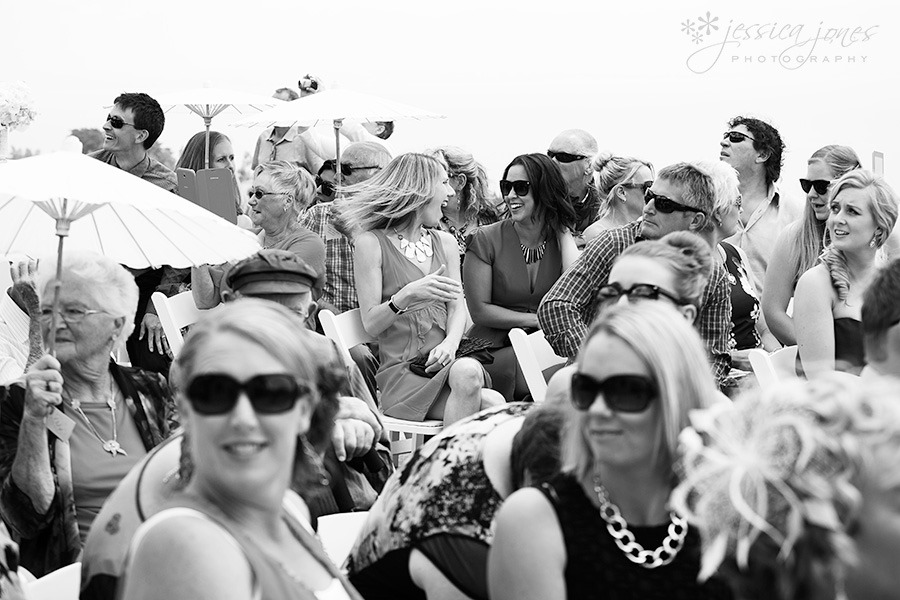 The moment before his beautiful bride walks down the aisle to become his wife.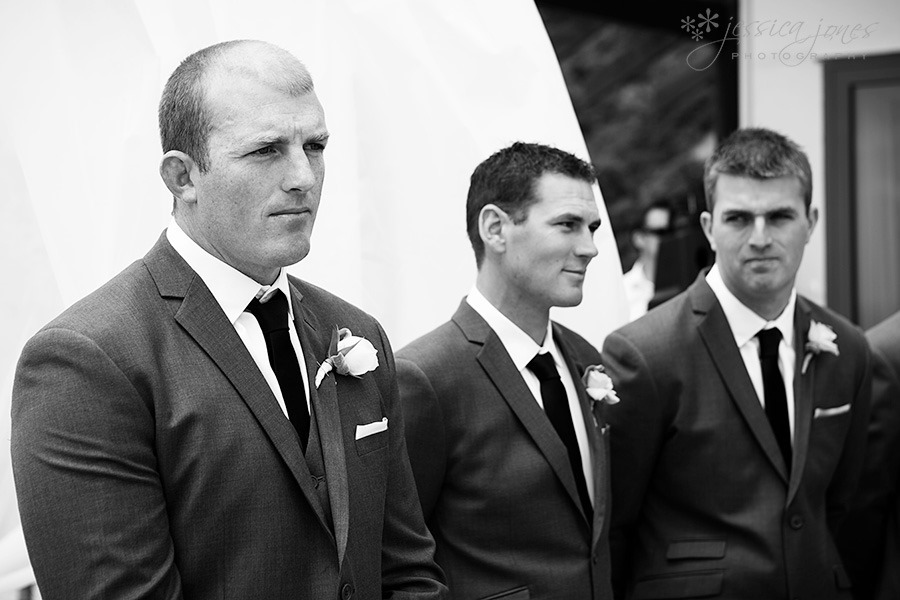 And all eyes are on the beautiful Connie.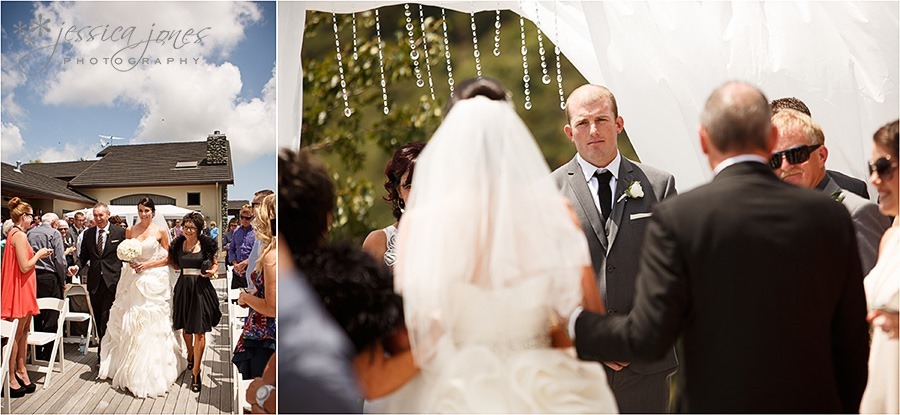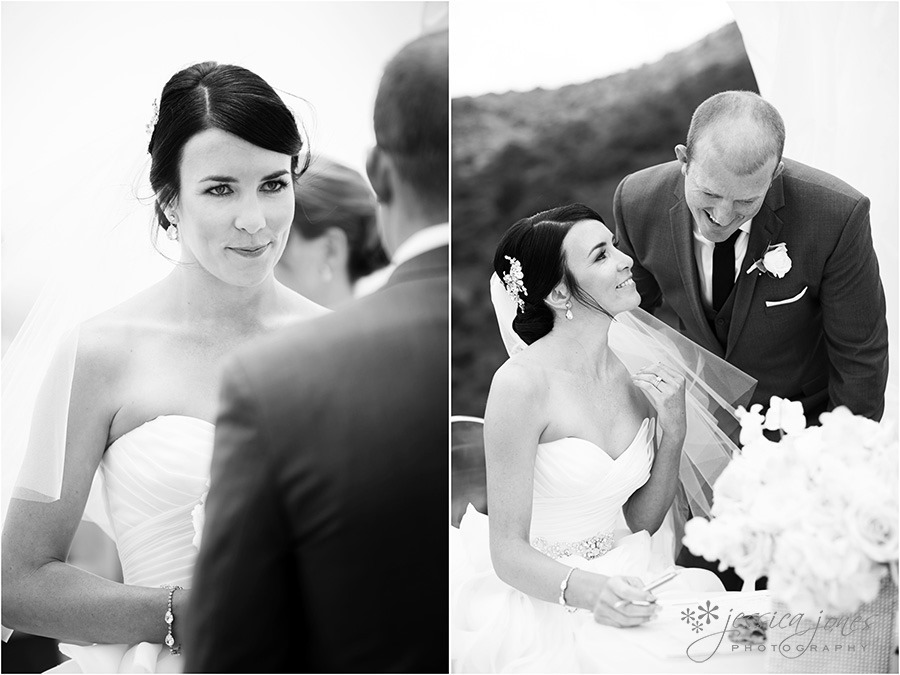 Rachel Schepers was the celebrant for this hilltop fairytale wedding, and she shared a few beautiful quotes about how Connie and Craig feel about each other.  She said that Craig loves Connie for so many reasons, he loves her sense of humour and fun and how caring she is.  She also makes him great meals.  Craig is calm and easy going and Connie just loves how he makes her feel secure and loved.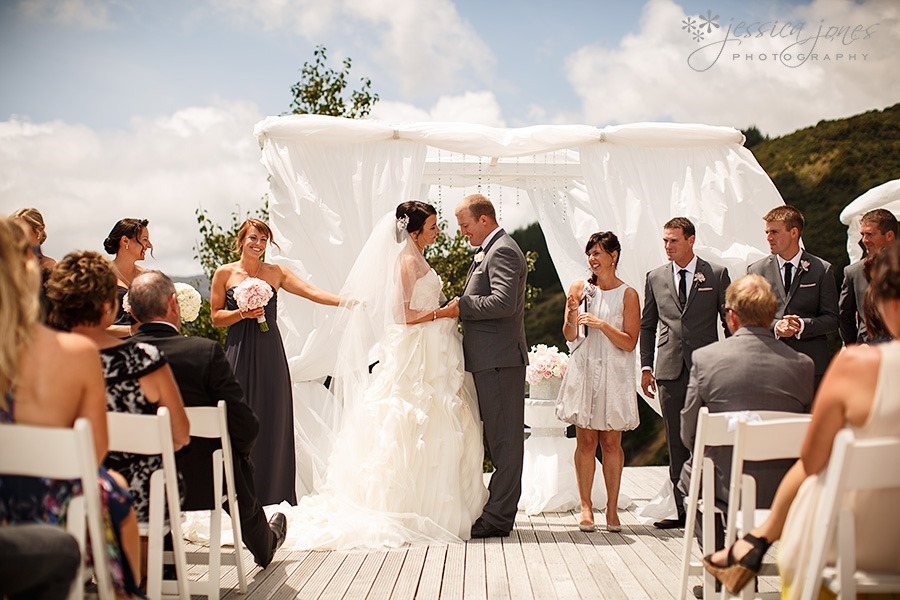 And then it was time to release the balloons!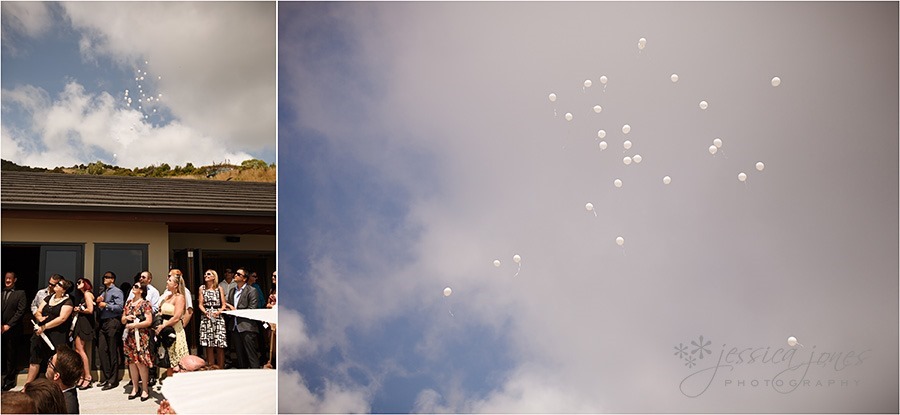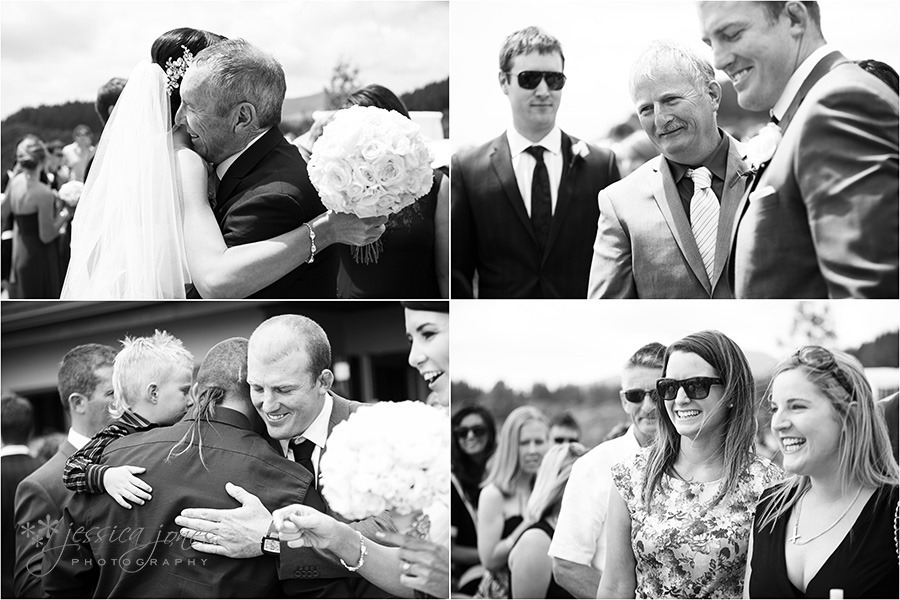 Married!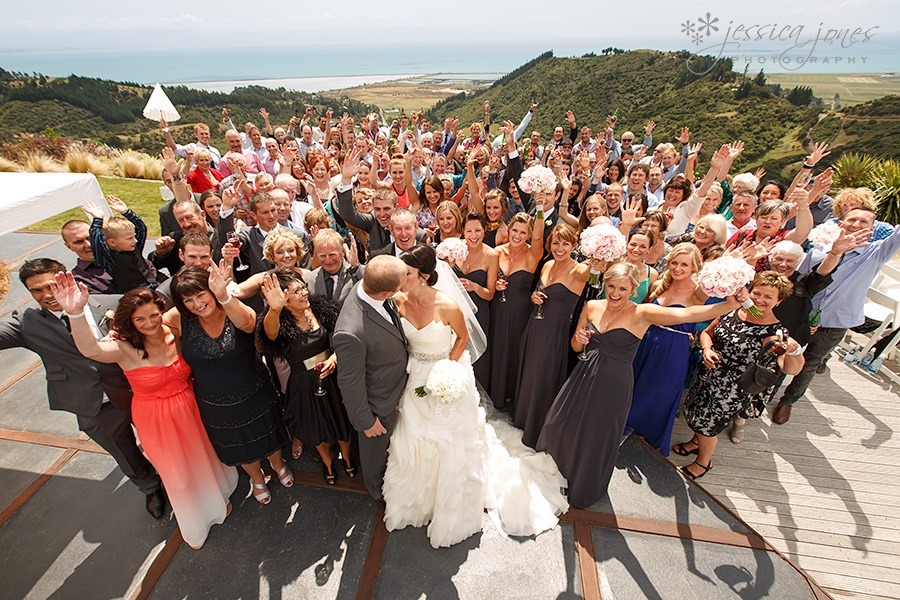 Connie was keen for the iconic Nelson Cathedral to be part of her wedding images, this was our first stop for our playtime!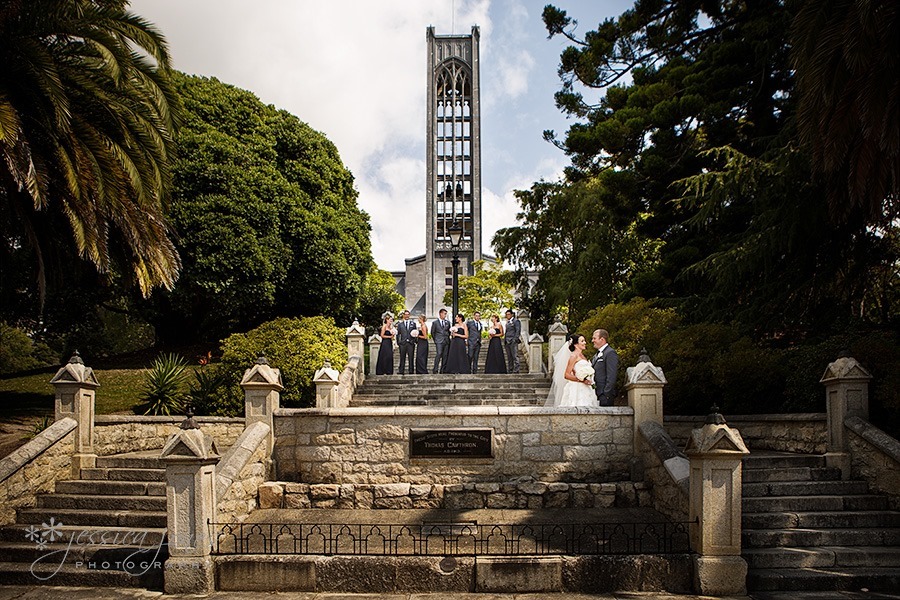 Ok, so here's the thing.  I want to claim this shot as mine, because I really love it.  However, Paul took it.  Like many of the amazing shots of this wedding, he's actually the man behind the camera.  It's nice to have a bit of healthy competition, right?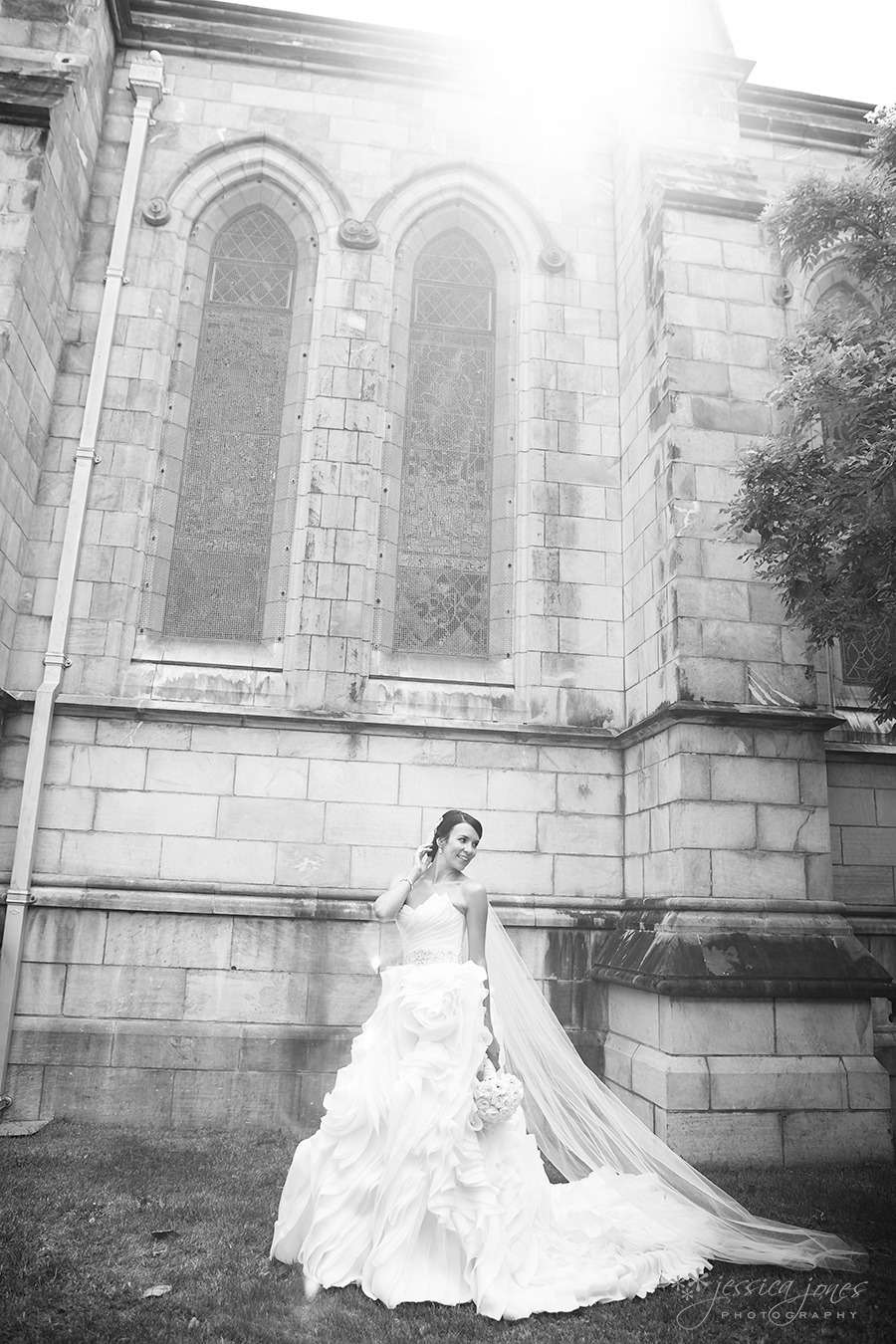 Our generous timeline was squished a little by a surprise kite festival (I'm sure the kite festival wasn't a surprise to those involved, but it was to us!)  Turns out you can't land a helicopter amongst a dozen kites.  That's ok!  We still had time to shoot past the lighthouse…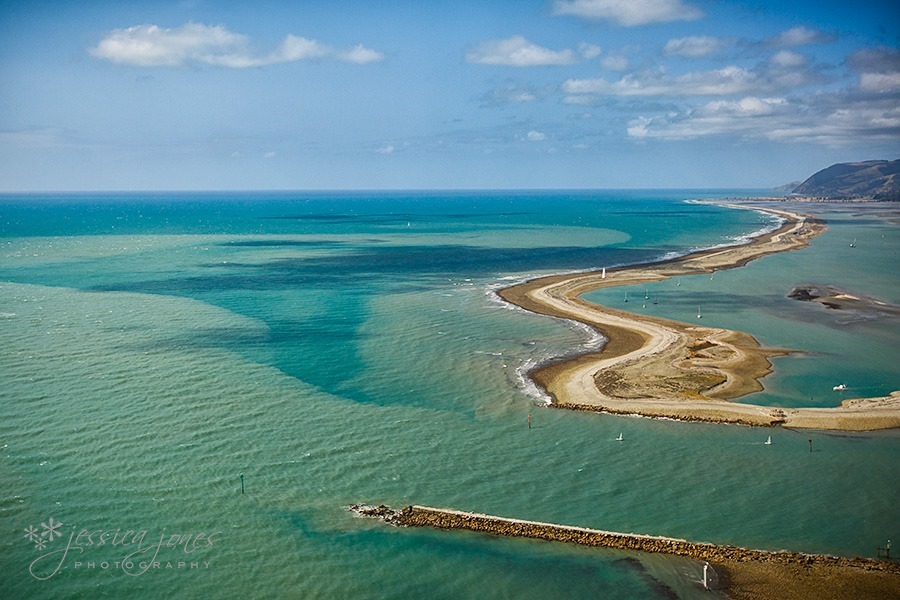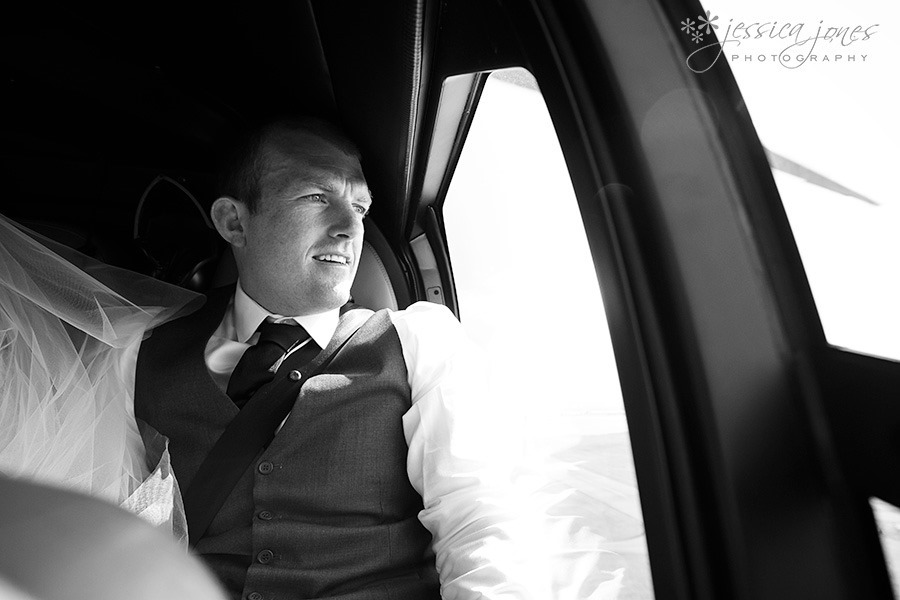 It's actually a really cool spot!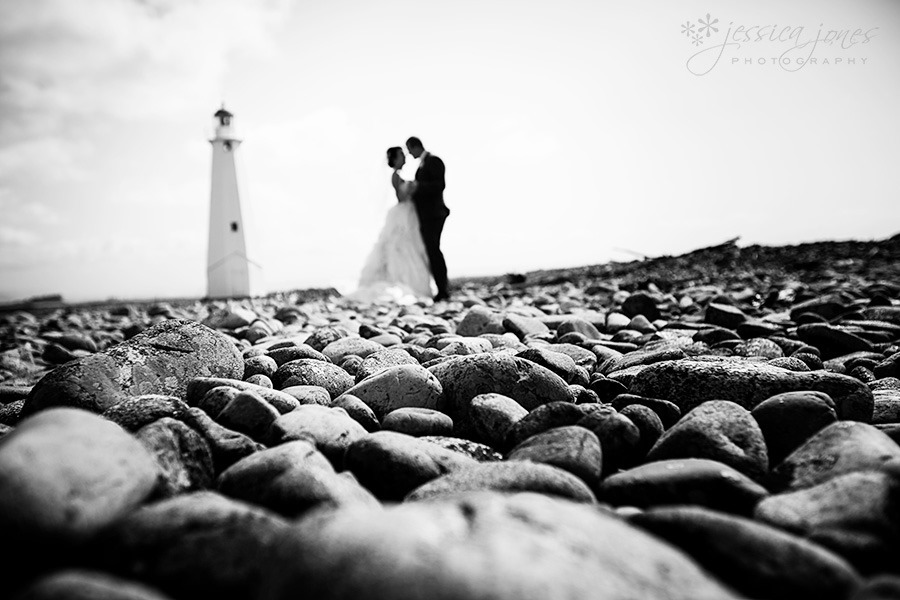 Then we landed at Woollaston Estate and said goodbye to the chopper.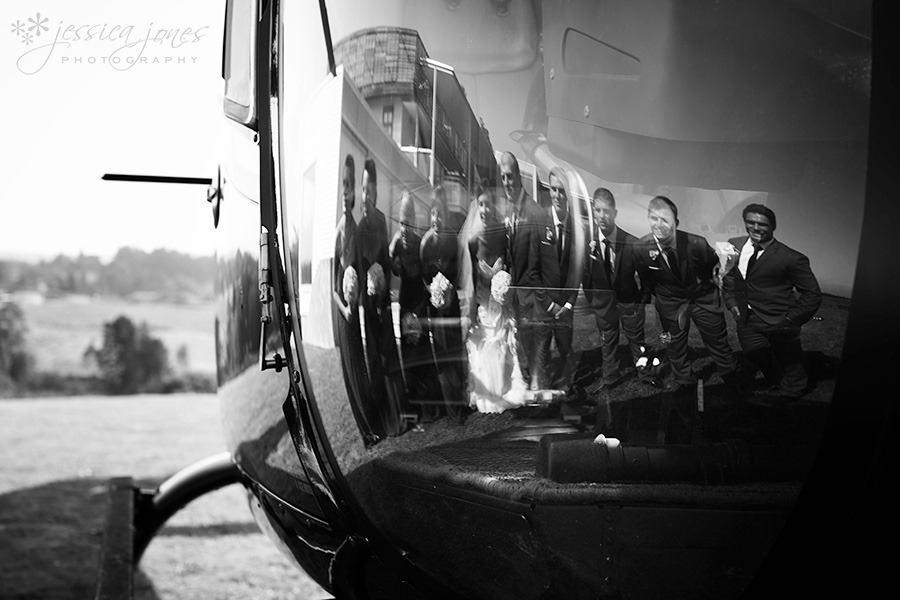 Even steel barrels can look cool when you put something this gorgeous with them!  (Paul's shot, for anyone counting)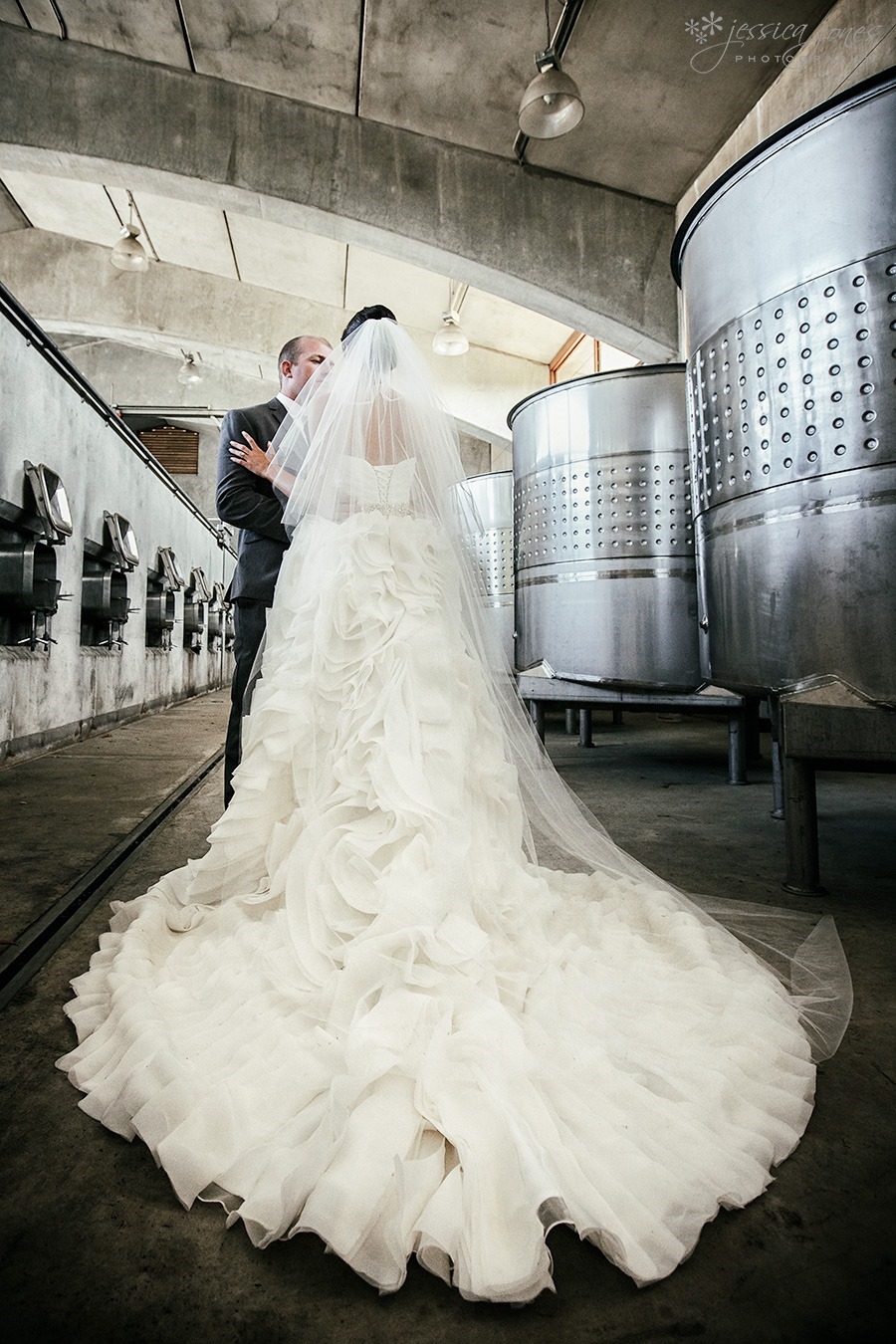 Much like in the engagement session, Craig rocked the James Bond look!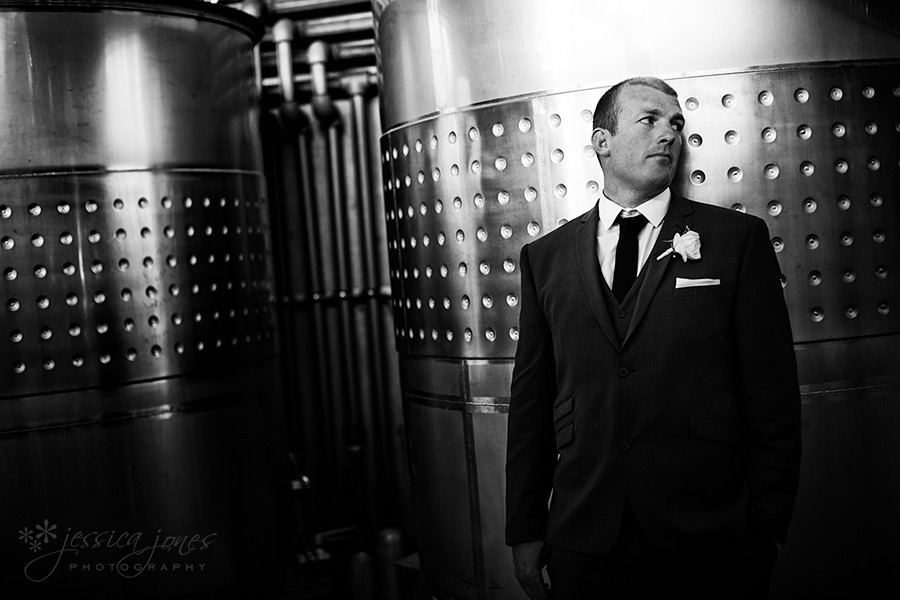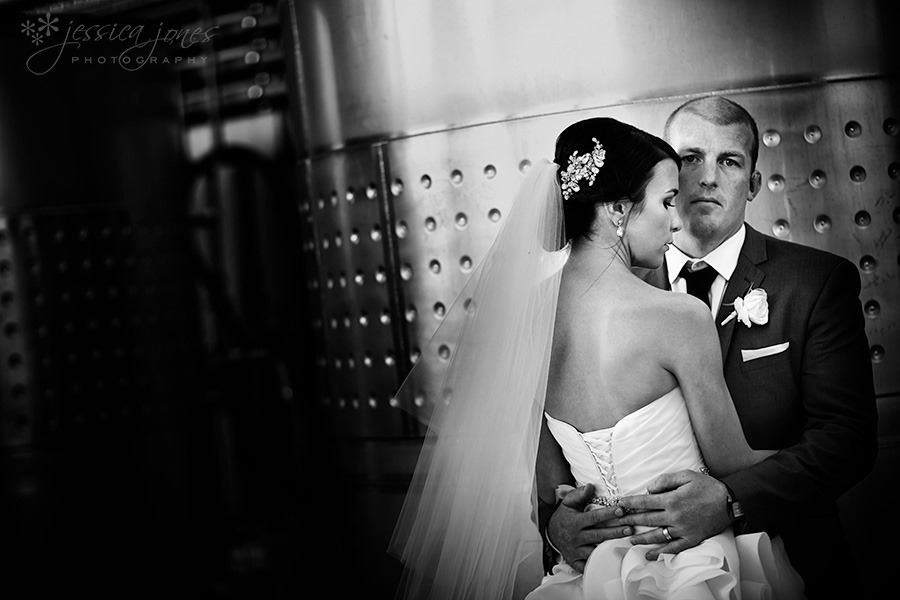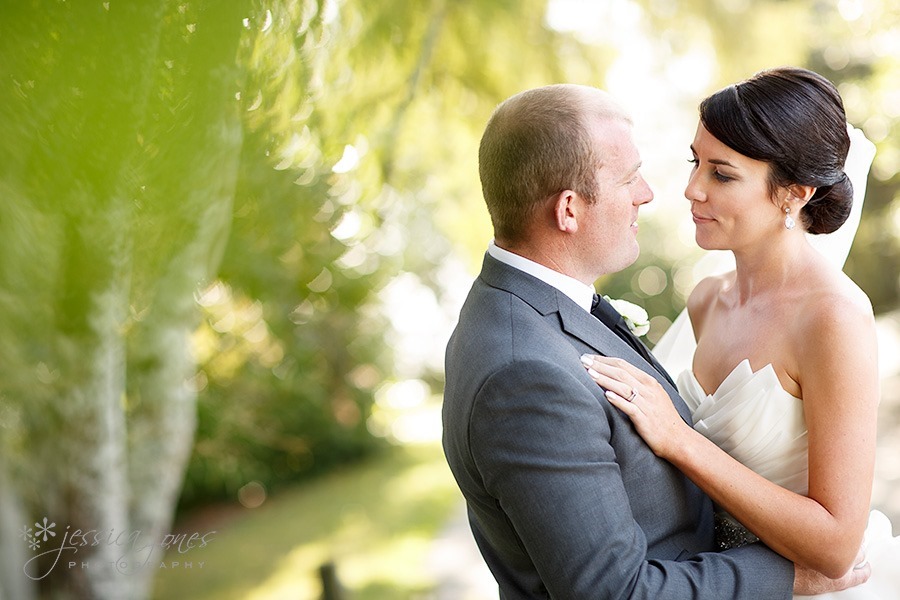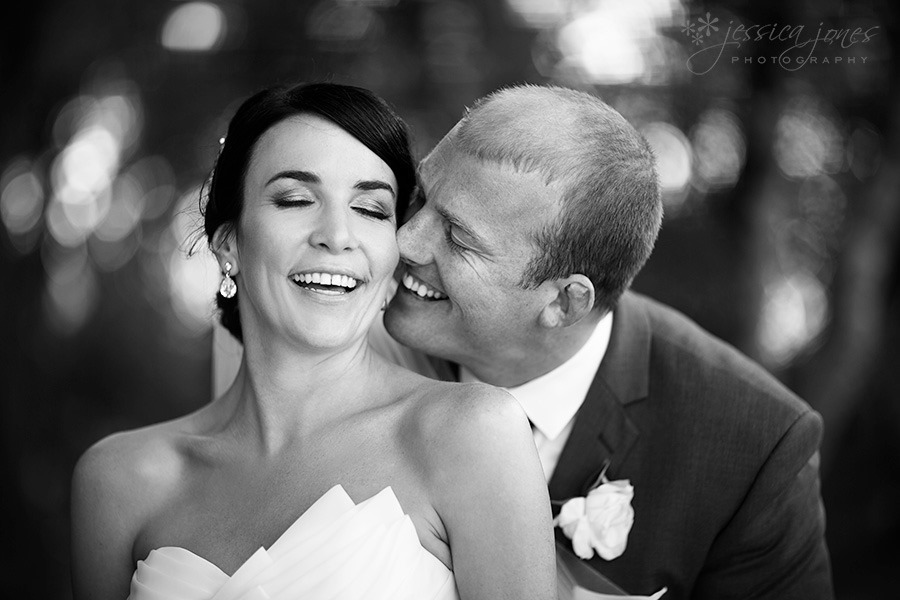 And the epicness continues (I think epicness should be a word).  Check out the amazing flowers by Nina!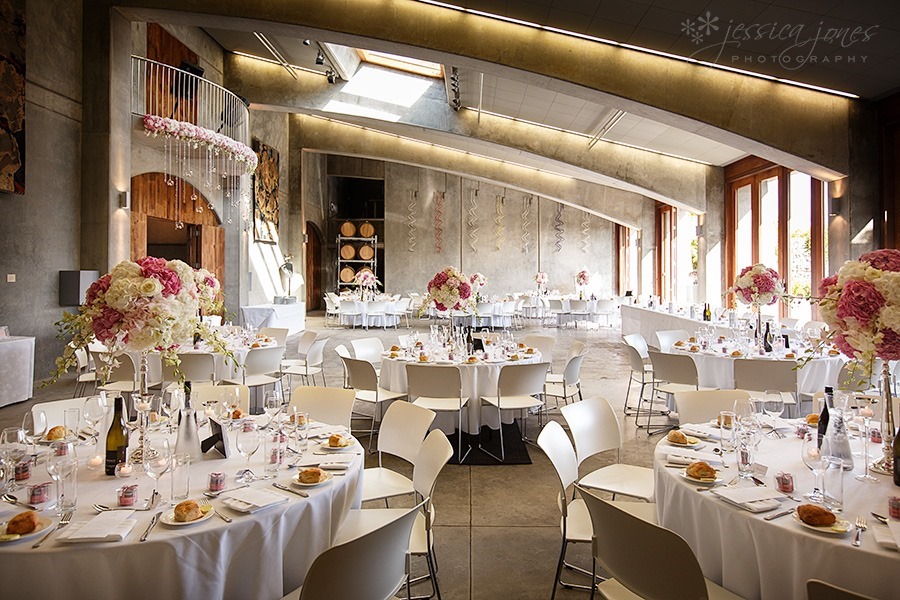 Other lovely touches by Leanne at Vanilla Hayes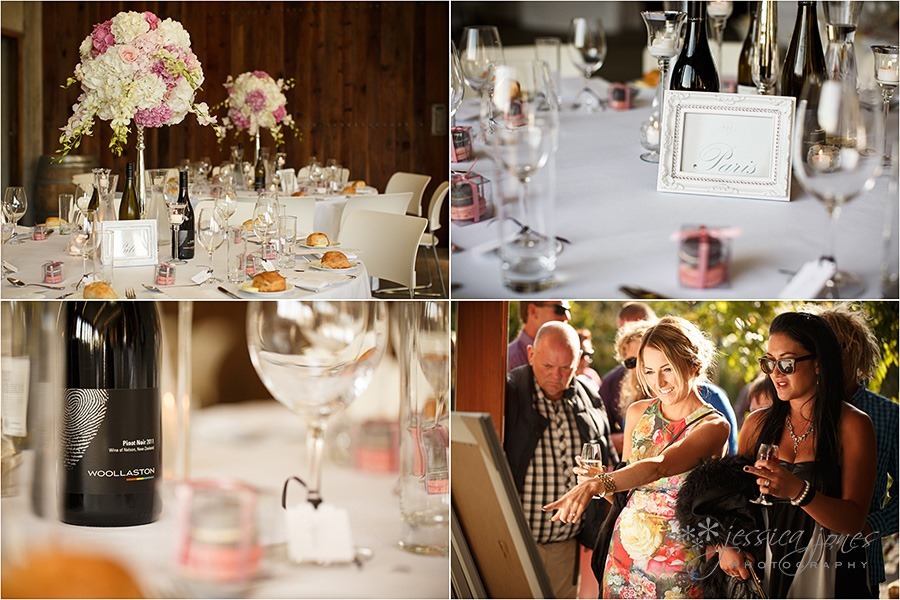 And then there was the cake.  THE CAKE!  It was so cool it had it's own room.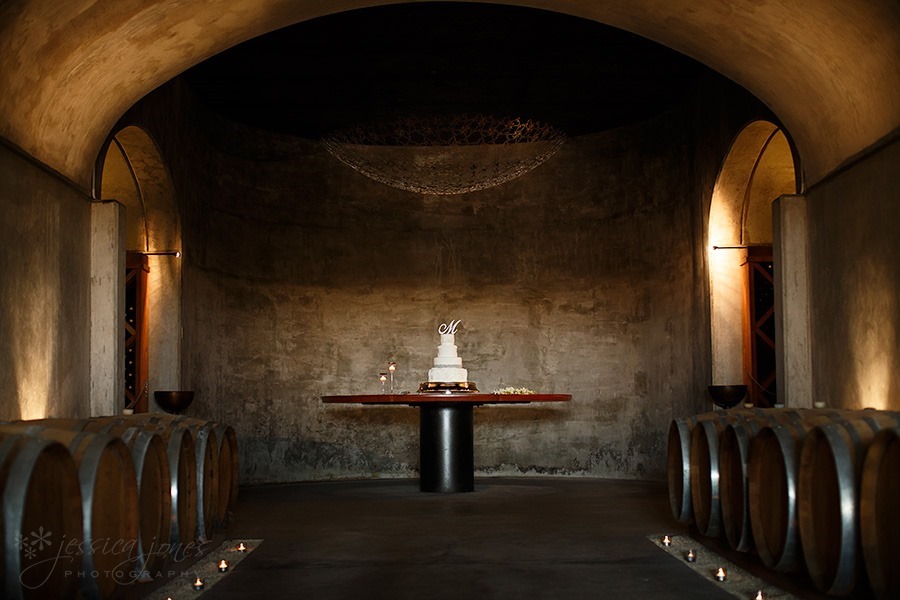 Designed to look like Connie's dress, this thing was out of this world!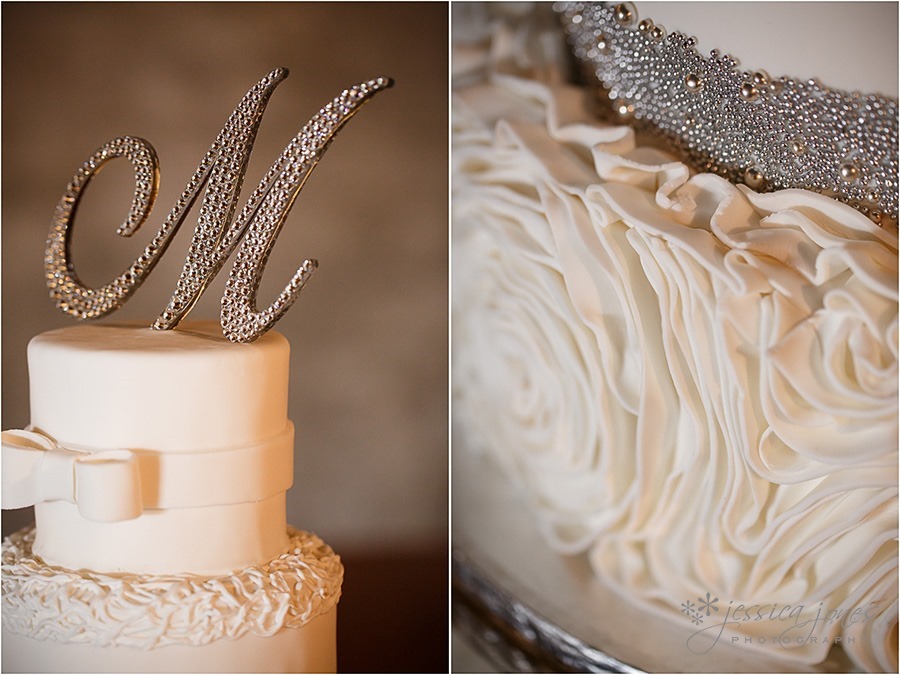 This cake was so epic, you even get to see a 'cake cutting' shot.  Cake cutting shots are usually fairly ordinary, but there was nothing ordinary about Craig and Connie's day.  The grandparents wanted a closer view of the cake cutting, so Connie and Craig had a special secondary cake cutting just for them.  Adorable!  (You guessed it!  Paul's shot….)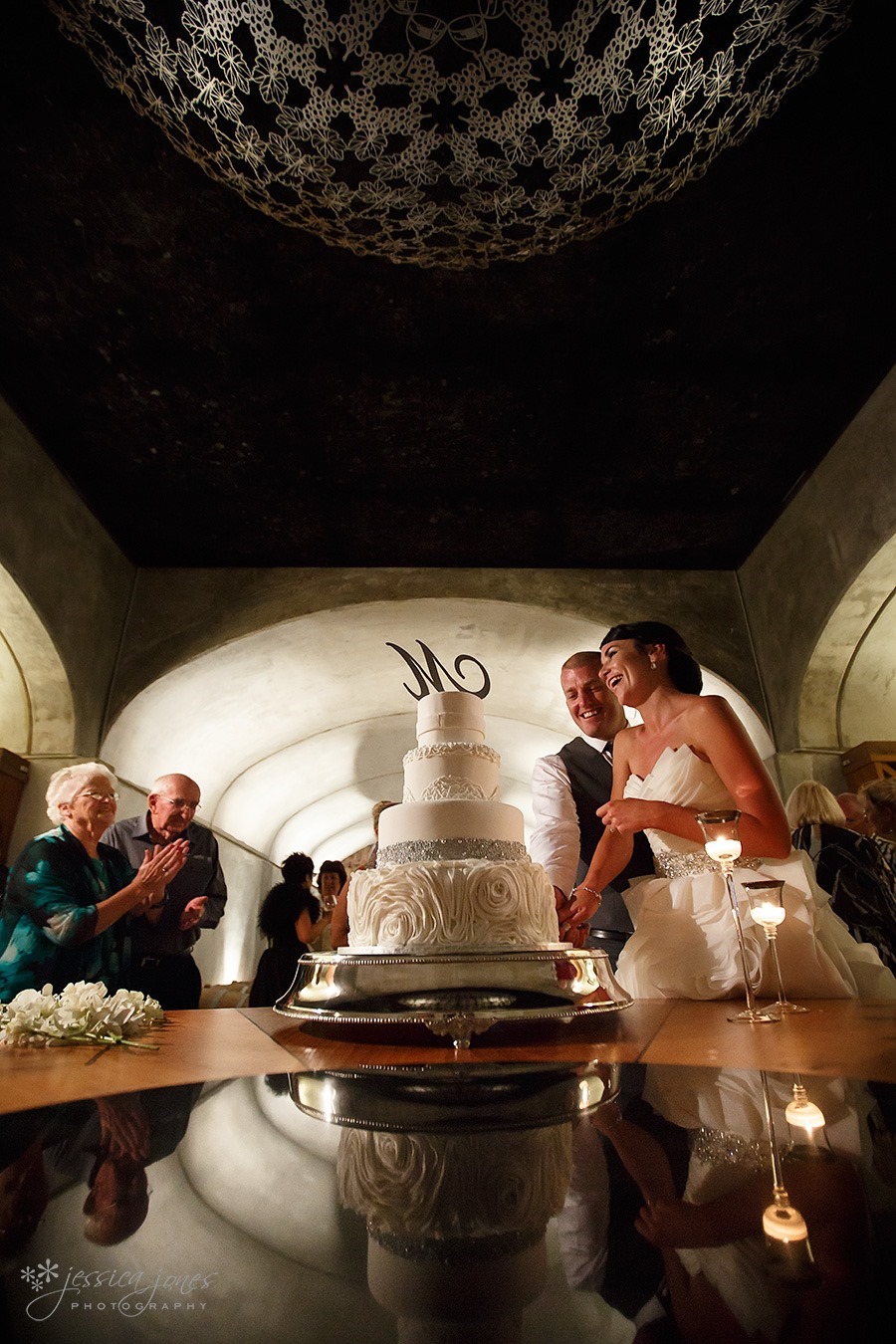 Then on to the speeches where stories were shared, some true, some perhaps not so true (but they got a giggle)!  We learned about some of Craig's rugby successes, but it would seem that his greatest success was scoring the number of the pretty lady that walked past the building site.  That number was the start of this beautiful relationship that saw them fall in love, buy a house, get a dog and travel around Europe together (probably not with the dog though).  They returned home to New Zealand with a ring on Connie's finger and from there Connie became Wedding Planner Extraordinaire!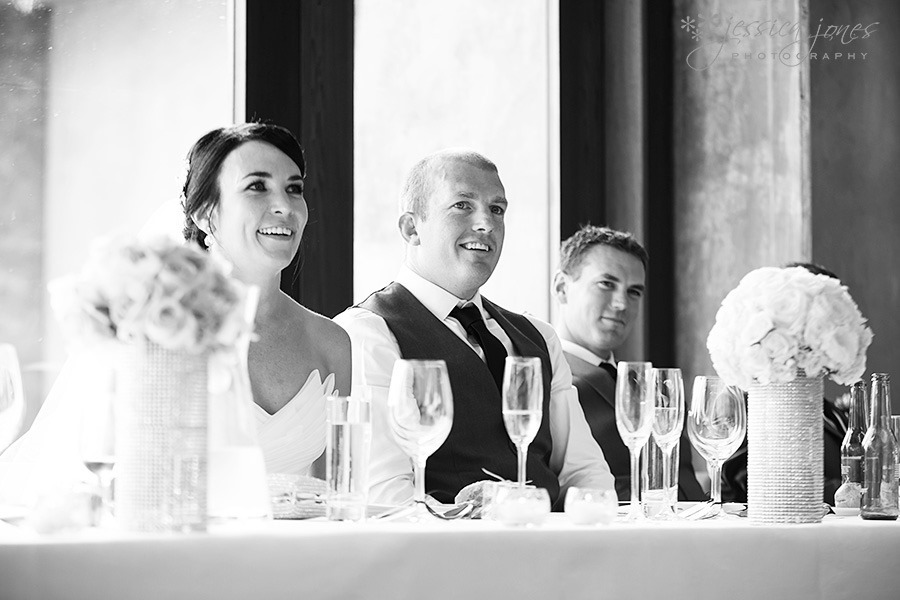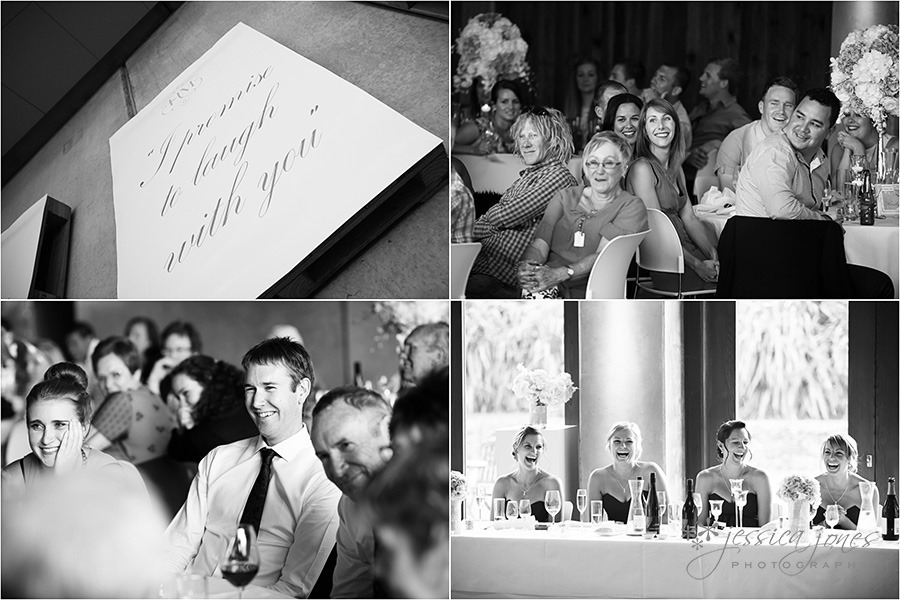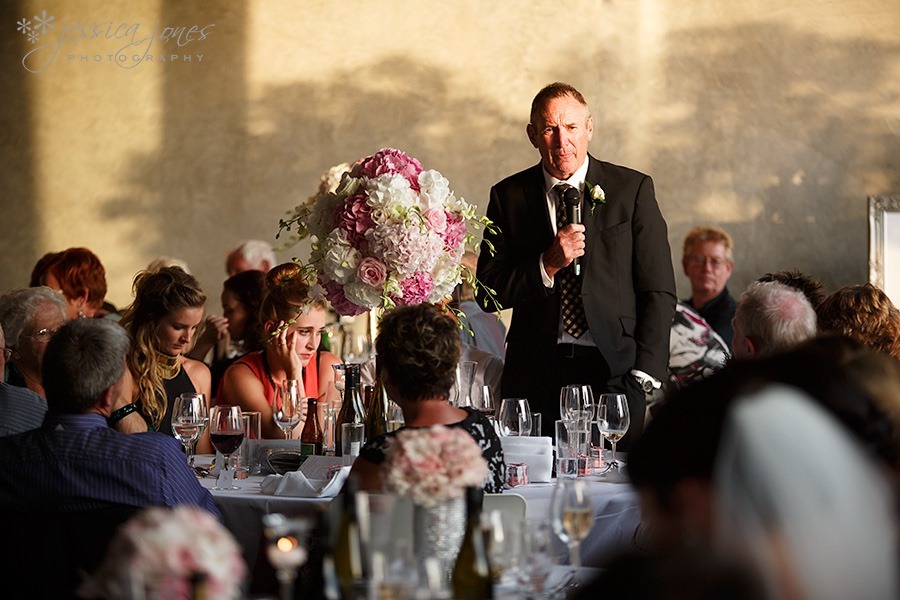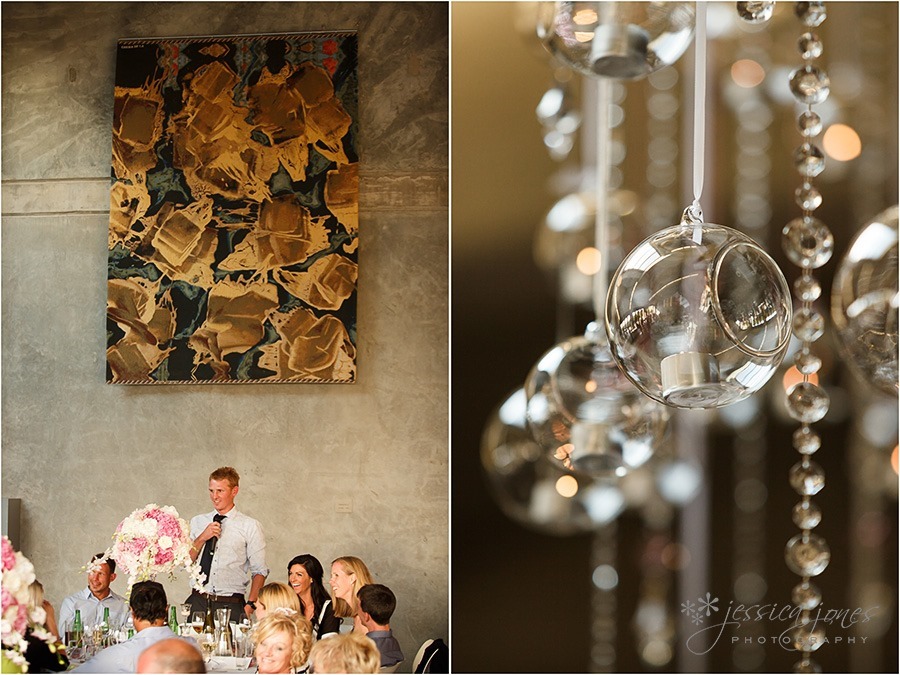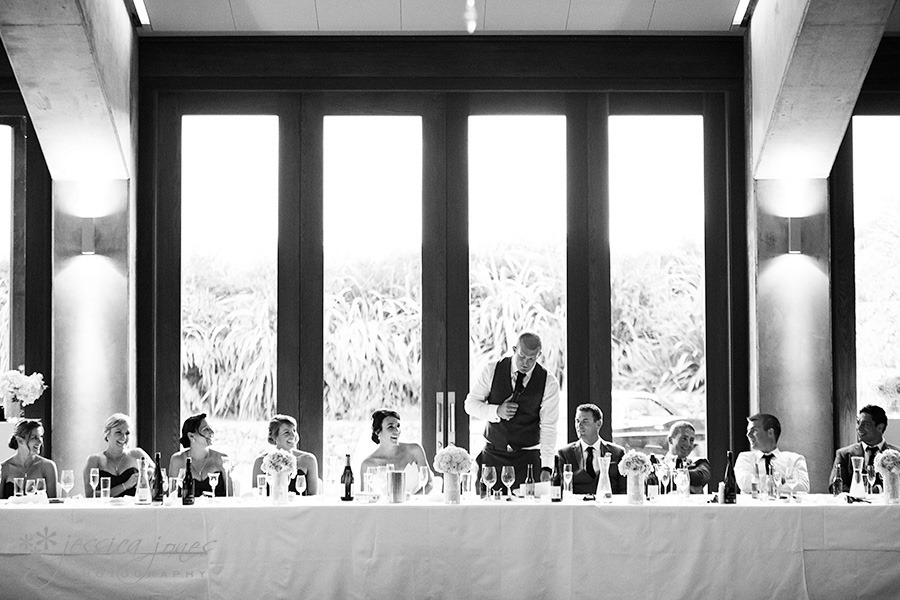 Seriously amazing floral artistry right there.  I can't even imagine how much work it was to create something this gorgeous!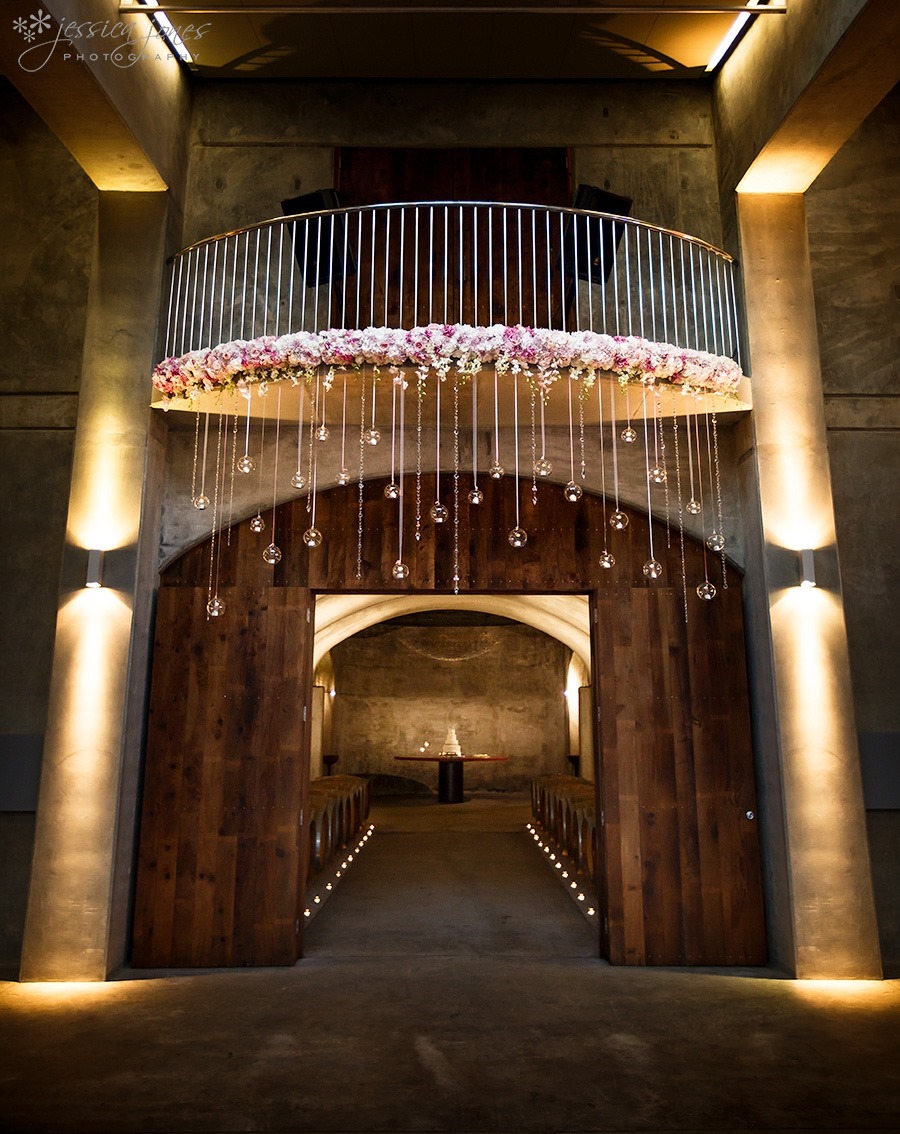 Then months of lessons paid off beautifully with the first dance.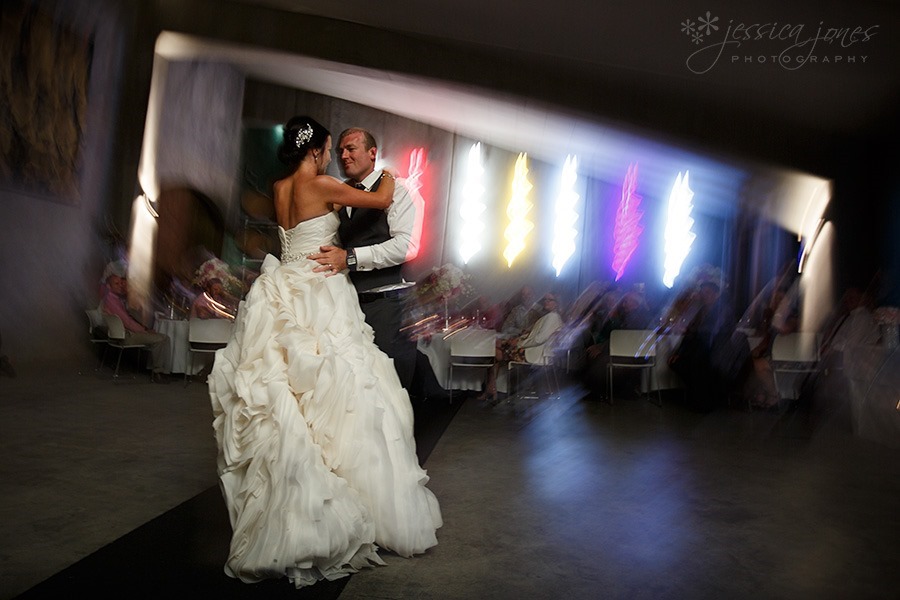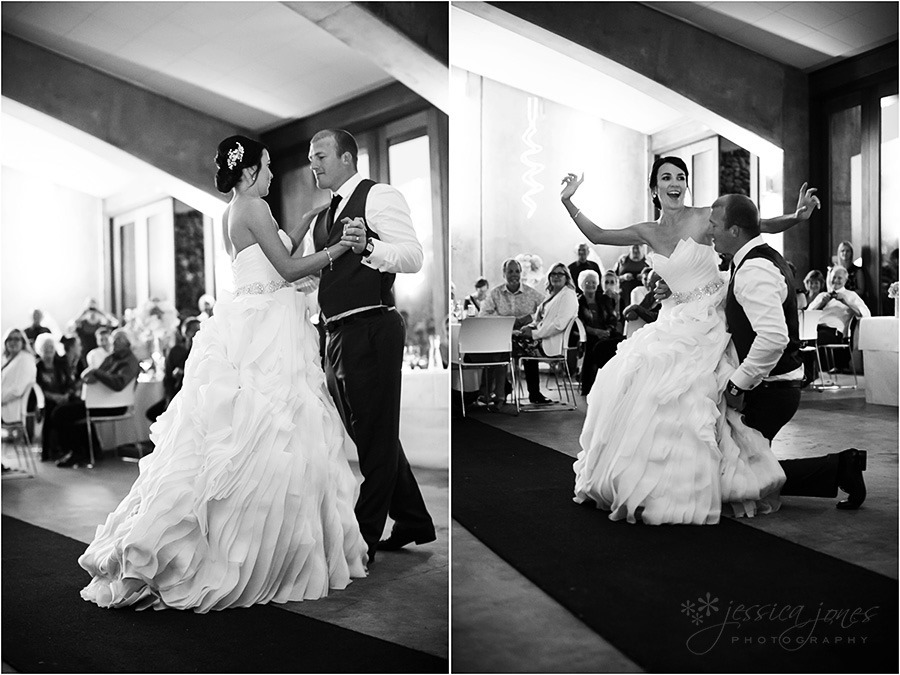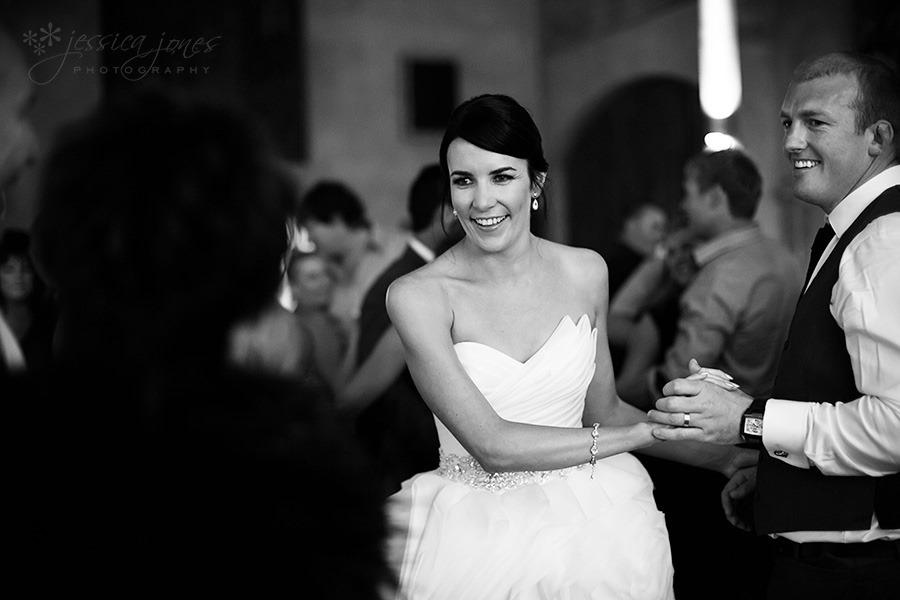 There was so much fun on the dance floor,  made possible by the energetic and talented Anthony Neale.
The speeches and first dance was over and it was time to just relax and have fun with their guests.  But before we went home Paul found just one more shot we couldn't leave without.  In my friendliest bossy voice I asked Craig and Connie for just two more minutes.  I think it was worth the nudge.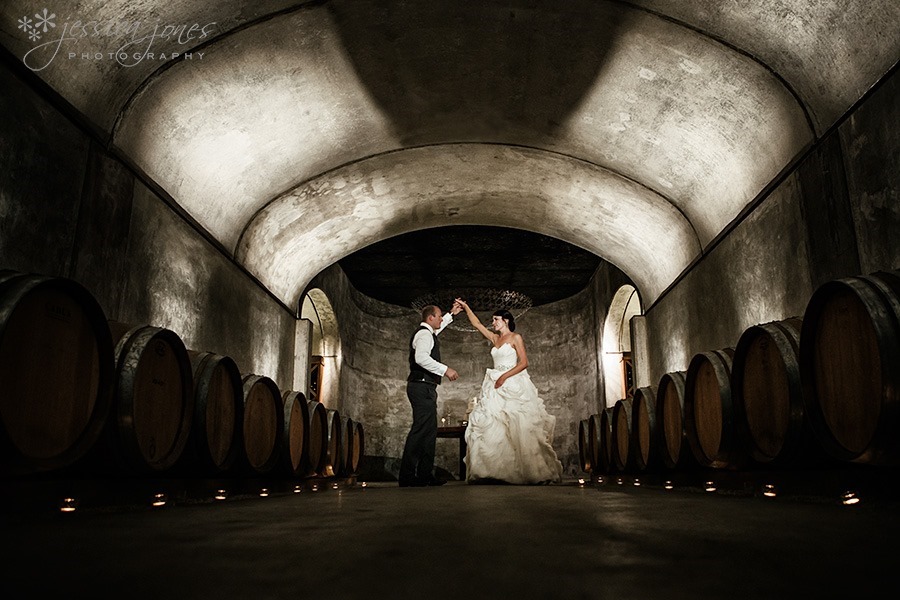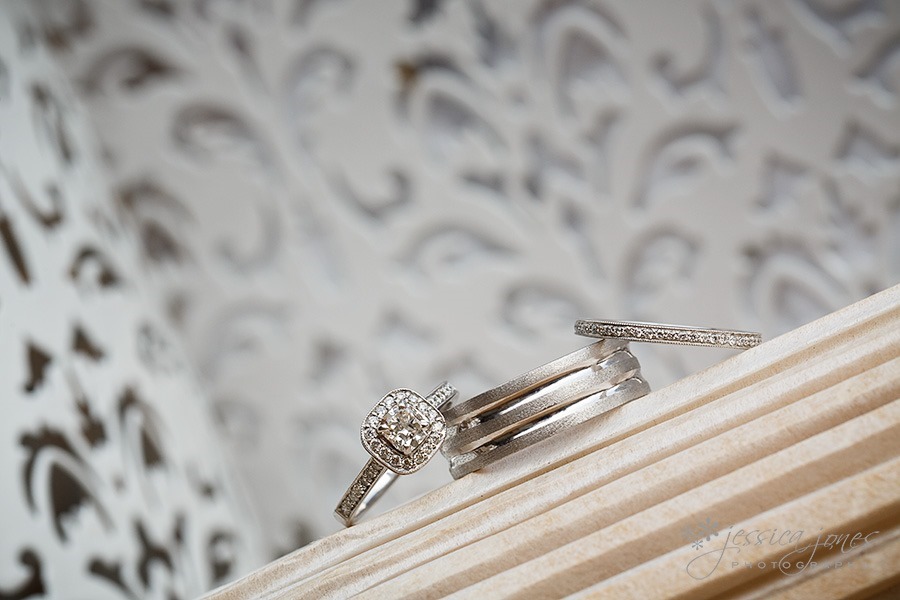 Connie and Craig, thank you so much for including us in your epic day.  There is still so much left to show you, so much more gorgeousness to share!  Enjoy your mystery honeymoon!