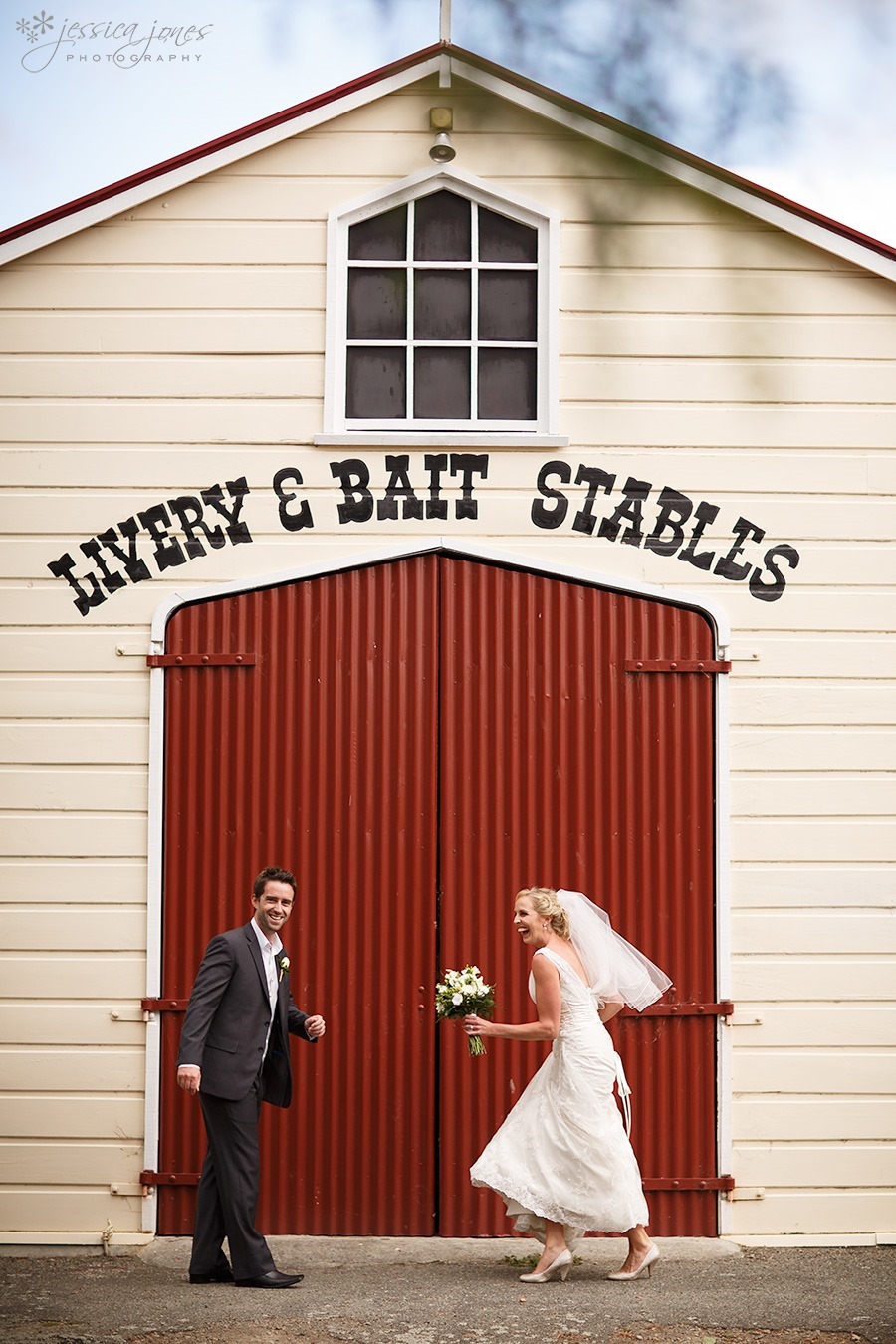 We've been emailing back and forth, and I knew that Rebecca was planning an amazing day.  We saw her beautifully presented timeline, her incredible seating plan and we were let in on her secret squirrel plan to surprise her groom and family with a beautiful performance at the reception.  But it wasn't until I actually met Rebecca this week that all of the ducks were truly in a row and I got to see how special a person she really is.  So within about 3 days we went from being pen pals to BFFs.  I felt welcomed into the family immediately. I got to hug Mum, tease James her brother and struggle to hold back the tears as Mike and Bec promised the rest of their lives to each other.  It was a good day indeed!
And my new BFF deserves only the best, of course.   Good thing Mike is just that.  A true gentleman, handsome and really quite an all round great guy. 
Just two days ago Rebecca and Michael went from two people very much in love to a married couple, still insanely in love.  There, surrounded by friends and family who had travelled from all over the globe to support them, their two lives became one forever.  Pretty neat.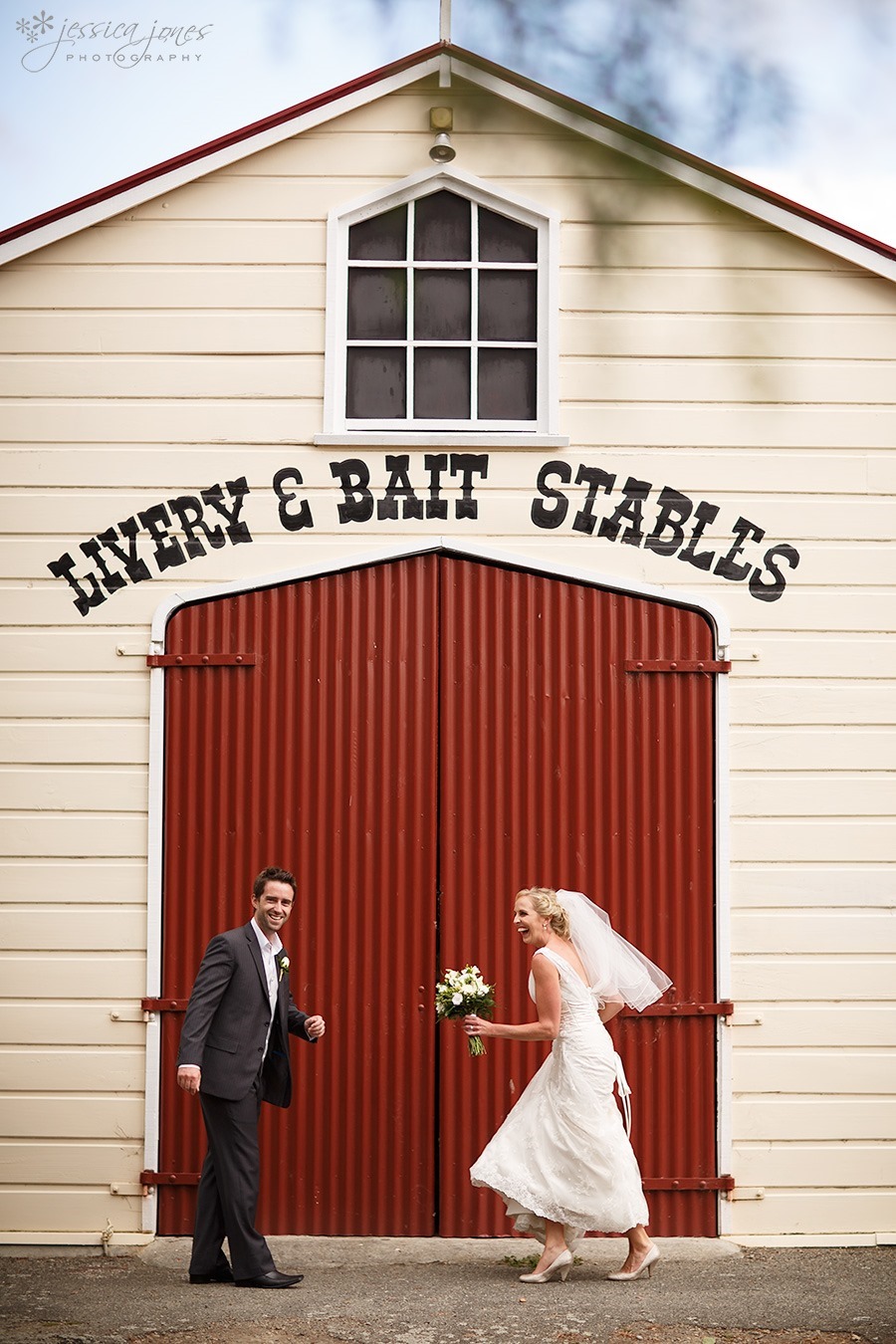 Rebecca and the girls got ready at her childhood home in Rarangi.  Arguably the best view in town!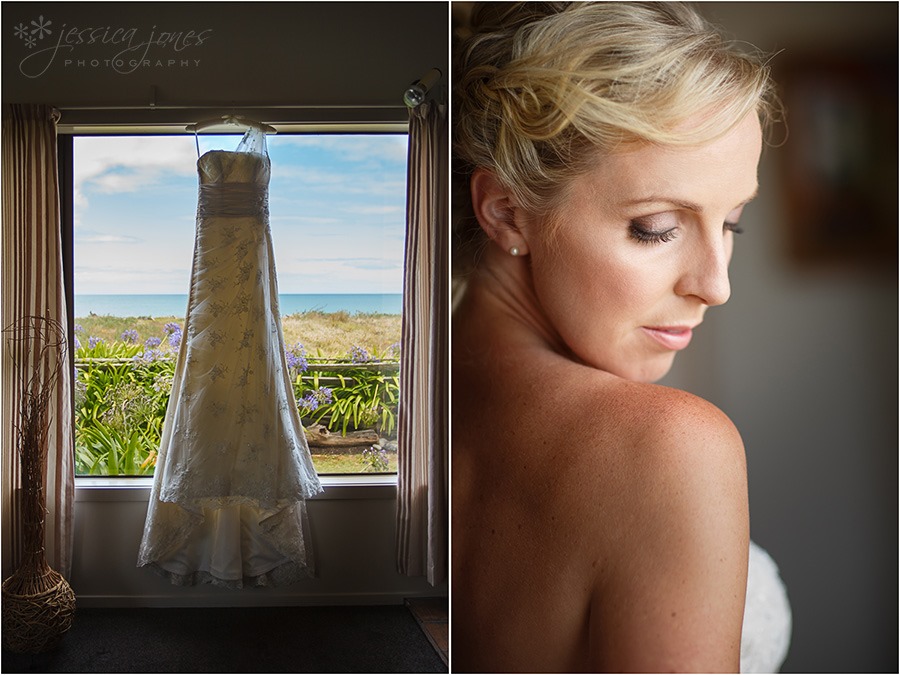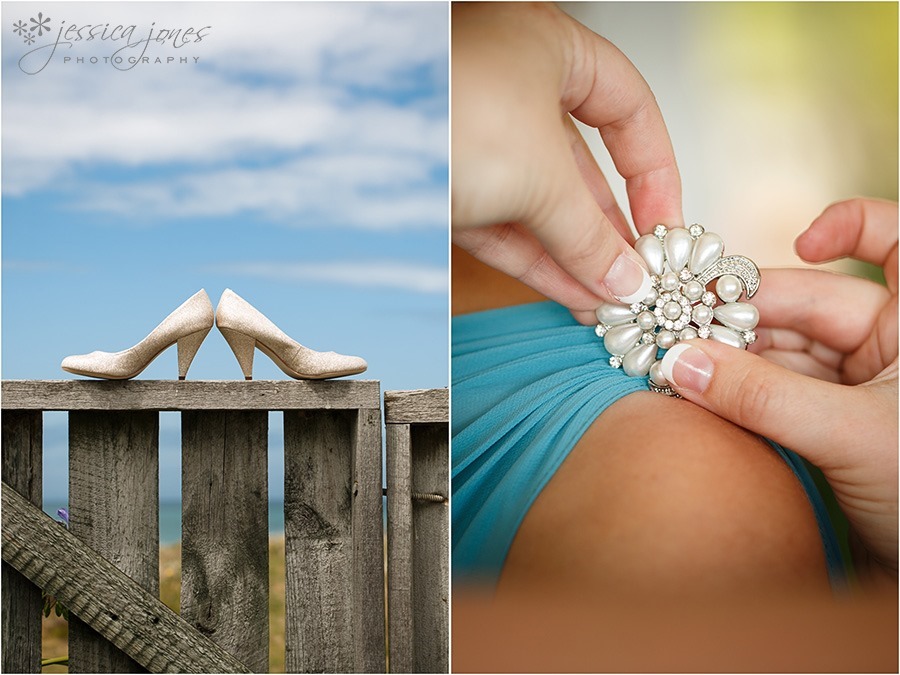 The day was filled with genuine and constant smiles, starting from Rebecca herself and spreading to everyone around her.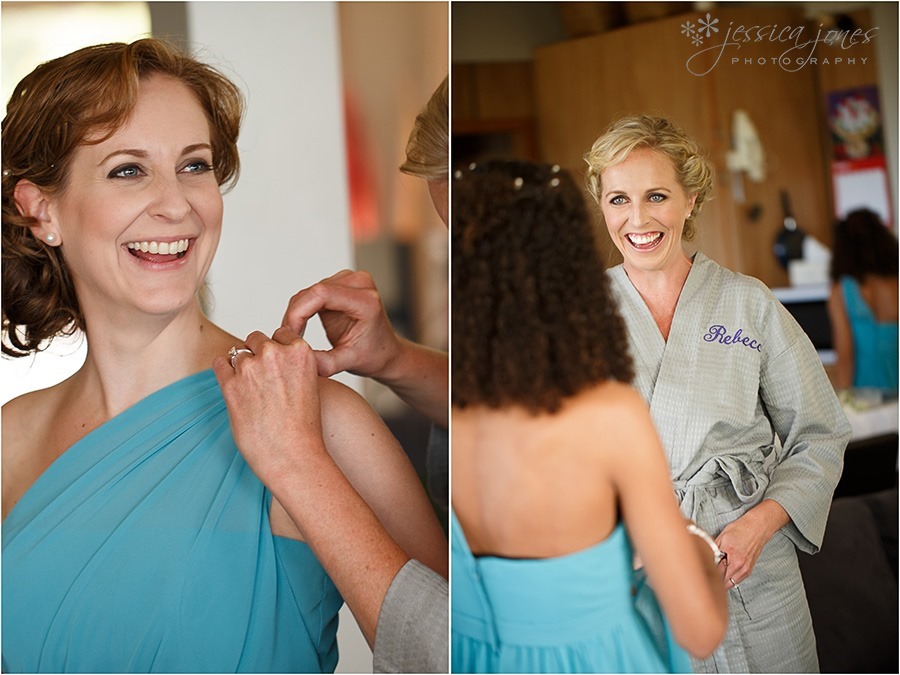 Bec, you are stunning.  Utterly, divinely, inside and out, stunning.  Nina from Pink Poppie, you rock my world with your flowers.  Just sayin'.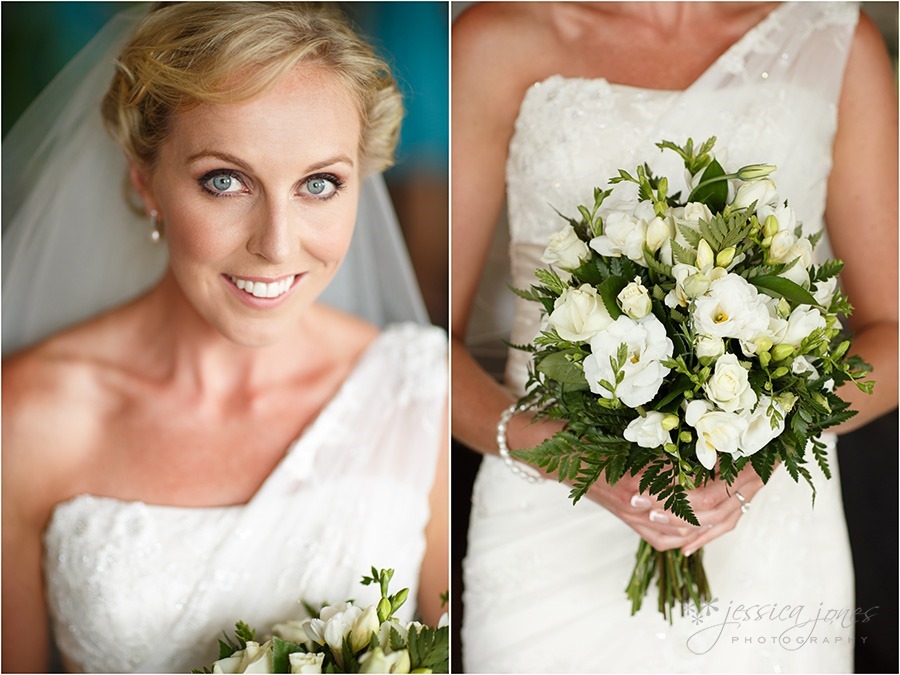 Who doesn't like a bridesmaid hair fixing train?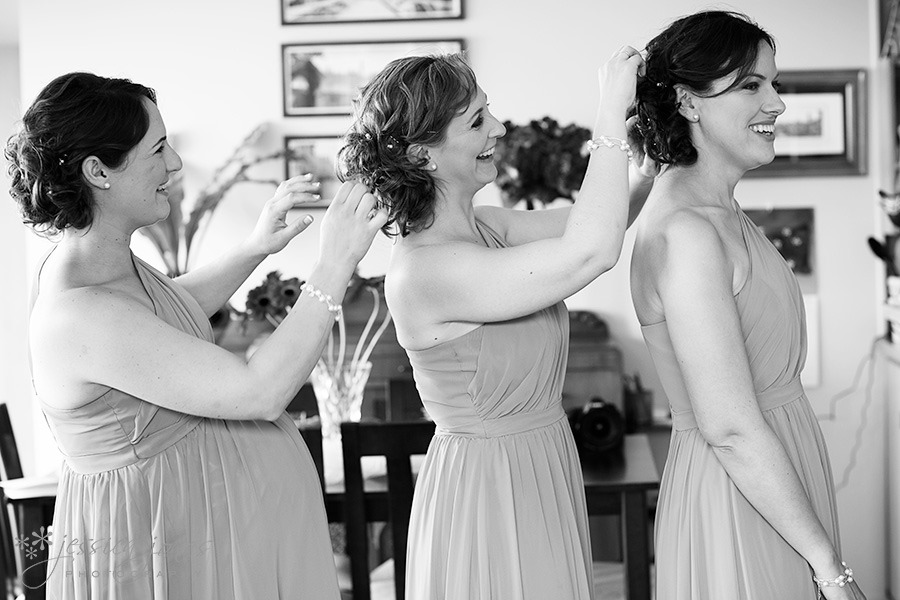 Peter, Bec's Dad was a fully adoring Dad.  And from what I've heard it wasn't just for the day, it has been for all the years of Rebecca's life.  This is the man that would happily pick his girl up from anywhere, so she'd have a safe ride home.  Any time, any night.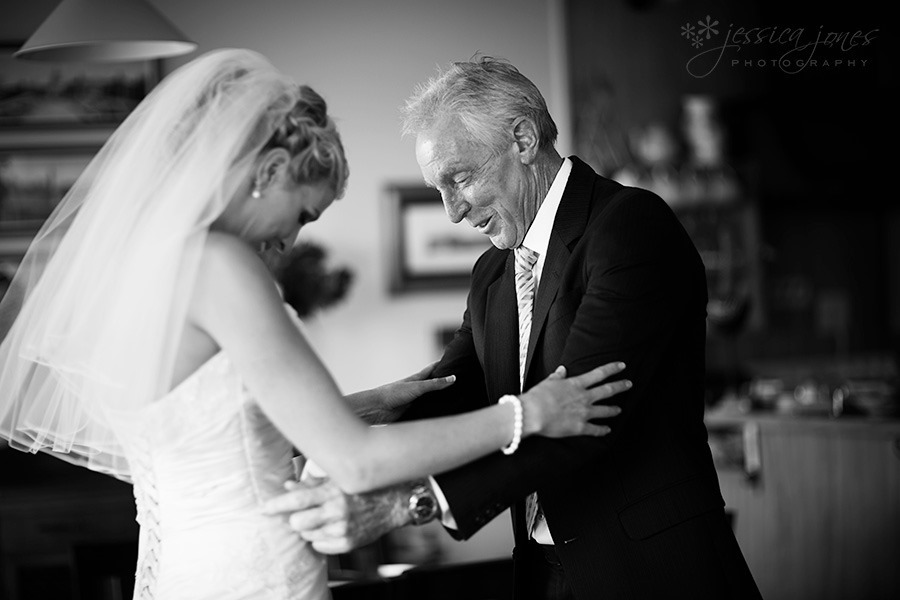 And when tears begin to well, the only thing that fixes that is the 'hand wave' in front of the face.  Small but fast movements with the fingers will reduce the amount of tears welling.  True story.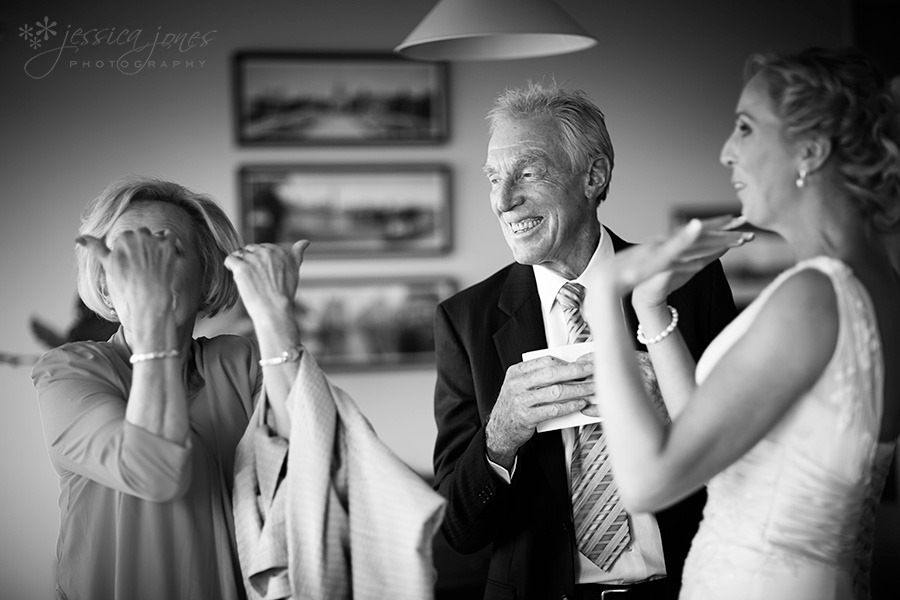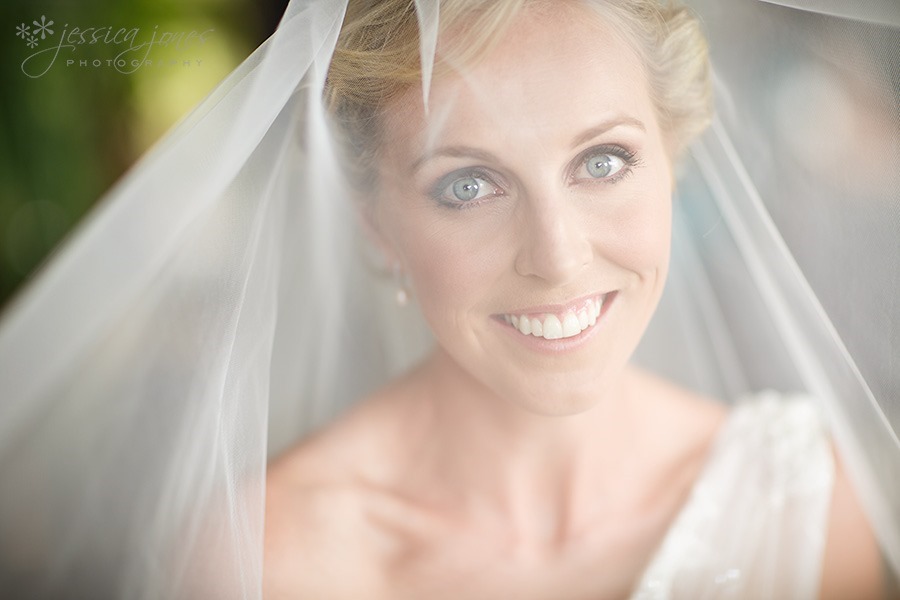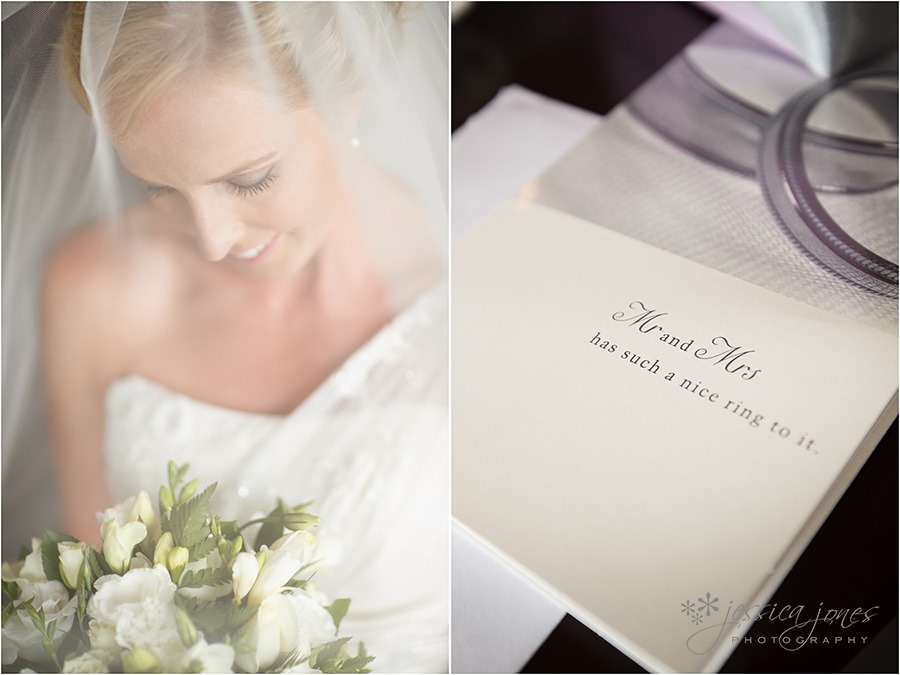 Mike and the groomsmen got ready at the Bell Tower.  This is the moment he received his gift from Bec, having joked about the fact that she never buys him any cologne (regardless of the fact that he doesn't usually actually wear them anyway….) unbeknownst to him she had already planned a card and an aftershave and had snuck it to Paul during the wedding rehearsal.  I tell you, this girl thinks of everything!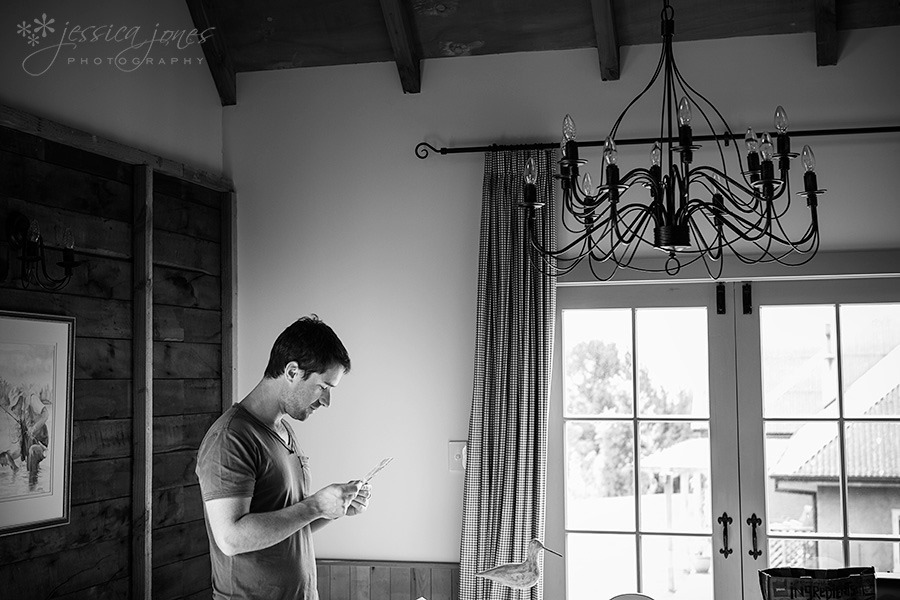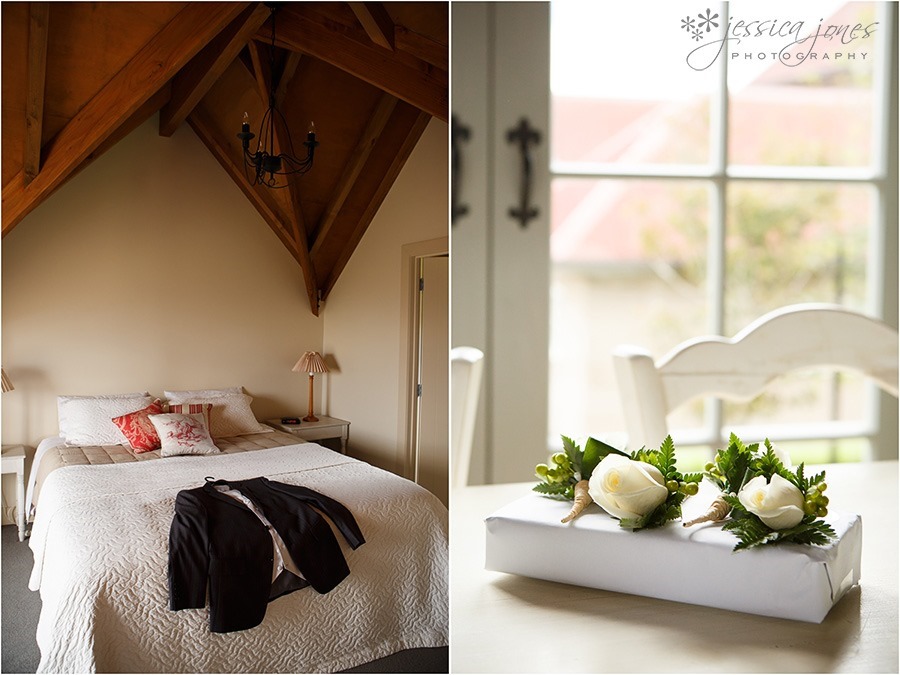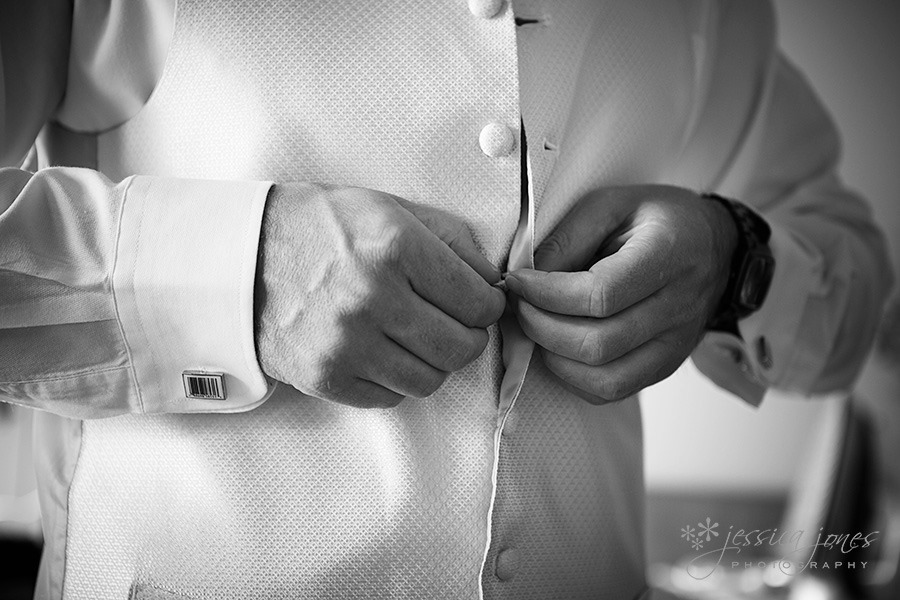 And while you're looking through the blog, I want you to have a think about who Mike reminds you of.  Personally, I think he reminds me of a handsome groom, but there is another tv character that often comes up when people say he has 'one of those faces'.
On that note, I've been told many a time that I have 'one of those faces'.  Apparently it's quite recognisable, although generally I just get the comment ' you have one of those faces…', which leaves me wondering if that's a good thing or a bad thing?  I'm not particularly hung up on my face, because having done this job for a few years now I've come to know that anyone that smiles is beautiful, so I'll just leave it there.  On a slightly different note again, my hands are pretty amazing, but not many people feel the need to mention that.  I have my mother's hands, and I see a piece of her when I look at them.  So yes, I'm very happy with my hands, I'd be happy to show them to you next time we see each other at the supermarket.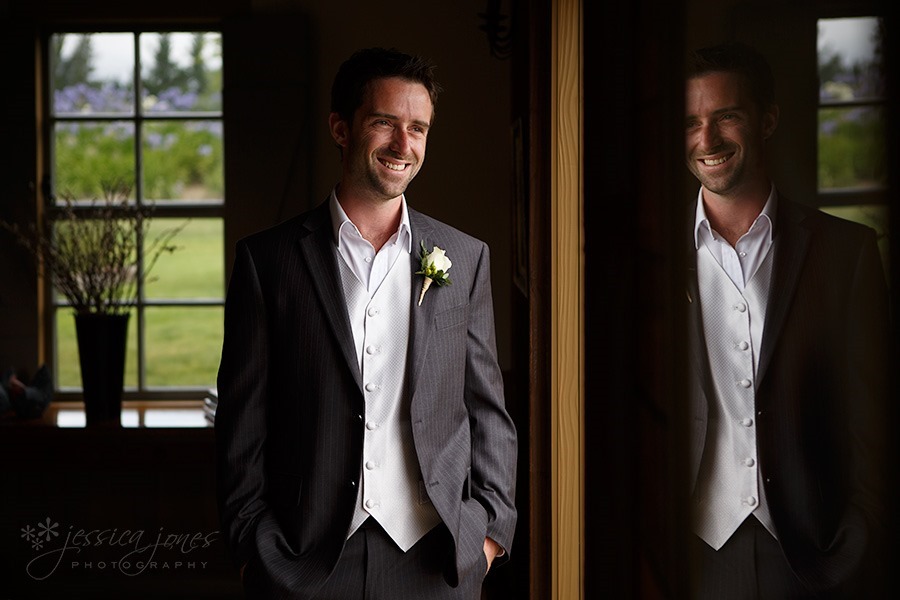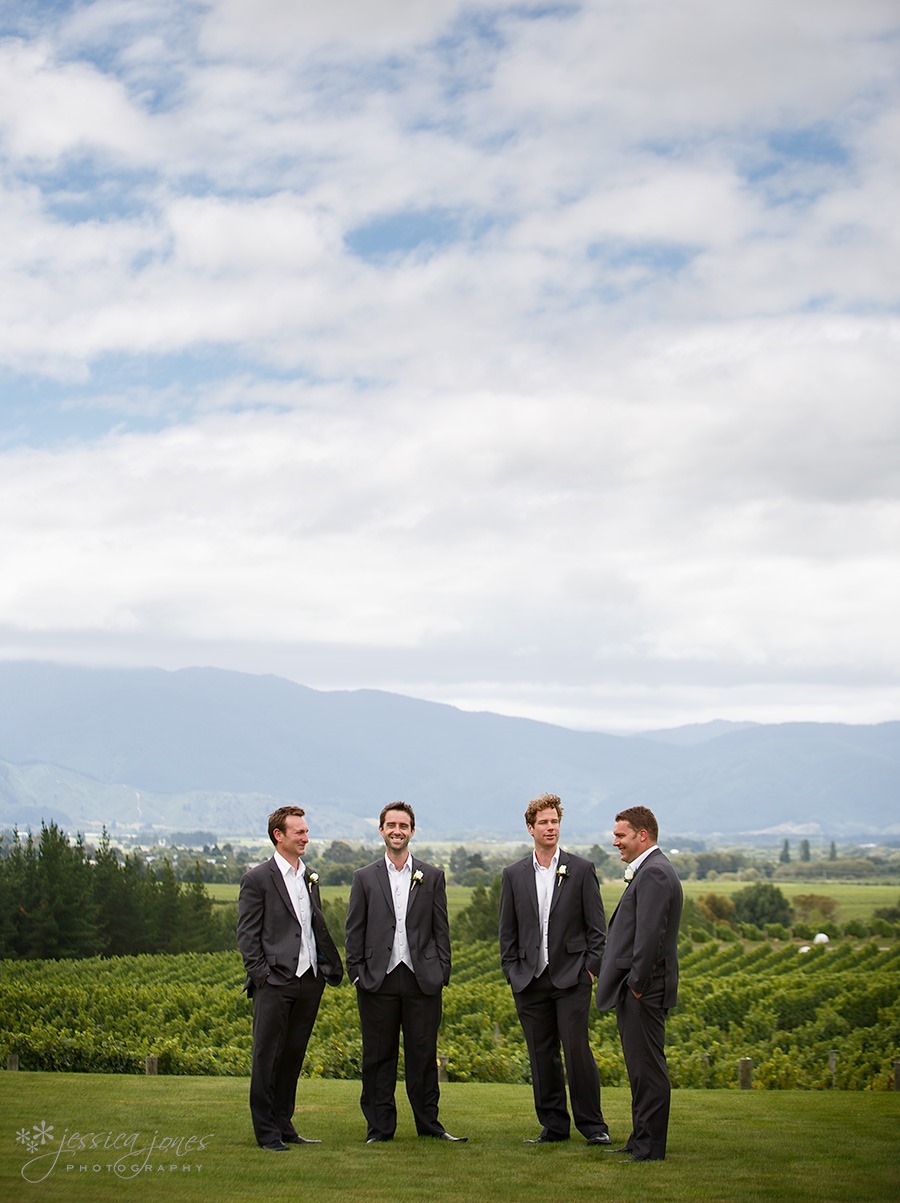 Speaking of hands, Mike checks his before the ceremony to see if he's rock solid.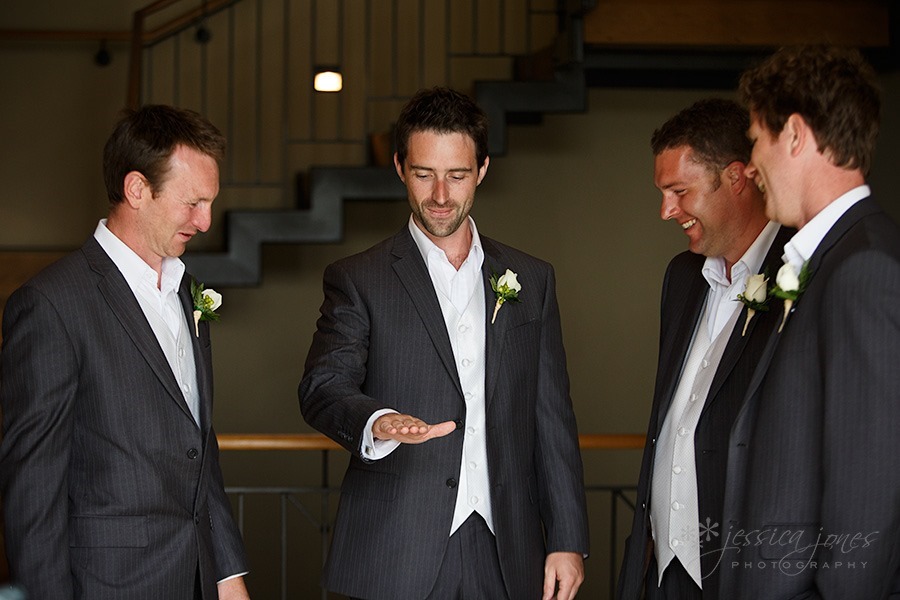 Given a little bit of help, I think they were probably pretty good.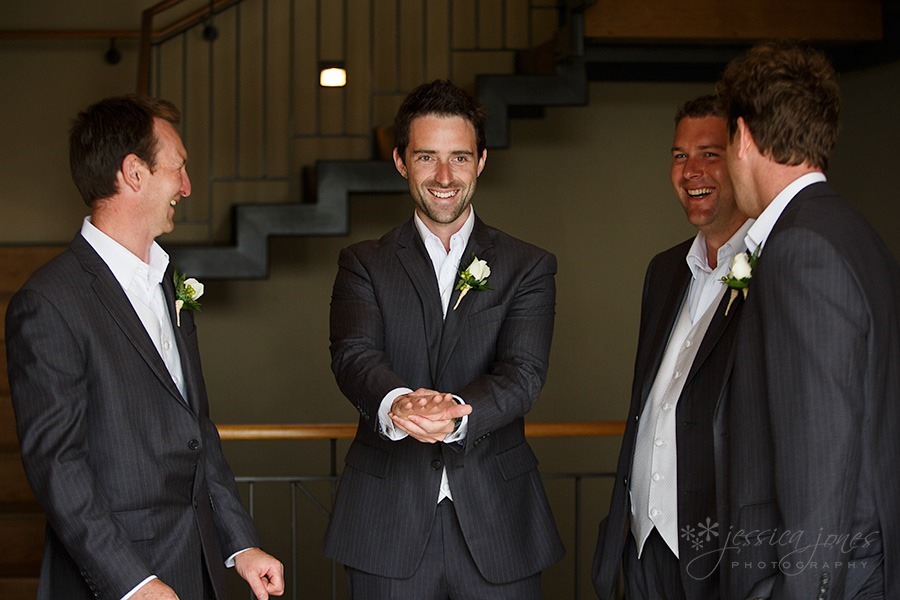 And just before the ladies leave Rarangi we take a few moments to make the most of the scenery.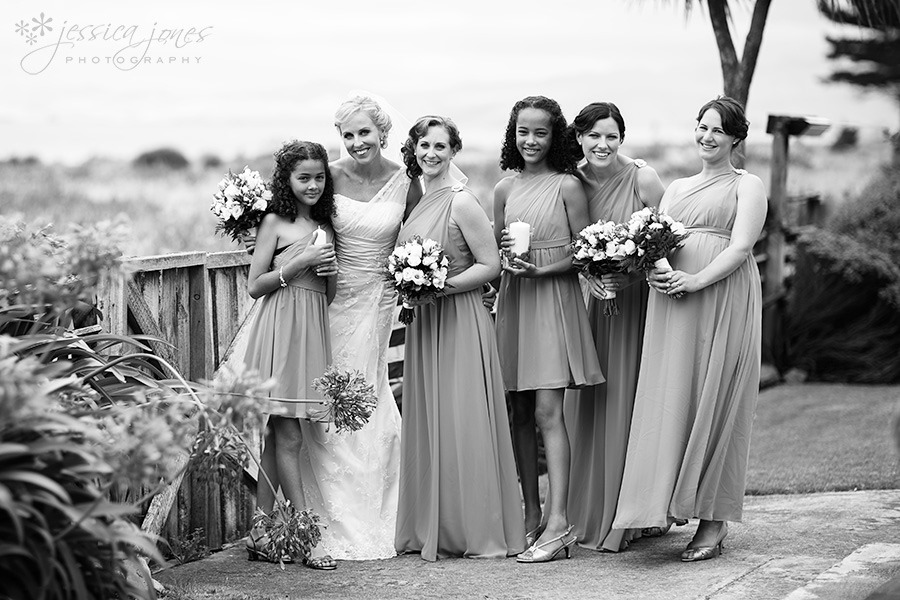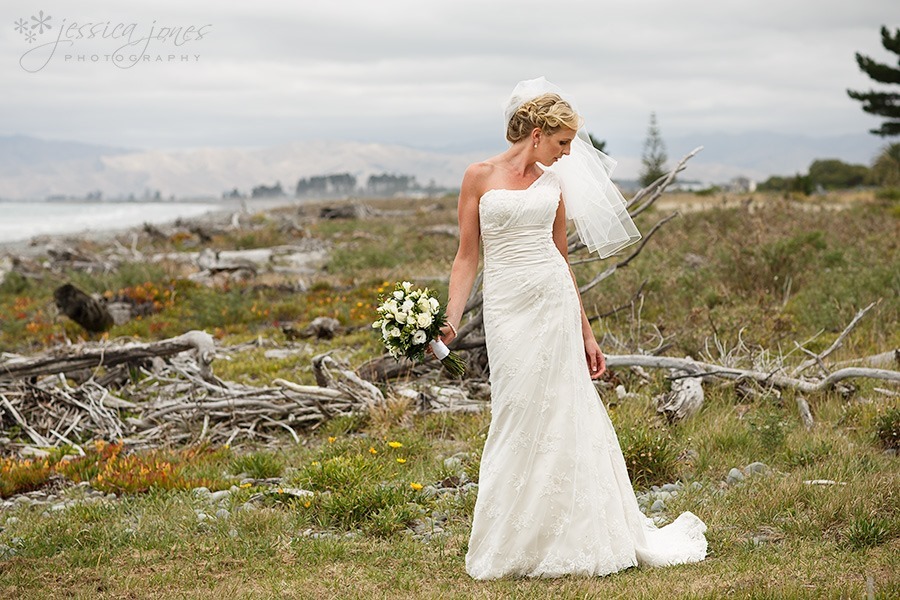 How's this for a backyard to grow up in?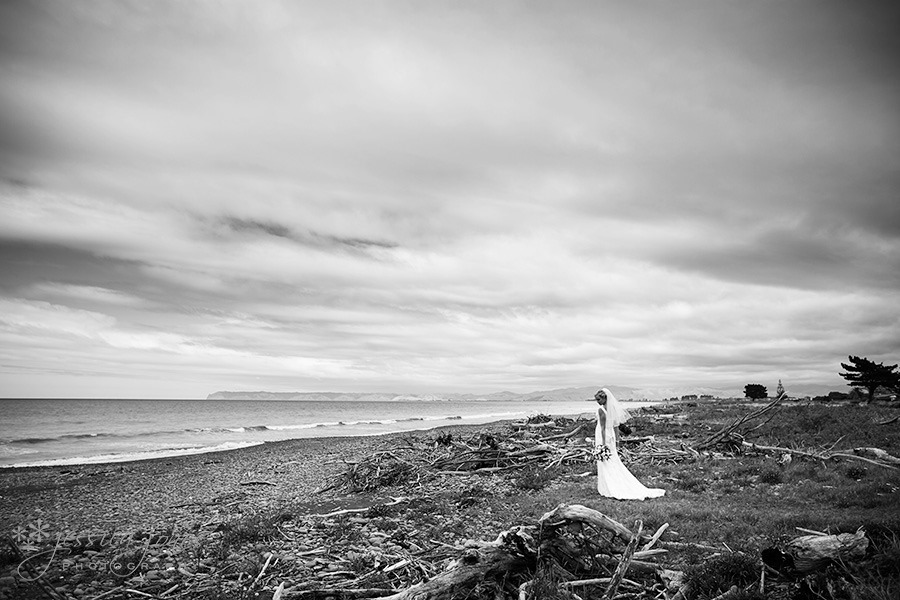 This was Grandma's seat.  Before Rebecca's parents owned the property it belonged to her grandparents.  Real heritage right there.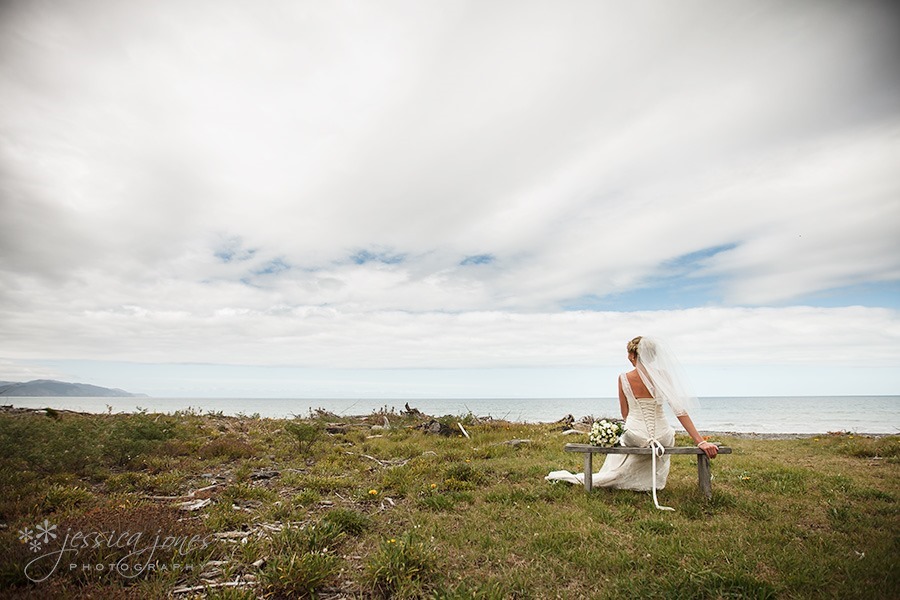 See, here's the thing.  I know I've just added more pictures of the bride before the wedding than I usually would, but it's just too difficult to decide which ones to leave out.  So you get them all.  I figure it's my blog, so it's ok.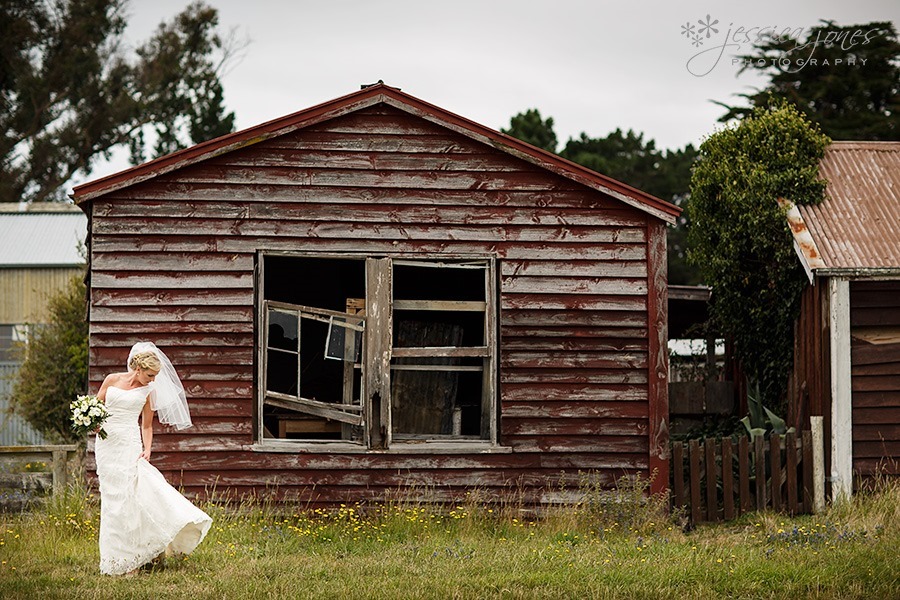 And then it's wedding time.  Cue the beautiful Wither Hills Winery barrel room, fill it with the teeniest bit of moody light, candles and some beautiful junior bridesmaids and you've got something pretty magical!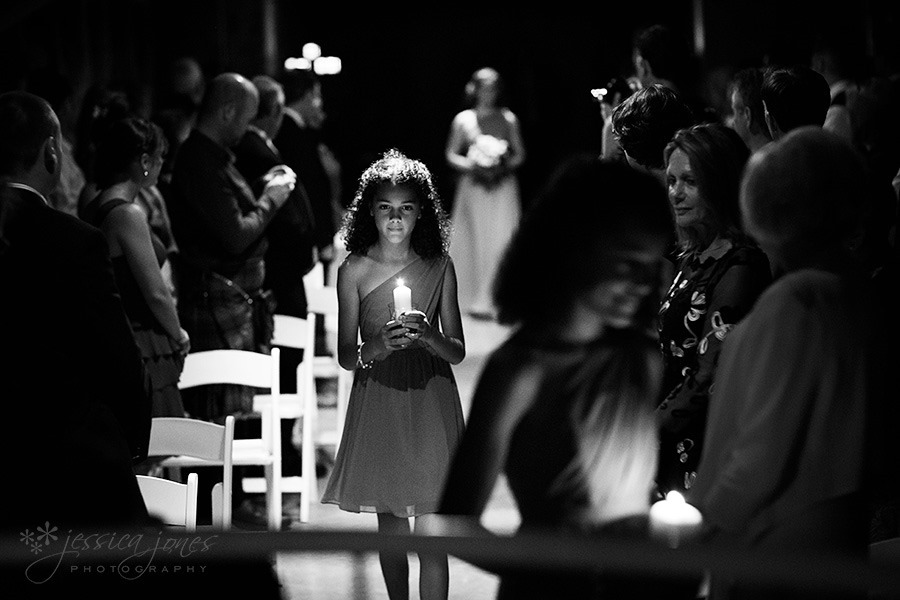 And Mike looks on as his bride arrives.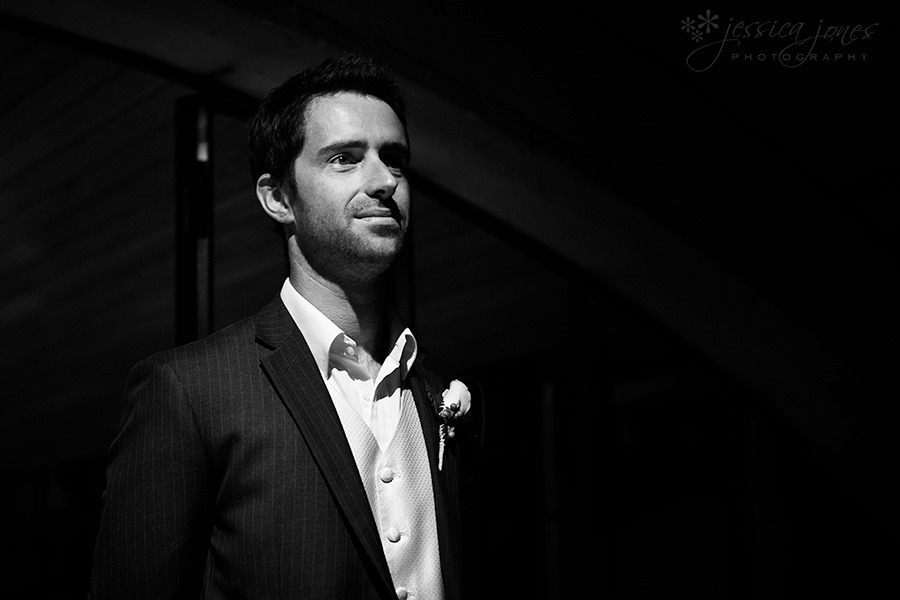 So many emotions wrapped up in this image.  Gorgeous!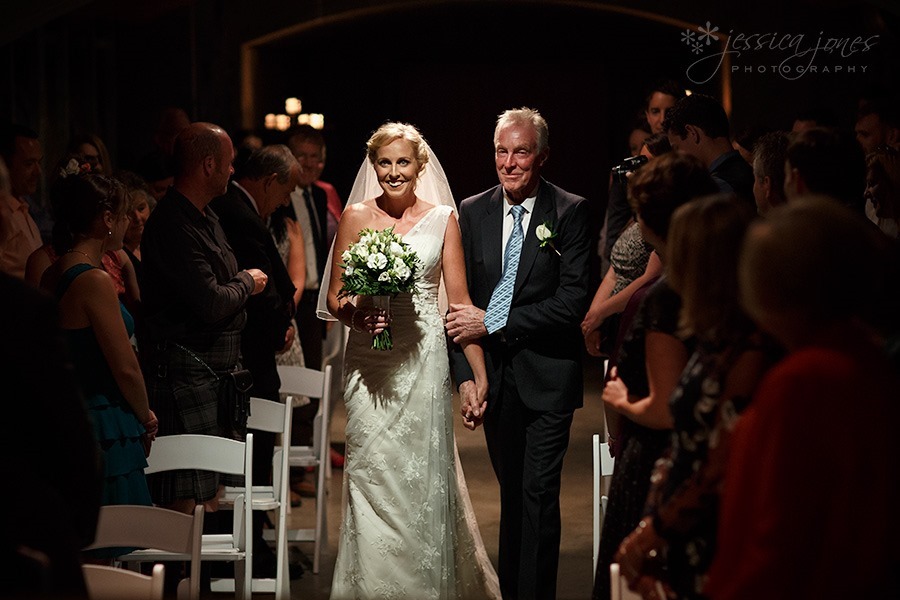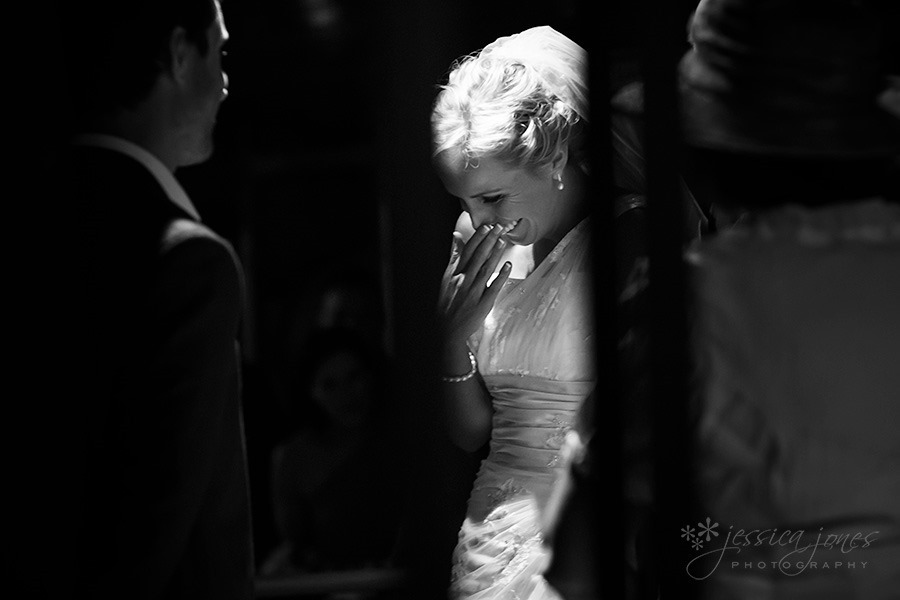 Mike was the most perfect groom.  From the way he held Bec's hands, his reassuring nods and smiles and the way he meant the vows.  Like, REALLY meant the vows.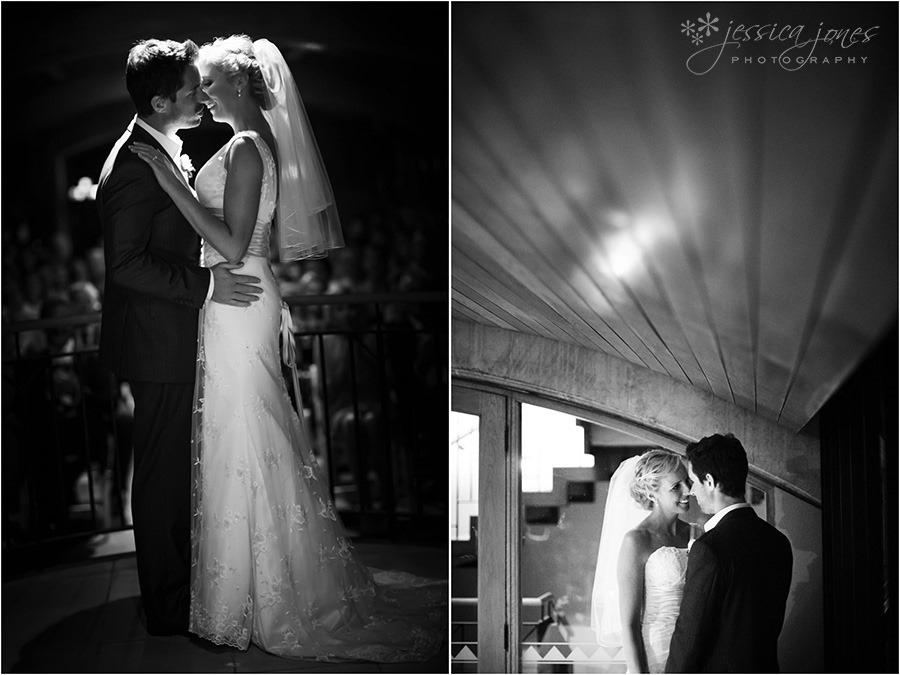 The acoustics in the barrel hall are just to die for, and when you've got a voice like Amy Grace the entire building sings while everyone sits in awe.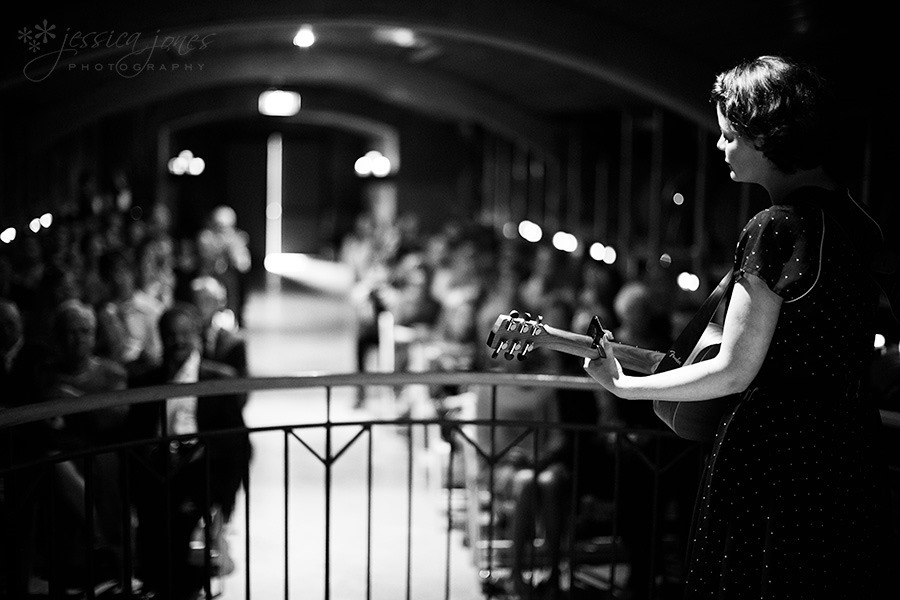 And then they were husband and wife!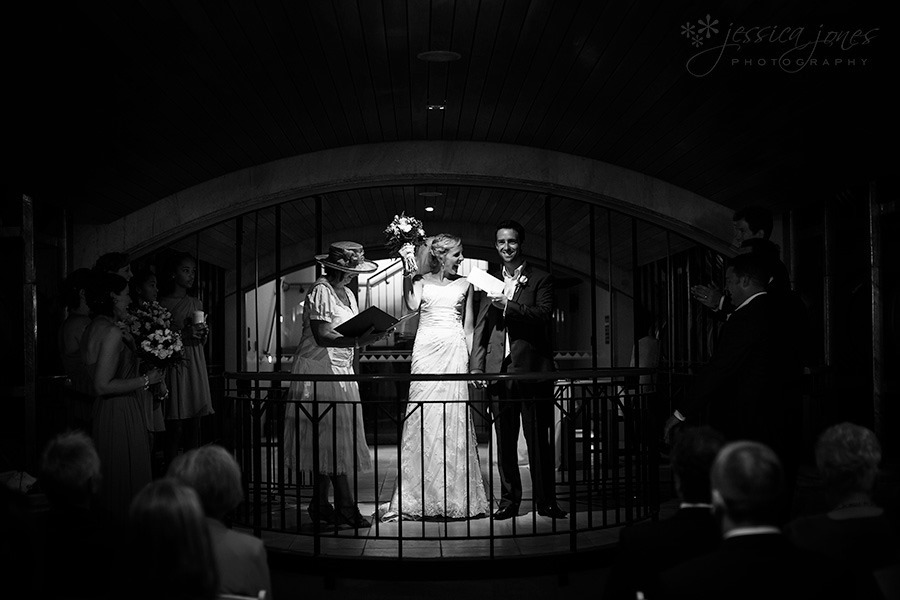 We always encourage our couples to take the time to have hugs and congratulations.  This is when we get treasures like this.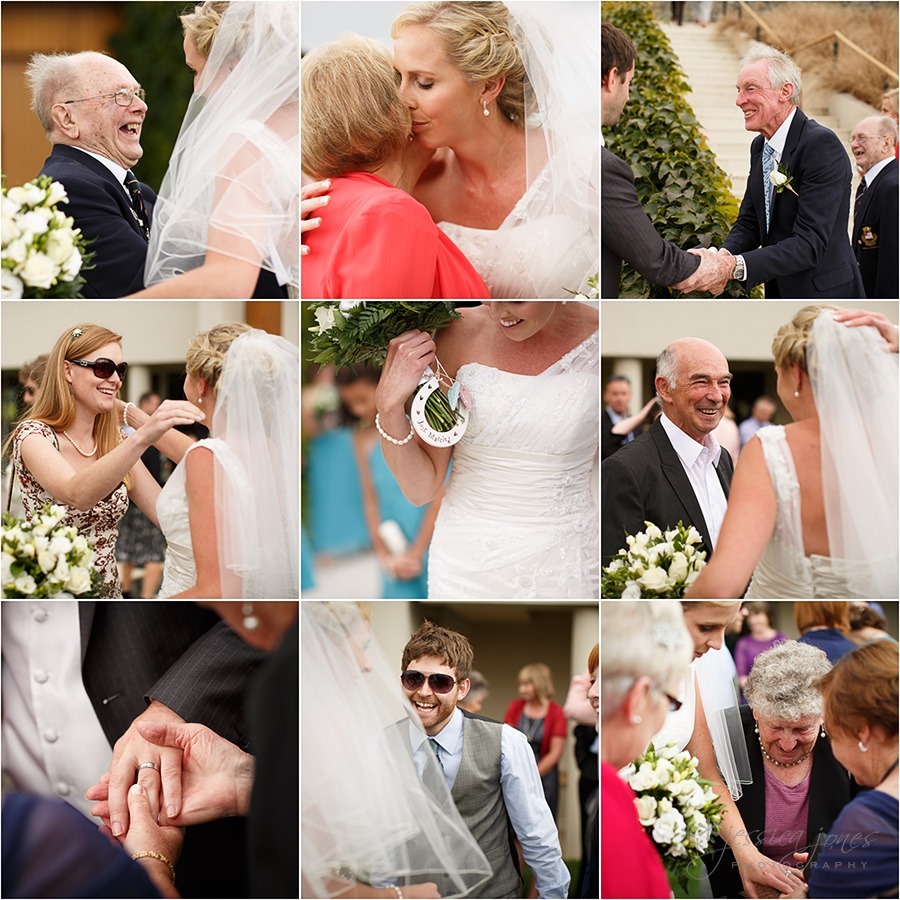 Yummy Wither Hills things.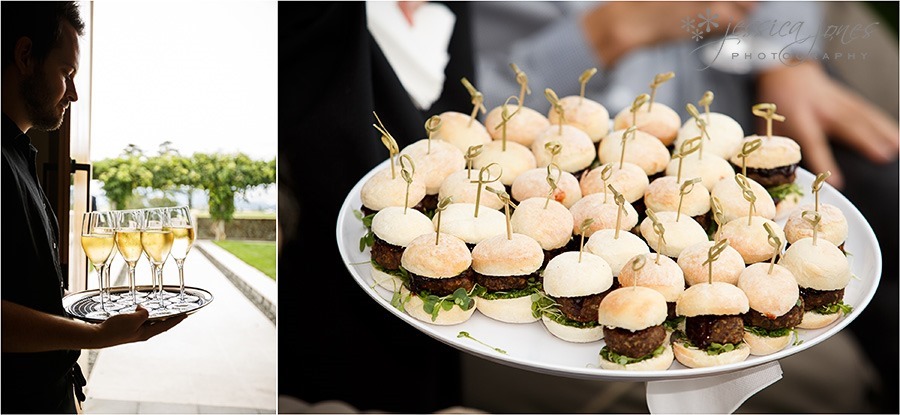 And boys will most definitely be boys.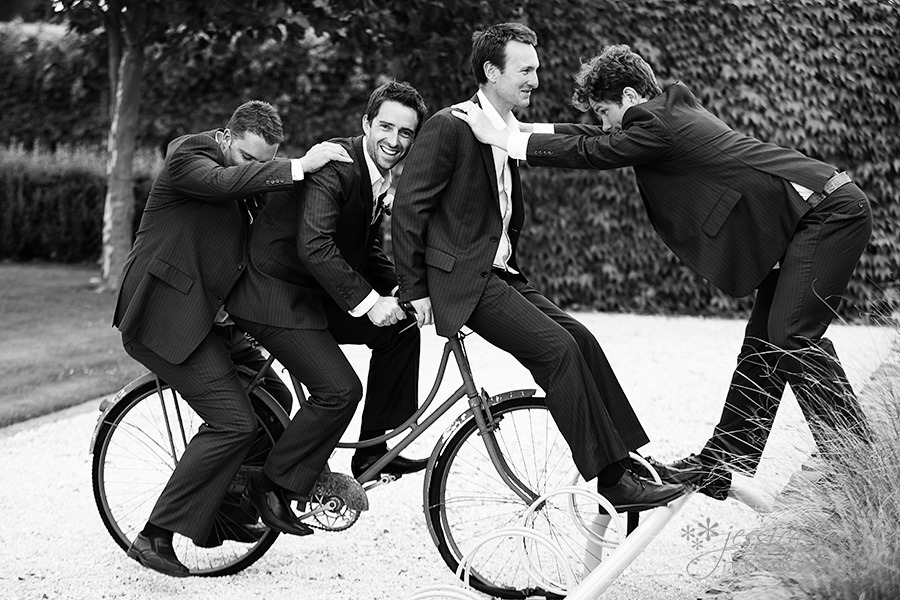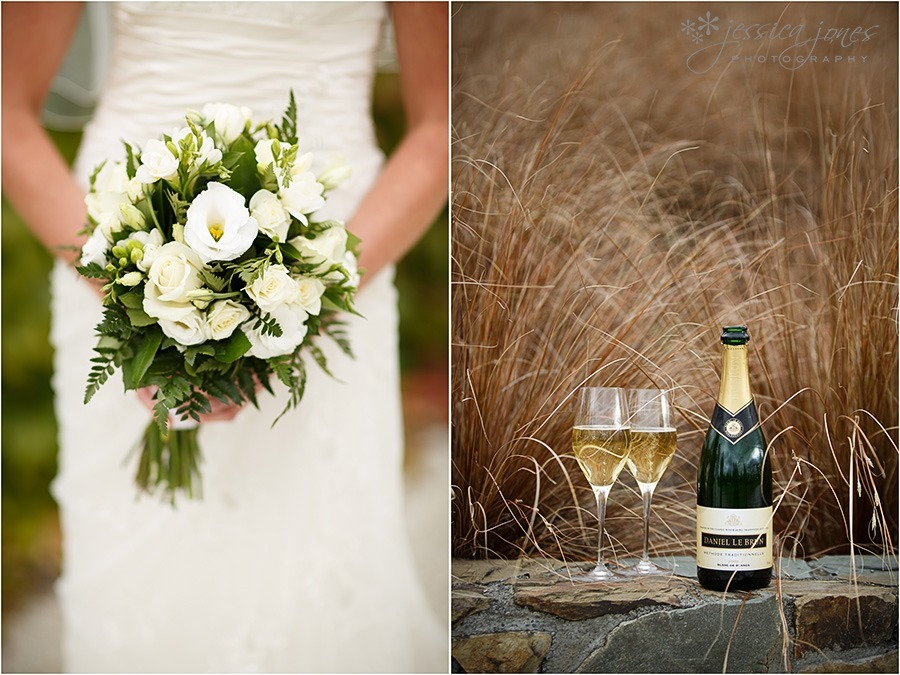 Before we stole Mike and Bec away by themselves, we made the most of the bridal party.  Notice Katie's gorgeous bump on the left there?  I have noticed that there is often at least one pregnant bridesmaid.  So perhaps bare this in mind if you are asked to be a bridesmaid sometime in the future, there is at least a 30% chance that you will become pregnant.  I'm not saying it's scientific or anything like that, but just keep it in mind…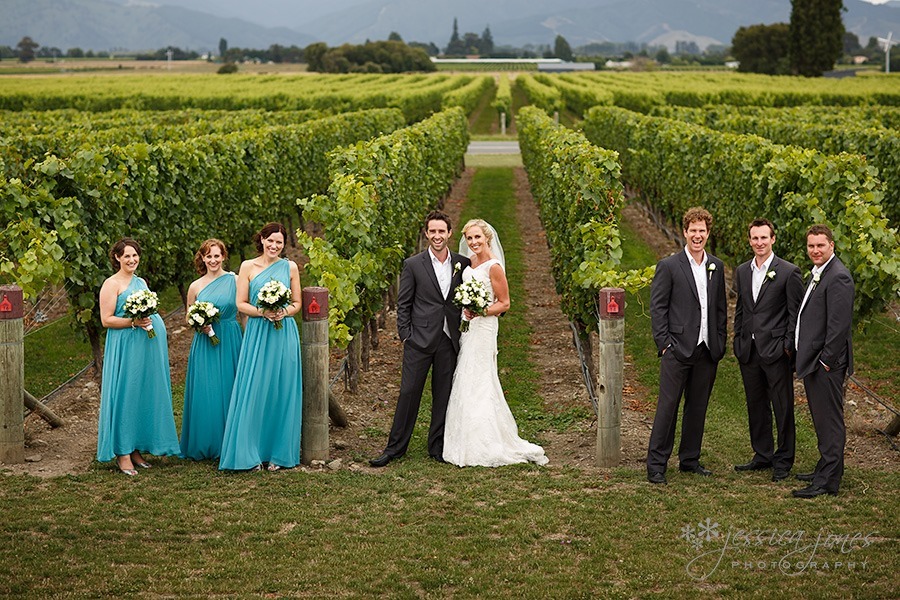 Play time at Brayshaw Park!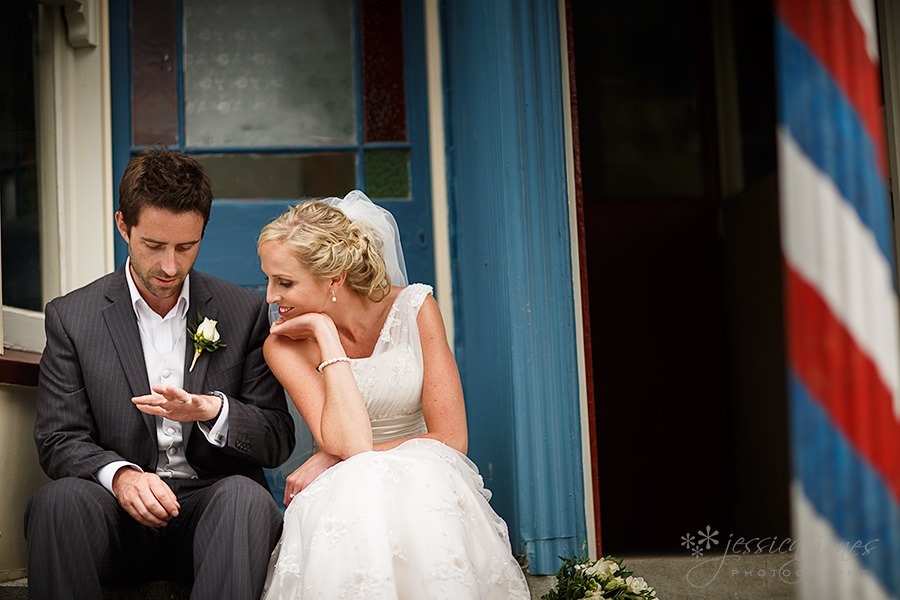 I would show Mike and Bec some images on the back of the camera from time to time so they could see how fantastic they really did look.  However, they became somewhat suspicious of my camera and asked if there was Photoshop in there somewhere… nope!  You guys really DO look this fantastic!  Nevertheless, we all decided that there were perhaps photoshopping monkeys inside the camera.  Again, this may not be scientific.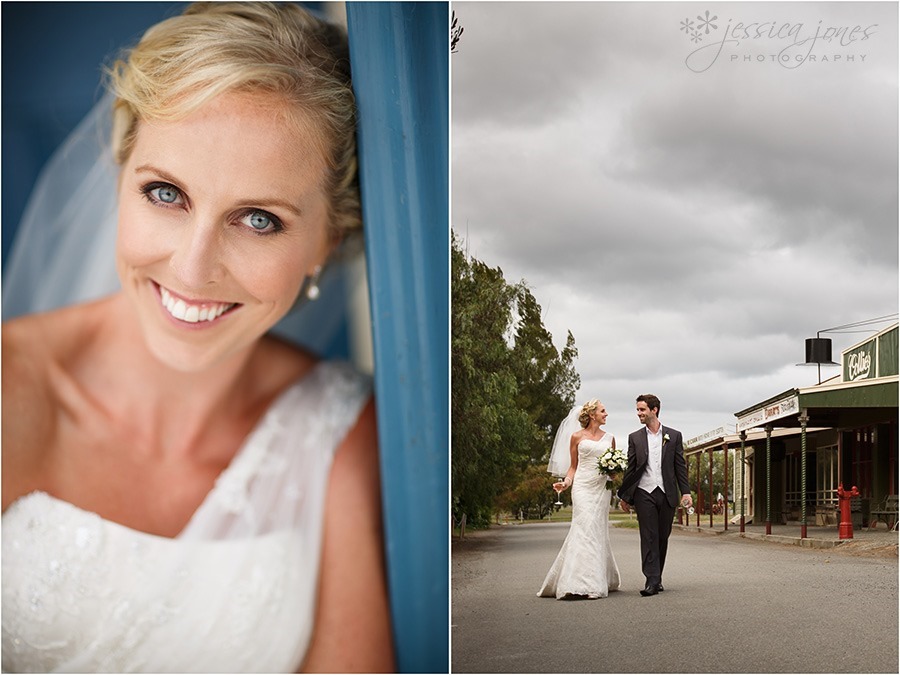 Ok, so have you decided who Mike looks like?  How about Danny Tanner from Full House?  Go on, you can pop away to Google Image it.  I'll wait here till you get back…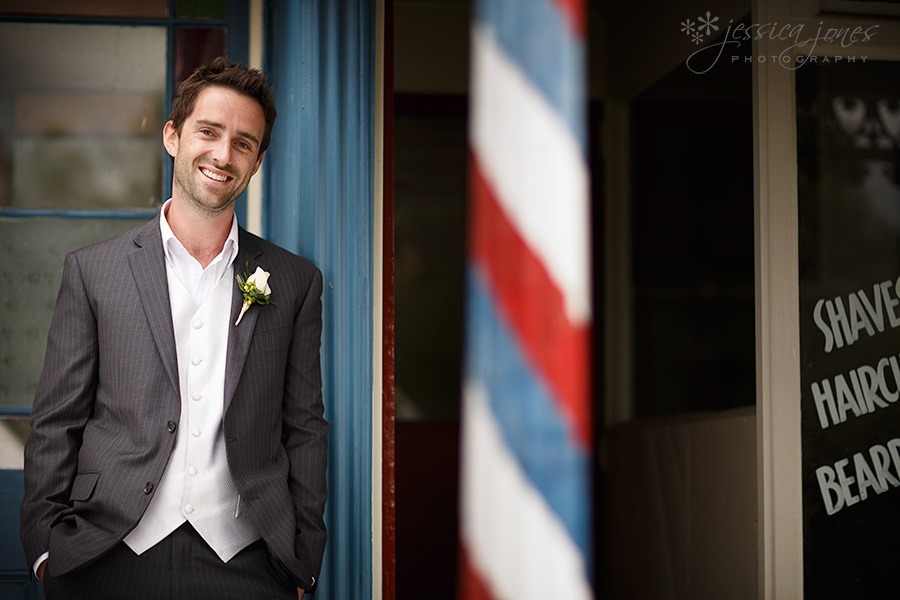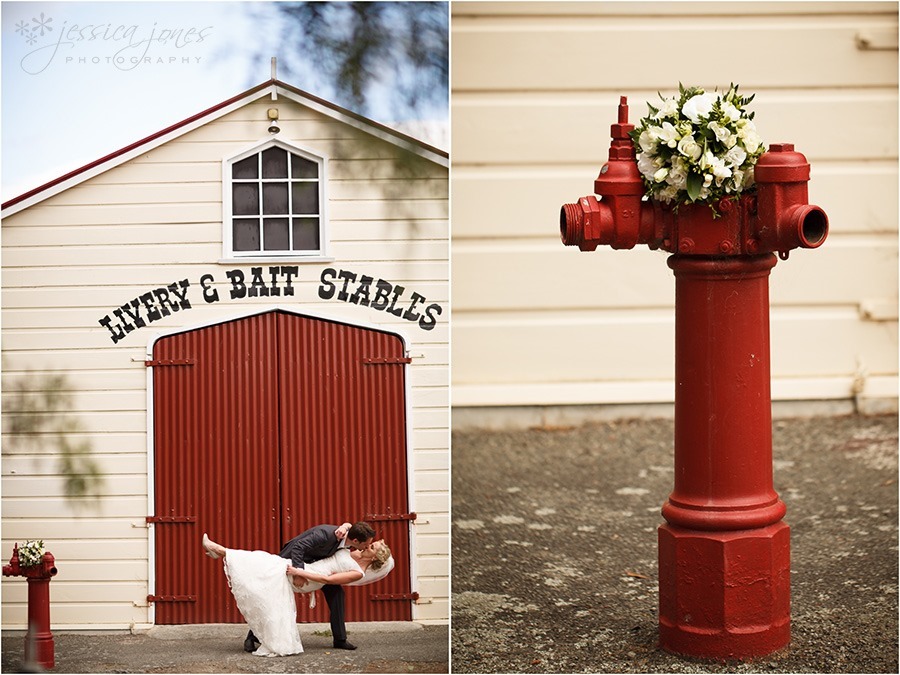 And then it was time for the phone booth.  I had an image in mind and for some reason I could not convey exactly what my idea was through the glass.  So they tried this.  I like it.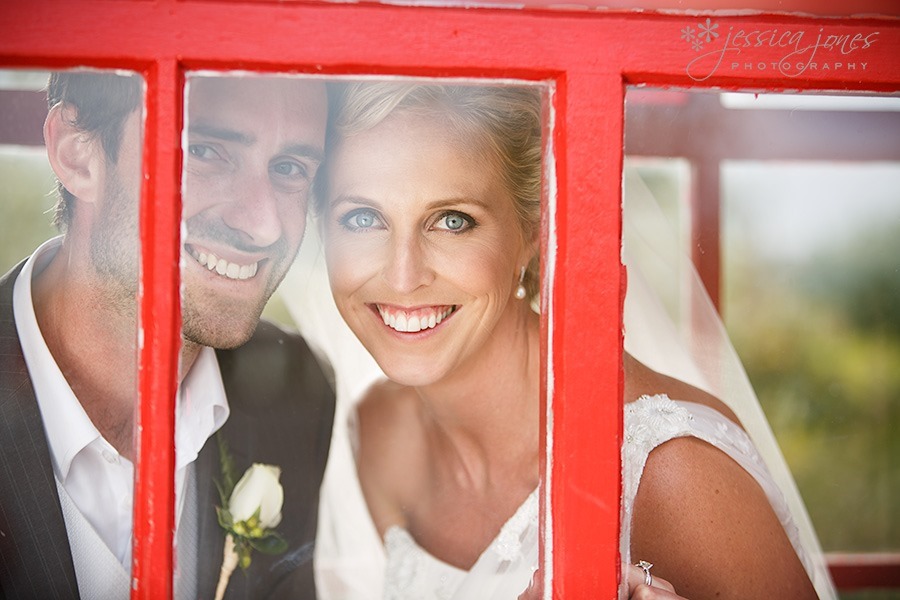 This wasn't quite it either…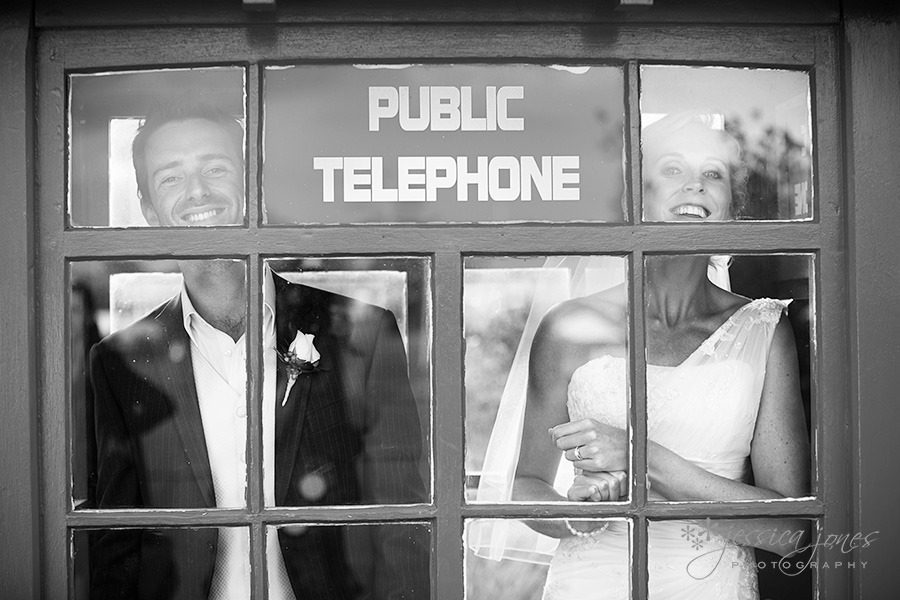 Or this….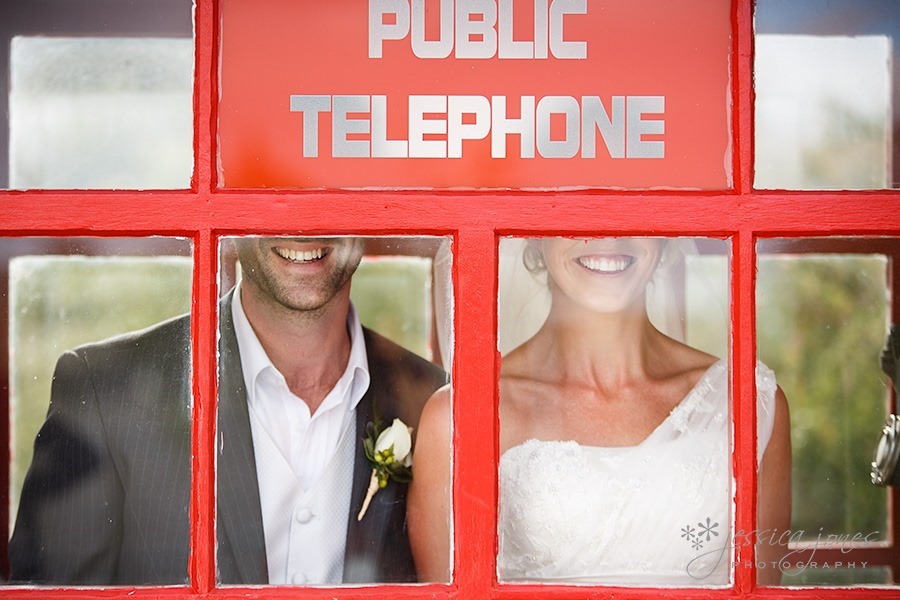 This was much, much closer.  We got there in the end, but as with most things, it's not about the destination, it's the journey.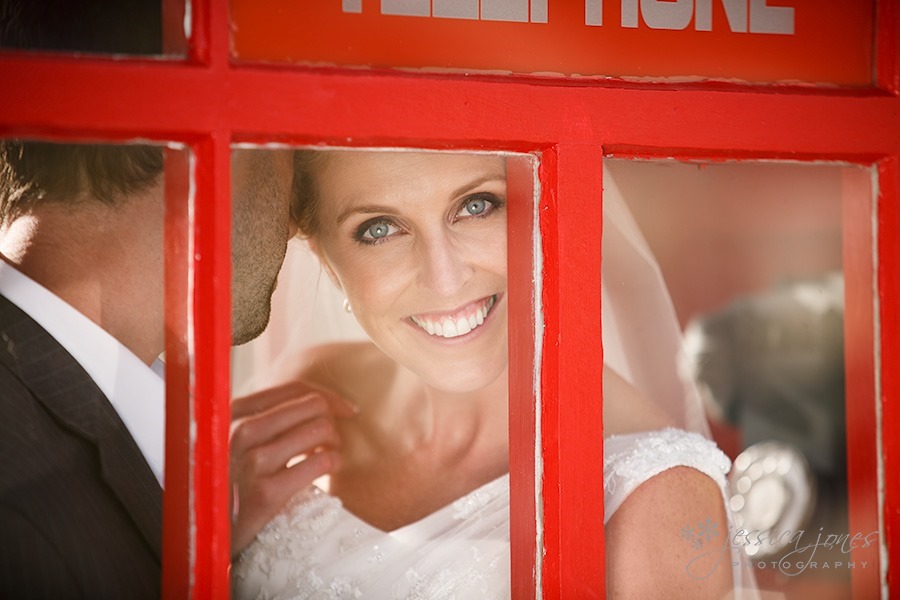 Then it was time to take them back to Wither Hills where the evening was promising to be one full of love and laughs and lollies.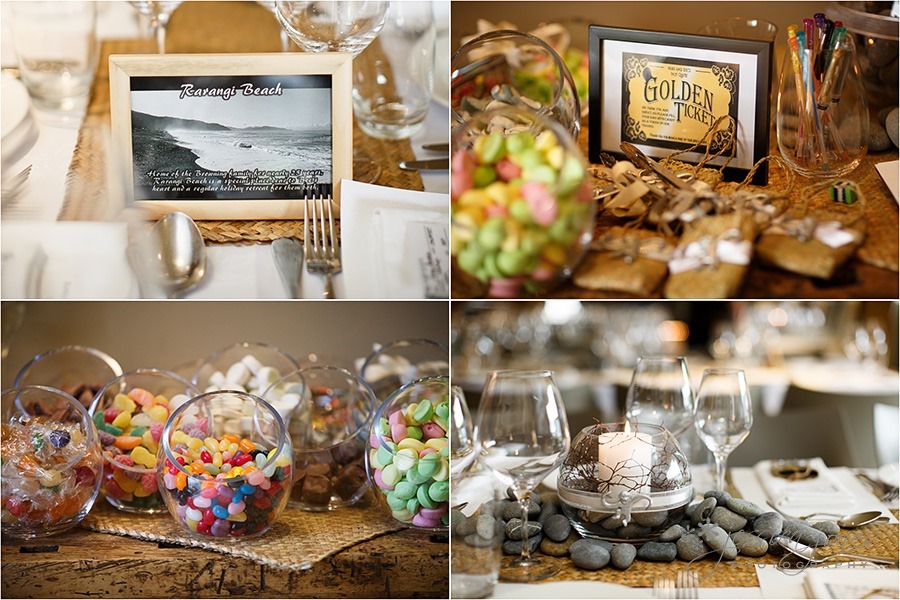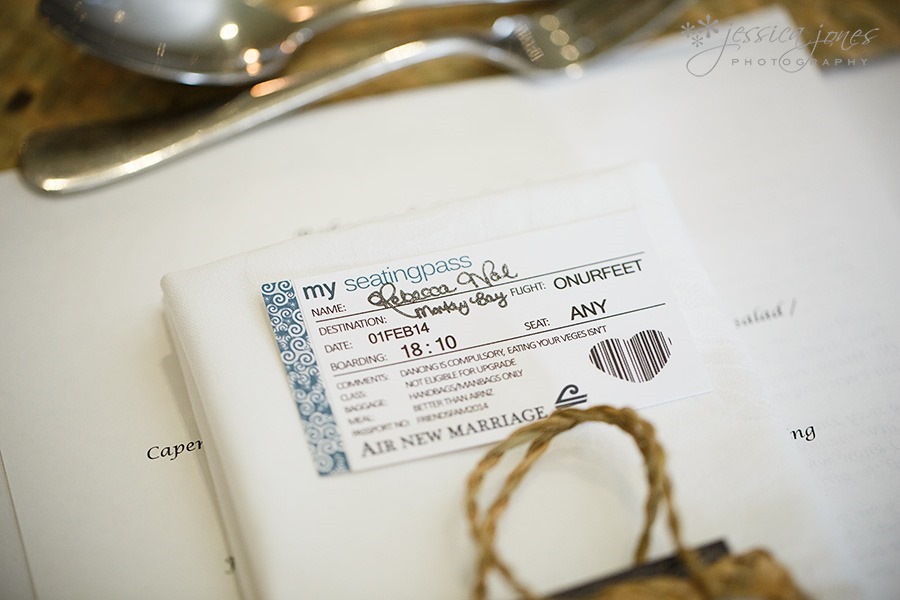 Jackie, Bec's Mum, very much longed for Bec to show off her talent and sing at her wedding.  While she had told everyone that she wasn't going to sing, Rebecca was actually planning on doing the exact opposite.  You see, Rebecca is a woman of many talents.  While she lived in New Zealand she worked on the TV show What Now, and now that she's in Australia, she's working at ABC3 on a kids program there.  She has an amazing talent at creating song parodies.  So what better way to serenade her husband, than with a parody?
This was the moment she stood up and announced that she was indeed going to be singing.  Mum was just about beside herself.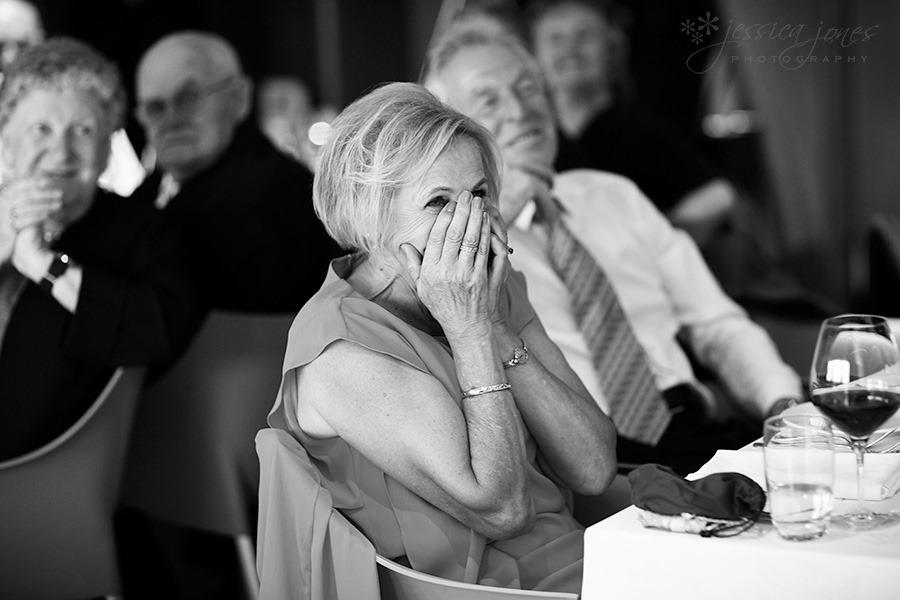 Remember Michael Jackson's (and also Mariah Cary's) 'I'll Be There?'  Well you need to sing the tune in your head to really get the full impact of Rebecca's clever writing!
"So they say we now are wed, that?s no excuse for you to fart in bed….
And if go shopping, You aren?t allowed to care.
I will cook some slop for you, Just put the seat down on the loo…..
Just call me wifey and I?ll be there…"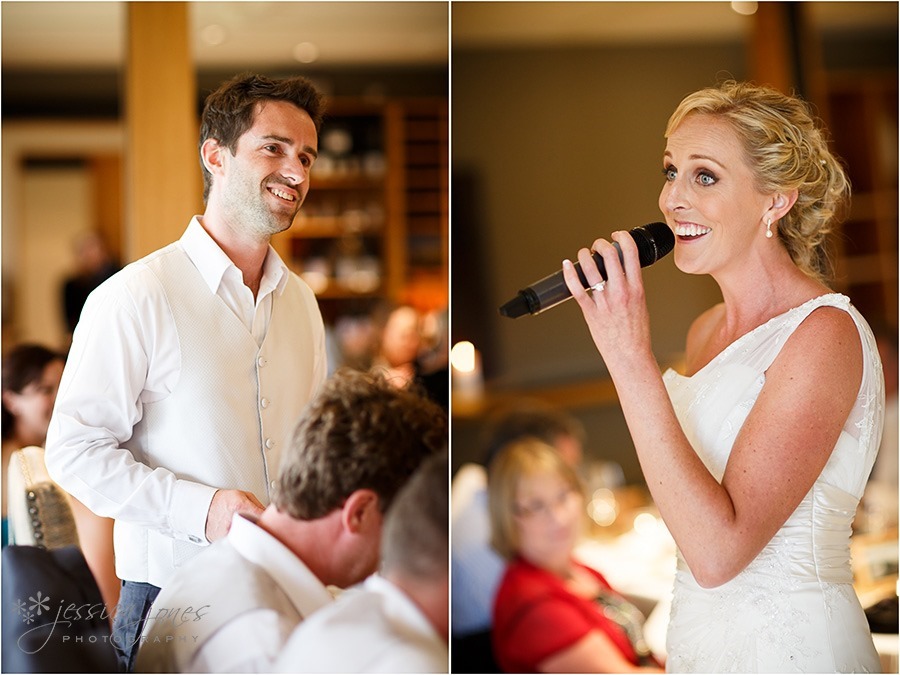 Yummy food inside and gorgeous light outside and the evening was most certainly a success!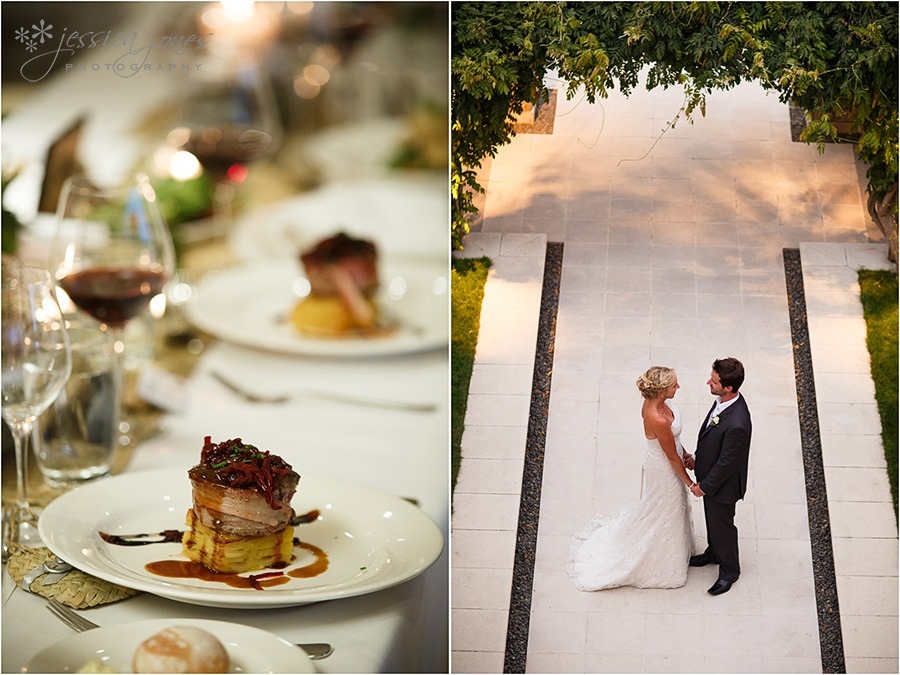 I love it when we can sneak our couples away for just a few minutes to make the most of the disappearing light!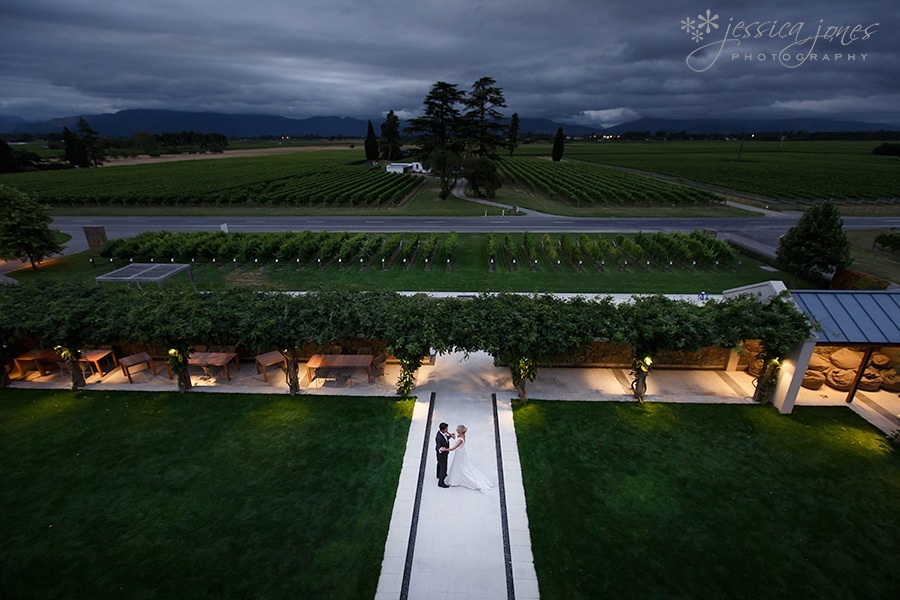 And seriously cool stairs!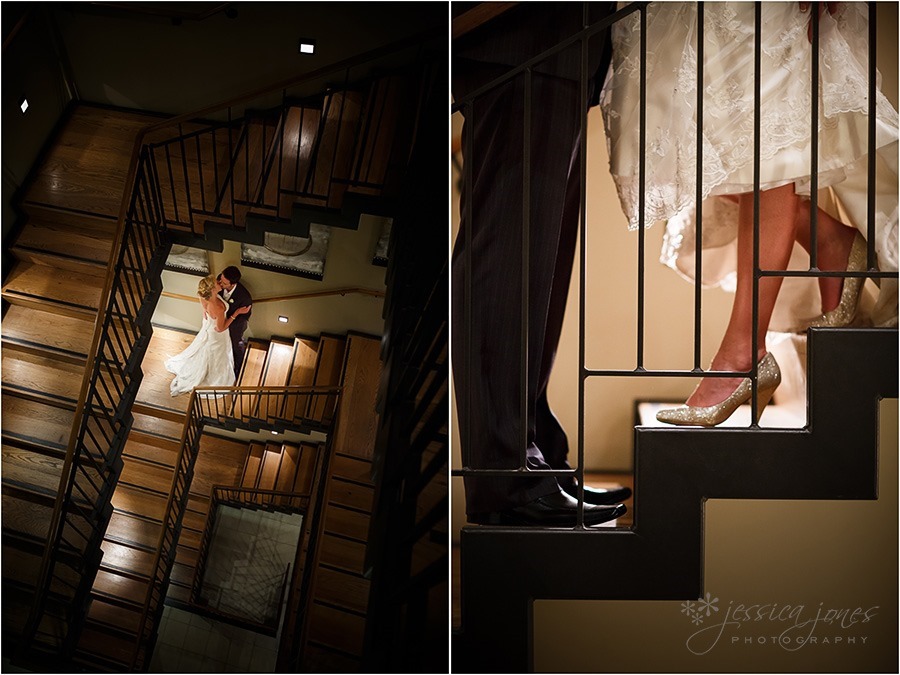 And amazing moody barrel room!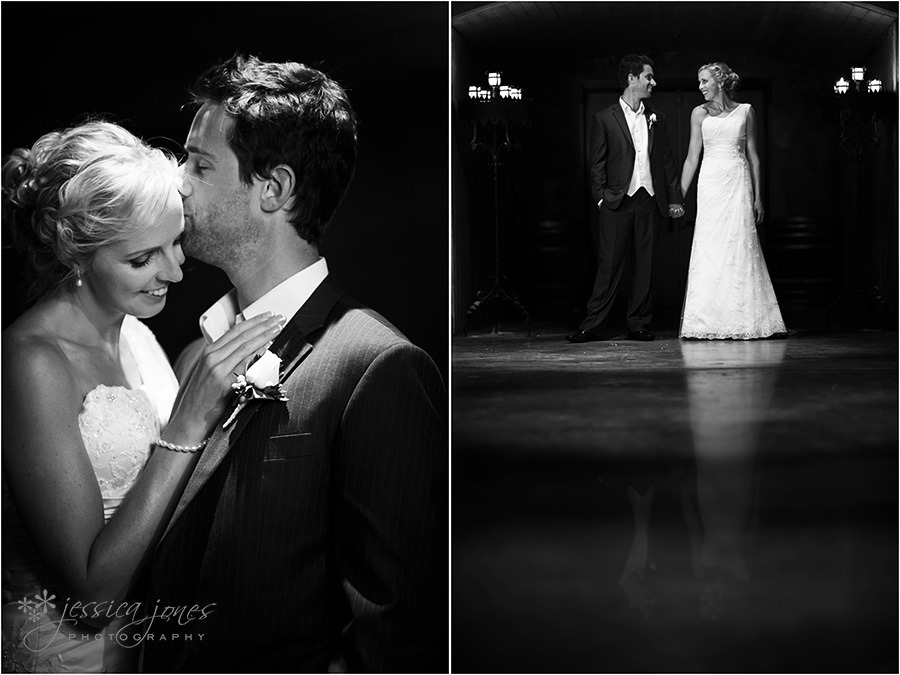 Then it was time to hit the dance floor!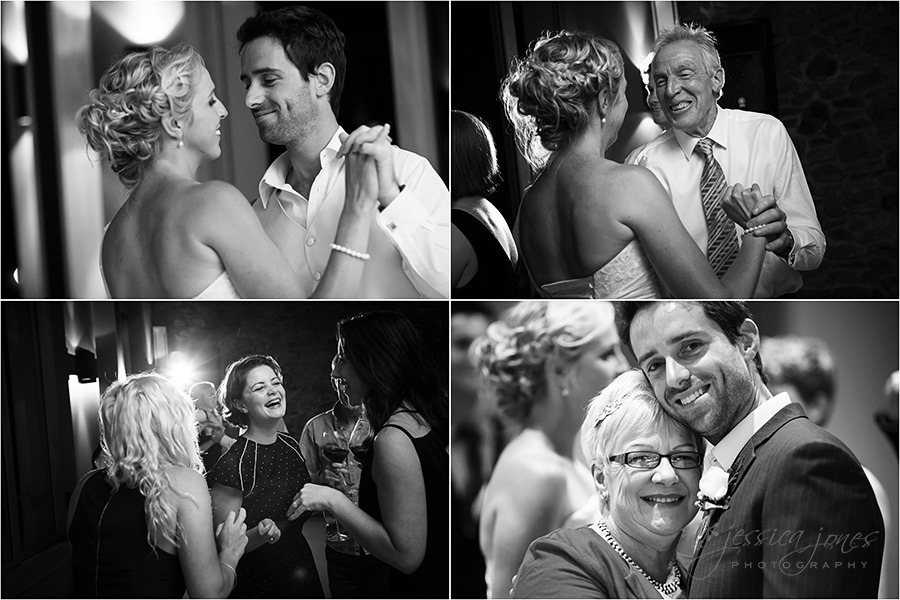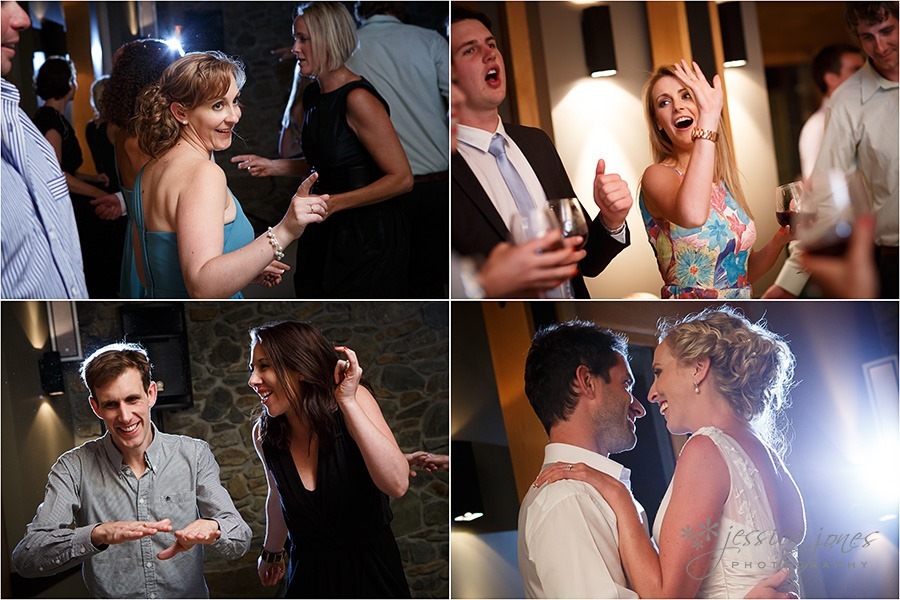 Thanks Wither Hills for once again hosting a fabulous wedding!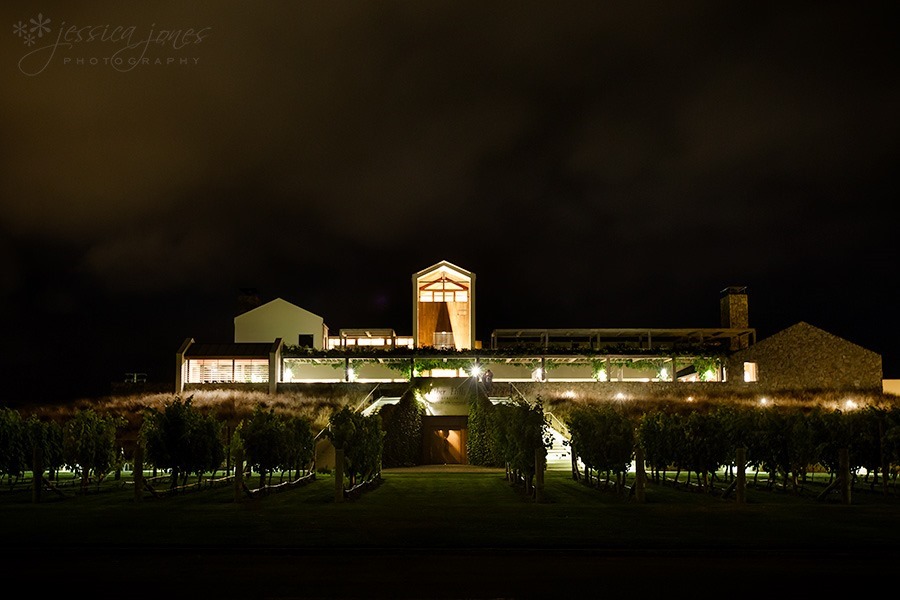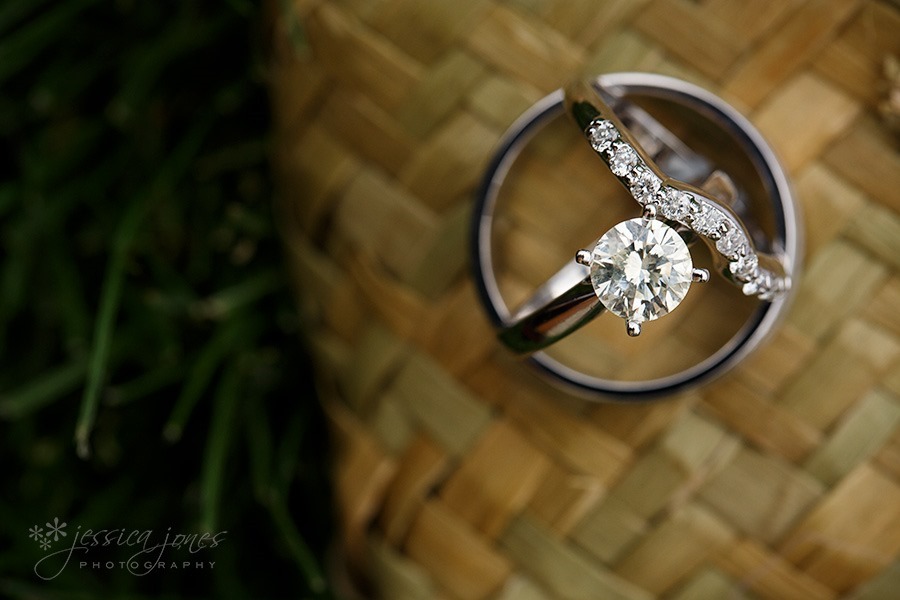 And to my new BFFs, you guys are amazing.  Thanks so much for letting us capture your incredibly fun day!  Have an amazing honeymoon!
Vendor Shoutout