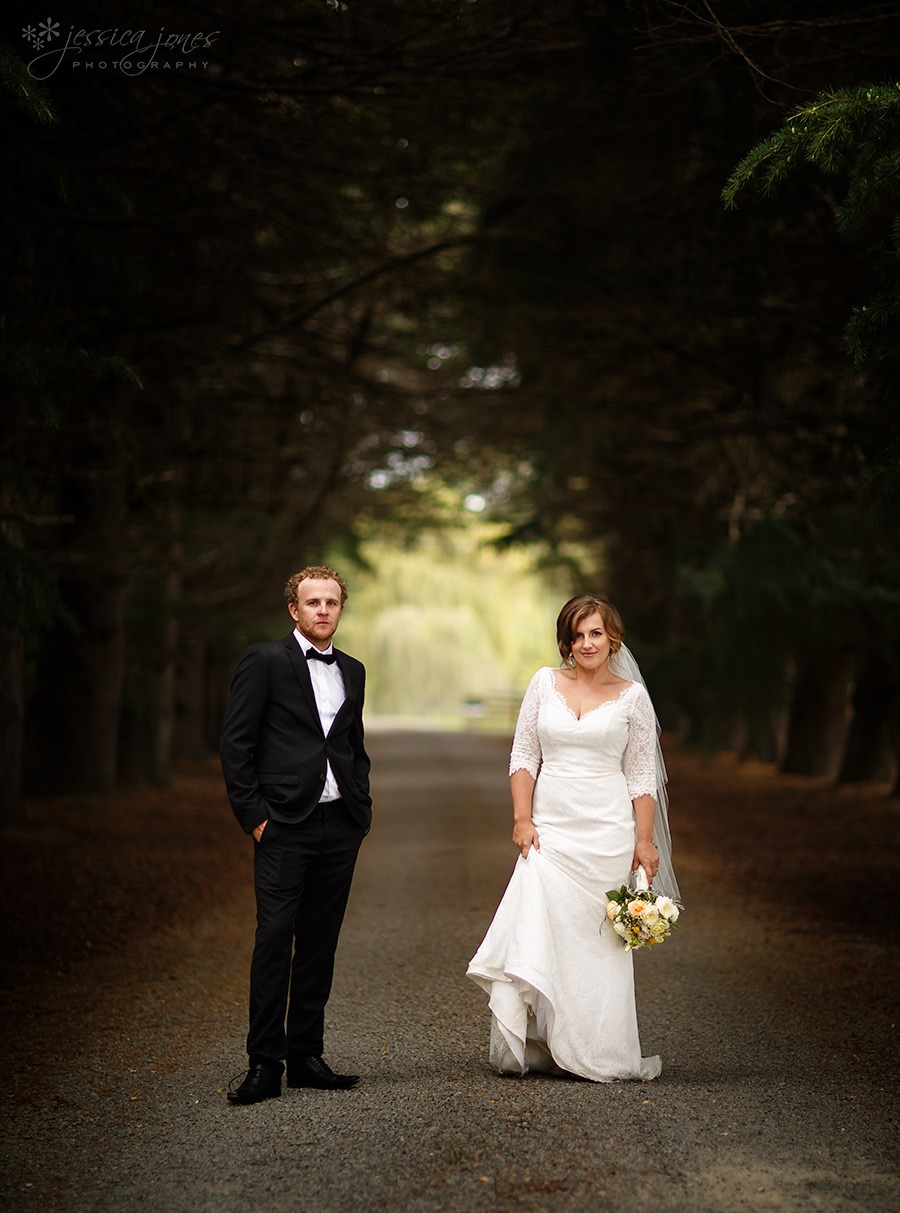 Stephen first noticed Tania when she was a 12 or 13 year old girl playing netball, many years ago.  They got to know each other through school and became good friends.  As with most great romance stories, Stephen and Tania have been through their ups and their downs and have had amazing adventures along the way.  They've travelled, settled down and bought a house and have a couple of incredibly cute kids.  Two days ago Tania and Stephen became husband and wife, vowing that the rest of their tomorrows would be spent with each other.  Stephen also promised to take care of the lawns and gardens.
We were absolutely tickled to be able to capture this amazing day, especially as they're pretty well family and all.  Stephen being my sister's daughter's husband's cousin and Tania has just become my sister's daughter's husband's cousin's wife!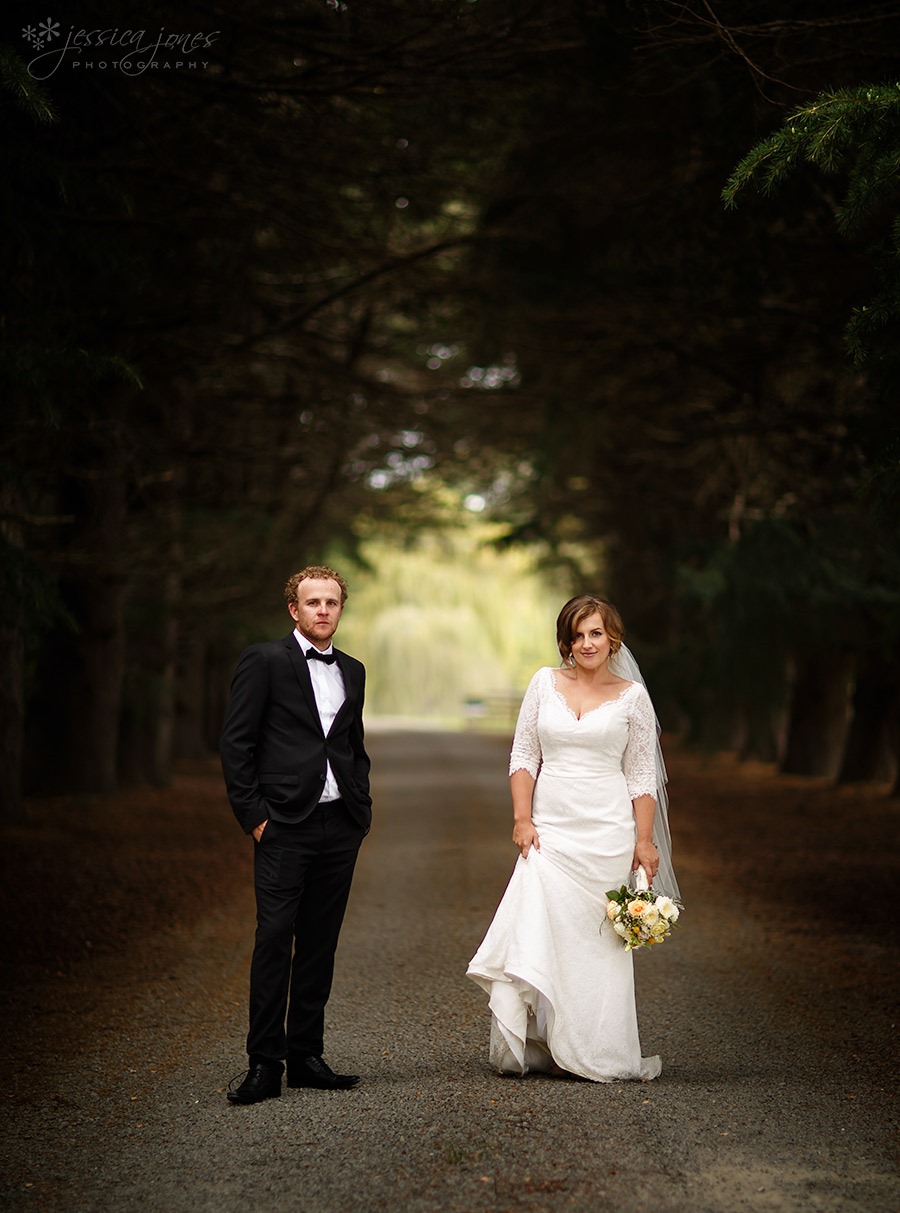 Tania's day started out at Locks and Lashes with Deirdre, who, as always, did a gorgeous job of the ladies hair and makeup.


Nina, from Pink Poppie, created the most beautiful bouquets with such a gorgeous mix of flowers and colours textures!  I think I probably overshot the flowers.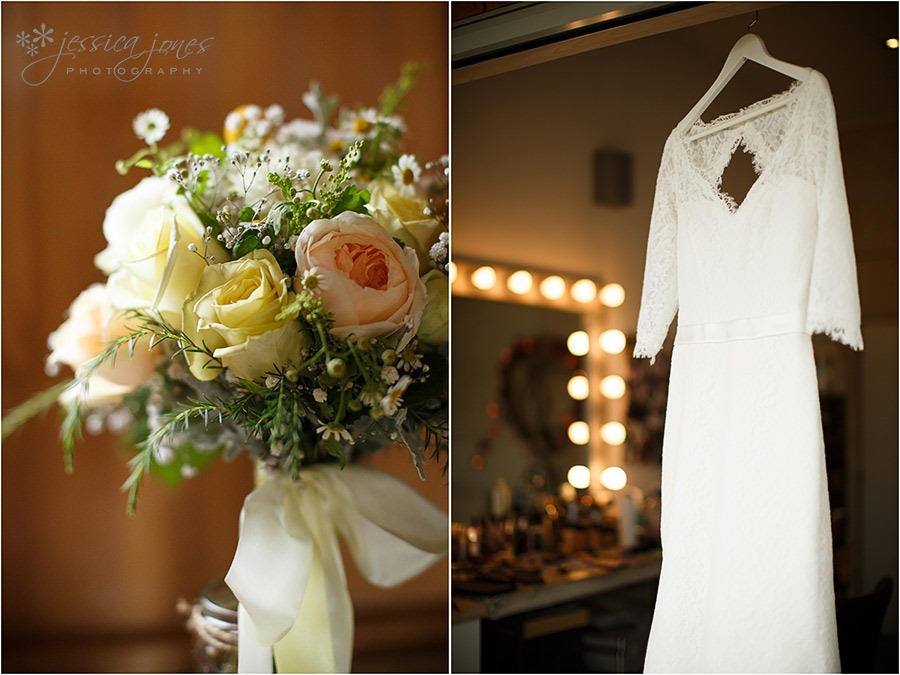 Bridesmaids are great, aren't they?  Sure, we all know how to dress ourselves, but when you've got beautiful friends to help preen and straighten, why wouldn't you just allow yourself a day of pampering?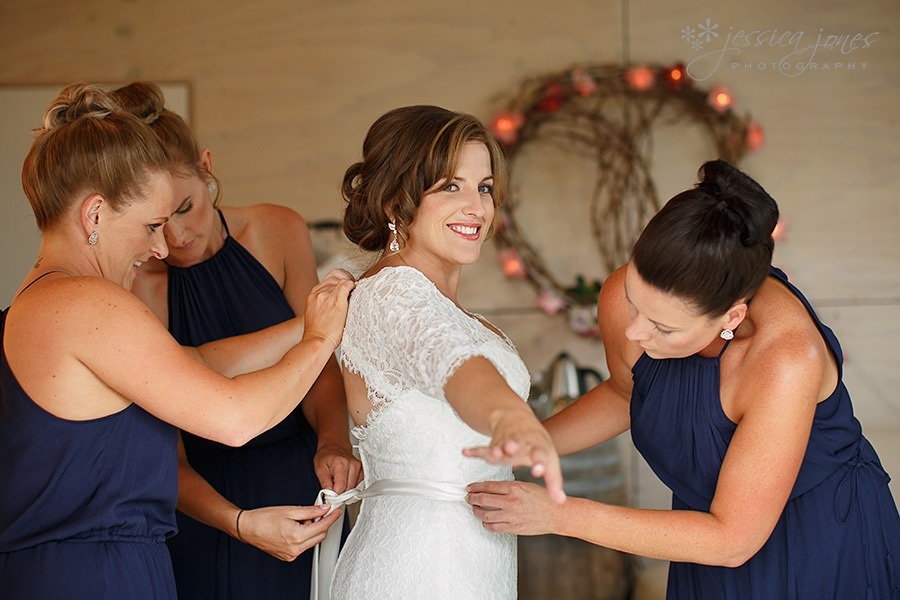 I am absolutely besotted with lace sleeves, classically beautiful!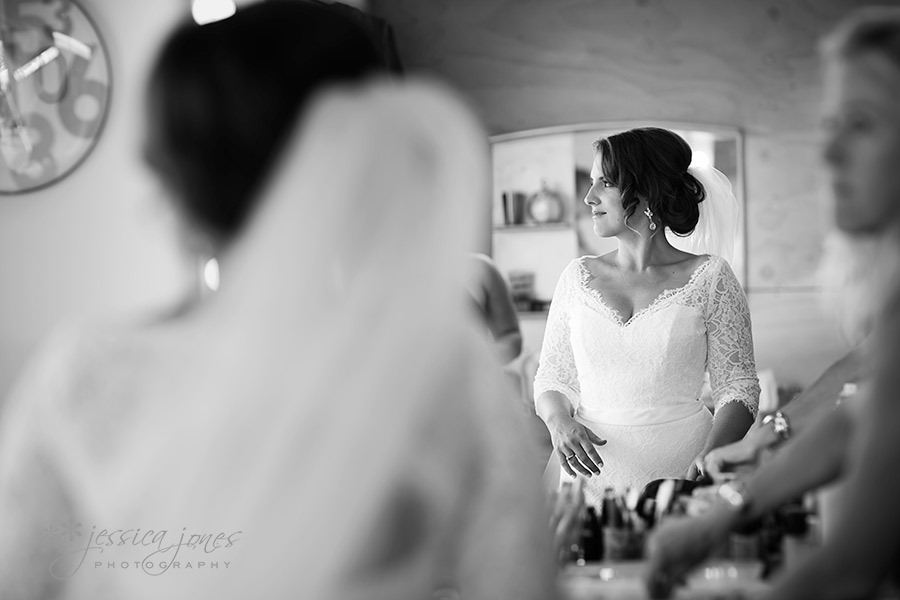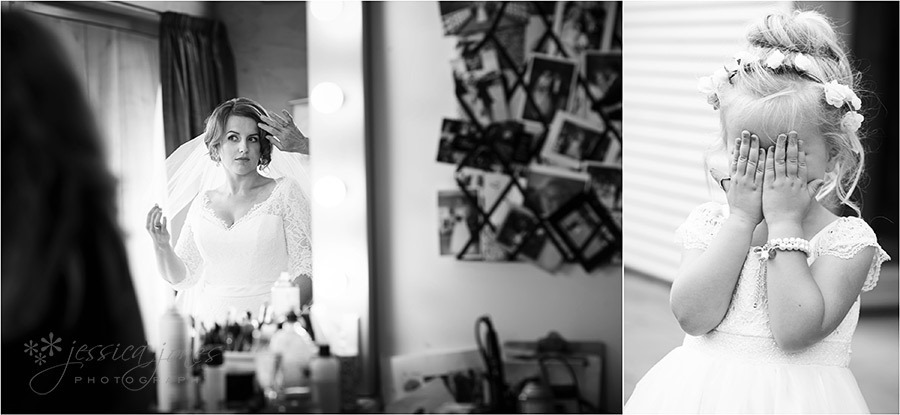 Tania, you are jaw droppingly beautiful!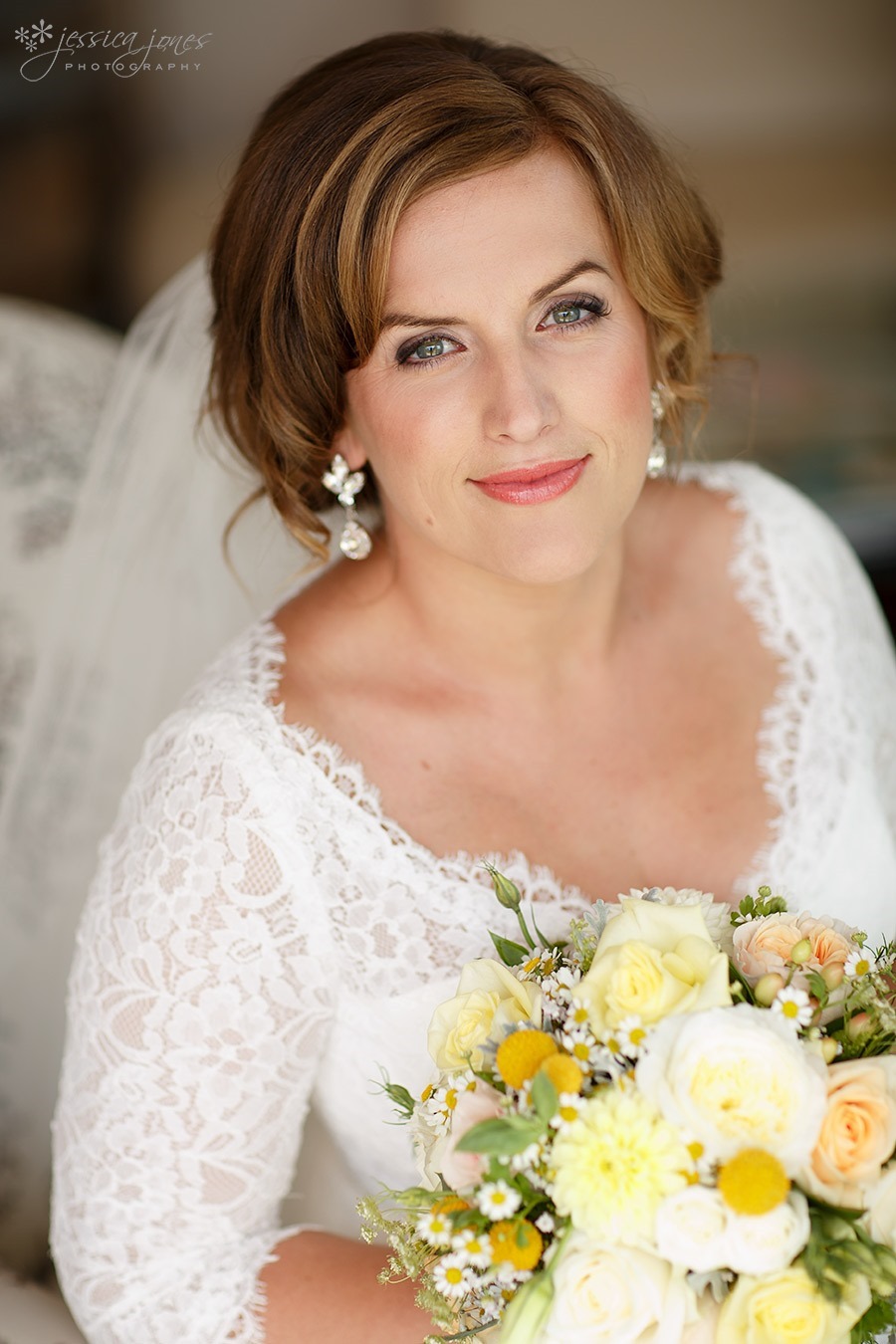 Taylor threatened to steal the show with her insanely cute face.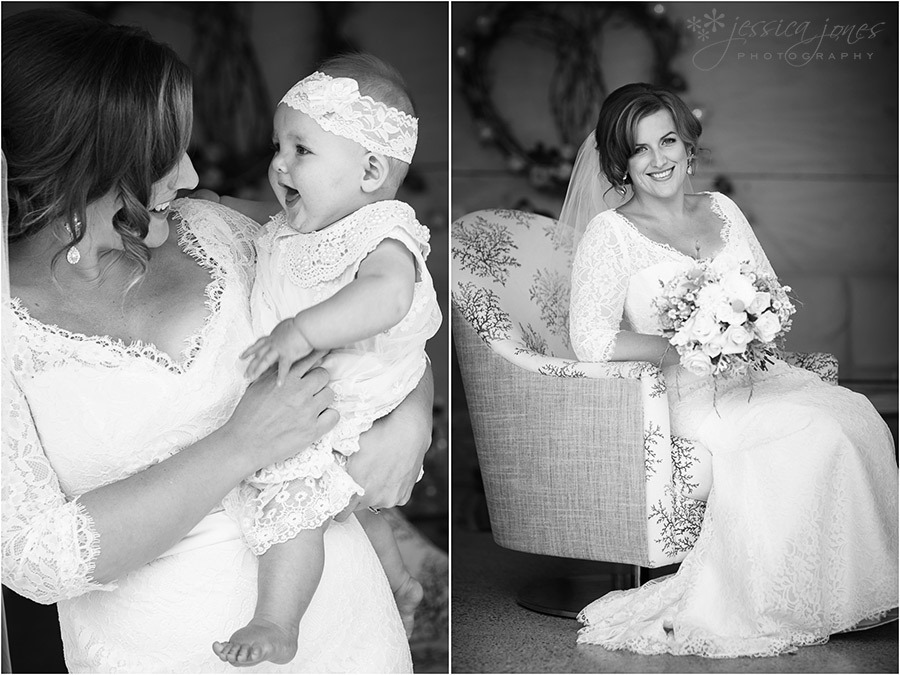 See?  Just LOOK at her!  Don't you want to just squeeze her?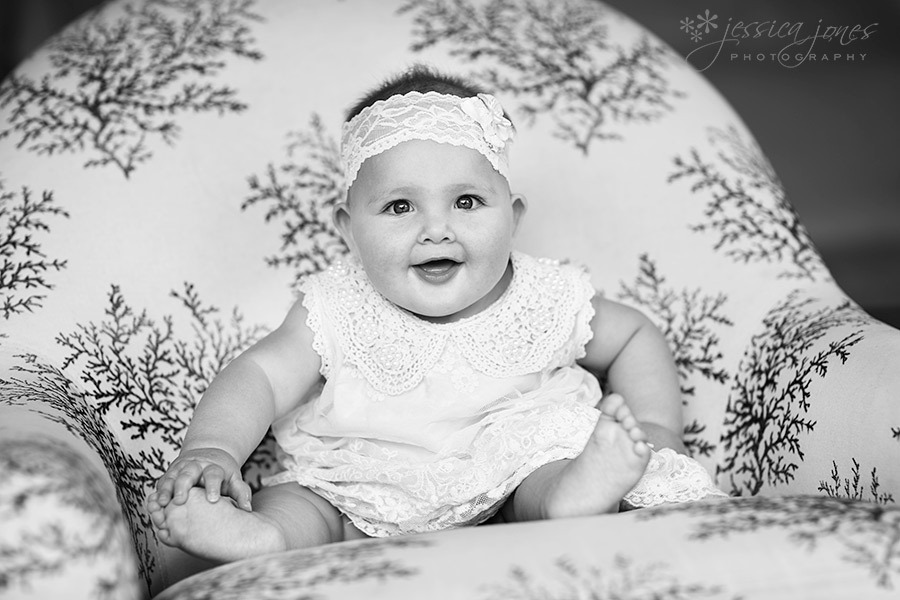 Meanwhile Flynn is stealing the show over at the boys camp.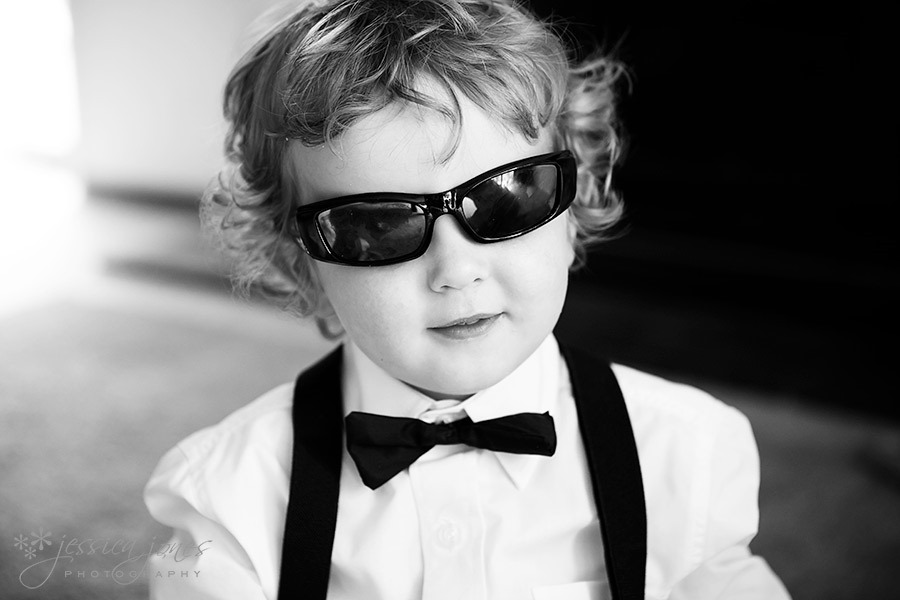 And it would seem that groomsmen also come in handy when preening and straightening are needed!  Or perhaps this is just a 'sorry about the stag-do paintball episode'?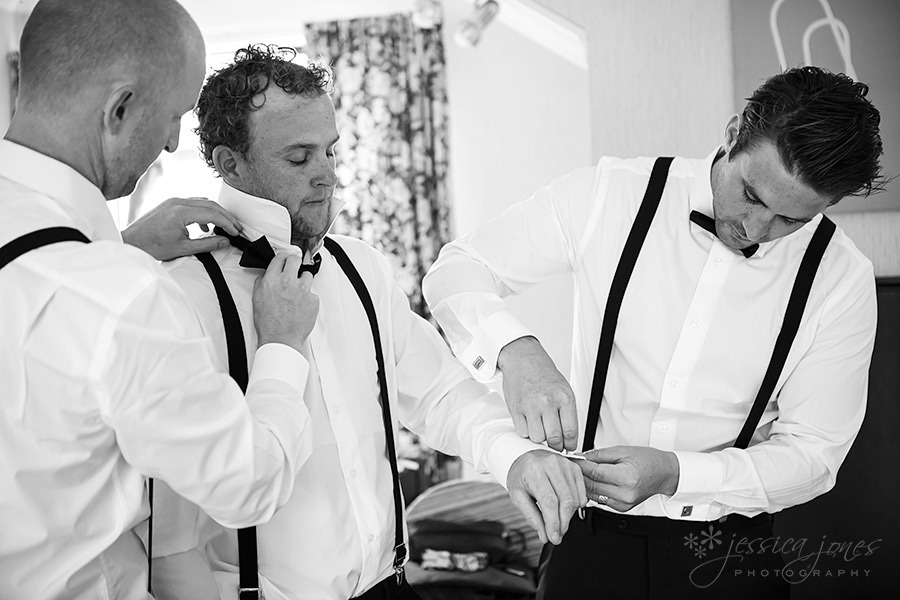 Stephen's parents had secretly organised a limousine to pick the boys up from the house and take them to the wedding!  How's that for an amazing gift?

Flynn could get used to travelling around in a limo by the looks of him!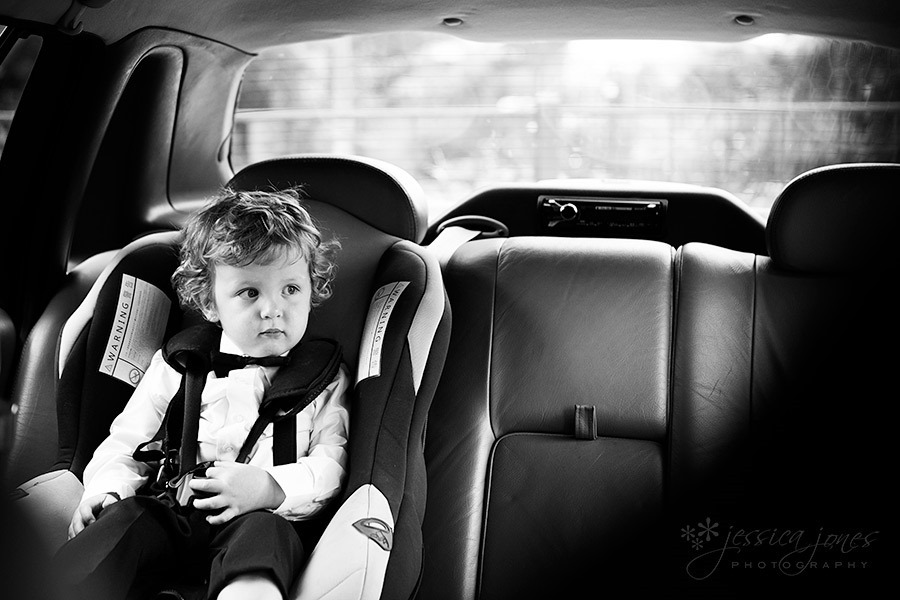 Then it was on to Hortensia House where happy people, beautiful light and hay bales all met in one beautiful garden.

This was most definitely a 'cute kid' wedding, I'm certain I could fill this entire blog post with images of cute children alone.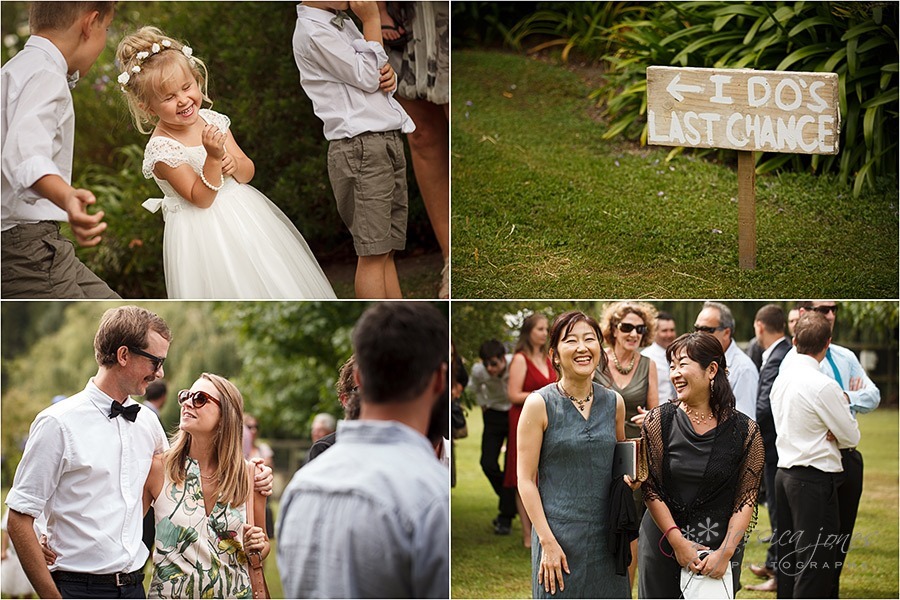 And then the gorgeous Tania arrives!  Tania has this amazing ability to make images sing, she just has to look at the camera and for that moment all is well with the world!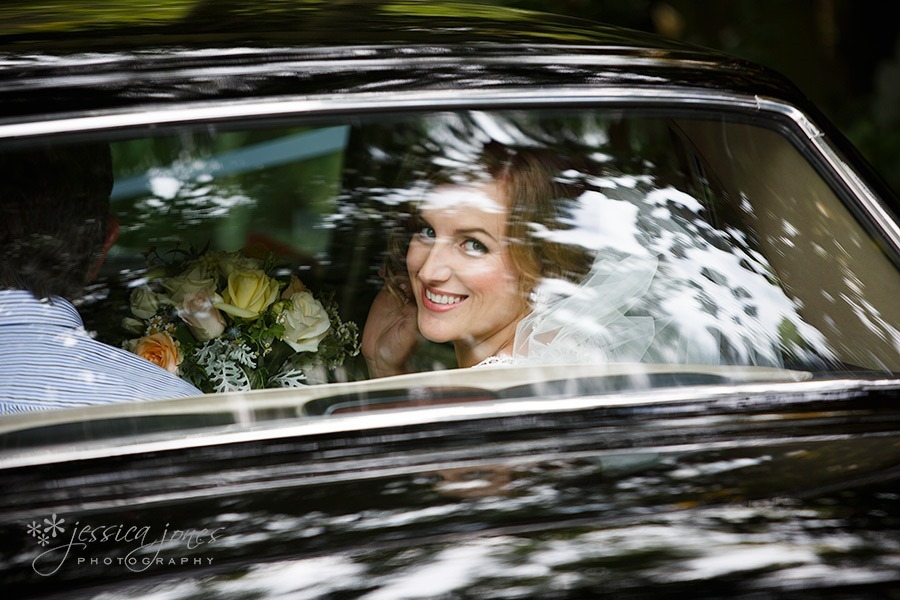 Escorted by her dad along the front lawn,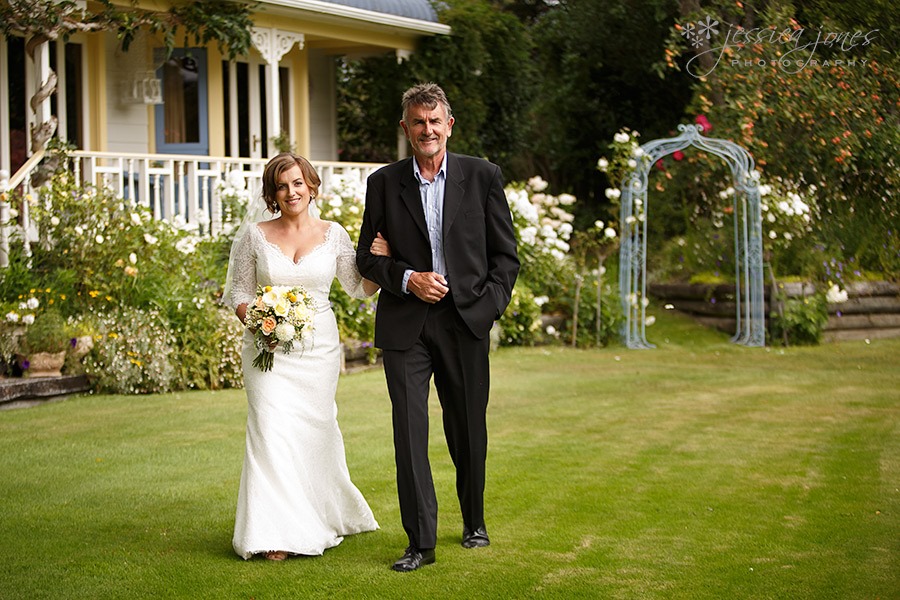 and to her waiting groom.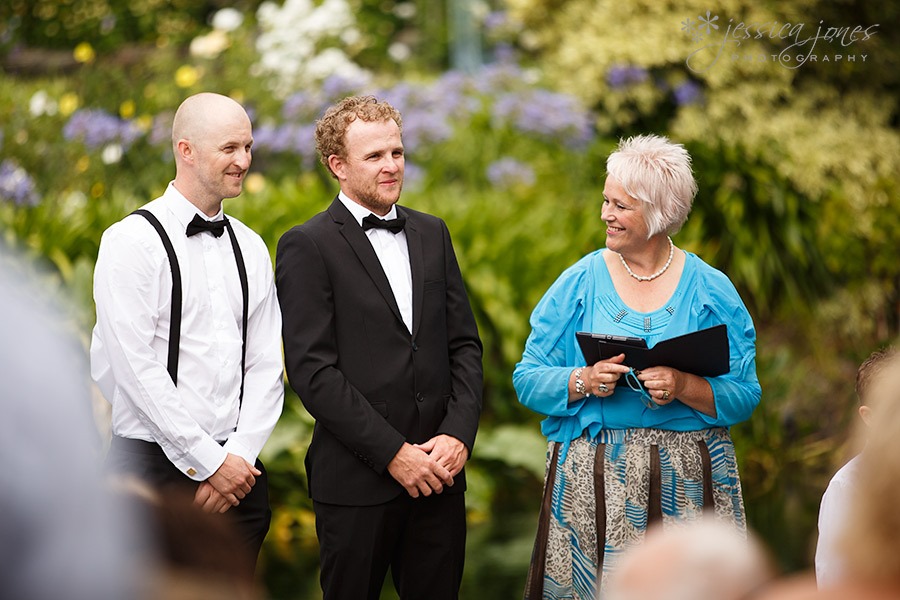 While Flynn watches on approvingly.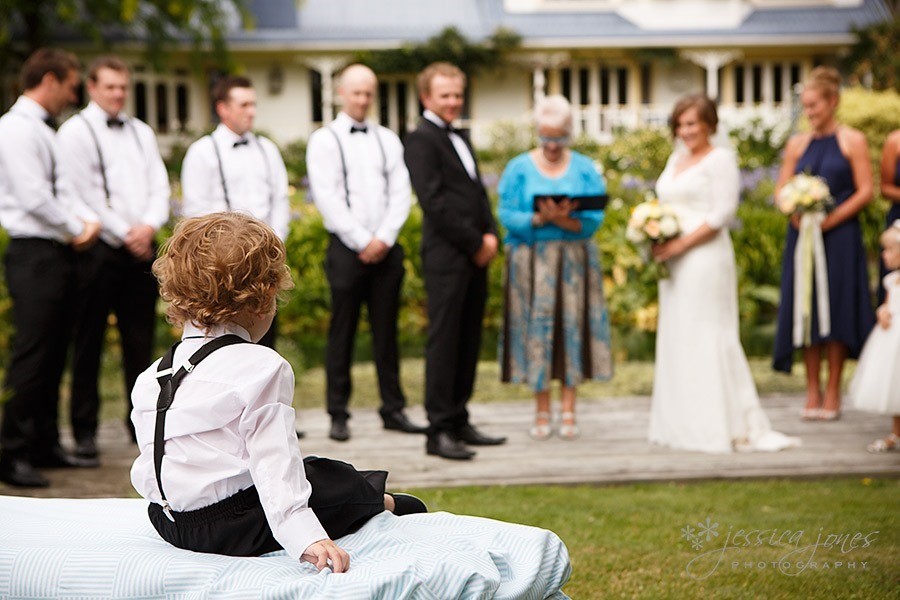 And Taylor sitting safe and secure with grandparents.  (Just for the record, I still want to pick her up and squeeze her!)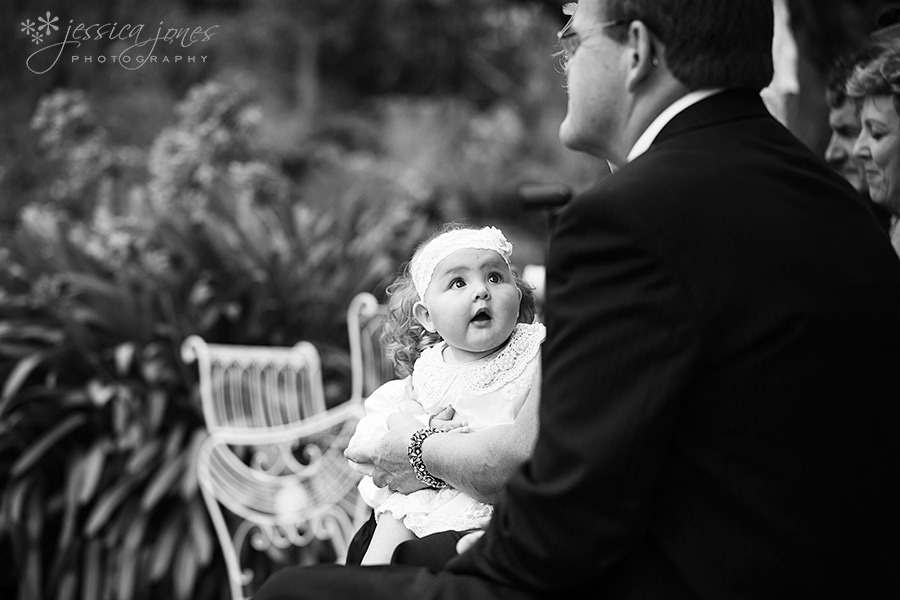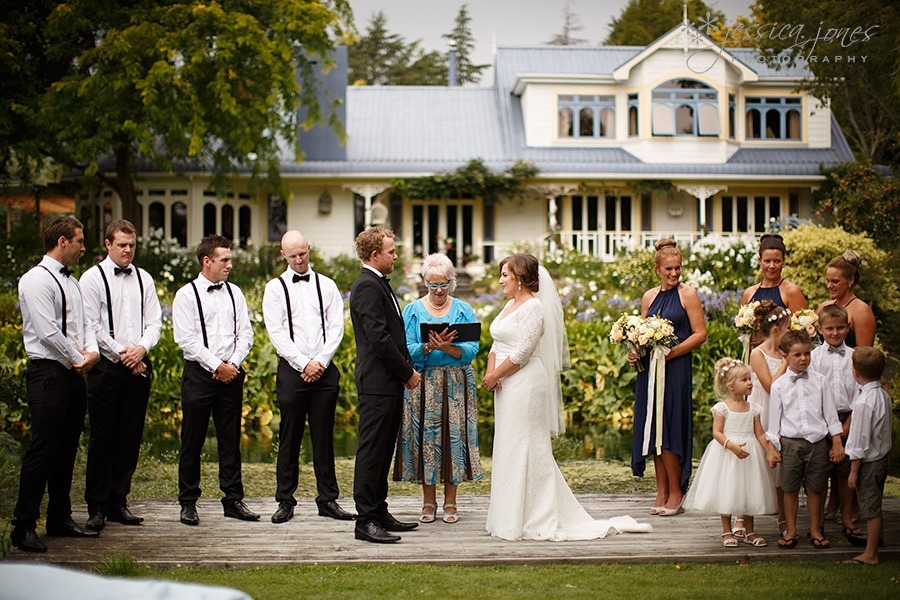 It's always so nice to hear what a couple love about each other on their wedding day, it makes everything just that little bit more warm and fuzzy.  Tania loves that Stephen is such a great Dad to their two kids, he's even happy to get up two mornings in a row to them when needed!  Stephen loves how Tania sees the best in everyone and has such a beautiful kind heart.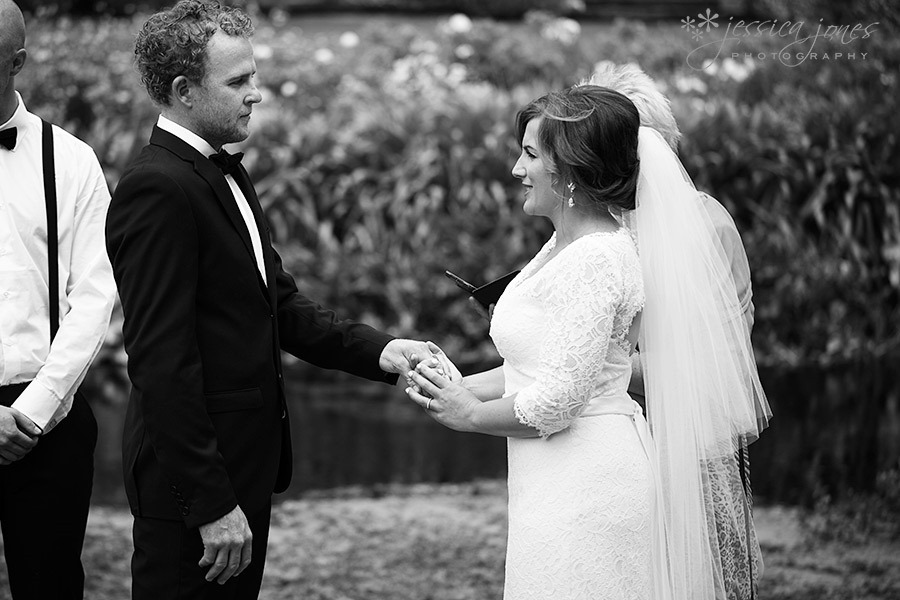 Boys love throwing things, even if it's flower petals!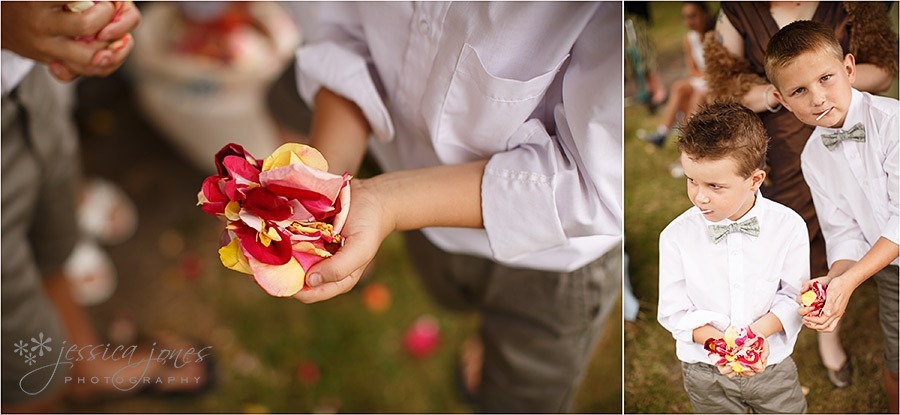 And then they were married!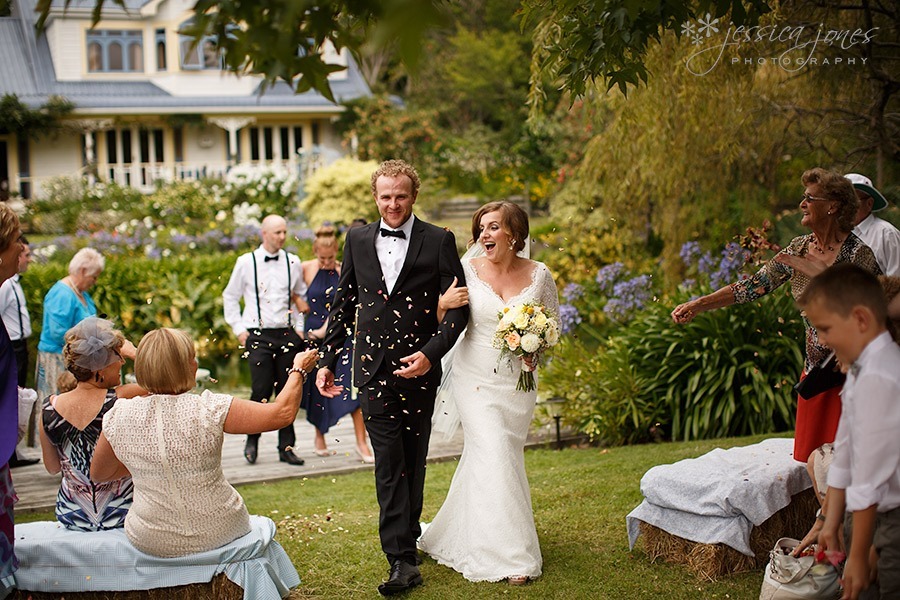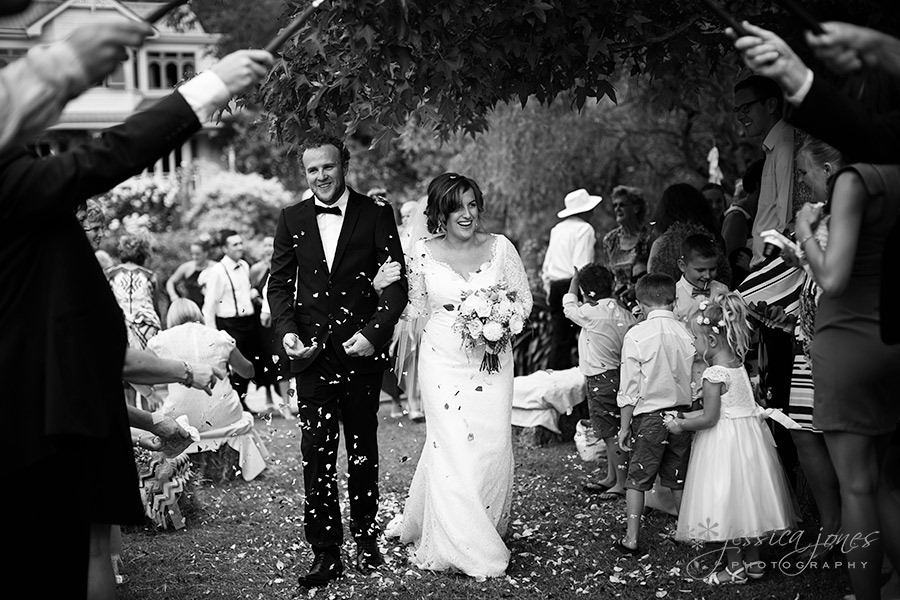 With a large contingency of golfers among the men it seemed only fitting to have the recessional as golfing royalty.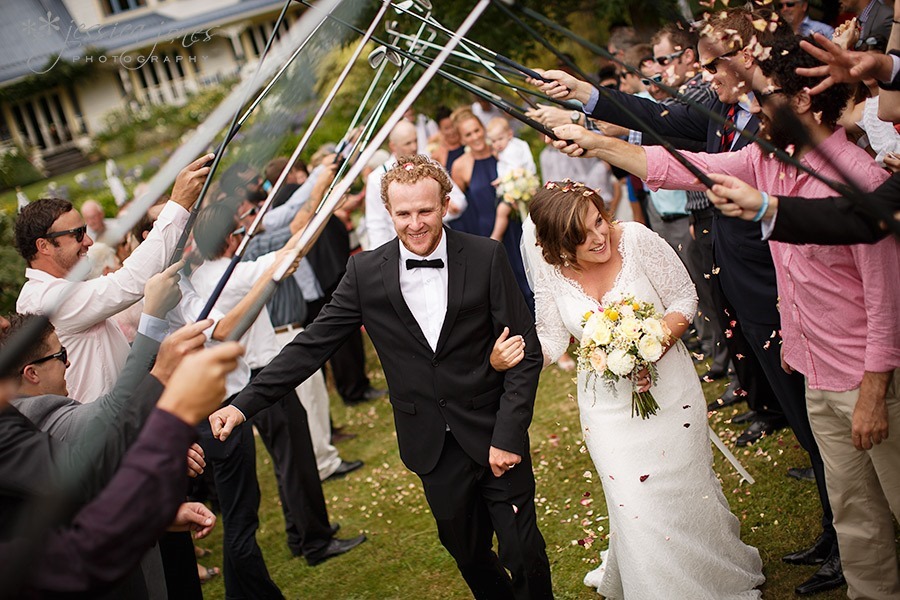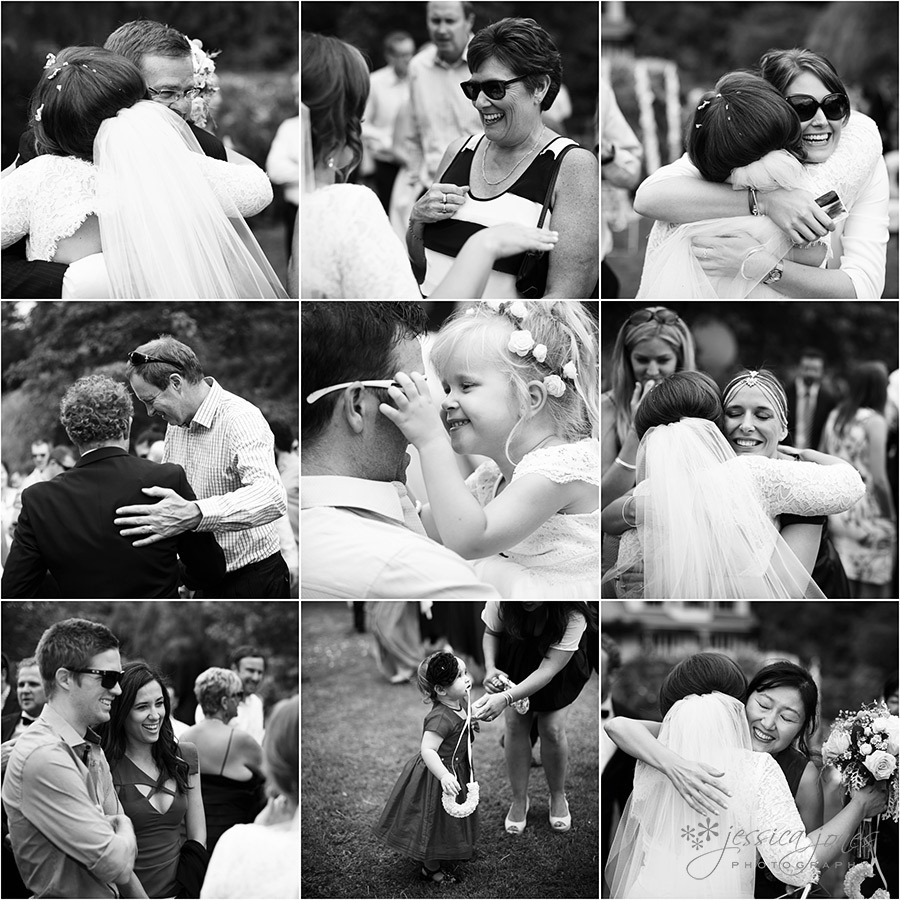 I love being able to make this many people follow my instructions.  Perhaps the power is getting to my head?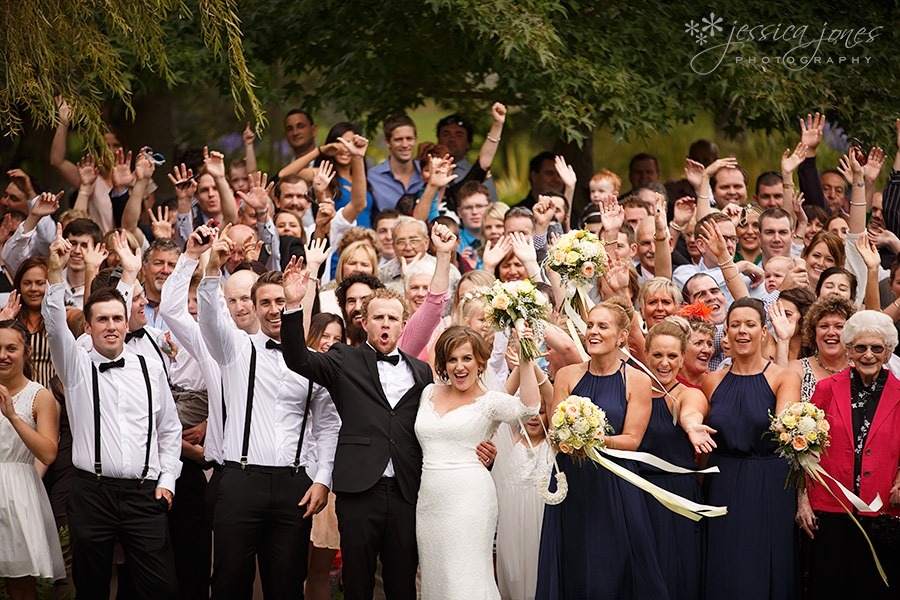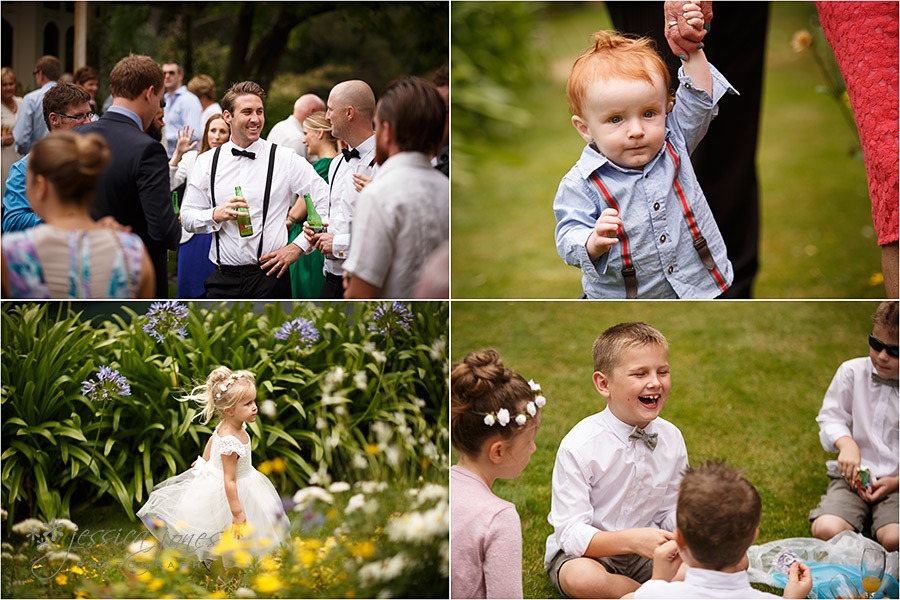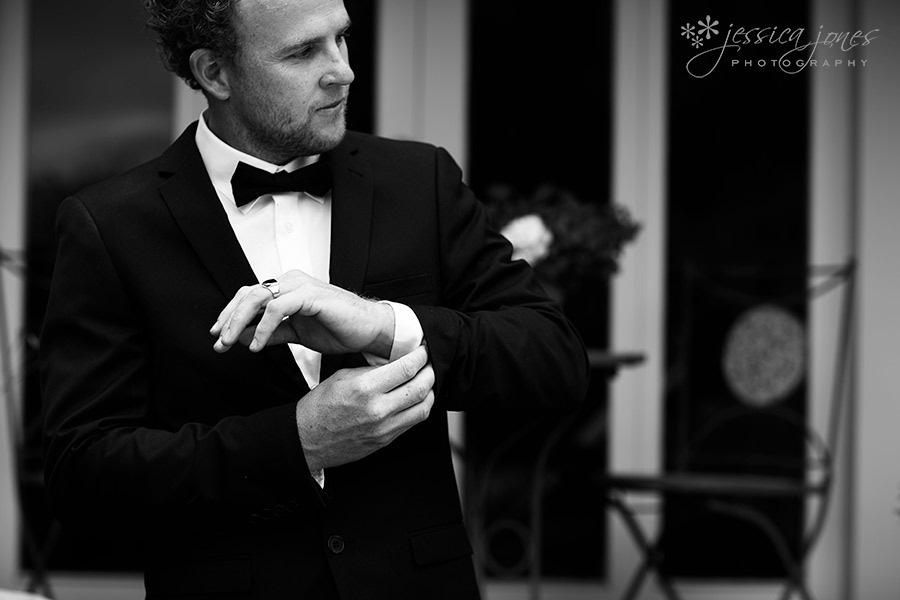 The gorgeous Hortensia House gardens provided the most amazing backdrop for photos!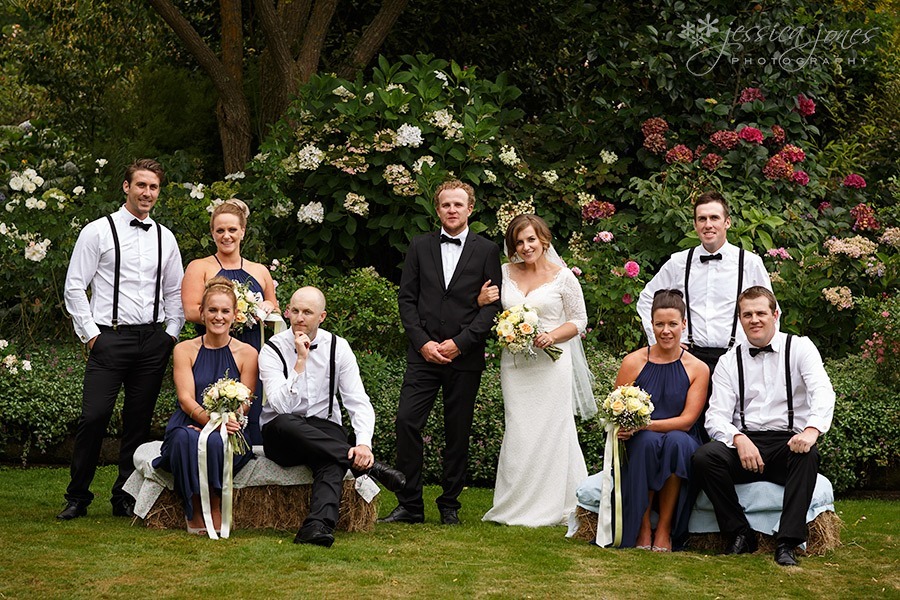 Beautiful ladies!

Once again the golfing theme shows itself as Stephen helps the guys with their swing.  Perhaps don't tell Nina about this one though, ey?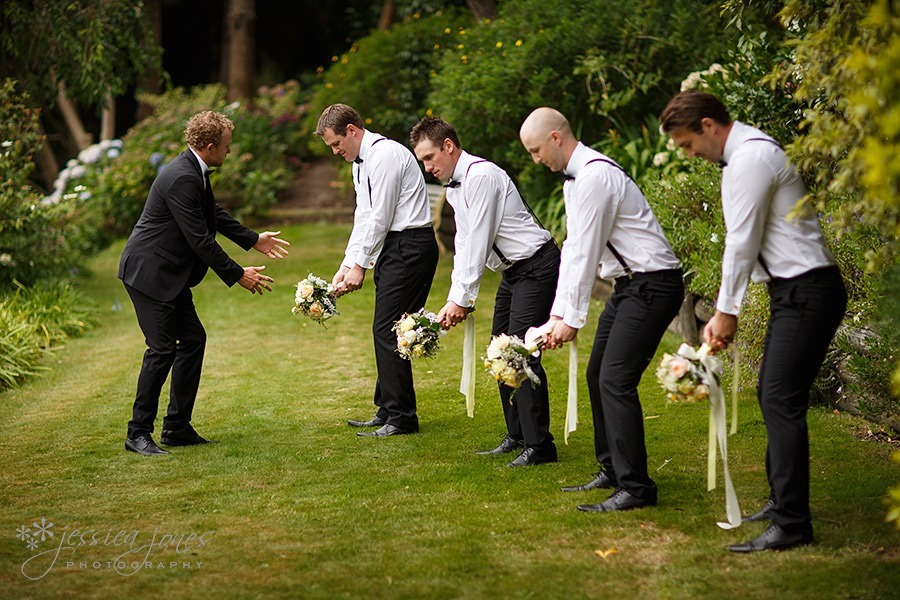 I think they look pretty manly with their flowers!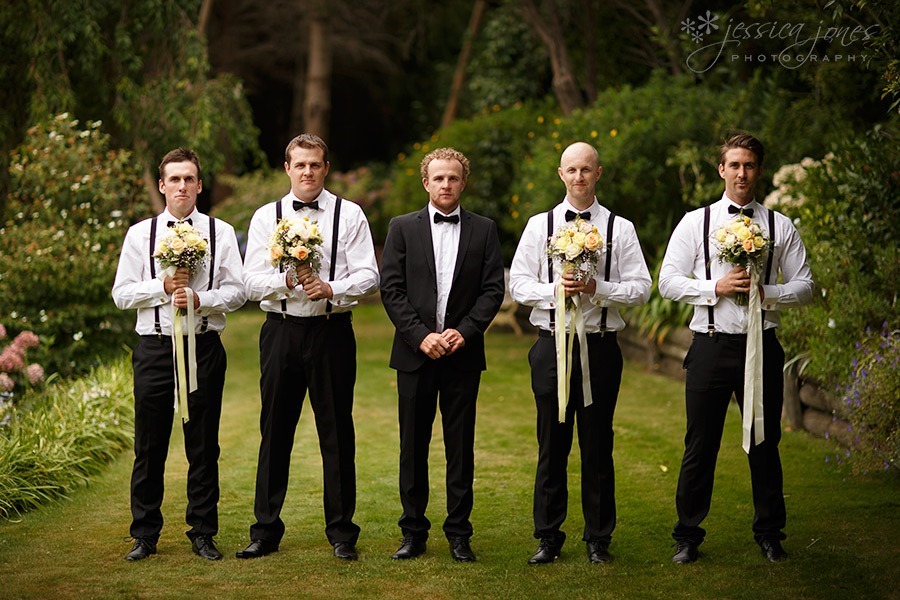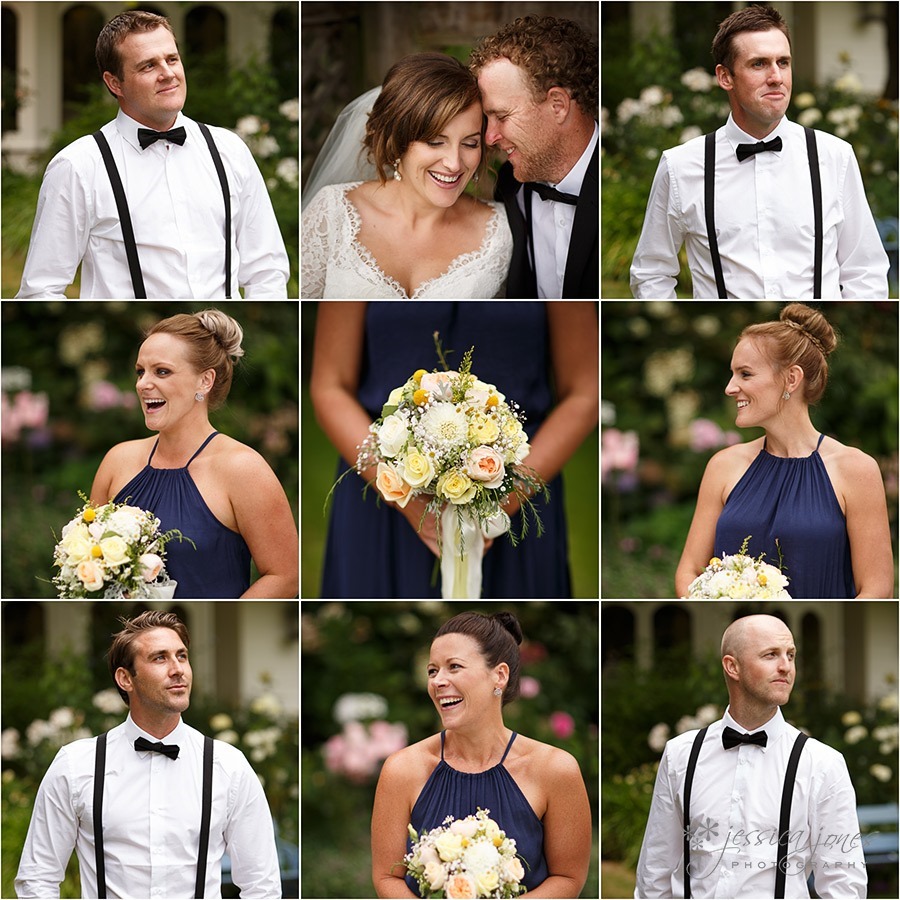 Because every epic garden needs it's own bridge, doesn't it?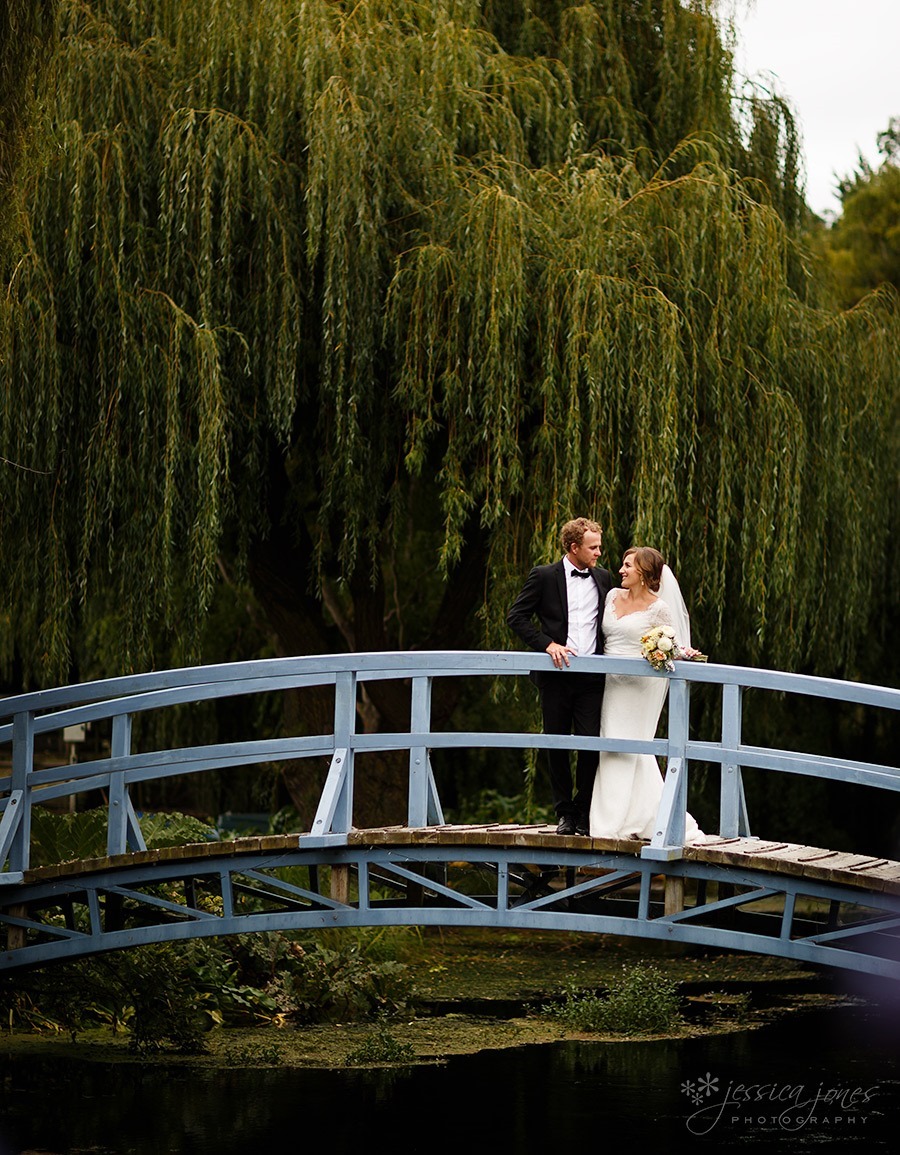 You can just tell that Stephen adores Tania, not just today but he's been such a support to her through their years together.  From living overseas to a harrowing time through the Christchurch earthquakes, these two have shown they have a 'forever love'.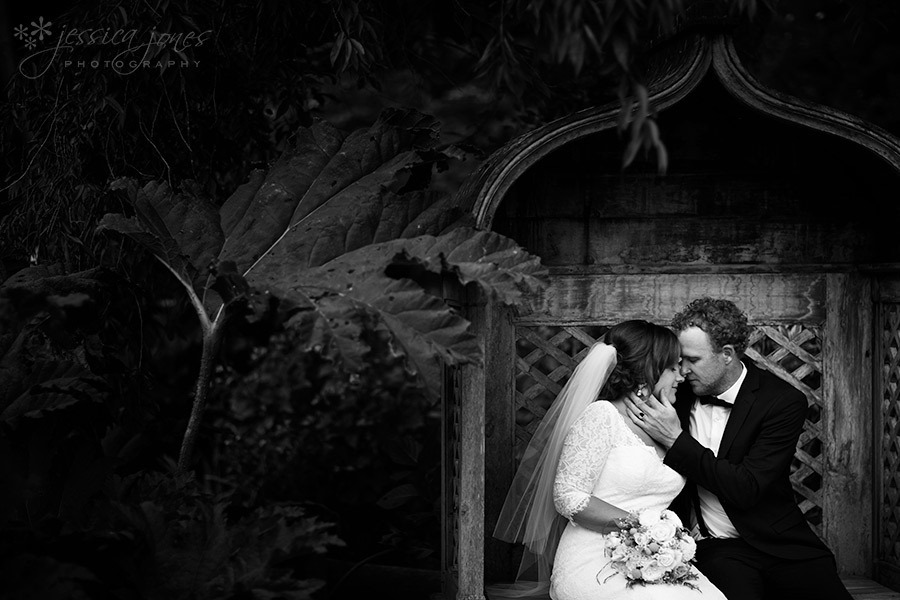 And they look pretty darn awesome in front of the camera!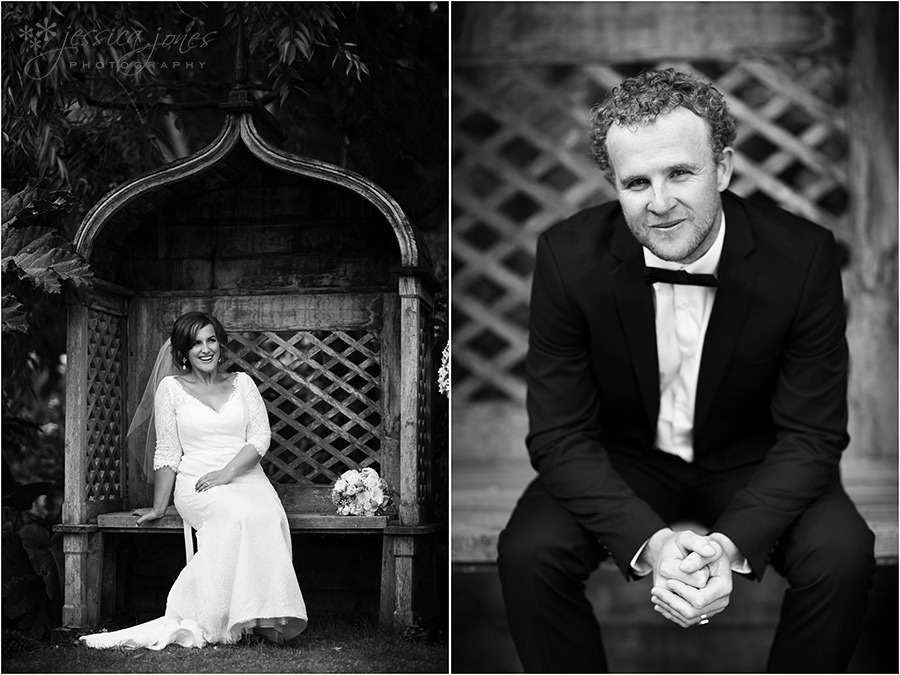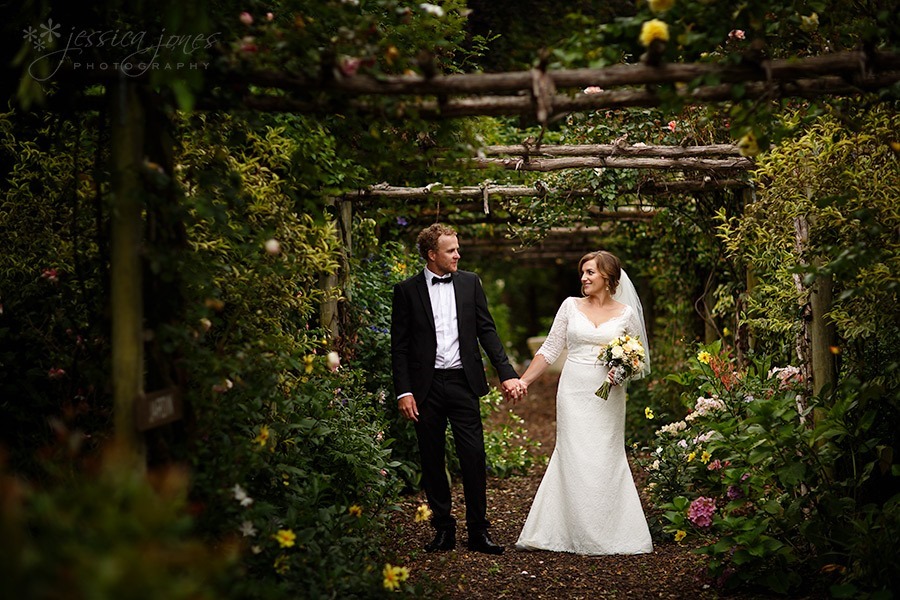 I love Leanne's handiwork with the chalkboard!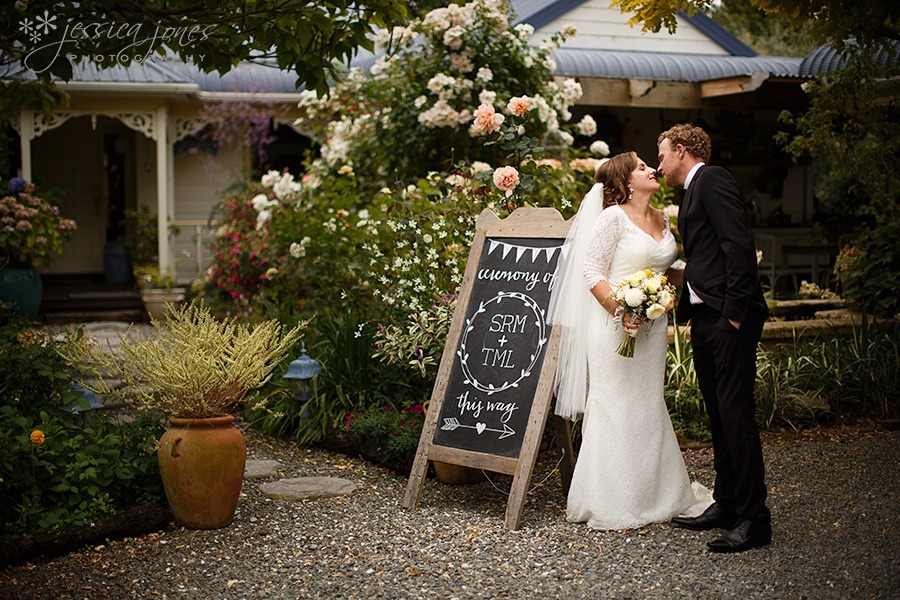 Then there was the driveway.  Ahhhh that driveway!  I won't pretend I was all cool and calm when I saw it when in fact I think I did a little gallopy jig and clapped my hands.  That's because this ain't just any driveway!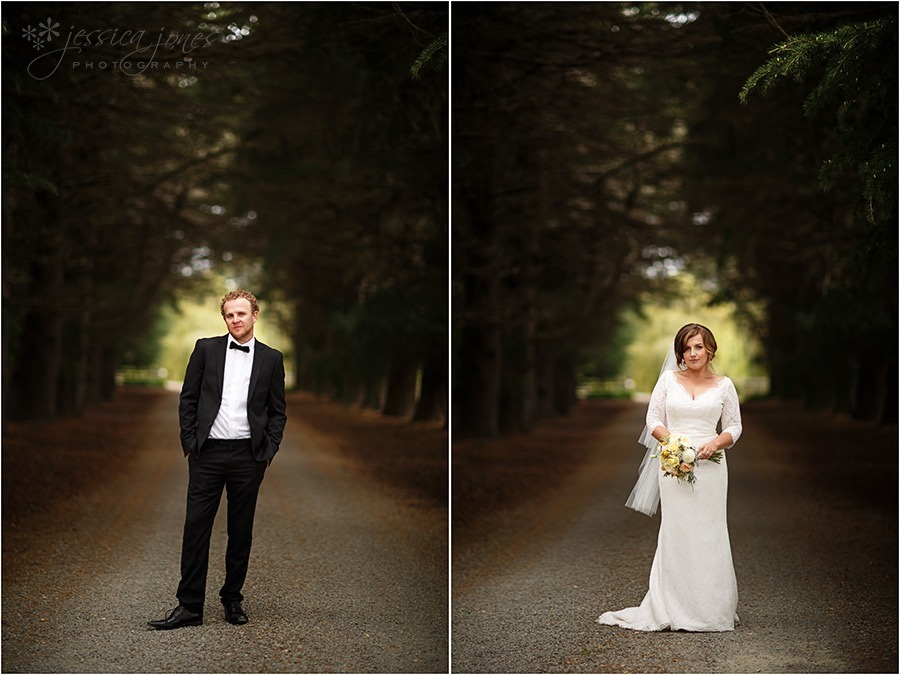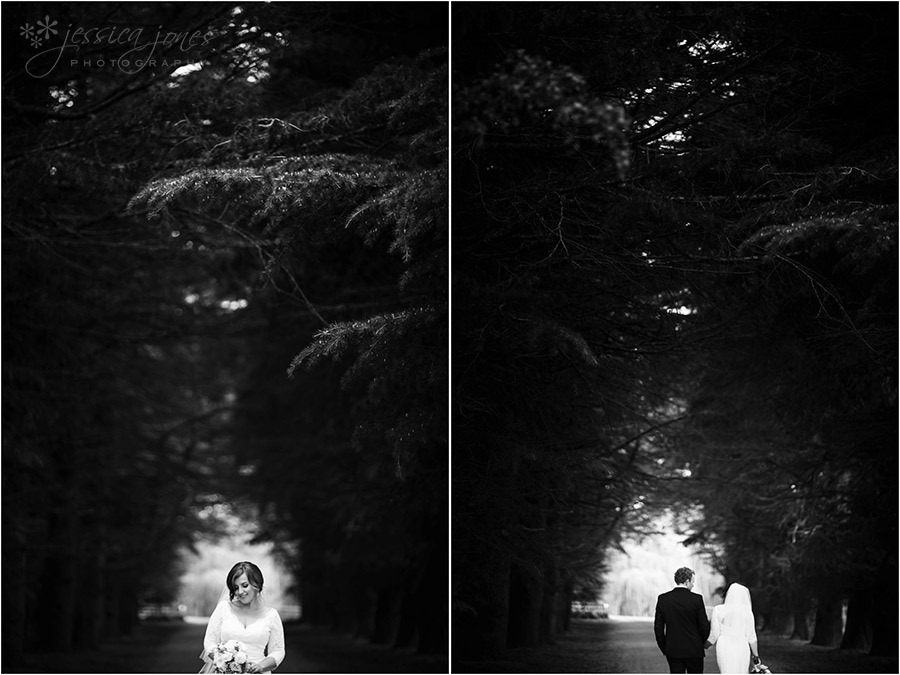 I love trying to make bridal parties be serious tin soldiers.  Spend a little time looking at this one, some people can pull off serious real well and others…. well…. maybe not so much!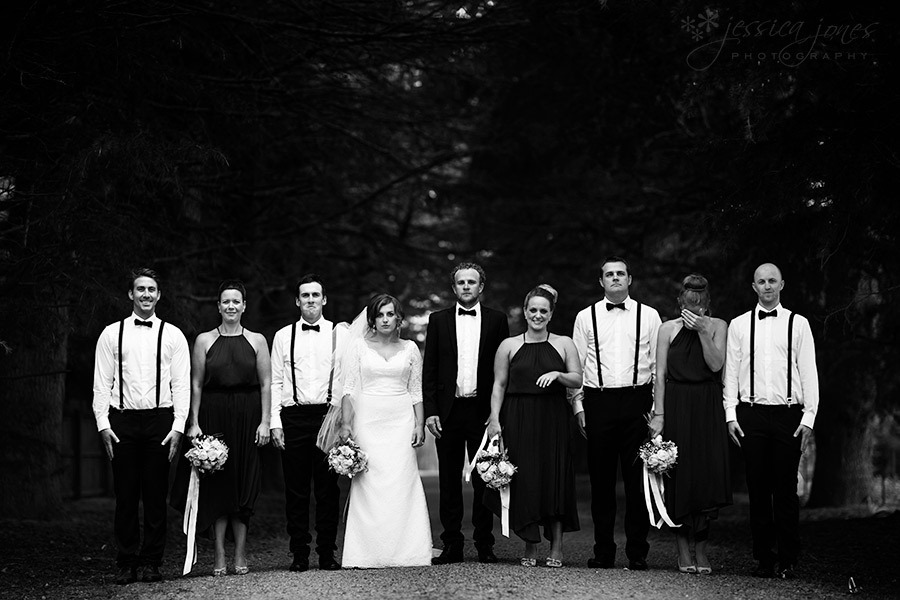 Then it was off to Drylands where Dietmar had everyone settled into their places with a drink and happily waiting for the bridal party to join them.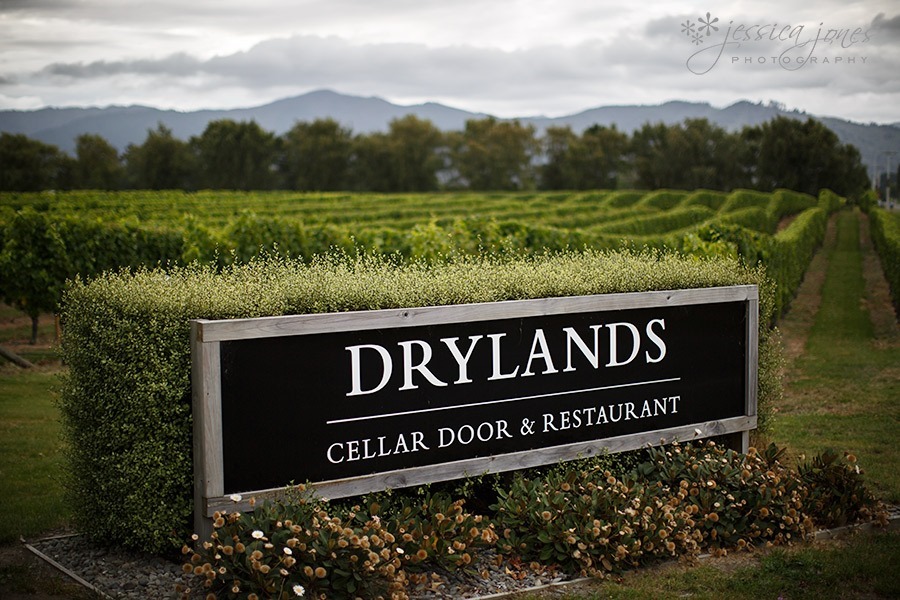 Pretty cool cake by Granny's Sweet Tooth.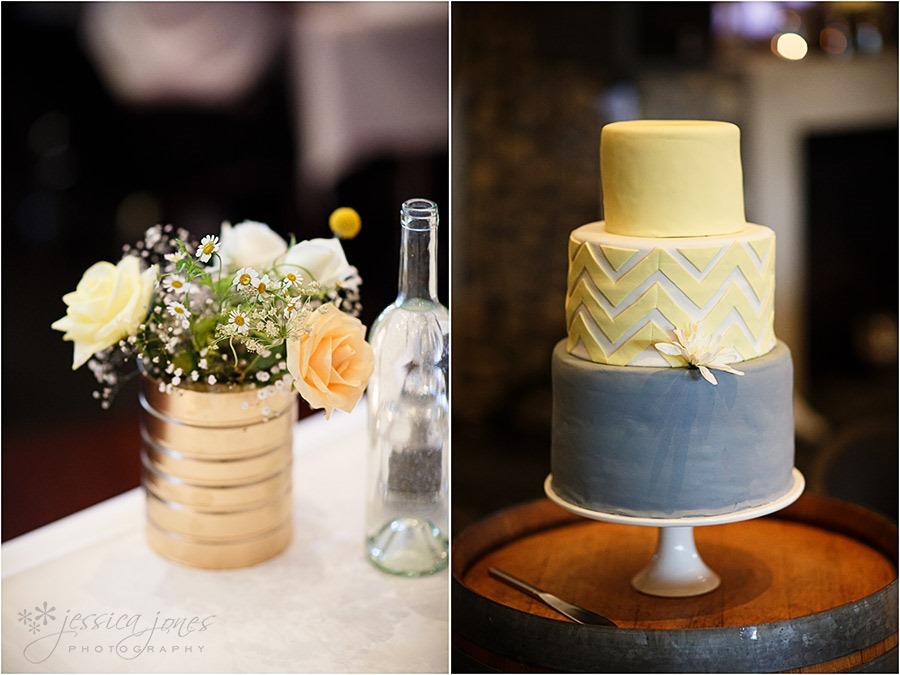 You know, often the reactions to the speeches are the most fun to get!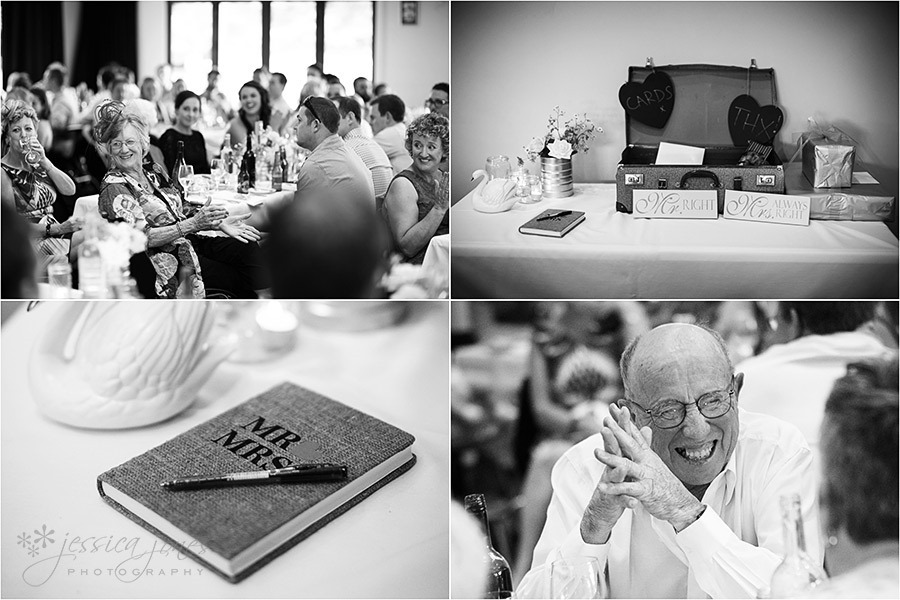 I love how Tania is looking at her new husband.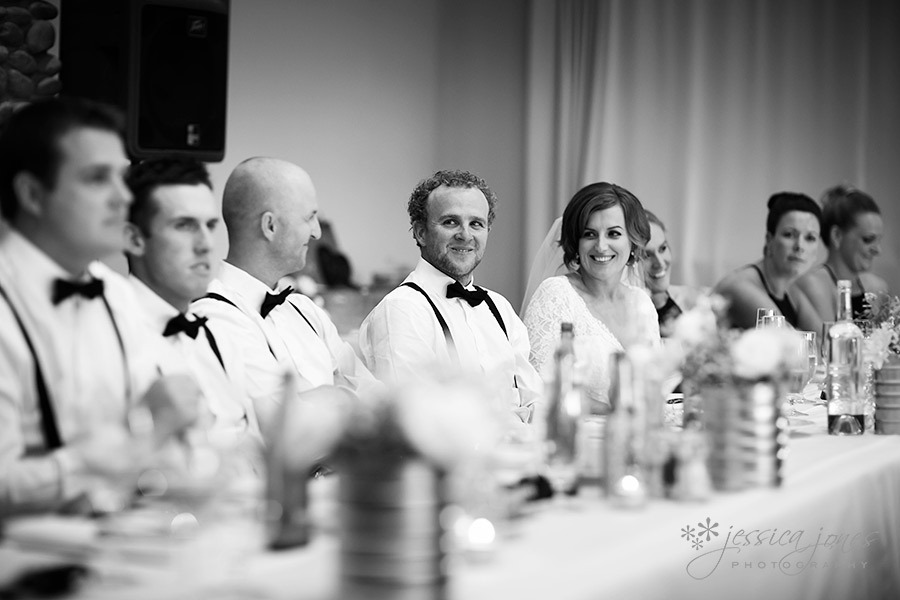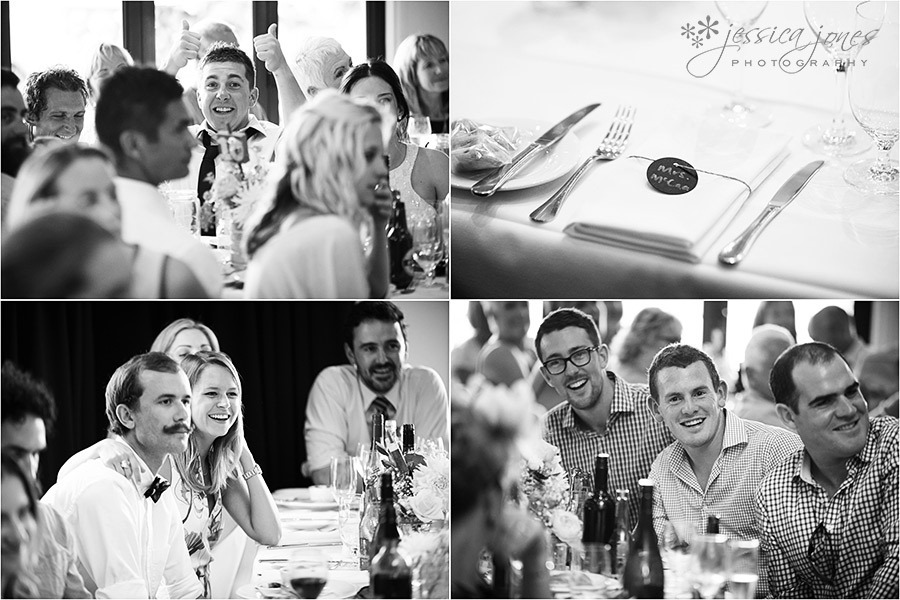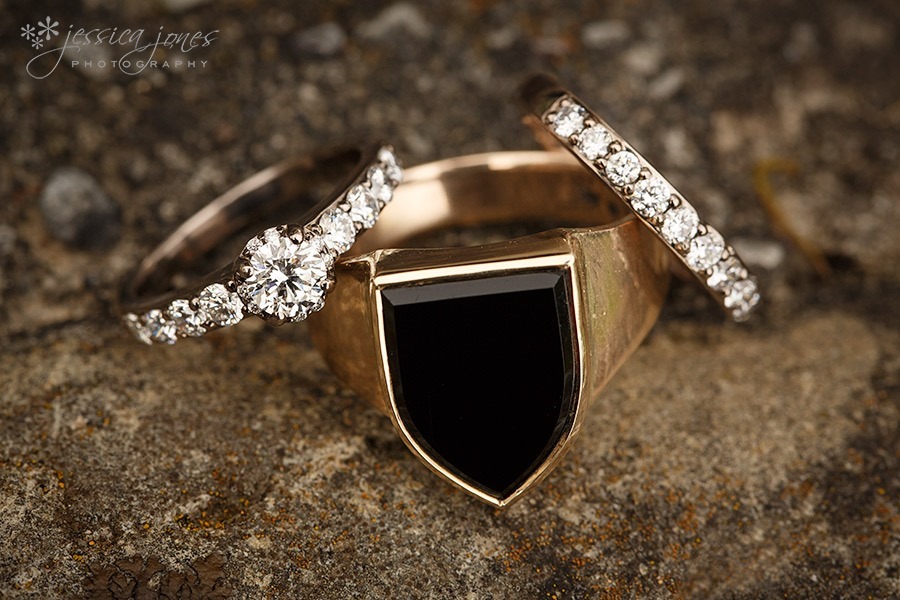 Tania, Stephen, Flynn and Taylor – thank you so much for sharing your amazing day with us!  You're a beautiful family and we wish you many many years of happiness!
Vendor Shoutout