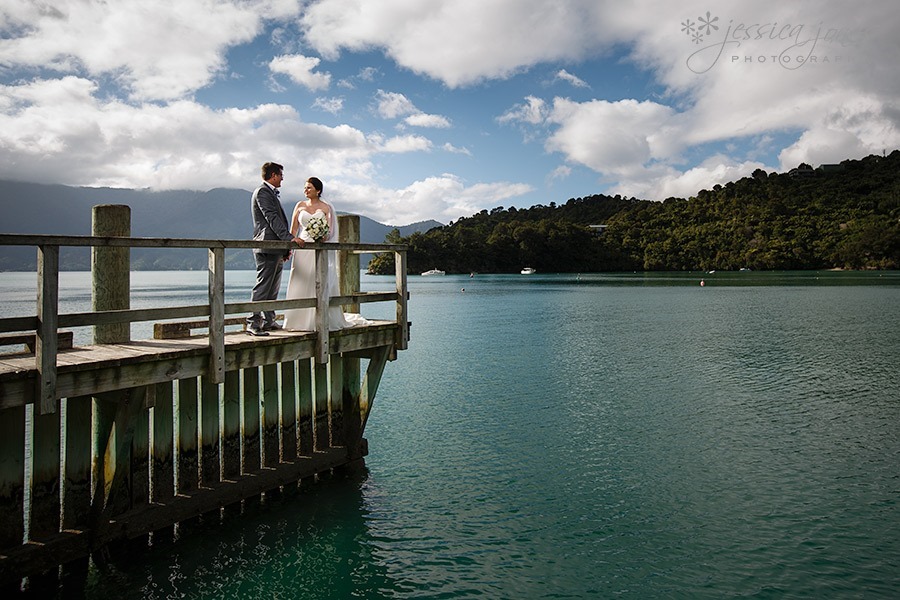 Peas.  They spotted each other over peas. Two seriously clever and motivated young people, who thought that their summer job at the Watties factory would bring them the savings they needed, probably never considered that they would also find the love of their lives.  That was ten years ago and since then they've both come leaps and bounds in their professional achievements, worldwide travel and of course each other.  On Saturday Gabrielle and Daniel were married in what is arguably one of the most beautiful locations on the planet, Te Mahia.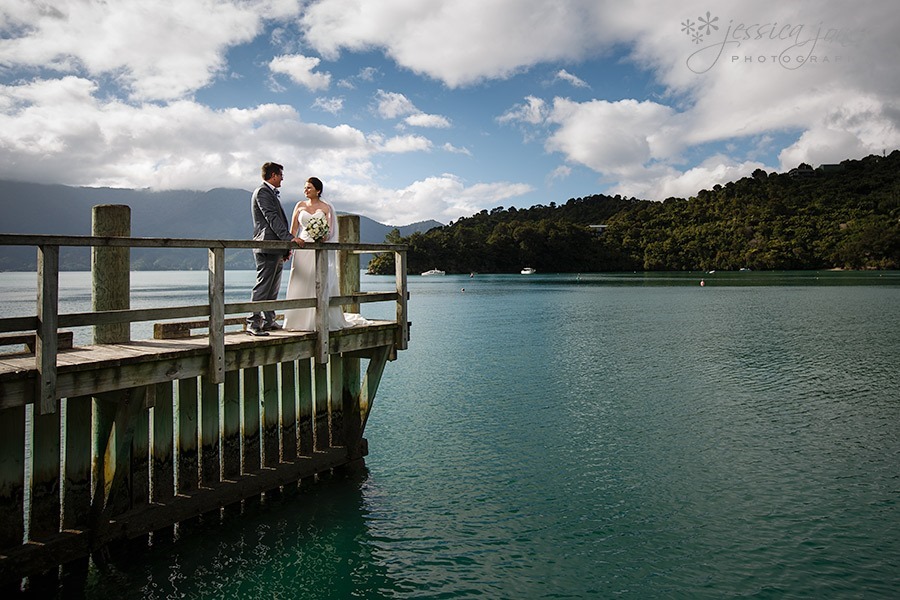 The weather had been threatening rain and although Friday saw rain and wind and generally un-wedding-like weather, Saturday opened up into the most perfect sunny day.  And there was rejoicing.
There's a lot to like about Te Mahia, not the least of which is the fantastic soft and mossy ground hiding under the trees, with just the perfect amount of light to create some pretty detail shots.


Hello Pink Poppie, so we meet again I see?  As always, it's a pleasure to see your floral creations!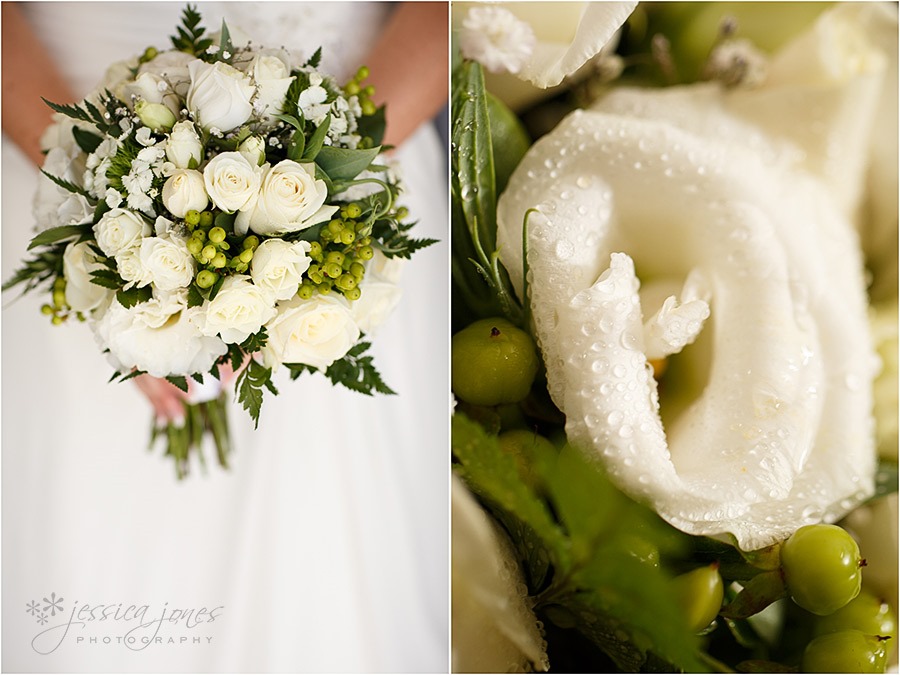 Blog watchers will know that I love photographing parents at weddings, as I feel that the day is in part about them as well.  As parents we go from watching our baby take her first steps to watching her take her first steps down the aisle to her groom, what feels like a lifetime to the bride feels significantly shorter to her parents.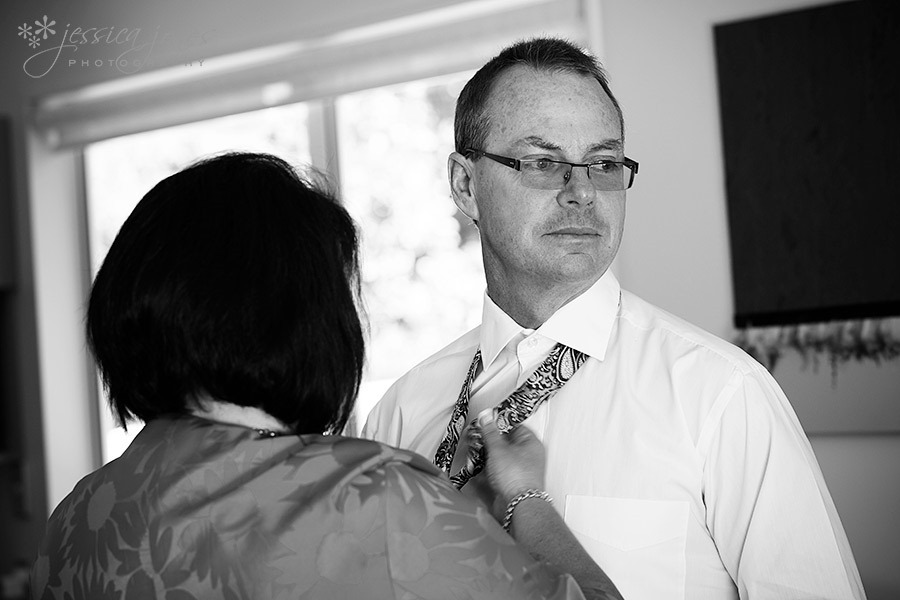 Gabrielle had her two younger sisters as bridesmaids who were there for her all day, from helping with getting dressed to presenting a joint speech at the reception.  Well done ladies!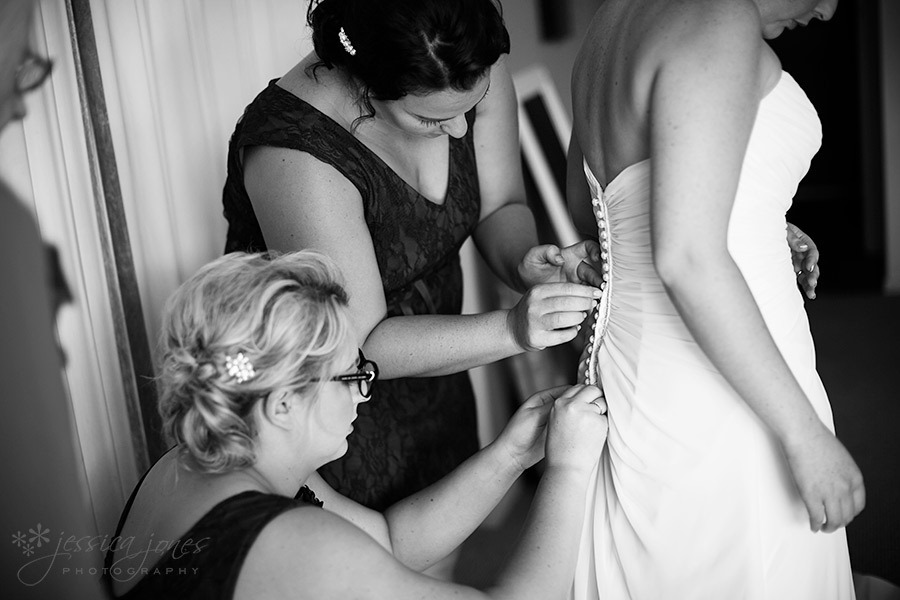 Gabrielle truly thought of everything.  She even had a little welcome bag for each room complete with hot chocolate and home made lemon honey!
This is the moment at weddings when it all starts to sink in that *it's actually happening*, the day that has taken many months of planning is actually here!  This is the moment that the room is filled with excited energy and butterflies in the stomach.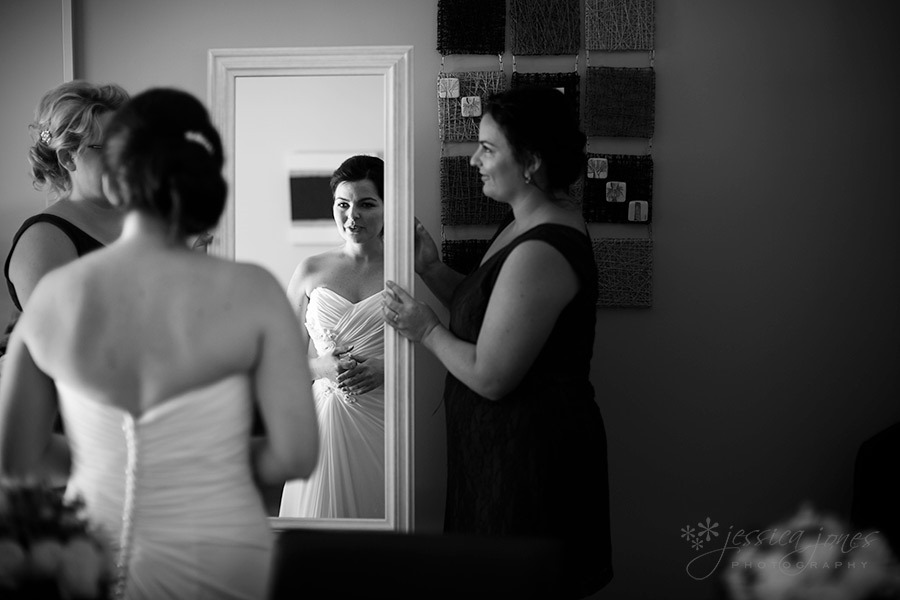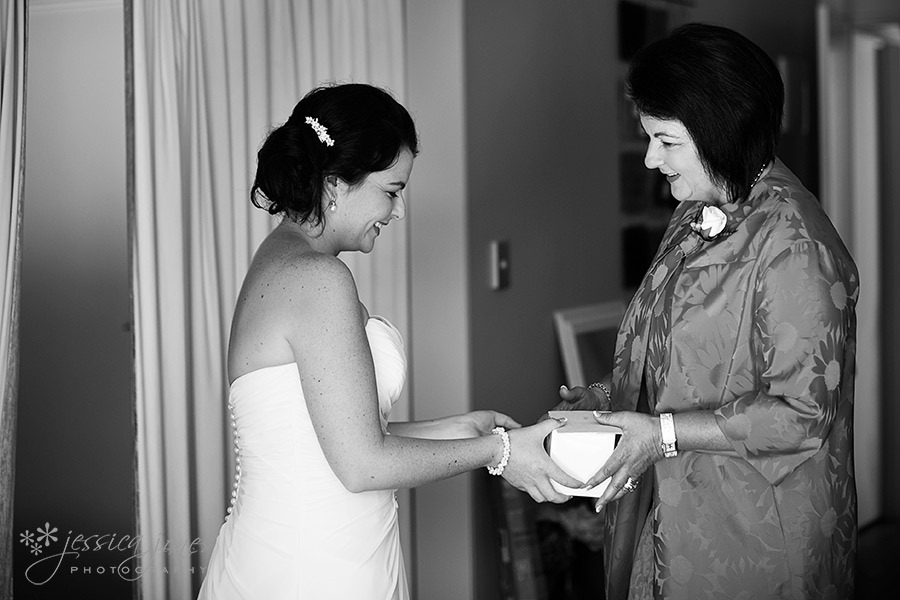 Meanwhile over in Daniel's room it's time to open his gift from Gabrielle.  See?  She really did think of everything!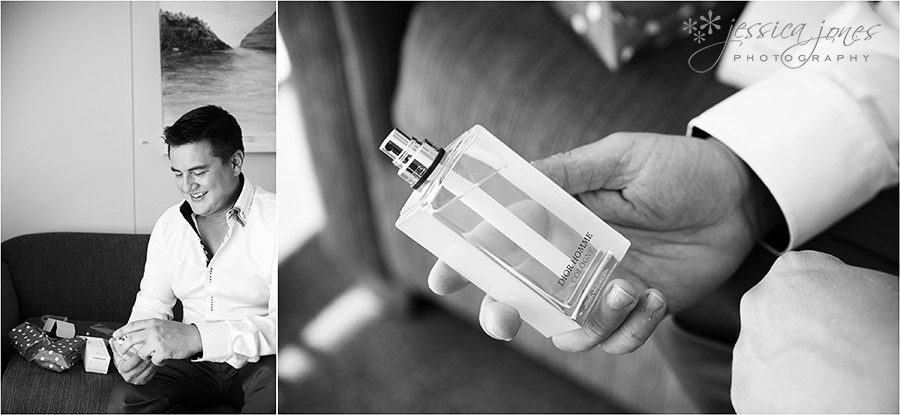 Looking pretty swish there Daniel!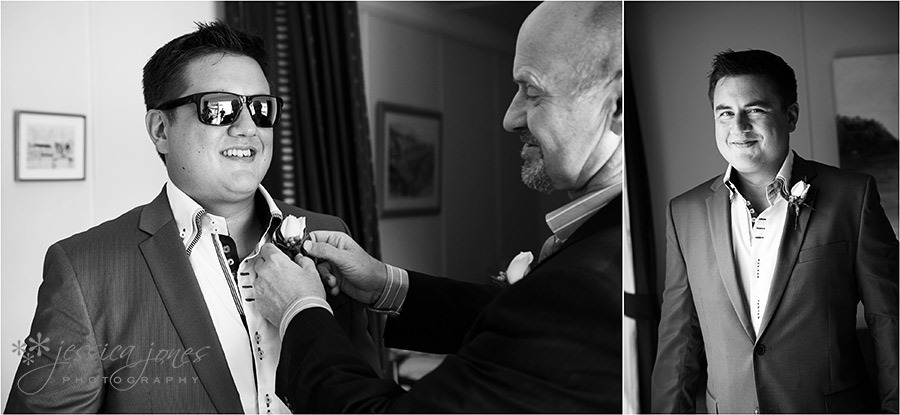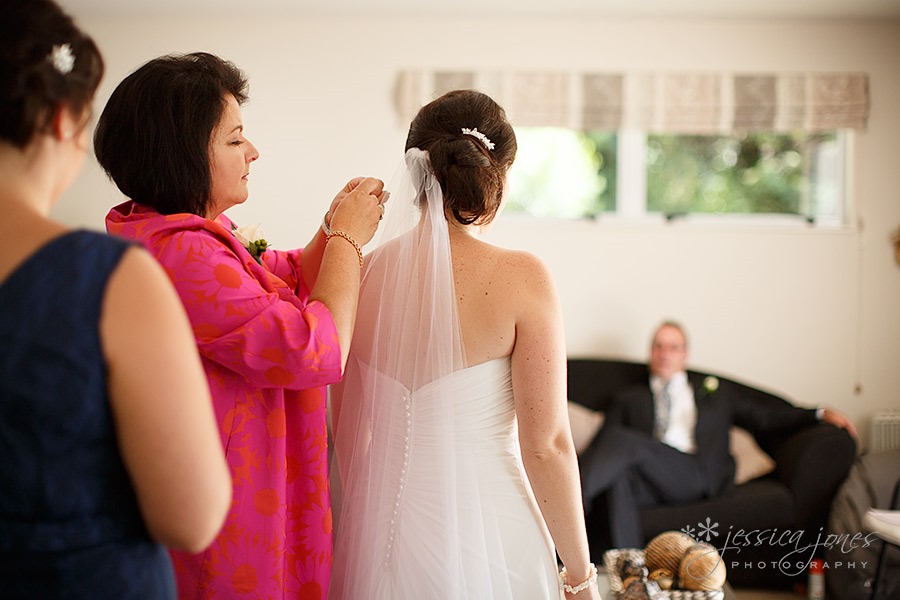 Gabrielle, you make the most stunning bride!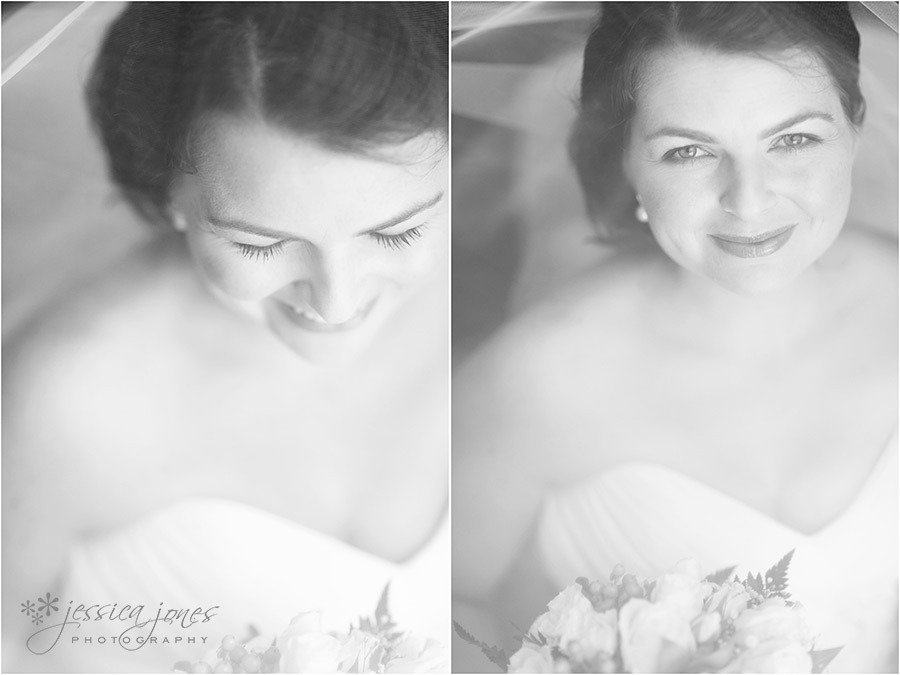 And right on time Gabrielle and Dad walk to her waiting groom.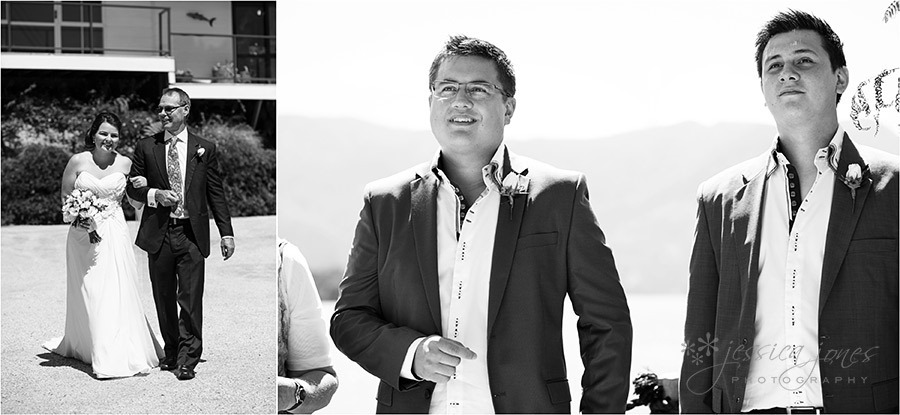 Not a raindrop in sight!  With the most wonderful view behind them, Gabrielle and Daniel only had eyes for each other.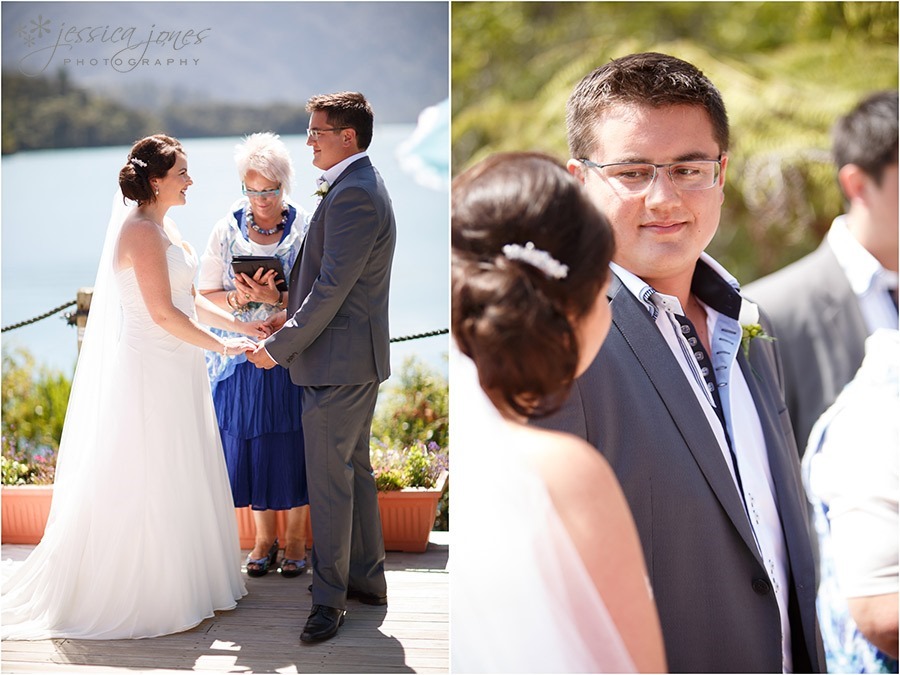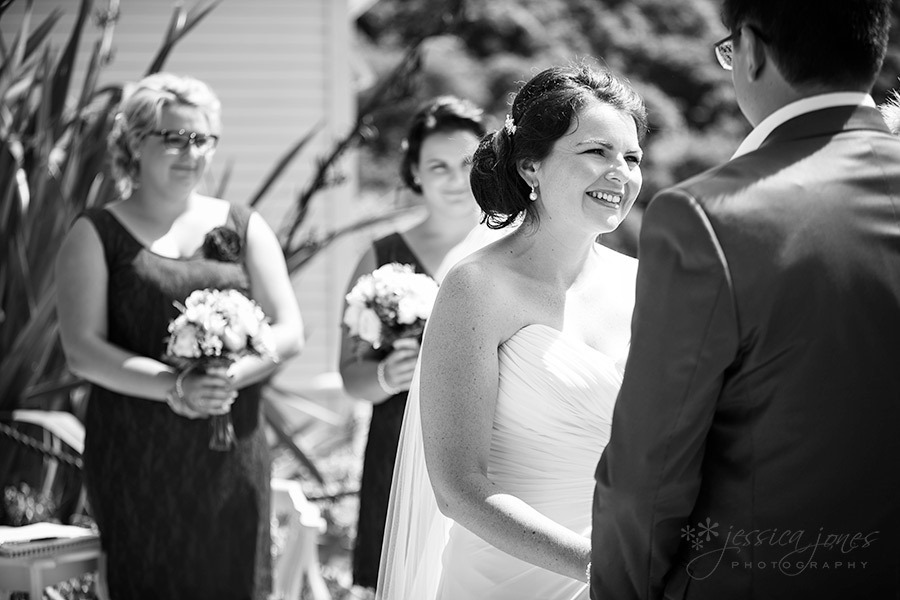 And they're married!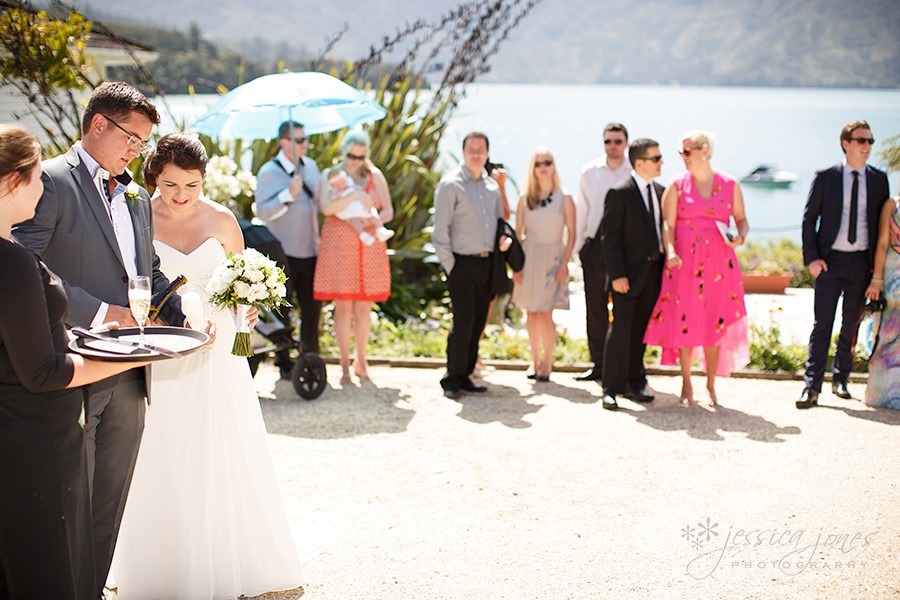 Here's Paul's amazing shot!  I told you the view was pretty amazing!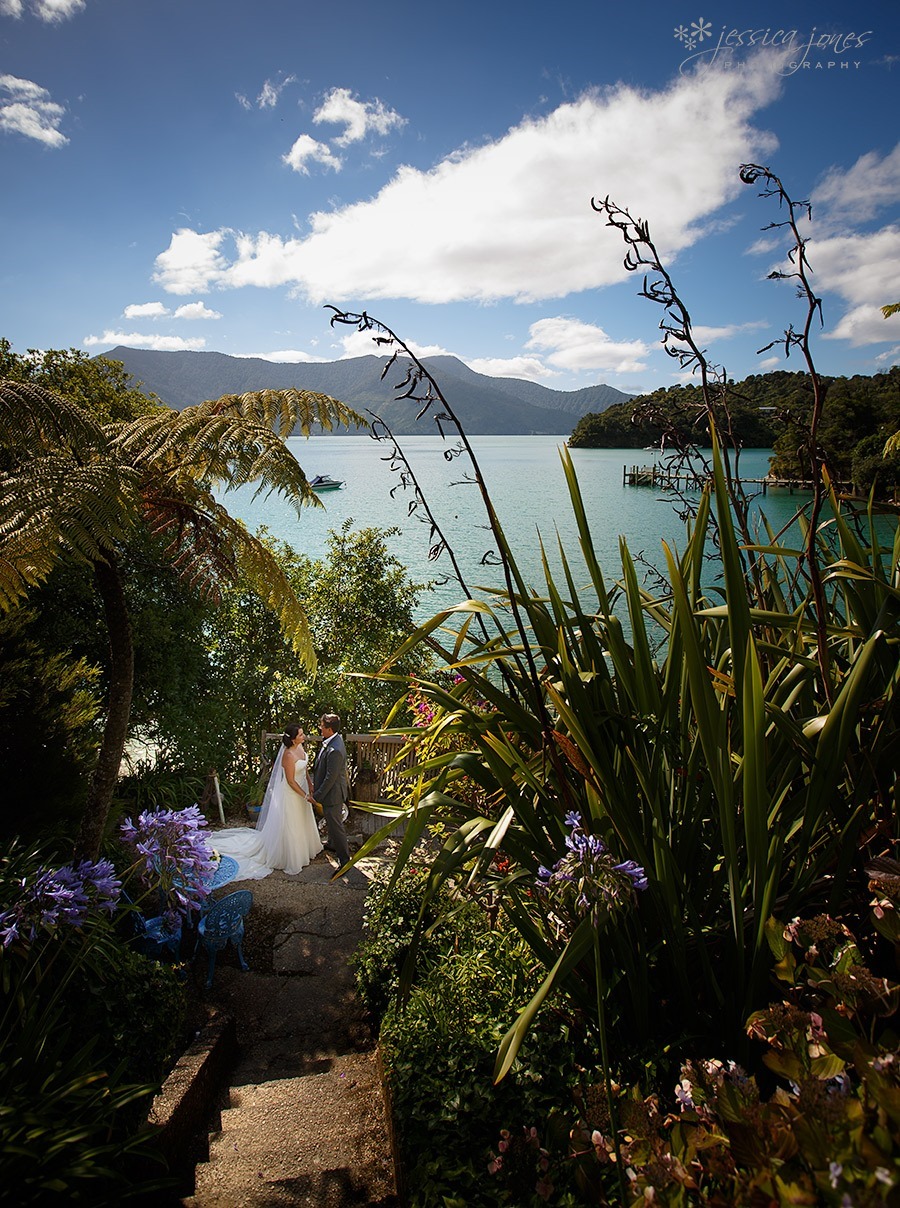 While having a bright and sunny day might be on top of your 'wants' for your wedding day, it does send us looking for a bit of shade for your portraits.  Just around the corner from Te Mahia is this beautiful patch of trees which gave us exactly what we were after!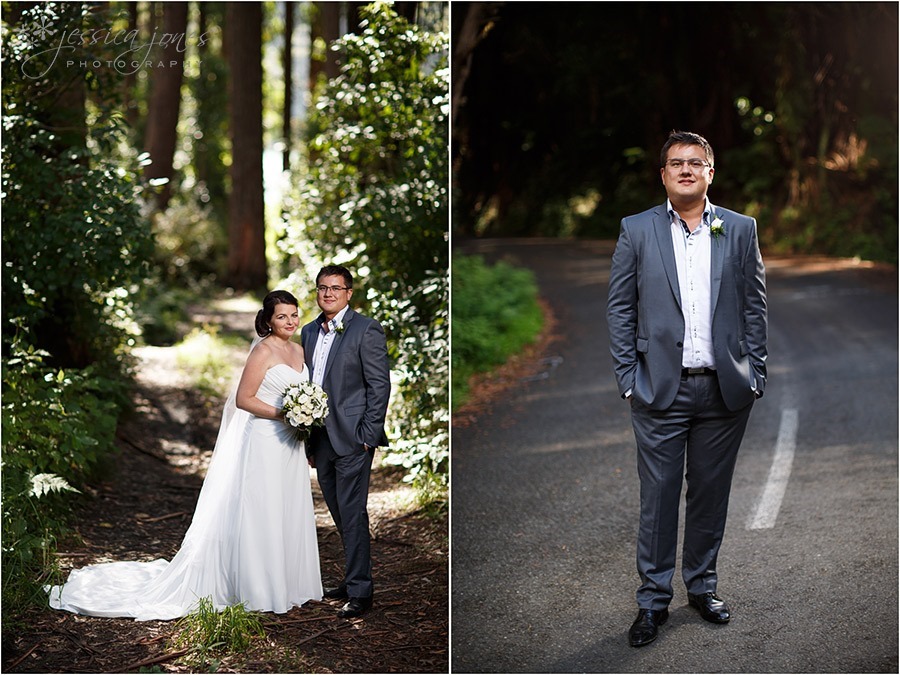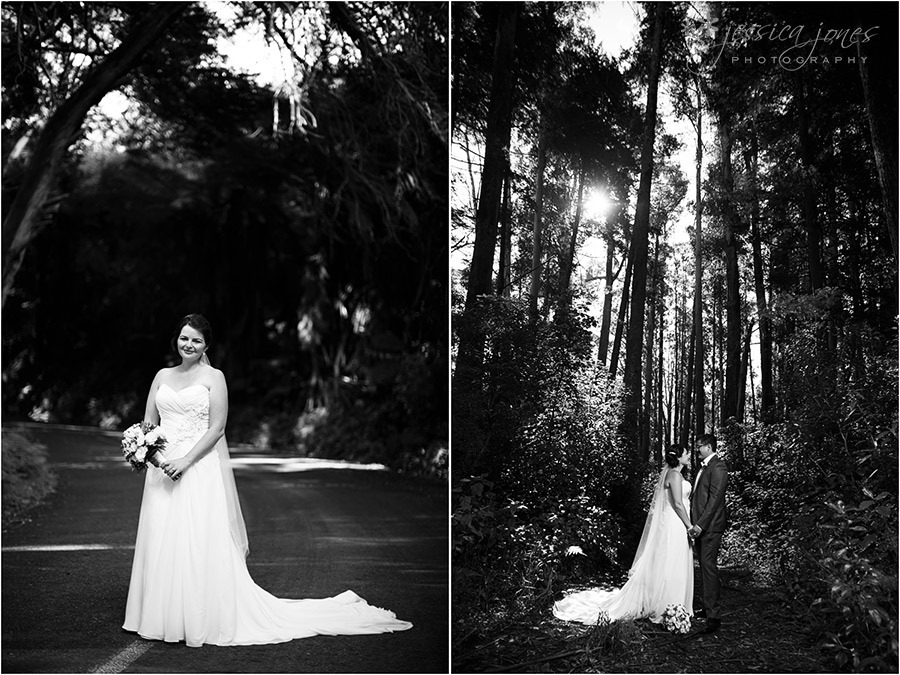 Daniel and Gabrielle you two look amazing together!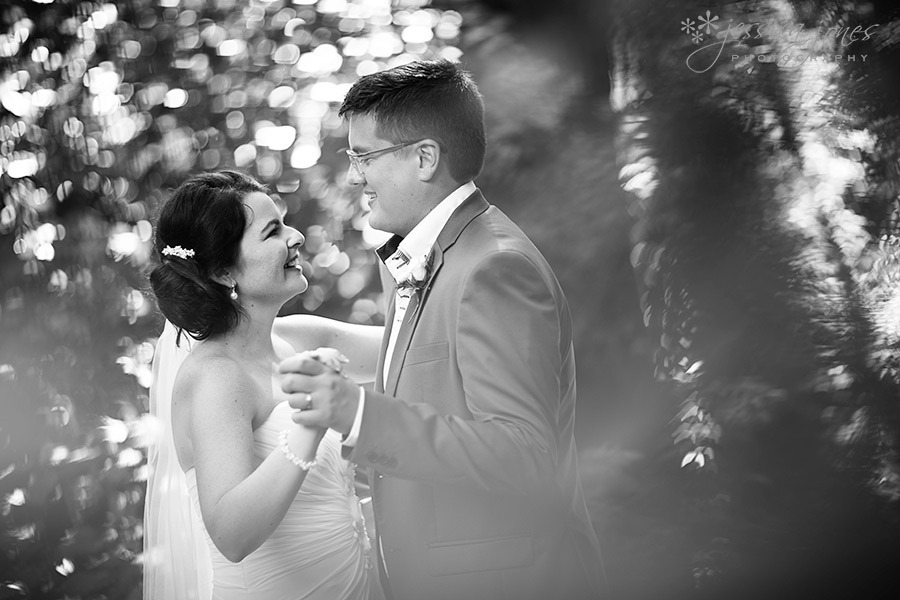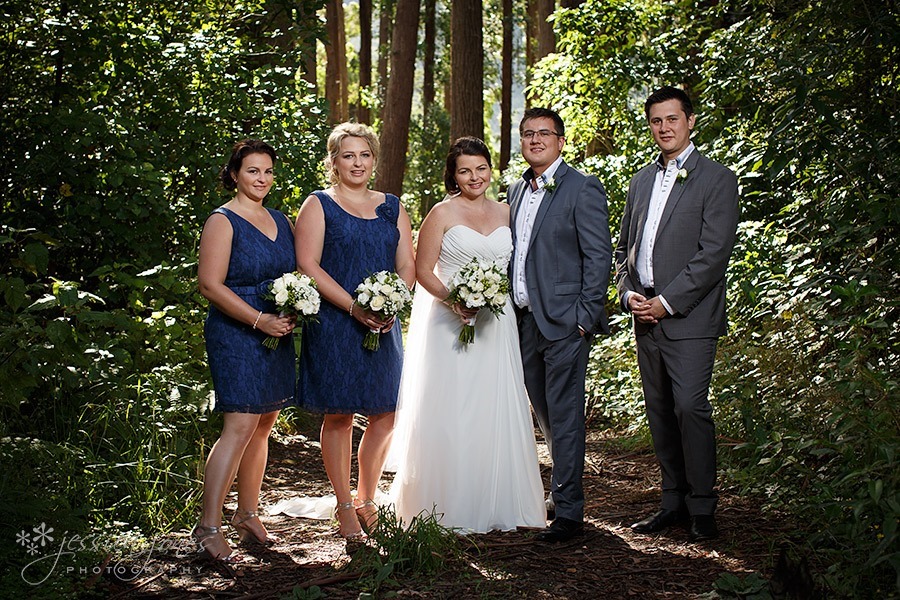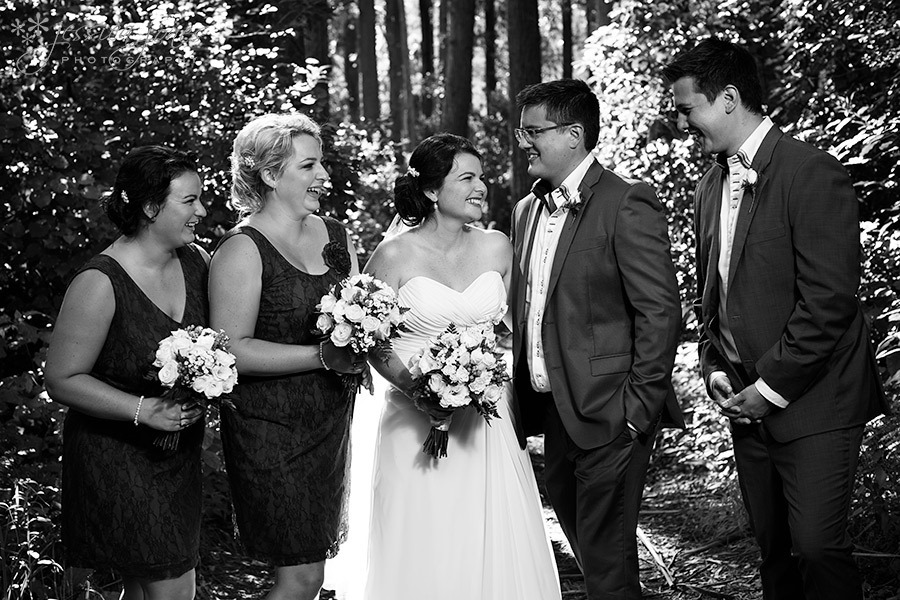 Gorgeous bridal party made up only of siblings!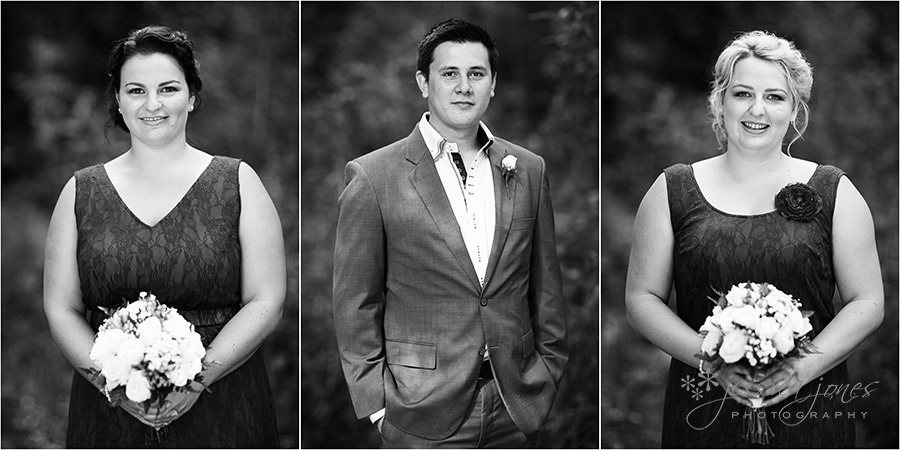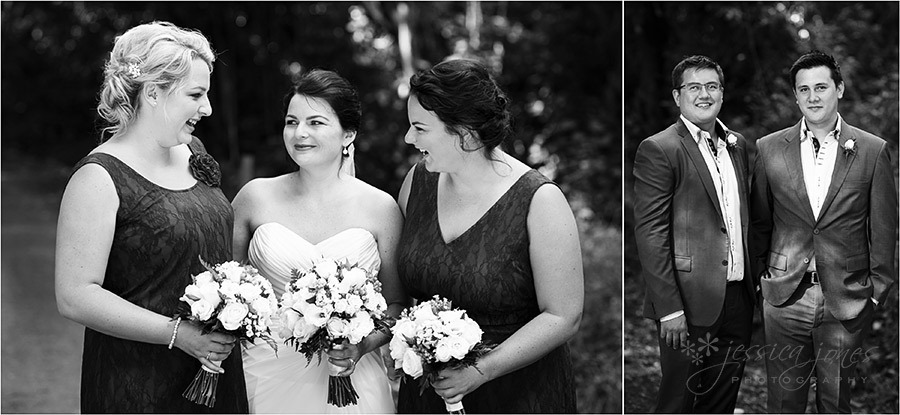 Then it was back to Te Mahia where a beautiful mix of romance and view makes for even more prettiness!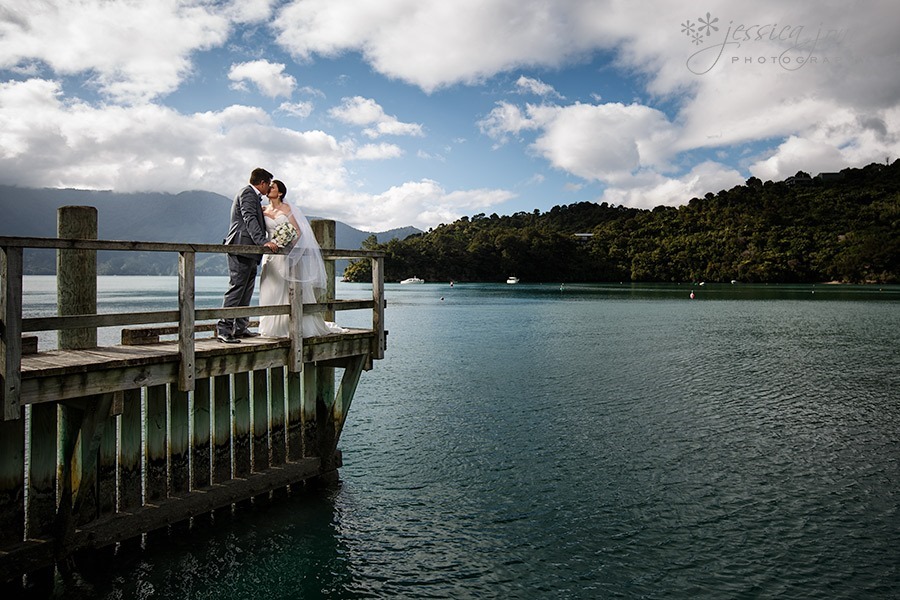 It's so lovely to watch beautiful young people start their lives as a married couple.  Paul and I celebrated our 19th anniversary yesterday, and yes that DOES make me feel old!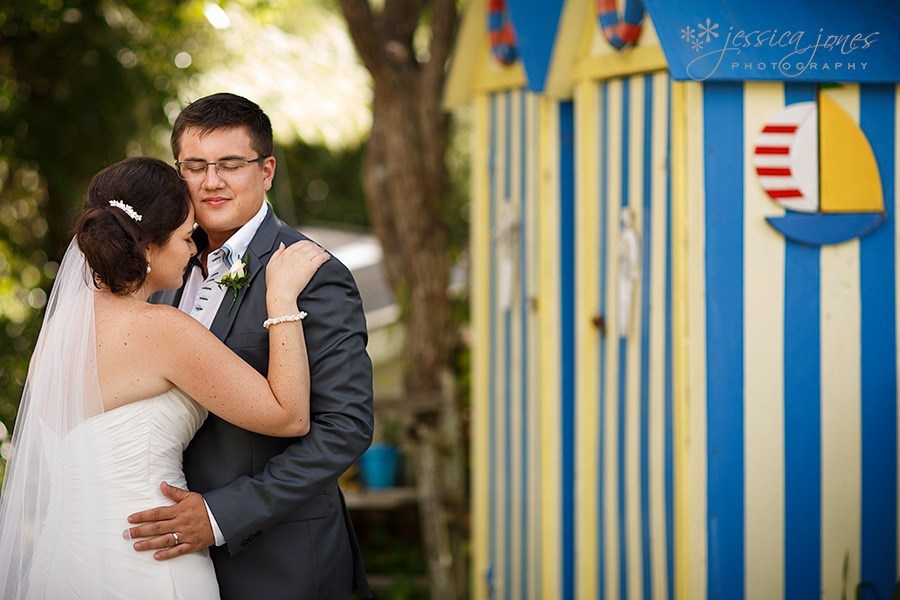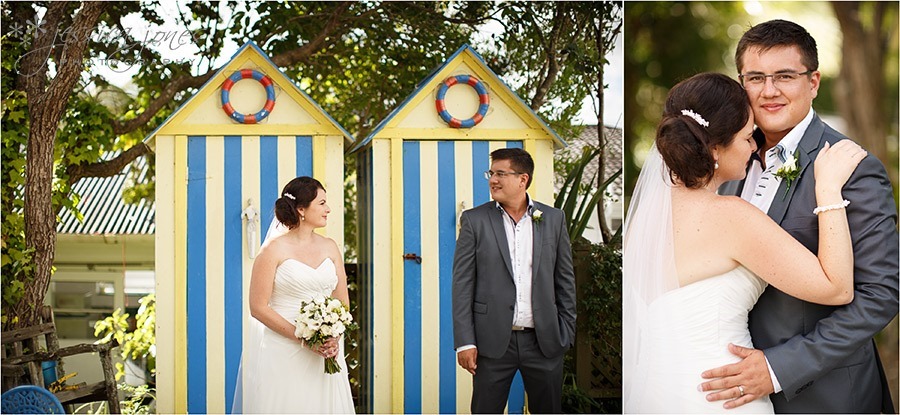 The marquee was decorated beautifully, complete with handmade candles.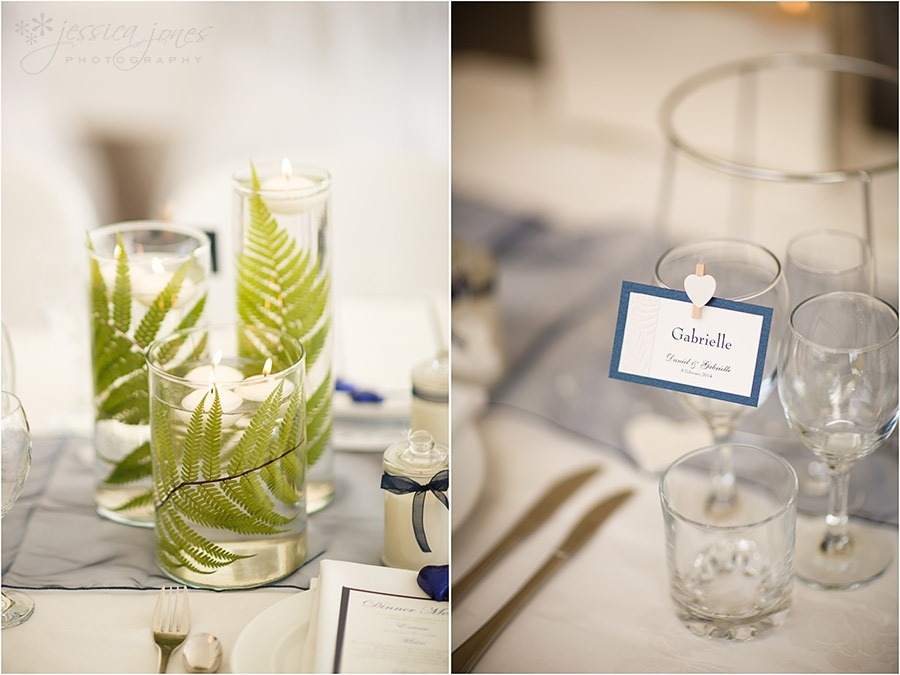 A quick practice of the wedding dance before the guests entered the marquee and we're all set to go!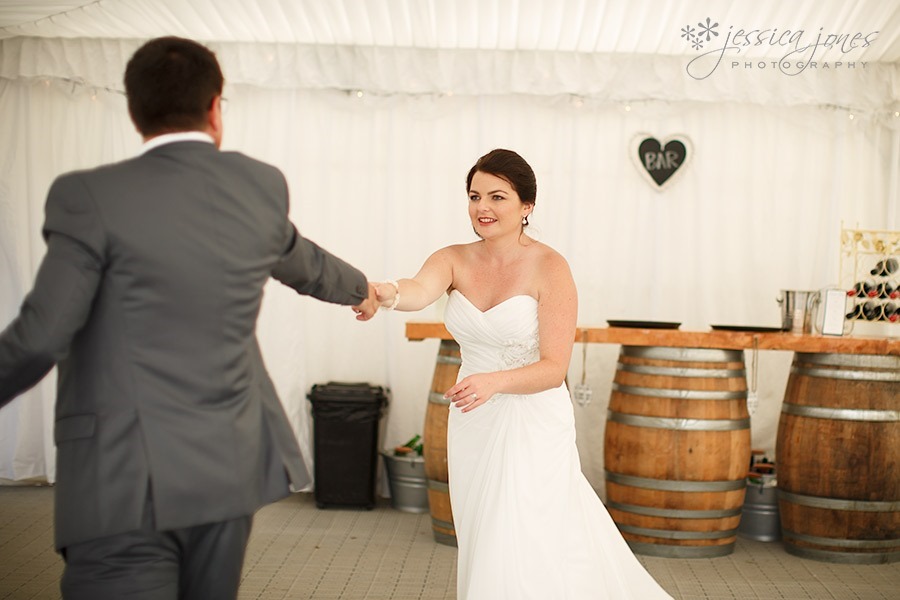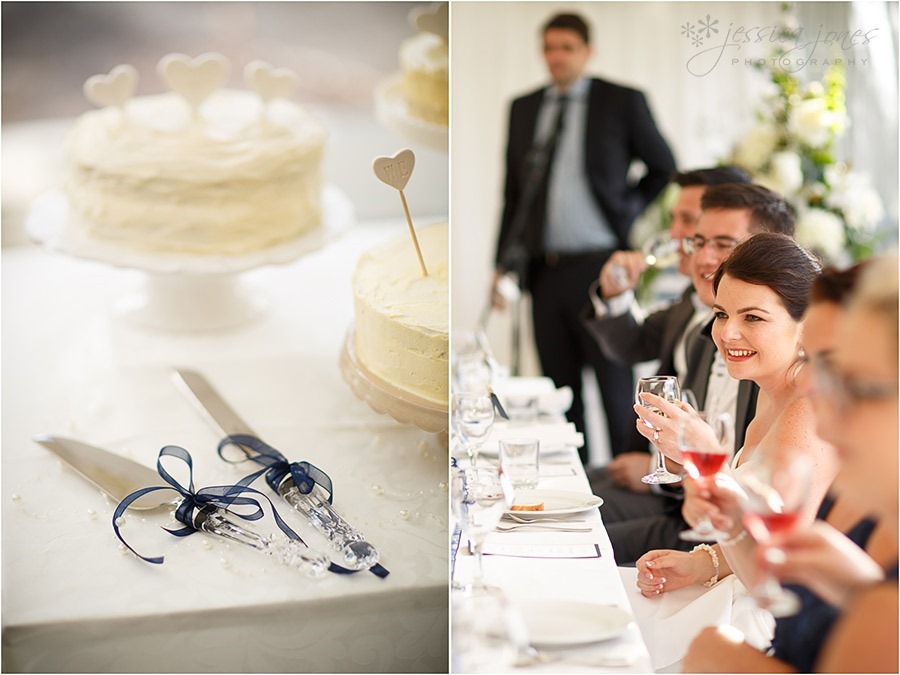 Posh Nosh was in charge of the food and after being treated to a meal I have officially given up cooking steak.  It was quite possibly the yummiest steak I have ever had!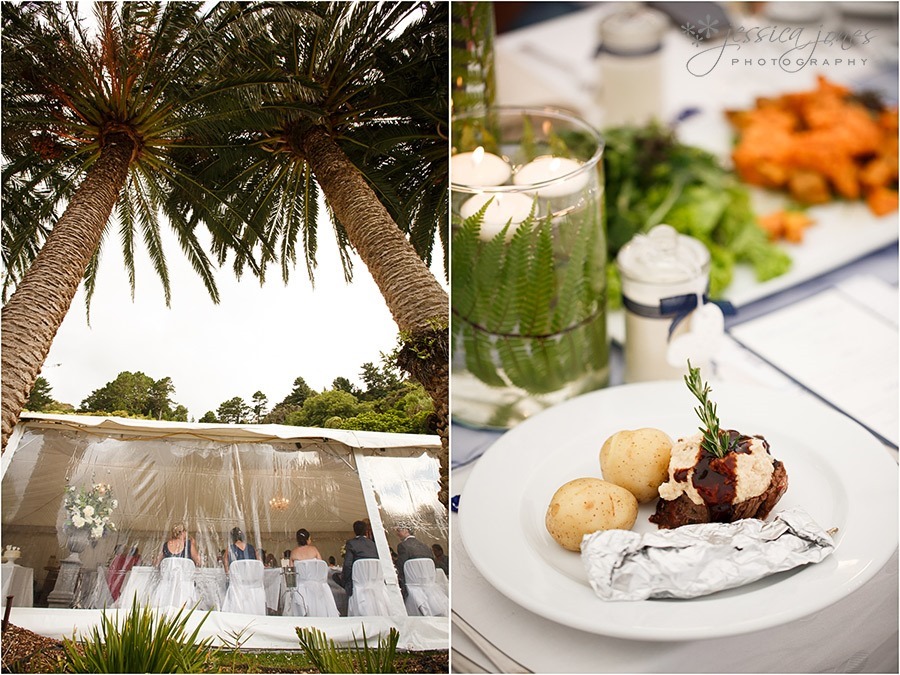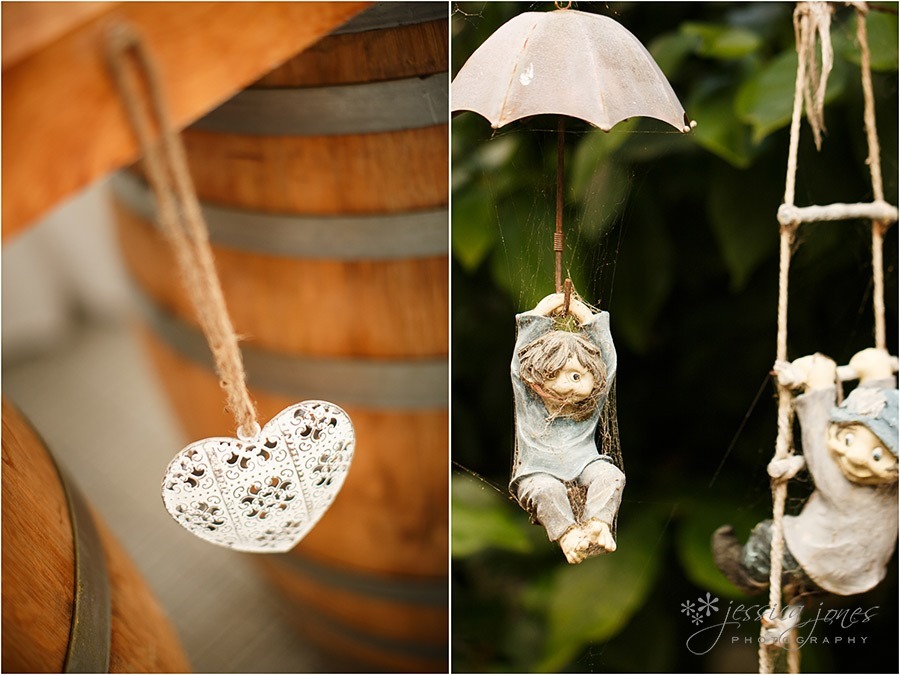 I love how adoringly Daniel is looking at his new wife.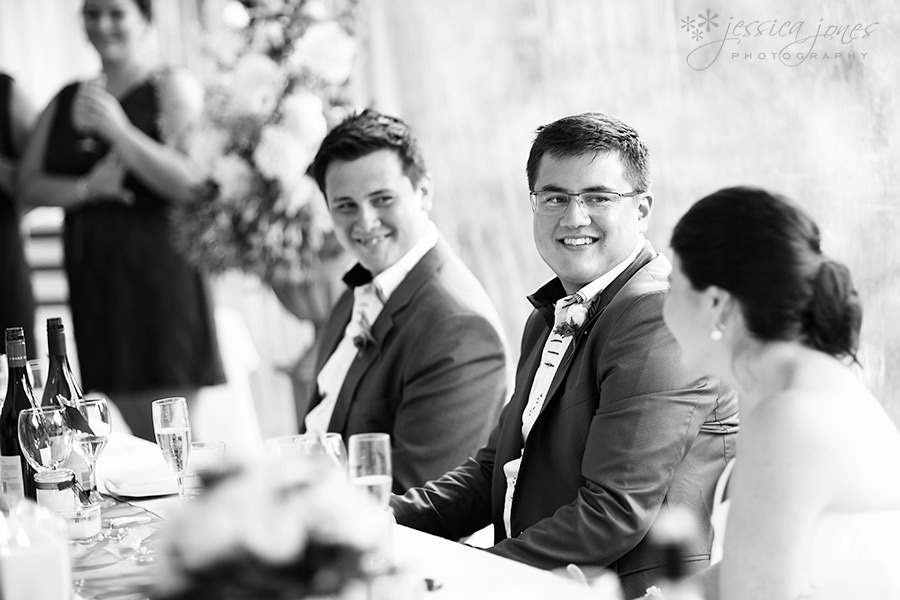 Daniel's speech started with a mathematical equation on how he was going to divide up his speech, with a generous portion assigned to talking lovingly about the Mother Of The Bride.  Smart man!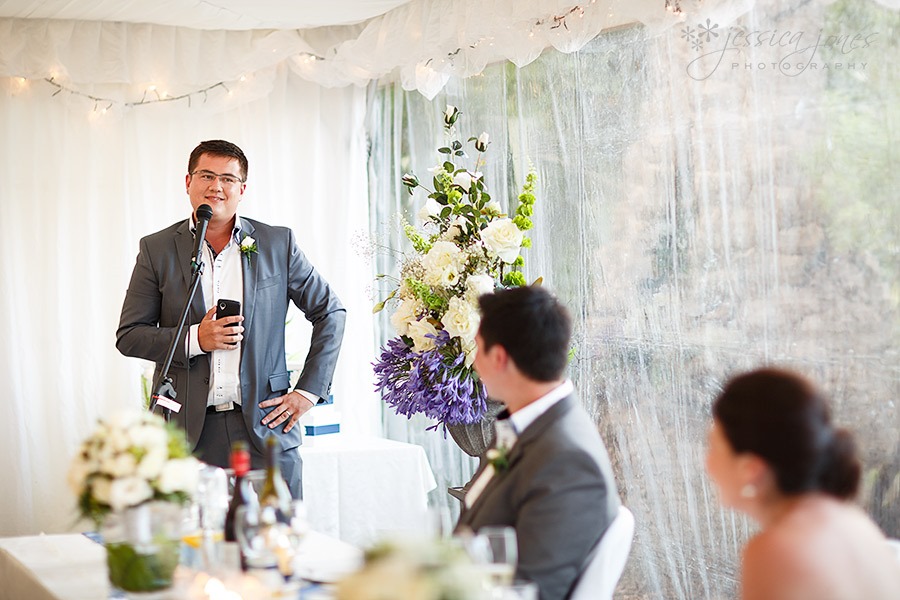 We're always watching the light and when the time was right we snatched Gabrielle and Daniel away for a few beautiful beachfront images!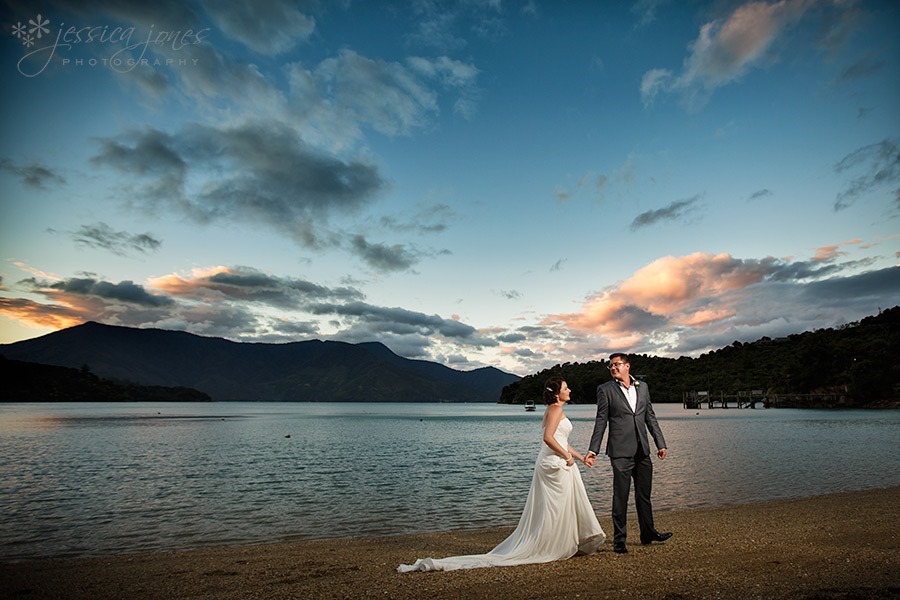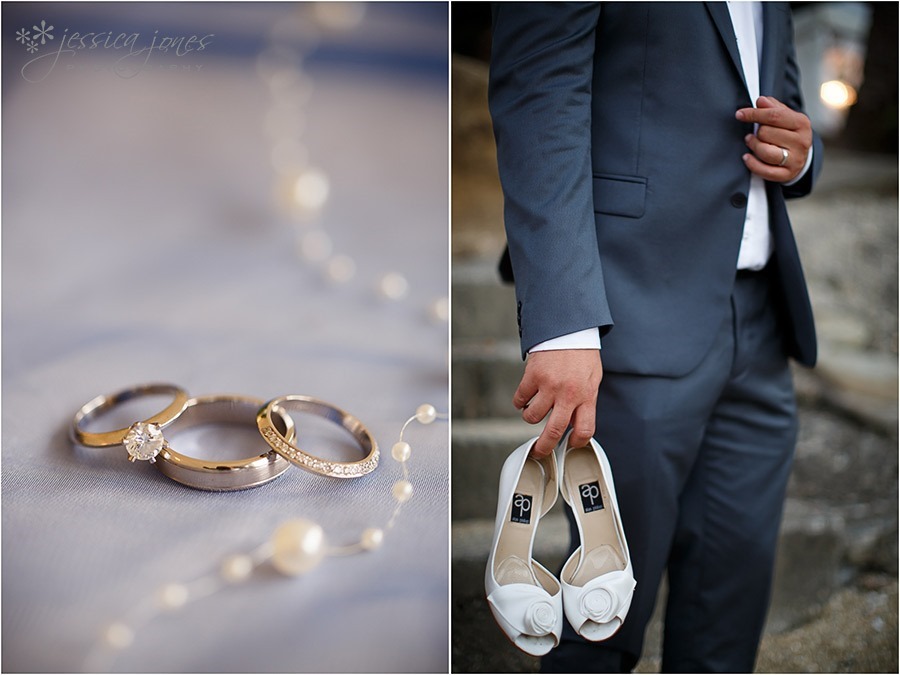 It's always fun watching the 'shoe game', and it was well proven that Gabrielle and Daniel sure do know each other very well!


This is where all of those dance lessons pay off.  Great job guys!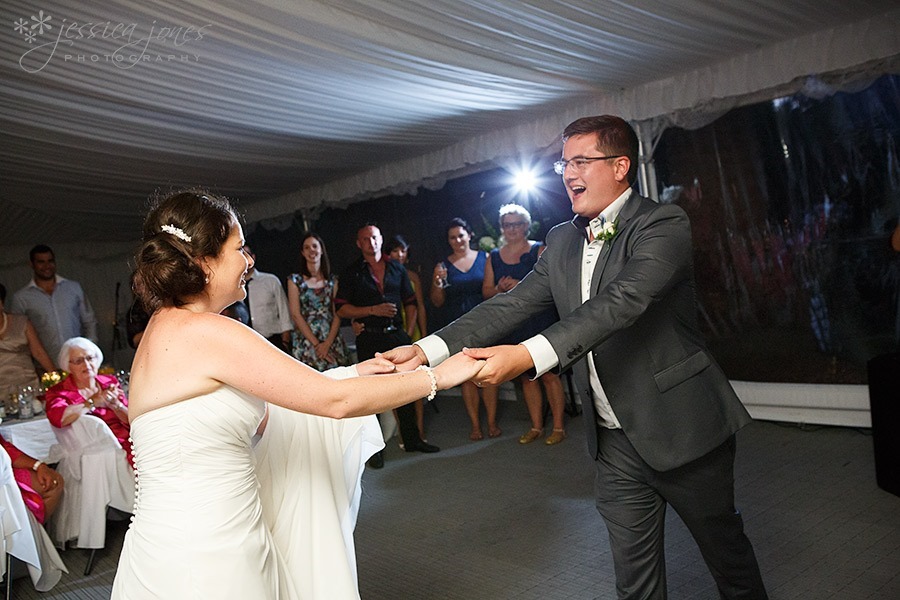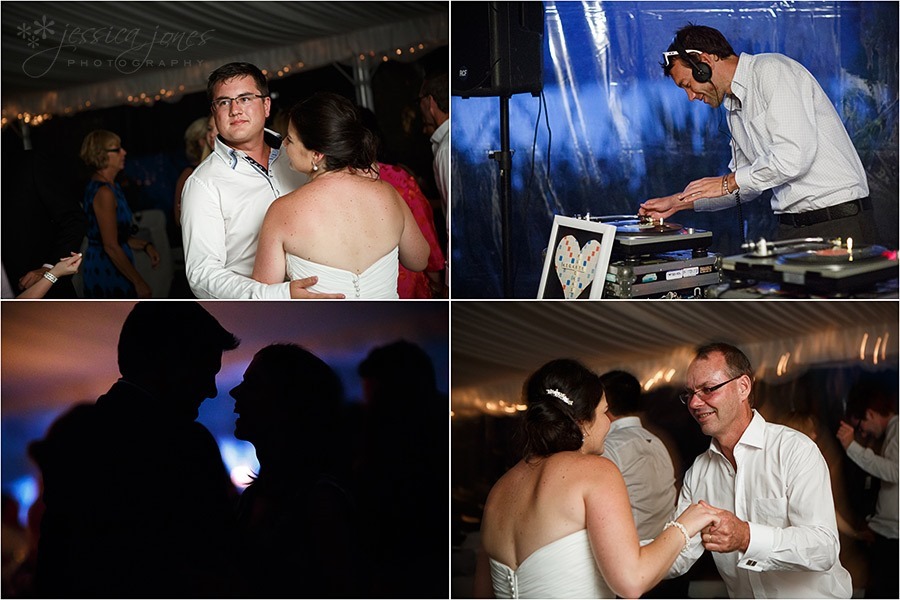 And the guests boogie the night away!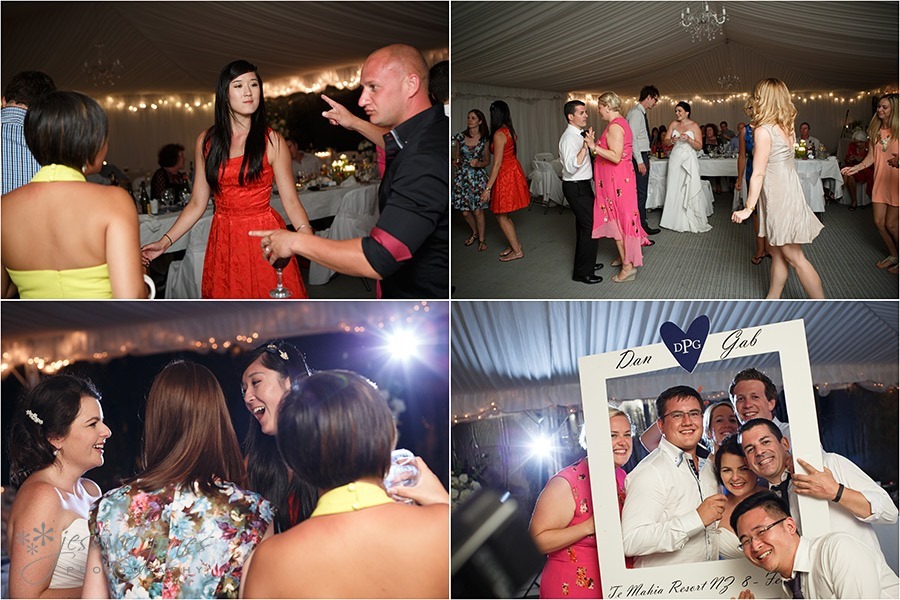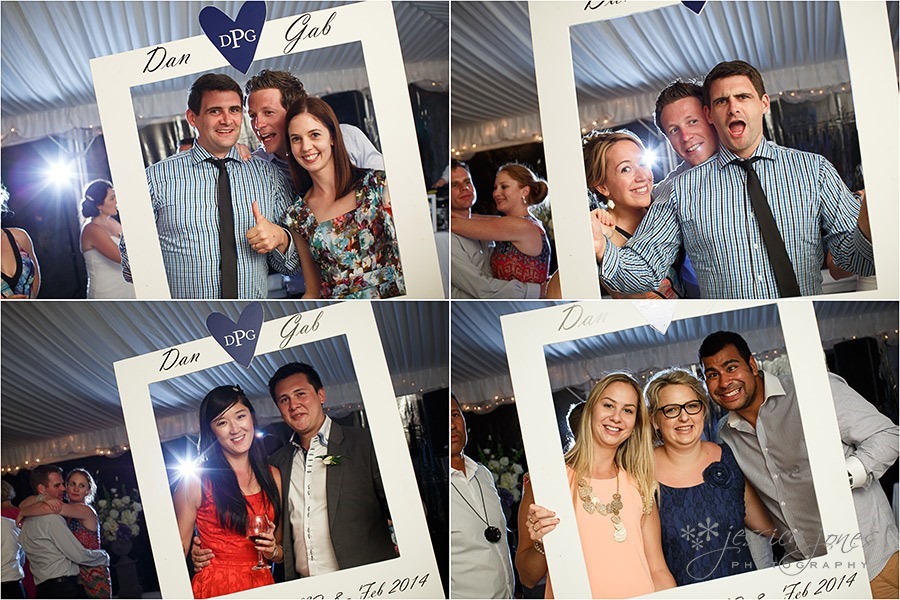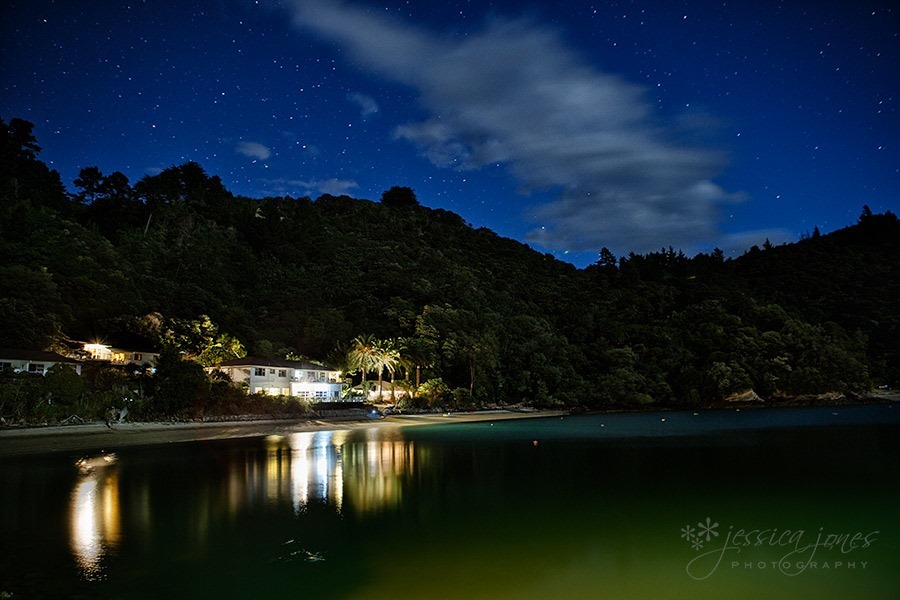 Beautiful Te Mahia by night.  Just before we headed home we took a wee detour to the wharf and while it may have looked like almost complete darkness to the naked eye, some long shutter speeds revealed that sometimes you can even find beautiful light in darkness!
Daniel and Gabrielle, we wish you guys all the love and happiness in the world.  Thanks so much for sharing your amazing day with us!
Vendor Shoutout