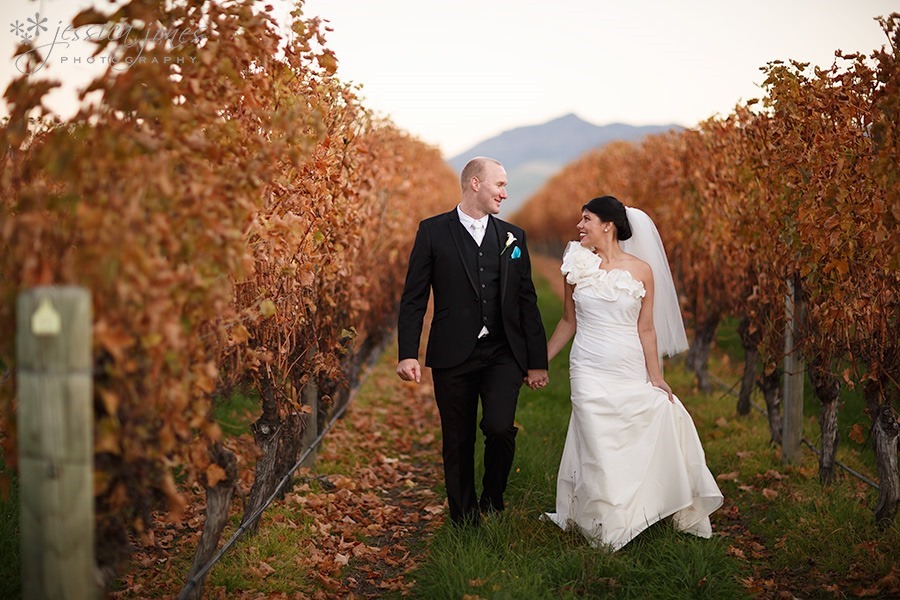 The first time Vanessa laid eyes on Adam he was wearing a Wallabies jersey, among a sea of All Black supporters.  It was the 2012 Bledisloe Cup and as the evening wore on, and the All Blacks were absolutely thrashing the Wallabies (ahem 22-0), Adam couldn't take his eyes of this pretty Kiwi girl with the amazing smile.  Vanessa had already noticed Adam's equally gorgeous smile beaming back at her, and decided not to make it TOO easy for Adam.  He was really going to have to work to get Vanessa's affections.  Well, whatever he did sure did the job because not quite two years later and here we are on their wedding day!  The weather was absolute perfection and Marlborough sure put on a spectacular show of light and colour for the occasion!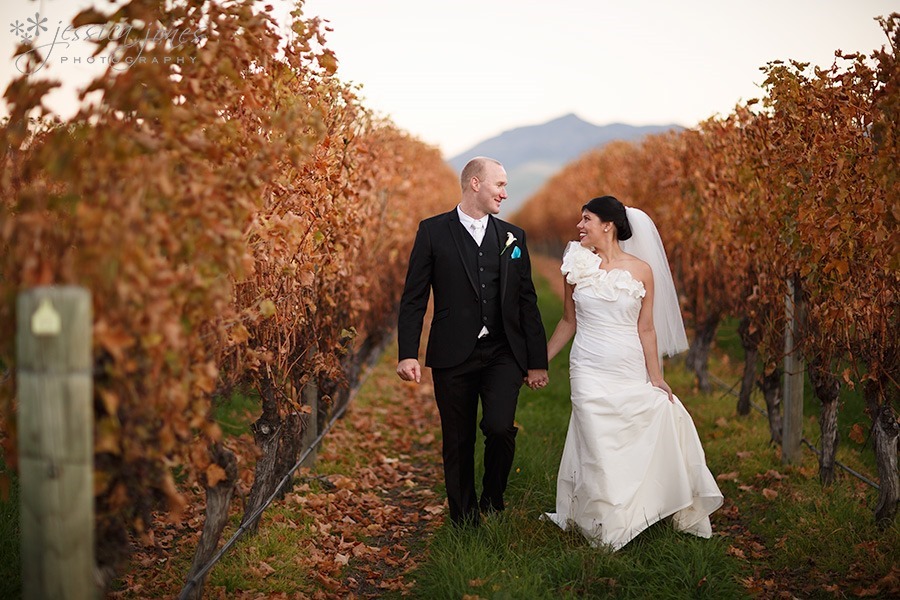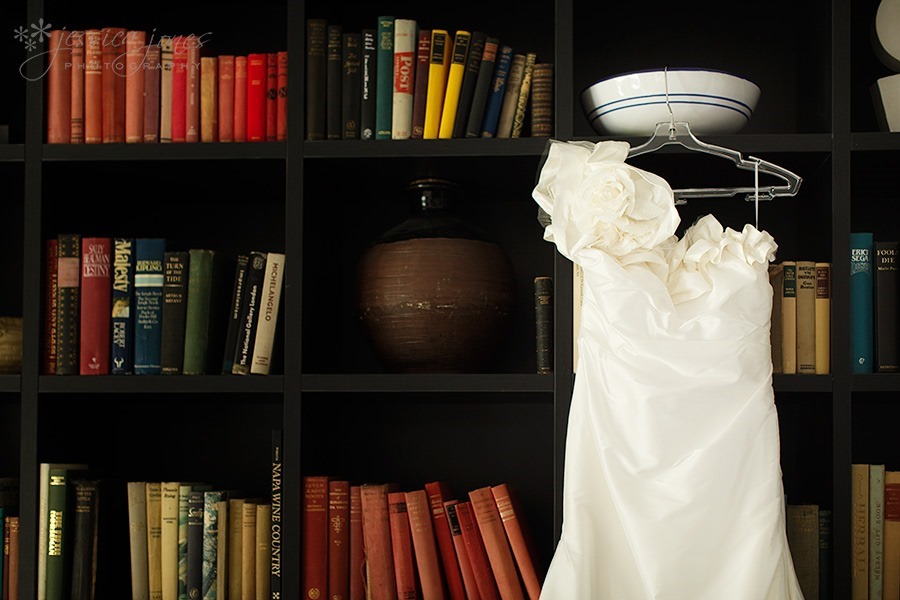 Not long after they had met Adam had to go off and work in Antarctica for four months, and absence most certainly made the heart grow fonder and the warmth of Vanessa's love was waiting at home on his return.  They both knew exactly the treasure they had found in each other and wasted no time getting engaged.

Vanessa took a moment before getting into her dress to read her speech, I love how she cracks herself up.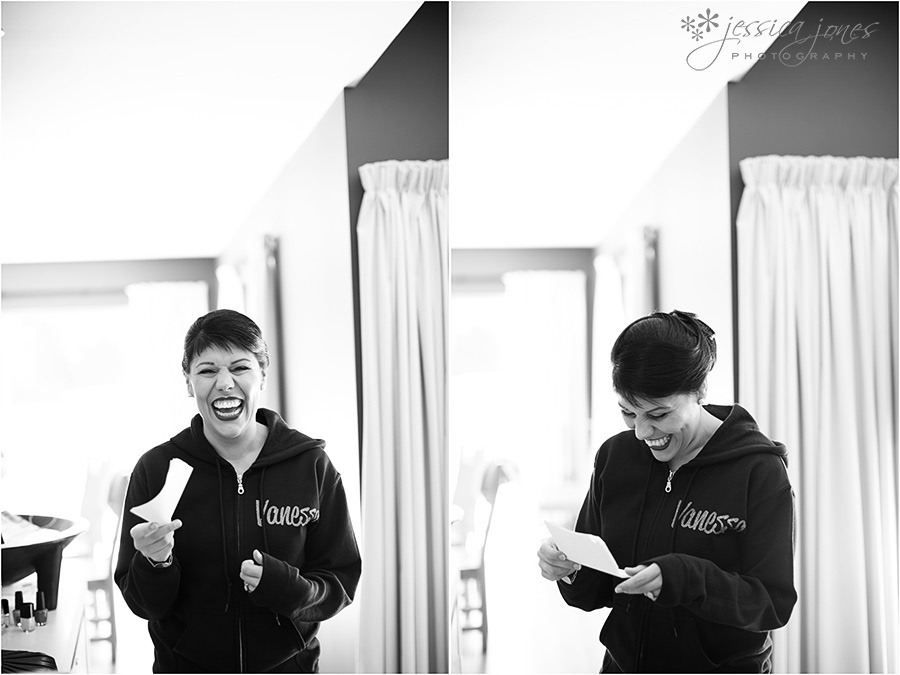 And there's that amazing smile!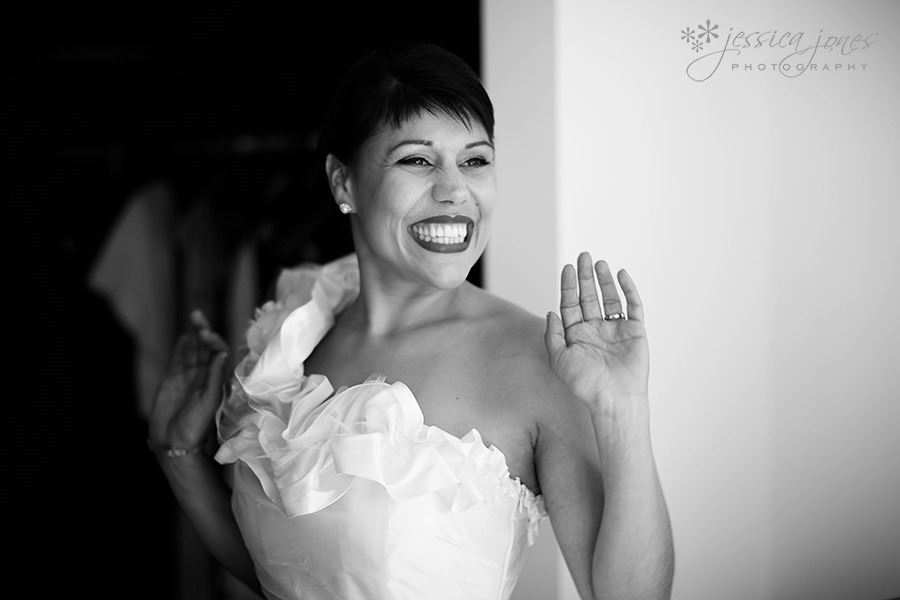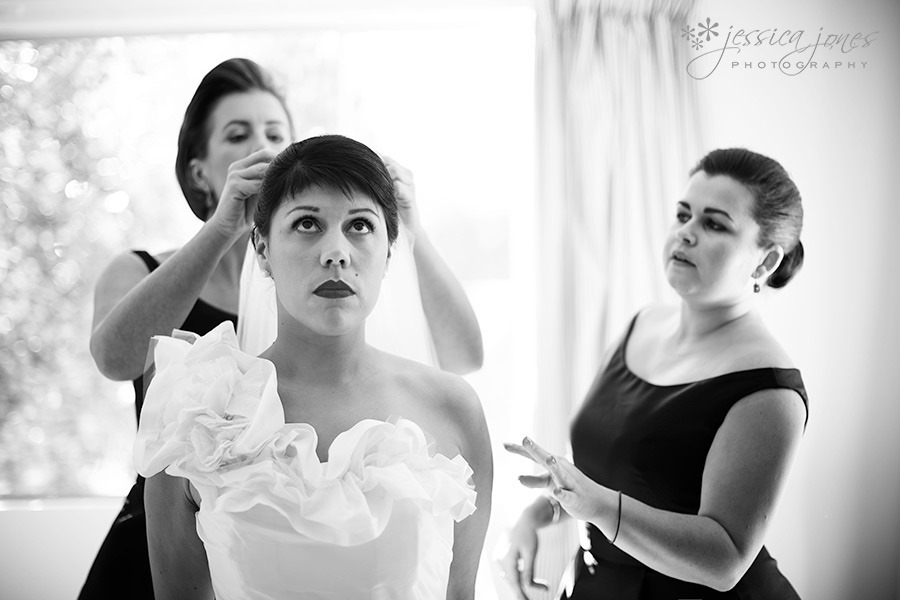 I love love loved her Dad's reaction to seeing his little girl as a bride!

And OH MY GOODNESS what a gorgeous bride she is!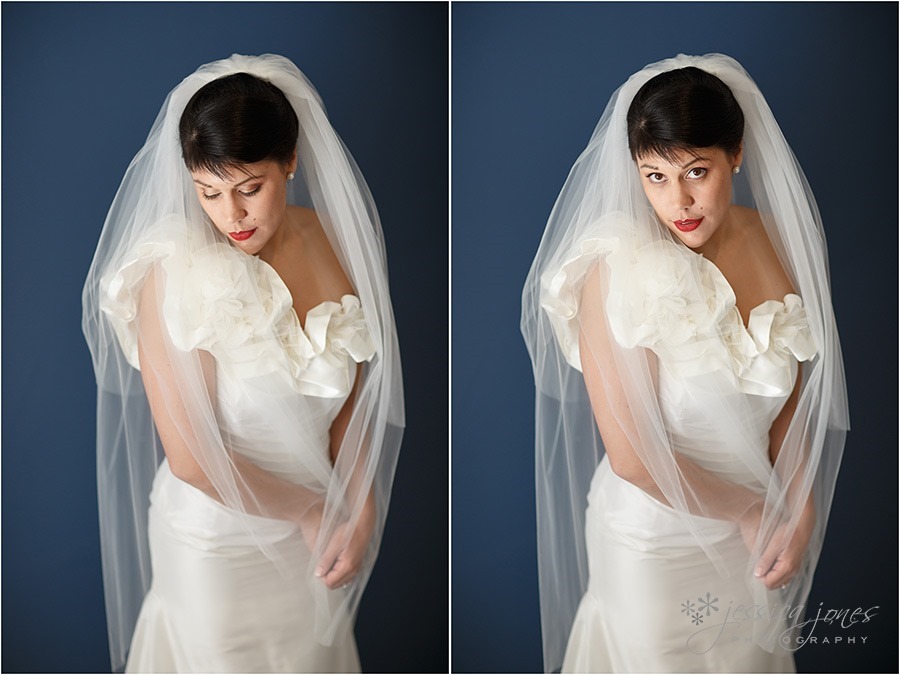 Vanessa told me that the only reason she decided to wear a veil on her wedding day was because she had read me saying how very much I love veils.  And I do.  I very much do!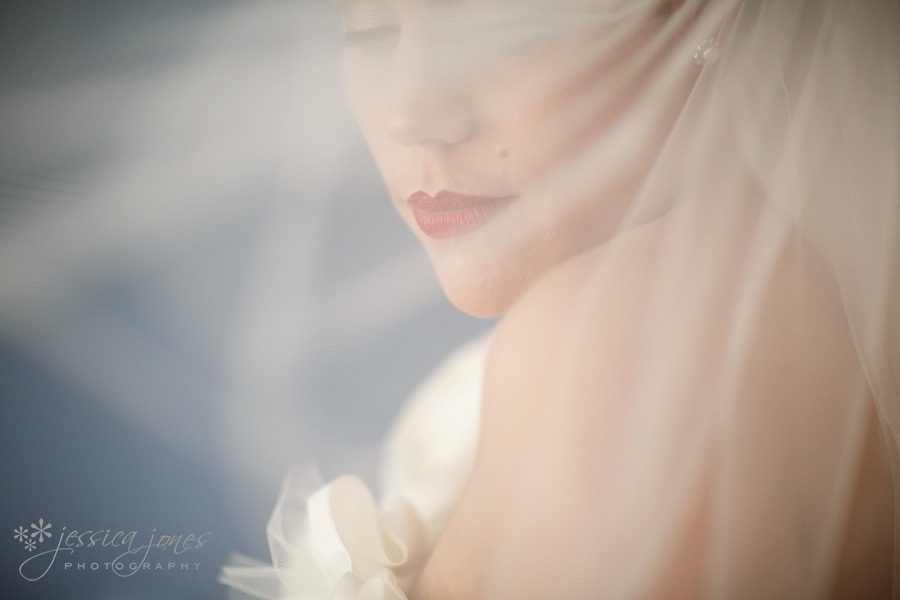 While the girls were out getting their hair and makeup done, Adam snuck into the house and delivered a letter and left it where he knew she'd find it.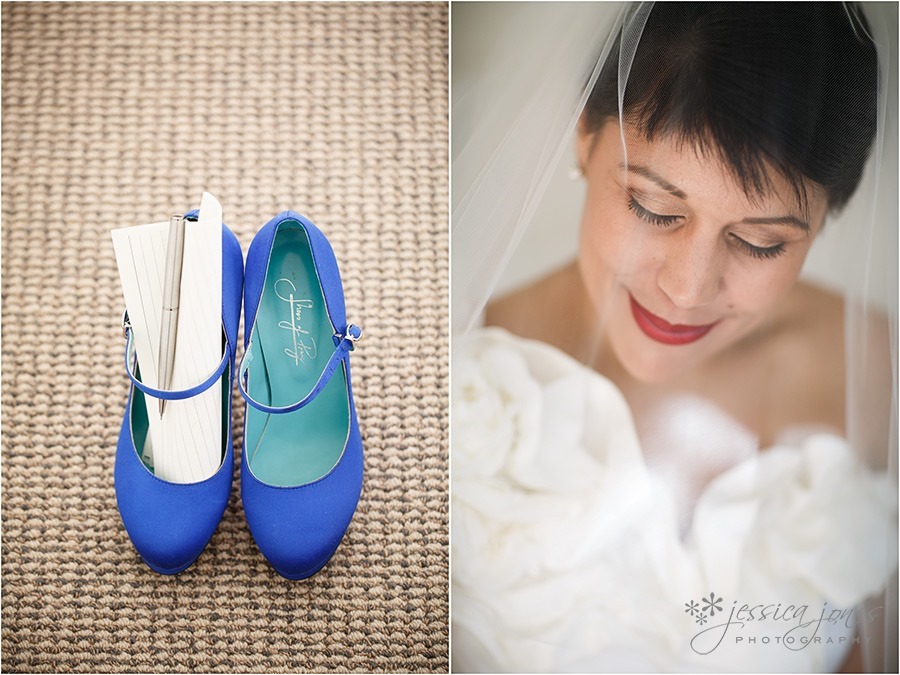 Which proved to be very appreciated!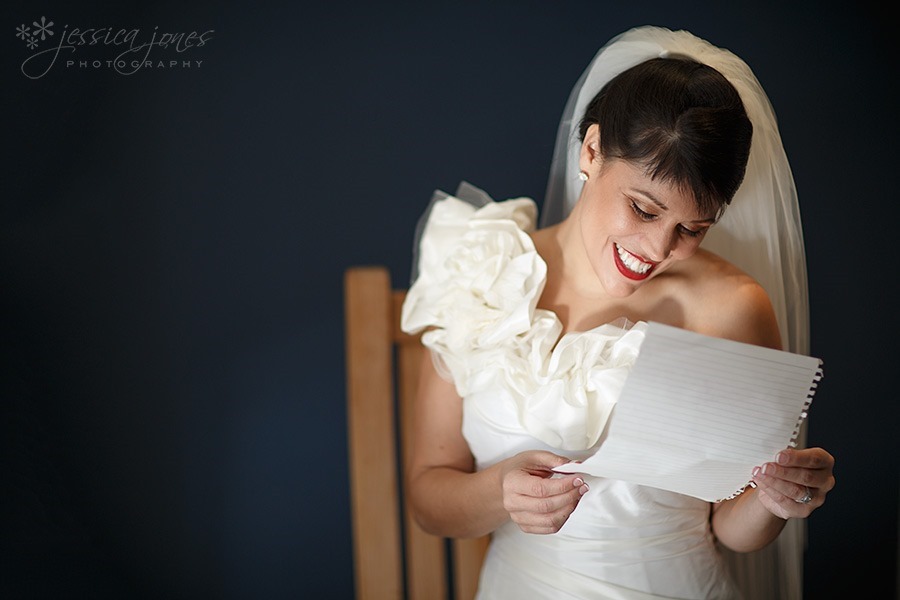 Meanwhile Adam shows absolutely no signs of nerves.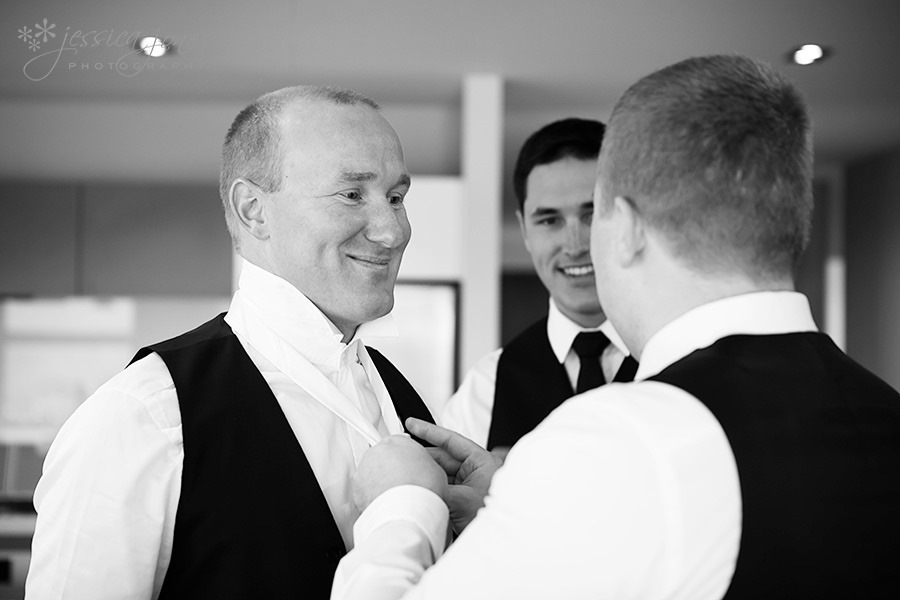 Just genuine happiness that the big day has finally arrived!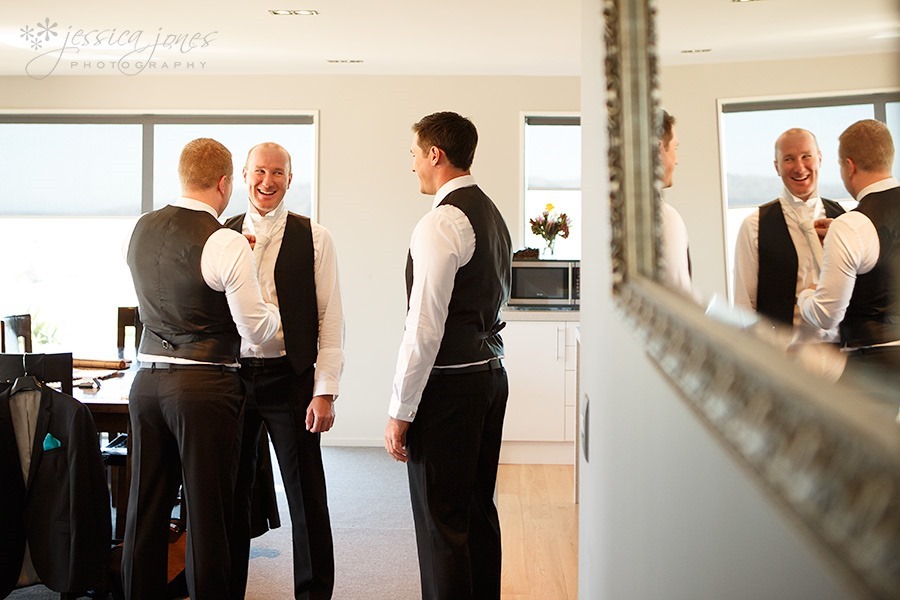 Why is there an exchange of money and rings?  I have no idea.  Pretty funny though!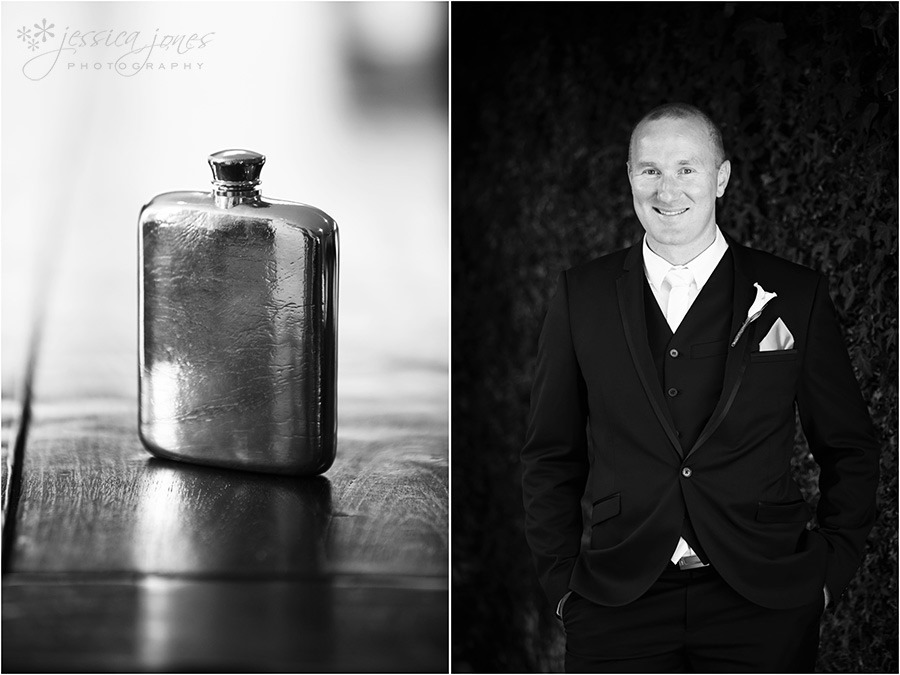 Vanessa and Adam opted to see each other and have their main portraits before the ceremony, this left the rest of the day free for them to relax and spend time with their guests.  Such a brilliant idea!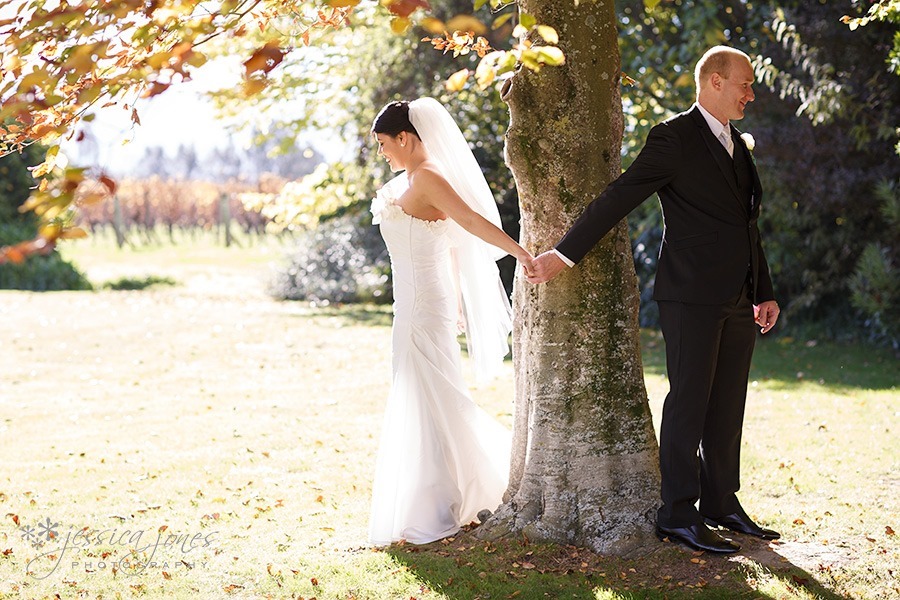 And then it was time for the big reveal.

I'd say that's a win.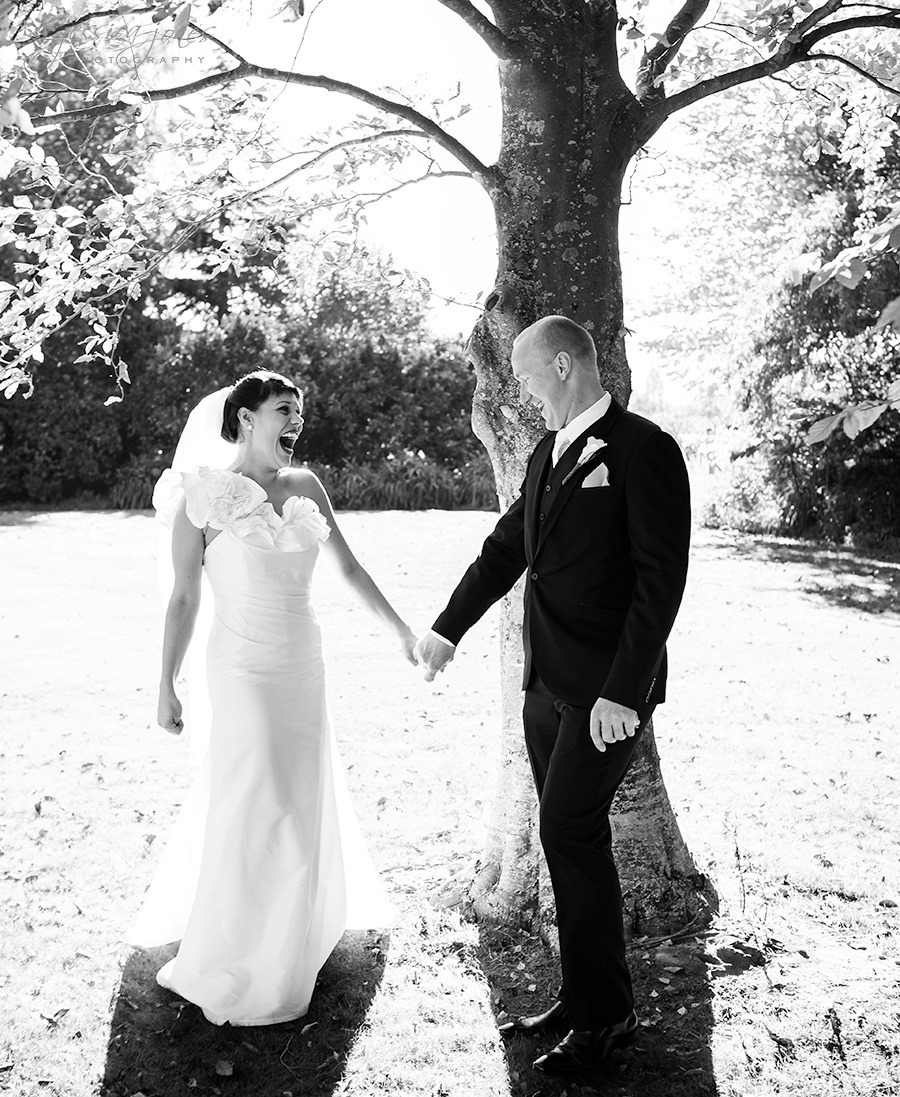 From this moment on it was tricky to pry them apart, they were just SO into each other!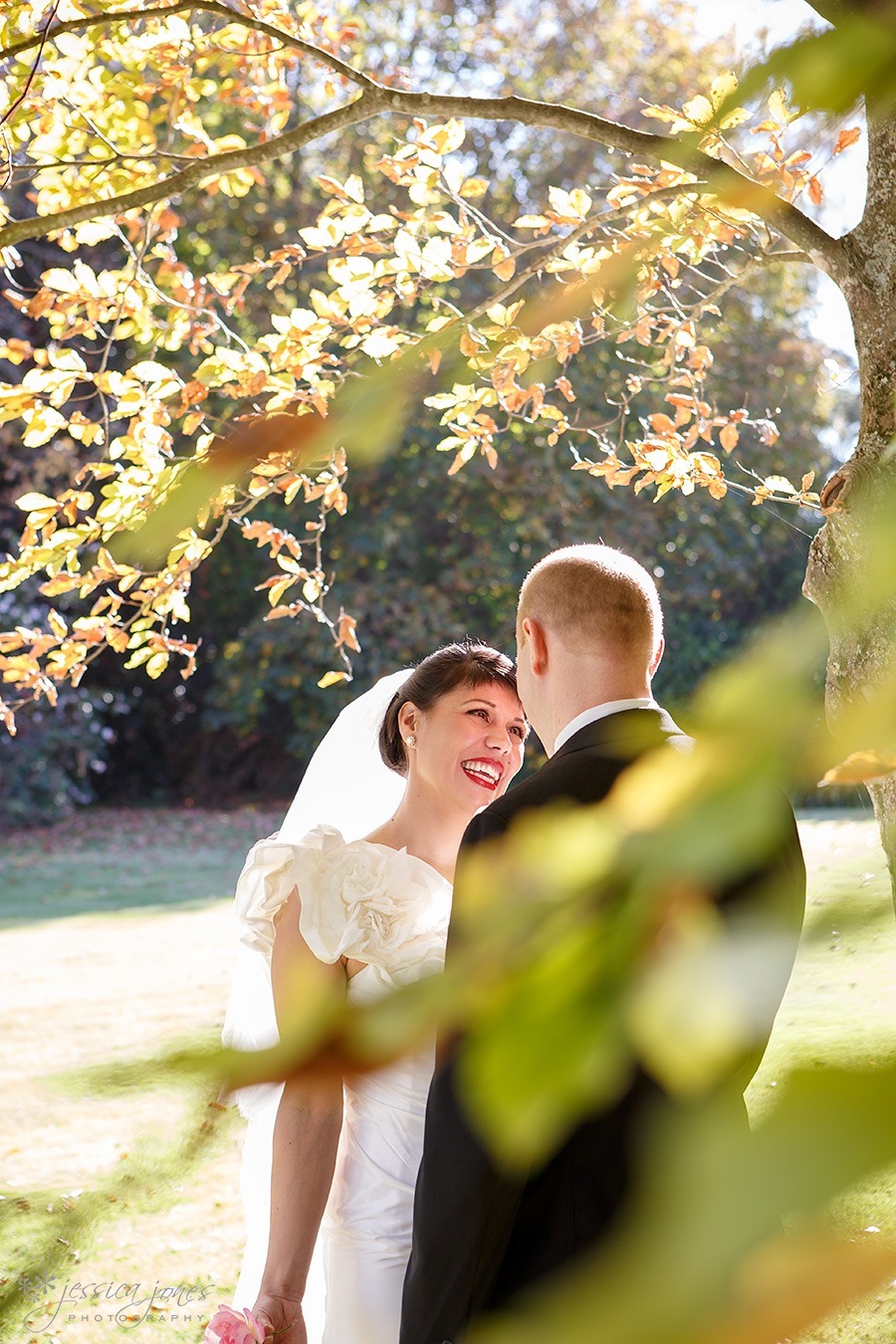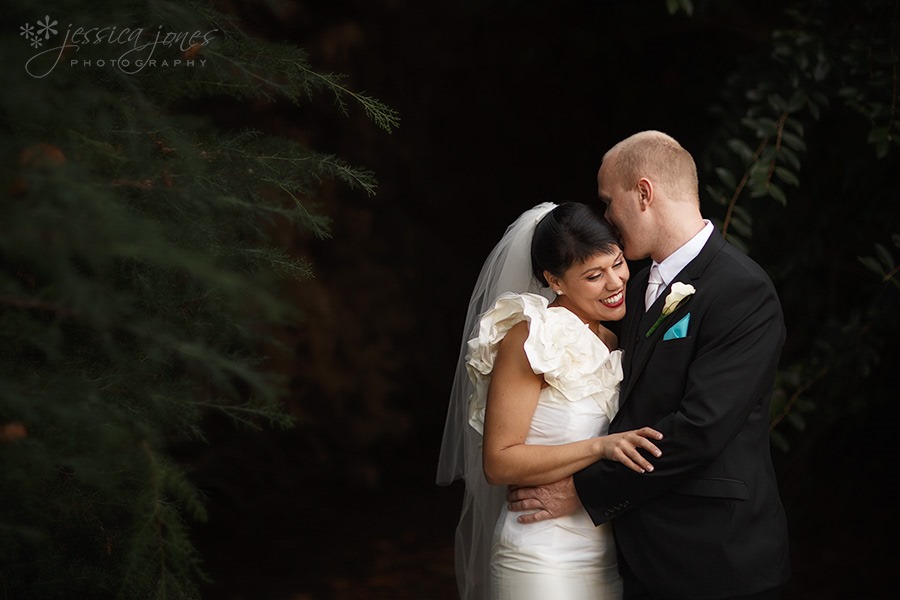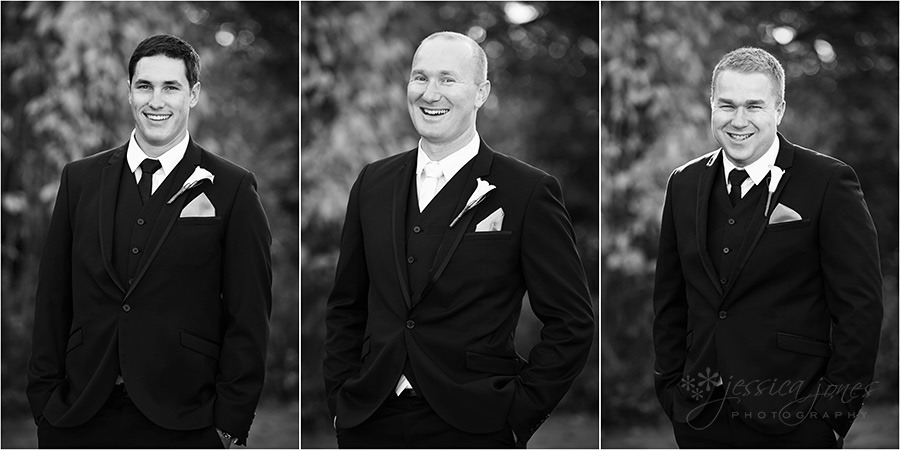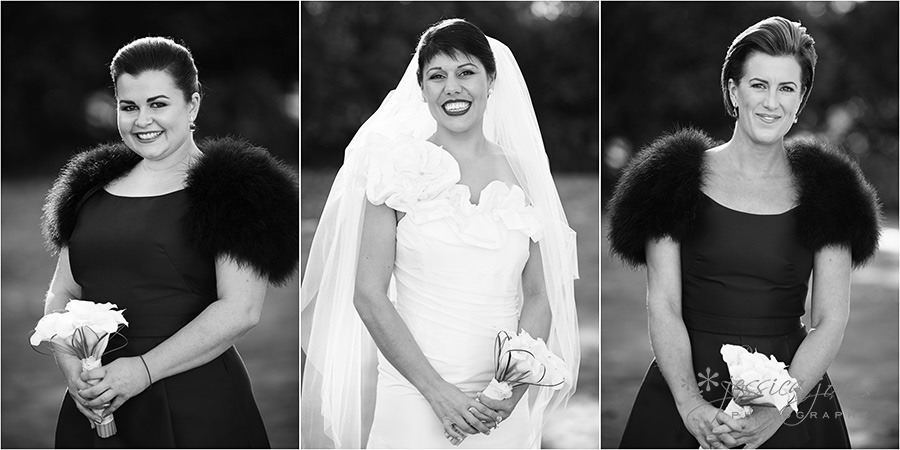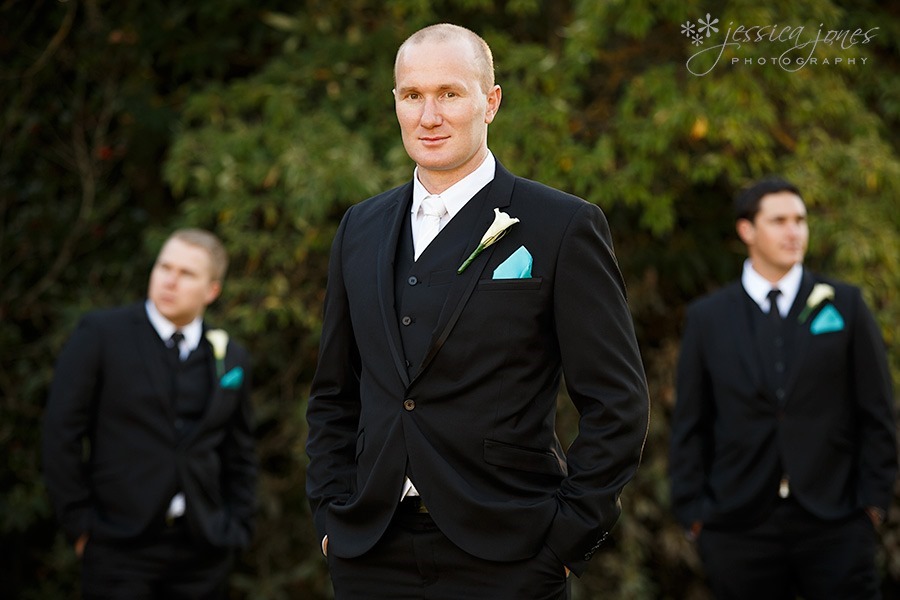 I'm pretty sure that if there was an award for the wedding with the most laughing, this one would win gold.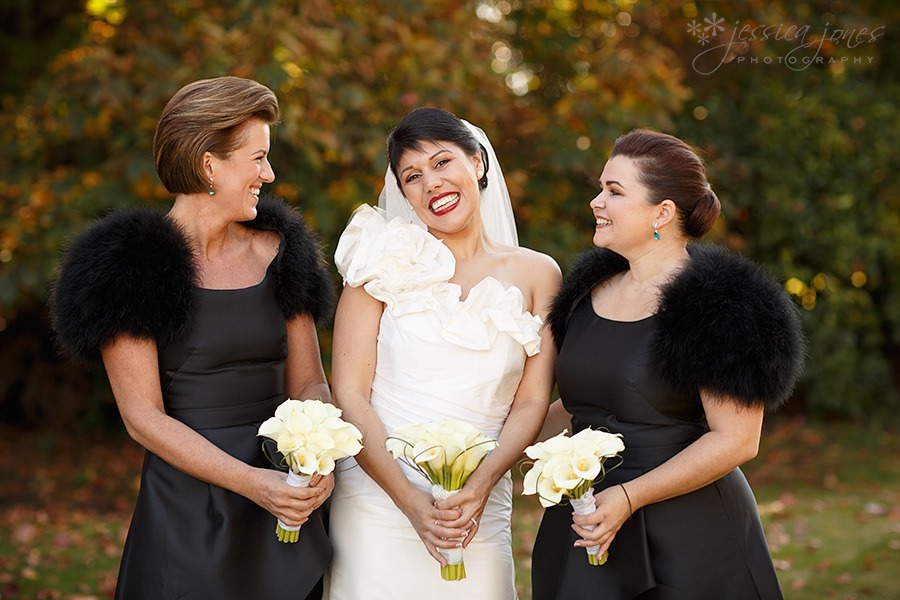 Then a quick stop at the Auntsfield Road to capture a little bit more of Marlborough's amazing scenery before we headed to Wither Hills Winery for the rooftop ceremony.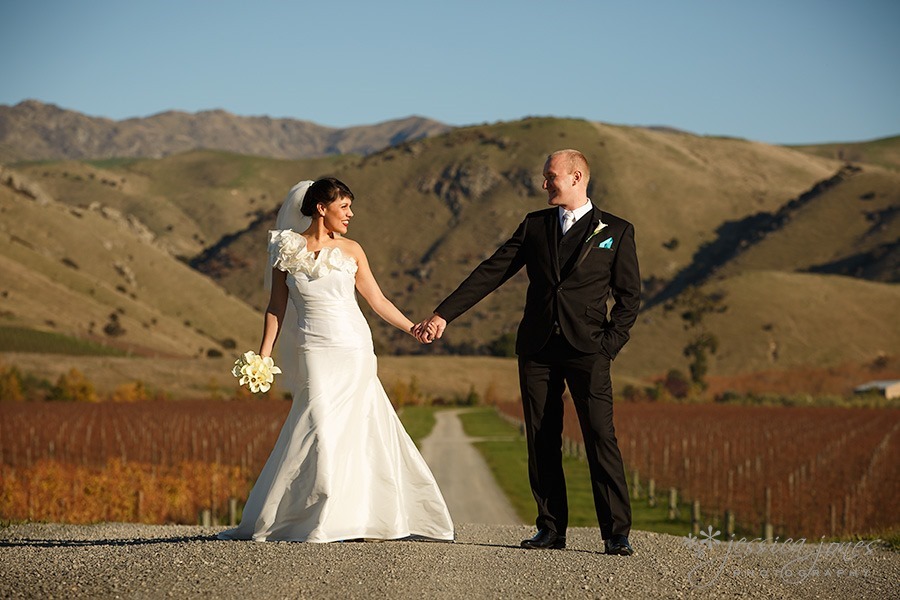 Overlooking a scene like this, it's easy to see why Adam and Vanessa chose to have their wedding here in Blenheim.  I, for one, am absolutely thrilled they did!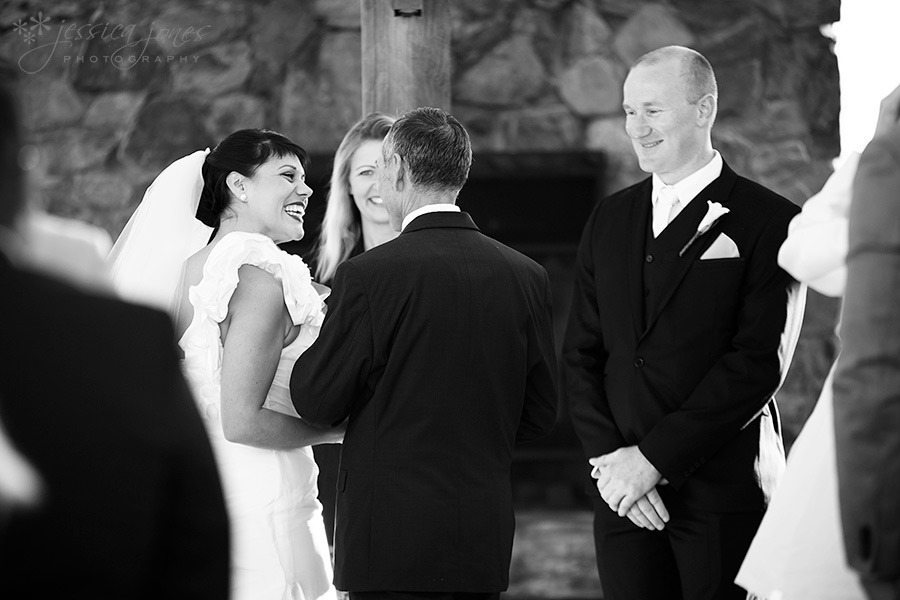 Jacqui Leslie created a beautiful ceremony.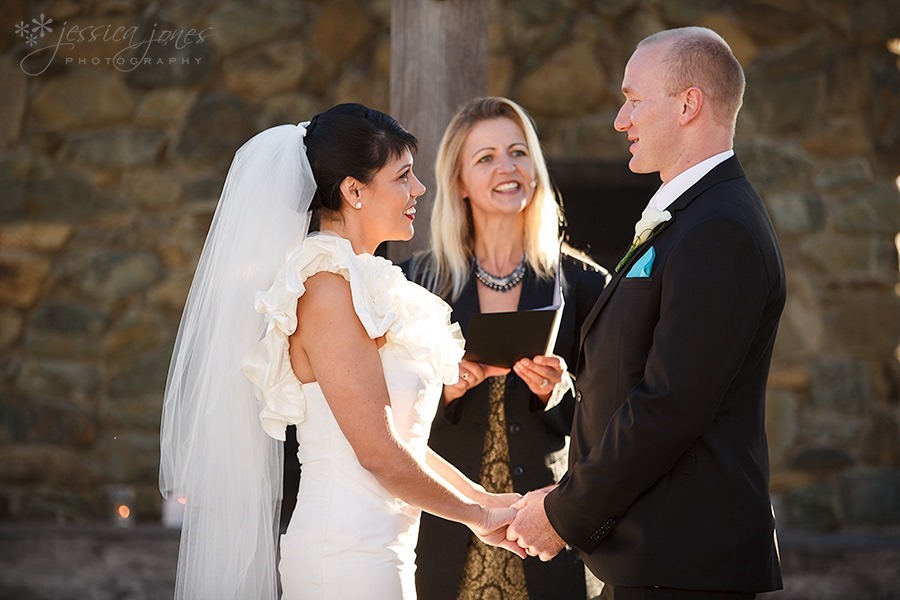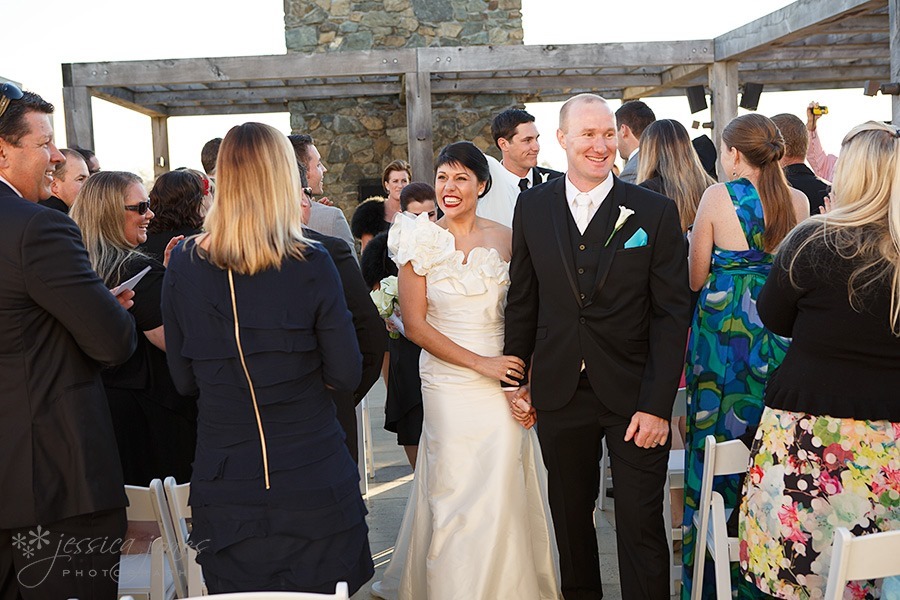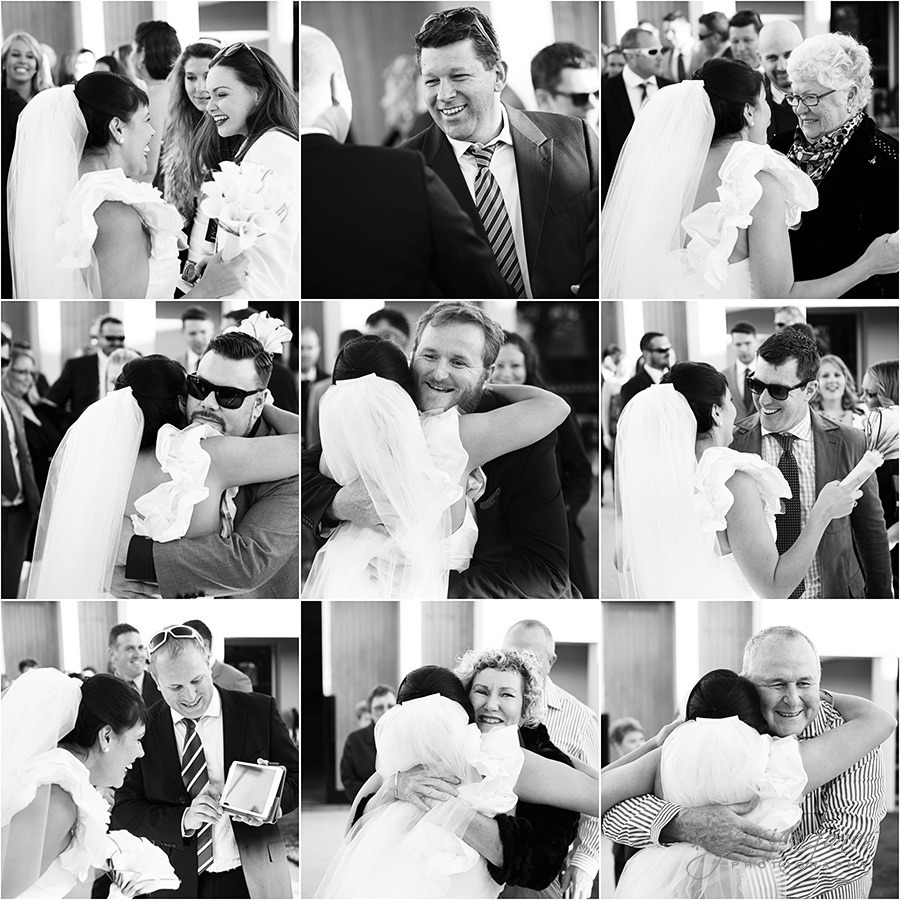 And then, just as the sun was setting, we brought Adam and Vanessa back outside to make the most of the amazing light.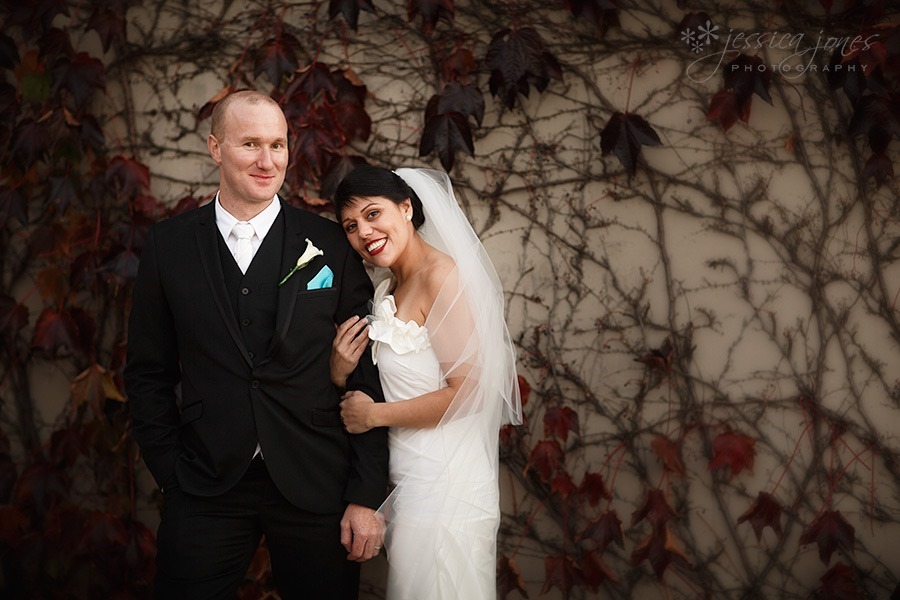 There are so many reasons to have your wedding in May, when else do you get light and colour like this?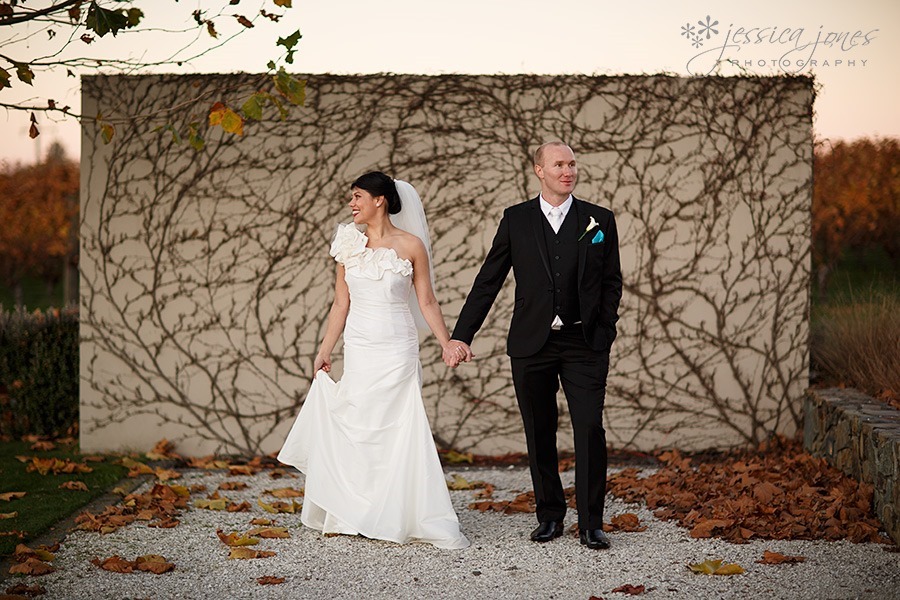 Paul was demonstrating his ninja-post-climbing-skills in order to get to his shot.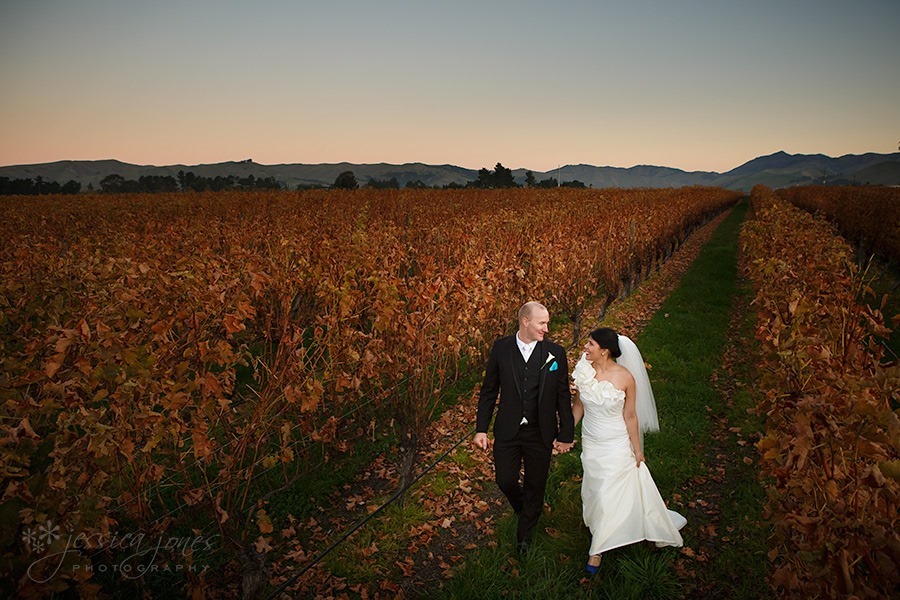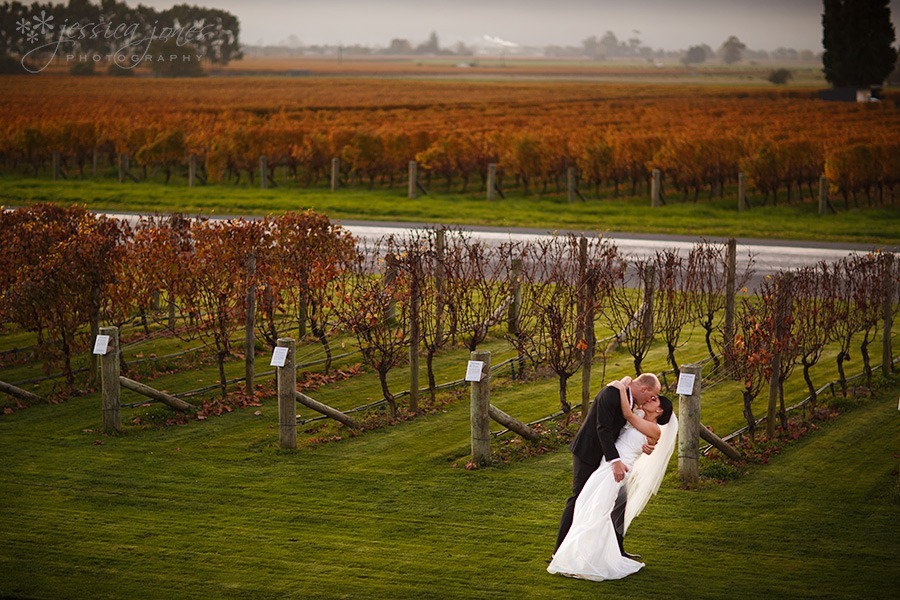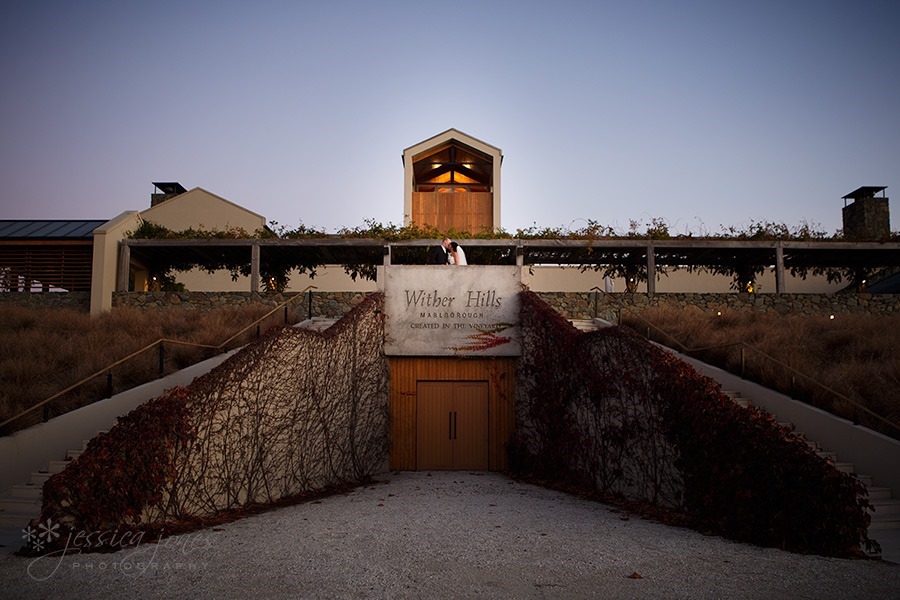 I'm loving the royal wave.  Clearly making the most of the fact that the Royals, Will and Kate, were in this very spot only last month!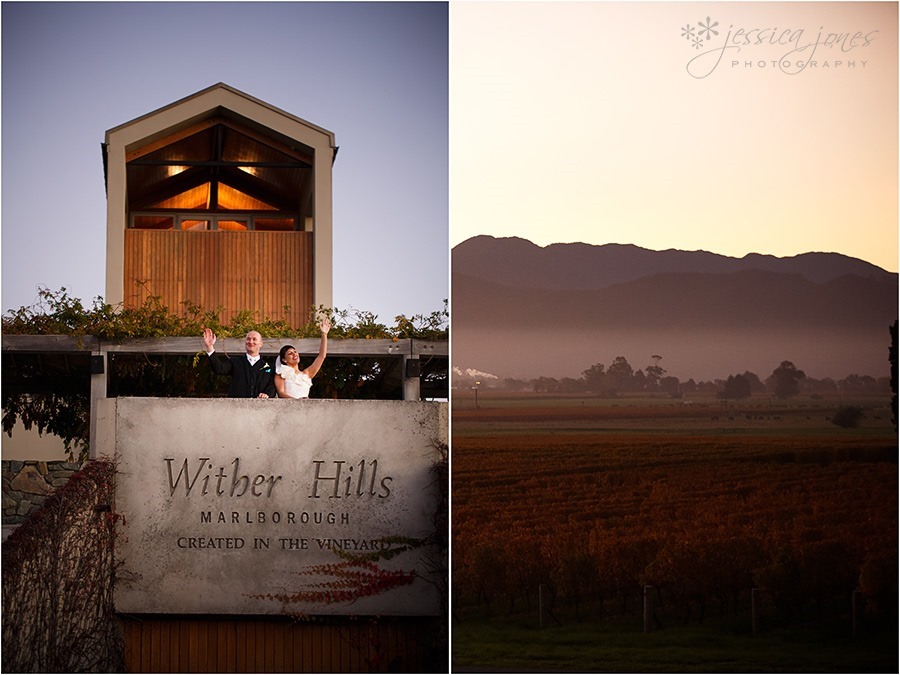 Then it was time to go inside for the reception where the laughs continued into the night.  In fact there was so much fun and laughter, it's a good thing Wither Hills Winery aren't surrounded by close neighbours wanting to nap!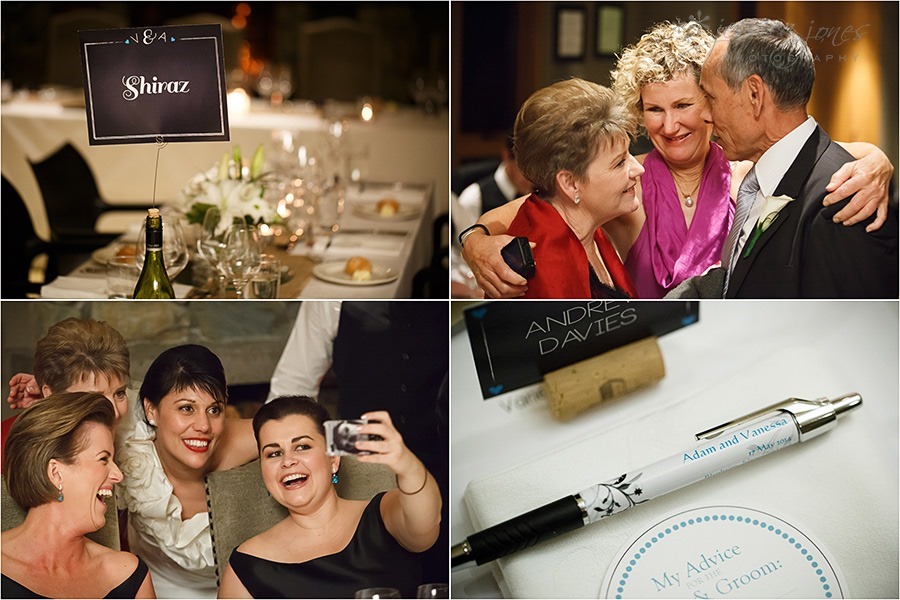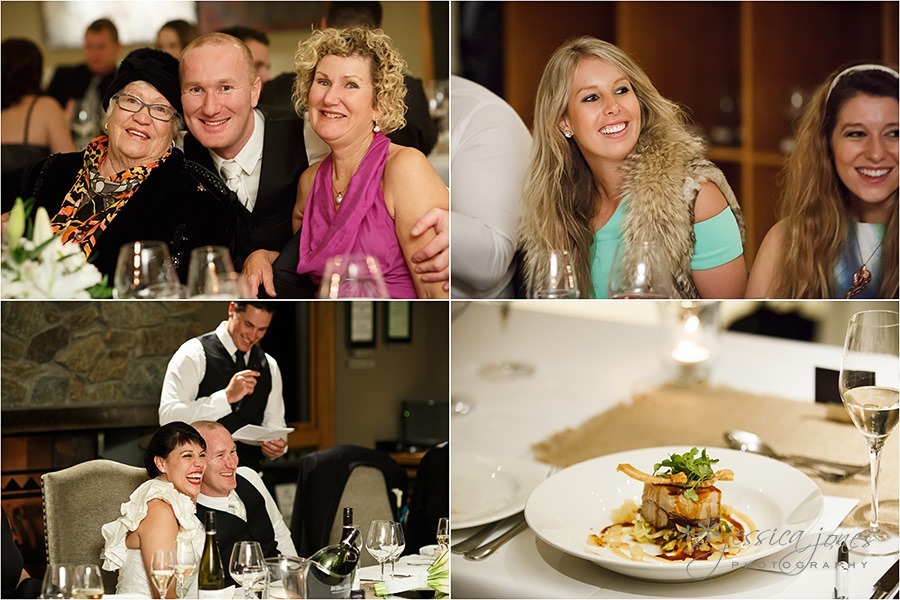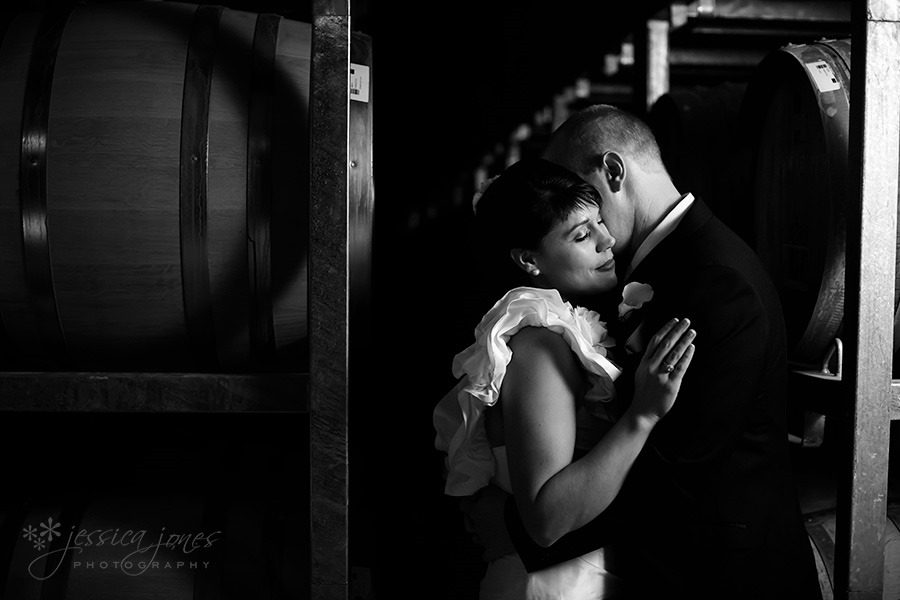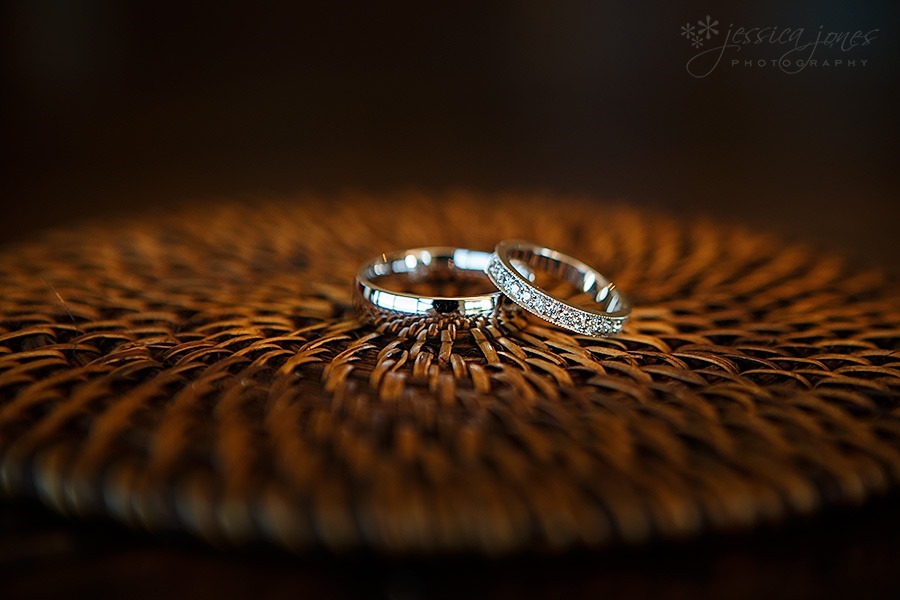 Vanessa and Adam, your day was absolute perfection, thank you for allowing us to capture it for you!  We can't wait to show you all the rest of the images, in the meantime have an AMAZING time in Hawaii!
And that brings us to the end of our 2013/2014 wedding season!  It's been an absolutely magical year full of beautiful brides and grooms, loads of laughs and adventures and thousands upon thousands of photos.  We're still here, however, and about to launch into Family Portrait mode, so if you're keen to book a spot do get in touch for more information!
Vendor Shoutout