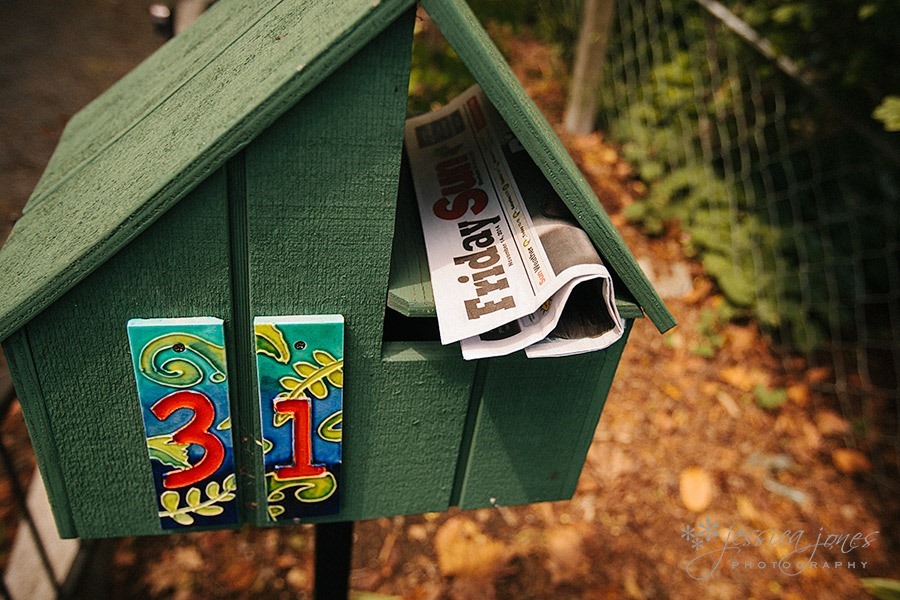 It was the kind of day that you just didn't want to end.  And I wasn't even the bride, or the groom, or in any way related.  But, I dunno, I think after the day we experienced with Bonnie and Toby I'd like to think of ourselves now as friends. 
If you've landed on this blog looking JUST for more pretty pictures, then you've come to the wrong place.  Bonnie and Toby's wedding WAS pretty, but it was so much more than that.  It FELT.  It felt like a wedding.  It felt like a celebration, a coming together of families.  The smiles were genuine, the tears were real, and it felt right.  It felt beautiful.  So do come and look at the pretty, but please take a little extra time to feel the day, because that's what it's all about.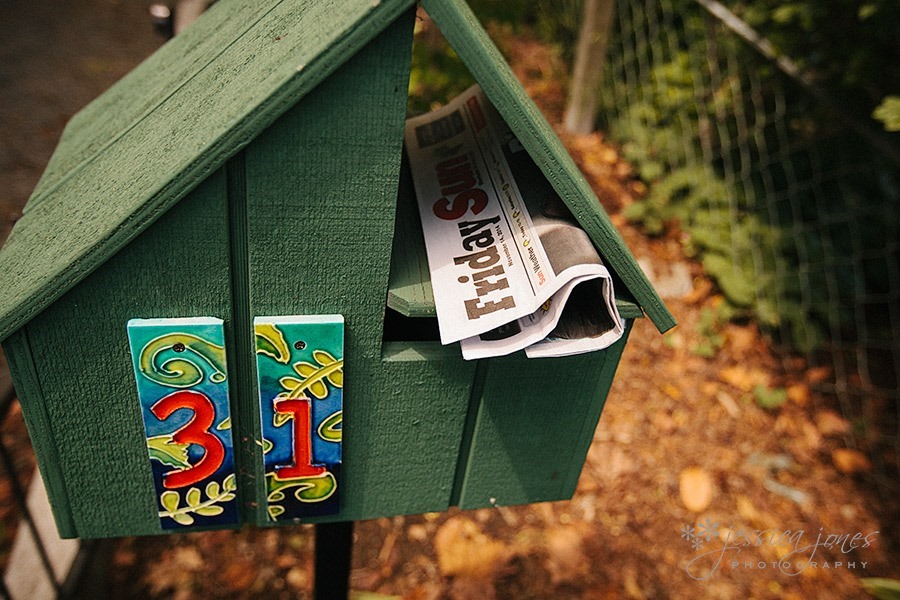 Emily and I arrived to Bonnie's parents house and were very soon swept into the fun and relaxed atmosphere.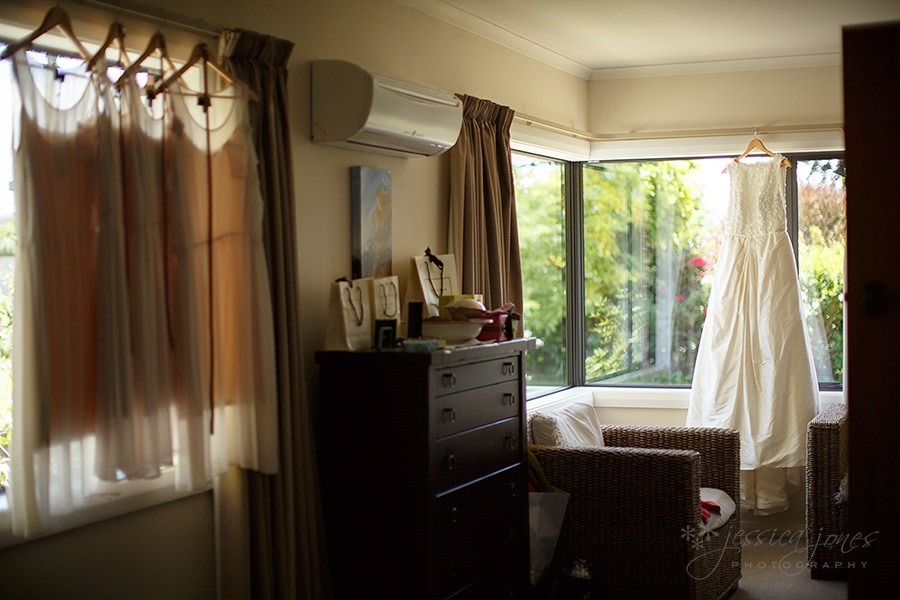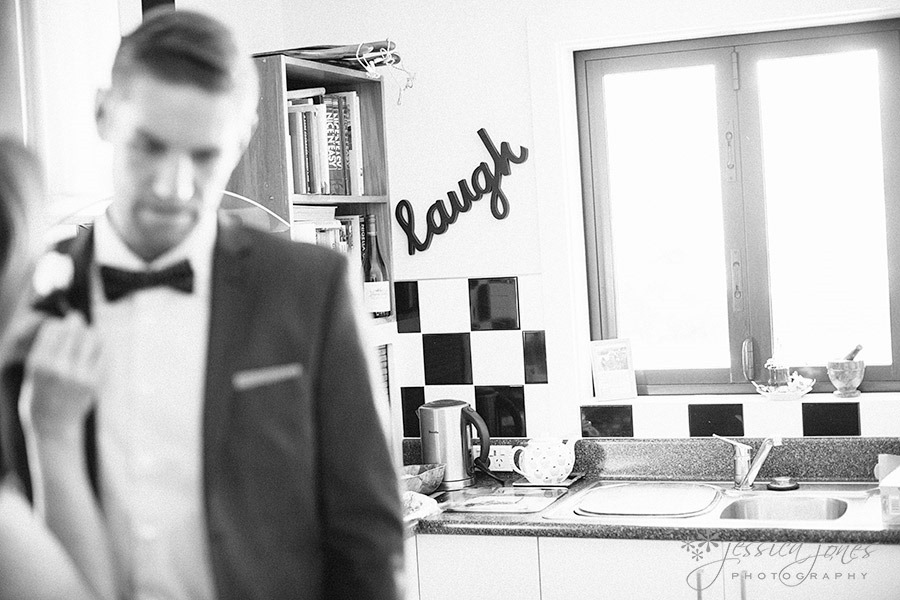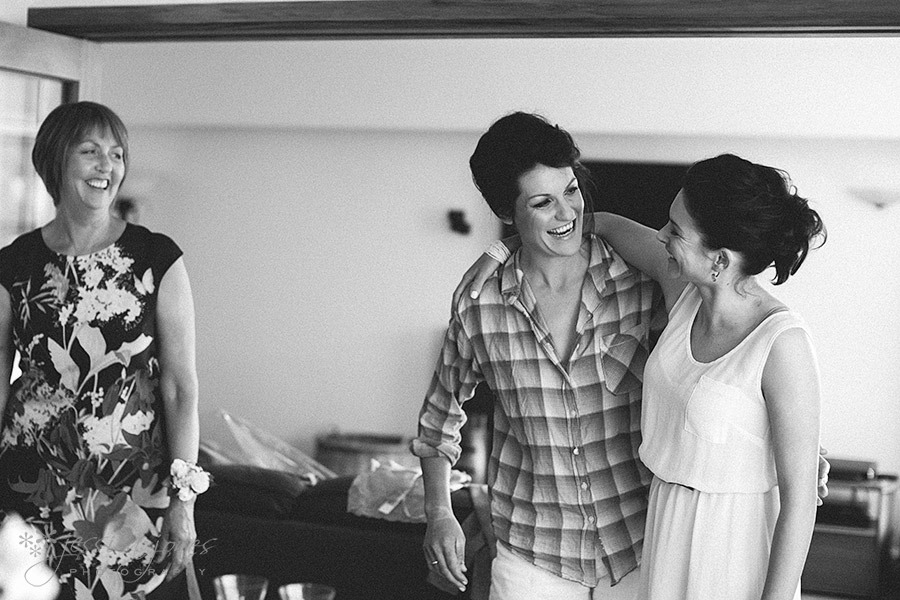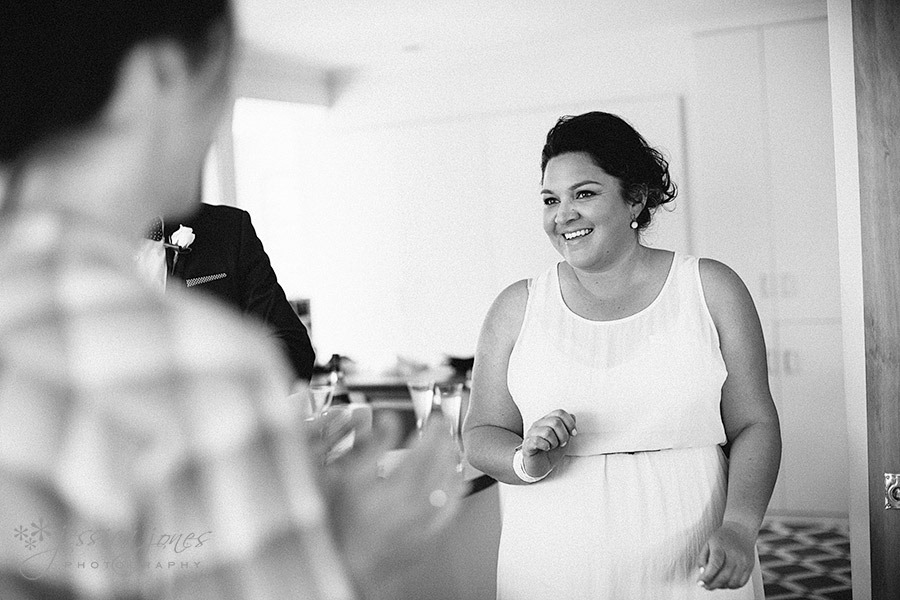 Please note: No flowers were actually eaten during the making of this image.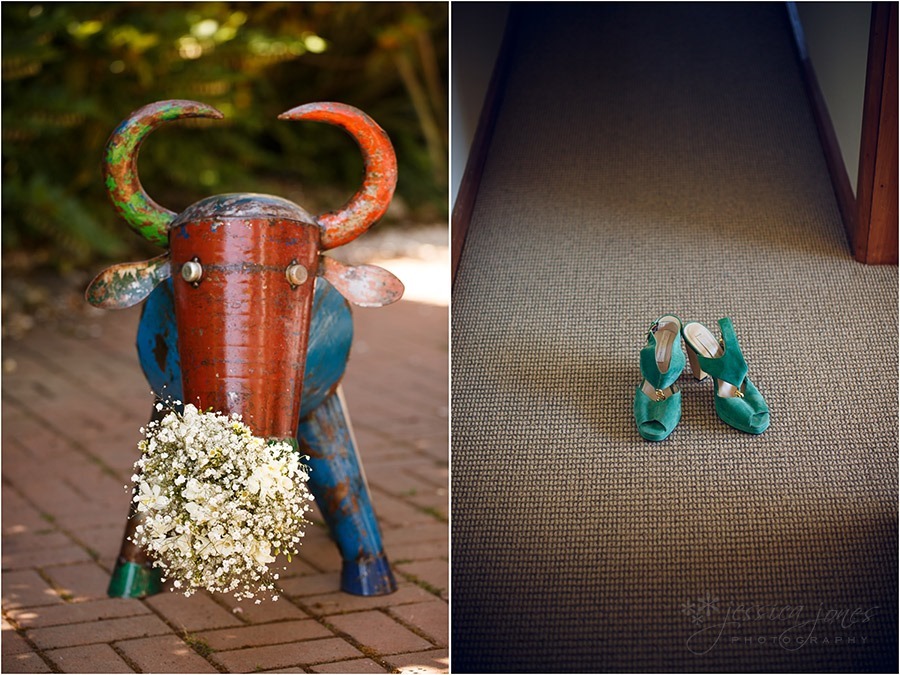 Check out the gorgeous hand stitched detail on Bonnie's dress!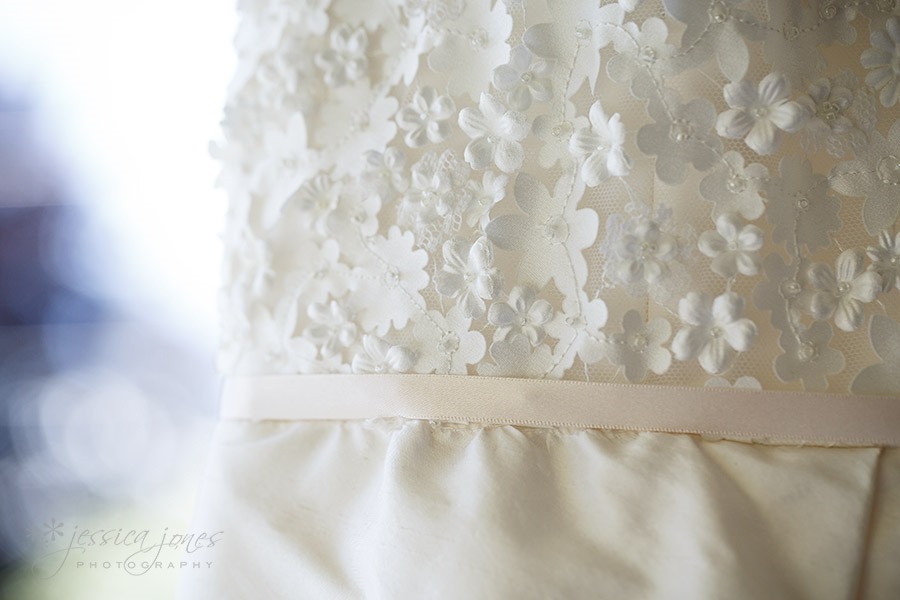 And handmade cards for each of the bridesmaids.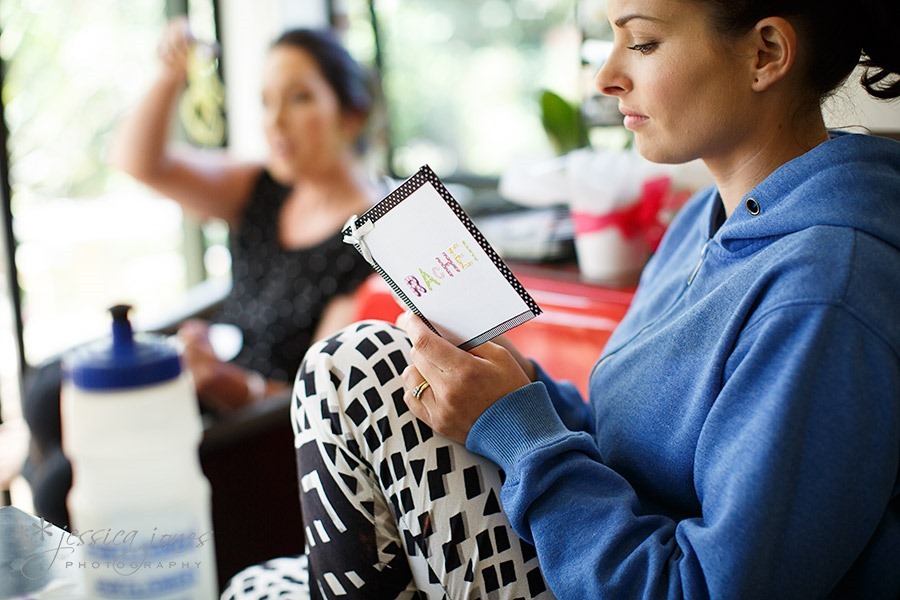 See, the thing about Bonnie's family is that they are absolutely ADORABLE!  It's in the little things, which we all know is actually the big things.  So when Bonnie came out looking like the glamorous bride, the whole room erupted.   Then as she turned around to show her Dad he actually took a step back in awe.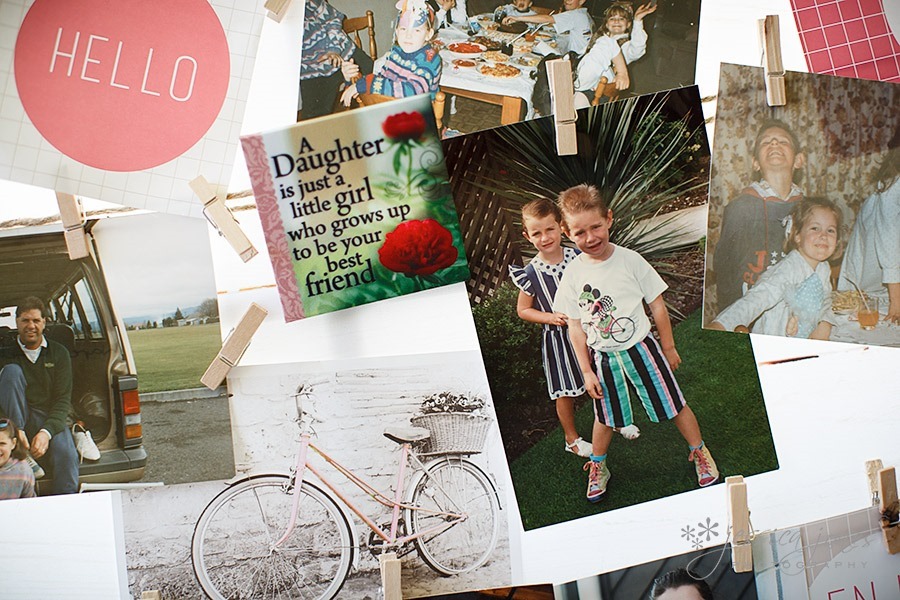 Then had to hold himself up.  Dad reaction win right there.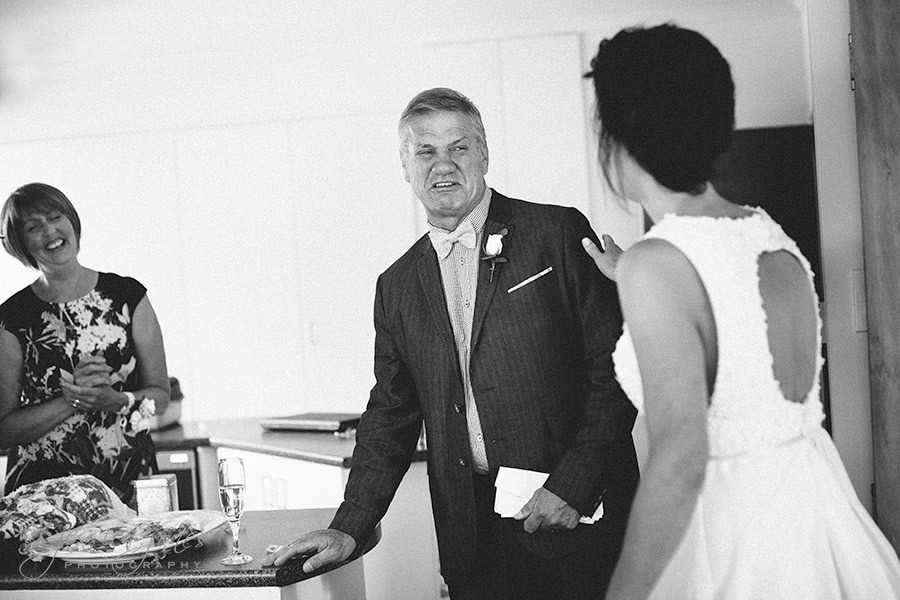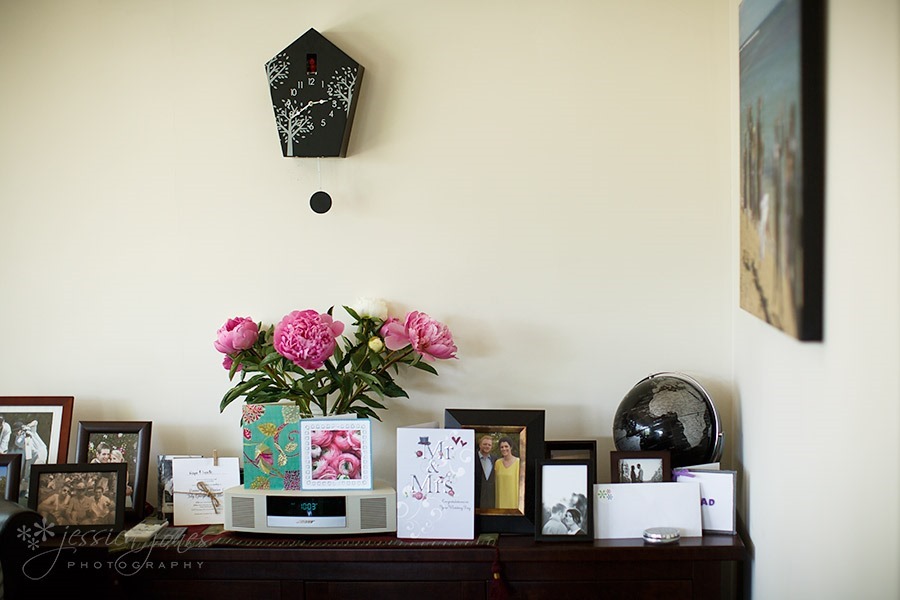 Loving the little crazy eyed squirrel Toby gave Bonnie.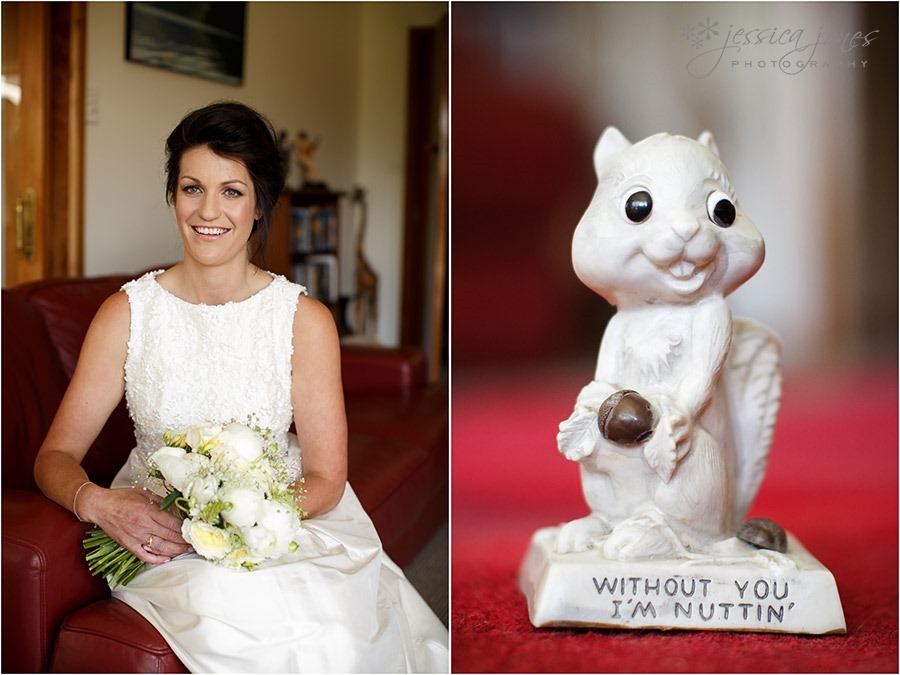 Soooooo pretty Bonnie!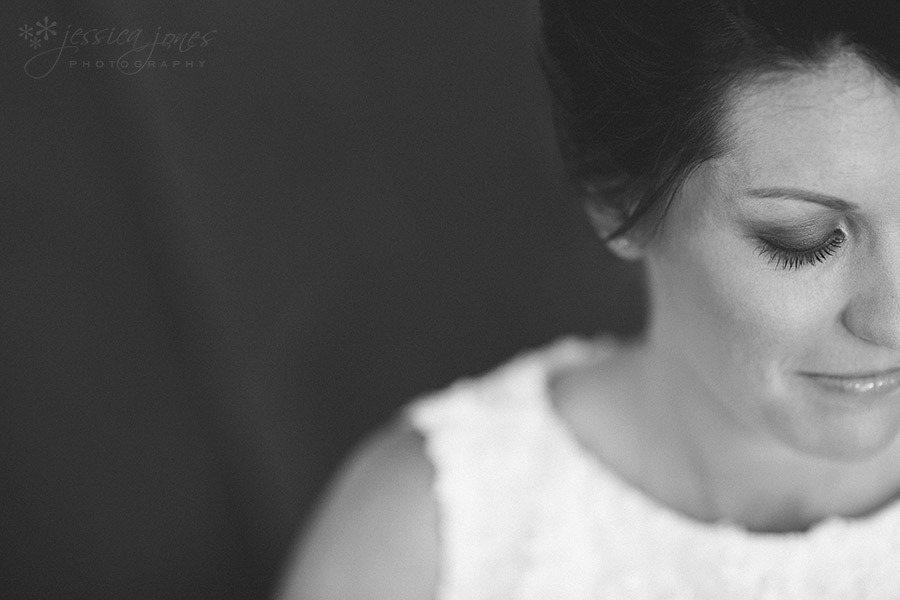 And gorgeous ladies!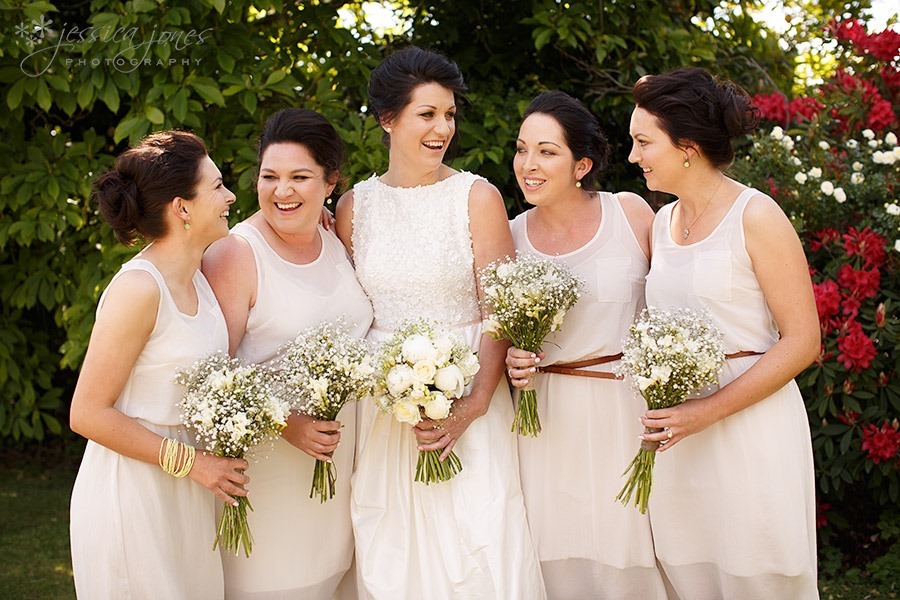 Who can make a bouquet of white flowers look like it's just been sent down from heaven?  Nina can.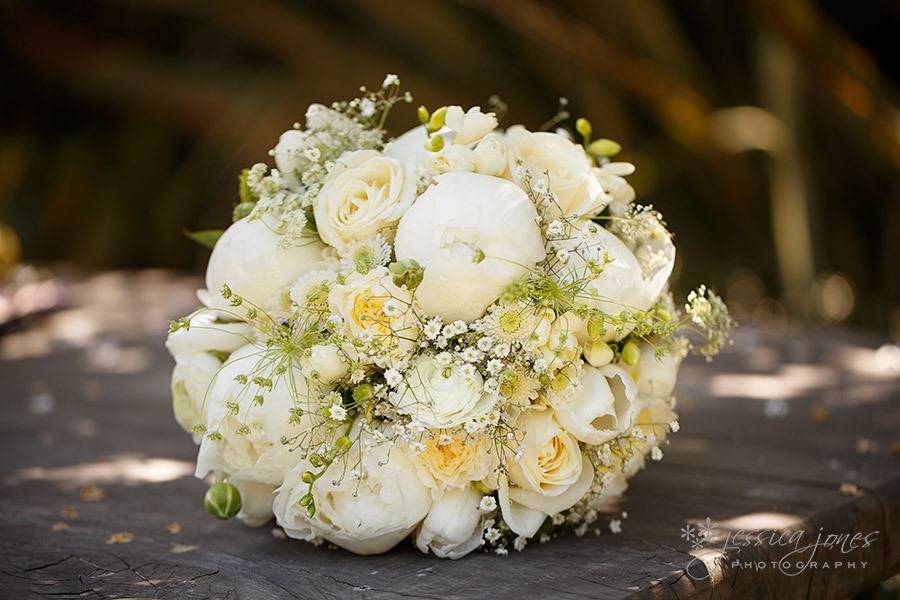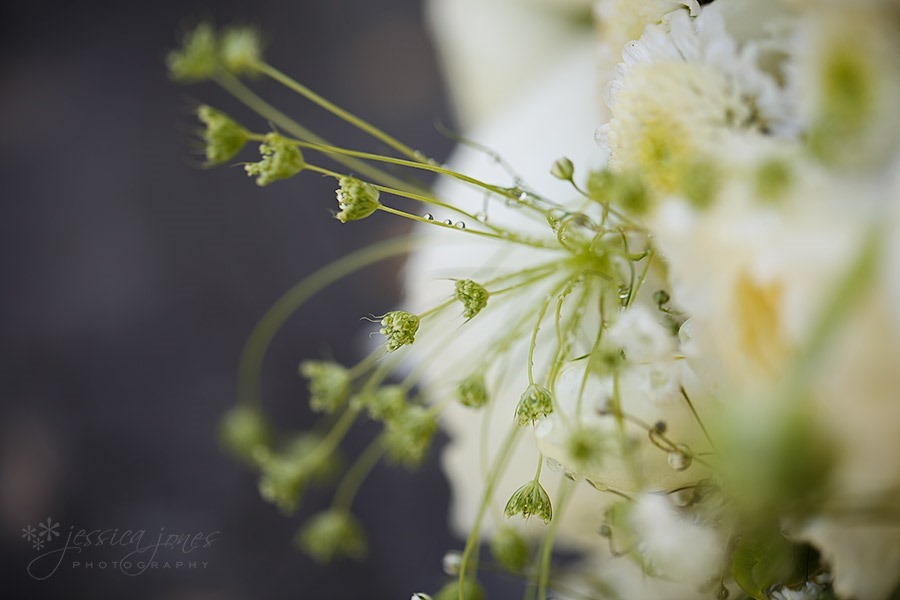 Meanwhile, Paul is hanging with the boys, and the entirely perfect puppy dog Frankie.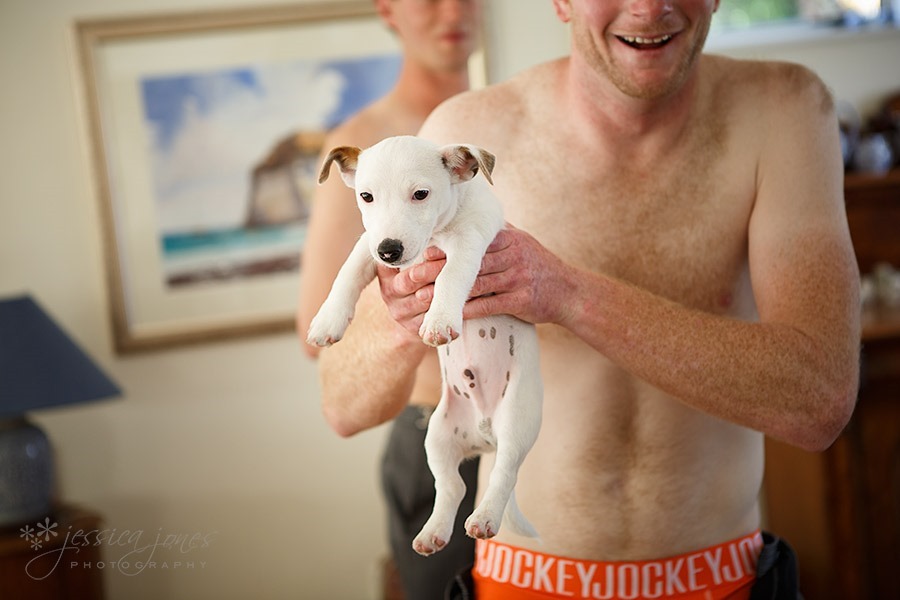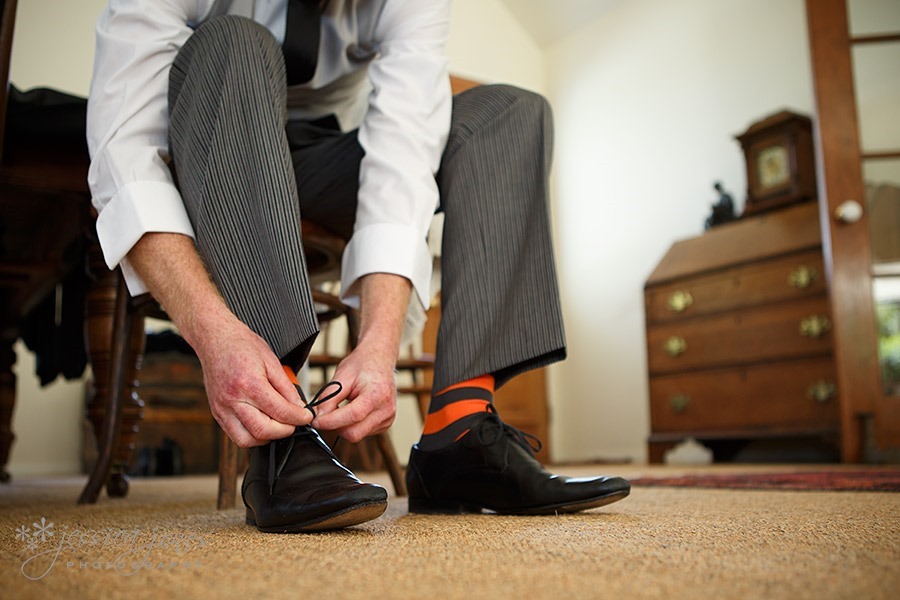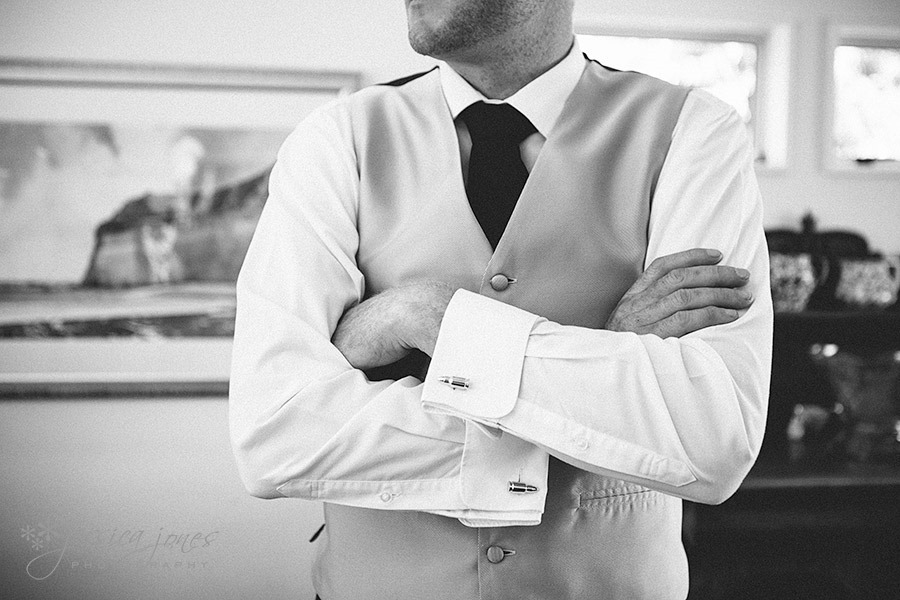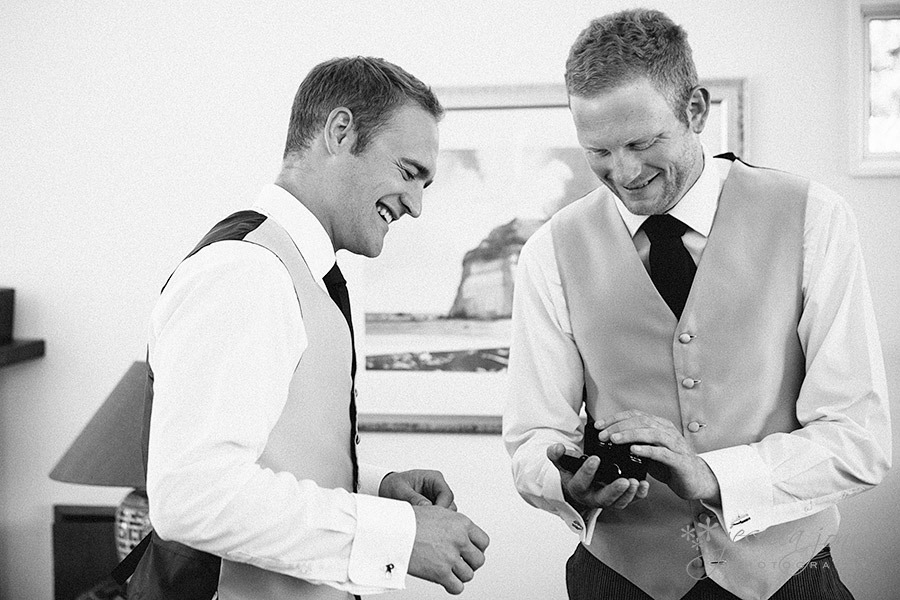 I think the smiles and happiness in the boy's camp would rival even the girls.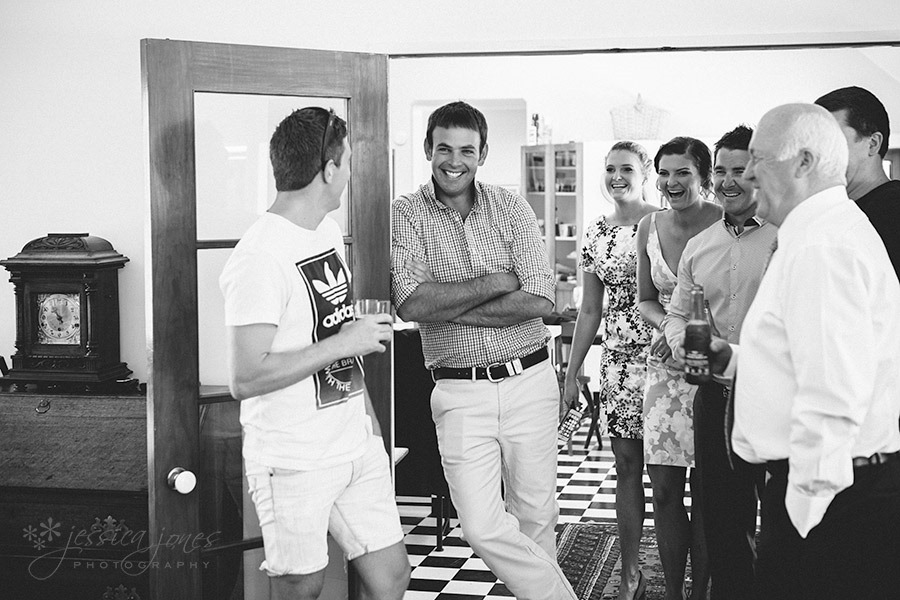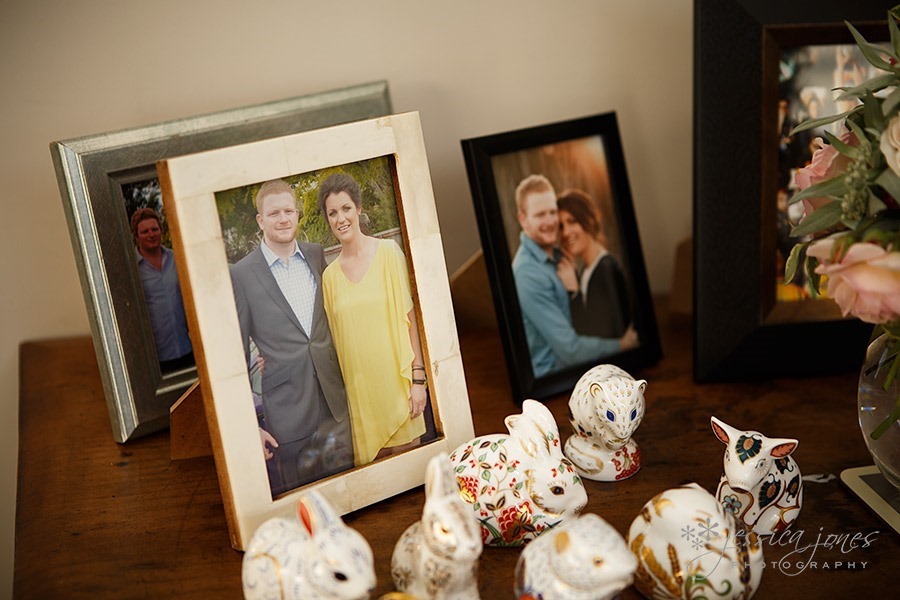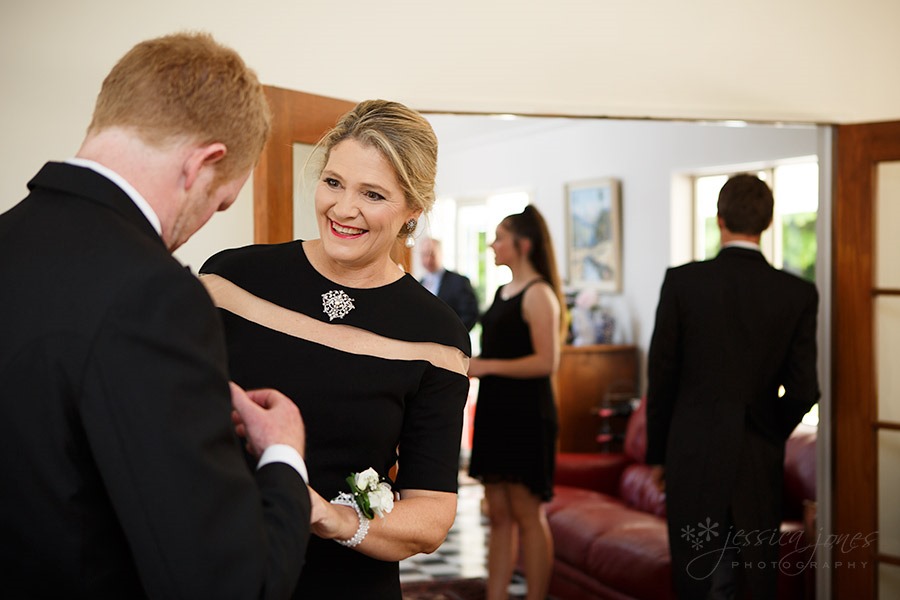 Super dashing, Mr Toby!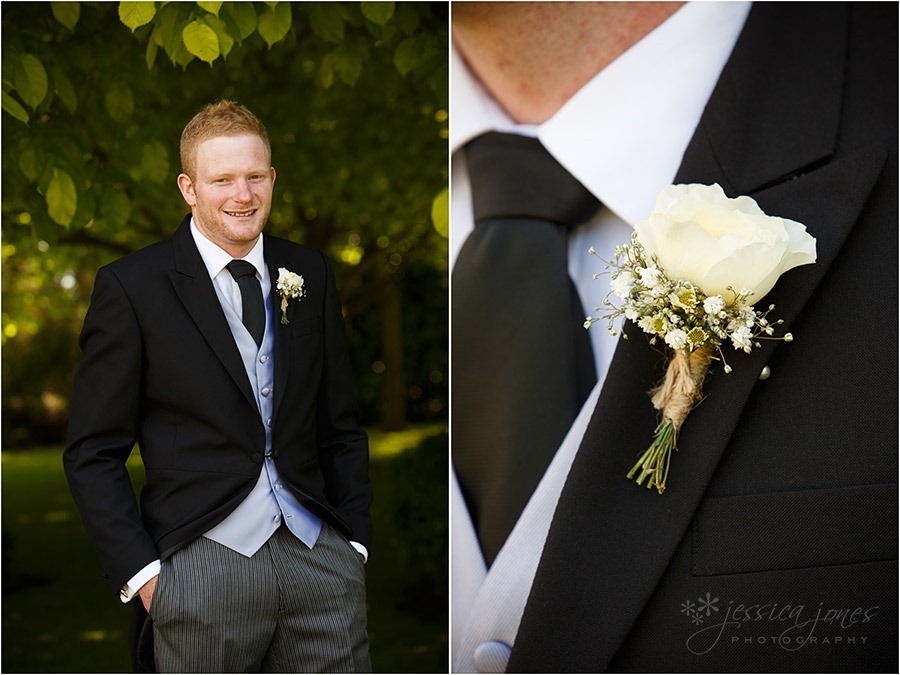 Then it was time to head to Wither Hills Winery to greet the guests.  If there was an award for most enthusiastic welcoming groom (and, well, I think there should be!) then Toby should win it!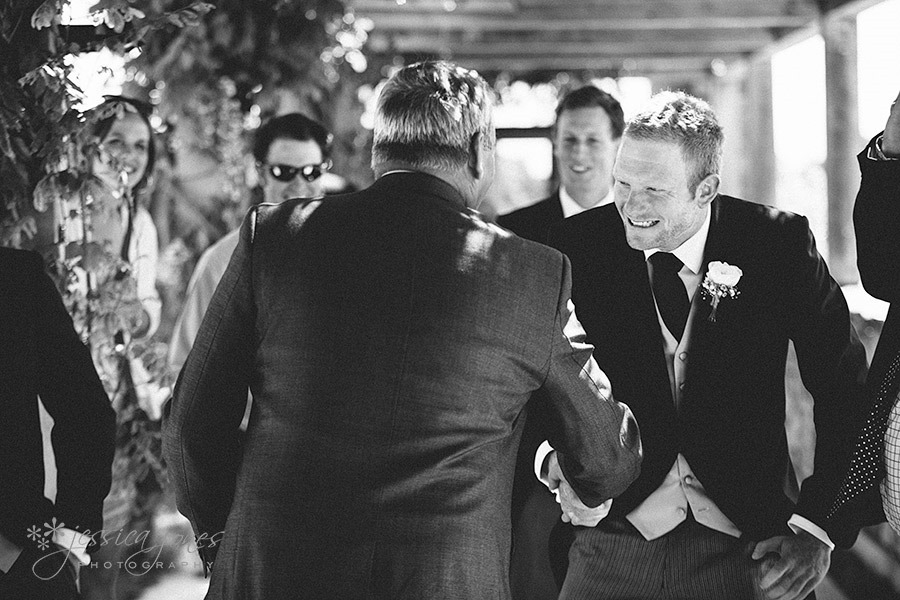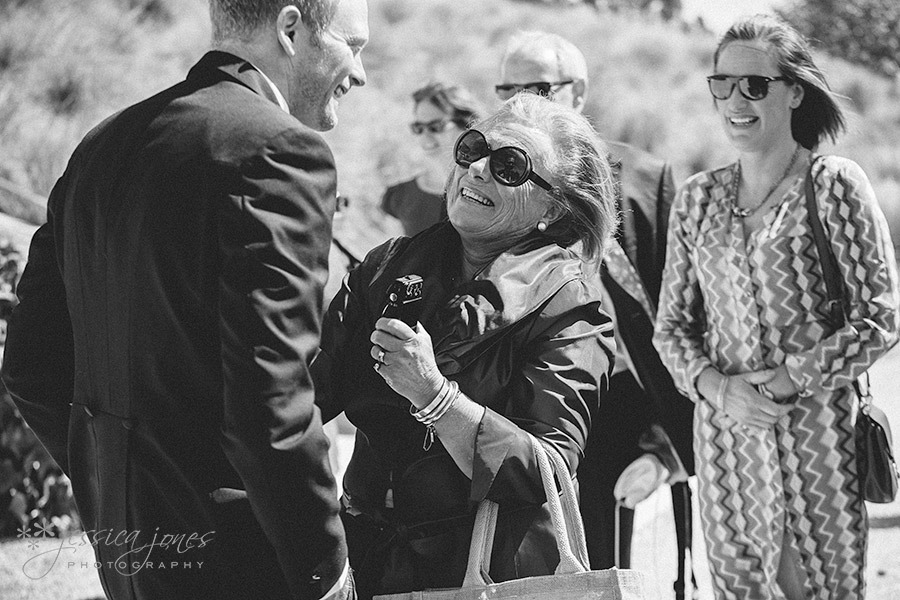 Heading up!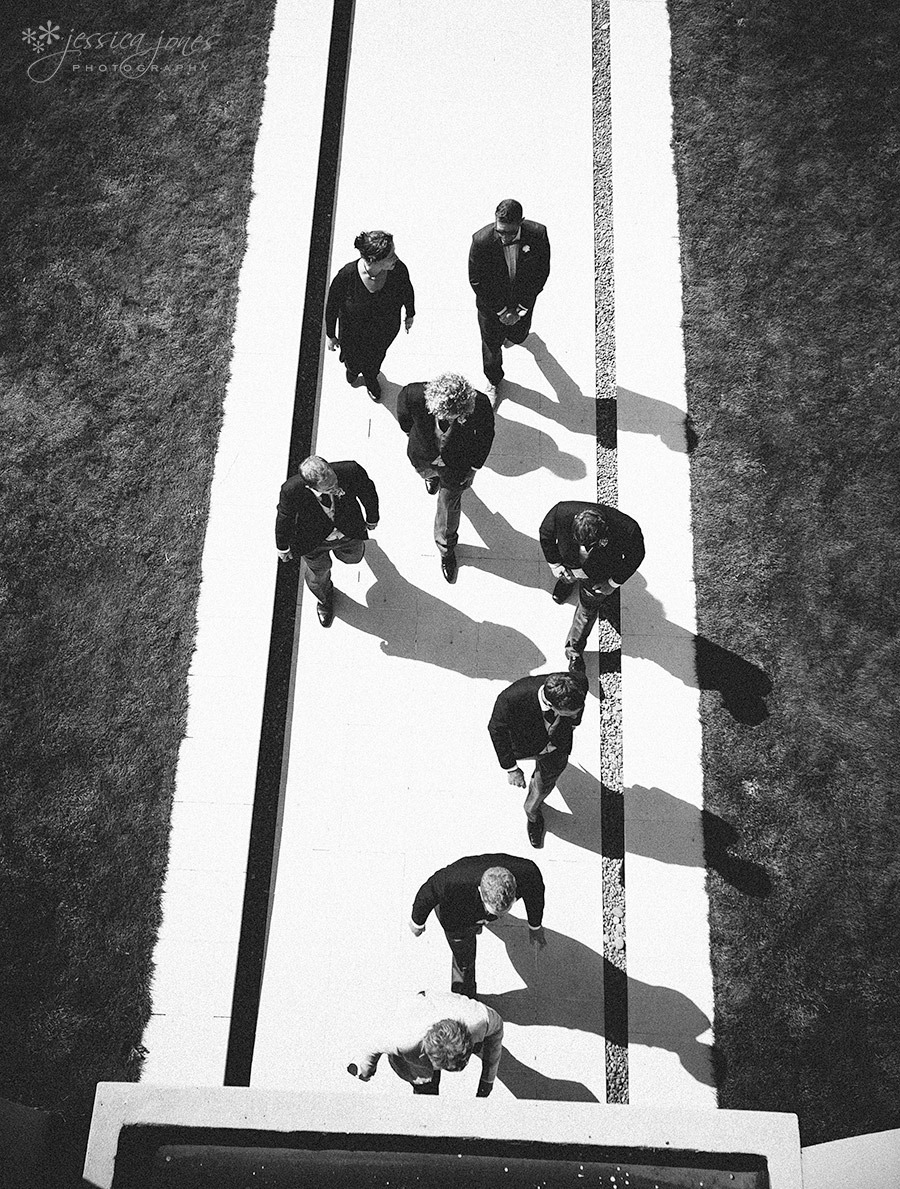 These stairs are a little bit cool.  Or a lot cool.  Think I'd go with a lot cool!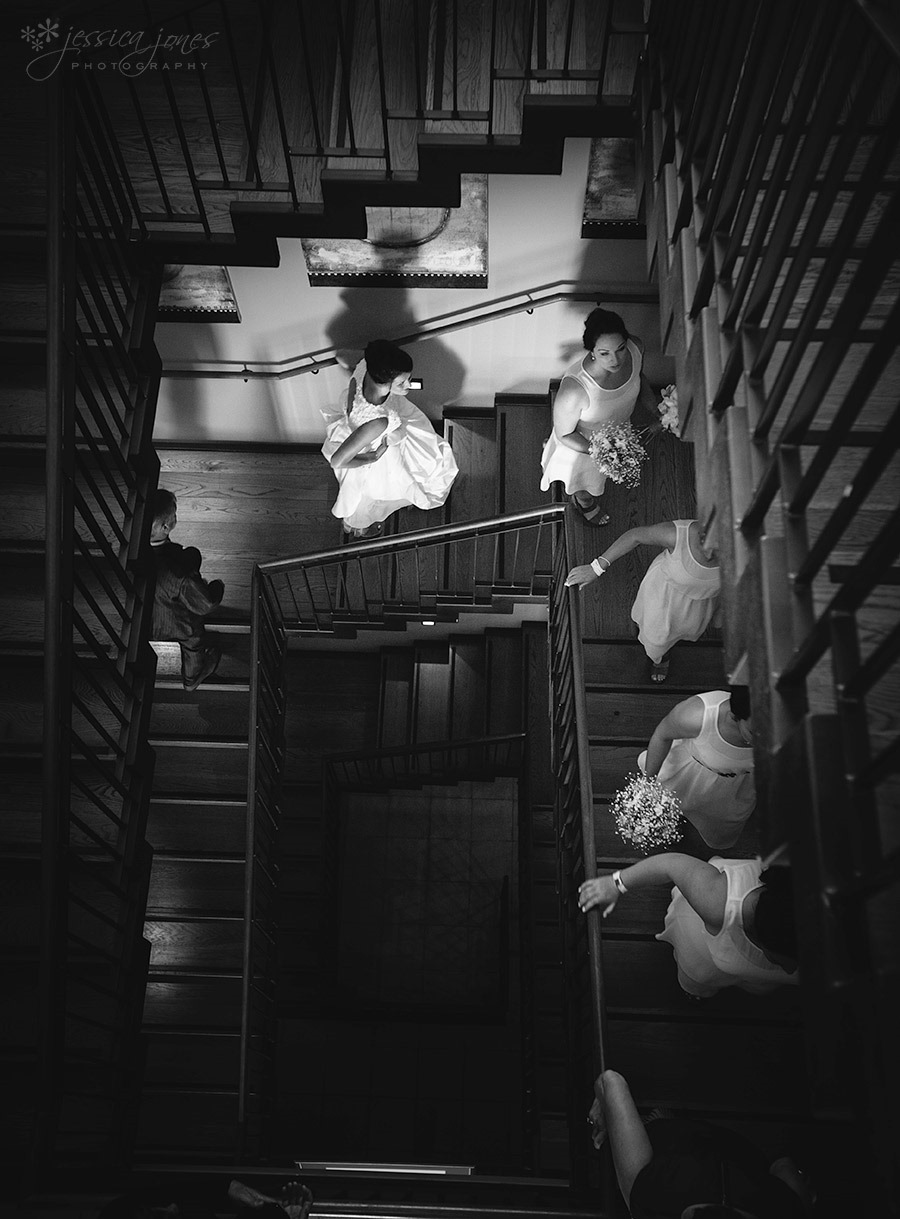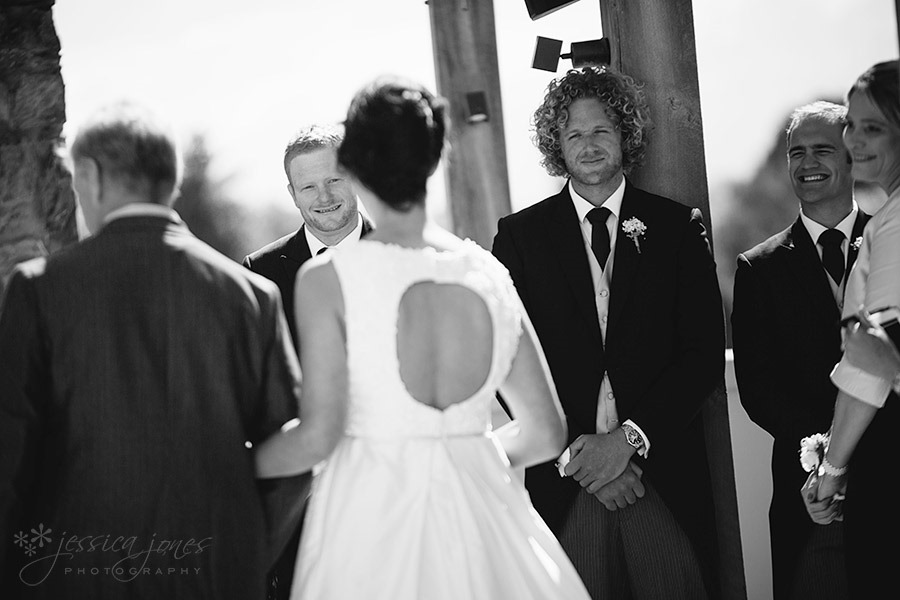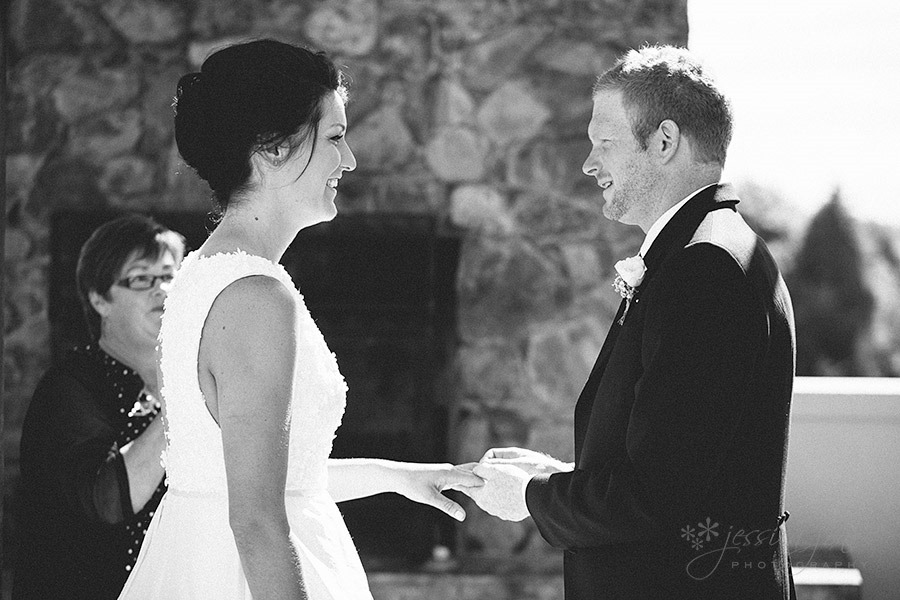 Some more smiles and tears, vows, rings…

And a royal 'happy to be married' wave, and it's all official!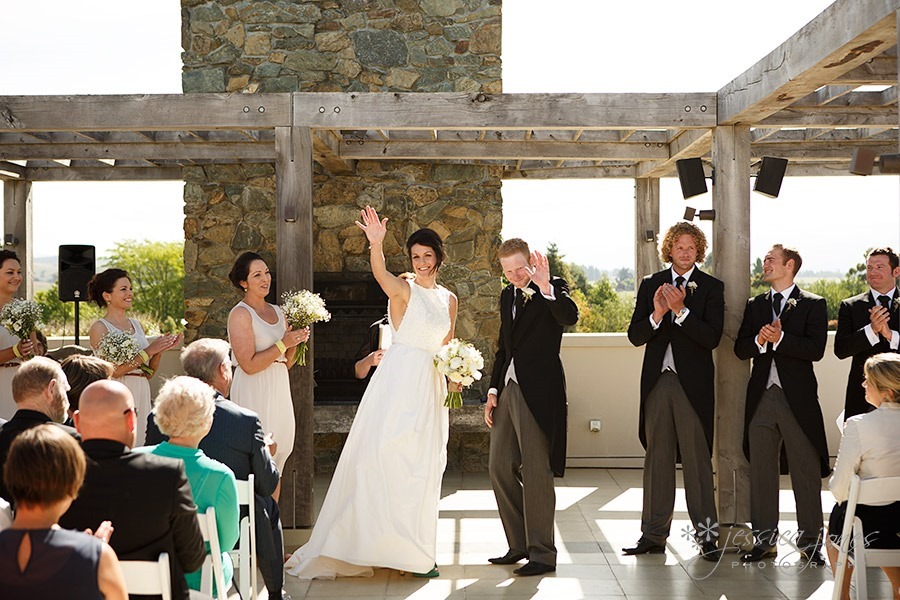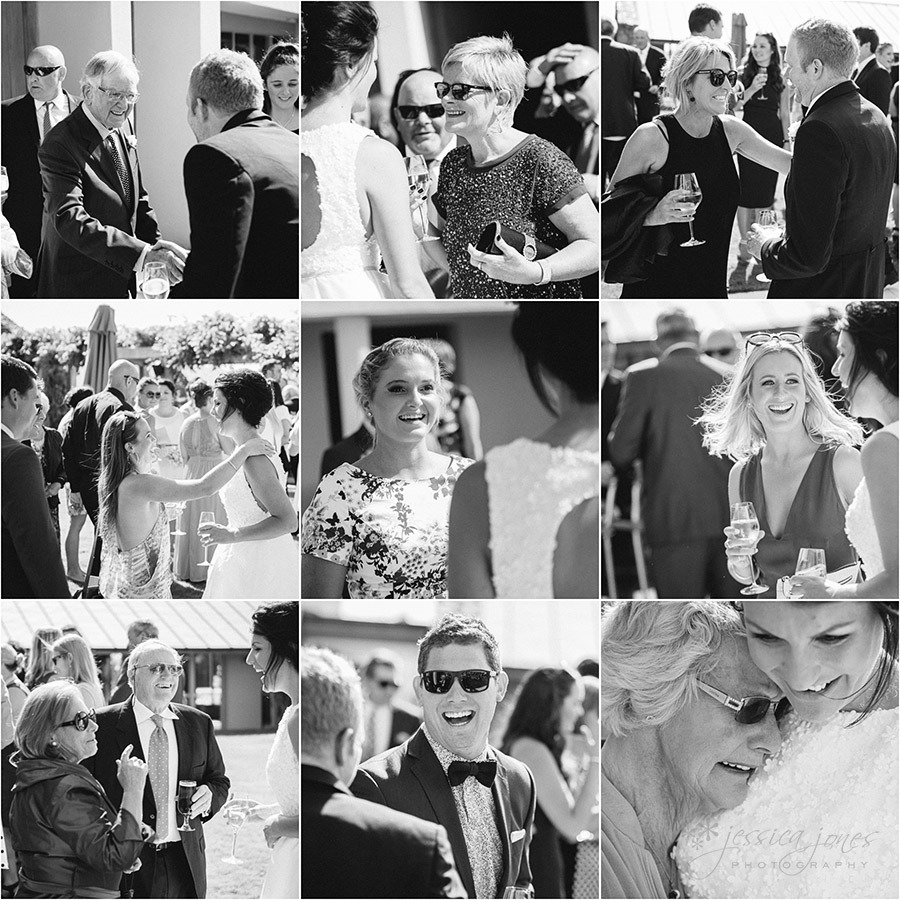 One thing I really love about local weddings is the amount of friendly faces I recognise in the crowd.  Some past brides and grooms, wedding party peeps, and some people that you know that you know them from somewhere, but you're not quite sure where.  Welcome to a small town!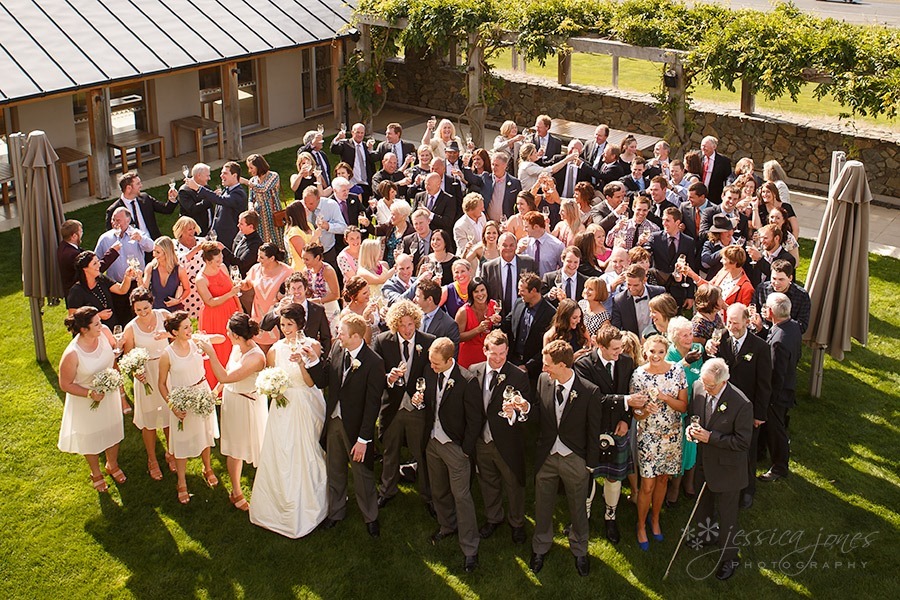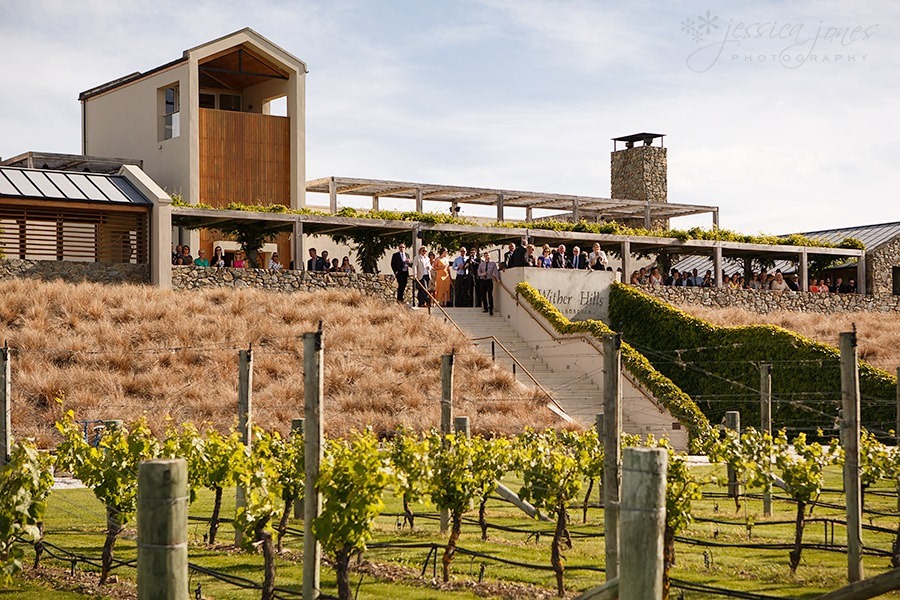 We left the friends and family to socialise for a bit while we popped away to Toby's parent's place where the garden was just begging to be featured.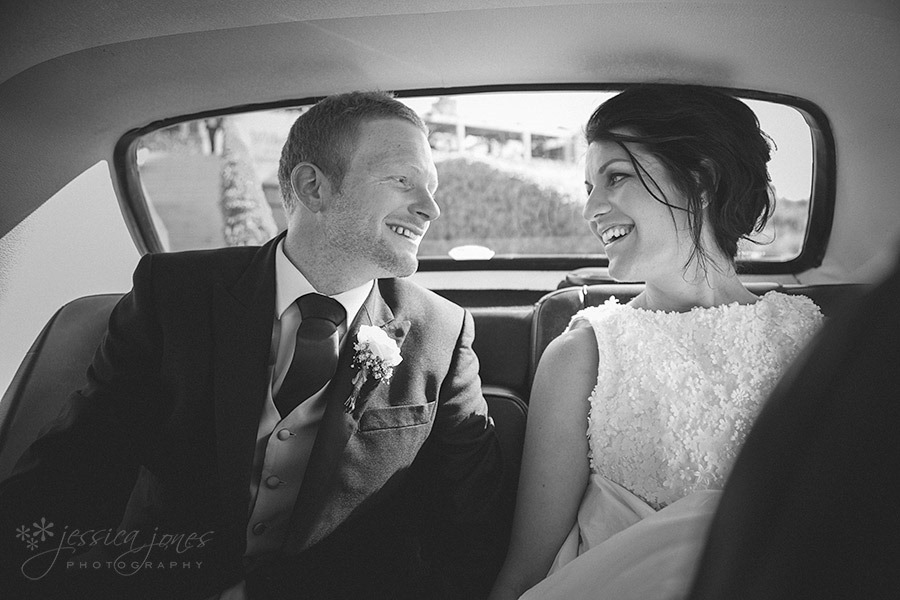 But not before a little bubbles.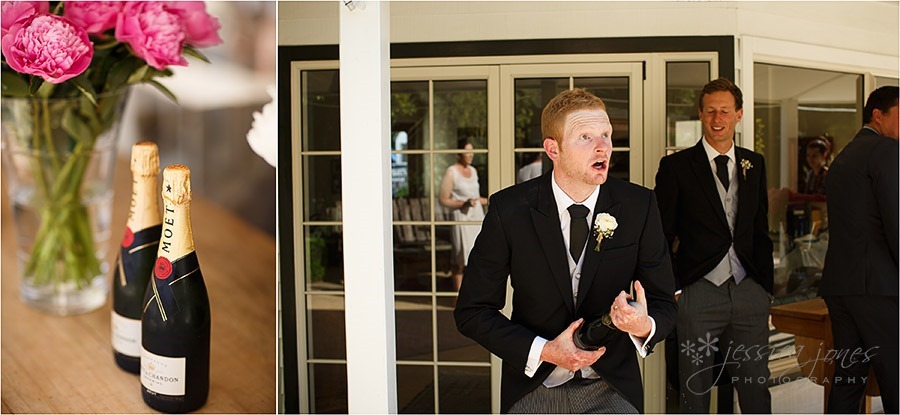 This old bed was sitting by the pool, but not for long!  You can't have something as cool as this and not have us drag it around with us!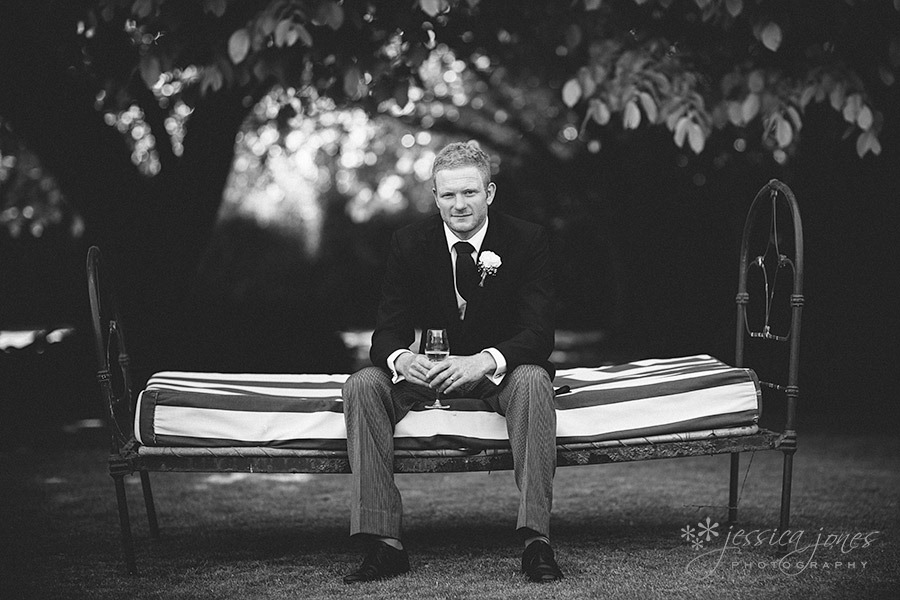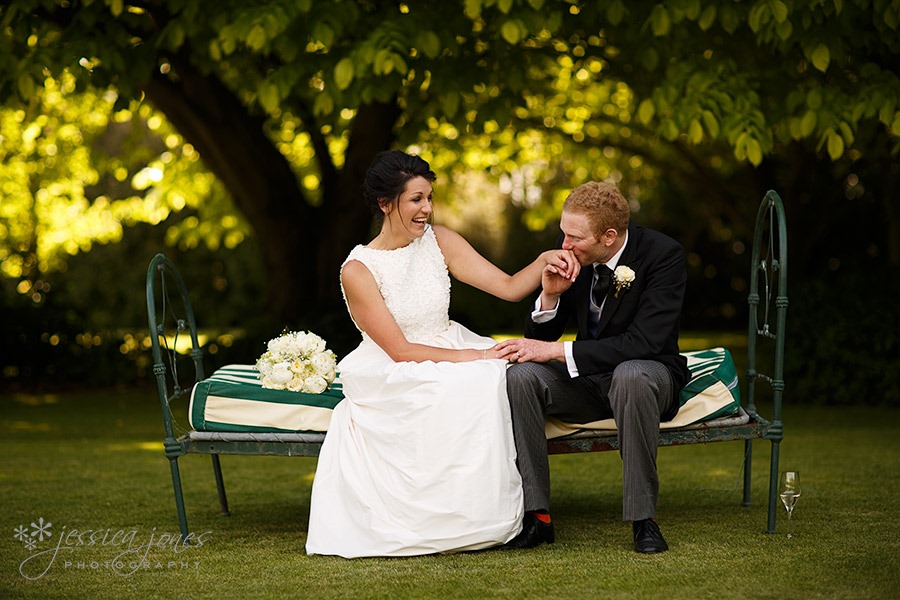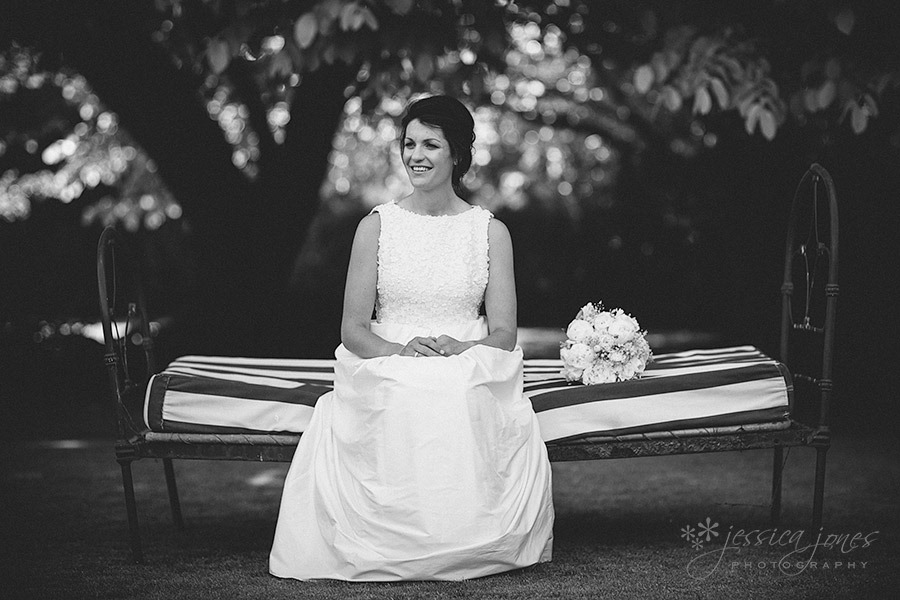 Poor doggie, stuck inside when all the fun is happening outside!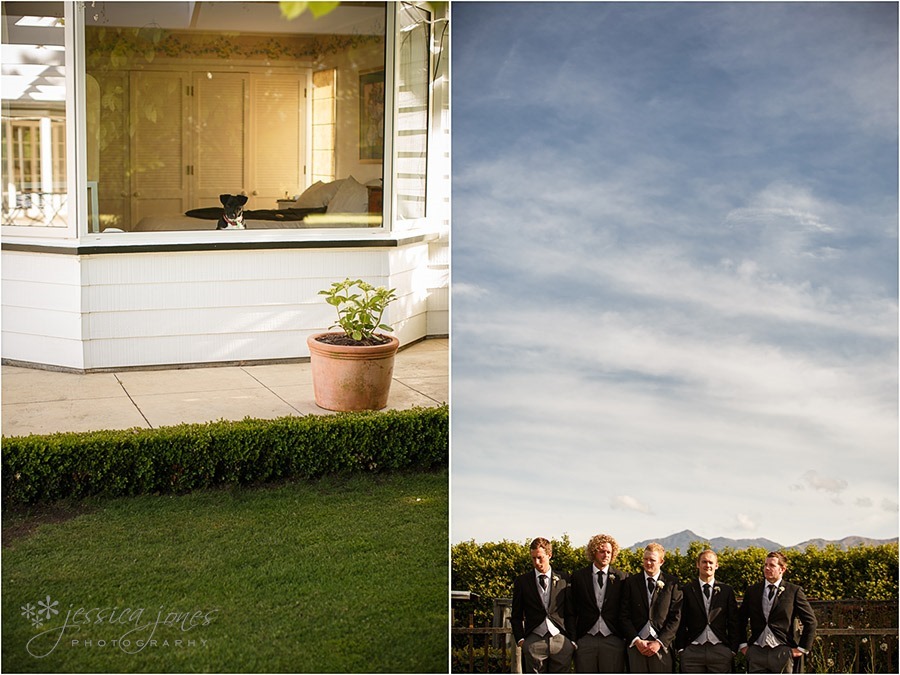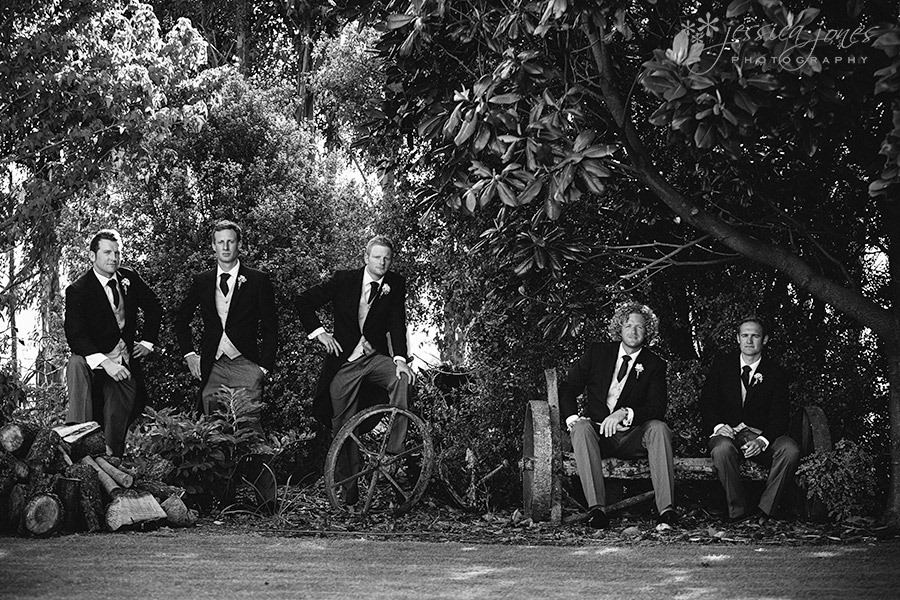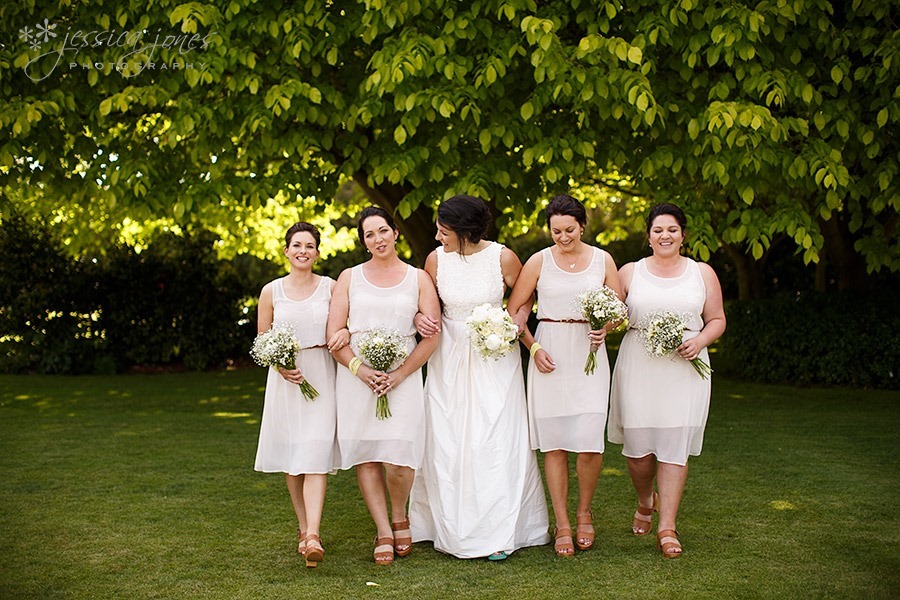 There was some discussion on who was going to tag who's feet as whom.  Will leave you girls to fight it out!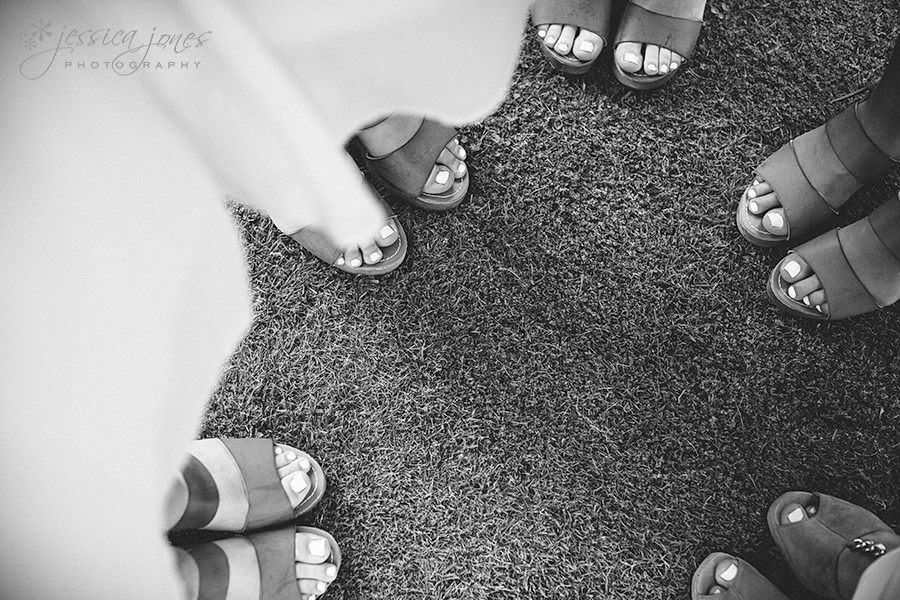 And if I were a baby lying in the grass, this is exactly how a bridal party would give me the 'you're so cute' look.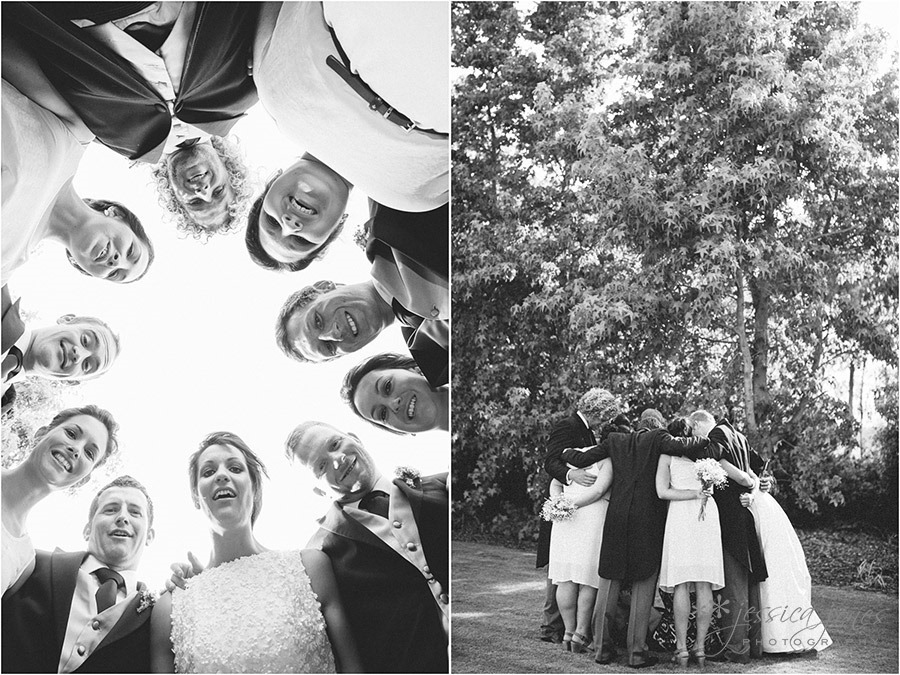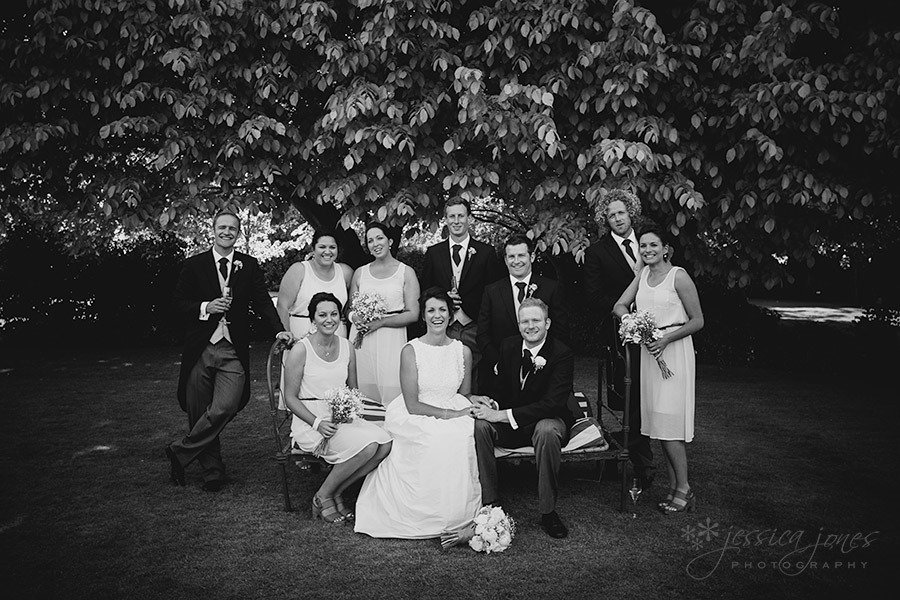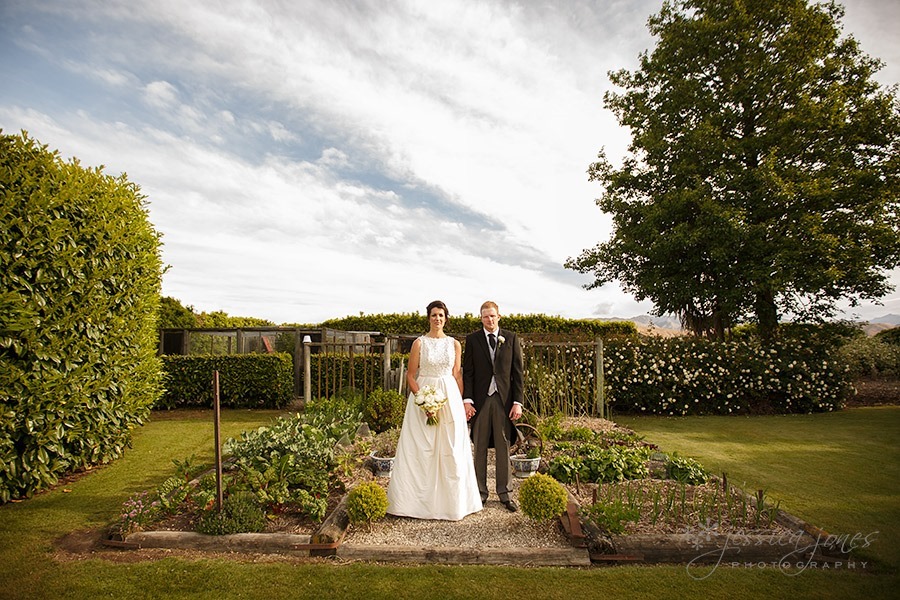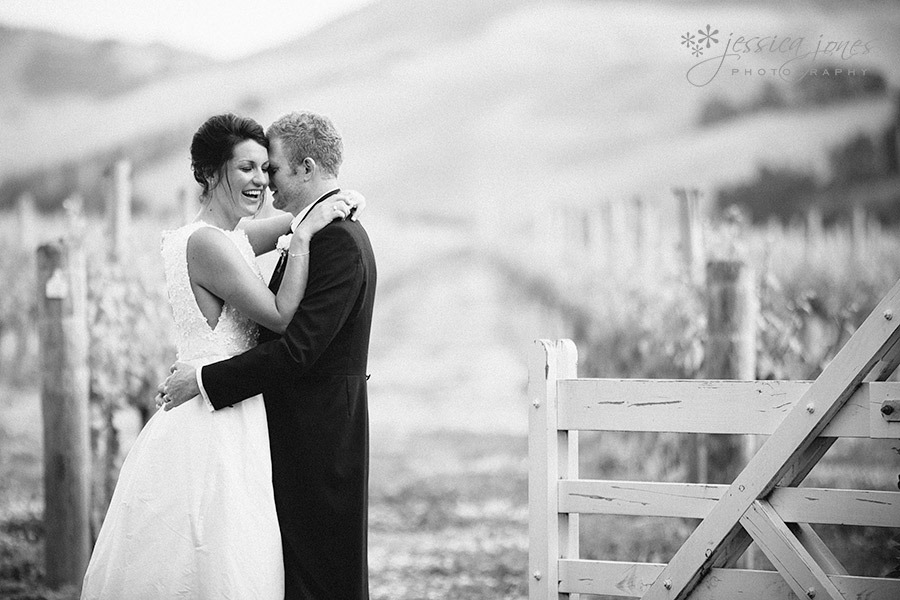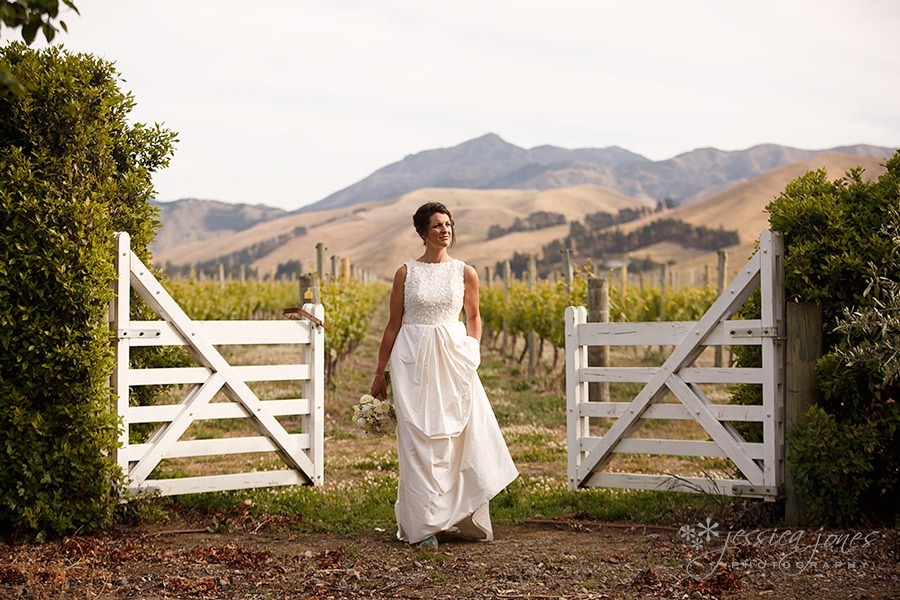 Loving the gorgeous vineyards right now!  This is Paul's view..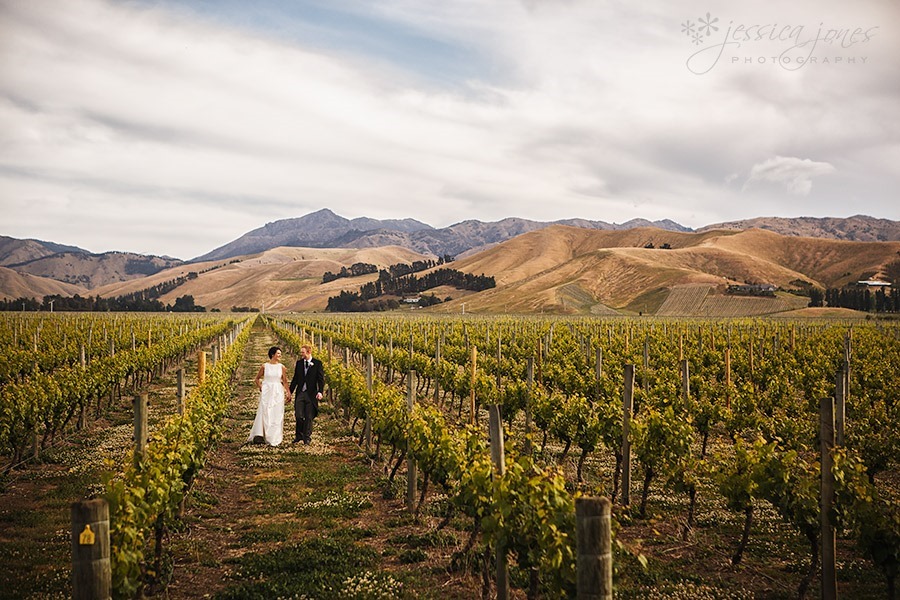 And this is mine.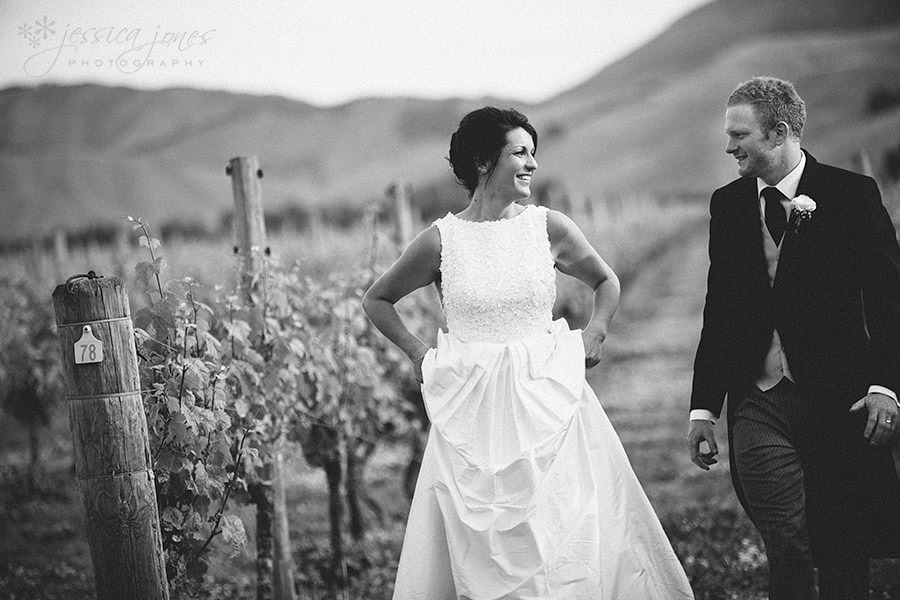 Thanks to Emily for grabbing this shot of us which perfectly shows how my lovely husband likes to try just that little bit harder to get a cooler shot than me.  Ah well.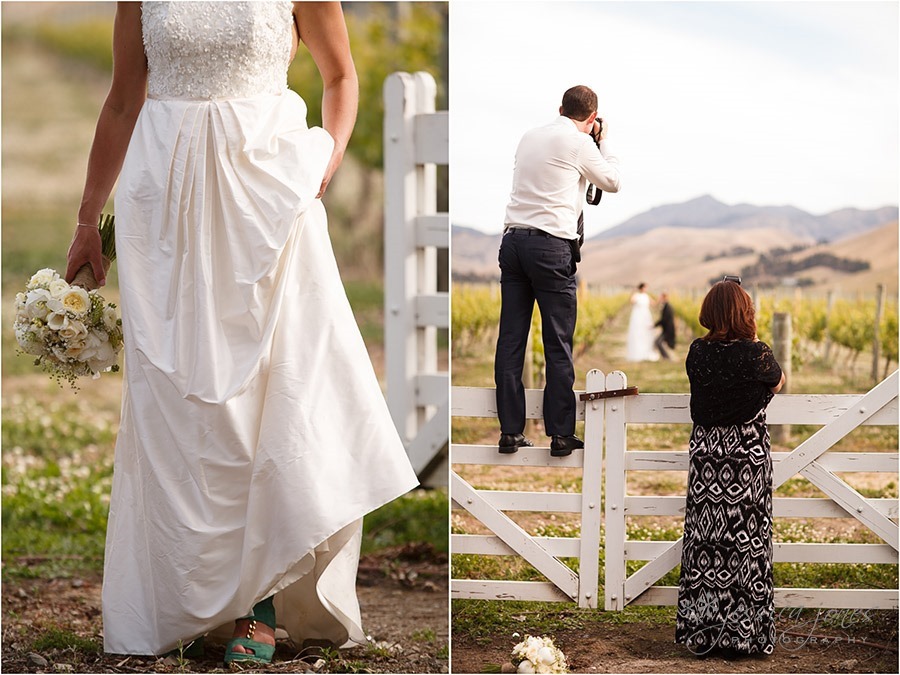 A wedding dress with pockets.  Why oh WHY don't all wedding dresses come with pockets?  Revolutionary.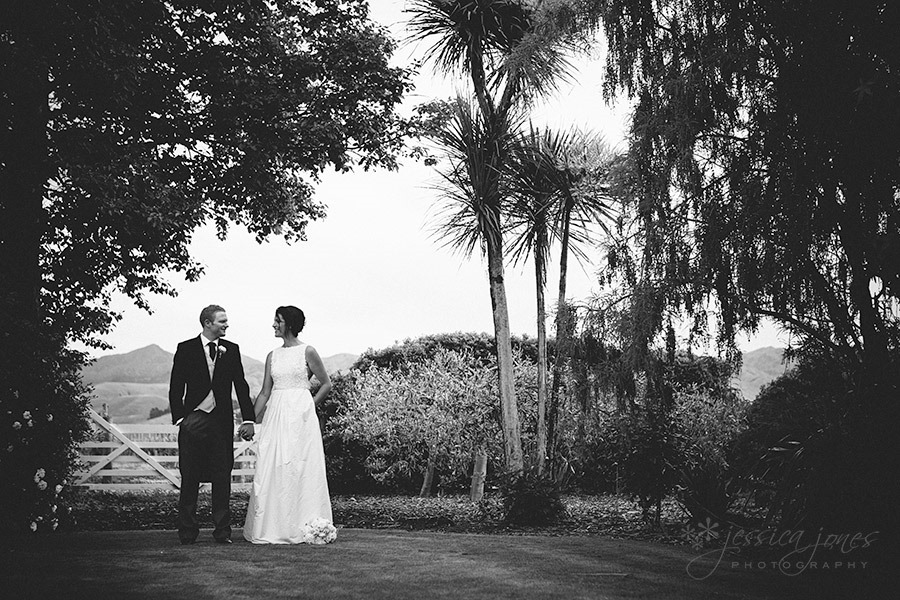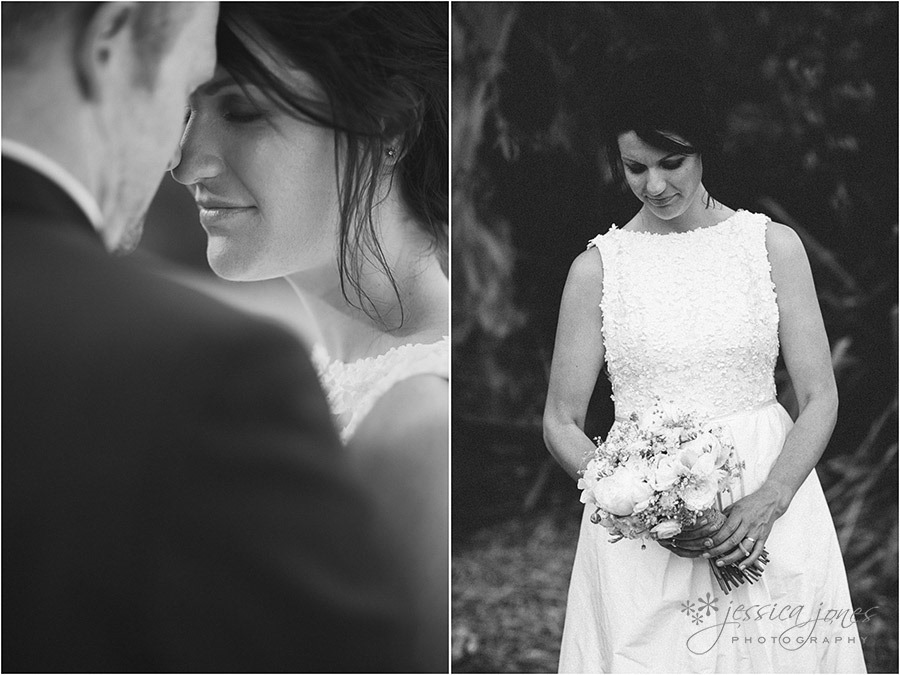 Then back to Wither Hills to hang out with their loved ones, sharing a few more smiles and tears along the way.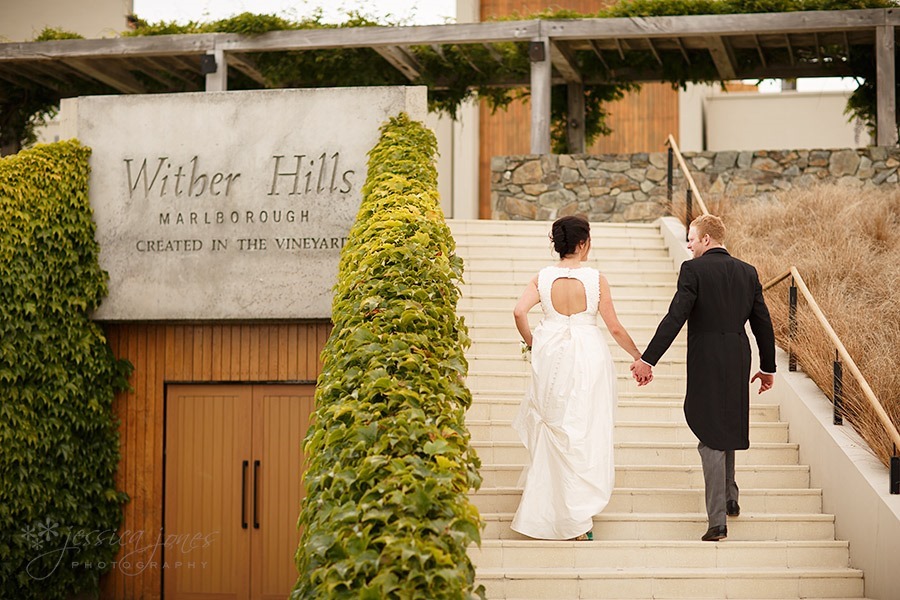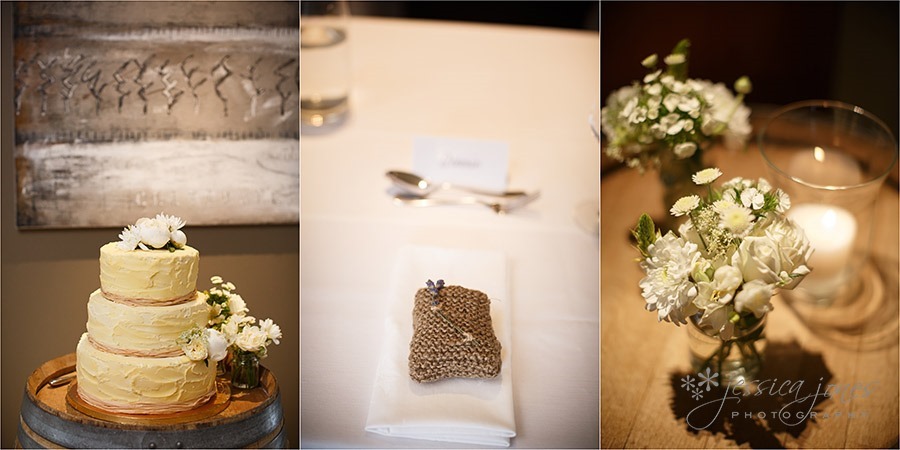 Epic Dad, this one.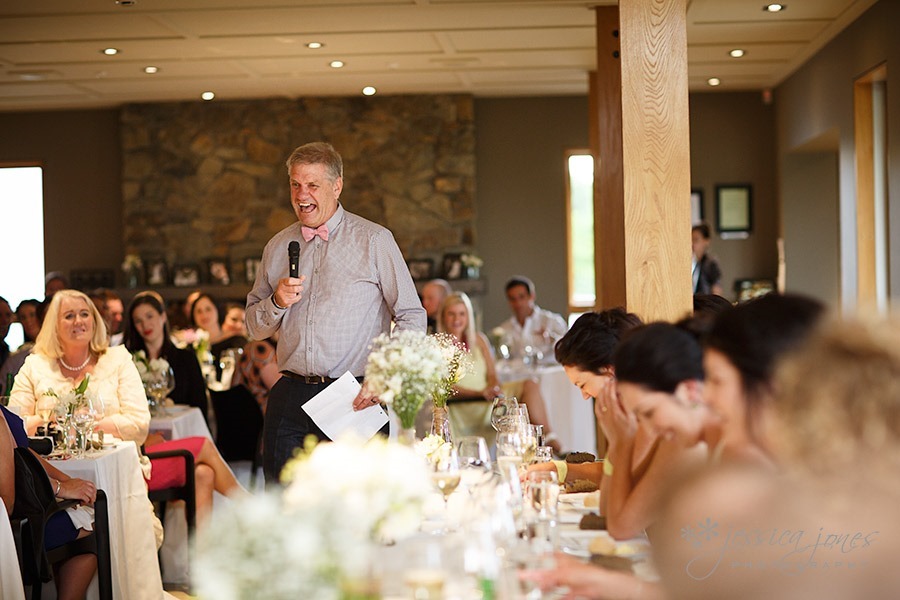 Pa, Toby's grandfather, is hard of hearing, so he was supplied with the speeches so he could read them and didn't have to miss a thing.  See, I told you these families were brilliant!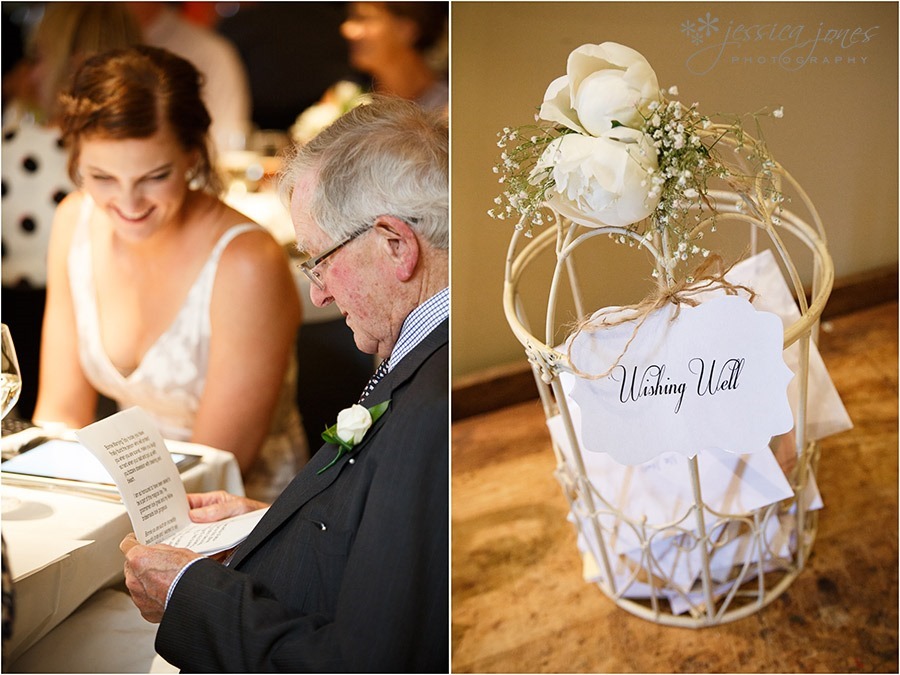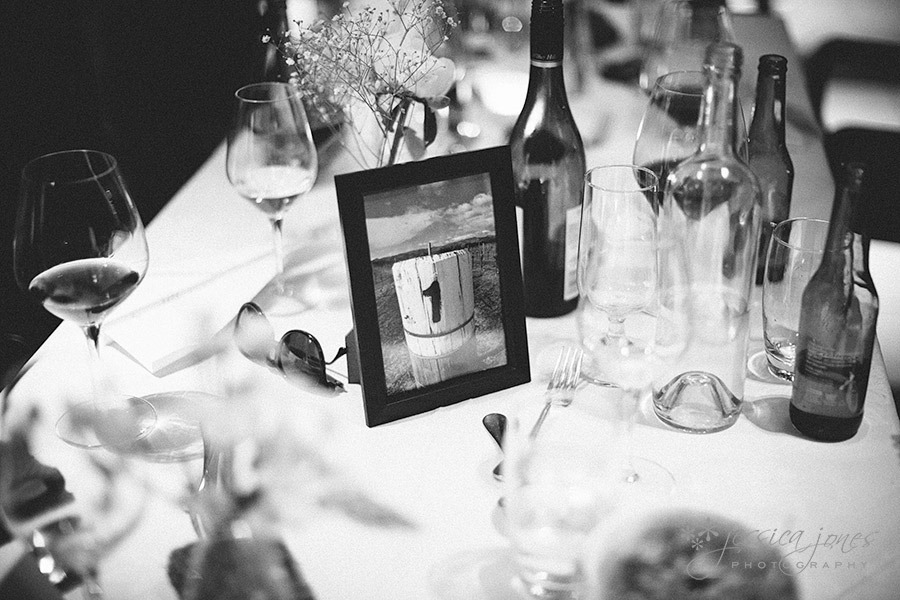 And we parted with the classic Marlborough view.  I asked them to dance, and dance they did!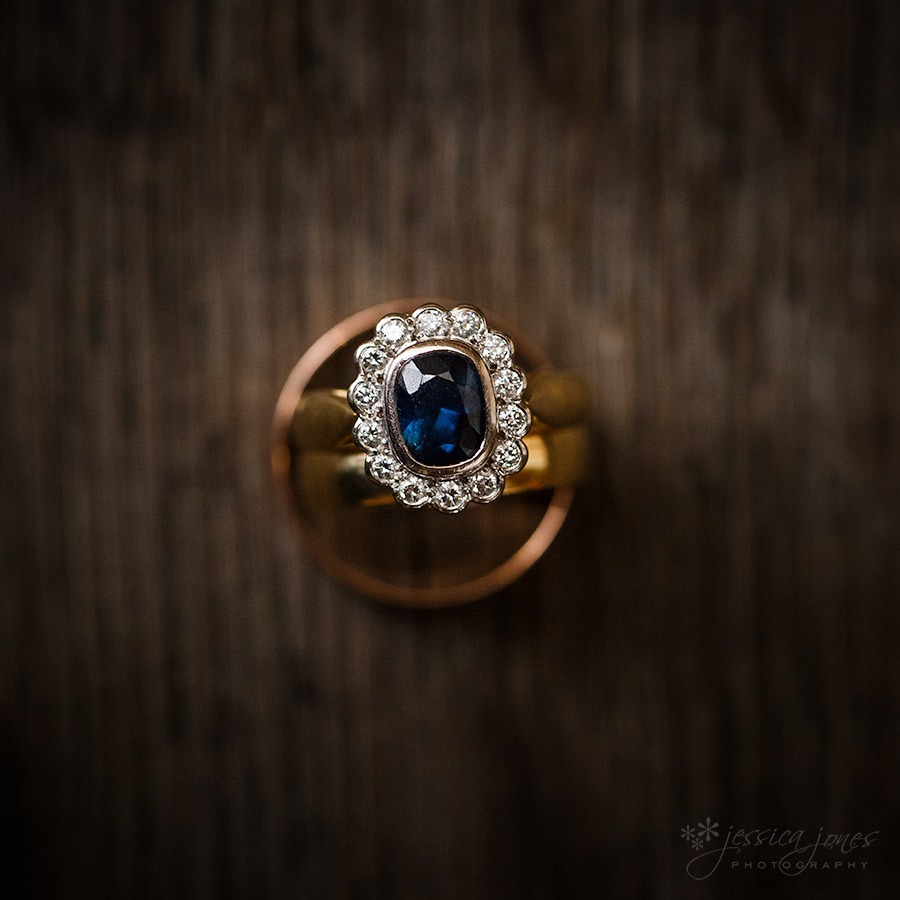 Bonnie and Toby, your wedding was a delight.  Thank you thank you thank you for letting us tag along!