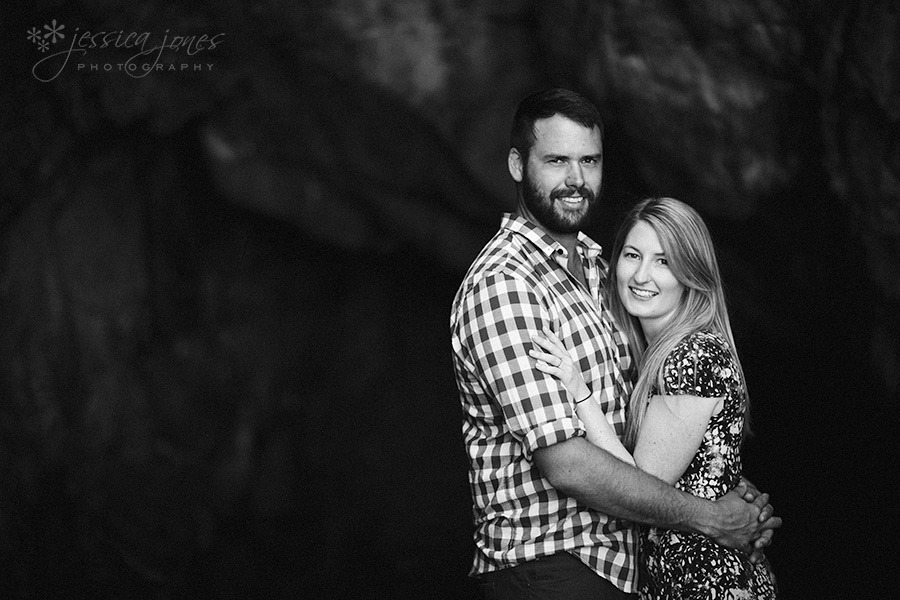 "He Facebook stalked me until I'd go out with him."  Clearly the chance meeting one evening had a profound affect on Blake, because he obviously couldn't get this pretty blonde out of his mind.  Cue Facebook, and the ability to get in touch and plead his case.  Shaye must have fancied him right back because one thing clearly lead to another and tomorrow these two are getting married!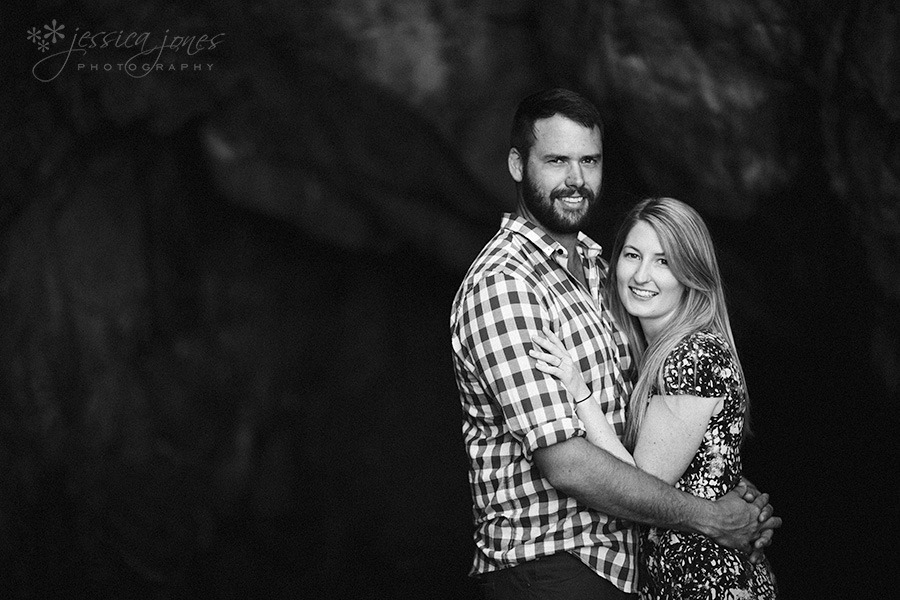 One of the best ways of calming pre-wedding photo nerves is by coming out with Paul and I and finding out that it's really not all that bad having your photo taken.  In fact, some even consider it a pretty fun thing to do! 
Monkey bay is one of my favourite locations at the moment, especially with this bright sunny weather we've been having!  The caves are cool, the light is pretty and there's not a whole lot of people there generally.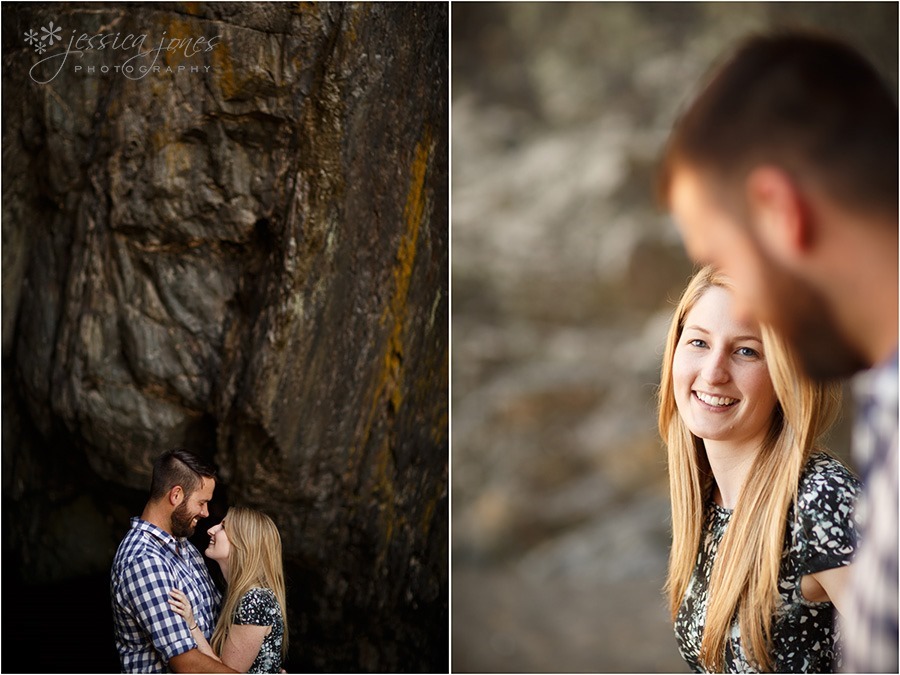 Plus it looks like THIS!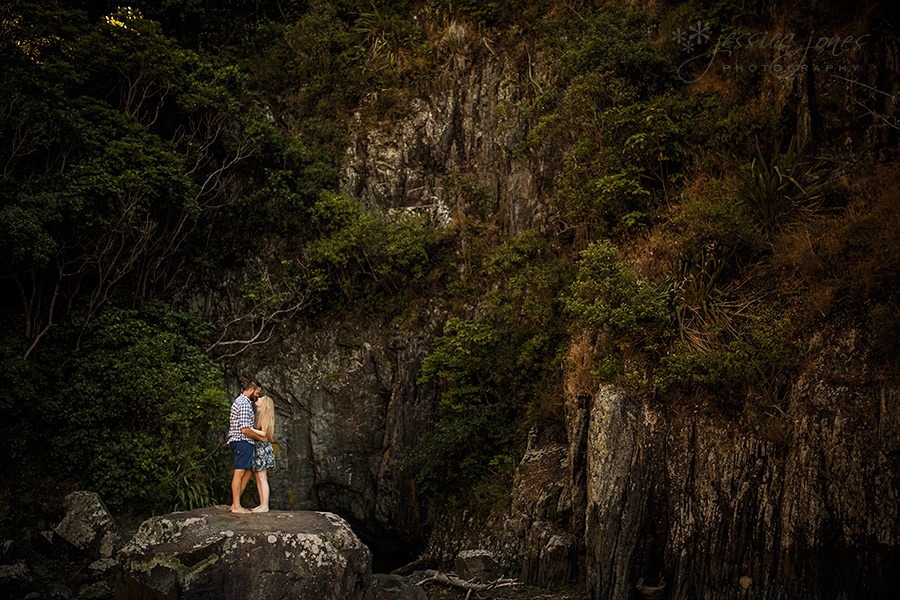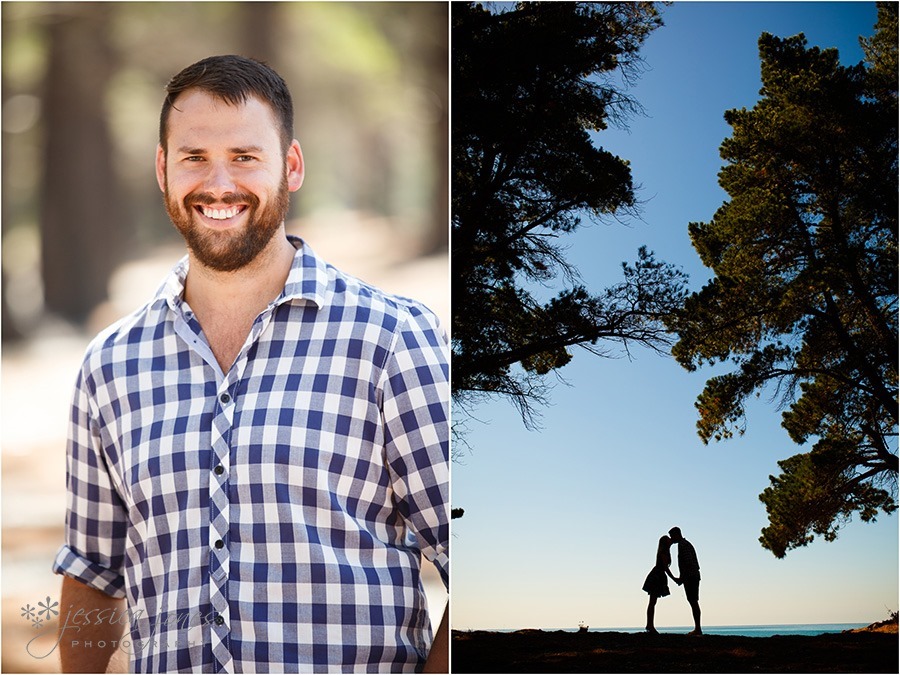 Blake loves his groovy old Triumph.  He's taken it from the realms of beat up old car to super awesome, shiny and completely overhauled.  When I heard that the car is from the mid 1970s my face drained of all it's colour and I actually felt old.  The fact that this car that was brand new when I was born, driving around rich and important people was now considered somewhat of a relic, well, it kinda hurt.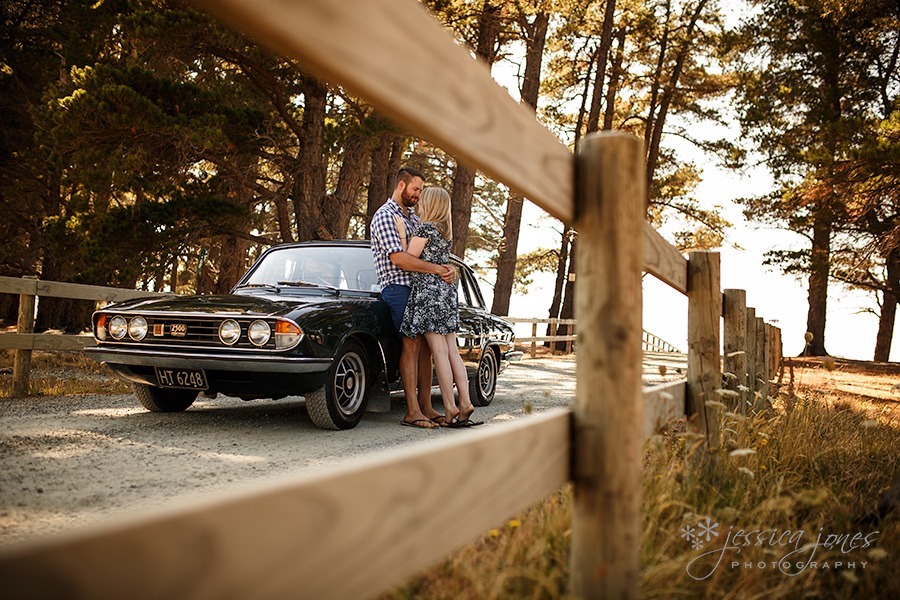 Blake and Shaye, tomorrow is going to be absolutely gorgeous!  Shaye, you will be dropdead gorgeous and I feel a couple of photographer happy dances coming up!