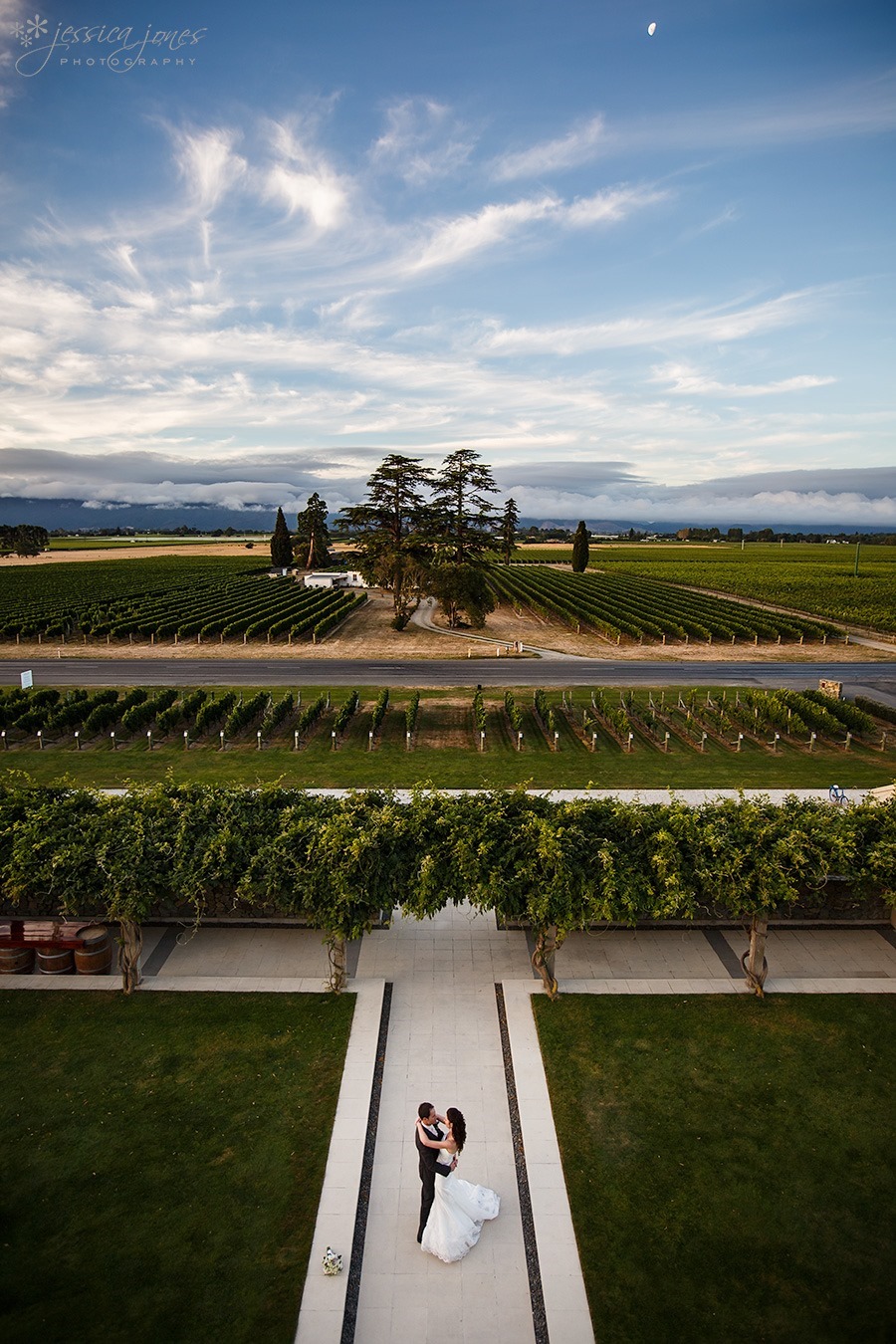 It's in the little things.  The way he smiles at her when she's not looking.  The way he holds her hand as they walk together.  The way he looks after her.  It's in the way that she way she melts in his arms as they dance, even though they both claim that they're not the best dancers in the world, it doesn't matter one bit.  This was the day that Aurelia and Nic were married, and it was perfect.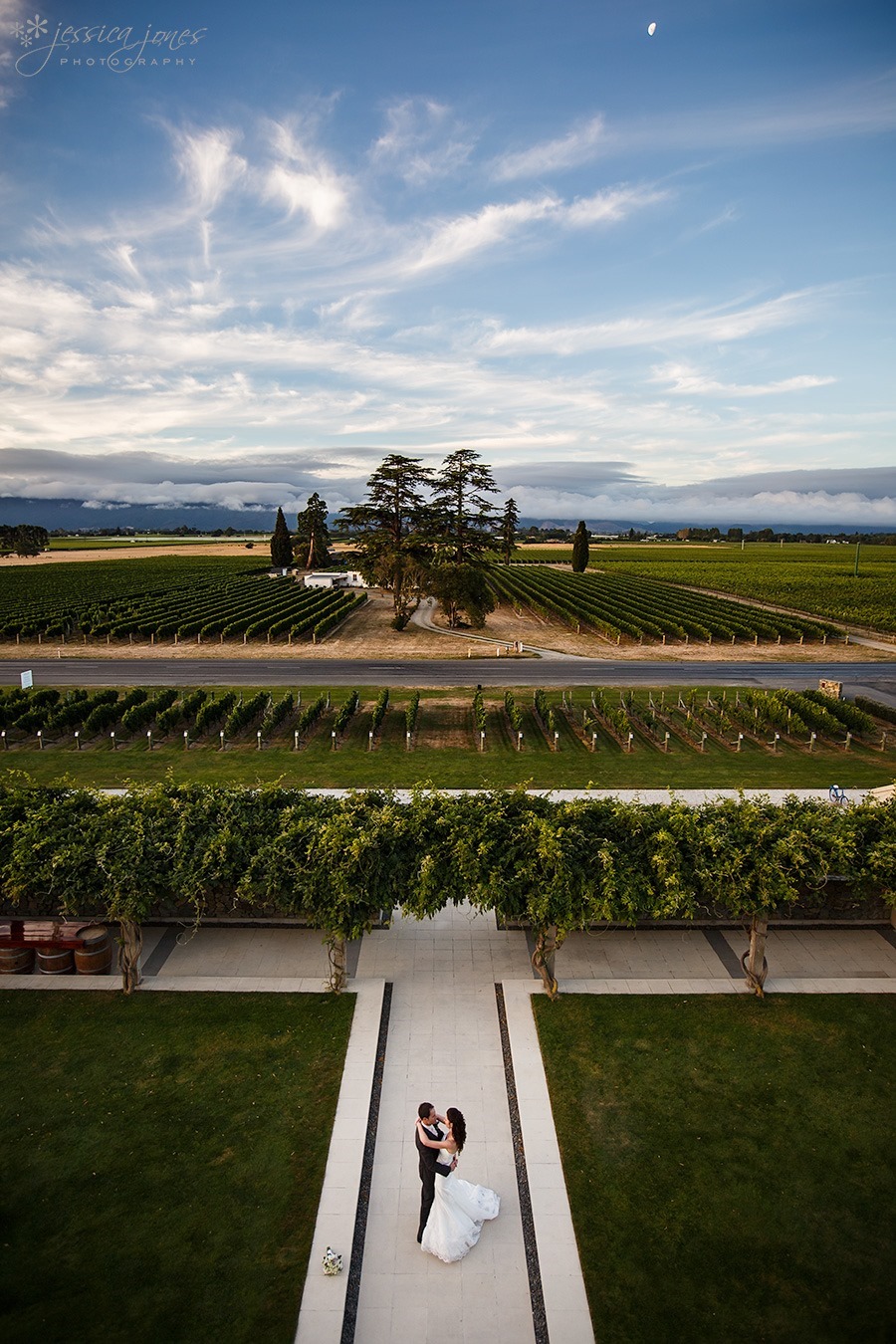 I started my day with the girls as they were getting ready at the Rockferry Cottage.  Whatever Nic wrote in that letter to Aurelia was a win.  A massive win.  It was pretty early on in the day, but I was already convinced that judging by what was written on that paper, it was going to be a goodie.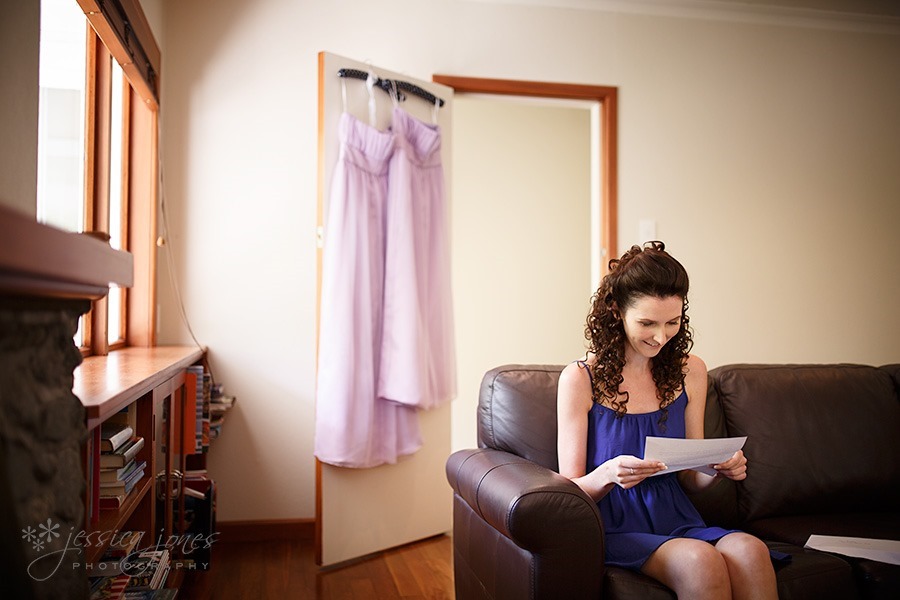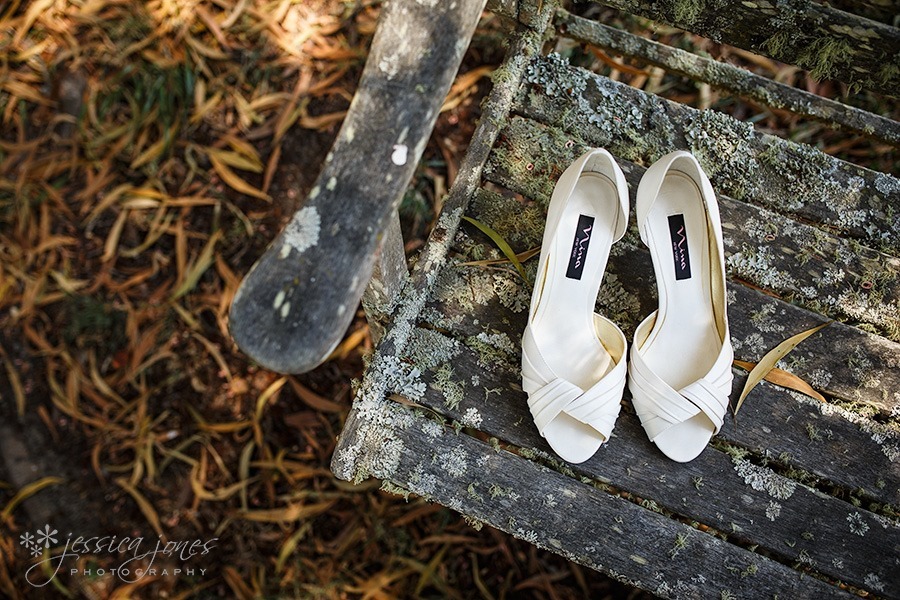 Gorgeous flowers by Jane at Mayflower.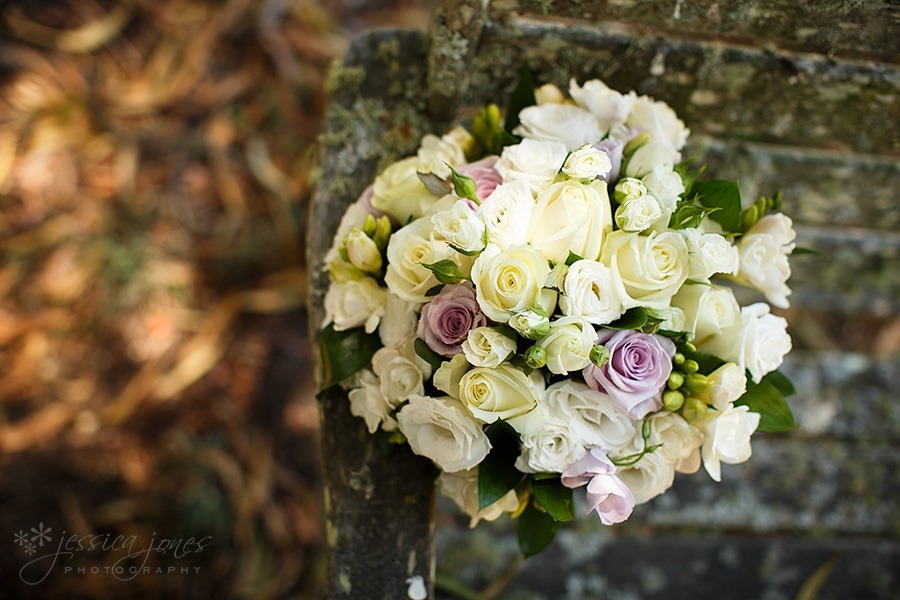 This amazing gown may not have been seen by many up to this point, but it is well travelled.  It has managed to make it half way around the world, wrapped in it's special bag, on planes as carry on luggage and zapped through many airport security machines.  It's travelling efforts are to be well commended!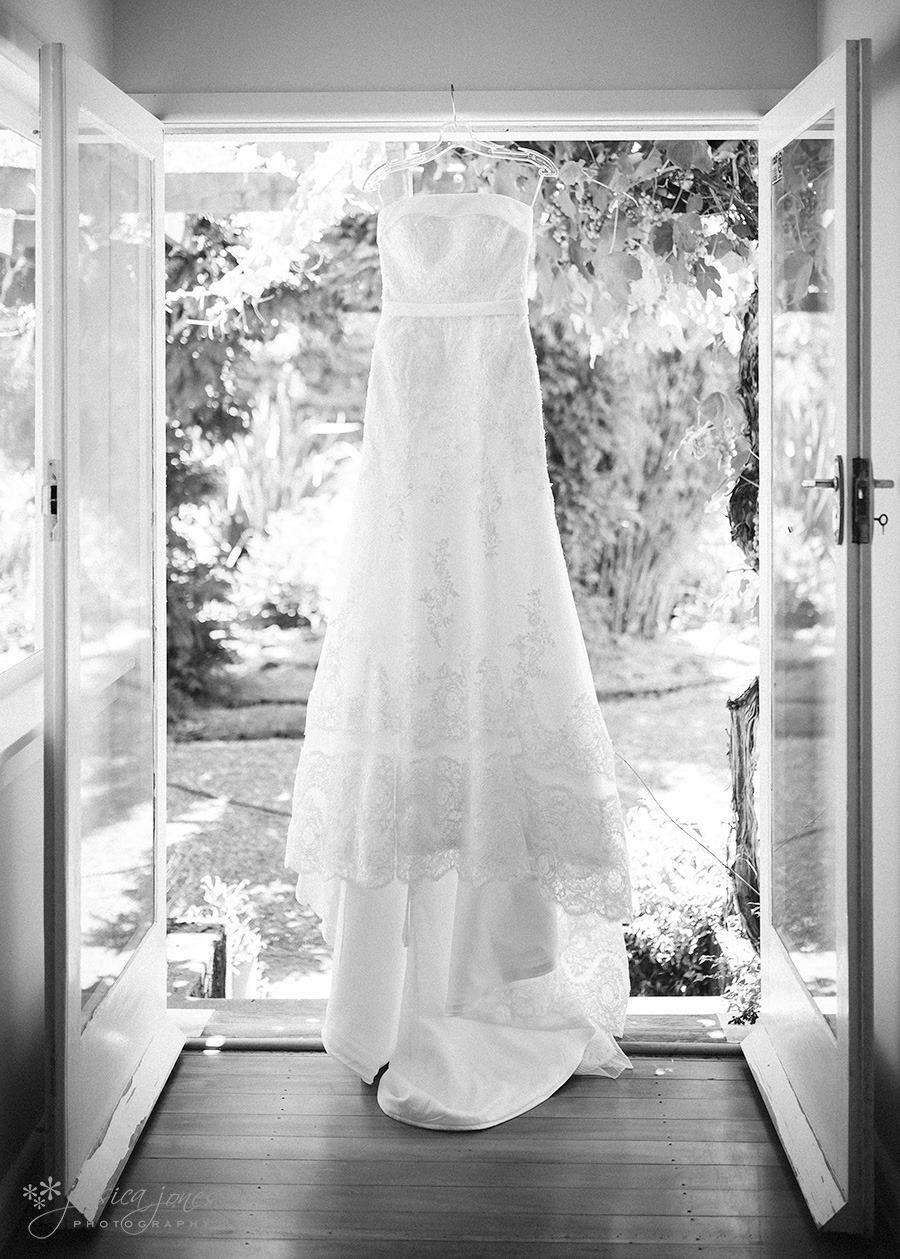 And after all of that effort, there's always that moment where you're hoping the dress still fits…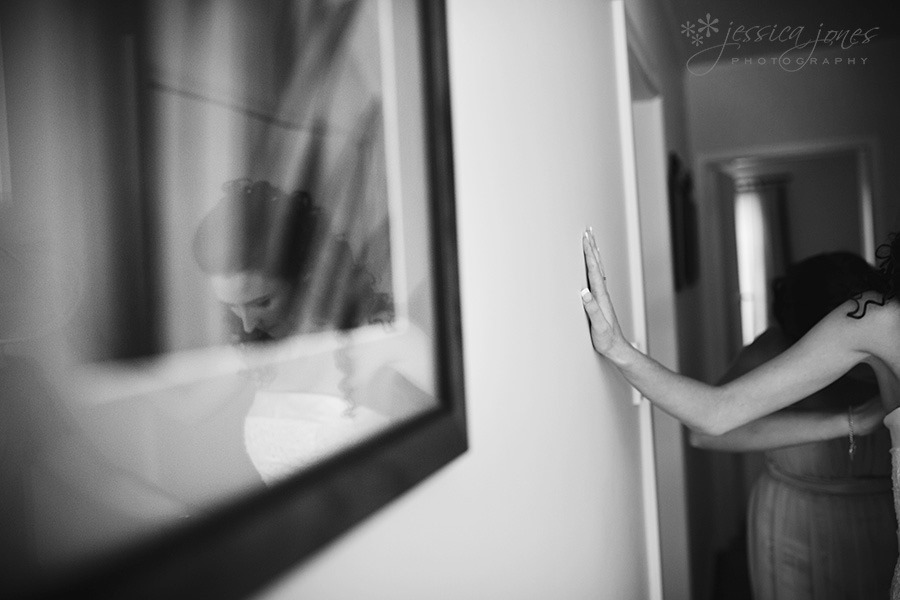 Aurelia, you stunning stunning bride, you!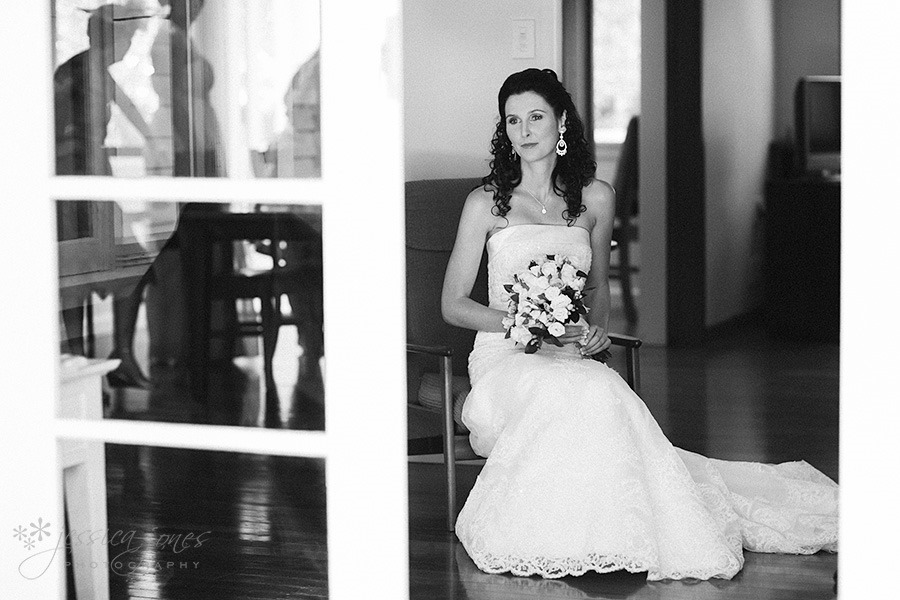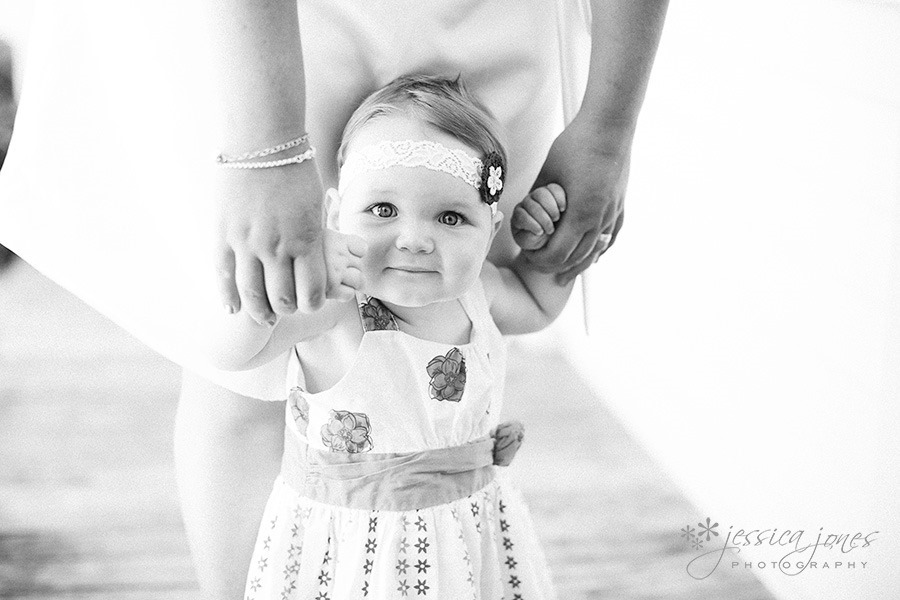 Meanwhile Paul hangs with the boys as they get ready in Picton.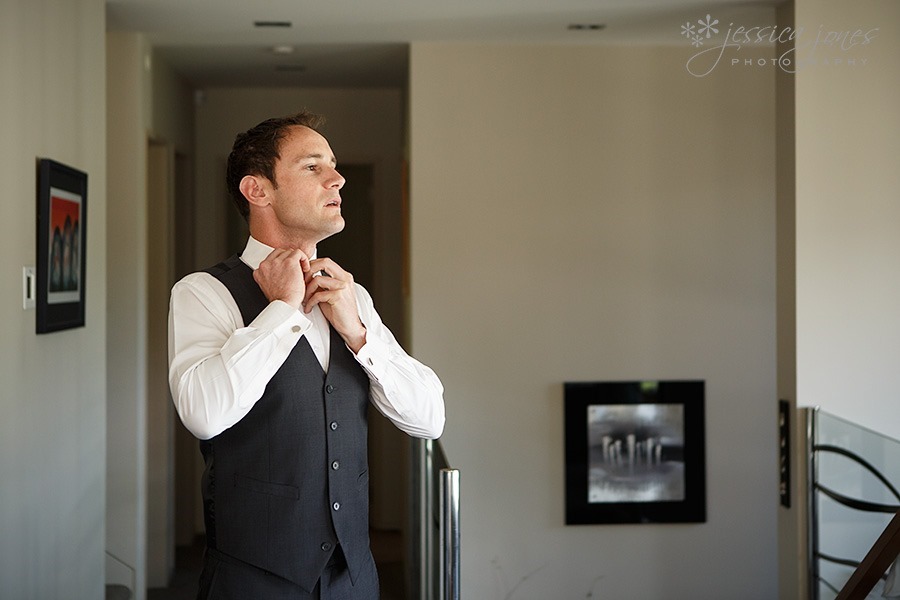 Mums + Weddings = Super.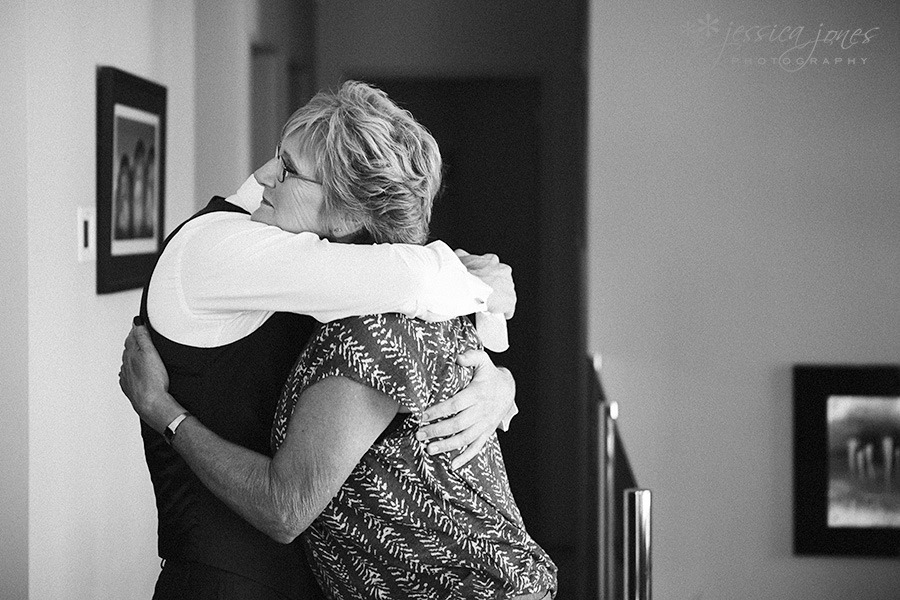 A little Google help meant that they boys knew exactly how to arrange their pocket squares.  What did we do before Google?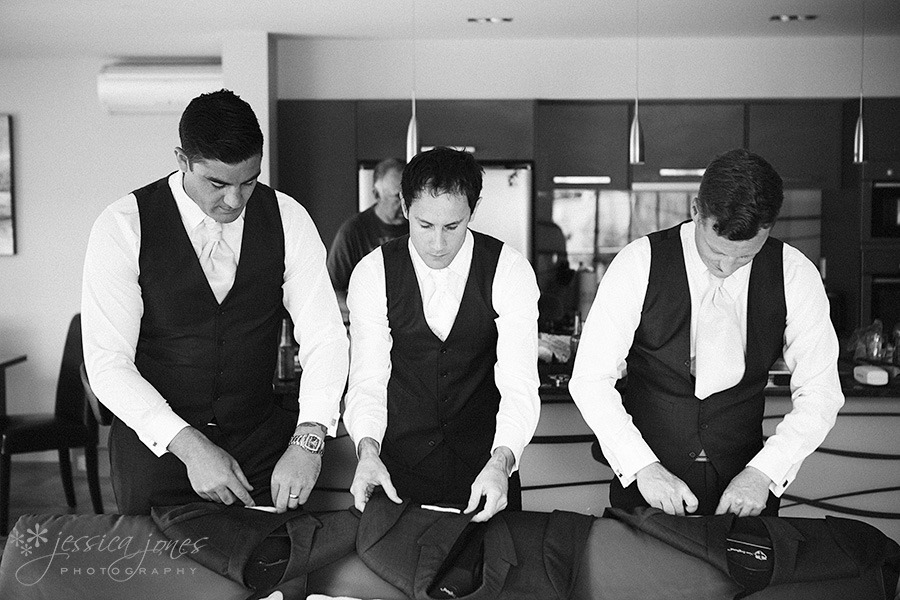 And just like that Nic is ready for his bride to arrive.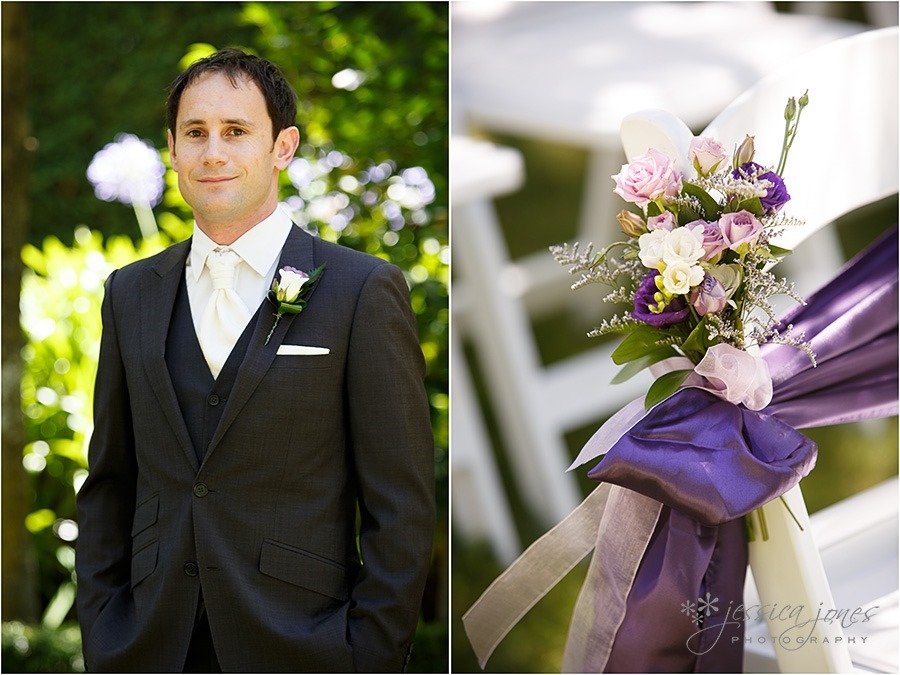 It's been a while since we've been lucky enough to have a wedding at the beautiful Woodend Gardens, and it's looking as spectacular as I remember!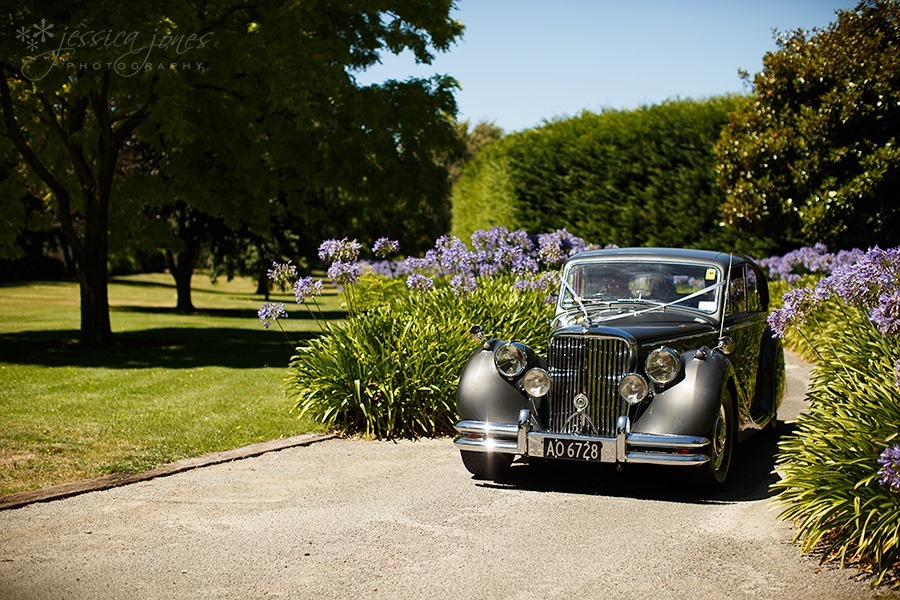 Wedding time!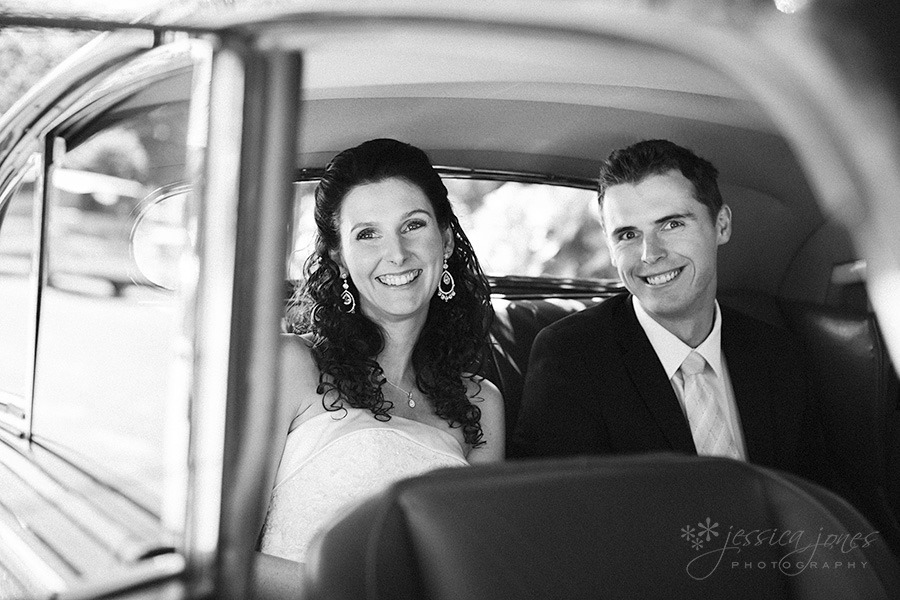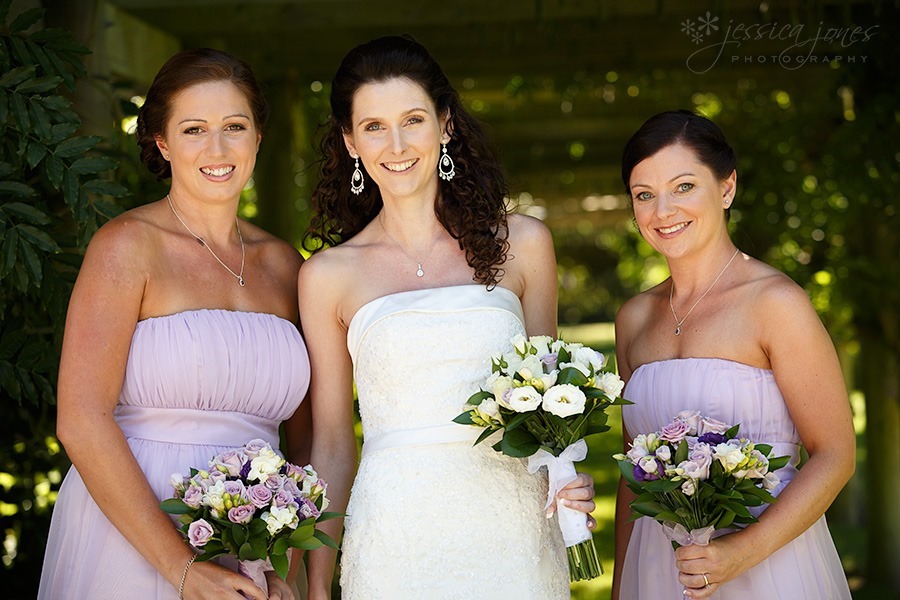 We try to make a point of always capturing our groom's face while his bride walks towards him.  Because this is the moment that they've both been planning for so long, this is the moment every girl imagines and I'm pretty sure that seeing what their groom's face looked like at this moment is right up there on the 'special moment' list!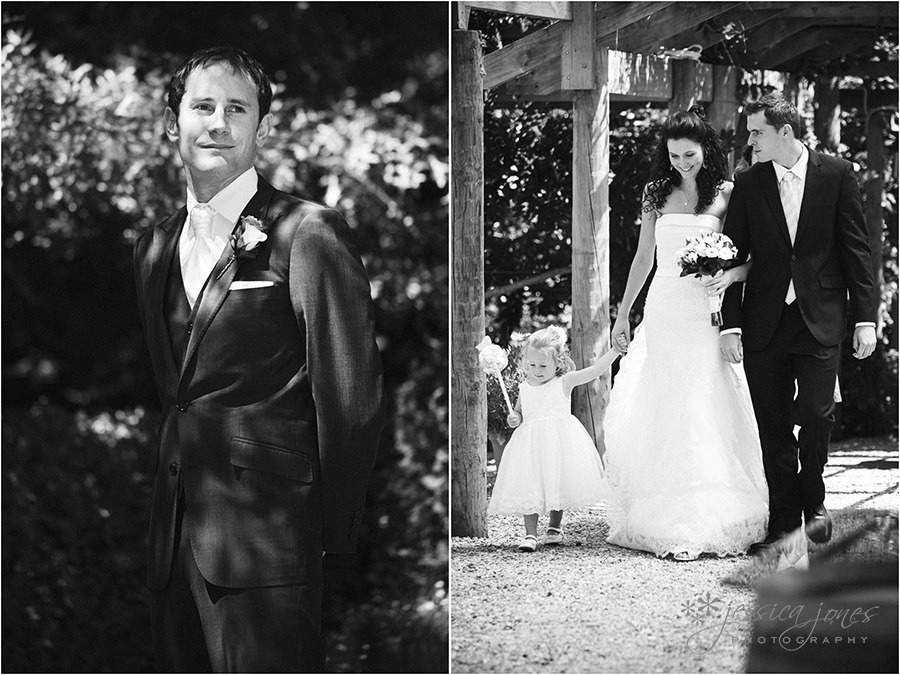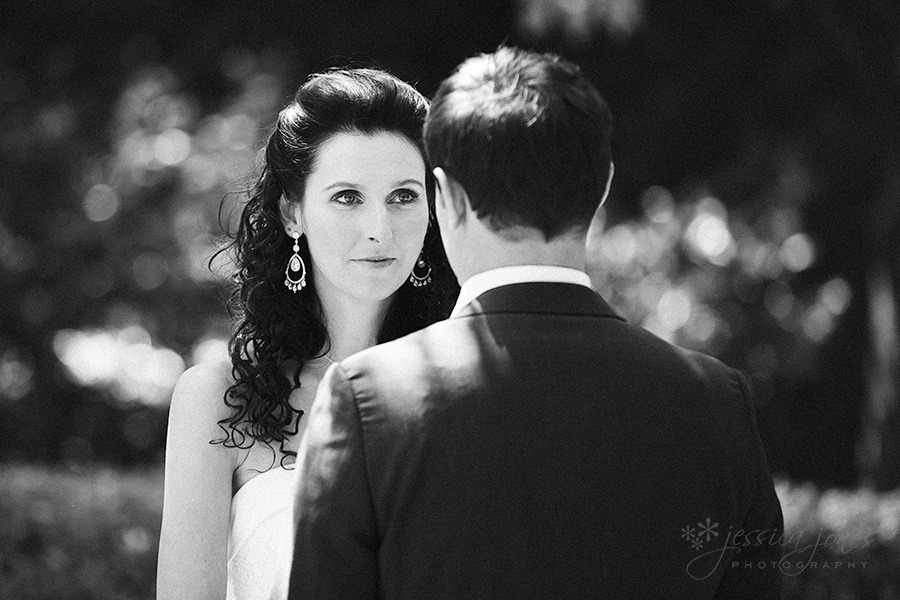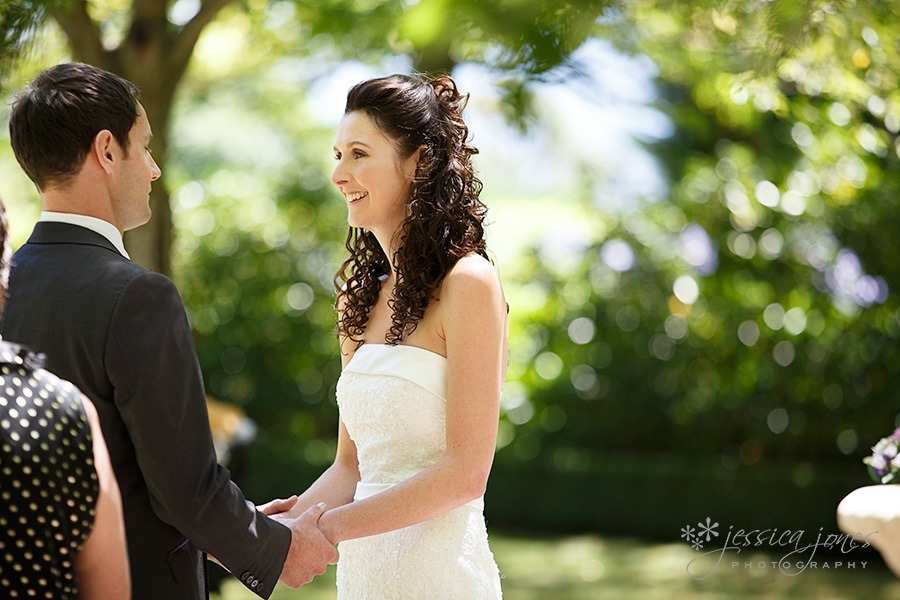 Pops is friendly and really quite loveable, we were asked to take special notice of Pops.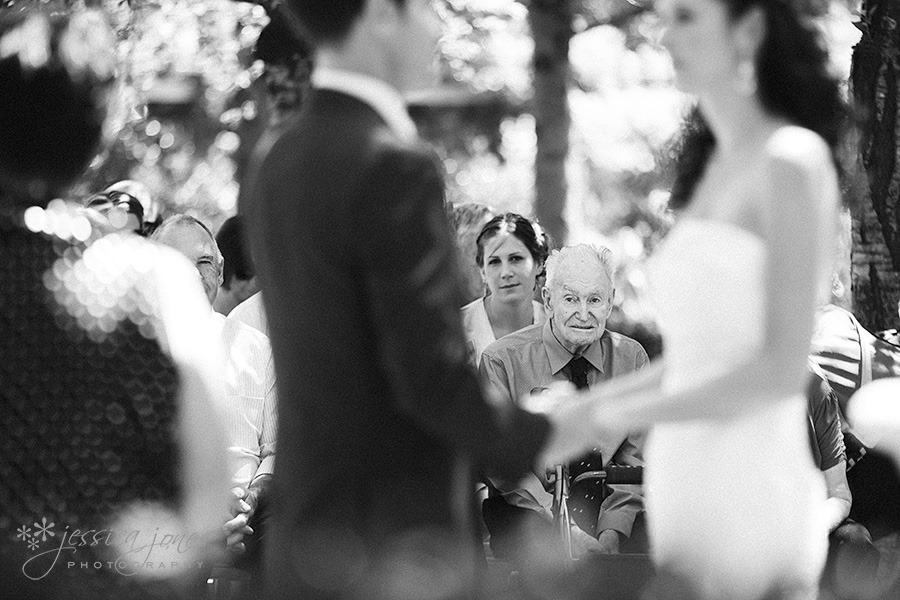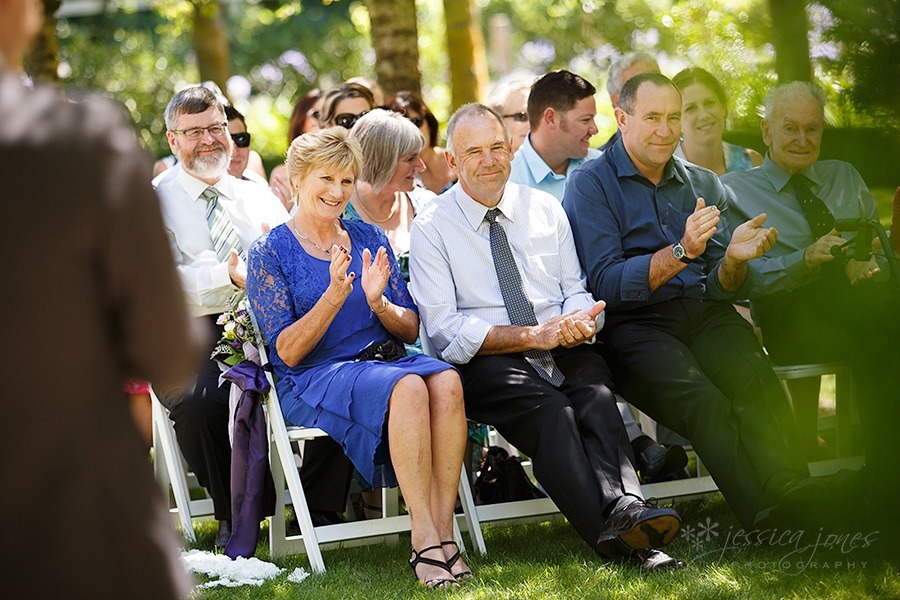 This day has been 11 years in coming.  All those years, all that planning, all comes down to this moment.  This promise.  The kiss that seals their marriage so they can start the next exciting chapter of their lives.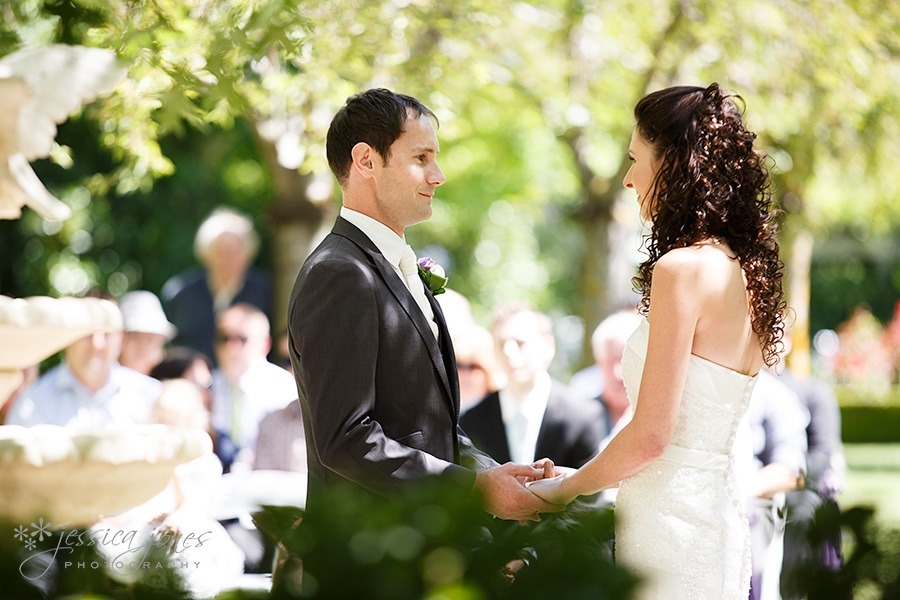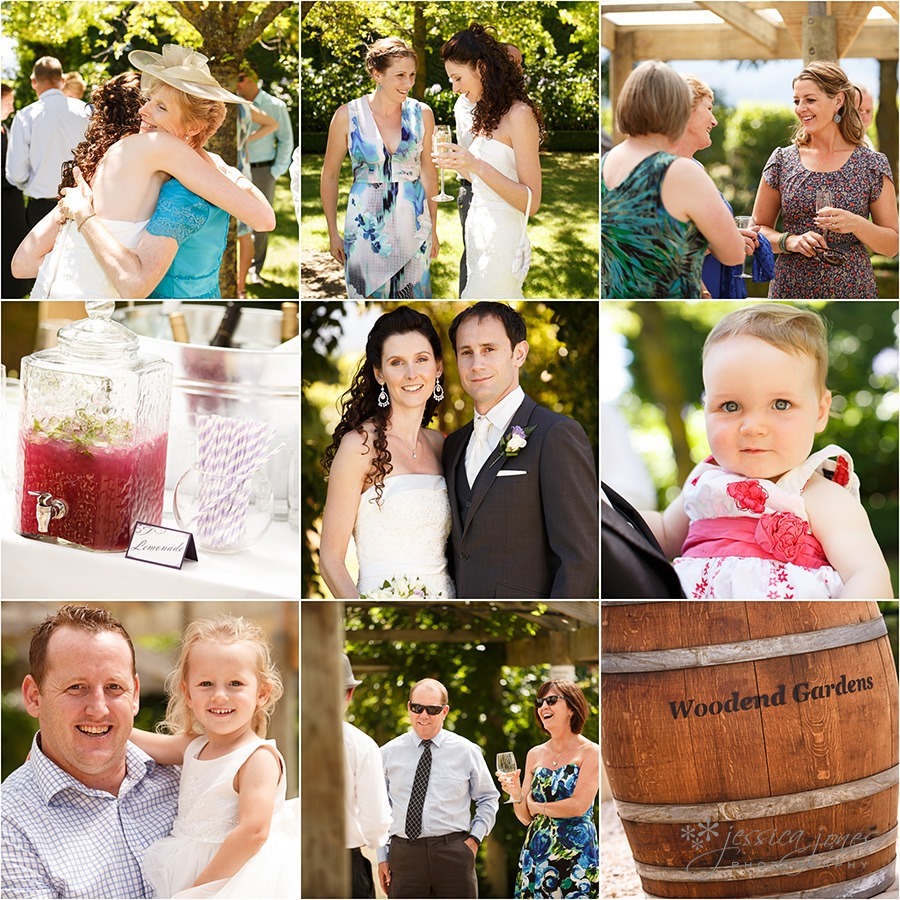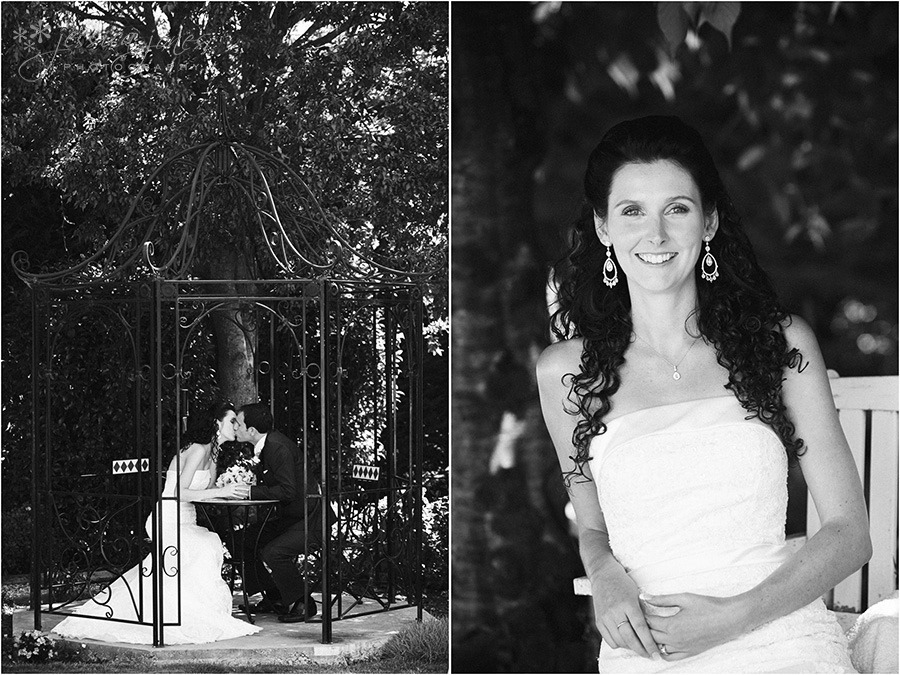 Perhaps it was because of his background in the Navy, or he may just love the beach, but whatever the reason Nic was super keen to have some wedding photos at the beach.  Because I knew that Monkey Bay was just a little walk up and over the stairs and the light would be perfect there, I was super keen to oblige the beach request!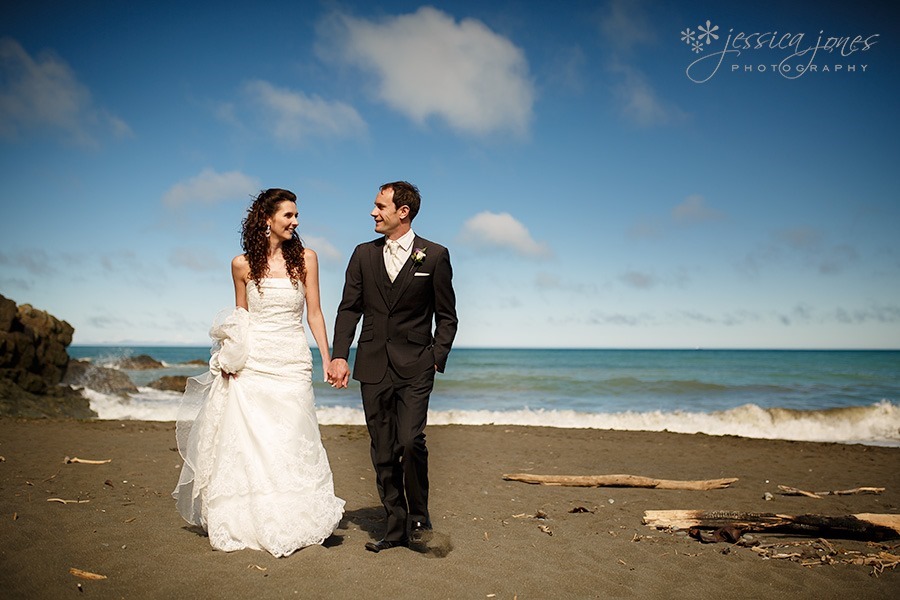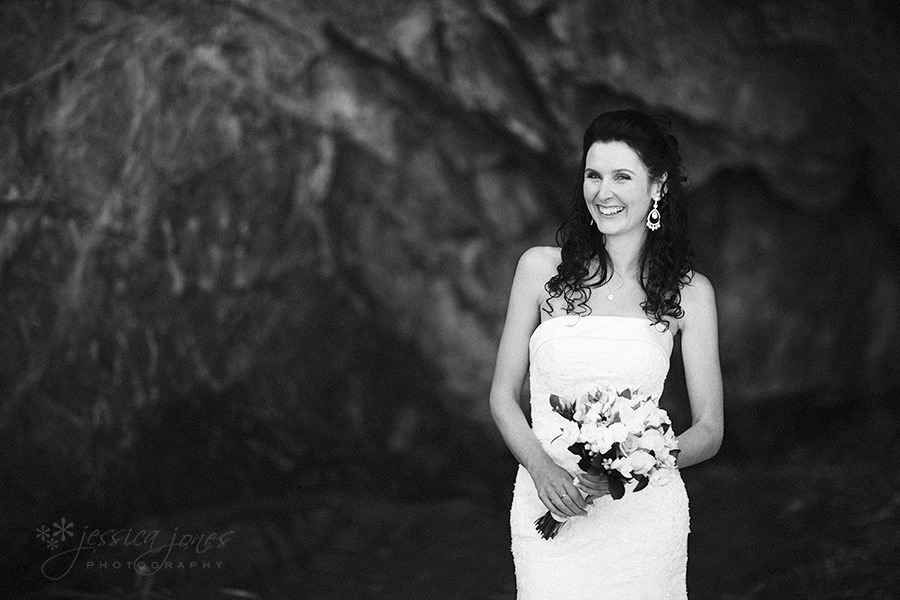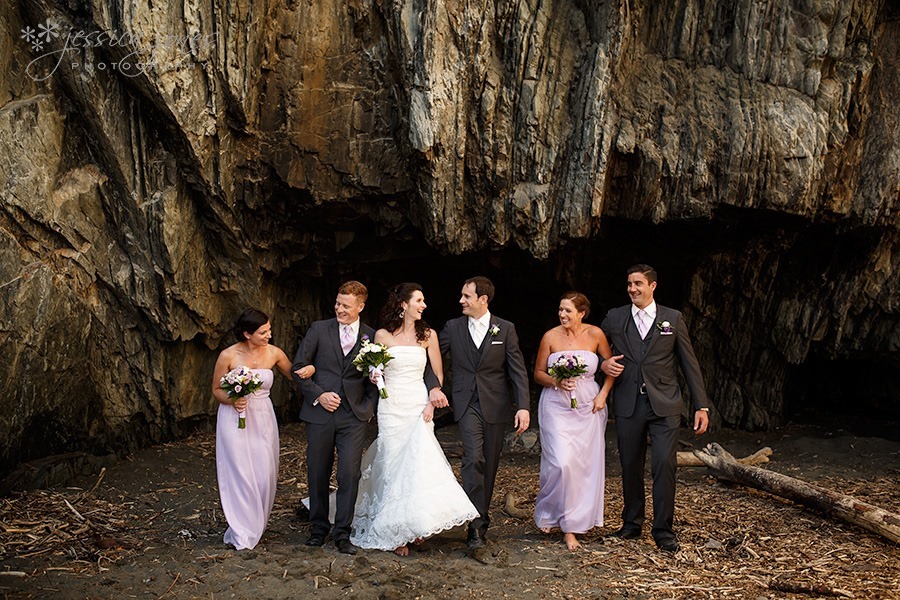 As we were up by the safe and dry rocks taking pictures, I heard Aurelia say how lovely the water looked and how she wanted to go put her feet in there.  So, encouraged somewhat by her photographer, and aided by her bridesmaids, the girls went and played.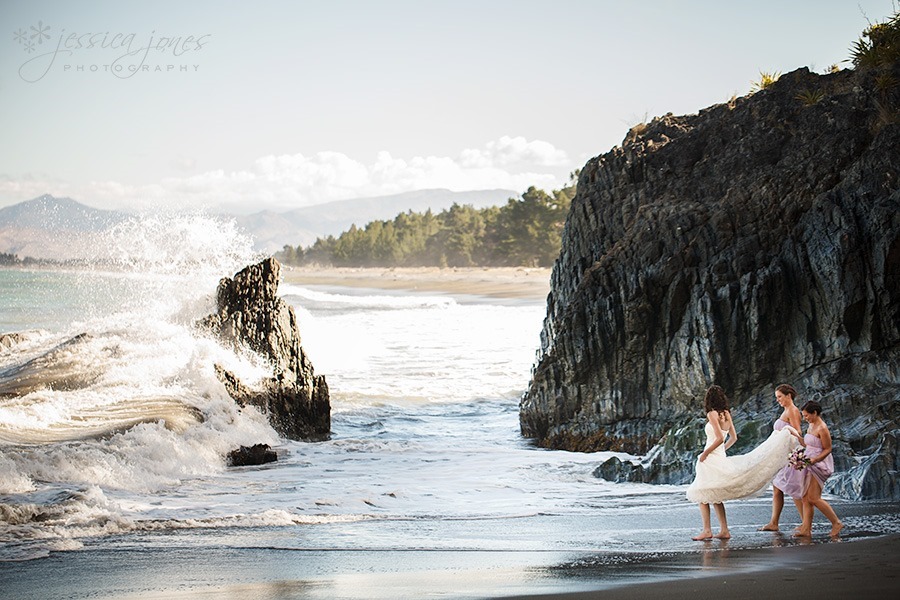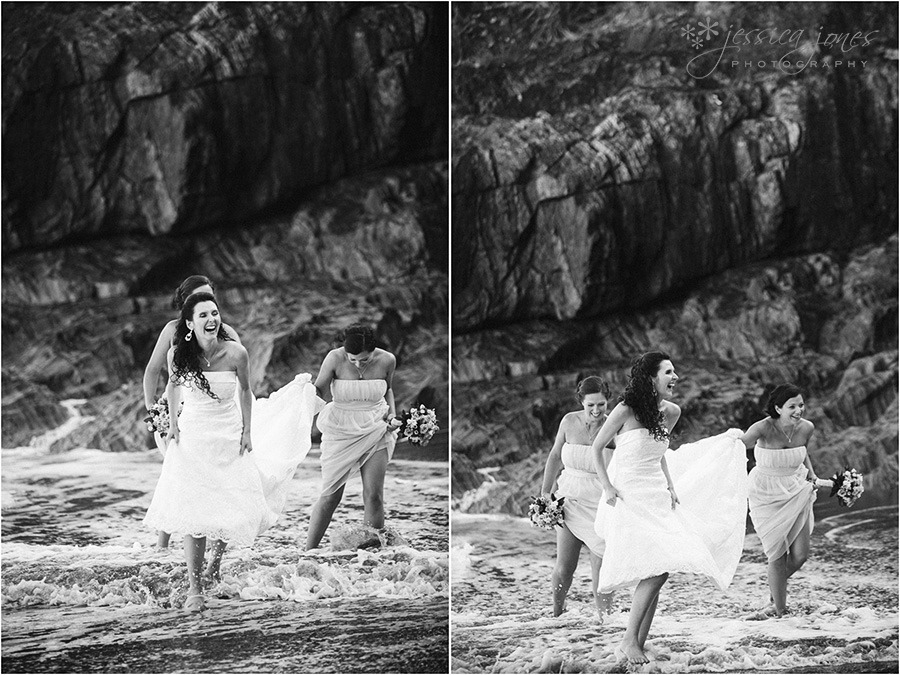 I'm pretty sure the boys called this one the '100 mile stare'.  Nailed it boys.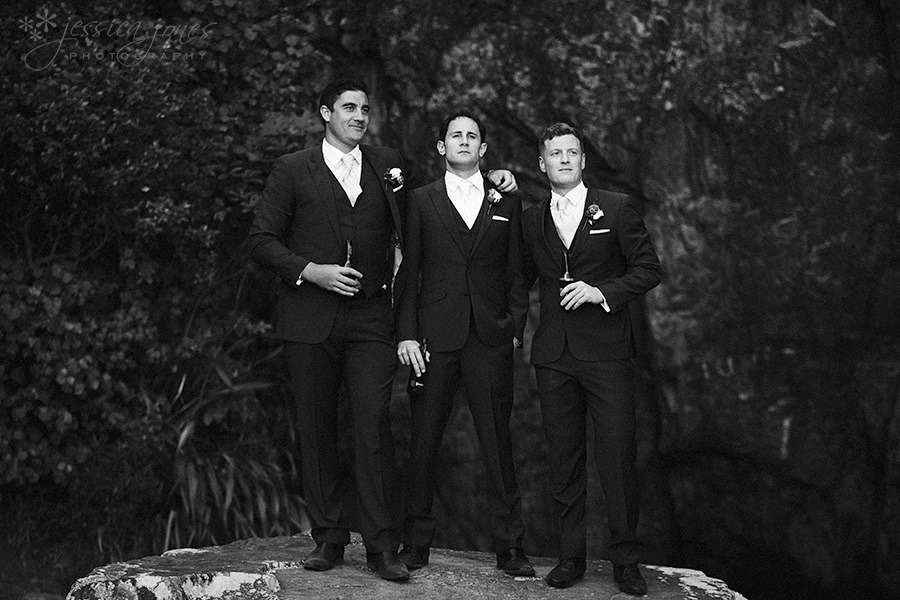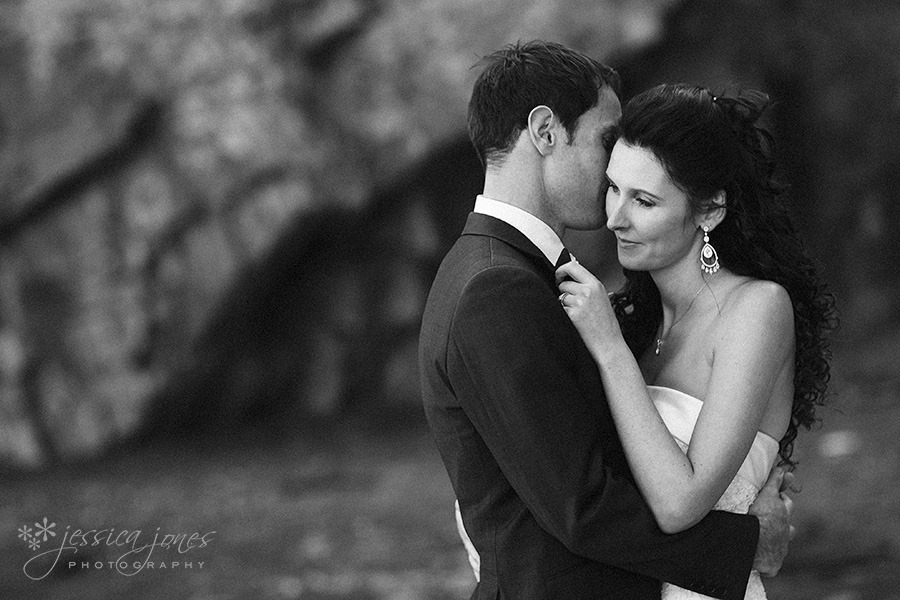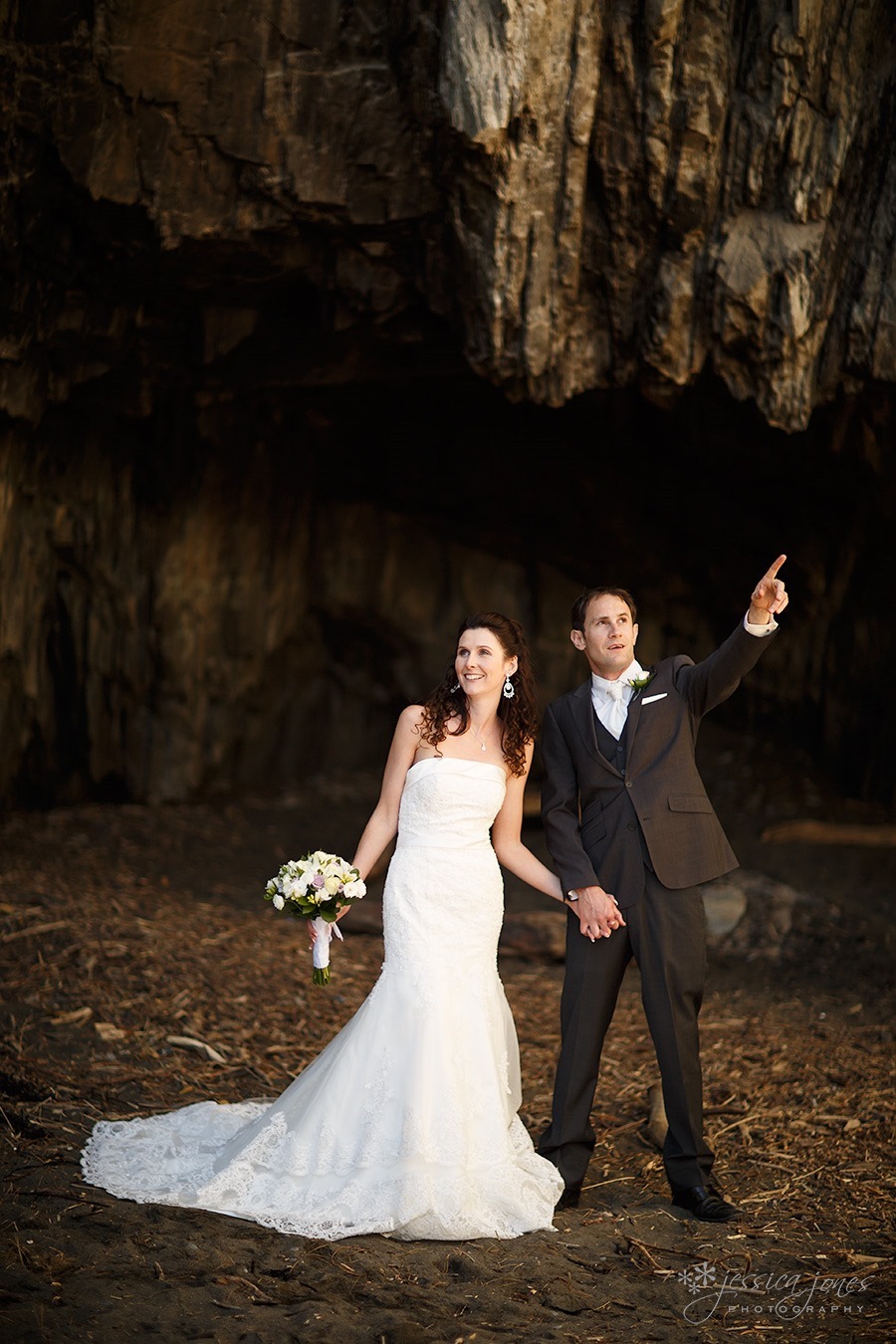 Then after the playing was done, it was time to return to the guests who were all happily waiting at Wither Hills.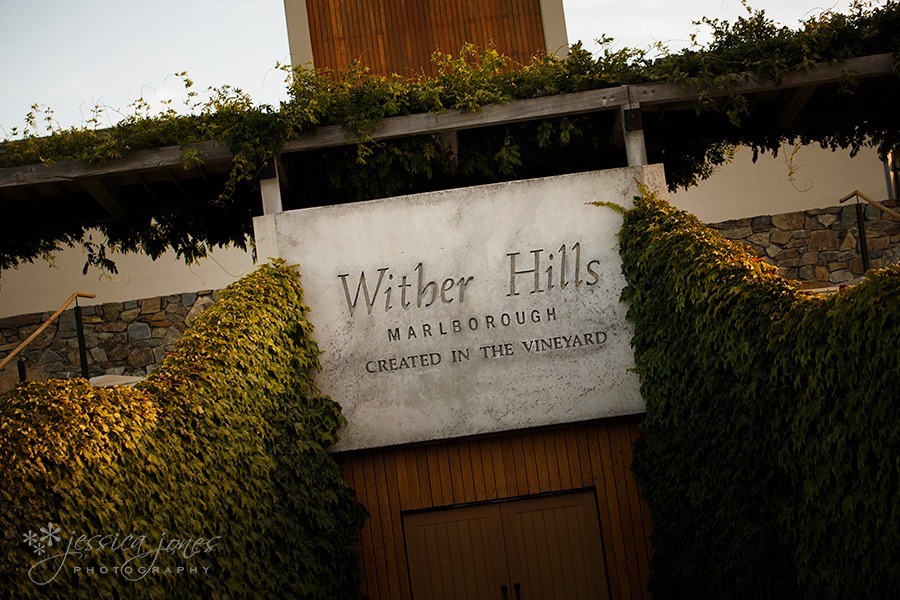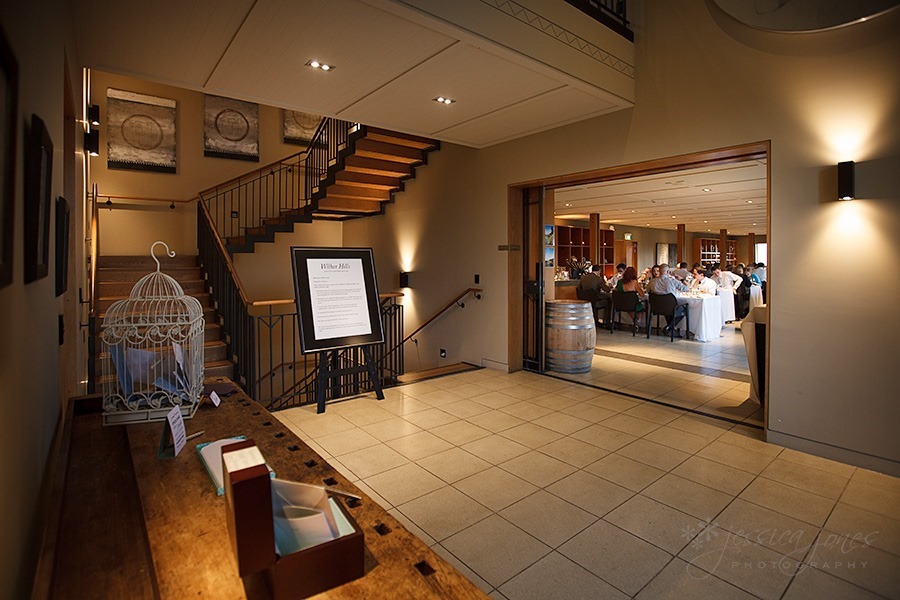 And the smiles continued.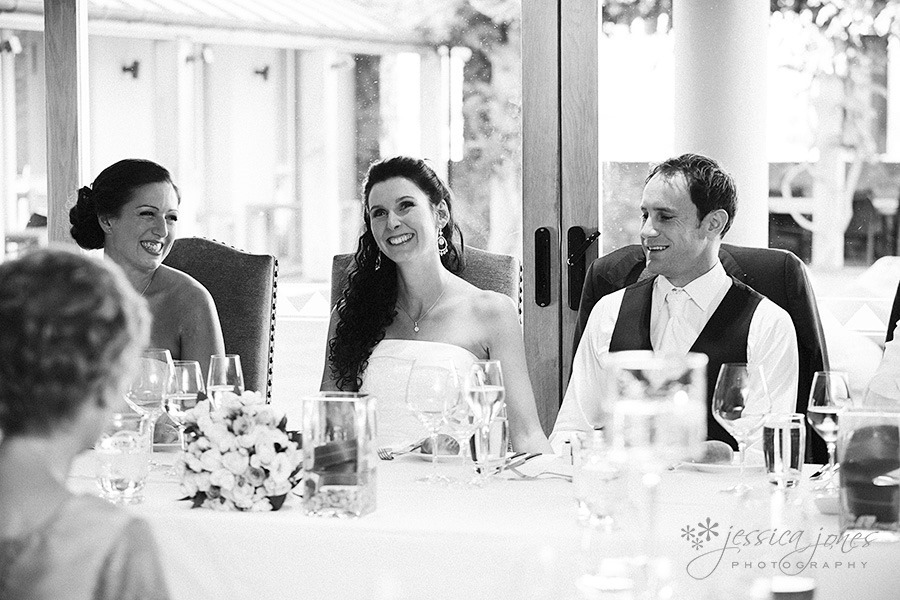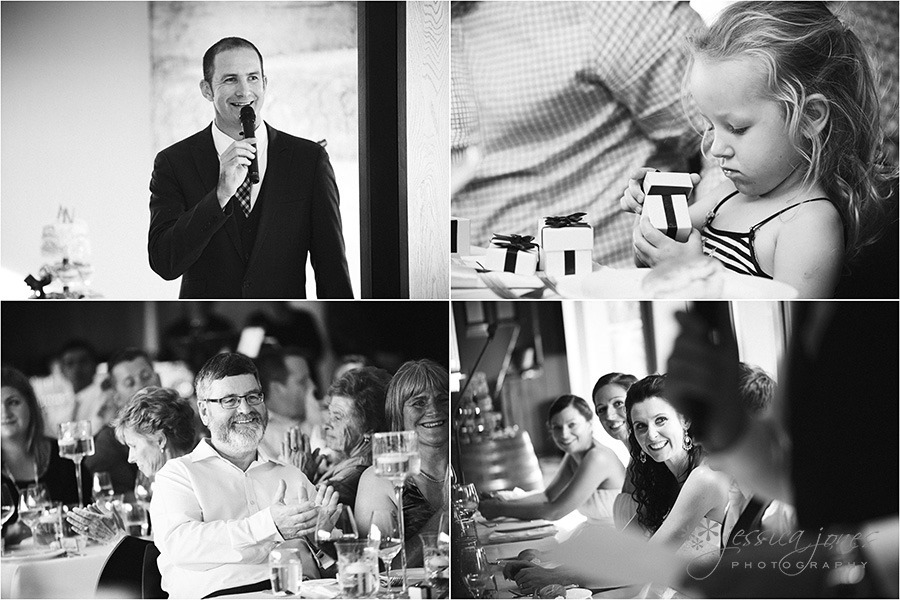 I have the say, the food by Dave and Sarah at Essence is second to none.  For real.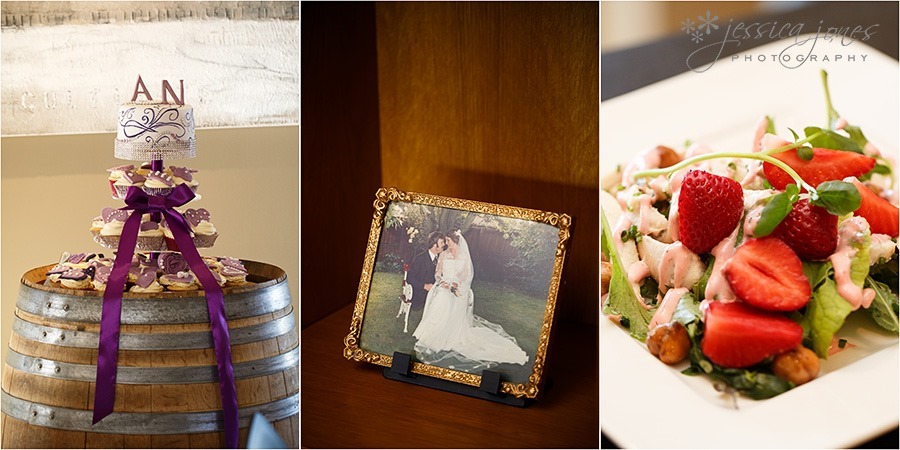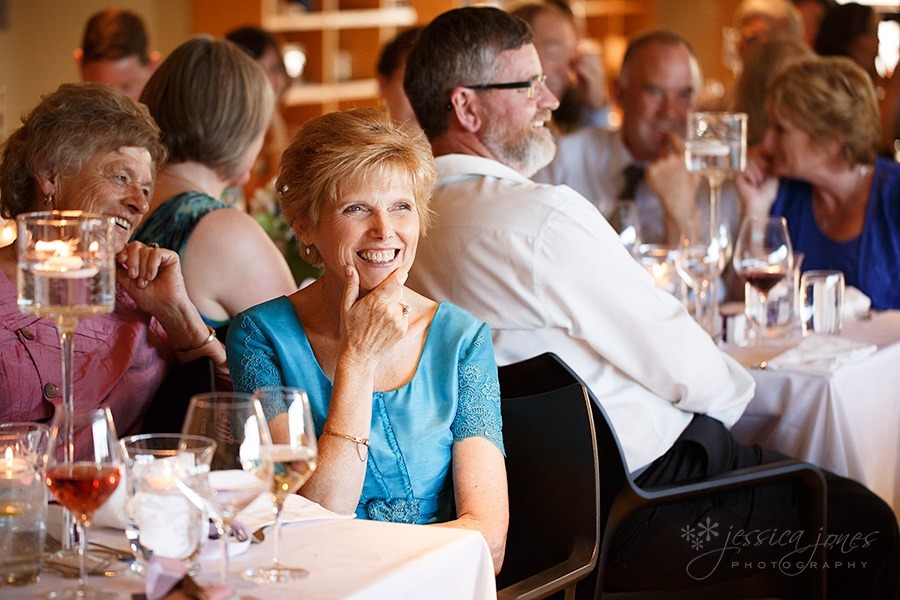 Sunset.  That glorious time when a bright day turns soft and magical.  Where wrinkles melt away in the soft light and colours glow.  If you're planning a wedding you'll want to get a good idea of when the sun is setting and make sure you have time put aside to allow your photographer to play.  They'll thank you for it.  And in turn you'll thank them for it.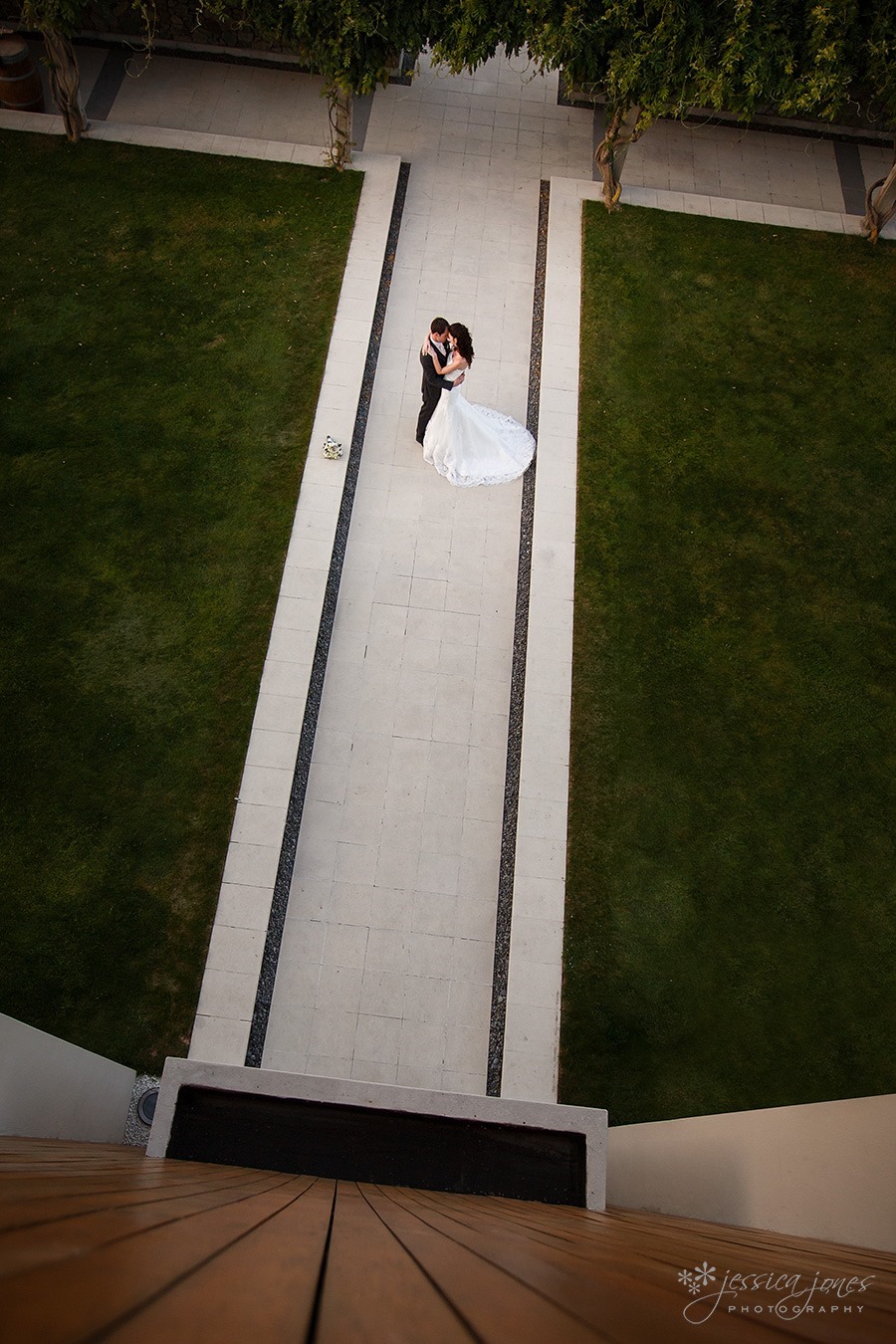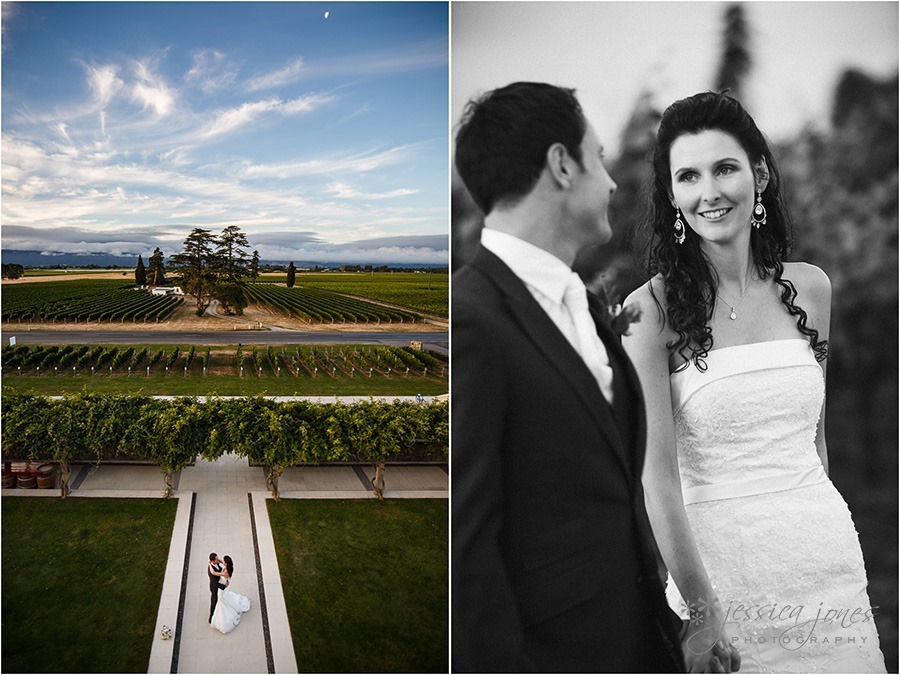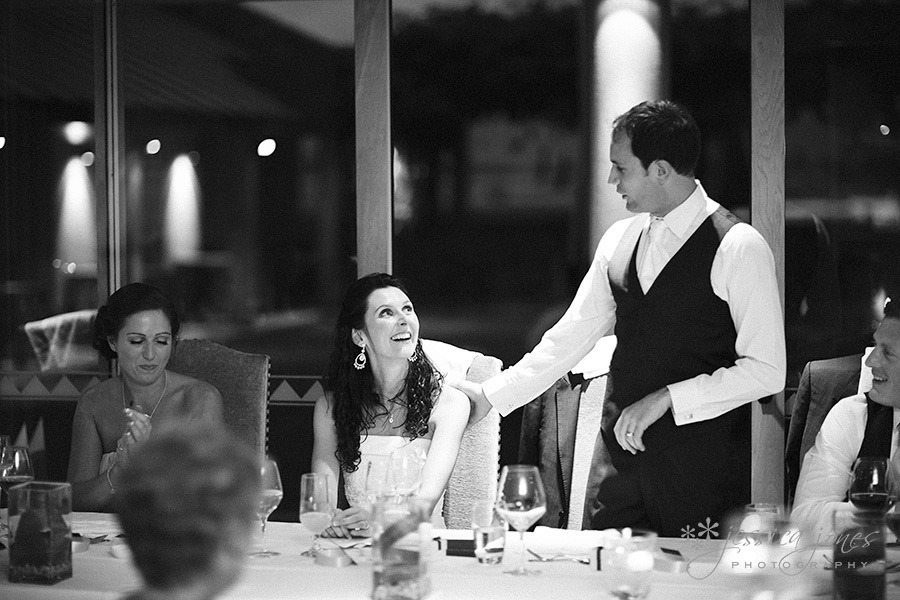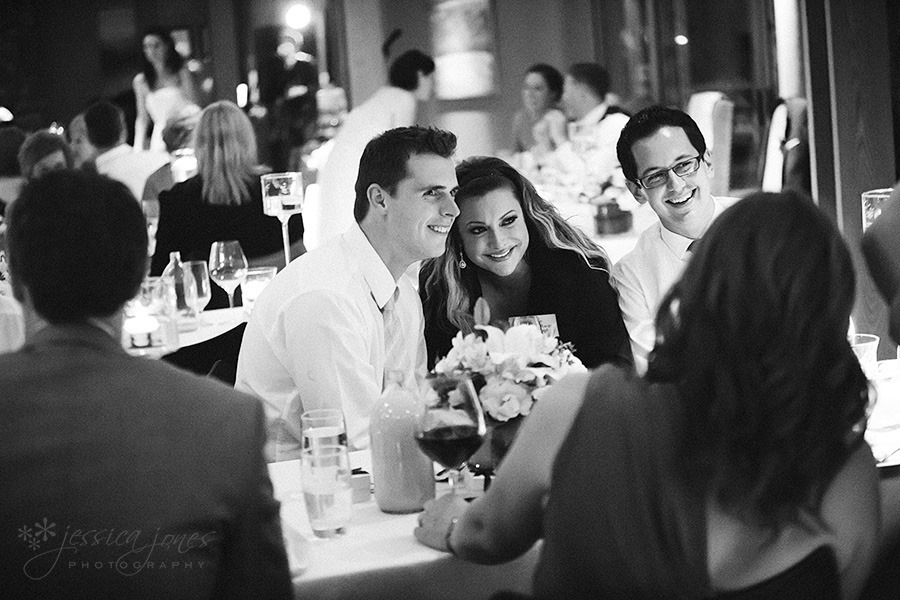 The Chilli Dogs got the place pumping and everyone up on their feet.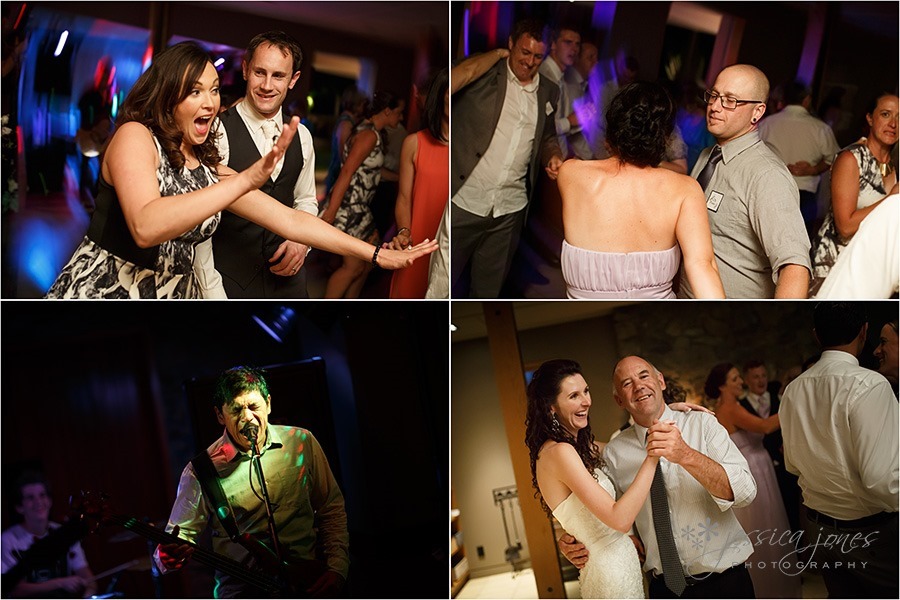 Some shorter people had the luxury of boogying around the dance floor in royal fashion.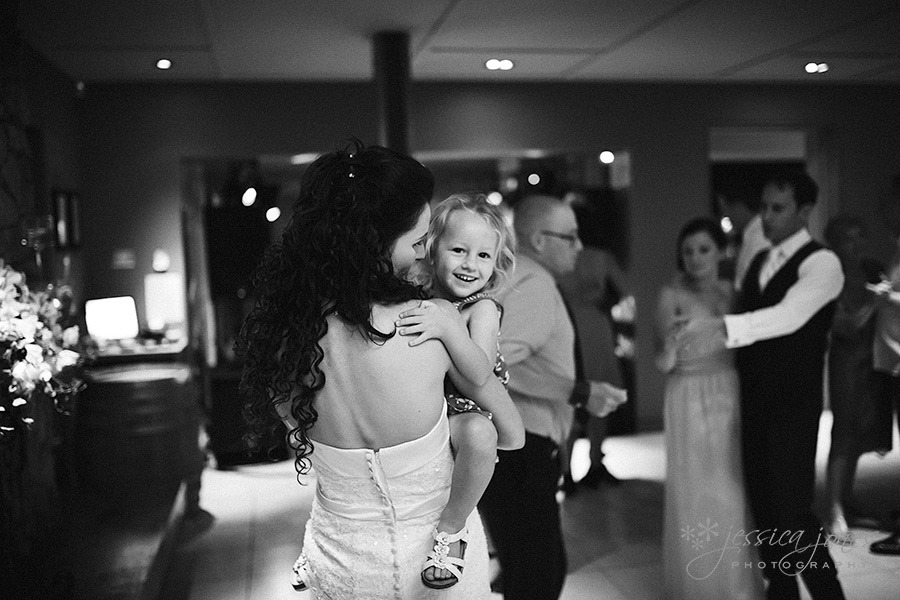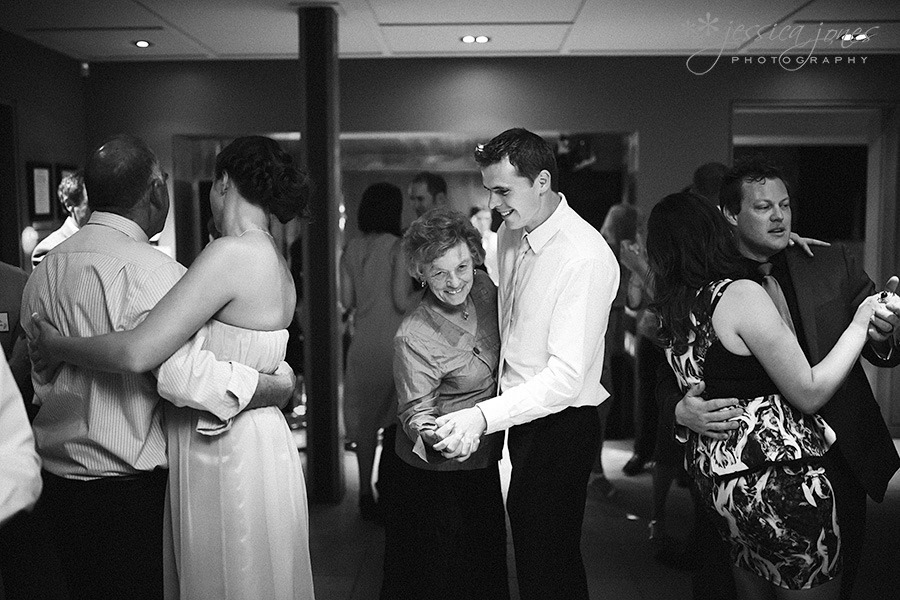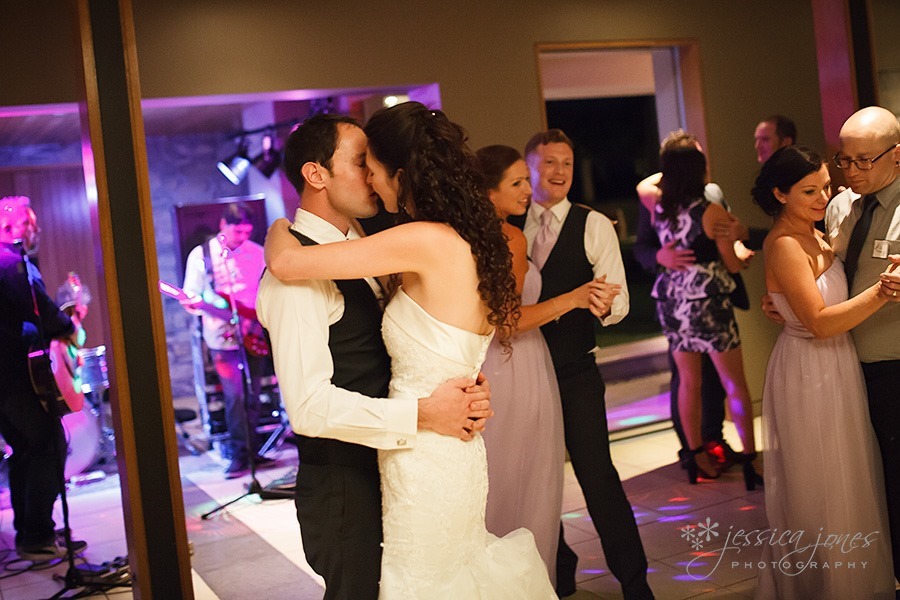 Nic and Aurelia, thank you guys ever so much for including us in your amazing day.  We wish you guys every happiness!