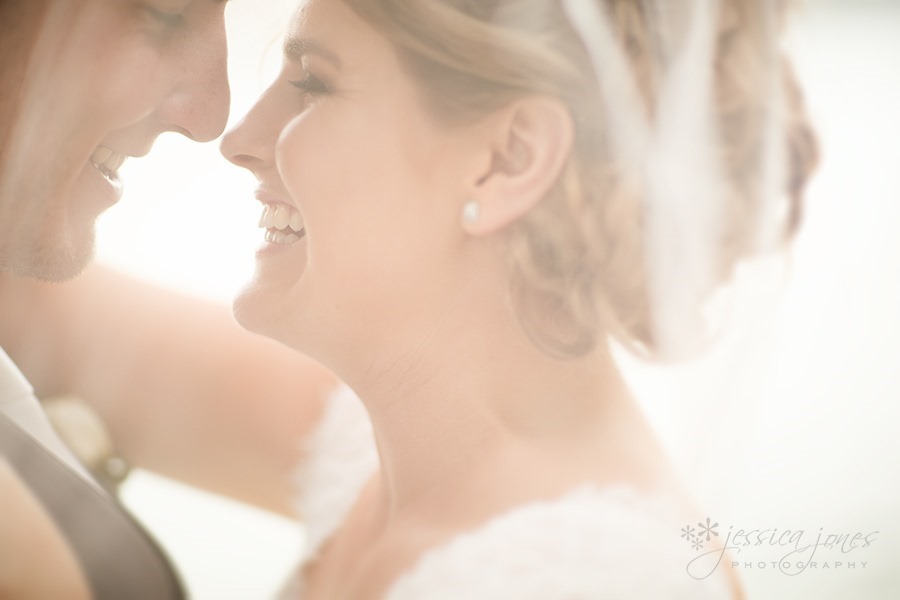 Who would have ever thought that the simple act of buying the pretty girl in the dairy a red crocodile lolly would lead to that very girl falling madly, deeply in love with you?  Obviously there must have been more to Andrew than just his generosity with crocodile lollies that caused this lifelong relationship to form, because otherwise we might see a sudden demand in the crocodile lolly market.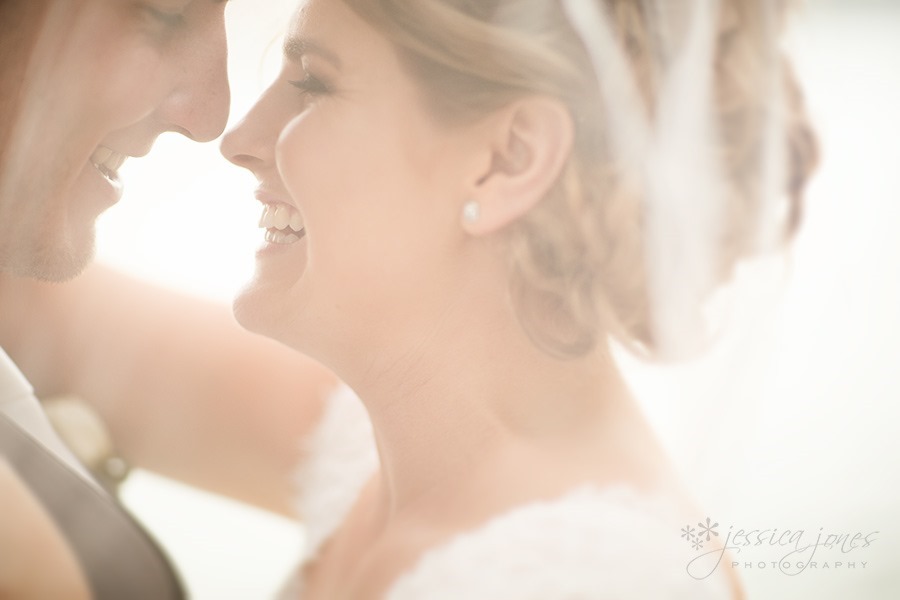 Surrounded by the natural beauty of the Marlborough Sounds Andrew and Sorayah were married on Saturday at Te Mahia Bay Resort.  A gorgeous day full of fun and laughs and lots of kisses from the summer sun (actually, the sun was particularly amorous and surrounded us all with its somewhat over-zealous love).  But the warmth that was felt on Sorayah and Andrew's wedding day was not only thanks to the sun, but also to the many friends and family that travelled out to celebrate this amazing day.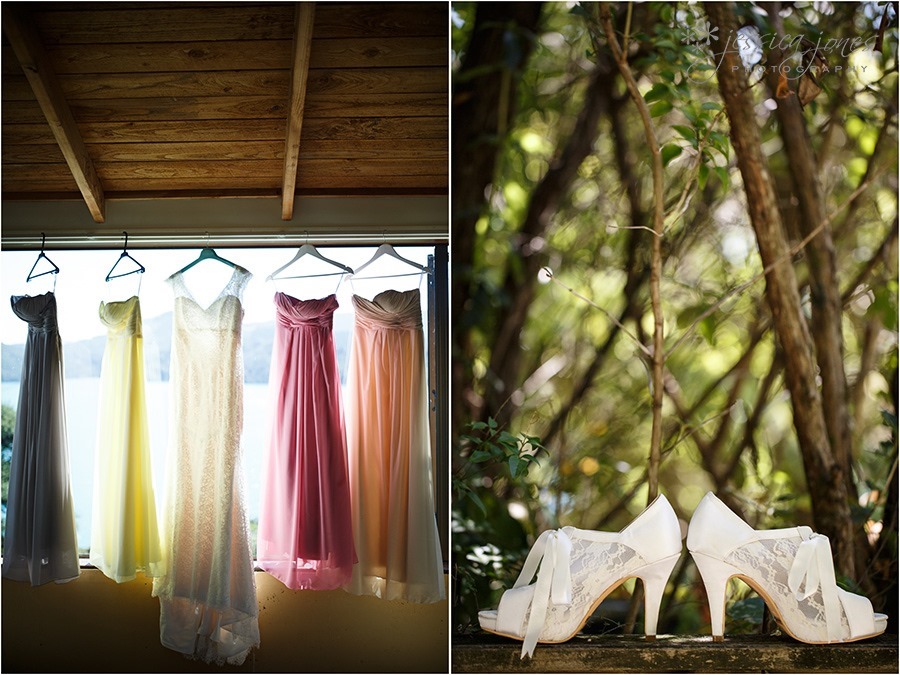 Thanks to the beautiful Grace and her amazing makeup skills!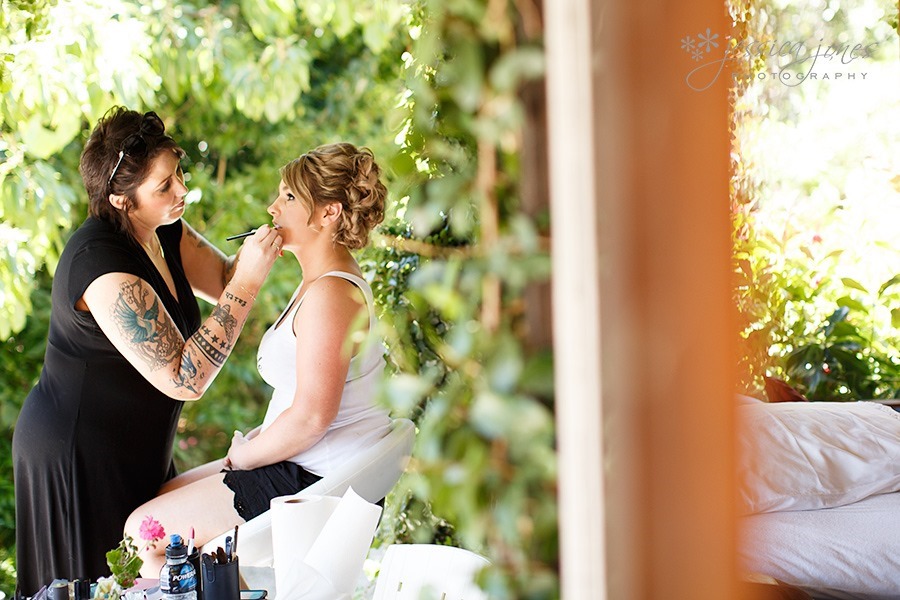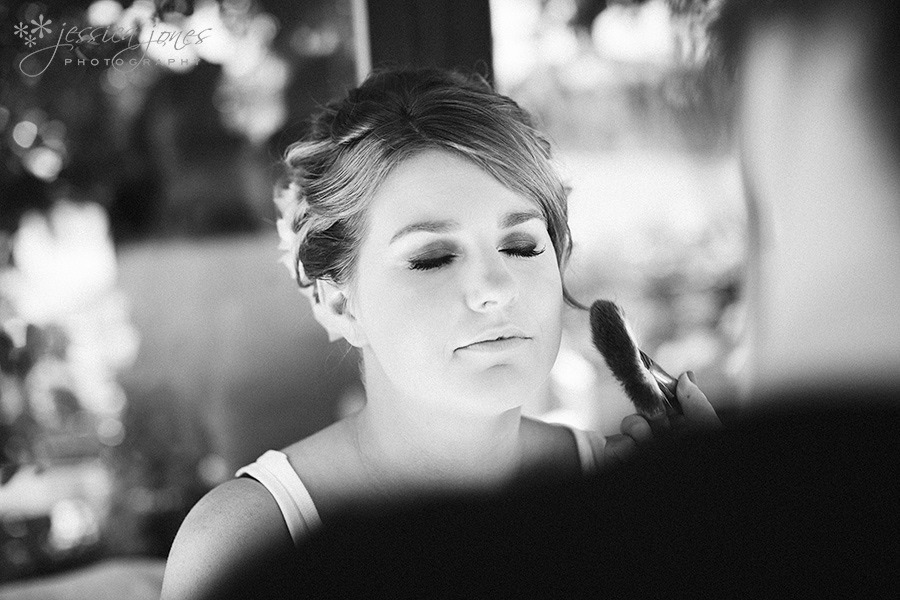 Sorayah is actually a hairdresser herself (well, in her former life anyway!)  So of course many of her friends are hairdressers, which is hugely handy if you're having a wedding!  But does that stop Sorayah from getting in there and helping?  Absolutely not!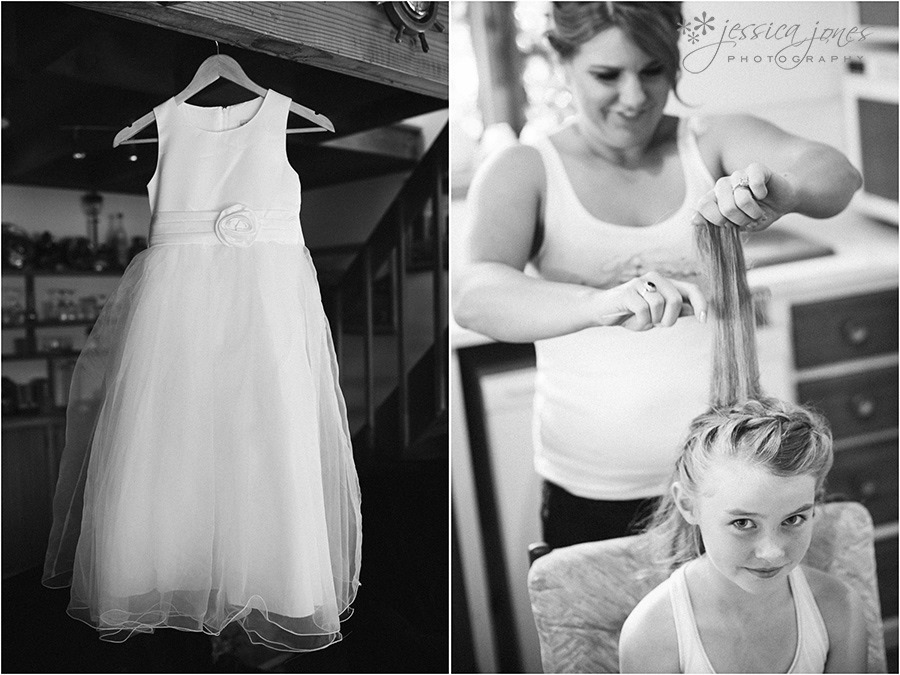 Last year Sorayah completed her teaching degree and has now become a teacher.  Her class had prepared a folder of Marriage Advice for her to read on the morning of her wedding.  Among them was this little gem, "Marriage lets you annoy one special person for the rest of your life."  There was also other helpful tidbits, like encouraging Sorayah not to vomit on Andrew.  I suppose that is pretty good advice, if you think about it.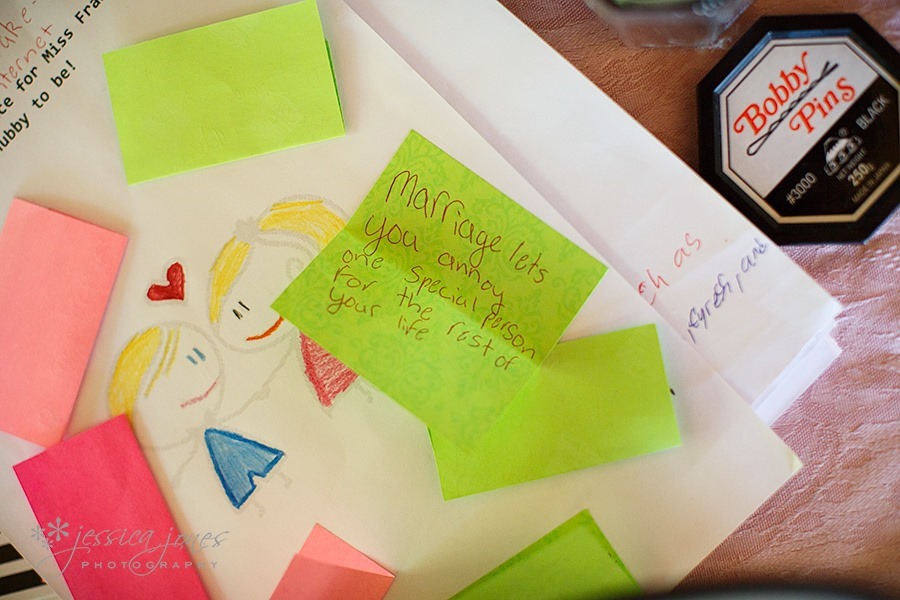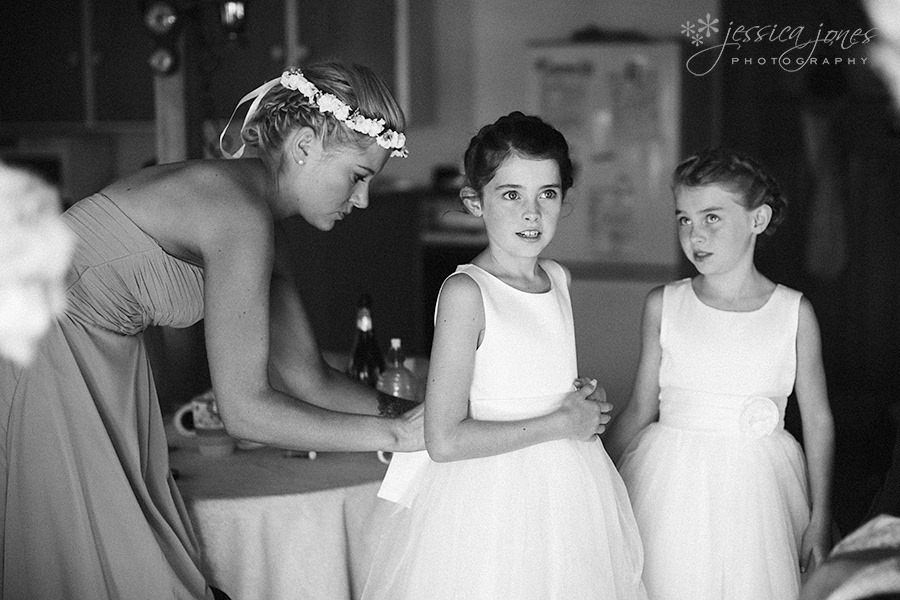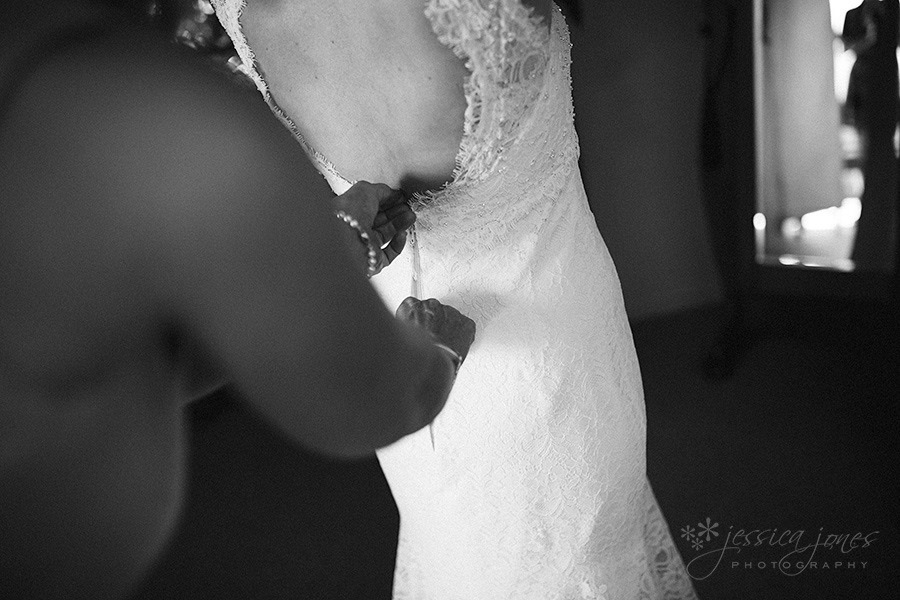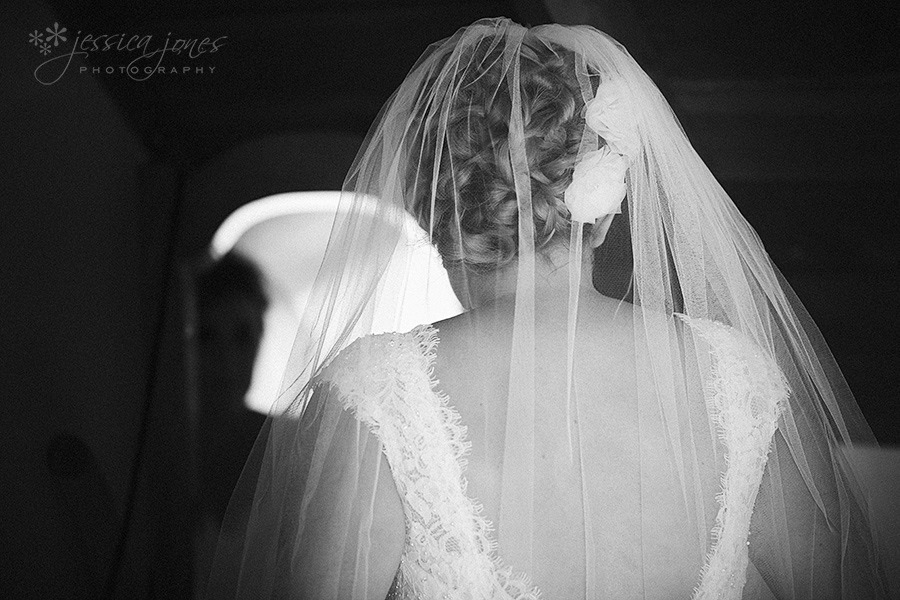 Sorayah had kept everyone completely out of the loop when it came to her wedding dress.  Only her Mum knew what it was like.  She even threw her friends and bridesmaids off the trail by sending them a picture of an entirely different dress!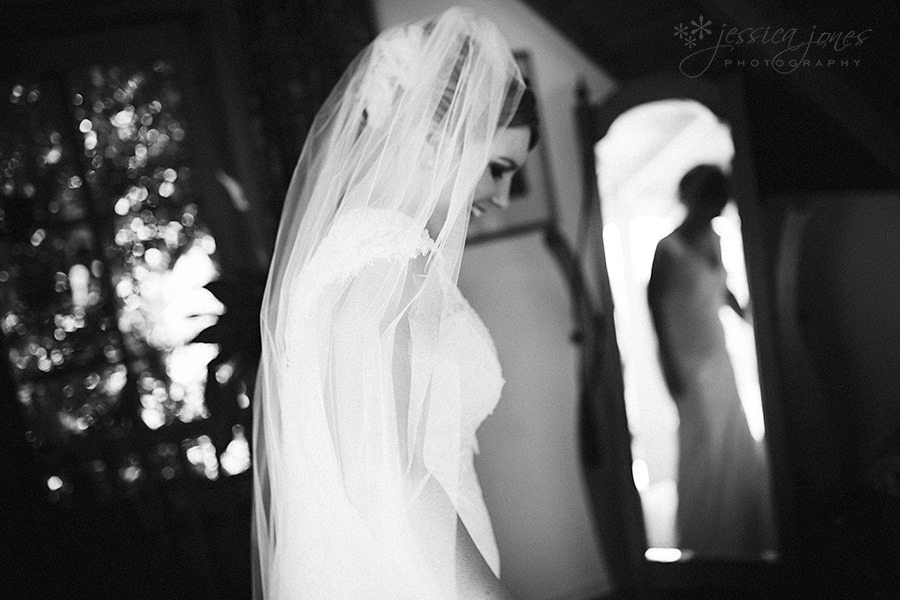 So when it came time for the big reveal, it was really quite fun.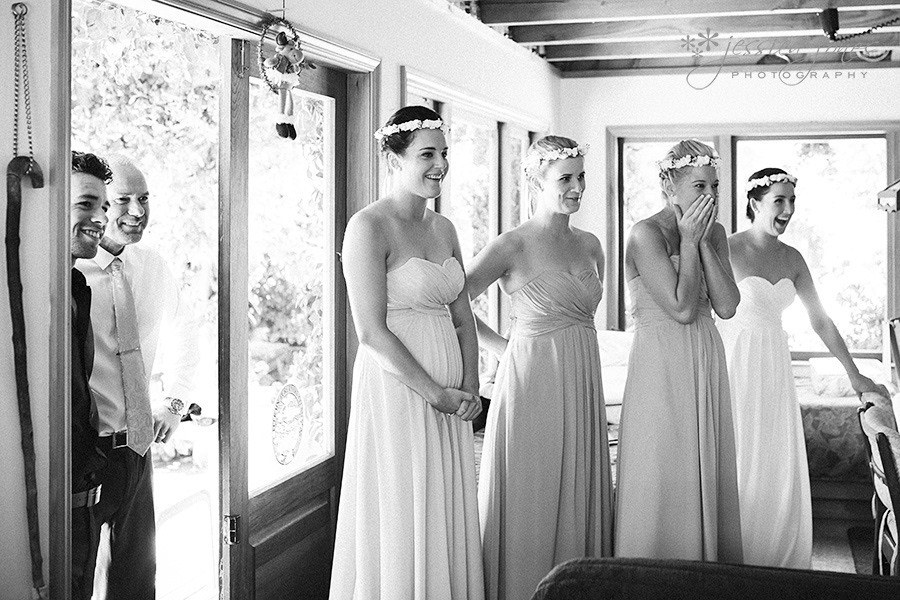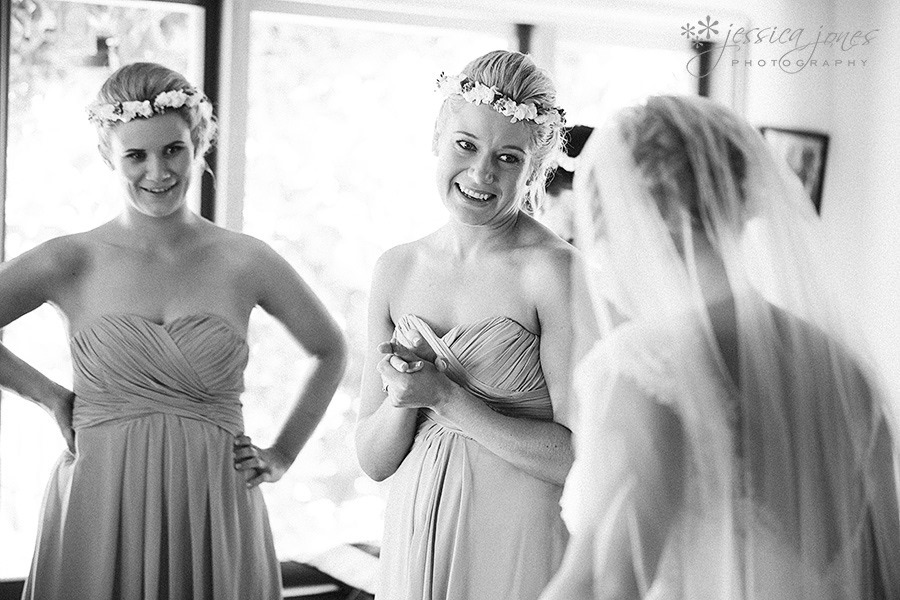 If I told you about the pretty blonde girl with the infectious, beautiful smile you'd possibly know I was talking about Sorayah, with skin like a porcelain doll and a smile that lights up any room.  Sorayah, you are so SO pretty!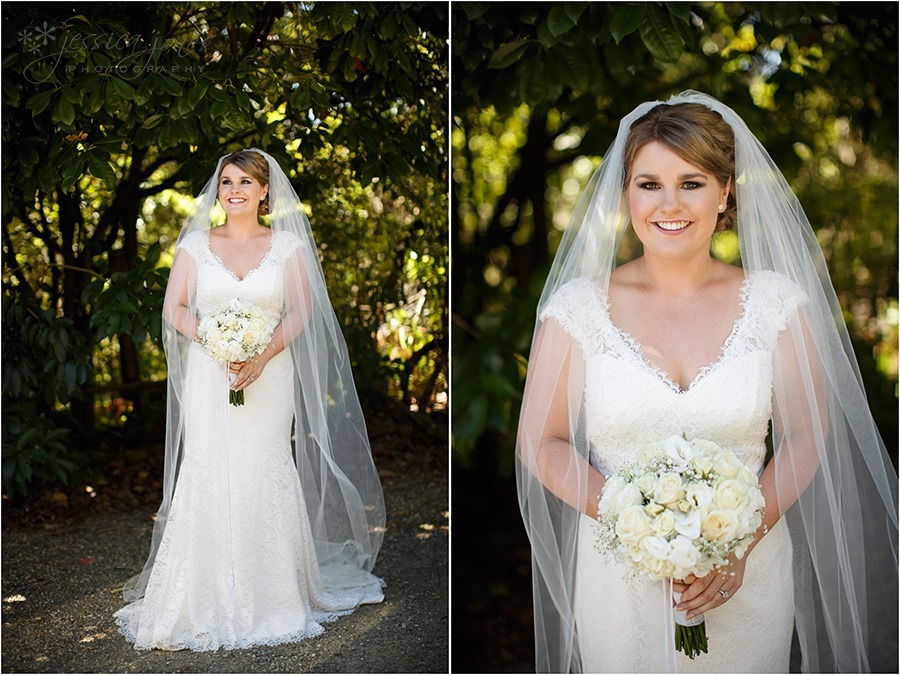 Check out these gorgeous flowers by Jane at Mayflower.  I love how the bouquets match the girls dresses!

Pretty ladies indeed!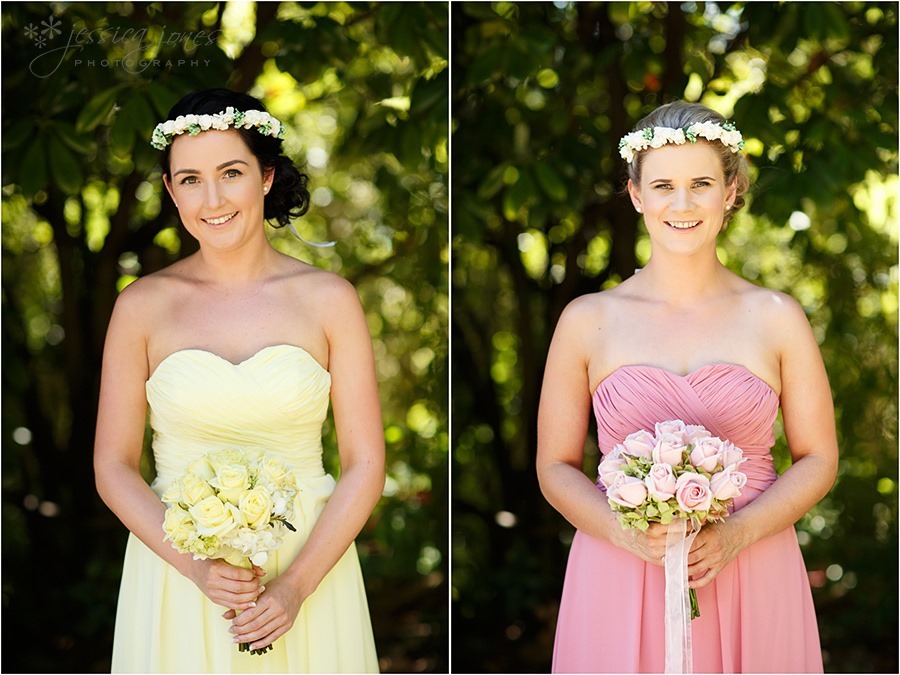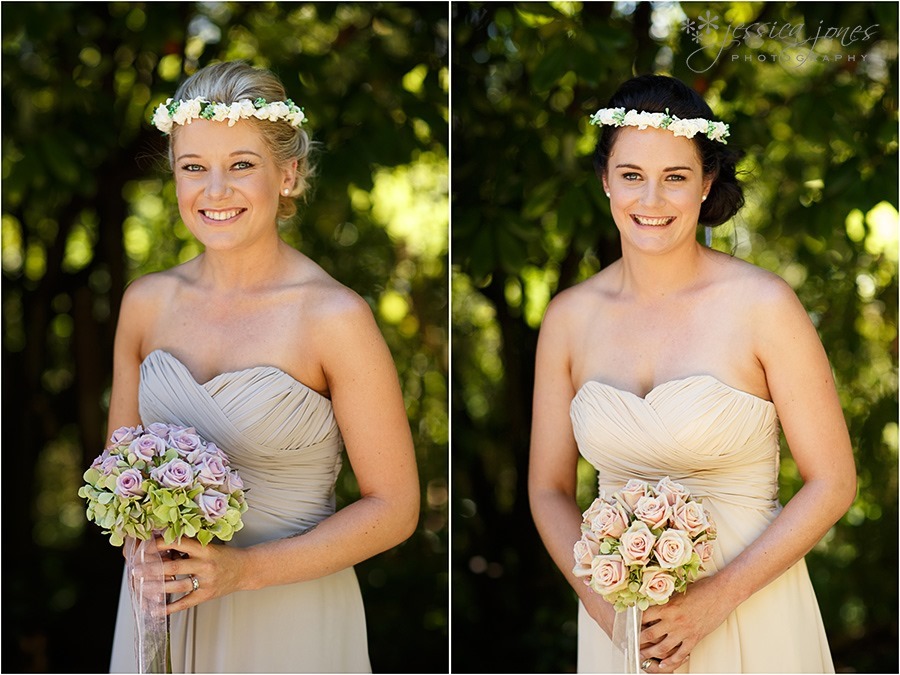 The two flower girls won my heart early on.  But who was going to be first in line to have their photo taken?  They couldn't agree, so I suggested what my kids do when they're at a stalemate, paper scissors rock!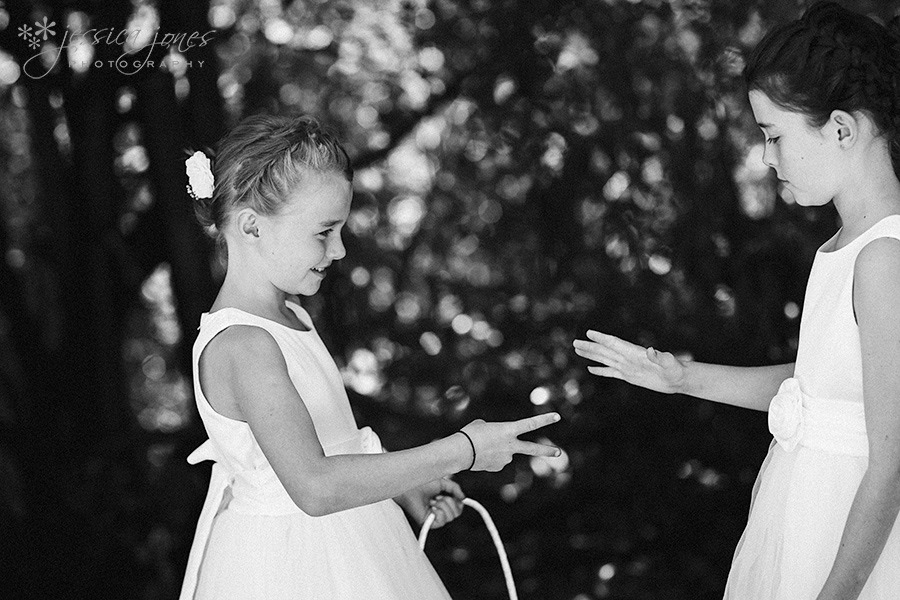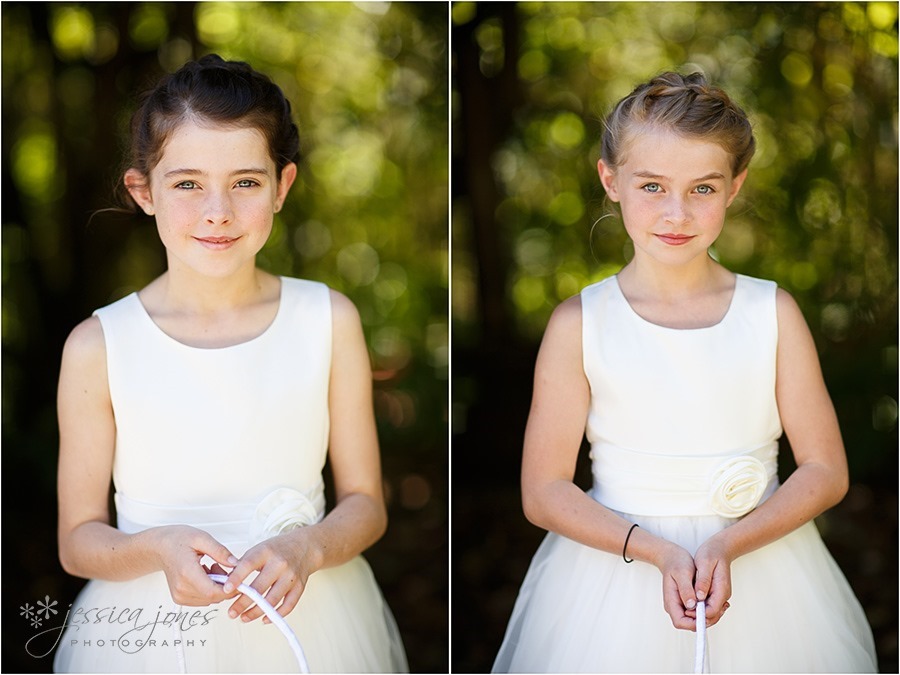 Meanwhile, down at Te Mahia, Paul is hanging with the boys as they get ready.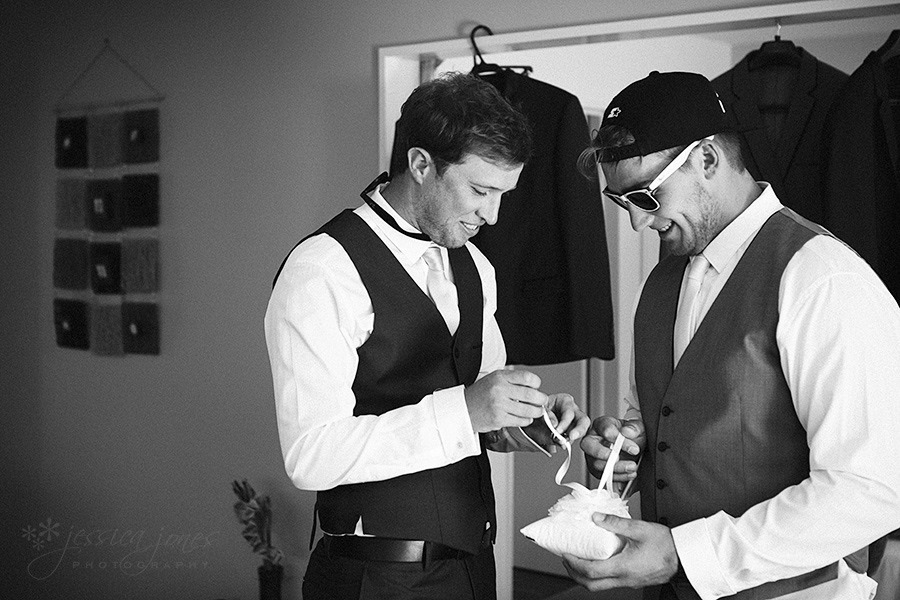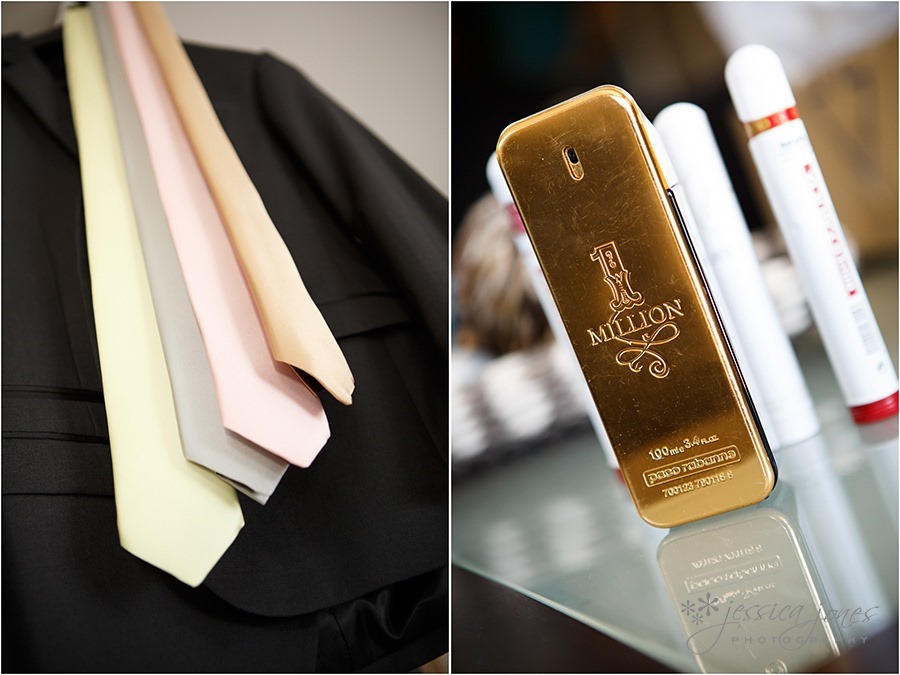 It seems that everyone benefited from having so many hairdresser friends!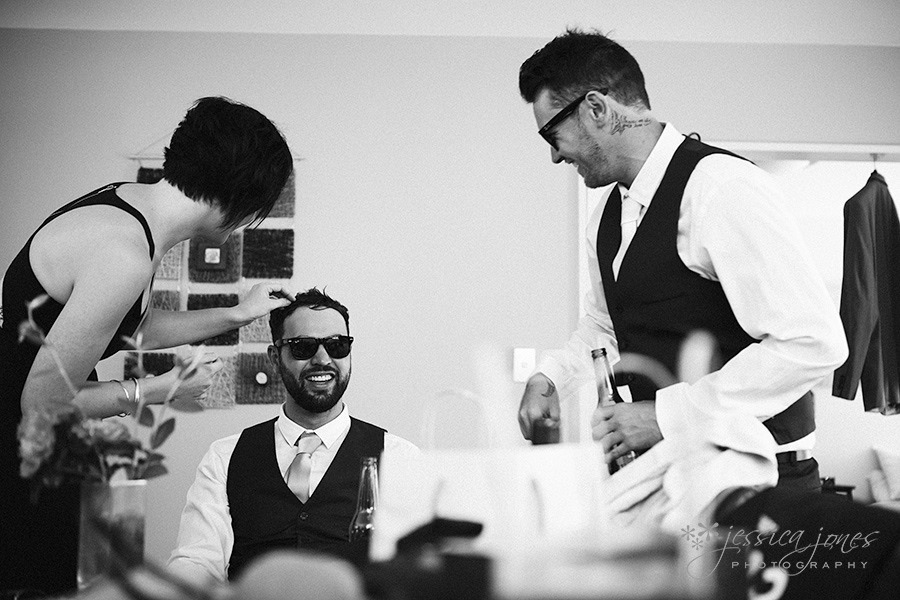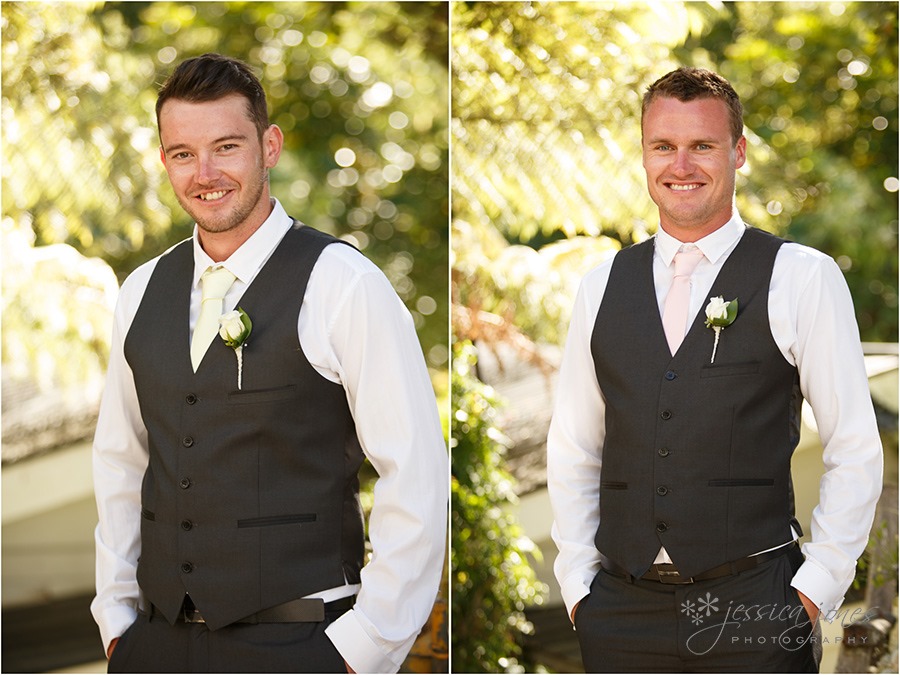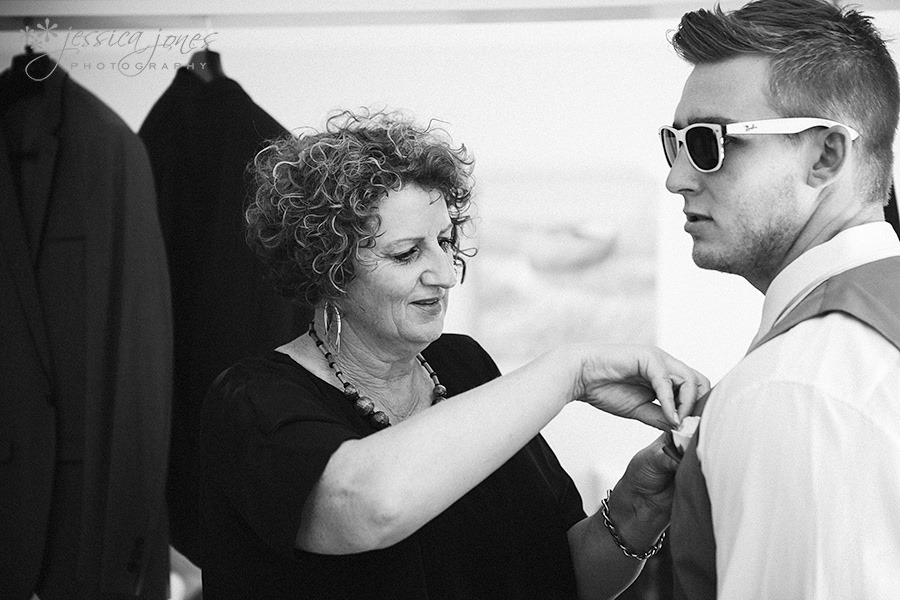 And here we go, let the wedding commence!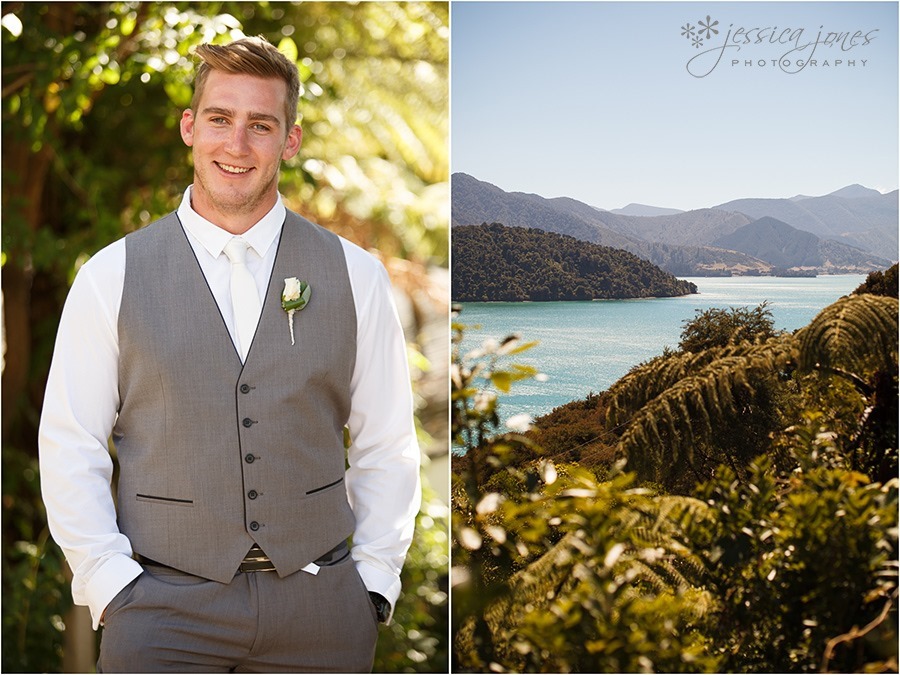 In one of the more unique ways a bride can arrive to her wedding, Sorayah and the girls decided to make their grand entry via boat.  See?  That's them speeding towards the beach.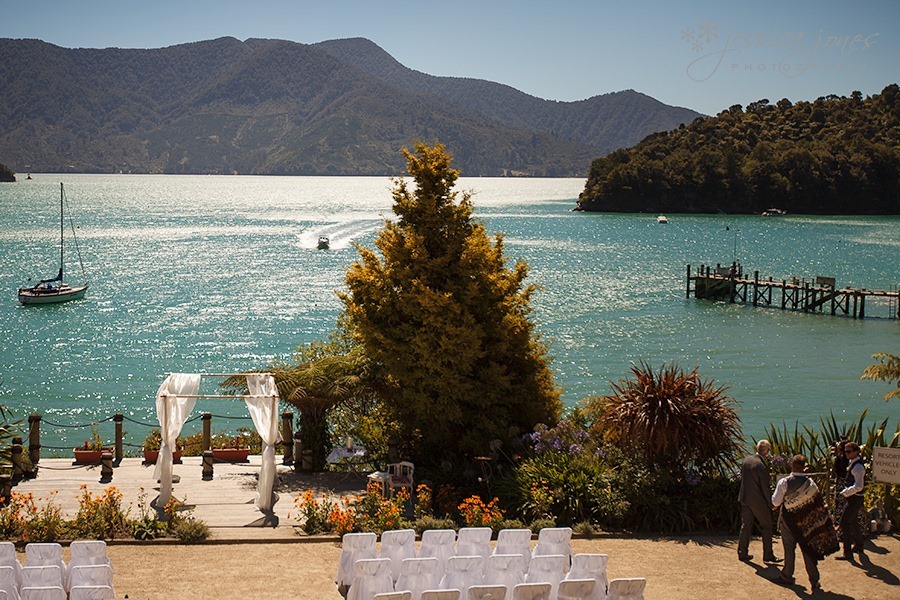 Ever the attentive bridesmaids, the girls made sure Sorayah remained hidden until the time was right!
Oh my gosh.  SO CUTE!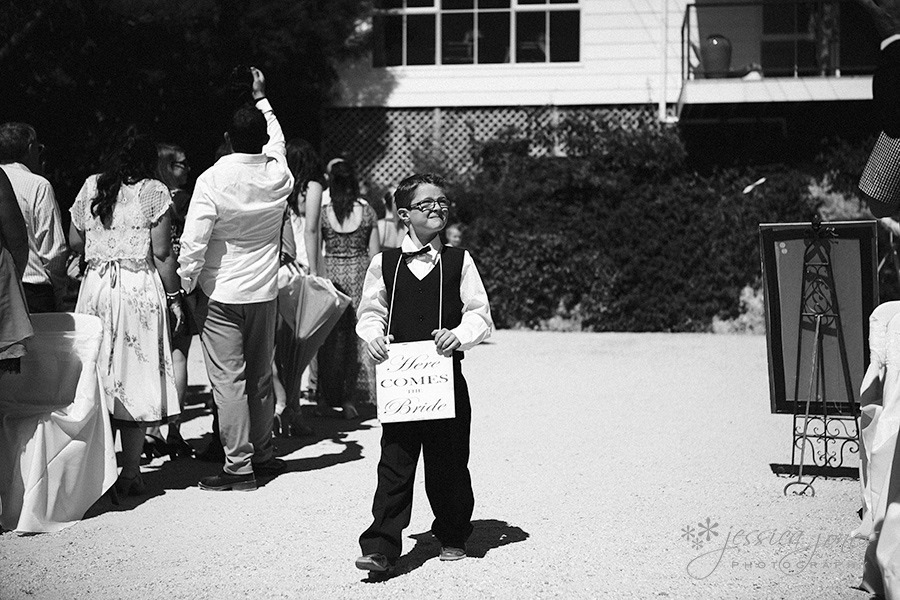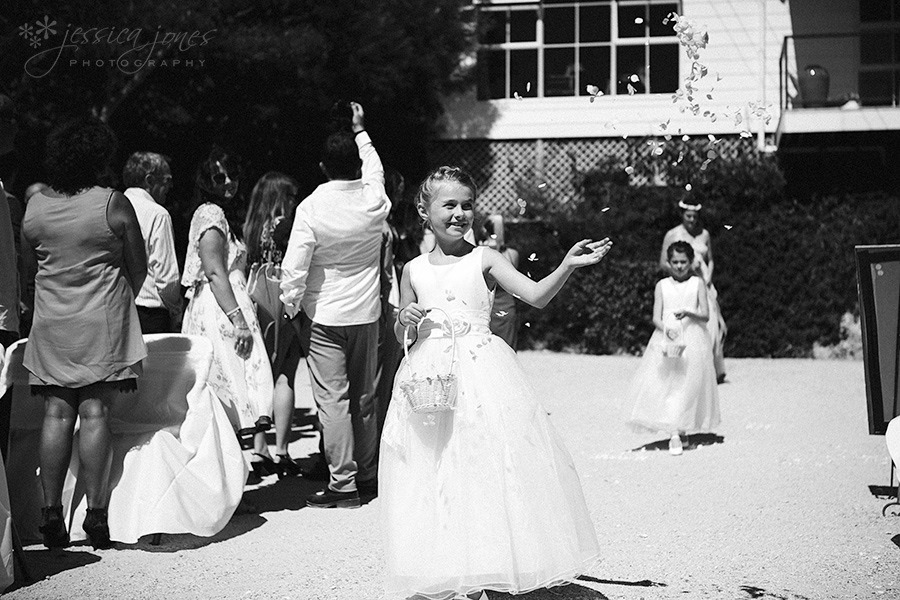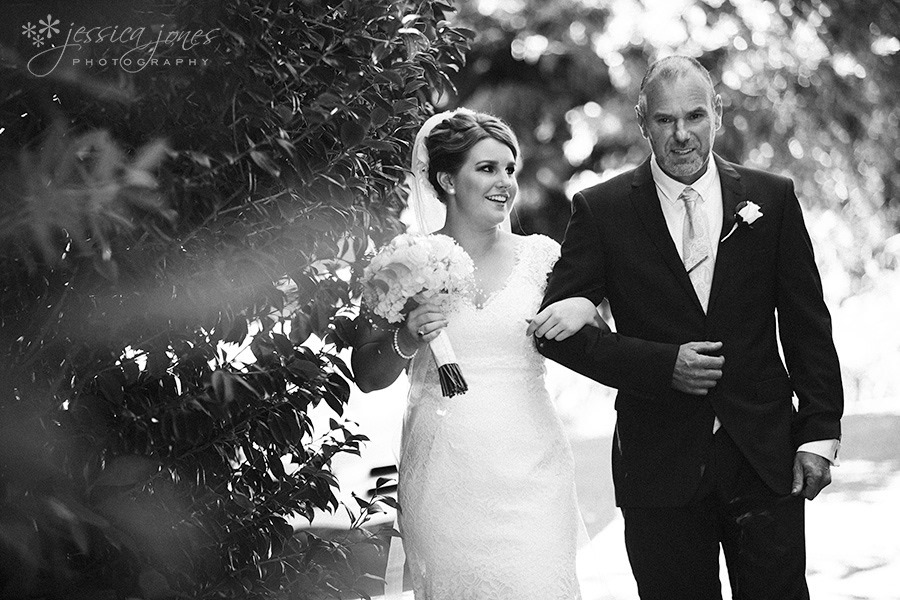 With Emily, once again, planted in a high vantage point we were able to capture this amazing view!  Thanks Emily!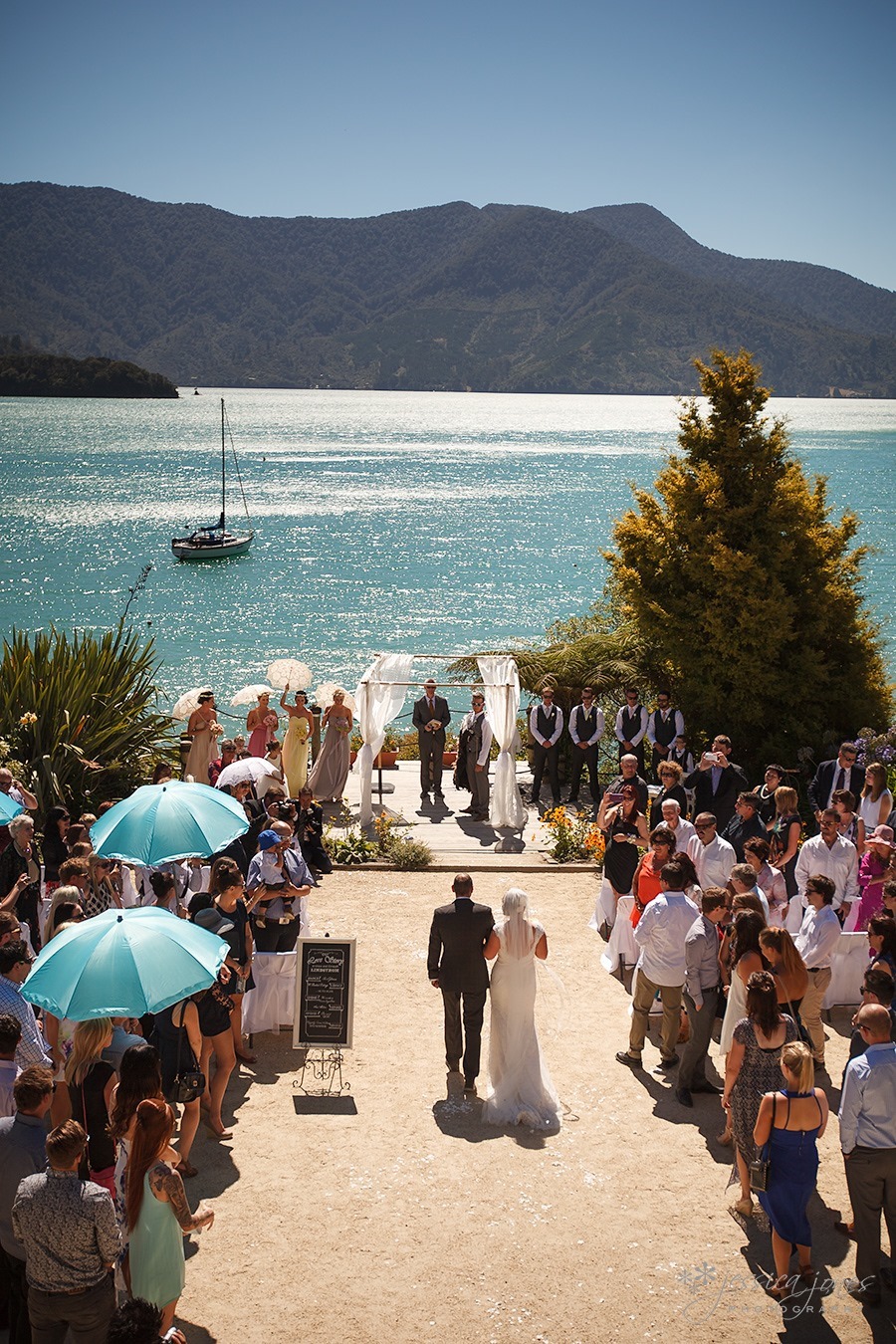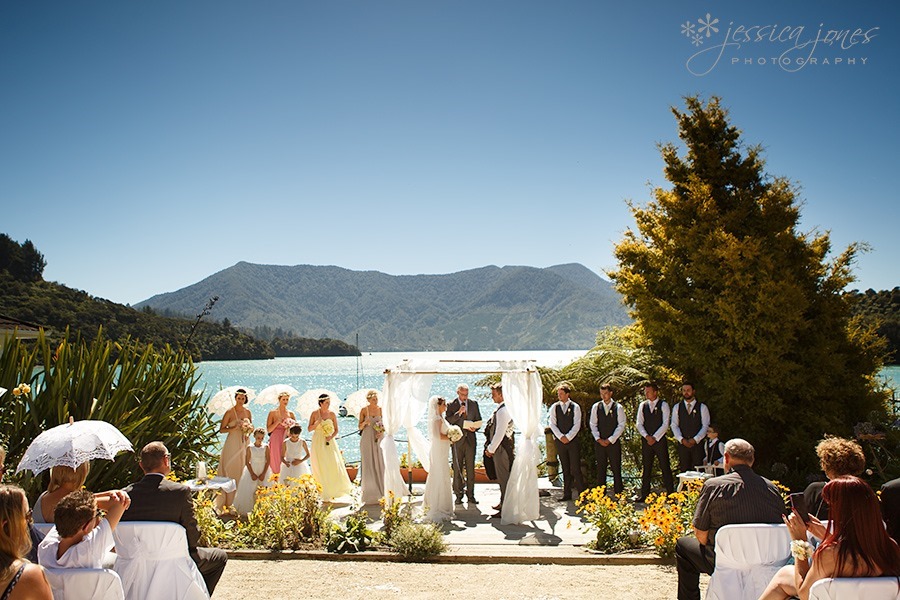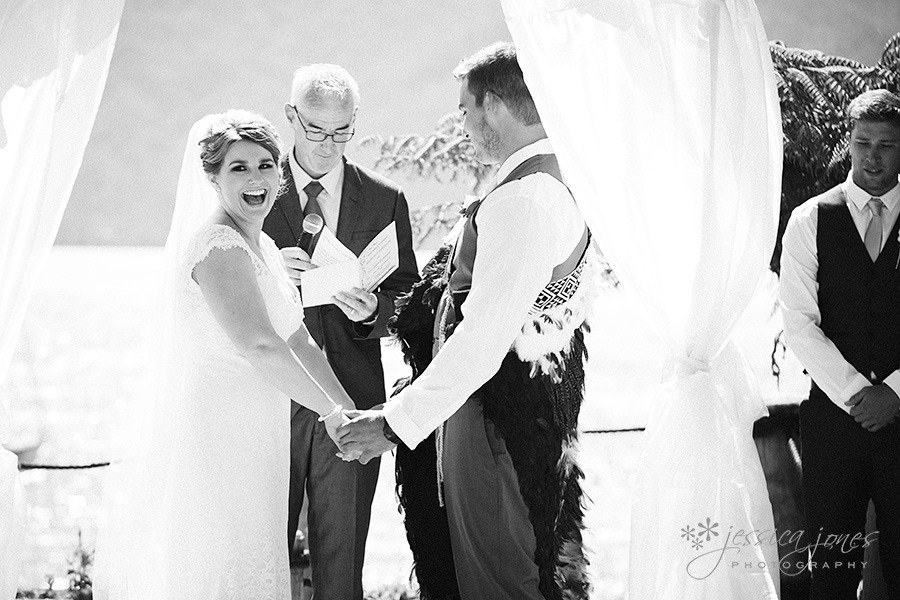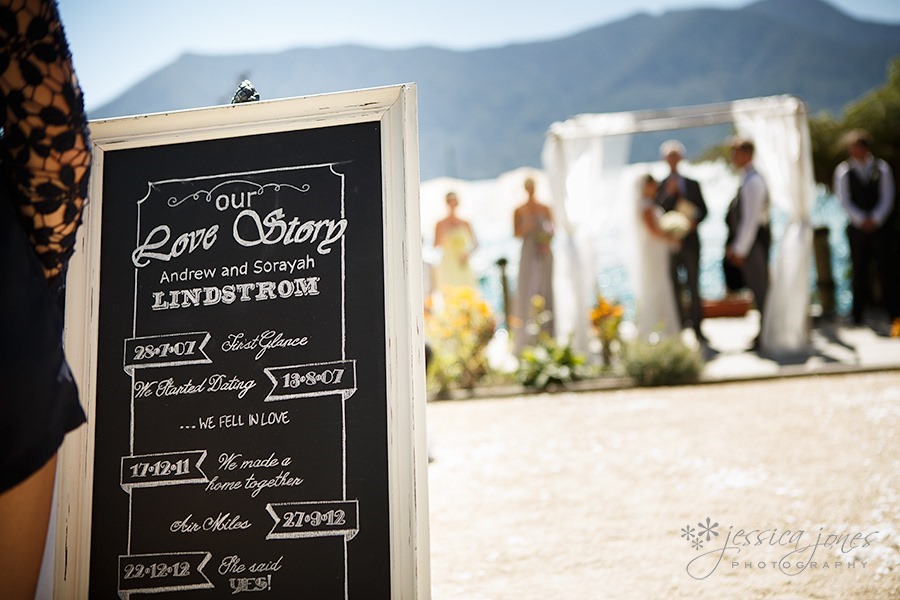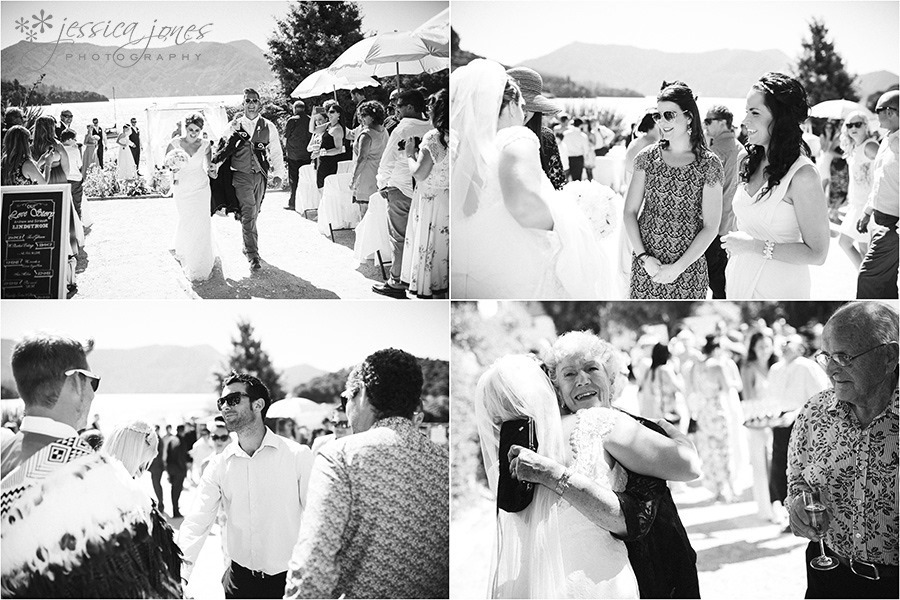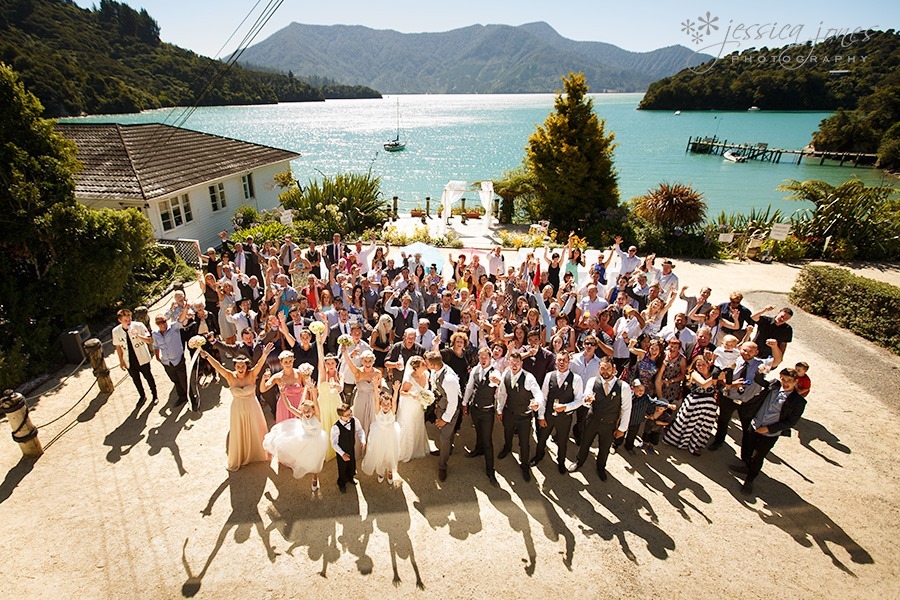 I promised the bridal party a high-five for the person who did the silliest thing when I counted to 3.  After counting, clicking and examining the image I decided that the guy with his finger up his nose was probably being the silliest, as many of the others hadn't really registered the request in time judging by the surprised/blank looks on their faces!  Remembering my offer, and the winner being the guy with his finger up his nose, I promptly decided I didn't want to high-five him after all.  Sorry Max.  With even more time to think about what they'd do, subsequent silly images are best left out of the general public's view.  Just sayin'.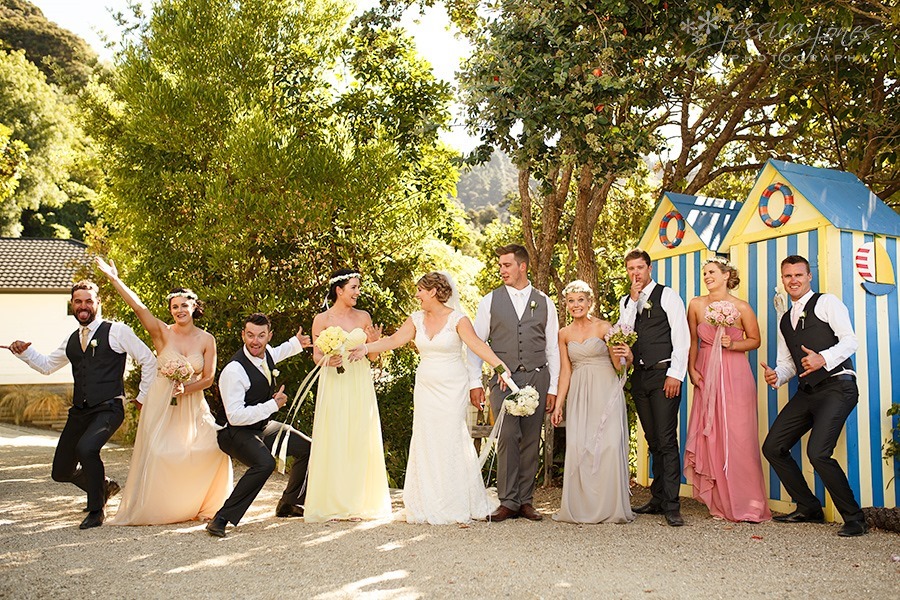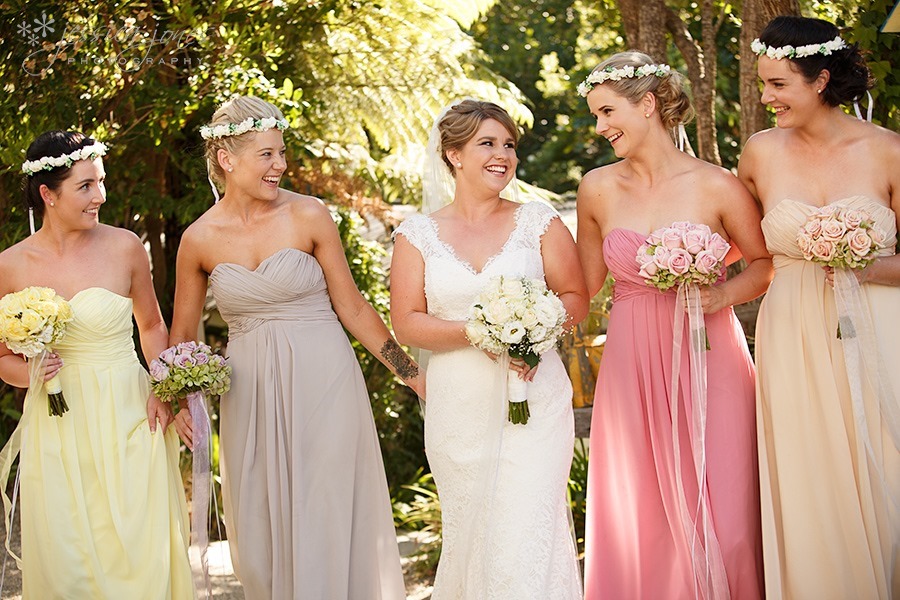 While this may seem like a prayer meeting, I can assure you it was not.  The next shot will explain it a little better!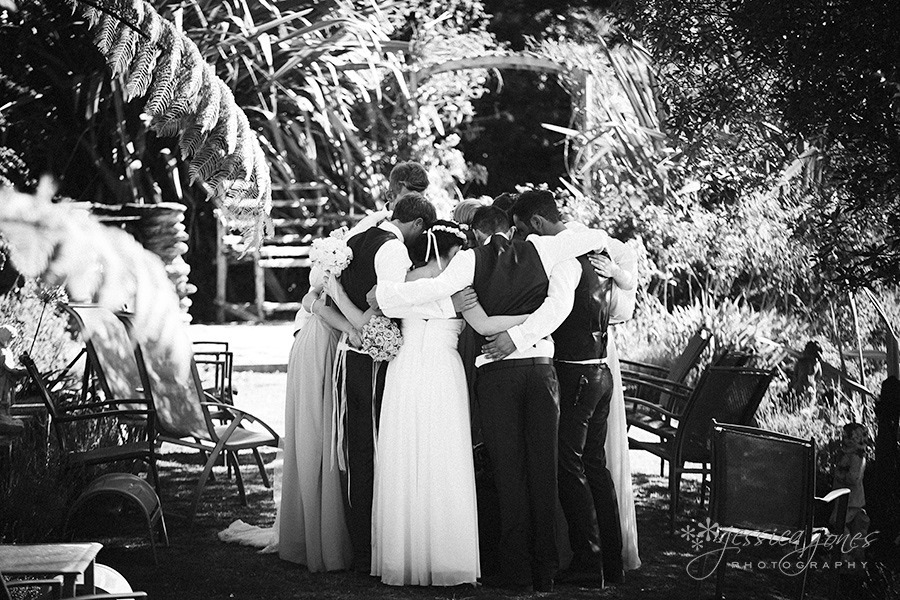 Being a particularly fun filled bridal party, I took the opportunity to lie in the foetal position in order to grab this shot.  I'm pretty sure this is their 'grossed out' face.  I chose not to take it personally.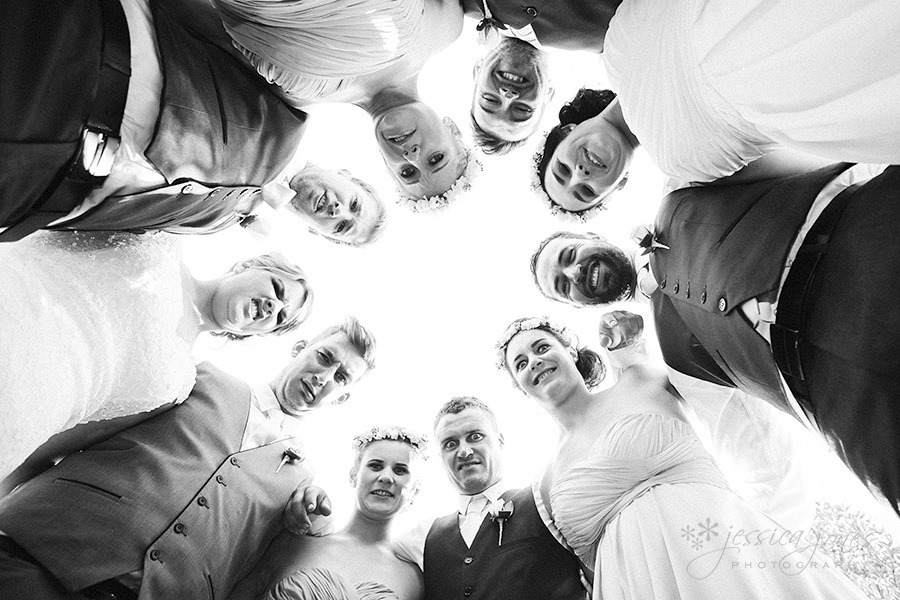 These guys pulled off the 'men with parasols' look surprisingly well!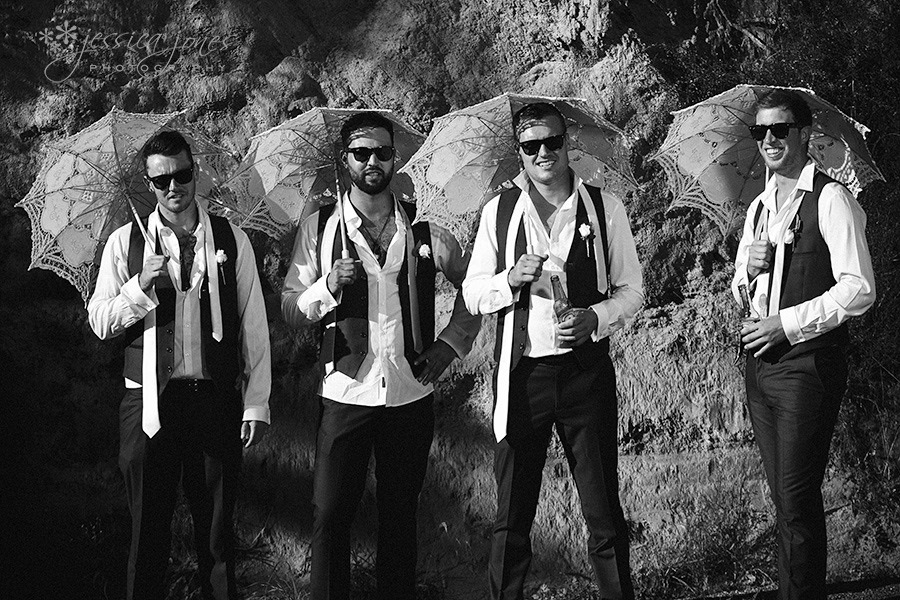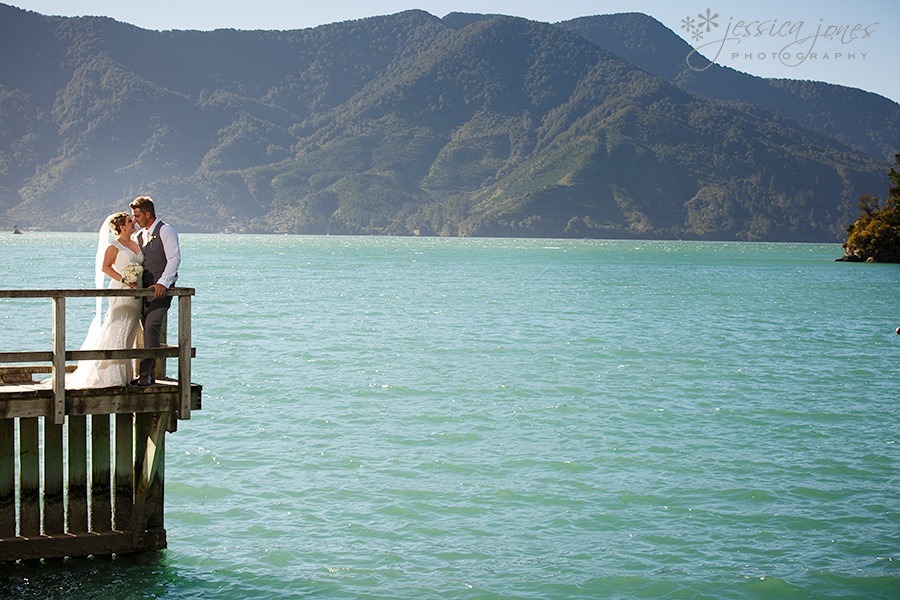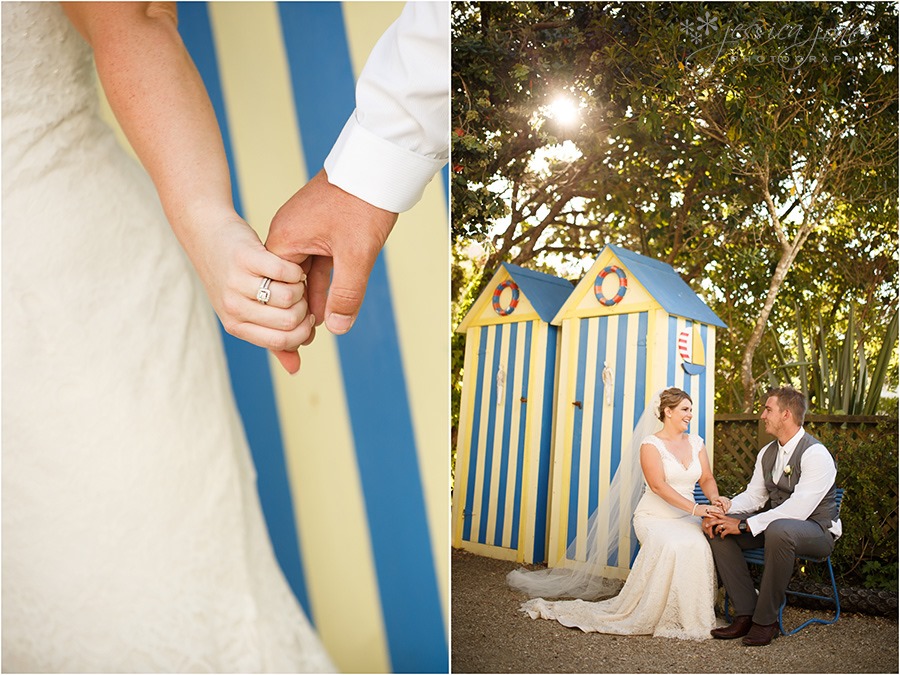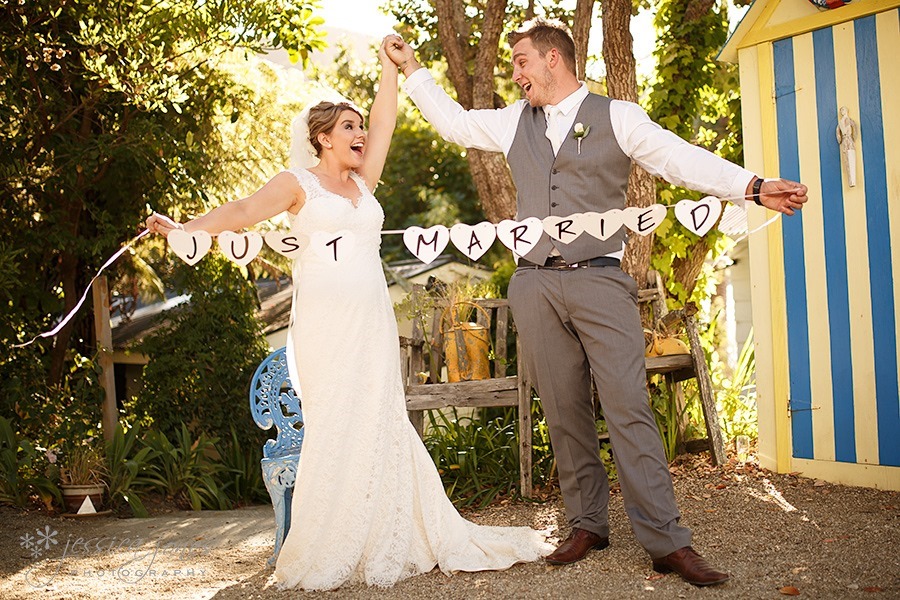 Oh, oh!  Before we move on to the reception, I wanted to share one of the family photos with you.  Usually they're pretty stock standard, look and smile, type shots.  This group wanted something rather specific.  I like it.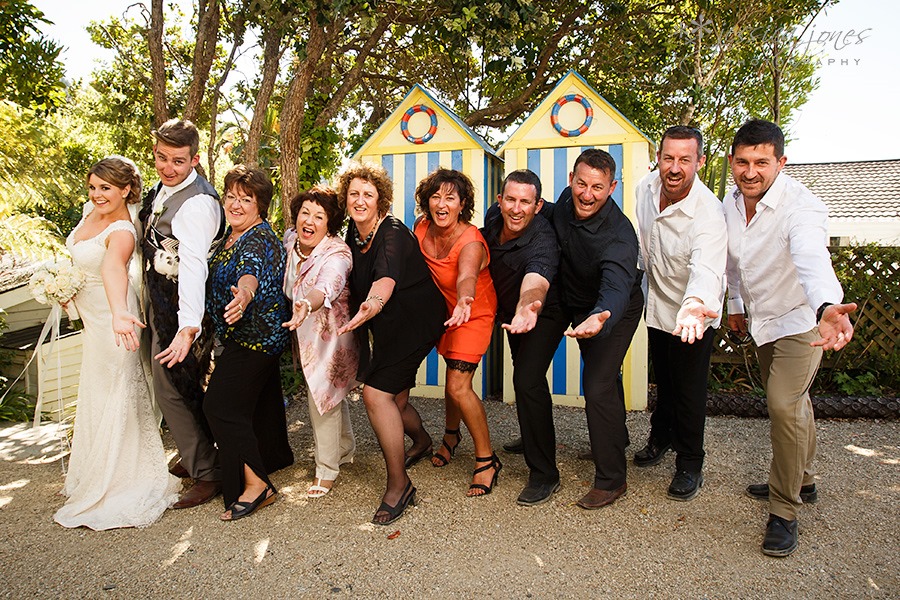 Sorayah and Andrew's wedding has been planned and poured over for the last two years.  Sorayah handled every aspect of this amazing day leaving not even the smallest detail to chance.  Each time we caught up I heard more about the bits and bobs she had been collecting, and how every time Andrew would arrive home after working in Australia he would find the house just that little bit fuller.  Just a bit more muslin, a few more jars.  Who needs a guest room?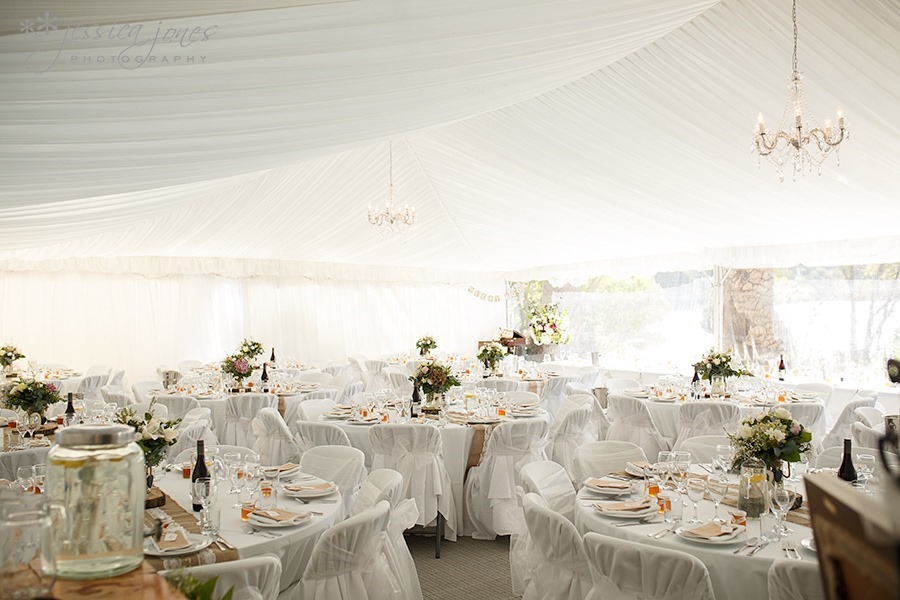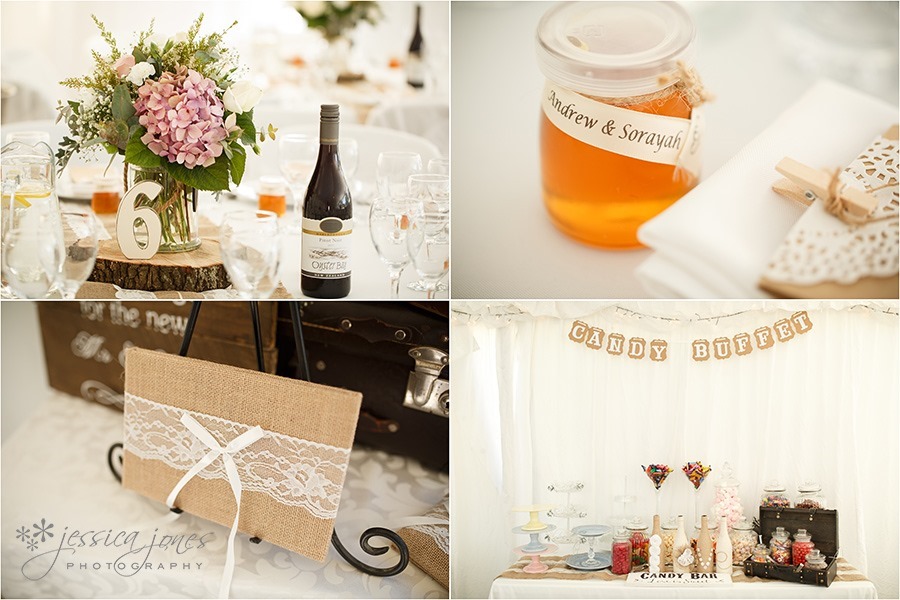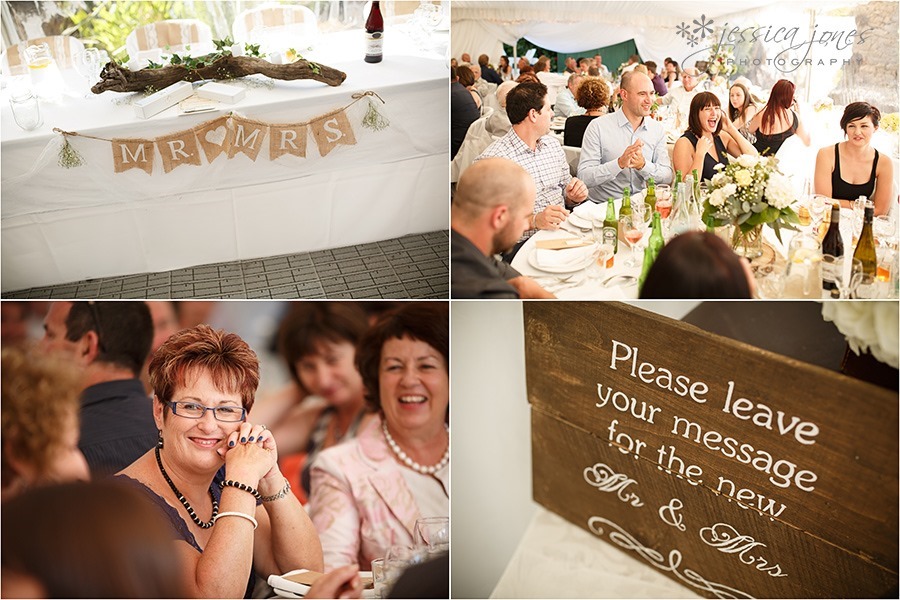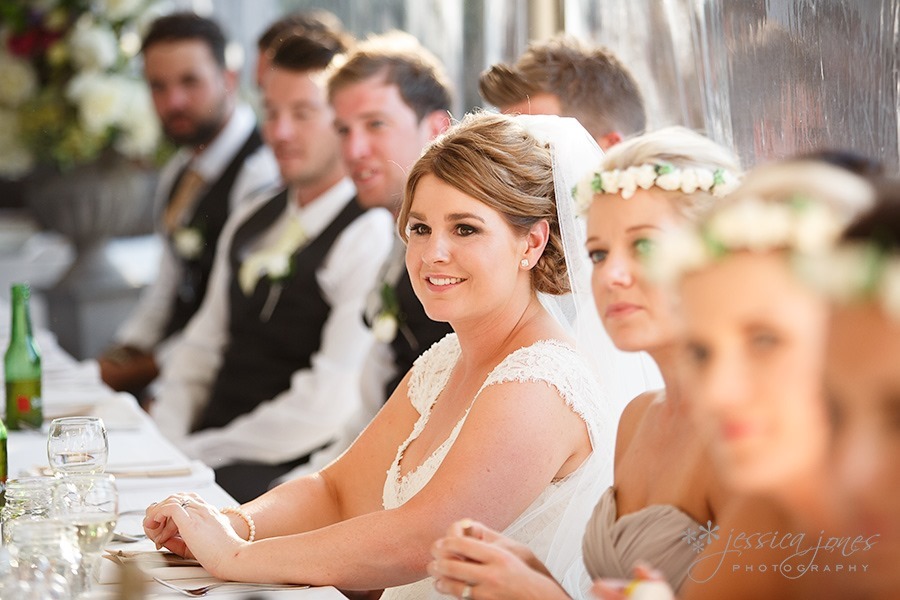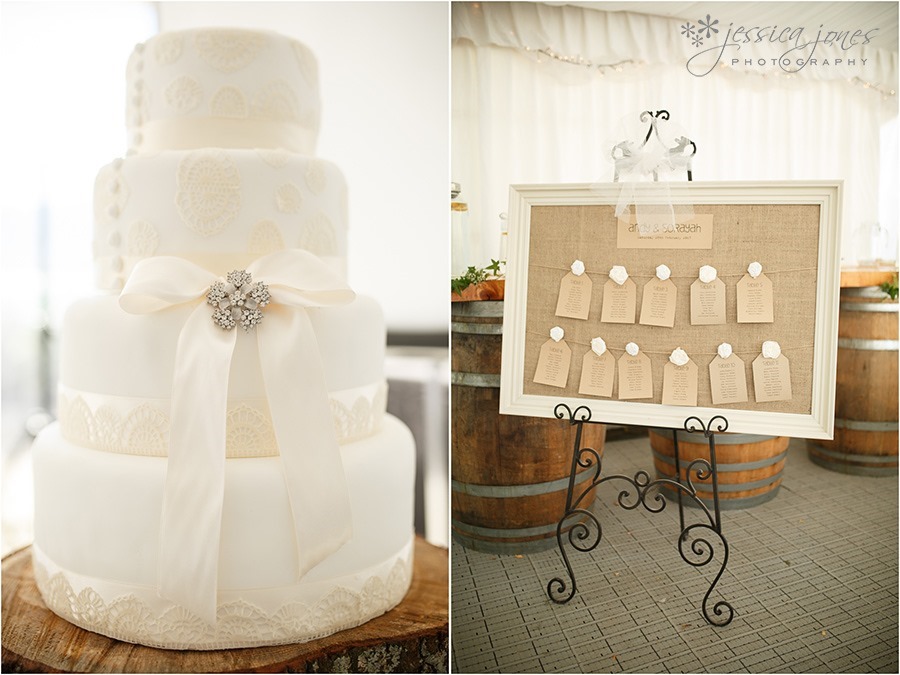 I love my couples.  I love their enthusiasm to come outside when the light is beautiful and let us play for just a few more minutes.  You see, you just can't get these soft light type images during a harsh sunny day.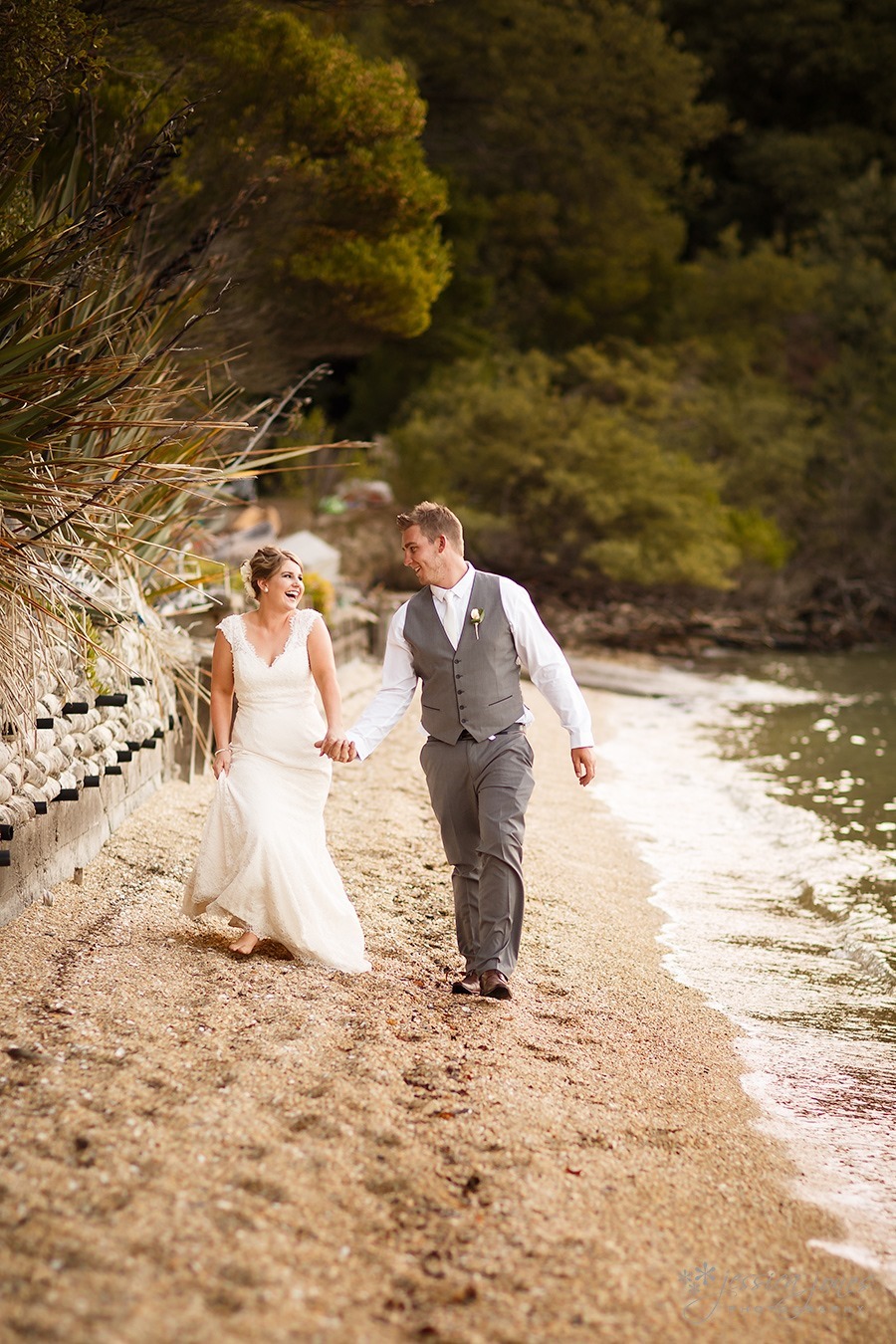 Looking haaaaawt there Andrew!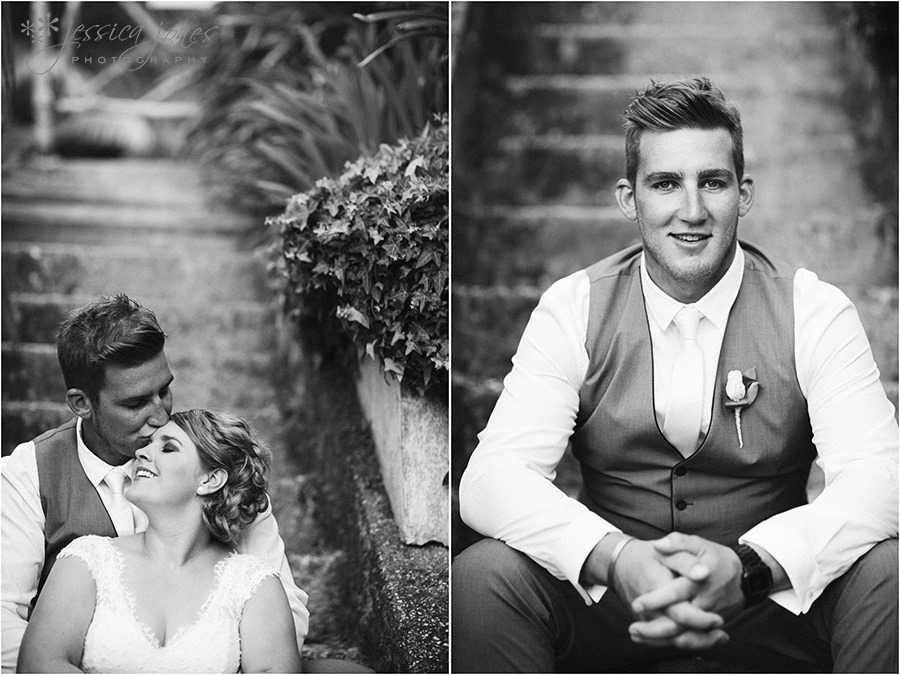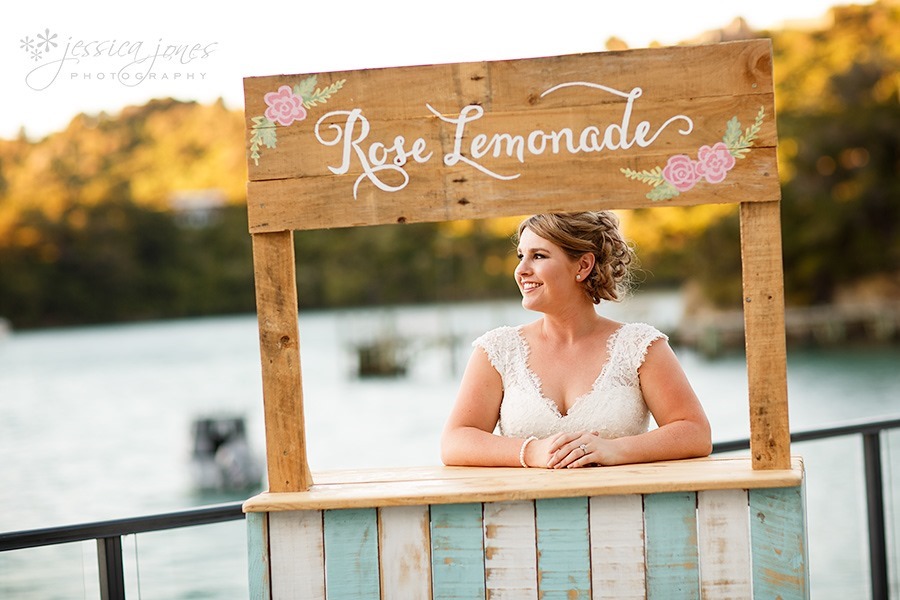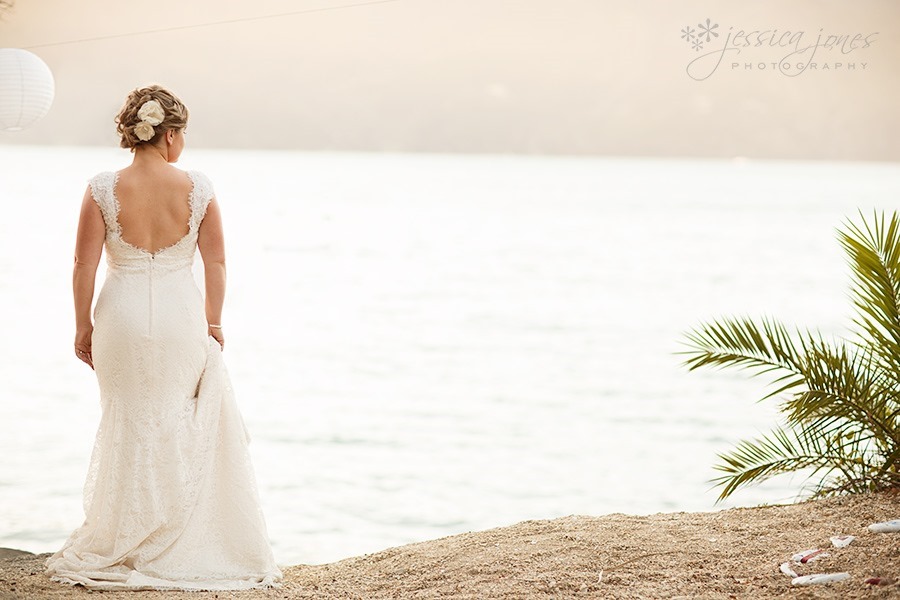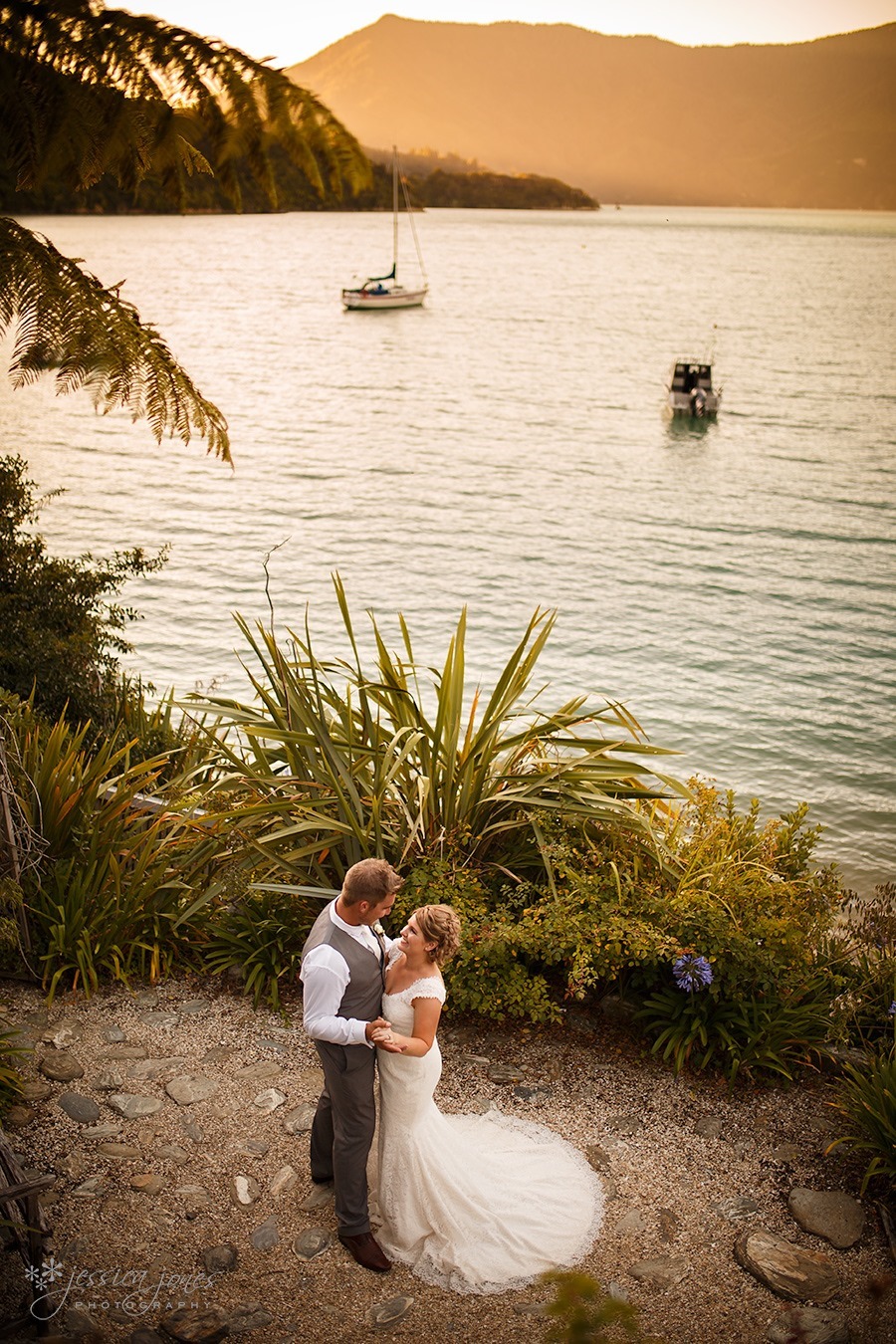 With the beautiful light now passed, Sorayah and Andrew continued on with their reception.  I always feel just that little bit closer to 'my' couples after I hear their speeches.  So often stories are shared about their childhood and youth, funny things, accidents, embarrassing stories.  So in the interest of sharing, and because I don't think I've told you all this before, I'll share something about me…
I once told a check out lady that I loved her.  I didn't mean to, you see, it just kind of came out as I was leaving.  "Bye, thank you!" was what I would have said (I know, because I've replayed this moment in my head many times).  But no no no… what did I say?  "Bye, love you!"  What can you say after that?  I couldn't make it better by telling her that I didn't, in fact, love her at all.  So I just left it at that and walked away.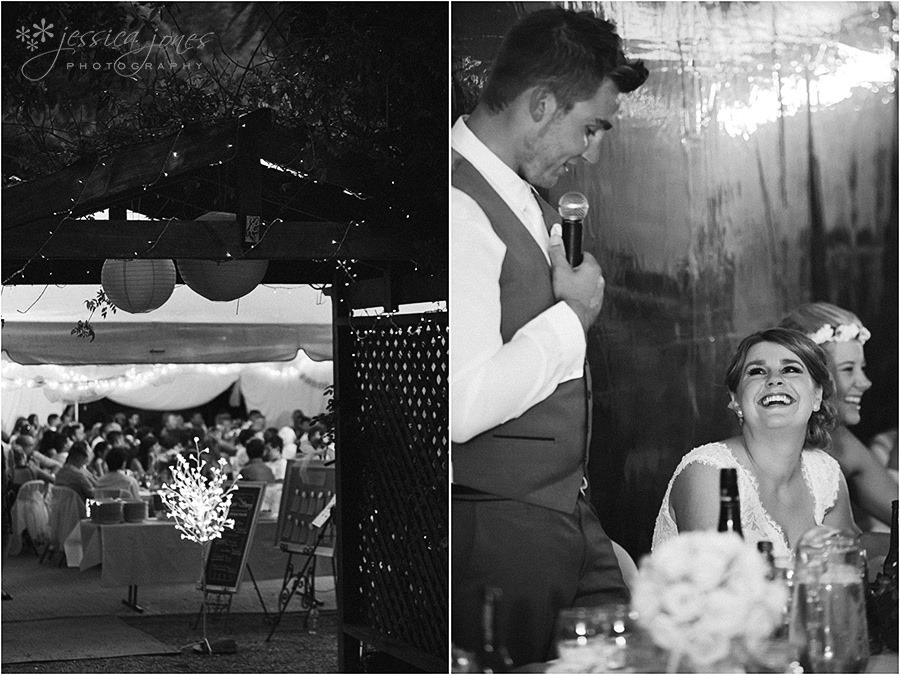 Sorayah had prepared a slideshow of photos as a surprise for Andrew, which included a beautiful song that Sorayah sang herself!  With a reaction like this, I'd say that was a win Sorayah!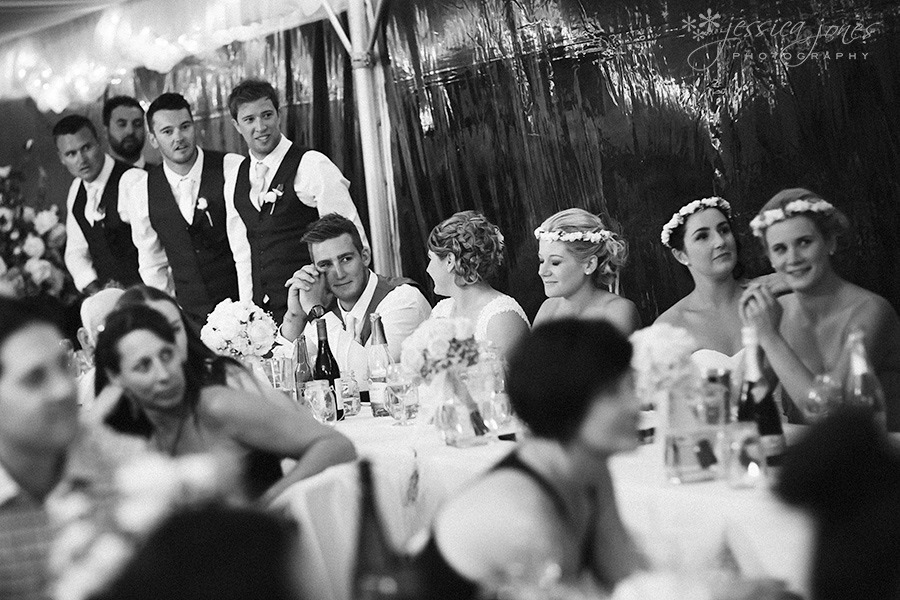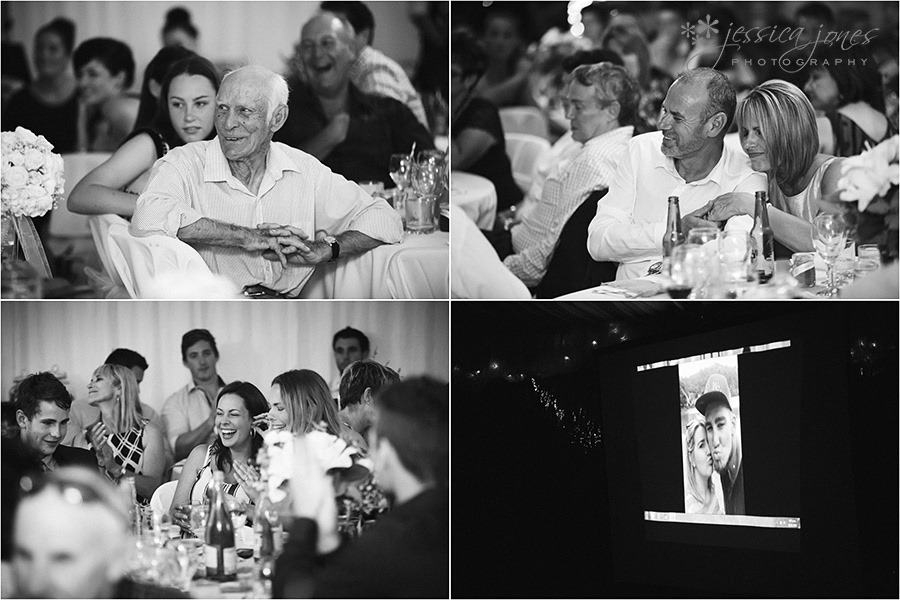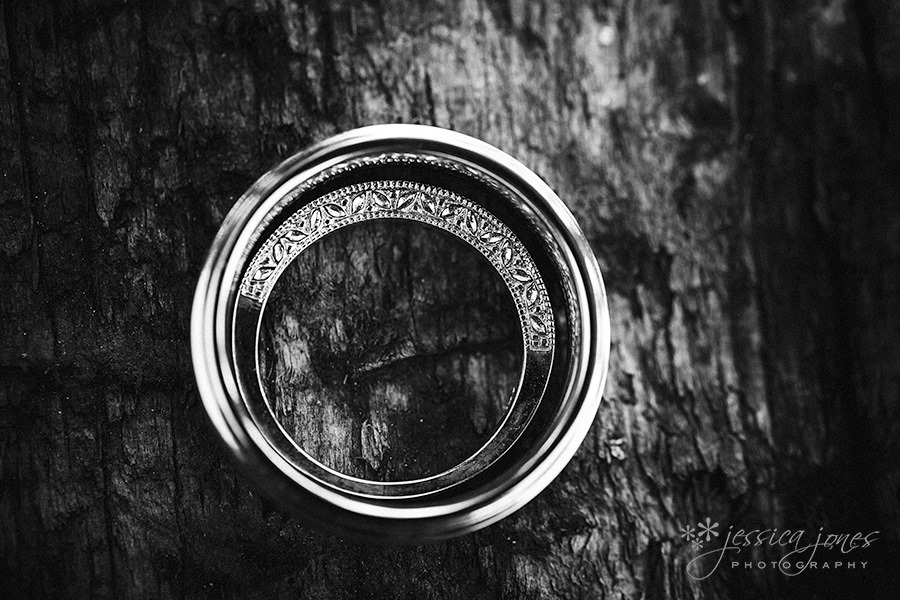 And because Paul is really into his starry shots lately, I'll leave you with this one!  Pretty gorgeous hu!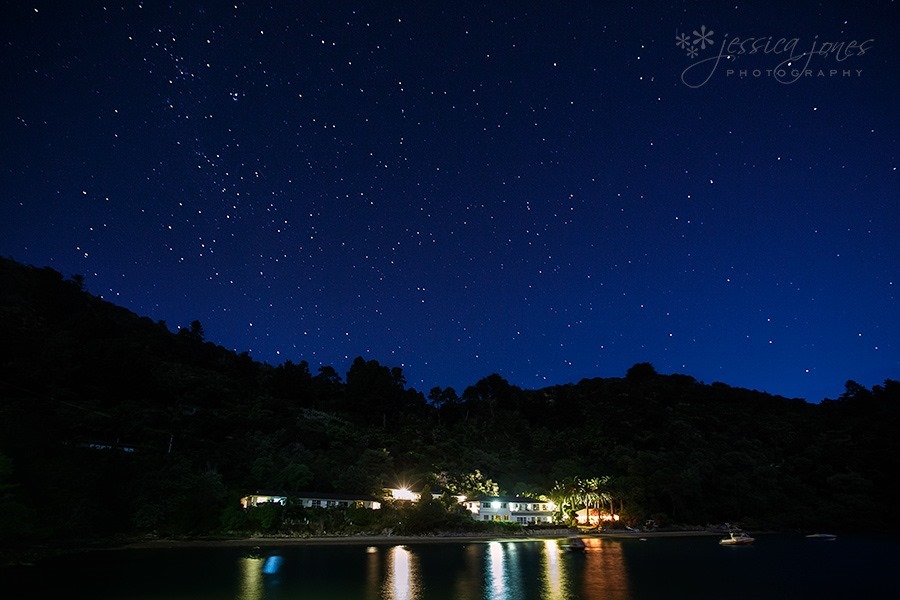 Andrew and Sorayah, thank you so much for having us as part of your day.  You guys are great fun, thanks so much for all the laughs!