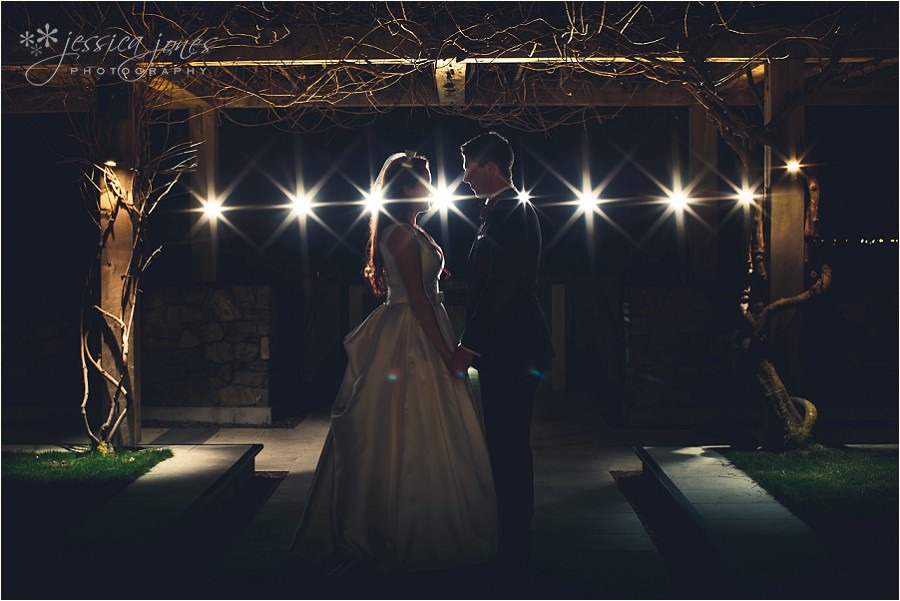 Sam does all he can to make Hayley's life a musical.  From the moment she agreed to go for a walk under the stars after a friend's wedding, he knew that she was the one for him.  Hayley was also pretty well smitten from the start, maybe it was Sam's epic skills on the BBQ the first time they were introduced, or the way that he leapt to her aid after she tripped on a step late that night, whatever it was Sam and Hayley both knew they had found their soul mate right from the start.
On Saturday they promised the rest of their days to each other in a ceremony that made pretty well every person present to reach for a tissue.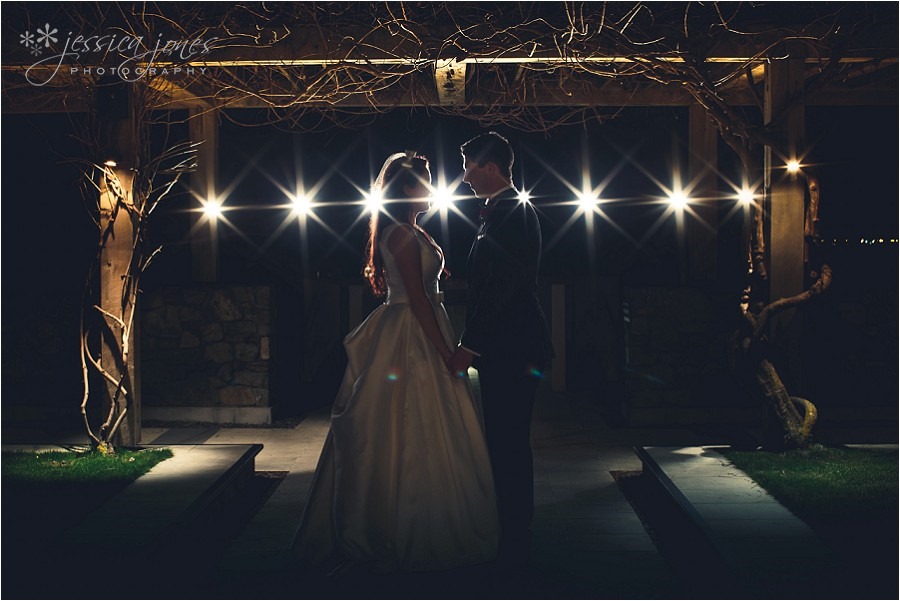 When Emily and I were presented with Hayley's shoes at the start of the day I was about as happy as a clam (I think that clams are generally pretty happy beings?)  Red sparkly shoes with white bows.  It doesn't get much cooler than that in my books!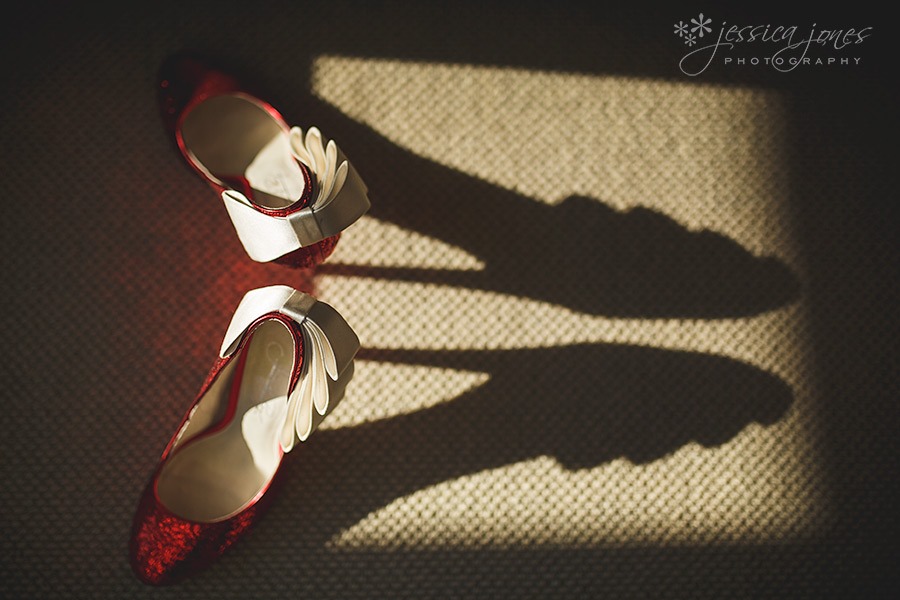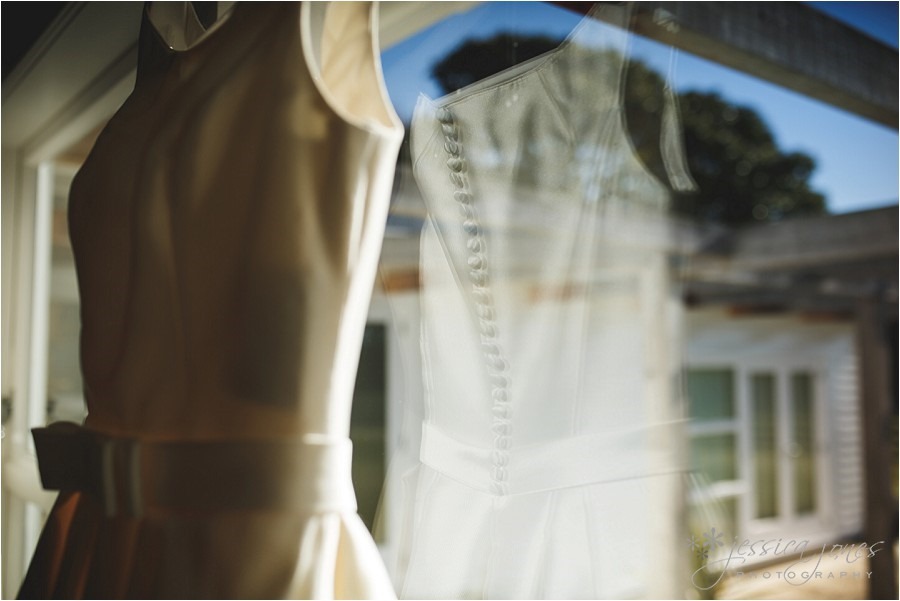 Excuse me, winter wedding, I love you.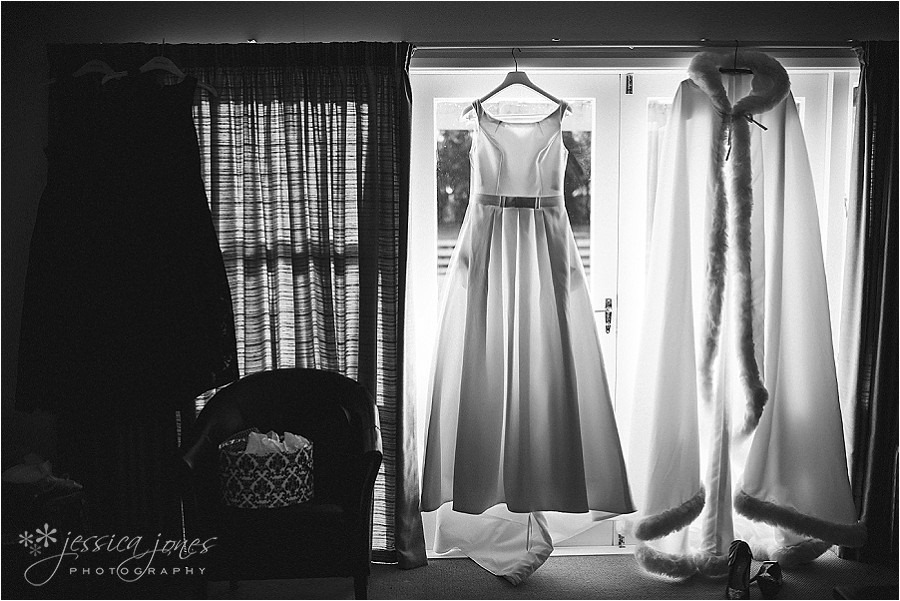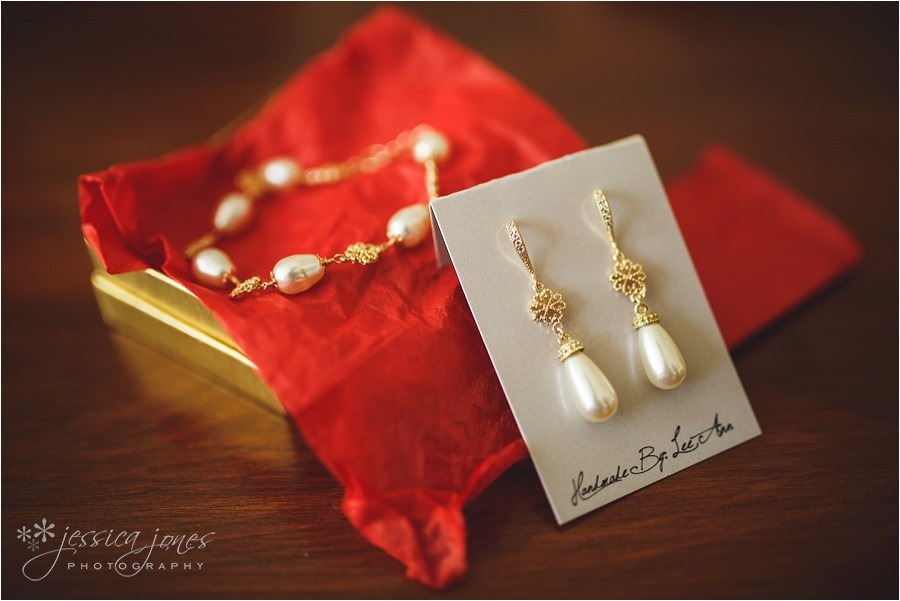 The house that Hayley and the girls got ready at before the wedding came with some sheep.  Some sheep who very much like mandarins.  You can't let an opportunity for a photo with sheep to go by the wayside, can you?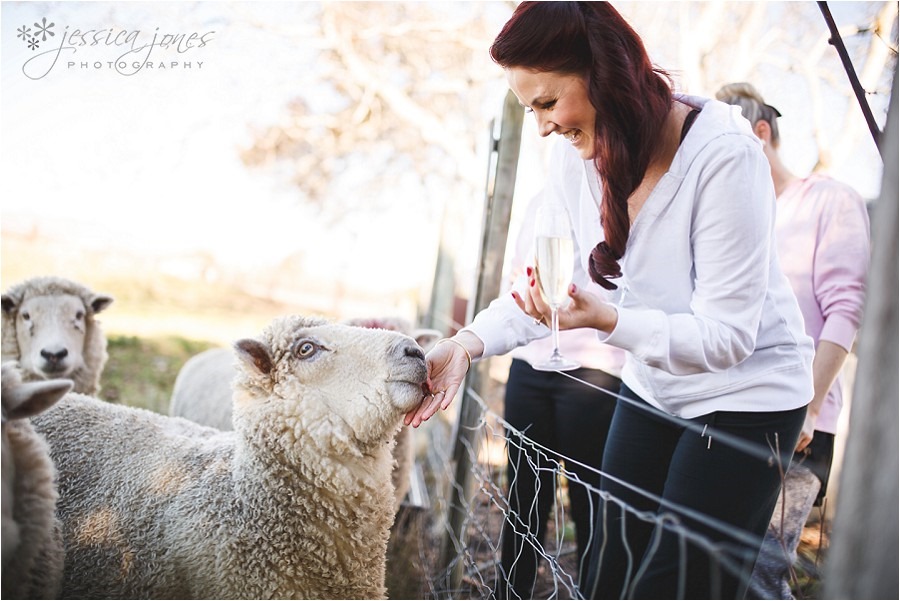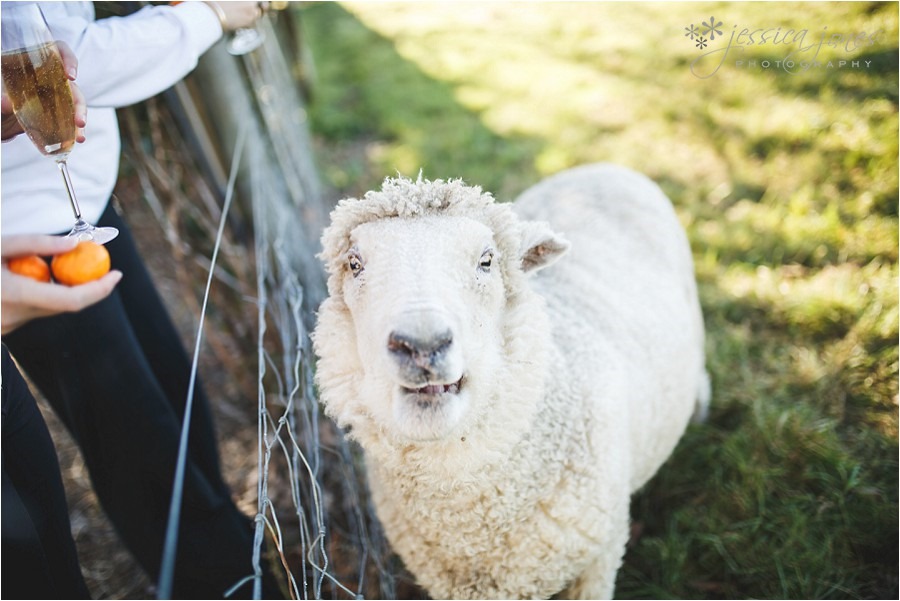 Meanwhile, Paul is with the boys as they get ready.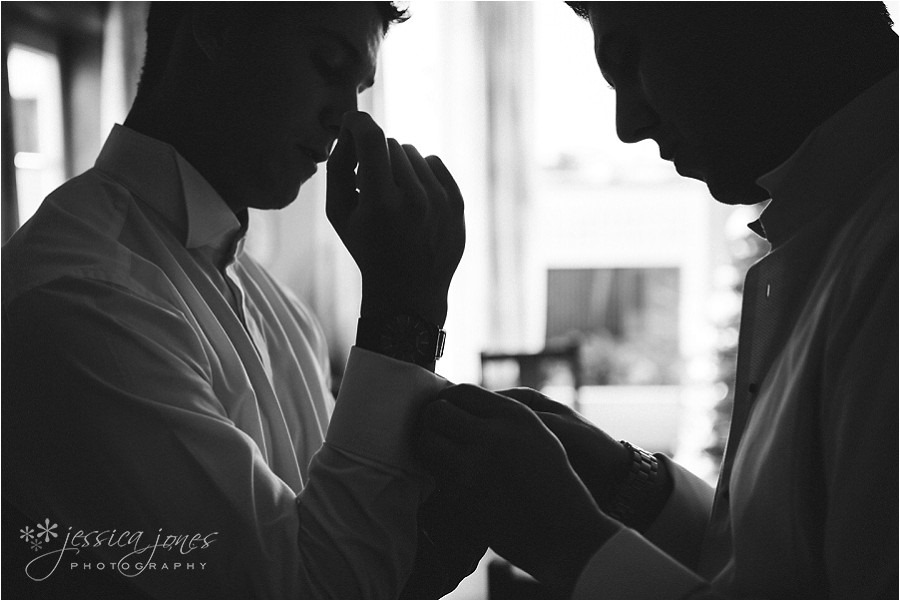 I love that the groomsmen gave the Sam a present at the start of the day.  Well done boys!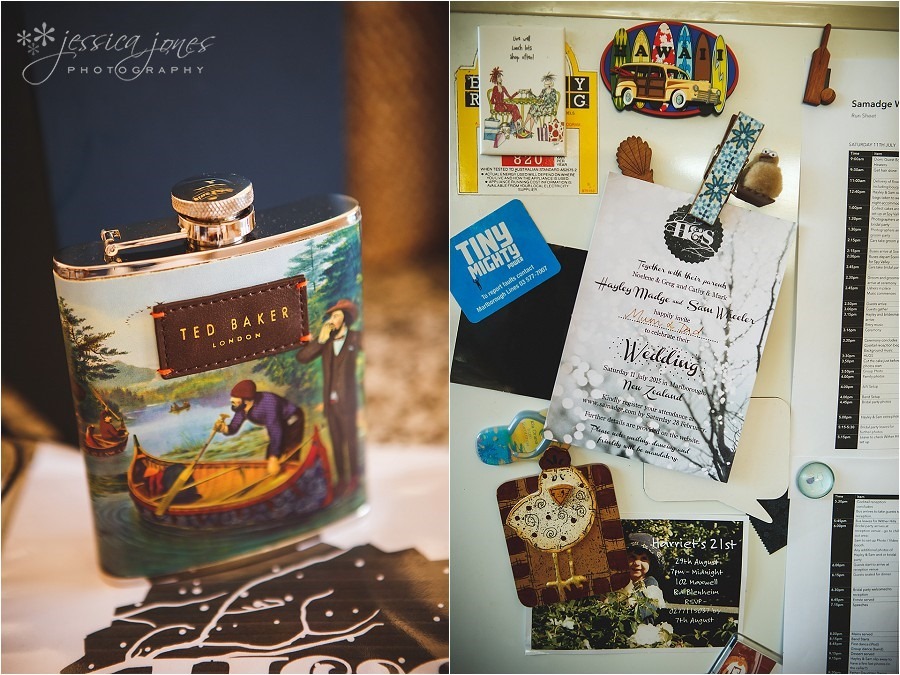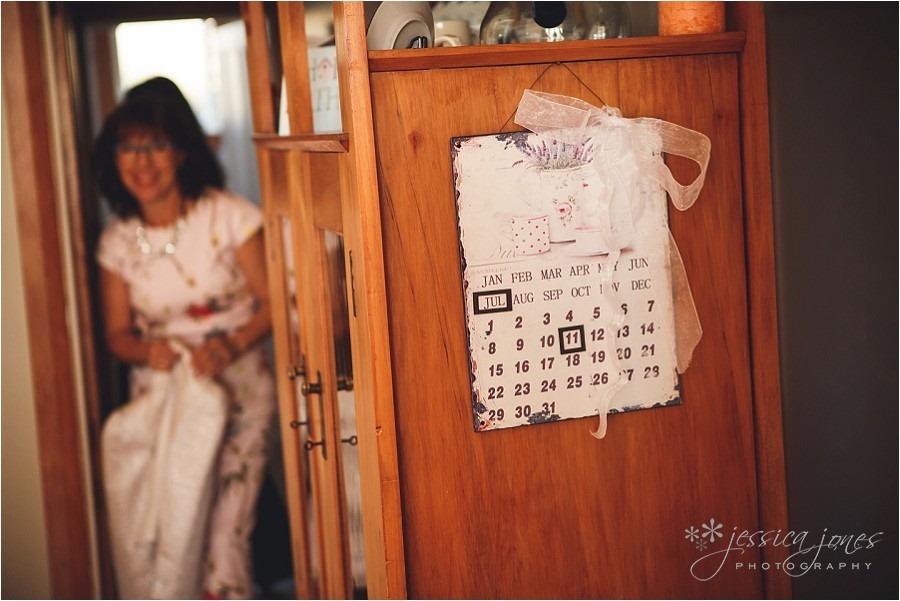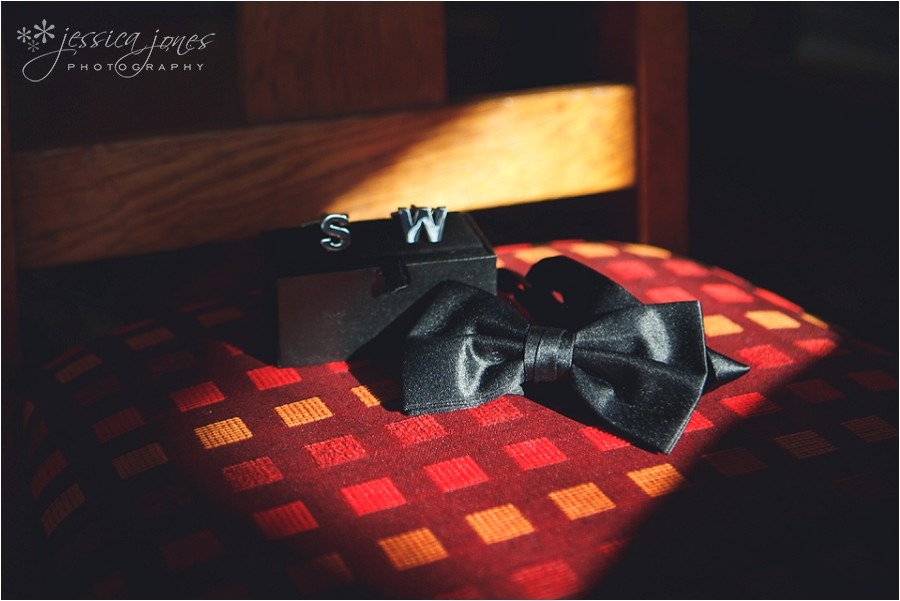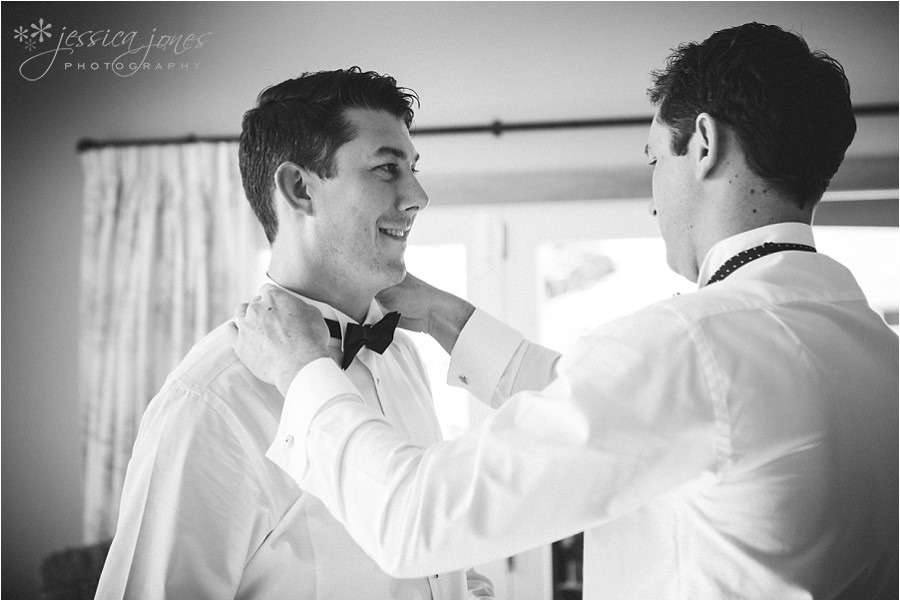 Back in the girl's camp, Hayley's Dad puts the final touches to his speech.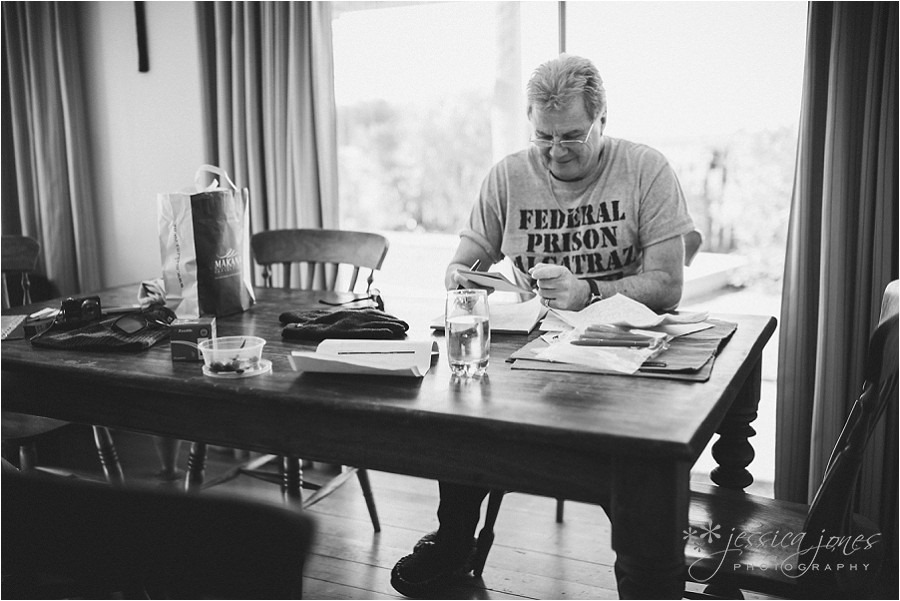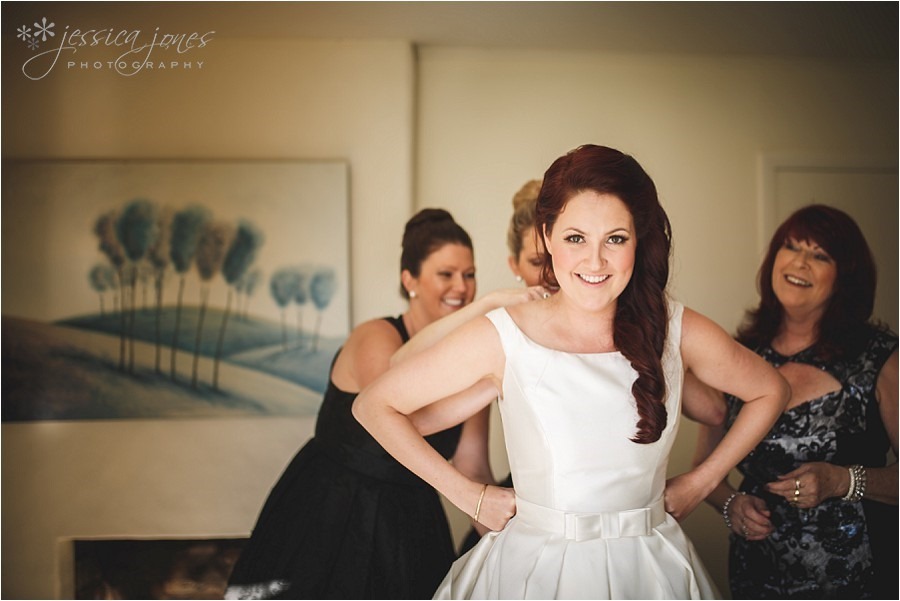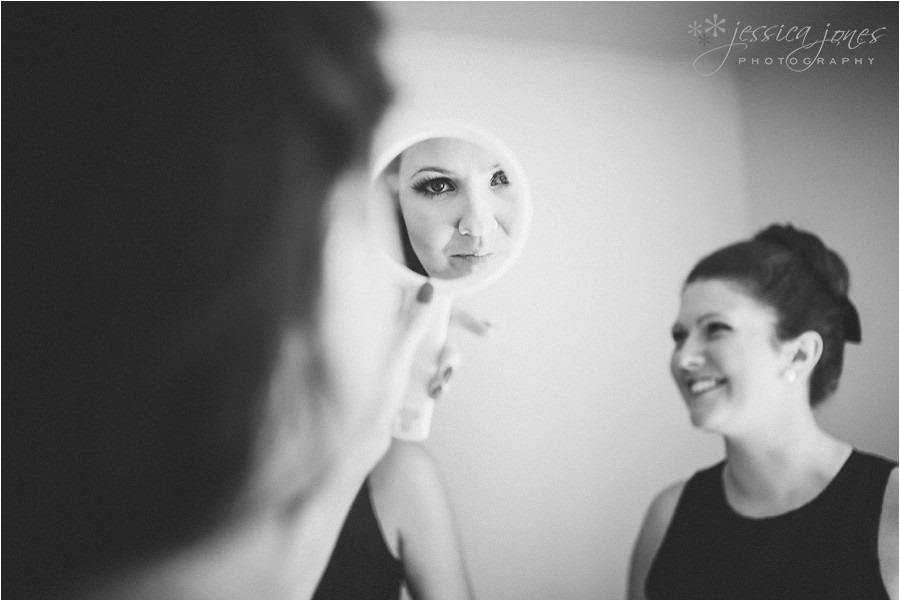 Flowers by the wonderful Nina from Pink Poppie.  There are a lot of things I love about winter weddings, one of which is having  completely different flowers to what you'd see in summer.  I'm no floral expert (like, seriously, most flowers are just called 'flower' to me!) but I'm pretty sure that producing something that looks like this in the middle of winter is a pretty epic effort!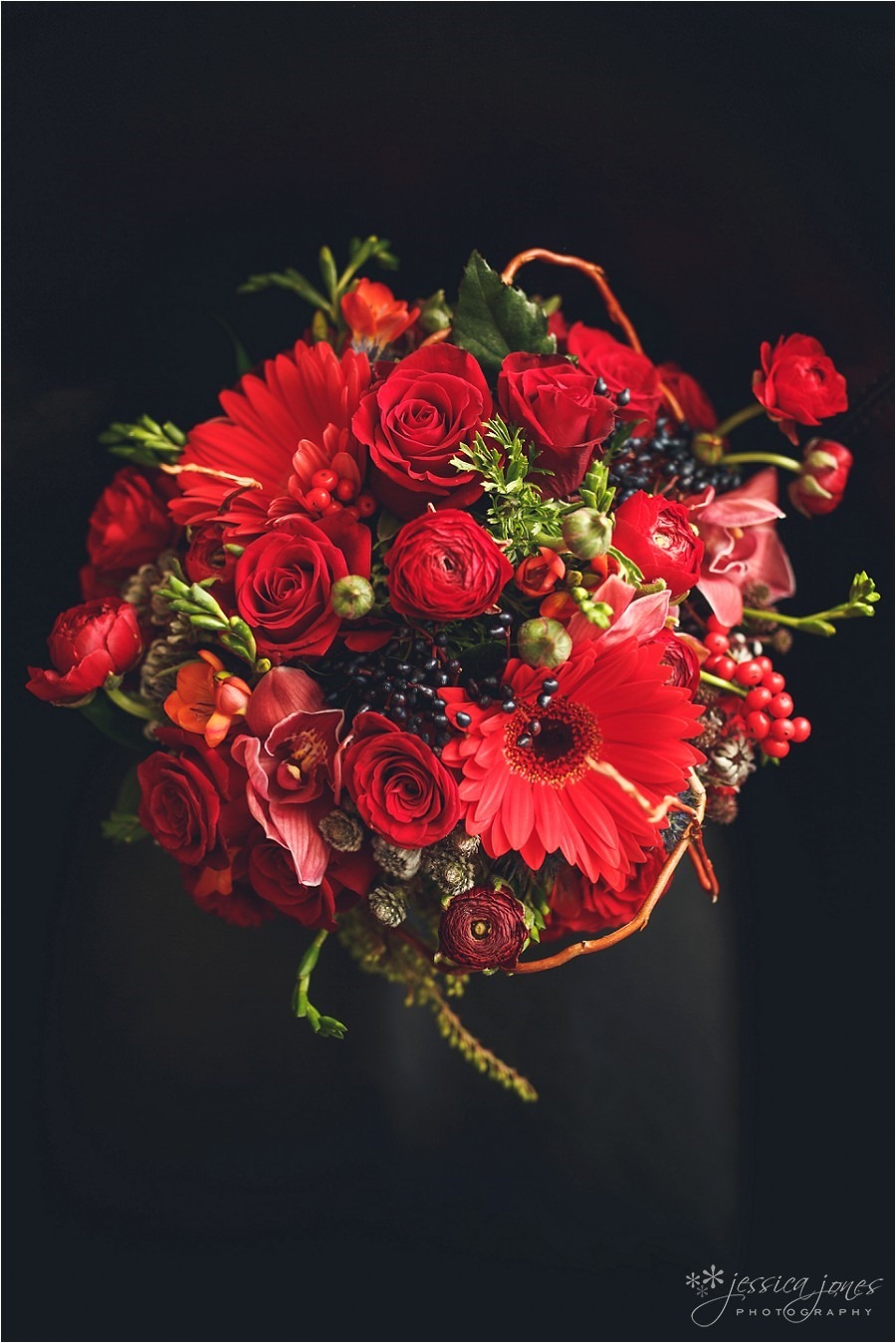 Hayley, you are all sorts of gorgeous!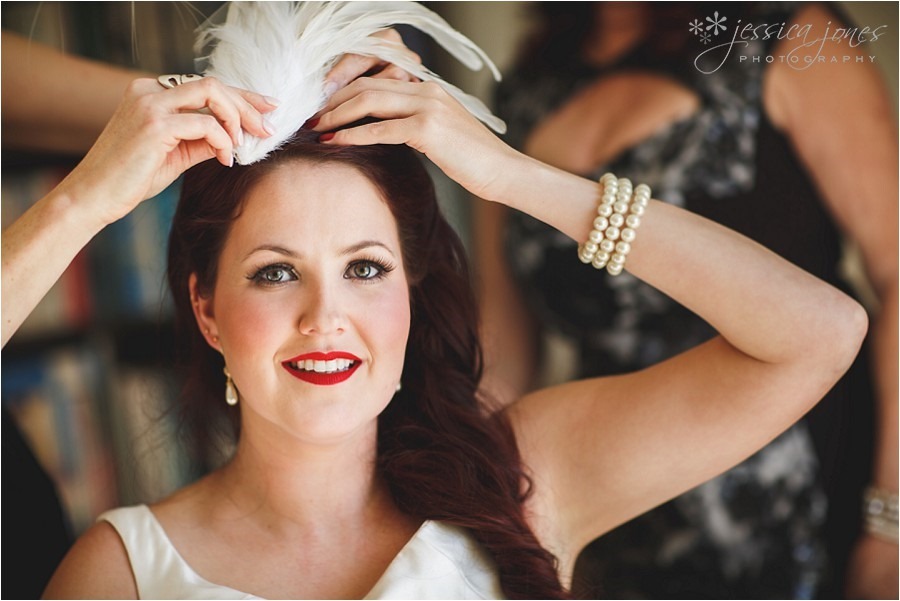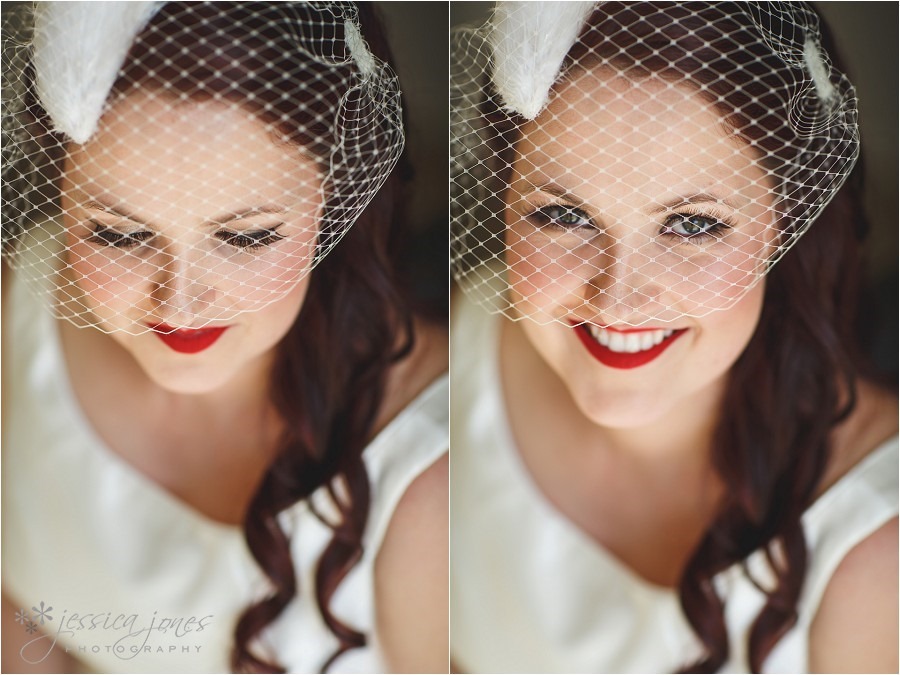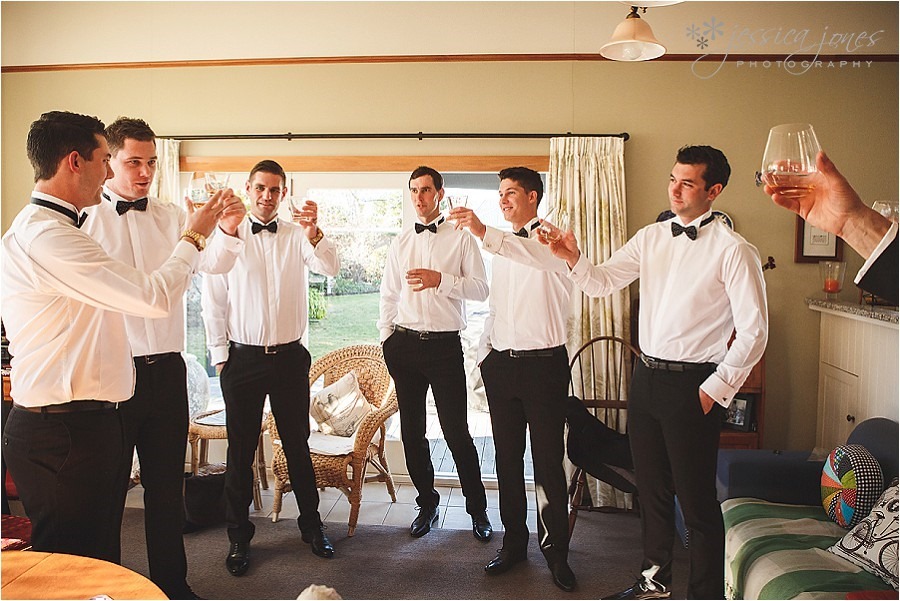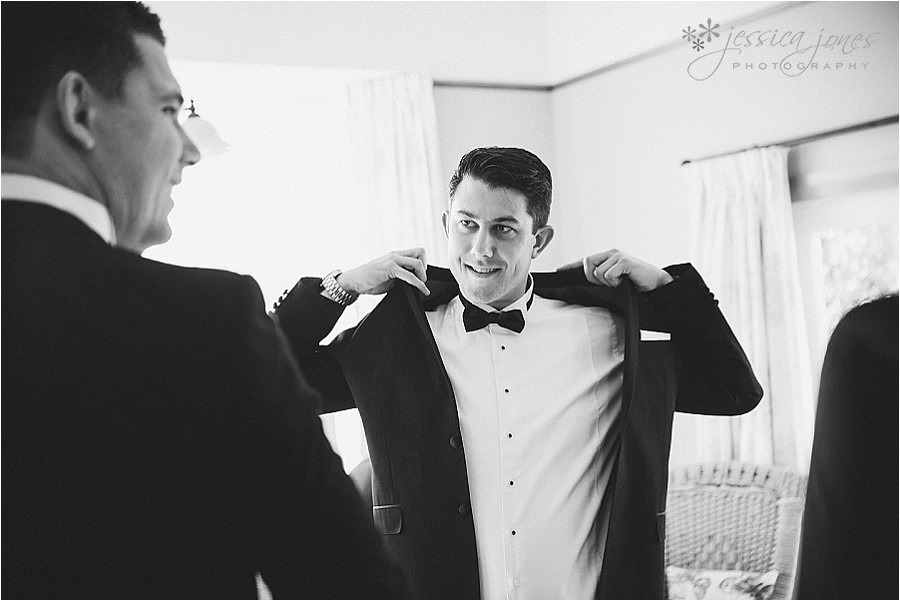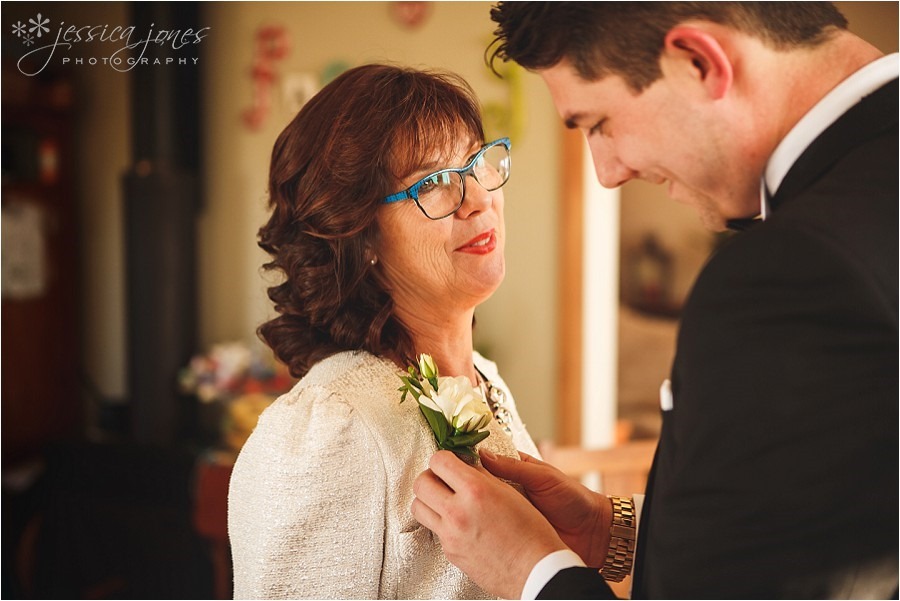 Possibly one of my favourite shots of the day, even though Paul took it.  Don't tell him I said so.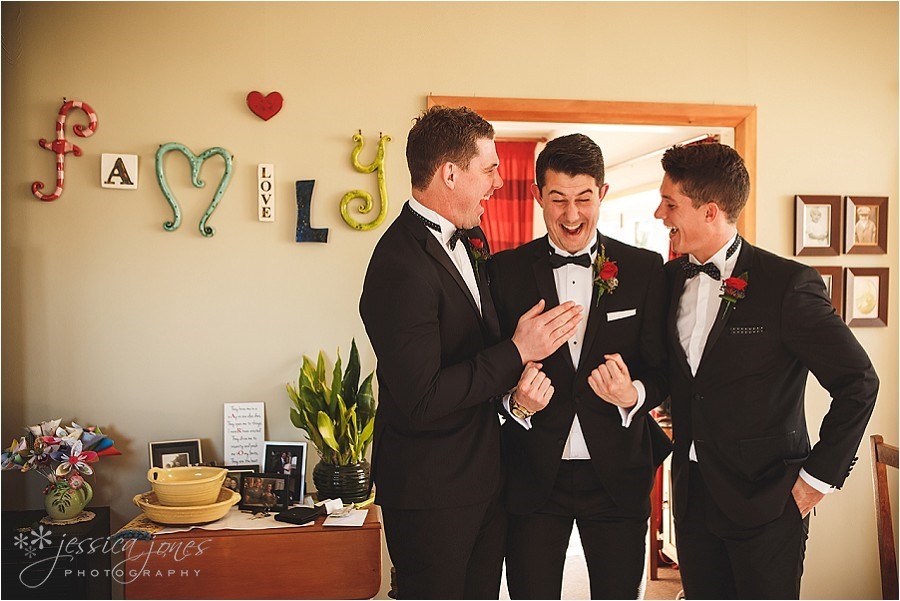 The wedding ceremony was held at Spy Valley Wines in the Waihopai Valley.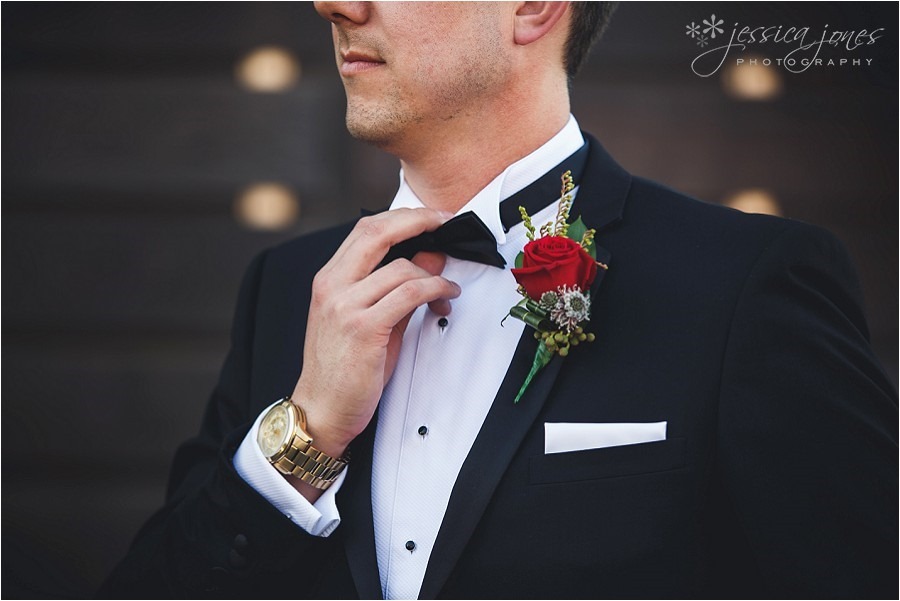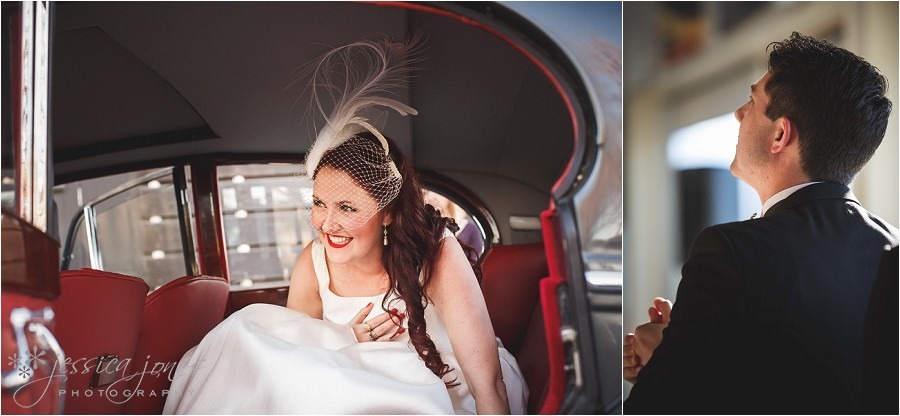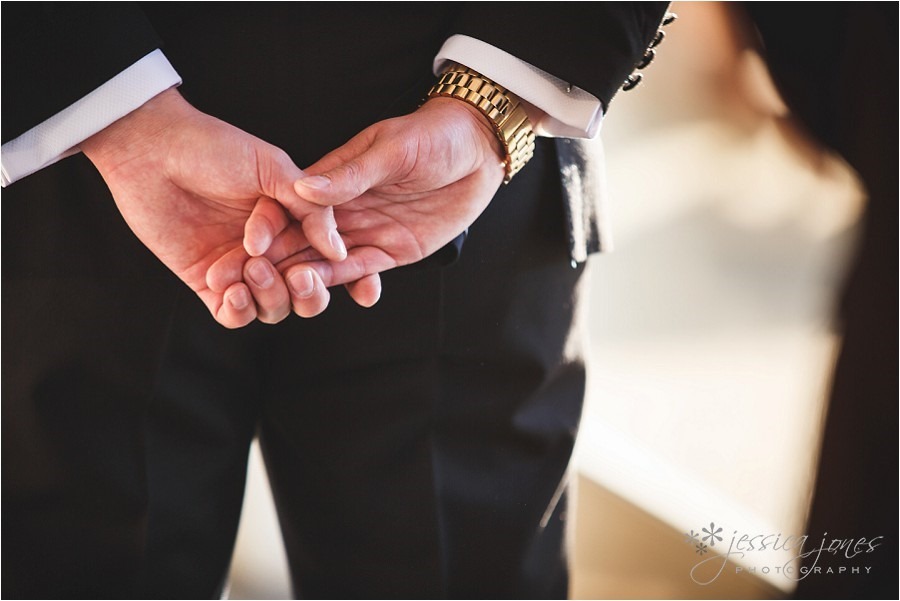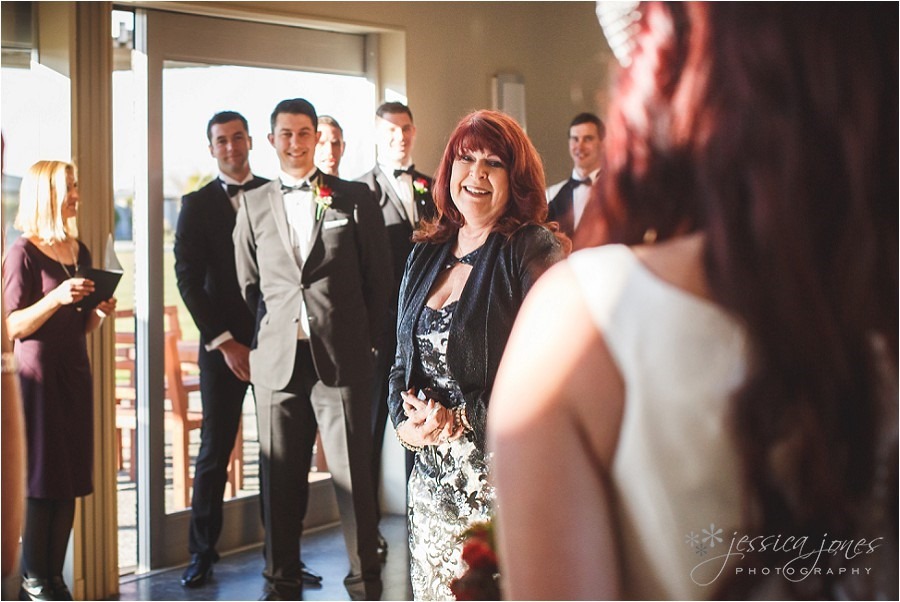 I'm not sure I've ever been to a wedding where the entire place erupts into applause when the bride walks around the corner.  And yet somehow I couldn't imagine it any other way for this one.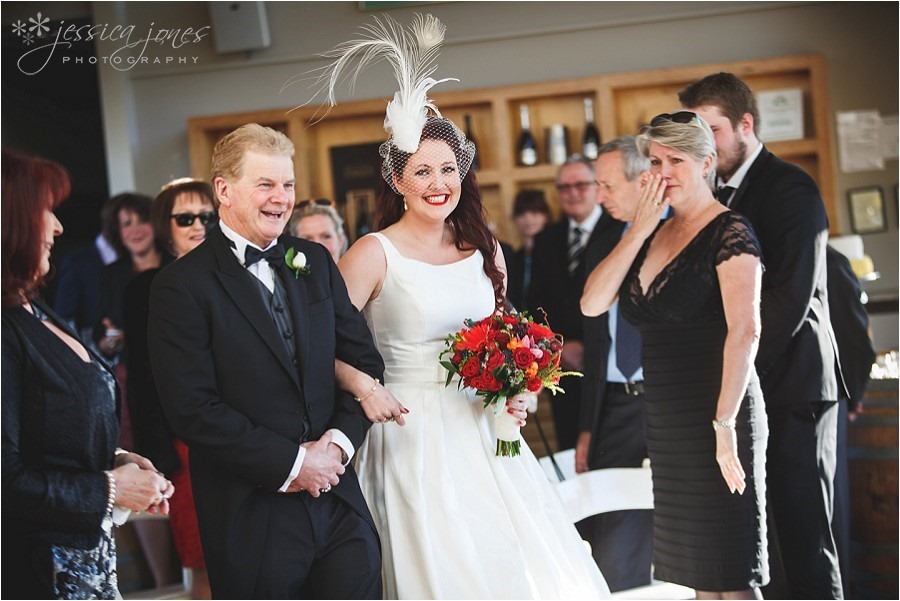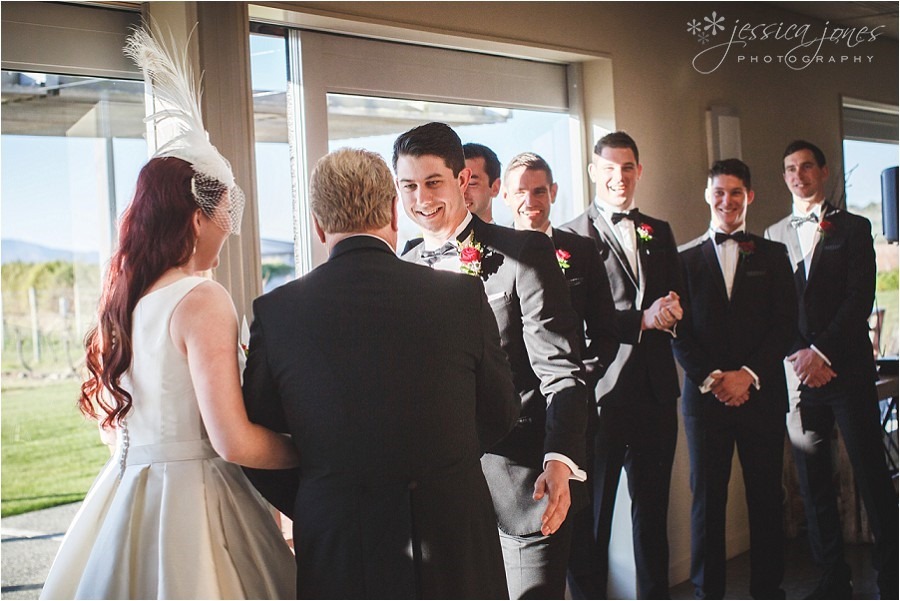 I think if you're getting married, and your bride looks at you like this, you've won.
"I promise to always laugh with you, to snap out of a bad mood when you sing to make my life a musical, and to take pleasure in the things that you enjoy. I promise to always be on your team, and to make your family my own." Hayley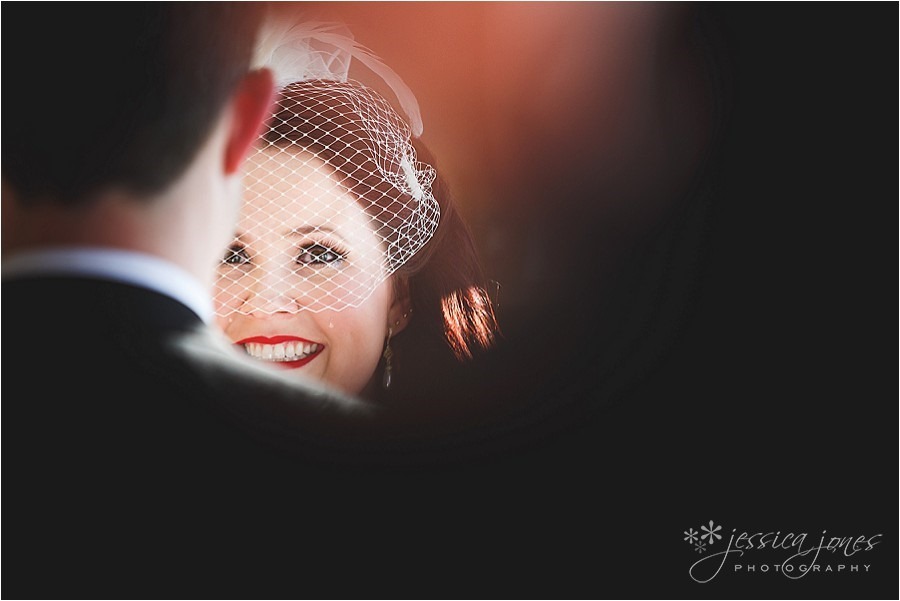 "Today, in front of our family and friends I get to shout from the rooftops just how much I love you and promise to be the best husband and thunder buddy that I can be." Sam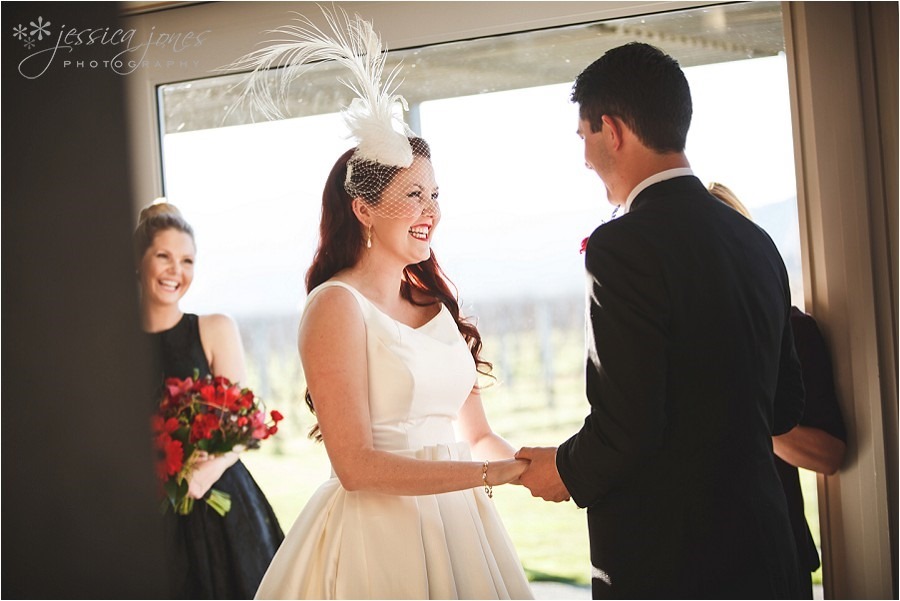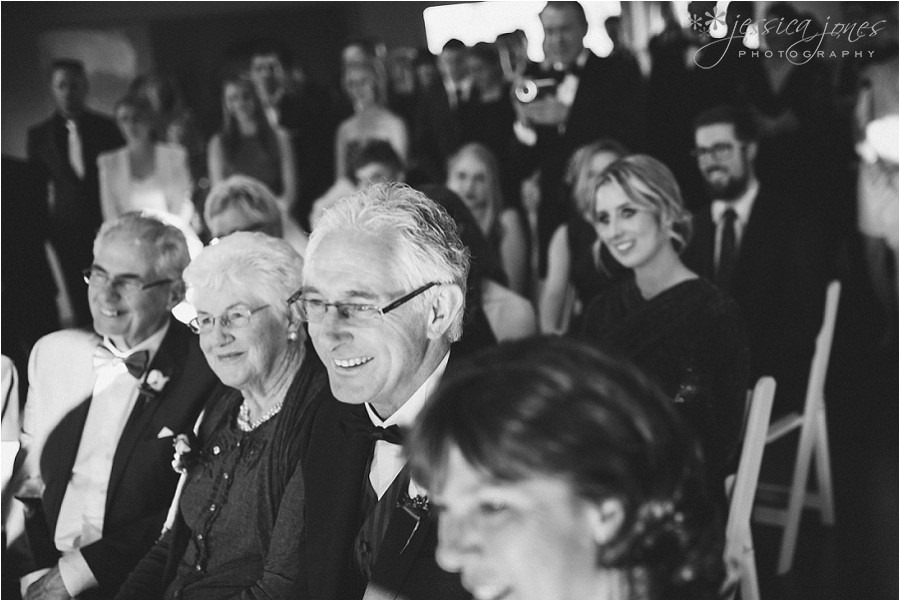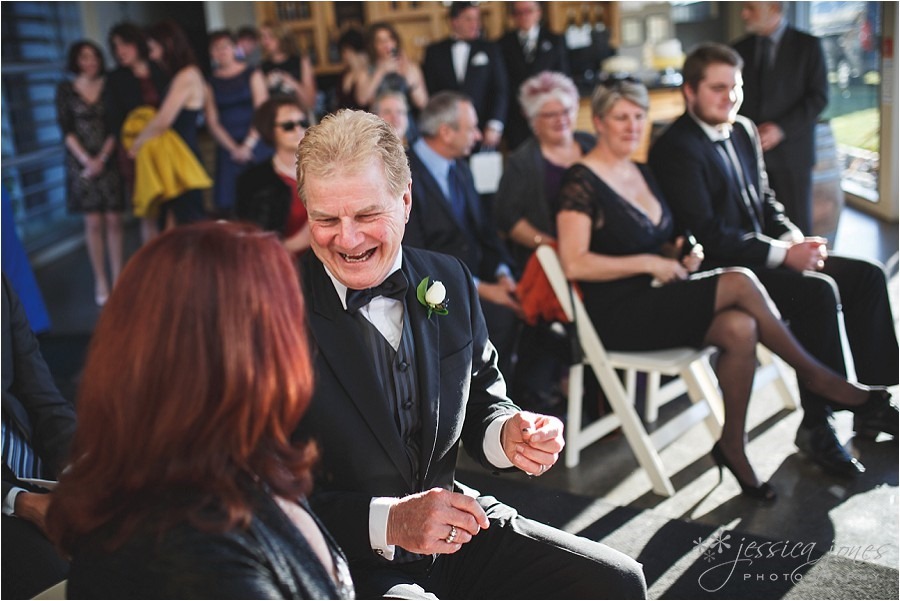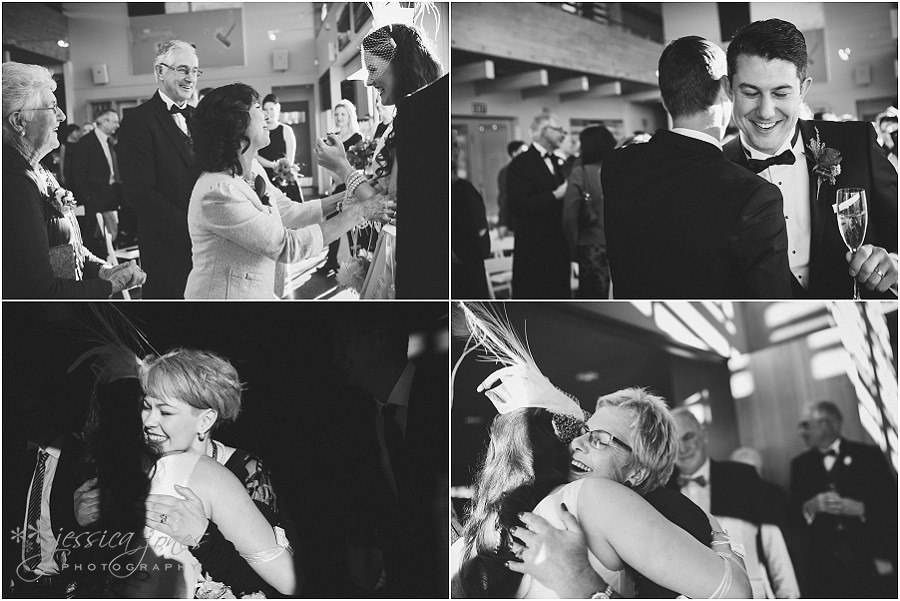 I knew that Sam and Hayley's friends and family would be up for a 'silly' shot.  It's pretty fun to spend some time on this shot spotting those who really did their thing!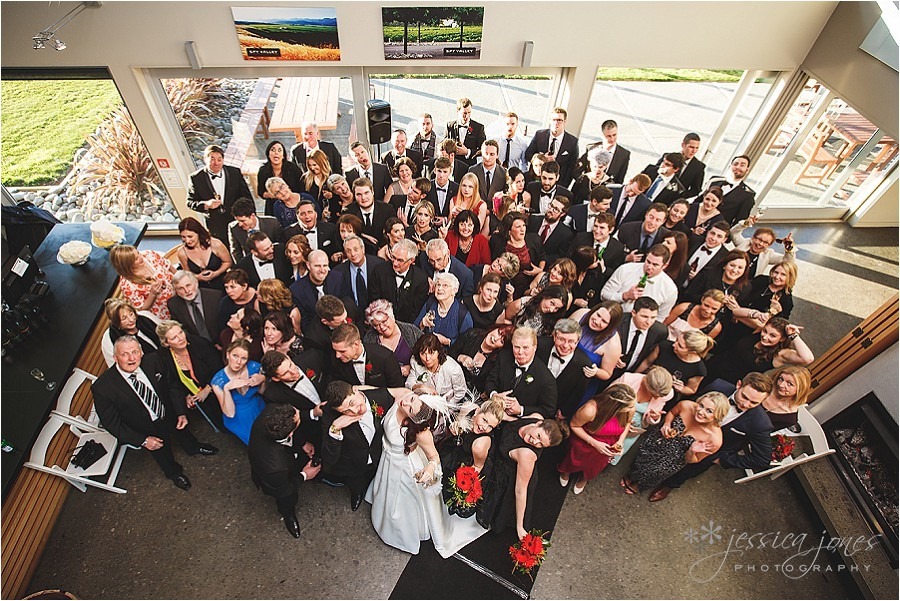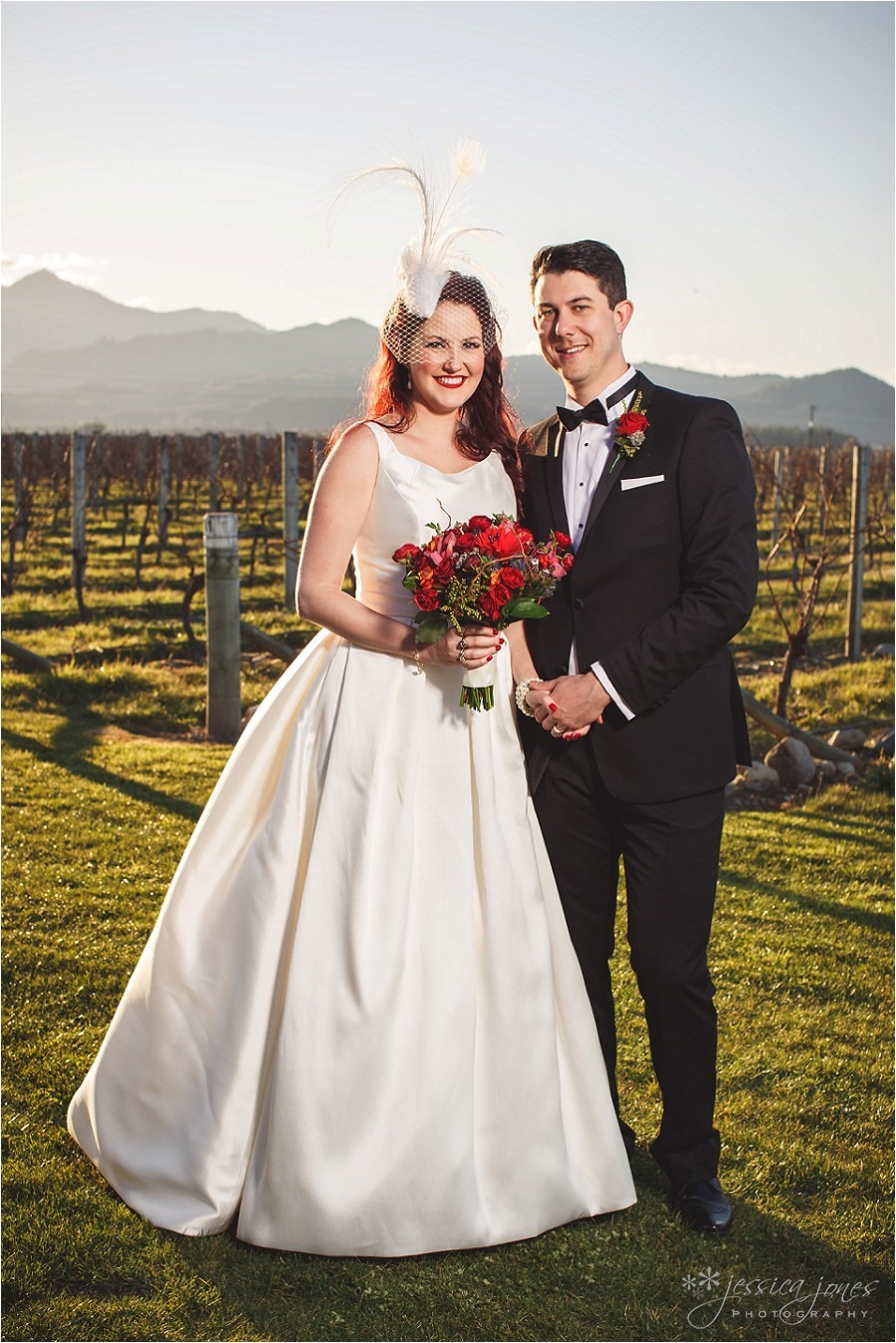 "I promise that if I ever get accepted into Hogwarts, I won't go unless you get the letter too." Hayley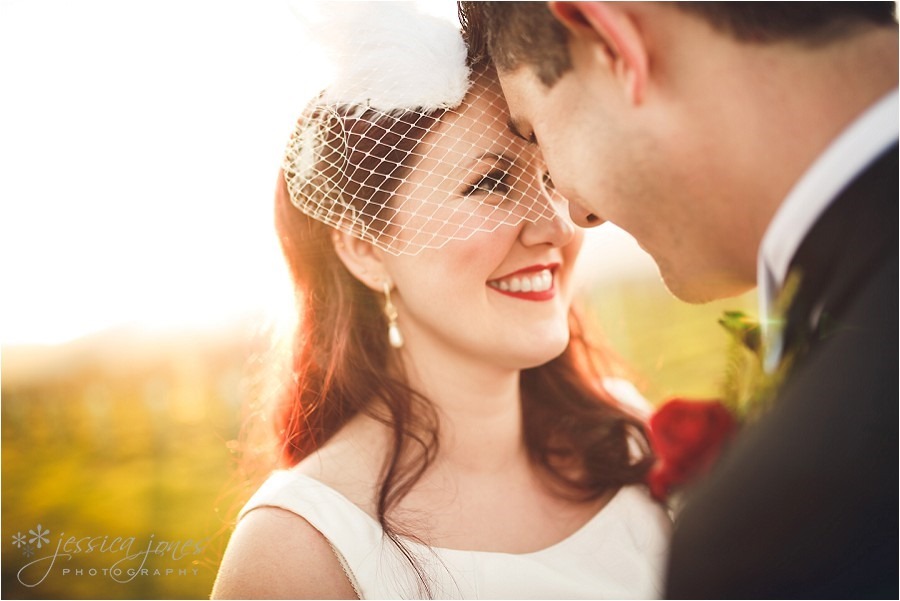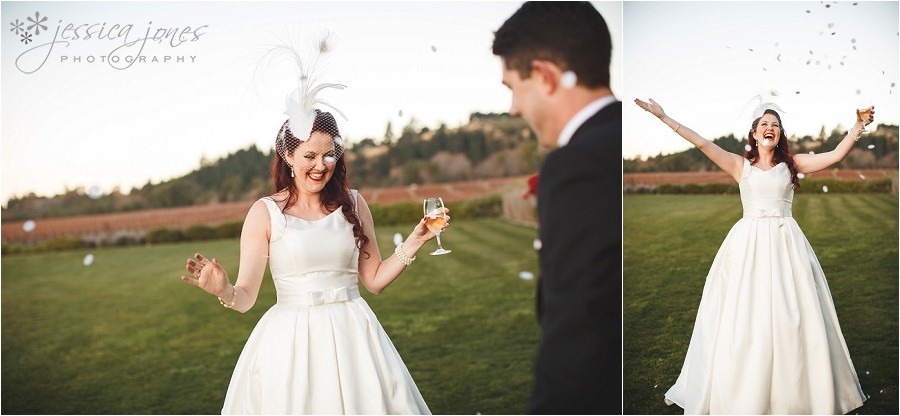 Hayley had her sisters as bridesmaids, which made the day just that little bit more special.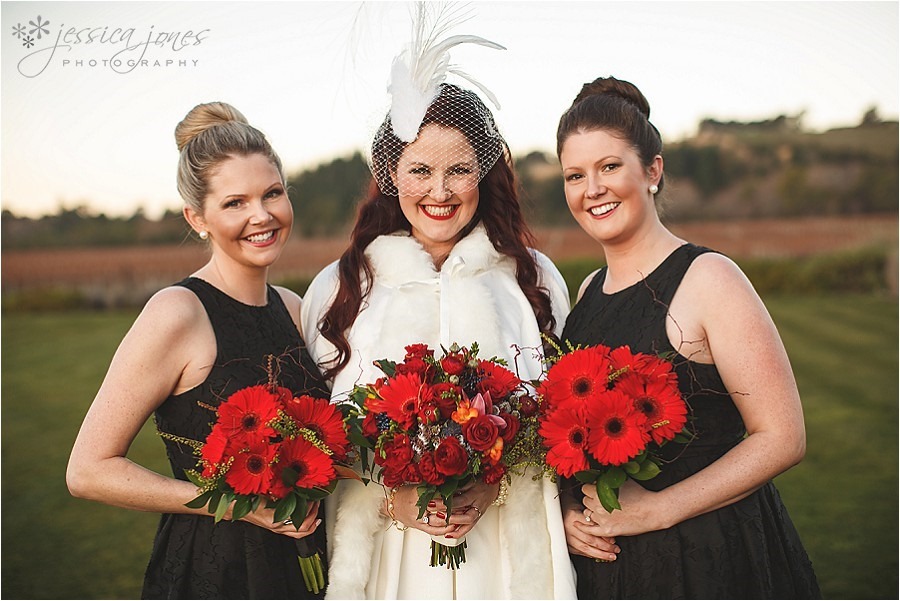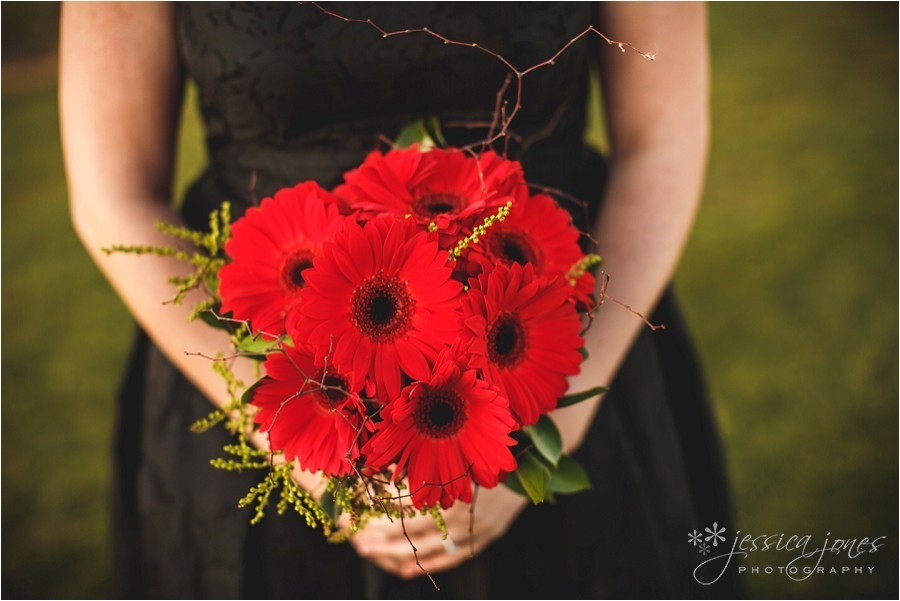 I can't exactly tell you why all the boys were being birds in the background.  But I'm sure there's a very good reason out there somewhere!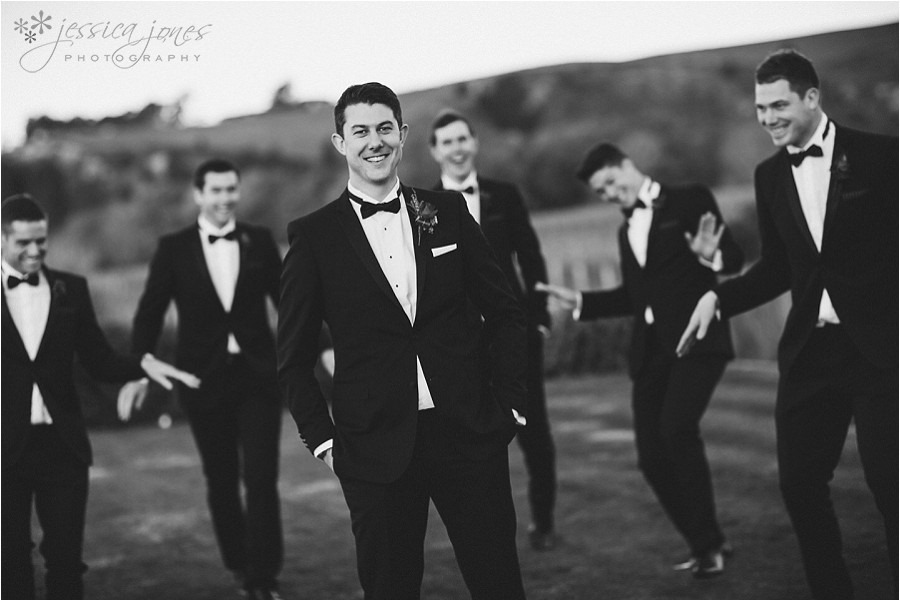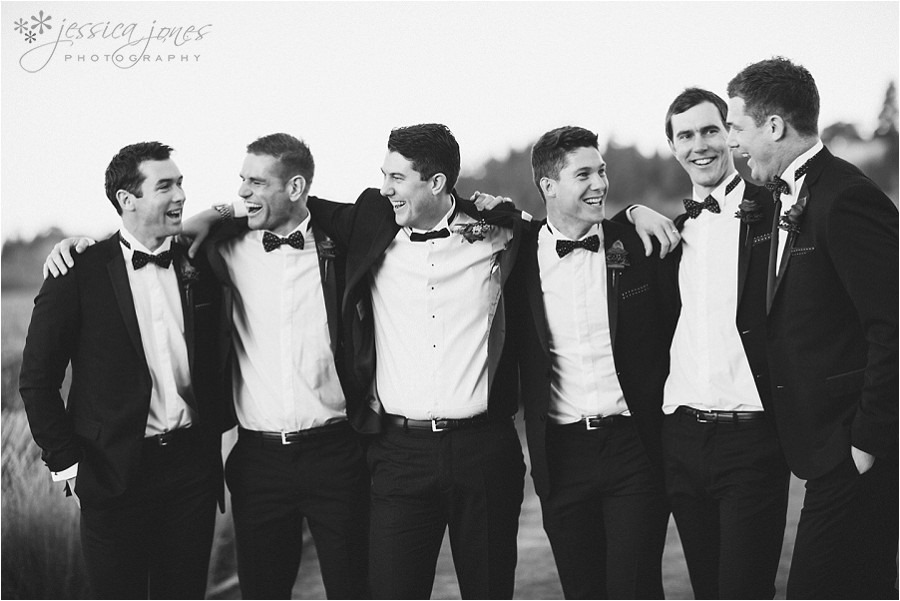 Oh look!  In keeping with the bird theme, Jessica and Shelley are nestling under Hayley's robe.
Just in case you didn't catch my enthusiasm for winter weddings, I'll just say it again I LOVE WINTER WEDDINGS!  Just make sure you have something warm and snuggly!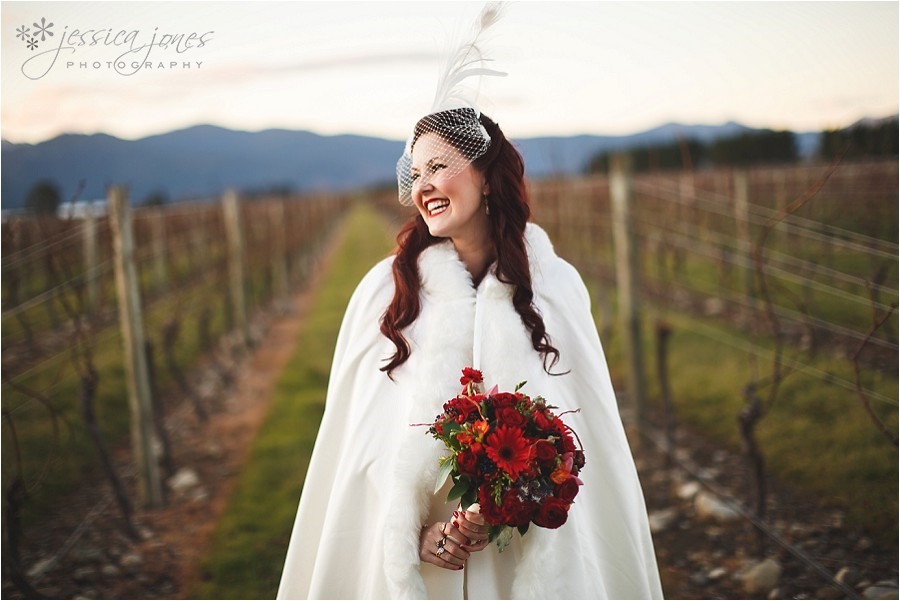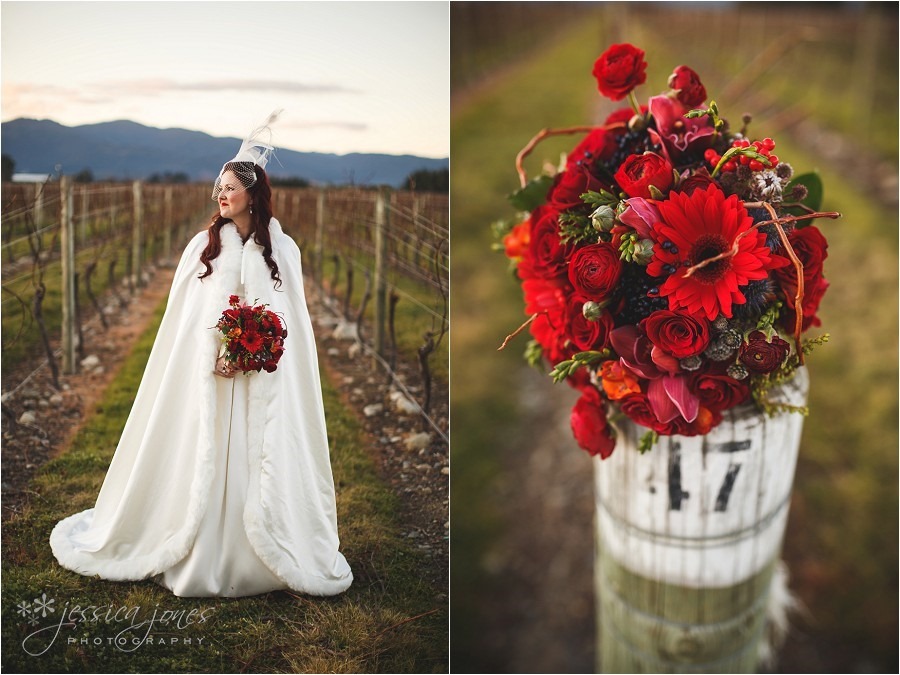 We snuck away from the guests as the sun was setting, and popped up on the roof.  As you do.  And once again, I turn around only to see Paul having climbed on a different part of the roof in order to get the better shot.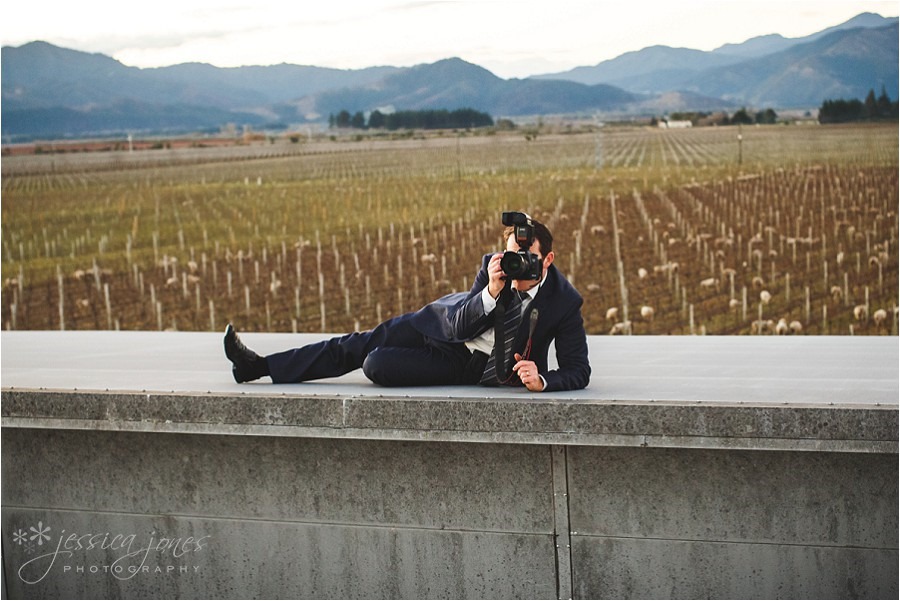 And look at the shot.  It's not bad at all!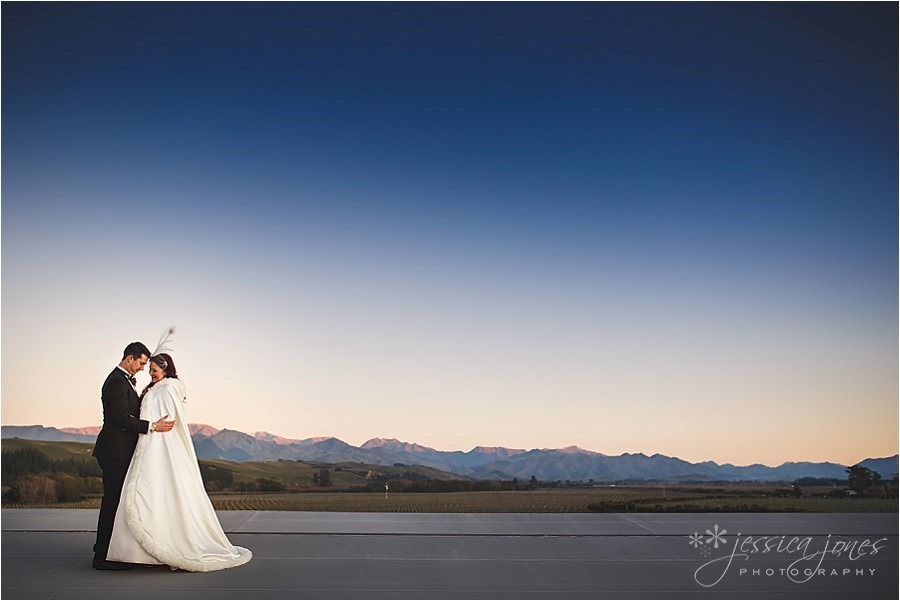 Thanks Emily for getting an action shot of us!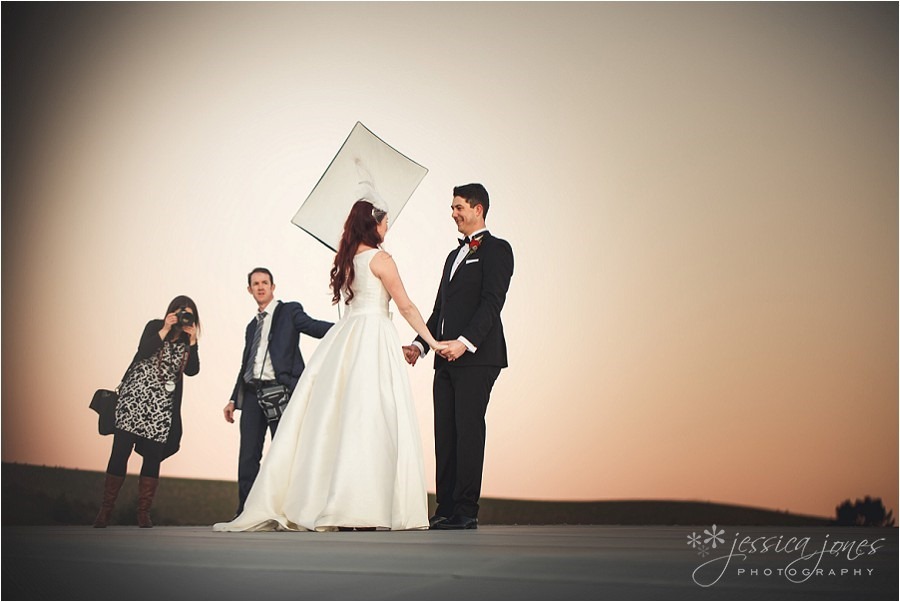 Hayley, as Shelley so aptly put it, you are more perfect than Michelle Dugger – and you've found your Jim-Bob.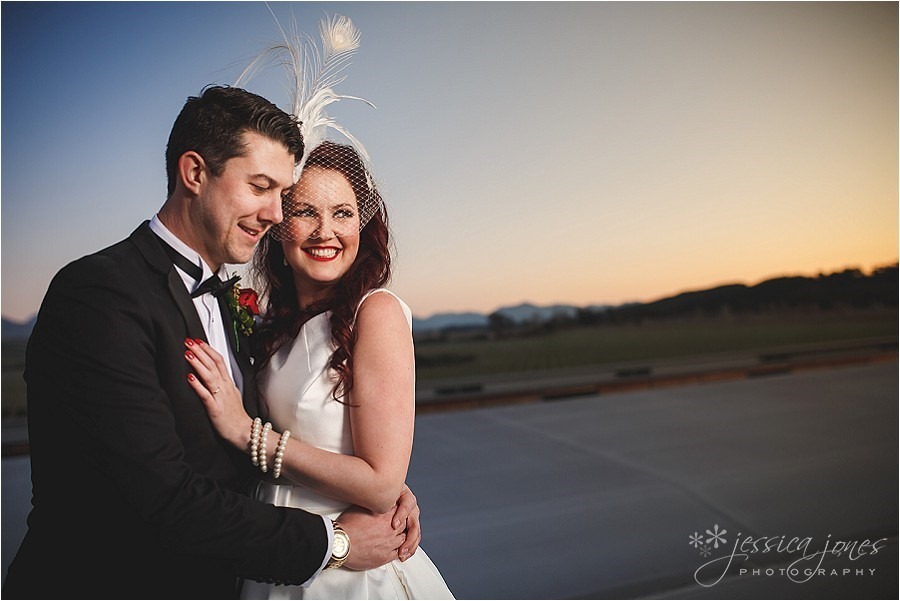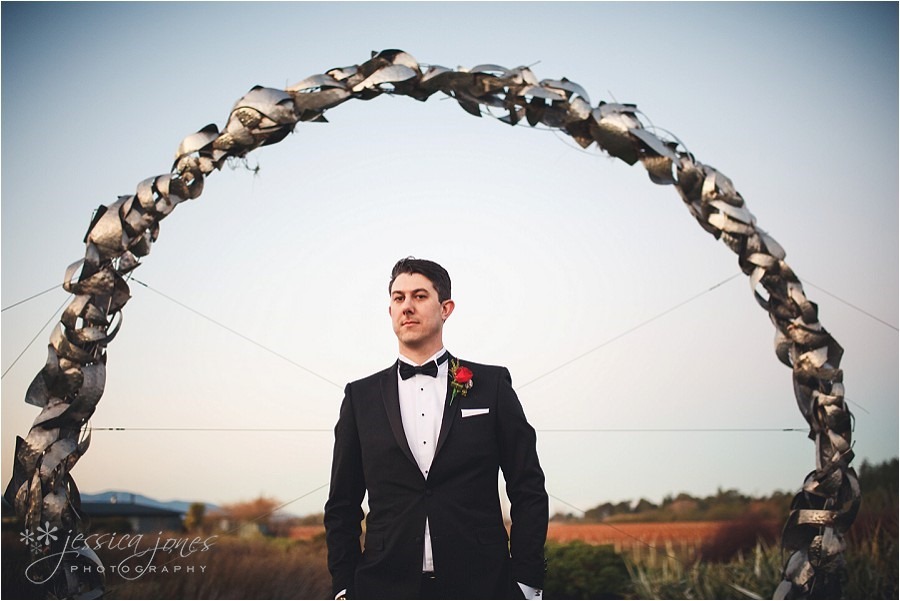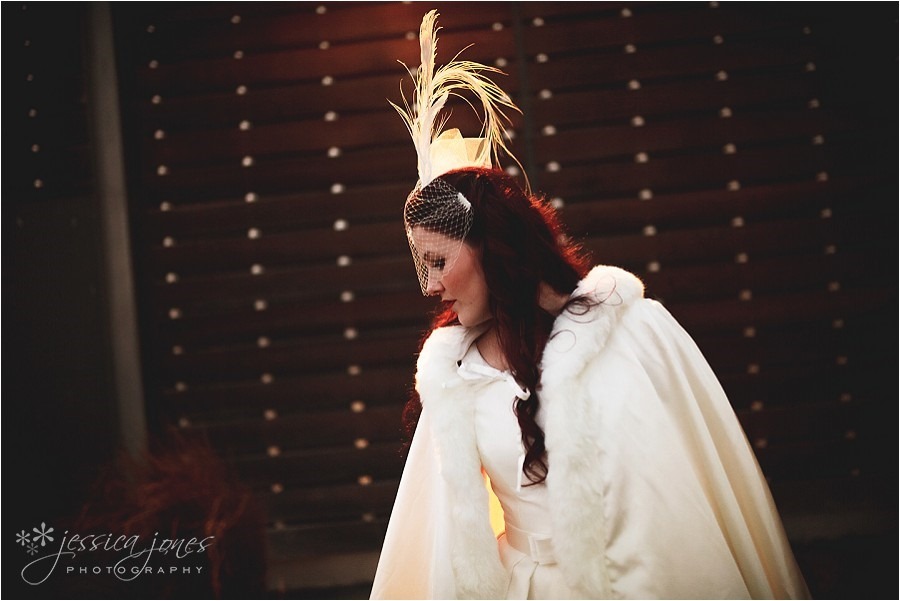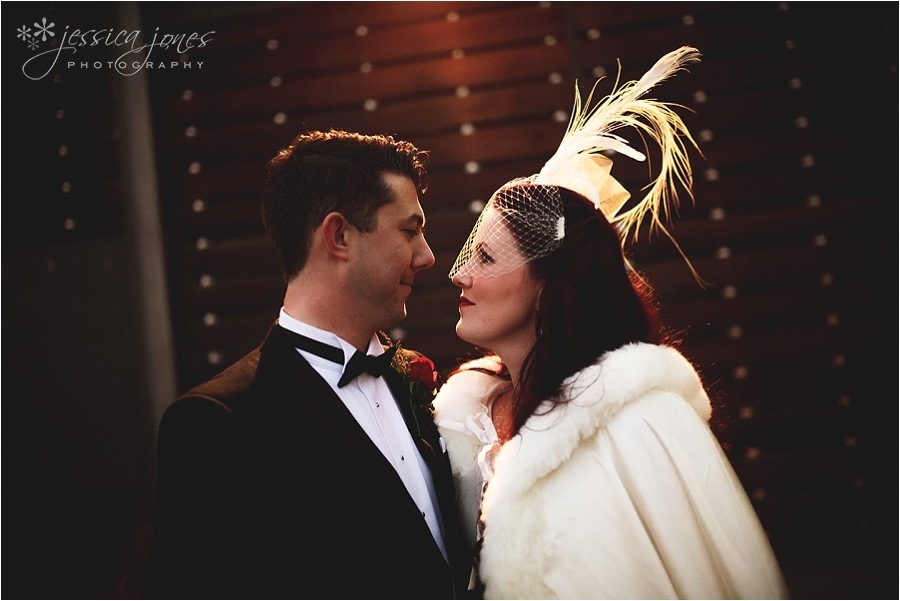 We've had a cold snap.  Like, really cold.  The kind of cold that the ice doesn't melt for some time, even when the sun is shining.  But, to be honest, I don't think Sam and Hayley even noticed.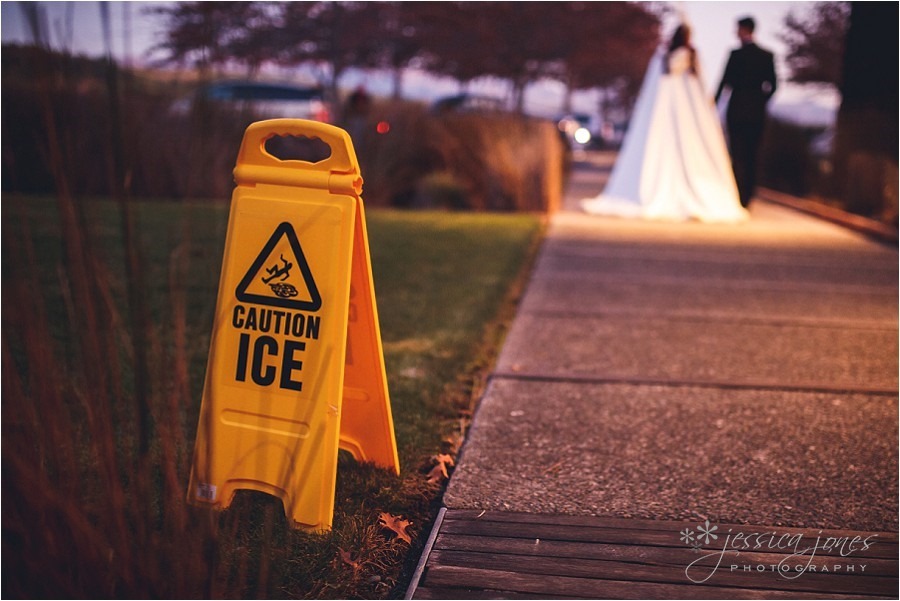 Ok, so this is a silhouette shot, I tell them.  Do anything you want.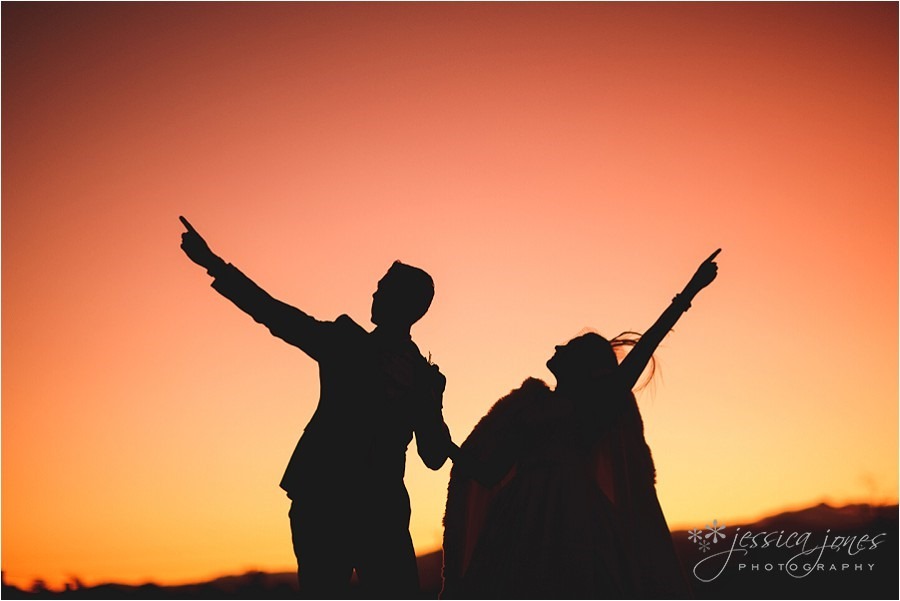 Just in case you were wondering, this is once again Paul's doing.  Totally rocking a double exposure.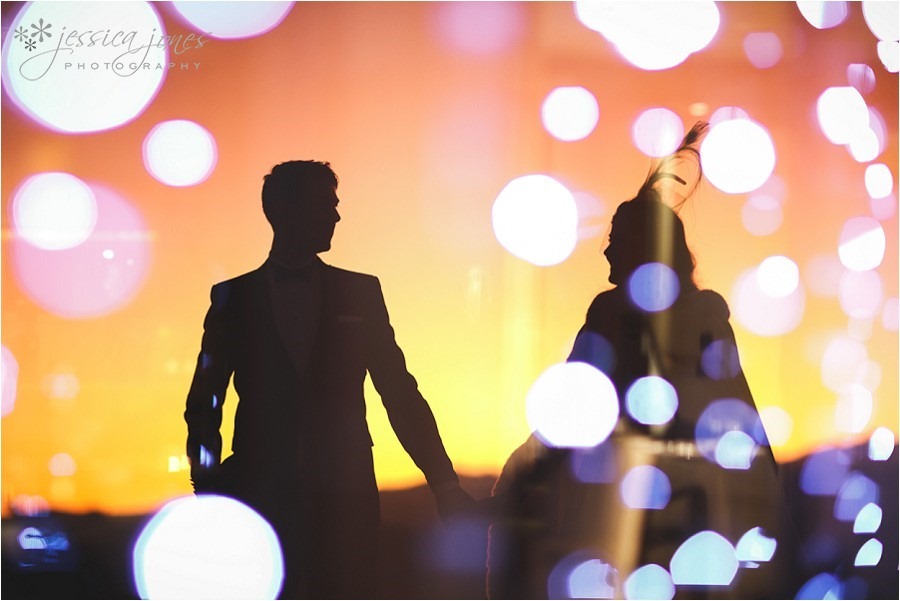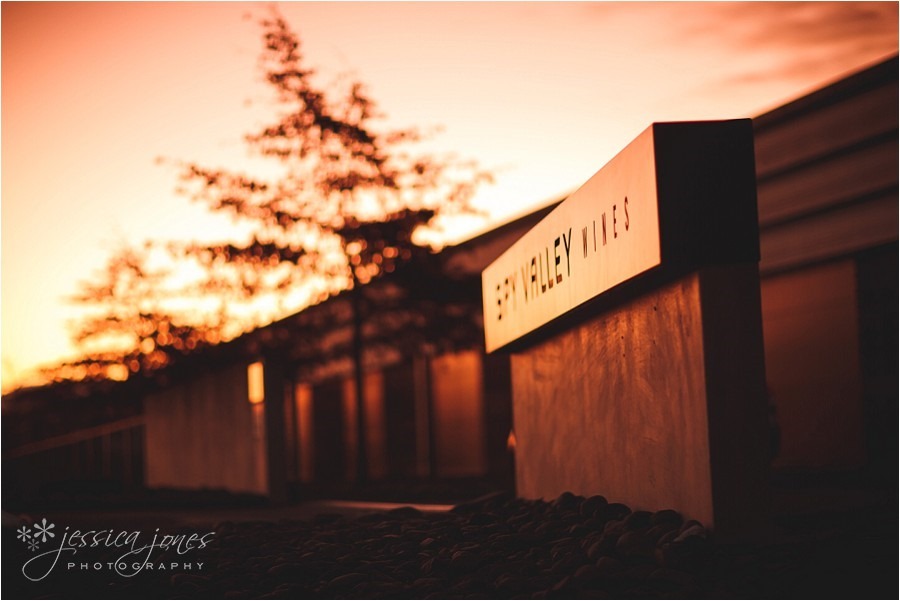 Then it was on to Wither Hills Winery where we were greeted by fairy lights and super cool giant letters.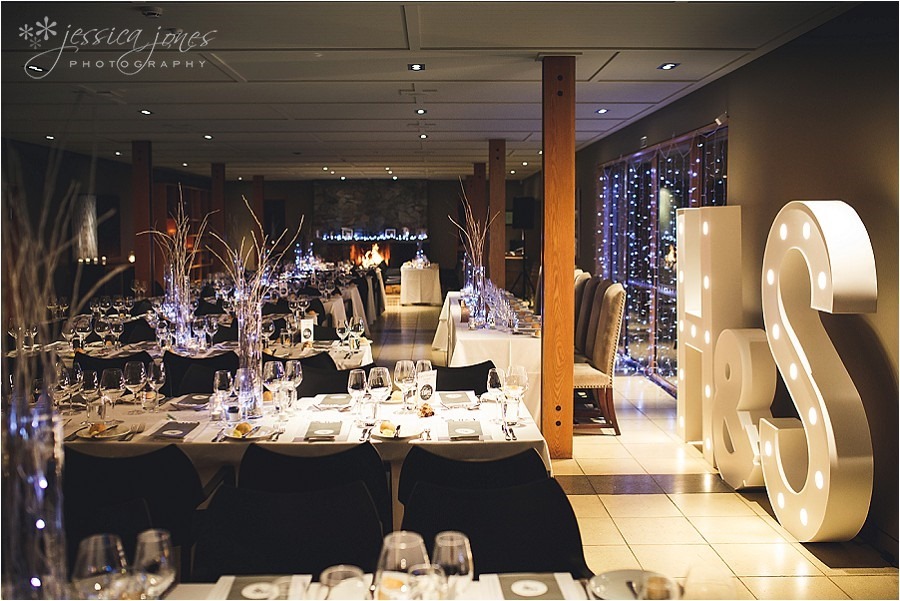 "I promise to always pose in daggy Christmas cards with you. And with our children, and our children's children until we're completely avoided for our craziness at Christmas time."  Hayley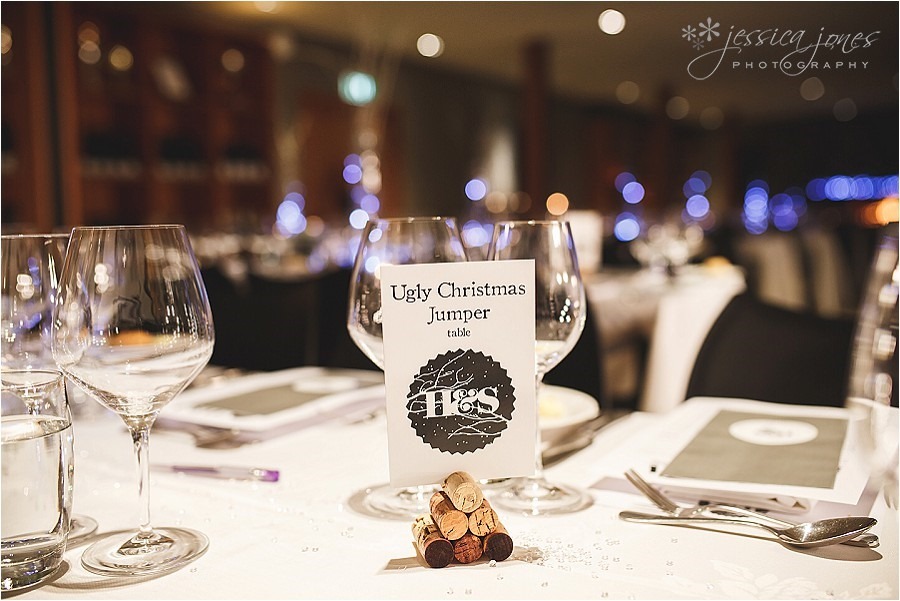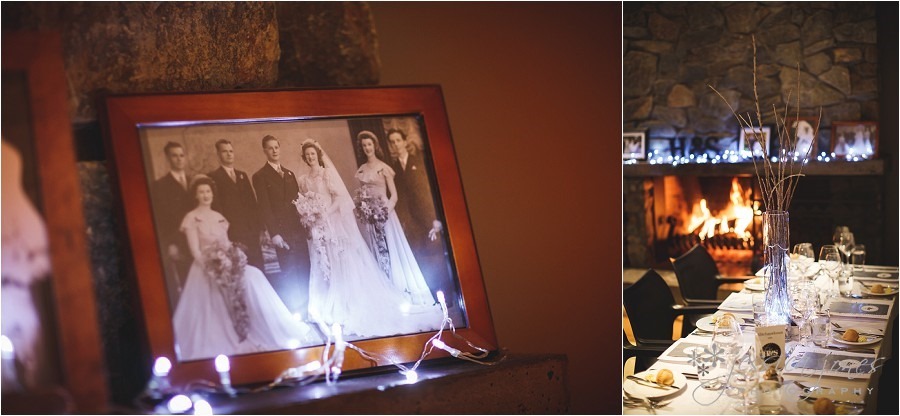 Before the reception kicked off we stole the bridal party down to the cellar where more hilarity ensued.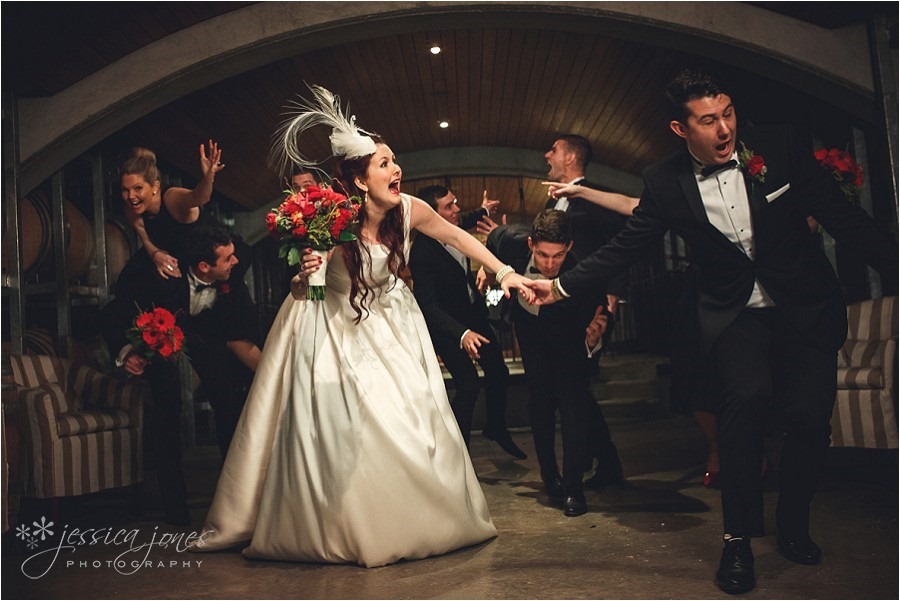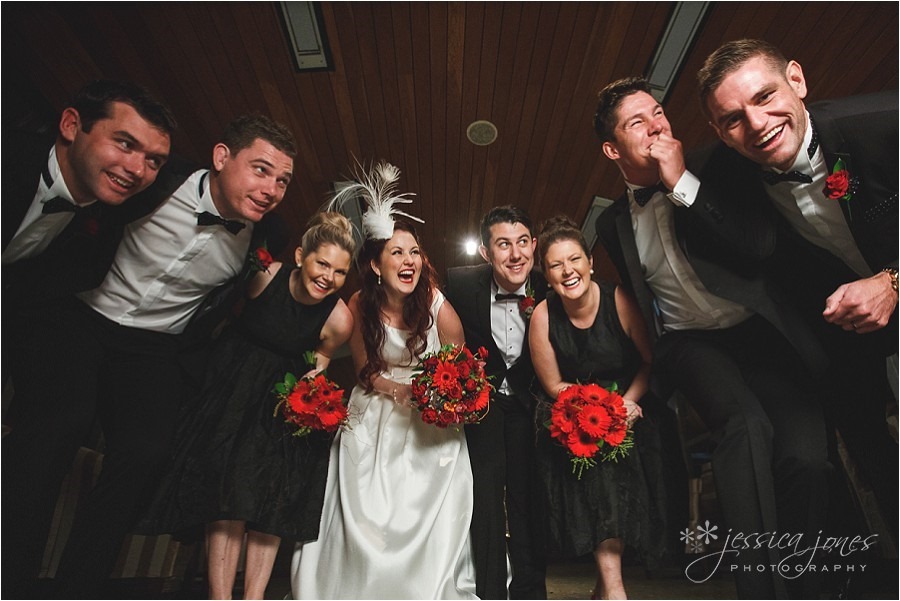 This one is all about the cufflinks.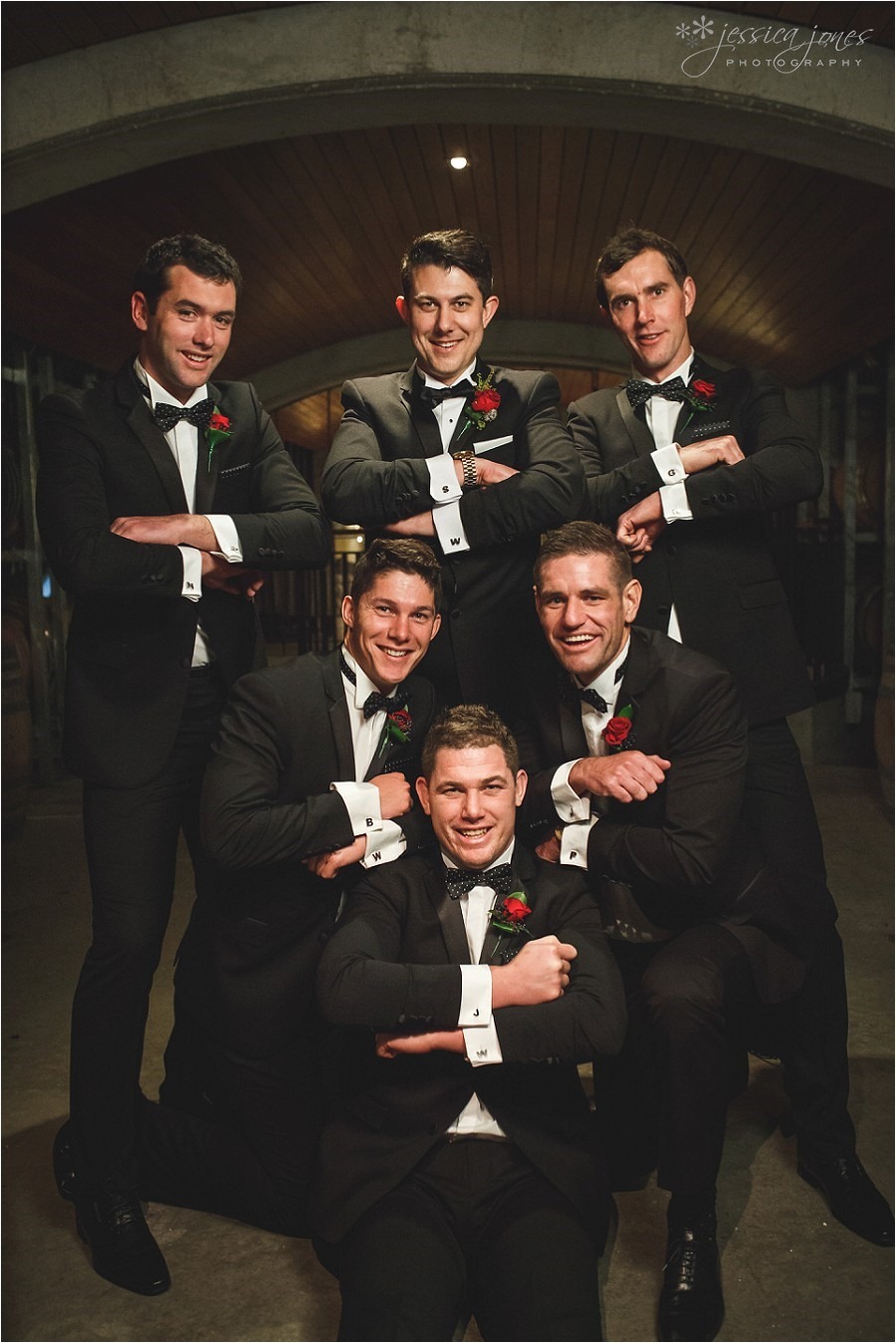 "You are the love of my life, and I've never had any doubt. You are the missing piece of a puzzle that I didn't even know was unfinished. You make everything better and brighter, and I still can't believe with all the billions of people in the world, that I found you. I will never stop loving you." Hayley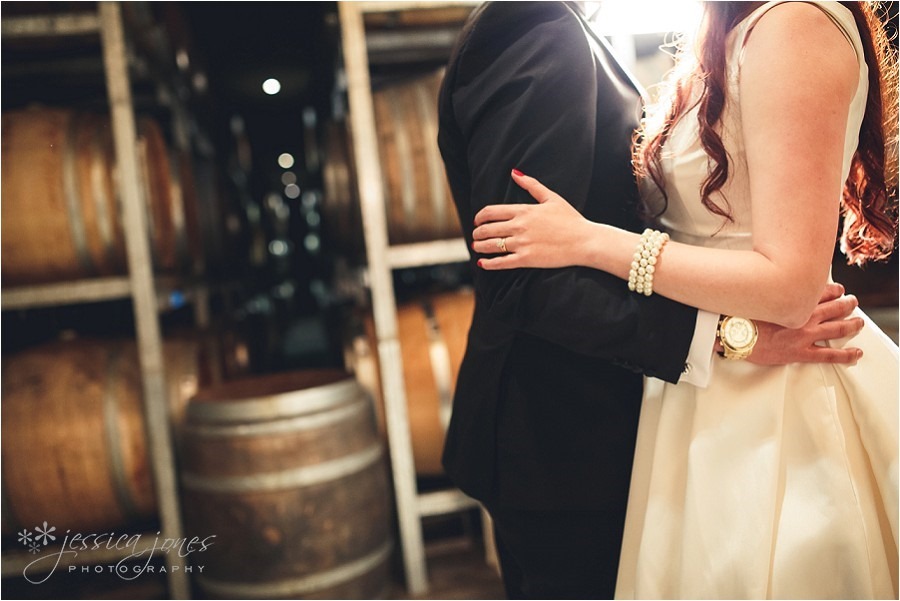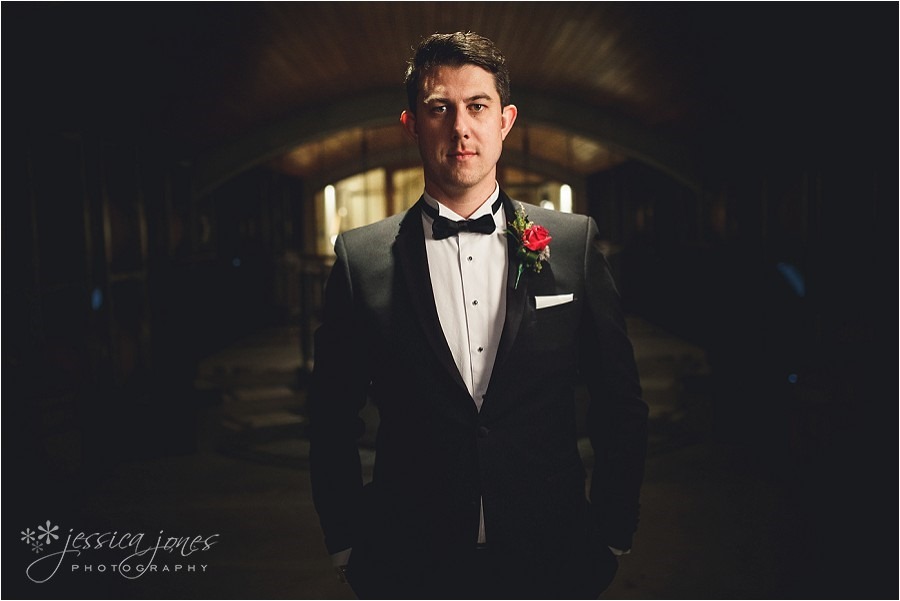 Sam and Hayley both fall under the category of 'you can't not like them'.  Seriously, they're both as cute and funny as each other.  If I lived in Sydney, I'd be inviting myself over to their house for dinner.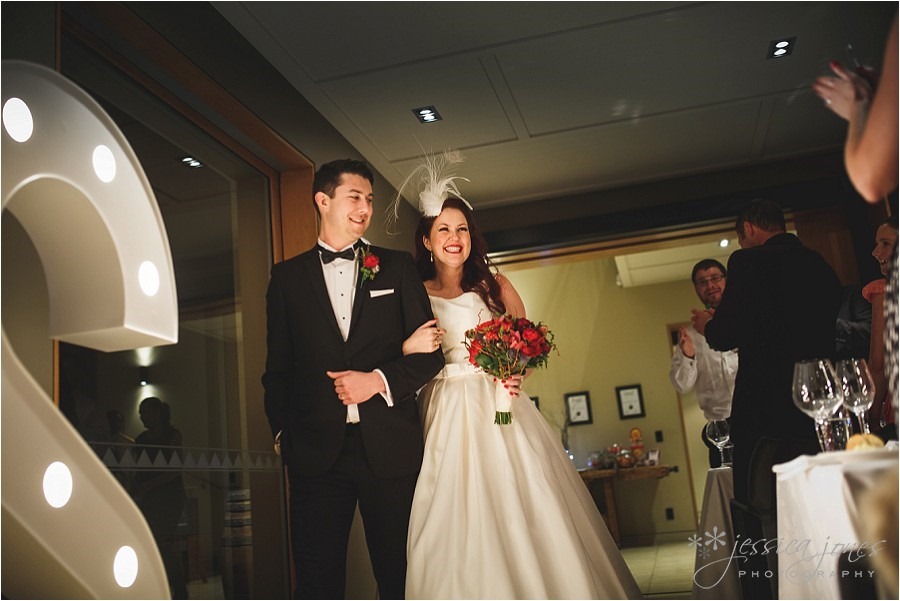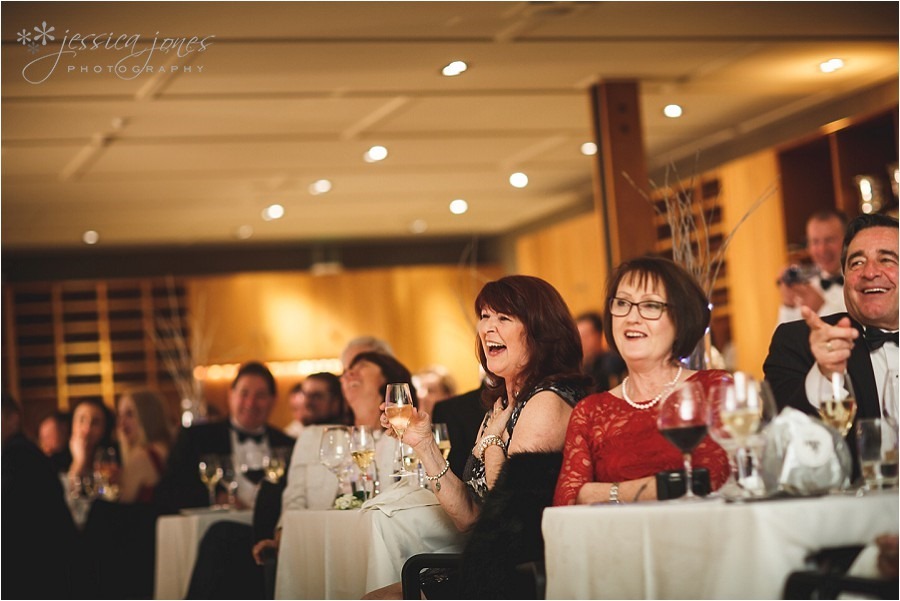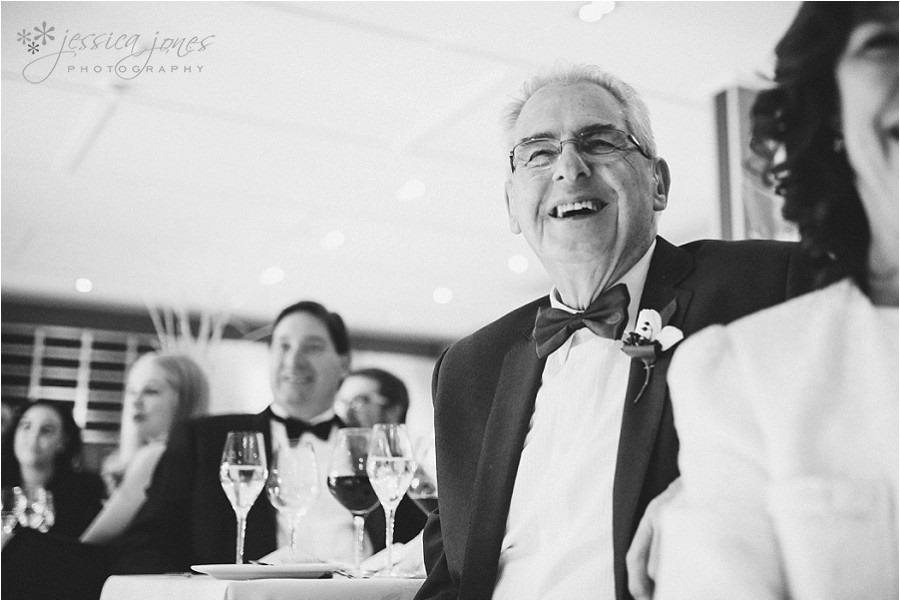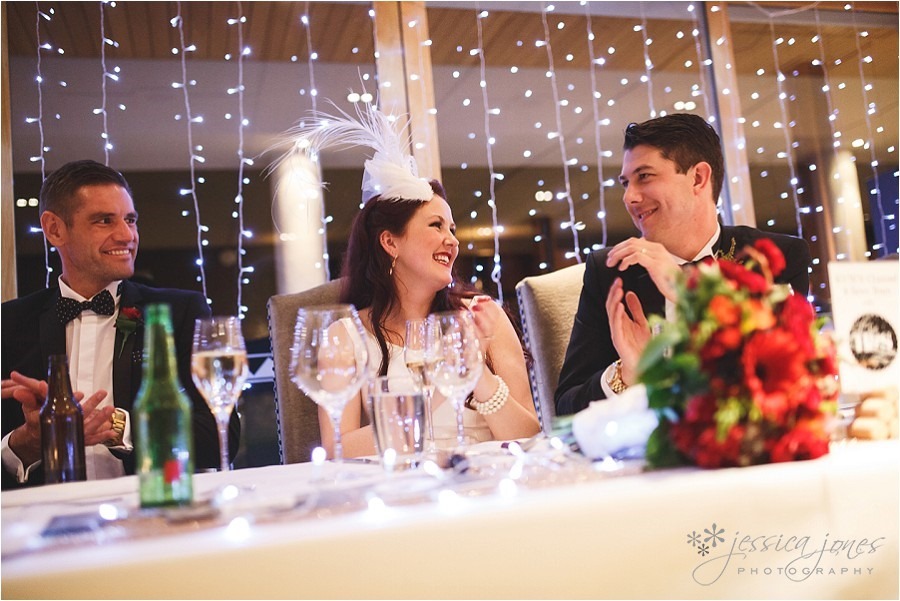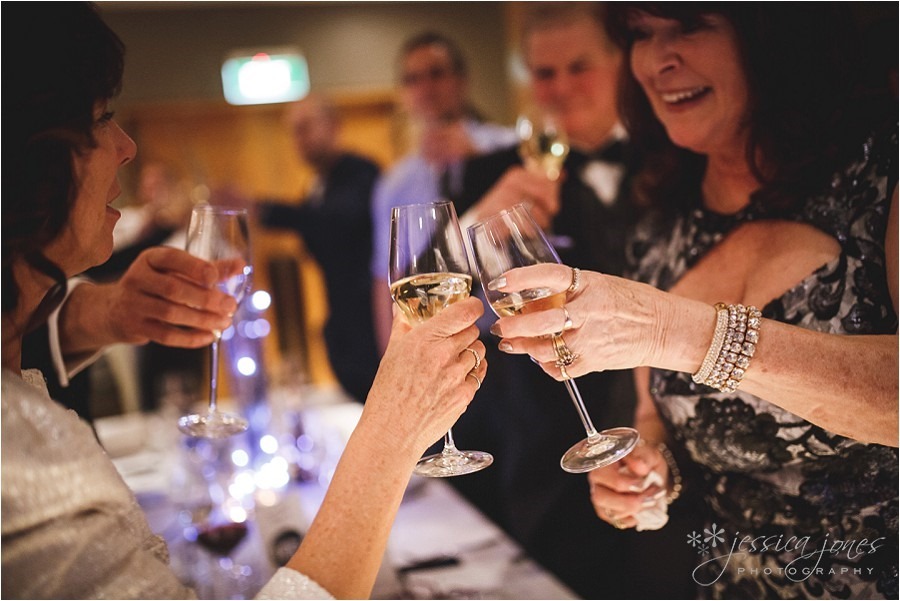 The moment that everyone is asked to stand and toast the bride.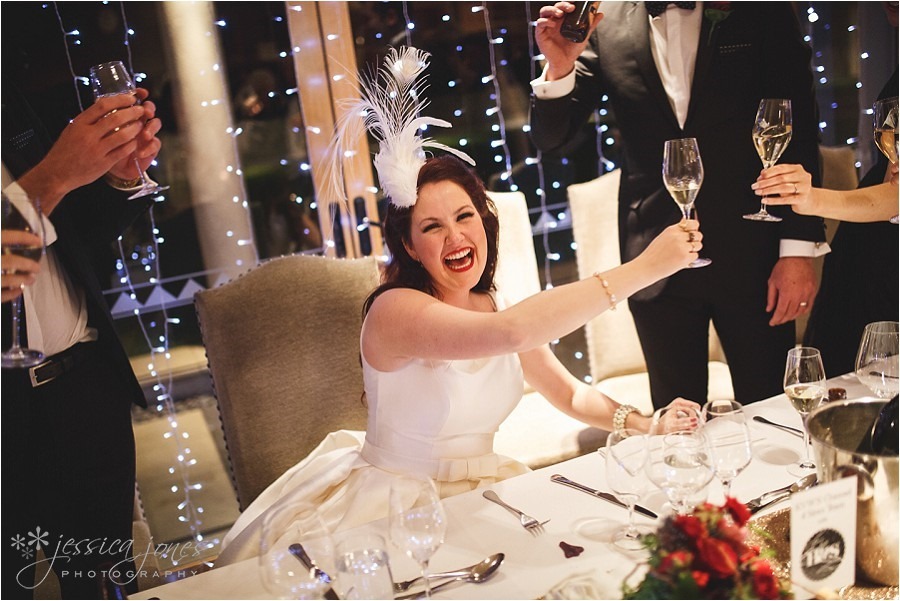 Epic food by Essence Events.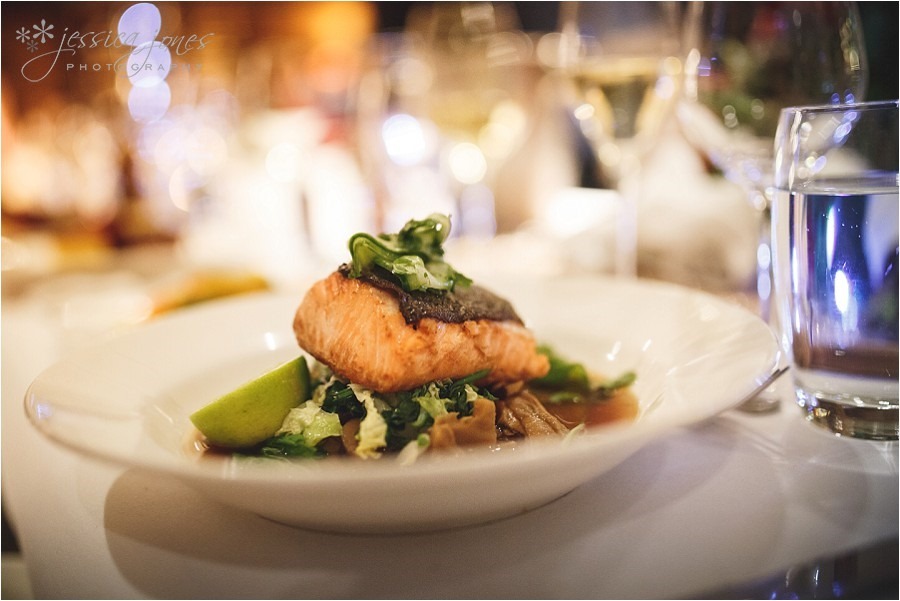 When you marry someone, in many ways it's not just the two people that are joined, but also the two families.  By the look of these two Dads, I think they're ok with that!
"I promise to fill our life with cheeky grins, witty responses and plenty of fun and laughter." Sam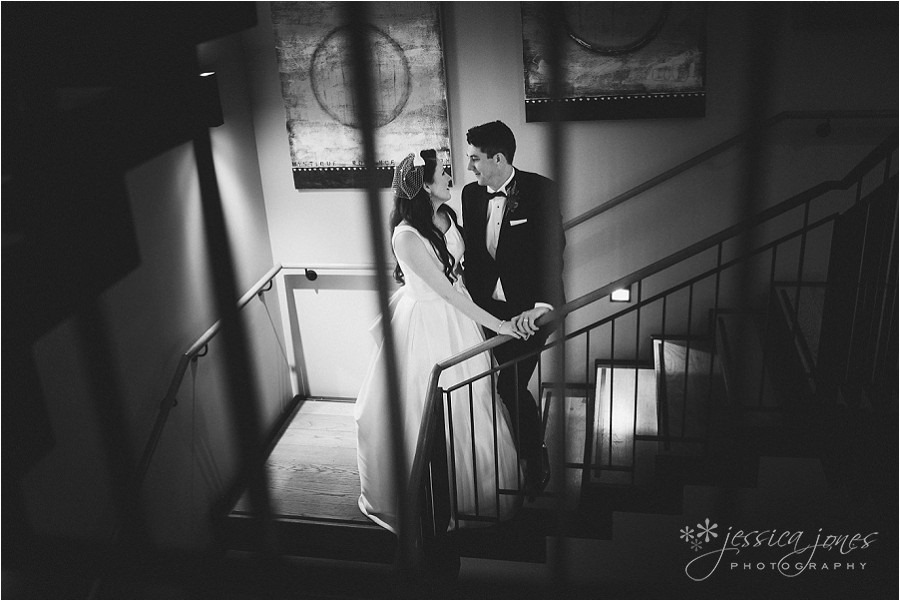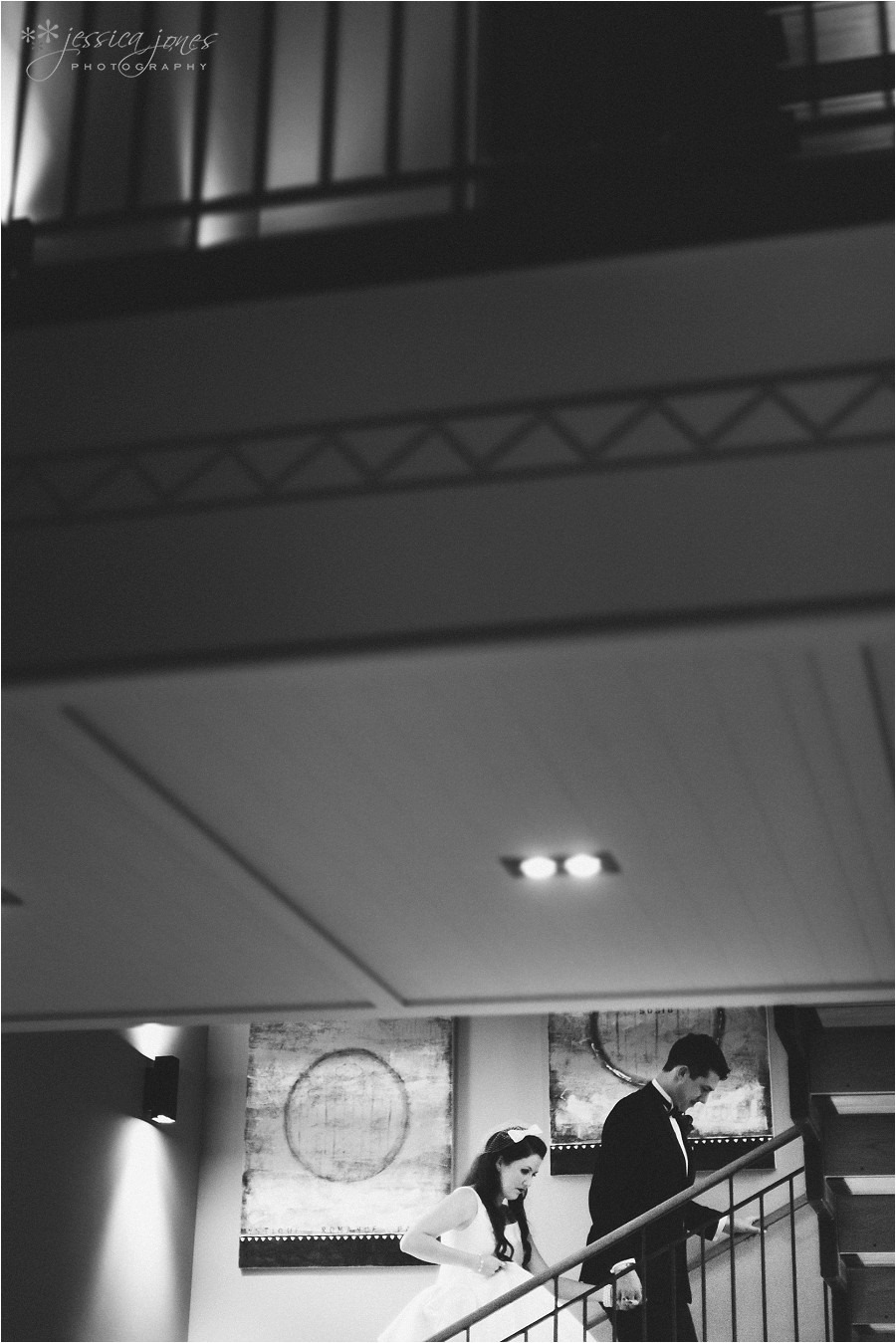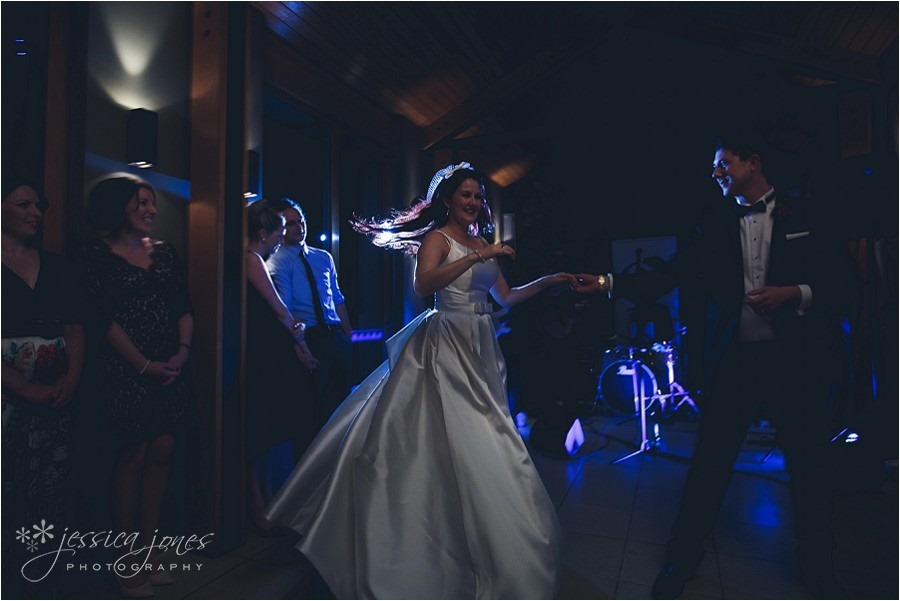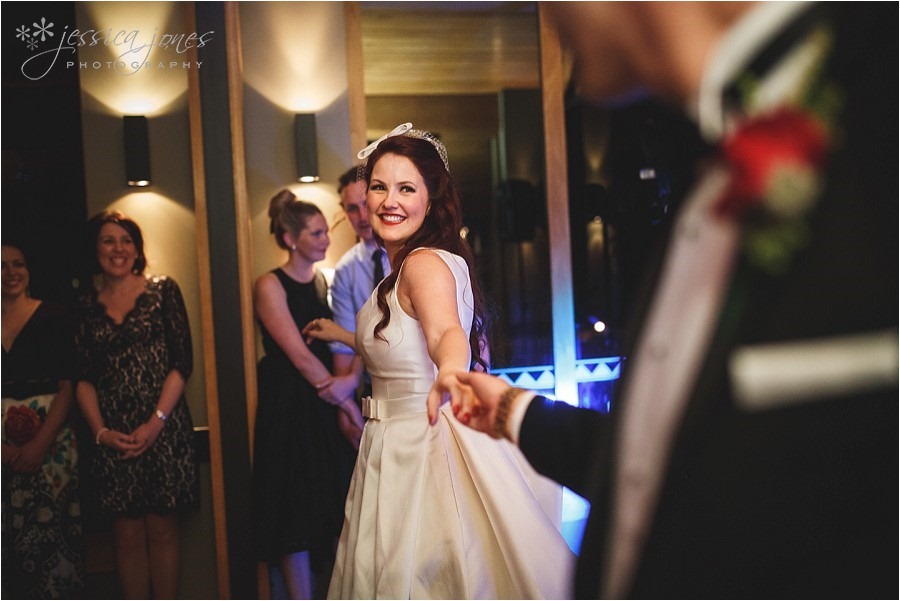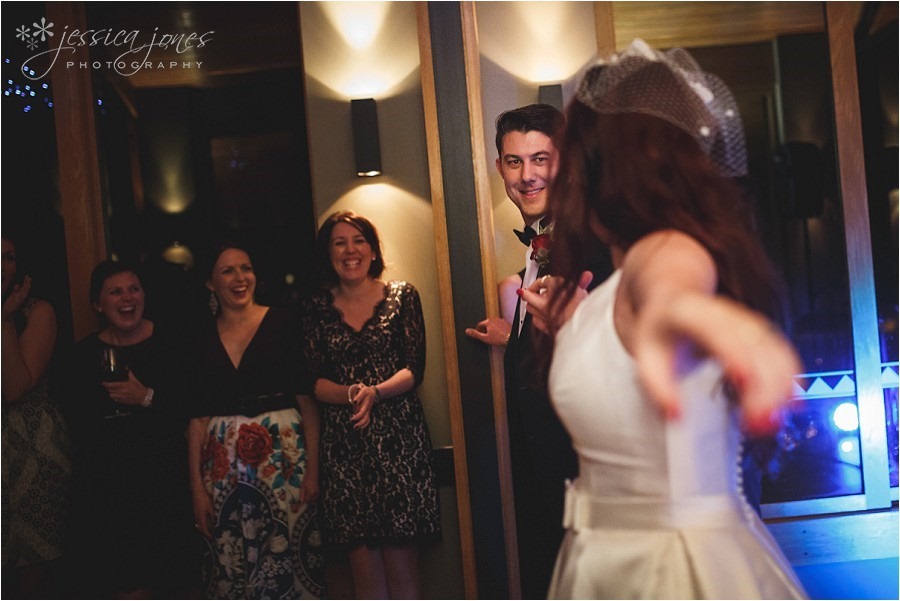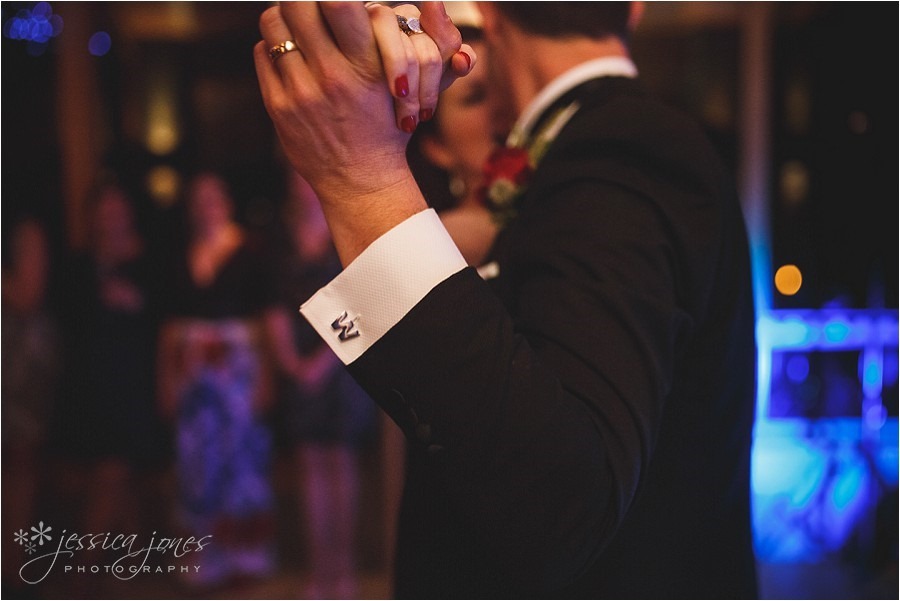 Ok, so here's the thing.  Sam and Hayley had choreographed a dance to Queen's 'Don't Stop Me Now' and uploaded it to their wedding website so that all of the guests could learn it in time for the wedding.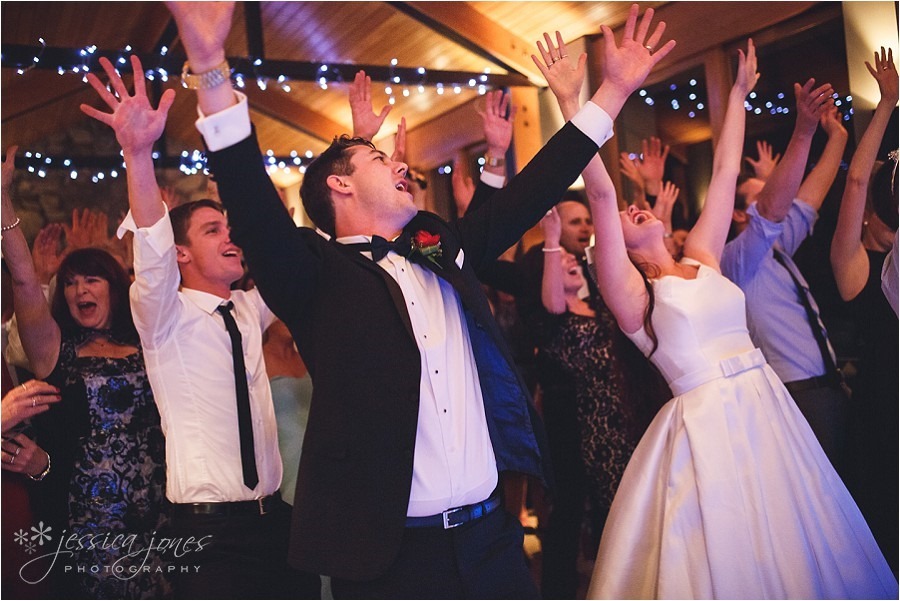 They absolutely nailed it.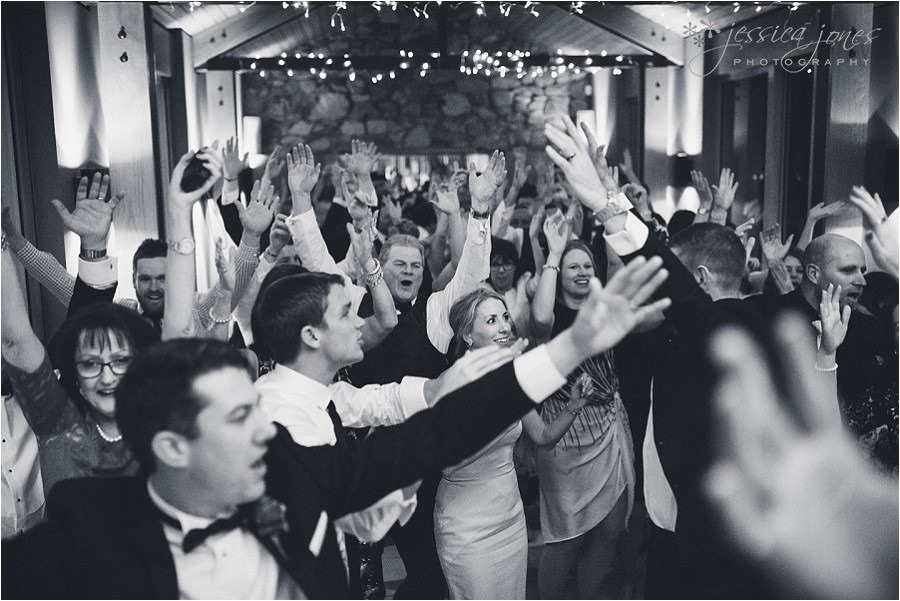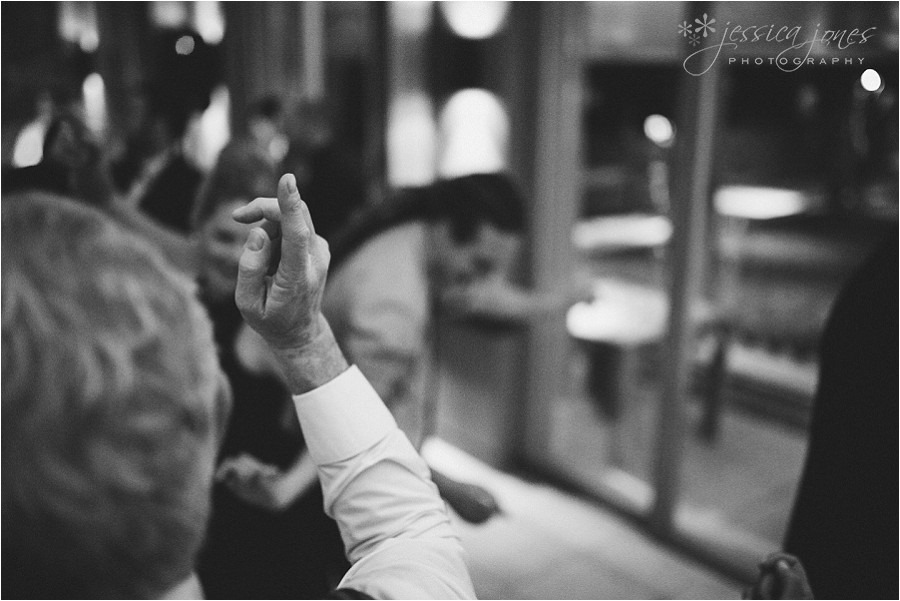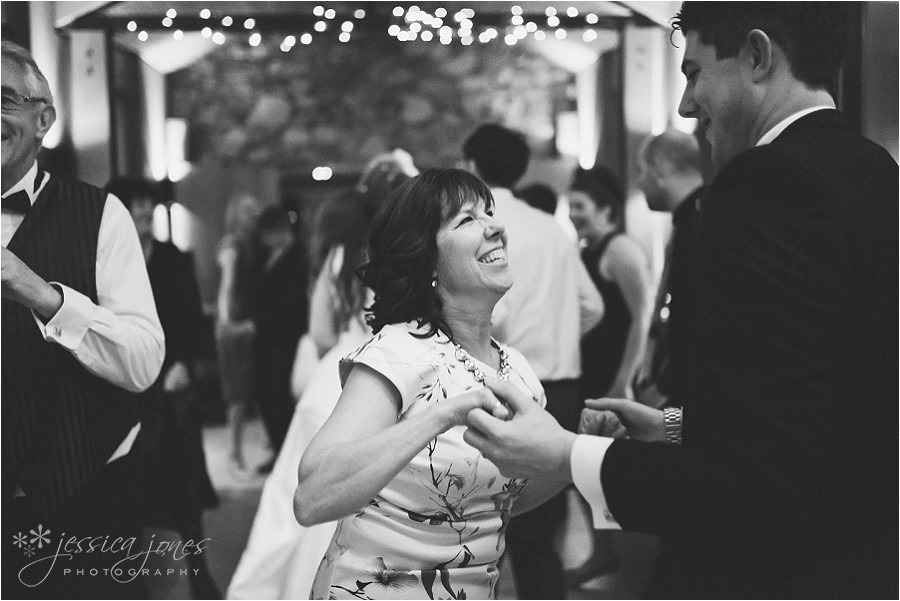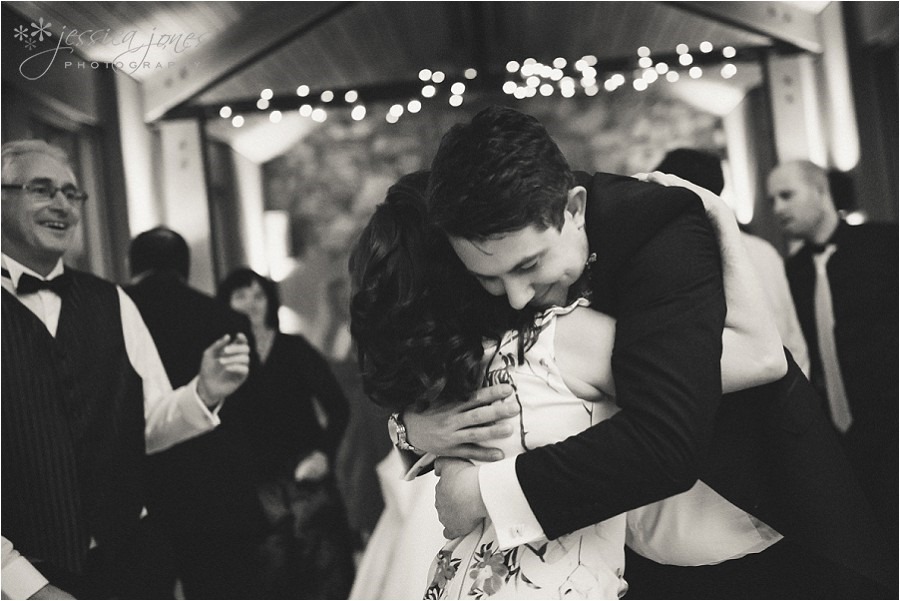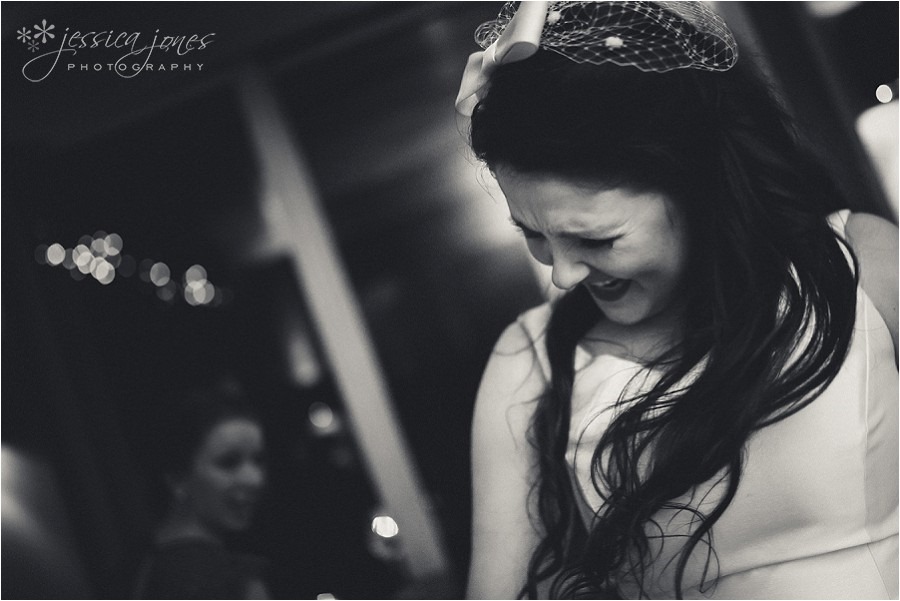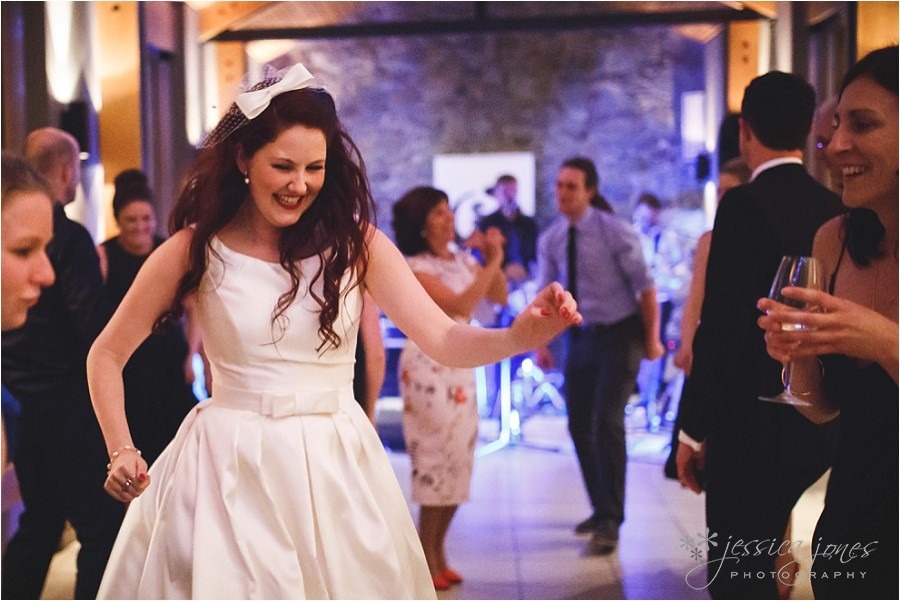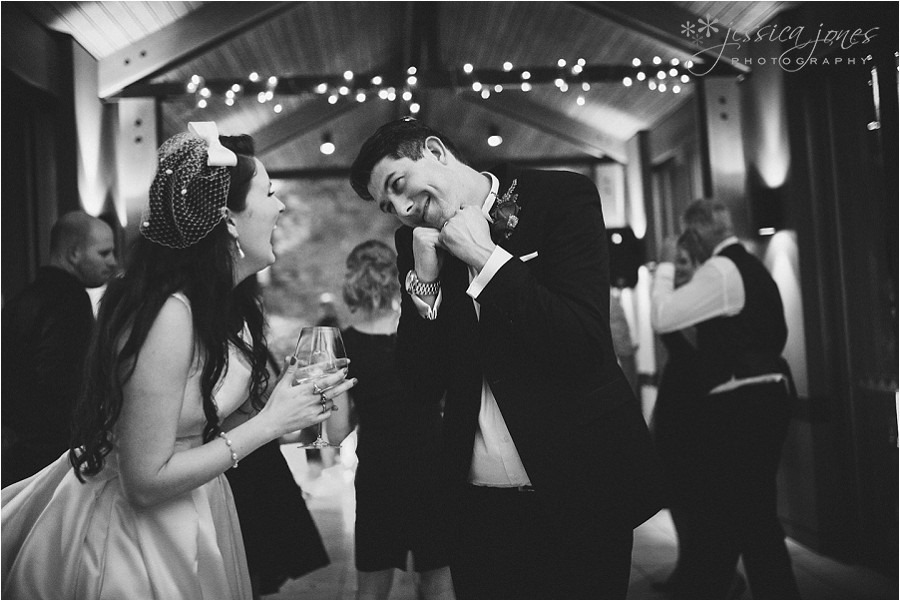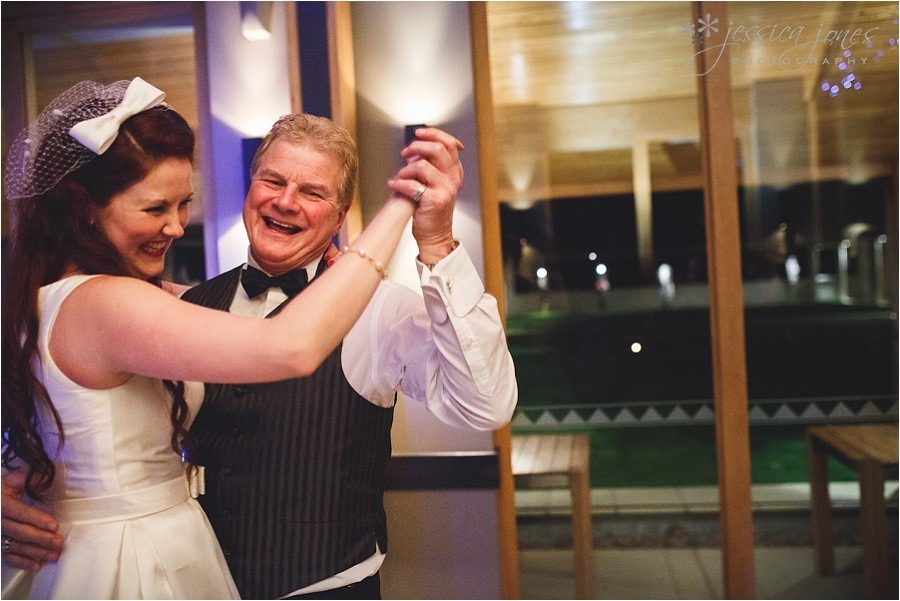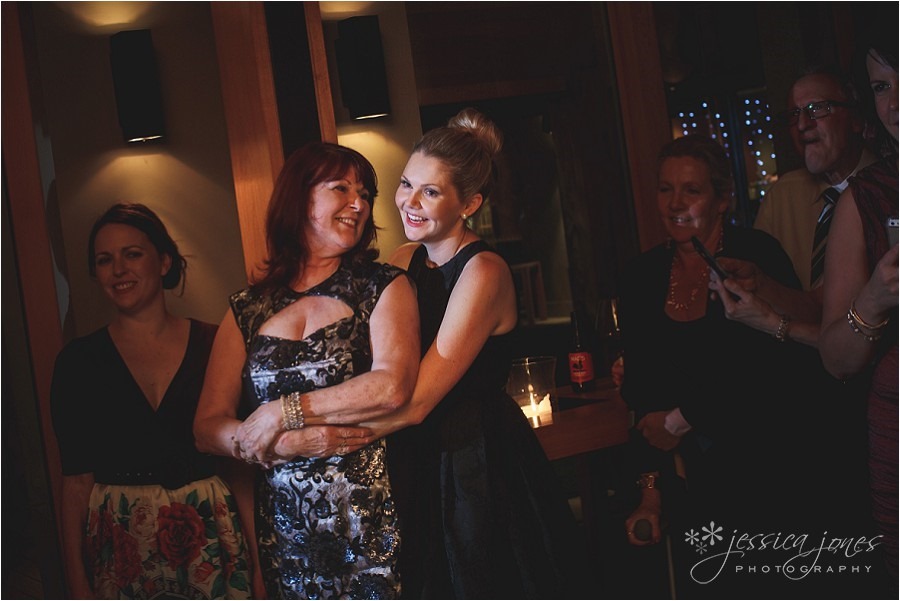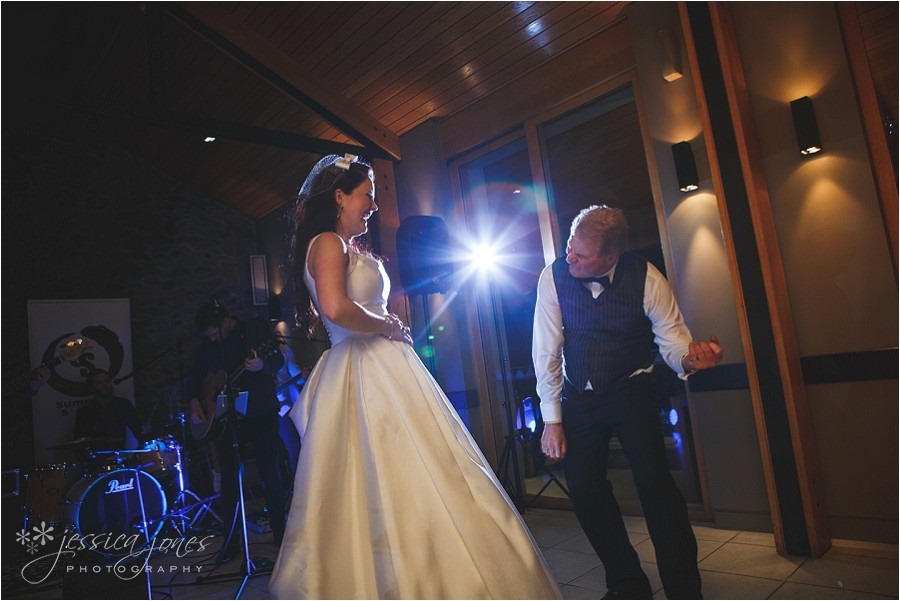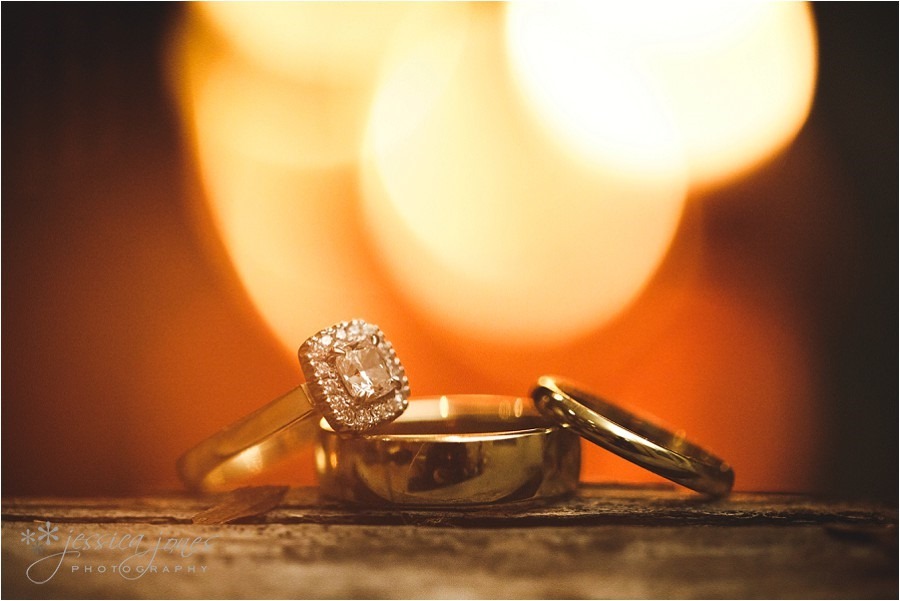 Hayley and Sam, I can't even begin to tell you how much we enjoyed your wedding.  Everything from your vows to the choreographed guest dance and everything in between.  We are so grateful you chose us to capture it.  Thank you!
Vendor Shoutout