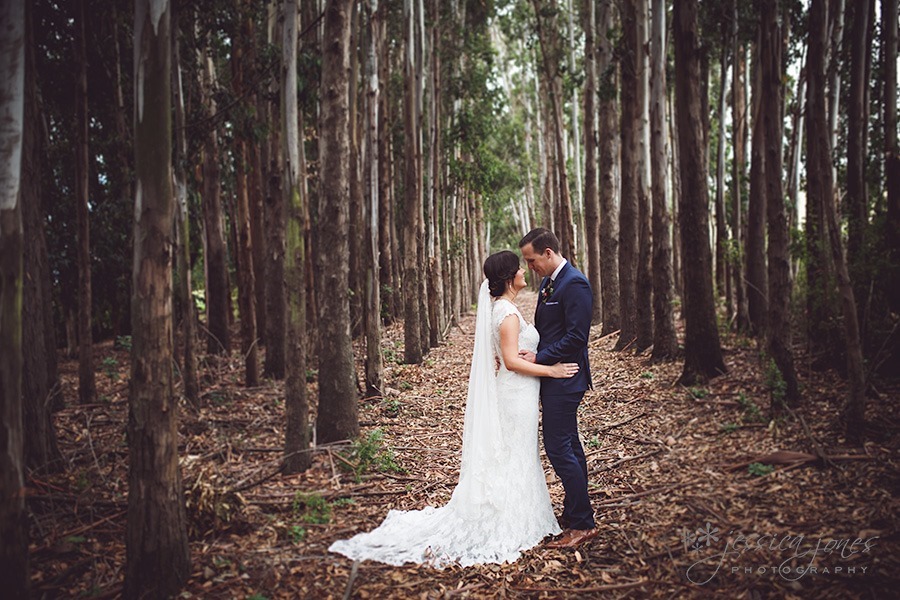 Sarah made the first move.  They both readily admit it.  You see, Sarah and Nick had already been friends for quite some time.  Just friends.  Until that one day in the car when Nick was resting his hand on the gear stick, and Sarah reached over and put her hand on top of his.   Nick's eyes widened.  It was done.  Move made.  Without that first small but significant move that changed their relationship, perhaps you wouldn't be sitting in your seat right now, looking at their wedding photos.  That one simple move changed things, and now we all get to luxuriate in, dote on, and thoroughly adore every detail of their amazing day.  On behalf of wedding lovers worldwide, I thank you Sarah.  And judging by Nick's face all day long on Saturday, Nick thanks you also.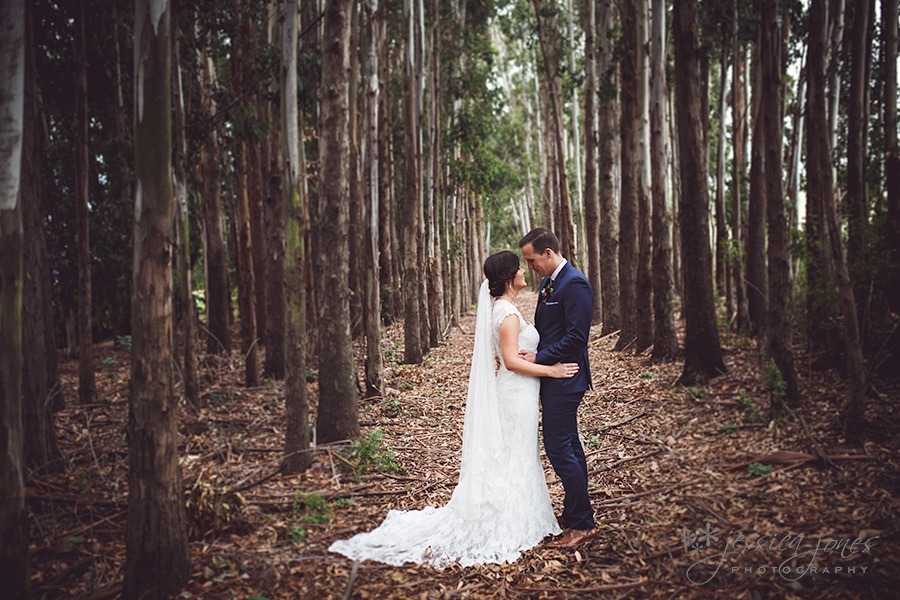 It was always going to be an amazing day, there was never any doubt about that, I loved Sarah and Nick from the first time we met.  However, could I have anticipated the love, laughter, tears and easy peasy light?  No.  No, I couldn't.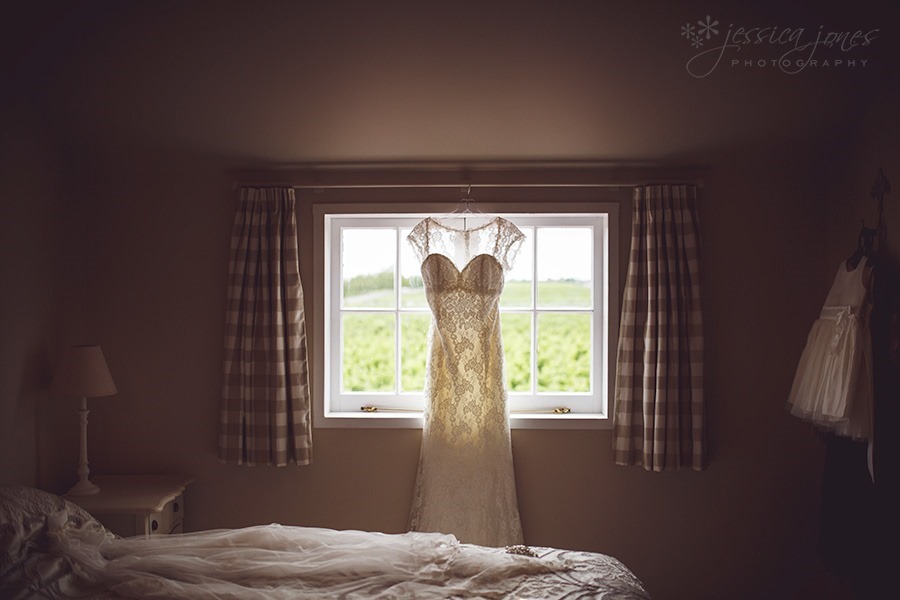 Sarah and Nick made full use of The Old Barn.  Getting ready there, having the ceremony and reception all in one place meant that things stayed super chilled.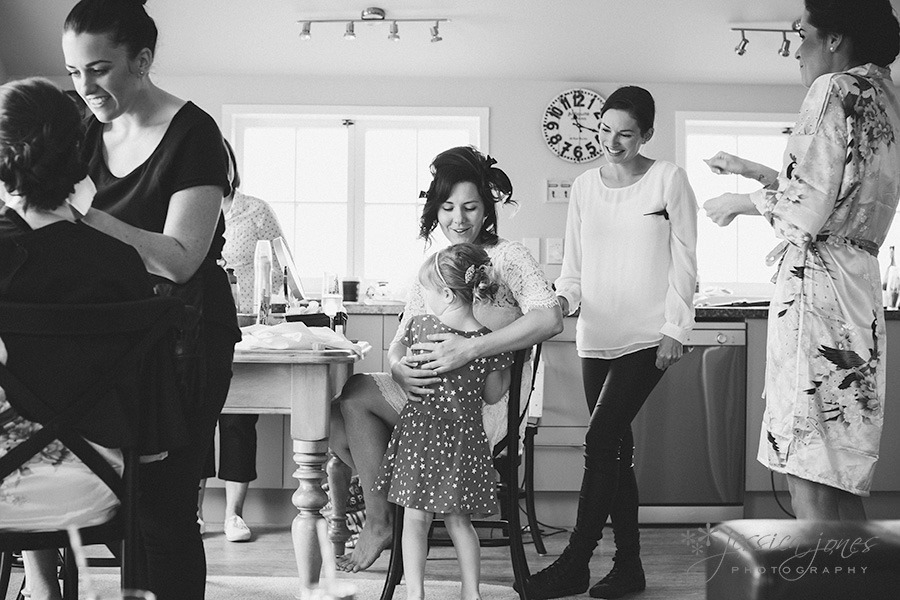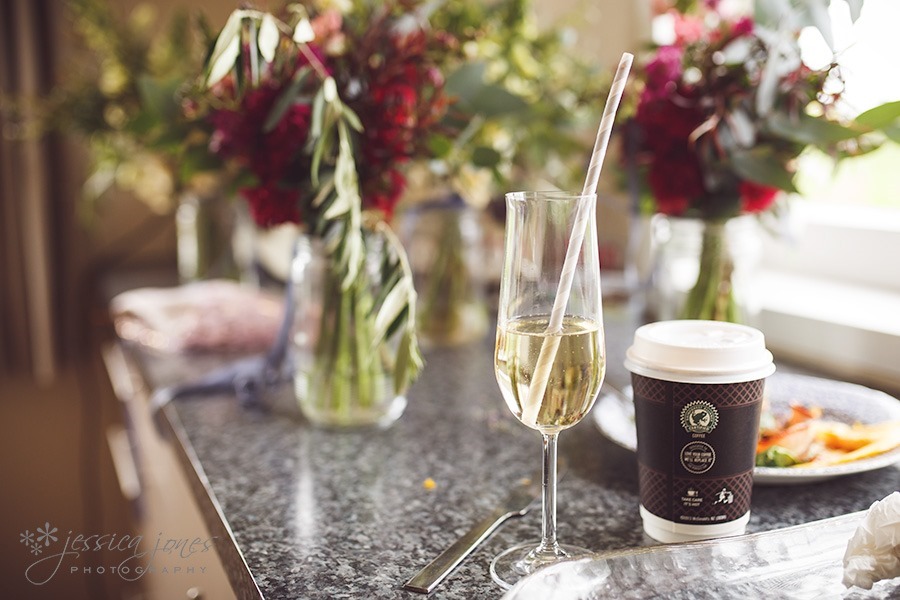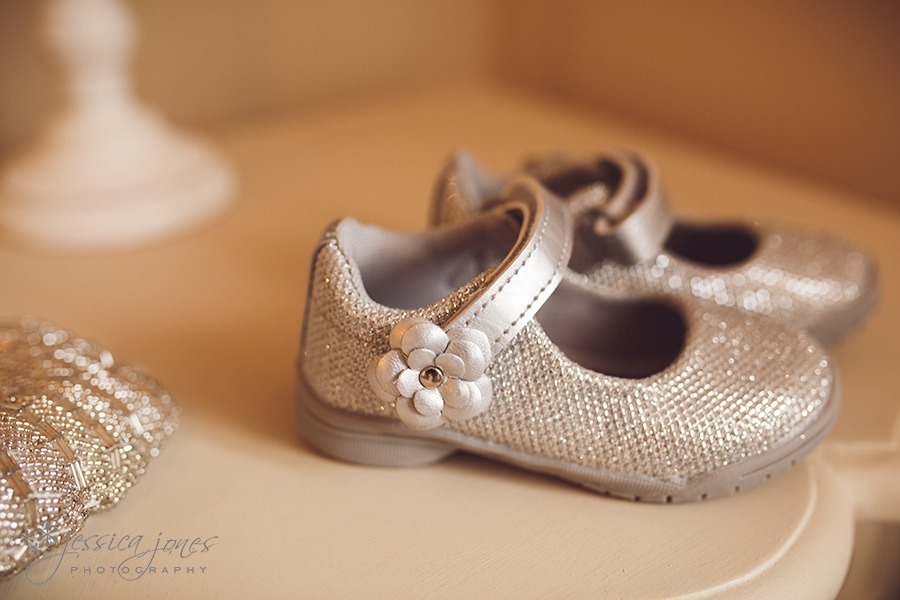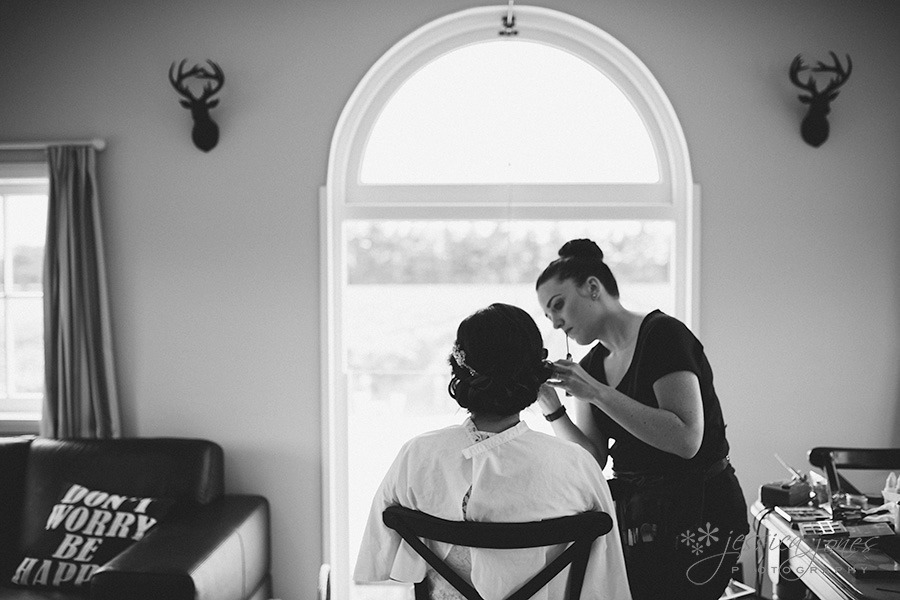 Amazing airbrush makeup done by Sarah East and flawless hair by Rachel Gibbons.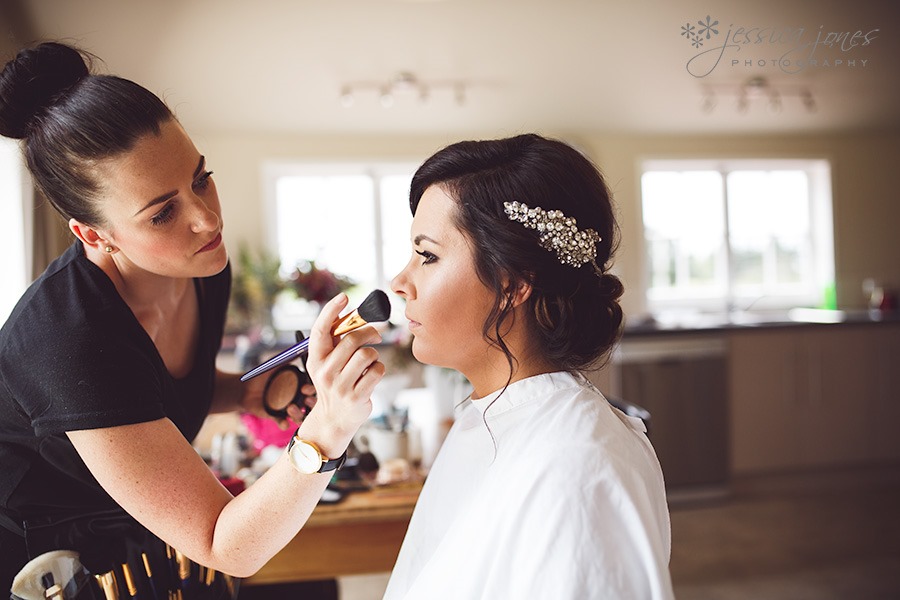 I can't even tell you how many pictures of this little girl I'm NOT sharing, because this preview would be over run by her cuteness.  Issie stole the show with her beautiful eyes, and her princess/flower-girl aura.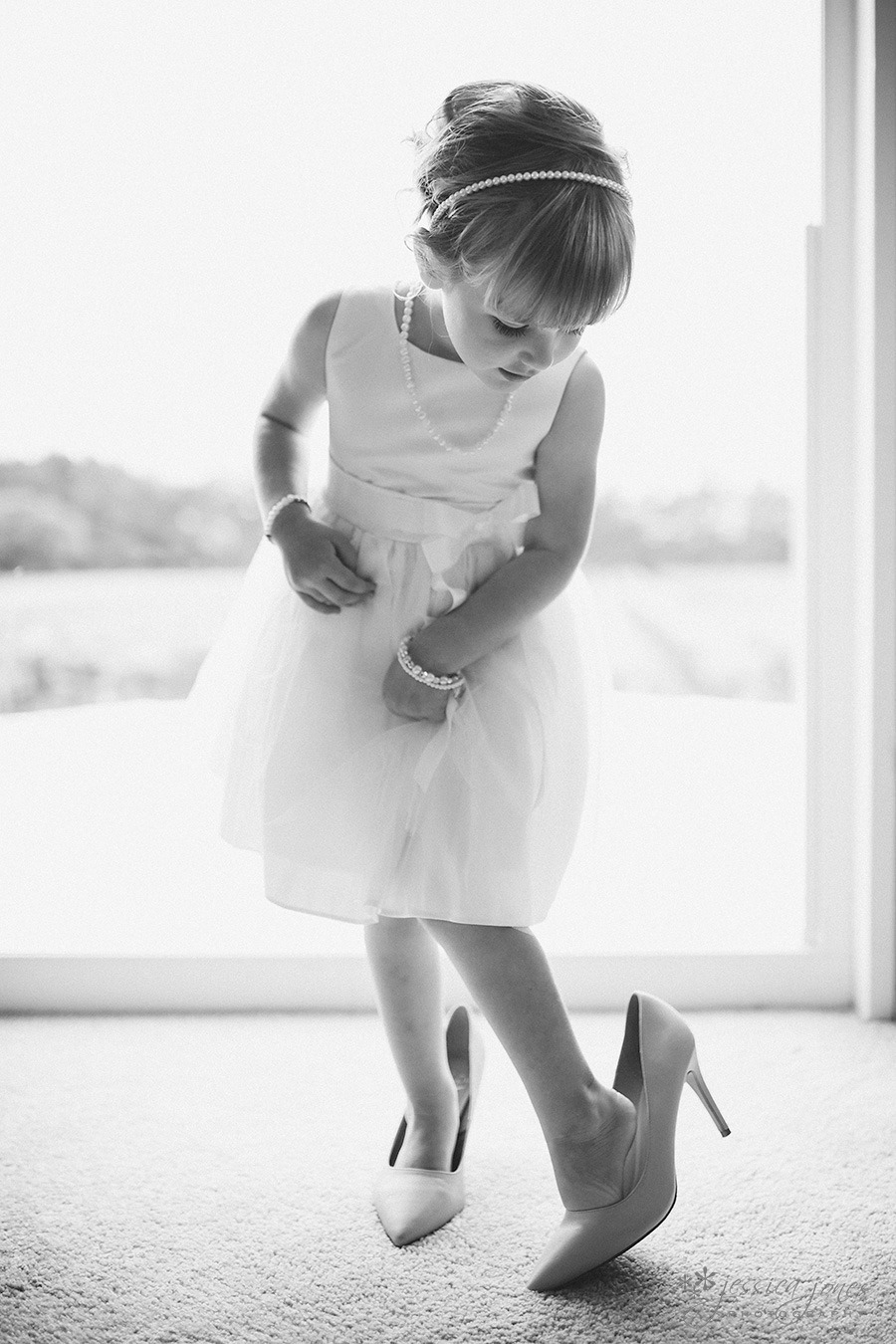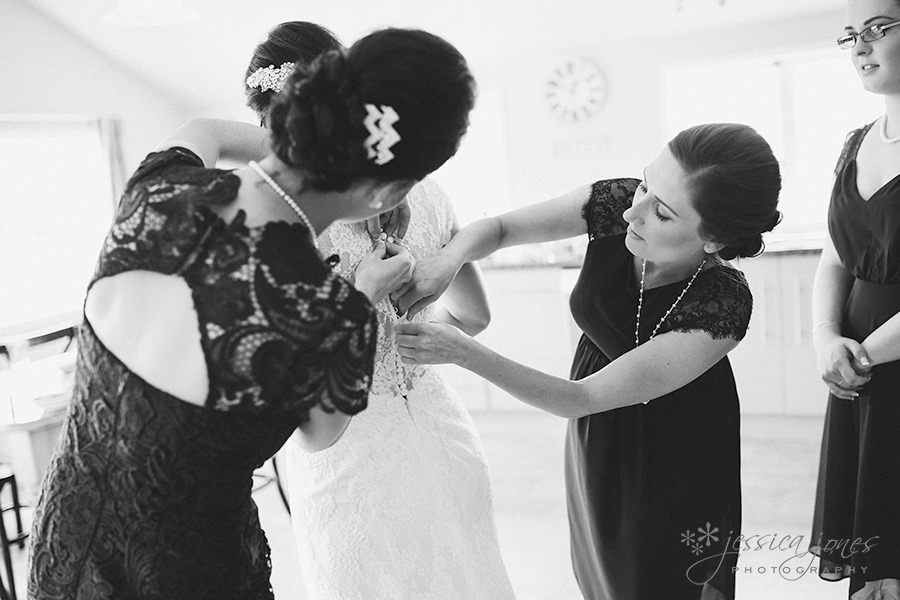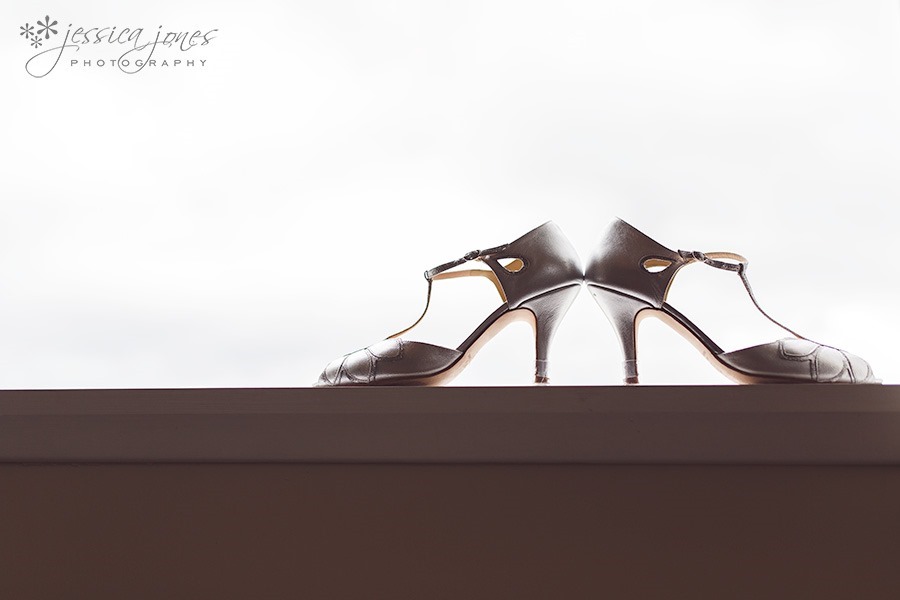 The veil.  Oh the veil.  Now, you guys know I love veils, because when else in life can you legitimately wear a veil?  This one is beautiful AND special.  Scroll on, I'll tell you all about it a little later.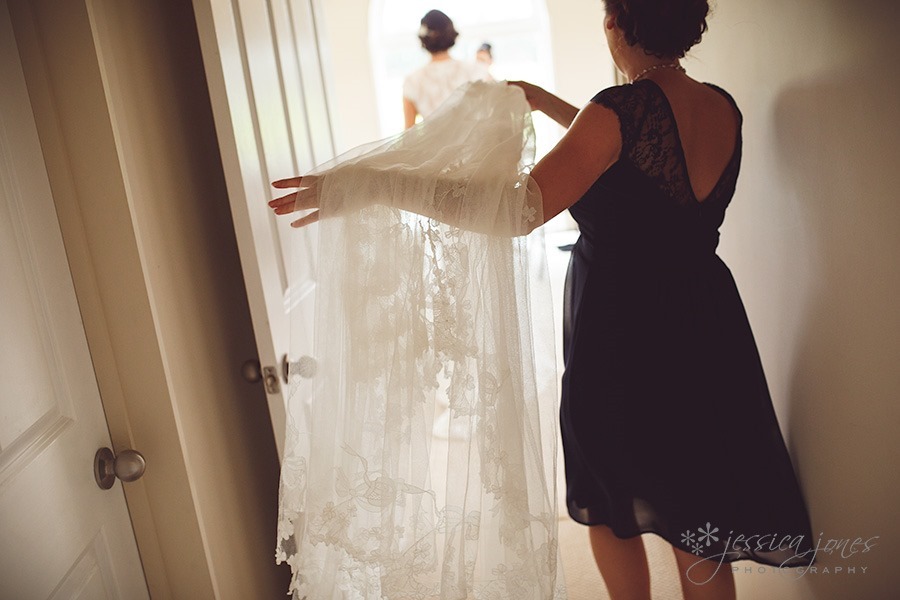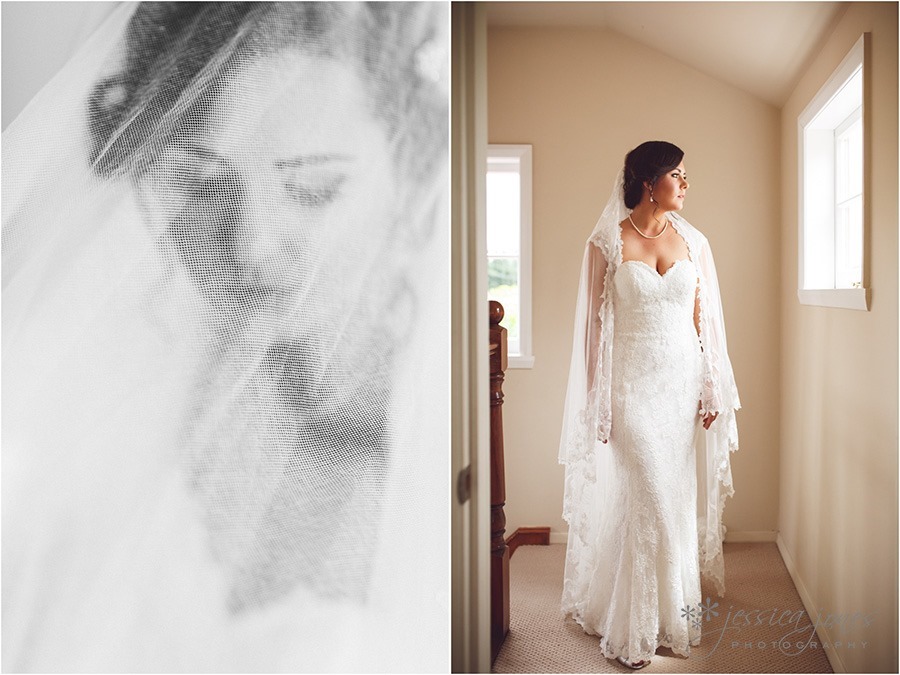 Sarah you're beautiful regardless, but on this, your wedding day, you became somewhat of an epic-beauty.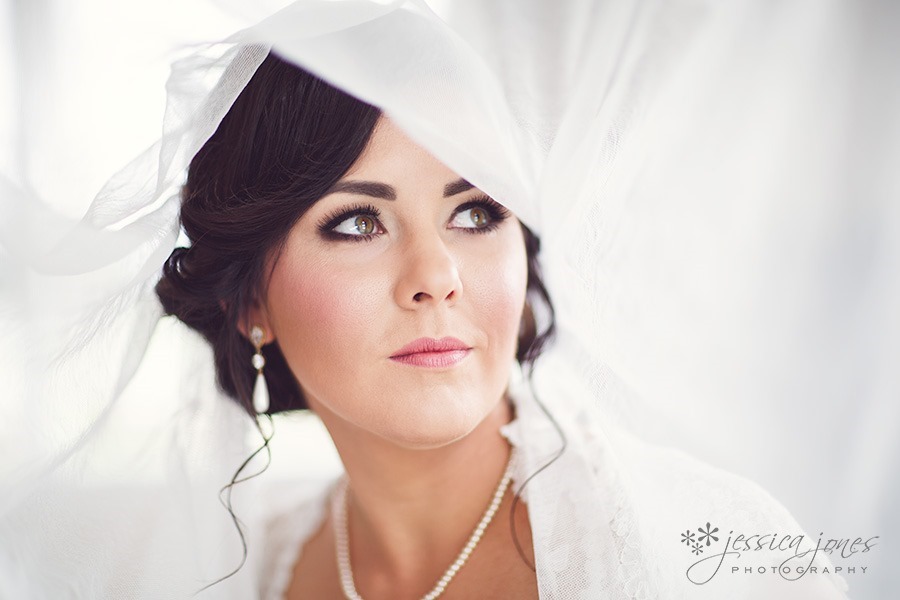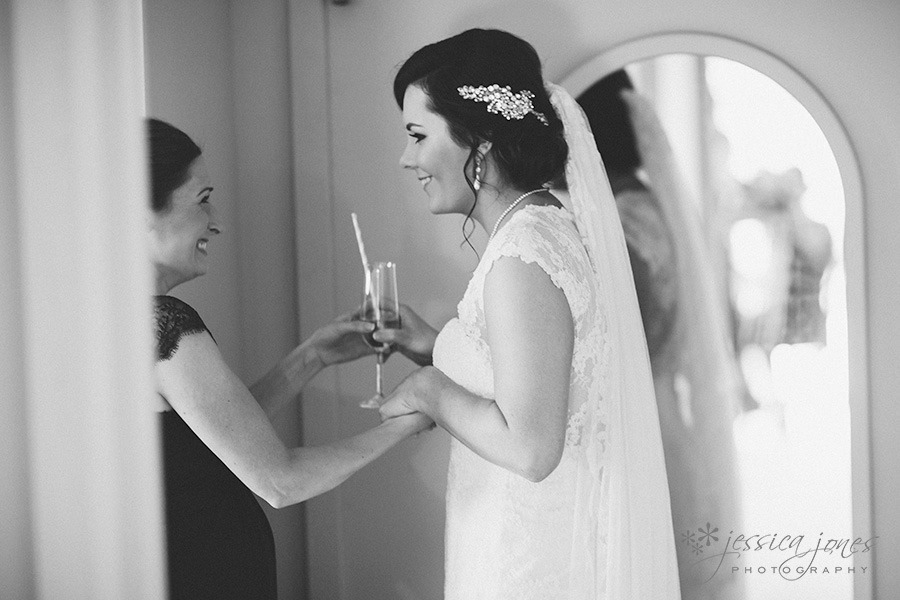 So rewind an hour or two, and Paul is with the boys while they get ready.  Note the plane cufflinks.  Perfectly apt as Nick is an International Pilot.  More cool points, right there.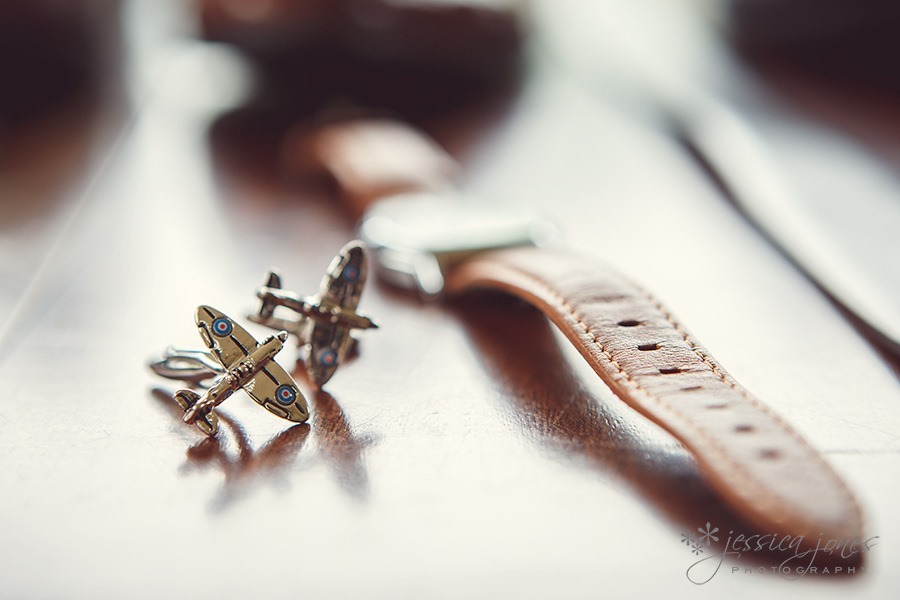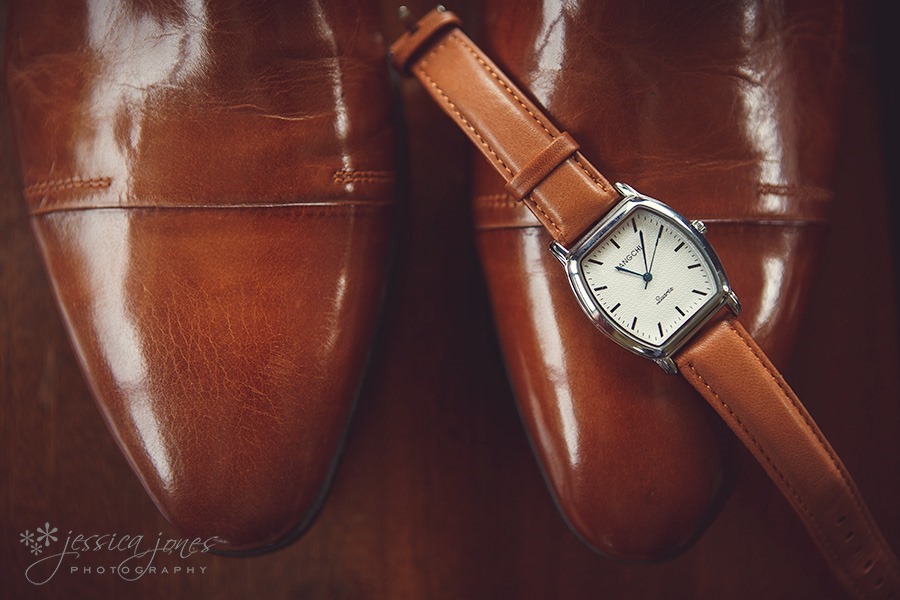 Even though I wasn't there to take this photo, I still want to take some sort of credit for it because it's really rather adorable!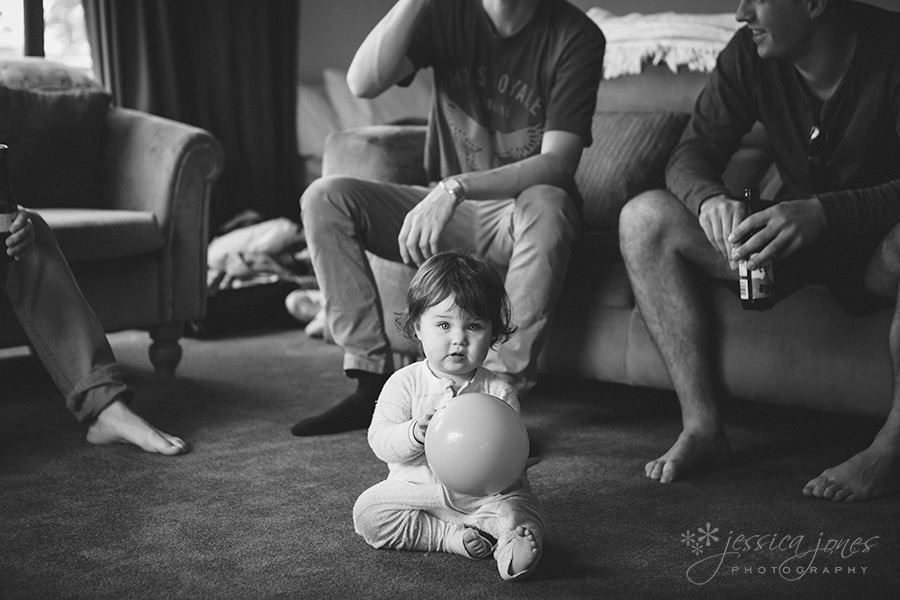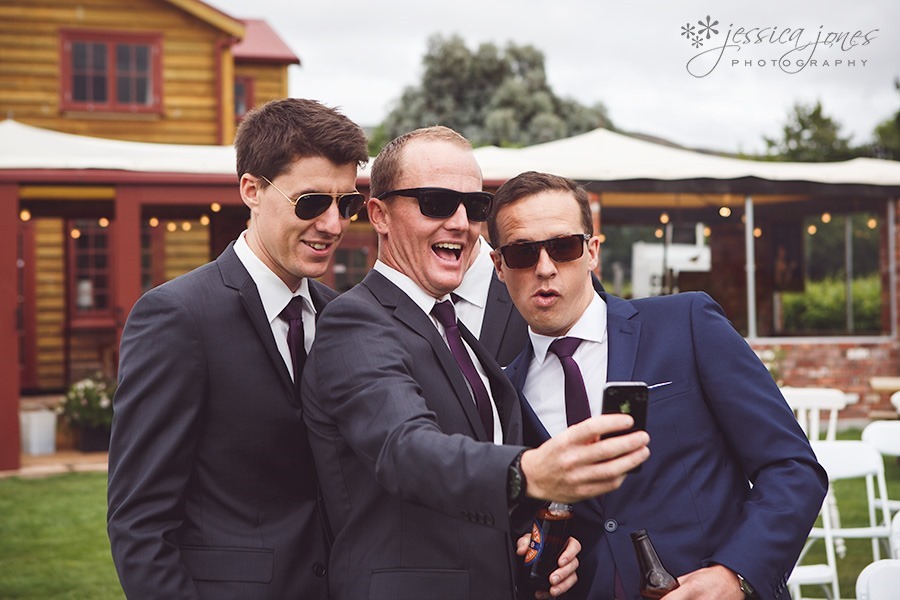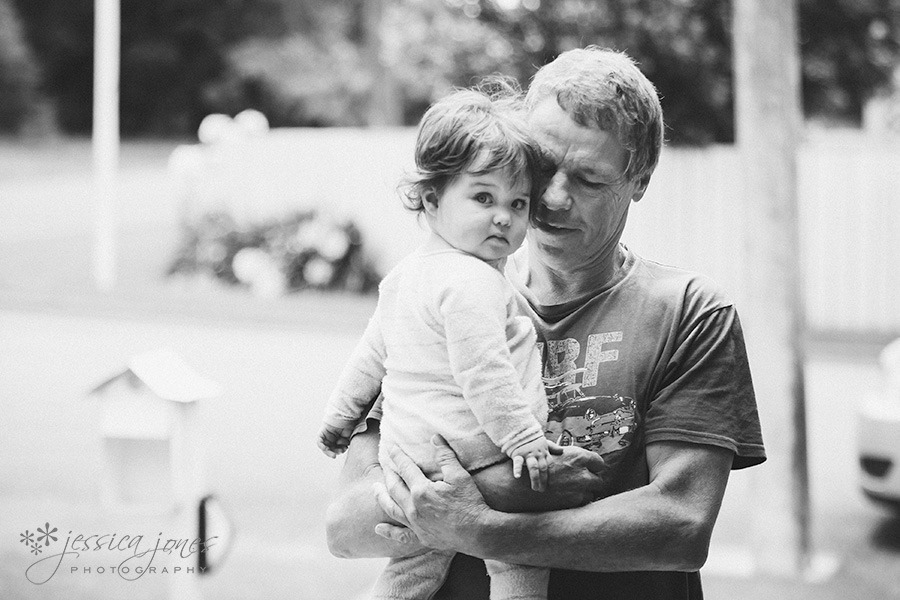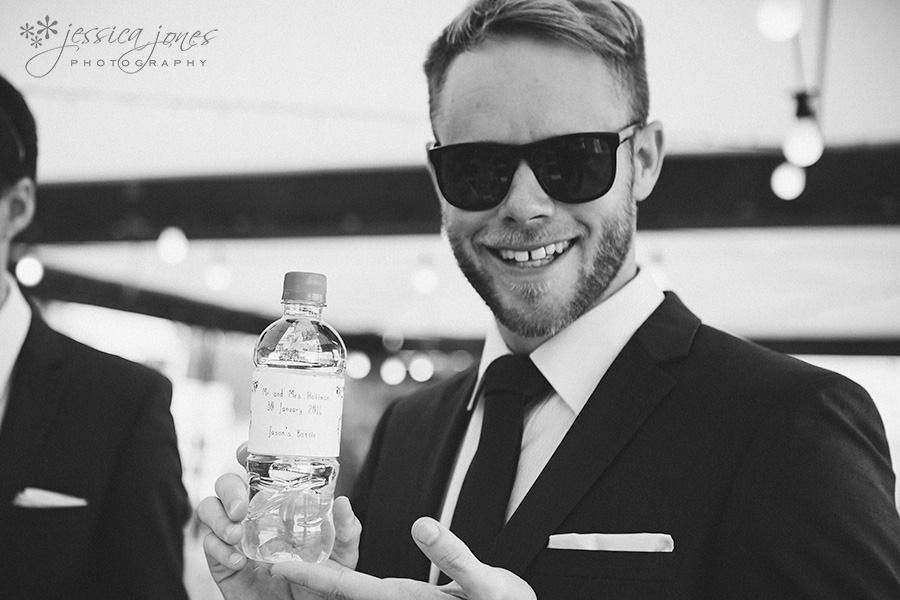 In order to keep the wedding flowing with the guests, and not to have to leave them after the ceremony, Nick and Sarah decided to do their photos first.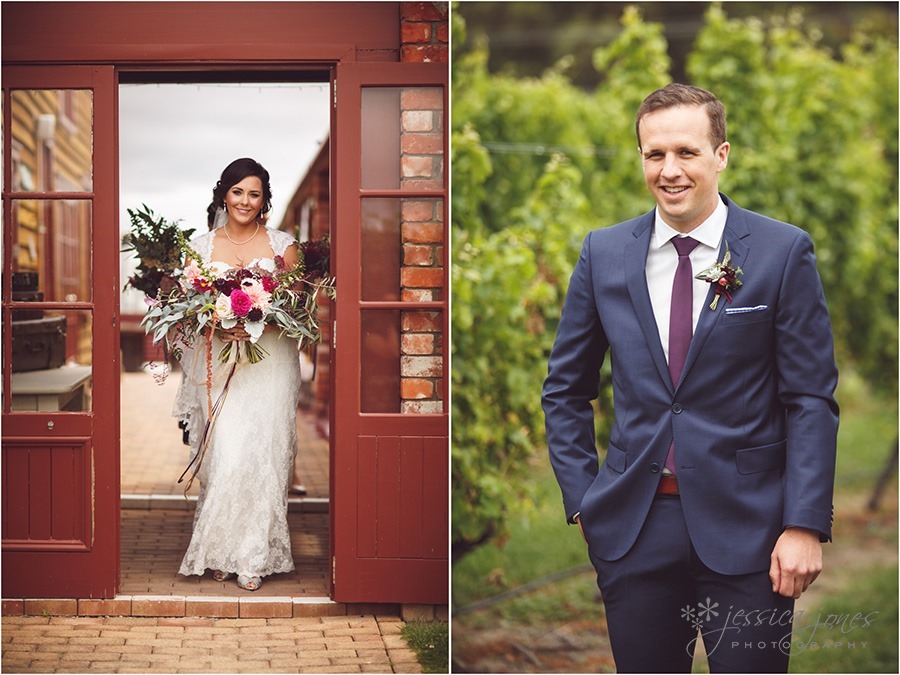 But just because you get to see your bride before the ceremony, doesn't mean you get out of the nervous wait.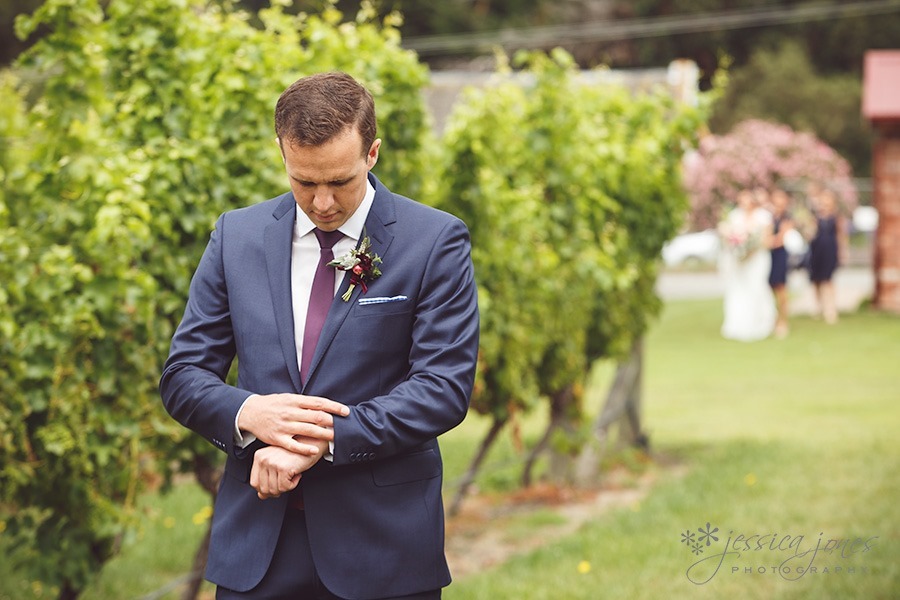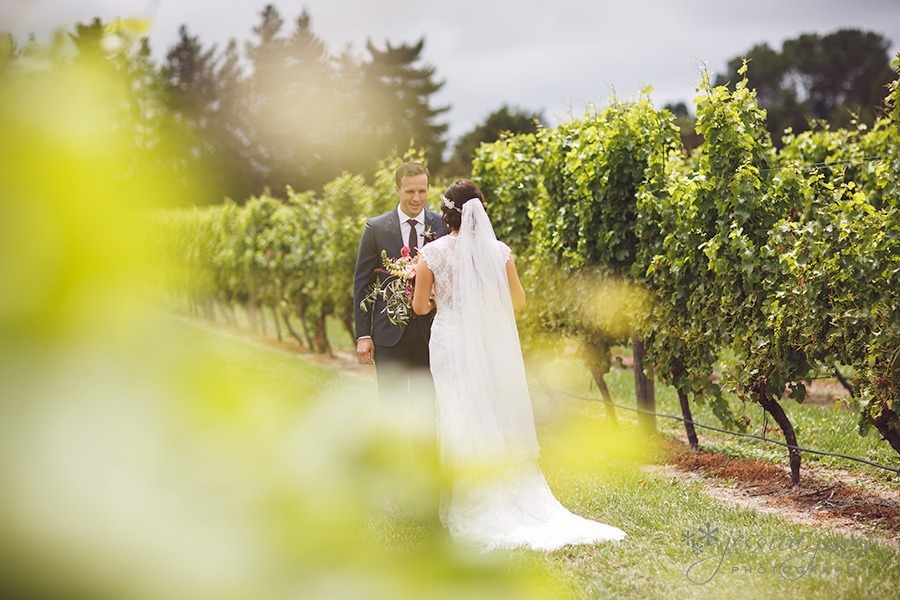 We popped across the road to The Pepper Tree, where the beautiful gardens and amazing house fit Sarah and Nick's theme just perfectly!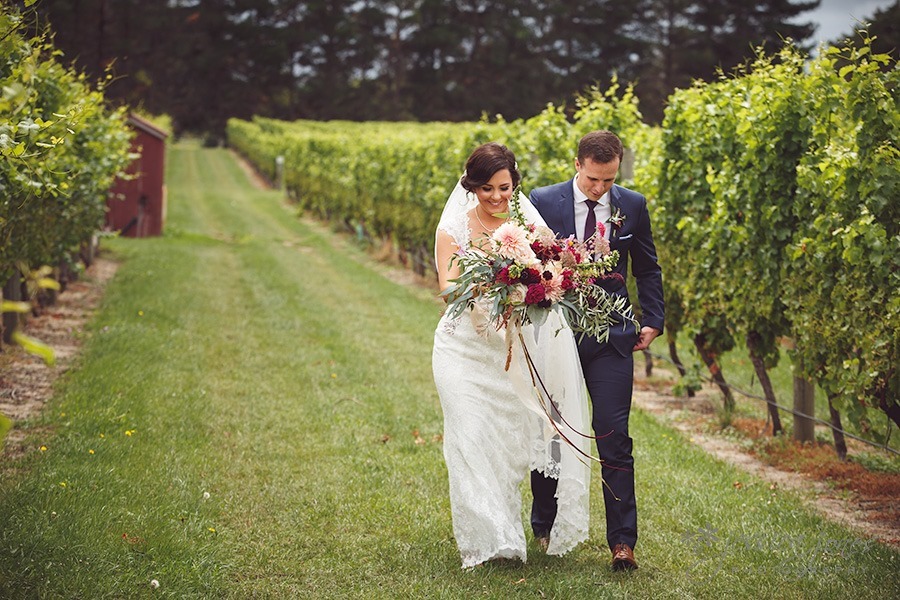 This was the moment I told them to be scared of the pretend mouse.  I'm not exactly sure what it was they were imagining, to be honest!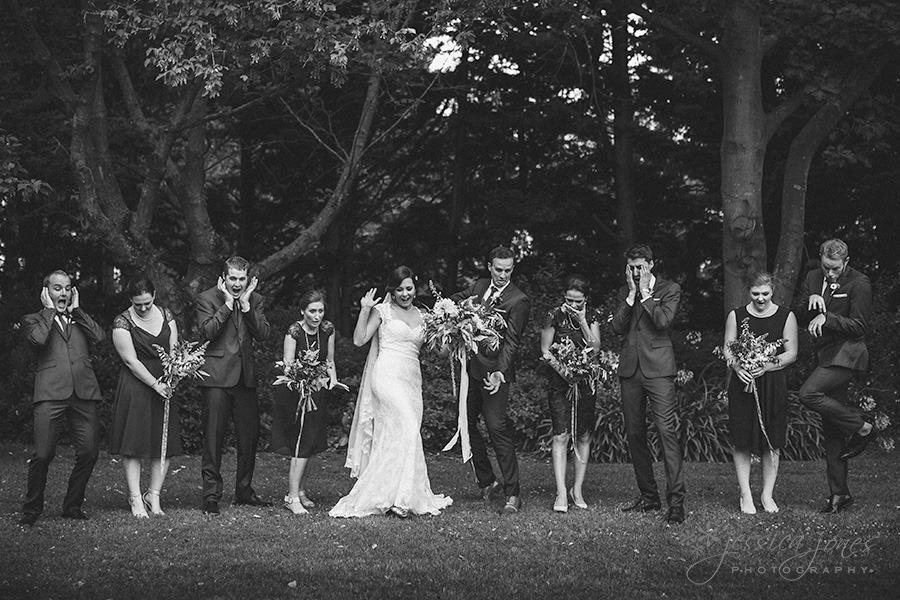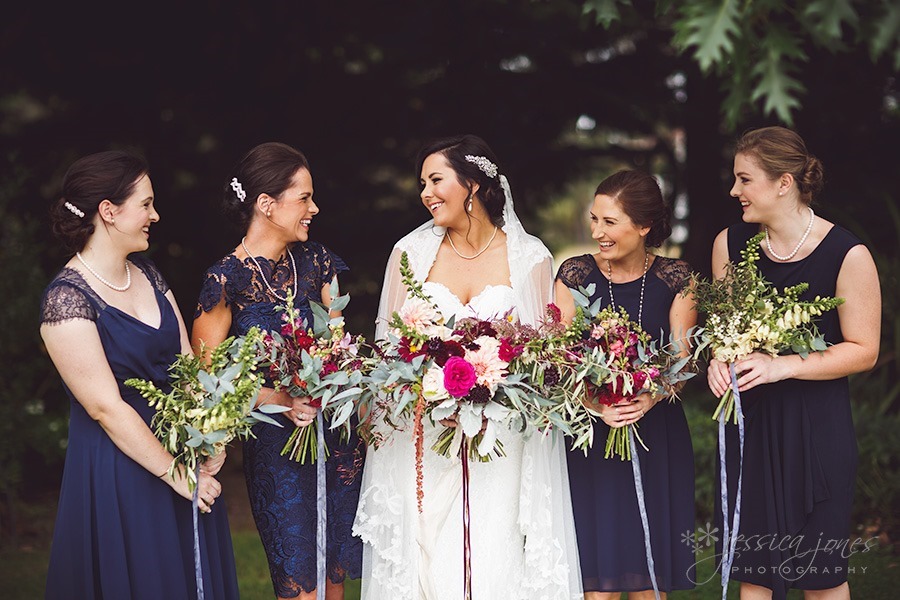 Ok, so here's the thing.  Someone mentioned to me about having your wedding portraits done before the ceremony, and not wearing your wedding ring.  Yeah, I suppose that's somewhat untraditional.  But, if we're splitting hairs here, being chased by a giant Tyrannosaurus Rex on your wedding day could also be considered unconventional.  But sometimes these things have to be done.  If I'm being honest here, I would have to admit that I had zero to do with this image.  It was Nick that was keen to be chased by a T-Rex, and Paul that brought it all about.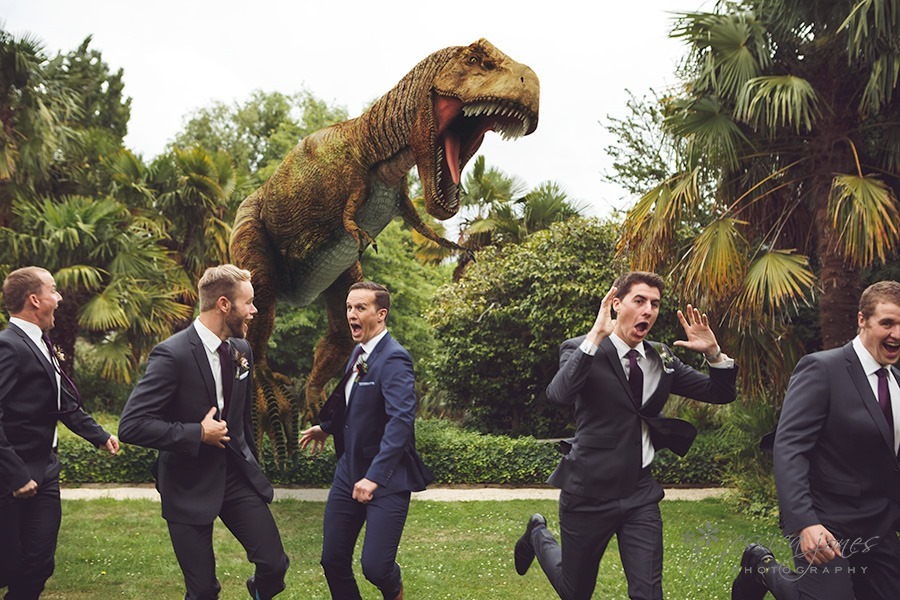 Just to prove, though, that I can leave the boys with Paul and actually get a decent serious guy shot.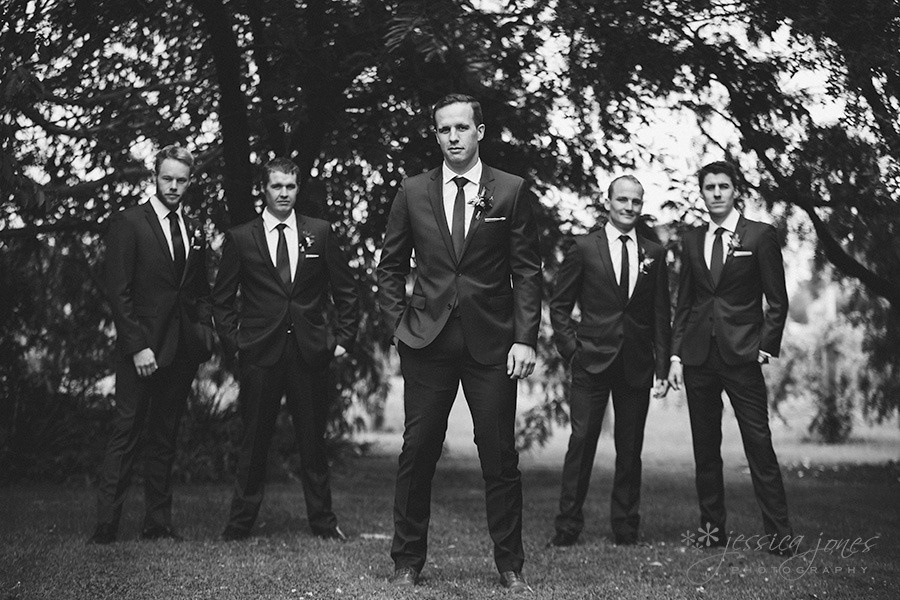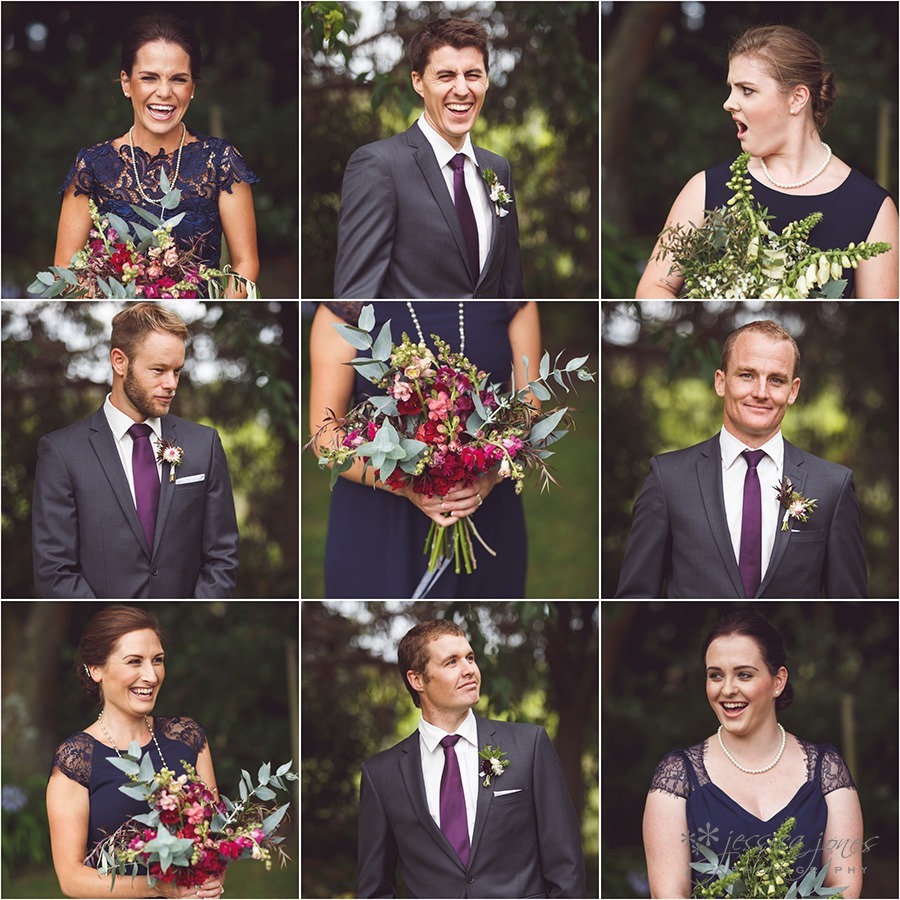 So check out those incredible flowers by Rock 'n' Rosie down in Kaikoura.  Show stopping, that's for sure!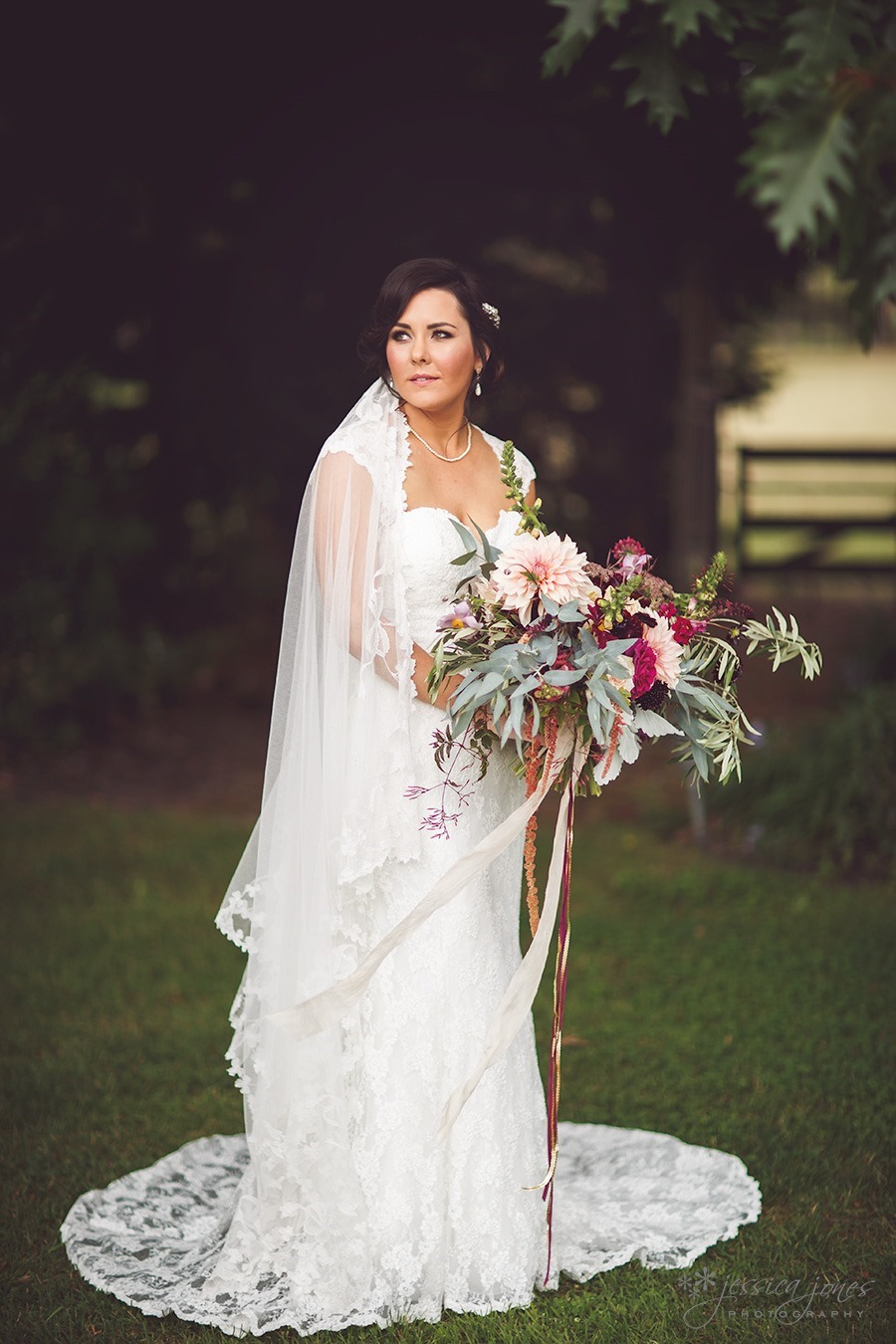 There was much to love about The Pepper Tree.  Not the least of which are the doves checking us out.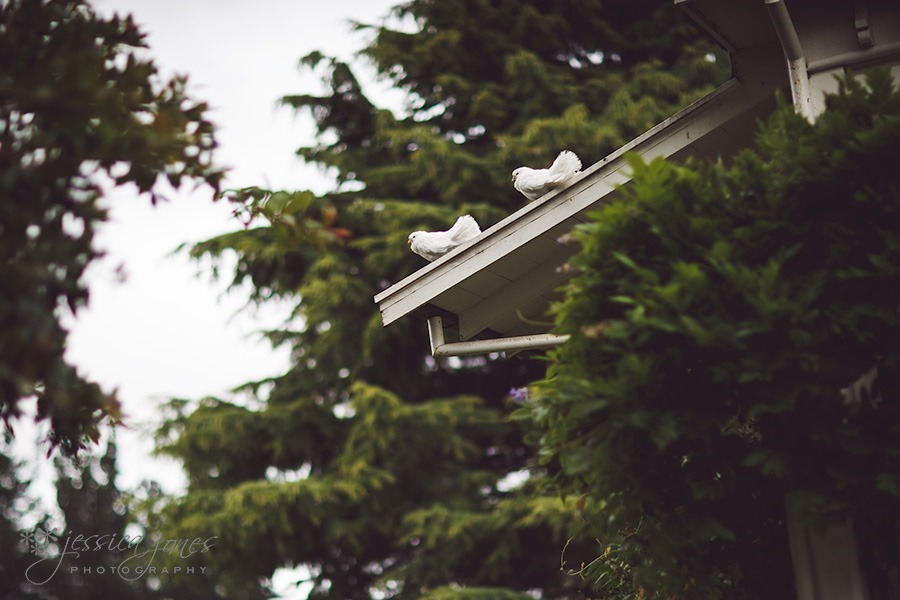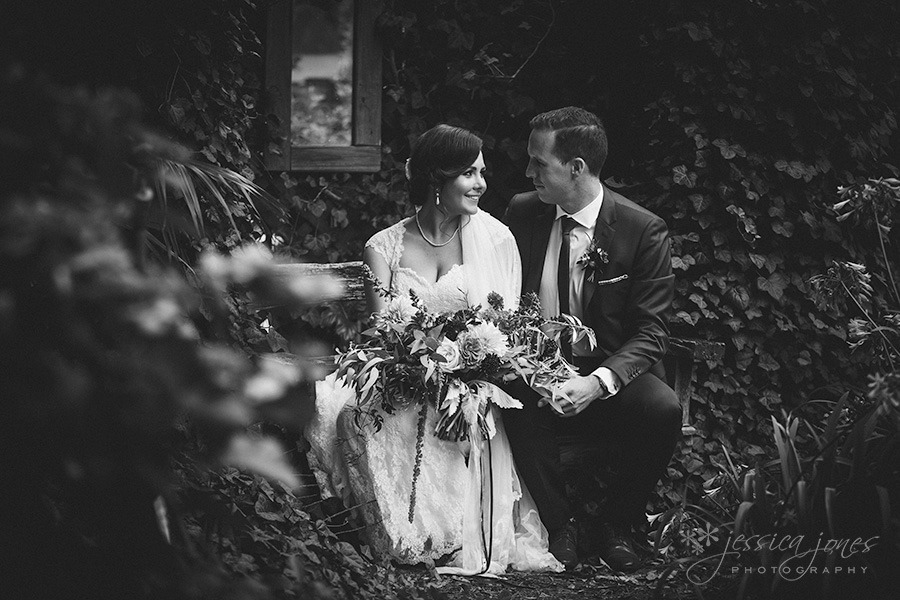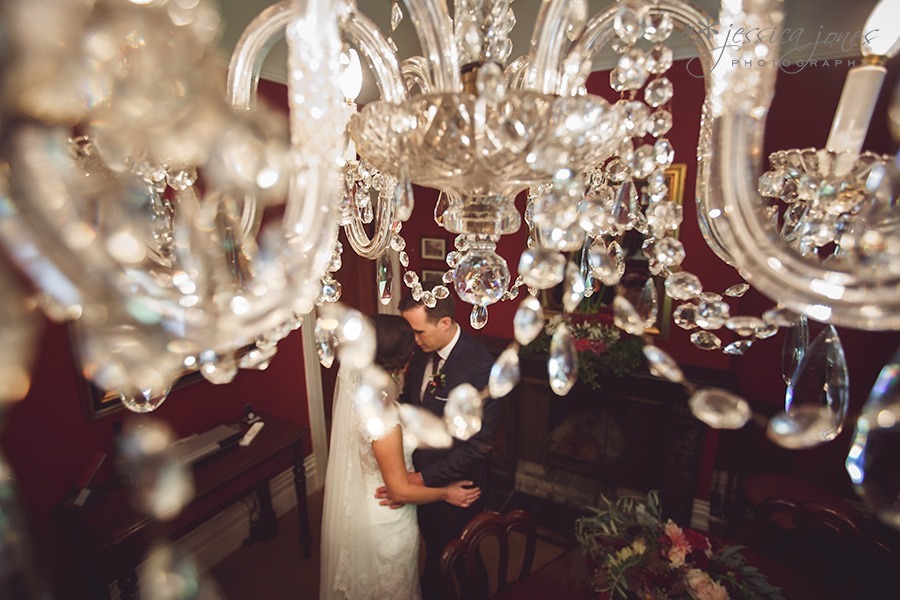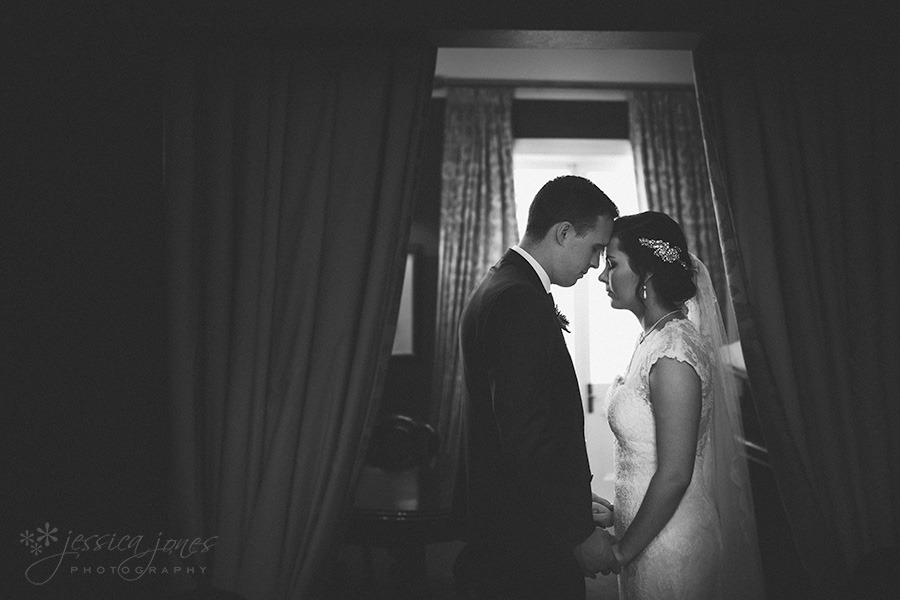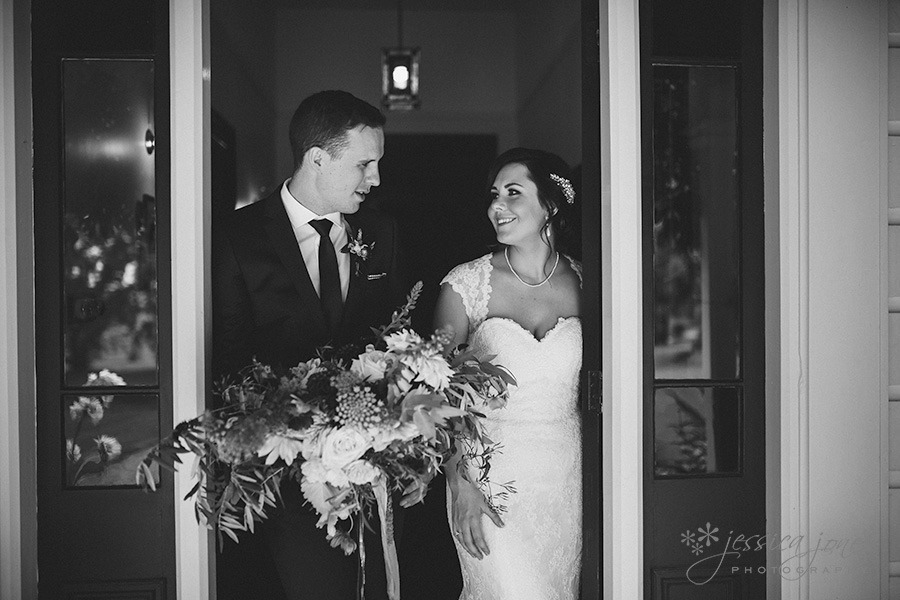 Just in case you've missed the bouquet thus far….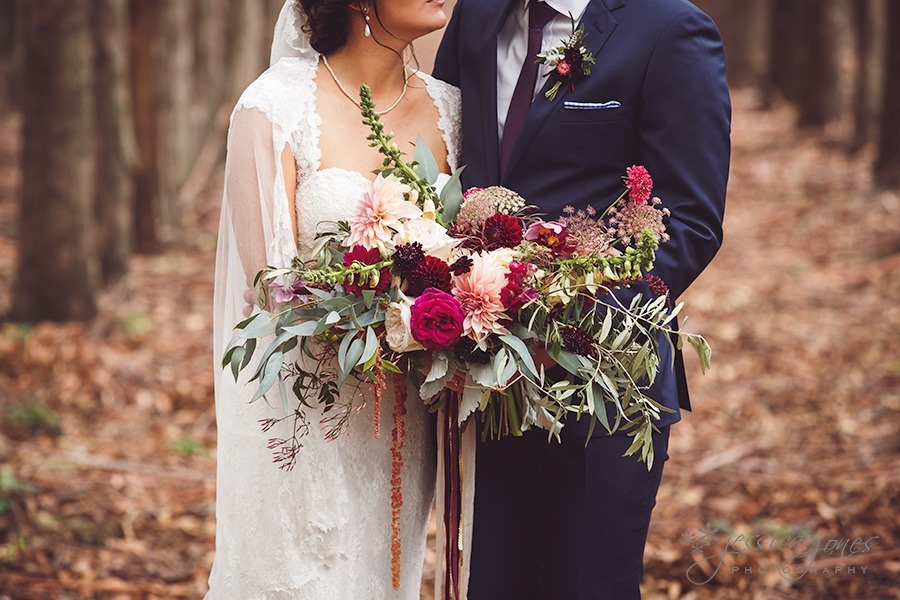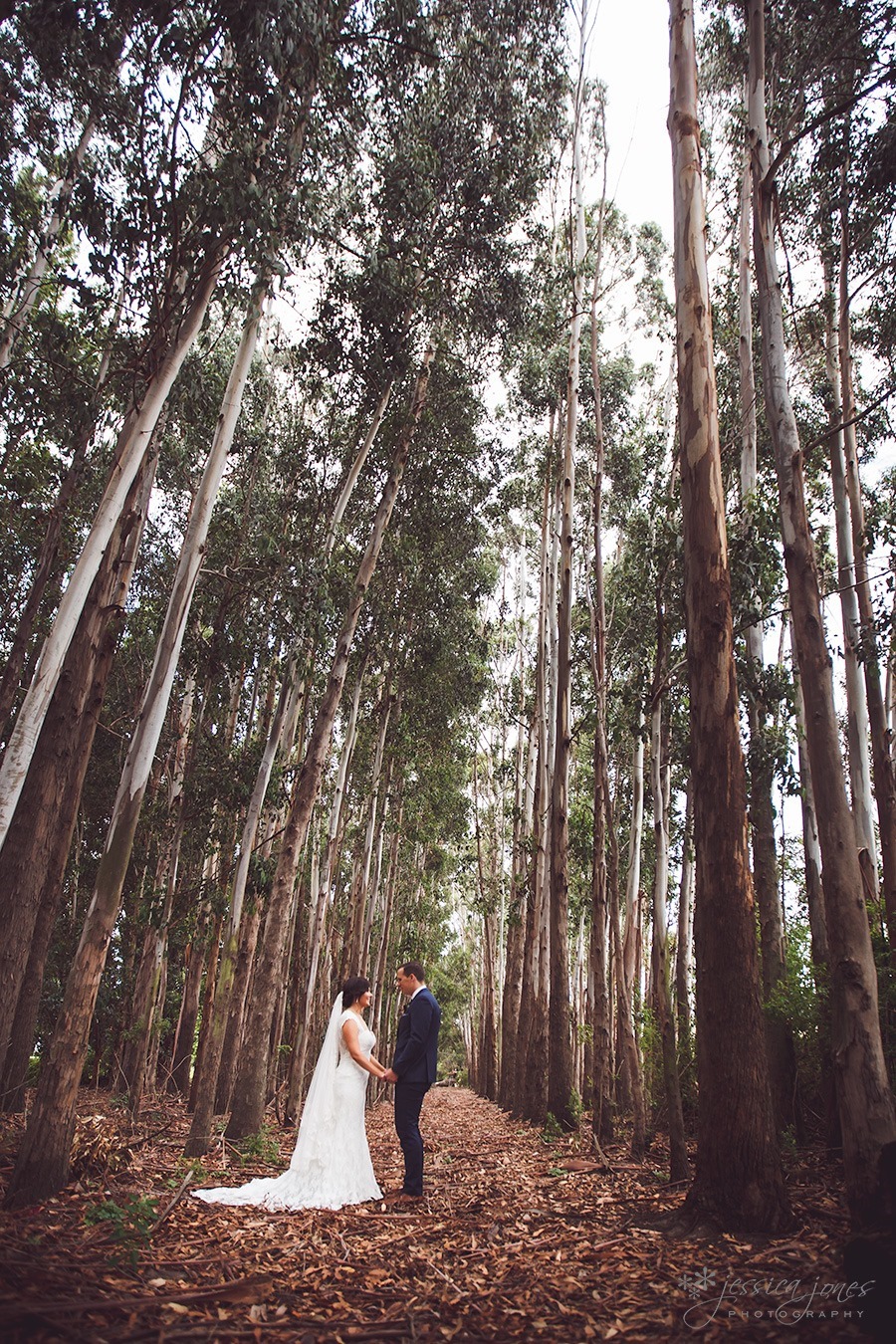 Ok, so it's time for the story of the veil.  It's a goodie.
So Nick's Great Grandmother was getting married, (way back in the day, obviously), and her Aunty didn't have money to buy an amazing wedding gift.  Instead, she went into an Irish Convent and was taught by the nuns now to stitch an amazing lace veil.  So she did just that.  Little did she know that 108 years later, generations on, Sarah and Nick would be enjoying that very same veil.  Pretty cool, ey?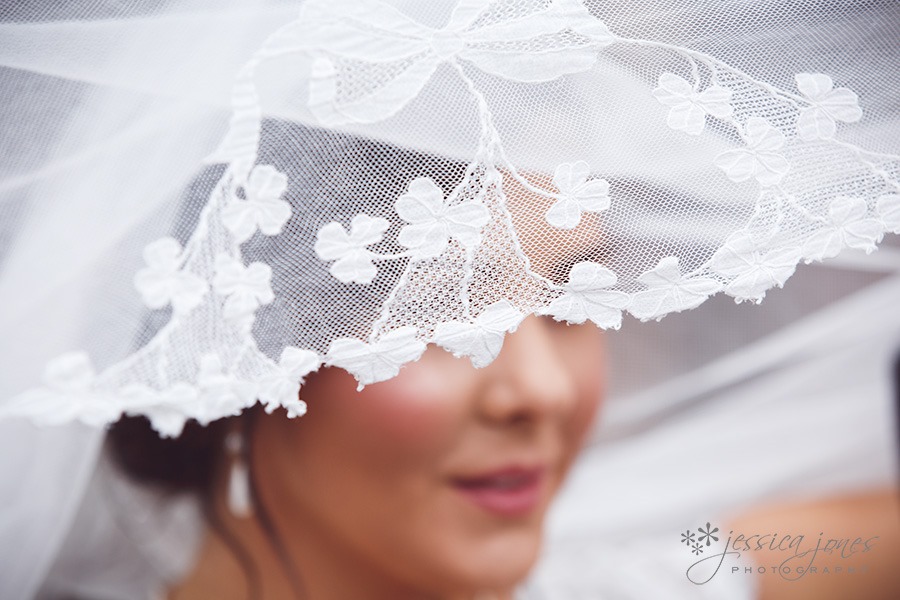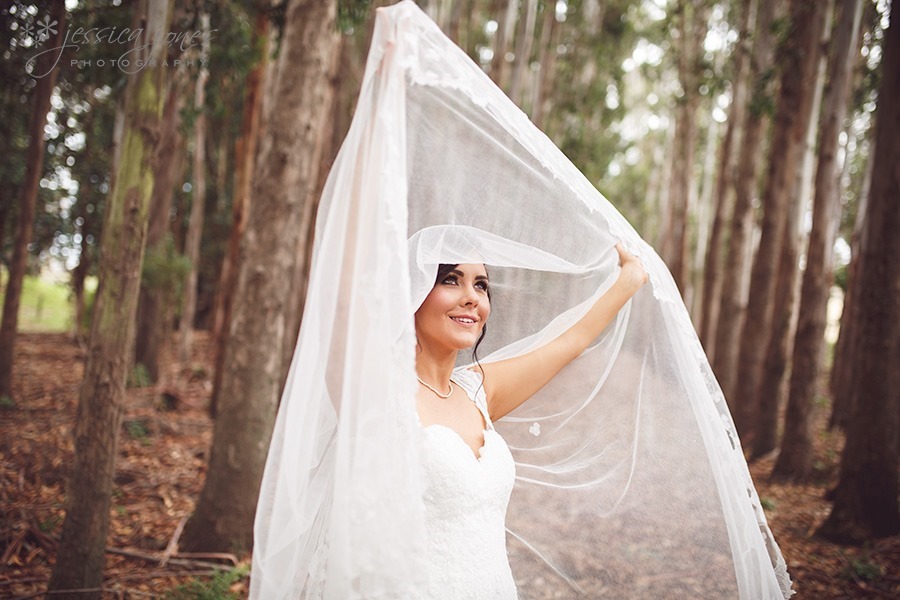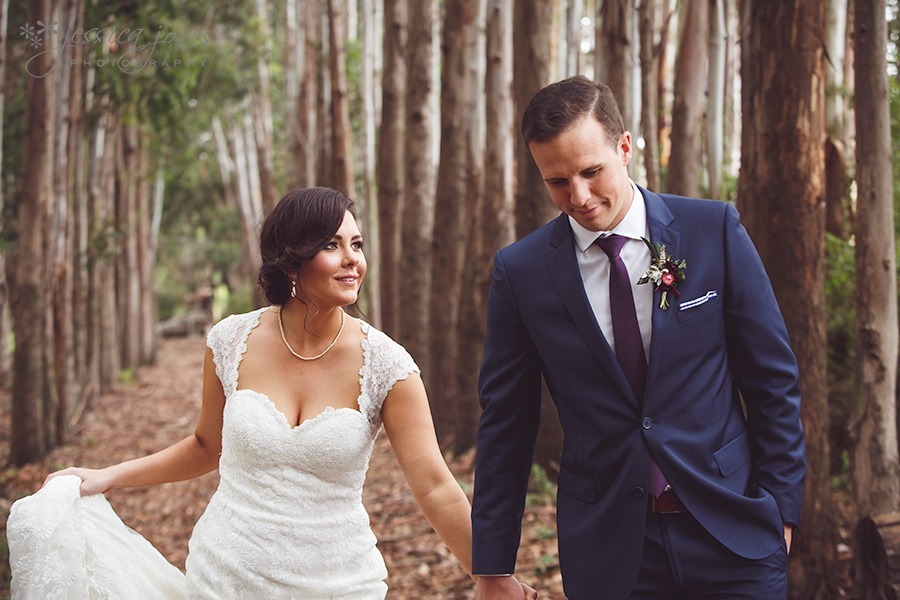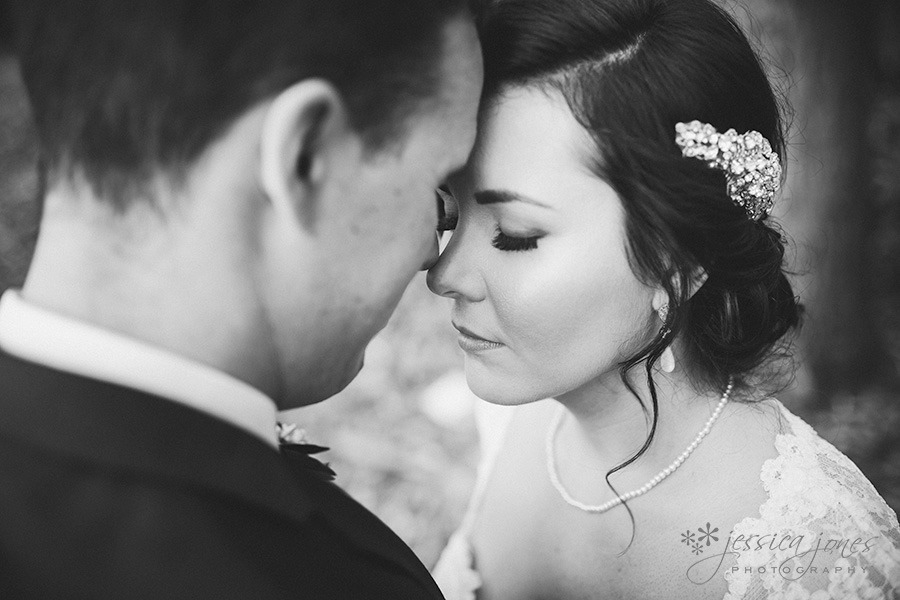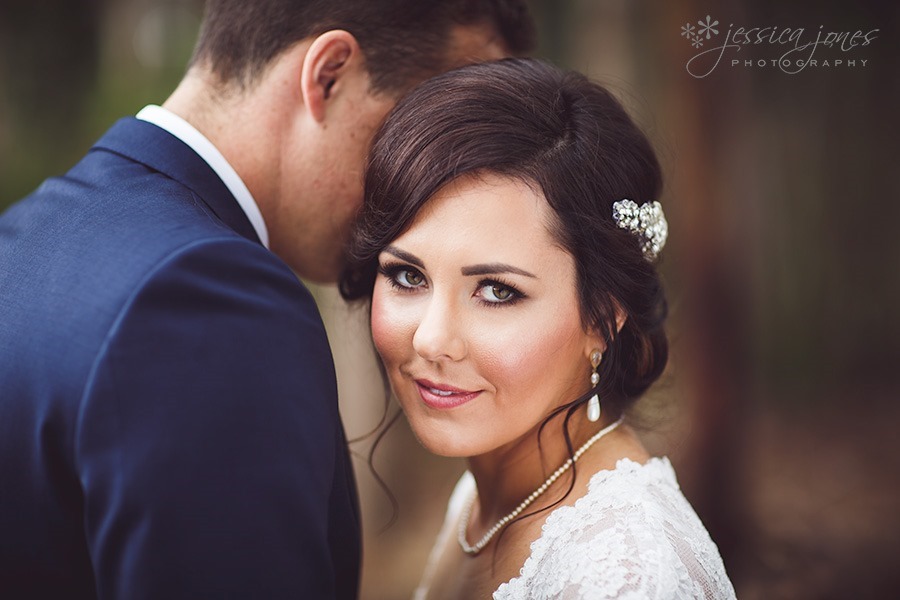 Time was marching on, and having had a sufficient play at The Pepper Tree, we dashed back over the road before most of the guests arrived for the wedding.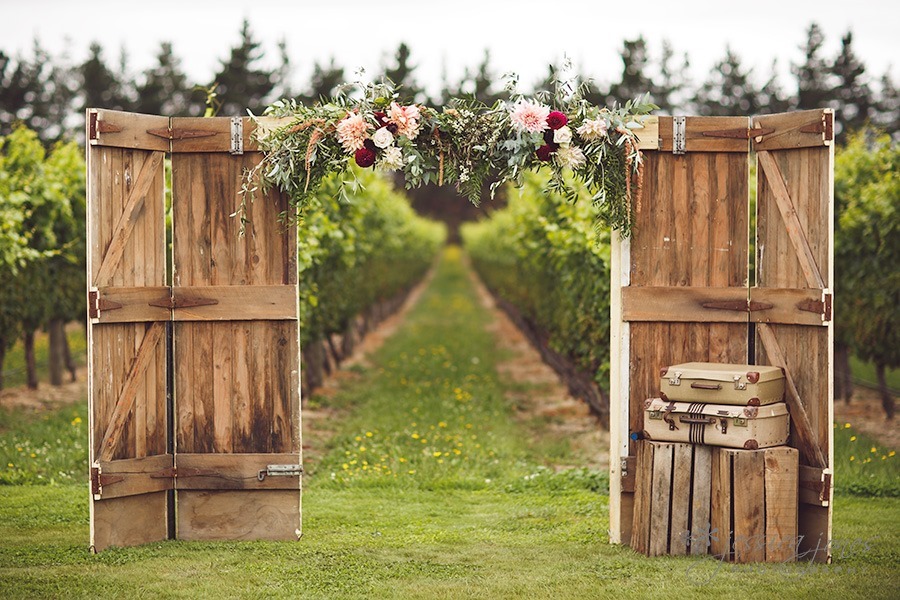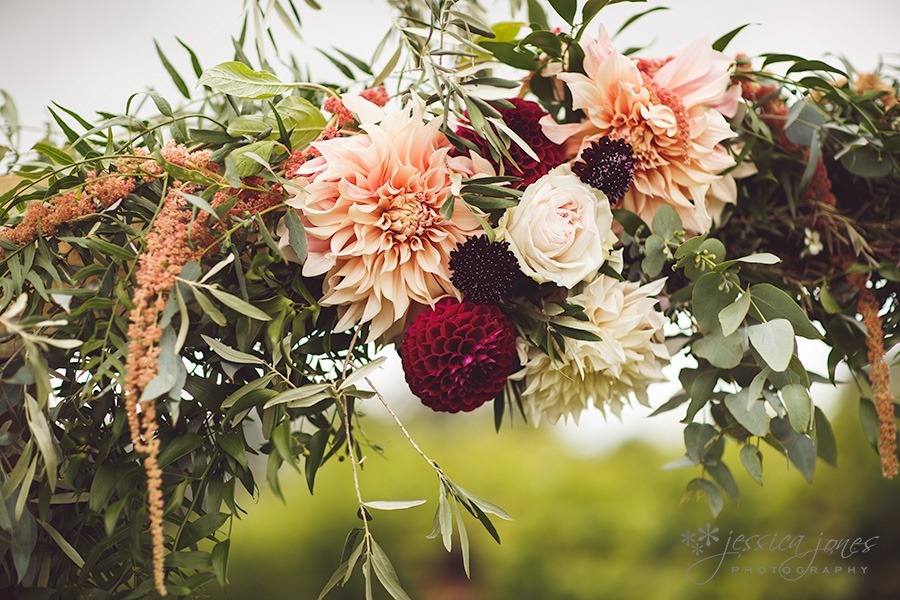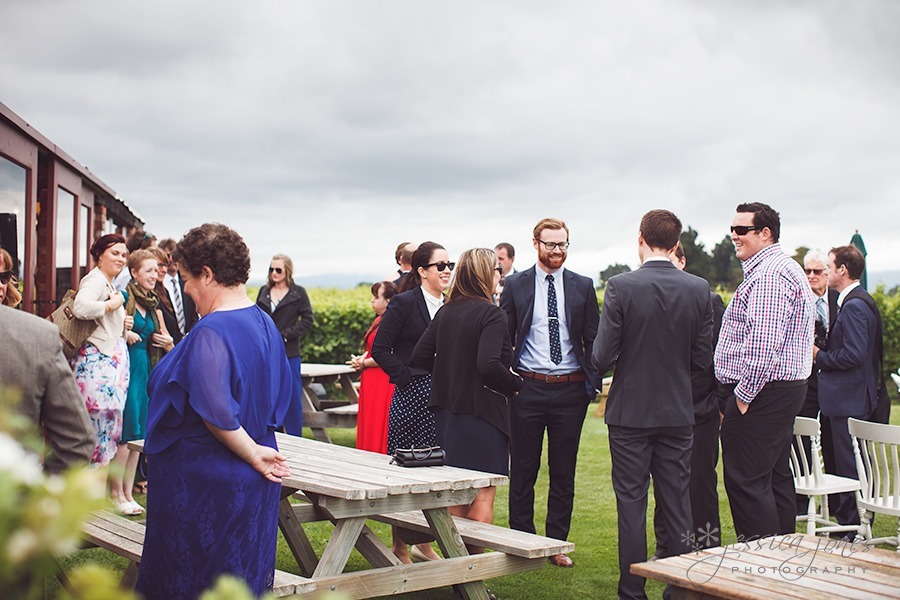 We were so grateful for the overcast day, sometimes January can be a bit warm and when you're all sitting outside, well, clouds are nice.  Not to worry though, Sarah had a bucket of parasols at the ready for guests in case it was hot!  See, she thought of everything!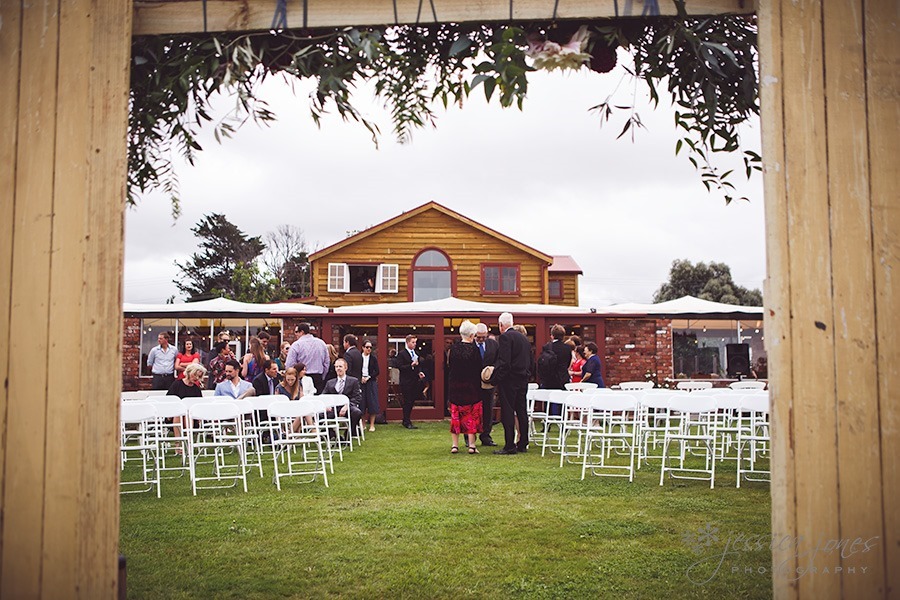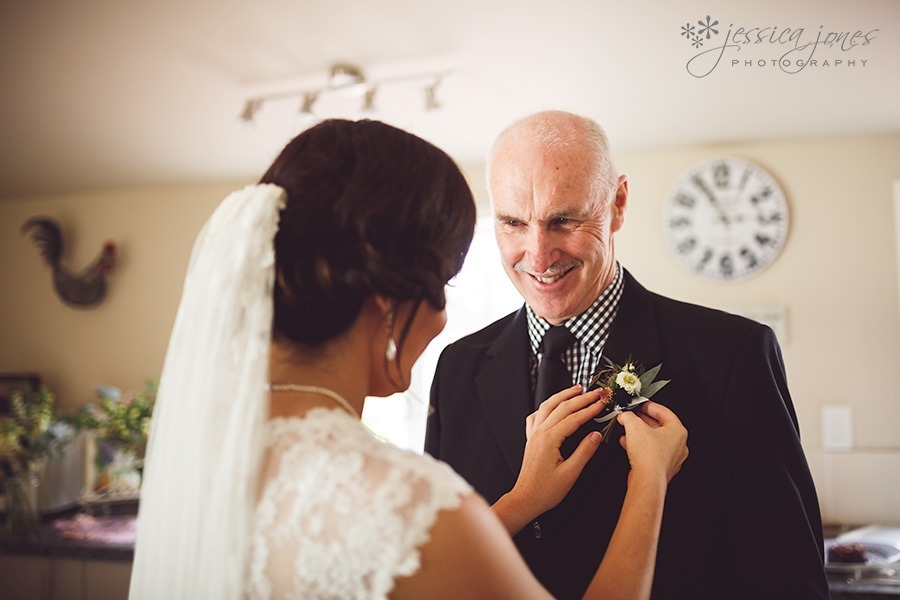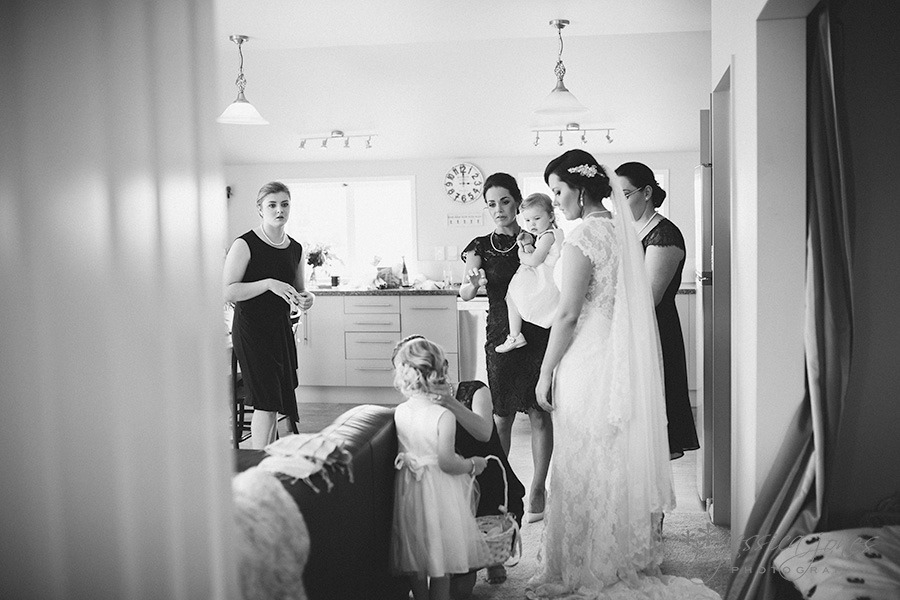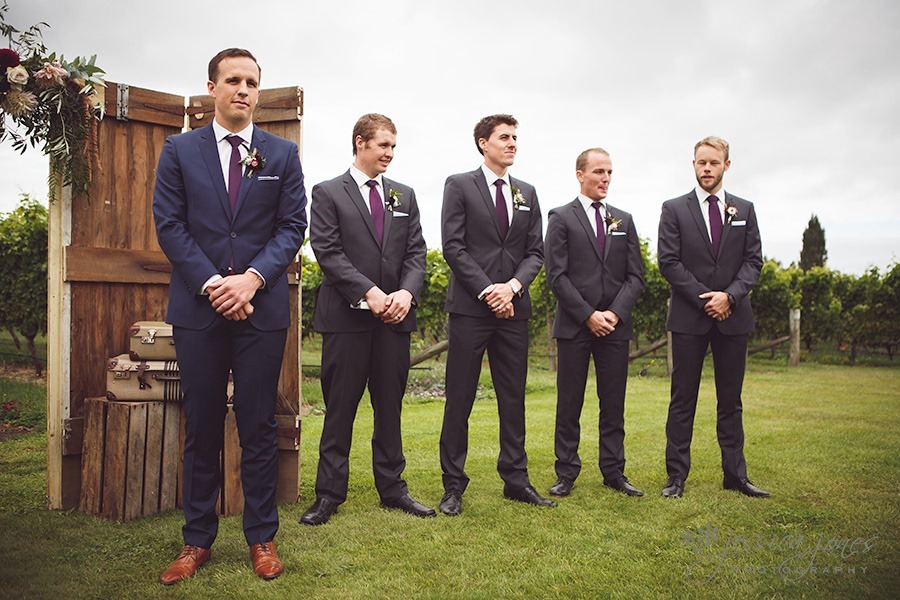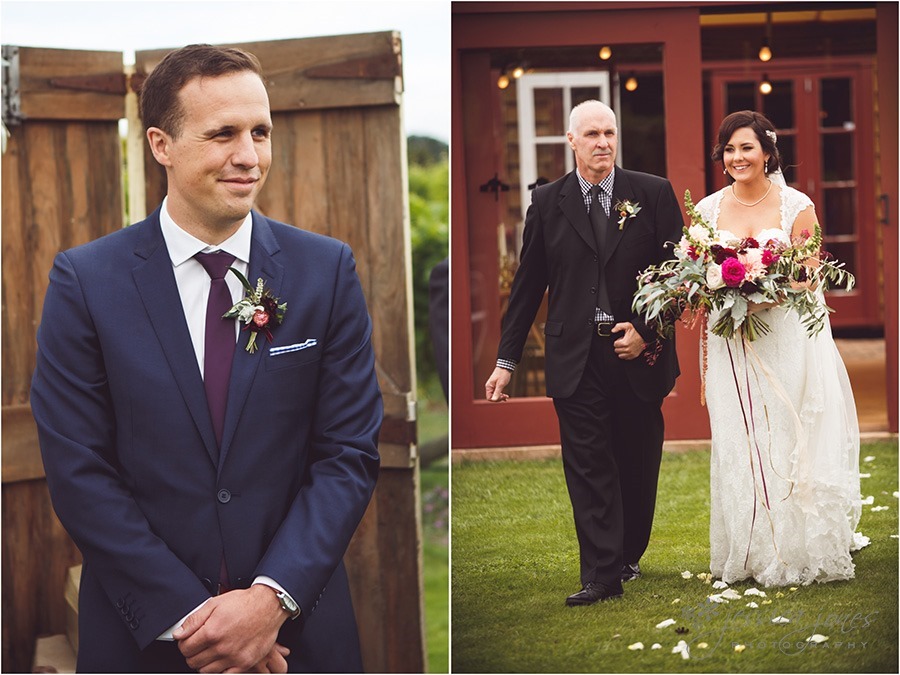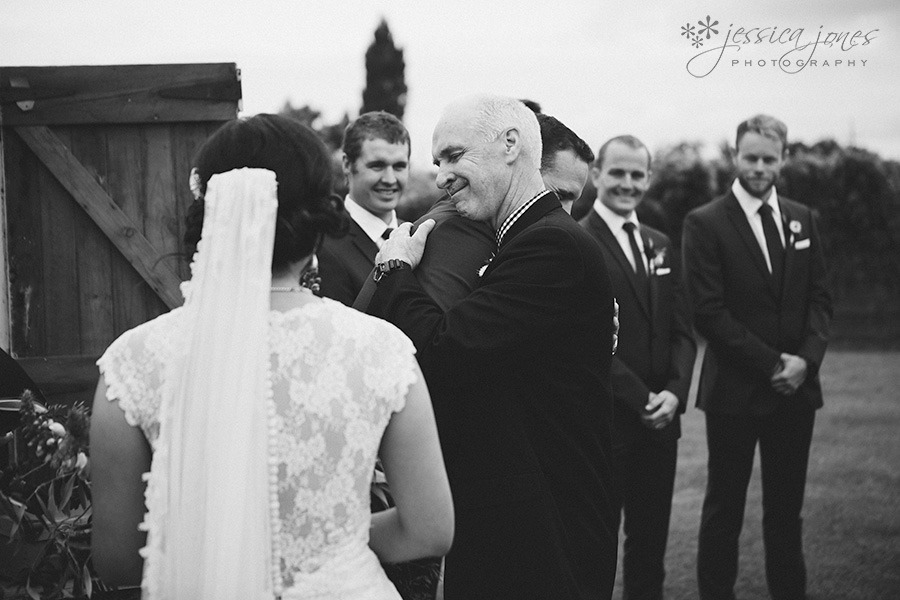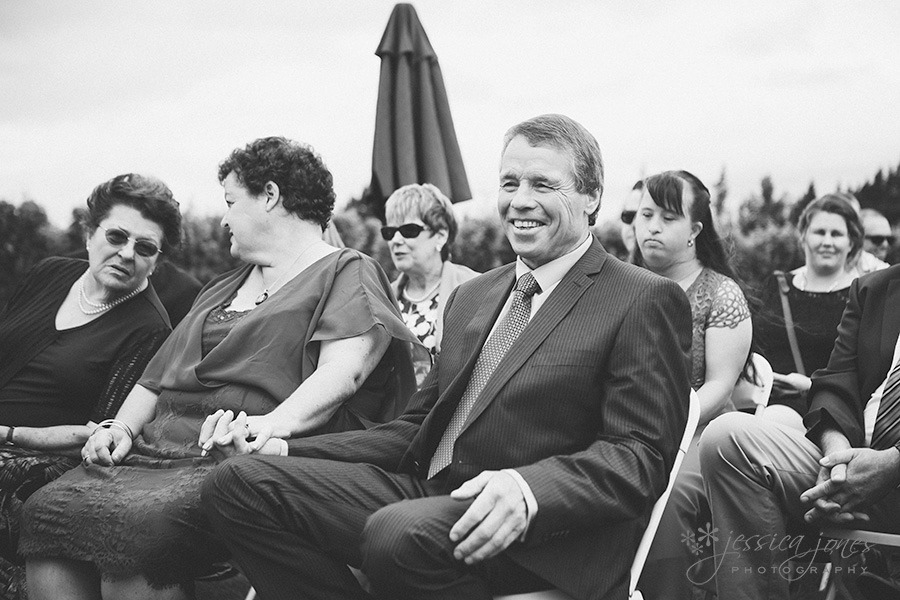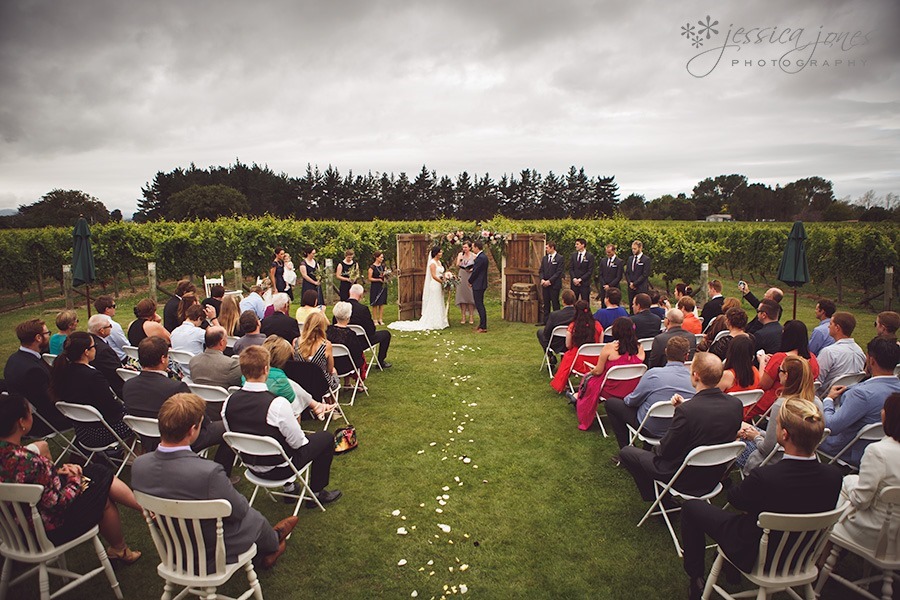 We love having Emily with us at ceremonies!  It means we can get that third, and sometimes most interesting, angle.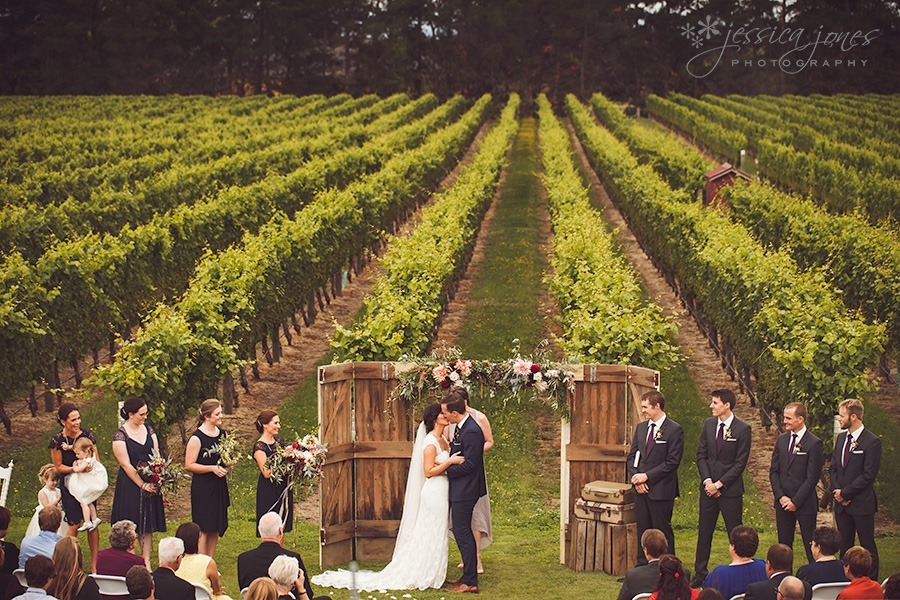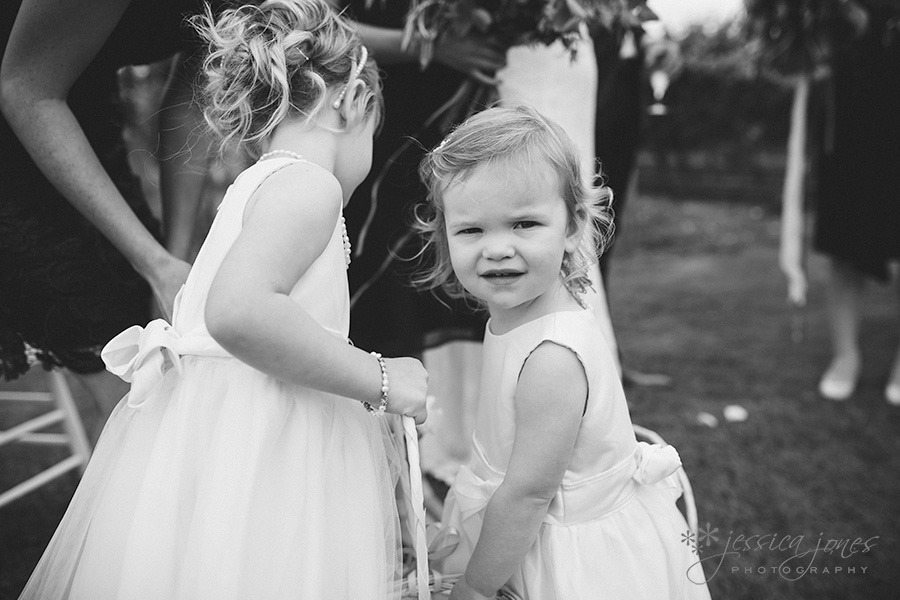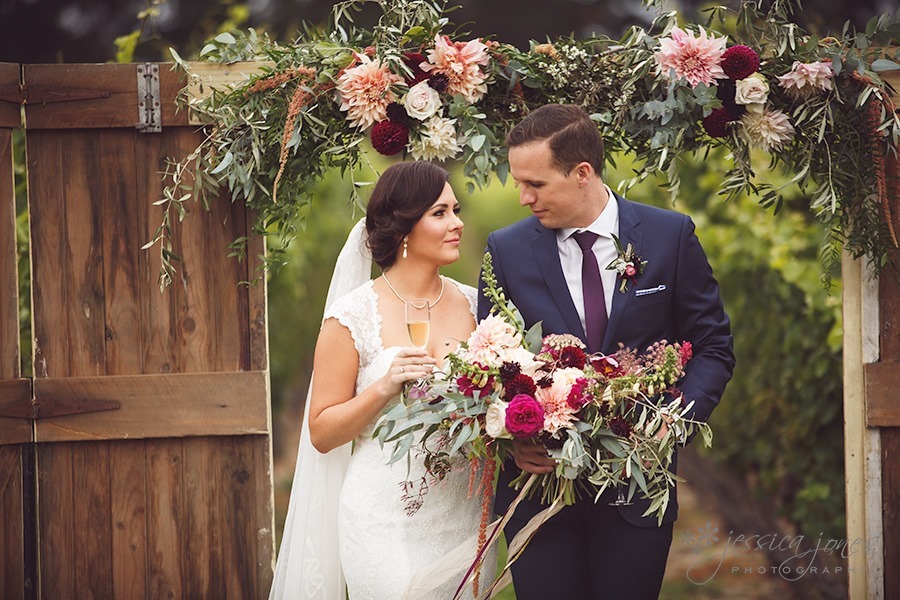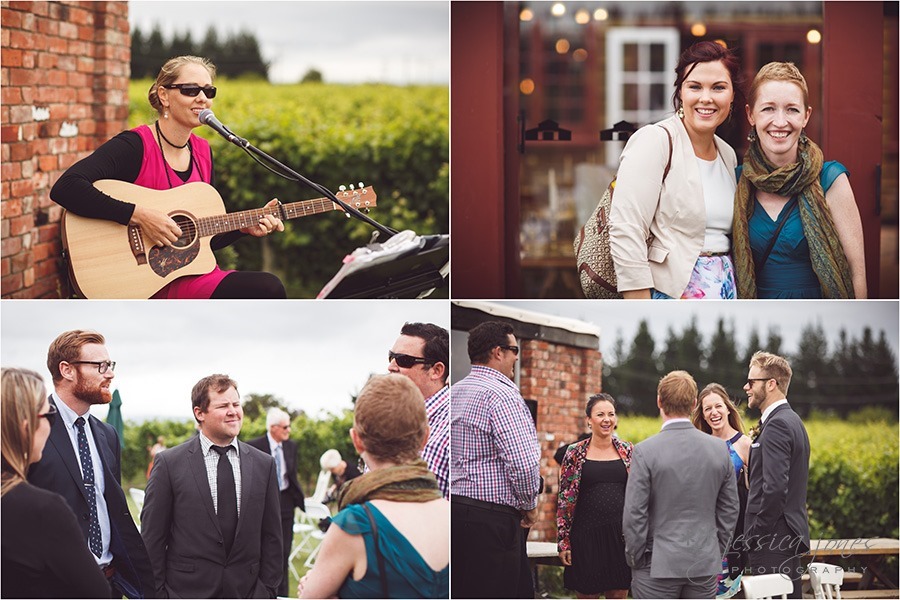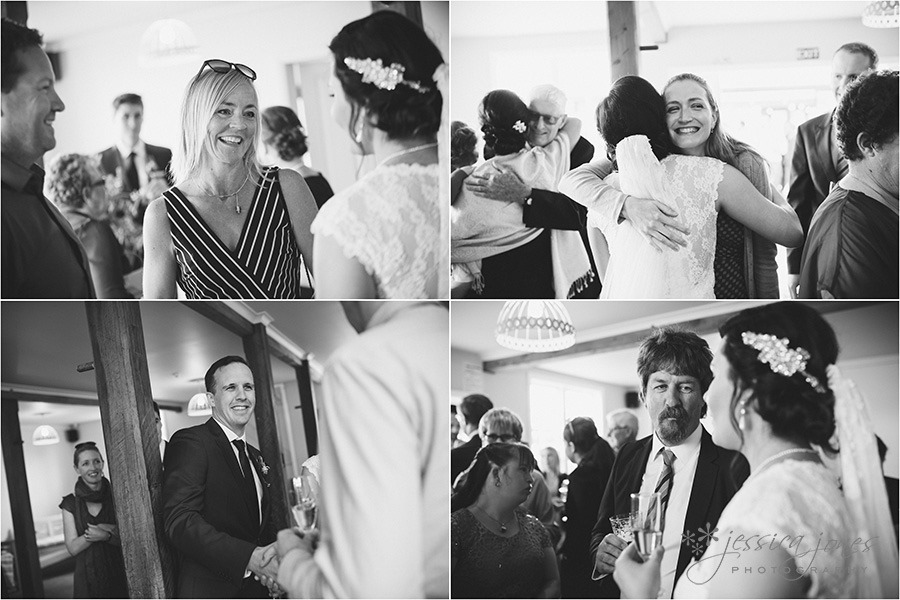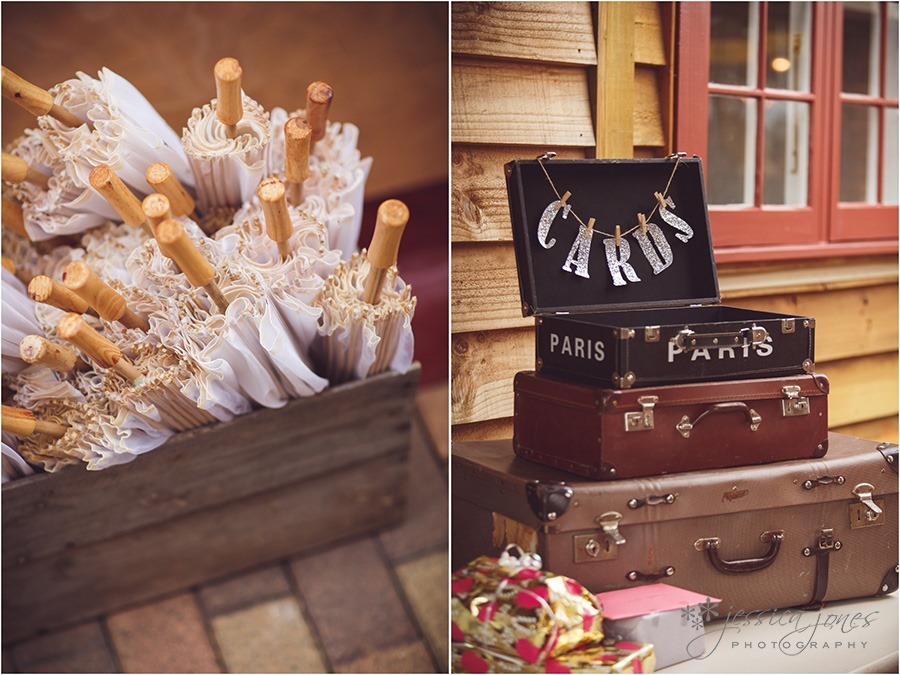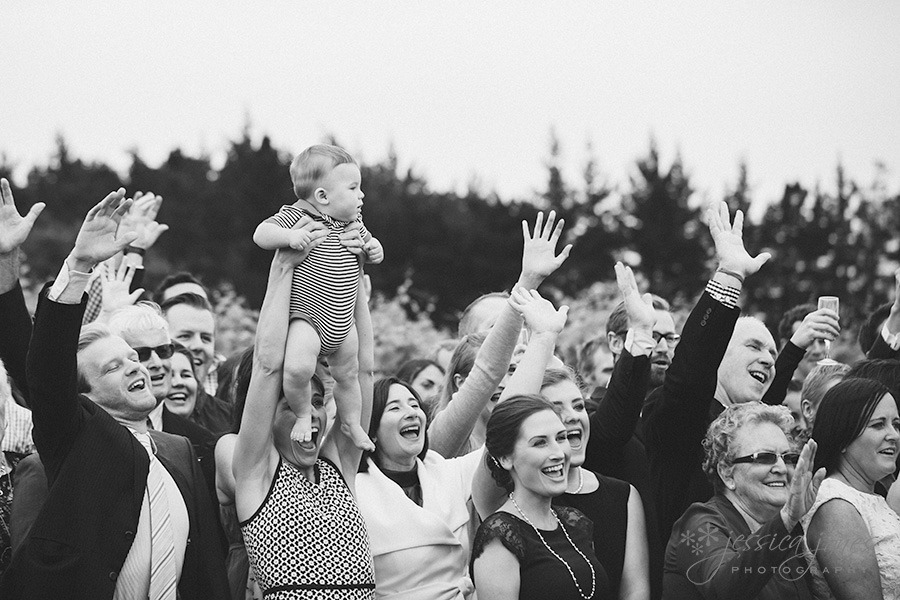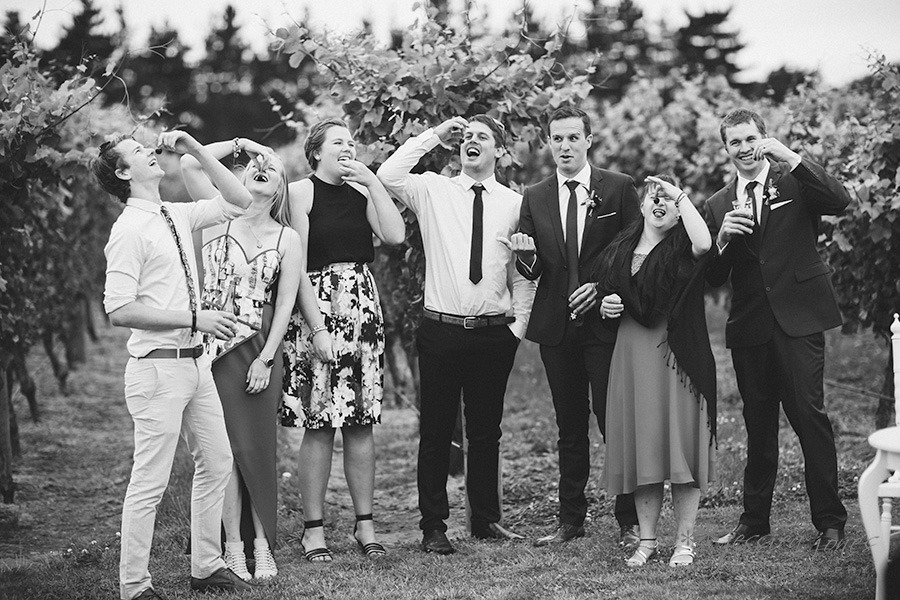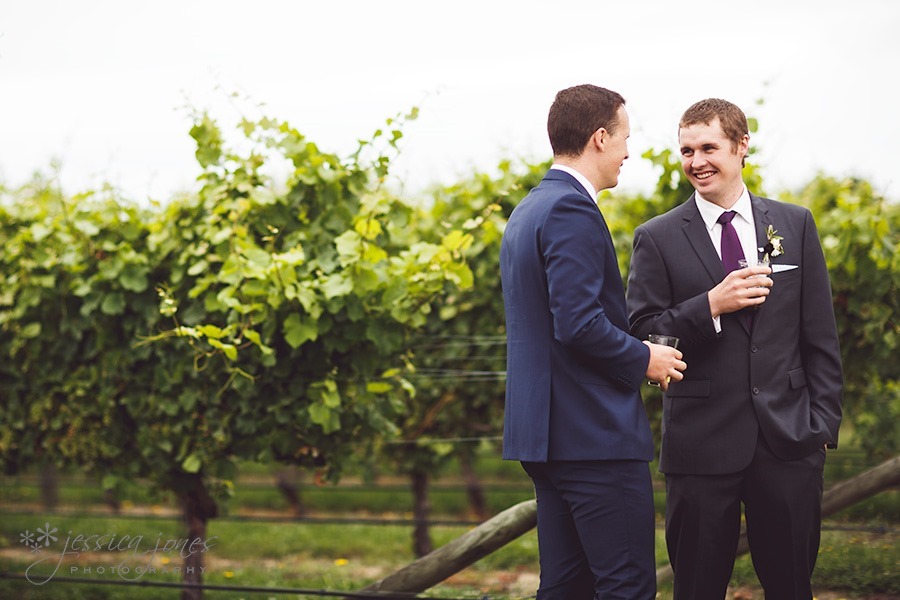 We had planned to sneak Sarah and Nick outside during the beautiful late evening light, however knowing that we weren't in for spectacular skies later, we stole them out a bit earlier and took five minutes in the vineyard.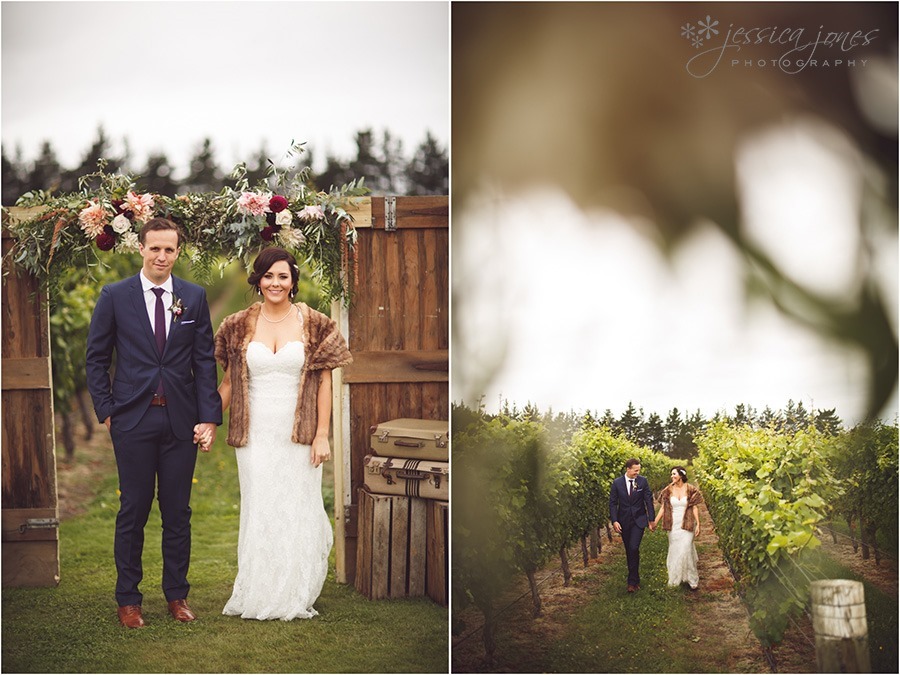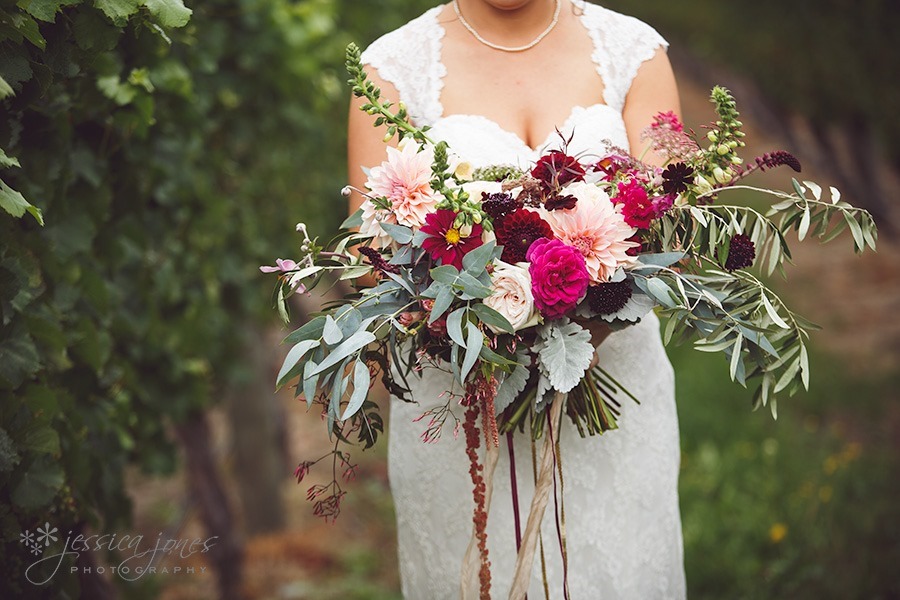 I know that I seem excited about every wedding, and you must wonder if I'm actually, truly, that happy to be part of them.  Well, I guess I could explain it like this.  You know when you have a baby, and that baby is absolutely the cutest baby in the world?  At that moment, there isn't another baby as cute as this one.  You'd even put money on it.  You actually feel sorry for other parents whose babies are not like yours.  Then you're going to have another baby, and you worry that somehow this new baby won't be as cute.  But somehow it is.  Your heart just grows.  I think that's how it is with weddings.  Sure, every wedding comes with challenges (just like babies), and I don't want to sound disingenuous.  However we do truly throw ourselves into the lives of our couples for the time we are with them. So, yes, every wedding is beautiful.  Different, challenging, emotional, stunning.  We are privileged to be part of them.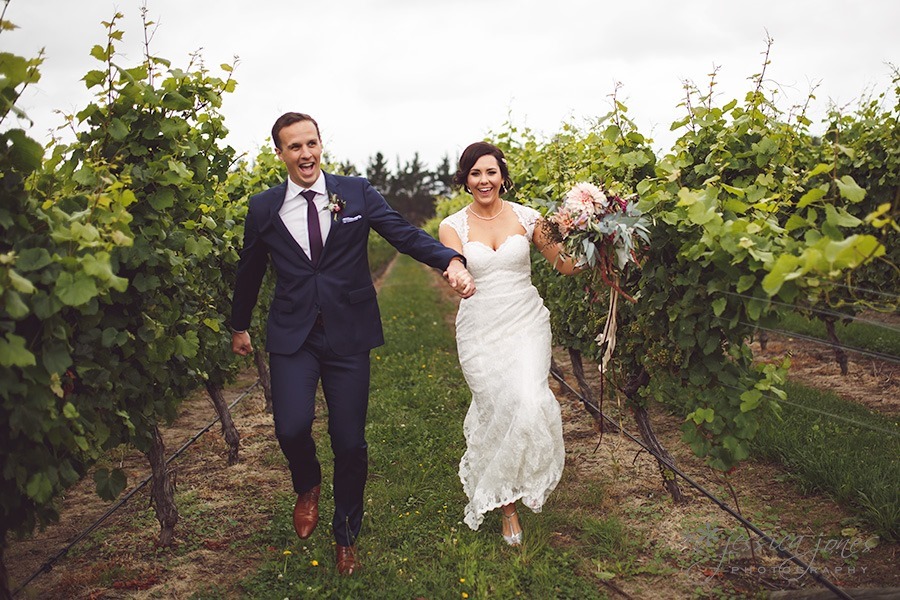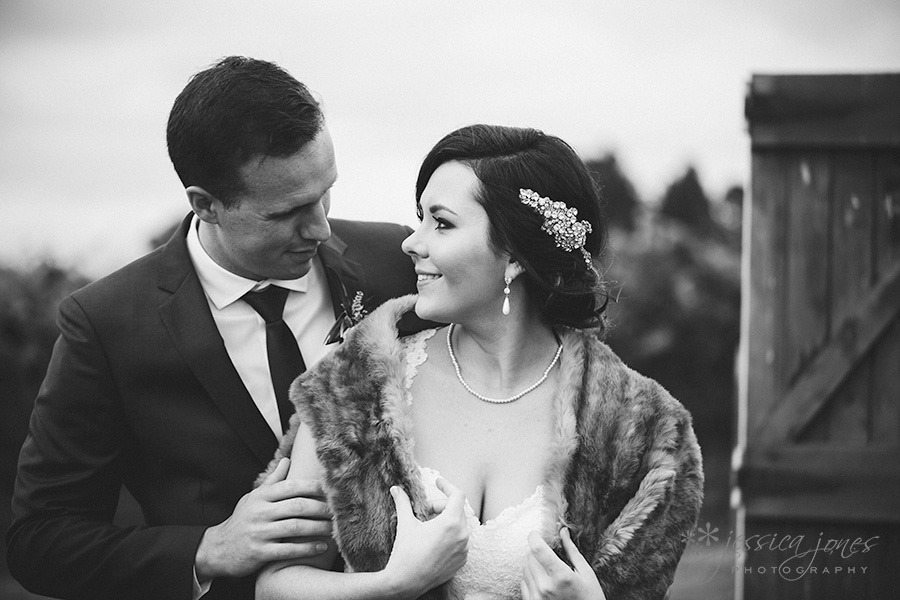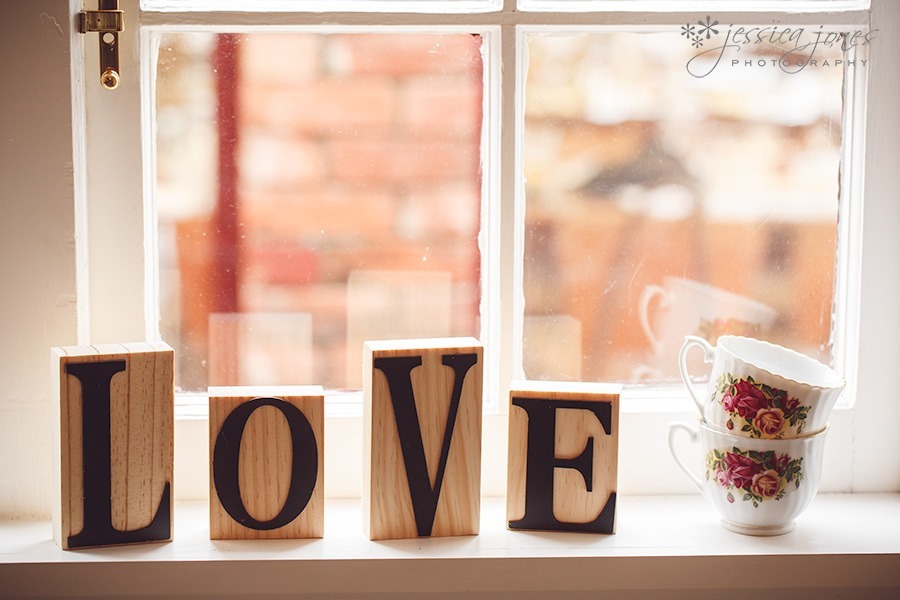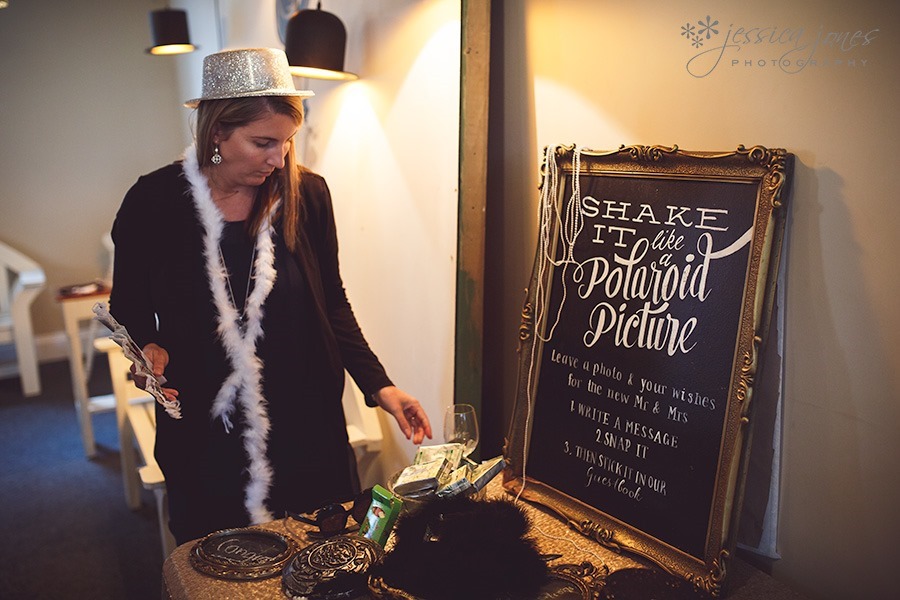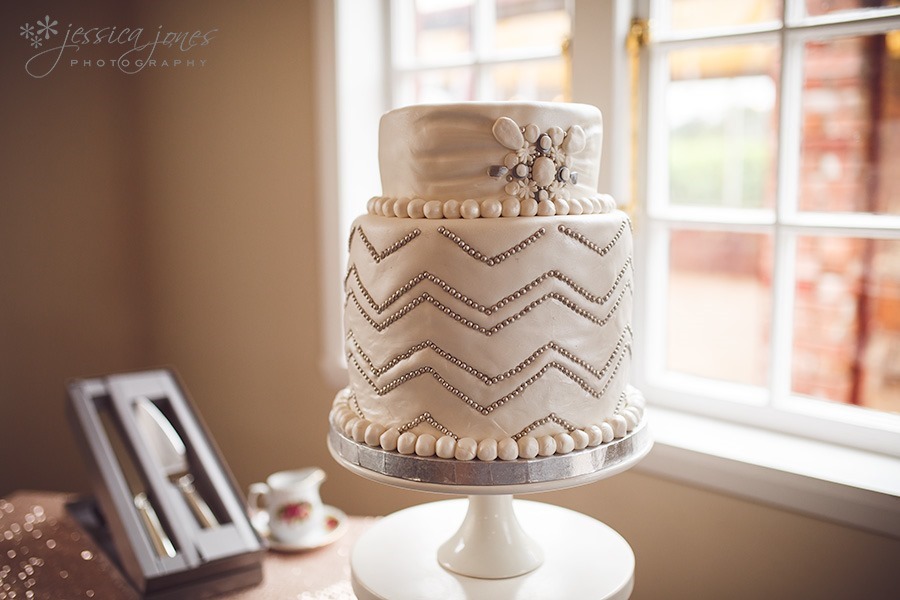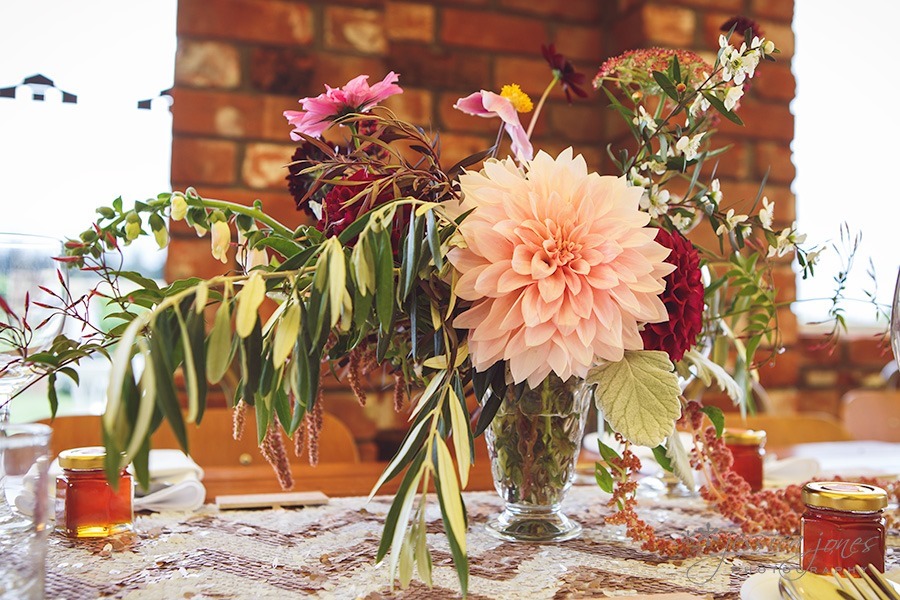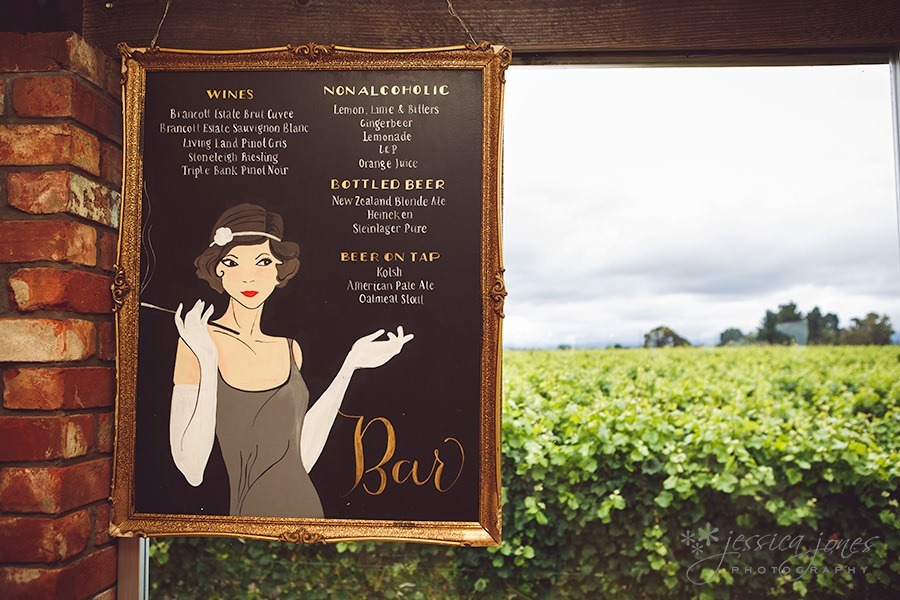 Back inside The Old Barn and it was time for dinner and speeches.  As if I didn't already like Sarah and Nick enough, the speeches had me just that little bit more besotted.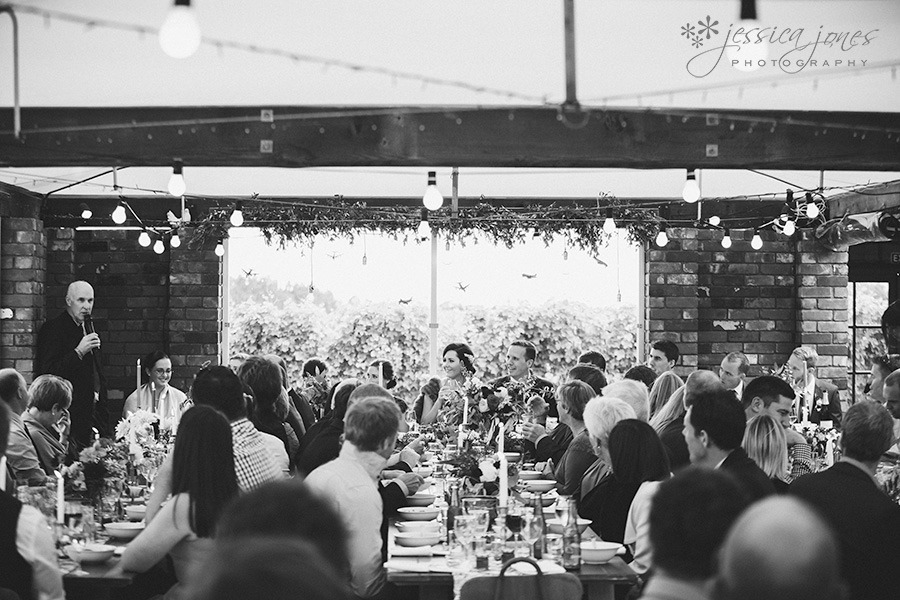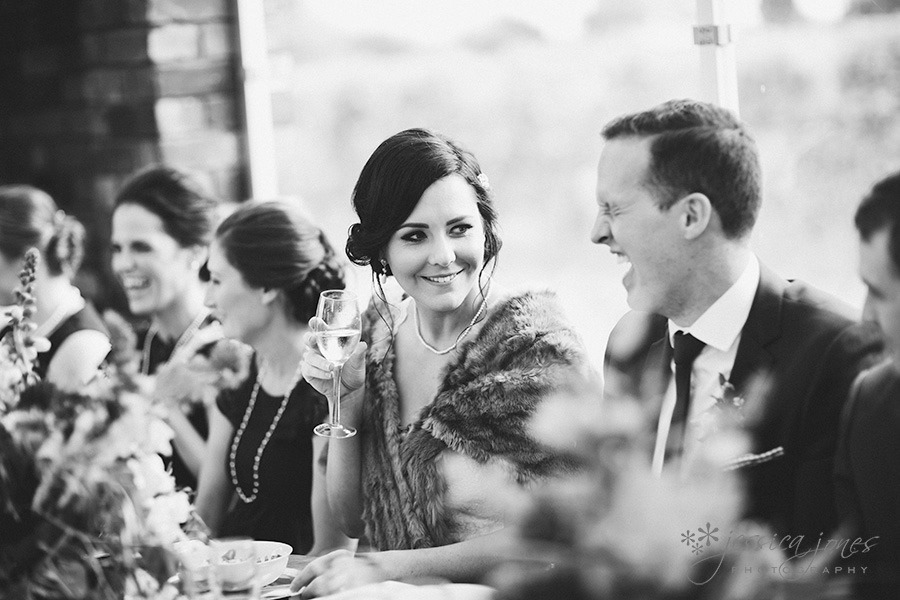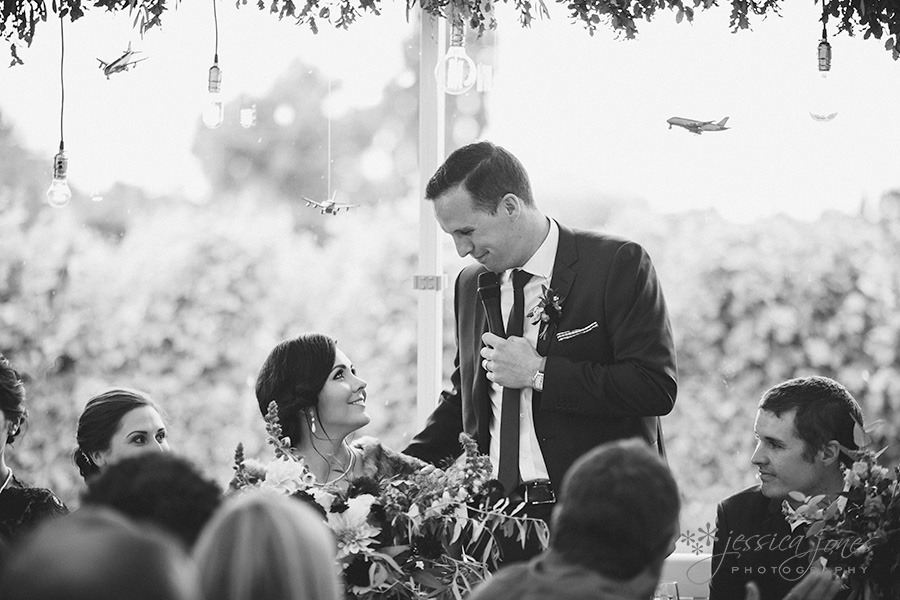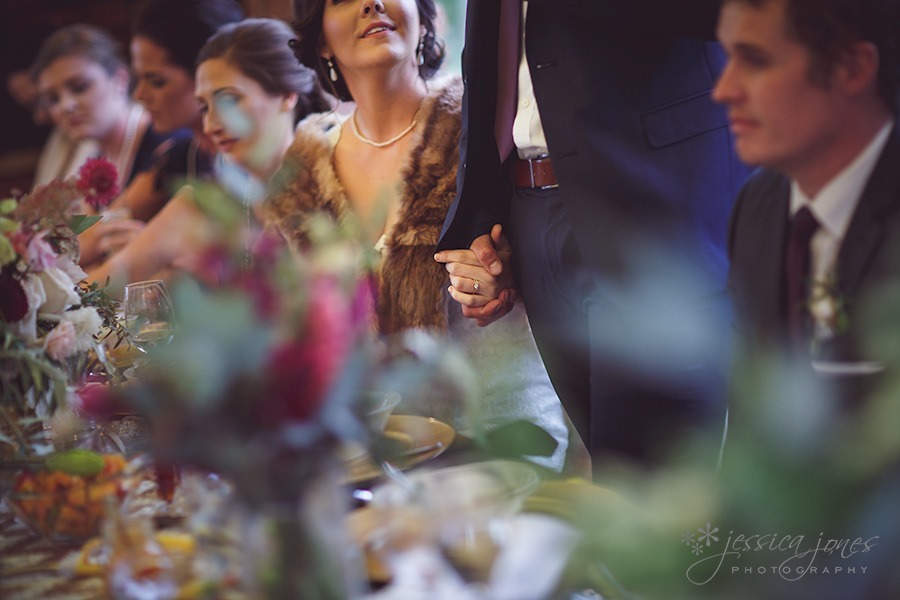 Every detail was thought of, right down to the specially brewed and themed beer!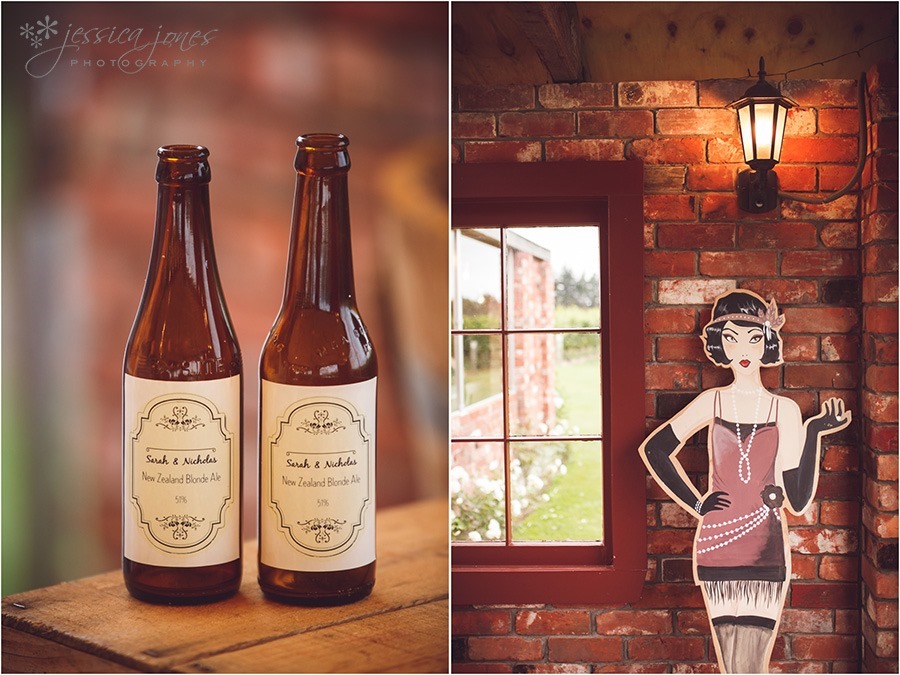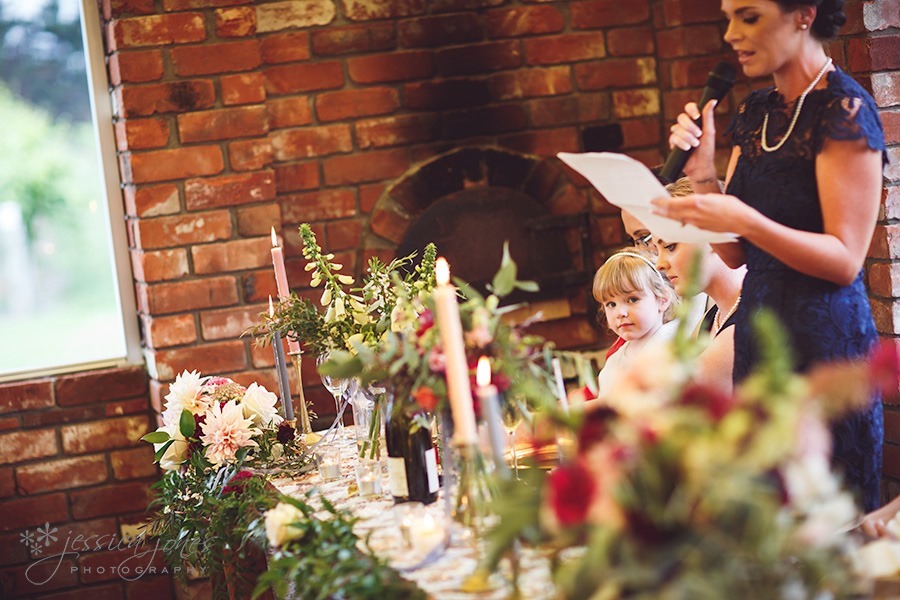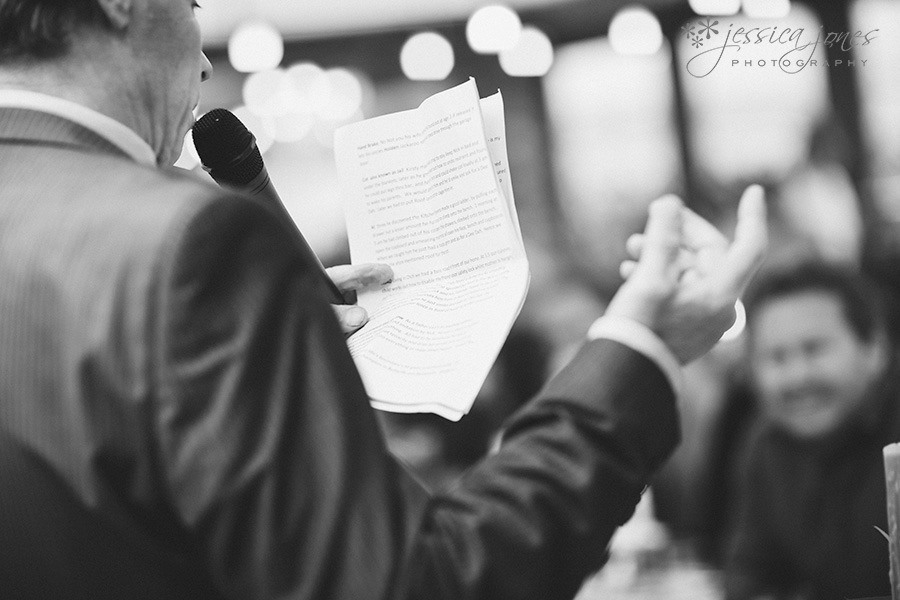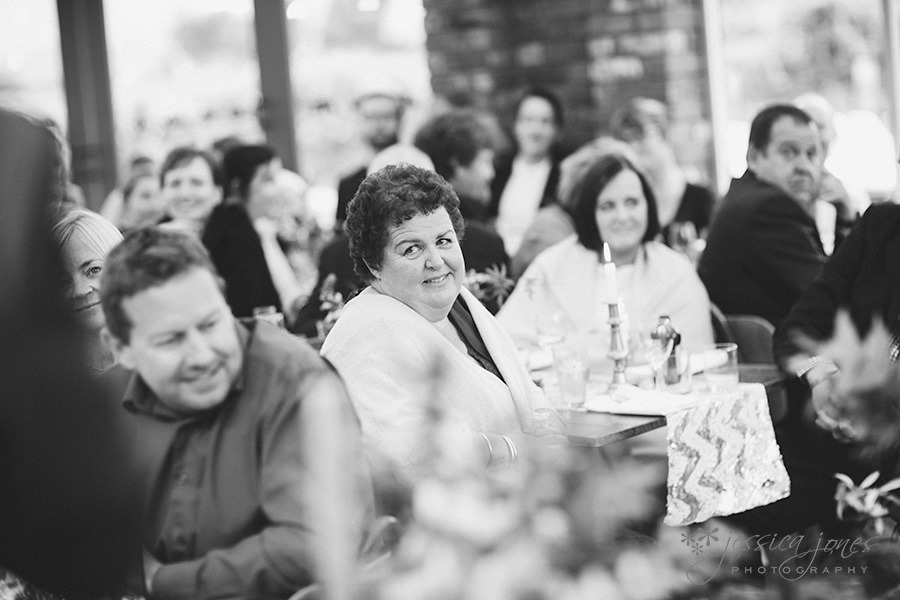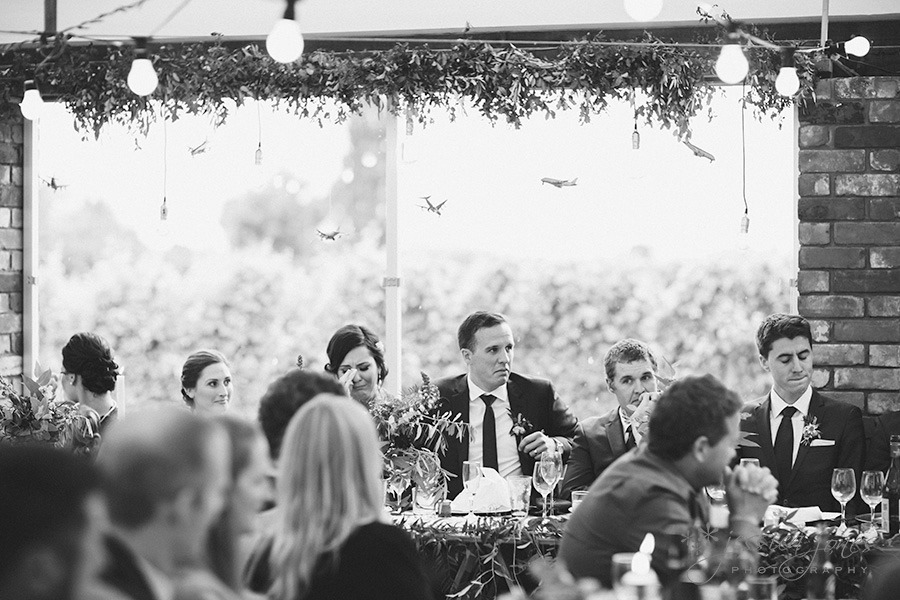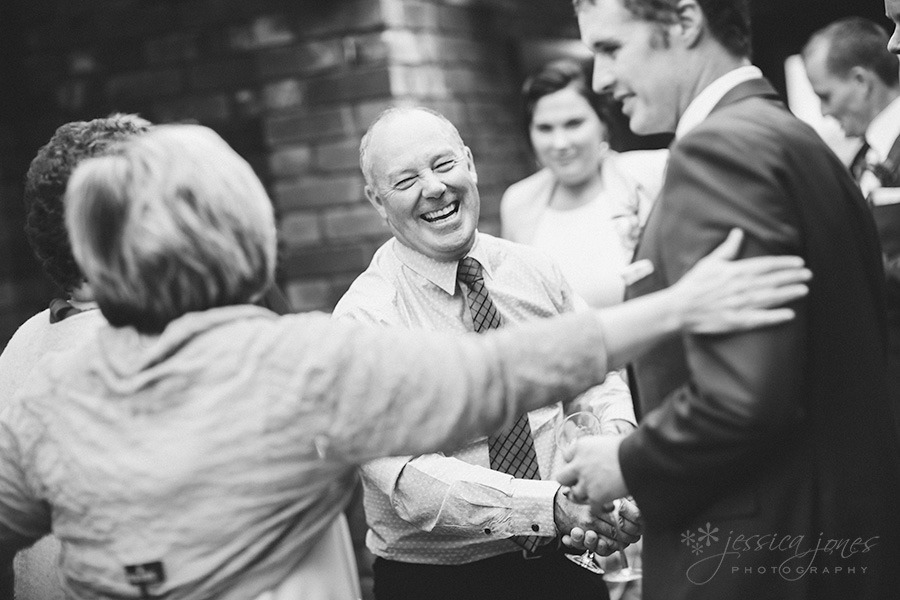 Then, out of the blue, Nick and his boys broke out into song for Sarah.  Win.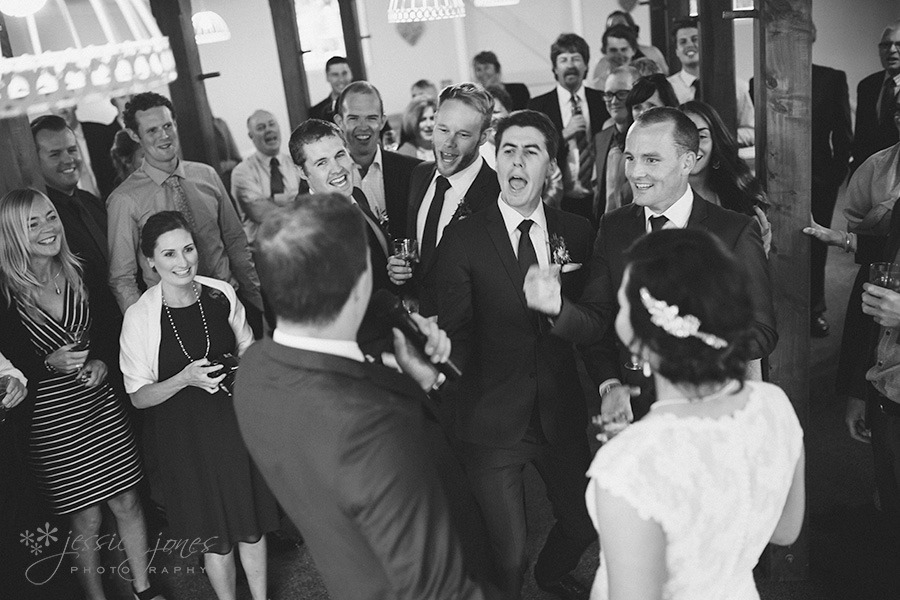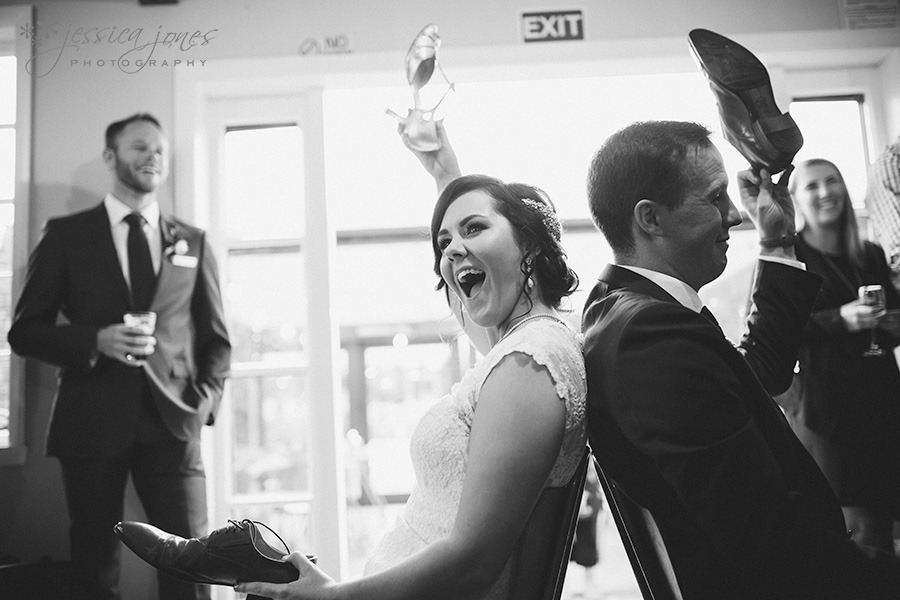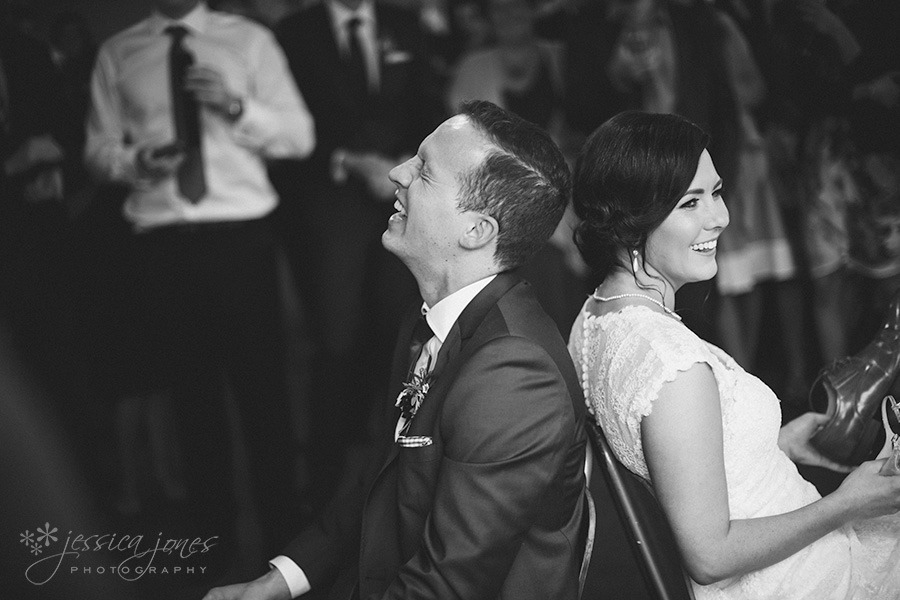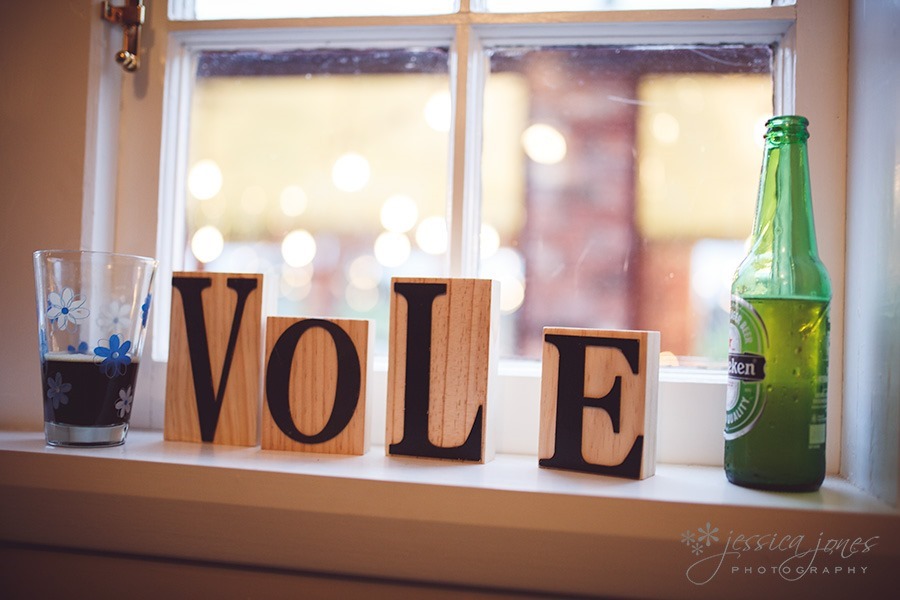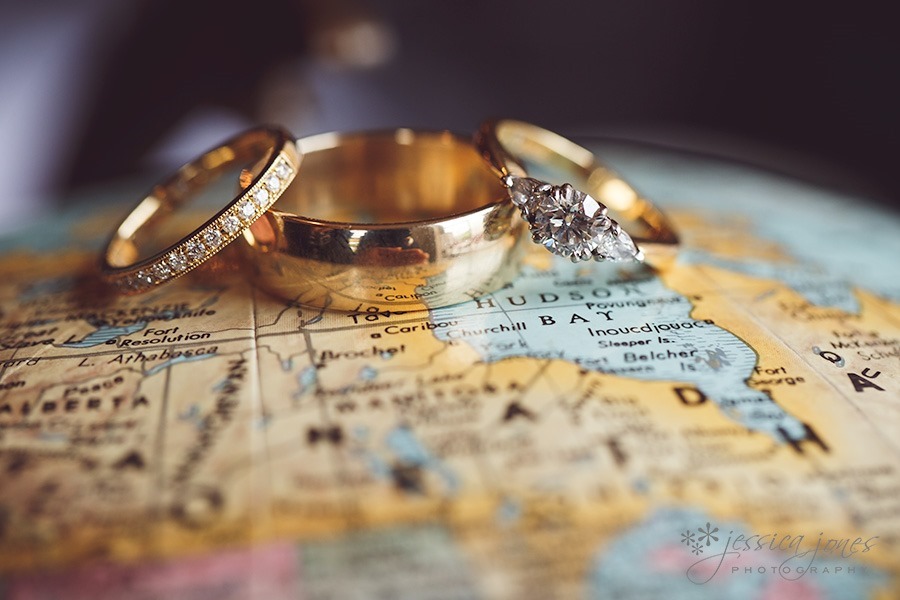 Nick and Sarah, you stole our hearts when we first met you.  Being part of your special day with your families was a real treat, and we thank you for your warmth, and for being so gosh-darn-good at putting on a wedding.