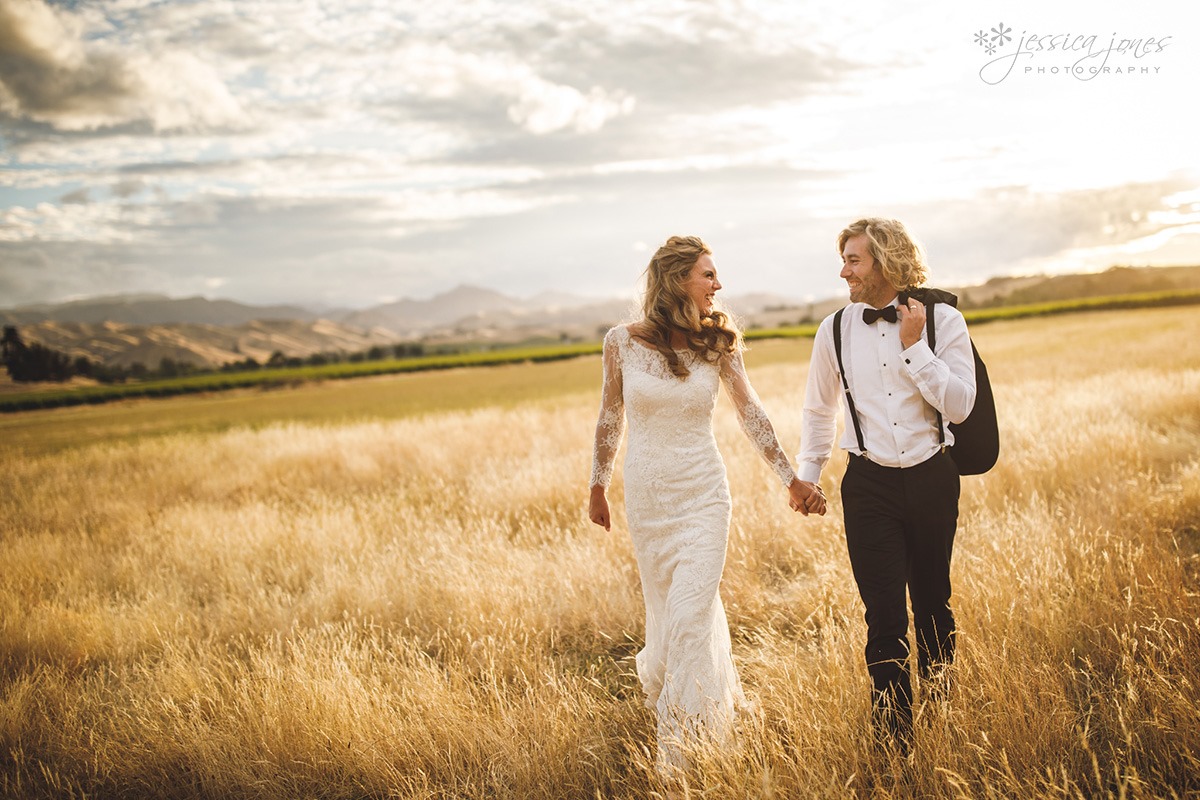 Josh adores Sarah, plain and simple. She's beautiful, smart and funny and her sense of adventure has taken them to the far corners of the world. Together they have climbed mountains, run through forests in Eastern Europe and made a life together in London. When Josh proposed to Sarah while on a camping holiday, he knew he wanted to spend the rest of his life with her. Sarah was not quite sure why Josh wanted to get to this particular beach on this particular day, and was still a little annoyed about having to forgo the trek up the mountain she was hoping to do. However, the moment he presented the ring and asked her to marry him, everything became clear and with a laugh she said 'yes'.
On Saturday, Josh and Sarah were married at Nativity church, with the celebrations held on Josh's family farm. It was a day where the smiles didn't stop all day. If you're looking for a wedding with some serious WOW, you really want to sit down for this one.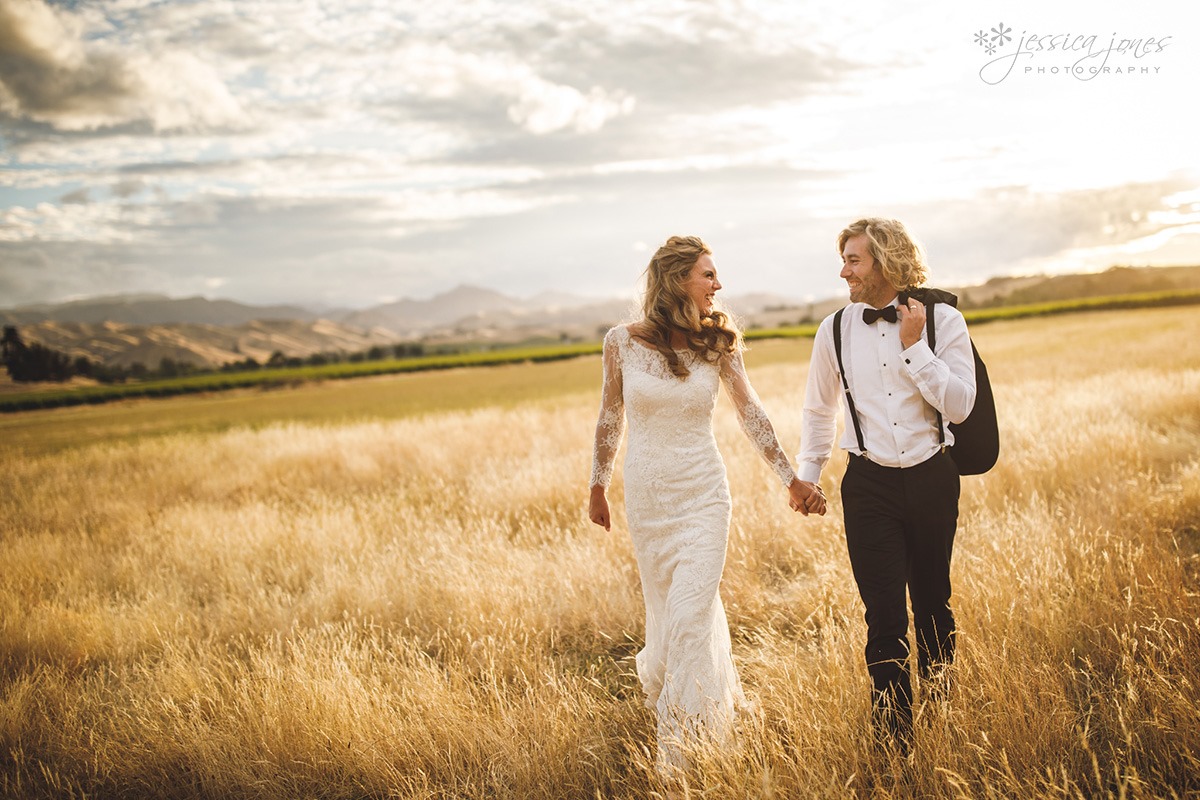 As we arrived at Sarah's parents' house, where the girls were getting ready, Emily and I could hear the giggling and general joyfulness from outside the house. We stepped into the room and they broke into song, obviously excited that things were starting to get 'real'. This wedding has been hugely anticipated by all. The time, energy and planning that has gone into every single detail is somewhat staggering. You'll get to see what I mean a little later on!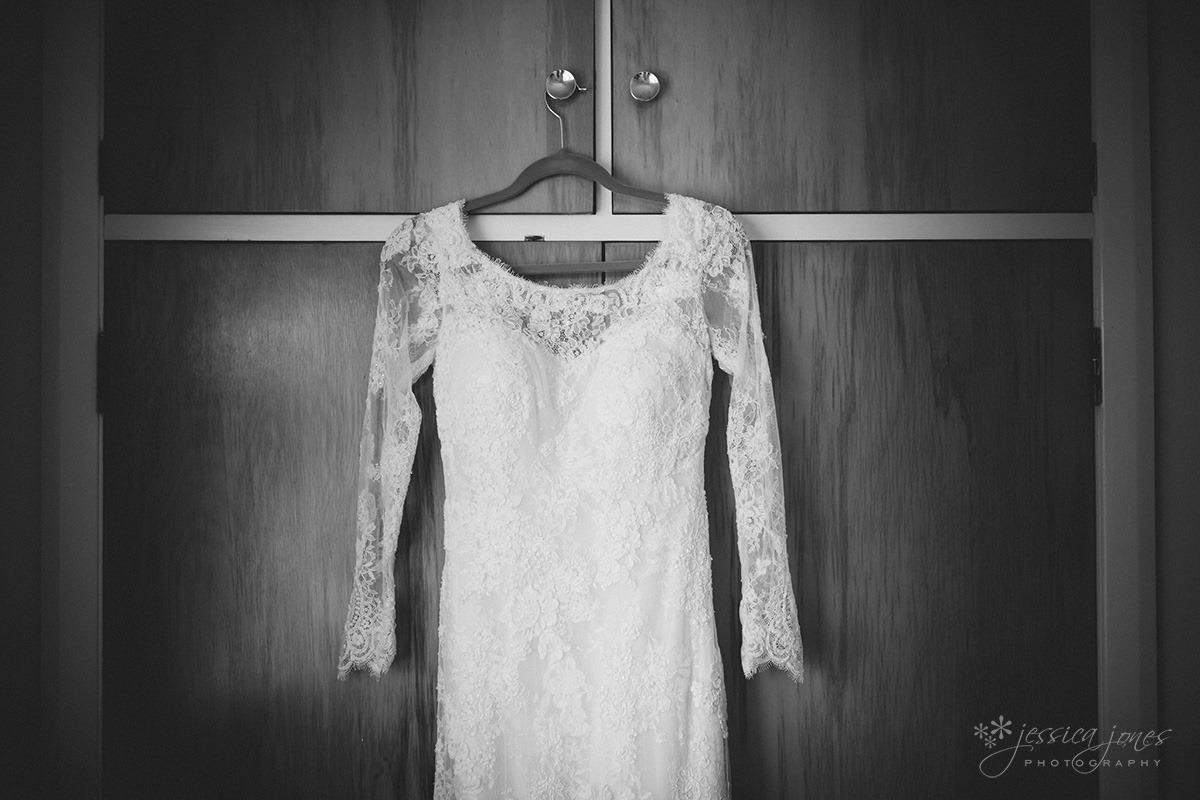 Once again we teamed up with Darnelle who worked her magic on everyone's makeup, and Rachel Lee who styled the girls' hair to absolute perfection.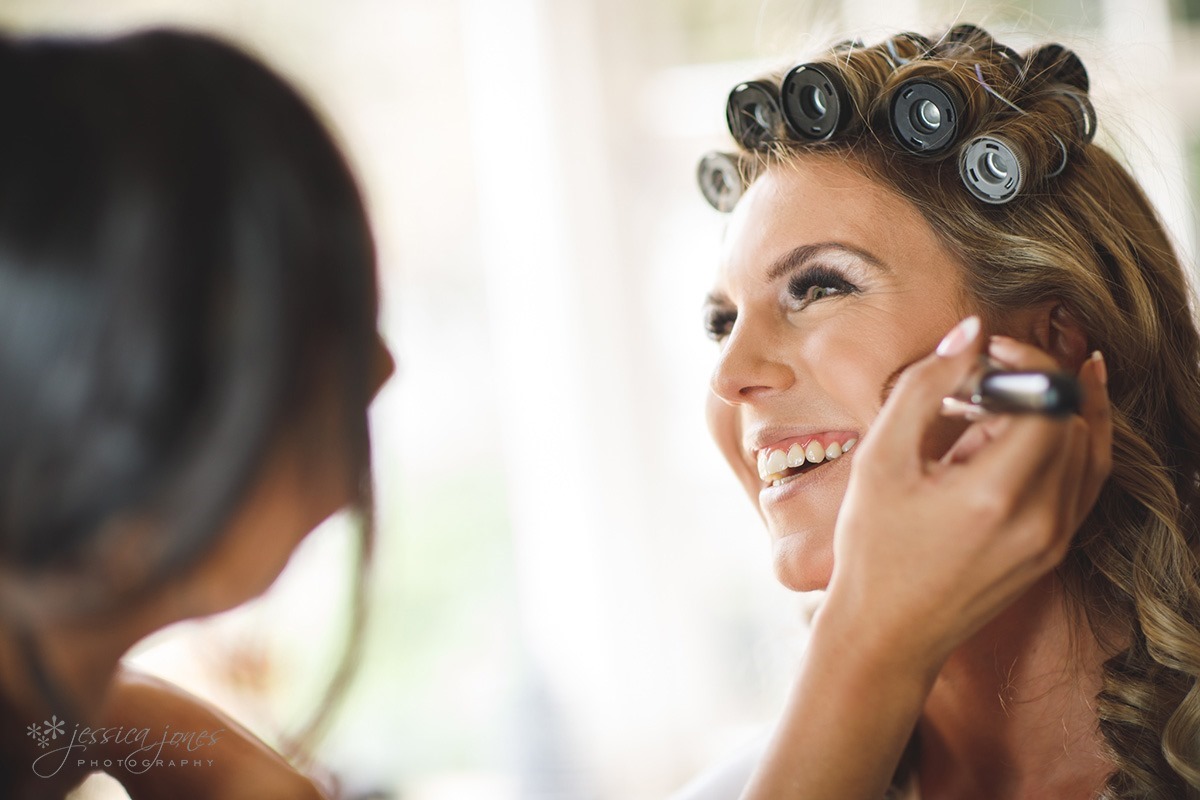 See the mint right there? That was in Sarah's bouquet. I love that! Beautifulness, thanks Verve!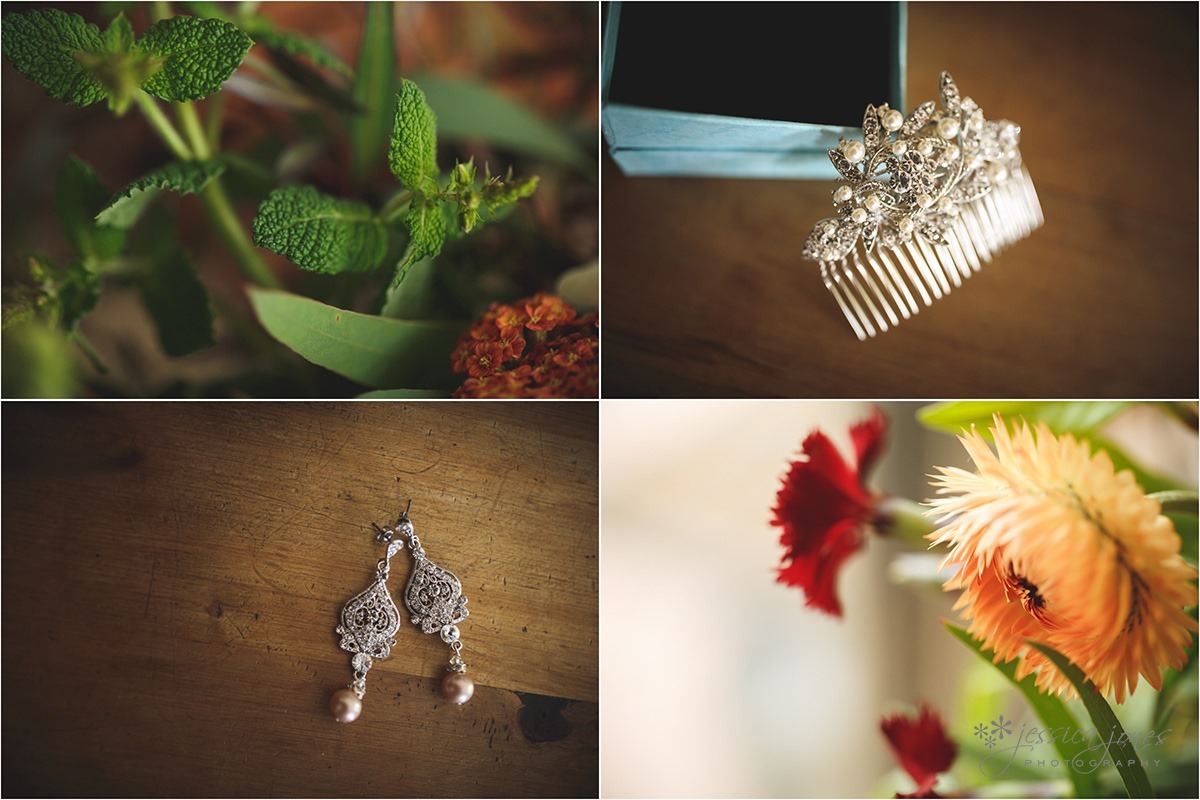 This is the clutch that Gran made, especially for Sarah.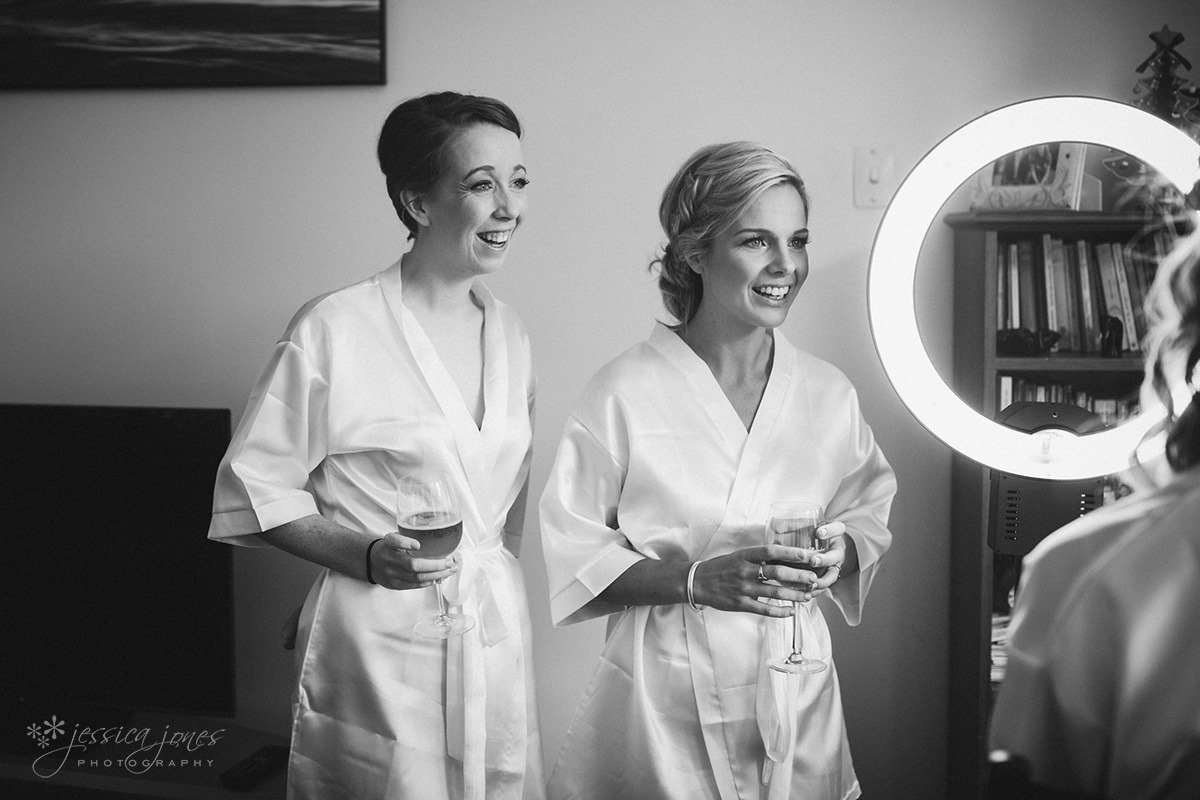 In case you're wondering why there was a larger than average amount of giggles, here's why. So much happy.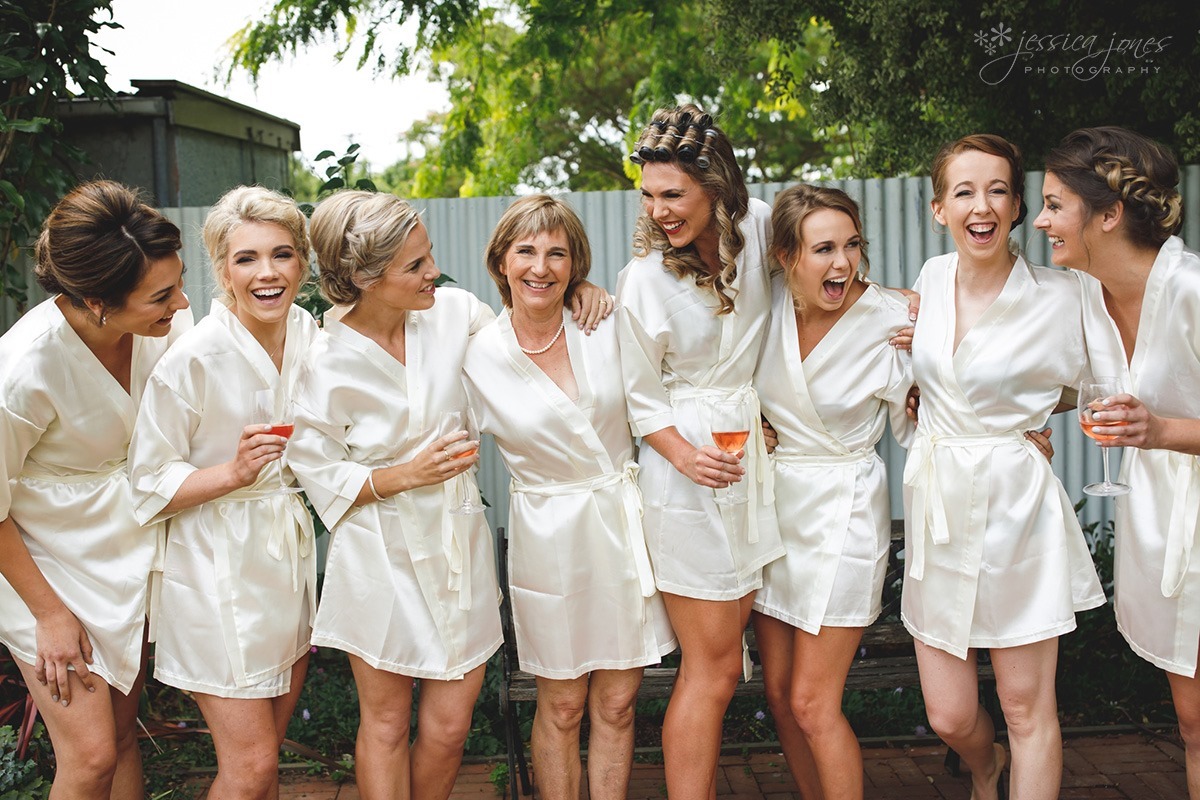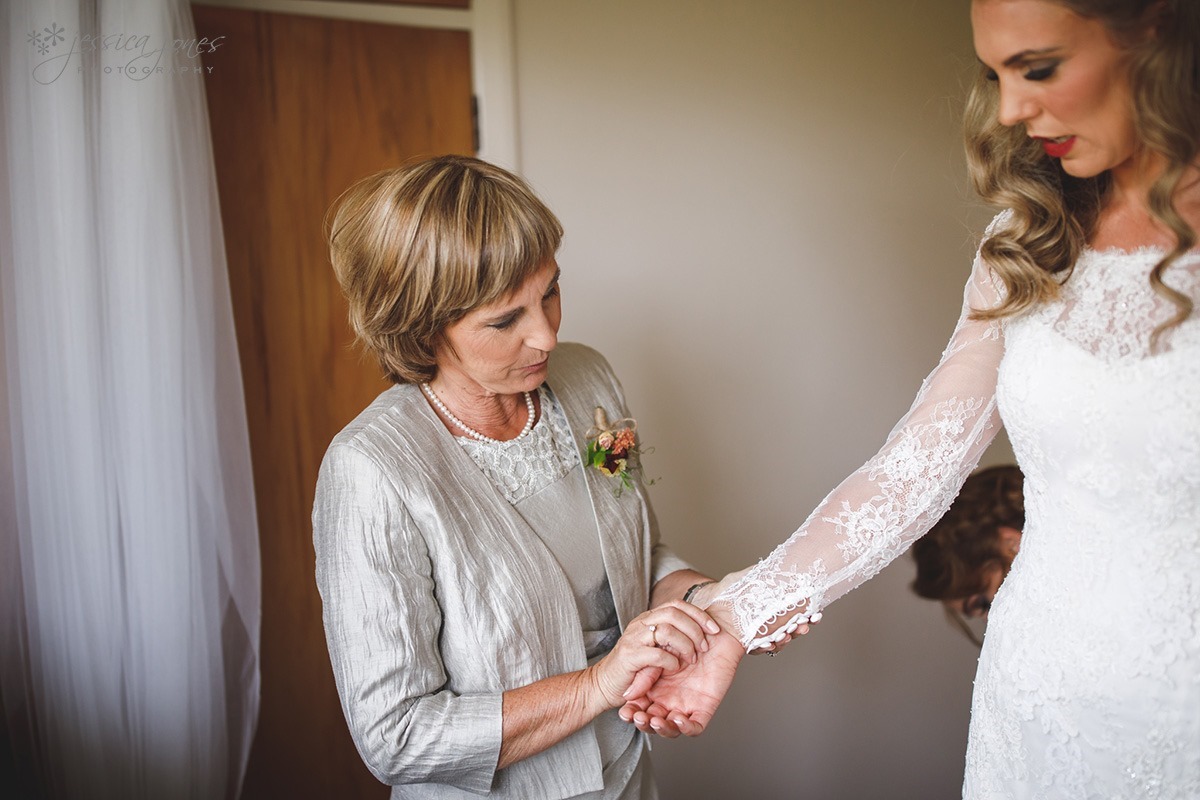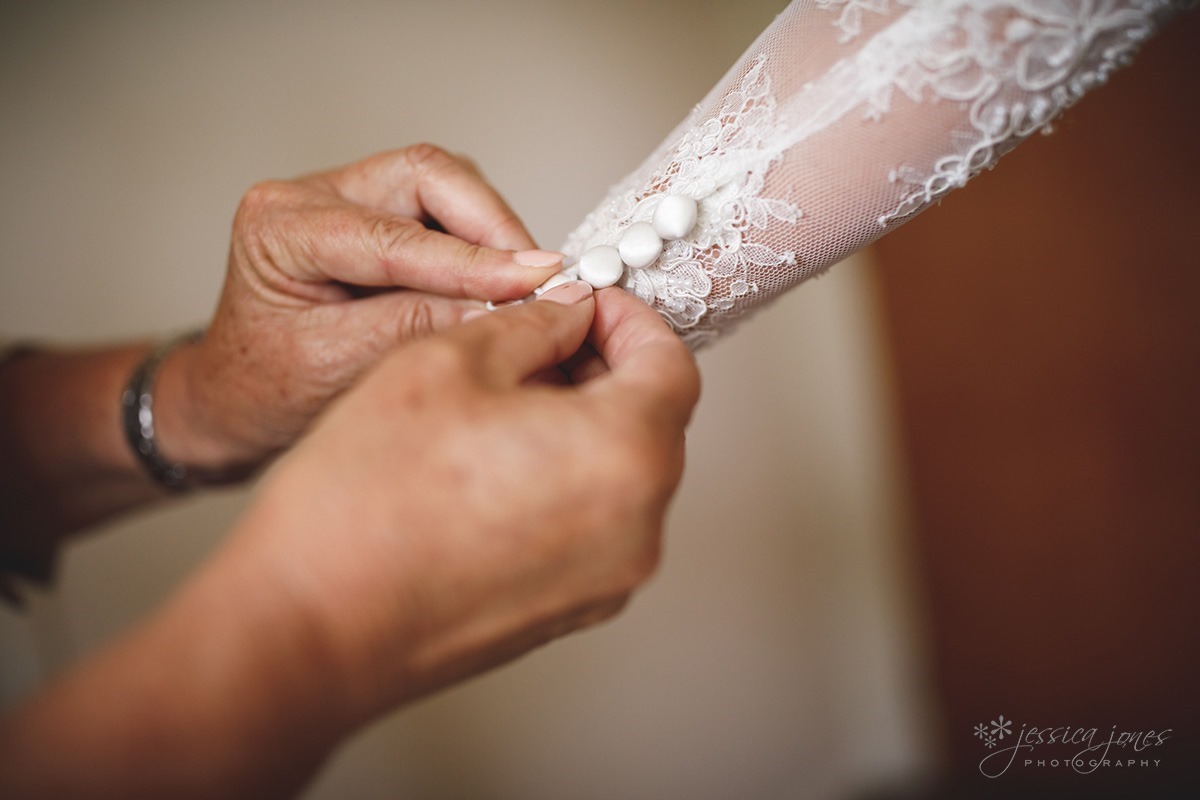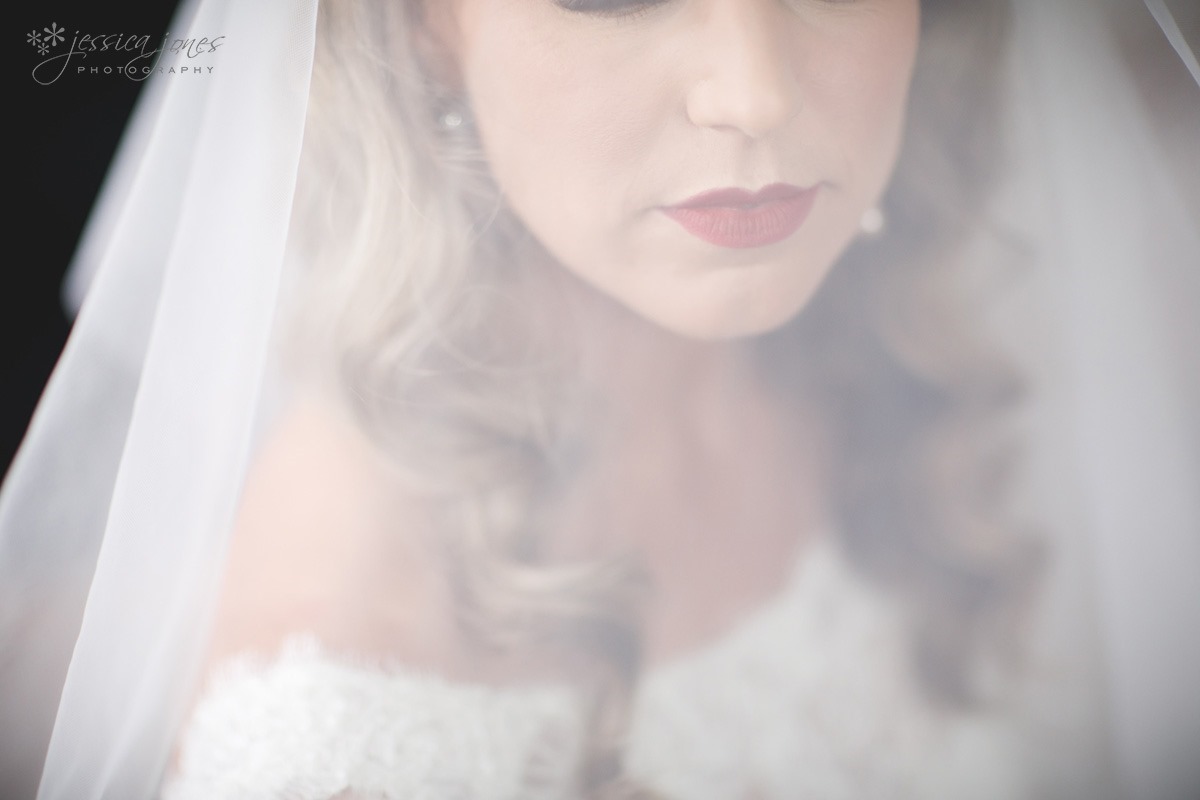 Meanwhile, Paul is with the boys, who are of course not giggling to the same extent, but there was a decent amount of happy.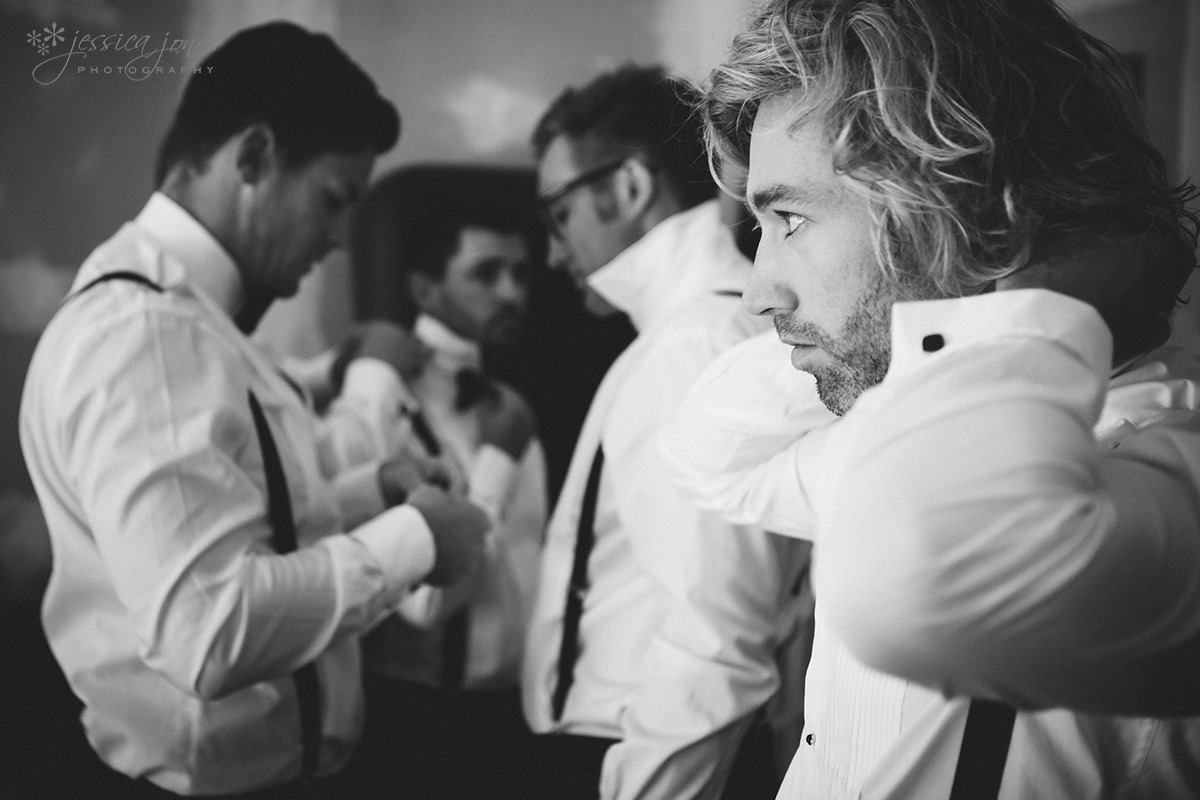 See? There was happy.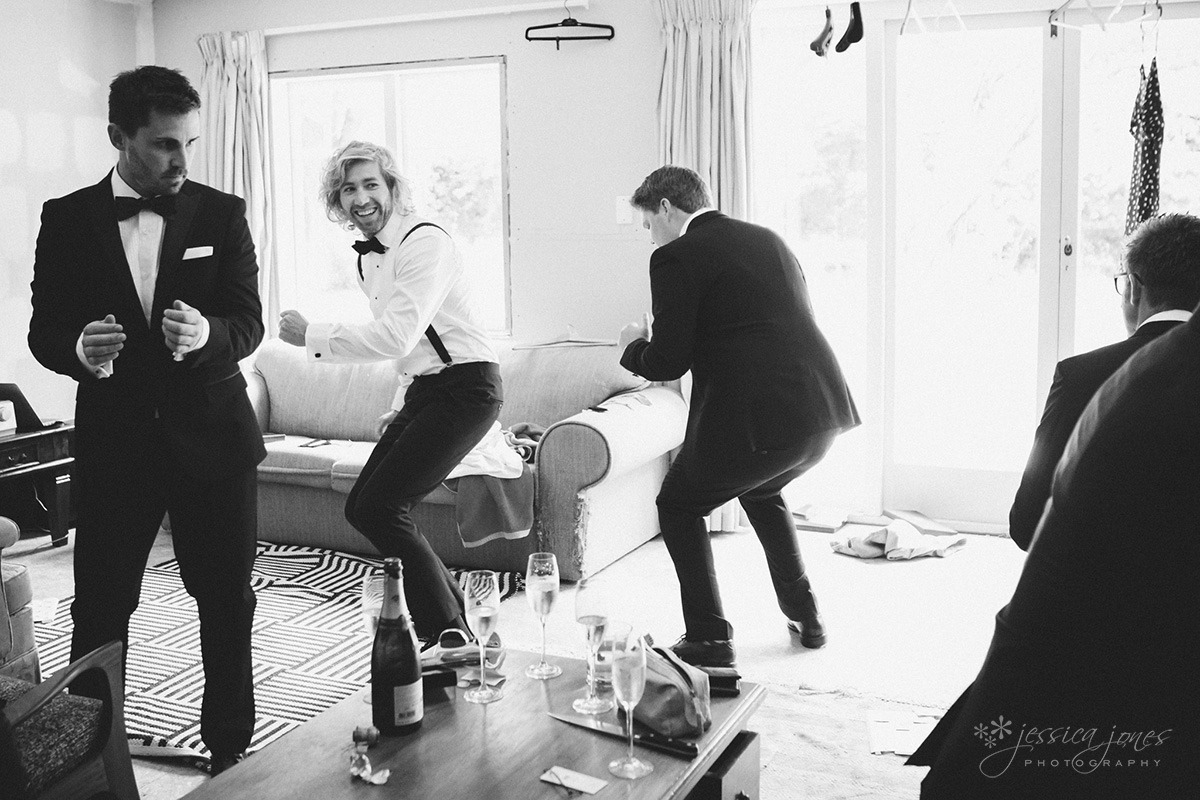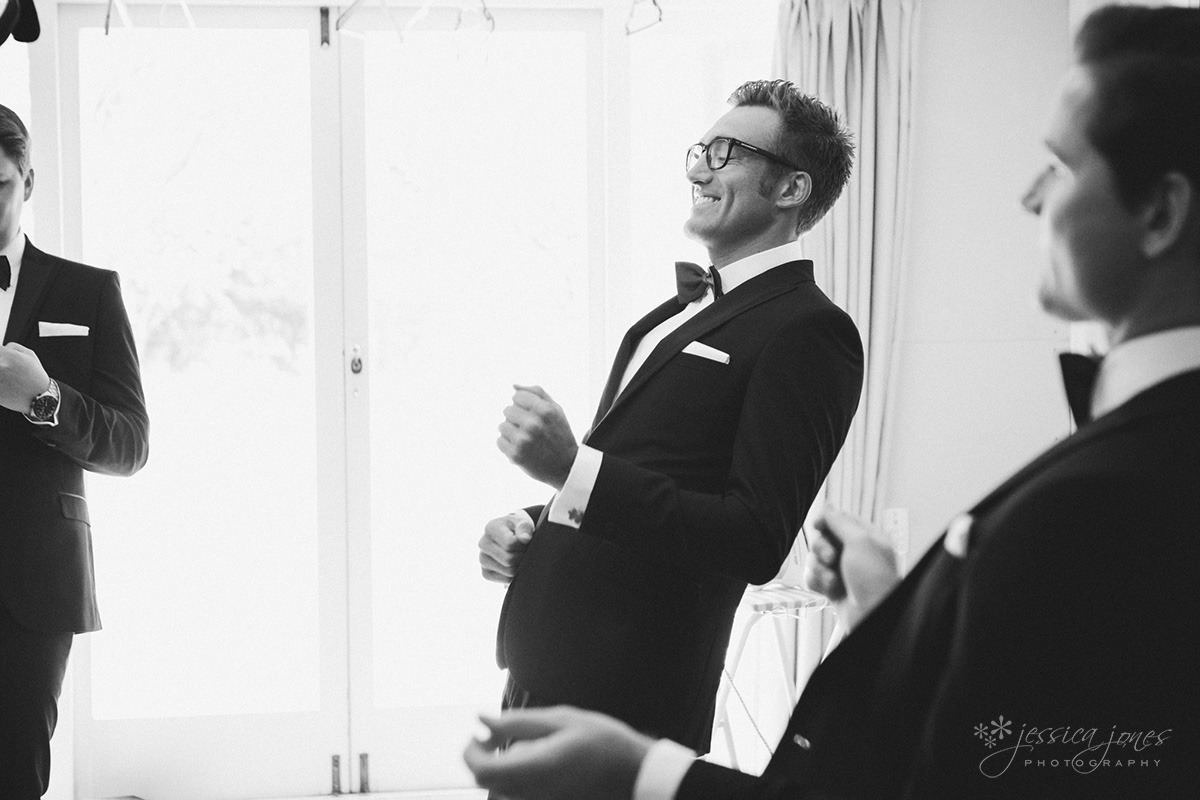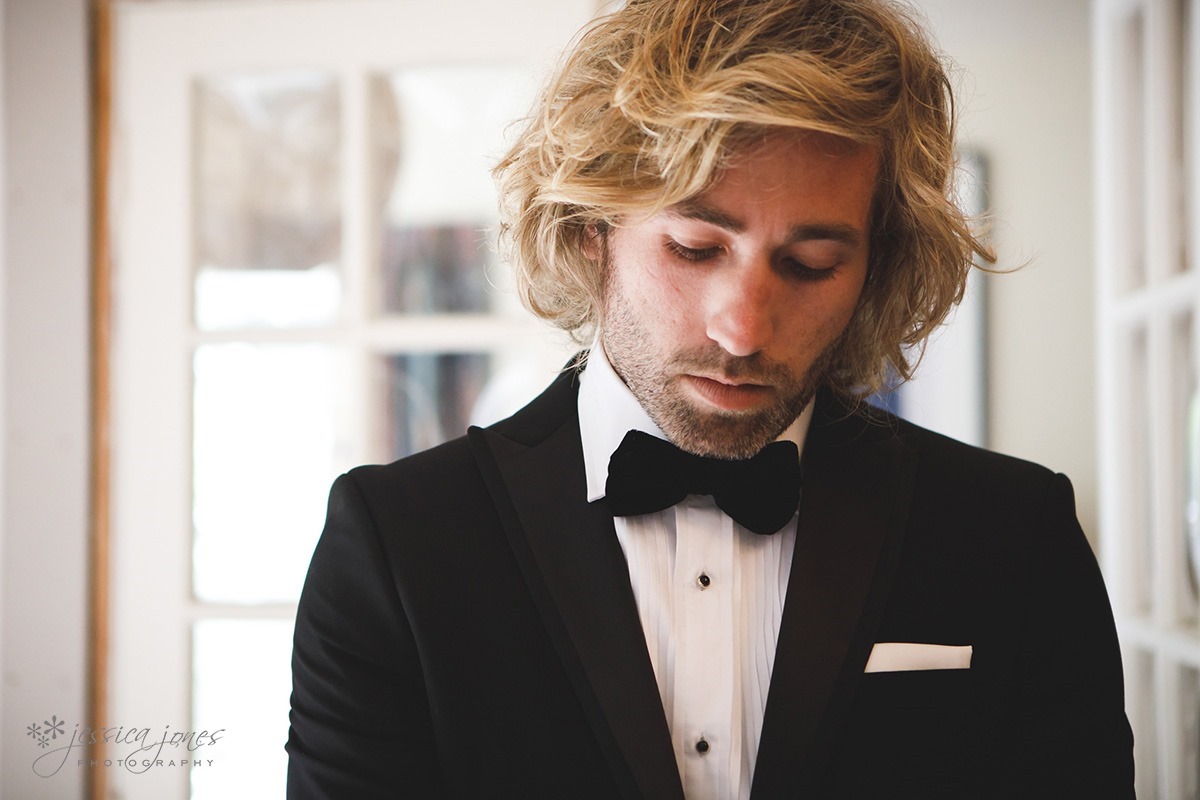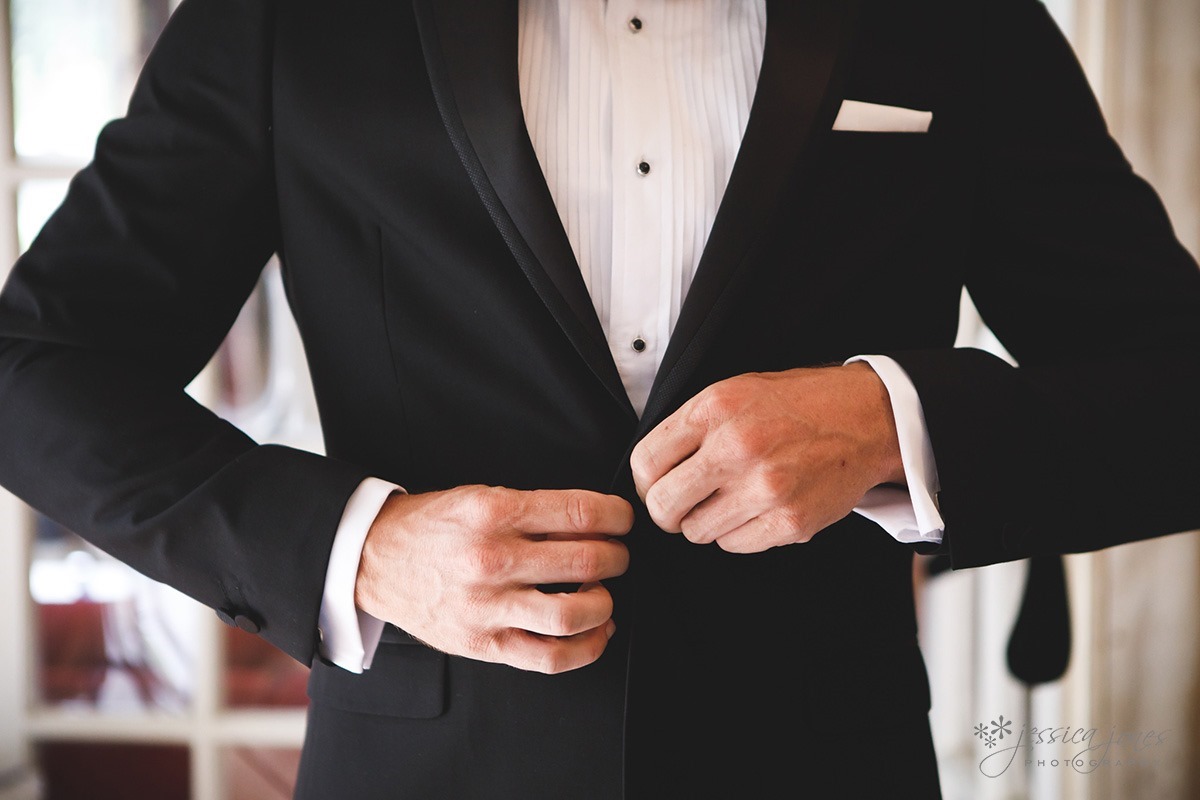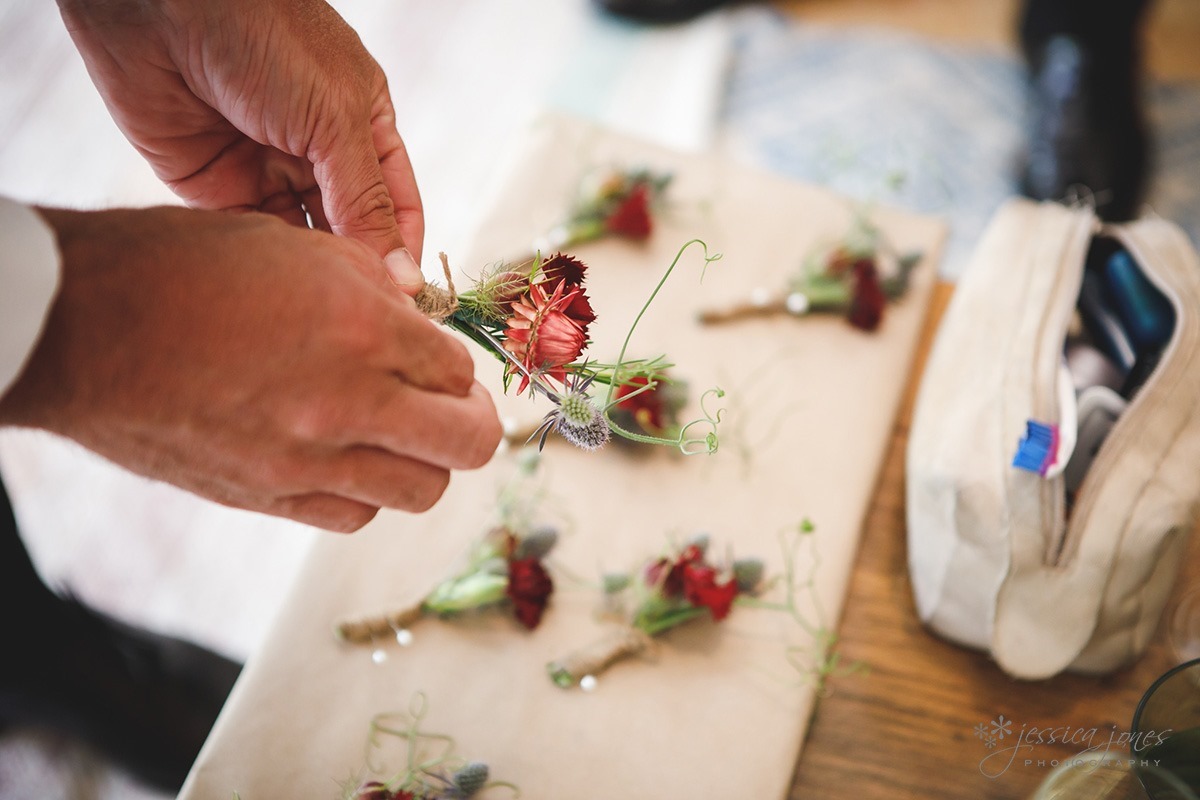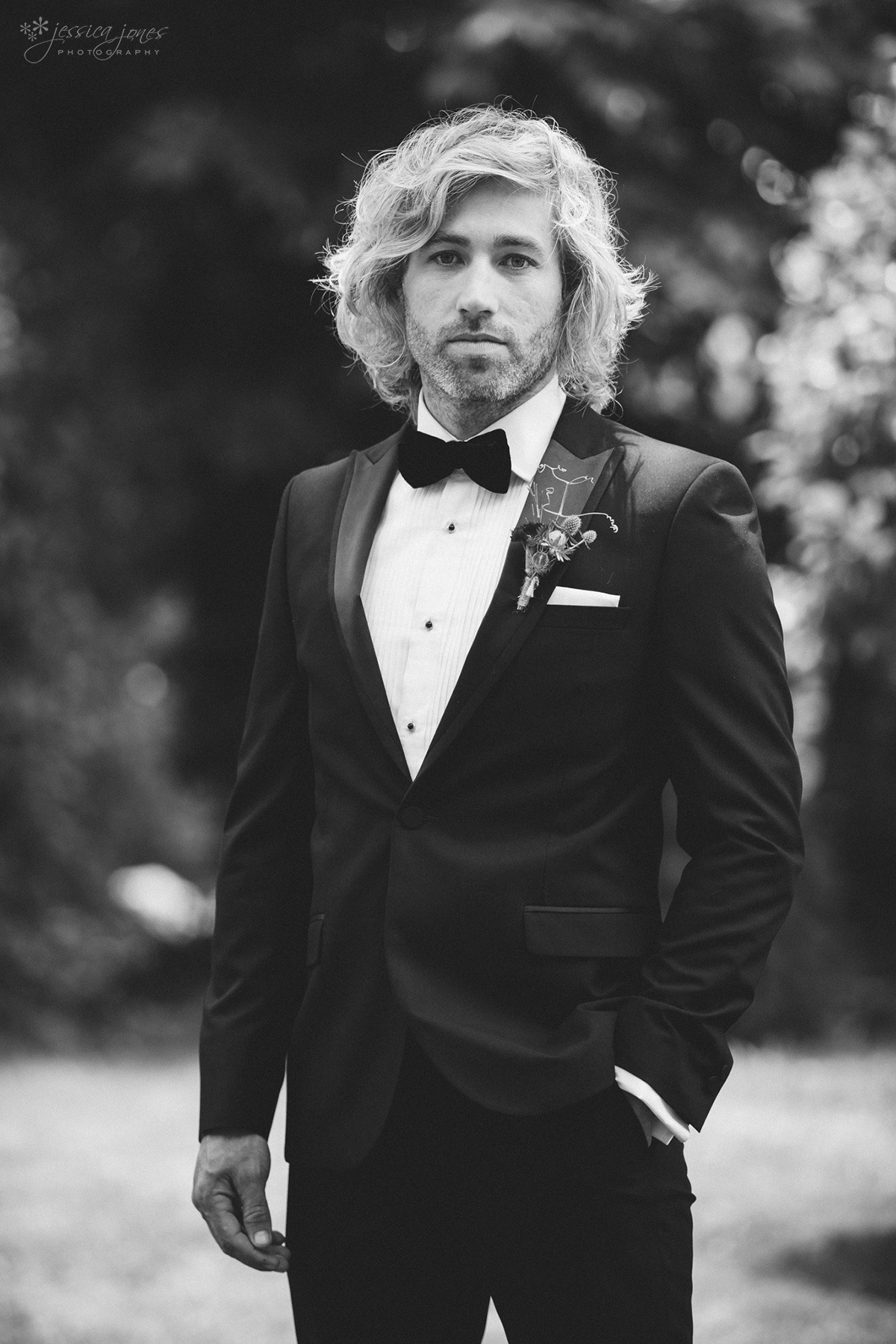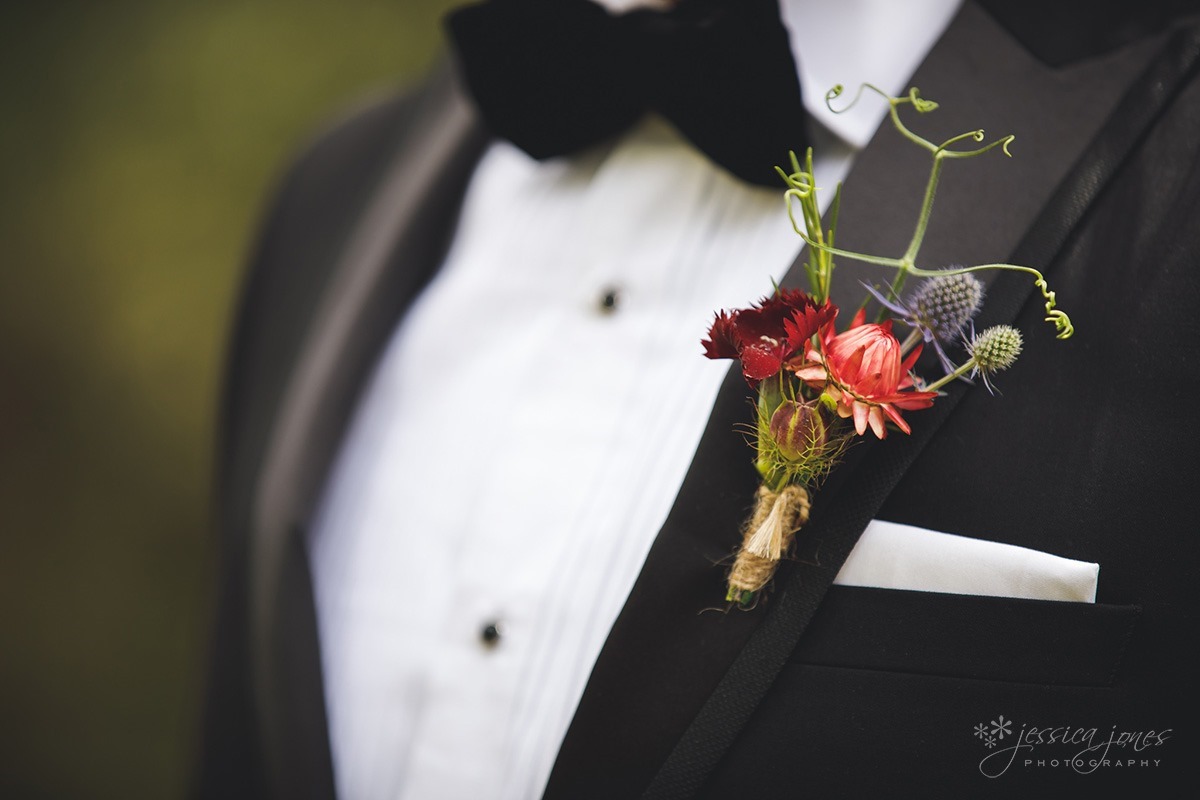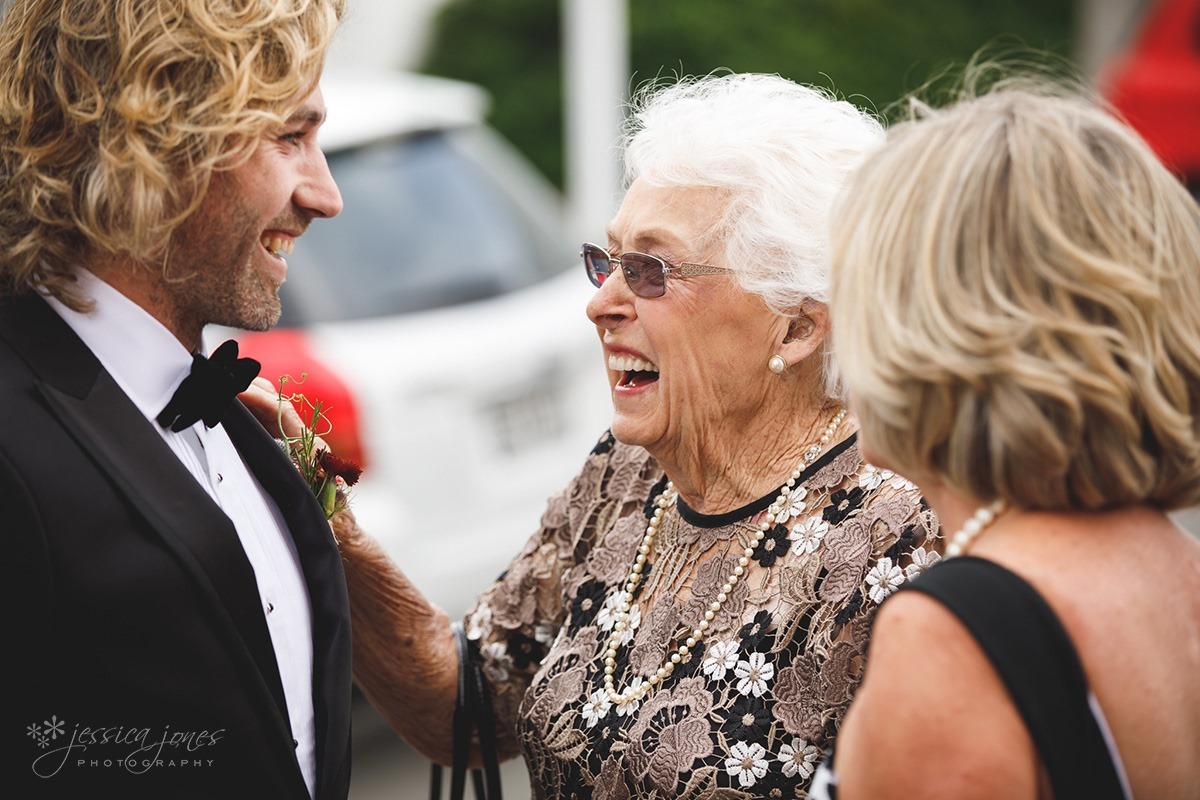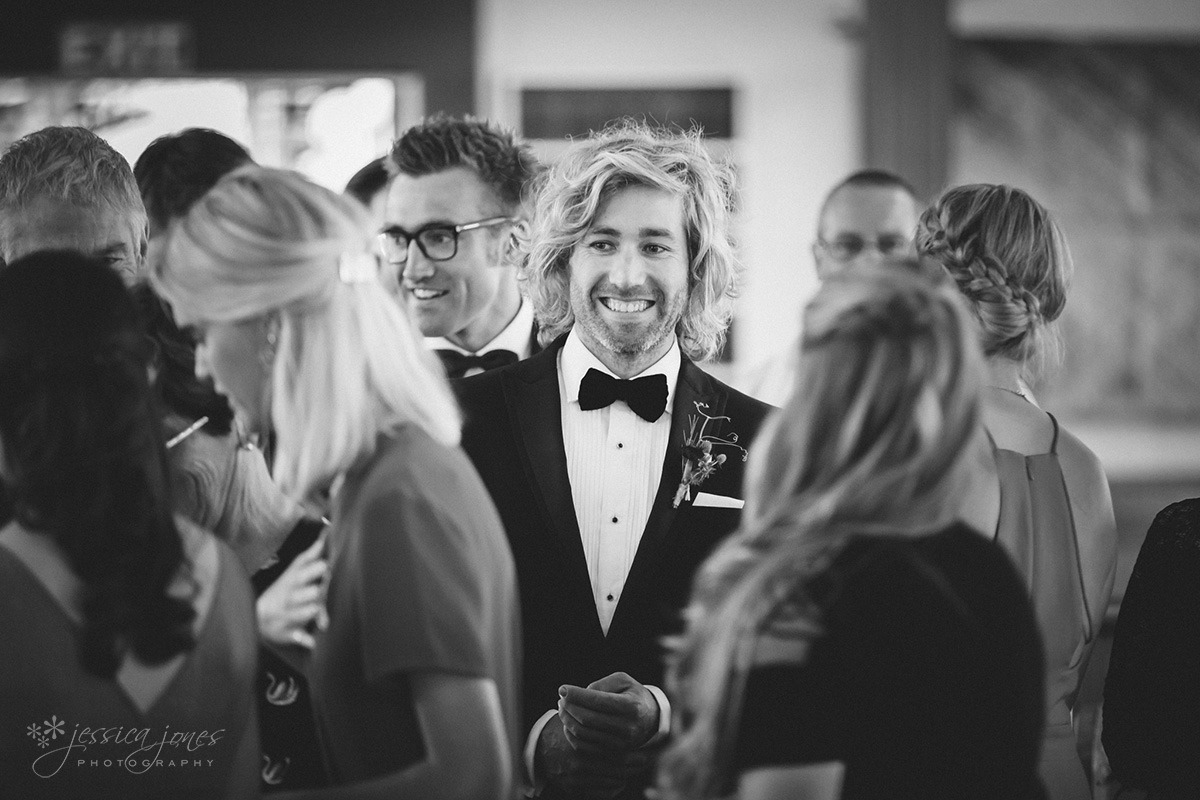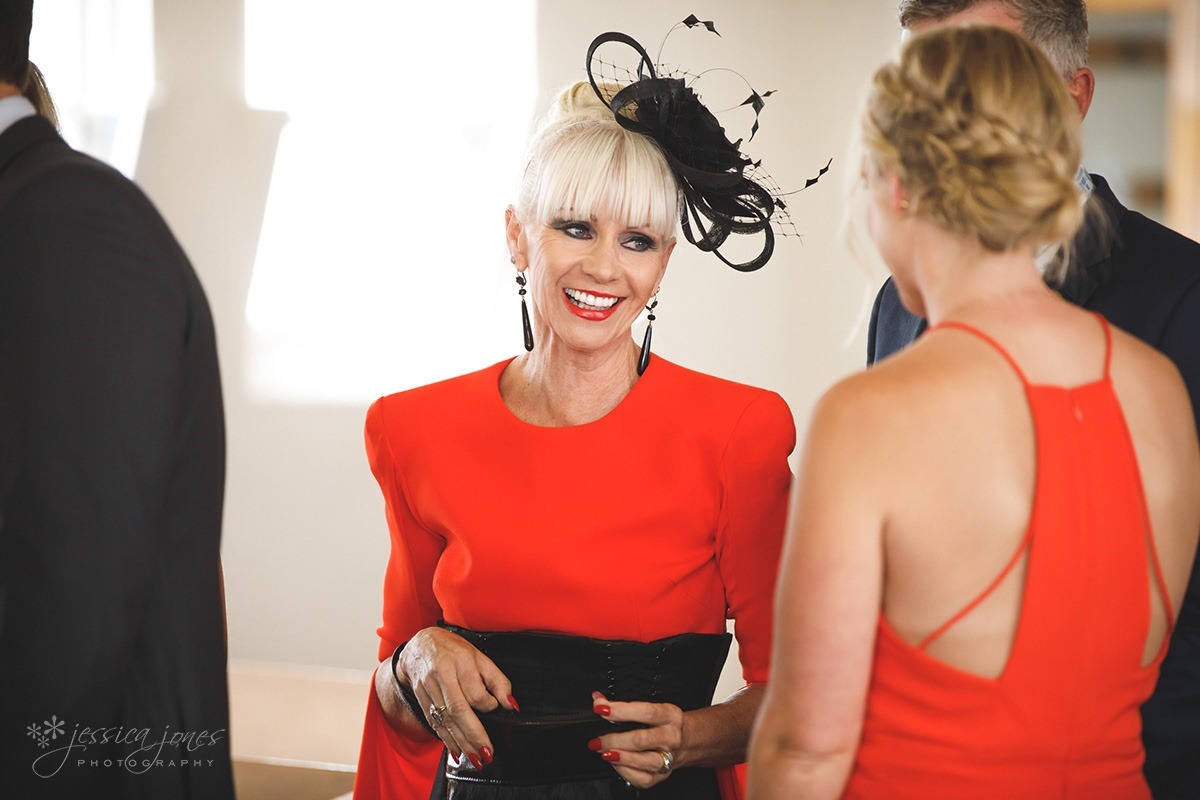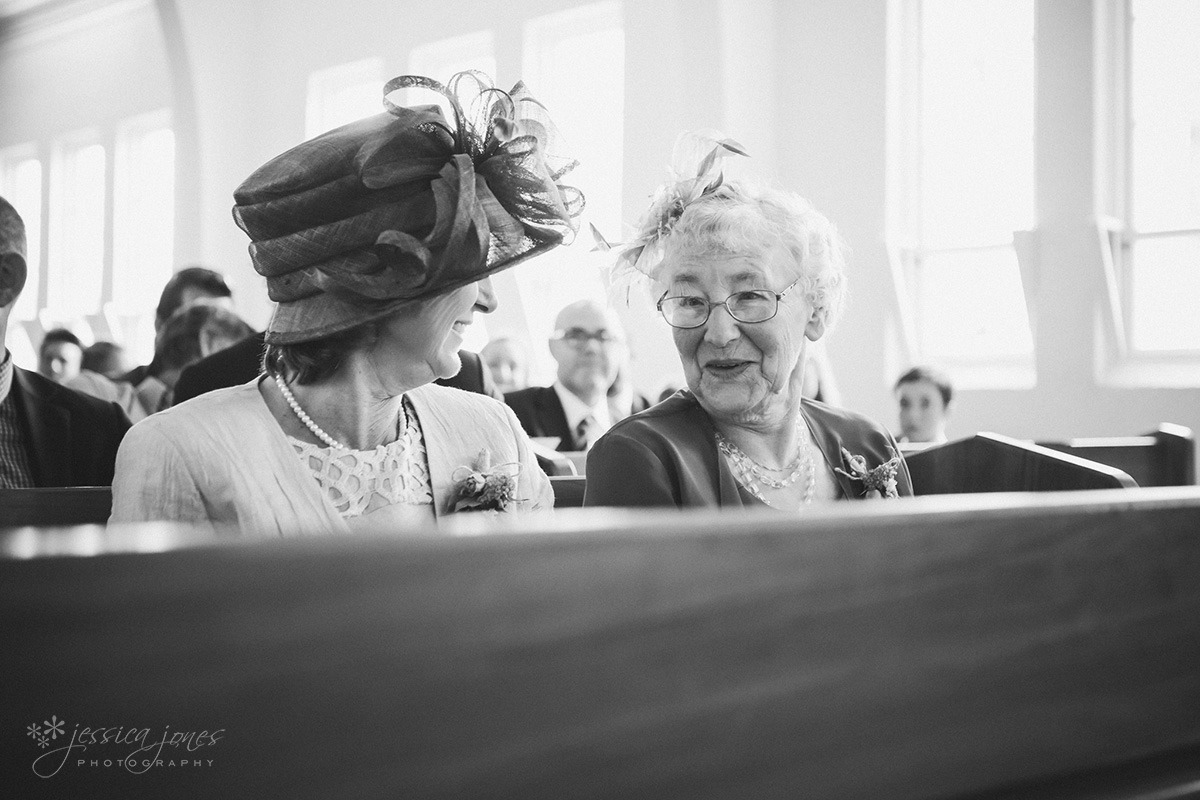 And then it was time for the ceremony. If ever there's a moment where the butterflies take over during a wedding day, it's usually in the half an hour leading up to the ceremony. While Sarah may have been sporting a secret butterfly or two, you'd never have known it, I think the overwhelming emotion for the day is summed up in this image.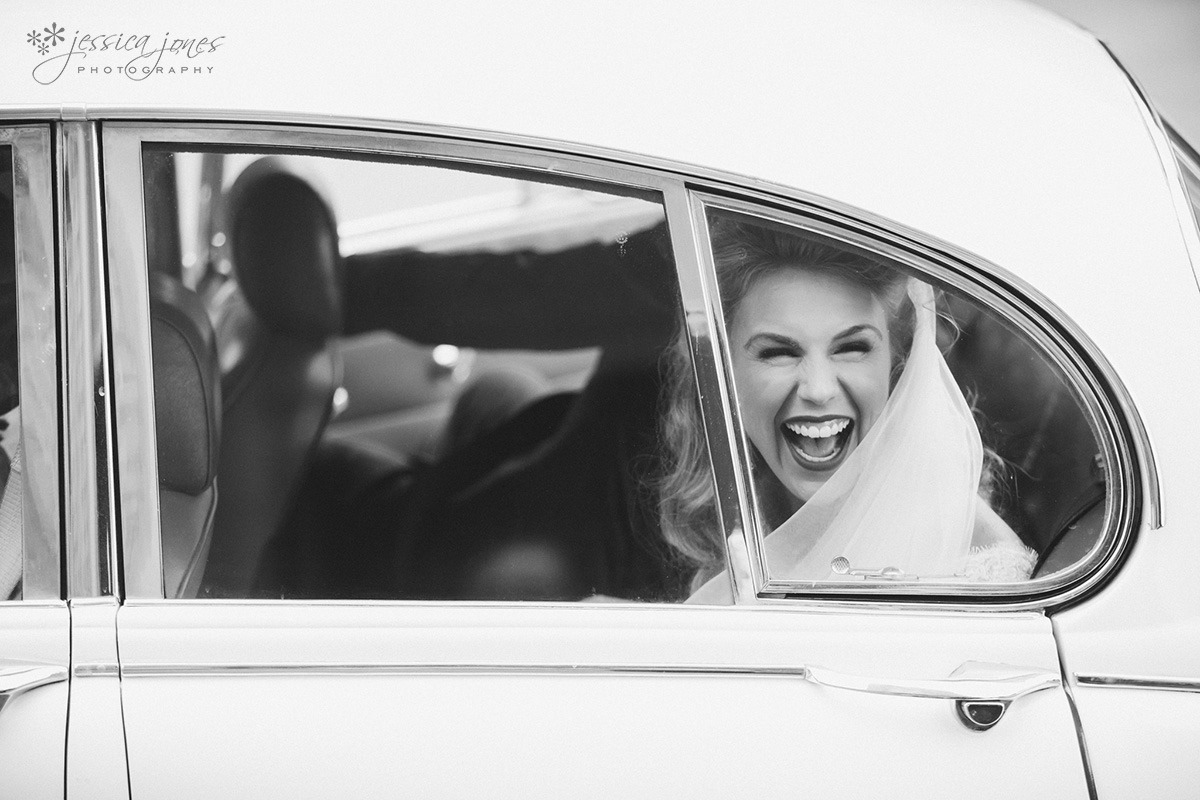 Thanks to Bob Barnes for the fabulous service. I love how Bob is both fun, relaxed and great to be around, but also takes marriage seriously. Here a quick stop for prayer before they go in.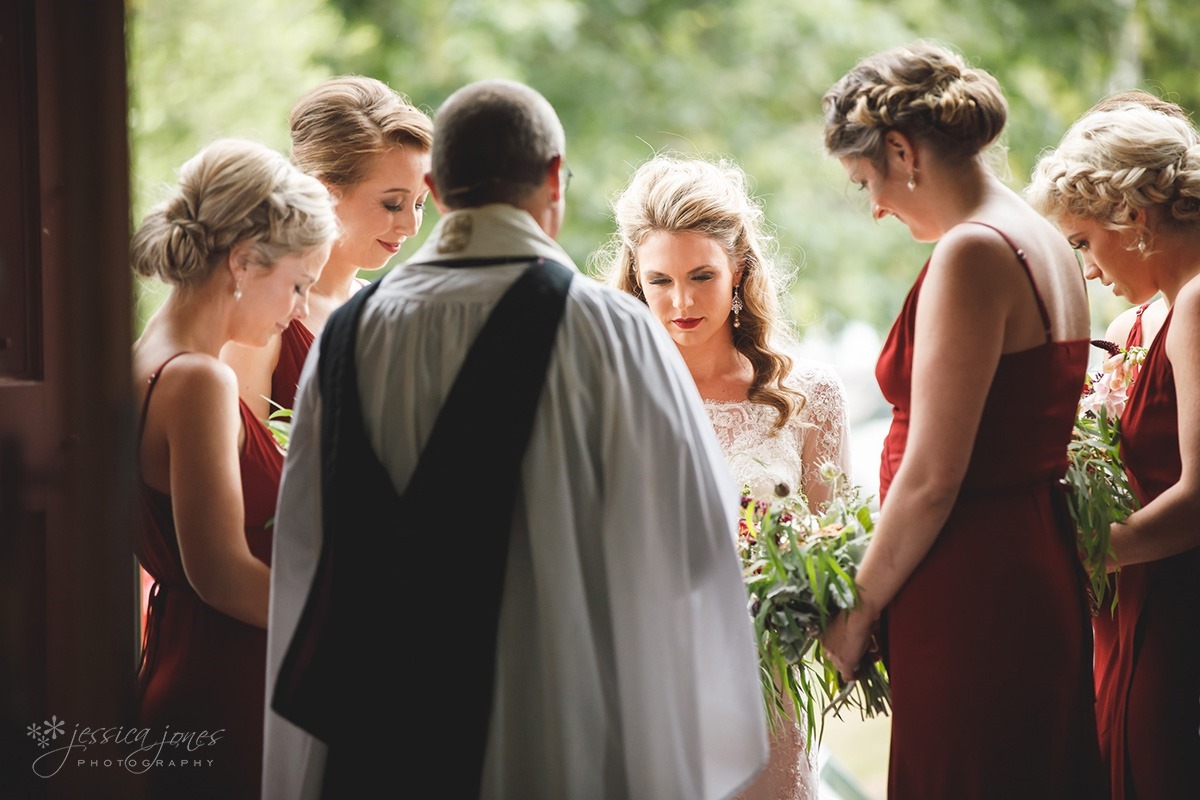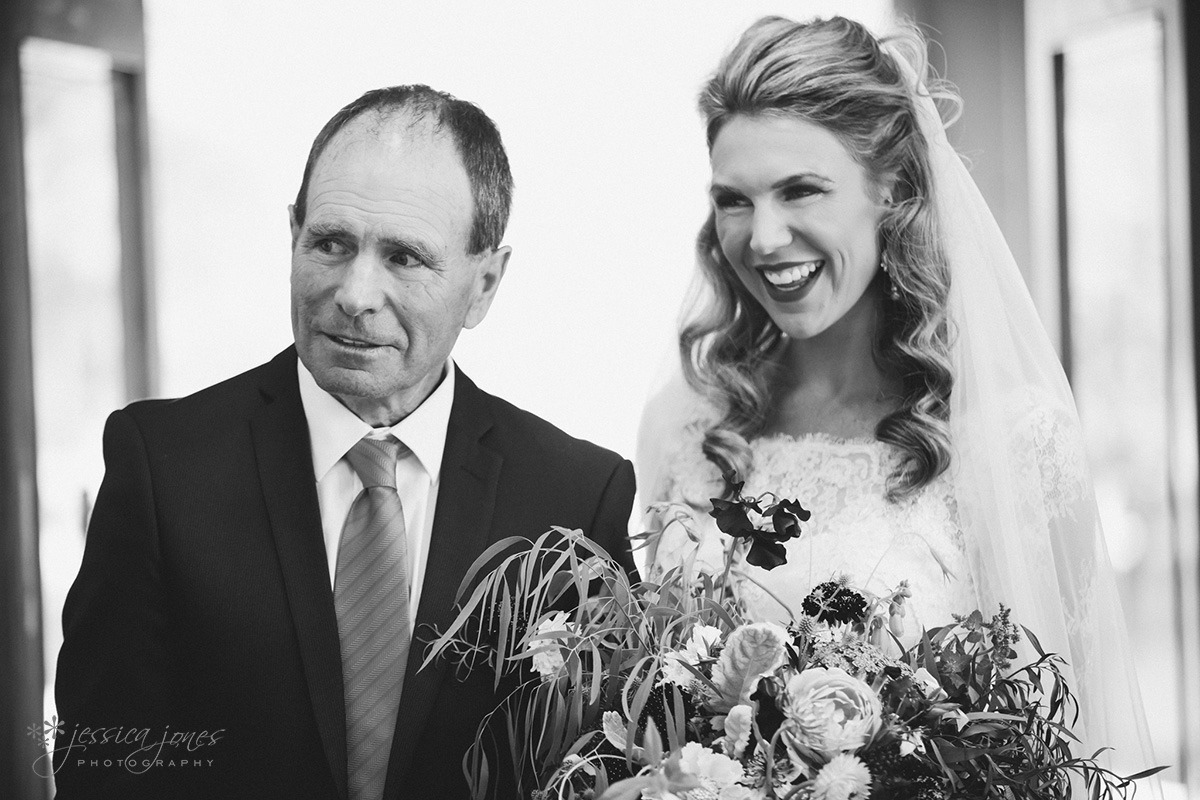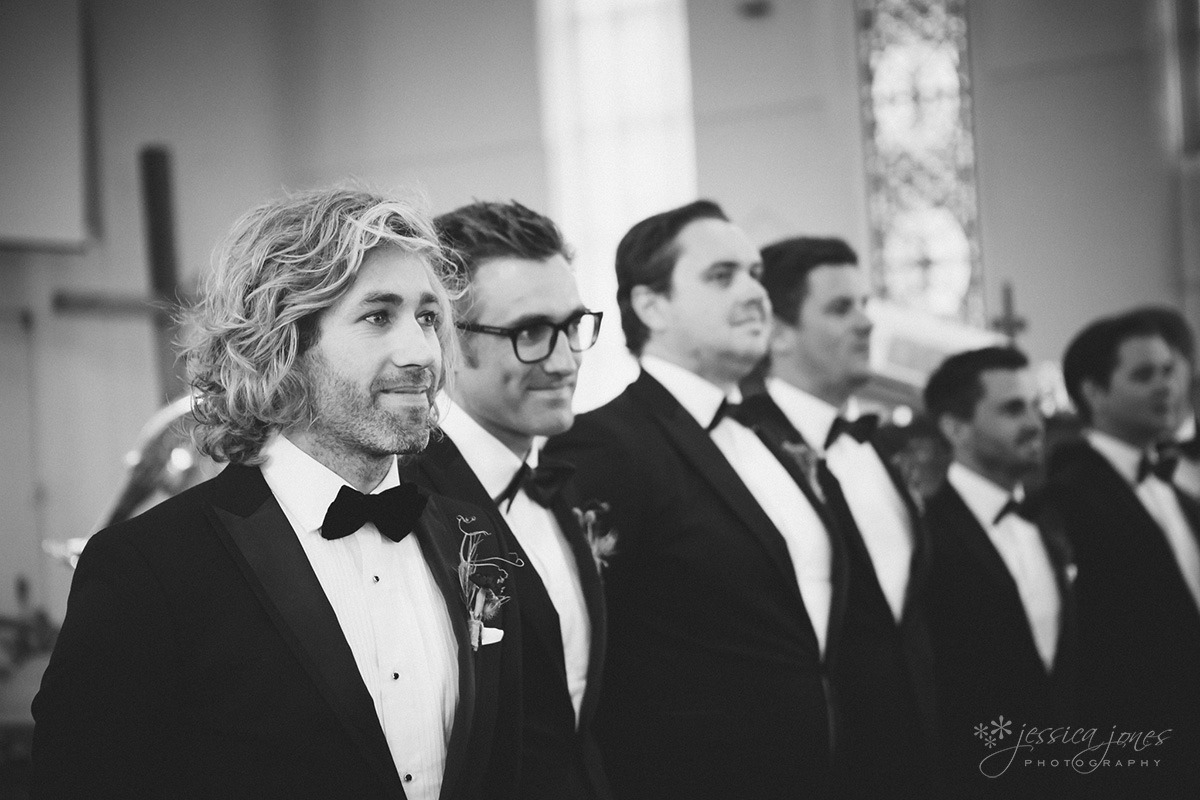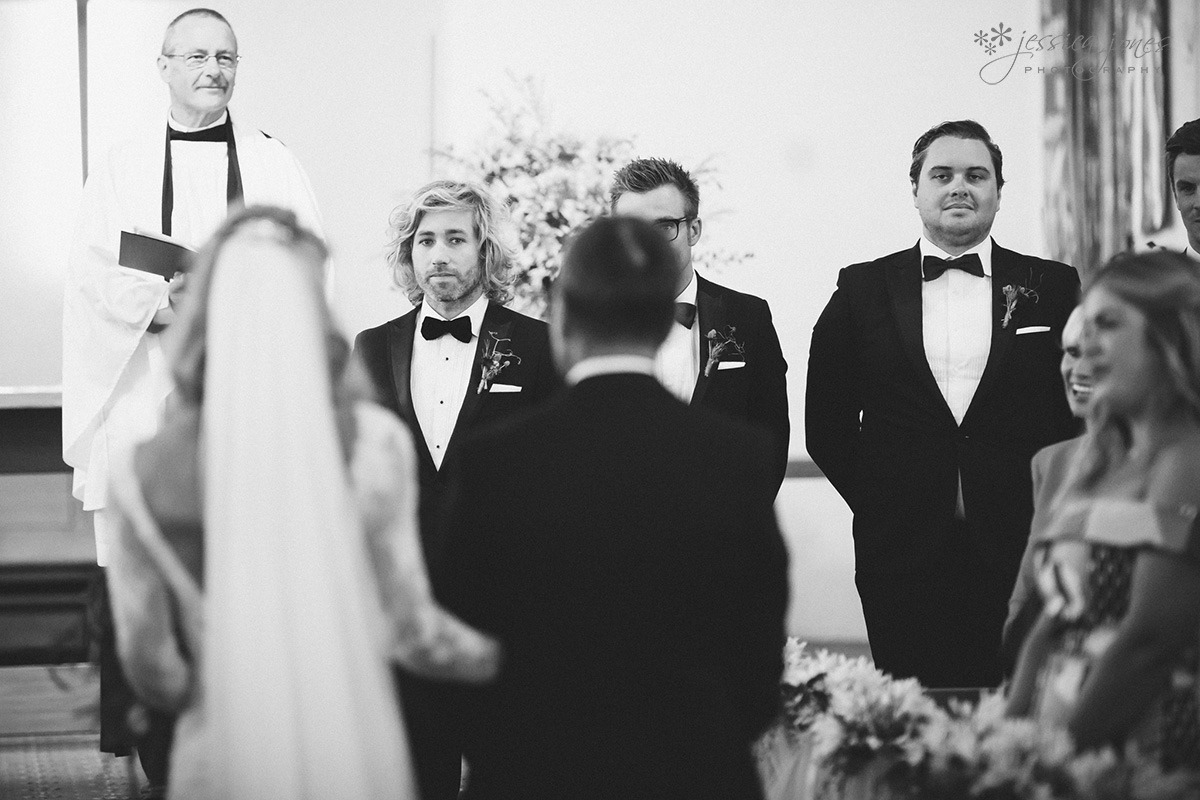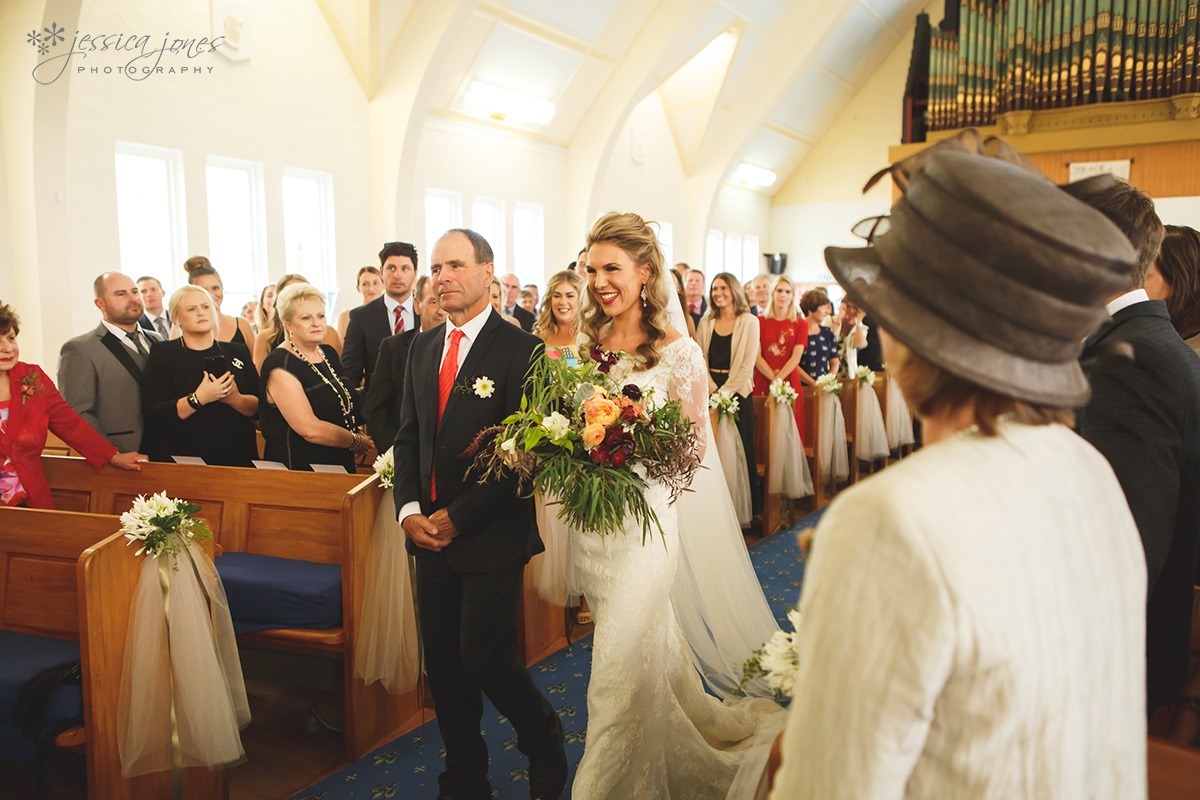 This is the moment that Bob asks for the parents' blessing on the marriage. While I can't seem to pin down a favourite shot for the day, this one is definitely in the top 5 for me.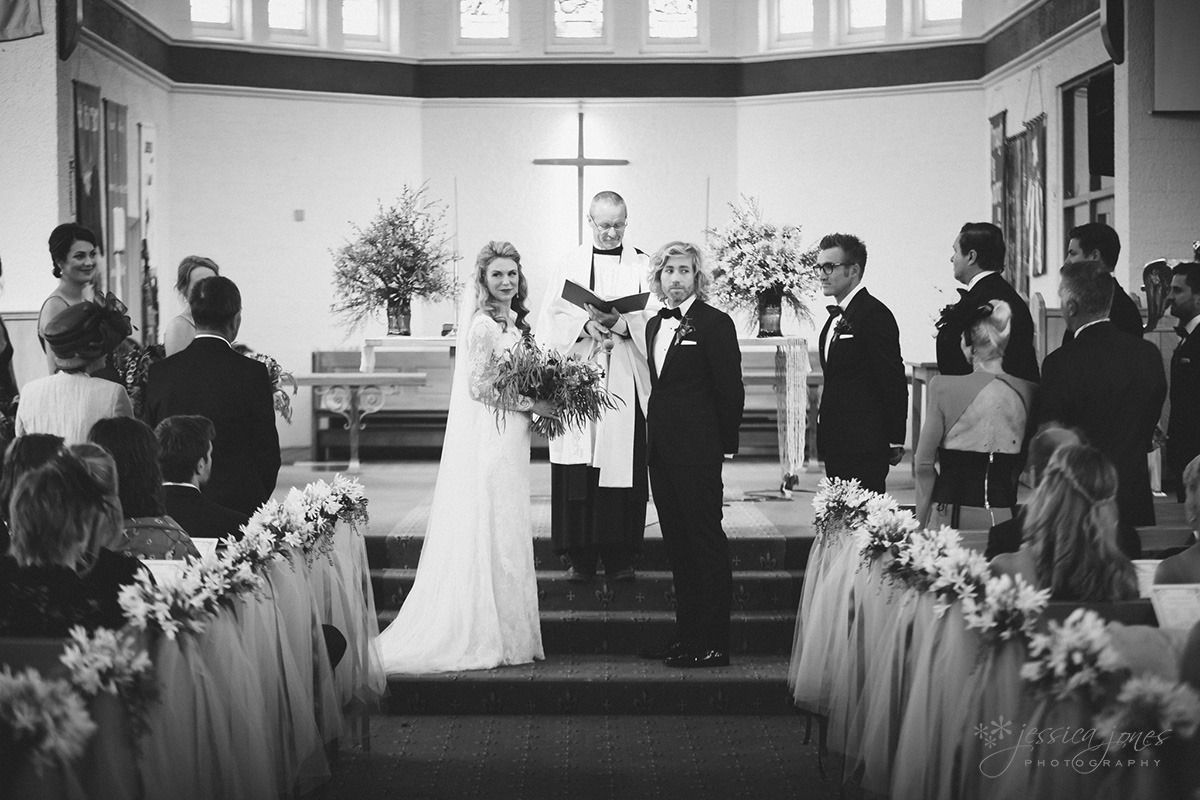 And here is that relentless smile, that ever bubbling beautiful happy that made the whole day sing.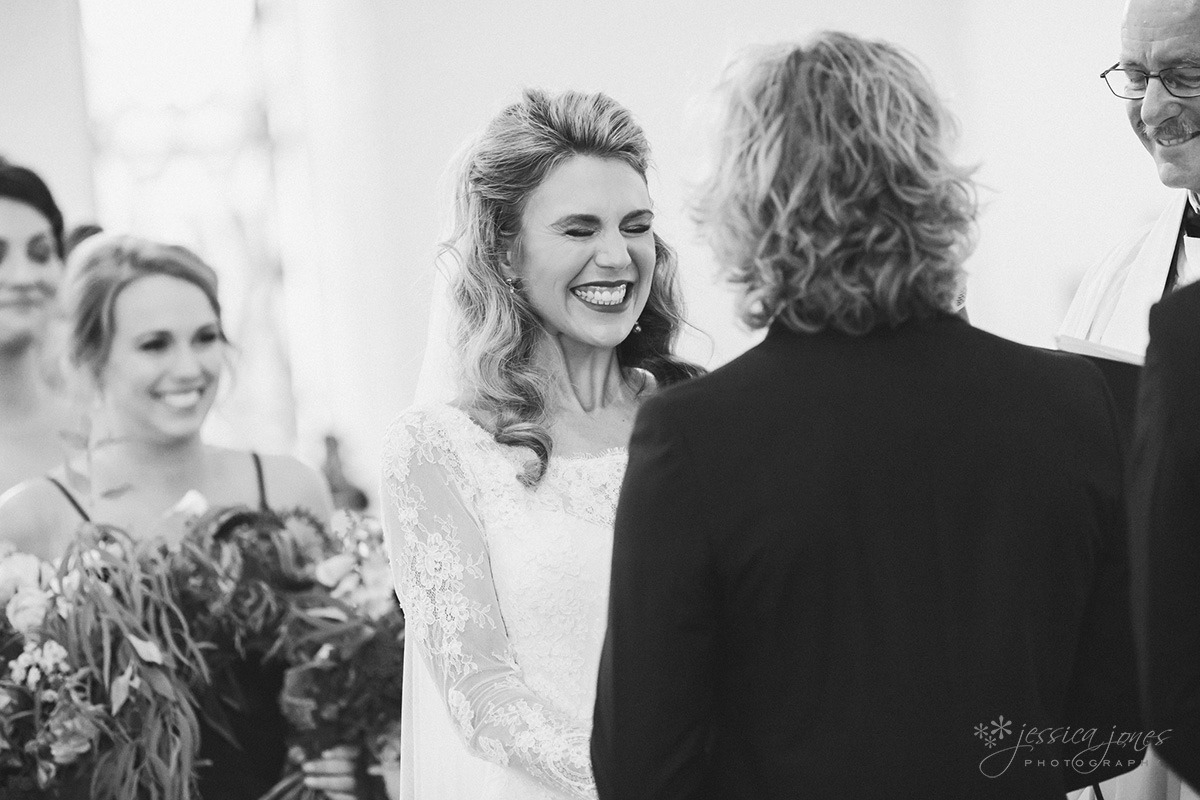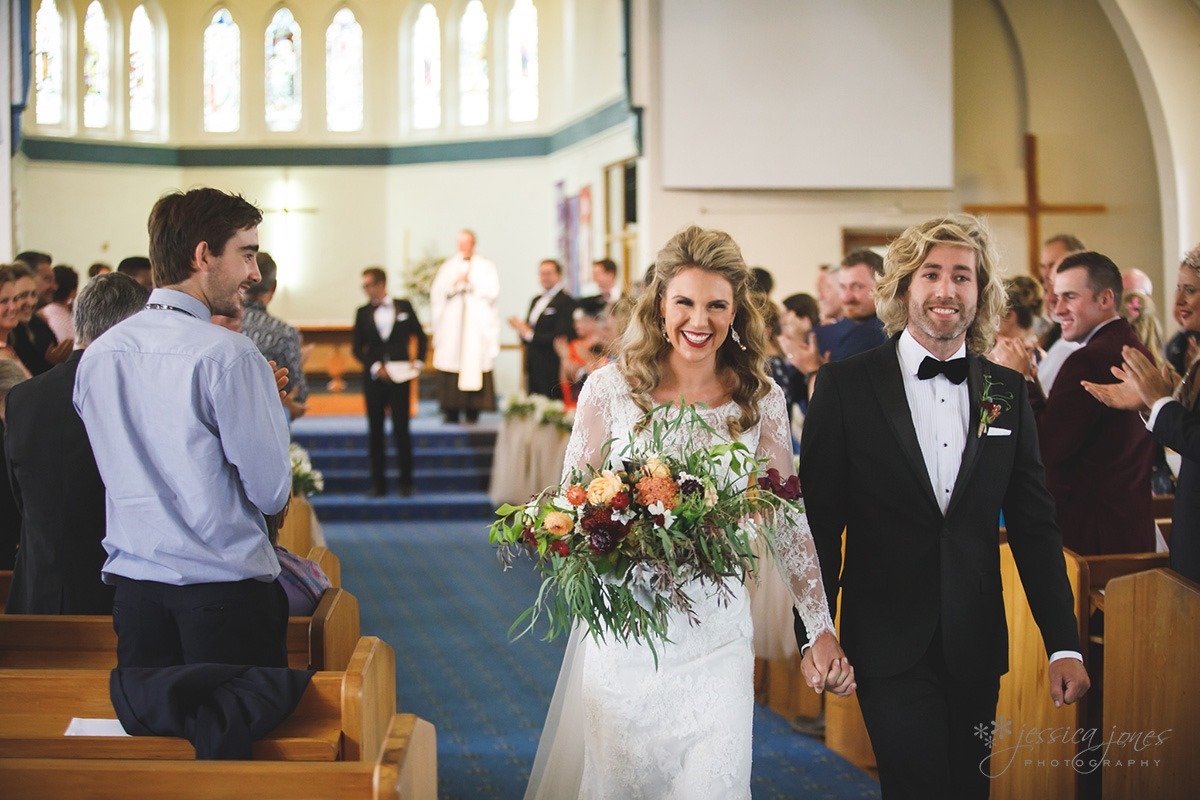 So married. So very, very married.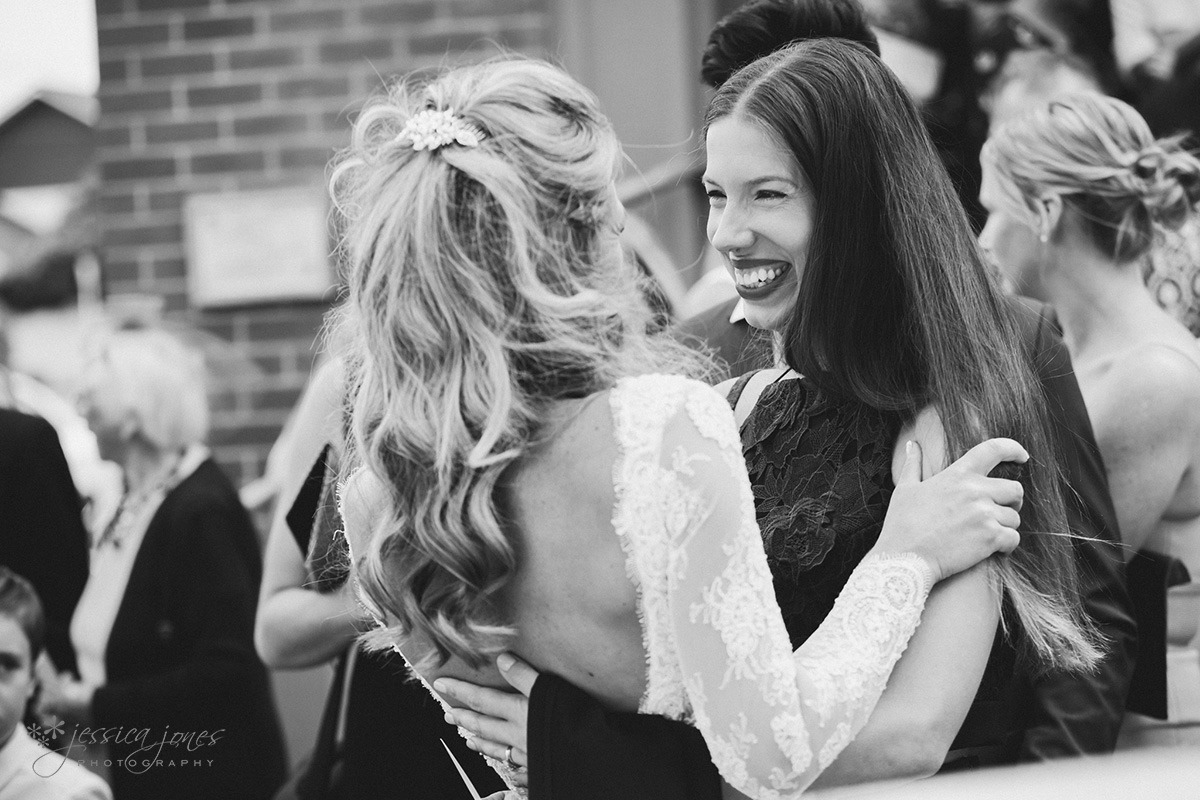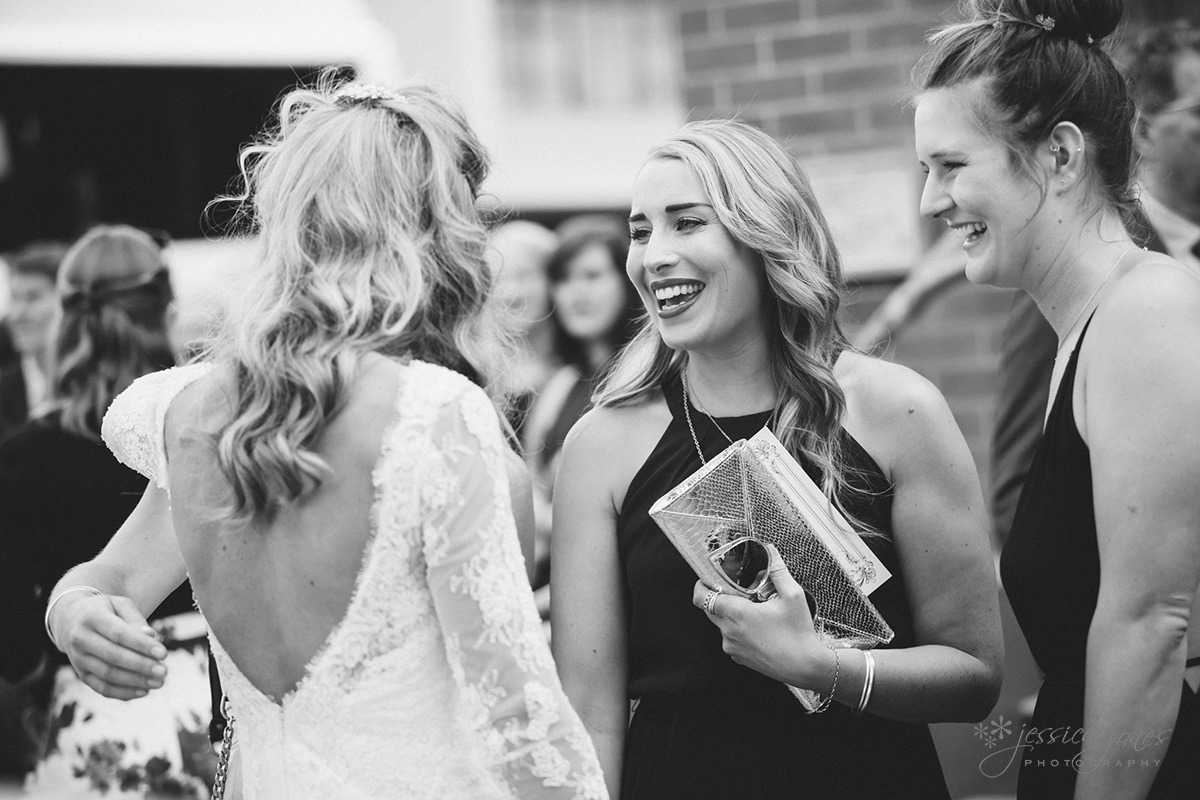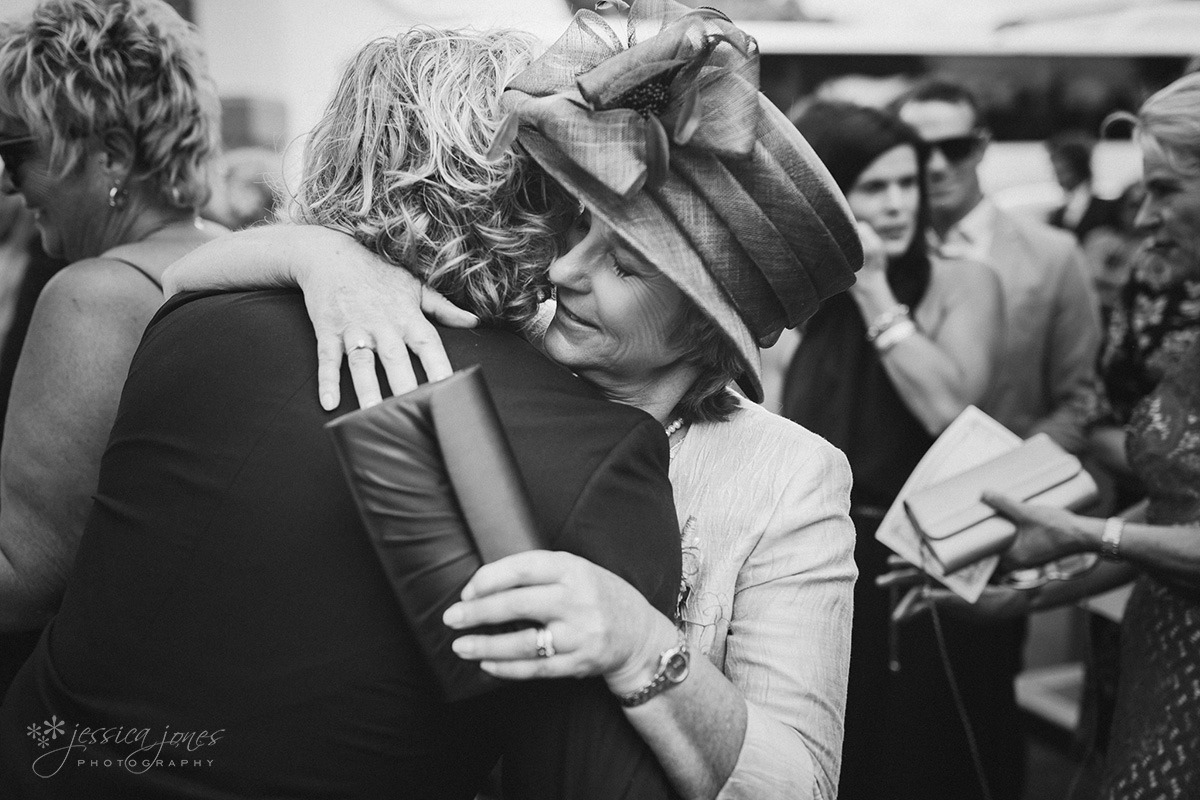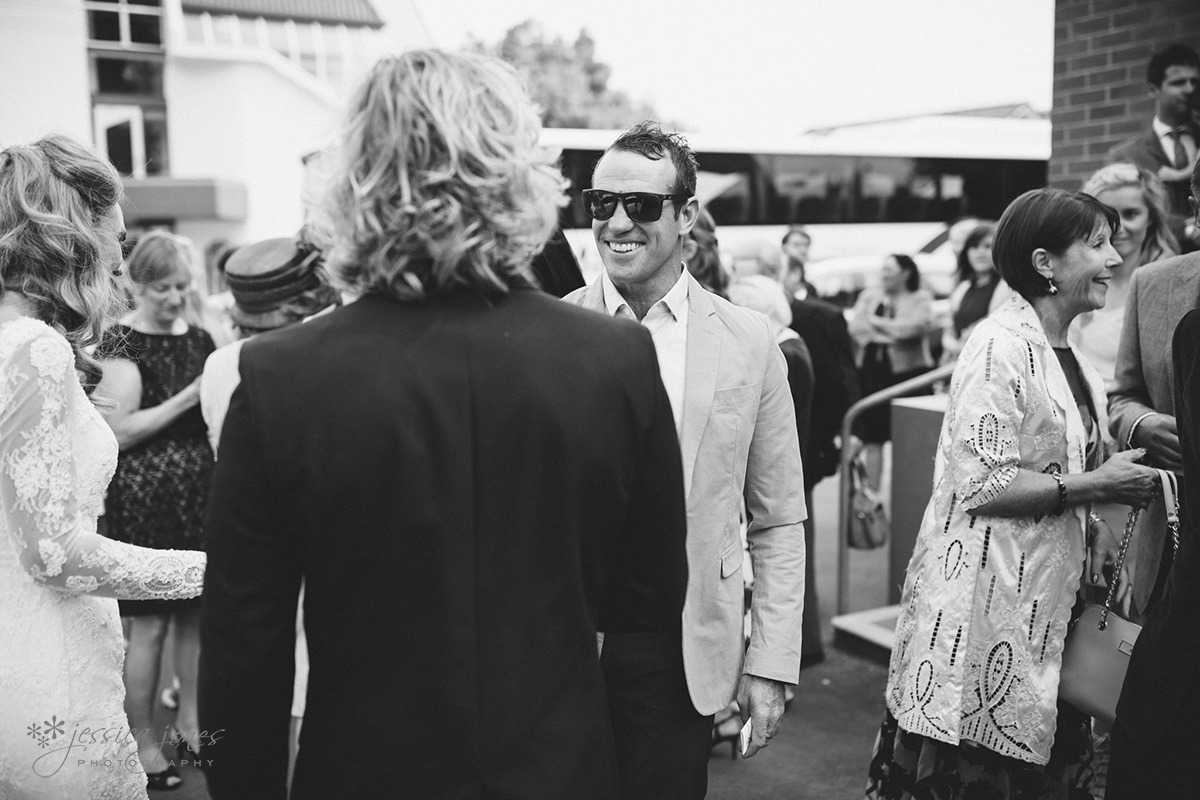 Those of you with a keen eye and a brilliant memory (and possibly nothing better to do…) will recognise a couple of my previous brides in this line up of beauties. Anneke and Suz, two fabulous faces that always light up any image. I well remember, many moons ago, when many of these ladies were teenagers. How often they'd be together at my house while Anneke was living with us. It really is so fabulous to see them sticking together as friends, supporting each other through the tricky times and being there to celebrate enthusiastically when it comes to good times like this.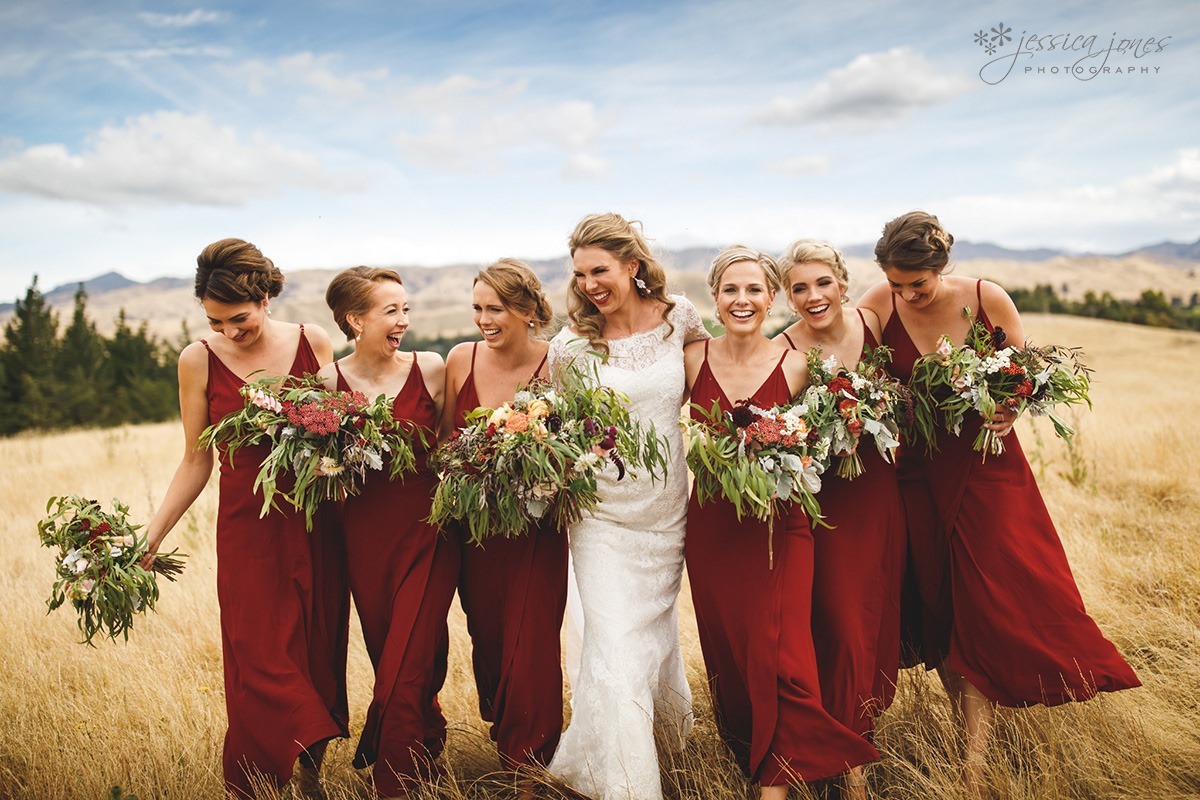 In fact, this whole group did a pretty epic job of celebrating.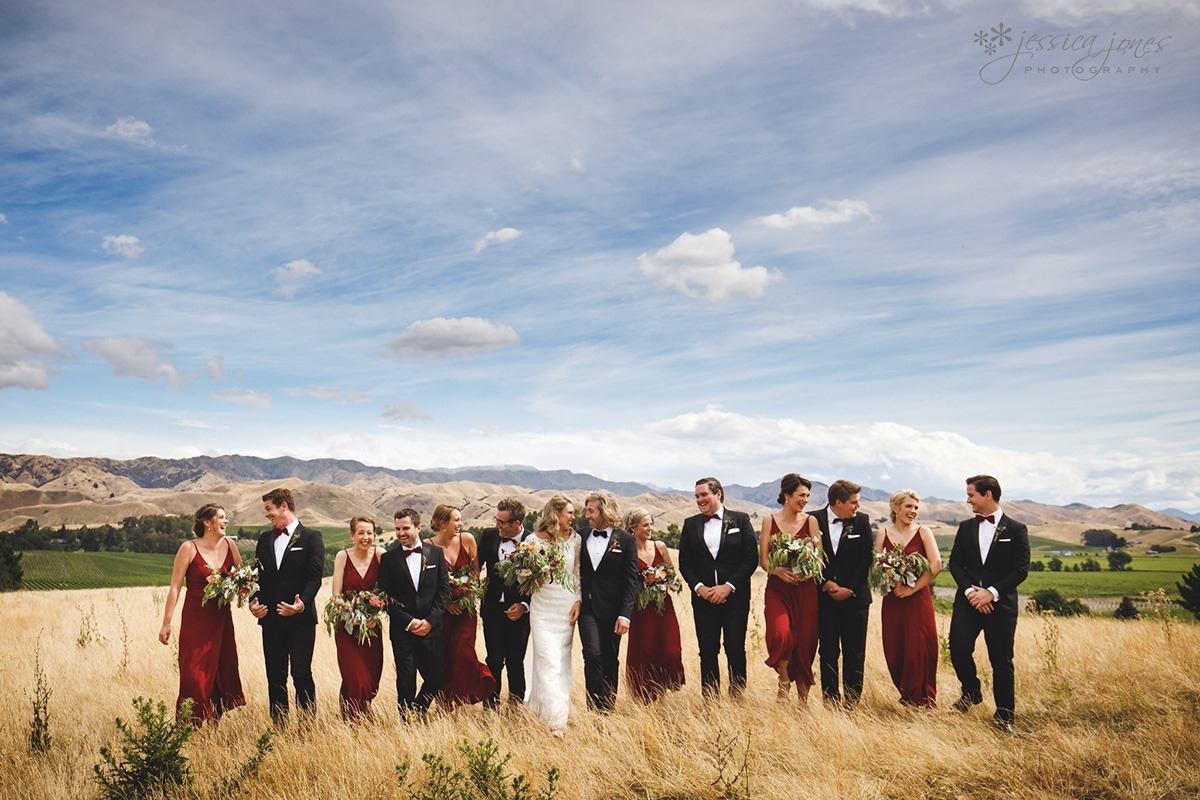 See?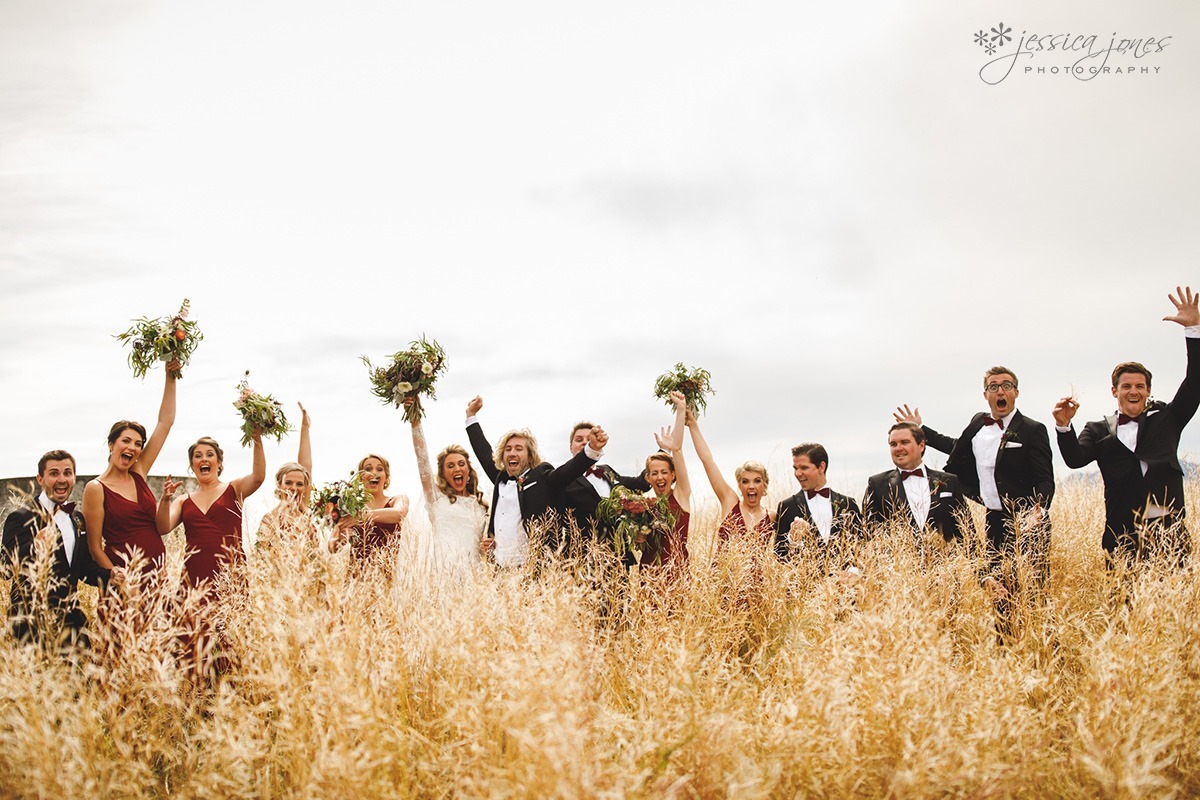 Josh and Sarah always wanted to have their photos and reception at Josh's family farm, Longfield. This place has been in the family since the 1800s, five generations now.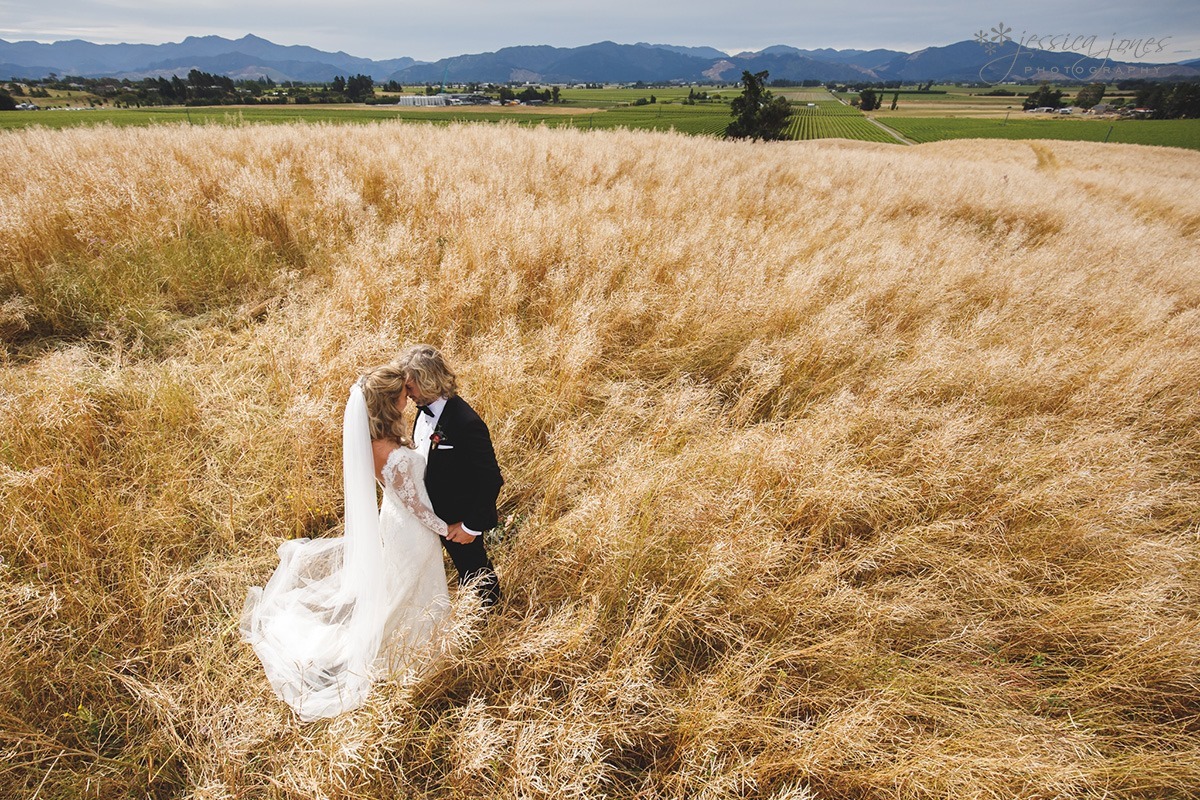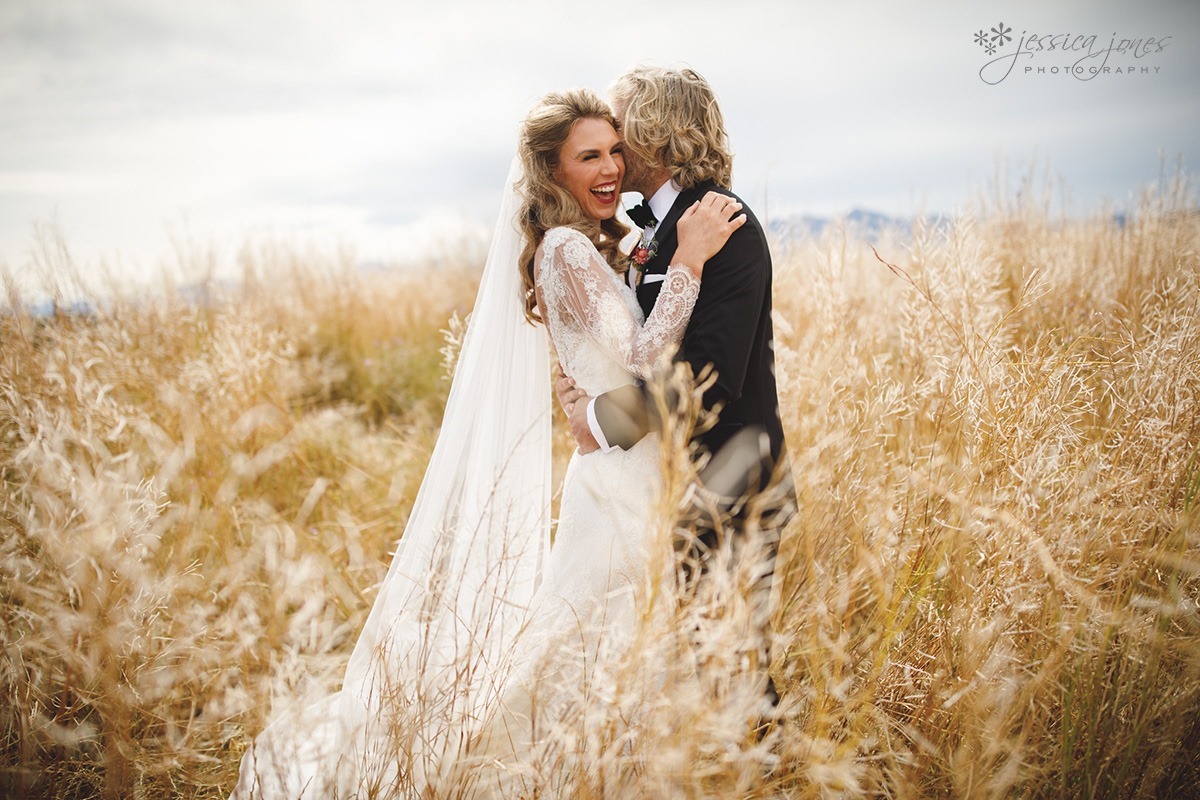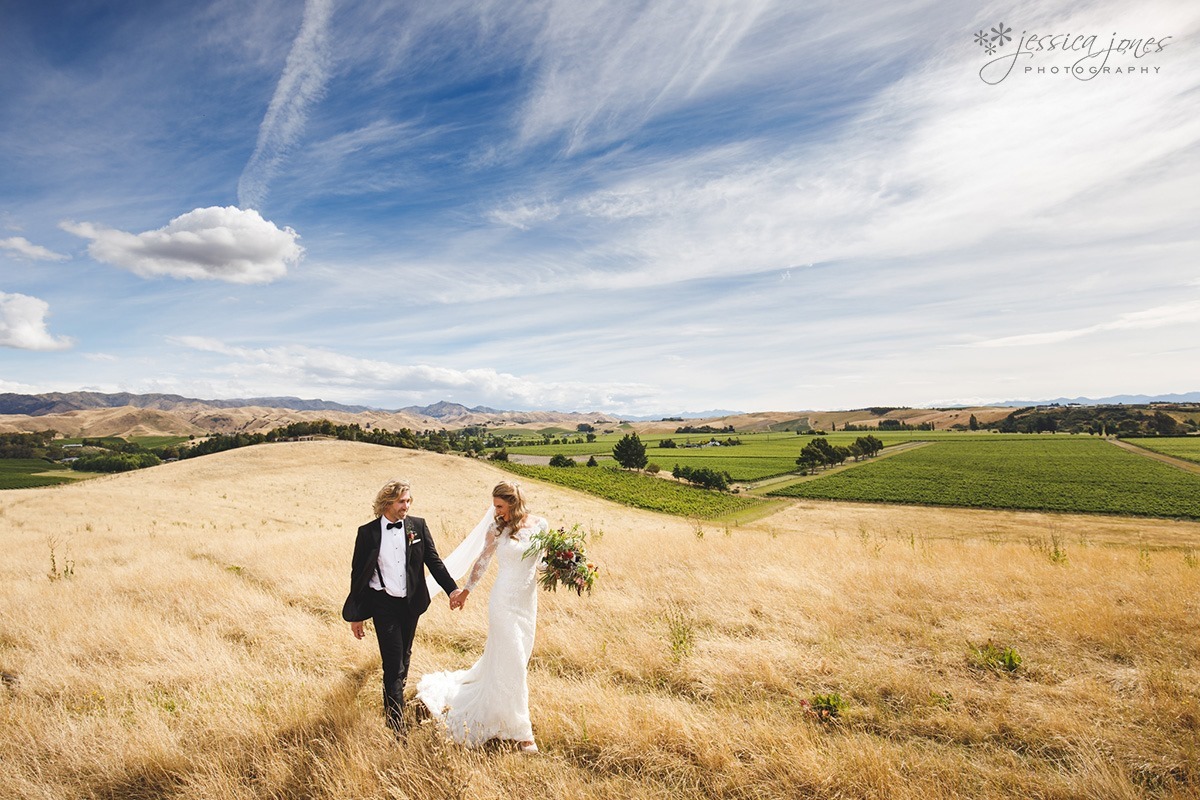 Sarah, you are jaw droppingly beautiful.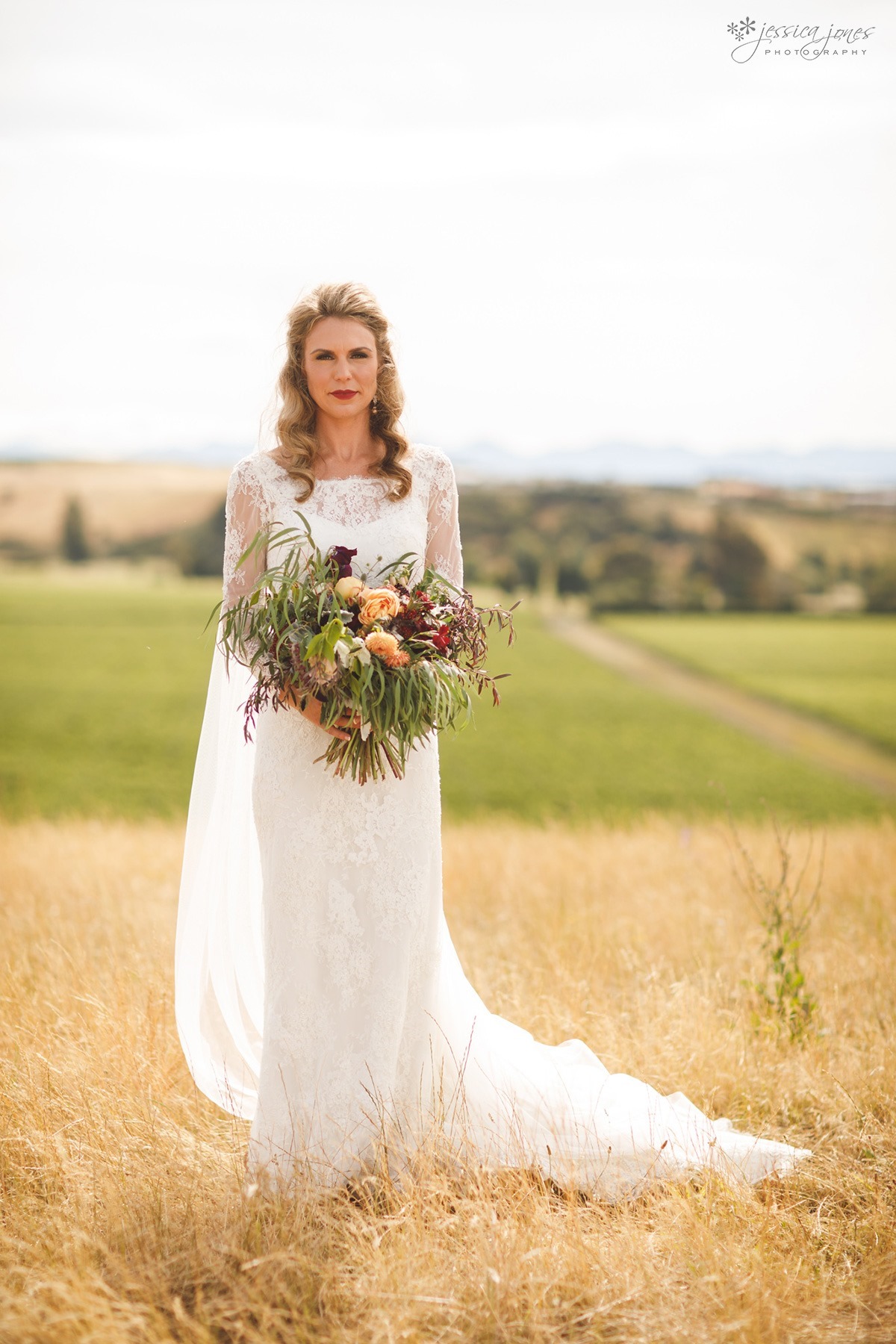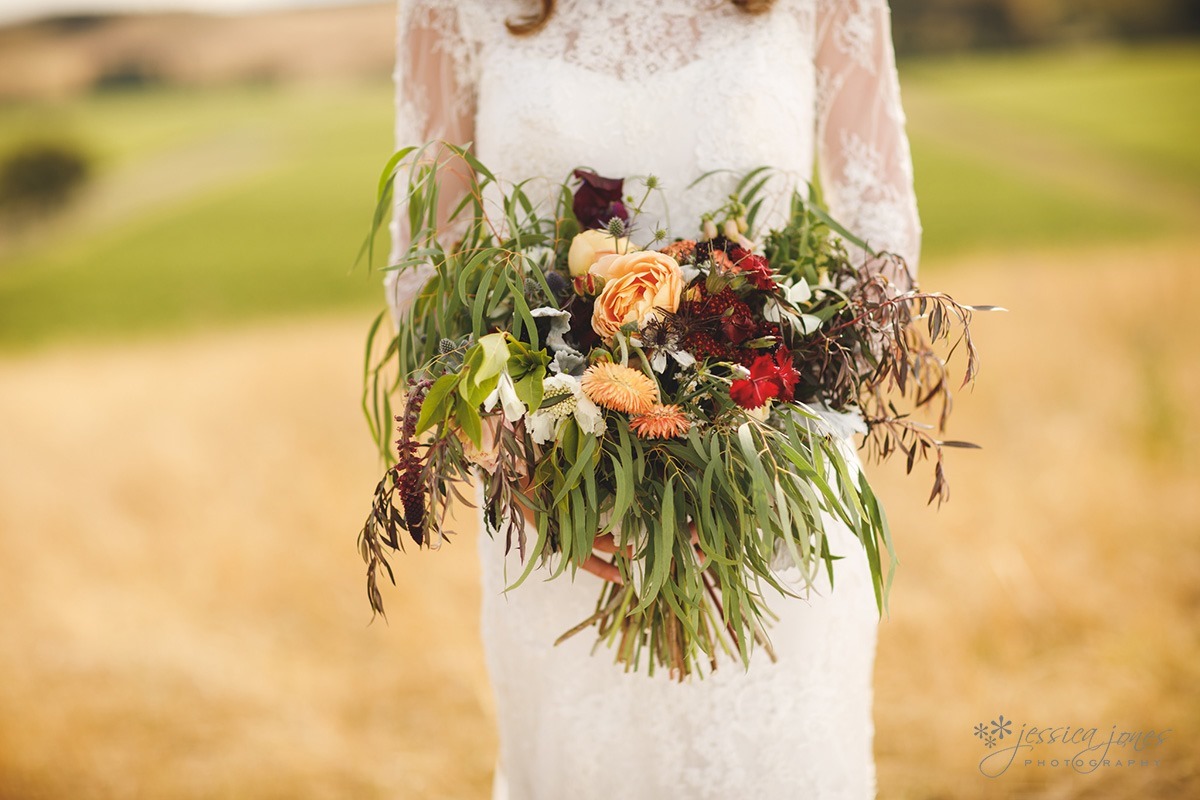 Not a bad looking pair, to be honest.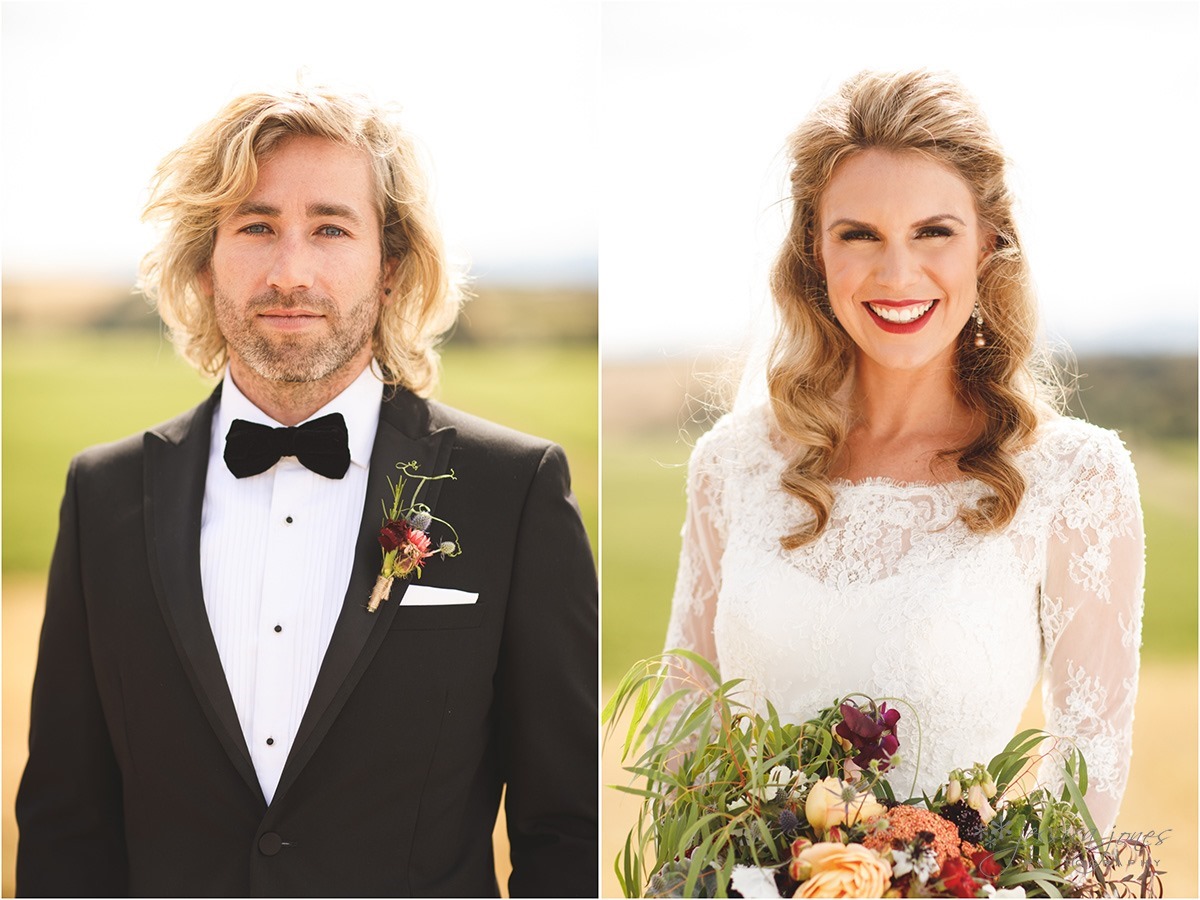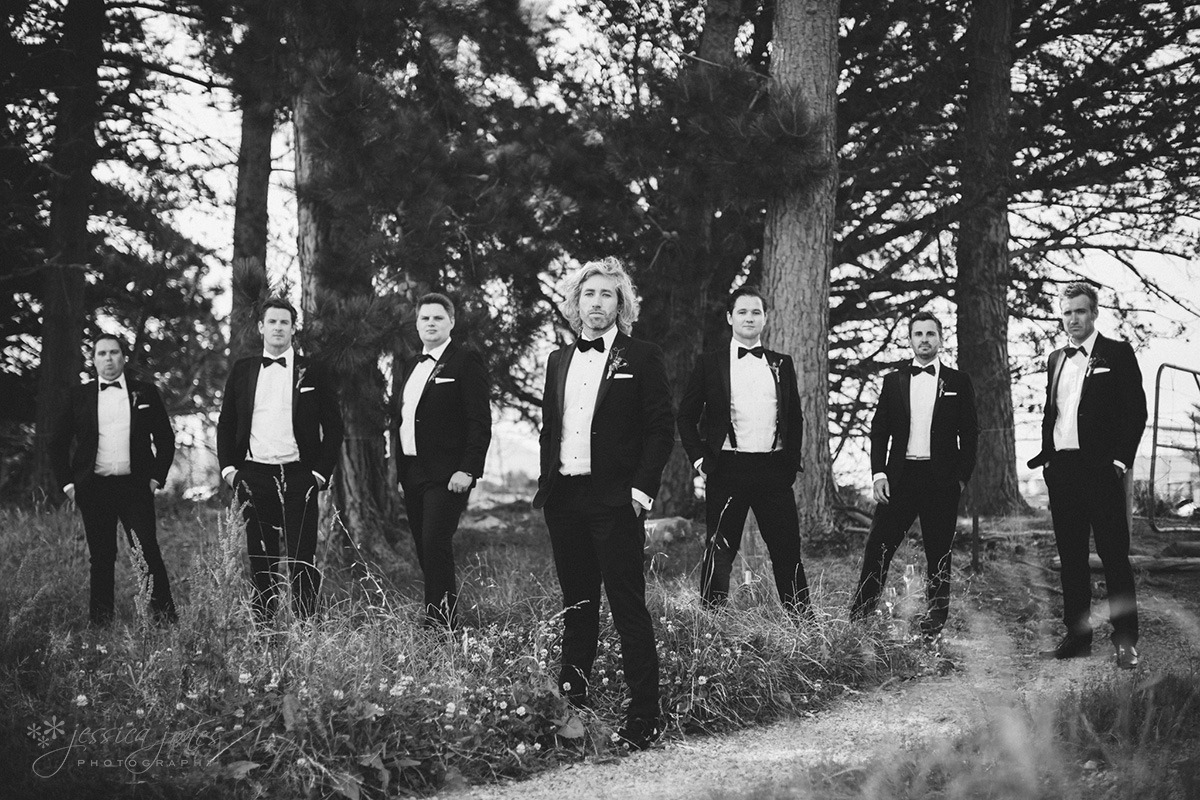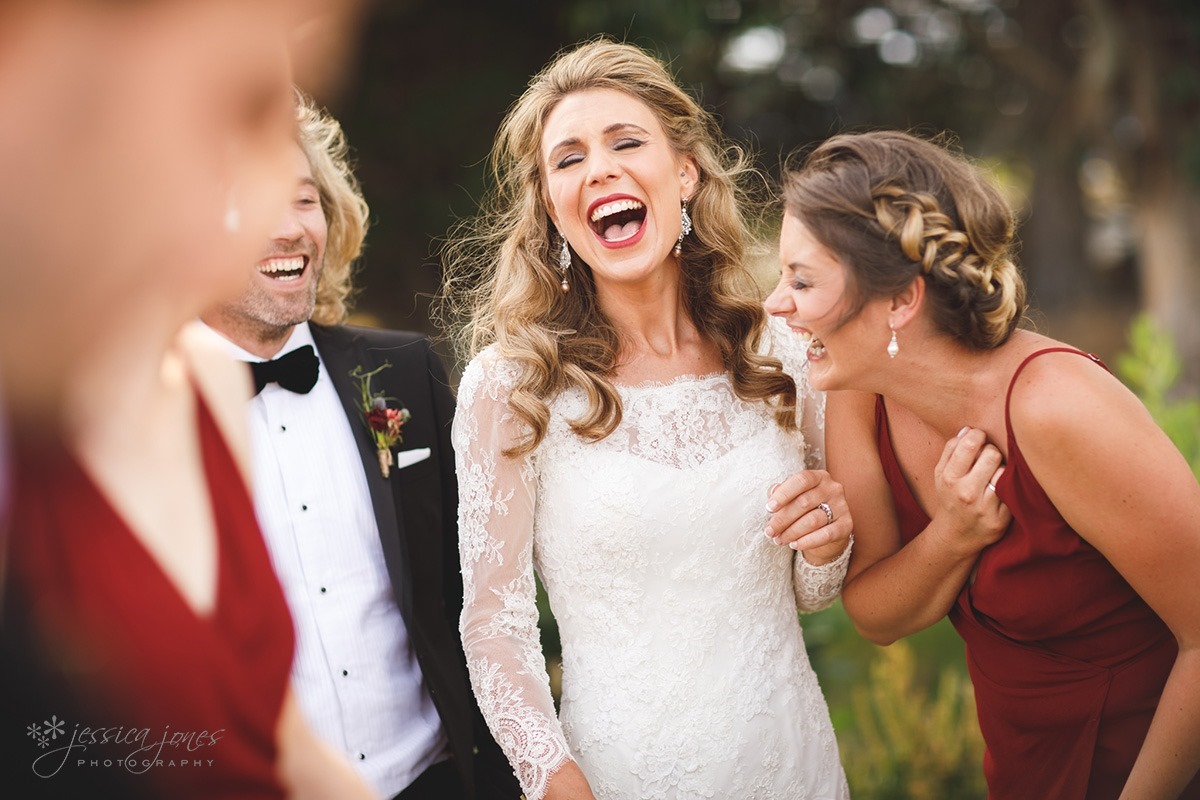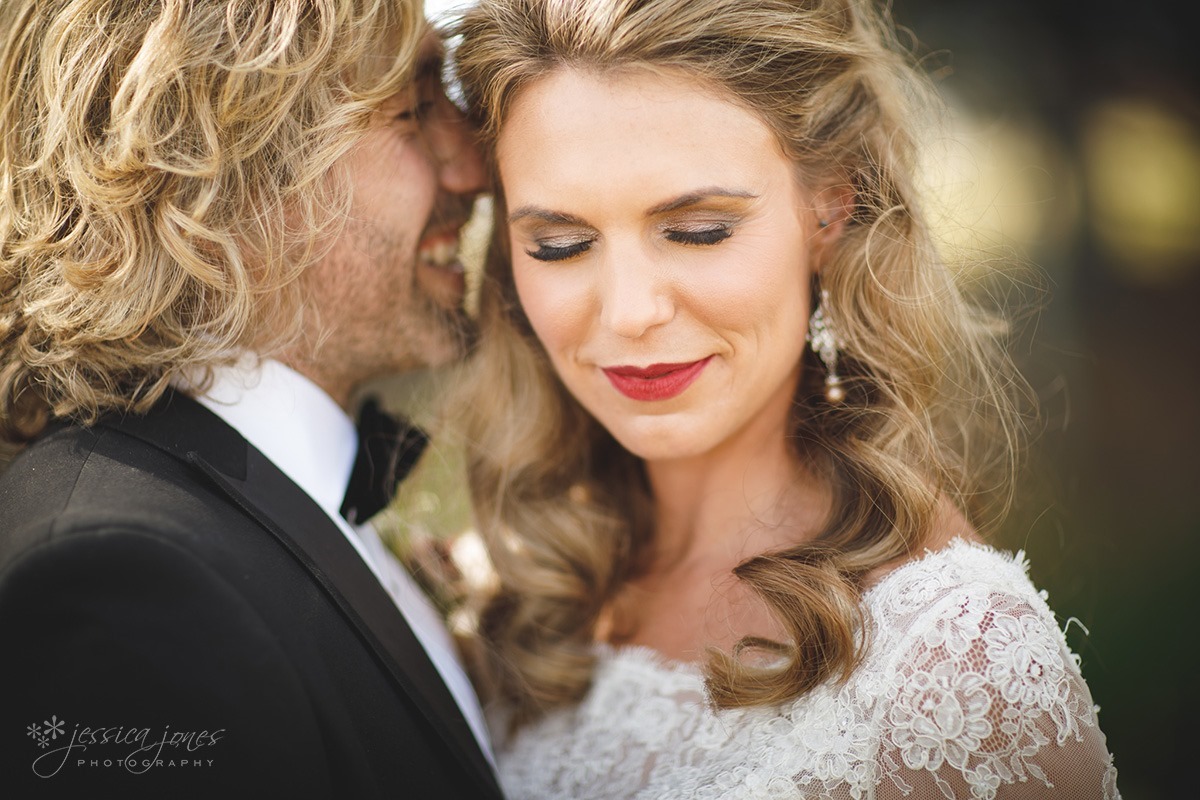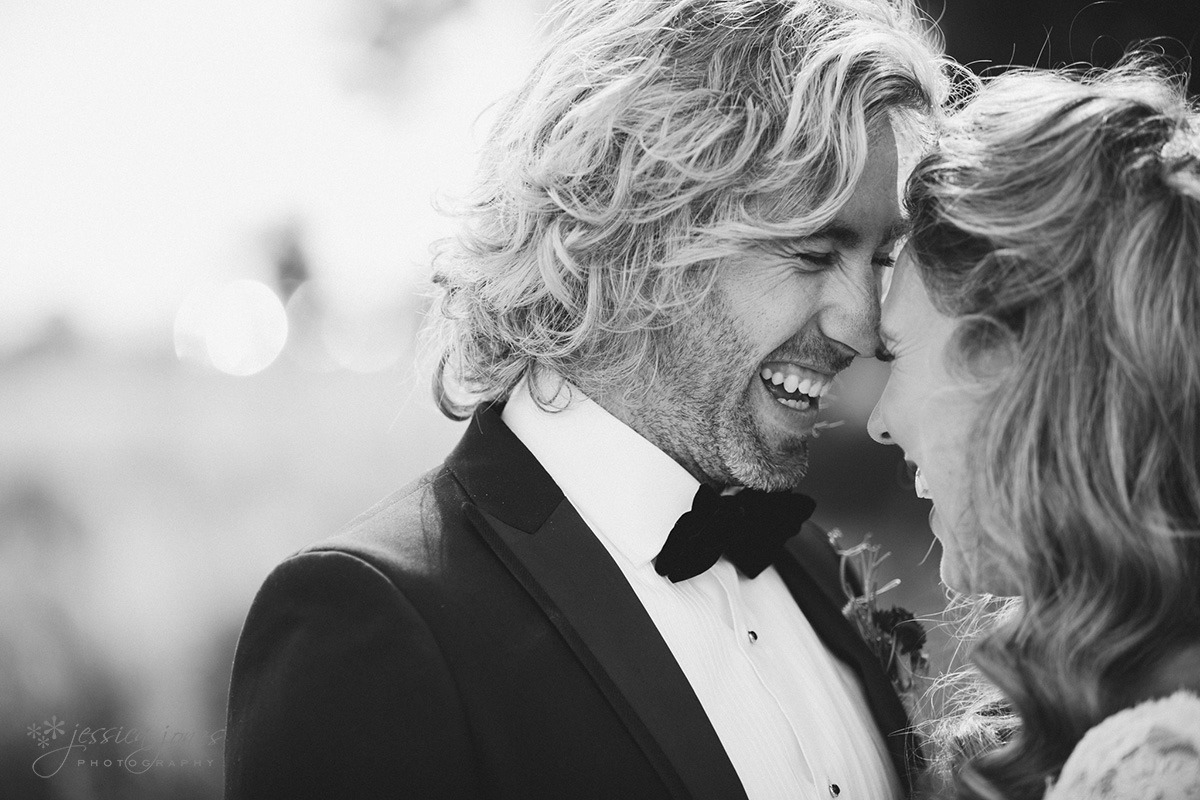 When Sarah and Josh said they wanted the celebrations to be held at Josh's family farm, I don't think they ever quite anticipated quite how keen Lynne and Robin were to have the place picture perfect. Longfield went from being a beautiful property to being next level exceptional.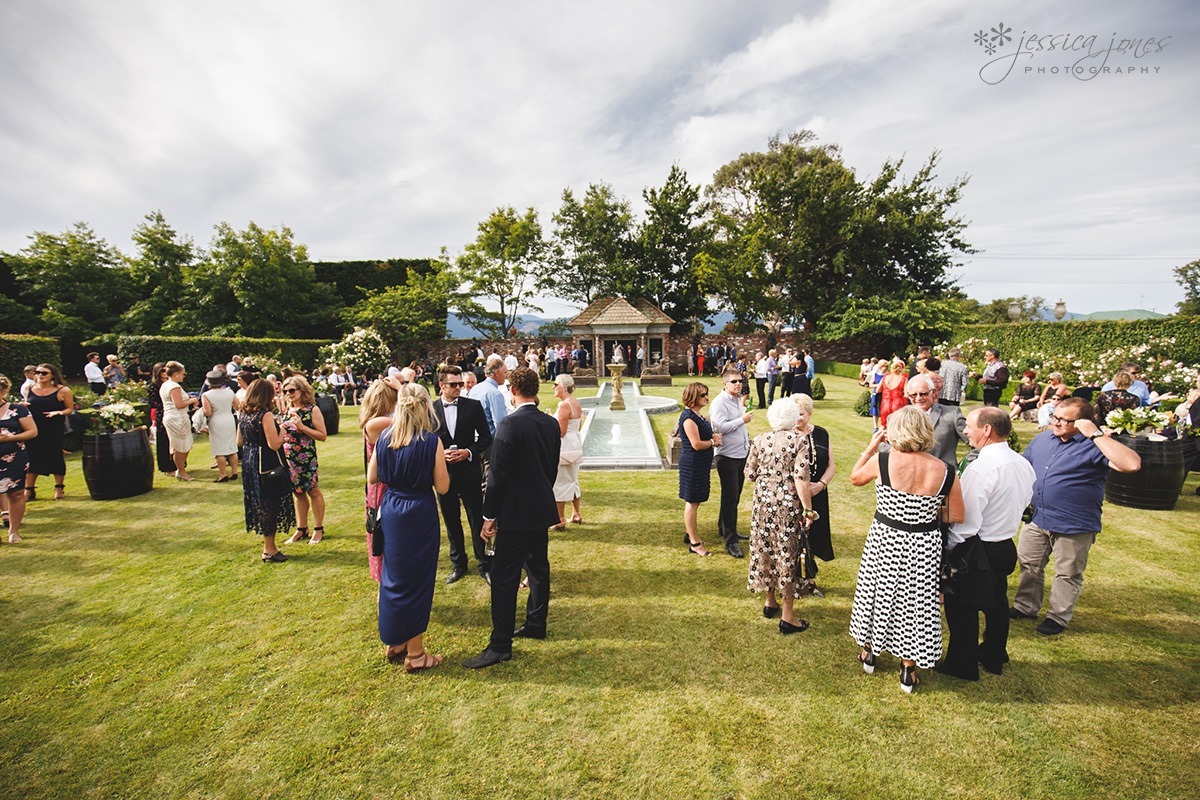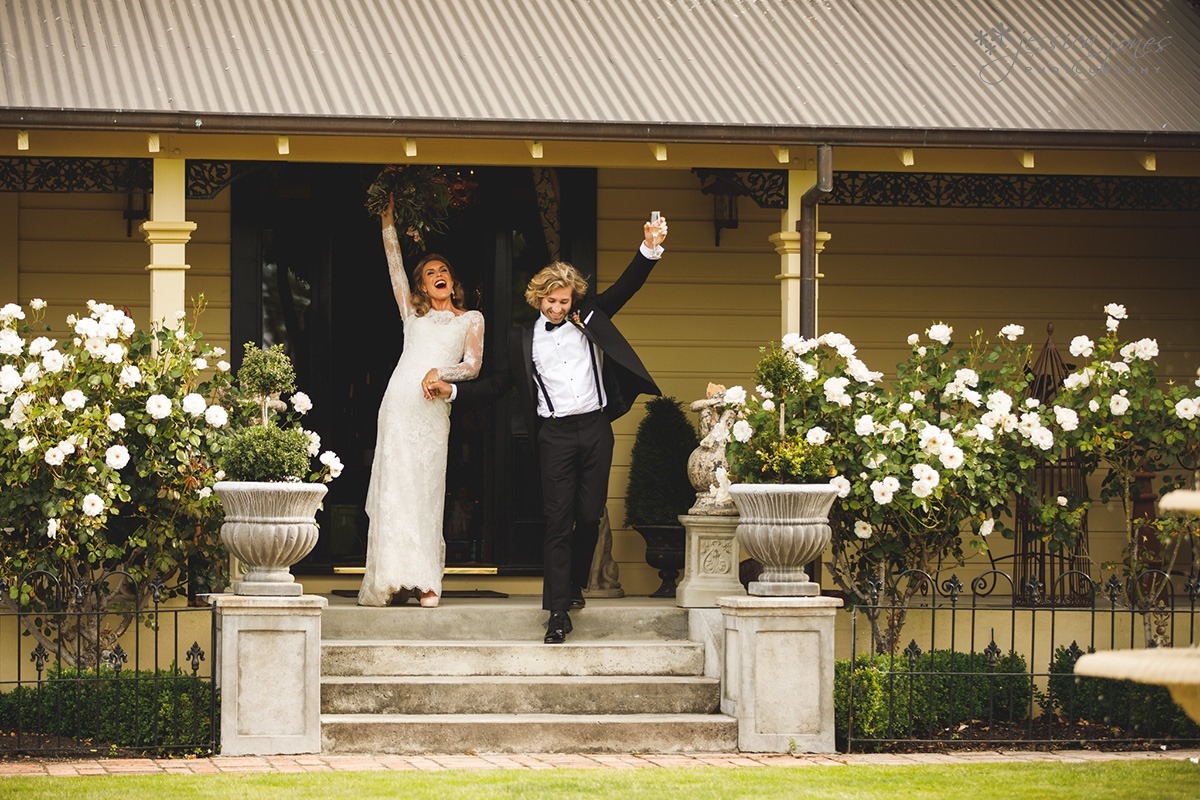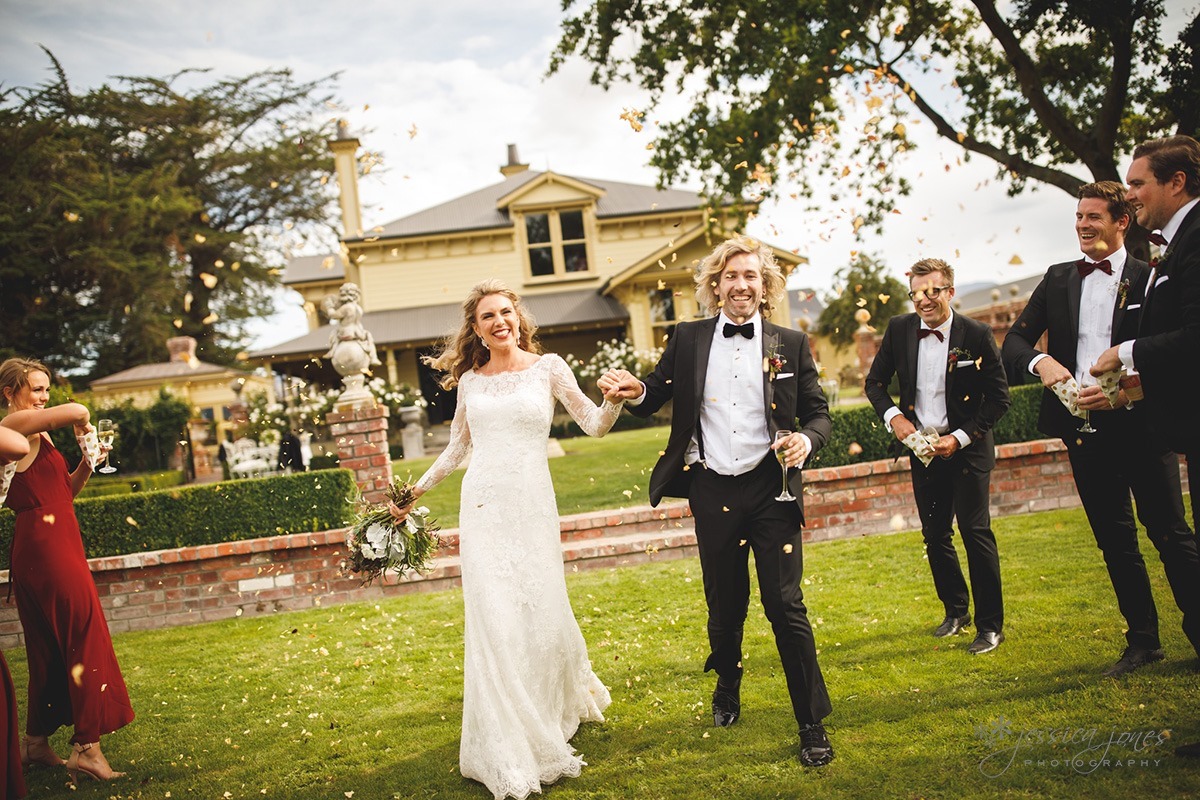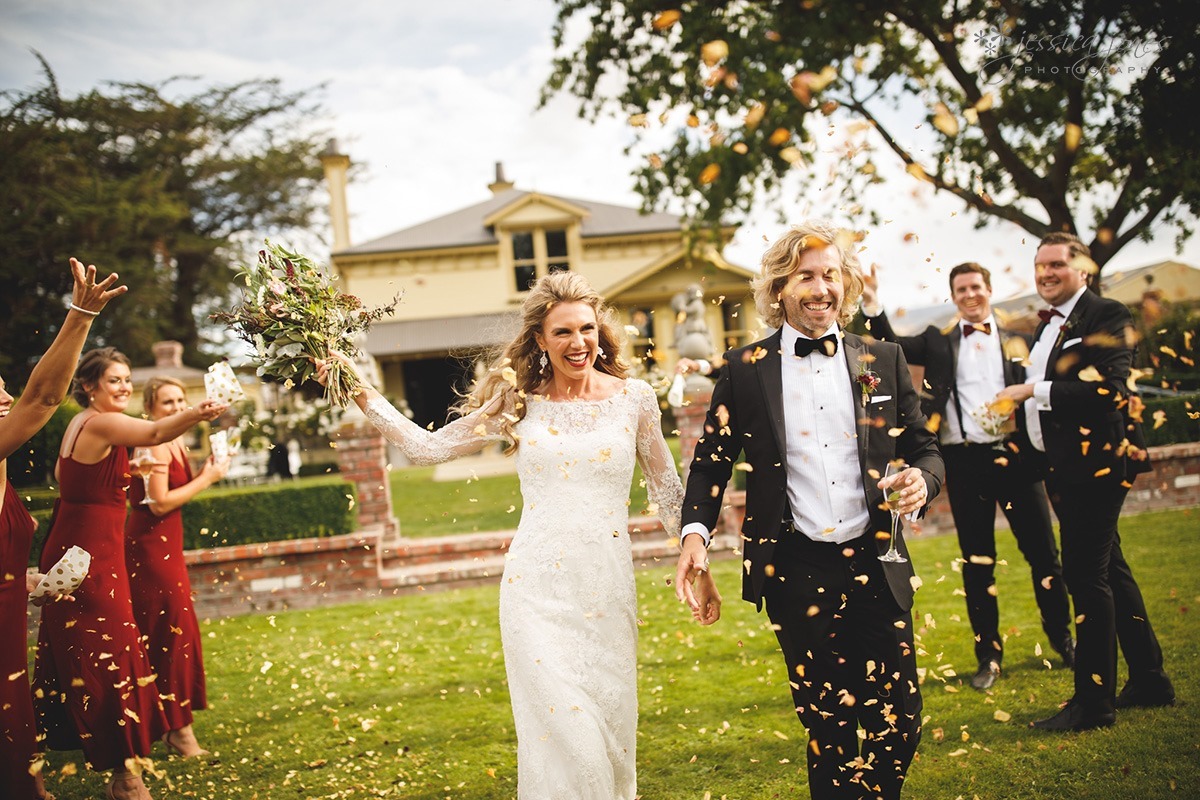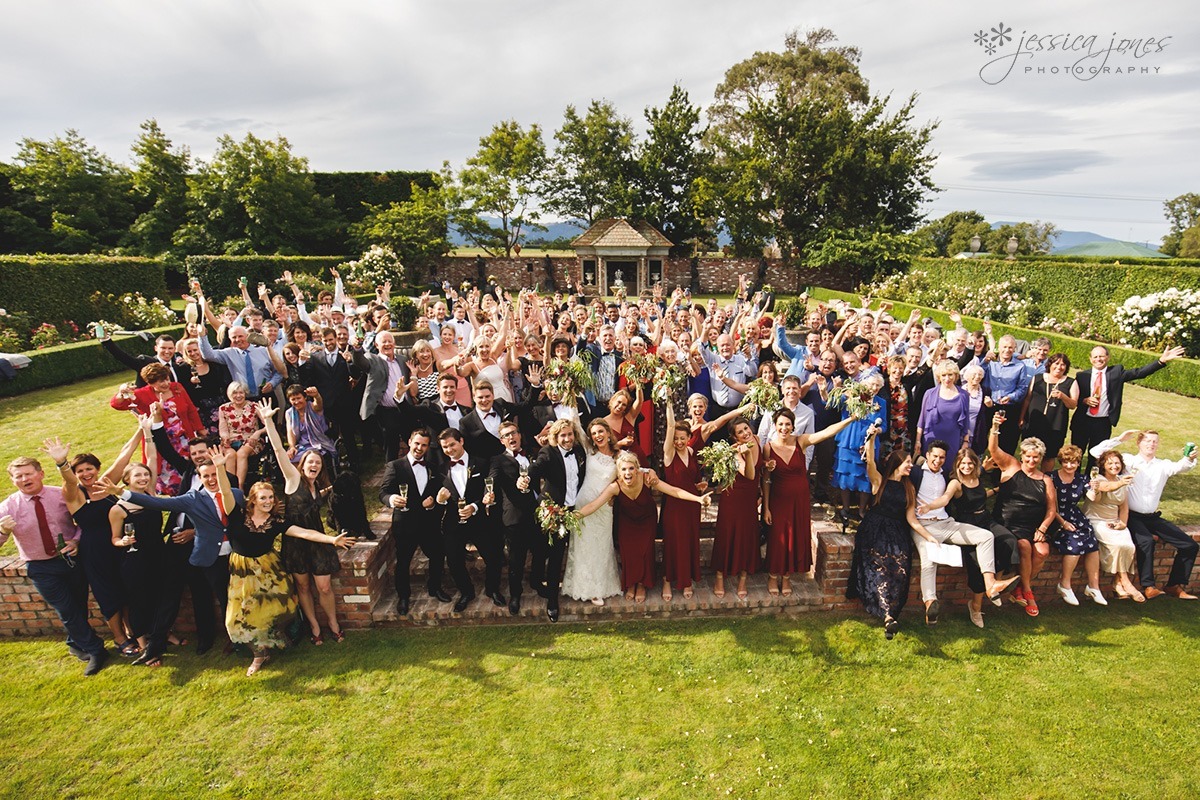 This is Louis, the family dog, well more like a member of the family really. Every time I saw Louis he was busy collecting love from the wedding guests, from the very smallest person to the very oldest, it seemed that everyone wanted to spend a moment with Louis. Louis didn't mind.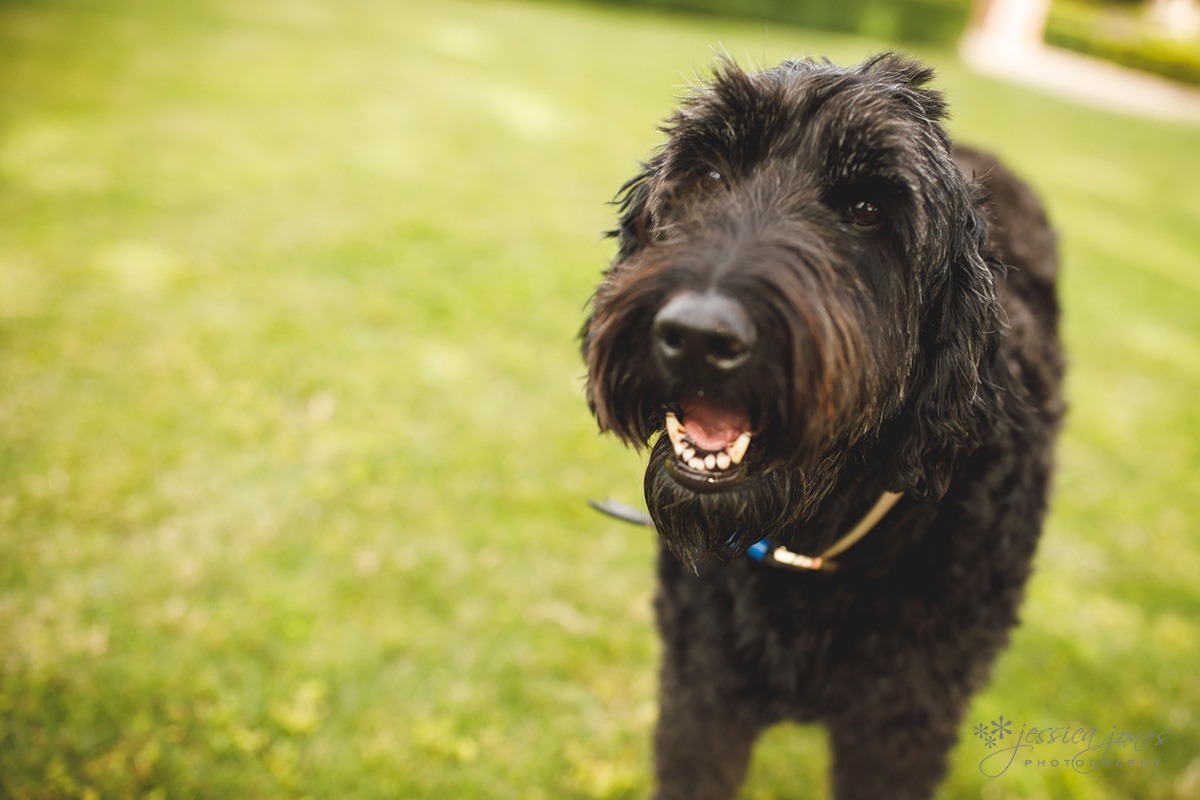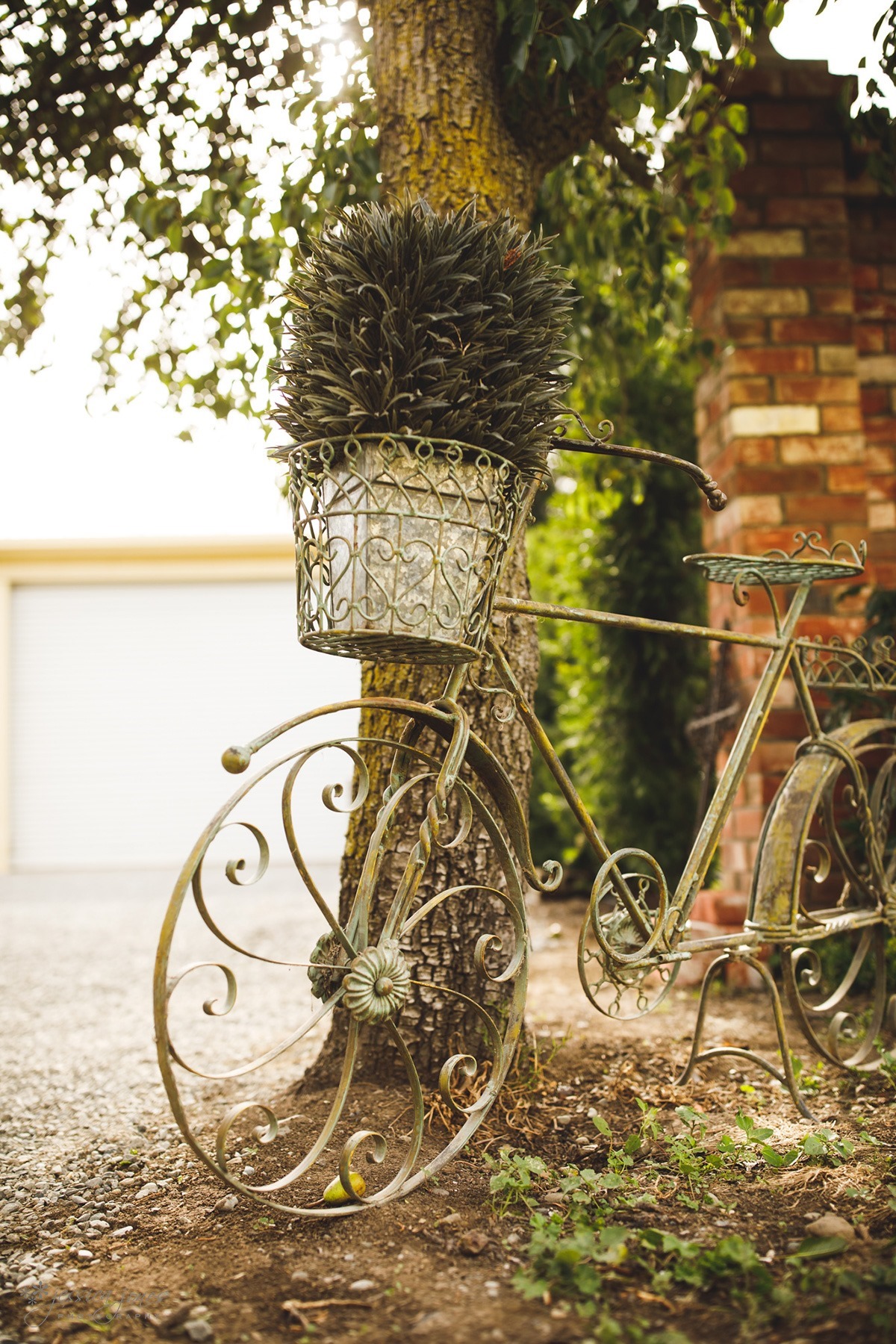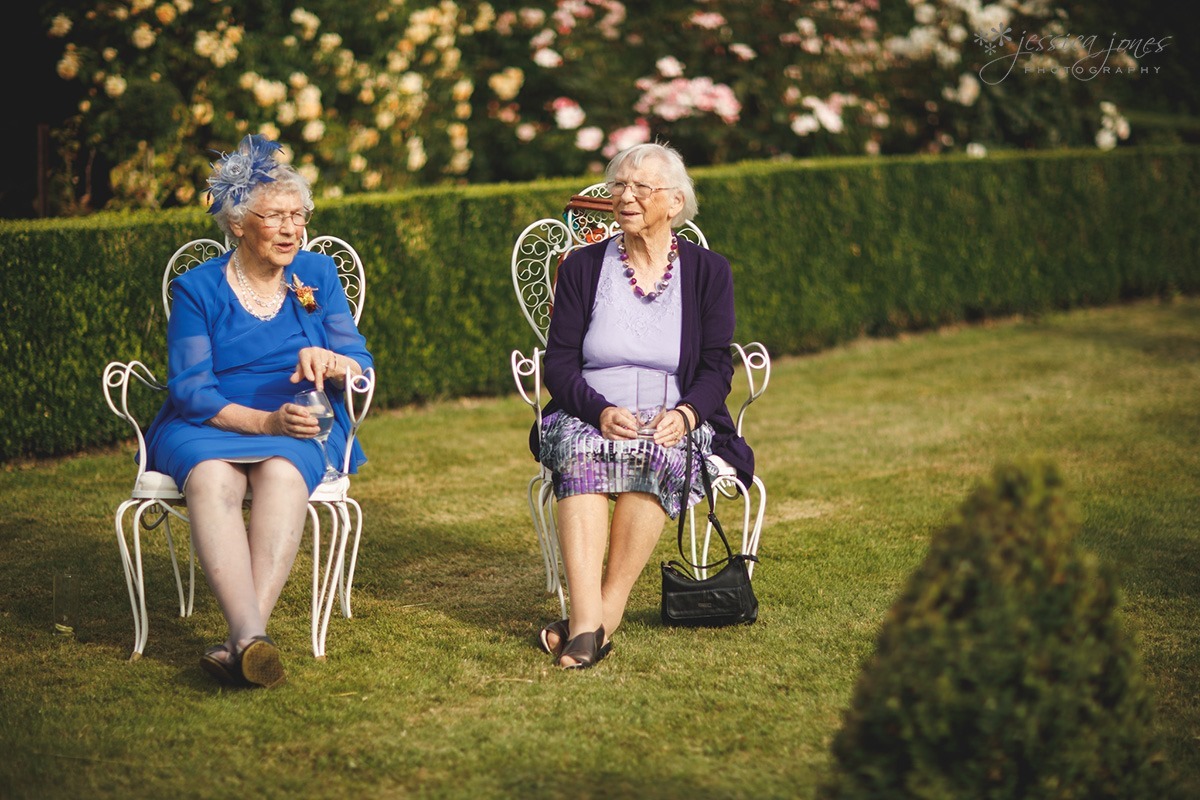 Ok, so here's the part where I tell you about the 'Tractor Shed'. This is actually a tractor shed, well, maybe I should say WAS a tractor shed. Josh's mum Lynne had this vision from the start, and with a crew of family and friends helping, with months of planning and hard work it turned it into THIS. I'll give you a minute to pick your jaw up off the floor and have another look.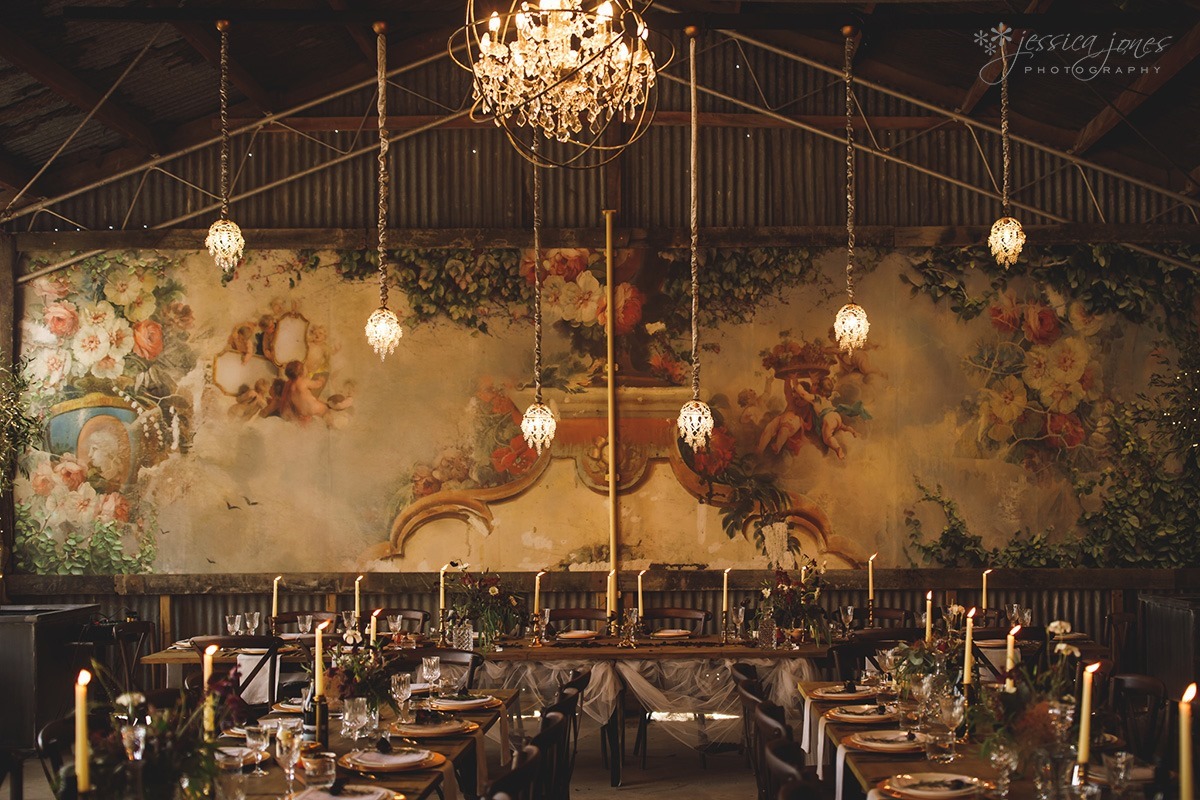 Keep in mind also, at this point Sarah hadn't even seen it.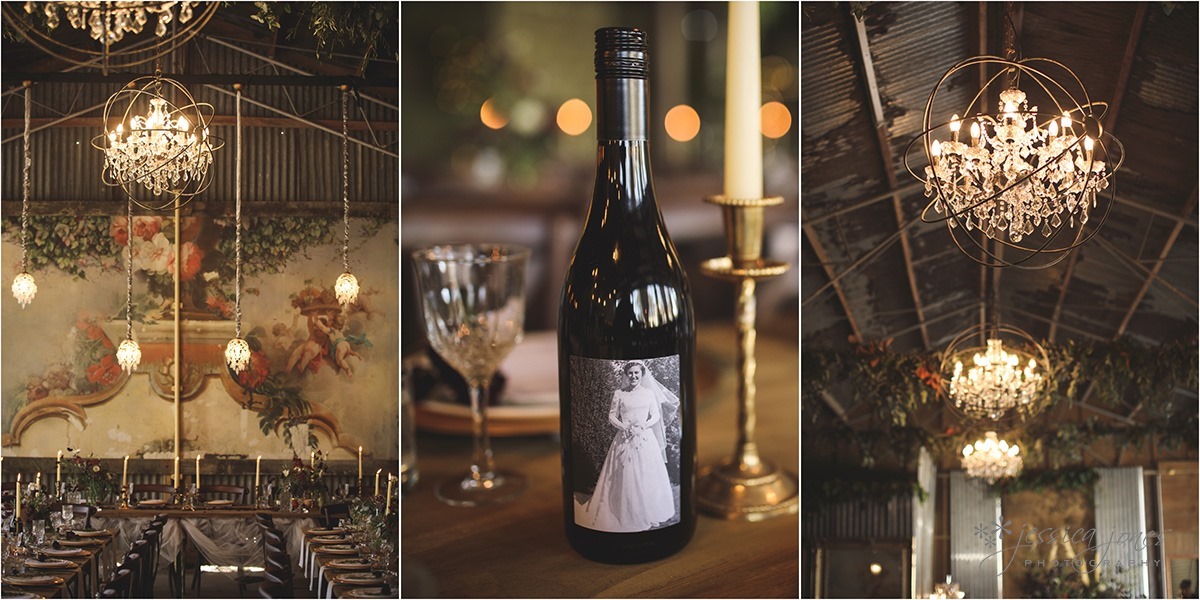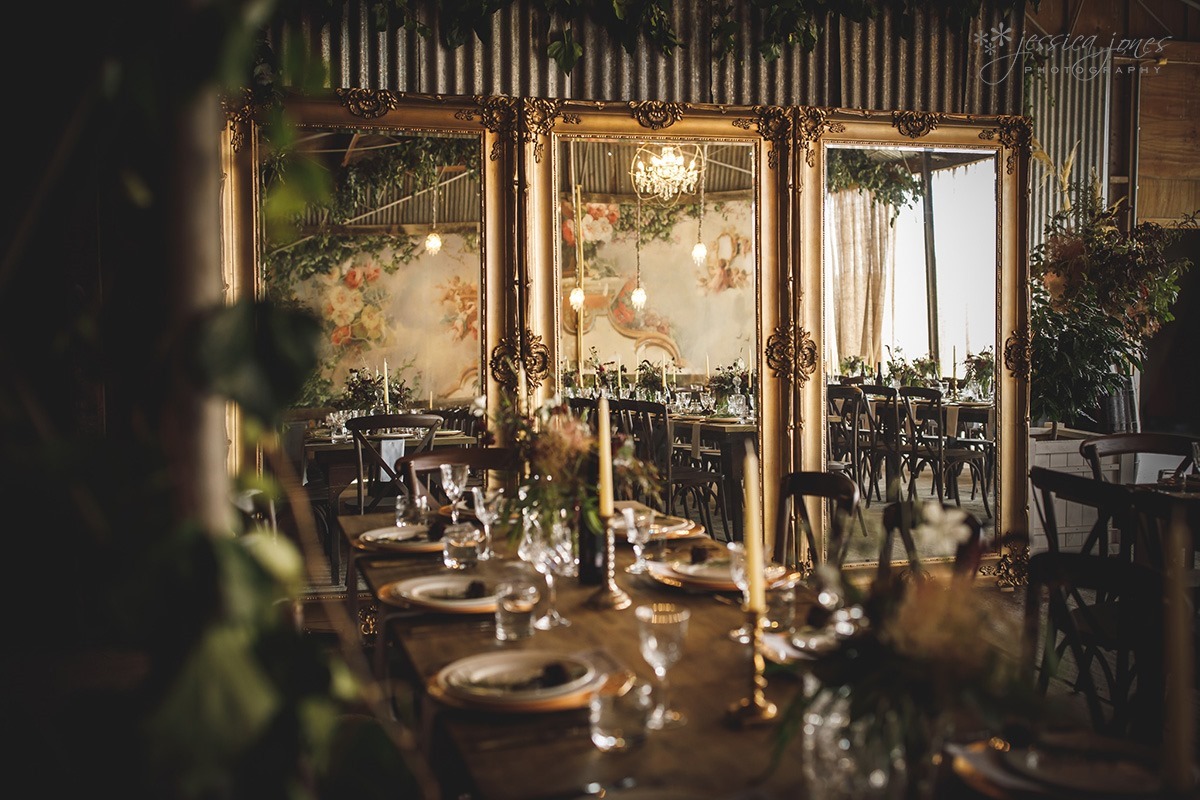 The attention to detail was staggering.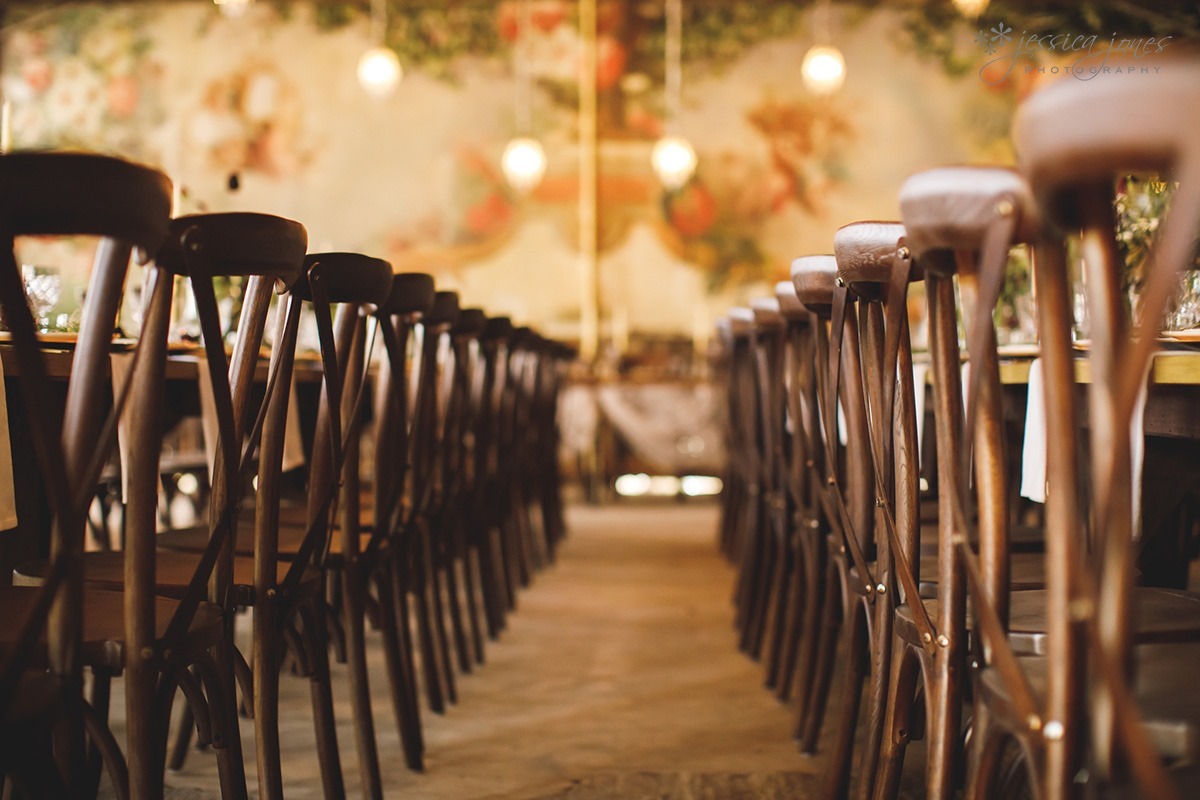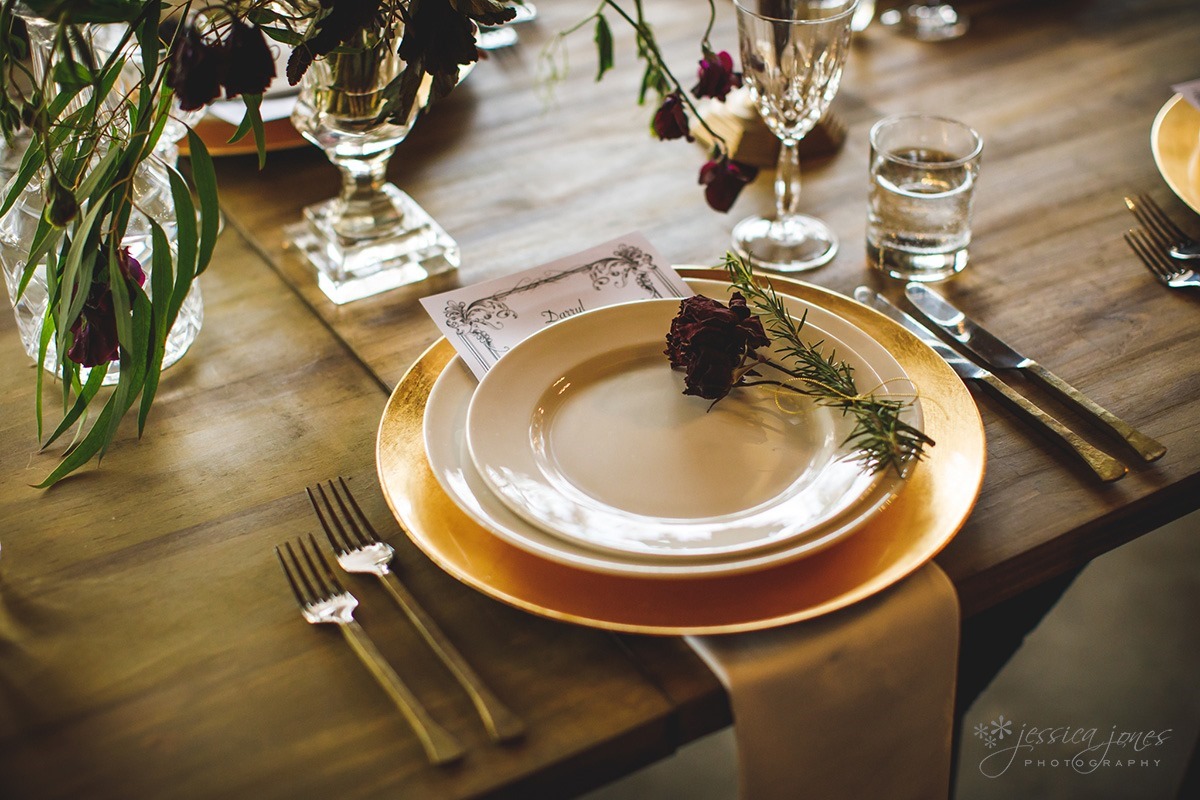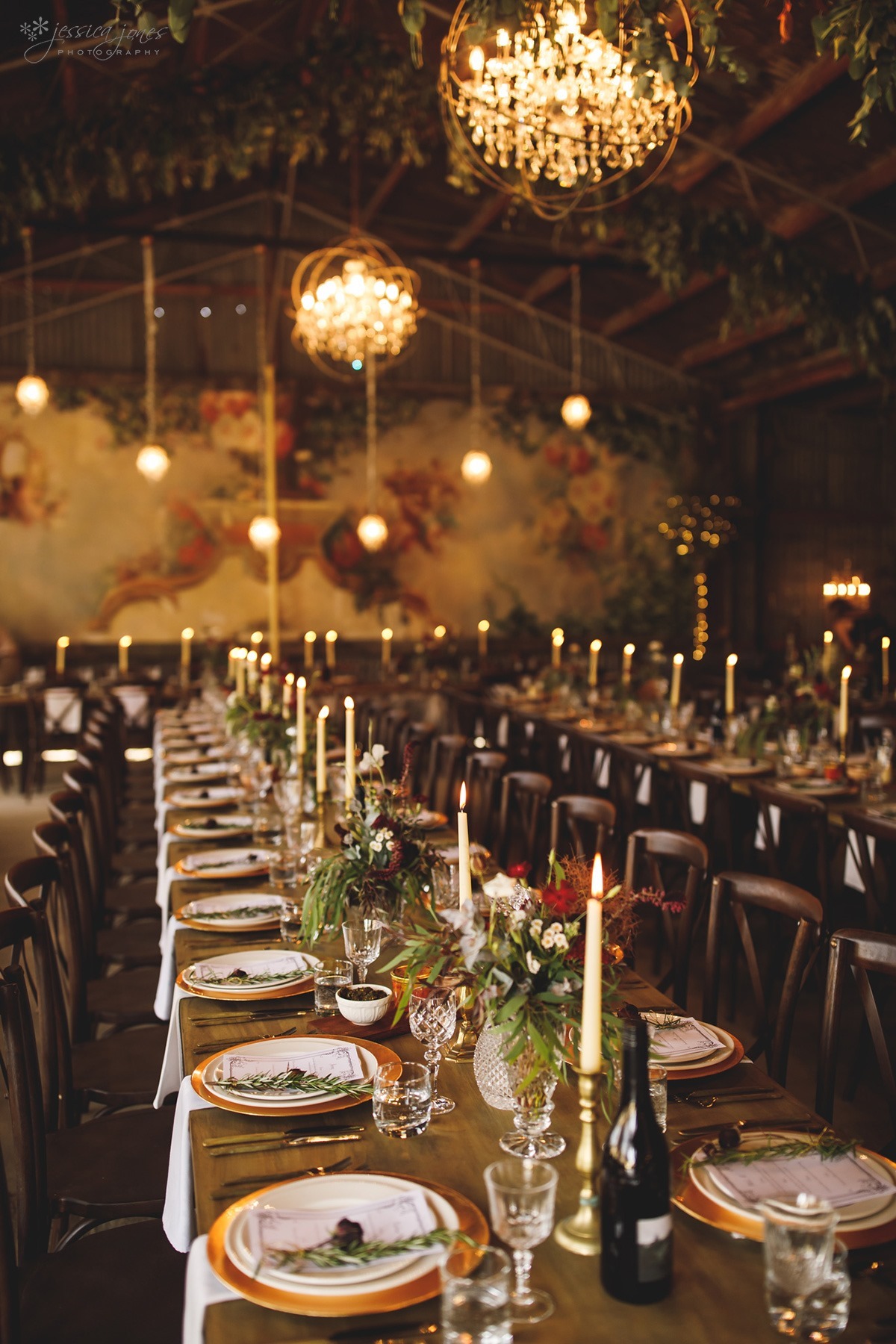 Then it was time for Josh to bring Sarah in and show her. To say that she was rather pleased with it would be the understatement of the year.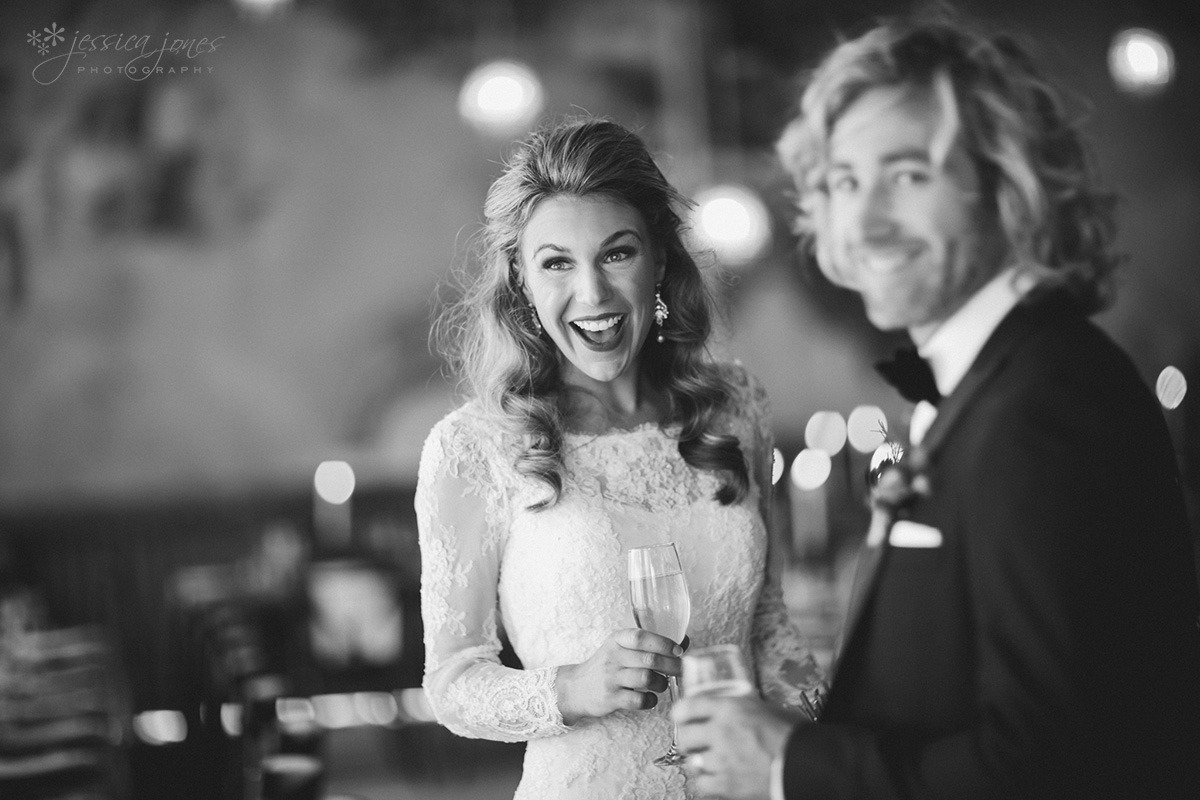 This is the moment it's all worthwhile. More beautiful happiness.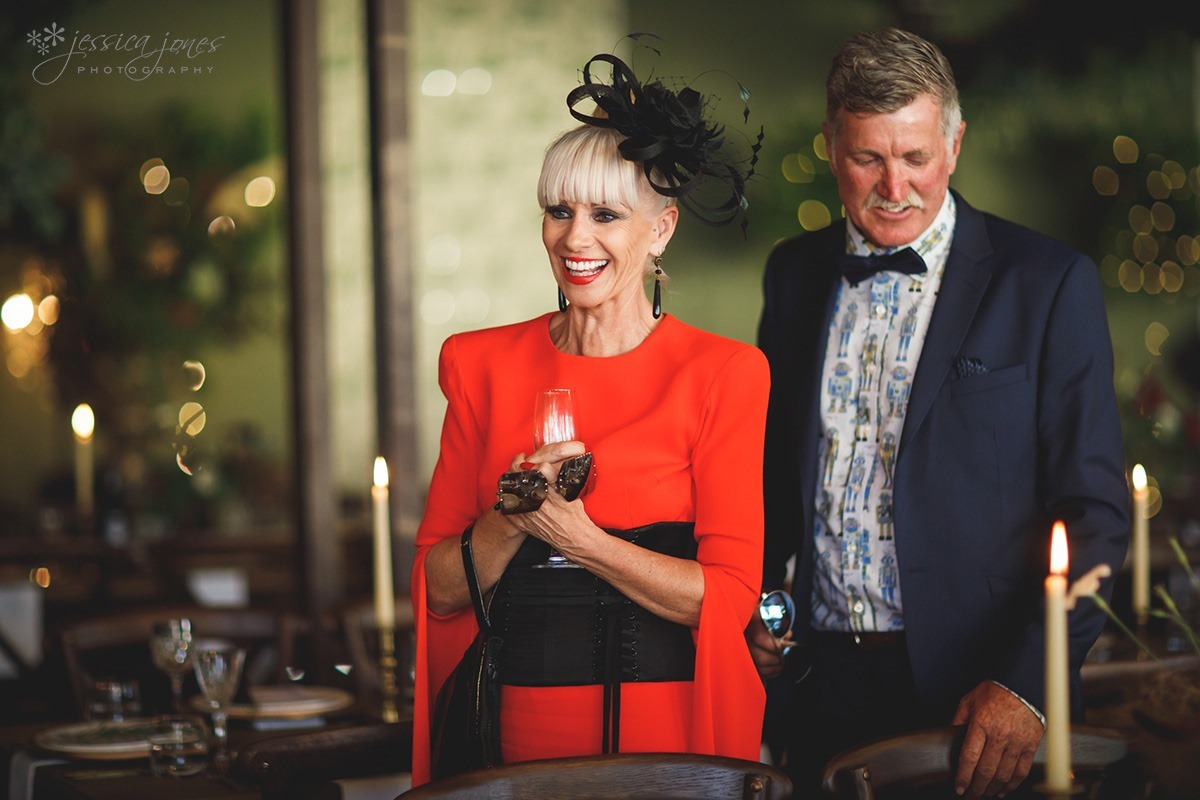 Lynne and Josh actually put this beauty together as well!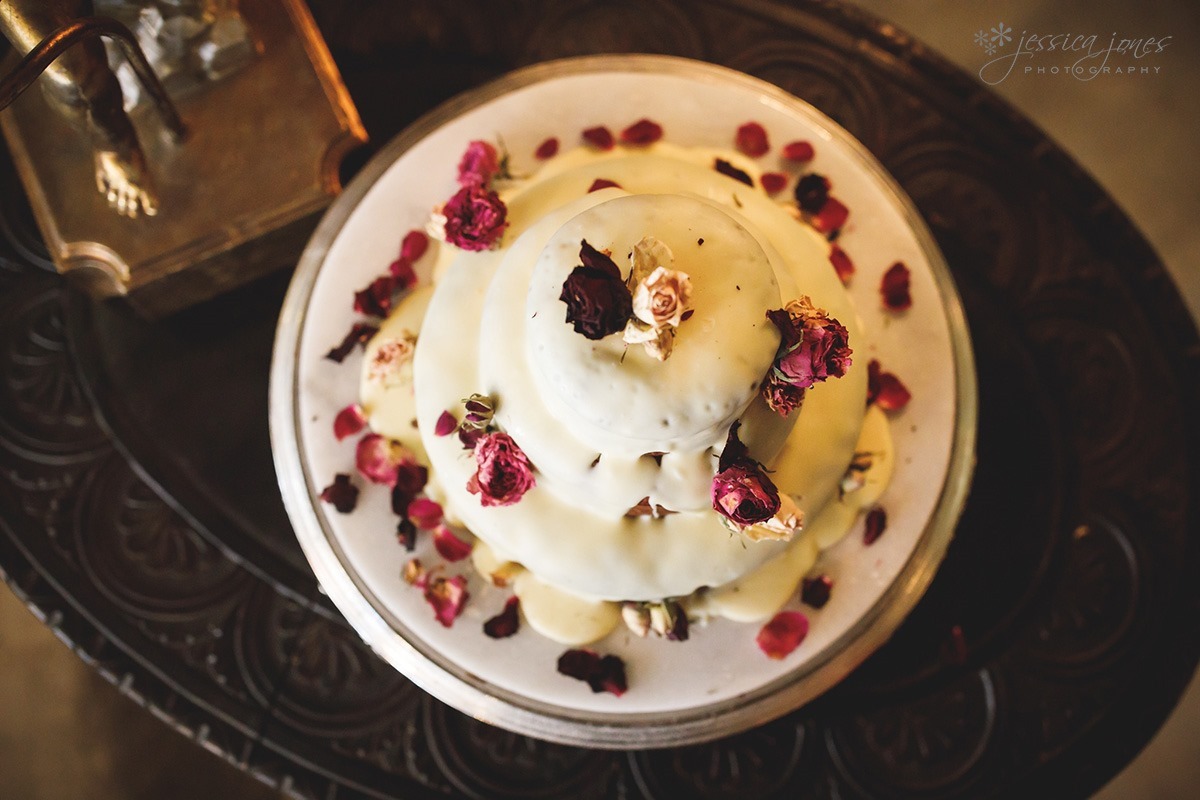 In case you missed it before, check out the specially made wine complete with old family photos.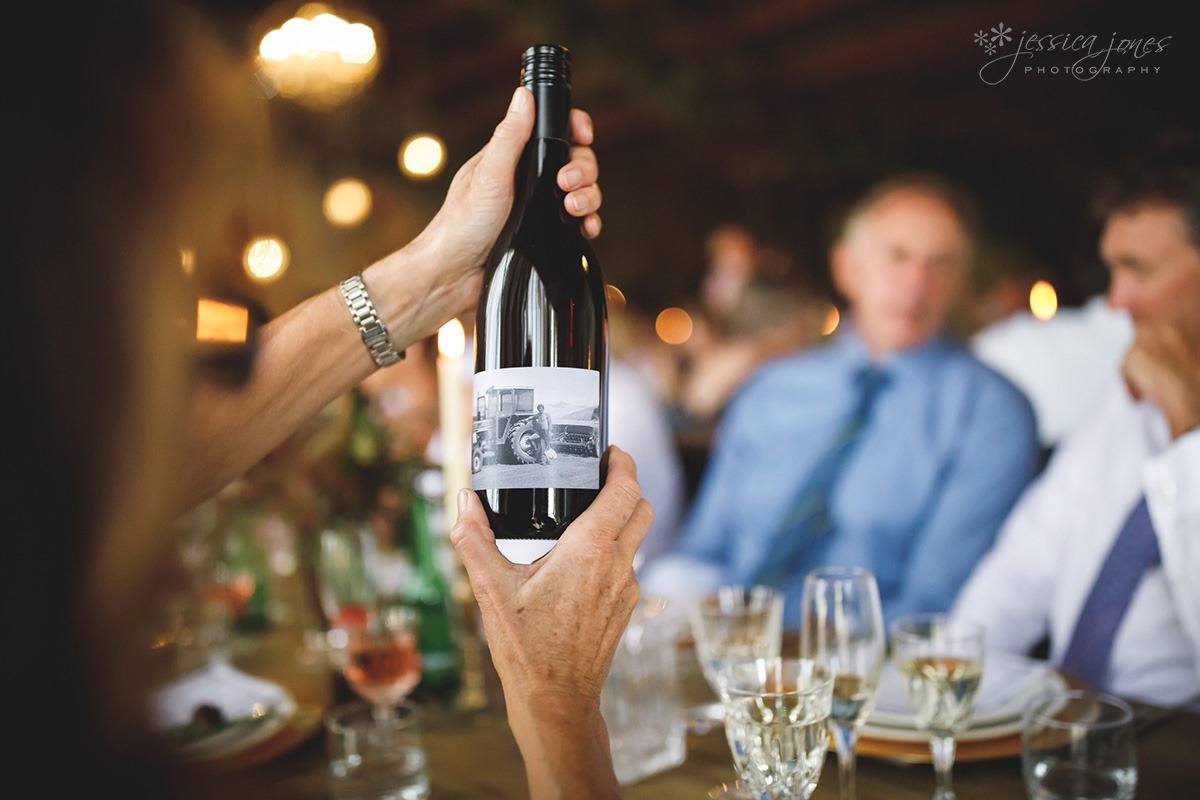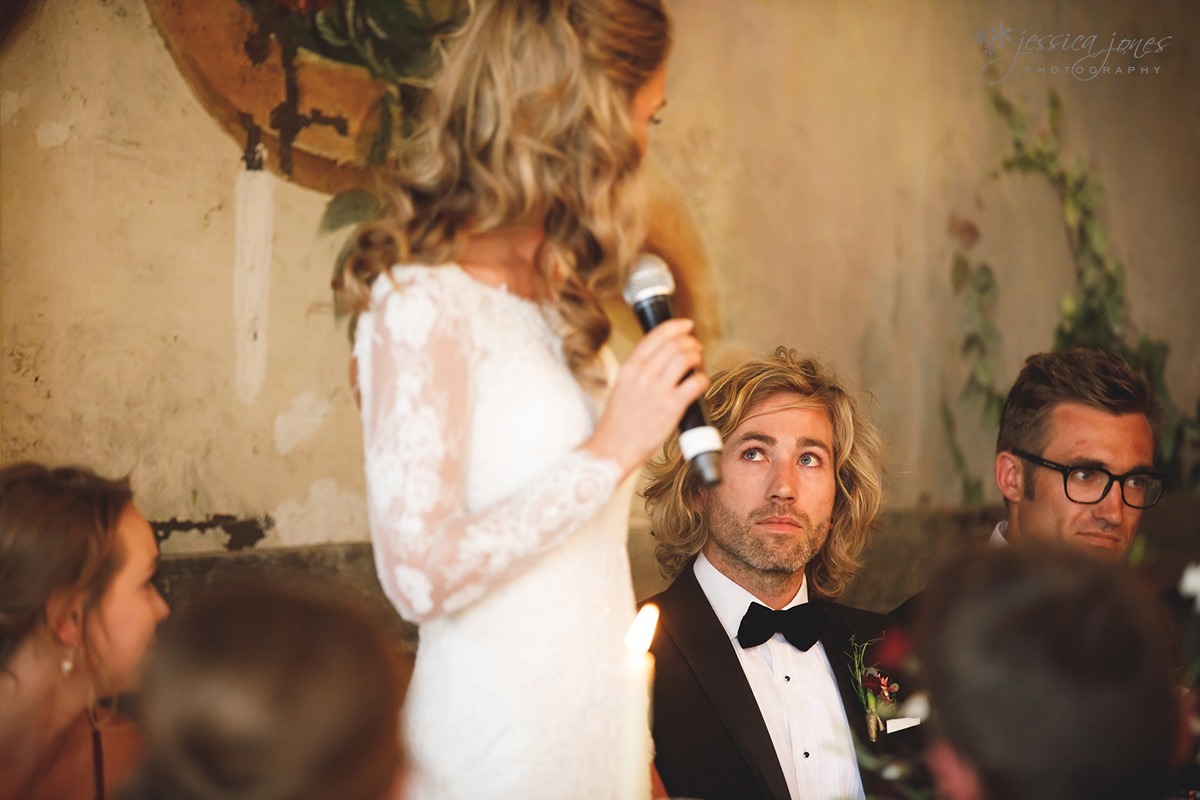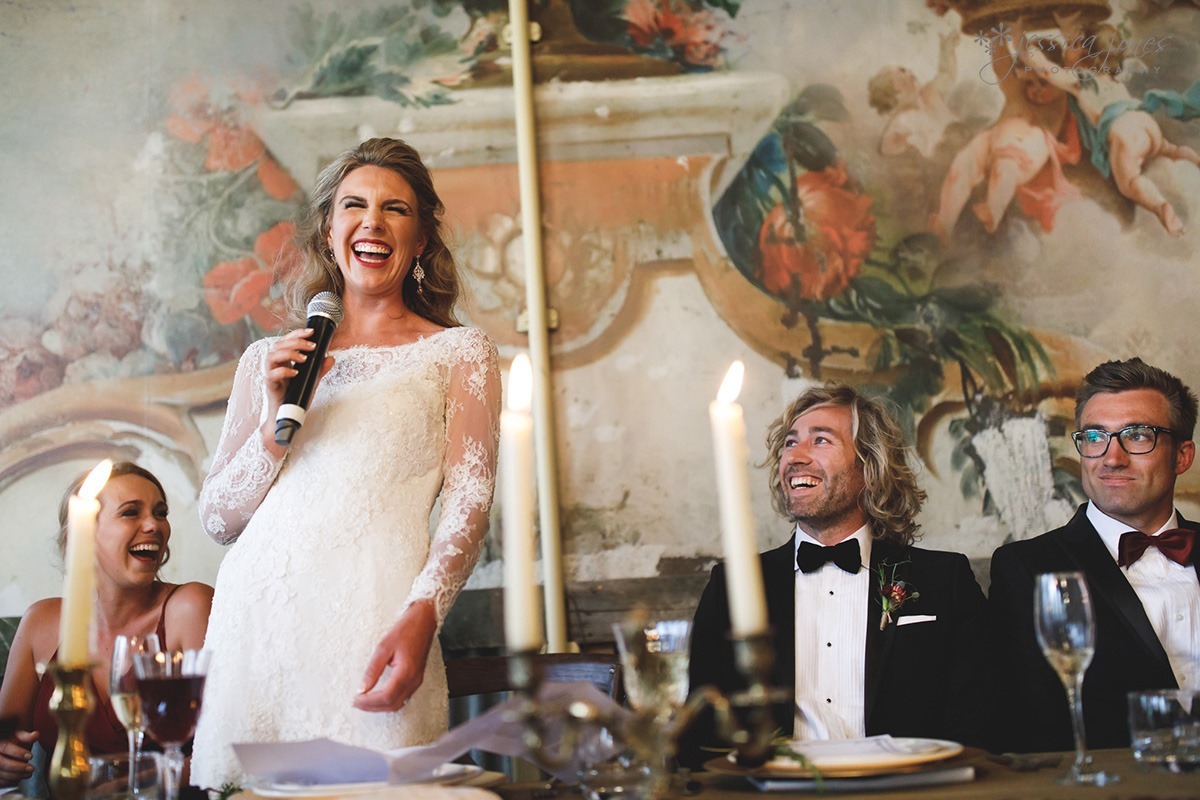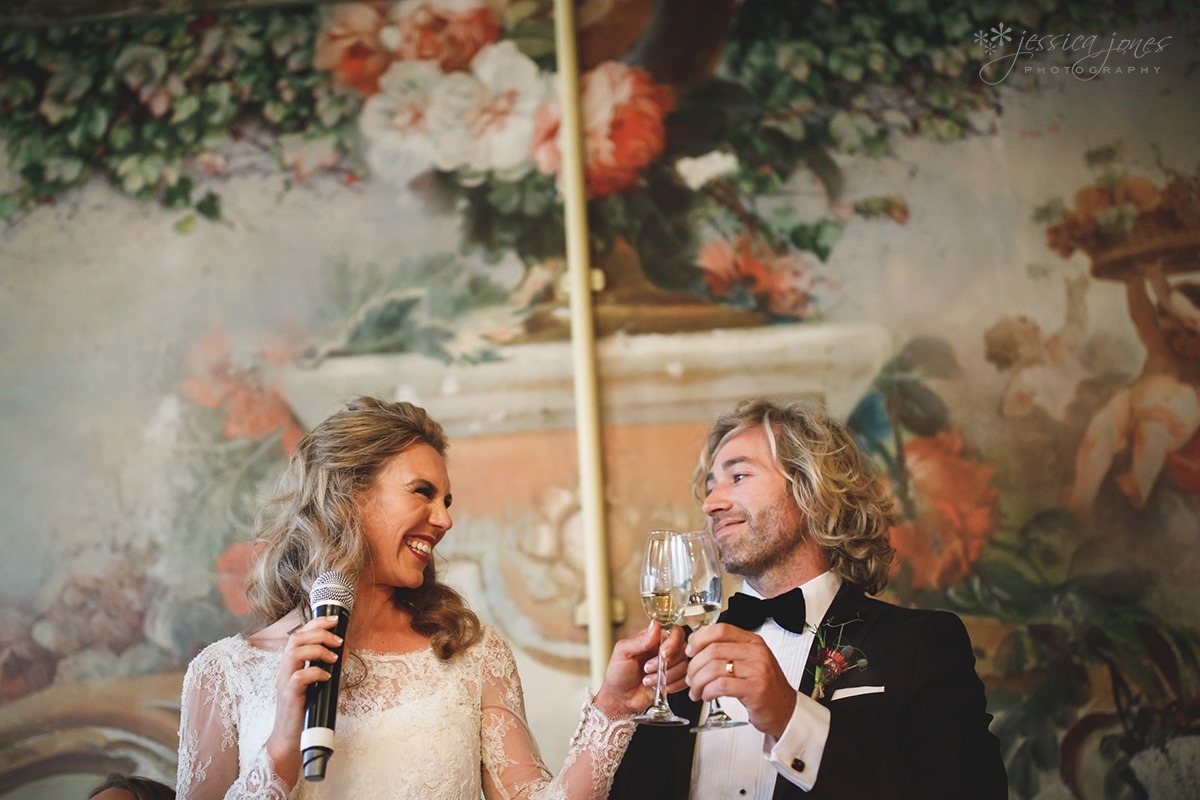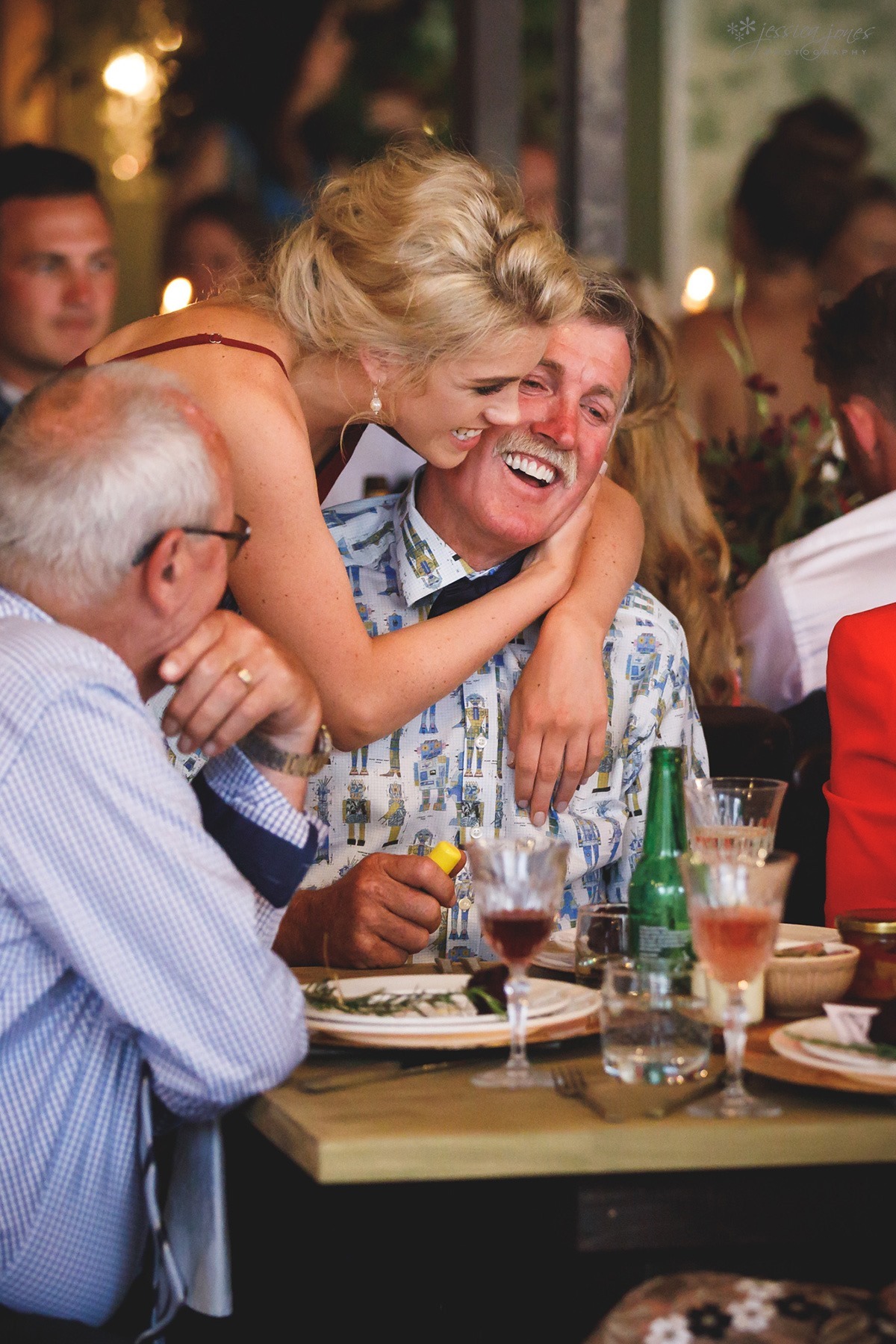 Josh is a dab hand in the kitchen, so we're told. If he could have he would have cooked for everyone. Instead, as Josh was kind of busy being the groom, the extremely talented Marcel and Helen Rood took care of the catering for them. Josh was still a massive part of it all though, and was super keen to have as much of the food as possible sourced locally. Lamb from the farm next door, Salmon from the sounds and other seafood gathered by the family themselves.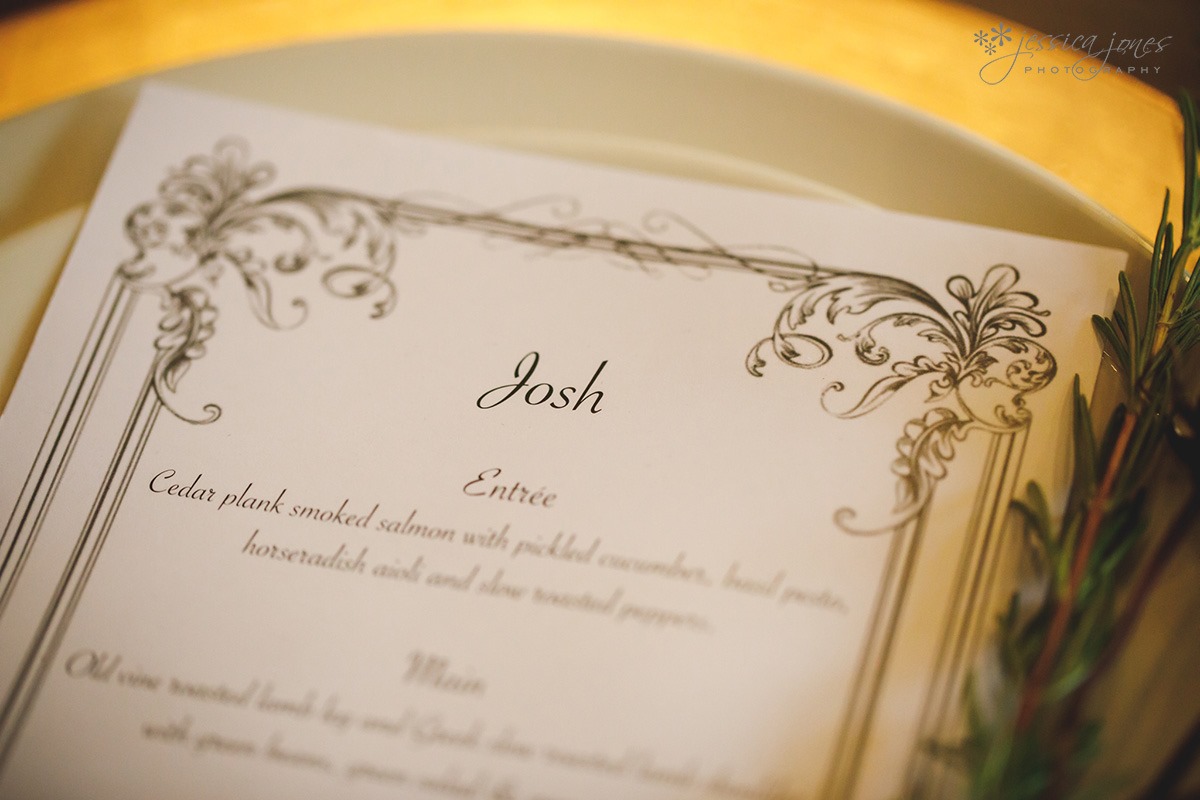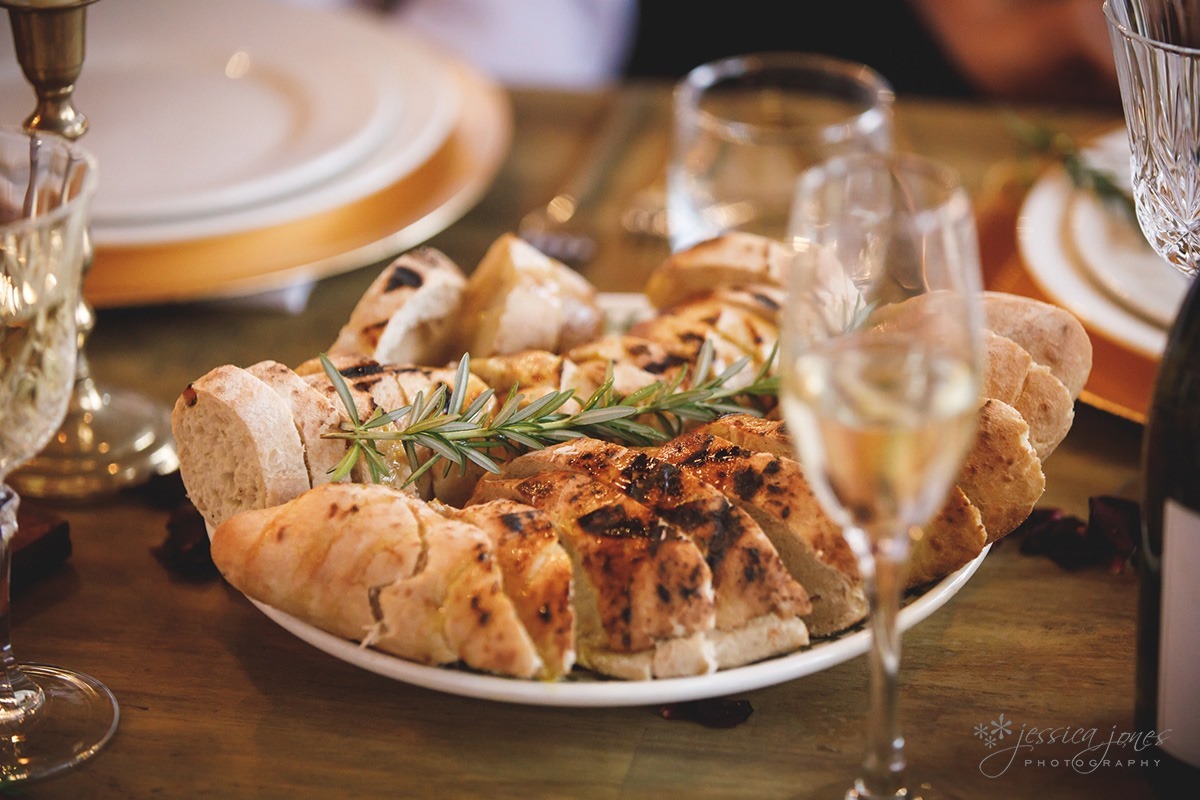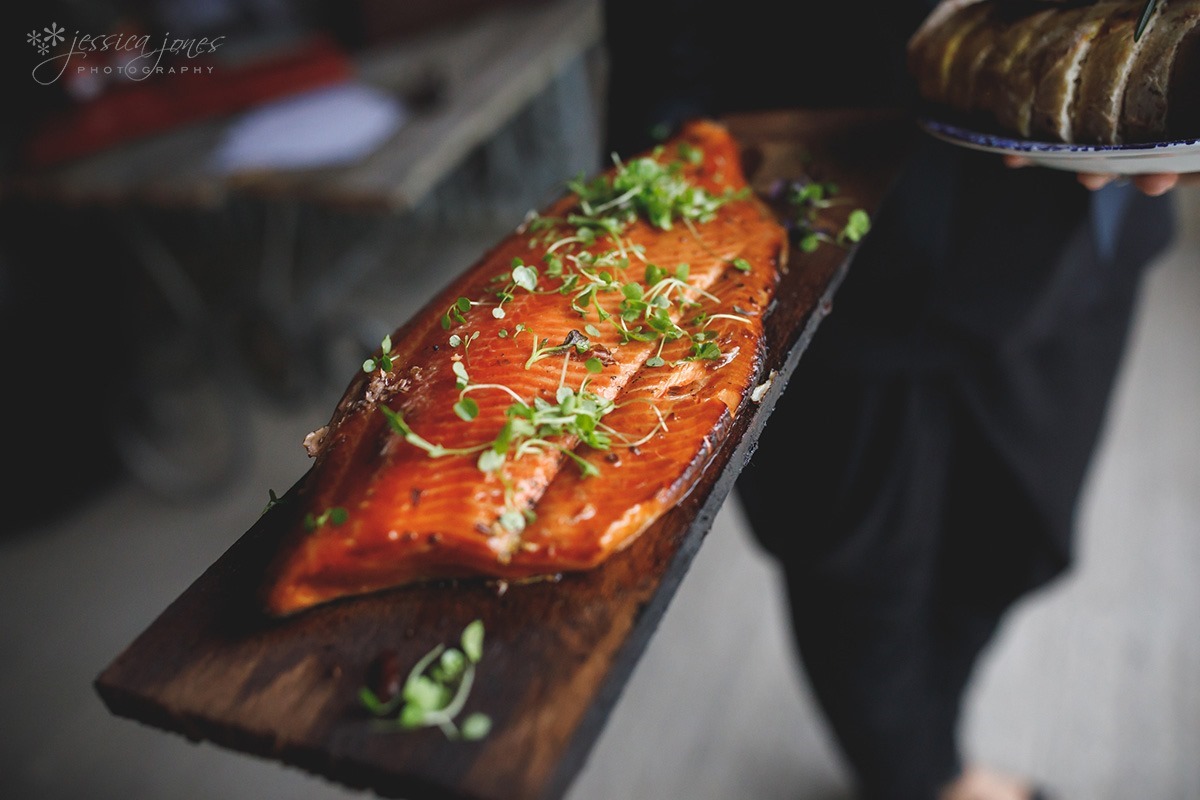 I know you don't expect me to write about beans, but I'm going to. Normally I'm neither here nor there about beans in general. I'll dish them up if they're there, but I don't give them a lot of thought to be honest. That was, until THESE BEANS entered my life. Somehow my life has come to a culinary turning point, before beans and after beans. Josh came across this recipe when visiting James' grandma in Italy some time ago. Don't just think beans, think garlic and ginger, and something else, I just don't even know. You can't know how badly I want that recipe.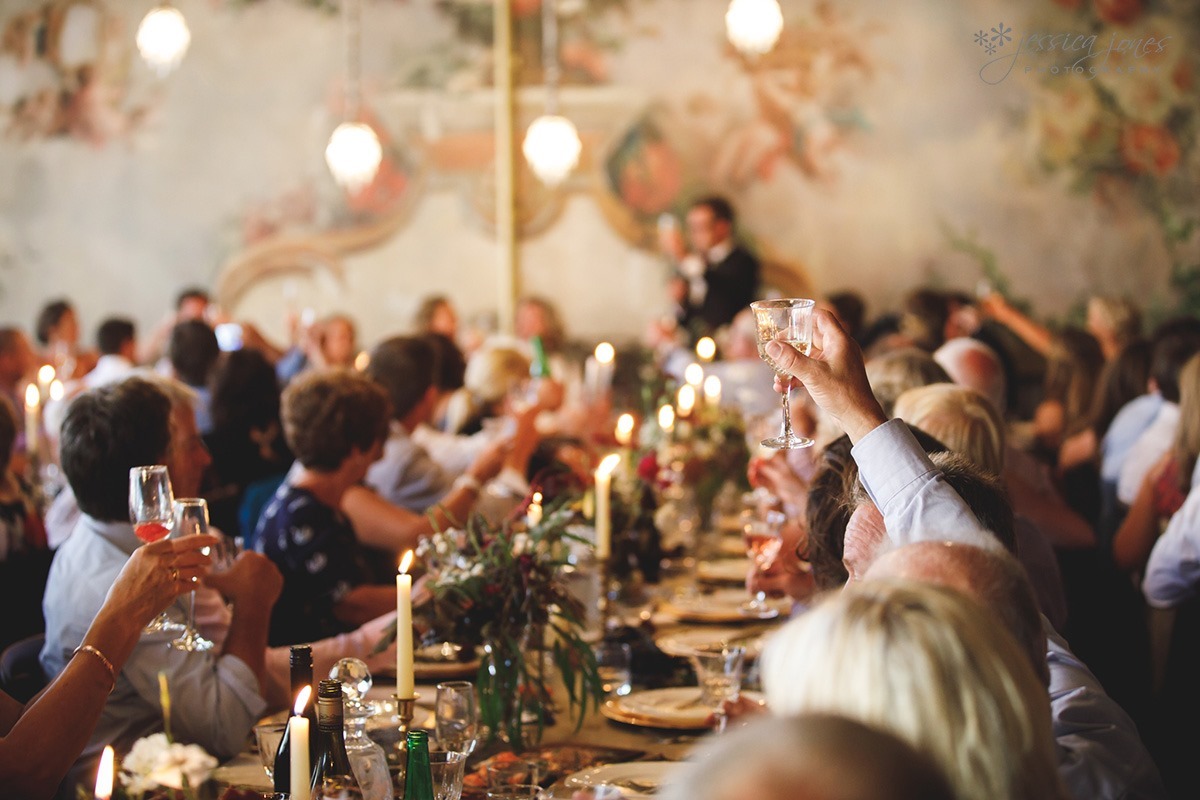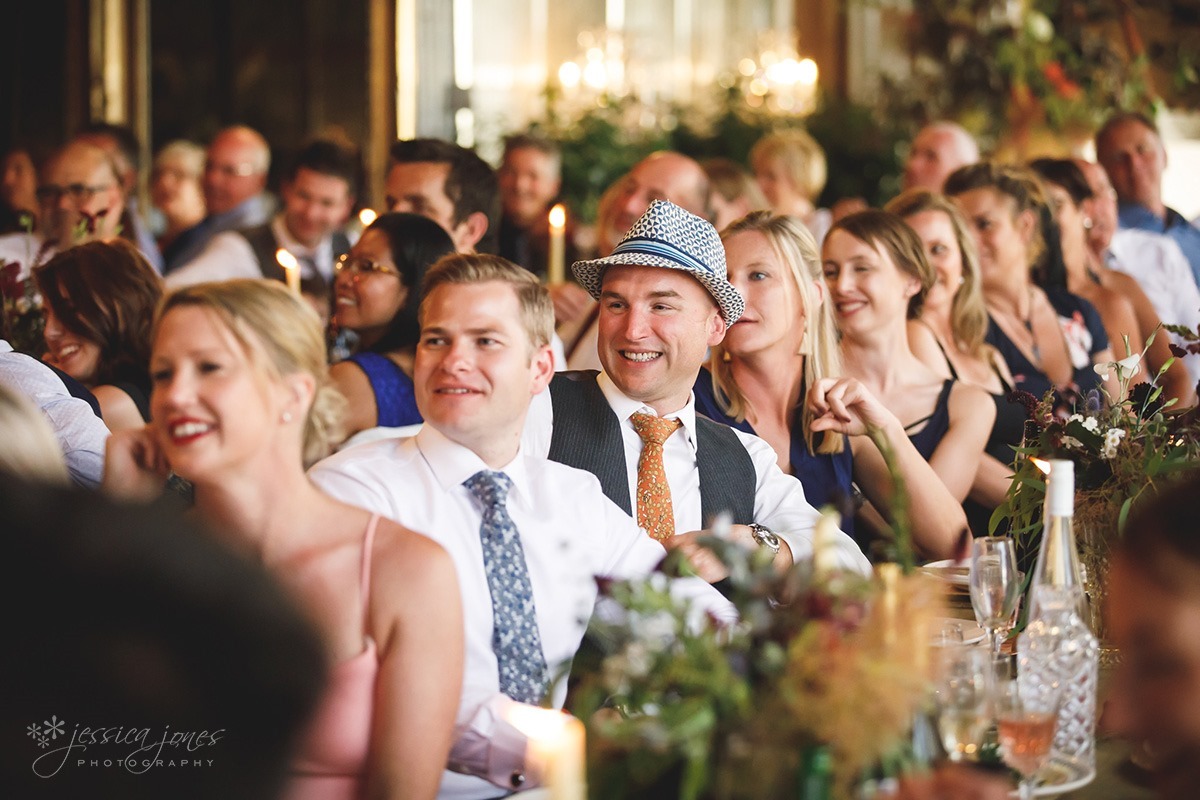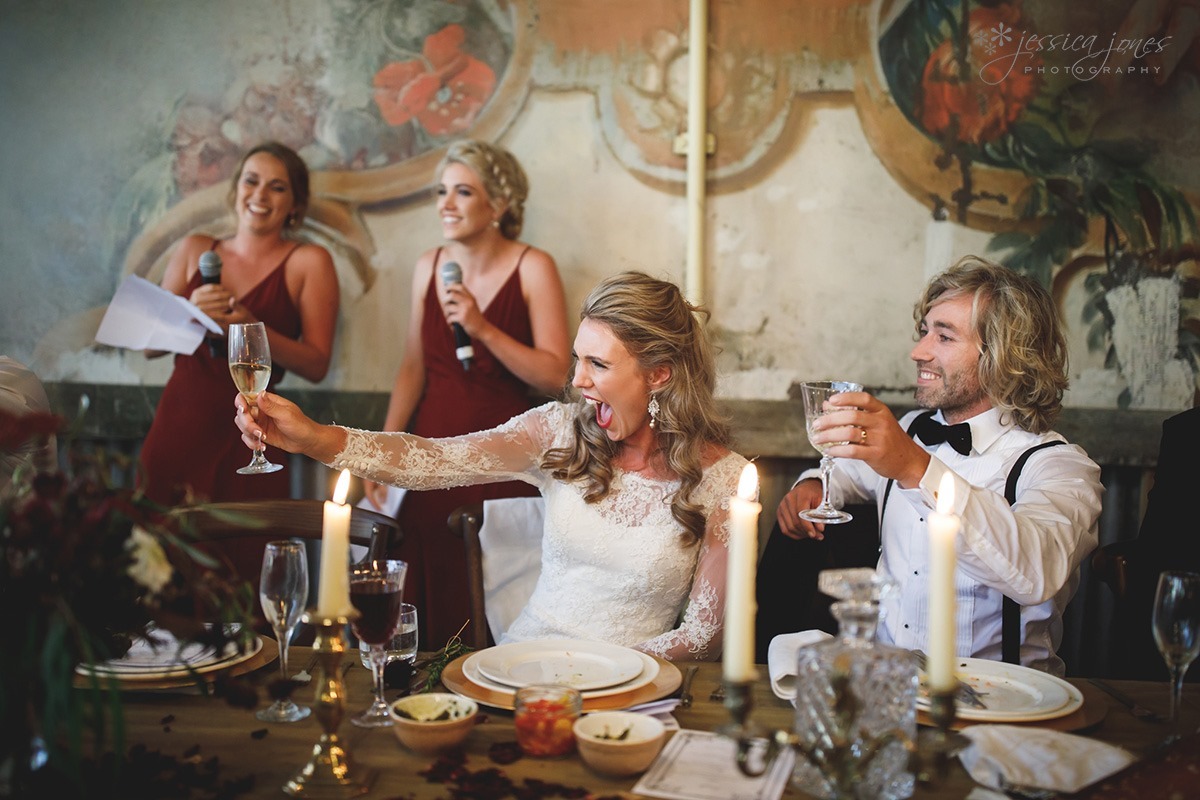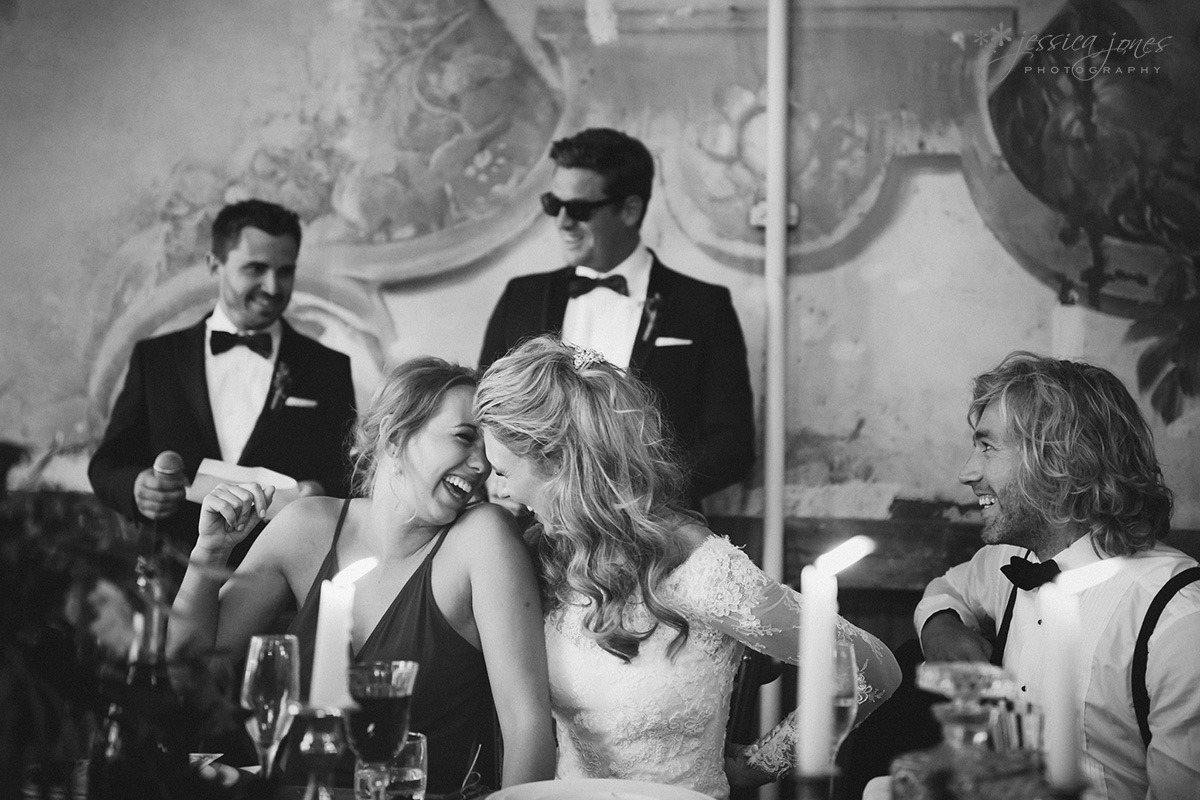 These guys, right here, were the wedding flow, if that's even a thing, than this is what it looks like. Matt and Victoria rocked the job of being the MCs, and Jessica from Betty and Co event planners, made the day just that little bit more happy.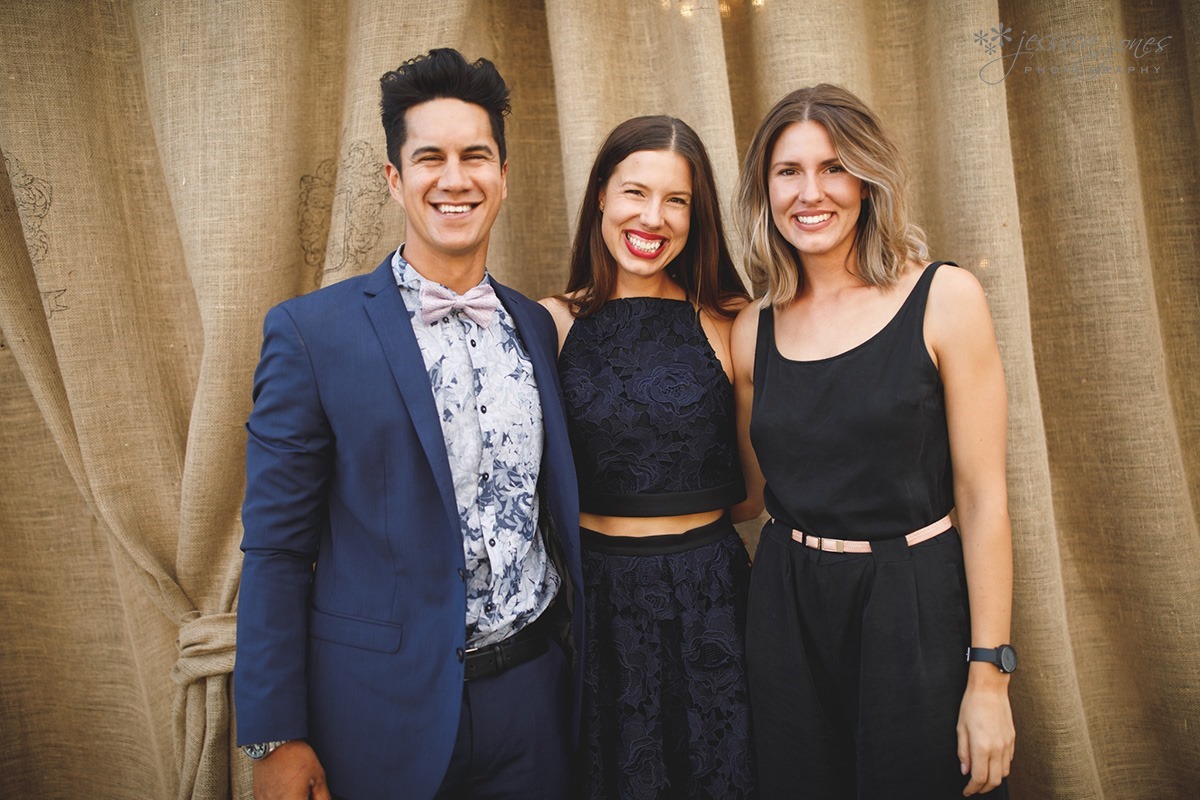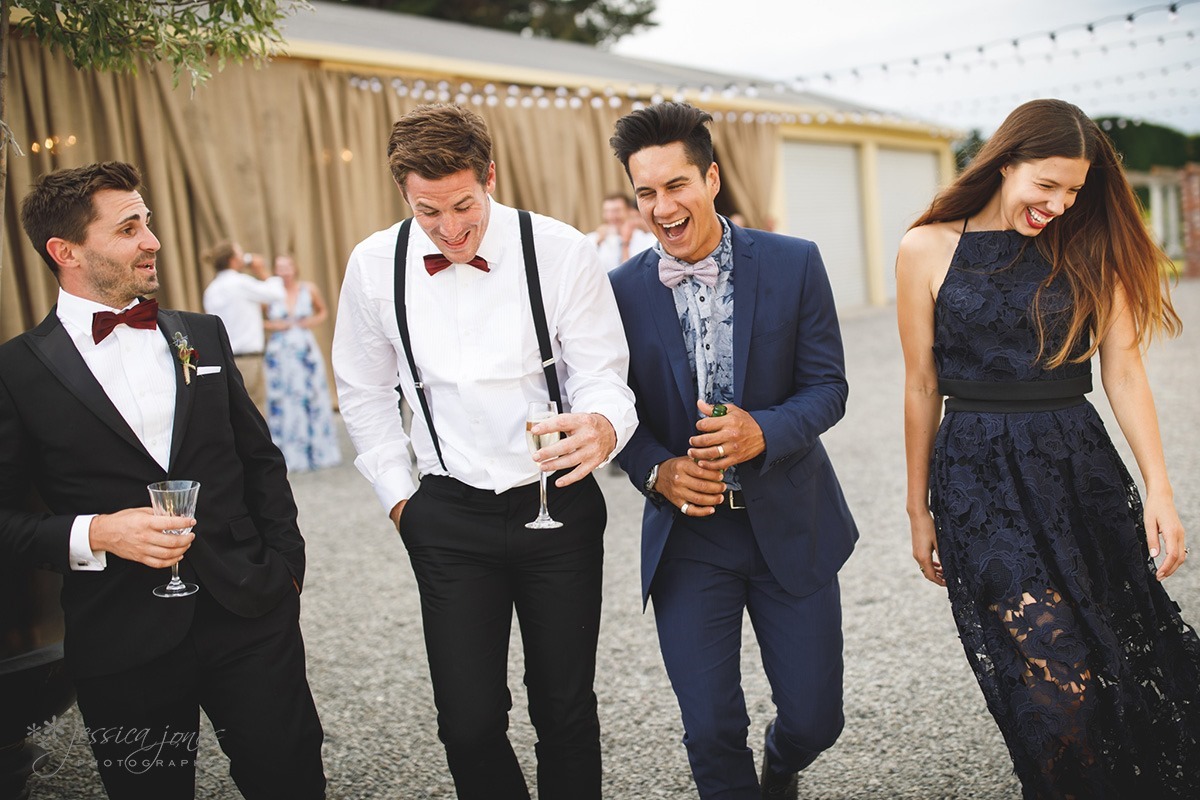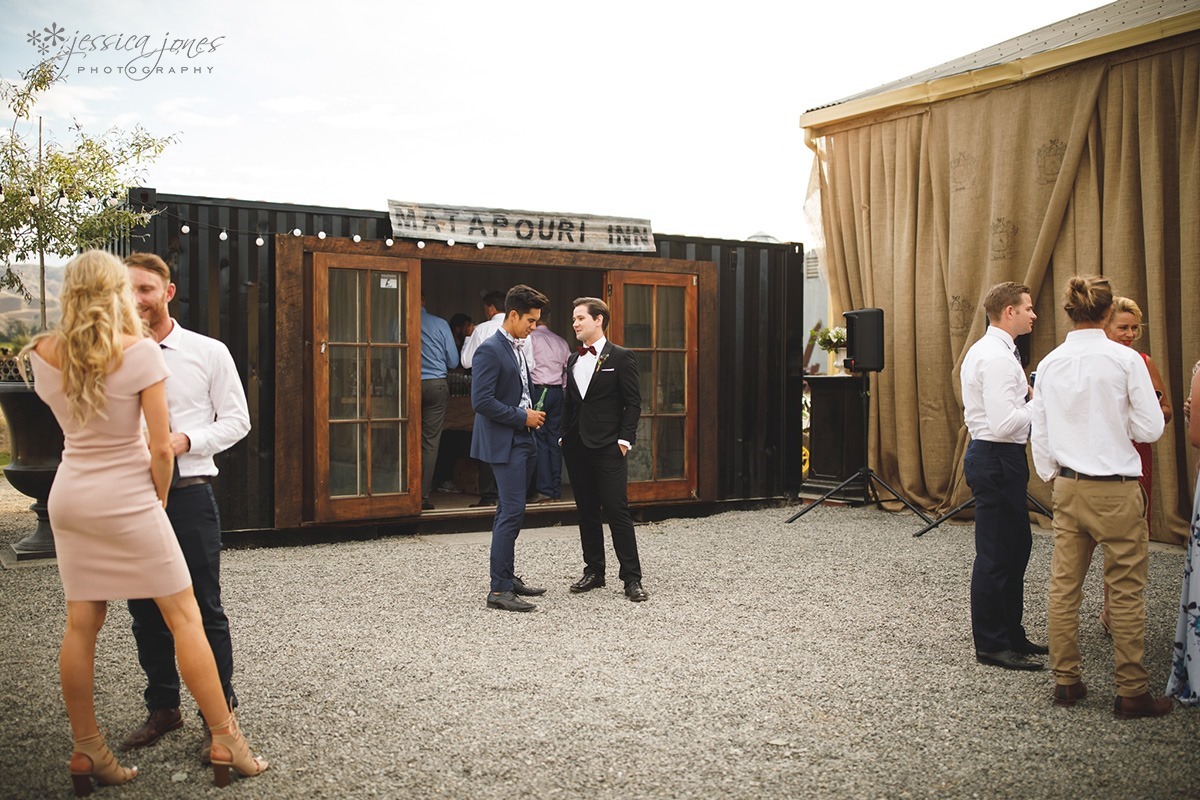 Then as the low light struck the golden field outside I quietly suggested that now might be a very nice time to have a little dance outside. Sarah and Josh were all too happy to follow.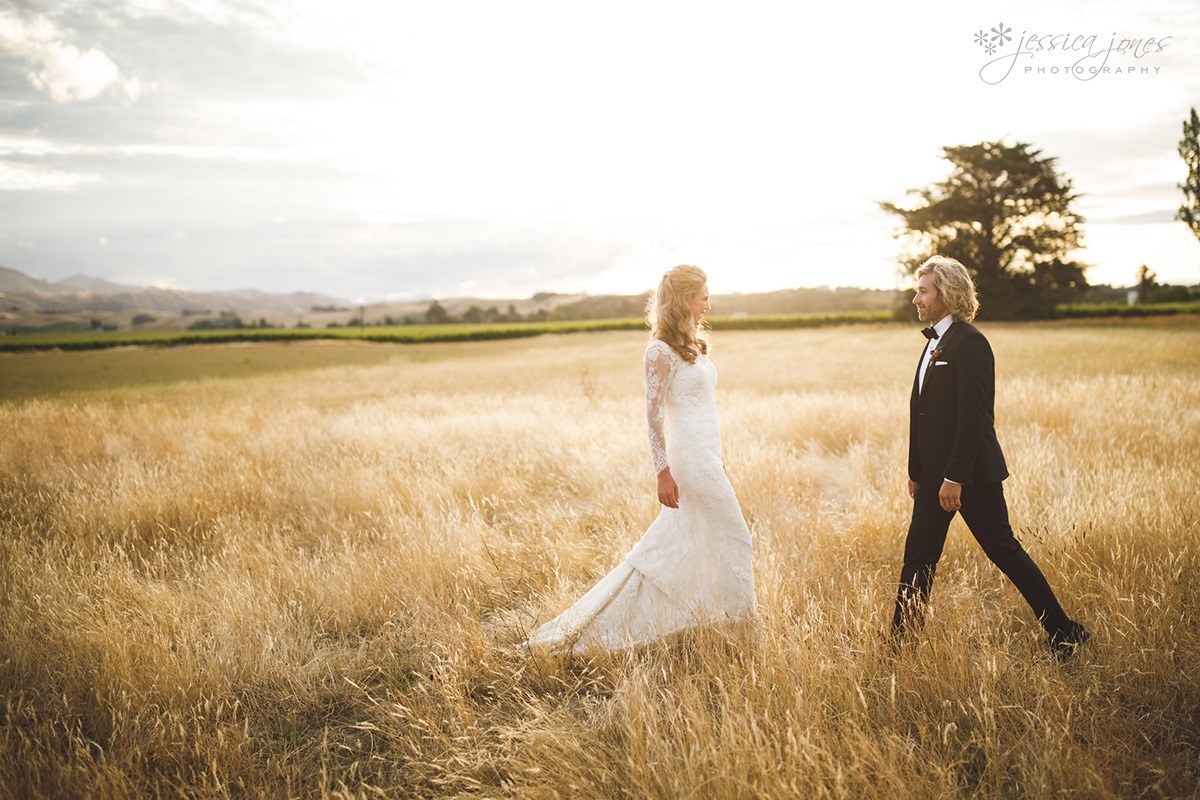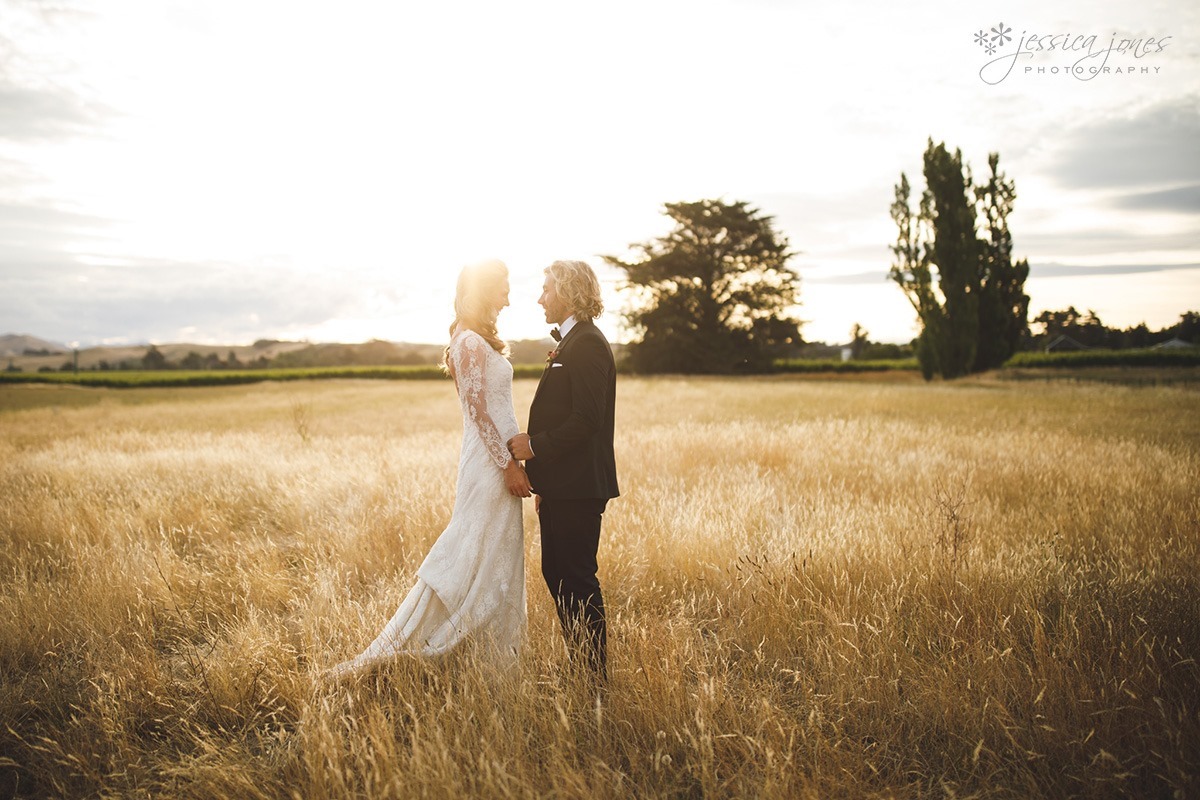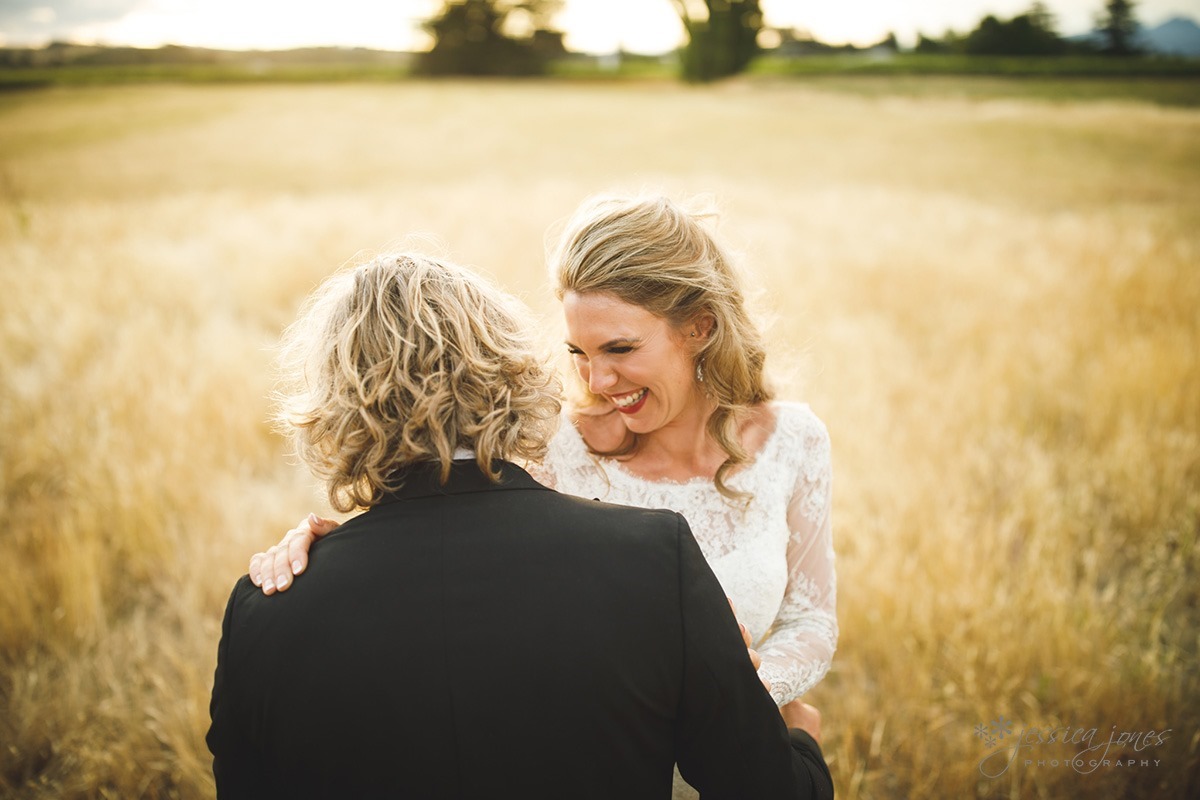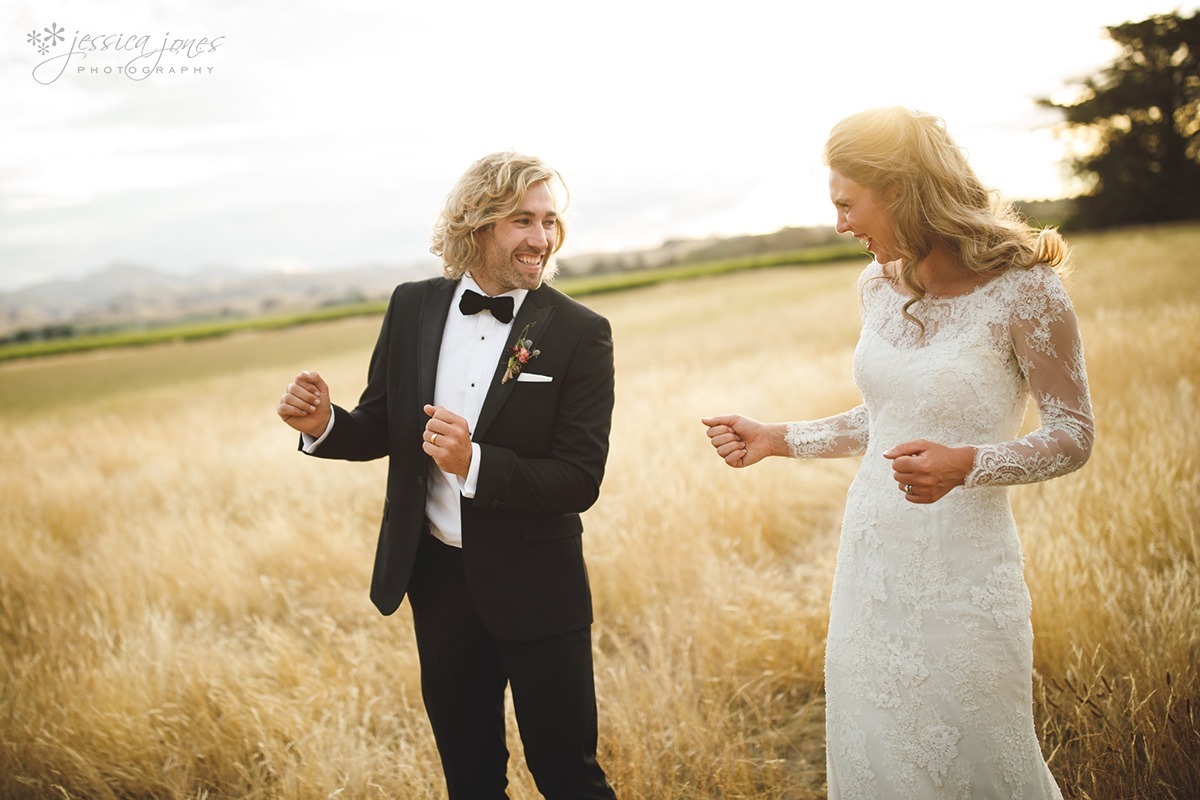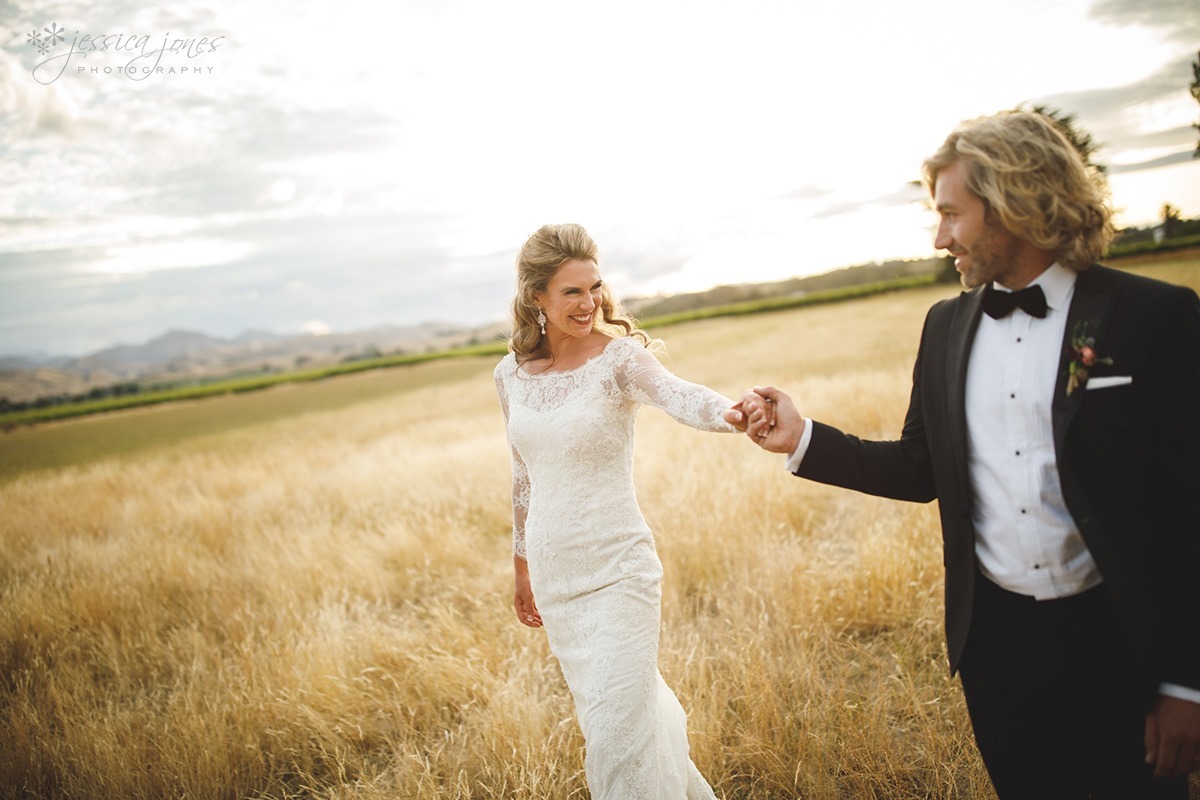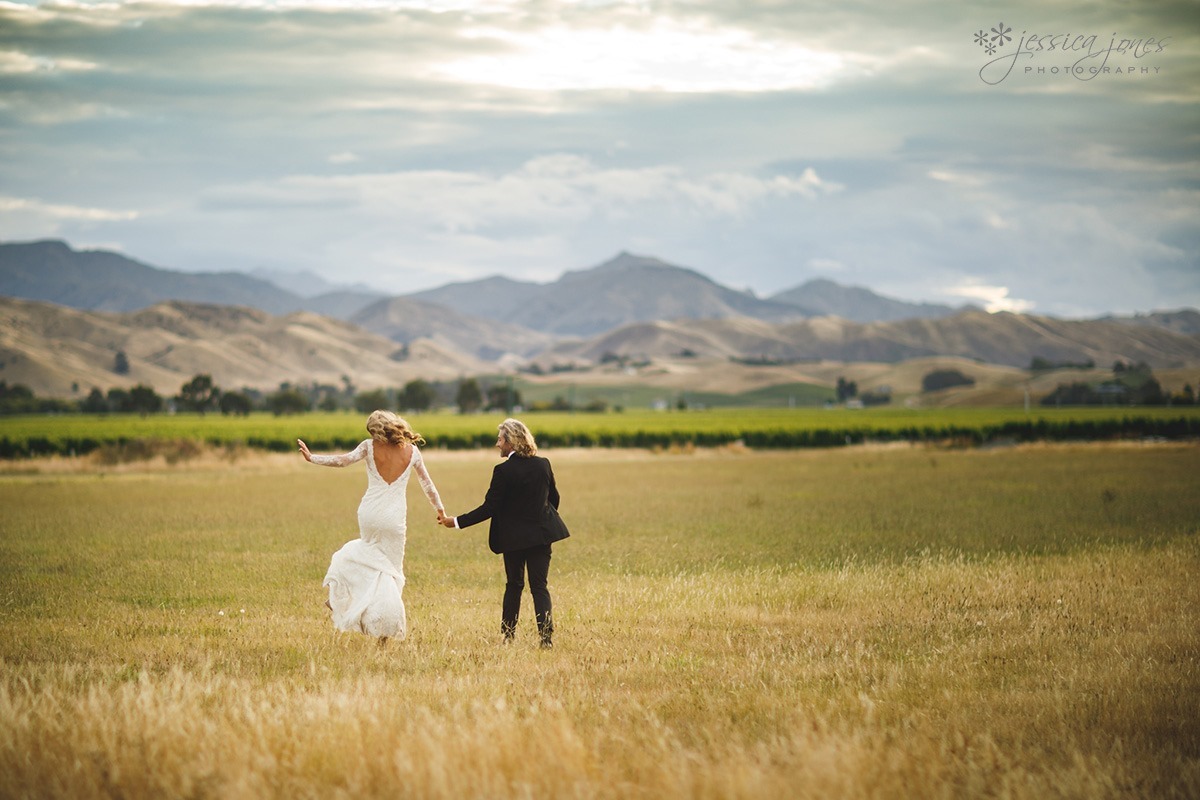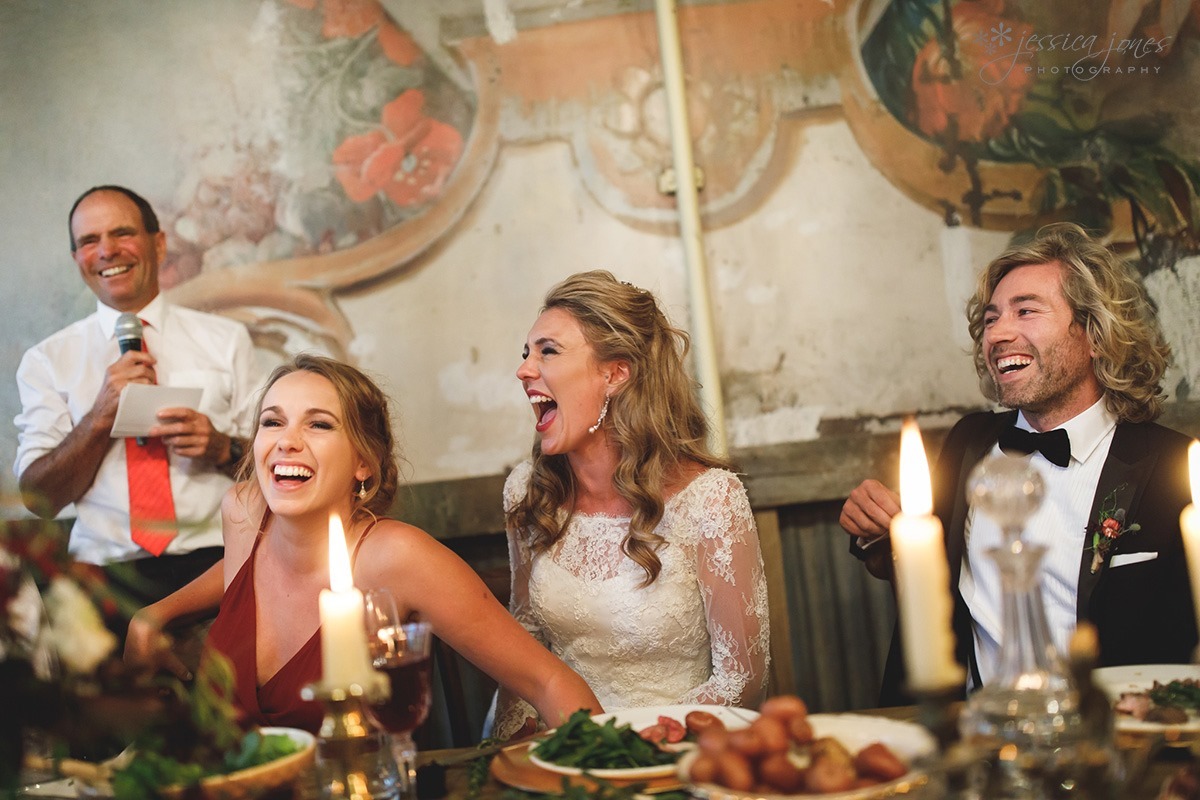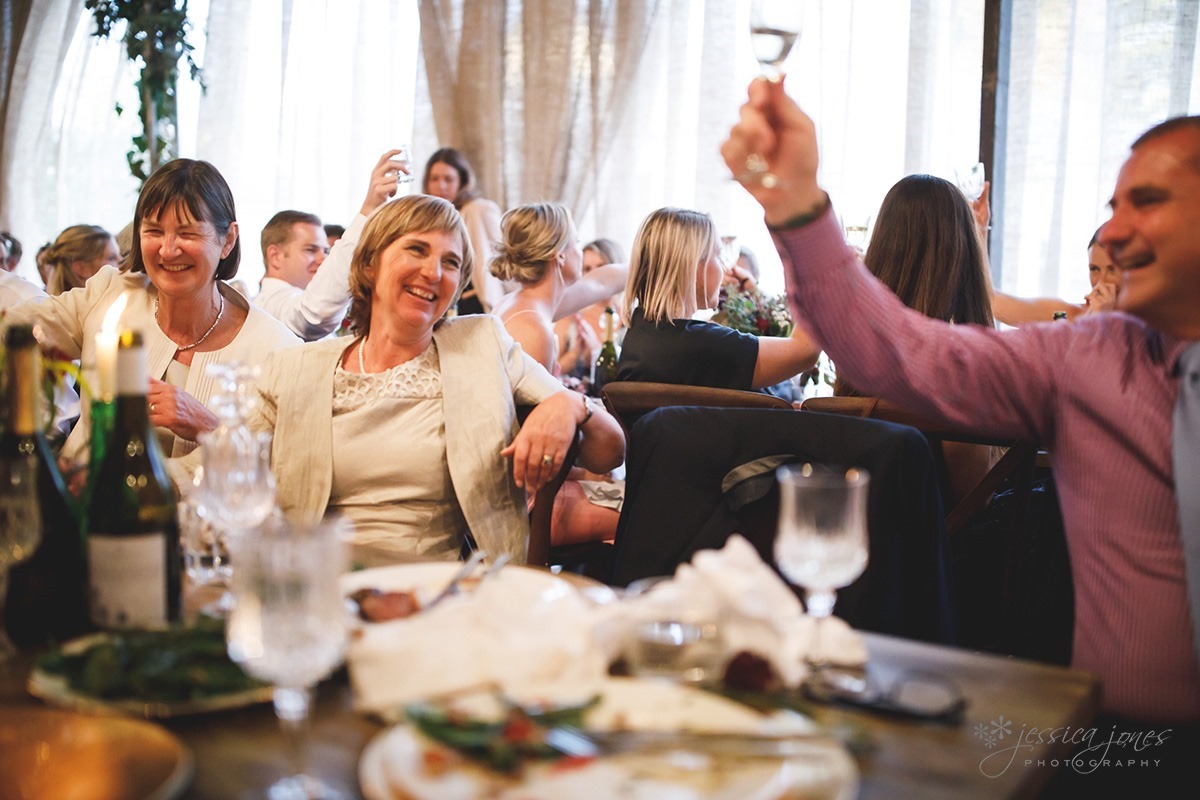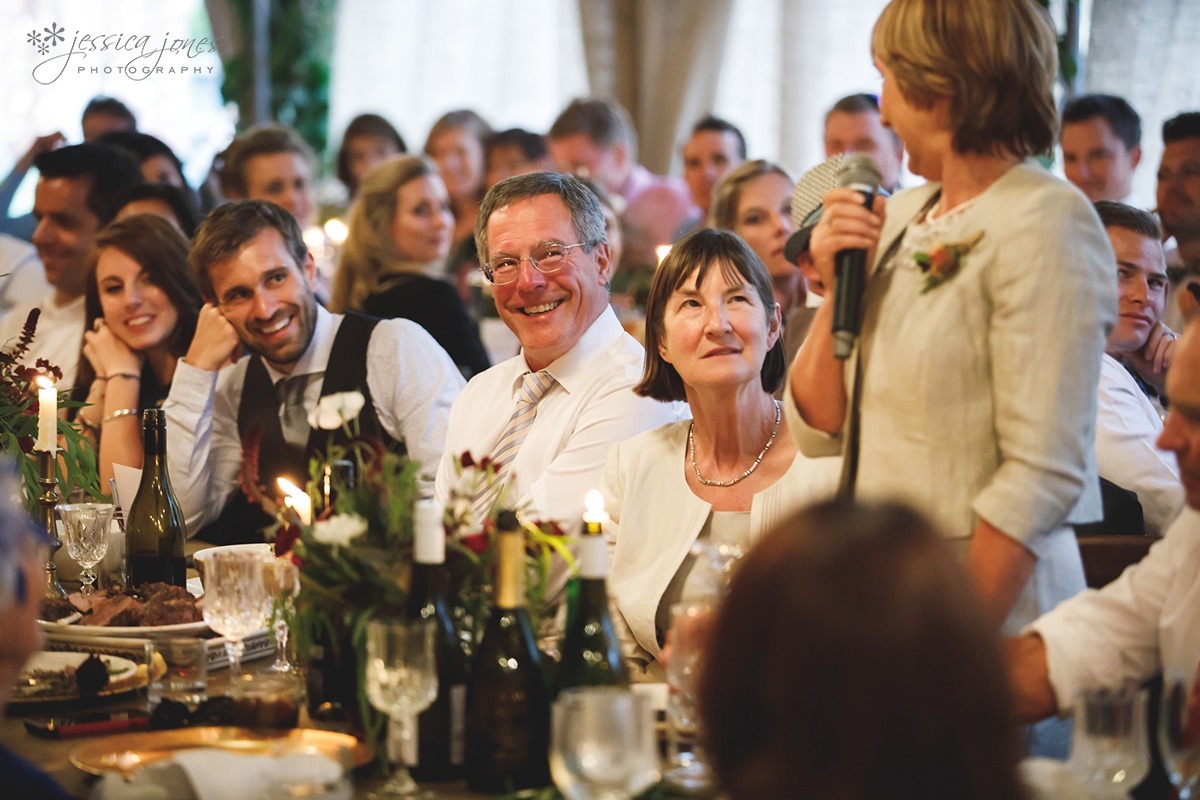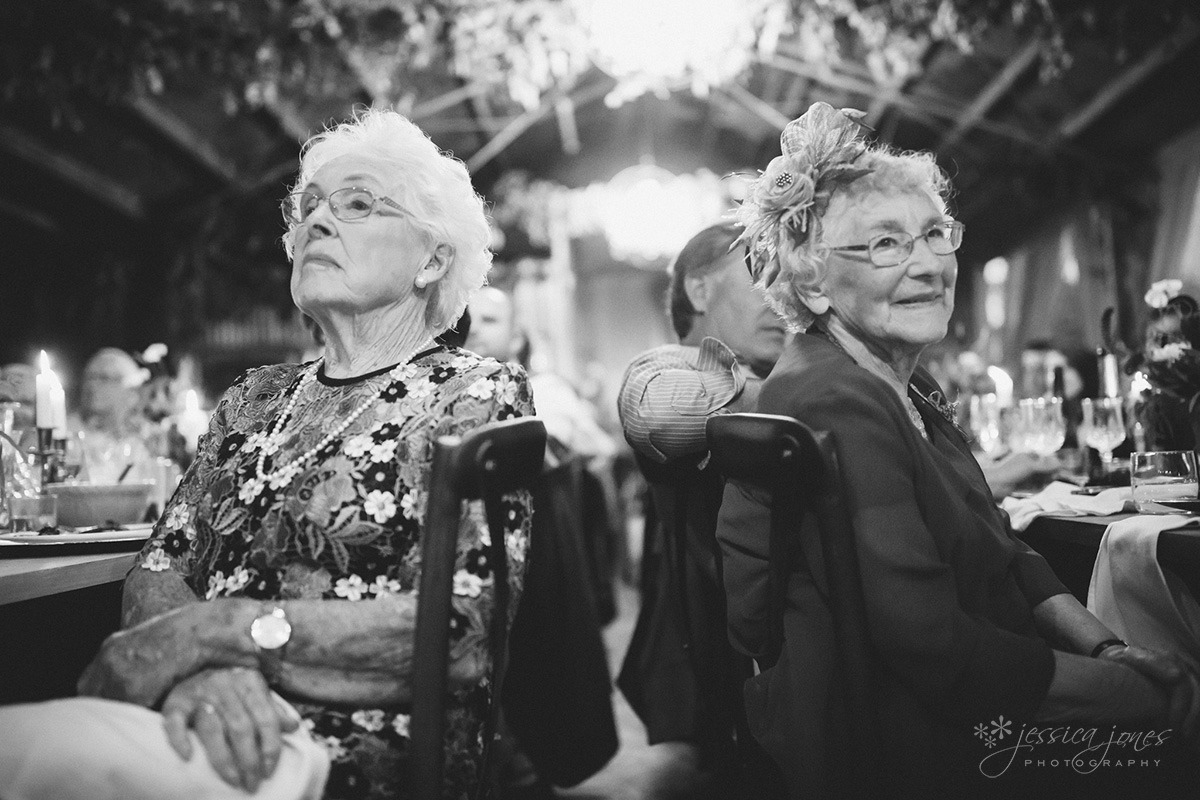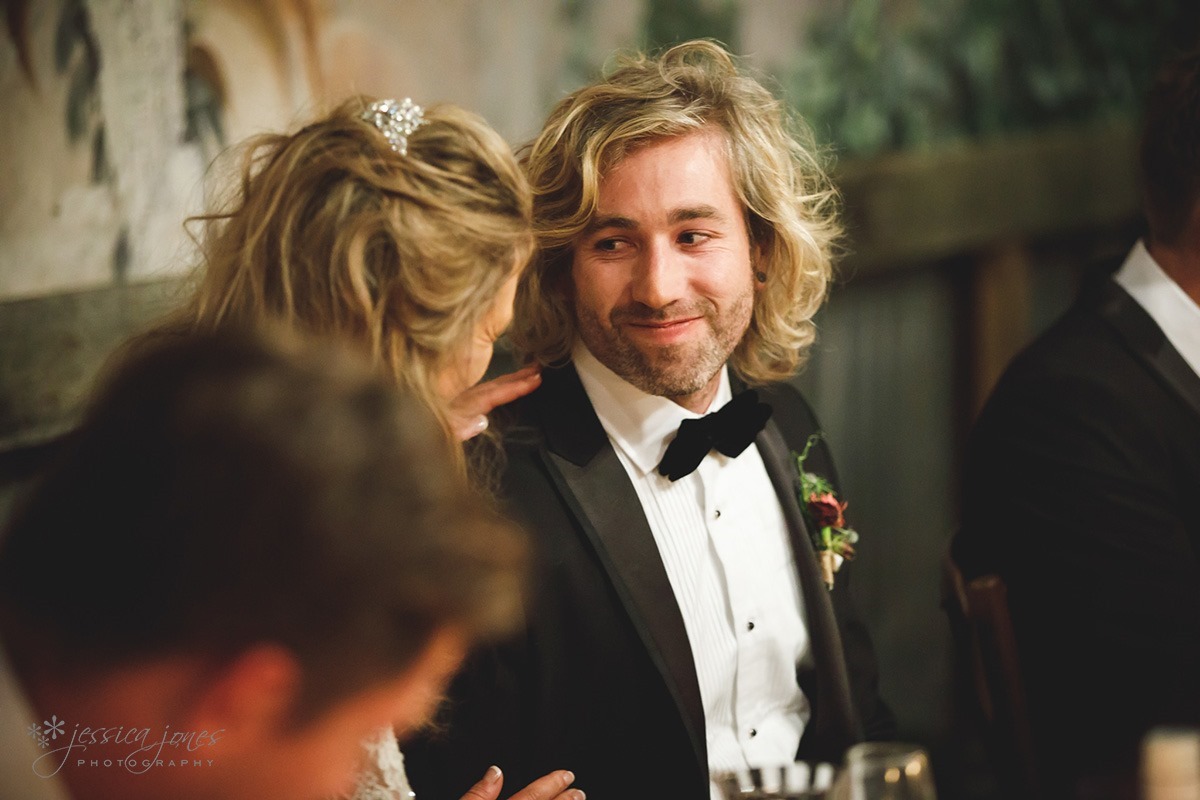 Then a quick change of wardrobe and it was time to hit the dance floor!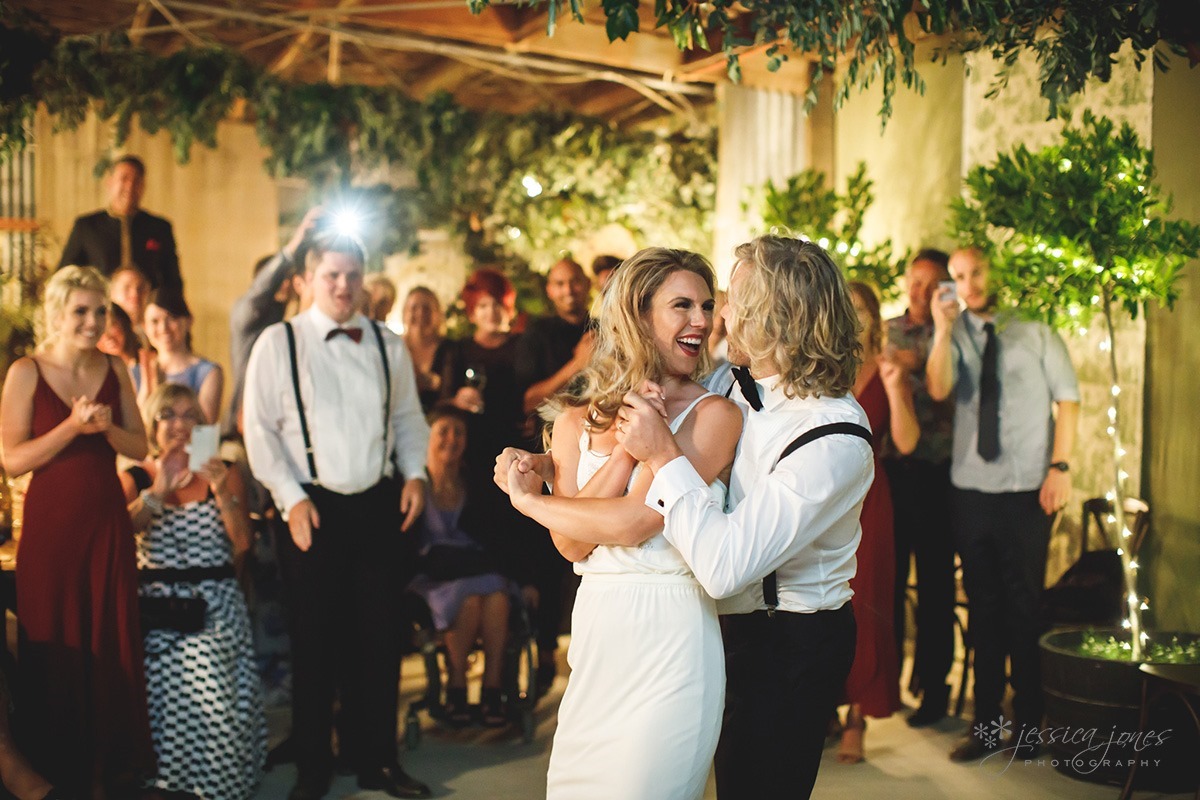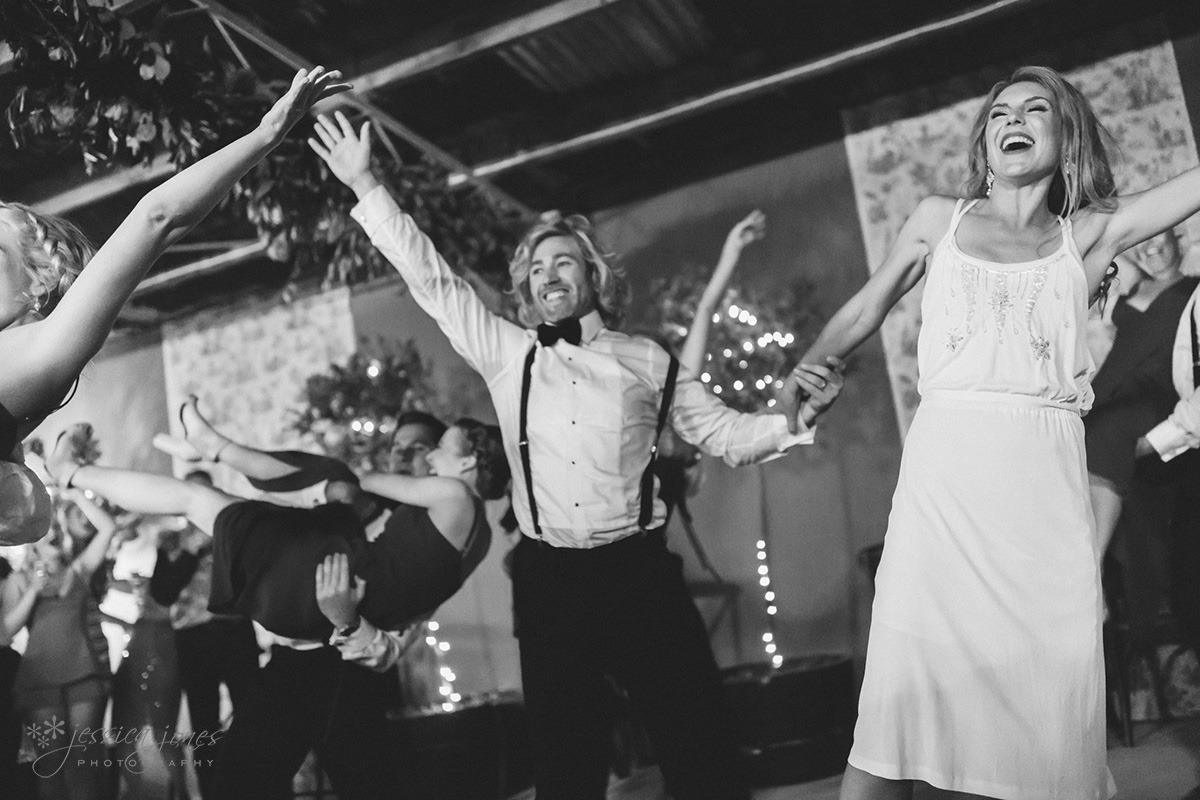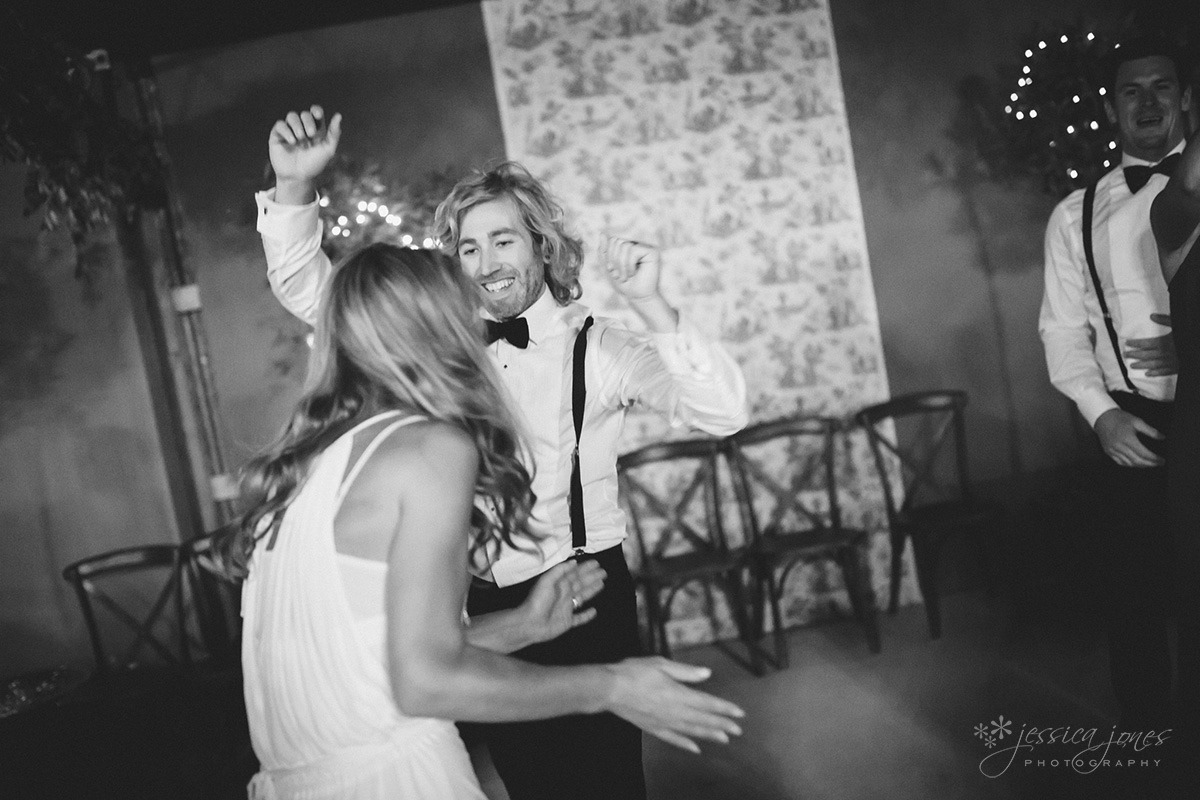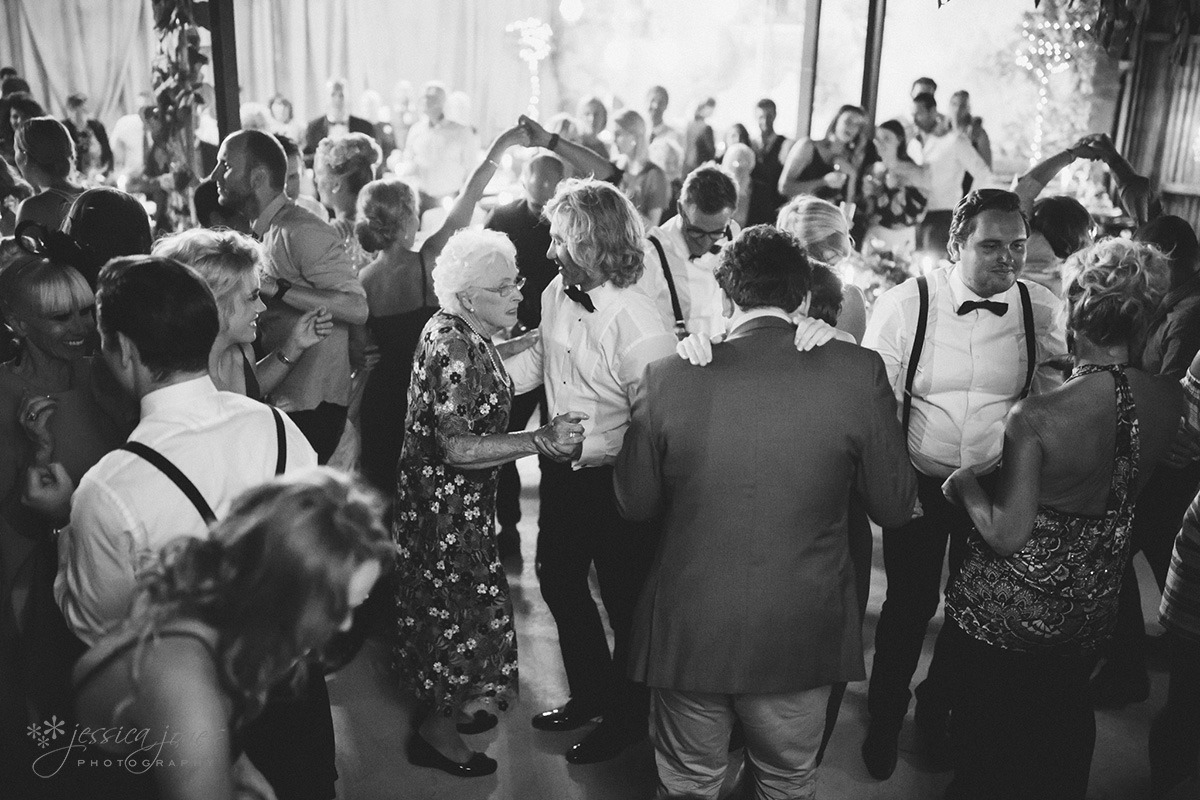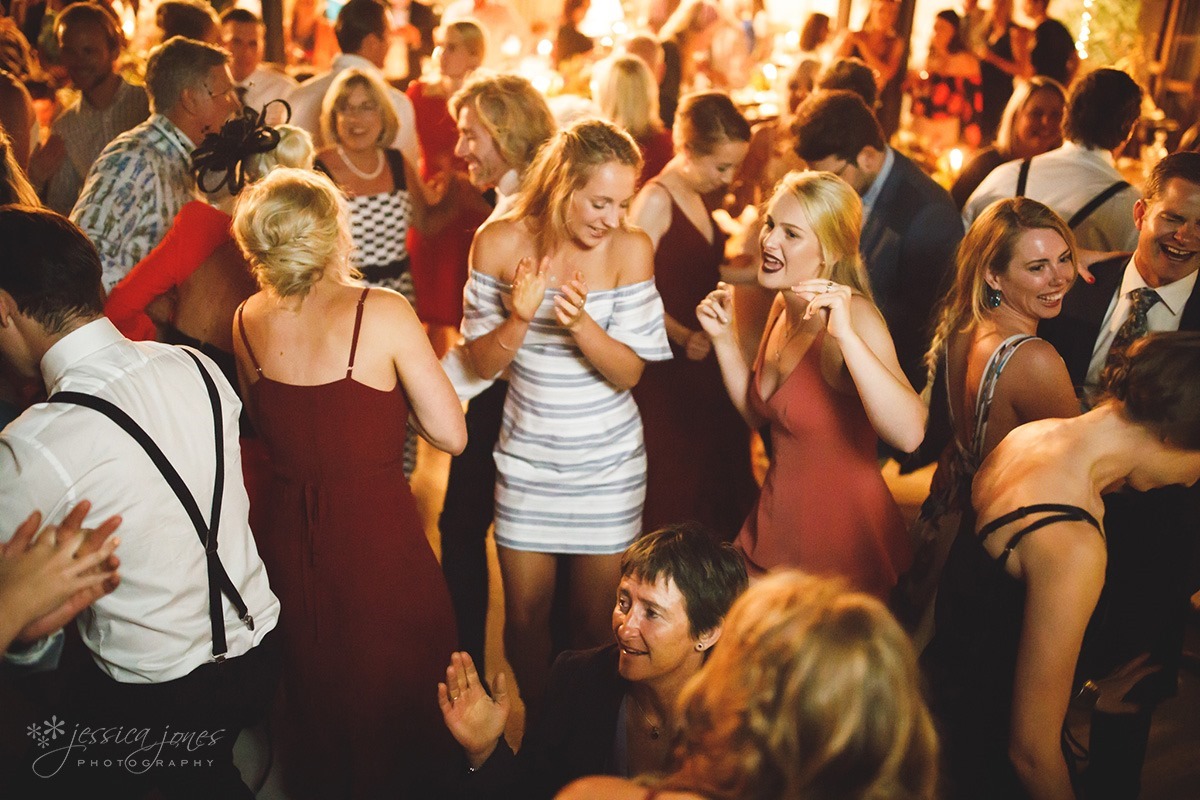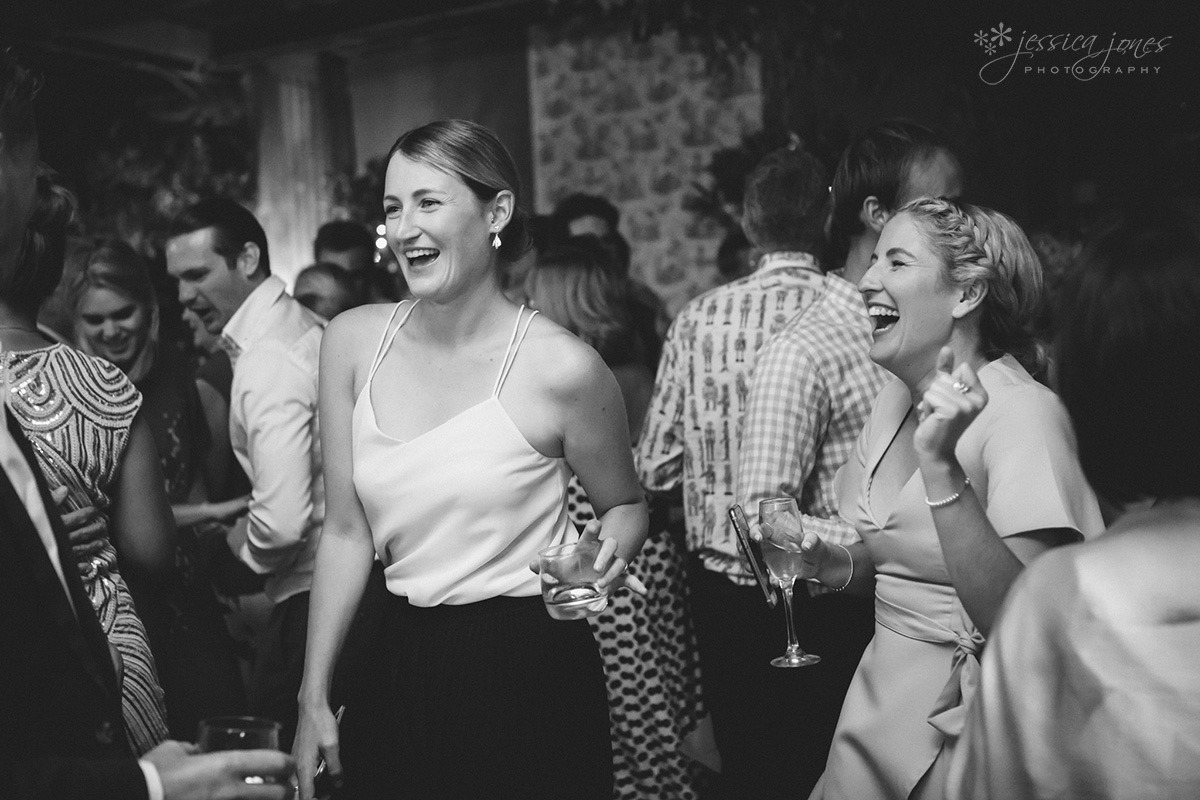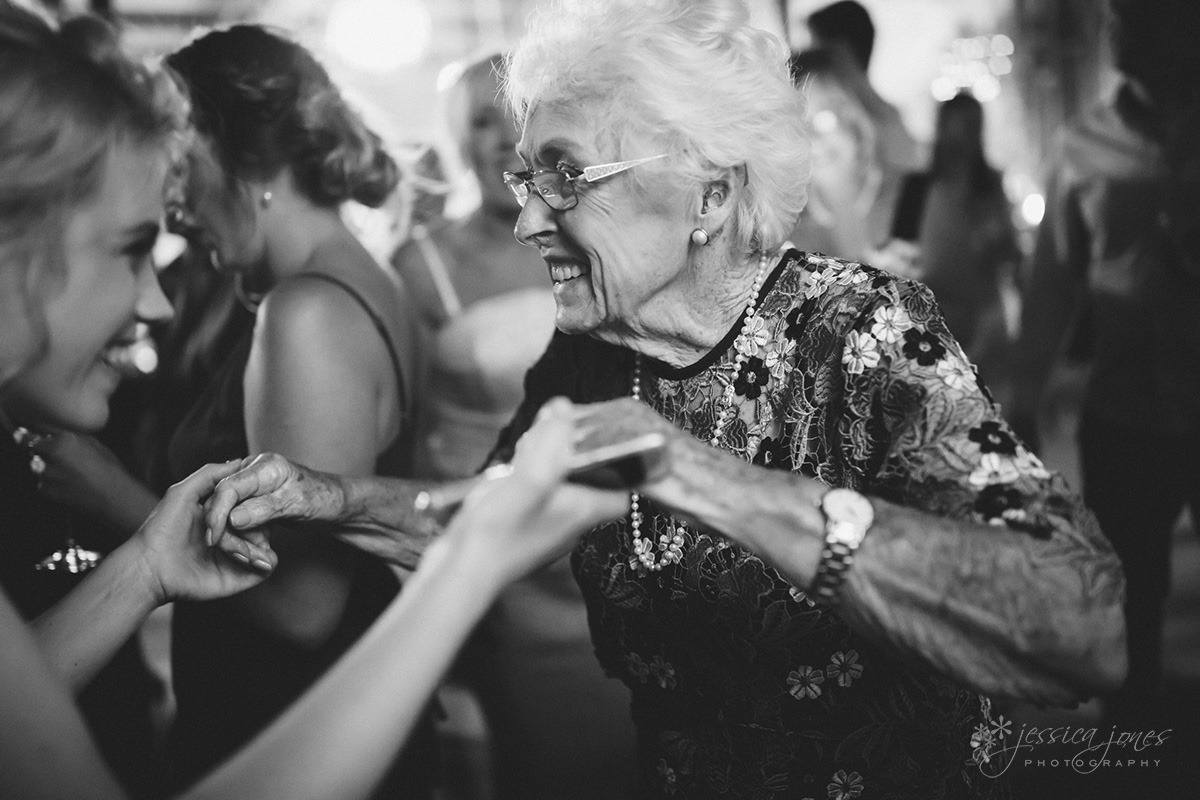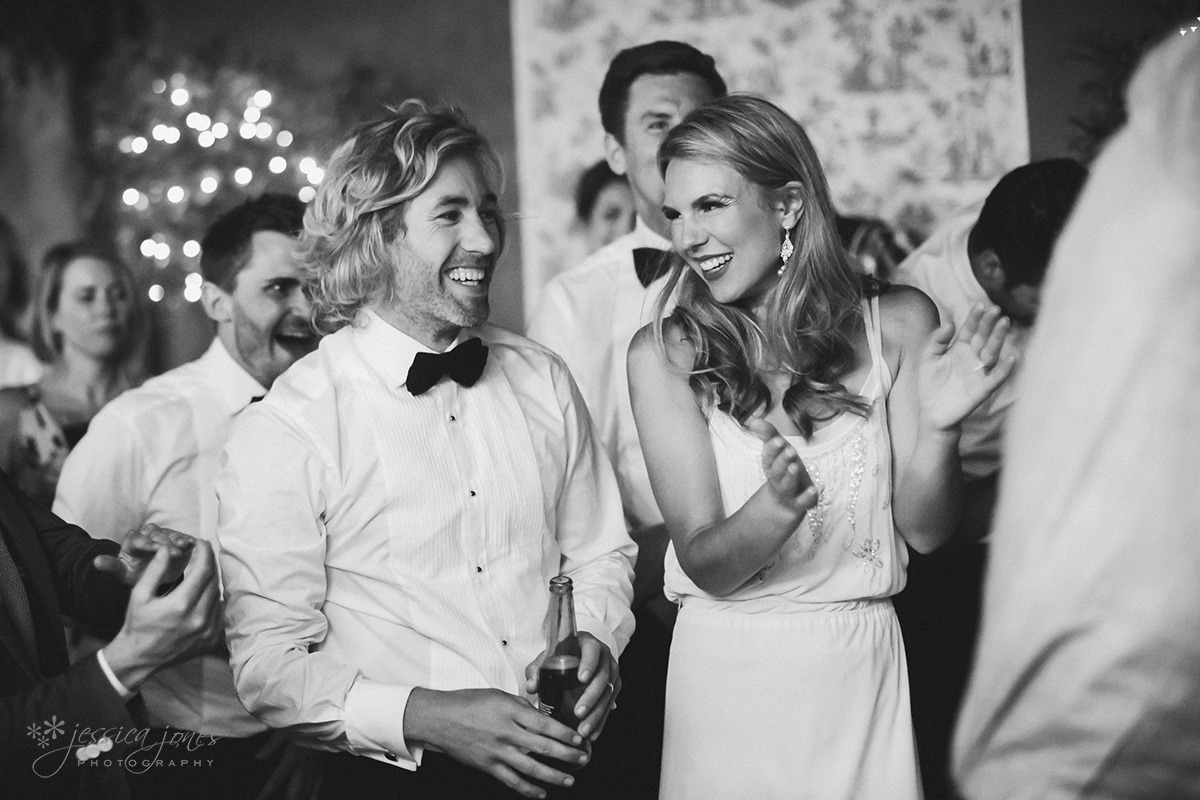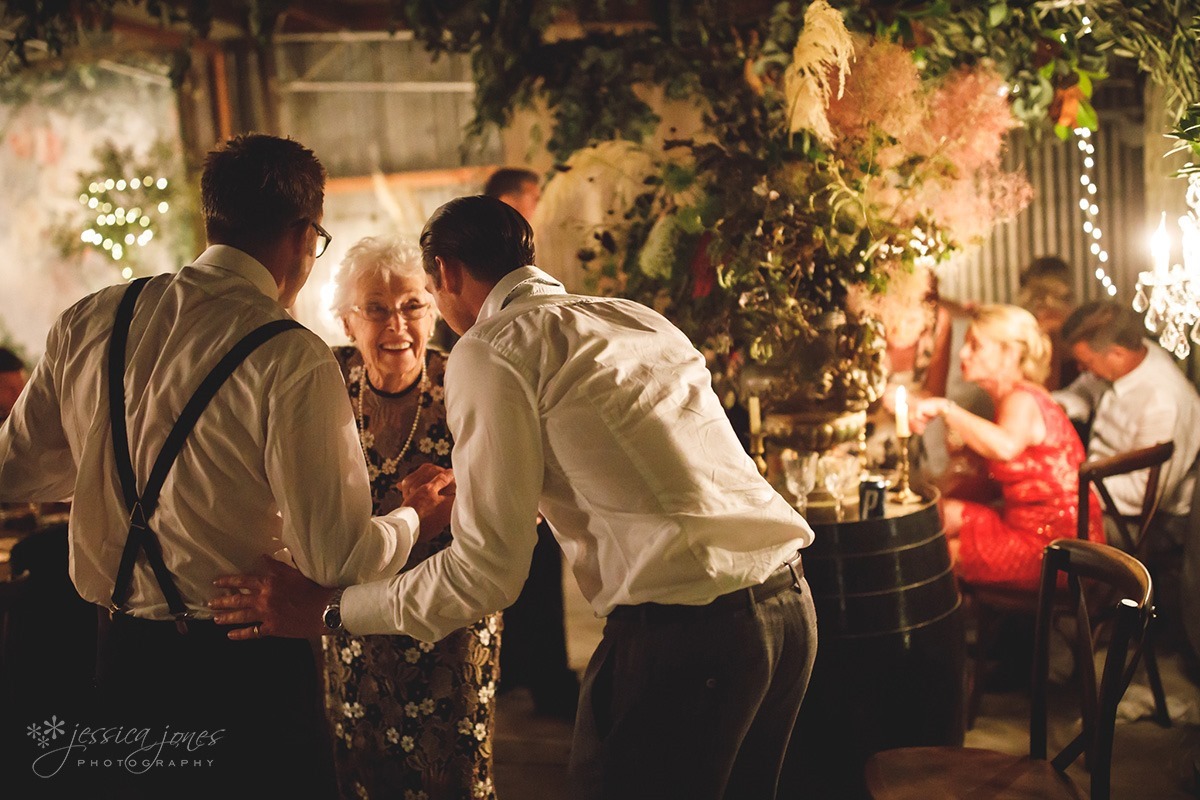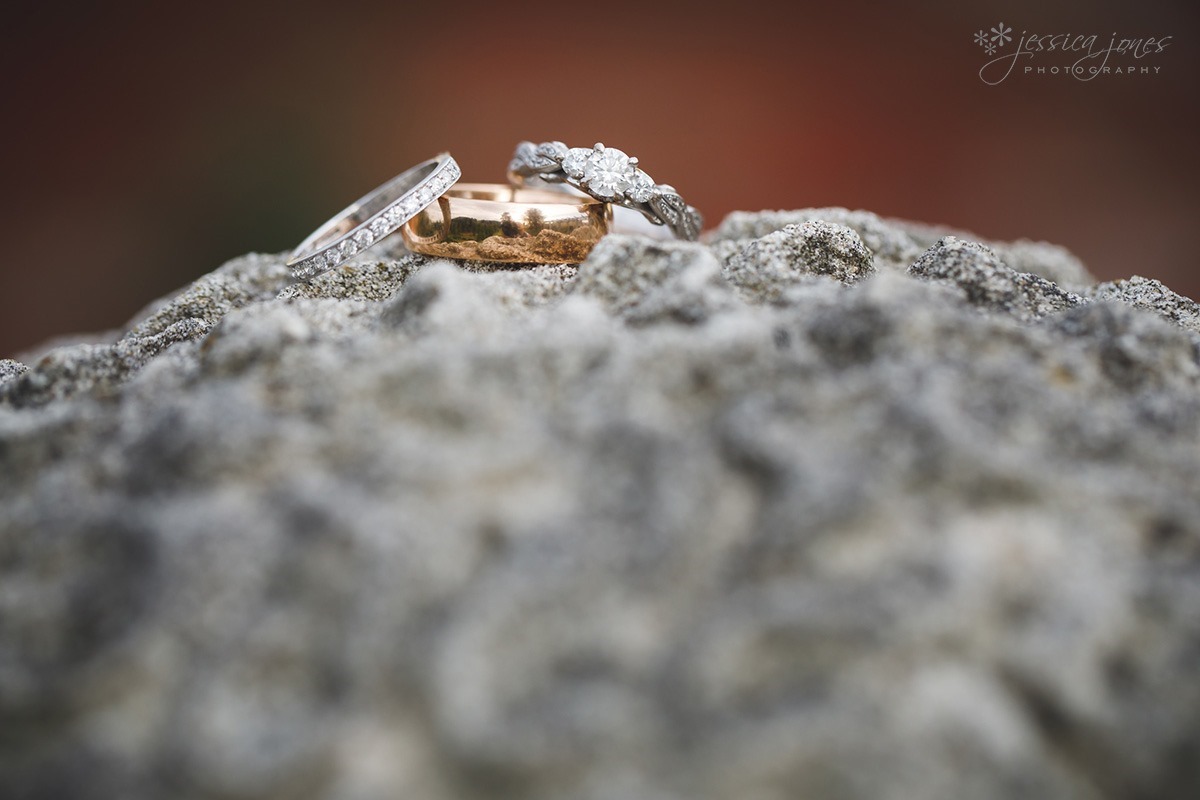 Sarah and Josh, your day was ever so amazing. From the moment we turned up and heard the happy giggles, to the moment we left, the whole day was full of so much happy, so many smiles and so much beauty. We are incredibly grateful to have been a part of that. Thank you.