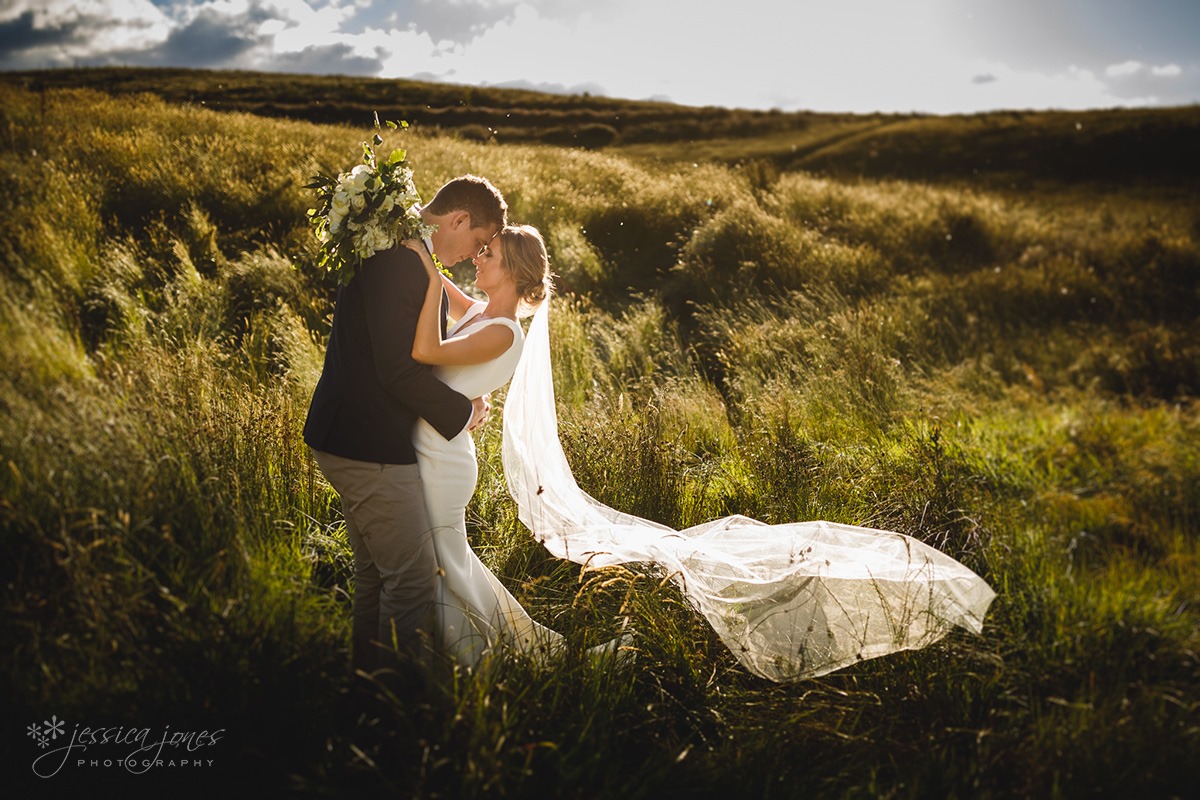 Courtney was suspicious that something was going on when she opened her Christmas present; it was a voucher for a helicopter ride. It wouldn't have been out of character for Joe to be romantic and generous, but there was just something about this trip that got her wondering. Sure enough, just a few weeks after Christmas the pair headed off for a helicopter adventure, and in one of Courtney's favourite places on the planet, Golden Bay, Joe got down on one knee and asked Courtney to be his wife. Without a moment's hesitation it was a huge YES from Courtney, and just like that Joe and Courtney were engaged.
Joe and Courtney's wedding day was filled with a generous portion of HAPPY. Sure, Courtney and Joe were happy to be getting married (like, epically happy), but the amount of genuinely happy people sharing this day was off the charts. There was sunshine, and music, and dancing and joy and hugs; pretty well everything anyone needed to have a perfect wedding day. Oh and love. You just can't ever have too much of that, can you?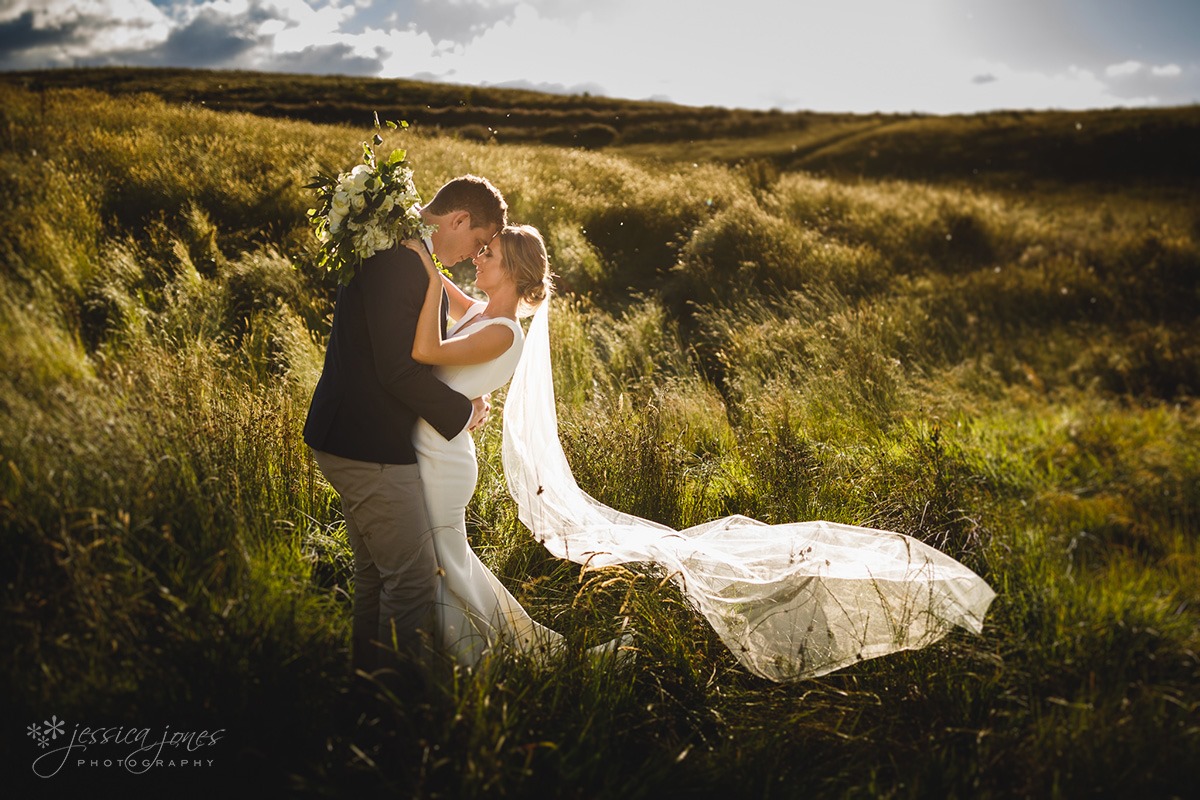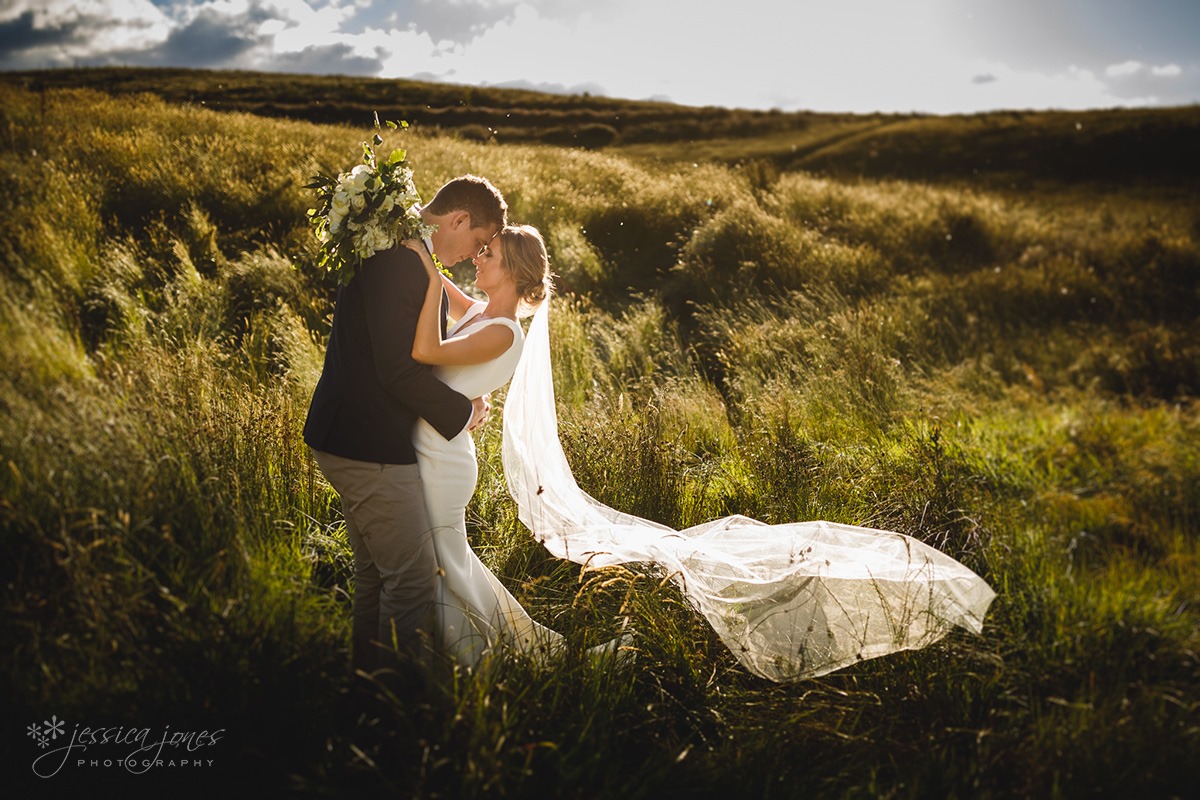 Courtney and the girls got ready at Courtney's parents house, with little pieces of happiness all through the house. Just like this.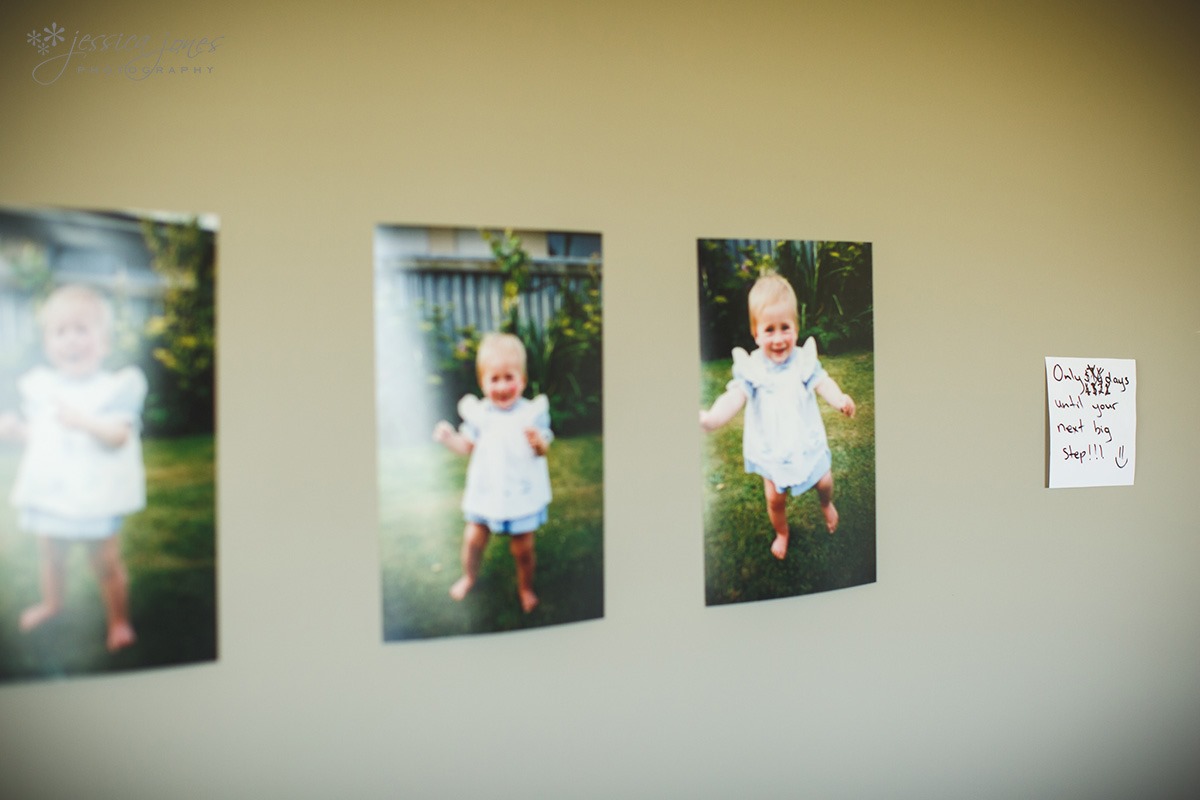 If I didn't know any better, I'd be wondering if the beautiful Darnelle is actually stalking me. It's not that she's creepy or anything, it's just that she seems to be involved in almost every single project I've been part of lately! And for good reason! Her love of life, her energy, her amazing makeup skills, makes everyone's day just that little bit brighter.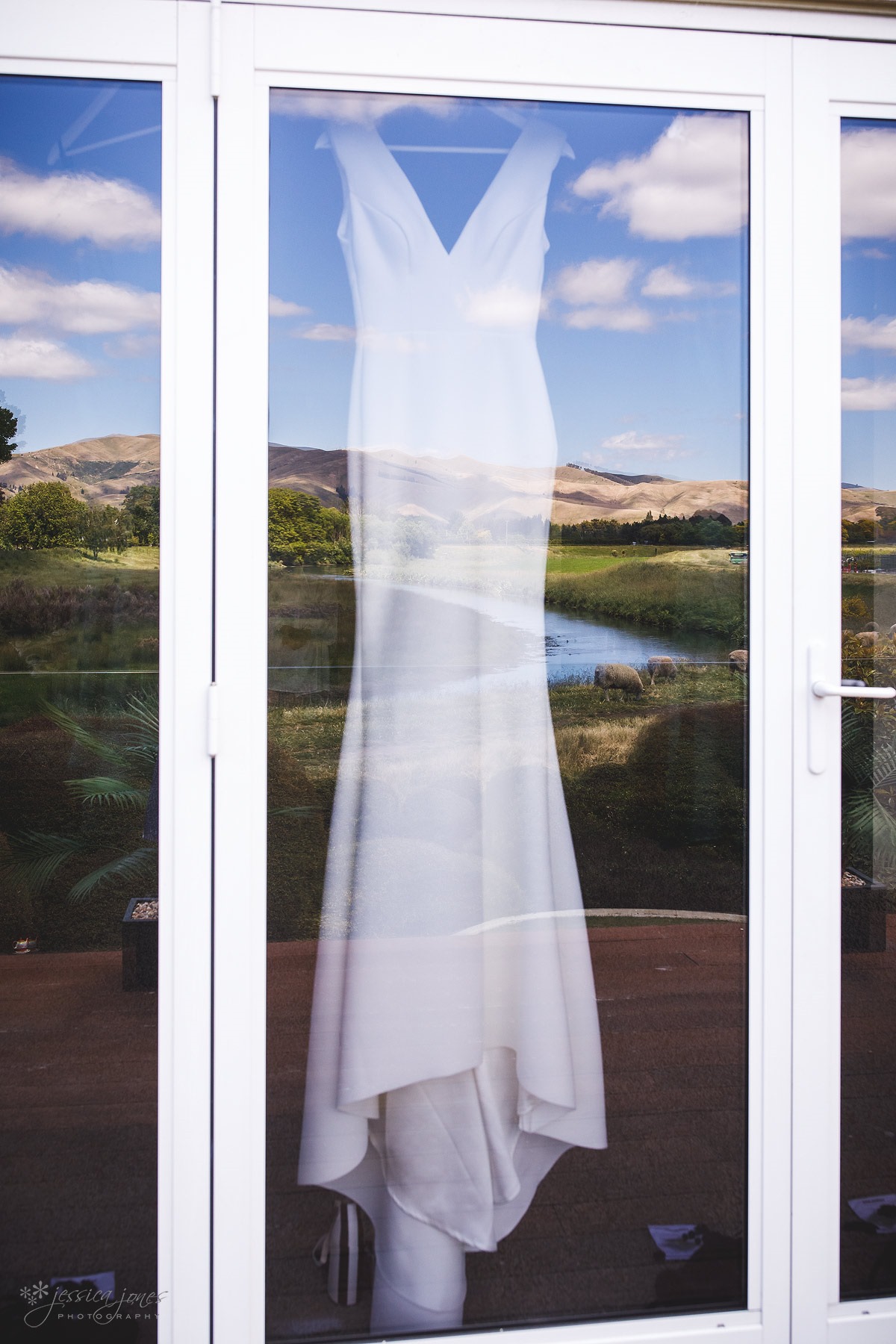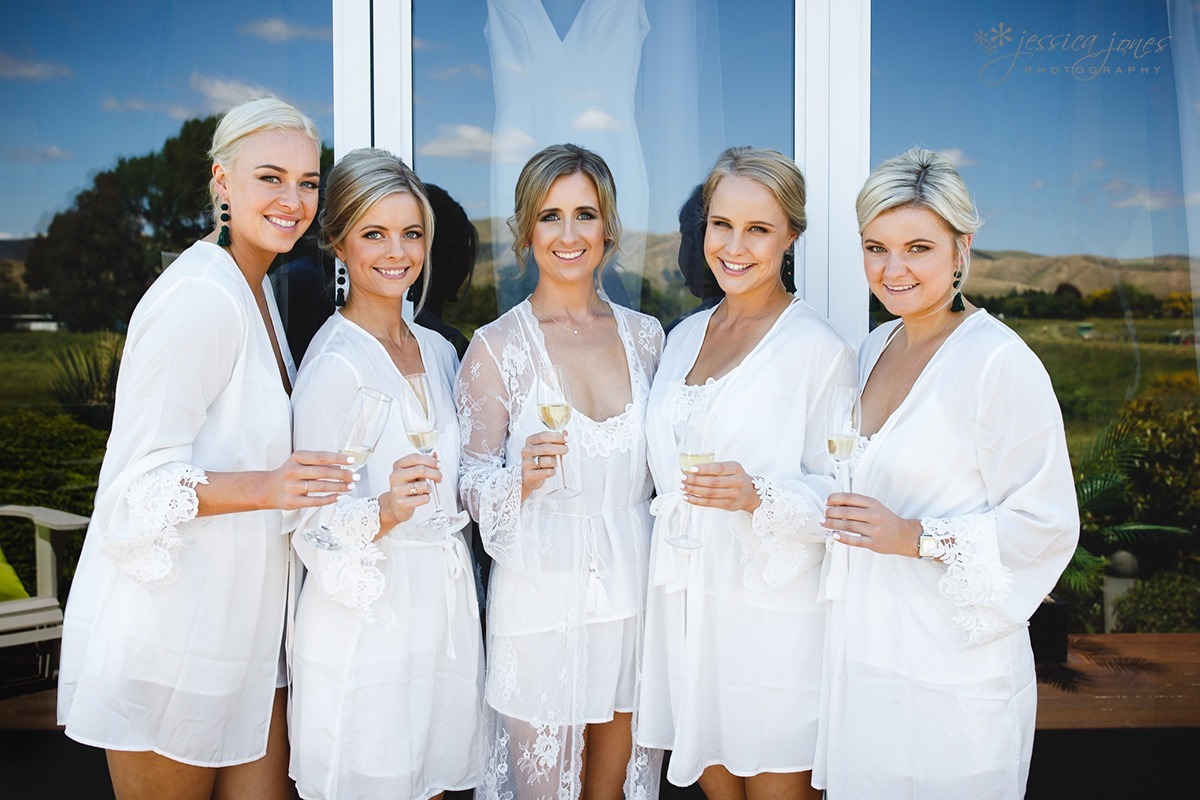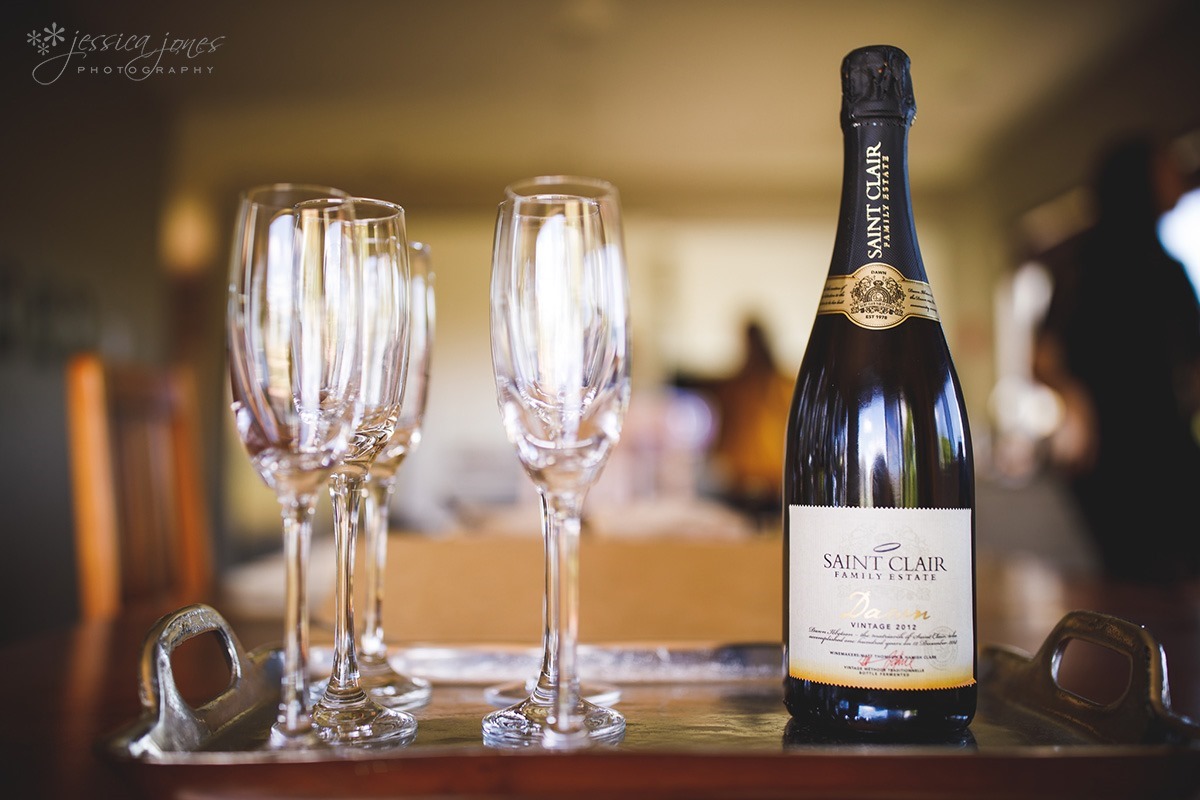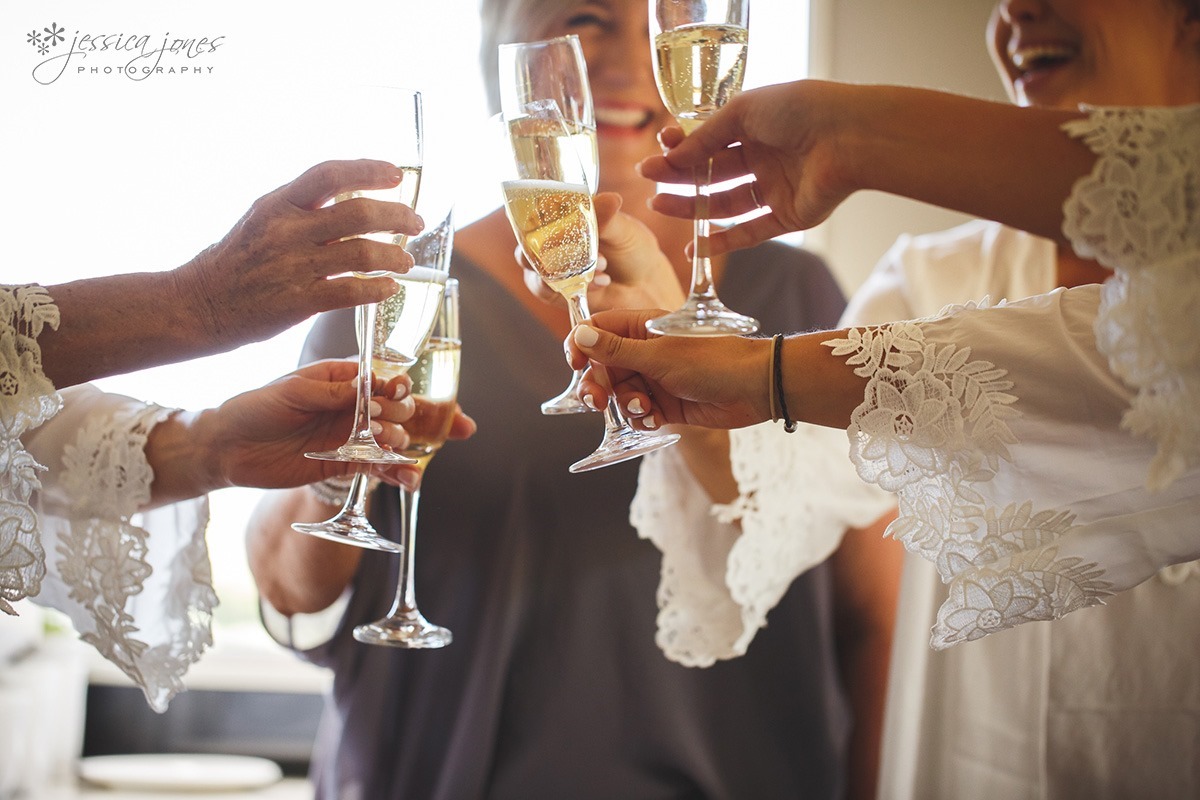 To relax a little before the girls got their dresses on, they did a little yoga.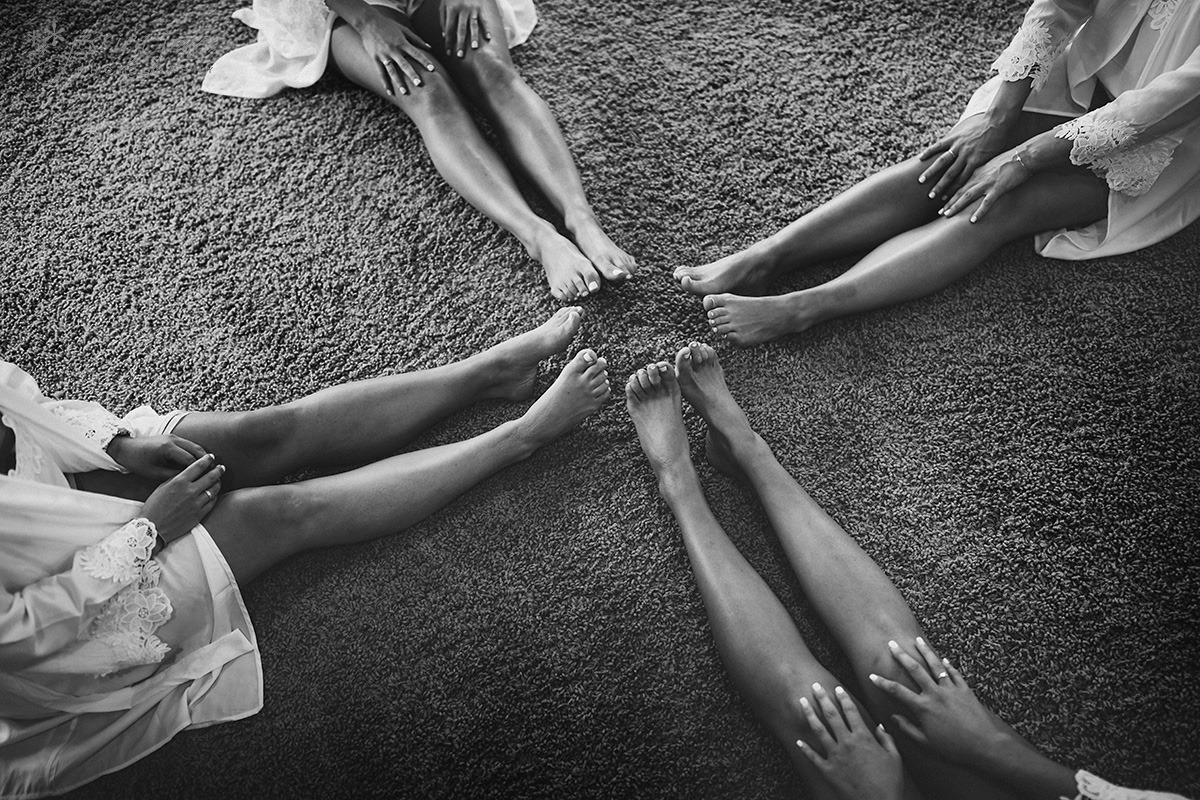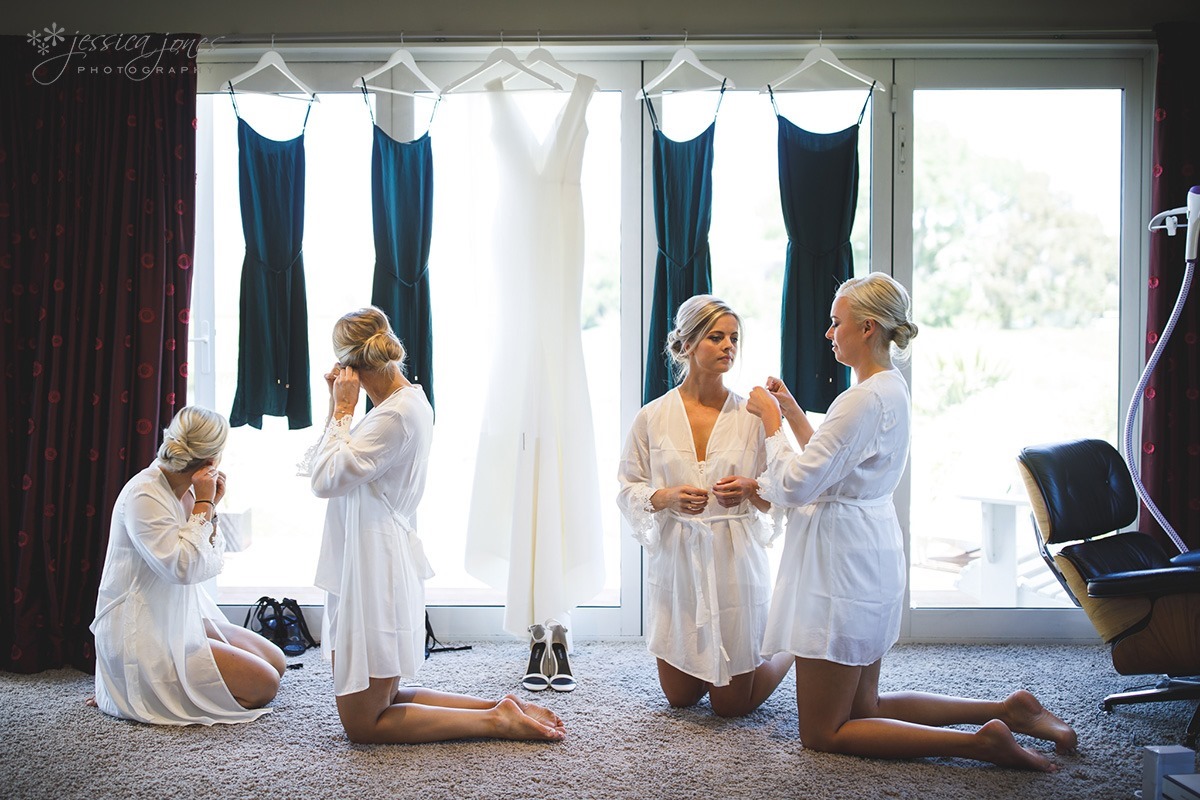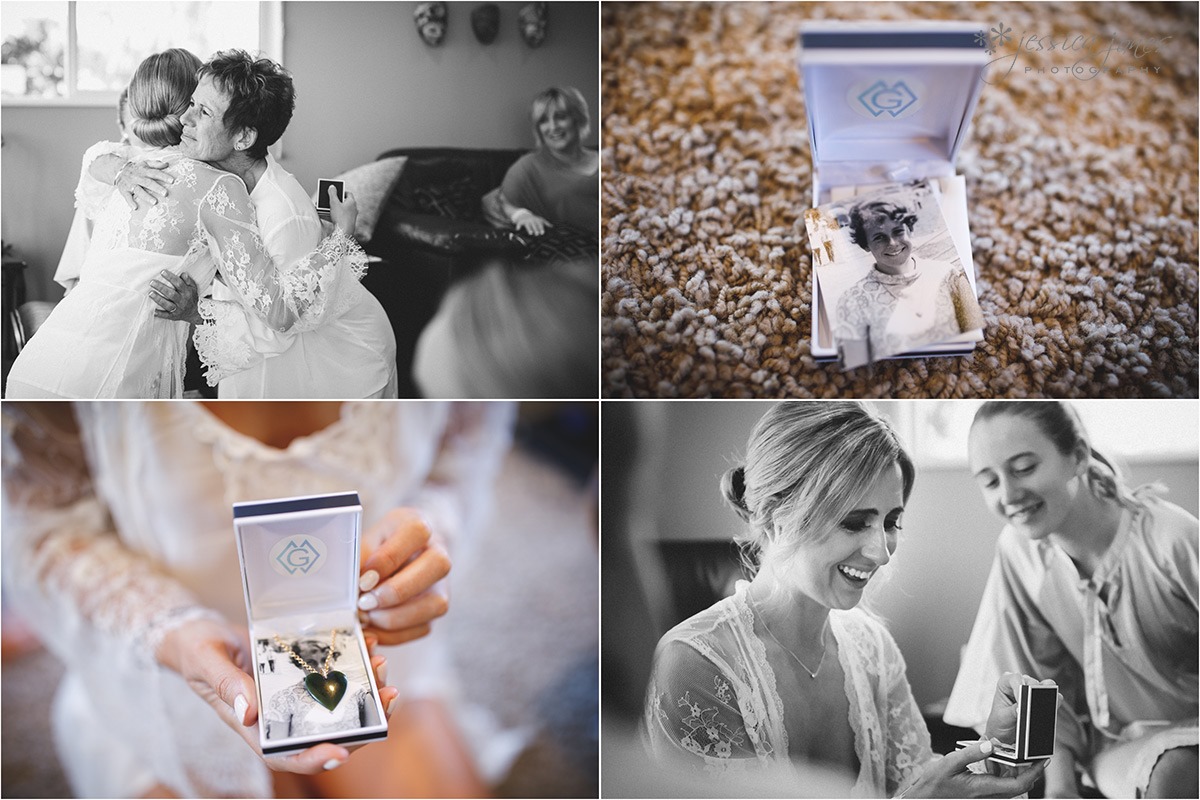 Nina, as always with her stunning blooms, leaning towards the natural, botanical and elegant theme. And do I spy a Peony or two in there? Well yes siree, only my FAVOURITE flower in the universe!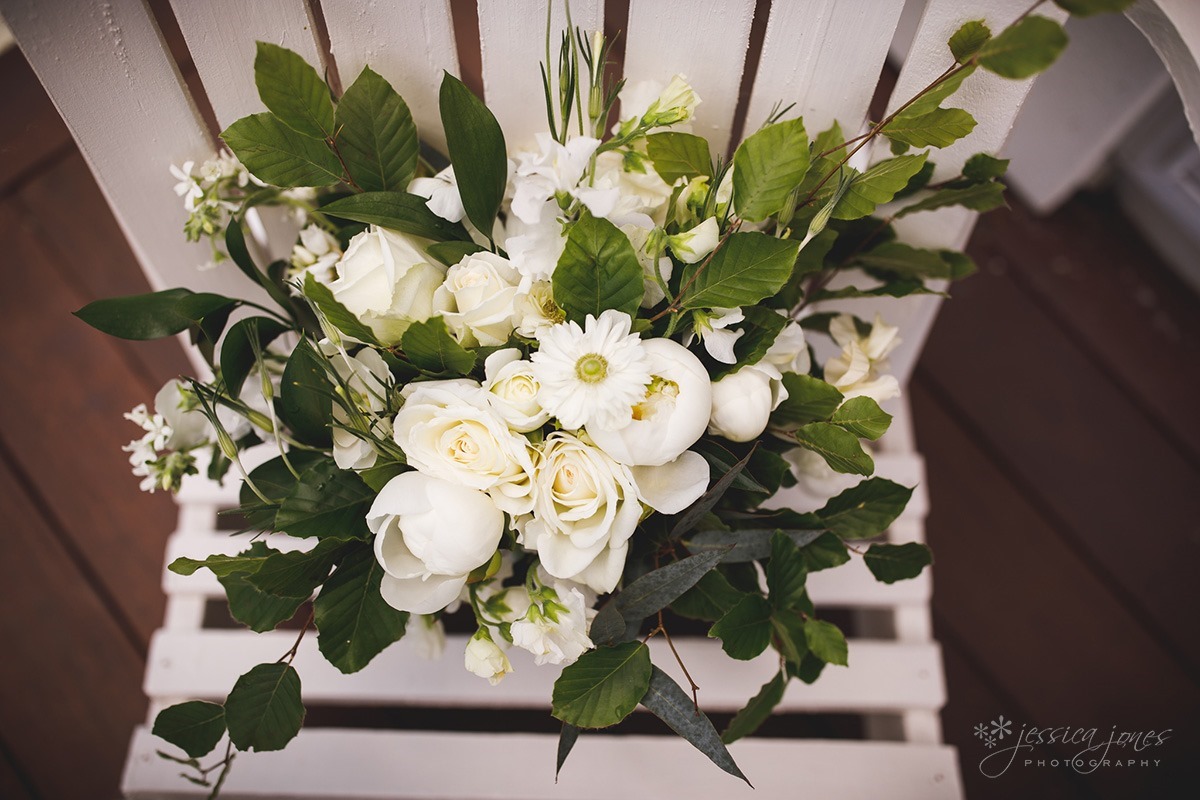 Meet Tasman, Courtney's special kitty.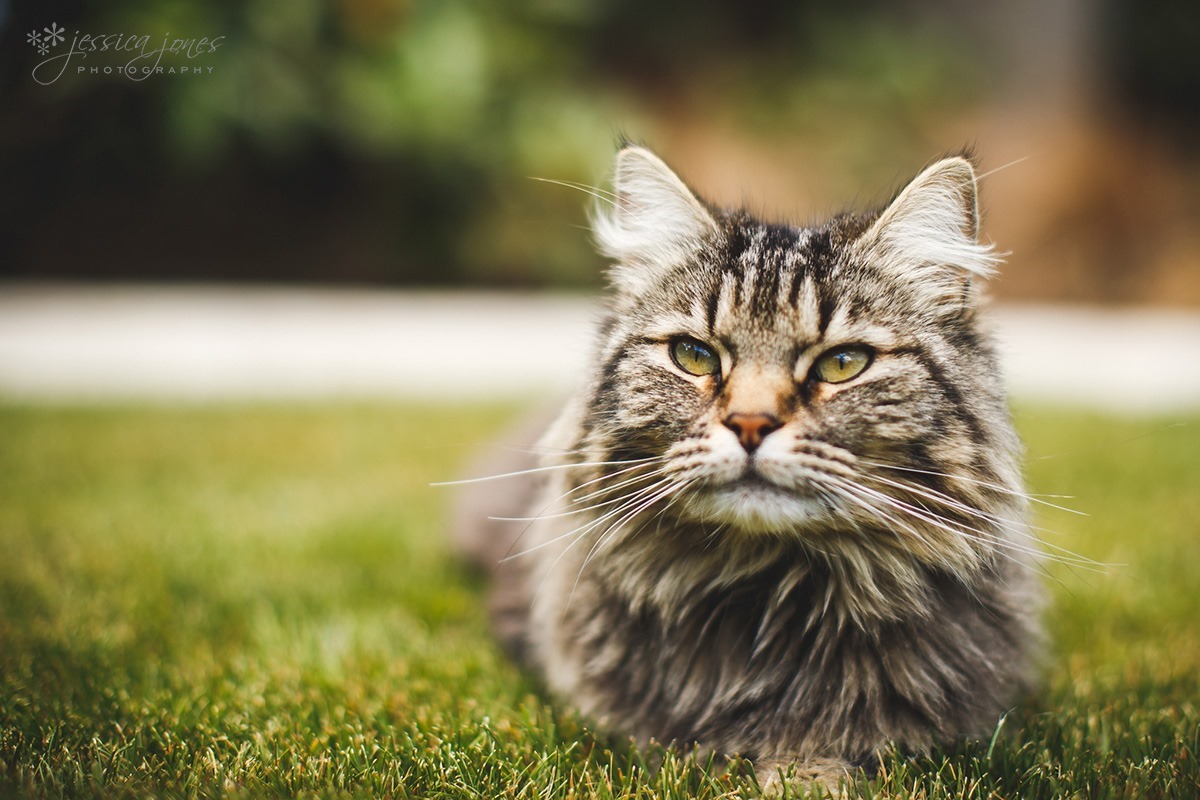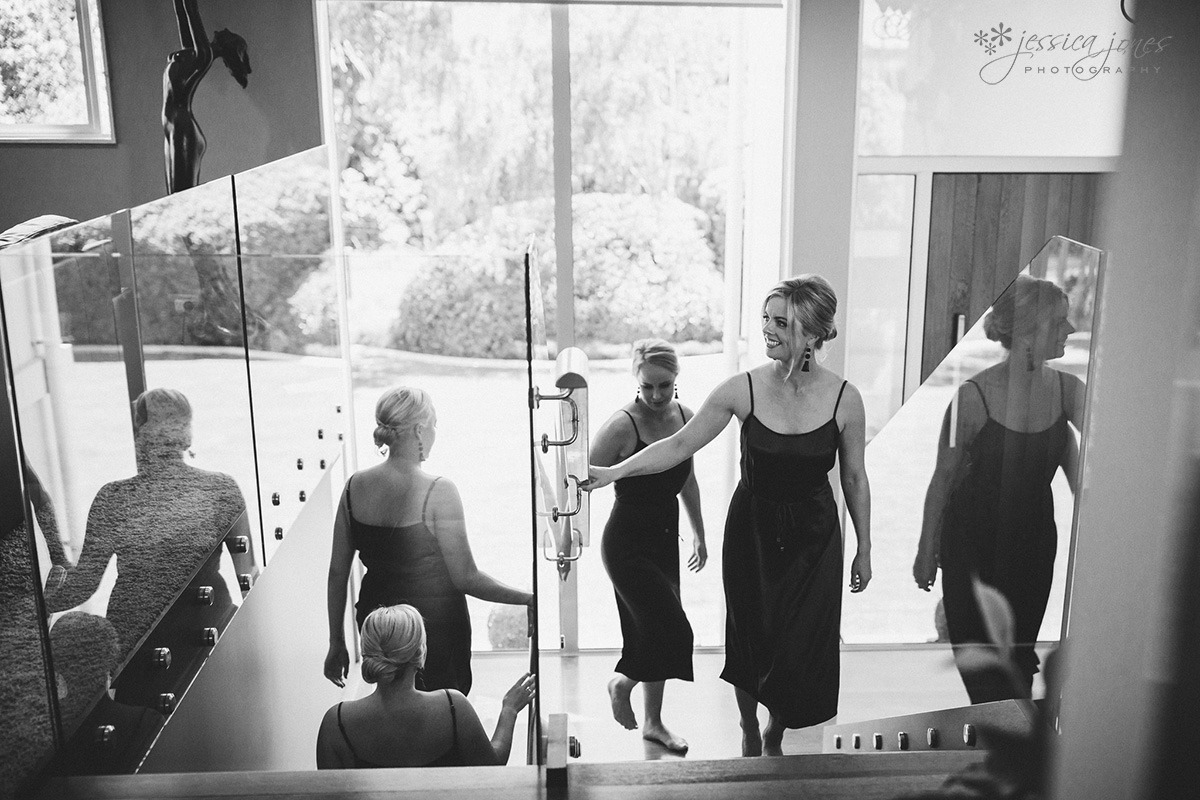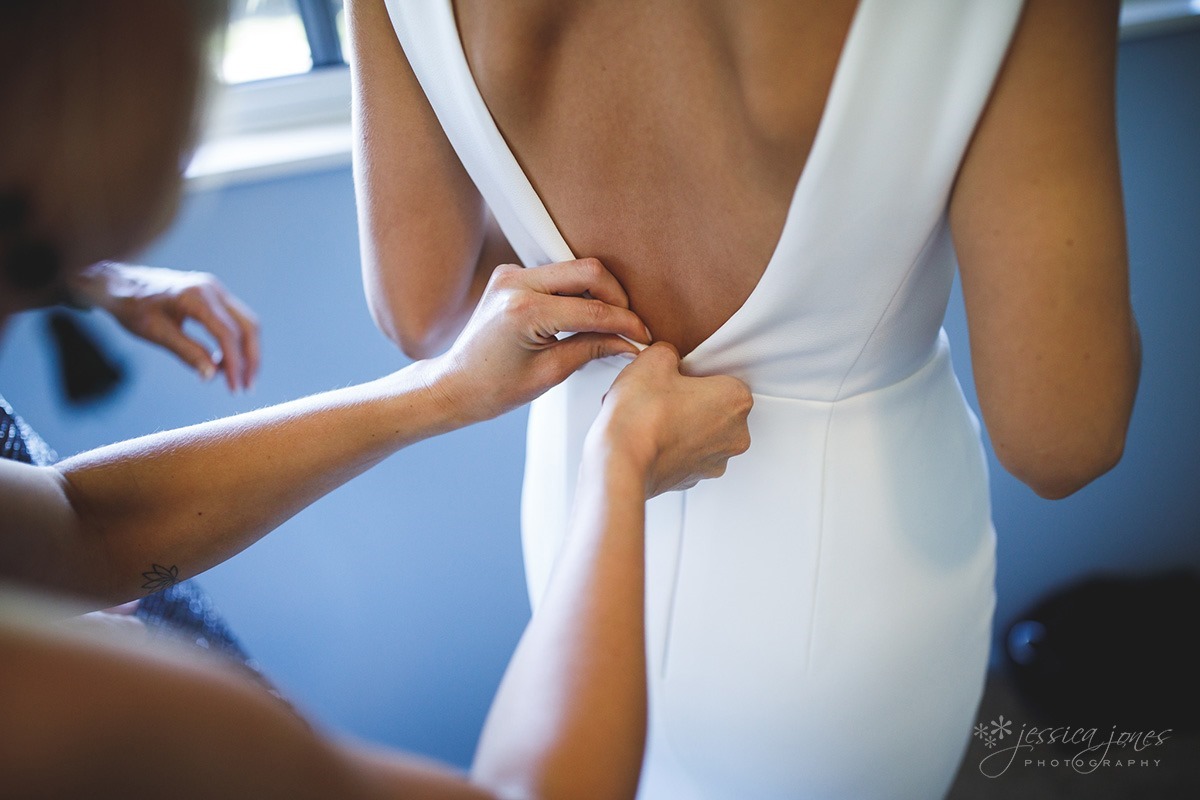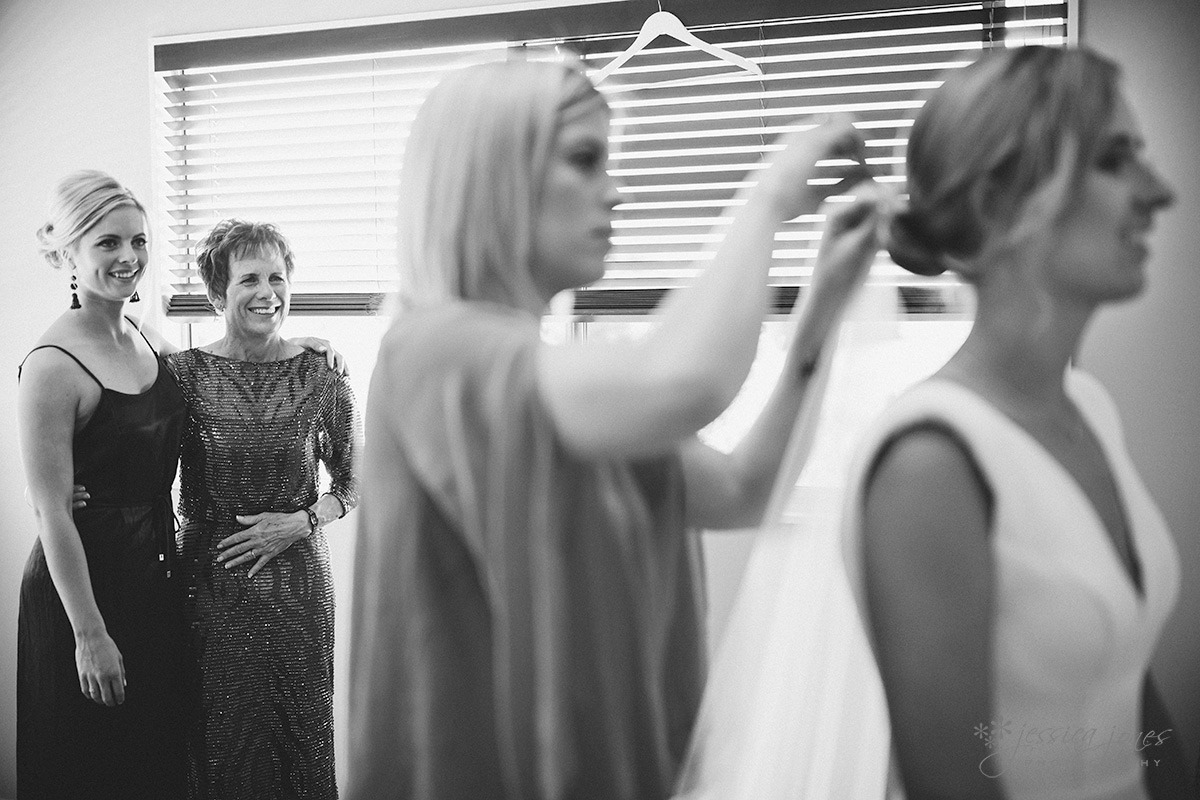 If Courtney's face seems familiar to you, you've probably seen her and Emma on The Block last year. The darlings of the show, but not just because they're pretty girls, they proved to be formidable competitors, and easily won New Zealand's DIY-loving hearts!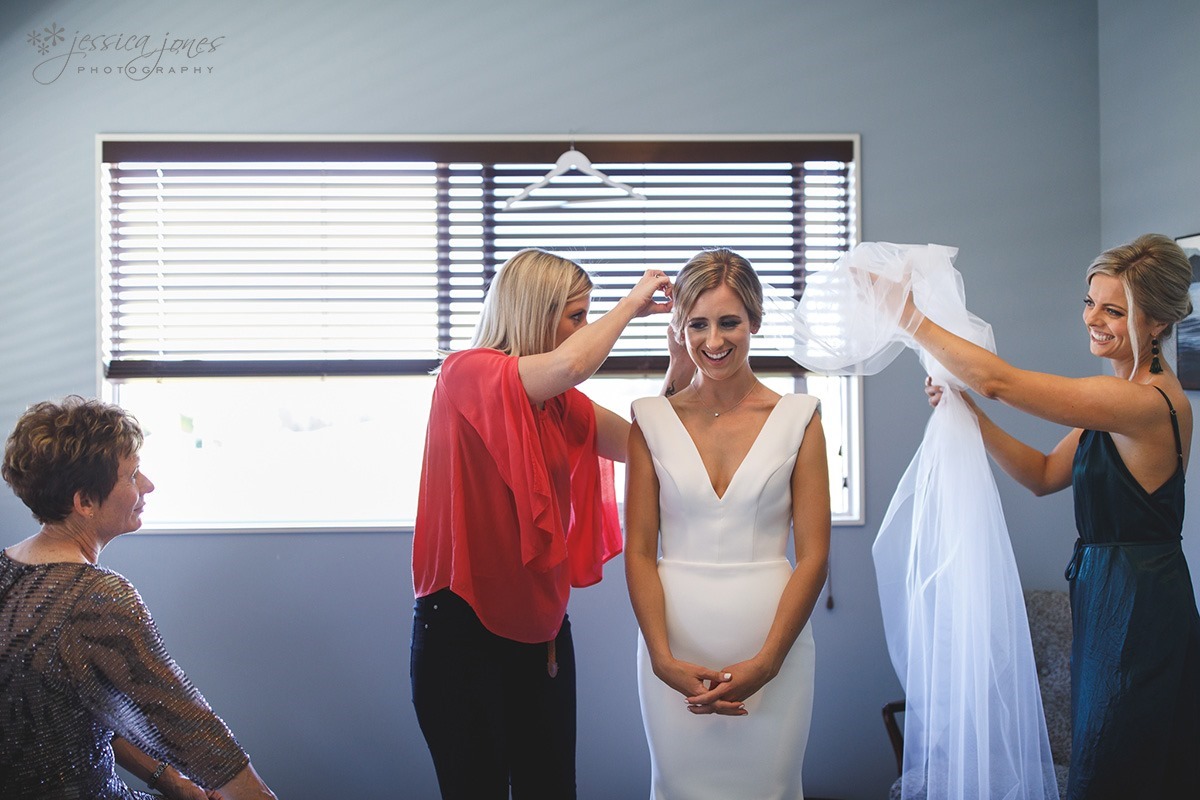 Courtney, you are every bit as gorgeous a bride as I had expected!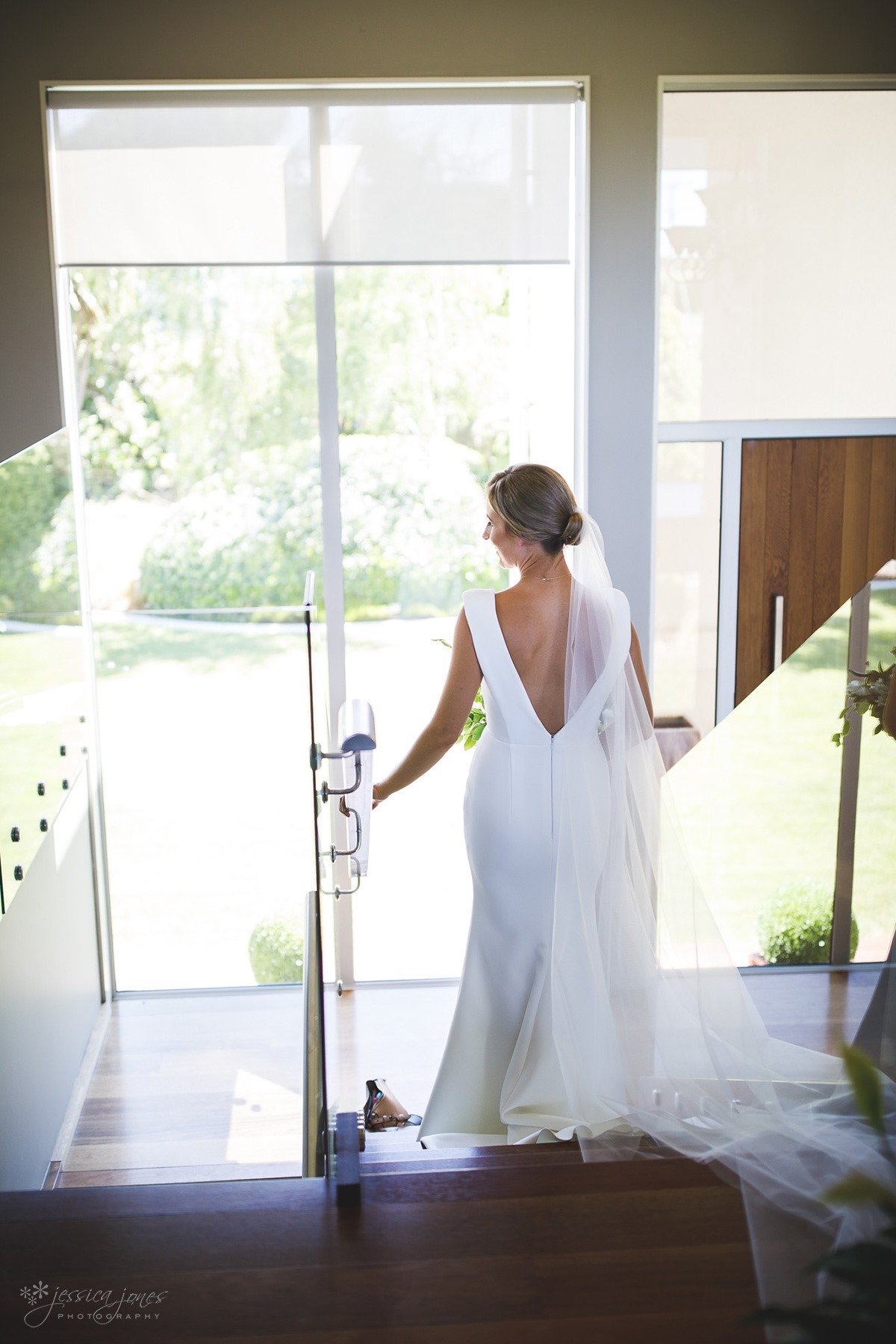 The moment of the big reveal. And just as I suspected, there was loud rejoicing.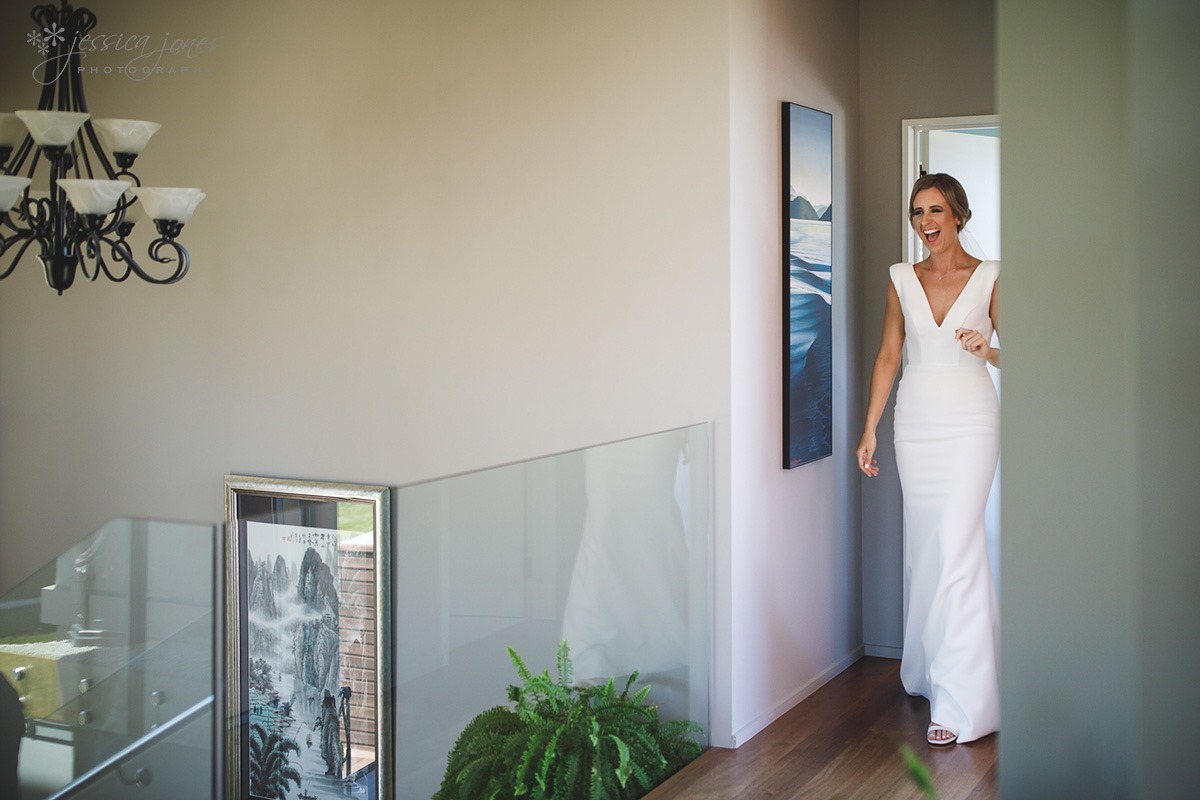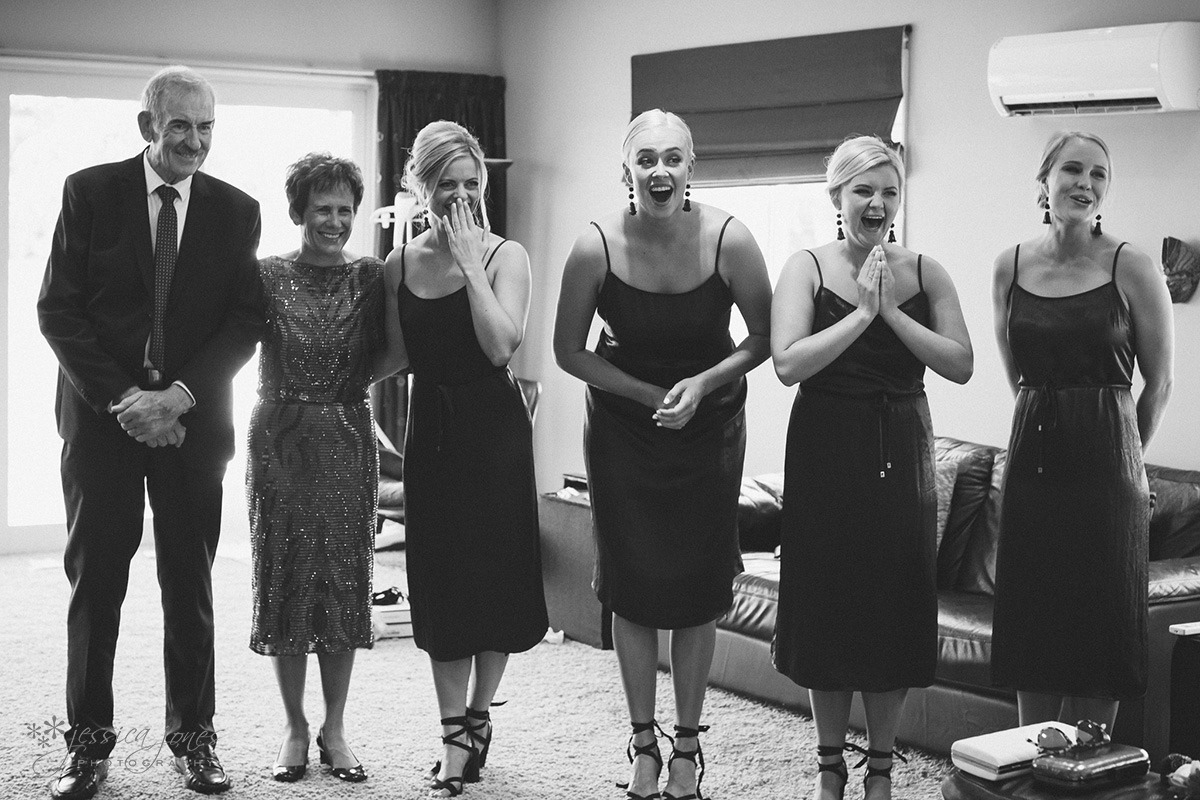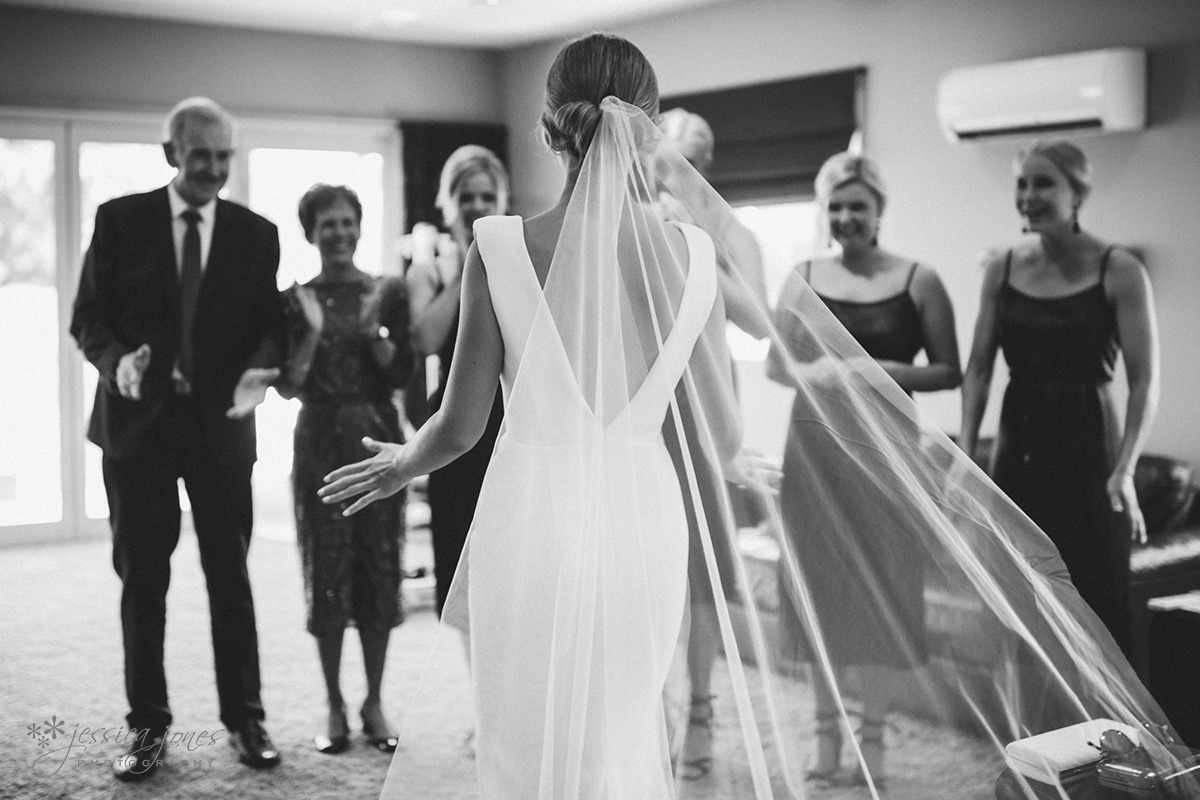 Meanwhile, Paul is with the boys, as the pre-wedding vibe is every bit as amped as it was with the girls.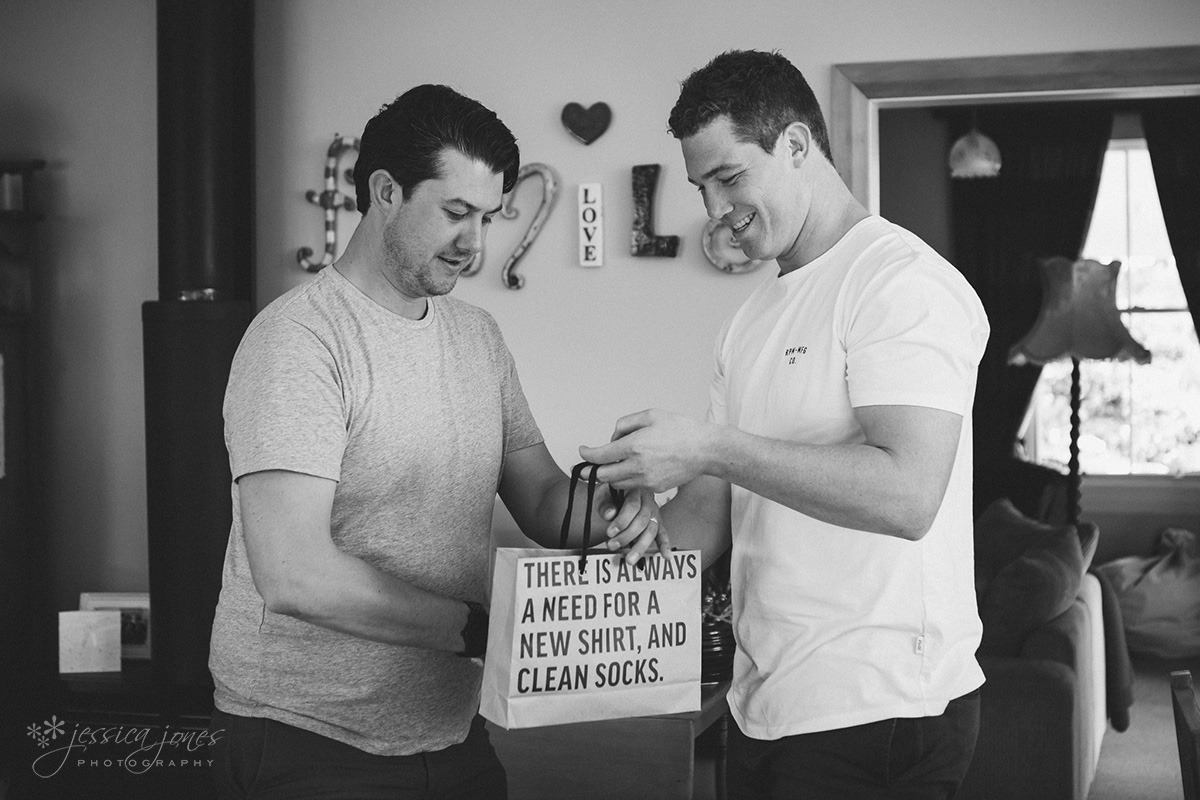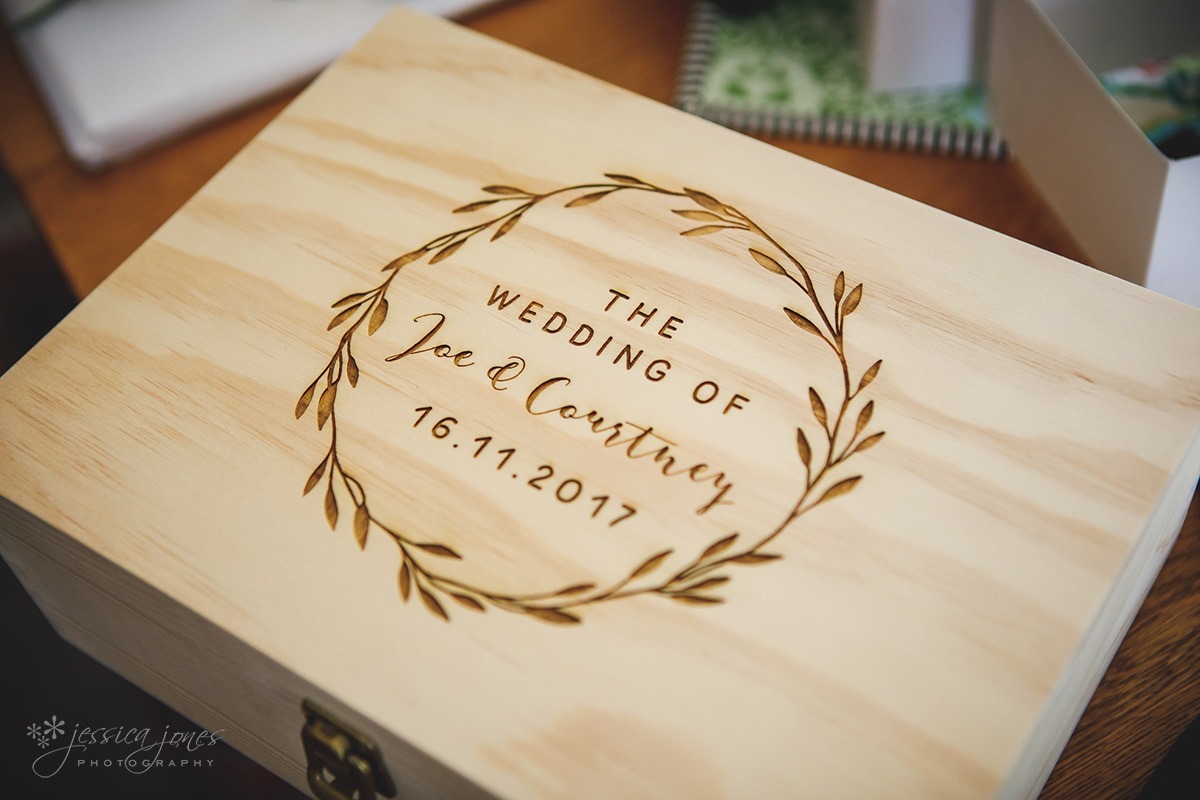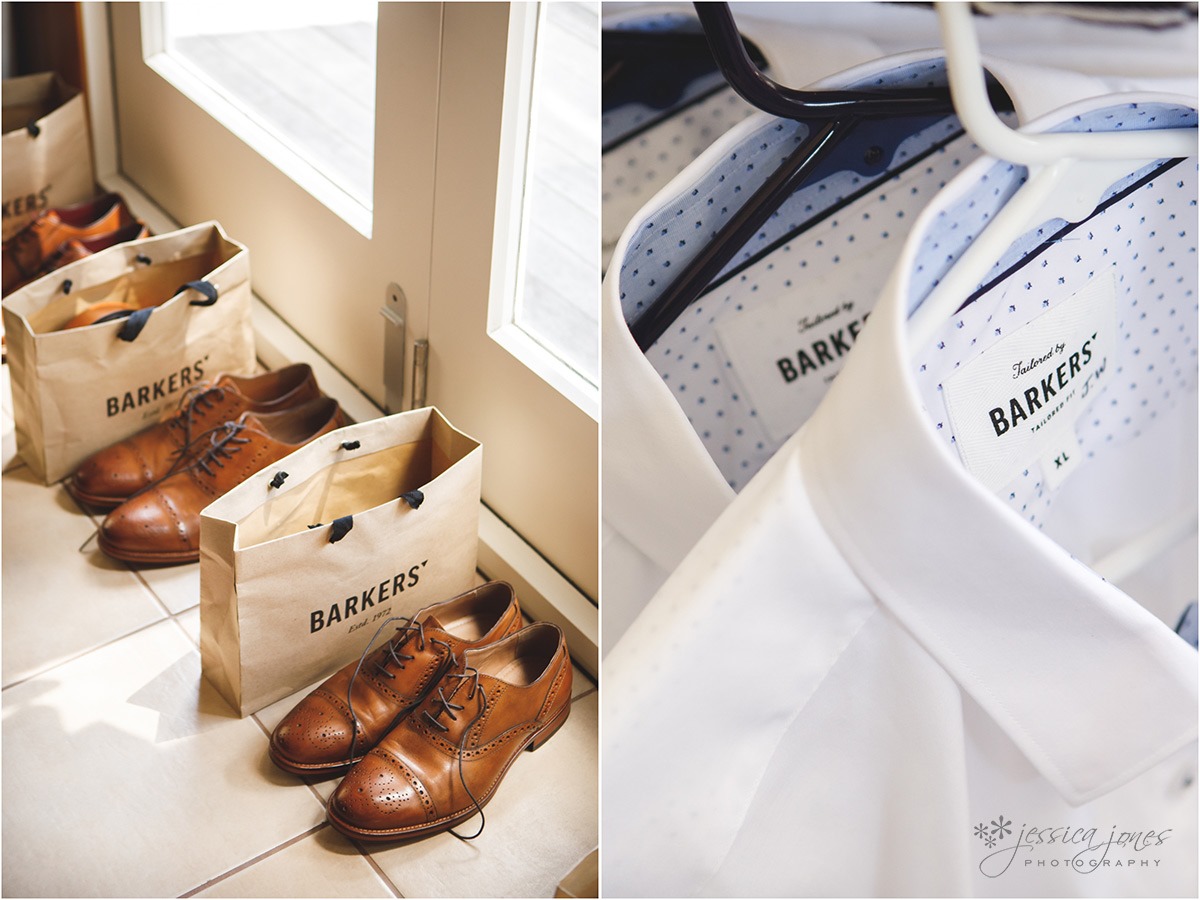 When Joe is back in New Zealand, he's a regular on Newstalk ZB, turns out that his wedding day was no exception. Funnily enough Paul and I both captured the interview from a different perspective. Paul was with the boys, and captured Joe on the phone, while I was at Courtney's parents home where the menfolk were listening intently, along with sports fans all over the country.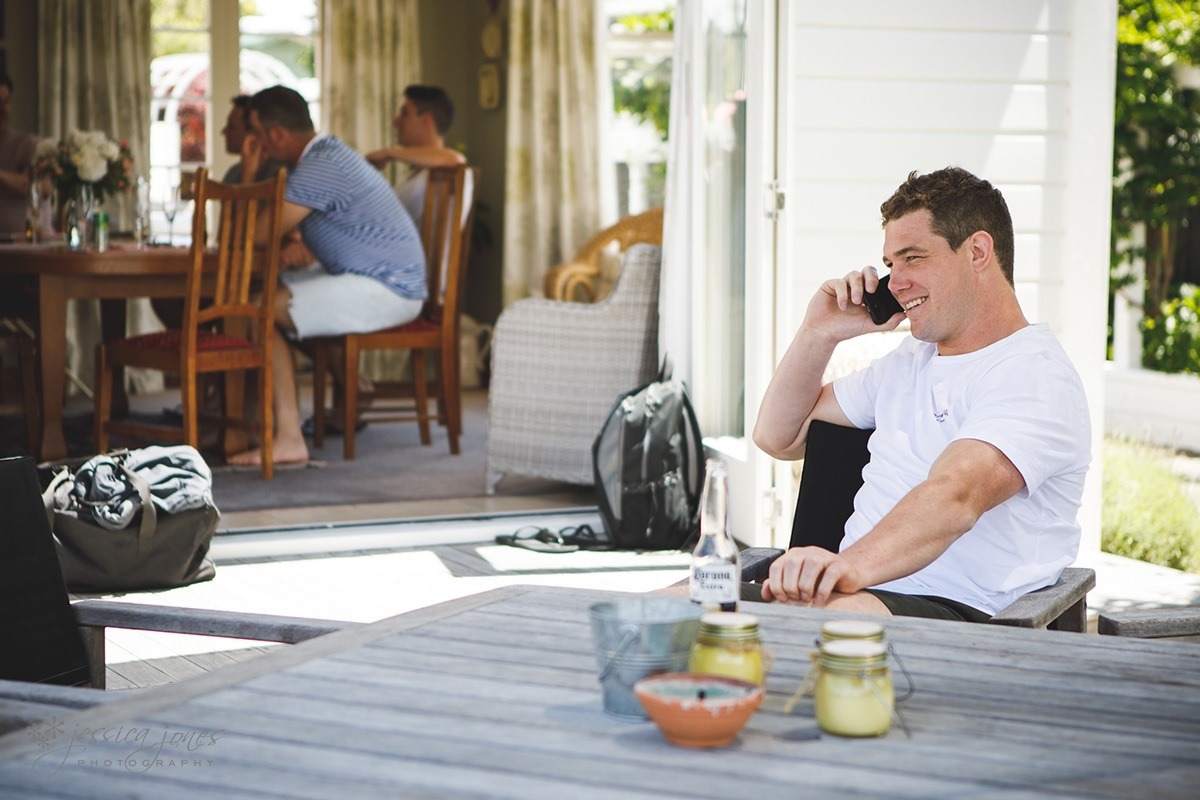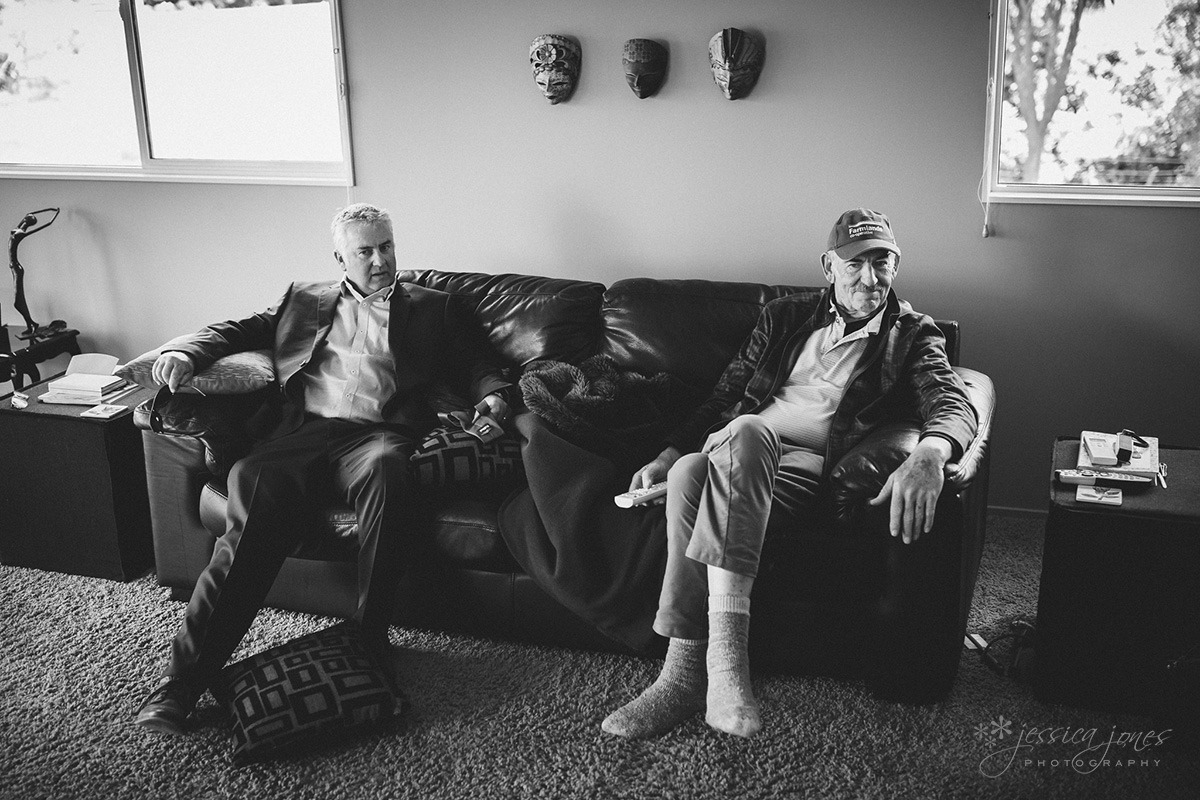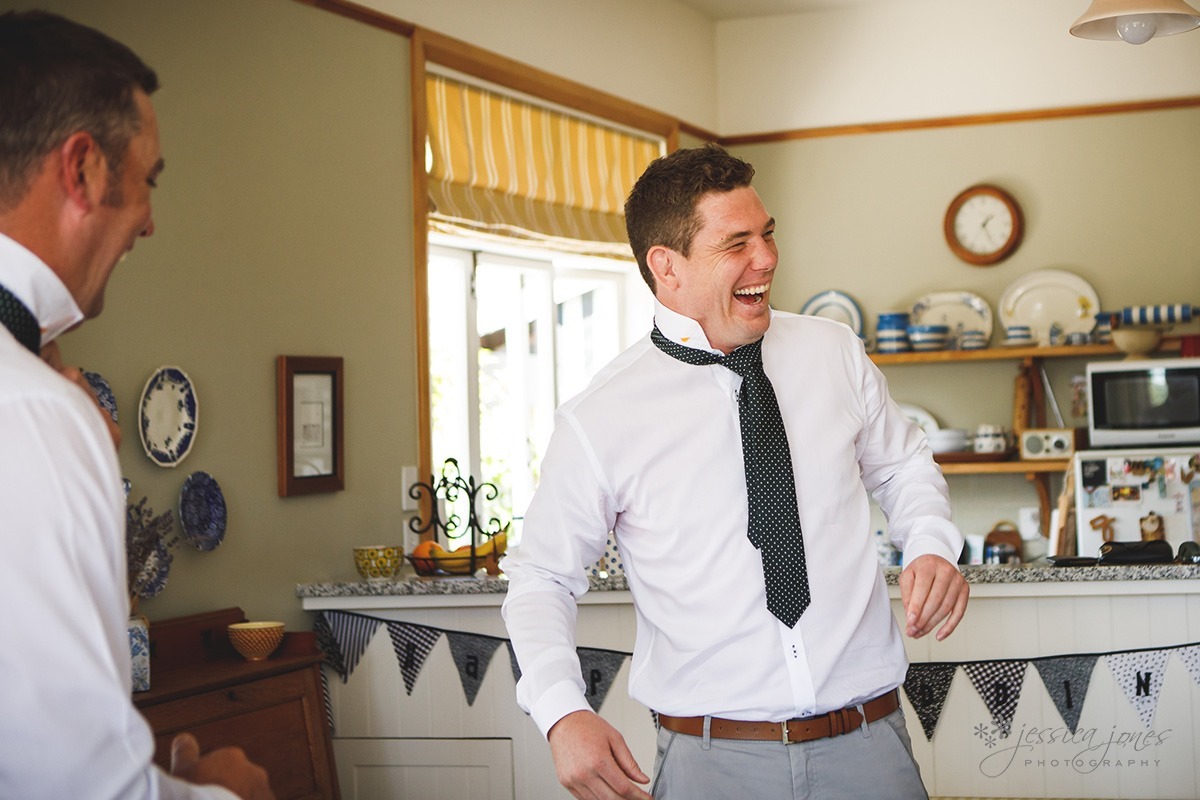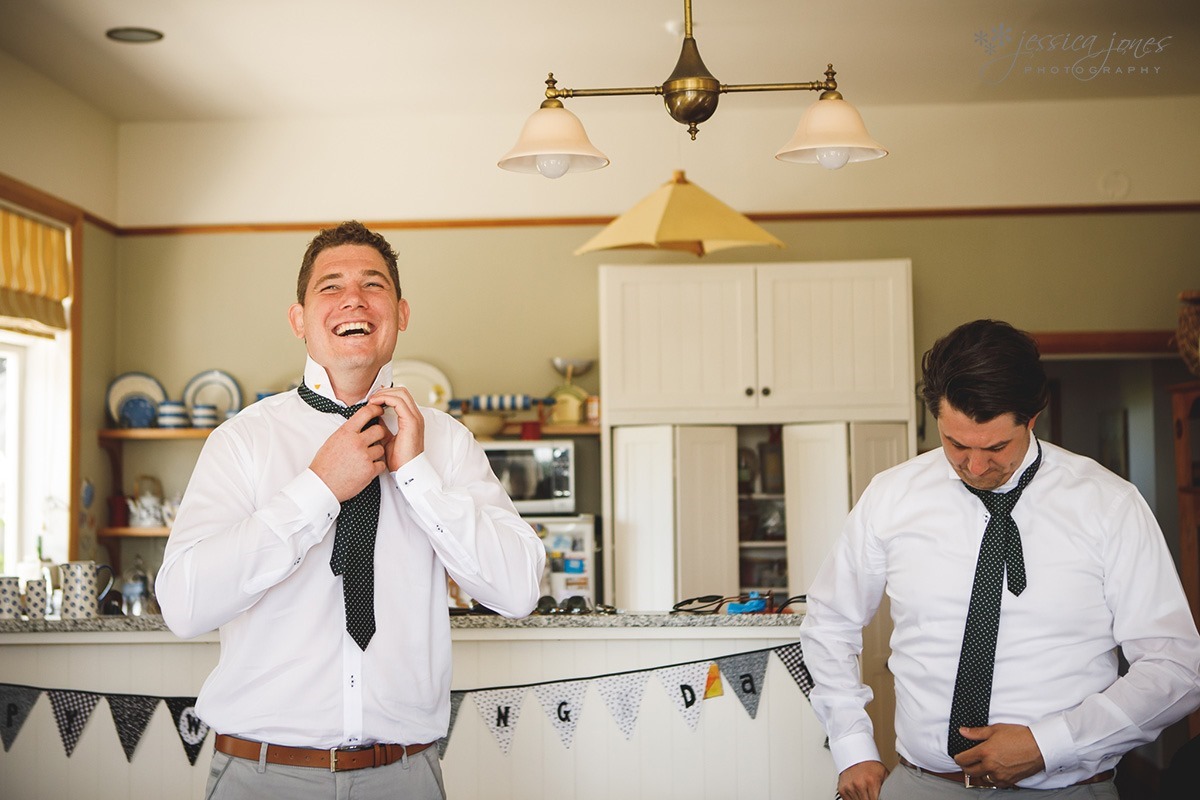 To be honest, this wedding felt a little bit like a family reunion for us. Having photographed a fair few of the couples connected with Joe and Courtney, it was rather a buzz to see so many of 'our' couples during the day. We get rather attached to our couples, and when they have babies of their own, well, it feels a little bit like they're OUR family too. True blog watchers will recognise wee Otis, who belongs to Alice and Ben.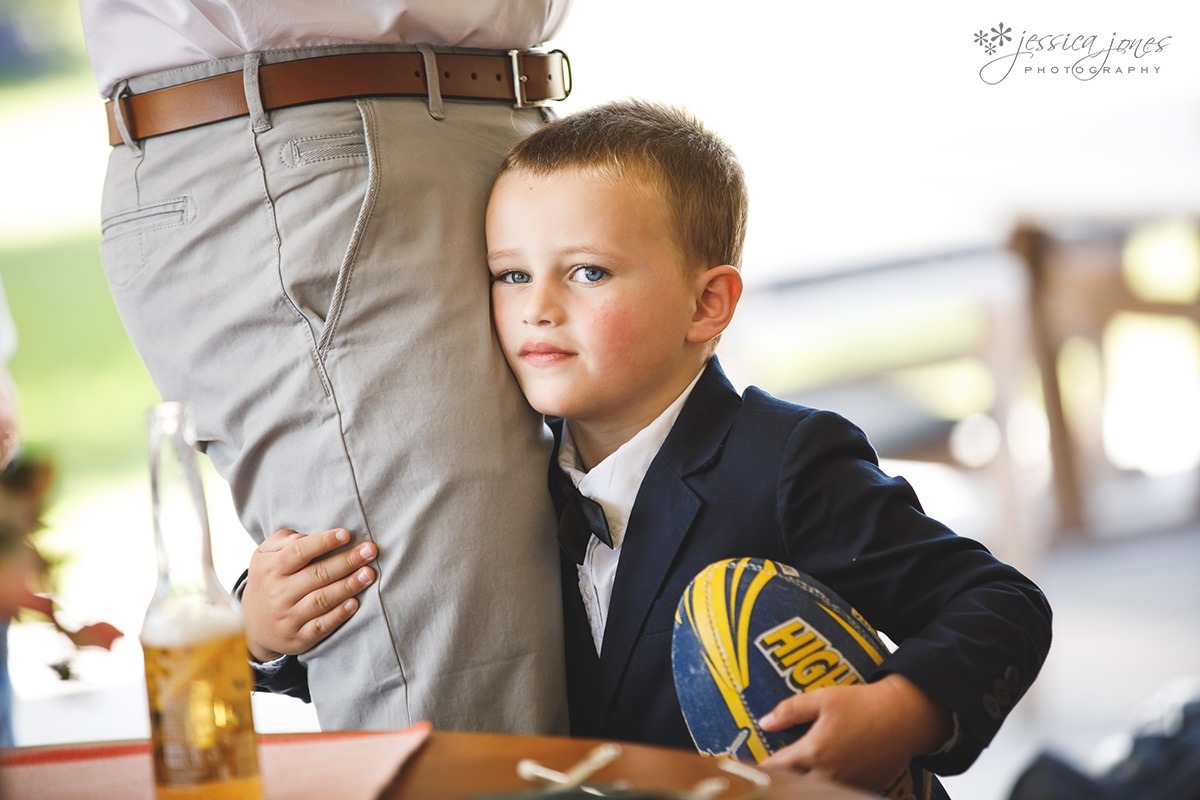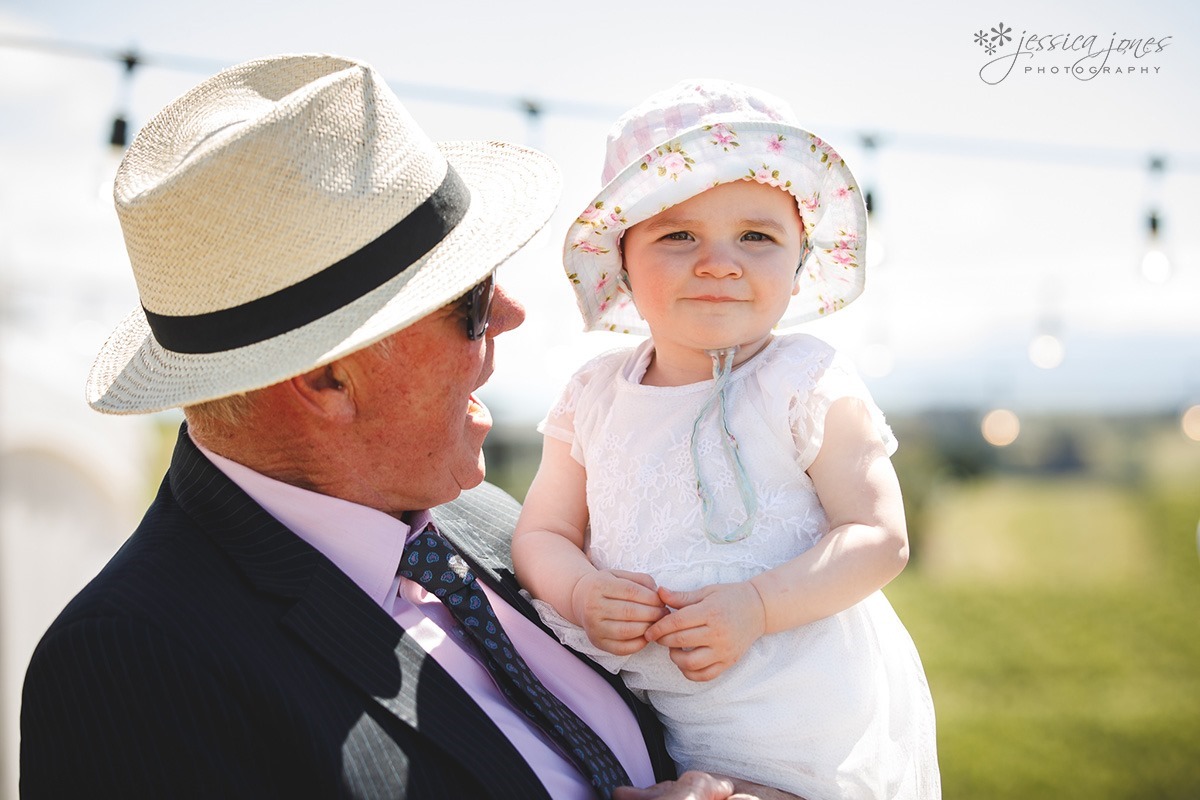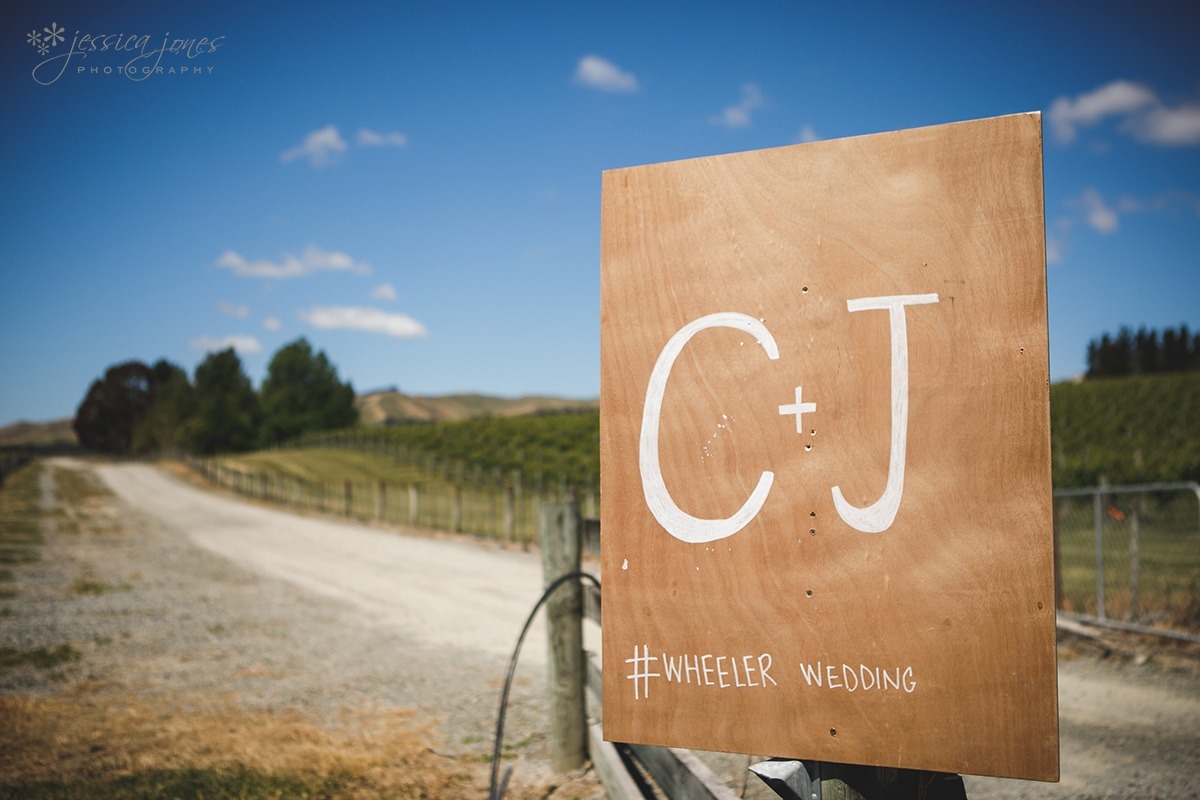 It's wedding time!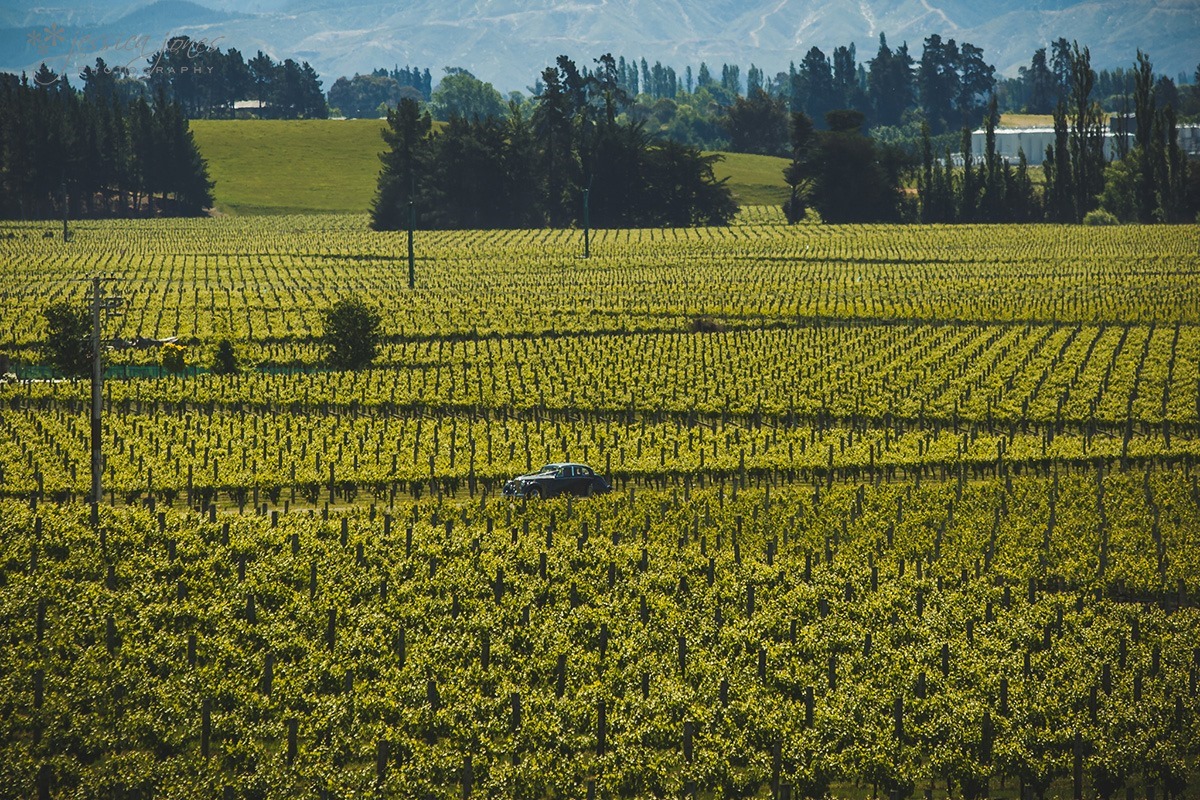 I love watching little kids at weddings. To be honest, I think it's rather fun watching them do their own thing, and while I was hoping for a little bit of a meltdown, there was none of that today.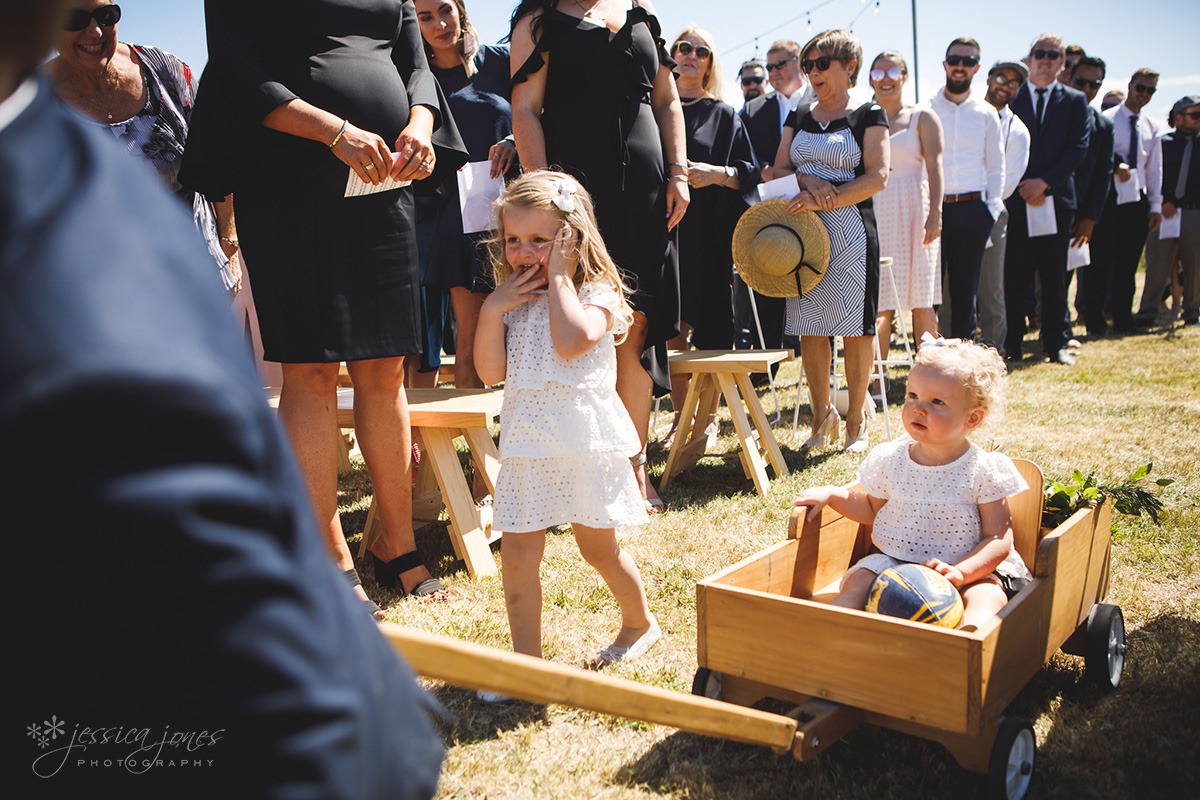 Especially when they were being cheered on by an enthusiastic crowd, and there were lollypops at the end of the aisle. I mean, I'd even walk nicely down the aisle for lollypops!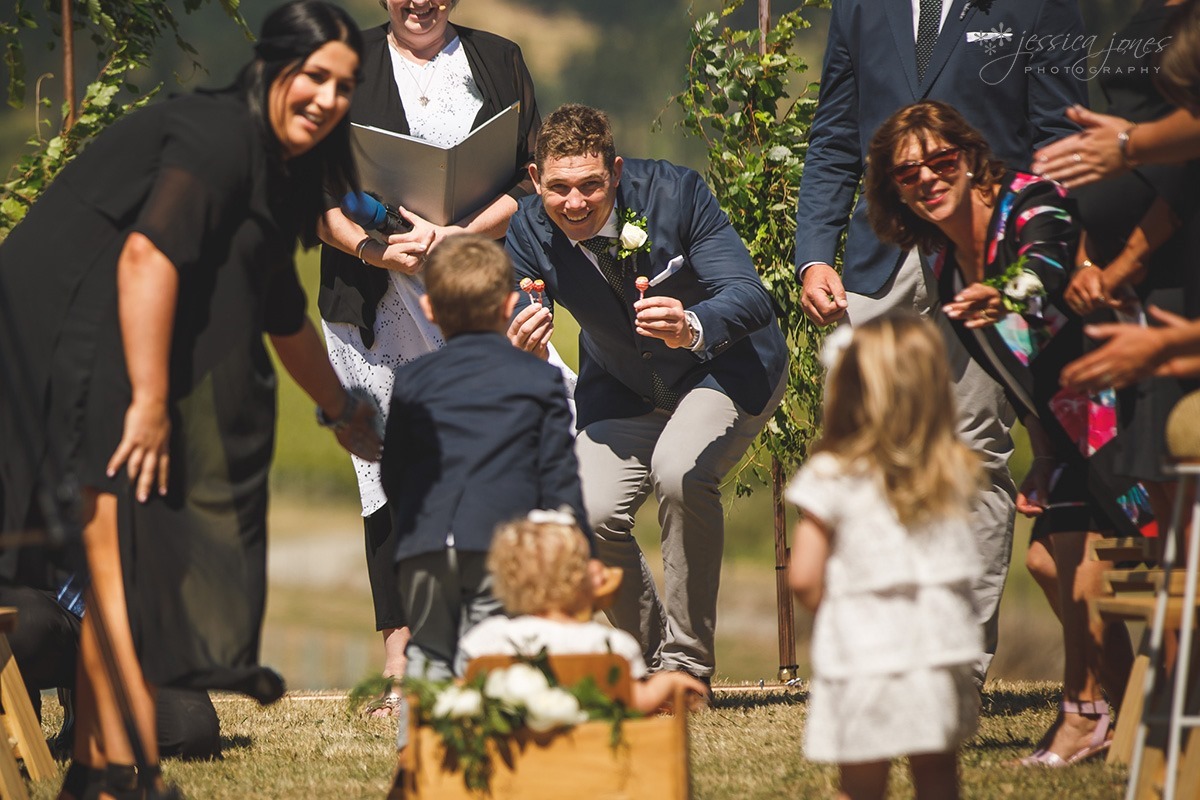 "Seeing your bride coming down the aisle to you, it really does something to you. There's nothing in the world like that moment, and nothing can prepare you for it." It doesn't matter how big and tough he might appear to be from a distance, Joe is an absolute puddle of delight when it comes to Courtney. There's something about the way she looks at him that melts him to his very core and that look of utter adoration didn't leave his face at any moment of the day.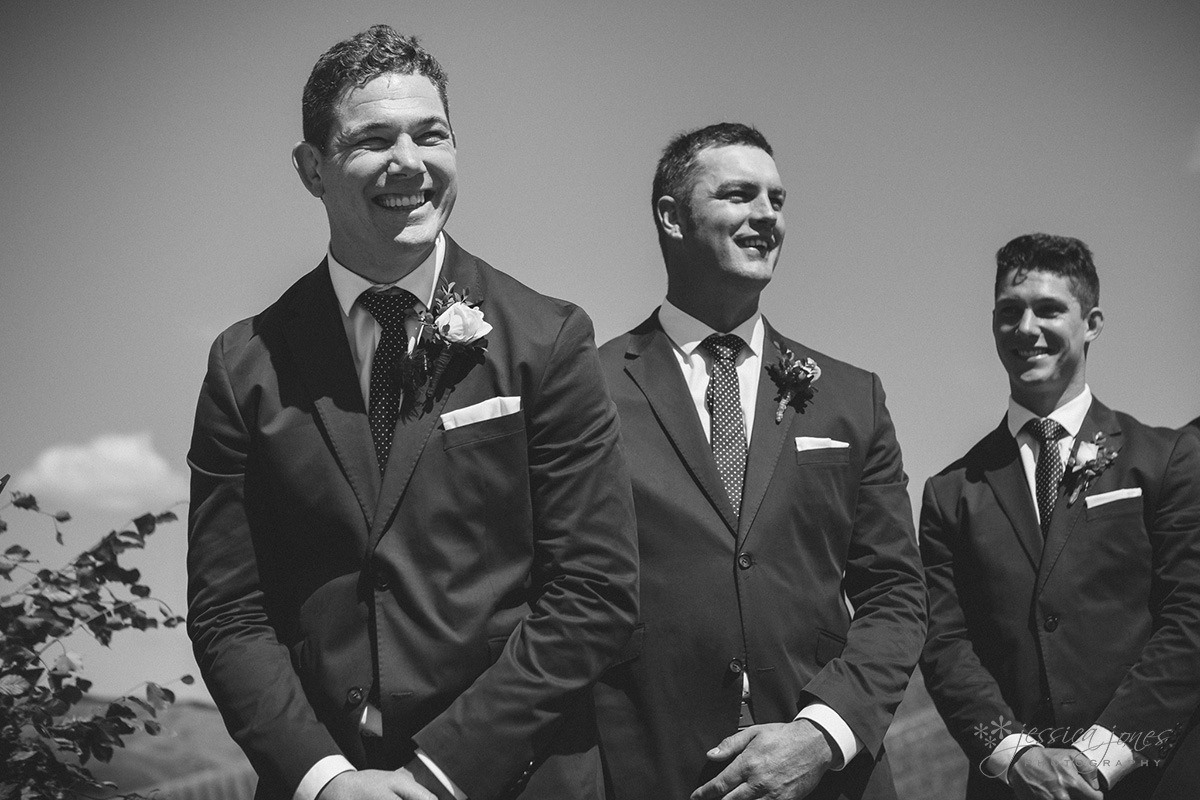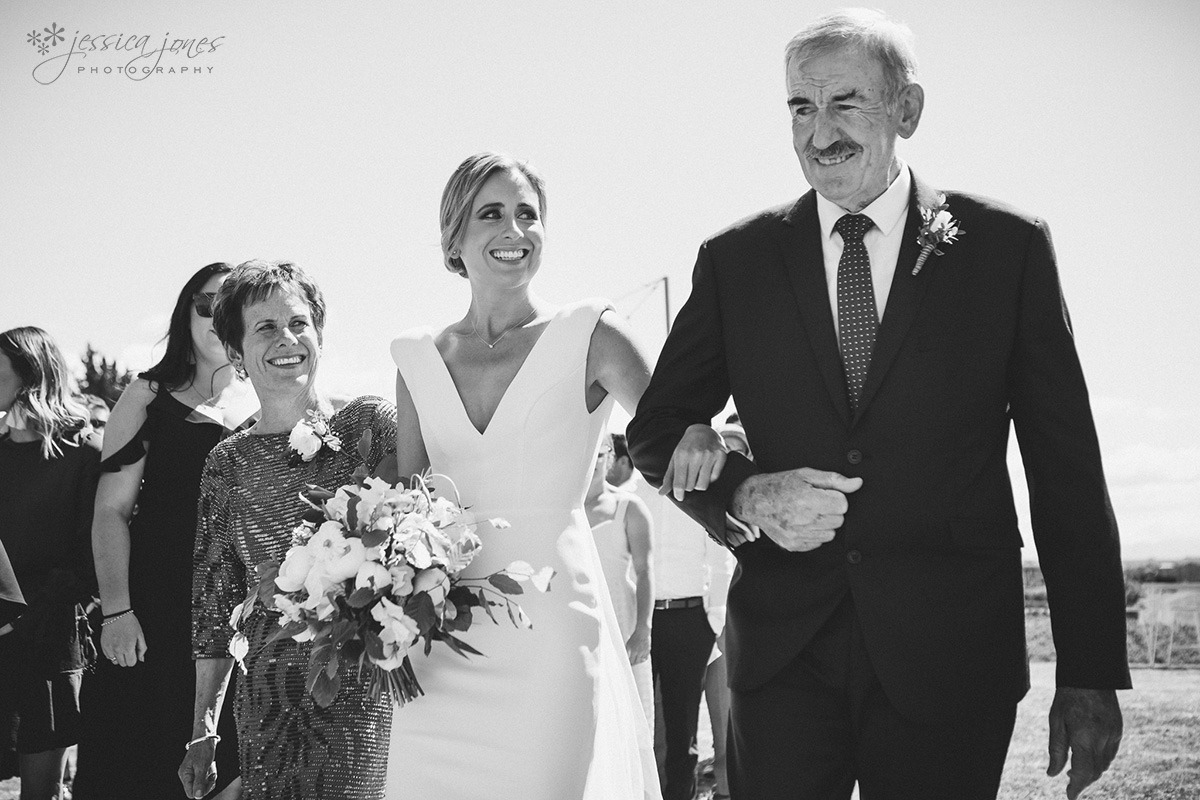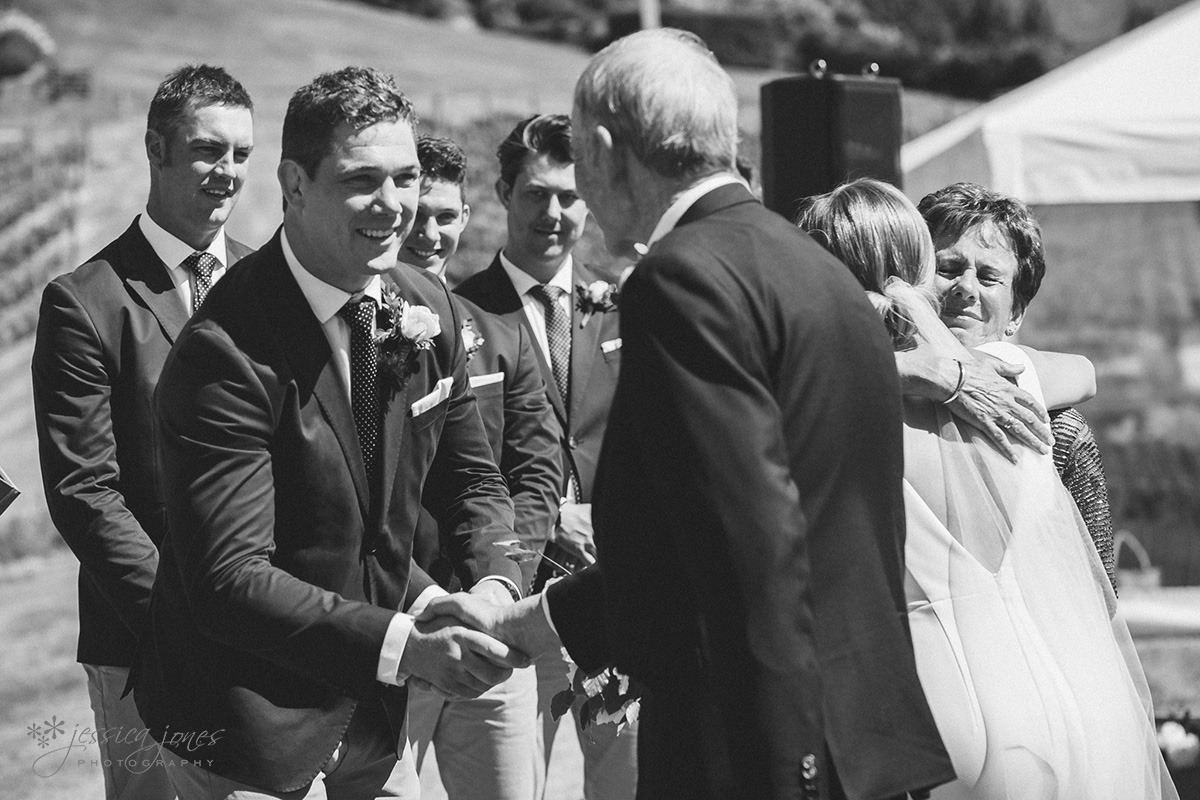 This moment right here. Total and utter win.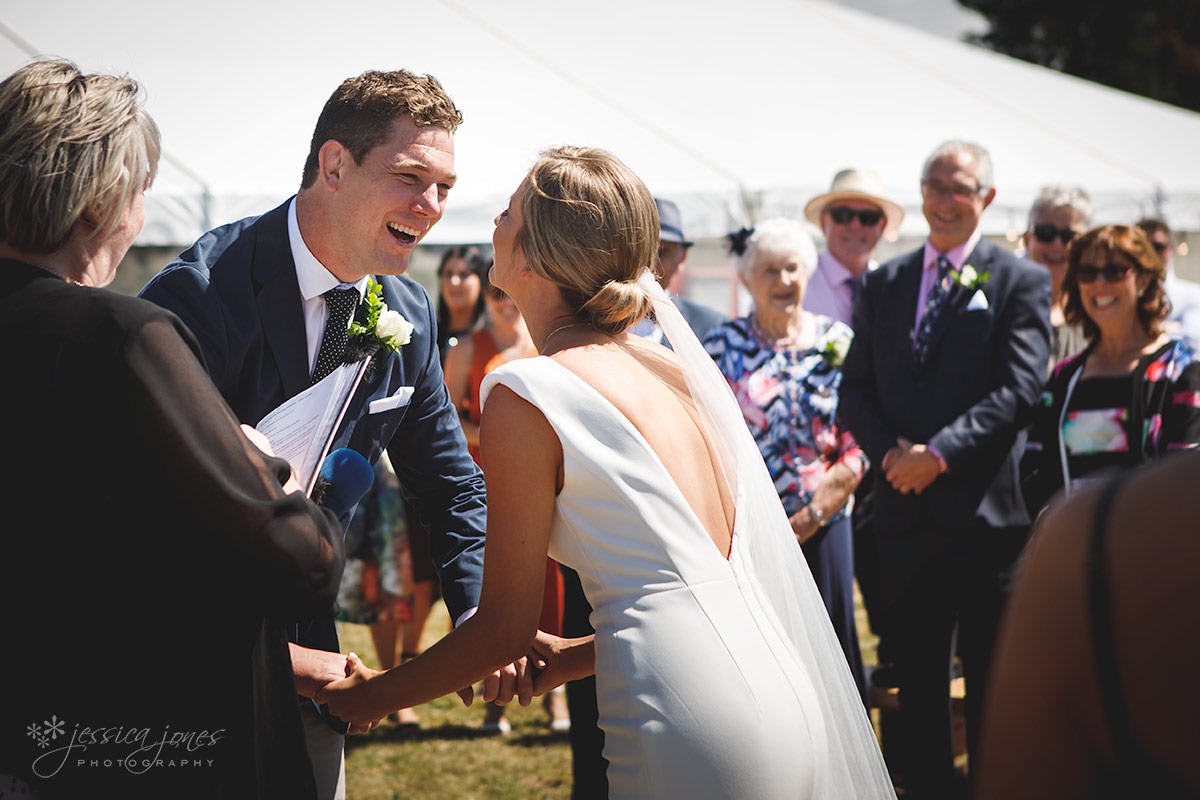 Pretty sure everyone else felt that win also.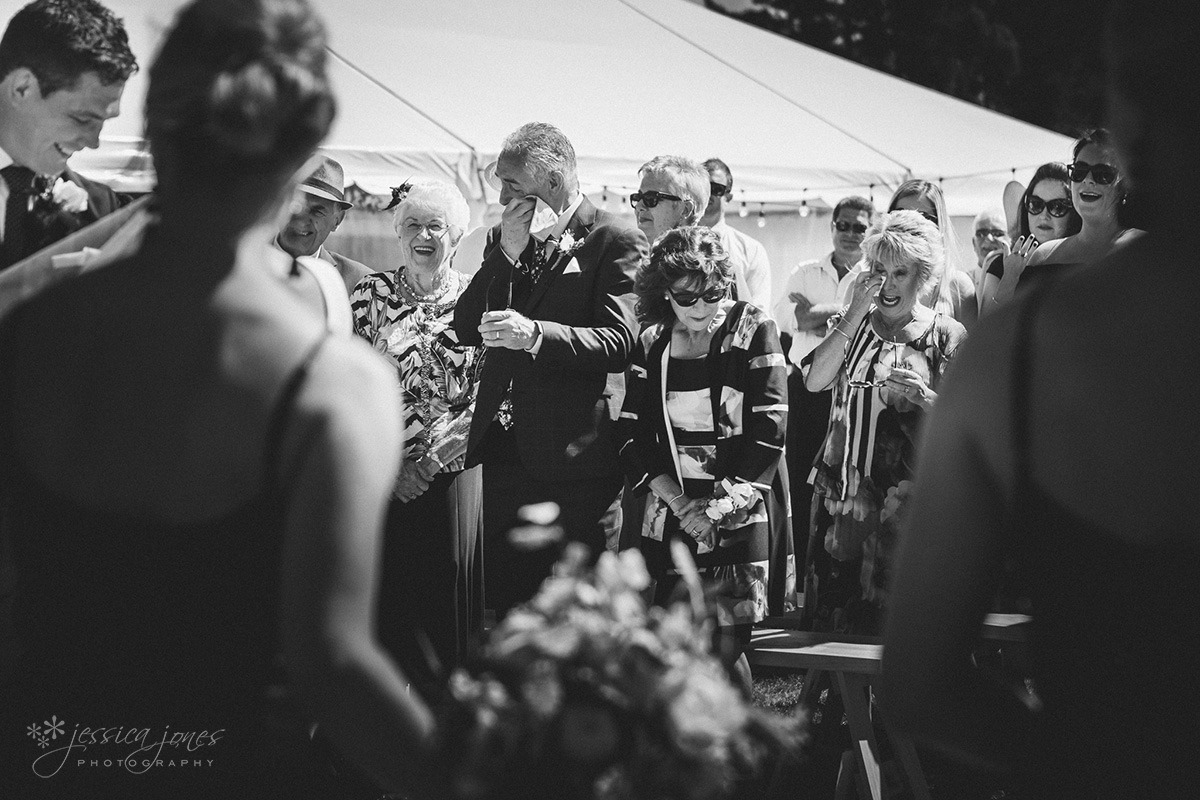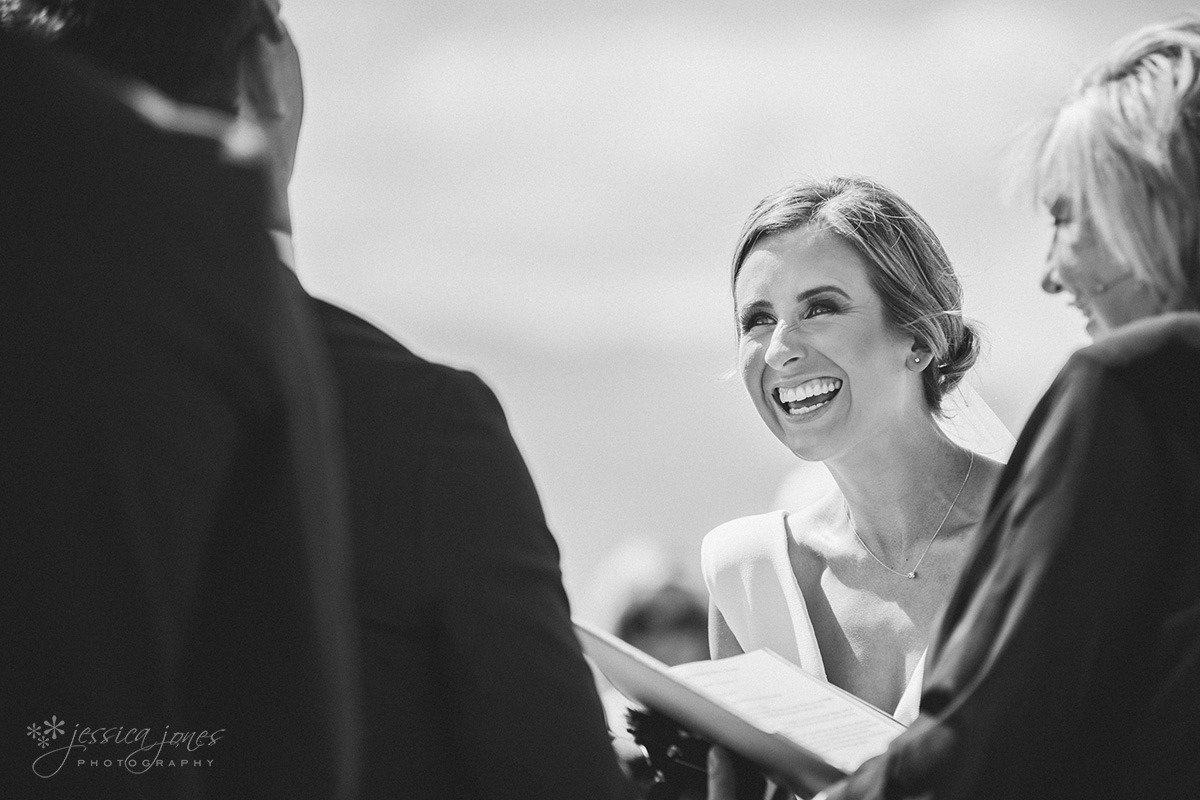 And just LOOK at that view!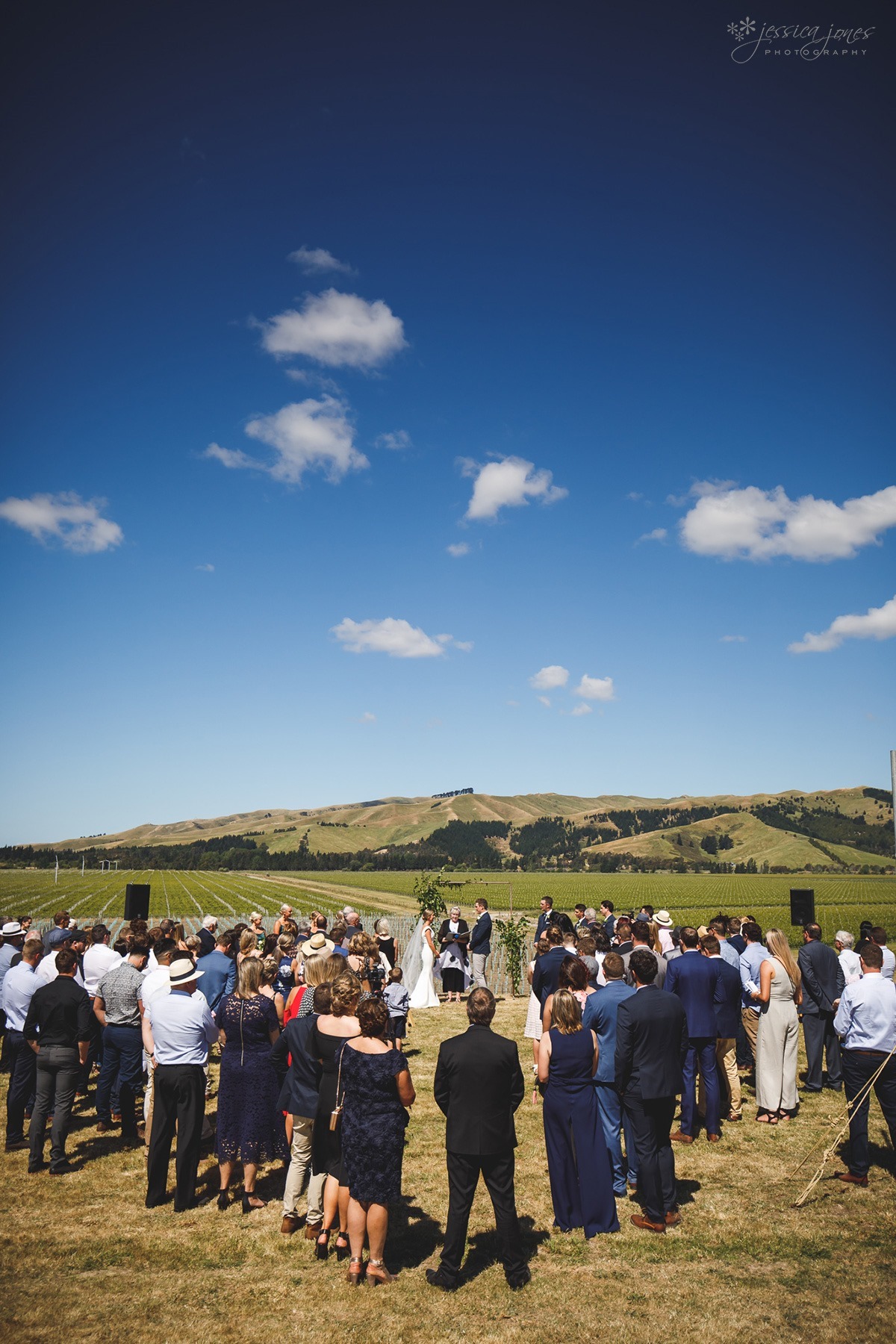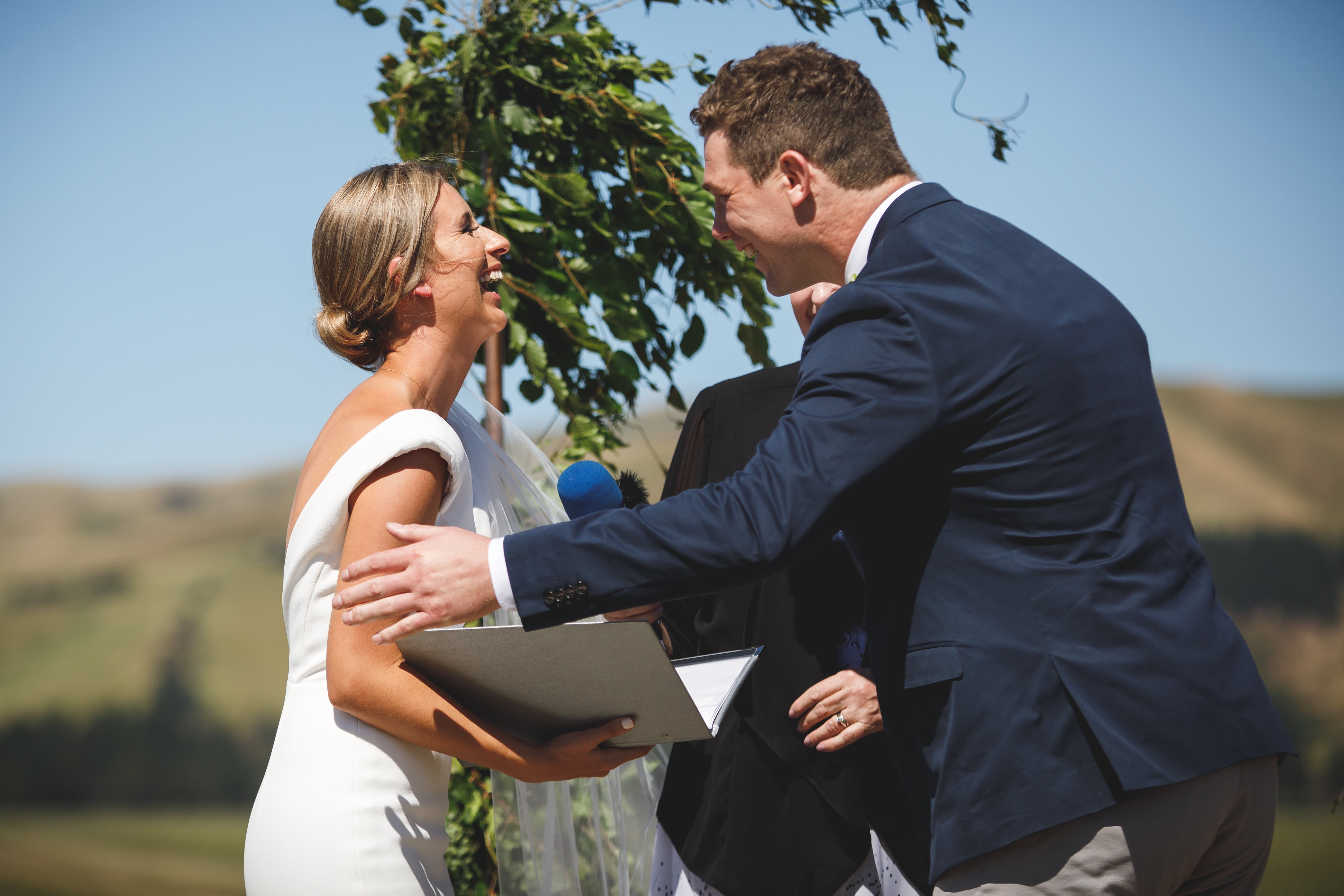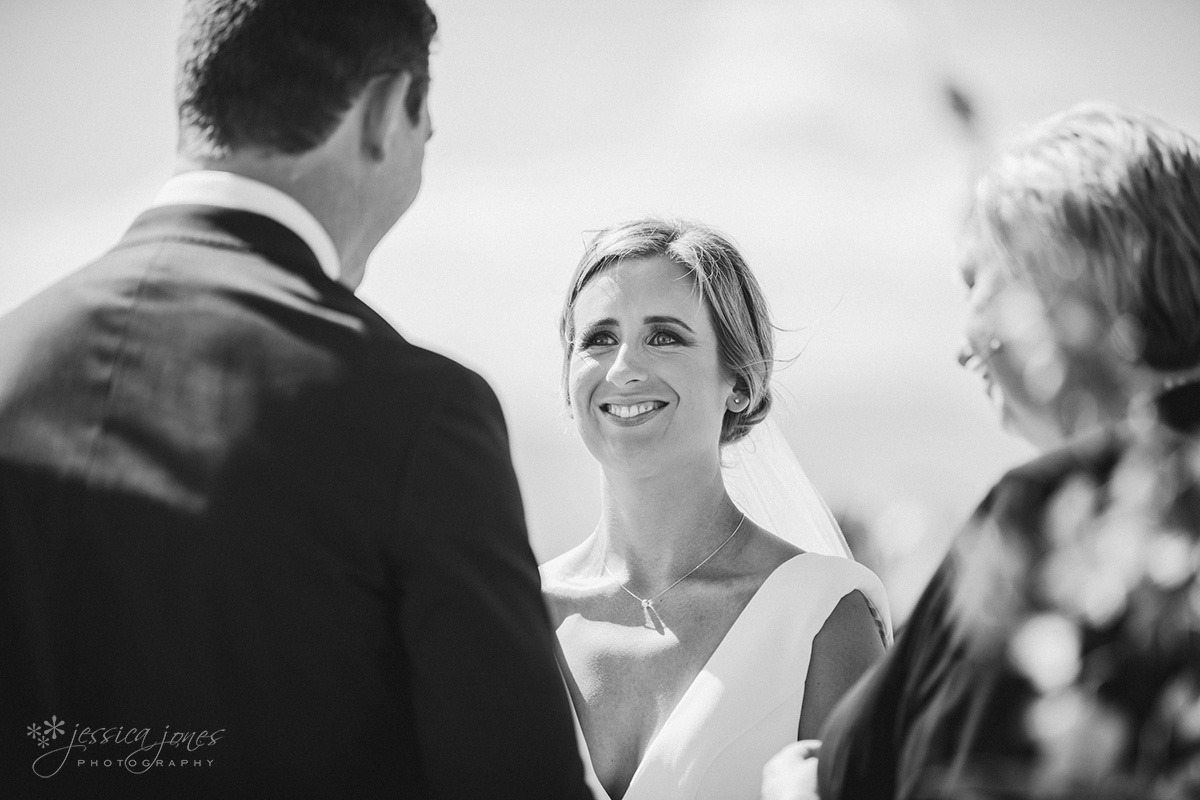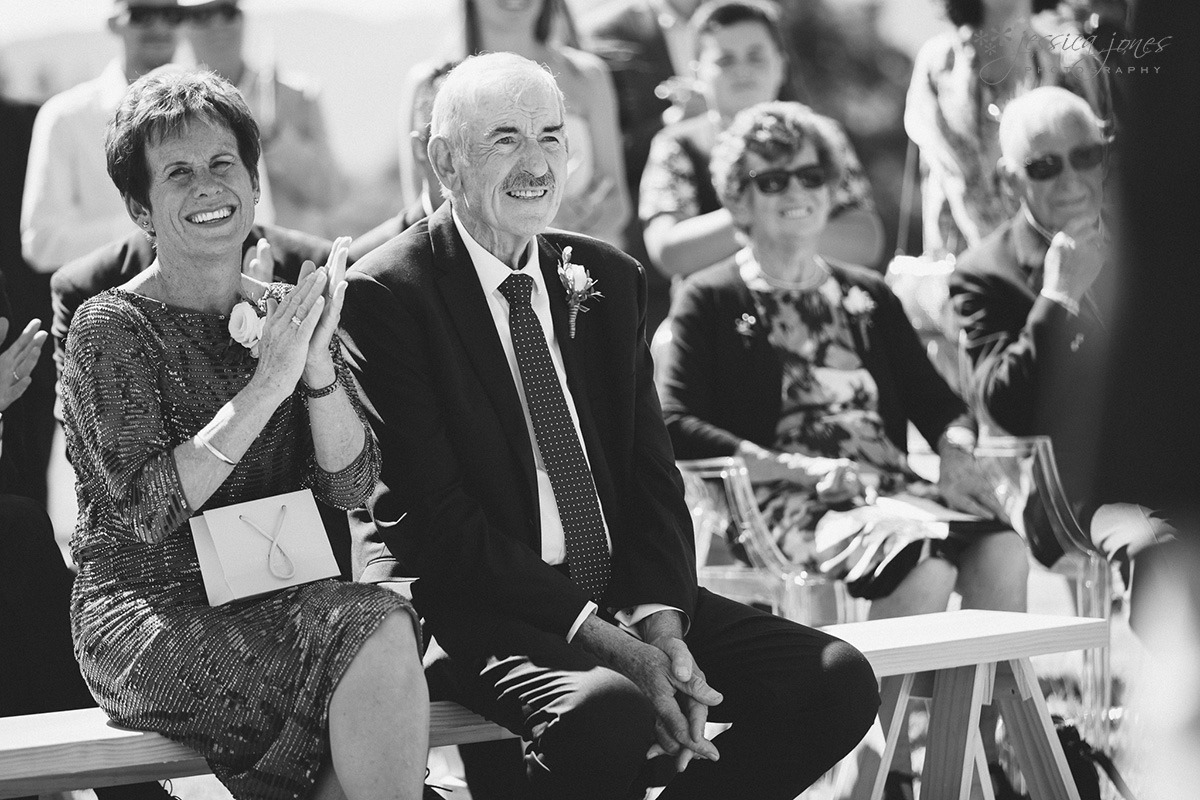 Gotta love how the kids just kept themselves occupied during the ceremony.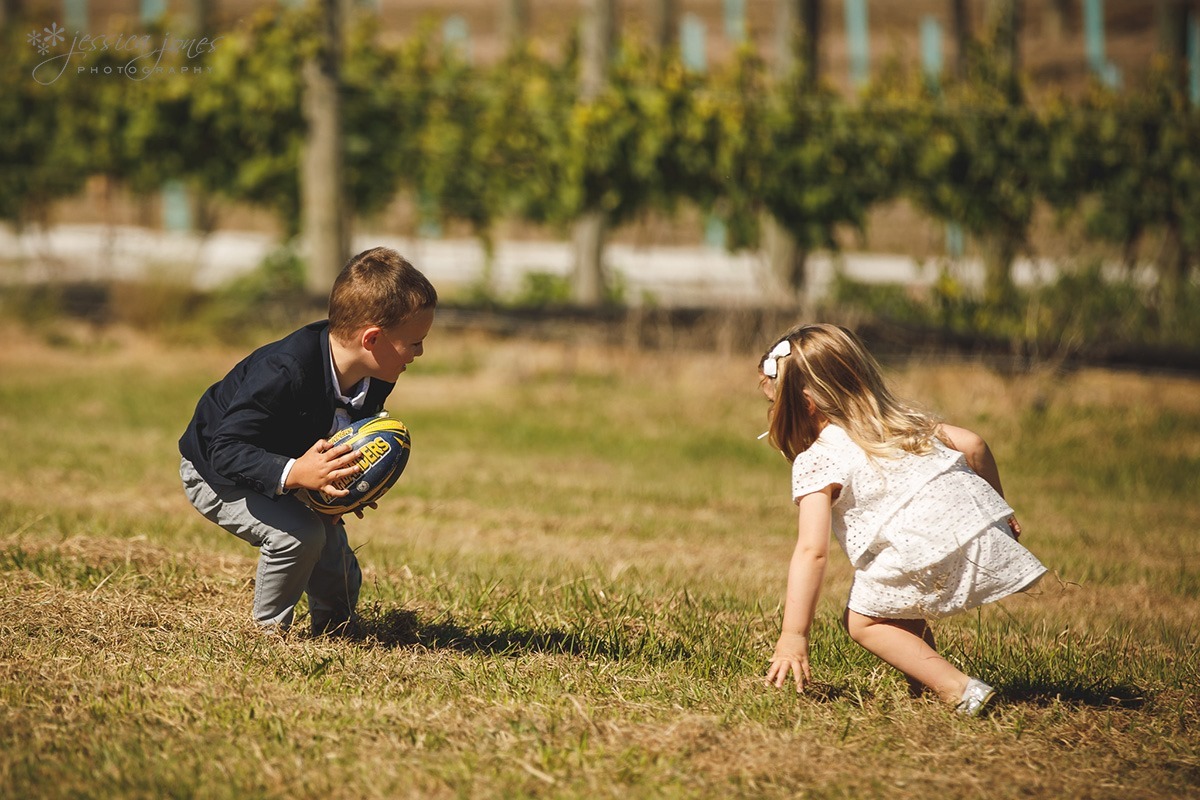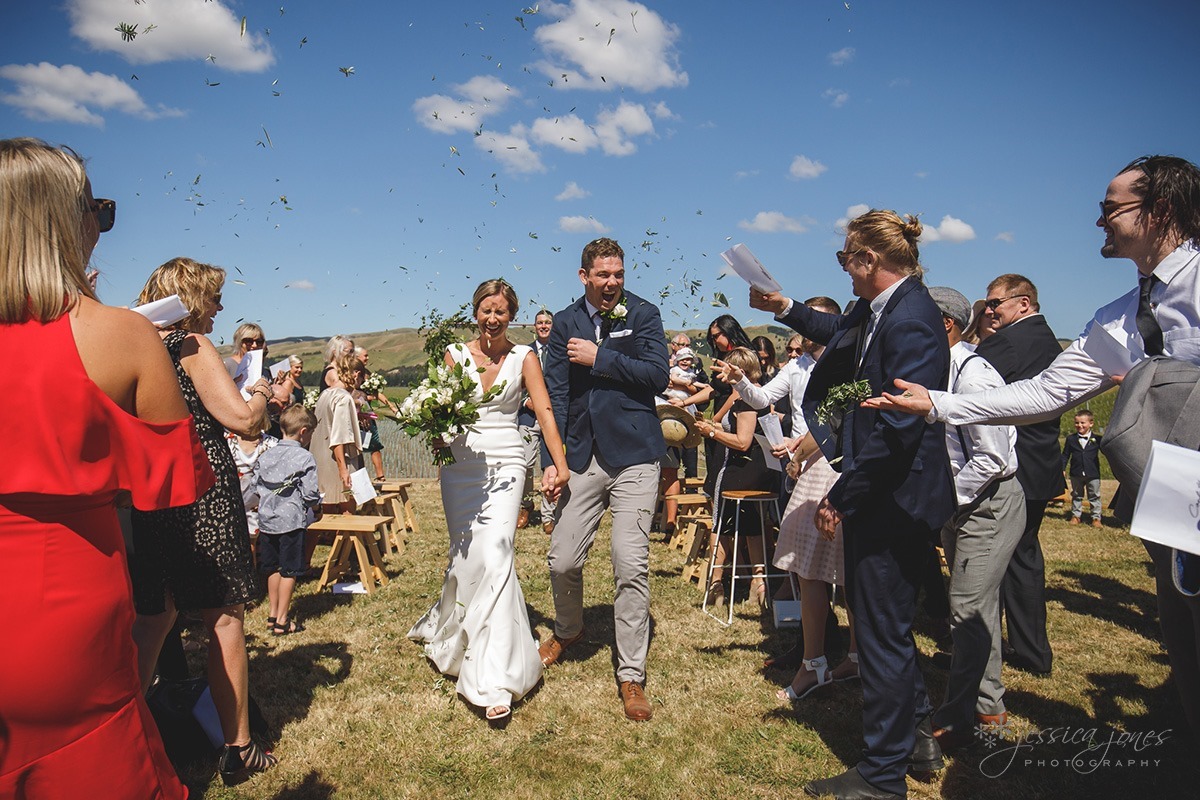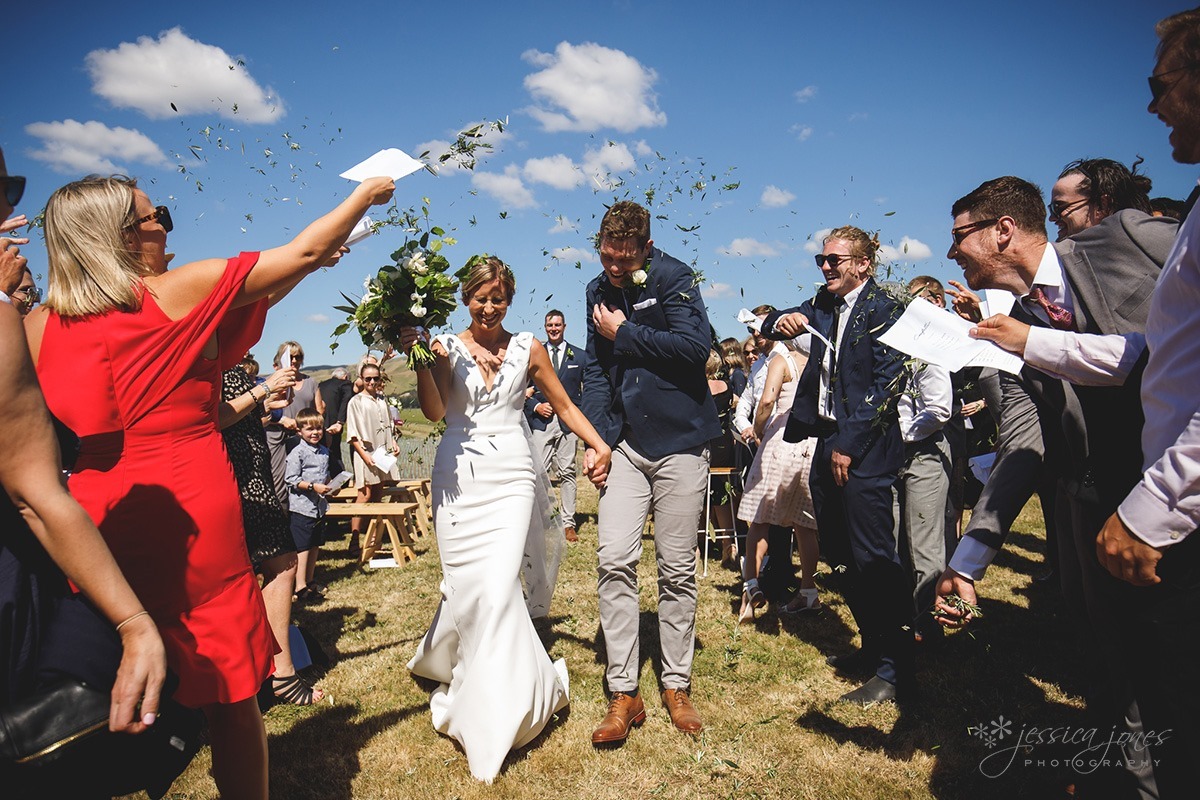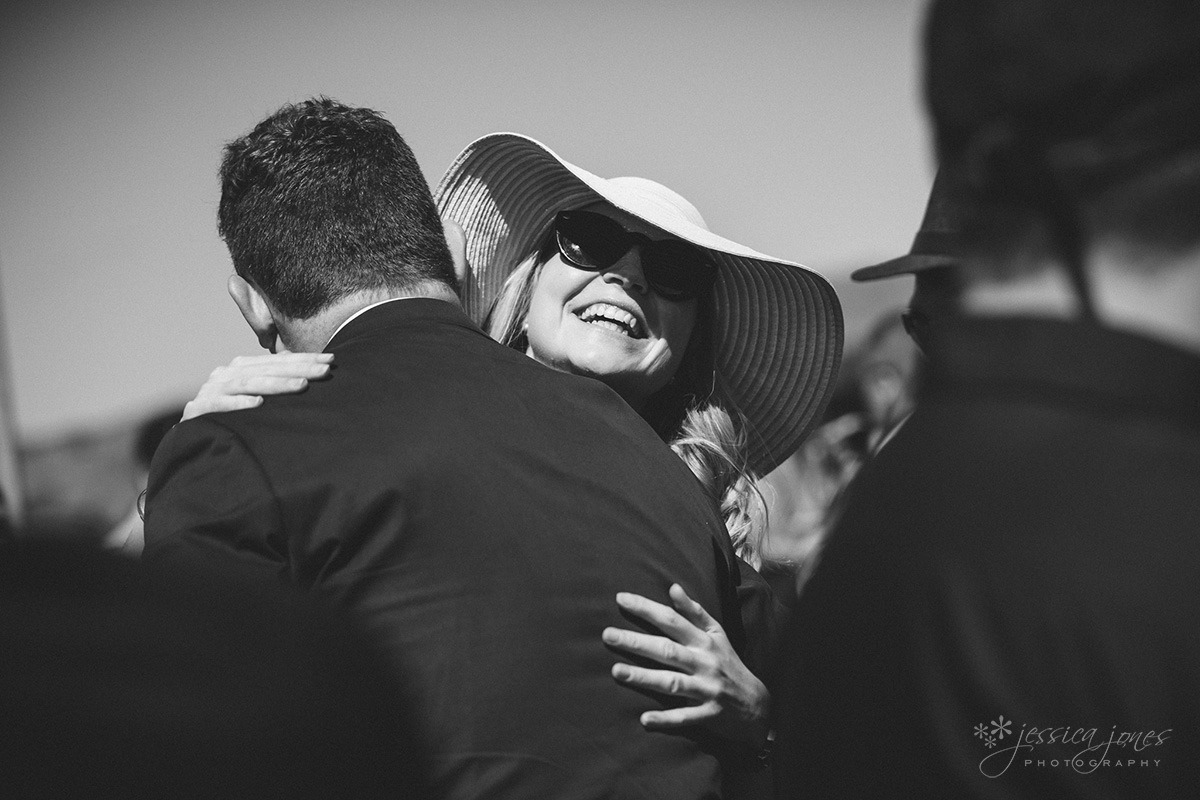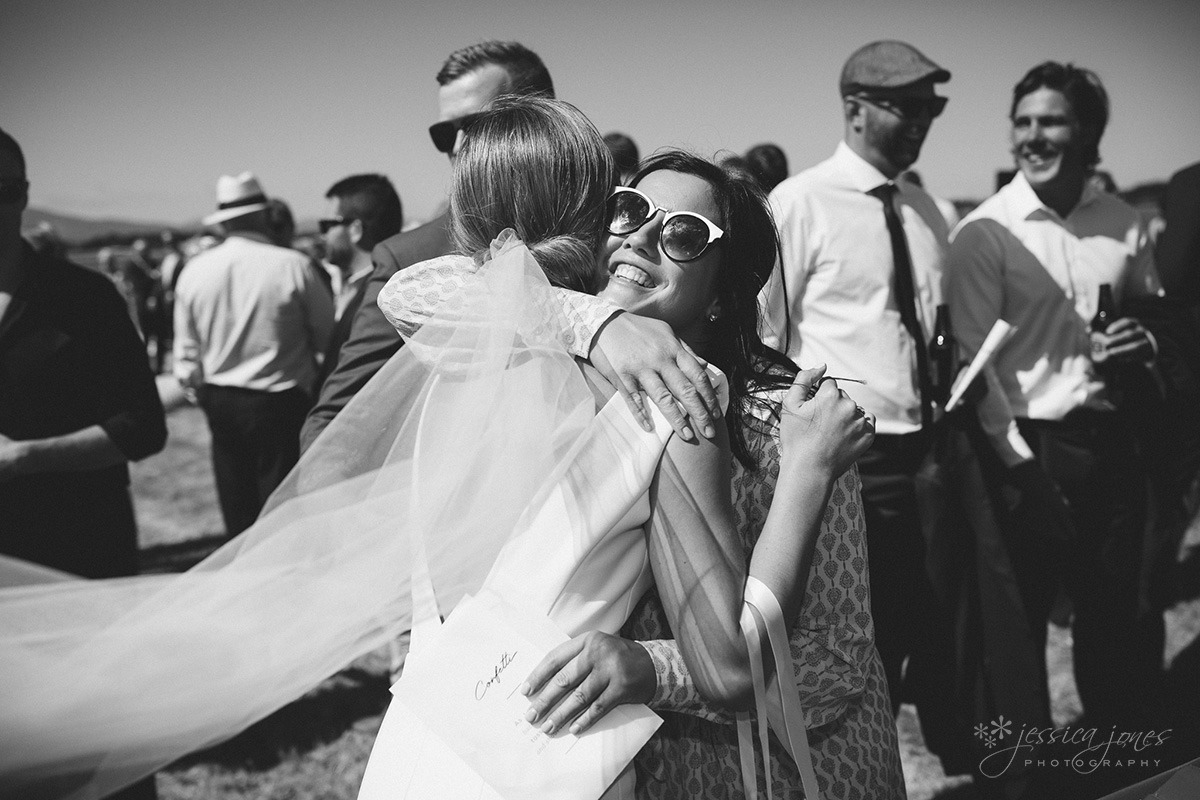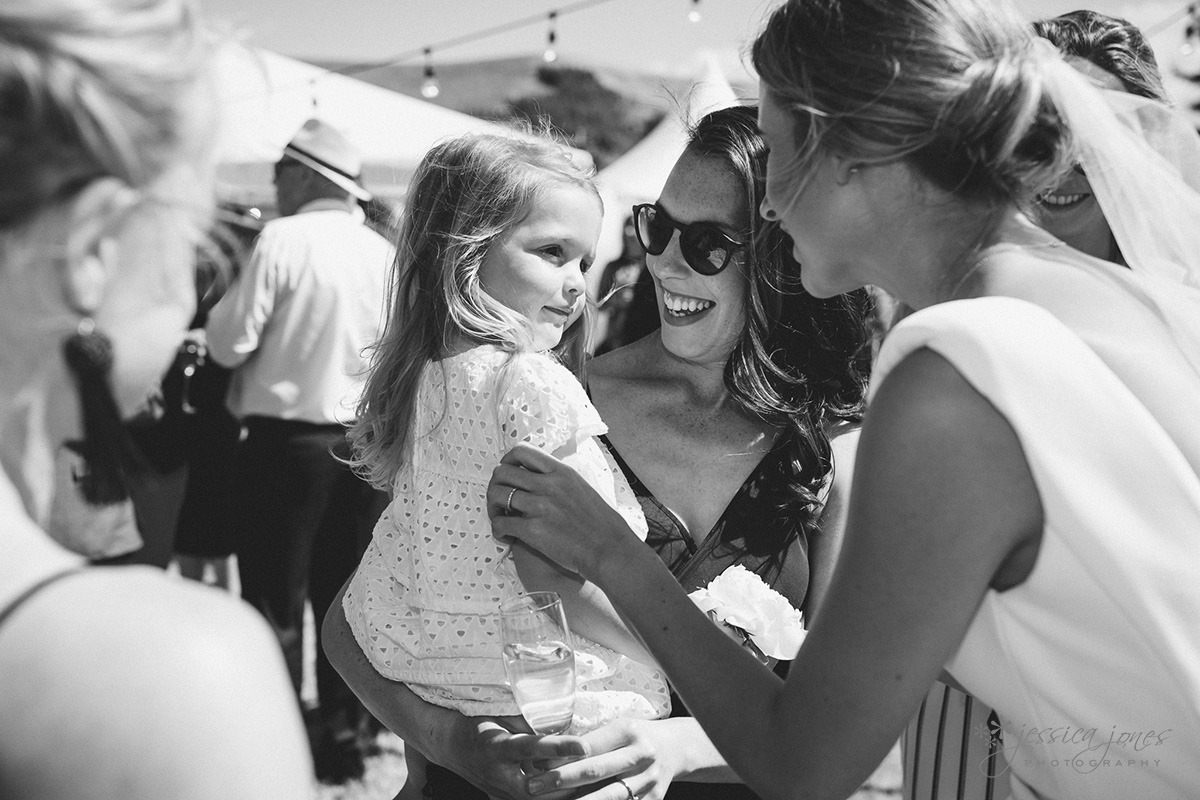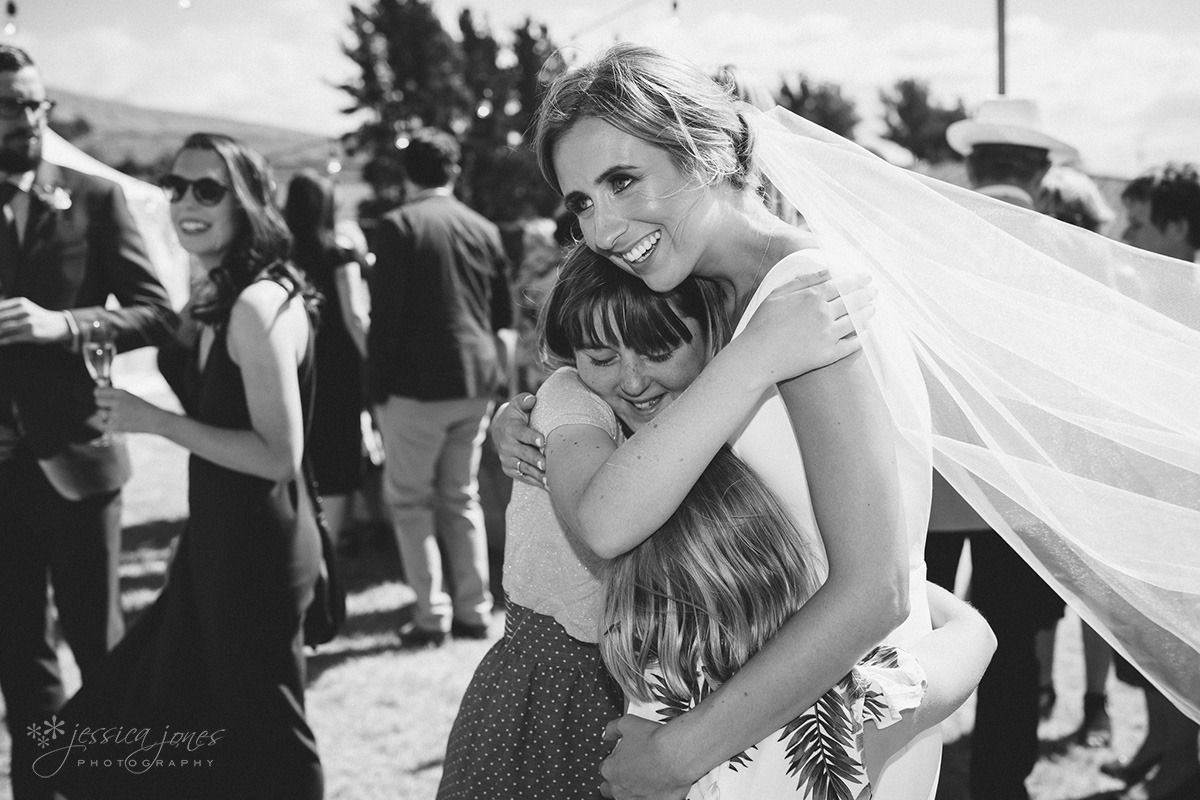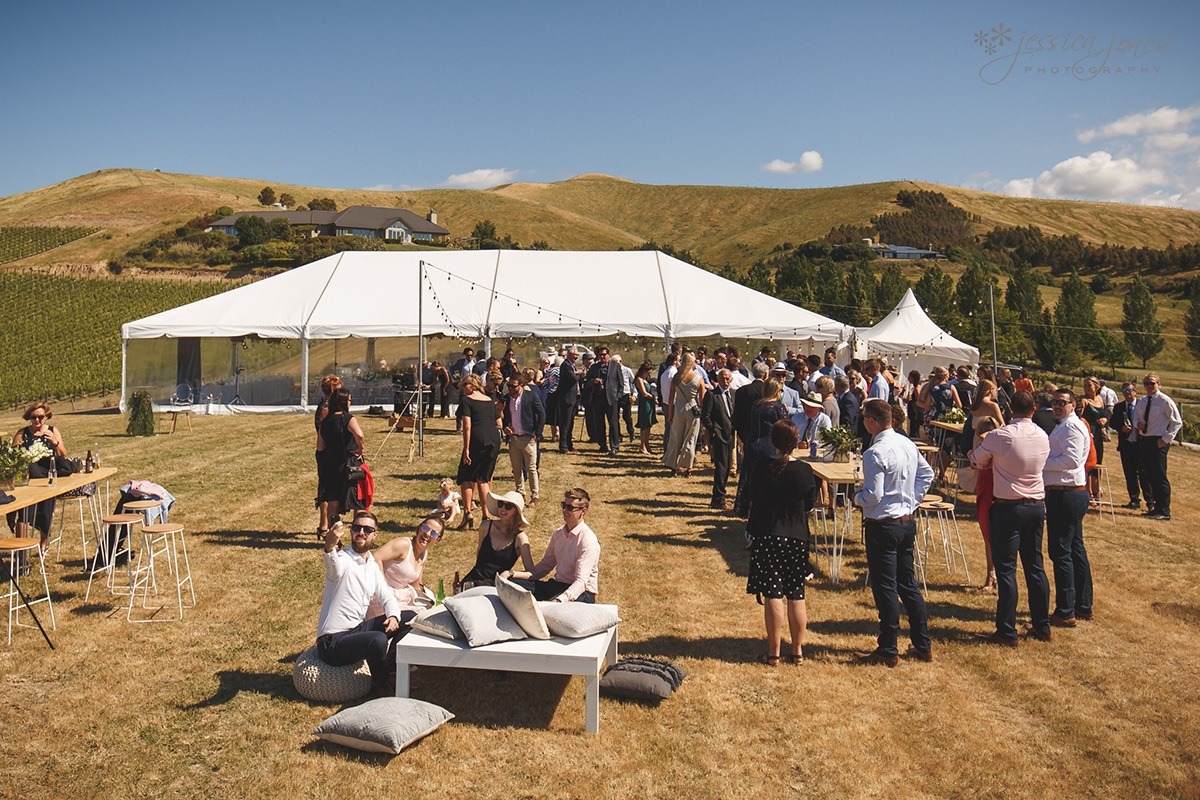 See? Just look at all that HAPPY!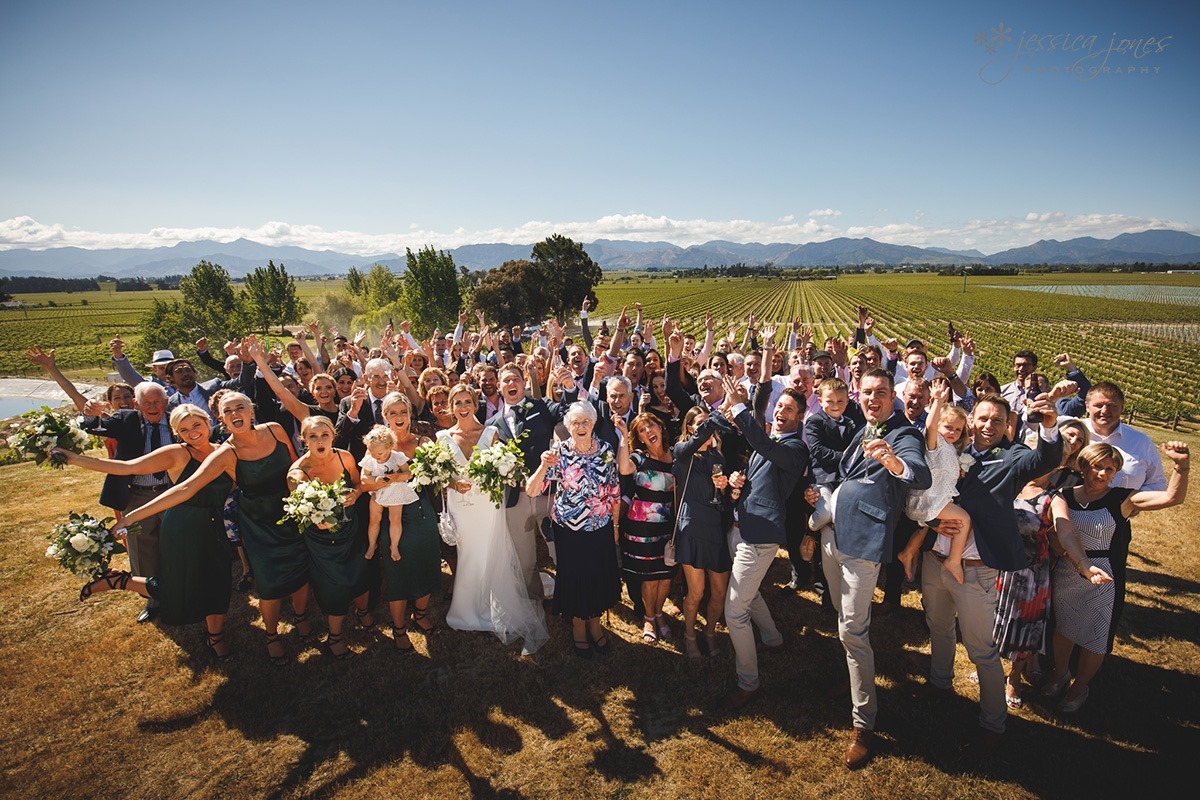 Feast Merchants had some pretty scrummy looking food on offer to keep everyone busy while we took a little trip in the HELICOPTER!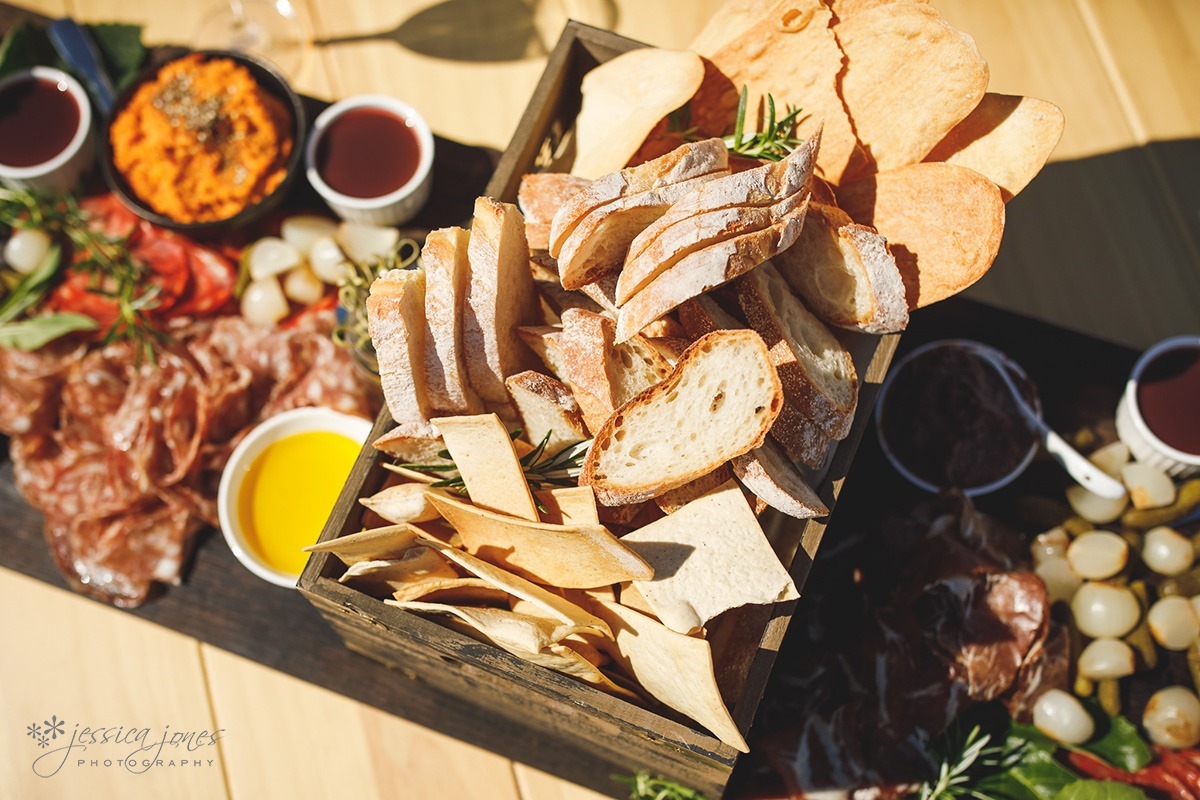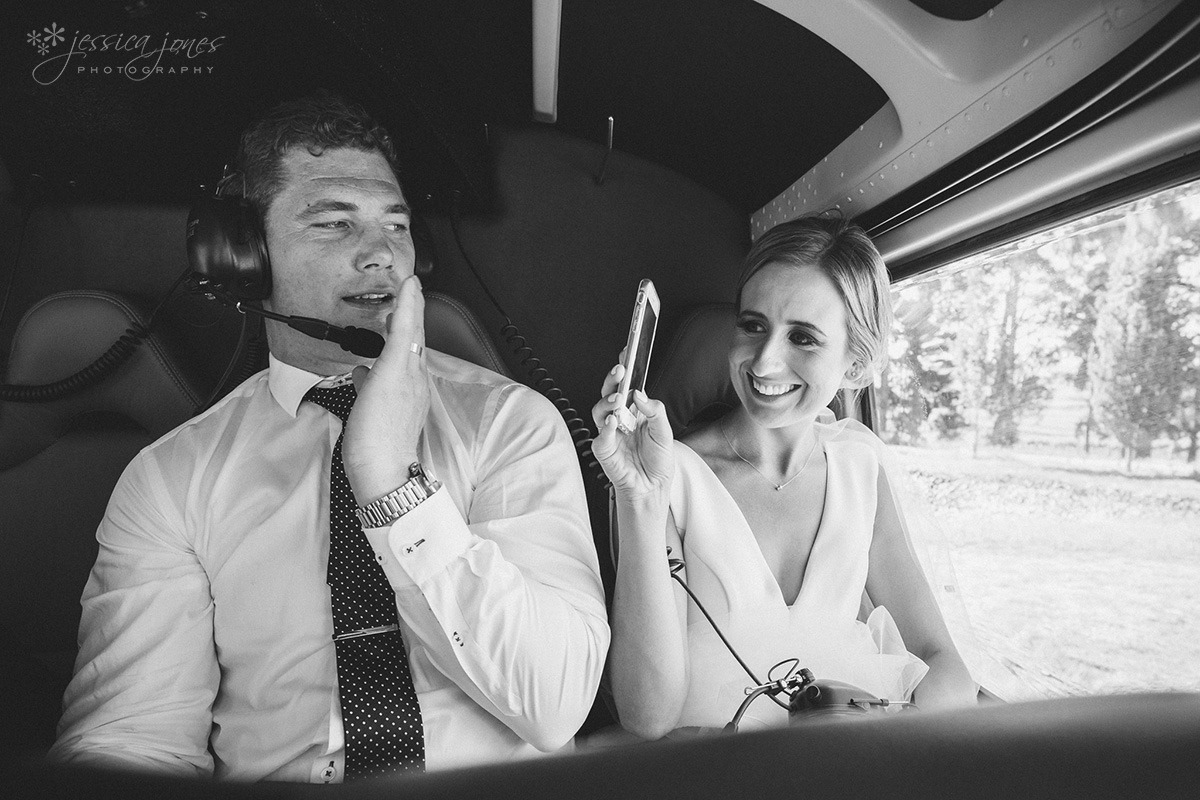 Thanks to Ben, from Windhawk Helicopters, for doing an OUTSTANDING job of getting us to the top of the mountain.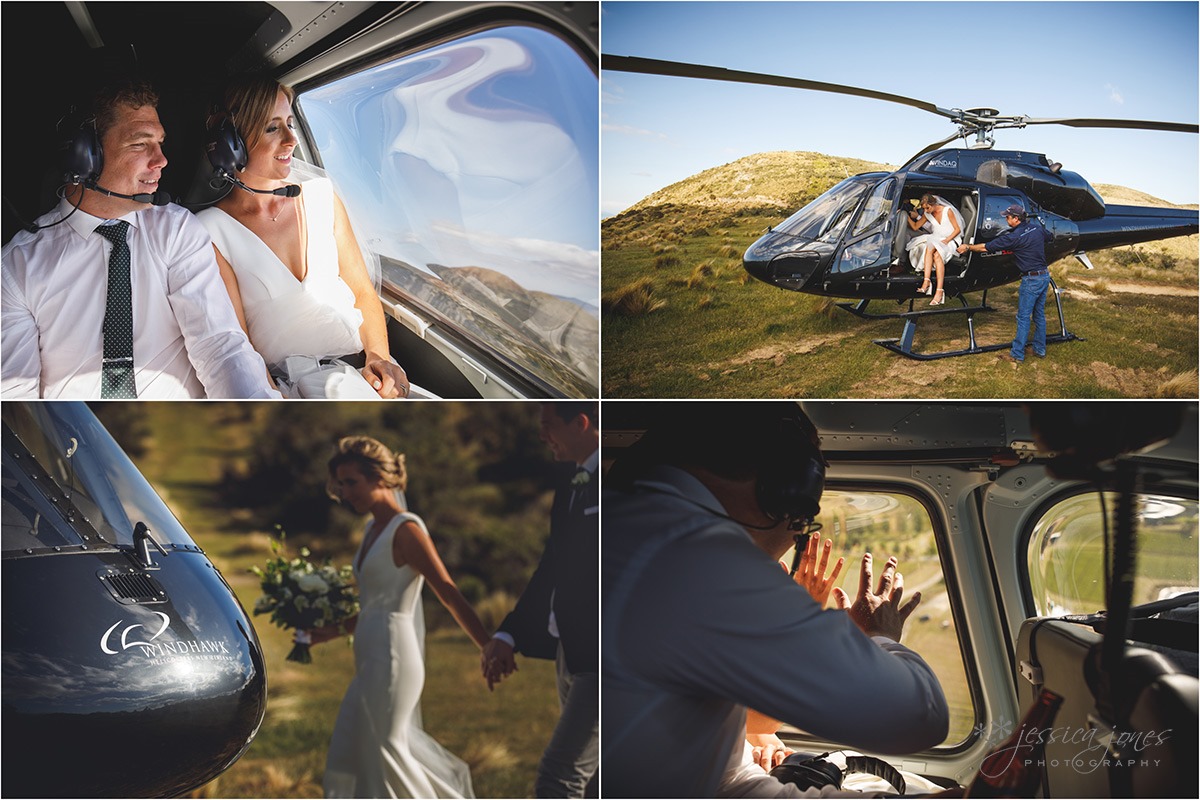 And there we were, in some of the most spectacular scenery in the country.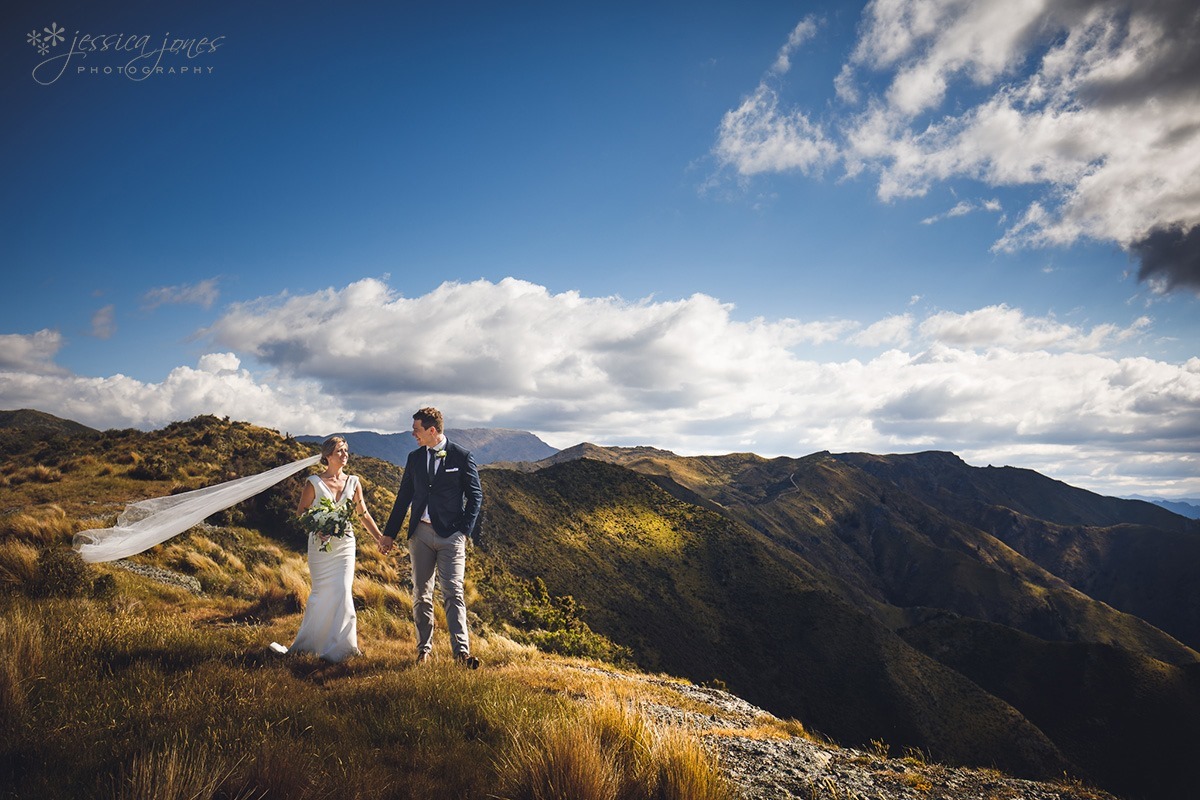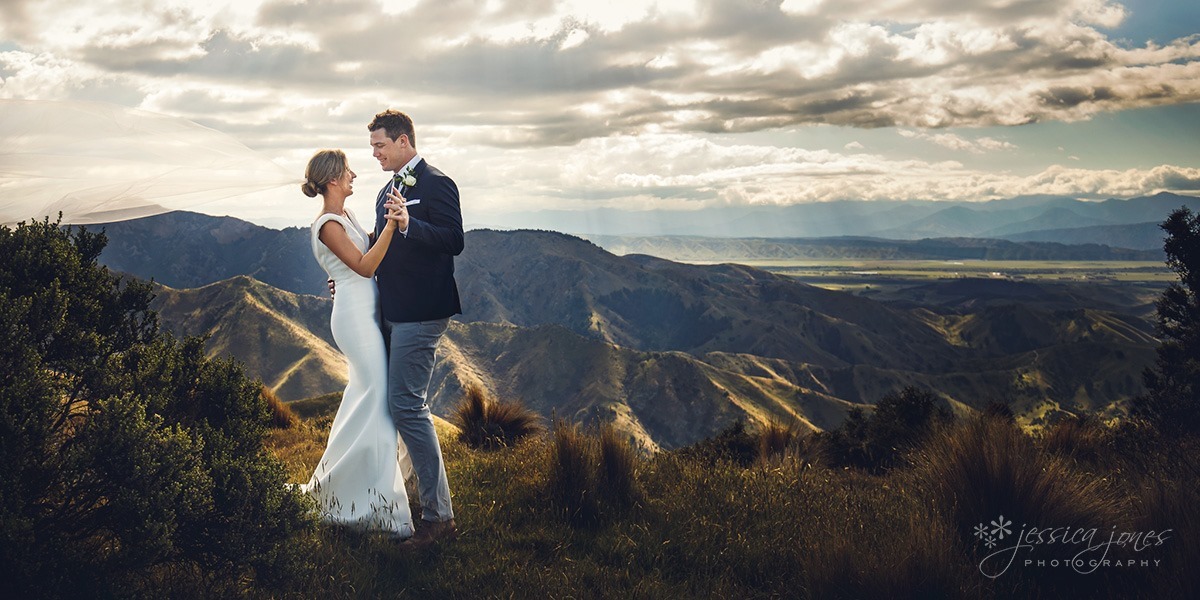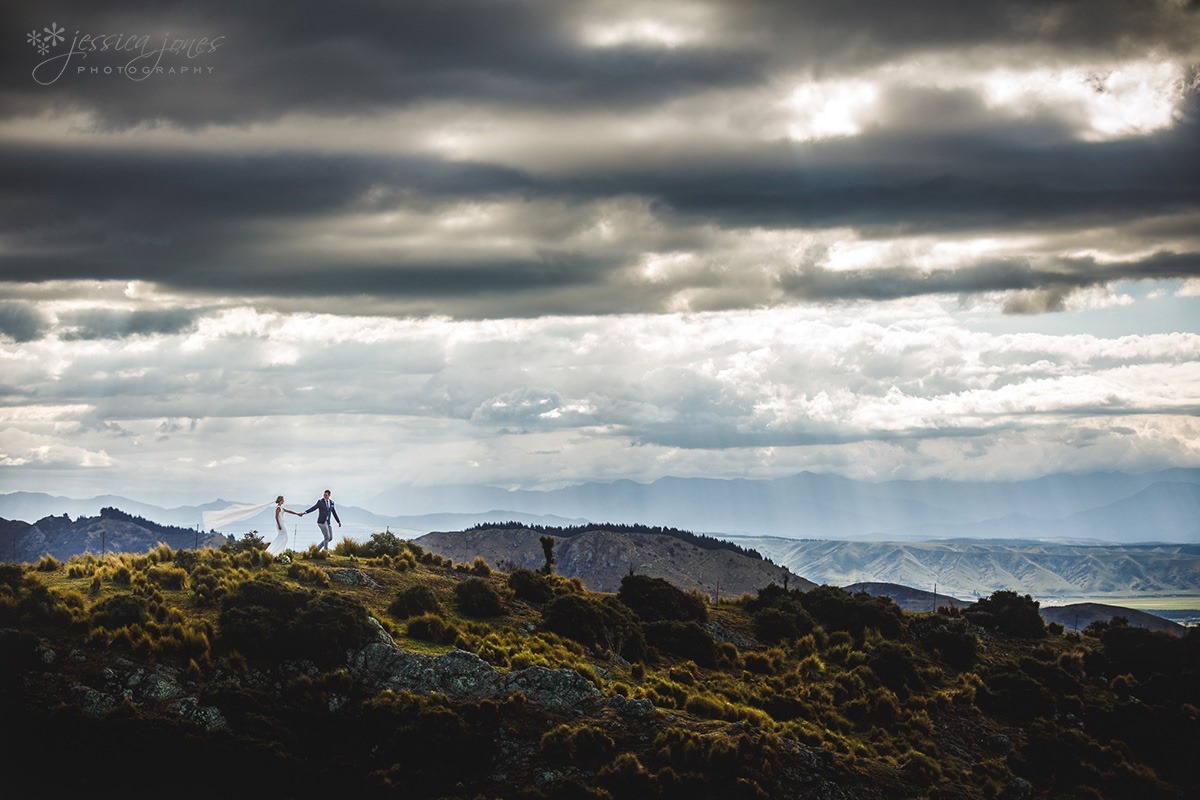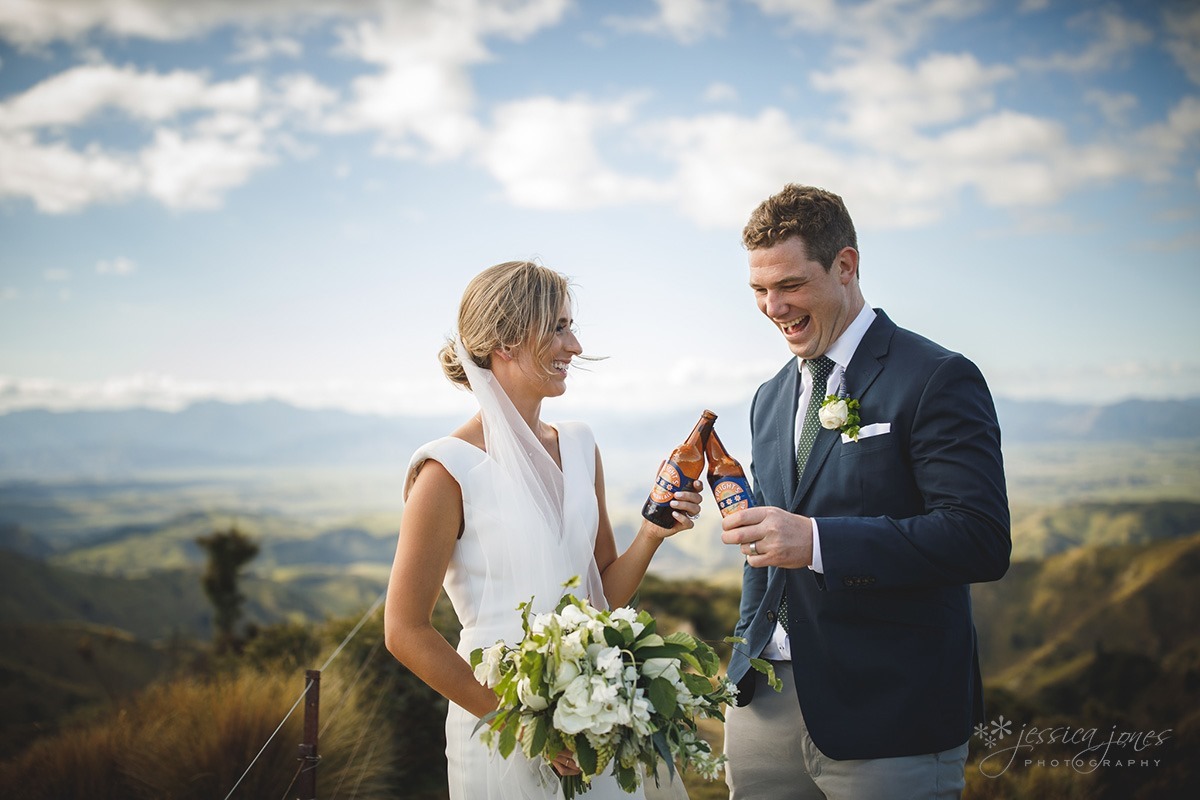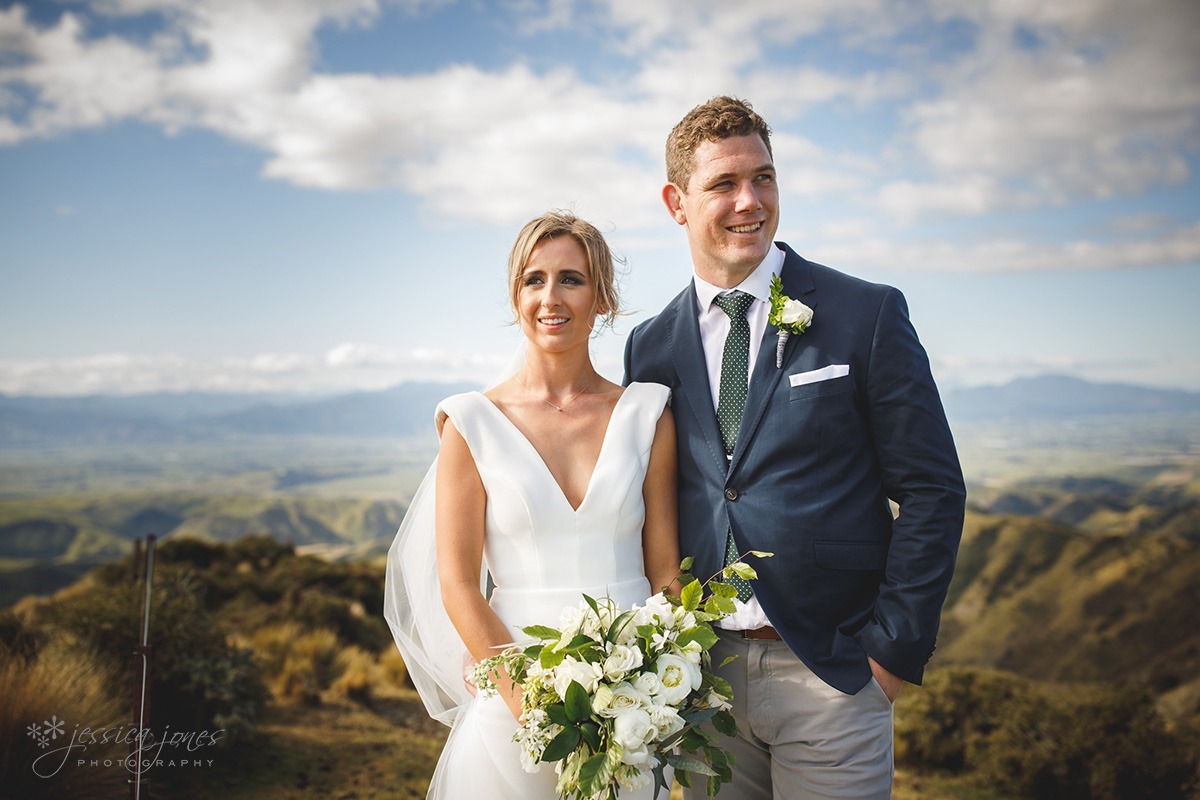 And then on our way back we circled around the marquee, and waved at the guests. More epic Marlborough to make you say "ahhhhhhh".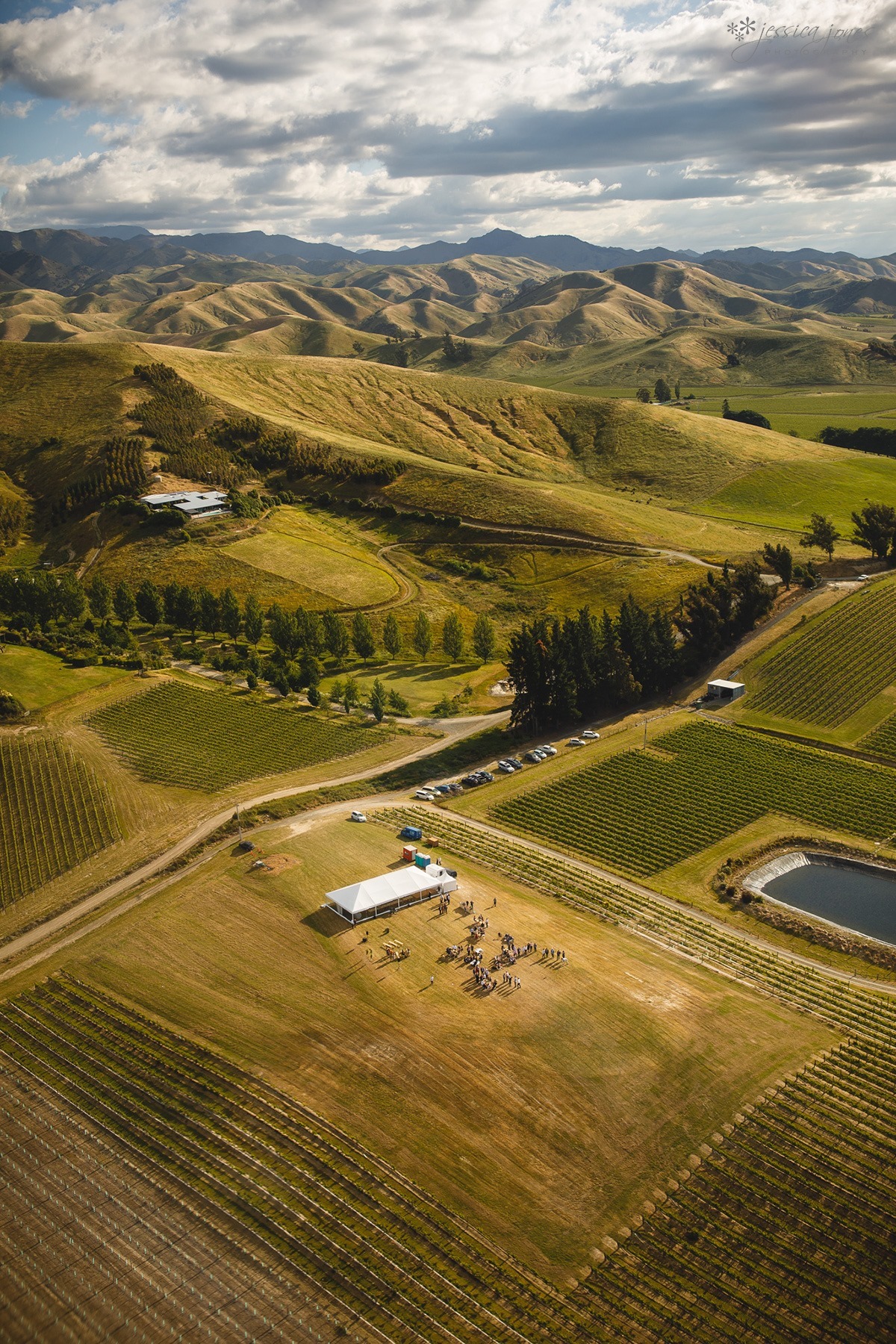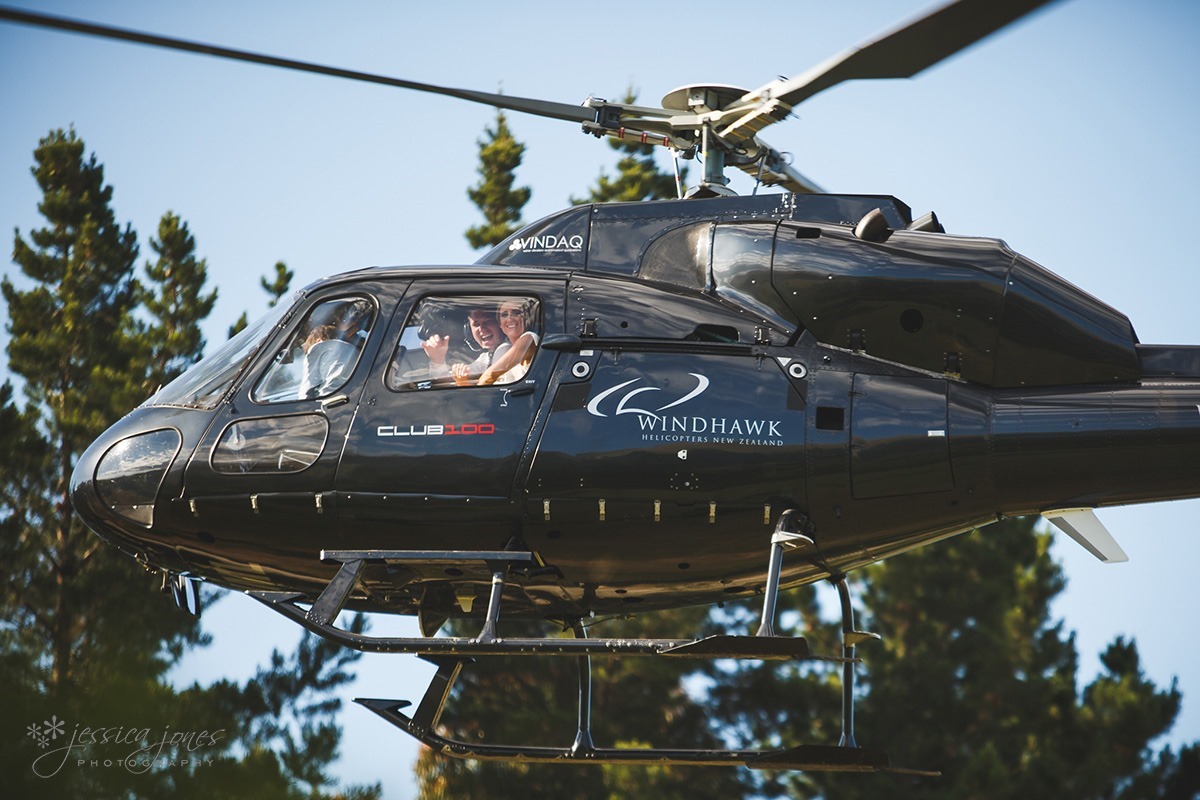 Bridal party goals, right? These guys did a fabulous job at keeping themselves busy while we choppered around the place!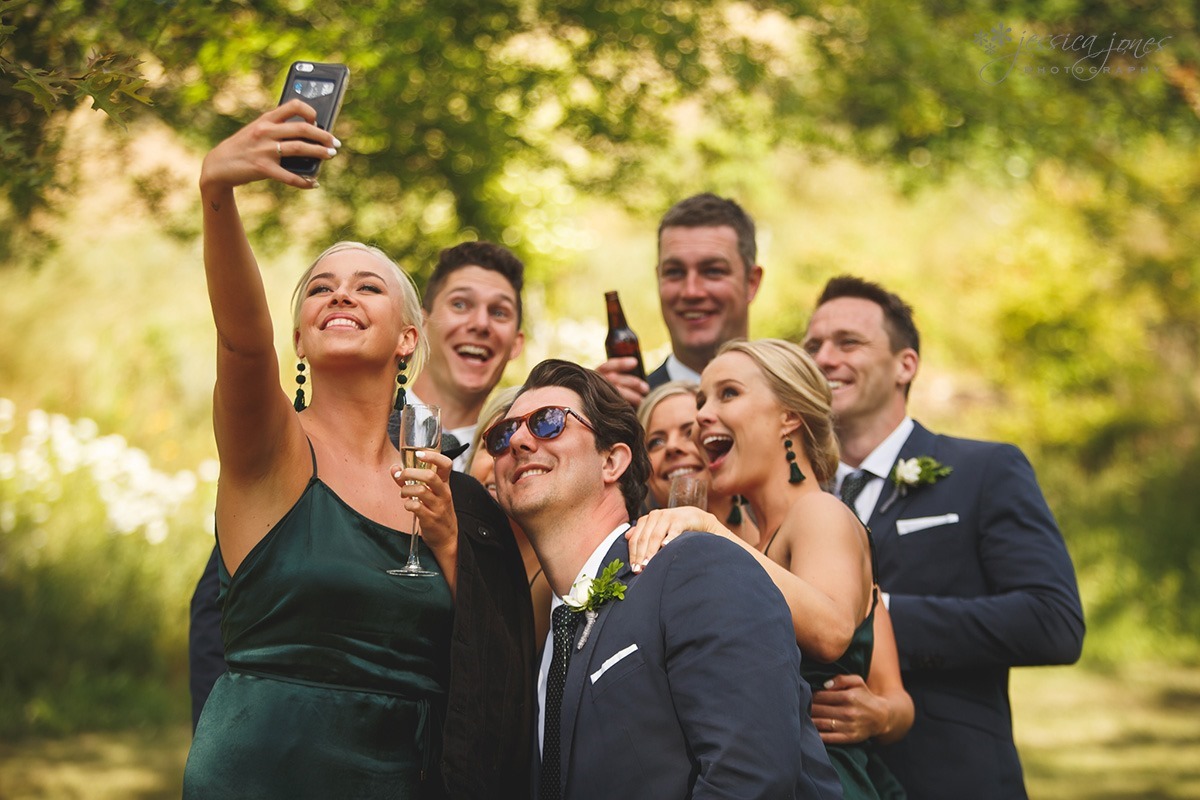 As did all of the guests, it seems everyone had a grand old time!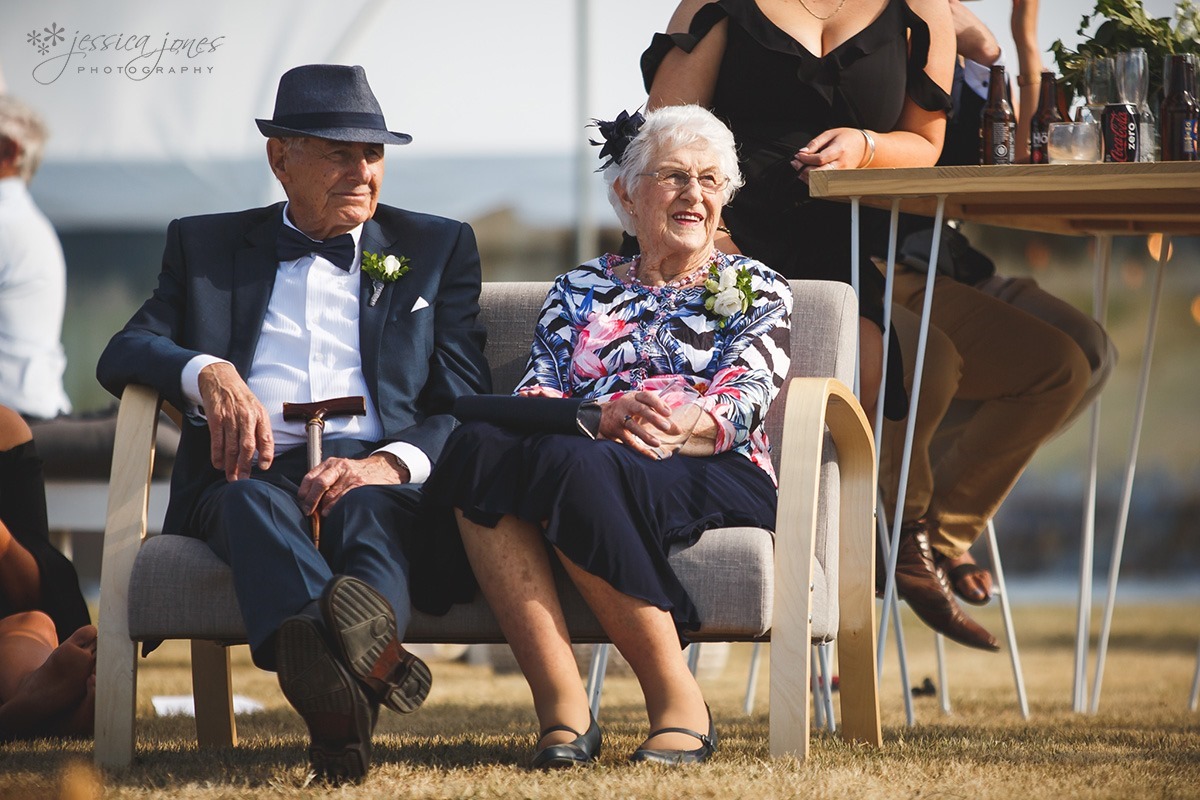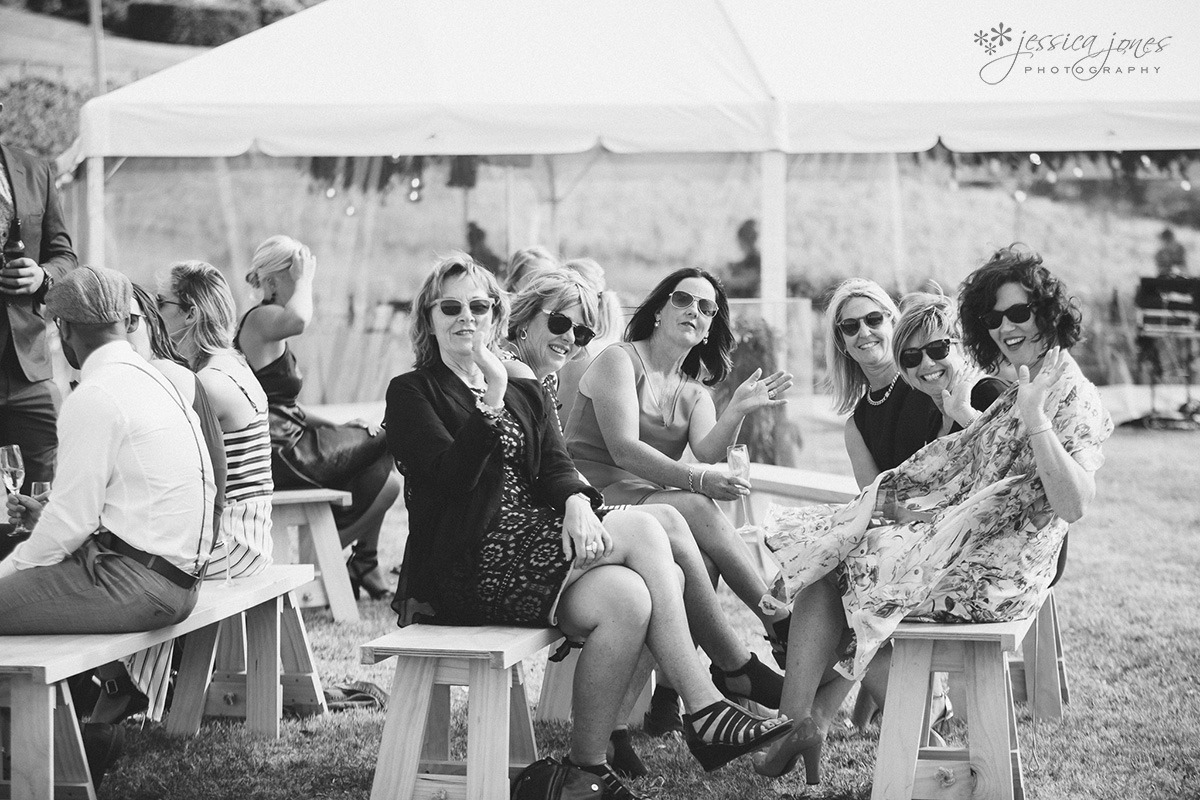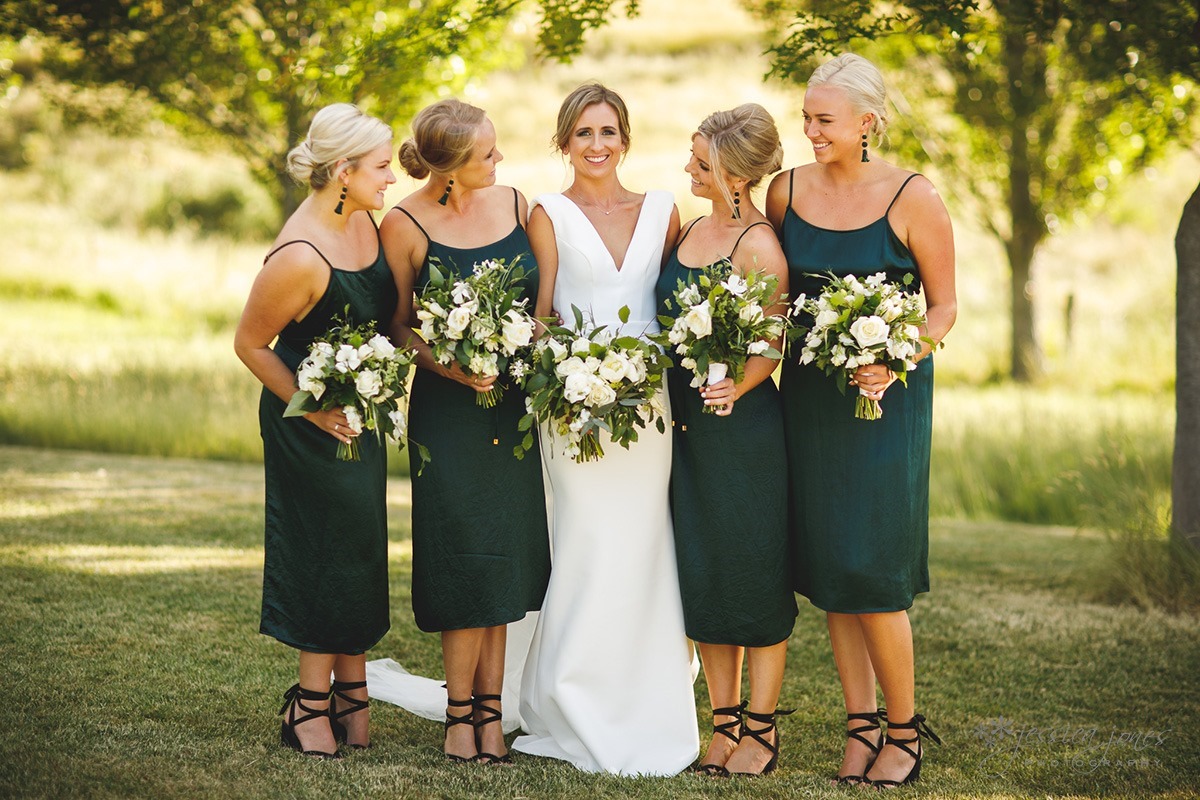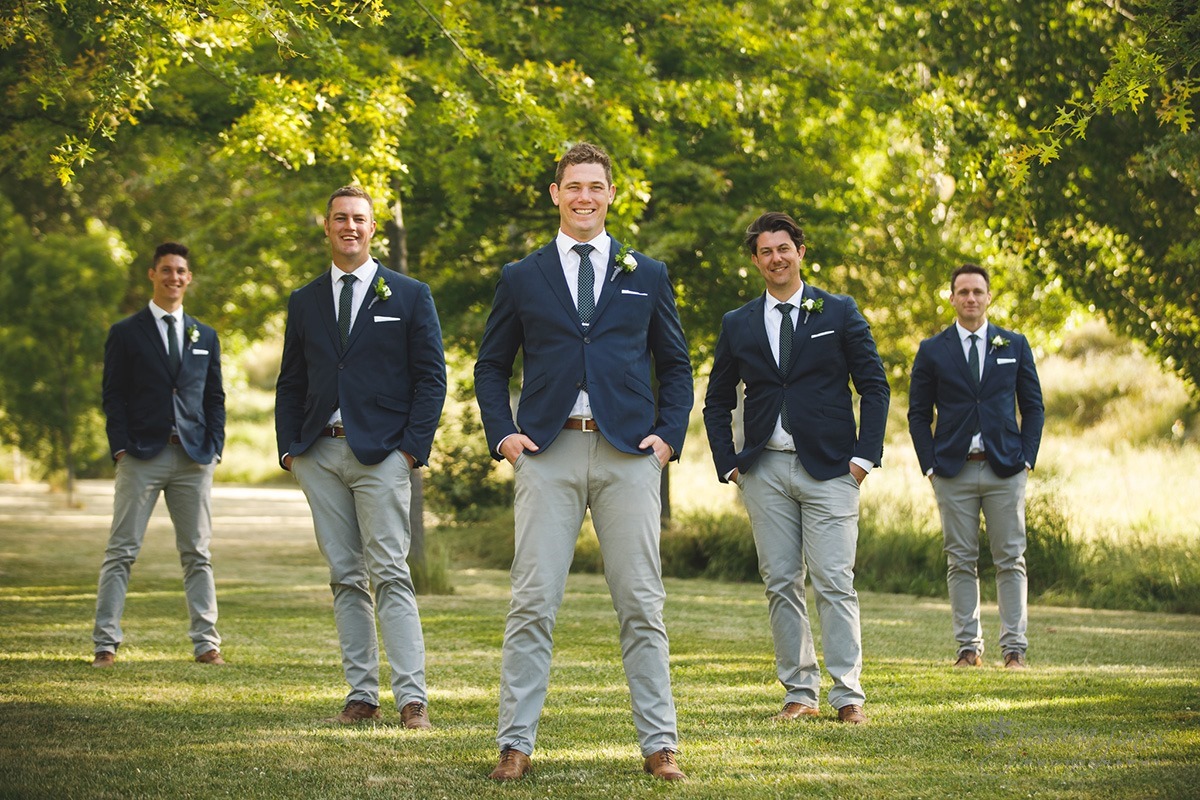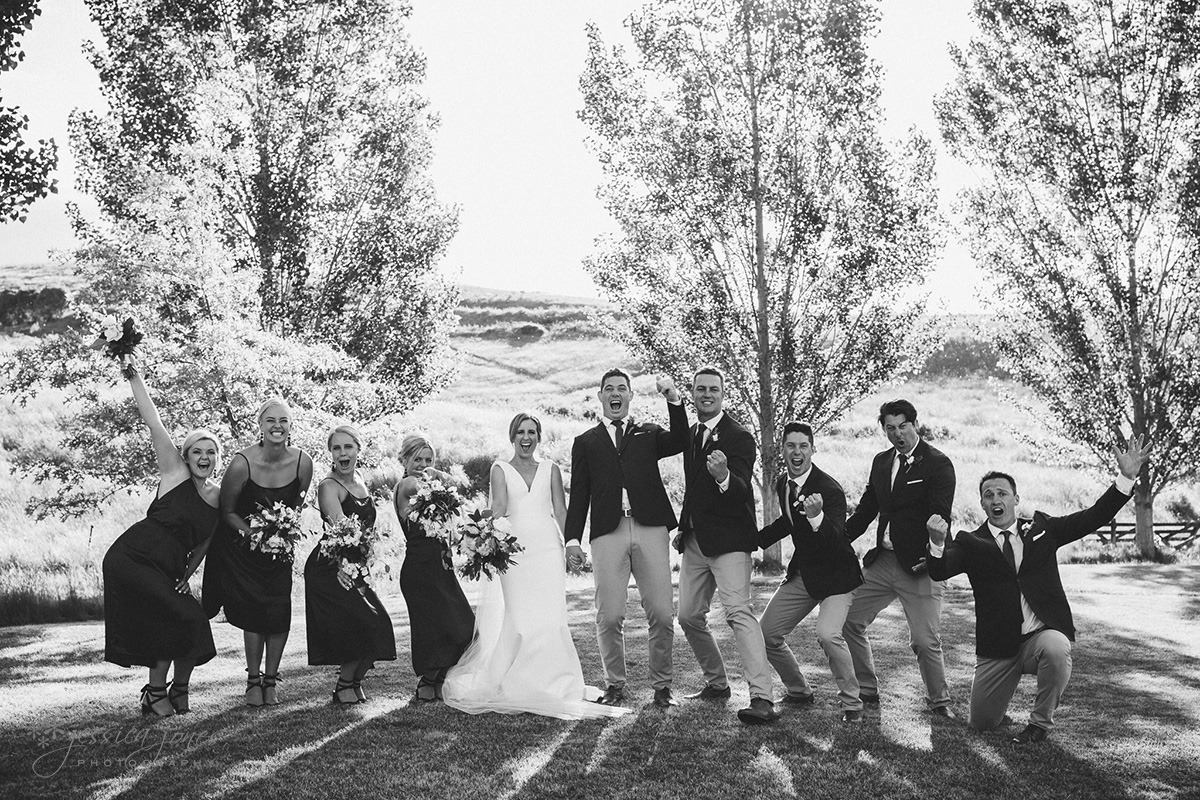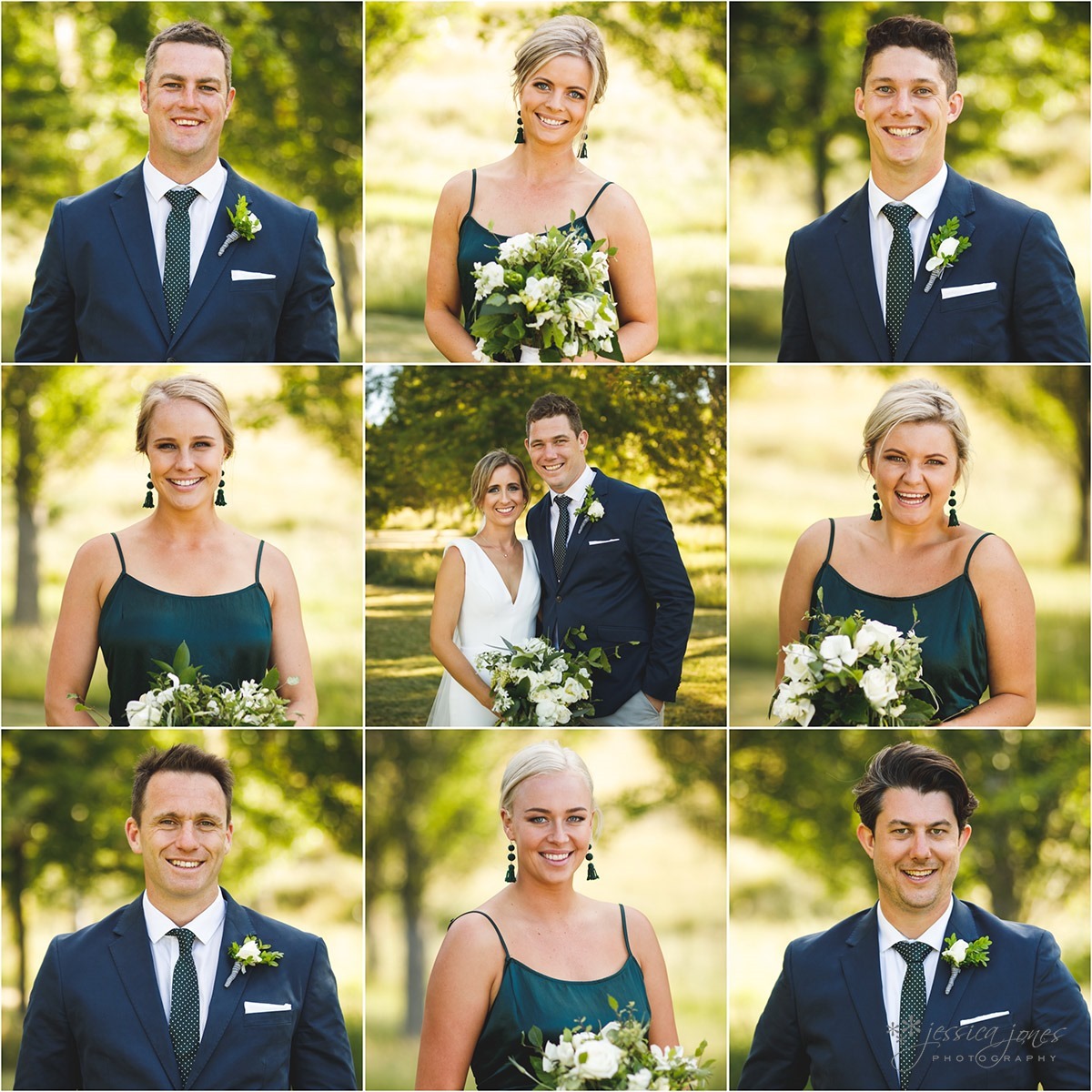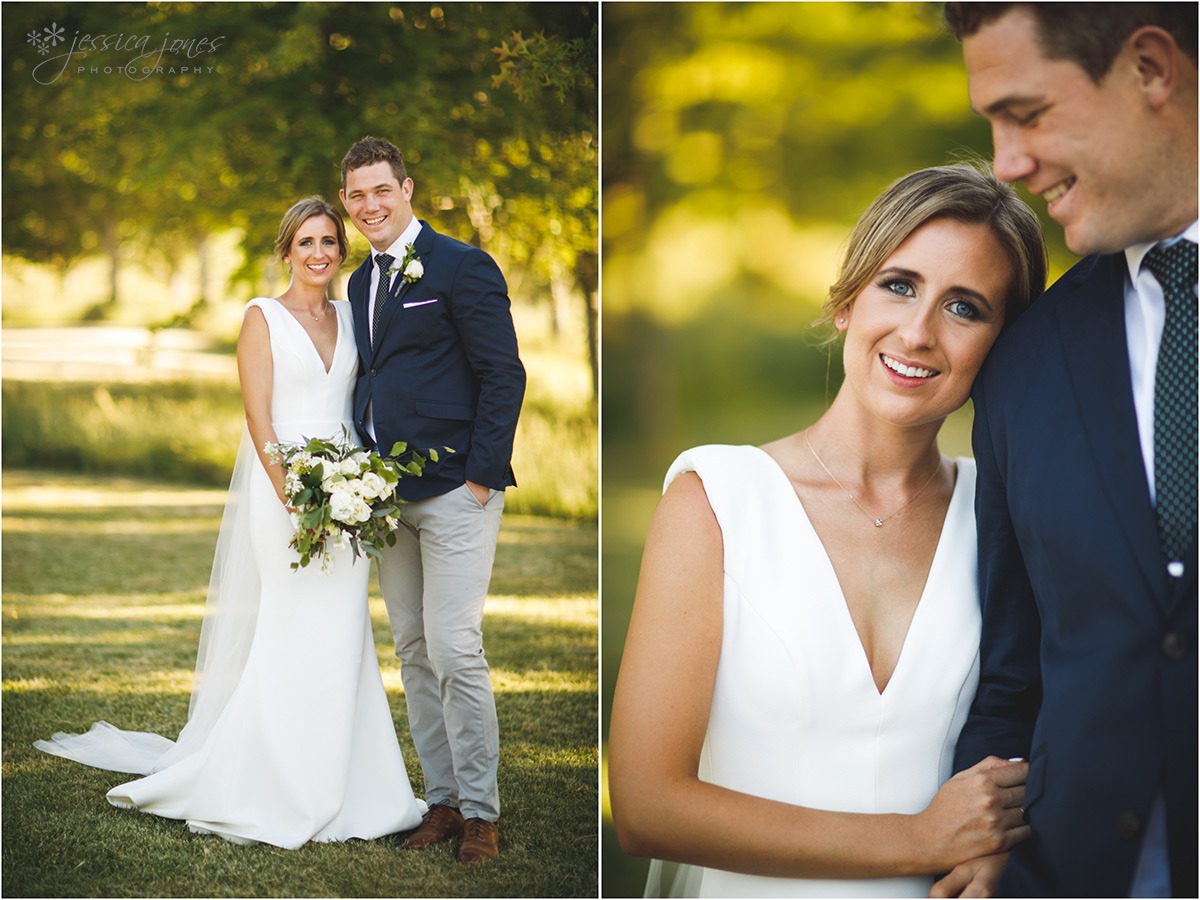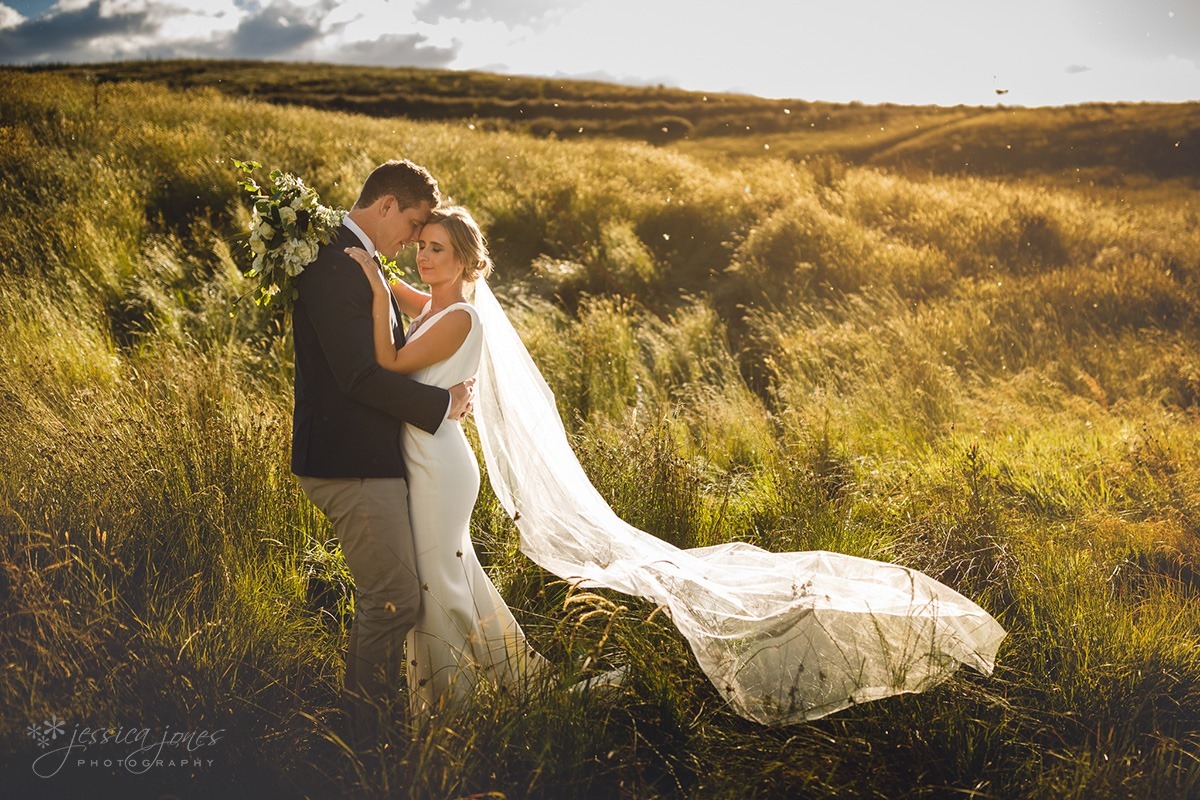 Cue Jessica Bunting from Betty & Co. I know I've told you about her before, but BY GOLLY can that woman put together a wedding.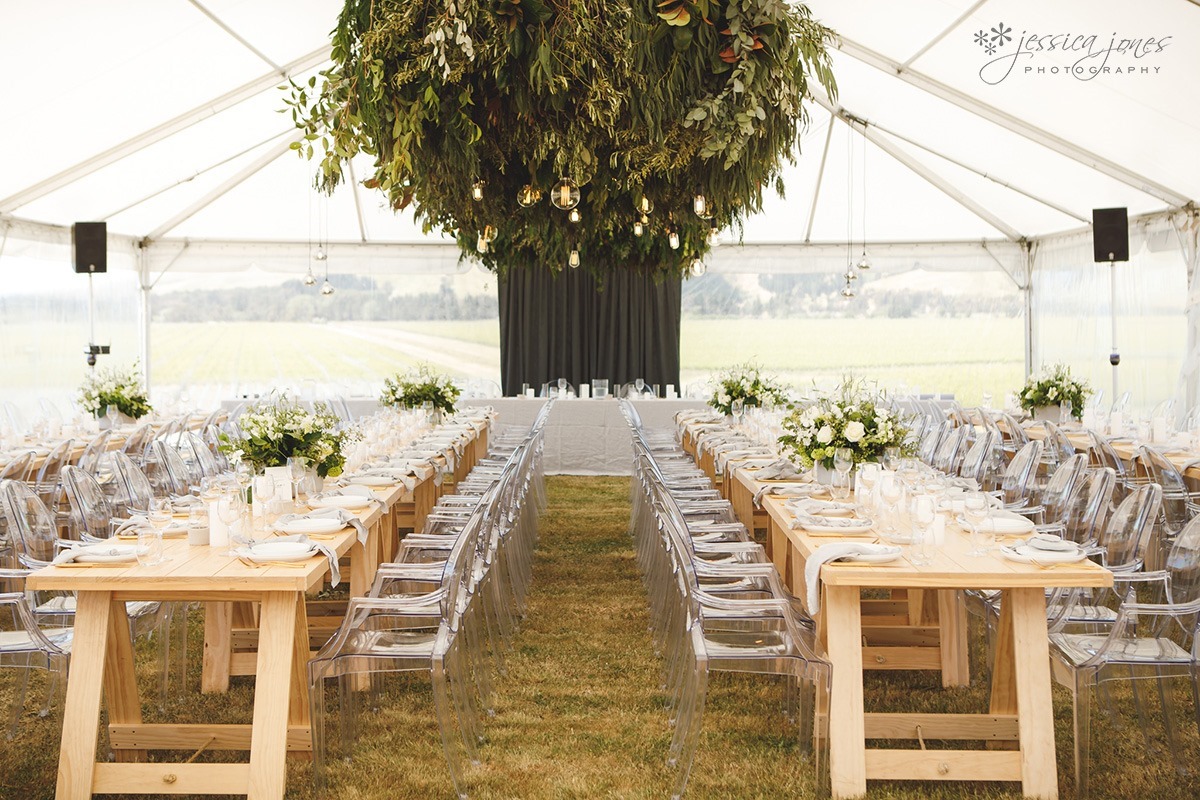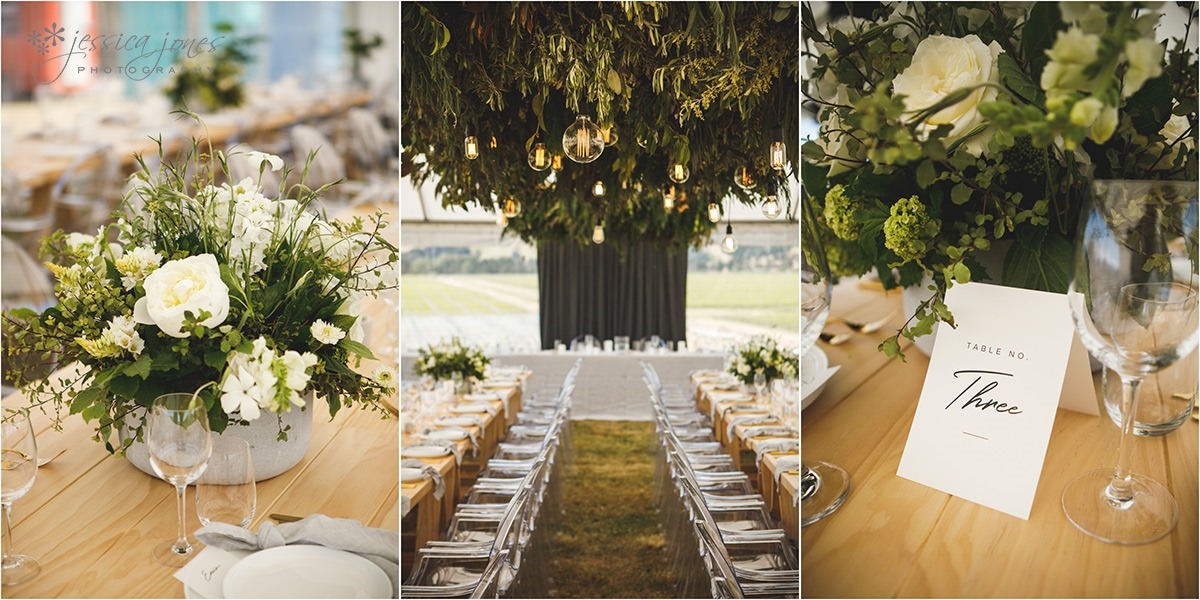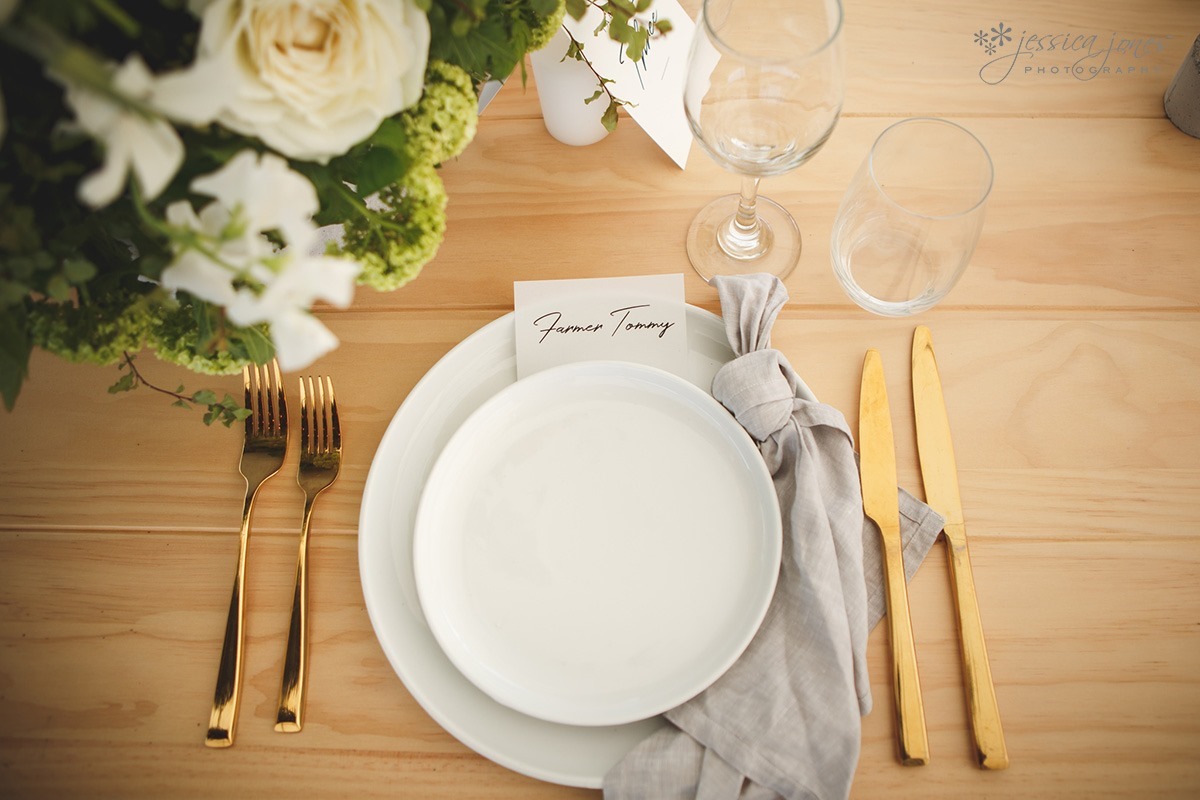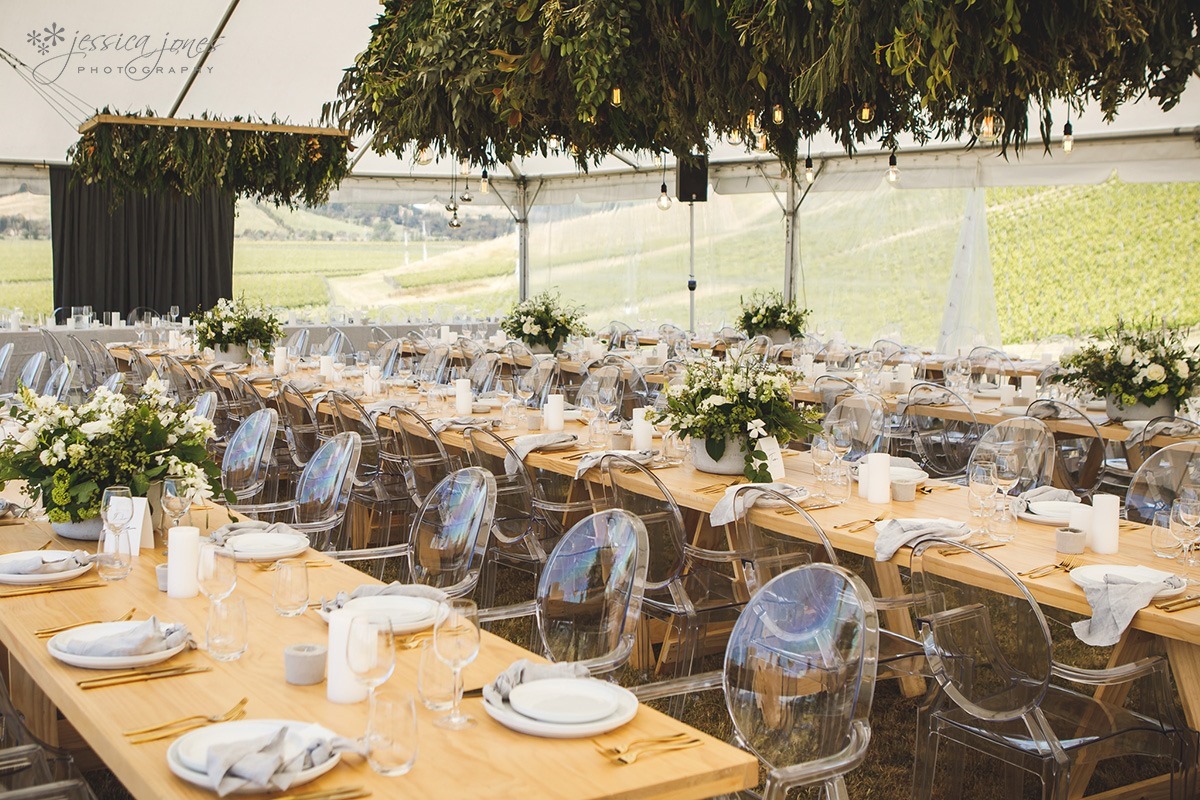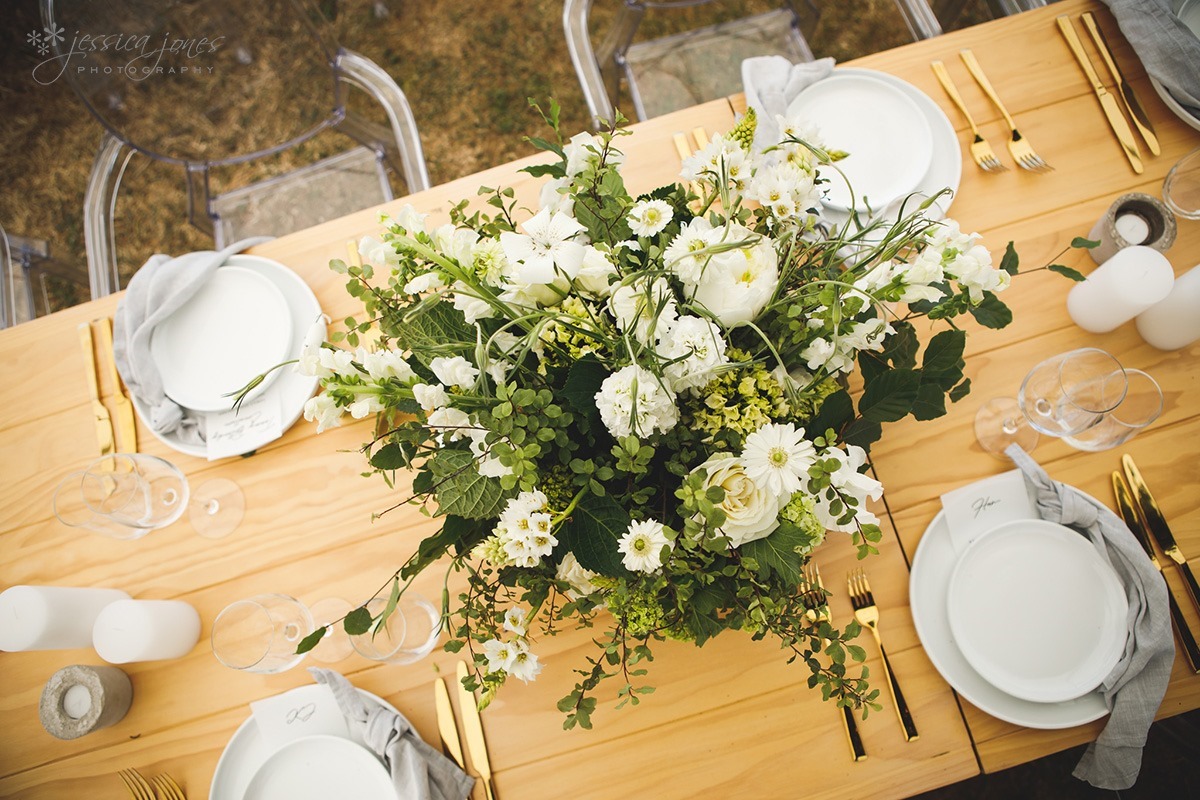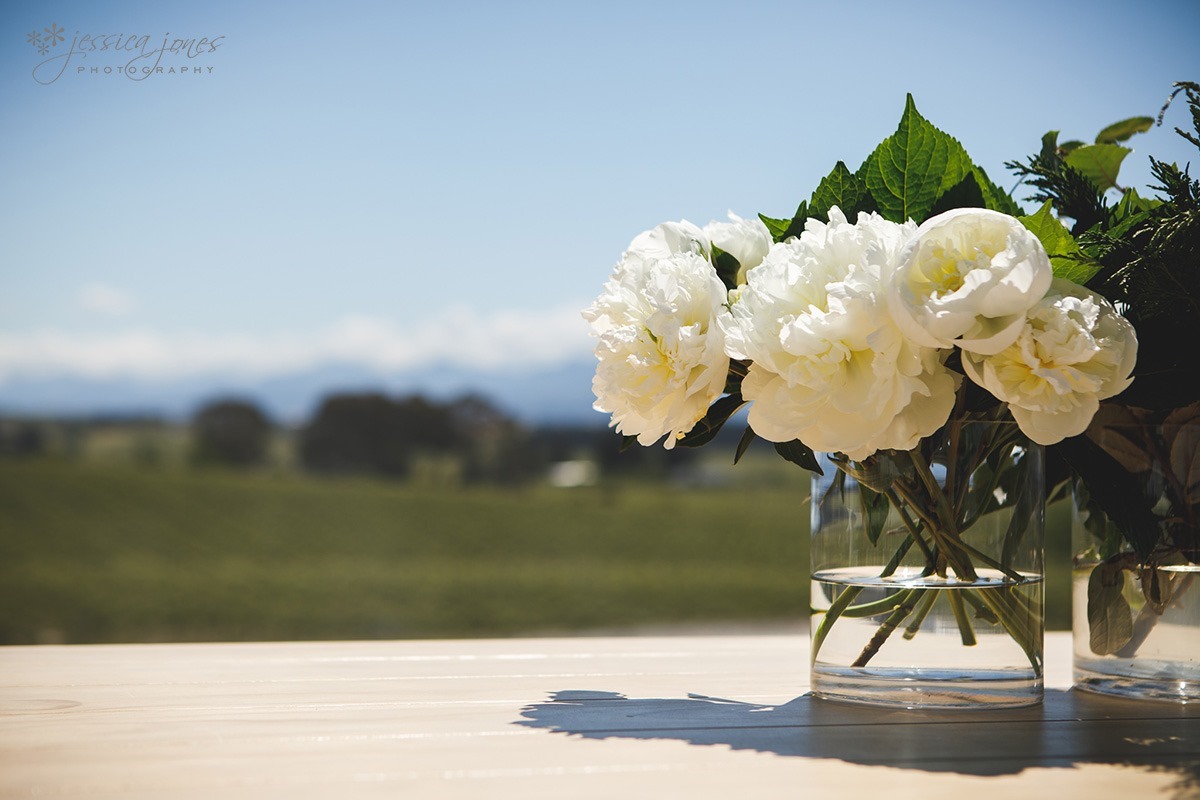 And as if they weren't already cool enough, Courtney and Joe danced their way into their reception with MARRIED jackets!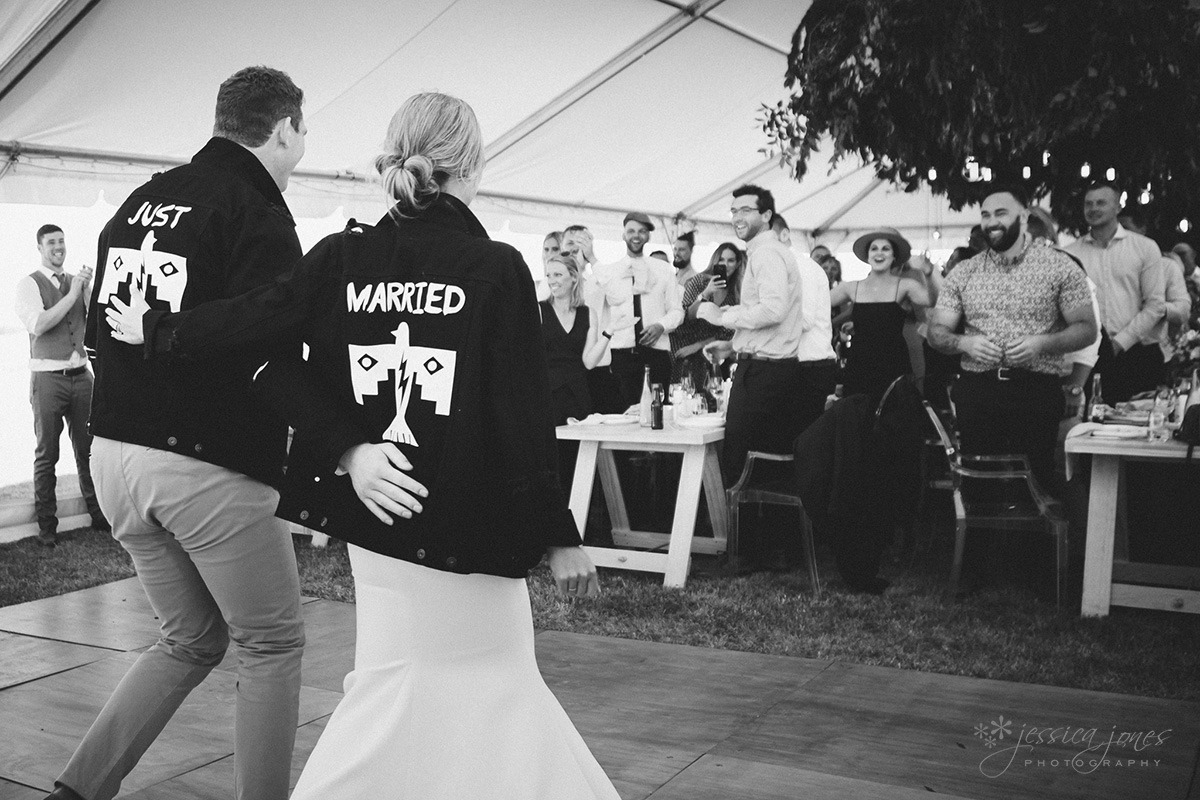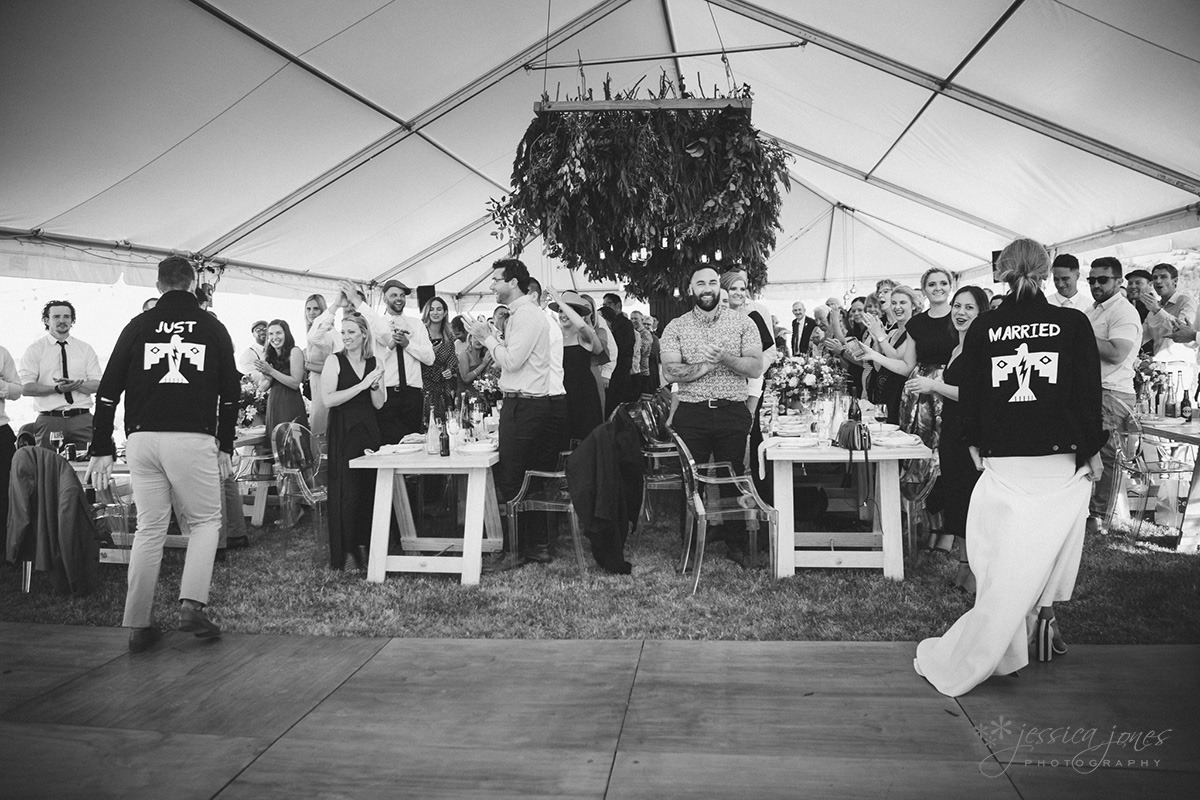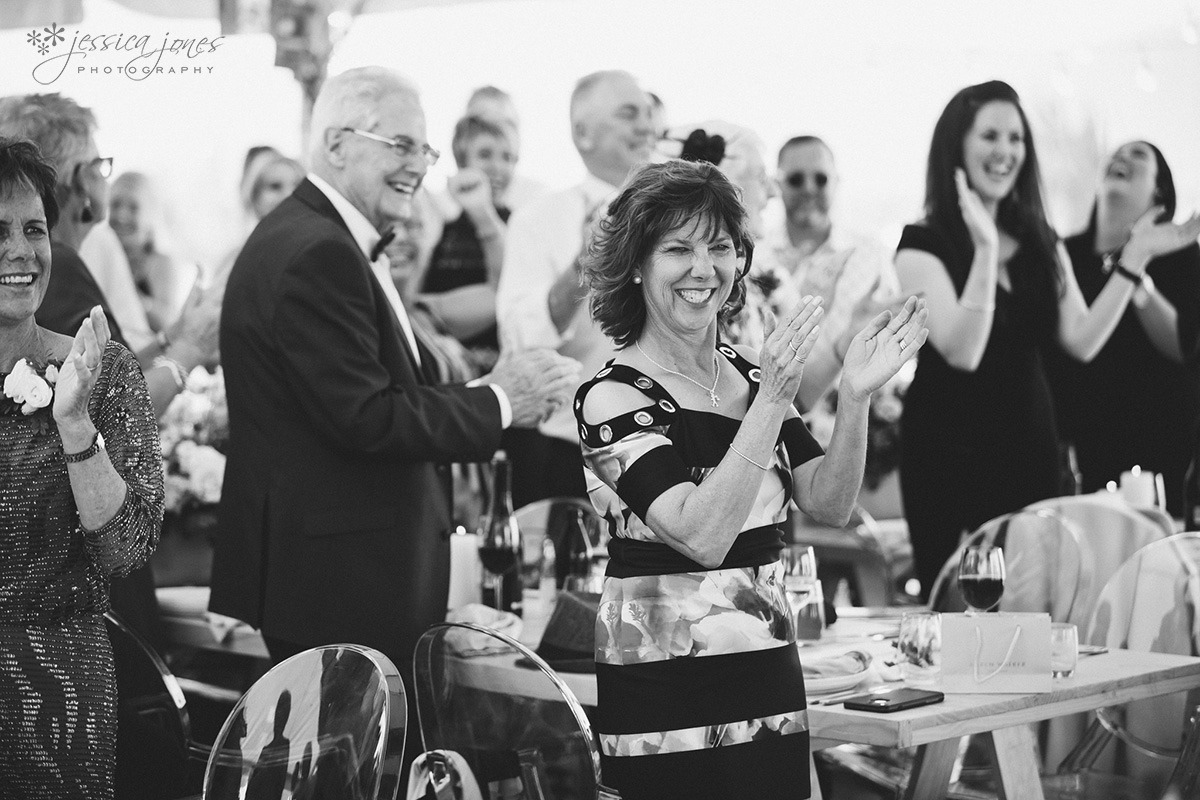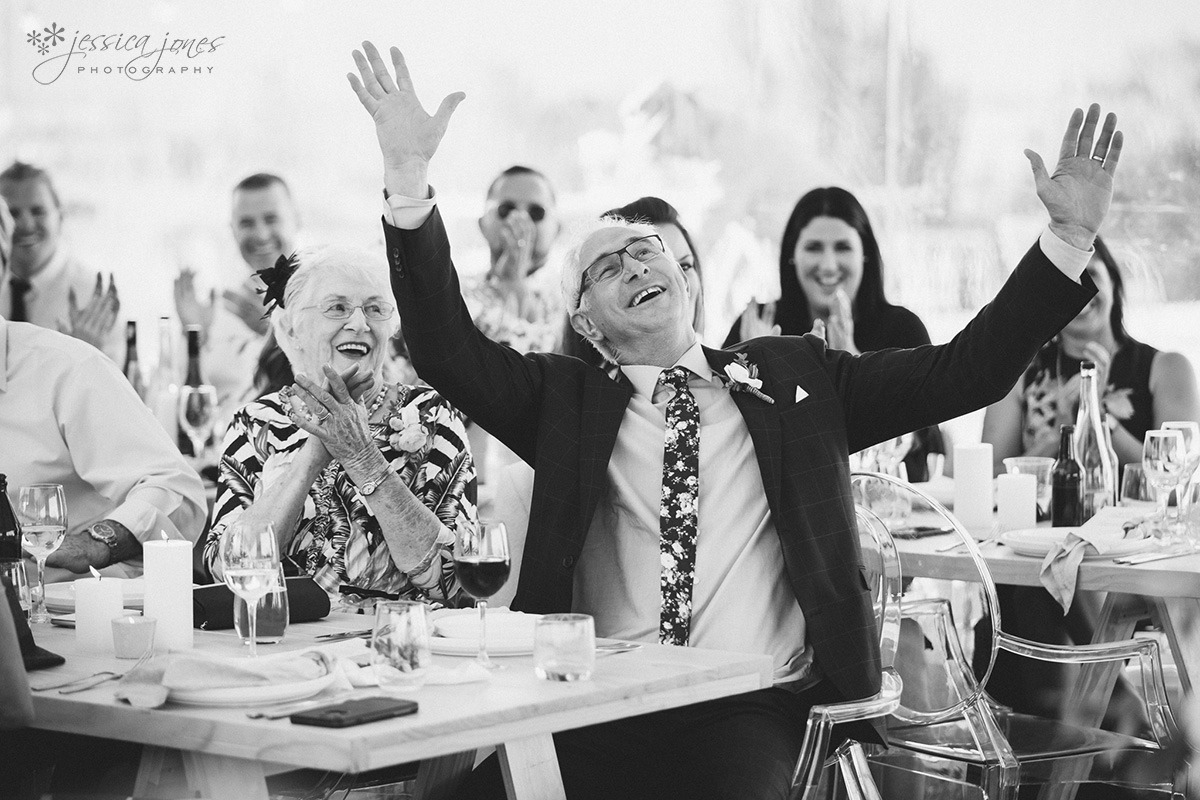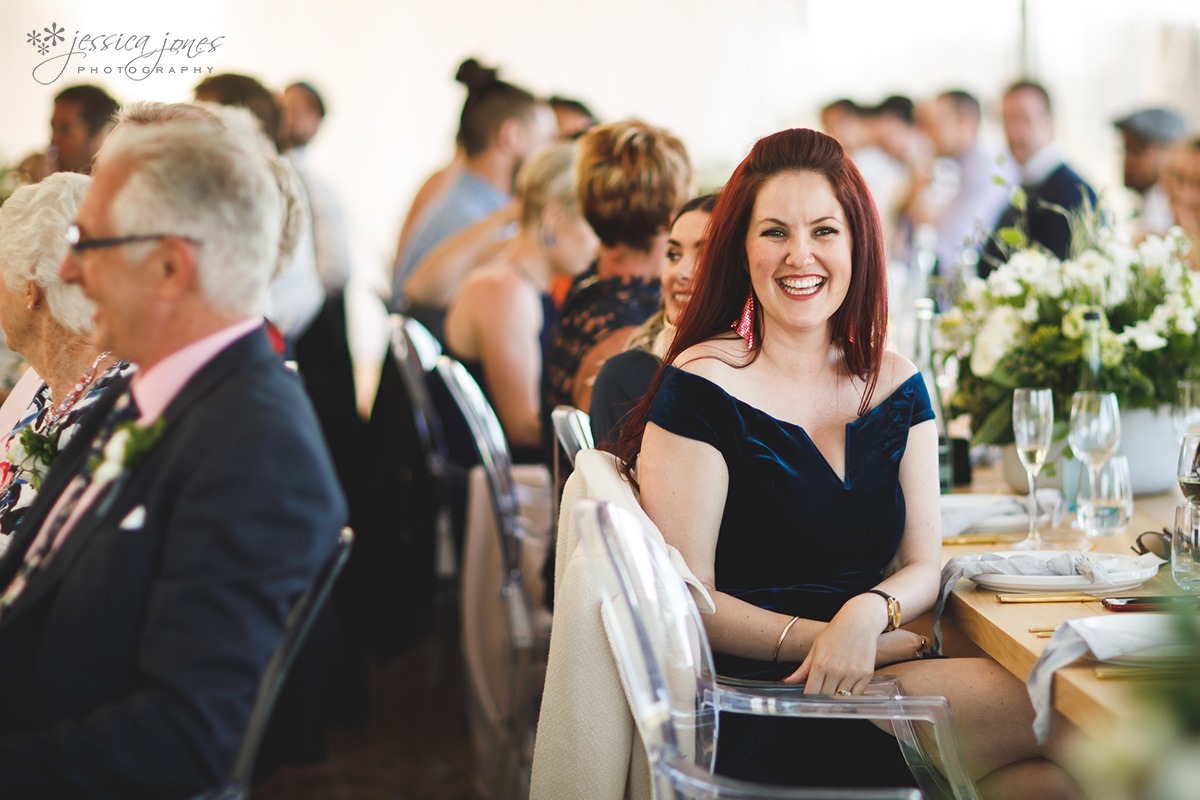 In case you're wondering, yes, that IS Courtney and Joe's face on the label of a Speights.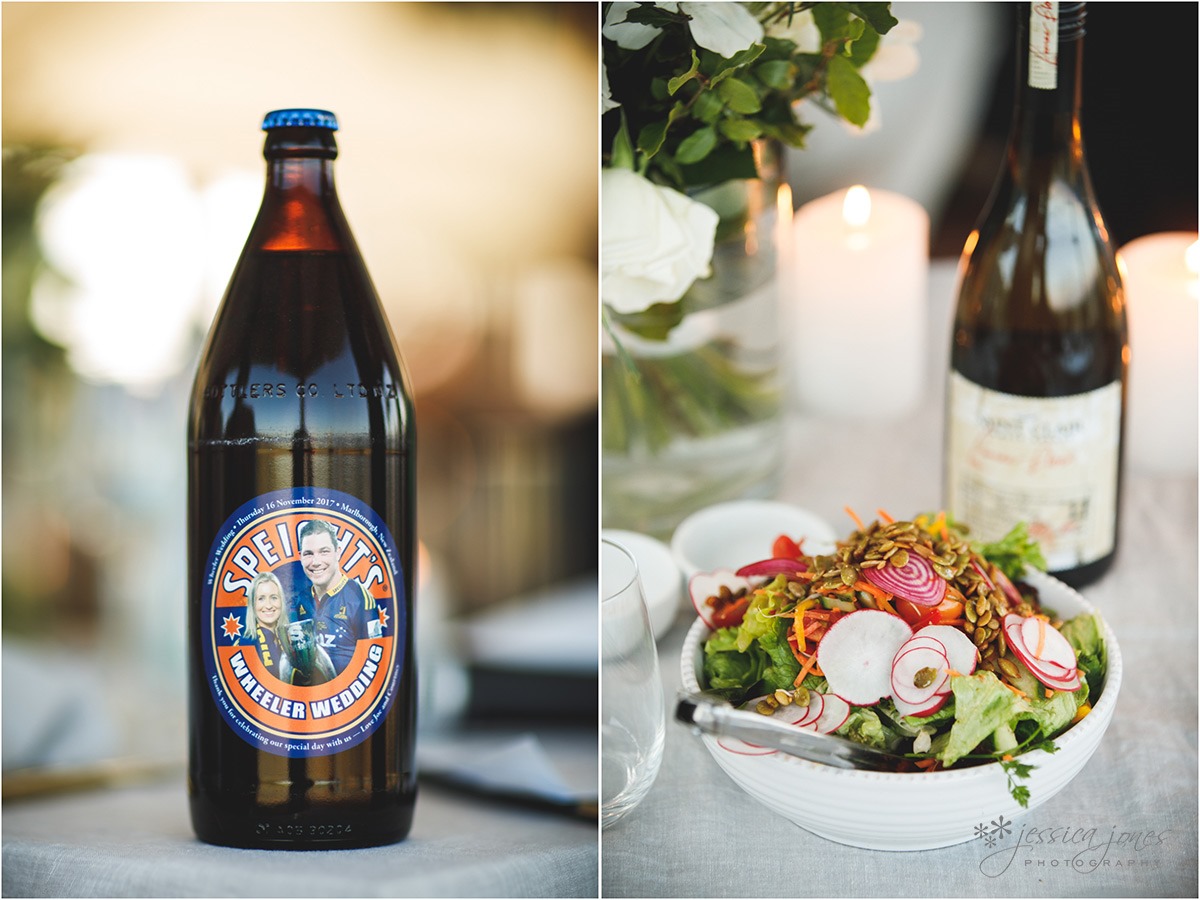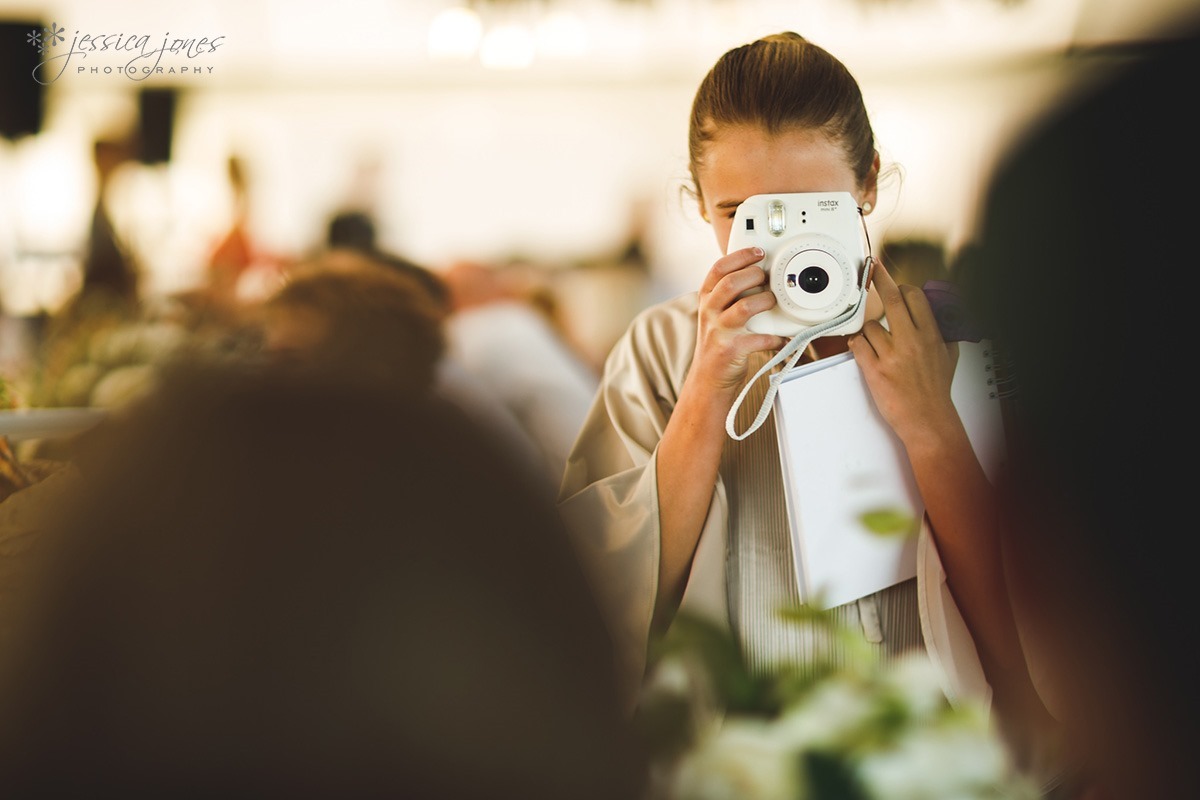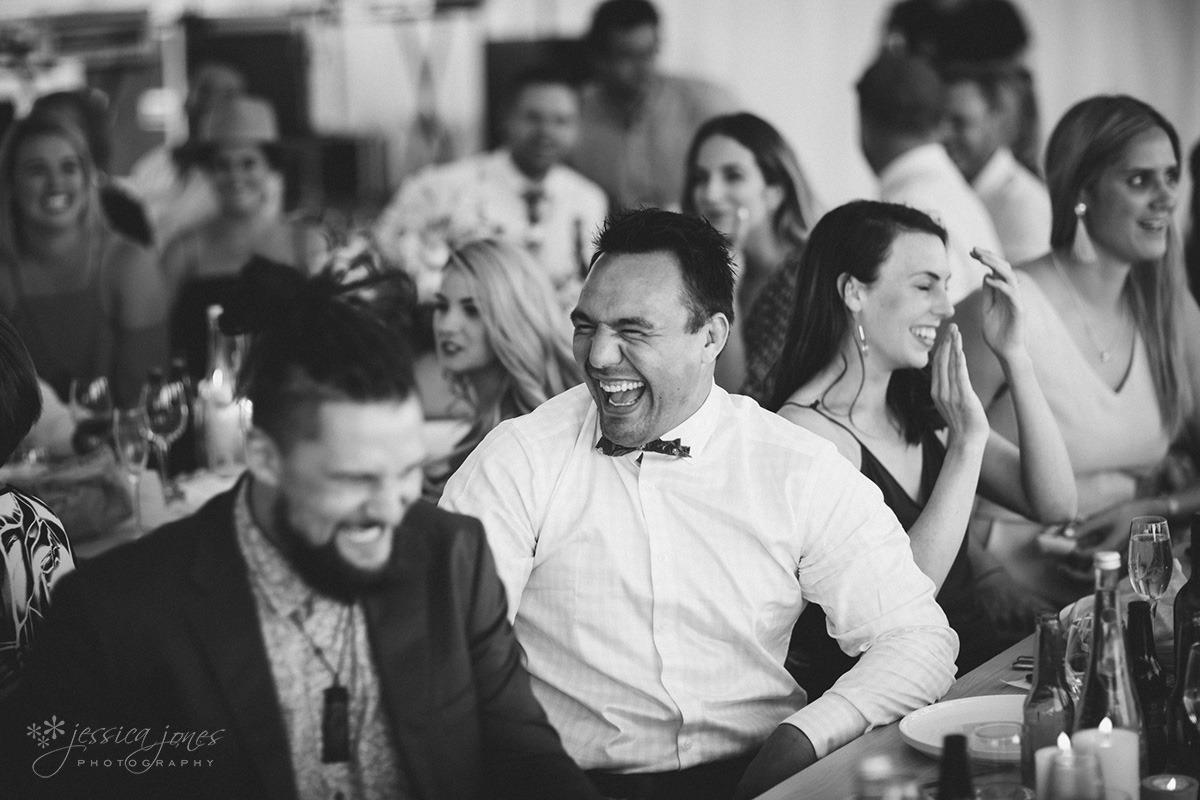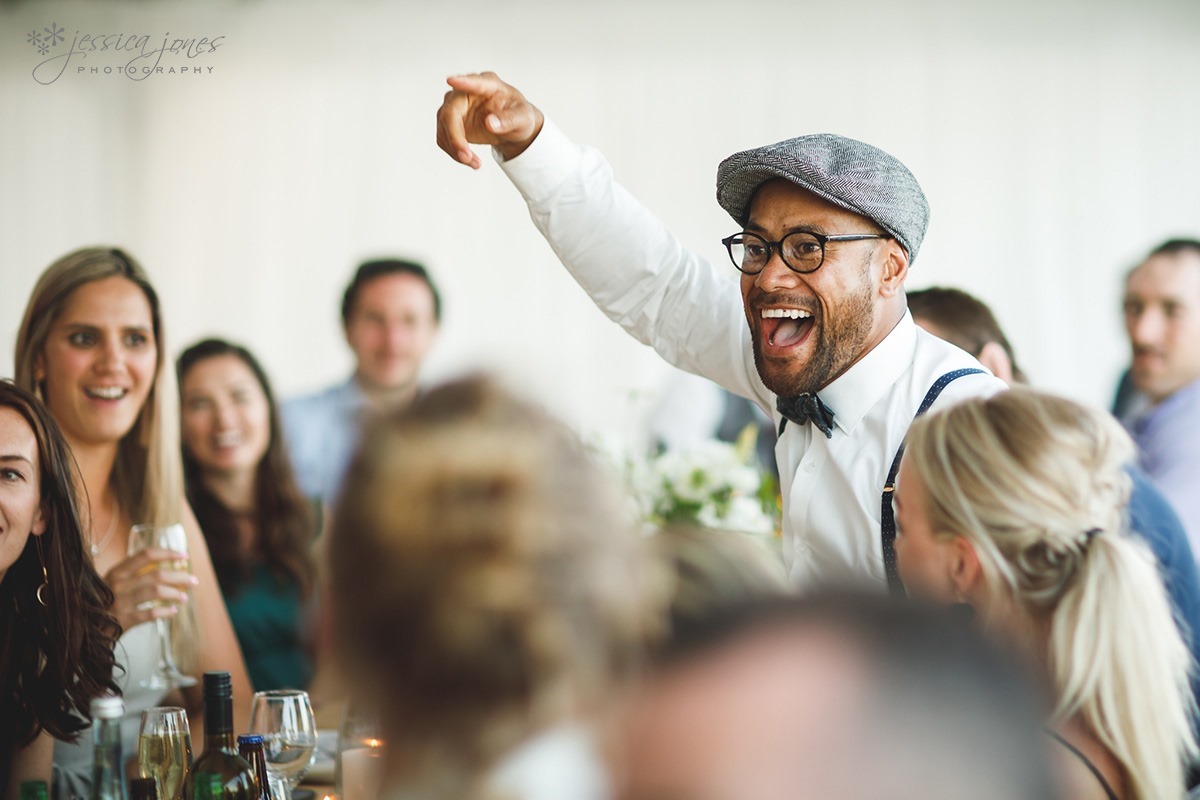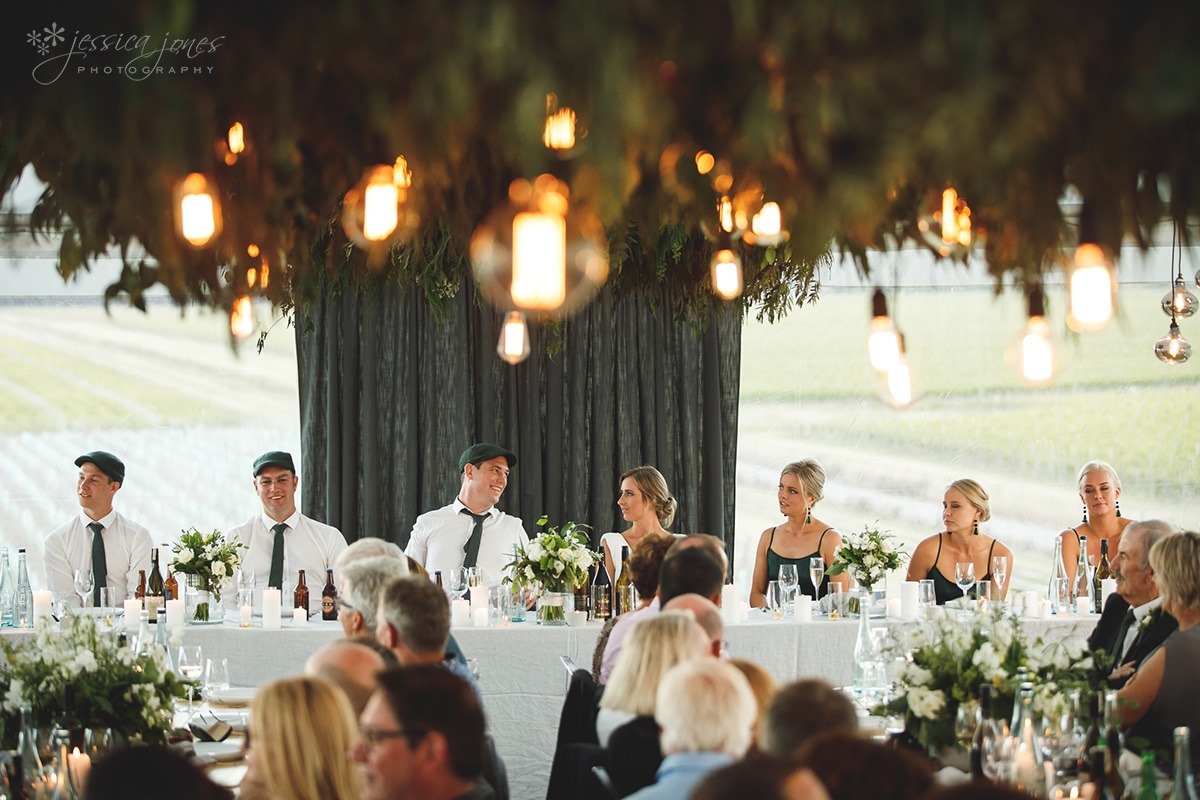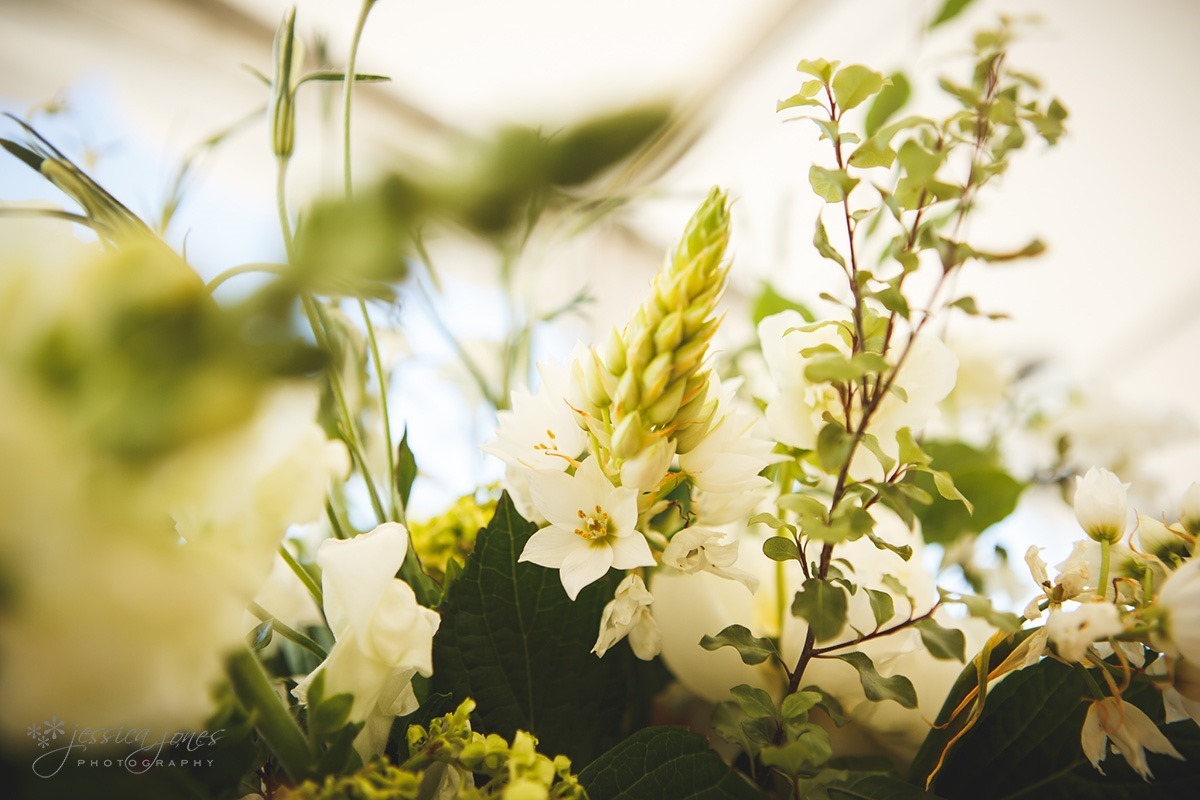 Just as the sun had set, we snuck Joe and Courtney outside for some lovely soft light portraits.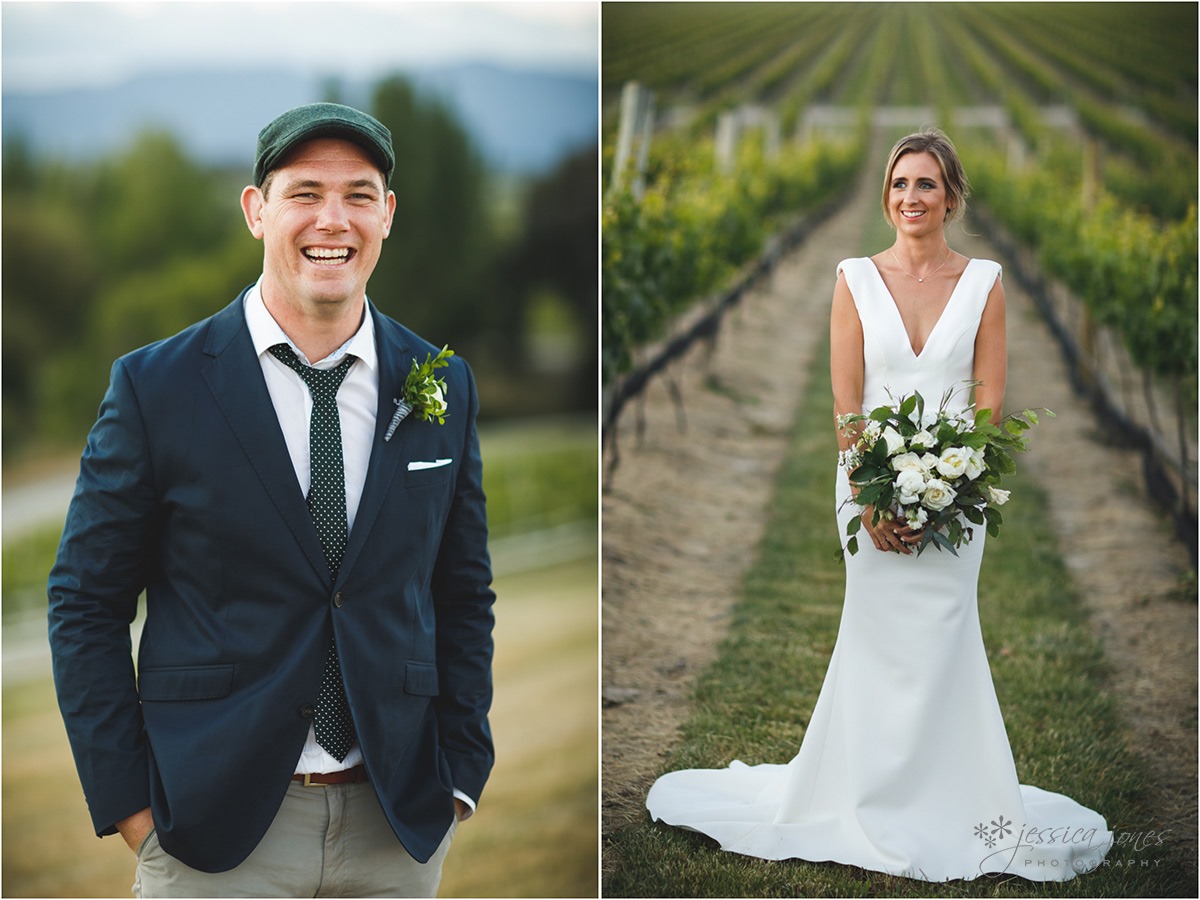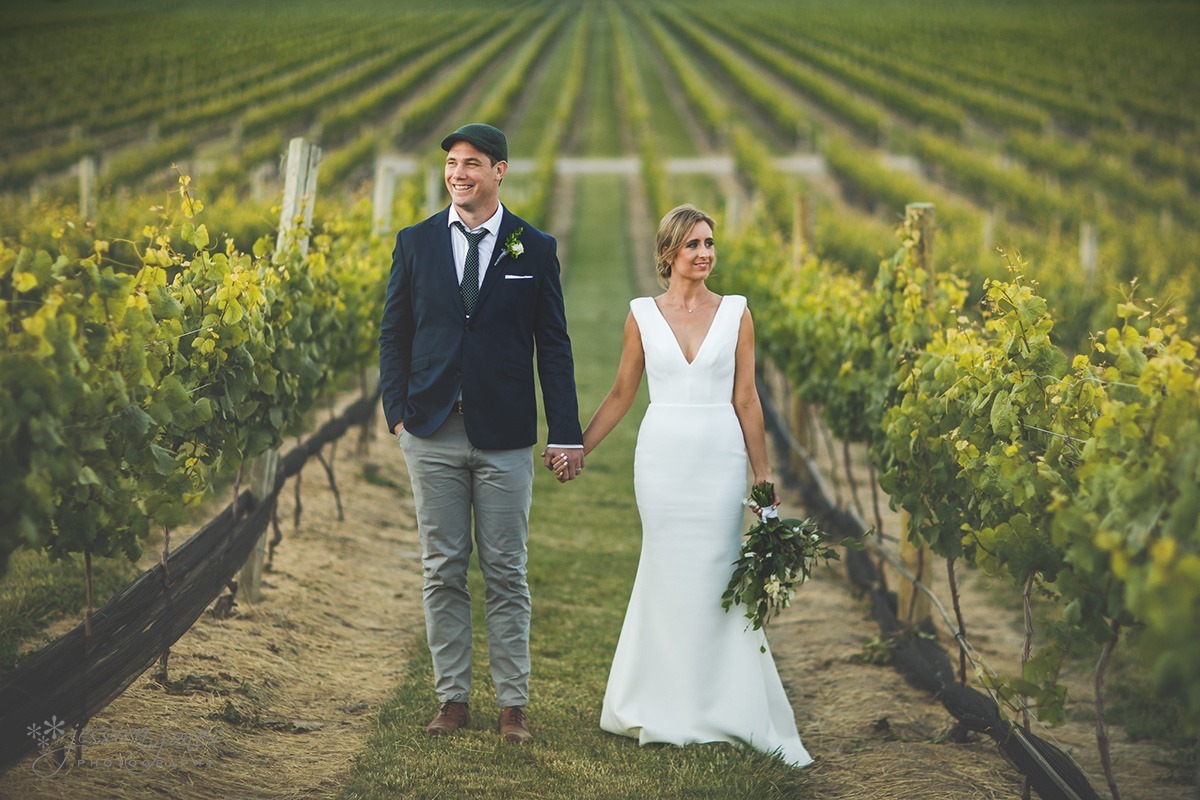 When Joe first met Courtney, he was reported as saying she was "hot as toast and a pretty good chat to boot"! Courtney was equally as enamoured with Joe, and made sure he had her number correctly in his phone by punching it in herself under the name "Courtney Is The Best".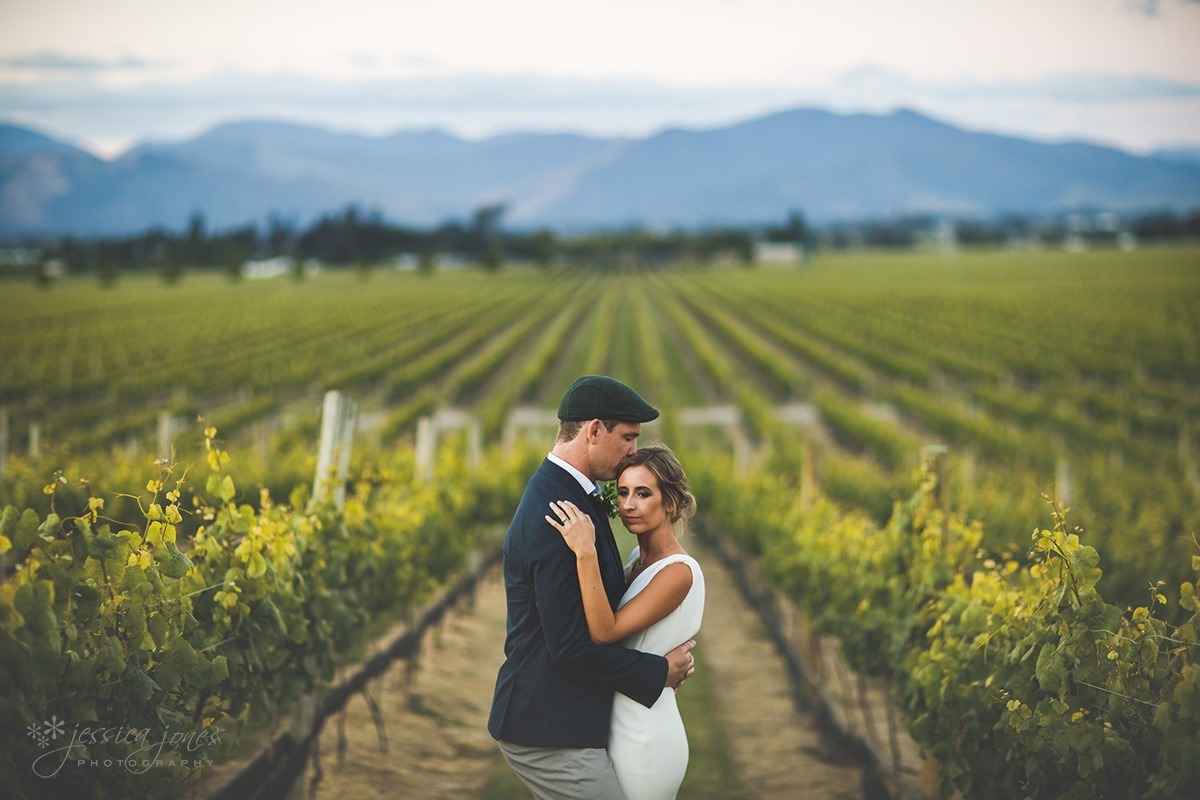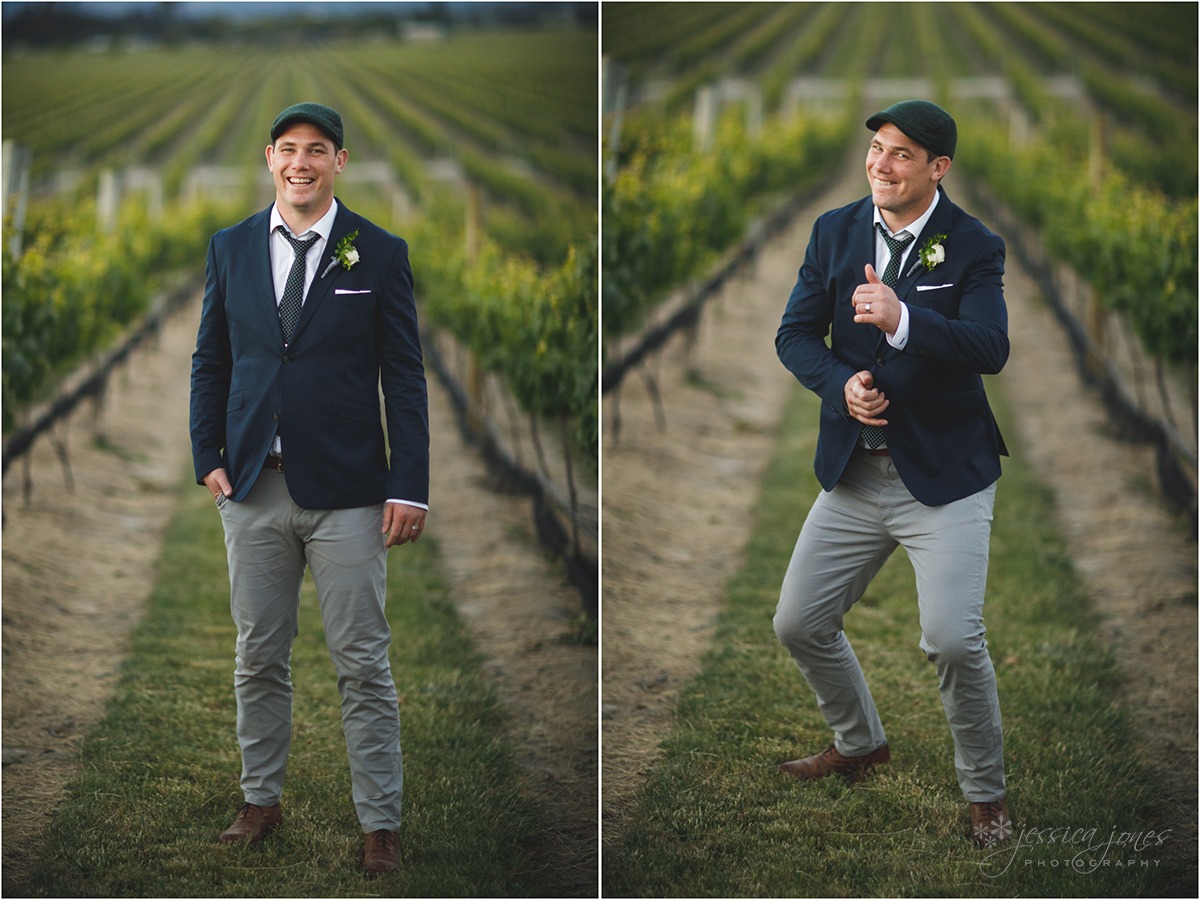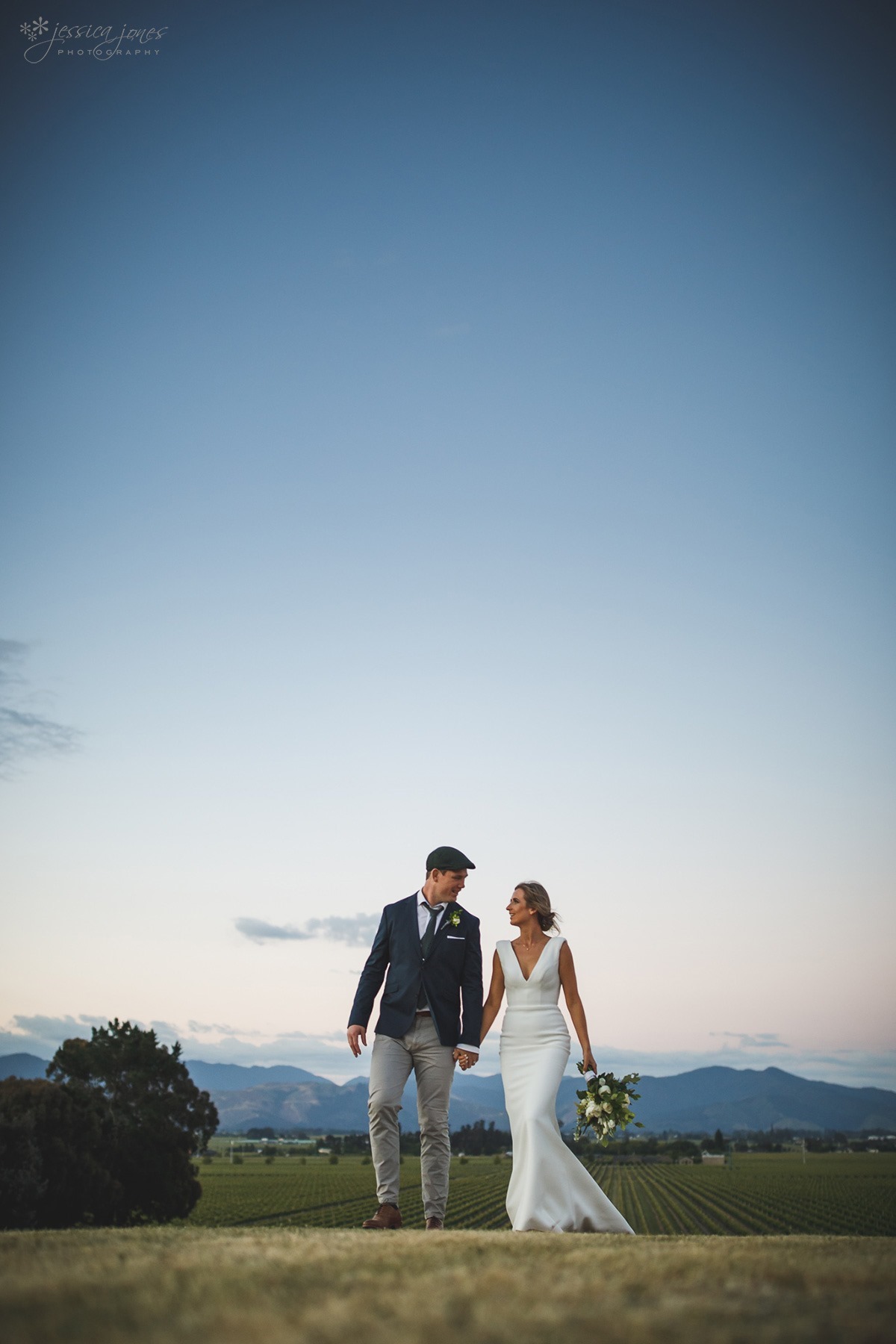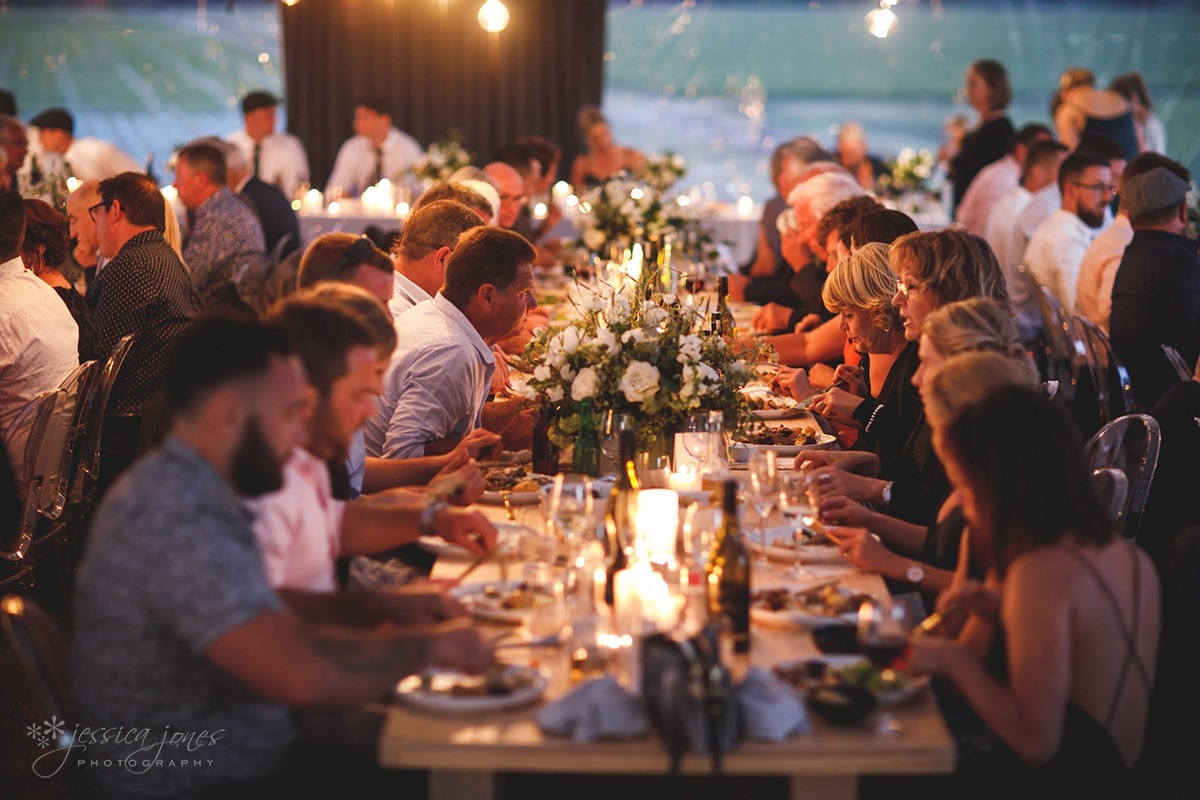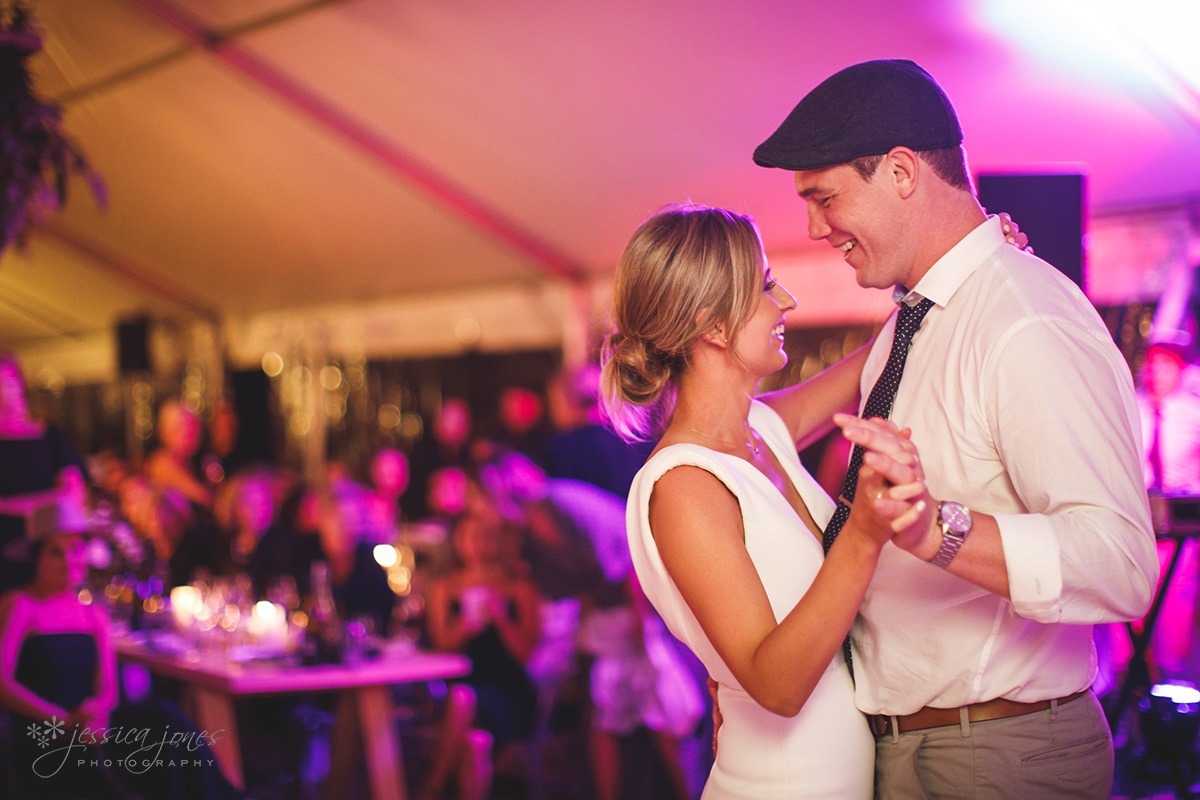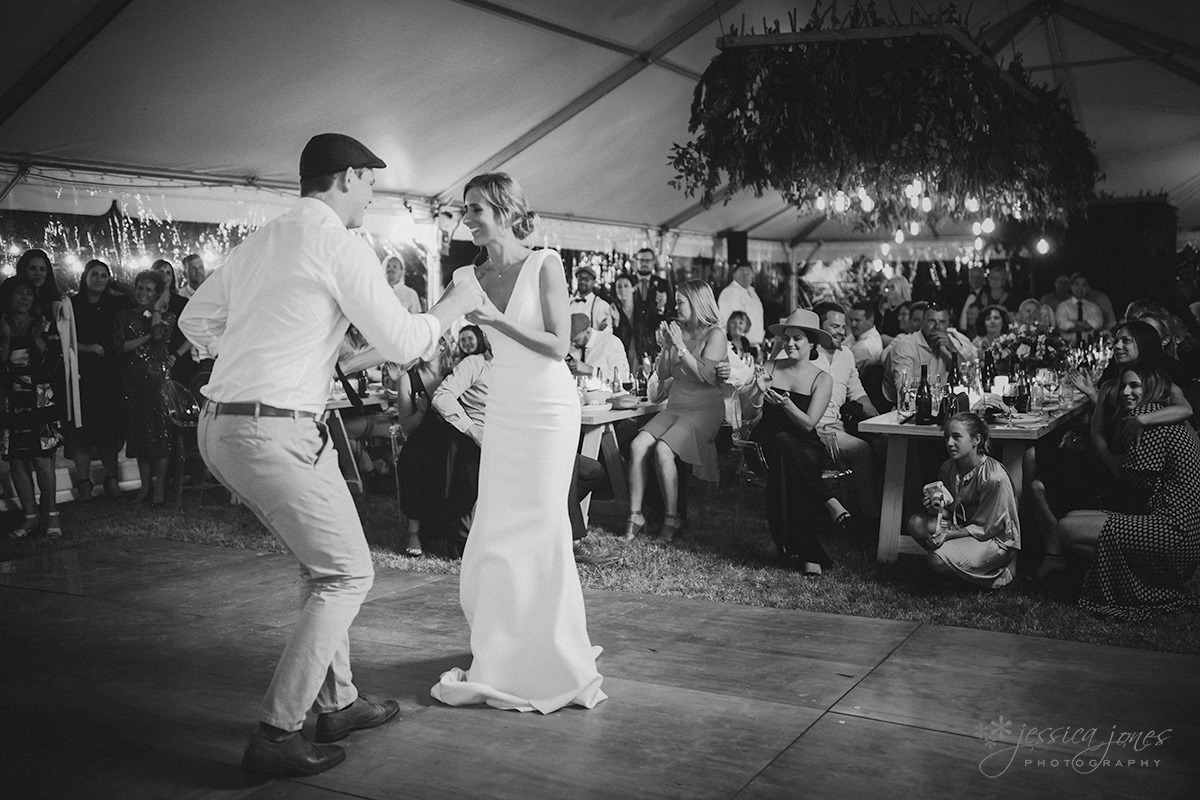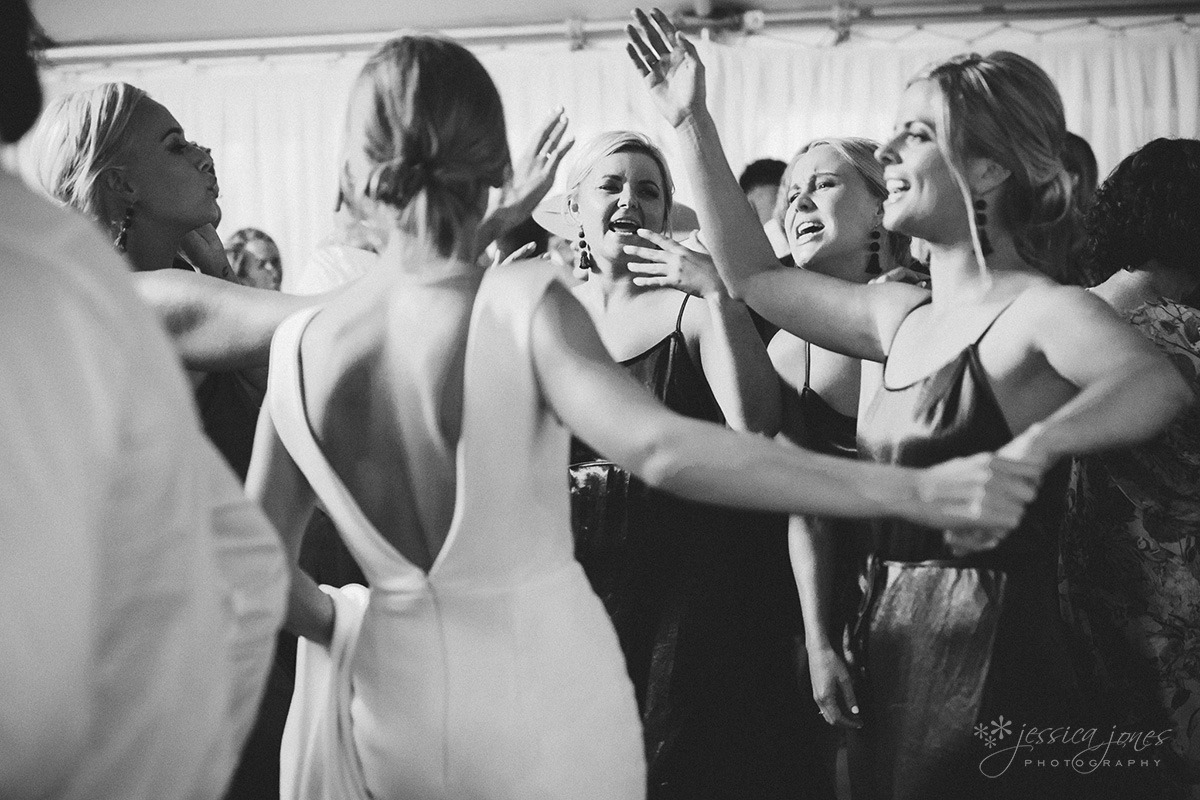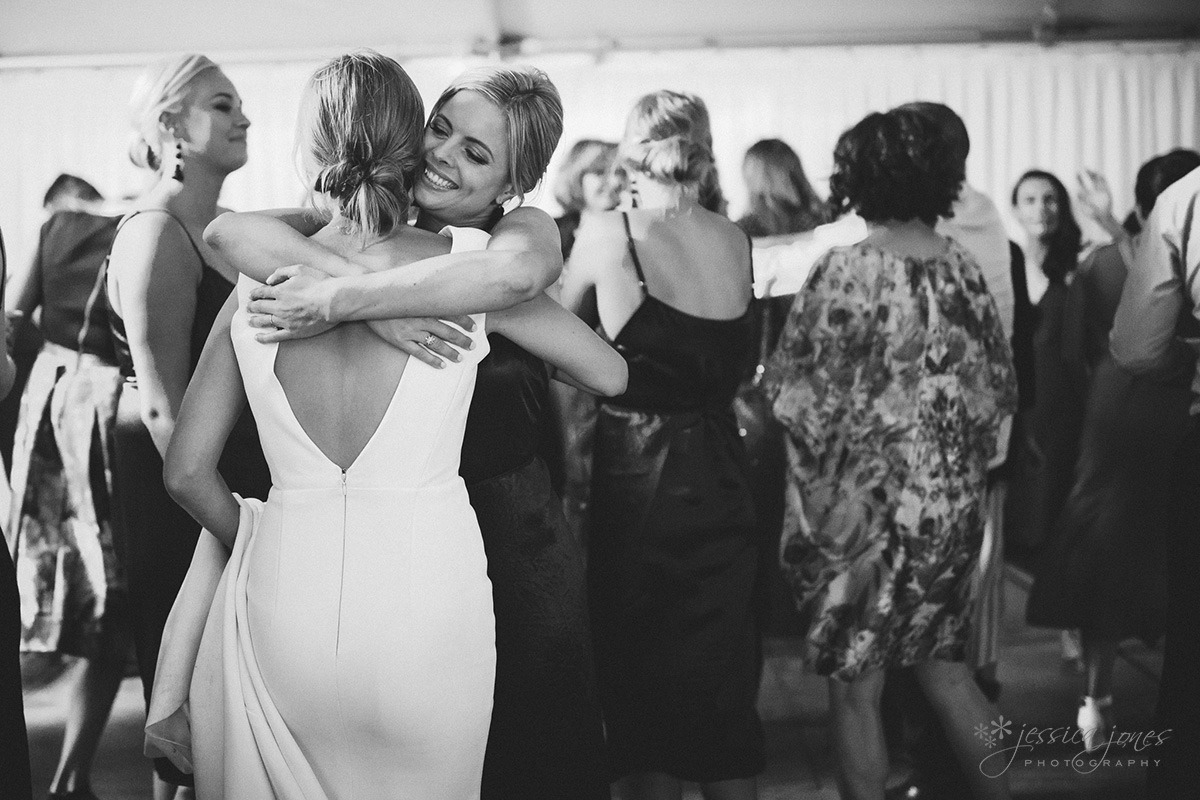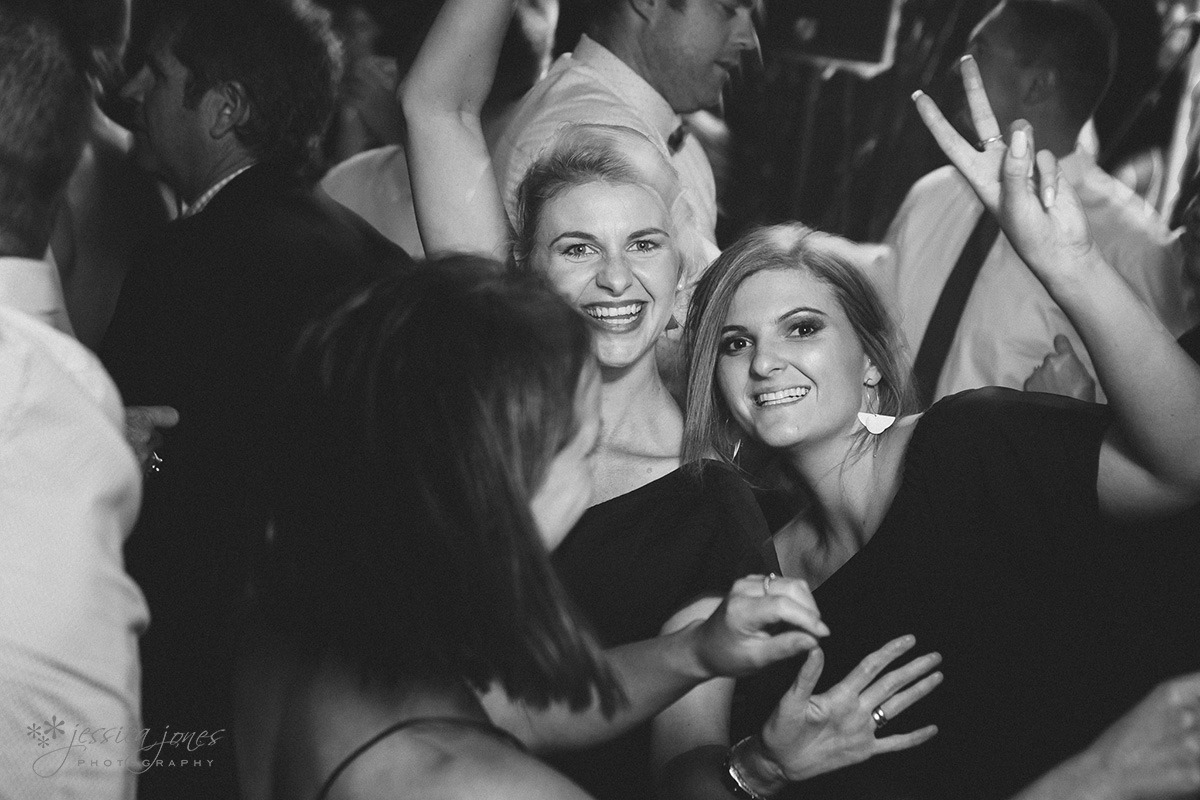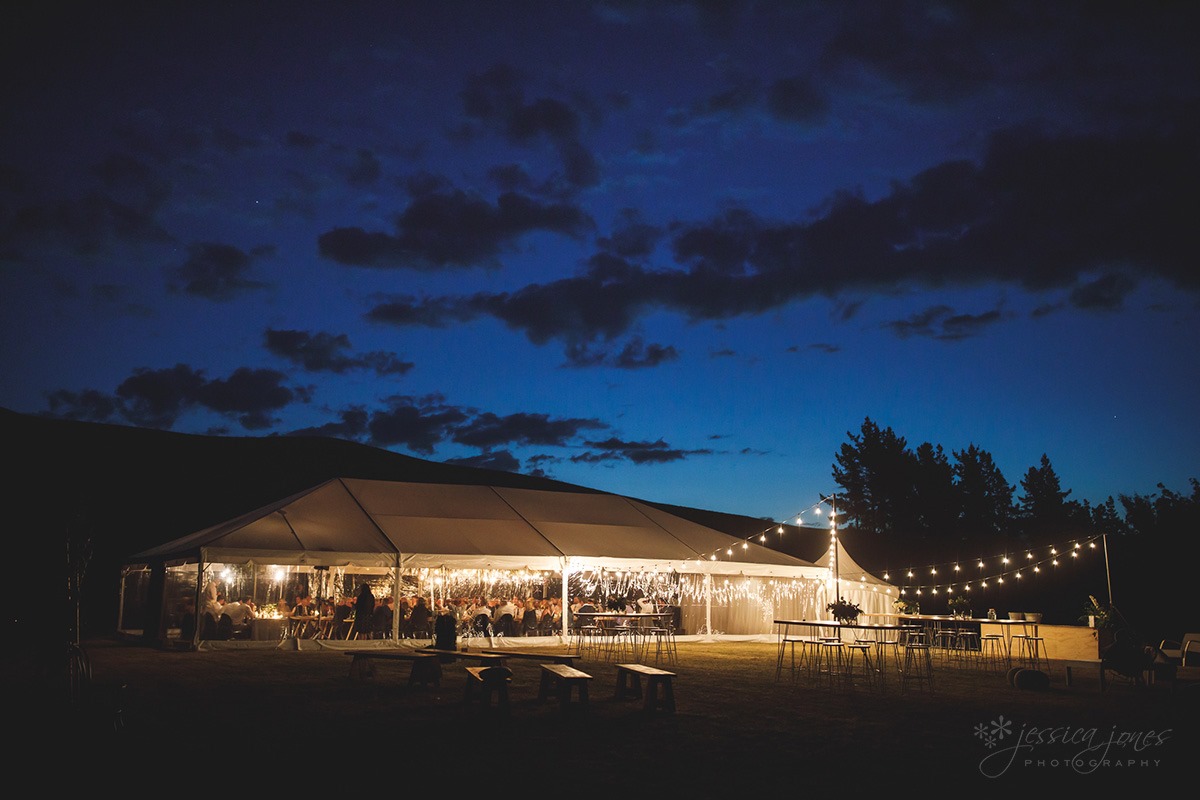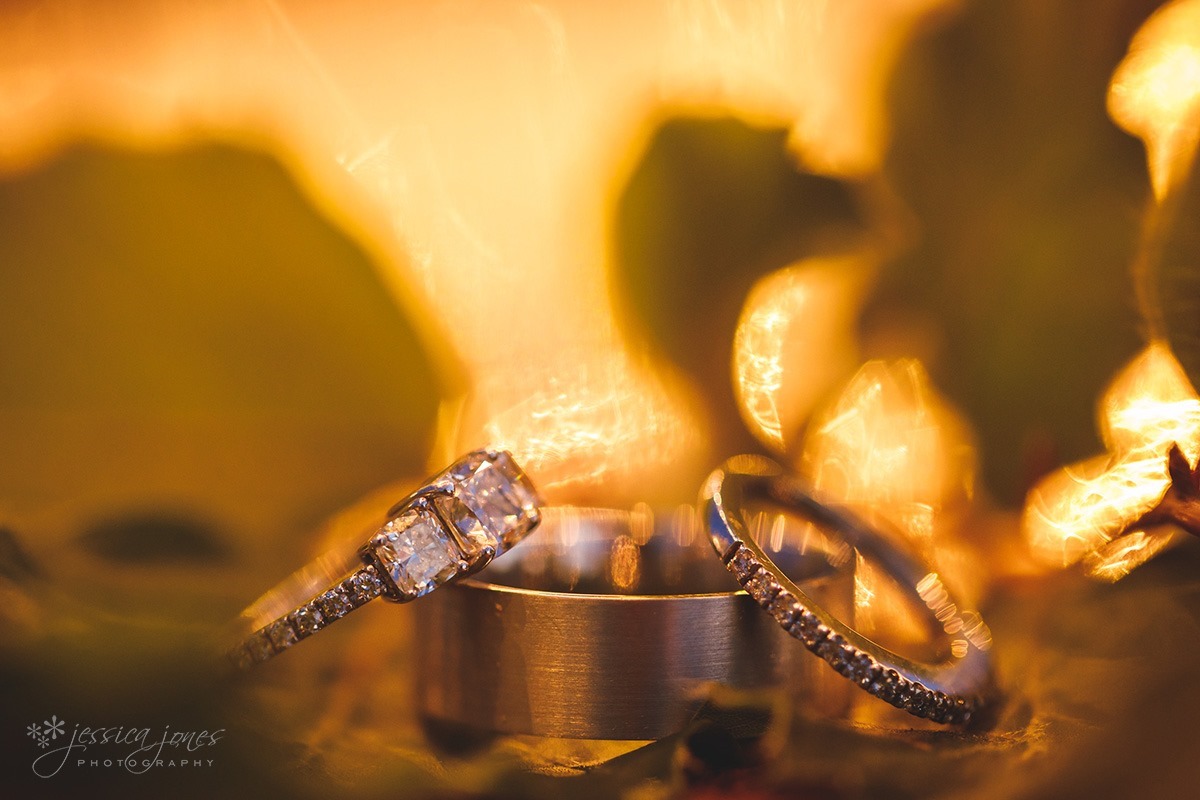 Joe and Courtney, I really can't thank you enough for having us as part of your day. You guys are utterly fabulous together, and we wish you many more adventures to come!
Vendor Shoutout