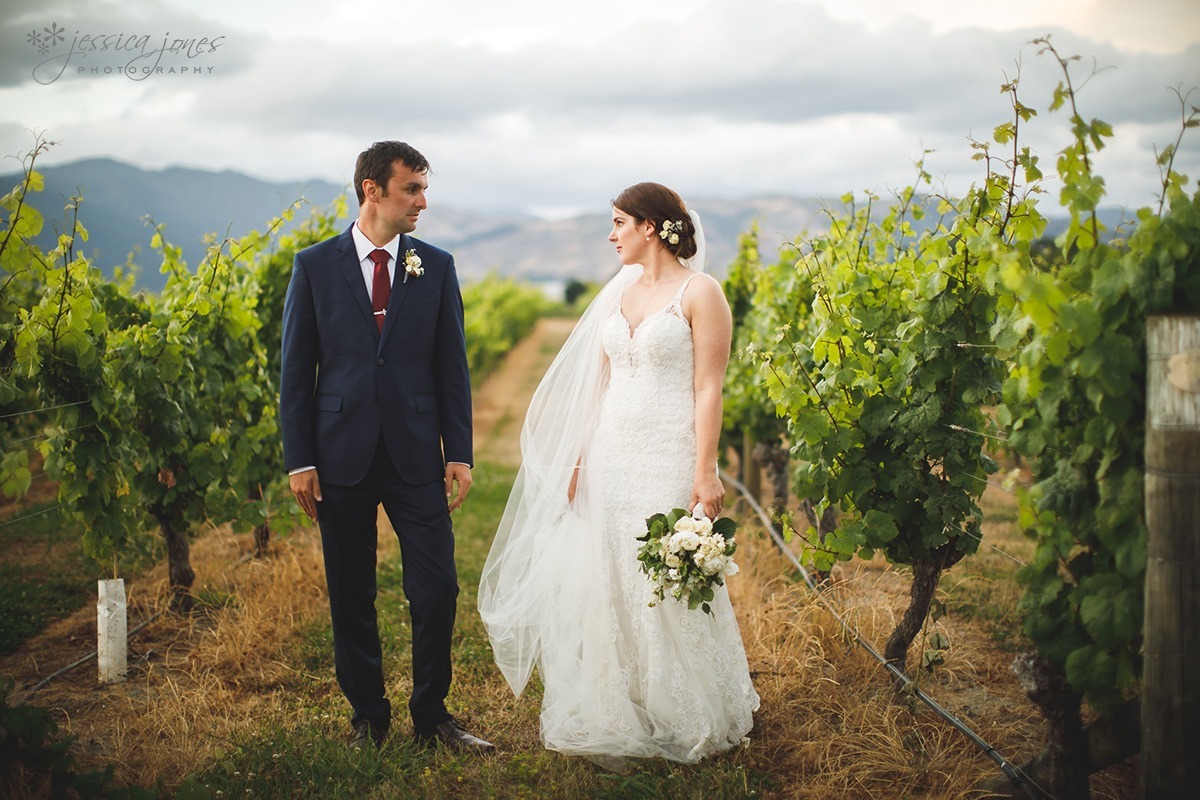 "It's not a date. It's just dinner", Alicia insisted on their first not-date. Still, there must have been a bit of a spark, or she wouldn't have gone on that second not-date, this time it was a dinner out to celebrate John's birthday. Perhaps she was just being polite, because Alicia is a real people person, and an absolute blast to be around. John didn't give up, and his patience eventually paid off because before too long the outings went from not-date status to most-definitely-date status.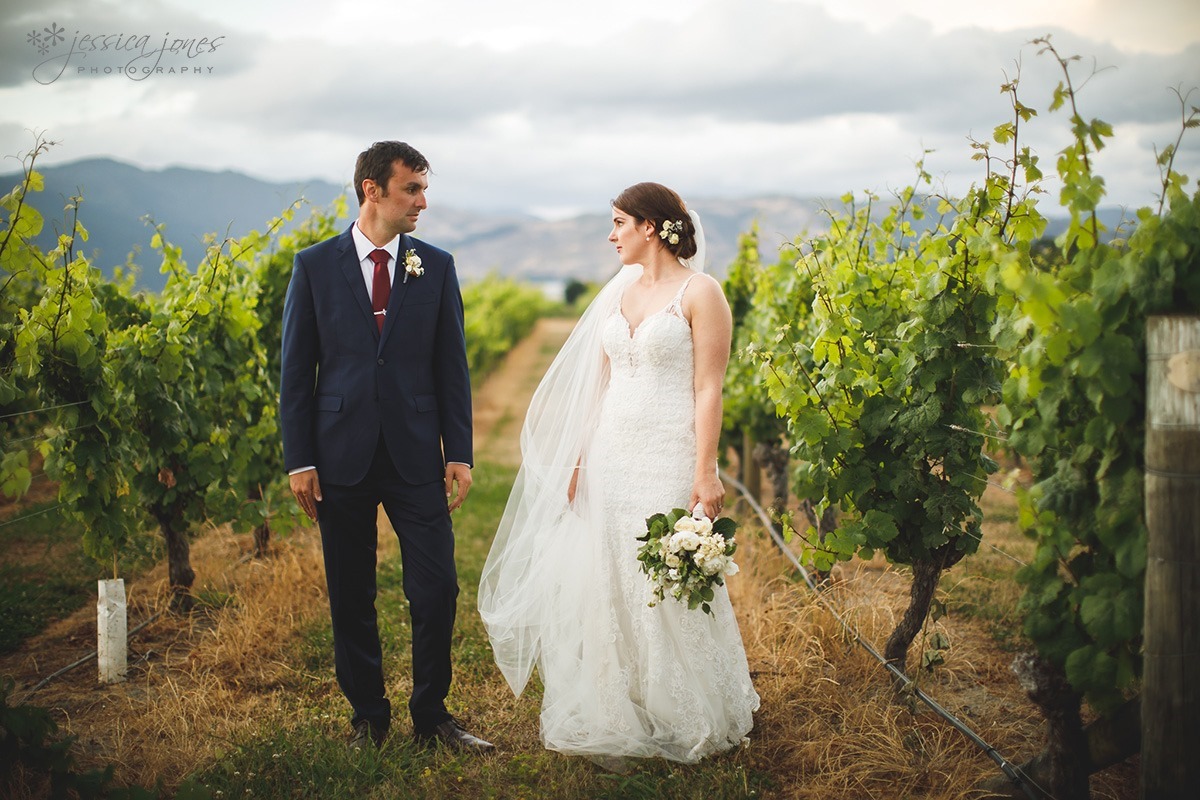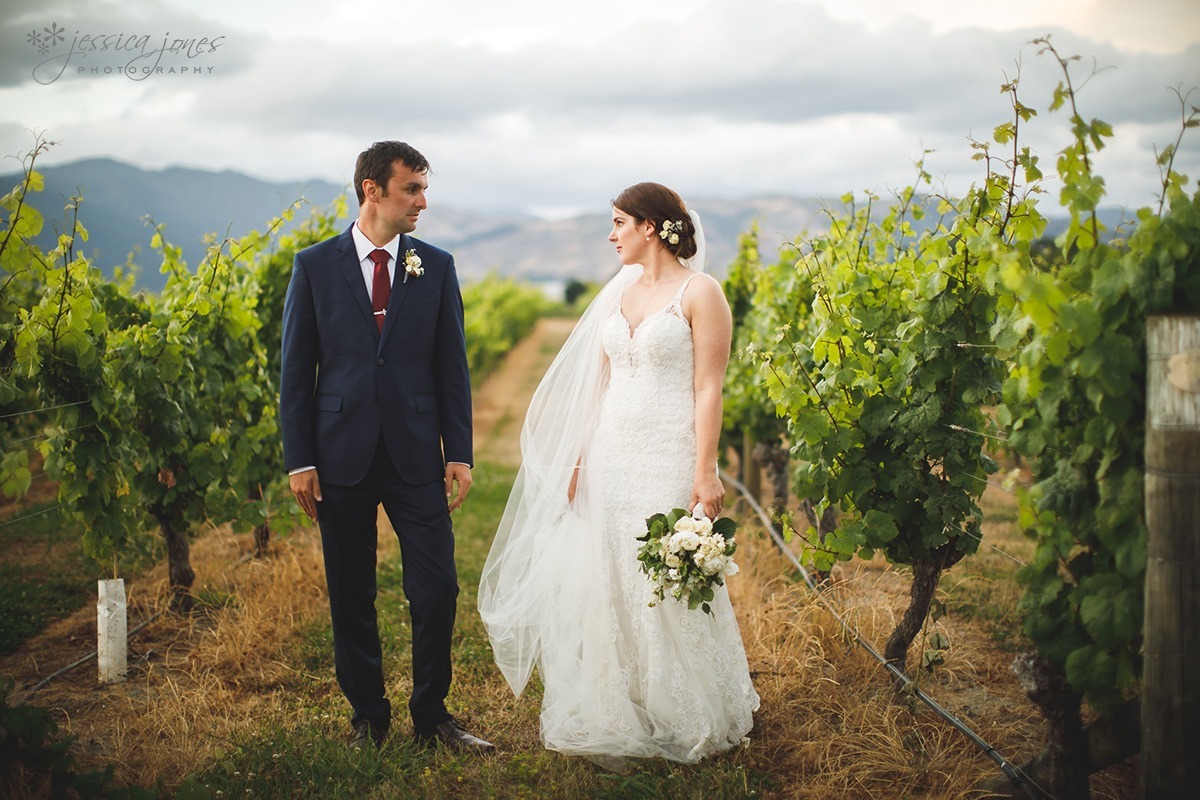 John and Alicia's wedding day was full of laughs, family, friends, little kids, sunshine, a smidge of wind and more laughs. It was the kind of wedding that leaves you with that tingly happy feeling and loads of fun and personality filled images.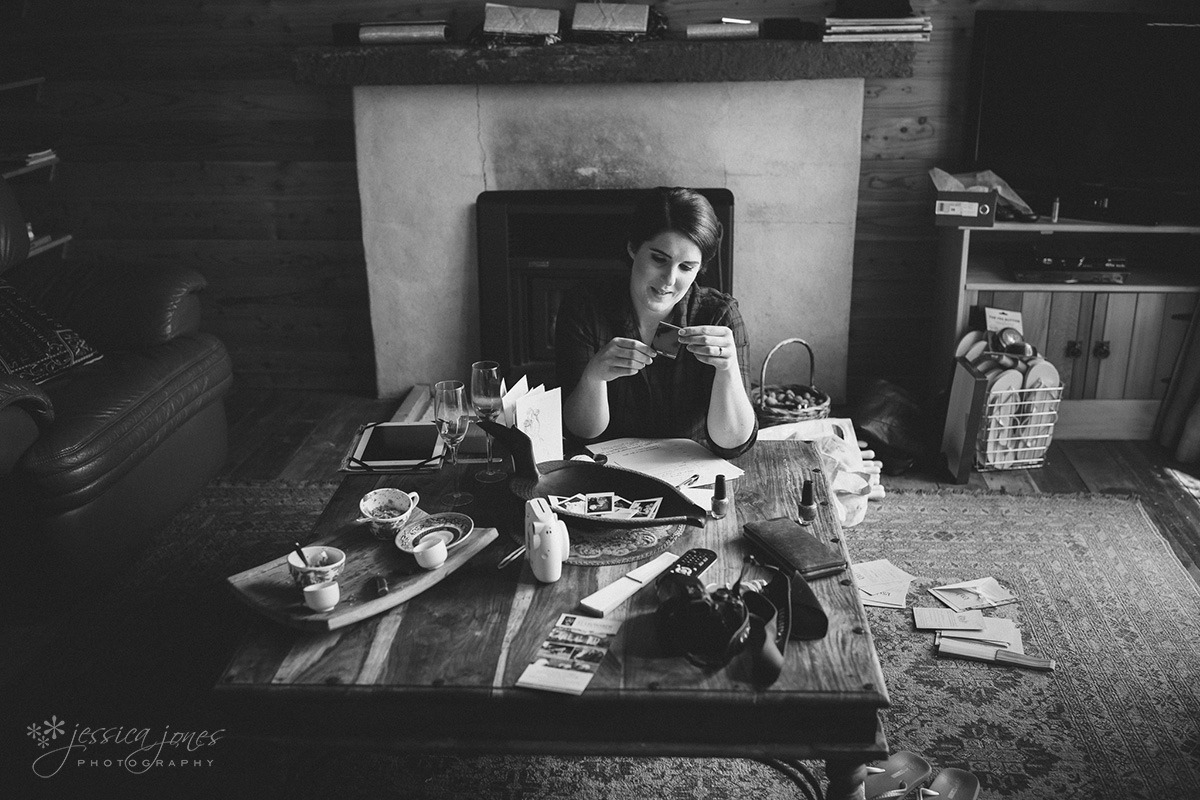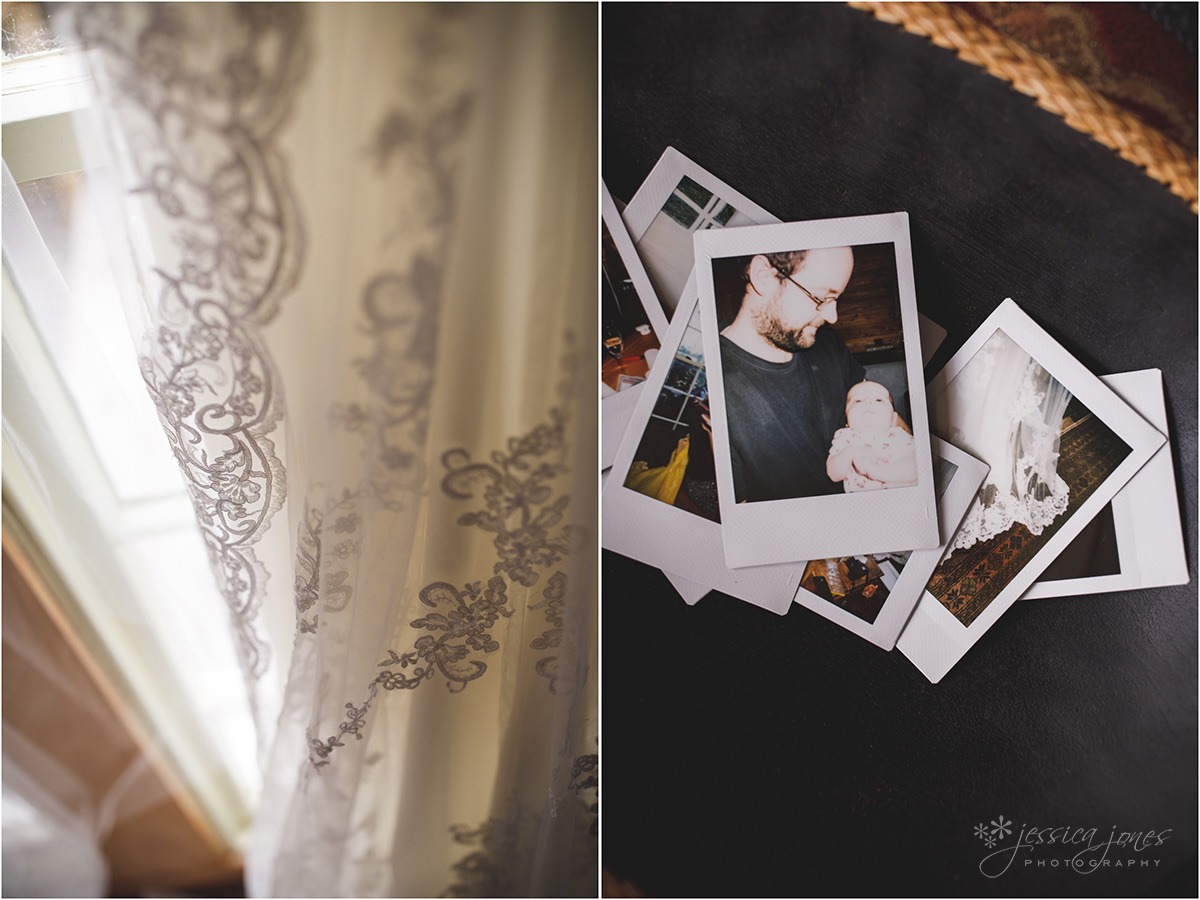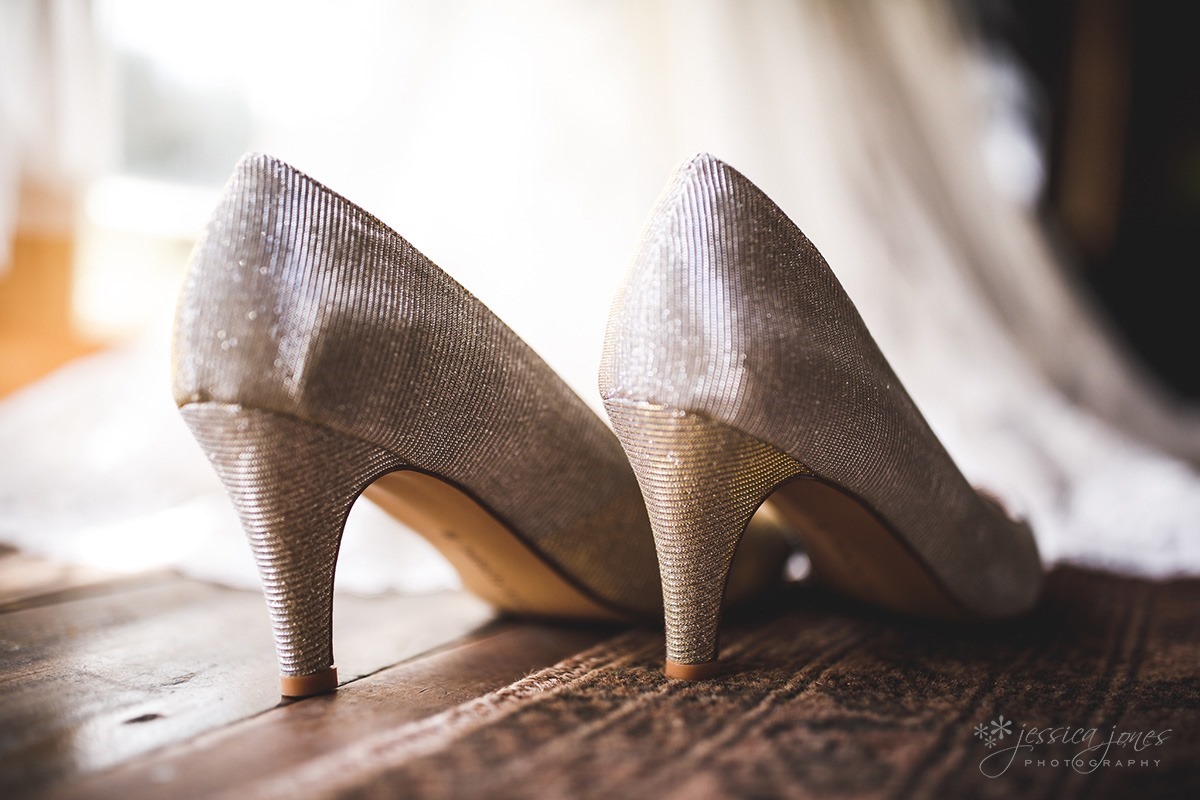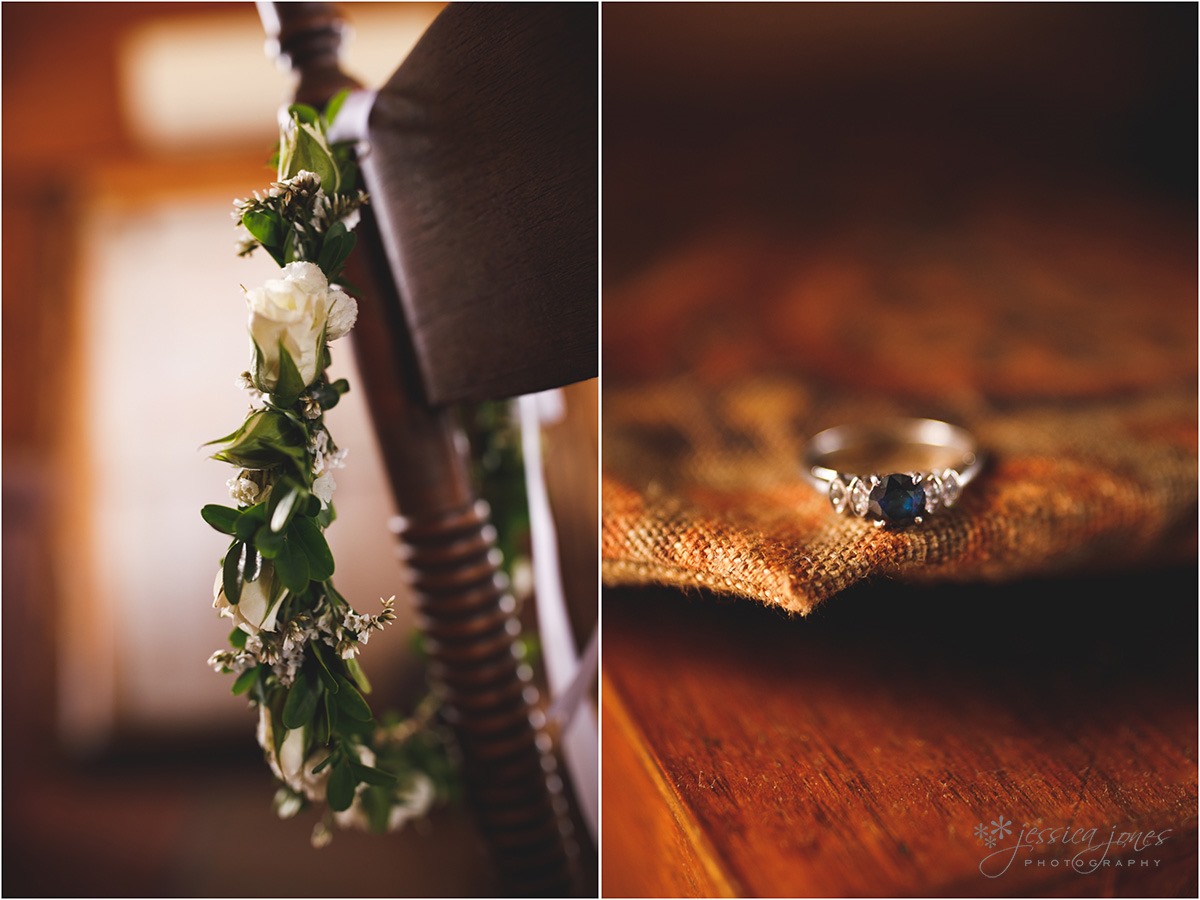 Hello gorgeous flowers by Nina from Pink Poppie.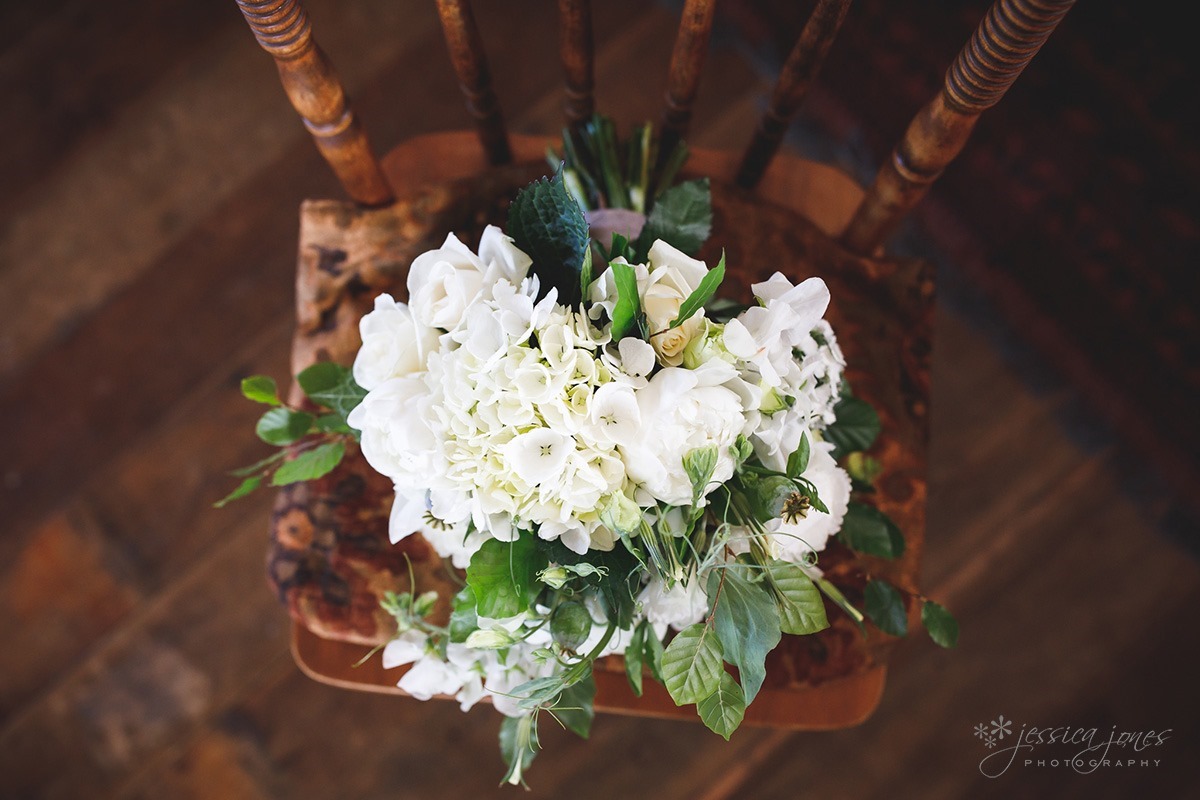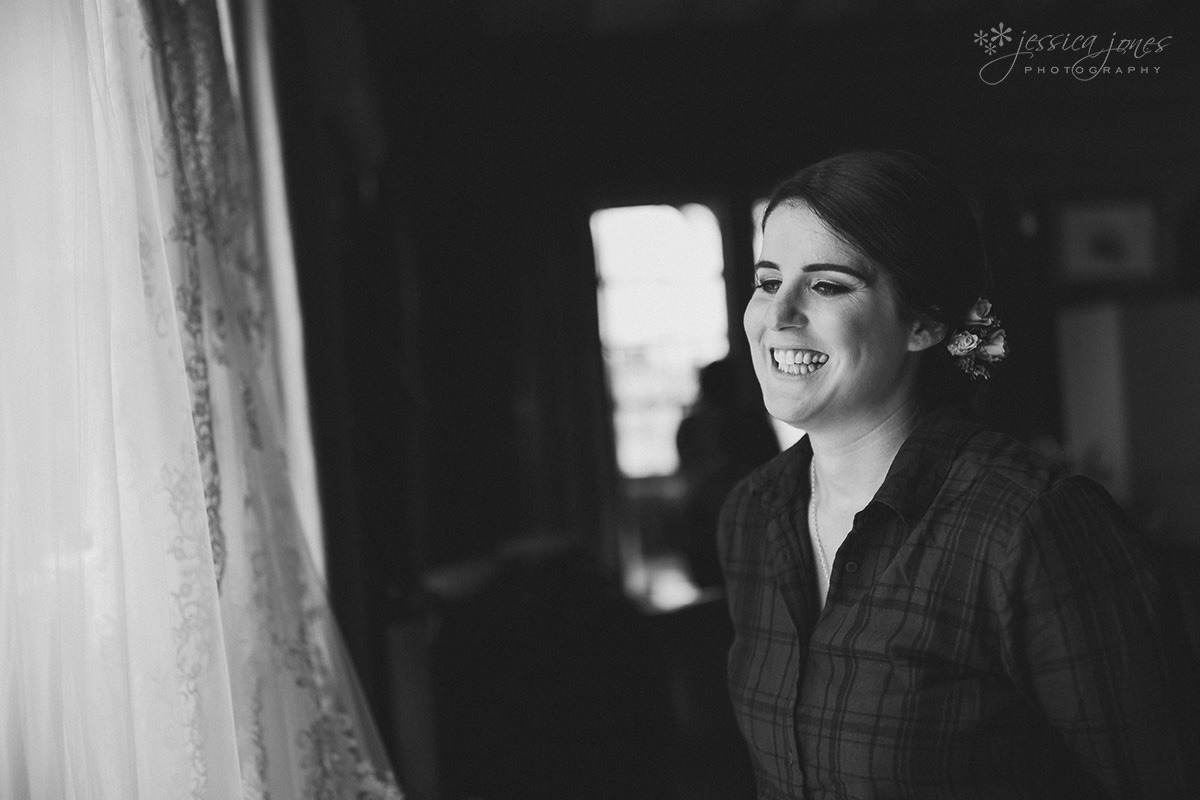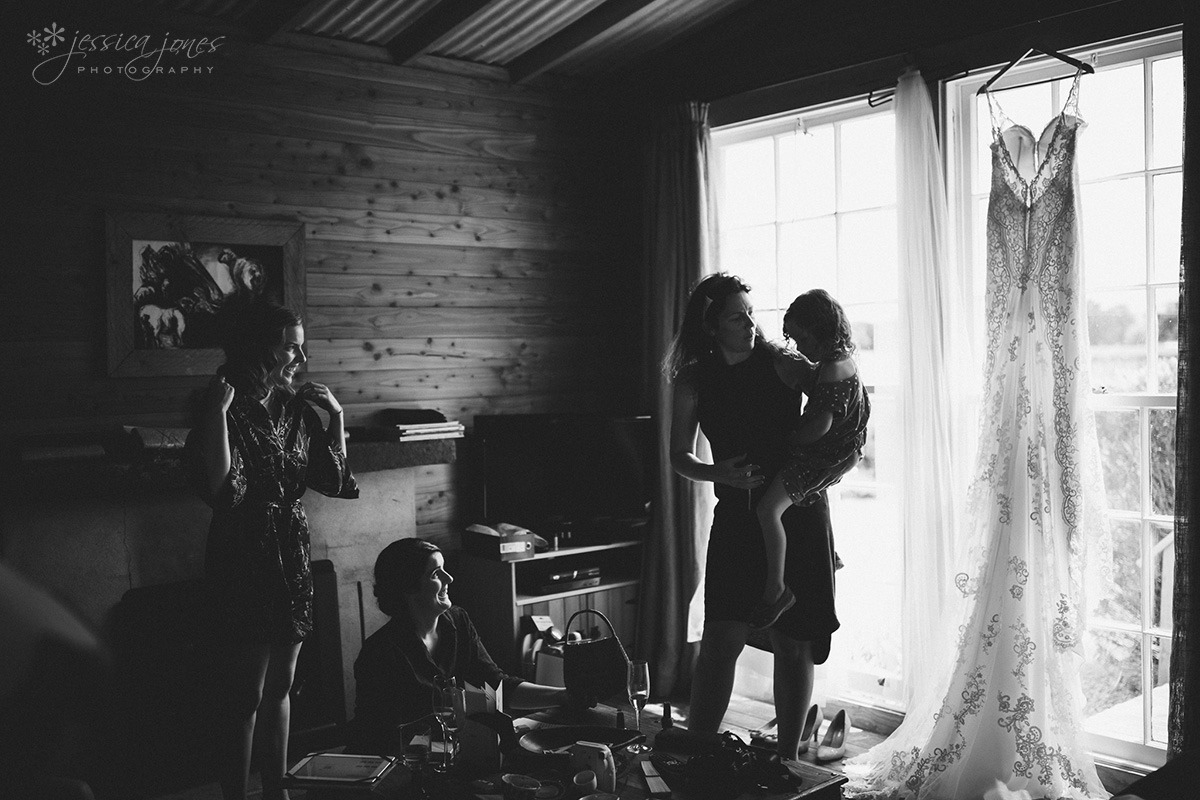 Meanwhile, over with the boys, Paul had found this dude guarding the place. I could be wrong, but I'm pretty sure he's smiling…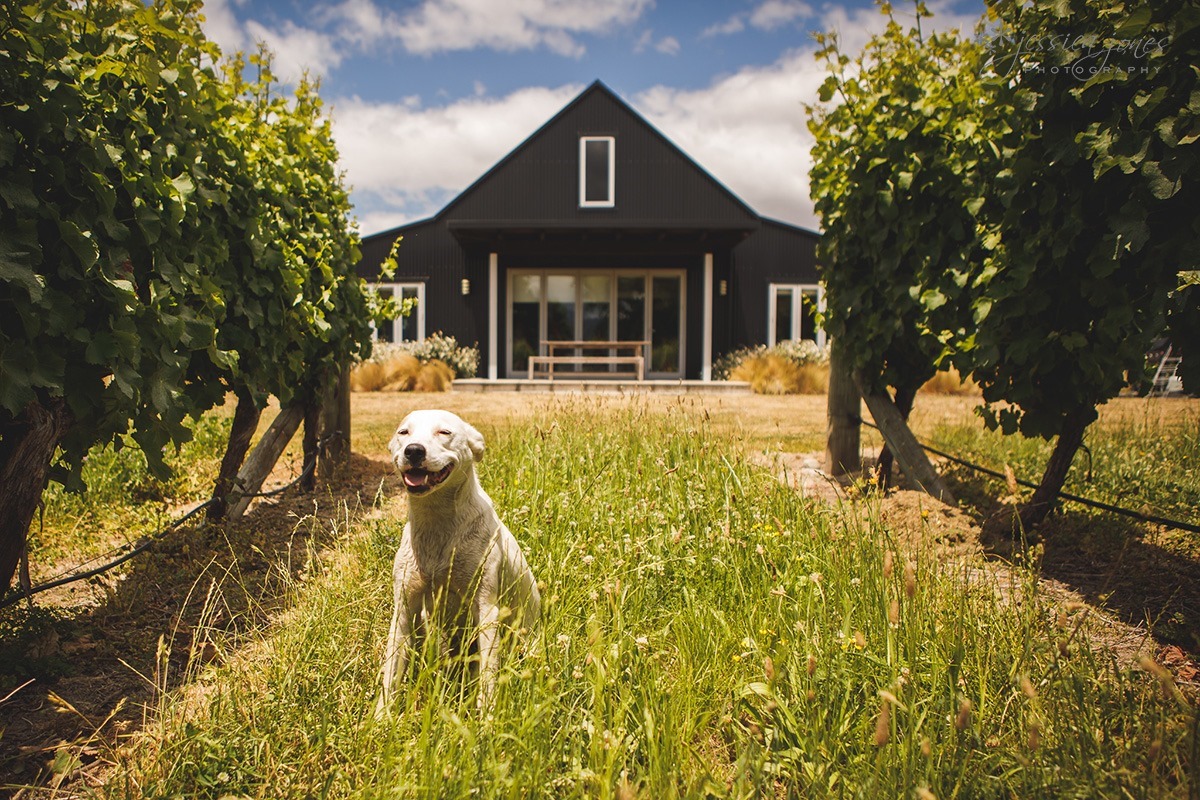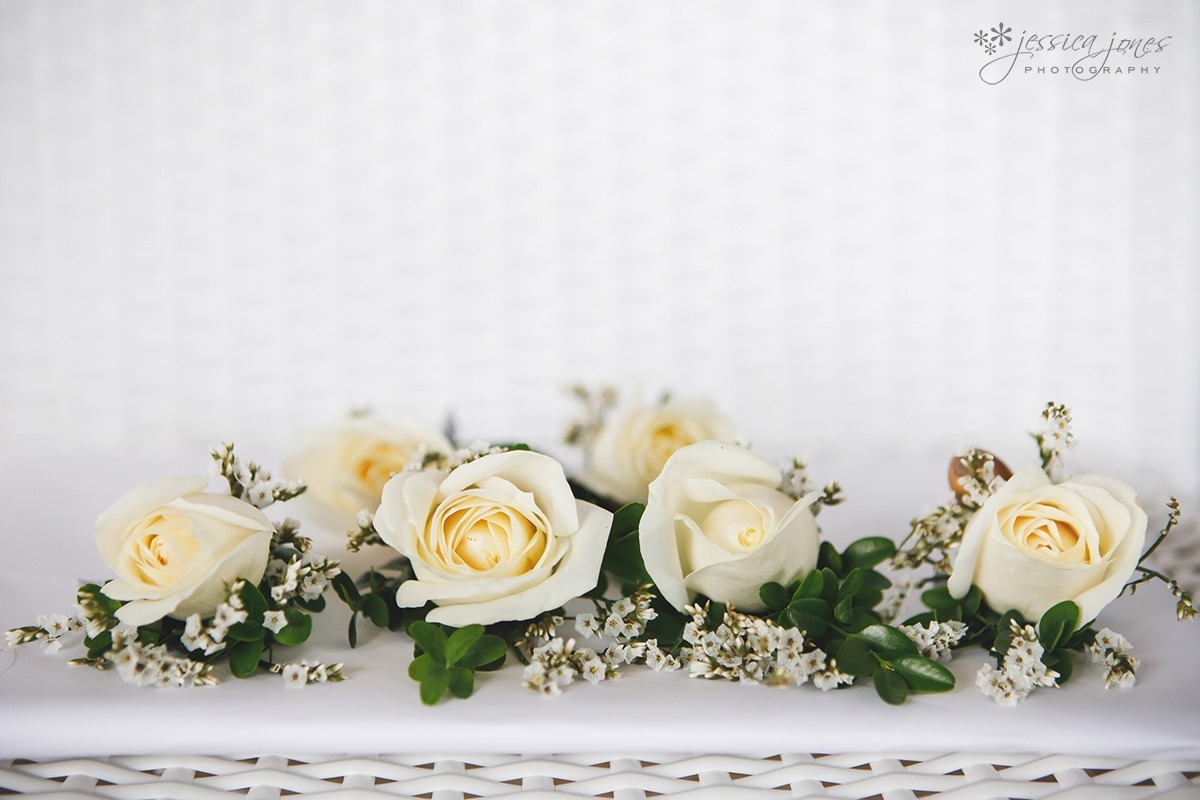 John is a pilot, and not the kind of pilot that just flies planes for a job. The kind of pilot that has flying in his blood, kind of like it's part of his DNA. So to have the wedding with an aviation theme seemed only natural.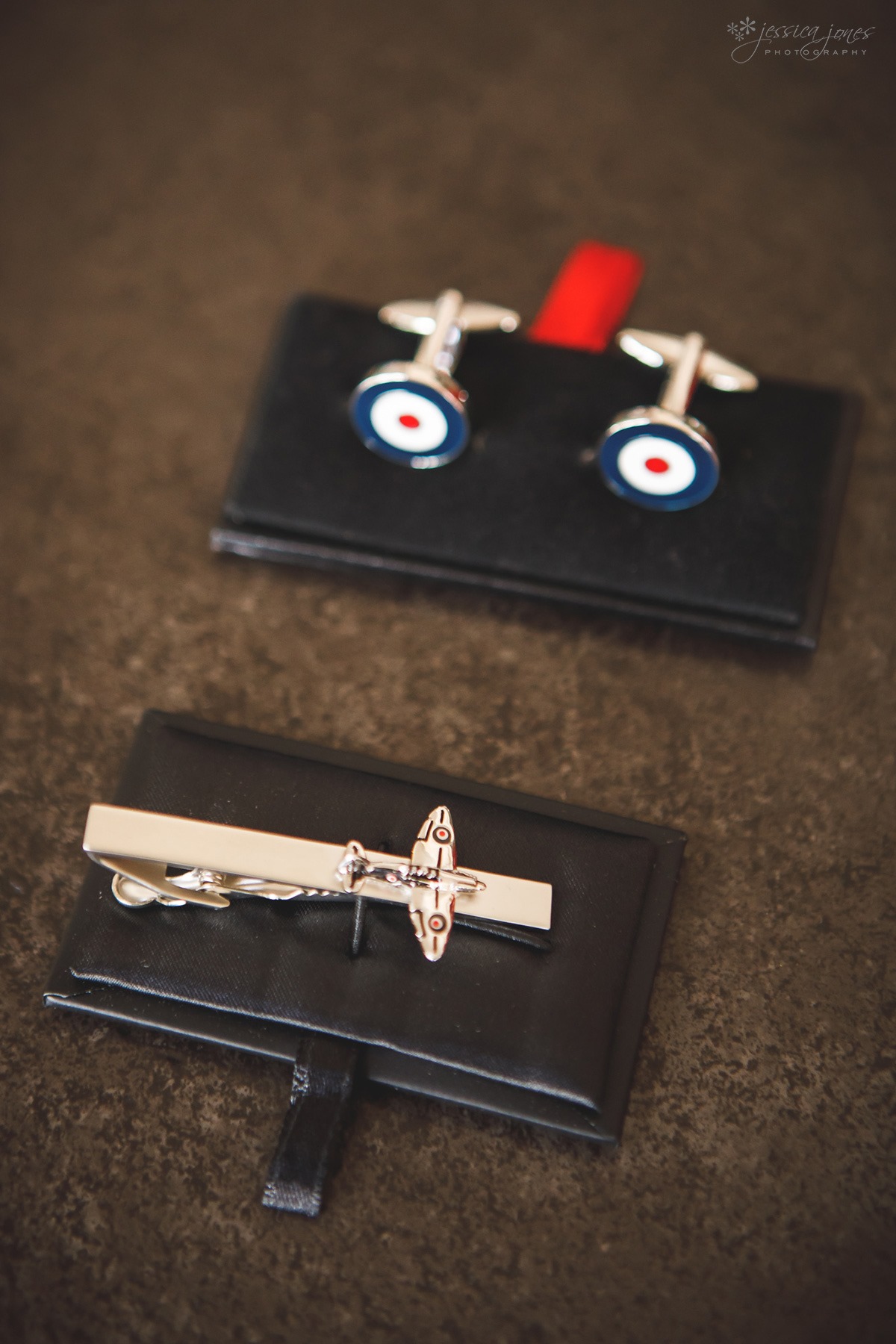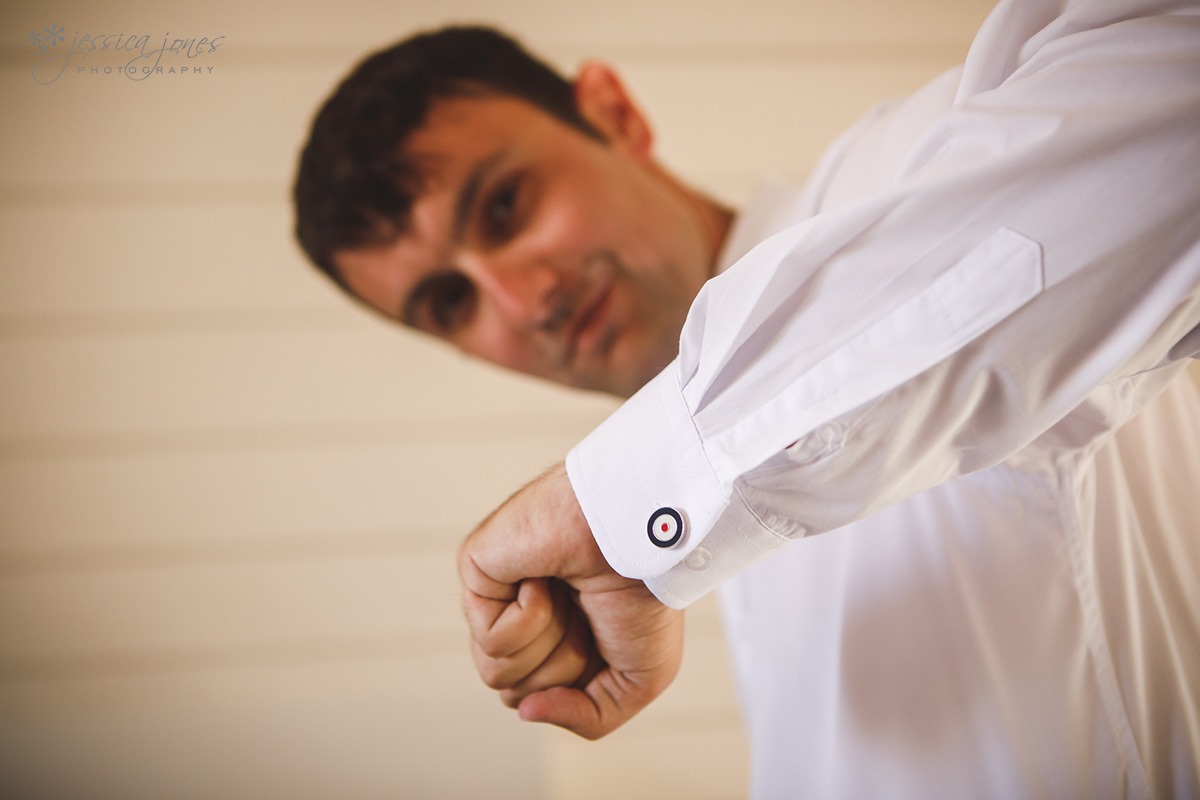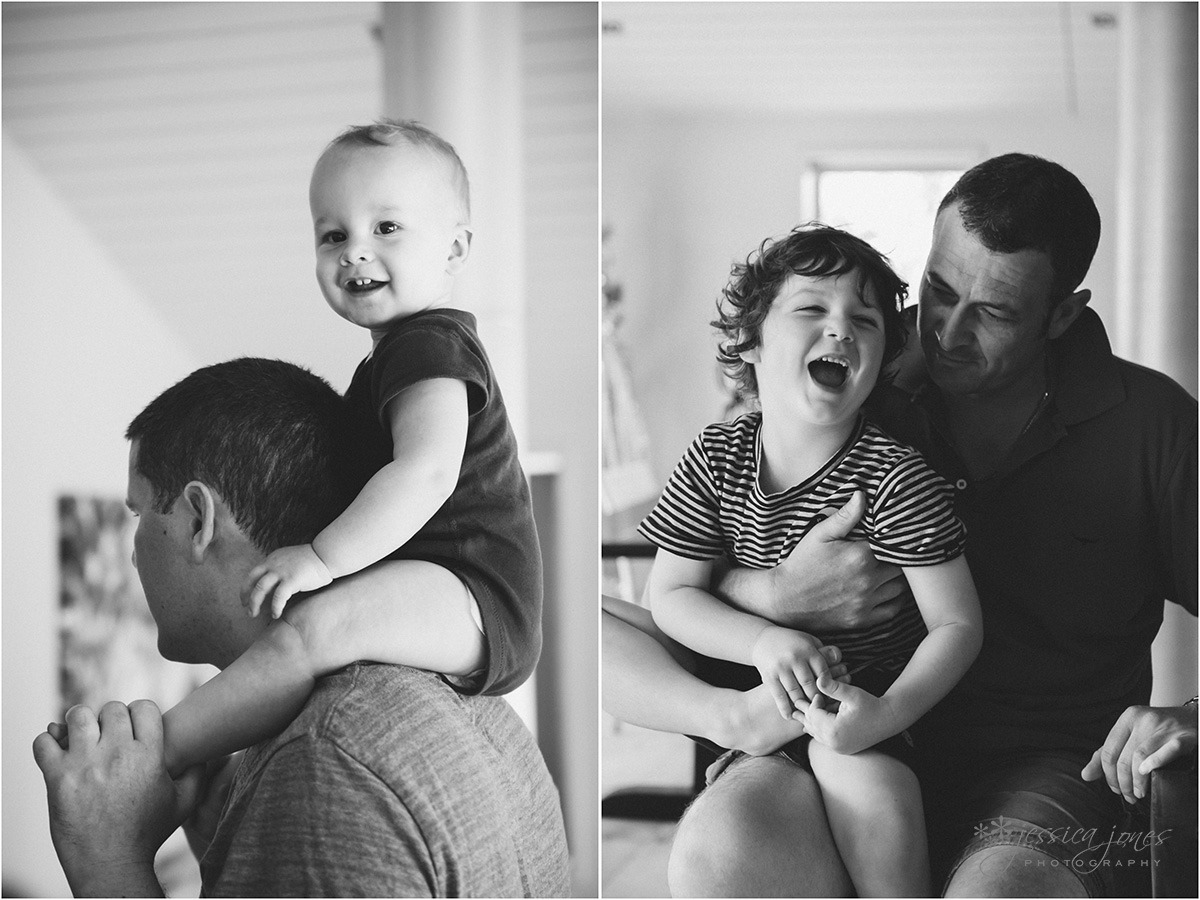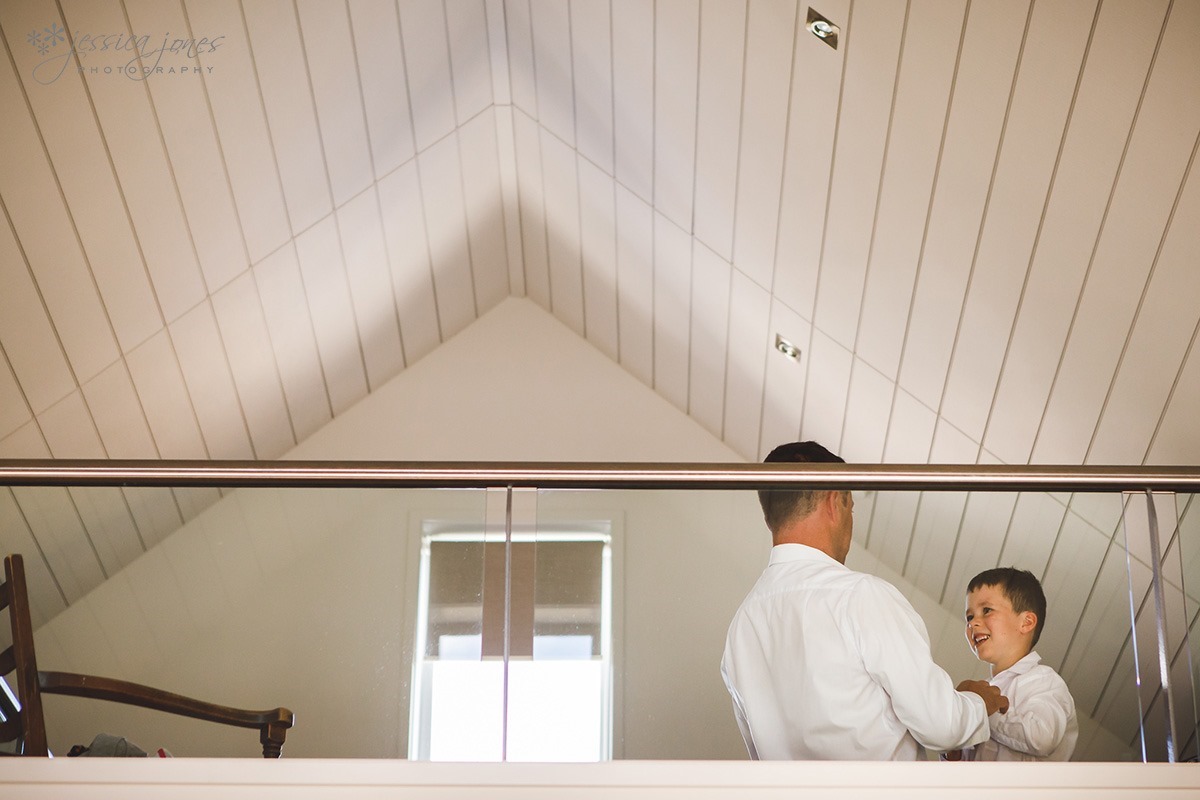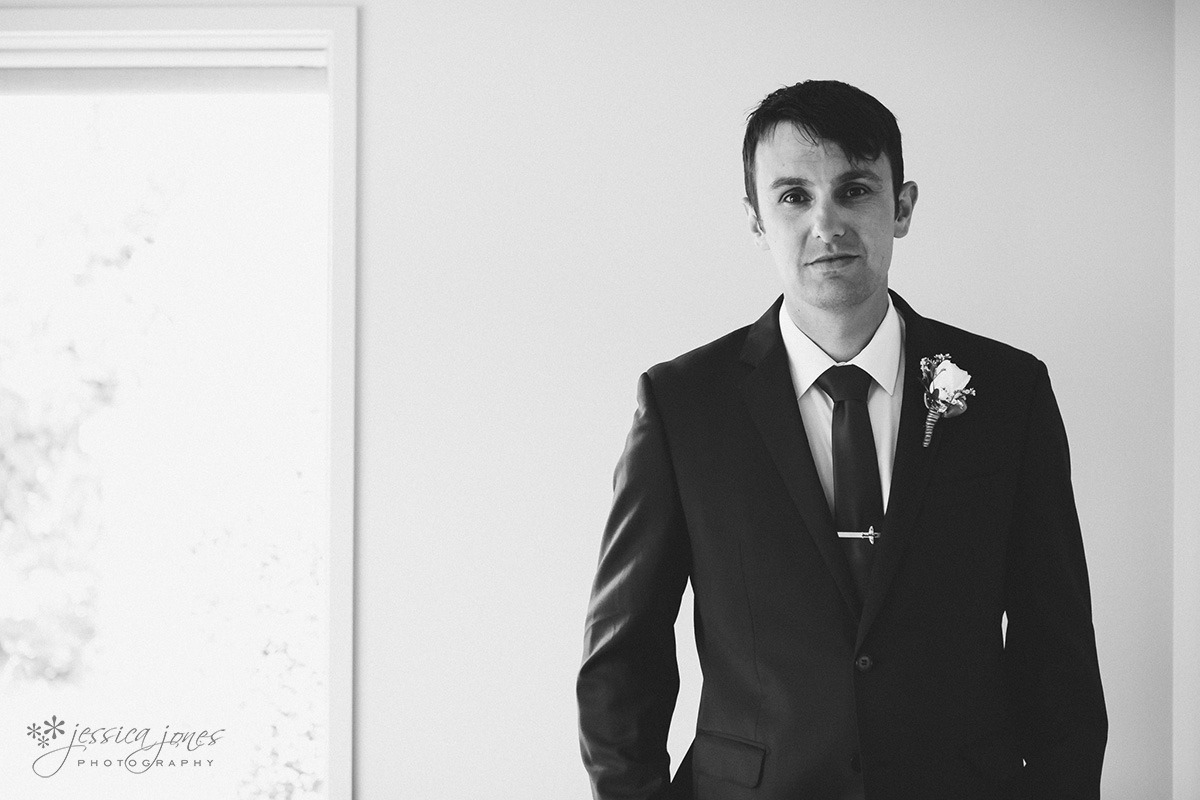 Let's head back over to the girls, getting ready at St Leonards Vineyard Cottages which is not only a lifestyle farm, but also some spiffy accommodation and the absolute PERFECT place to get ready for a wedding!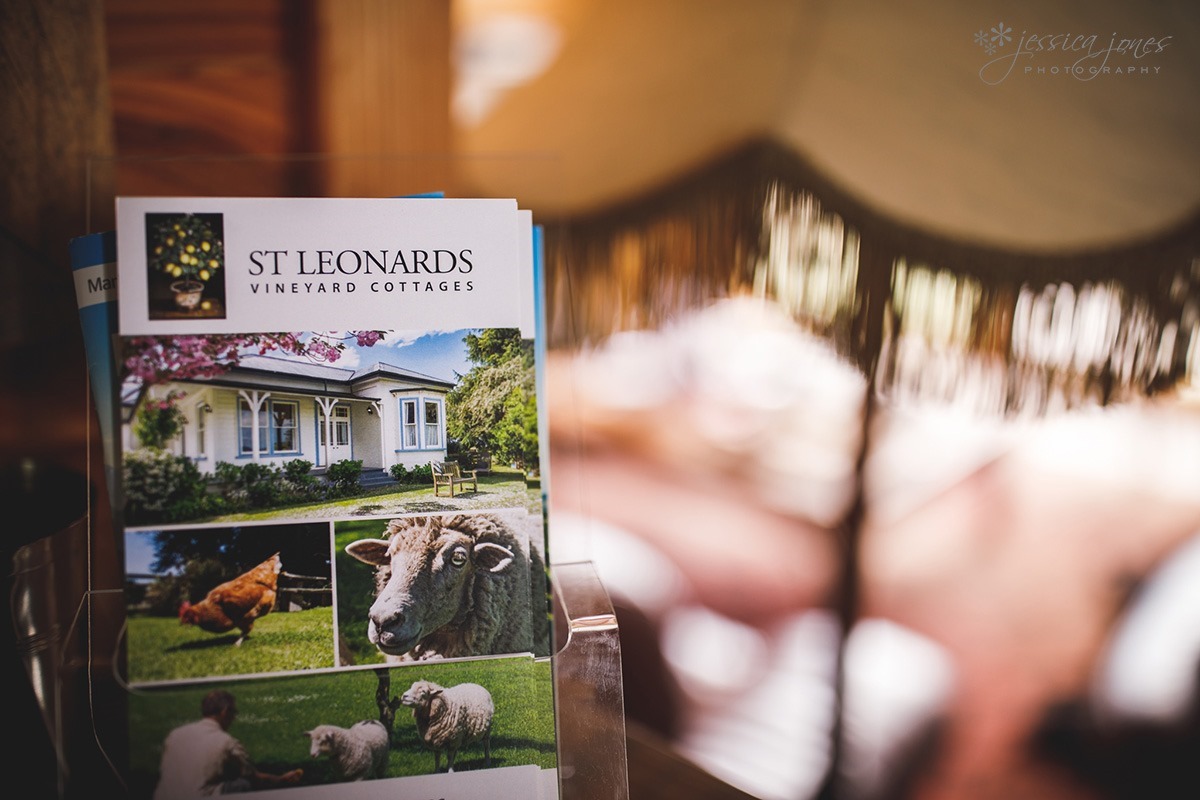 John and Alicia kept their vows secret from each other until the ceremony, and Alicia did a marvellous job of not even sneaking a peek beforehand!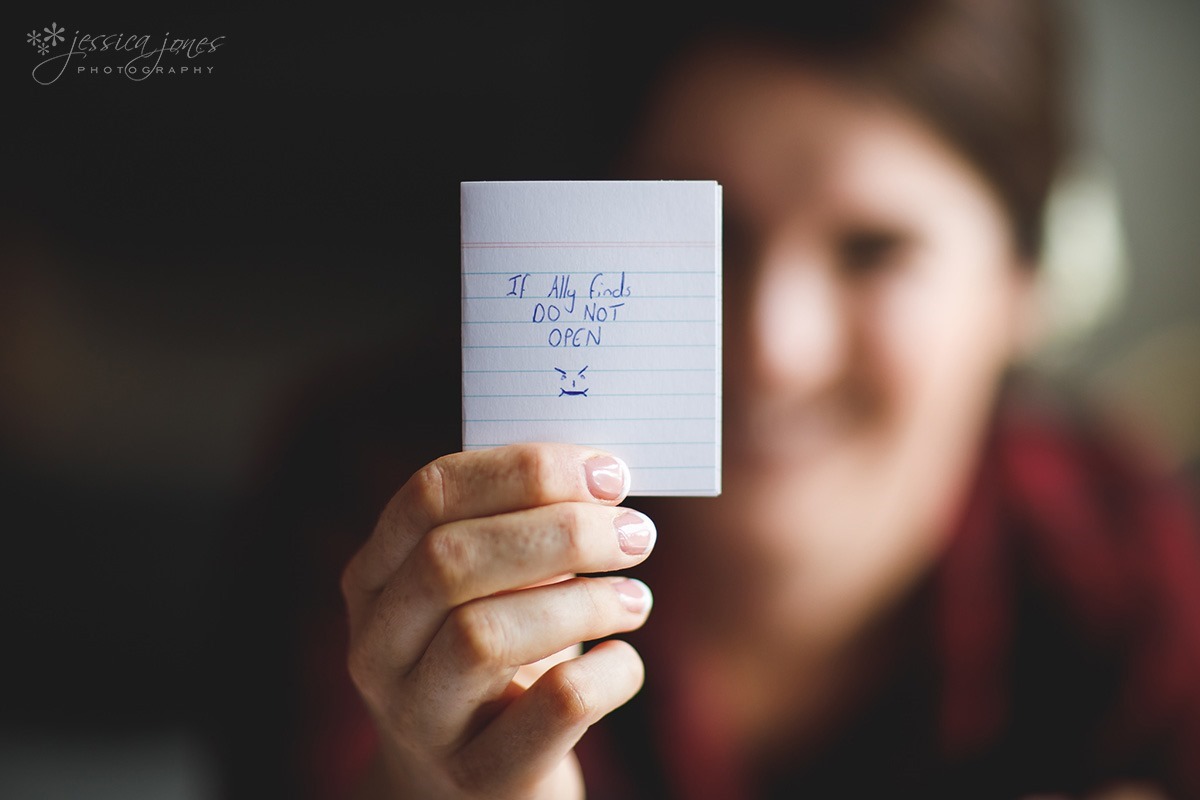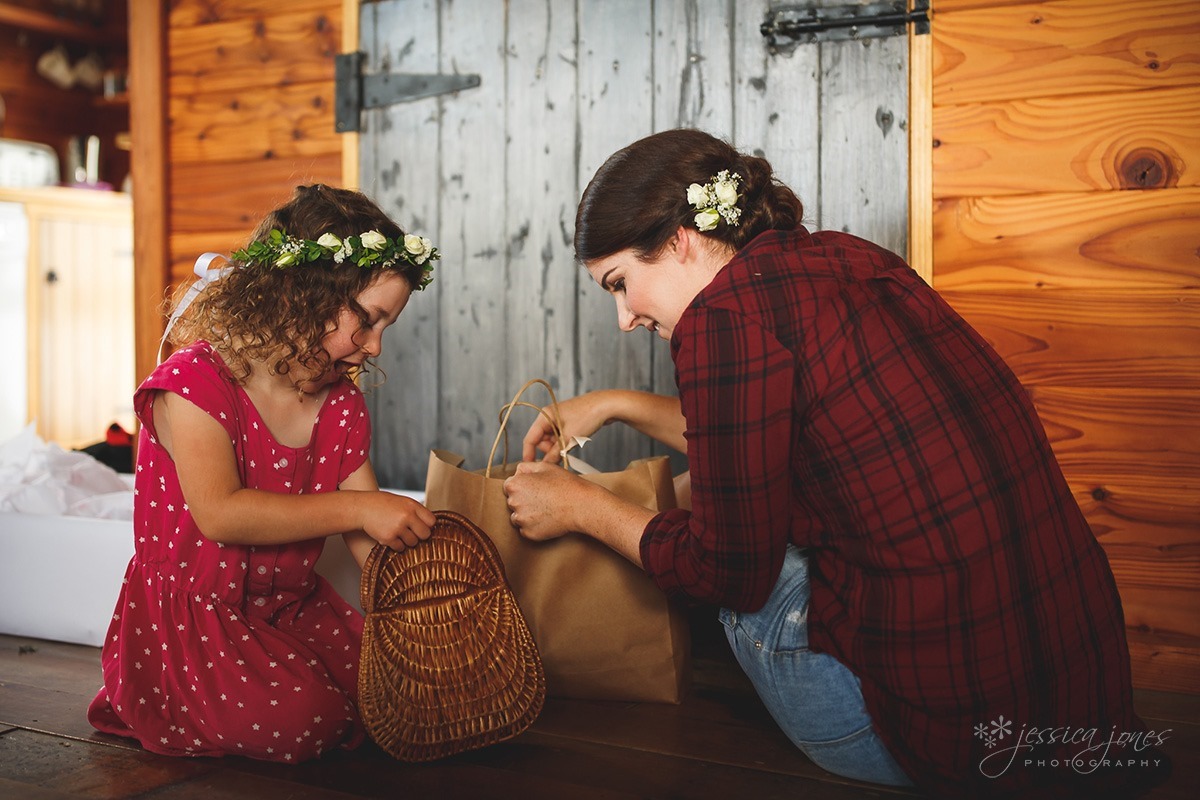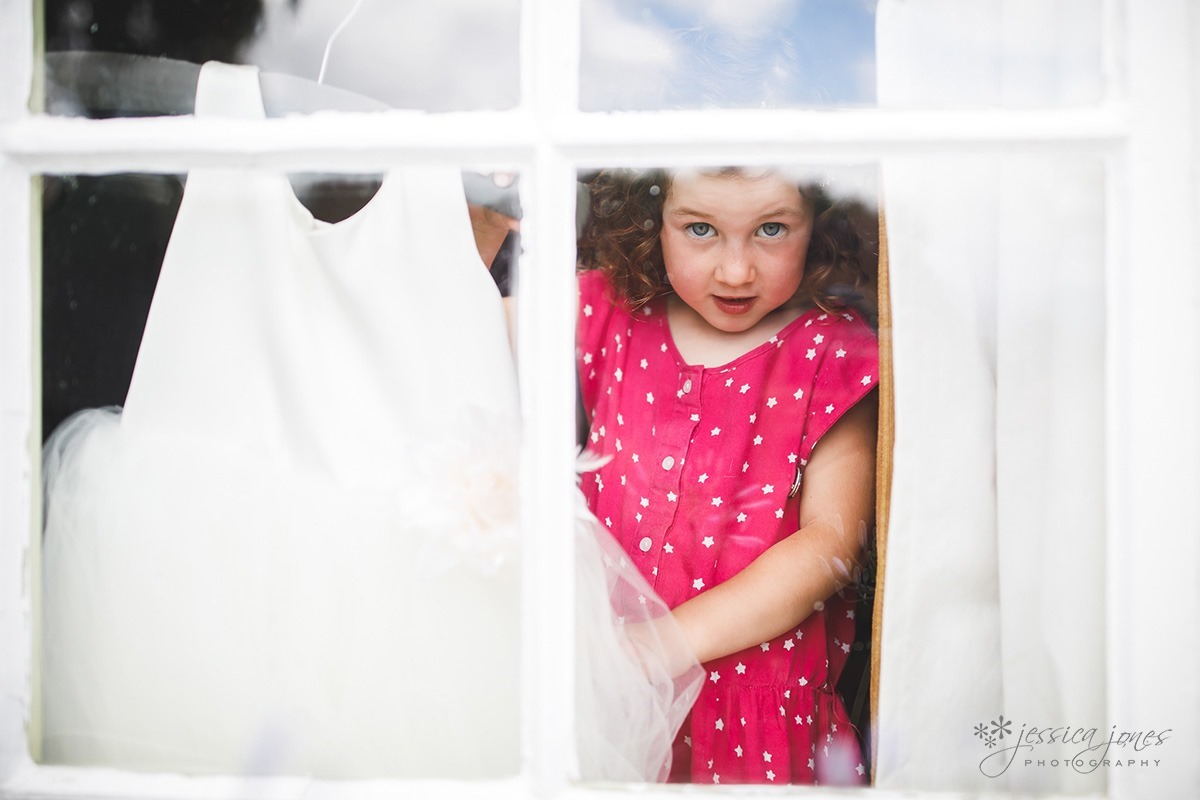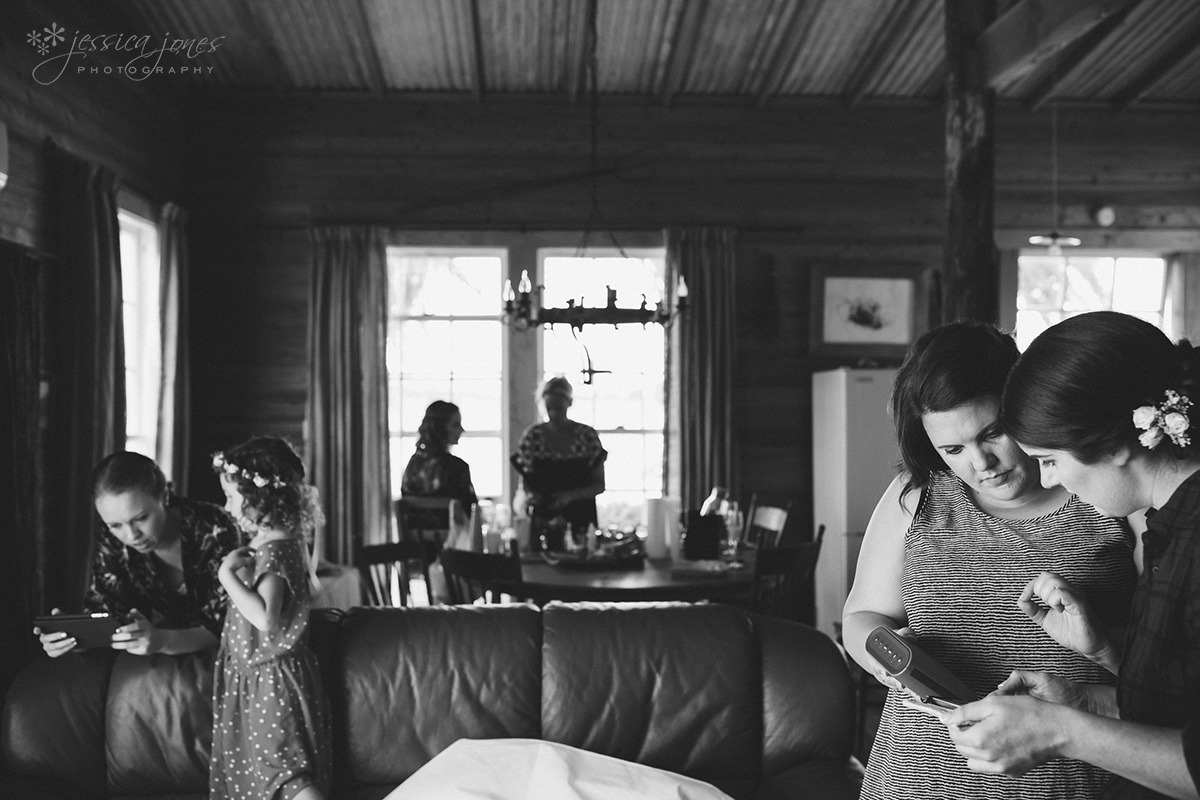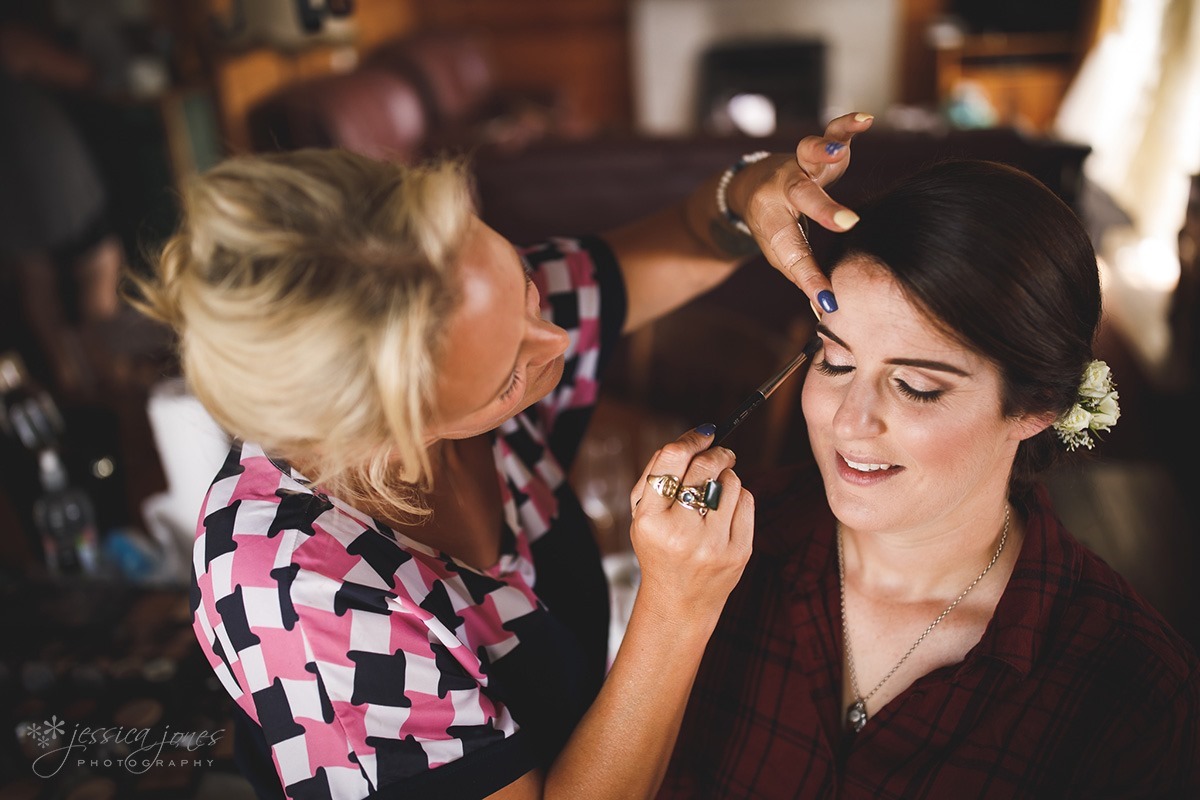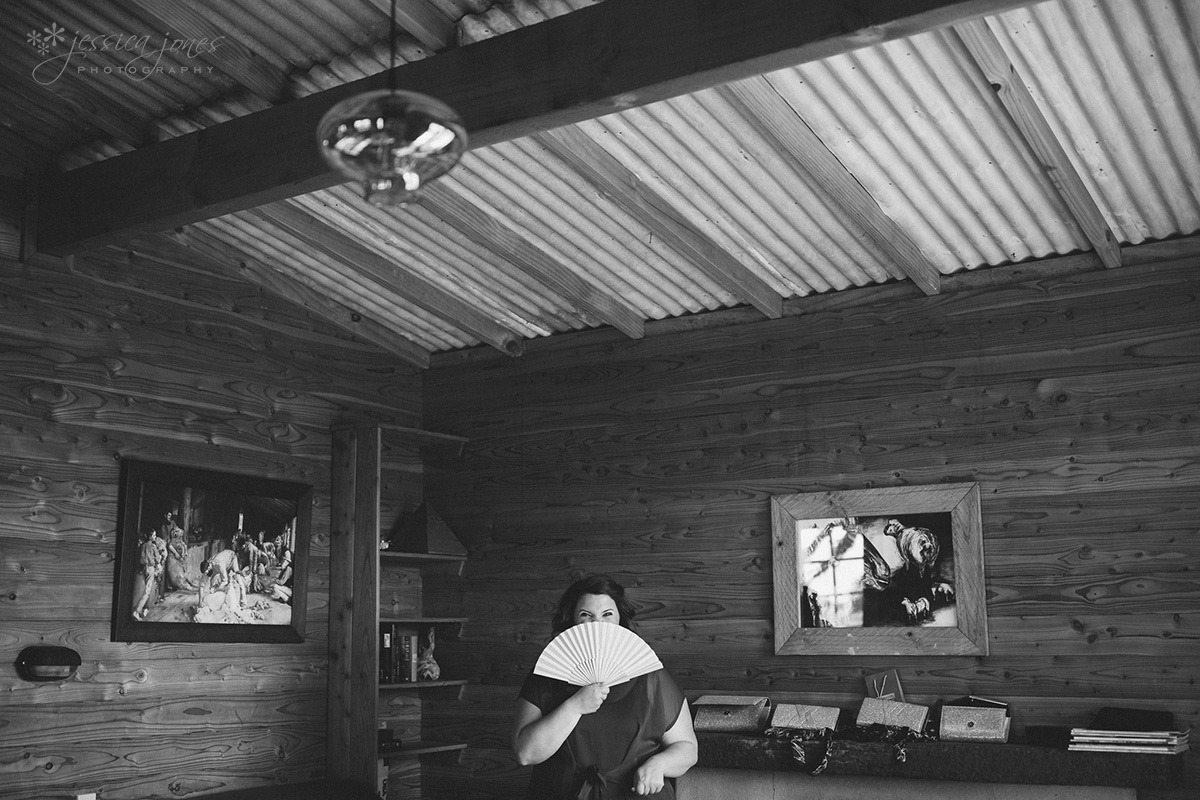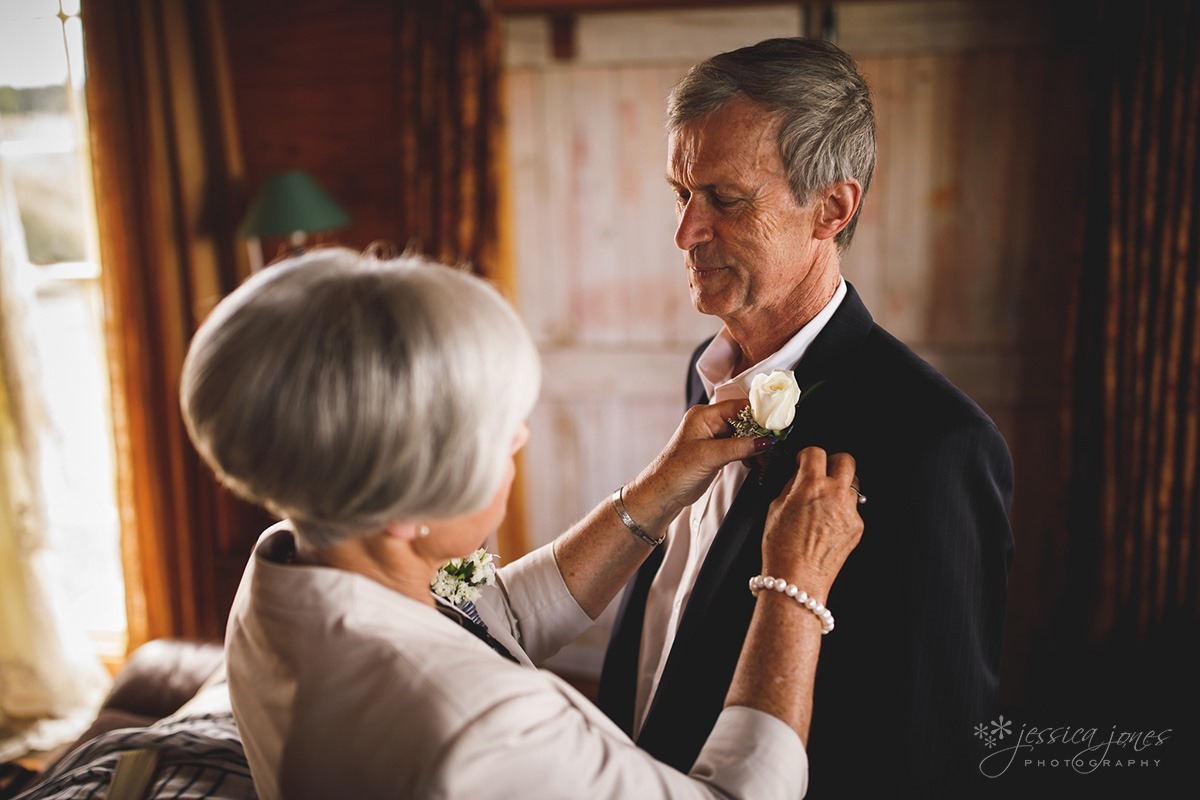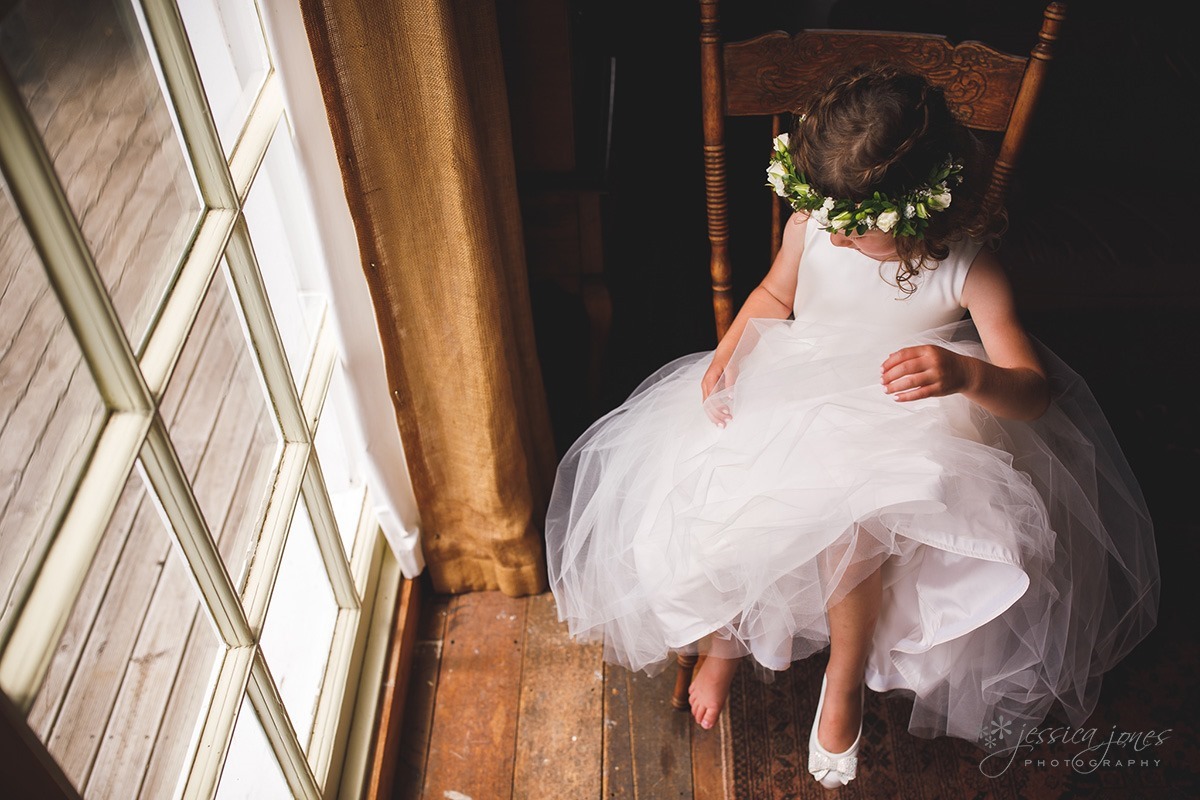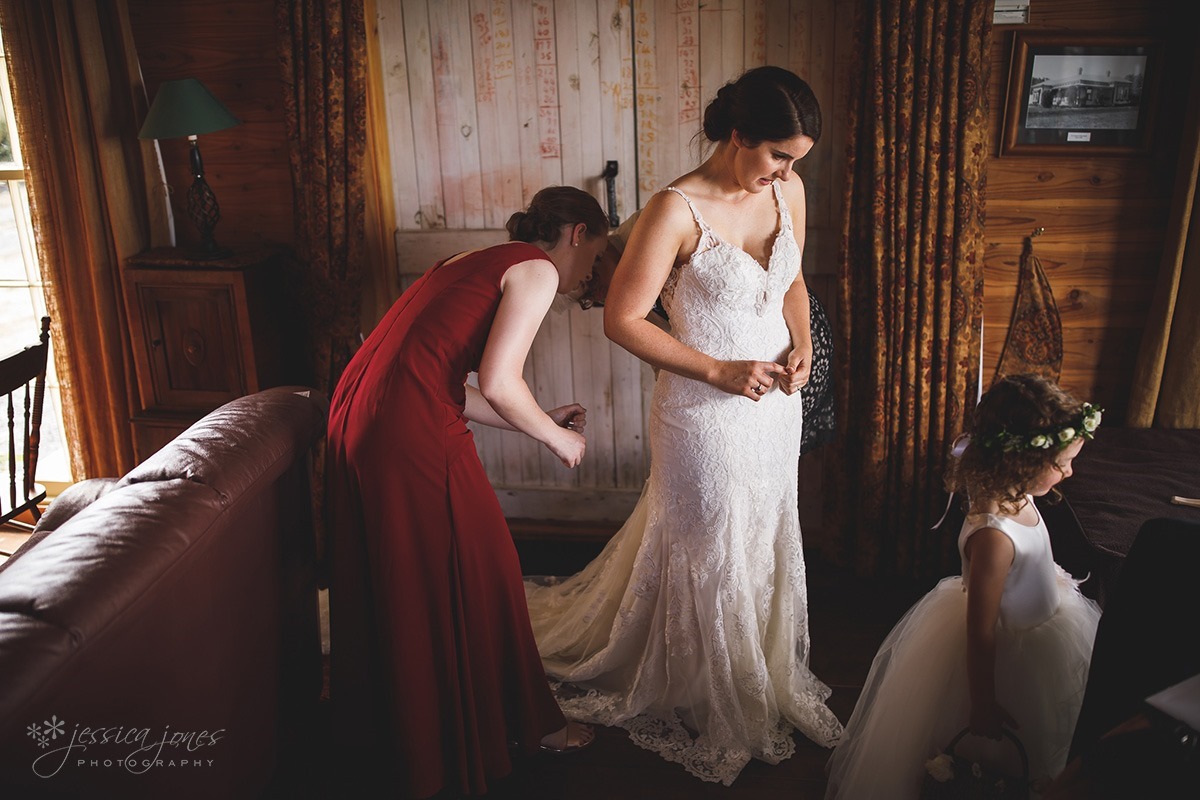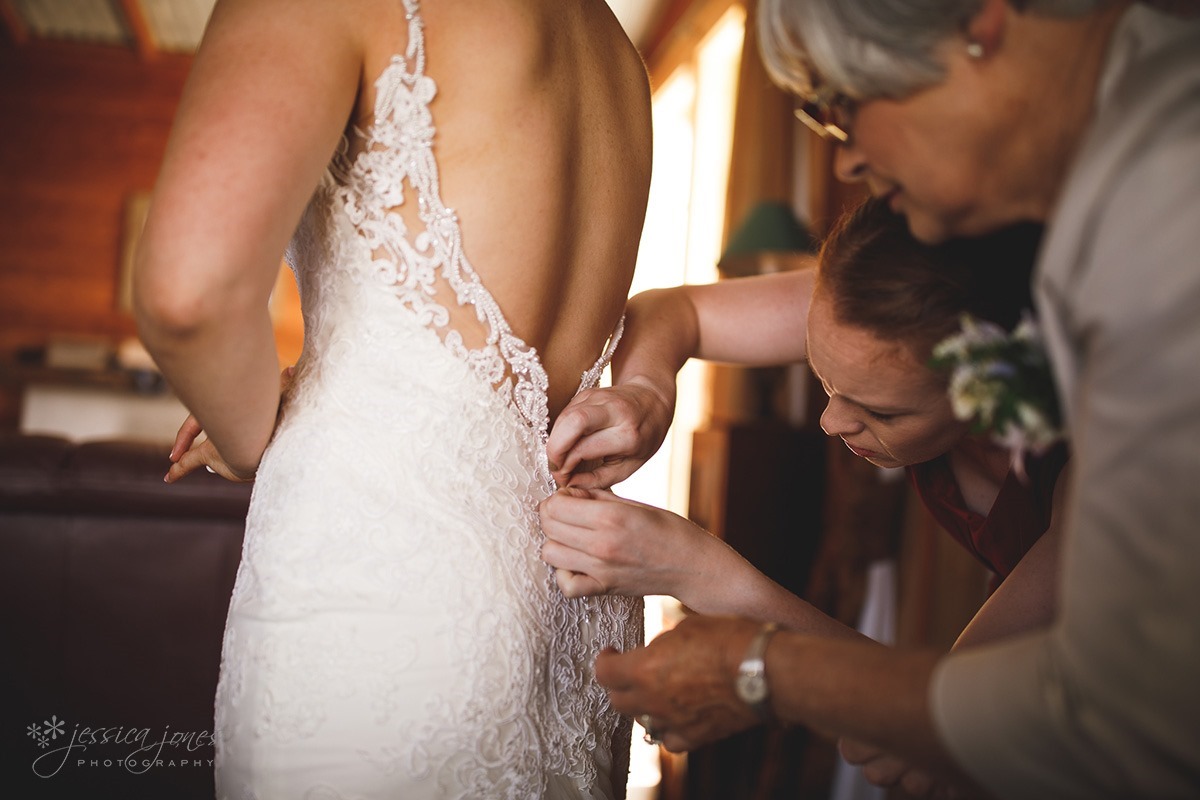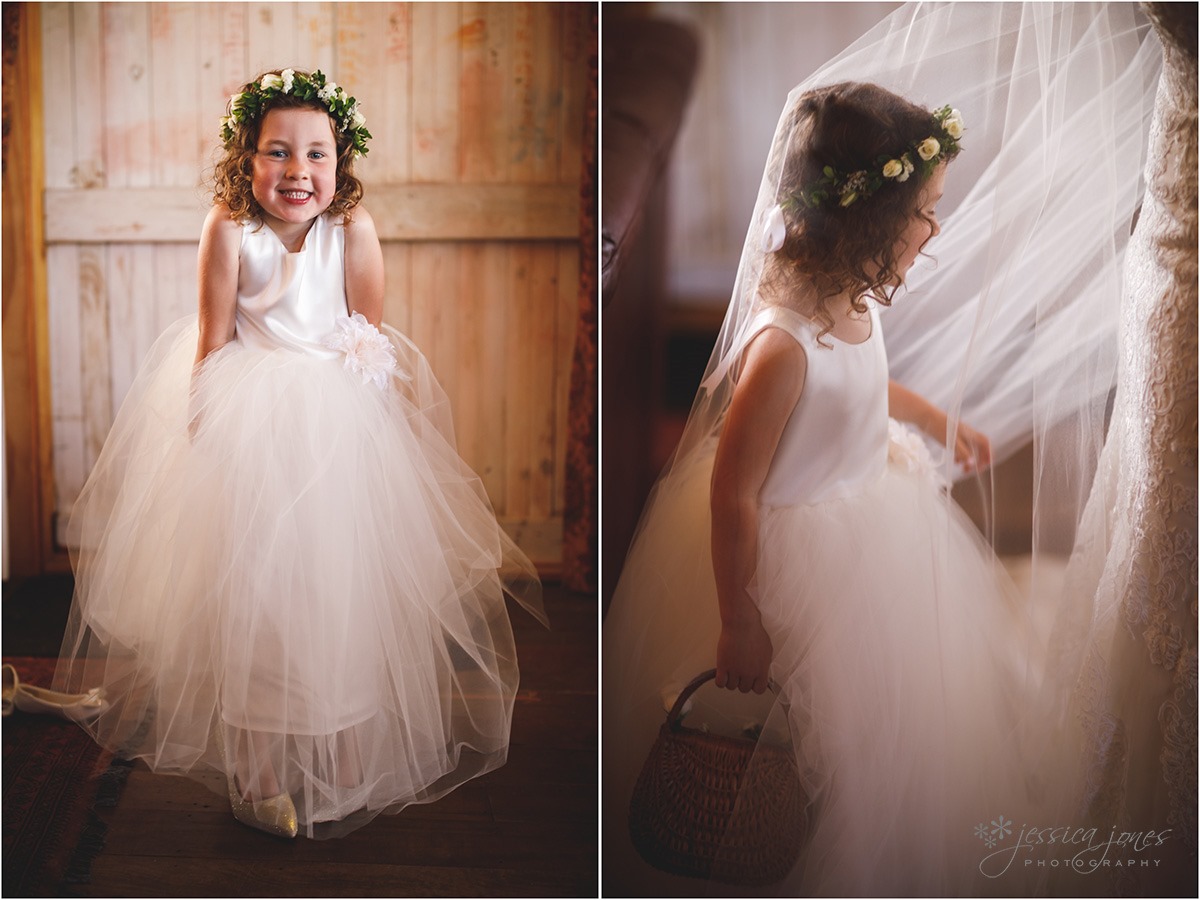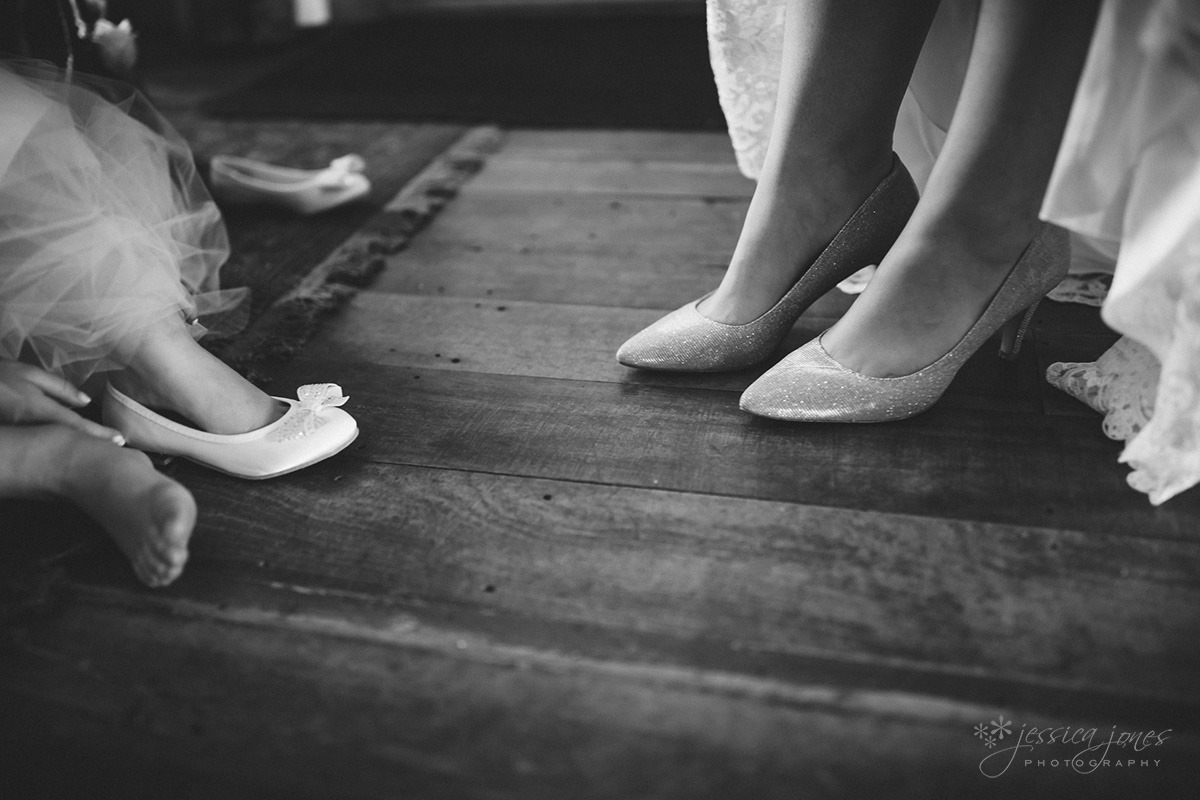 Alicia knew how much I loved watching little kids at weddings, and so she promised me there would be a generous crop of them. And in case you haven't already realised the fact, there certainly was!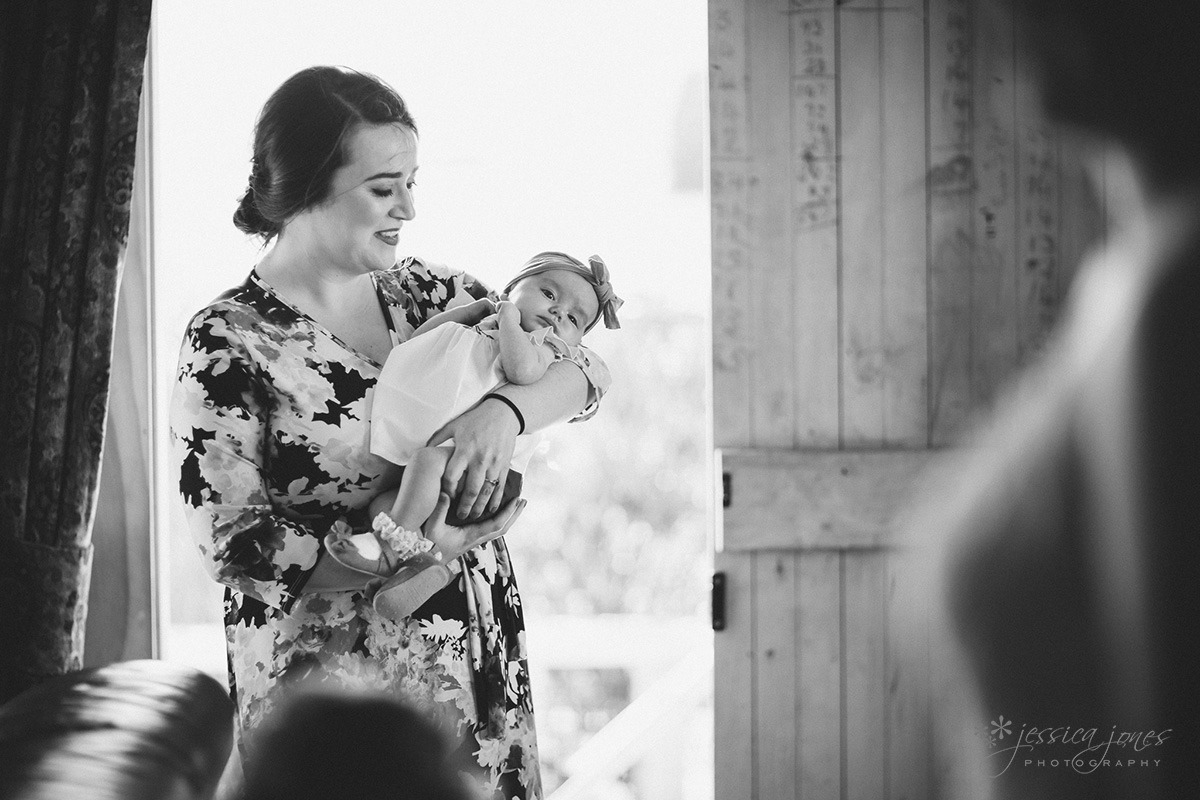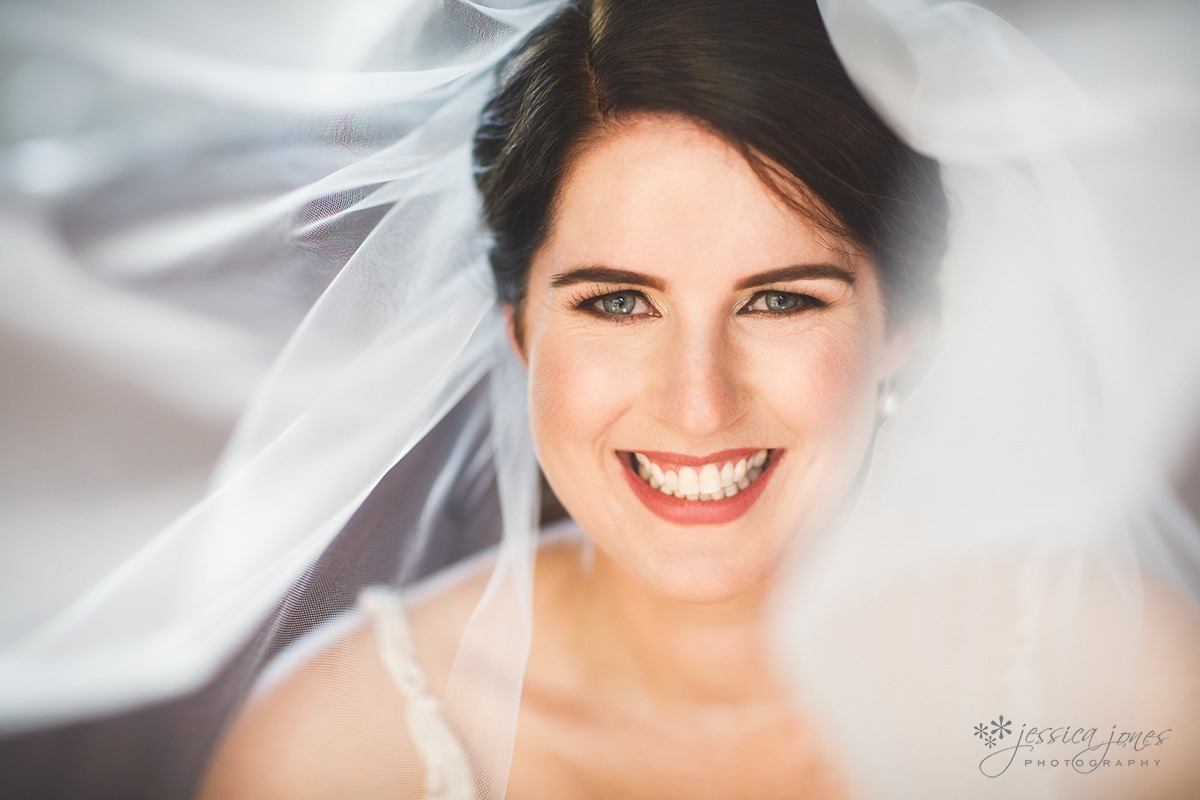 Alicia was every bit as gorgeous as I expected she'd be!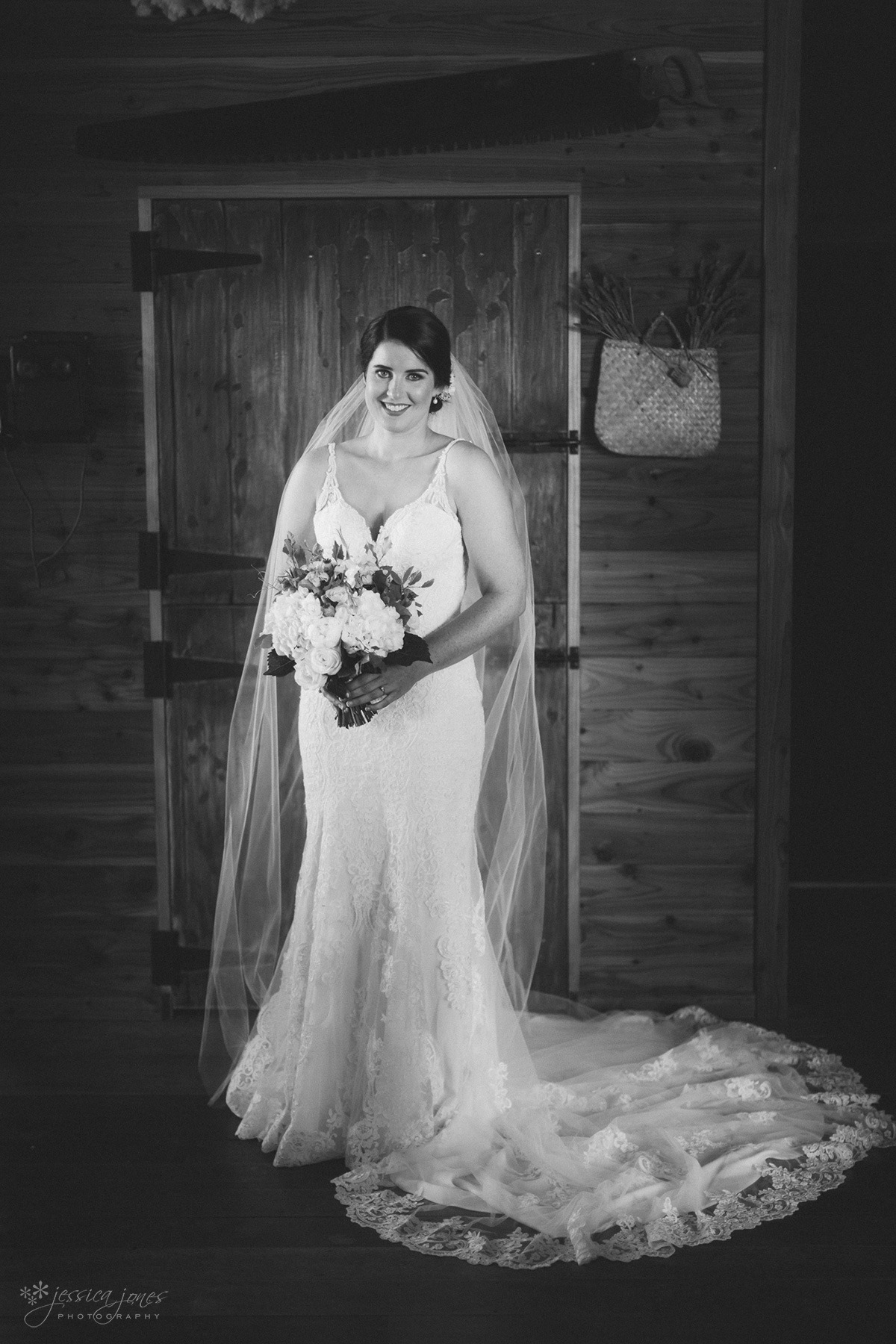 In case you were wondering if the aviation theme was going to reappear somewhere, here's your answer. Cool, hu!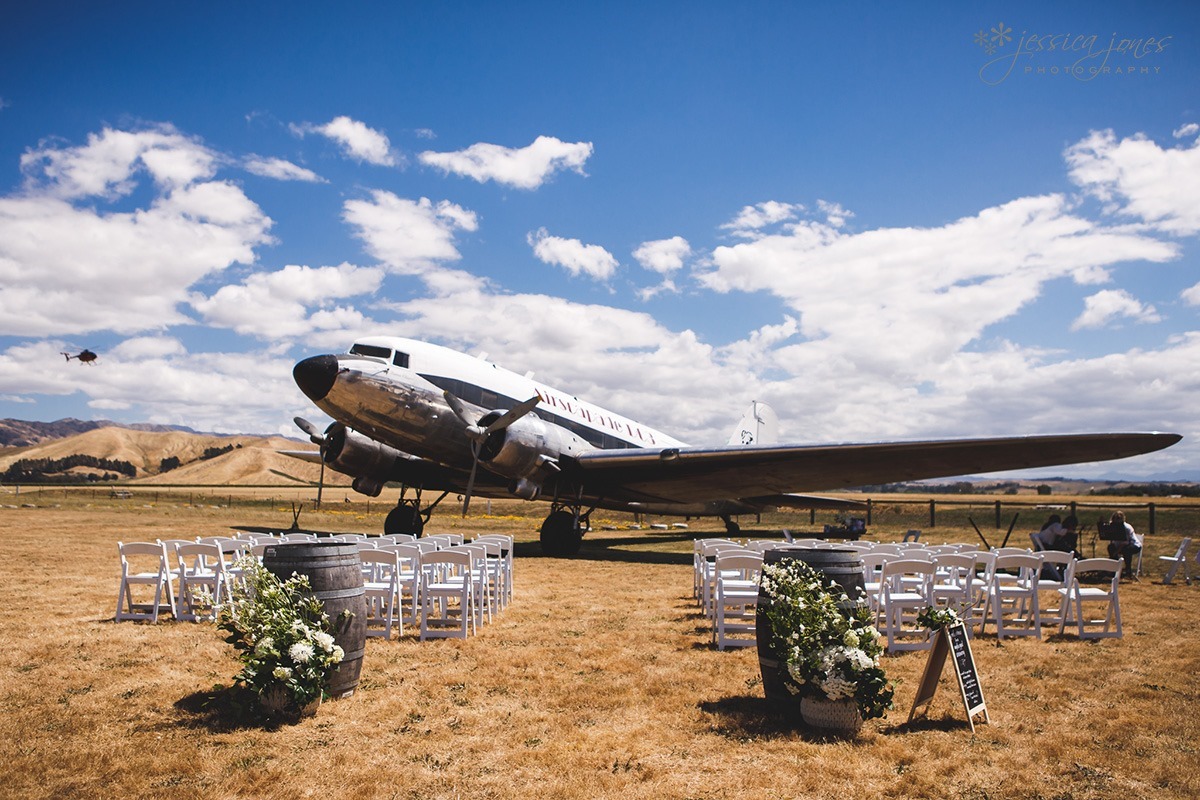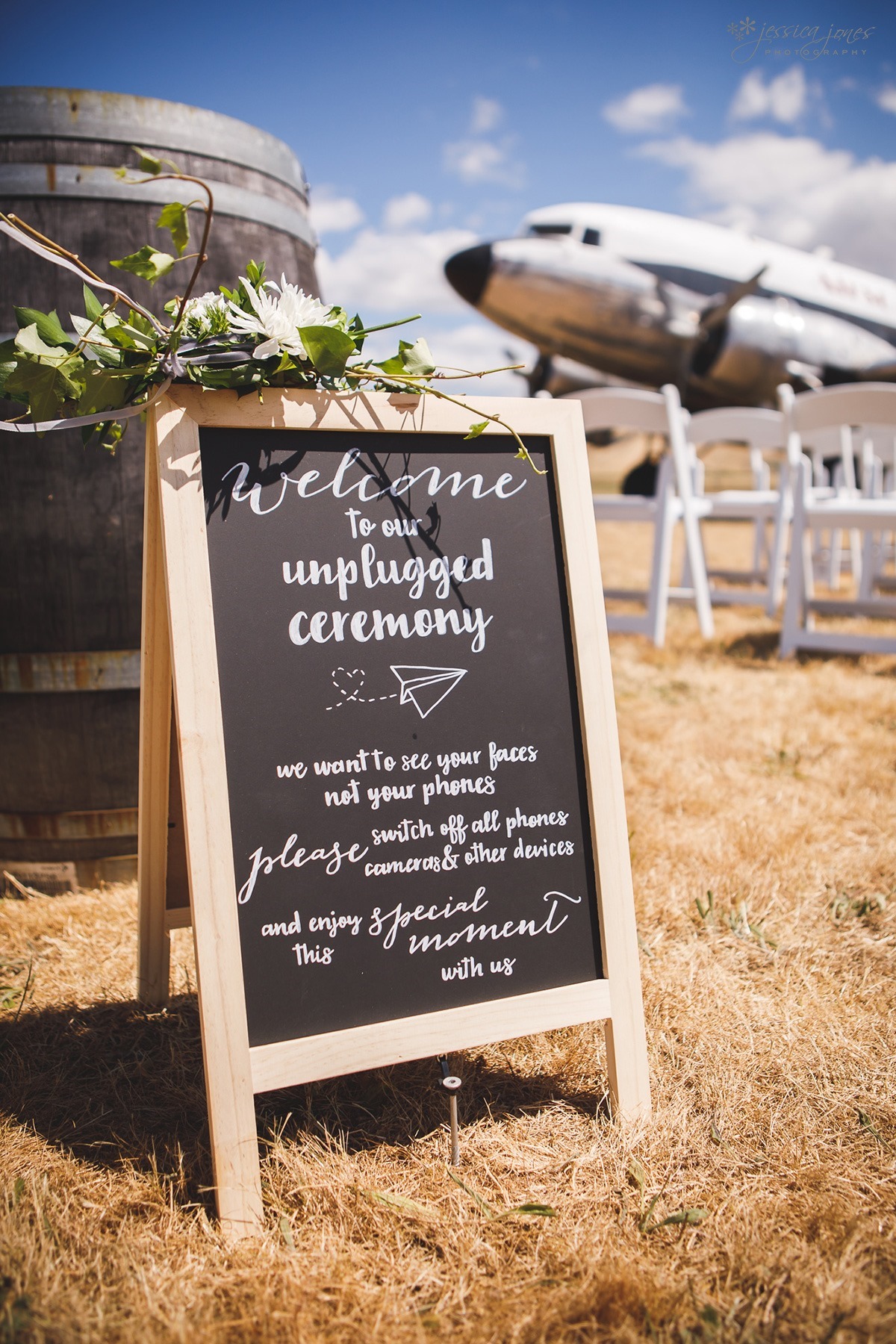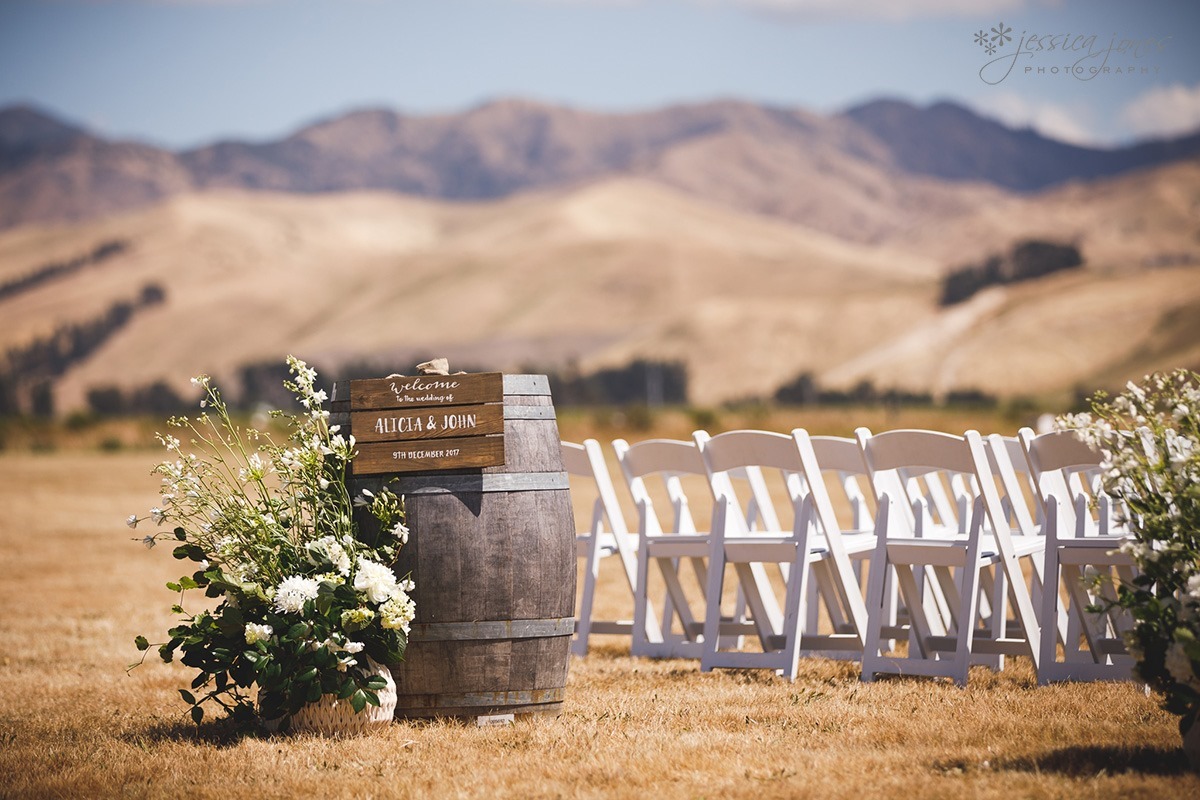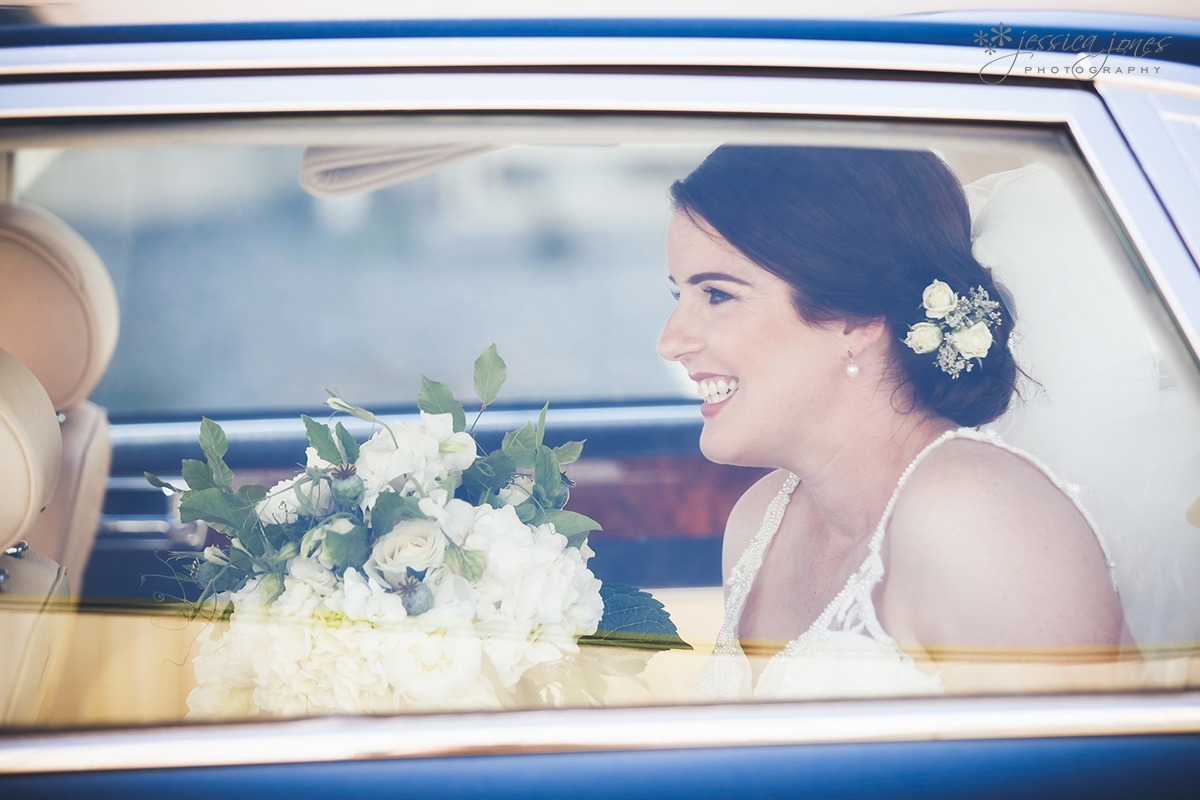 So there's a wee story that goes with this series of images. The two 'big' boys were charged with getting the little dude down the aisle. The reward for the completed job was exactly what every little boy in the universe wants, a pirate hat of course.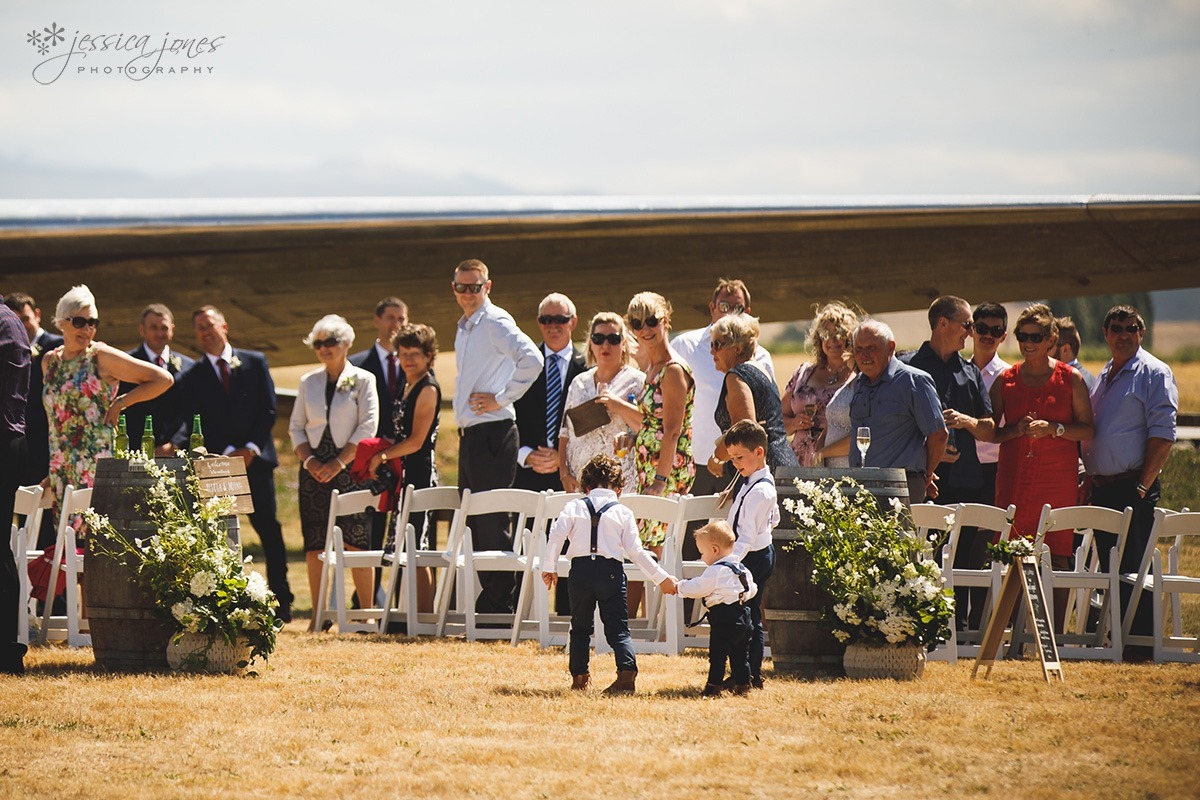 But tiny people sometimes take a bit of convincing to go down the aisle.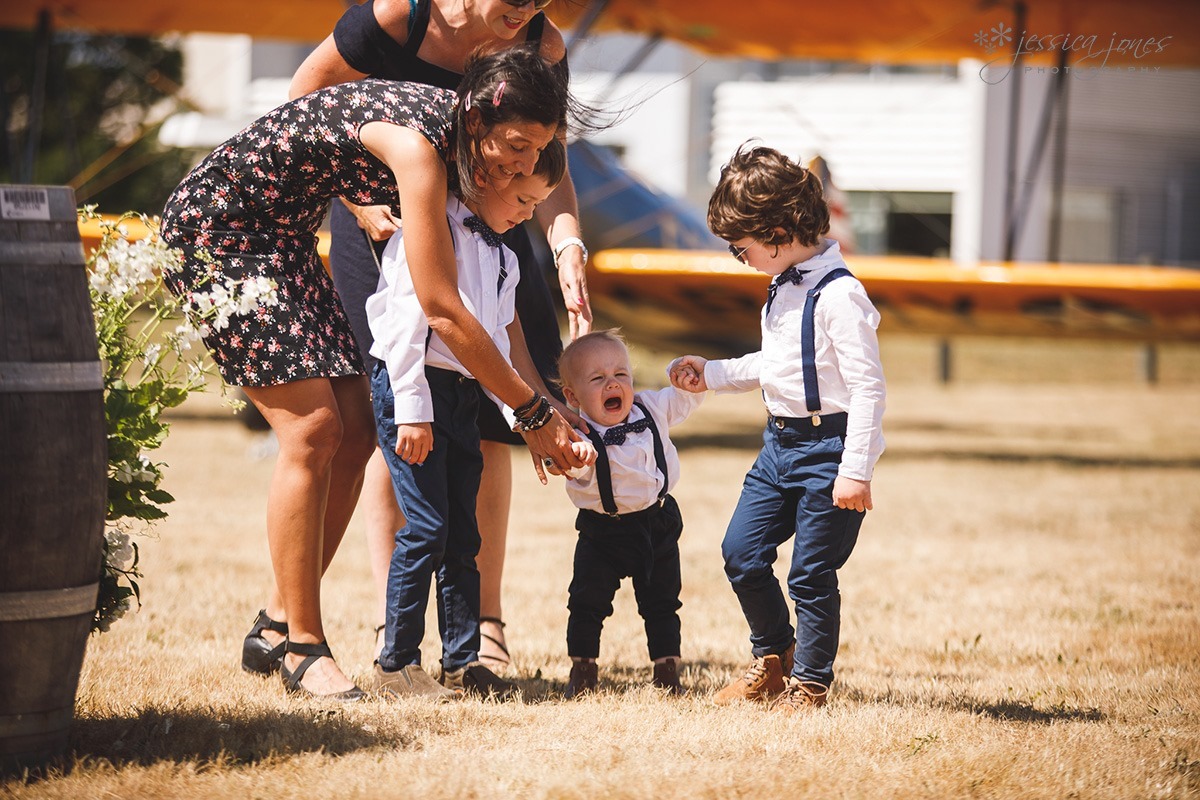 And the realisation that the pirate hat might have slipped out of their hands hit them at about this moment, I'd say. Of course, the pirate hat was always a done deal, and their effort was thoroughly rewarded after the ceremony.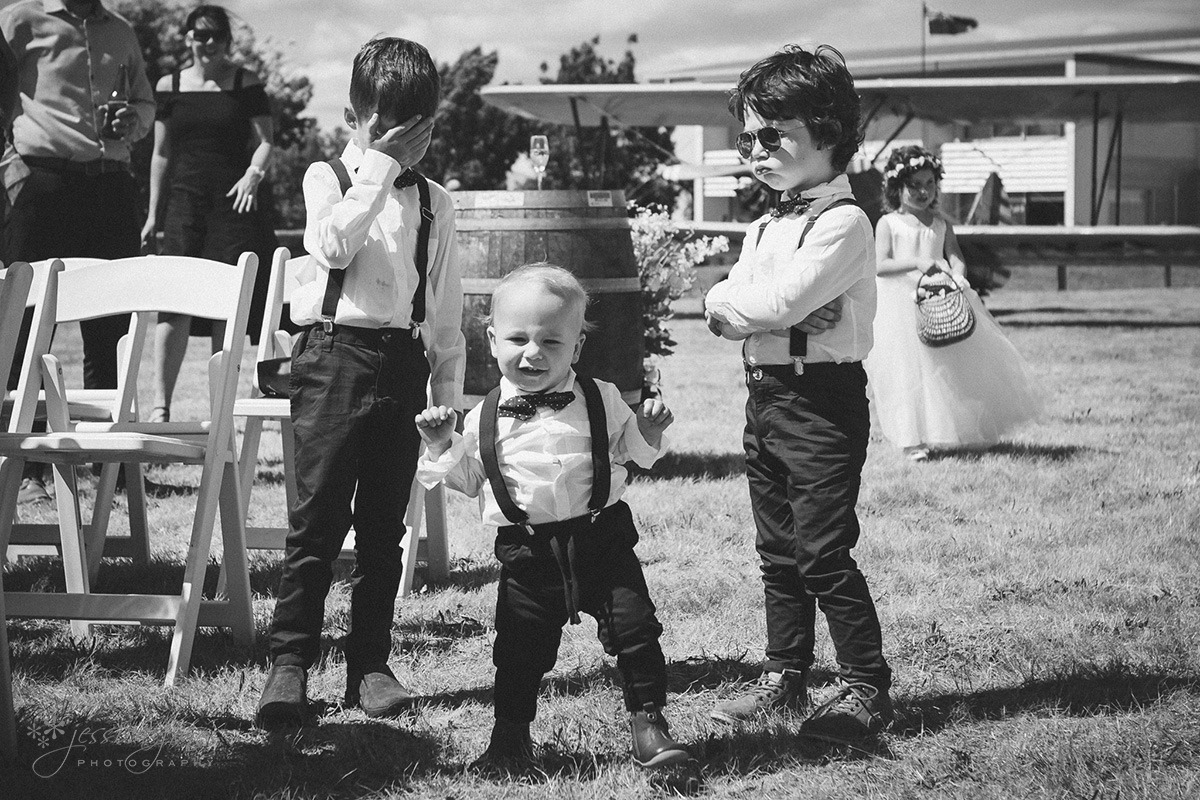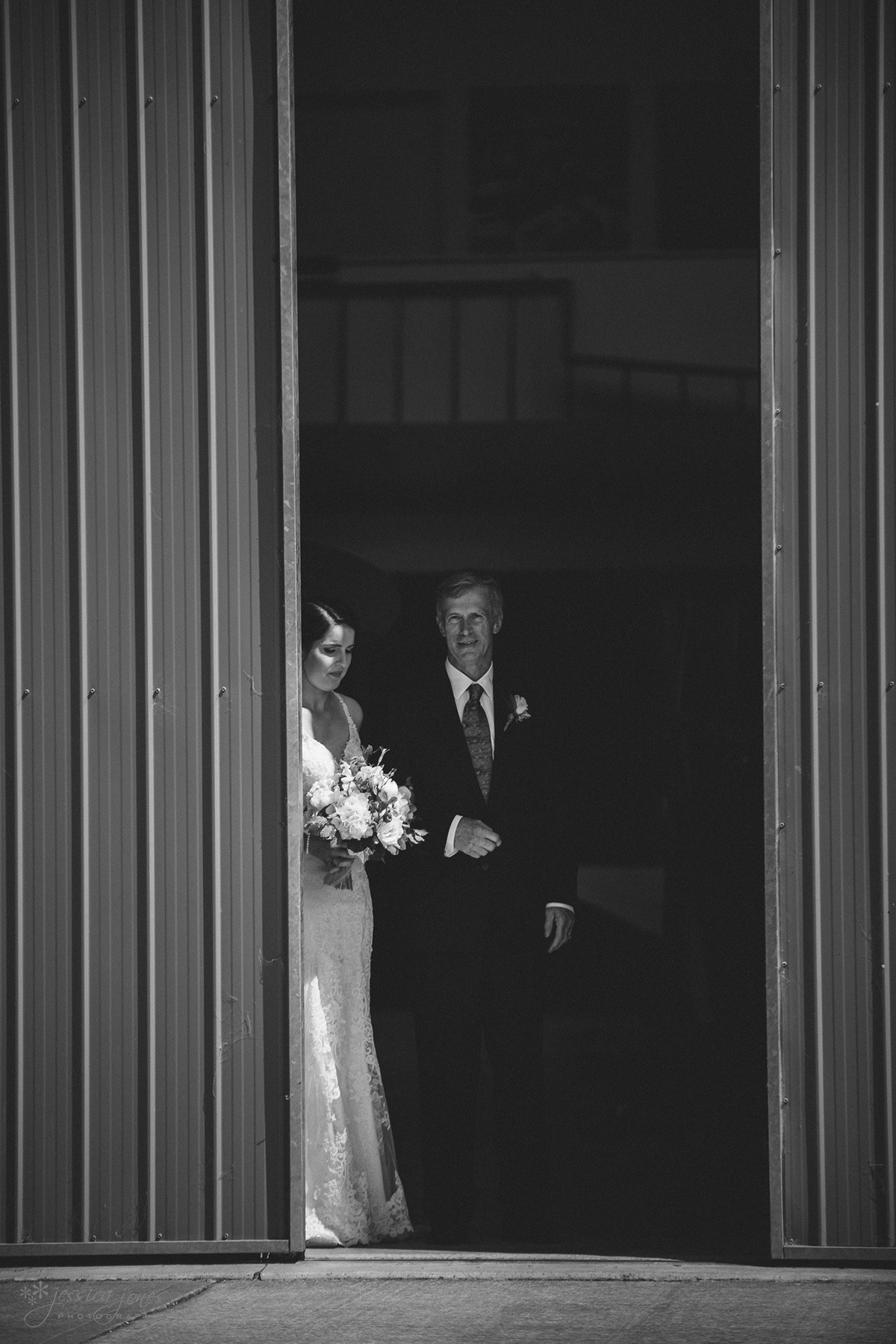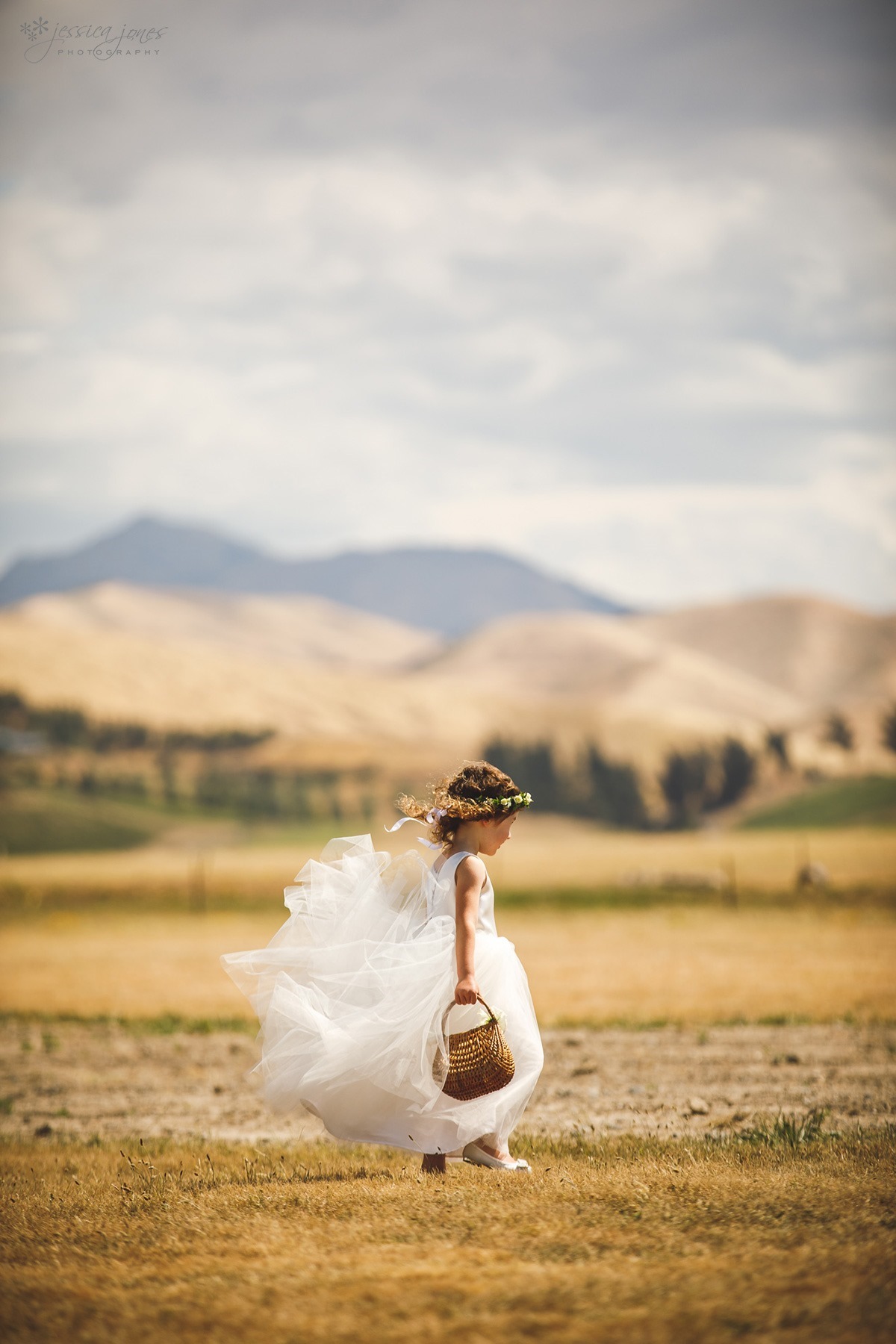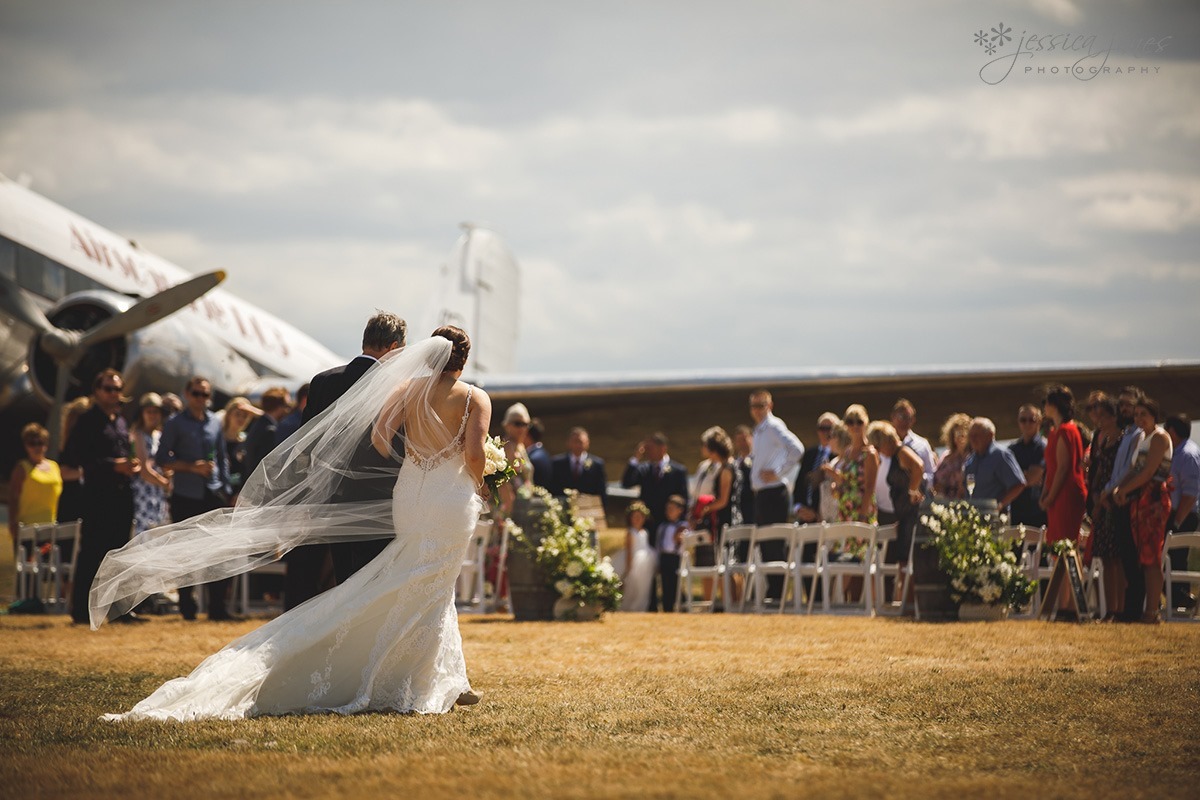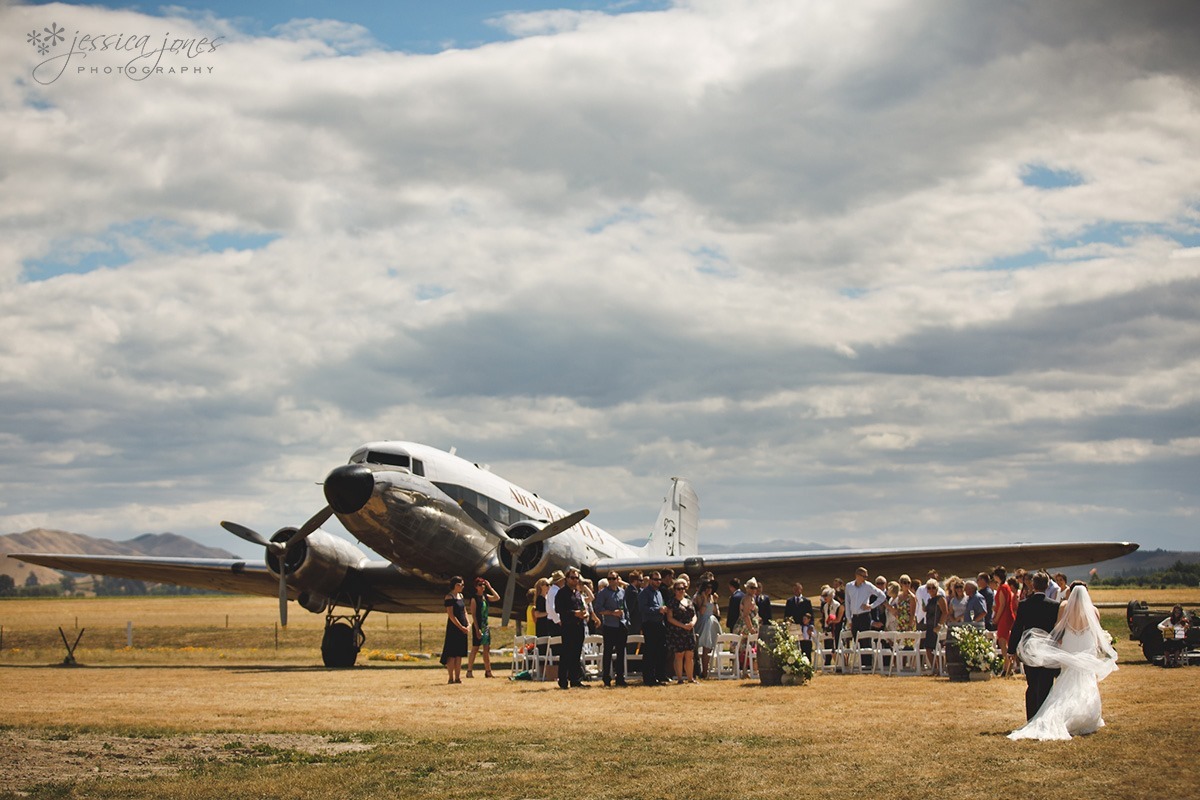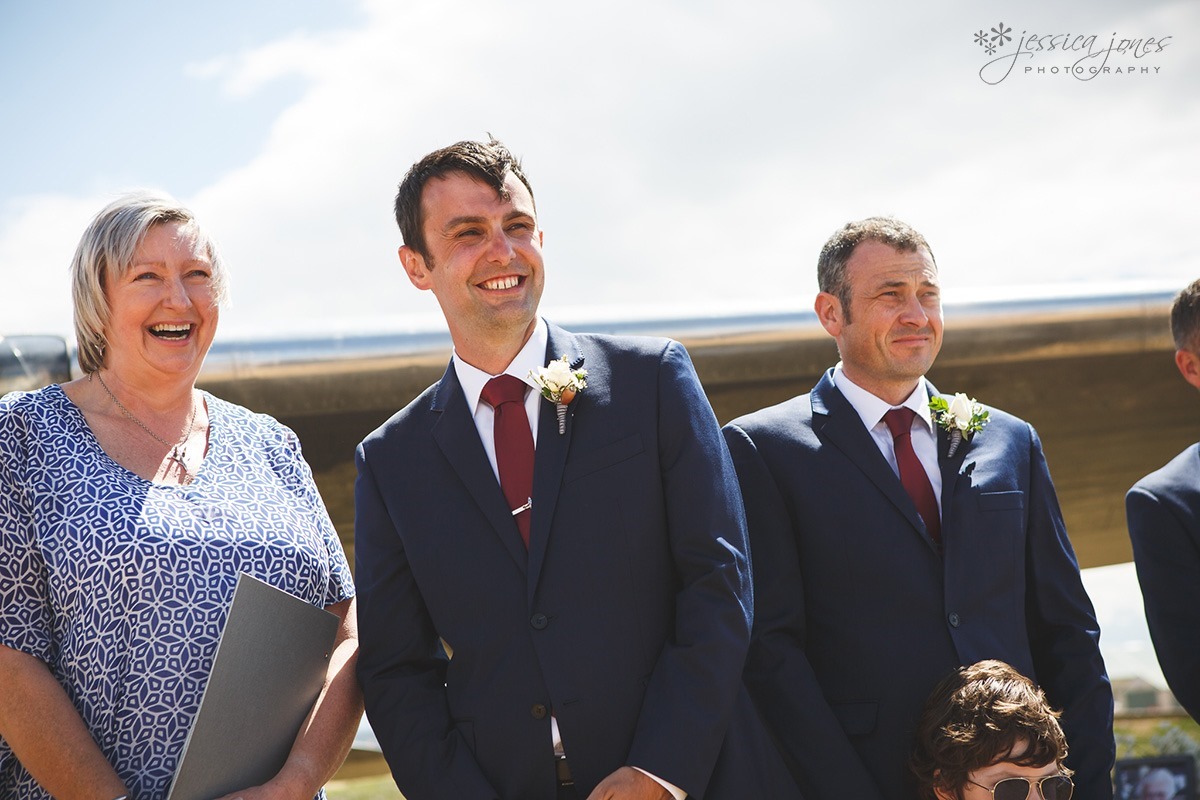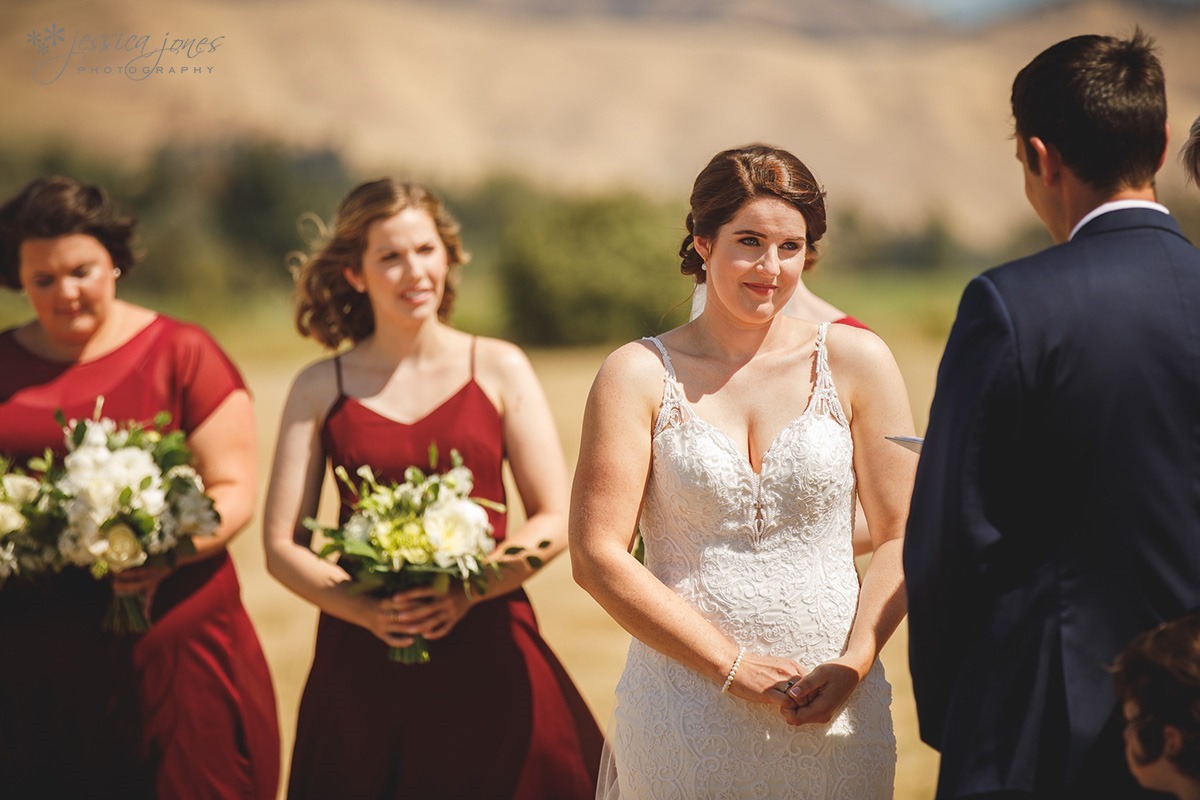 And this moment, right here, is why kids at weddings are so fun.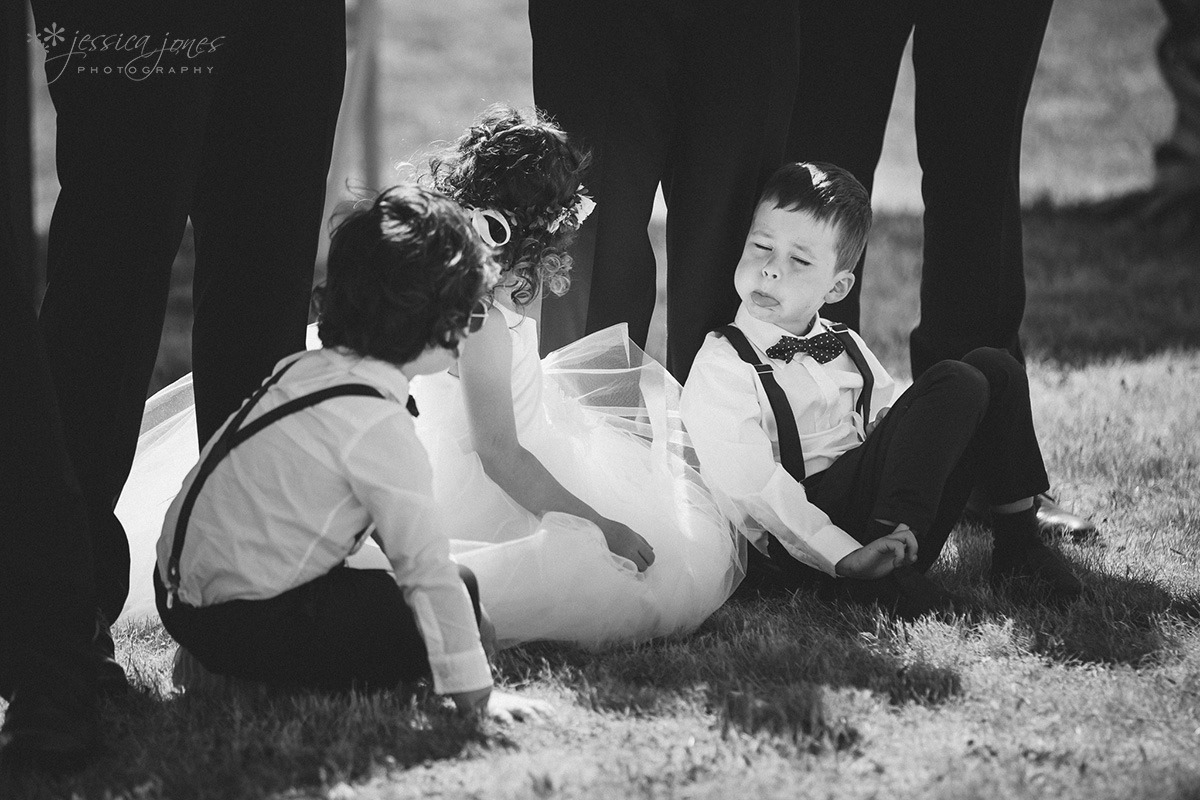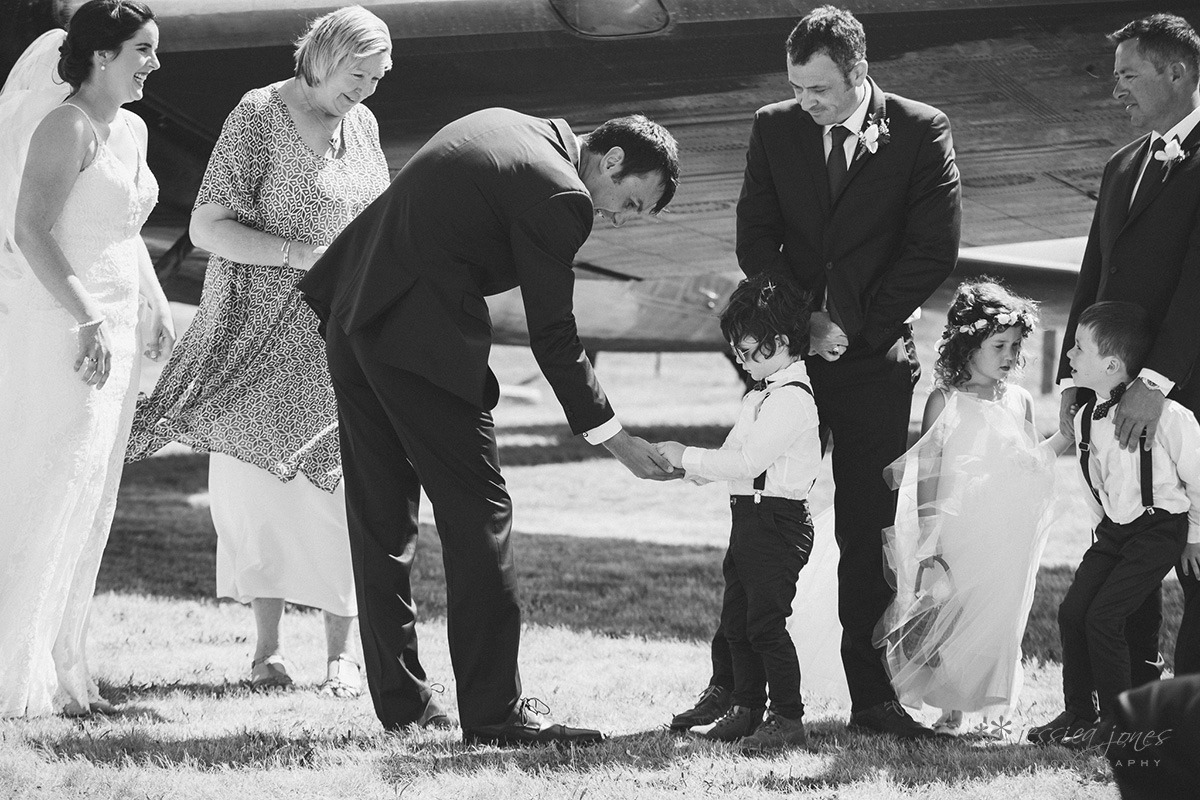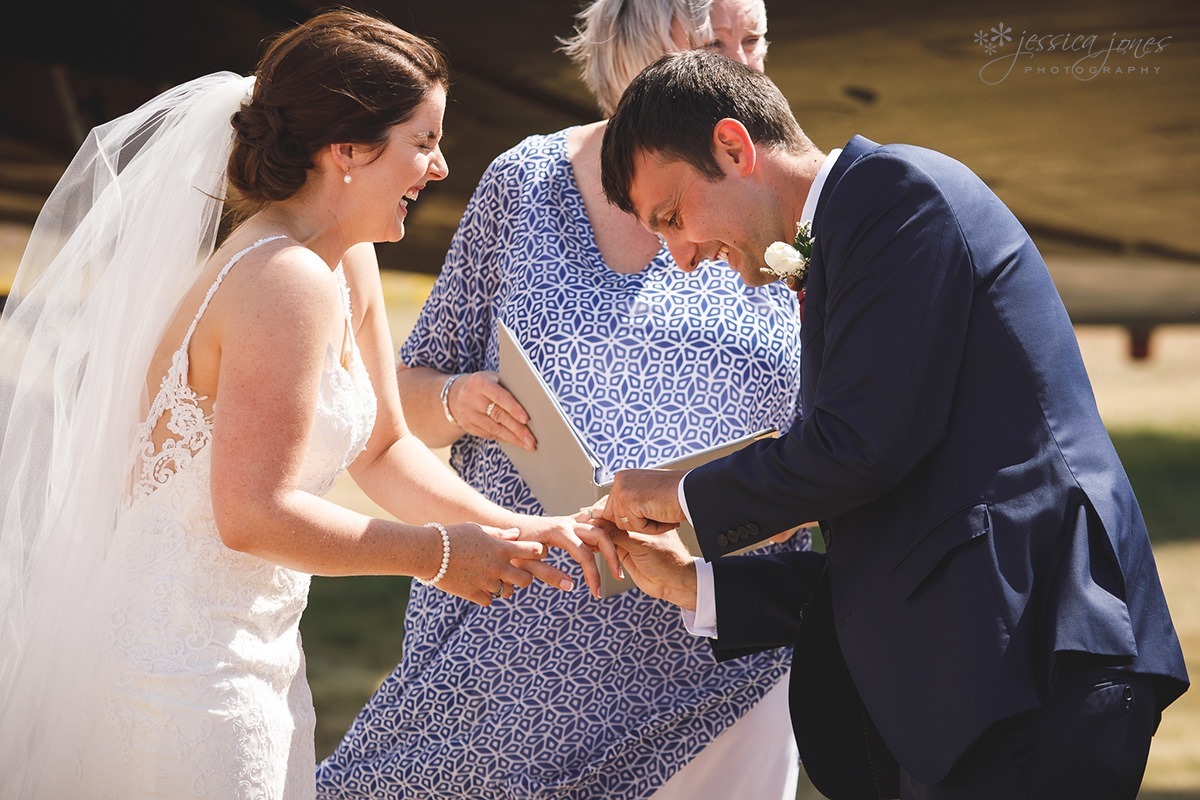 Thoroughly married!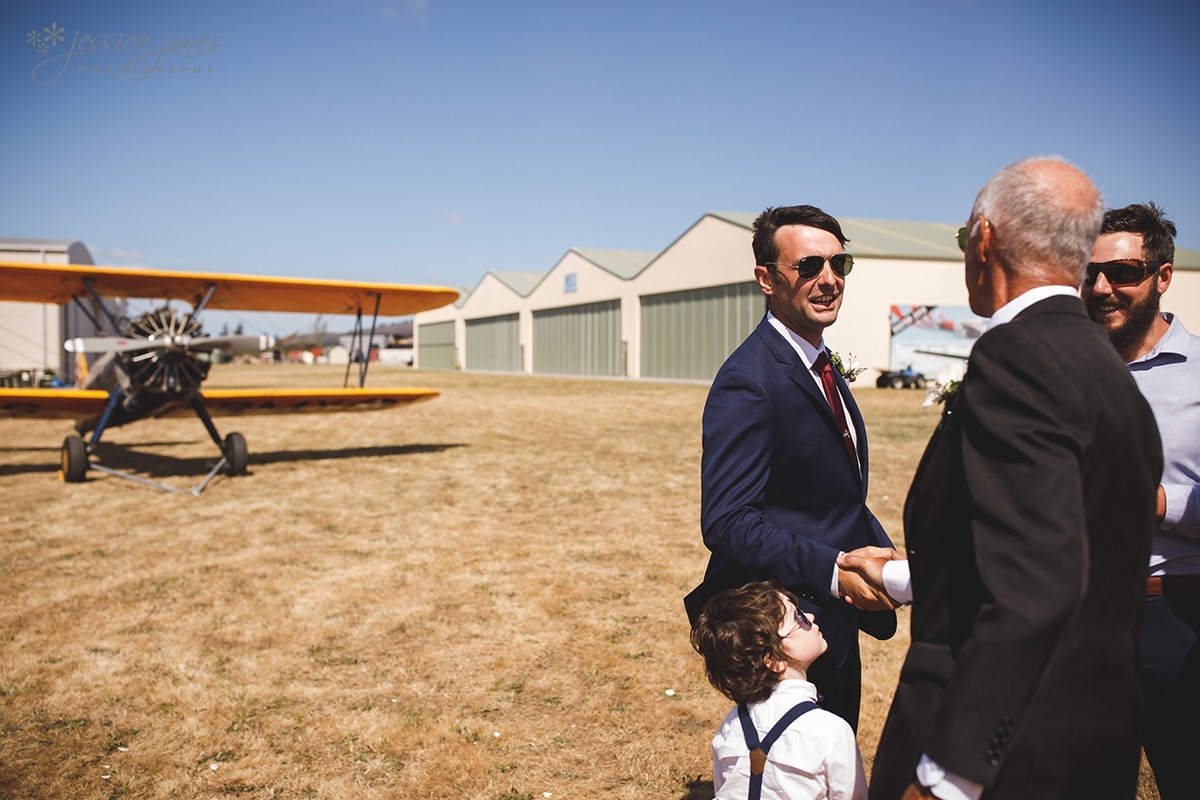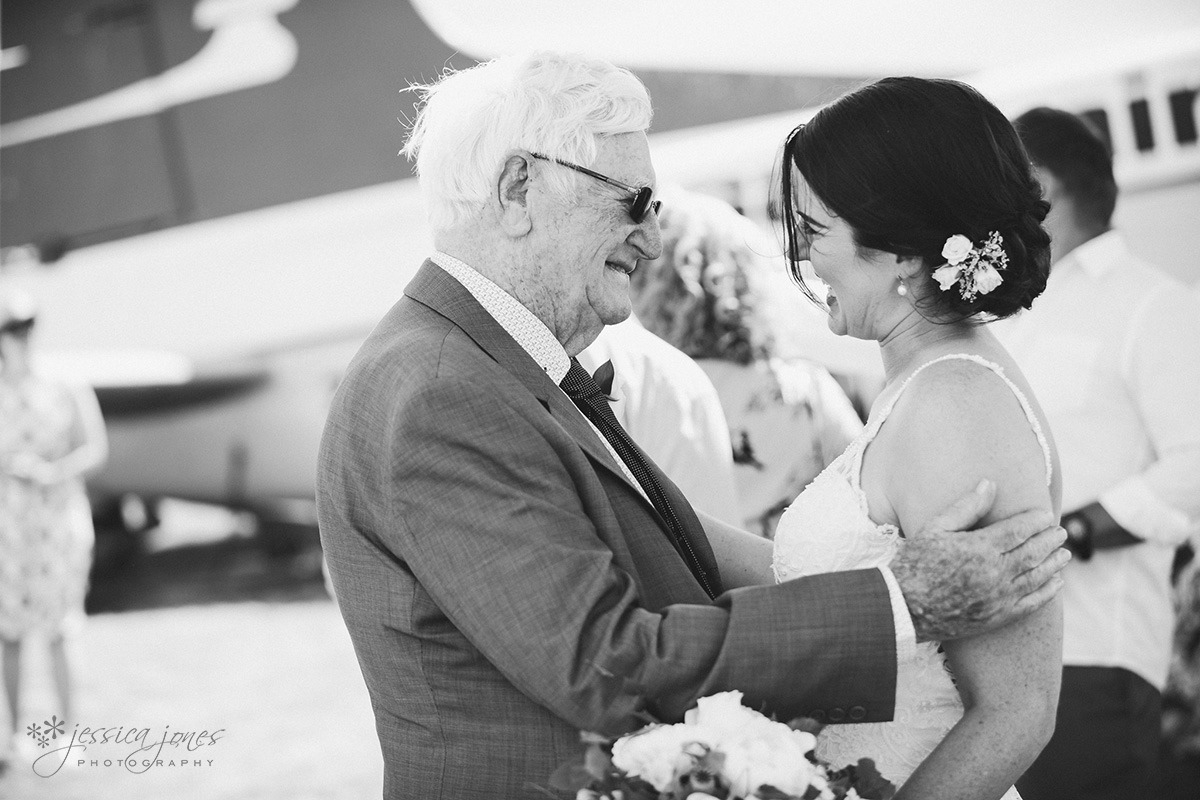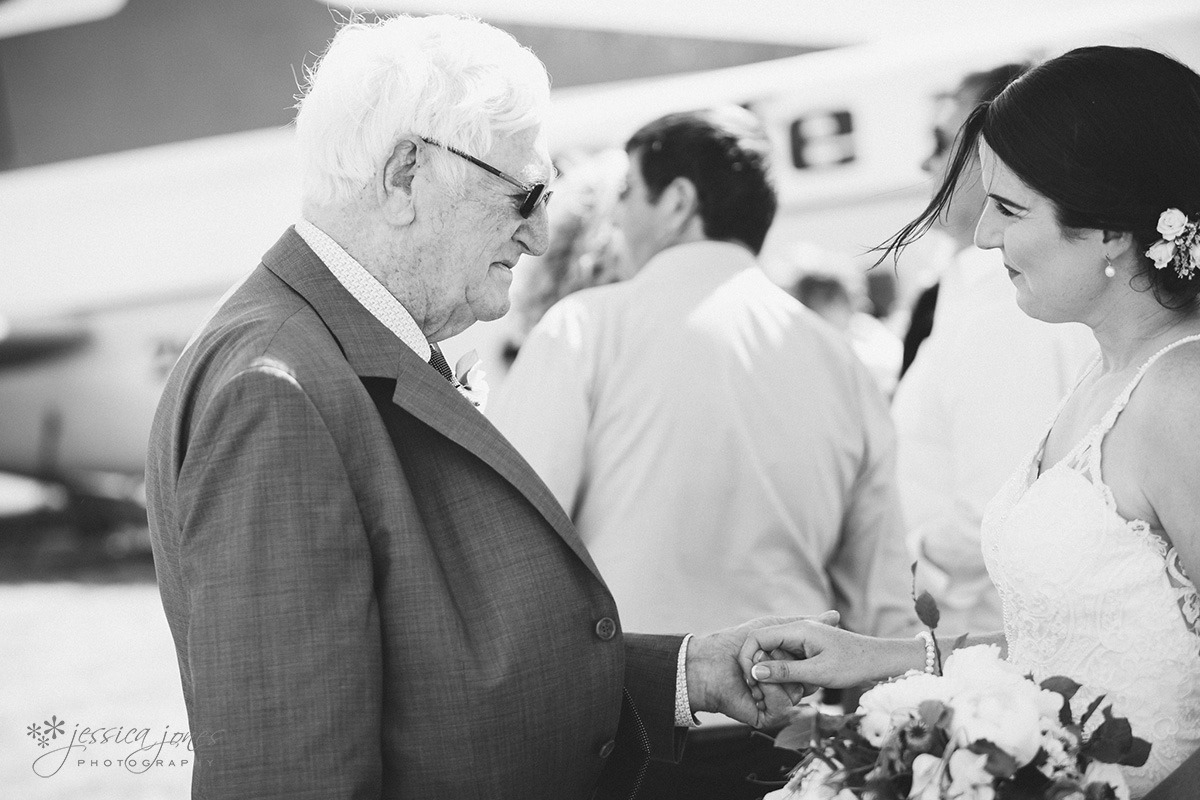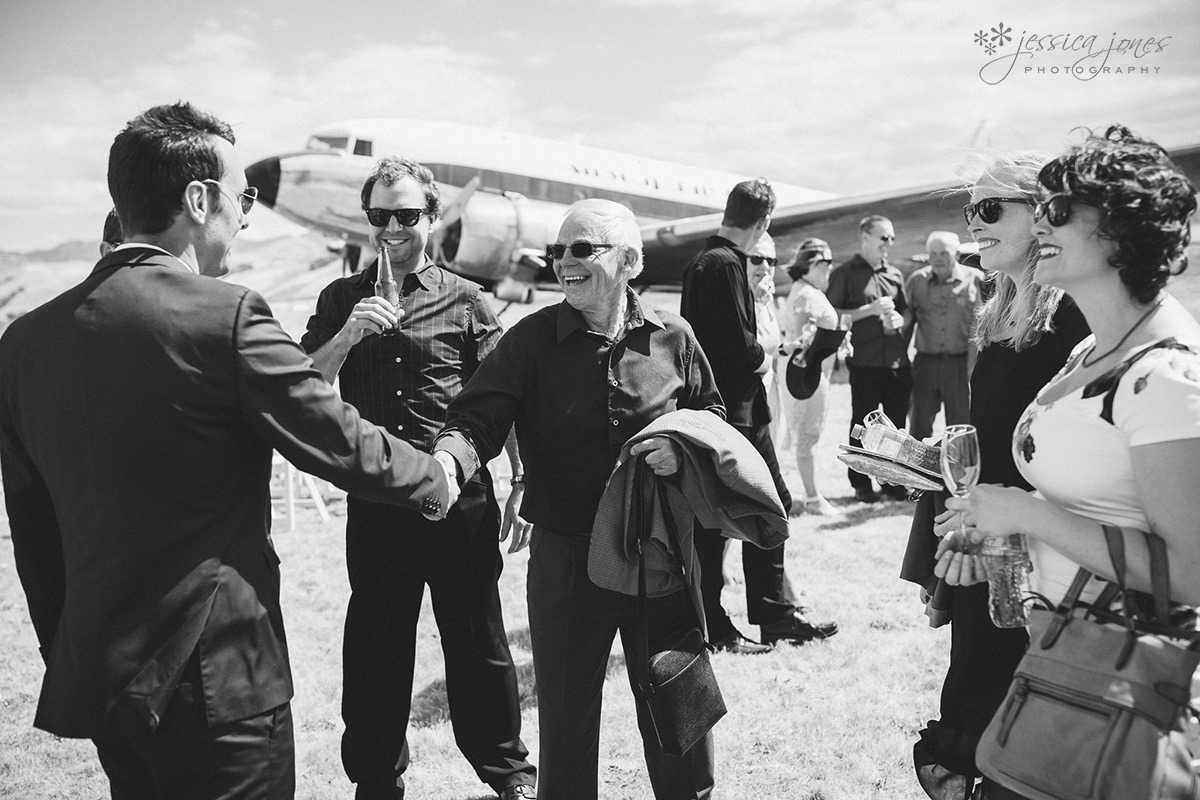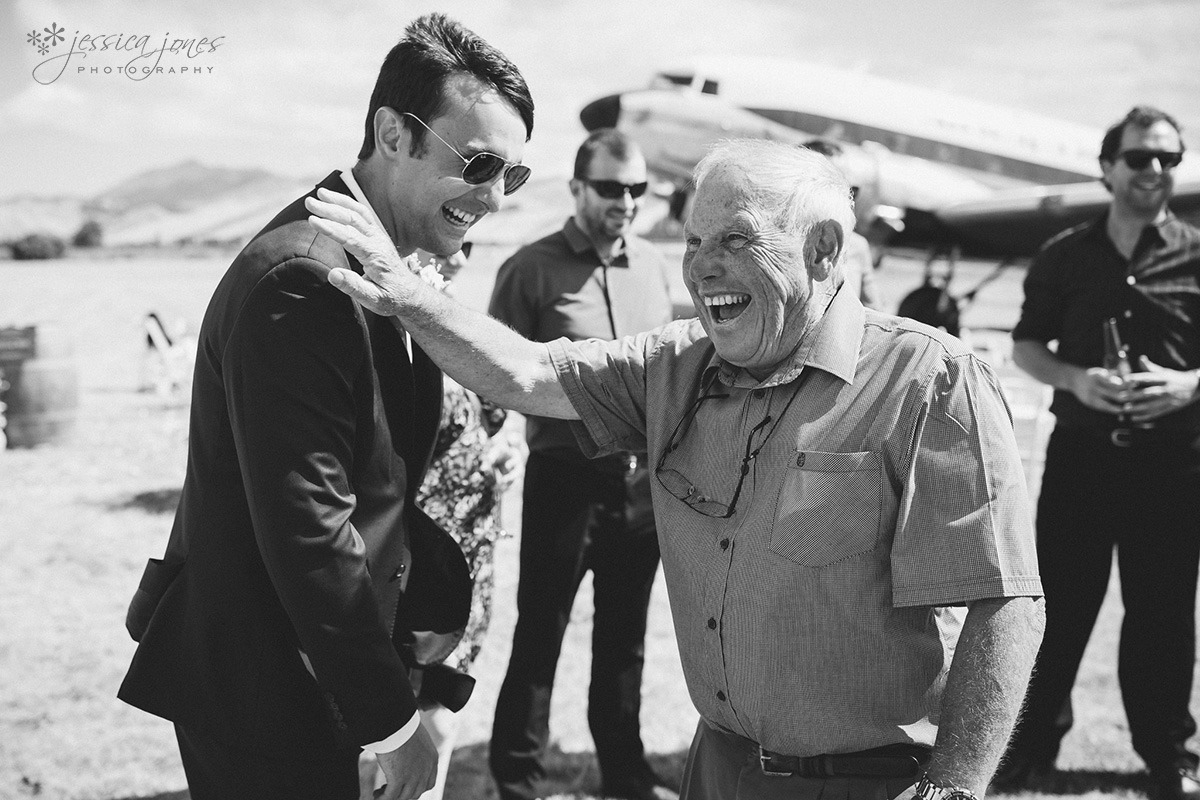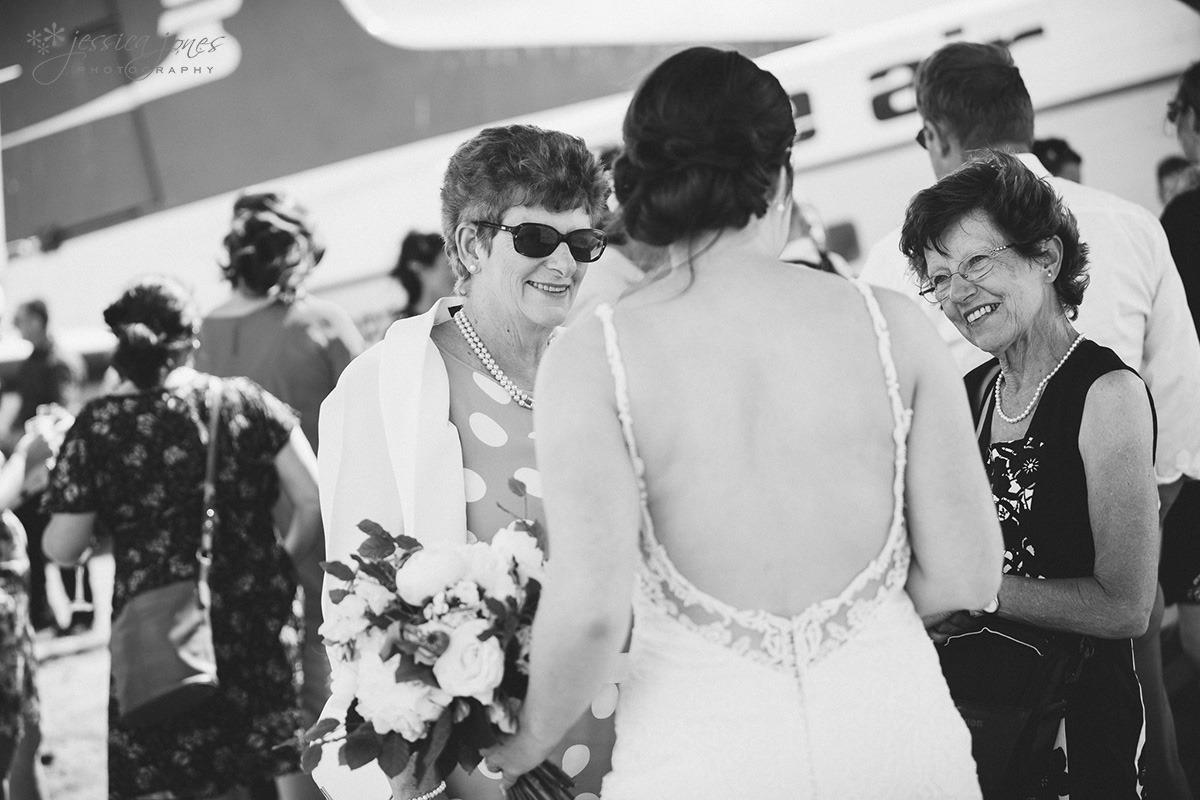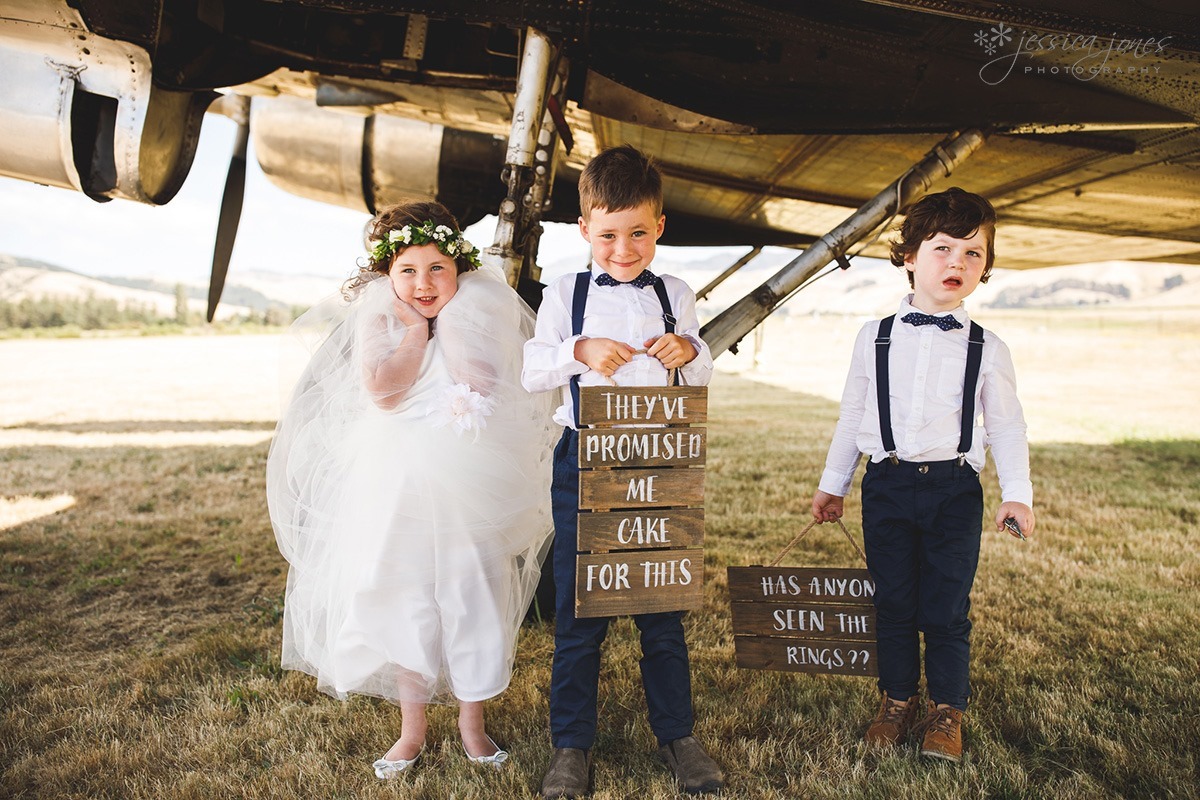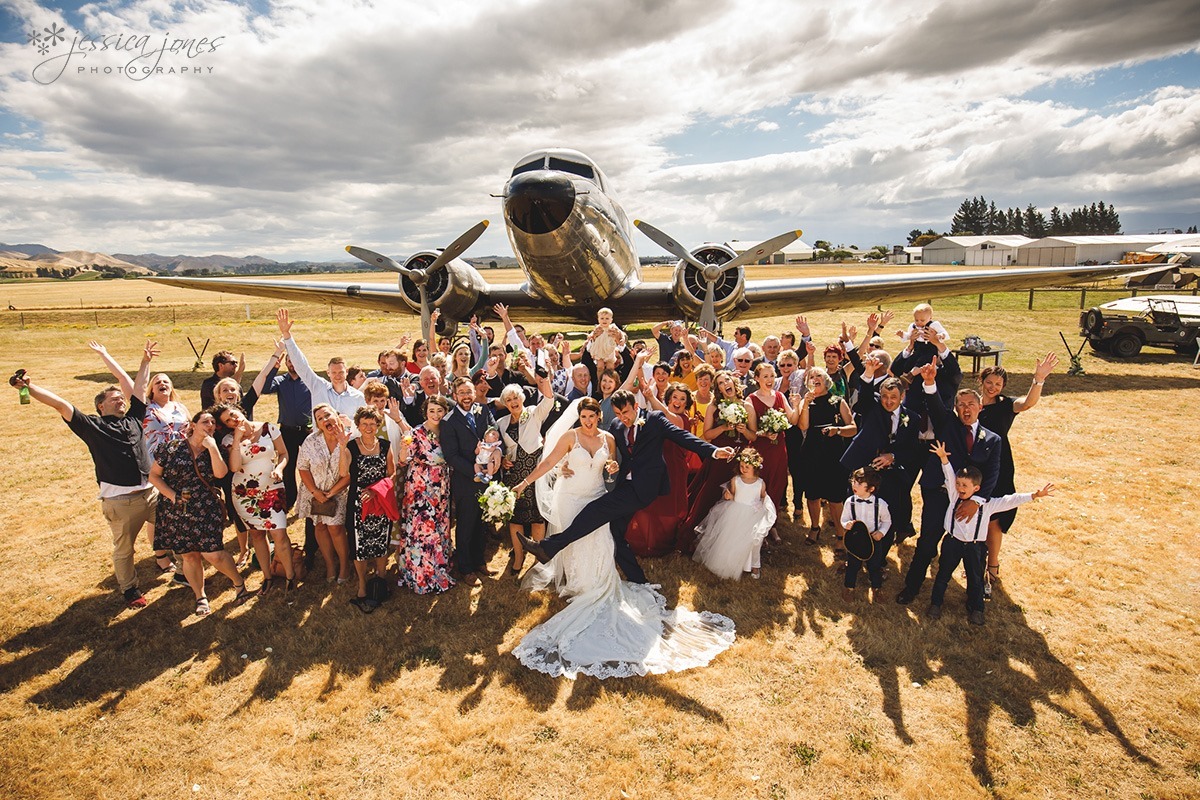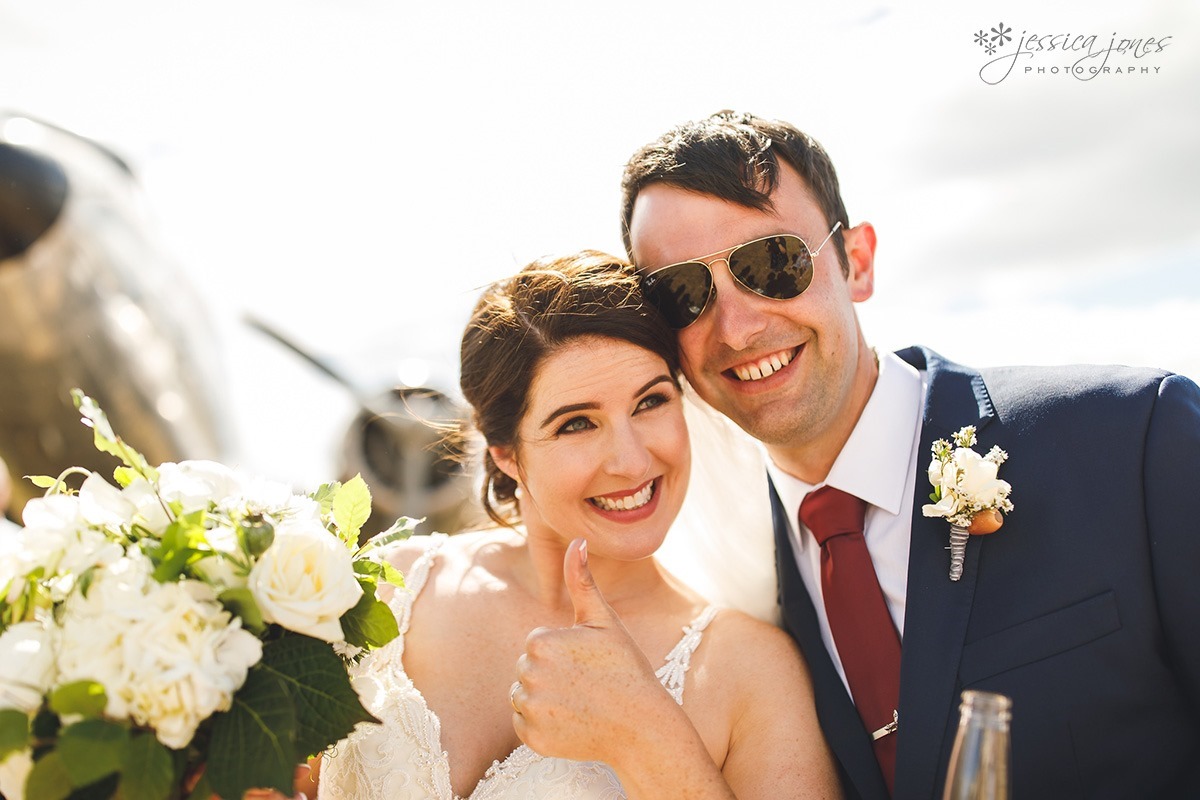 There's only one day in your life that you get to legitimately wear a wedding veil, really. Veils are beautiful, glamourous and romantic. However, veils are also a massive pain on a windy day. But Alicia, being Alicia, didn't let that worry her one bit!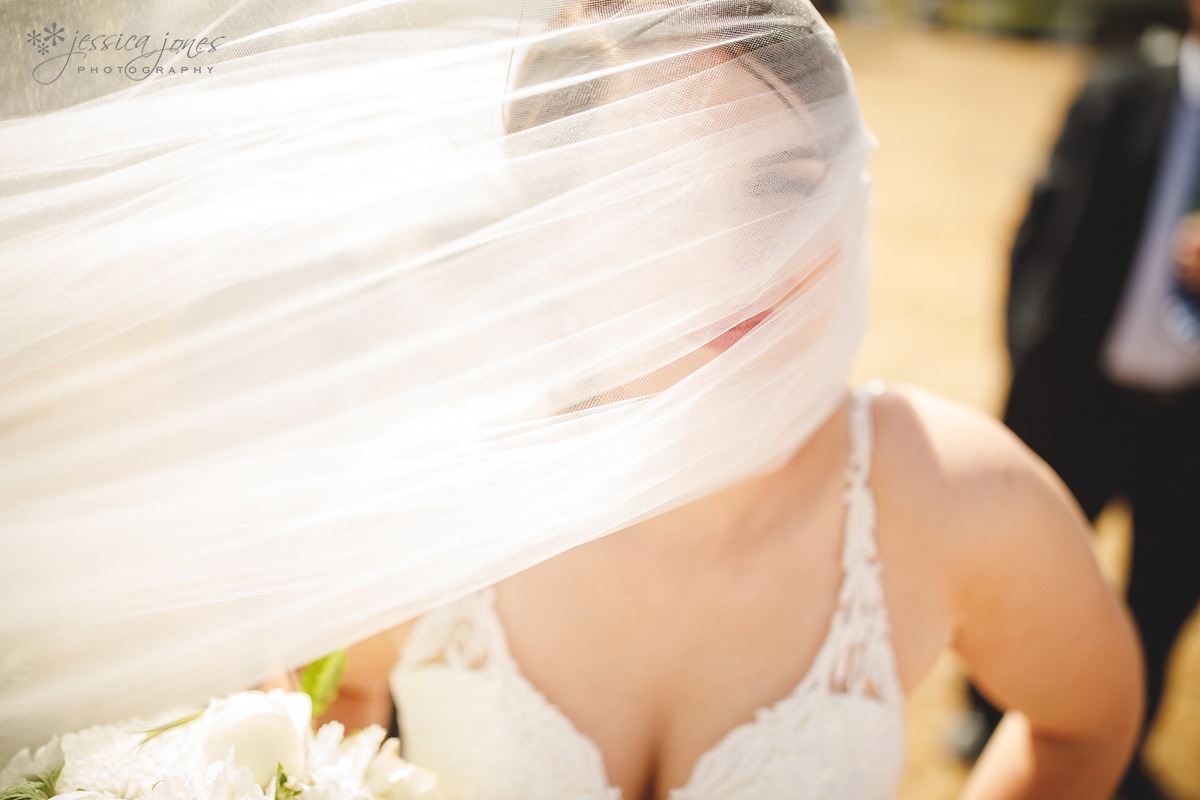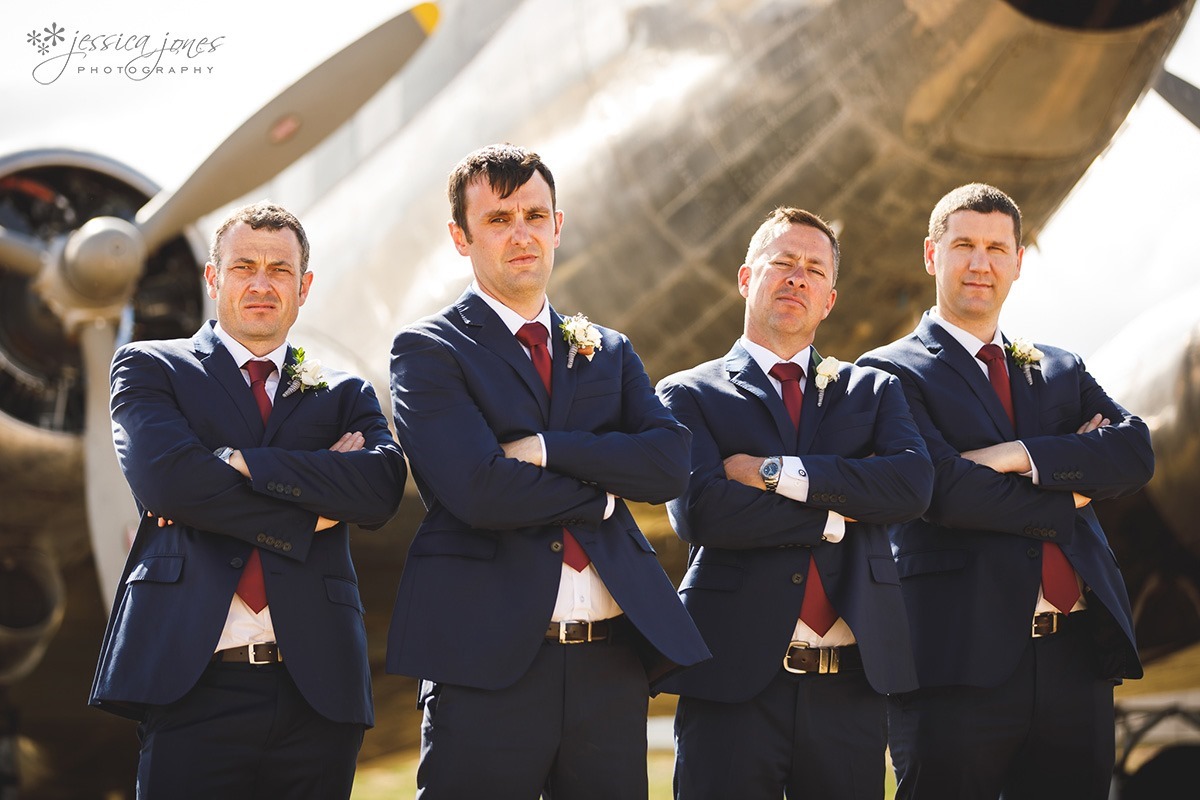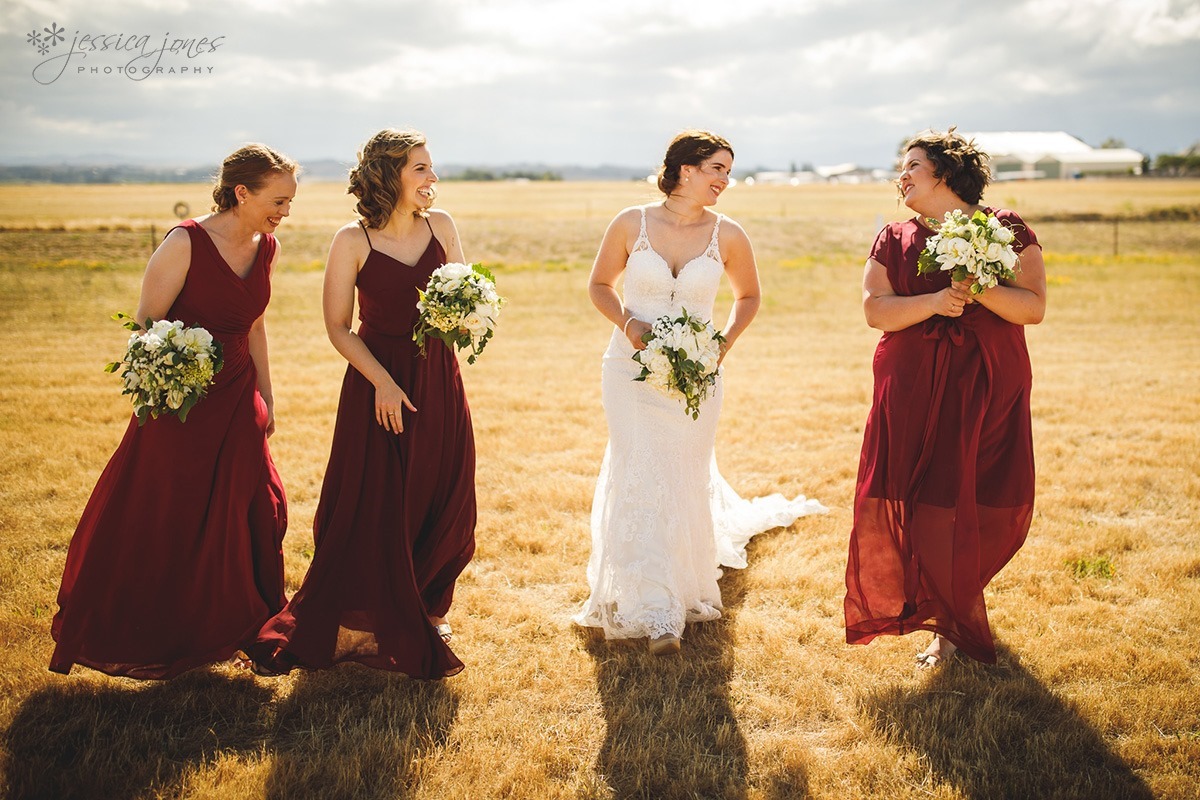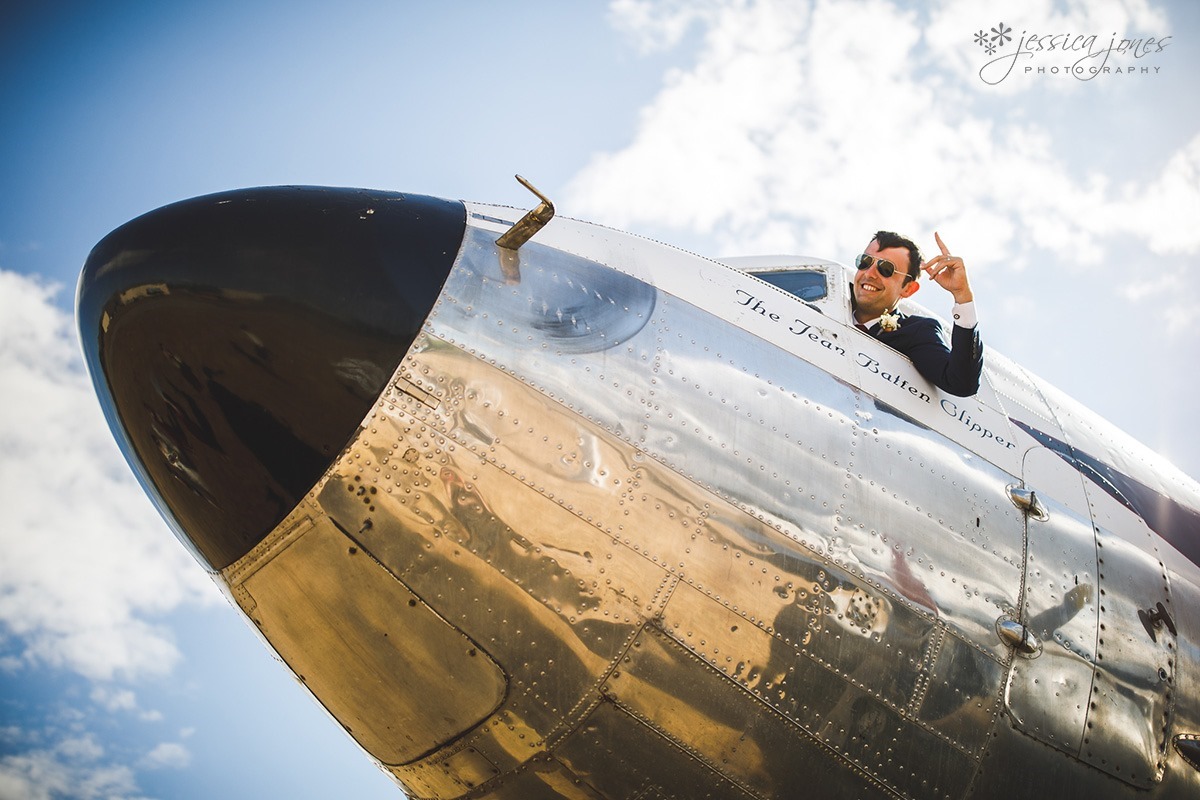 On the way to the reception, we stopped in at St Leonards to make the most of the gorgeousness there.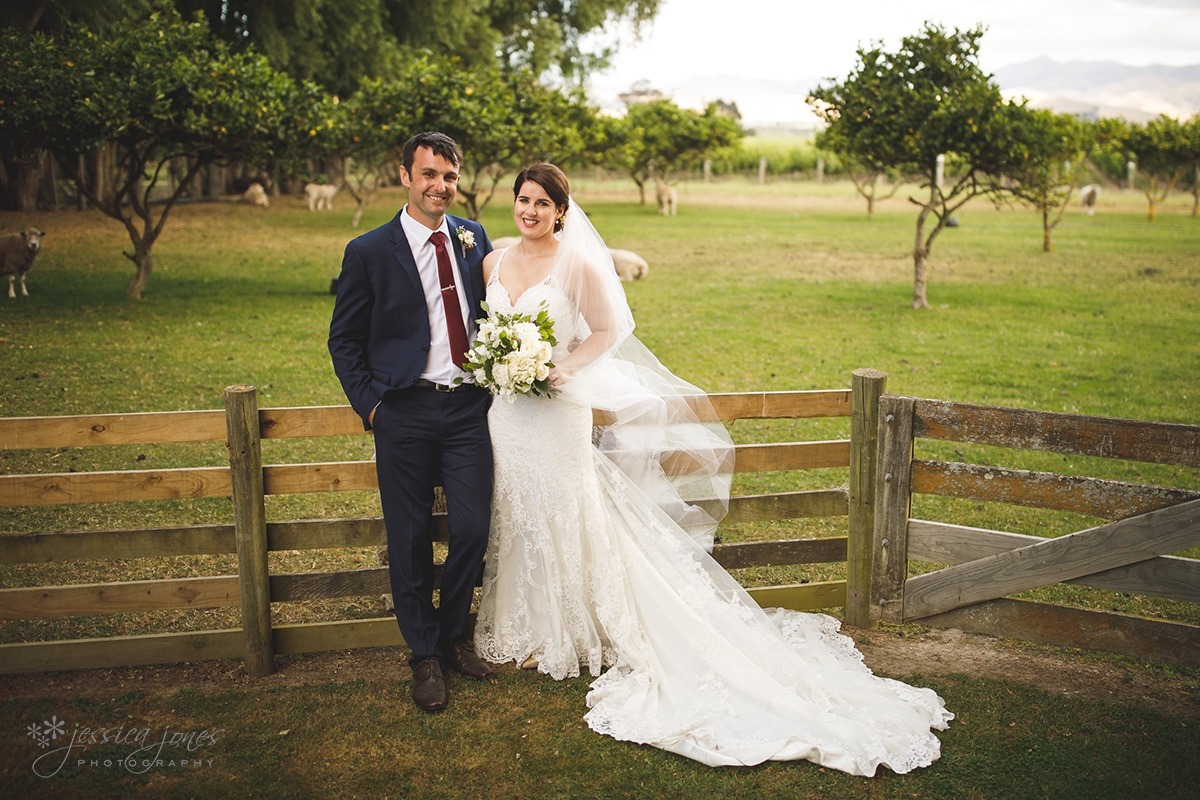 Dudley the sheep doesn't think he's a sheep (don't tell him I said so). Adopted into the family he's more like a dog than a sheep. He's full of personality, jumps up on friends and has a special interest in bridal bouquets.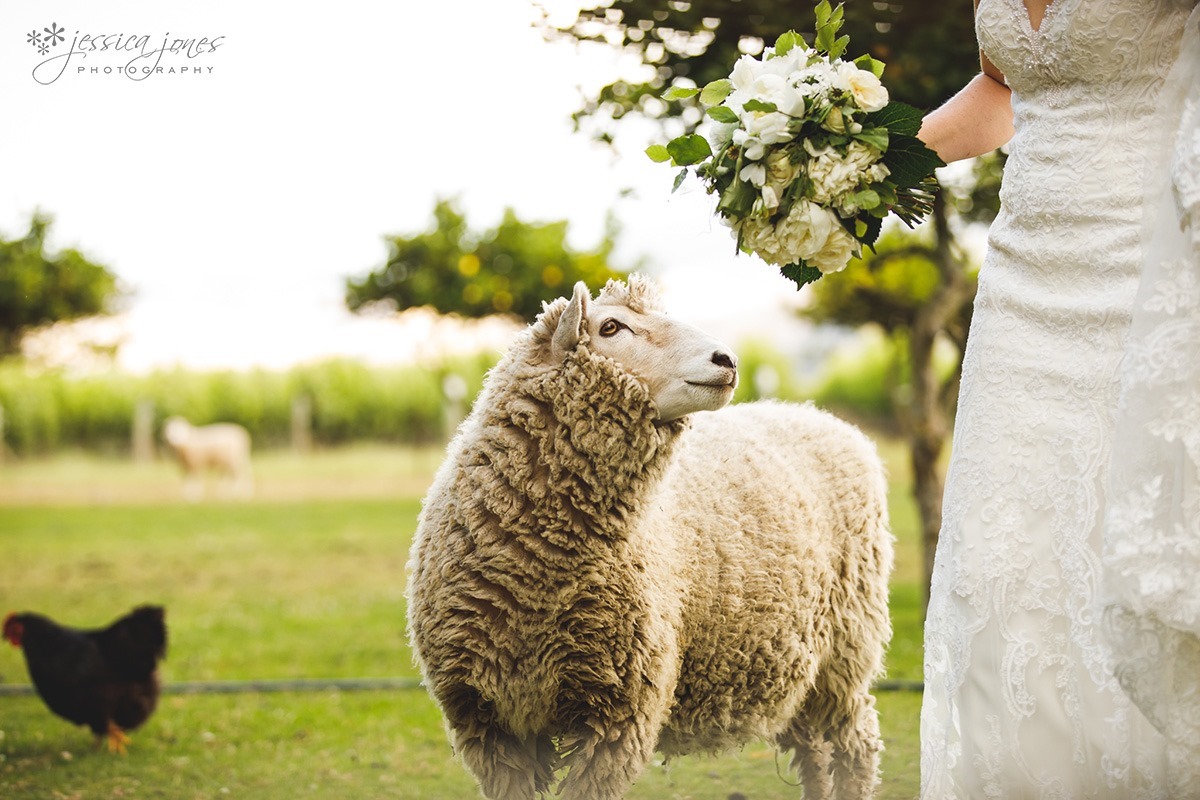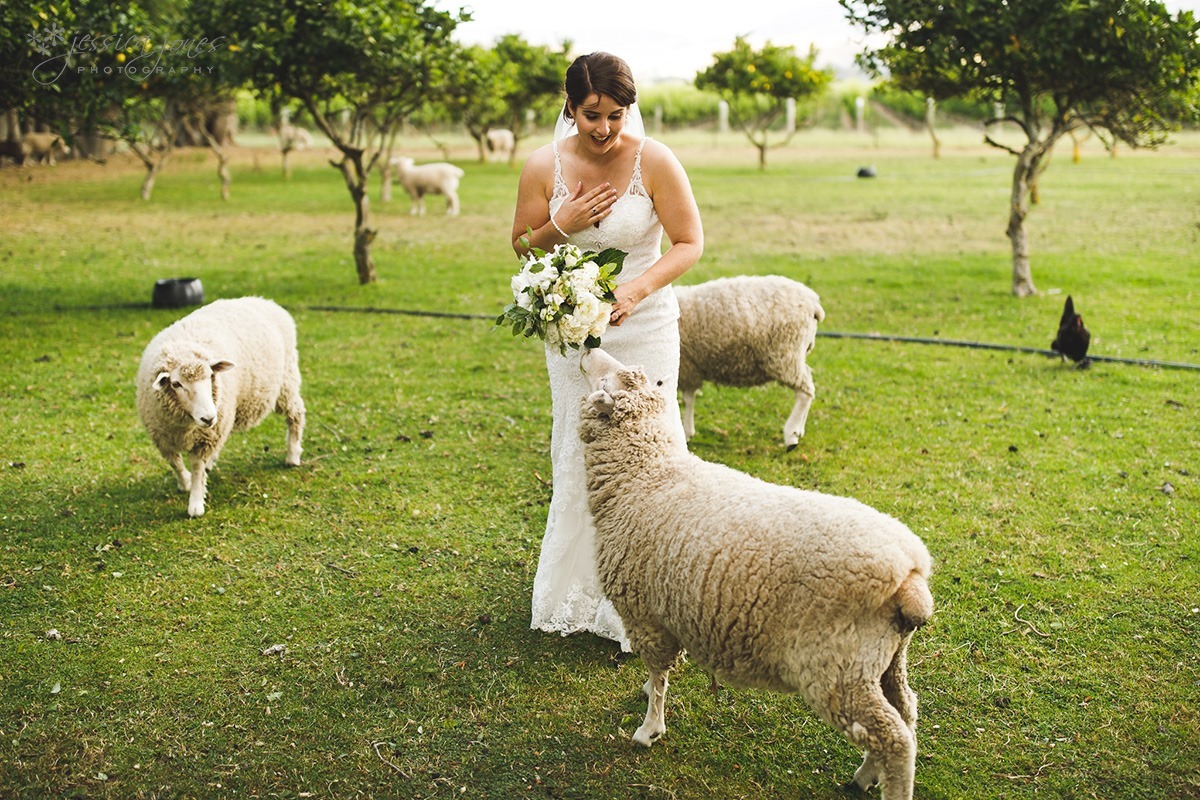 In fact, I think all of the sheep took an interest in the bouquet. (Don't tell Nina, ok?)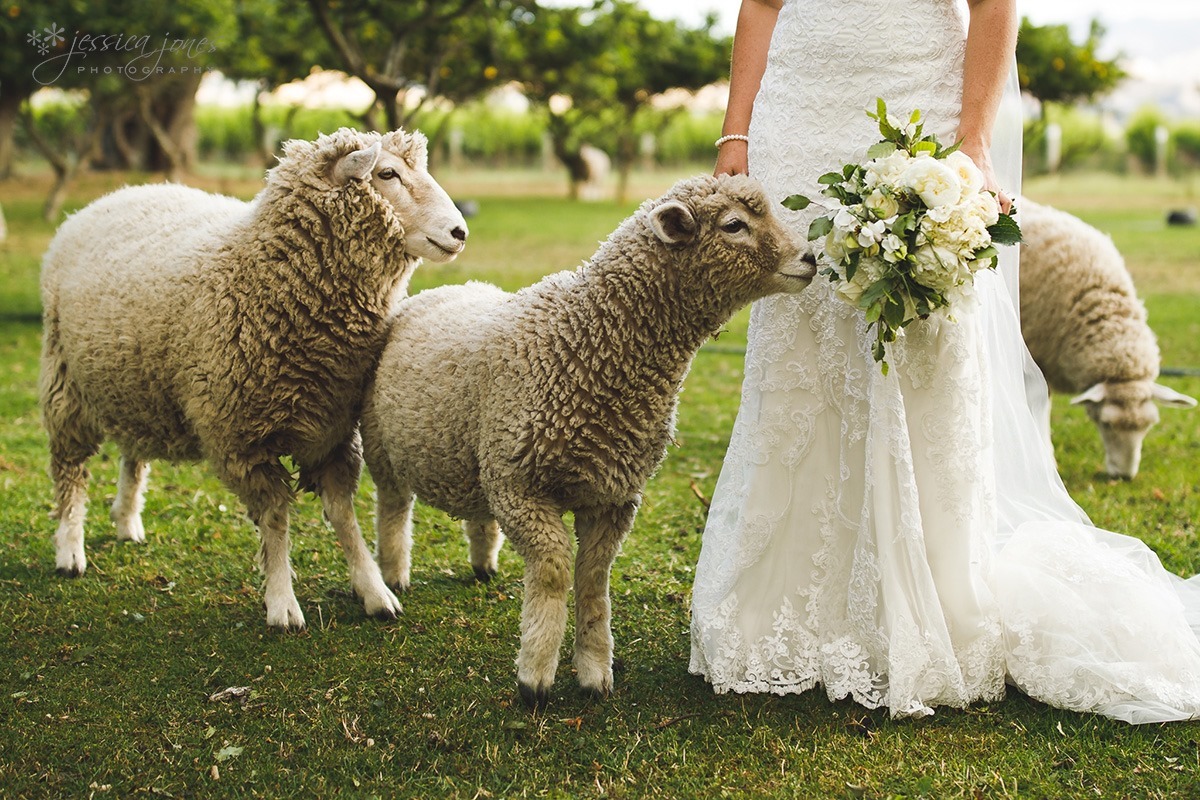 This was definitely a 'children and animals' kind of wedding. I was in my happy place.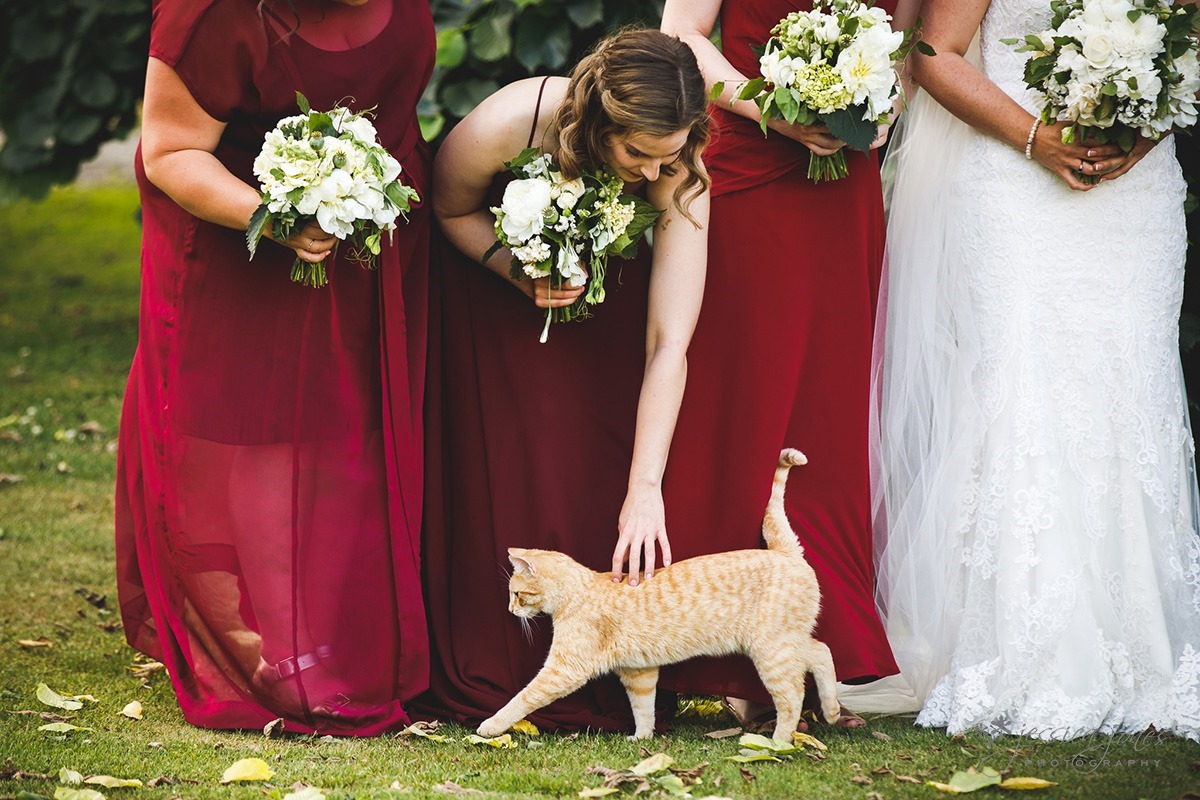 Then off to Allan Scott for the fun and festivities.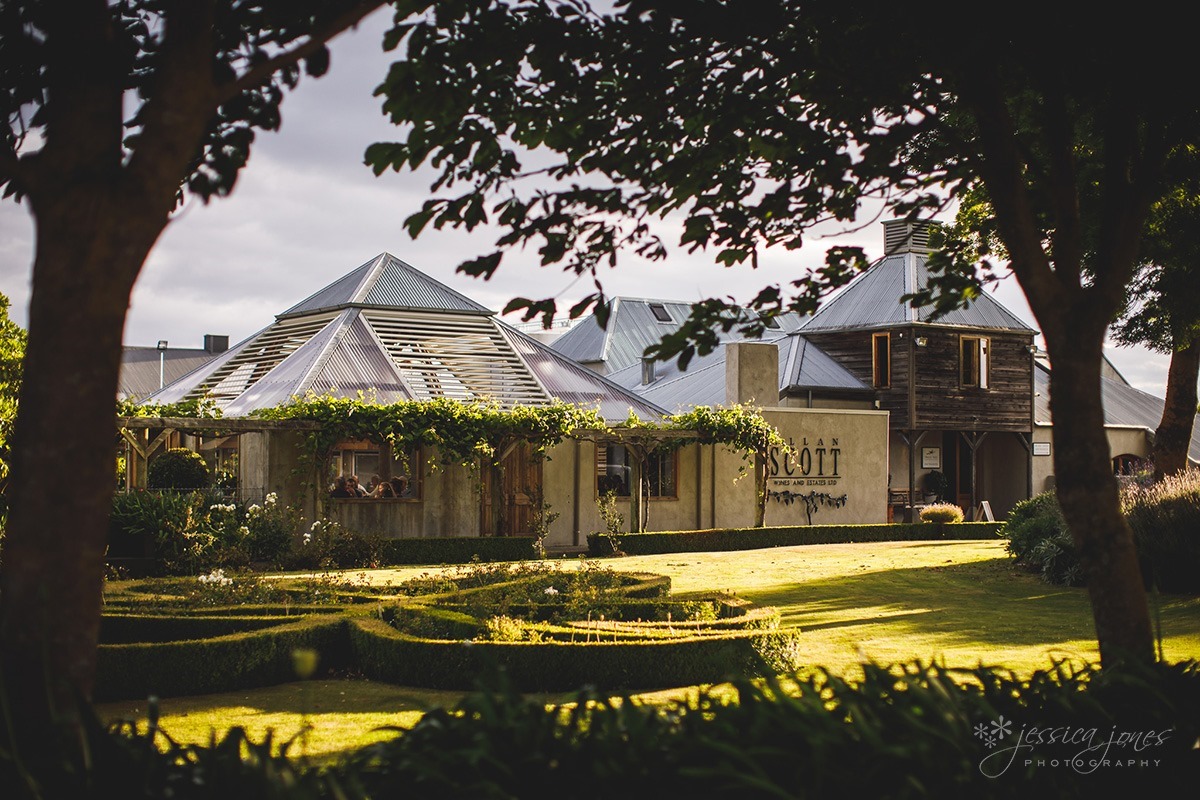 Check this cake out! What looks like a somewhat ordinary wedding cake actually has a super awesome LEGO secret!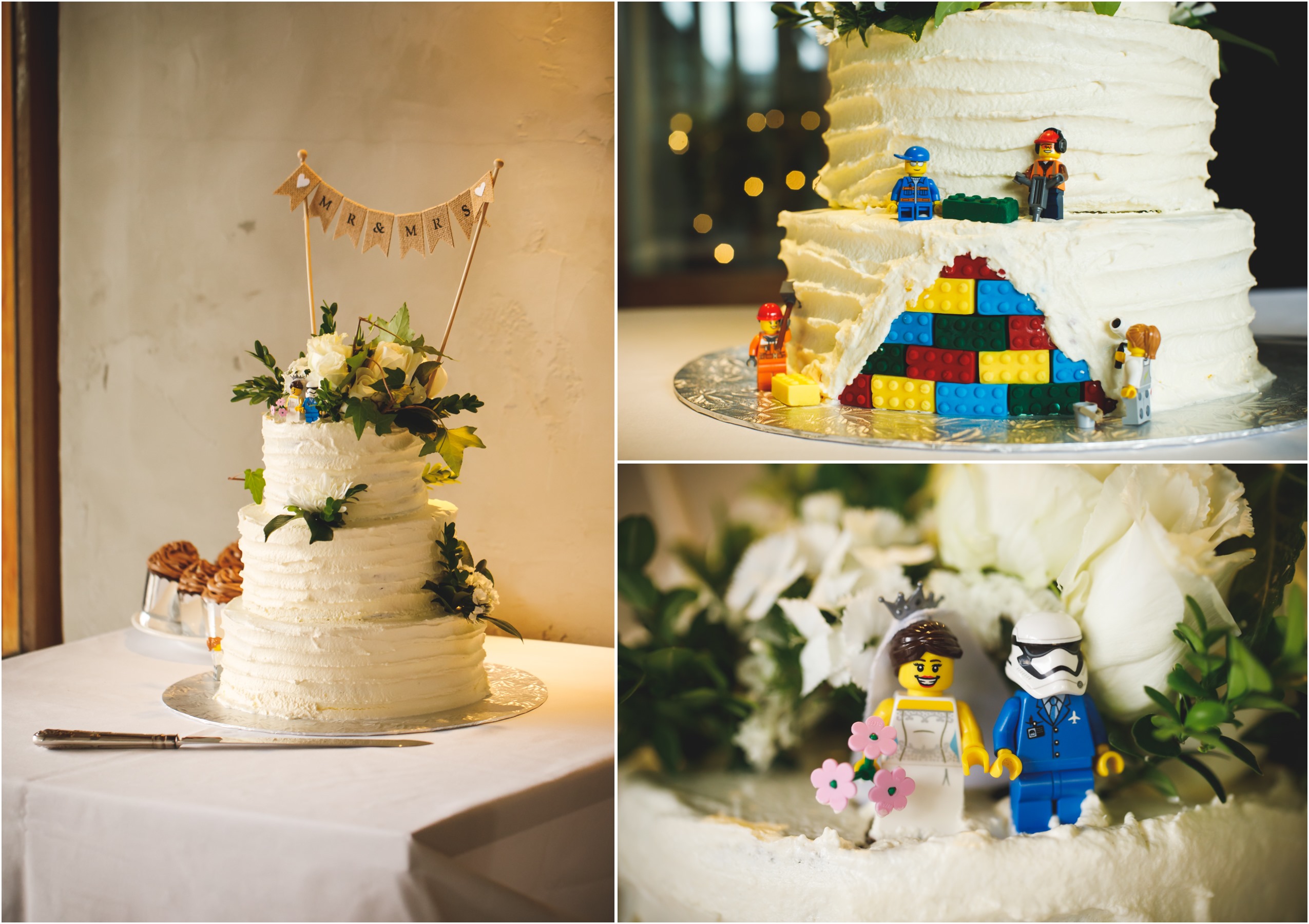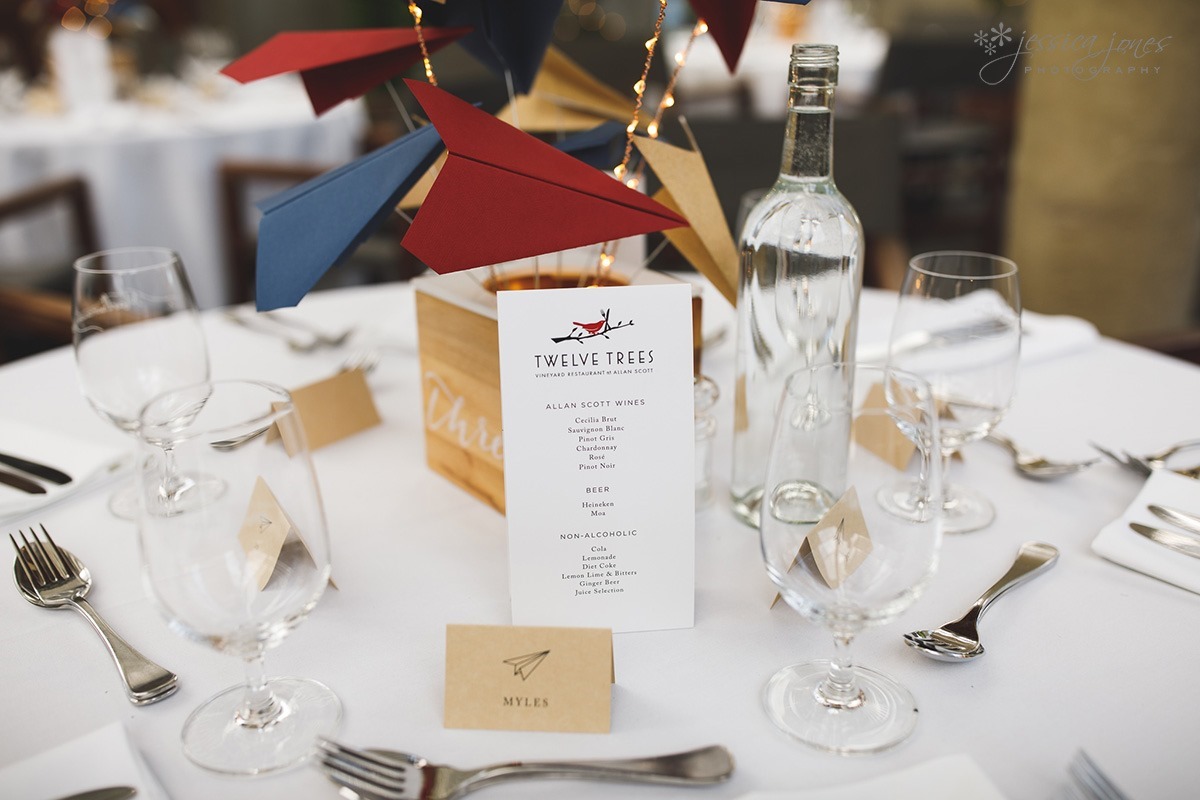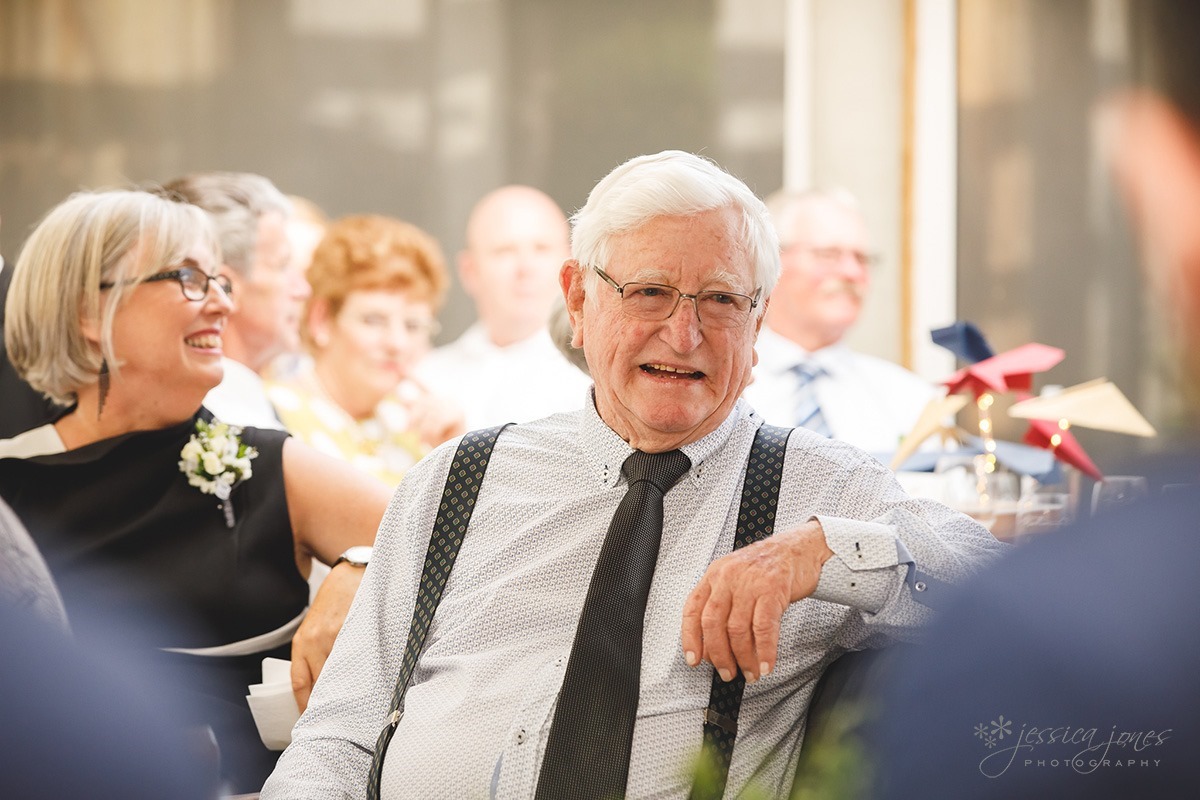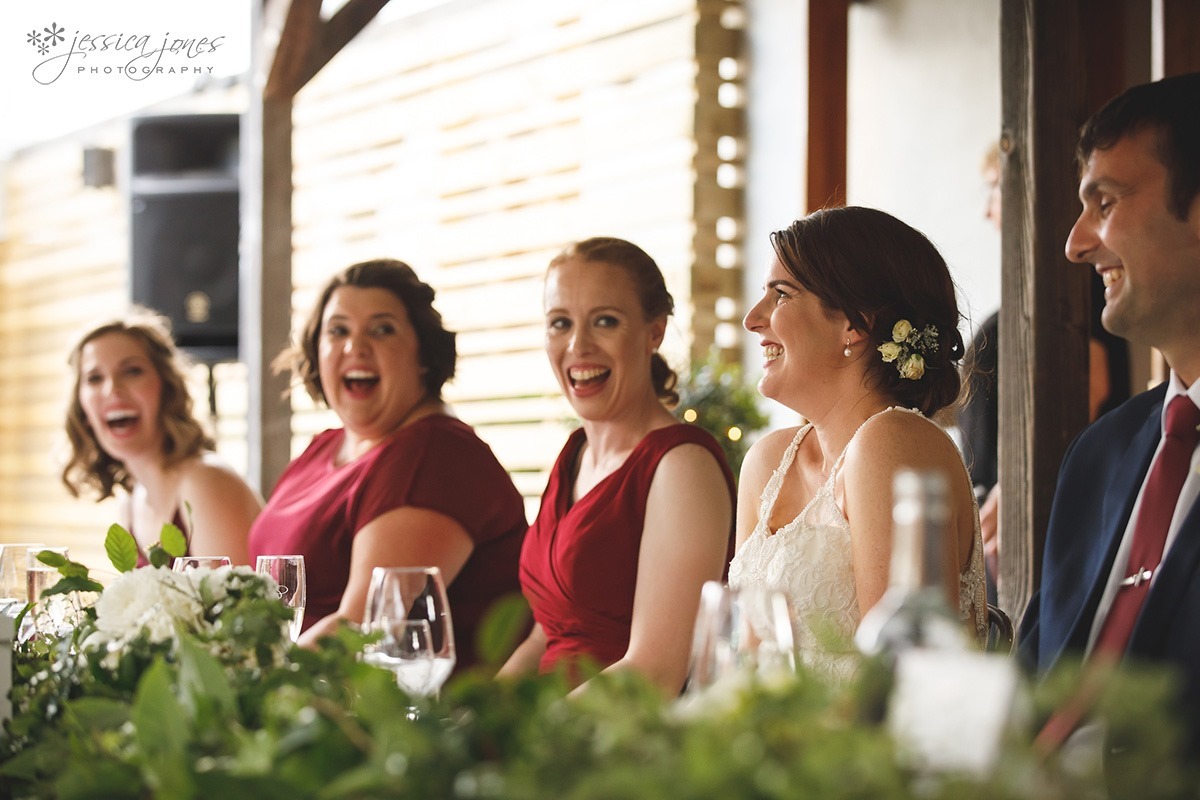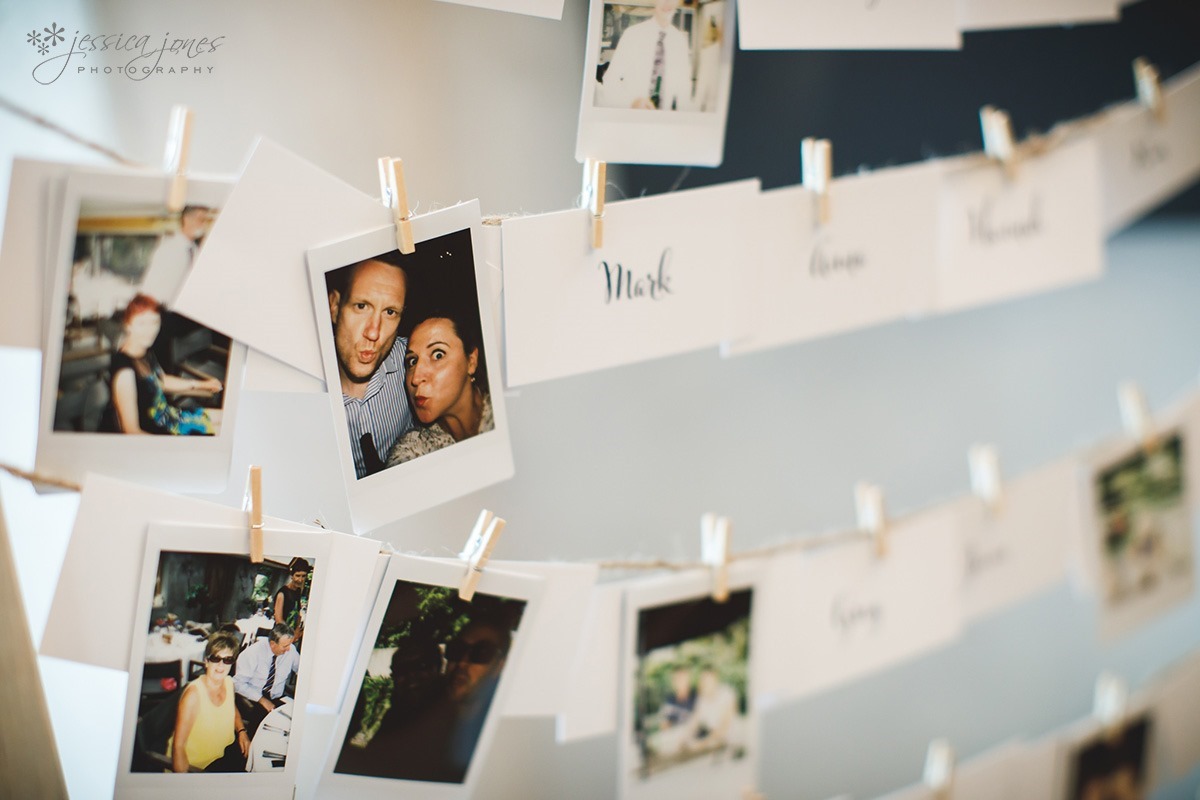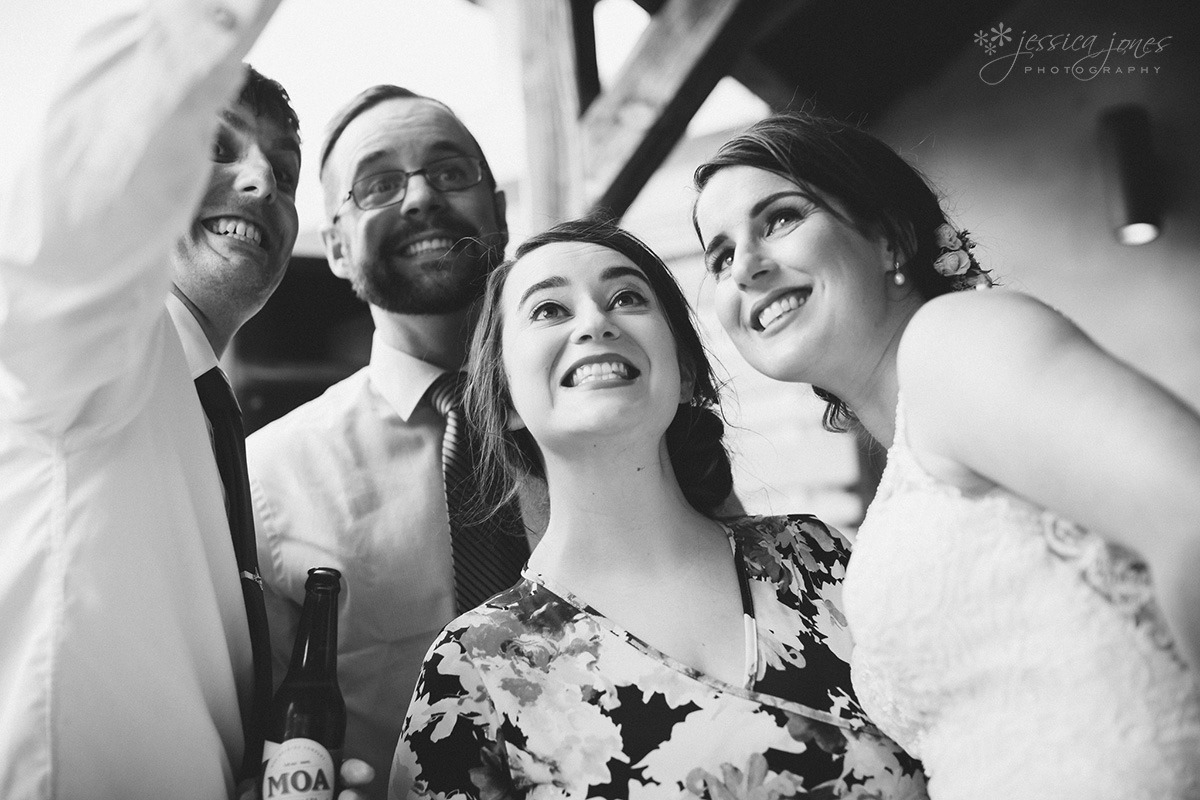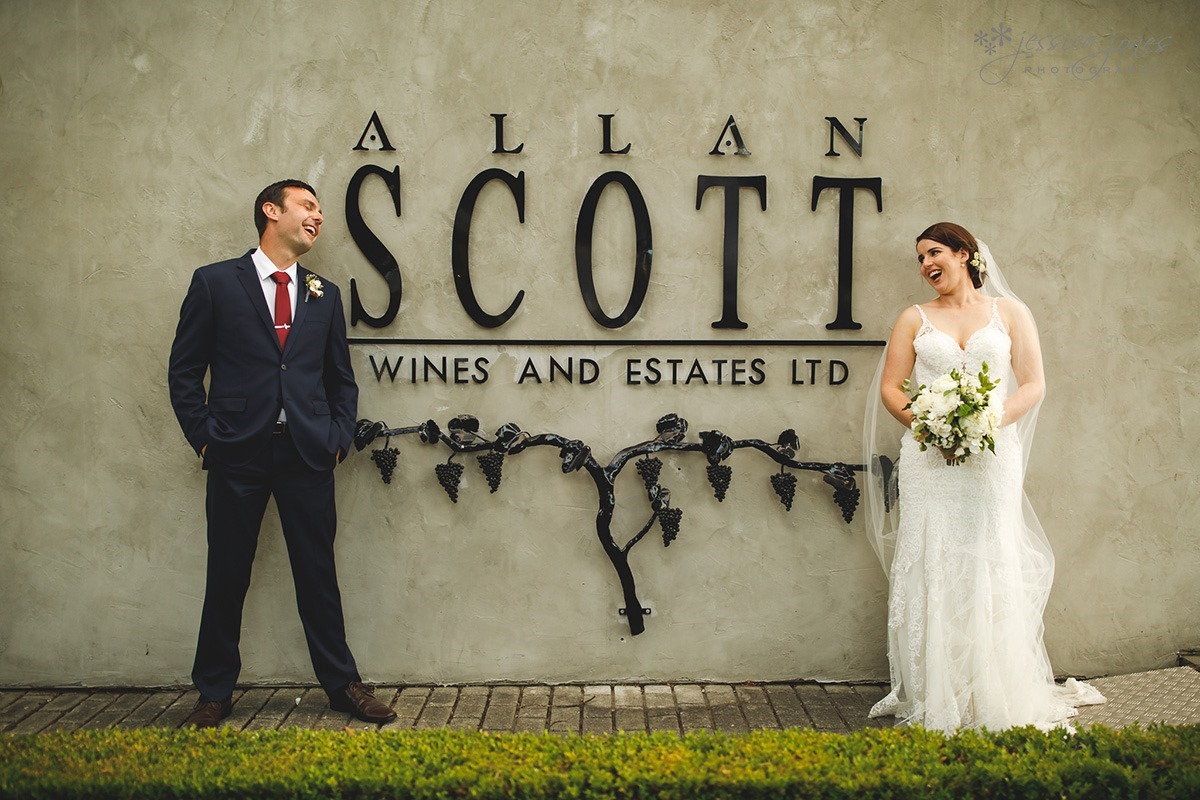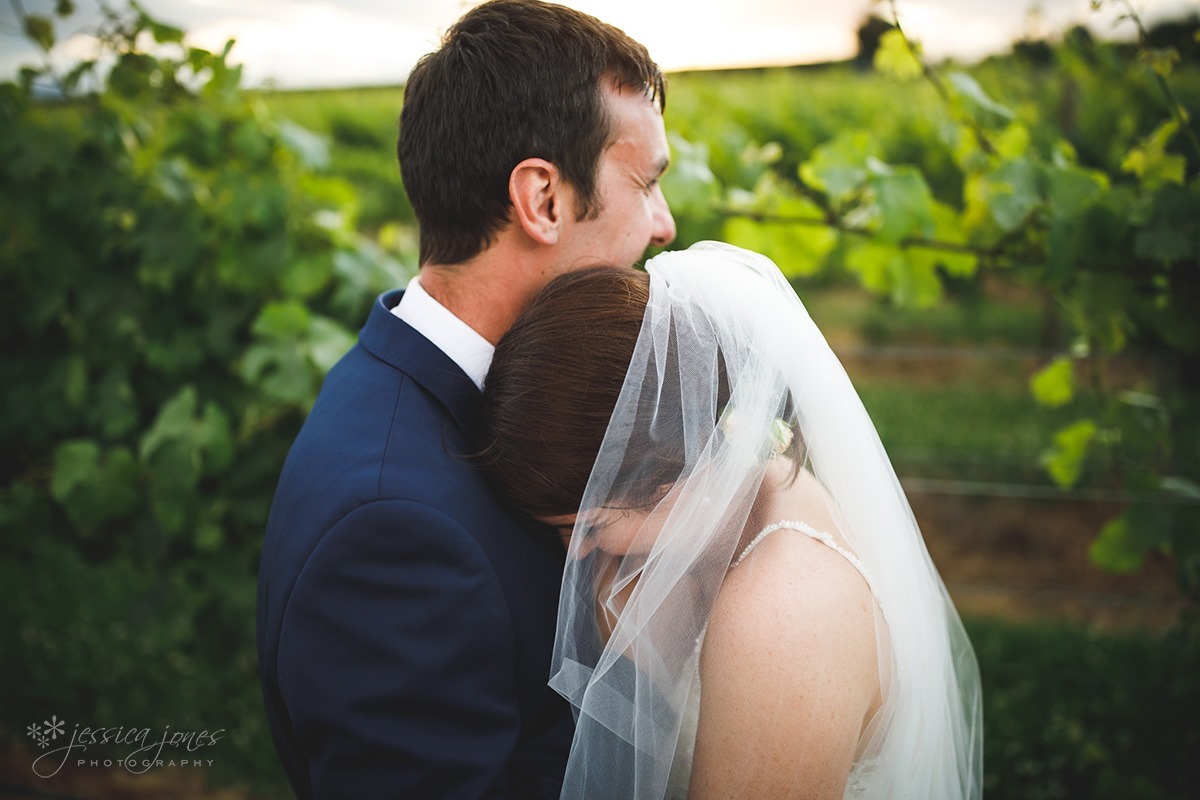 I heard John and Alicia define themselves as 'weird' several times during their wedding day. Now, I'm pretty sure I also am pretty darn 'weird'. This meant that the day was actually super interesting and fun, for all involved, as you can clearly see. With a likability factor of a zillion, both John and Alicia won me over the first time I met them.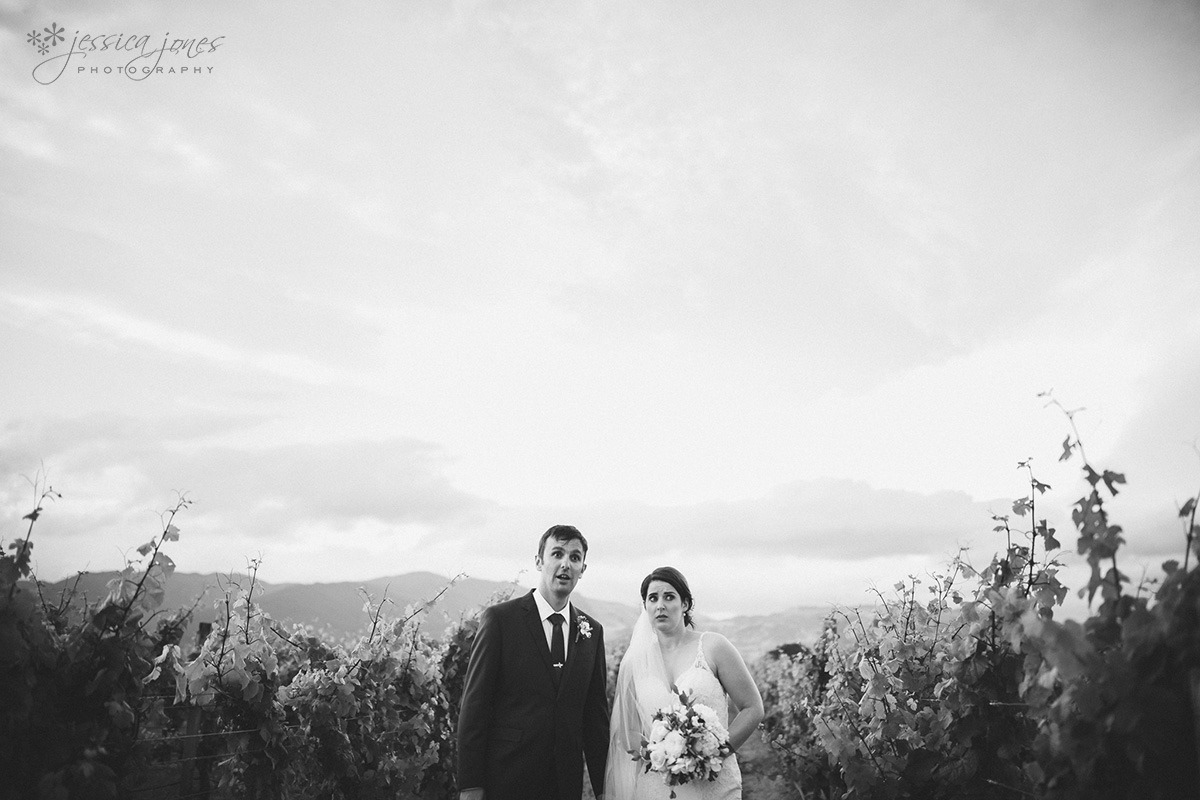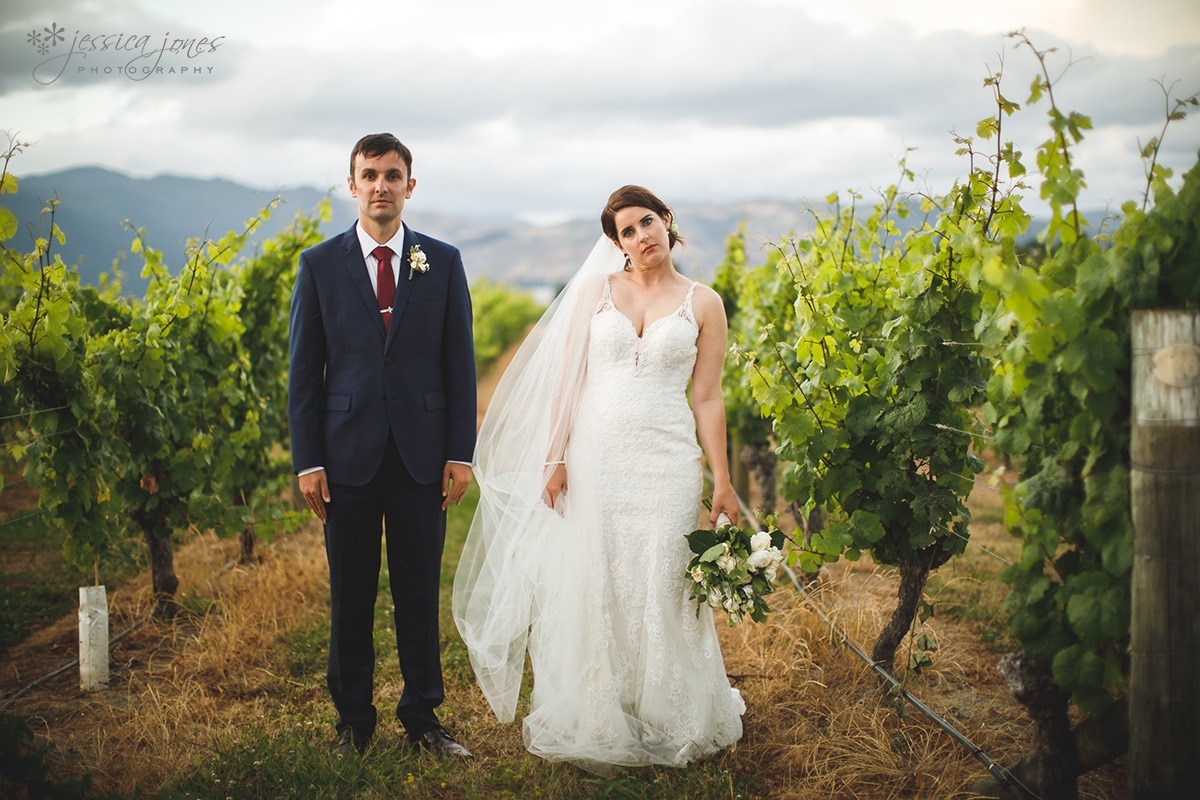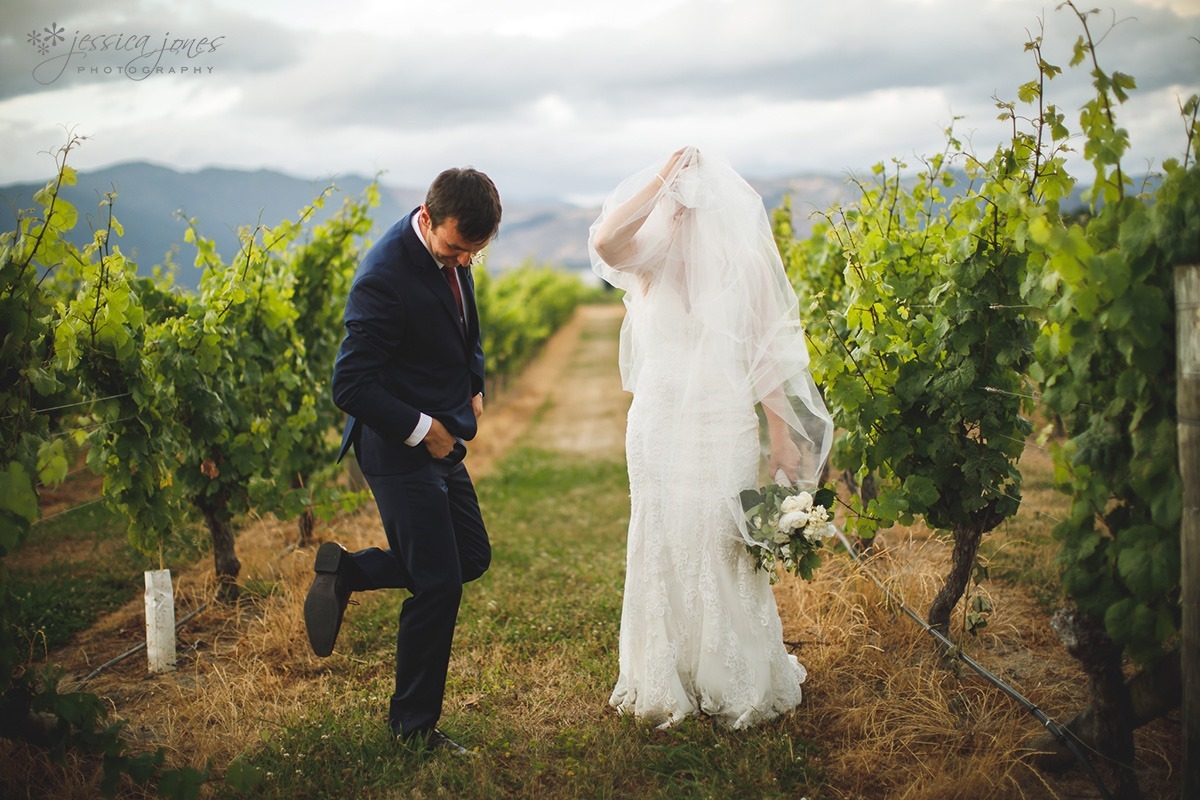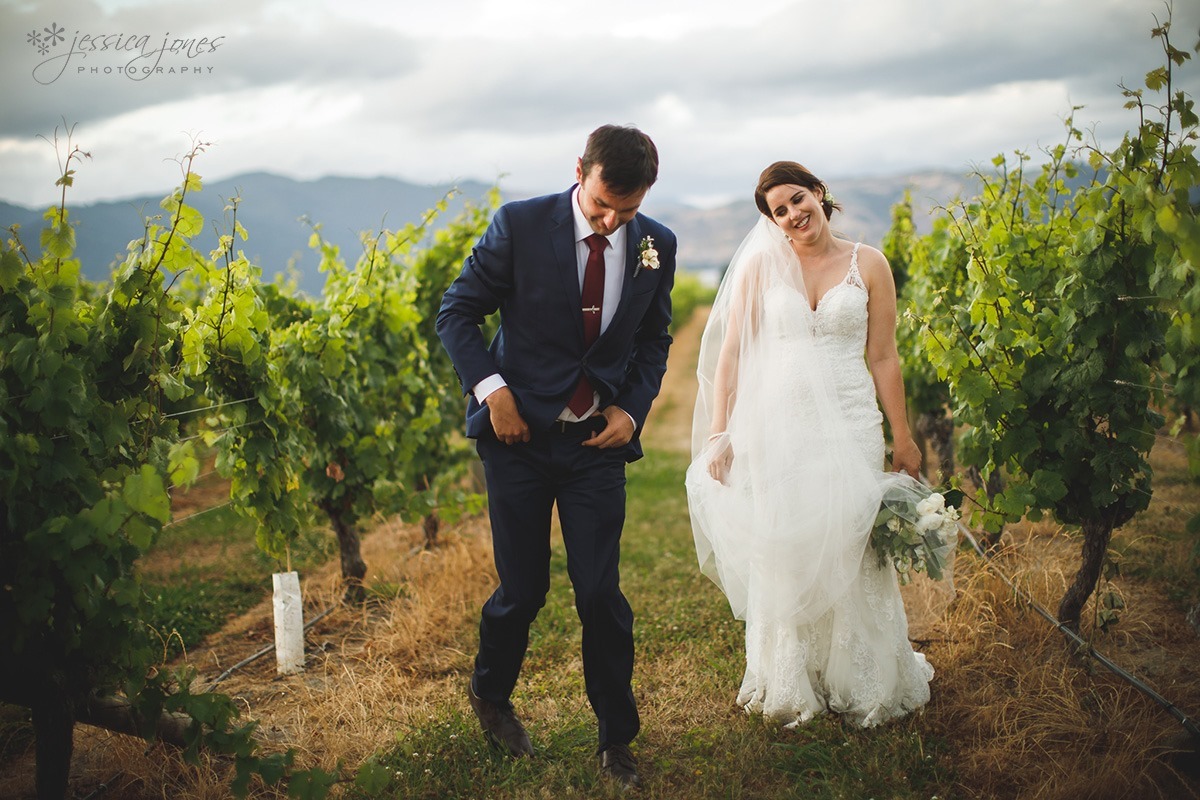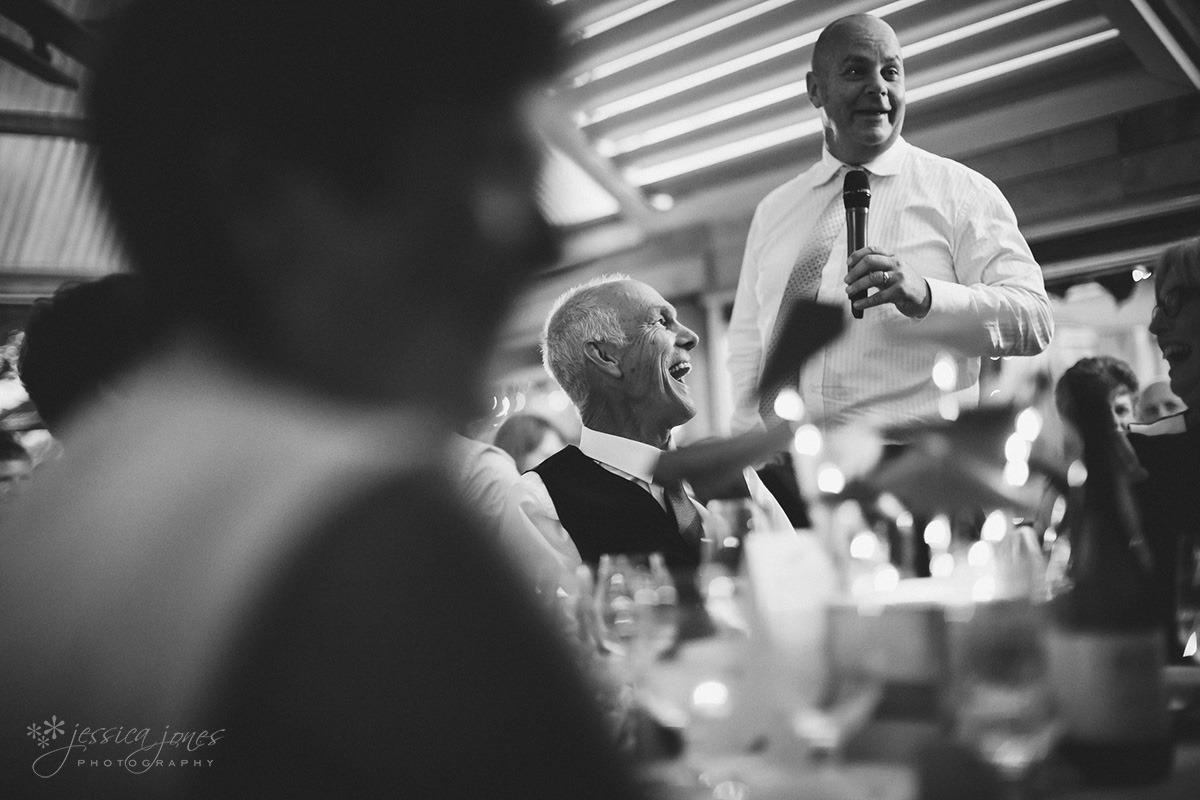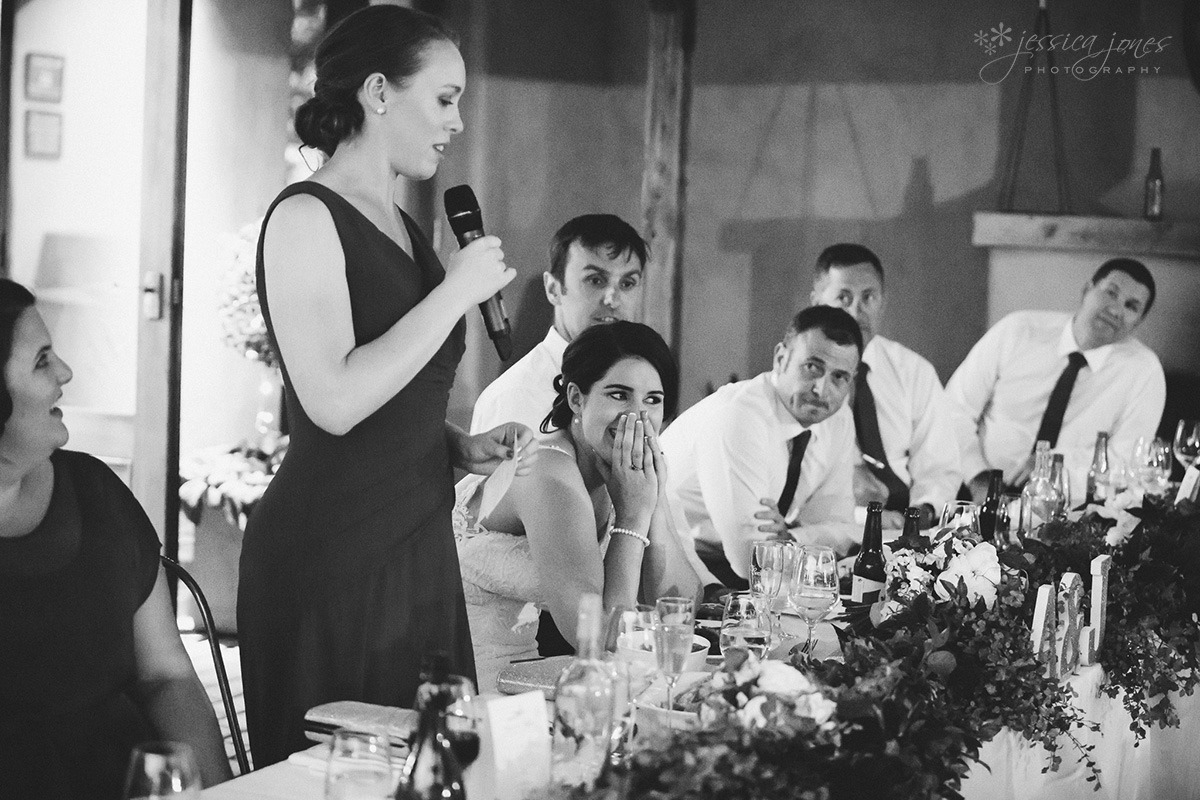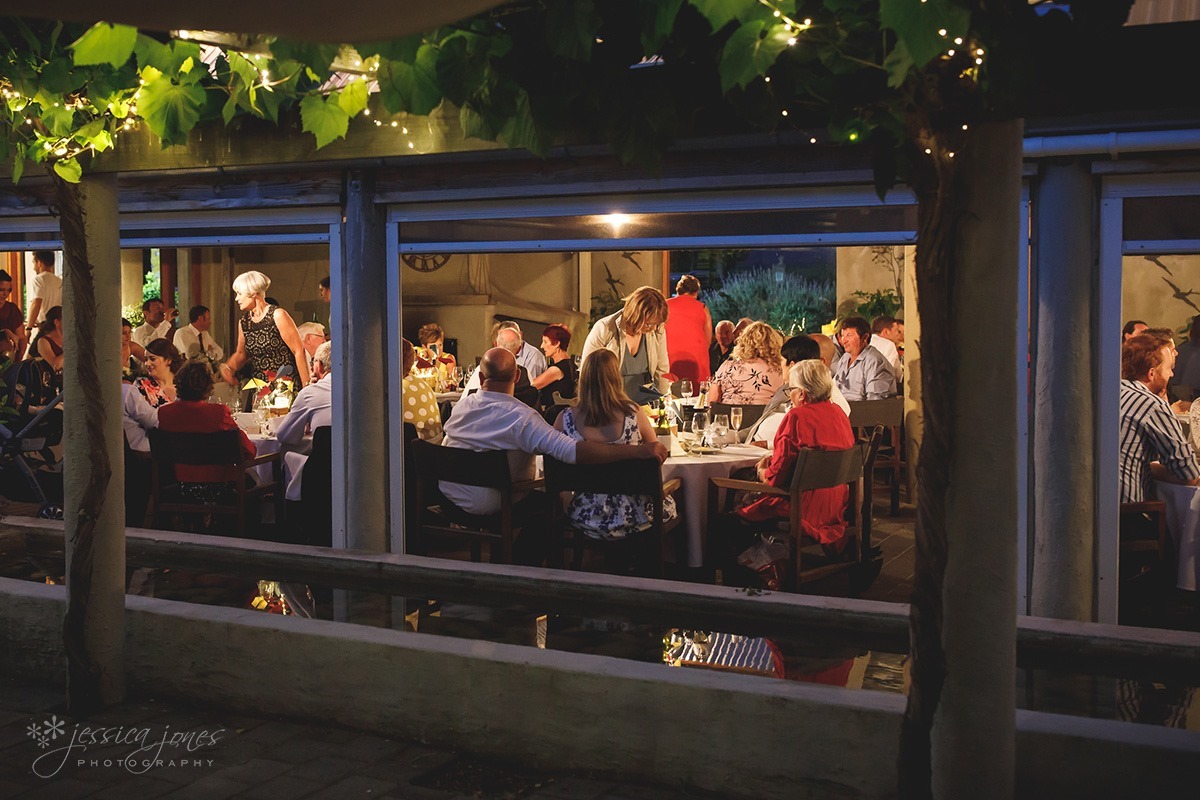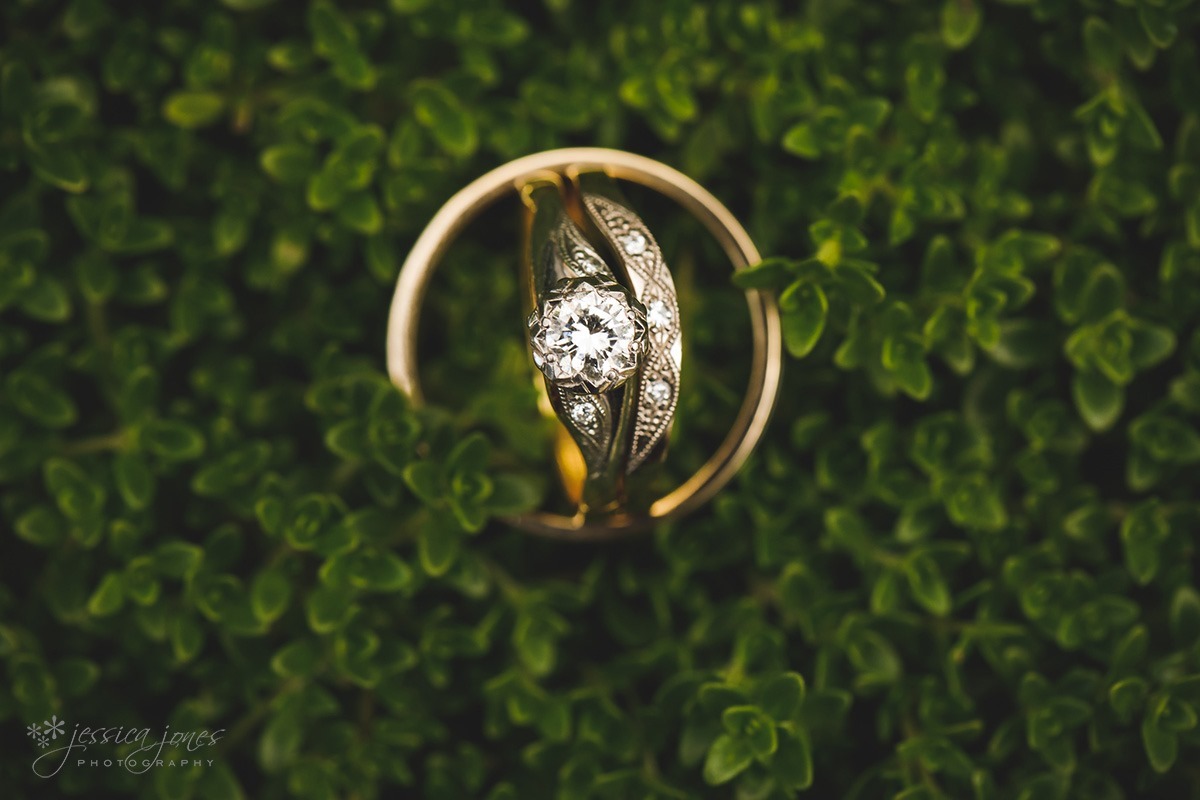 Alicia and John, your day was marvellously fun and full of love and joy. Thank you for having us be part of it!
Vendor Shoutout