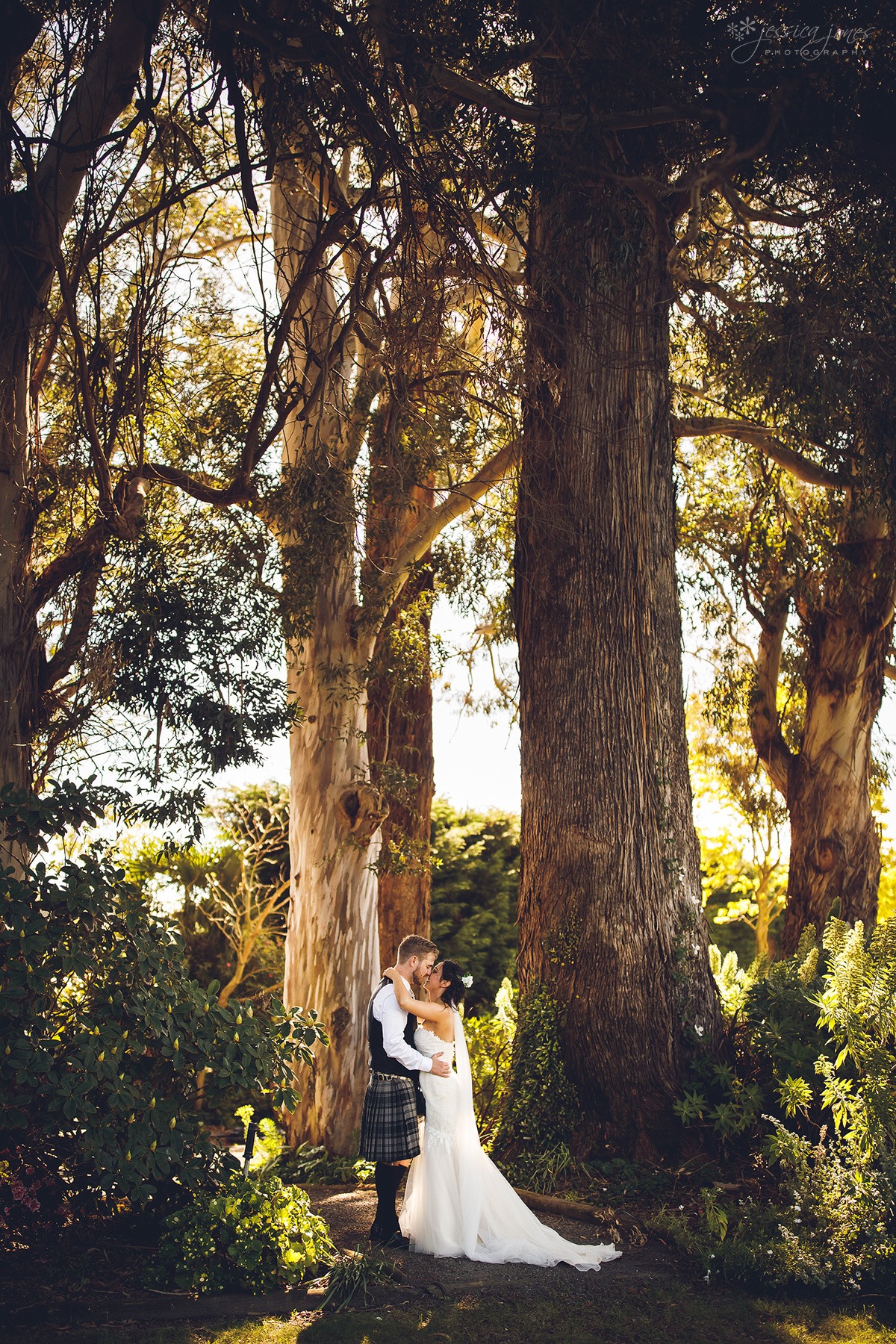 This is the story of how a pretty young Kiwi won the heart of a handsome Scotsman. The pair met while on holiday in Fiji, Hayley rather fancied Gareth pretty well immediately. Gareth clearly didn't realise this, and instead of staying up and partying into the night, he headed back to his room. Hayley would have none of that, and went over to collect Gareth to re-join the party. There would have been no way to know that this one act of bravery would change the path of the rest of her life; that this man would years later become her husband, but that's exactly what happened.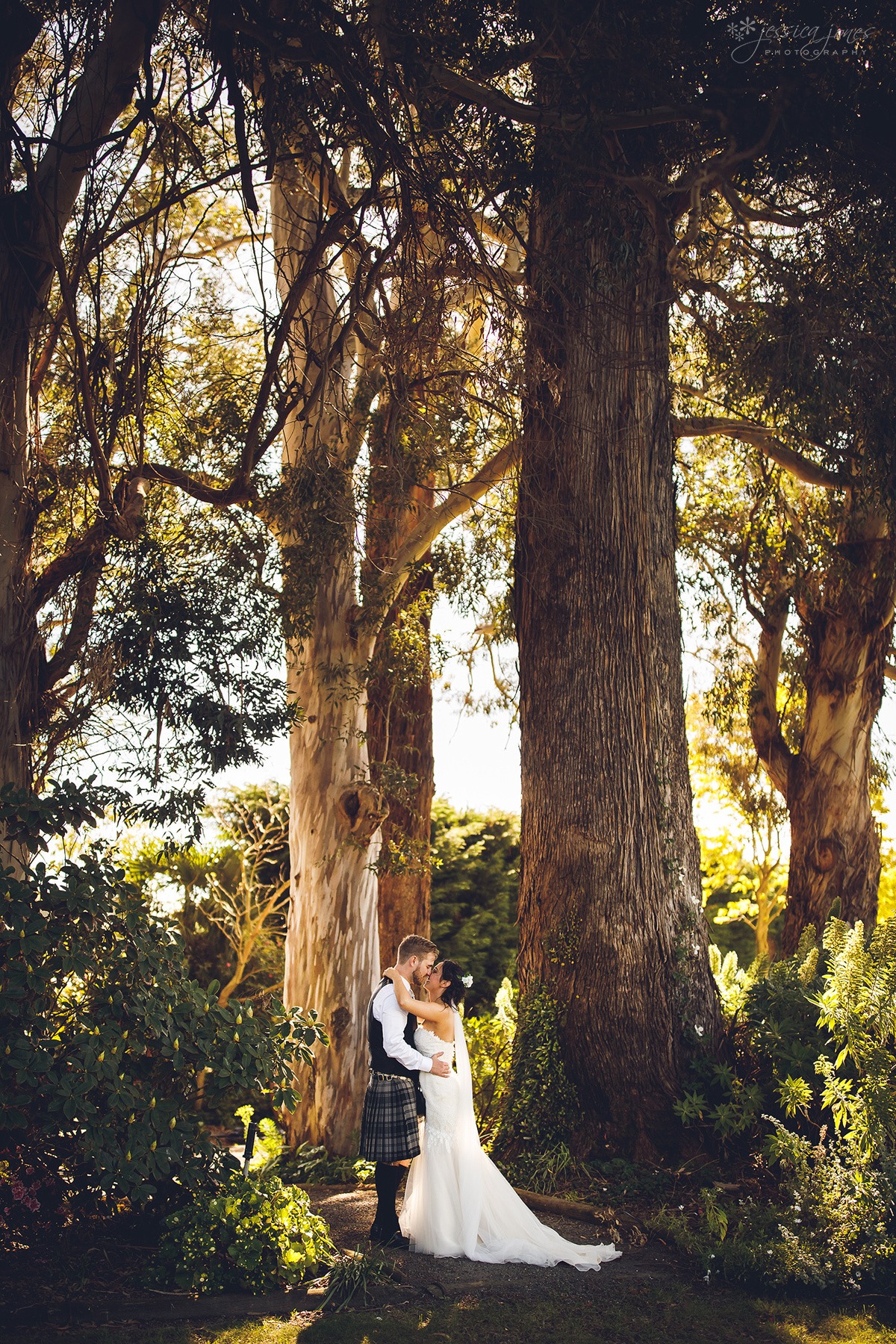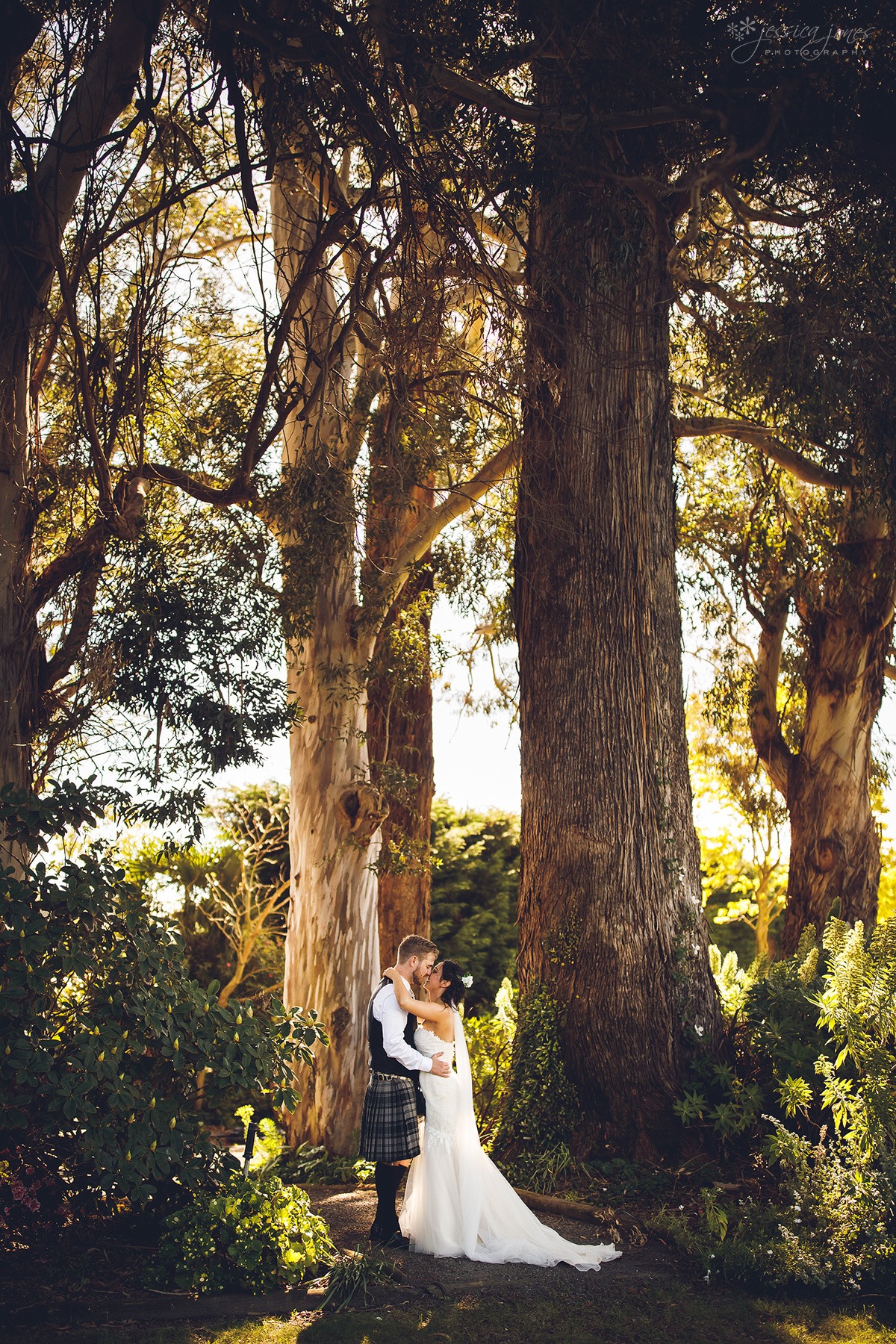 Hayley and her girls got ready at Marlborough Vintners Hotel, the vibe was calm, relaxed and ever so happy!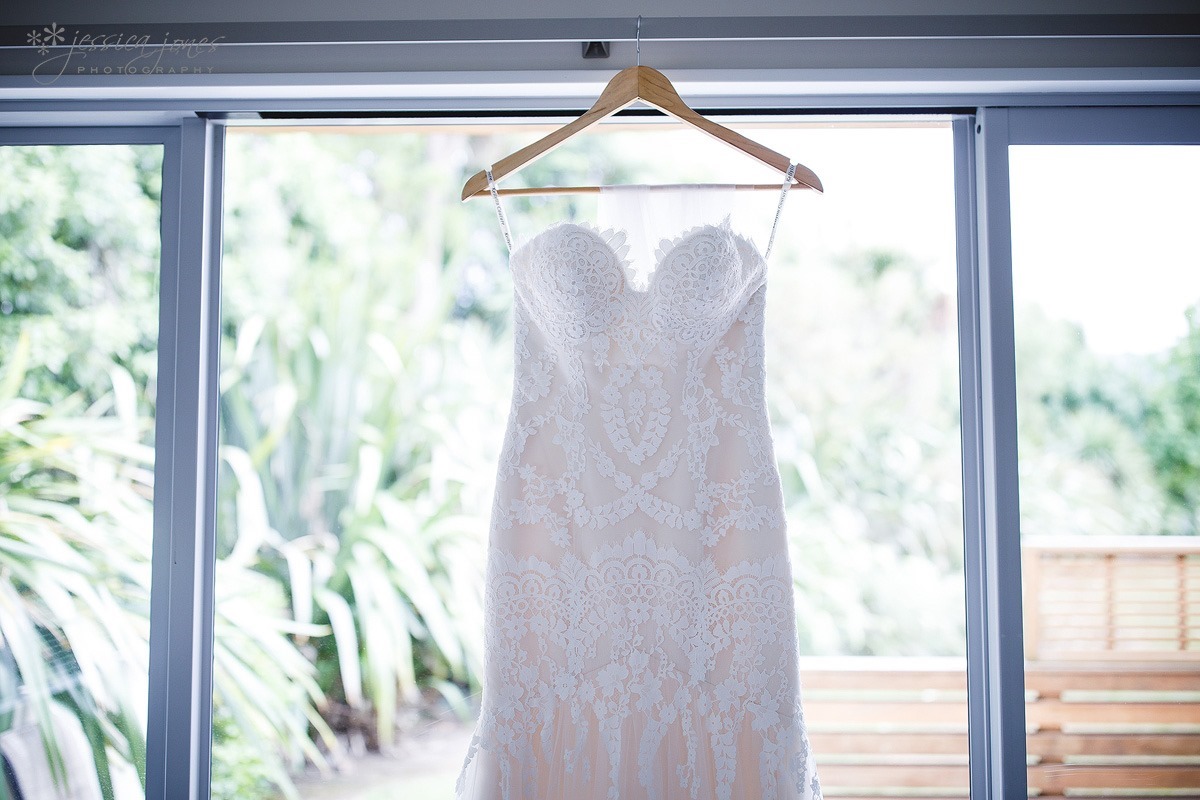 Sarah, from Aria Beauty, has a clever way of applying makeup, she uses an airbrush! It's a mineral pigment that stays on and looks flawless for up to 10 hours. It's previously only been available to celebrities and for fancy photoshoots. Super cool, hu? Watching her work makes me want to step up my 'beauty game' and have her turn up at my house every morning like some sort of celebrity (although, I don't know if celebrities ACTUALLY have their own daily makeup artist?) Well, regardless, it looks beautiful and effortless and I'm more than a little envious.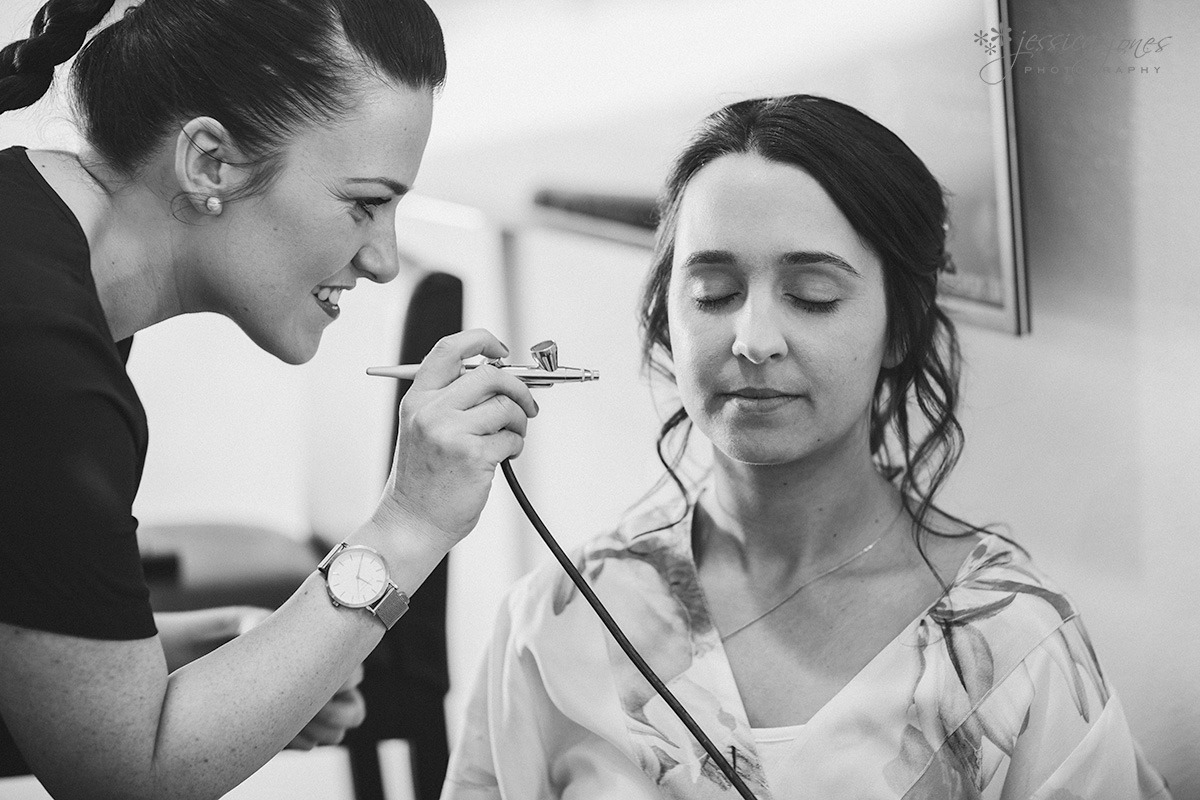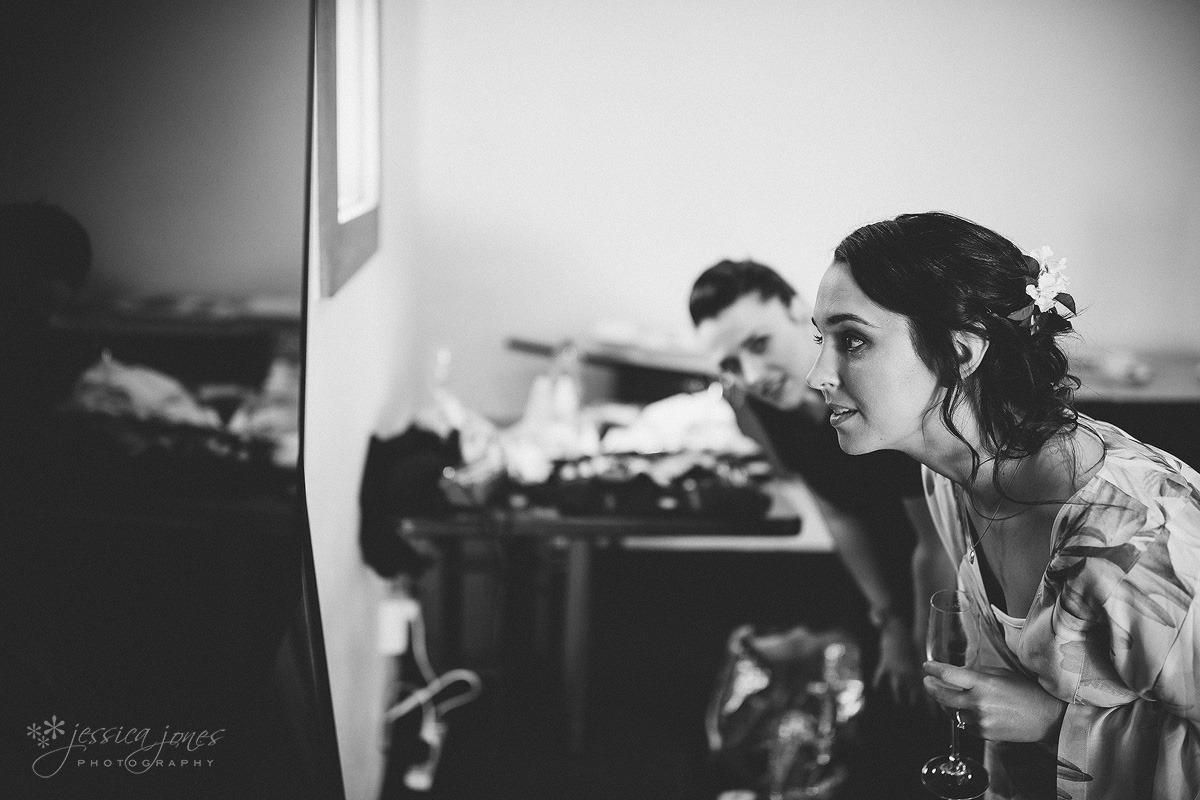 Look at how cute Hayley is BEFORE she even puts on her wedding dress!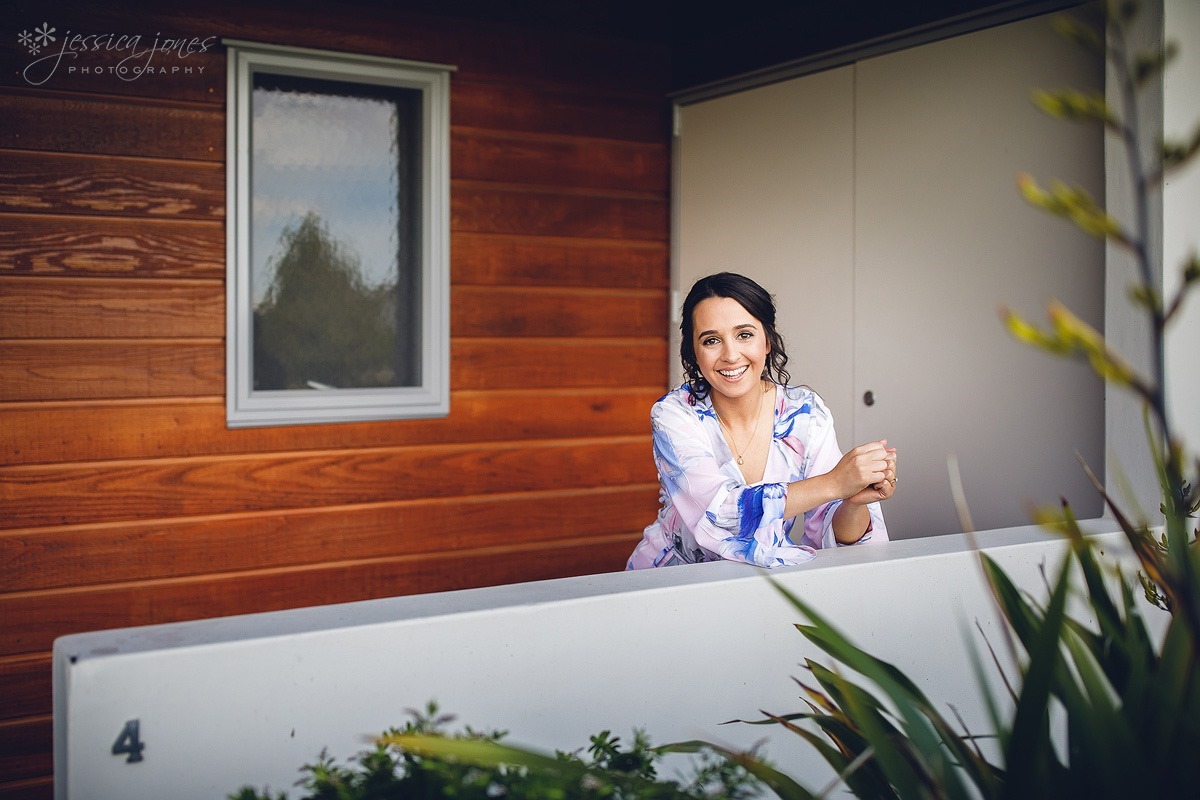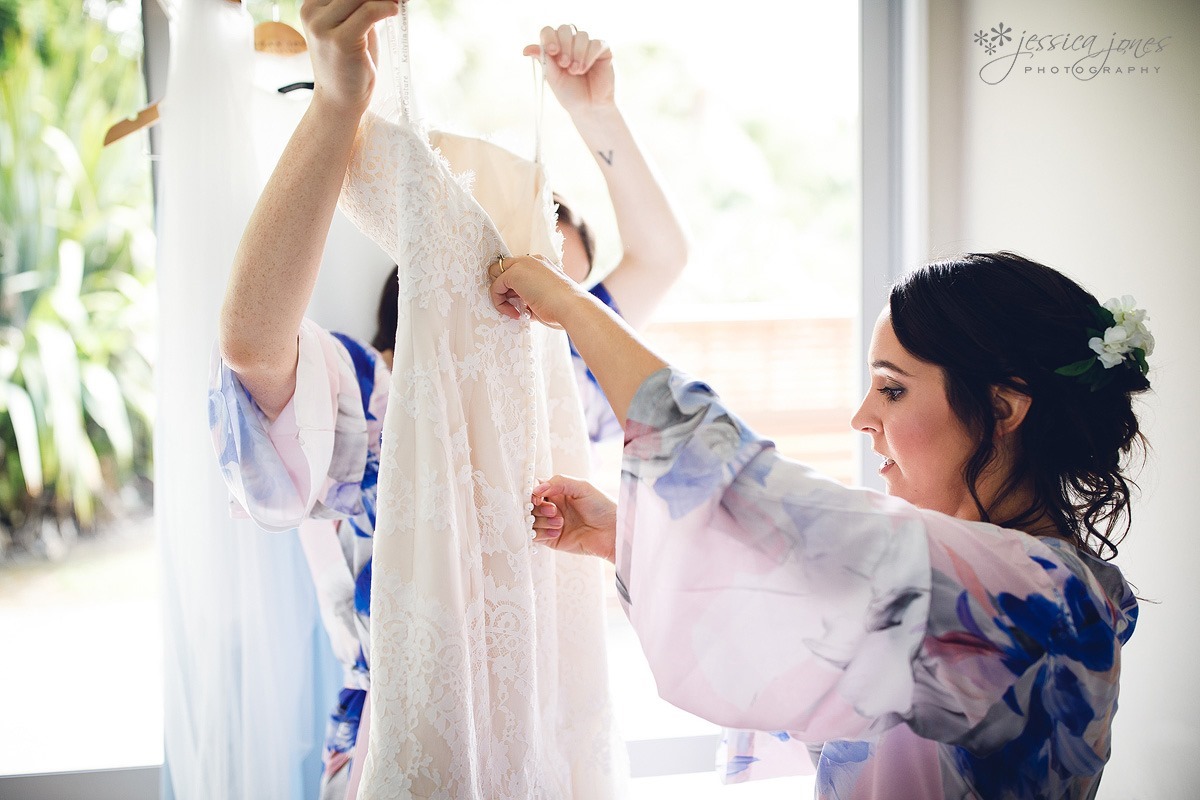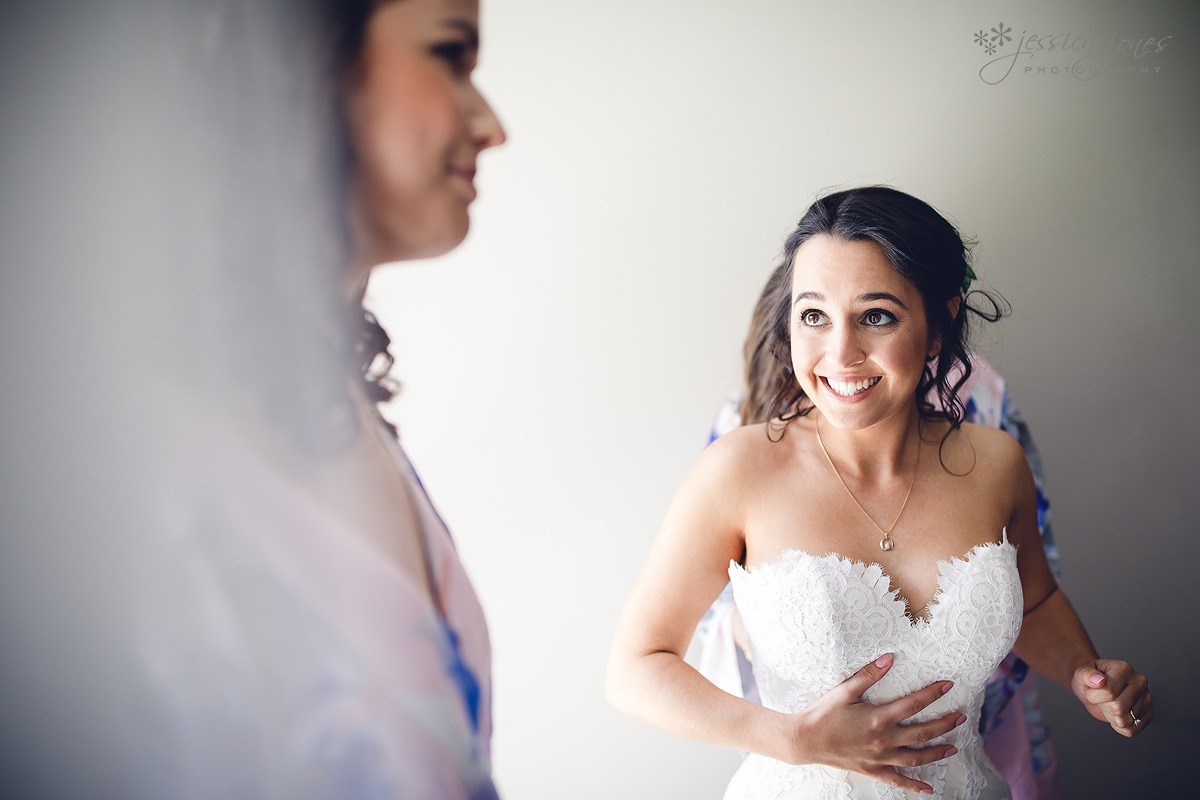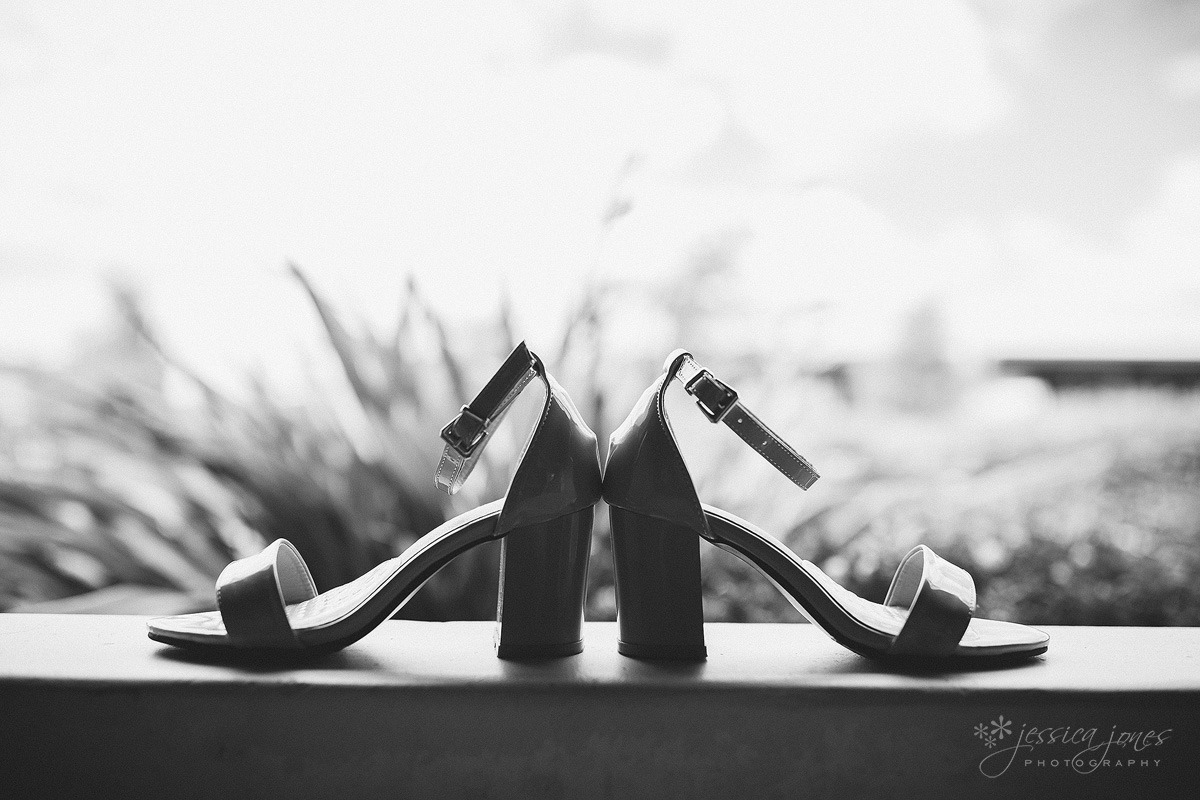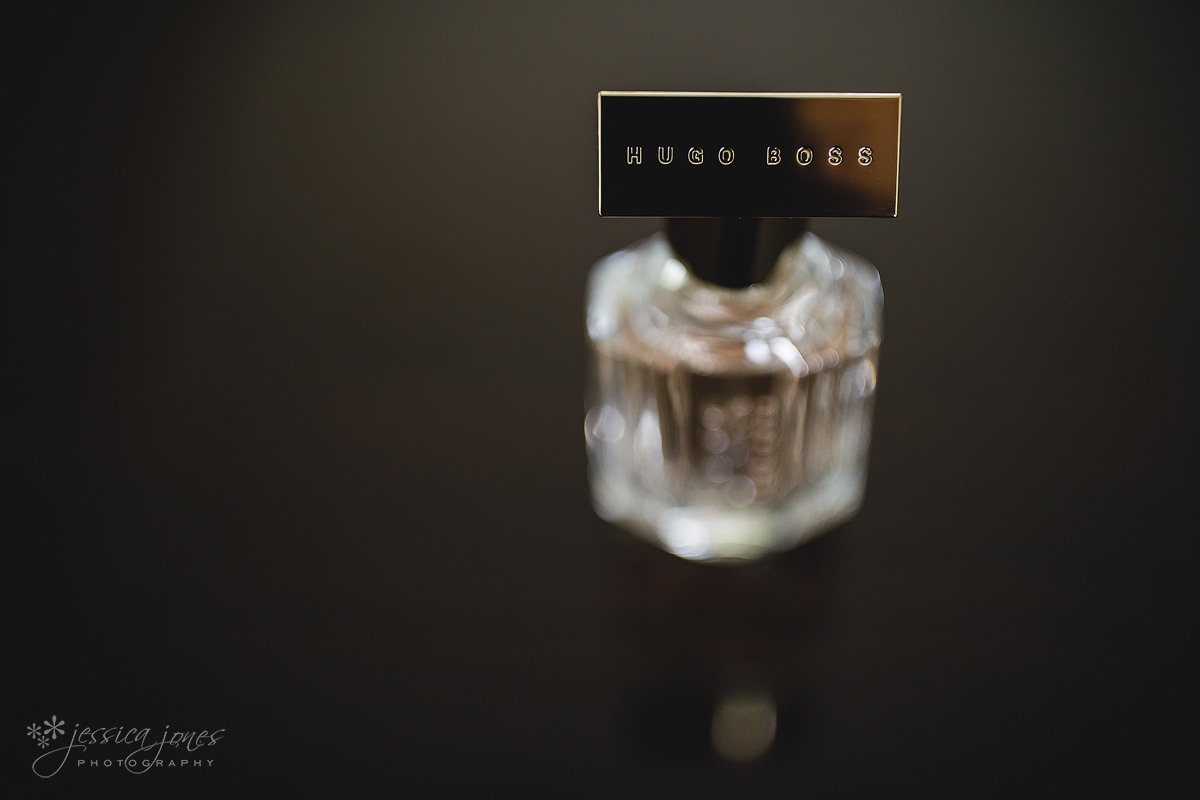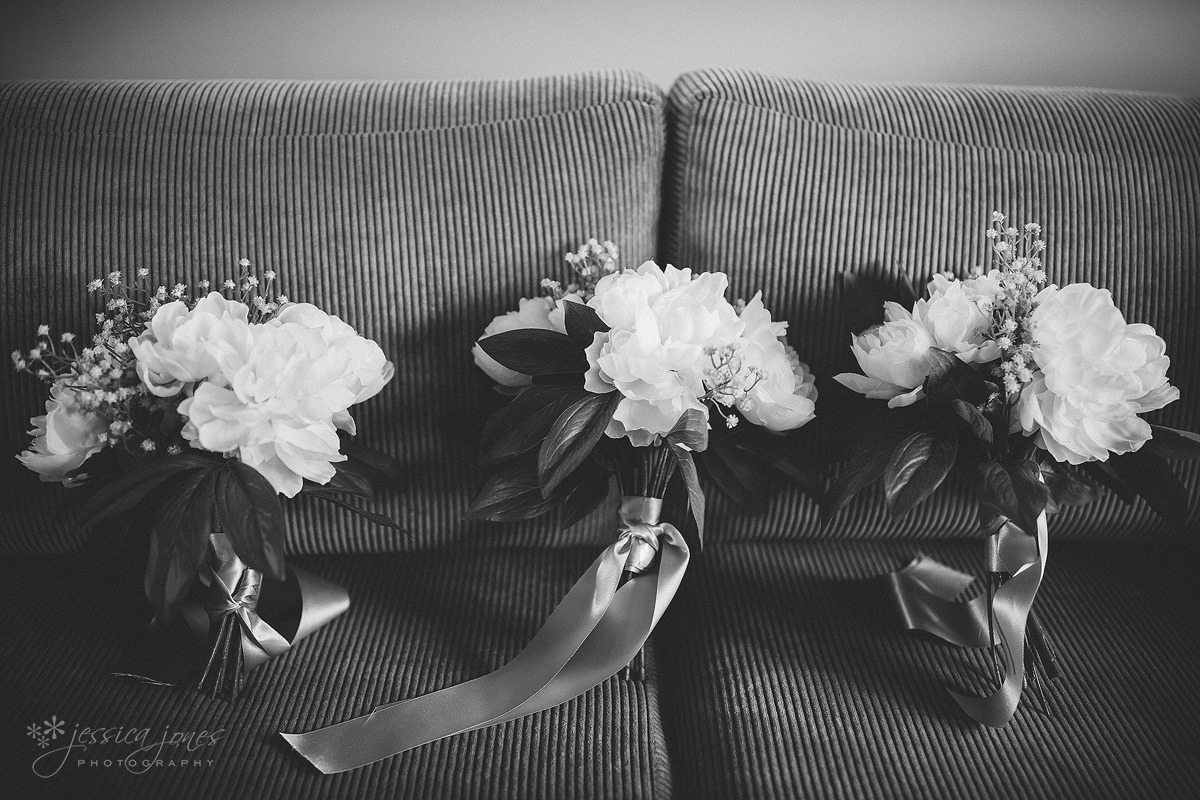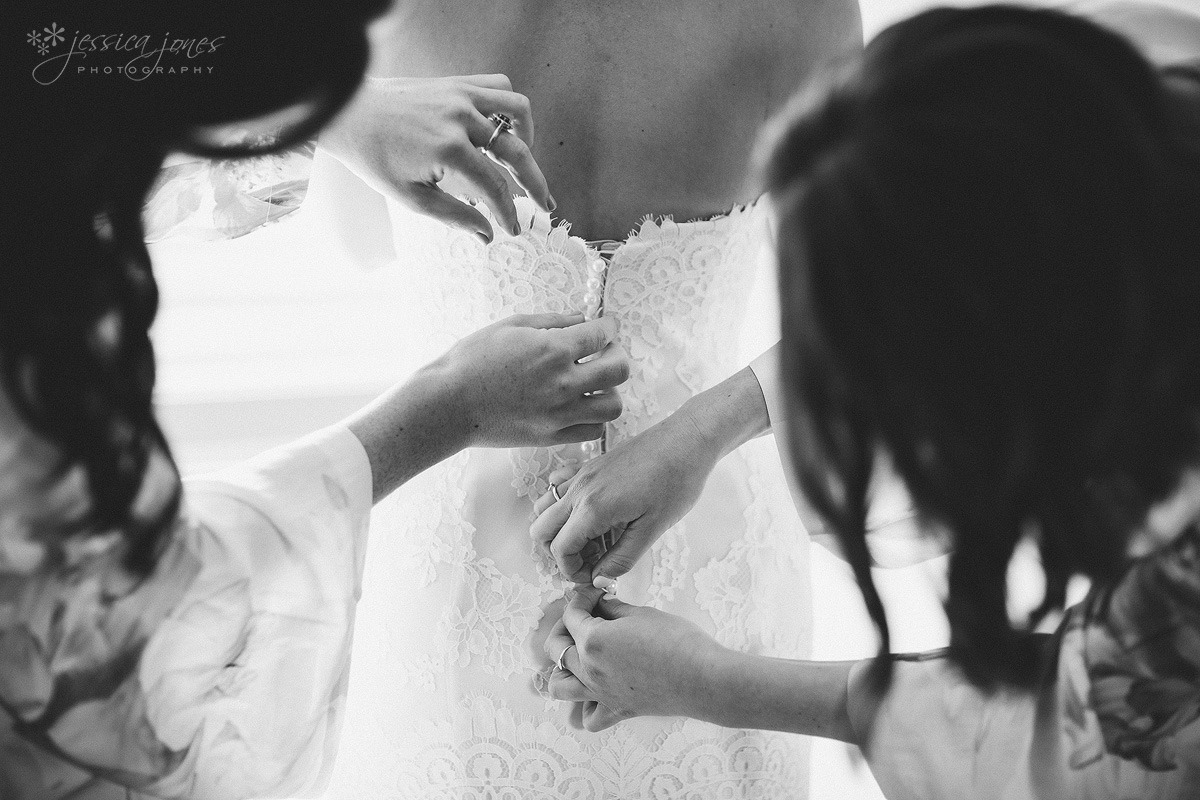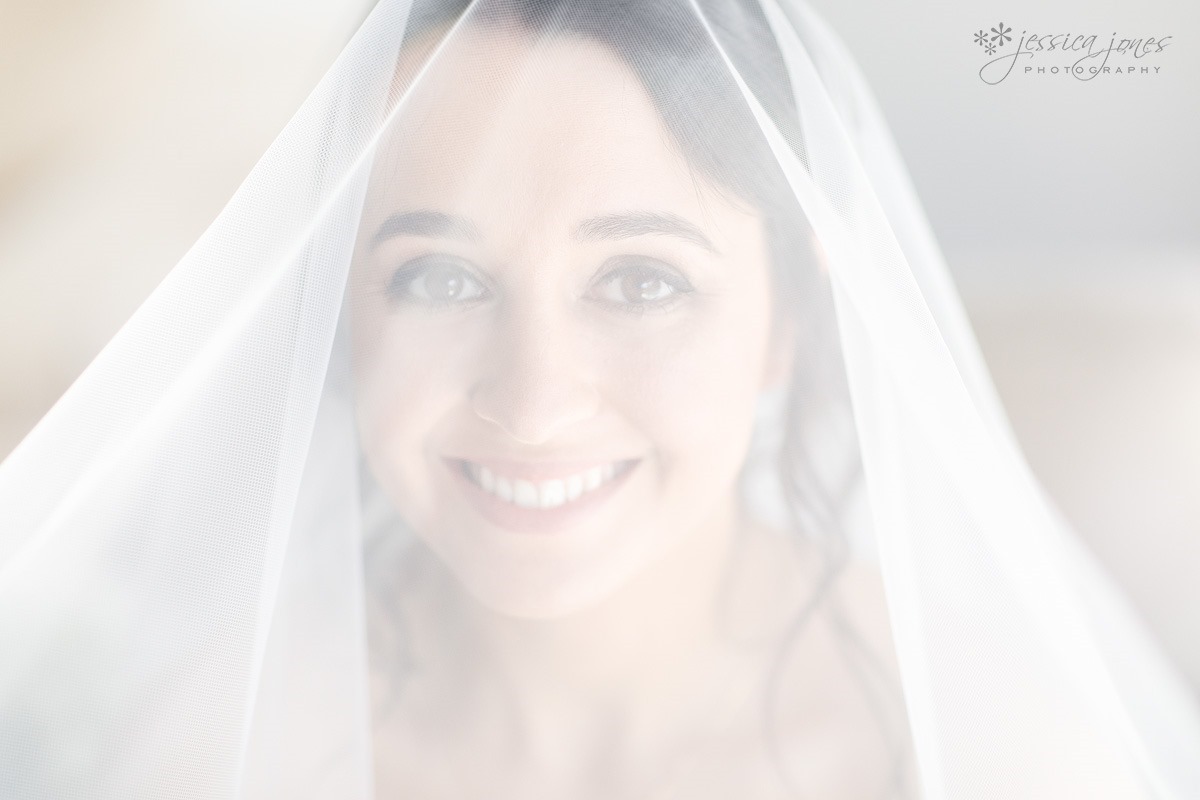 Hayley has the type of happy, pretty, face that makes the world feel just that little bit lighter and brighter. How can you not smile when you see a bride with a smile like this?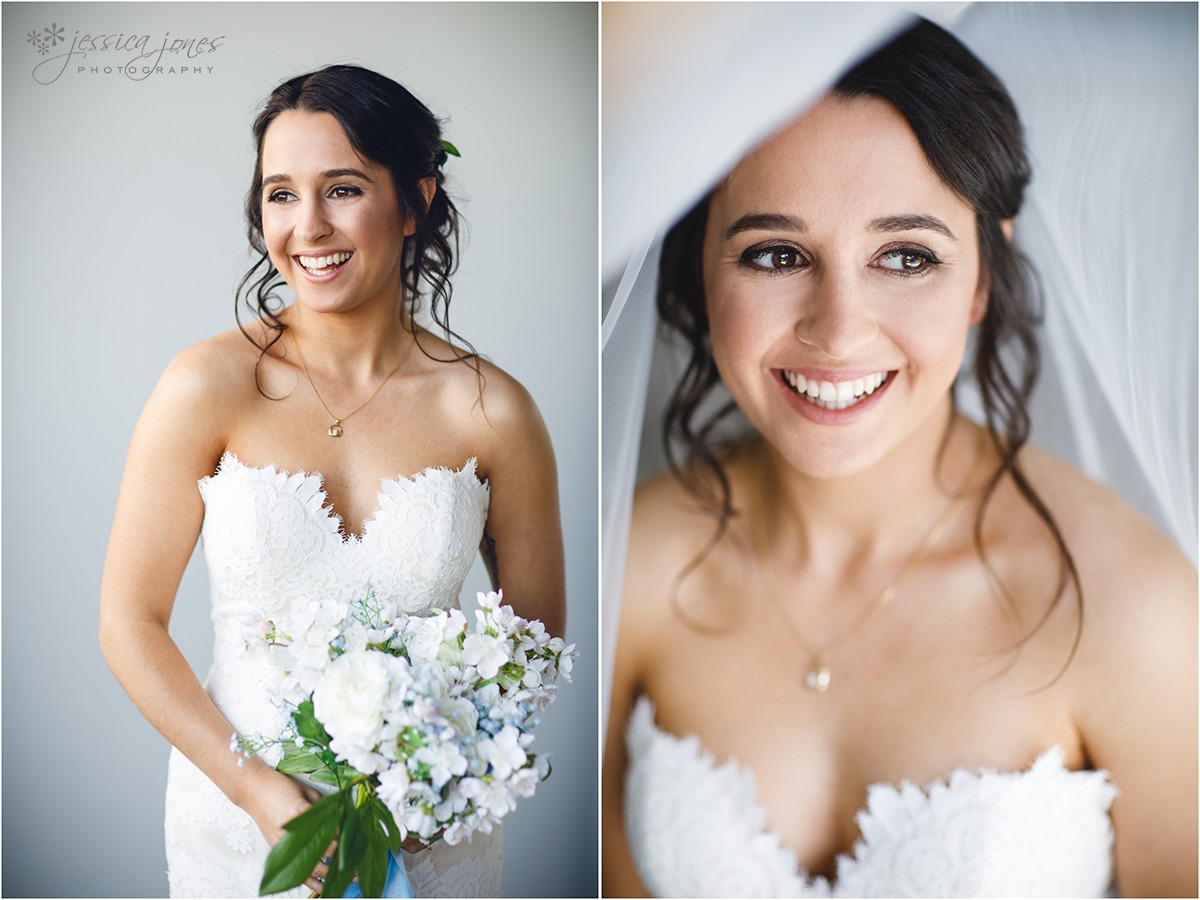 And just look at the whole set of pretty!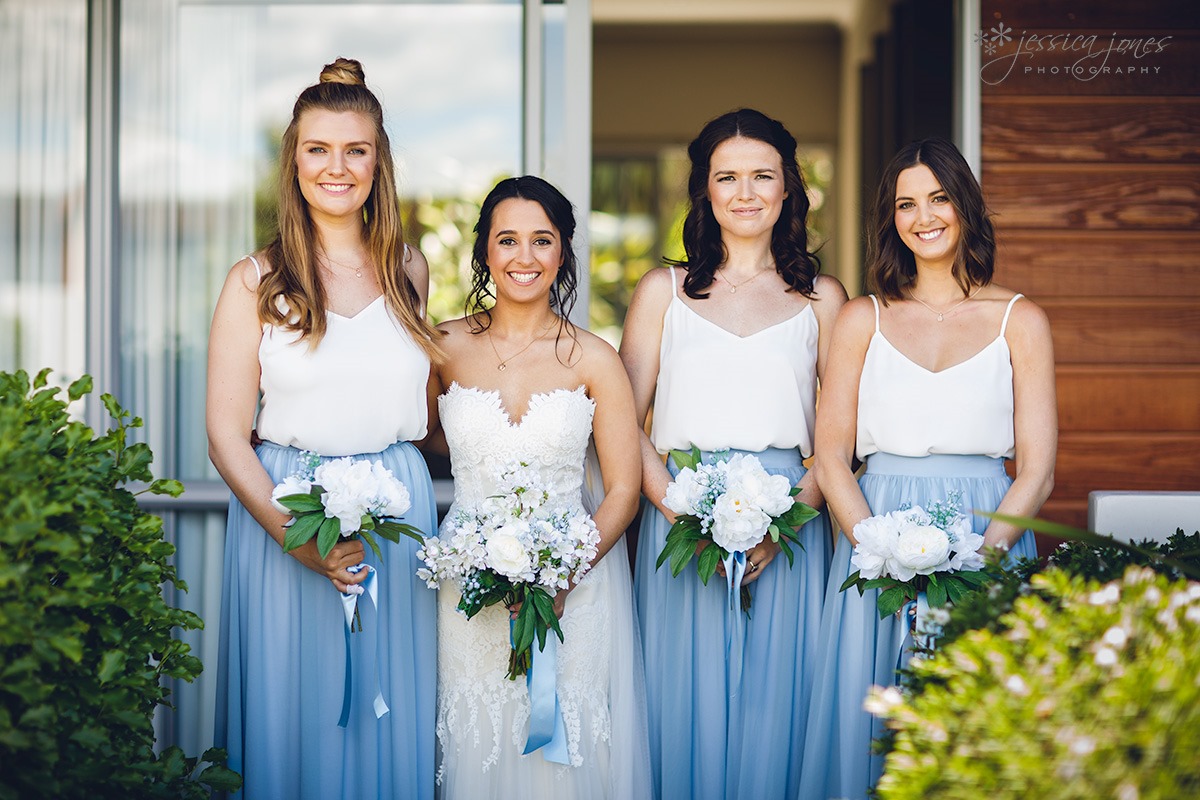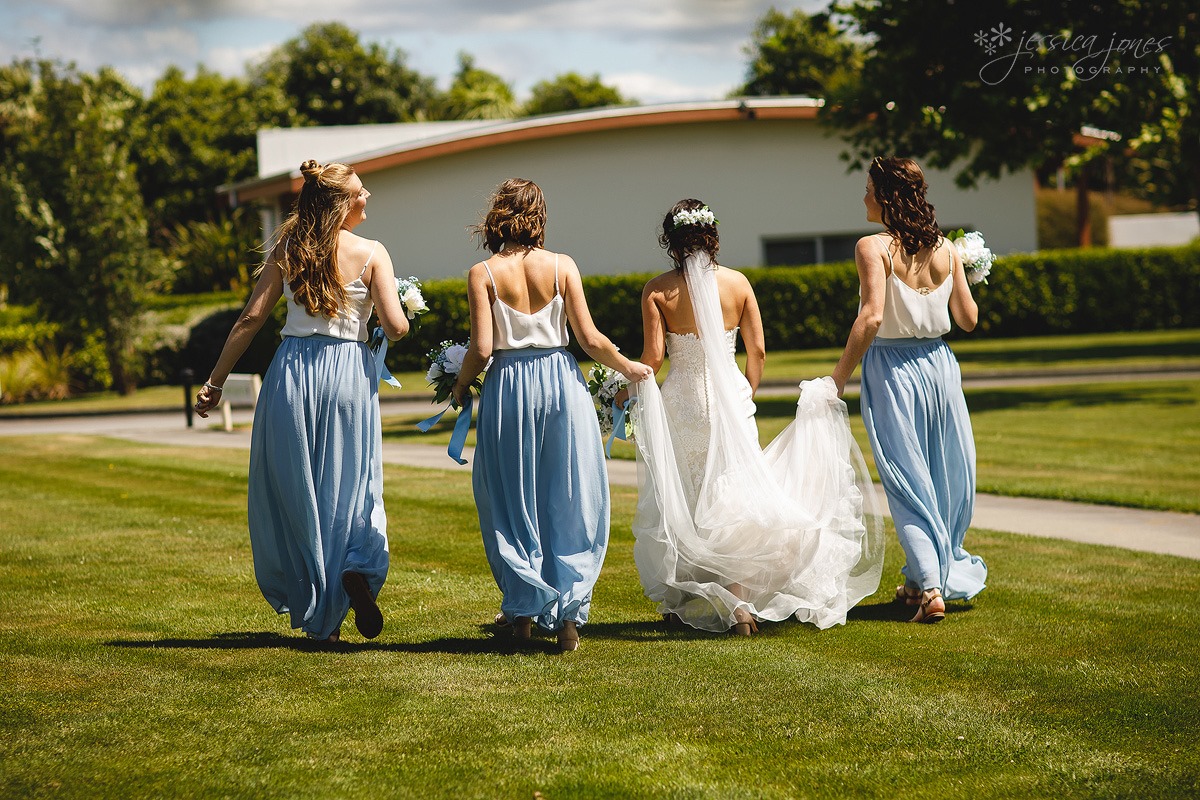 Meanwhile, Paul is with the gents while they prepare for the ceremony, don their kilts and generally just have a jolly good time.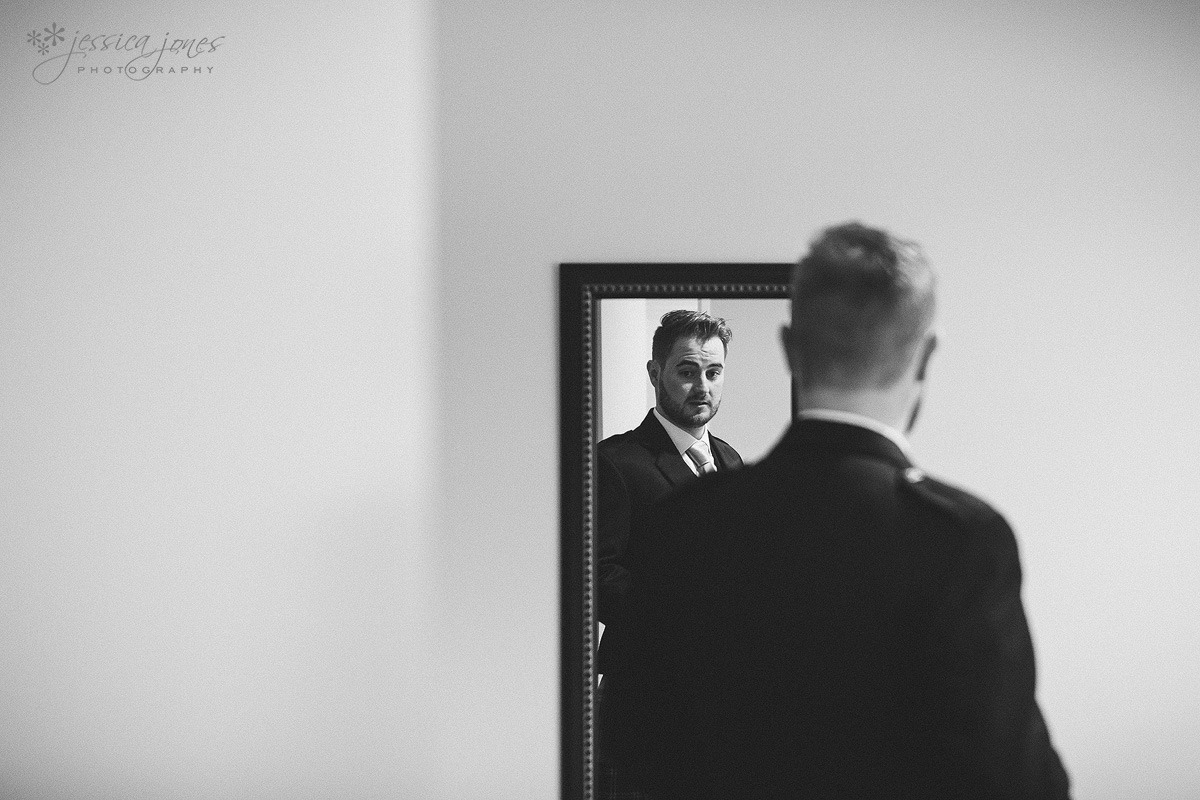 This pocketwatch here belonged to Gareth's Grandad.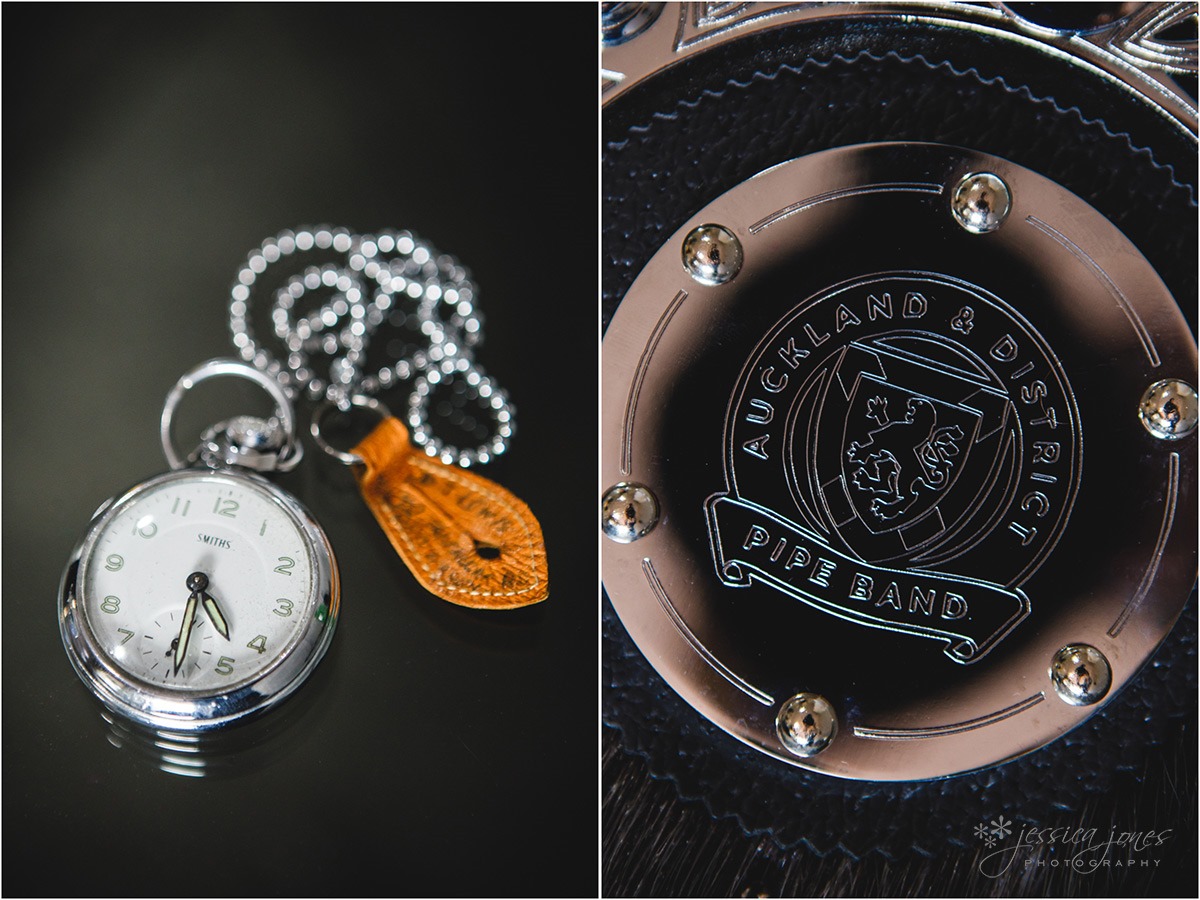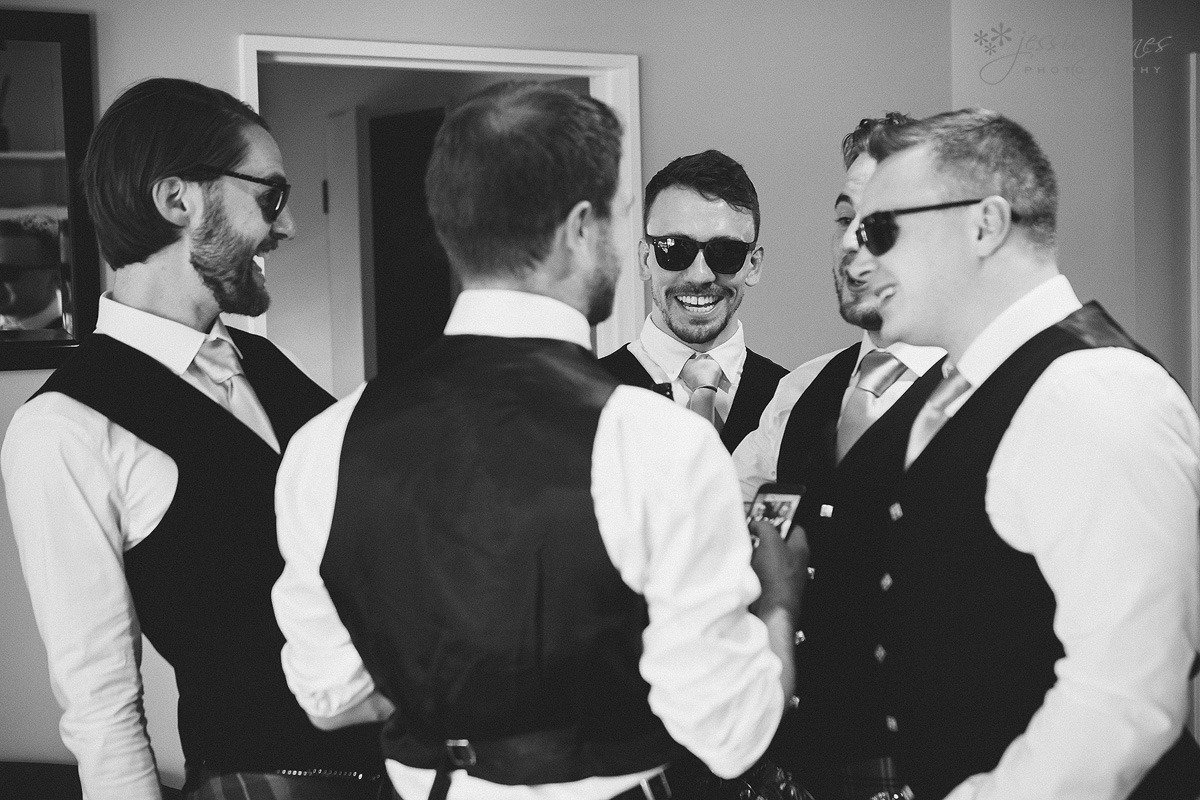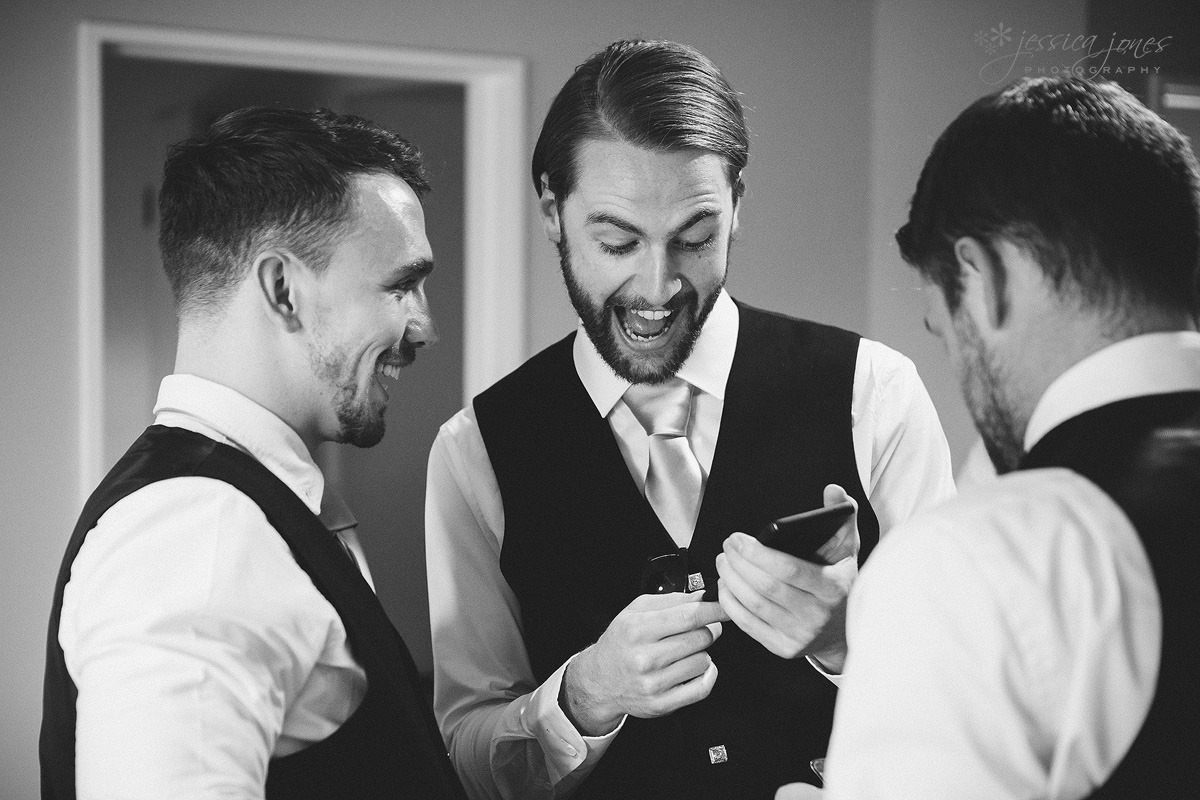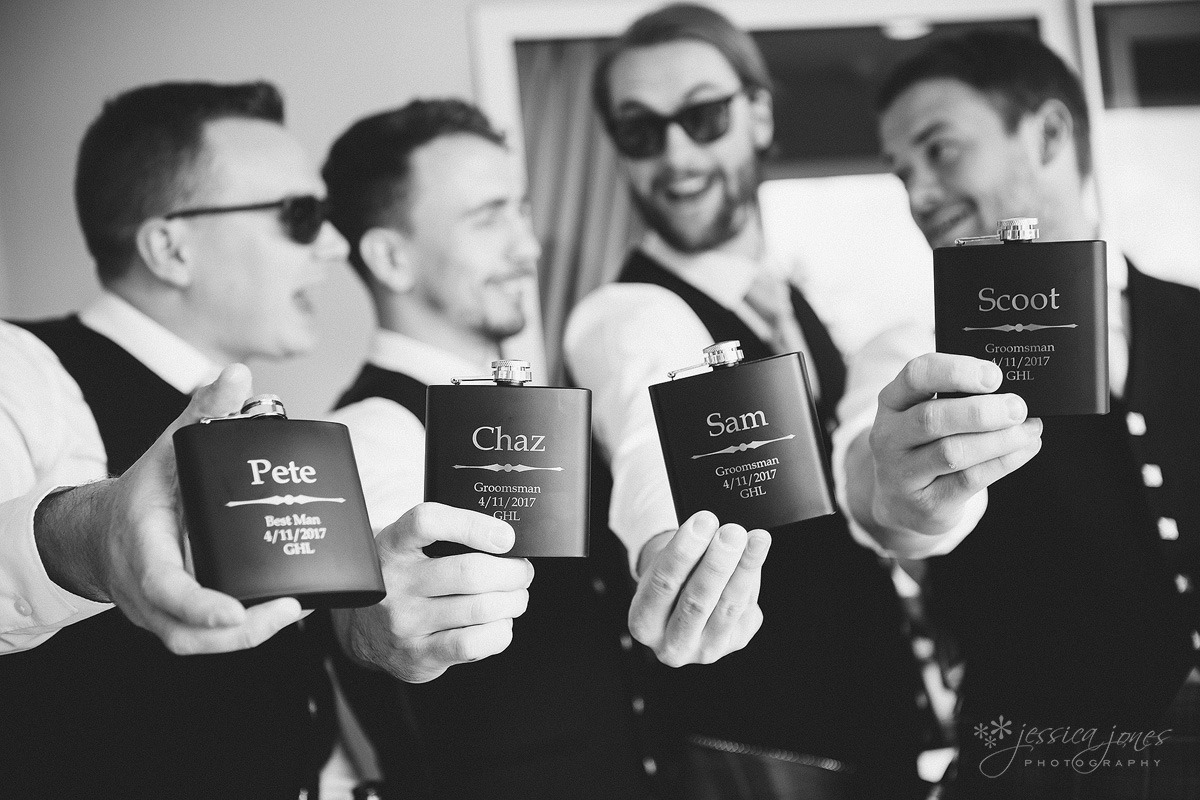 Meet Terry. Terry is part sausage dog, part something fluffy. This means he's rather short, a little bit long and very fluffy. He's Hayley and Gareth's baby, and EVER so enthusiastic about life.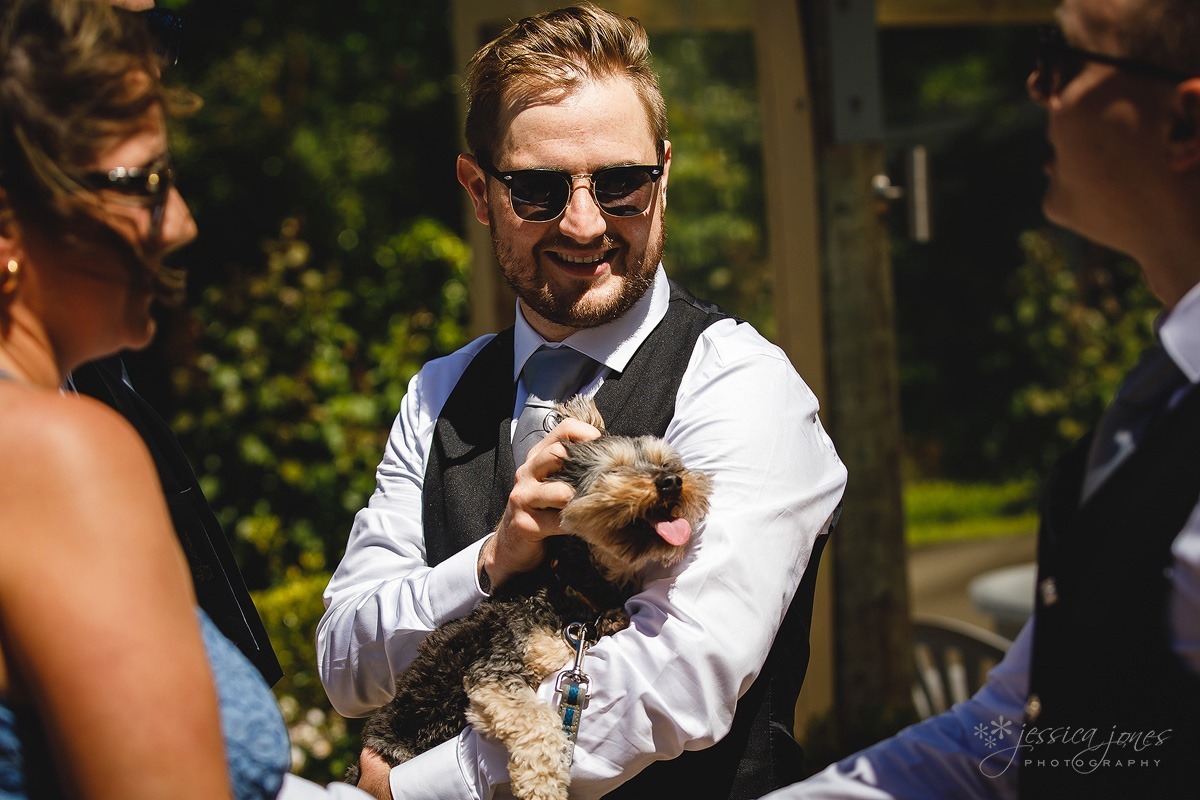 The wedding ceremony was held at the beautiful Woodend Gardens. Margaret does an amazing job keeping the place looking like it's straight out of a magazine!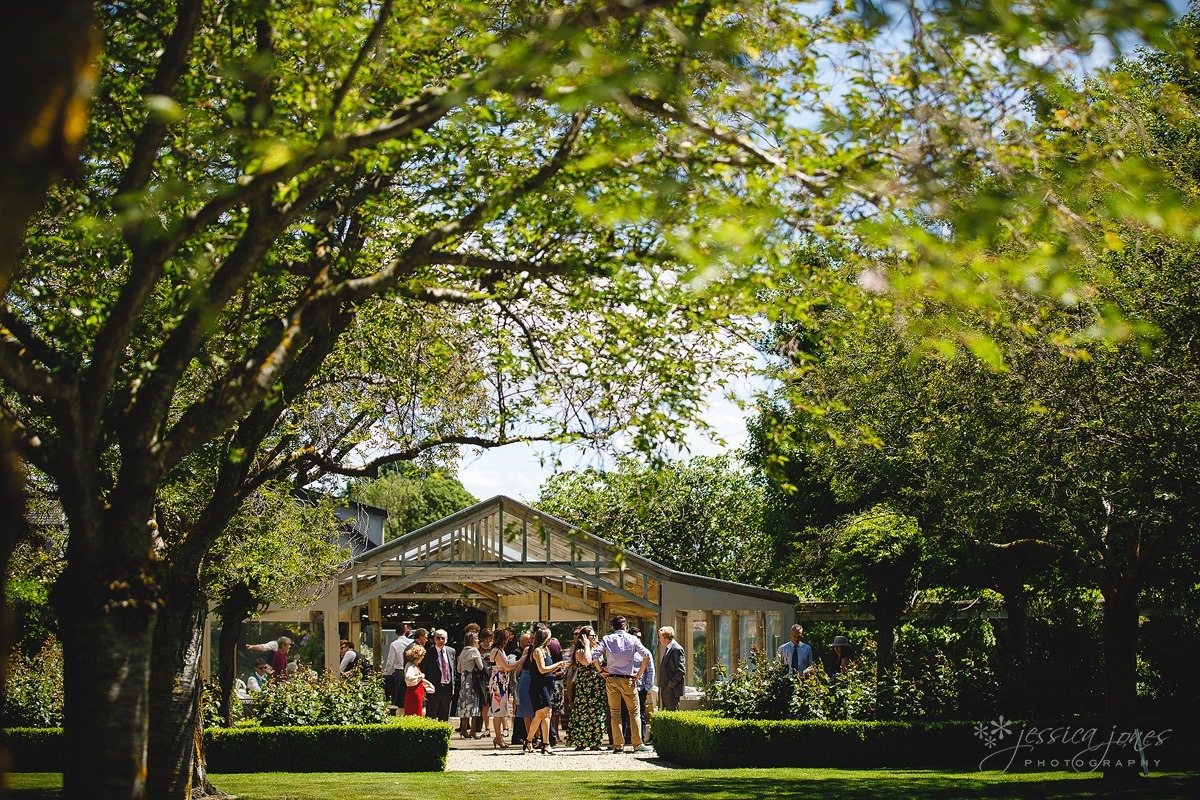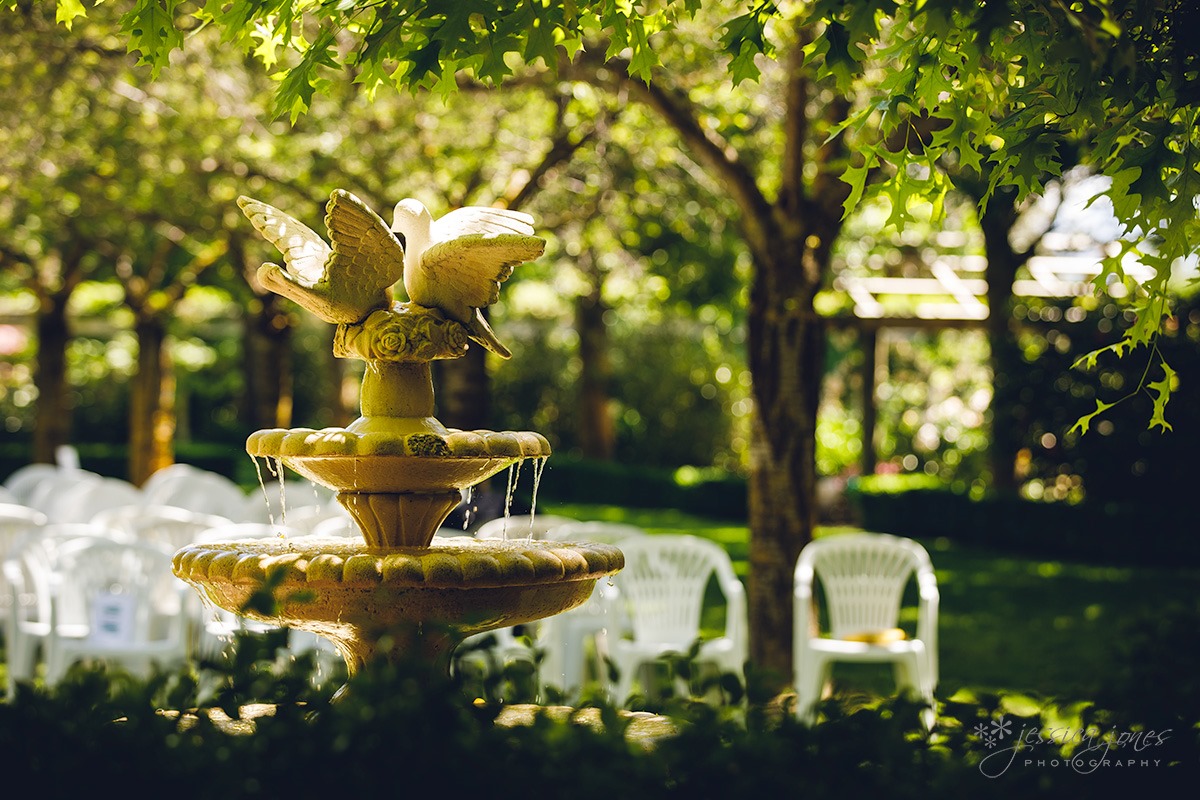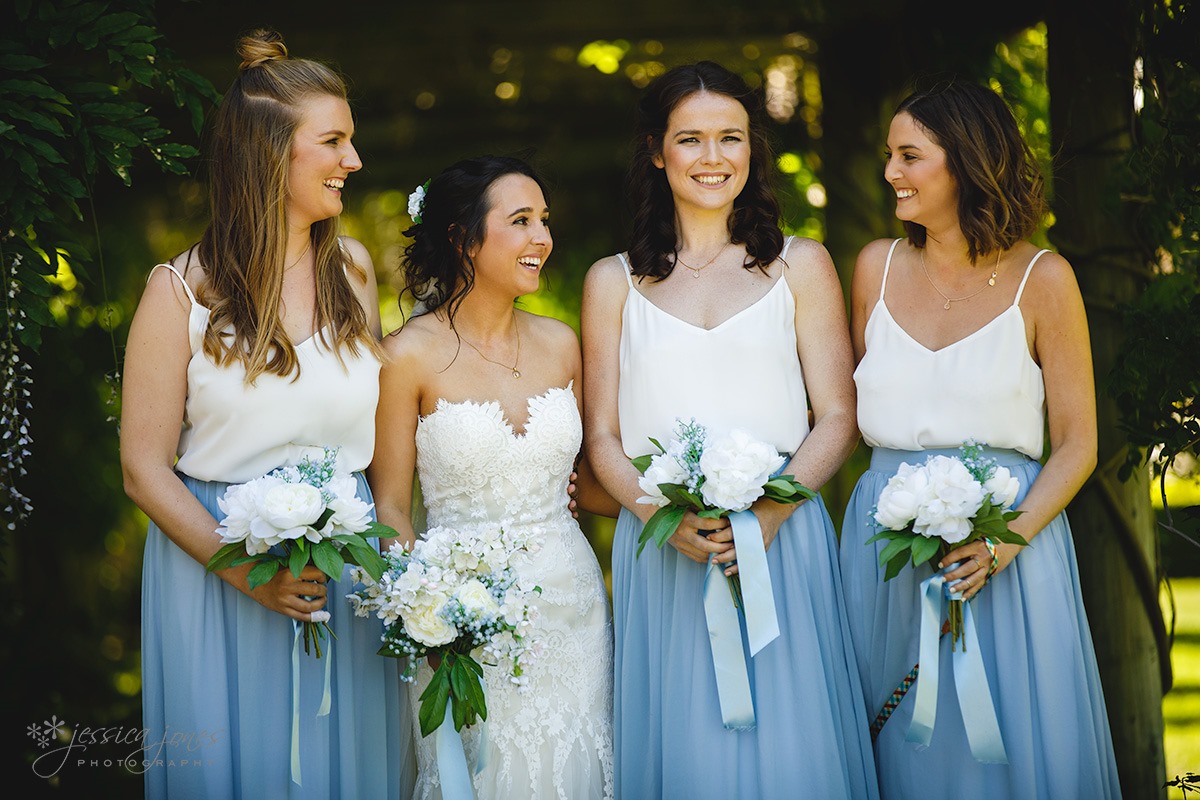 Neither Gareth nor Hayley are from Blenheim, but they, like so many couples before them, decided this was the perfect destination for their gorgeous wedding.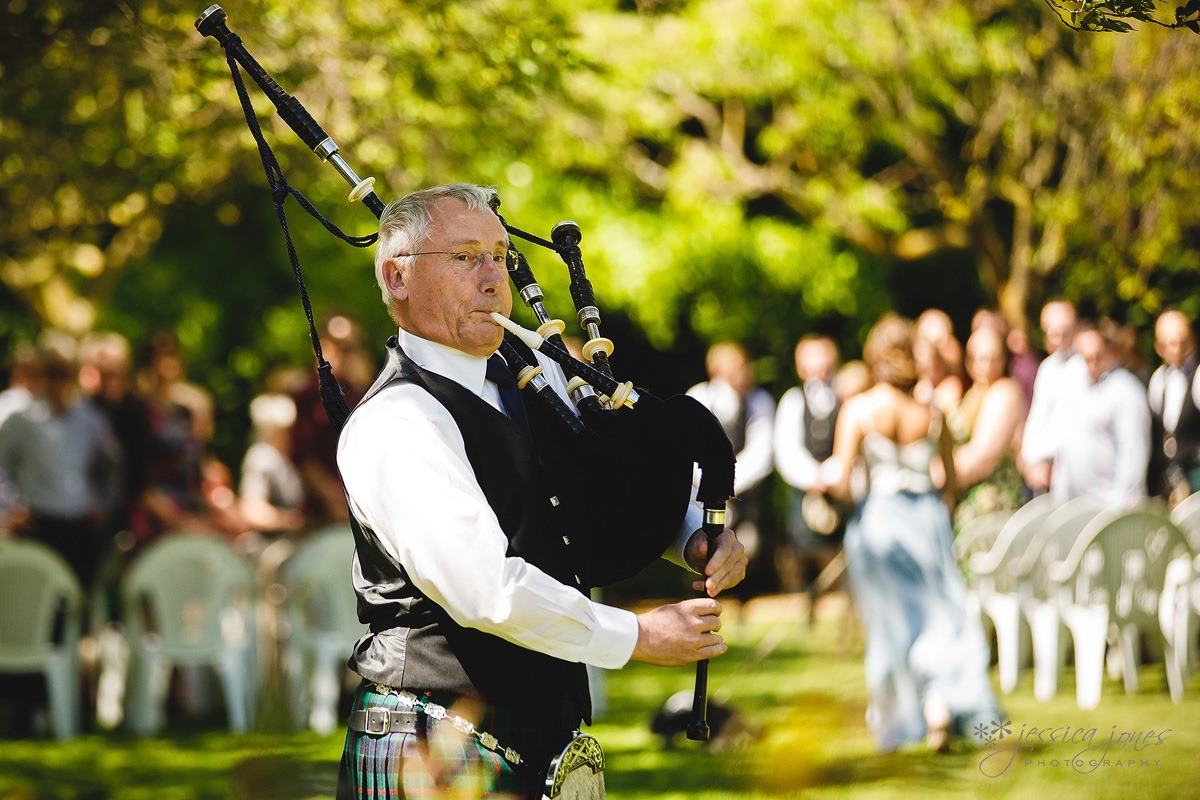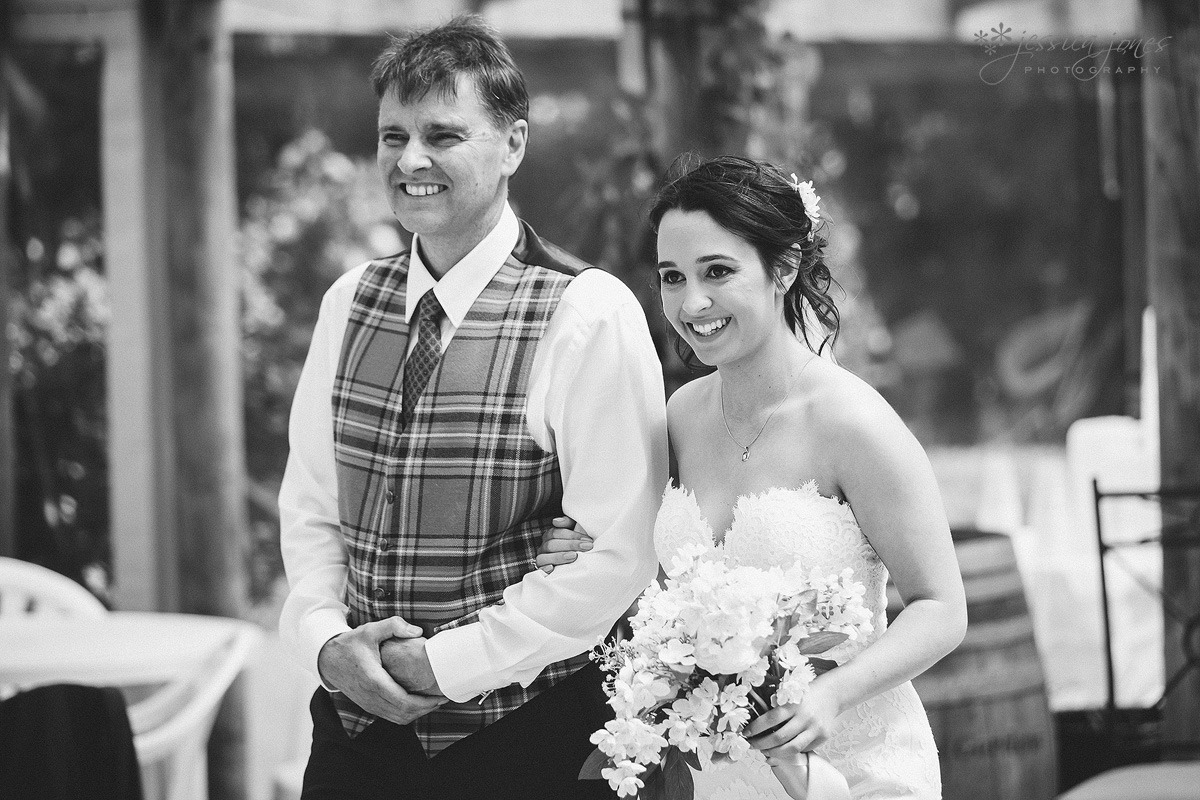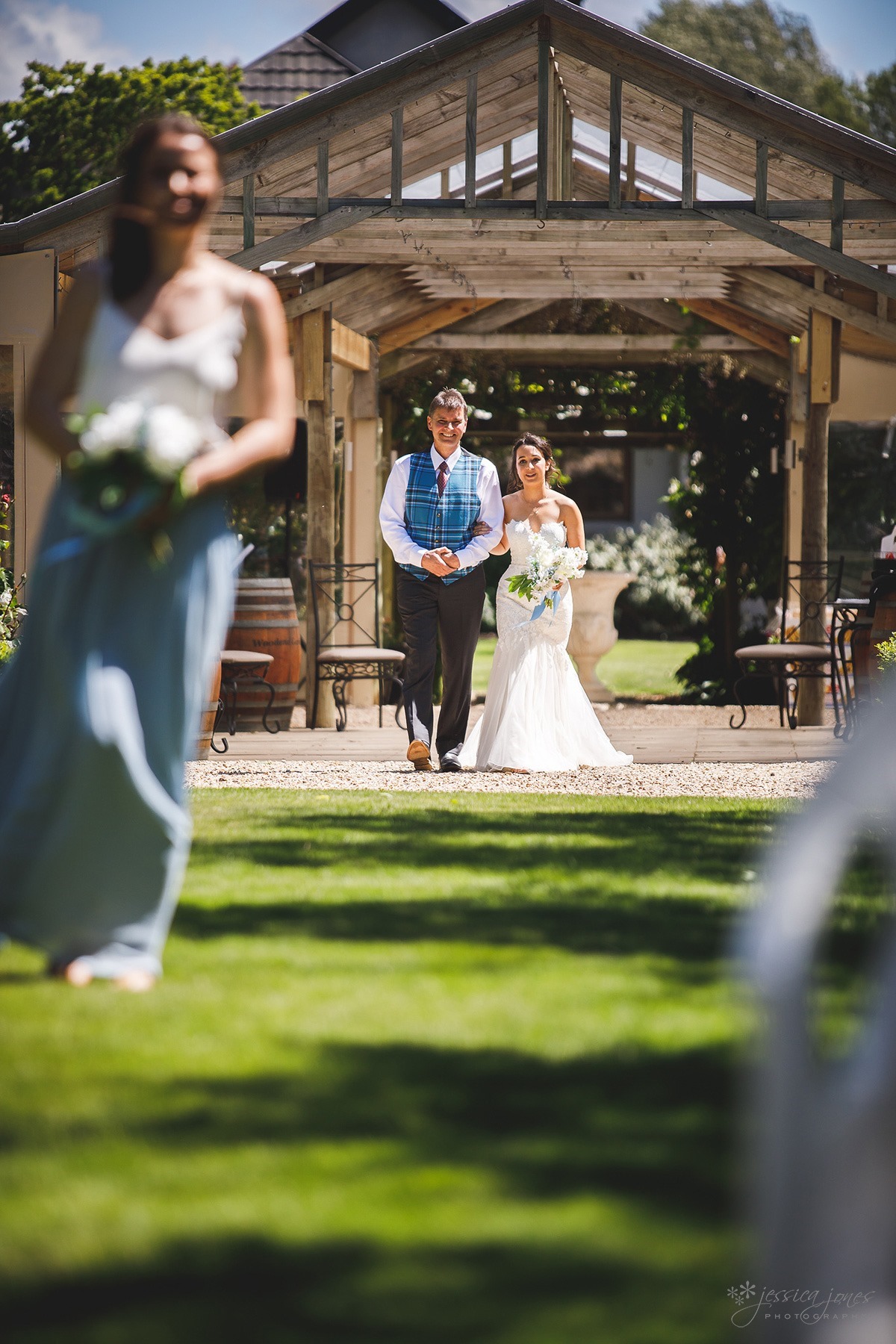 I rather liked this reading during the ceremony.
A Lovely Love Story – By Edward Monkton
The fierce Dinosaur was trapped inside his cage of ice.
Although it was cold he was happy in there. It was, after all, his cage.
Then along came the Lovely Other Dinosaur.
The Lovely Other Dinosaur melted the Dinosaur's cage with kind words and loving thoughts.
I like this Dinosaur thought the Lovely Other Dinosaur.
Although he is fierce he is also tender and he is funny.
He is also quite clever though I will not tell him this for now.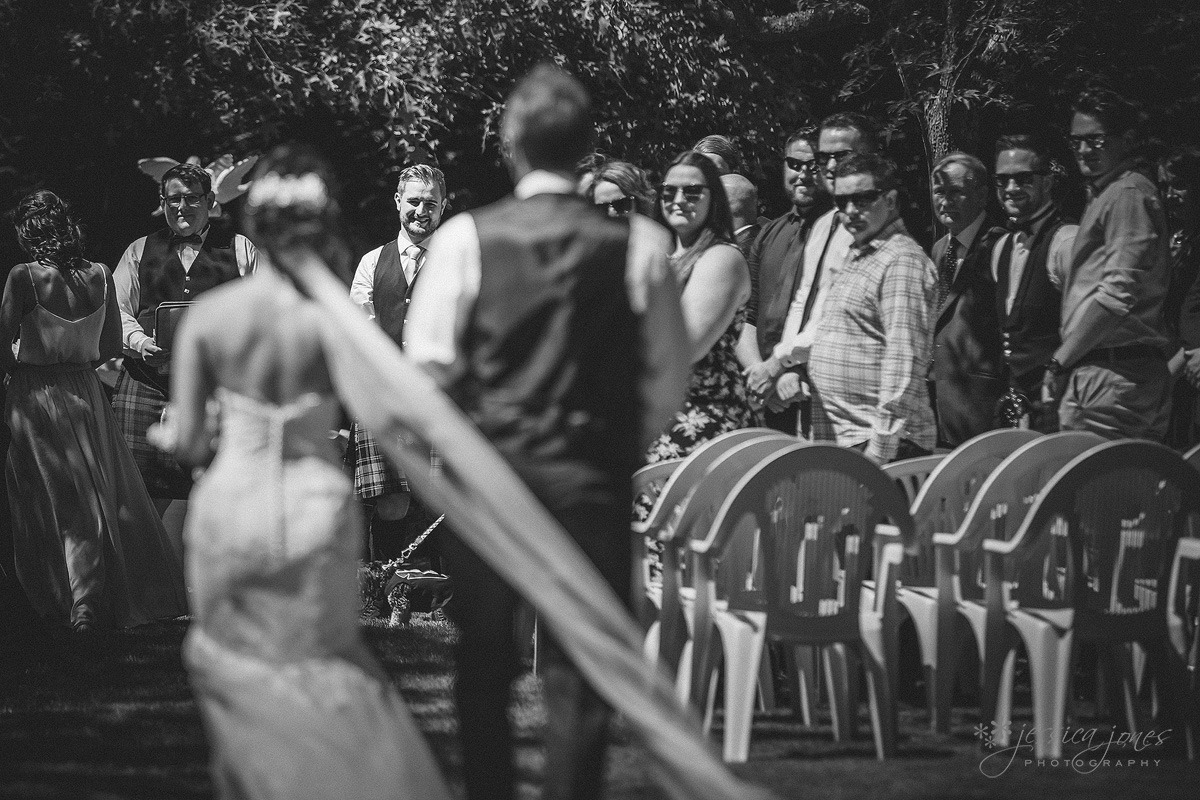 I like this Lovely Other Dinosaur, thought the Dinosaur.
She is beautiful and she is different and she smells so nice.
She is also a free spirit which is a quality I much admire in a dinosaur.
But he can be so distant and so peculiar at times, thought the Lovely Other Dinosaur.
He is also overly fond of things.
Are all Dinosaurs so overly fond of things?
But her mind skips from here to there so quickly thought the Dinosaur.
She is also uncommonly keen on shopping.
Are all Lovely Other Dinosaurs so uncommonly keen on shopping?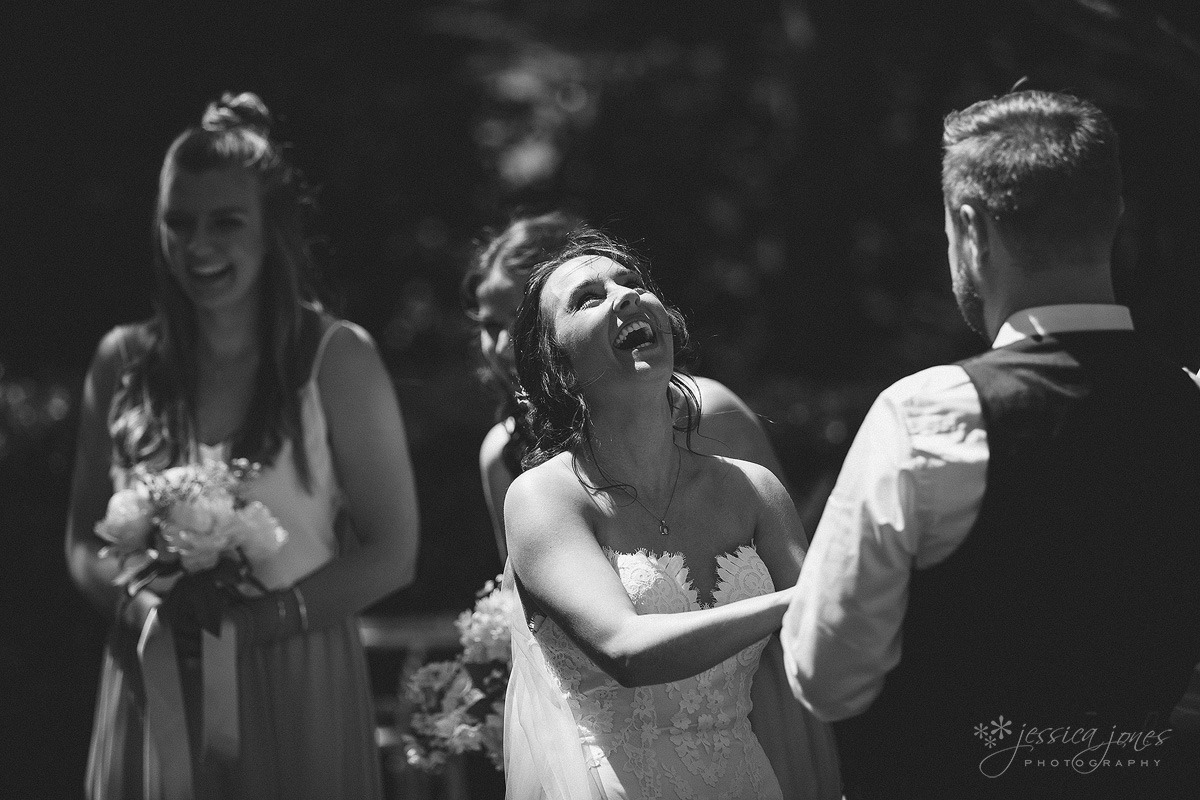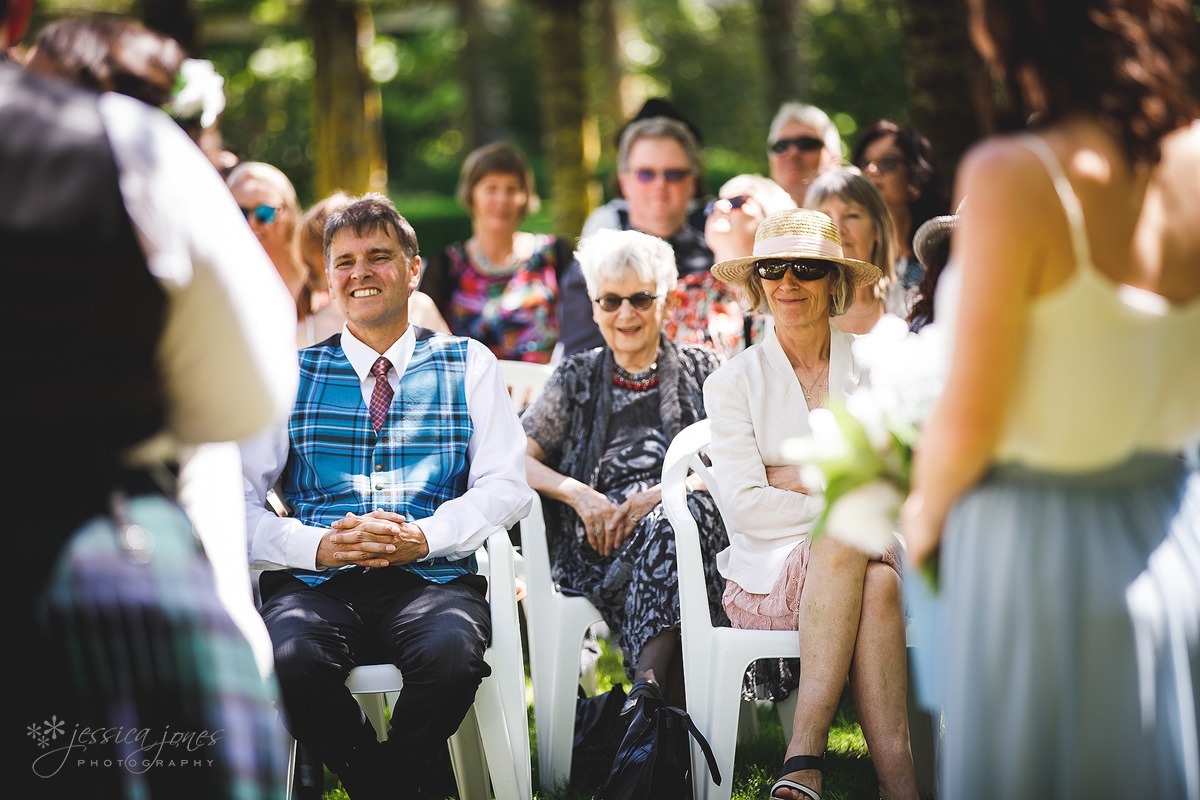 I will forgive his peculiarity and his concern for things, thought the Lovely Other Dinosaur.
For they are part of what makes him a richly charactered individual.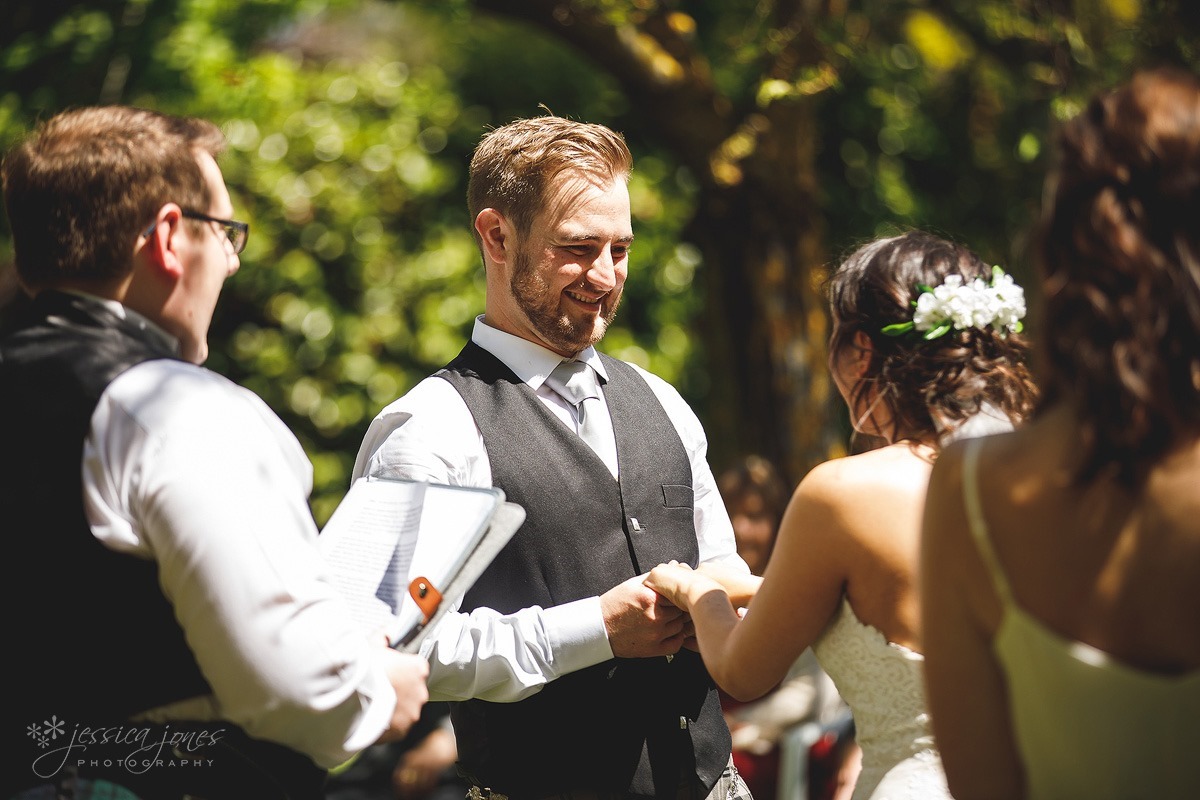 I will forgive her skipping mind and her fondness for shopping, thought the Dinosaur.
For she fills our life with beautiful thoughts and wonderful surprises.
Besides, I am not unkeen on shopping either.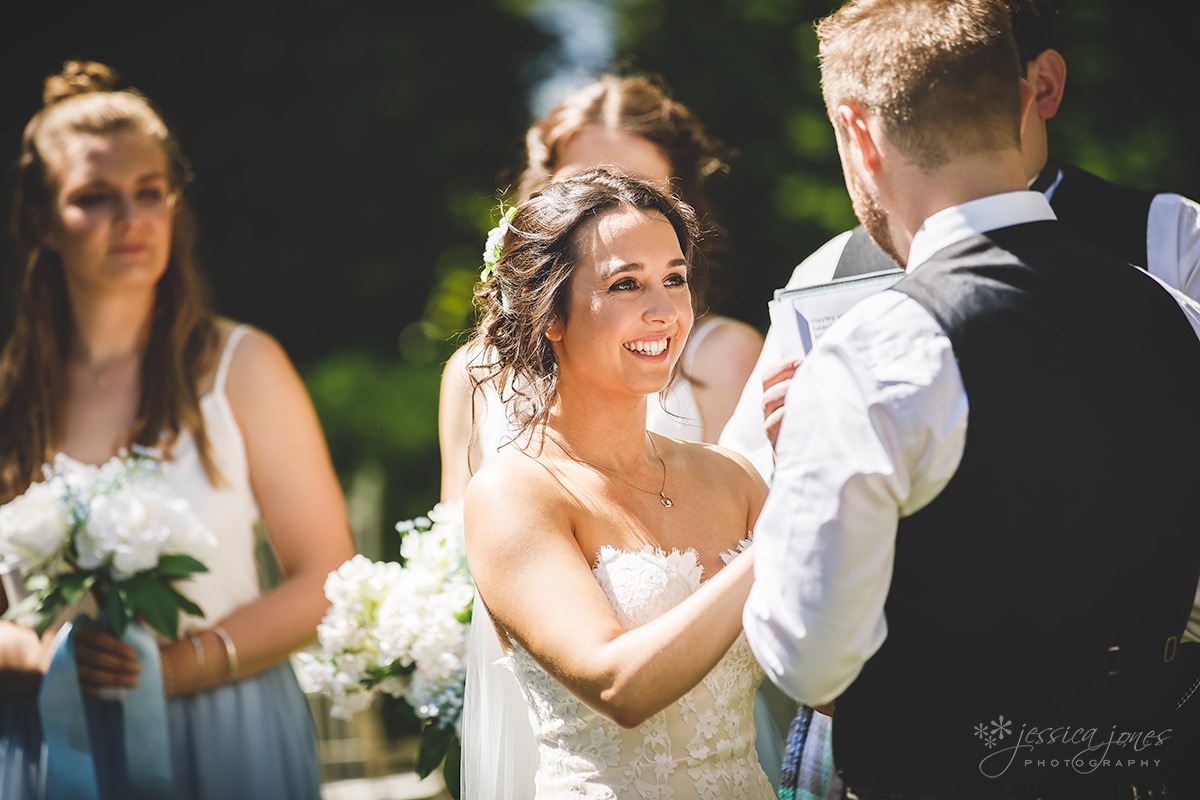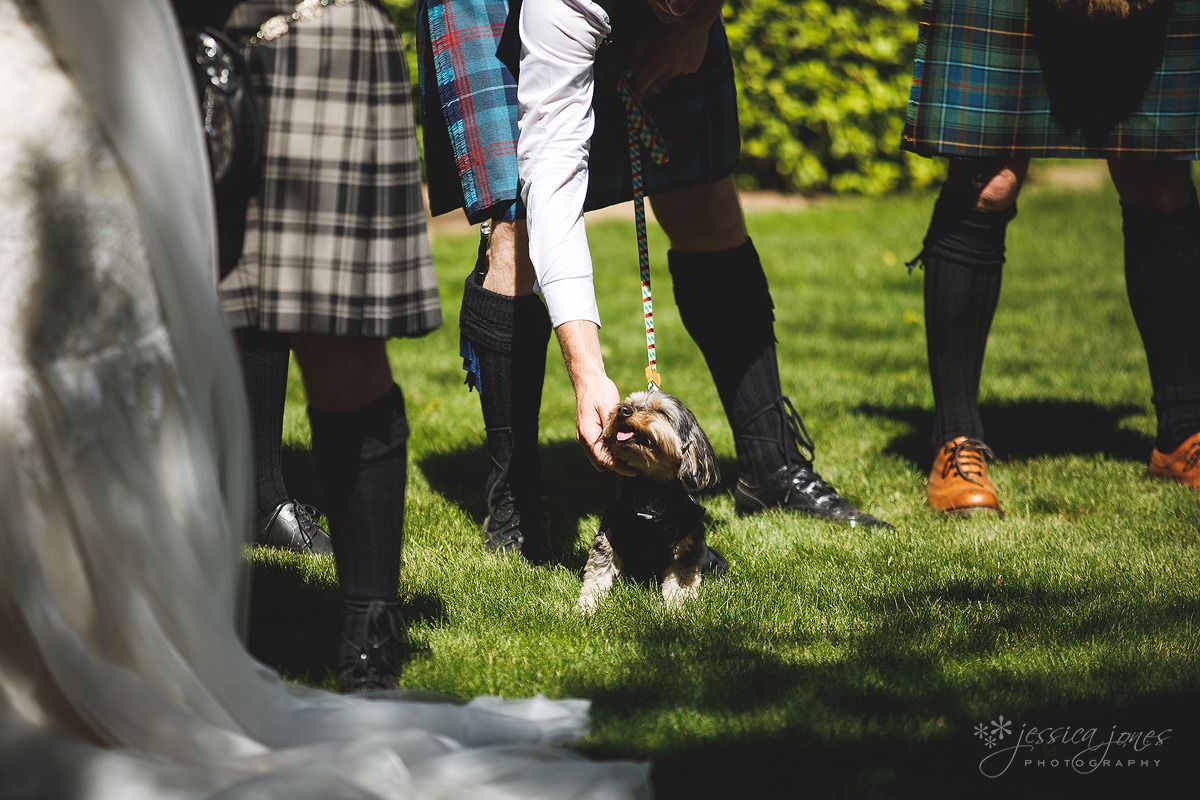 Now the Dinosaur and the Lovely Other Dinosaur are old.
Look at them.
Together they stand on the hill telling each other stories and feeling the warmth of the sun on their backs.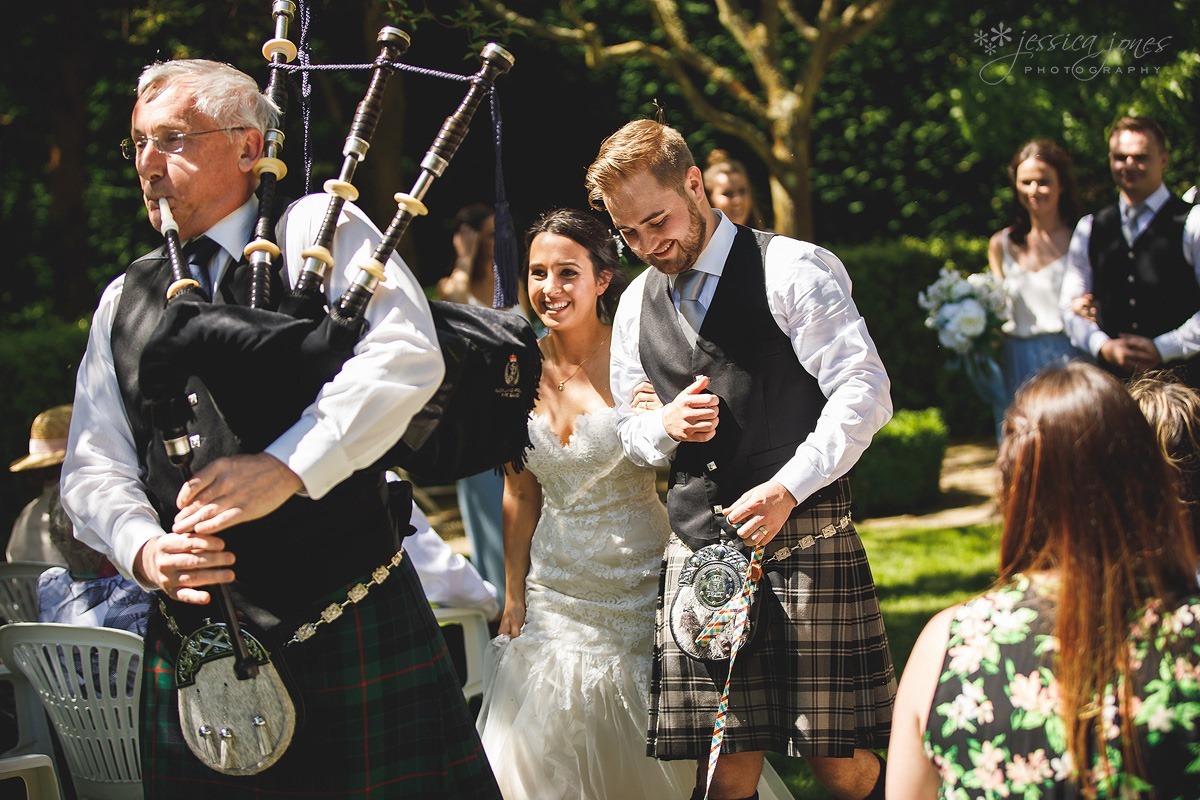 Terry spent as much time as he could burying himself in the wedding dress. Good thing he is so cute!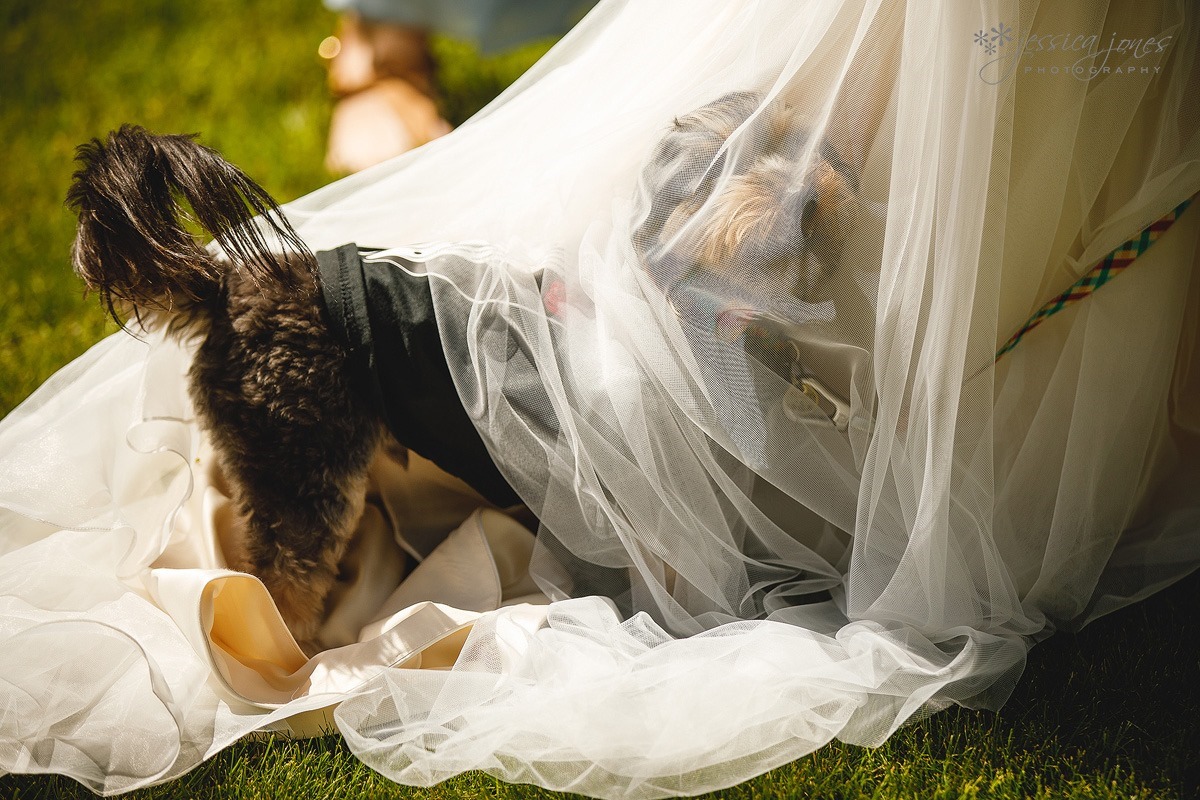 Part of the Scottish wedding tradition is to have a quaich (pronounced 'quake'), a small two handled cup containing whisky to offer to guests as a welcome.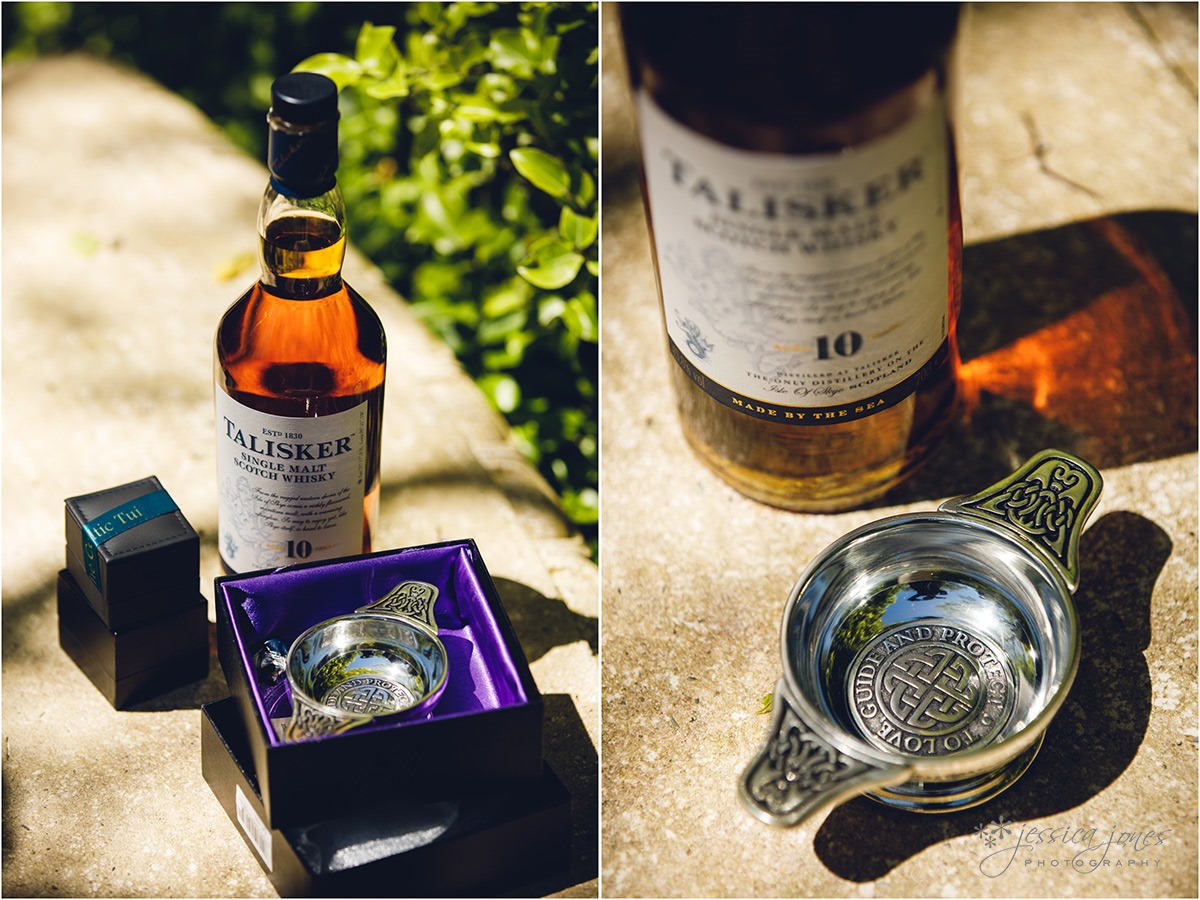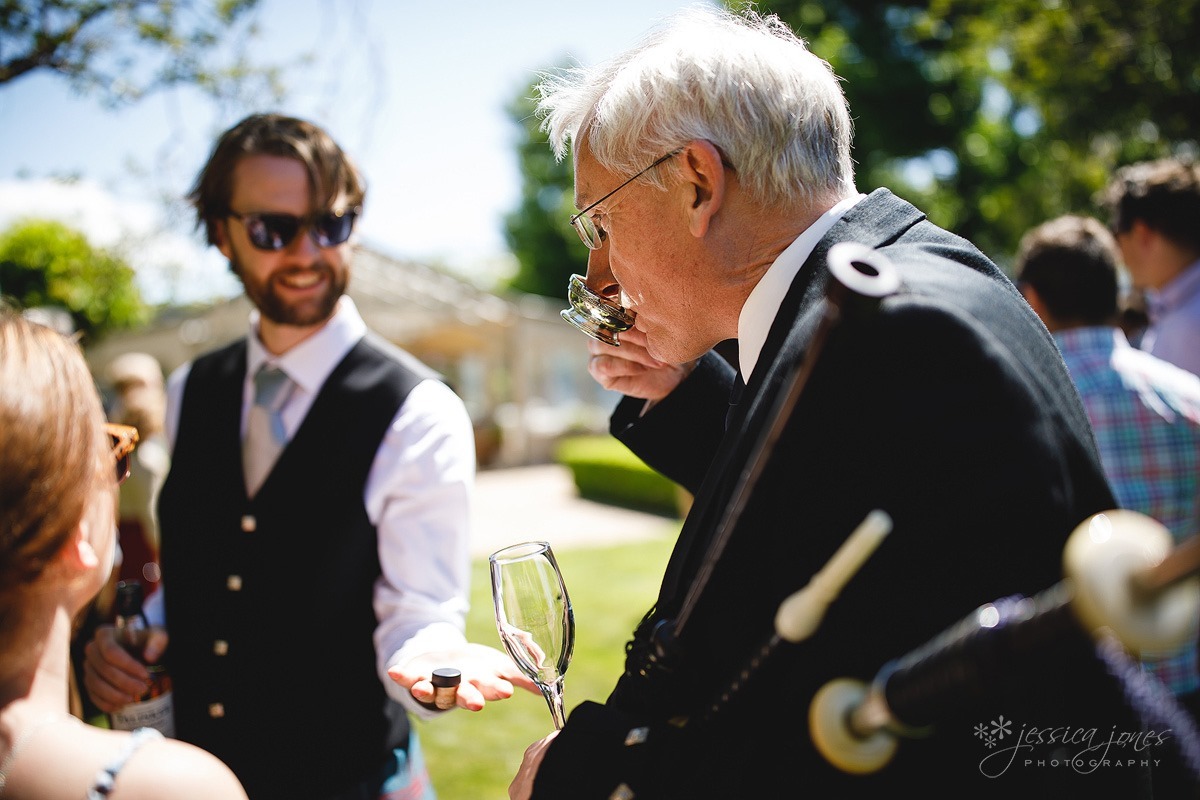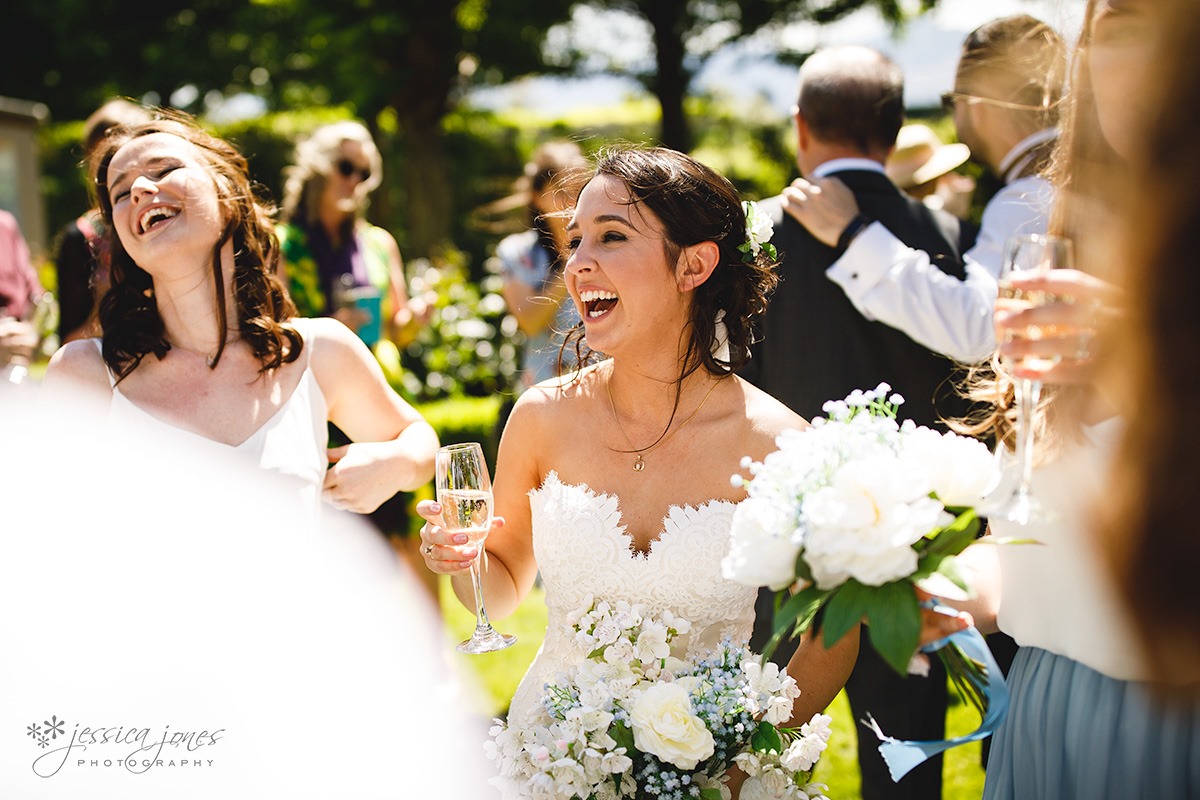 Every wedding guest travelled to Blenheim for Gareth and Hayley's wedding. Friends and family who have come from just about every continent, some from the UK, some from the USA and some even from Auckland. Many of these special people haven't been together for years, and so it was of utmost importance to Gareth and Hayley to spend as much time as possible with their guests.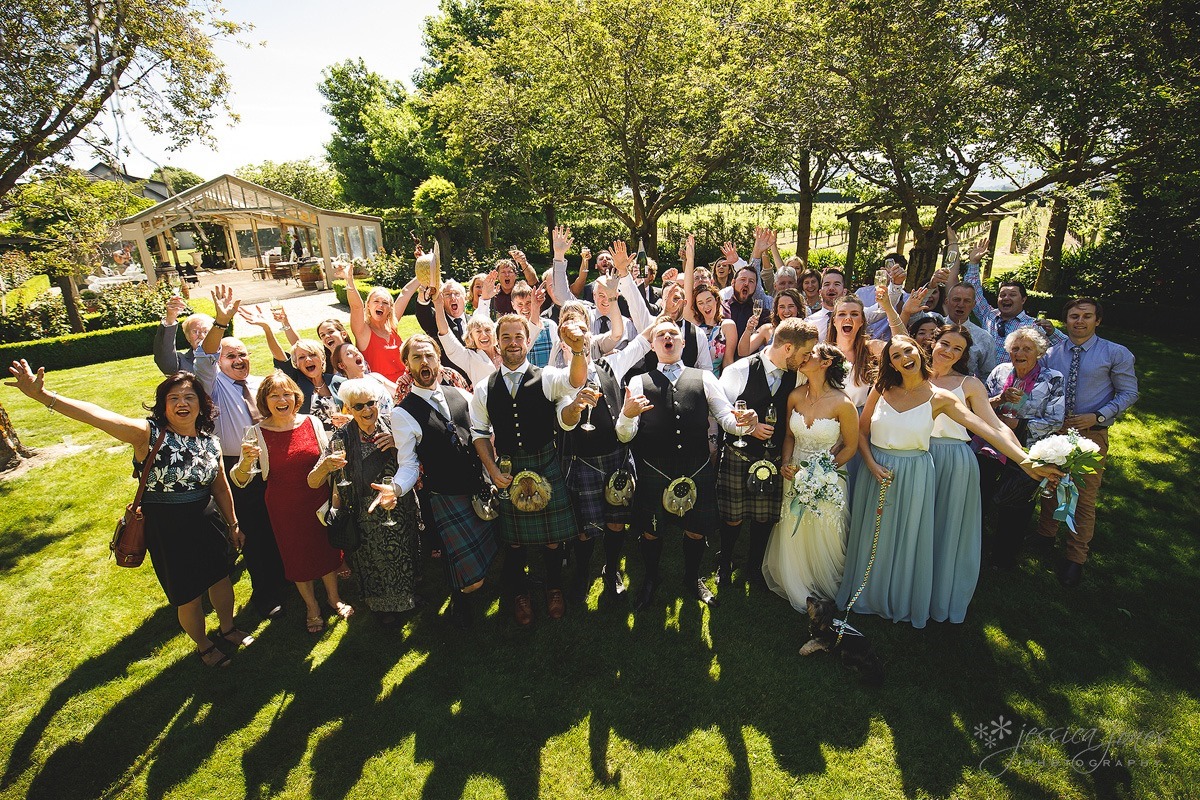 Also Terry.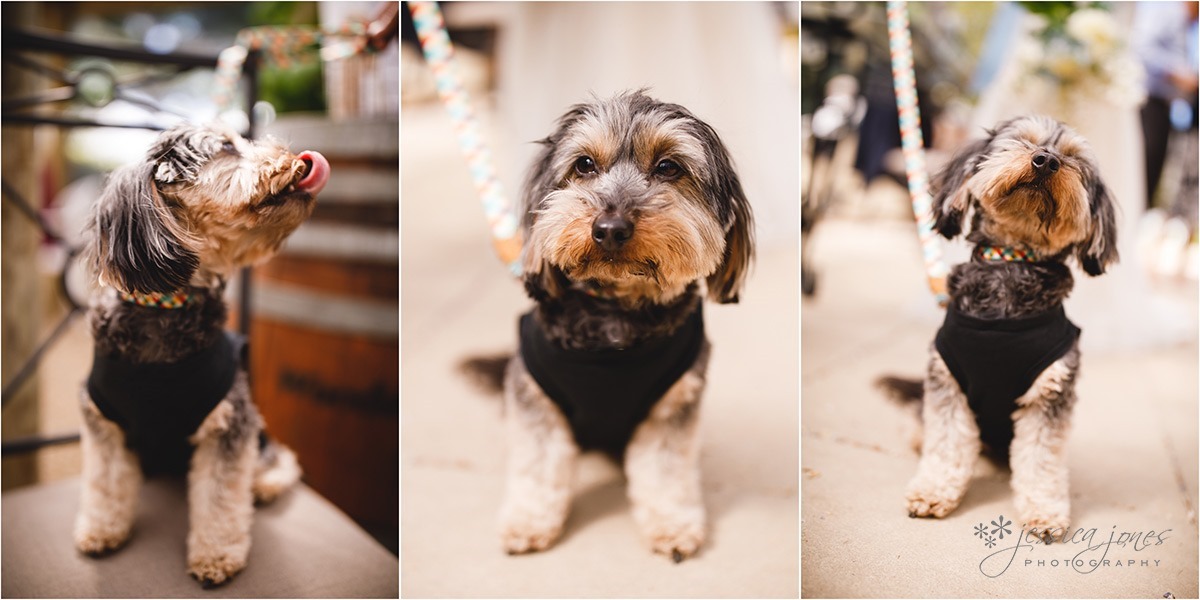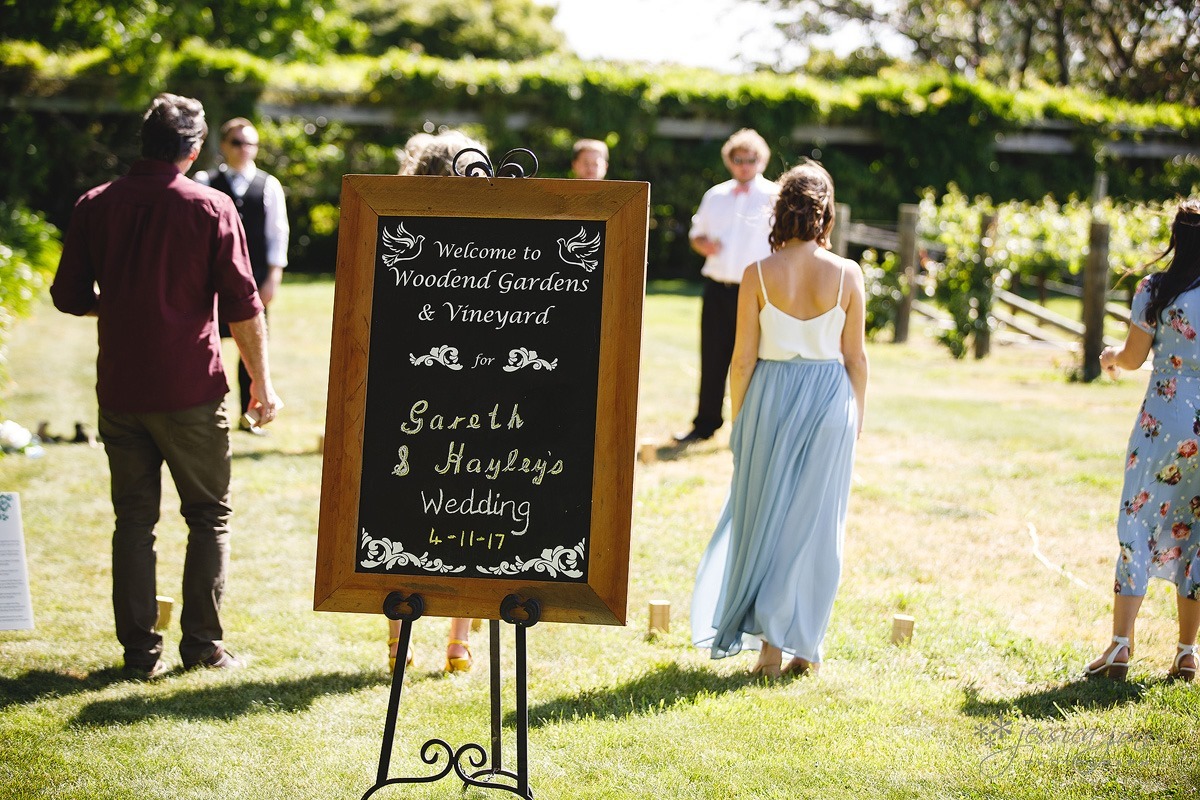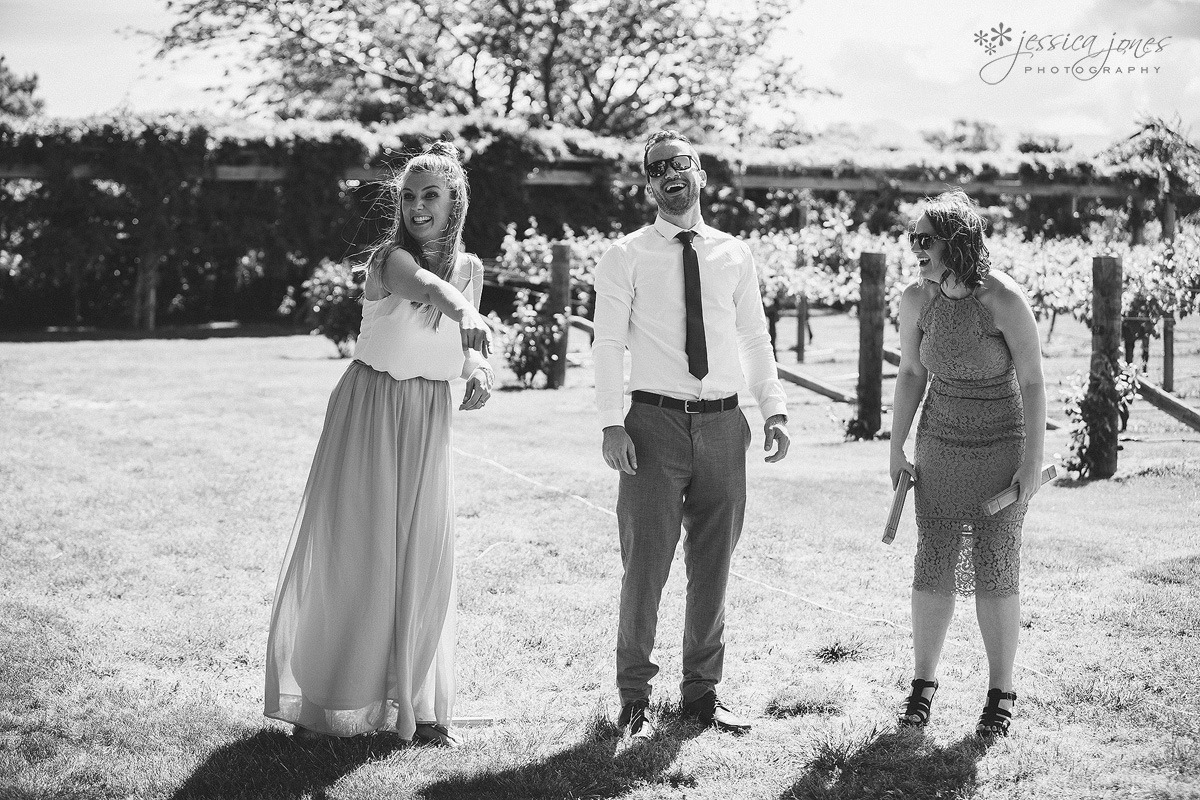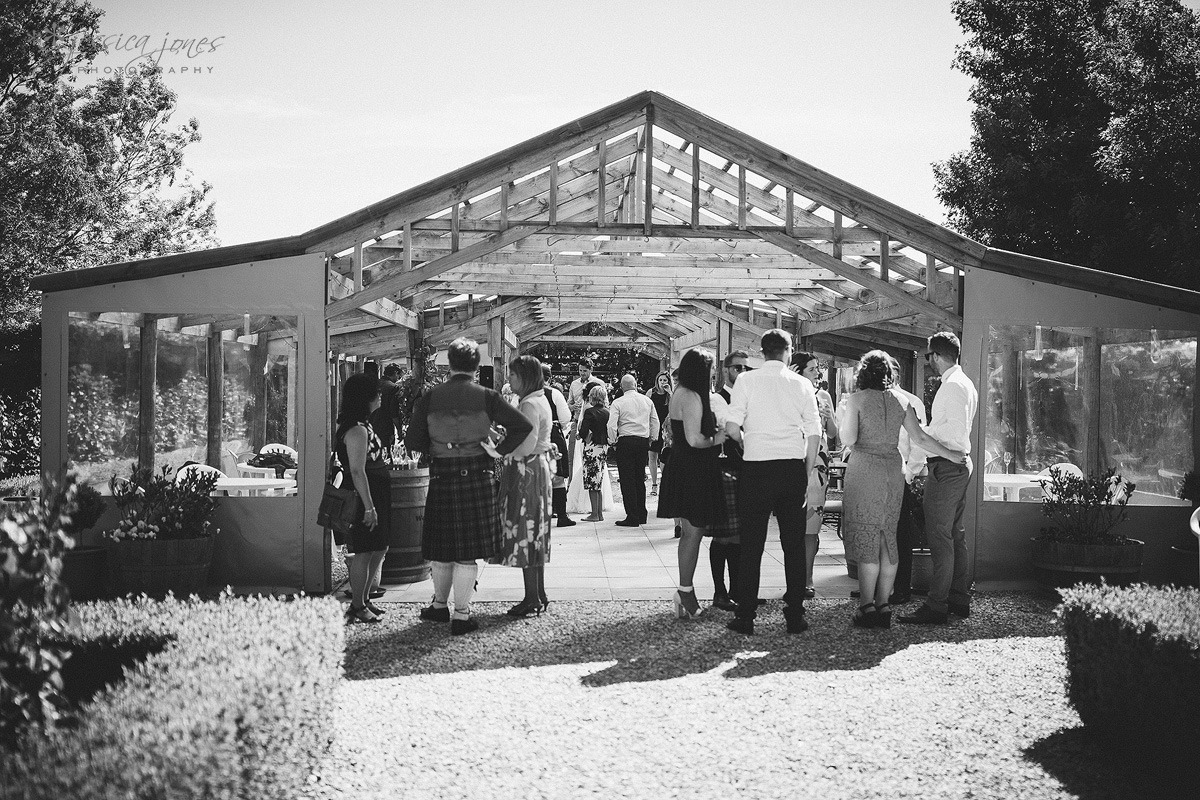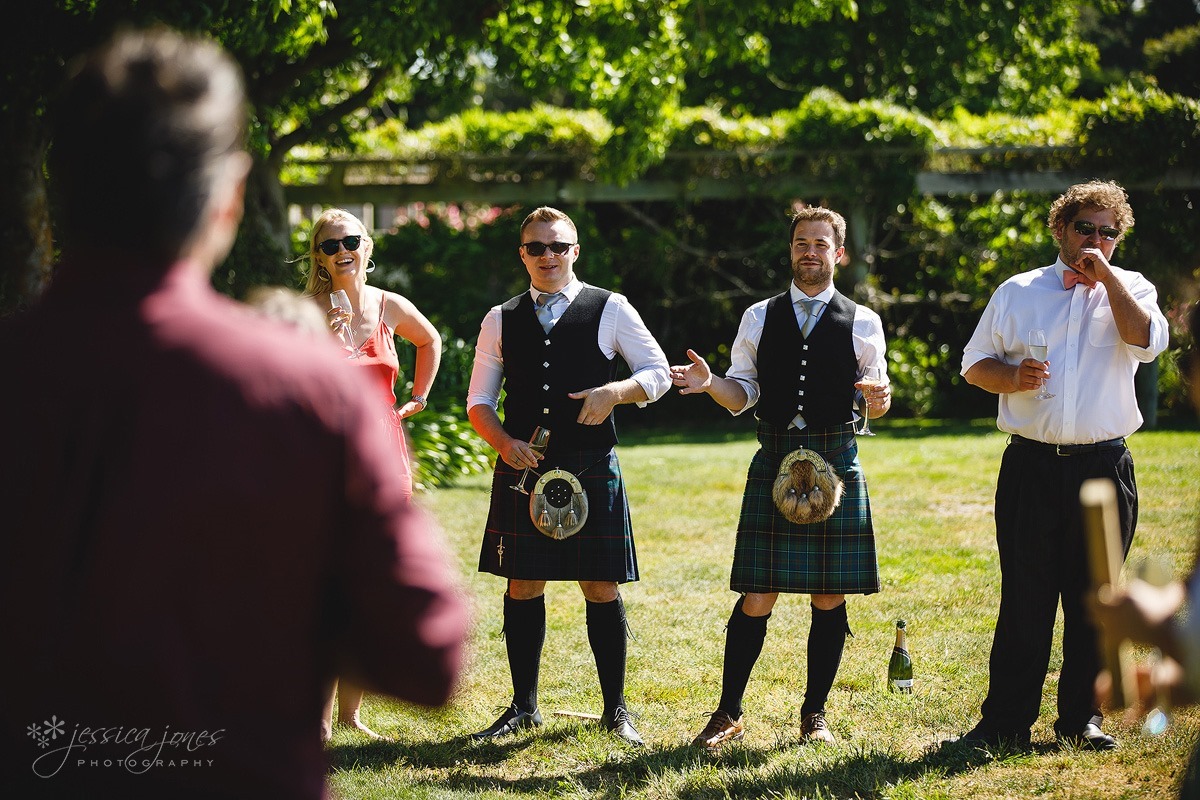 Before heading off to the reception, we spent a few minutes with this fabulous looking bridal party. It wasn't hard to get them to relax and play for the camera.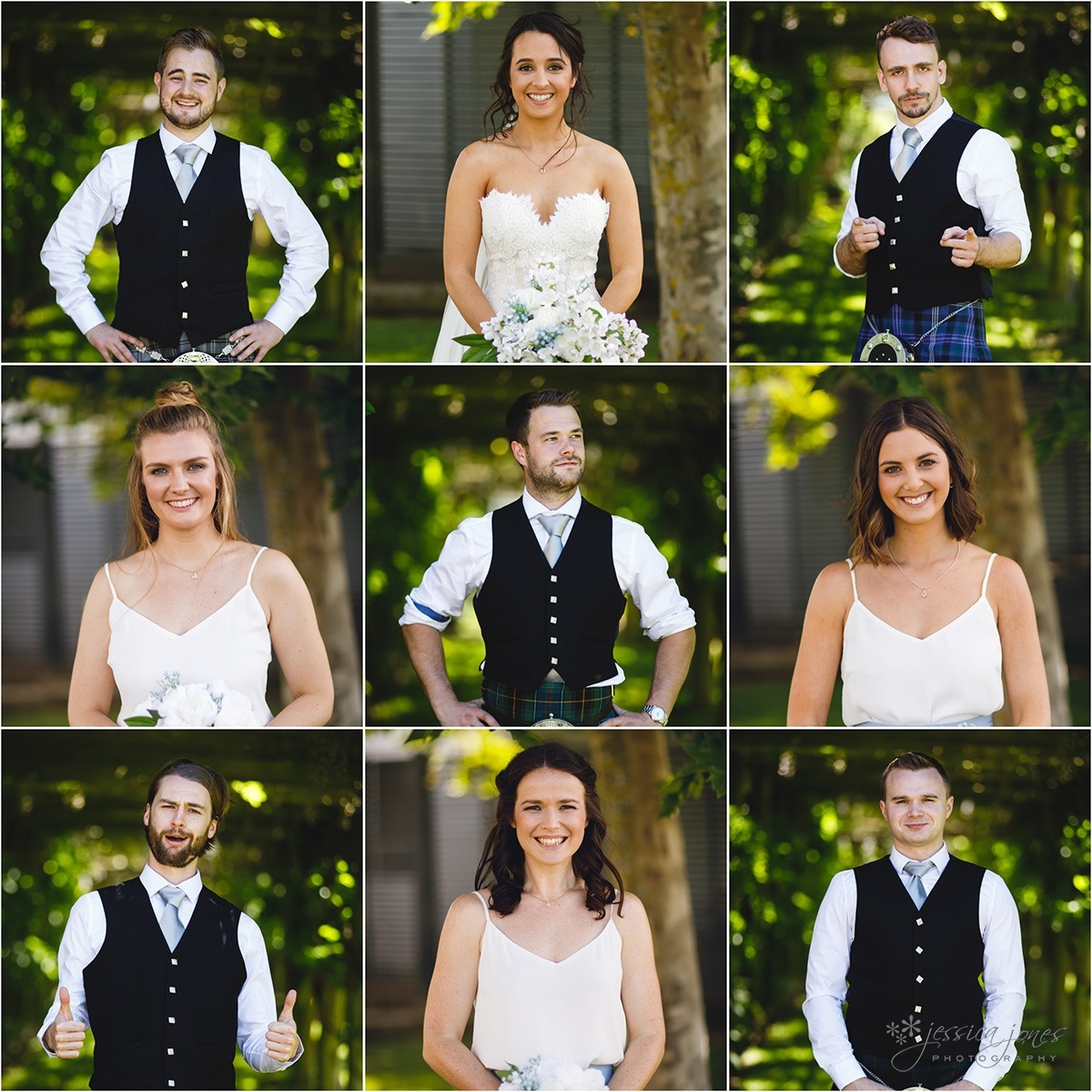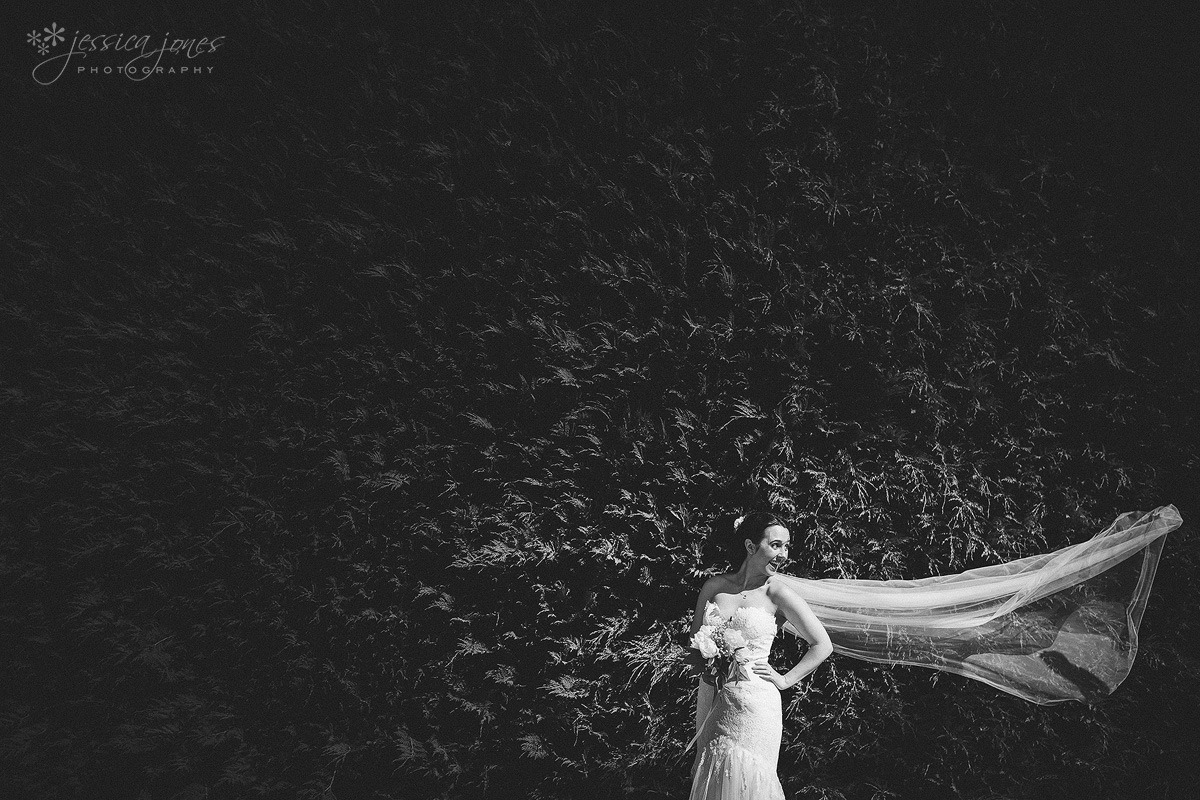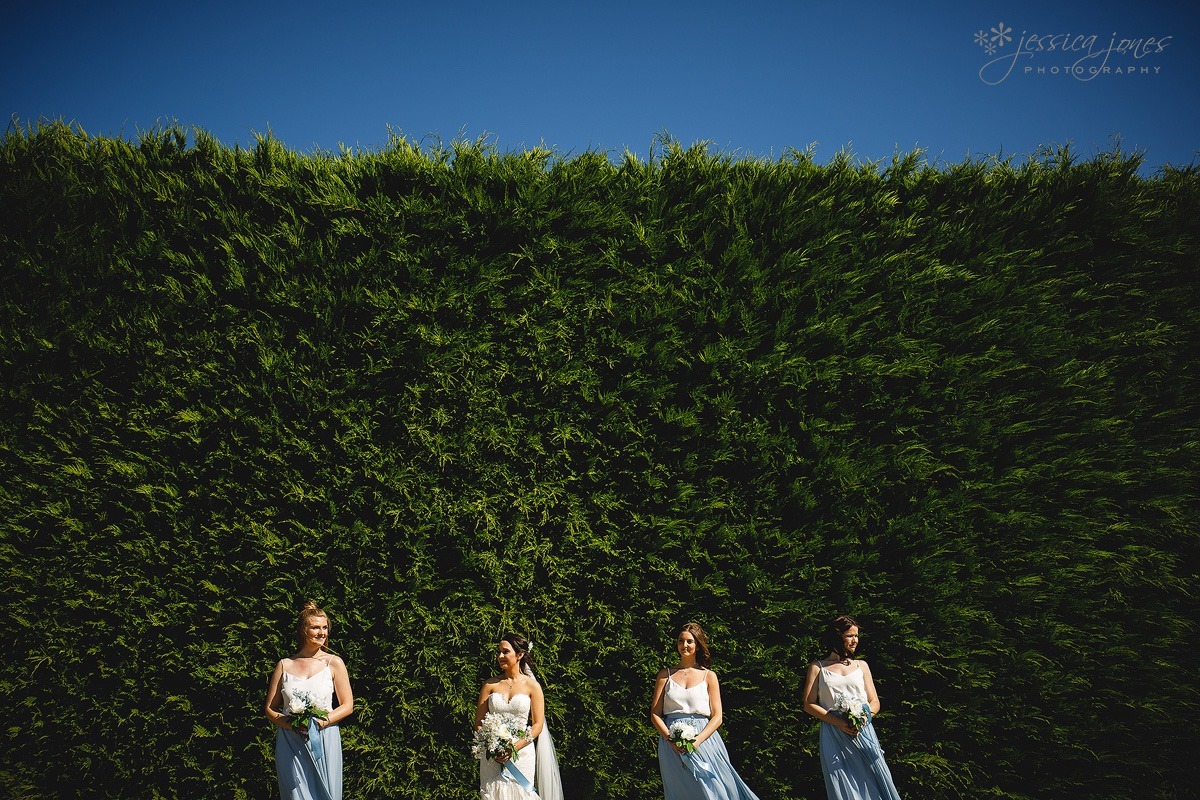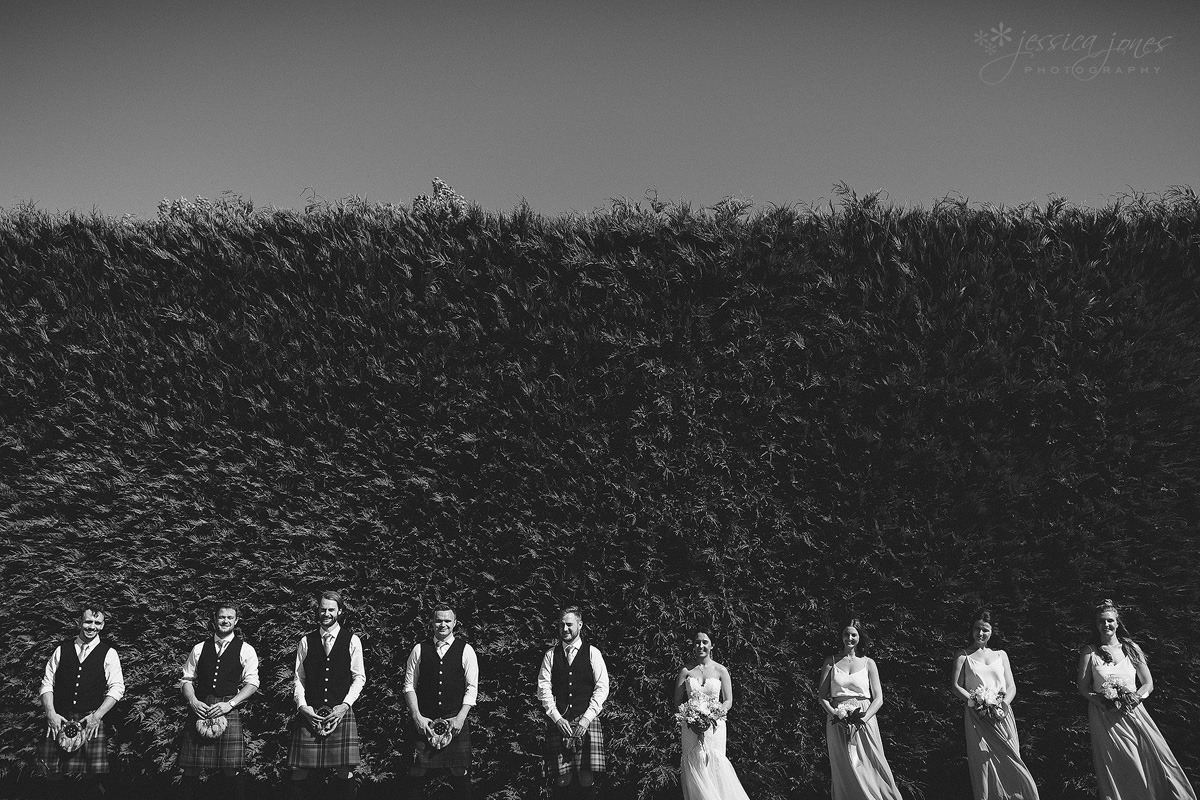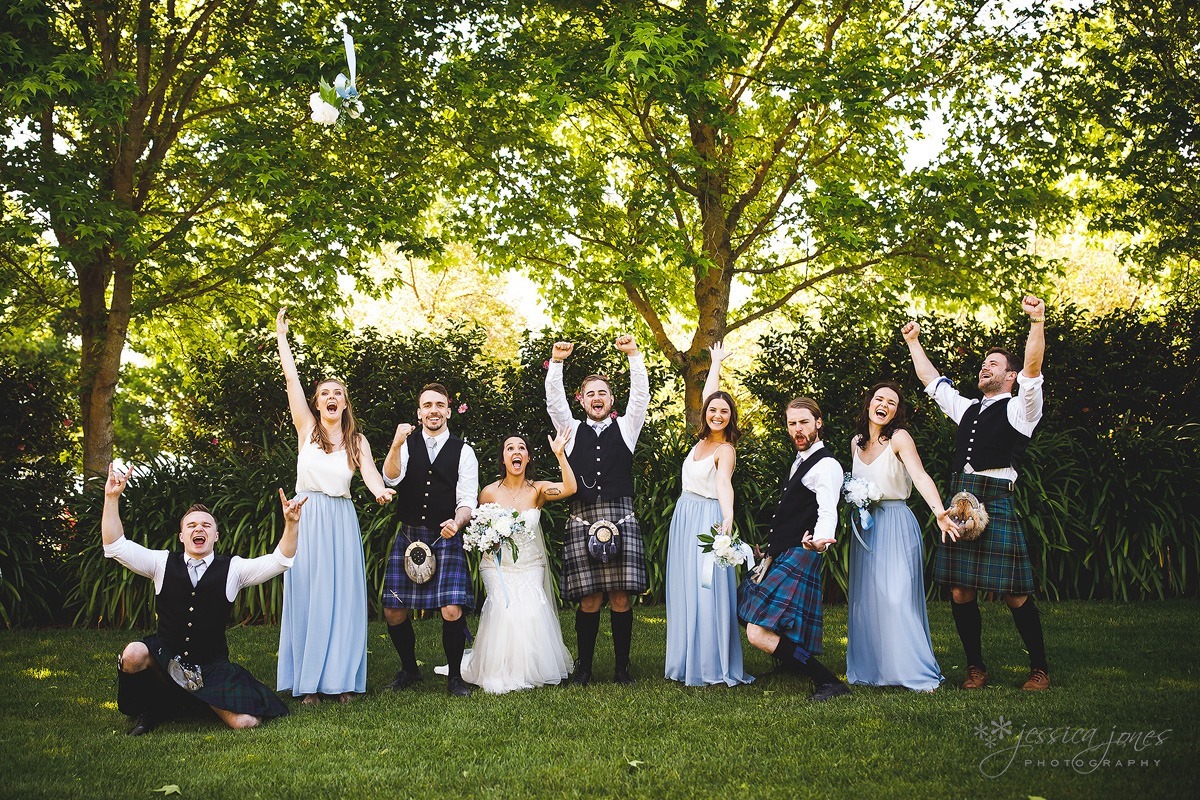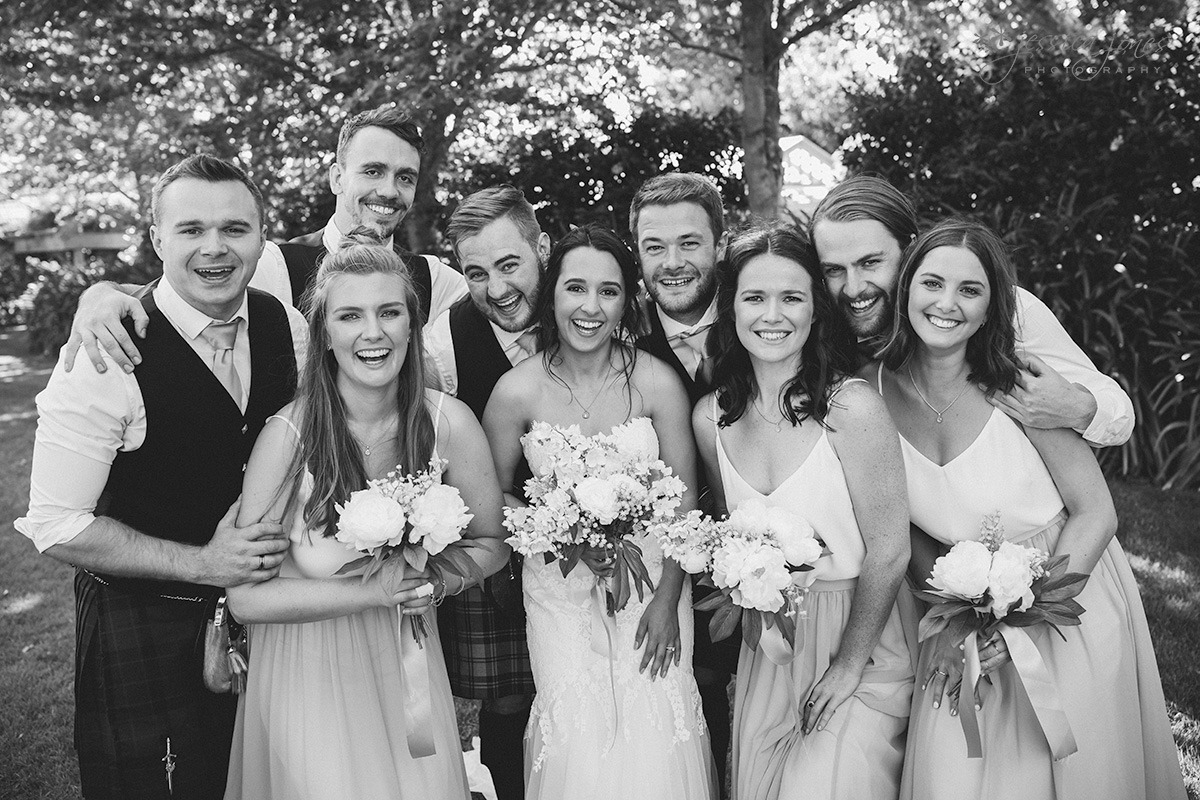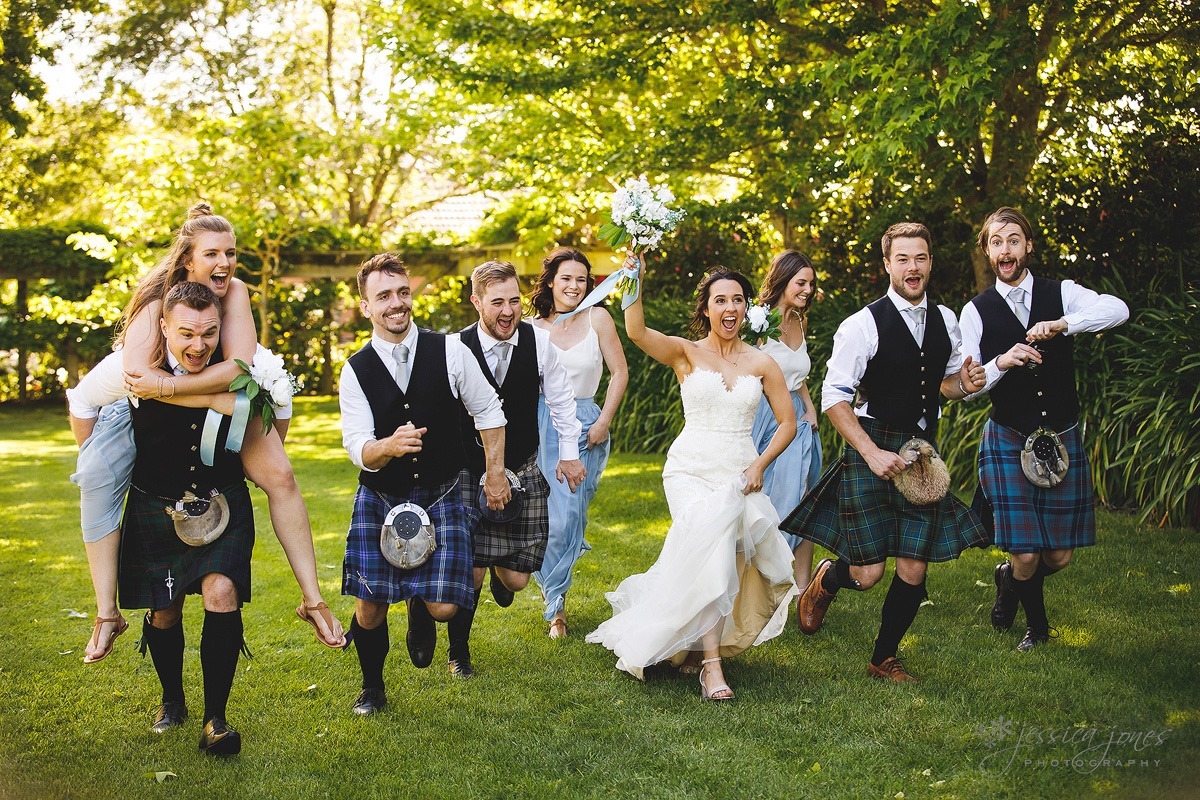 Gareth decided to propose while they were in Edinburgh, but he just had to find the PERFECT spot to do it. They walked, they saw a gorgeous castle, and they walked, and then they walked a little more, searching for that perfect location. By the time they had done all of that walking Hayley, ( by this stage thinking that Gareth was behaving rather oddly), was feeling a little tired, and ready for a sit down and a cup of tea. Finally Gareth found the perfect spot, plucked up the courage and got down on one knee and waited for Hayley to notice him. Hayley was busy taking a photo of the scene, having no idea that Gareth was on one knee behind her. Eventually she turned around and saw him there with an outstretched arm and a ring in his hand. Suddenly all of that walking became totally worth it!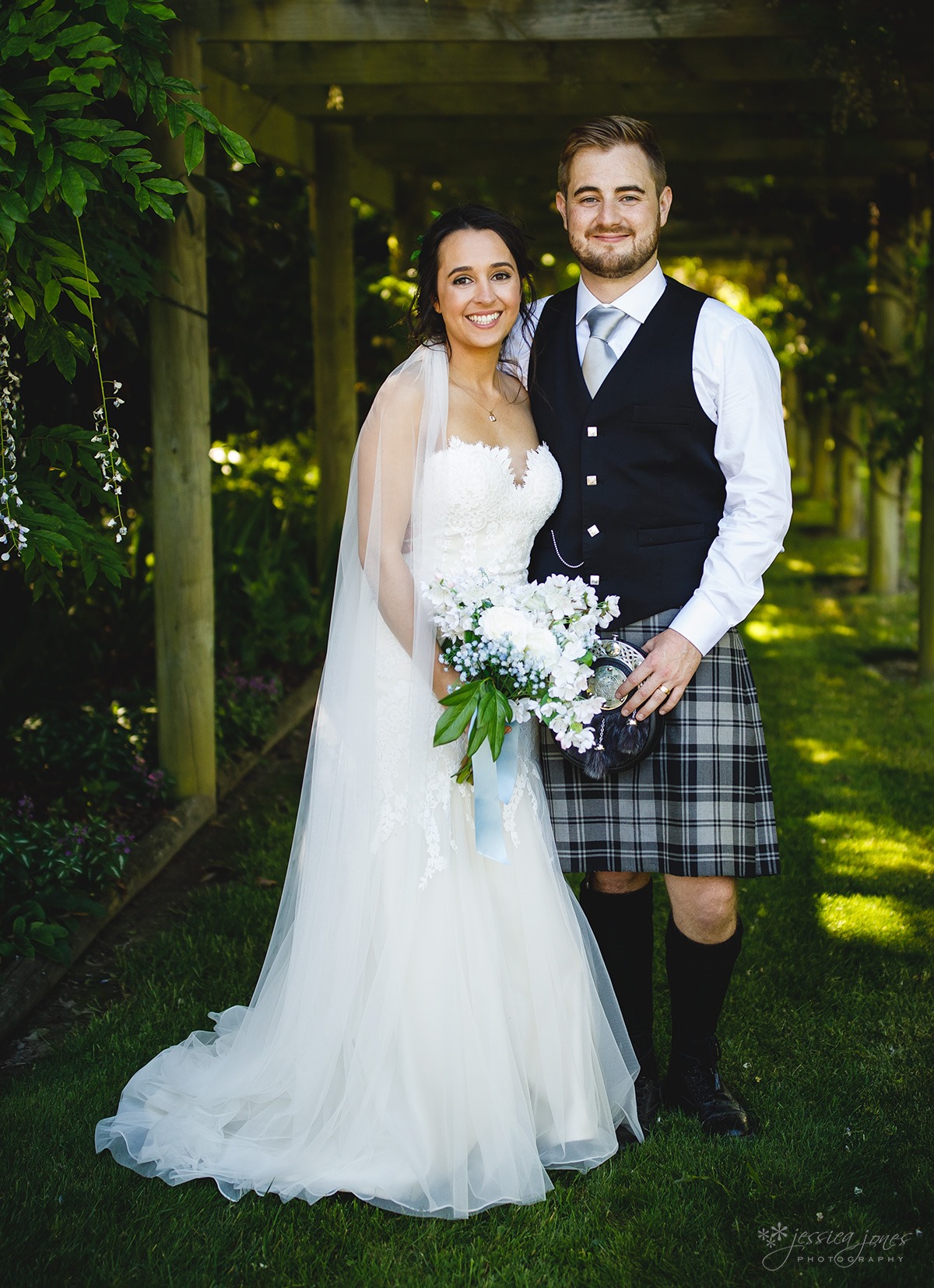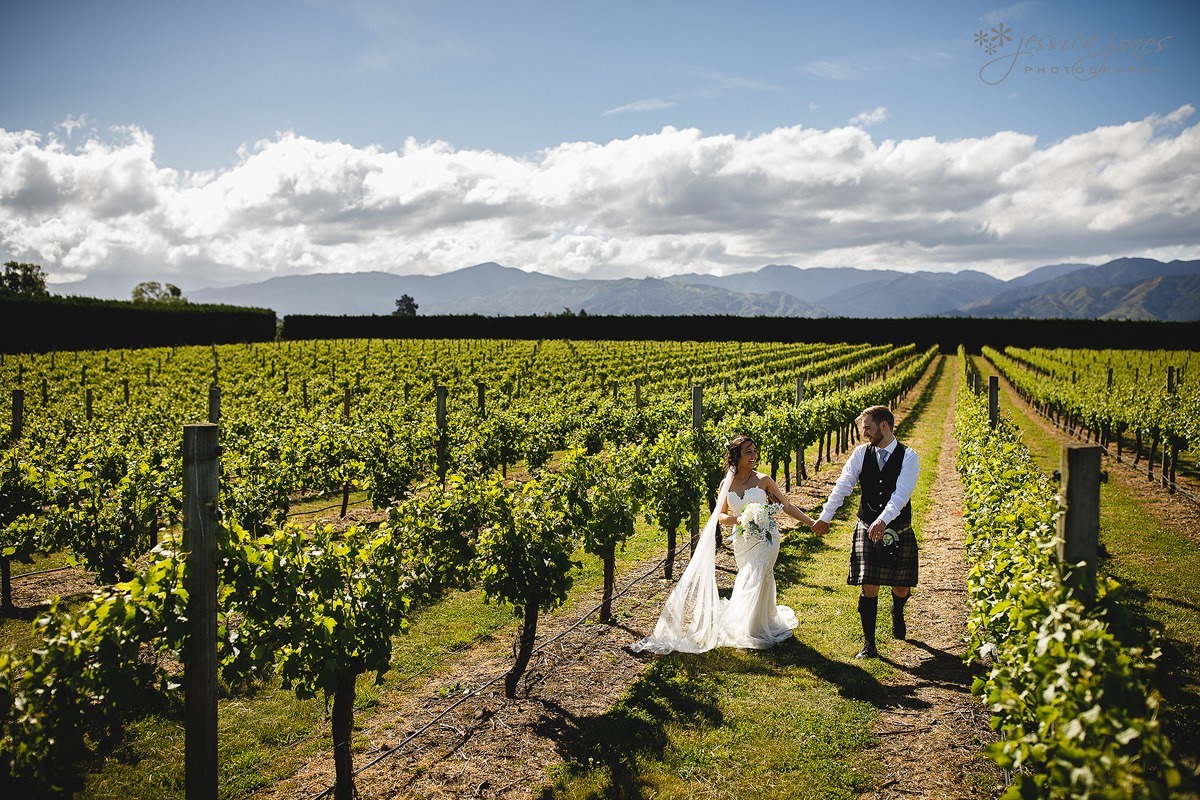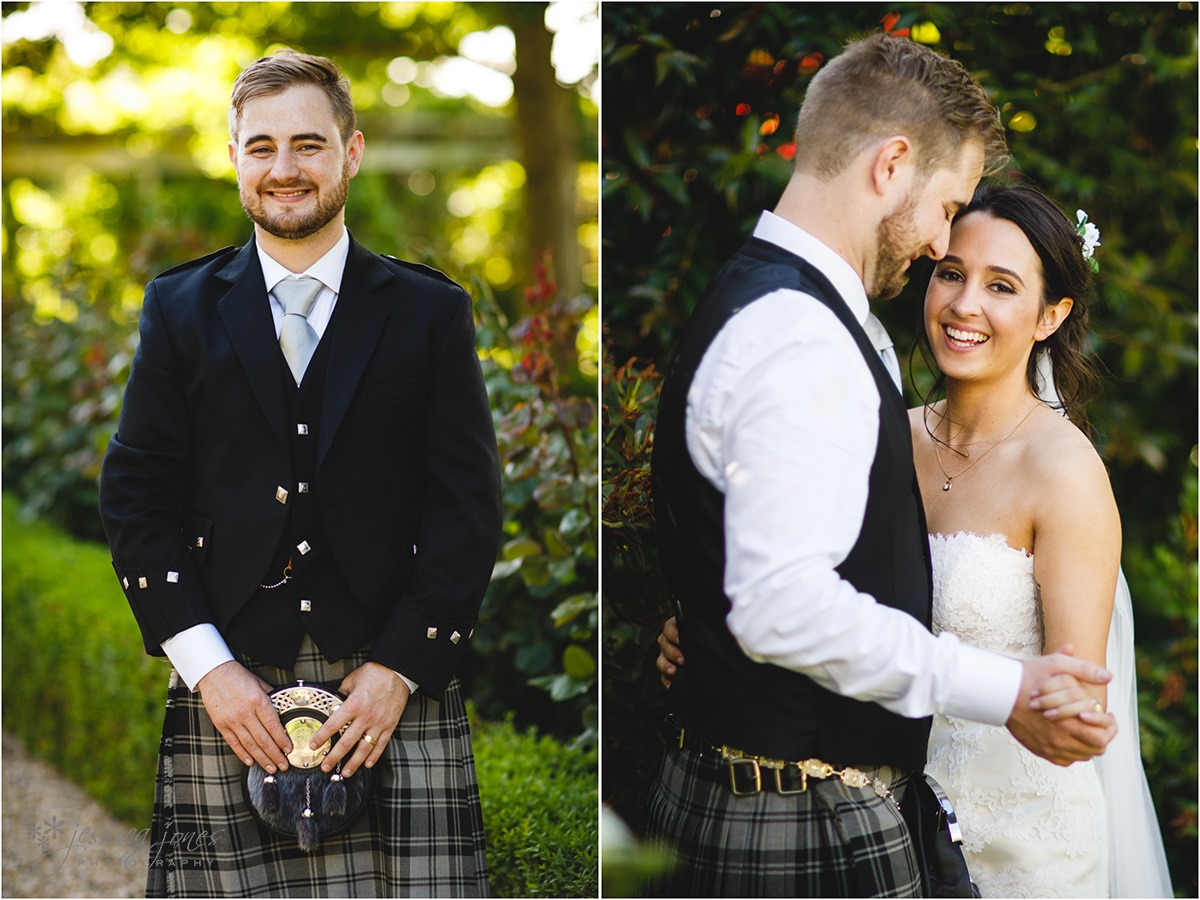 Then back to Marlborough Vintners Hotel for an evening of fun!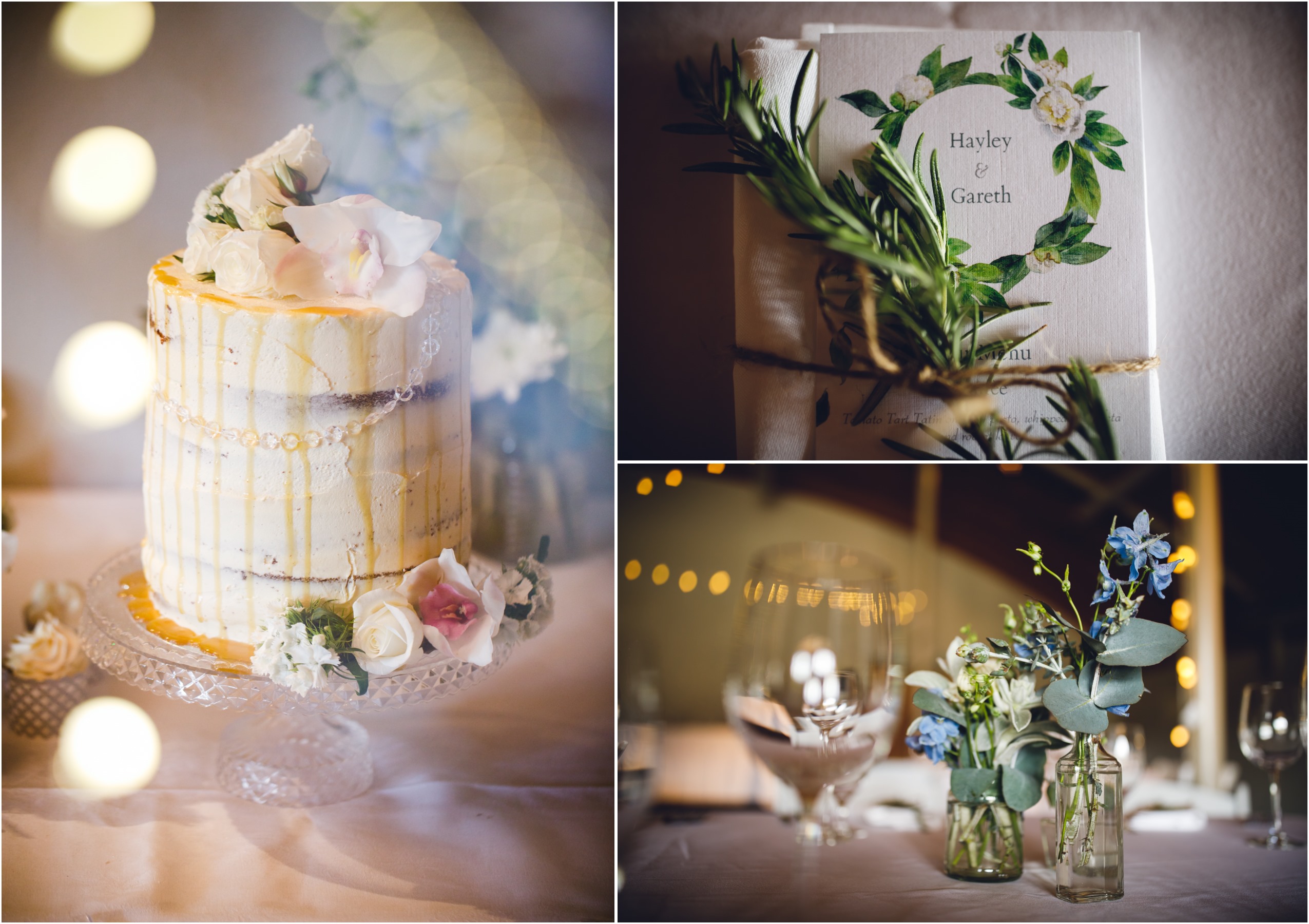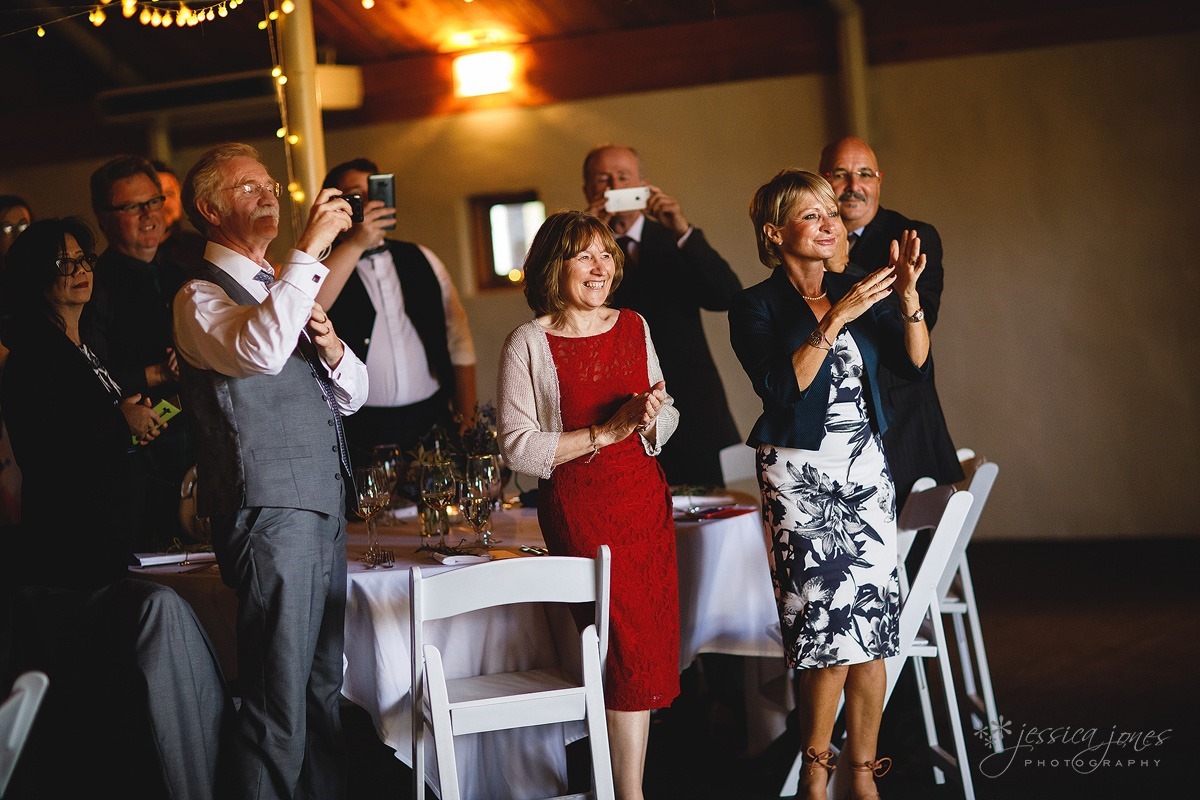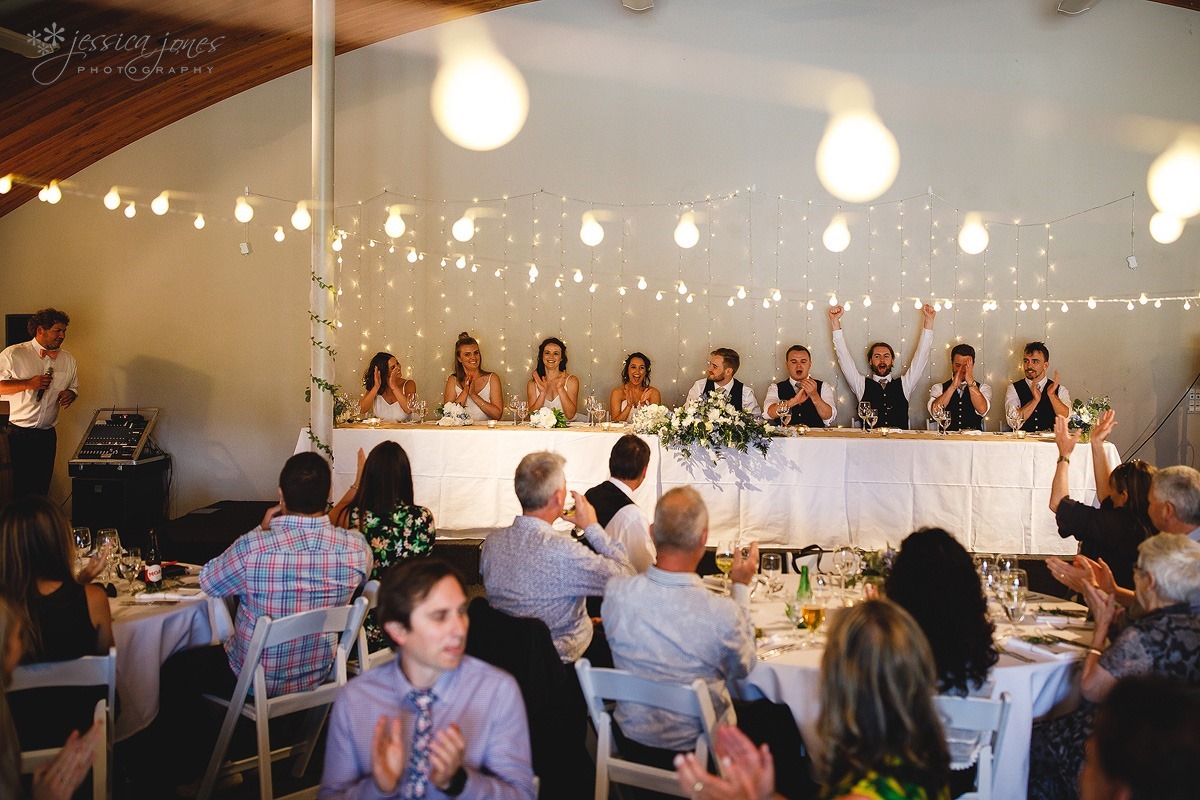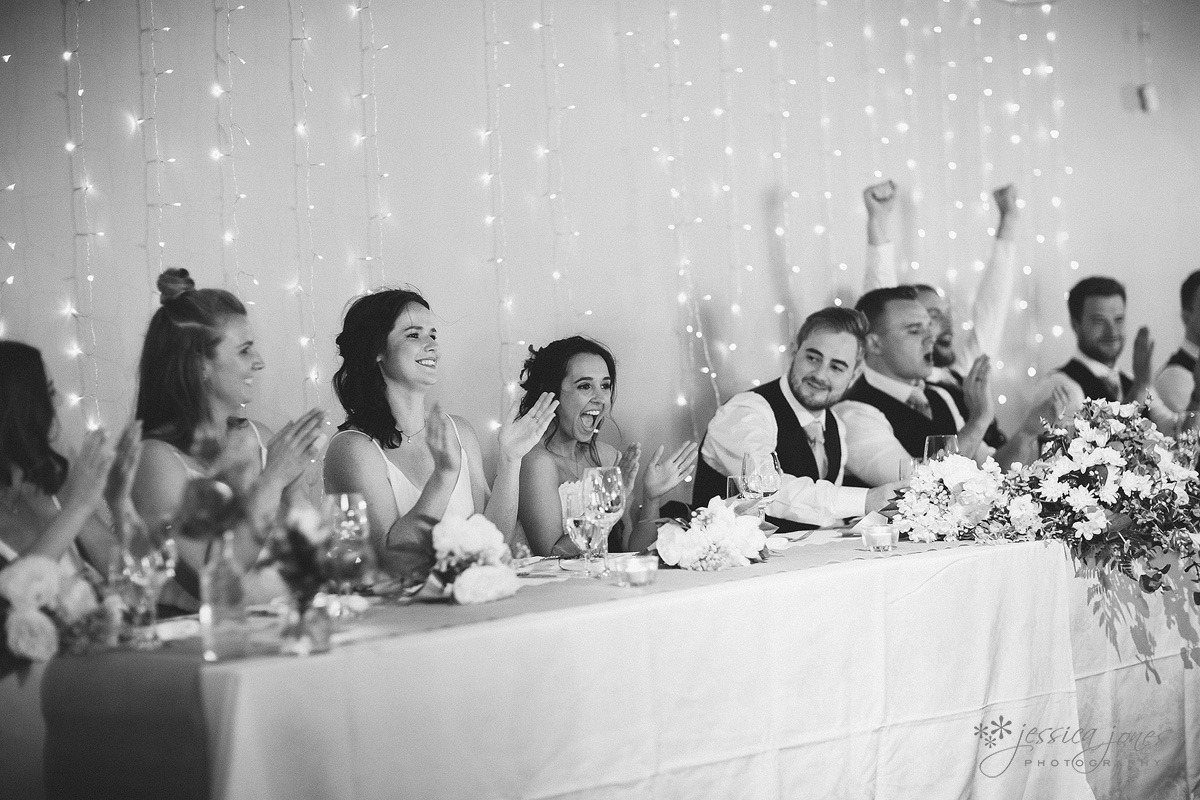 This was the moment that Hayley's dad presented Gareth with a fancy looking builder's level to help him in his attempt to understand the women in his life. If only it were that easy for men, right?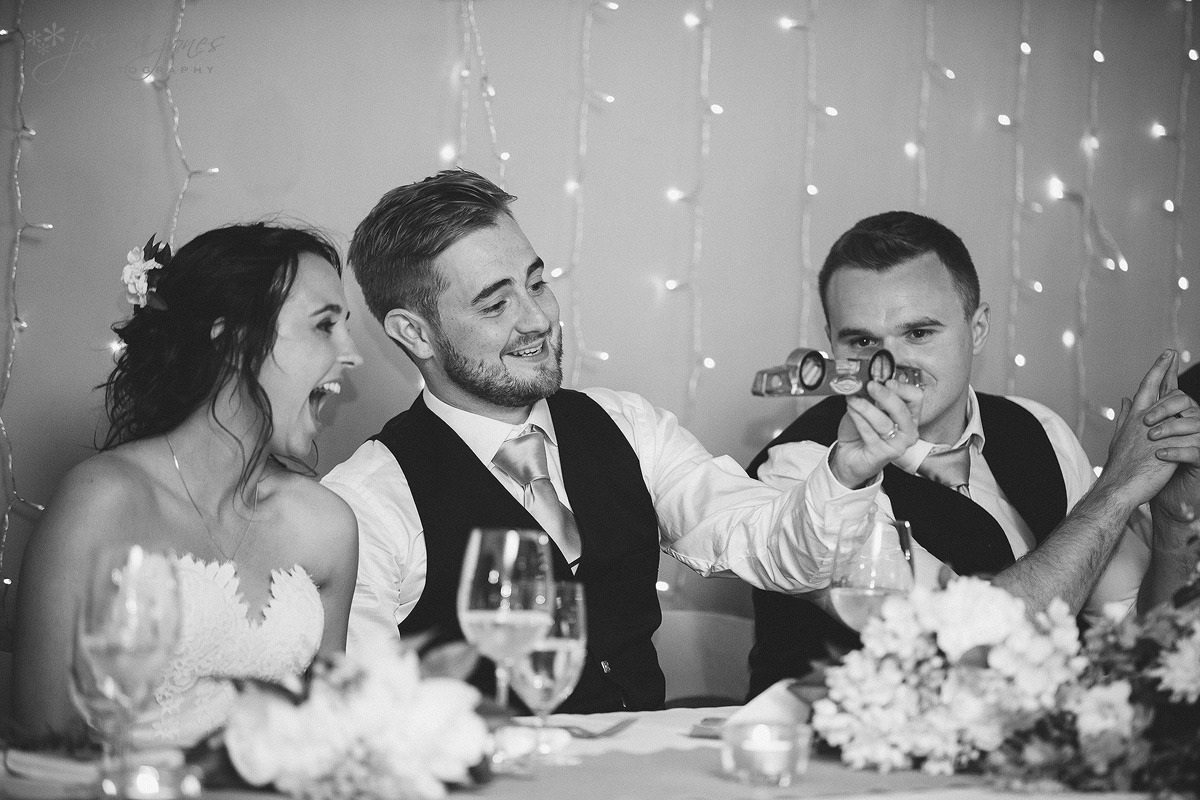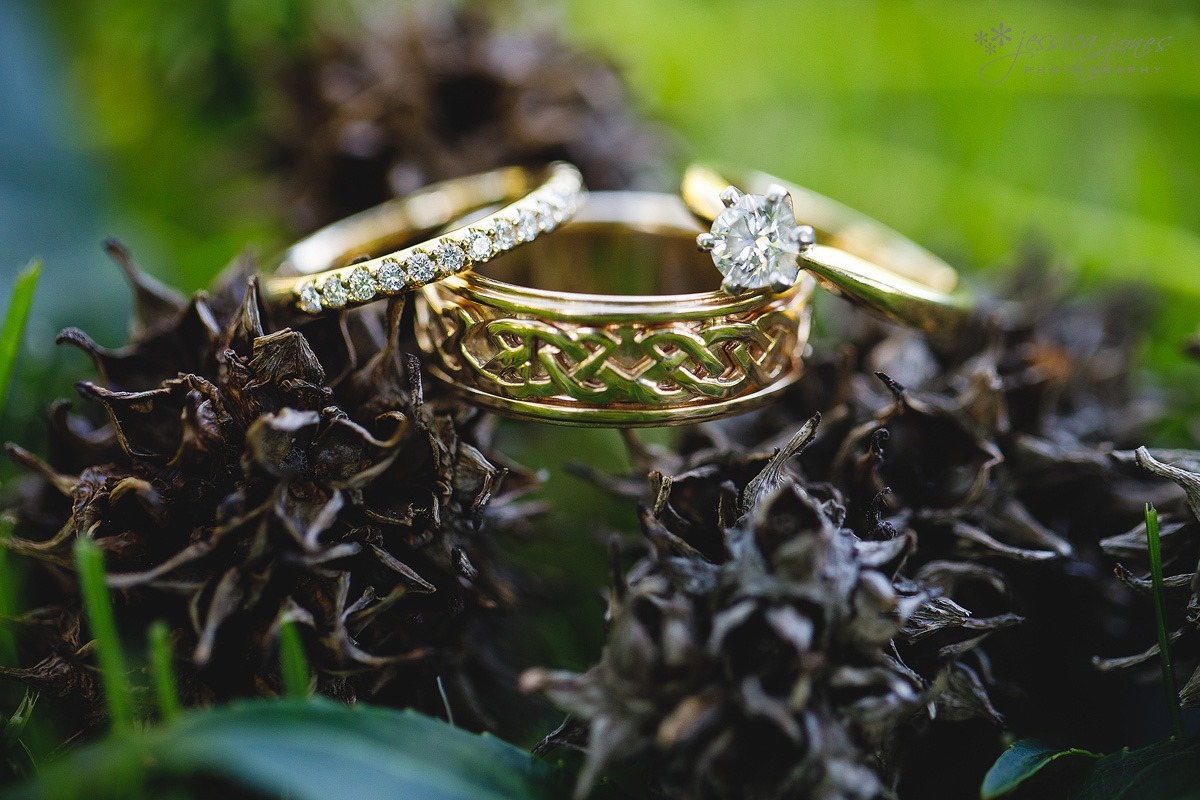 Thank you Gareth and Hayley for spending your wedding day in Marlborough! Thank you for having us as part of it and sharing your story with us! We wish you oodles and oodles of happiness. And also to Terry.
And that, my friends, is how it is with love.
Let us all be Dinosaurs and Lovely Other Dinosaurs together.
For the sun is warm.
And the world is a beautiful place.