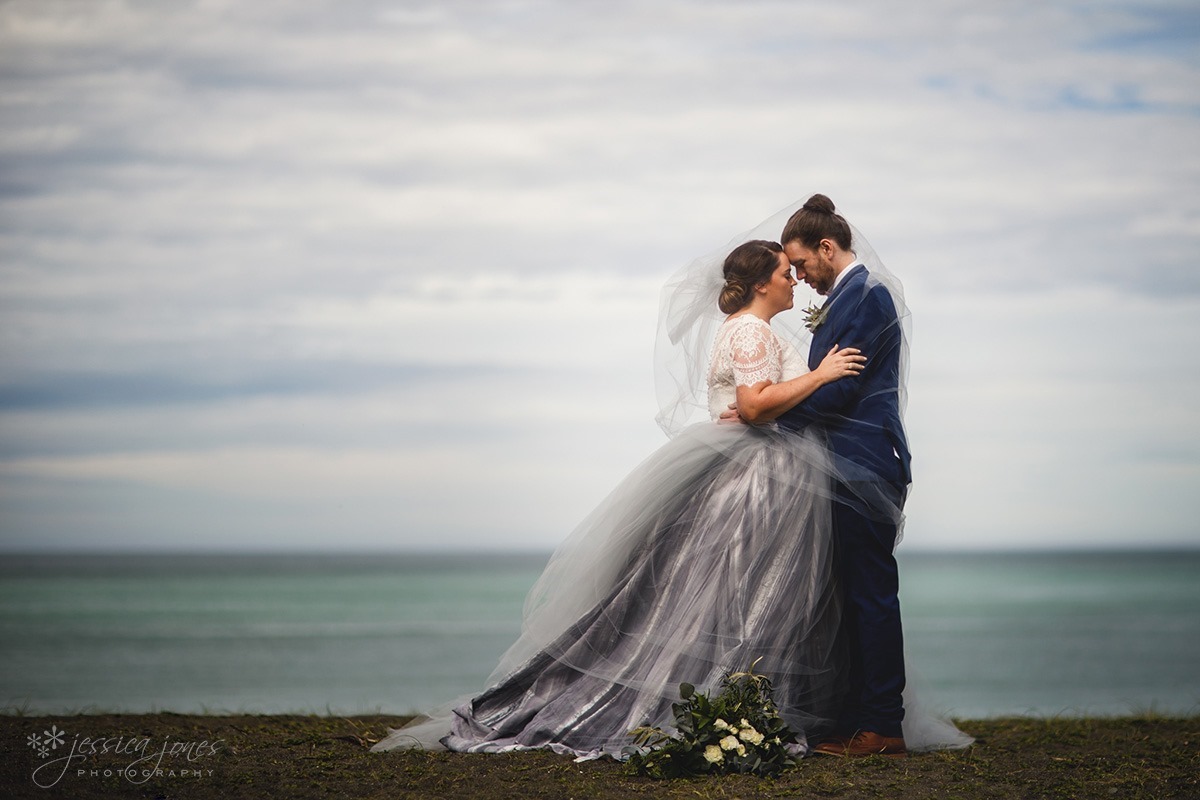 They'd known each other for a few months when Reece sat Chelsea down one evening. "I like you." He declared. Although Chelsea secretly liked him back she wouldn't admit it. "Whatever, Reece. You think we're going to go on a date or something?!" Not one to be easily put off, Reece told her sternly to "Think about it". Several weeks passed, and 'Tequila Wednesday' at Chelsea's flat prompted her to admit that she liked him back. From that moment, 10 years ago, they've been together.
On Saturday 'Tequila Wednesday' finally paid off, and Chelsea promised to love Reece for the rest of her life.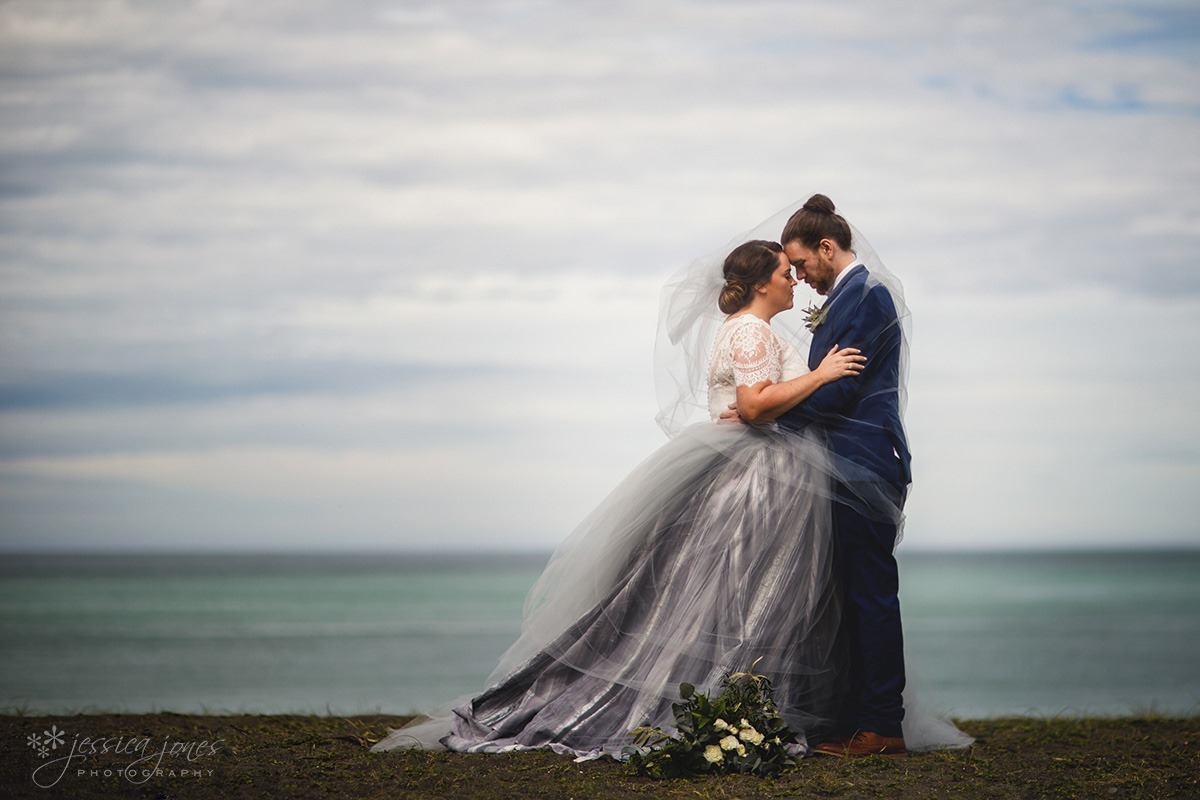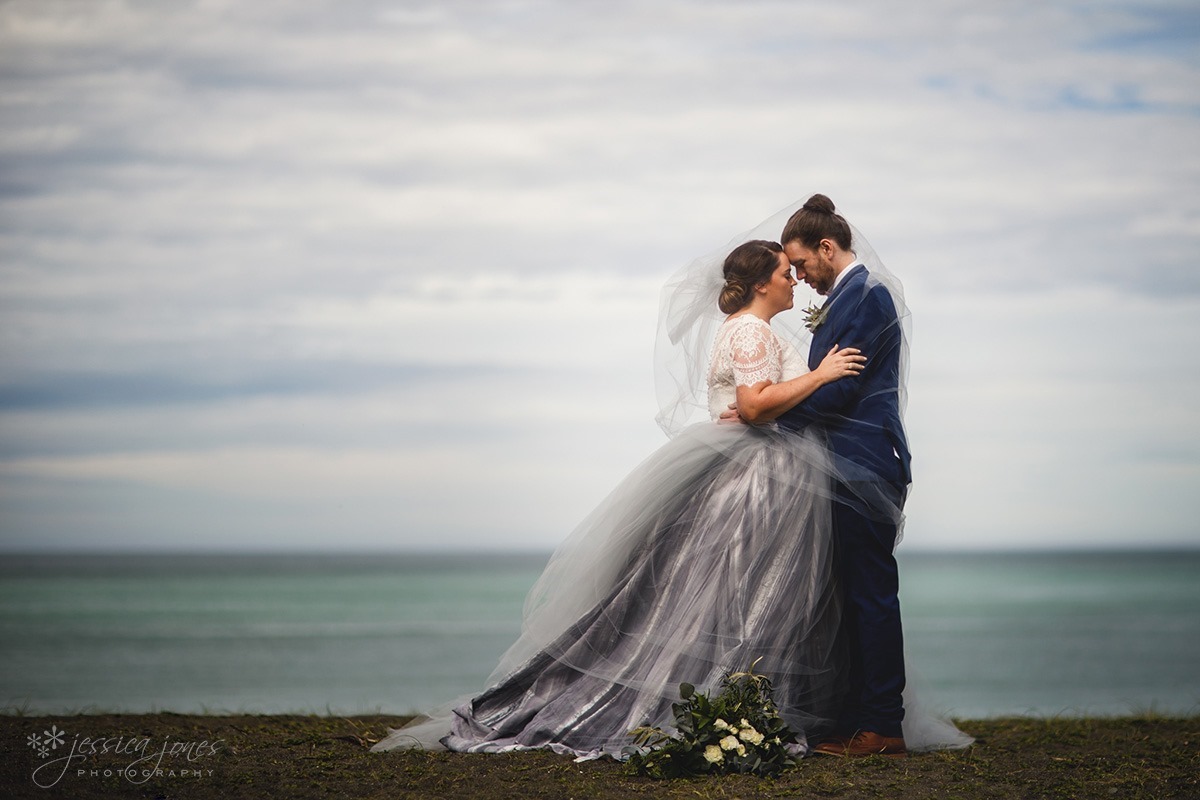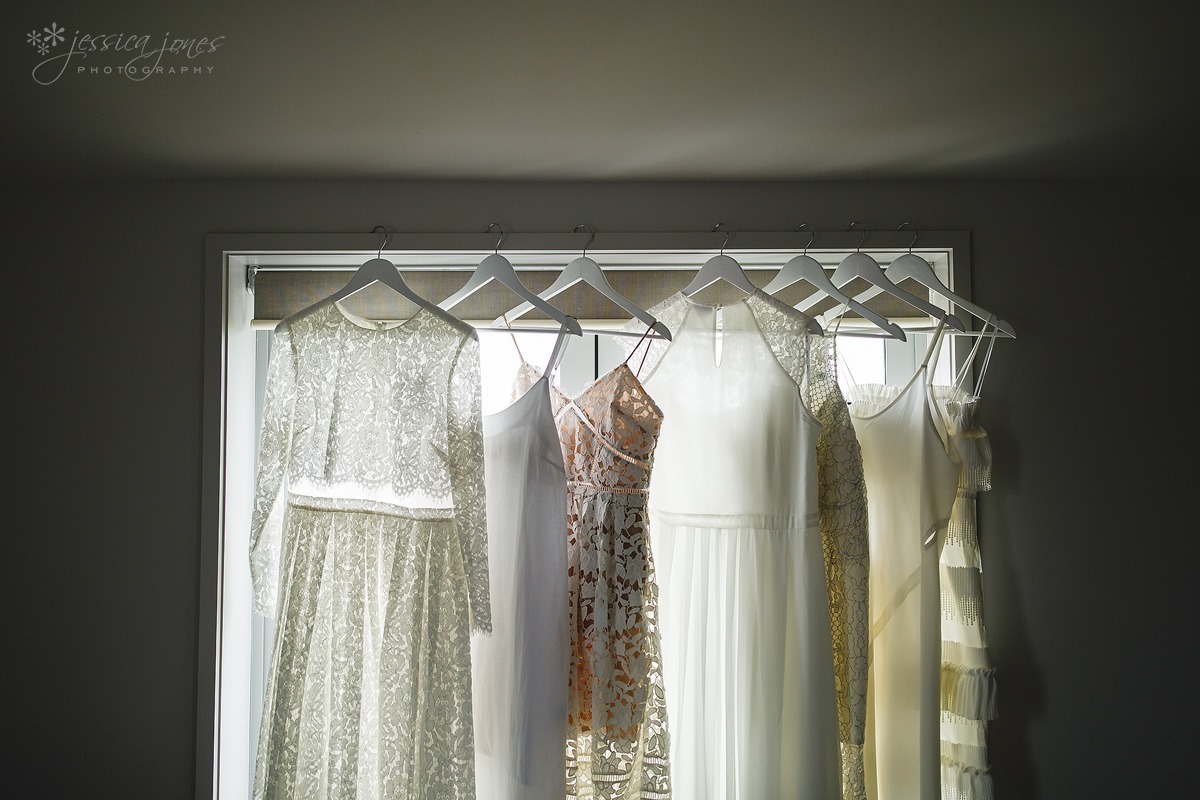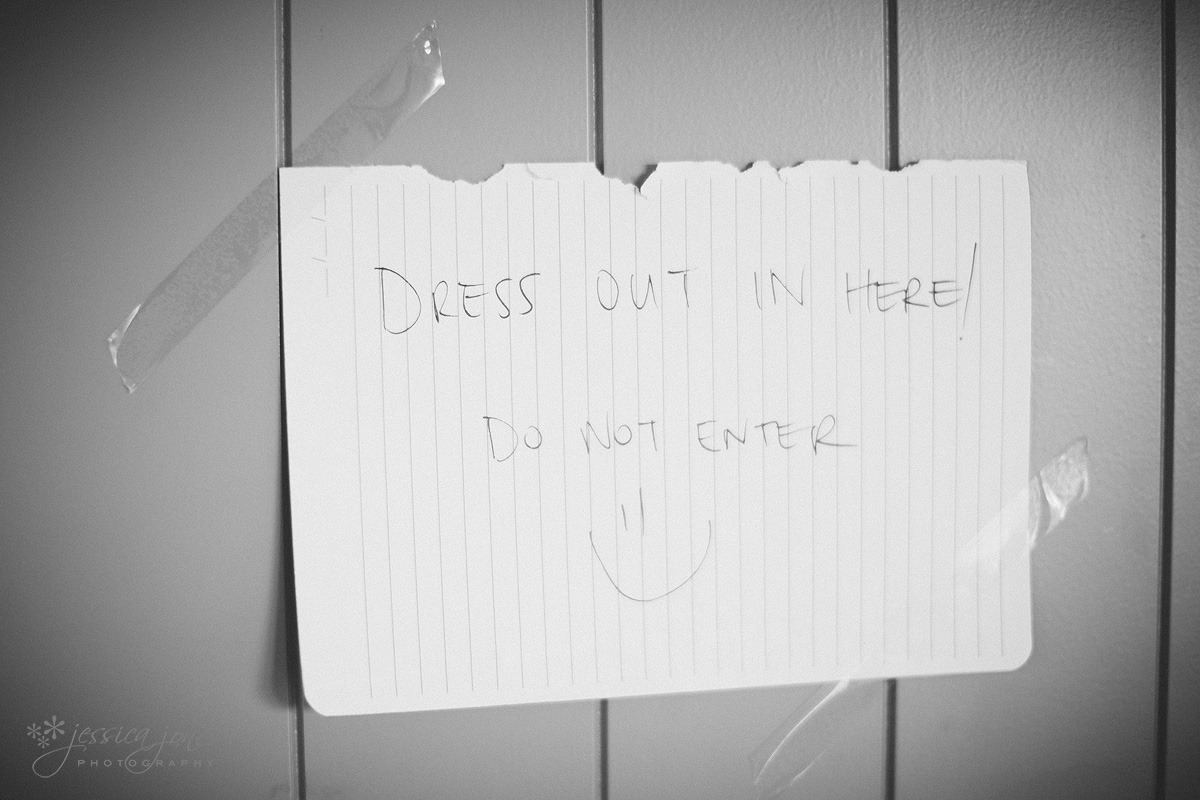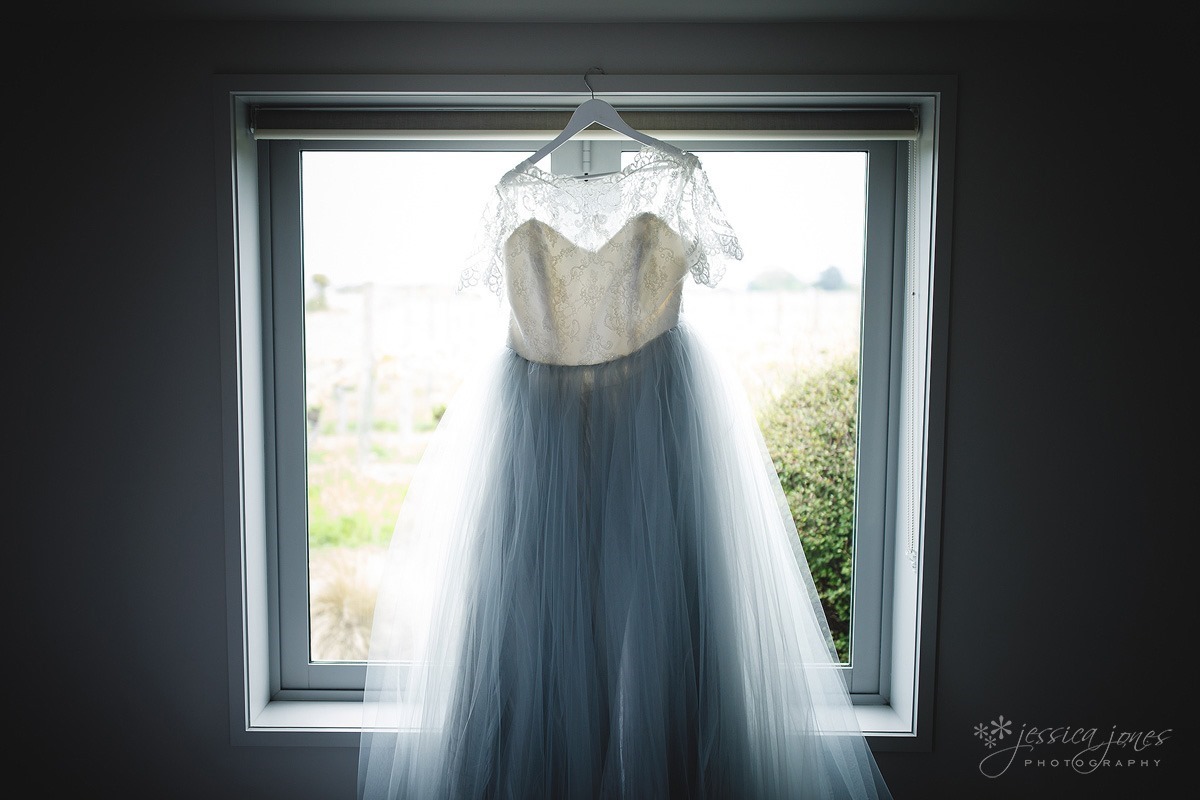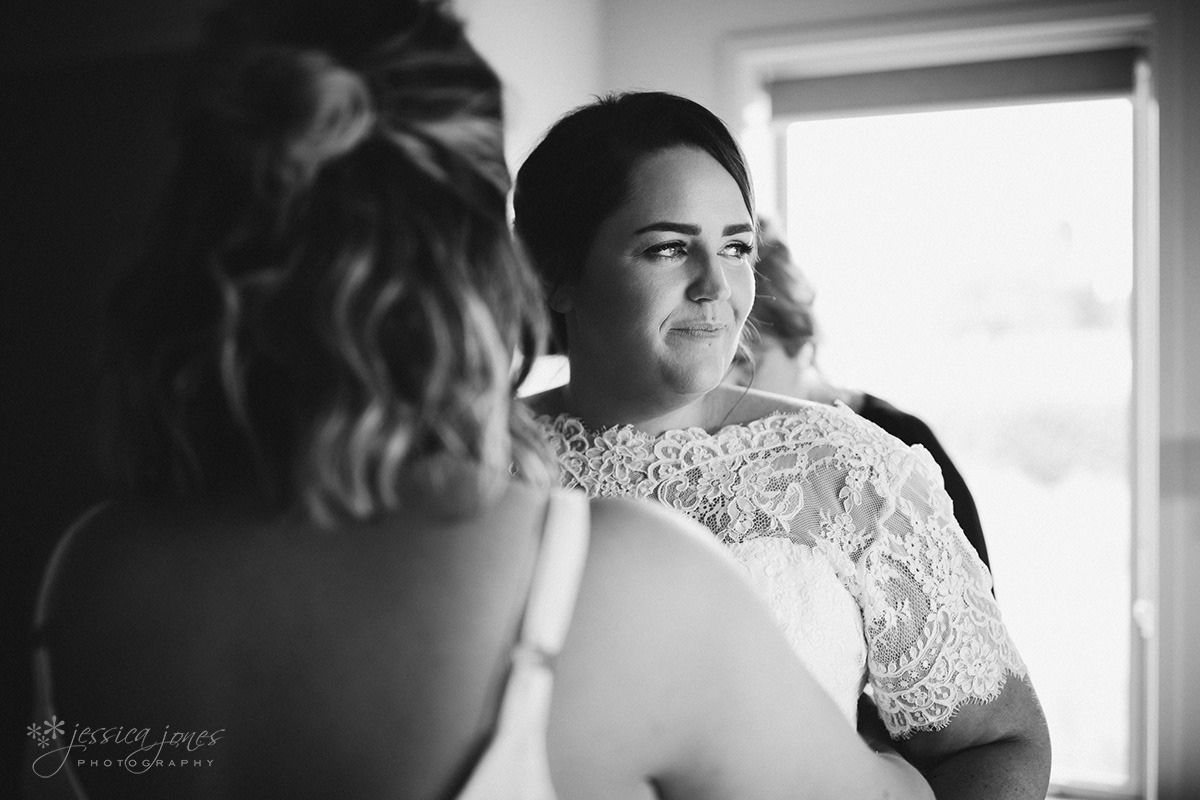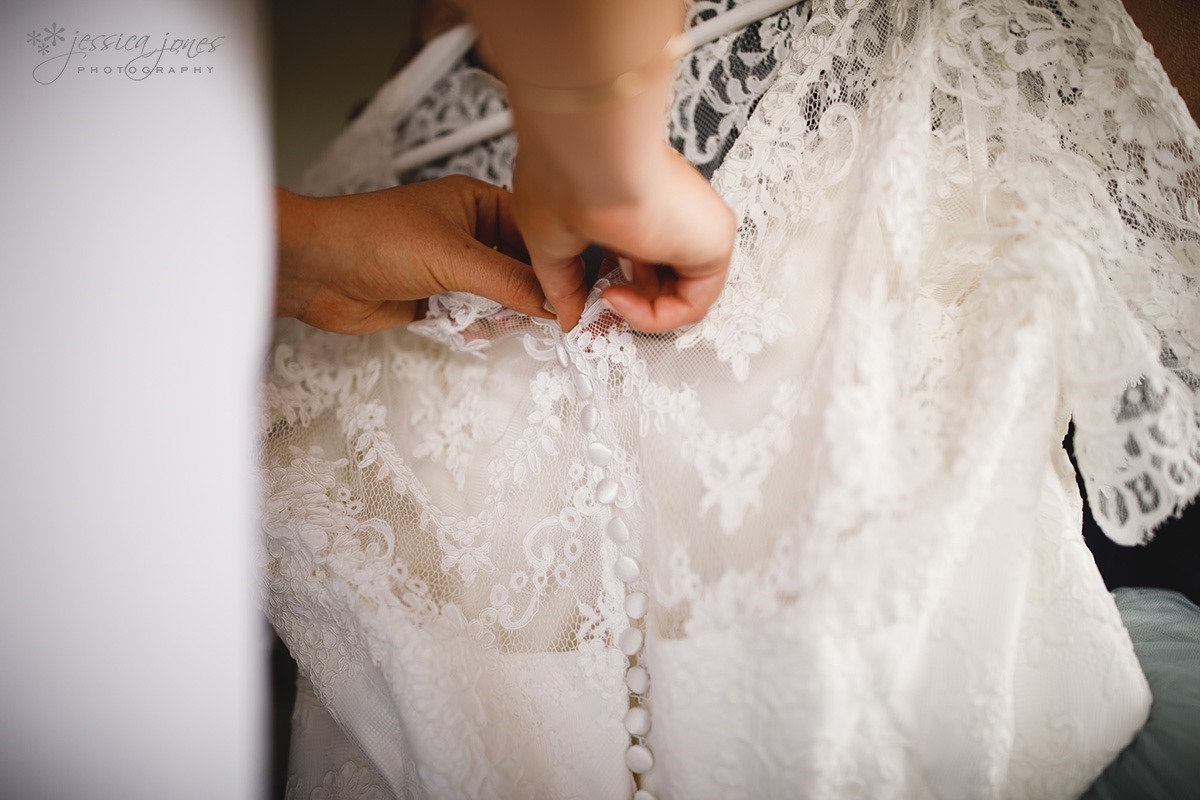 Chelsea has been planning her wedding day since before she can really remember. Her and her sisters, Courtney and Georgia, would create their own weddings as children, getting into Mum's makeup and jewellery. It was surreal for this day, THIS DAY, to finally be here. The happy vibe was through the roof, from the moment we arrived until our final goodbye hugs late in the night!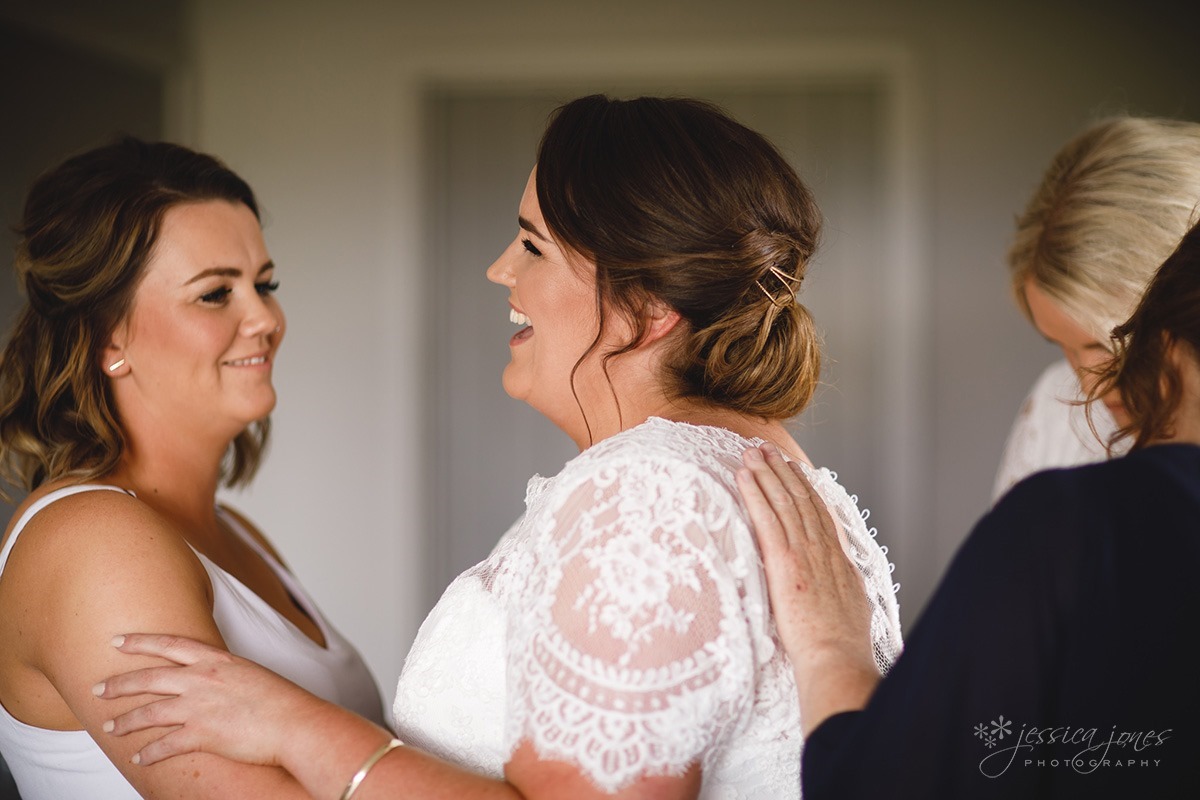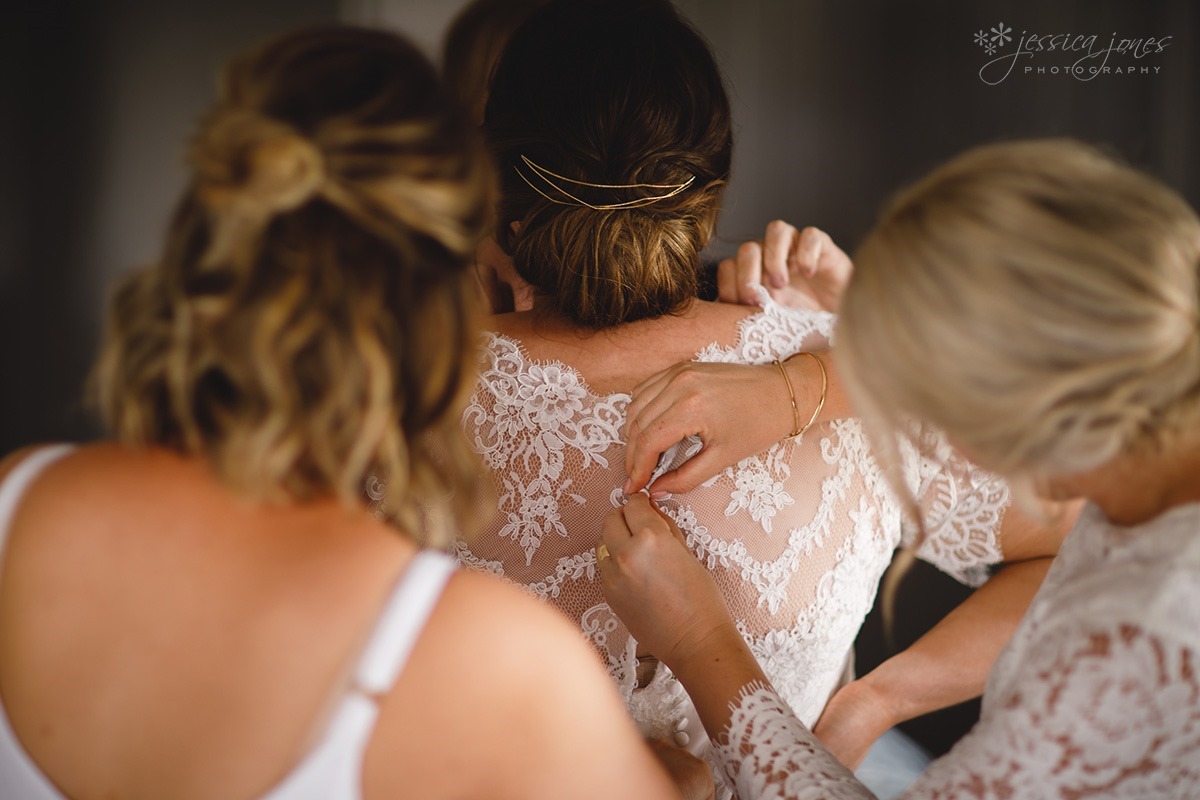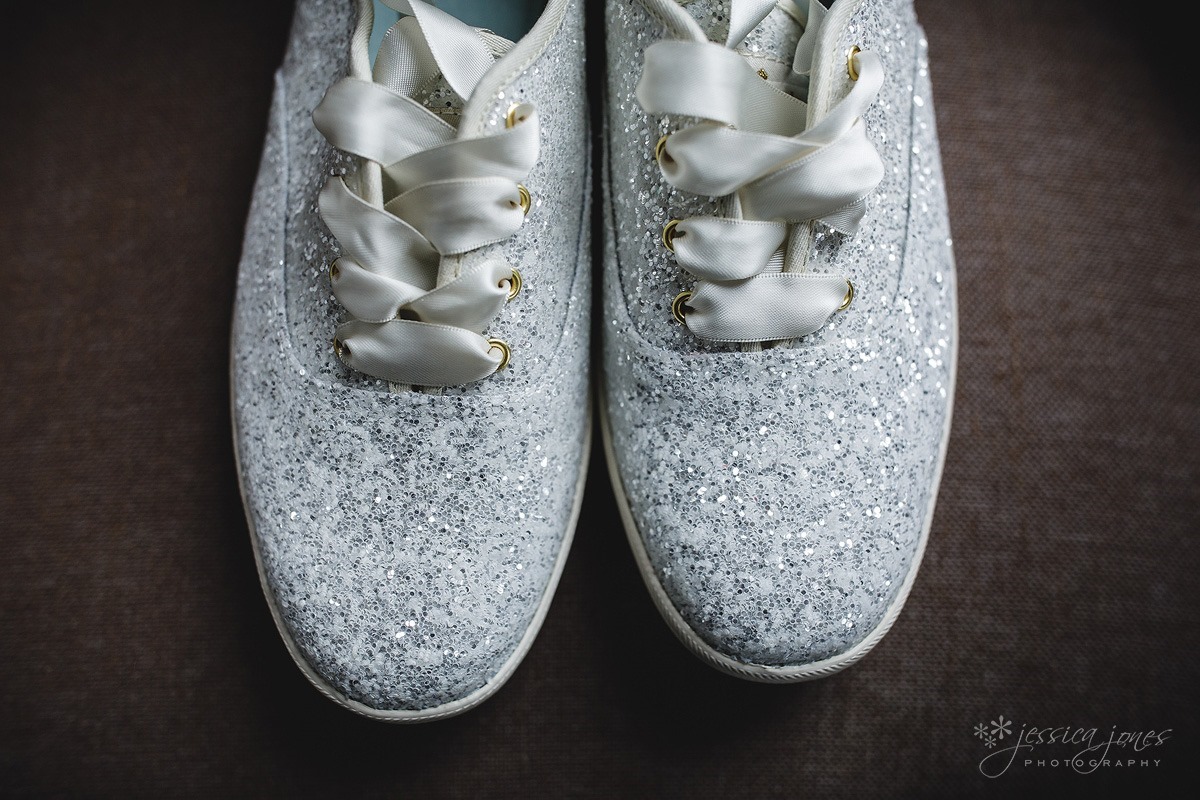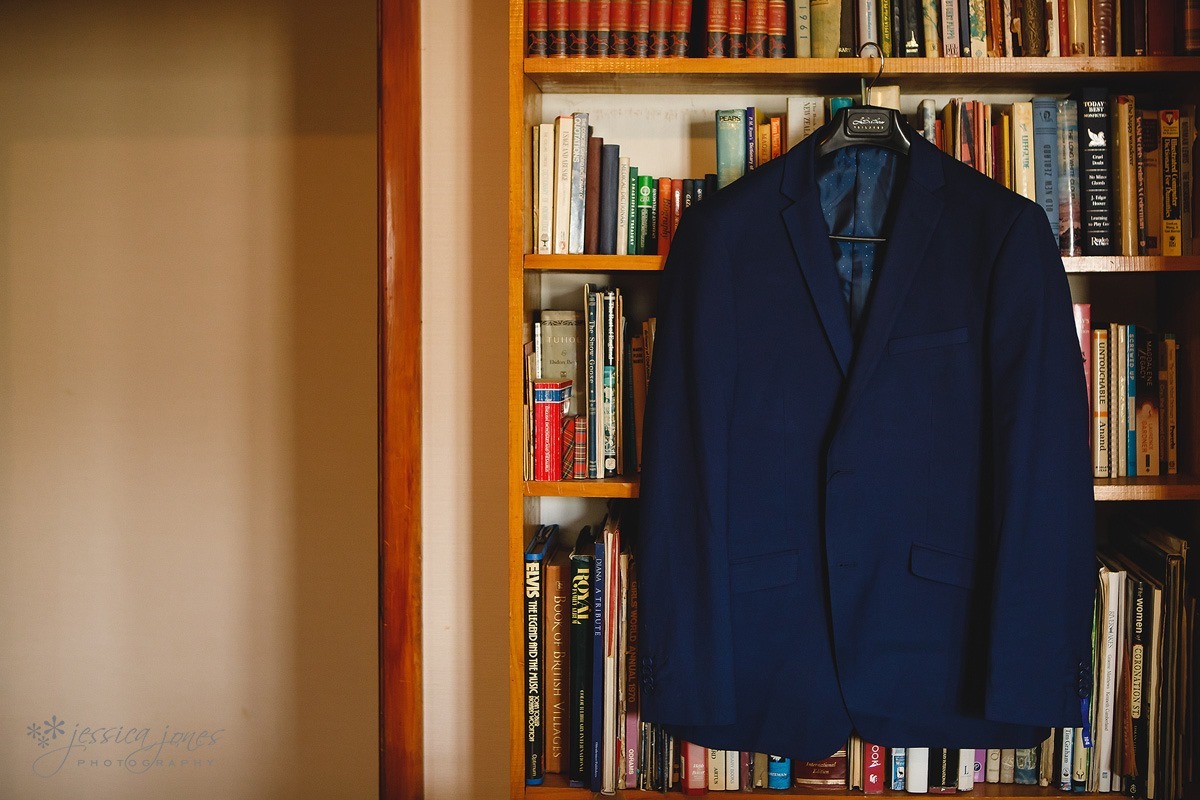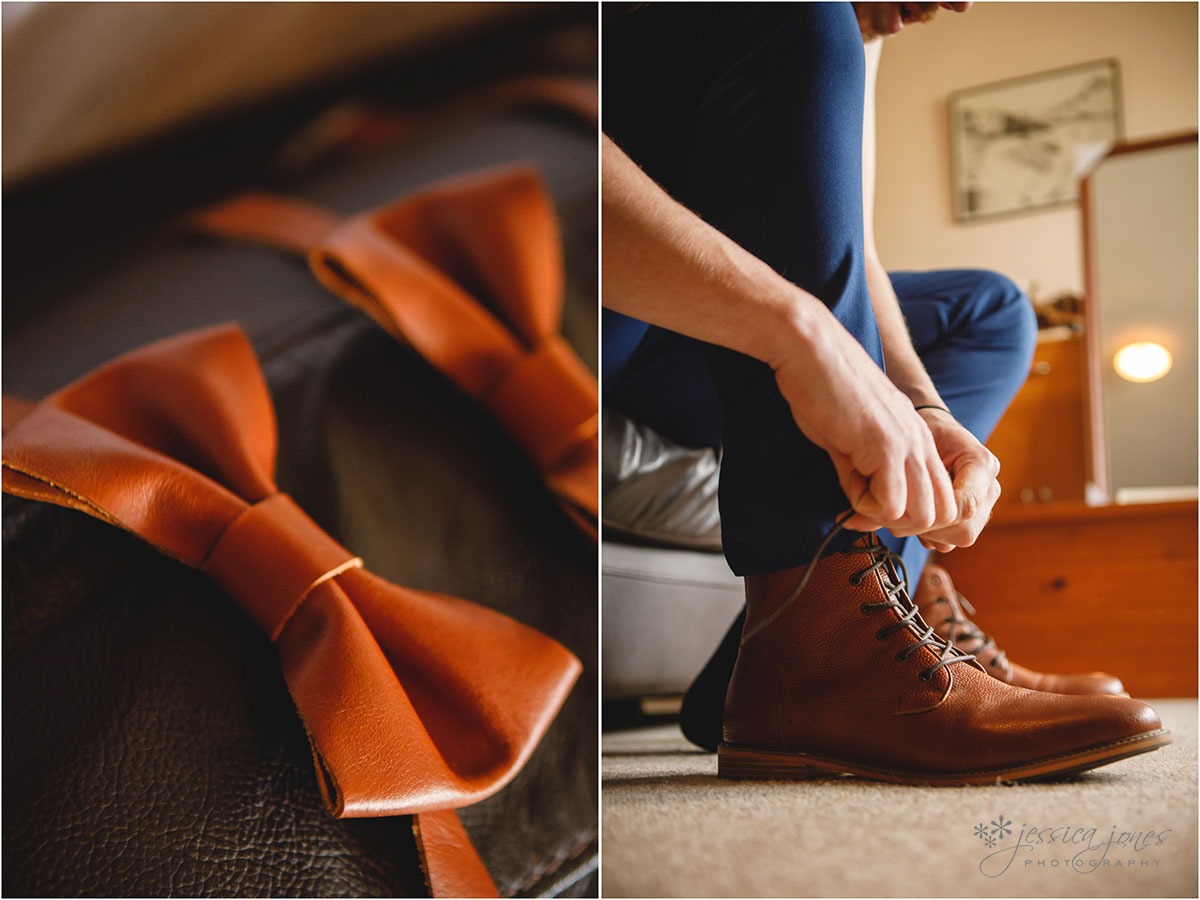 Meanwhile, as usual, Paul is hanging out with the boys.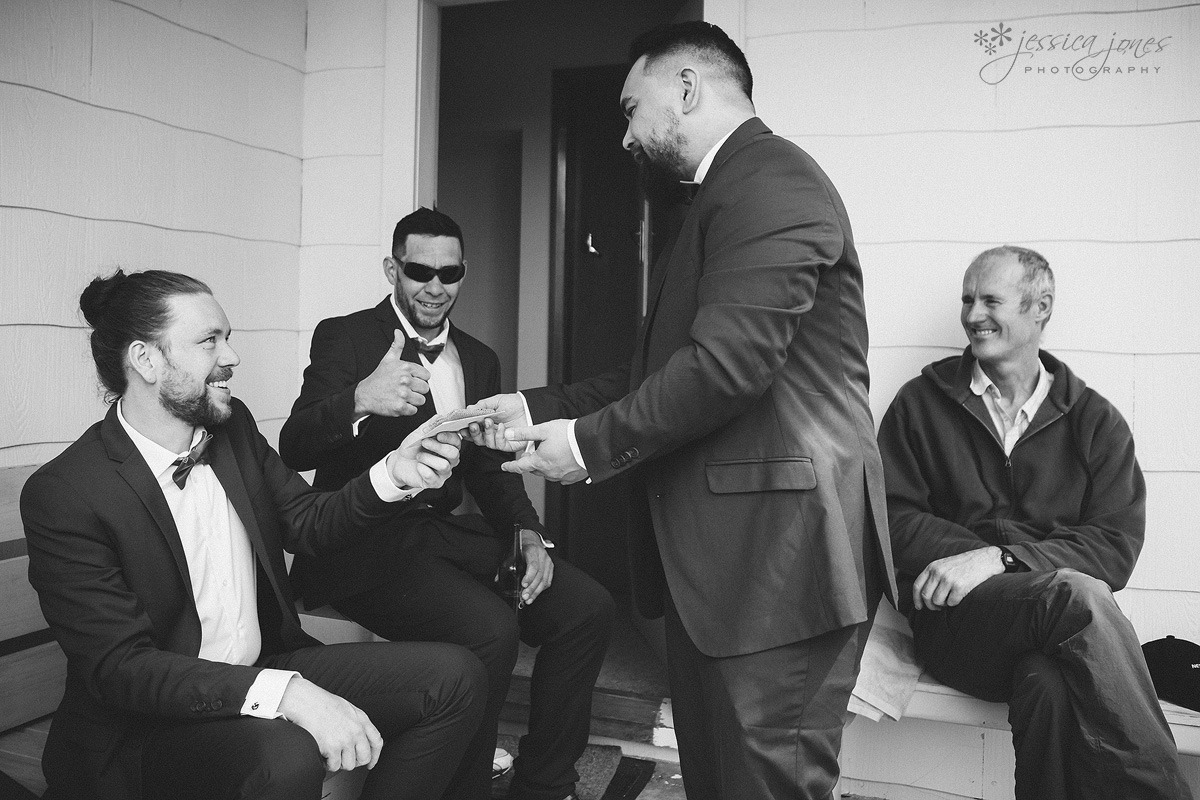 "I chose this Pounamu for you. It's West Coast Pounamu and I think it's beautiful, just like you."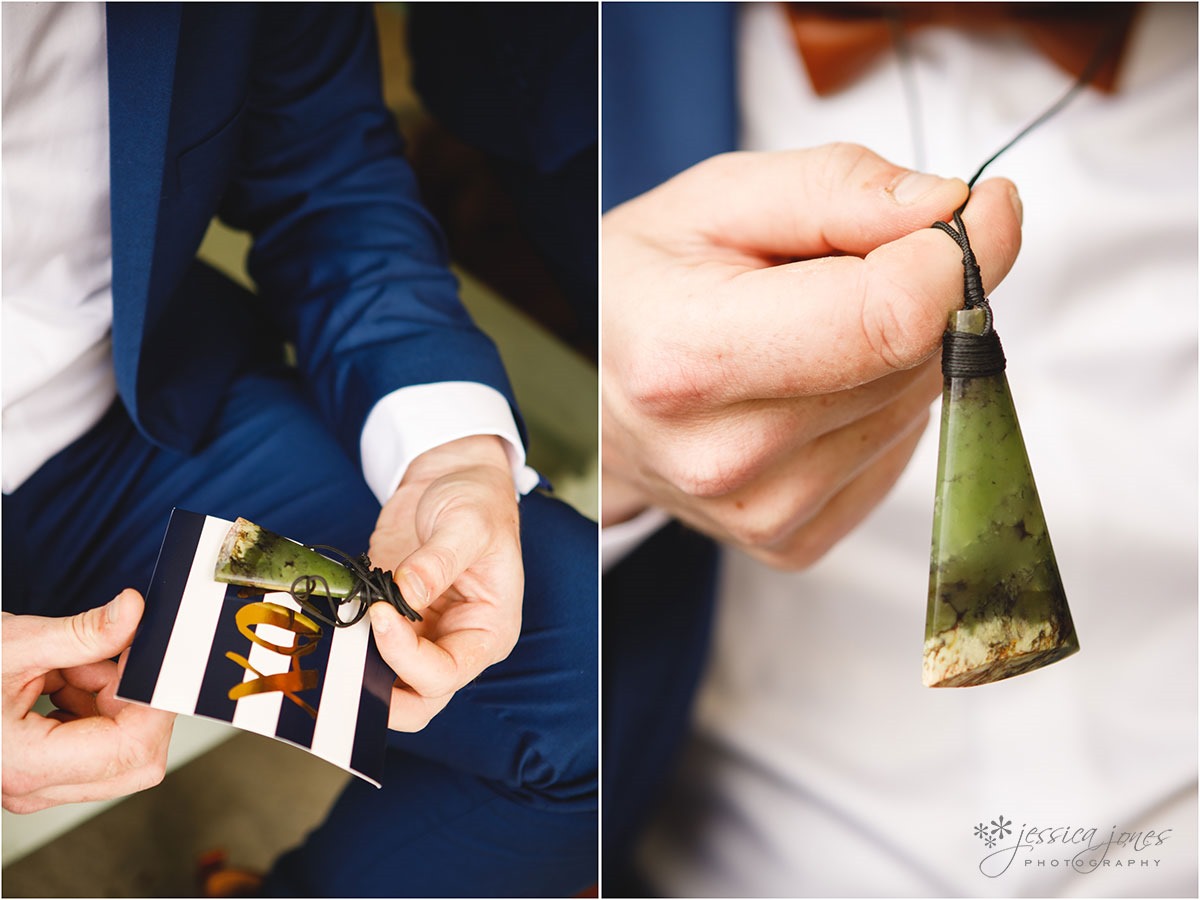 I never doubted that Chelsea was going to look absolutely jaw droppingly beautiful. And boy was I right!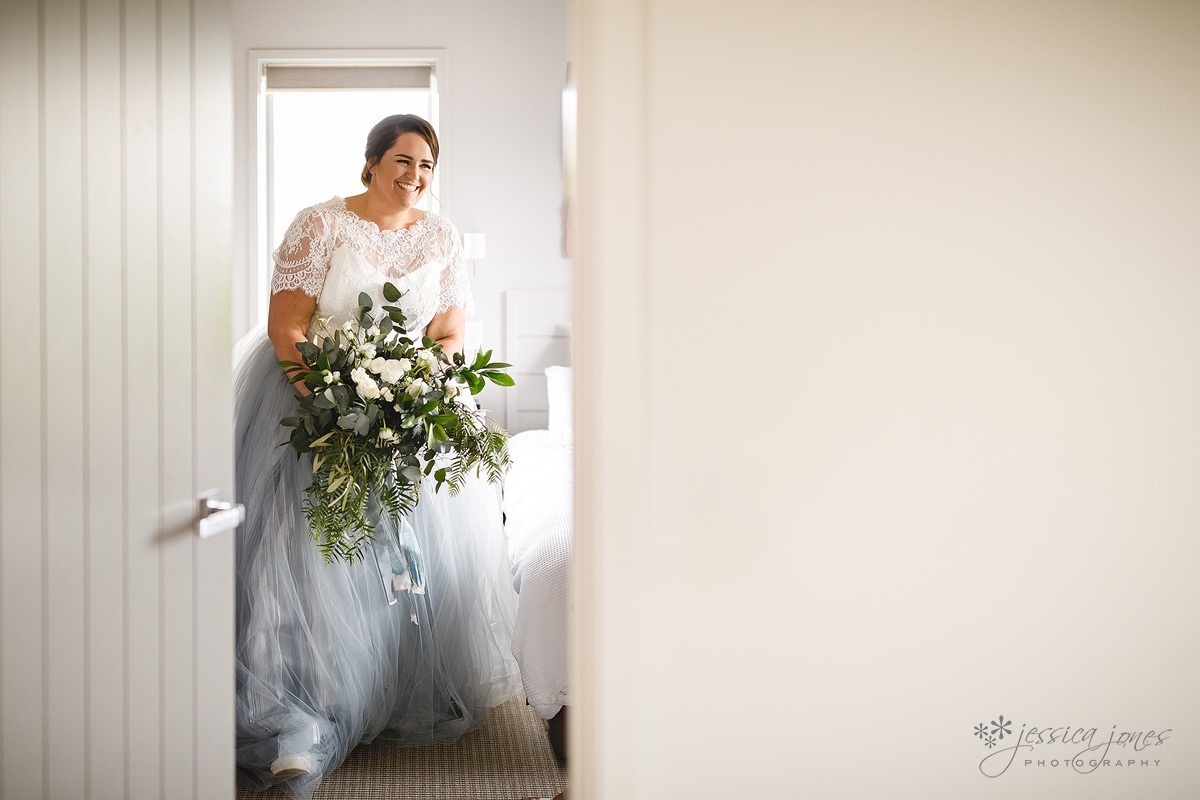 And the bridesmaids agreed, by the look of these faces!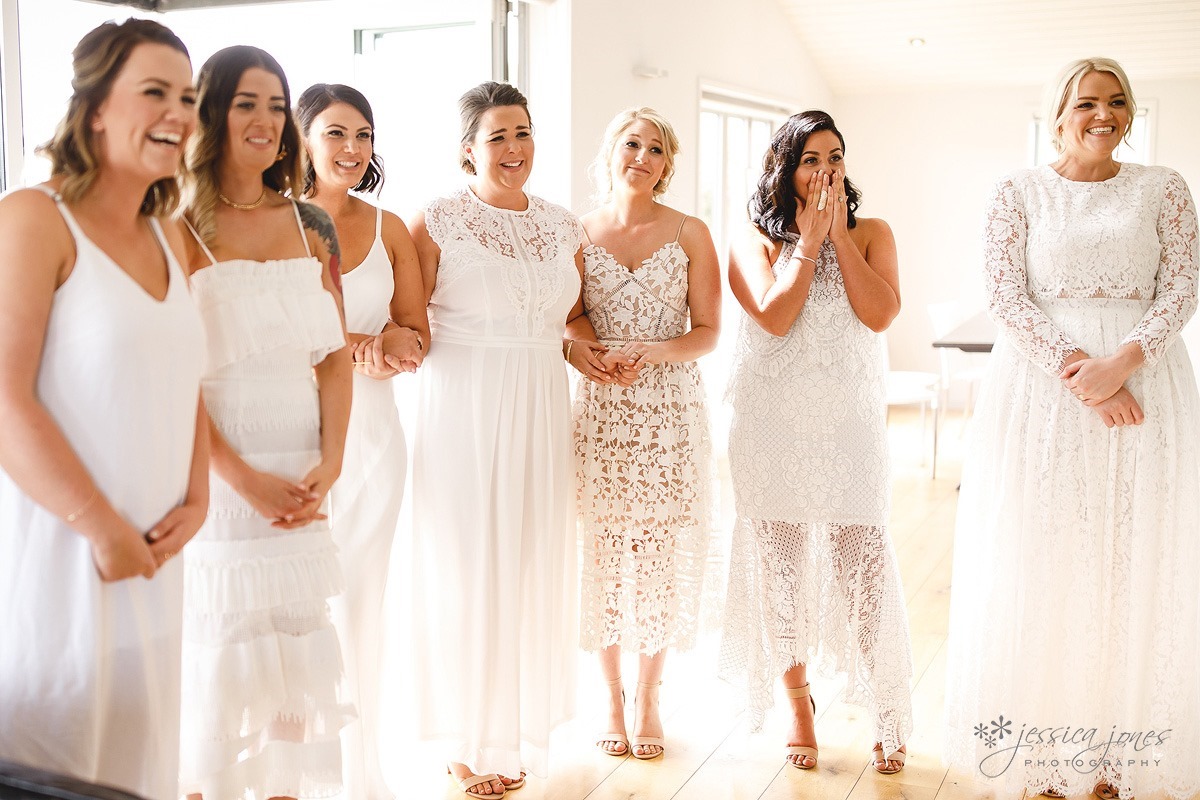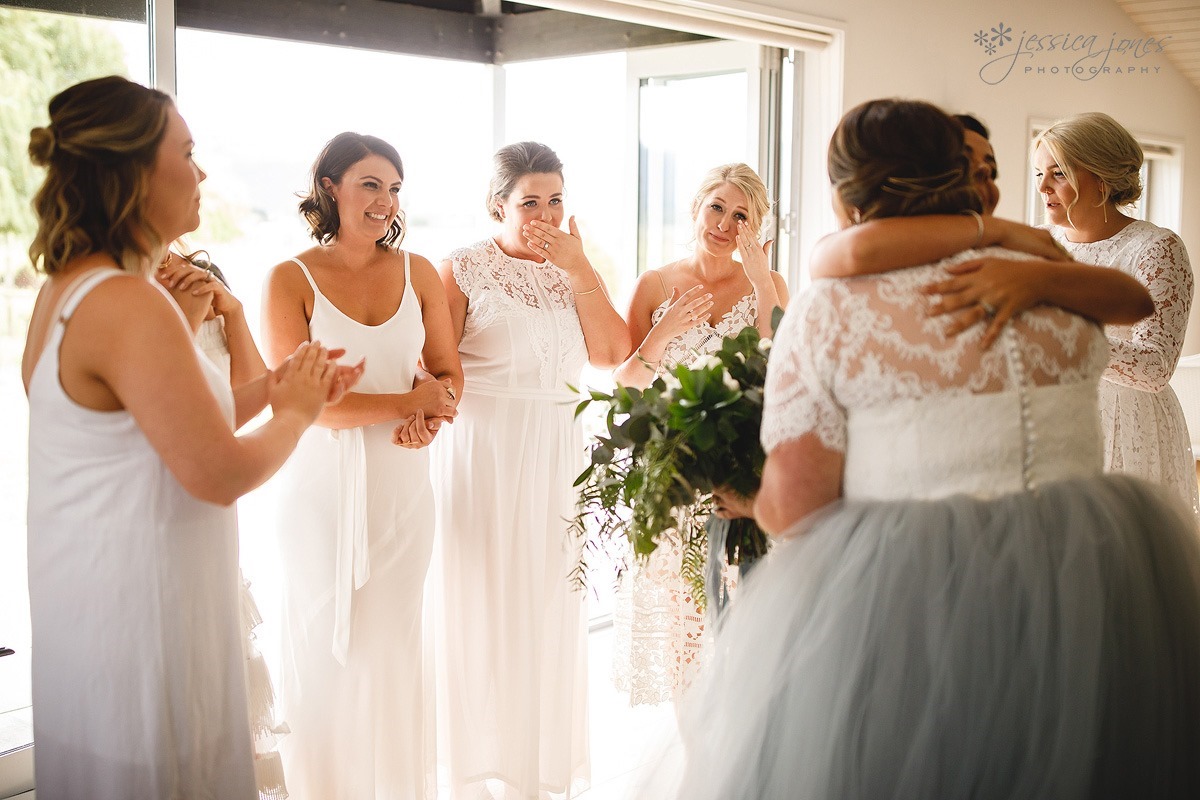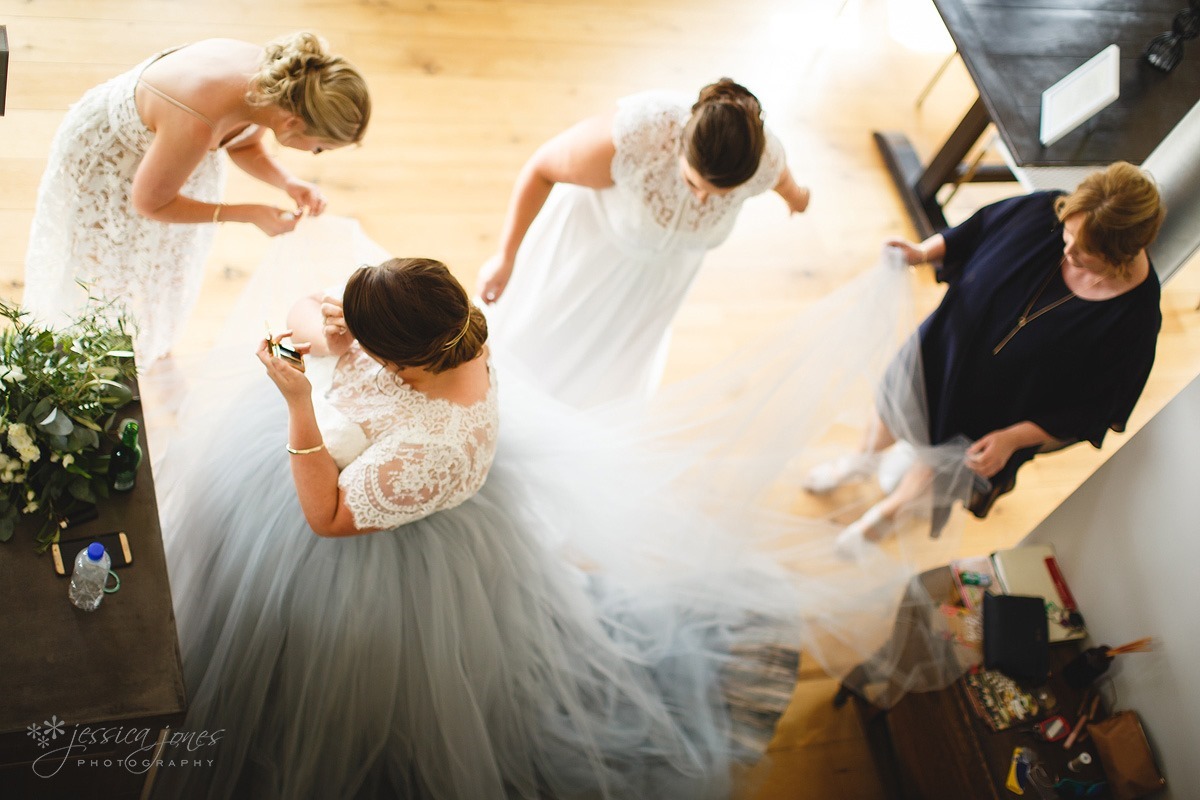 When Chelsea and Reece first got engaged, Chelsea's Nana wrote this beautiful letter for her to open on her wedding day. While she is still with us (watch for her later!) she is now very forgetful, so this letter is even more special.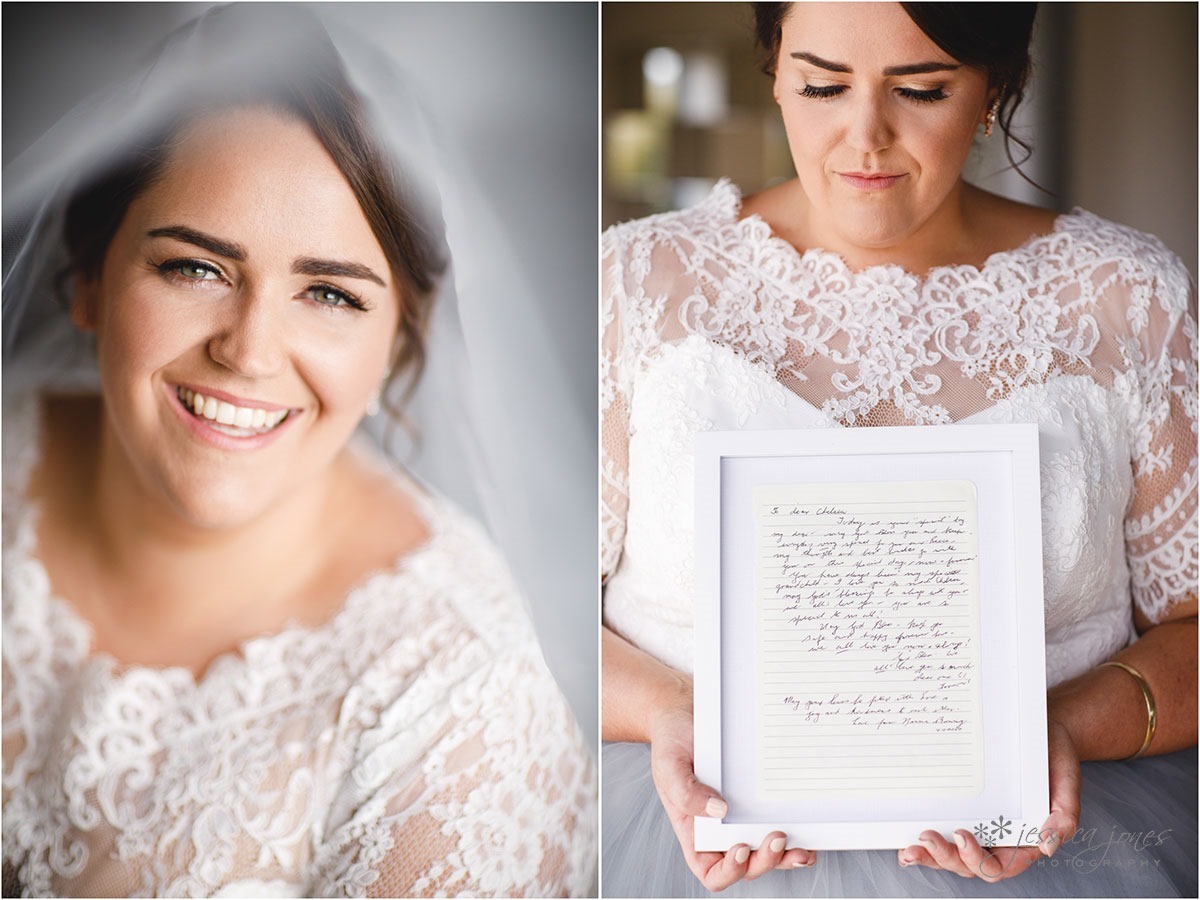 HELLO colour on a wedding dress! Happy happy days for me! Chelsea, you totally made my day with this! Thanks Bernadette Thomas for making it all happen!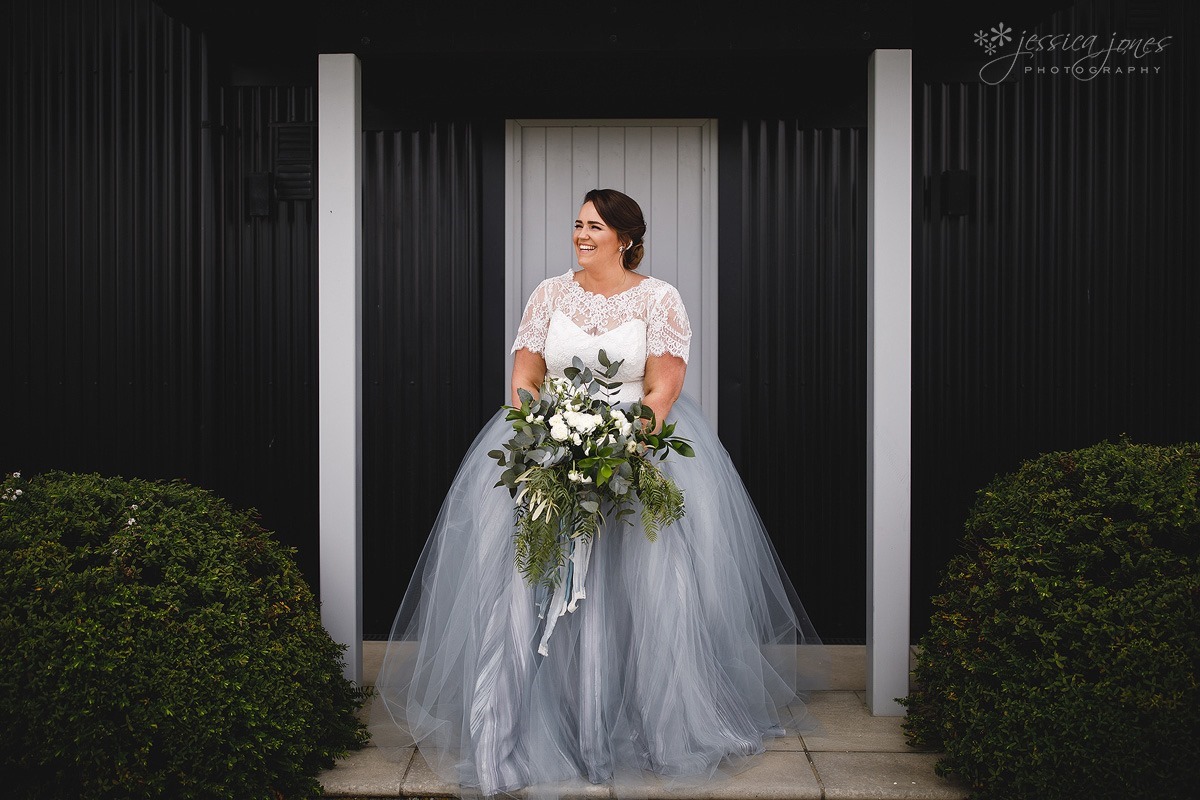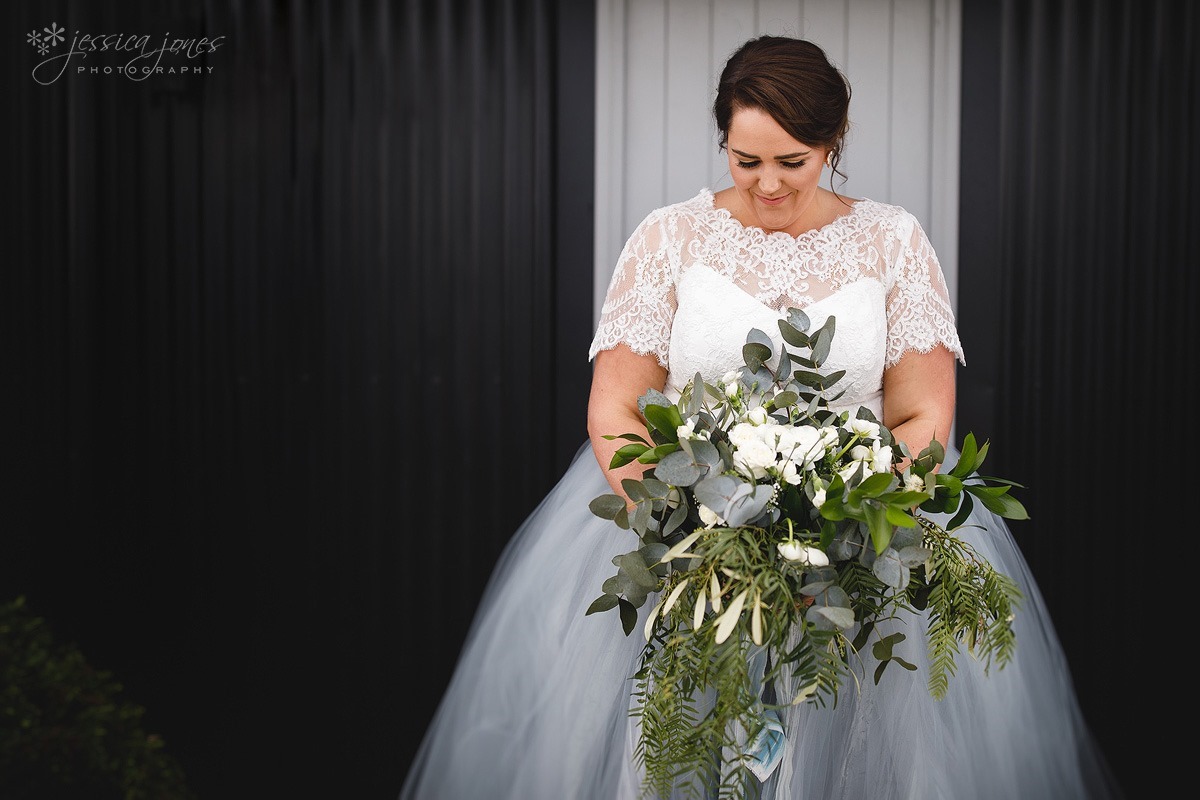 Chelsea and Reece were keen to see each other before the ceremony, so we set up a meeting at Monkey Bay. The 'first look', as it's often known, is such a fabulous way to get the portraits done and dusted before the wedding, so that all that's left to do is get married and spend time celebrating with friends and family!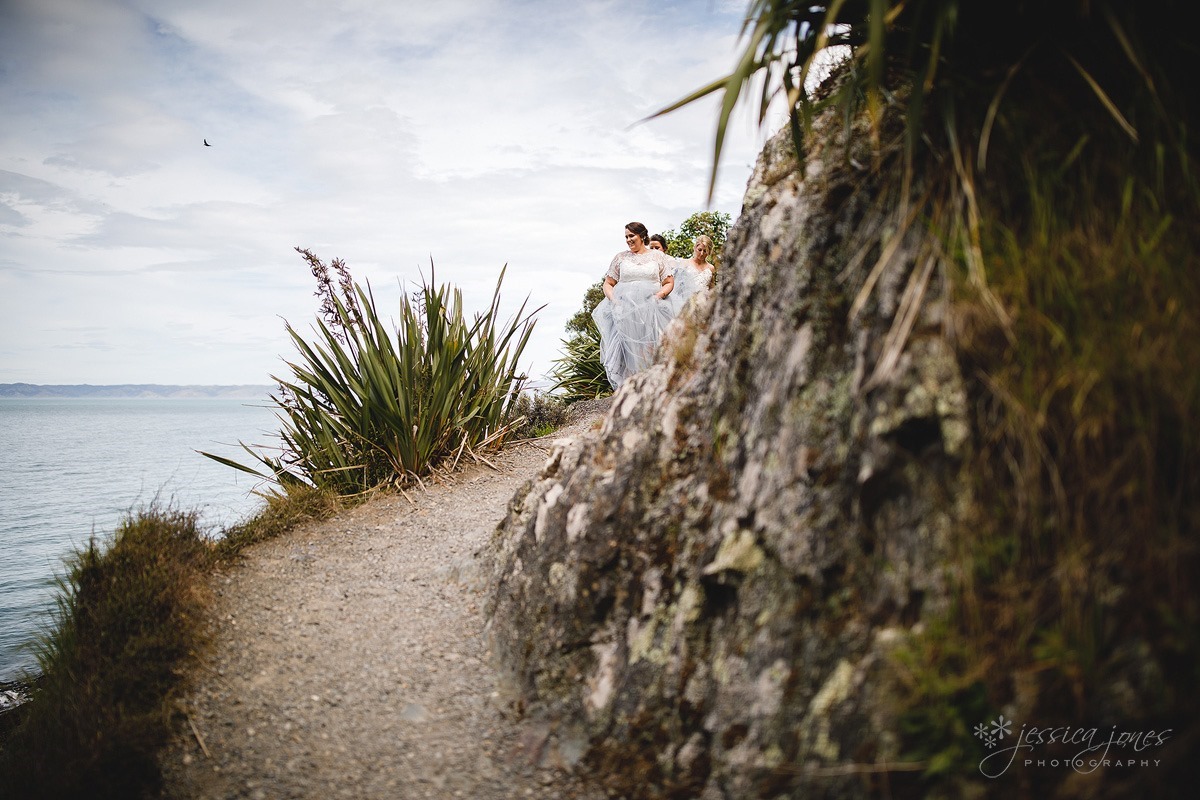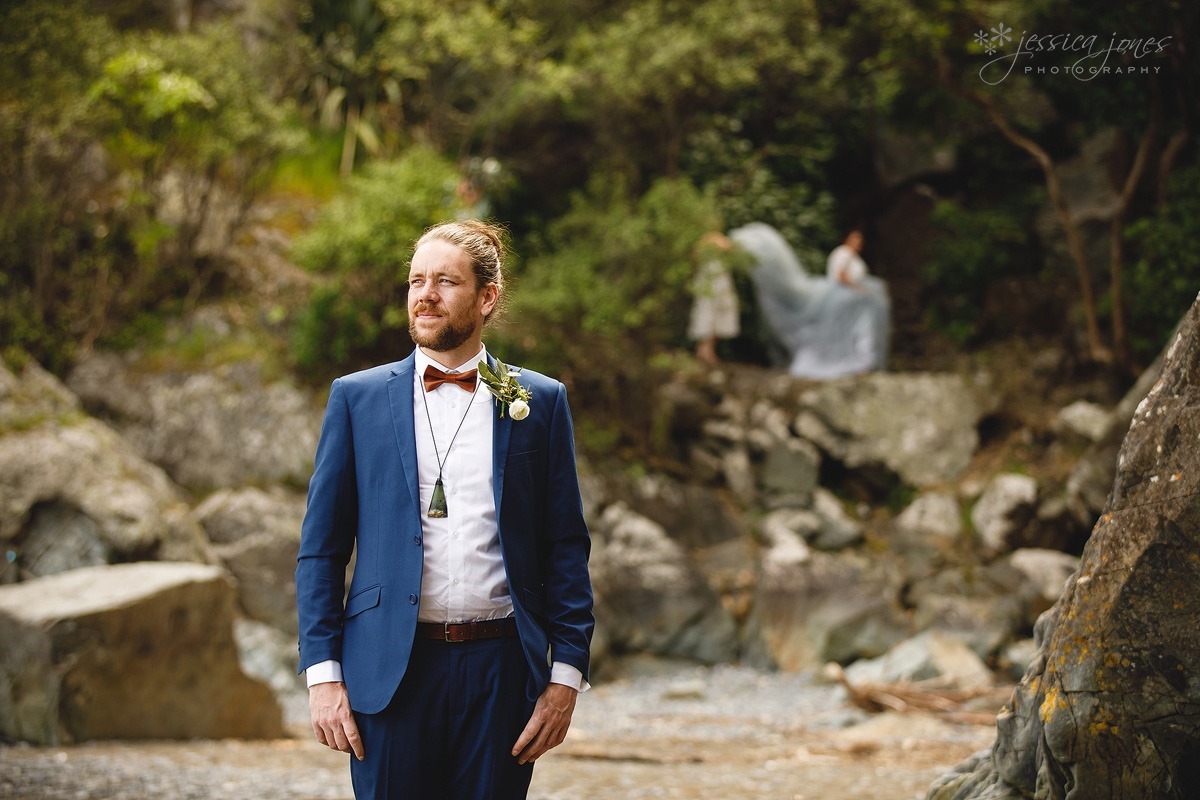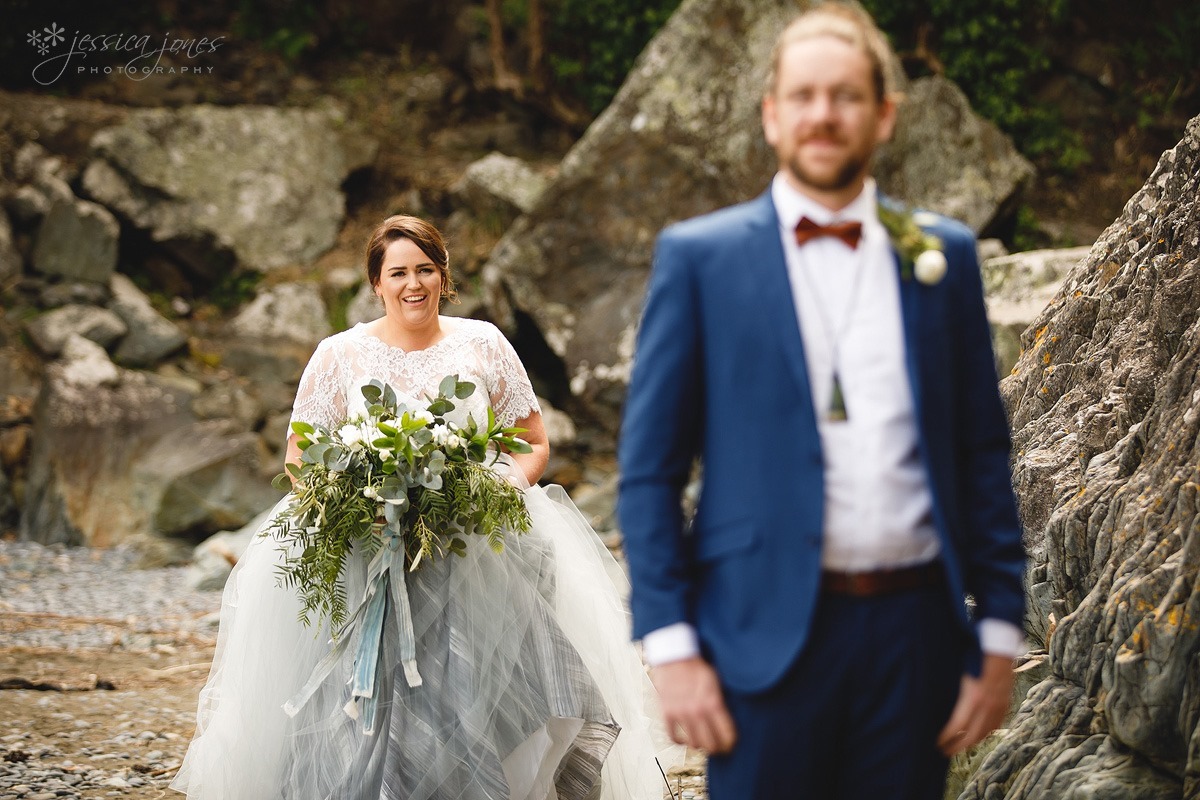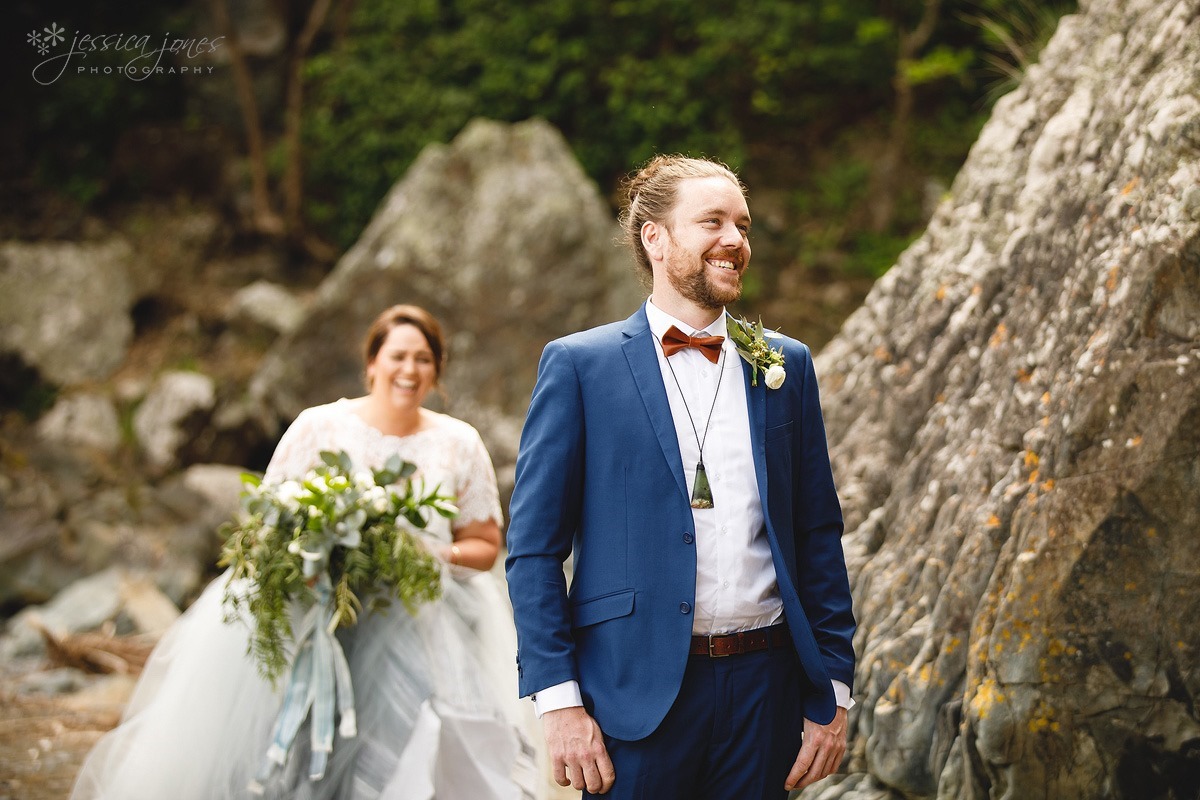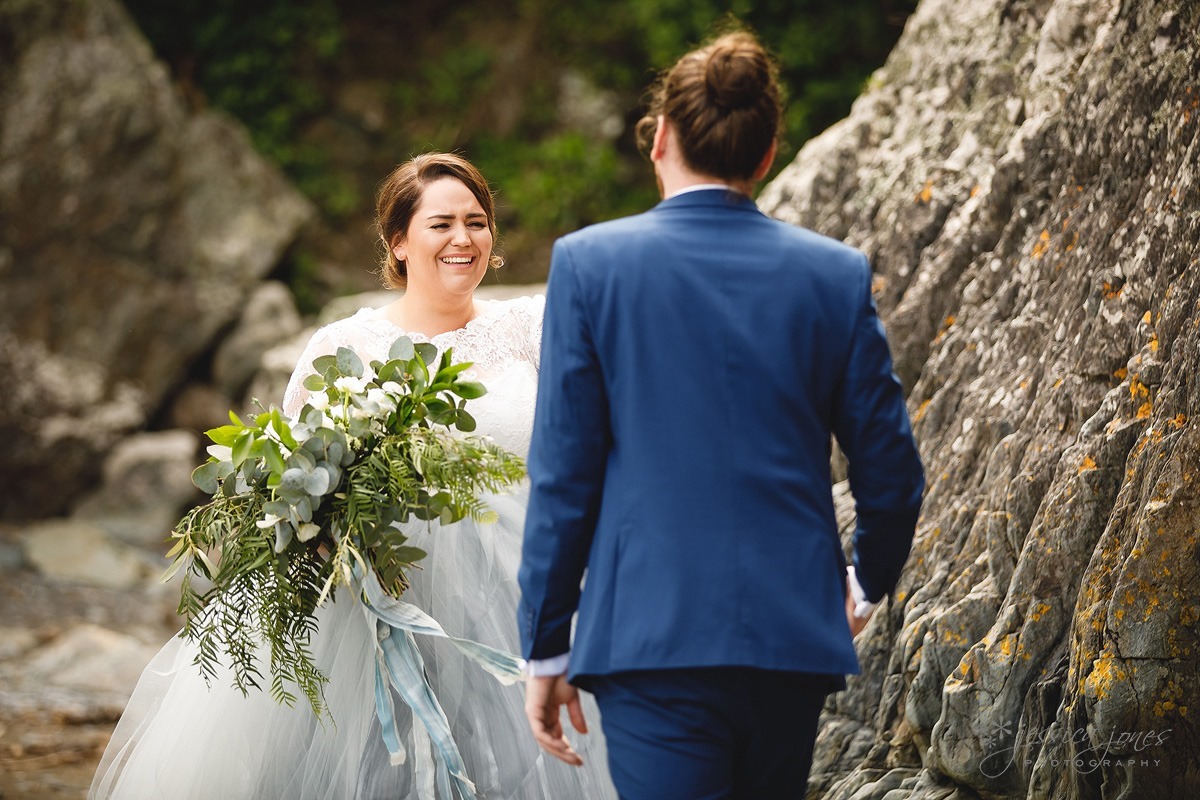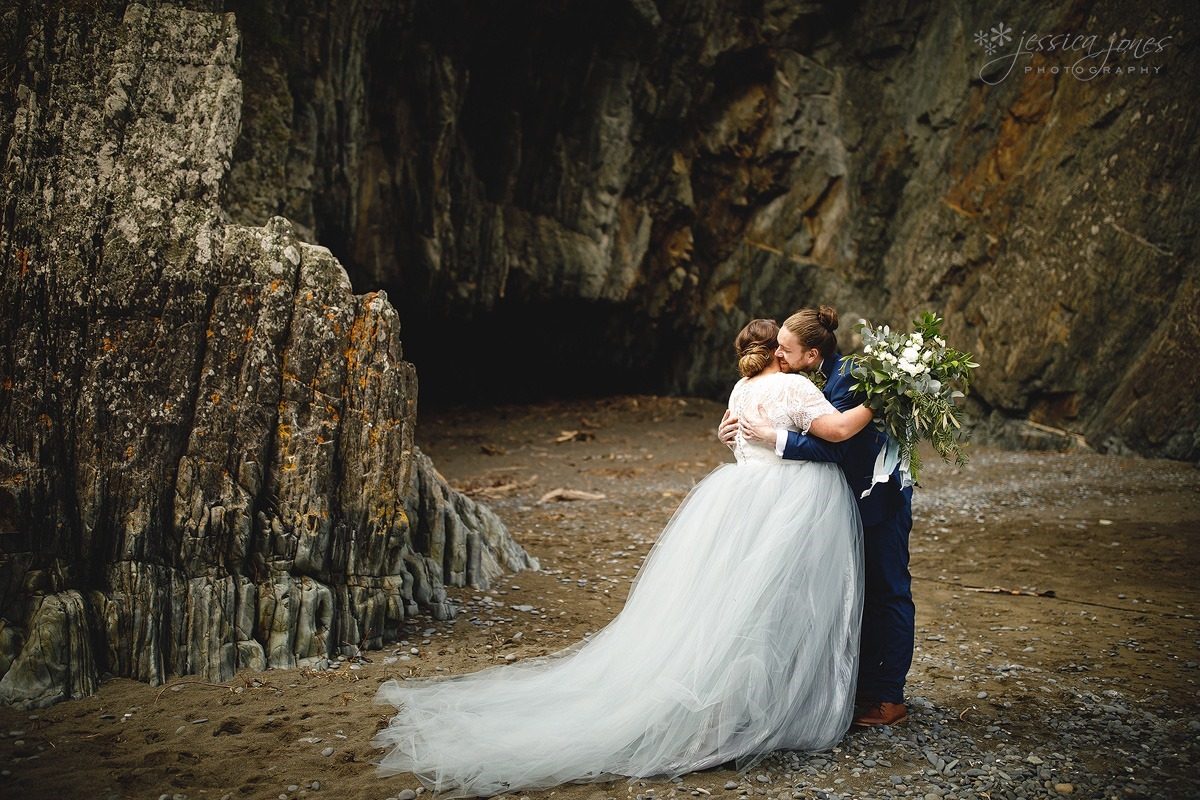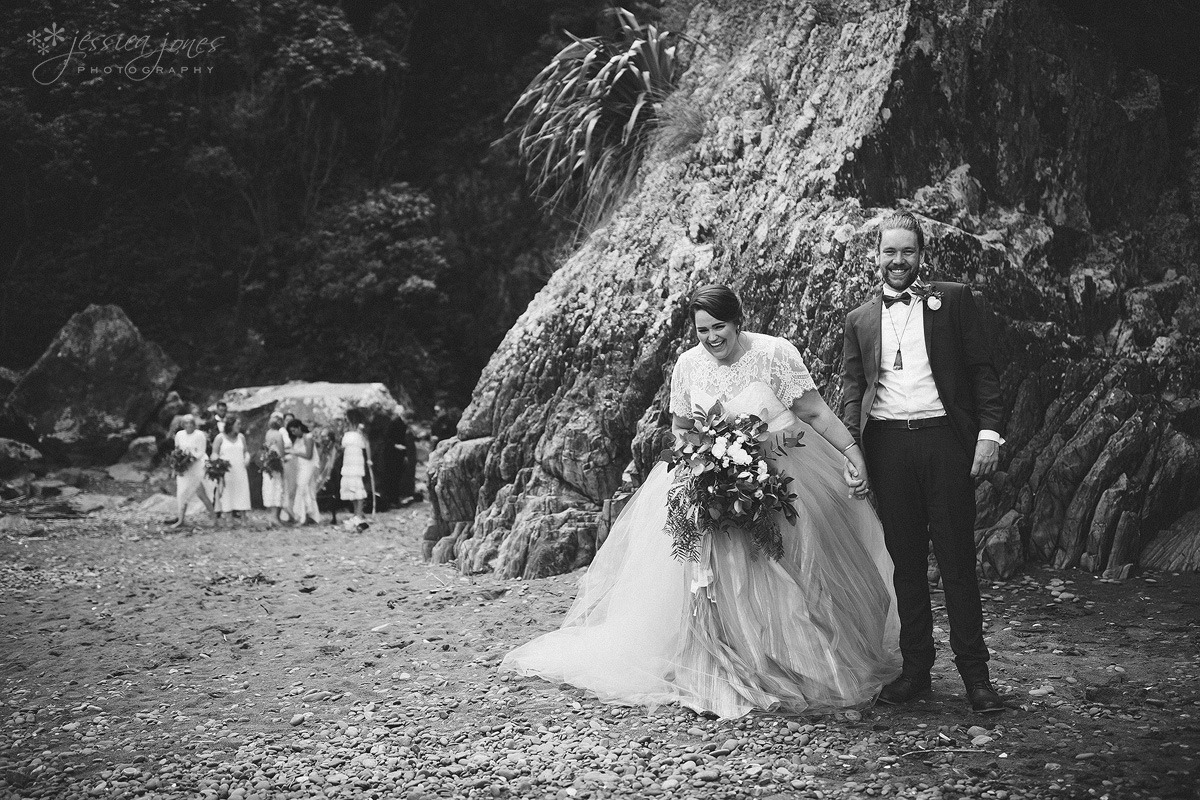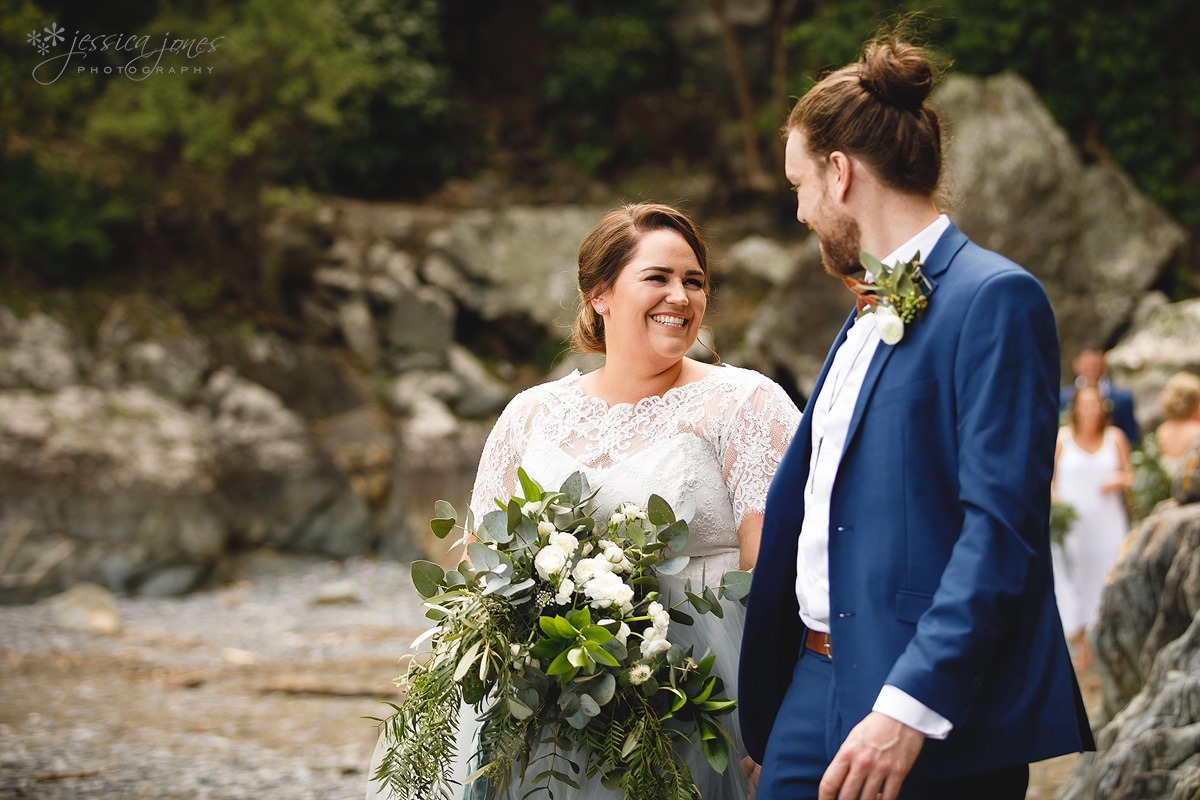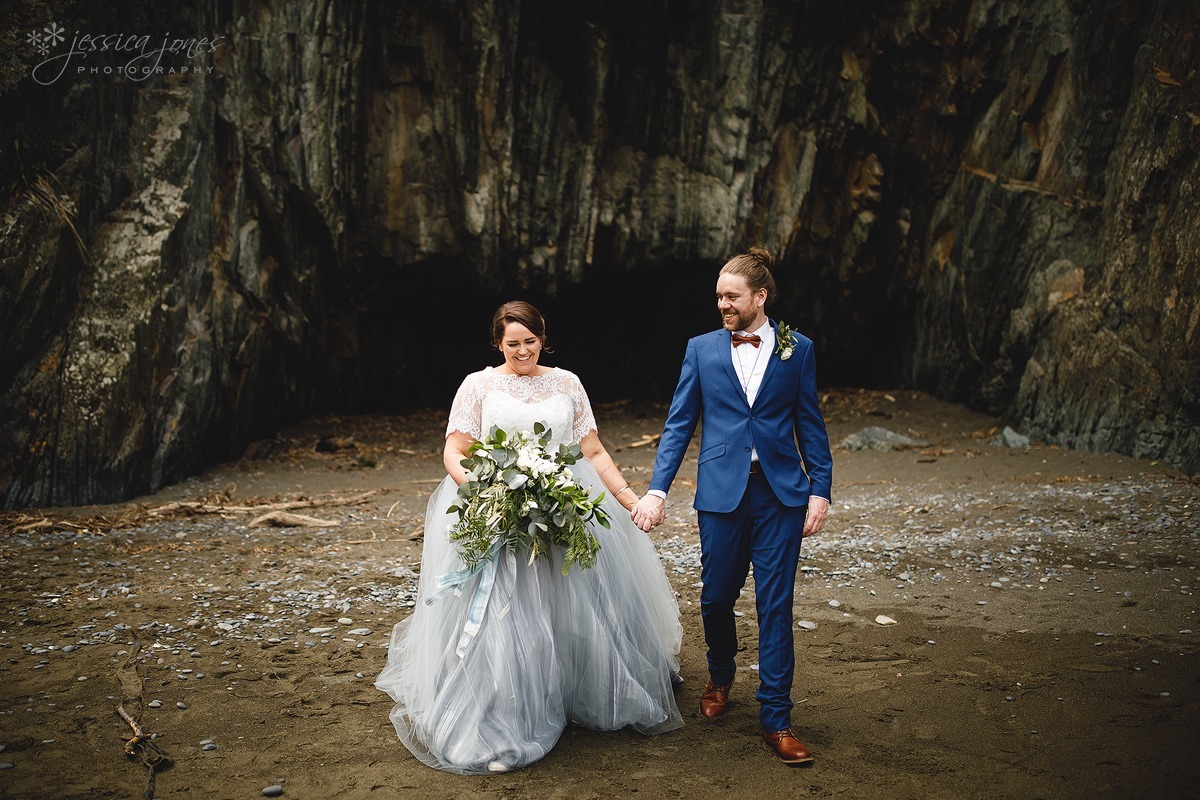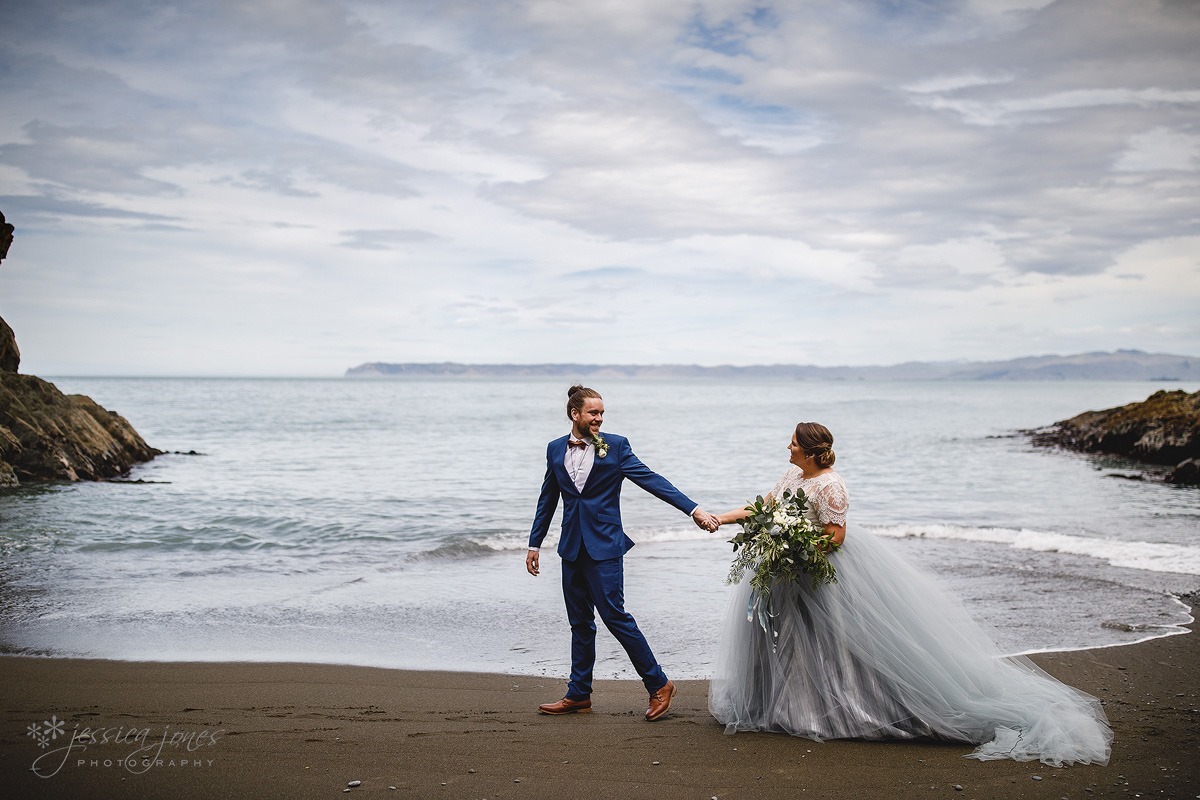 Check out this amazing looking bridal party! If FUN and STYLE could get married and have a baby, this bridal party would be that baby.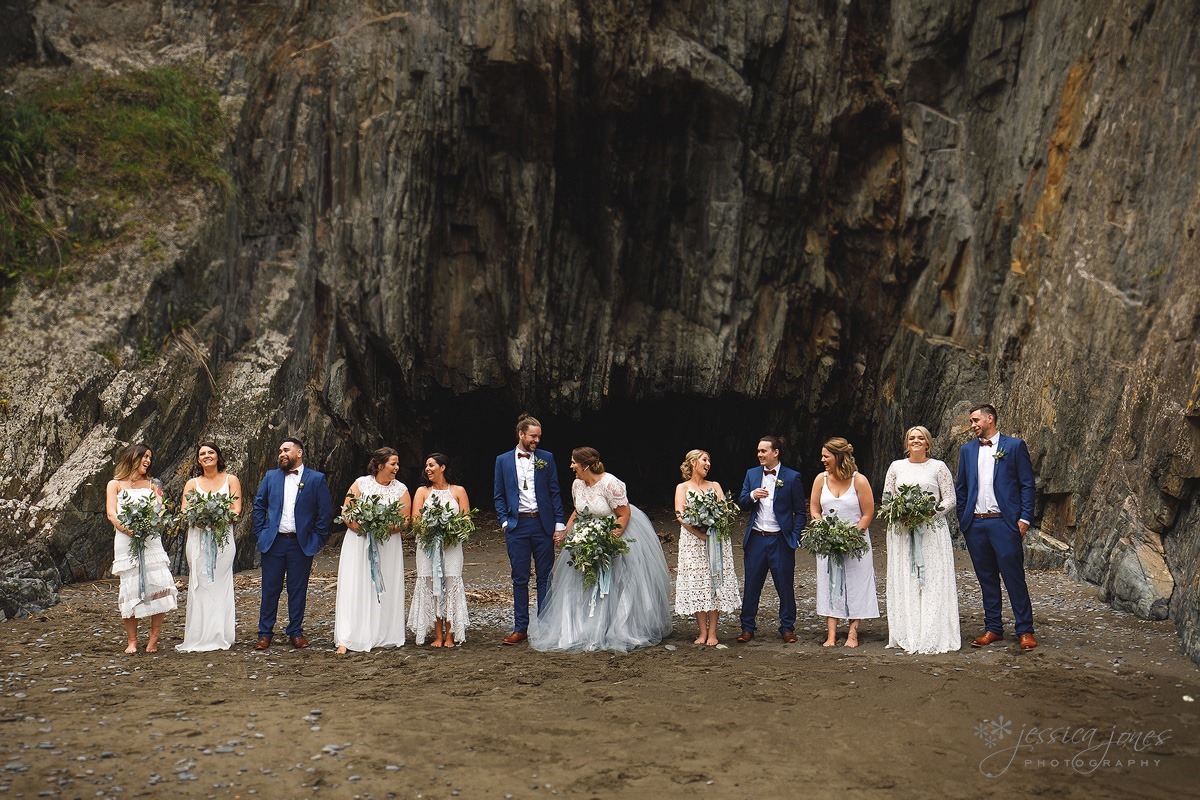 Oh yeah, and in case you were wondering if this wedding could get any cooler, Chelsea got hold of some smoke bombs!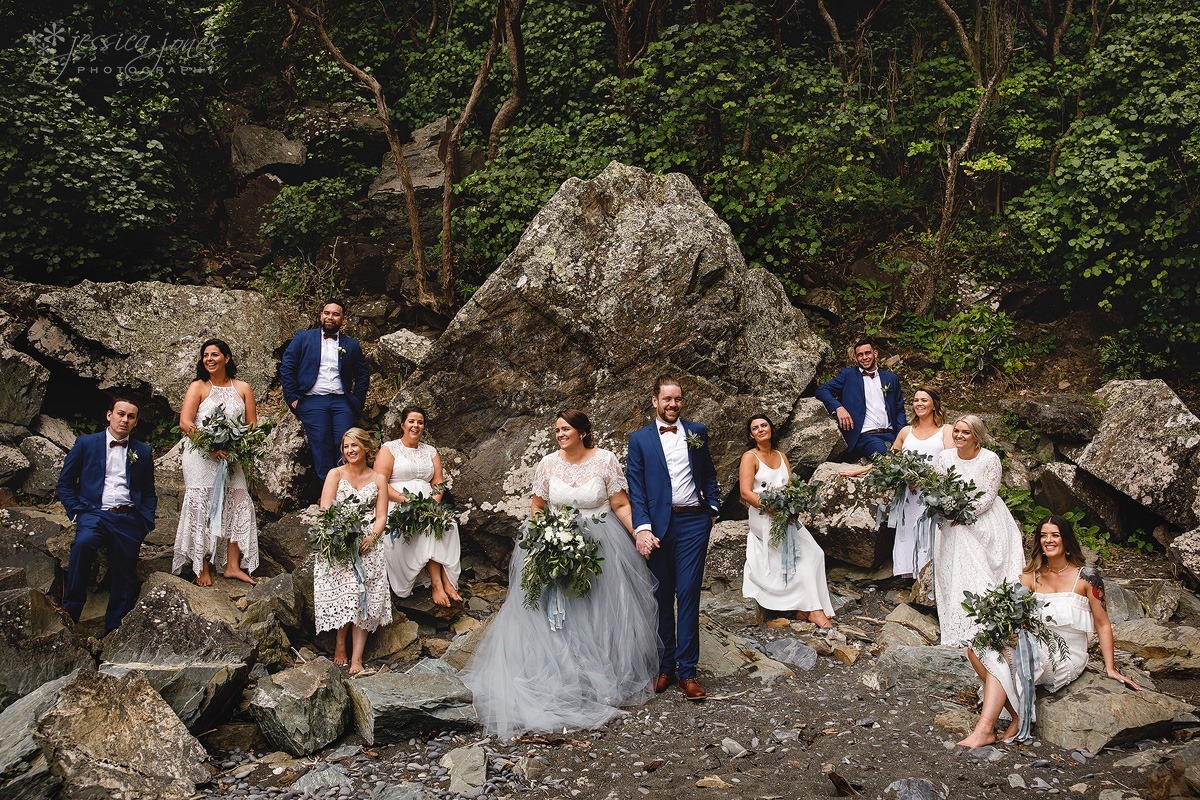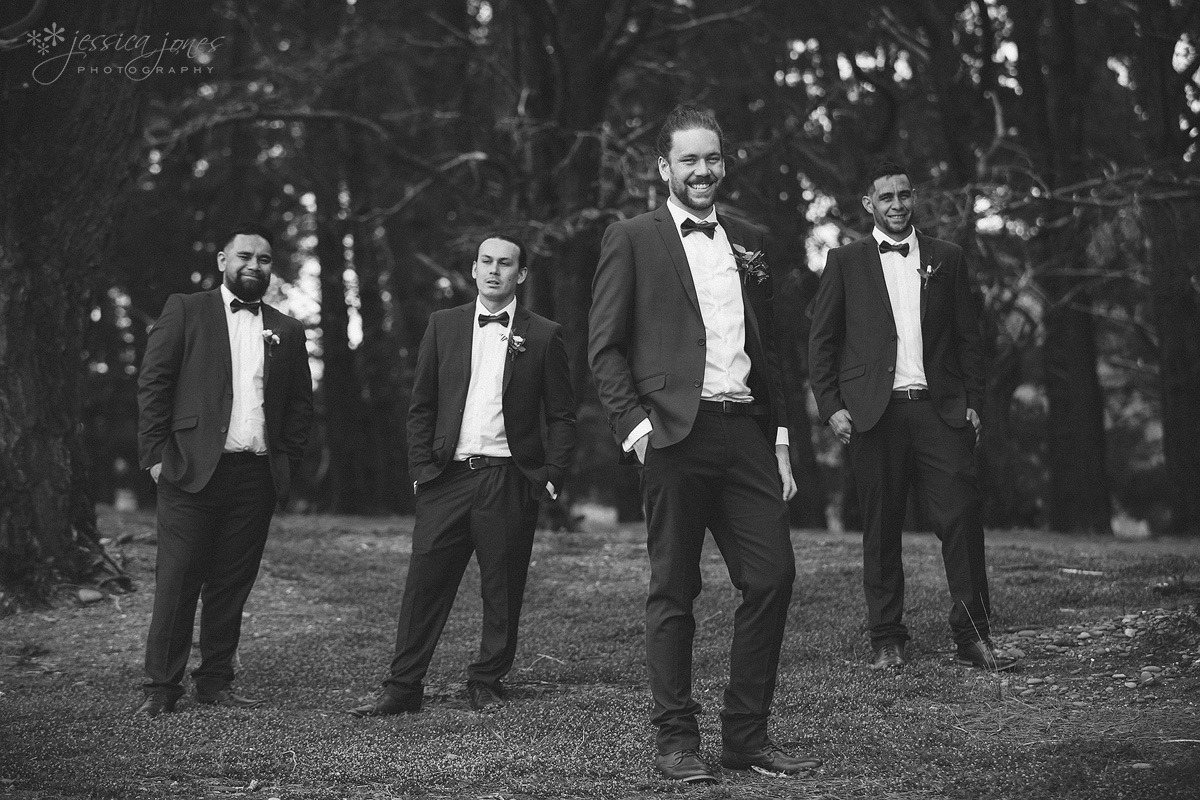 Check out how cool the brothers are.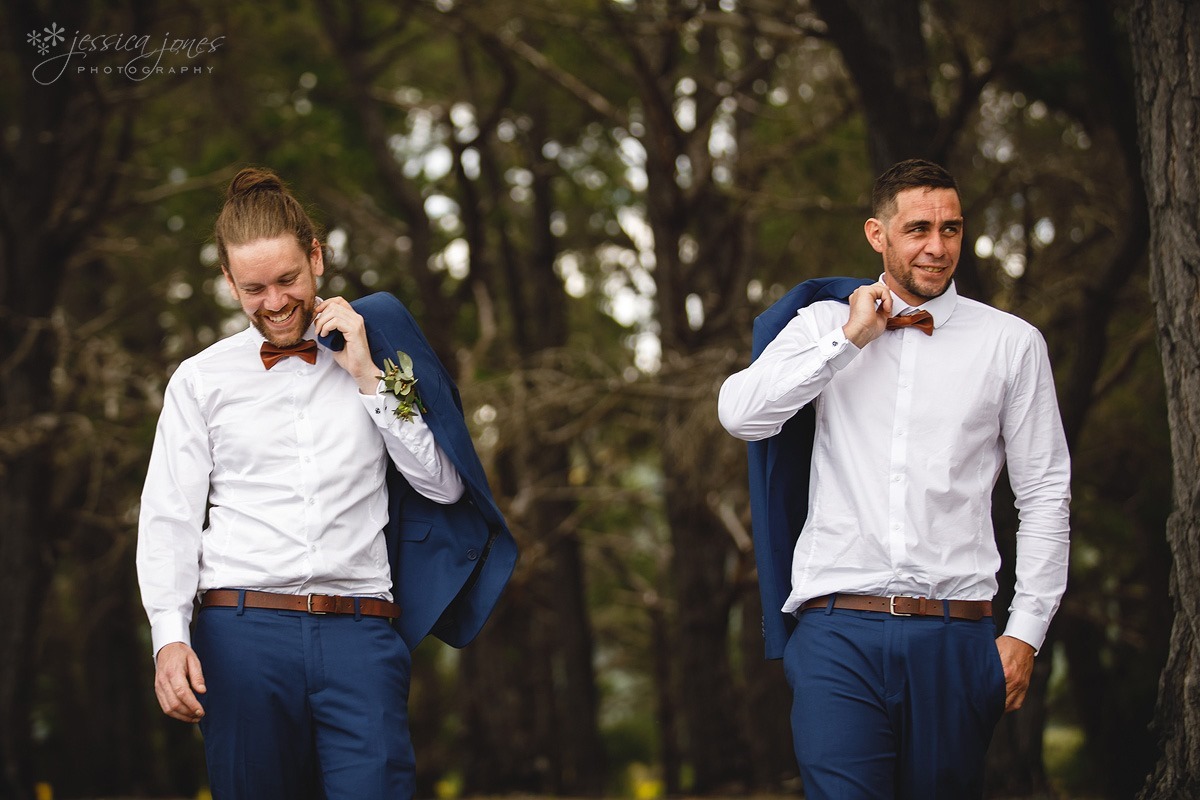 Veils can be a challenge for people who are in charge of keeping them under control…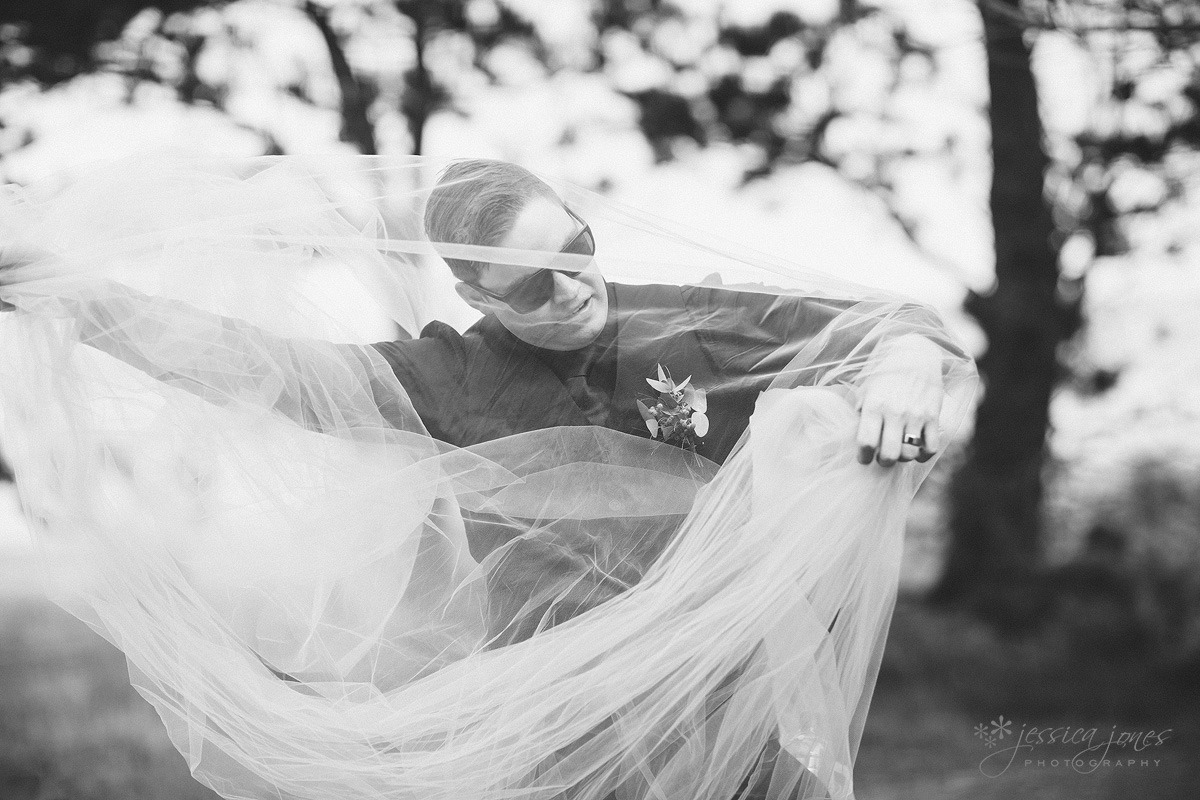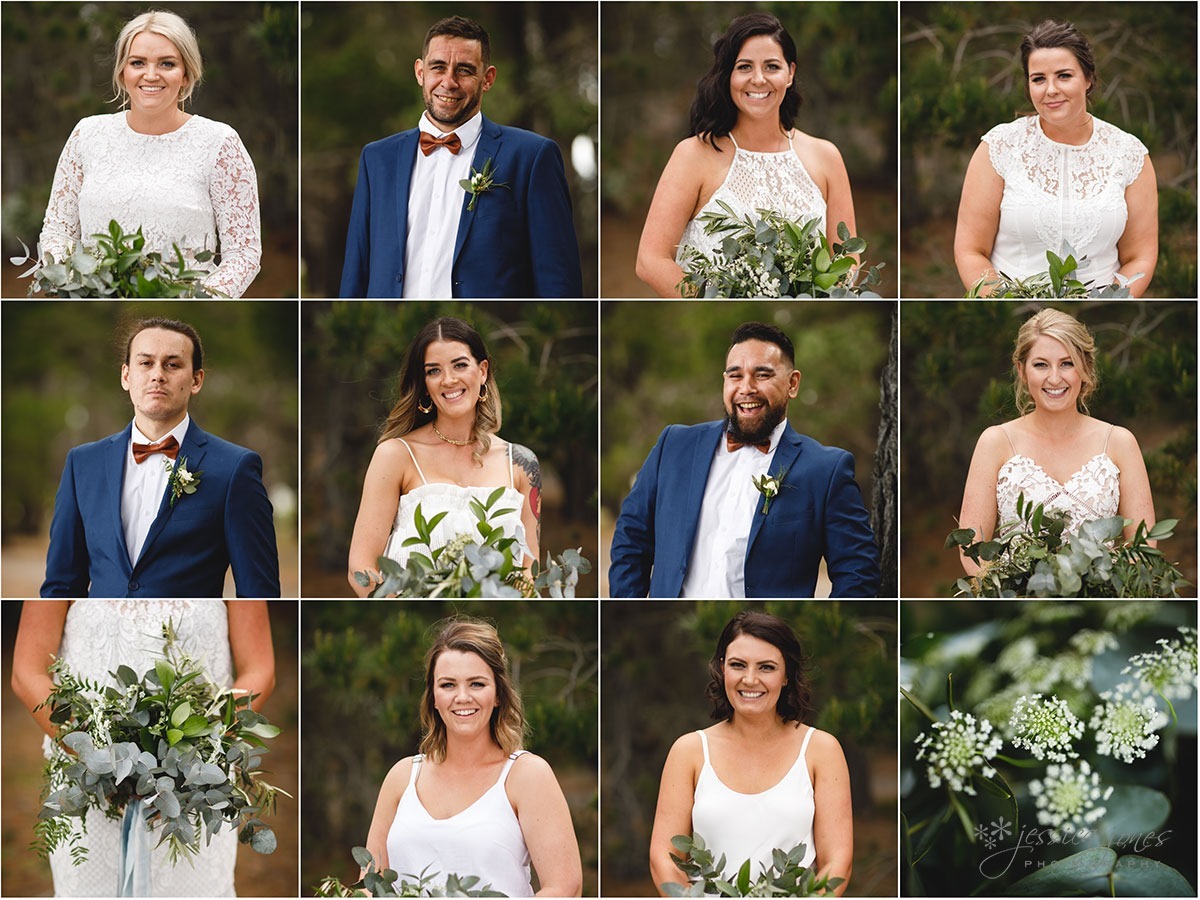 Chelsea and Reece are the kind of people you just want to be friends with, I'm pretty sure they have that affect on everyone based on the big, warm, generous hugs that were thrown their way all day.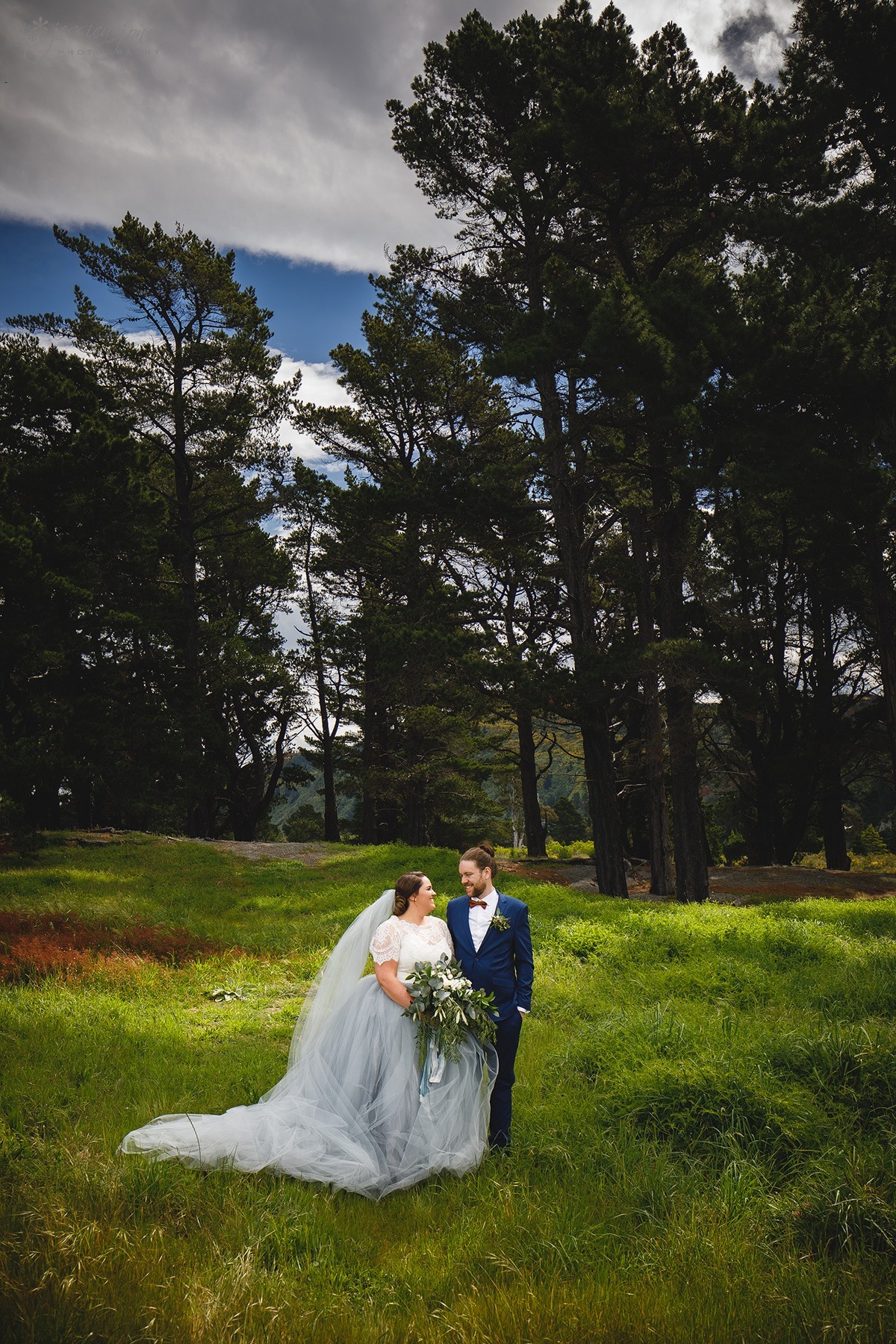 Back at the house for a quick freshen up and to collect the children before the ceremony.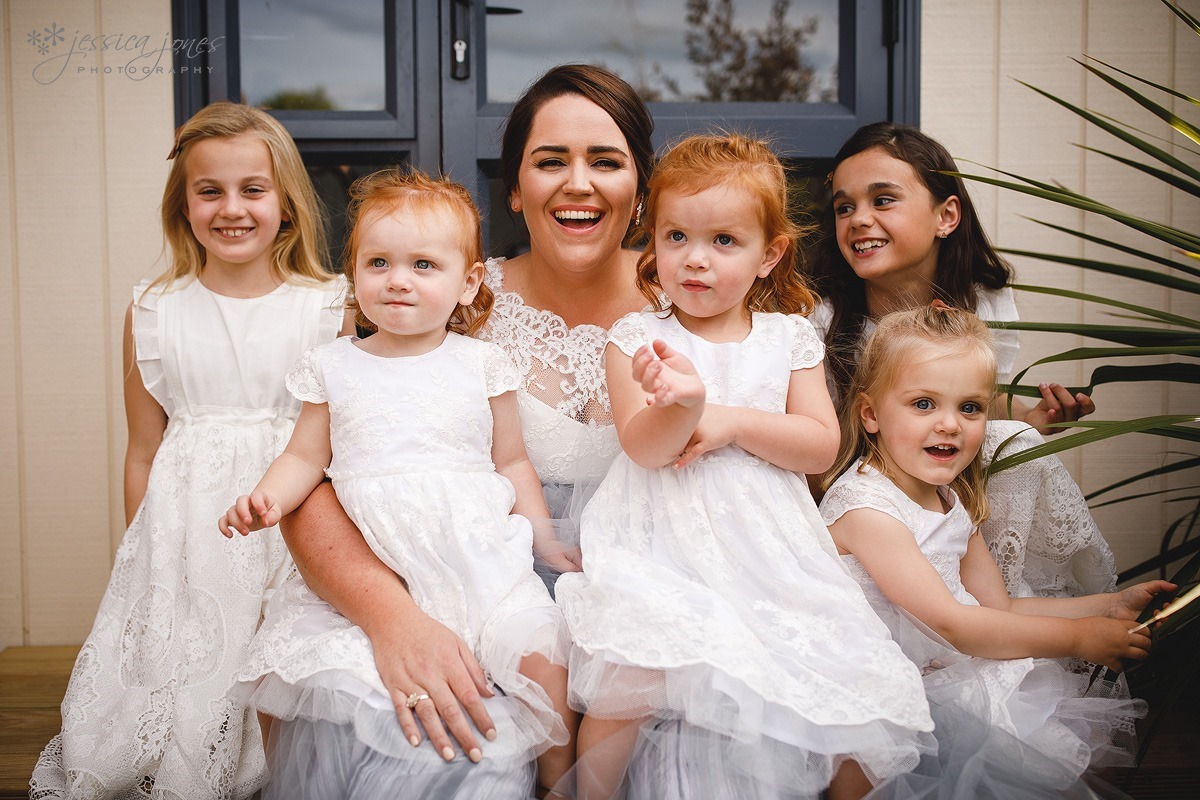 Sometimes kids are happy to sit still for a few seconds. Sometimes, well, not really.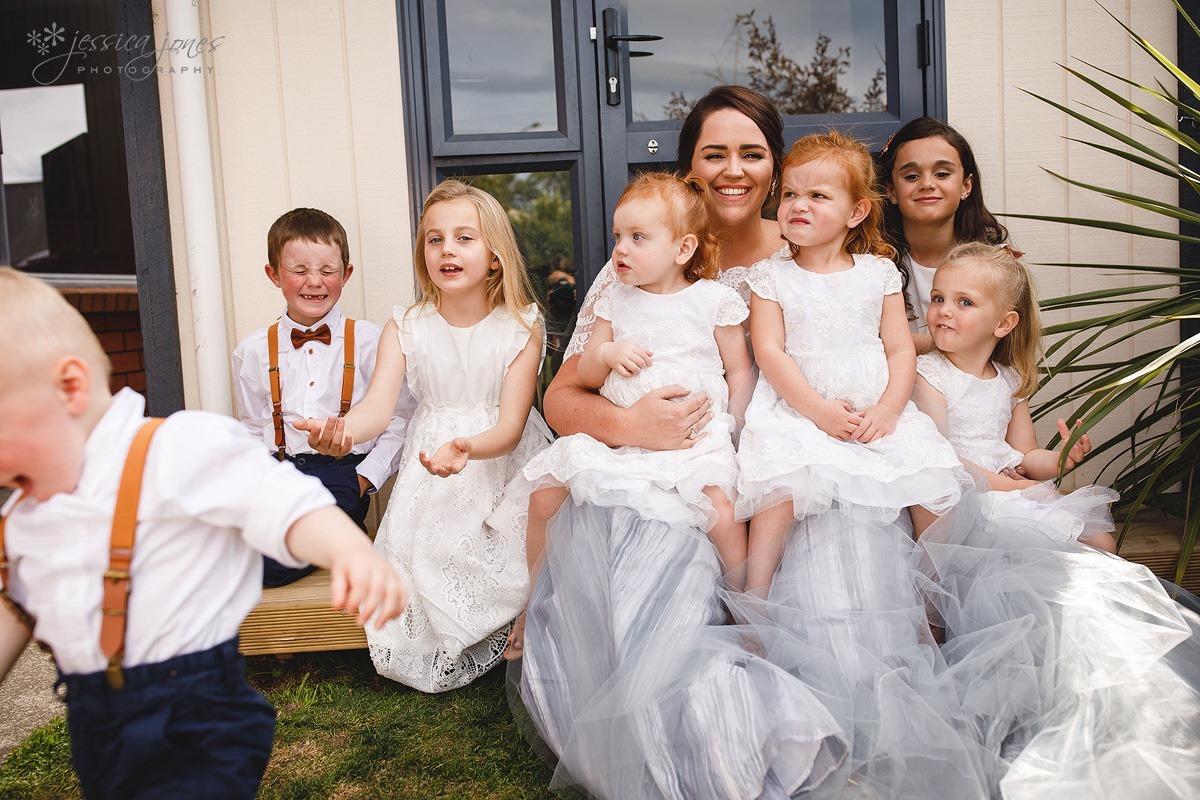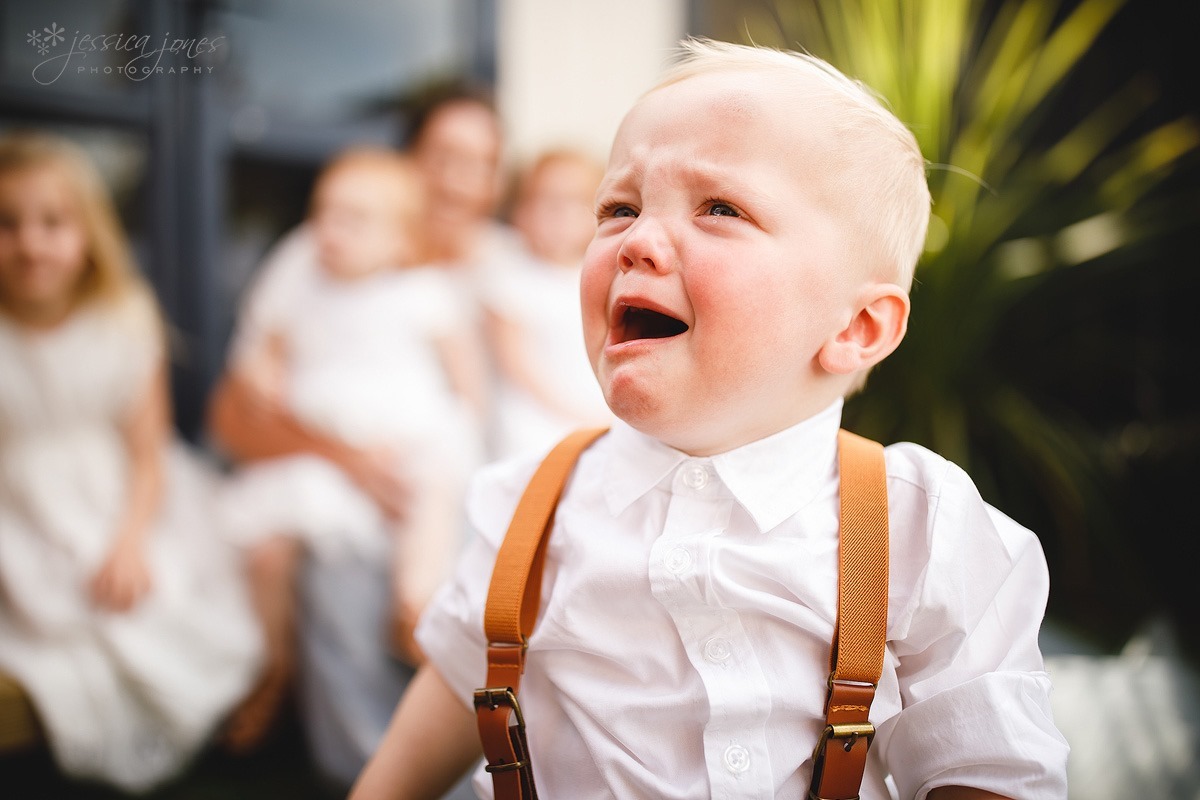 Giesen Wines kindly let us use their vineyard and barn for the wedding. I LOVE new places!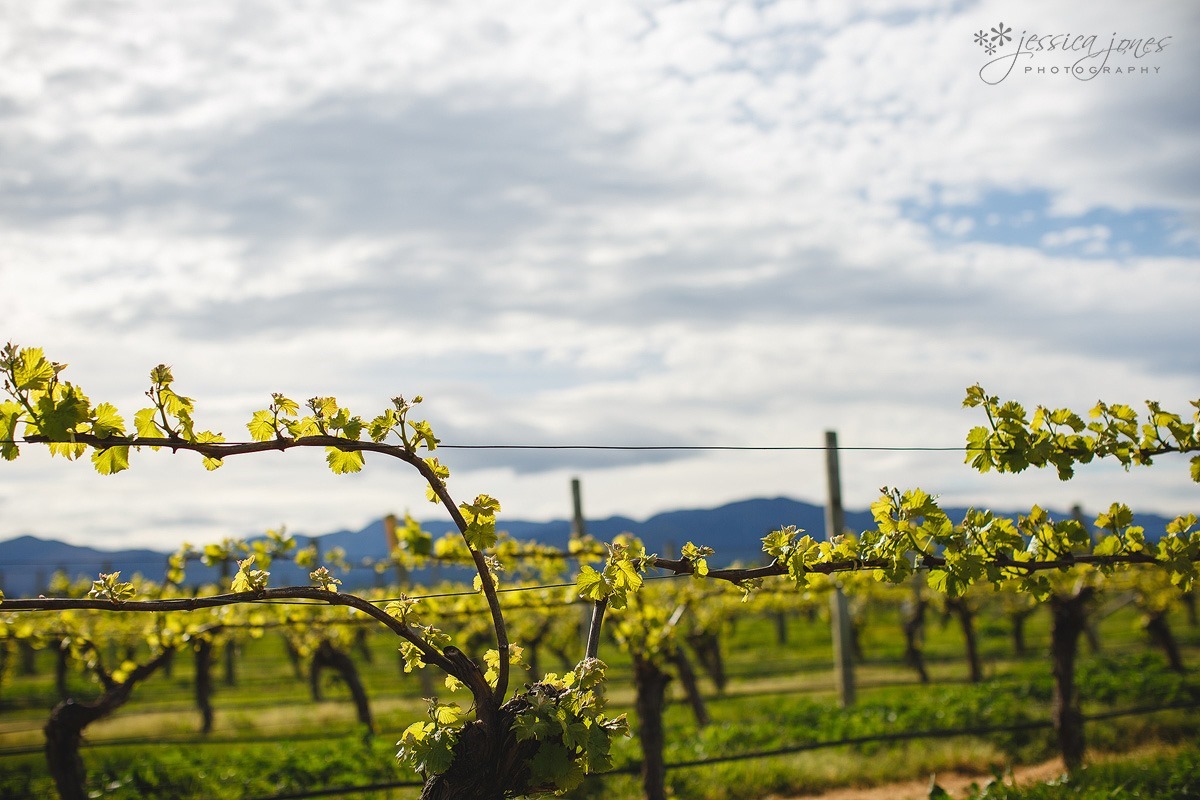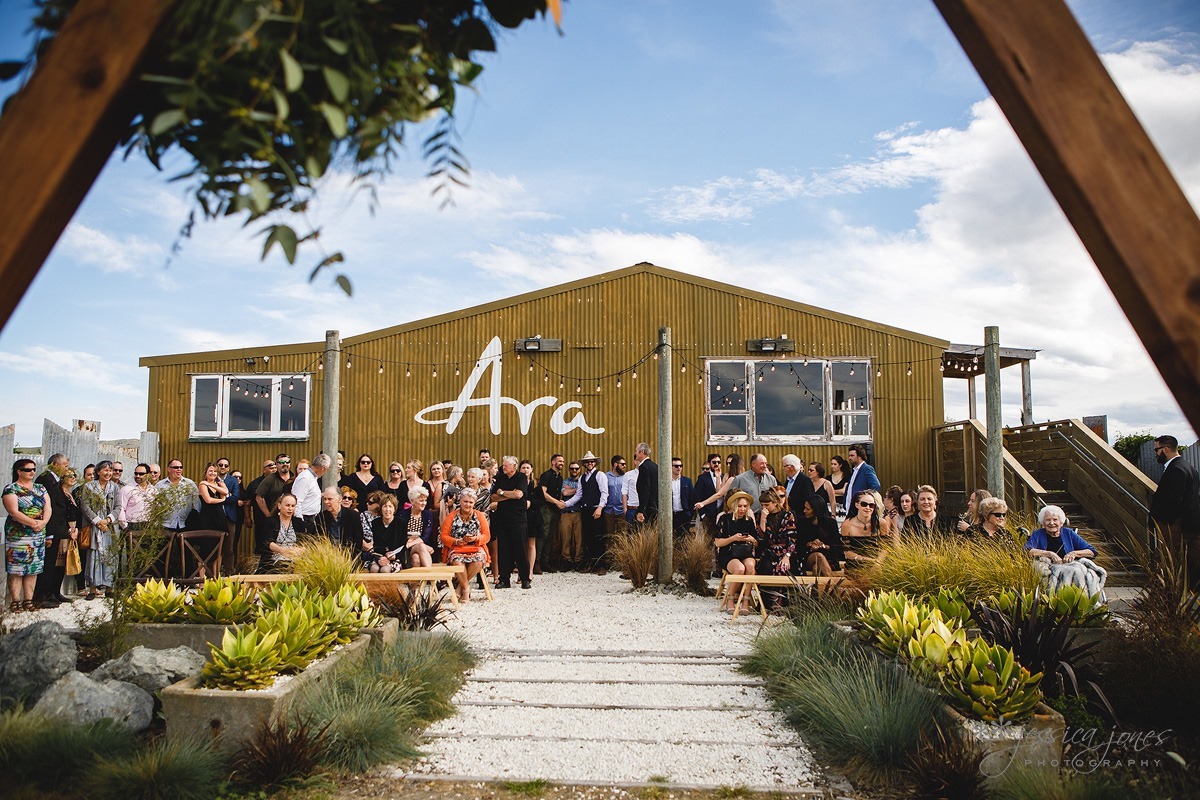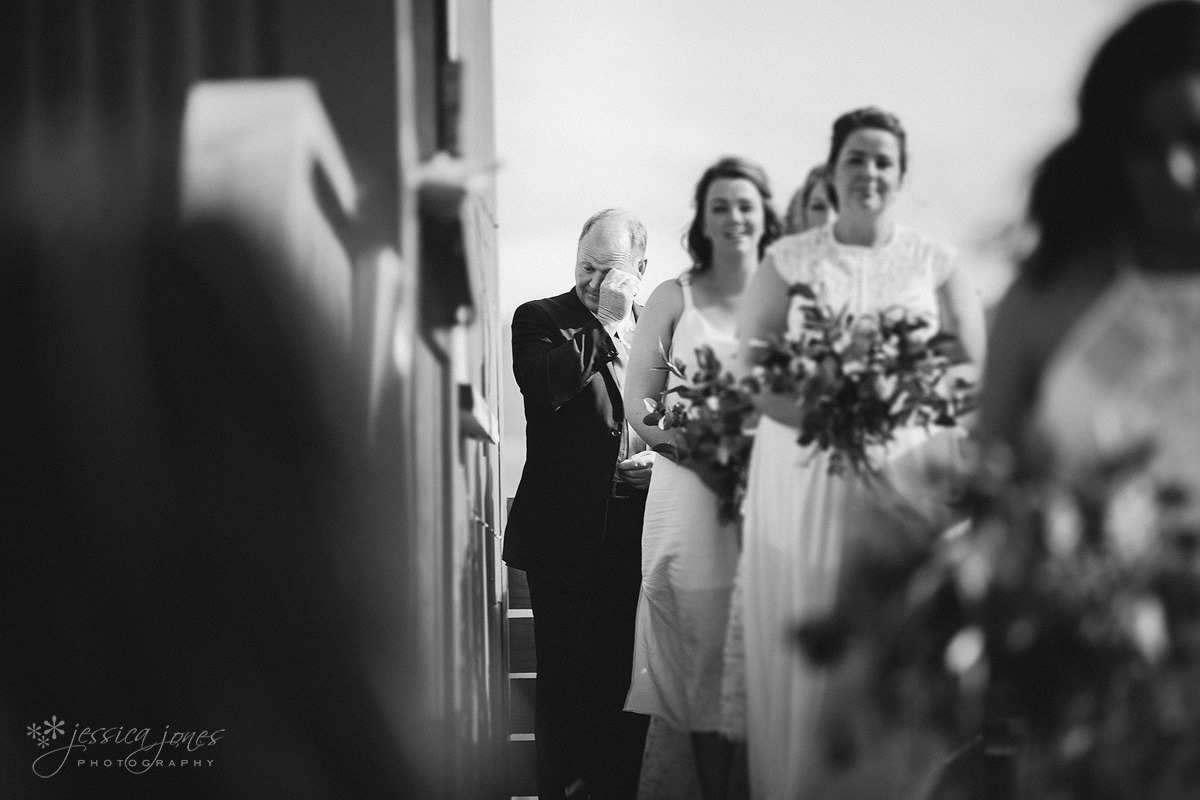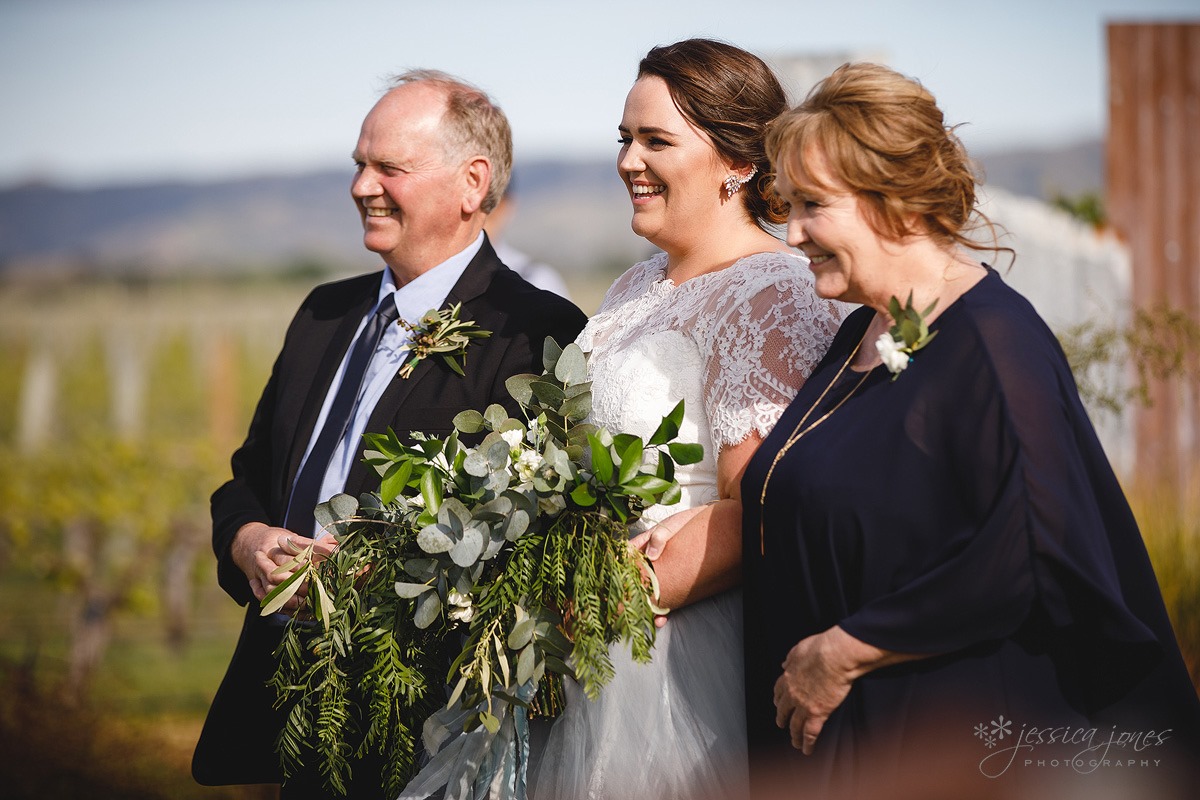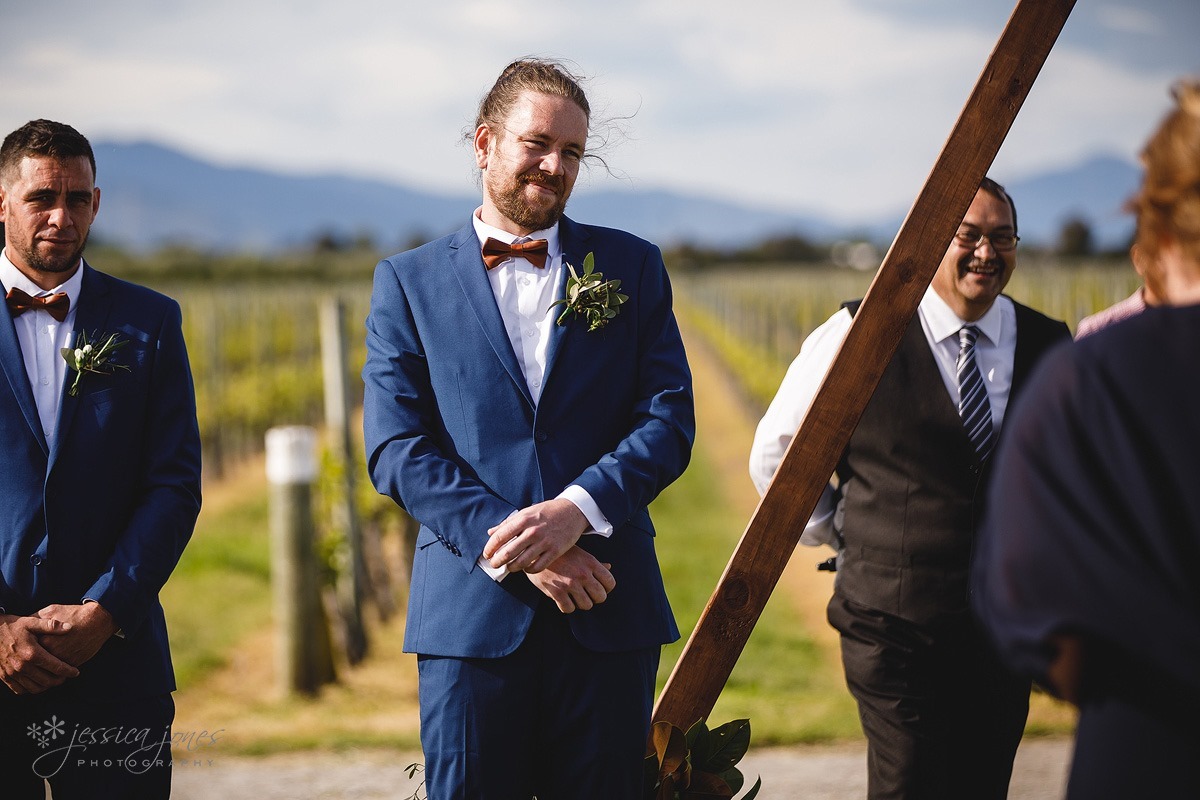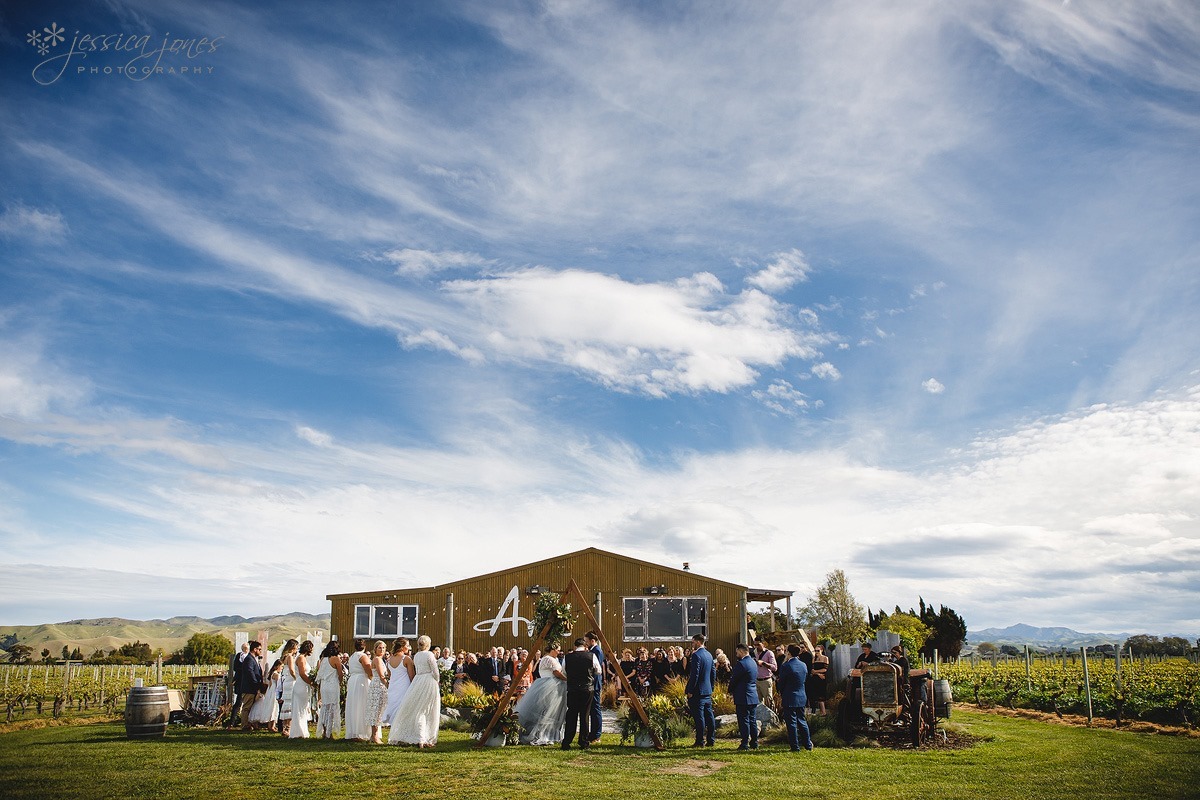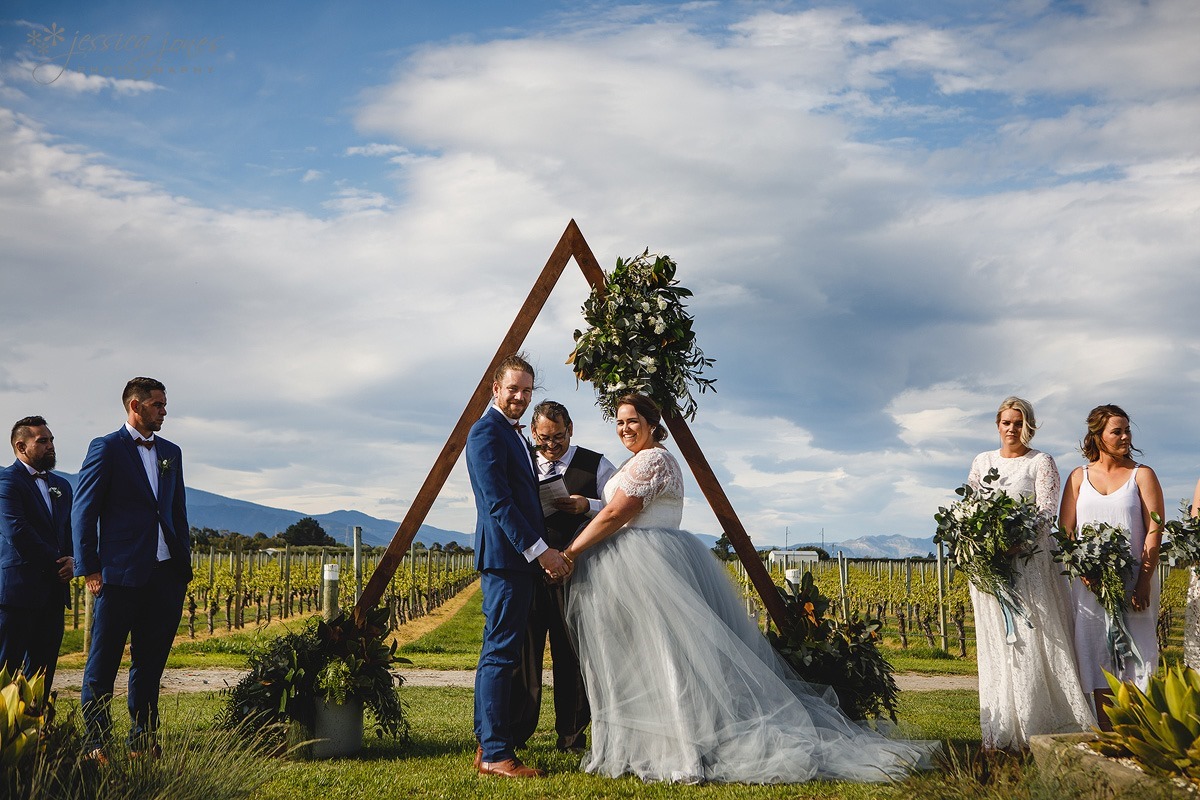 "I promise to love you forever as much as I do today. You are kind and caring and never let me doubt myself. I promise to take care of you when you need me, And support your successes when you don't. I will continue to love you not in spite of, but because of your flaws and will always be your biggest supporter."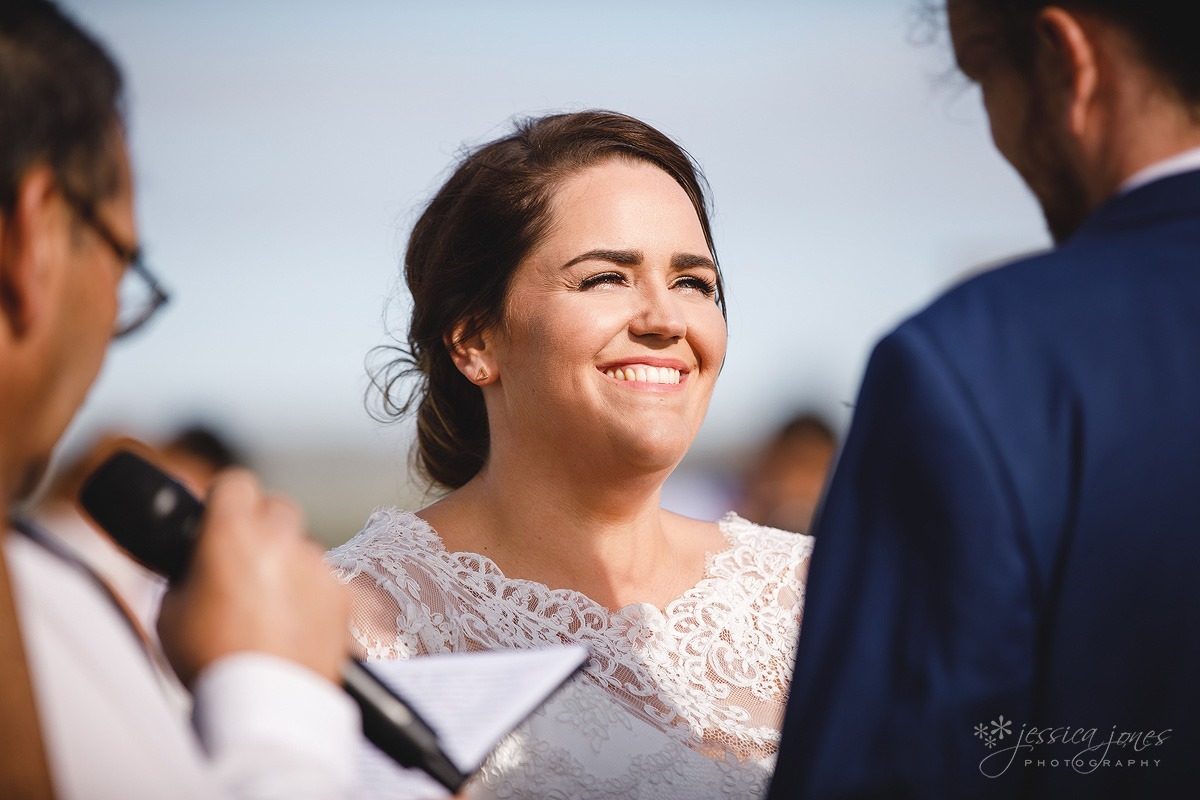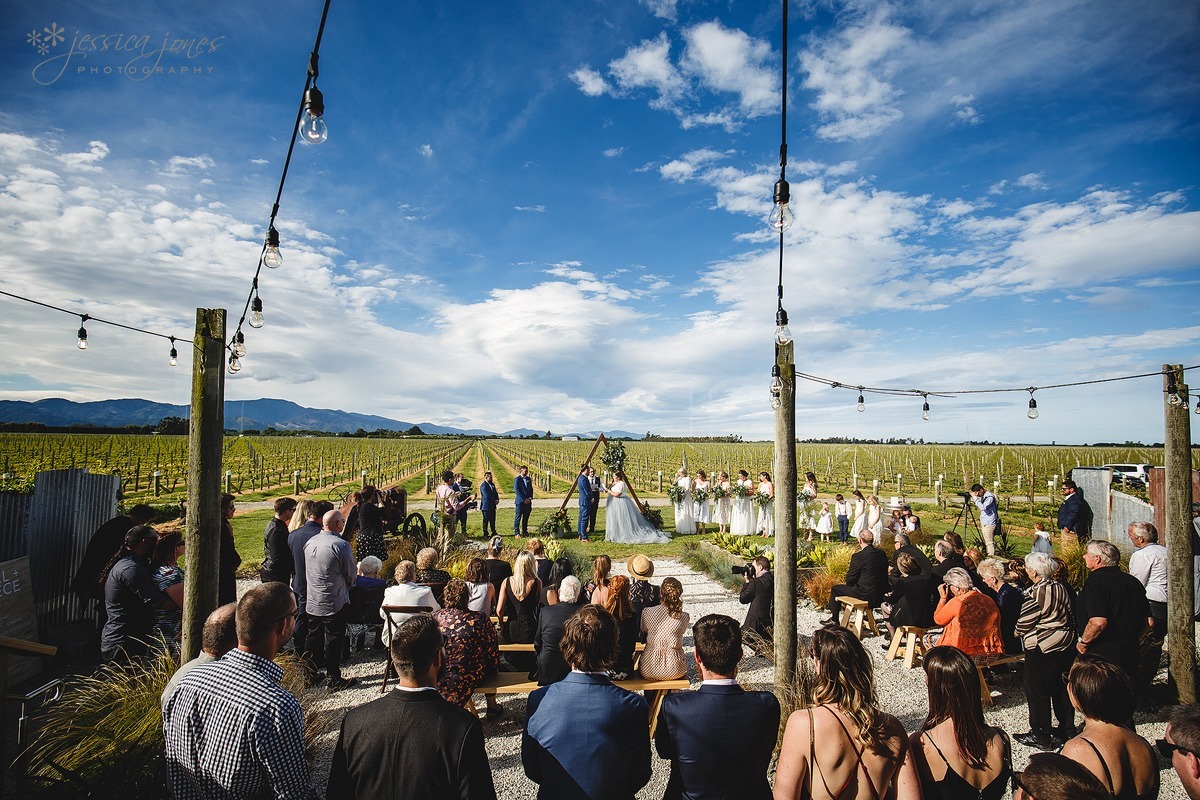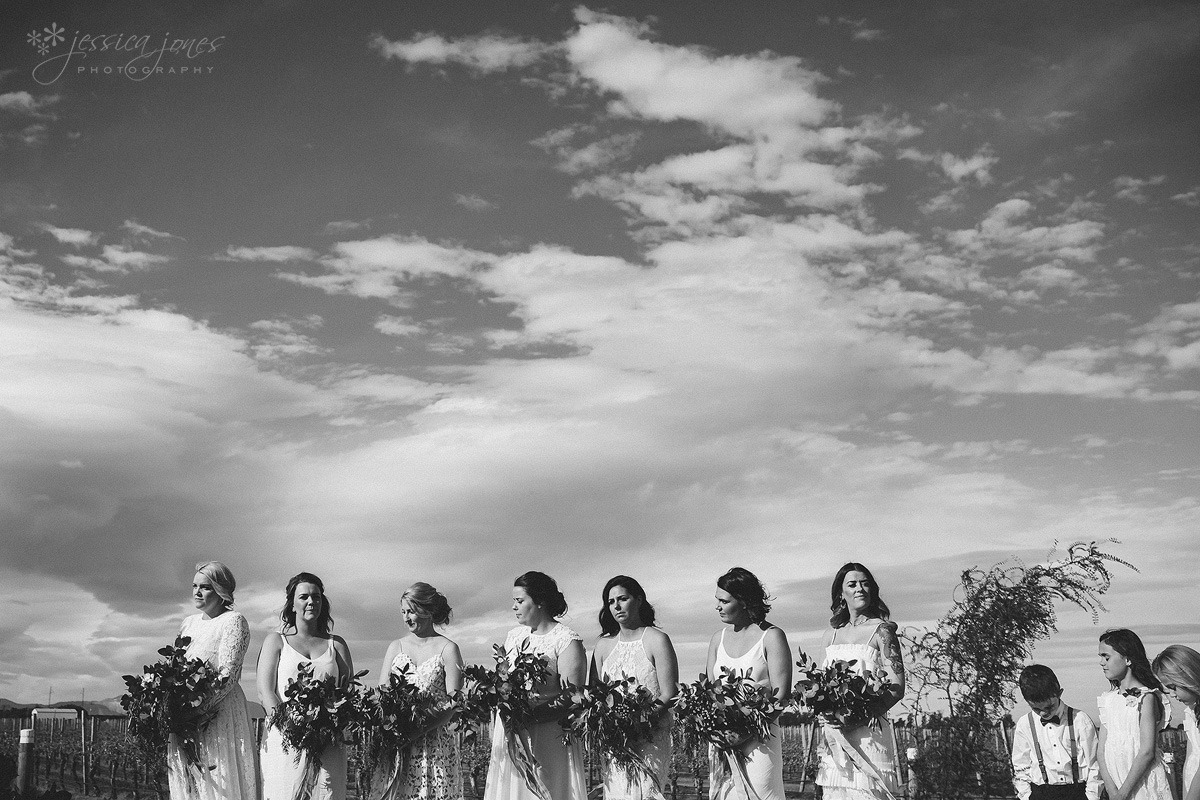 SO MARRIED!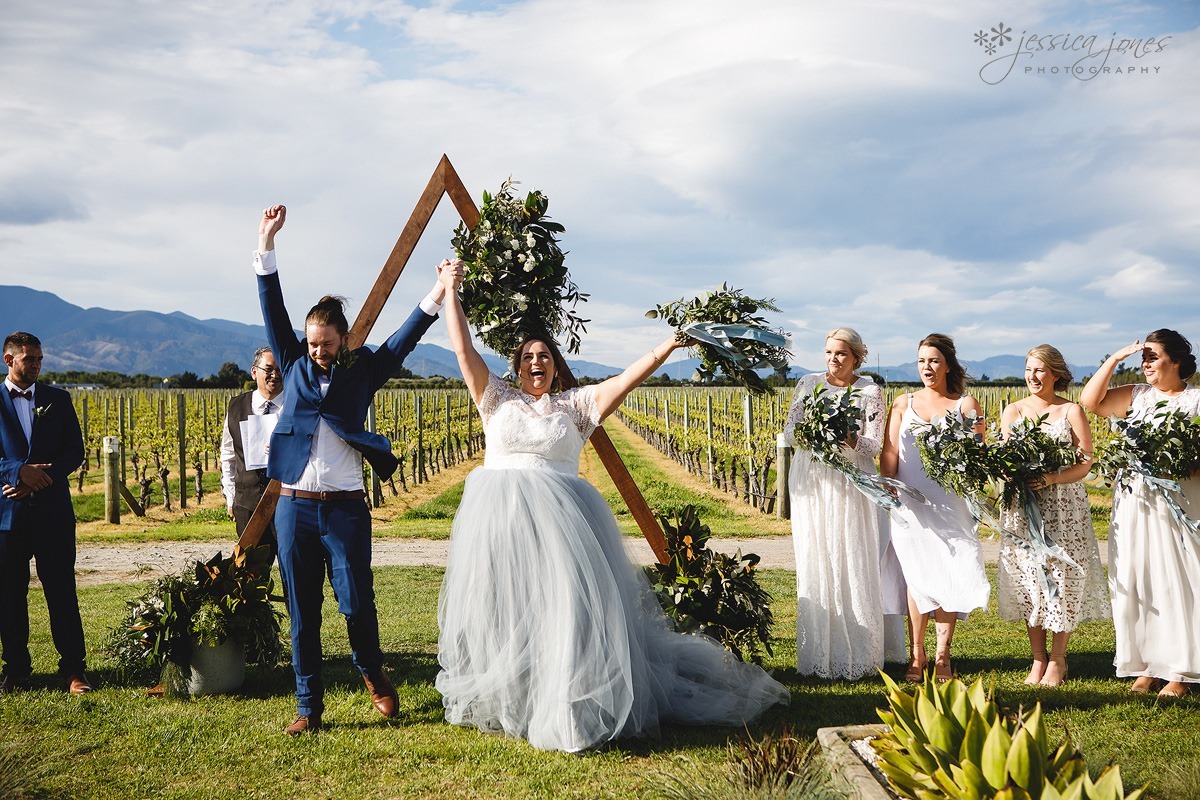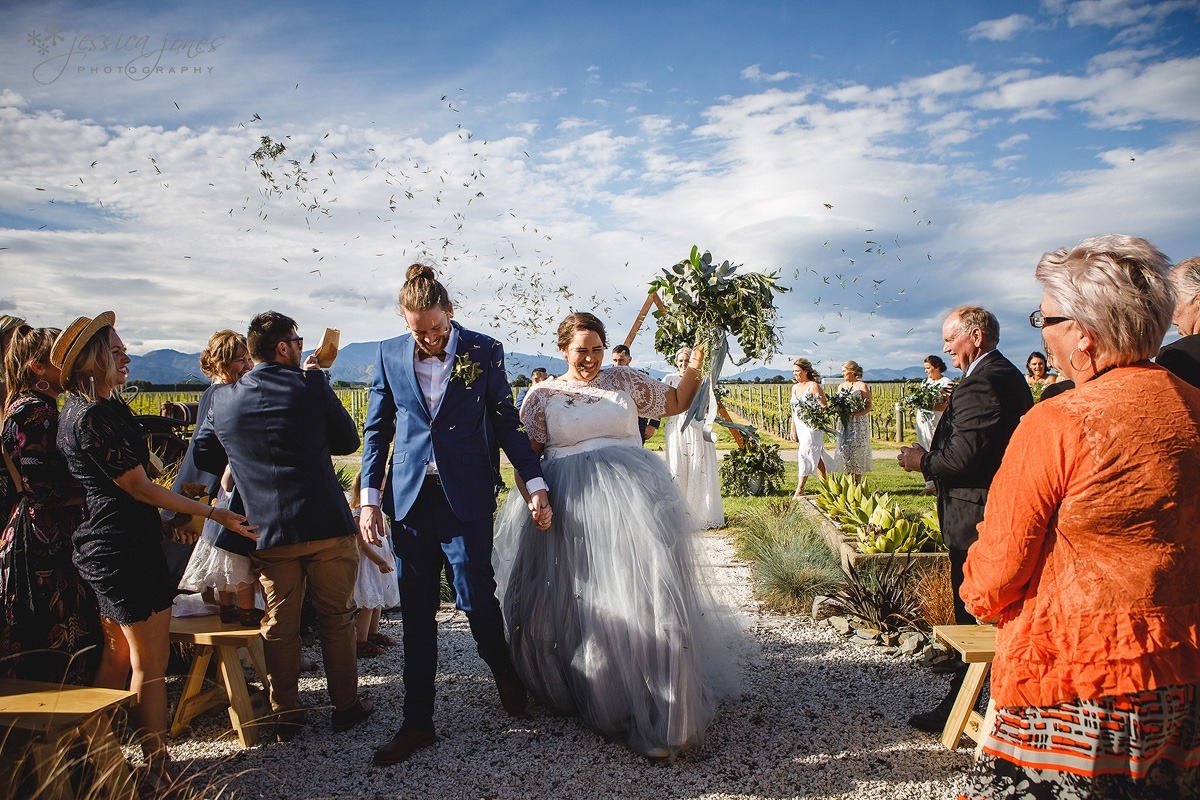 This is the Nana from the letter. Totally adorable, hu!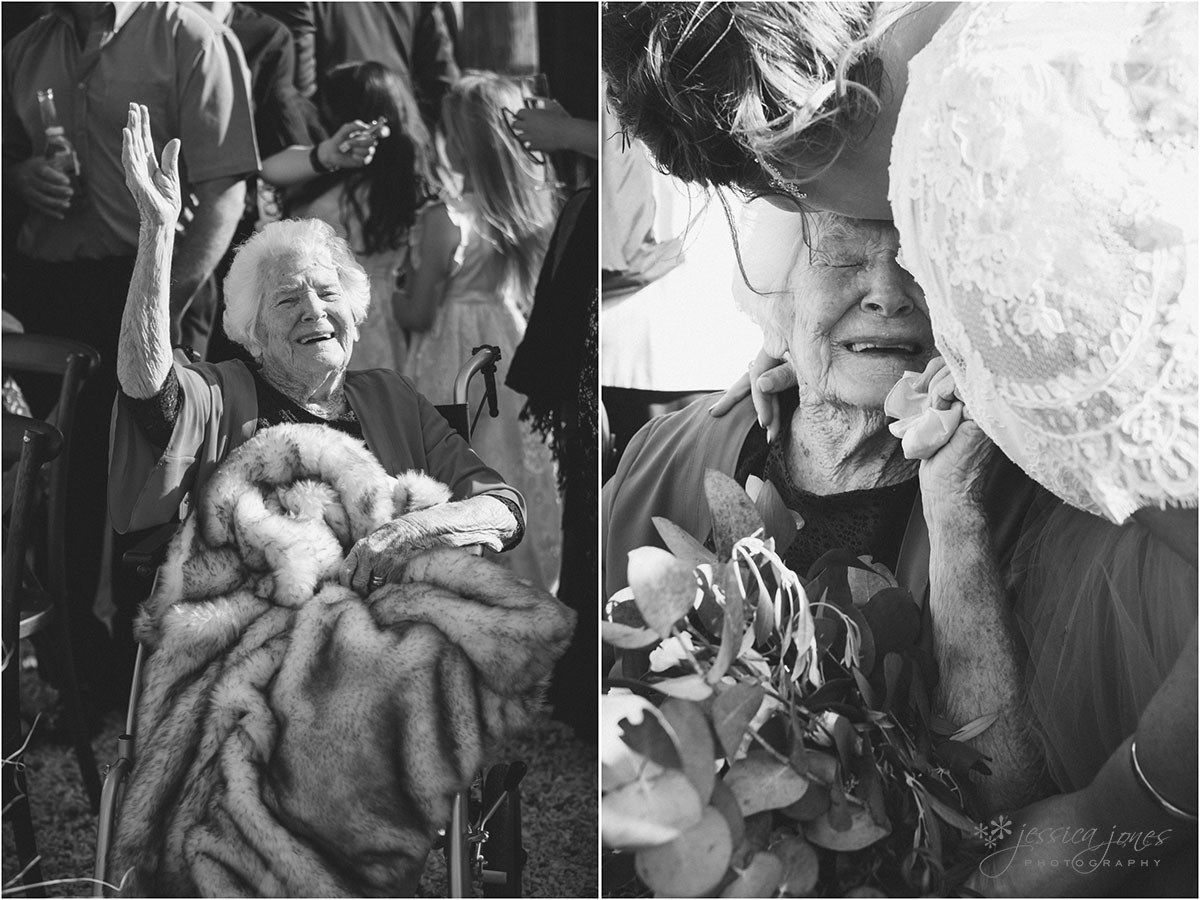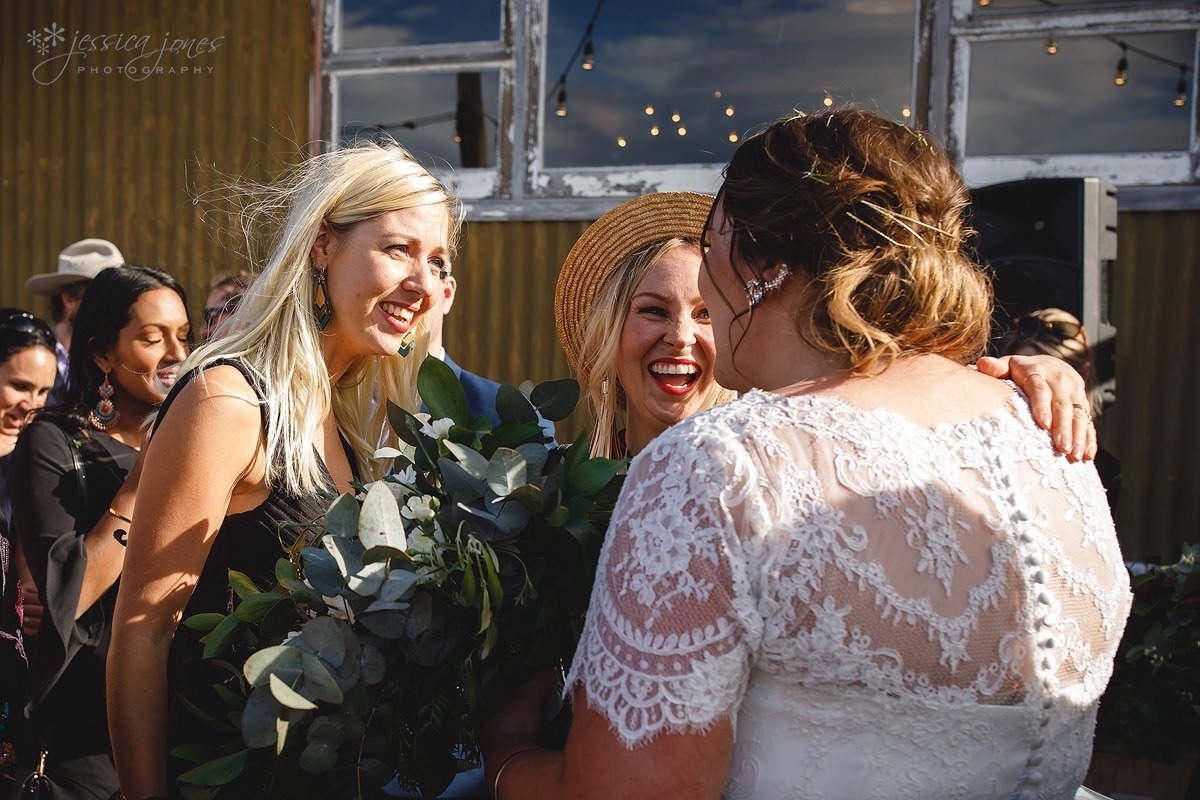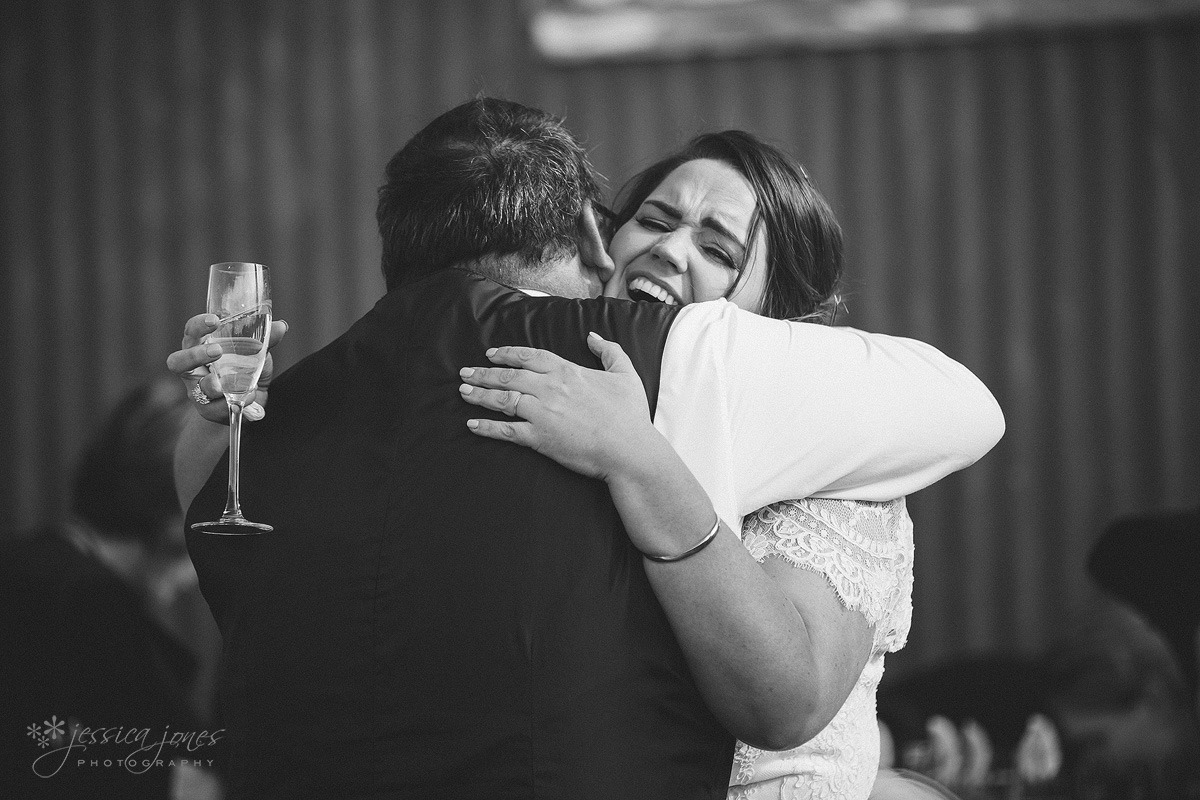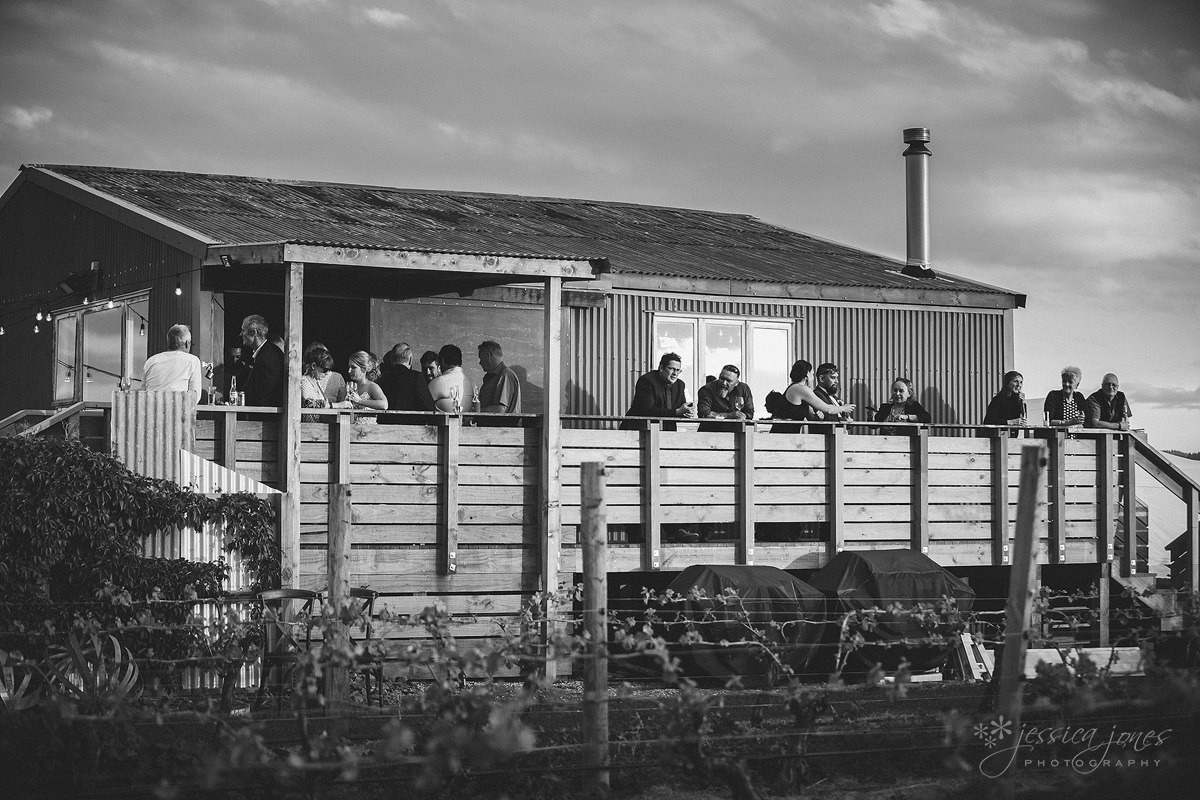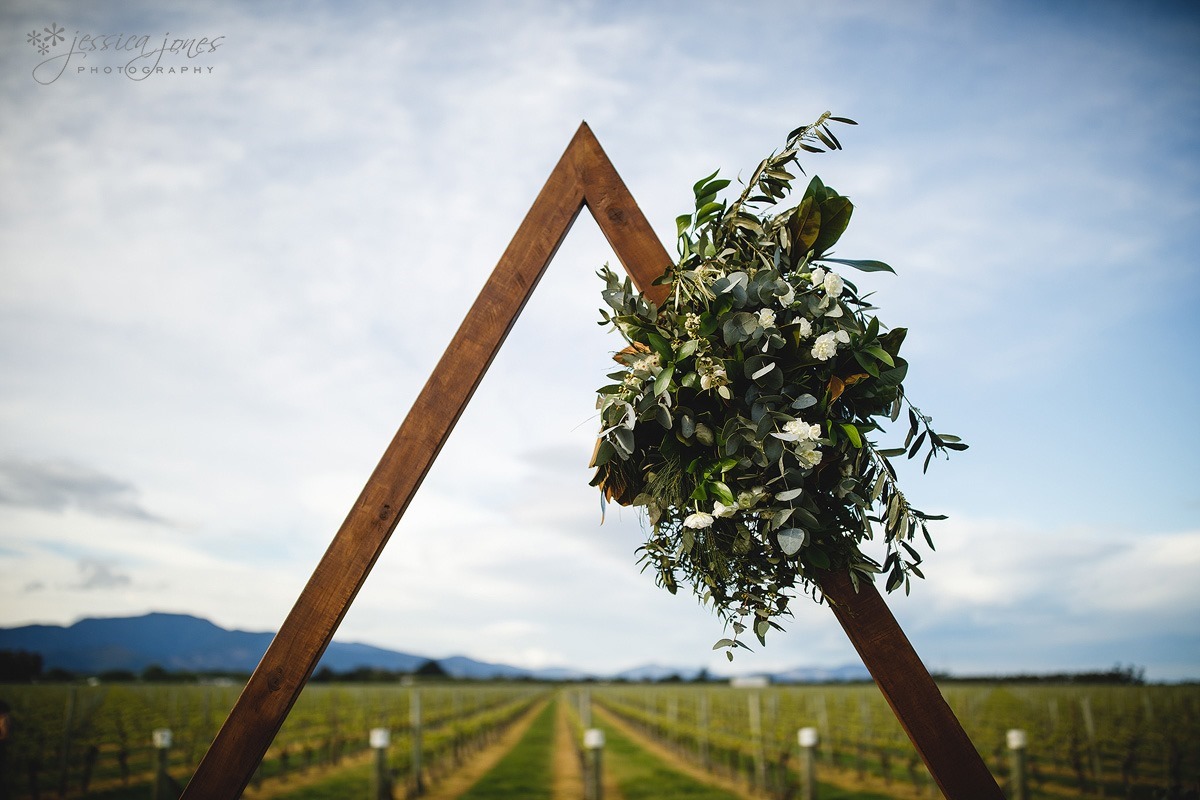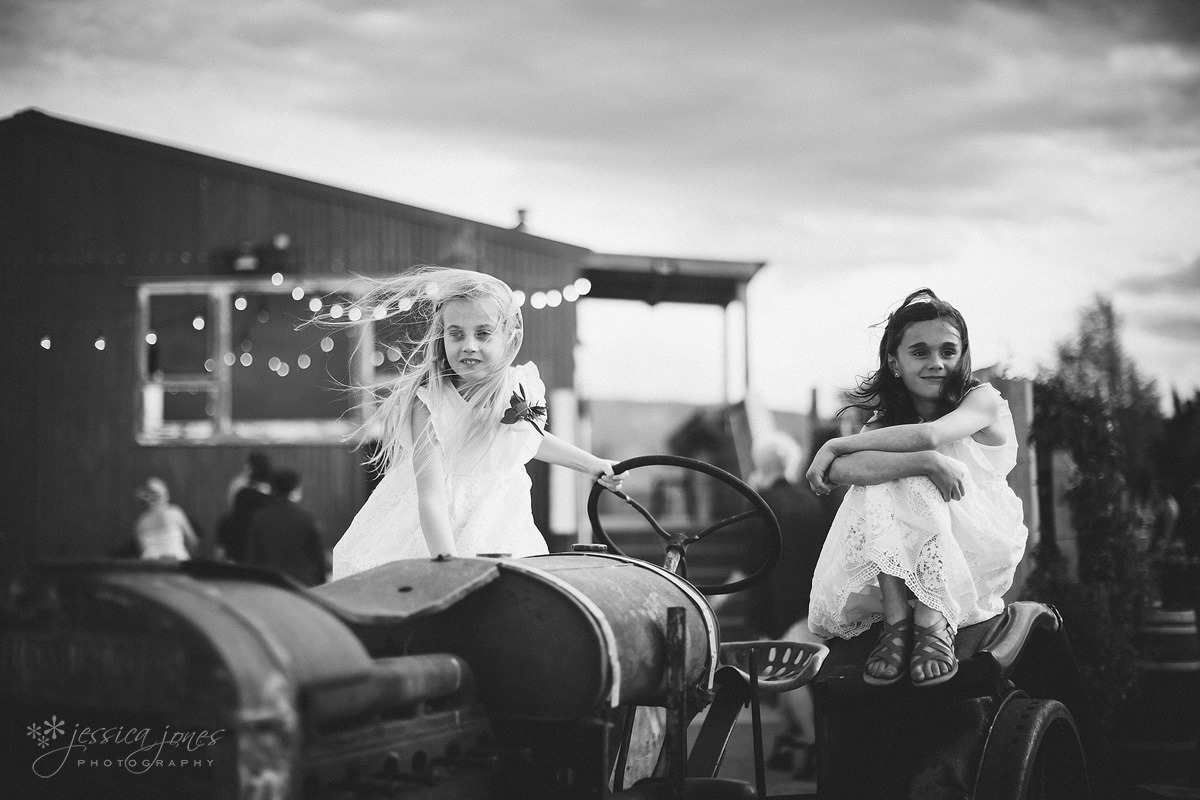 Check out this amazing spread!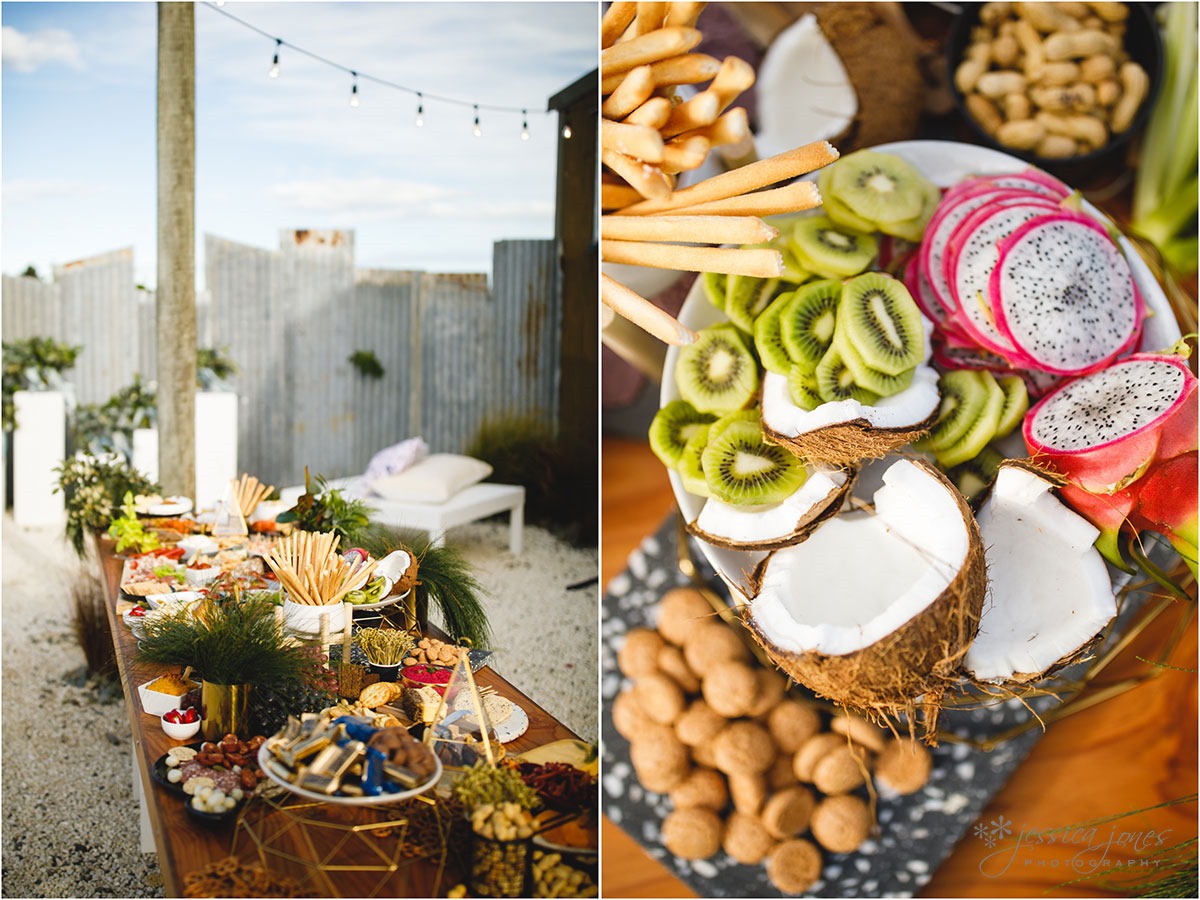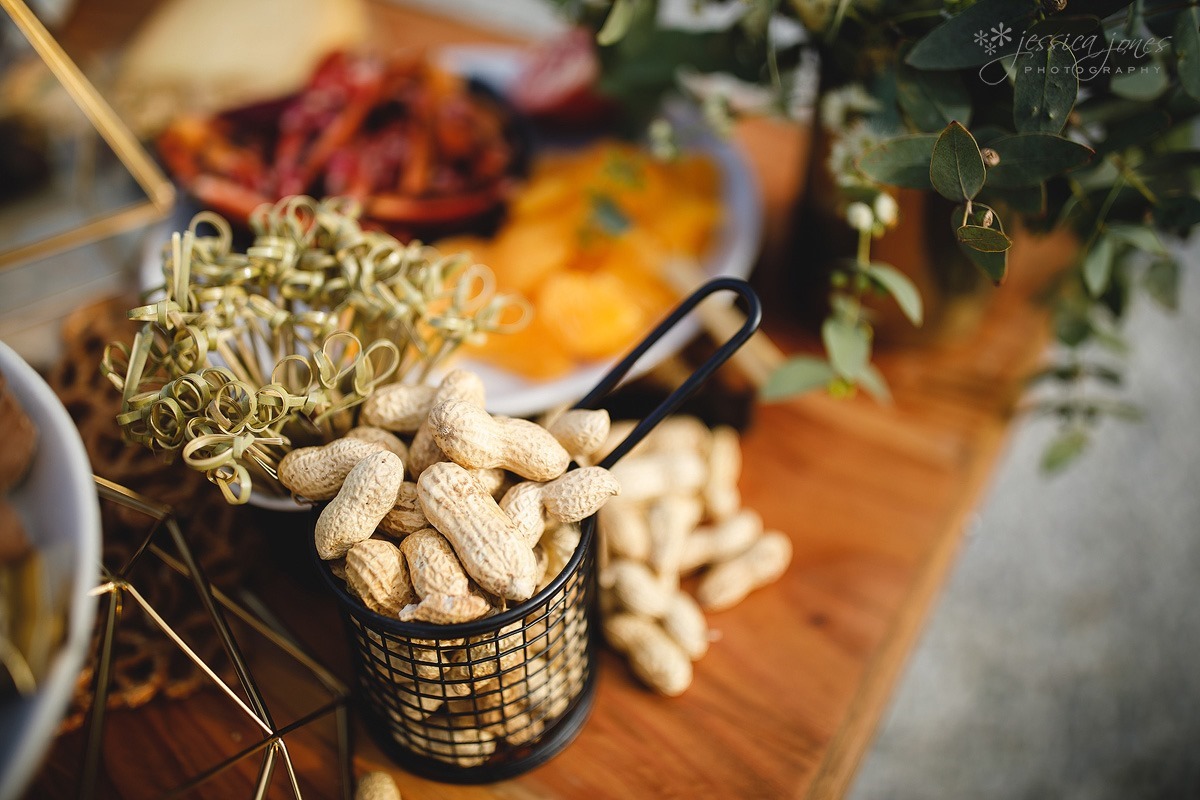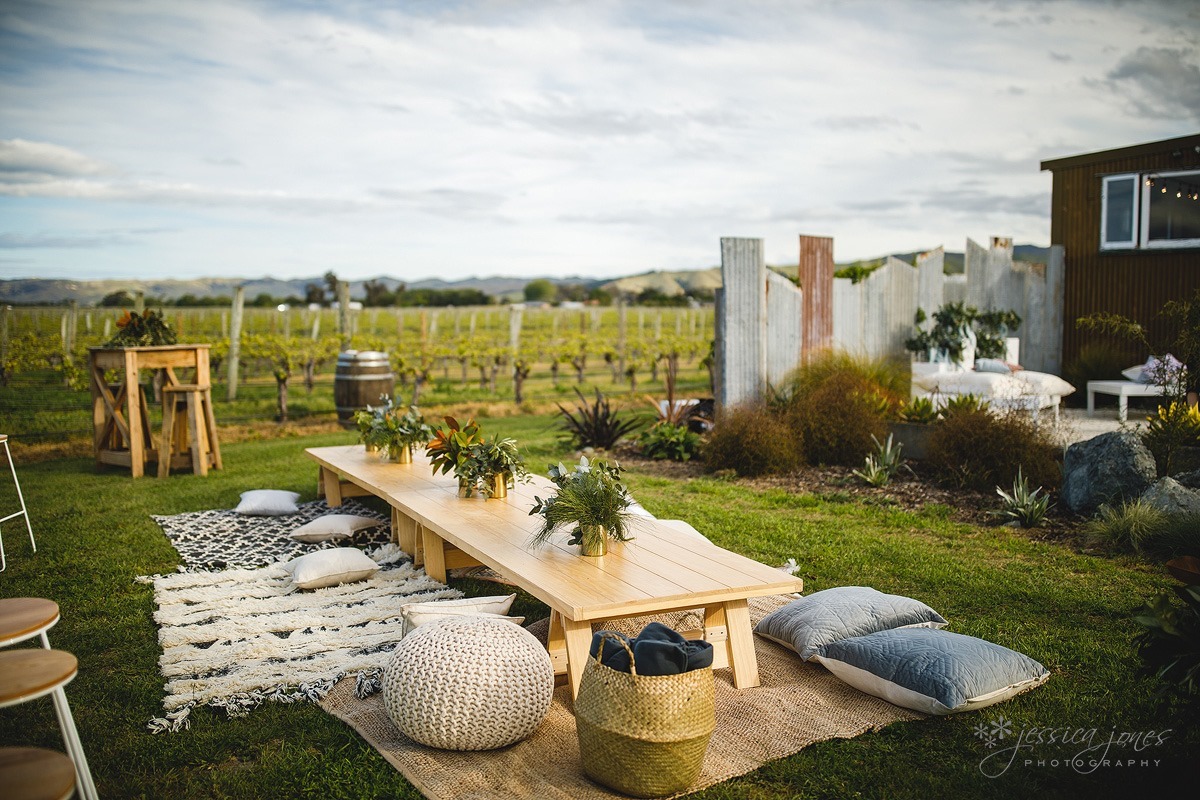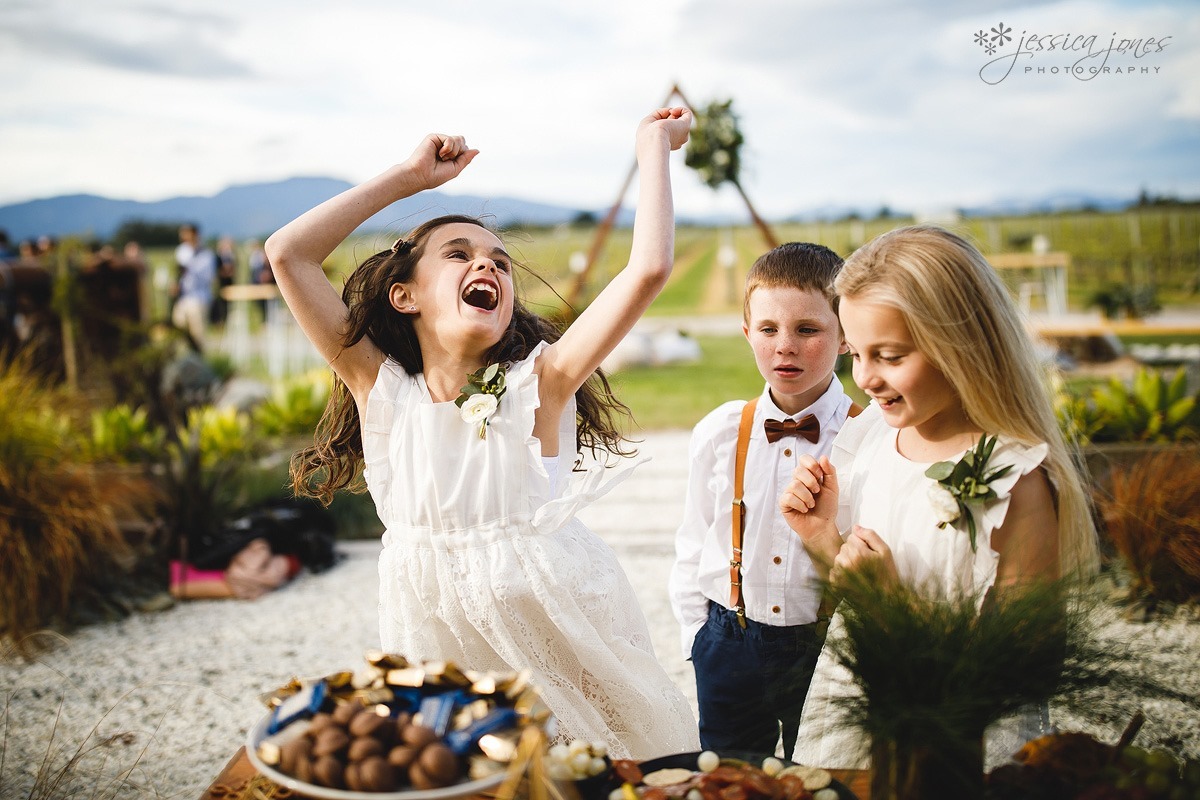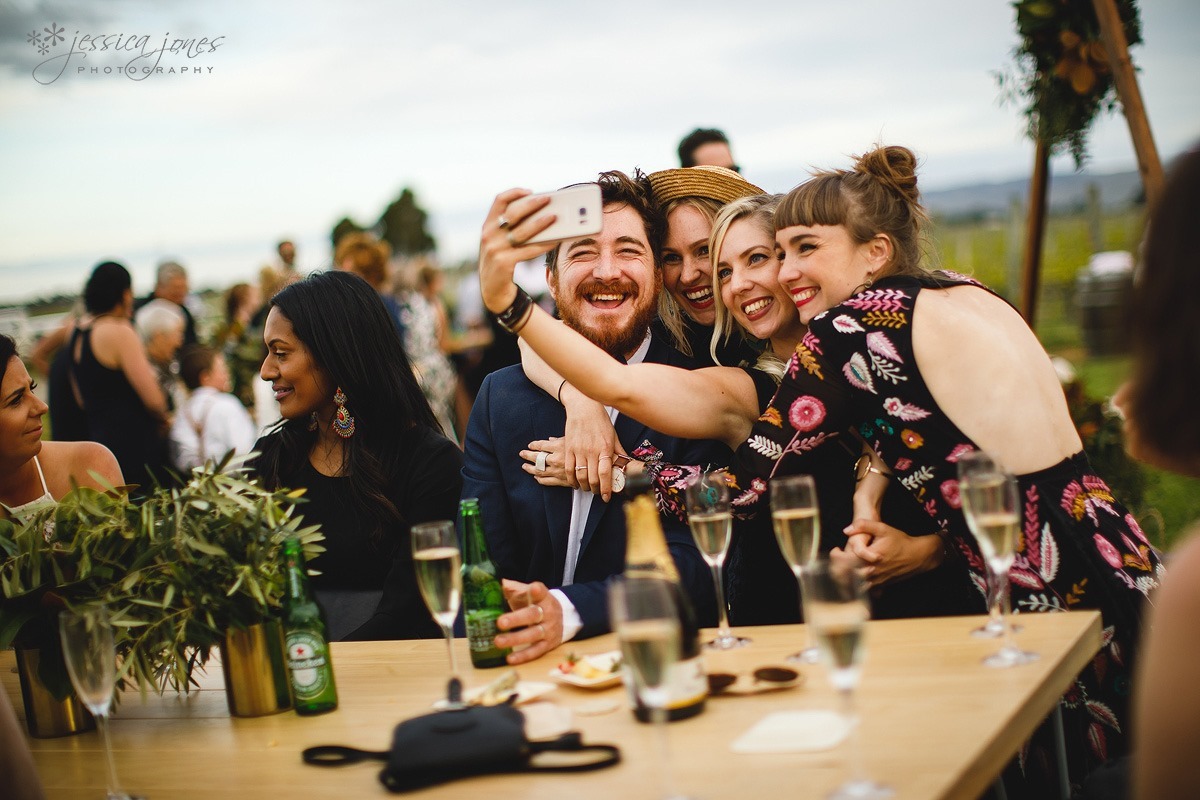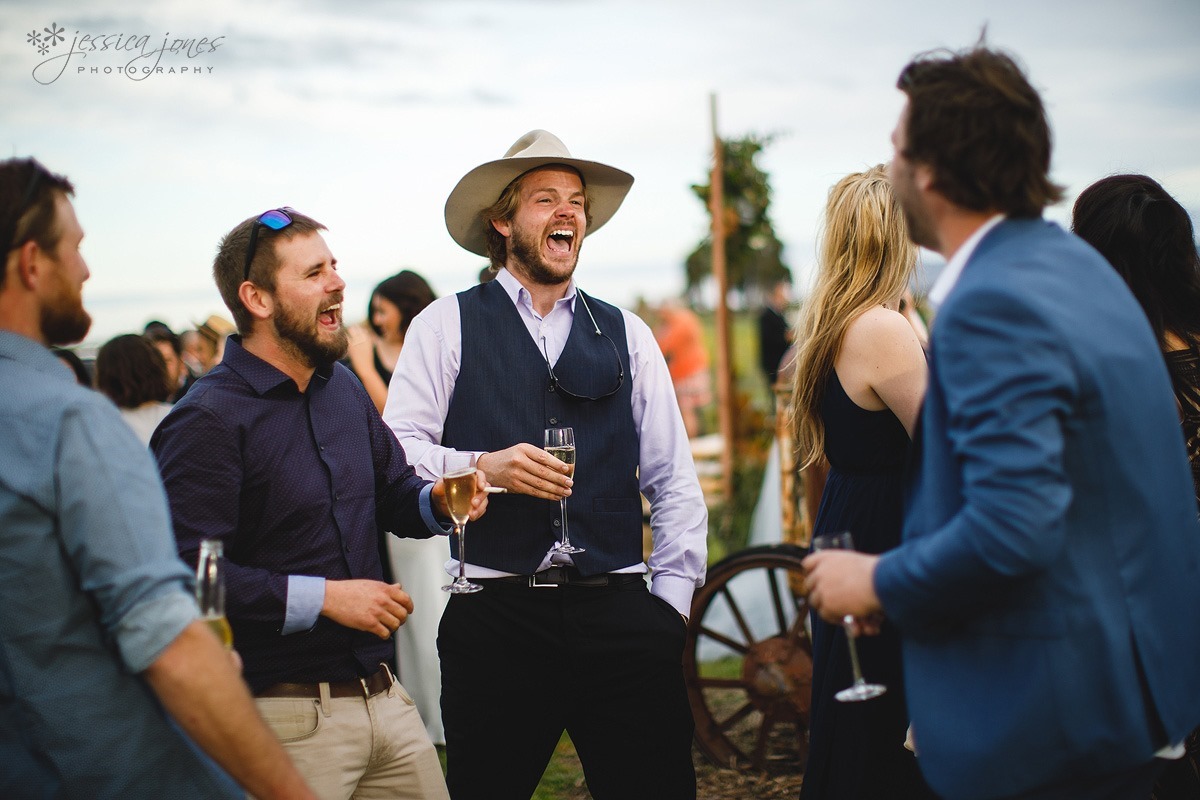 This was the first time Chelsea and Reece saw the inside of the shed. The faces say it all!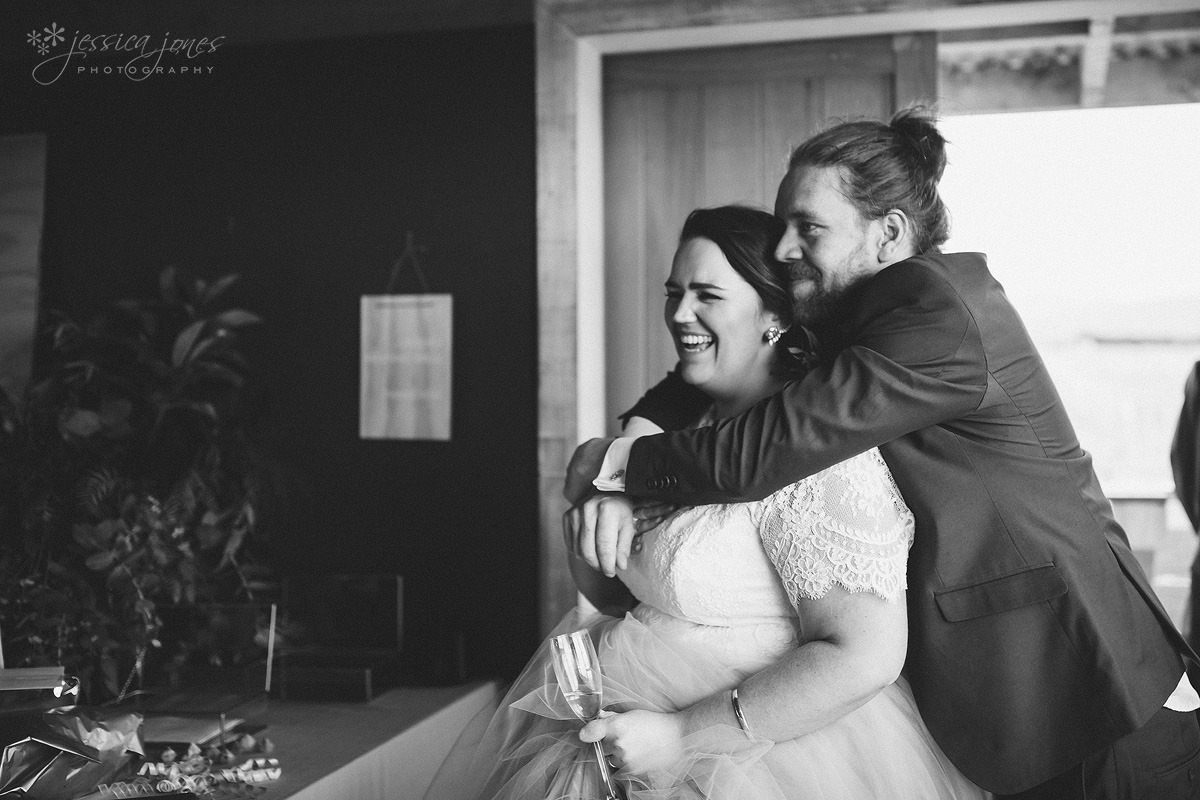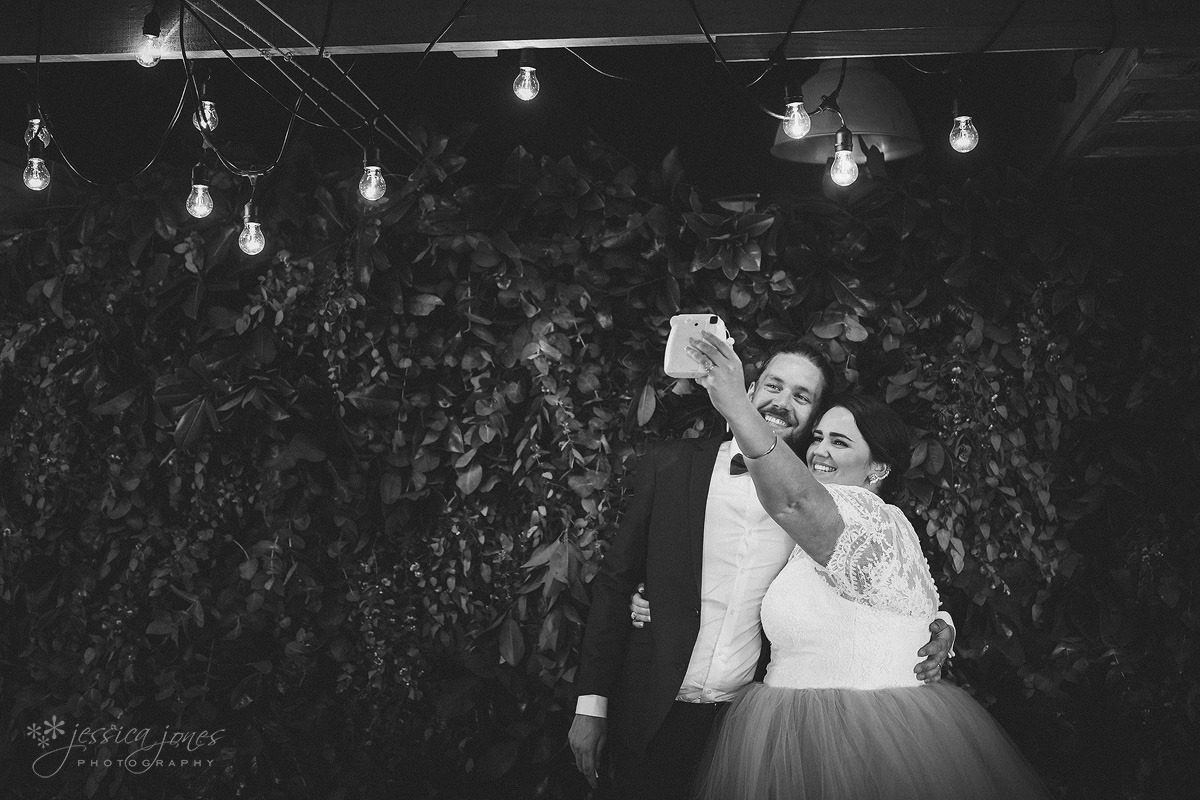 Darnelle Bason was in charge of all the floristry and greenery. Not just a little twig here and there either. Check out an entire greenery wall! Darnelle, you never cease to amaze me with your seemingly endless energy and enthusiasm for all things wedding related. You totally rock.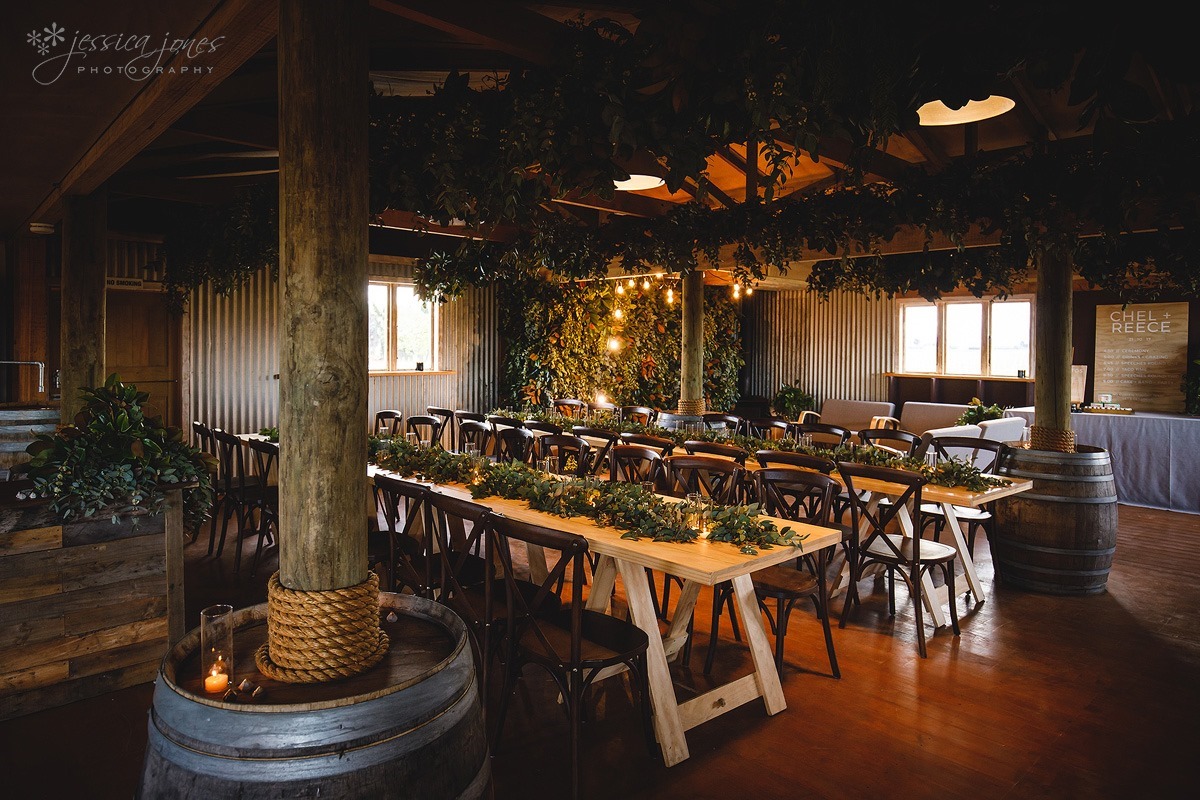 Jessica, who runs Betty & Co, was the cool head in charge of the day. Not only did she coordinate everything leading up to the day, she also had everything in complete control during the day itself. Nothing escaped her attention, such a star.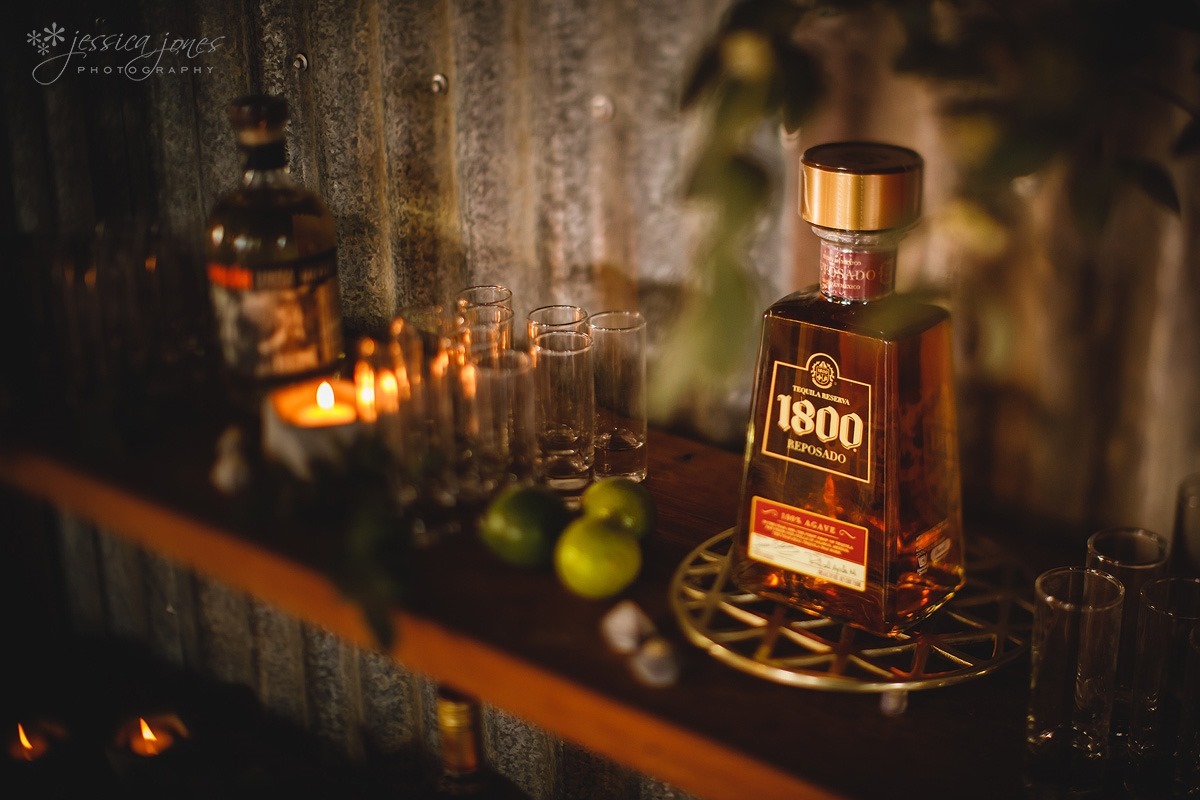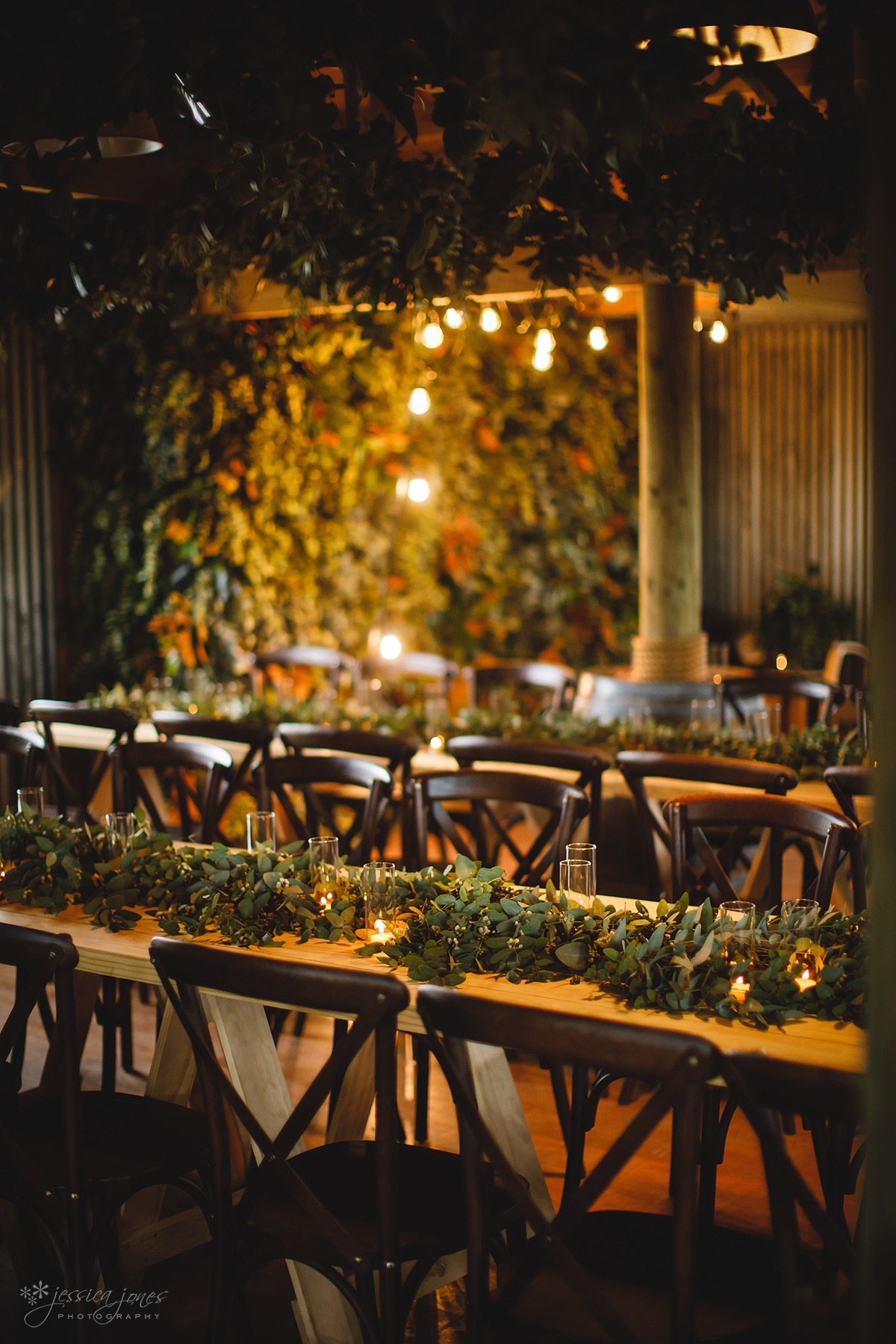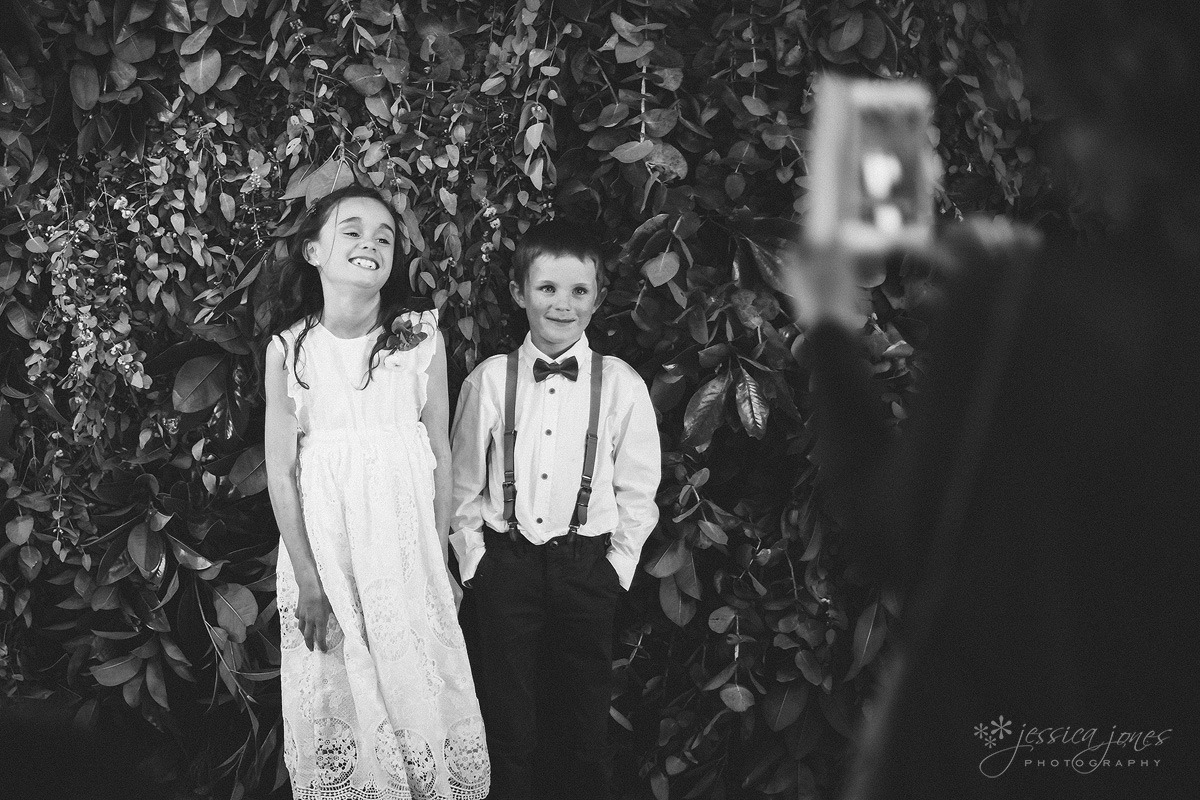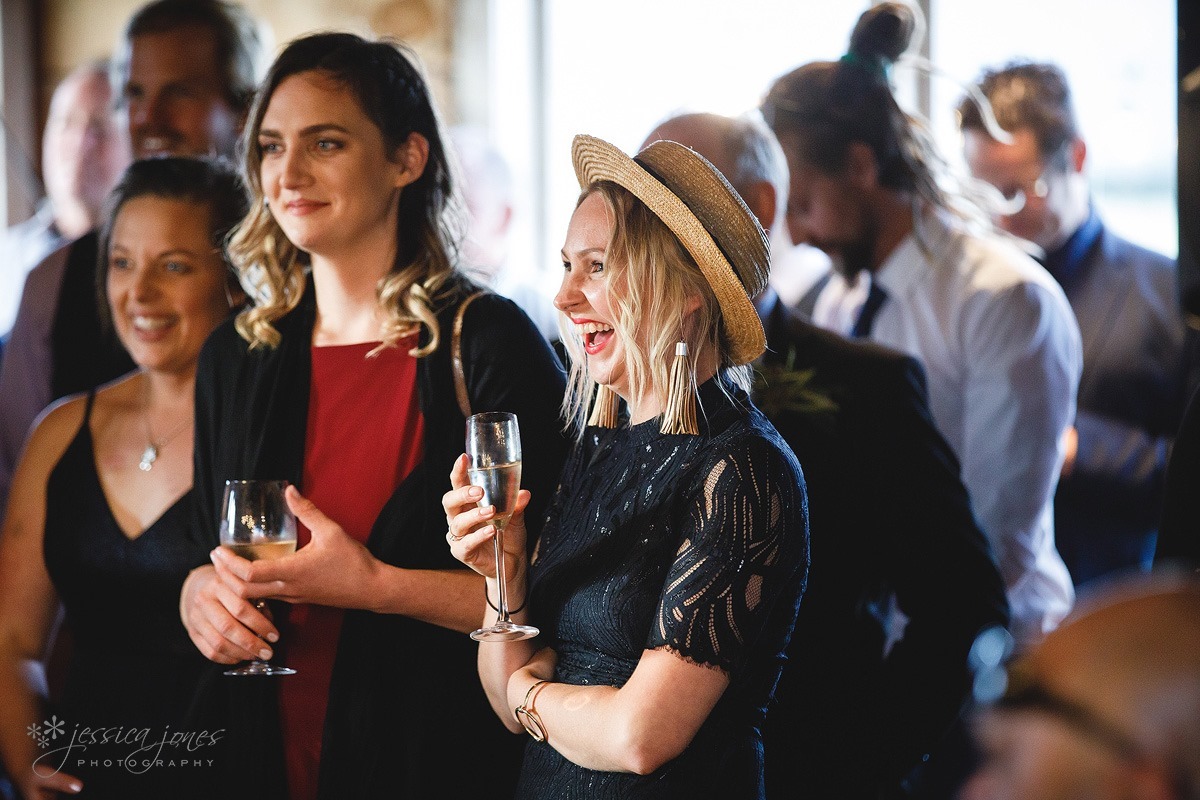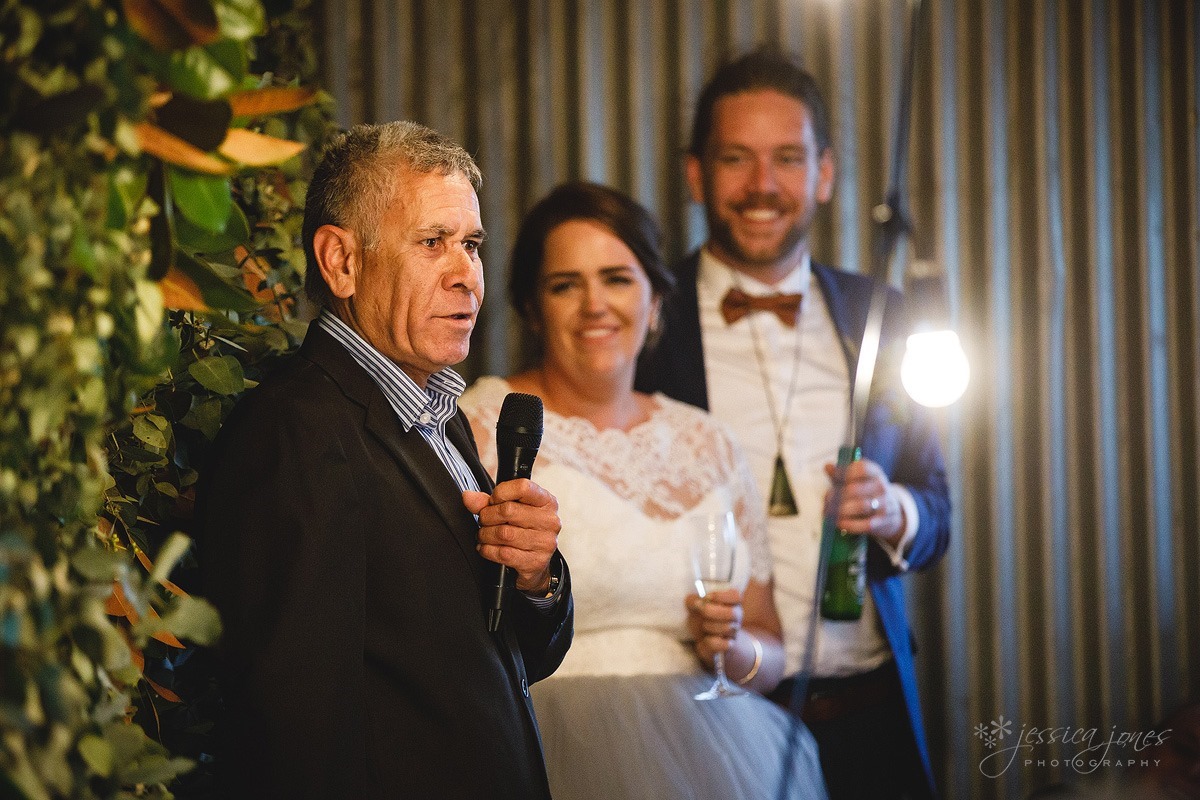 Reece and Chelsea go together like milk and cookies, like peas and carrots, like an icy drink and a summer's day. Chelsea and Reece simply belong together. He's quiet and caring and warm. She's as bright as a sparkler in a dark night, her smile lights up the room the minute she walks in.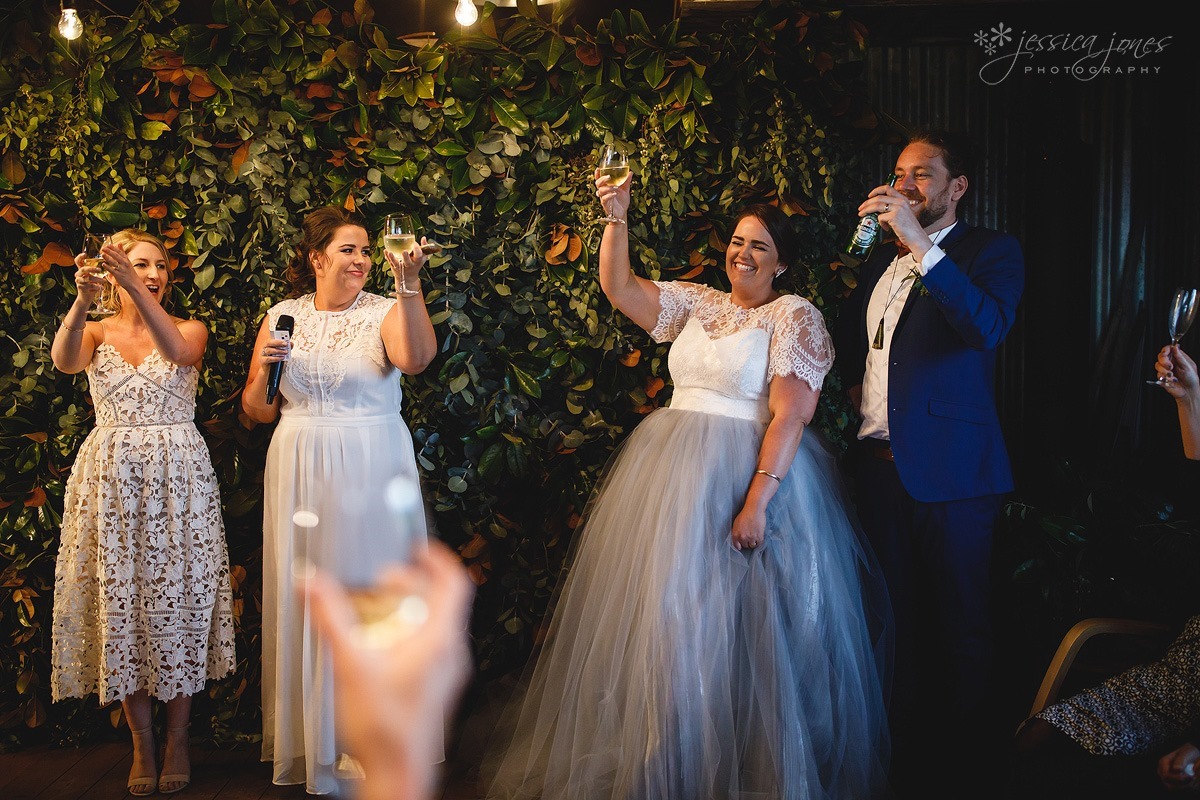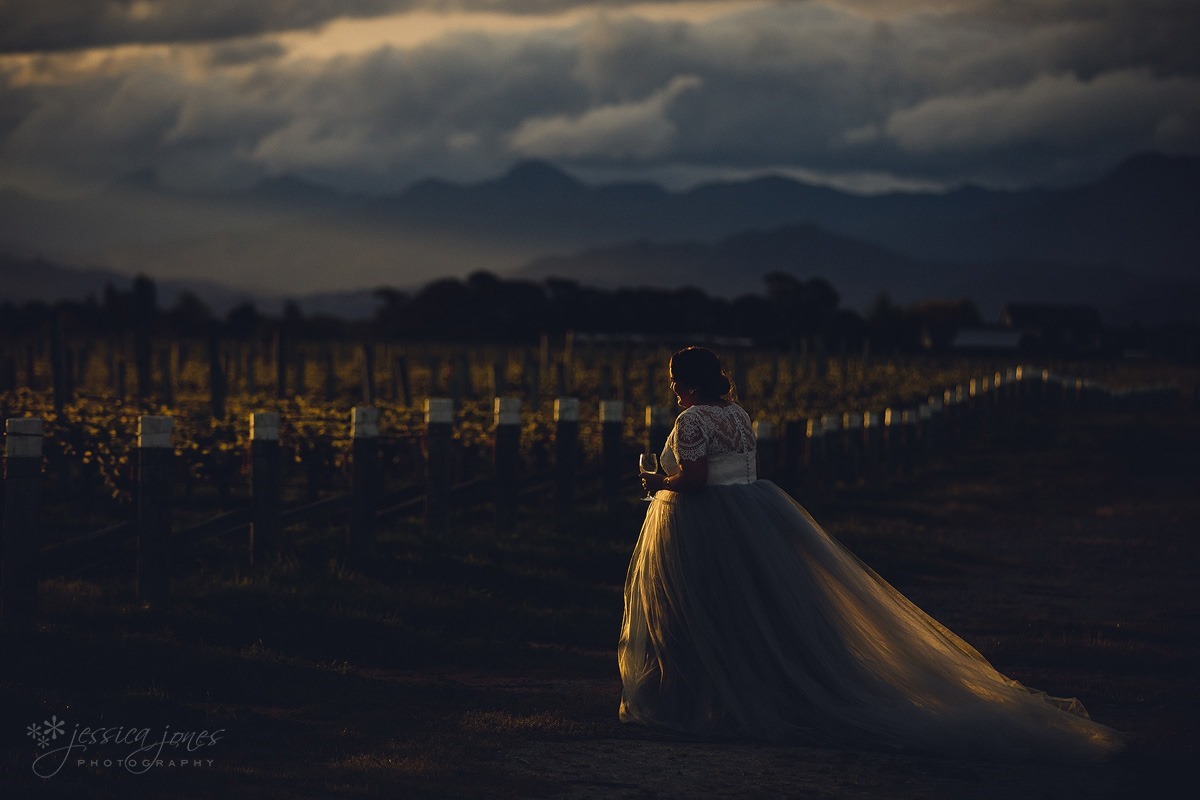 Hello pretty evening light!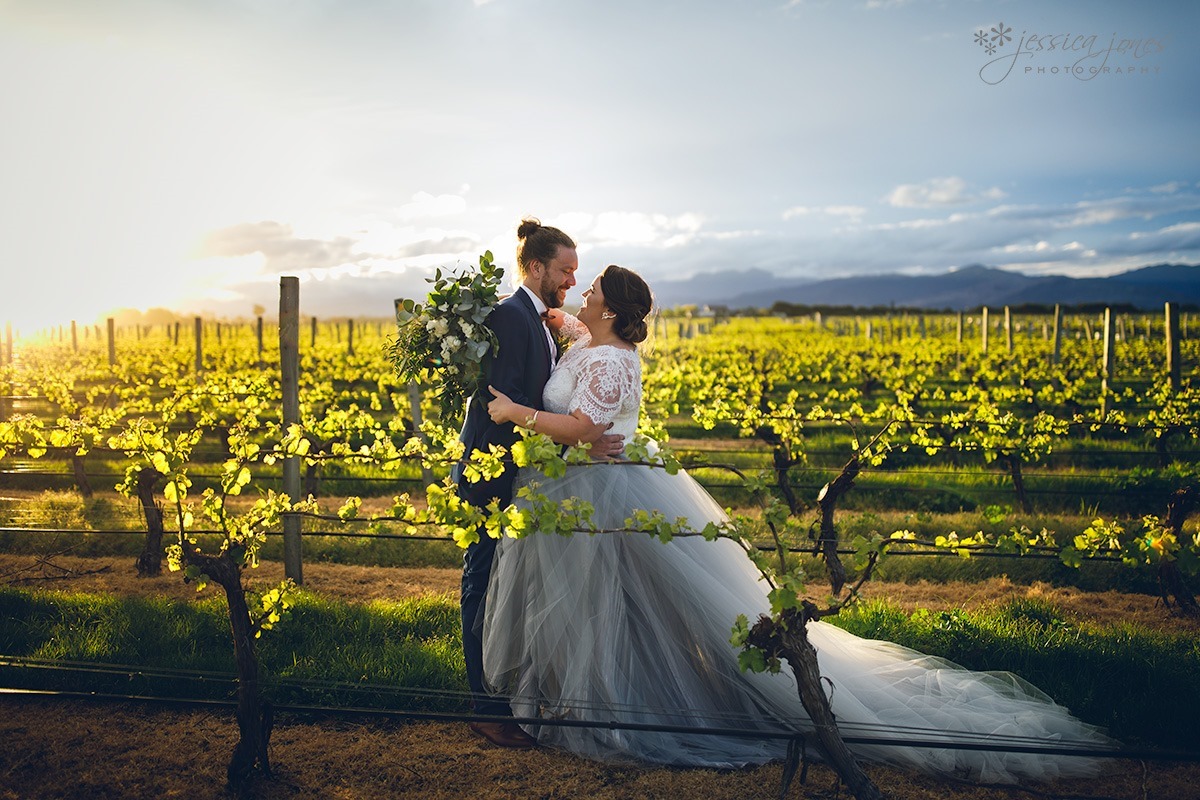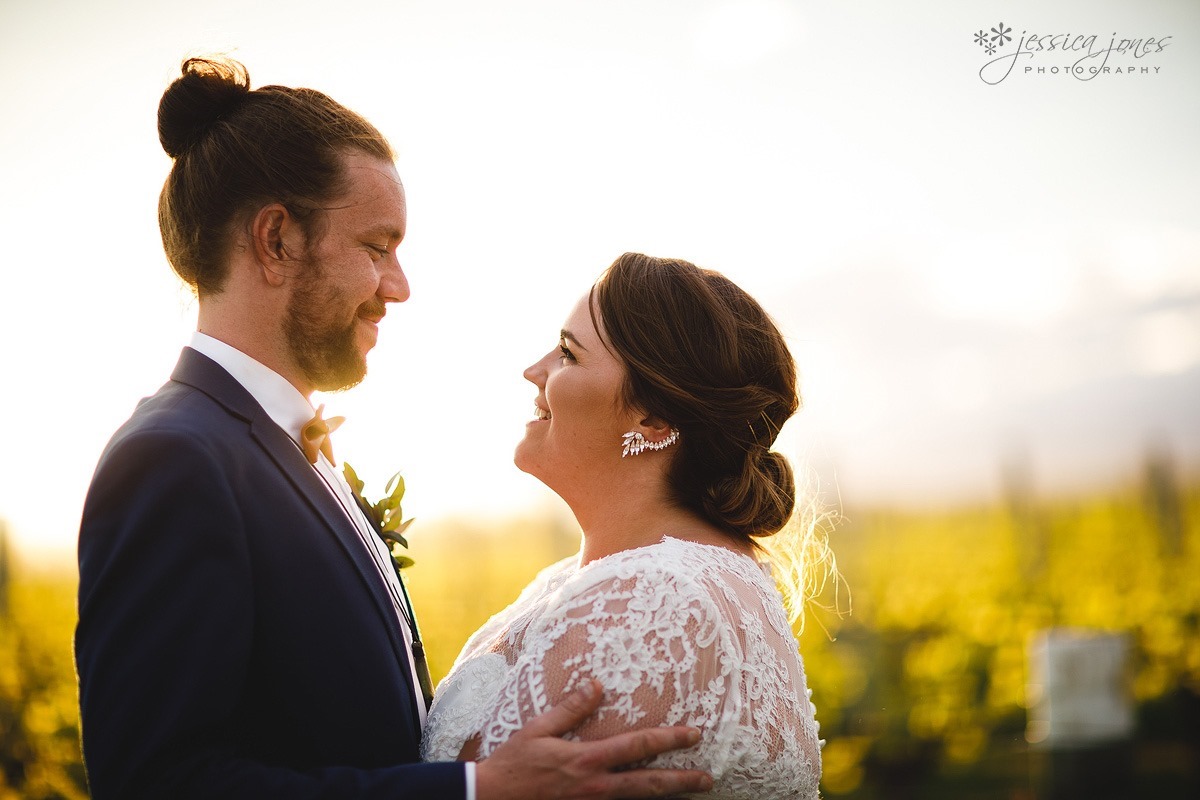 So much pretty, Chelsea, SO much pretty.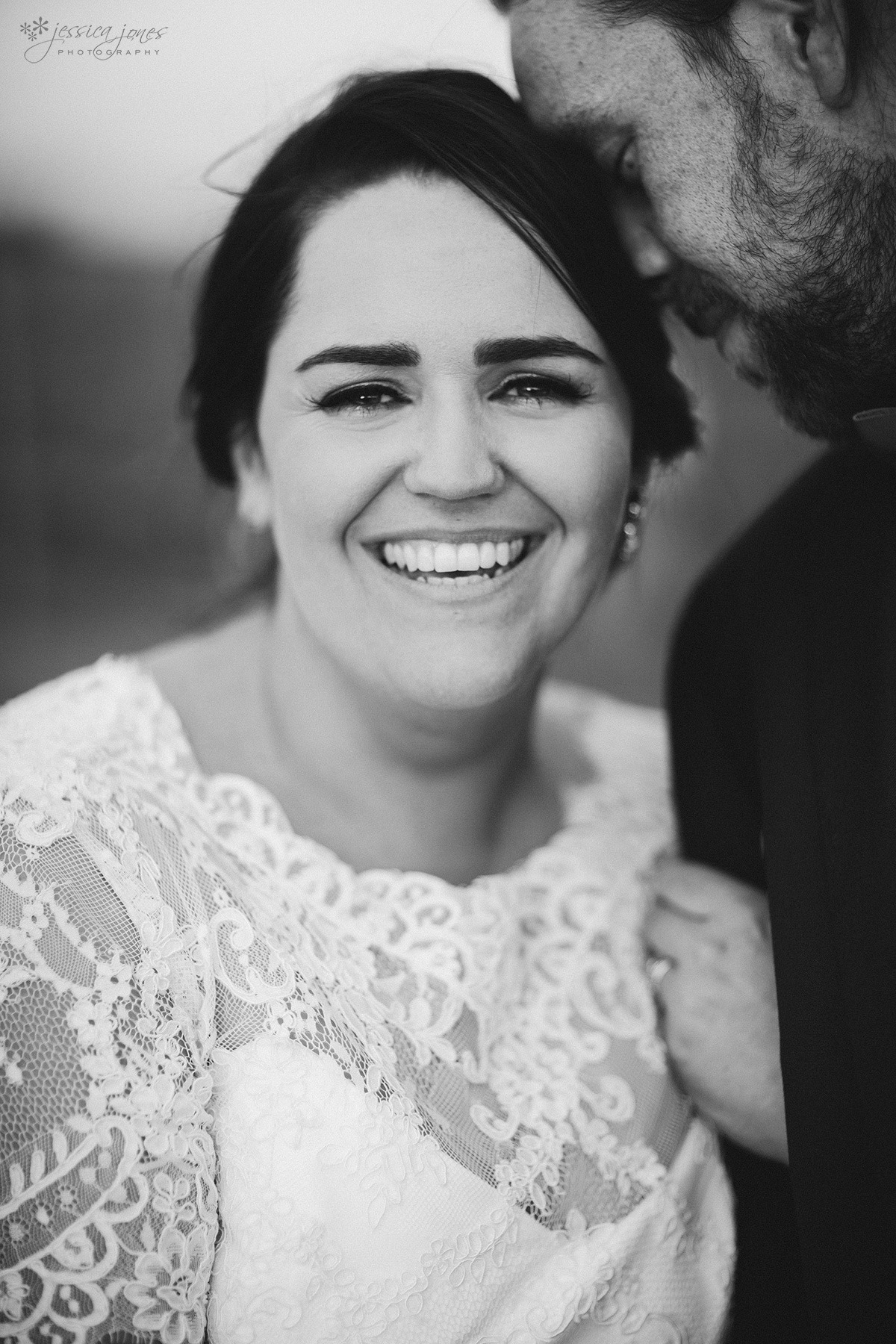 It doesn't seem to matter how many times I've photographed another photographer's wedding, it's still always just a little bit frightening. Chelsea AKA, Ruby + Wolf Photography, photographs weddings here and in Wellington. While I guess that makes us 'competition', I don't think we really work that way in these parts. I've always been far more enriched, challenged and supported by other photographers when we all support each other and work towards the same goal.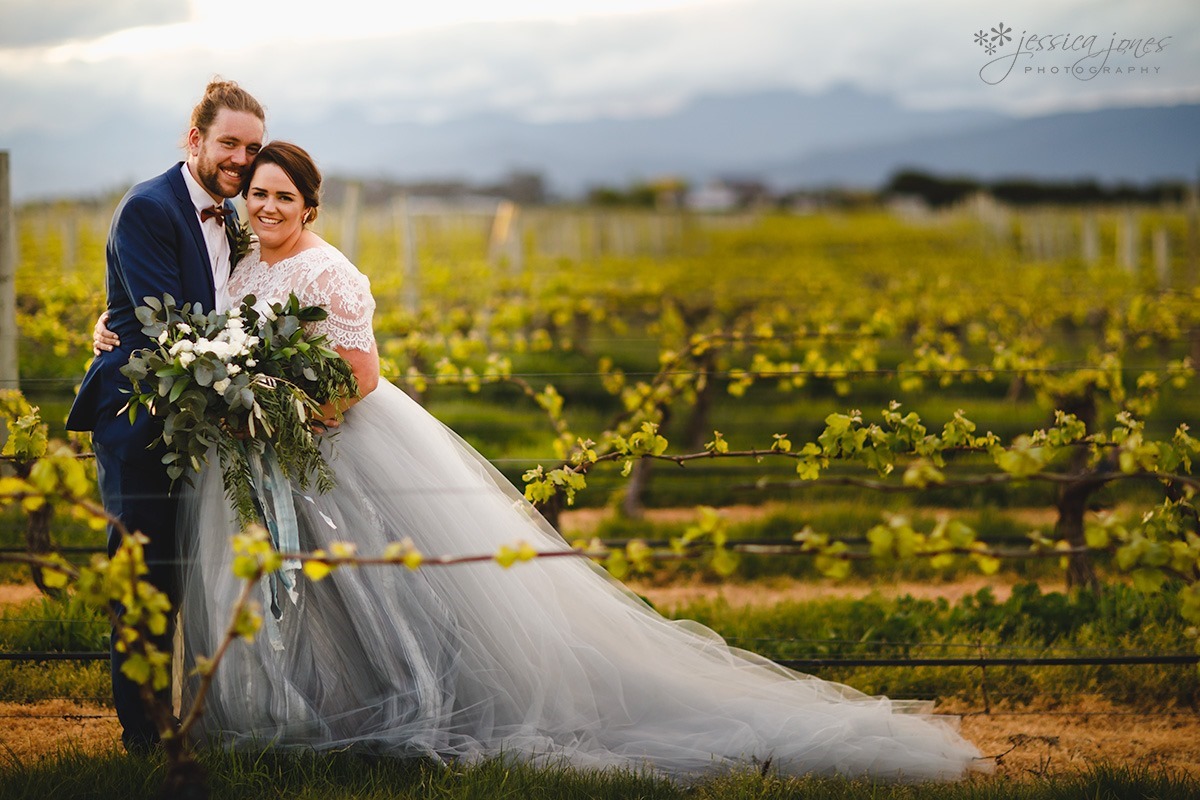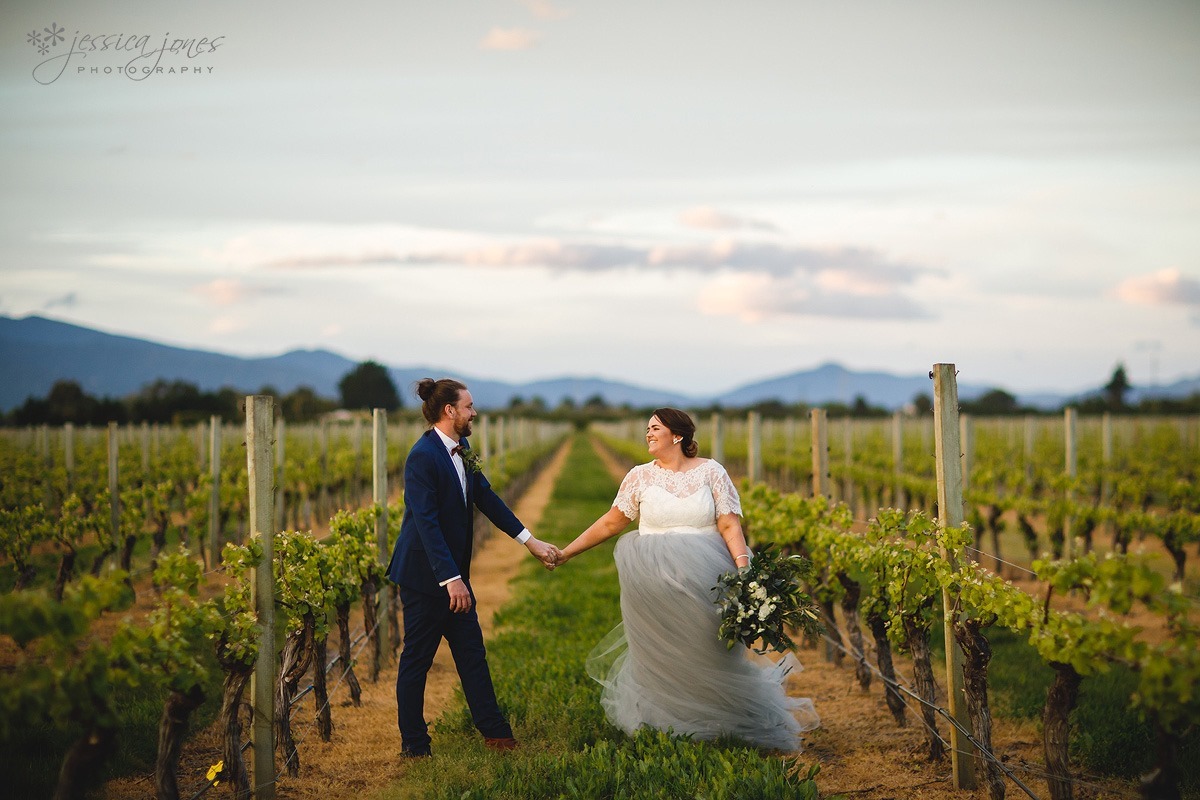 One thing you might want to be aware of if you're planning your wedding with a big poofy dress, be prepared to drag twigs, bugs, branches and just about anything else with you! Chelsea was such a happy chilled bride, it didn't worry her one bit!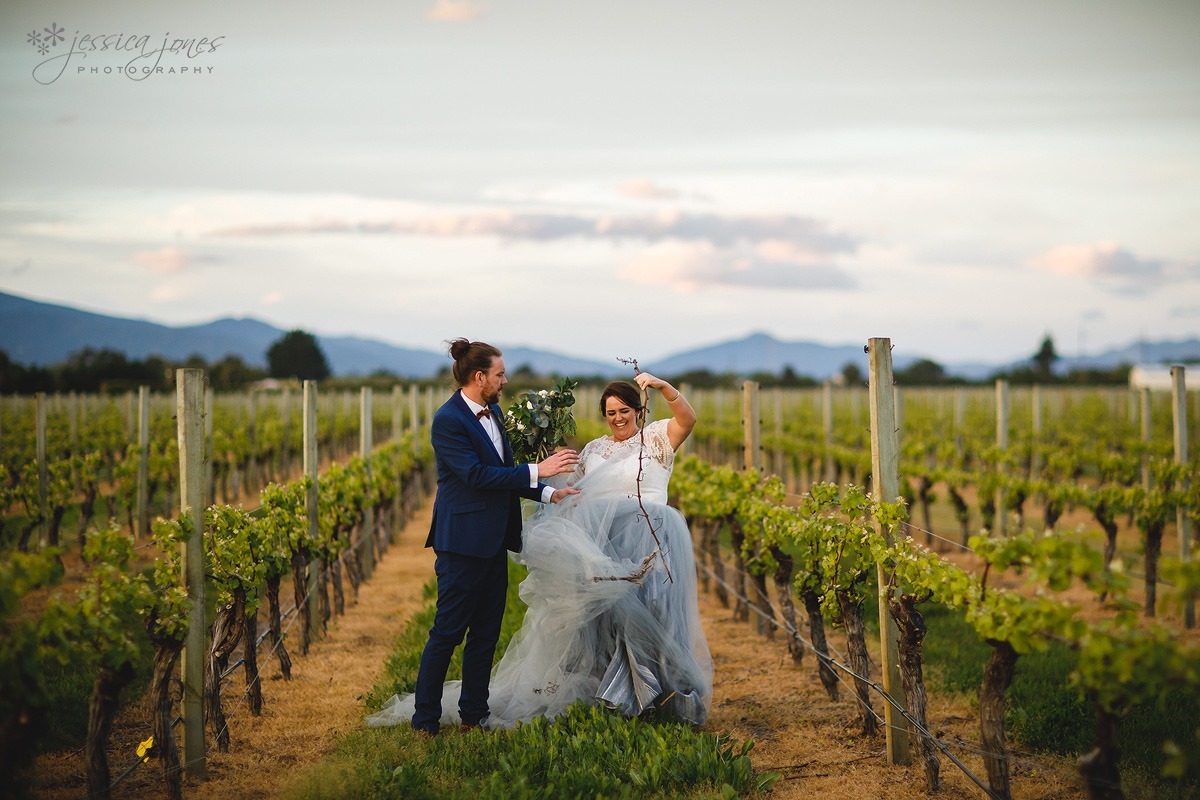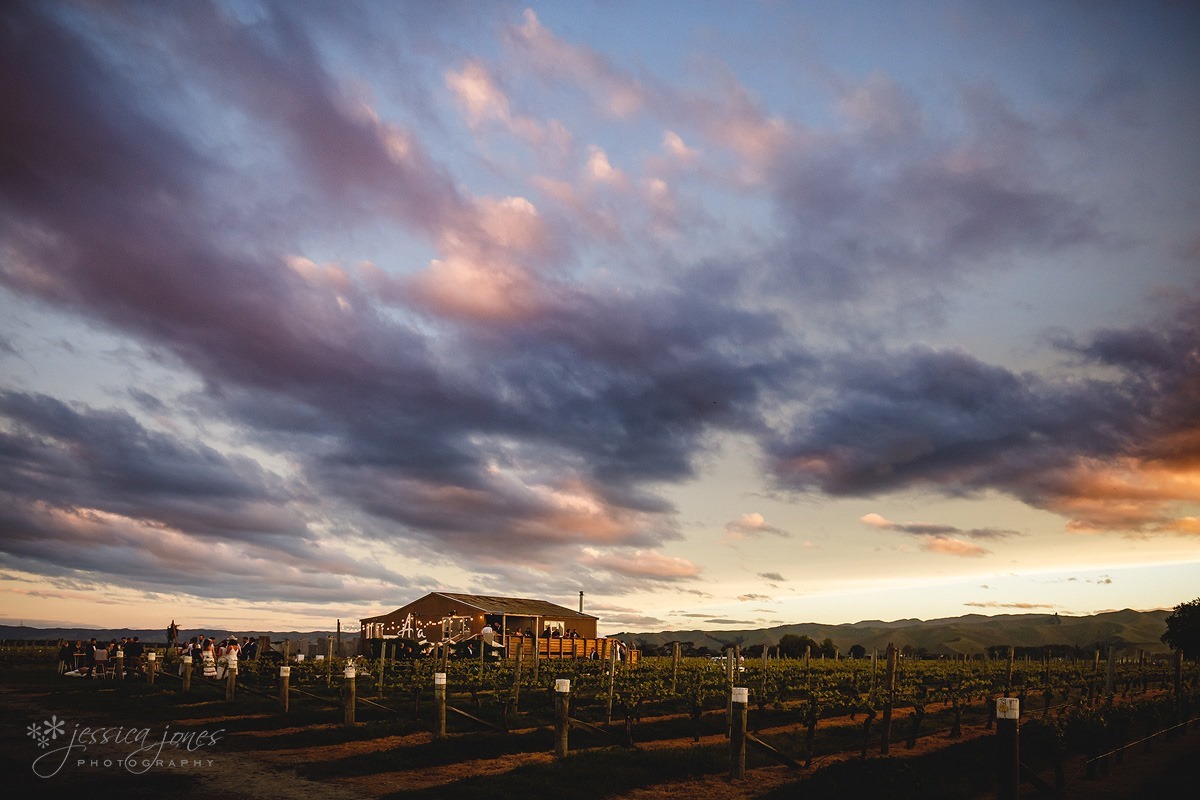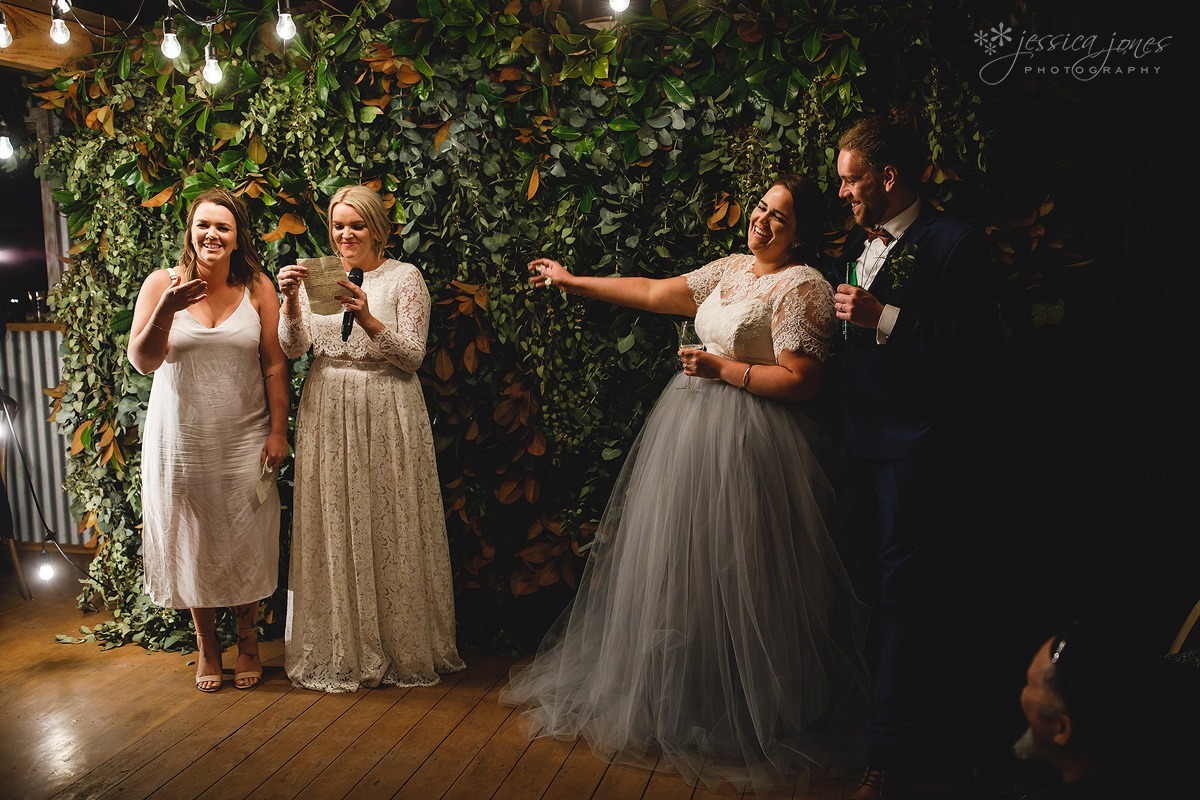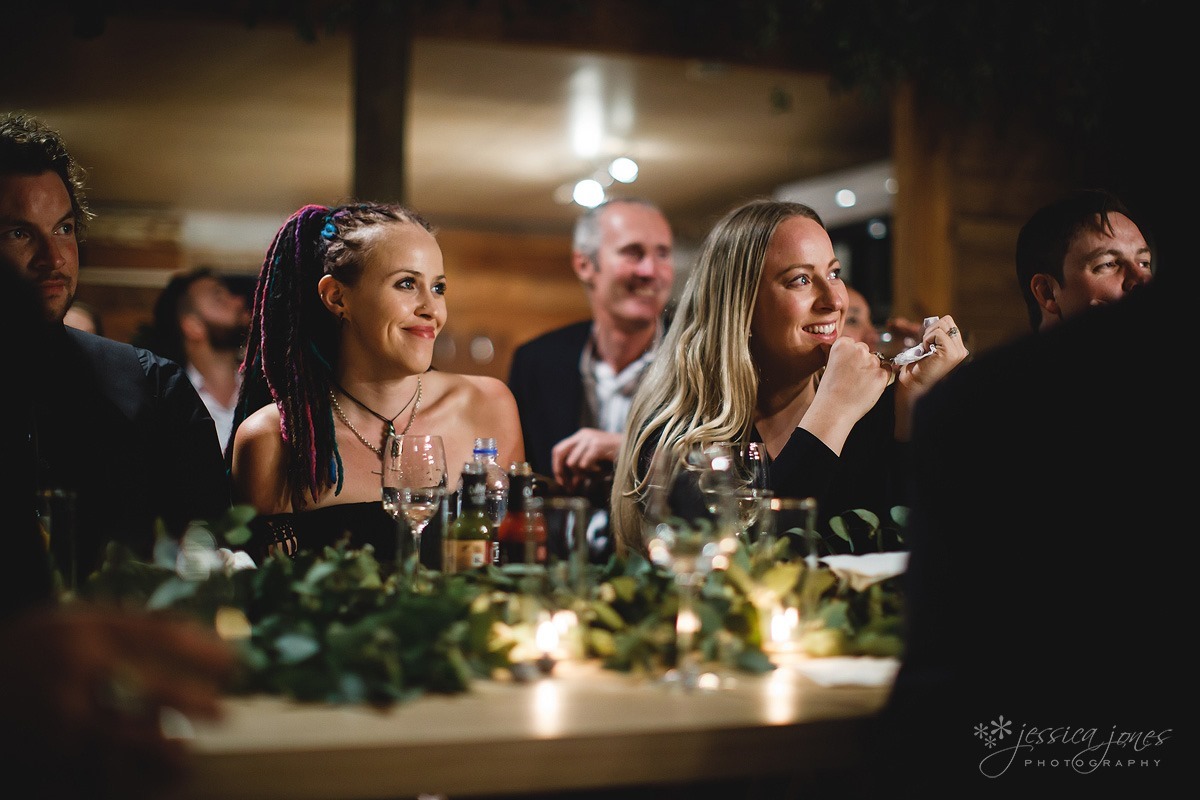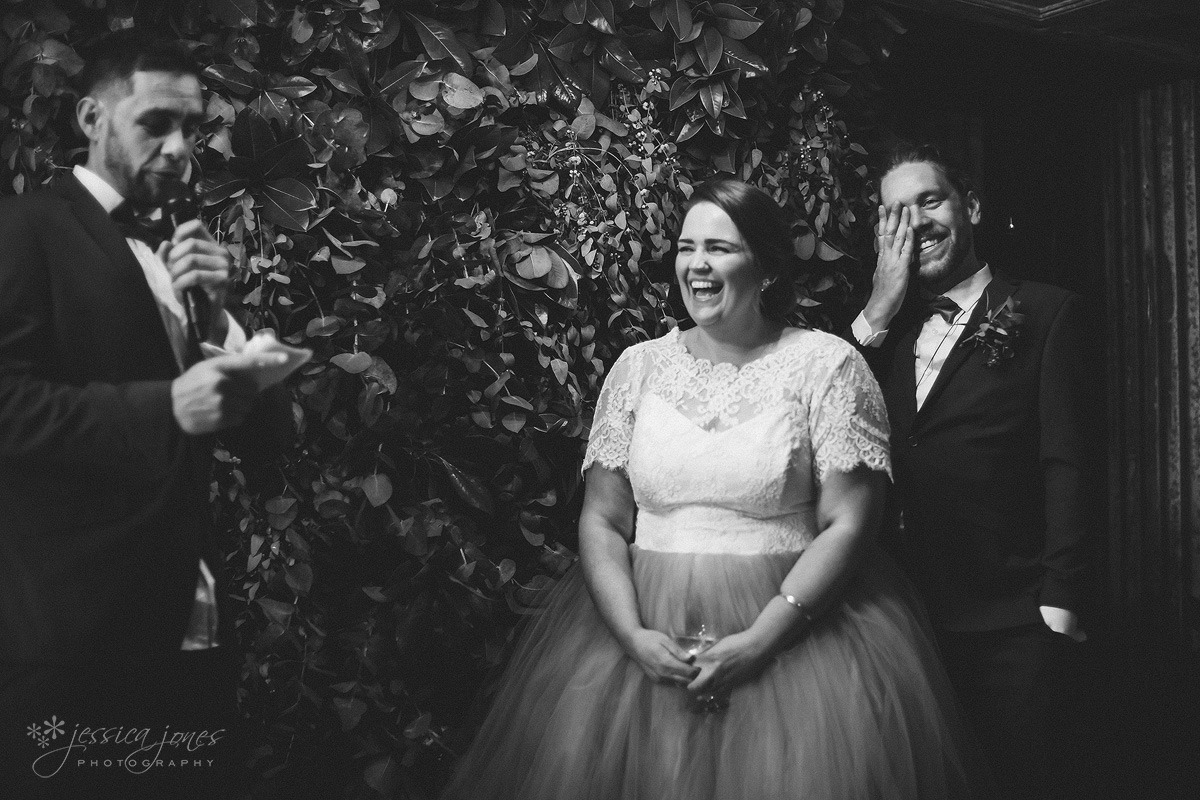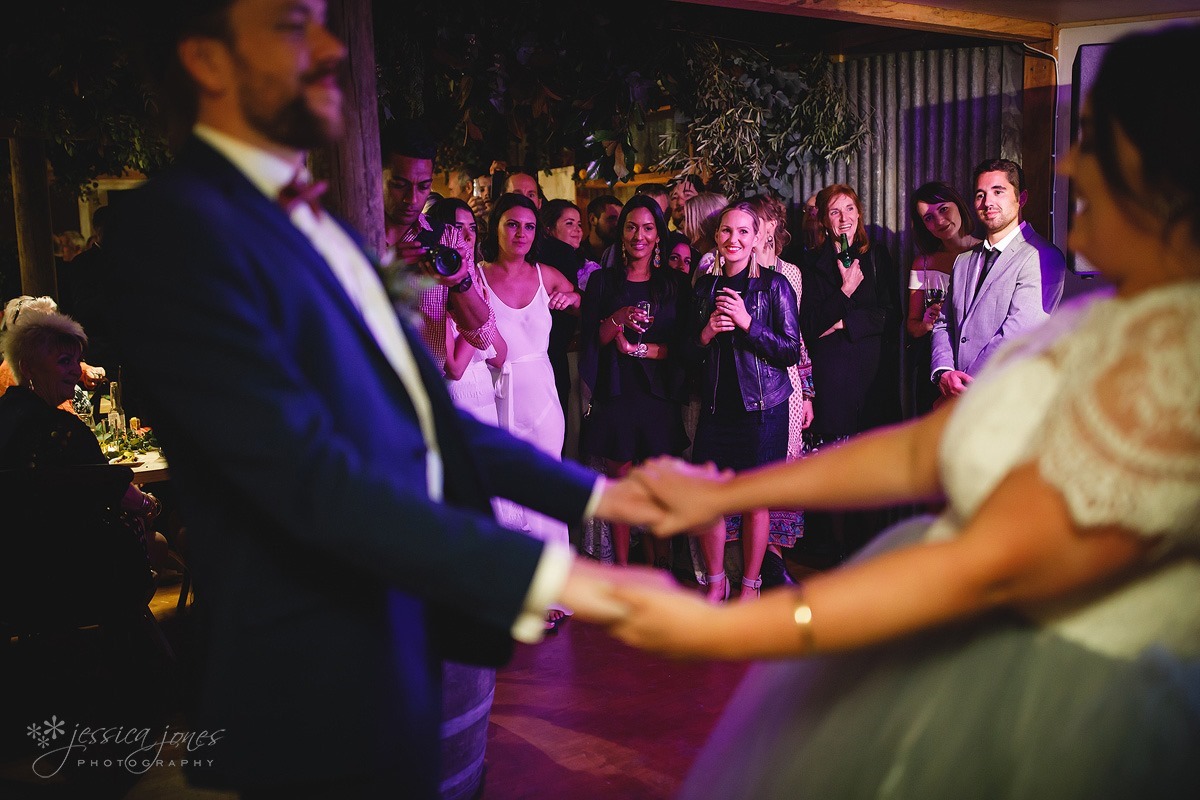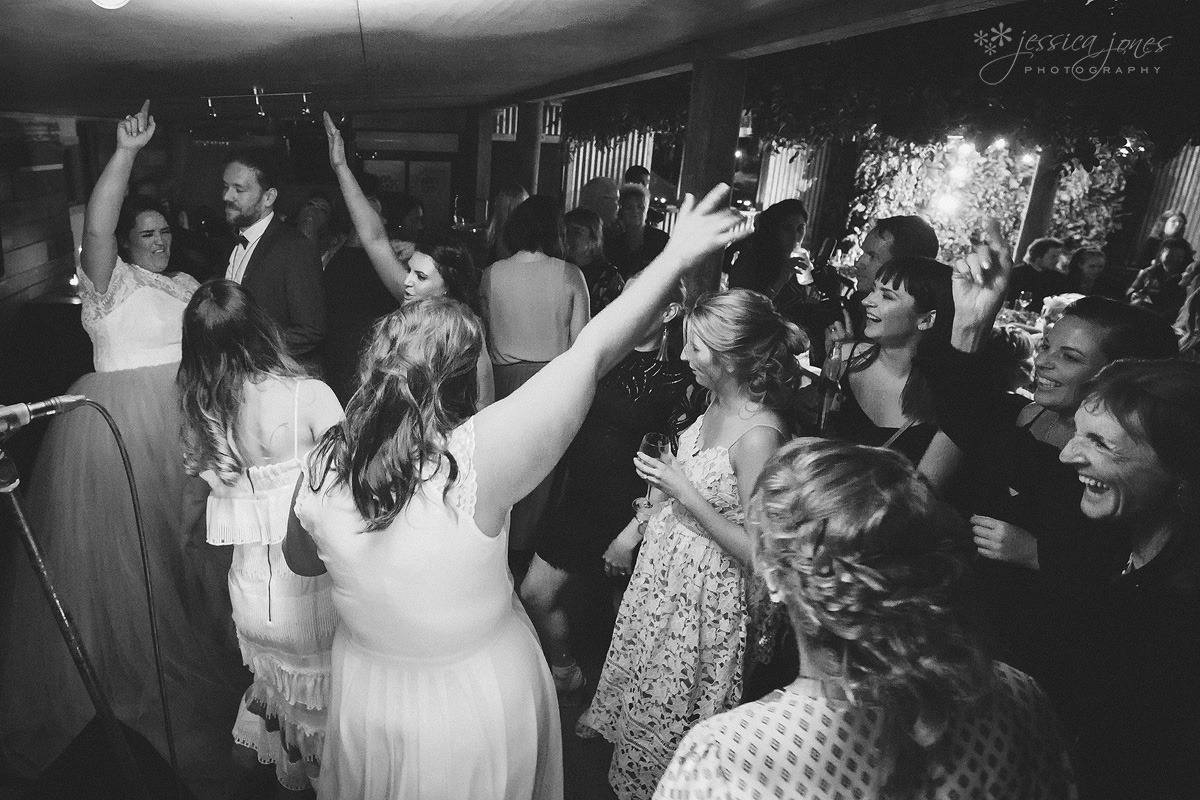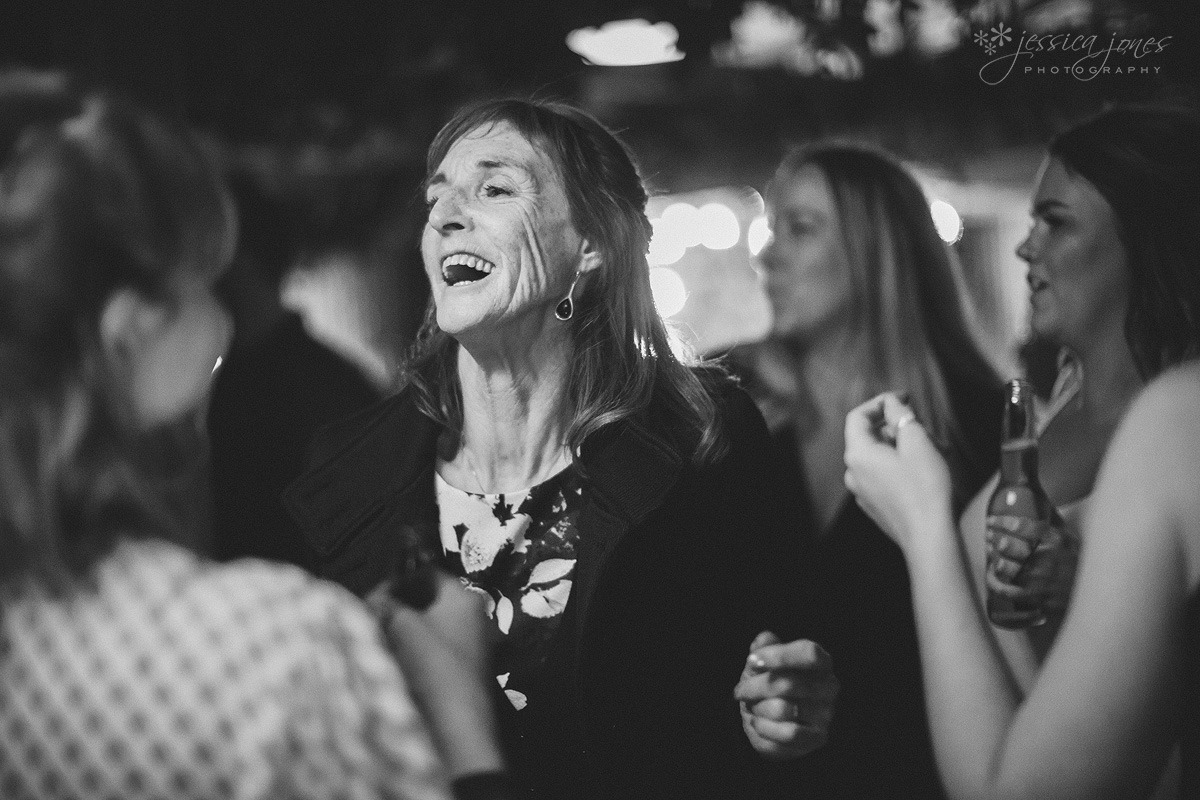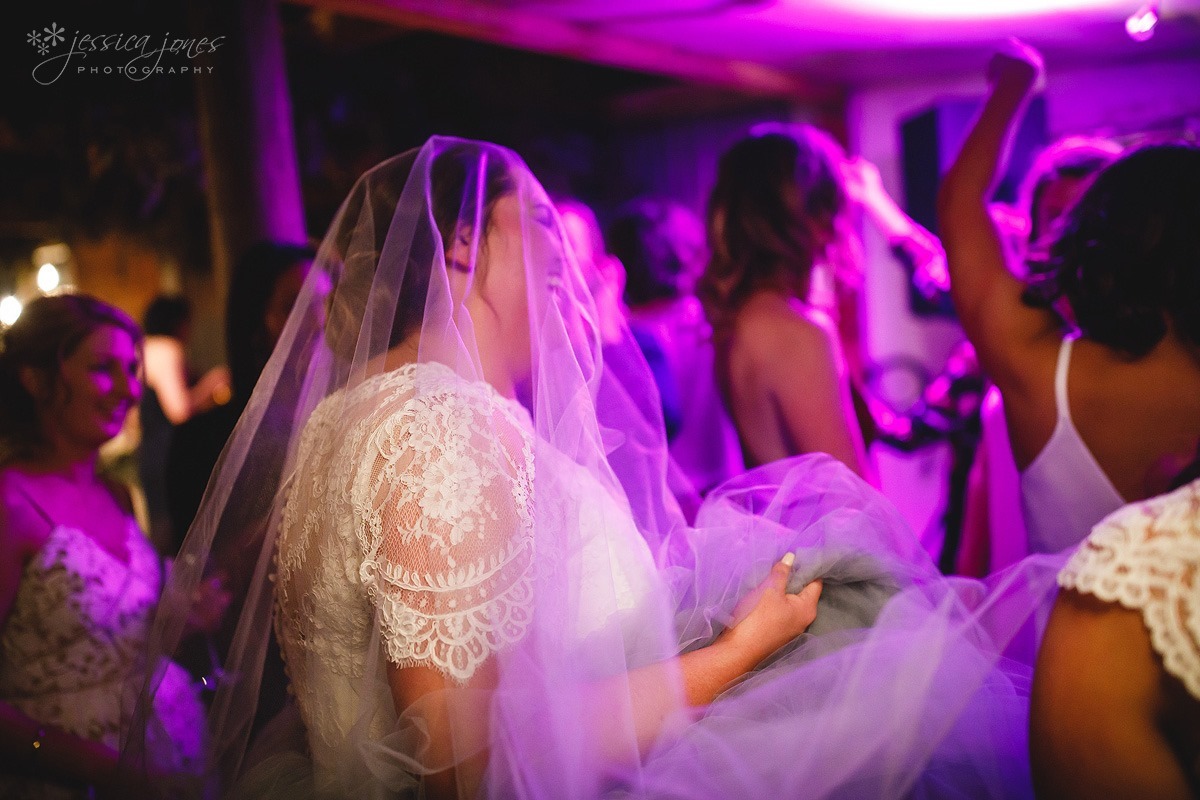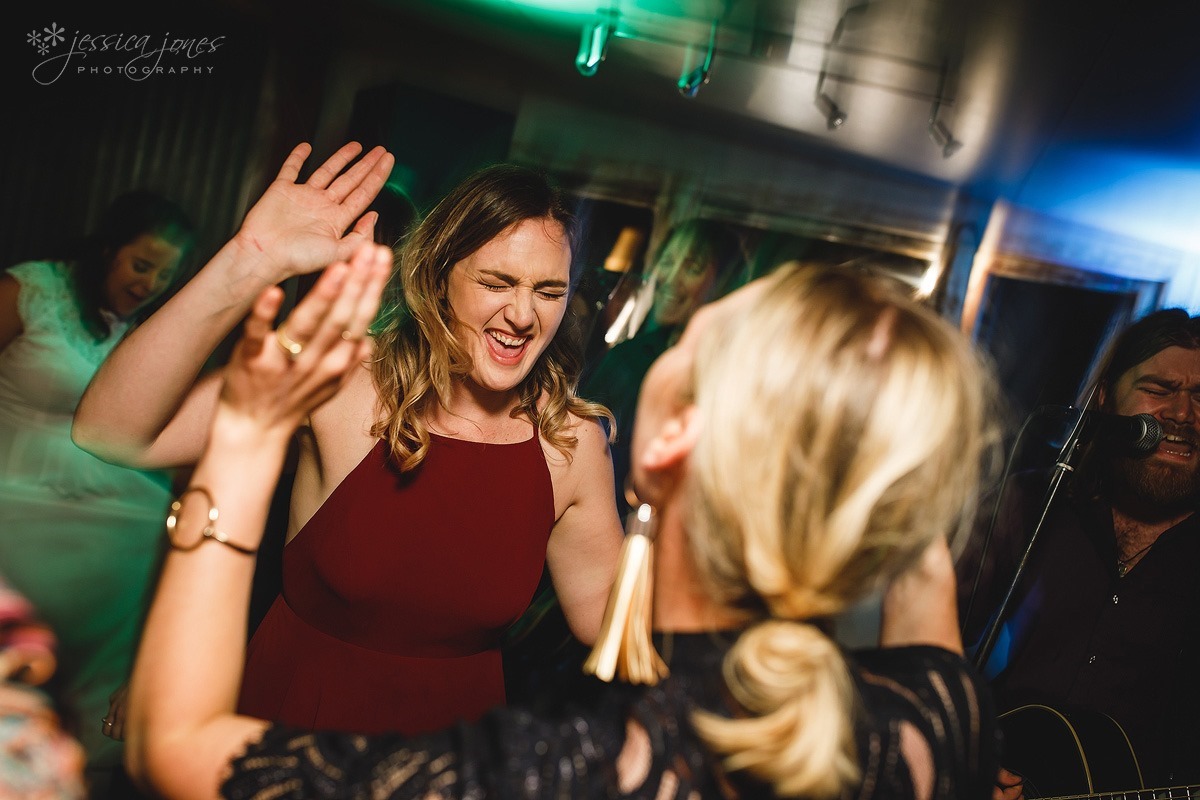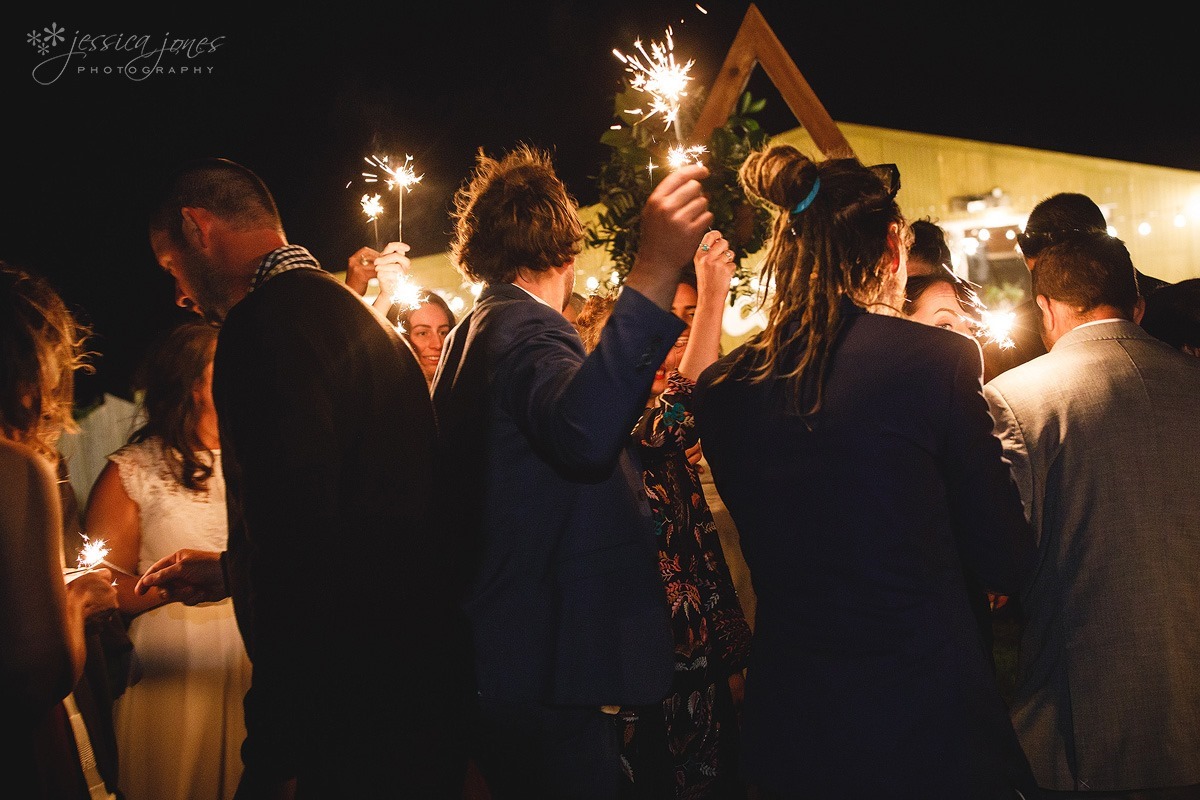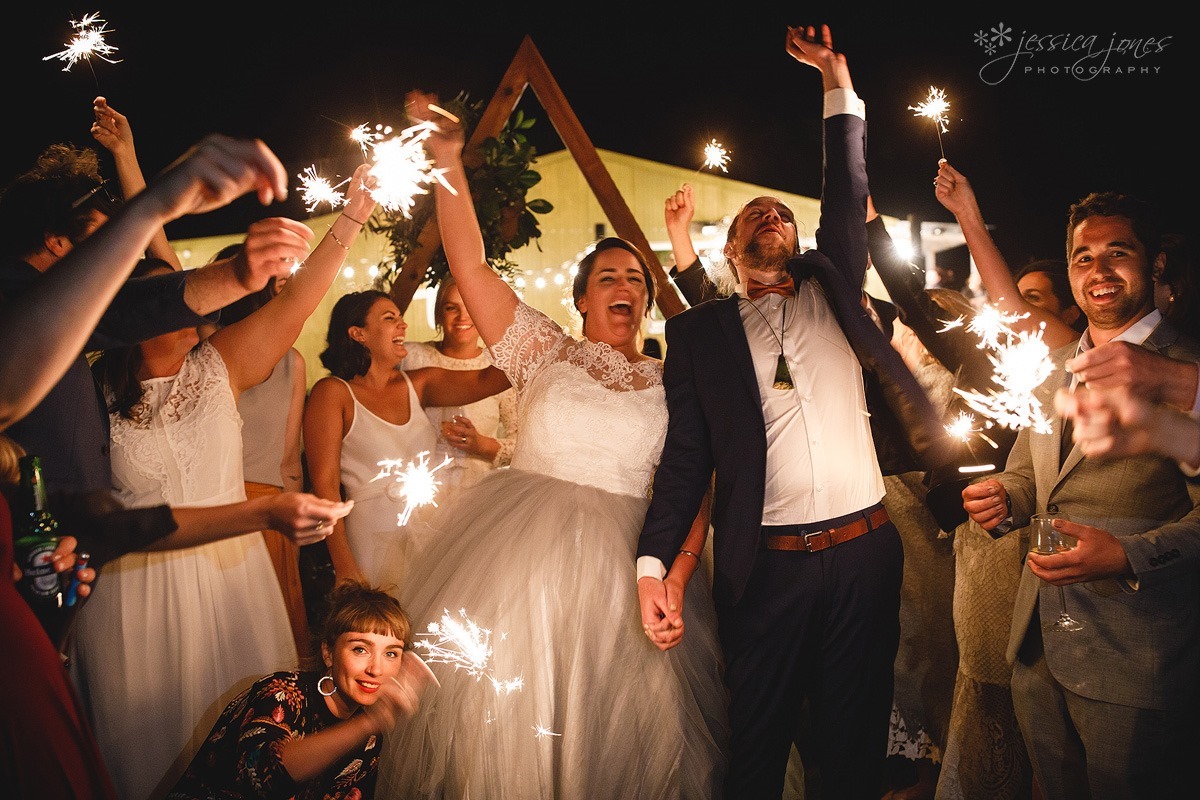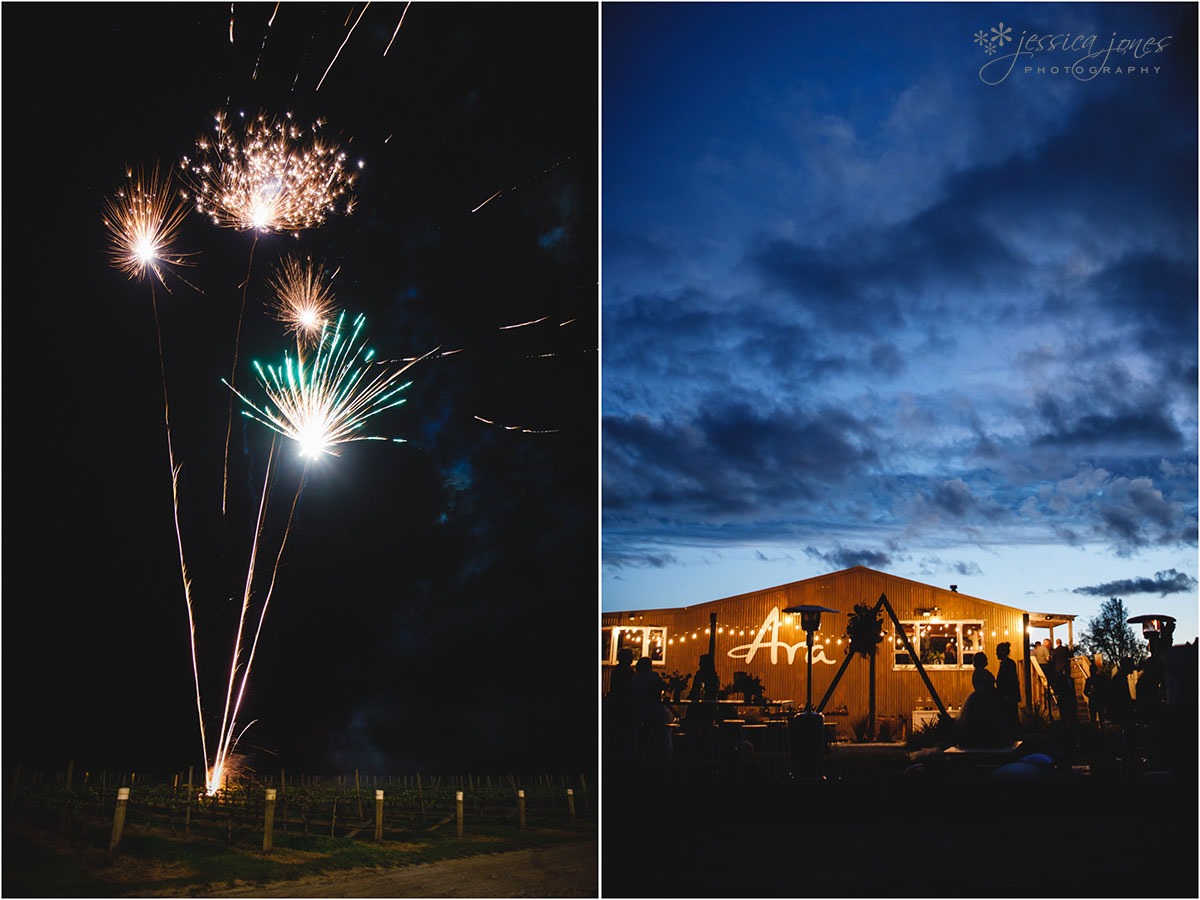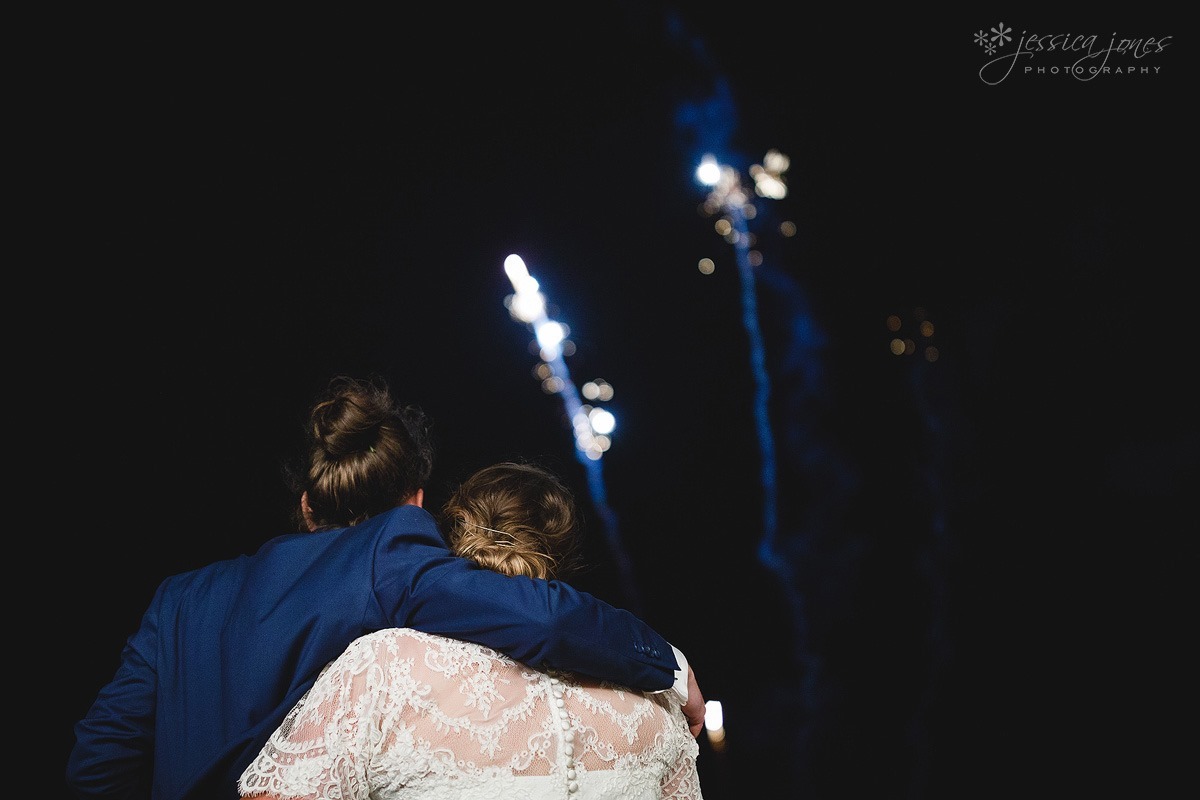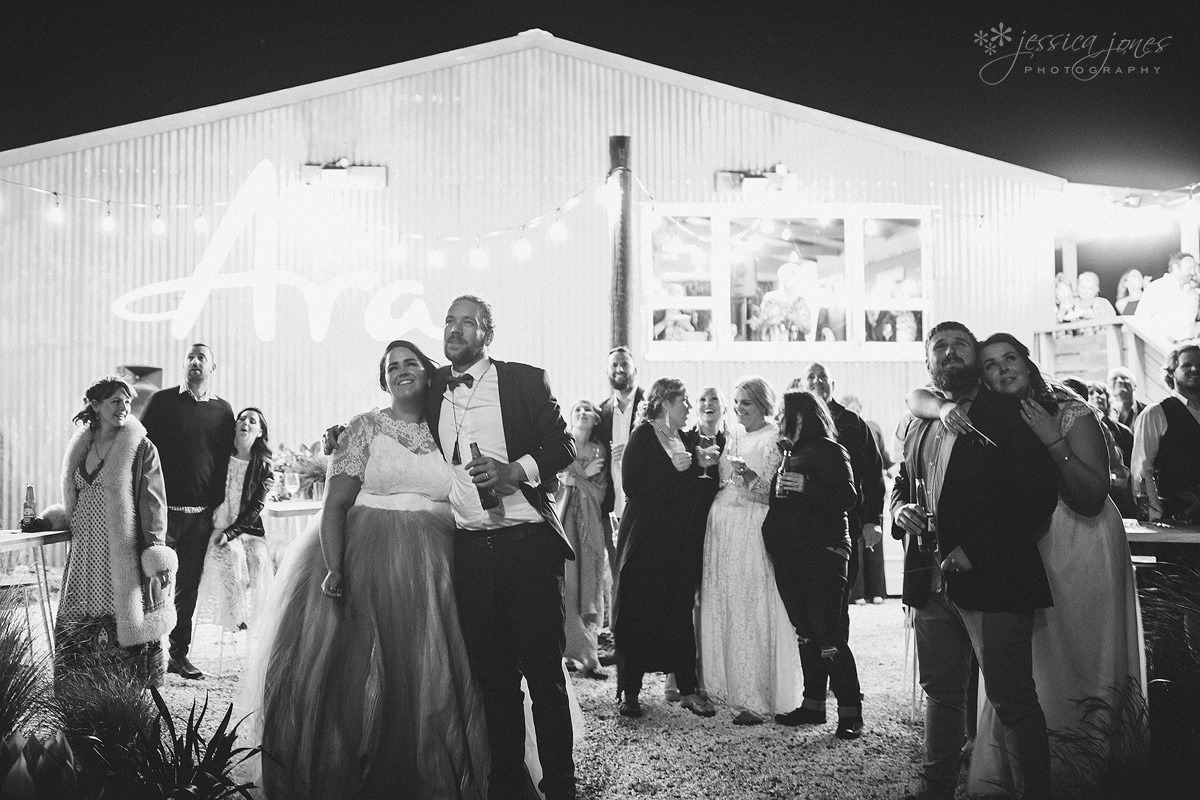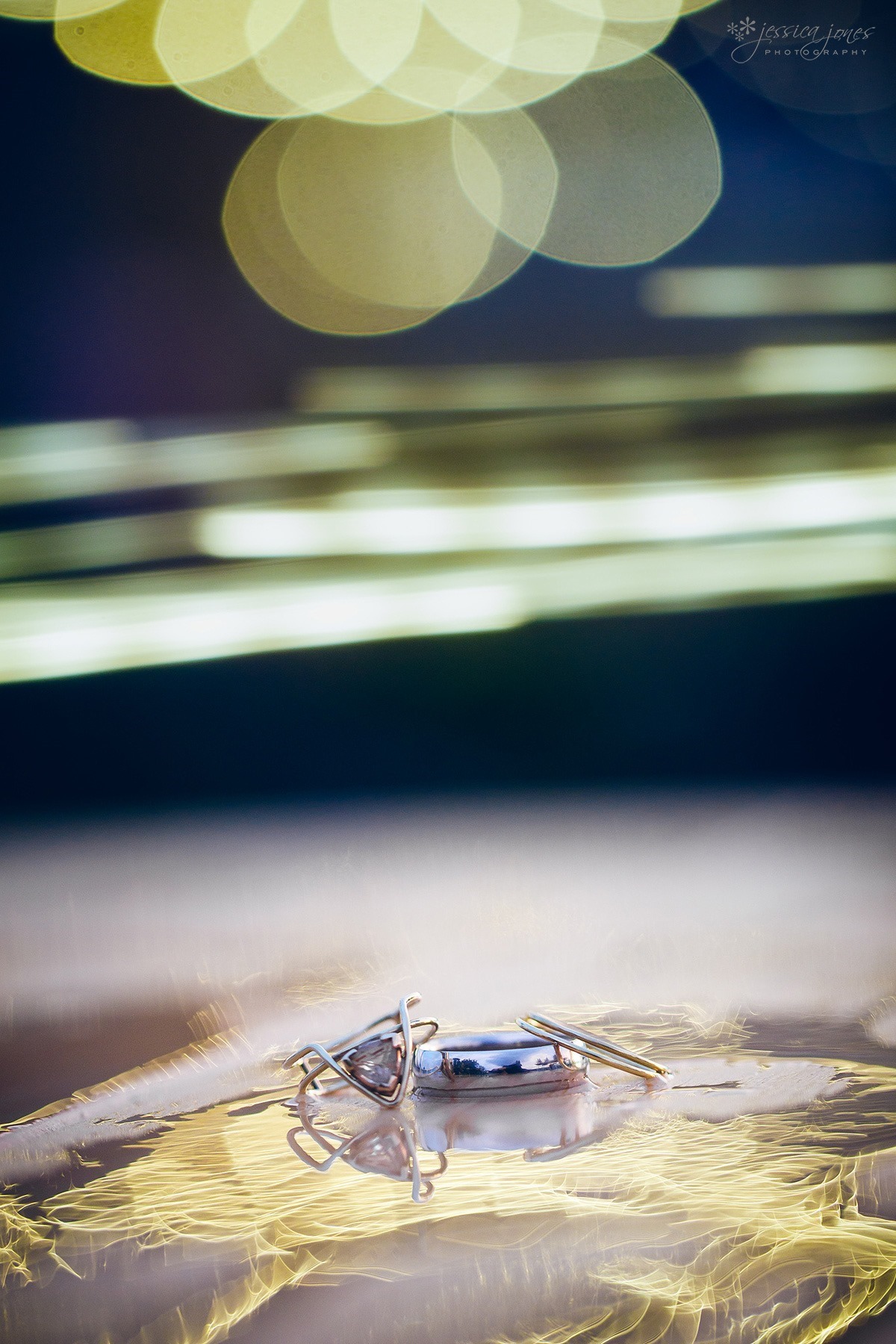 Chelsea and Reece, thank you for your amazing day. Thank you for the fun and the laughs and the beautifulness!
Vendor Shoutout