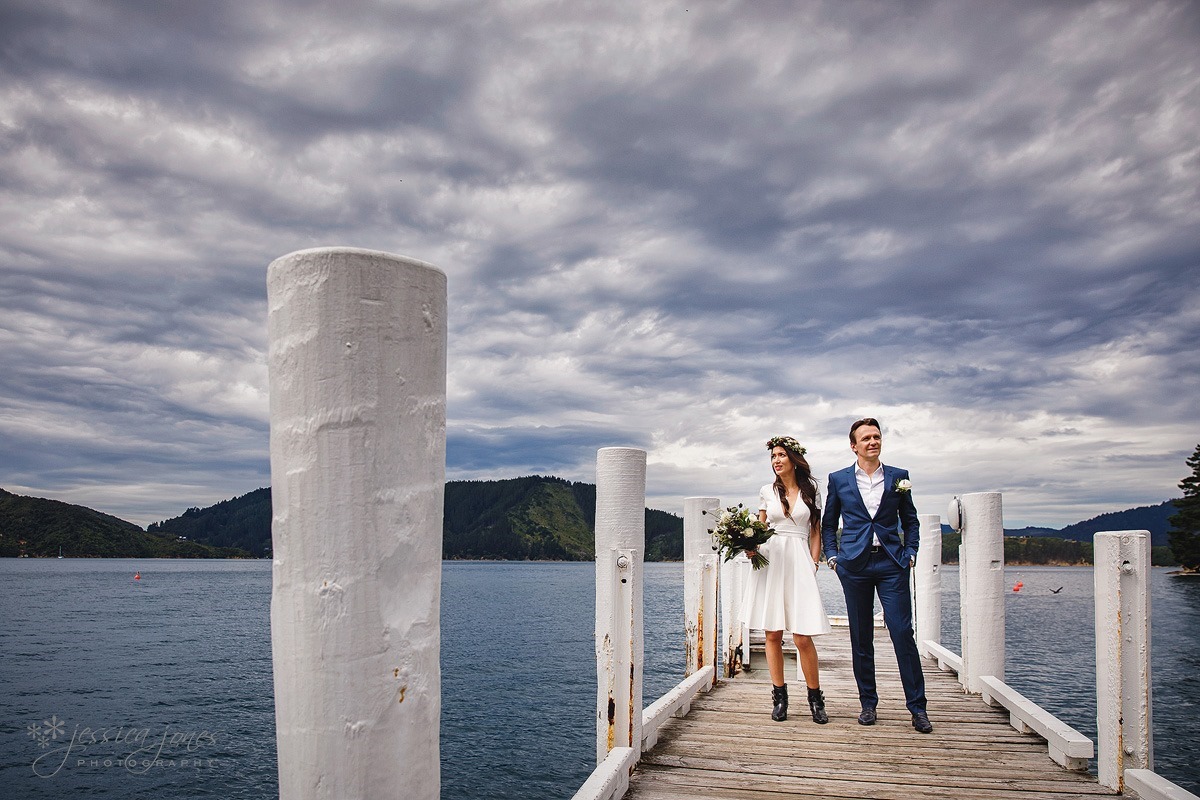 He asked her to marry him THREE TIMES. Every time she said yes, but he just wanted to be sure. Each time was as thoughtful and romantic as the last time, a stunning ring, personalised street art or a trip to Morocco. Sébastien was utterly besotted with Valérie and was not about to let her go. She was sure she wanted to marry him. Very sure. She didn't need all of that convincing, to be honest, but the effort hasn't gone unnoticed.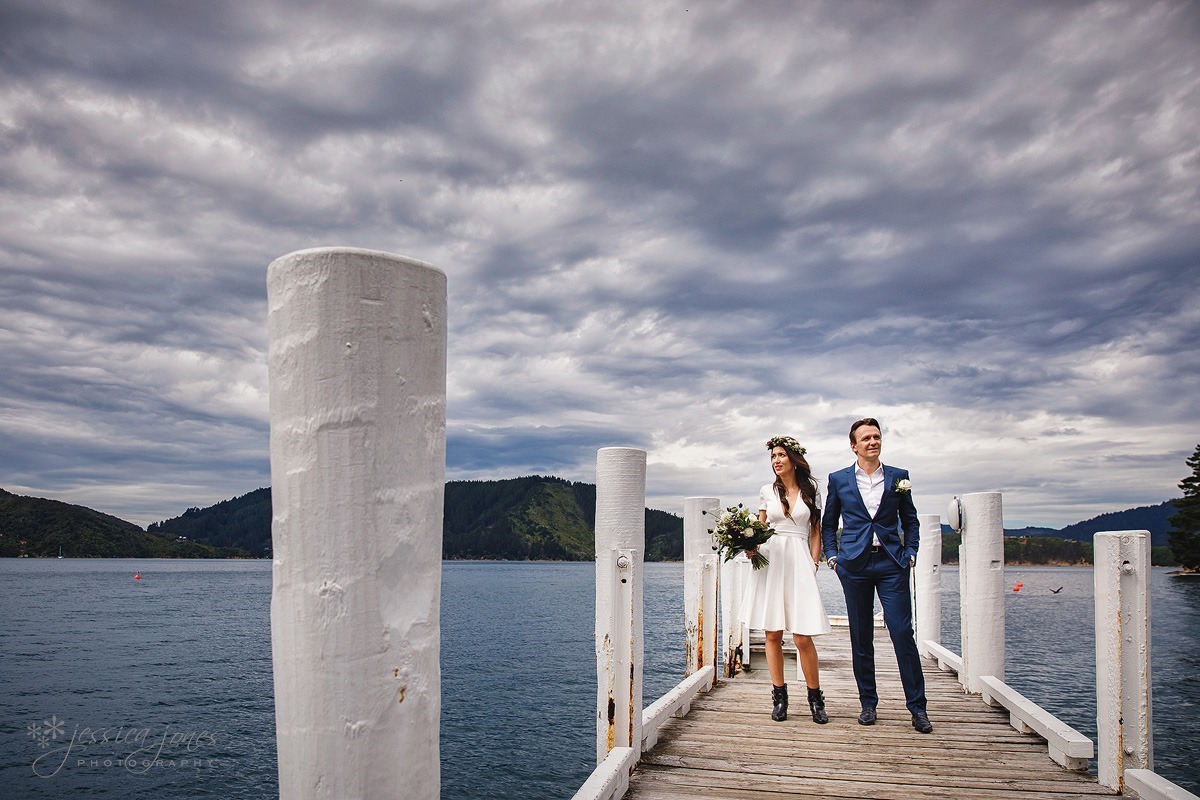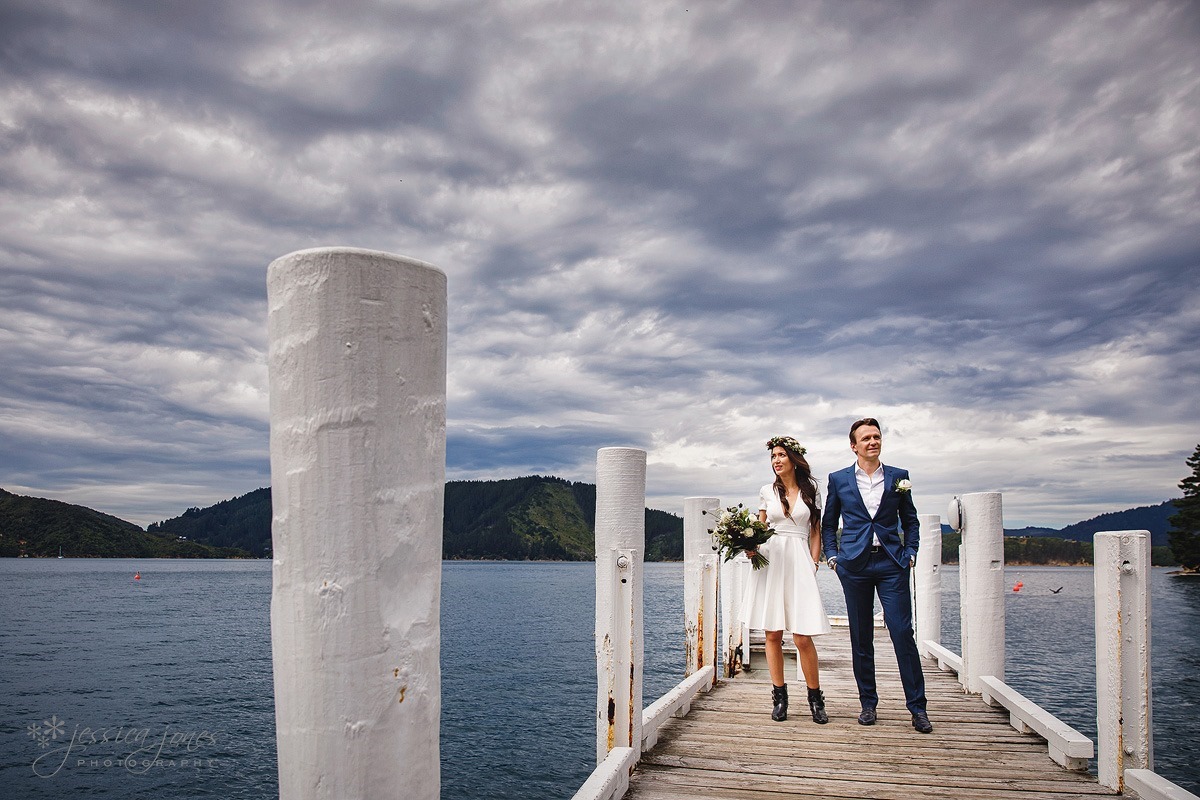 Valérie and Sébastien came half way around the world to our beautiful backyard of the Marlborough Sounds to get married. Bay of Many Coves is a luxury five star resort, nestled into our gorgeous native bush. The only way in is by boat or helicopter. It's quiet, stunningly beautiful and the people who run it are super lovely!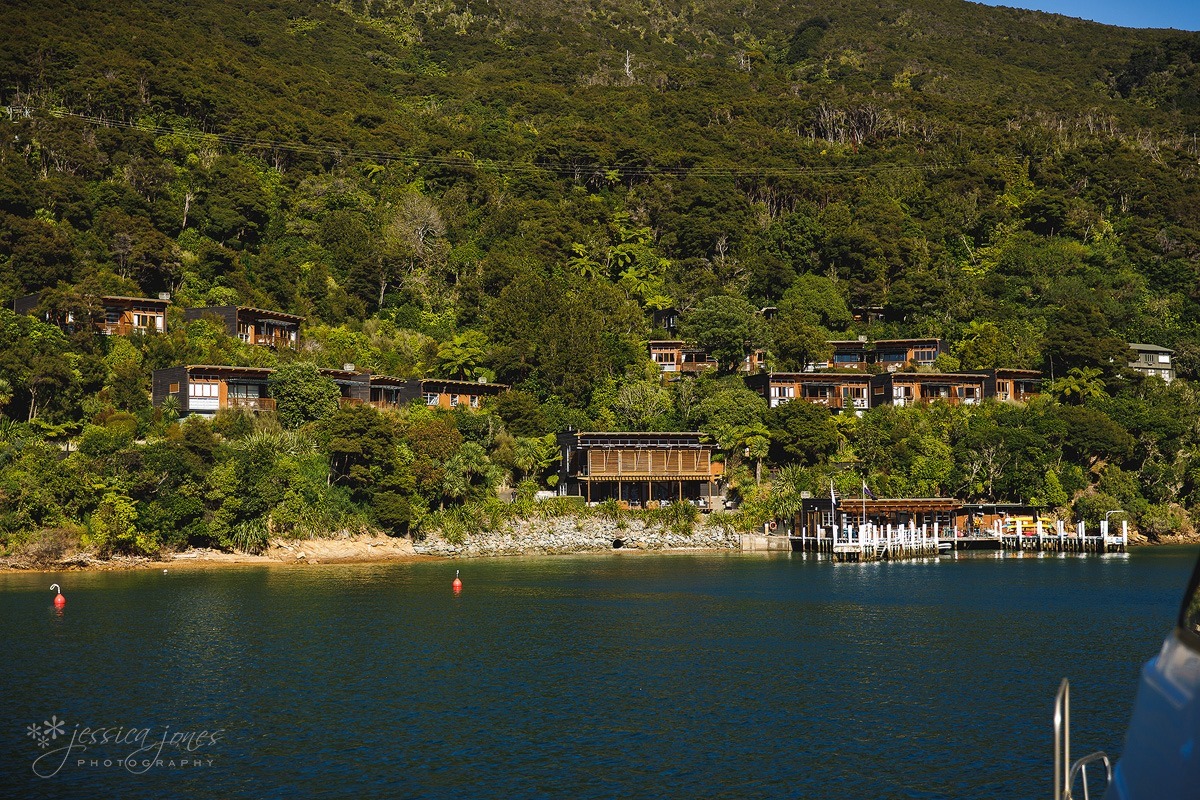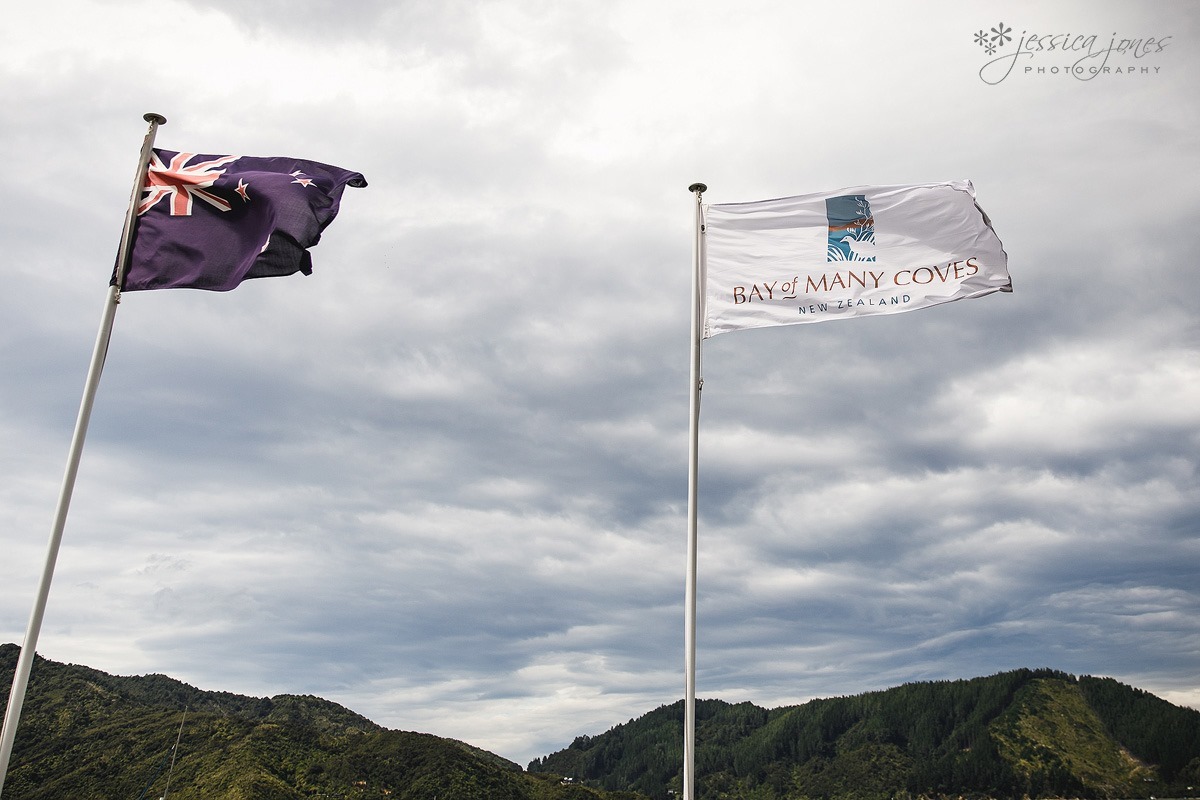 The guests Valérie and Sébastien brought with them were the quiet, furry type. A sheep and a kiwi. And a bunny (but more on him later)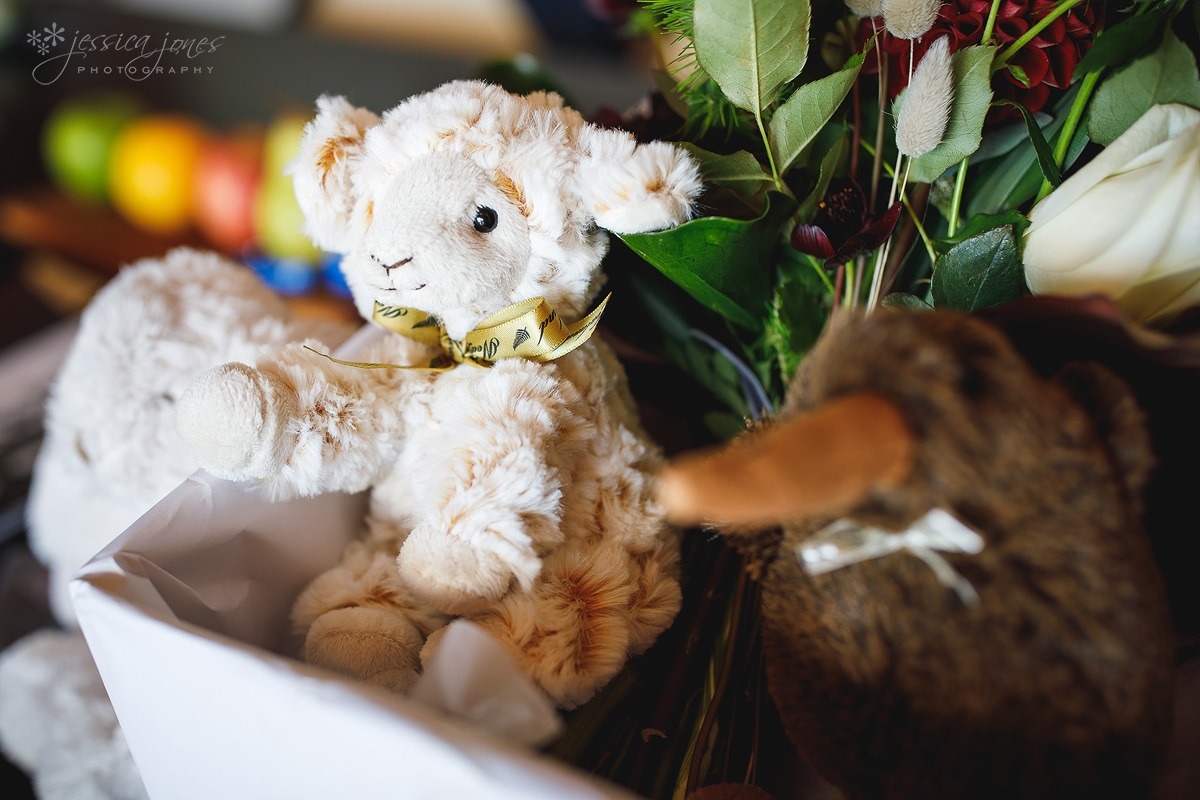 Here's that street art proposal I told you about. Pretty neat, hu! Valérie loves street art, so it was the perfect way to get her attention.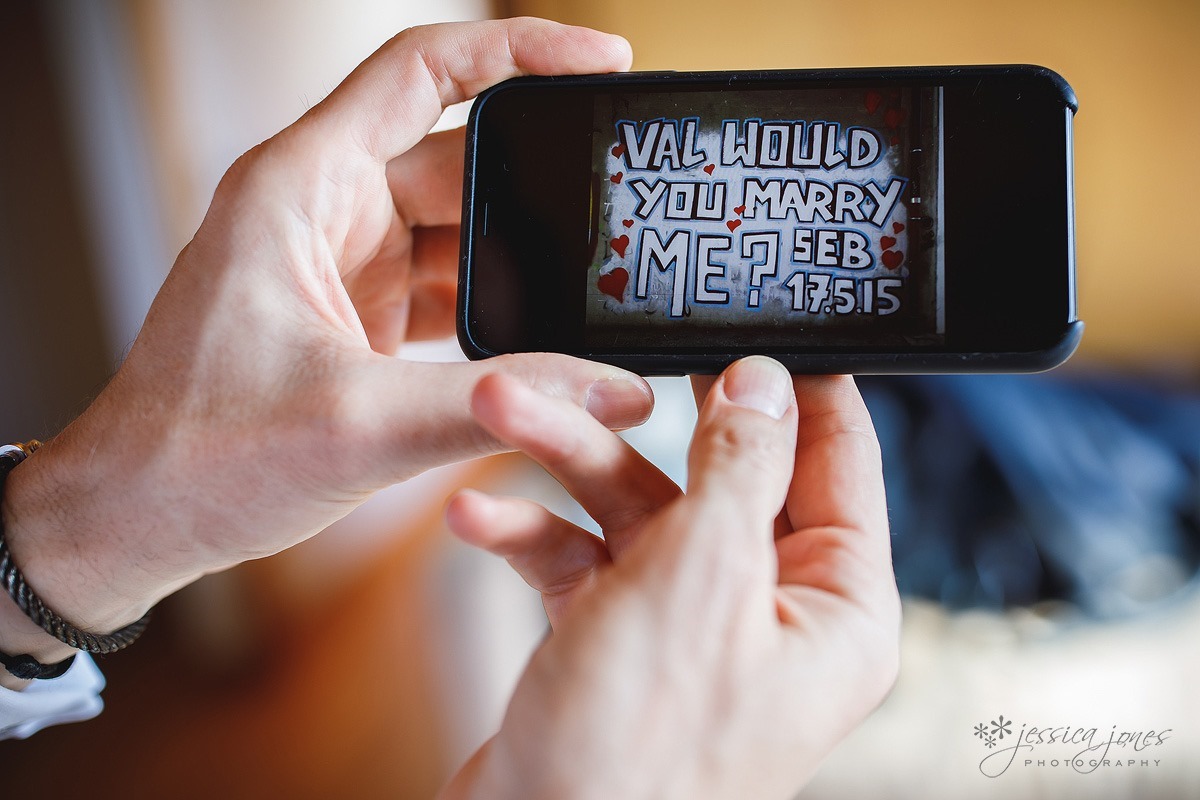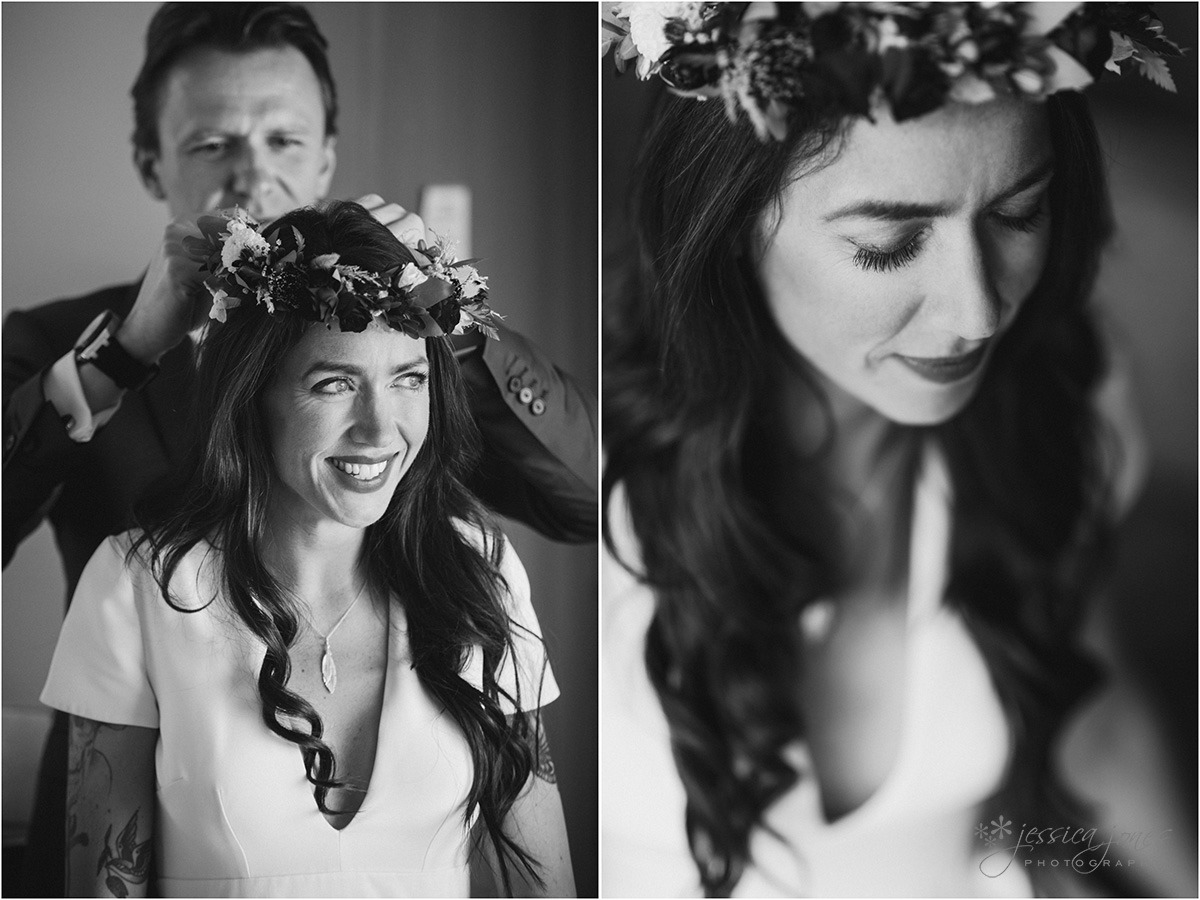 Valérie and Sébastien met and fell in love while working in Geneva, and have since had adventures all over the world together. Everyone who I've spoken to, who have met them, say the same thing, "Oh my word! What a friendly, beautiful couple!" And yes they're totally right. Instantly likeable, and as pretty as they come.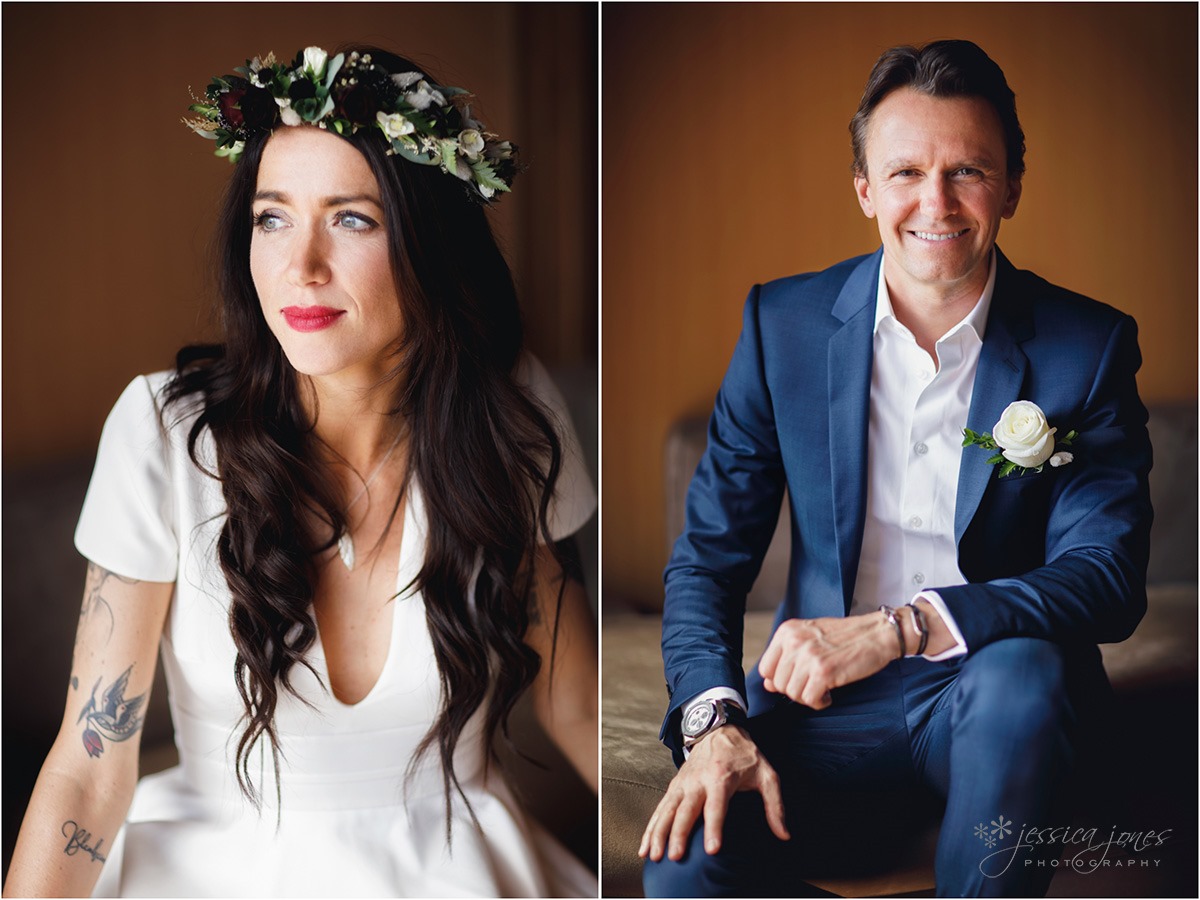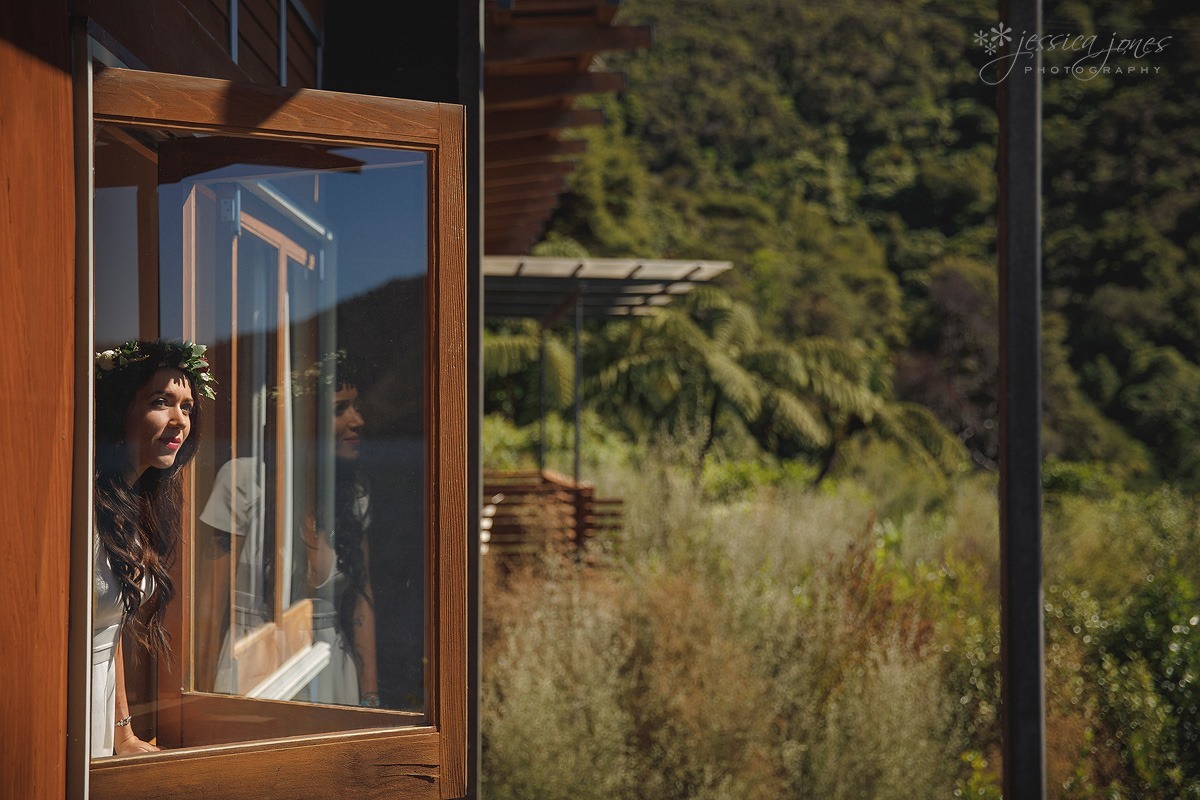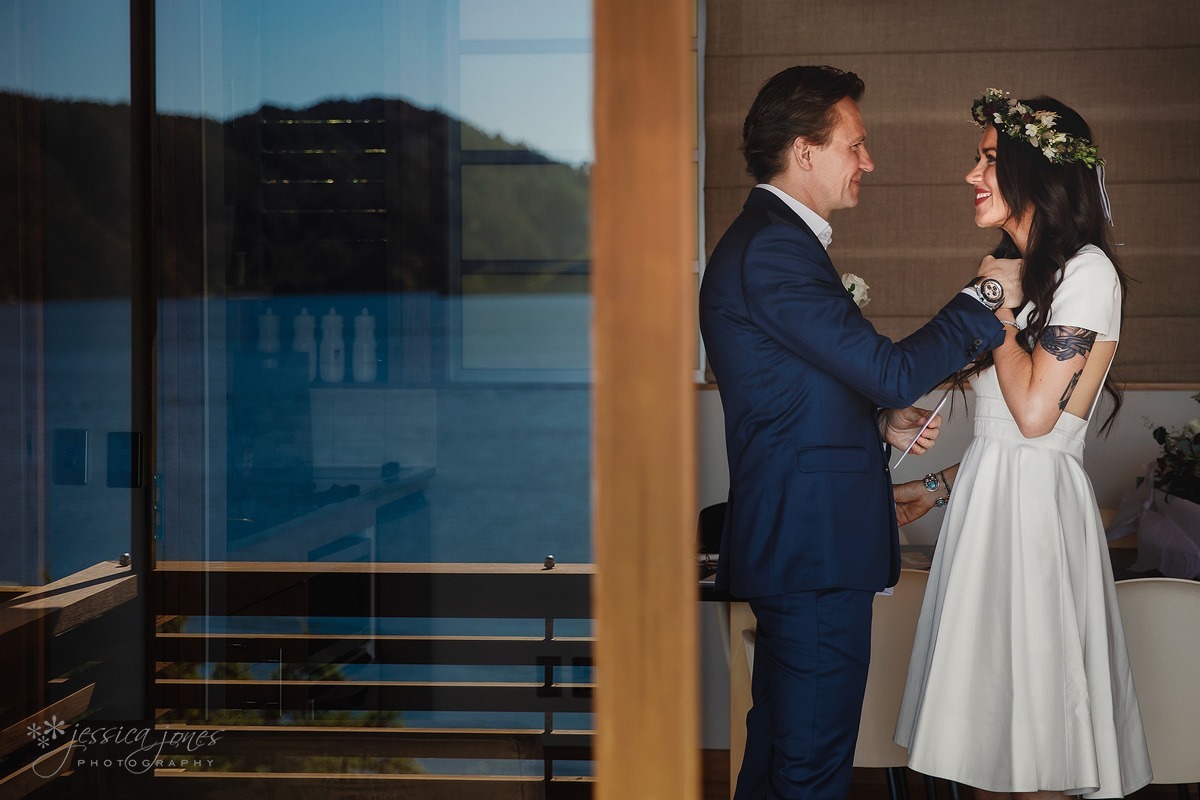 I love that somewhere on the other side of the world, some super cool people are proudly sporting this tattoo of Blenheim to remember where they got married. Not that we needed proof that Blenheim is the ideal place to elope to!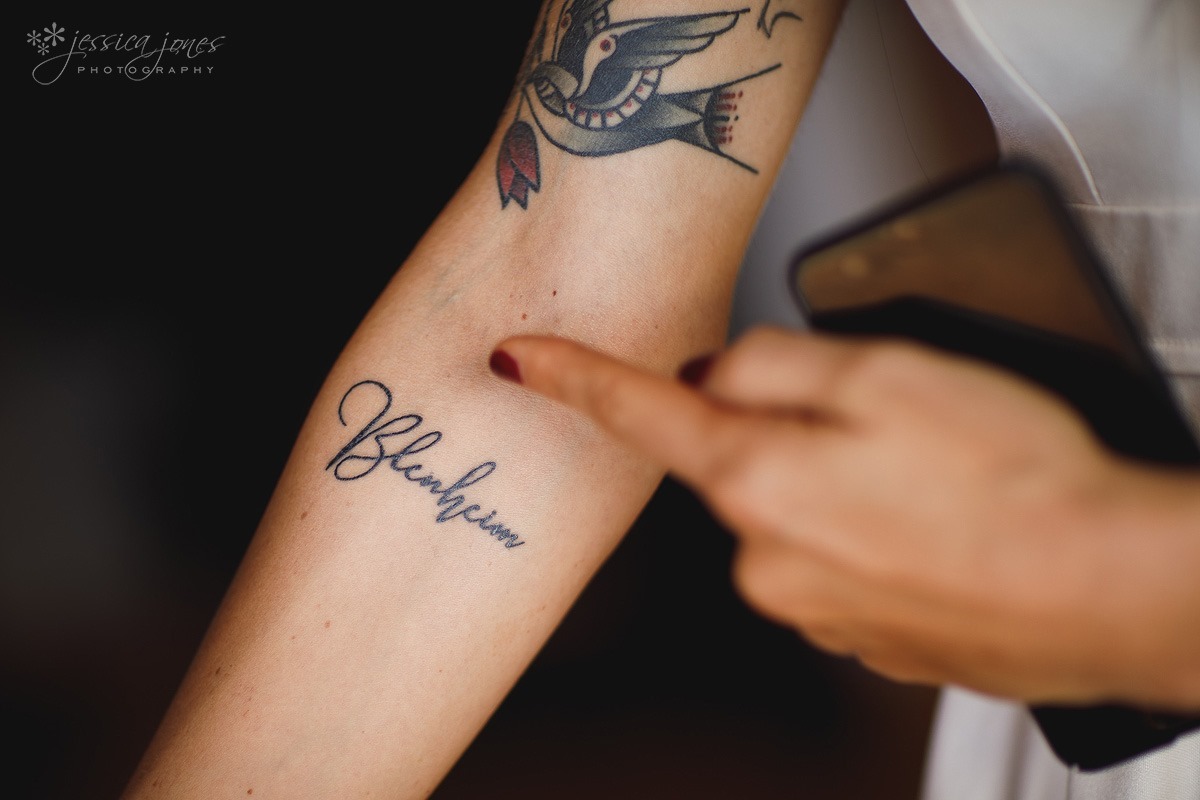 AMAZING collection of flowers from Nina. Pink Poppie rocks it once again!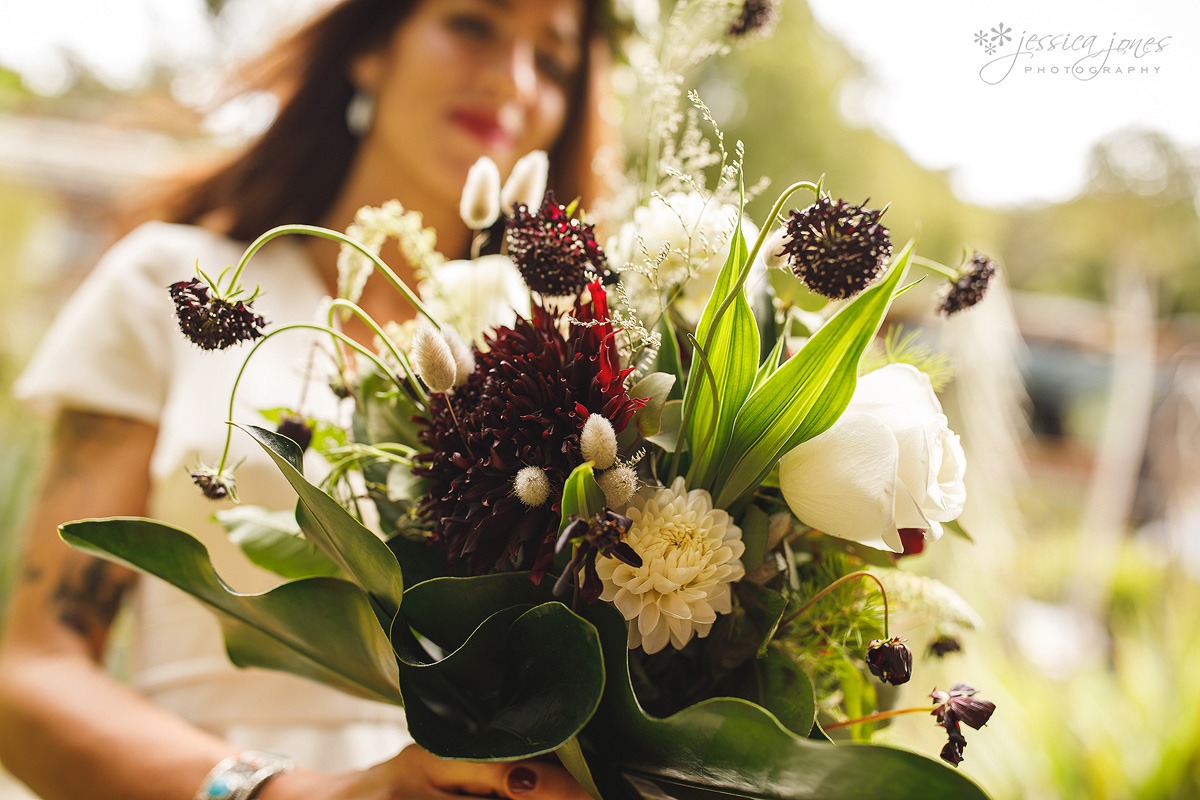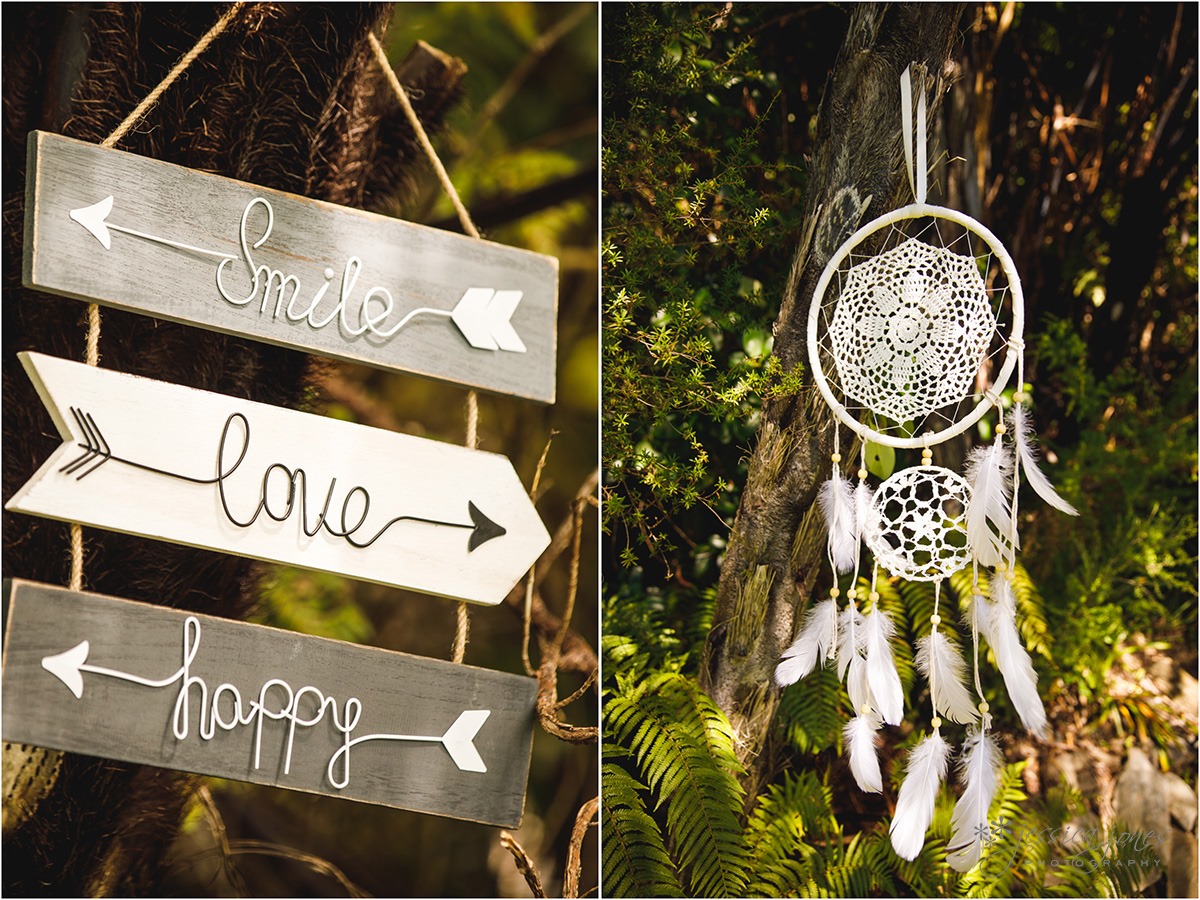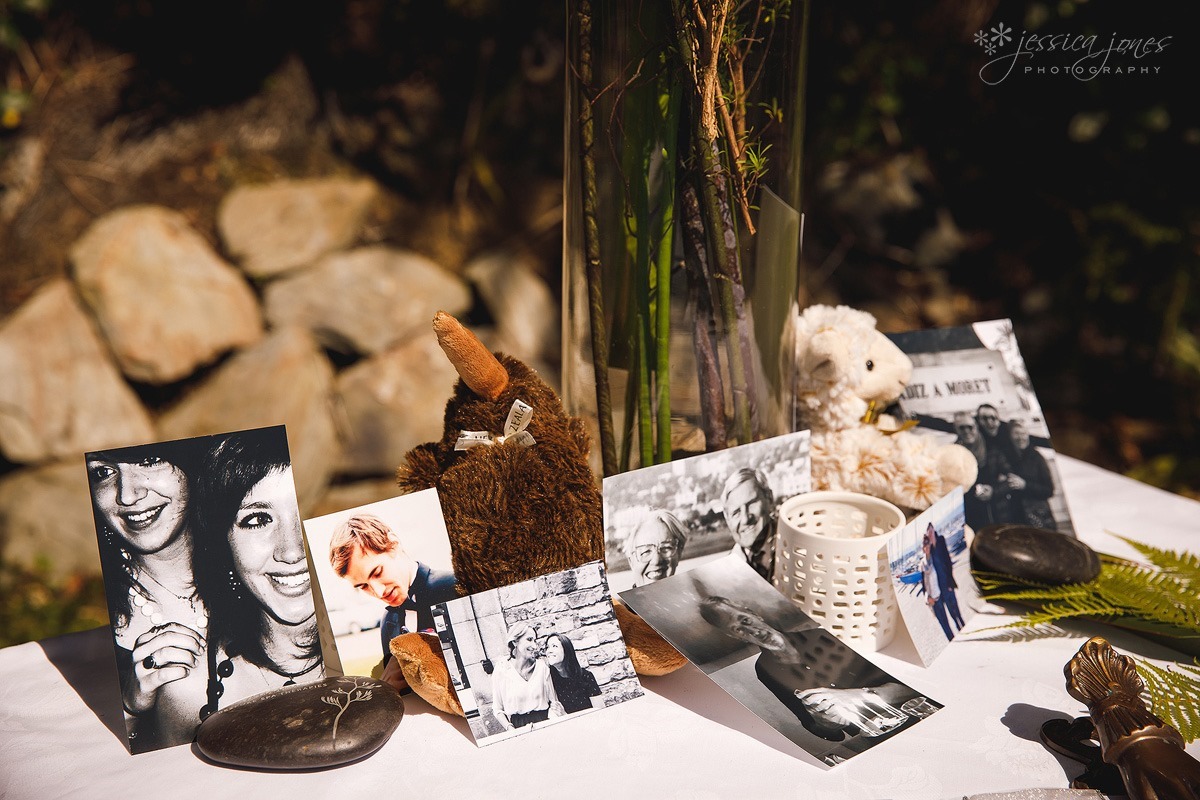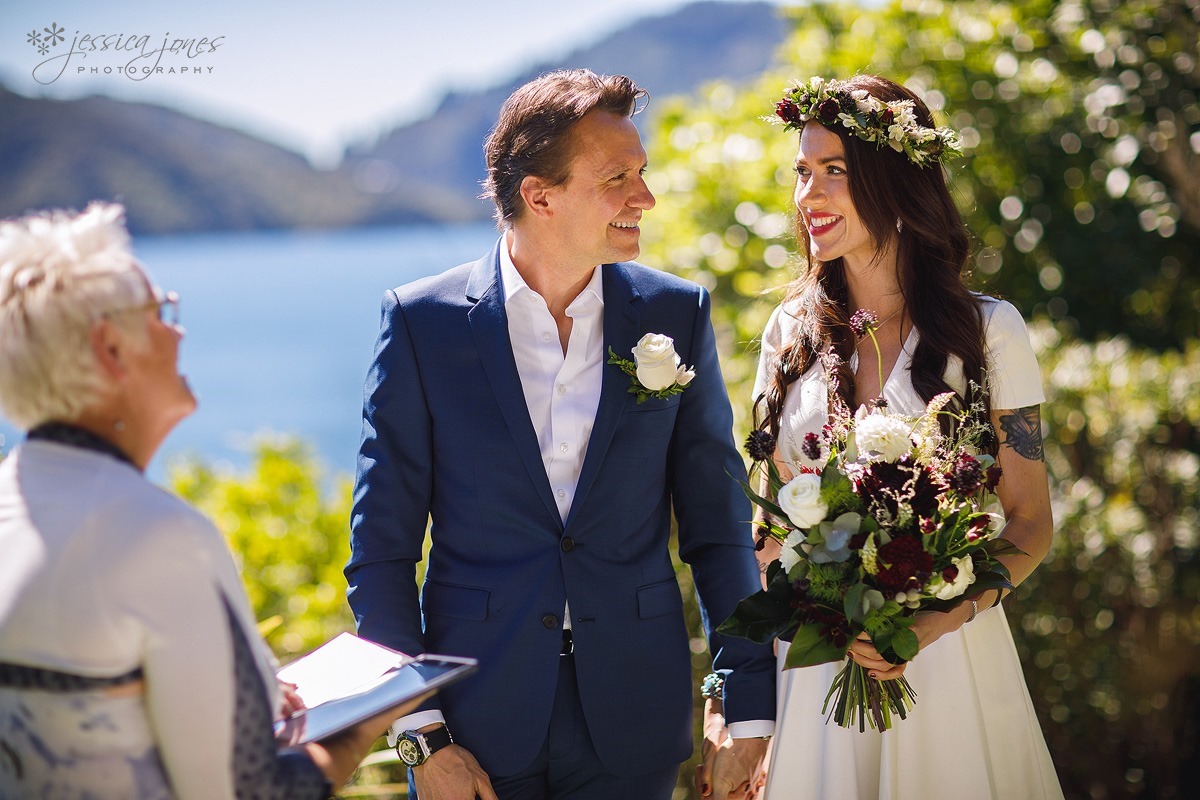 The wedding was so intimate that apart from Paul and I, there was only Jann Hook, the celebrant. She did such a wonderful job of keeping it light, personal and beautifully relaxed.
Being the only two people present, Paul and I were also the witnesses, which was HUGE honour!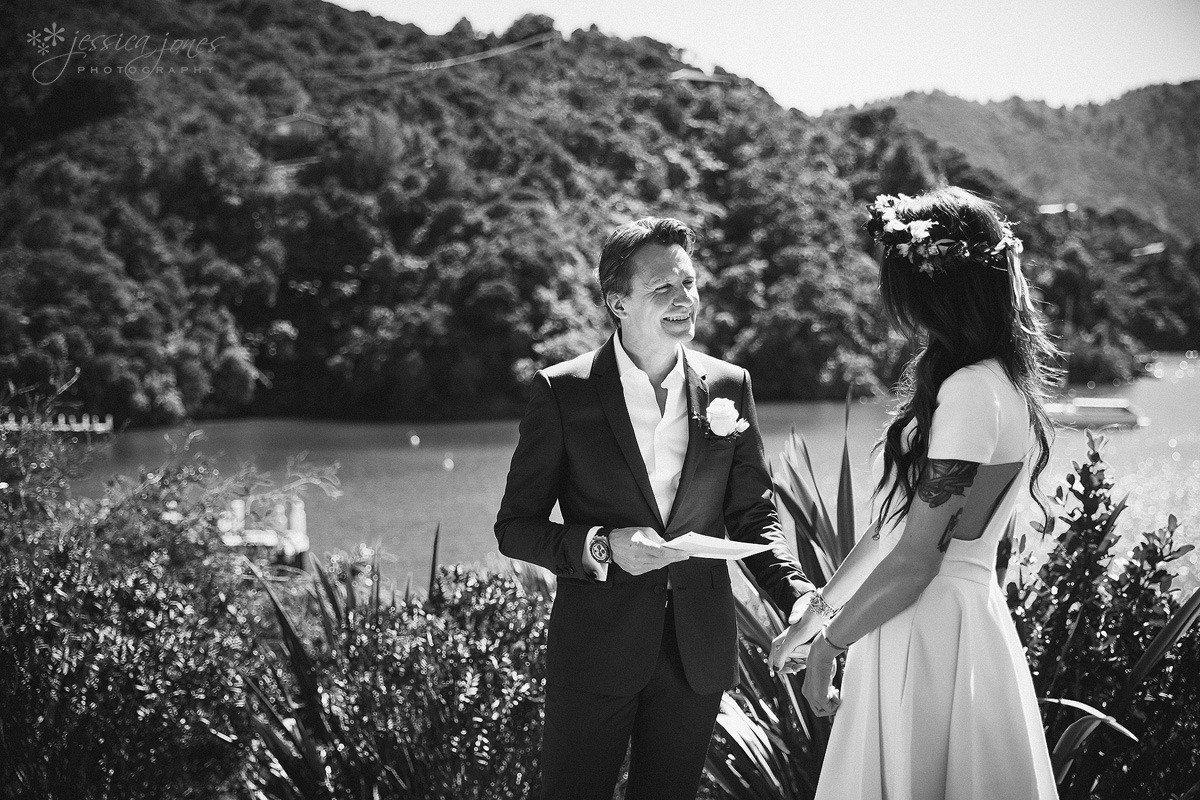 This was the moment they were pronounced husband and wife.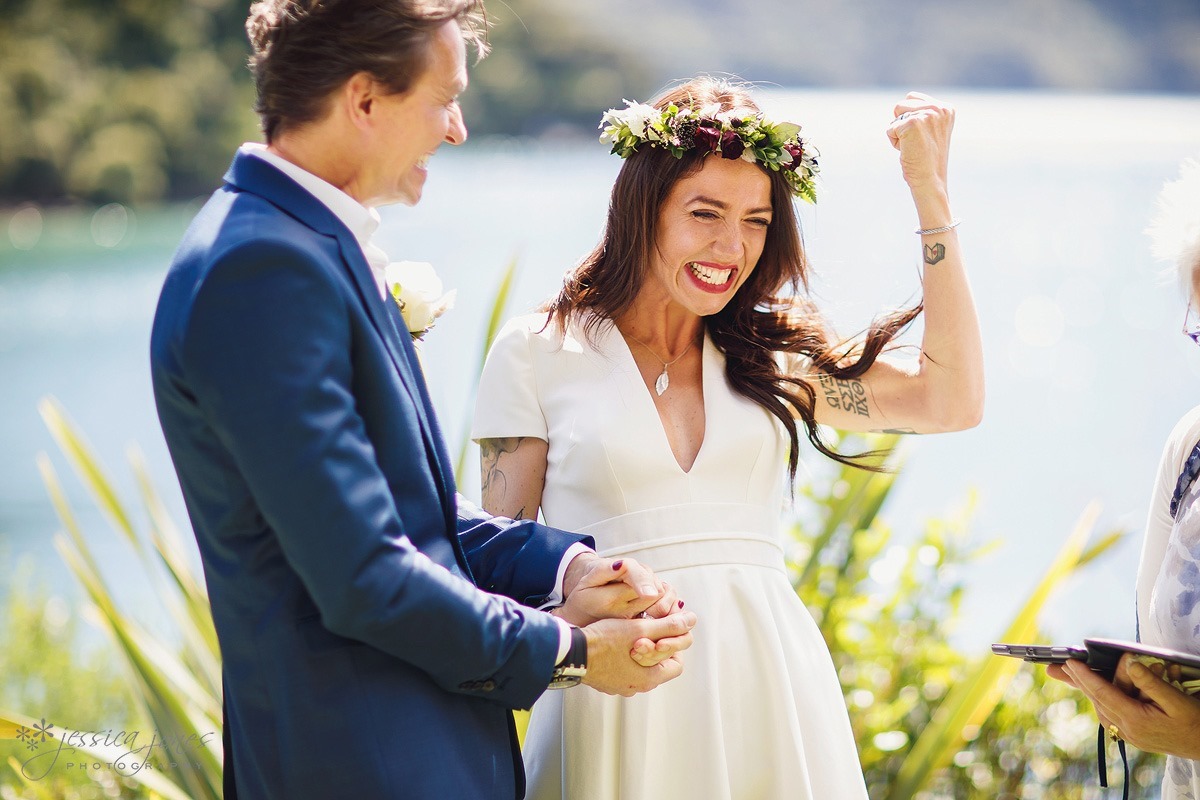 And when the ceremonial 'you may kiss the bride' was spoken, they kissed and hugged and danced and cried like they were the only people in the world.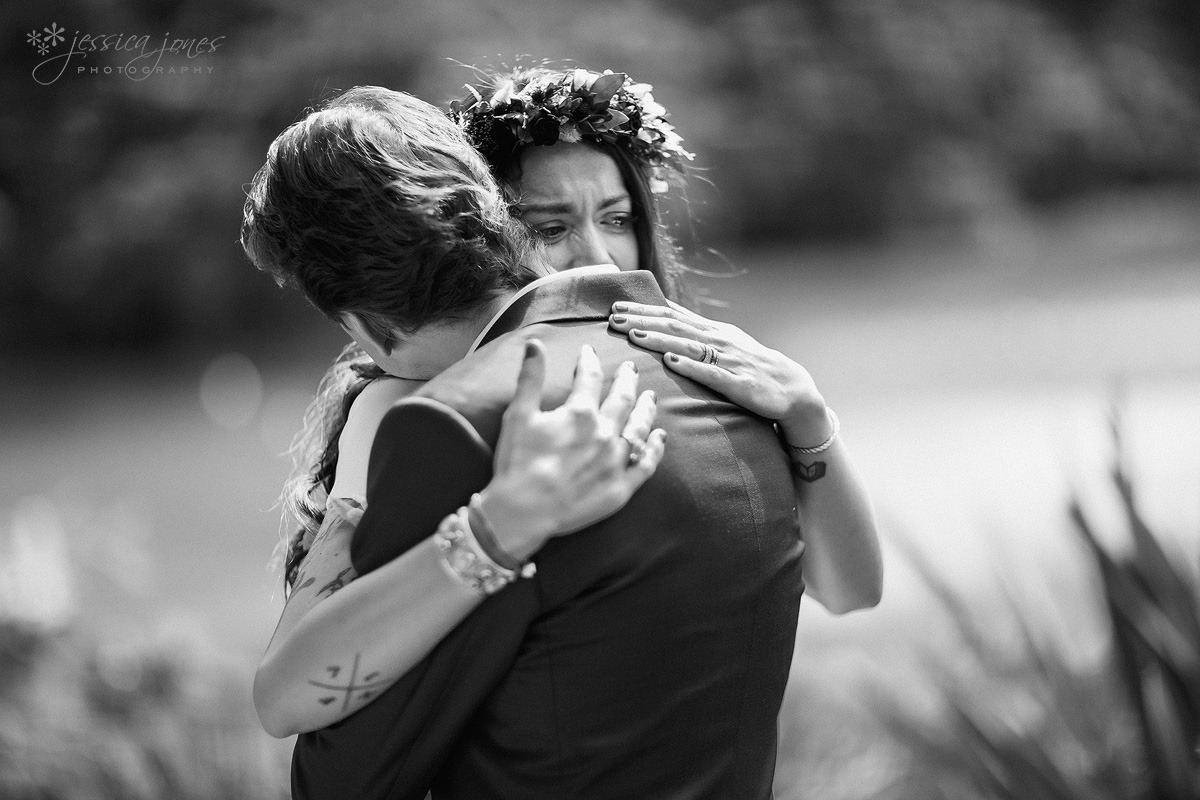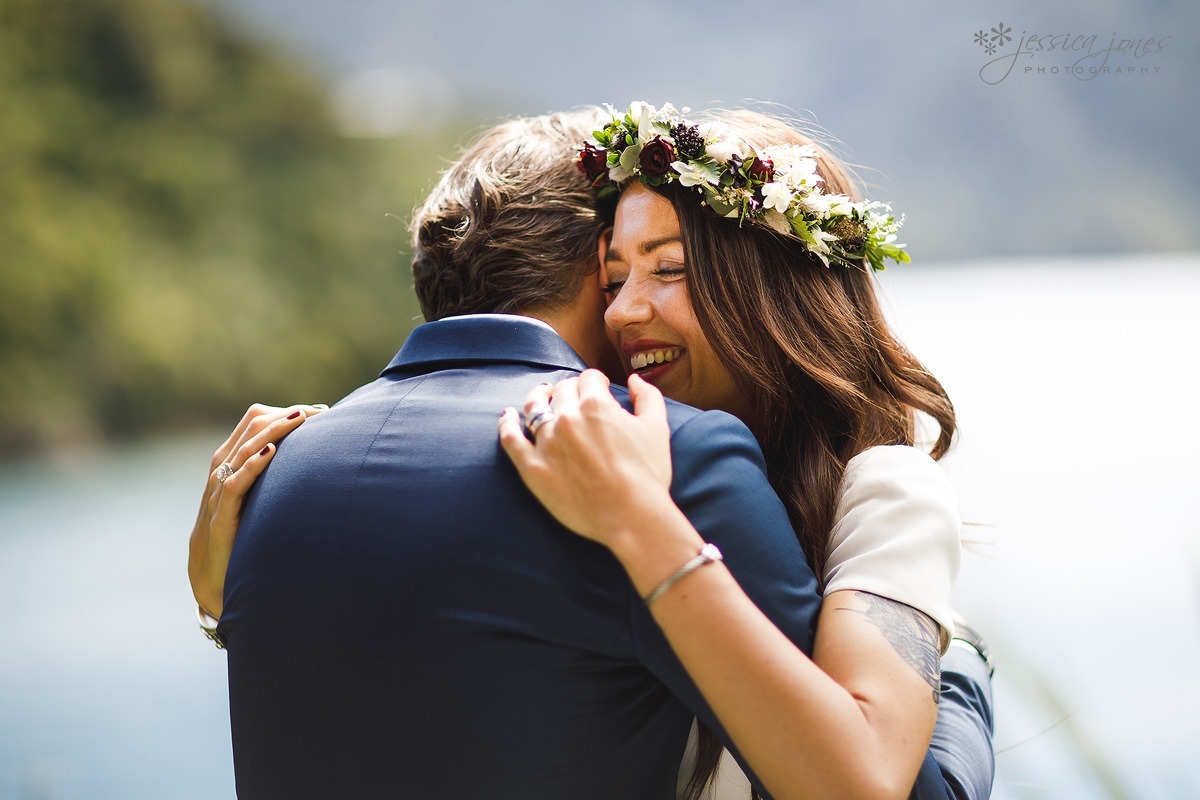 Elopements are among my favouritest of favourite types of weddings. There is no circus, no one else to keep happy, no timeline, no dramas. Just two people there for one thing, to marry each other. Pure, simple, love.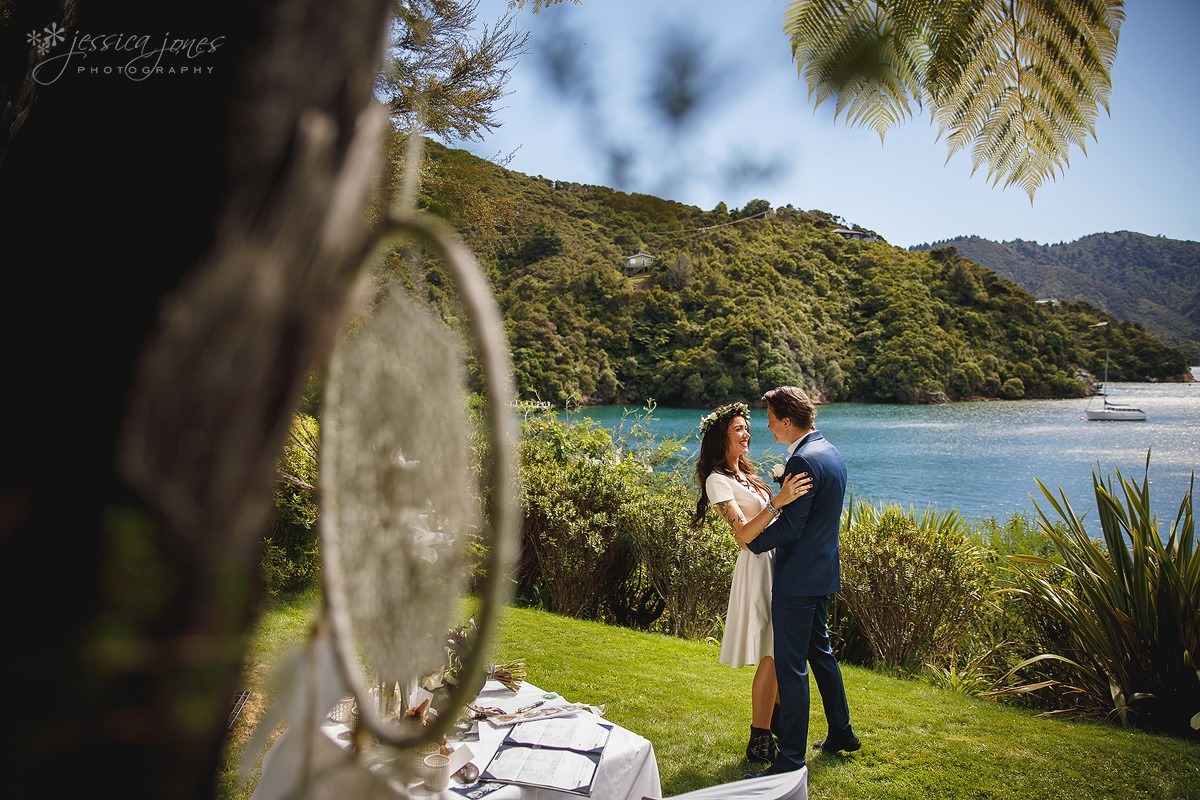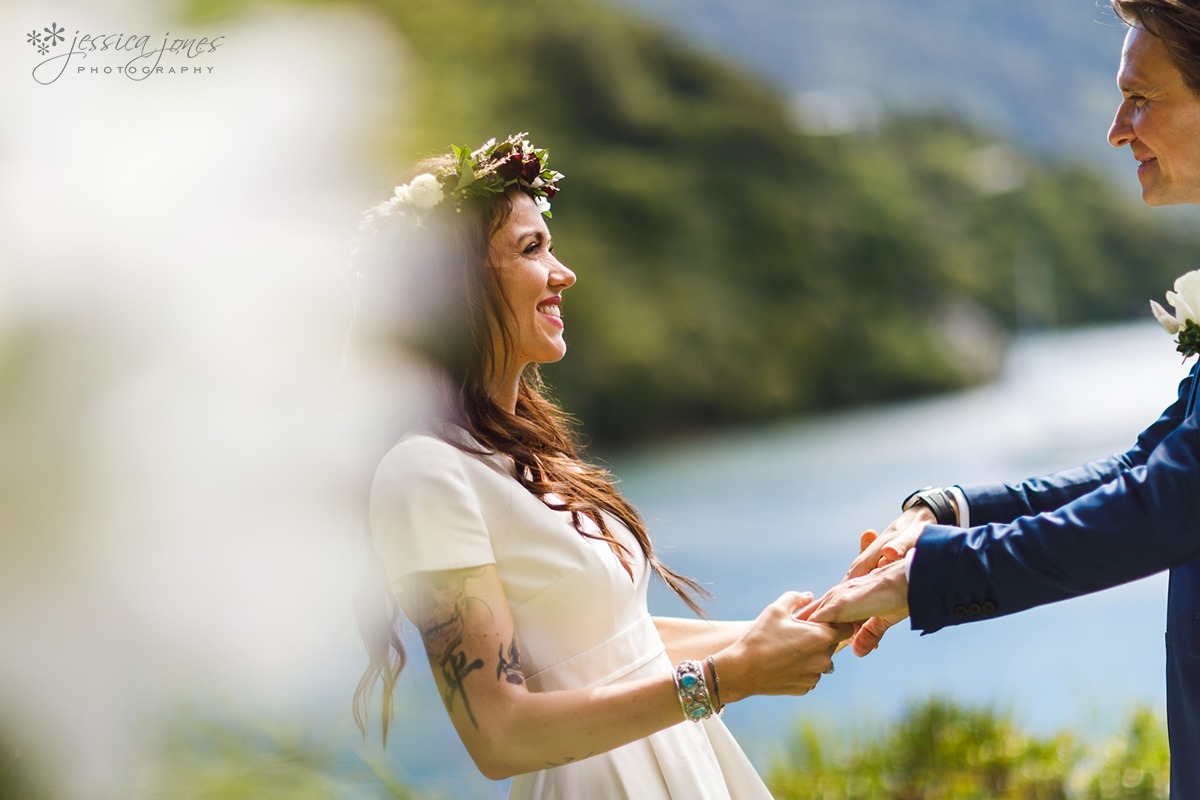 Valérie's mum said that if there was a butterfly at the ceremony, that would represent her. And what do you know? Hello butterfly!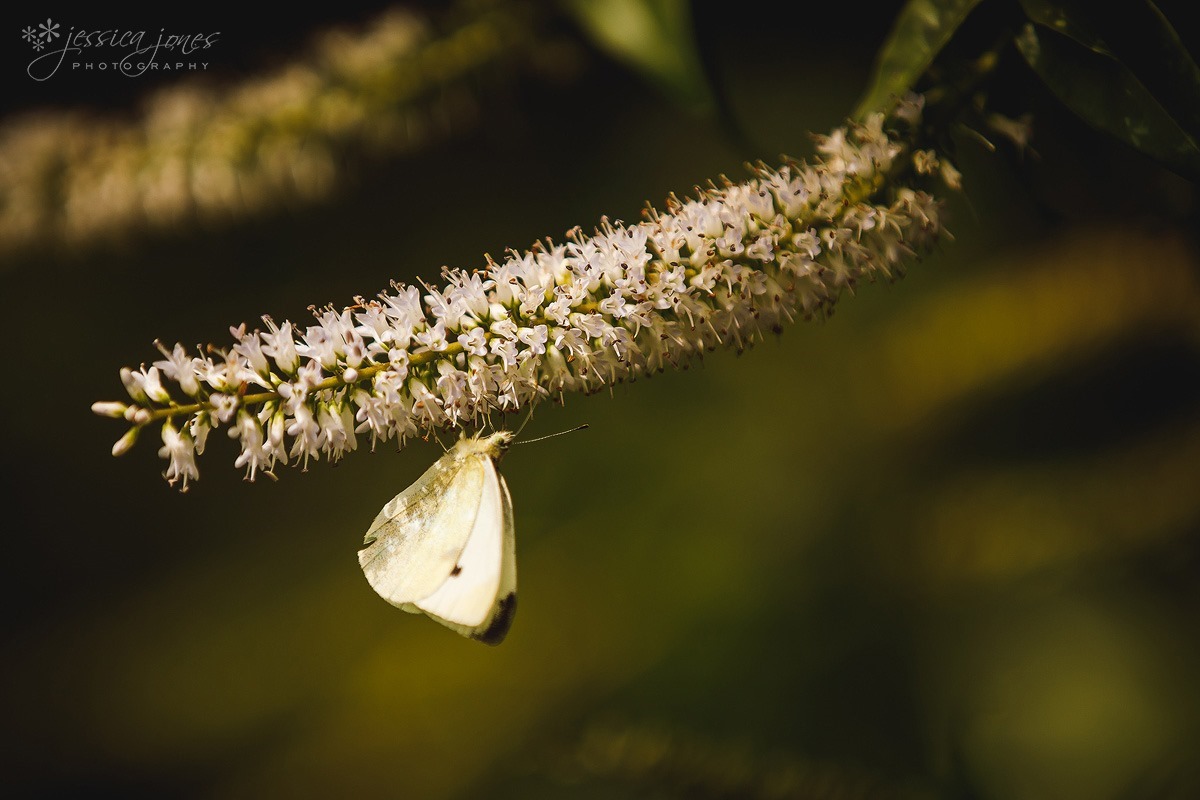 Friends and family were not far from Valérie and Sébastien's thoughts the entire day.
Turns out every wedding has 'that guy', usually he's a cousin or an uncle or an old school friend. This time it was Bunny. Poor Bunny who clearly didn't know when to say when.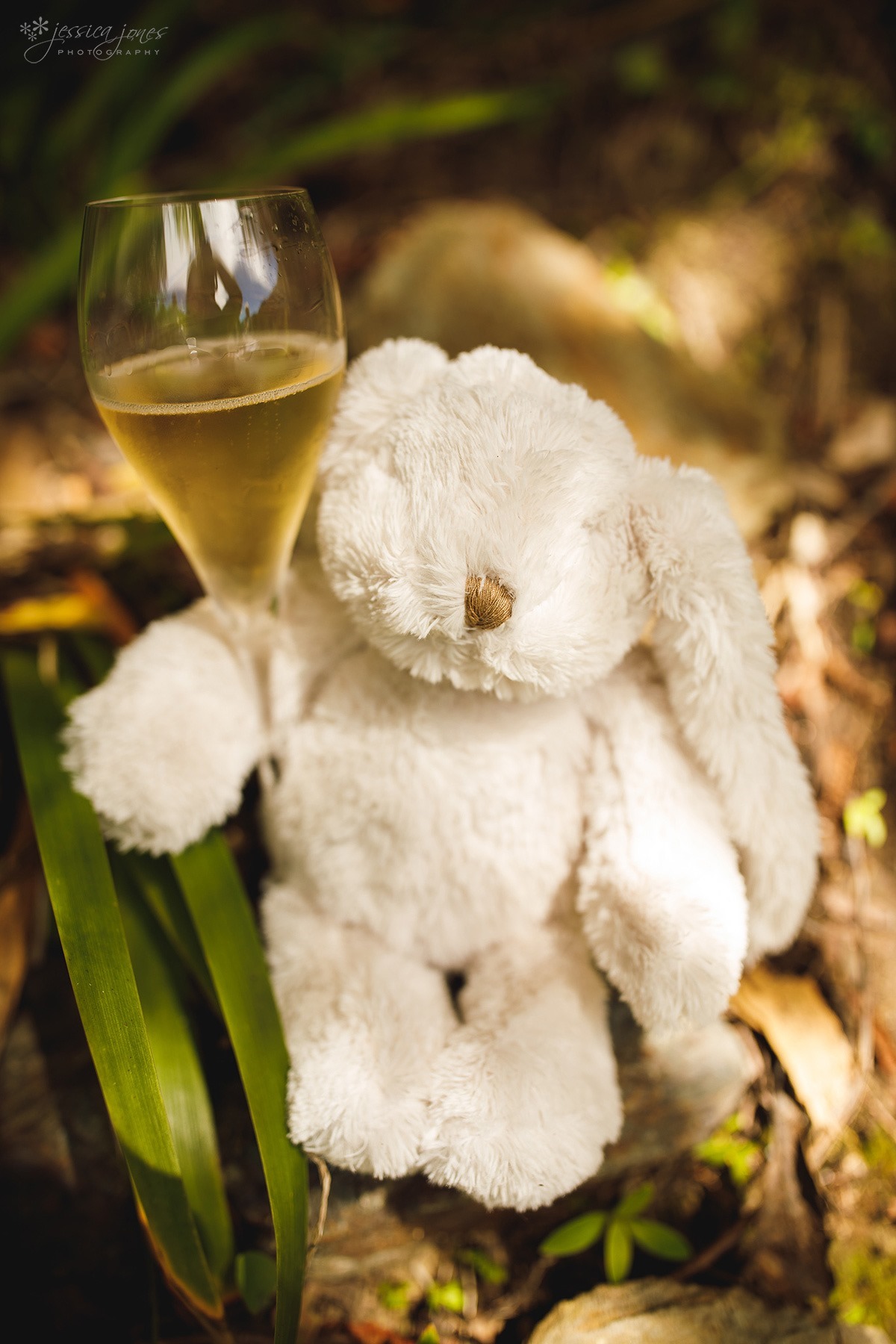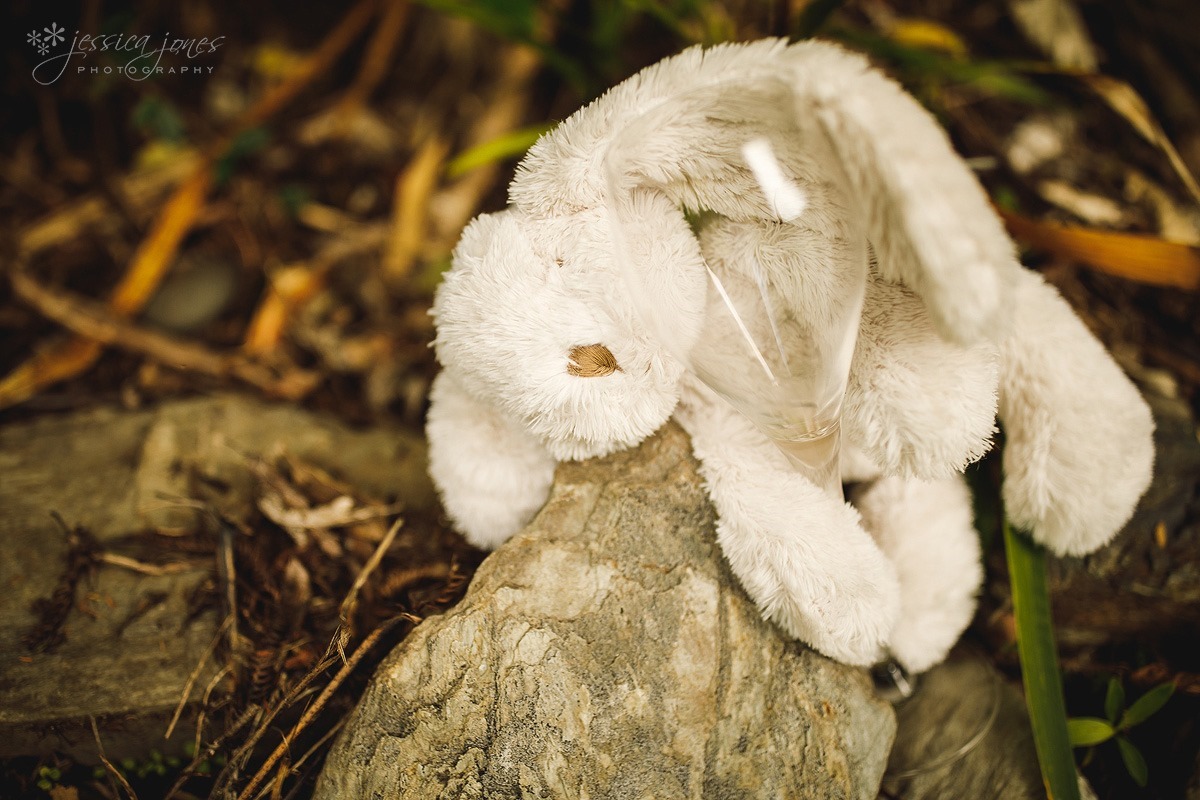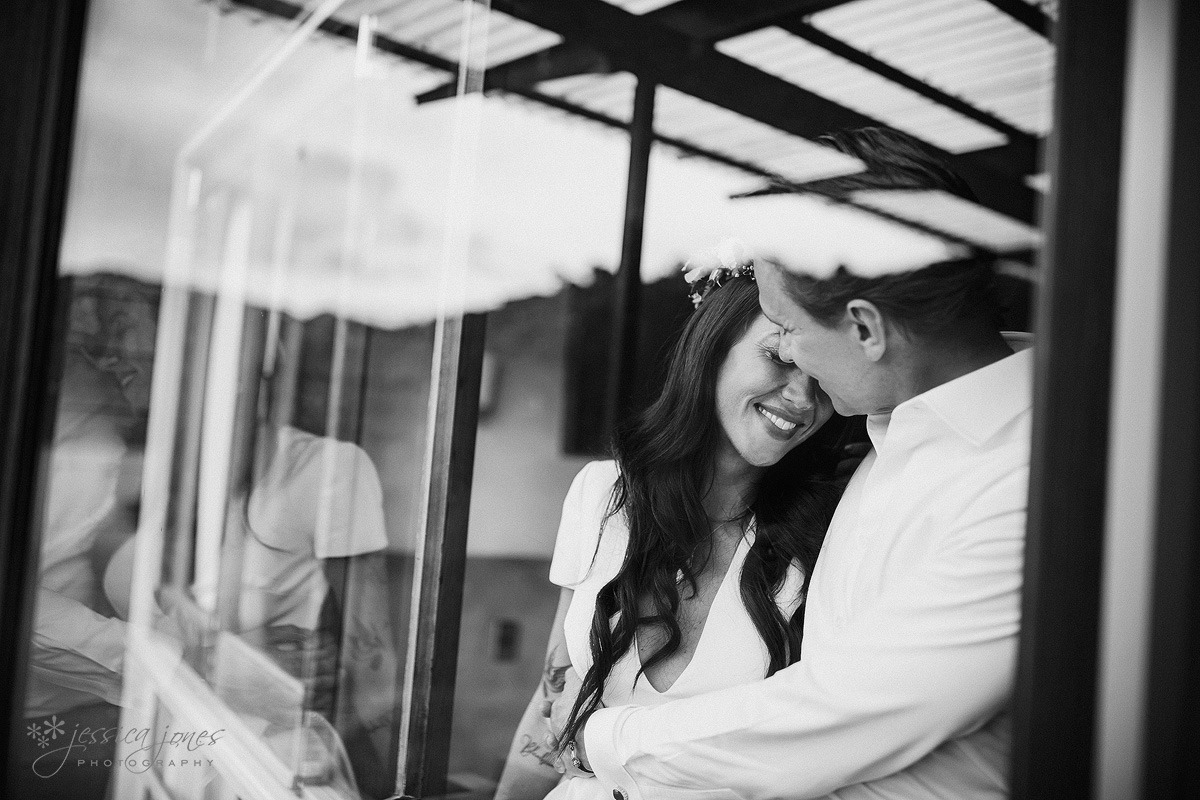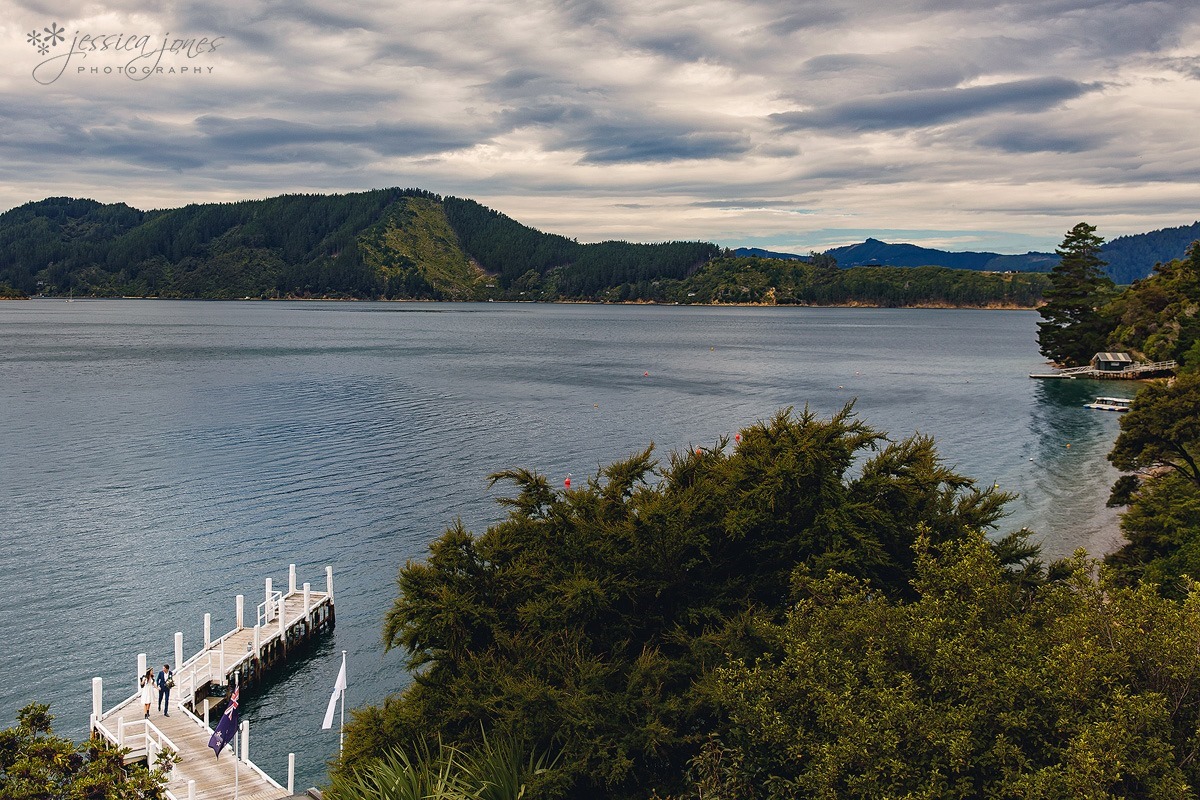 Valérie and Sébastien had never come across a bird quite this naughty before! Cheeky little fellow tried to steal Bunny!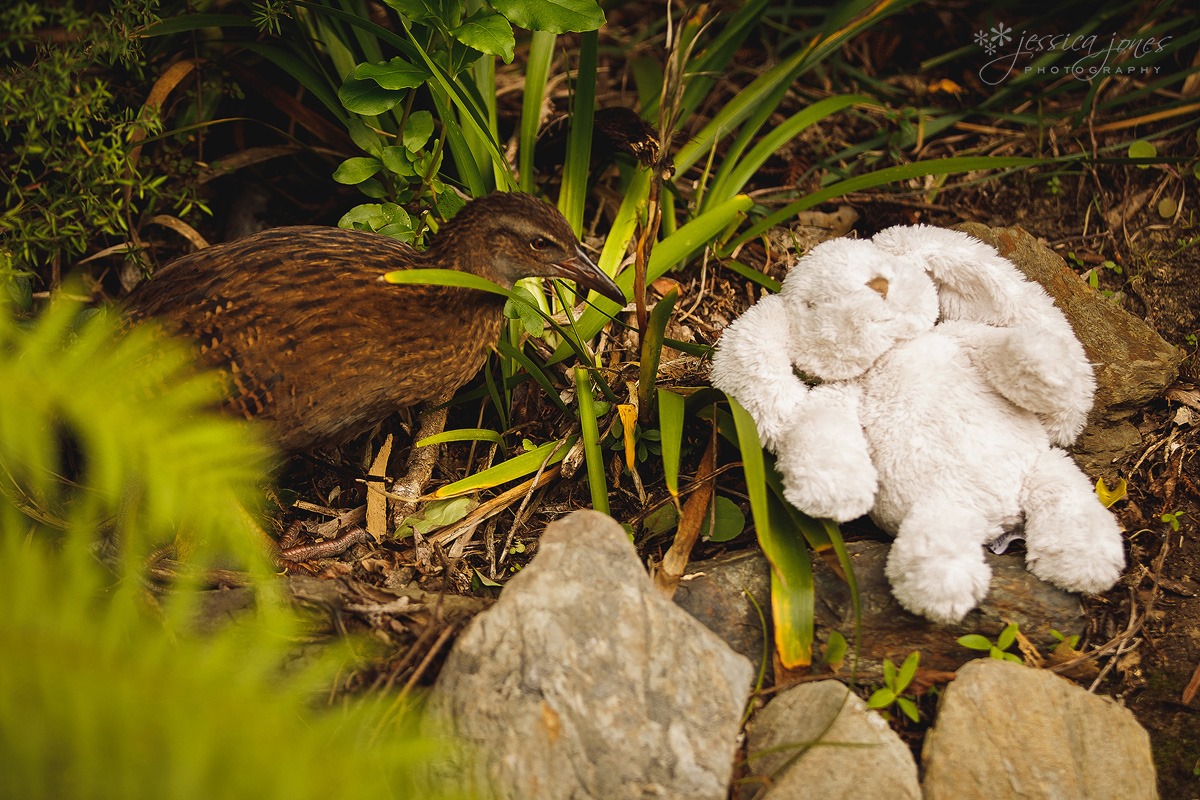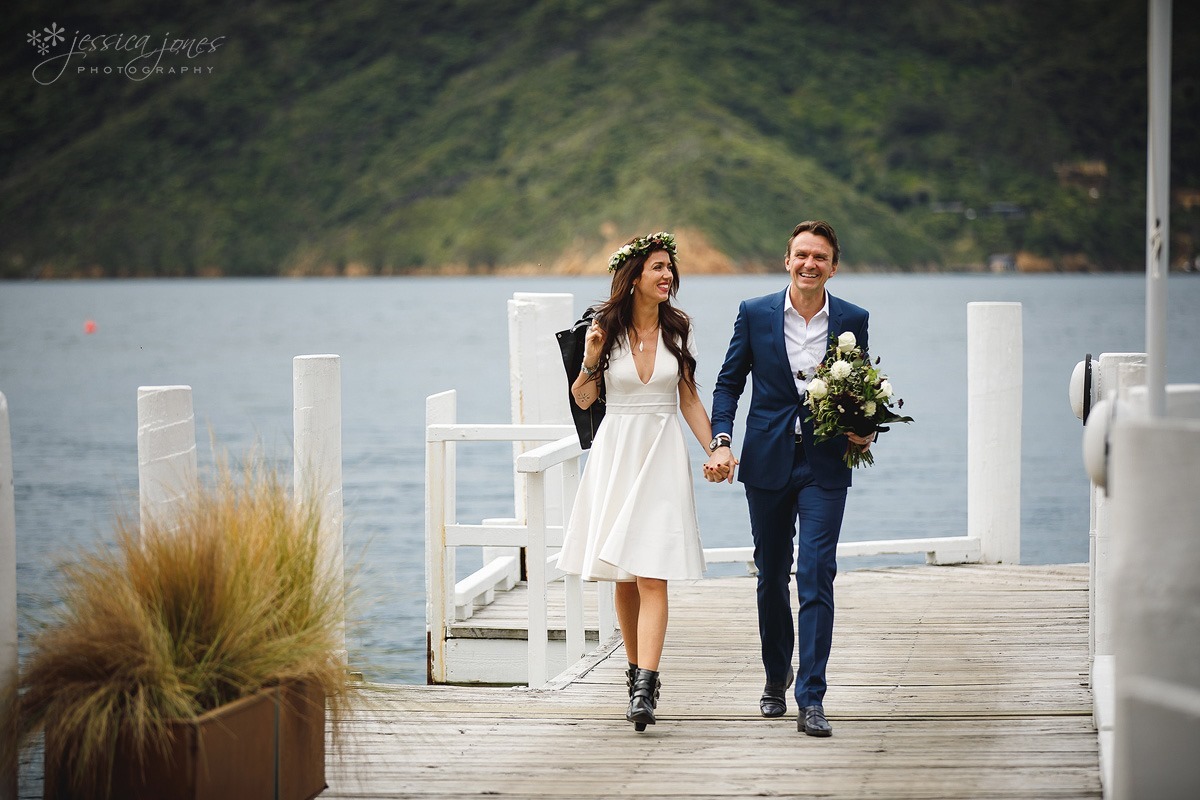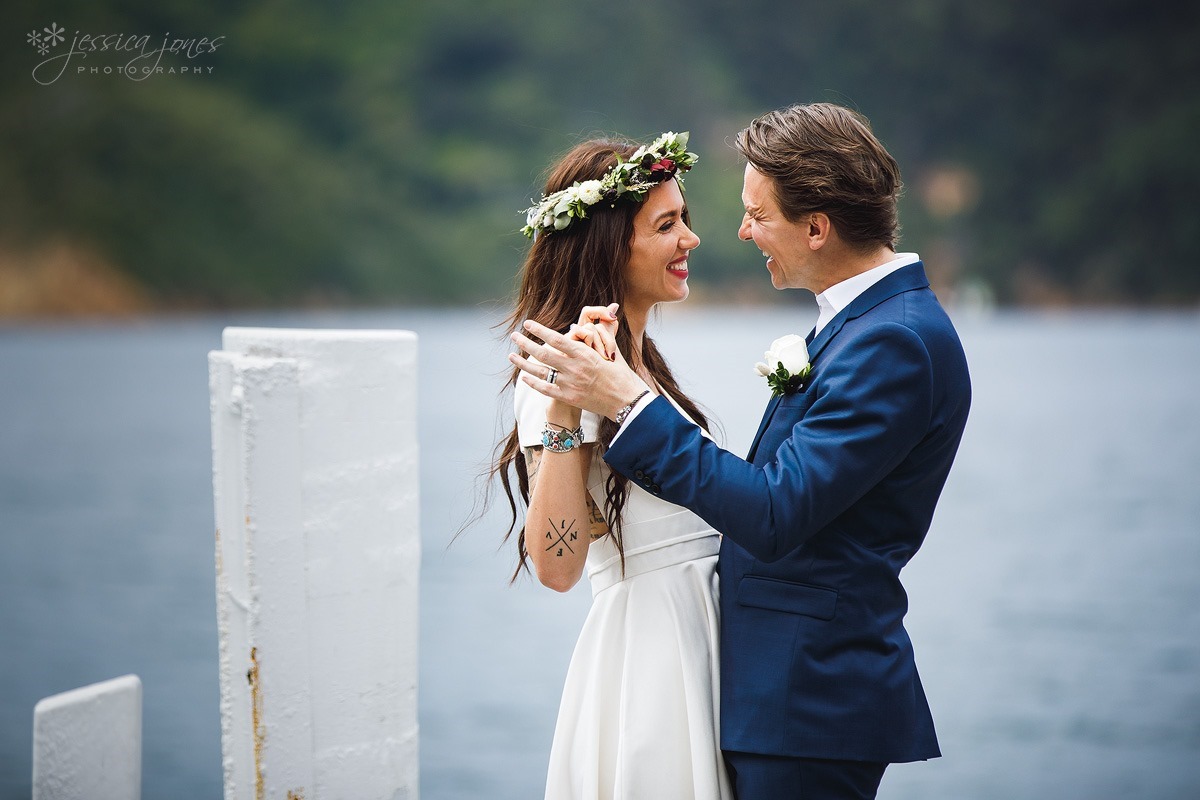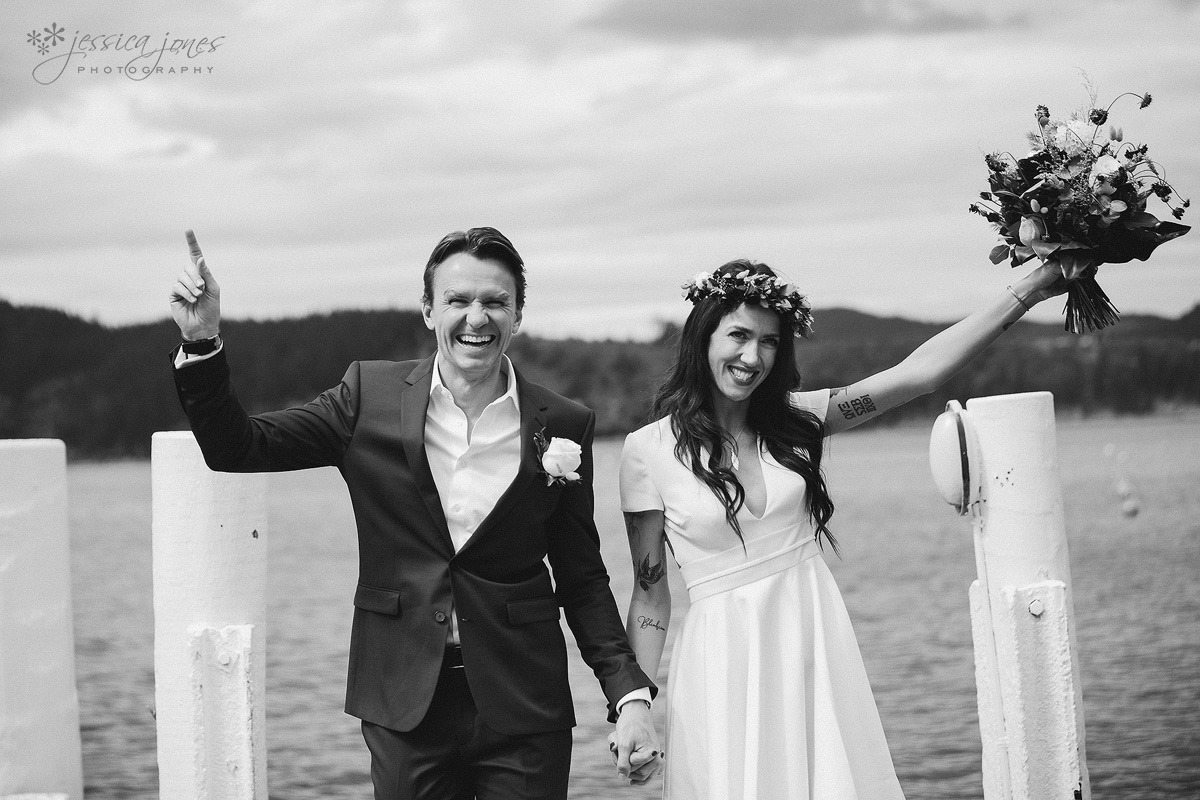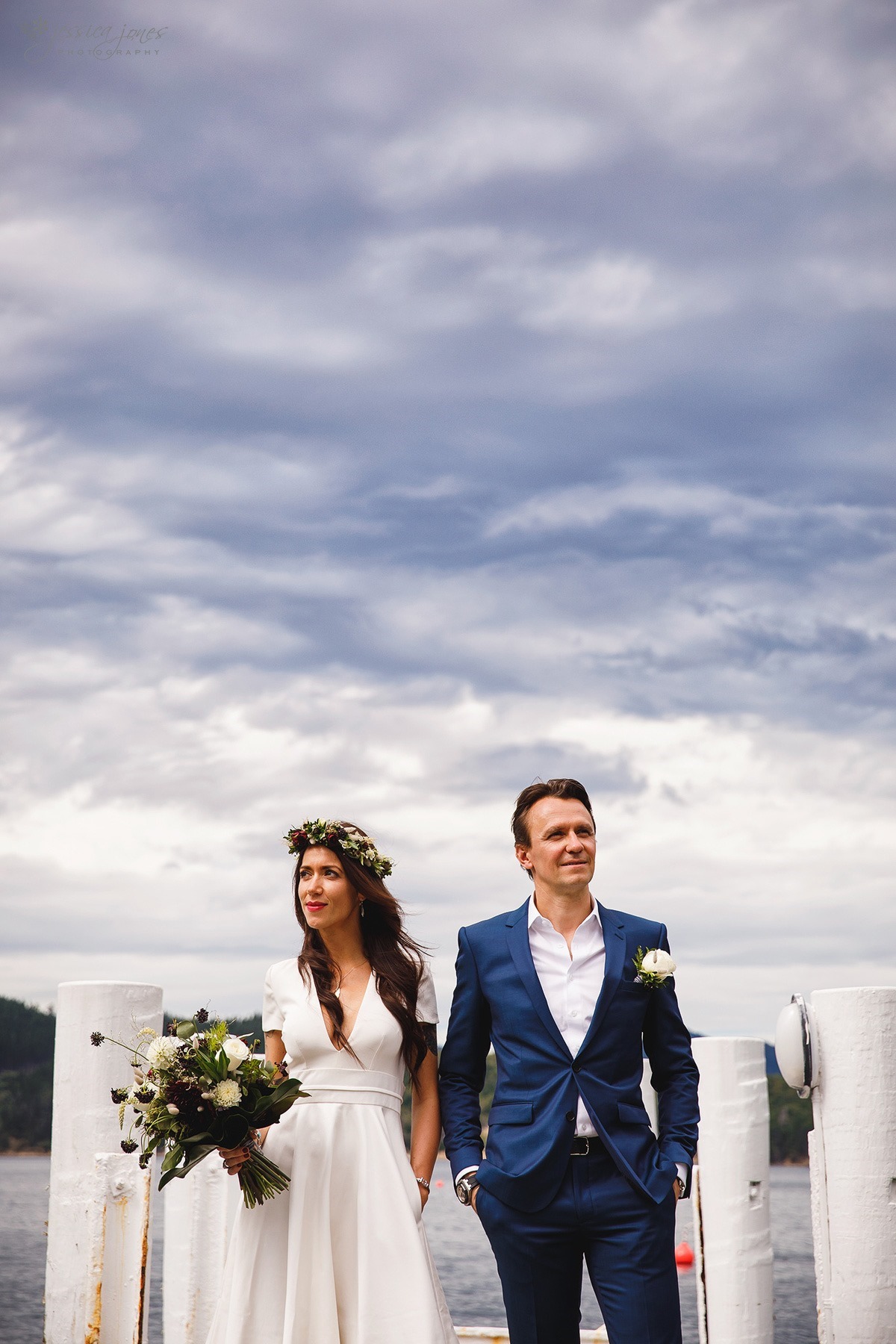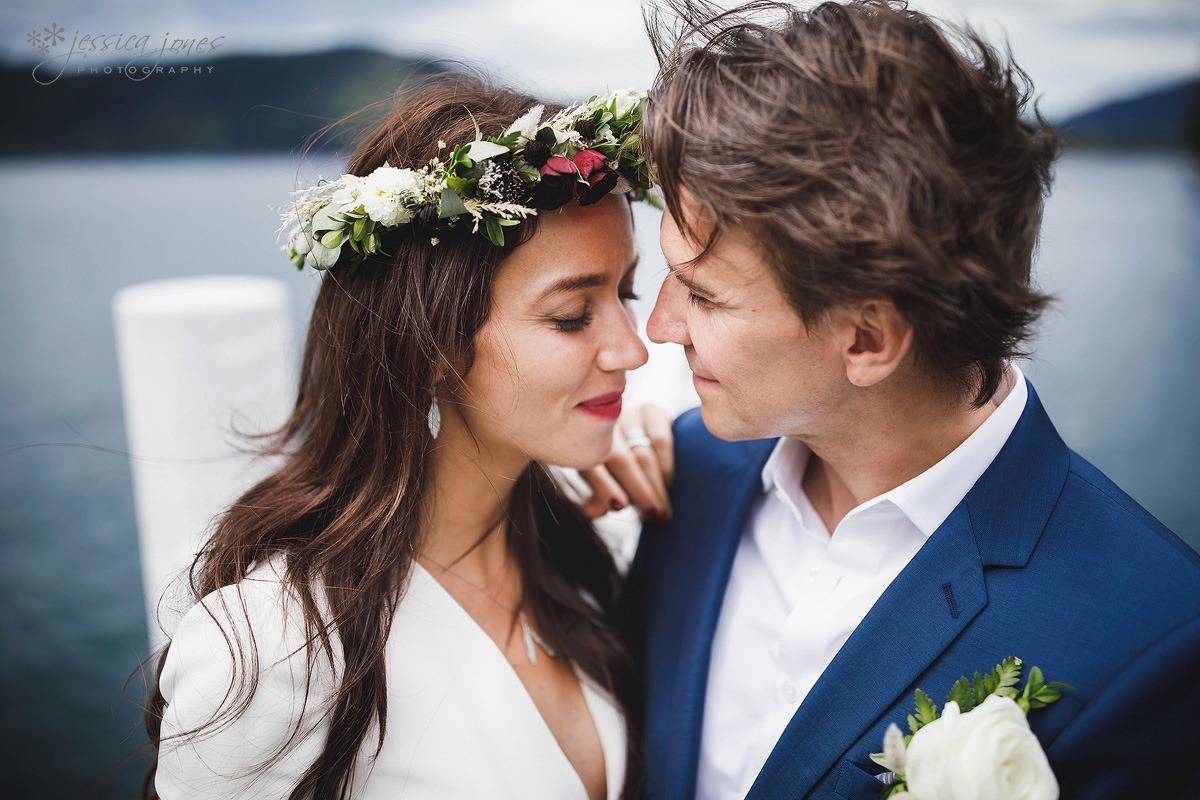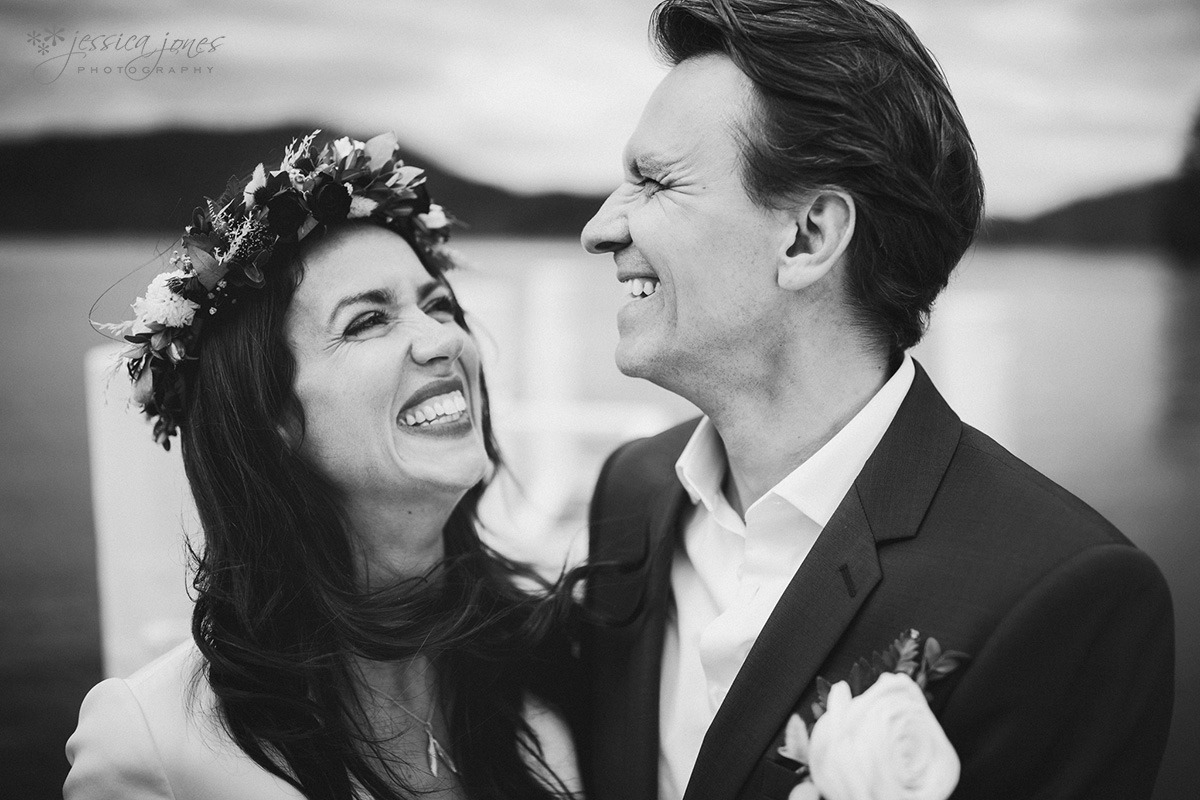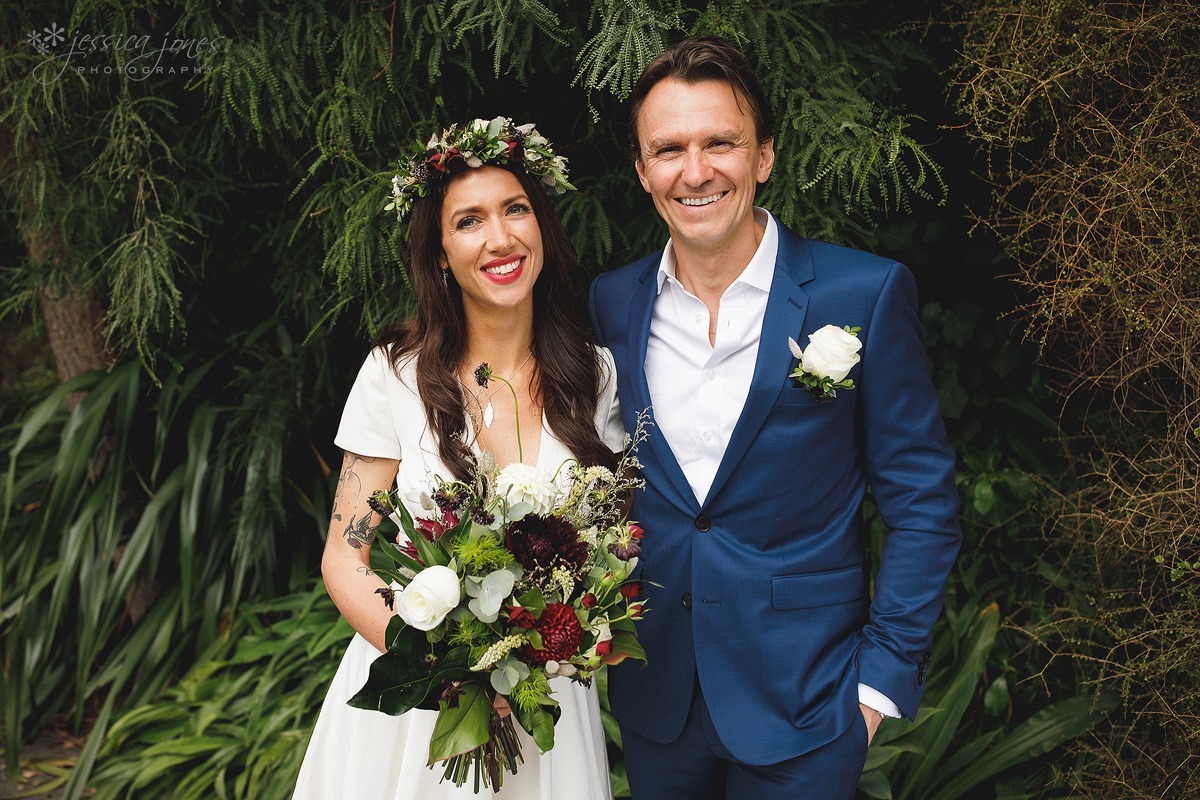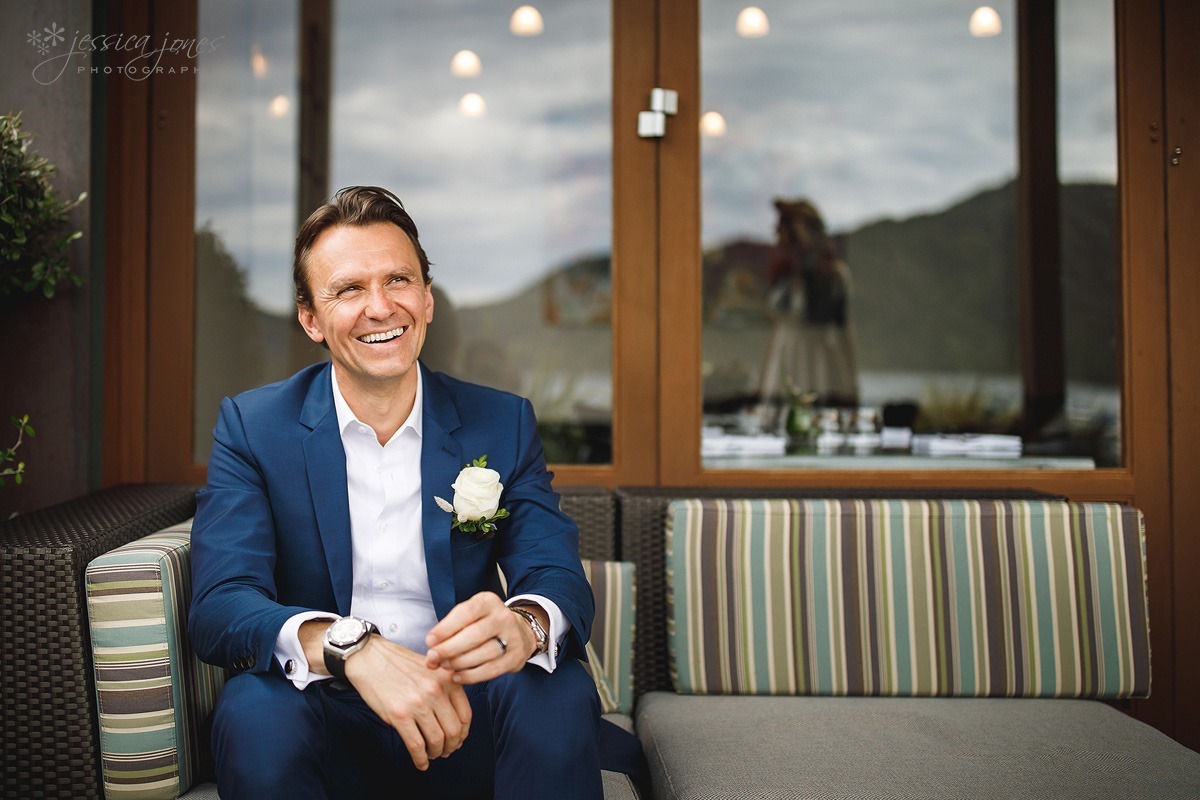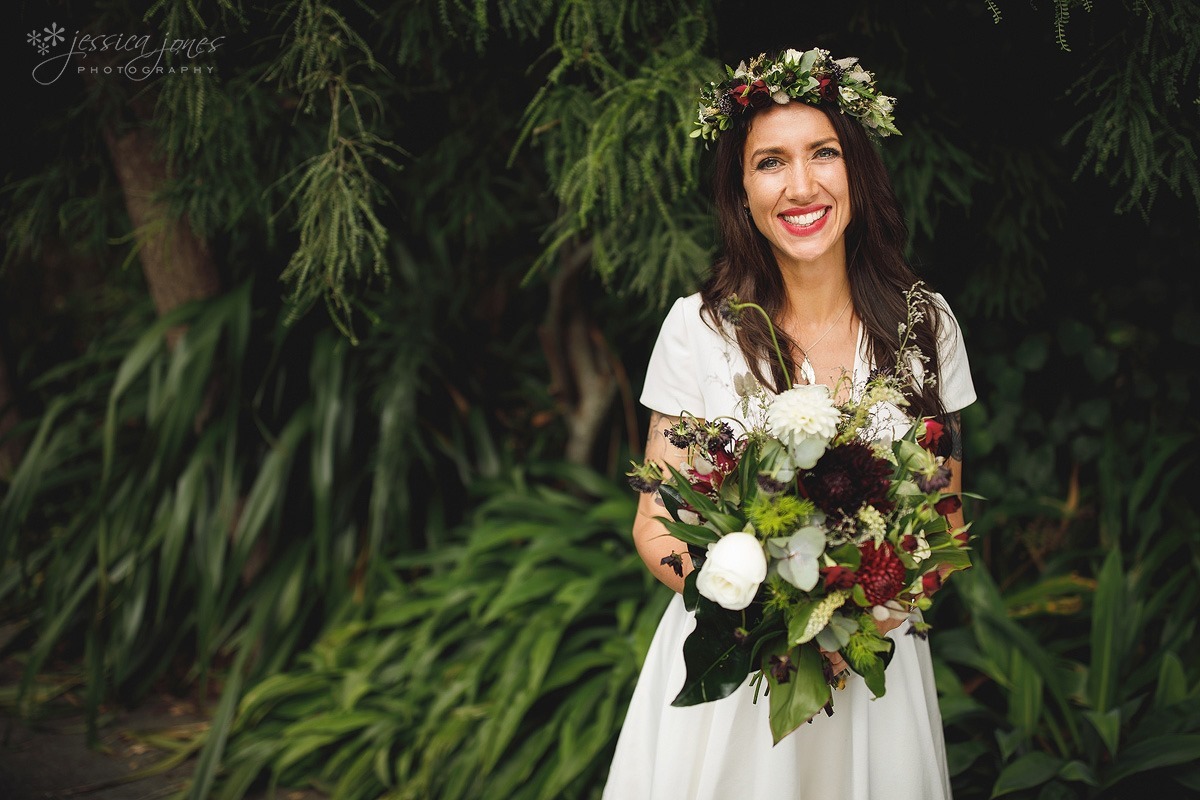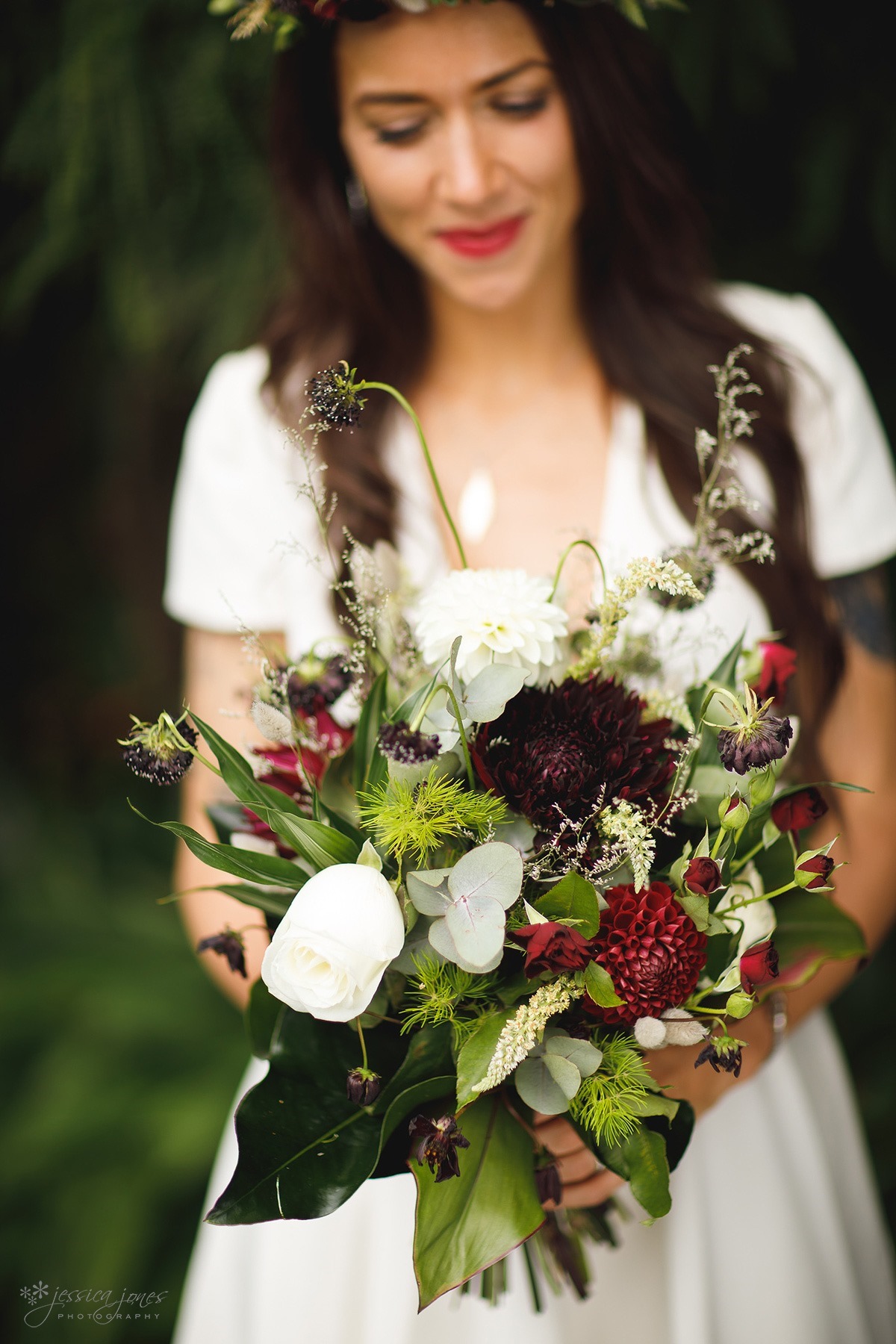 Valérie is a huge animal lover, so when Steven the cat turned up (Cat Steven), we all knew he would have to be loved upon and appear in their wedding portraits. It only seemed right.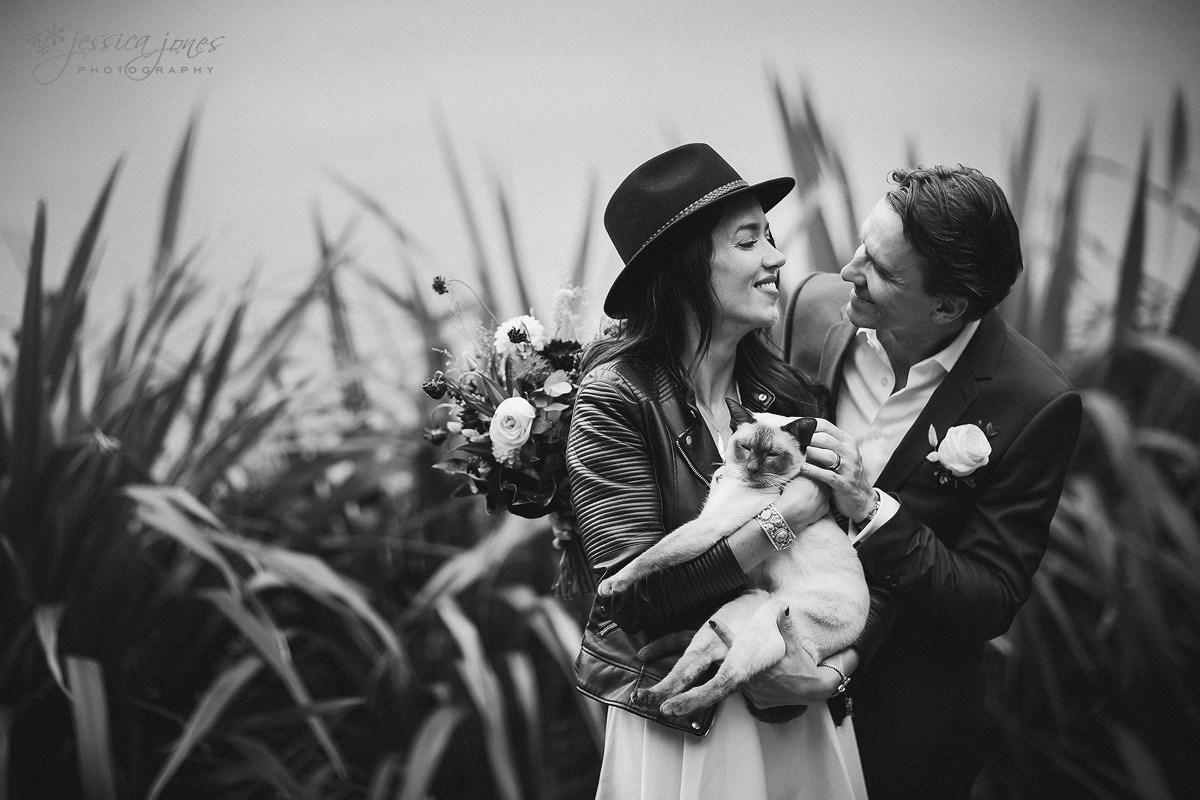 Even if he was only partially impressed with the idea.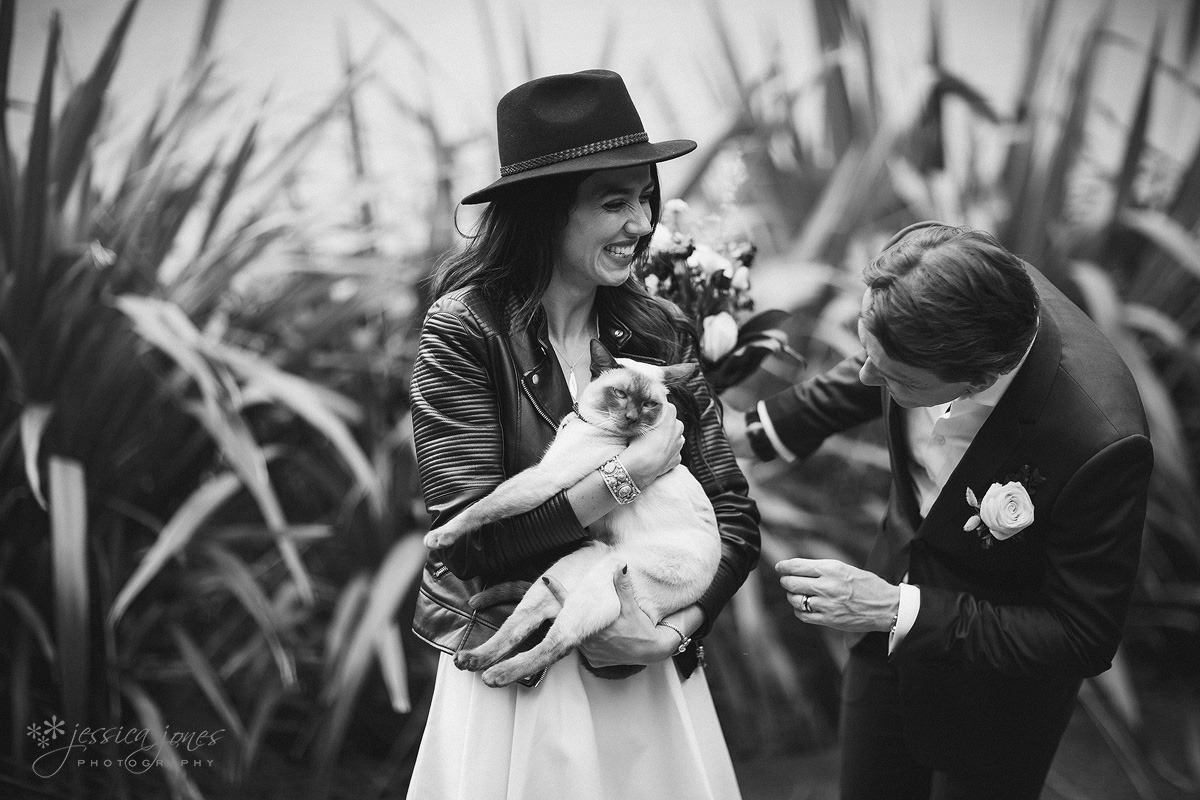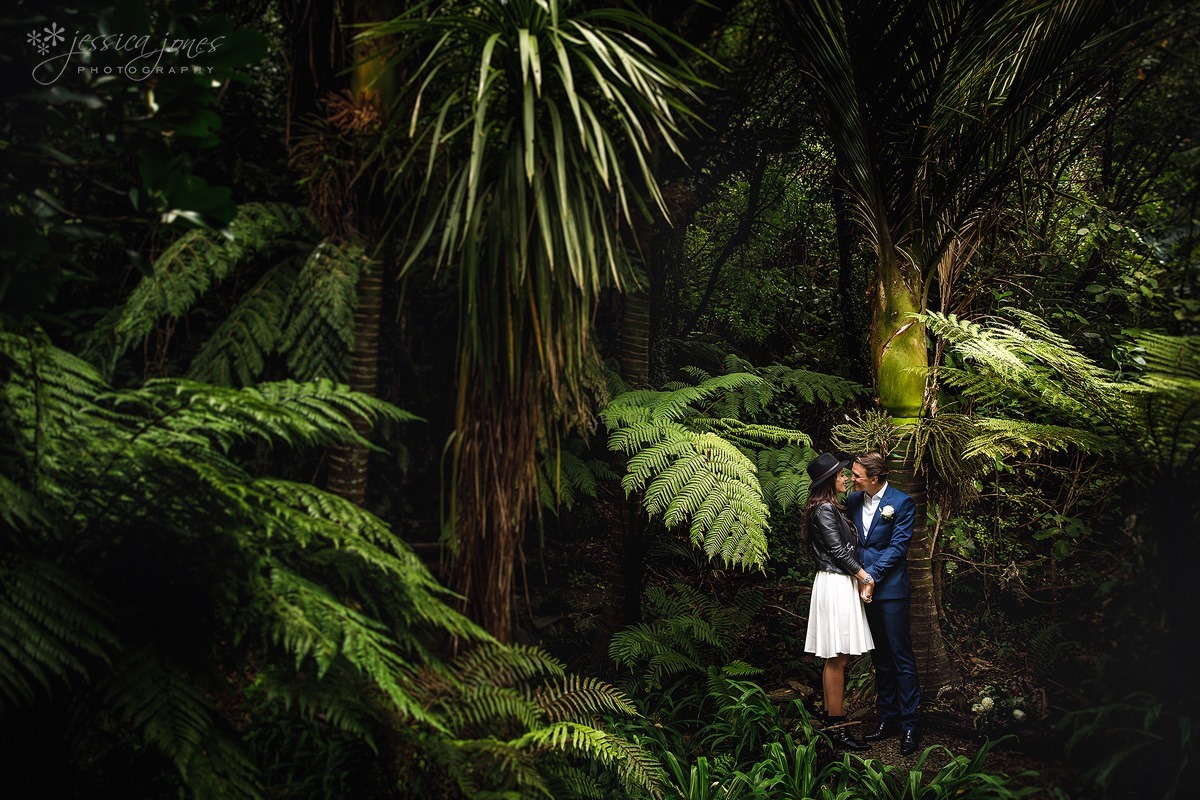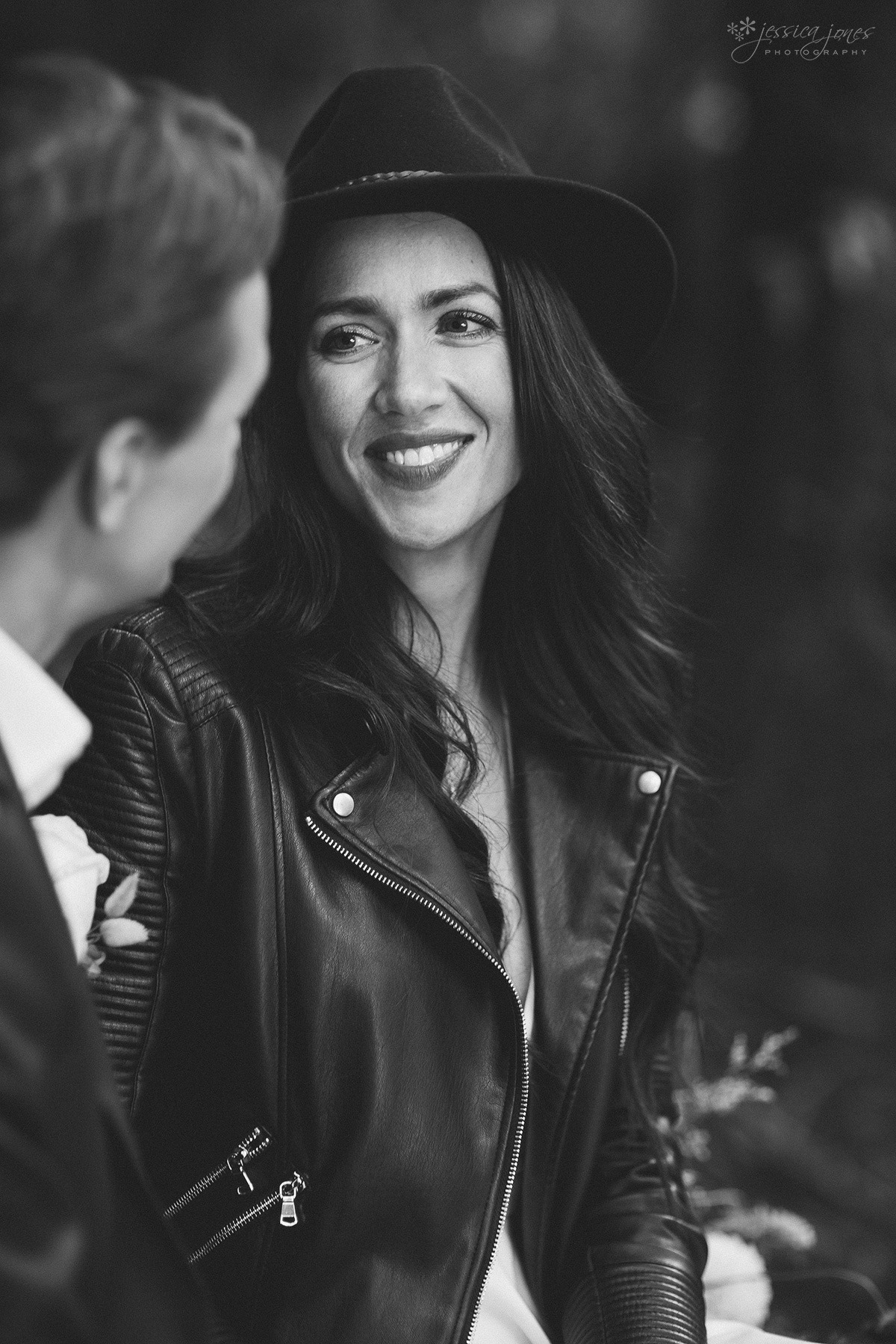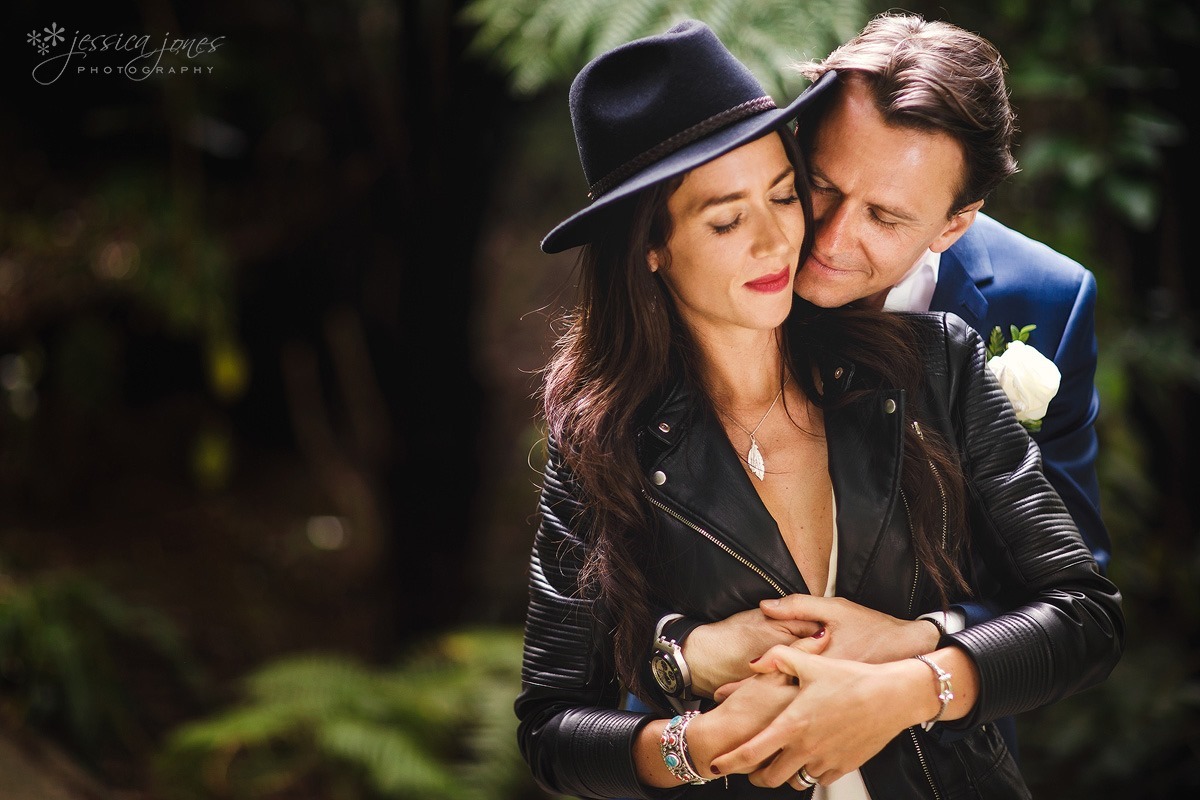 We found these paper nautilus on the beach. SUPER cool. Did you know they are actually octopus egg cases? I was imagining a home for some kind of crab, but no. Octopus egg cases! And apparently they're quite rare. If you're as much of a marine novice as I am, you'll have learned something new today. You're welcome.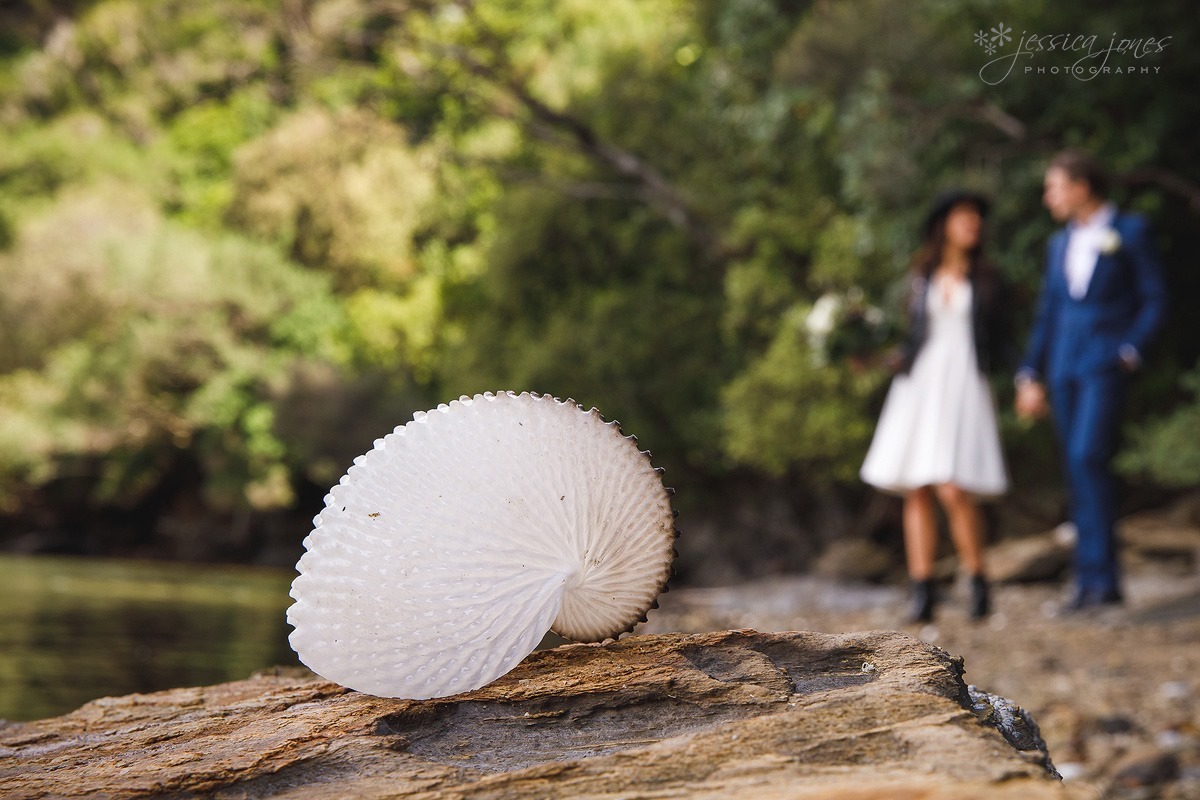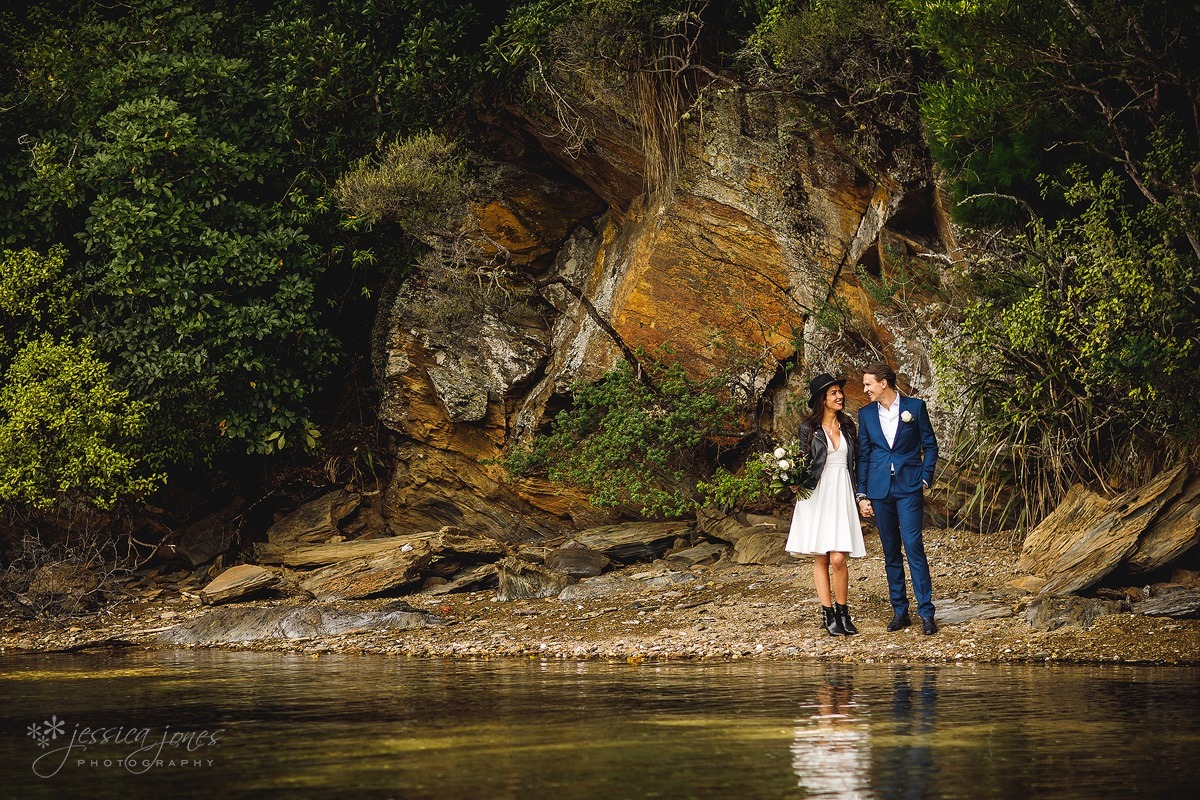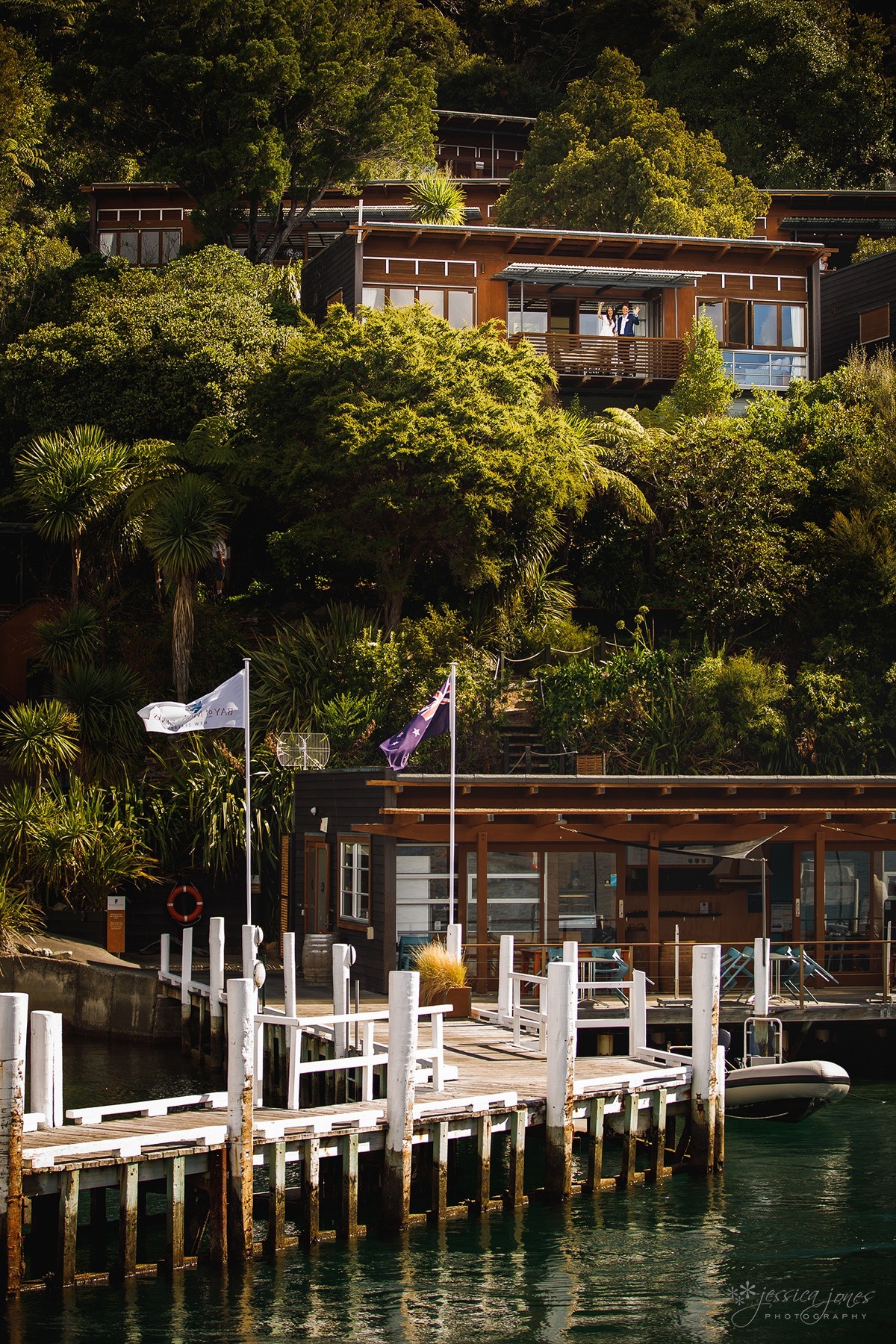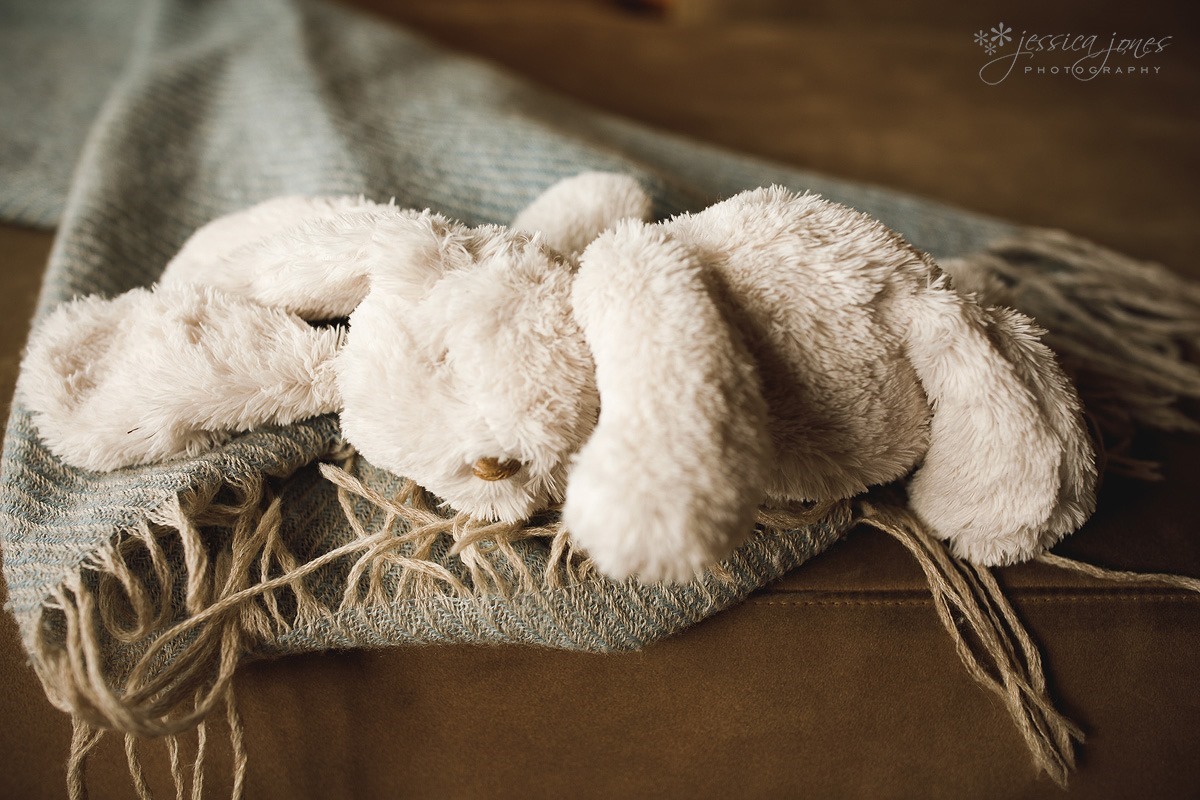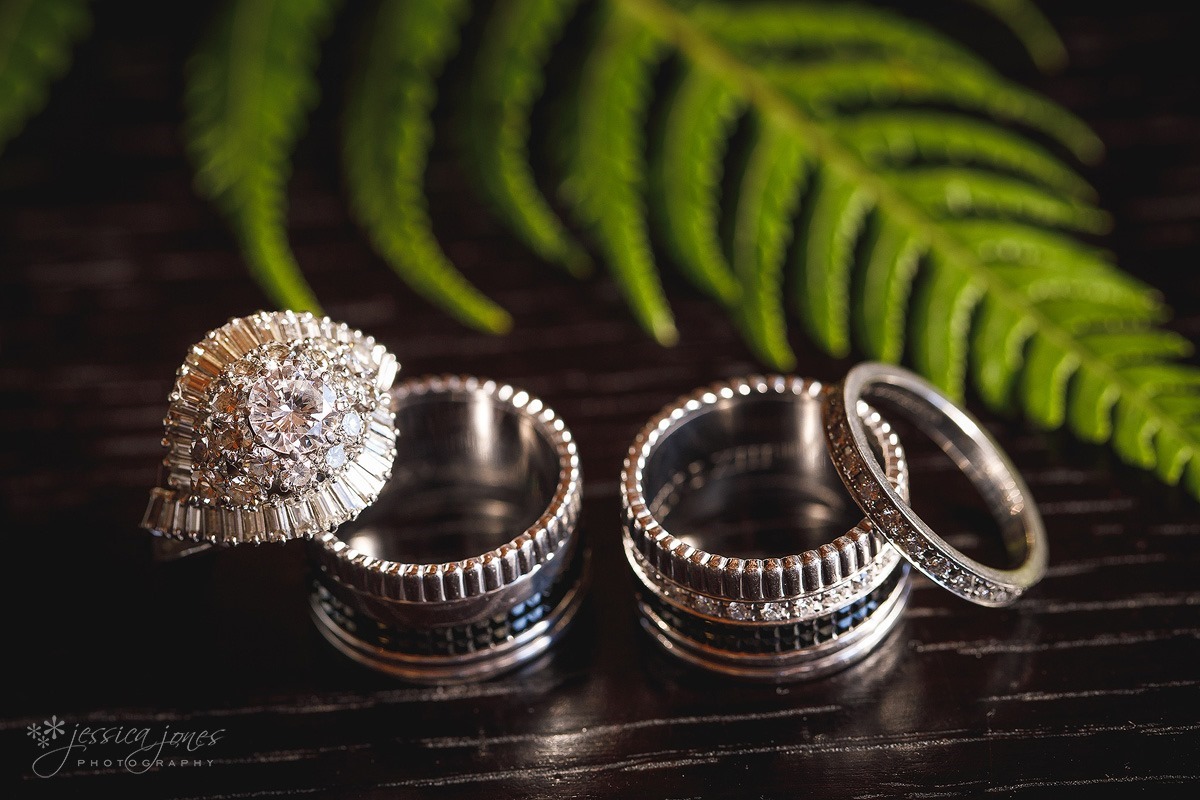 Valérie and Sébastien it was our greatest honour to be part of your beautiful intimate wedding day. We enjoyed getting to know you both very much, and wish you many many years of happiness together.