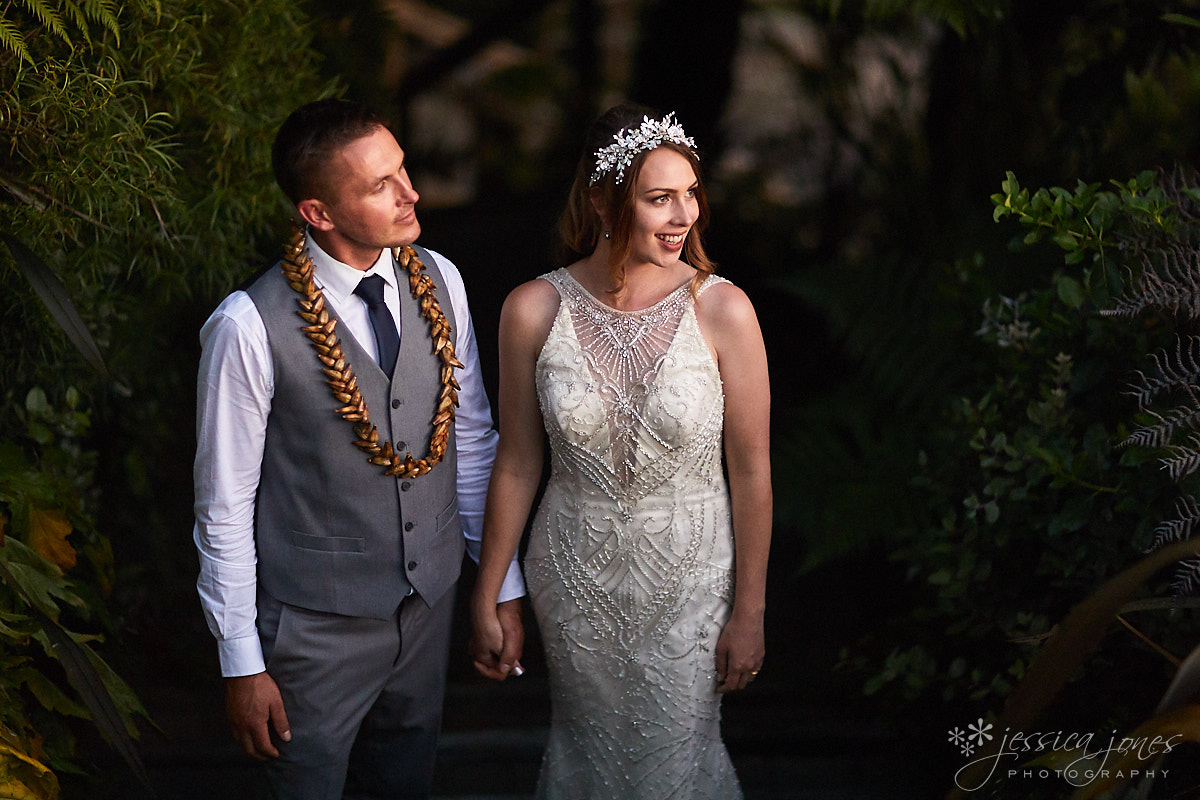 Once upon a time I needed a model for a styled wedding shoot we were doing, and Anneliese said she knew someone that might suit.  Tama showed up dressed as a groom, and Anneliese the bride.  It was all just pretend, of course, but I couldn't help noticing that there seemed to be a bit of a spark between them.  That was a couple of years ago, and I'm pretty sure my suspicious were right as since then Tama and Anneliese seemed to have embraced that spark, started a life together and produced the insanely adorable Anastasia.  Then on Saturday, up on the hill overlooking the Wairoa River in Tauranga, family and friends gathered and celebrated and laughed and cried and danced and hugged as Tama and Anneliese became husband and wife – for real this time.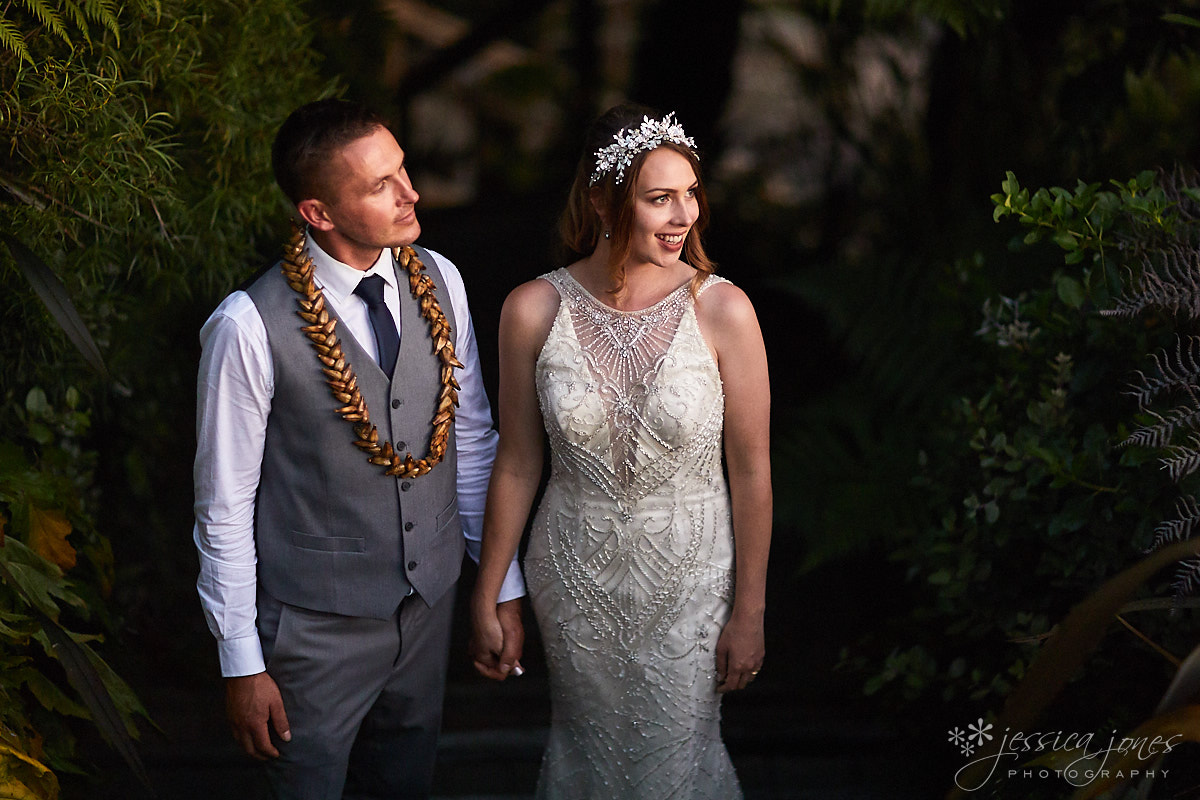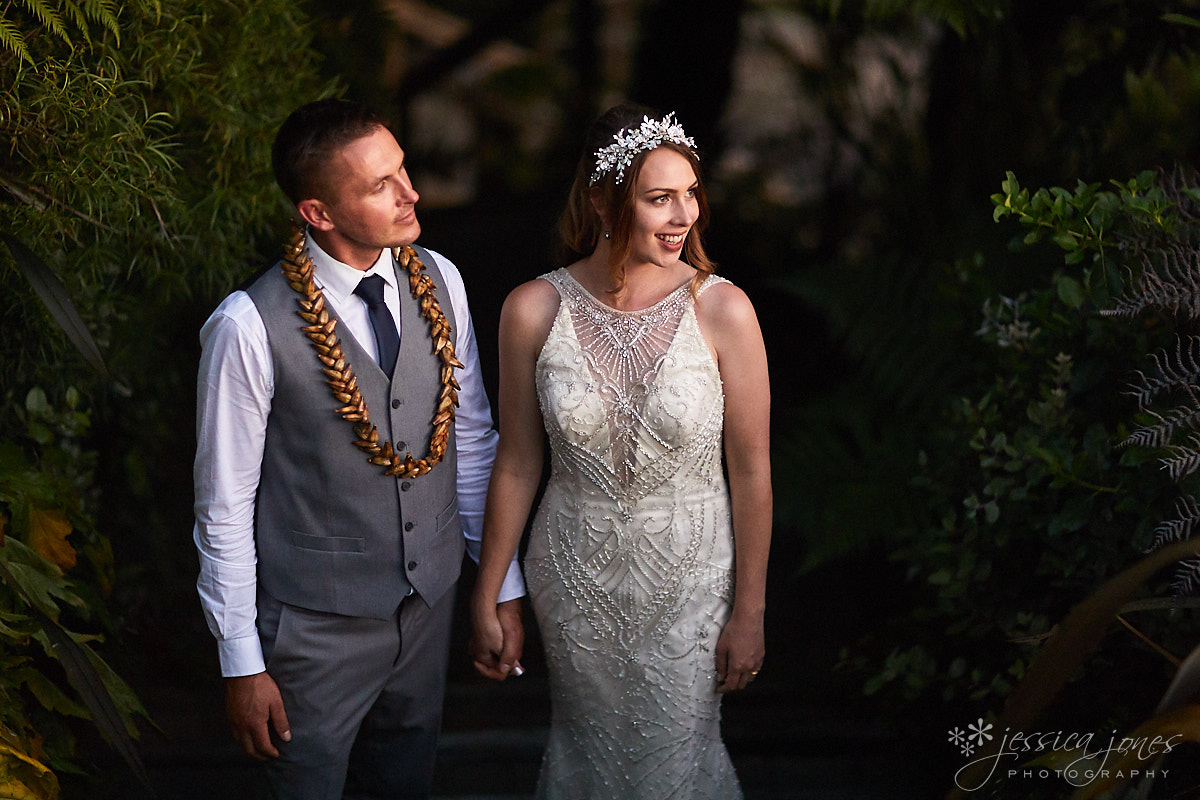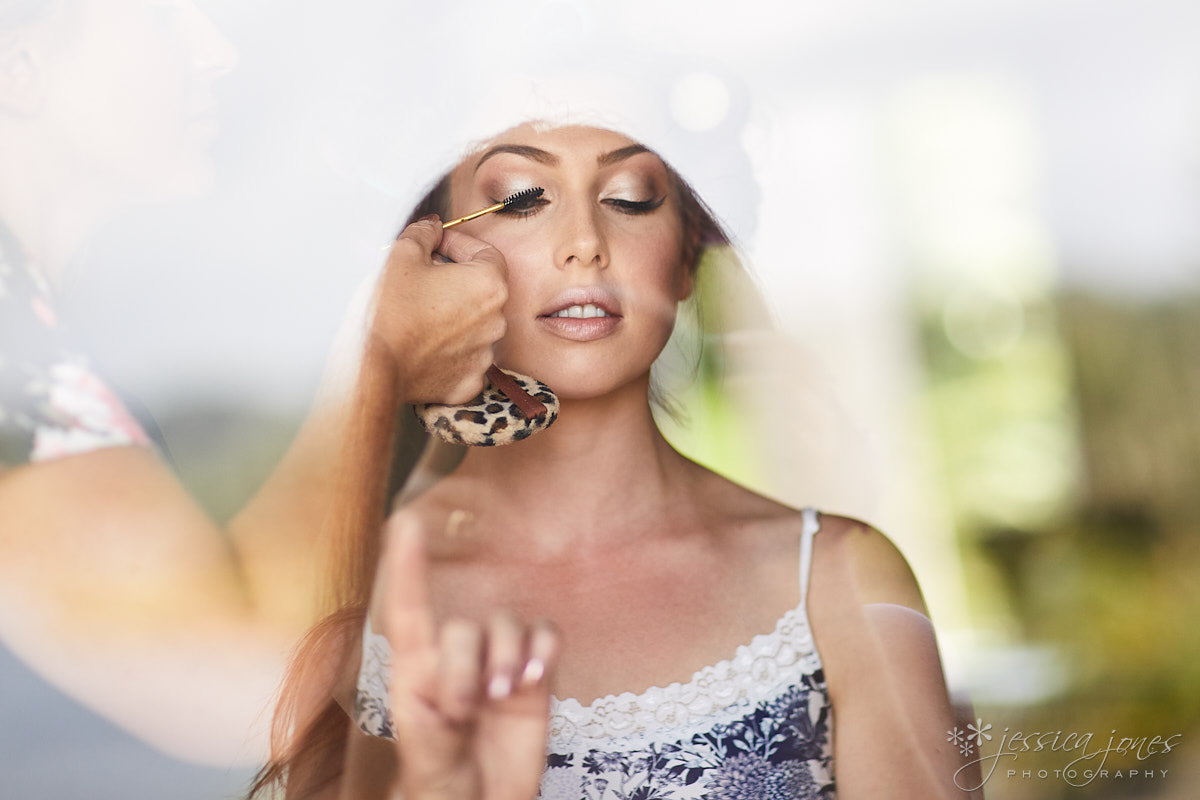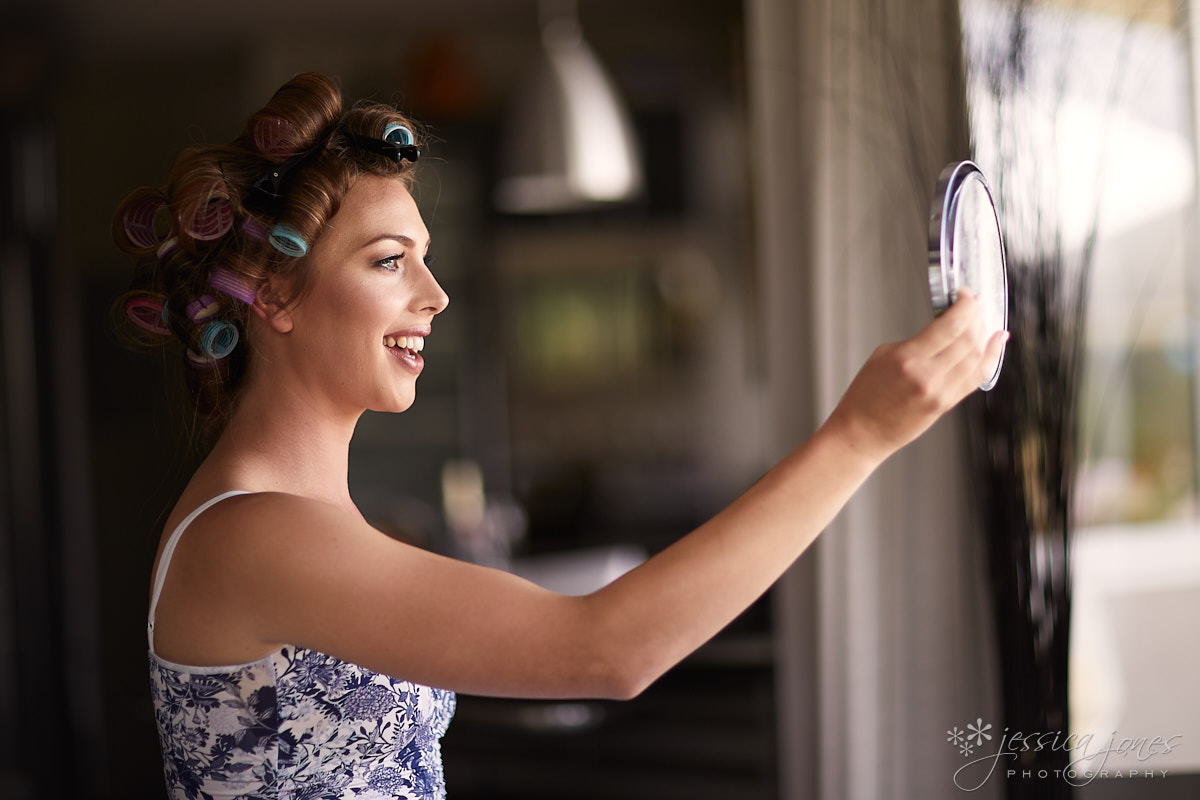 Anastasia is possibly the cutest baby on the planet, it's almost unfair to other babies how cute this one is.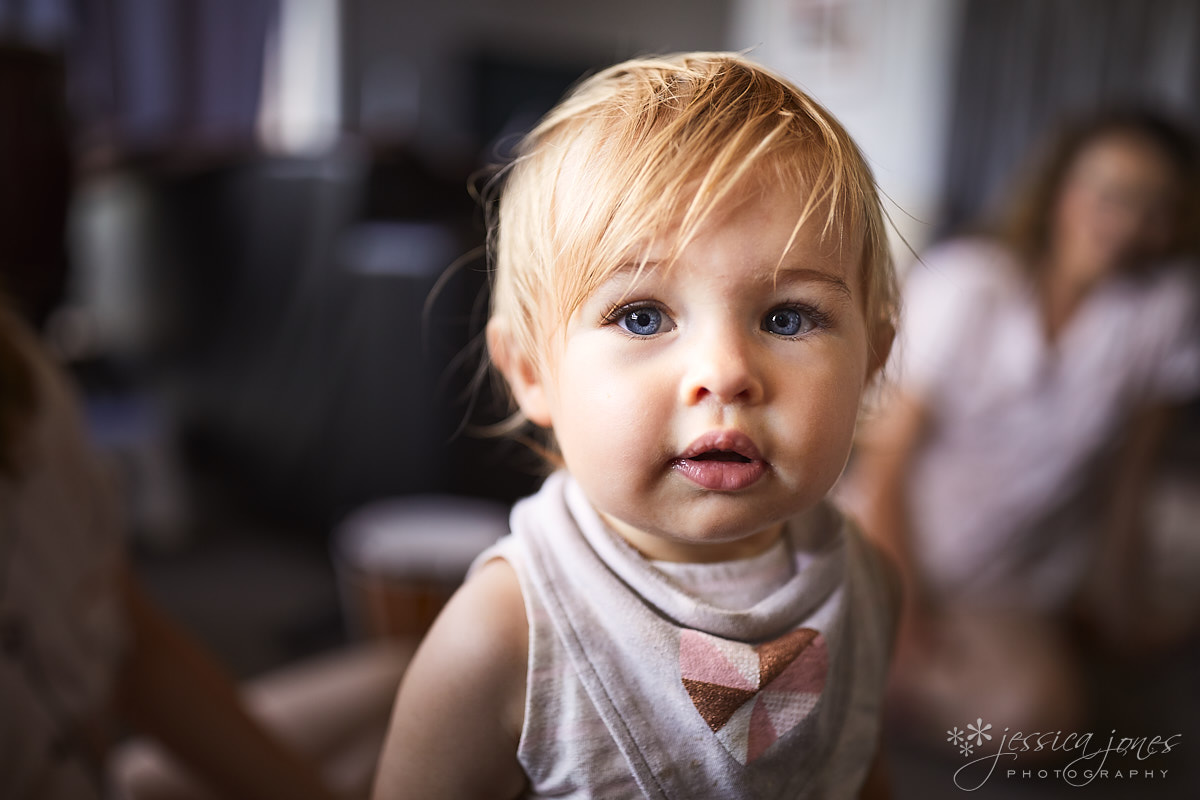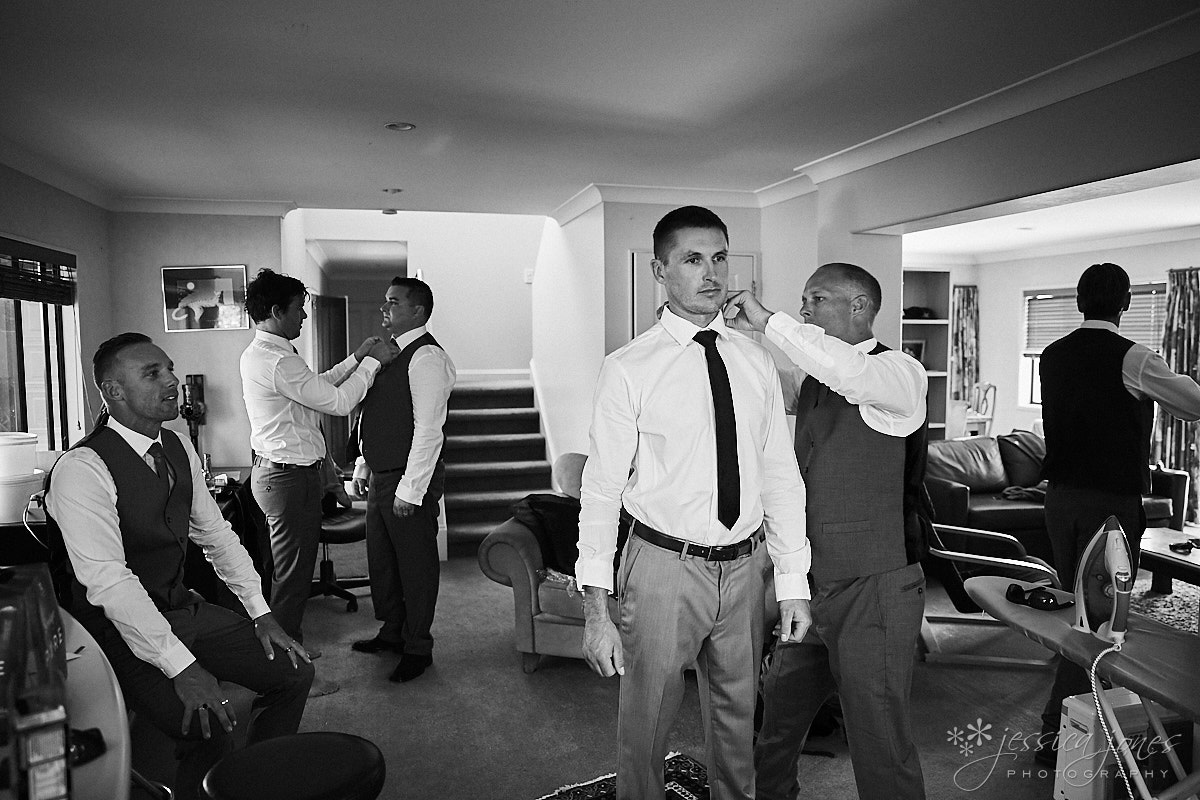 You know that moment when you think you can get your whole body through the cat door, and then you suddenly realise that you can't?  Well, yeah.  That.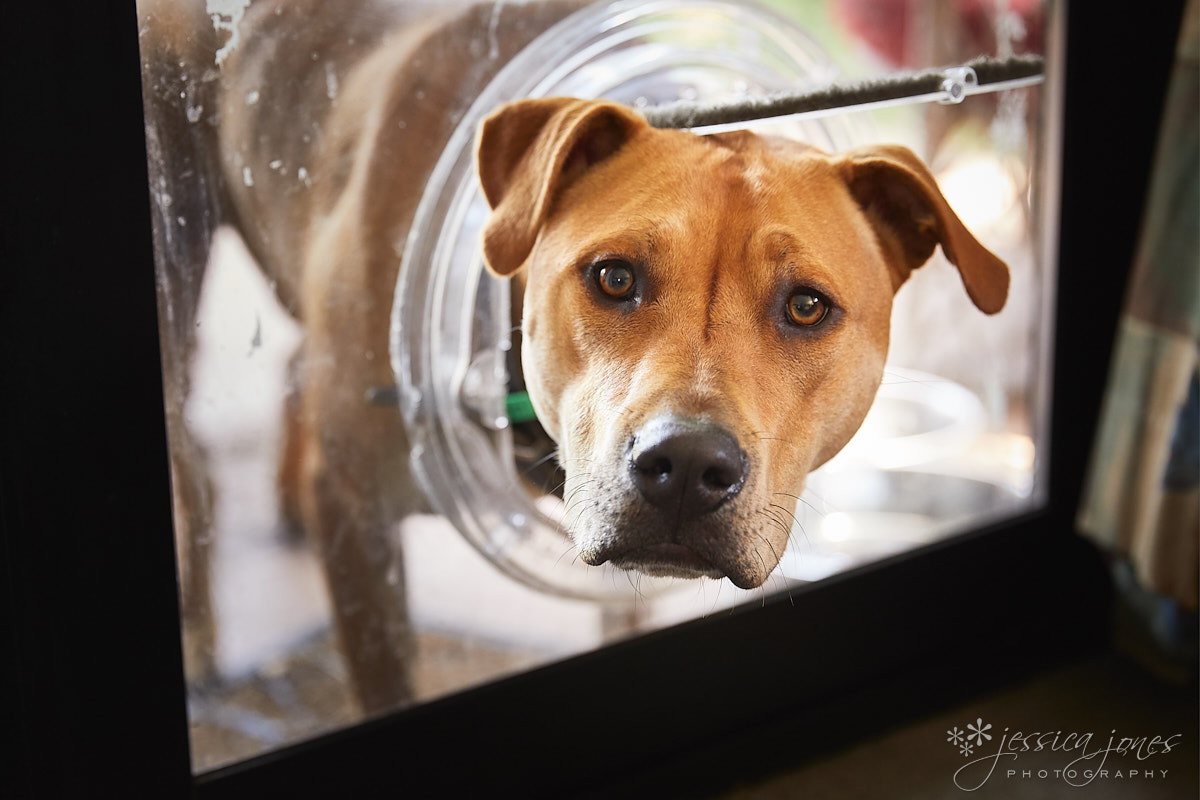 Tama is from the North, and with his family owning this incredible property it made so much sense to have the wedding up there.  We love discovering new places!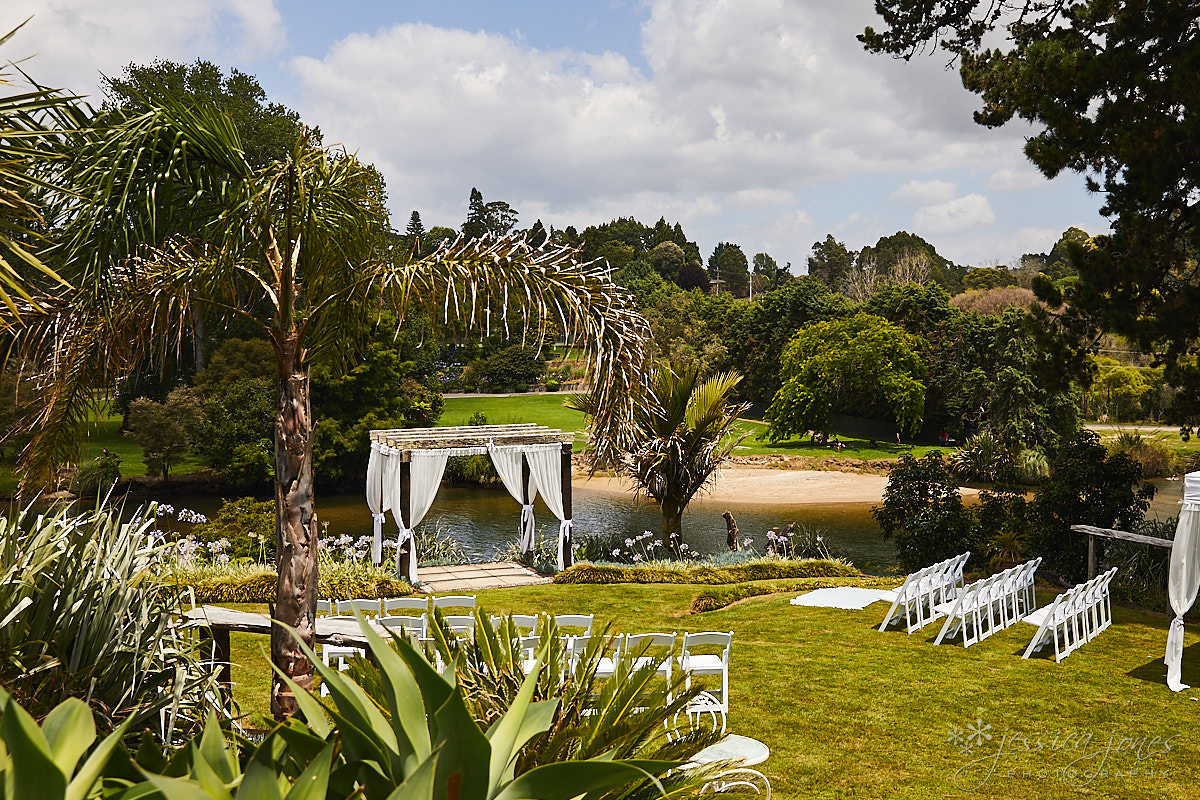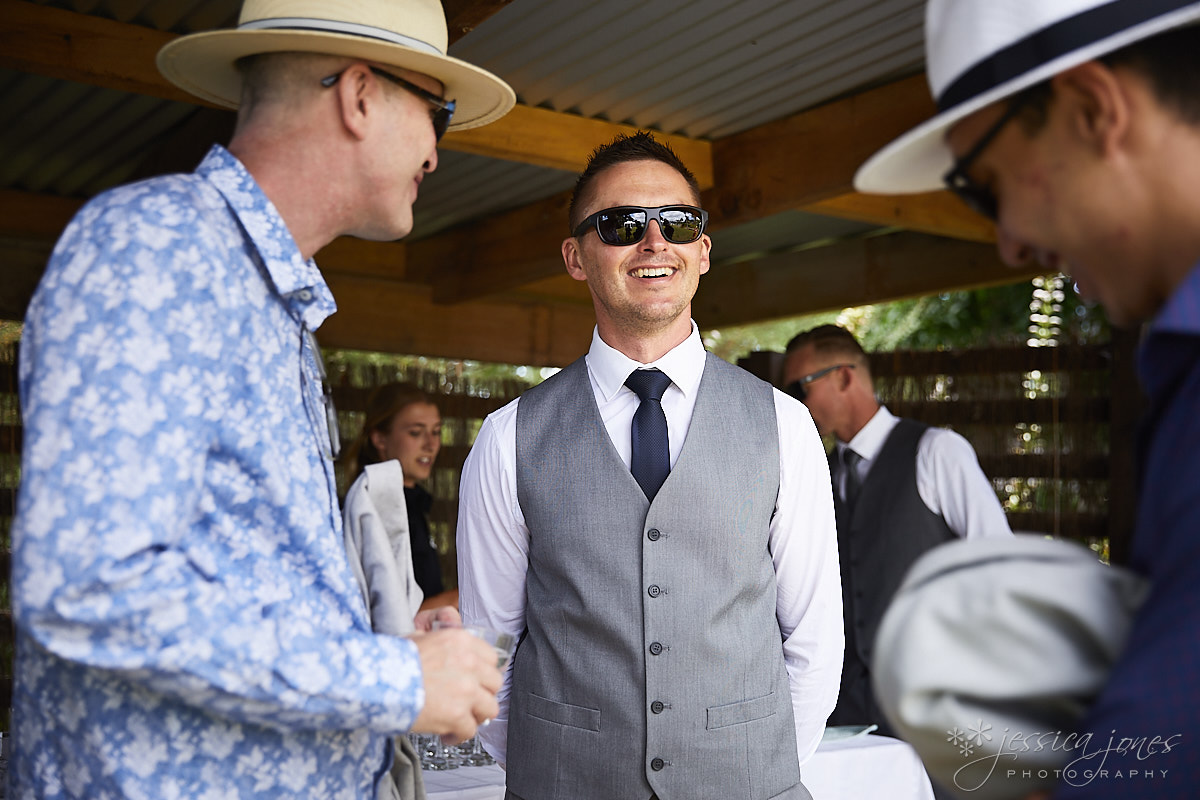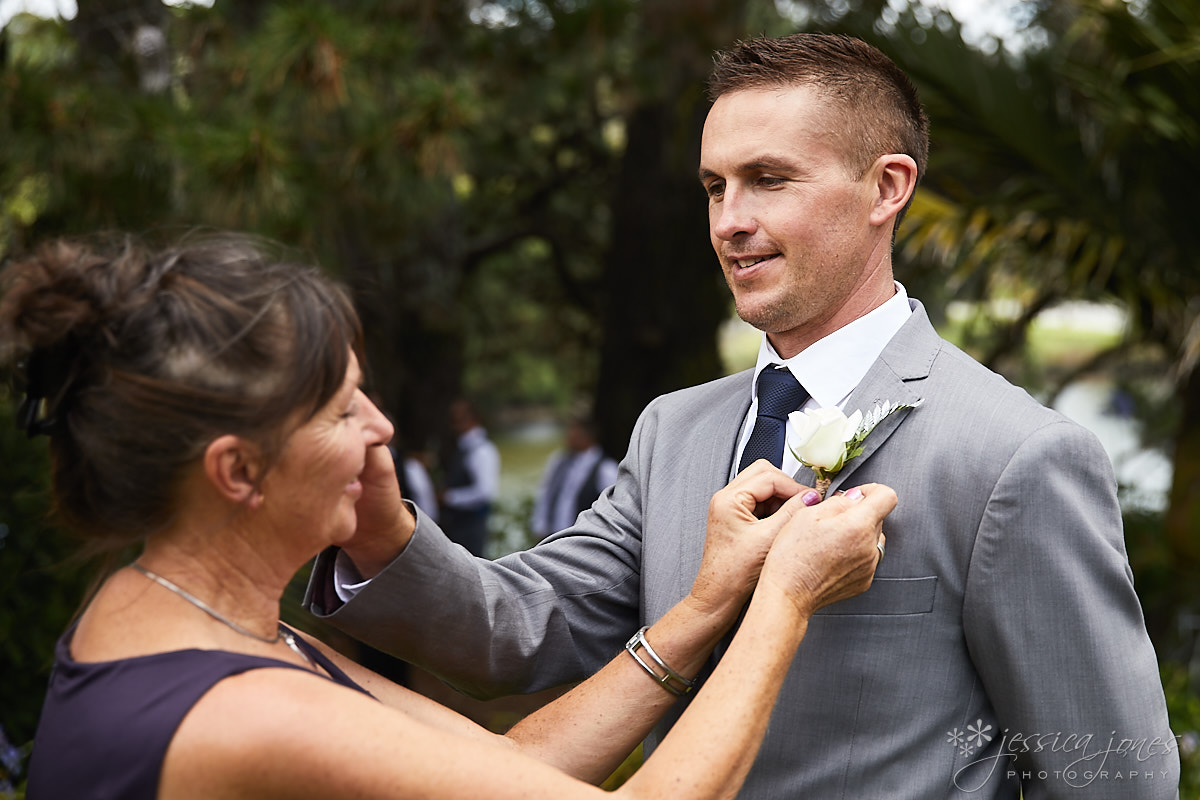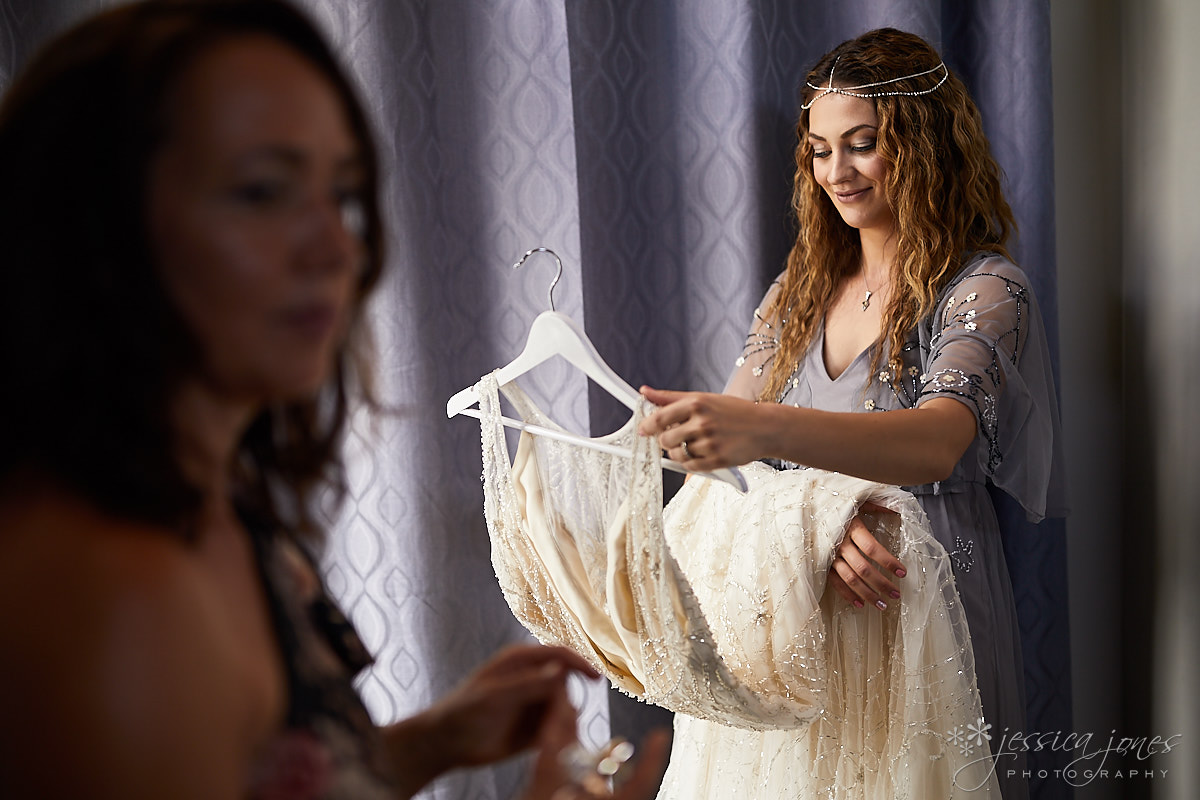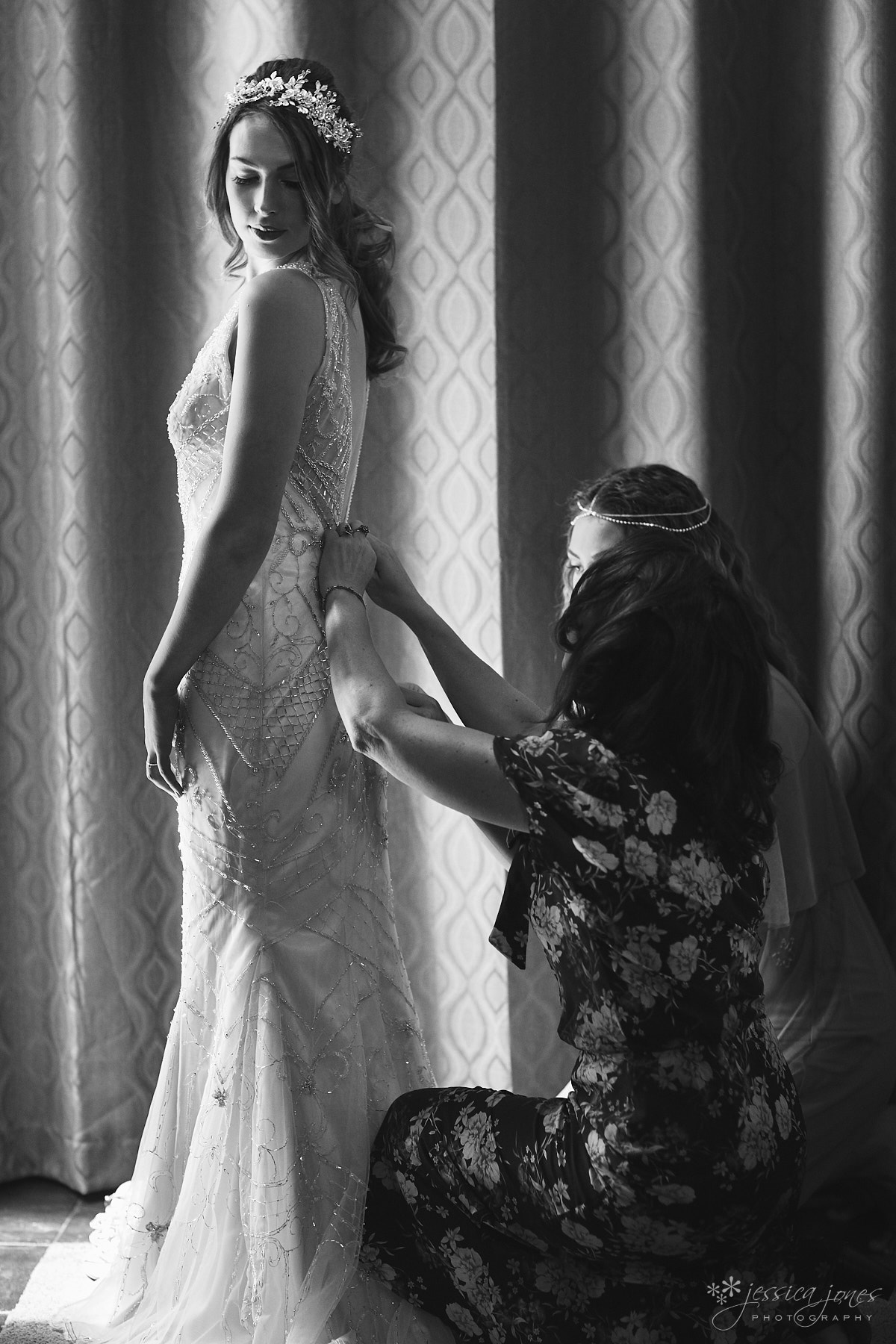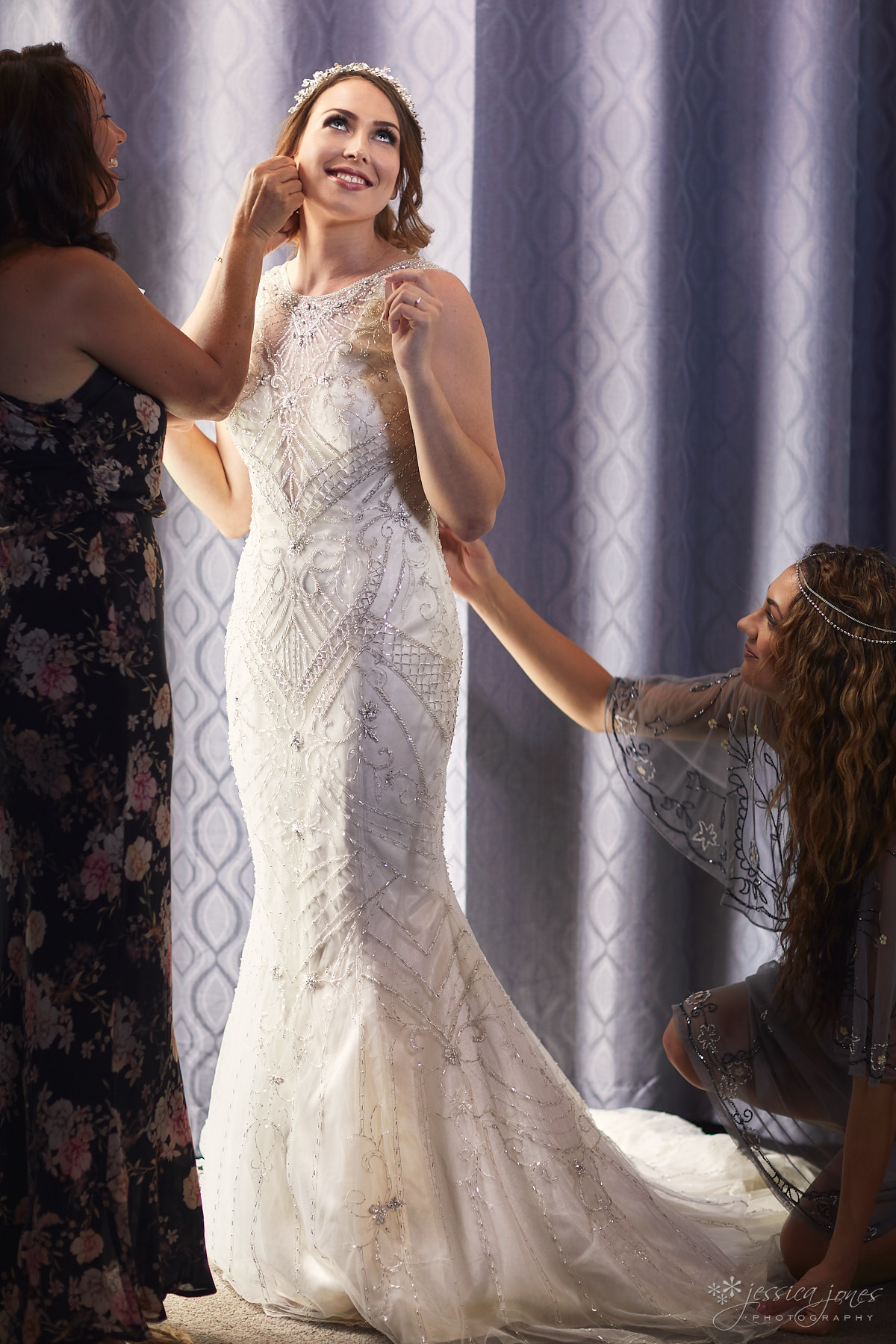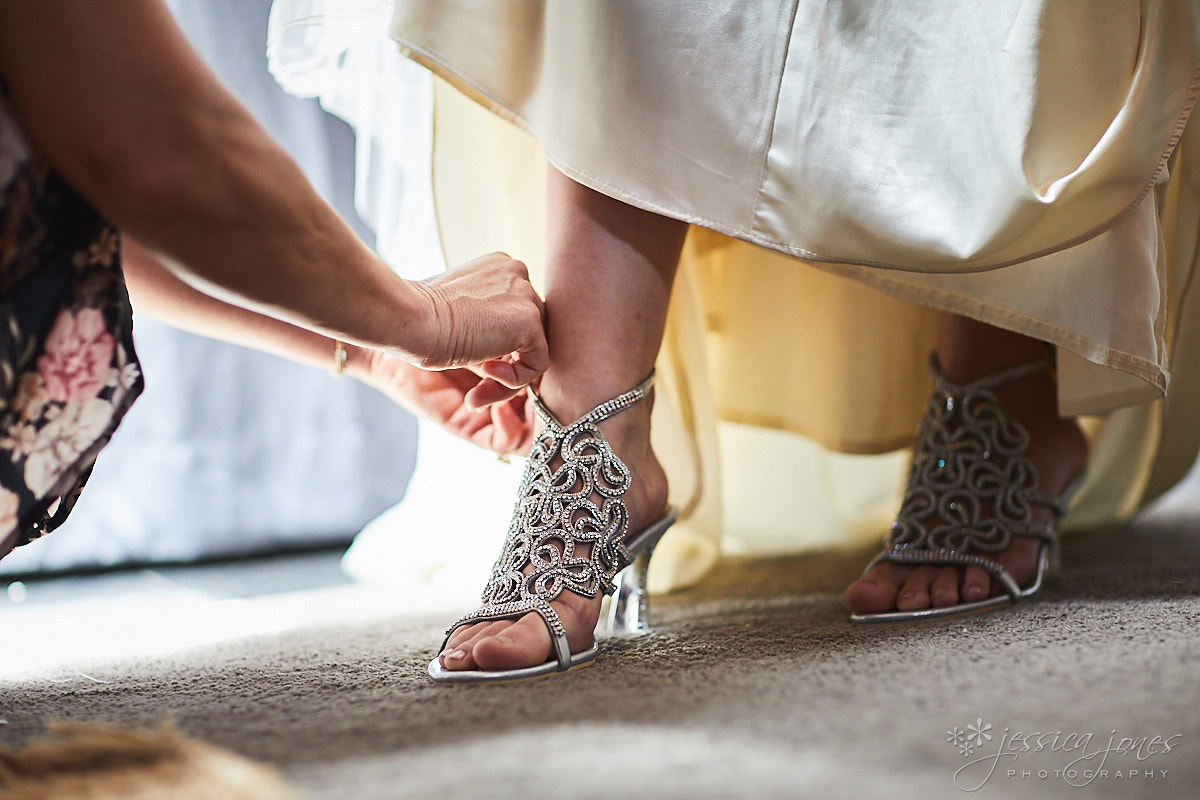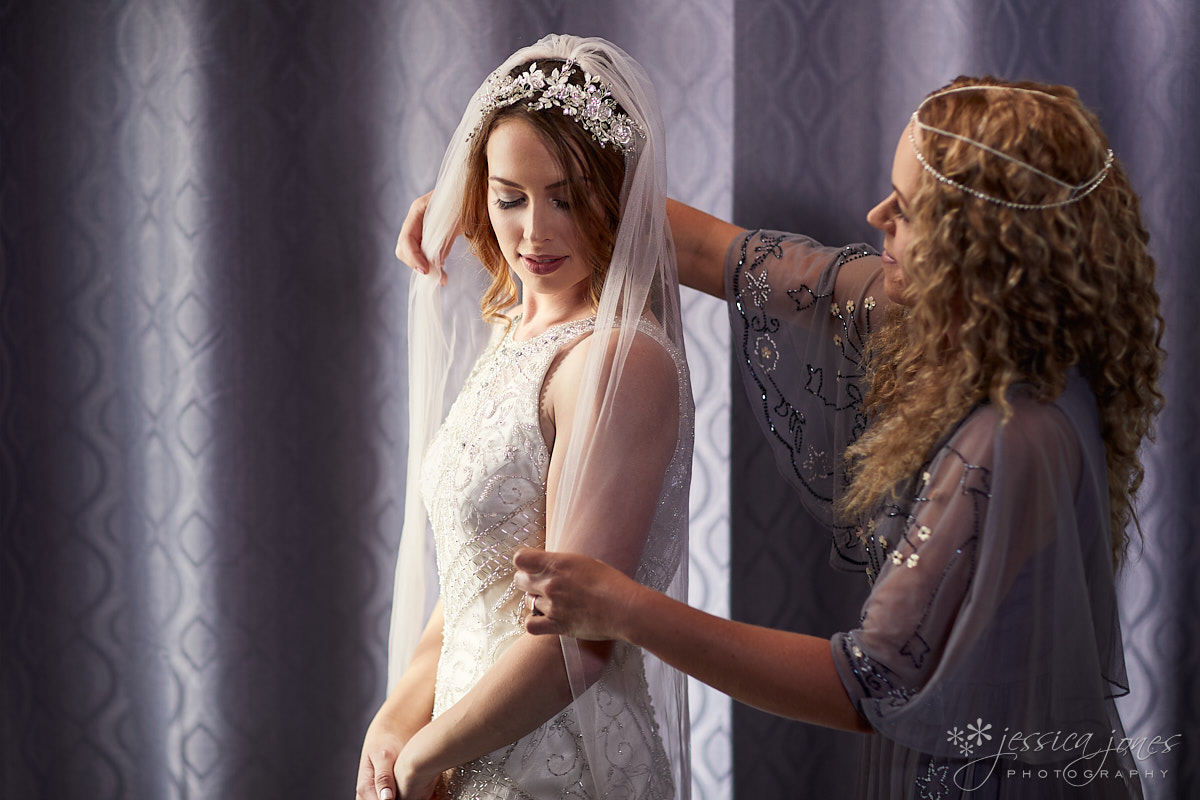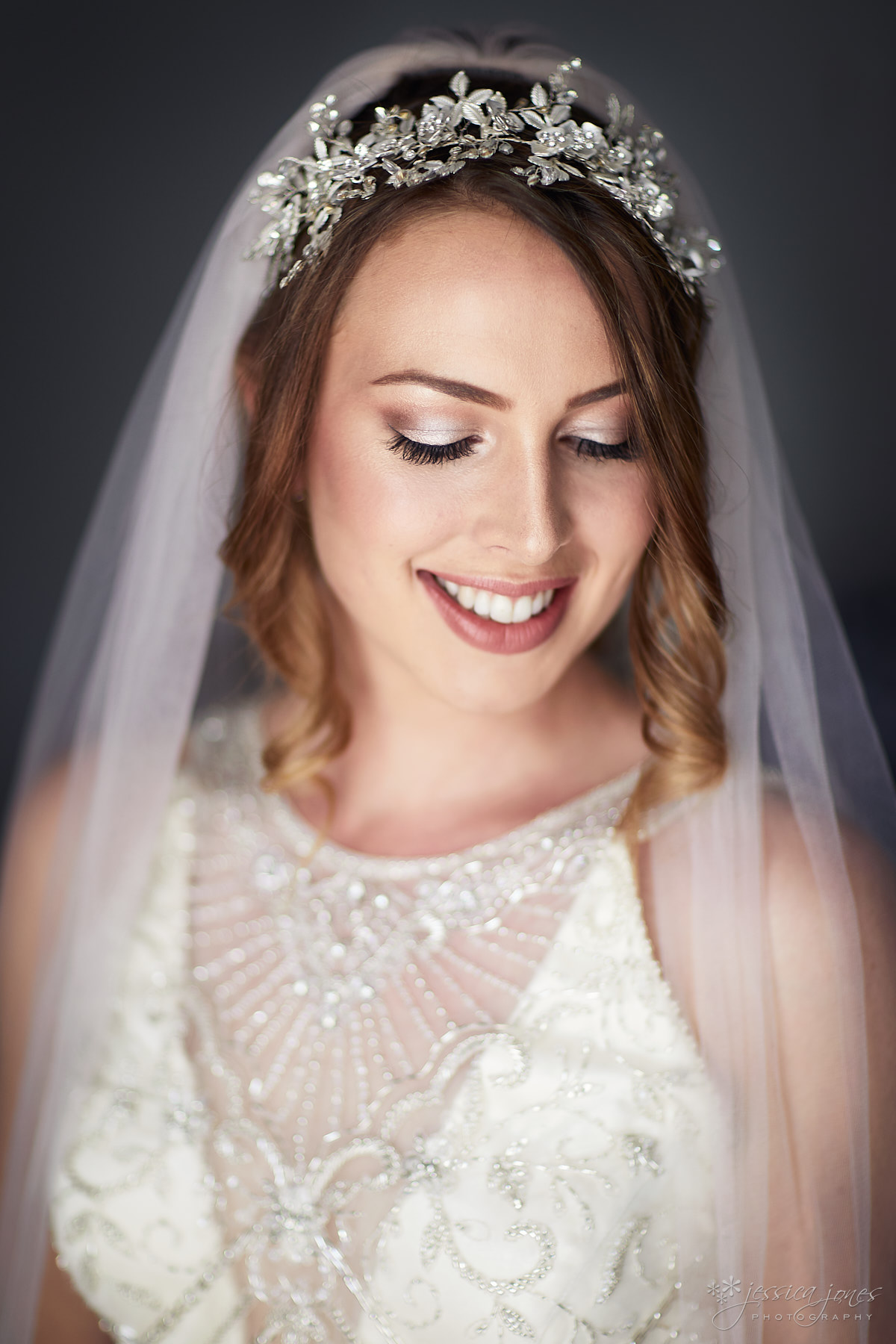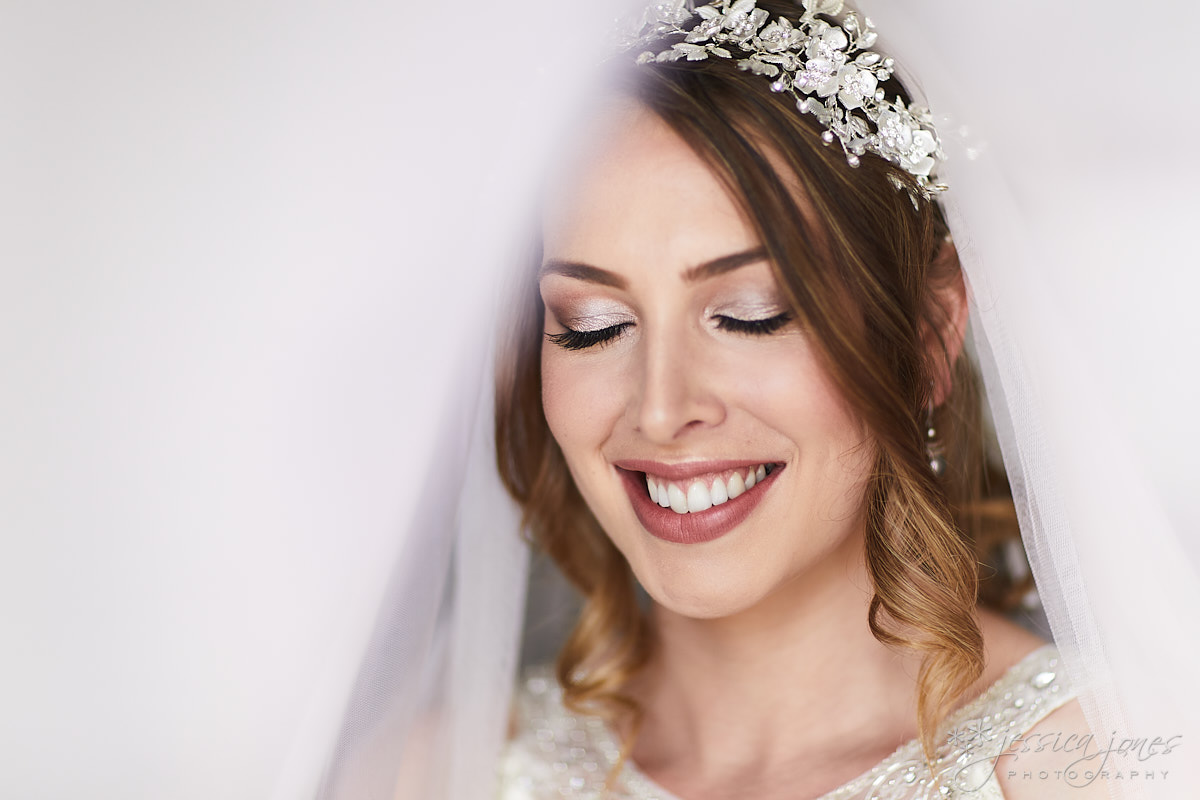 You know that moment when you've been napping, but then you're woken and have to dress up for a wedding?  Yeah, that too.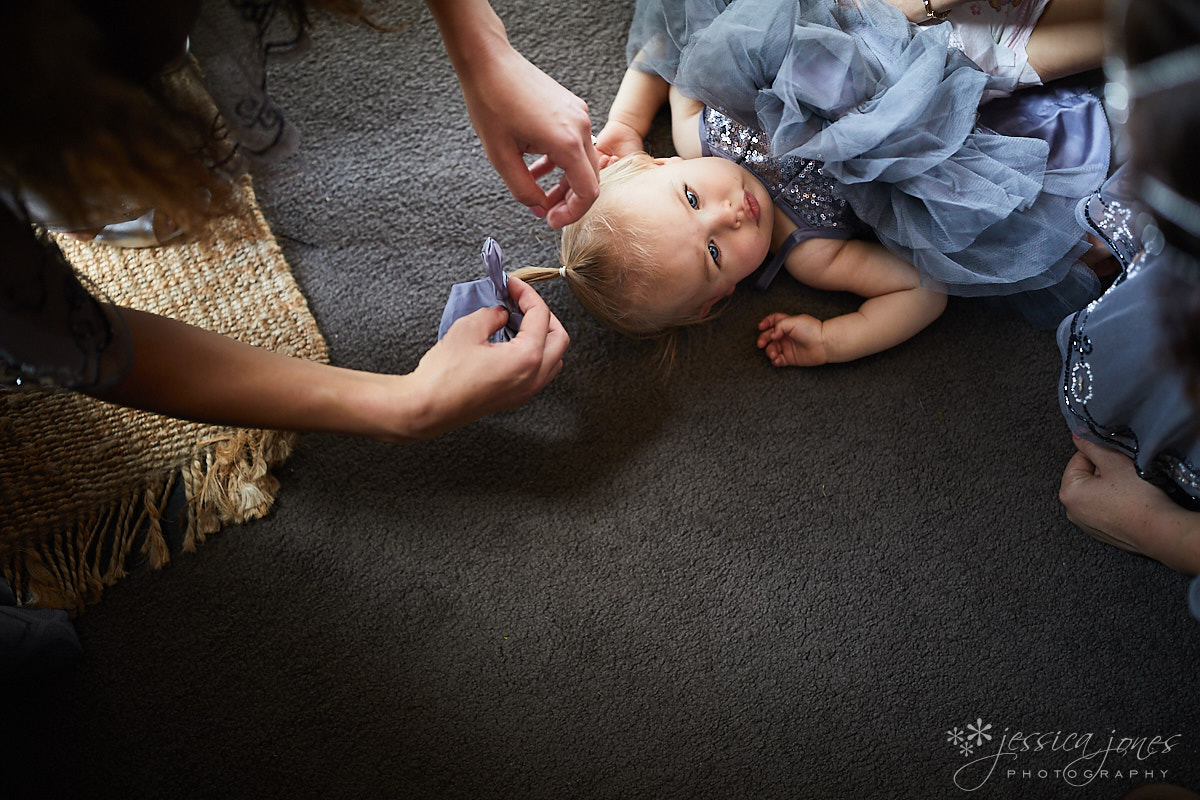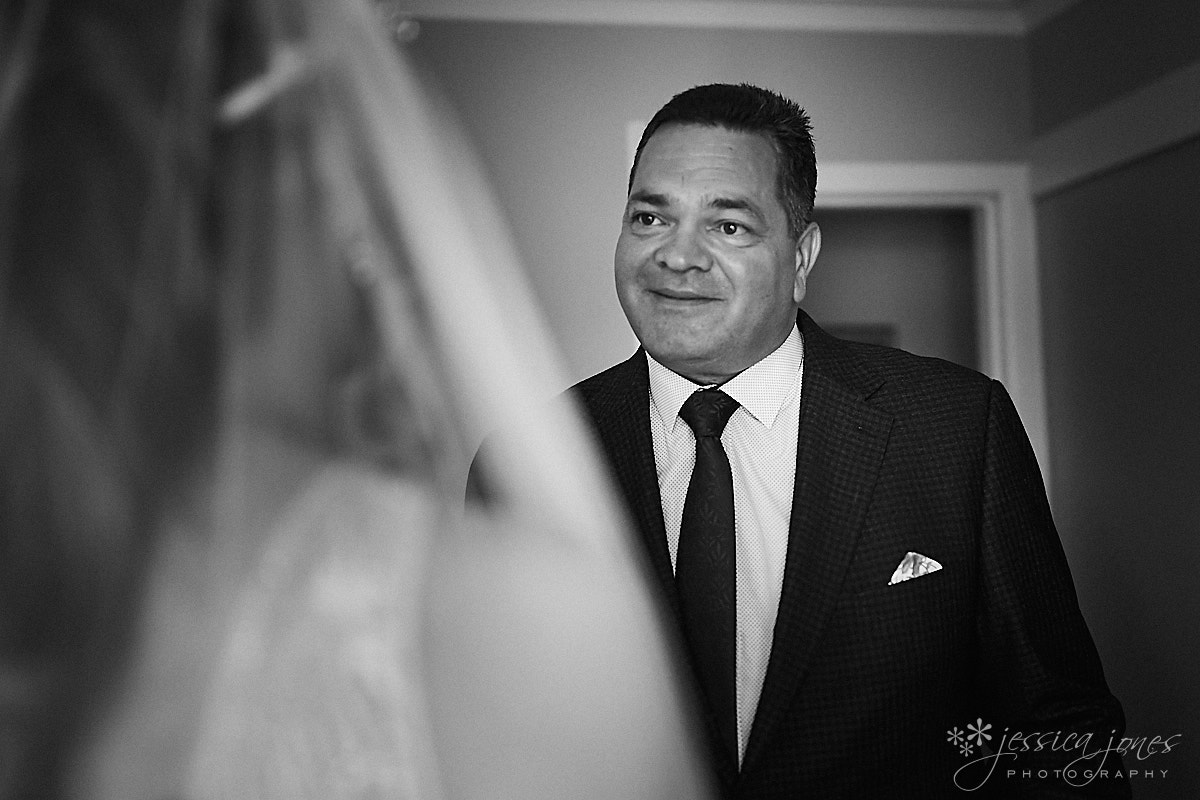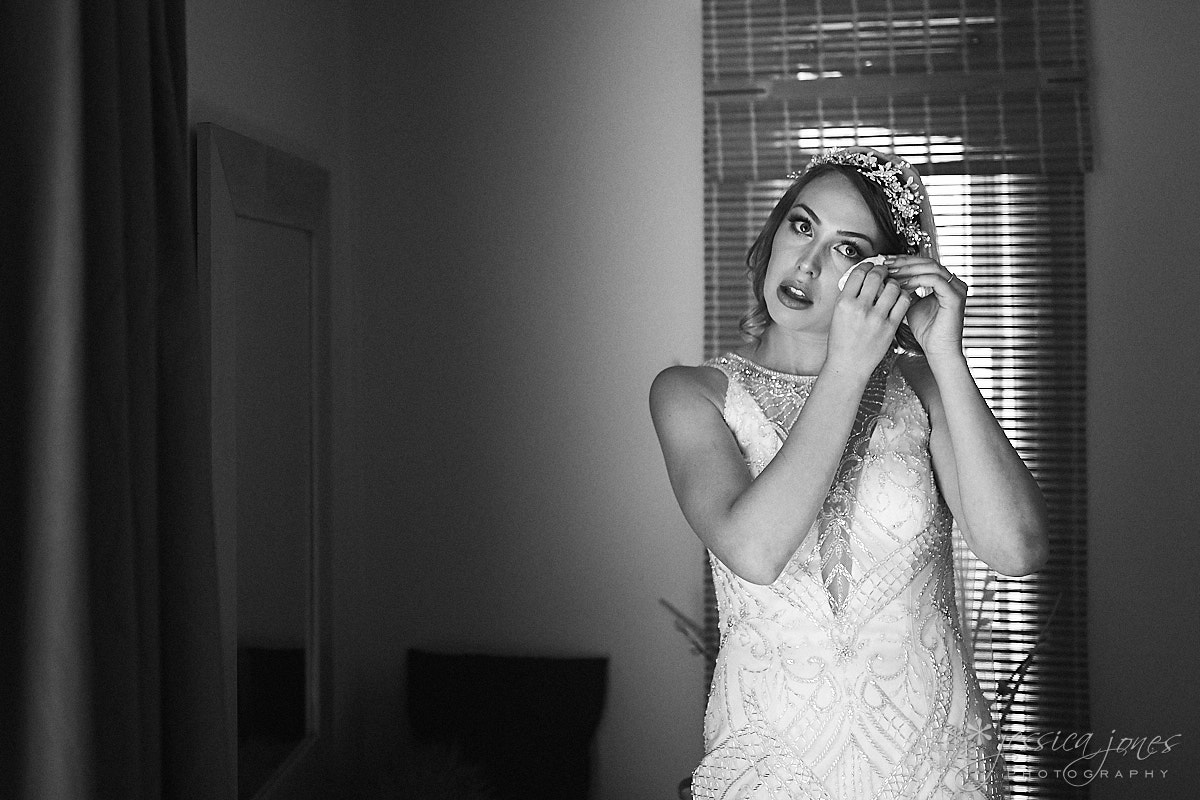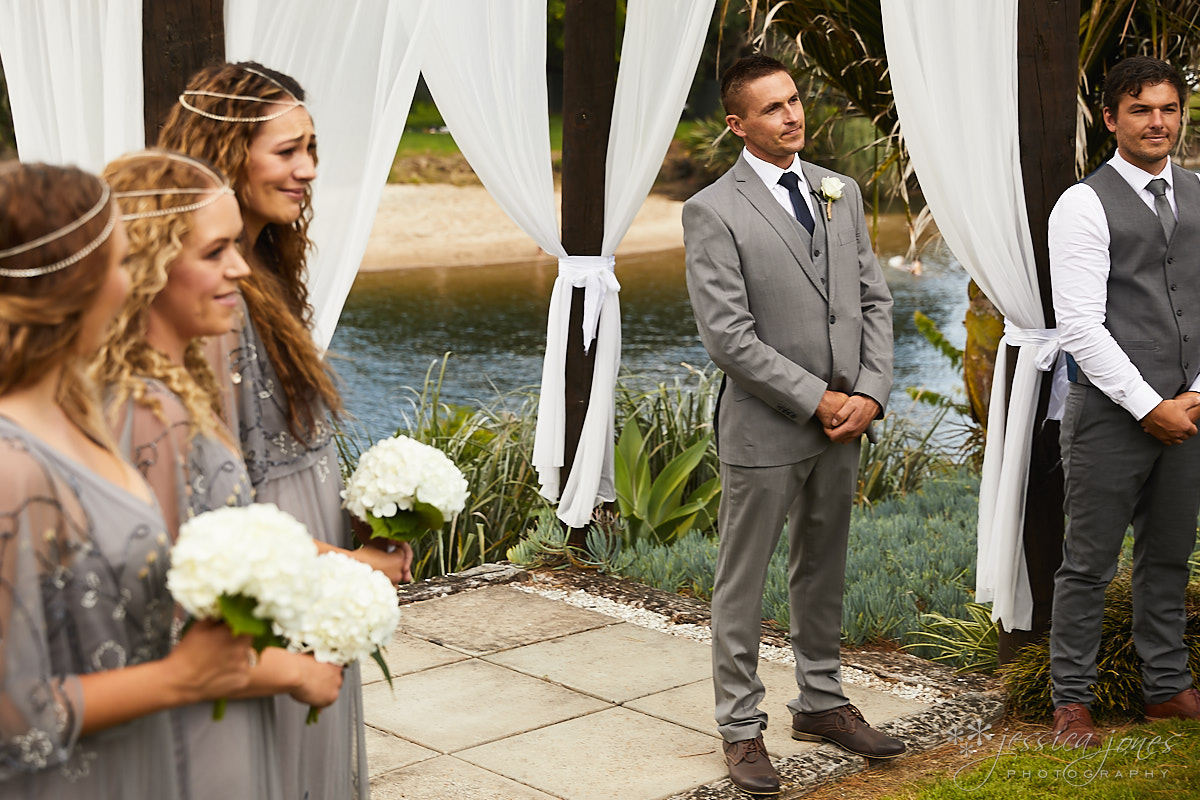 As Anneliese's (favourite) Aunty, I got to really immerse myself into the occasion, really feel it, and once again I was reminded about what is actually important at a wedding, and why we do what we do.  It's not just about making pretty pictures, it can't be.  The Internet is full of simply pretty pictures.  It has to be about the story, the family legacy, looking forward to where we're going, and back to what has been.  It has to be the people, the connections, the ugly cry, even a crazy (favourite) Aunty who showed everyone how to 'worm' on the dance floor.  (Thank goodness we don't just shoot for 'pretty').  Pretty is just the icing on the family story cake.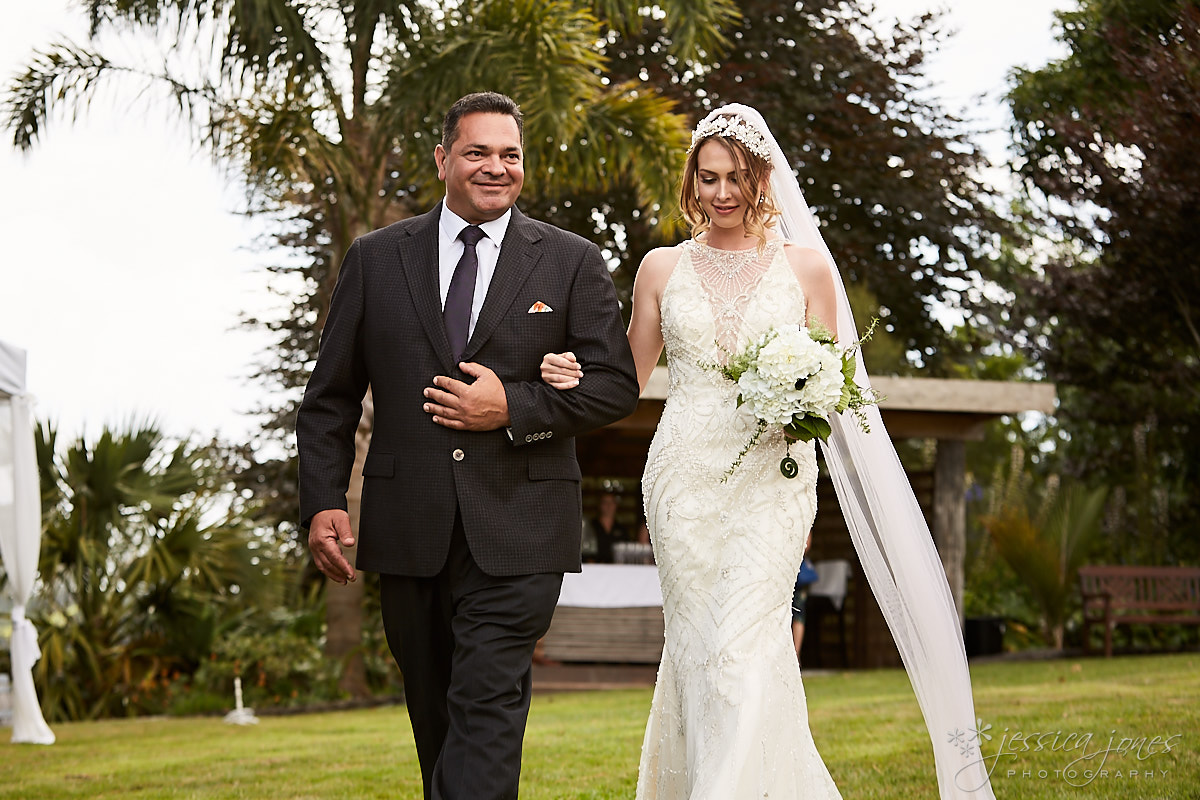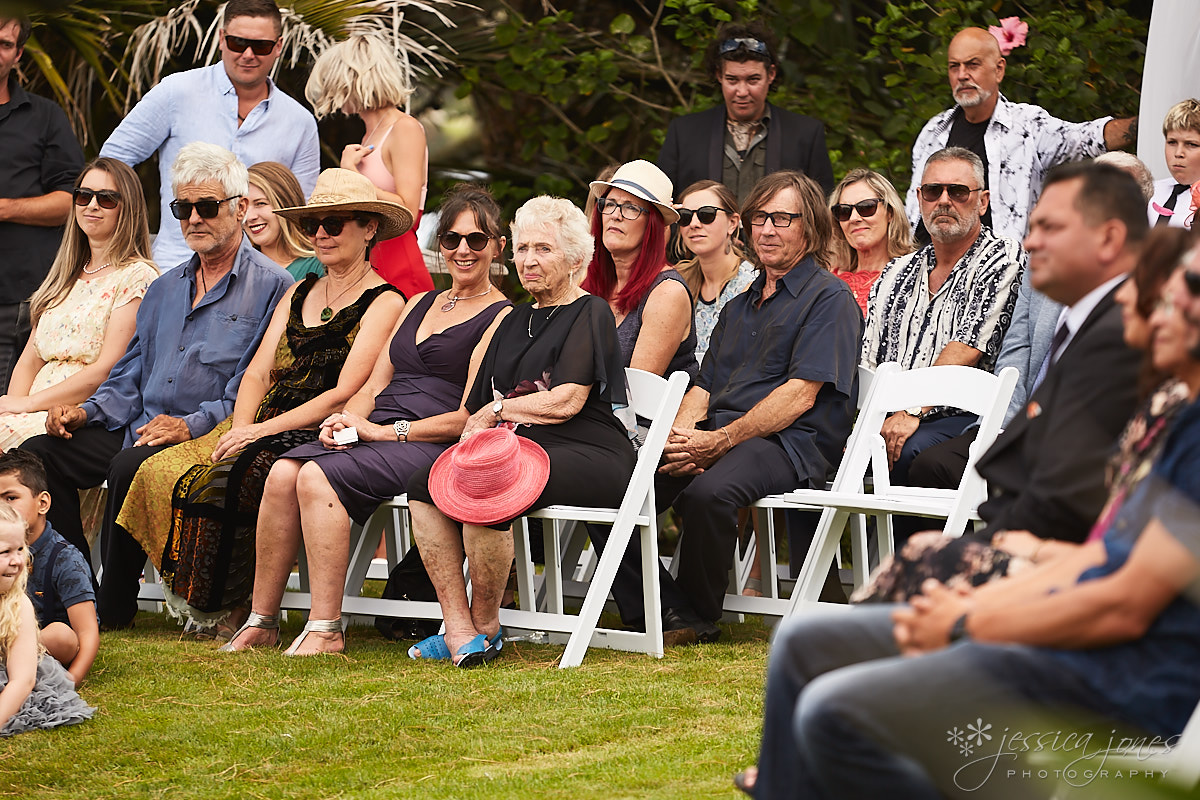 Tama thought he was just going to get a haircut.   Little did he know that he would find himself rather taken with the gorgeous hairdresser who in turn thought he wasn't too shabby either.  Neither of them let on to the other how they felt, but both went home and announced that they think they found the ONE.  New Zealanders don't tend to be wildly impulsive romantics, so in true Kiwi style the two just played it cool.  FOR AGES.  Like, a year or more.  Good thing someone eventually let on, or this moment might have just remained a nice (secret) idea!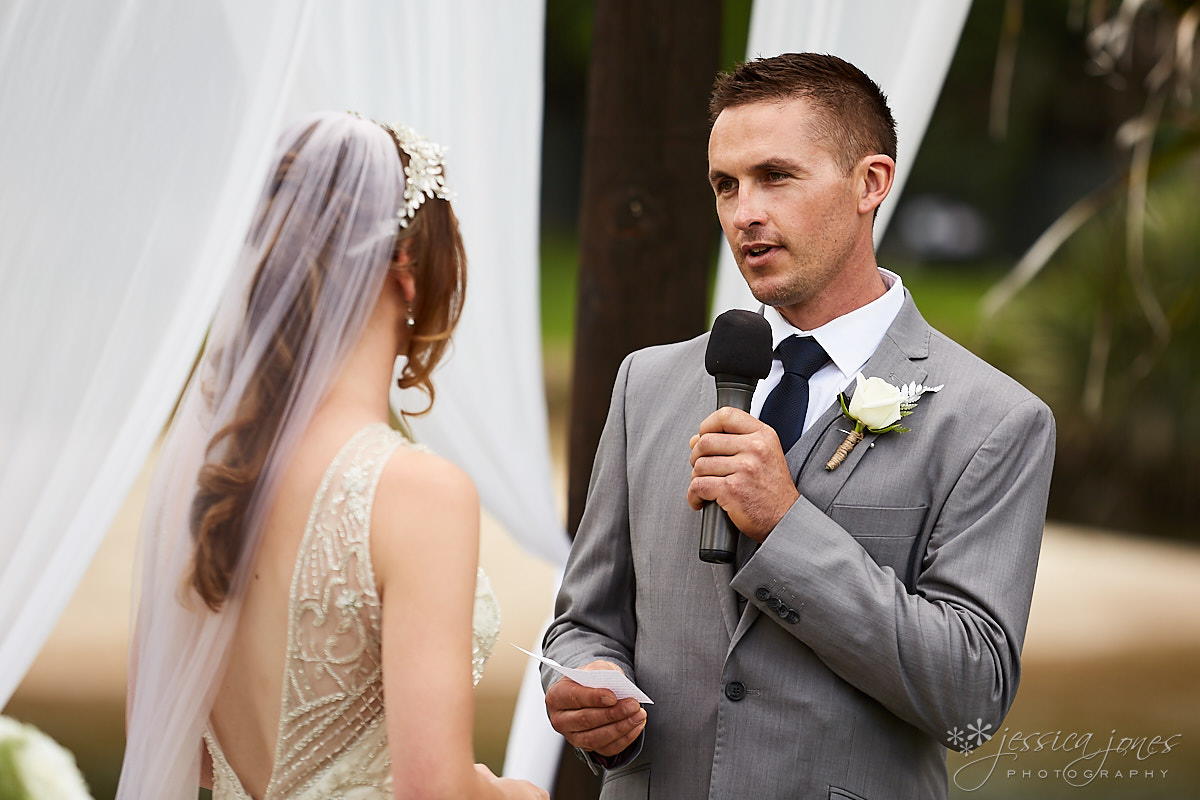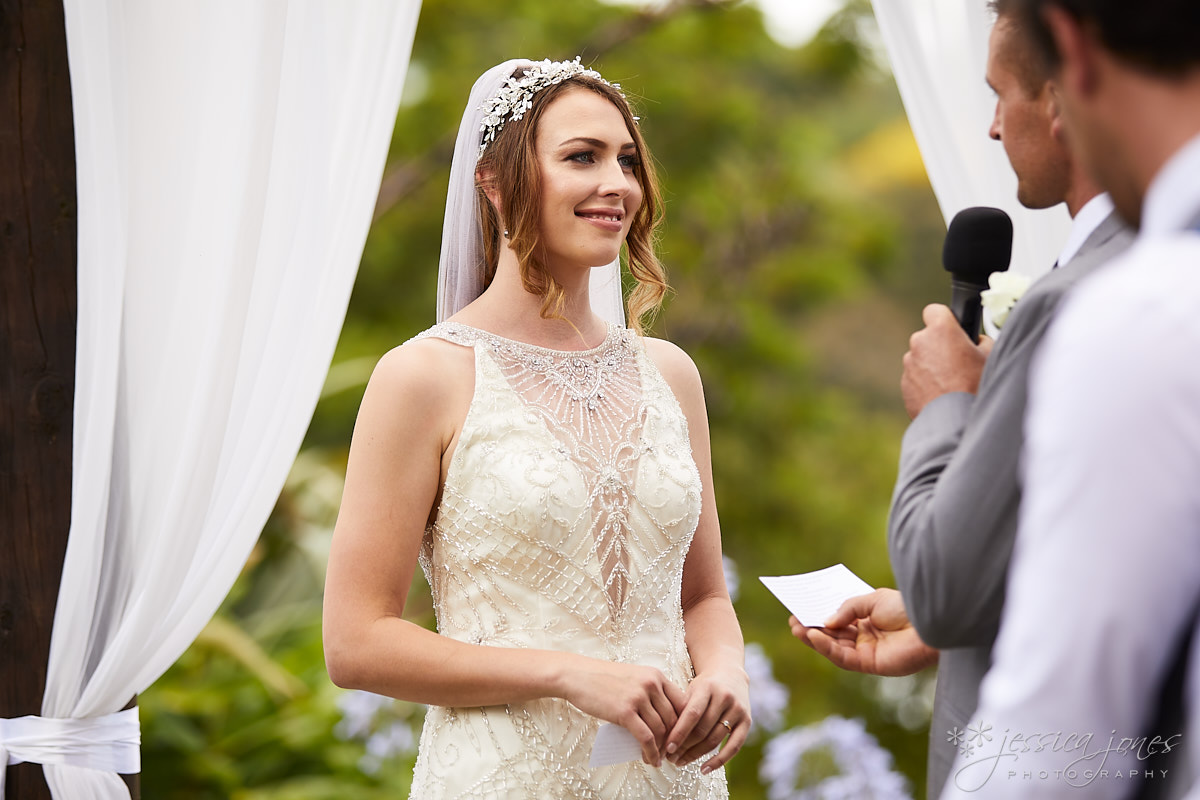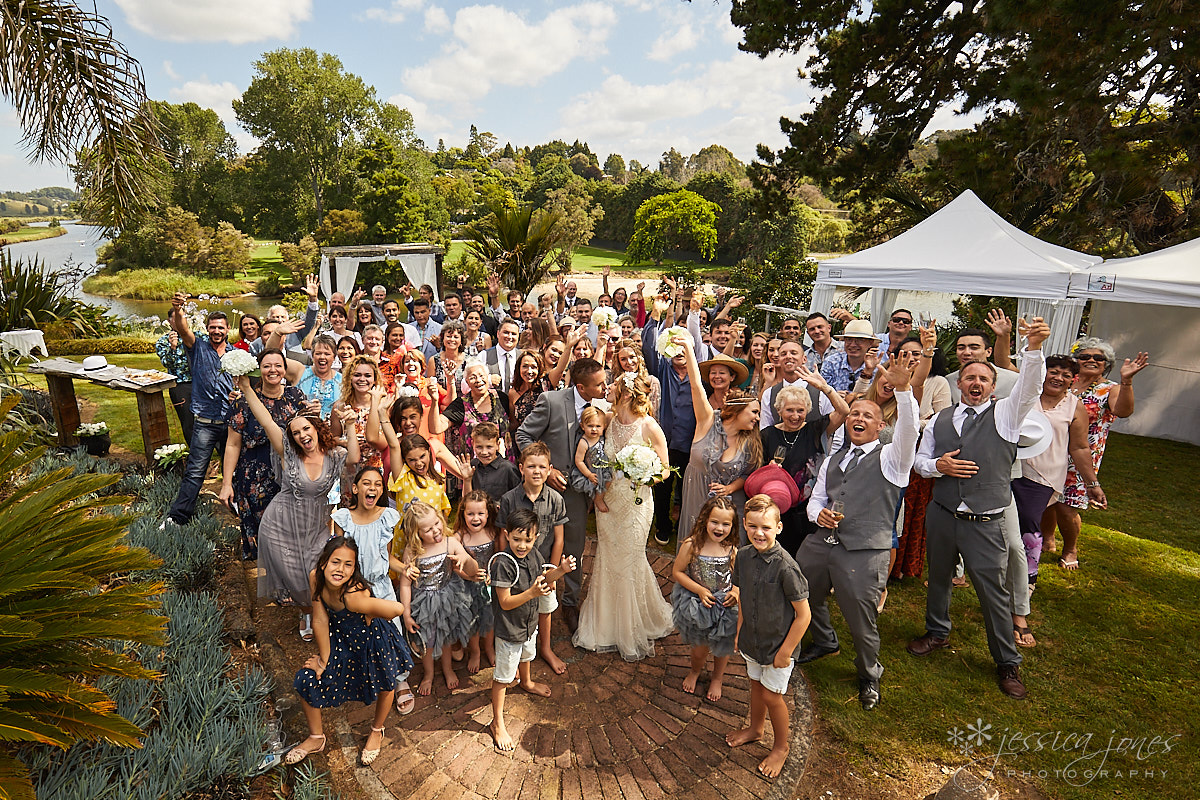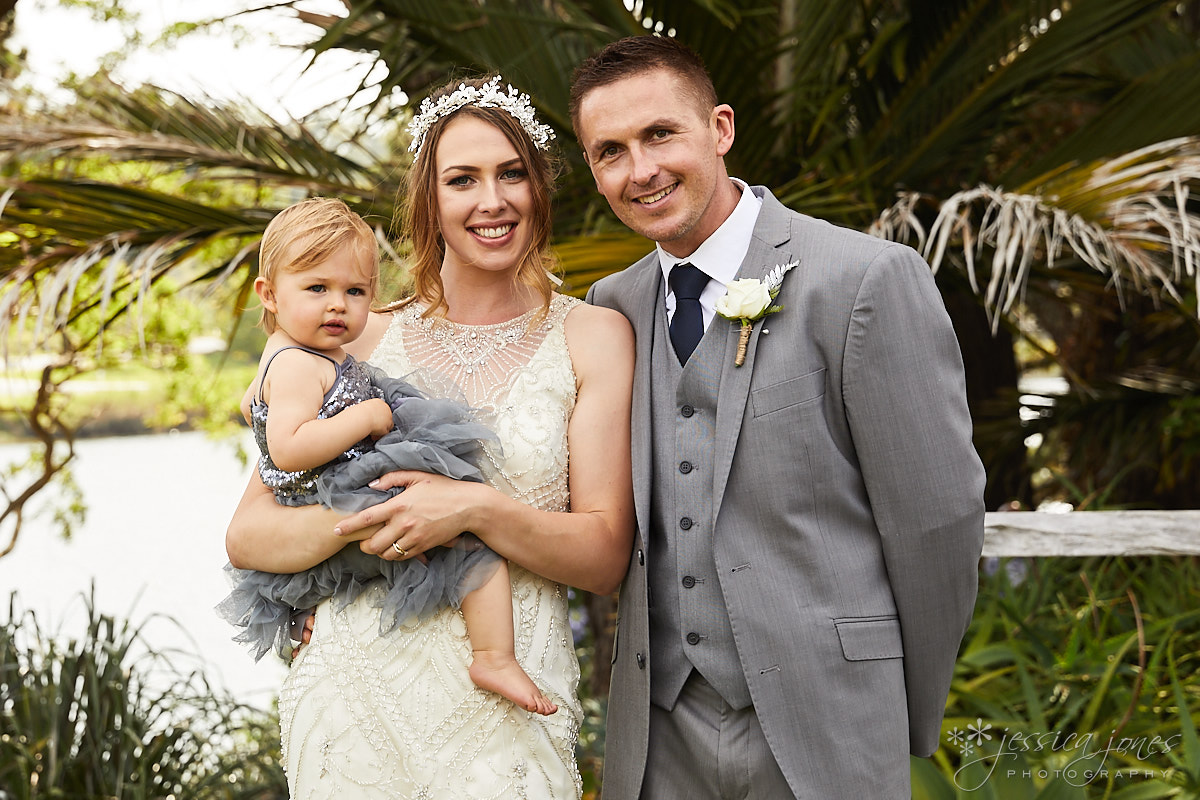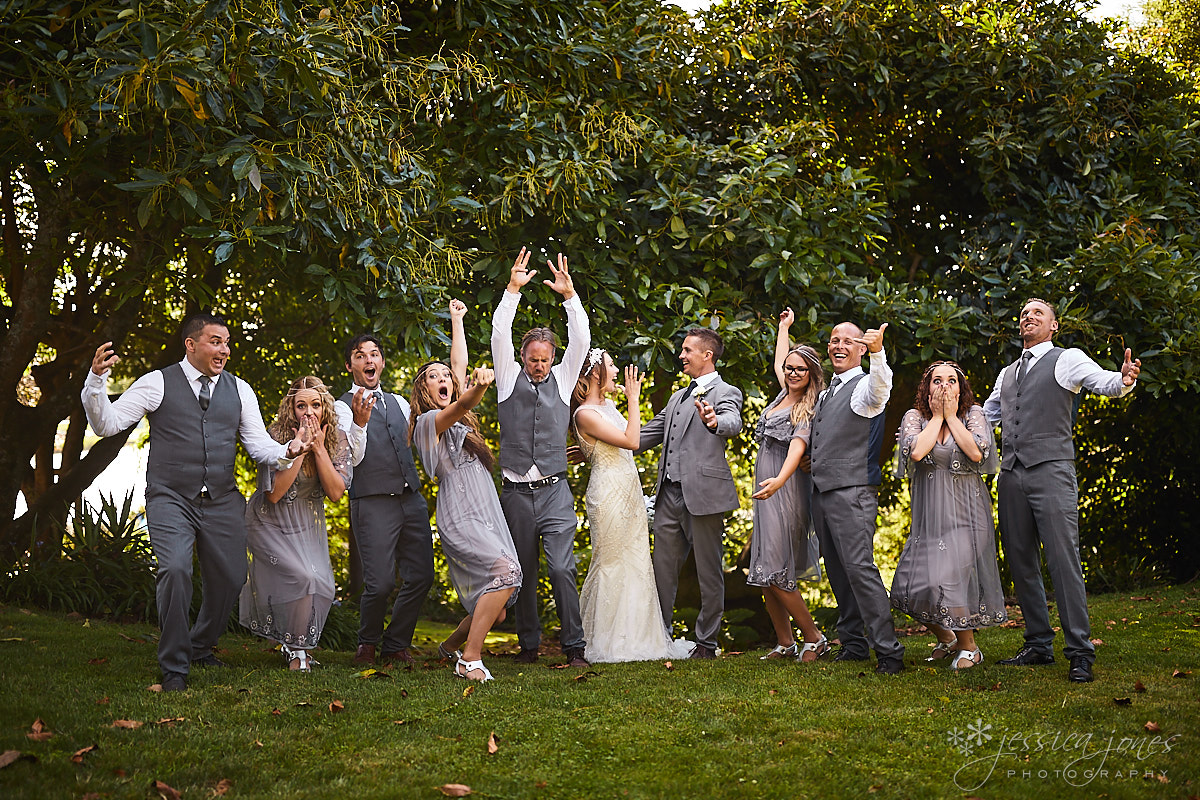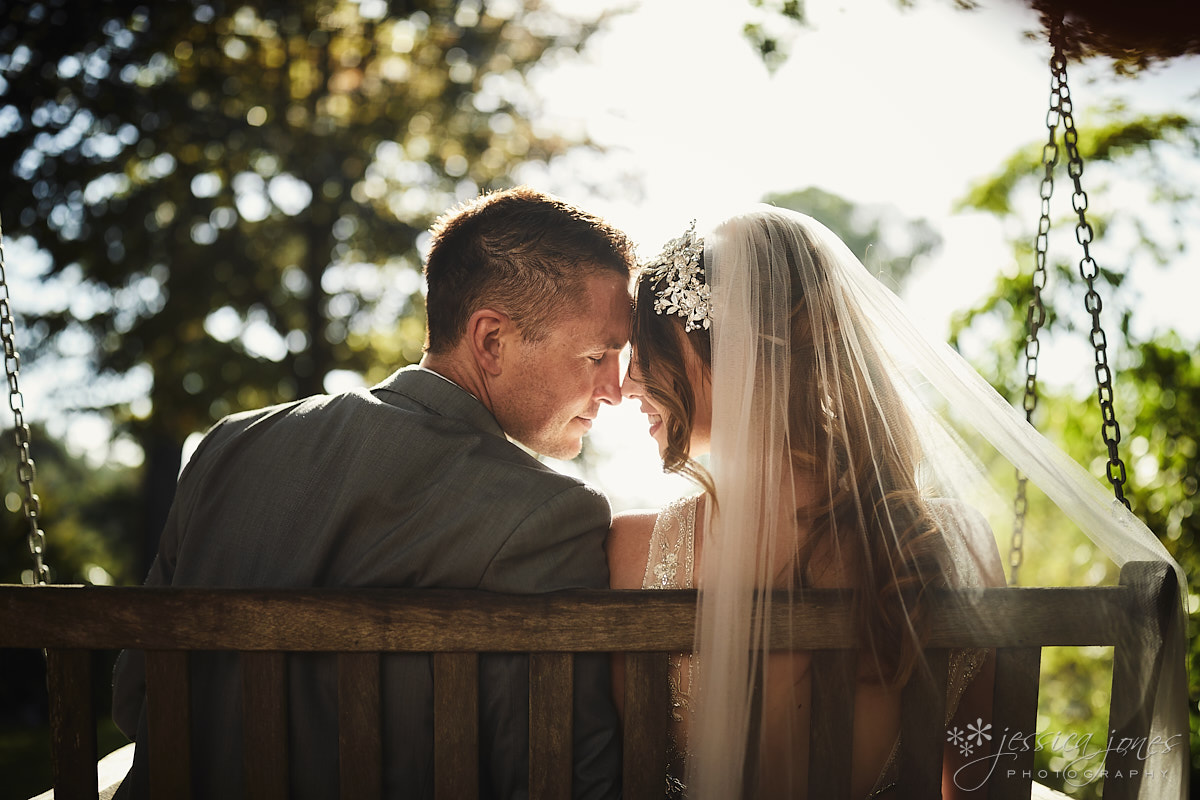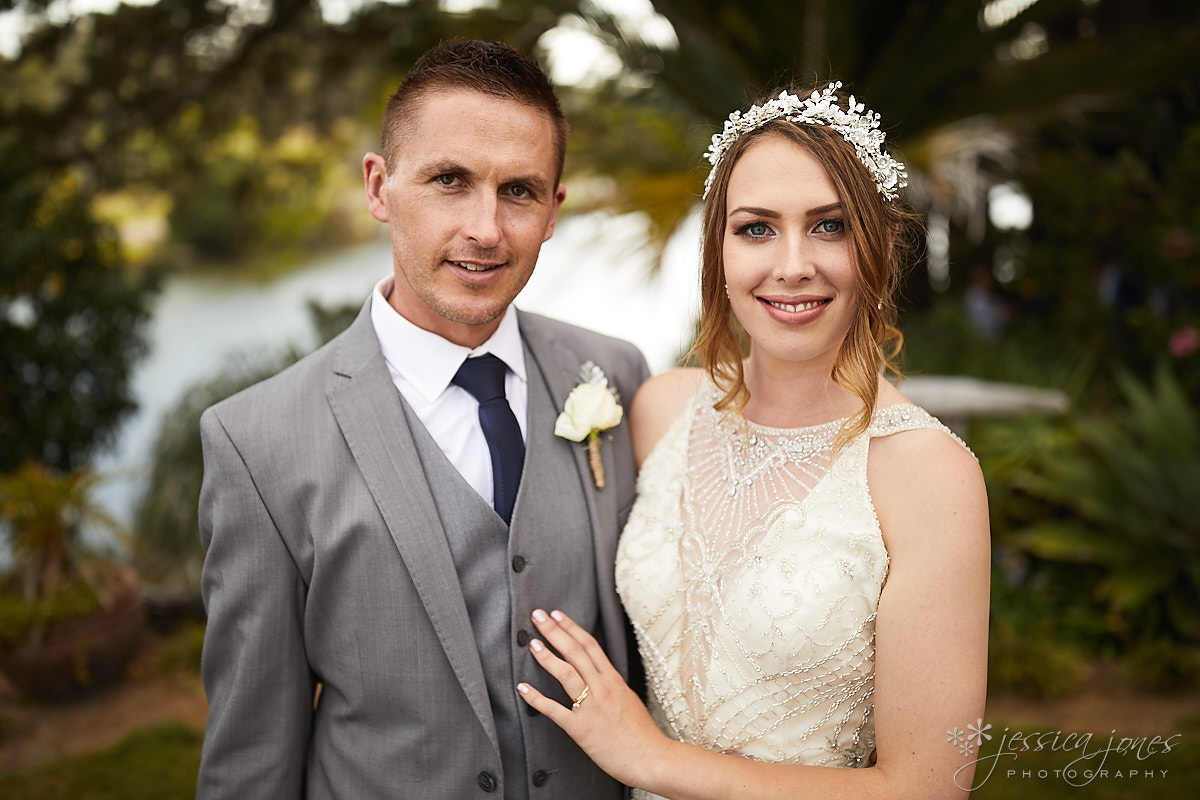 Anneliese is half Dutch (from her Mum – my side of the family), and a good measure of Samoan on her Dad's side.   While you might not see it to look at the blonde blue eyed lass, the Samoan heritage is strong, and so played a major part during the reception. From the prayer and passing on of the chiefly Ulafala by none other than Sir Michael Jones (or Uncle Micky as he said he would much prefer to be known!), the Samoan Siva dance, the passing on of wisdom and the beautiful harmonies of the Samoan family, I was left, once again, wishing I could be adopted into that culture.  It was an absolute ball.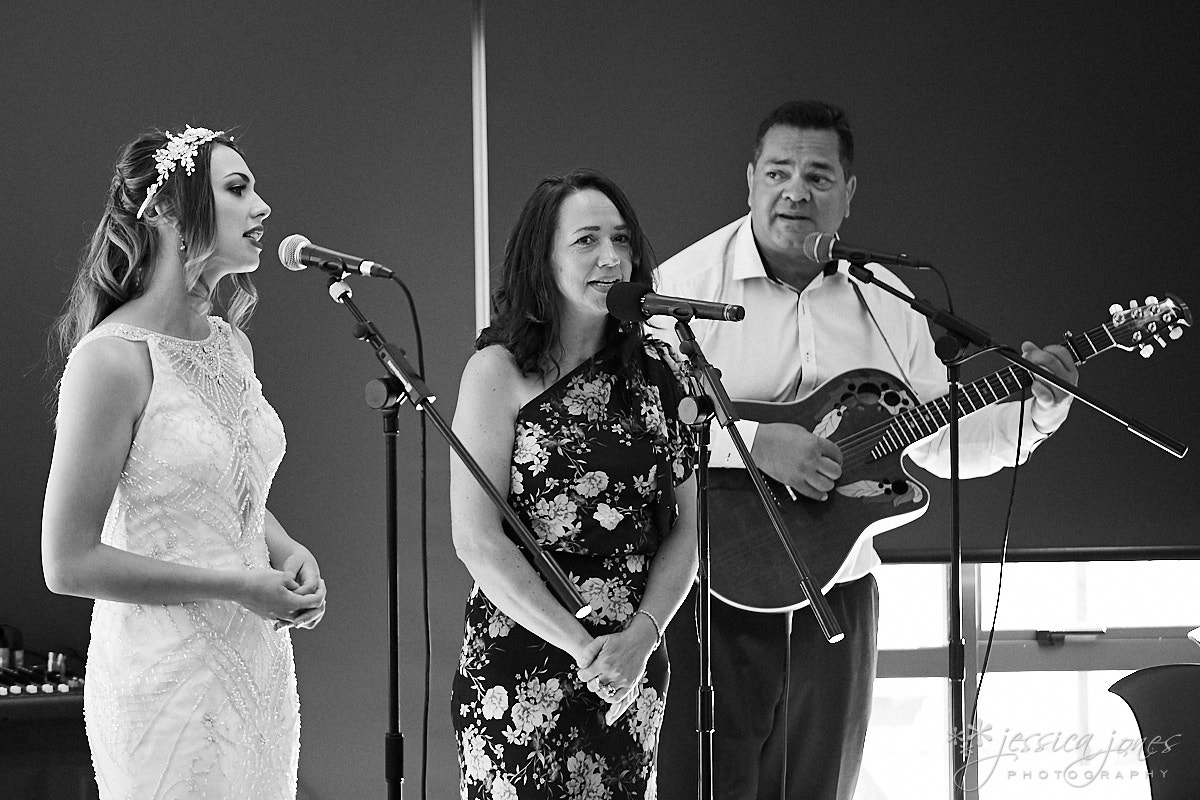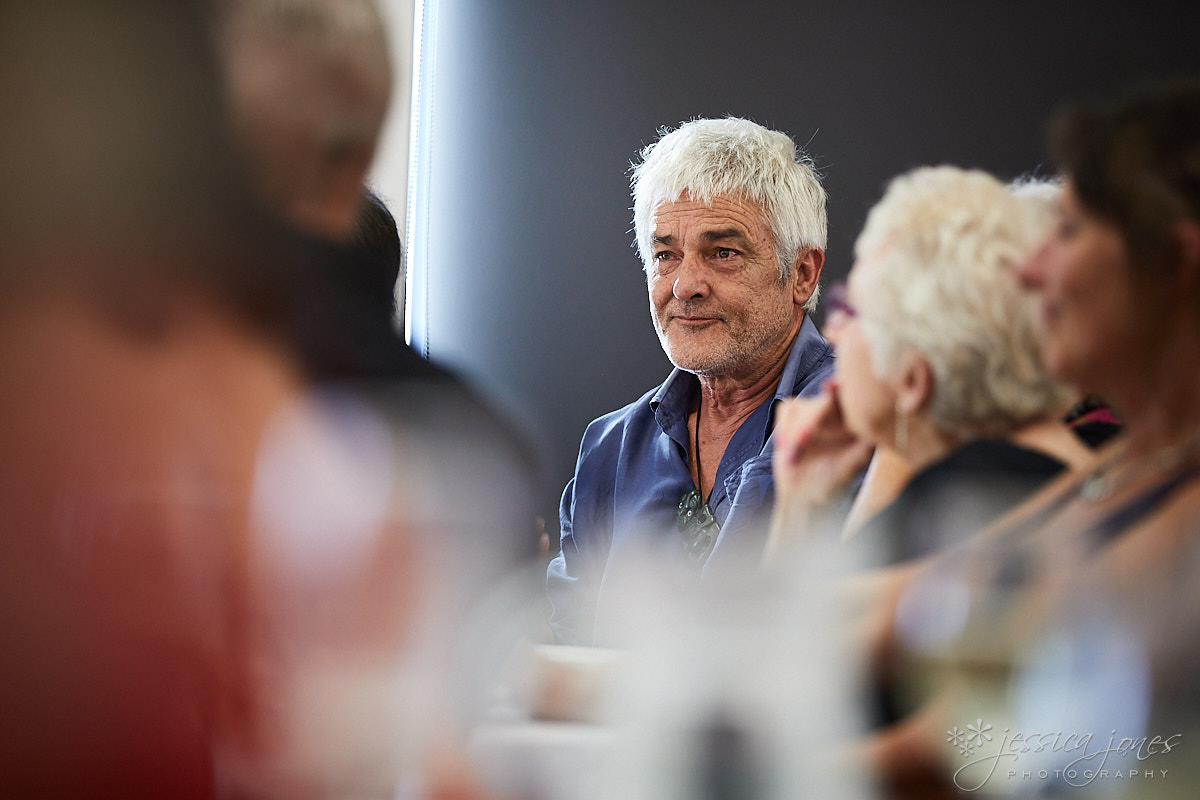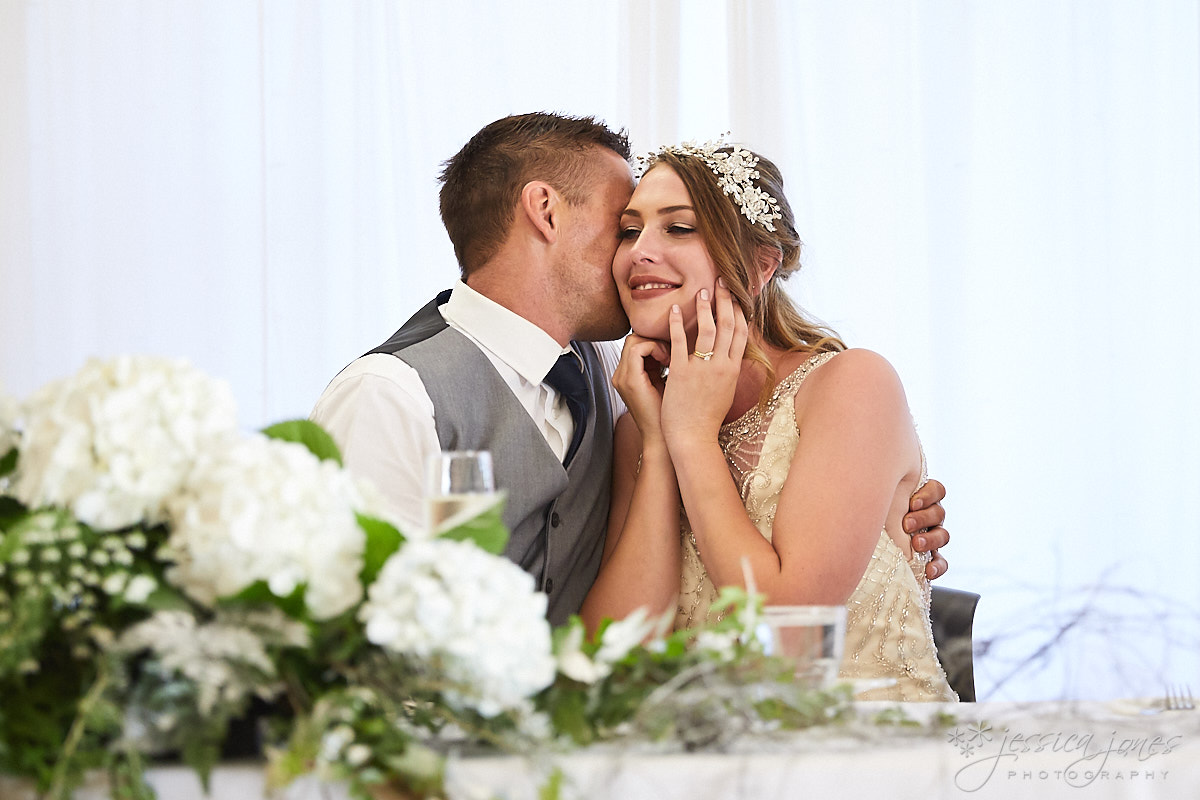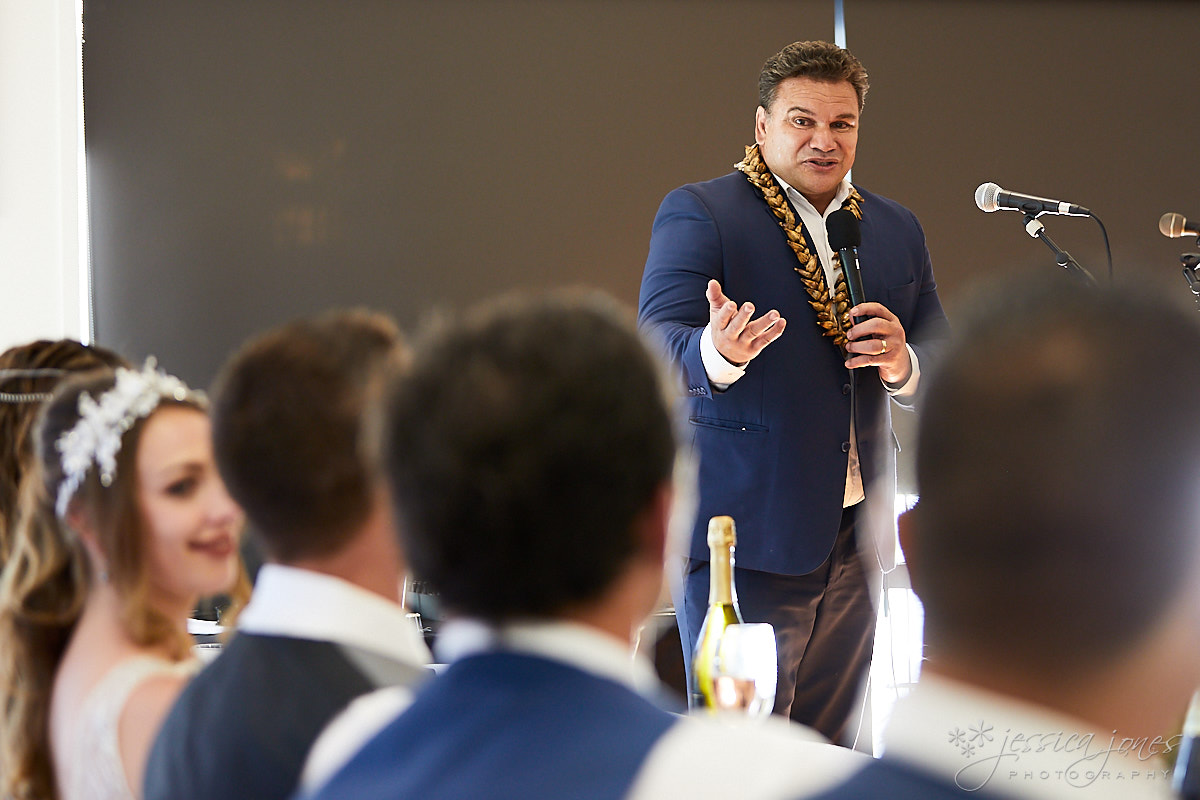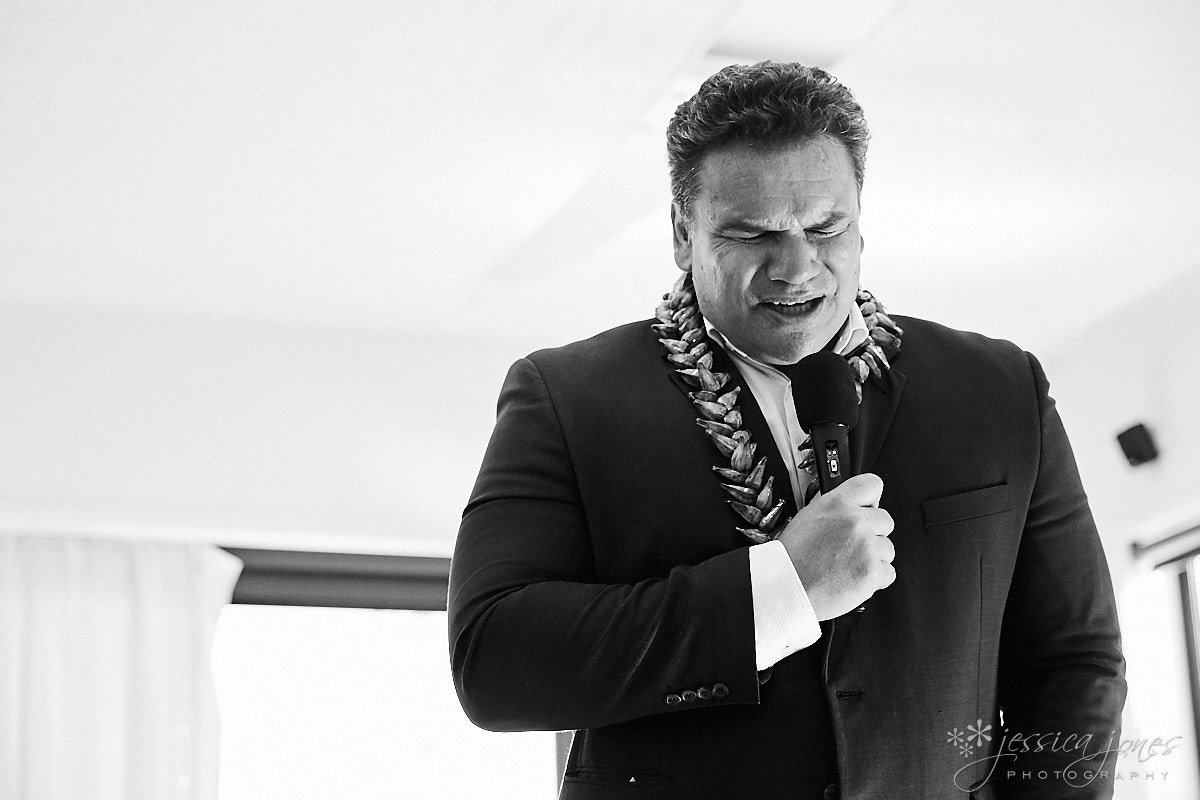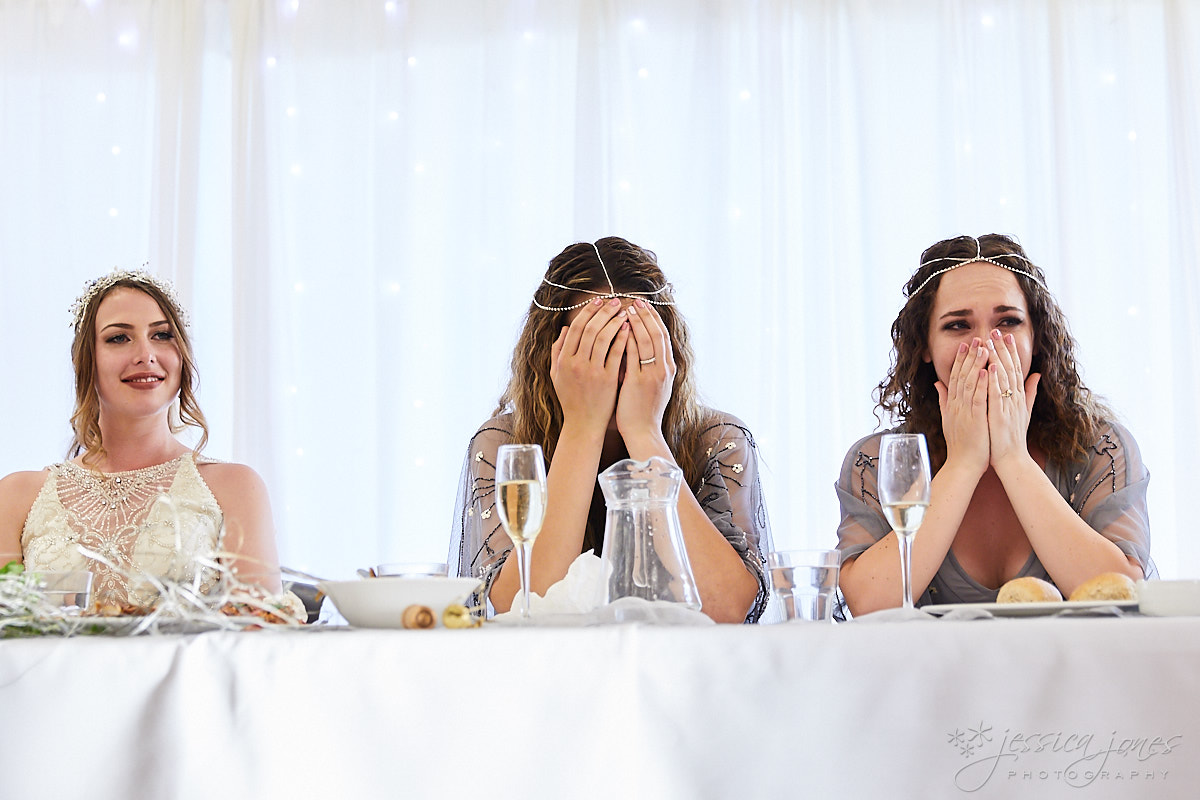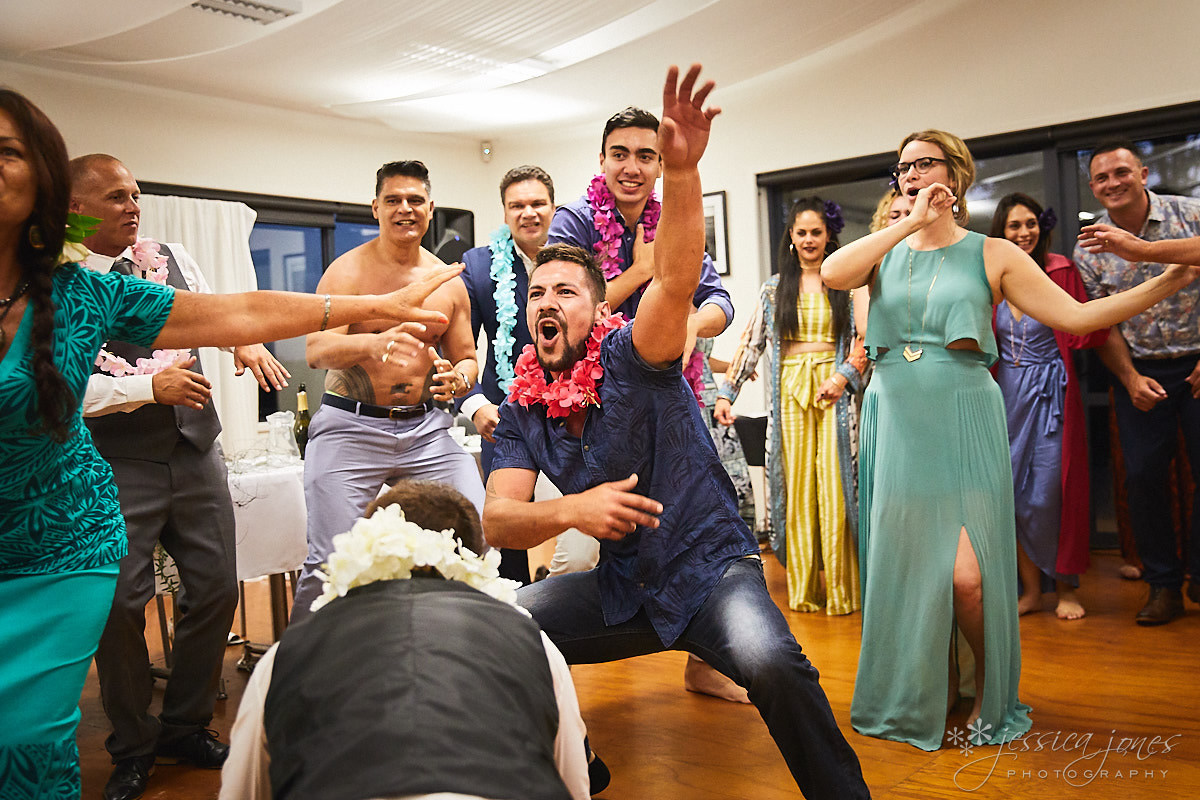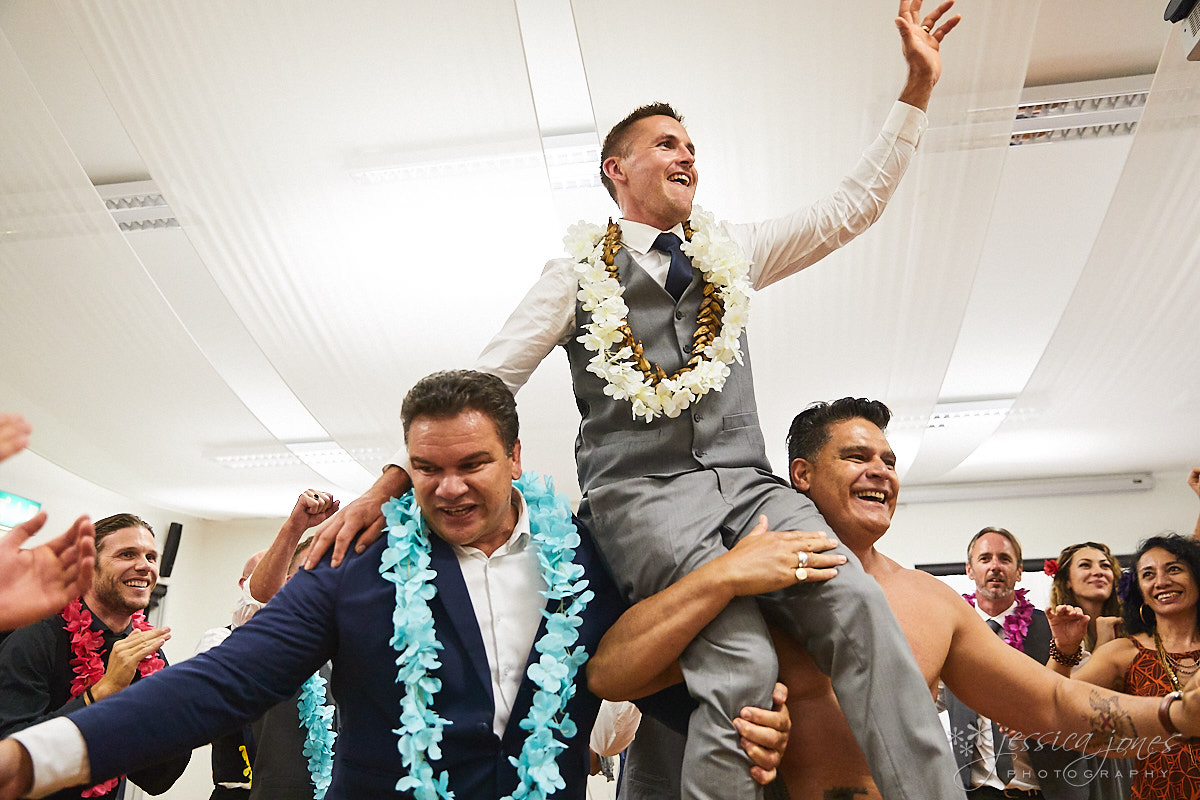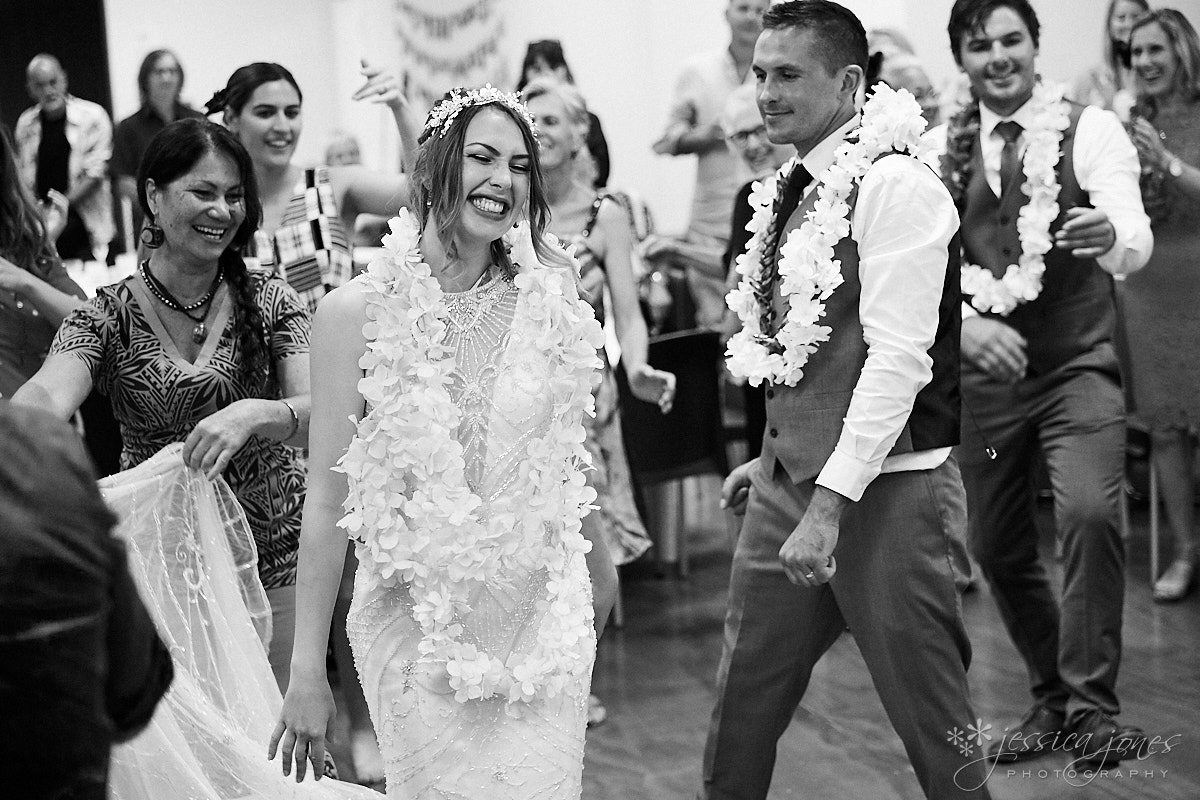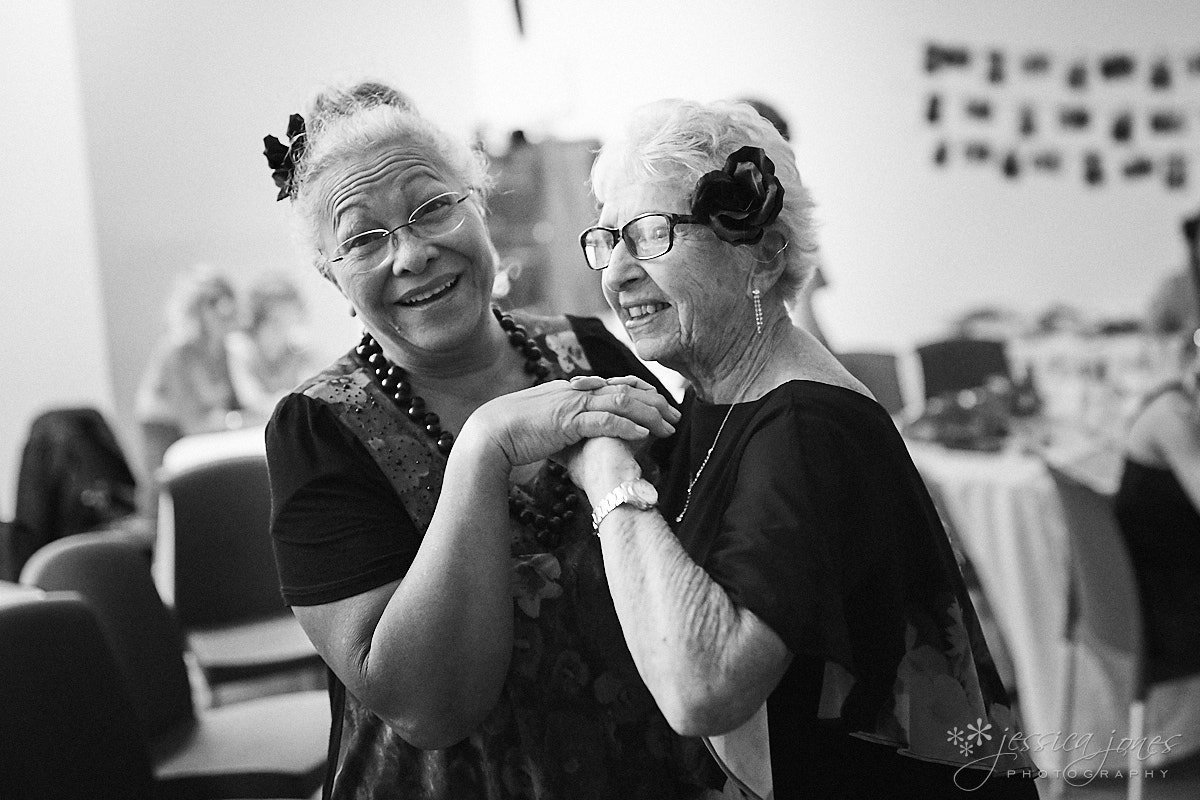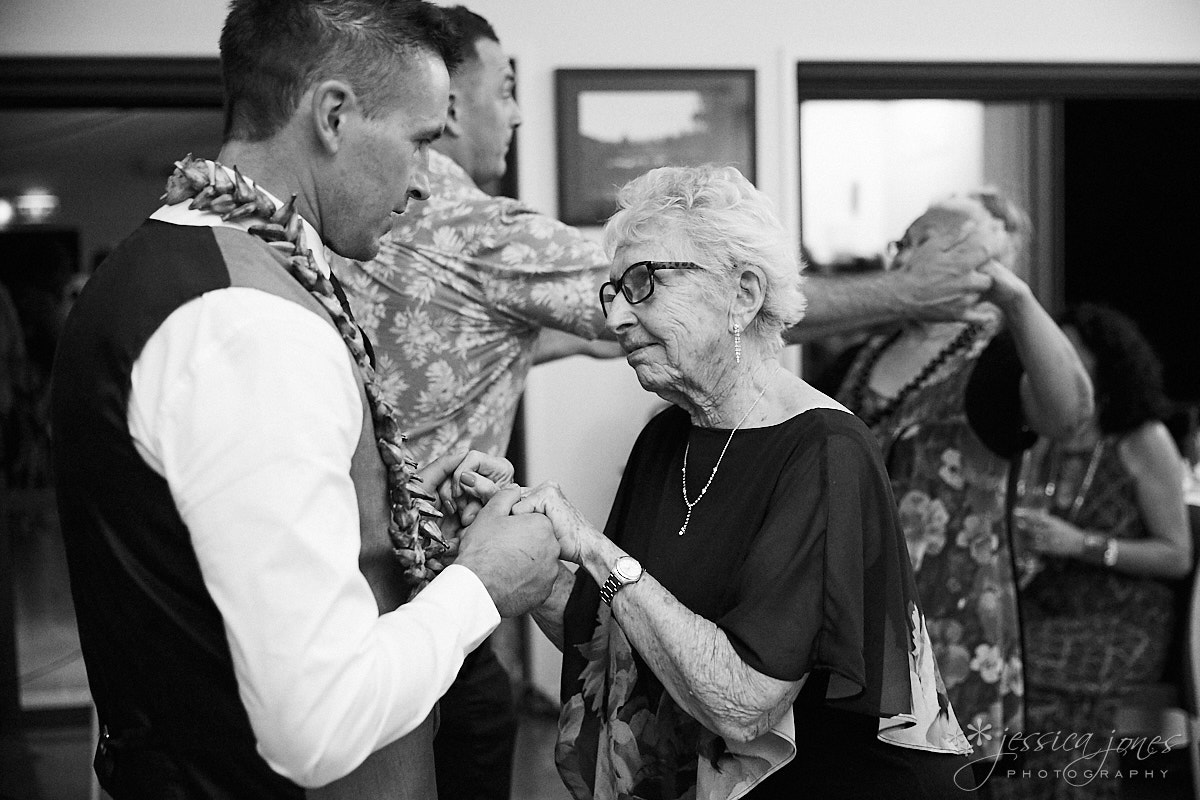 As the sun dipped behind the horizon we stole Tama and Anneliese outside to make the most of the glorious light.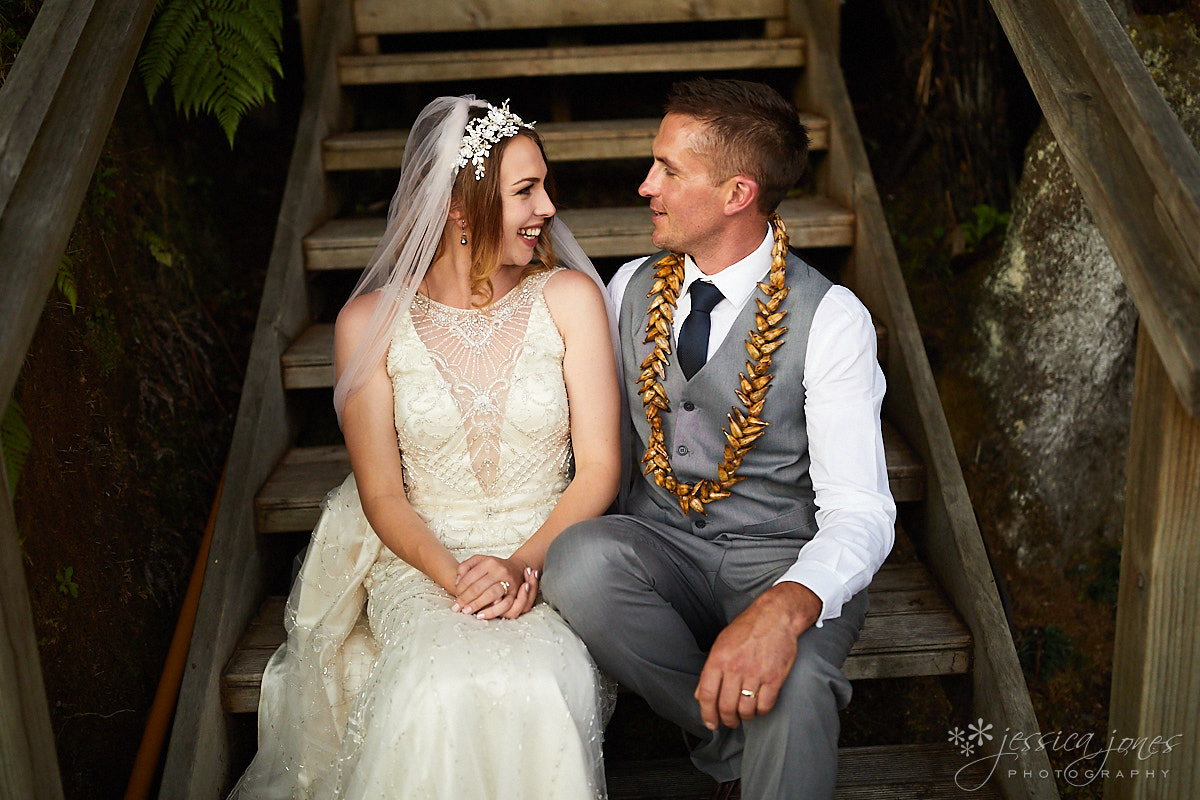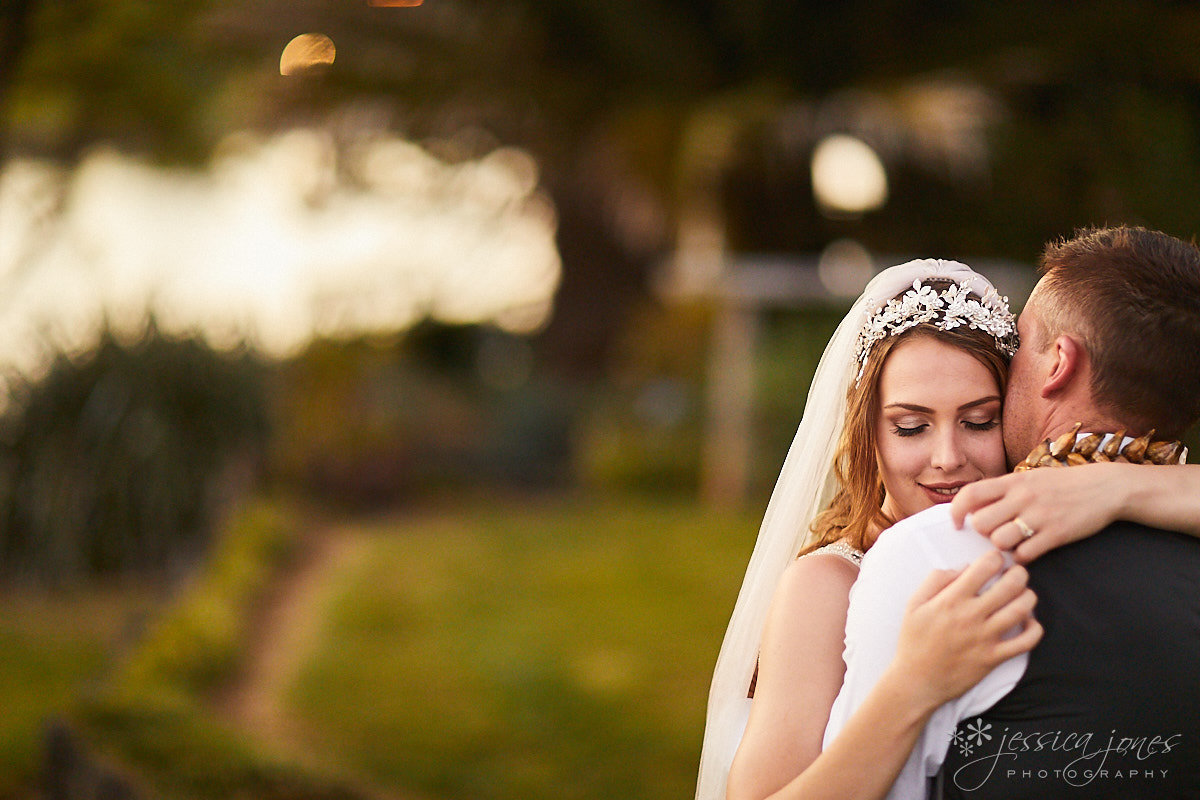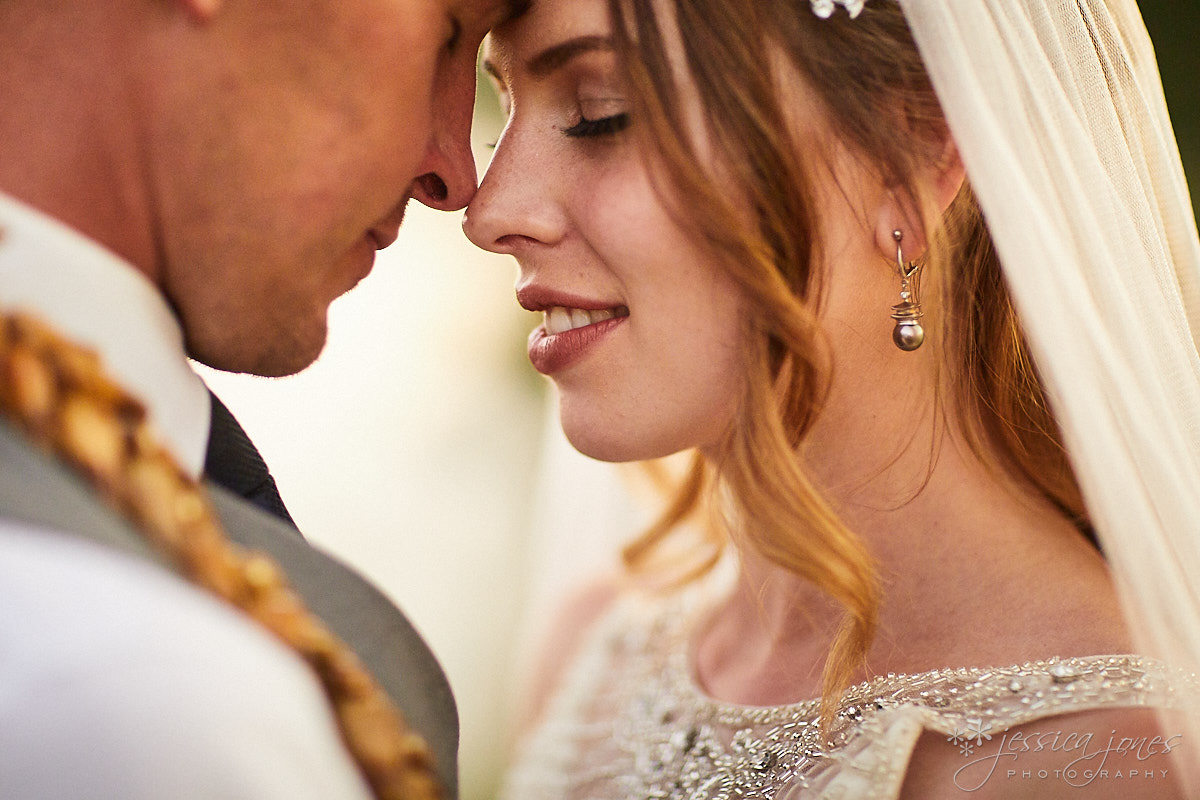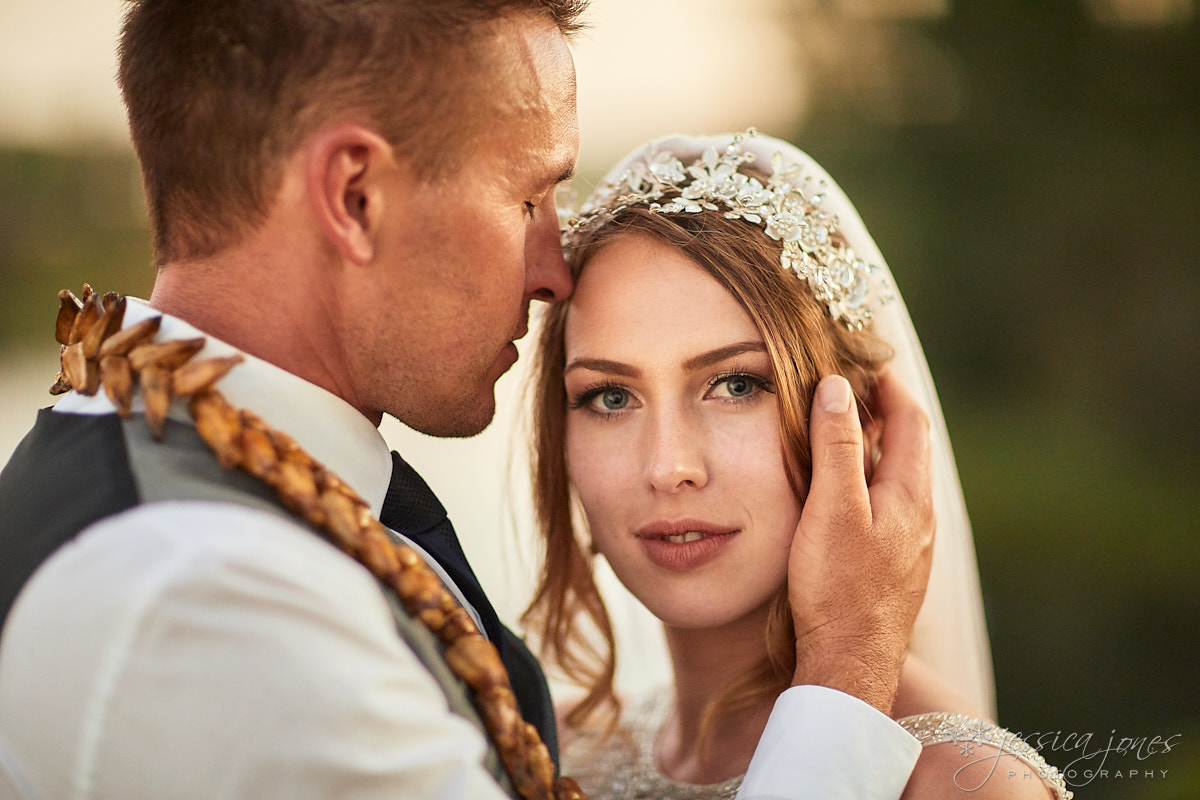 "What is THAT?!" we heard and looked up into the evening sky to see what looked like sparkling fireworks shooting across the sky.  It wasn't like a normal shooting star at all, it just went on and on and on and broke into glittery pieces as it travelled further away and after several minutes finally flew out of sight.  Was it Russian space junk, as some have suggested?  Possibly.  Could it have been aliens visiting?  Probably not, but it was a little bit fun to think about!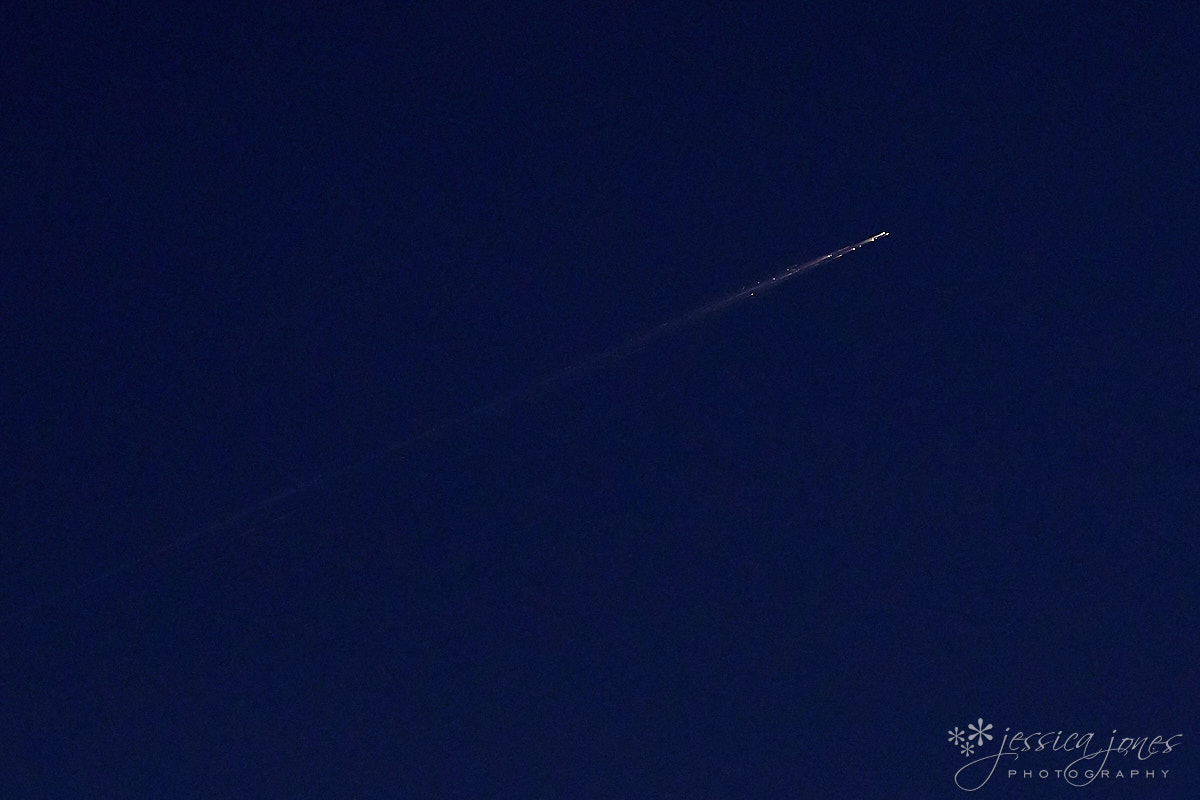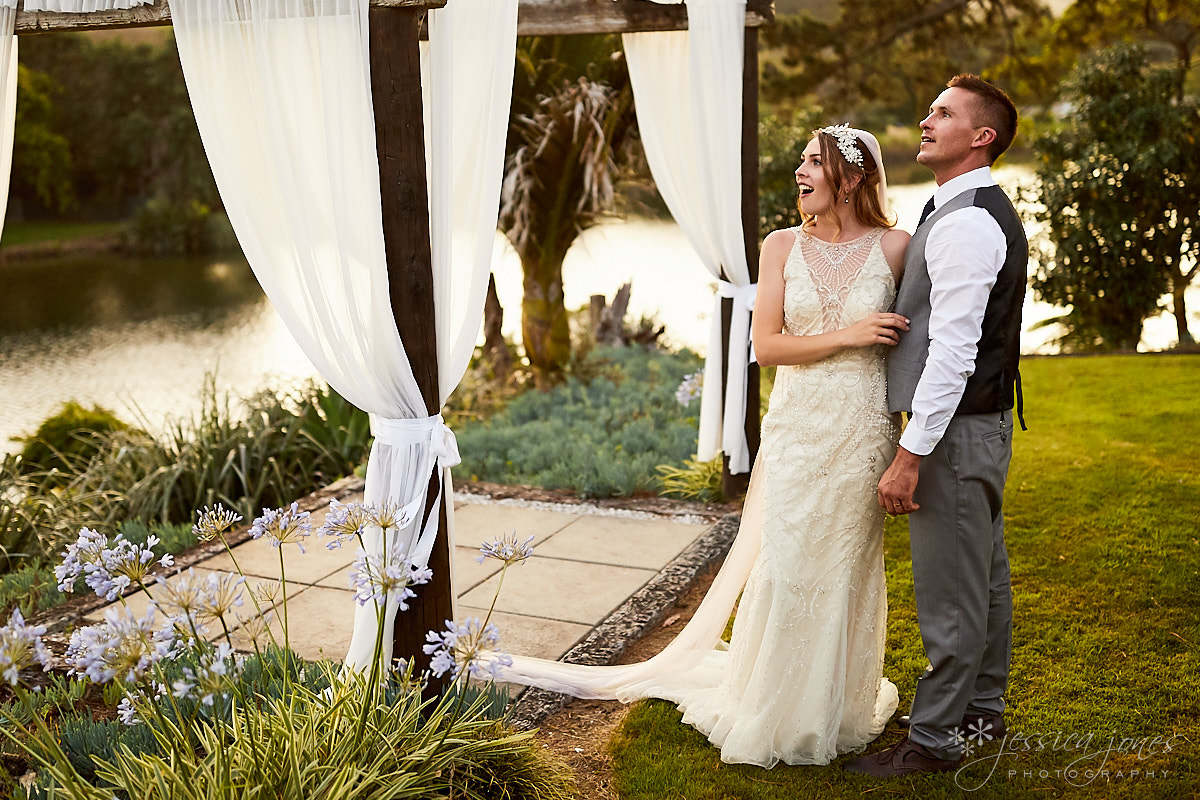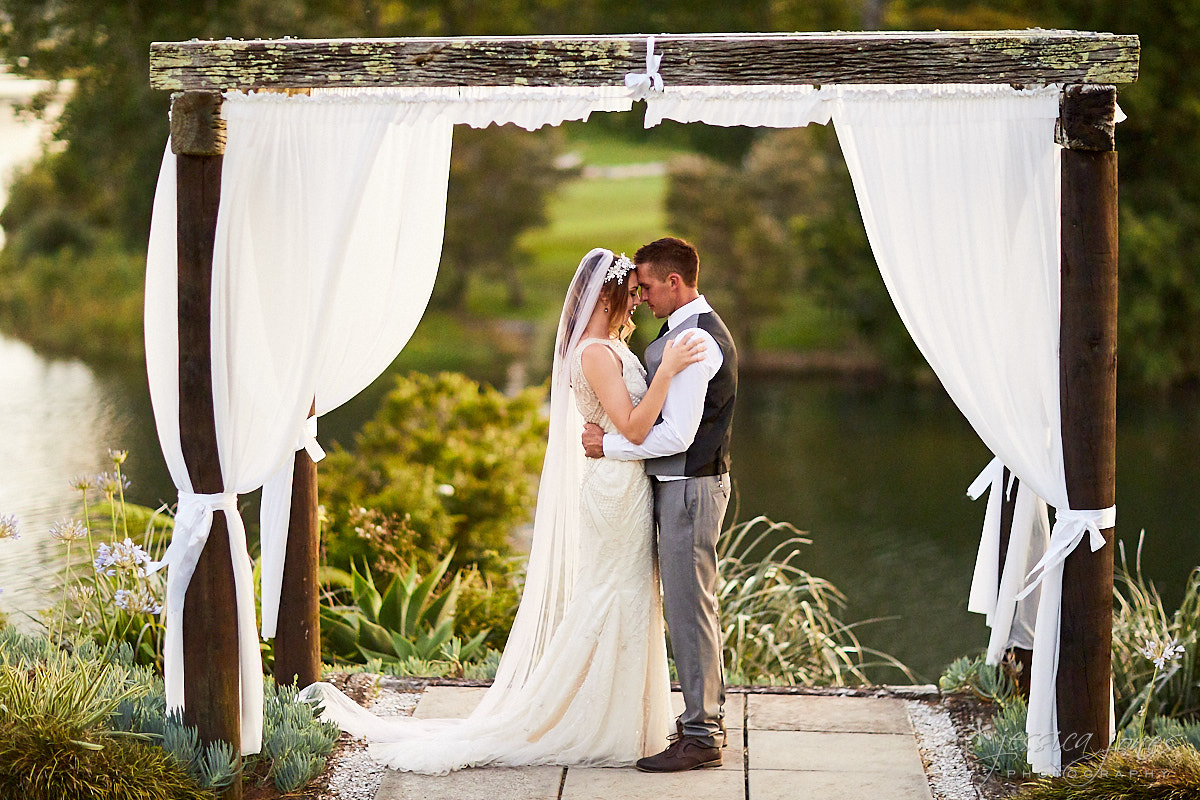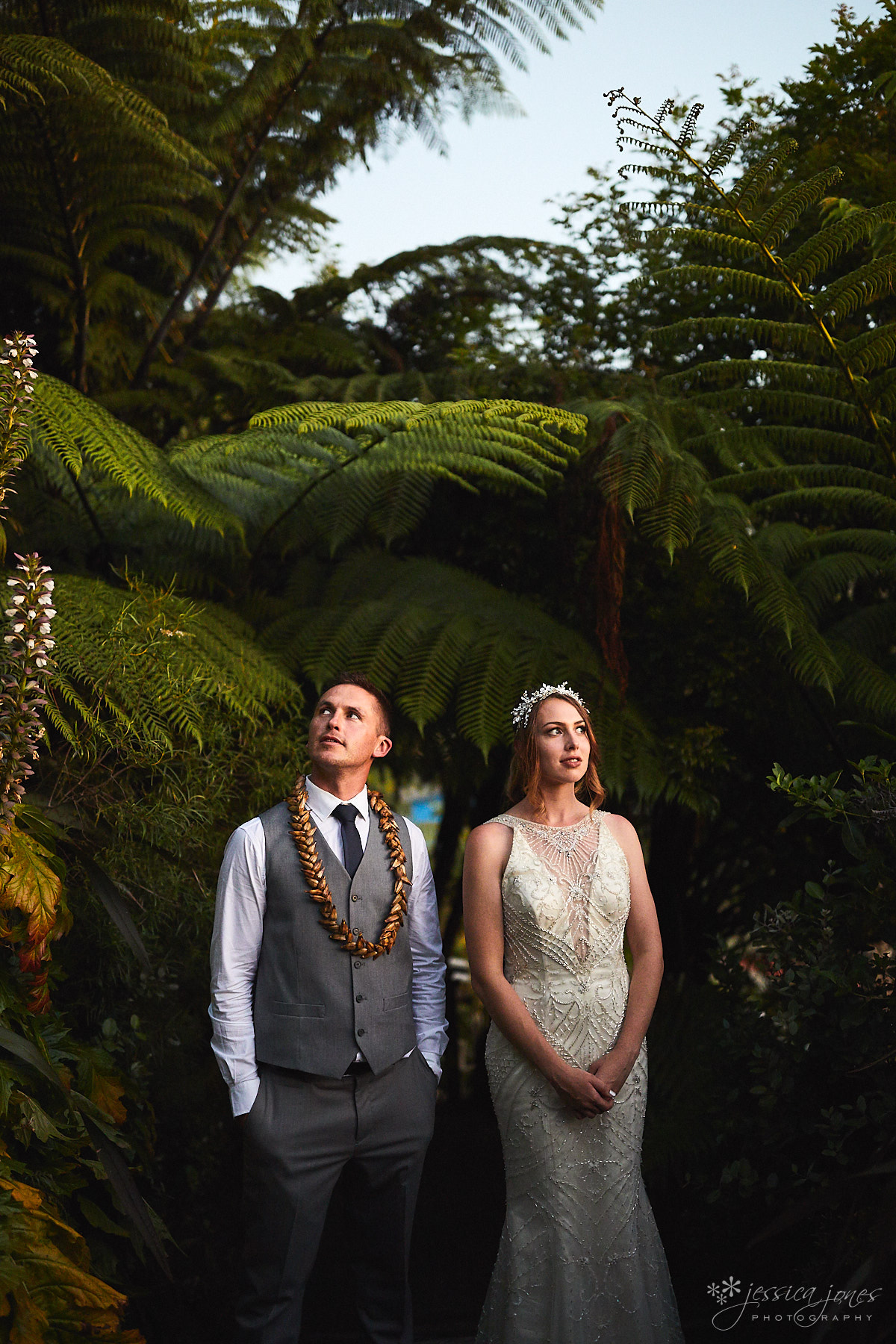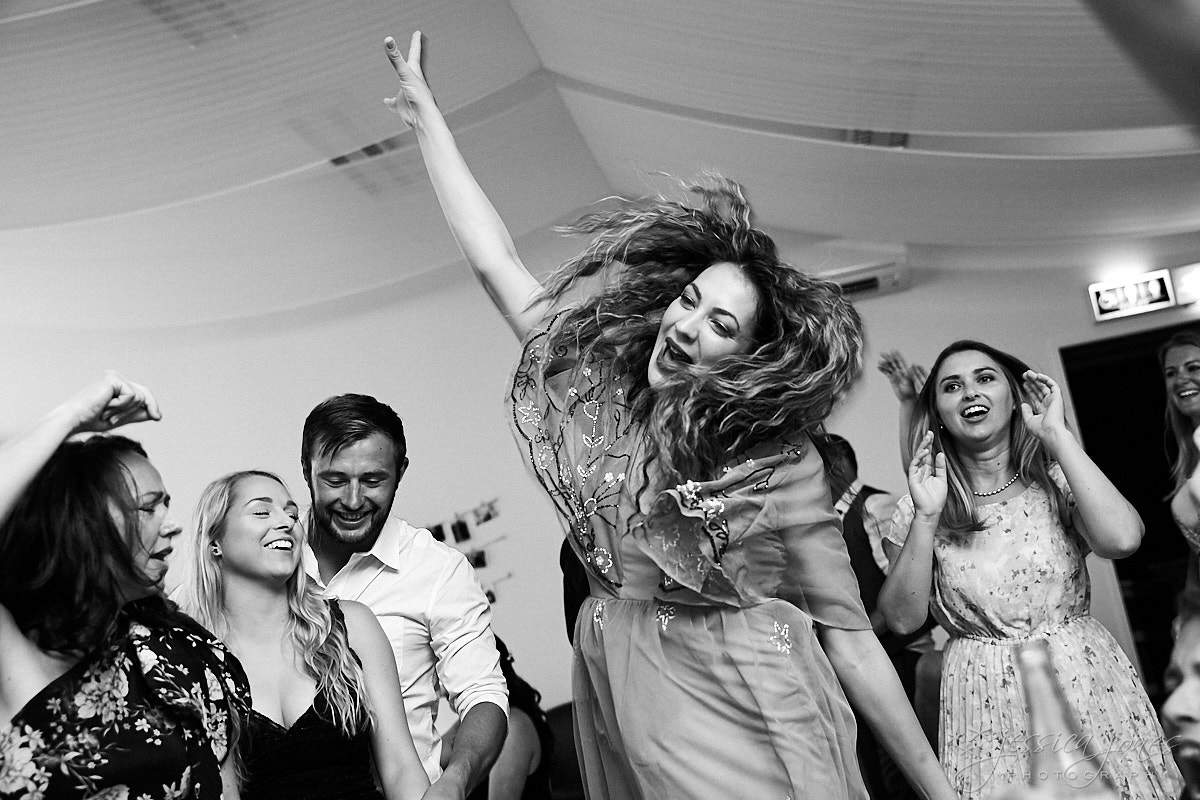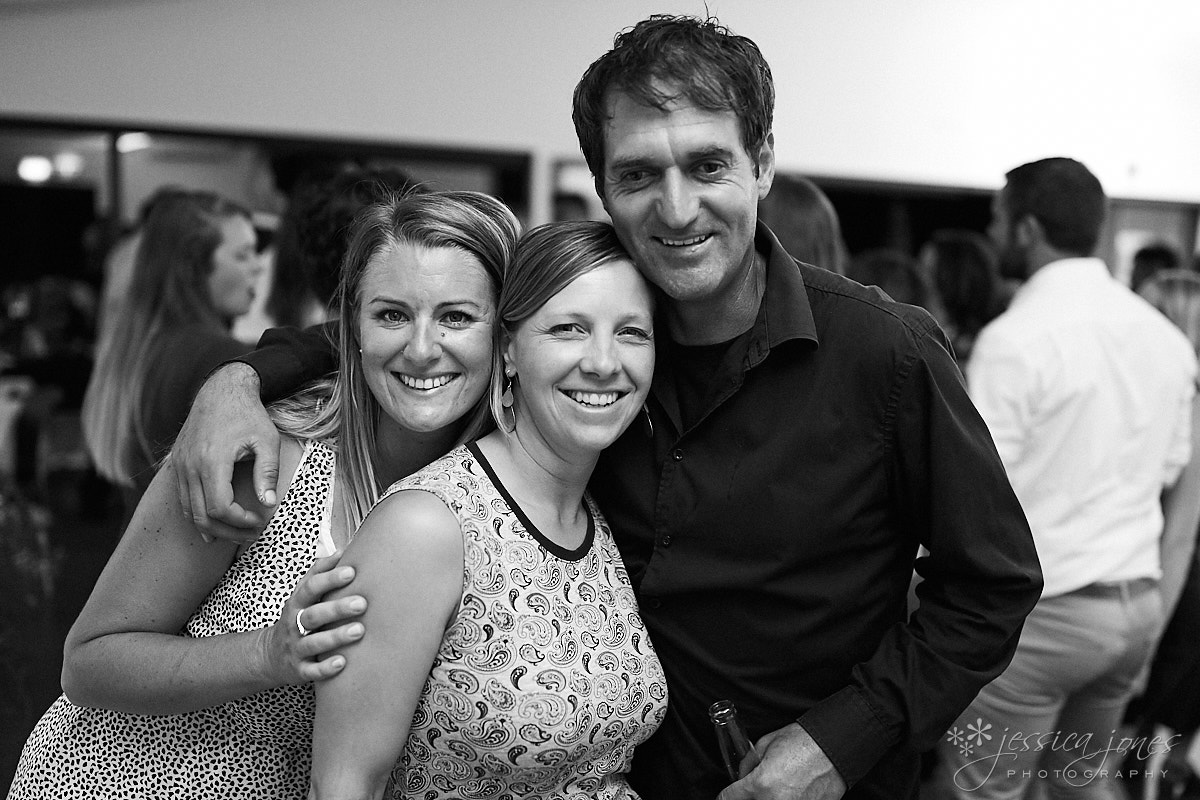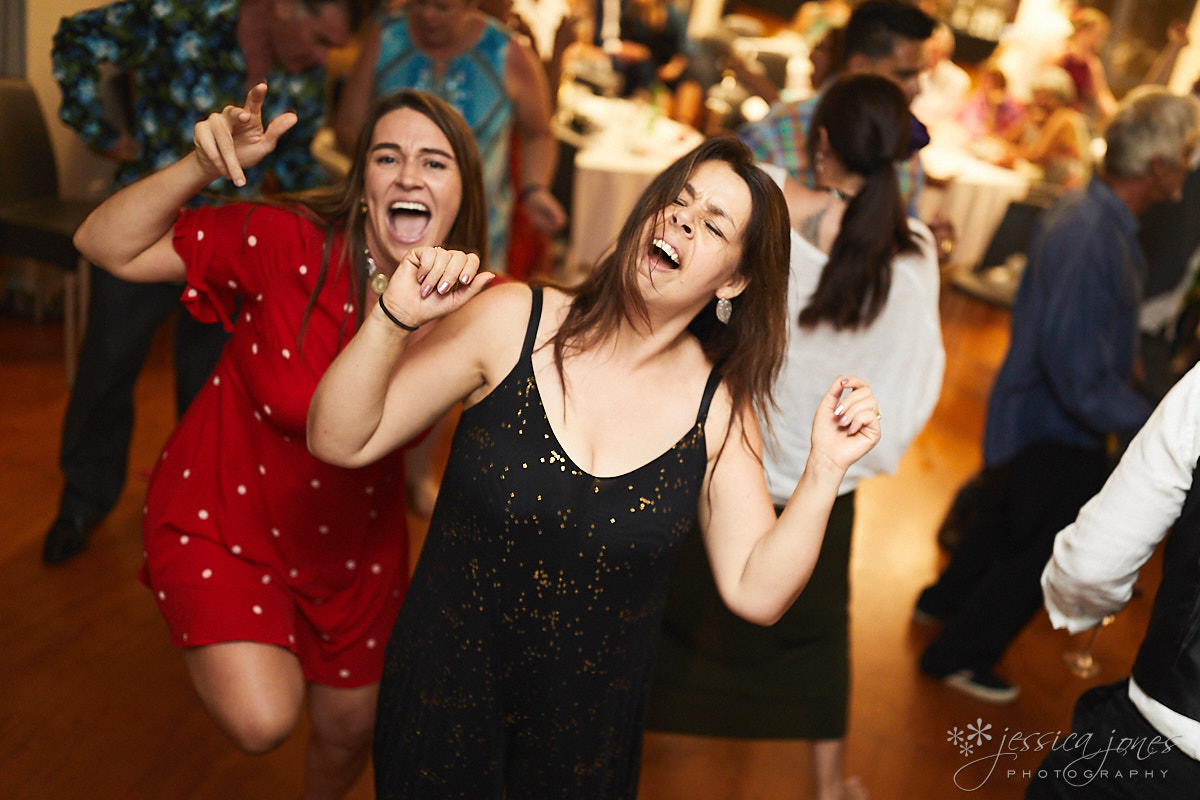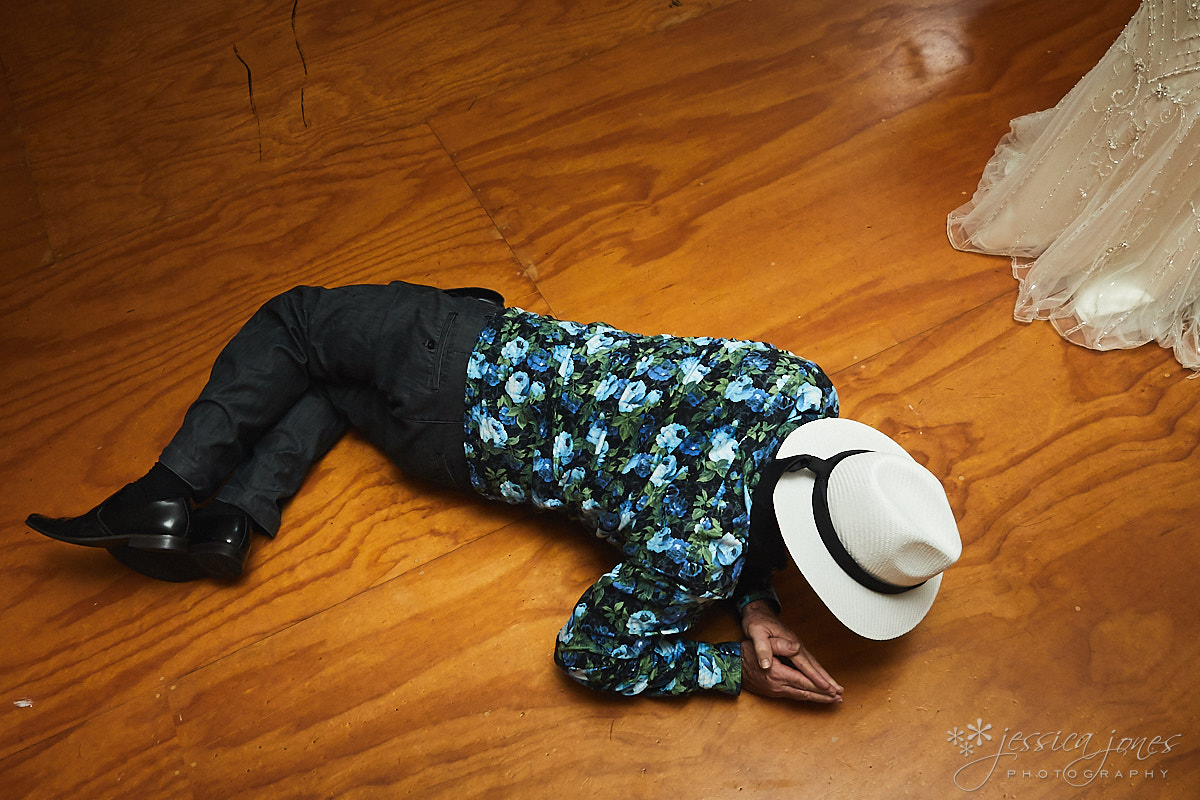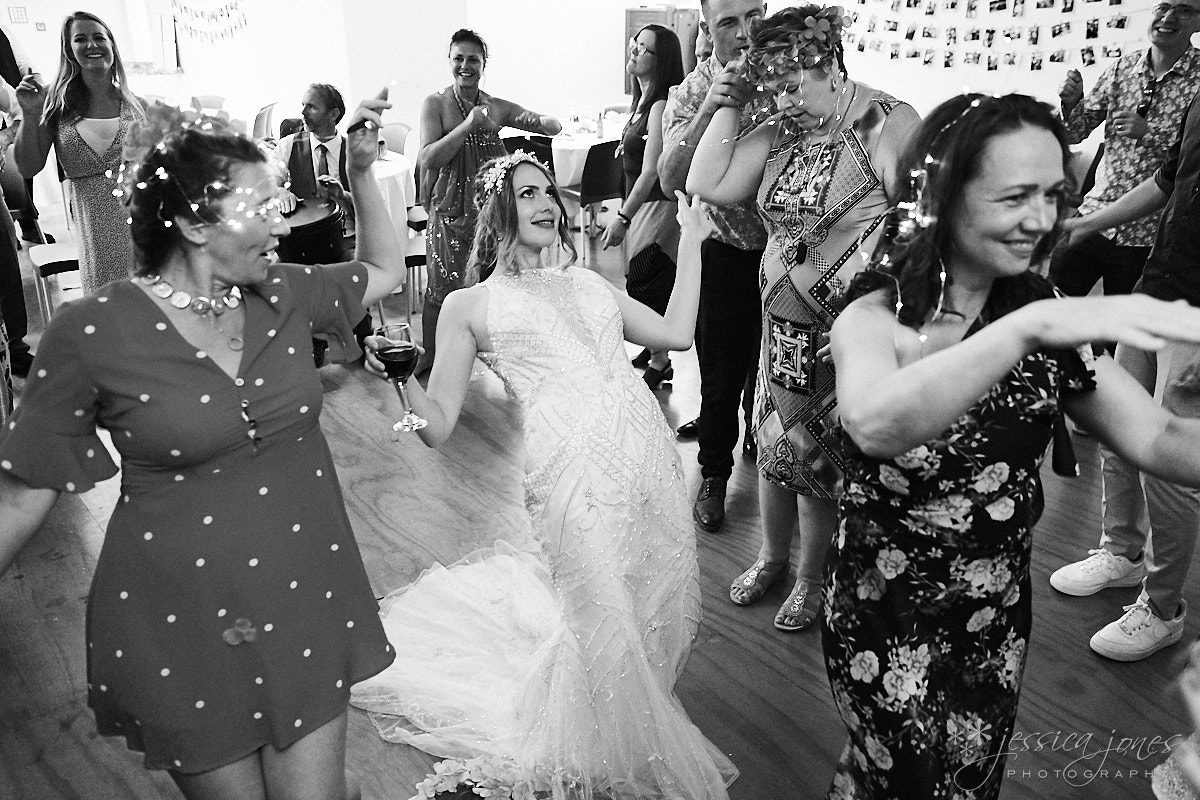 Tama and Anneliese, I love how you love each other, and I'm so honoured to have photographed your journey so far together and now your beautiful wedding day.  Thank you.  Big squishy Aunty hugs from me xx
VENDOR SHOUT OUT
Celebrant: Christine Grant
Make up: Chrissie Callard
Hair: Bailey Smith
Ceremony Location: River Gardens, Bethlehem
Reception Location: Waimarino Adventure Park 
Catering: Food Gurus
Videographer: Joshua Potter