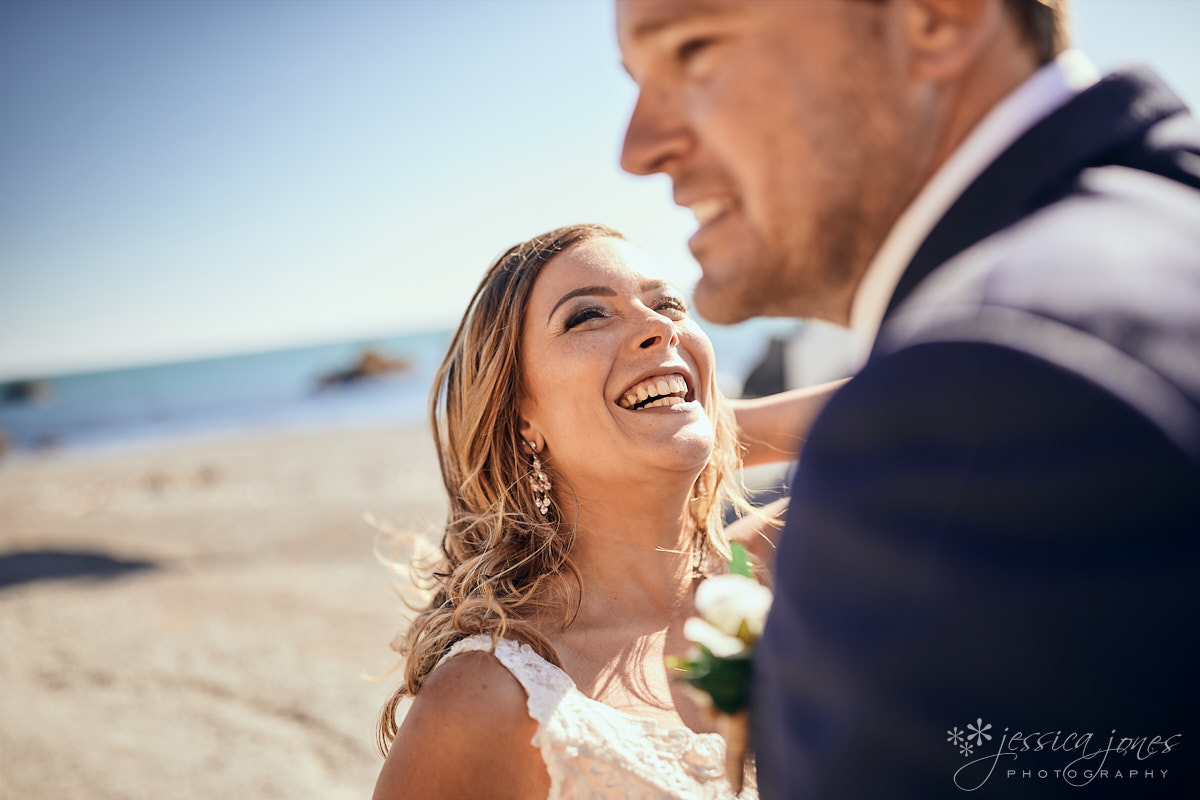 They love the rain, they love their boat, and they luuuuuurve each other.  Cue sweet little getaway on their boat in the middle of winter, and in sweeps a southerly with a generous smattering of rain. What better time to whip out an engagement ring and without a word pop it on Kate's finger.  "I think it's probably about time," he said.
It was entirely fitting for Hayden and Kate to be married this close to the water they so dearly love.  Watching the boats, cruise ships and ferries come and go into Wellington from the incredible Pencarrow Lodge suited them down to the ground.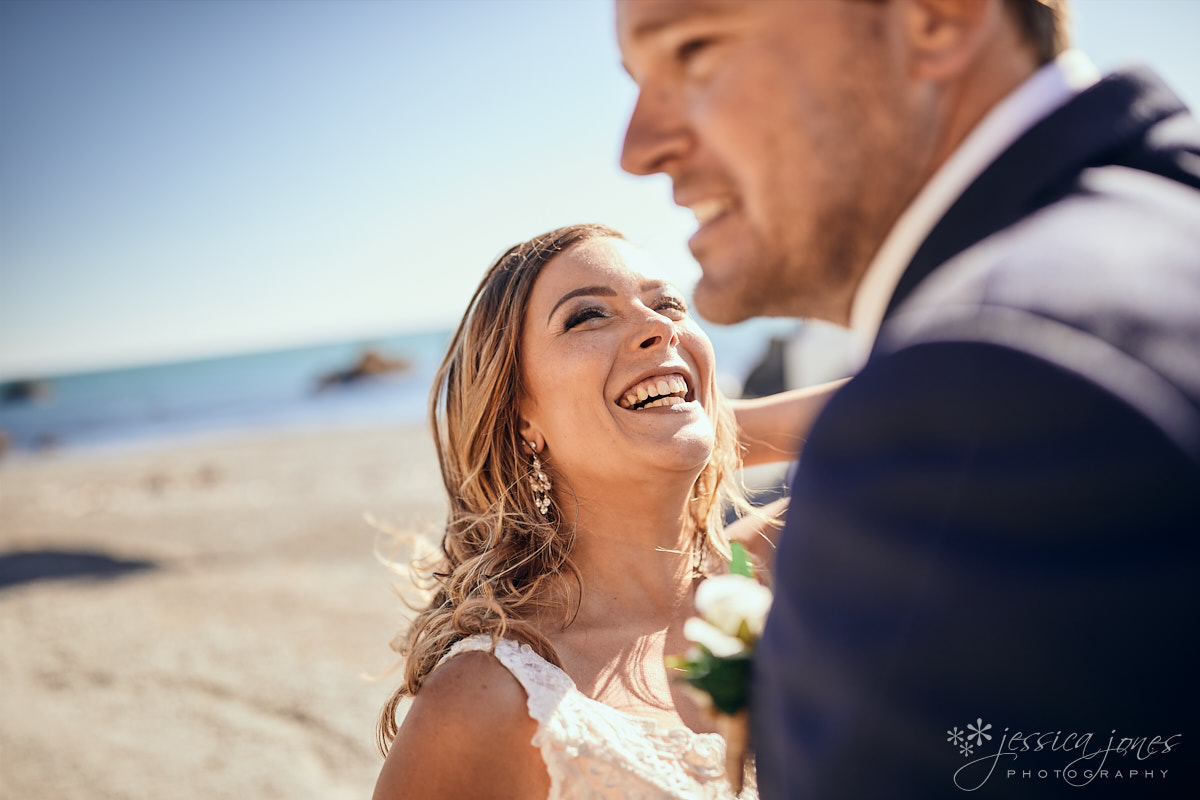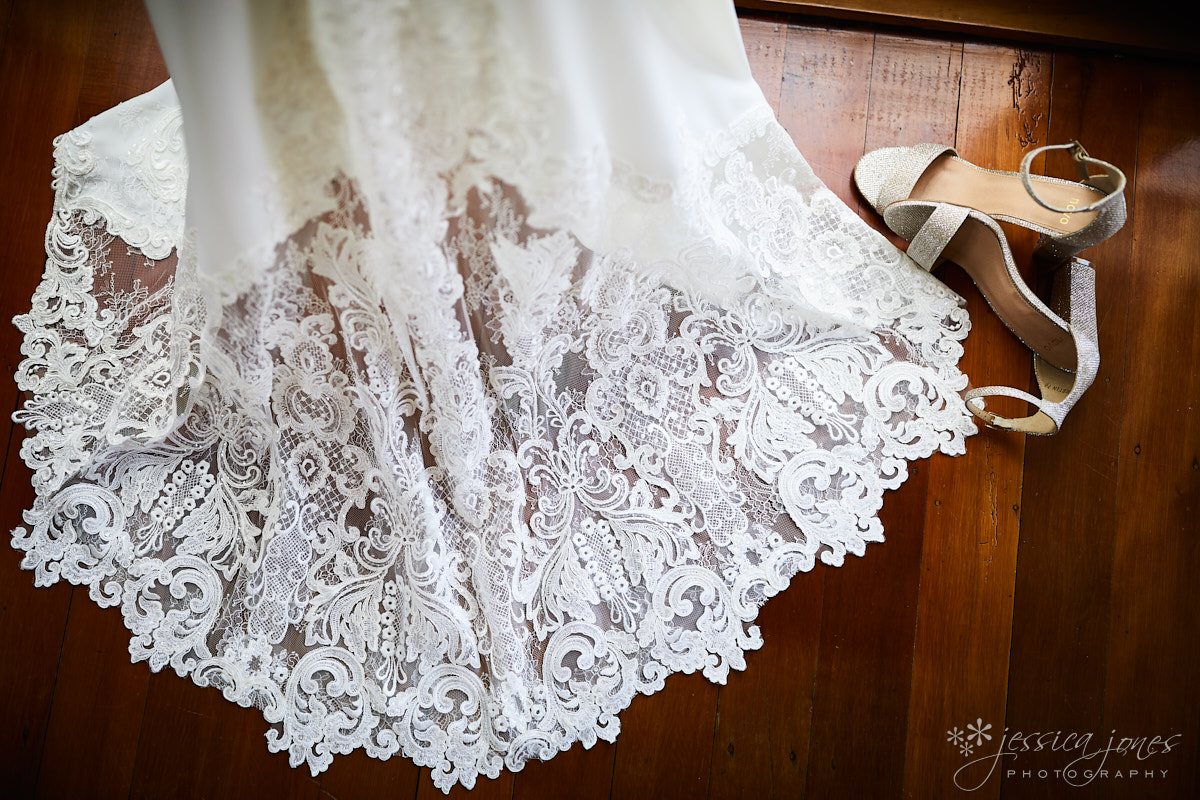 I knew Kate was my kind of girl when she uttered the words, "I'd really love a Maine Coon cat".  She had me at Maine Coon.  Our Sir Percival Fitzgerald The Great Jones is part Maine Coon, and our love for him could almost (but not quite) equal to how much we love our kids.  (He even has his own Instagram account).  So when Kate talked about wanting a Maine Coon, and then when she introduced me to her own adorable cat, Missy, I was smitten.  Seriously.  Crazy cat ladies unite.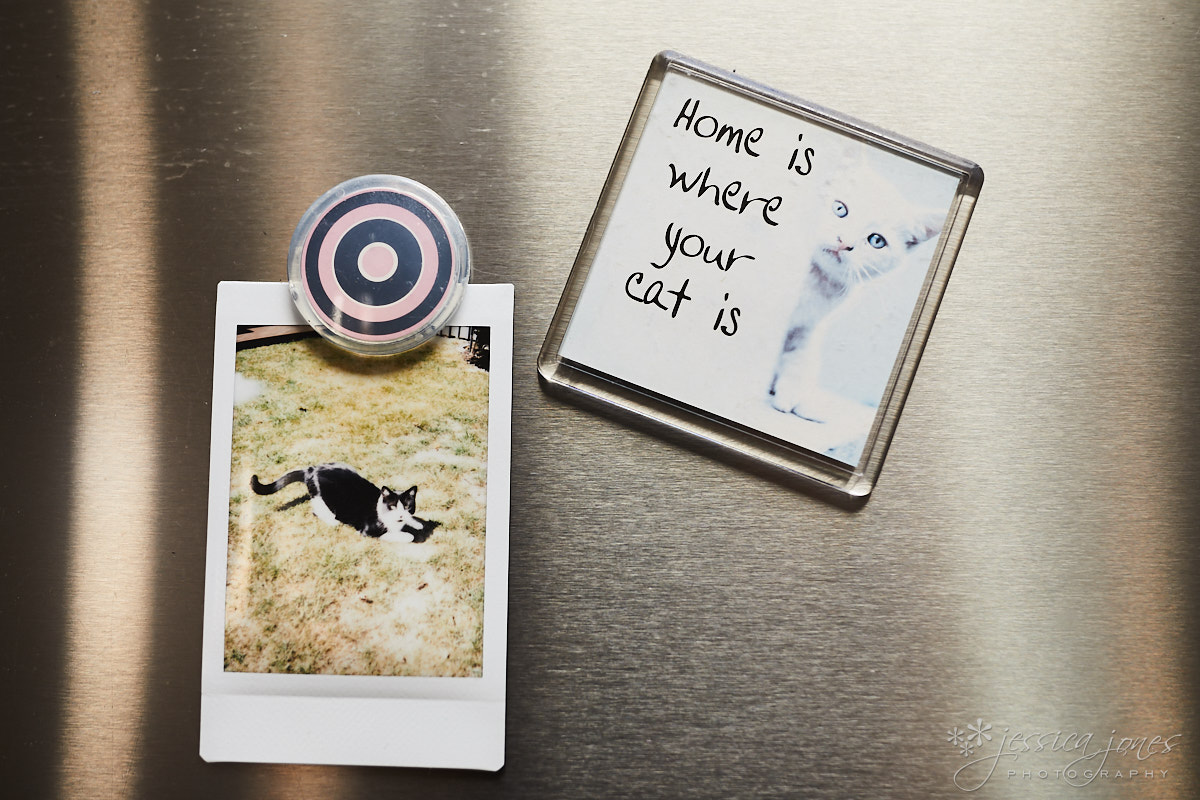 I had to be a bit patient with Missy because she isn't a 'pick me up and cuddle me' kind of  kitty.  More of a 'wait till I pose somewhere with great light and a reflection' kind of kitty.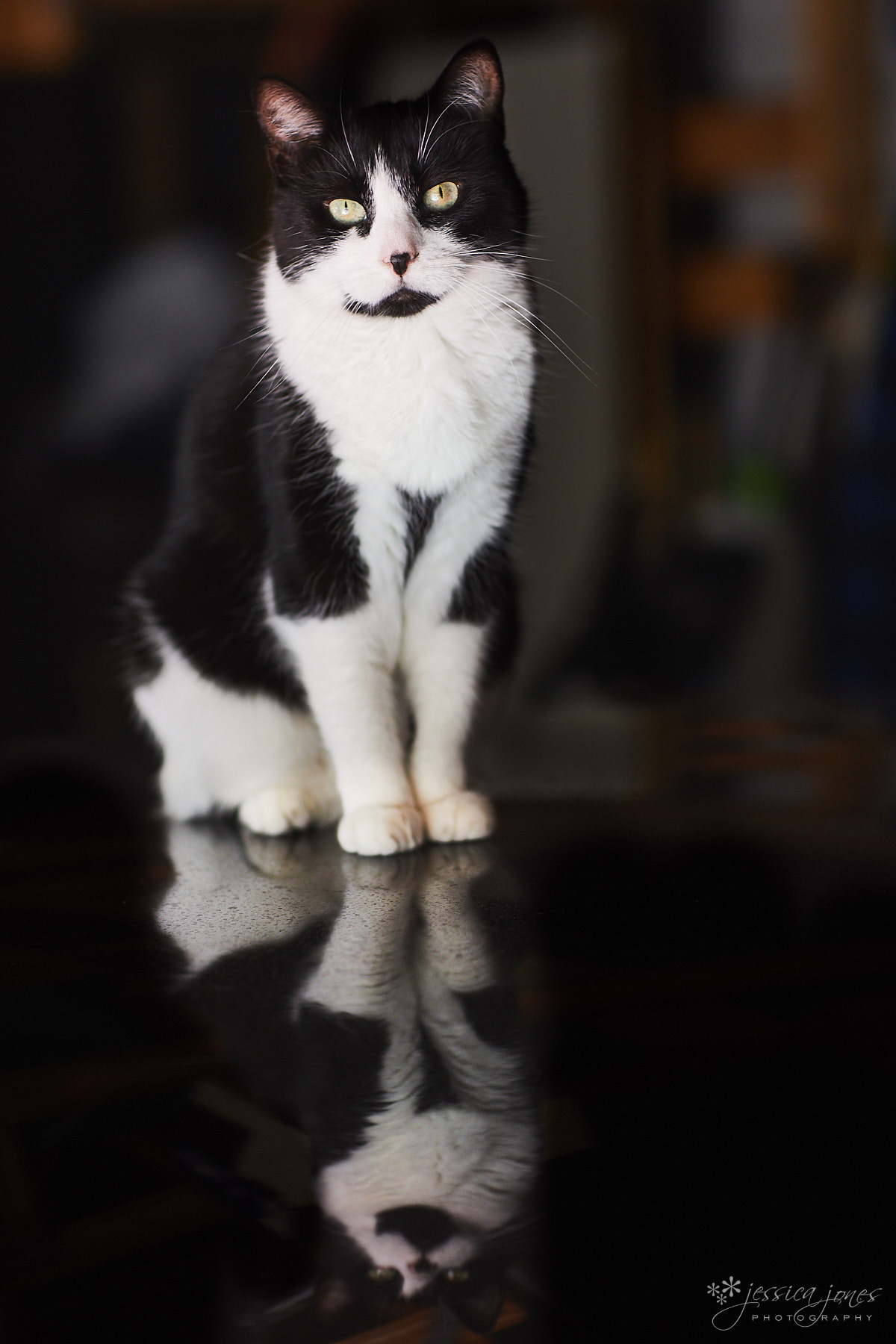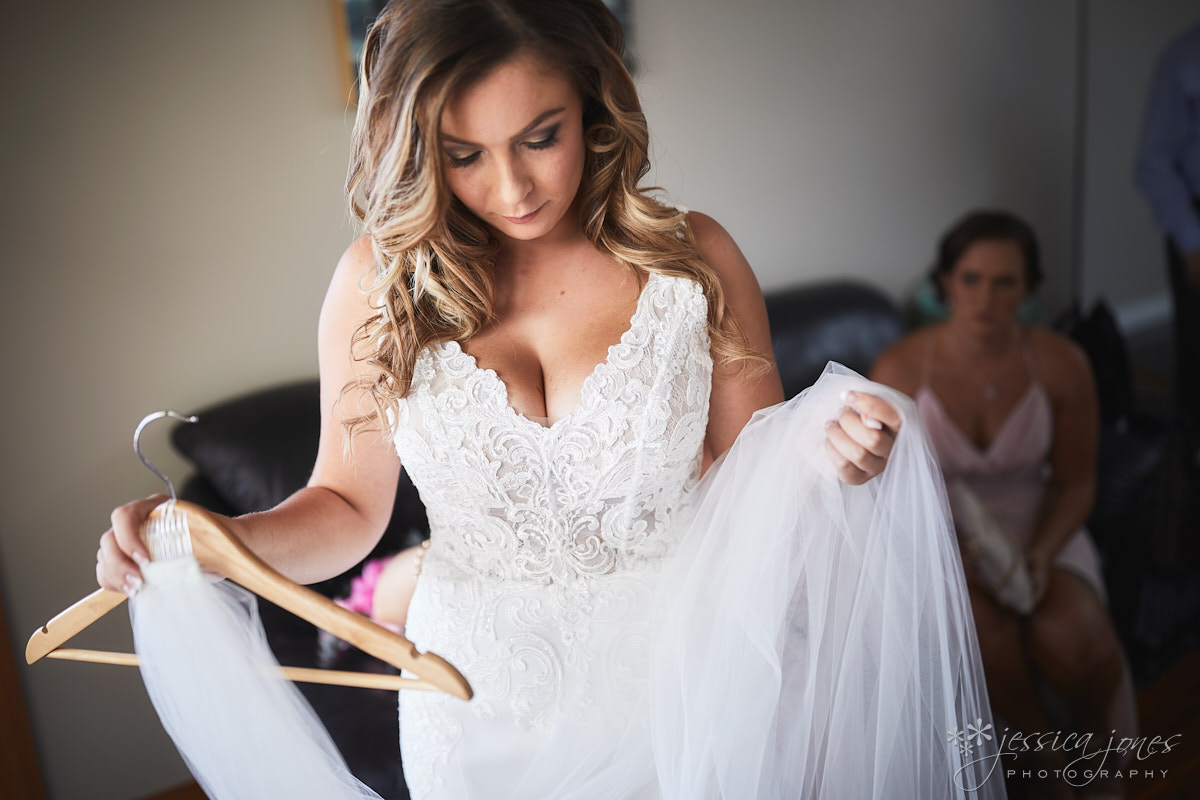 Kate you are the most exquisite bride.  Also you like cats, as if things could even get more perfect for me.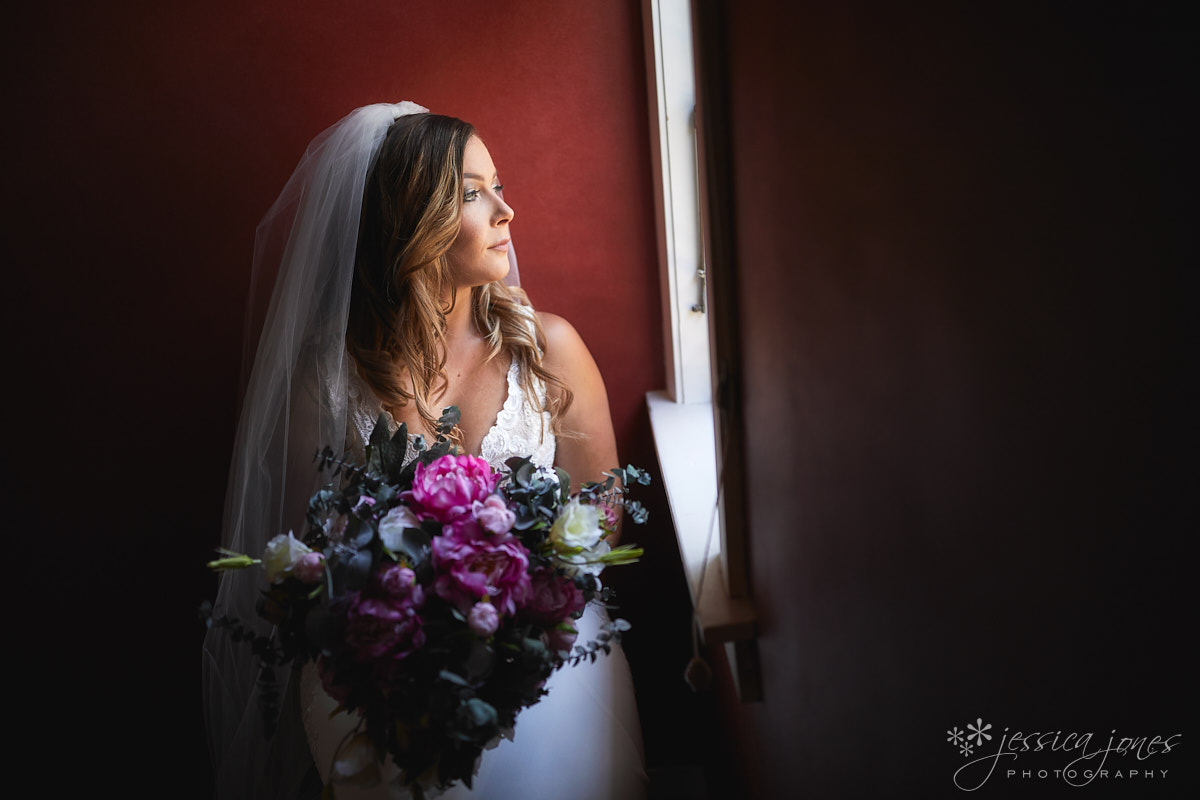 Hayden loves his boat and boating and all things water, and so it was only right the boys get ready on their boat Seaquil.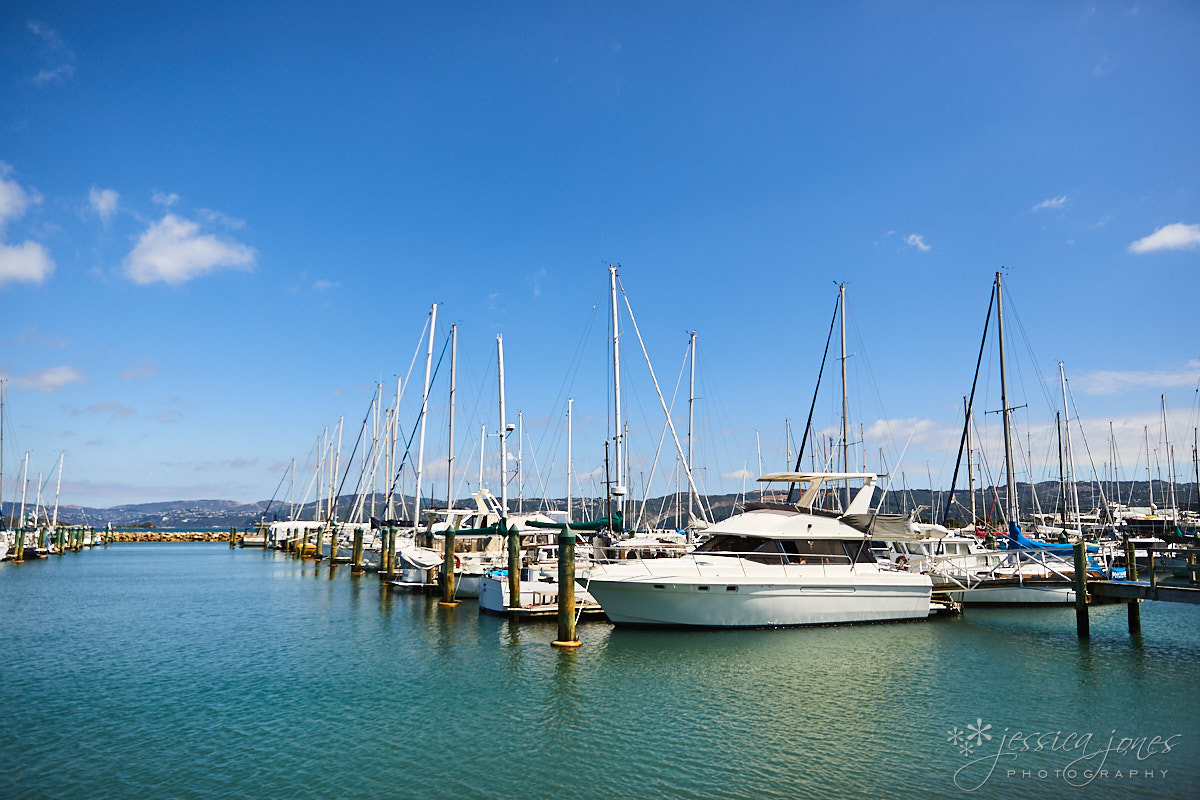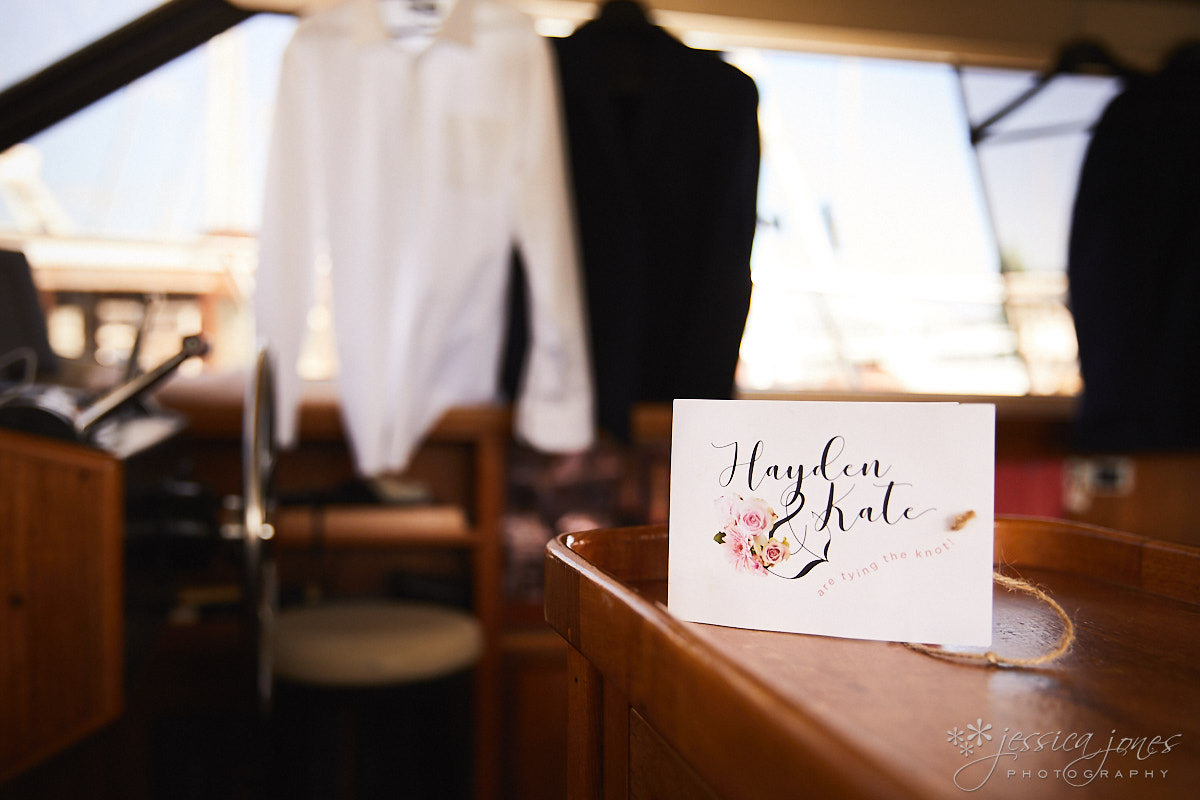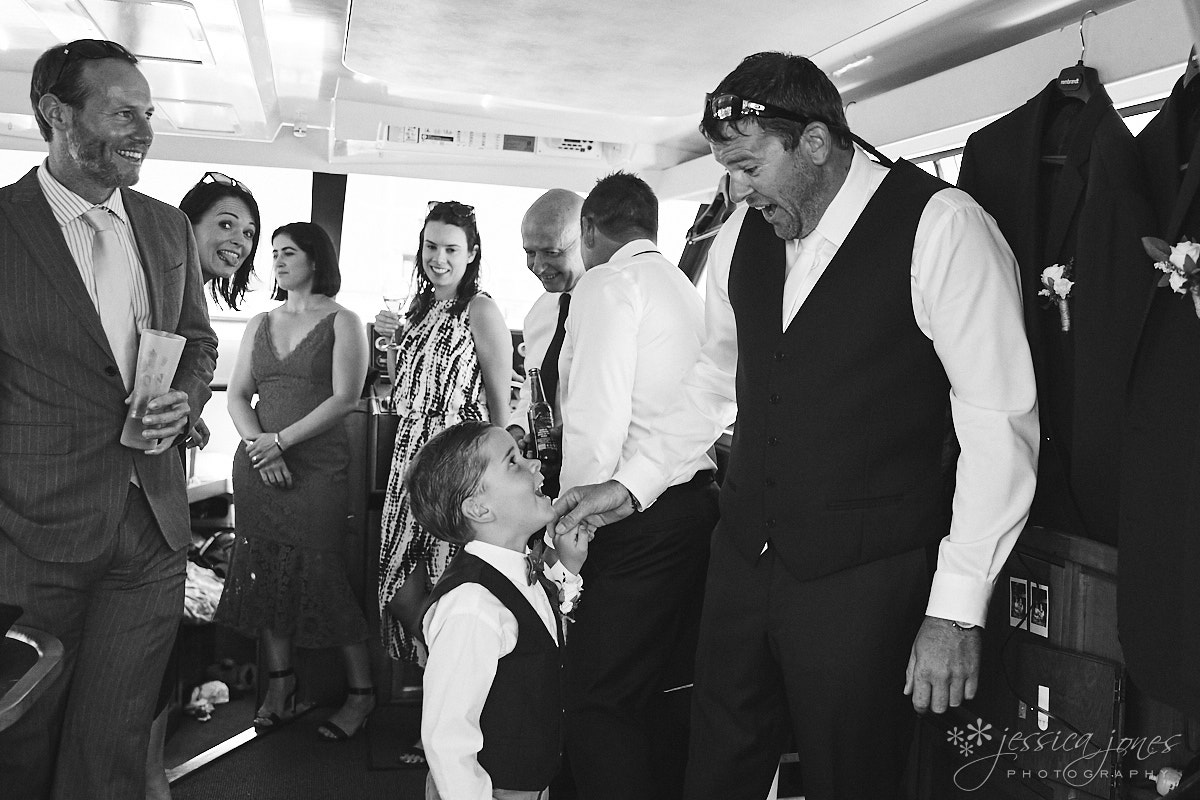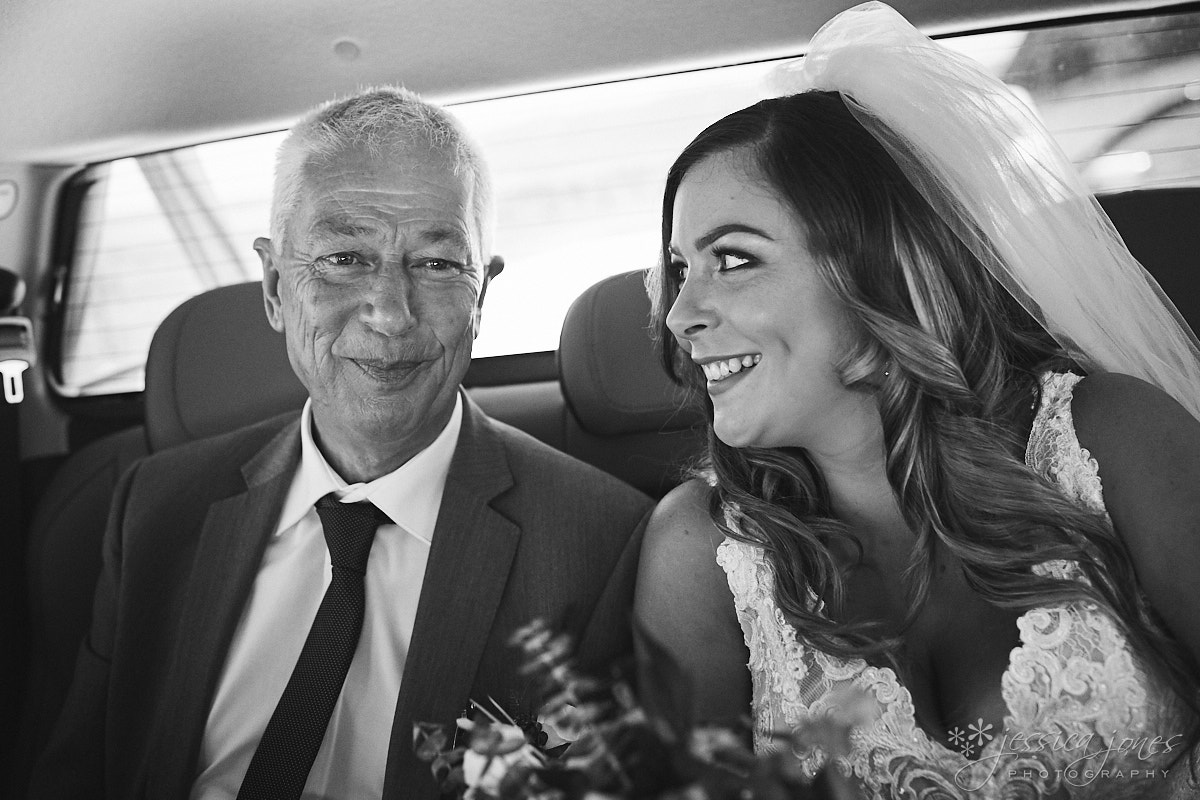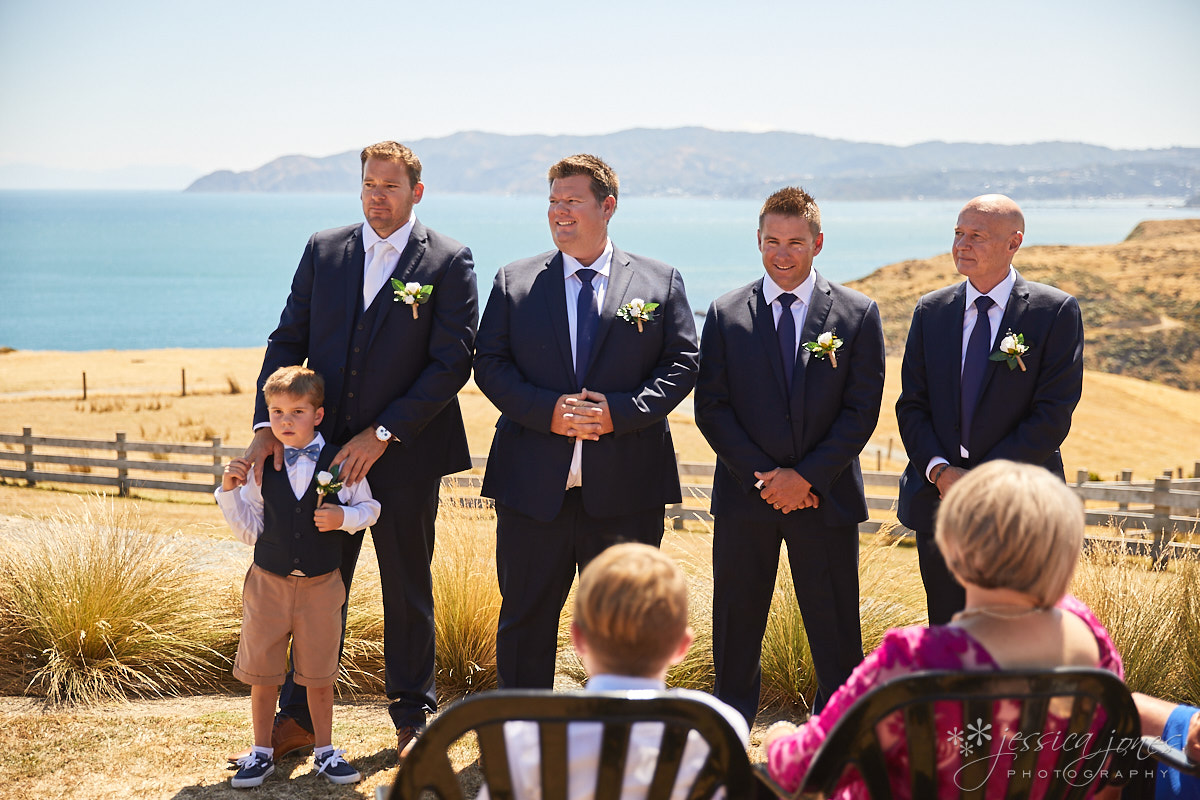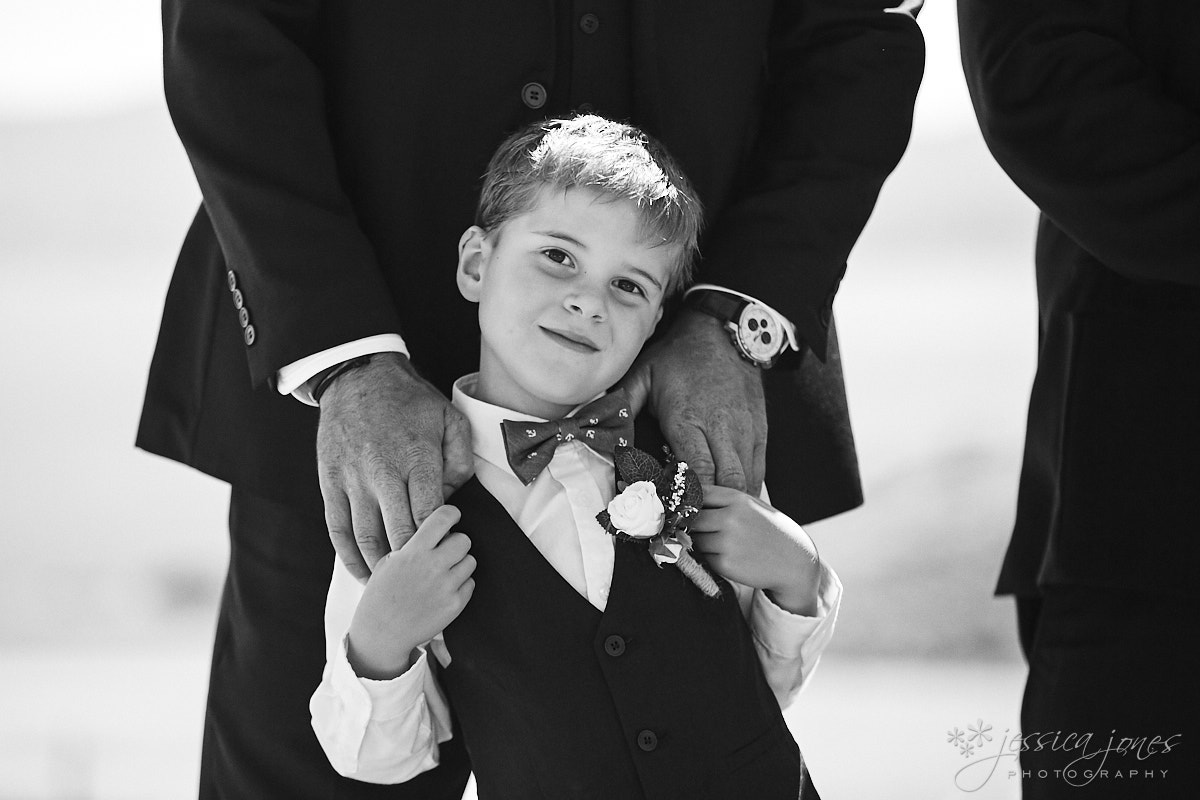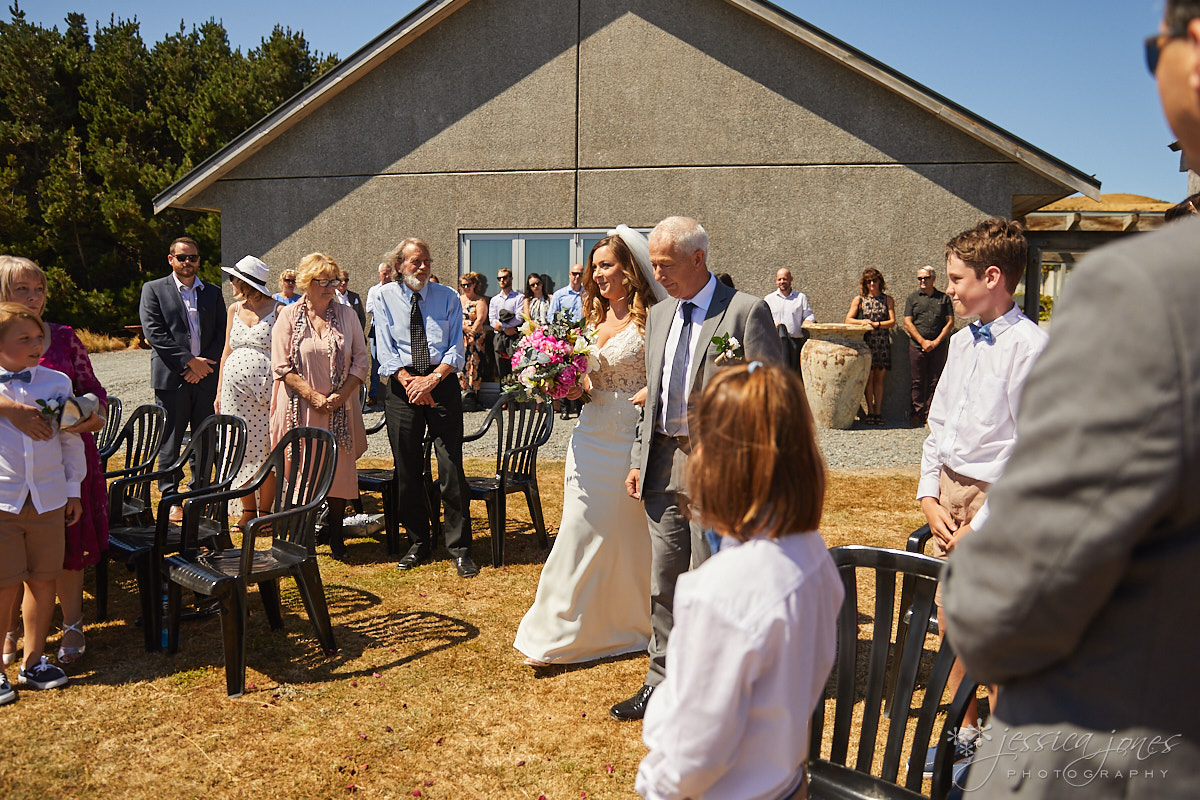 How's this for a vista?  Superb!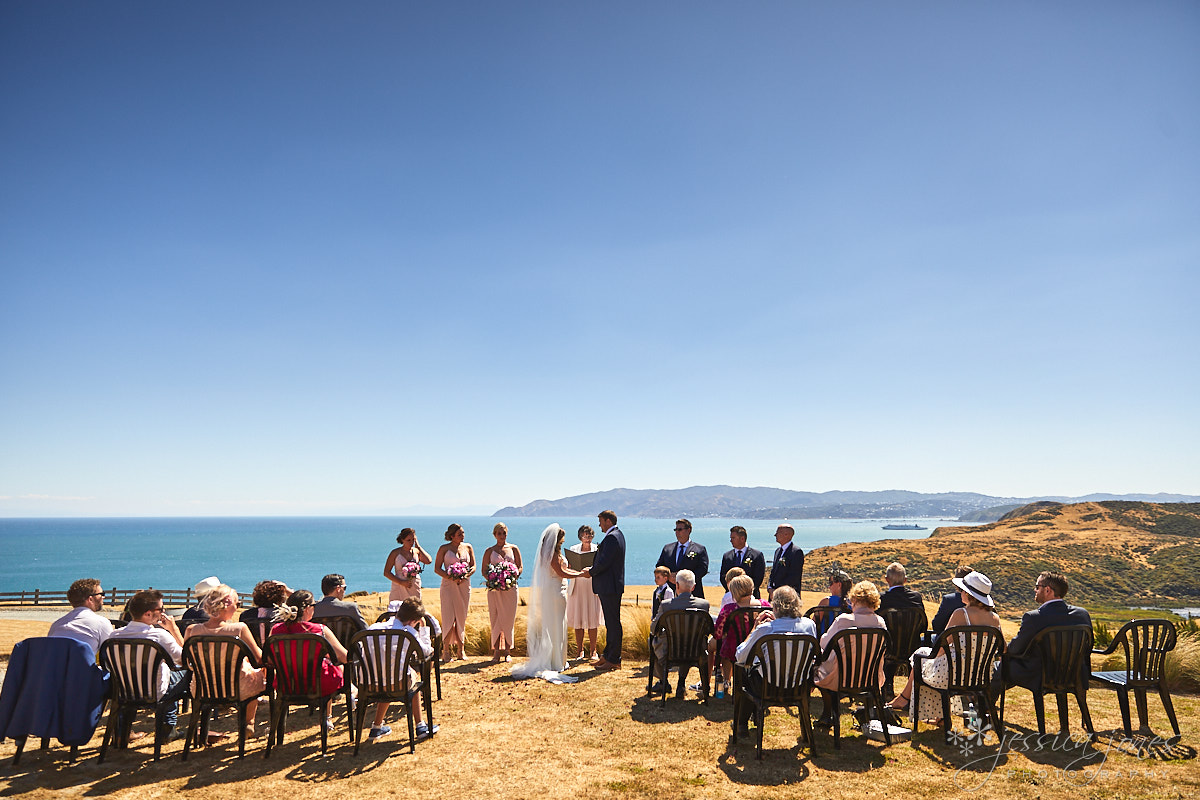 Carol Taylor took the trip to Wellington as well, and was obviously well aware of the windy reputation Pencarrow (and Wellington in general!) has.  I imagine this is not the first time she's been attacked by a veil.  I love this shot tremendously.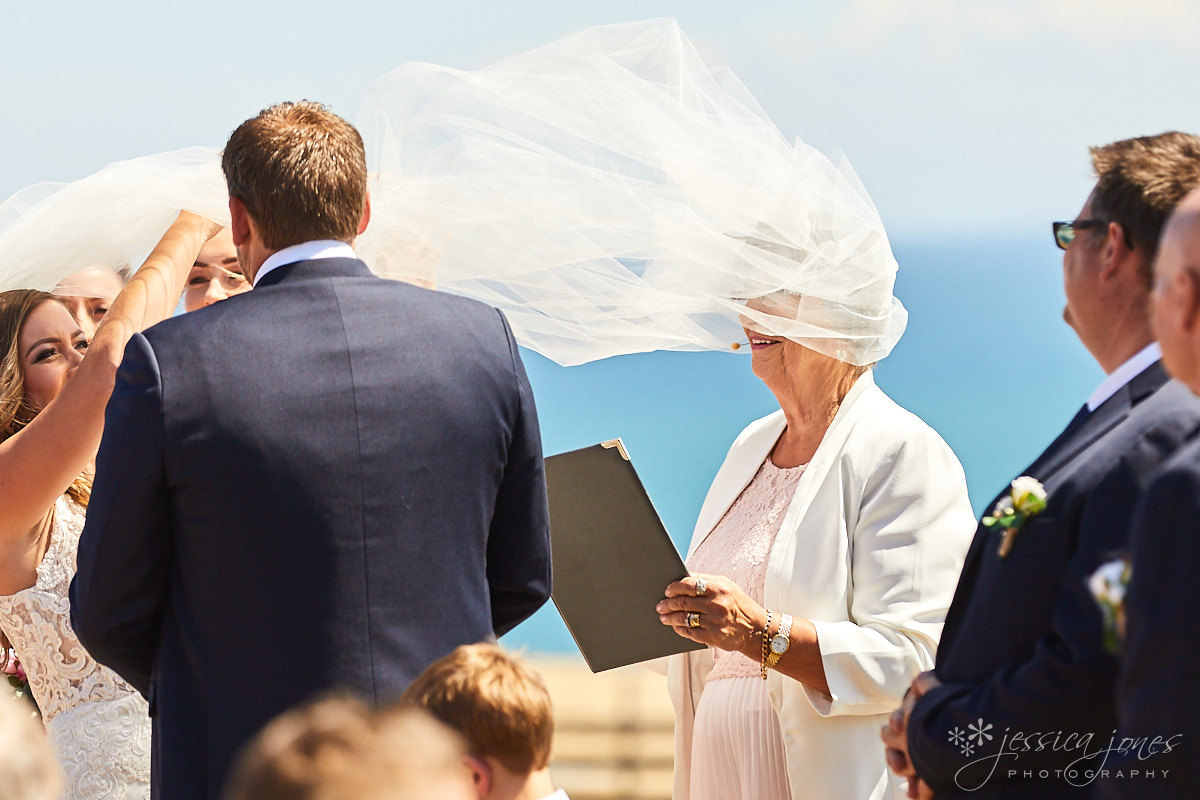 Anybody that has been photographed by me in the past knows I like a little bit of wind in the hair from time to time!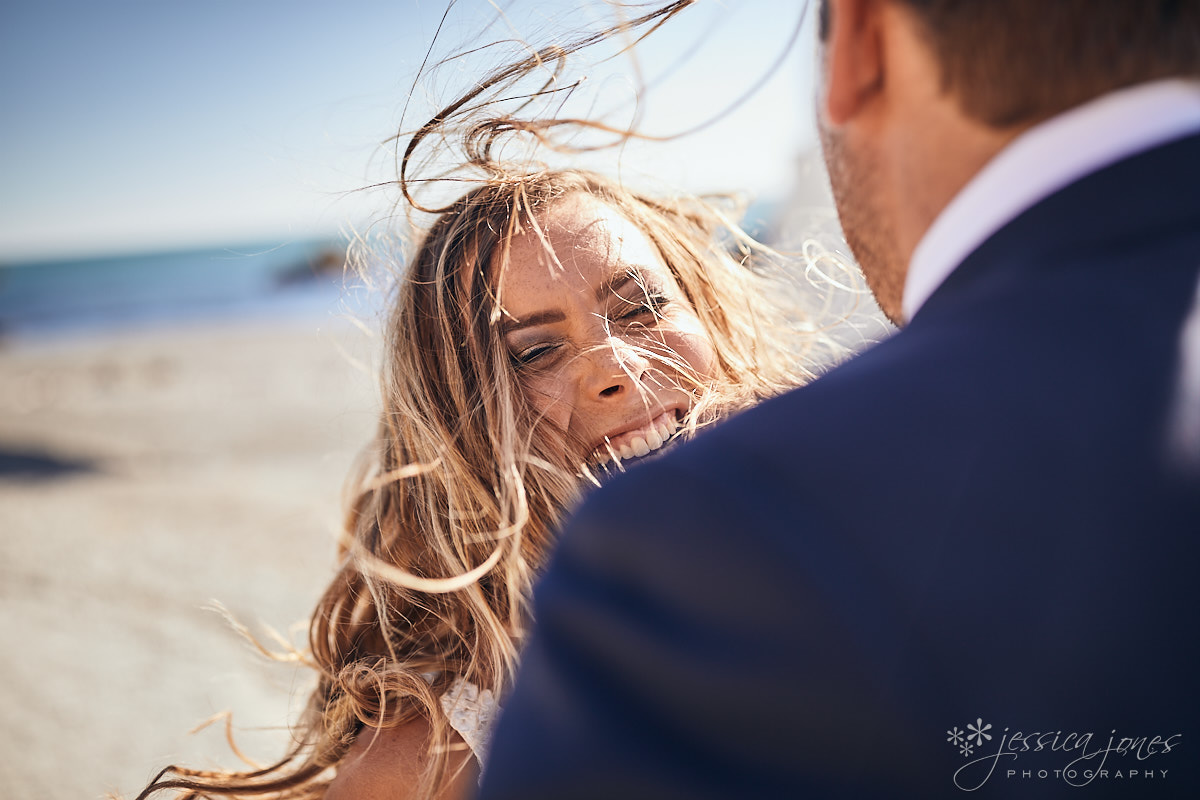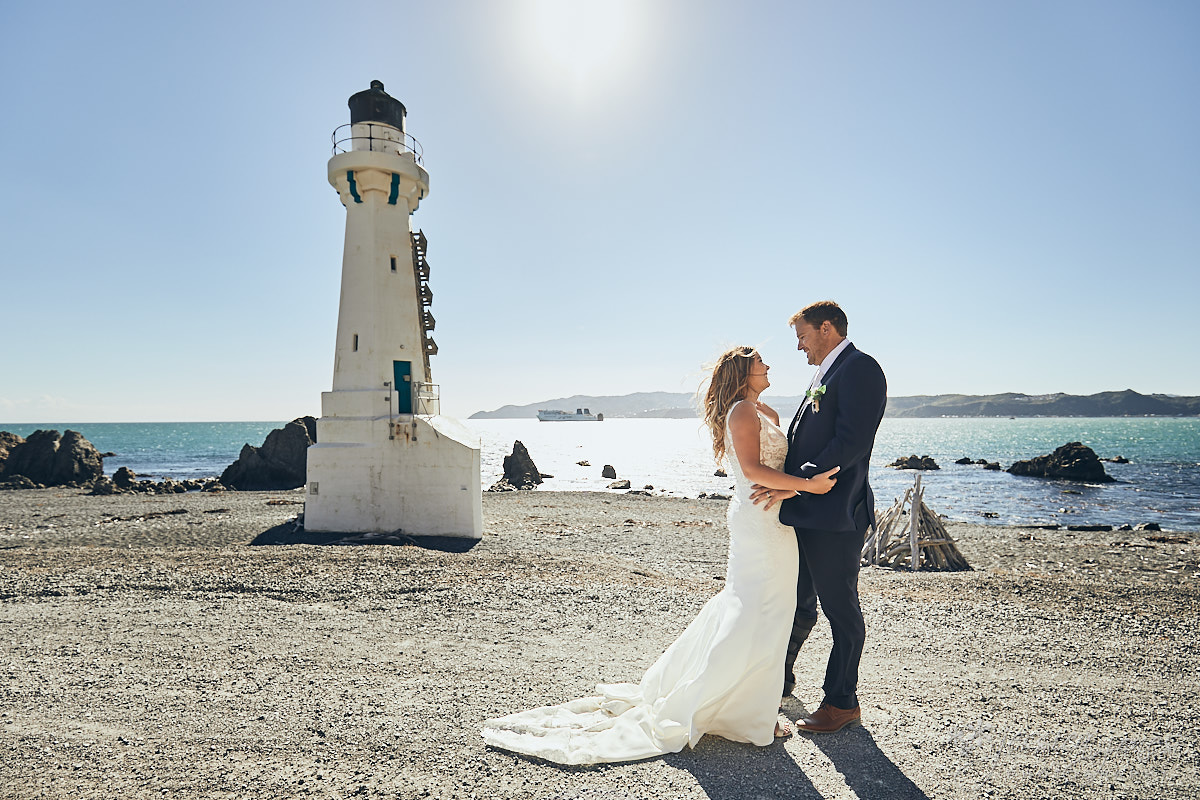 Hayden is one of the true-blue nice guys of the world.  Beautifully mannered, and OHMYGOODNESS does he ever adore Kate, or as she's known to him, Muffin.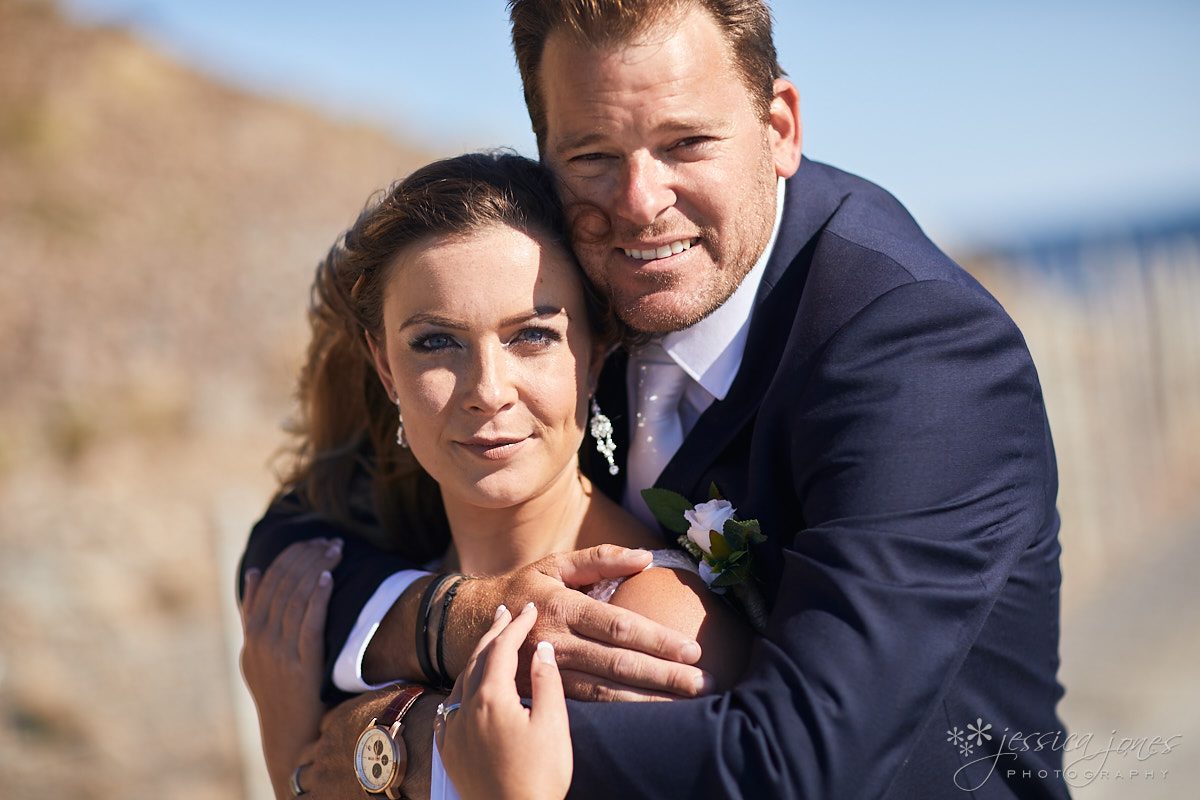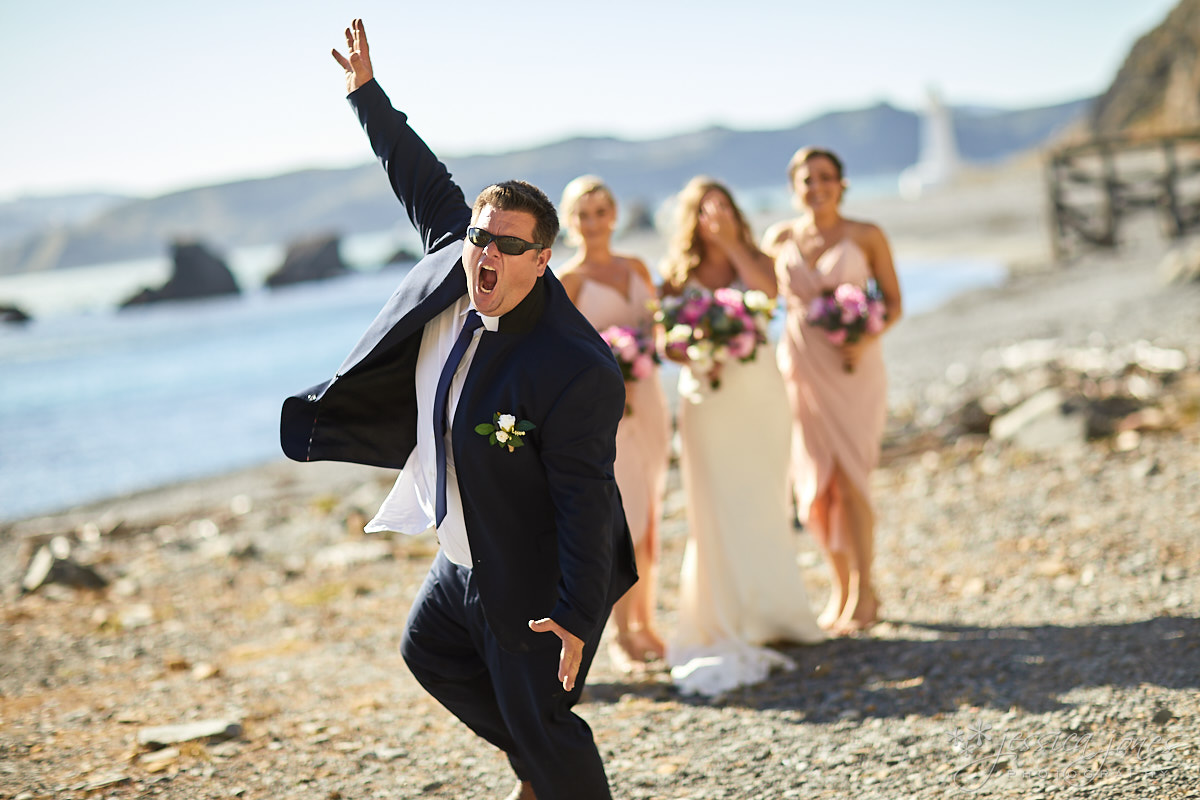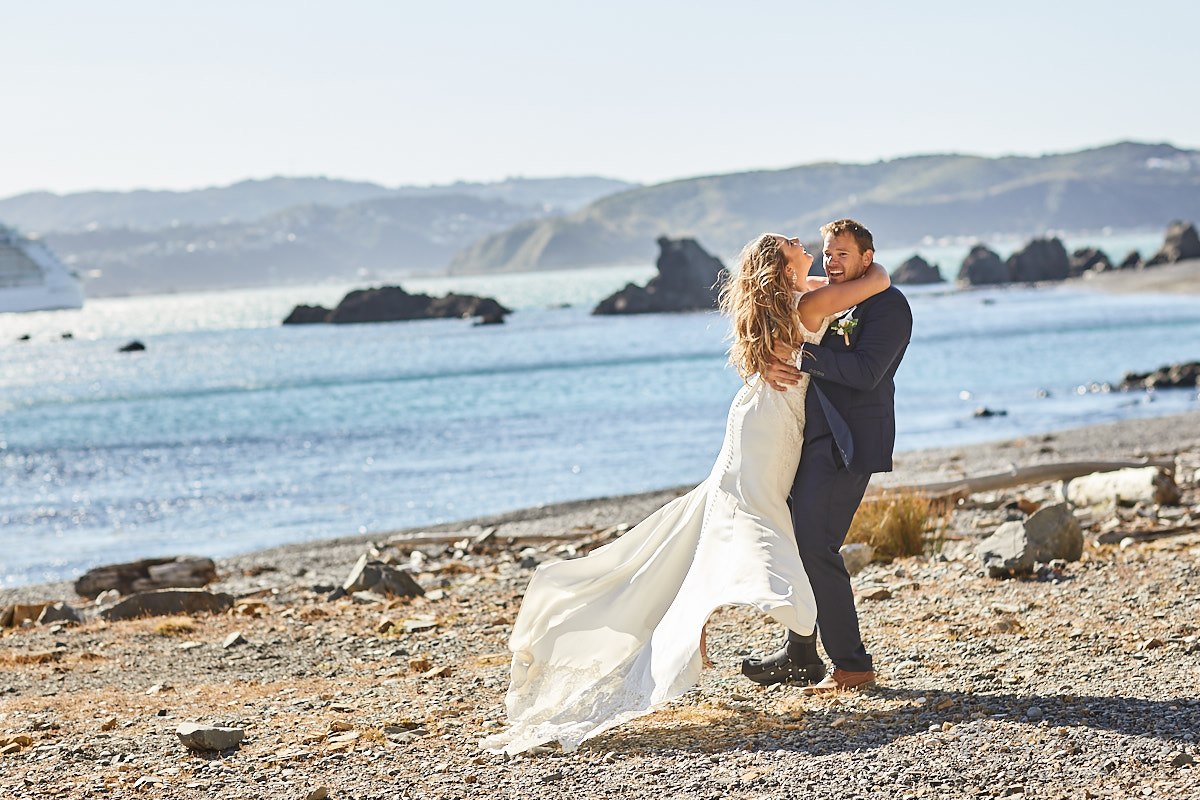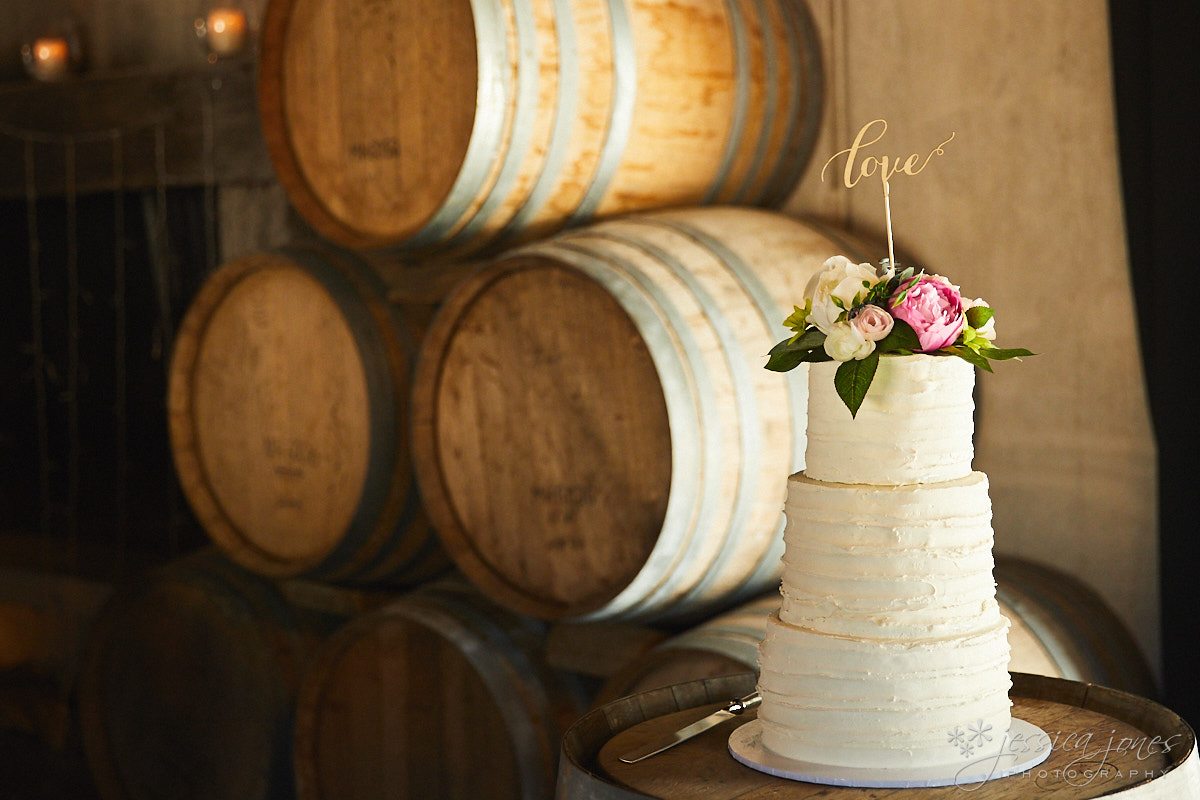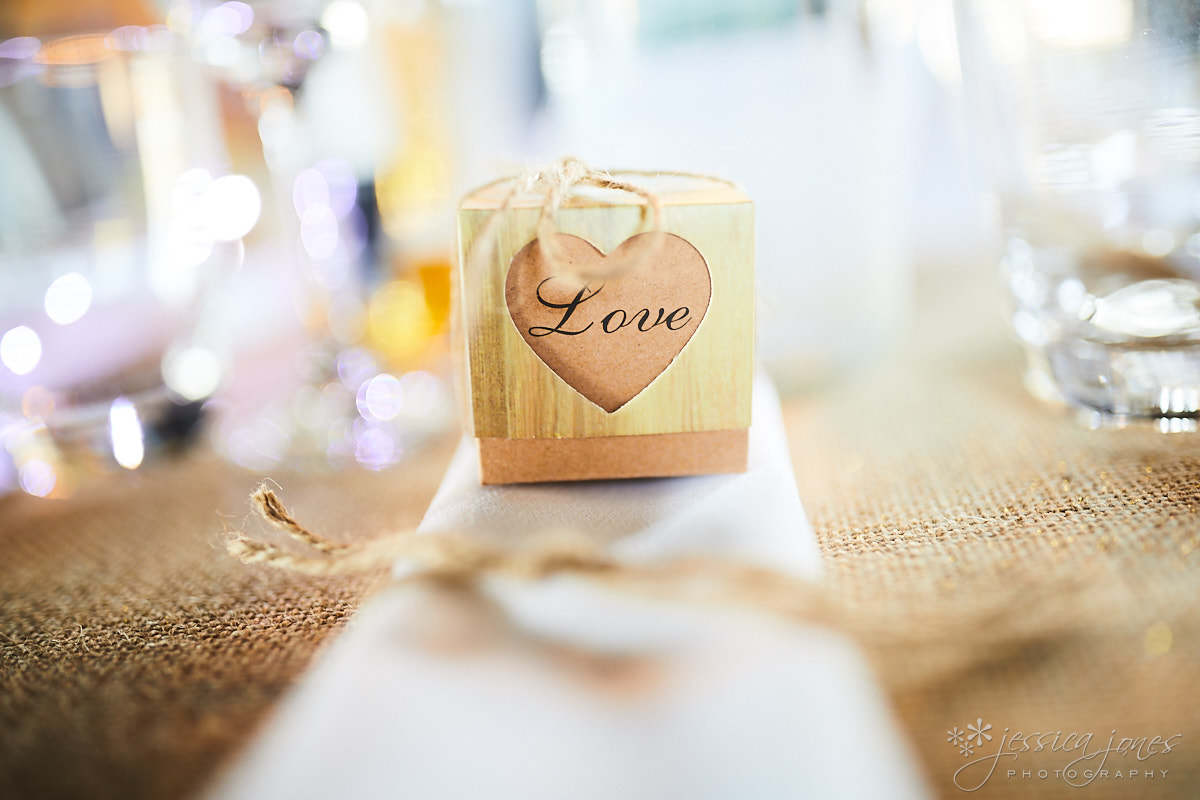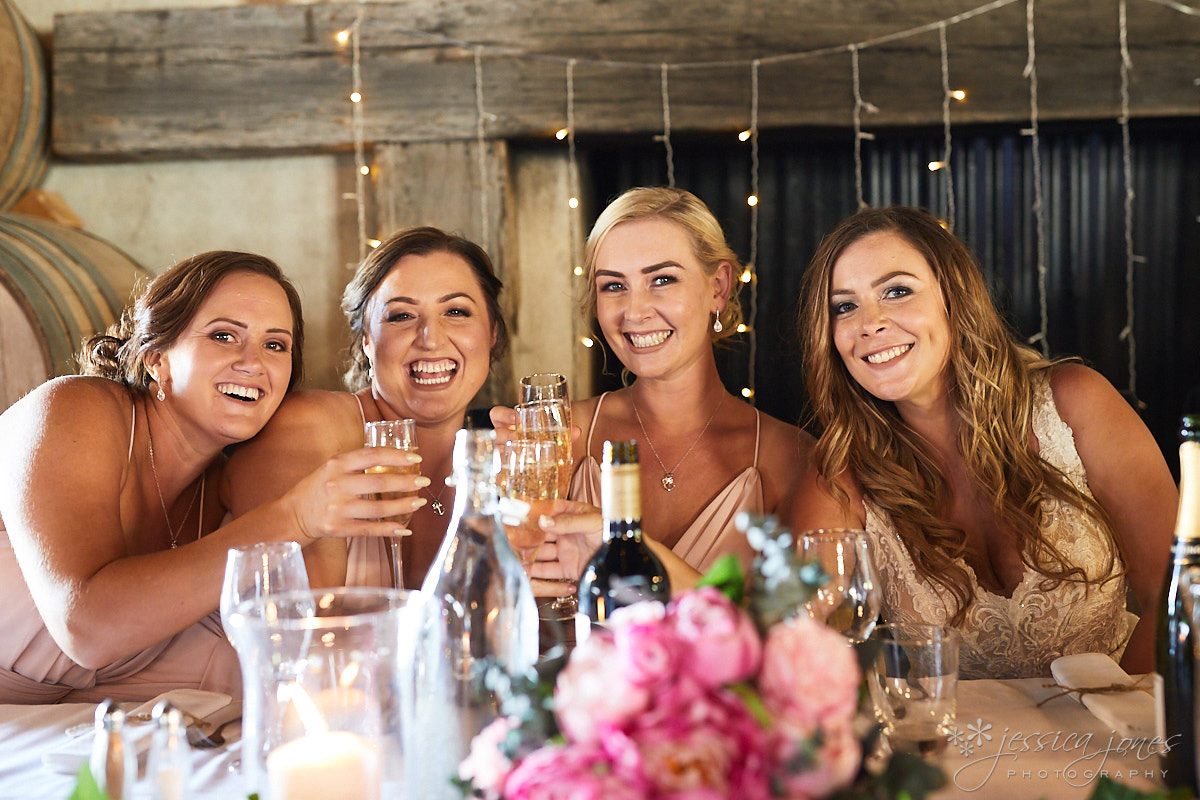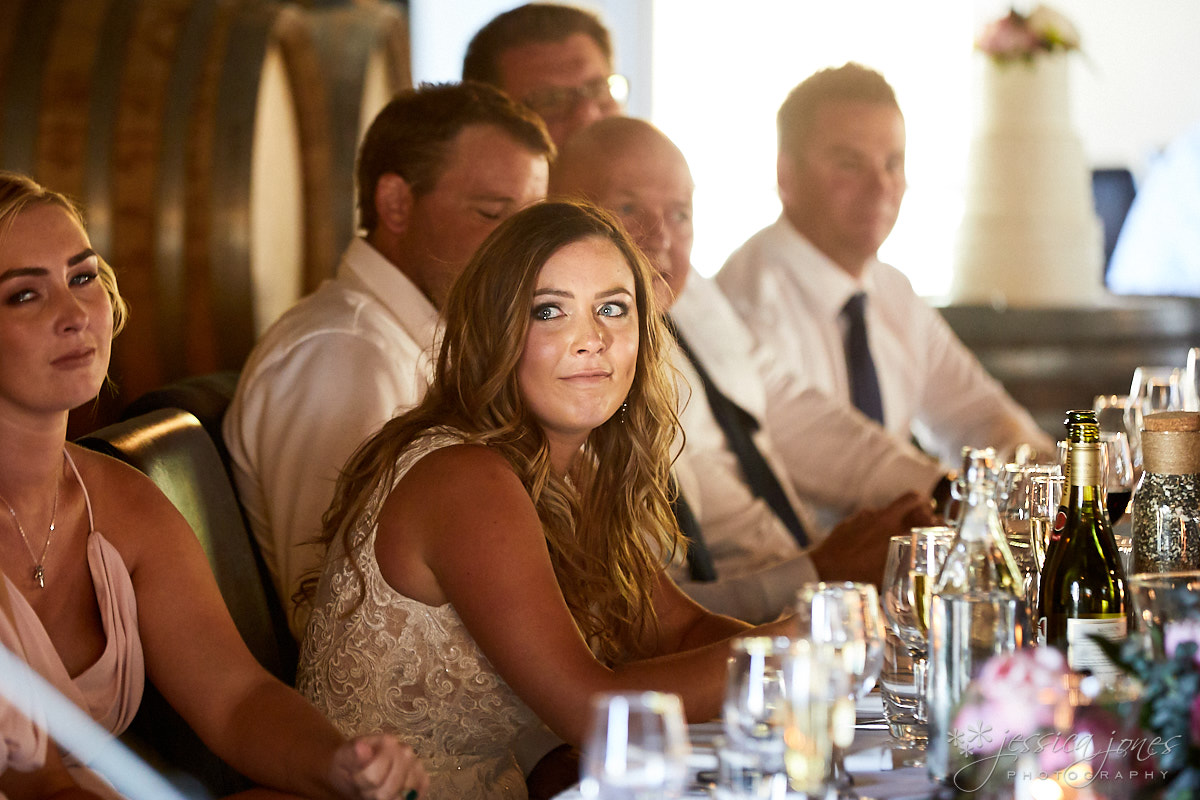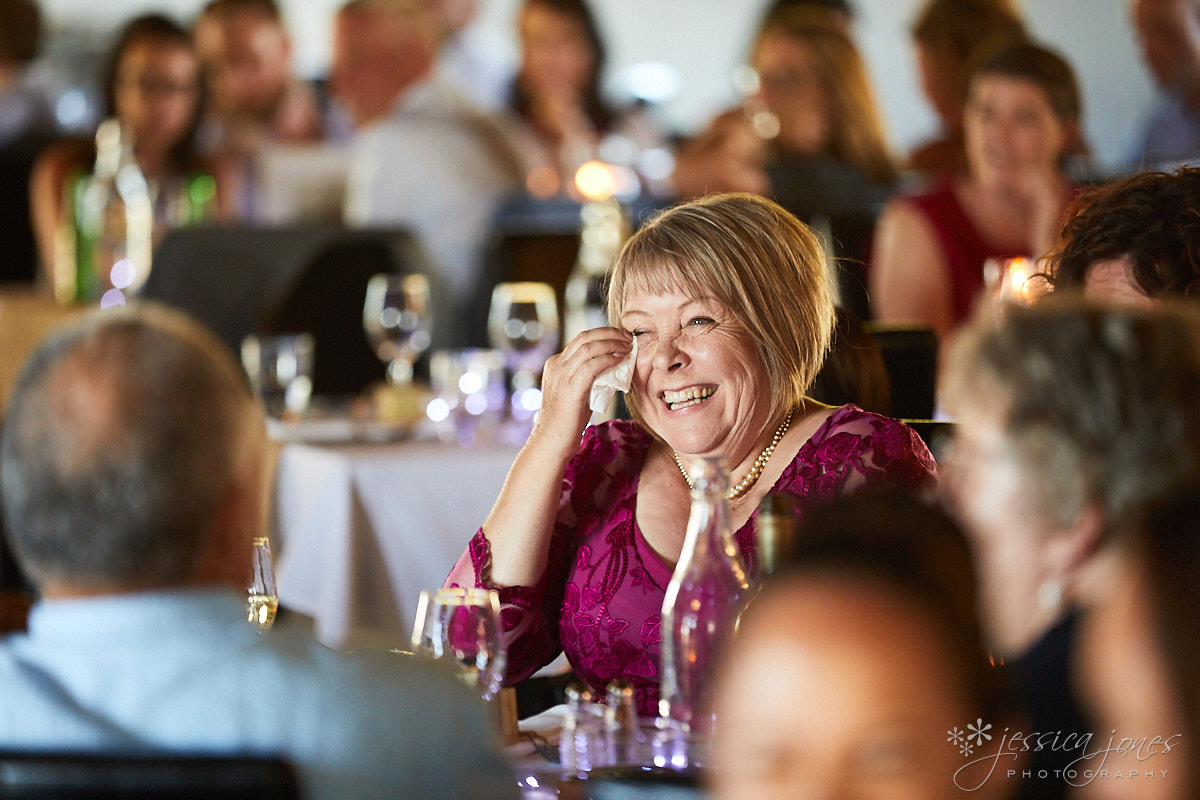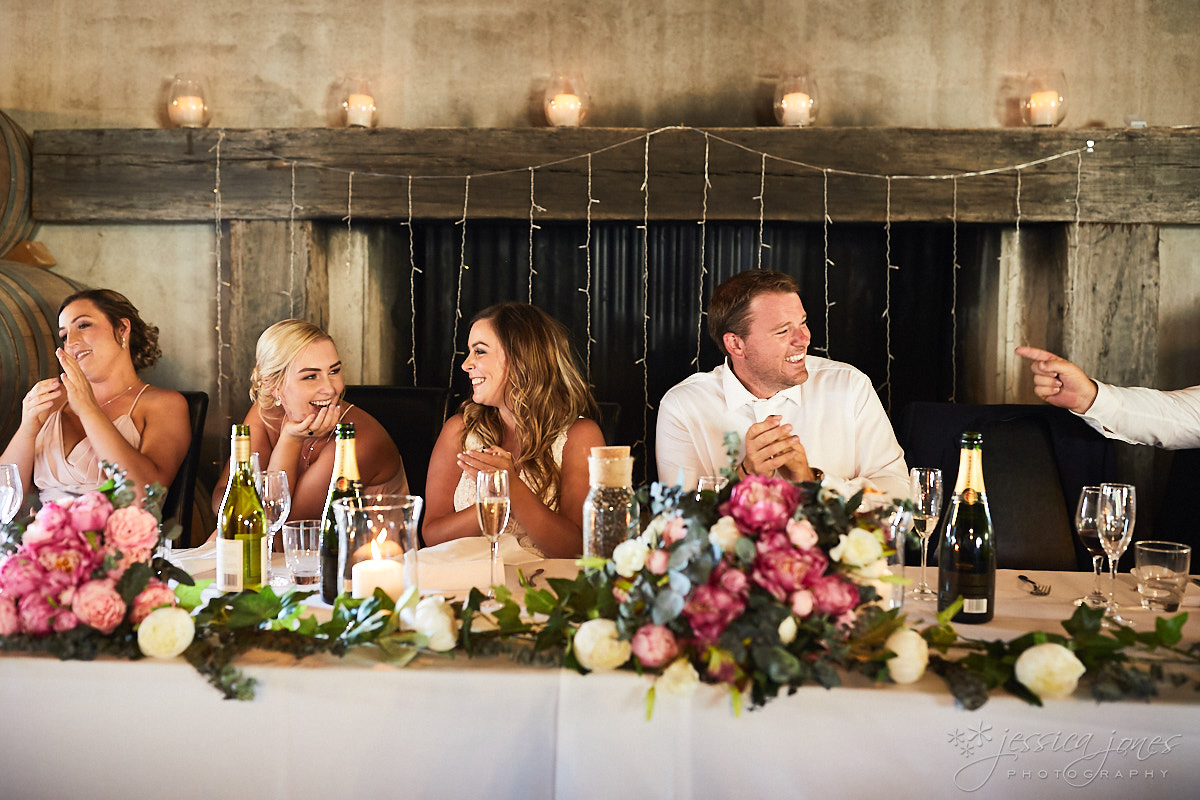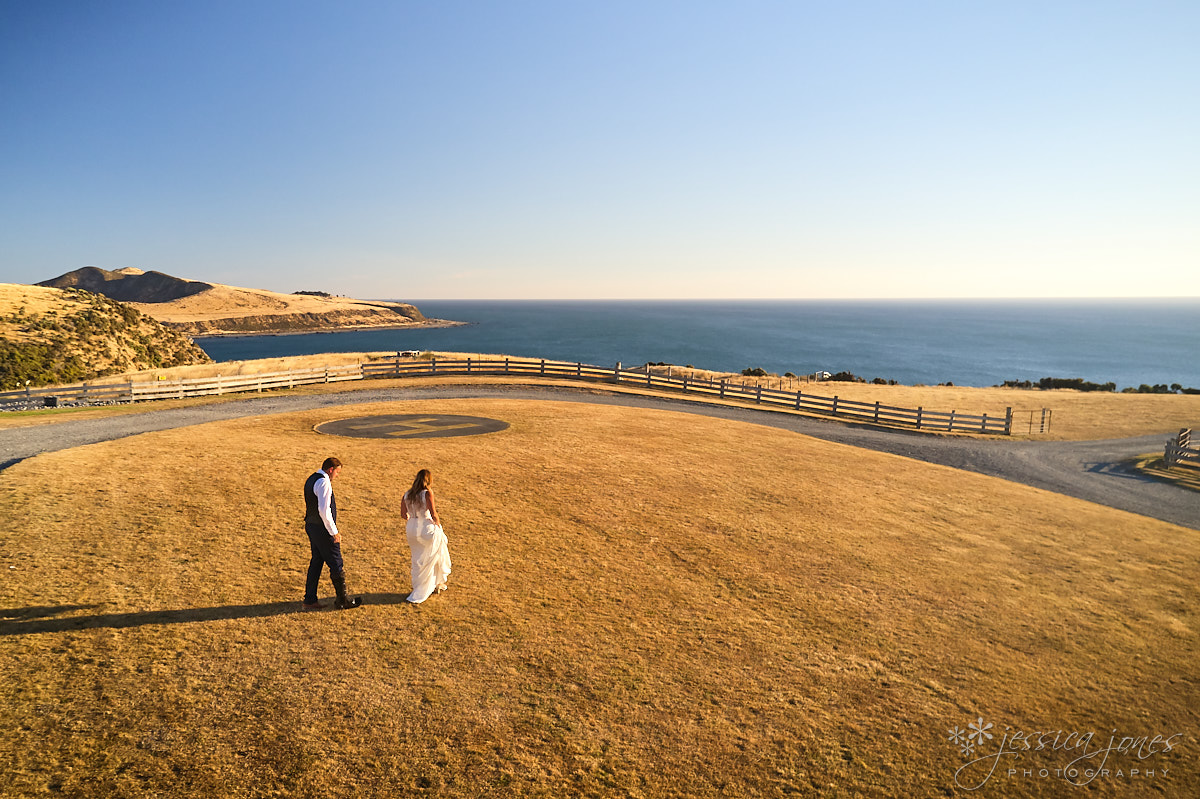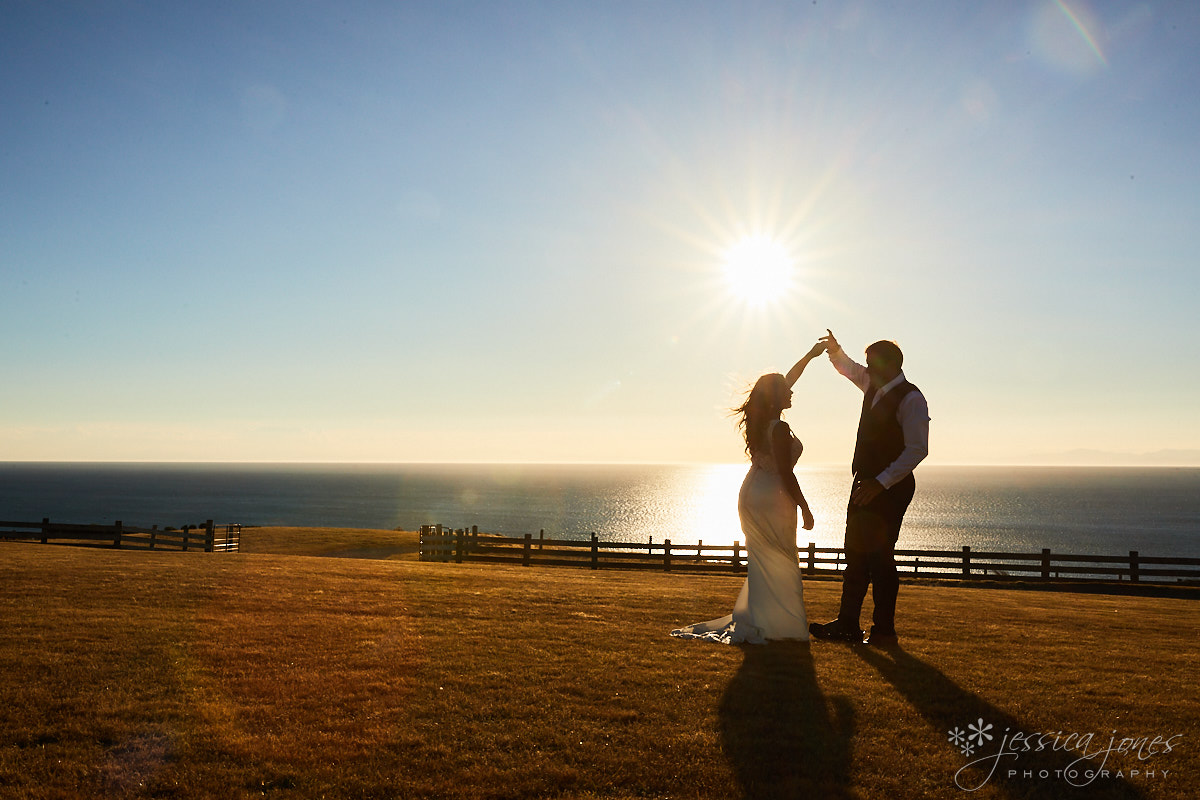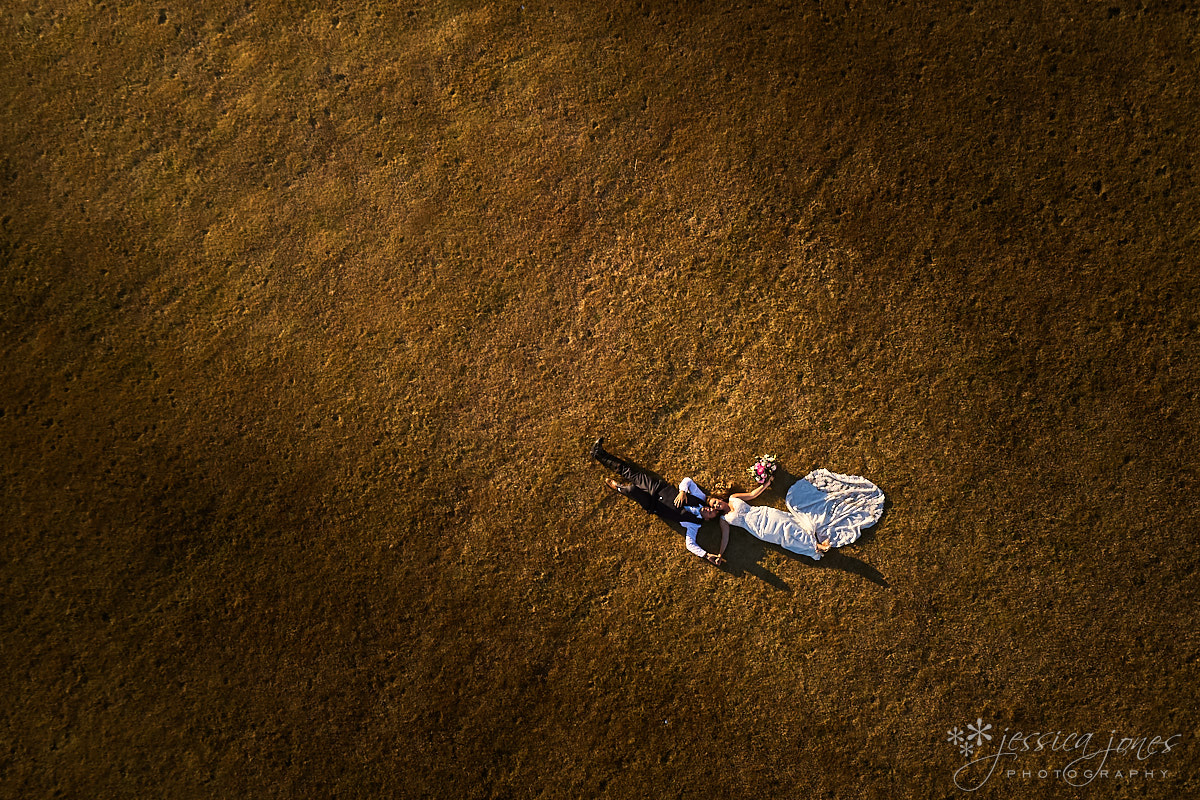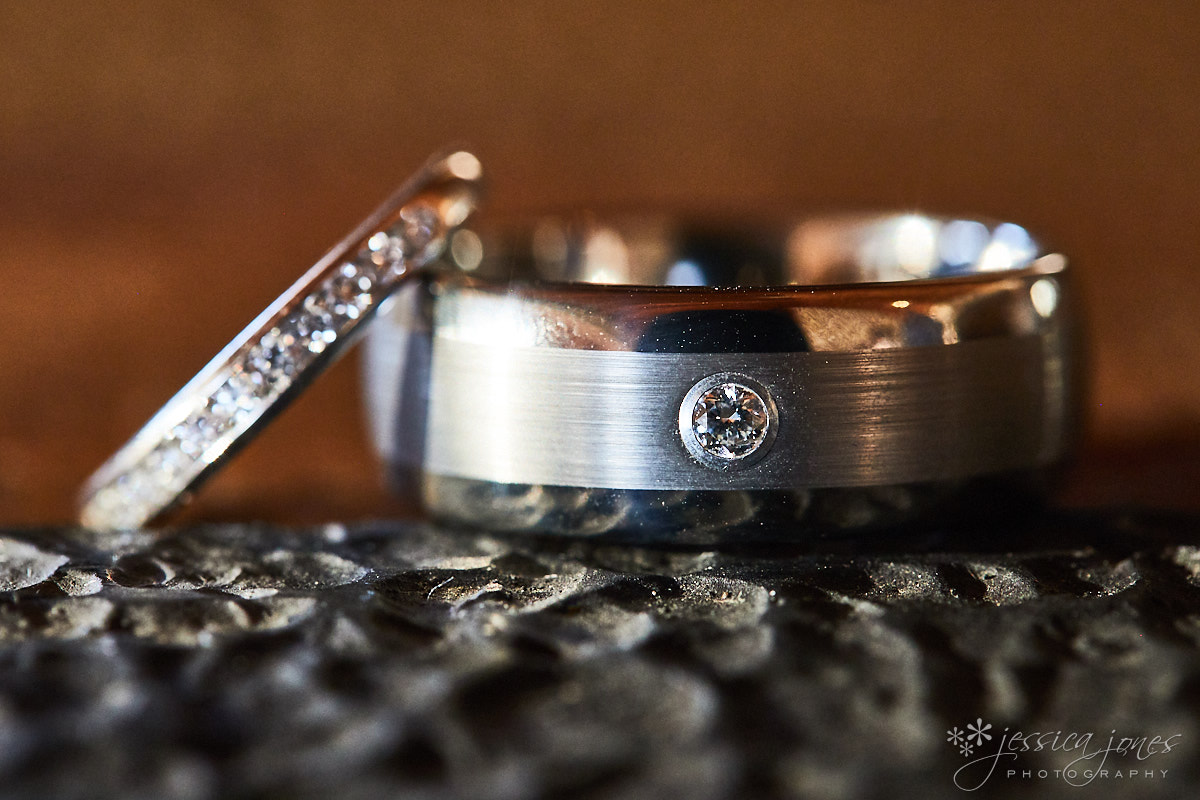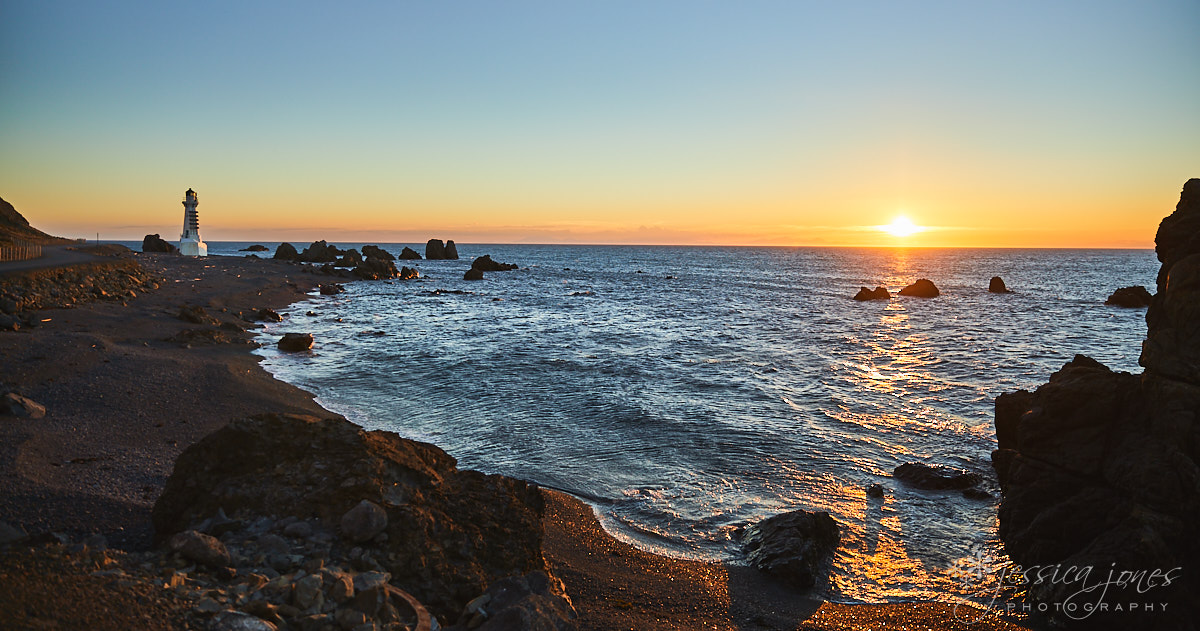 Kate and Hayden, I'm so rapt we were able to come to Wellington to photograph your incredible day.  We wish you EVERY happiness for many, many years to come!
Vendor Shoutout
Venue & Catering: Pencarrow Lodge
Dress: Brides on Thorndon
Celebrant: Carol Taylor
Florist: Flowergirl
Makeup: Amie Lyver
Hair: Olivia Cook
Wedding Invites: Dot Dot Dot Design
Suits: Rembrandt
Cake: Frosted Cakes
Music: The Wedding Crashers