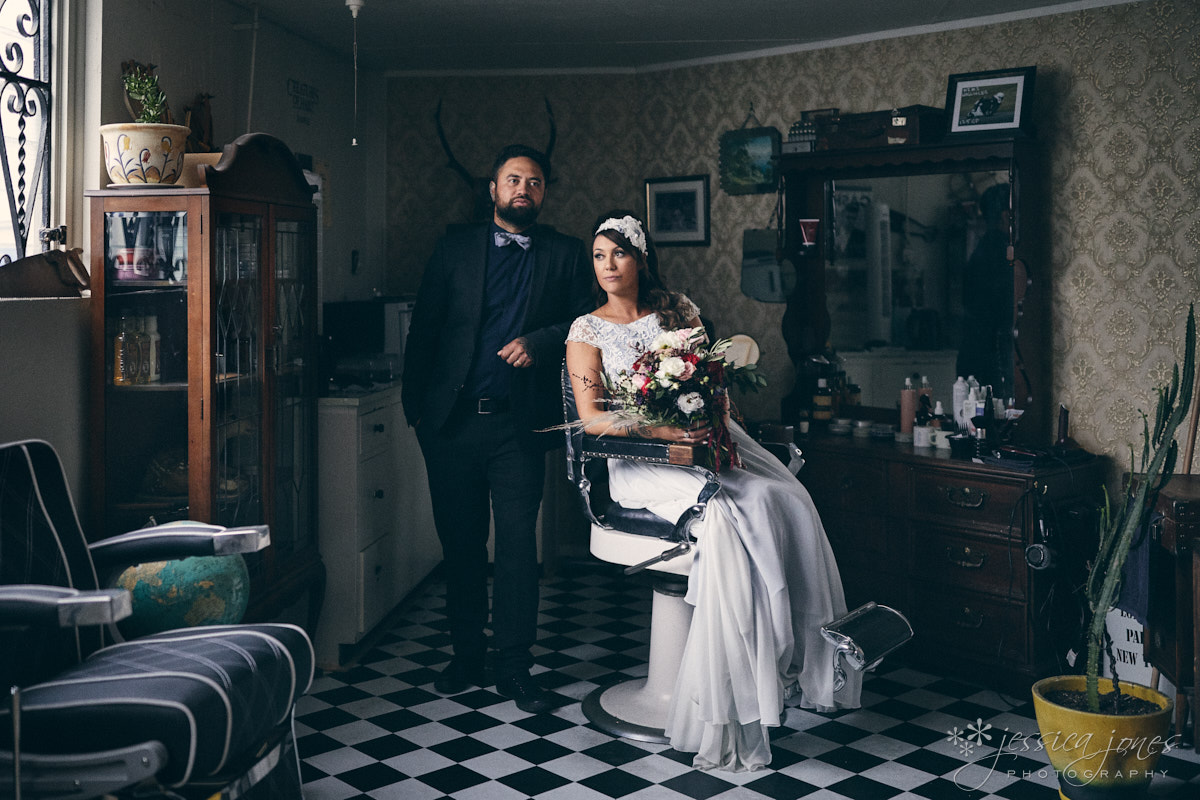 The moment James and Emma told me they adopt pets from the SPCA, and can't bring themselves to separate sibling cats, I was sold.  Totally taken in by their warm hearts and I knew we were going to be fast friends.  One of their dogs is called Petey Bean Jackson Spy Dog, our dog is called Gracie May Dovalaki Van De Pepper Jones.  One of their cats is called Foldy Little Shinny Black Kitten, one of our cats is called Sir Percival Fitzgerald The Great Jones.  If ever there was a match that was just meant to be, it was them and us.
I know this is about their wedding day,  which was also wonderful, so now instead of talking all about our pets, let me share these beautiful images with you!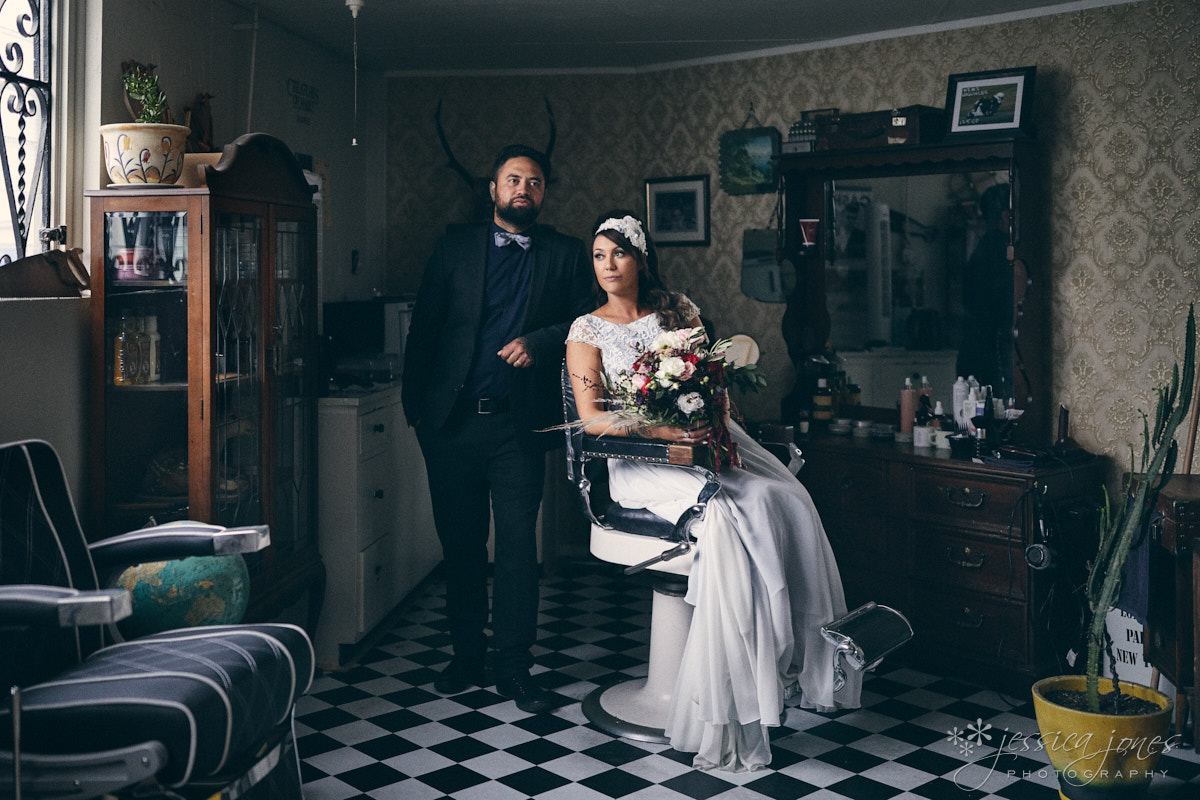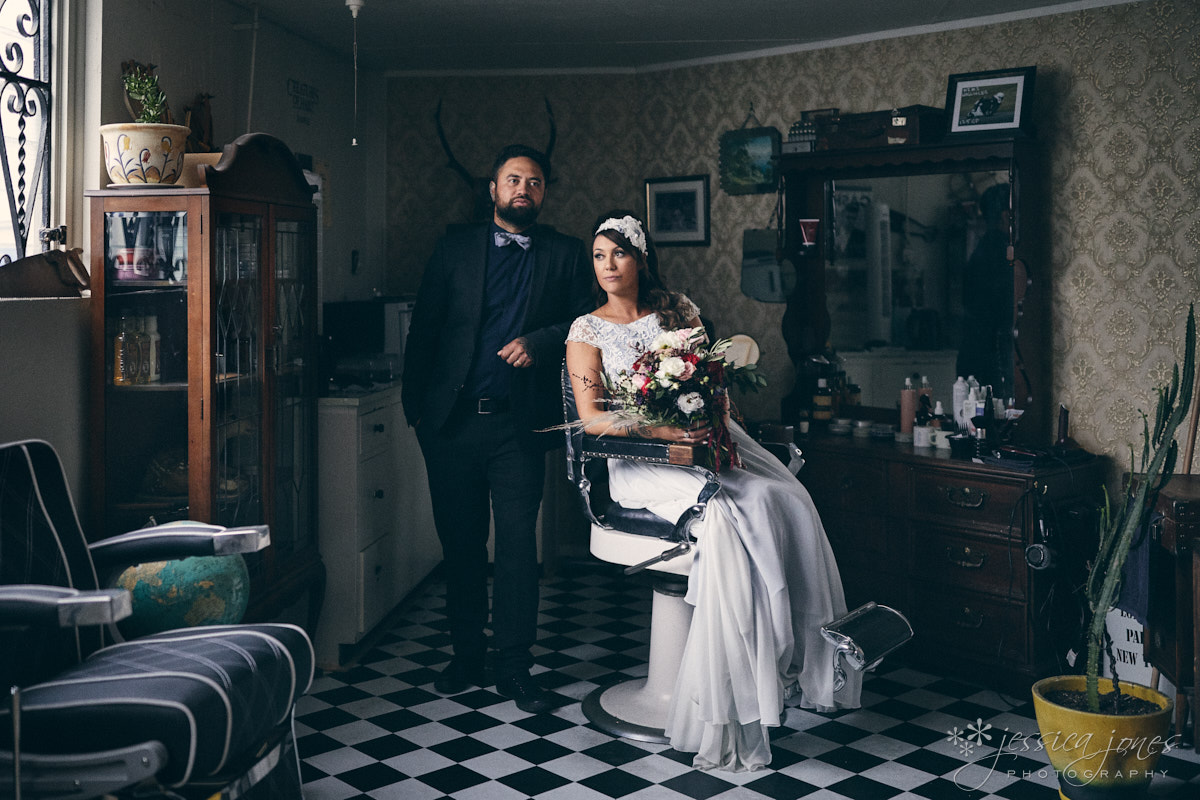 Look at this amazing dress by Wild + White in Nelson.  Did I do a little happy dance when I saw the colour?  Yes.  Yes, I did.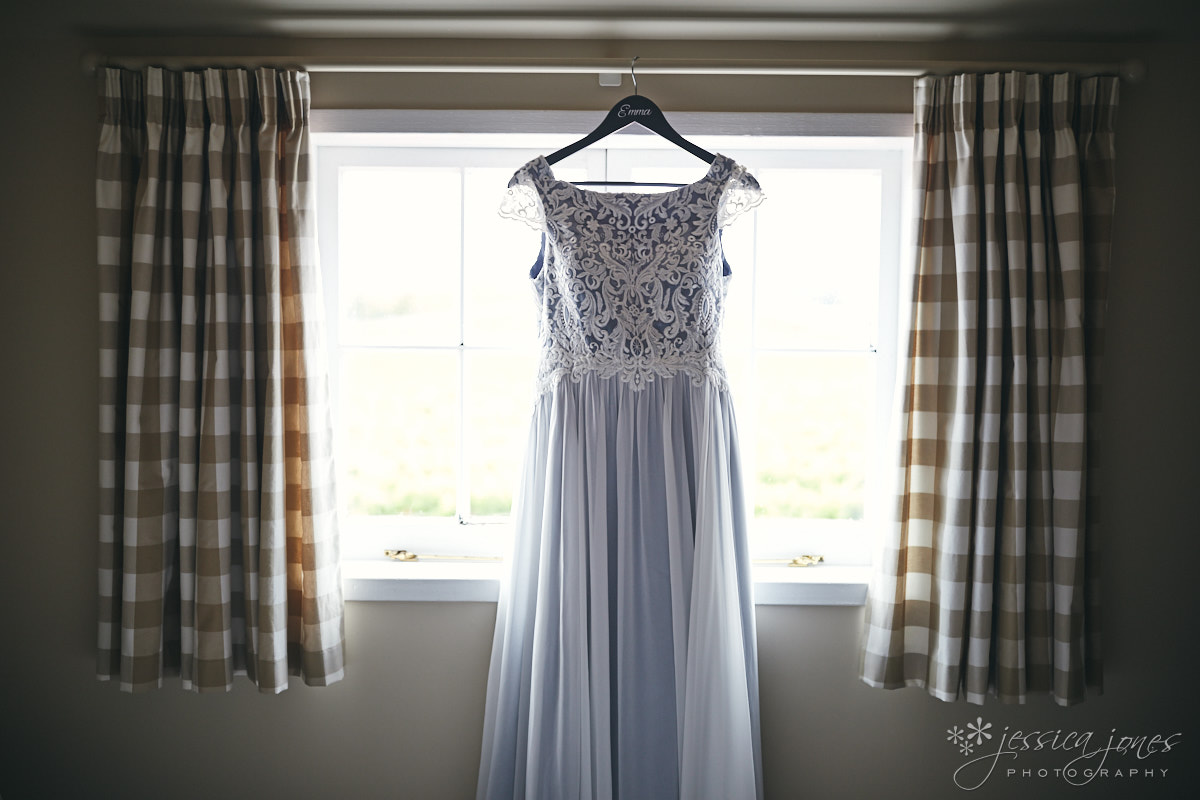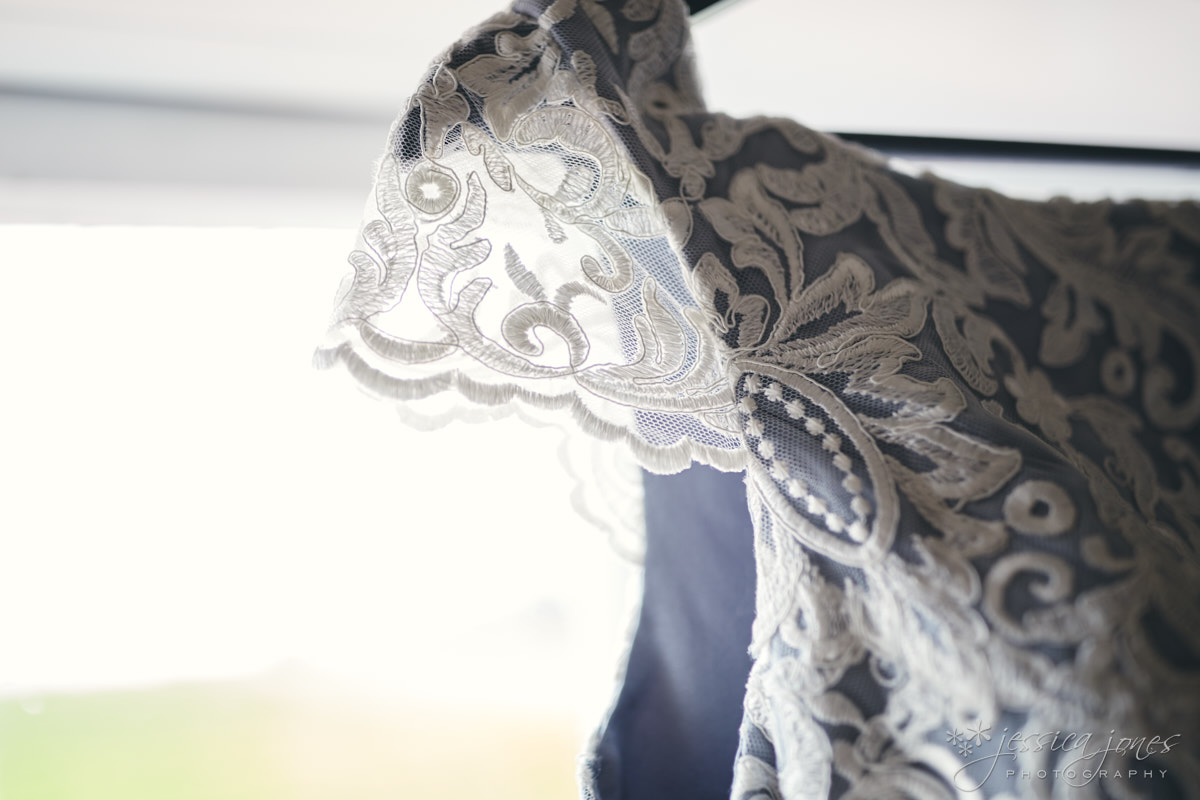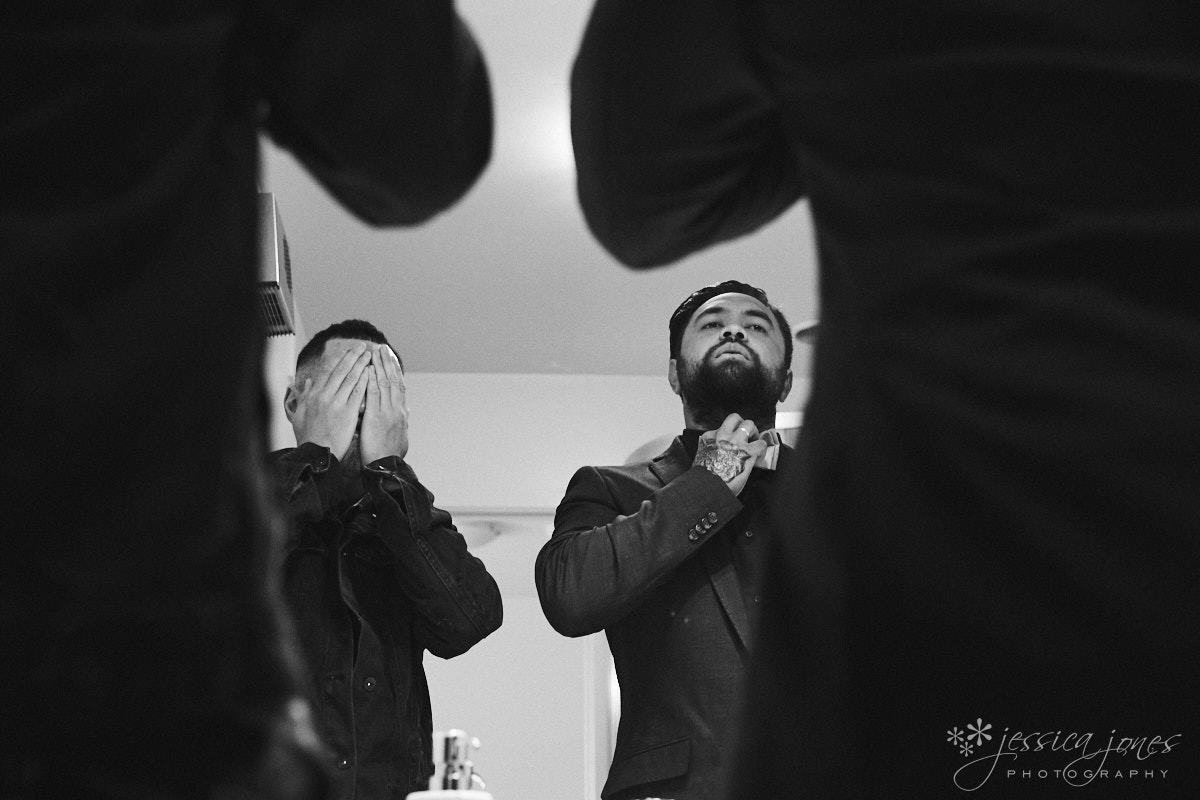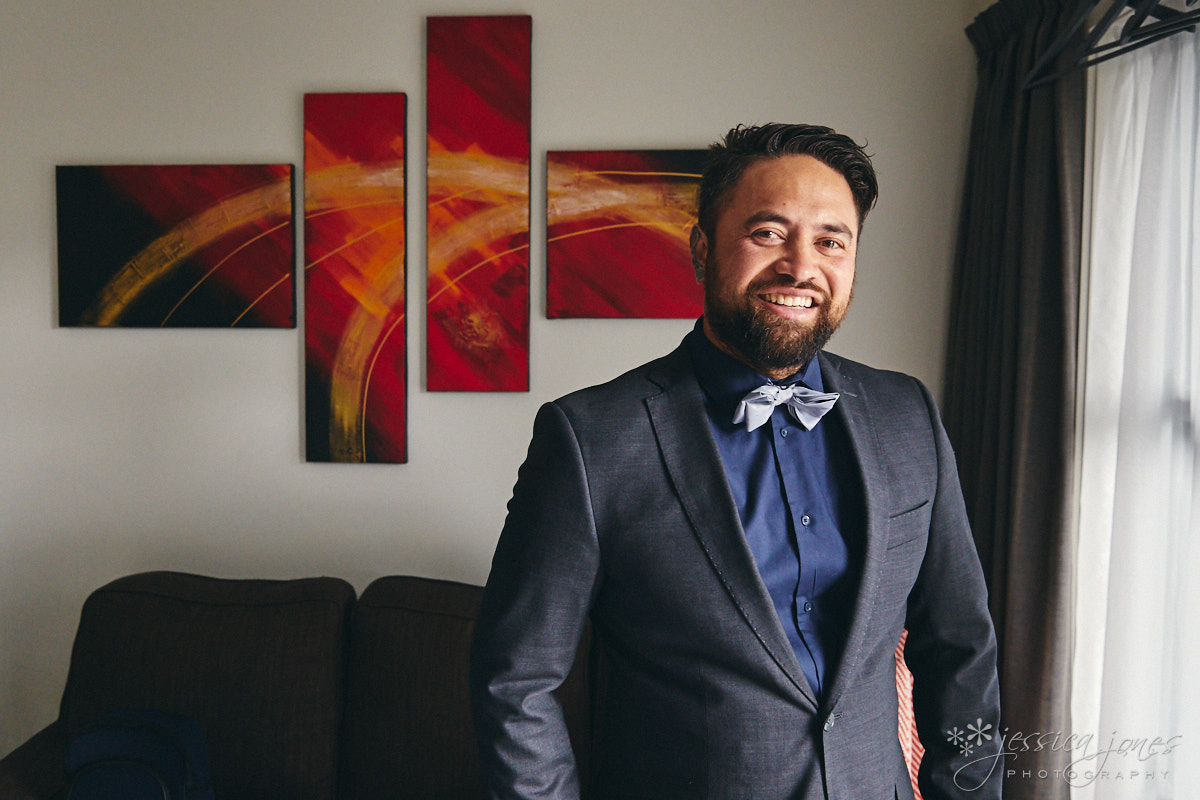 On the way to The Old Barn the boys stopped at this cool bar in town called 5 tapped.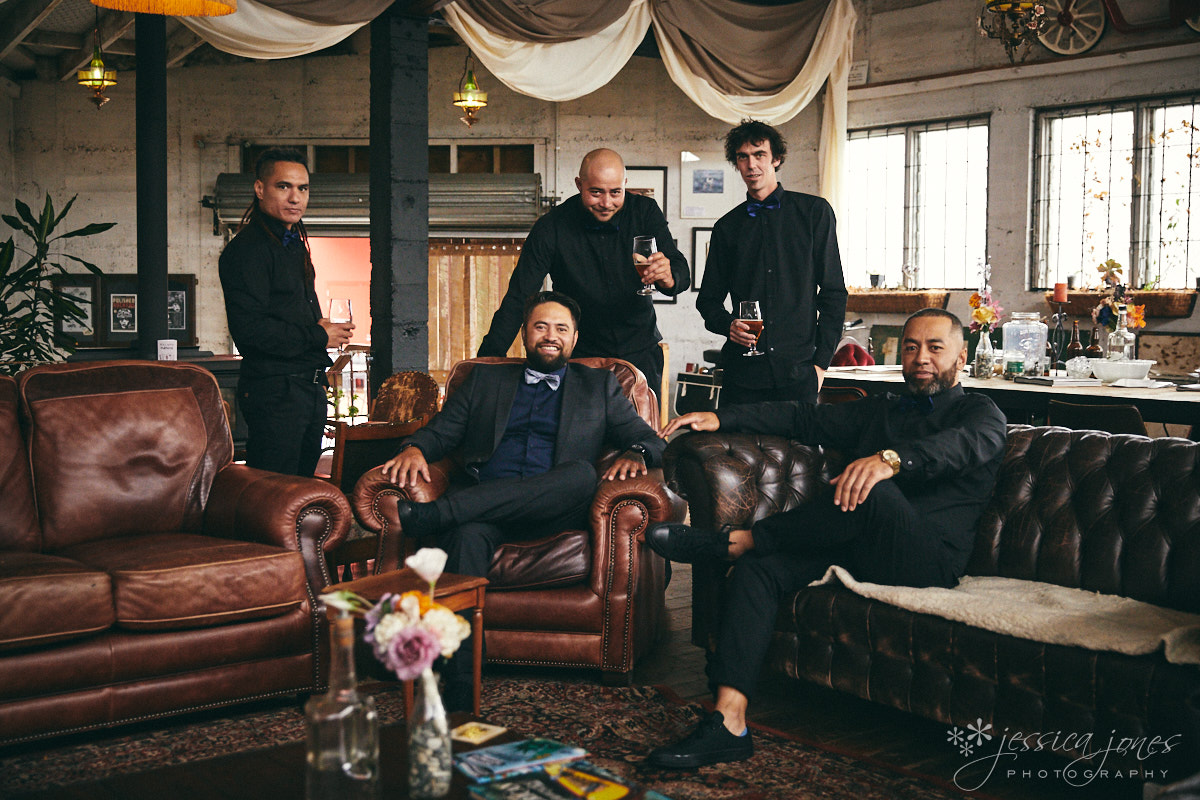 Darnelle, (otherwise known in my mind as wonder woman), in charge of makeup and floral goodness.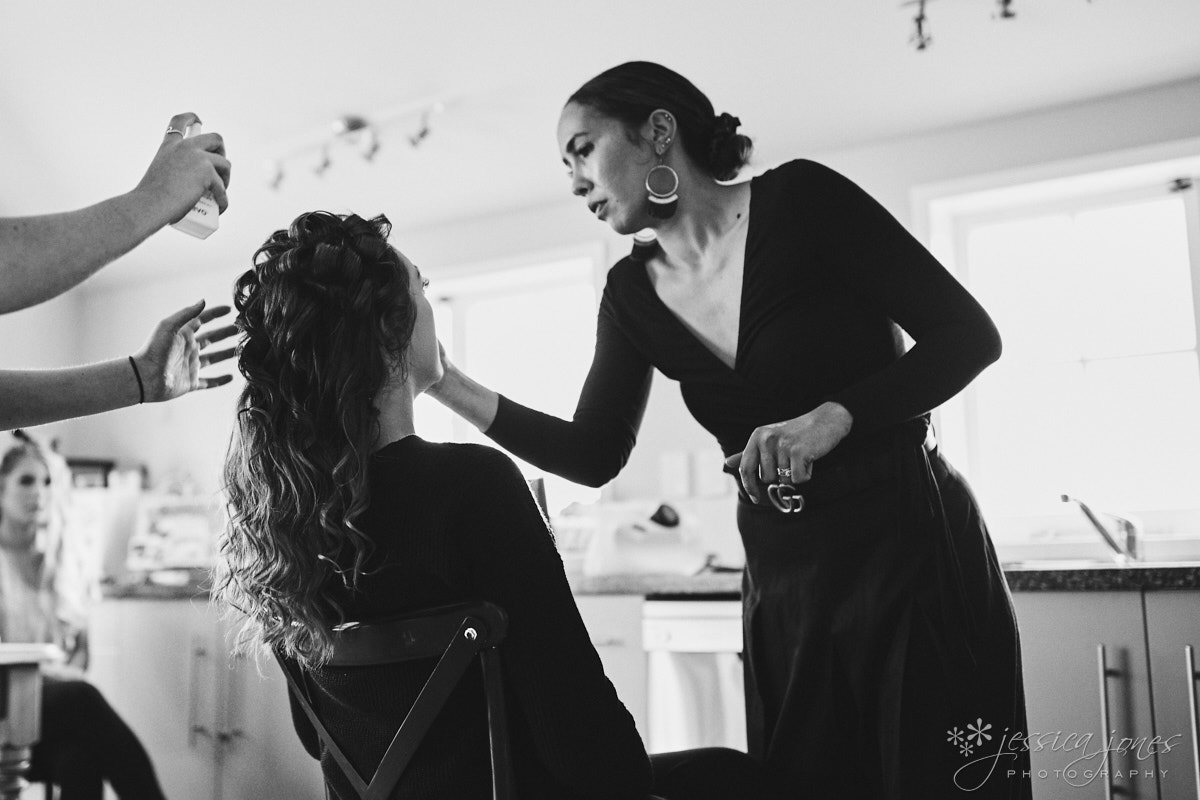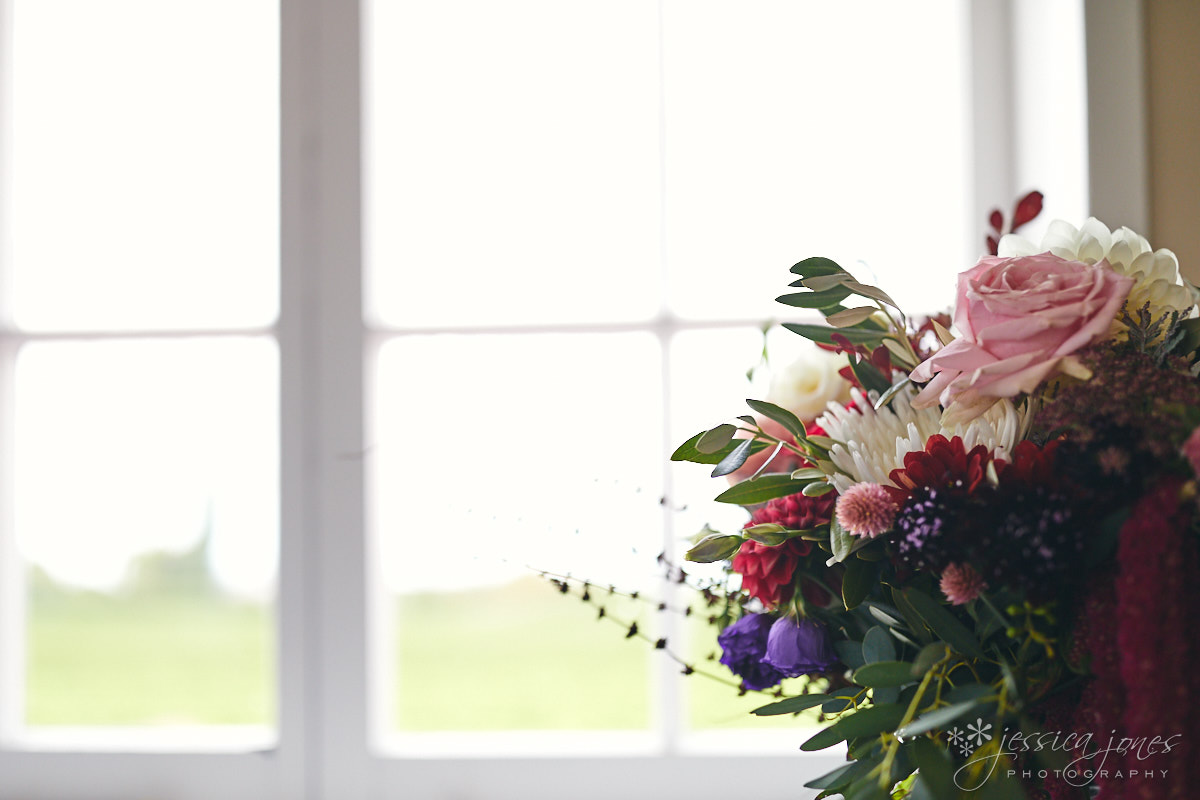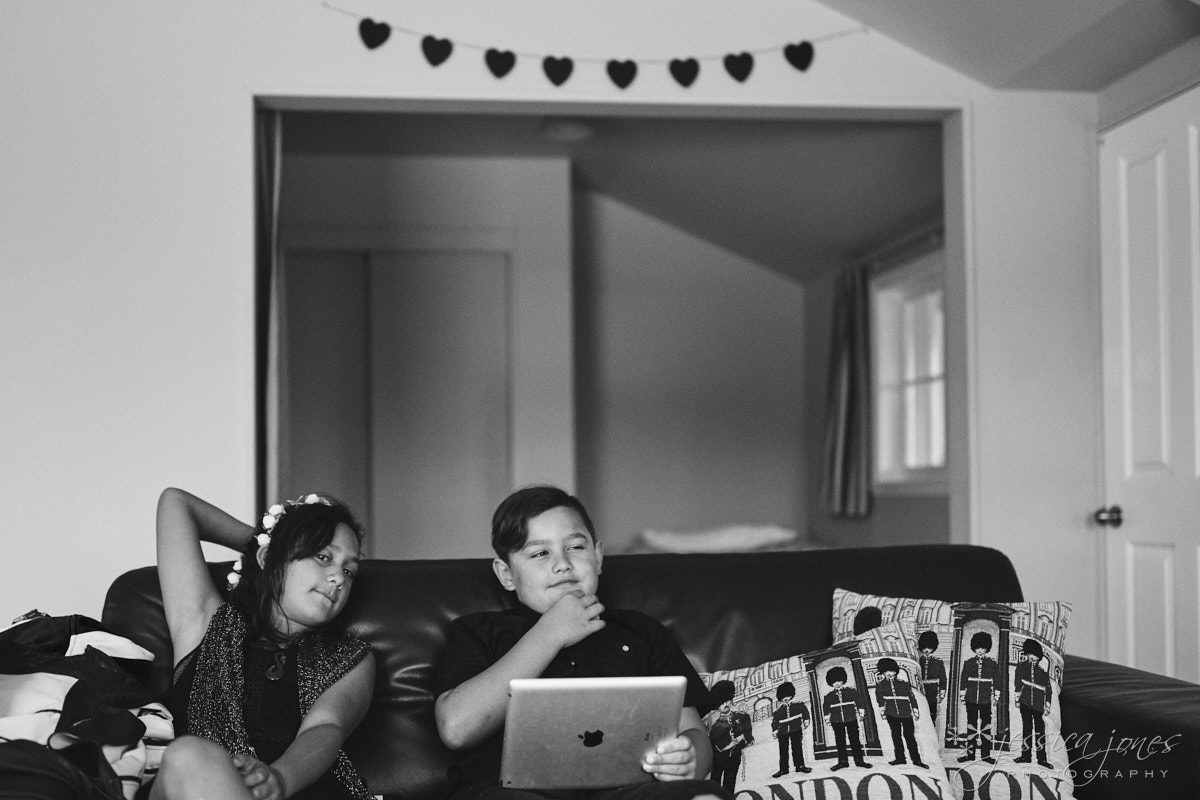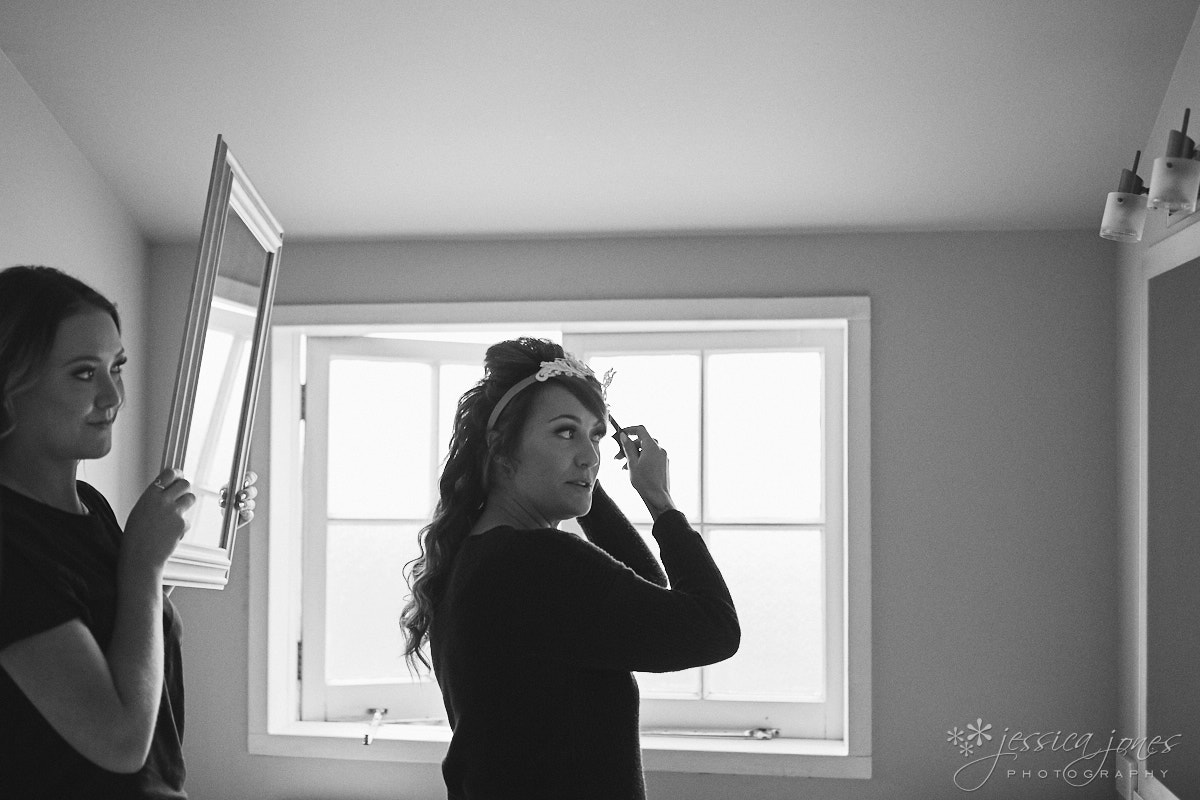 You know that moment when you're ready for the Vino Van to be open already?  The boys do.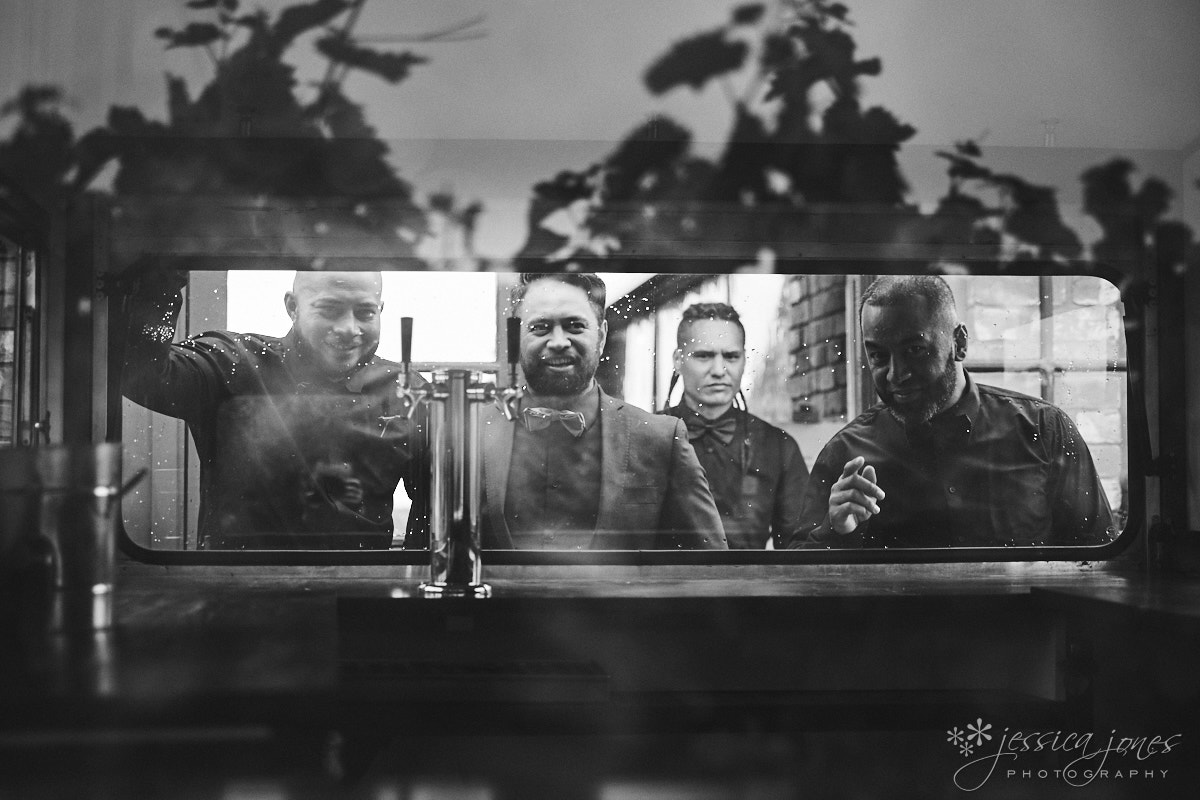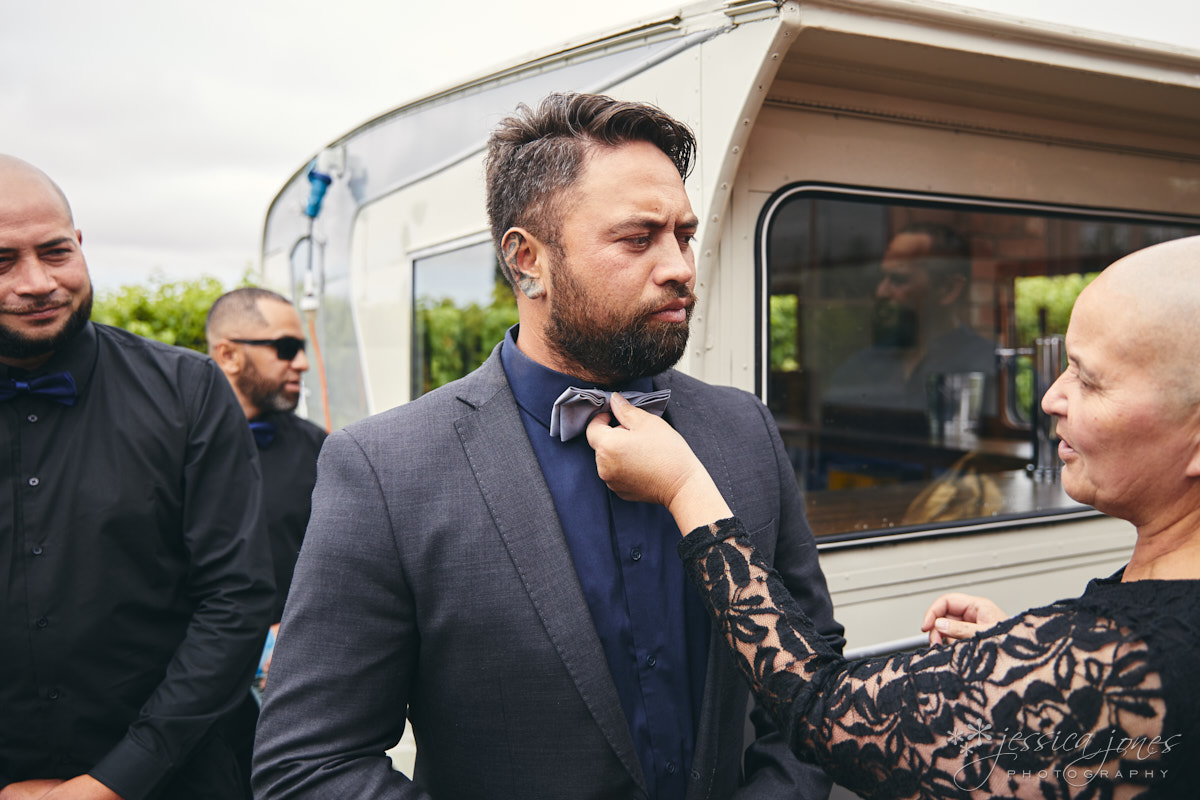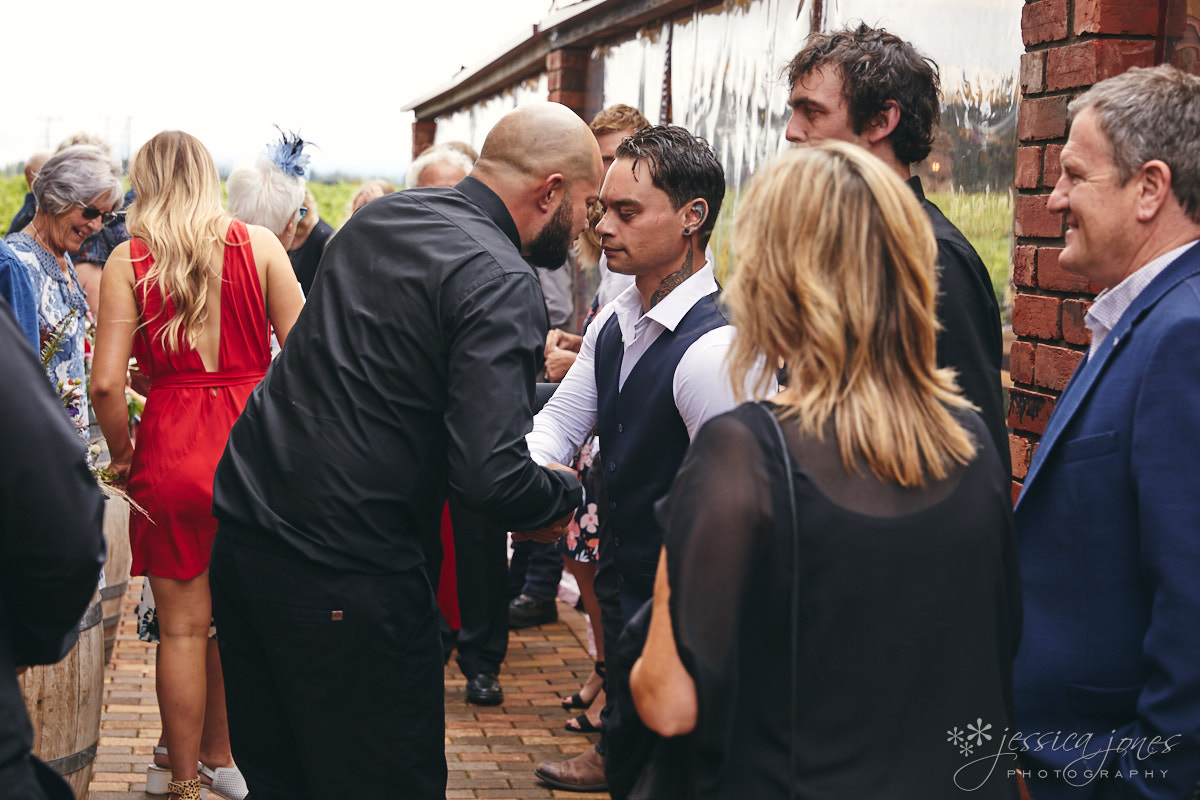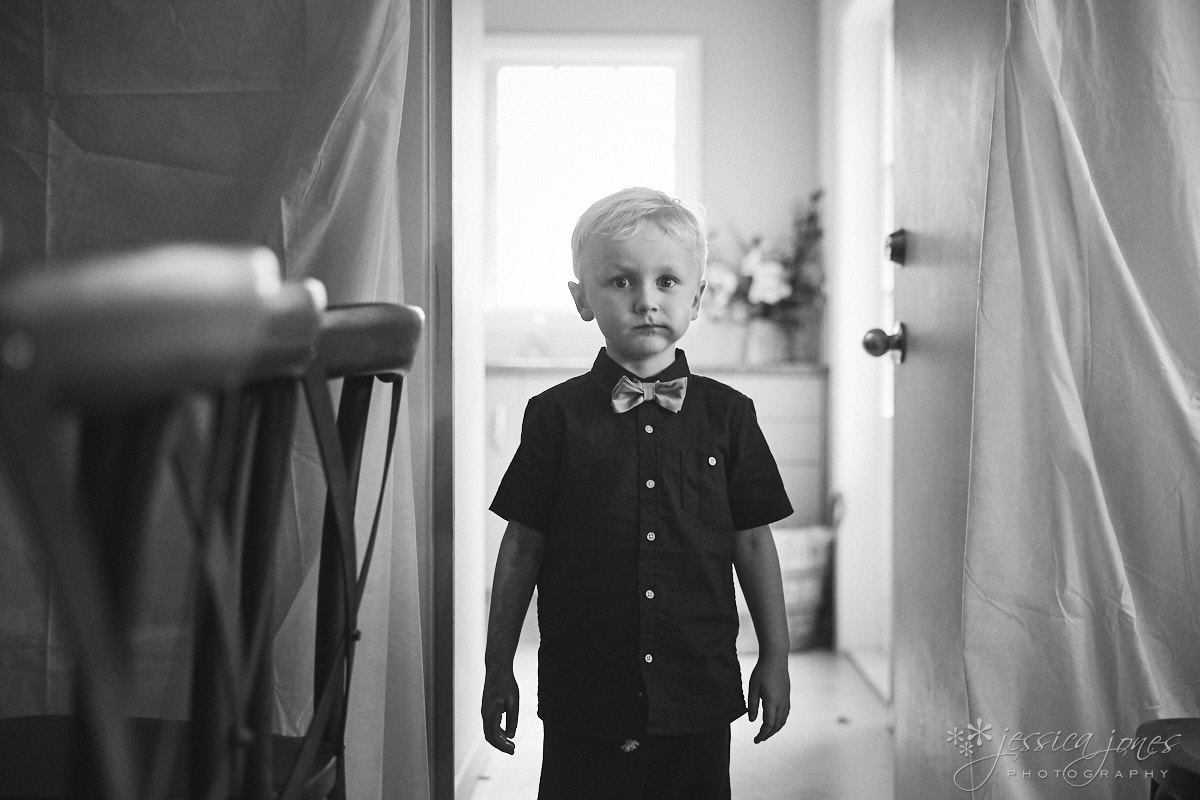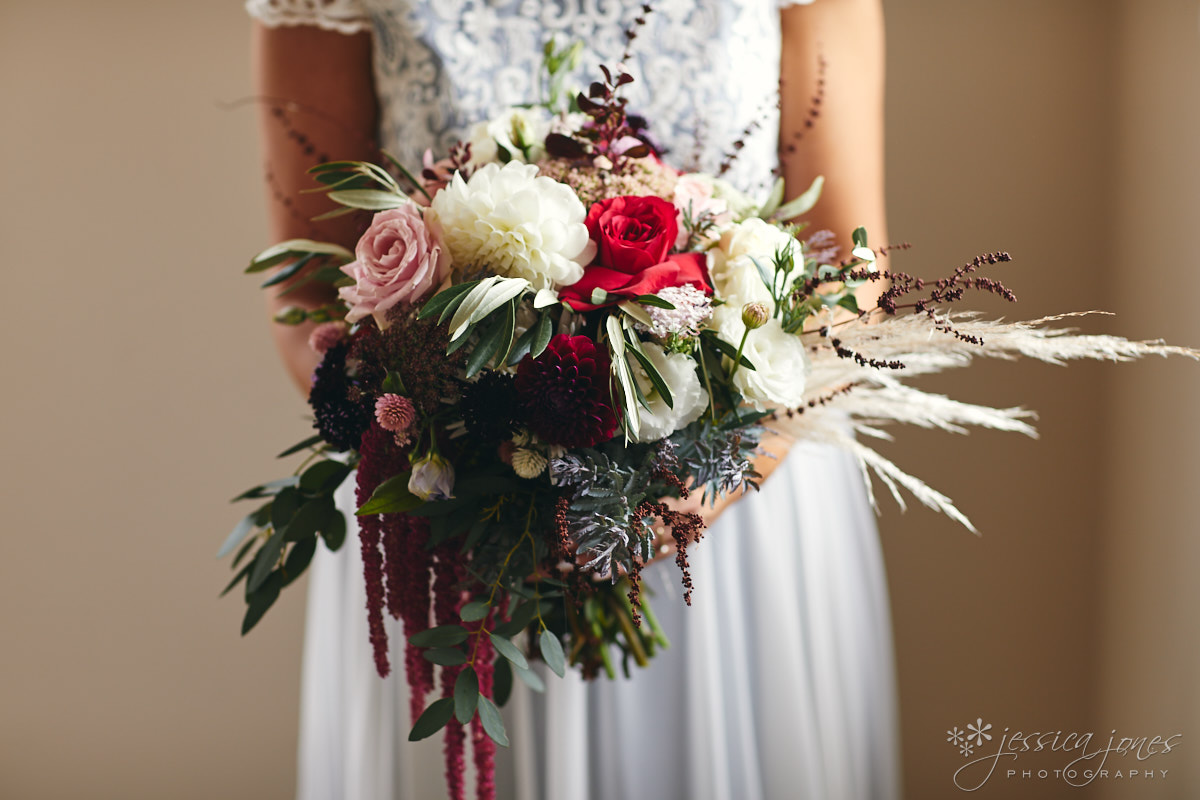 Gorgeous Emma!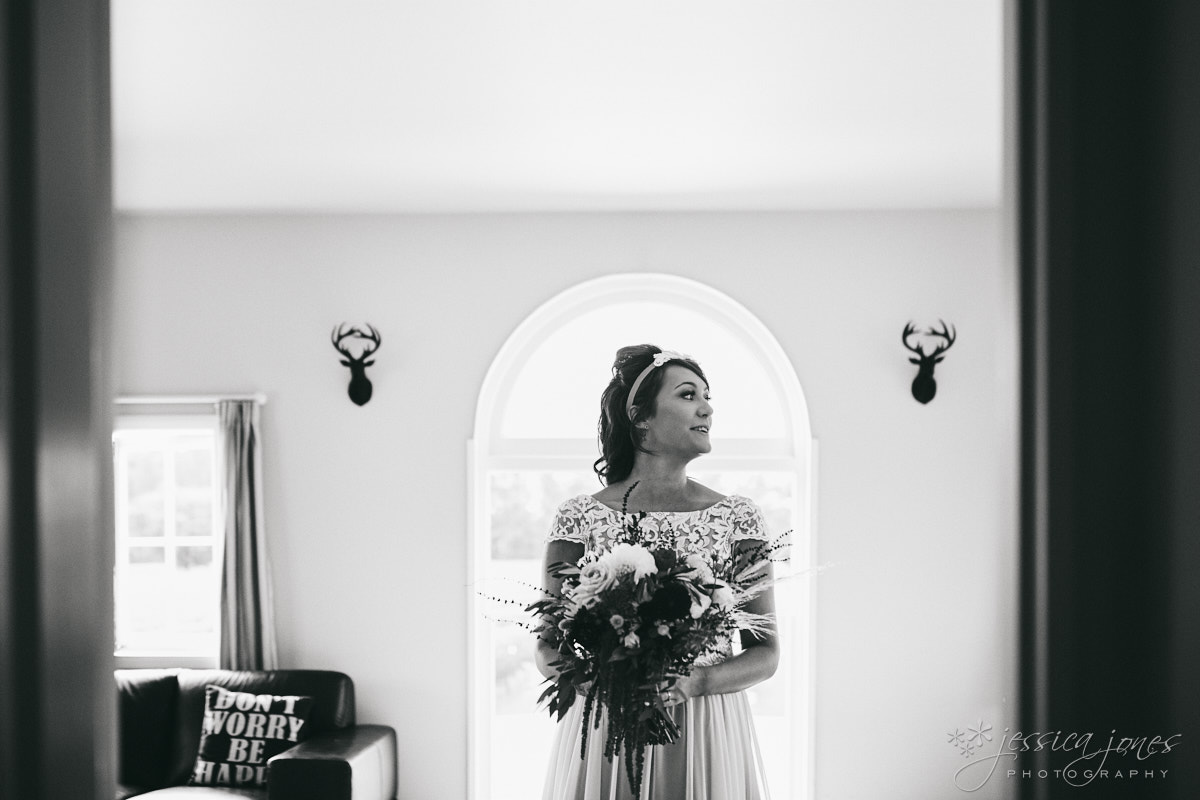 These kids squeezed every bit of fun out of the day.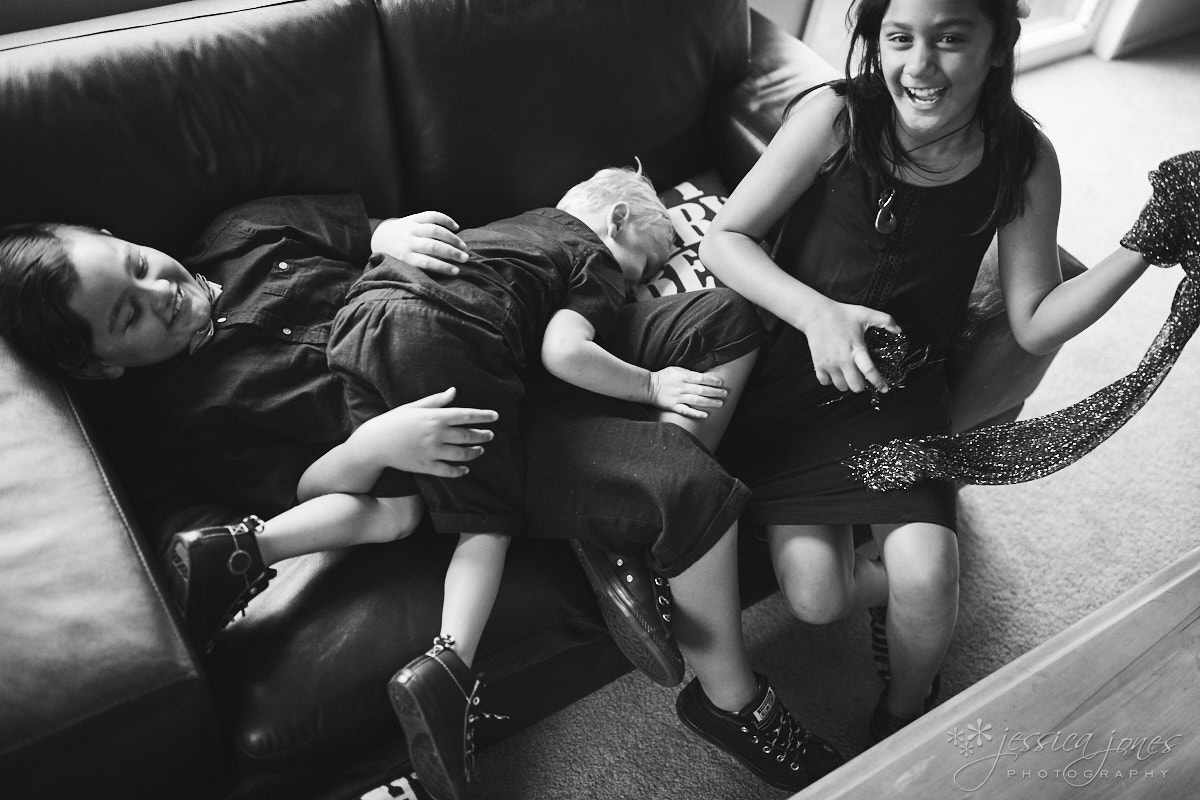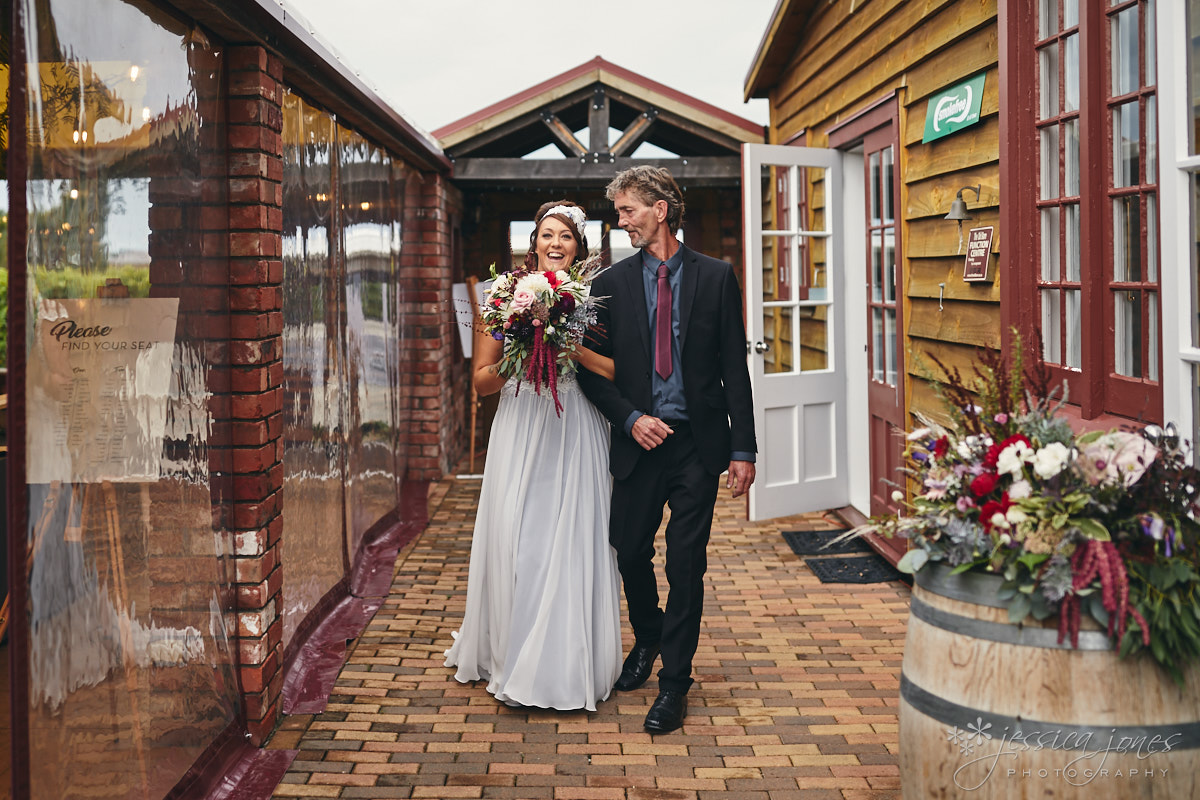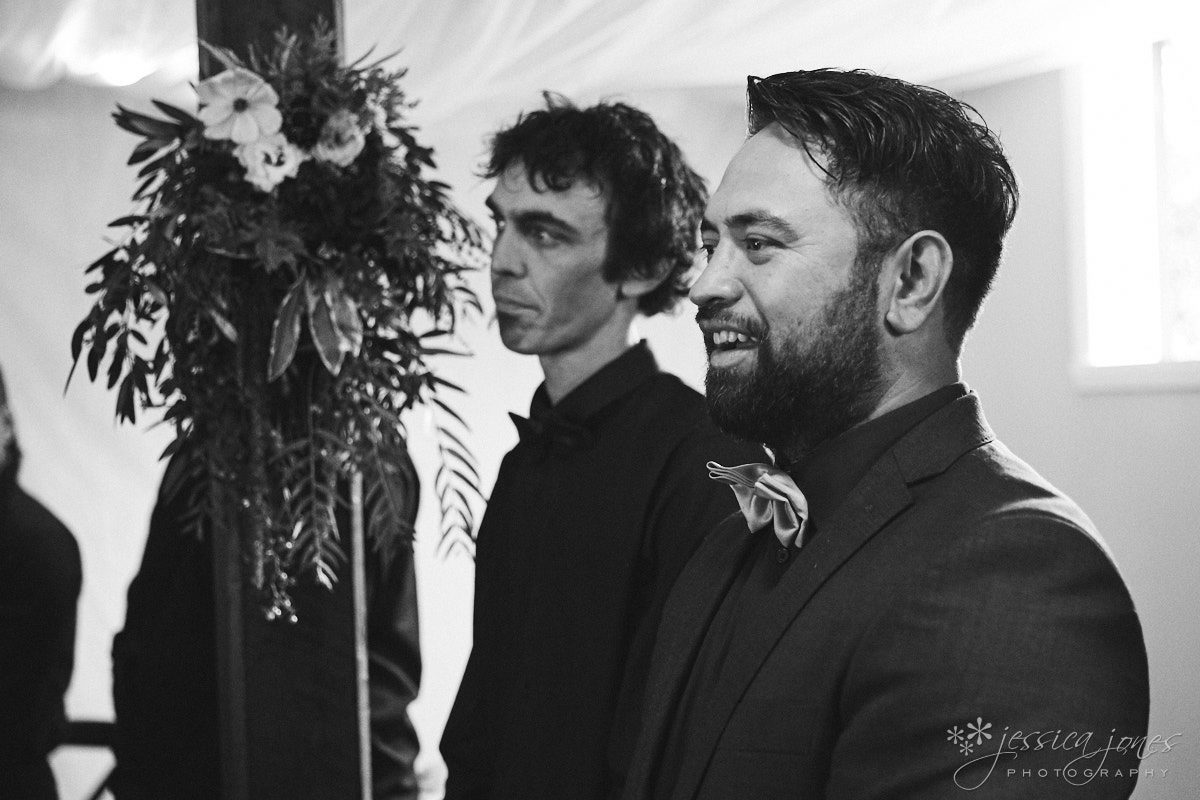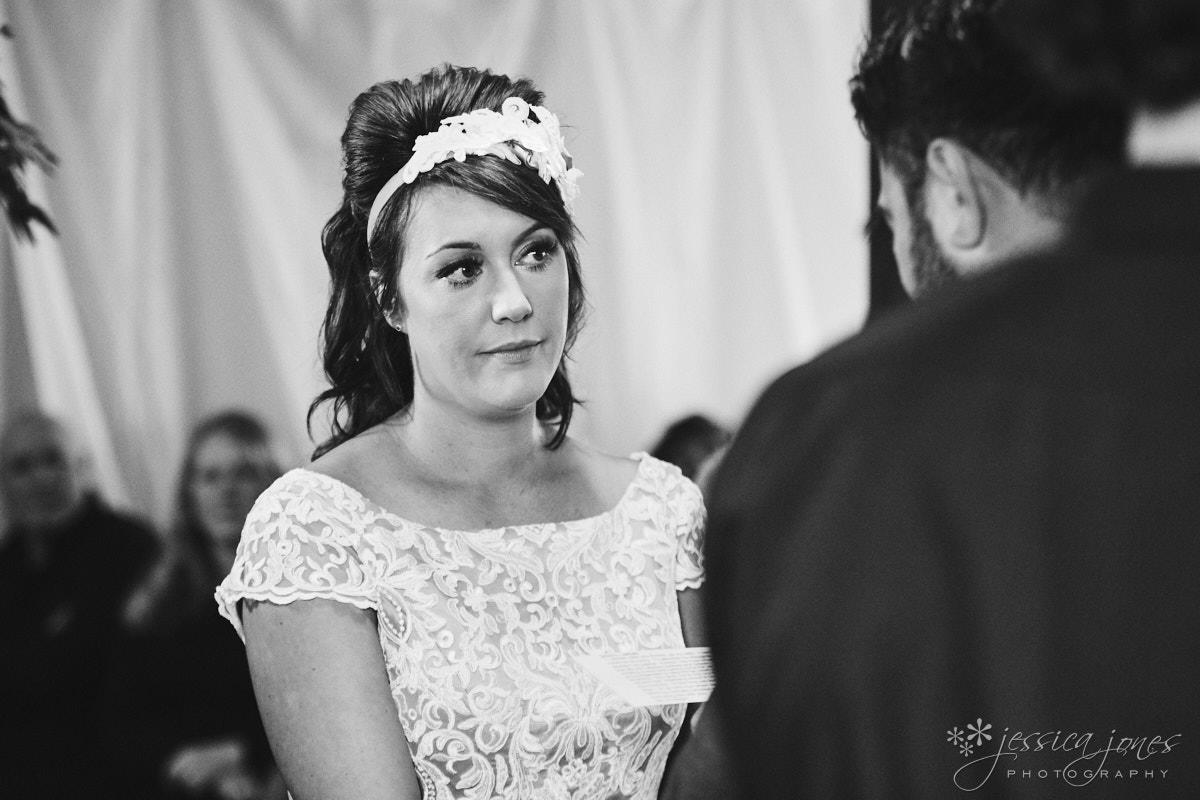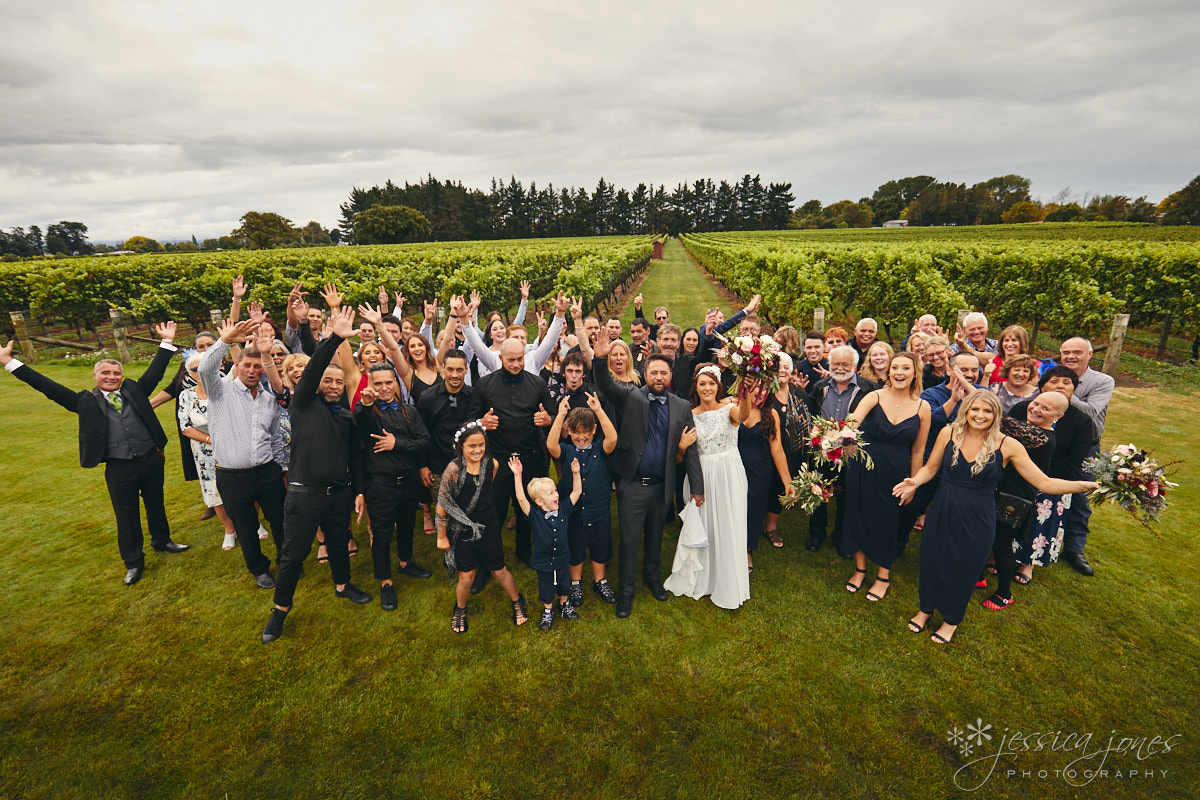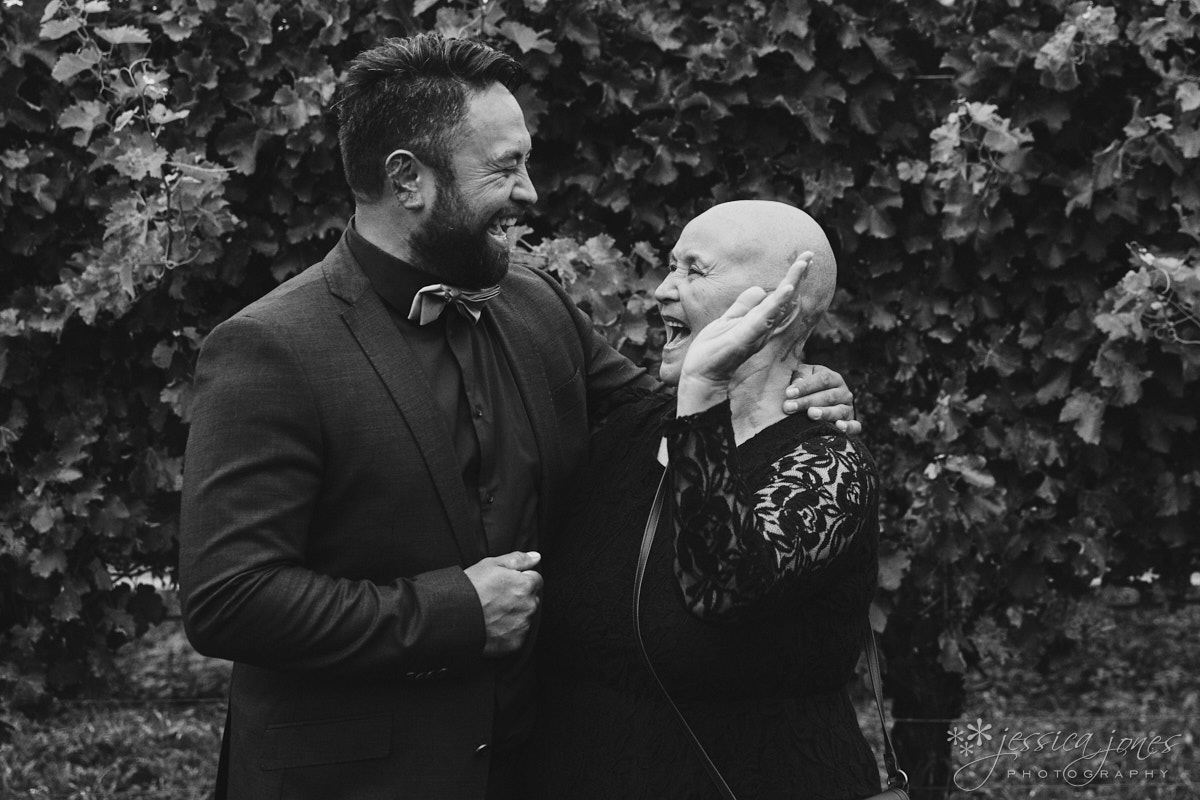 I love how kids find their own way to play games…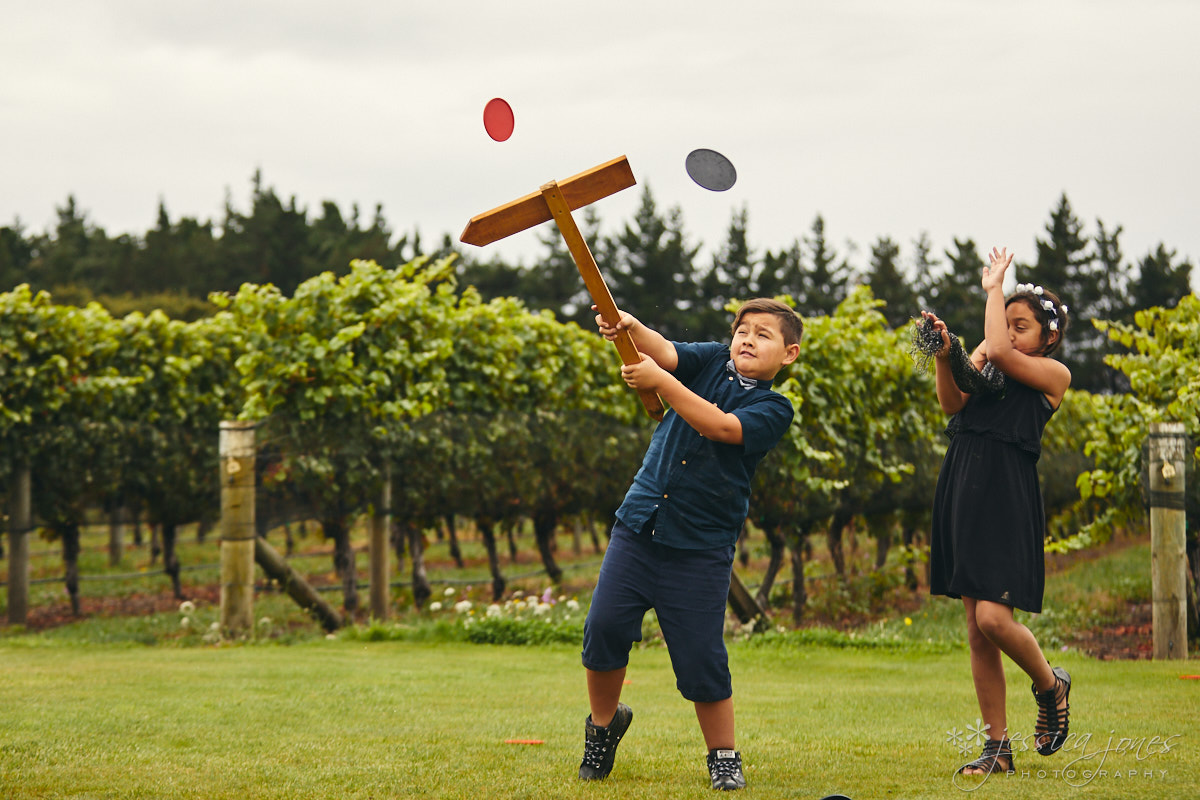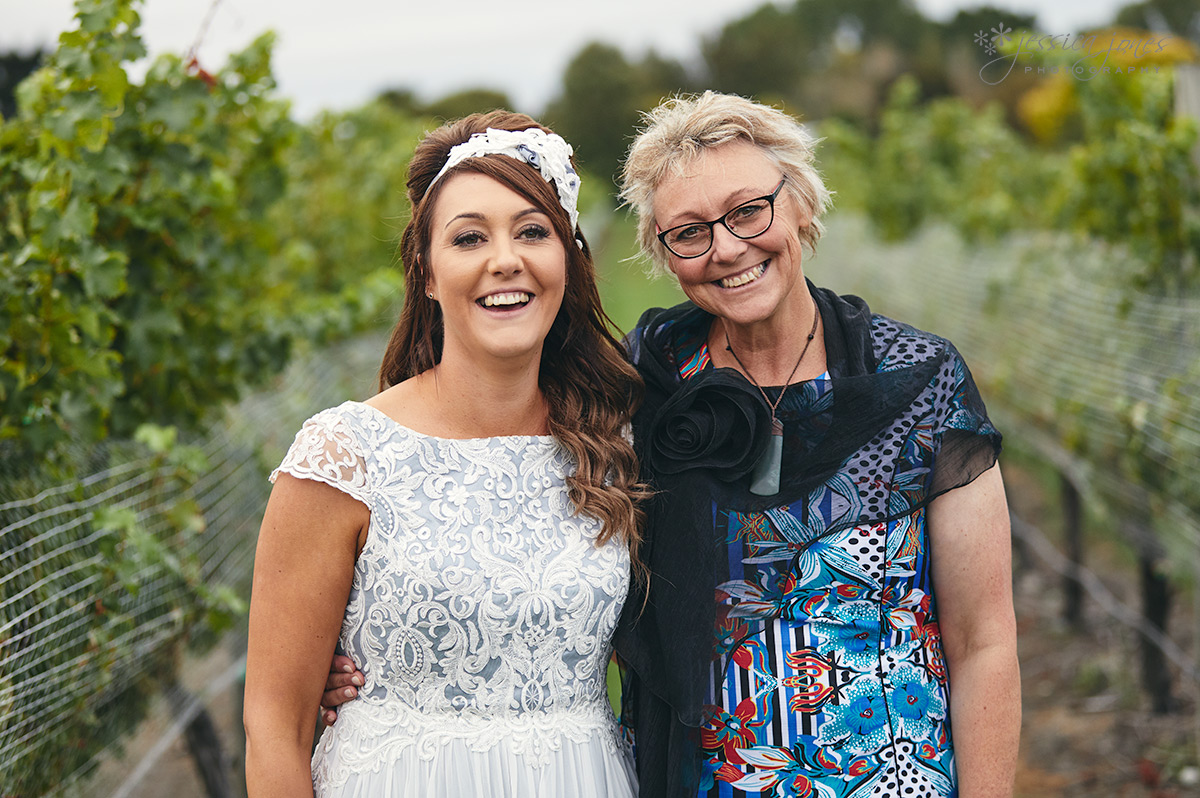 When I asked James and Emma about what was most important to them, everything they talked about kept coming back to family. Nana's cake knife, parents, kids, and Grandad. This is Grandad whom they went to visit after the wedding ceremony.  He's not well enough to come out to the wedding, but the wedding came to him.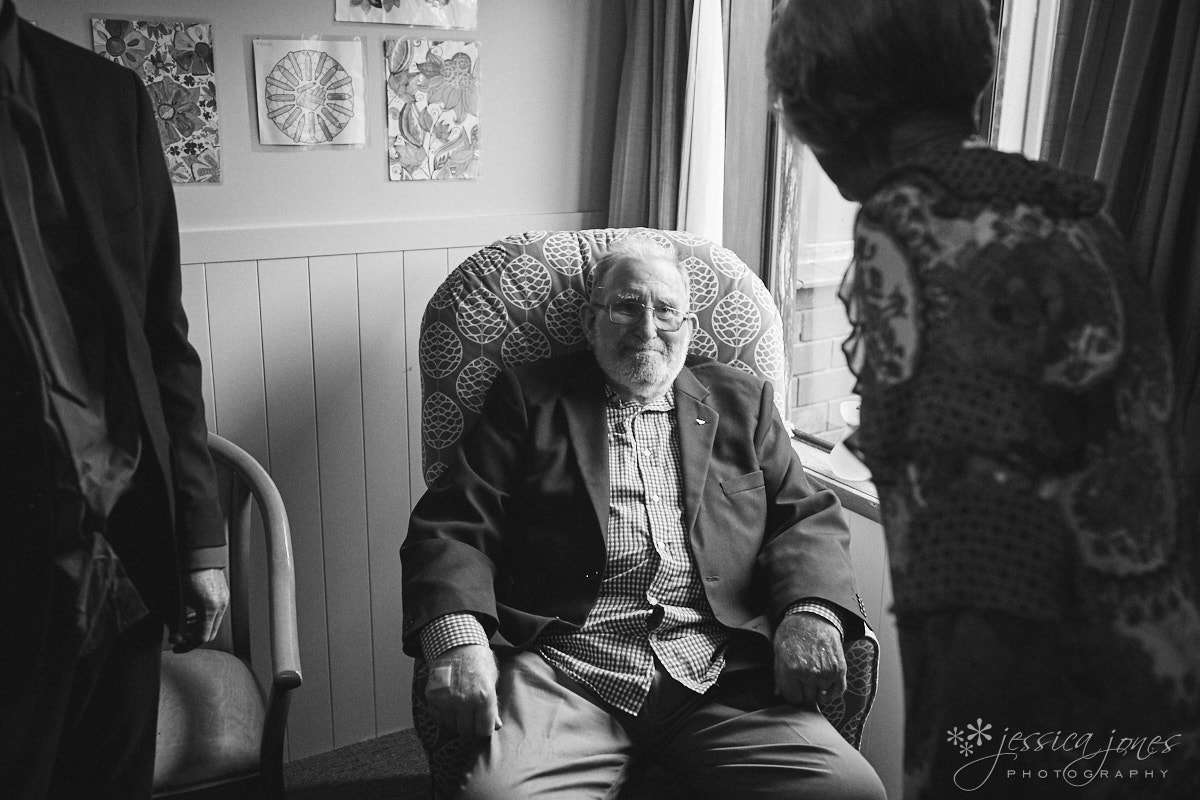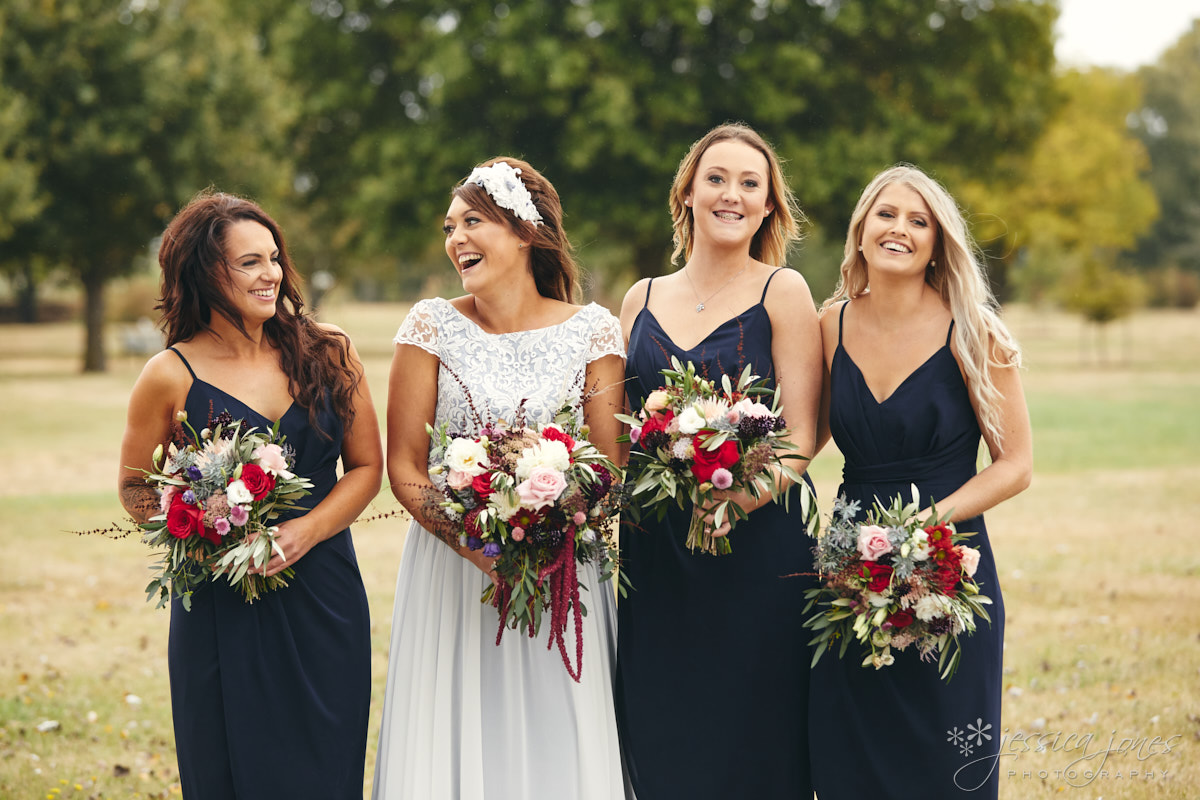 I was a bit excited about the photos Paul got from 5 Tapped before the ceremony with the boys, and because it was a little drizzly outside, after being given the OK to head back there, we made the most of this amazing location!
Out the back is this INCREDIBLE barber shop called Creatures of Habit.  It's like stepping back in time, in a very very cool way!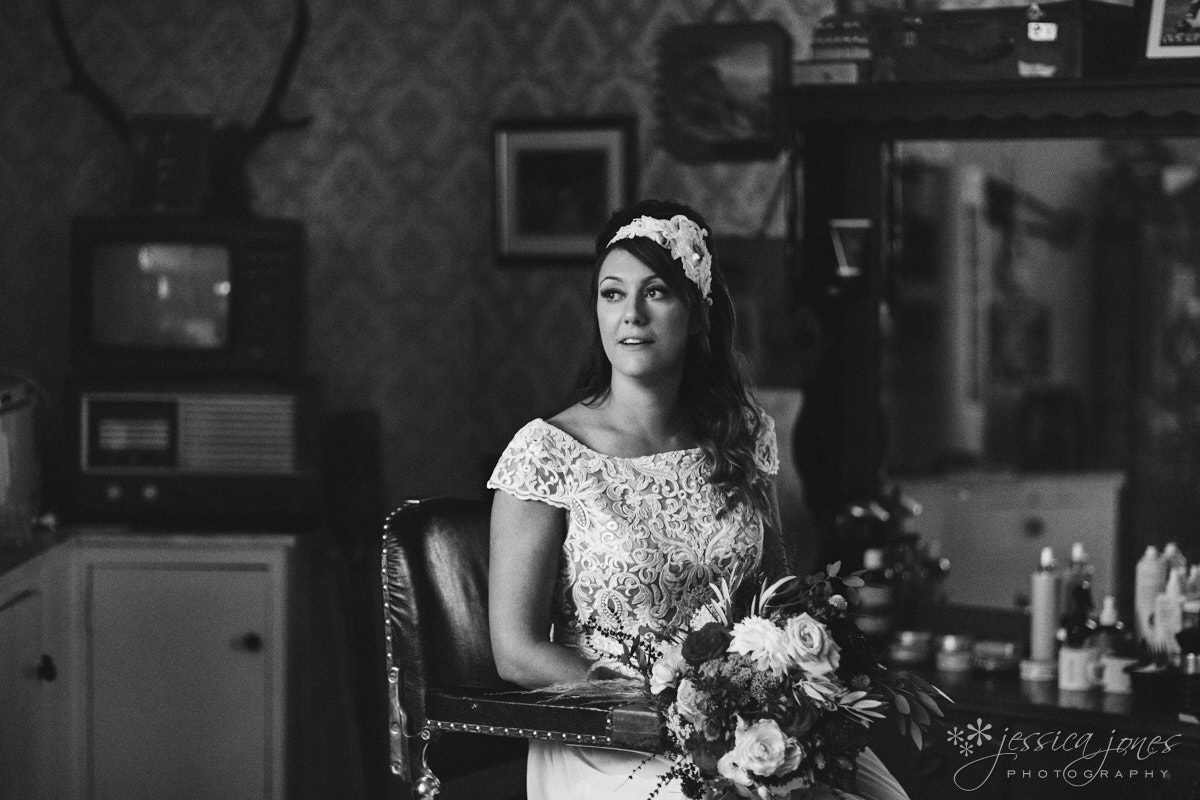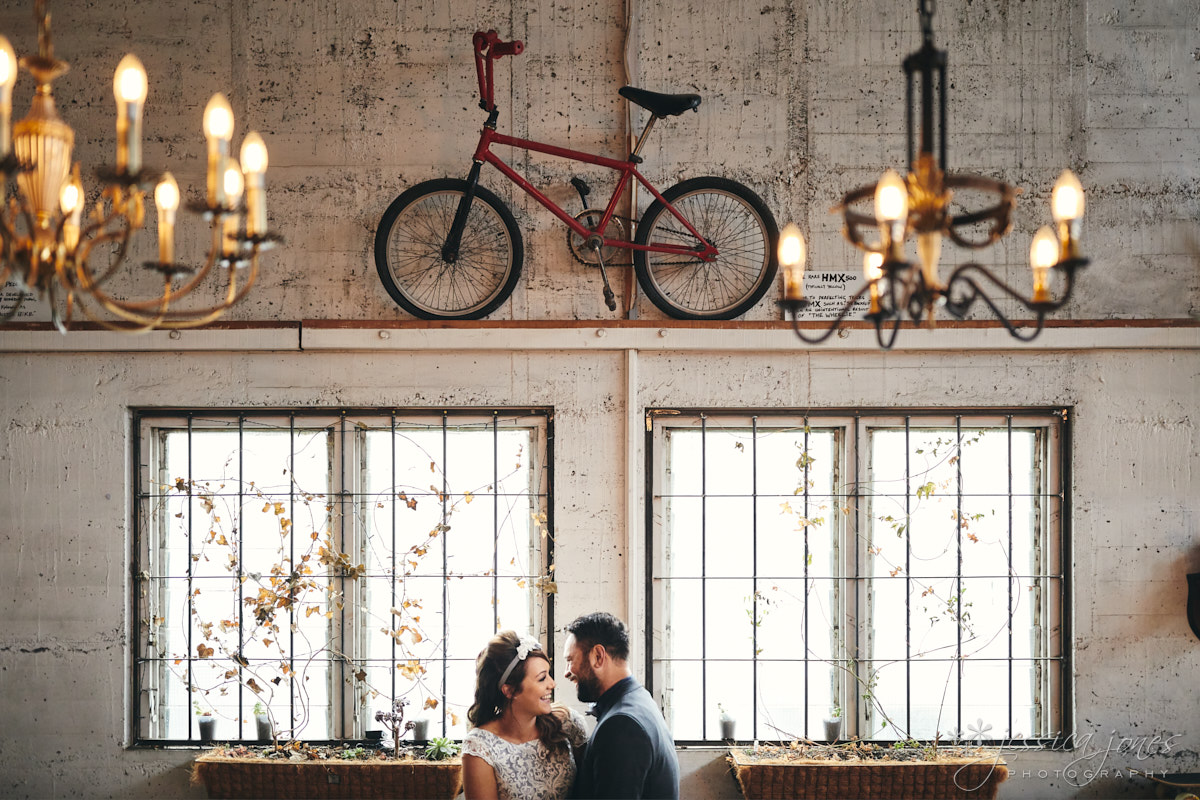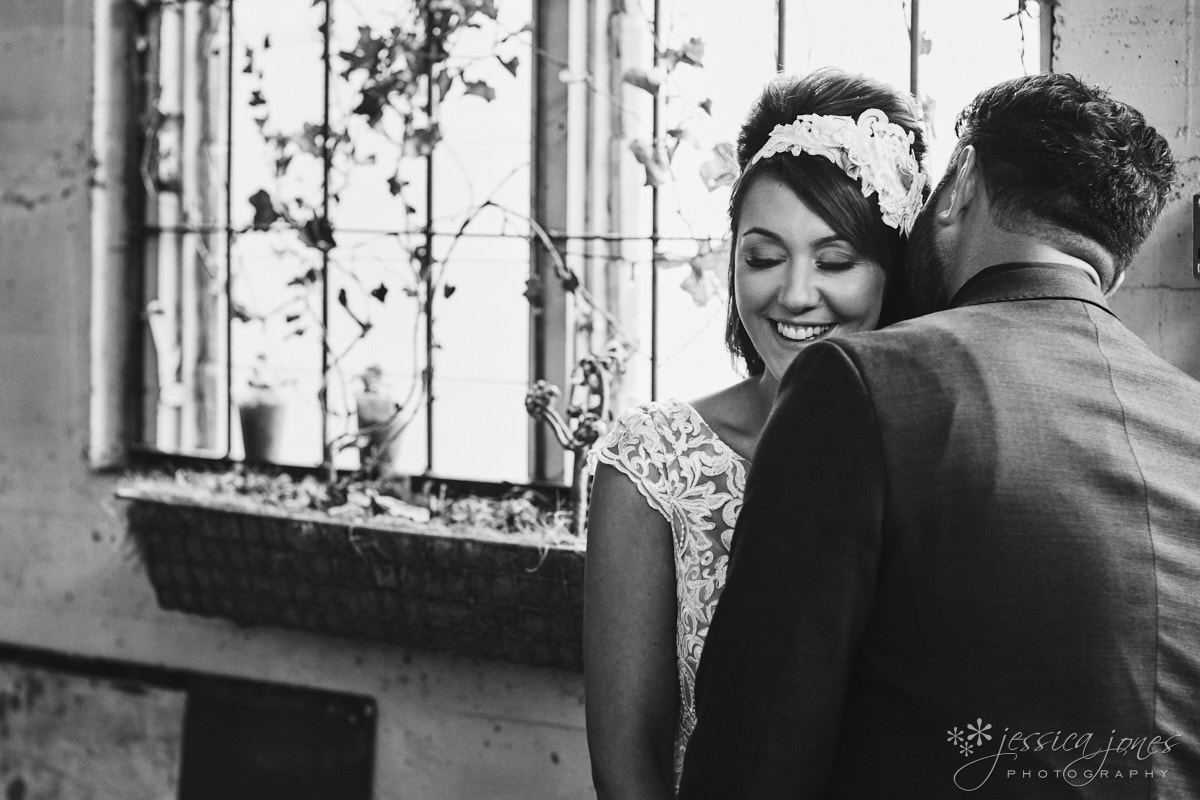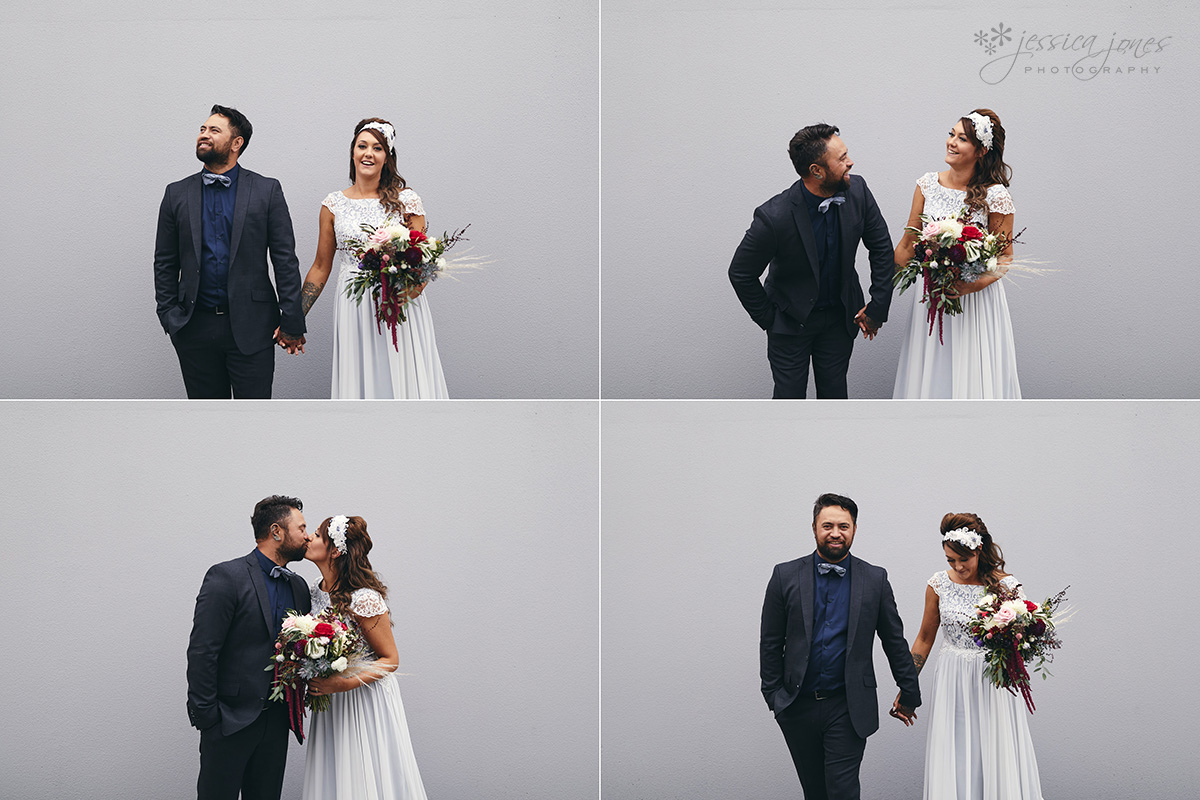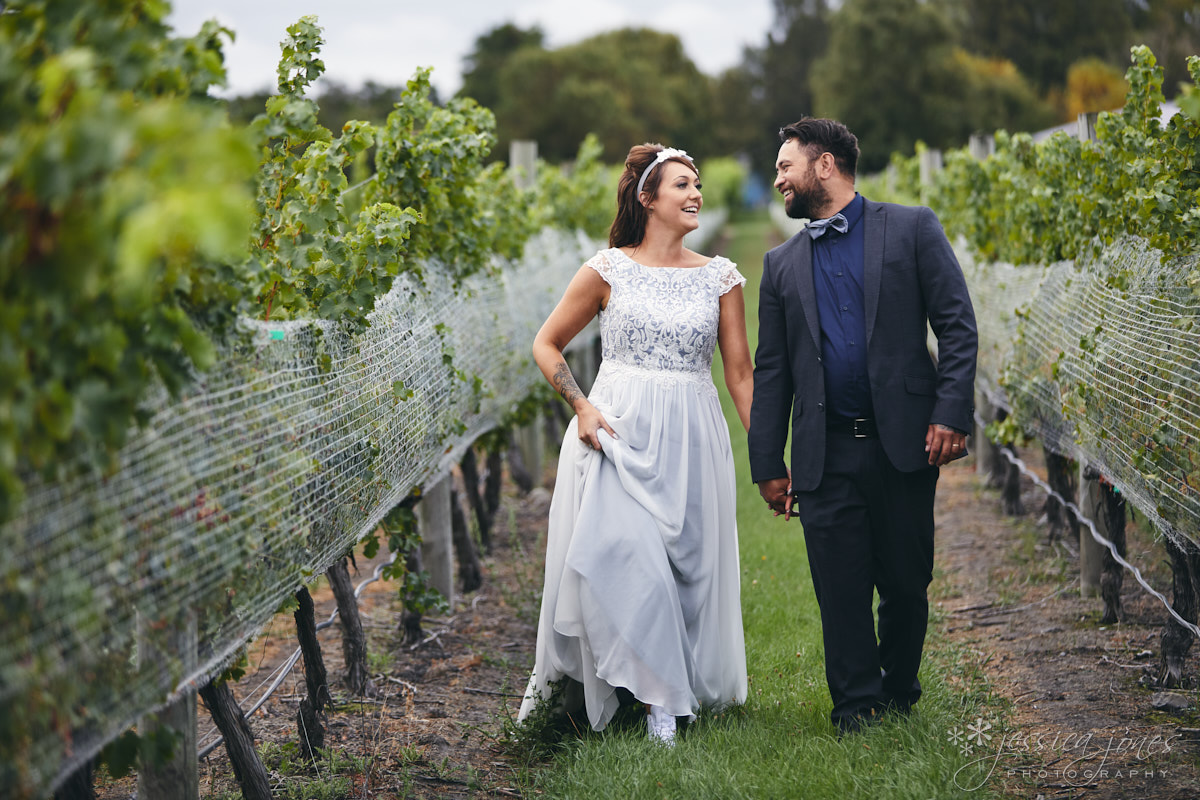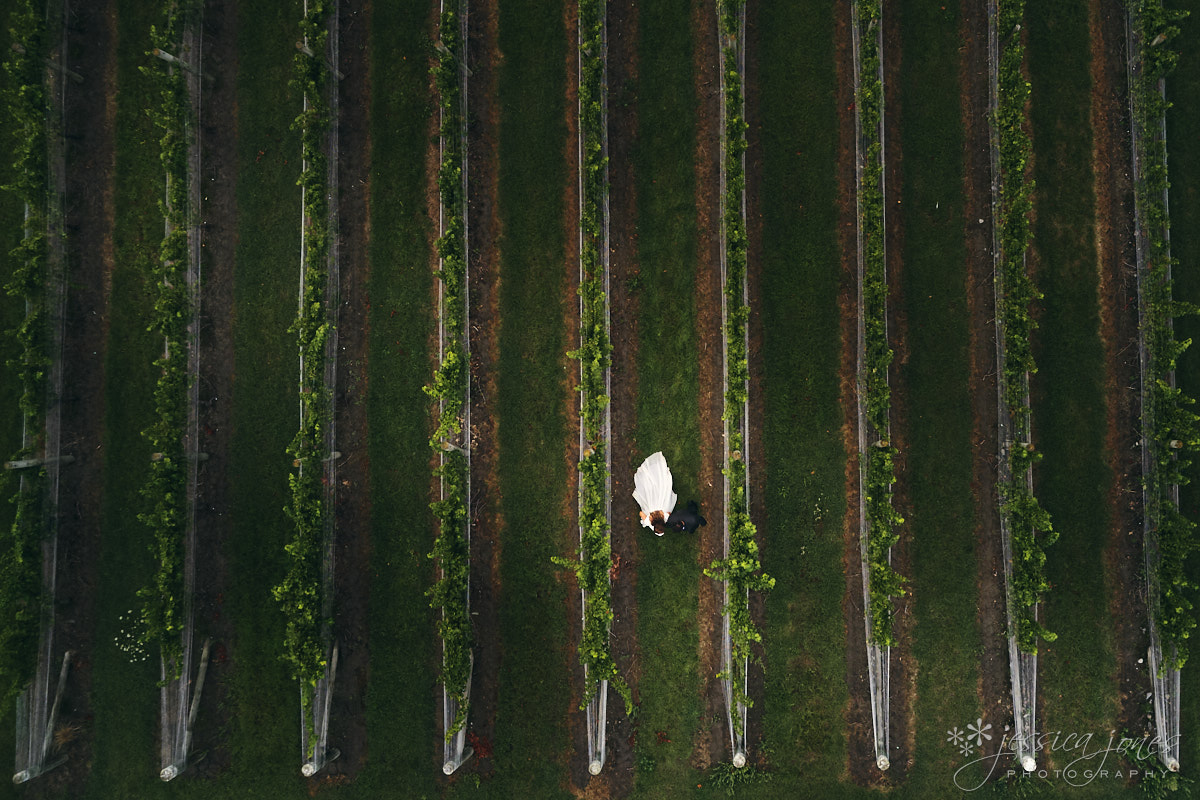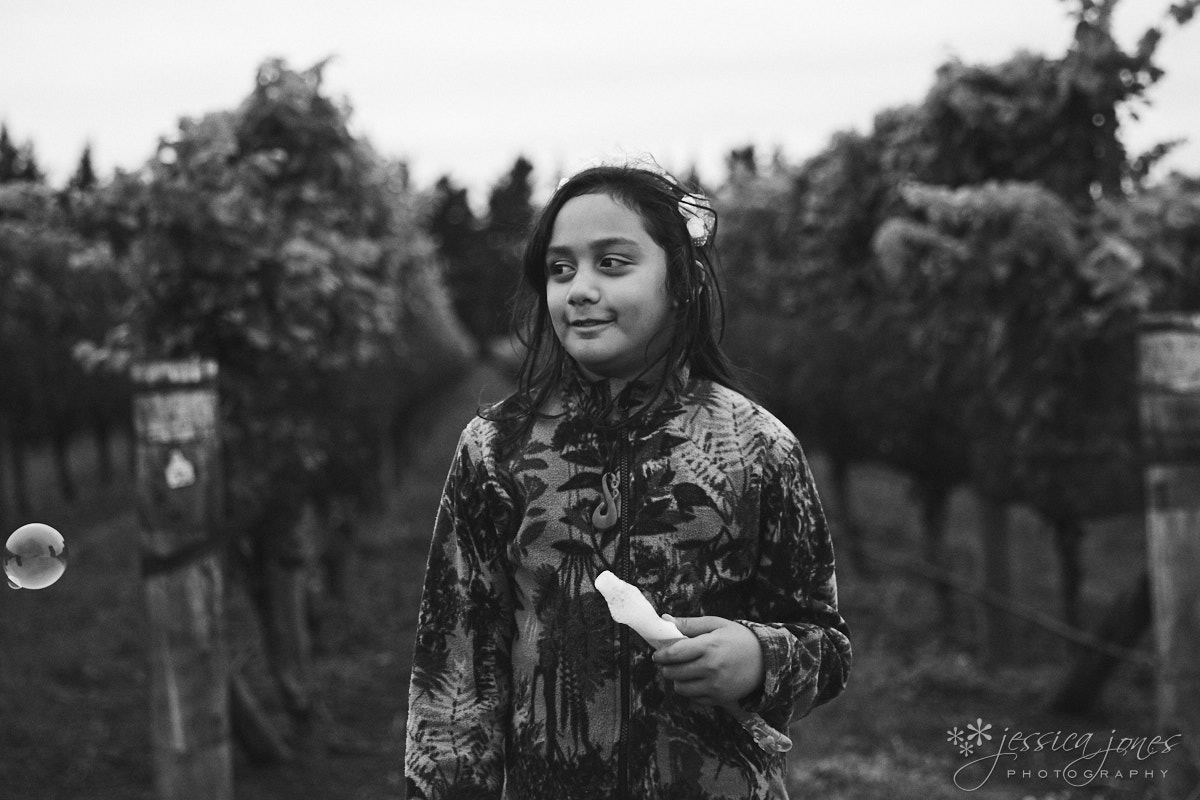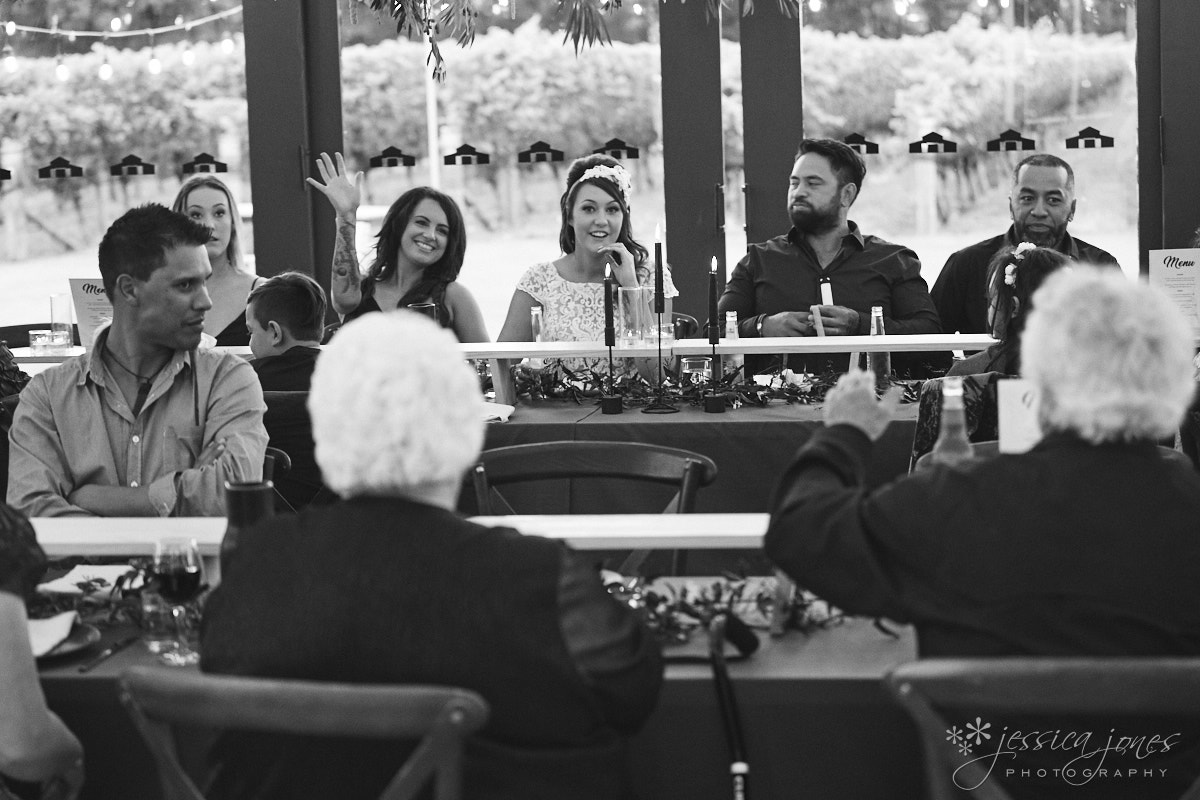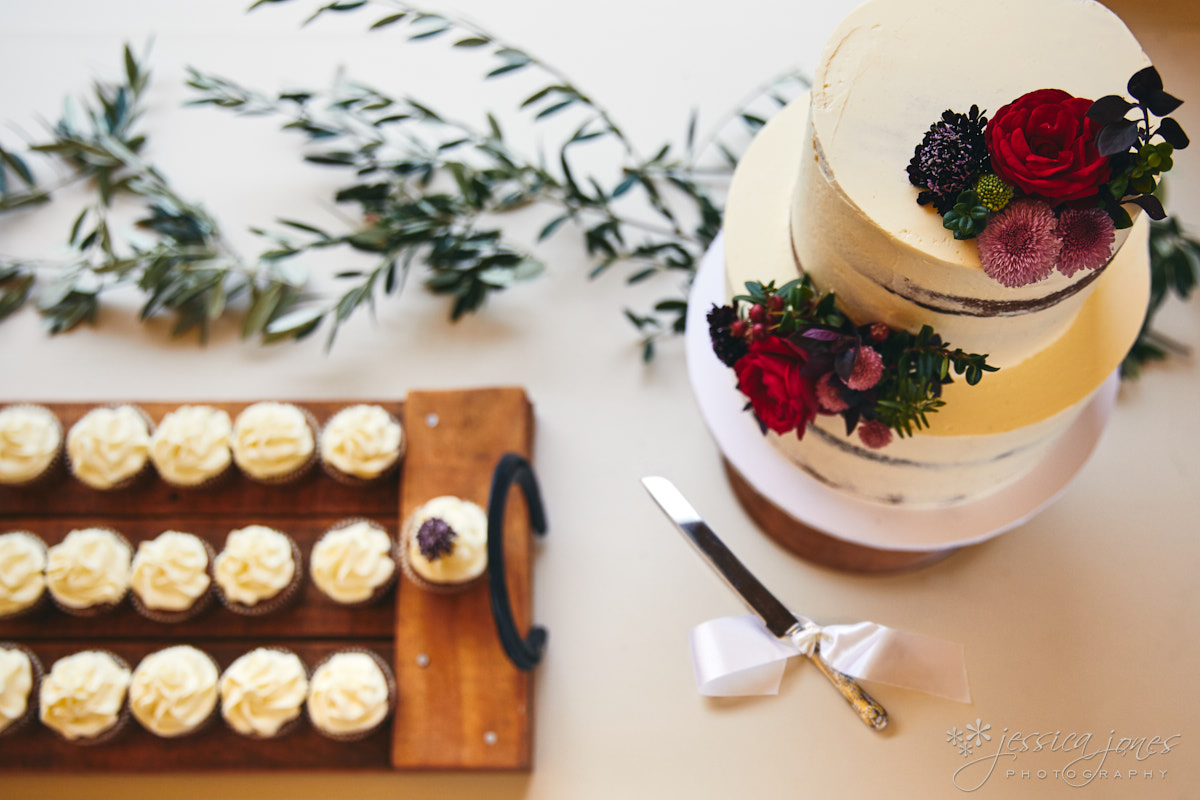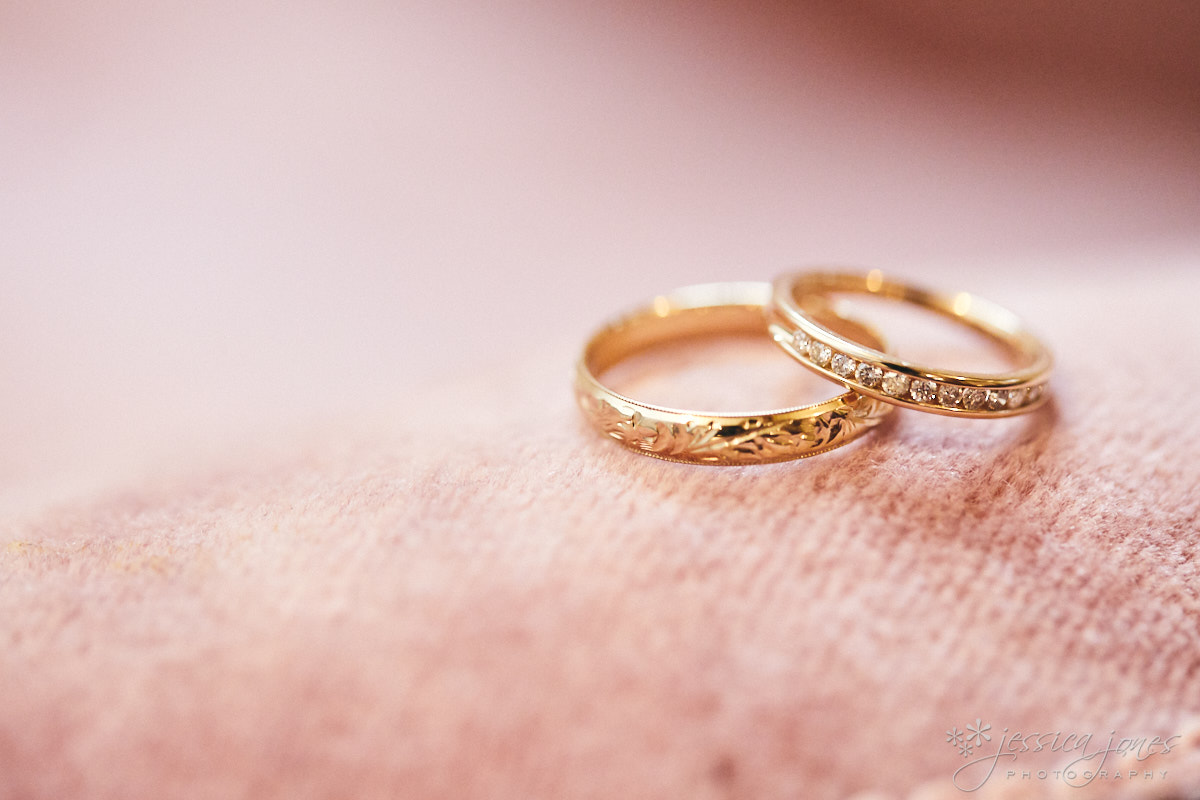 James and Emma, thank you for sharing your beautiful day.  Thank you for your warmth to each other, and those around you (especially your pets!)  Wishing you guys many, many years of happiness together.
Vendor Shoutout
Location: The Old Barn
Celebrant: Coralie Holdaway
Wedding Dress: Wild + White Bridal, Nelson
Florist: Designed By Darnelle
Makeup: Designed By Darnelle
Hair: Muse Hair Lounge
Cake: Sweet Creations
Catering: Feast Merchants
Drinks Van: The Vino Van – Retro Caravan Bar
Portraits Location: 5 Tapped
Reception Set Up: Betty and Co