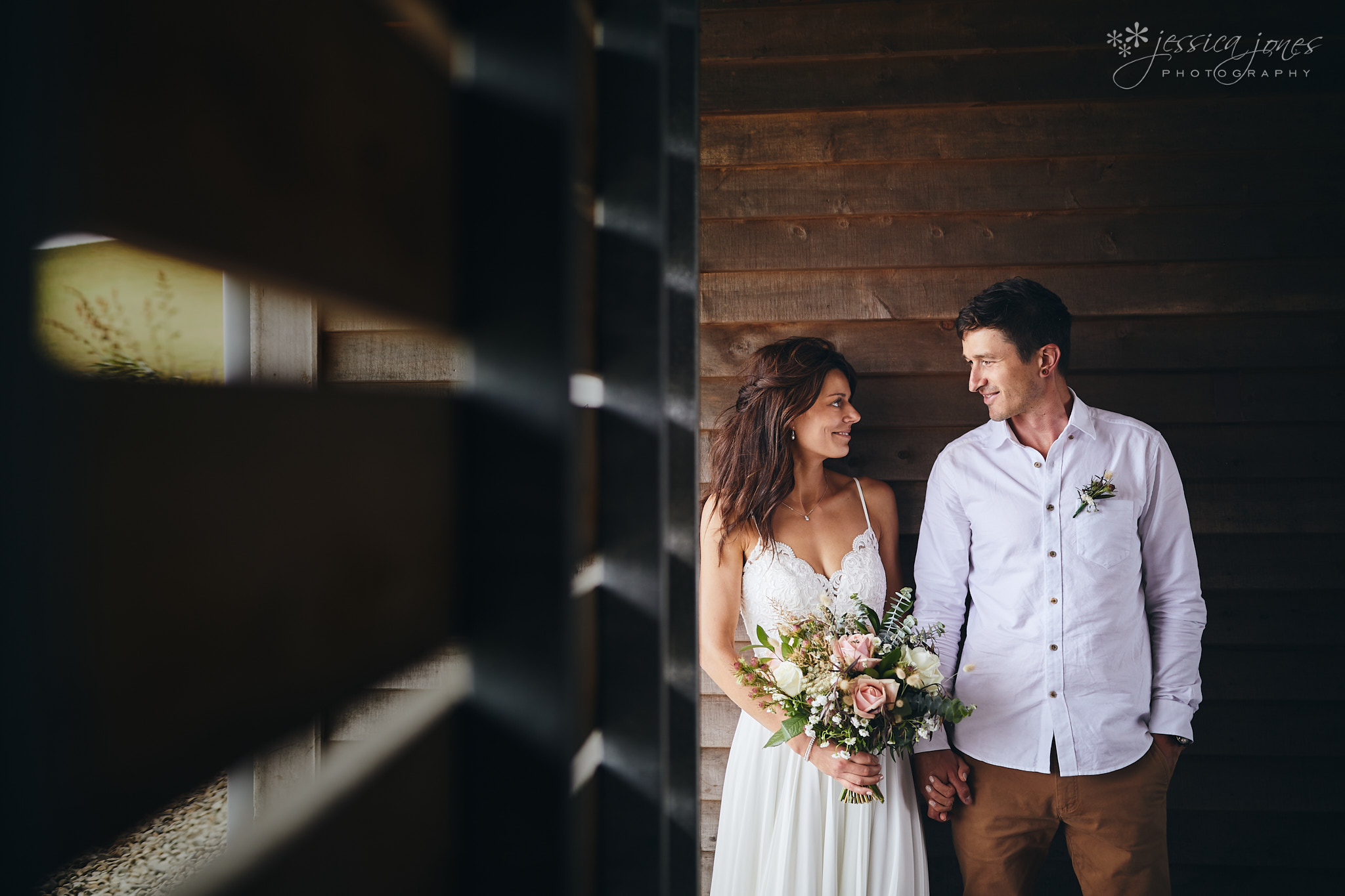 The first time Josh met Laura was at his house in Queenstown, she was looking for a place to stay during the ski season.  Josh showed her around the house, and told her he'd let her know if she was chosen to be the new flatmate.  Laura, knowing that dozens of people were also looking at the house as well, told Josh to let the others know that the place was taken and that she was moving in.  Laura's spunk paid off, and she moved in not long after.  They were just flatmates for quite some time, until one cold Halloween where they admitted they liked each other more than just mates, and their love blossomed.
Fast forward several years, and here we are at Kauri Boomrock in Auckland, witnessing the two of them promising forever together, along with their cute little dude Dylan.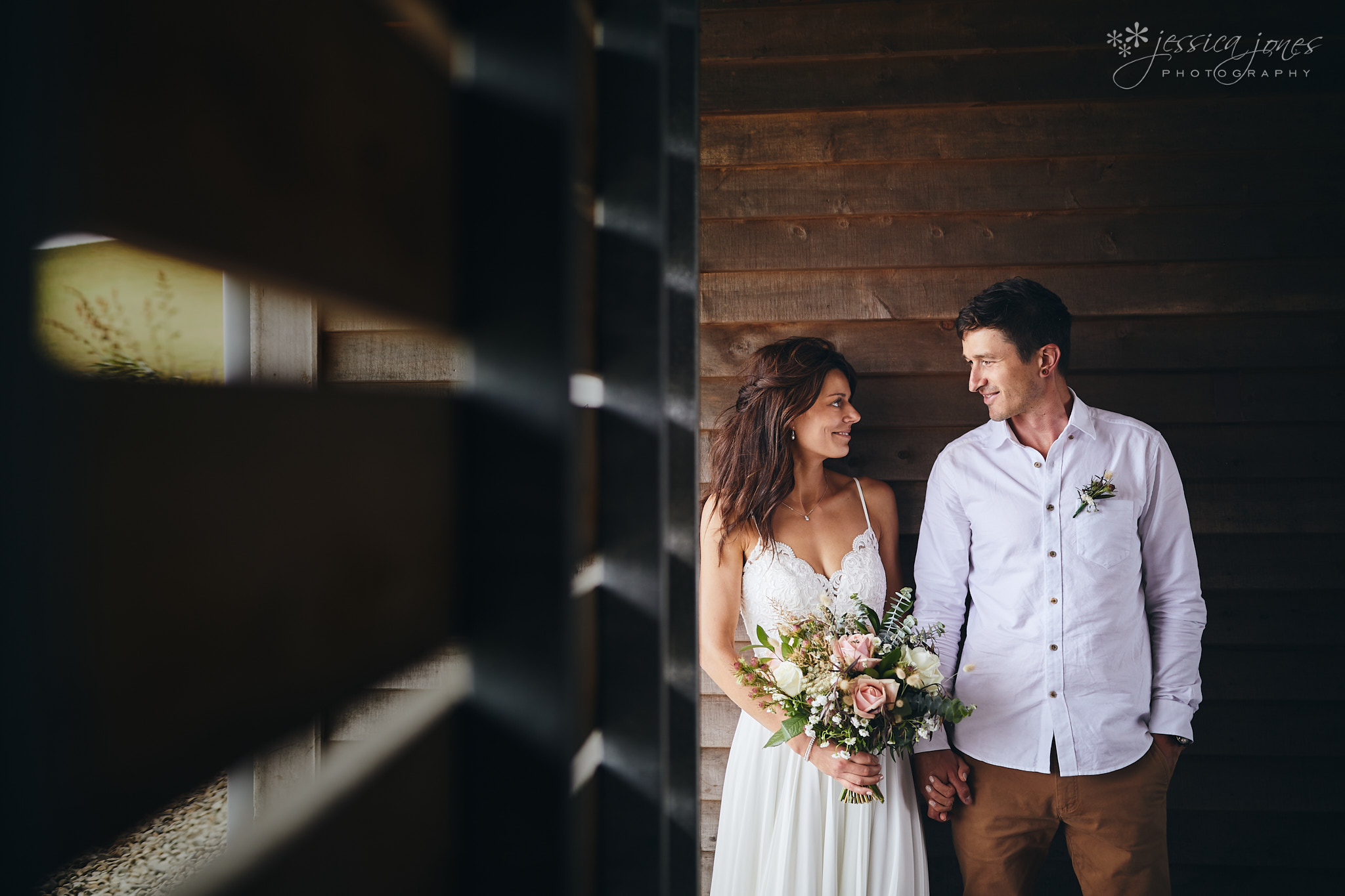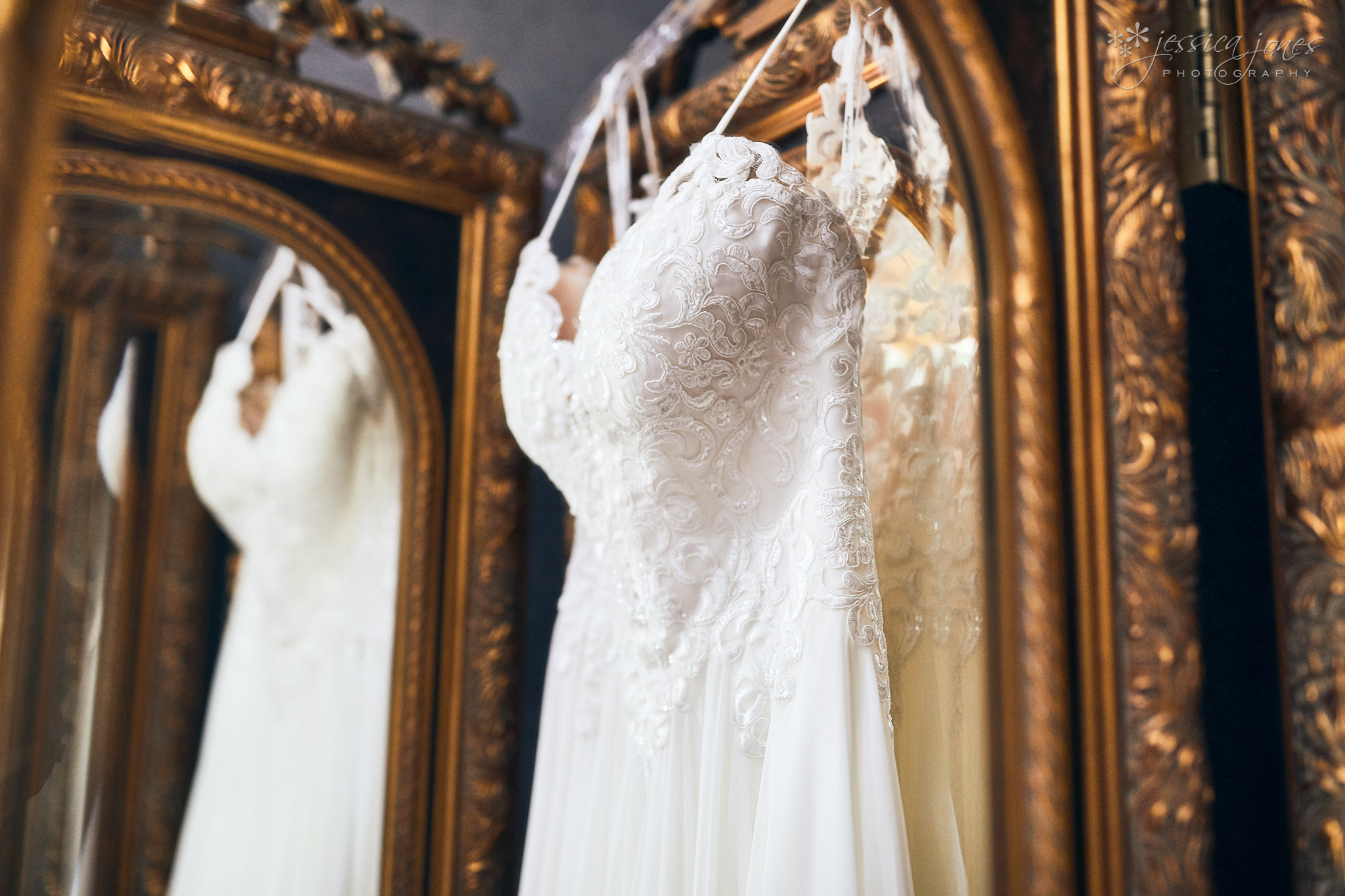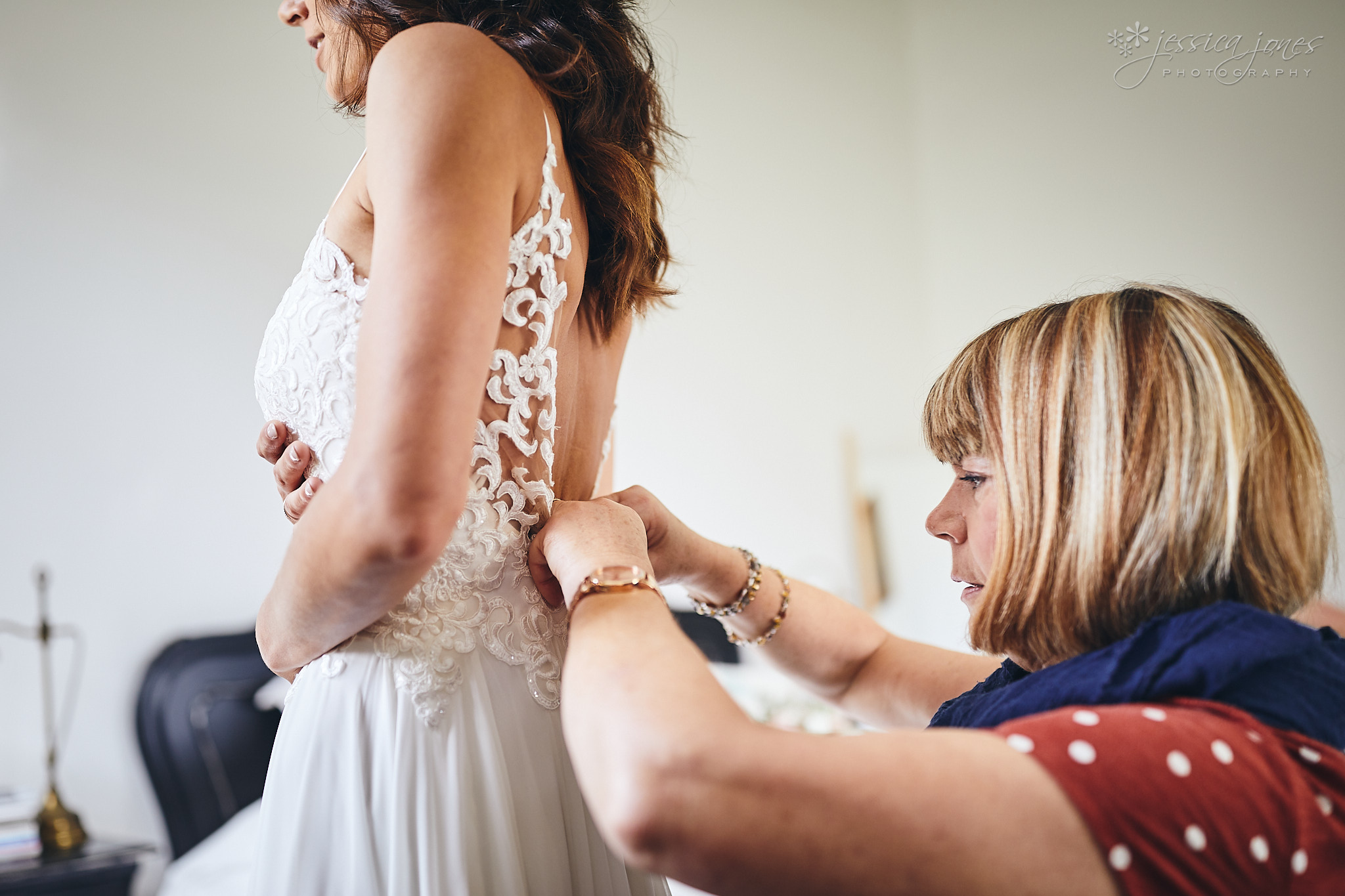 You know those moments where your family sees you as a bride for the first time?  I love those moments.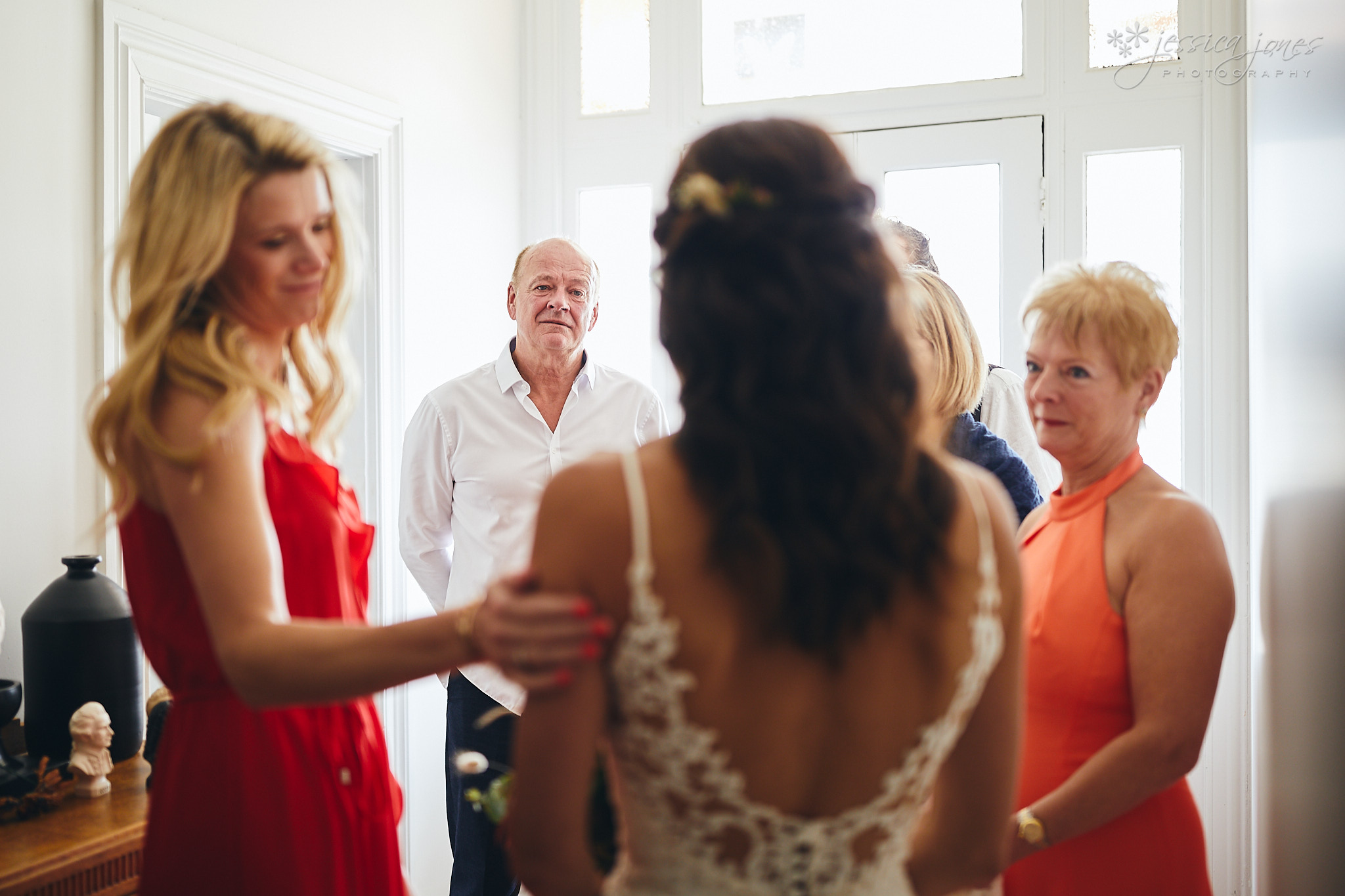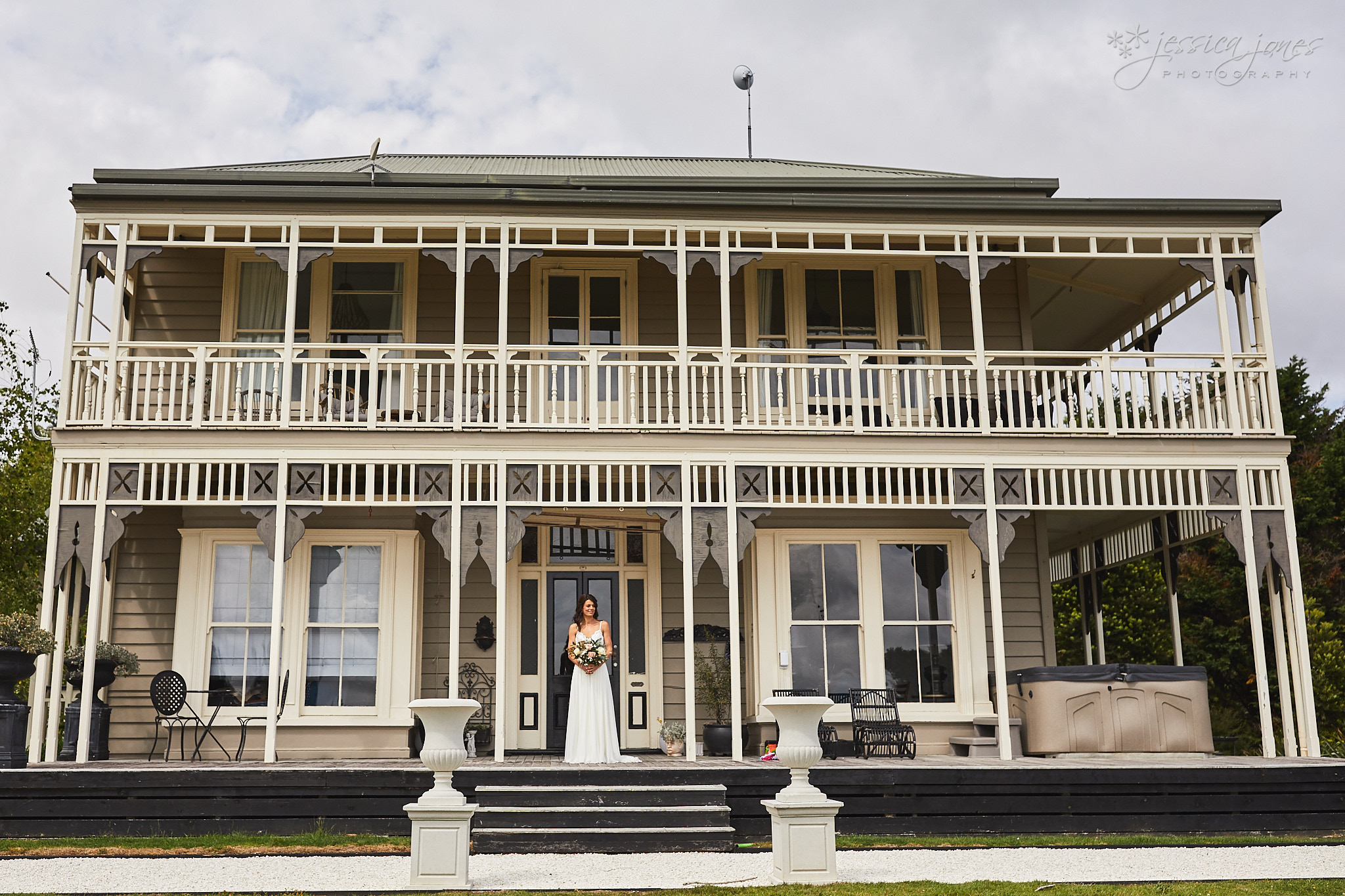 Josh's family bach was the perfect start to the day for the boys!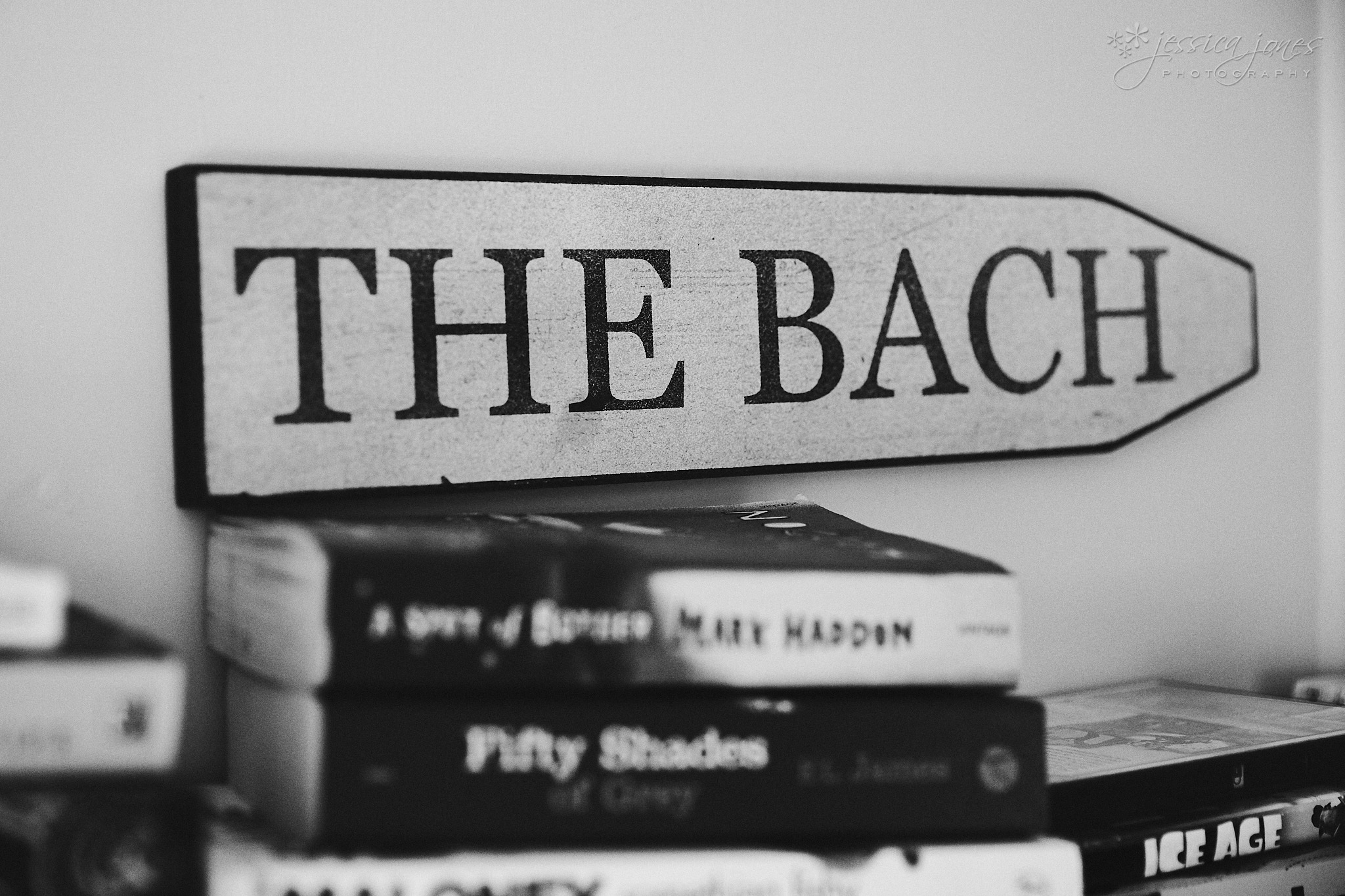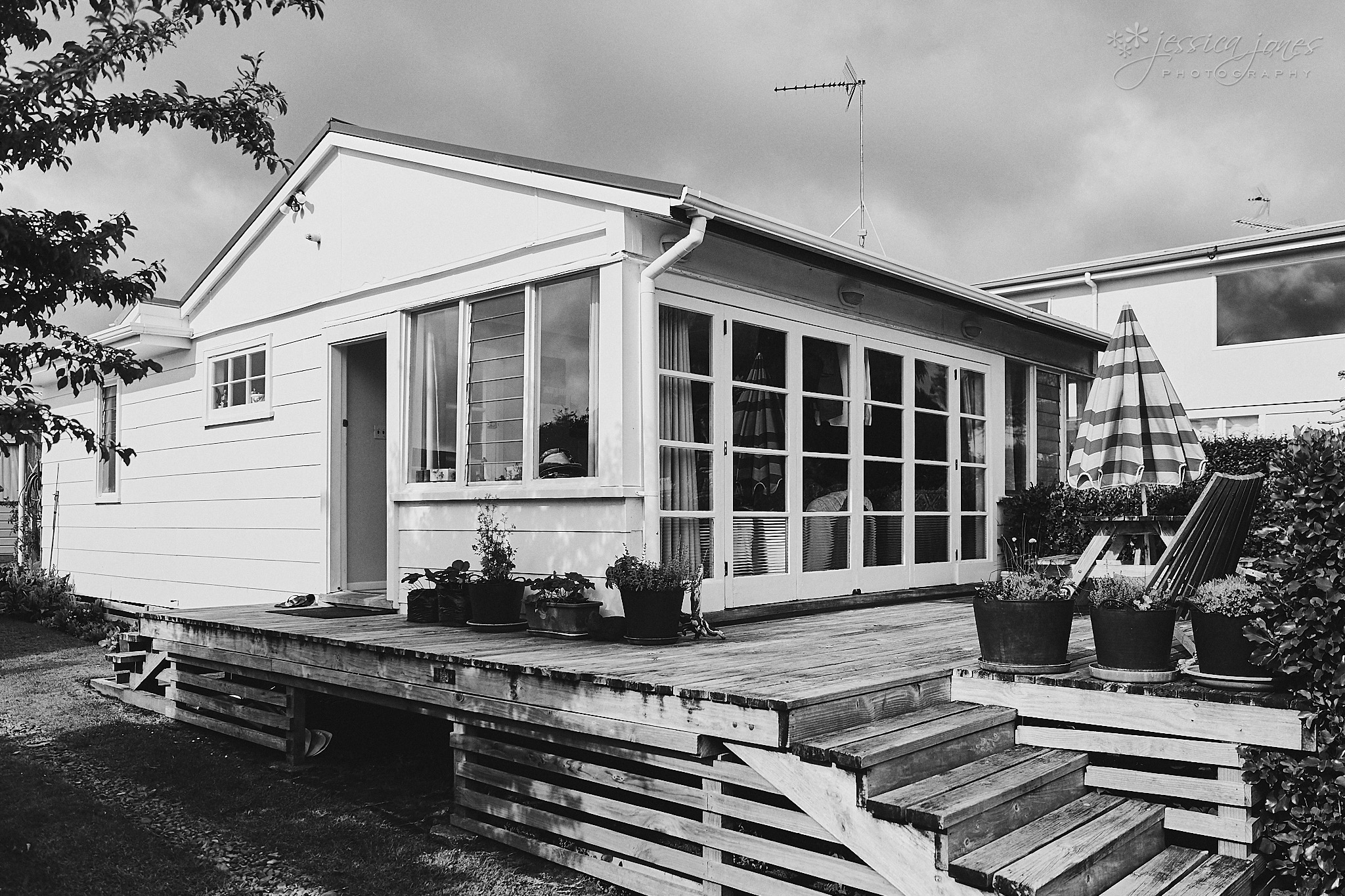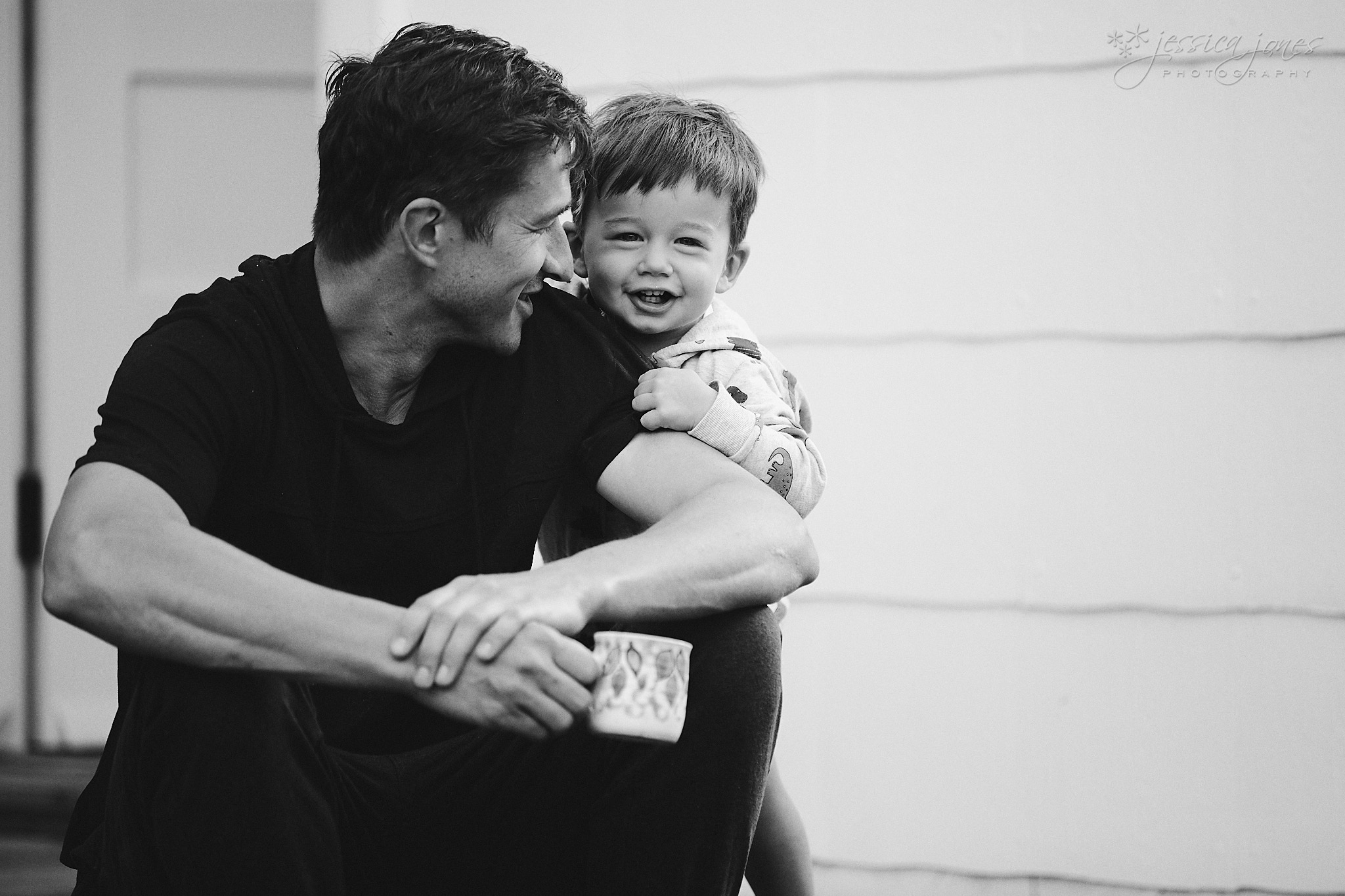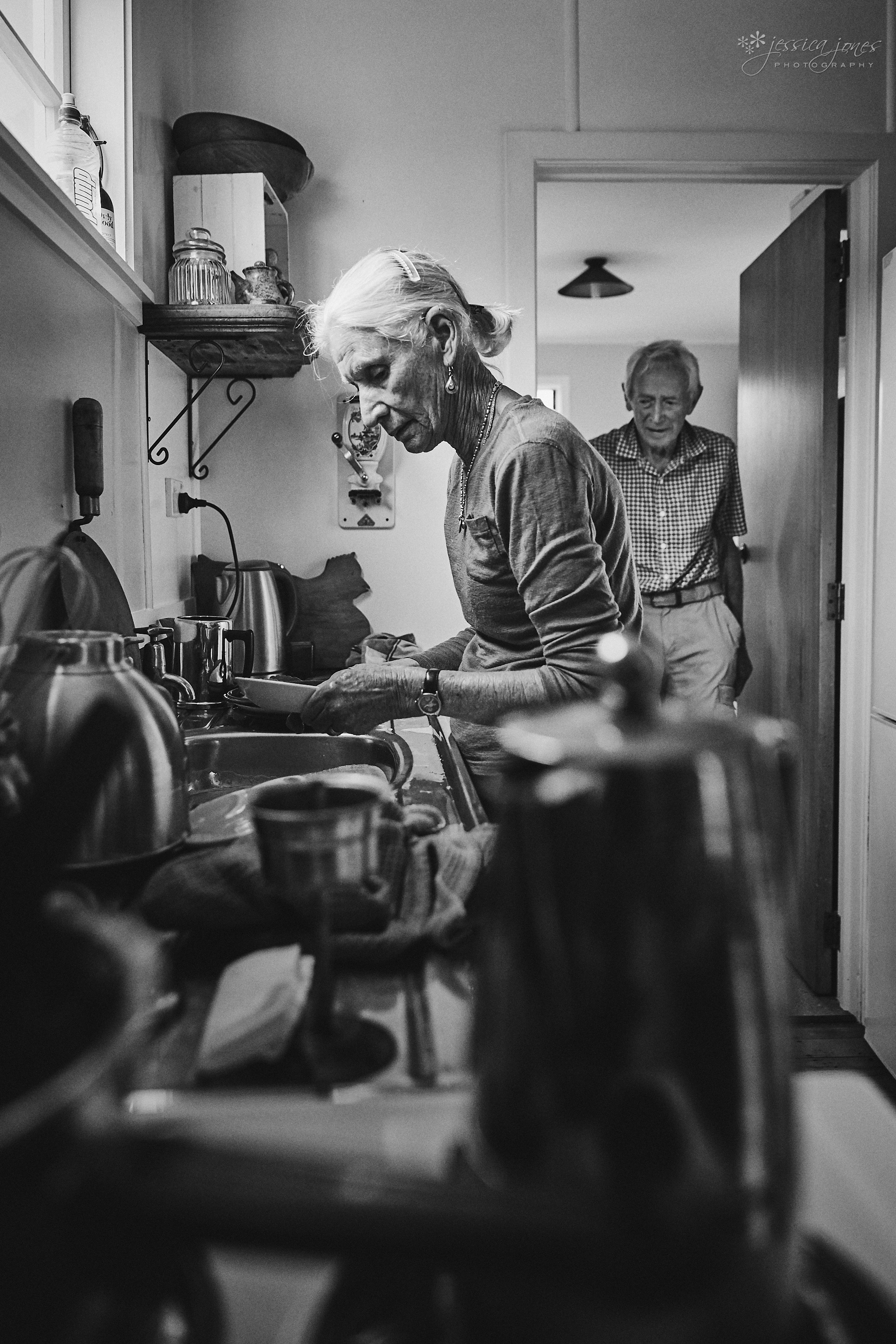 We've worked with Josh, AKA Choice as Wedding Films, many times before at weddings – but up until now he's always been the videographer and never been the groom! I have to admit, there's a few butterflies in one's stomach when you've been selected to photograph another photographer or videographer's wedding! It is the highest honour, but it is a teeny tiny bit scary. Good thing both Josh and Laura and their families are the LOVELIEST people, so of course it was a total joy to be there!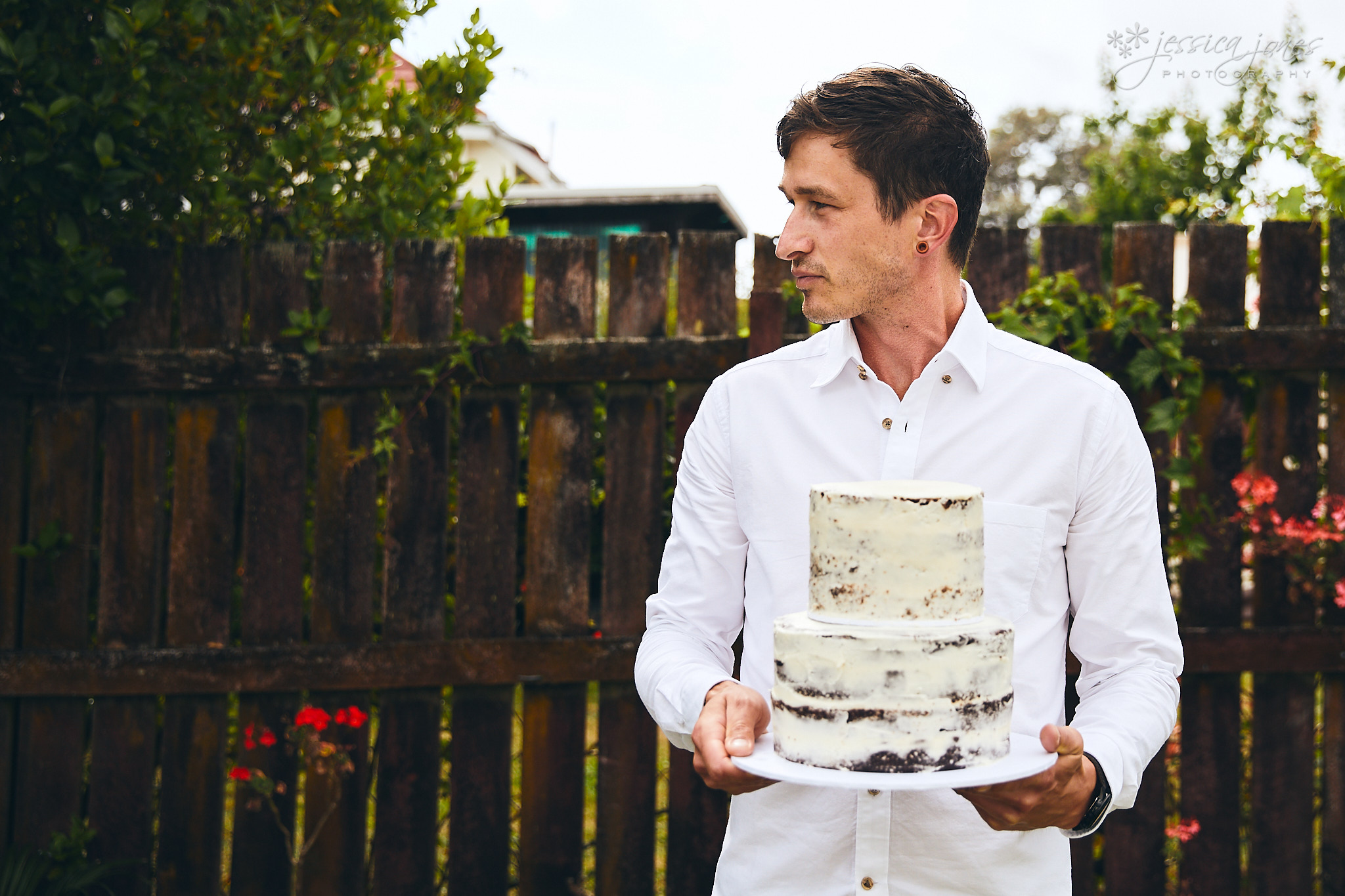 And look at how stunning Laura is!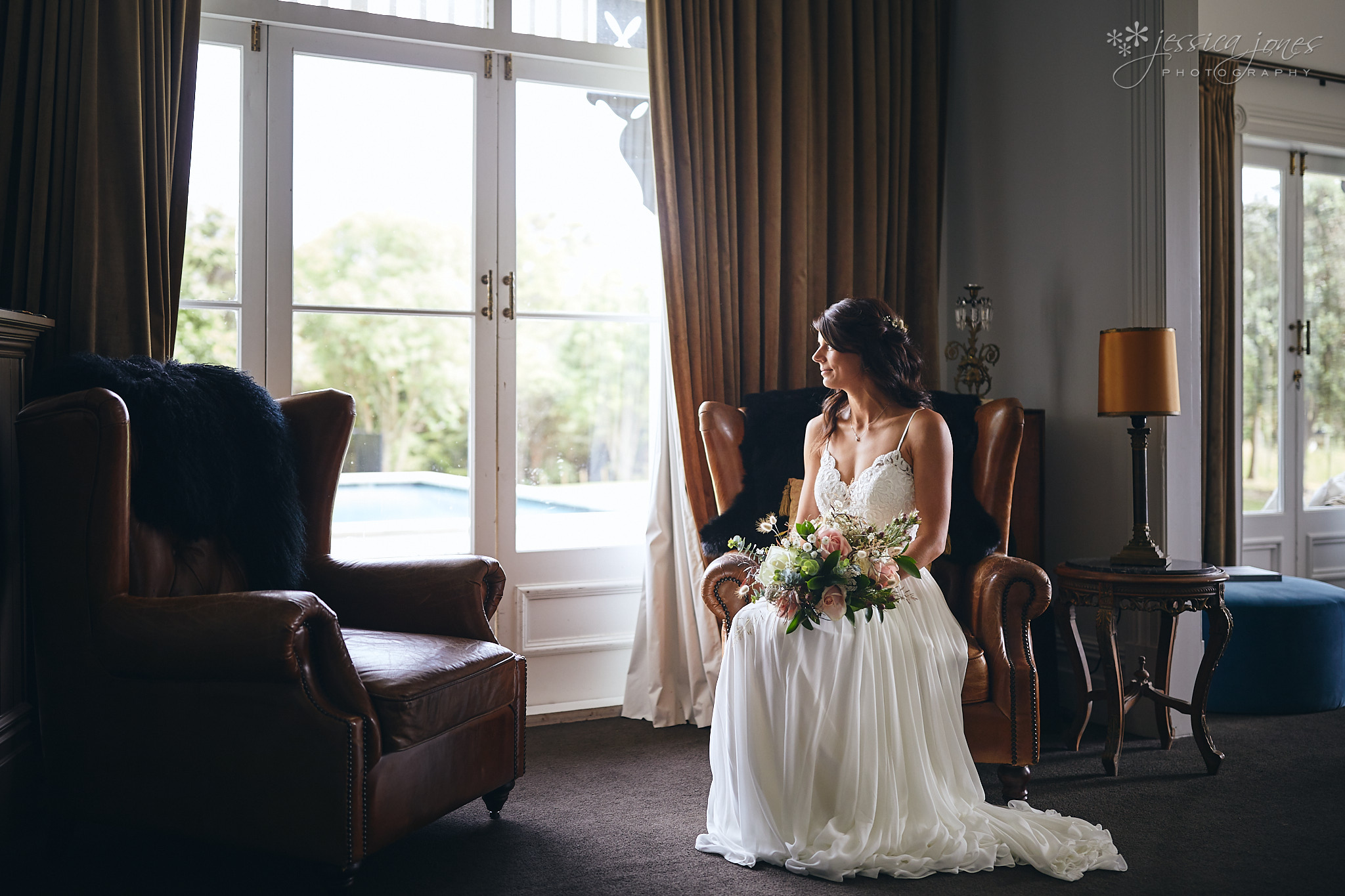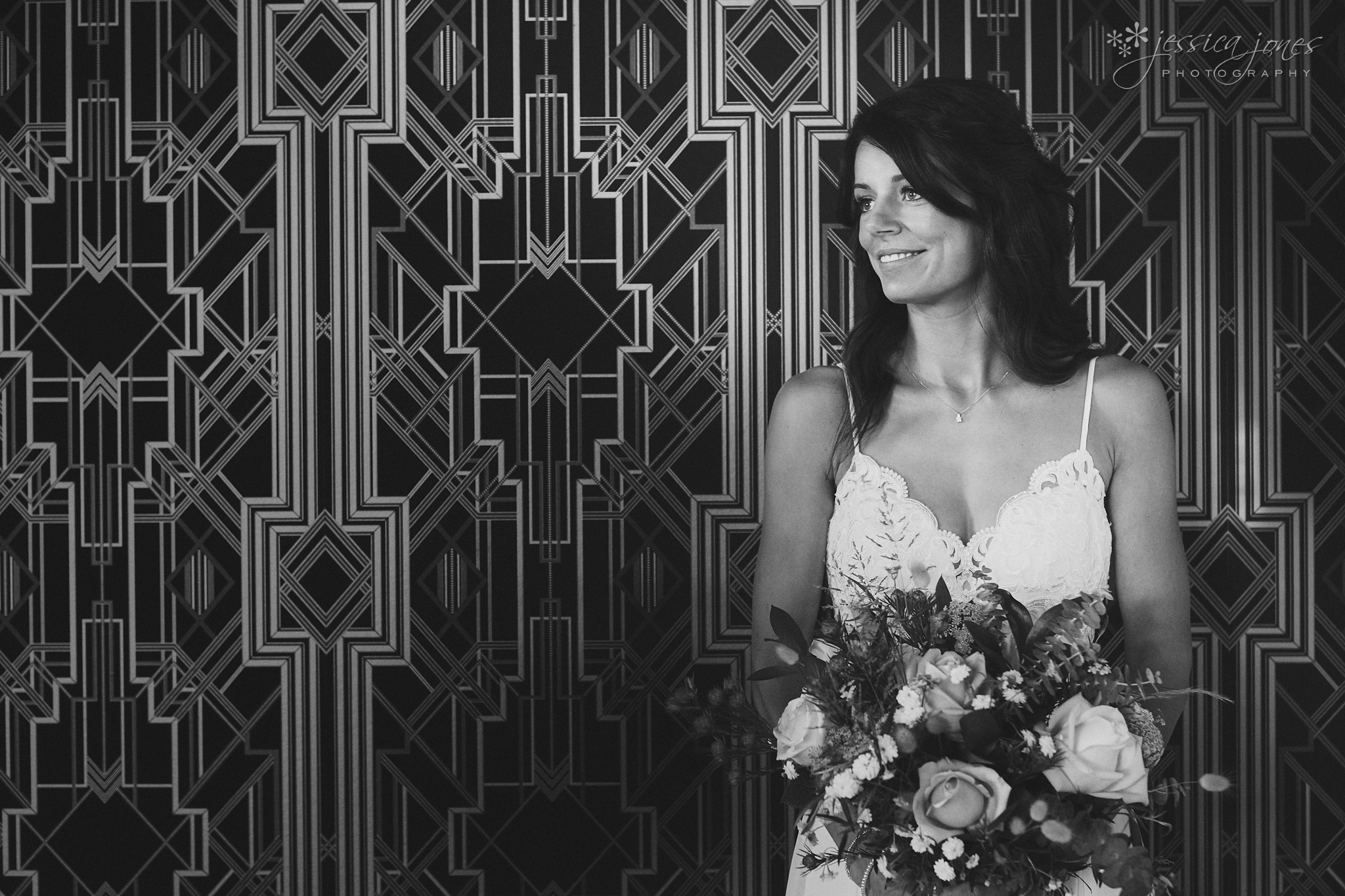 Kauri Bay Boomrock has got to be one of the most scenically beautiful places to get married!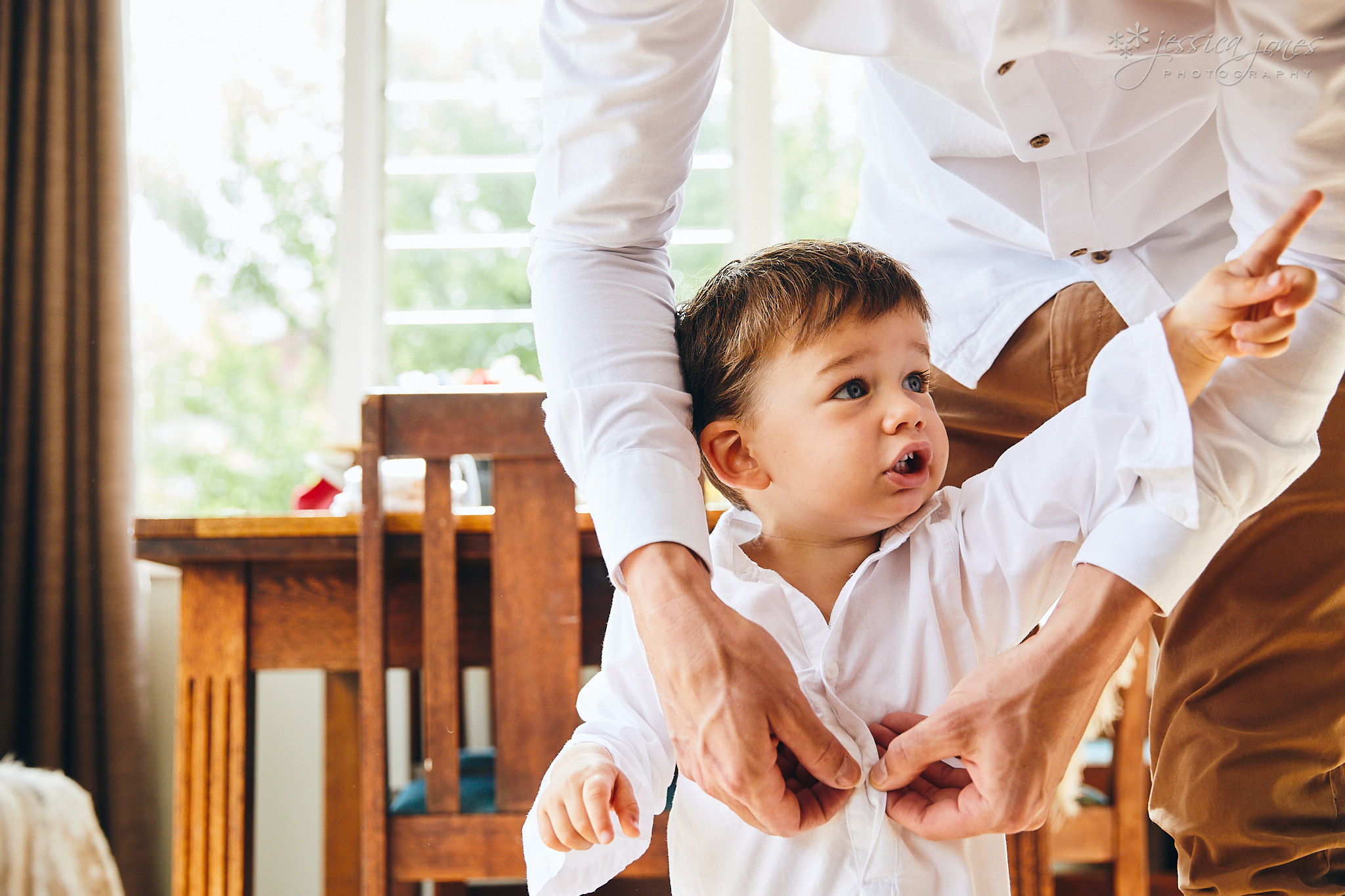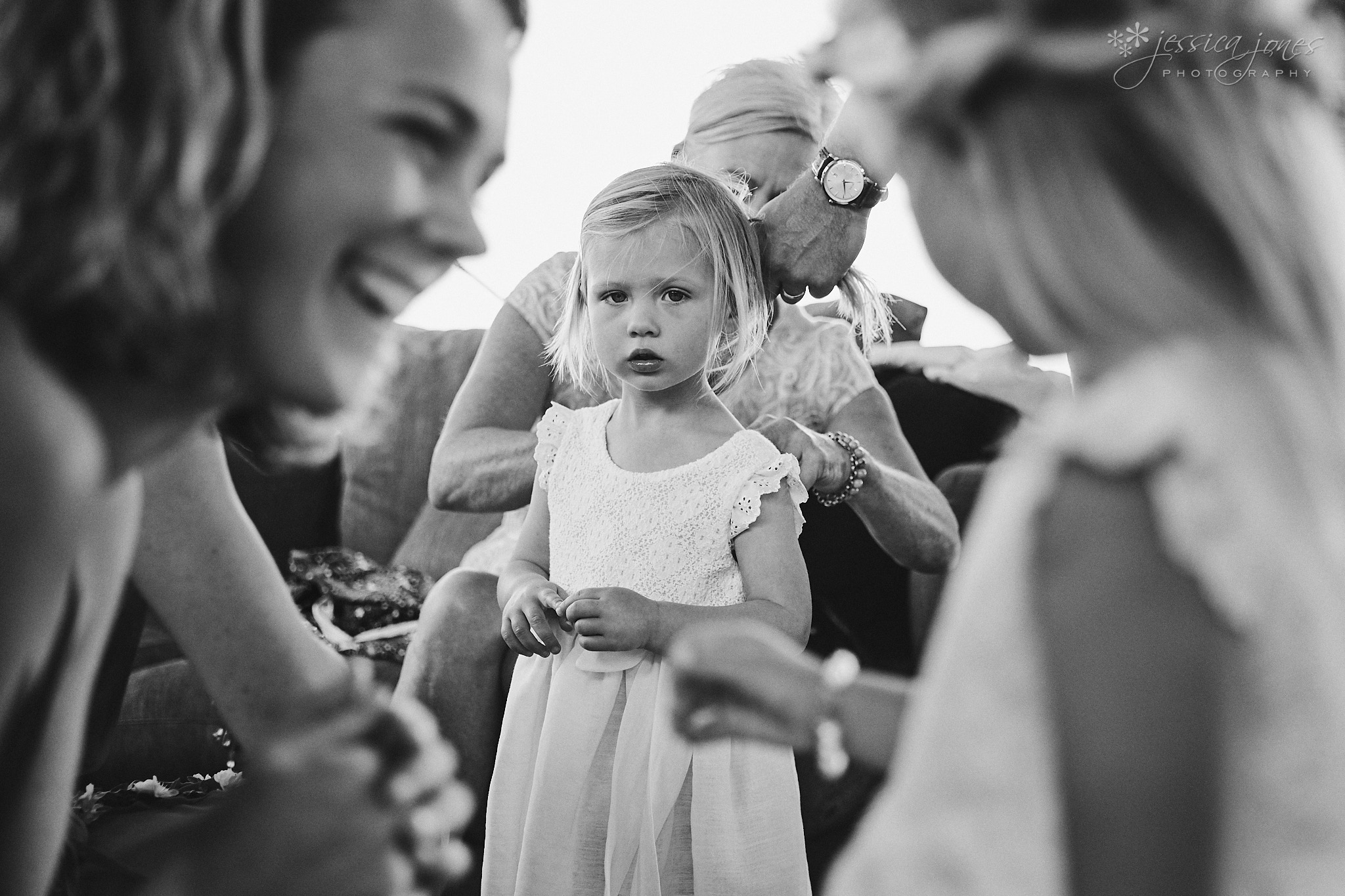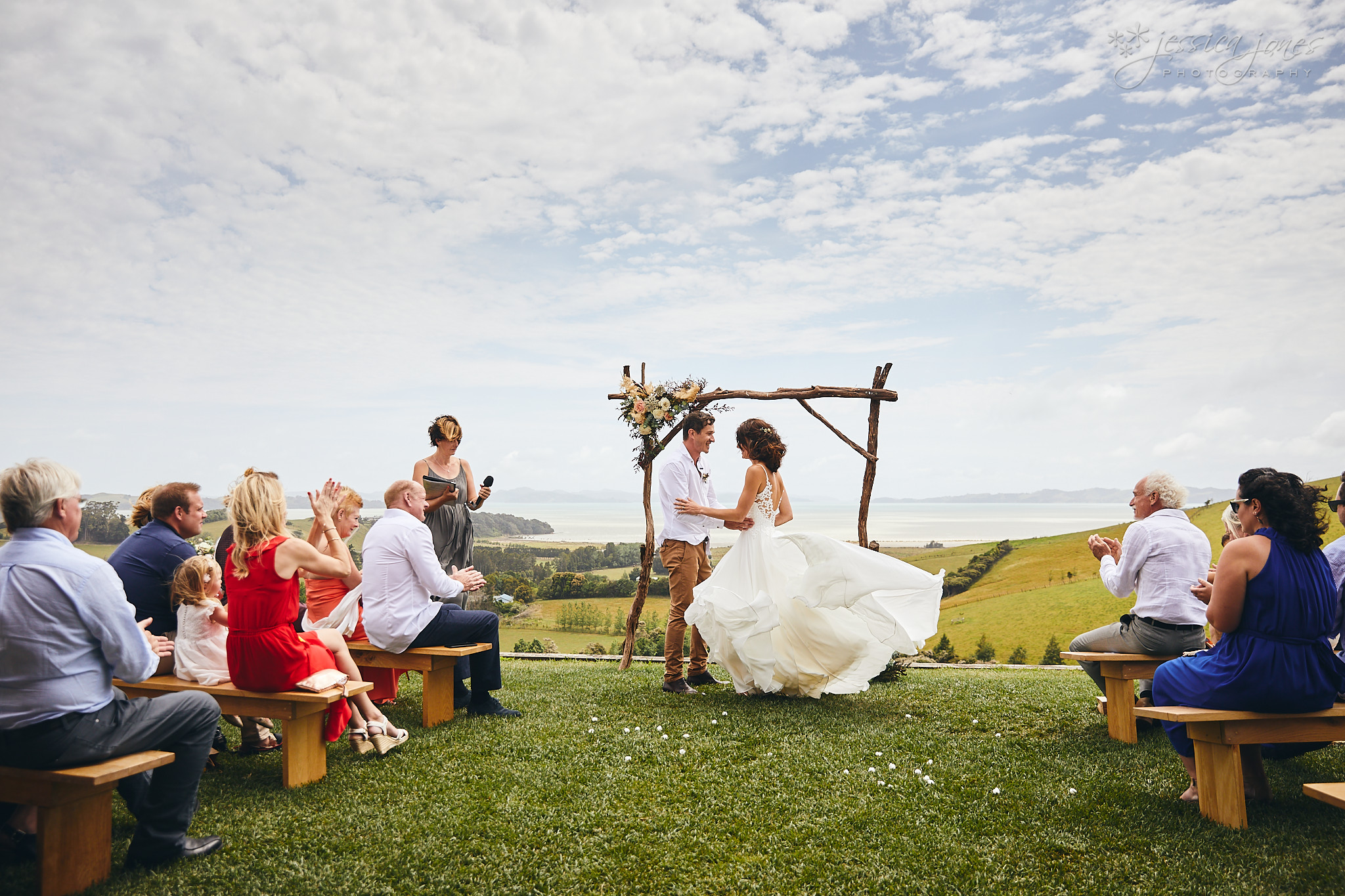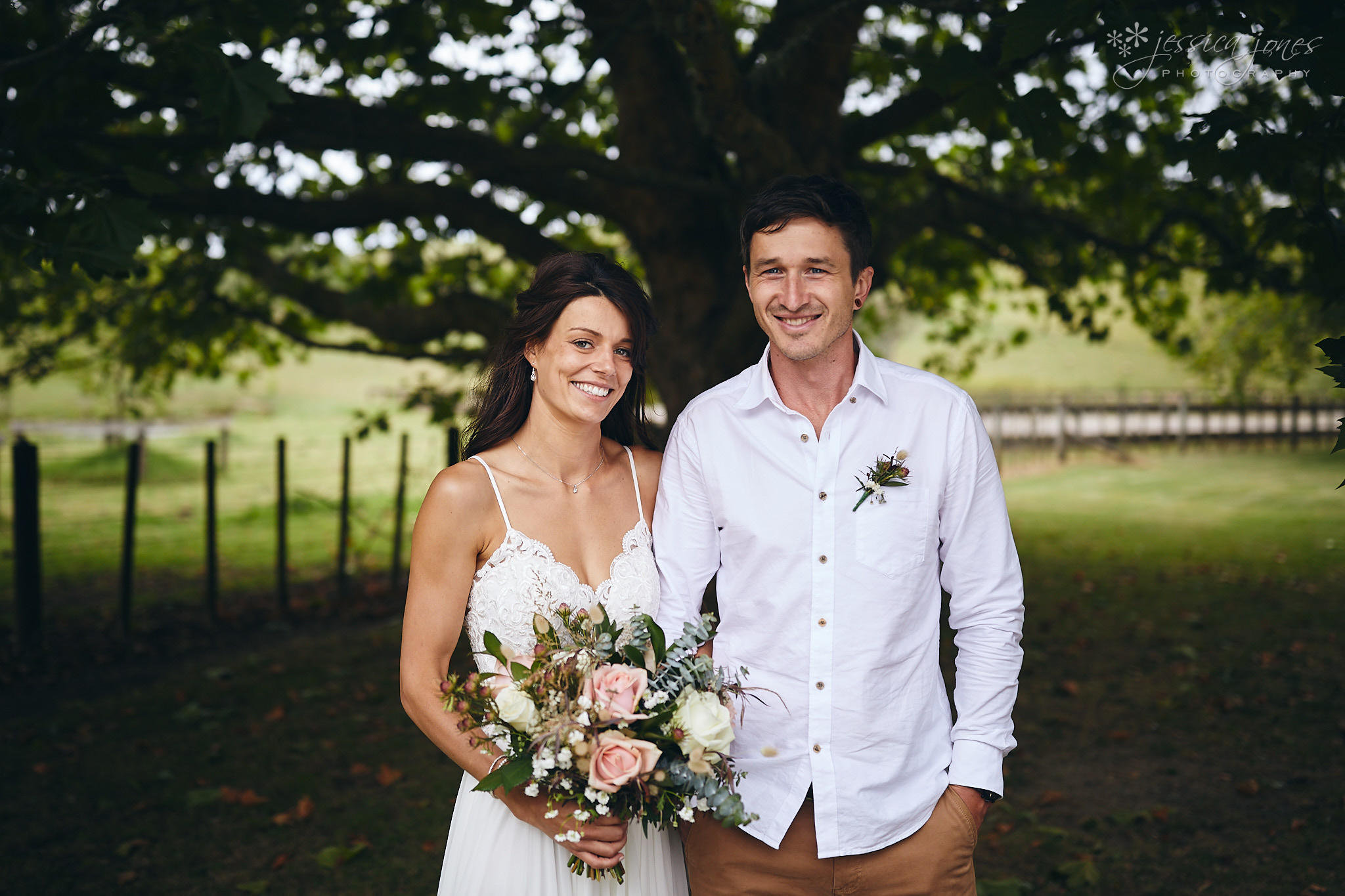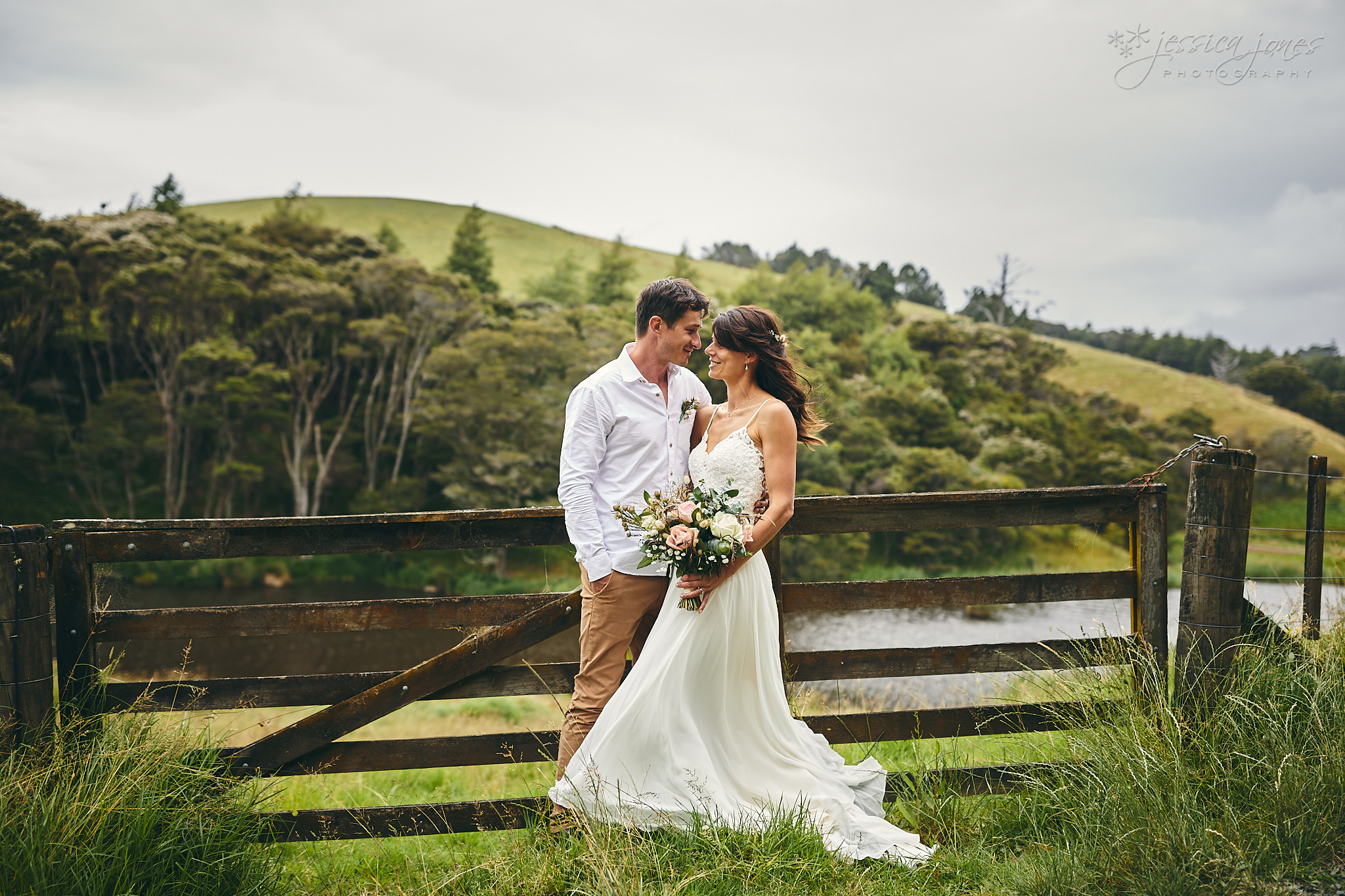 One thing about Auckland to always be aware of, the weather can change just like THAT. One minute it's sunny, and then it's not so sunny anymore… and then it's sunny again.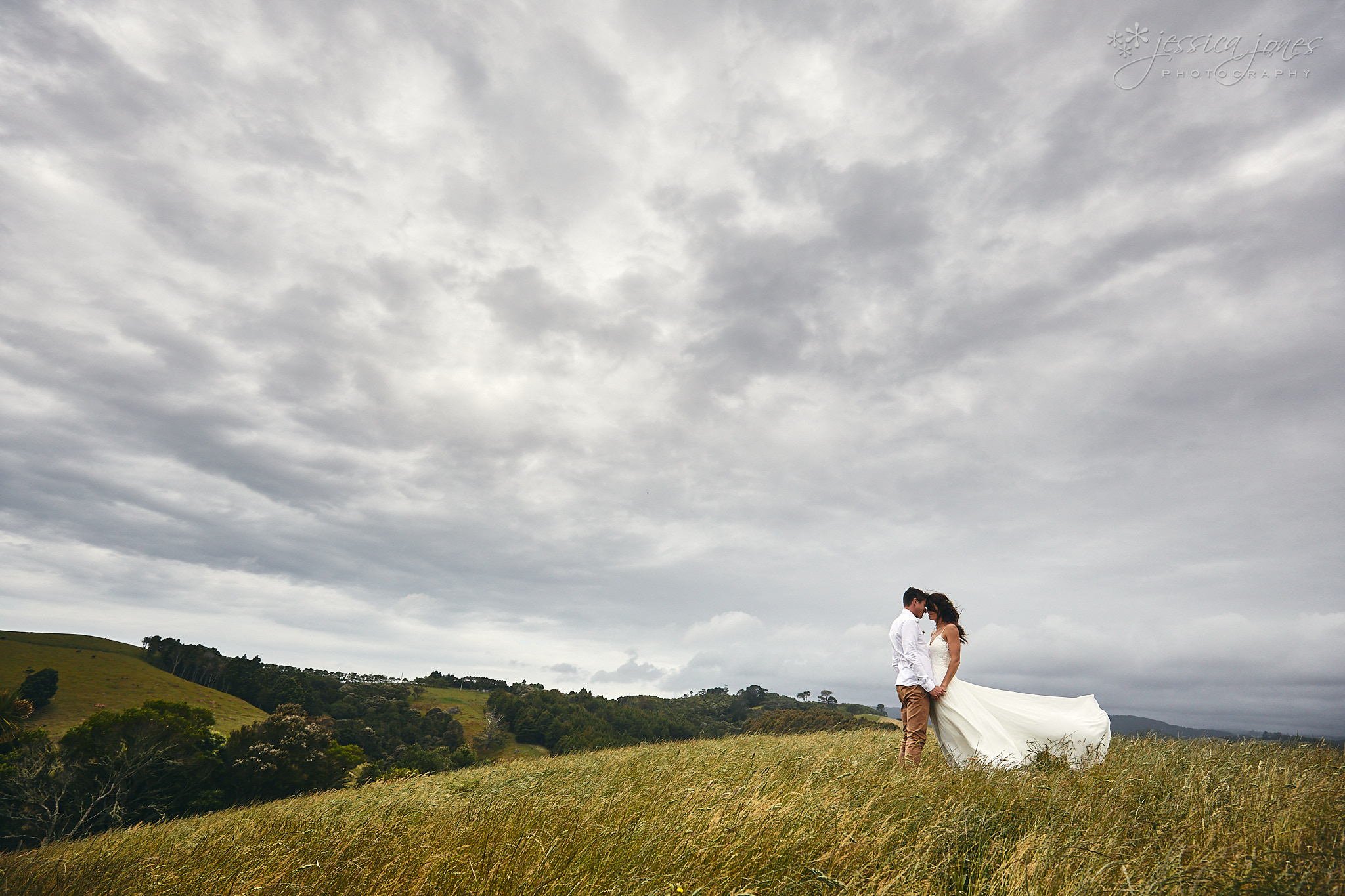 Good thing Josh and Laura were such good sports about the wind! Just go with it, right?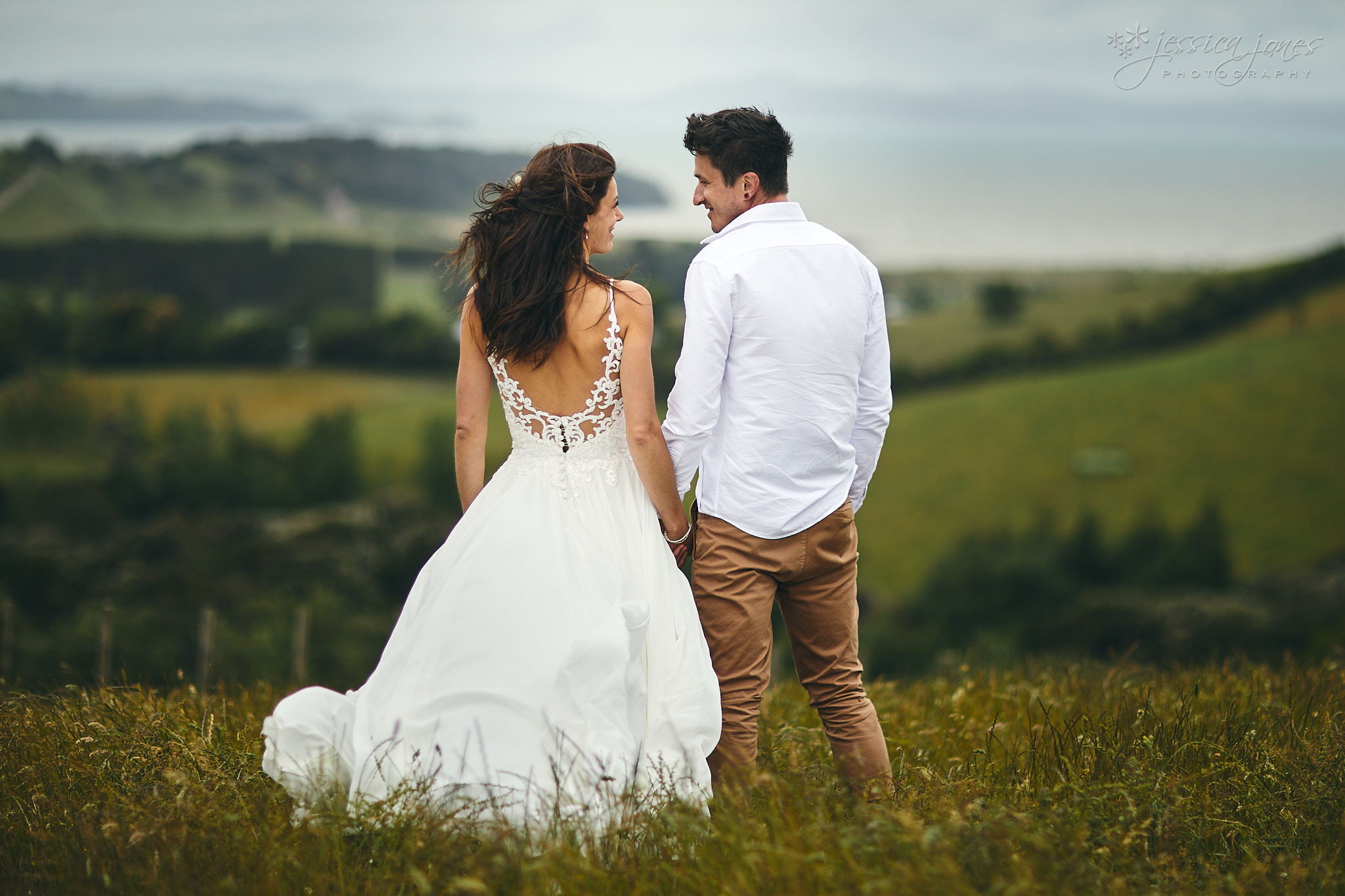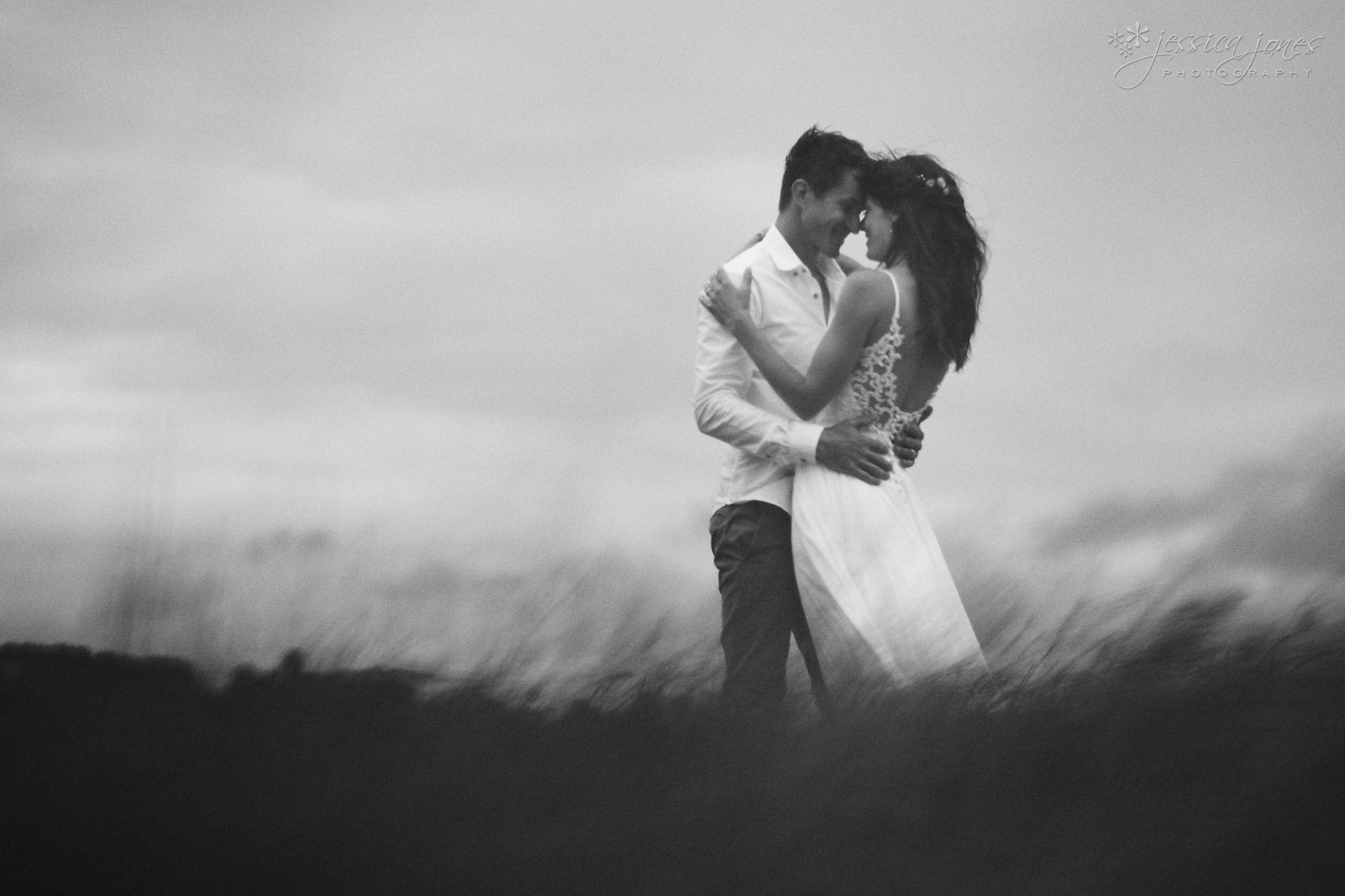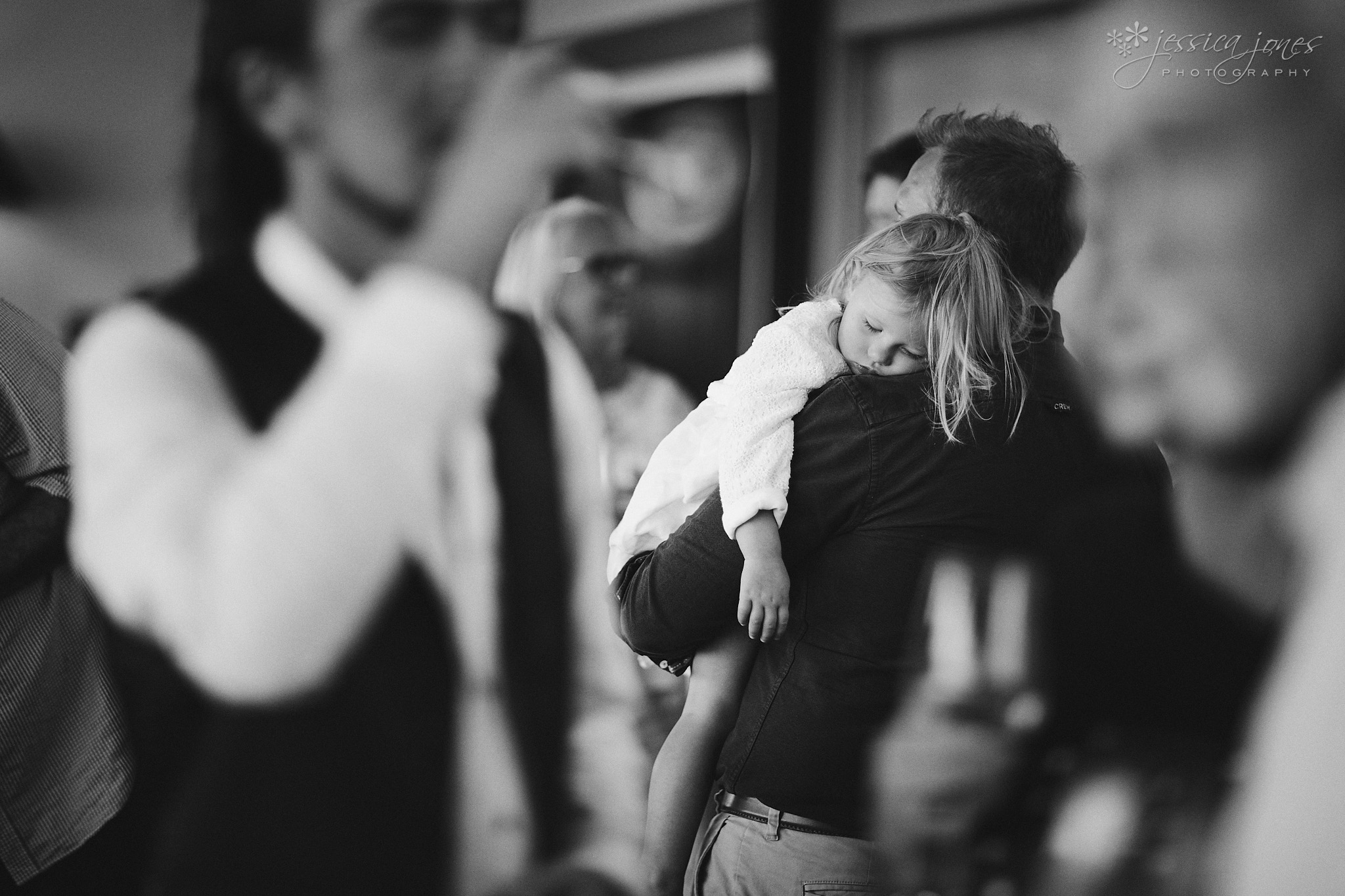 Oh look, there's the rain!  Good thing everyone was snuggled inside and having a grand old time in the warm and dry!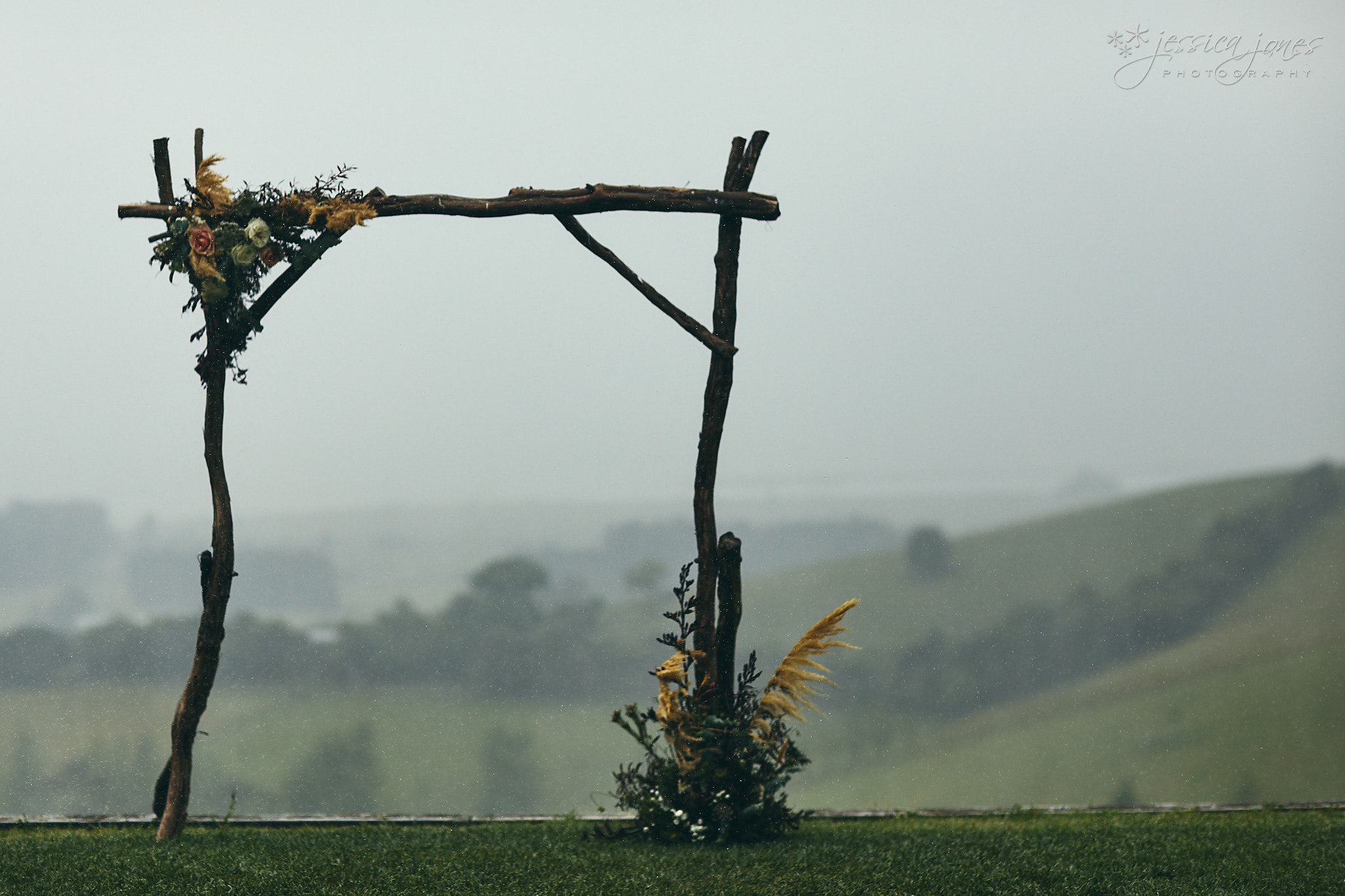 Meh, well maybe most of them were having a grand old time.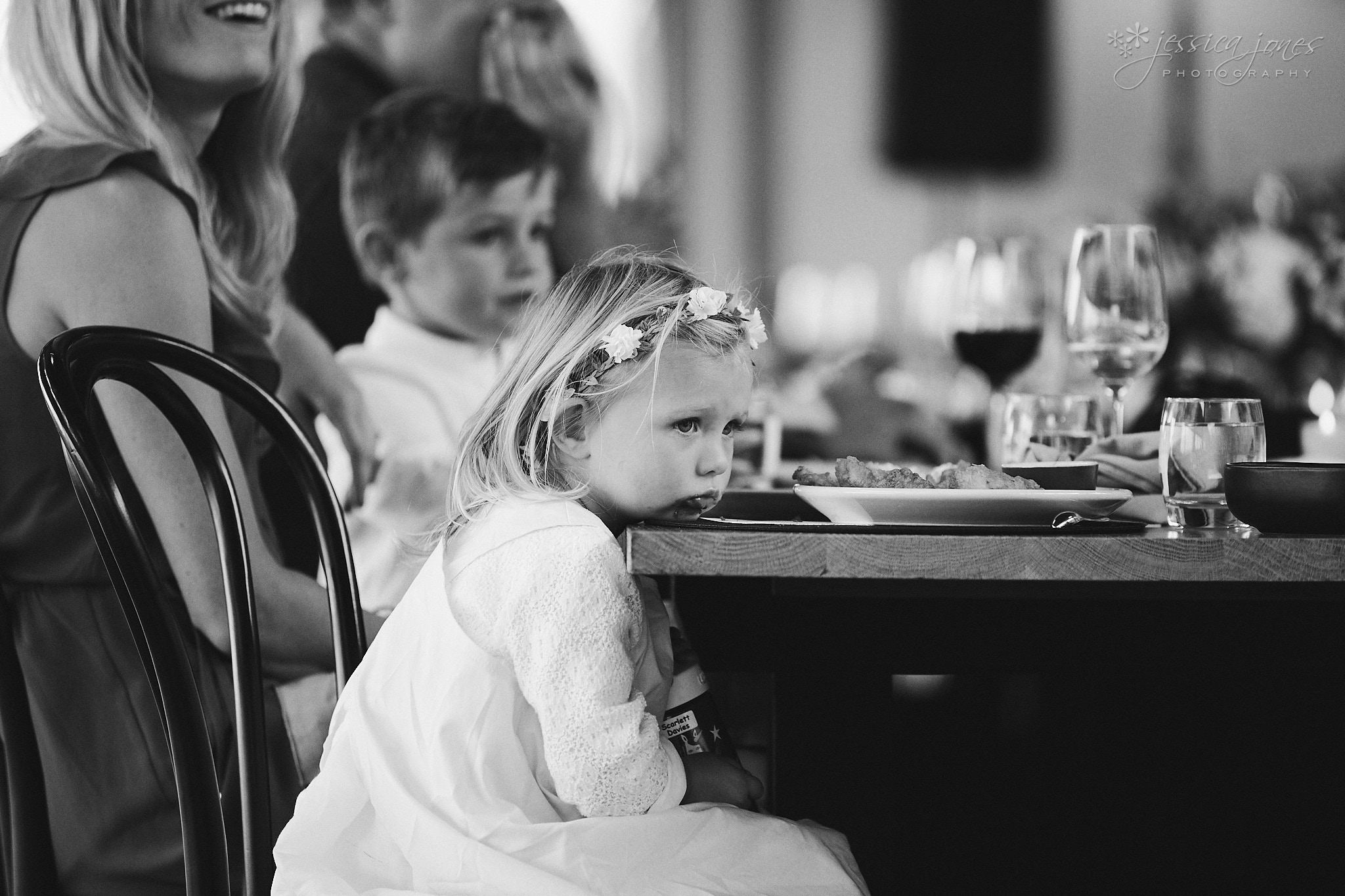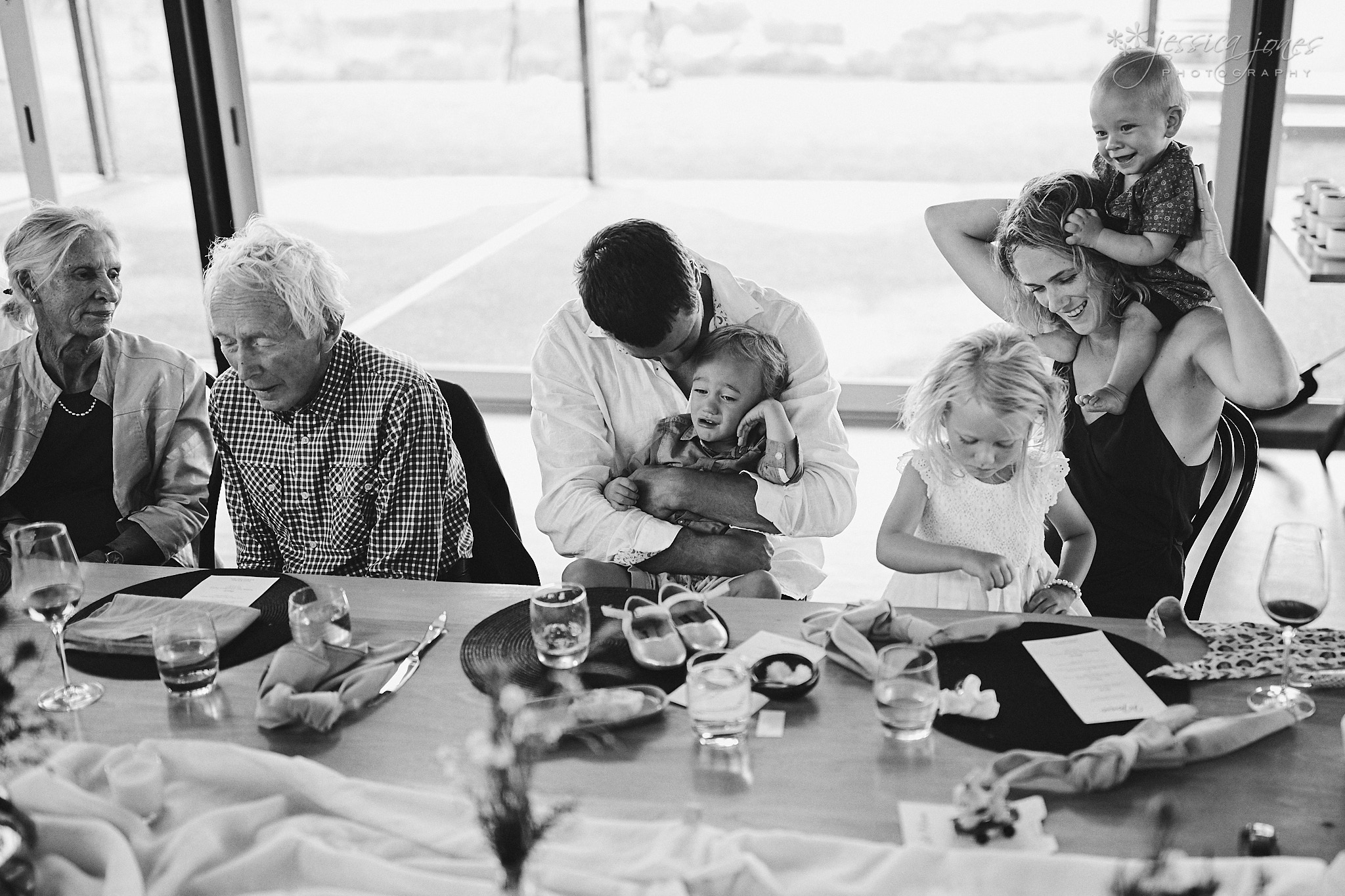 We'd spotted the trig point behind the building, and Josh and Laura were totally up for a bit of a wander up there when it got sunny again!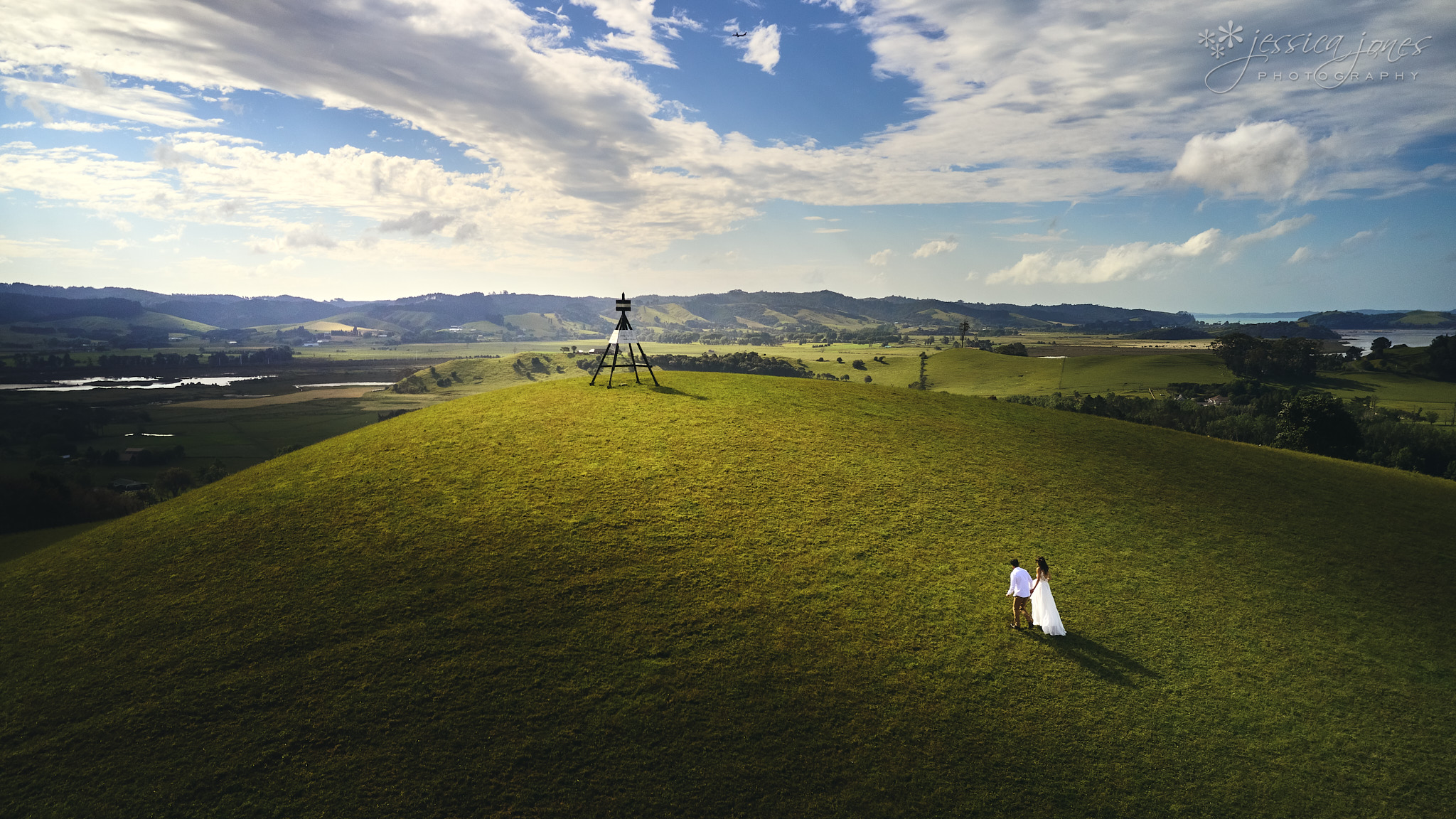 And just LOOK at how cute they are!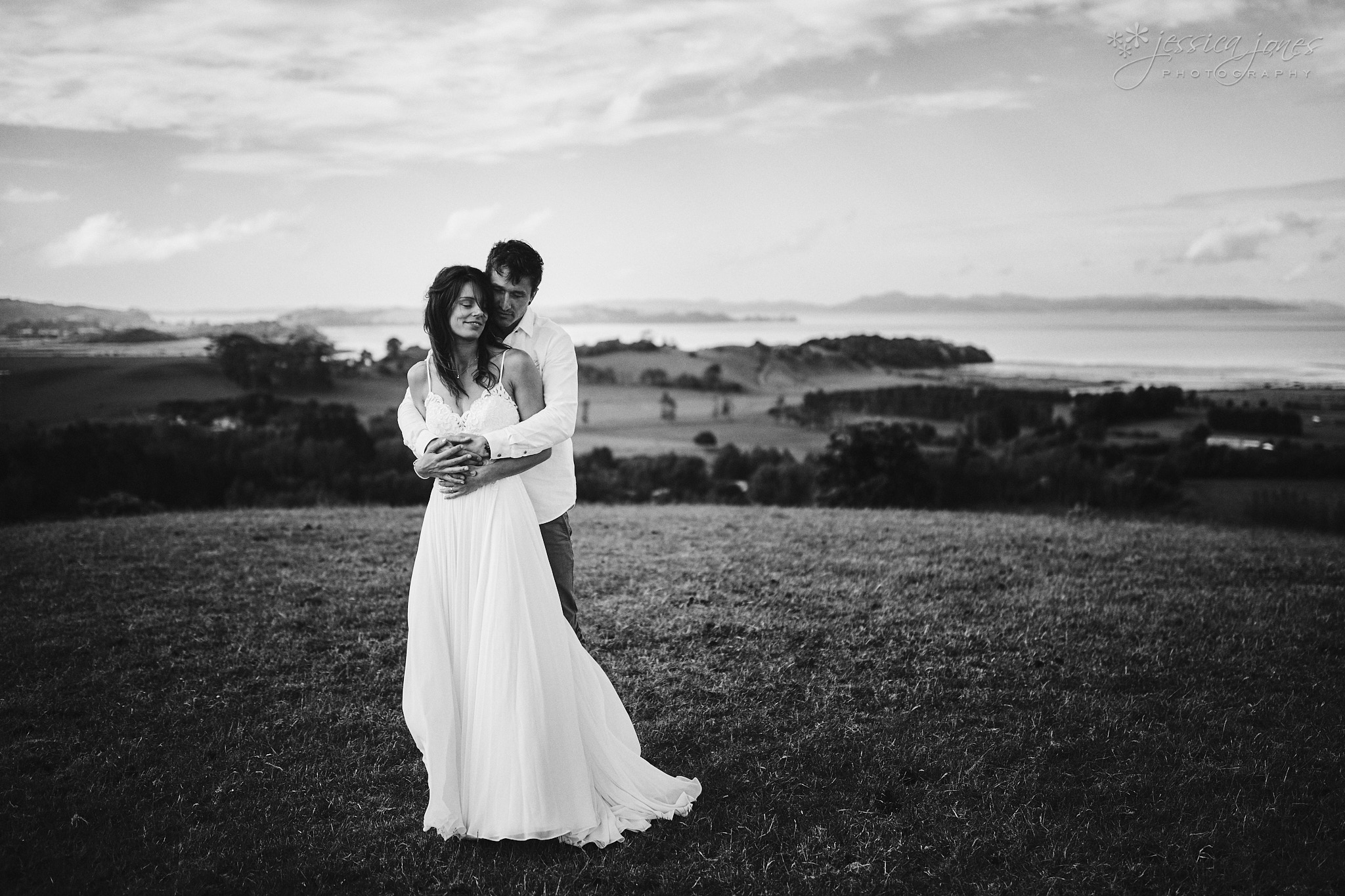 I rather love this drone shot of Paul's with us all doing our thing on the very right!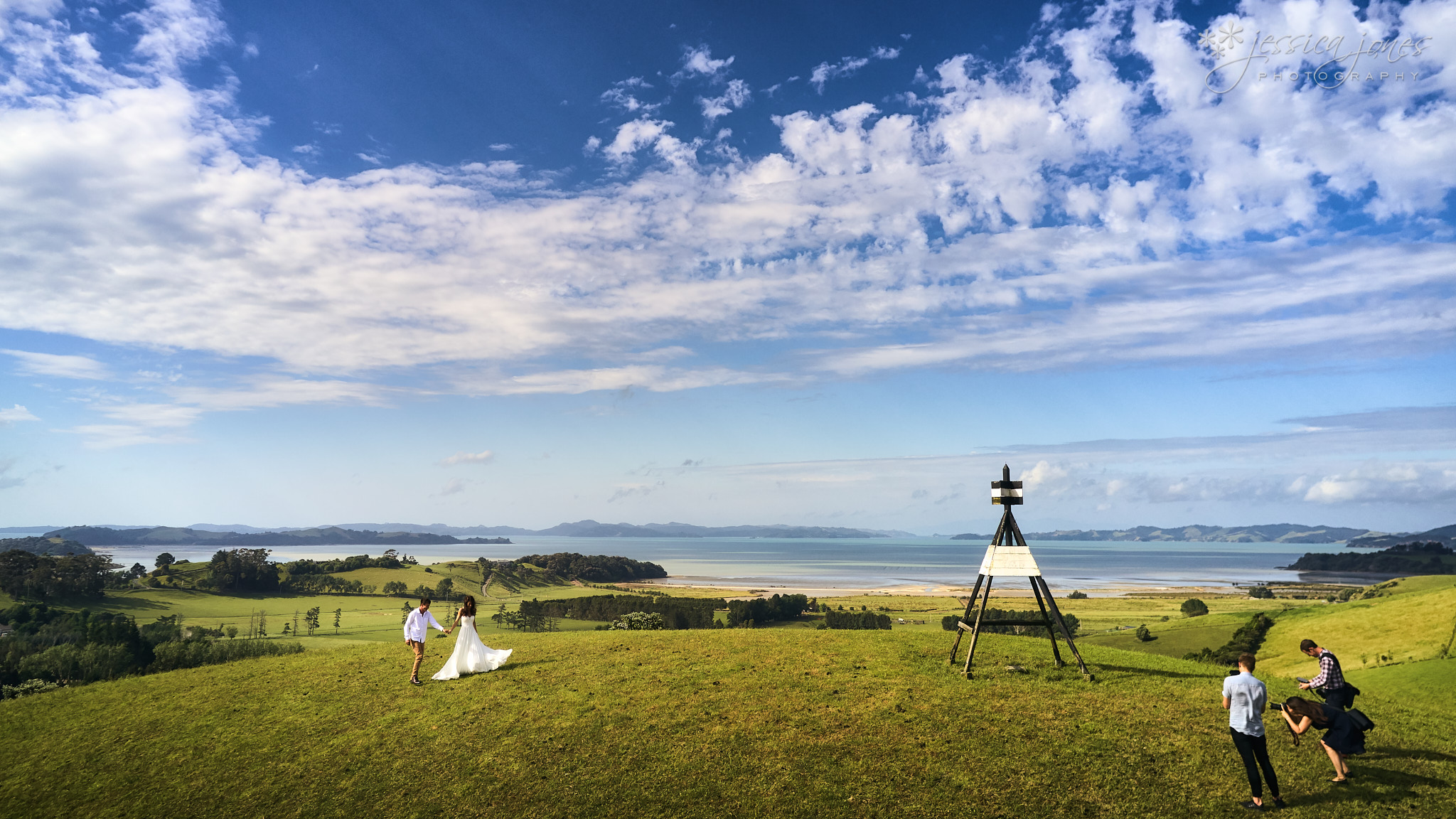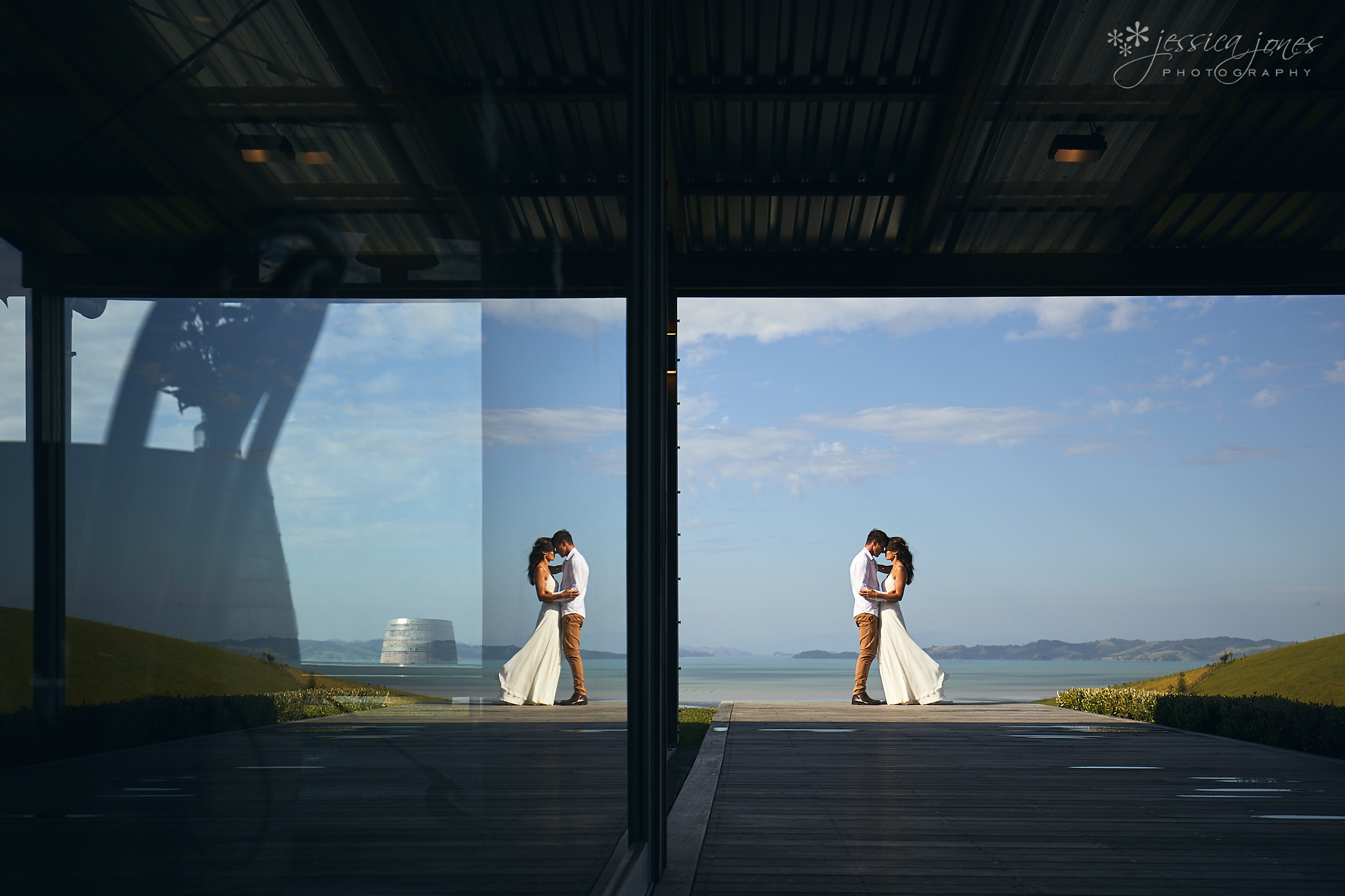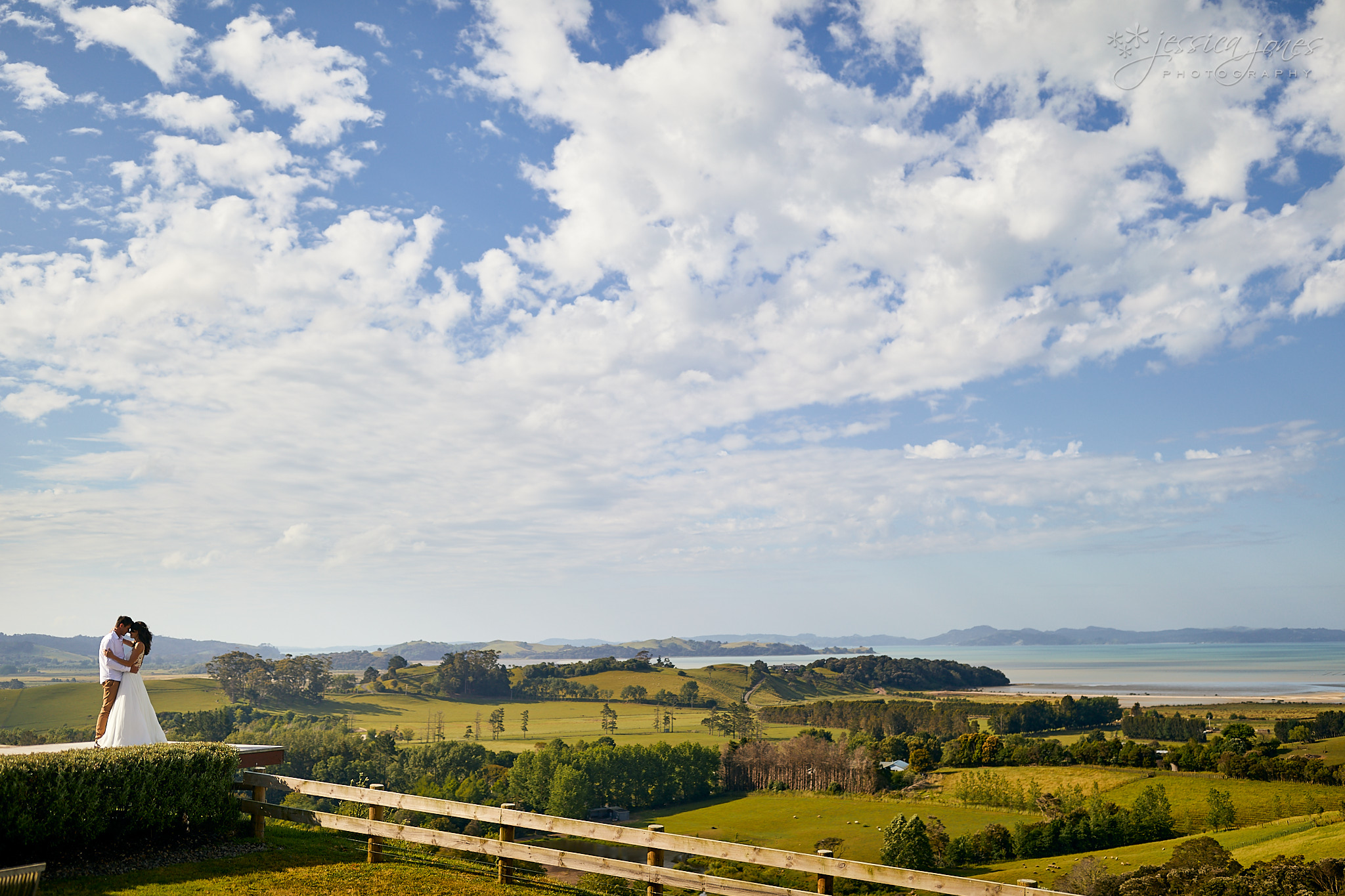 Josh and Laura, thank you for having us share and capture your fabulous day. We absolutely loved getting to know your beautiful families, and being so warmly welcomed into the clan.
Vendor Shoutout
Location: Kauri Bay Boomrock
Celebrant: Rochelle Fleming
Florist: Bay Blooms Wedding Florist
Hair: Jade Freestone
Dress: Alma J Bridal
Cake: Anna Bain
Catering: Kauri Bay Boomrock
Videographer: Joshua Kirk
Music: Asch Rose