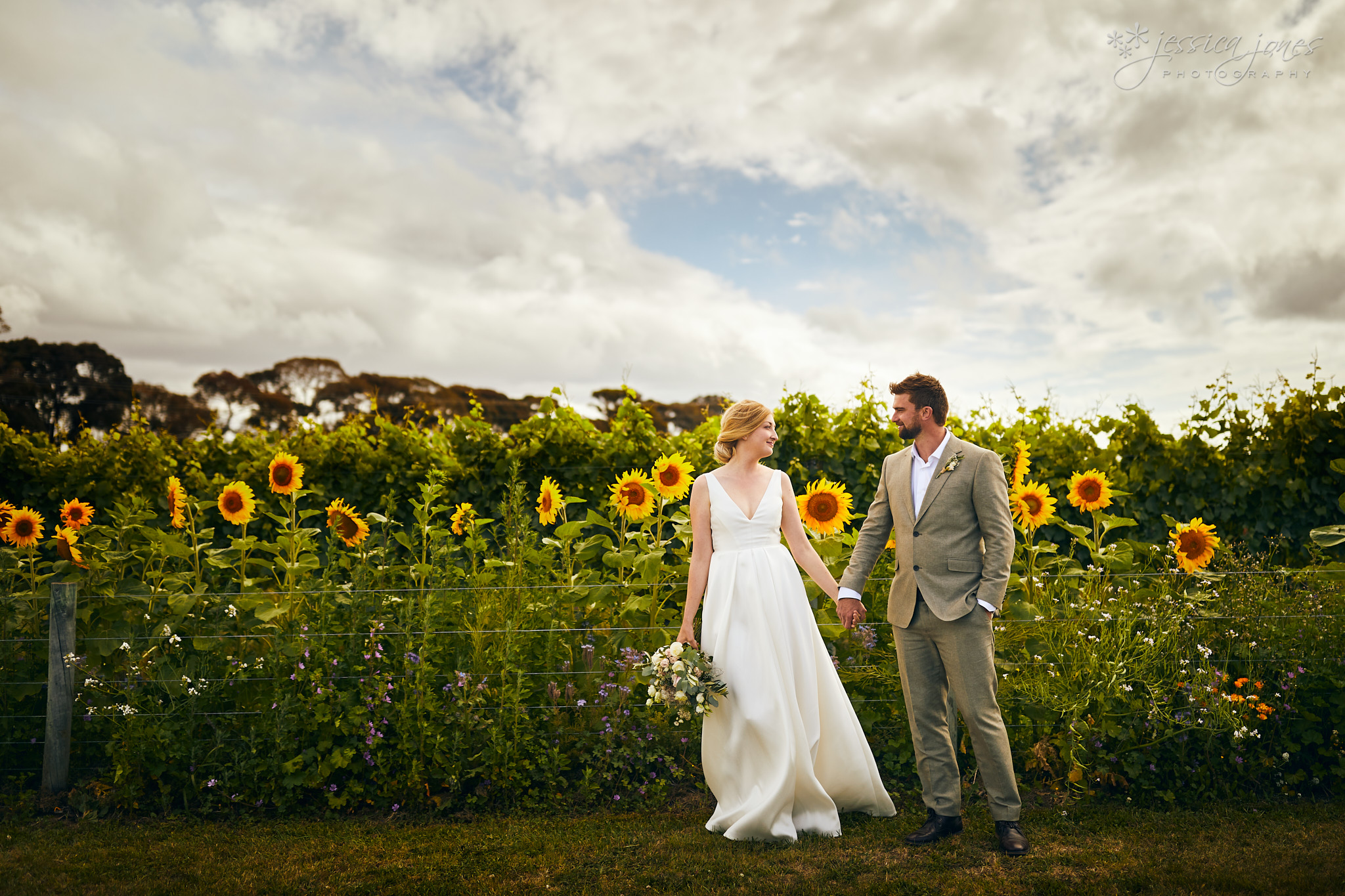 They both swiped right. Johnny spotted the gorgeous woman first and then the black puppy she was holding in the picture. They were both adorable. They met online, and then in person, and it didn't take long for the hours of talking to turn into dinner, friendship and then love and the start of a lifetime spent together. On Saturday they married, set among about a squillion (give or take) beautiful roses and cheered on by their adoring friends and family.  It was all very perfect indeed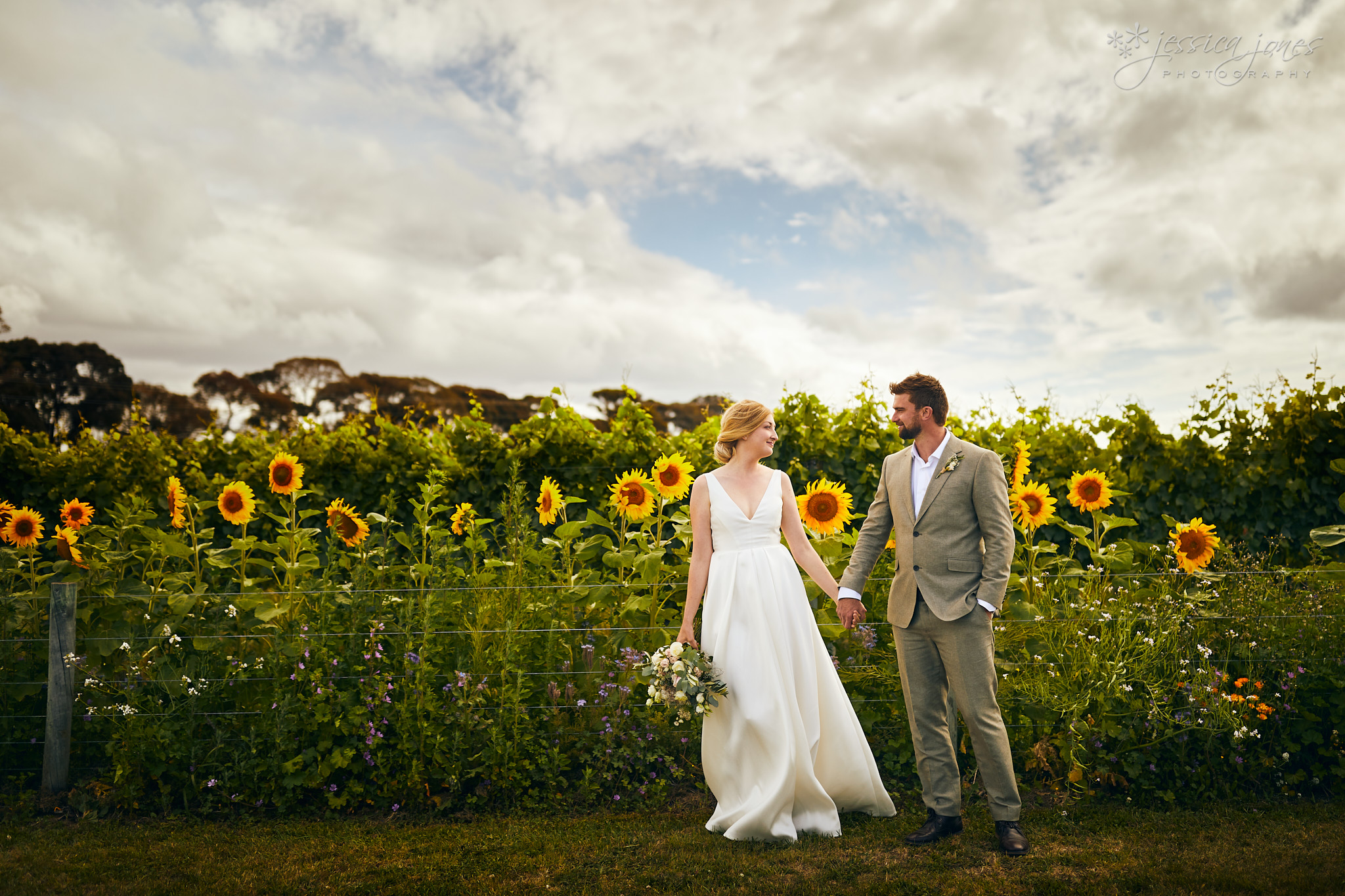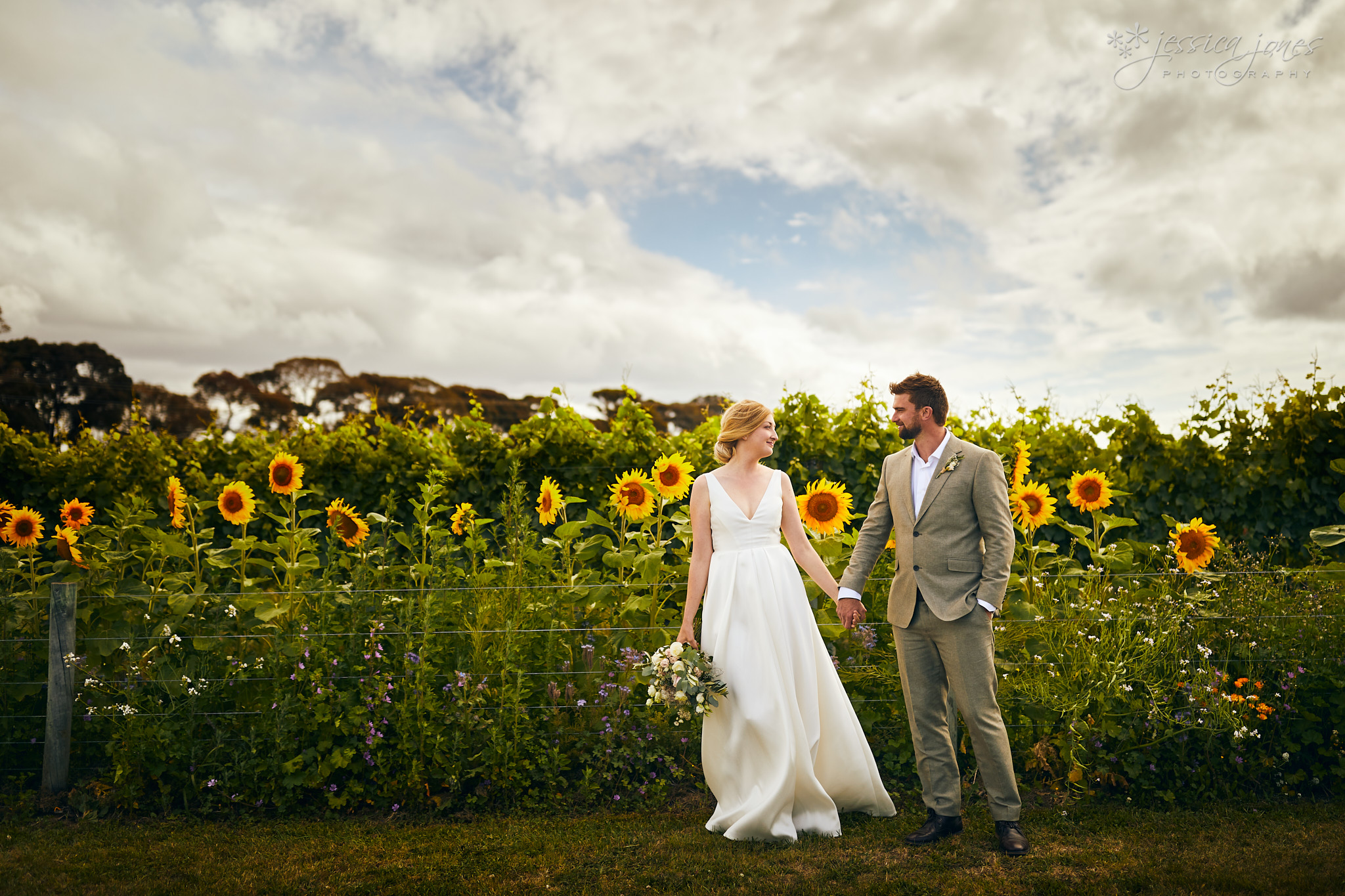 I often wonder what little kids think of all the fuss, the hugs and the general buzz.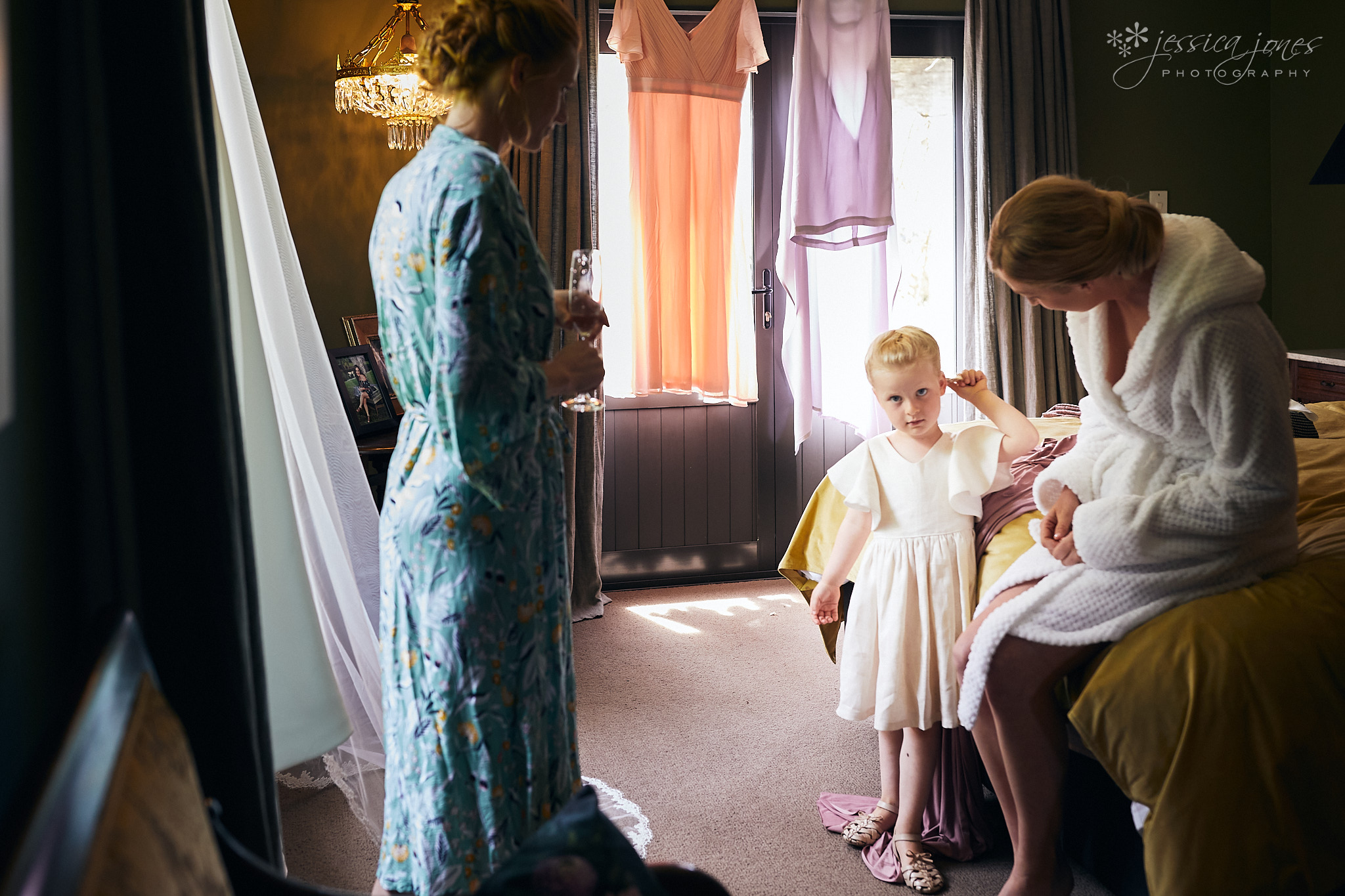 If you've just woken up from your nap, and you're a bit hungry, it doesn't matter how excited everyone else is.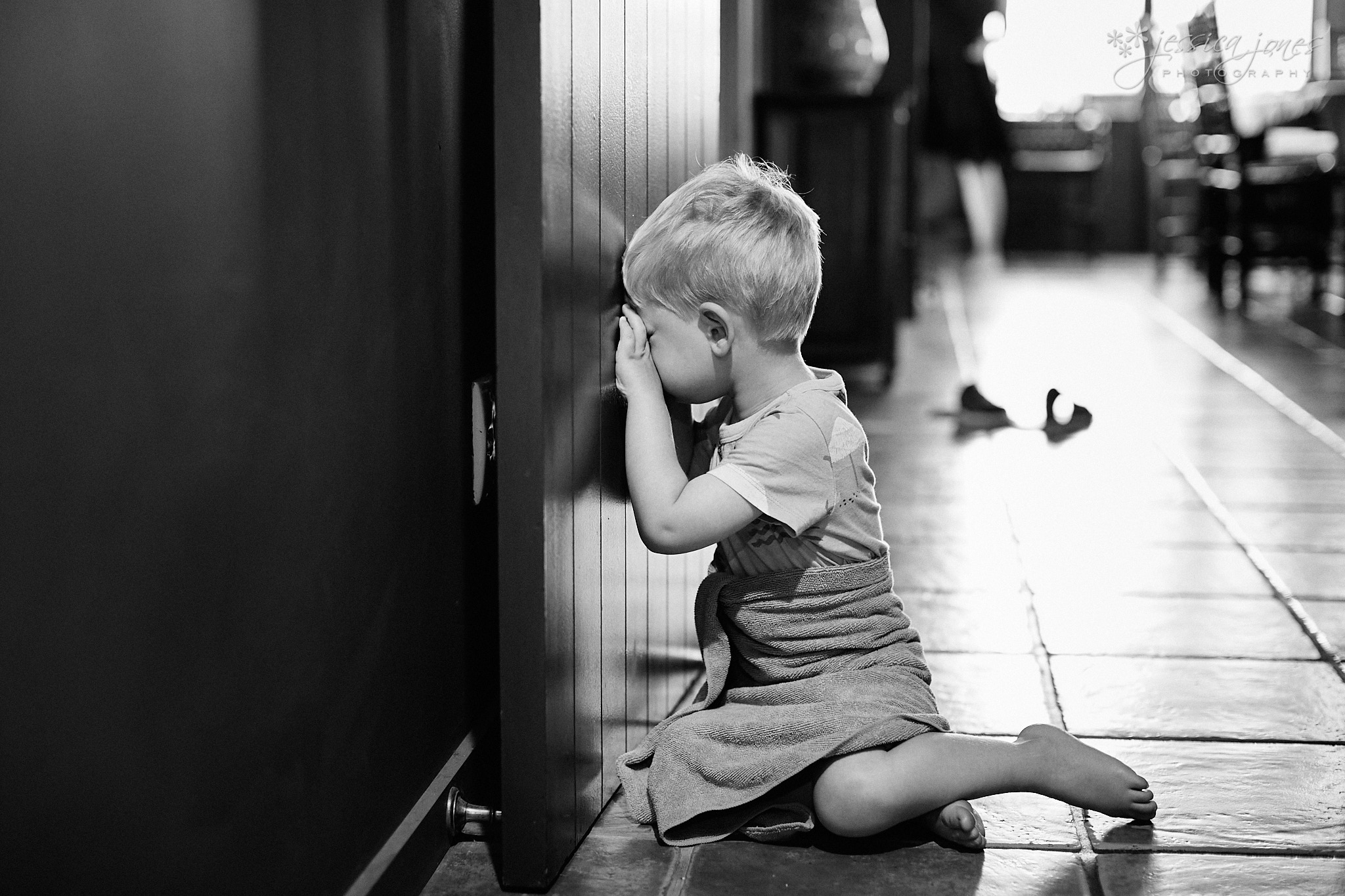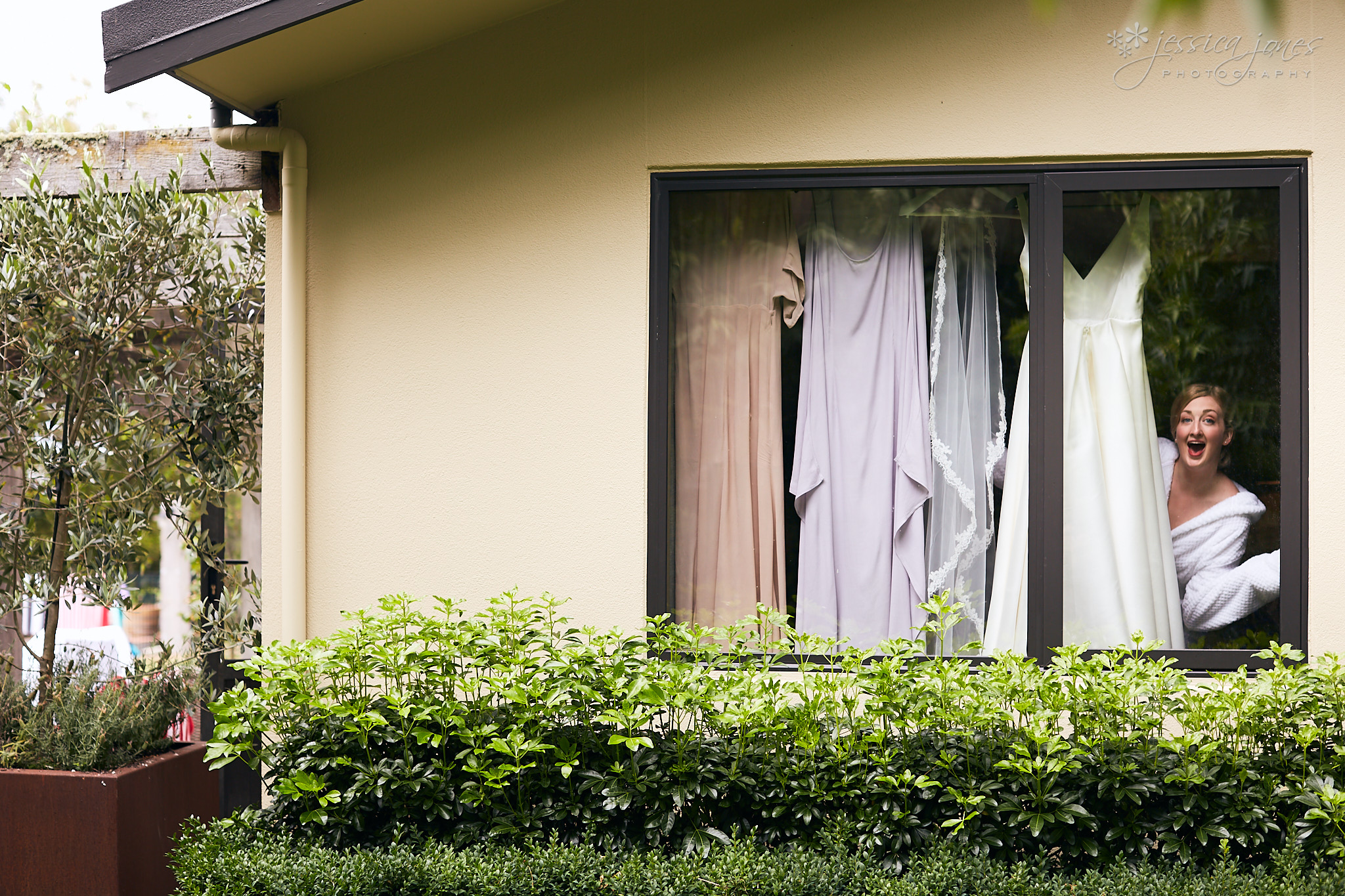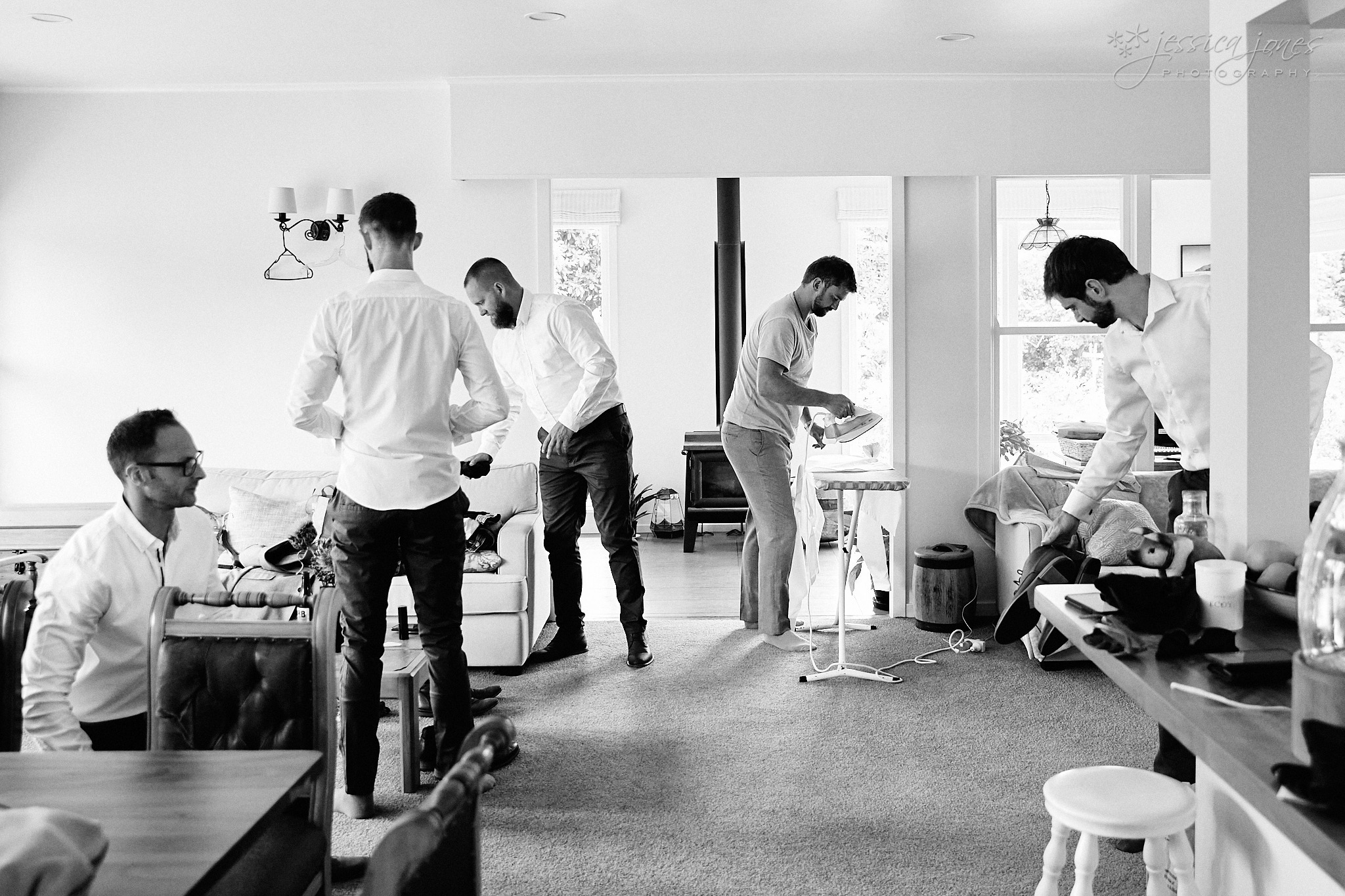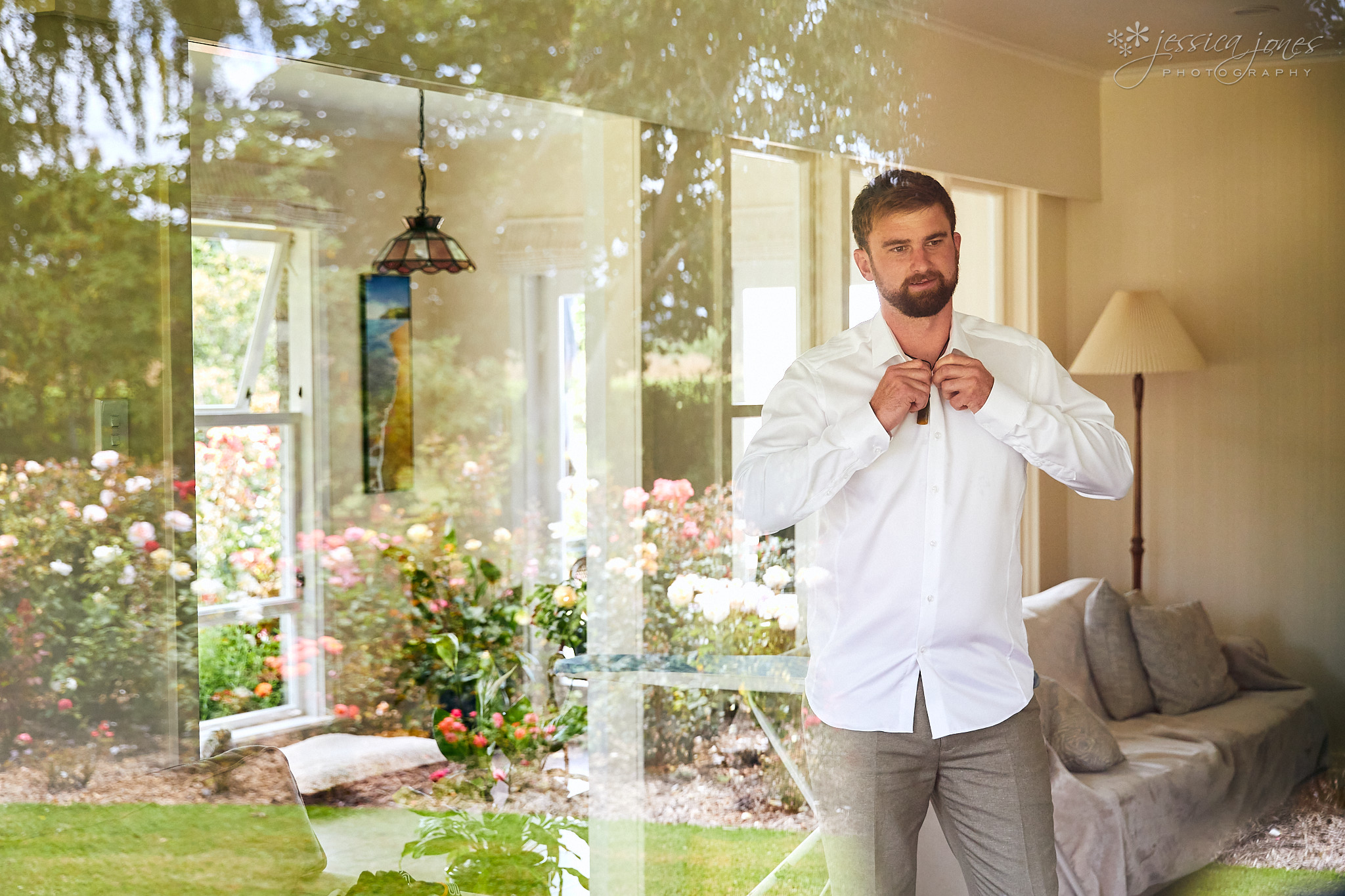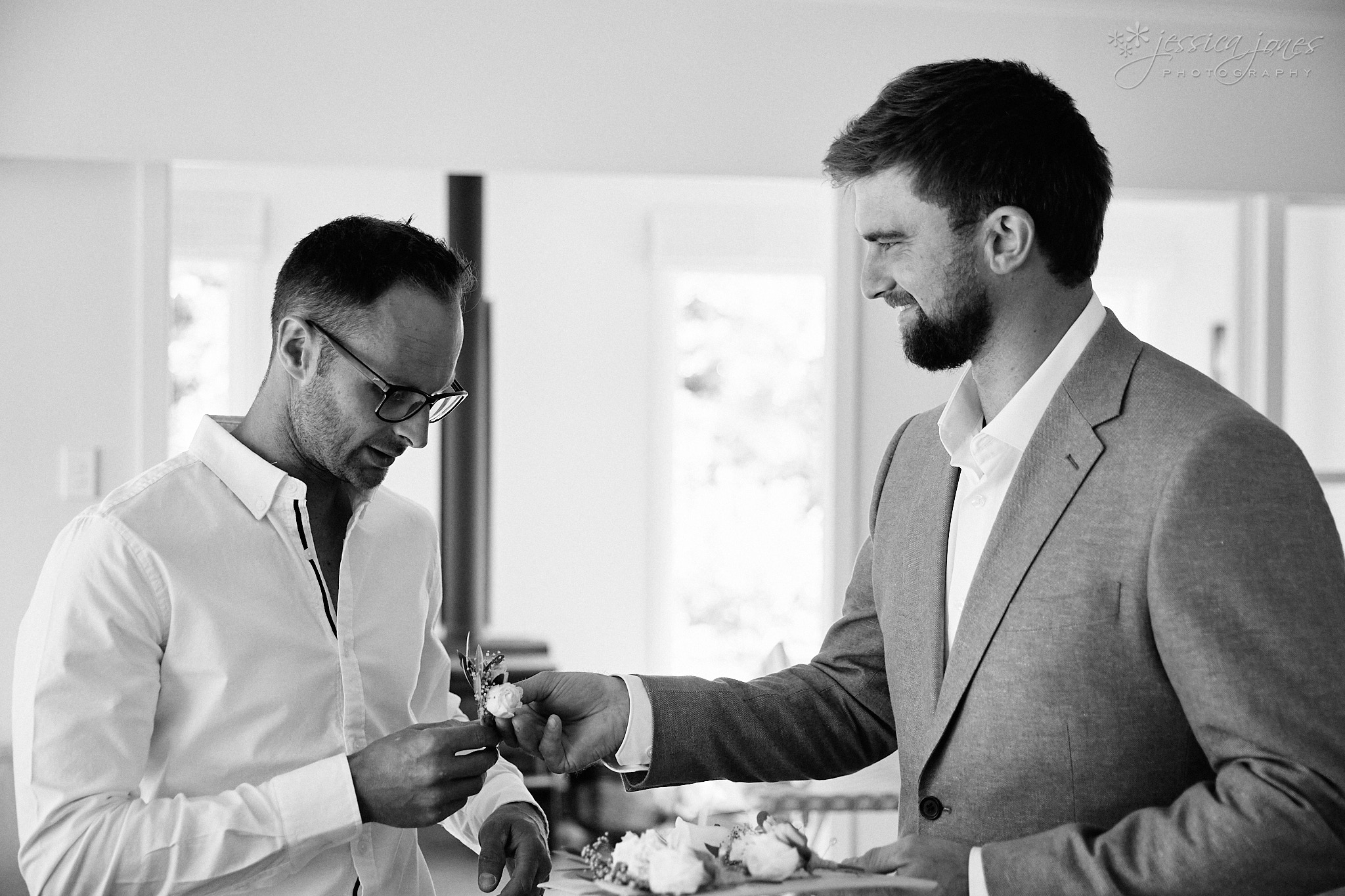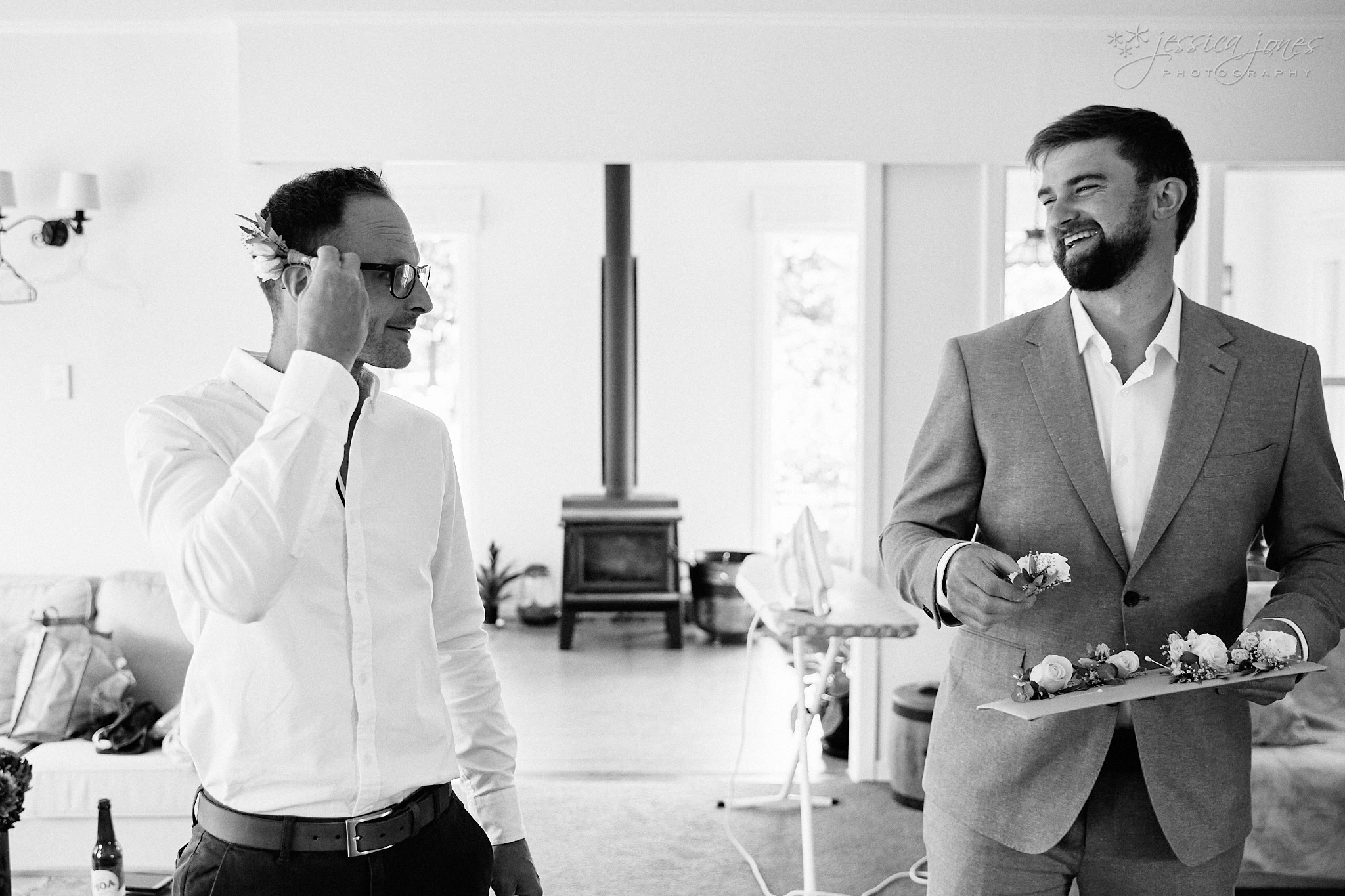 Paul was with the boys, while Emily and I were with the girls. I love coming home and seeing how our timelines meet up. This was pretty much the same moment in time at the two houses.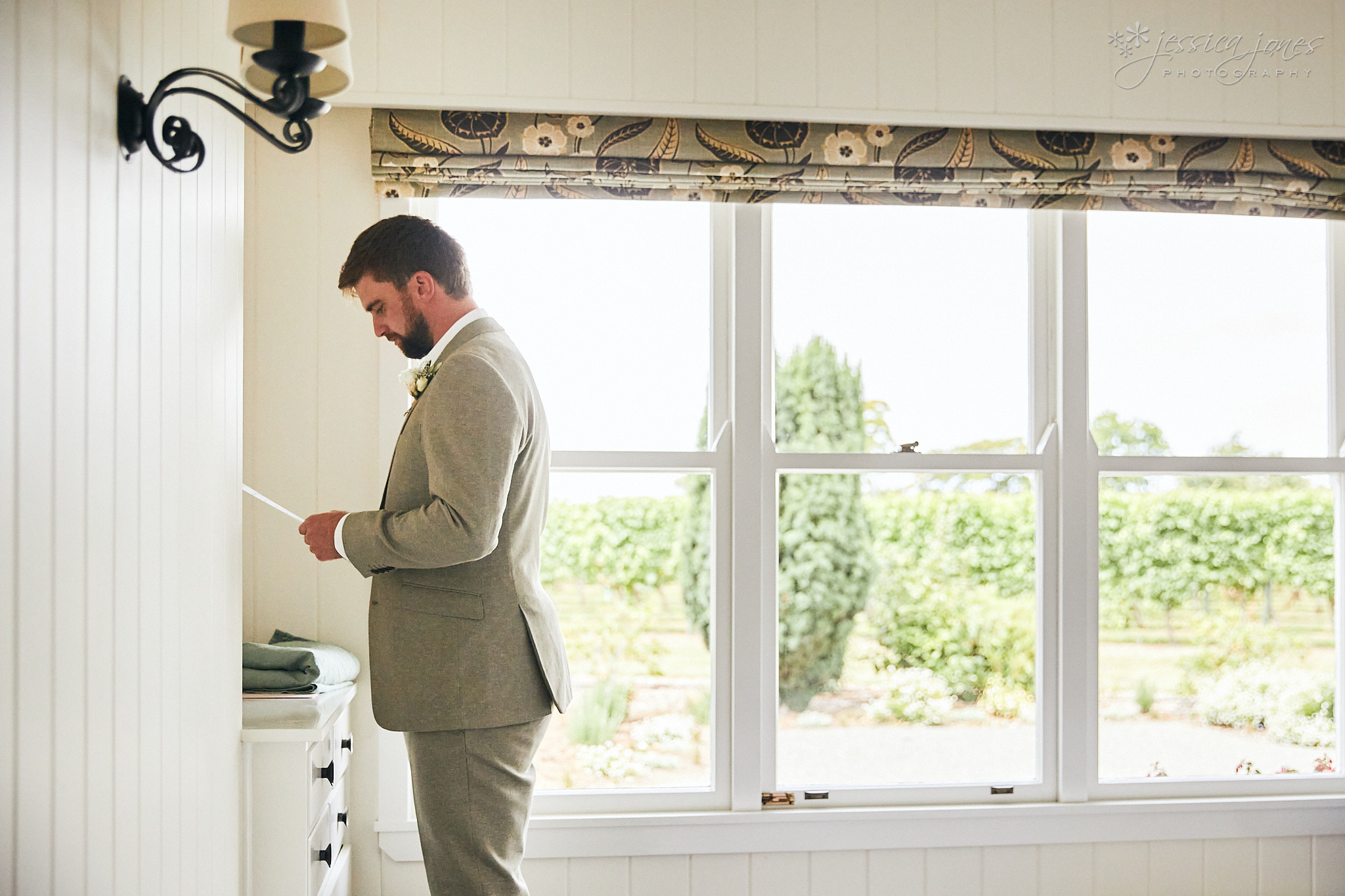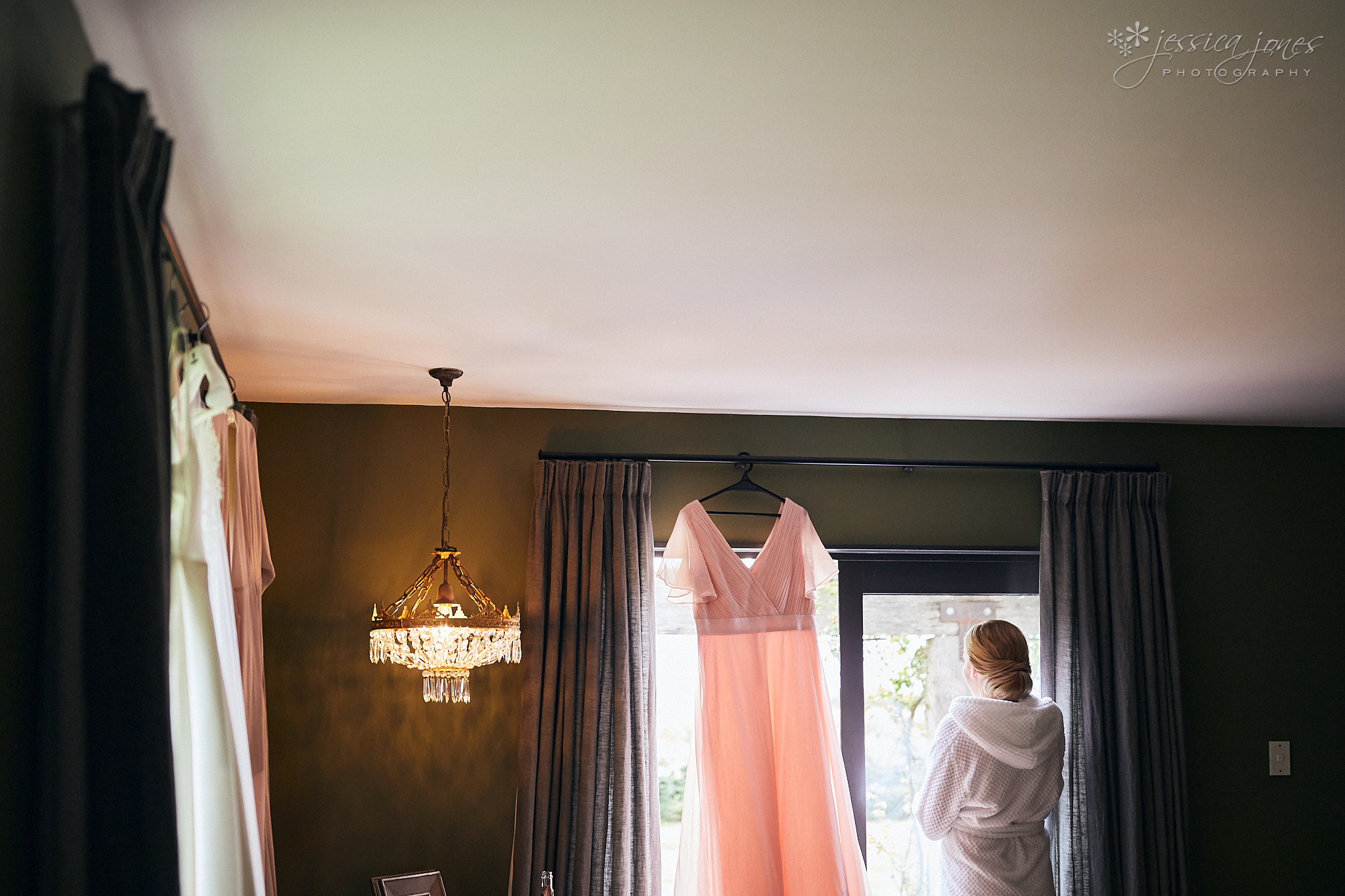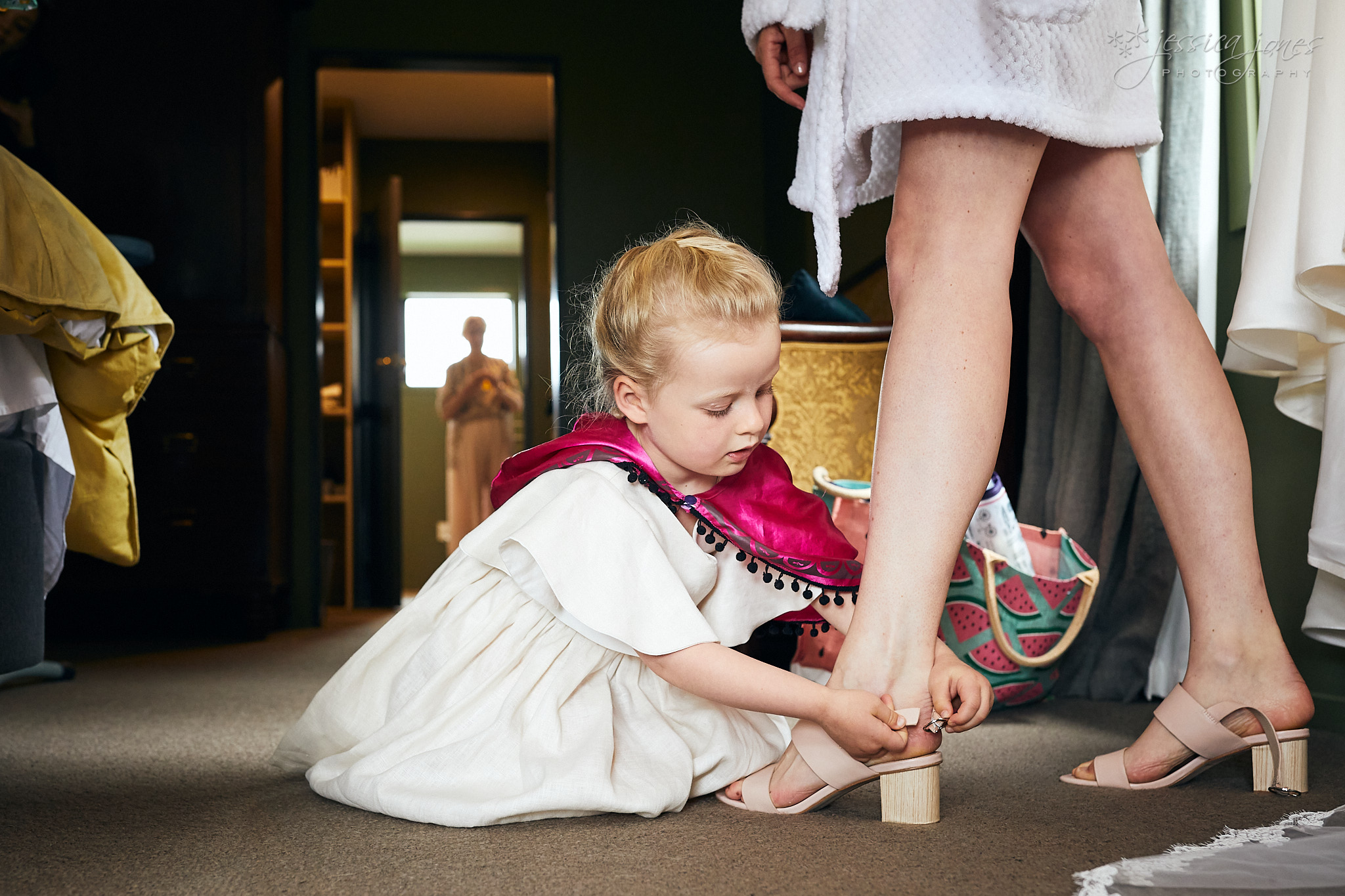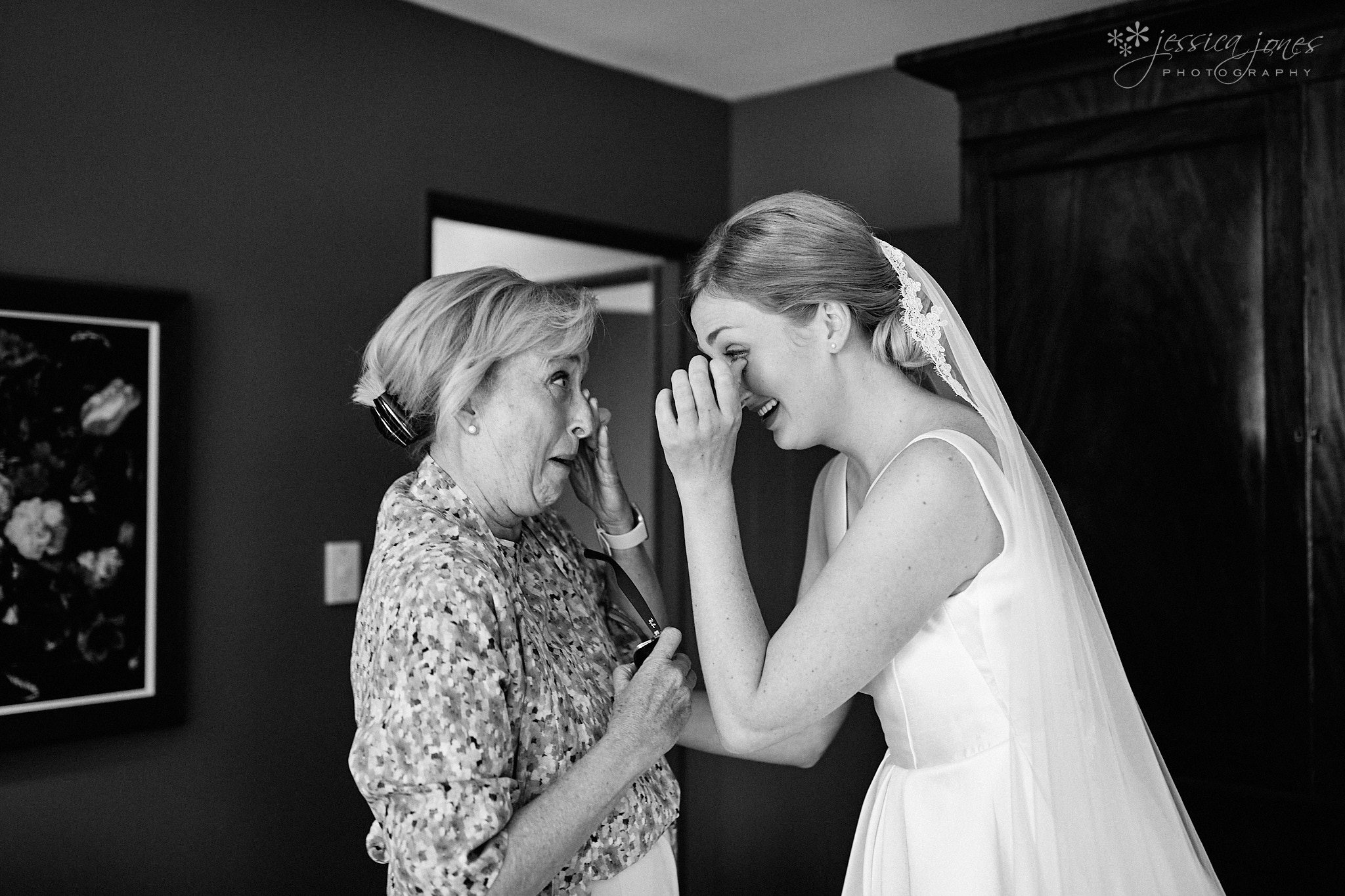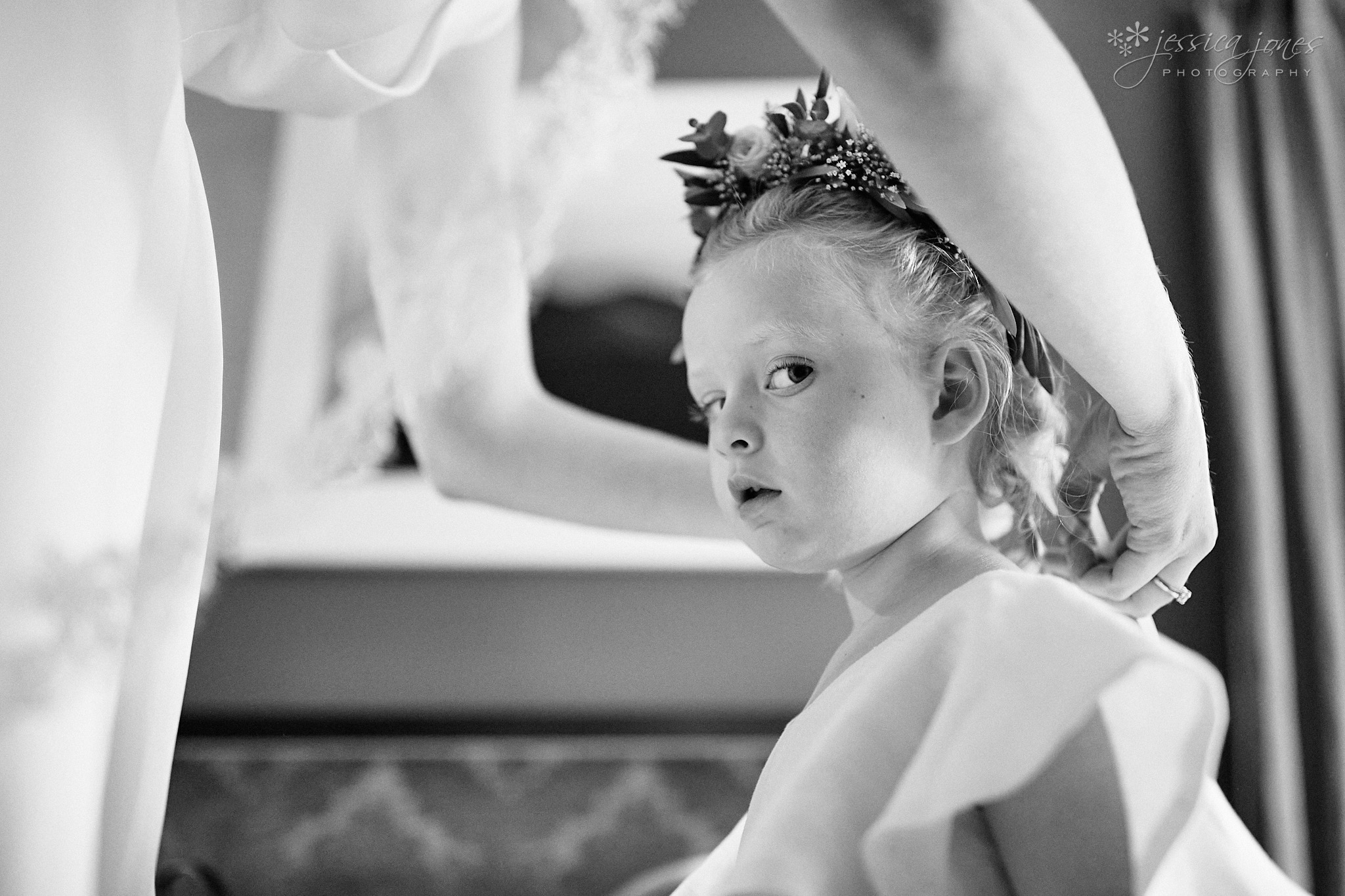 Utterly gorgeous, Michaela.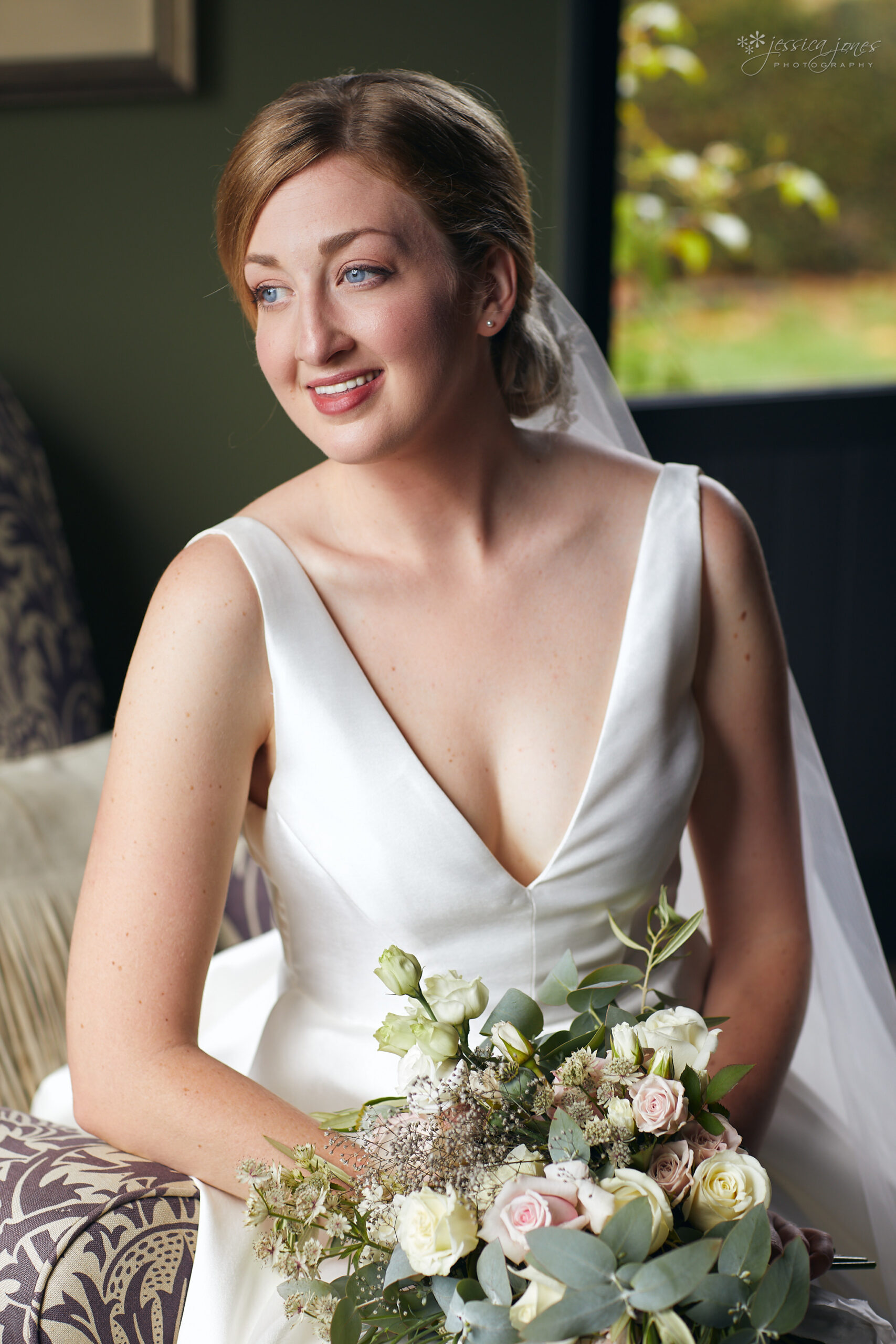 The wedding was held in Johnny's family backyard. I mean, calling it a backyard is probably an insult to be honest. Having been in the family for generations now, every tree and planted area has significance. For Johnny and Michaela it was the perfect place to get married.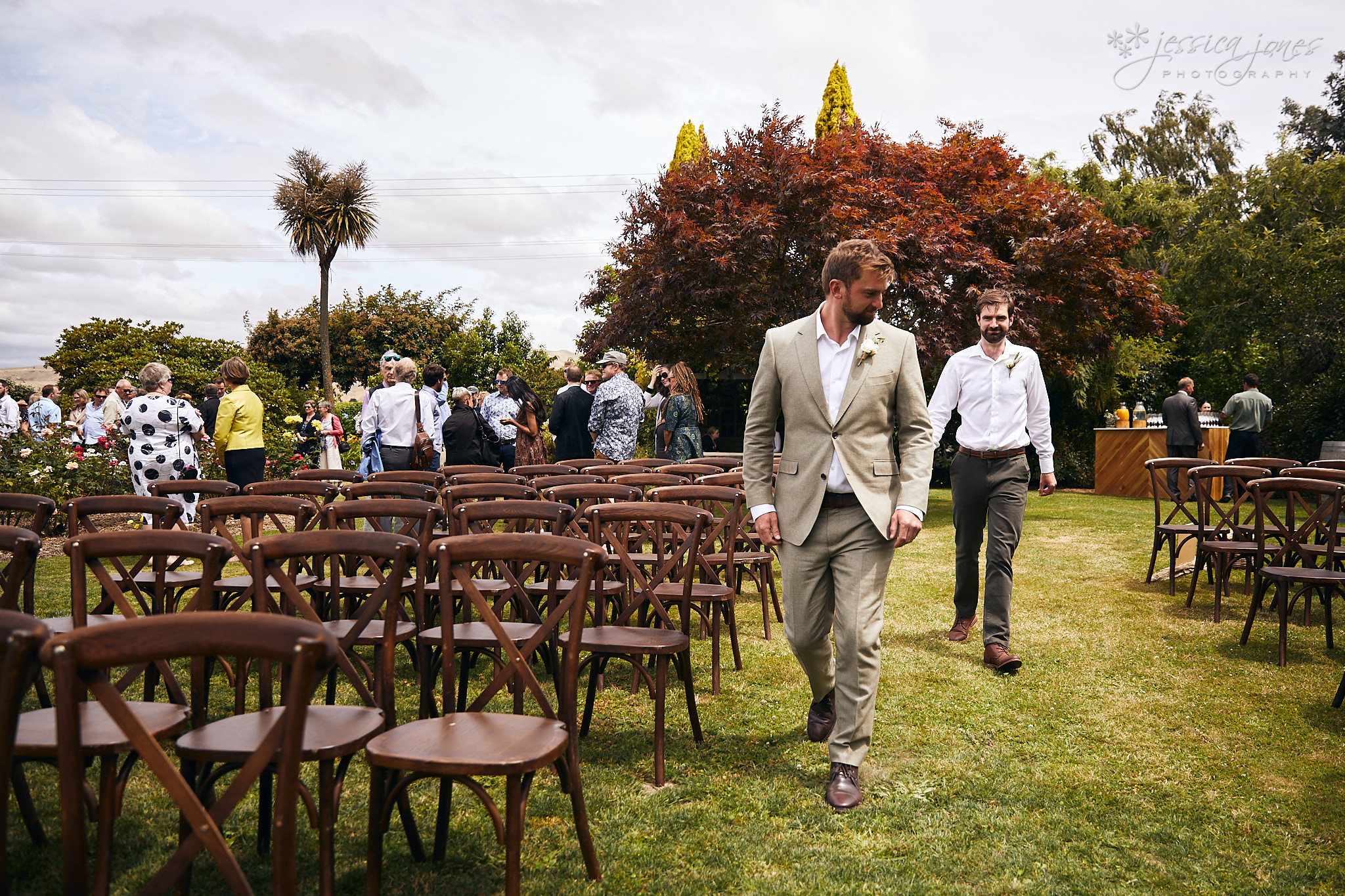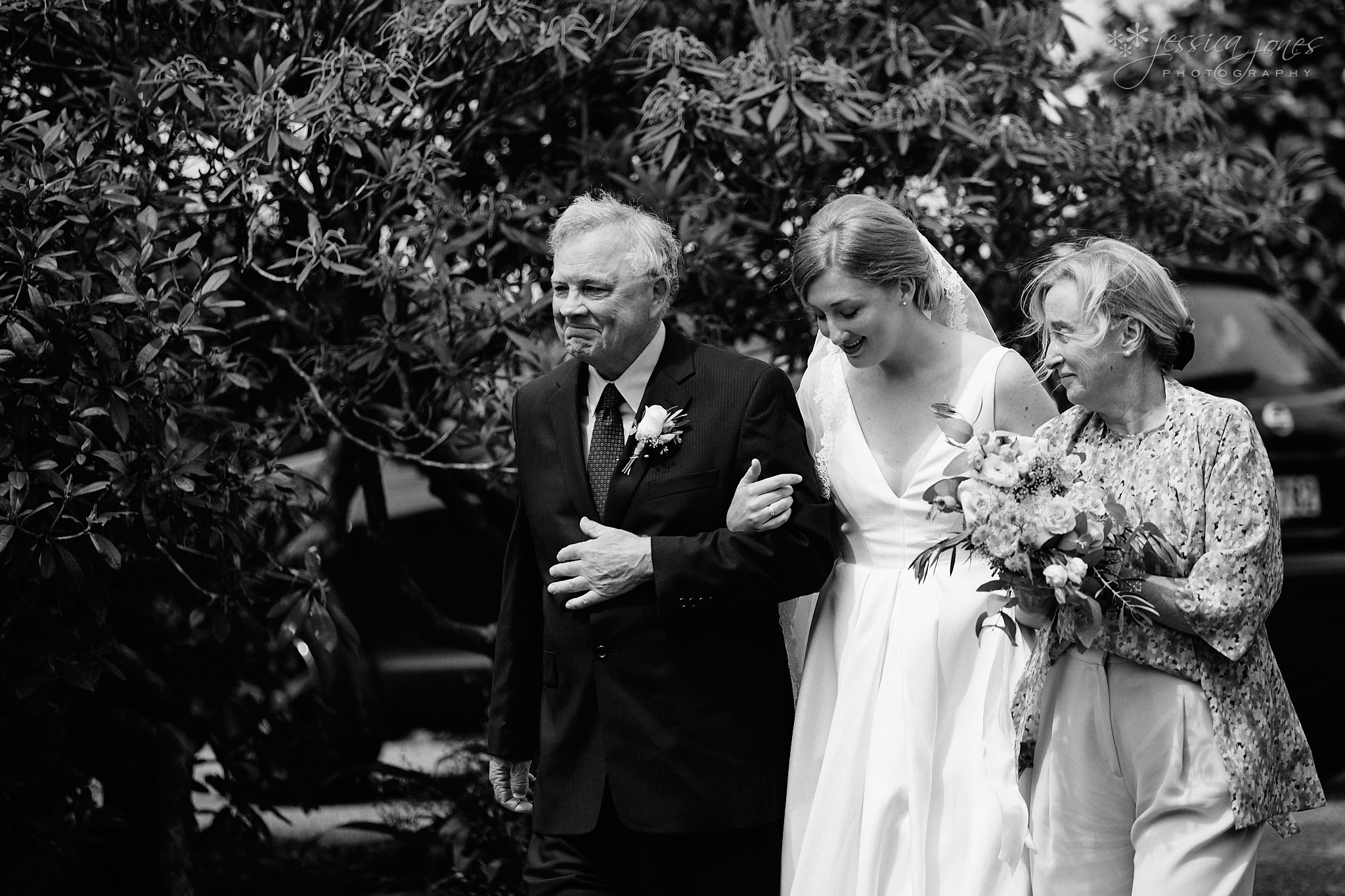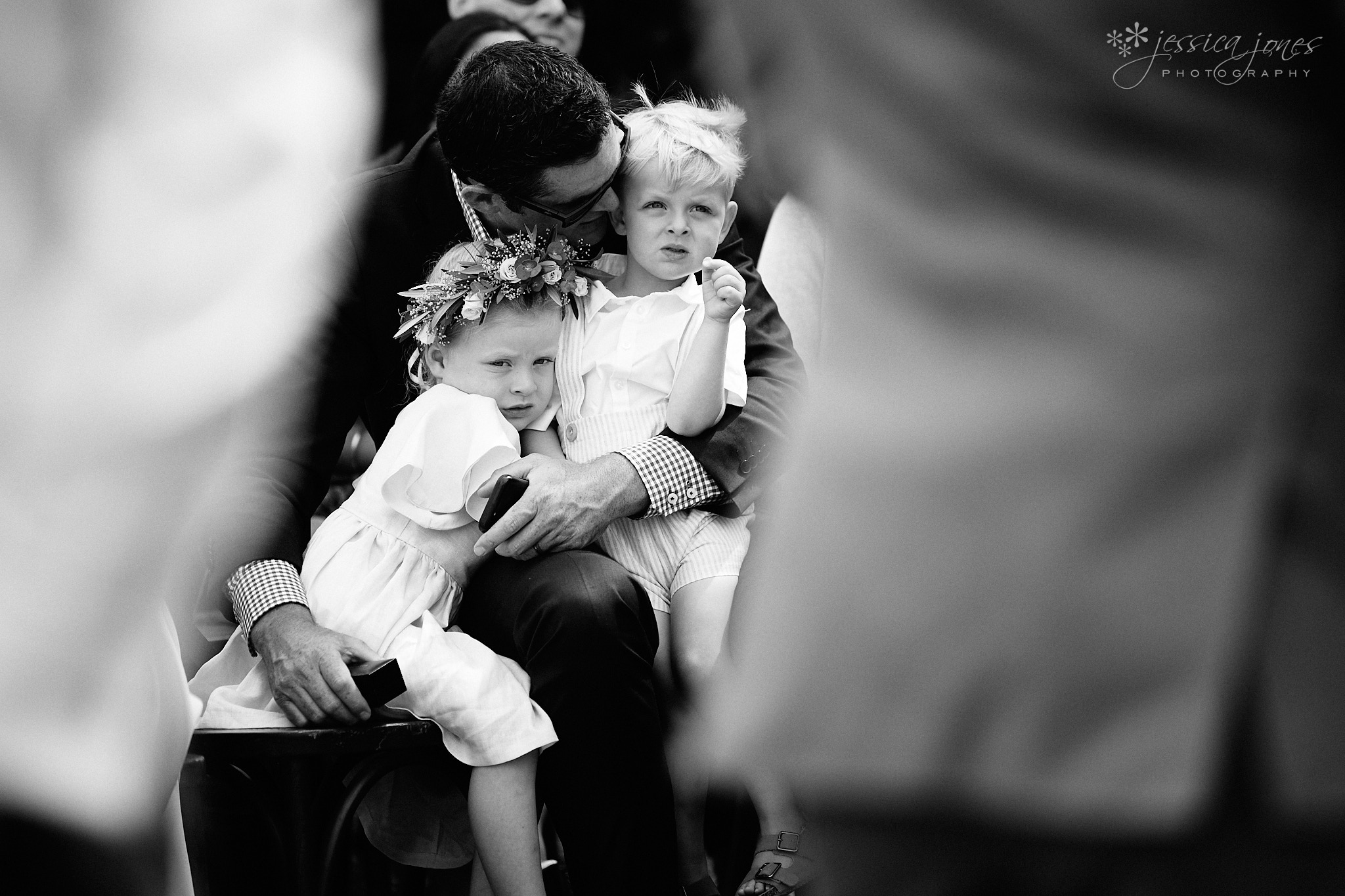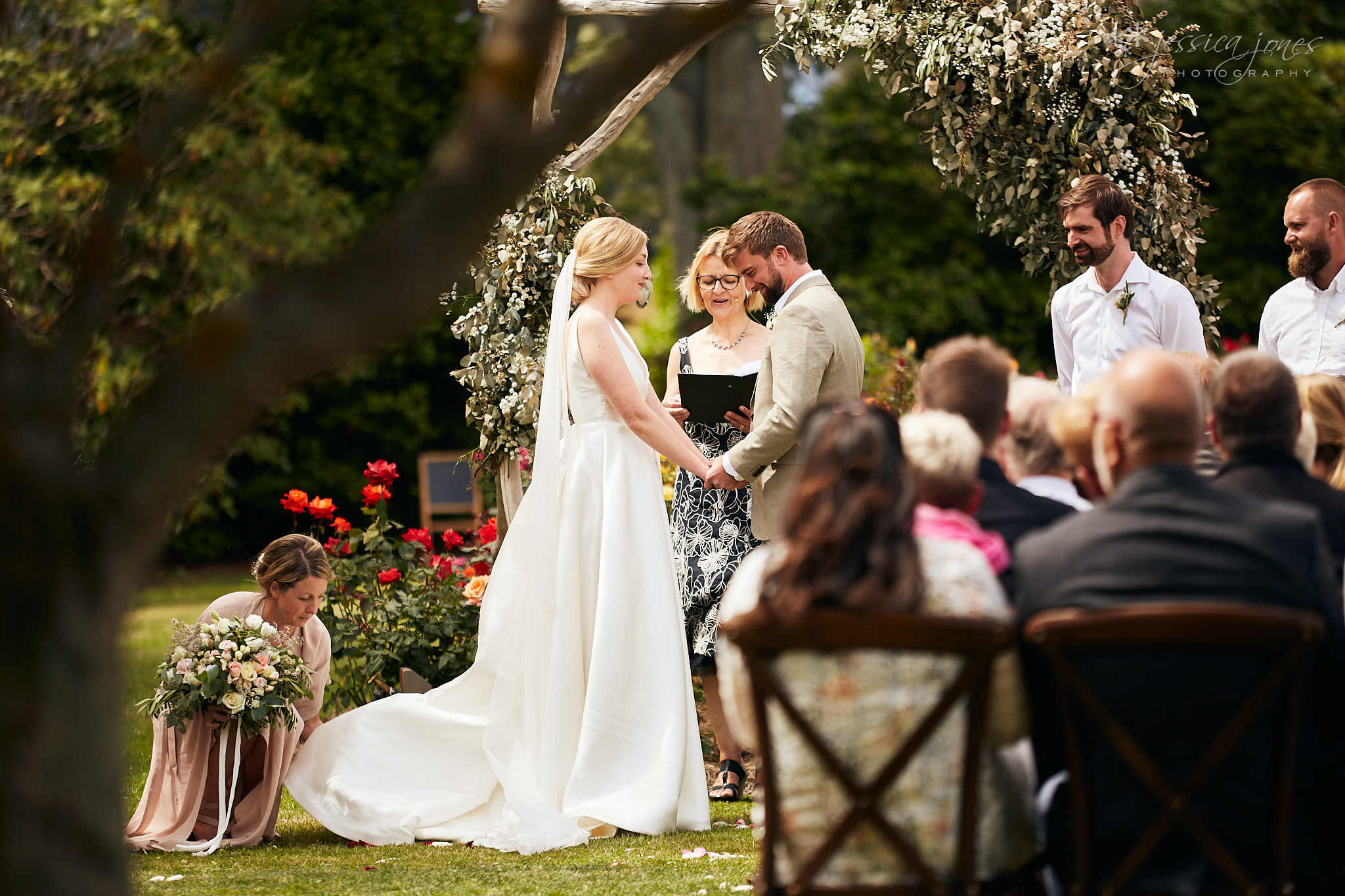 So.  Many.  Roses.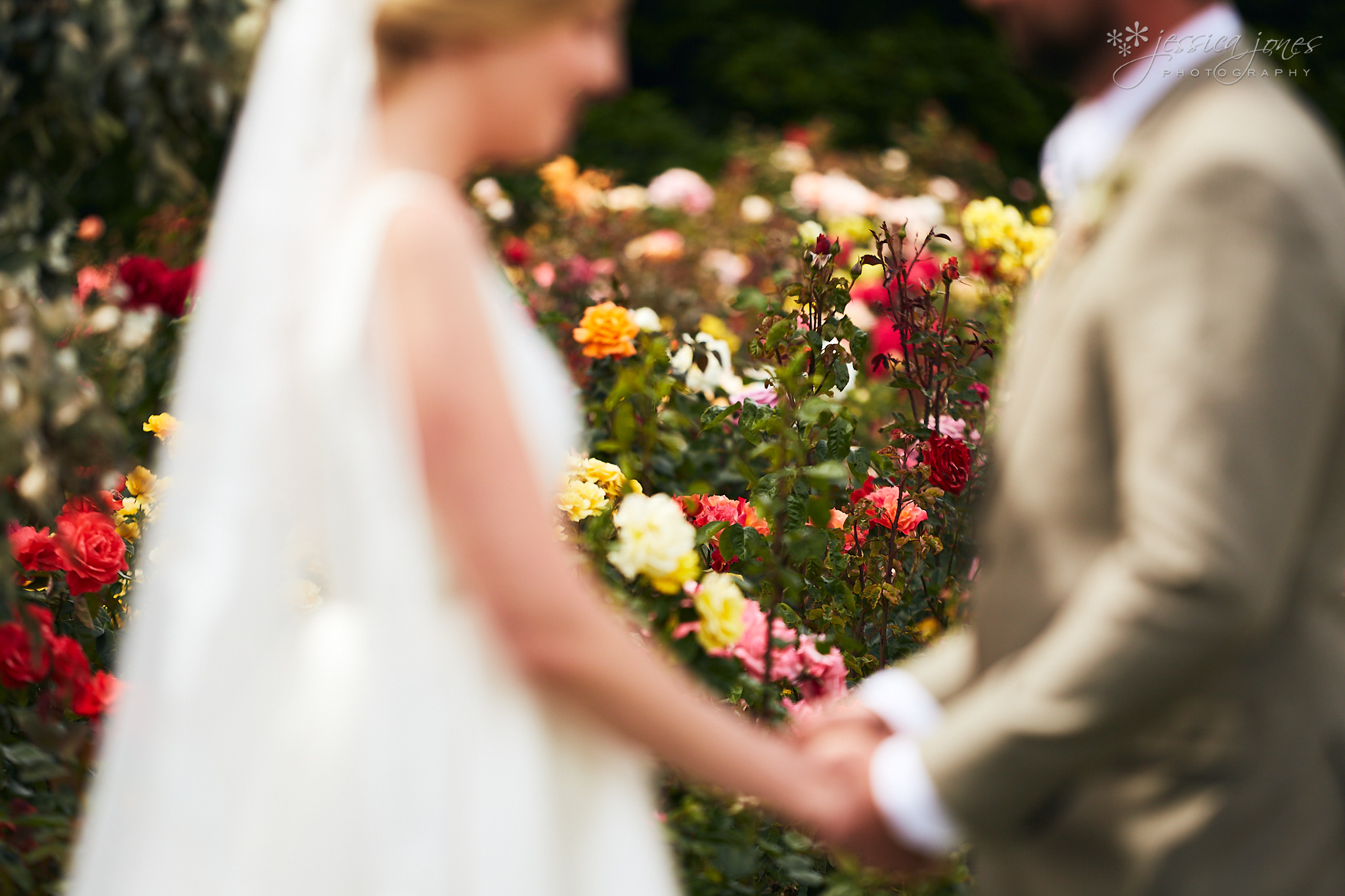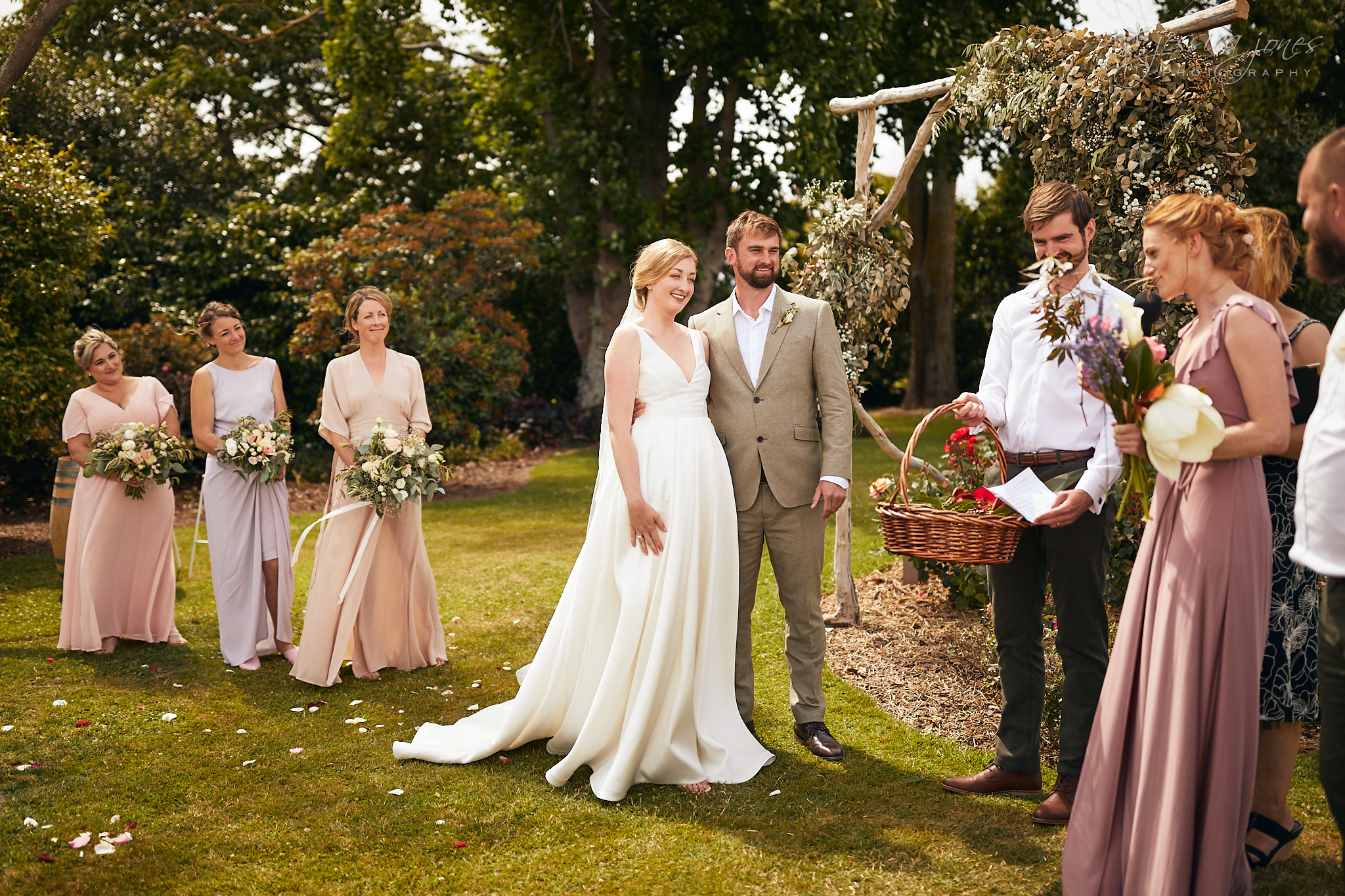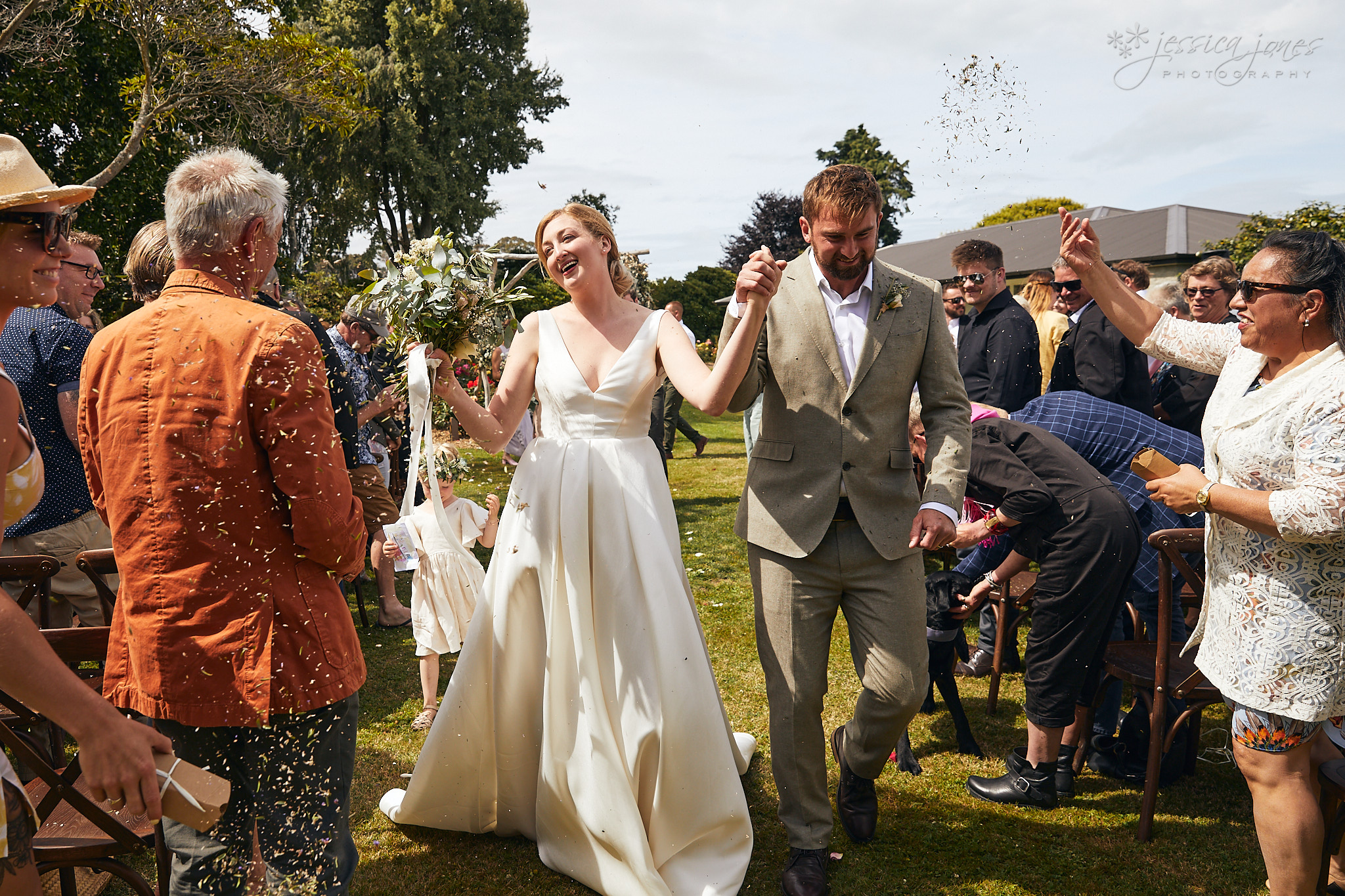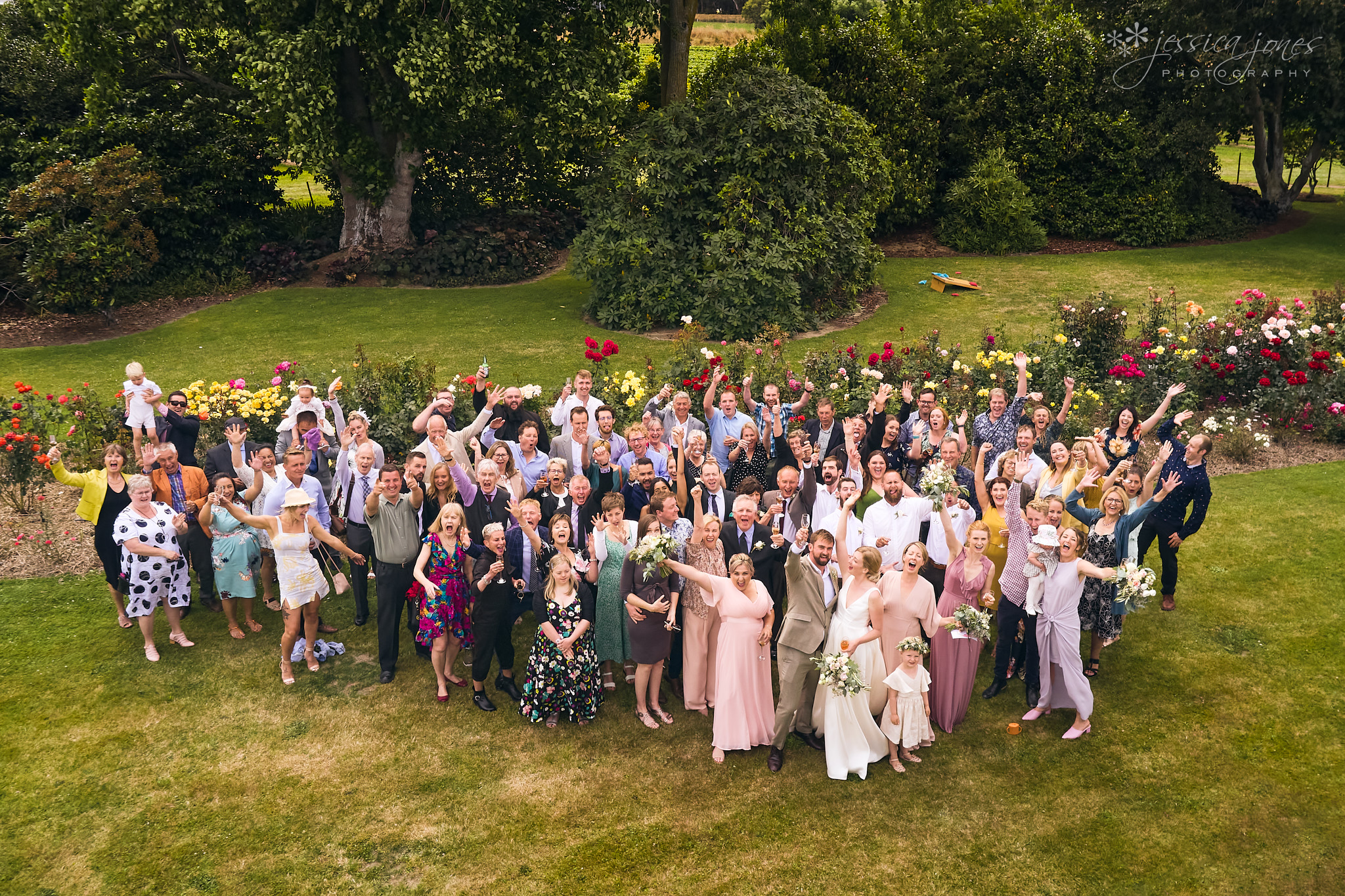 While we popped away to do some photos before the reception, the guests were kept entertained perfectly with lawn games, drinks and snacks.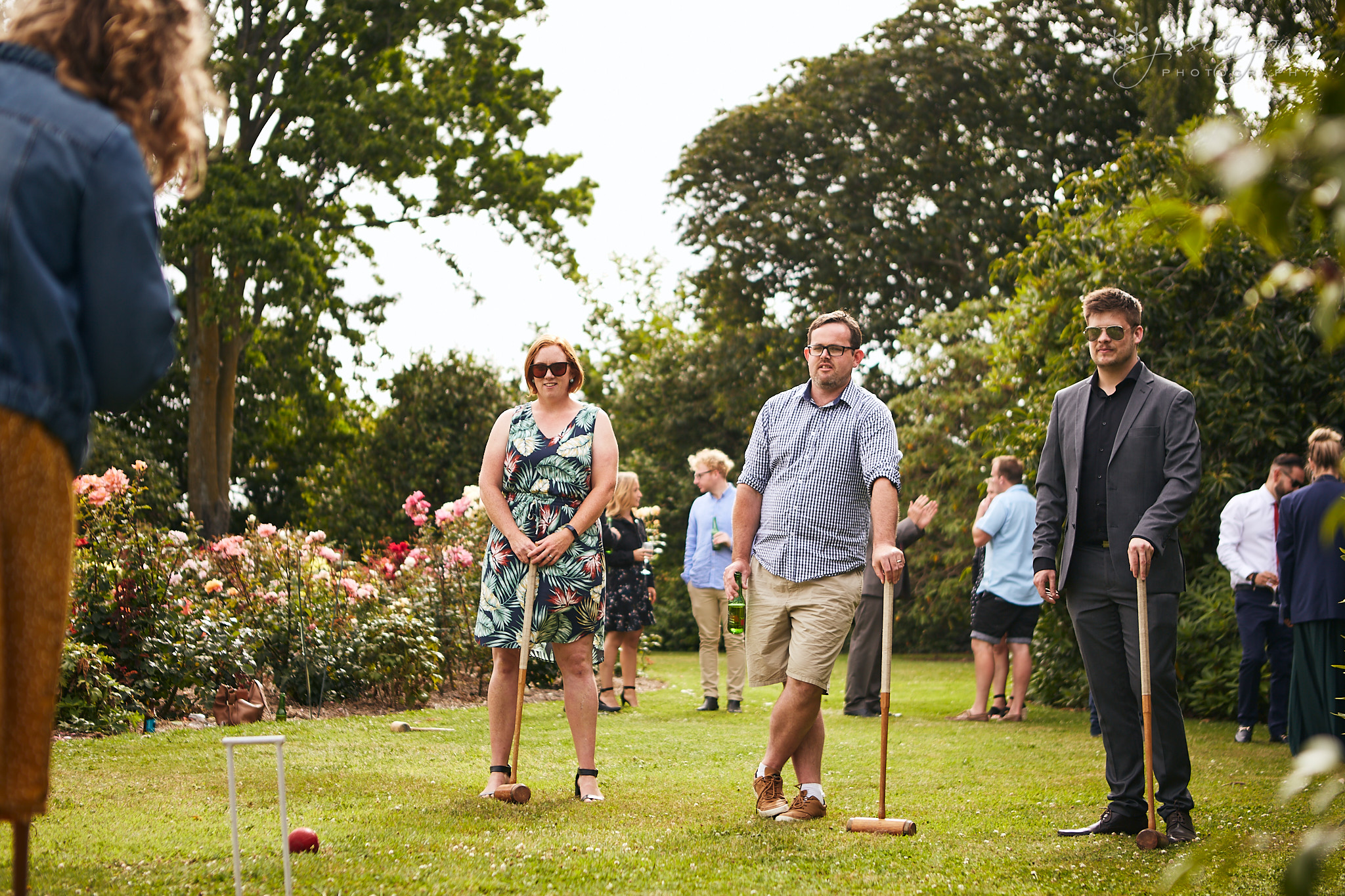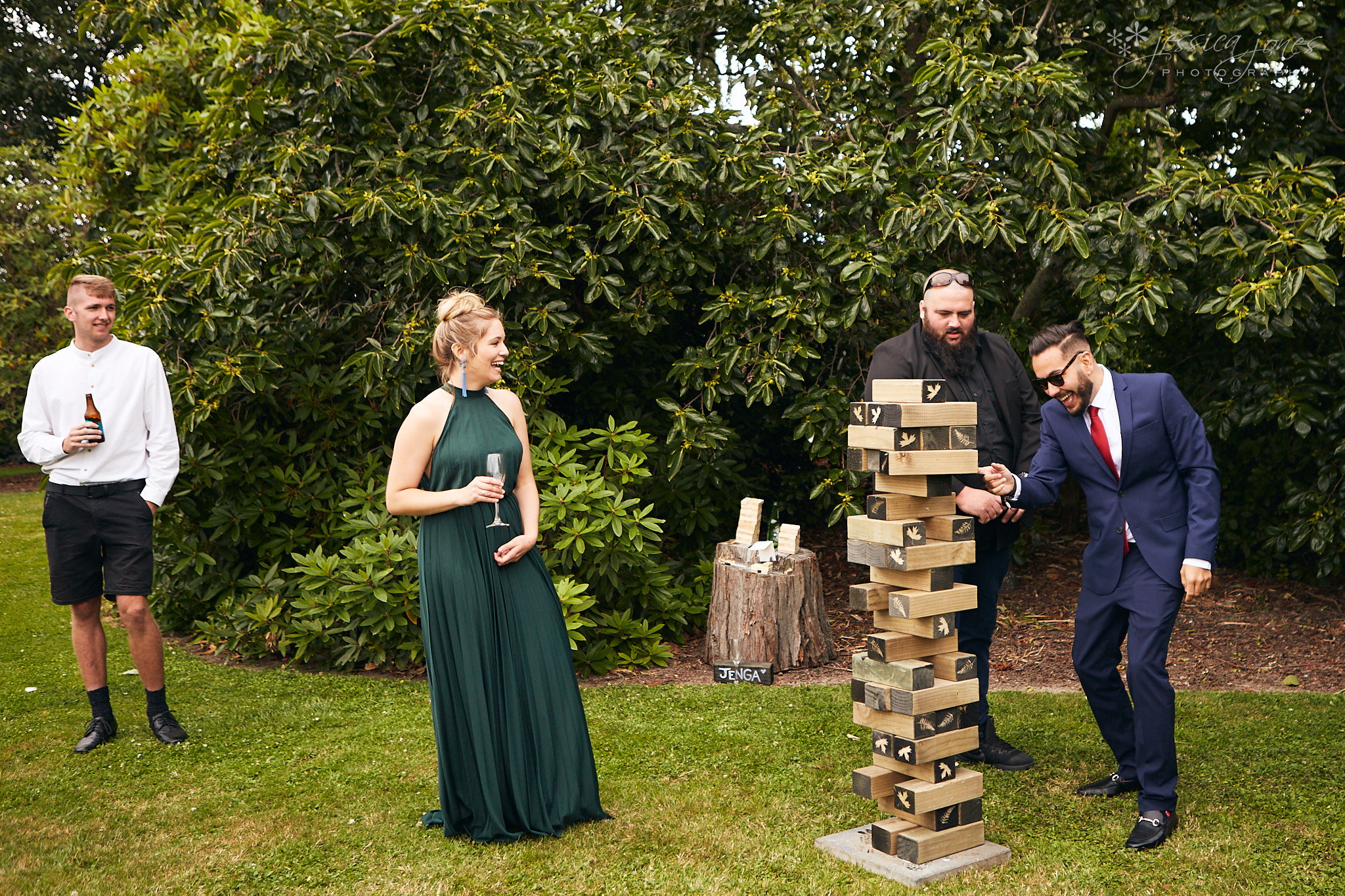 It's supposed to be summer, isn't it?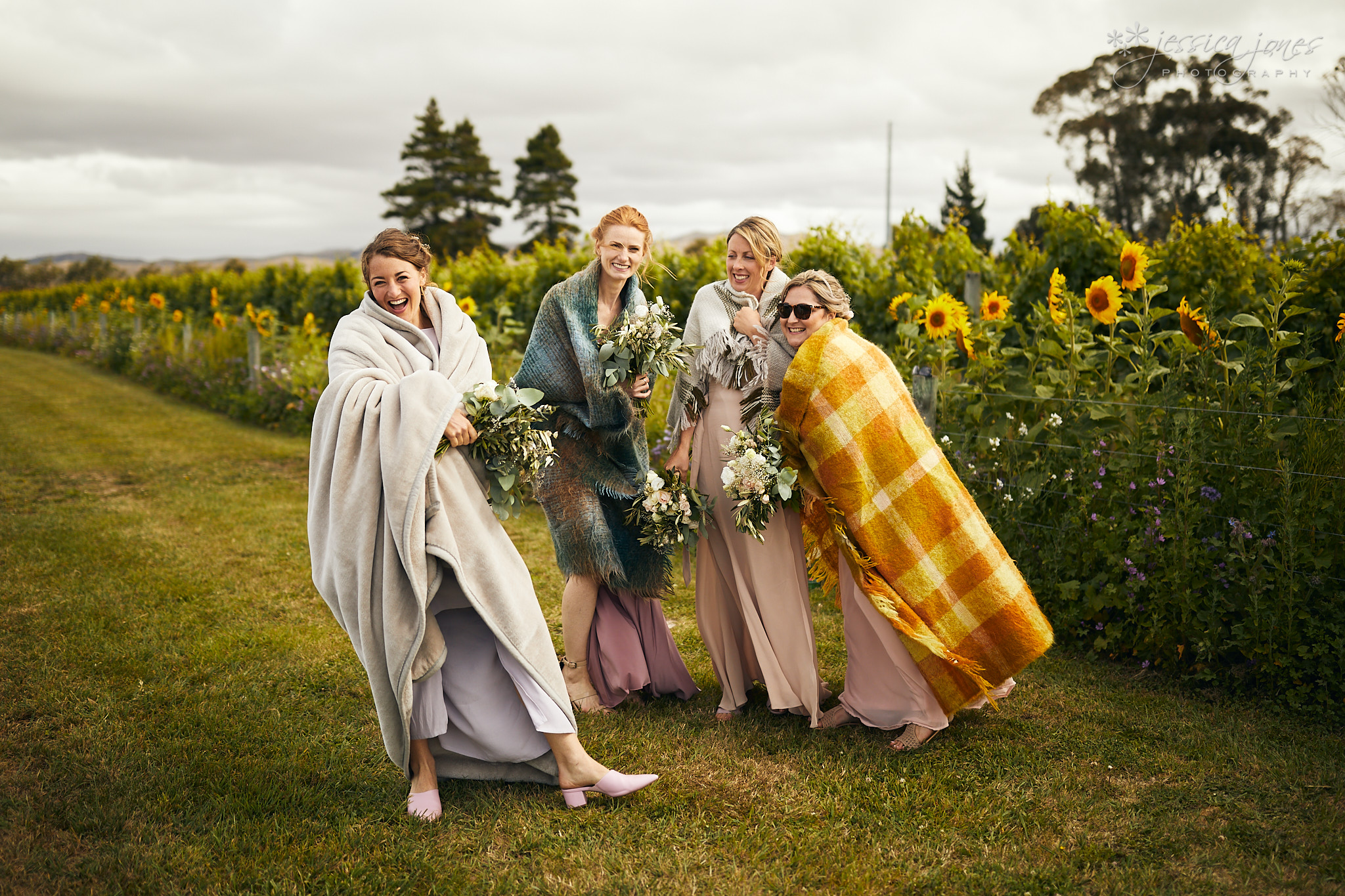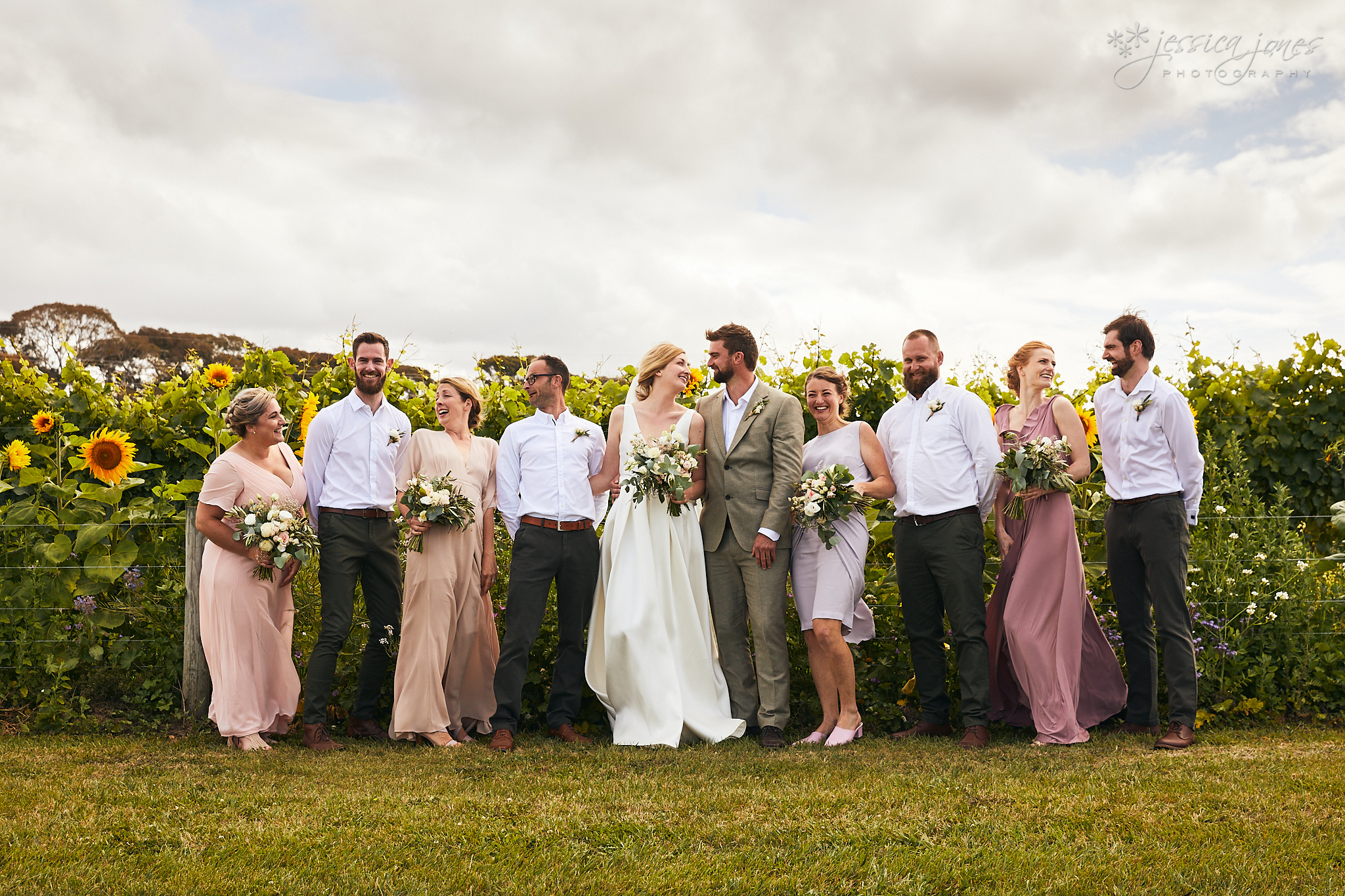 Some time ago Johnny had convinced Michaela that she should go hunting with him, and suggested her birthday present might be at the end of the track. He had cut a path and the pair trekked up, Johnny armed with a handmade bench for the pair to sit on and enjoy the incredible view. He wasted no time getting on one knee and asking Michaela to marry him. She said yes. Mini the dog was beside herself with excitement, somehow sensing that her favourite humans were planning something big.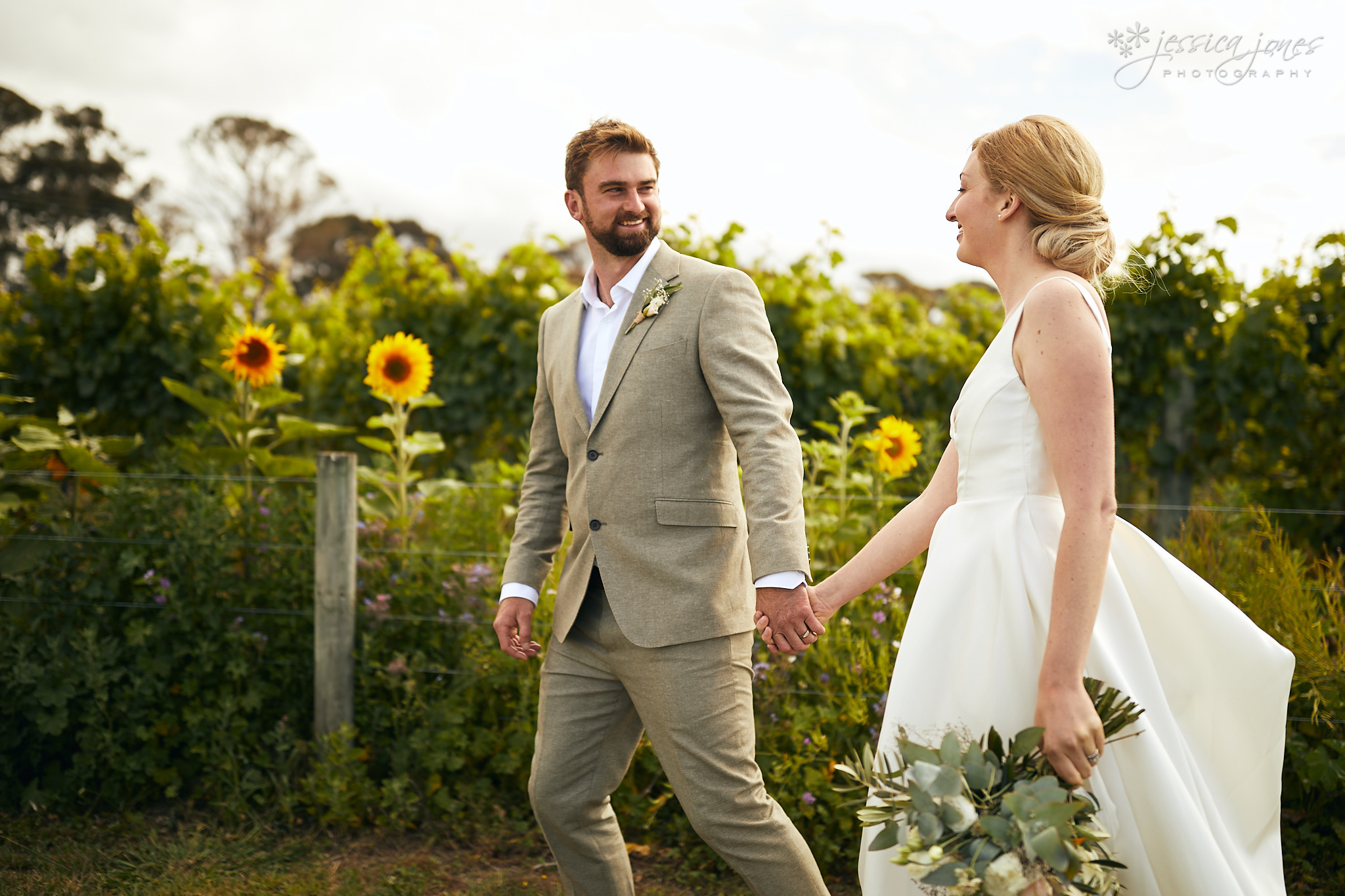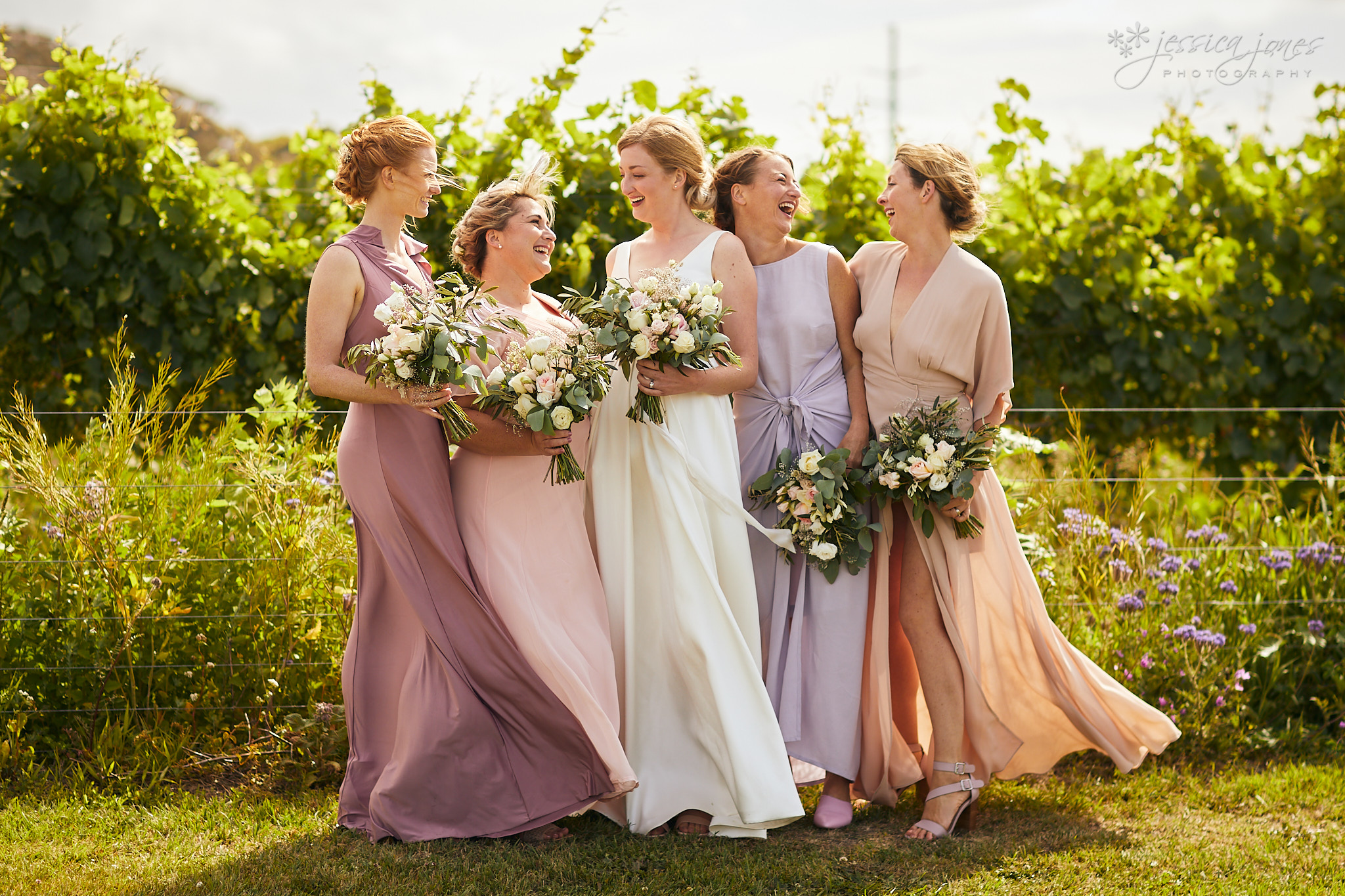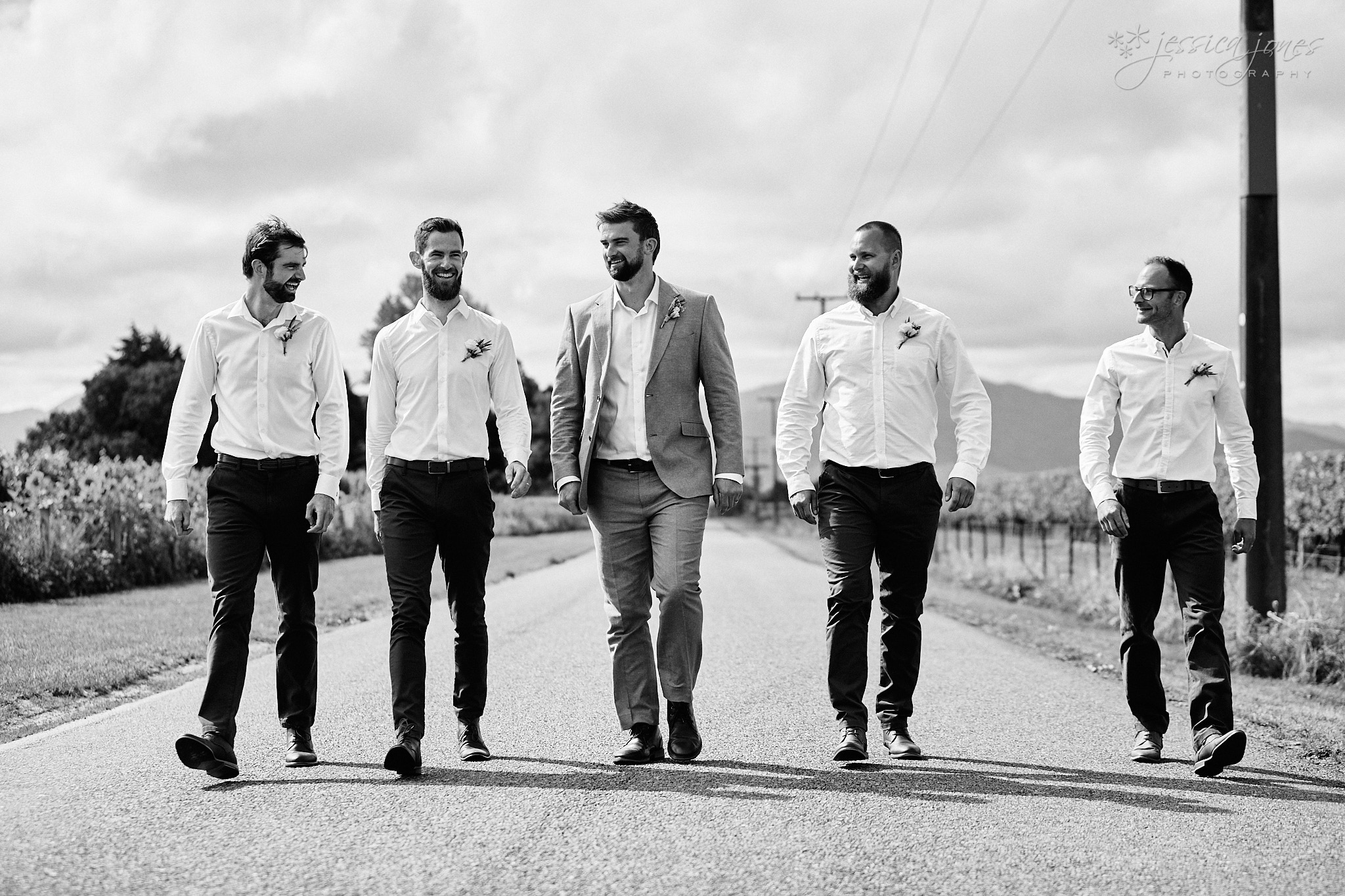 We said goodbye to the bridal party for a bit and went back to the exact place we took  Johnny and Michaela for their pre-wedding photos several months before.  It was rather fun to loosely retrace our steps.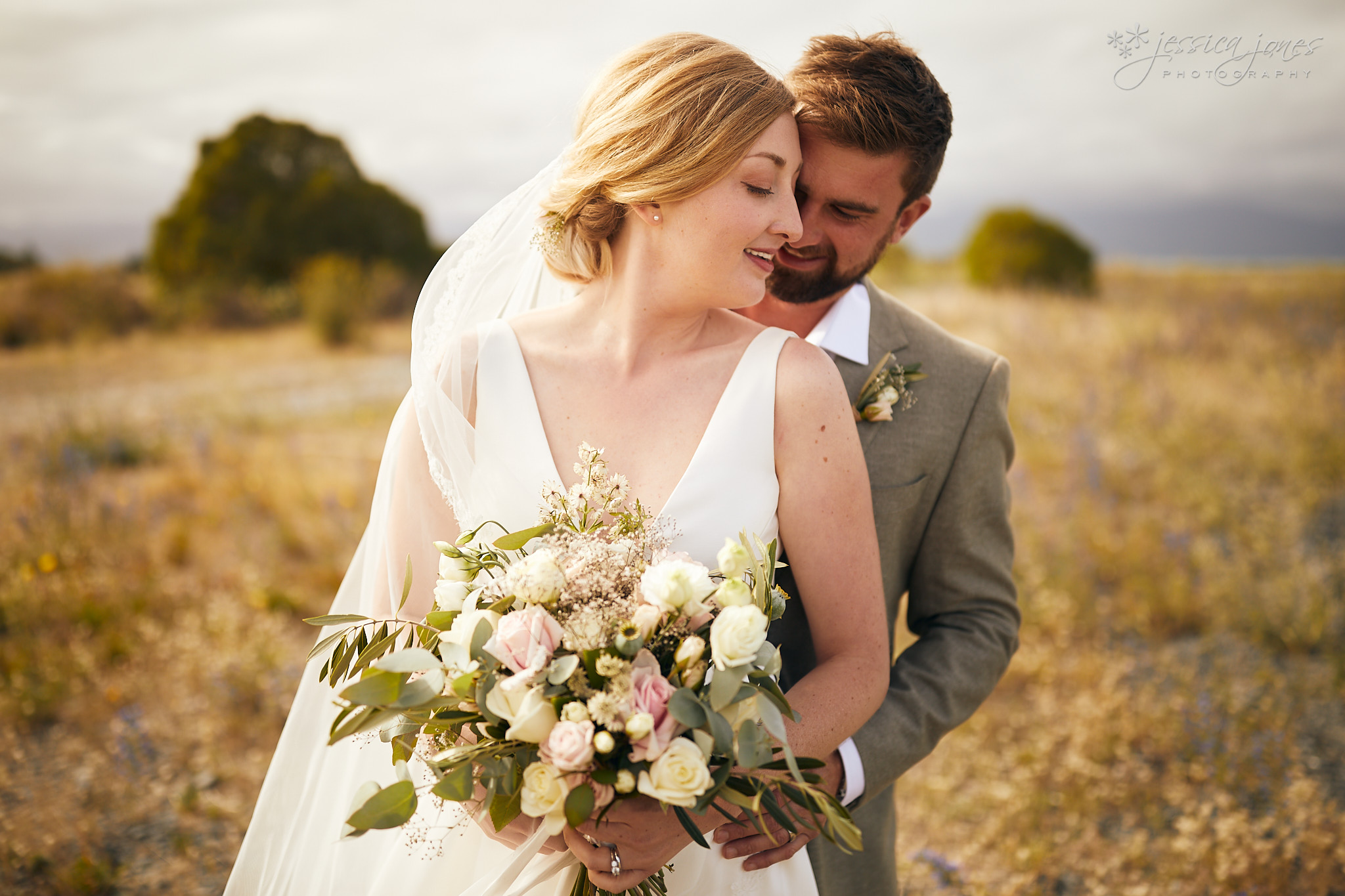 Then: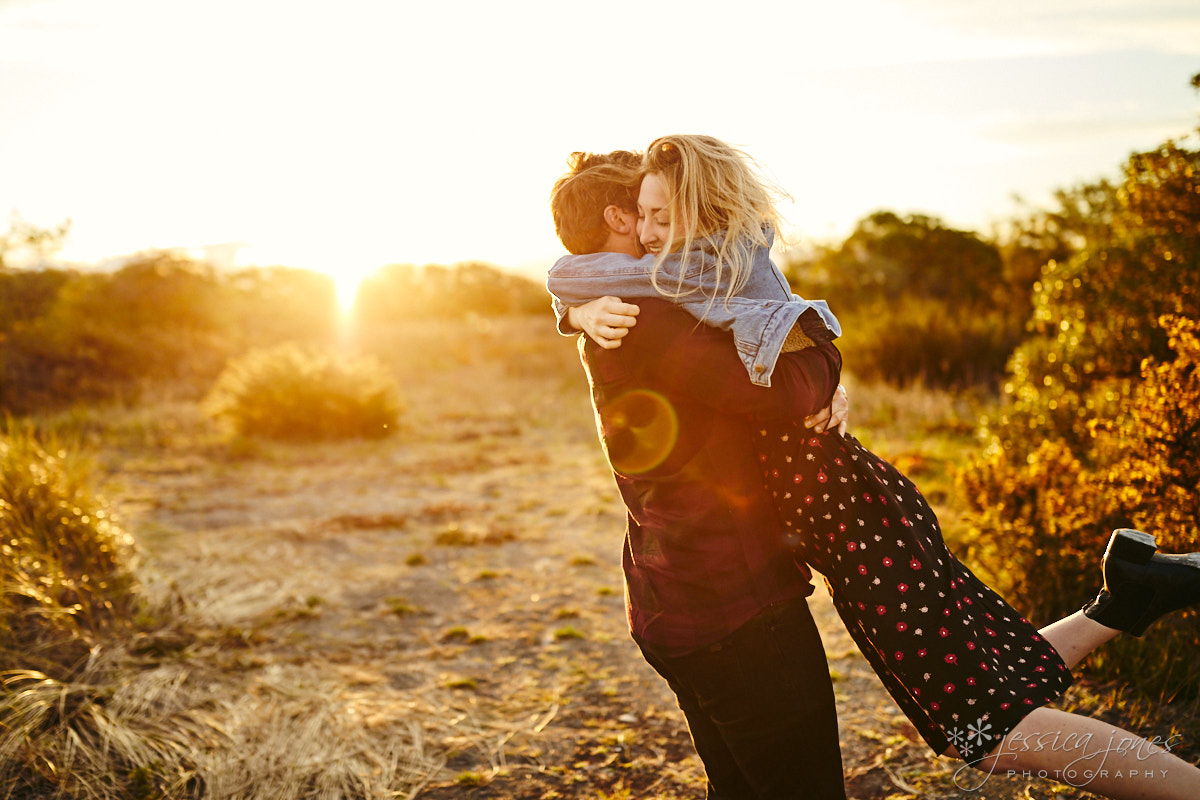 Now: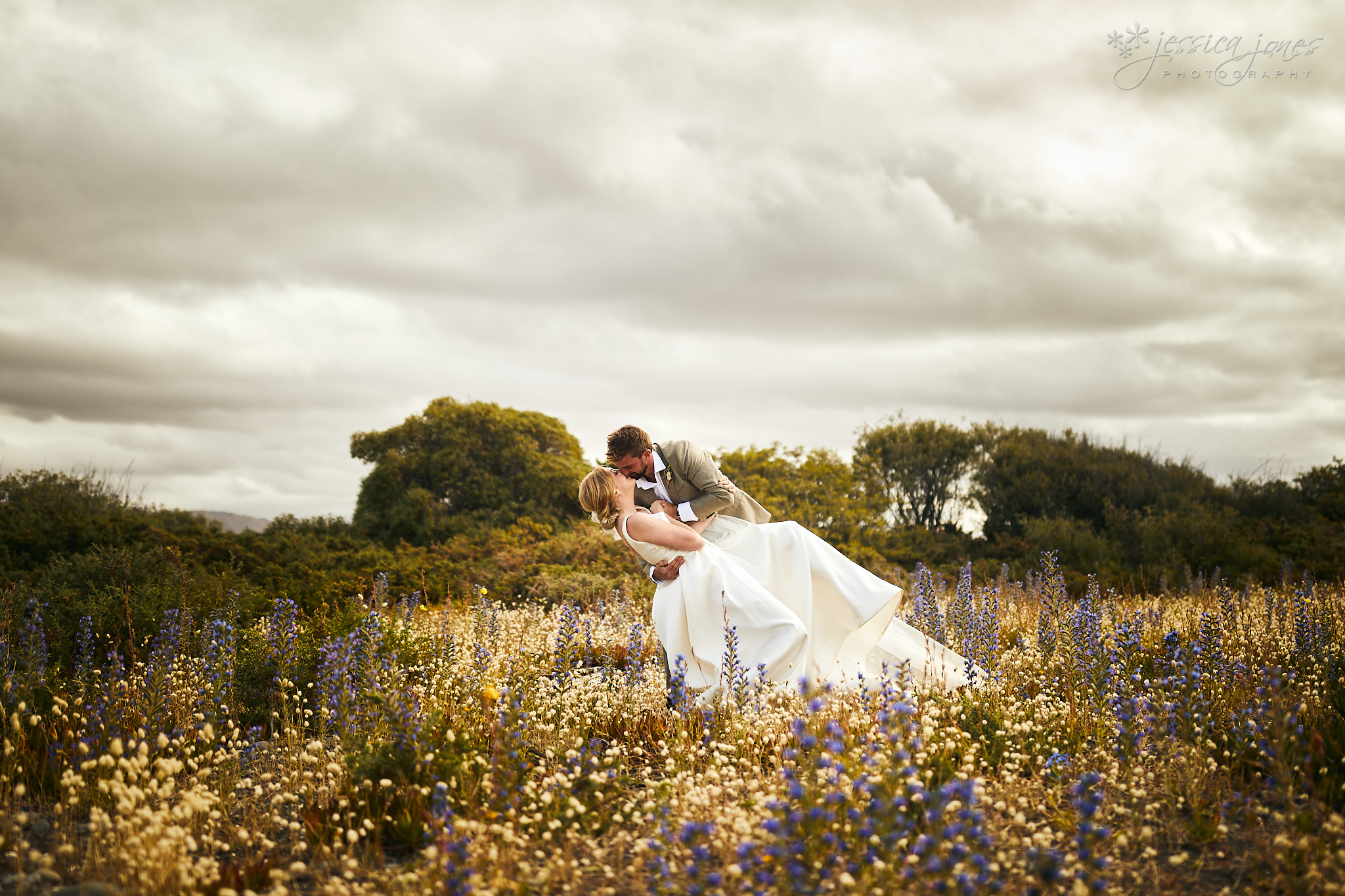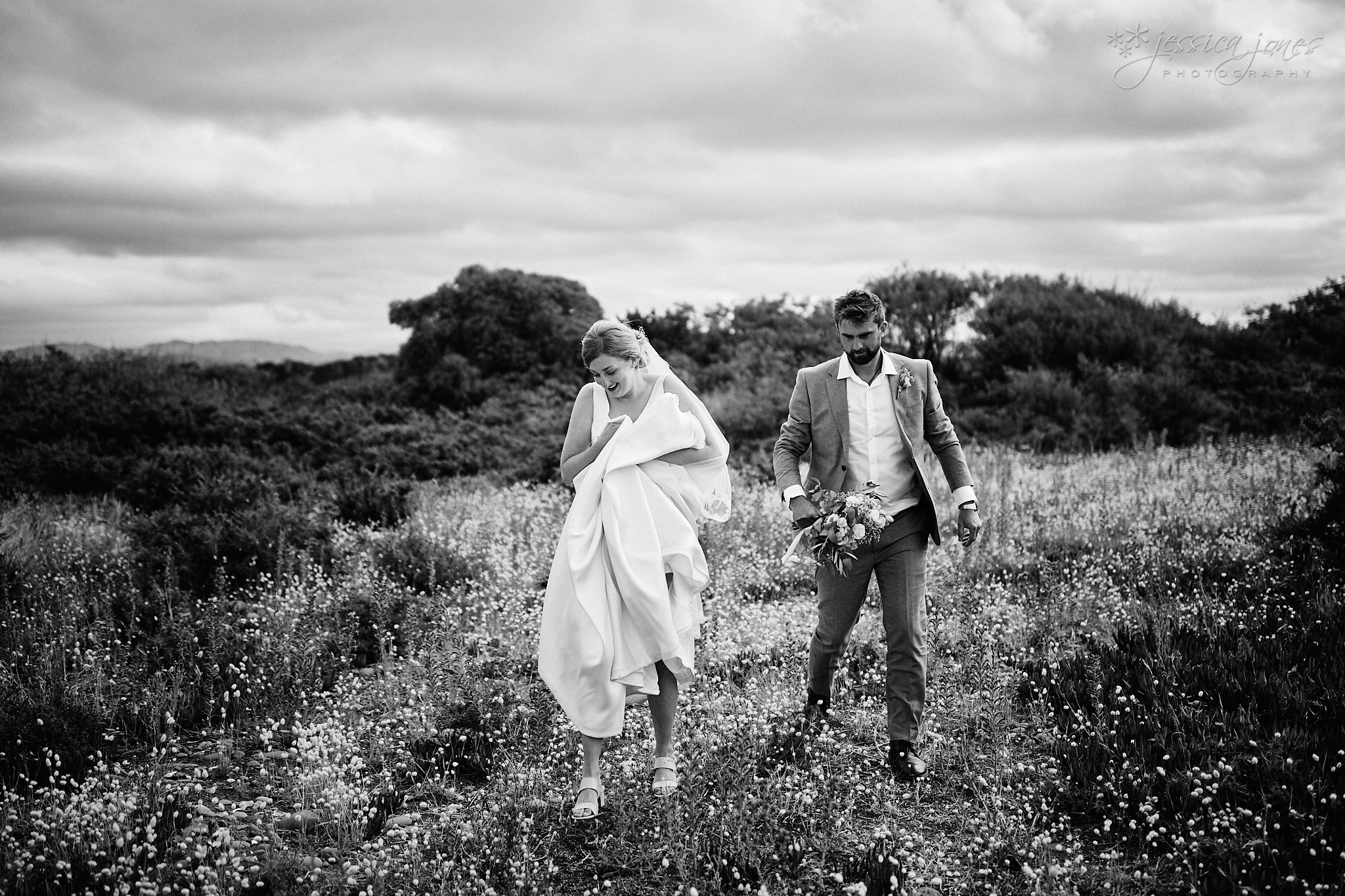 Back then: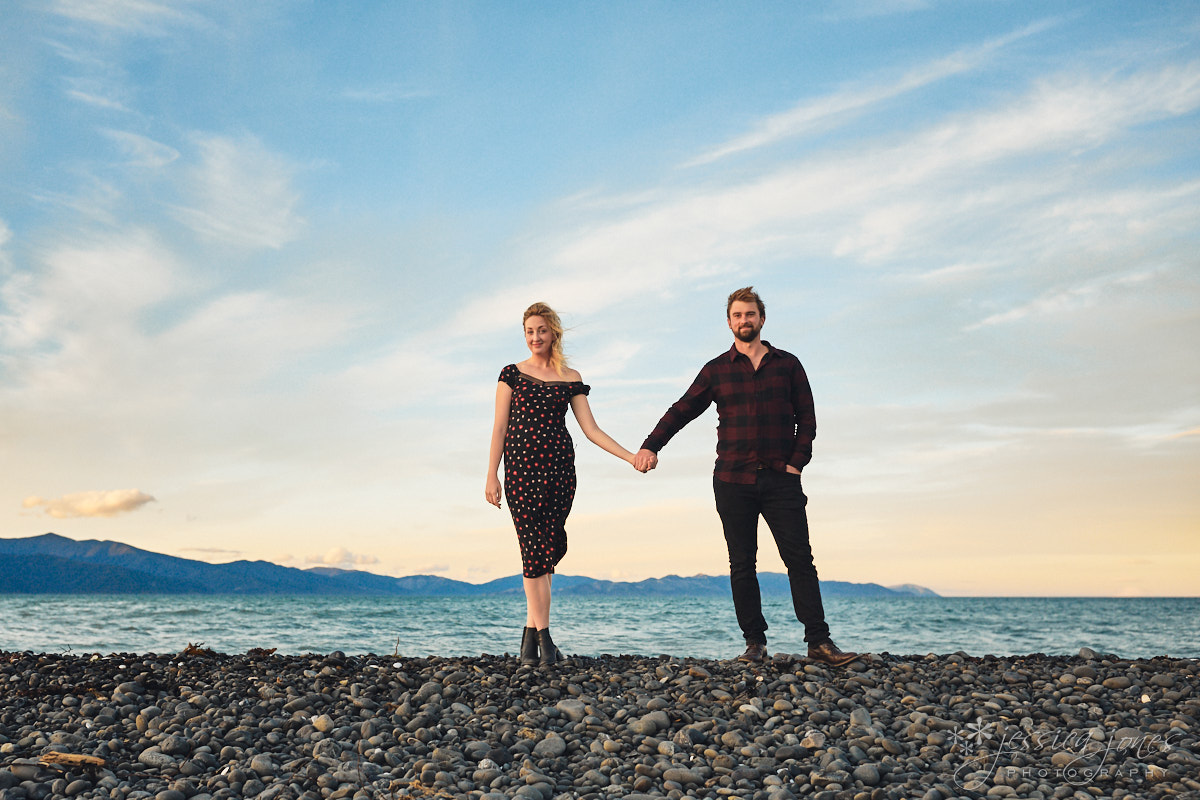 Now: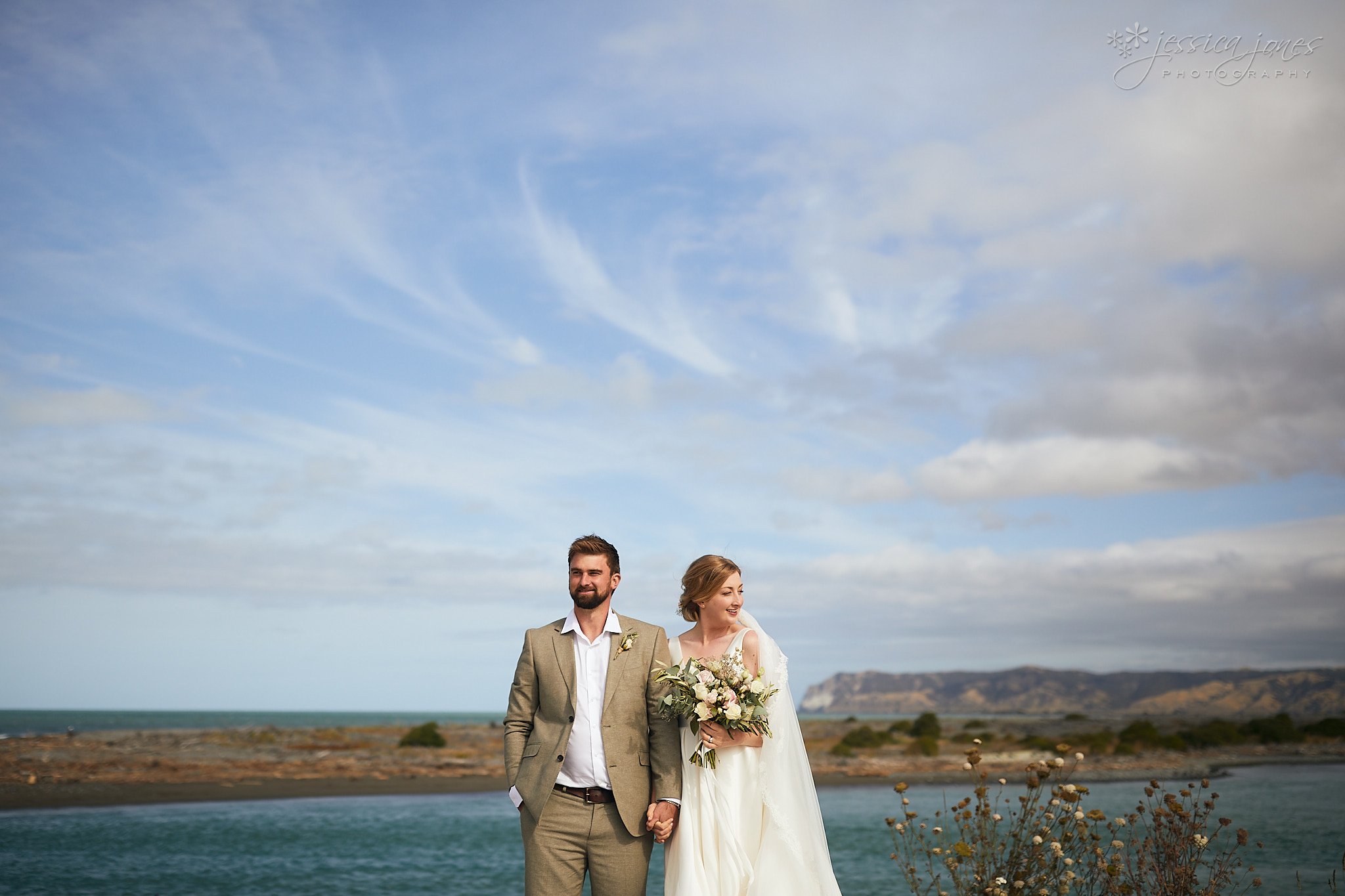 Back then: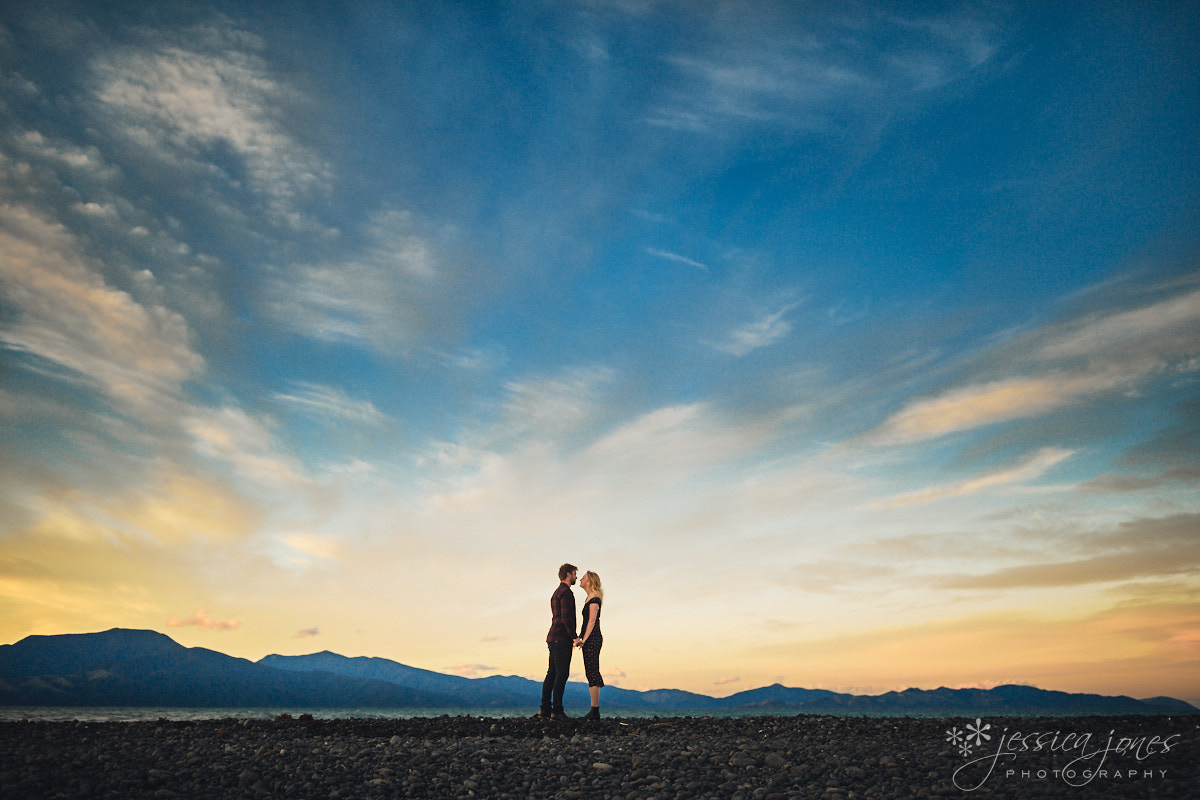 Now: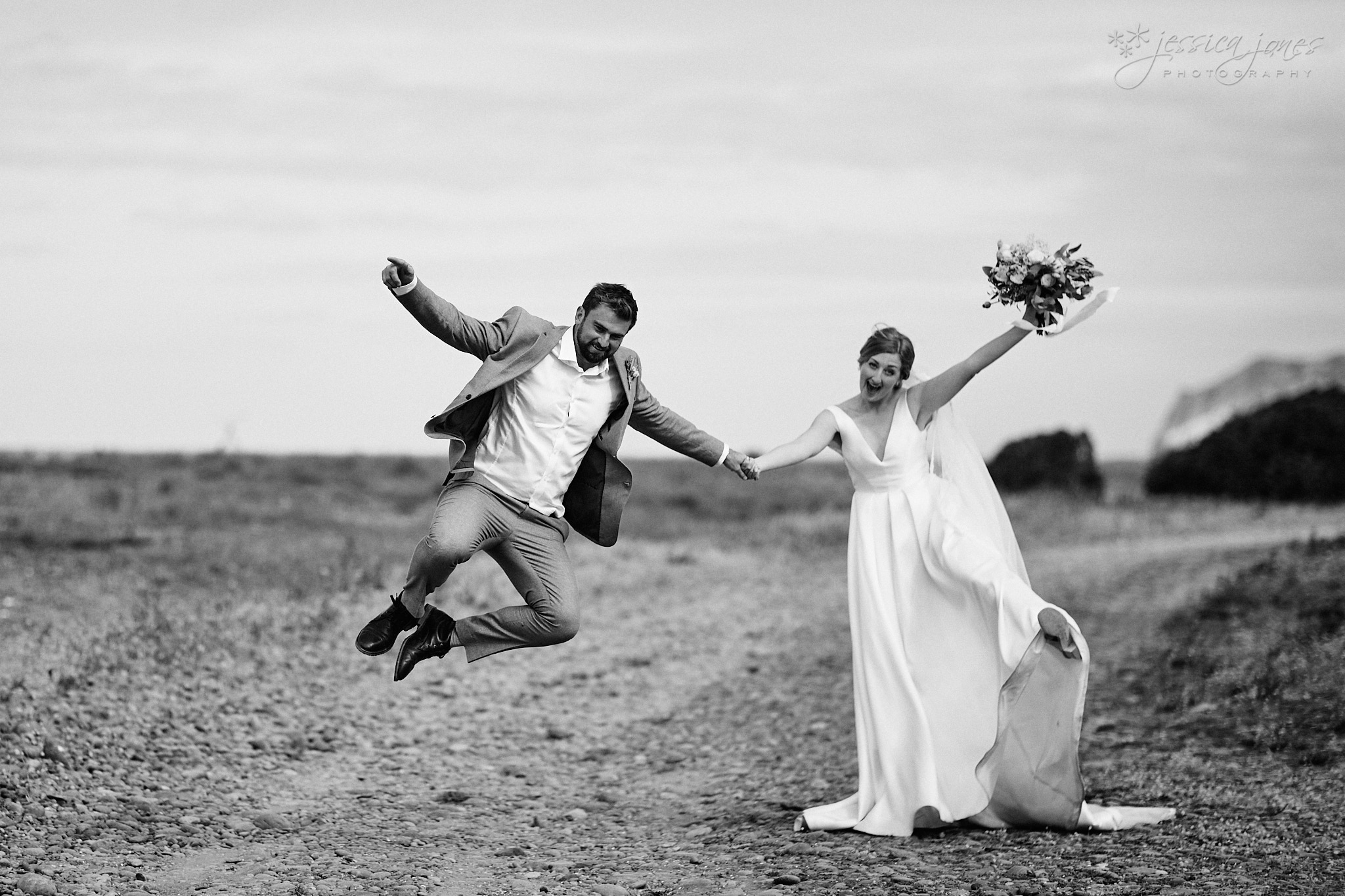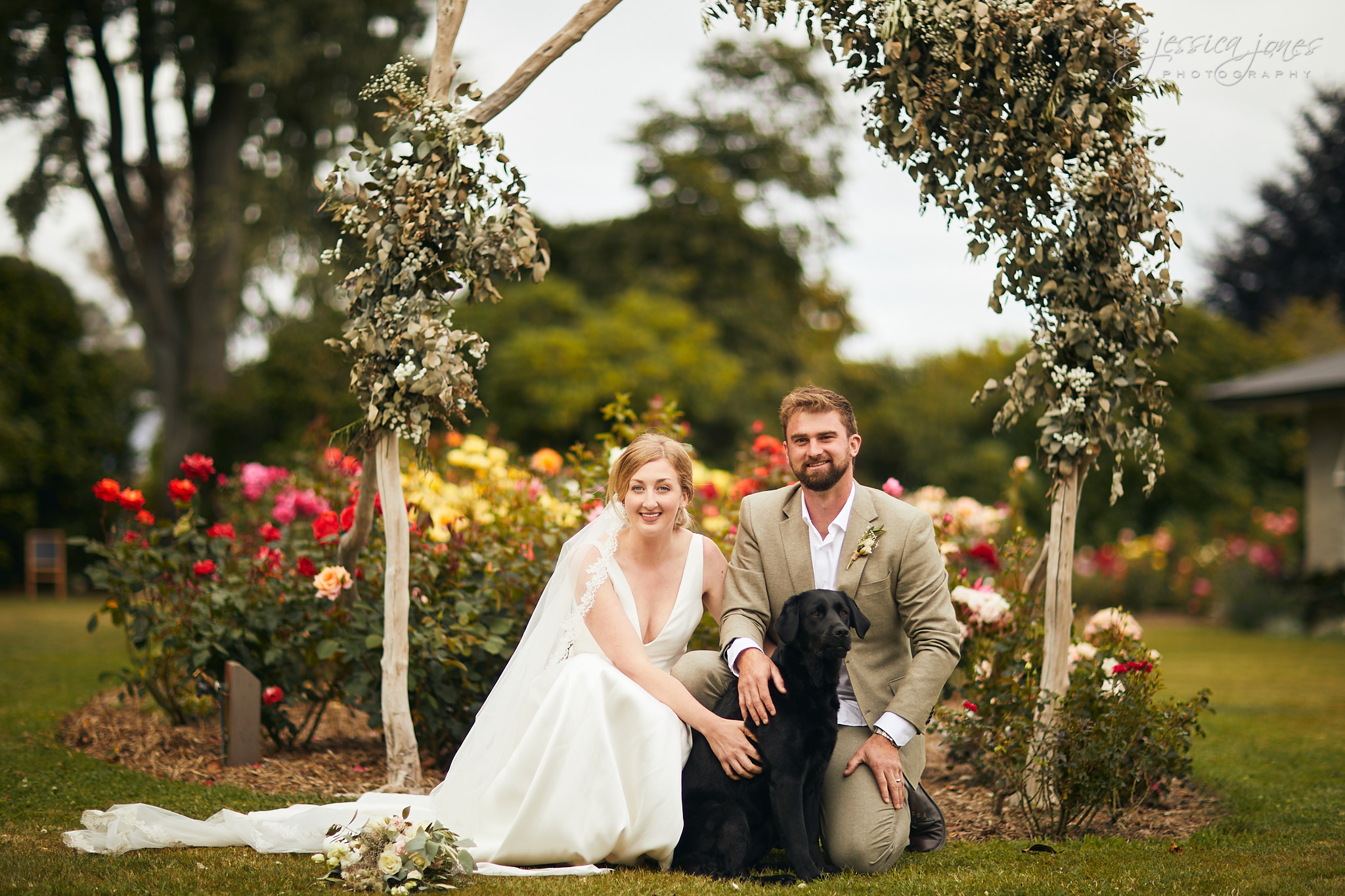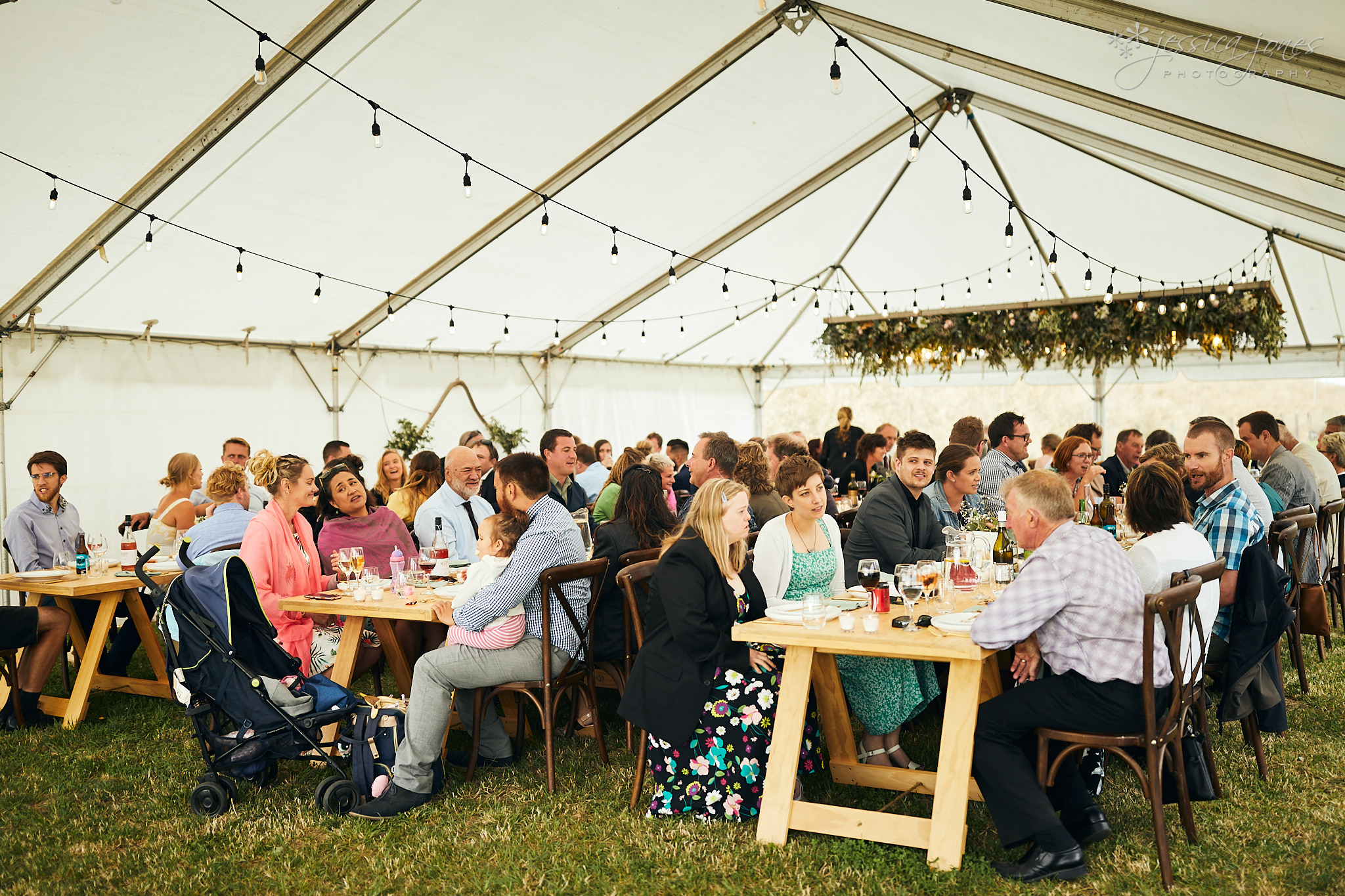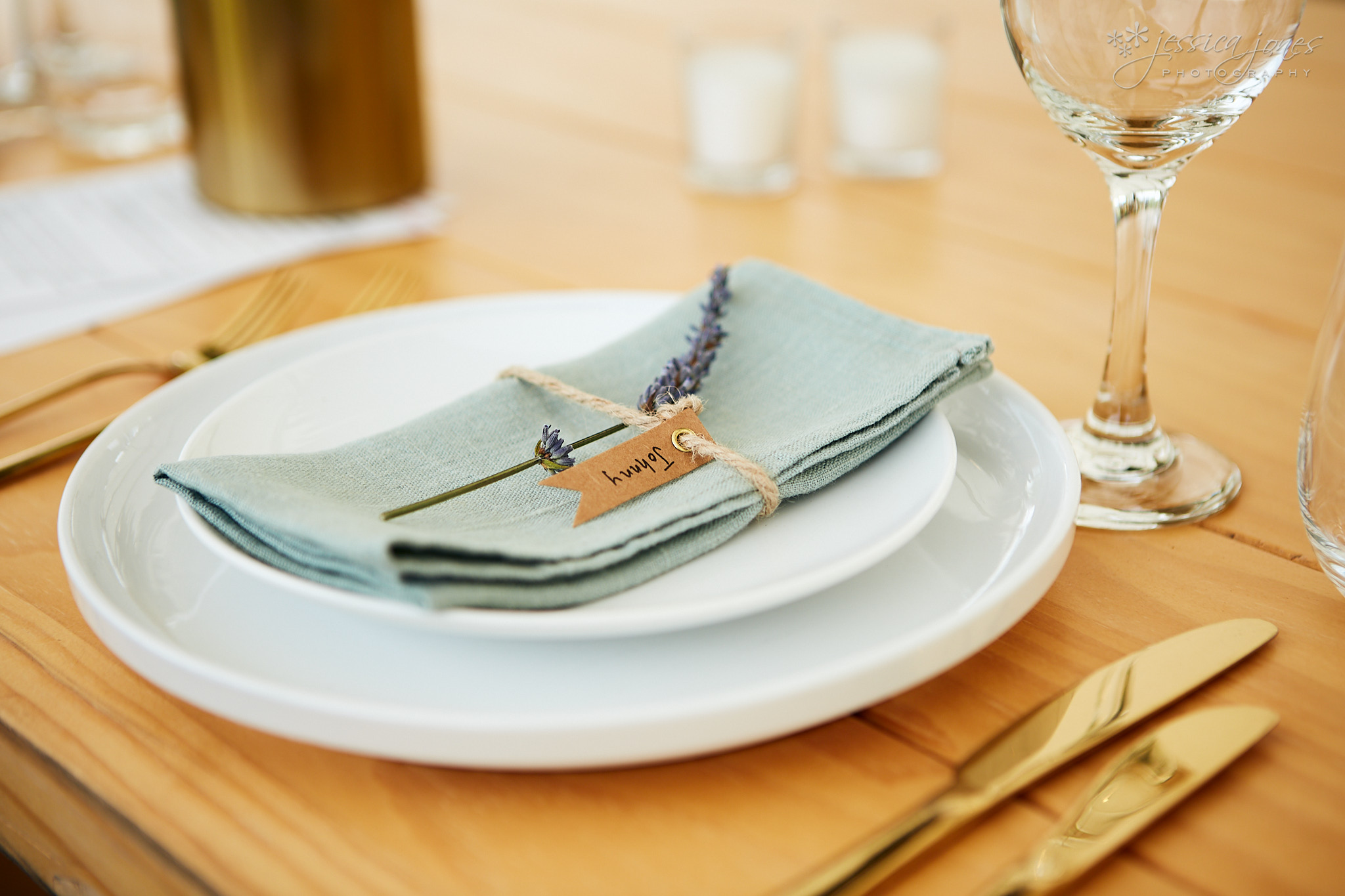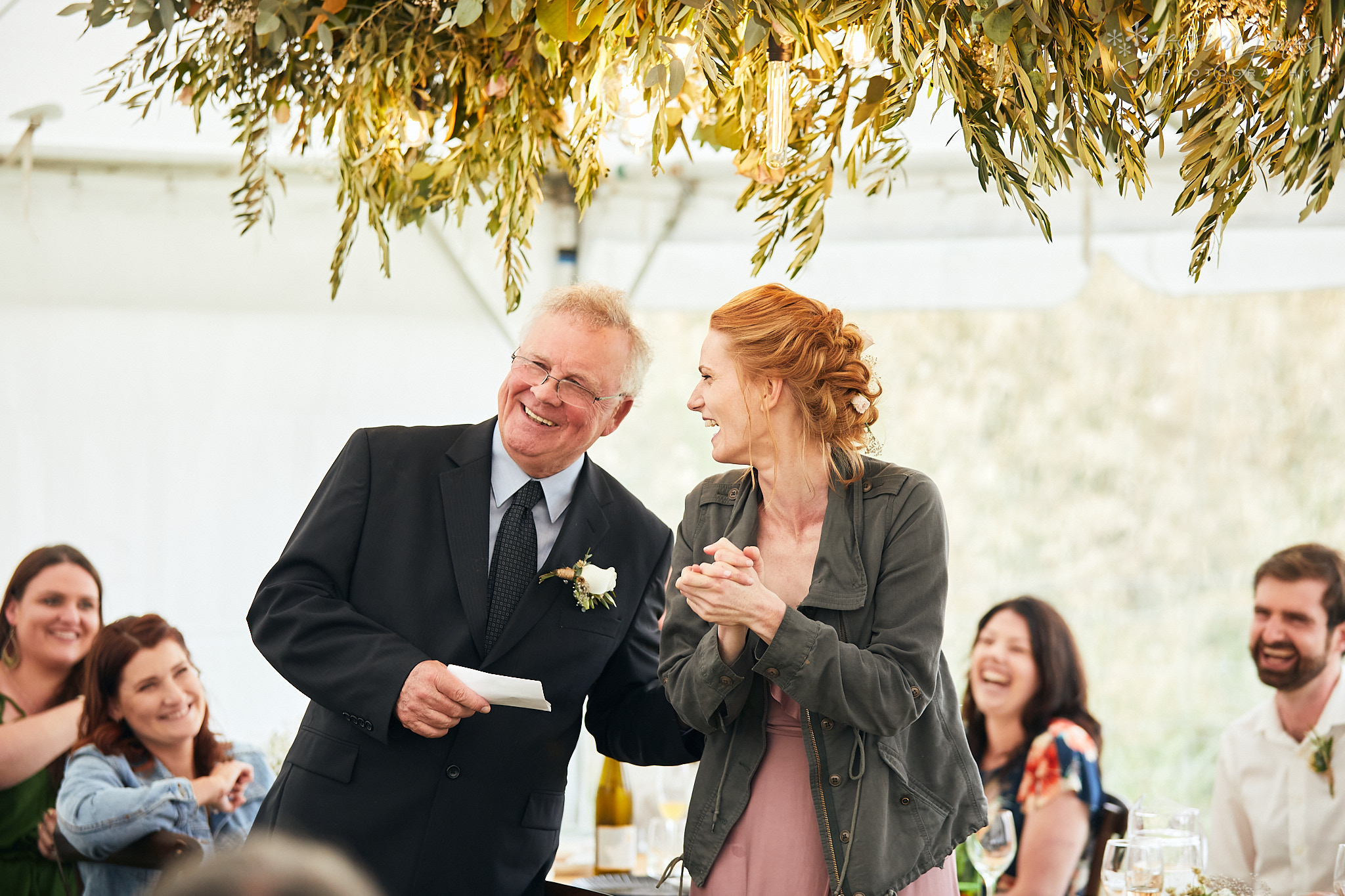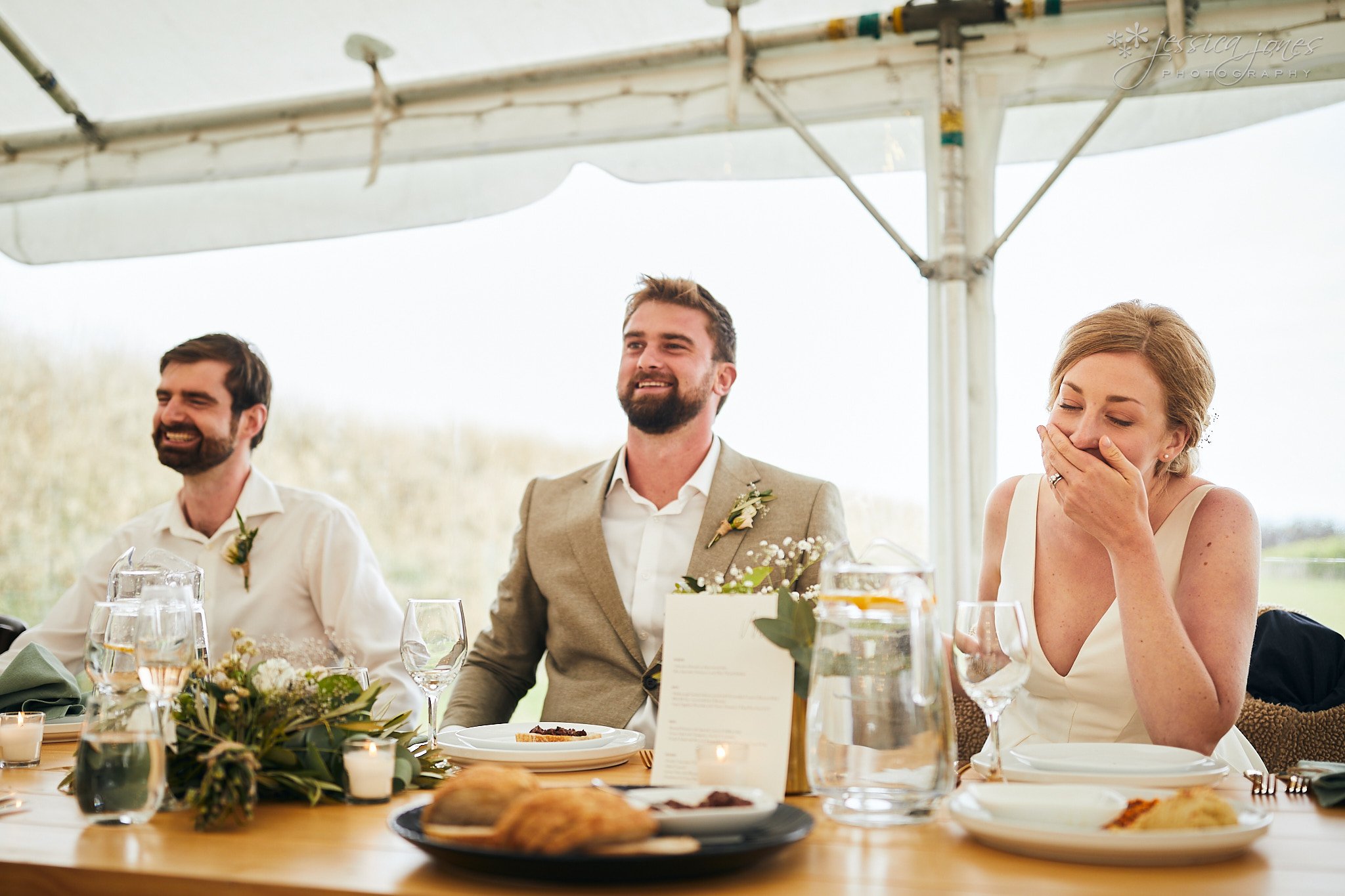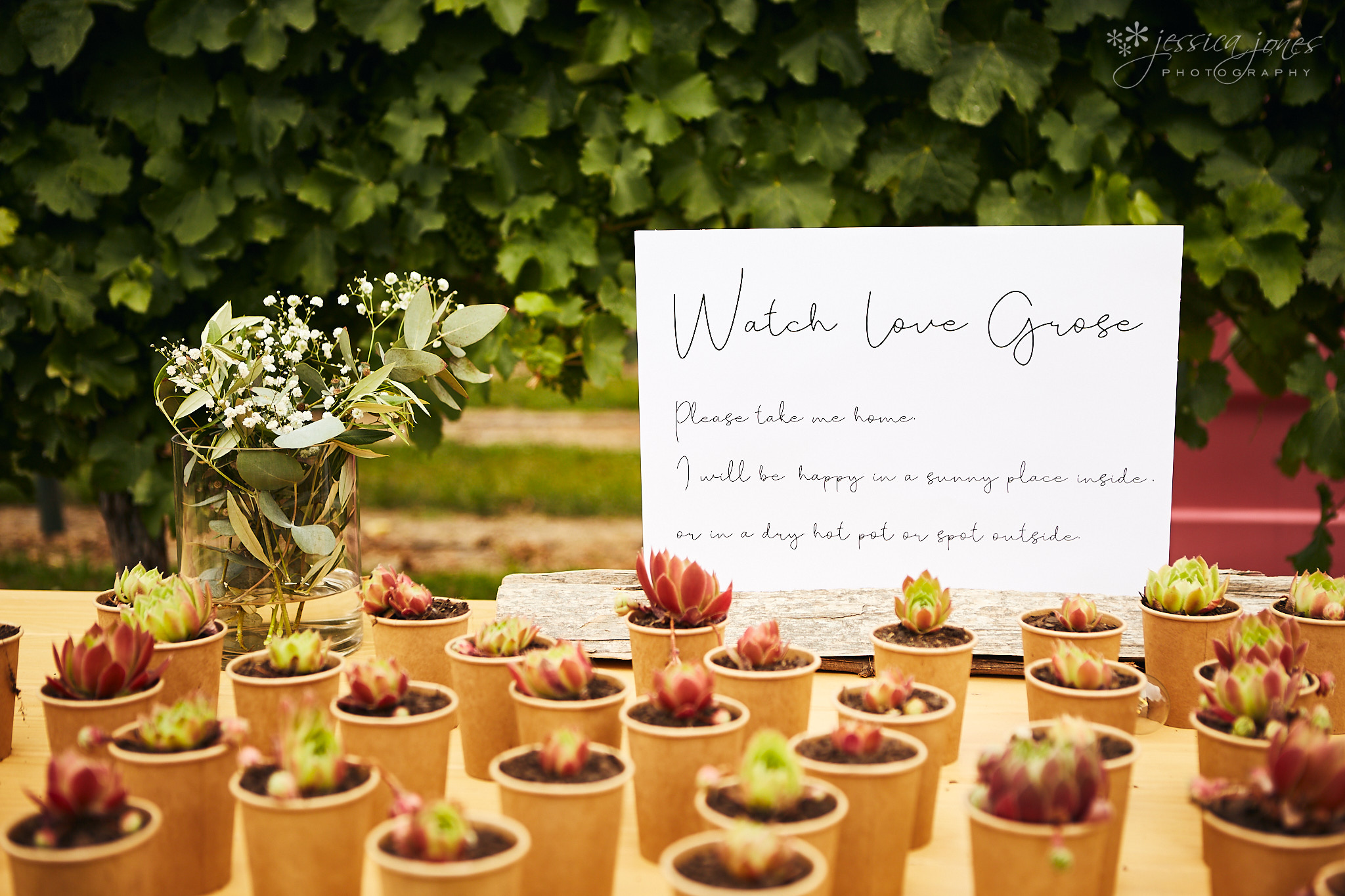 Michaela is Canadian, and Johnny a New Zealander. This engagement ring was made from the diamonds of Michaela's grandmothers. With 100 years combined of happy marriage that these stones represent, and the maple leaf and fern detailed into the side of the ring, this is one VERY special piece of jewellery!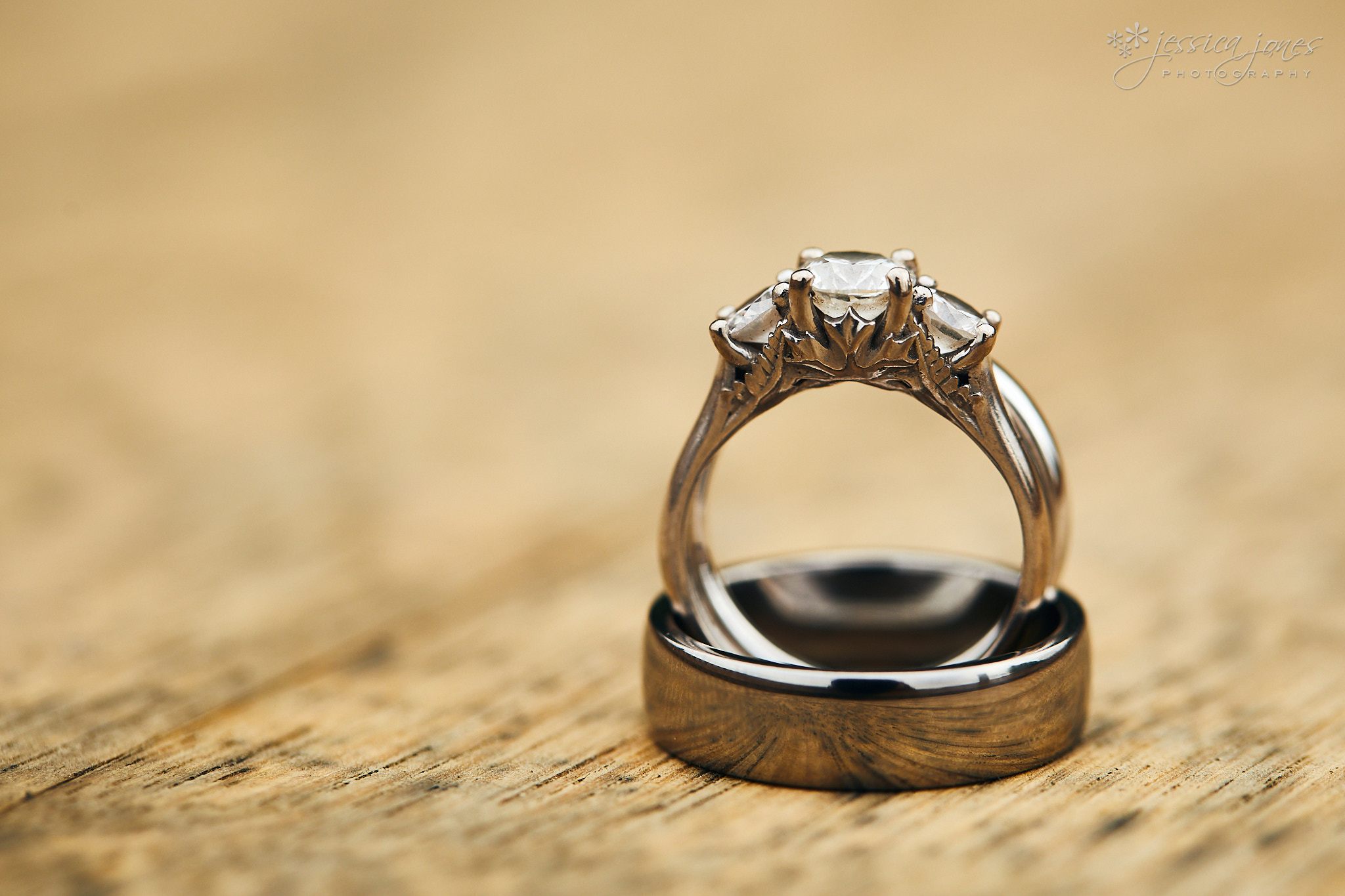 Michaela and Johnny, your wedding was beautiful, amazing and utterly full of love and joy and it was a total buzz to be part of it, thank you guys for having us, and we wish you both (and Mini) many years of happiness together!
Vendor Shoutout
Celebrant: Jacqui Leslie
Florist: Forget Me Not Design – Rebecca Webb
Hair:  Hair on High Street Picton – Kirsty
Dress: Paperswan Bride
Cake Maker: Kate O'Connor (Maid of Honour)
Caterer: Karaka Cuisine
Band: Acoustic Boomtown