Yay! Portrait time! So you're keen to get some photos, but you're not quite sure what you want and there are a lot of options available to you.
So here, let me help.
I have two main categories for portraits; Studio Mini Sessions which are quick and easy, and Full Portrait Sessions which are designed especially for you.
STUDIO MINI SESSIONS LOOK LIKE THIS: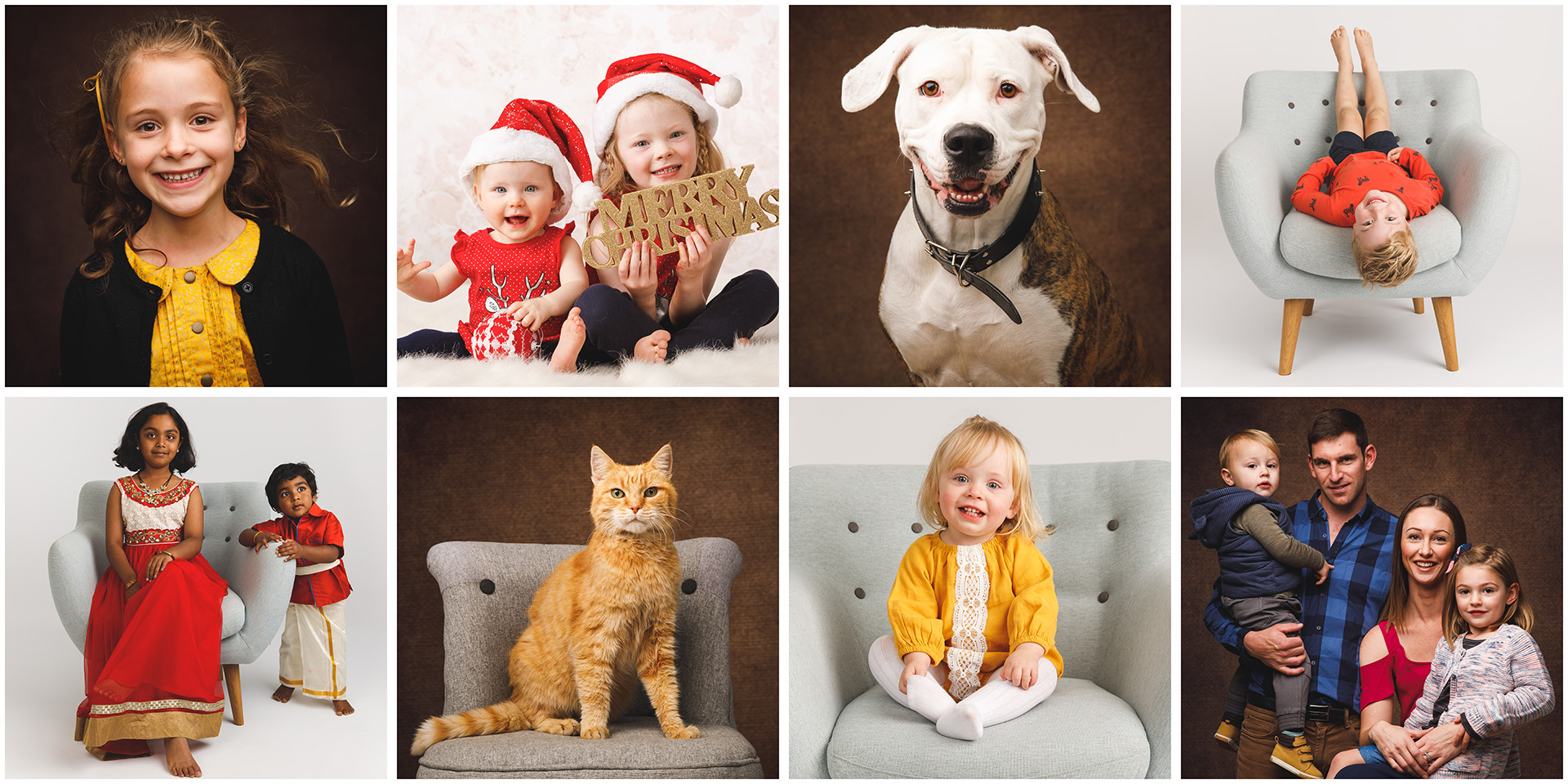 Think of it as a fast food version of our fancy shmancy portrait sessions (but still a healthy option, it's ok).
Starting with our flagship Tiny Mini Chair Day in 2016, we found that mums and dads were excited about quick, easy and affordable sessions to bring their little ones to each month. From here we grew into Families, Pets, and themed days like Christmas and Mother's and Father's Days.
These sessions are easy to book and pay for online, and while they are only available on certain dates the pricing is very attractive. You're in and out within 15 minutes for most sessions, except for Family Day (which is closer to 20 minutes of shooting, 15-20 for selecting your images). You get to choose your images right away, and the files you purchase go on a dropbox that is available to you within a few days of the shoot. Easy.
For Studio Mini Sessions – expect to spend between $30 and $300 for the shoot and digital files. You're welcome to buy prints and canvases too, of course.
 Want to know more?  Book your space here: www.chunkyllama.co.nz
FULL PORTRAIT SESSIONS CAN LOOK LIKE THIS: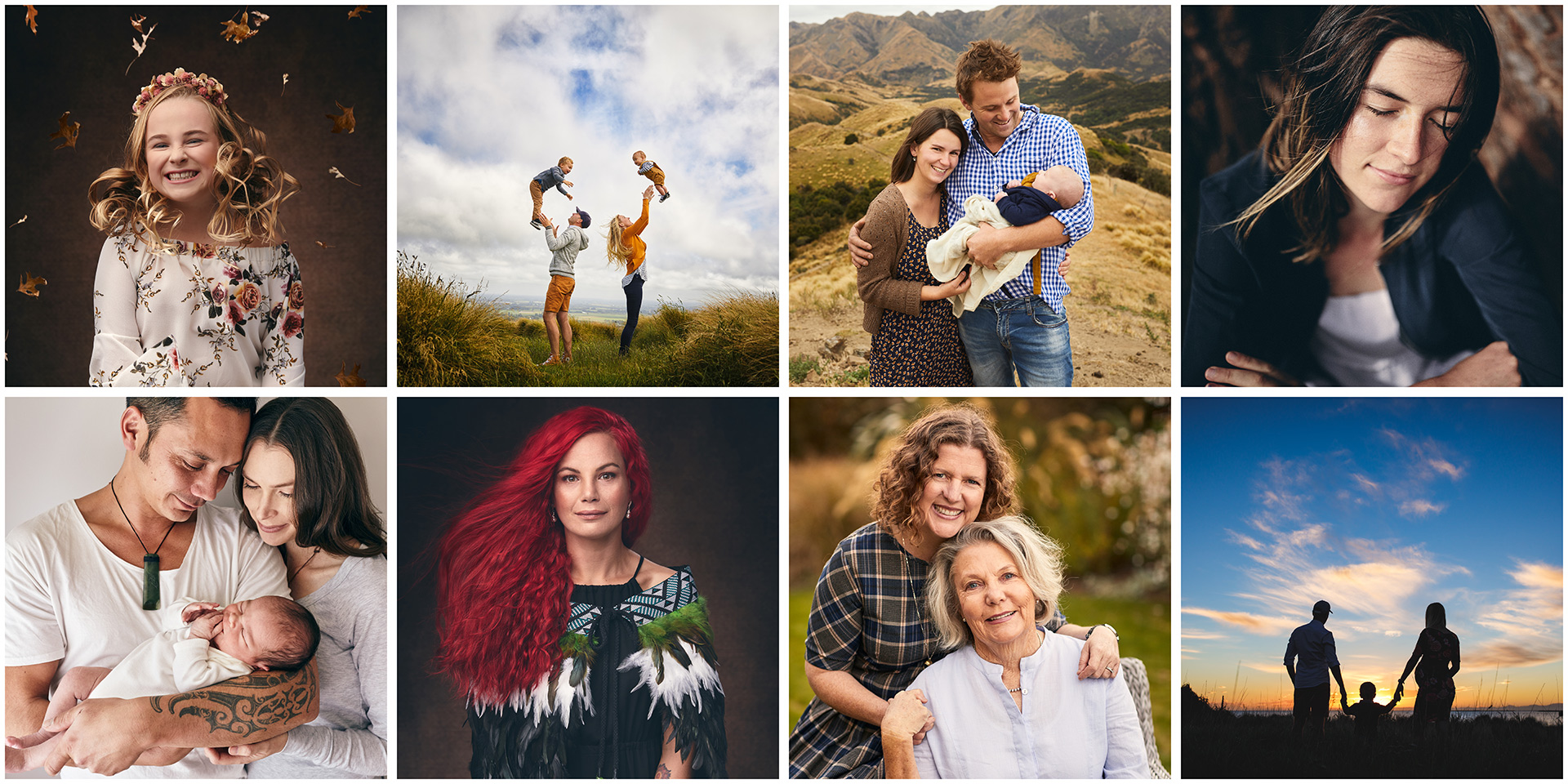 Full Portrait Sessions are like having a chef come to your home and prepare a meal for your family based on exactly what you'd like and when.
Full portrait sessions are tailored to you and your family. At a time that suits your family and the light, we photograph you in a location that is either special or significant to you, or has fabulous light and scenery. Full portrait sessions generally take about 45 minutes, and I spend time playing with the kids and warming up those who would rather not be in front of the camera (it's ok, you're not alone there). We follow the light and take loads of photos.
Within a week or two of the session, at a time that suits you, we will have an ordering session where you'll be able to choose the images and products you'd like. This takes roughly an hour, and it's important that all decision makers are present. You can order amazing fine art prints, canvases – or even have your images designed into a beautiful Queensberry album. 
Portrait sessions are $495 and include 10 digital images of your choice.  You can also go for the entire collection of images (usually 30+ images) for $790. This deal is available on week days only and for family of up to 6 people.
More information on locations, how it all works and whatnot here.
So it's up to you! What kind of images do you imagine on your wall?
Want to book into a mini session?  www.chunkyllama.co.nz/booking-form
Want to get all of the information on full portrait sessions? Either call me on 03 5781545 or email info@jessicajones.co.nz