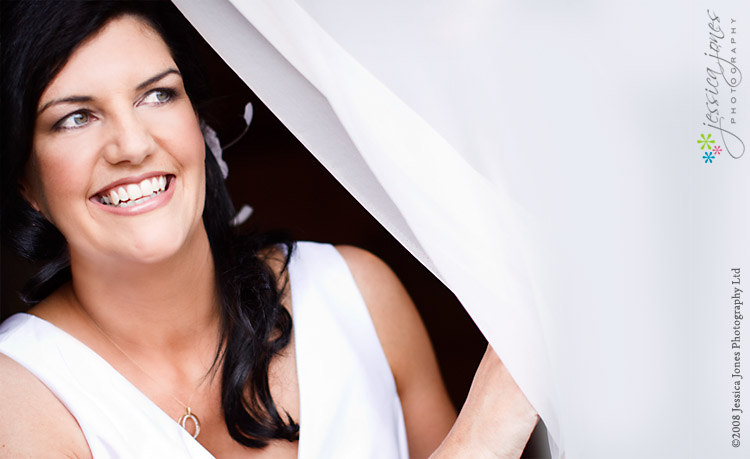 Here are some more photos of Anna and Tim's perfect day.  The ceremony was held at Tim's parents garden.  Oh my, what an amazing garden it is!  It's really more like a small park.
This has got to be one of my favourites of the day!  Isn't Anna just a splendid bride?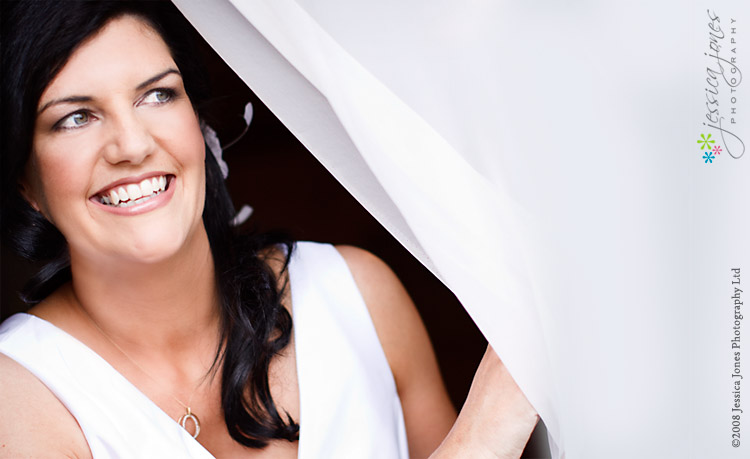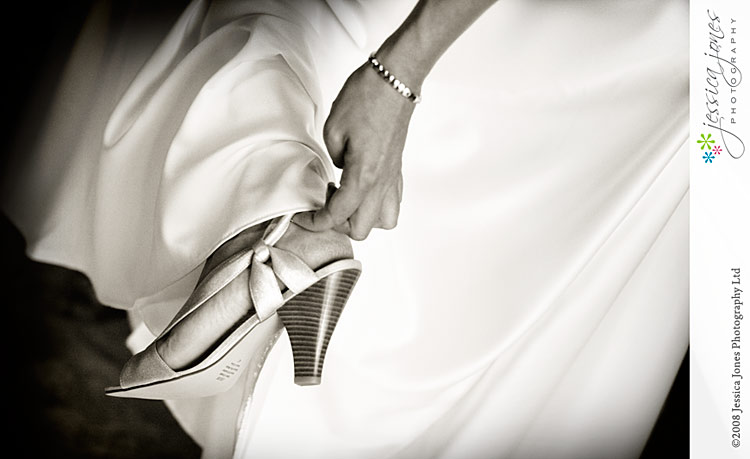 Hair and makeup done by Deirdre at 'Locks and Lashes'.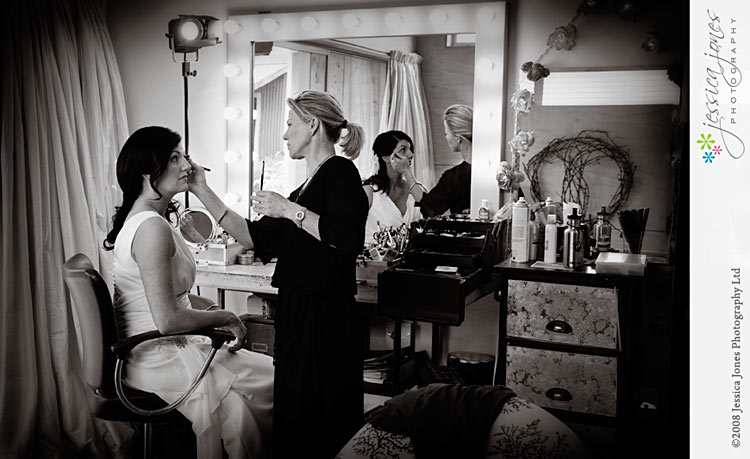 Possibly the cutest bride's purse I've seen yet!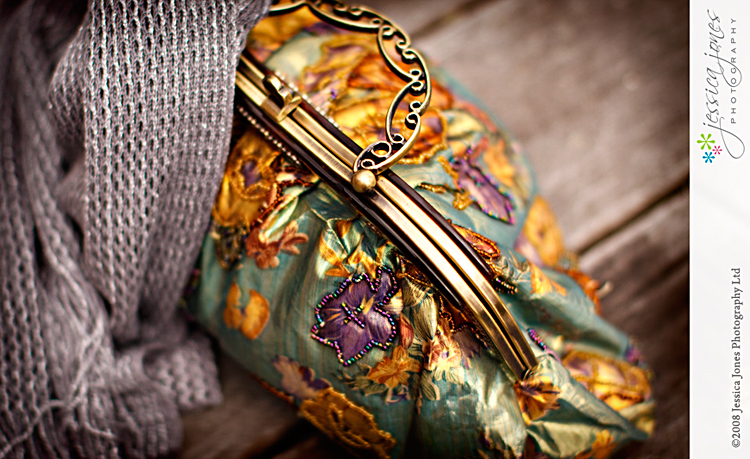 The beautiful ladies, ready to go!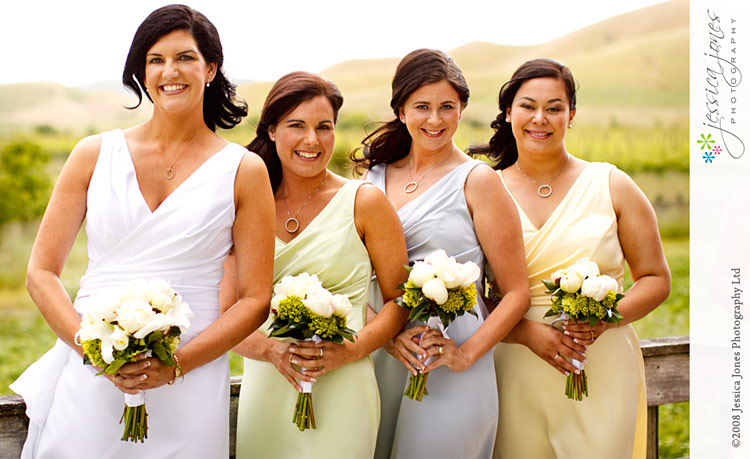 Meanwhile Tim is waiting for his bride to arrive.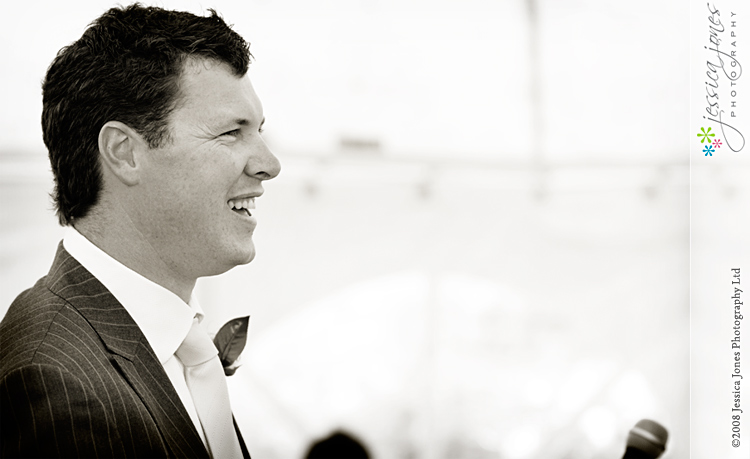 I love this shot, look at Tim's adoring face!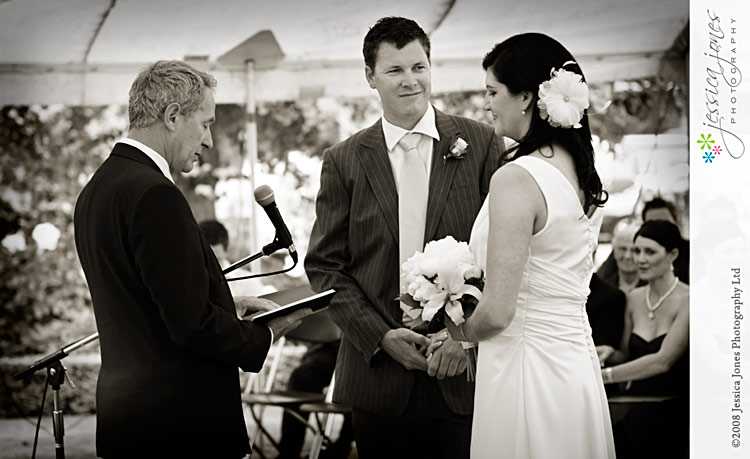 Just look at that cute little guy – Seth was completely oblivious to what was going on.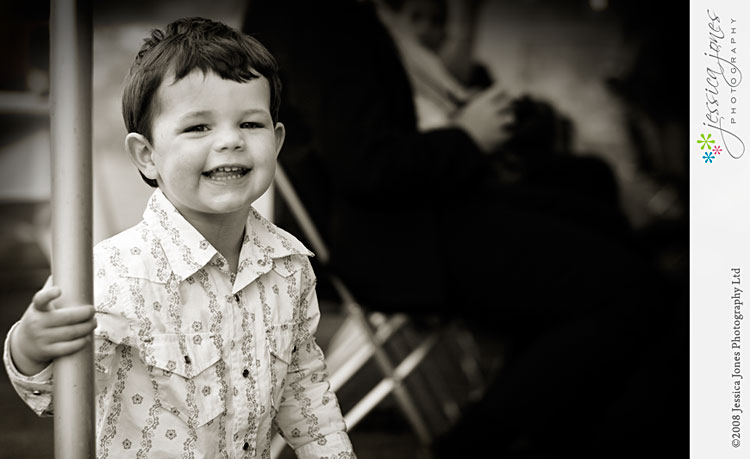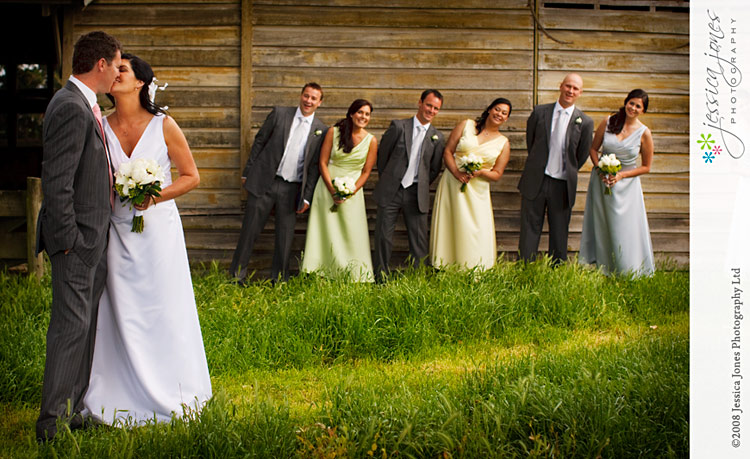 Sometimes the sneaky candids can be the most beautiful photos.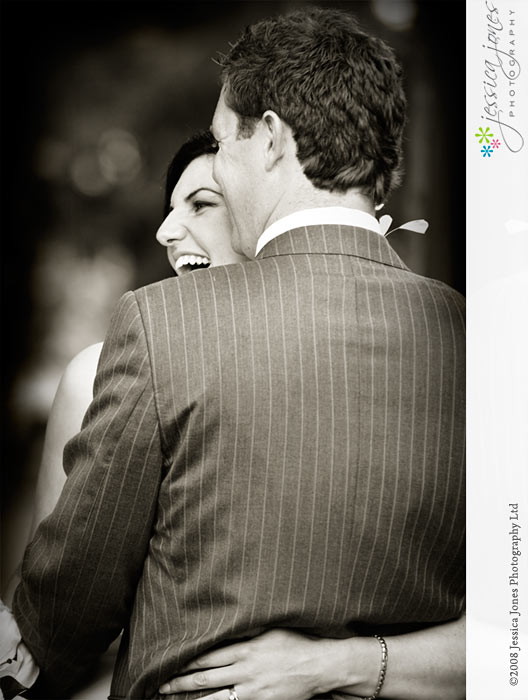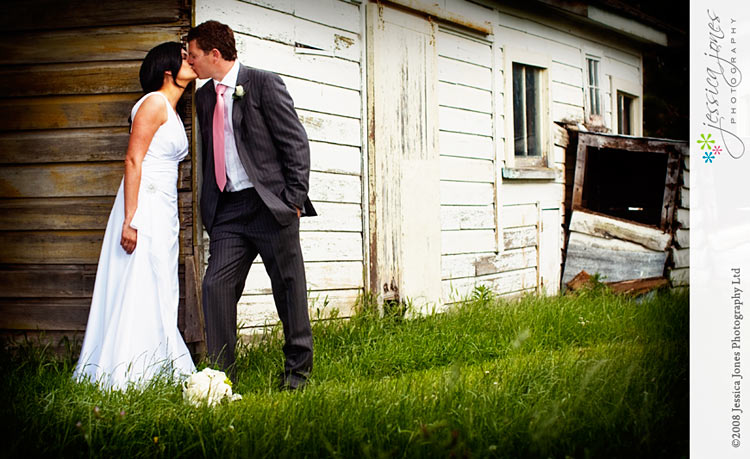 The lads.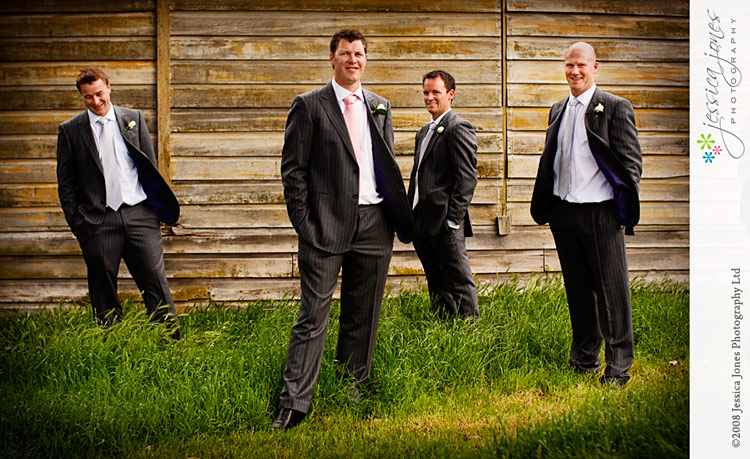 And then they were off to Raupo Cafe for the reception.  How's this for a stylish ride?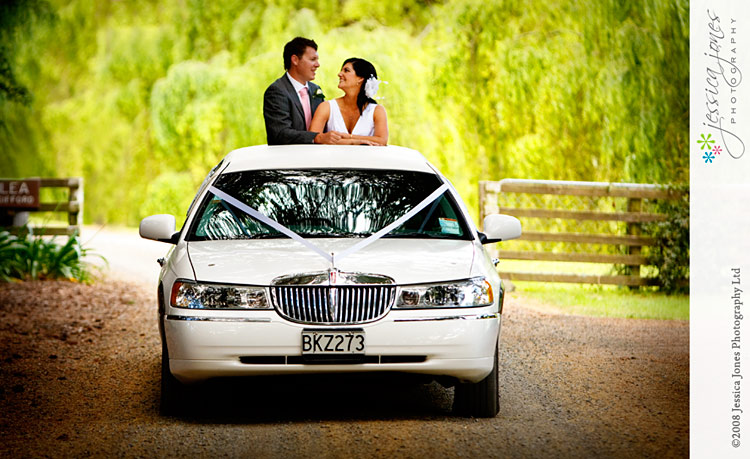 Marcel was there to start the evening off for everyone introducing a six course meal, including some dutch favourites that made me want to hang up my camera and pull up a pew.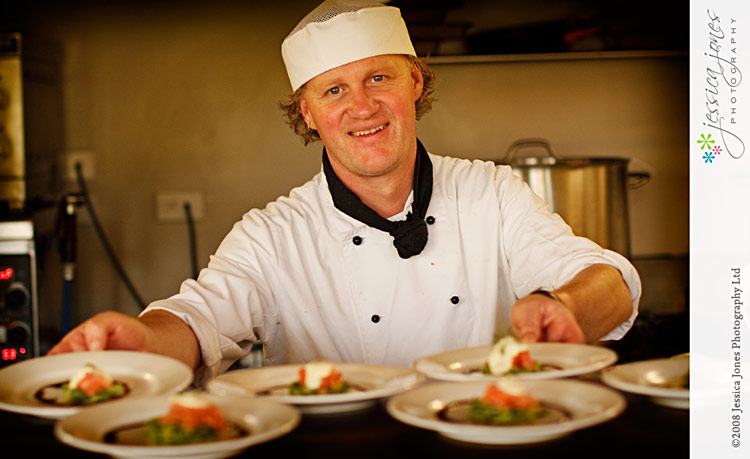 The speeches went without a hitch, and got a few good laughs along the way.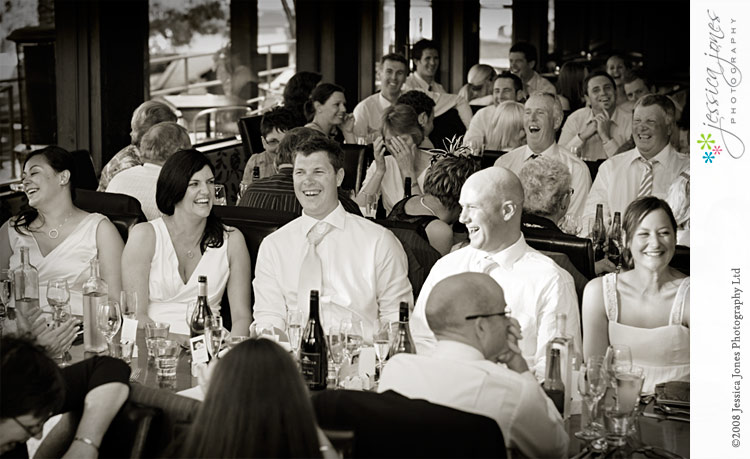 What struck both Paul and I was how attractive the guests were at this wedding, so friendly and open.  I wish I could have posted lots more photos of y'all here – but alas then it wouldn't be a preview would it?  🙂
It was our absolute honour to be part of your day guys.  We're looking forward to showing you the rest of the photos!