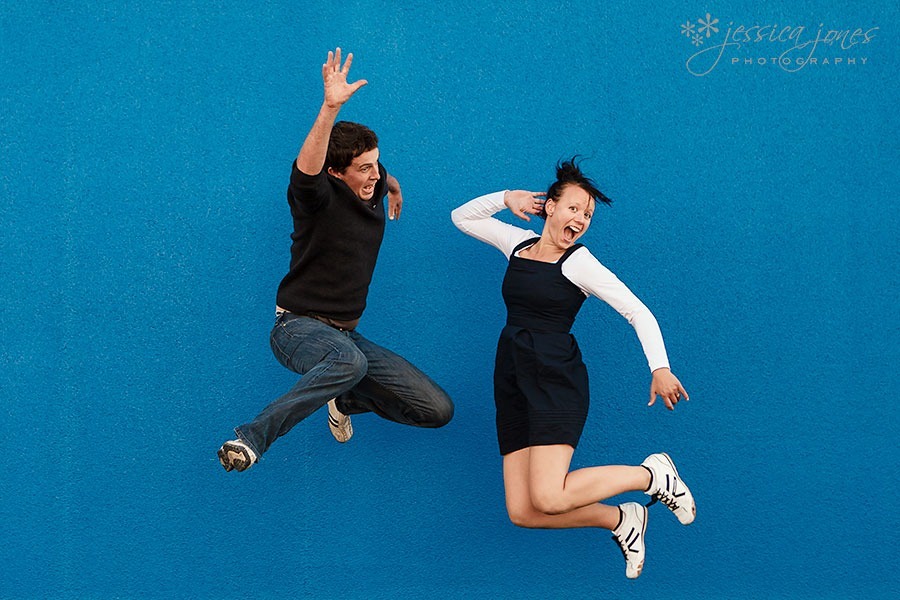 Laura and Mark grew up in Motueka, a small town a little way out of Nelson.  They were both the same age, with mutual friends, but neither of them remember ever meeting the other.  That is, until they got set up.  I say HORRAH for a matchmaker that can spot a couple like this and hook them up. 
During all of our emailing back and forth, I got the feeling from Laura that they were a fun and energetic couple.  I figured a wander through town stopping at some bright coloured walls would fit them perfectly.  I think I was right!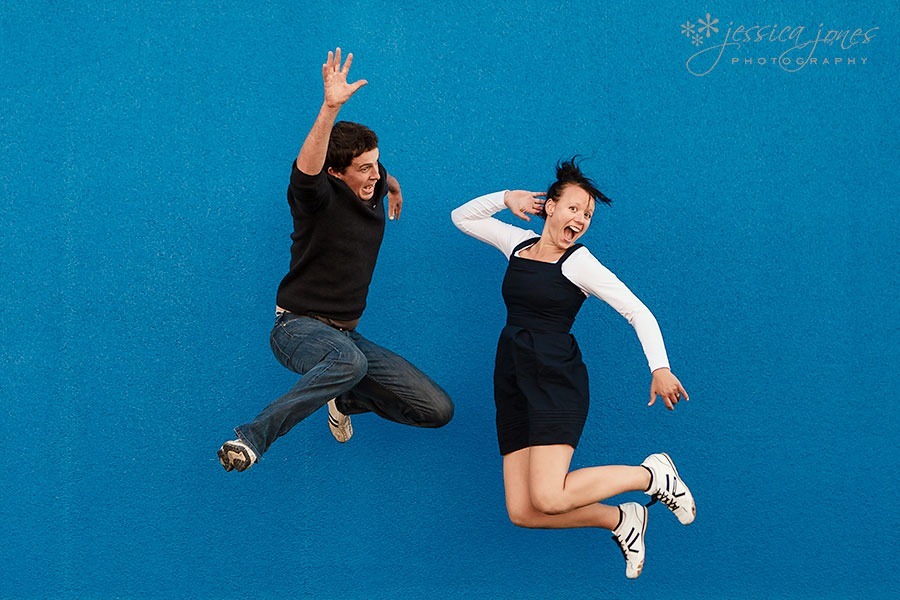 Check out the gliding grace of Laura and the utter shock on Mark's face as she floats away.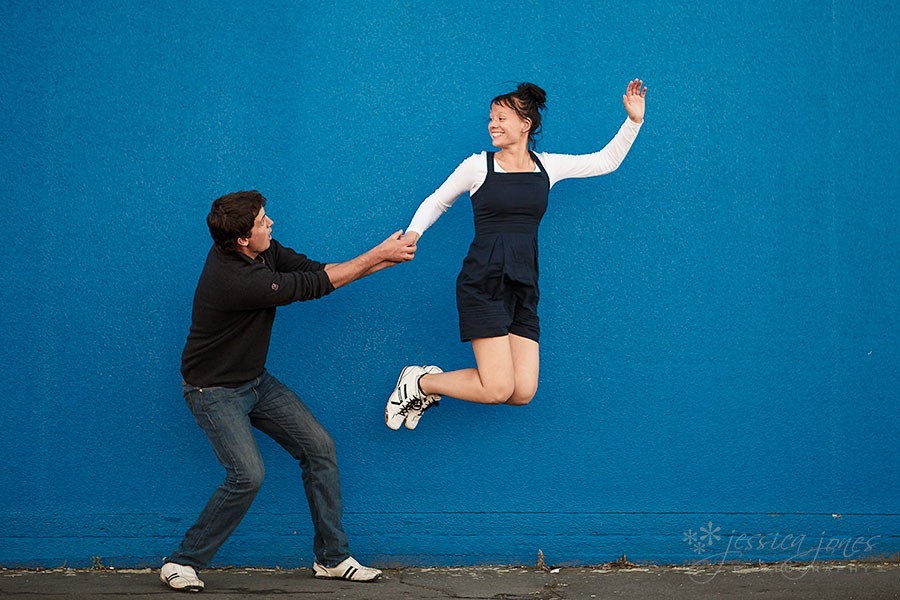 Swapping places and Laura is not in the slightest bit impressed that Mark is leaving without her.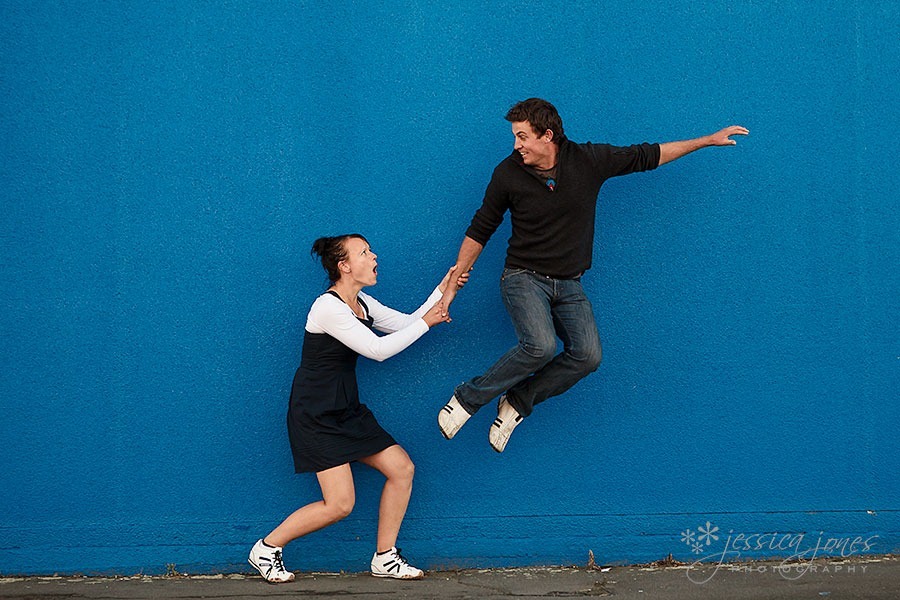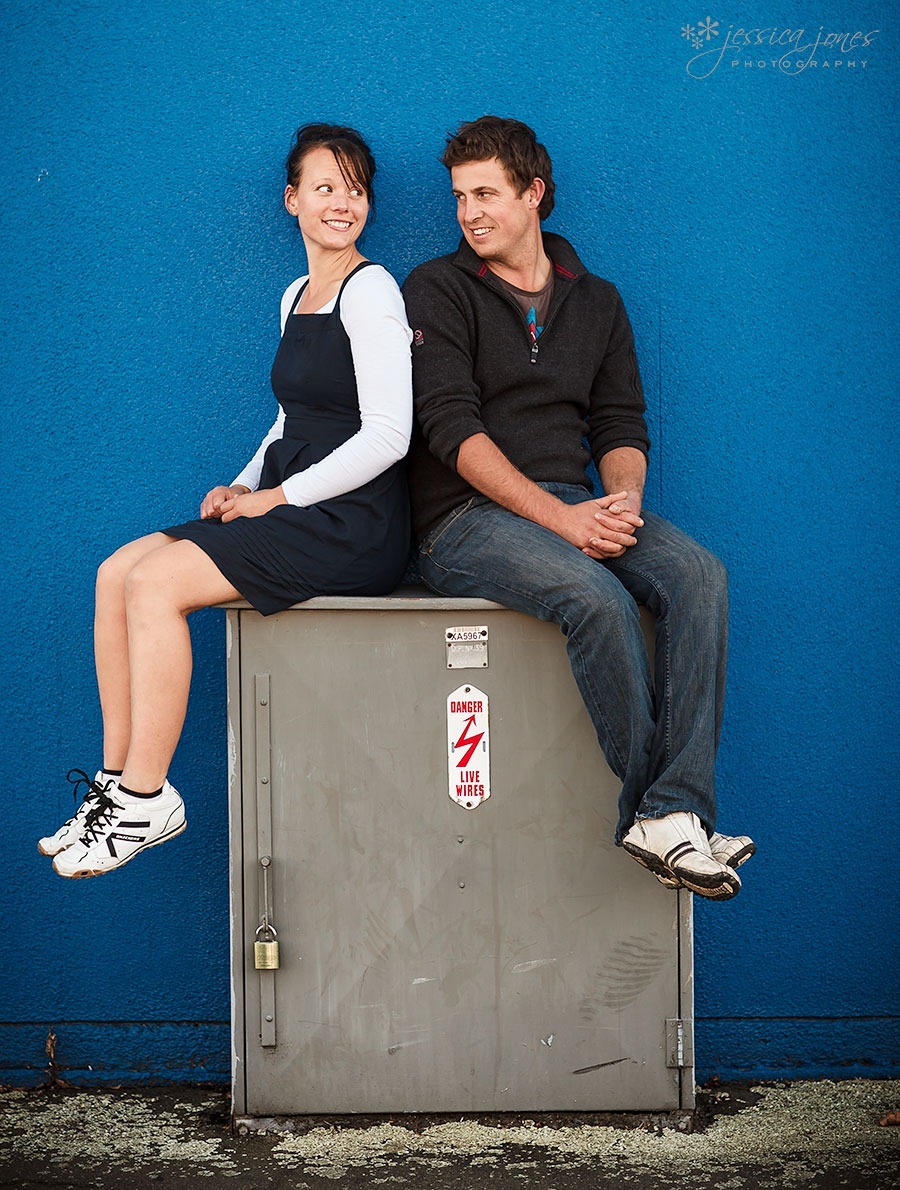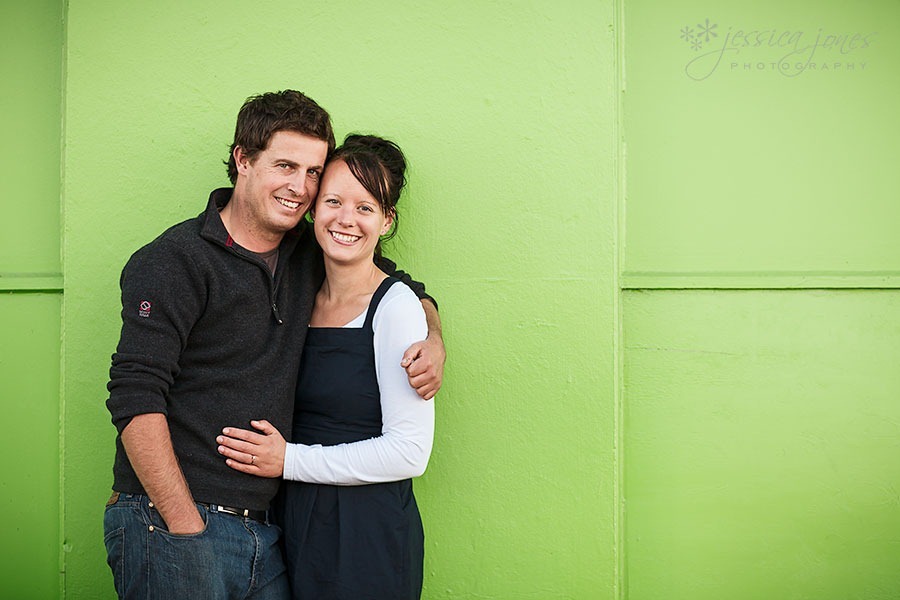 Then we got our 'gansta' on.  Laura works in early childhood, and is probably the least gangsta person you'd ever meet.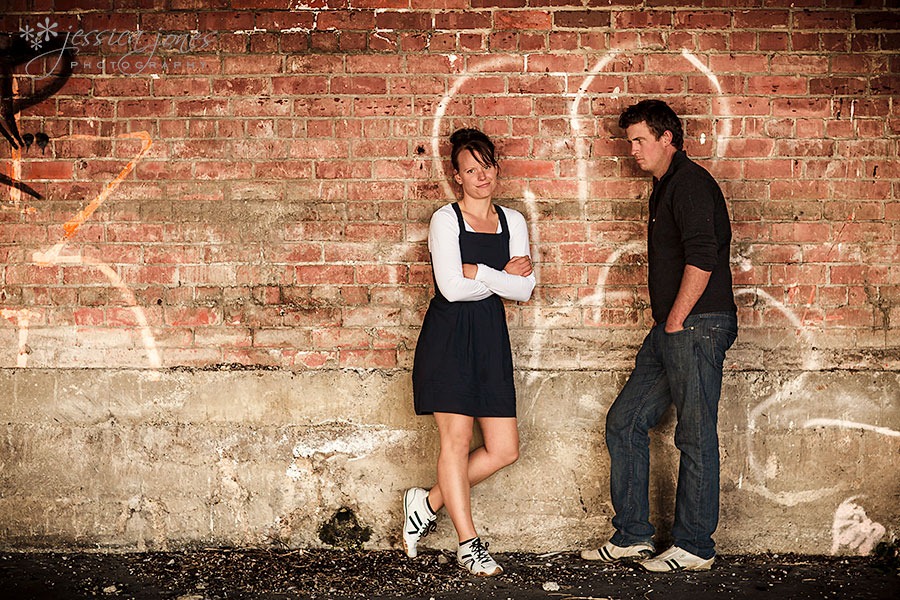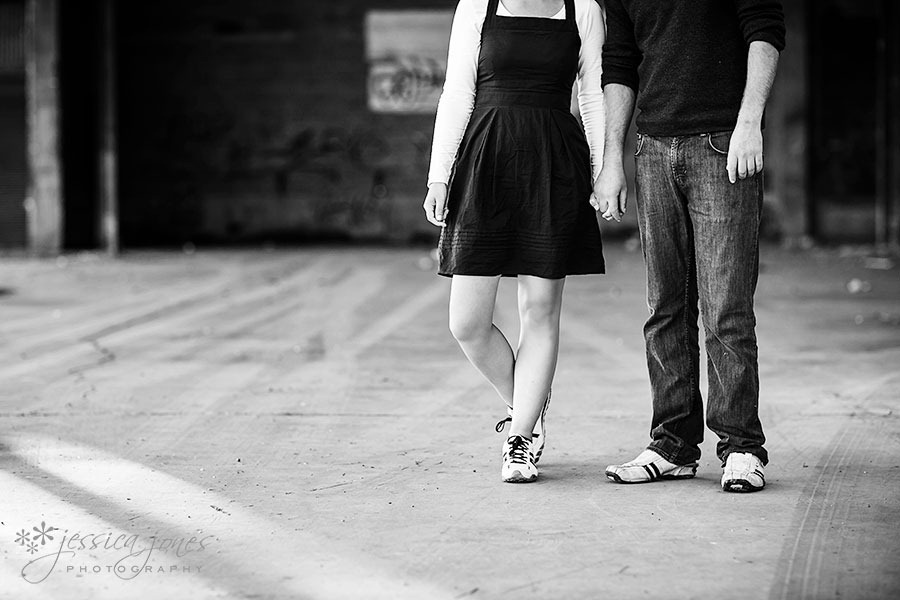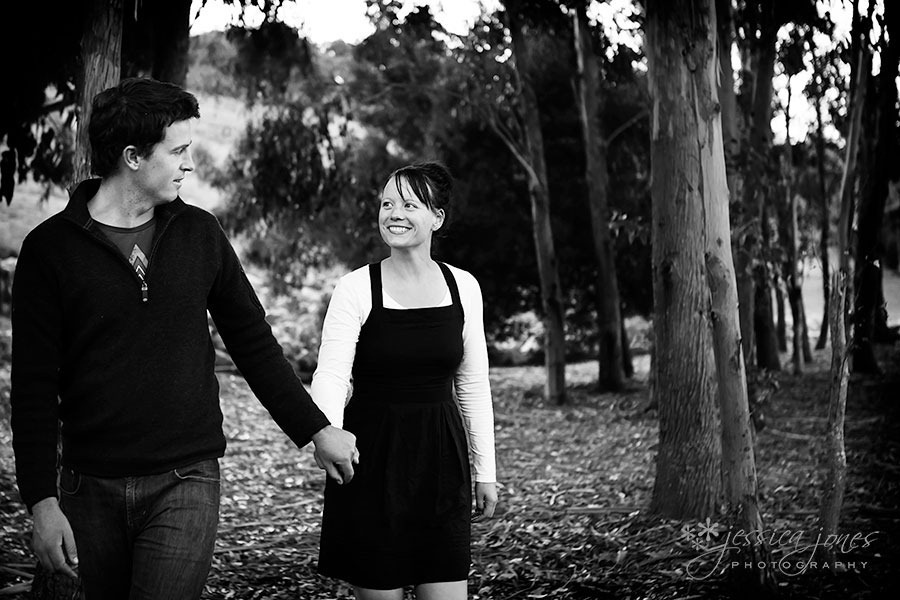 Then off to the tree.  Perhaps they were a little bit disappointed after the trek up the hill to find this spindly tree, but when they saw the images on the camera they totally got it – and promptly apologised to the tree for ever doubting it.
I asked if they could dance.  "We can do the robot!"

Here they fully embrace "The Tree".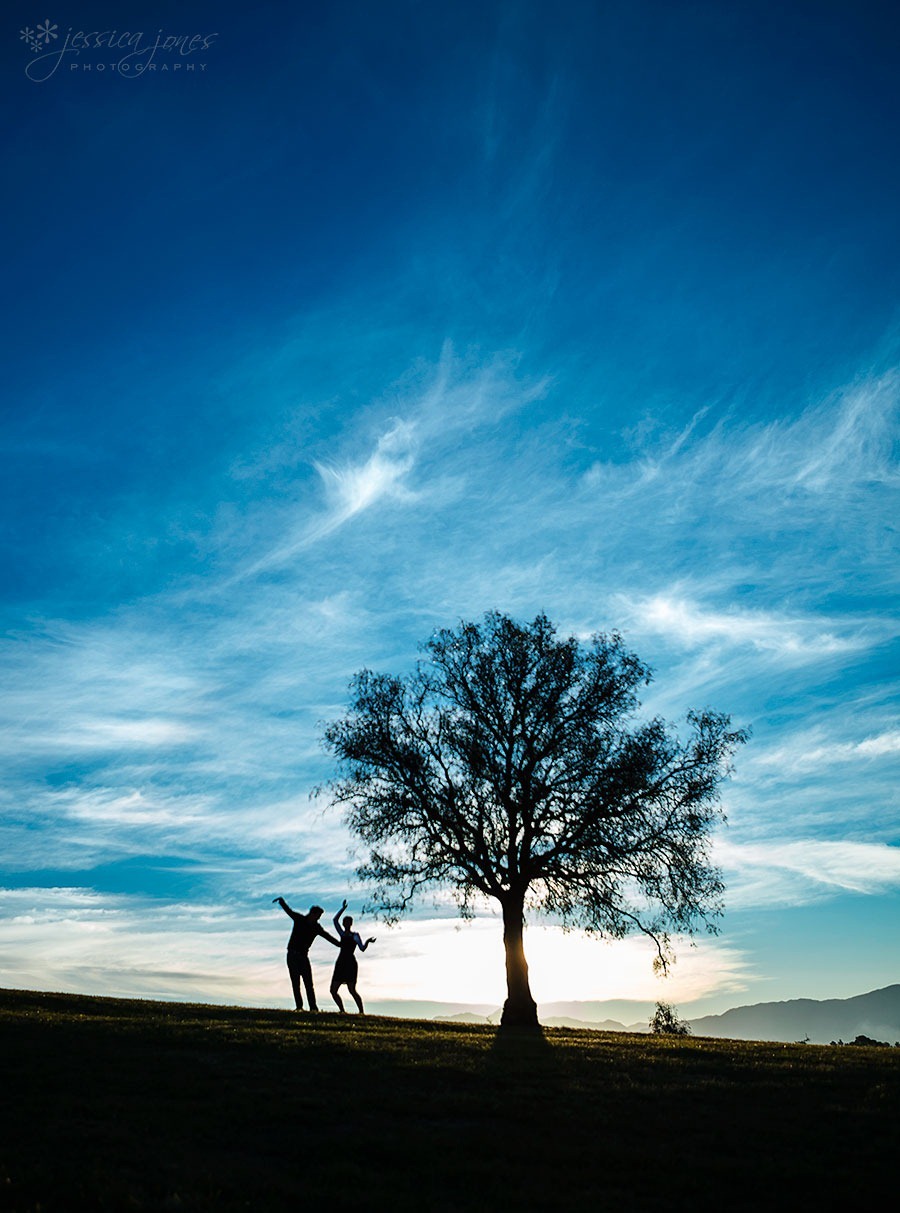 Beautifulness!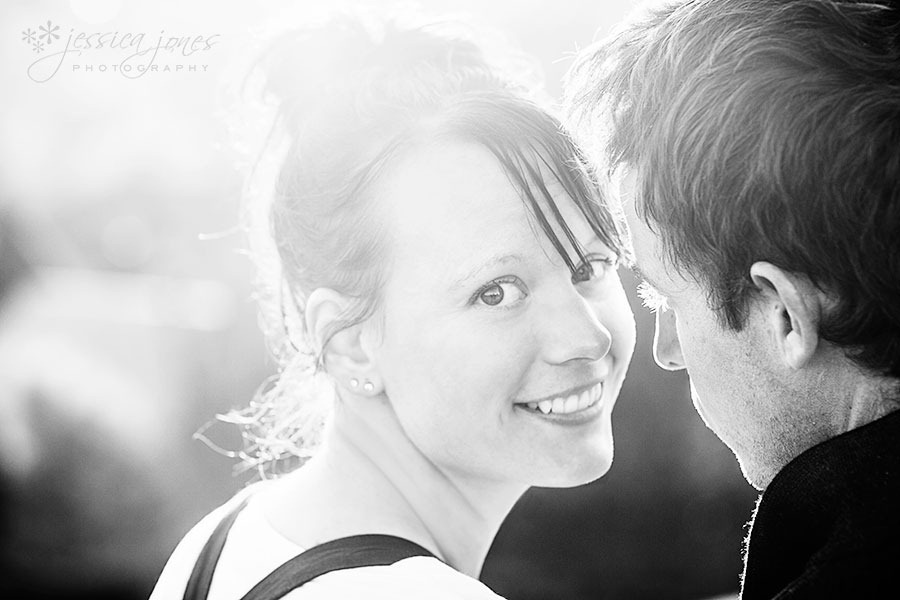 Laura and Mark, thank you so much for coming over and having this shoot with me!  And thanks for all the laughs!  See you soon!