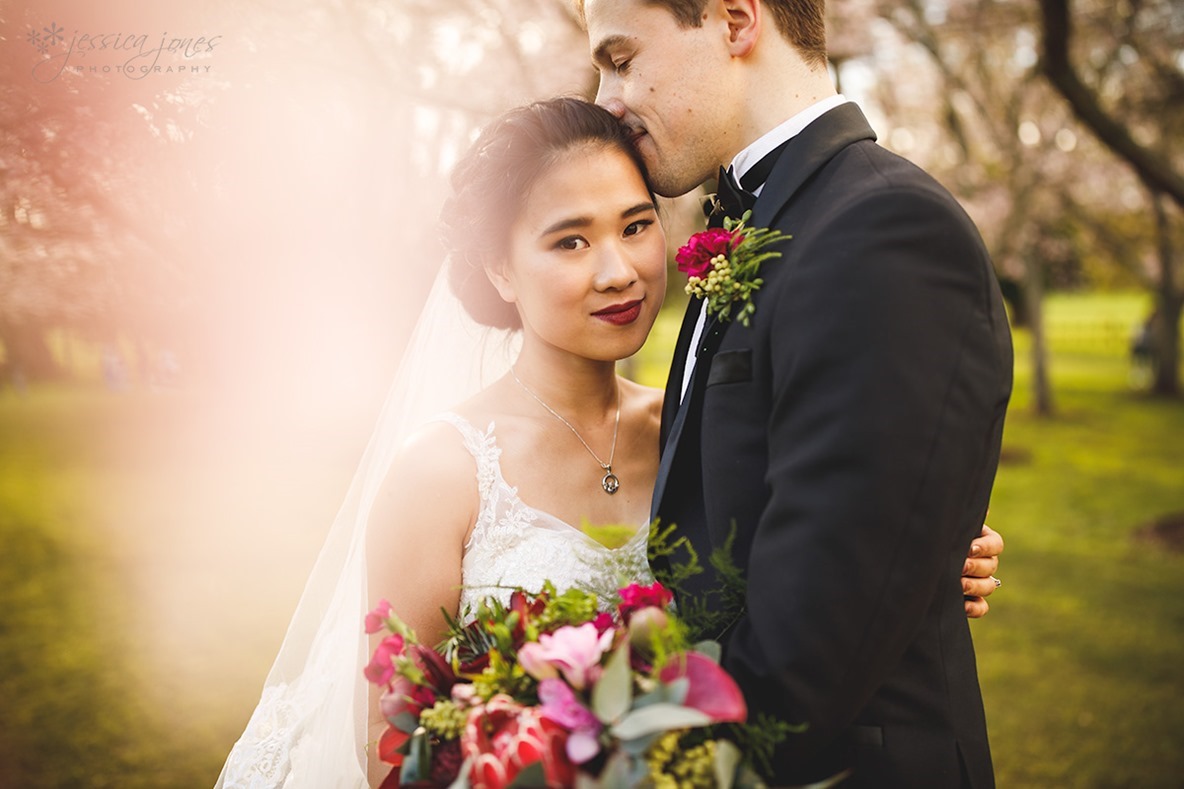 Grab a cup of tea and take a seat.  Seriously.  What I'm about to show you will draw you in.  Chara and Joe's wedding is just that good.  And when I say good, I'm not talking highly stylised, flamboyant or avant-garde, even though it was beautiful.  No, this wedding had a special beauty all of it's own.  It's not even about the roughly 500 guests, although of course that did contribute to the epic atmosphere.  Chara and Joe's wedding was a community's embrace of two people very much in love and two families coming together with an extraordinary mix of cultures and music in a celebration of gigantic proportion.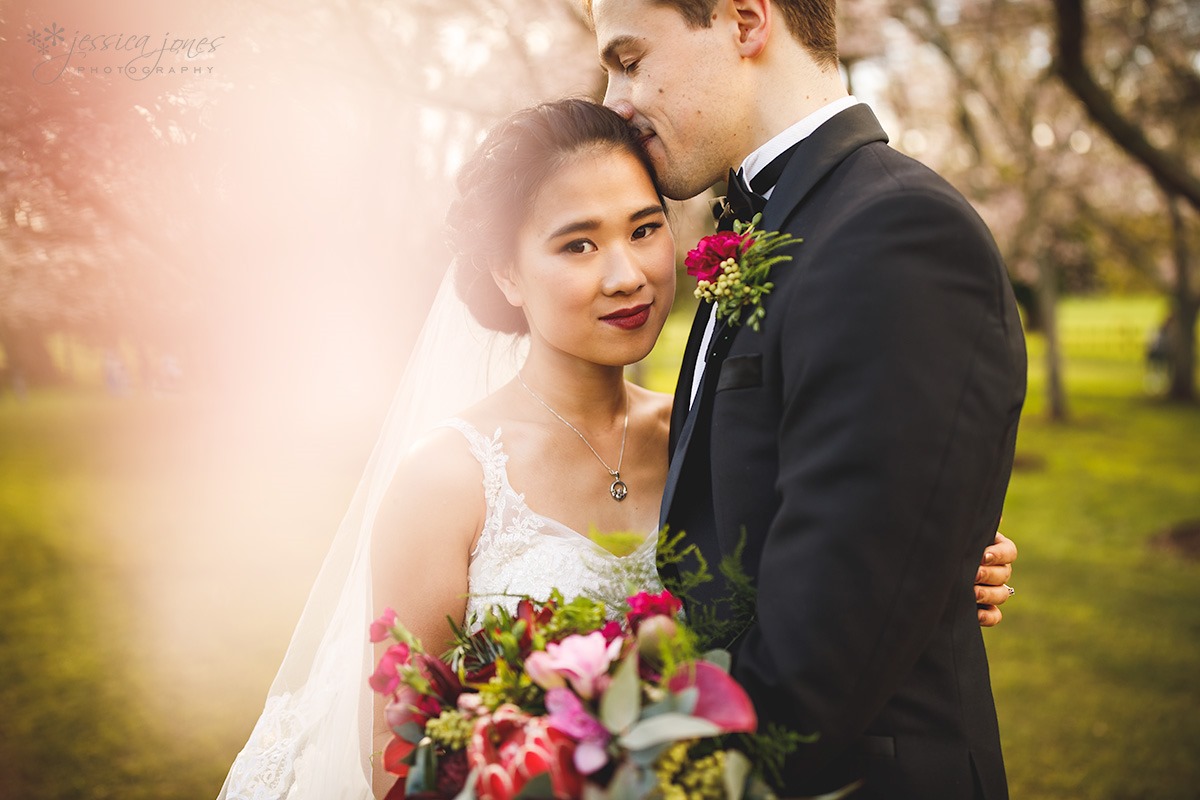 Chara and Joe got in contact with us some months ago to see if we wouldn't mind a little trip to Auckland to shoot their wedding.  Chara is a photographer herself, and it's always both flattering and frightening when we're asked to photograph a photographer's wedding!  So plans were made, tickets were booked, we were going to Auckland!
The morning of the wedding arrived, and I was dropped off to the girls, while Paul headed to Joe and the boys.  As I arrived I was greeted by Ezra, who was going to prove to be one of the most chilled babies in the history of the universe.  Watch for him.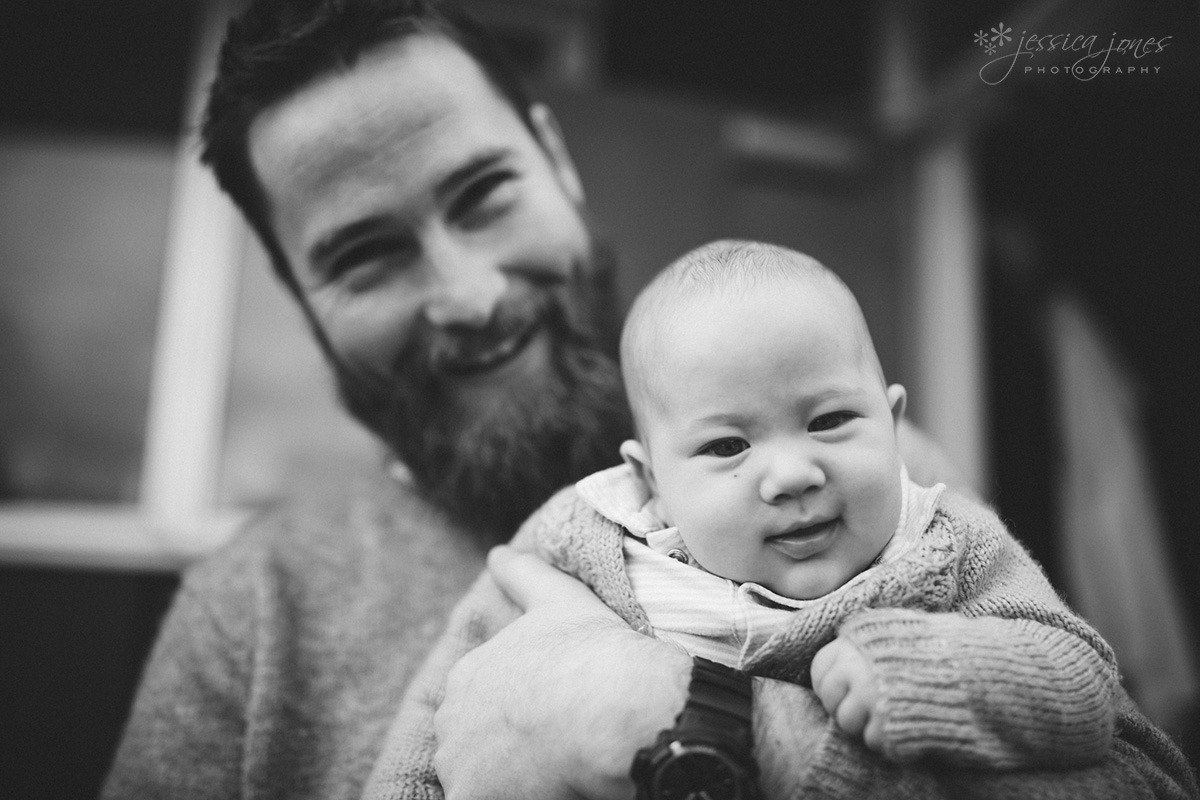 Chara comes from a large, bustling and happy family.  Not only were they present and in fine celebration form, they also catered for the entire wedding!  With up to 500 people expected to both the ceremony AND the reception, there was very little sleep the night before.  Everyone seemed to pitch in, even 80 year old Grandma.  Take note of her as well, she'll be popping up fairly regularly!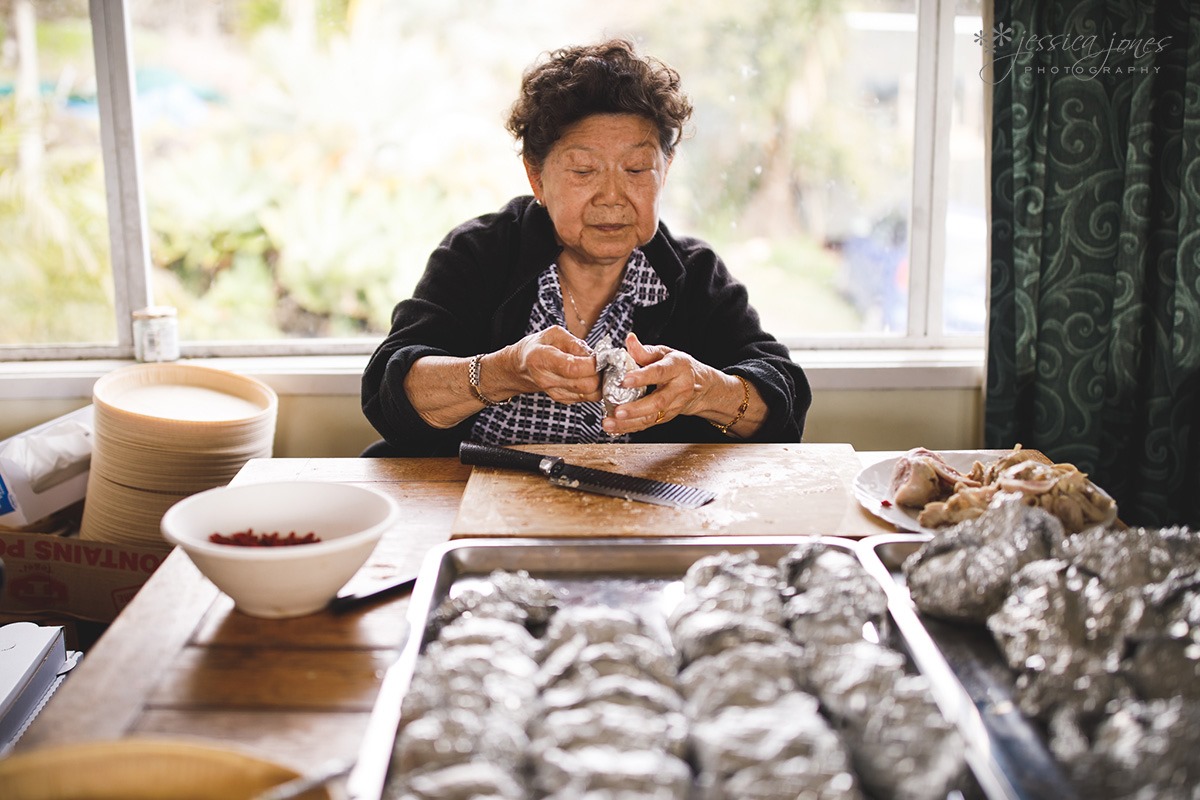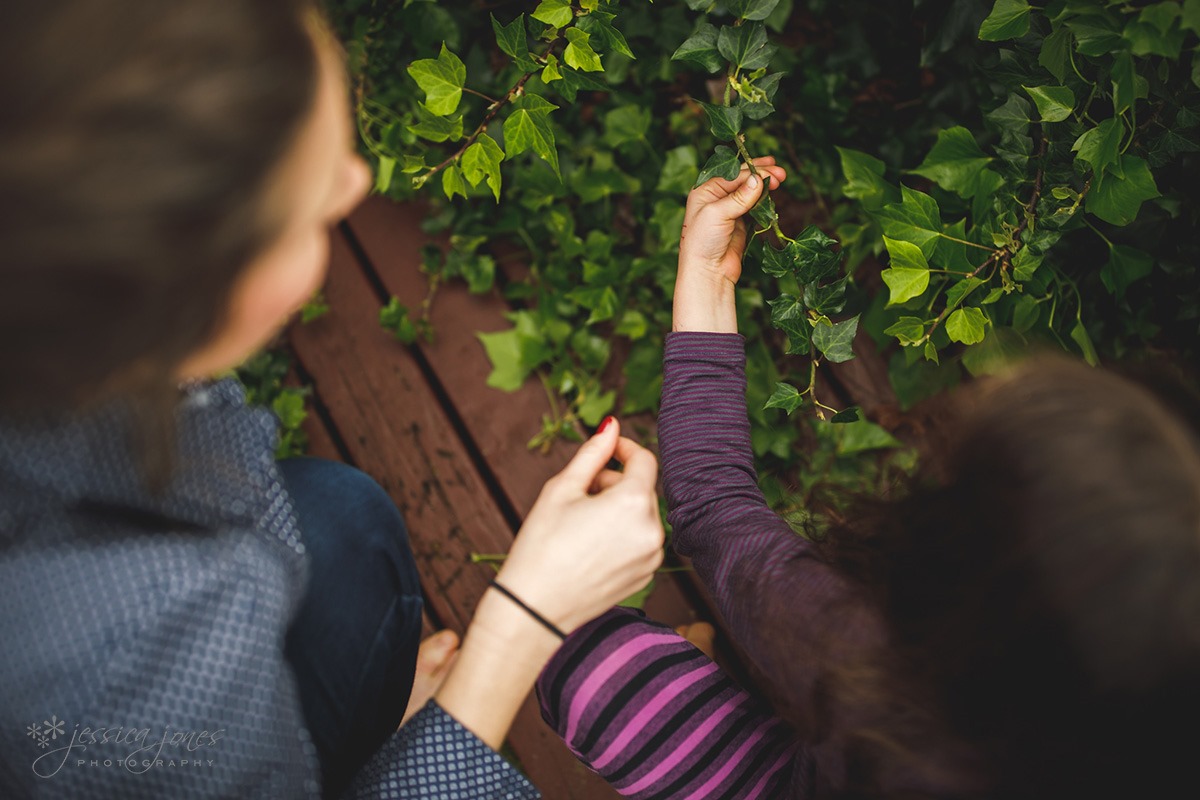 If it looks a little damp in the background, that would be because it was absolutely POURING down with rain as the girls were getting ready.  The forecast was for heavy rain during the afternoon, but by the time we were leaving for the ceremony, the sky opened up and we were left with a glorious day.  So blessed indeed.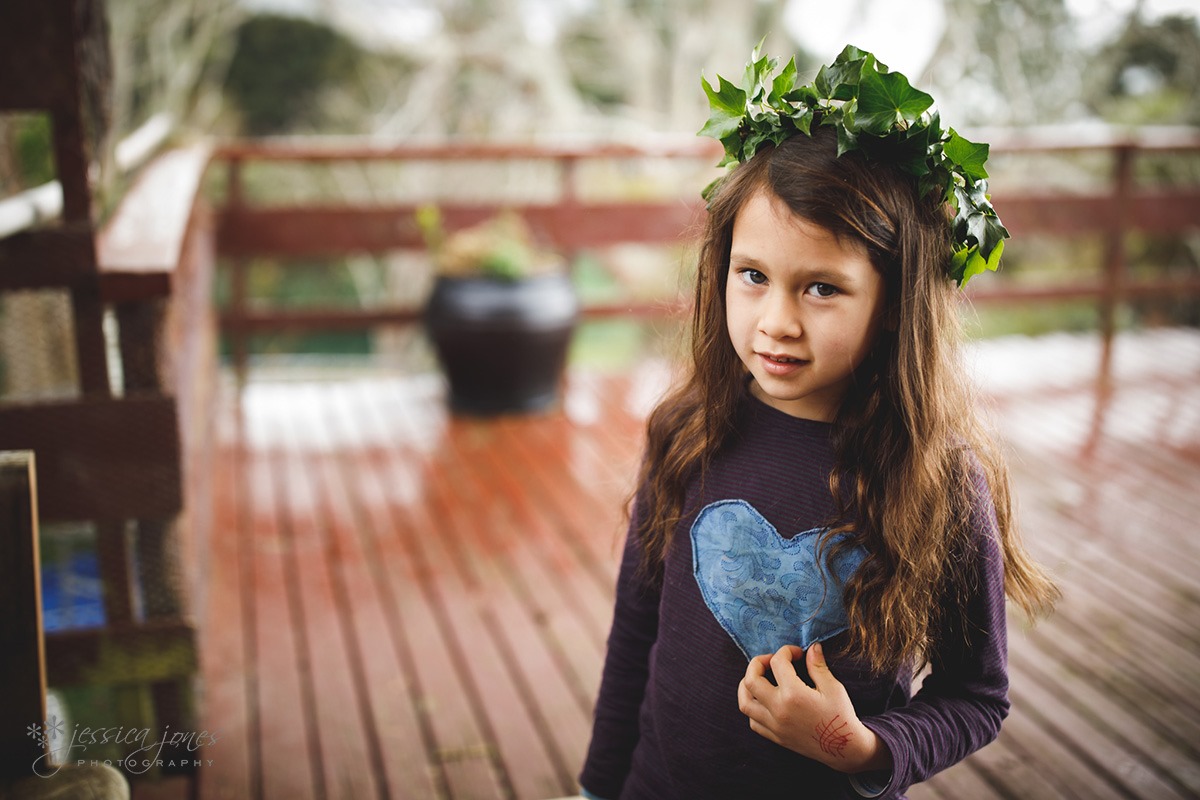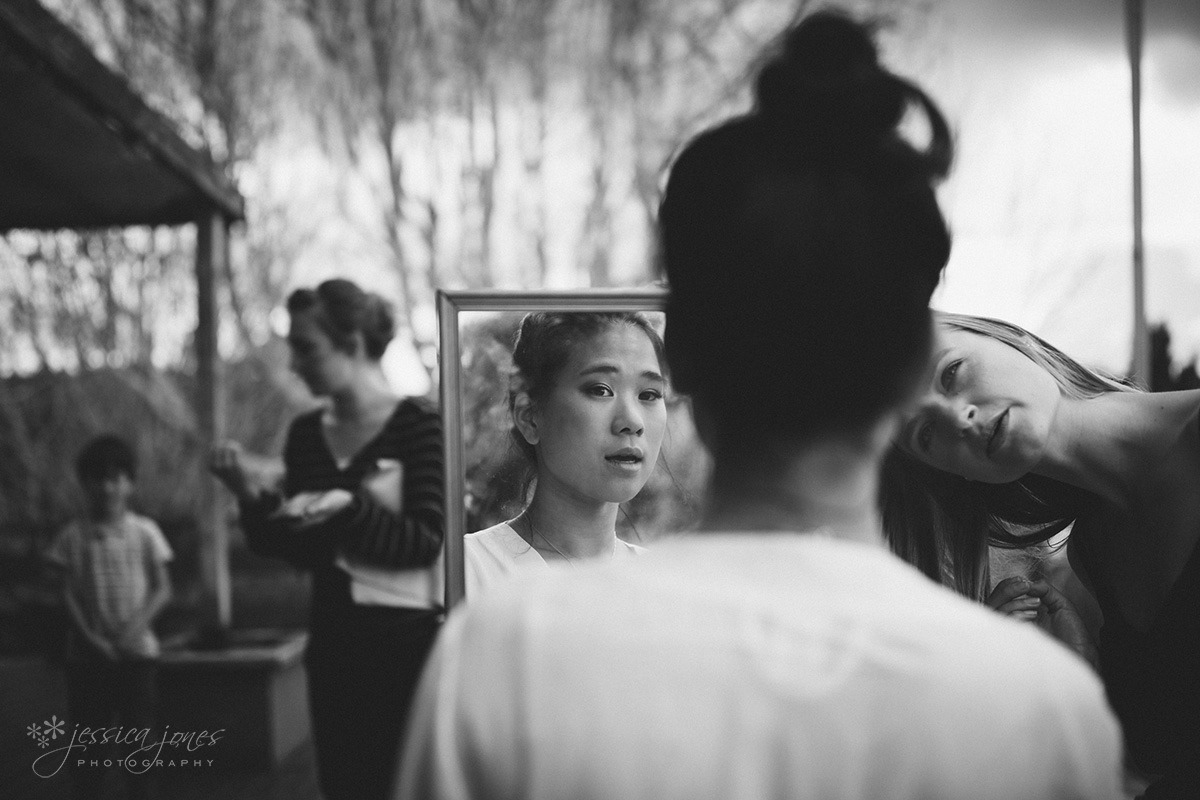 Even with the excited bustling around her and a dozen things to do before heading out the door, Chara never stopped smiling.  Her wedding day had finally arrived and she couldn't stop beaming!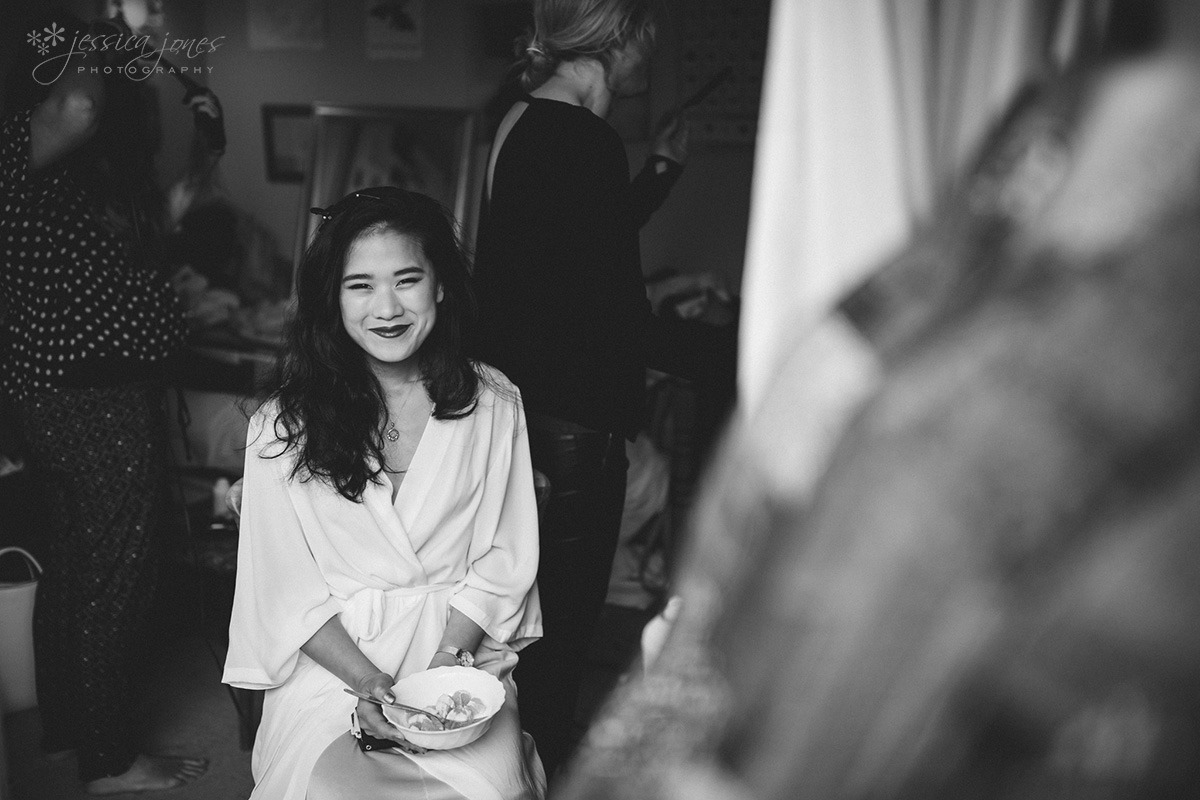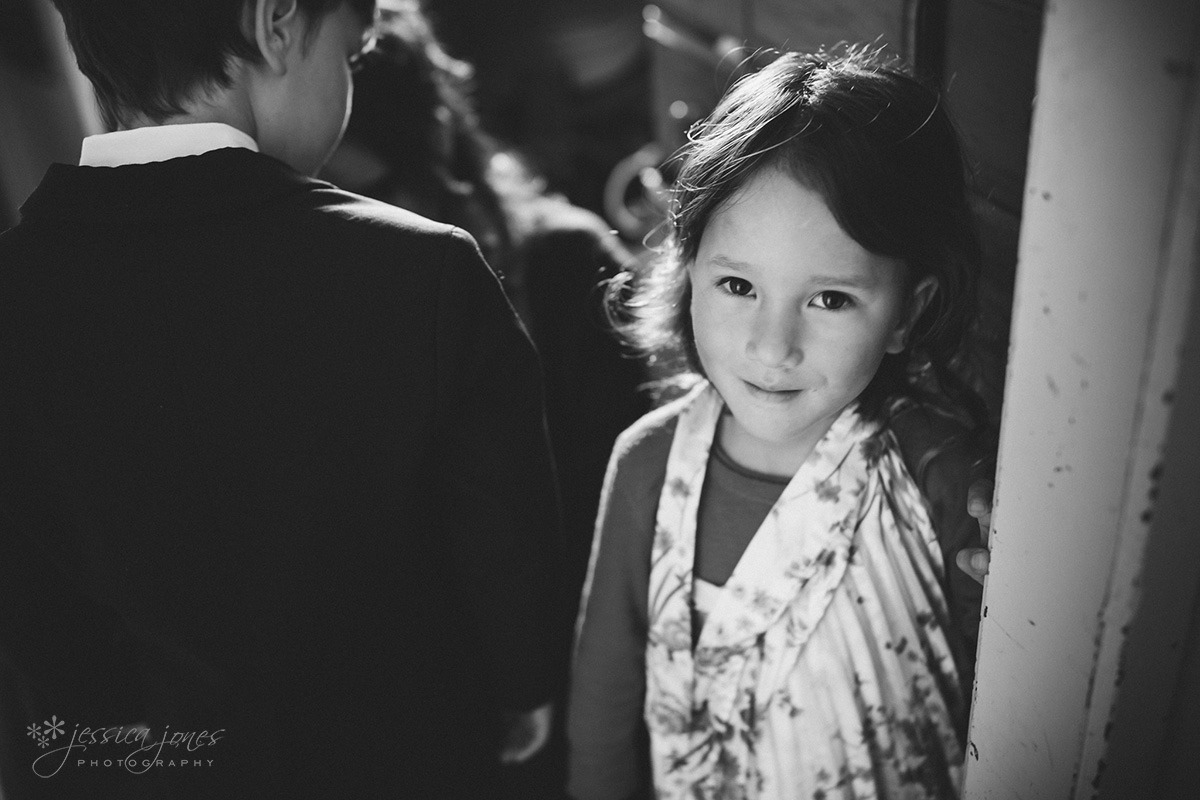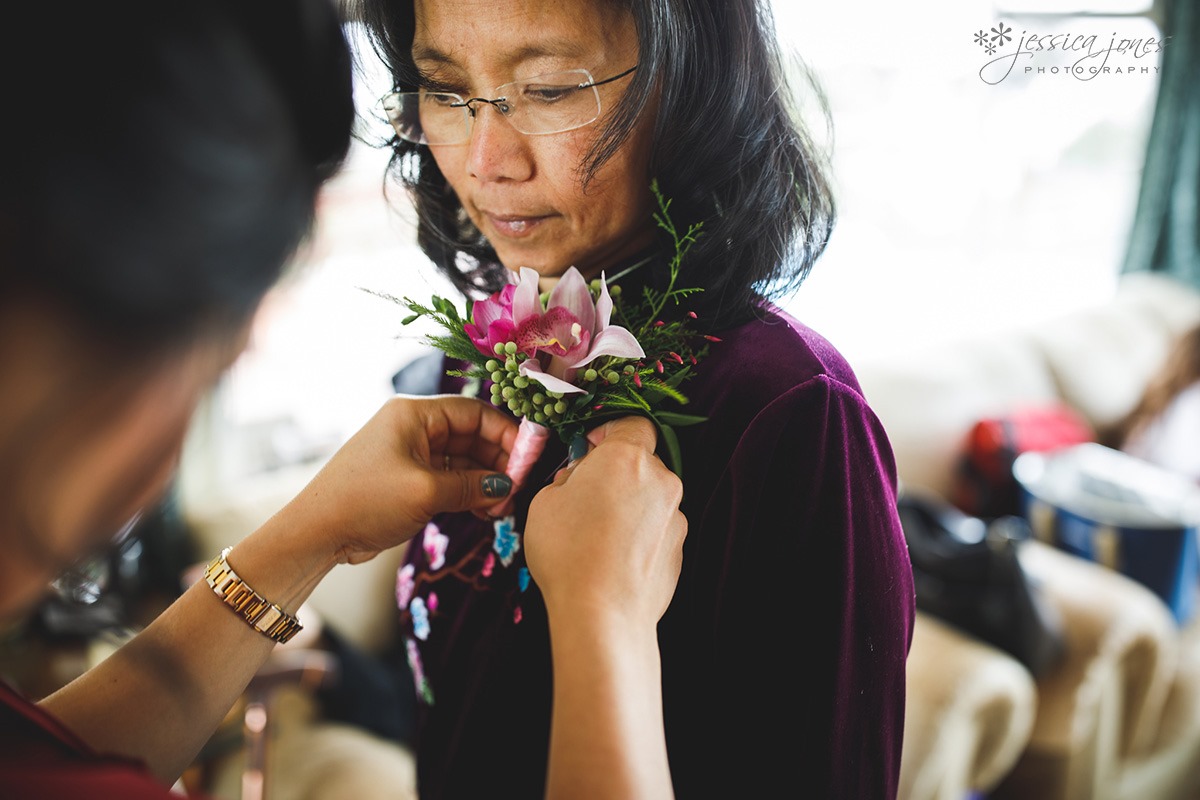 Chara's bridal shoes were also Grandma's bridal shoes 60 years ago!
Gorgeous blooms by Sharon Jackson.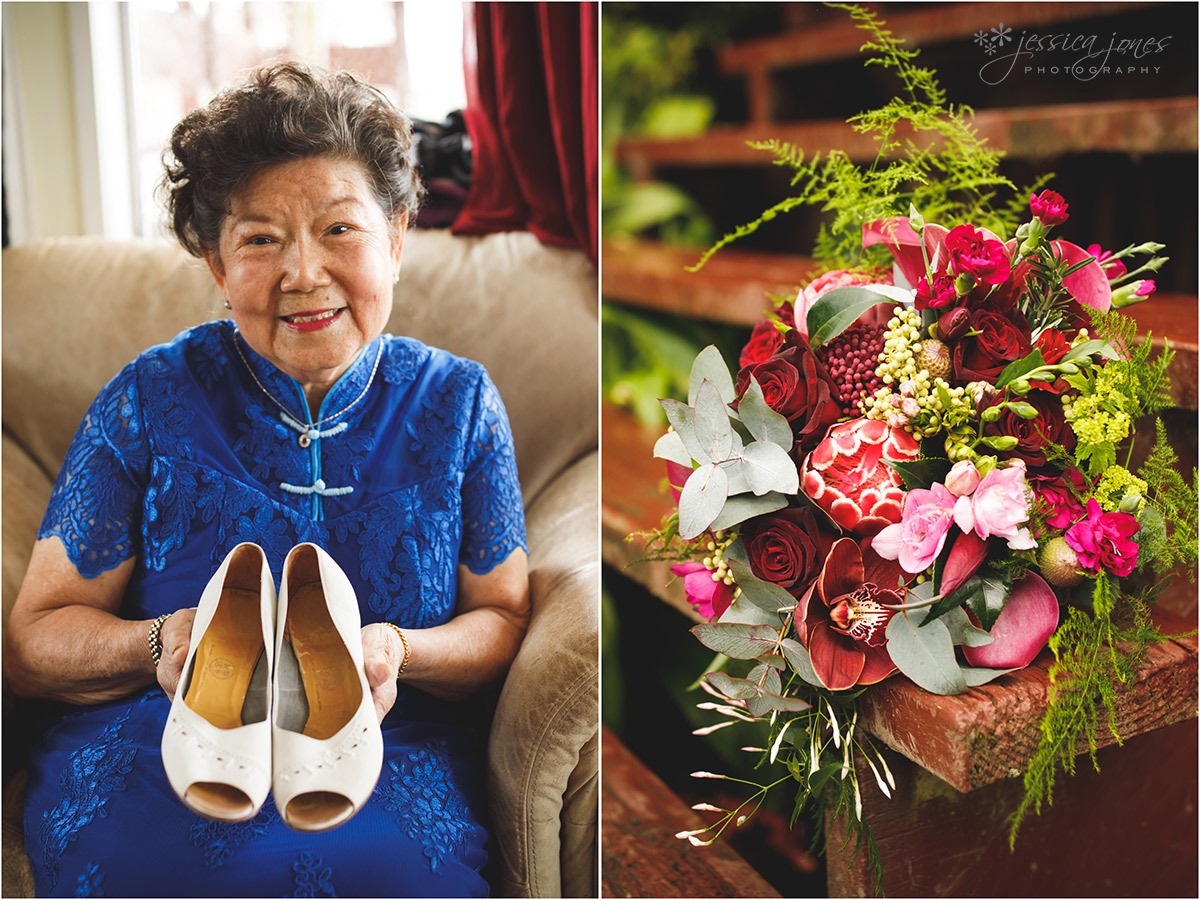 More epic Ezra moments, just hangin' with Great Grandma.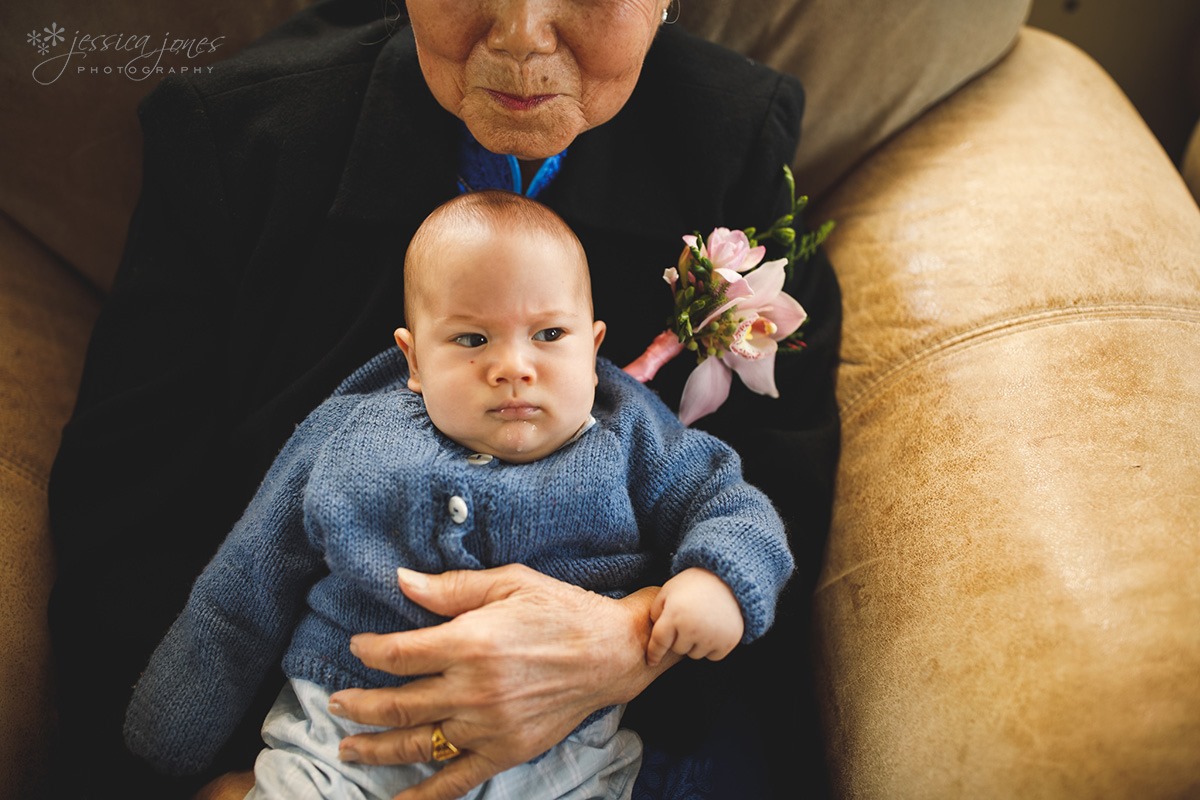 Meanwhile, Paul was with the boys as they relax, get ready and eat pancakes.  In case you're wondering what the front of Joe's card says;  'You're dolfinitely the one for me'.  Classic Chara, he says.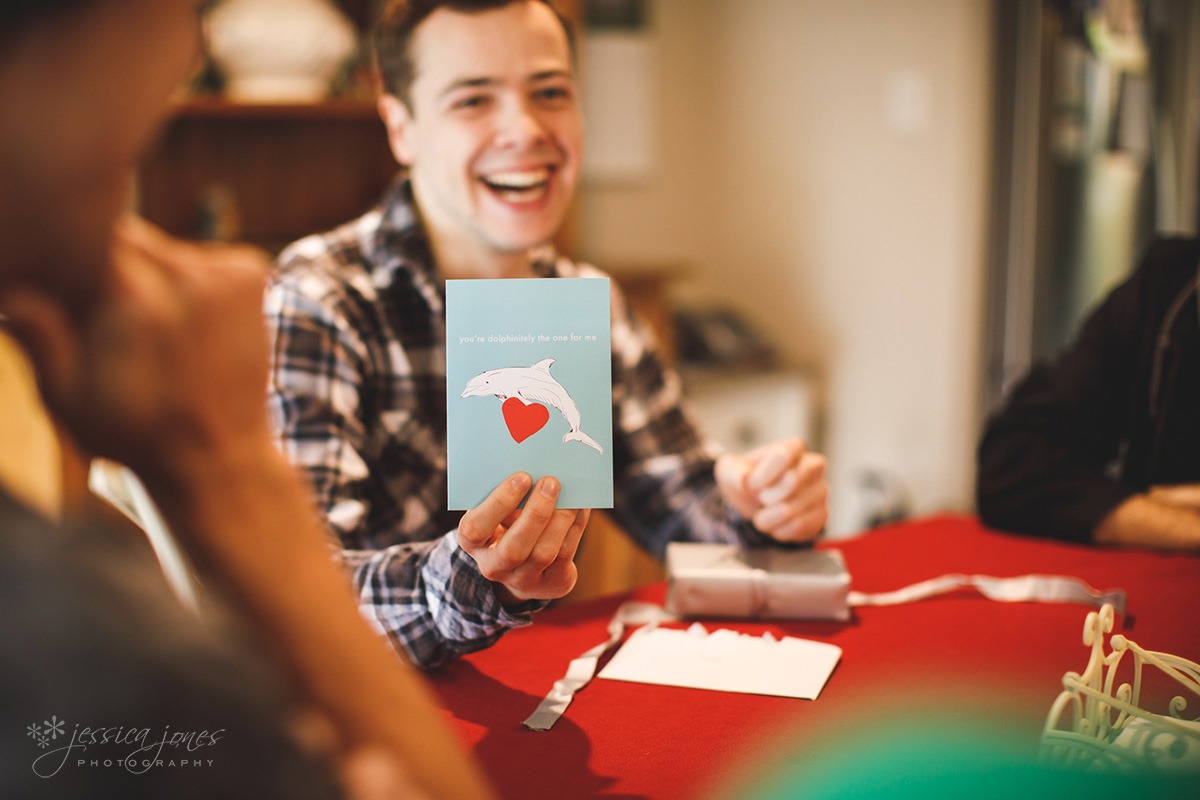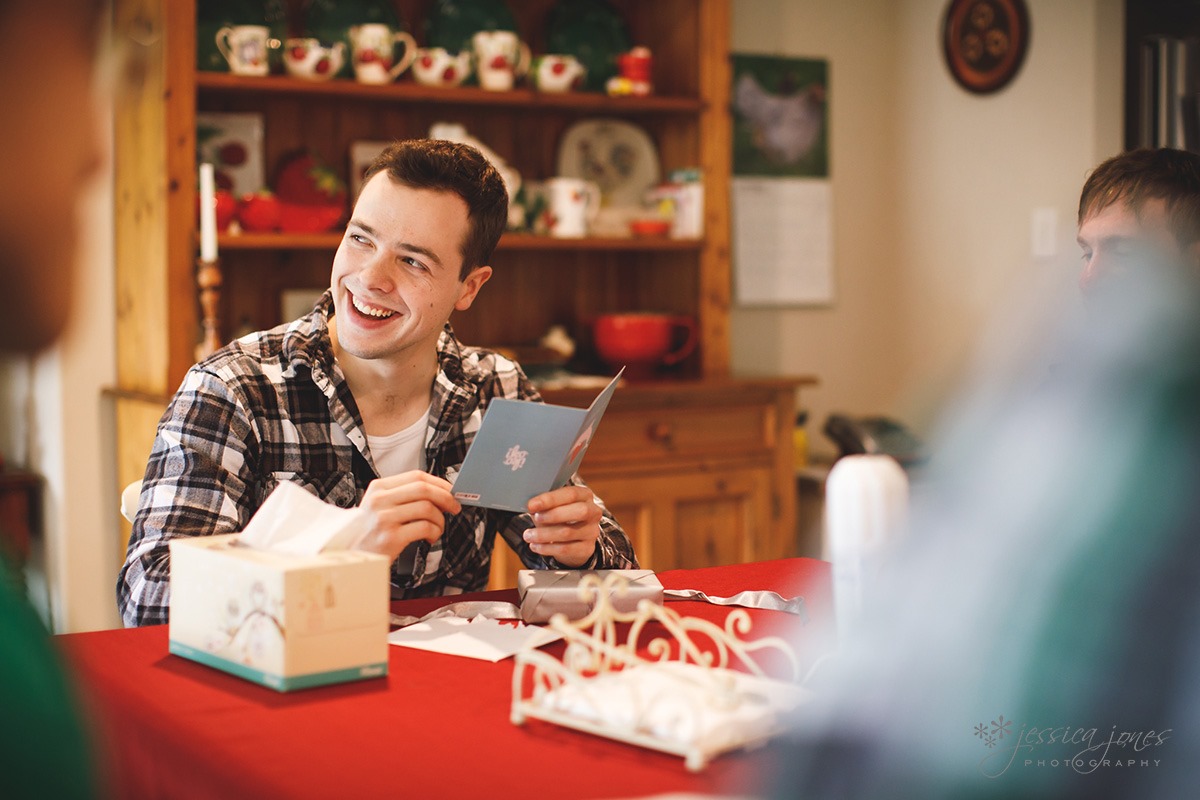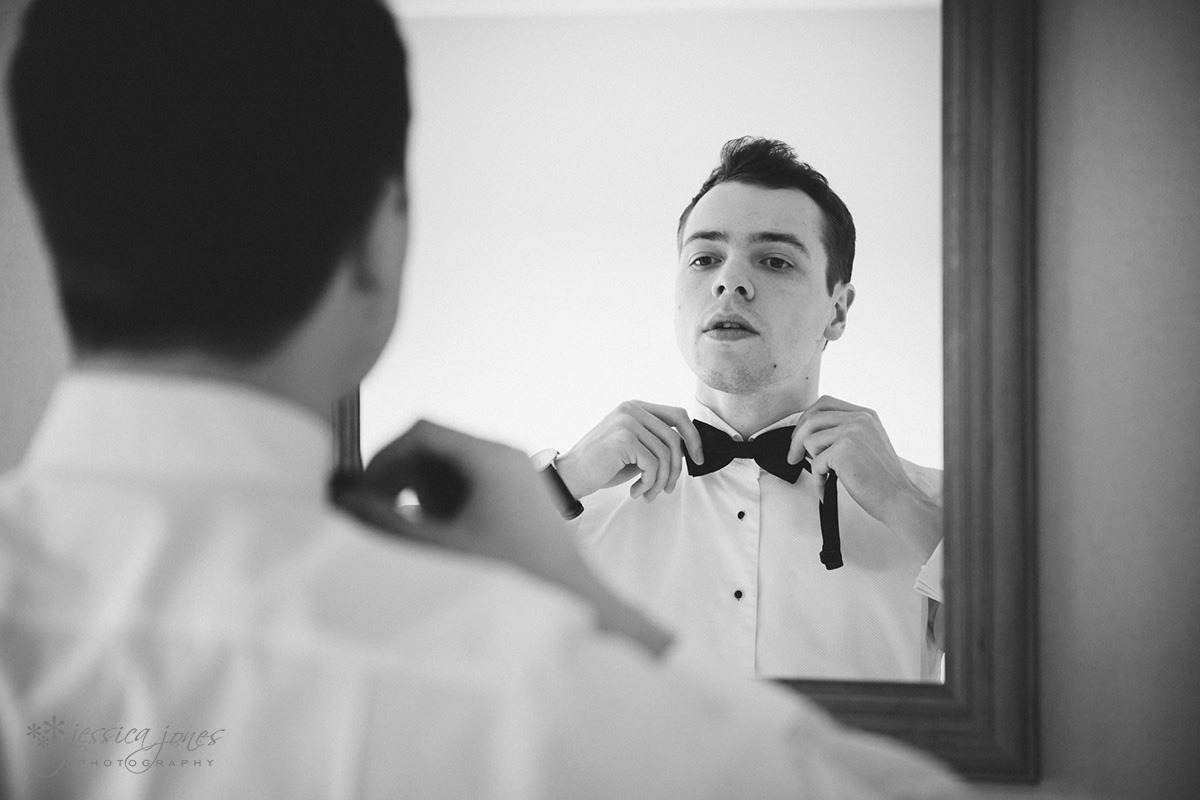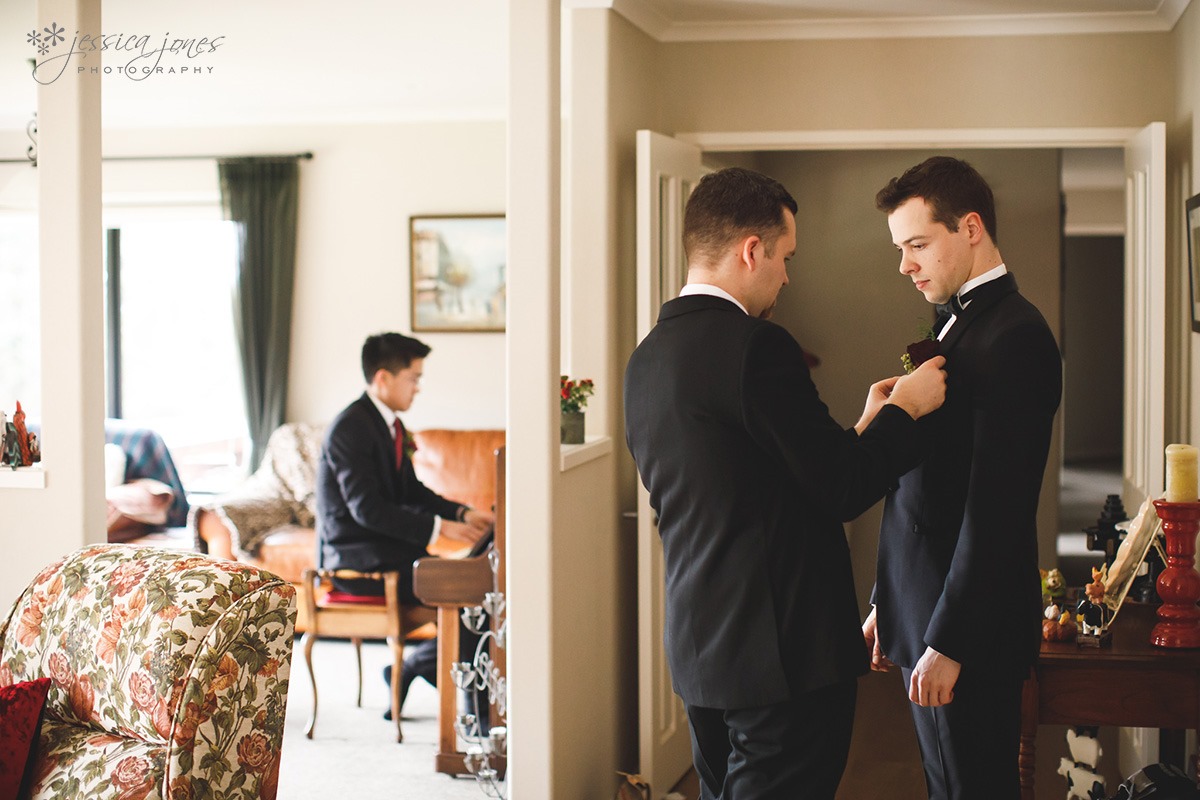 So very dashing, Joe!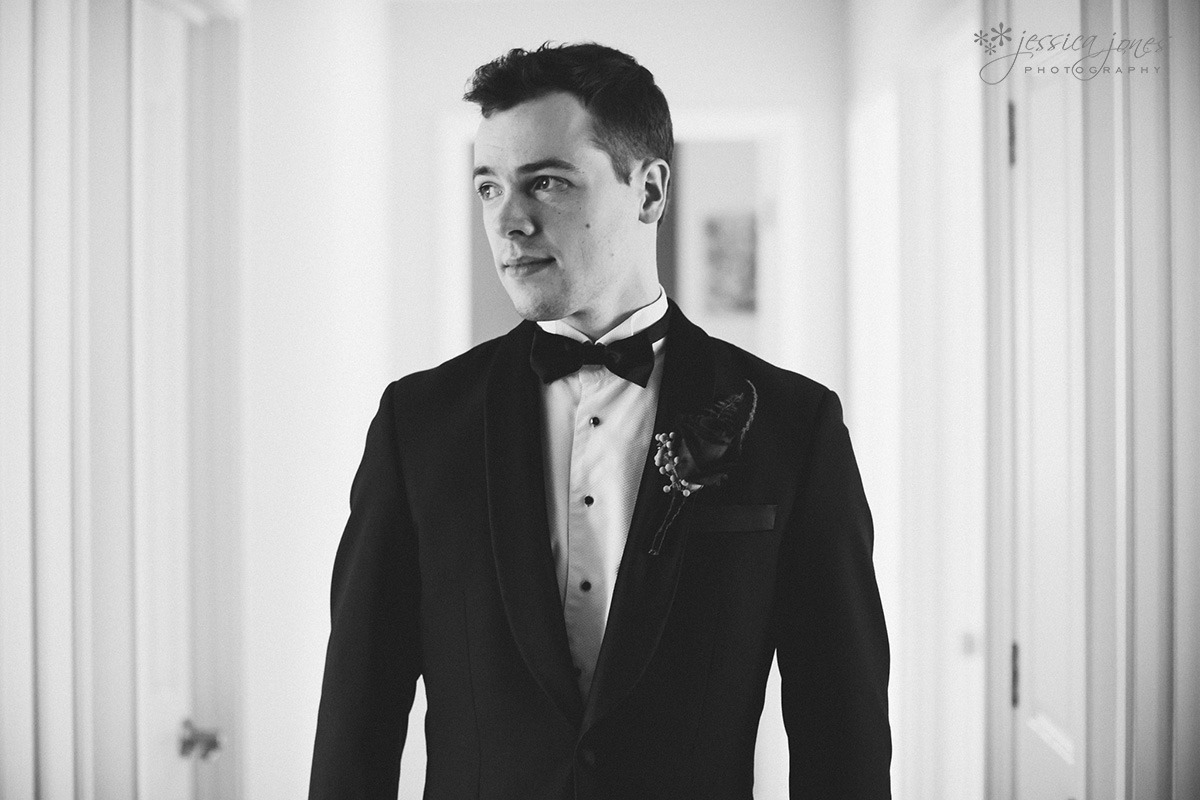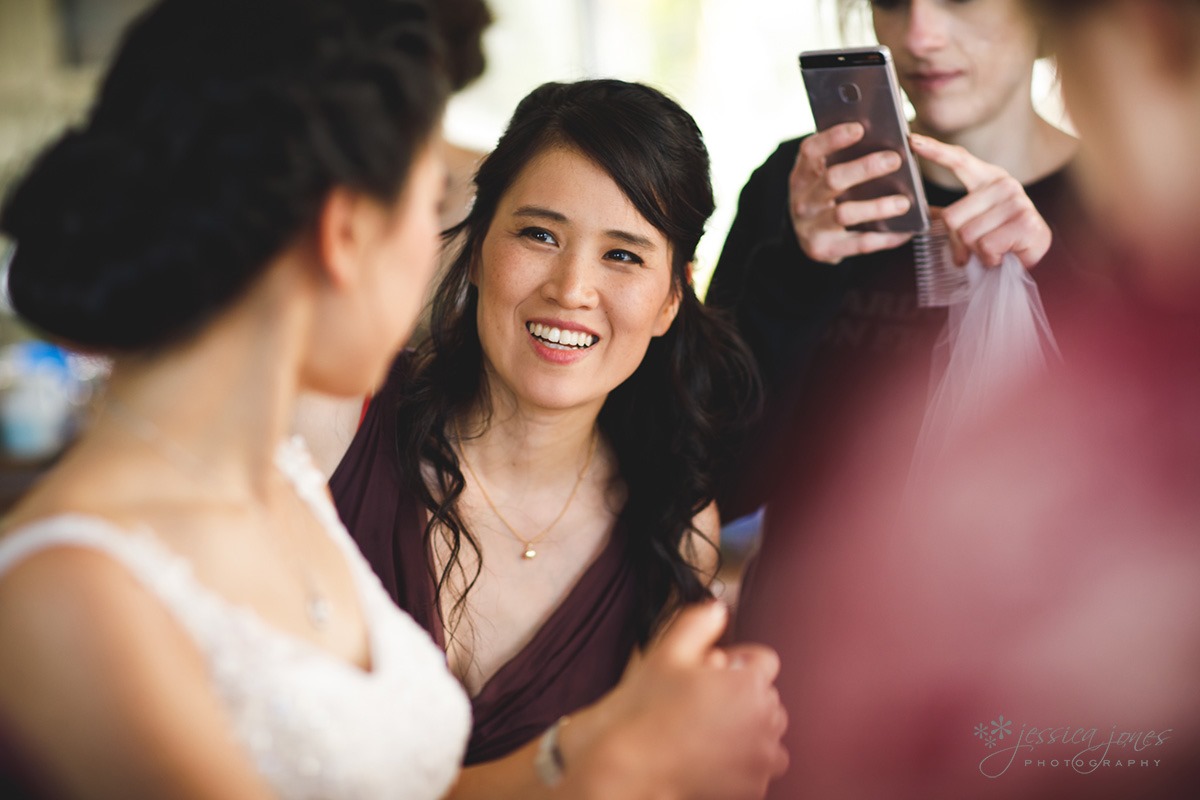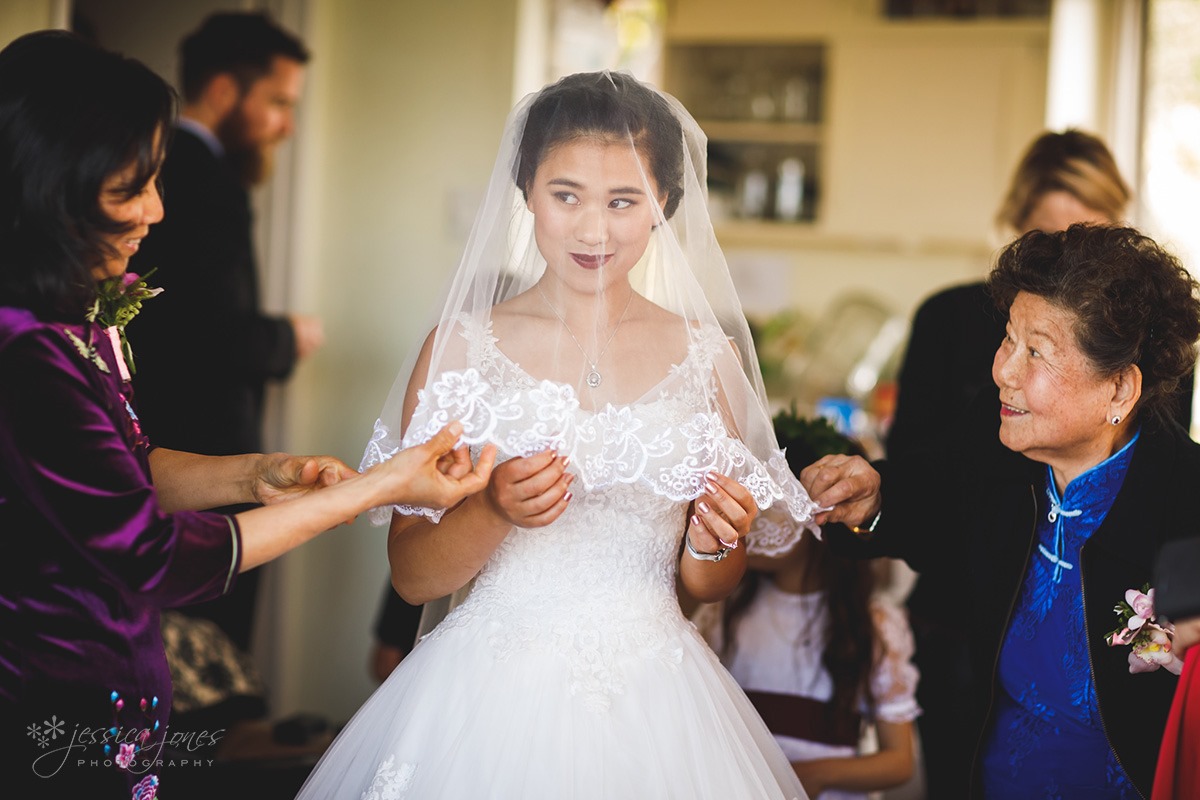 Gorgeous Chara, ready to get married!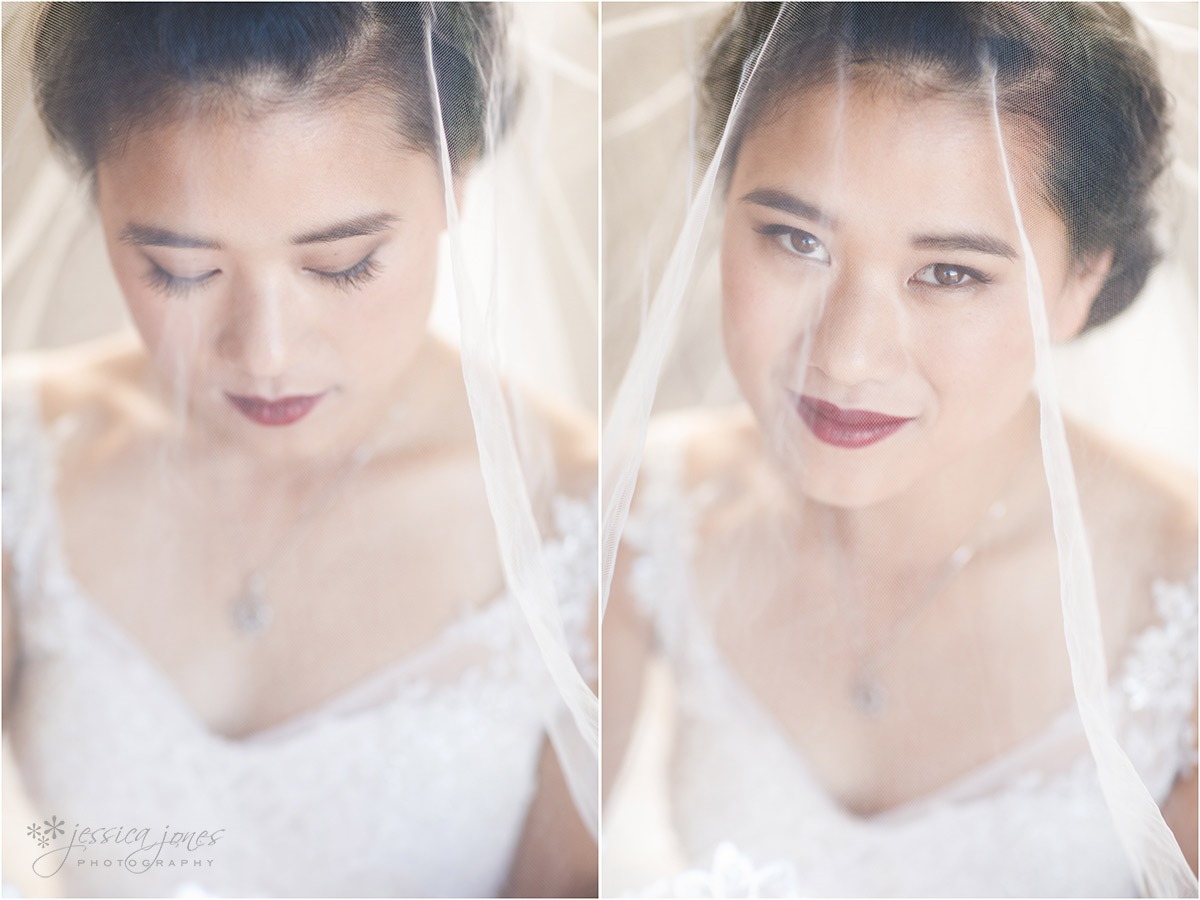 Into the car and suddenly everything becomes very, very real.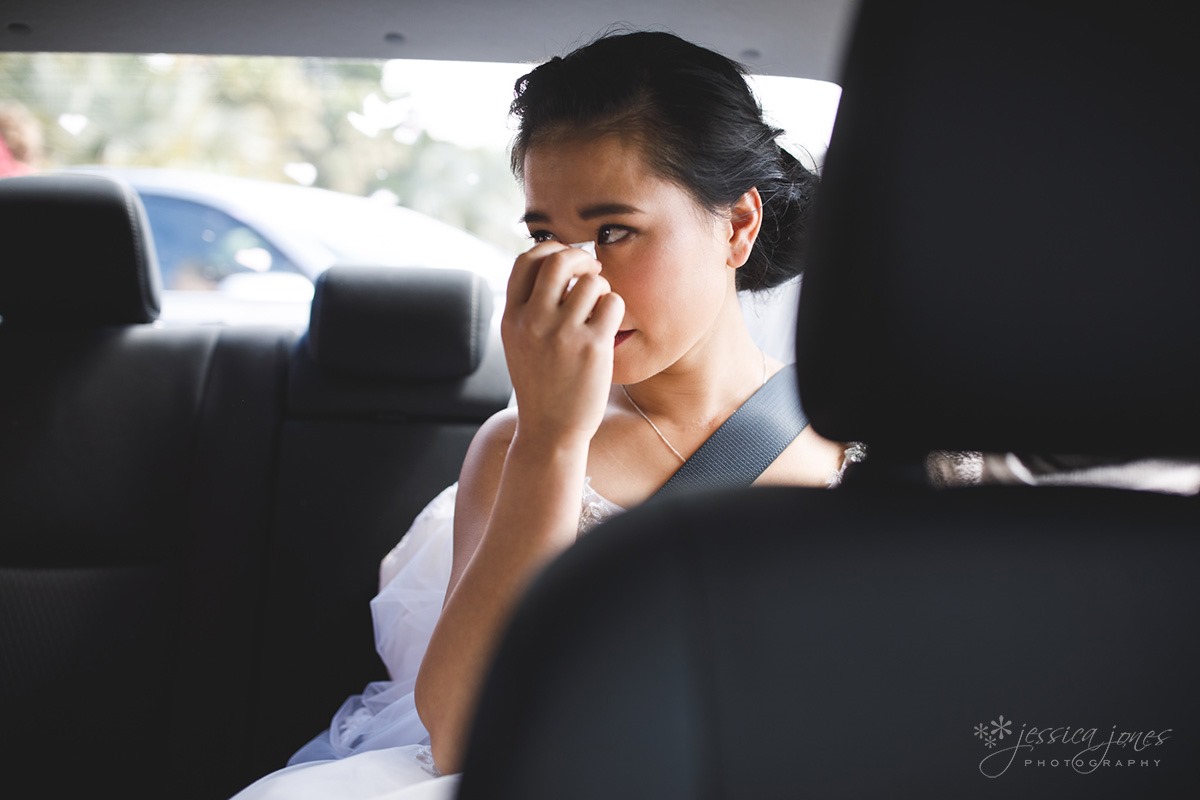 But with Mum by her side, all is well.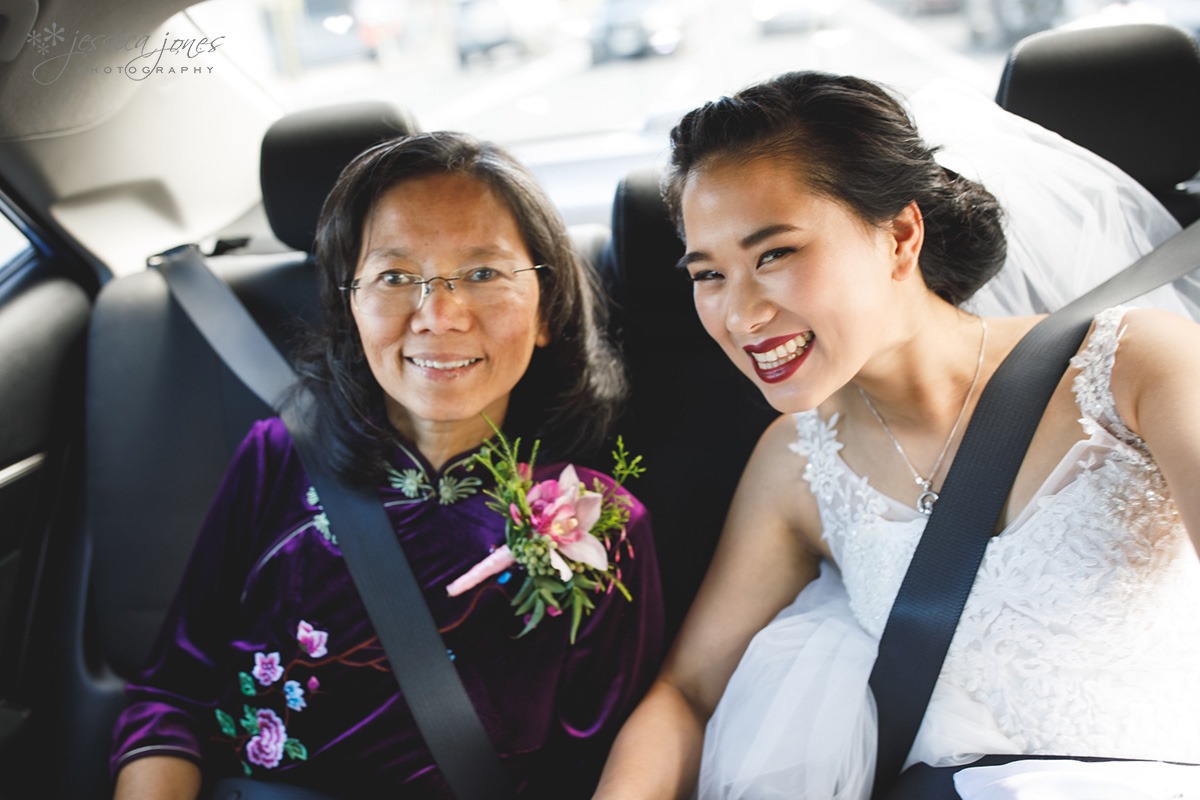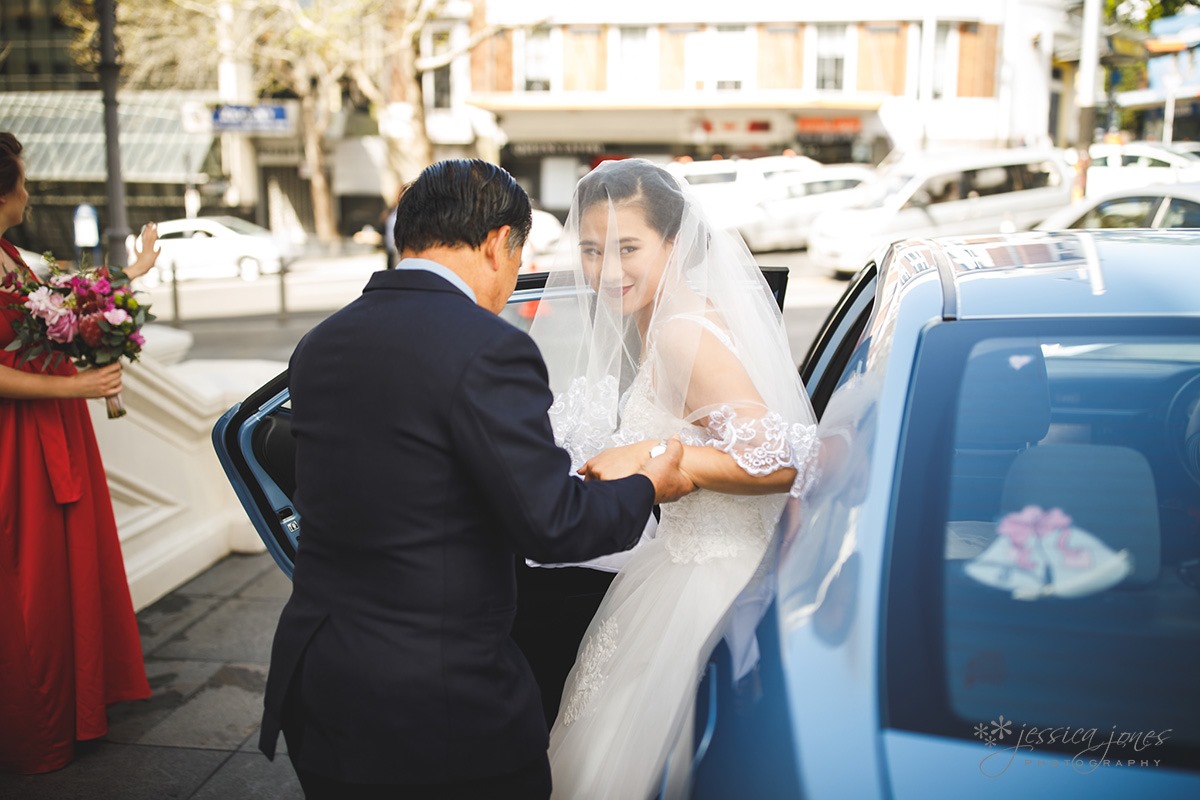 The wedding ceremony was held at the amazing Baptist Tabernacle in Queen Street.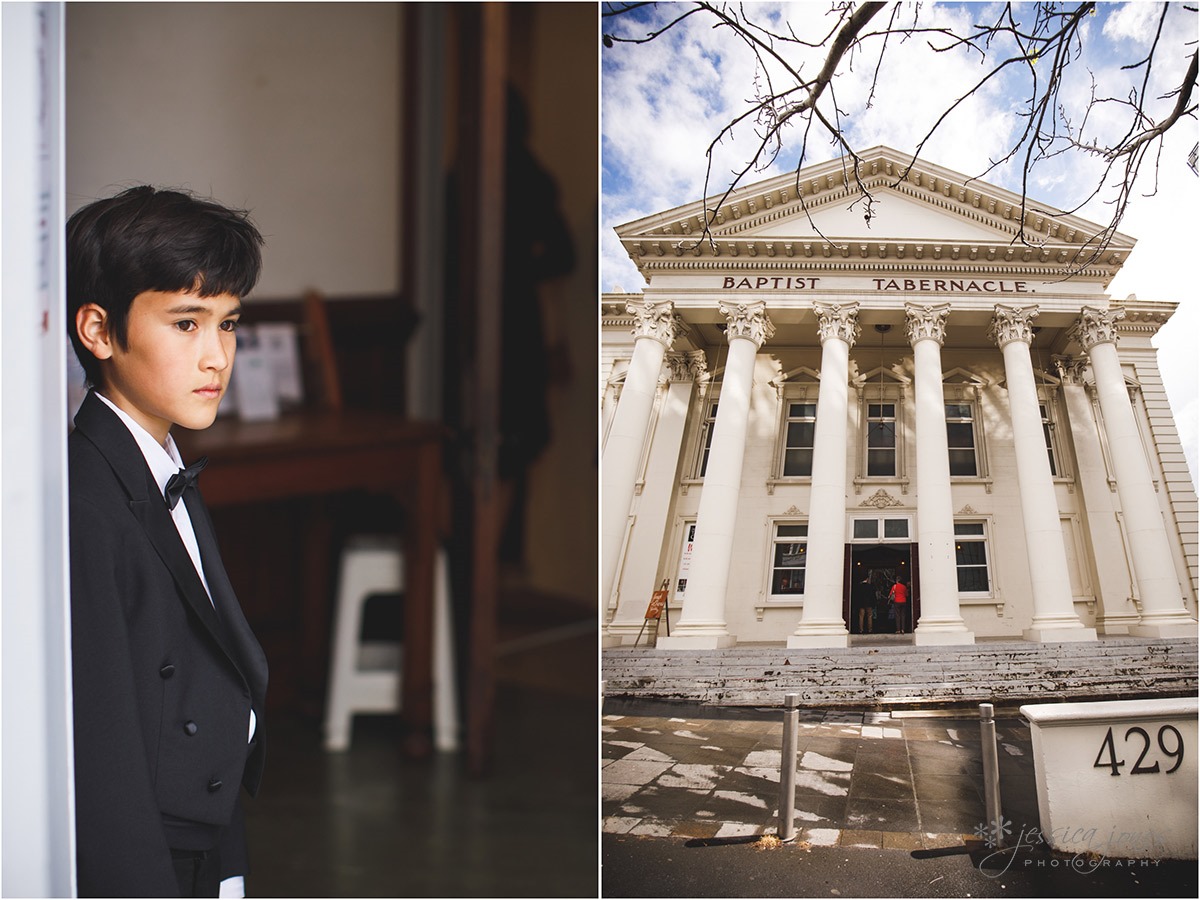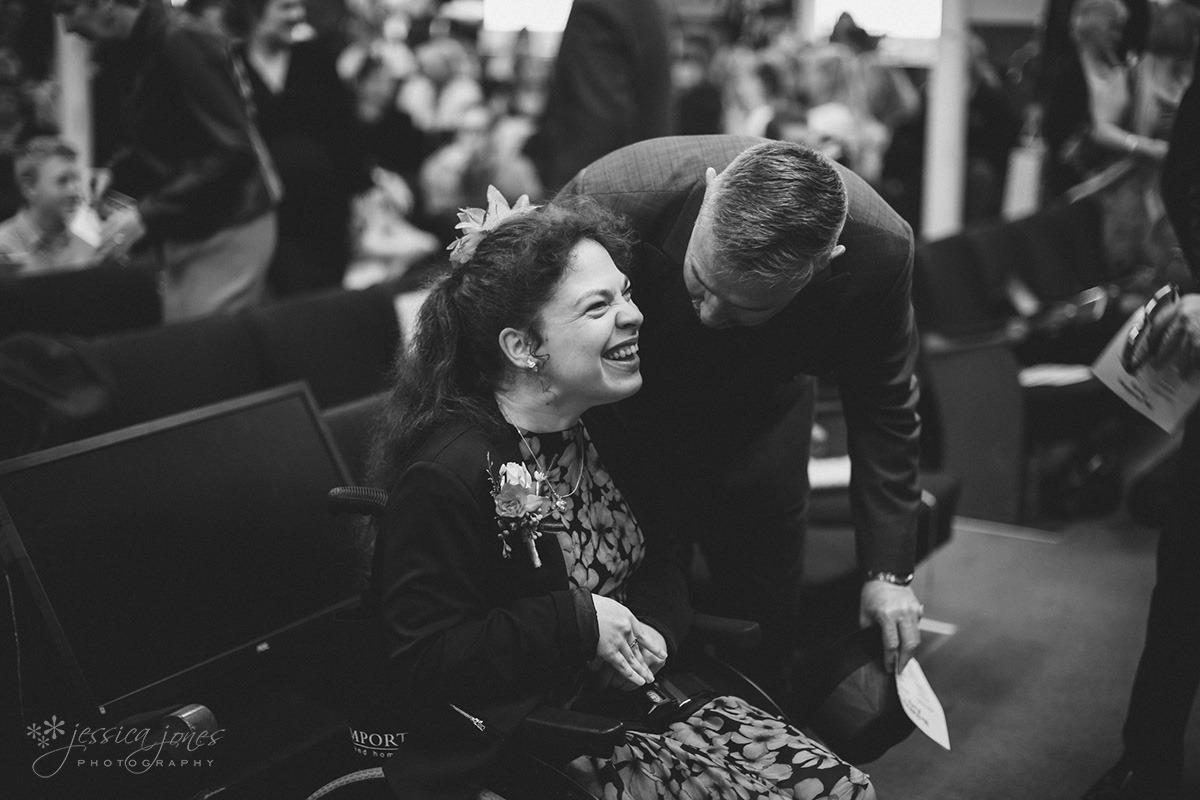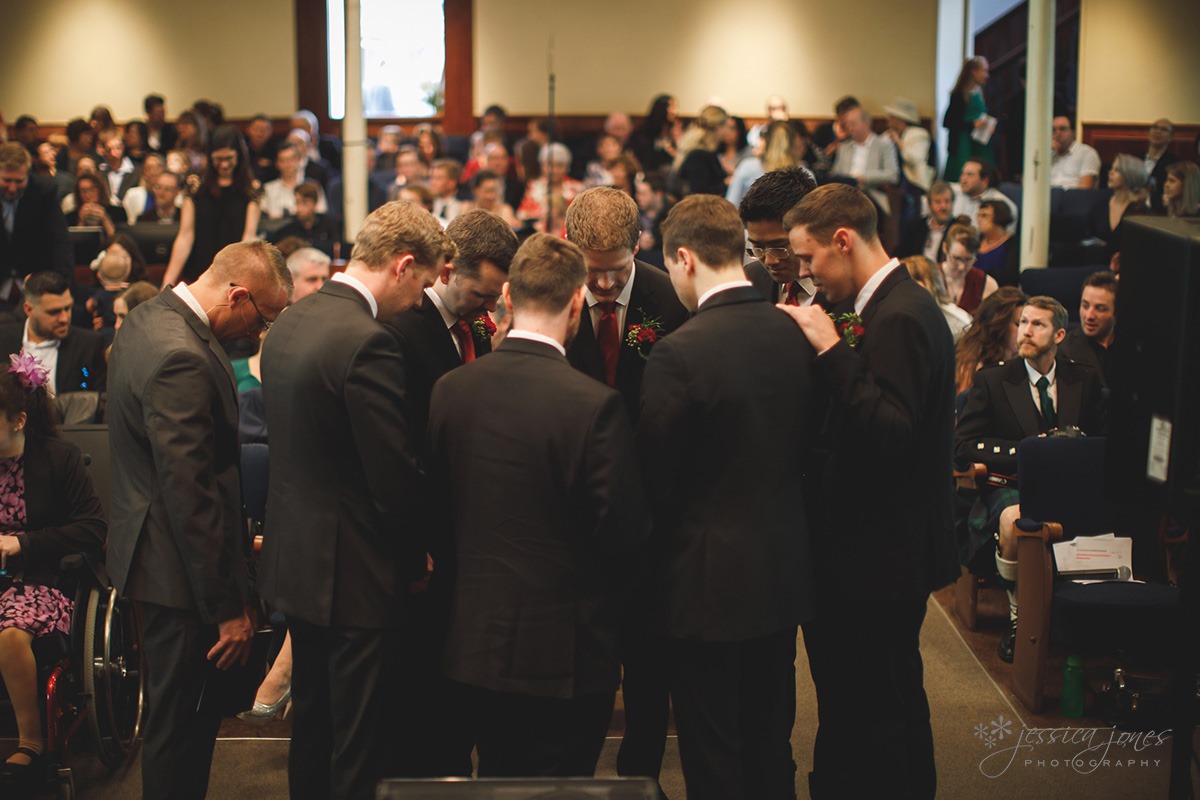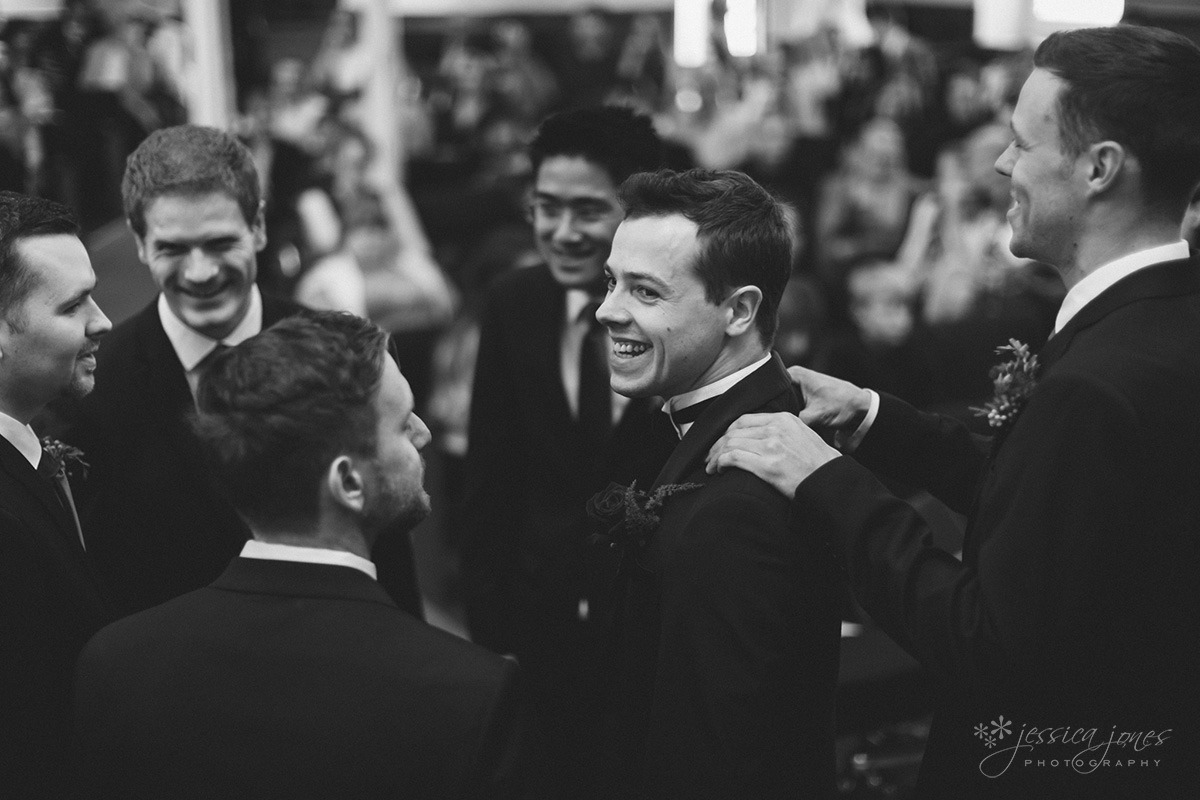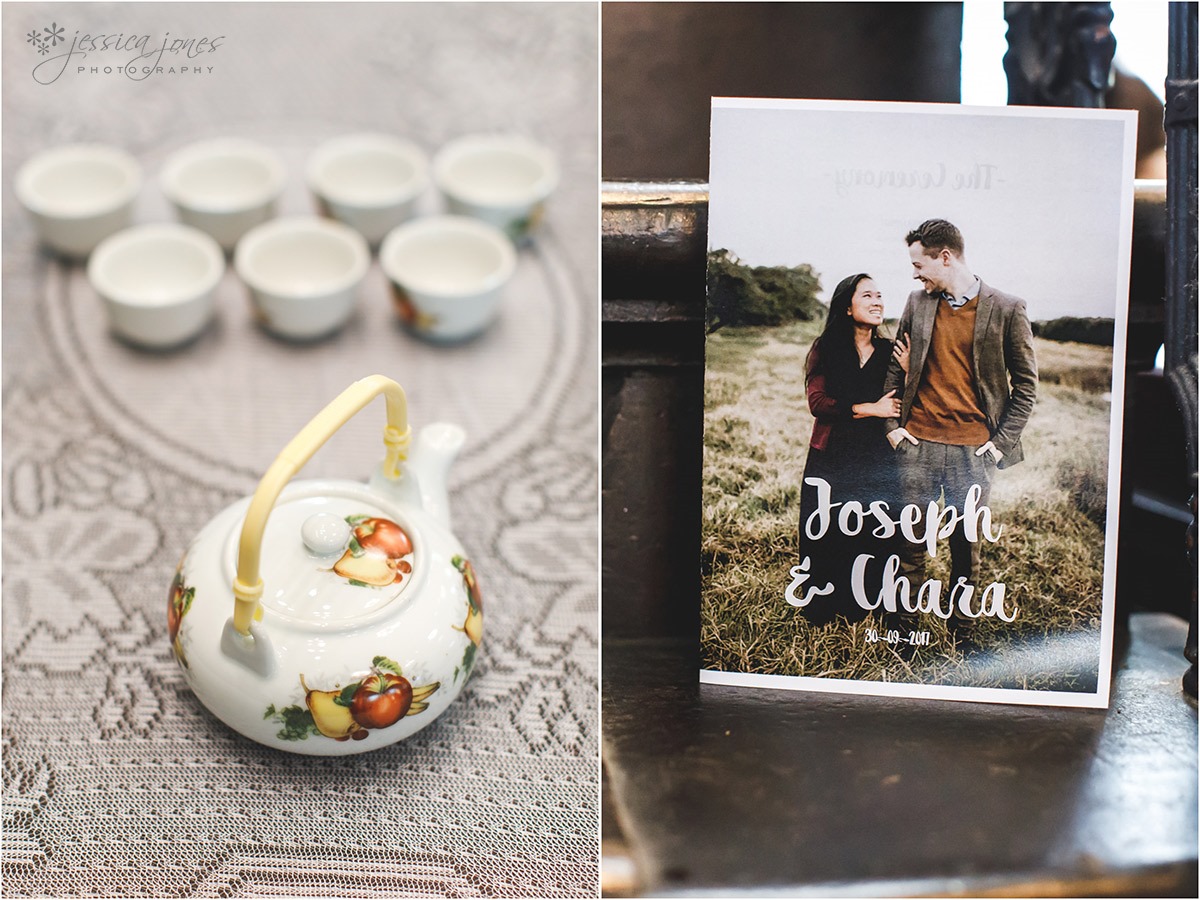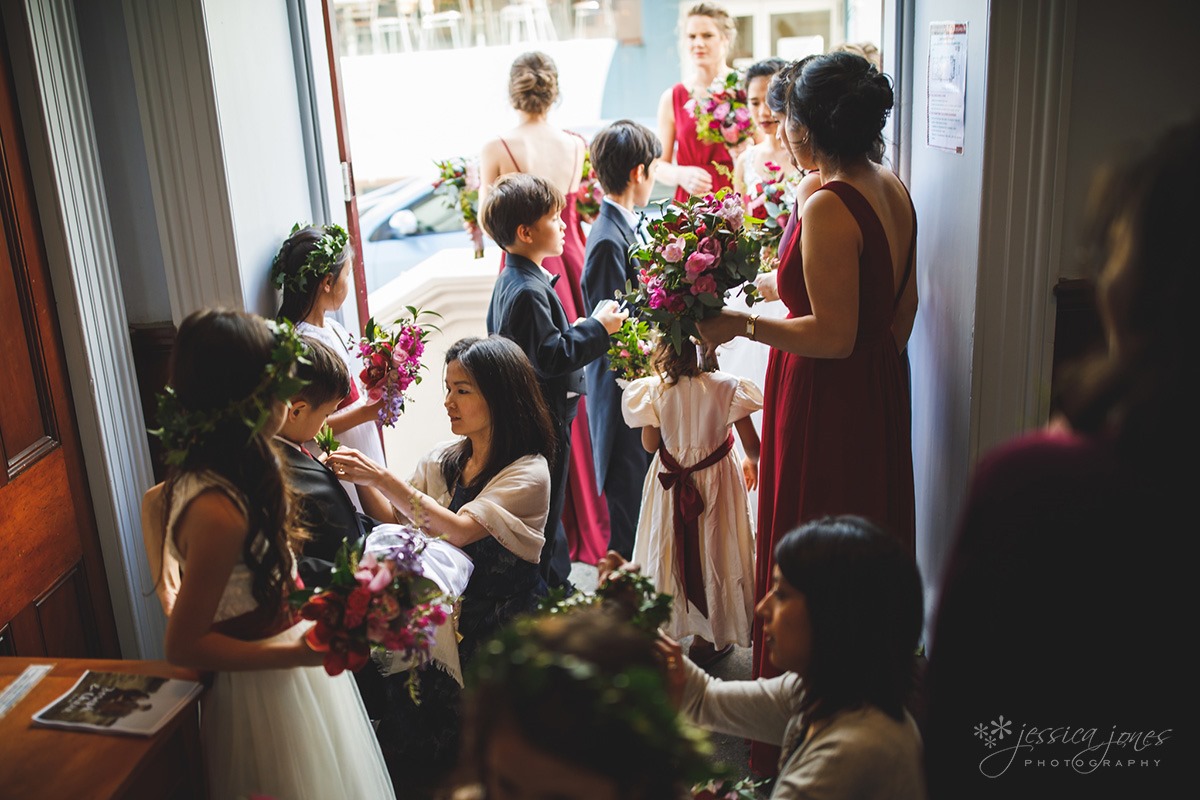 It's time, and both Dad and Mum have the honour of walking Chara down the aisle.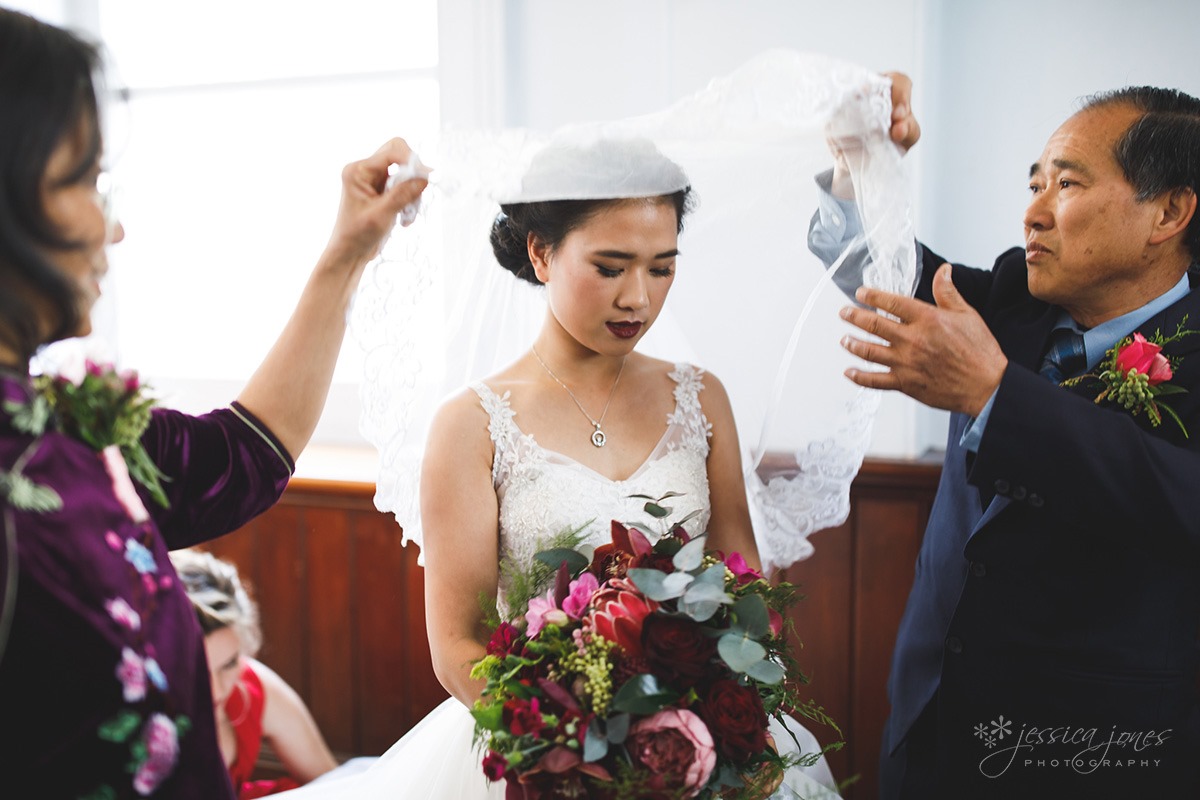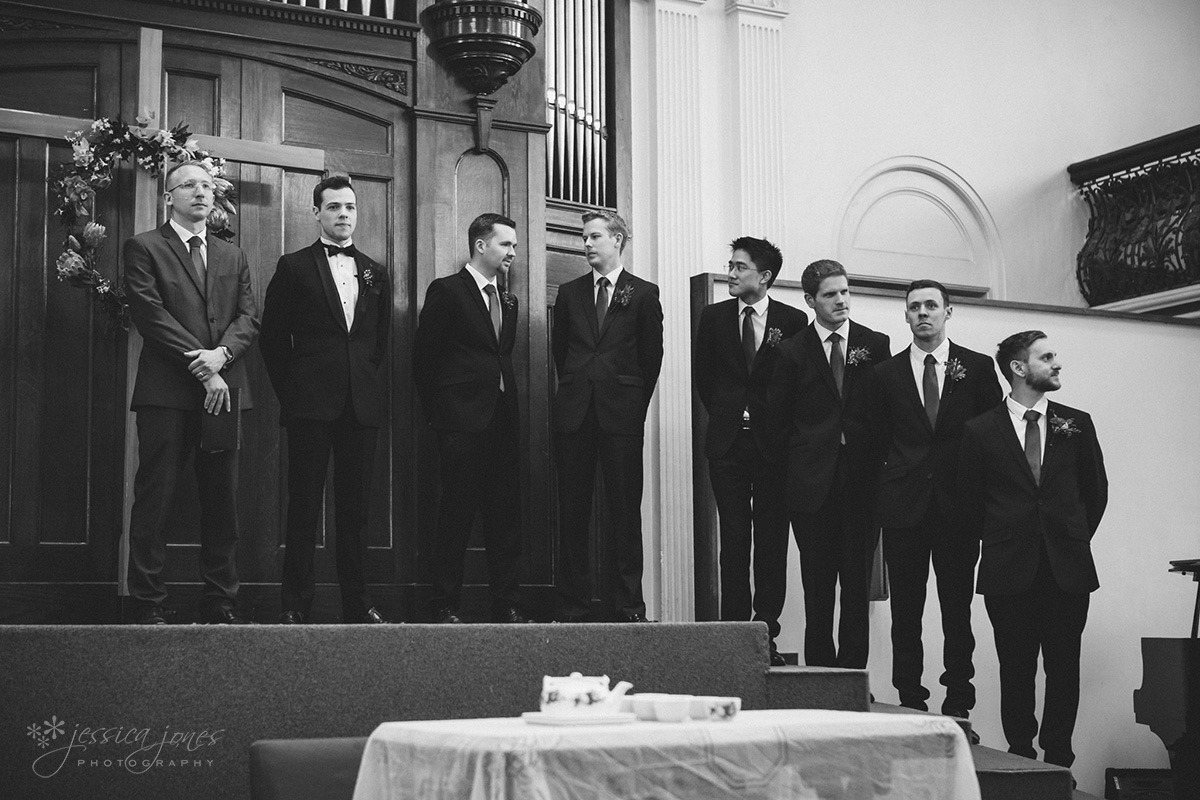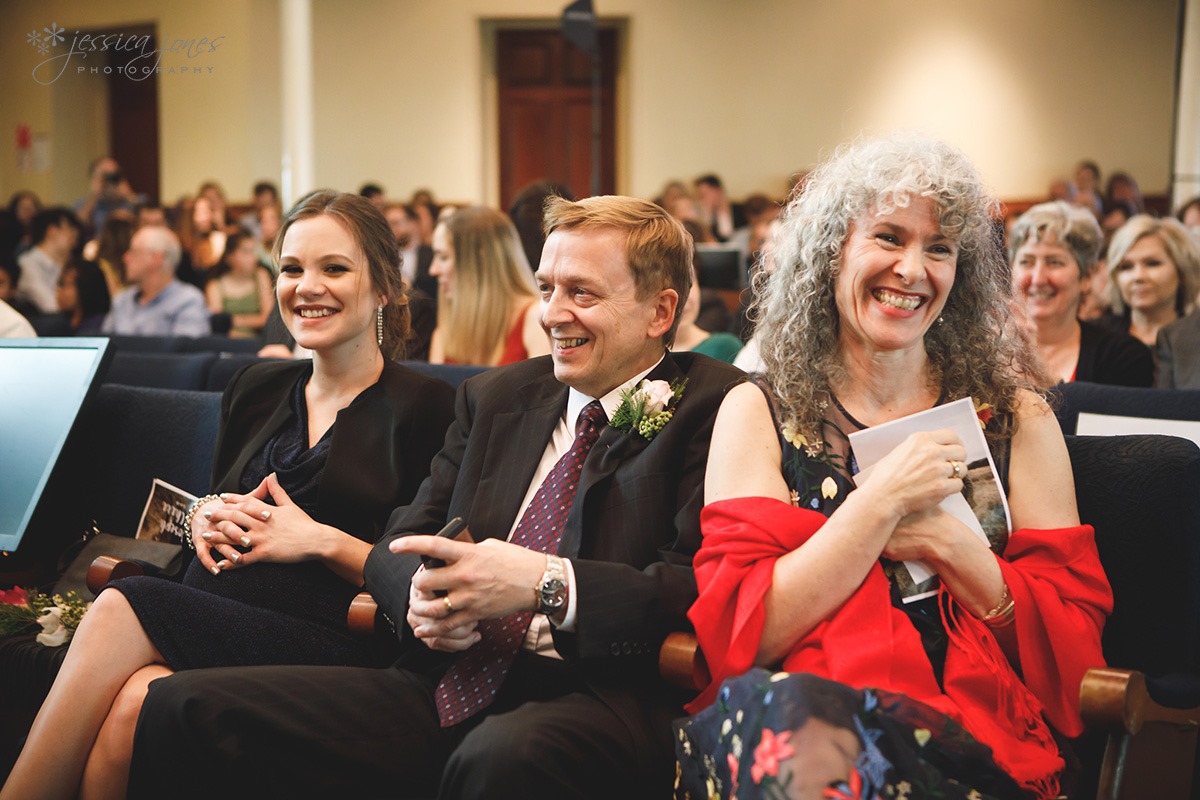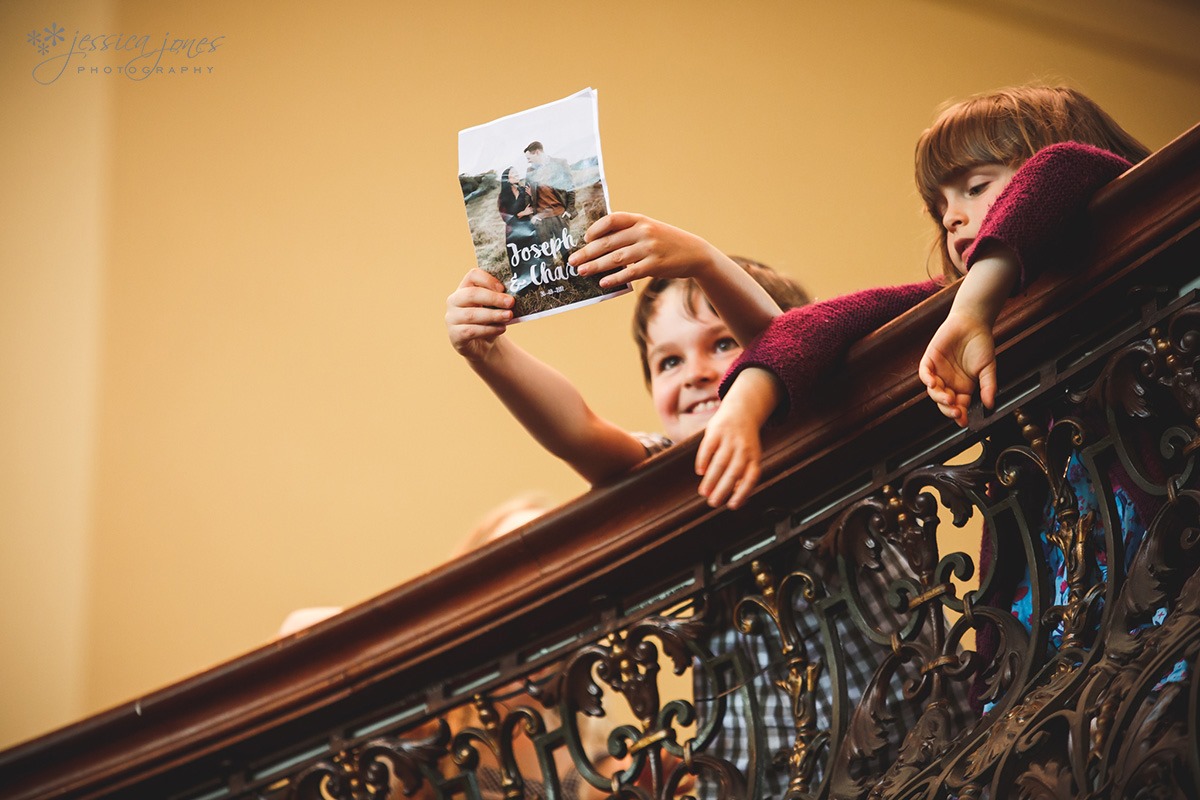 The church was full of people, as in HUNDREDS of people, all present to support Joe and Chara.  The music started, first the keyboard and drums, and then the bag pipes, a full band of bagpipes lining the balcony.  The atmosphere was extraordinary as Chara and her parents walked down the aisle.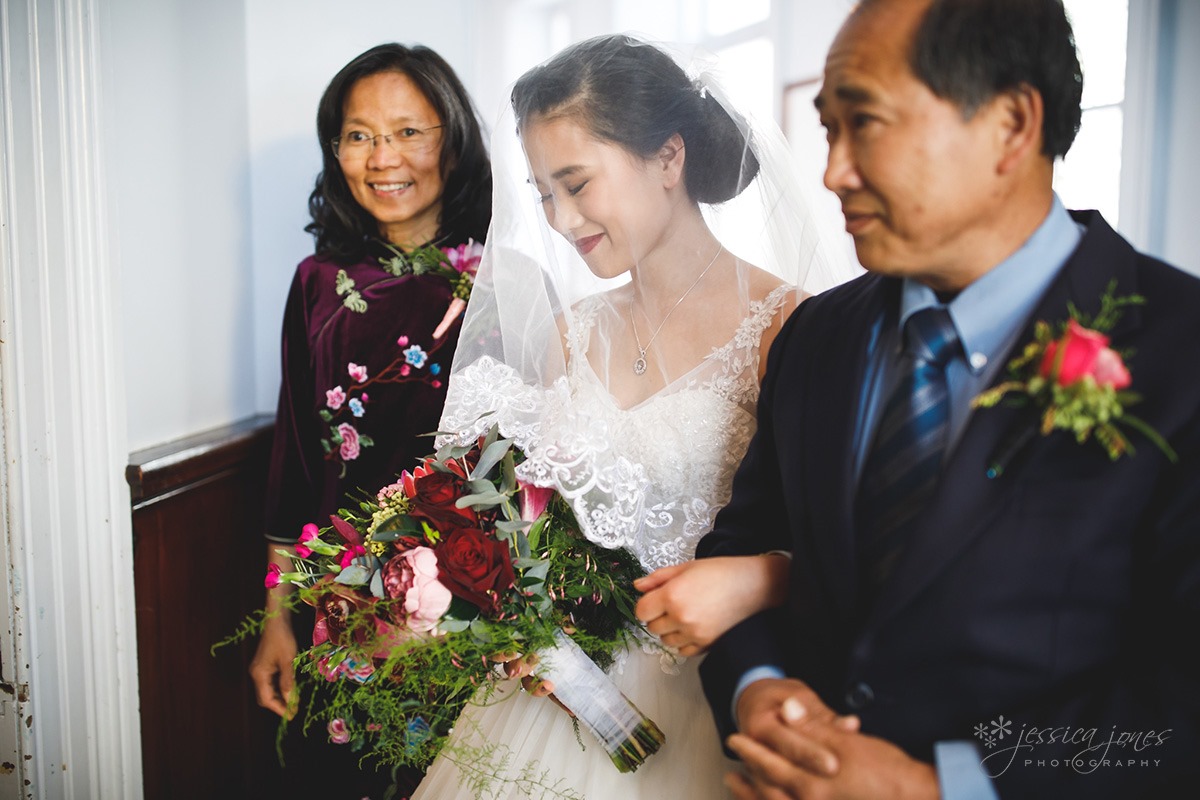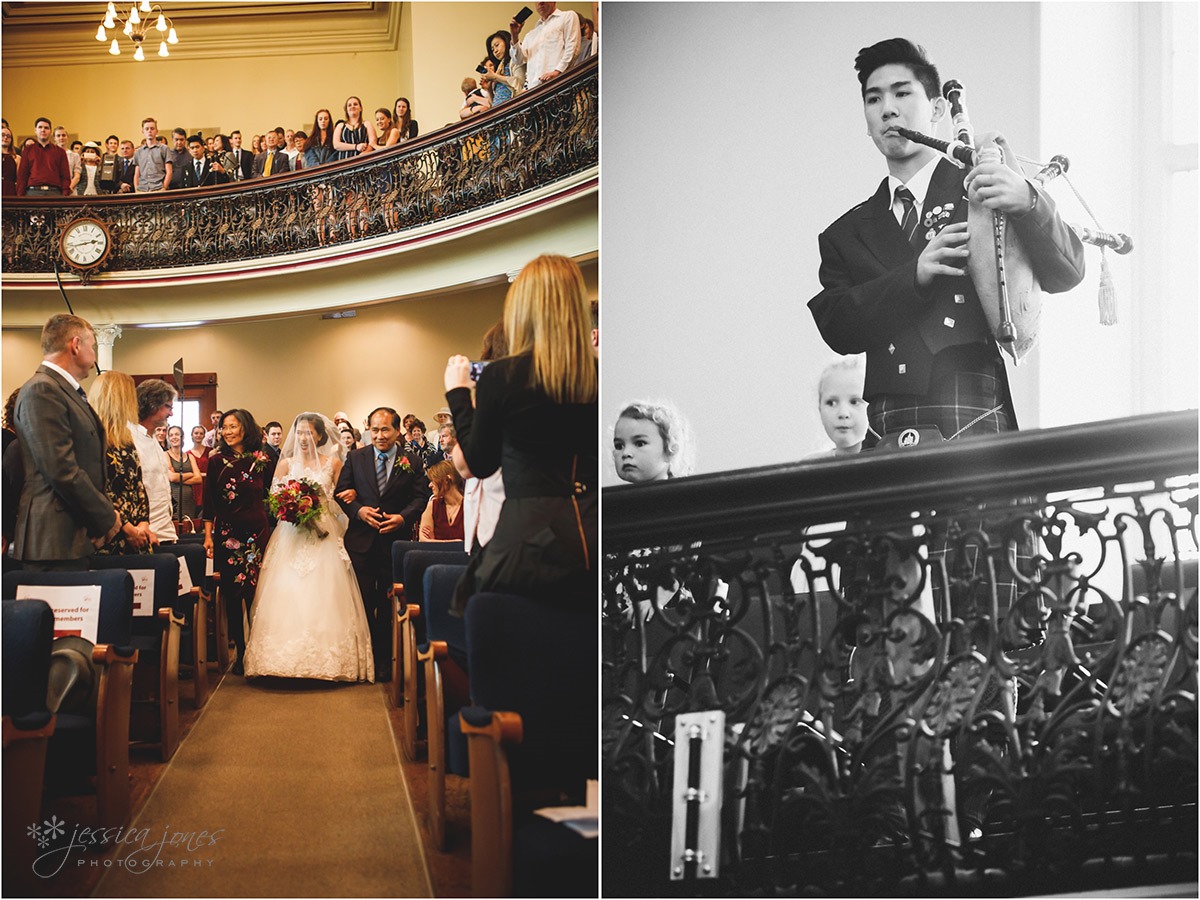 It's nice to watch the groom's face as his bride approaches.  It's just as nice to watch his family watching his reaction.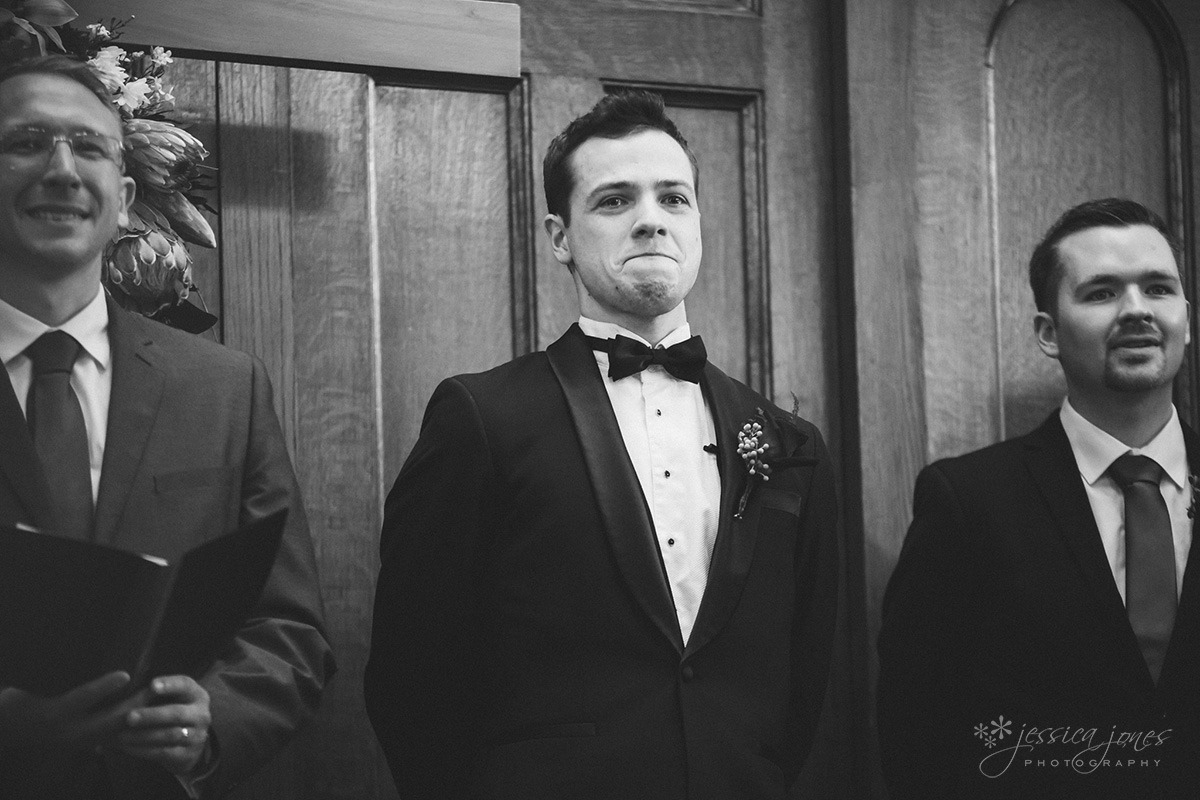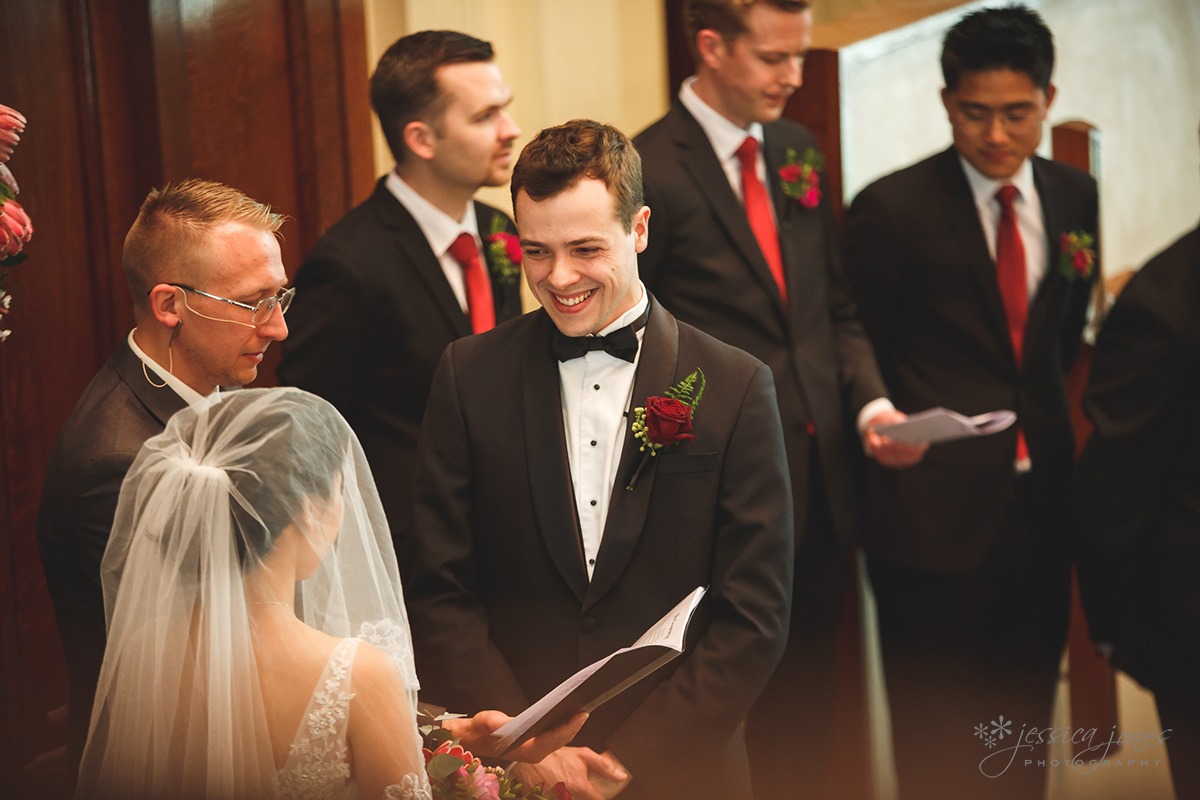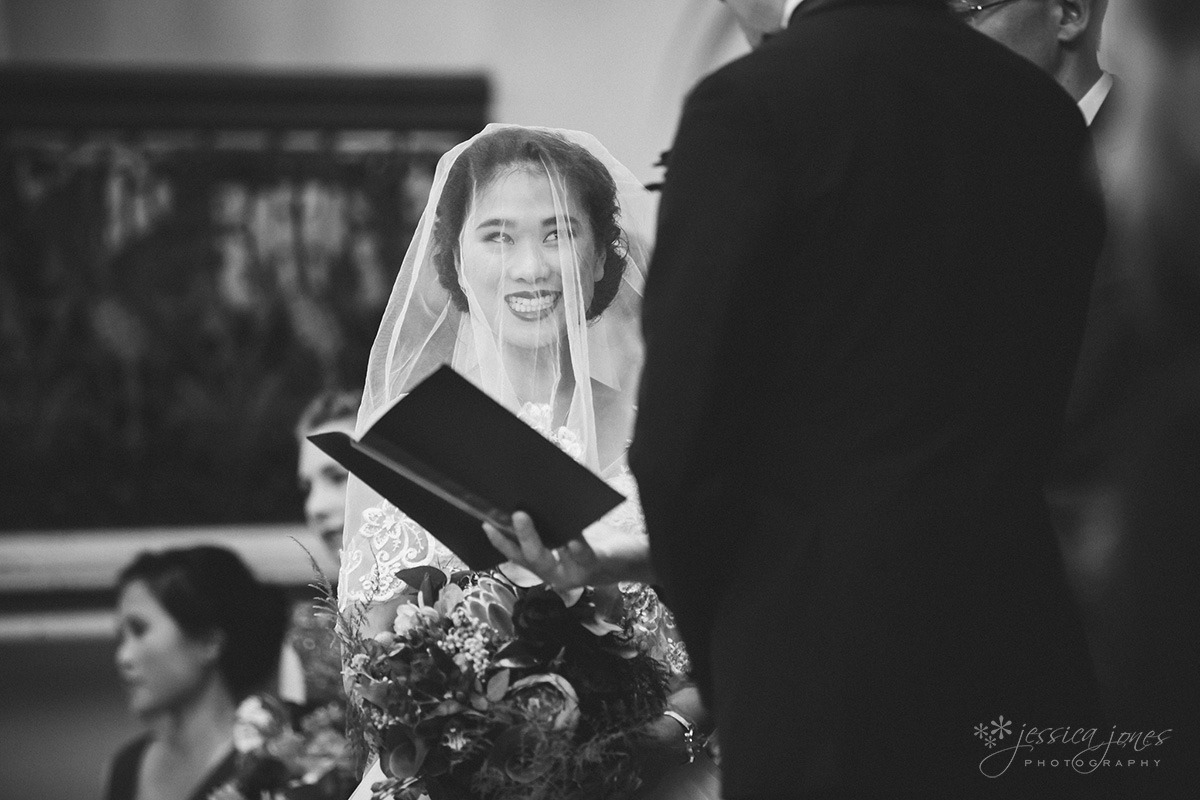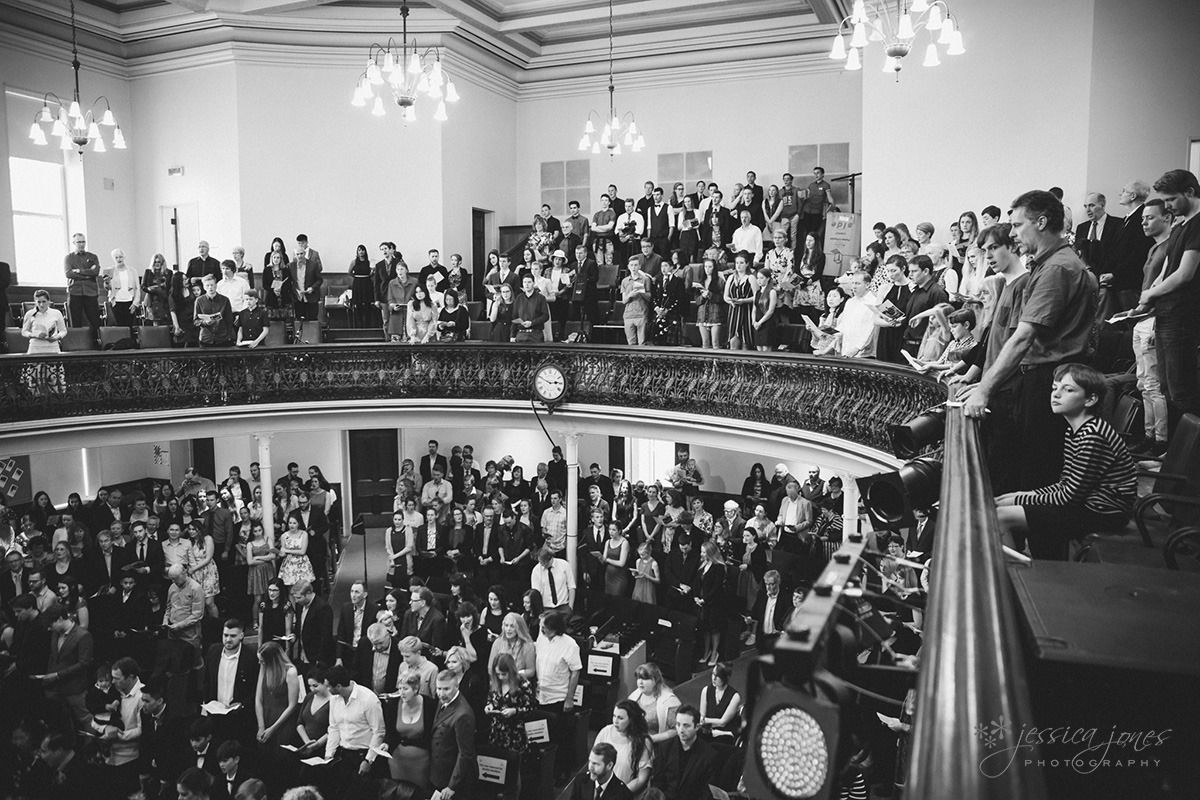 The ceremony contained several special elements, one of which was the traditional Chinese Tea Ceremony.  This is when the Bride is formally introduced to the Groom's family, and tea is served to both sets of parents and grandparents (and I think sometimes extended family too).  This will be the first time she will be able to address them in the proper way.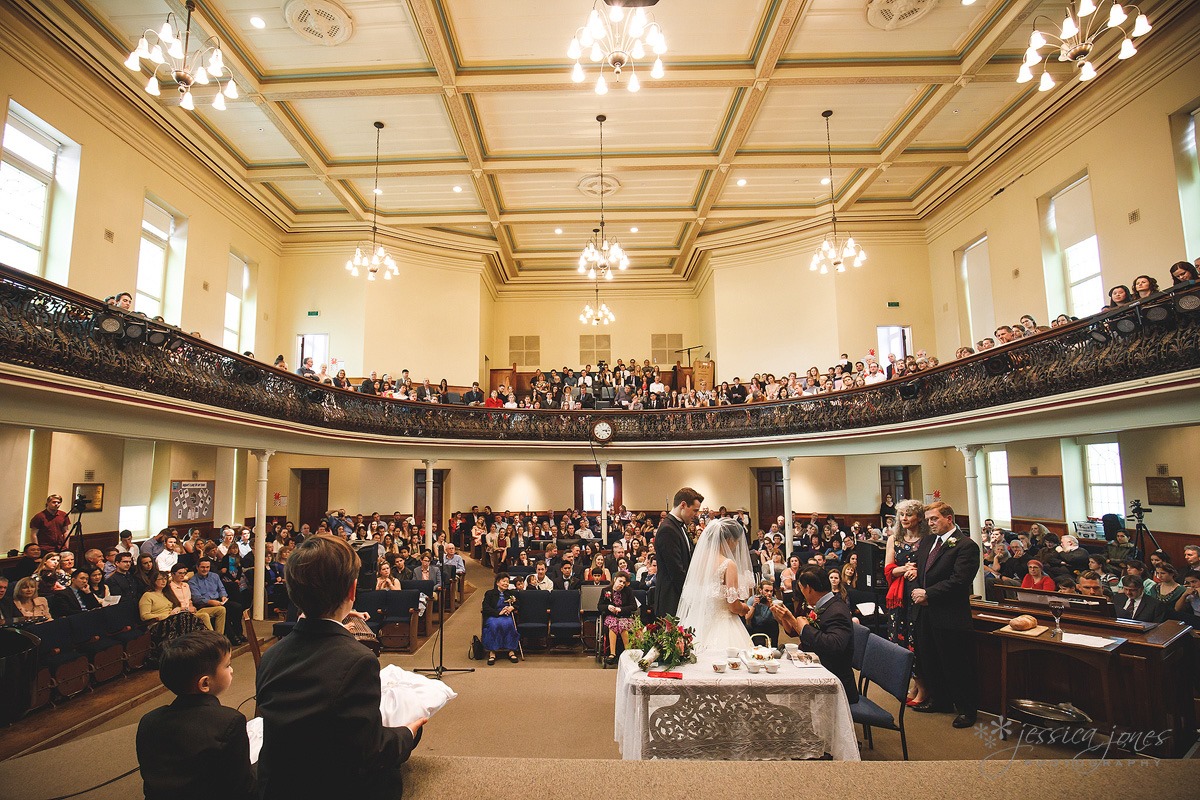 During the Tea Ceremony, Amy Han played the Chinese Harp, or Guzheng.  It was so beautifully done, it felt like the instrument was an extension of her soul.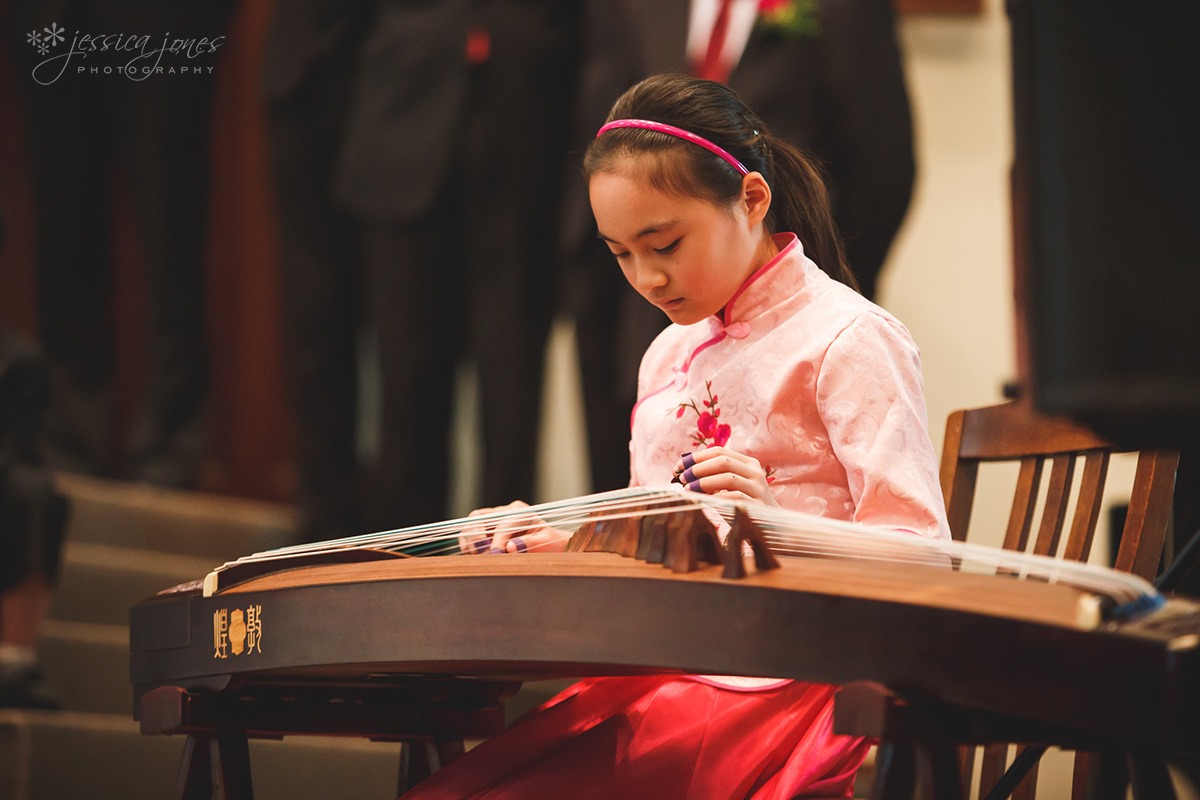 One important aspect of the Chinese Tea Ceremony is the giving of gifts.  This can either be something in a red envelope, or items of jewellery.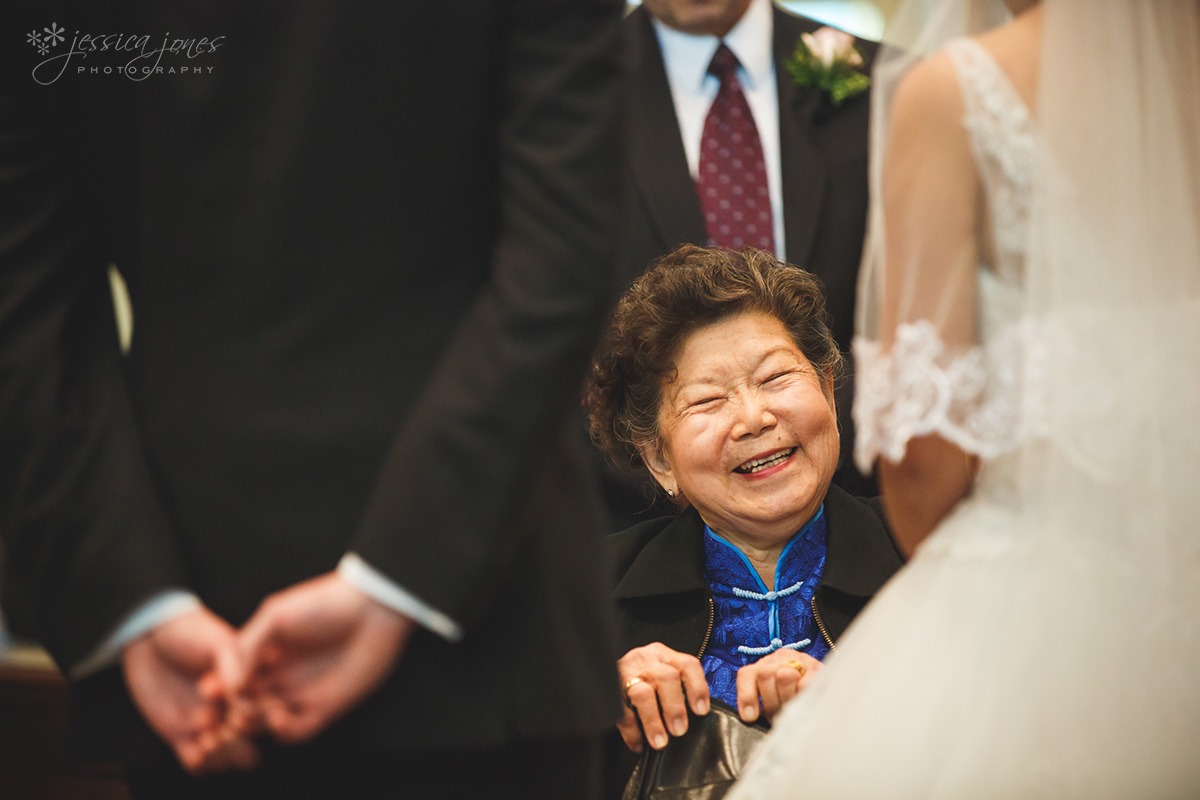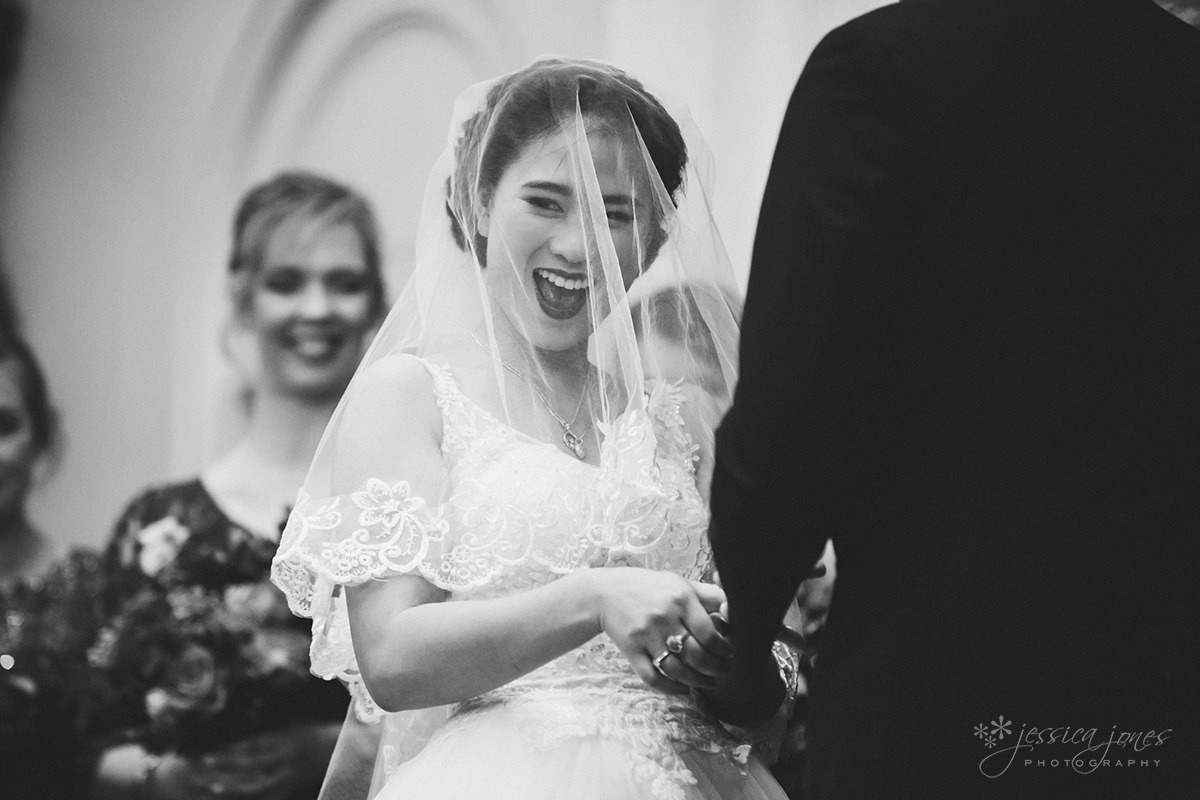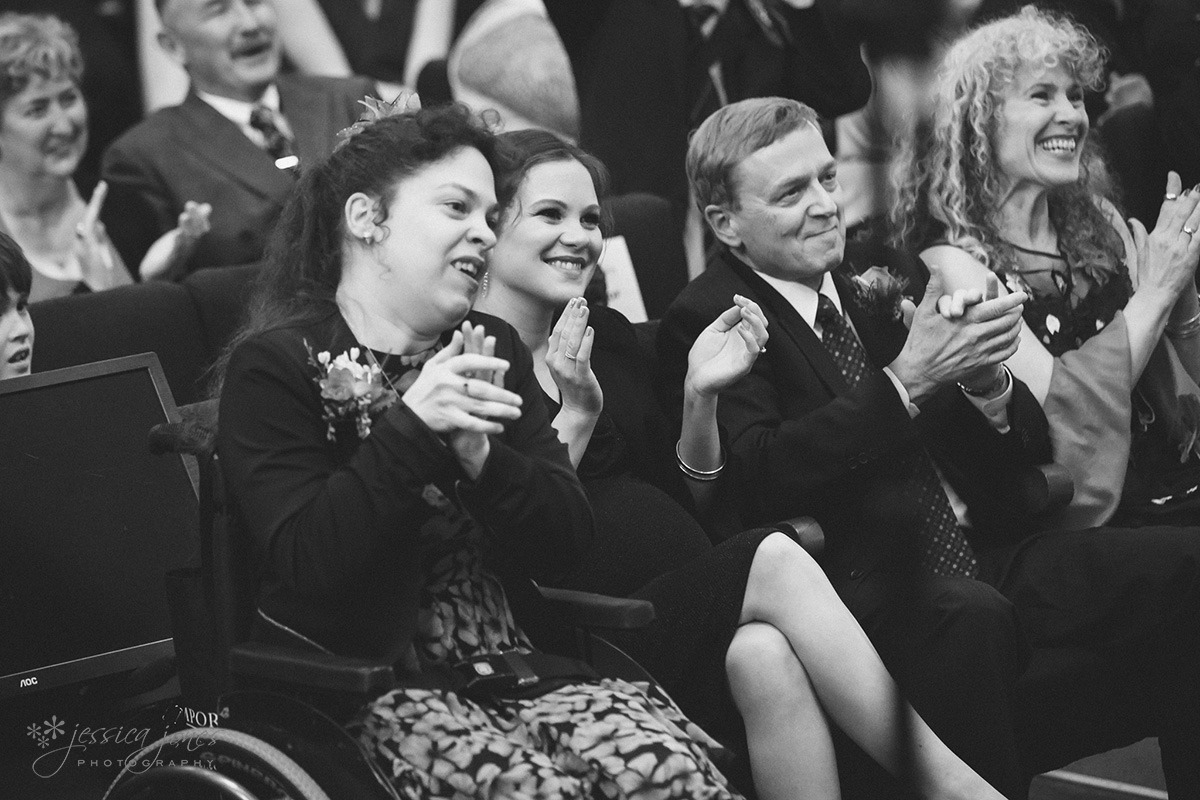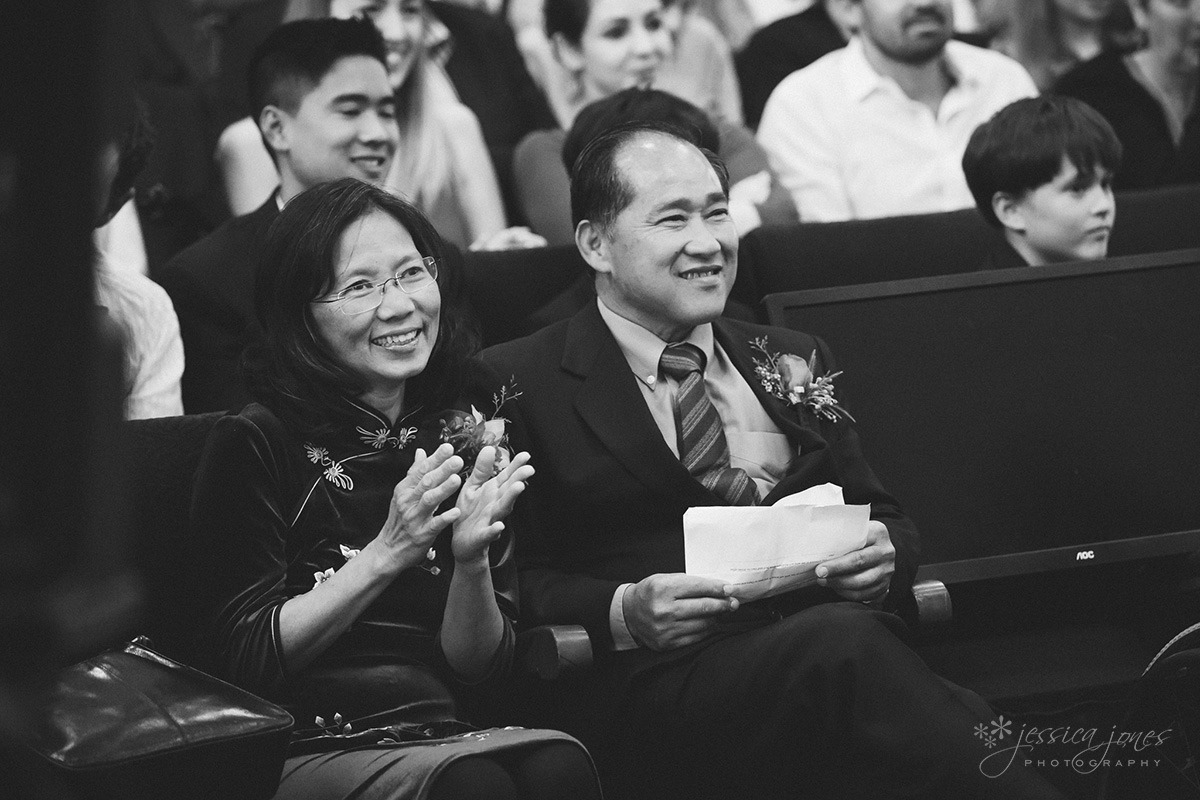 In case you thought the ceremony wasn't off the charts adorable already, here are Chara's three nephews singing 'Amazing Grace' acapella.  Once they had finished the applause of the crowd was almost deafening!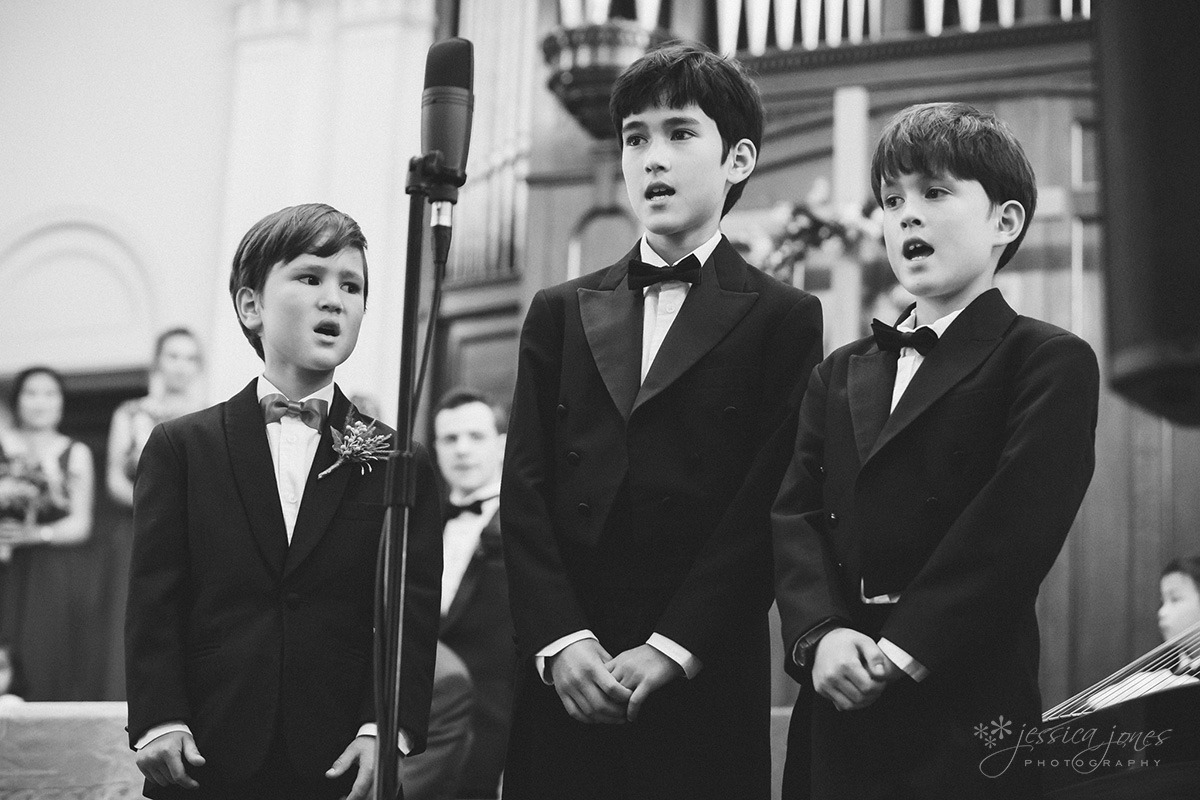 And with the pronouncement of Husband and Wife, Chara and Joe were married!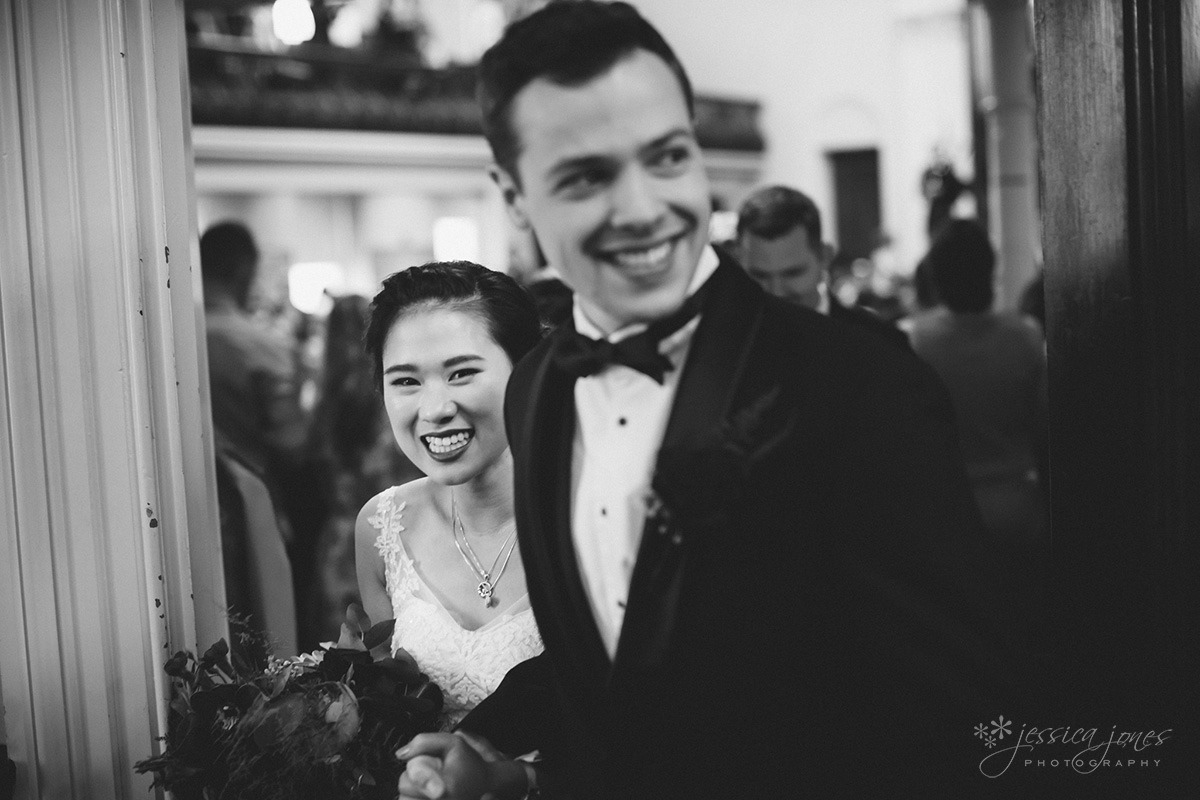 And once again, the City of Auckland Pipe Band absolutely rocked it!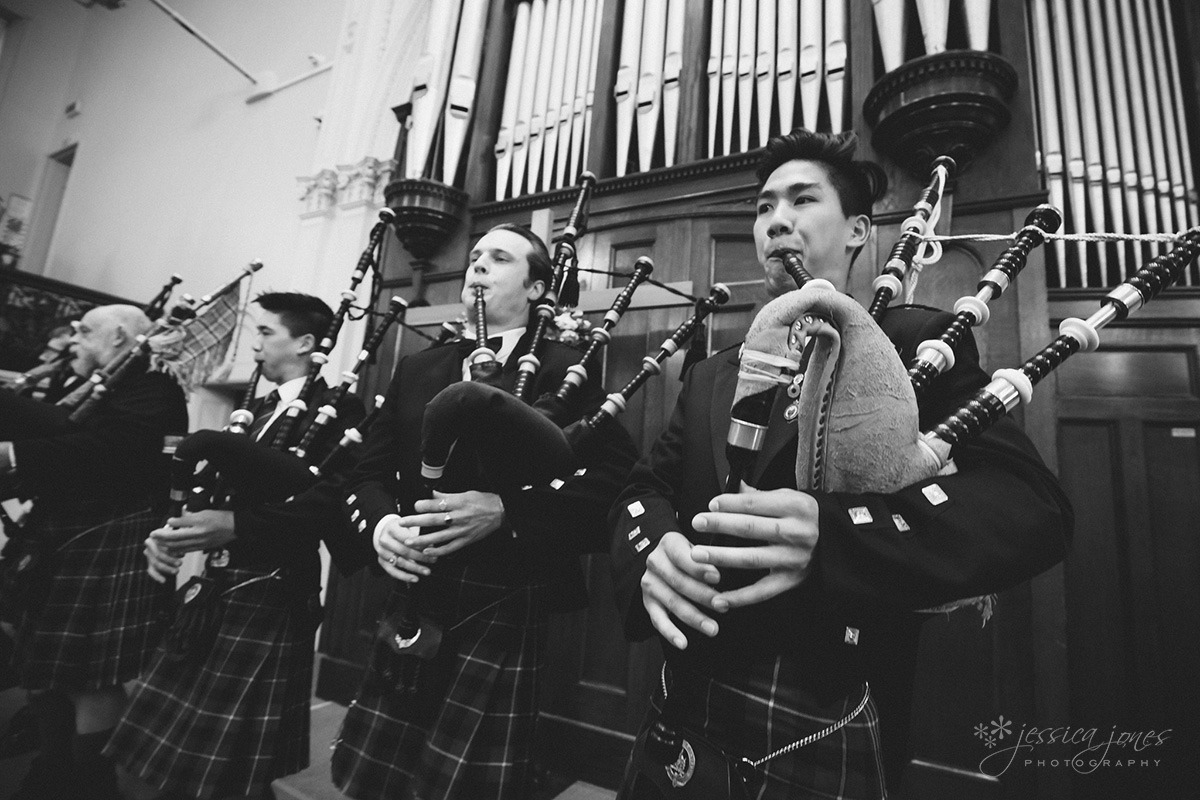 As the hundreds of guests streamed out of the church, the hugging began.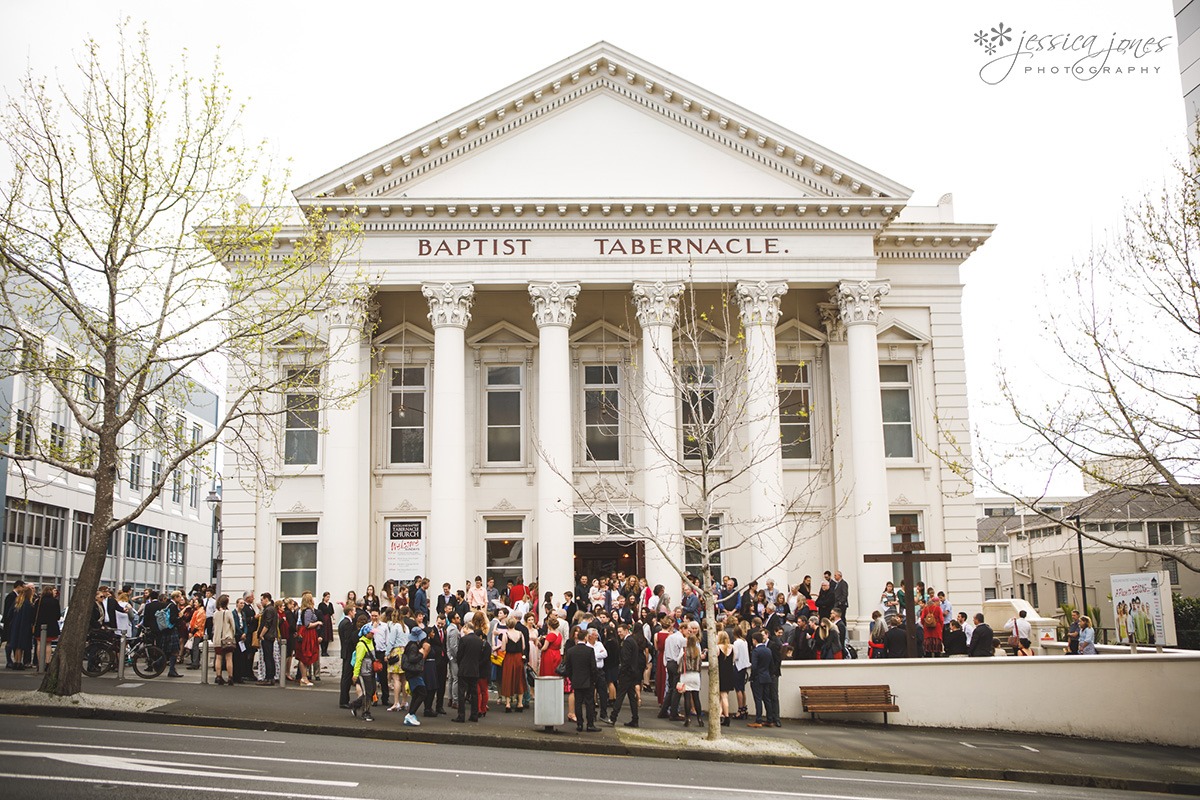 And, as usual, Ezra was totally fine with it all.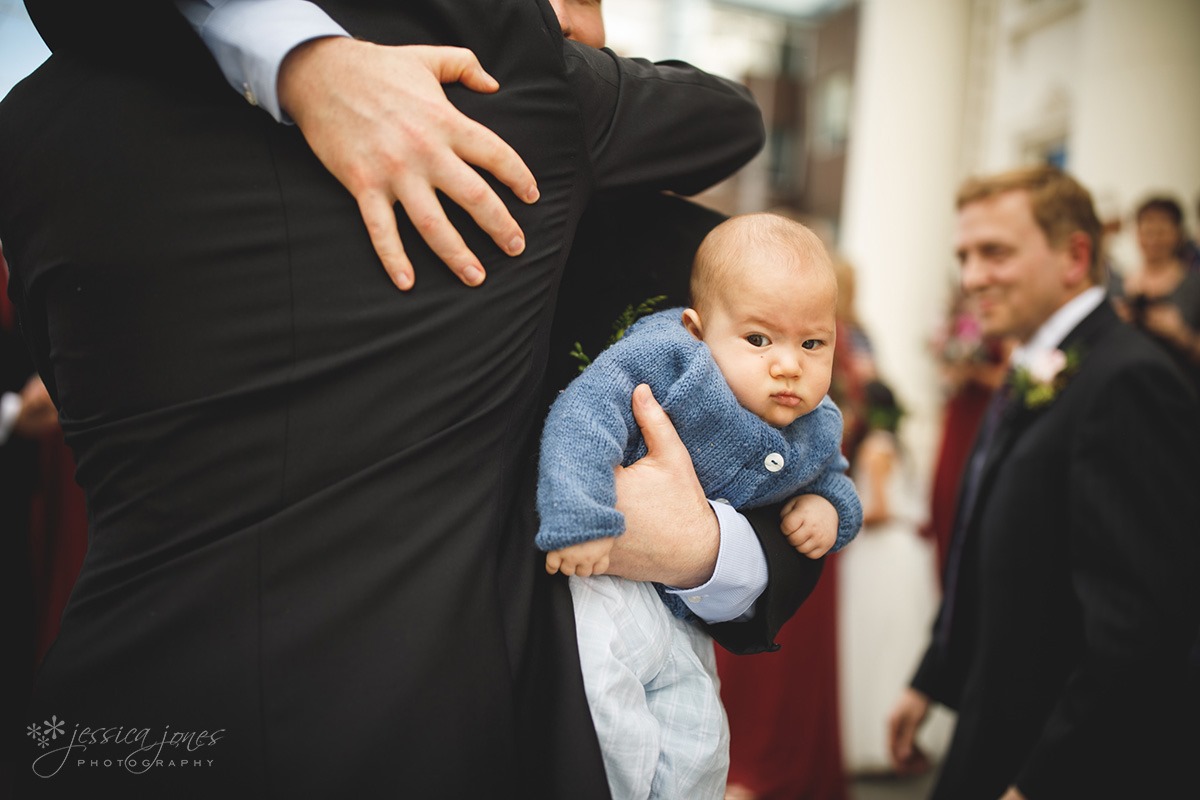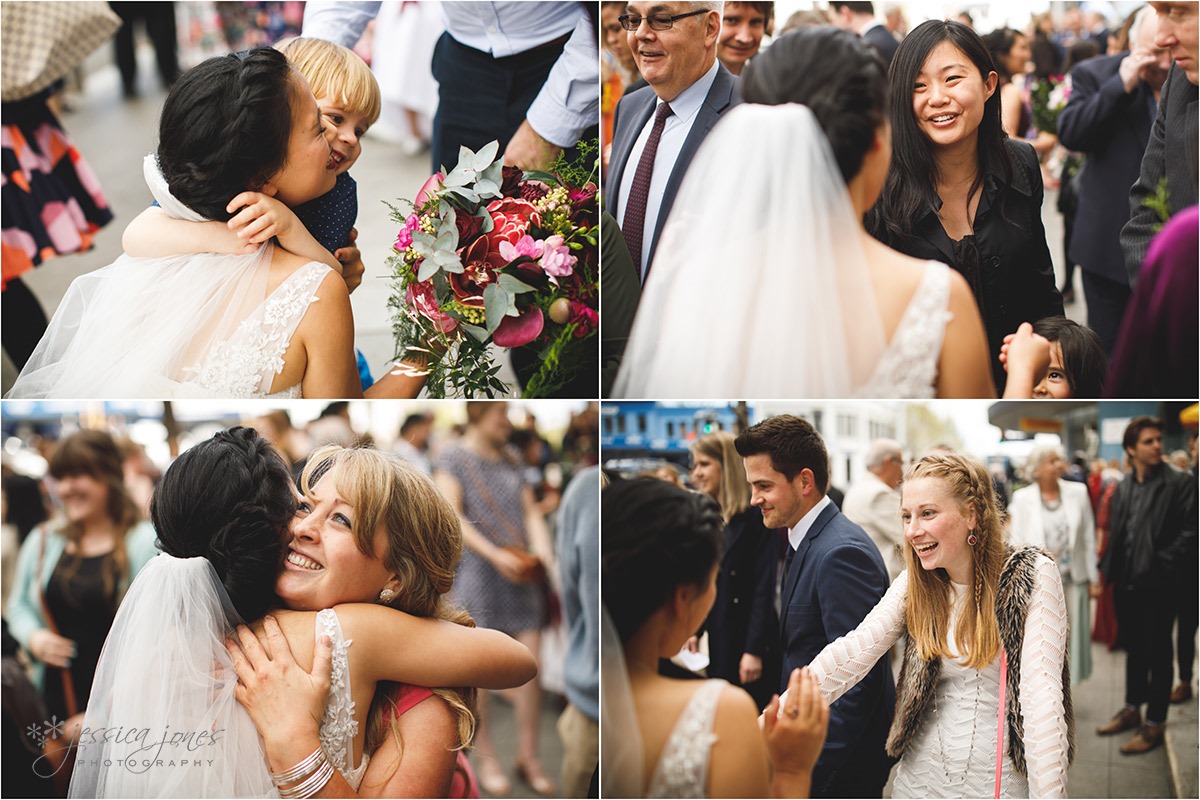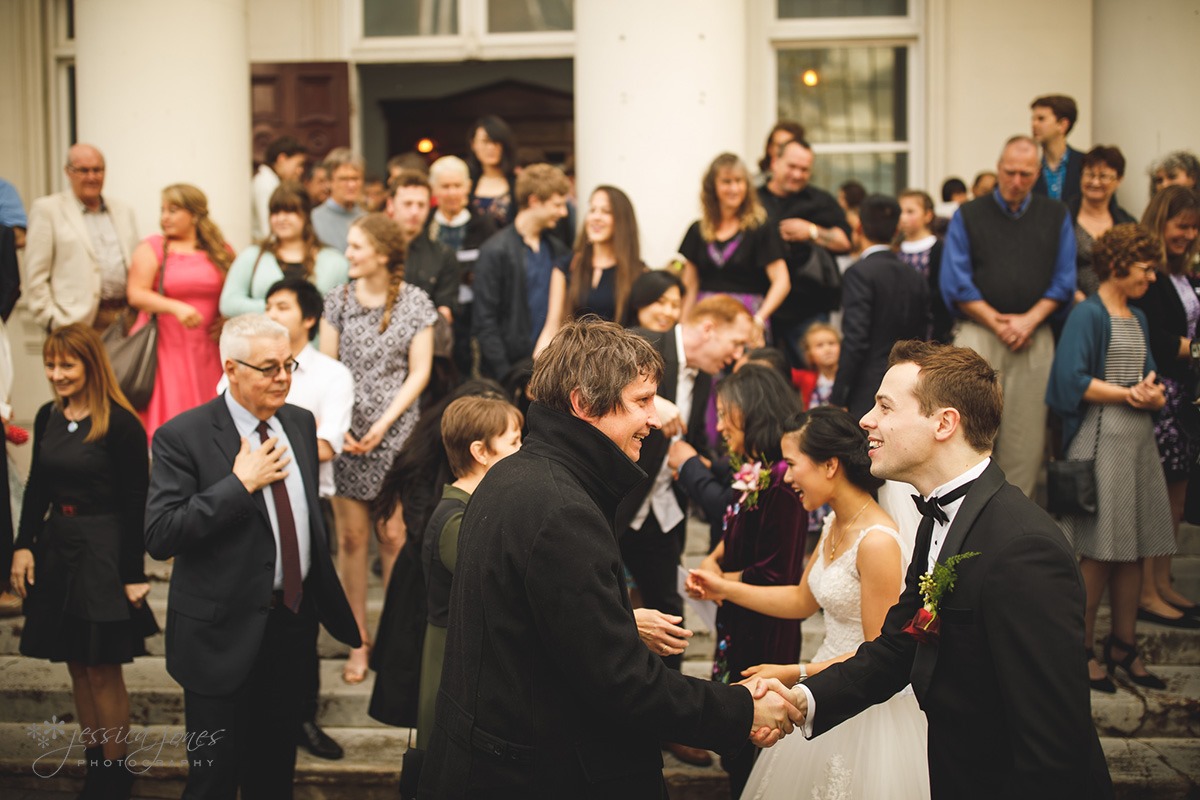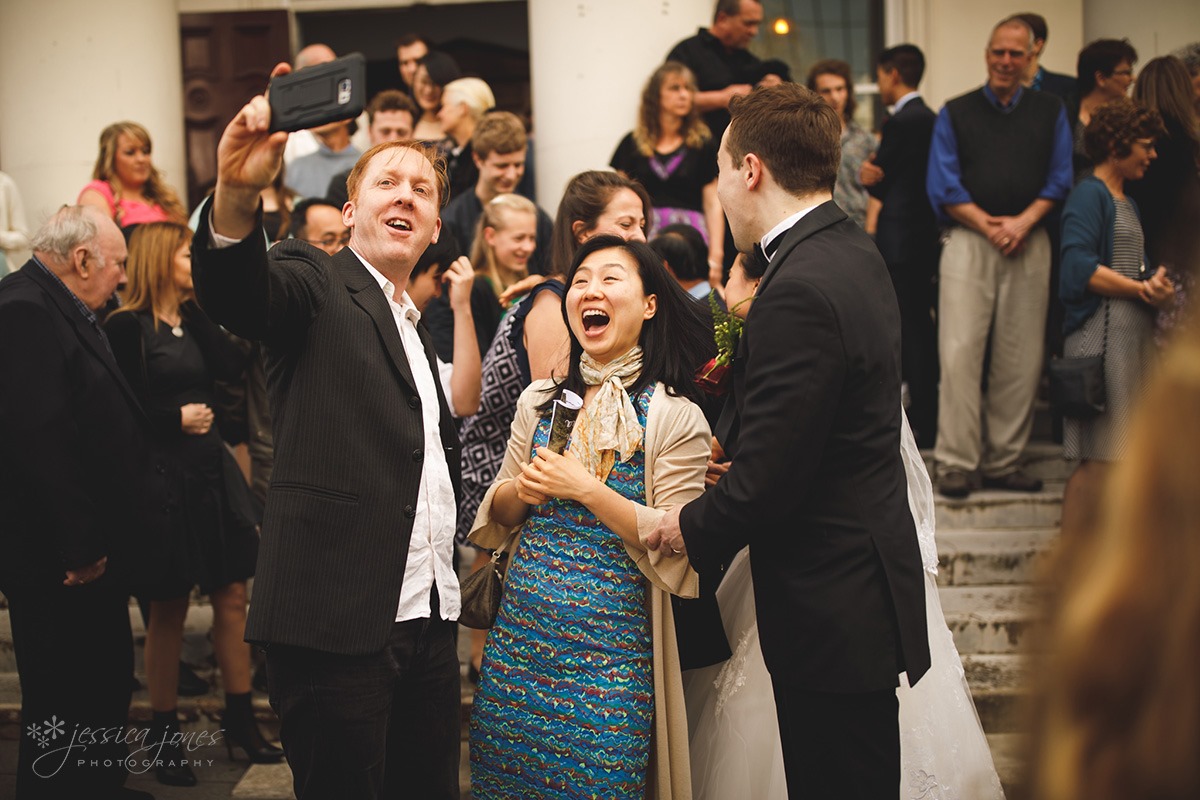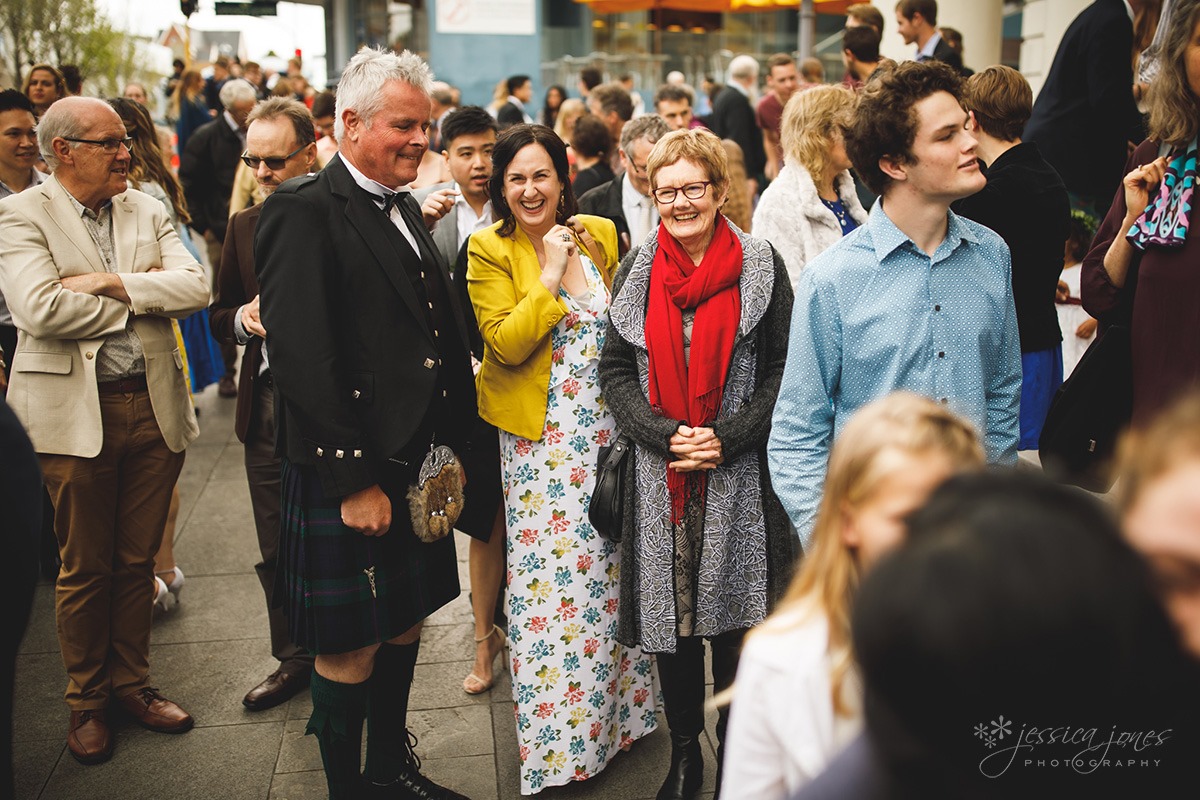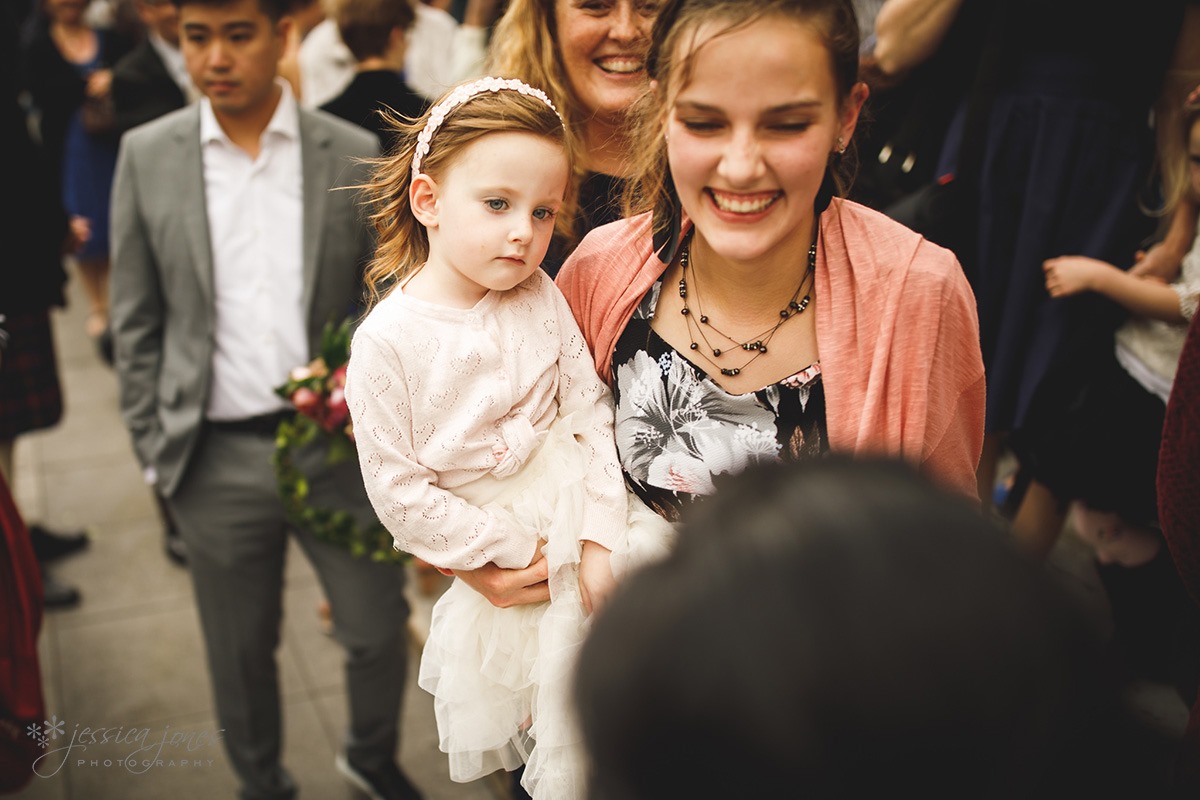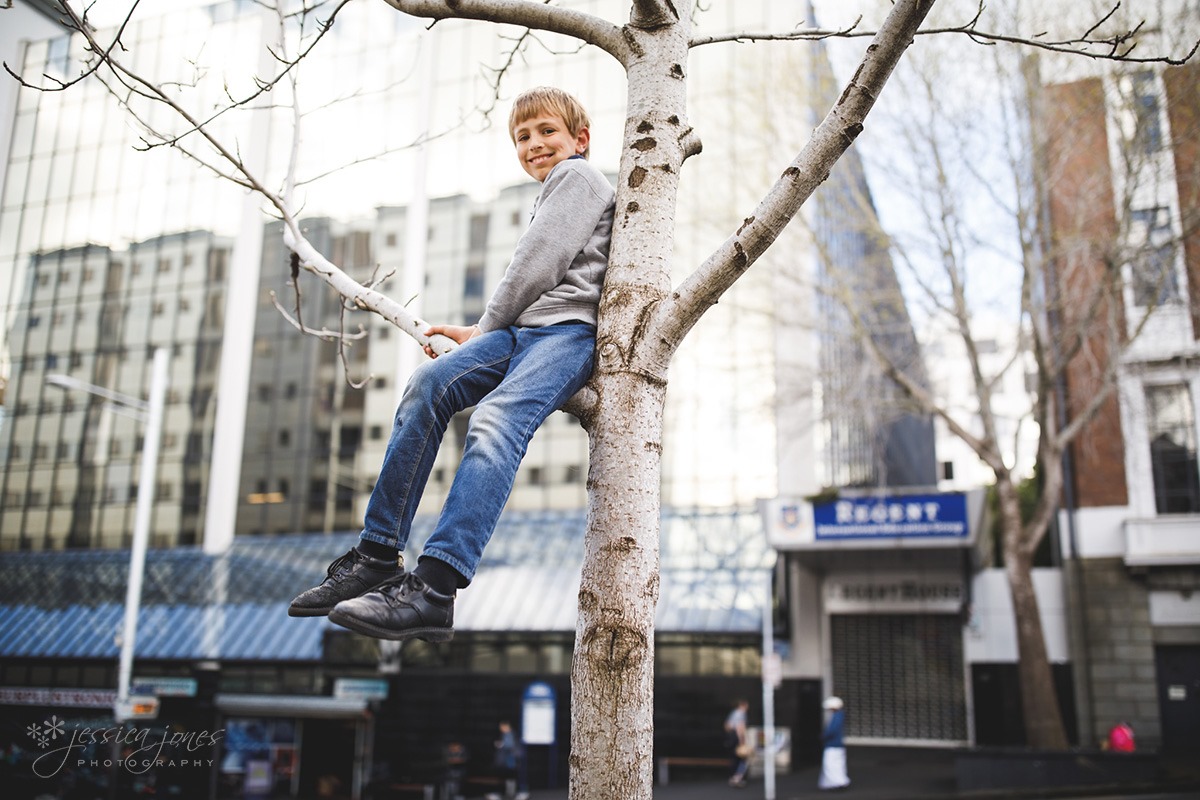 I have to admit, I rather like the chaos right before the 'everyone look at the camera' family photo.
I also tend to think this little photo bomber is rather cute.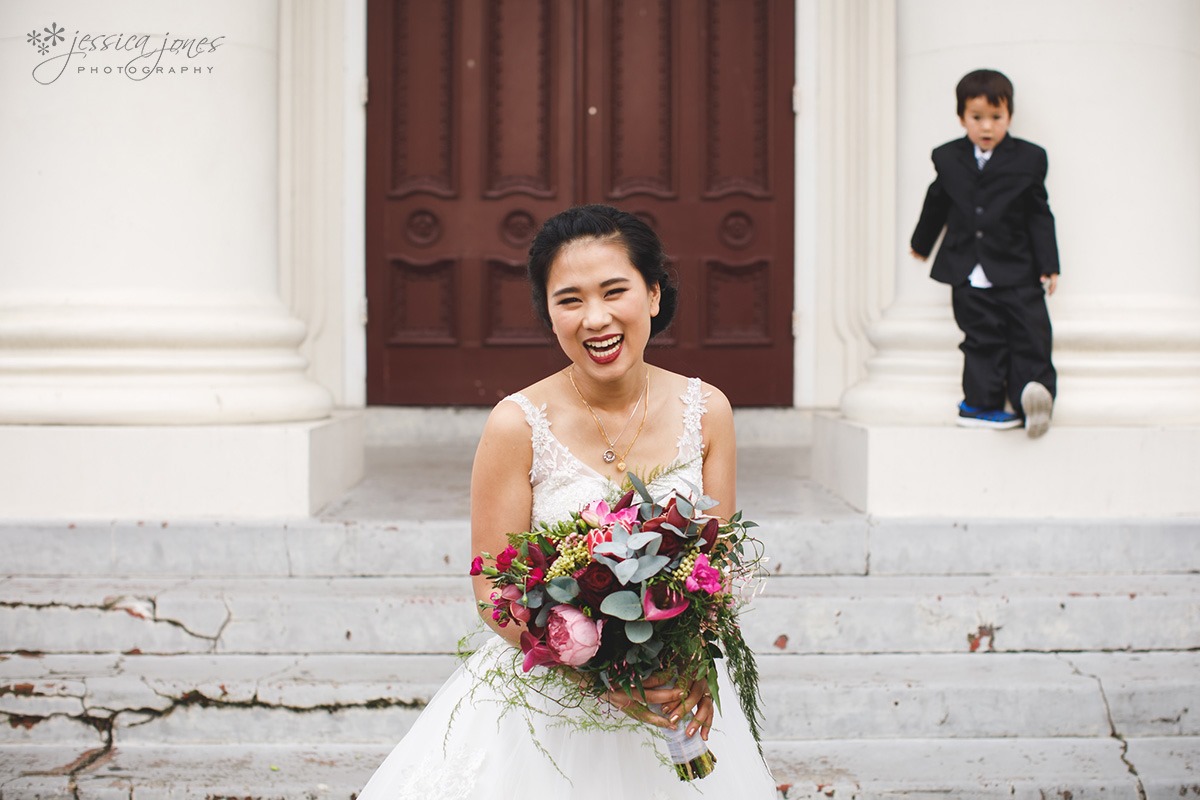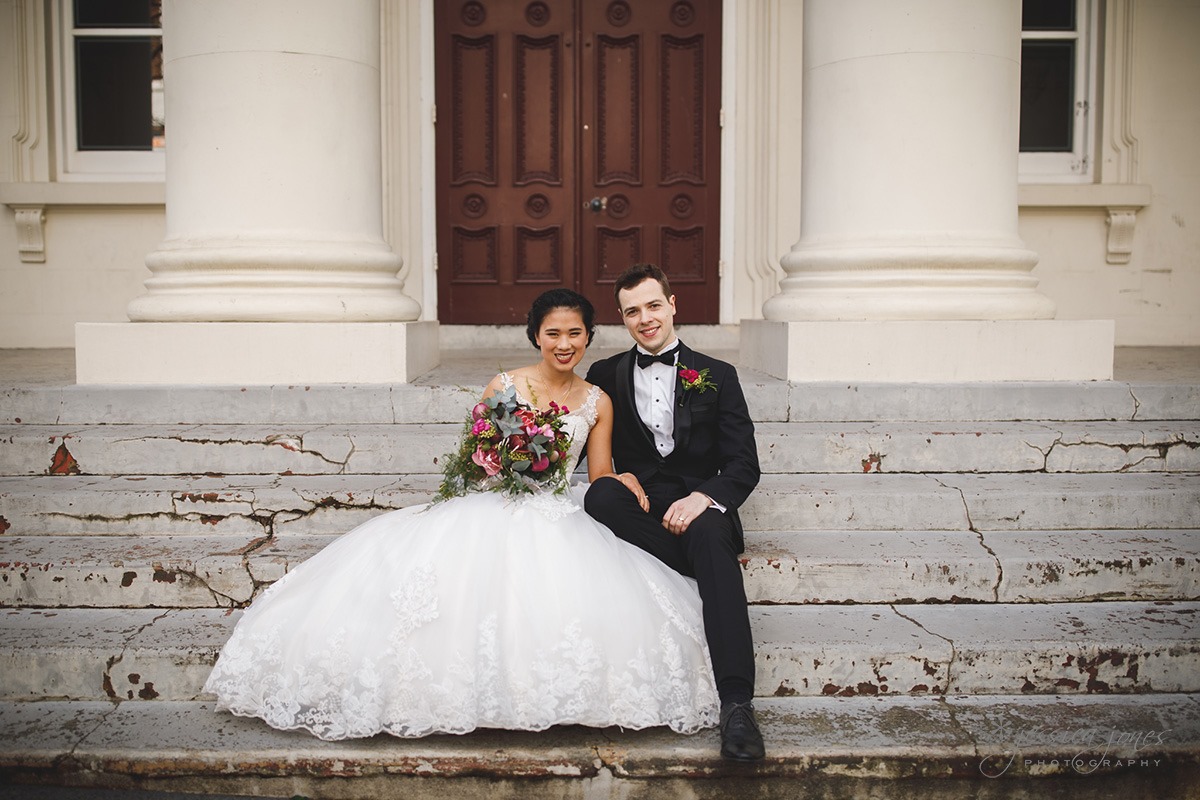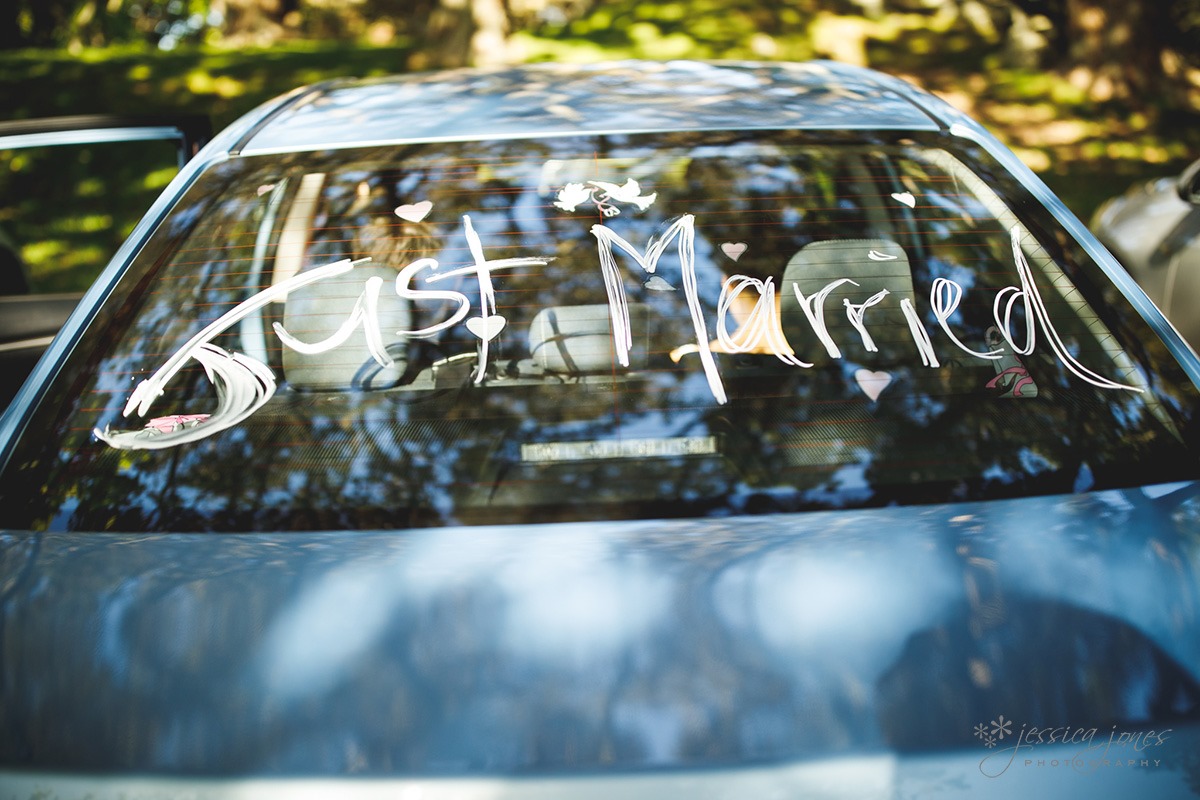 And then we were off to Cornwall Park.  Not being from Auckland, I must admit, I was WAY too excited by this goldmine of trees and pretty places to go!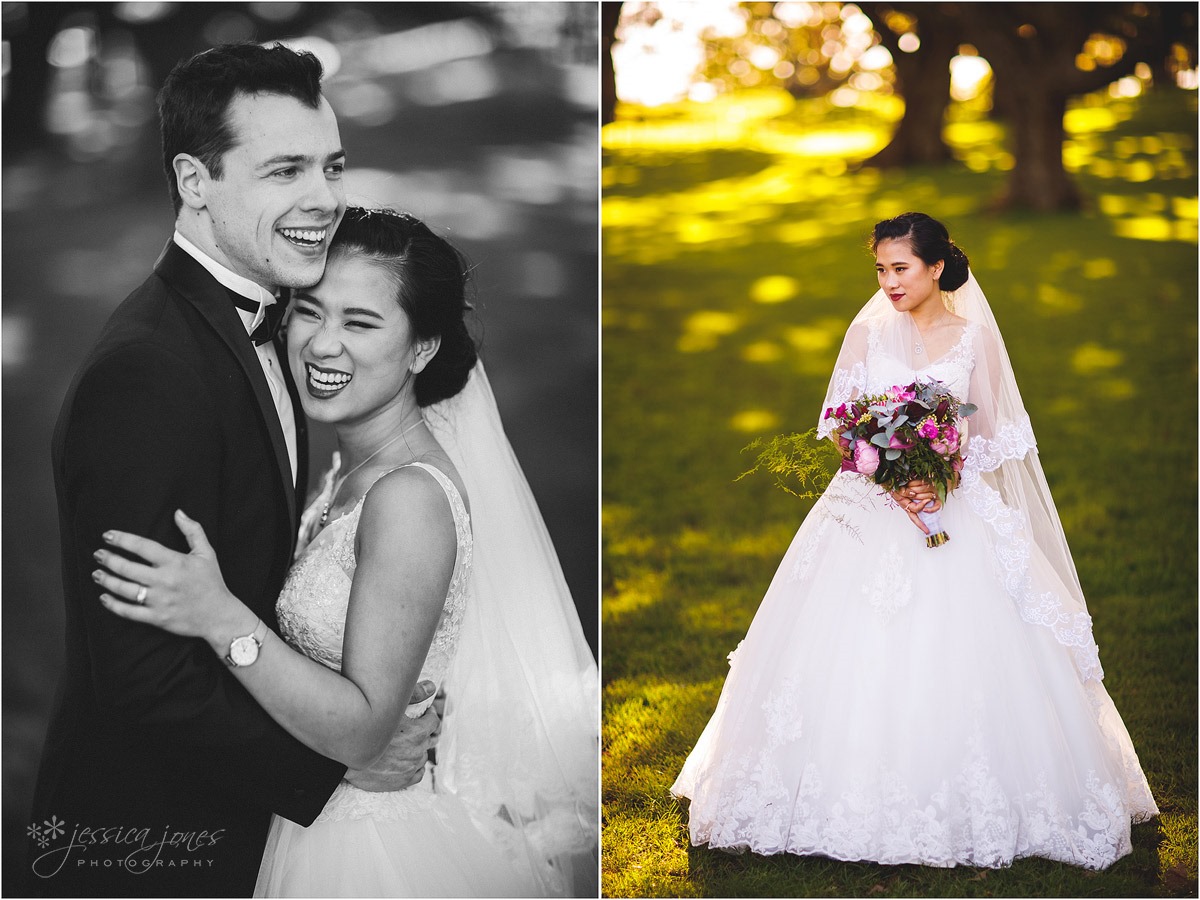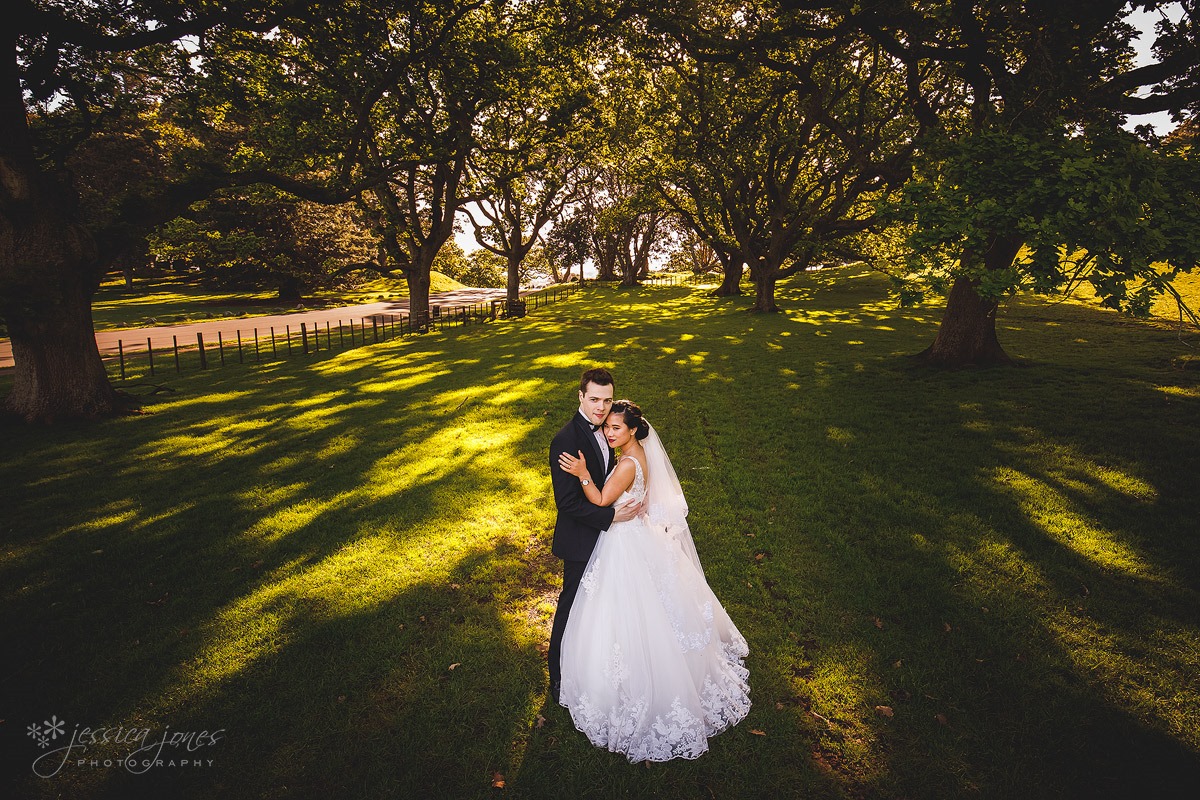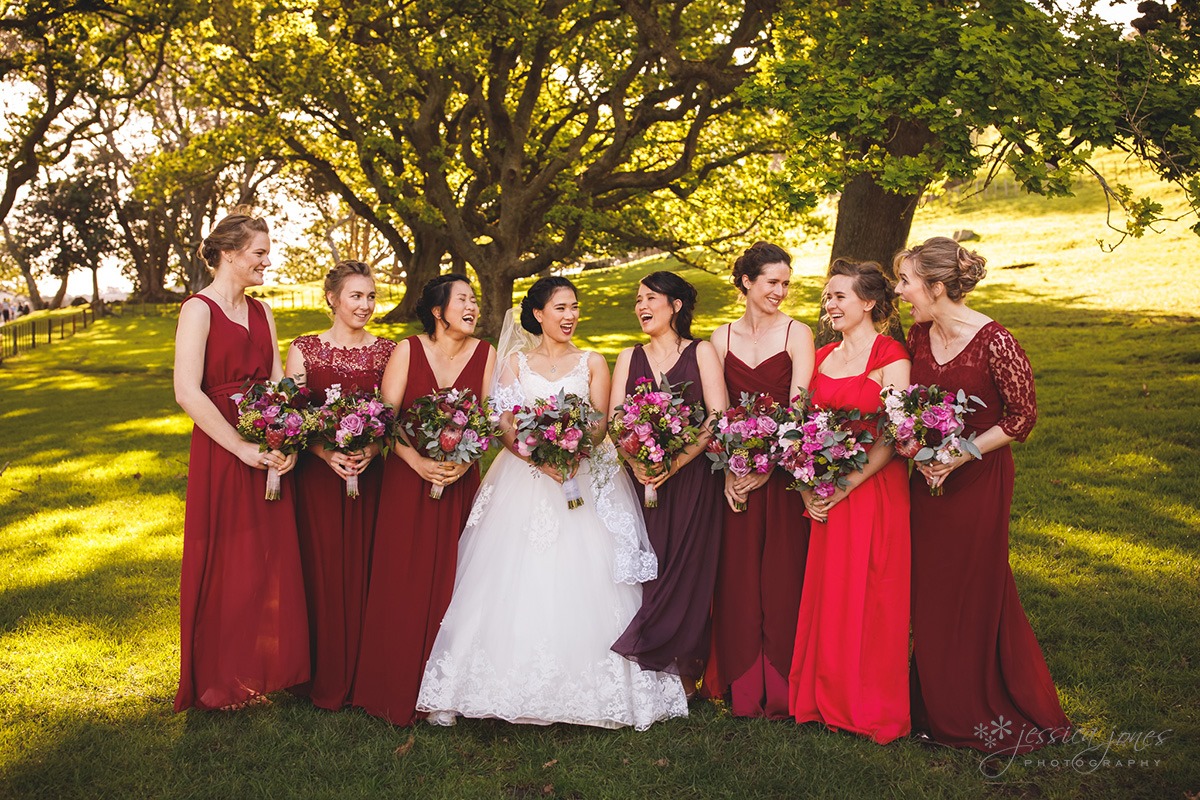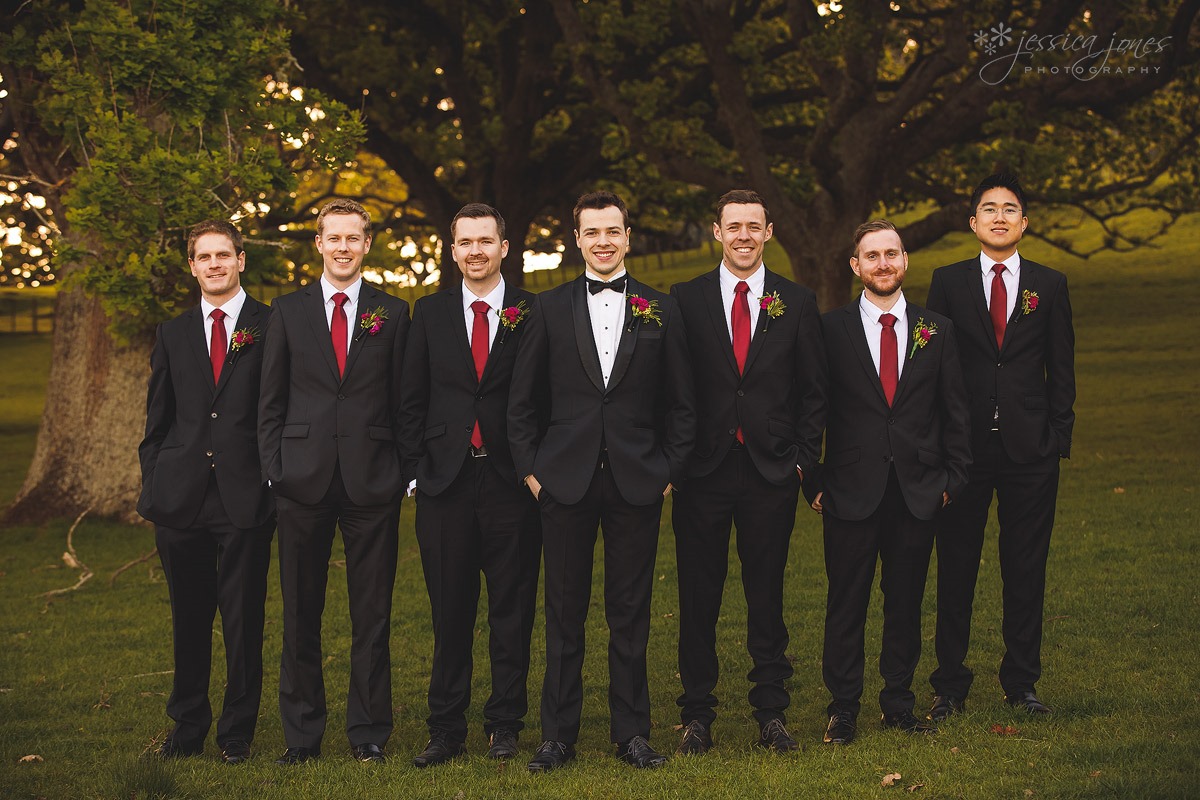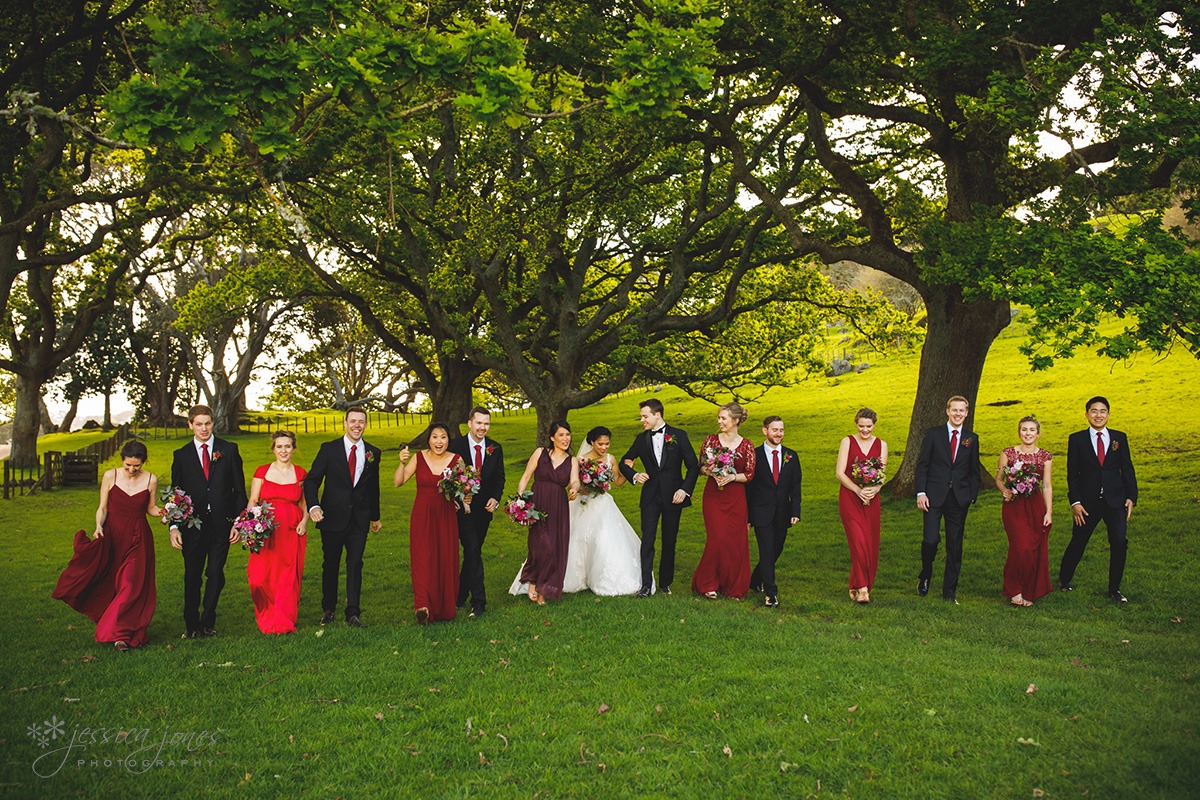 This bridal party, right here, is next level amazing.  They stepped up in every way, not only keeping the bride and groom calm and organised, but also helping in every practical way imaginable.  They were truly there to serve, and I know that Joe and Chara were so grateful.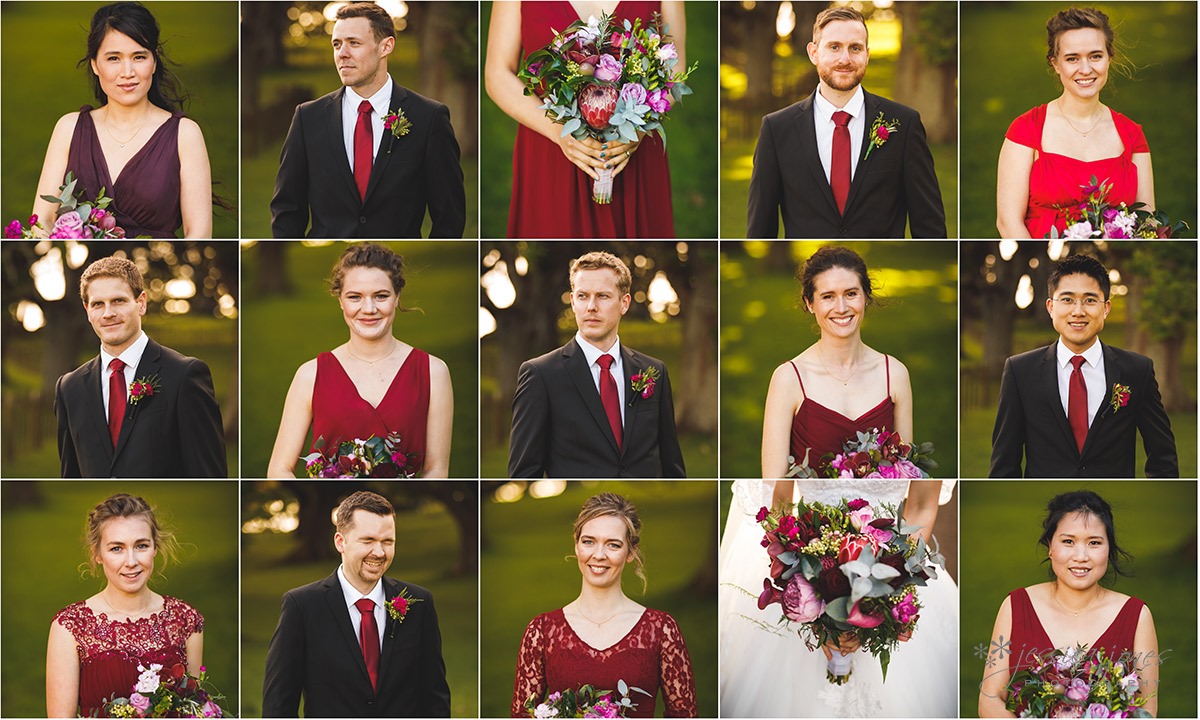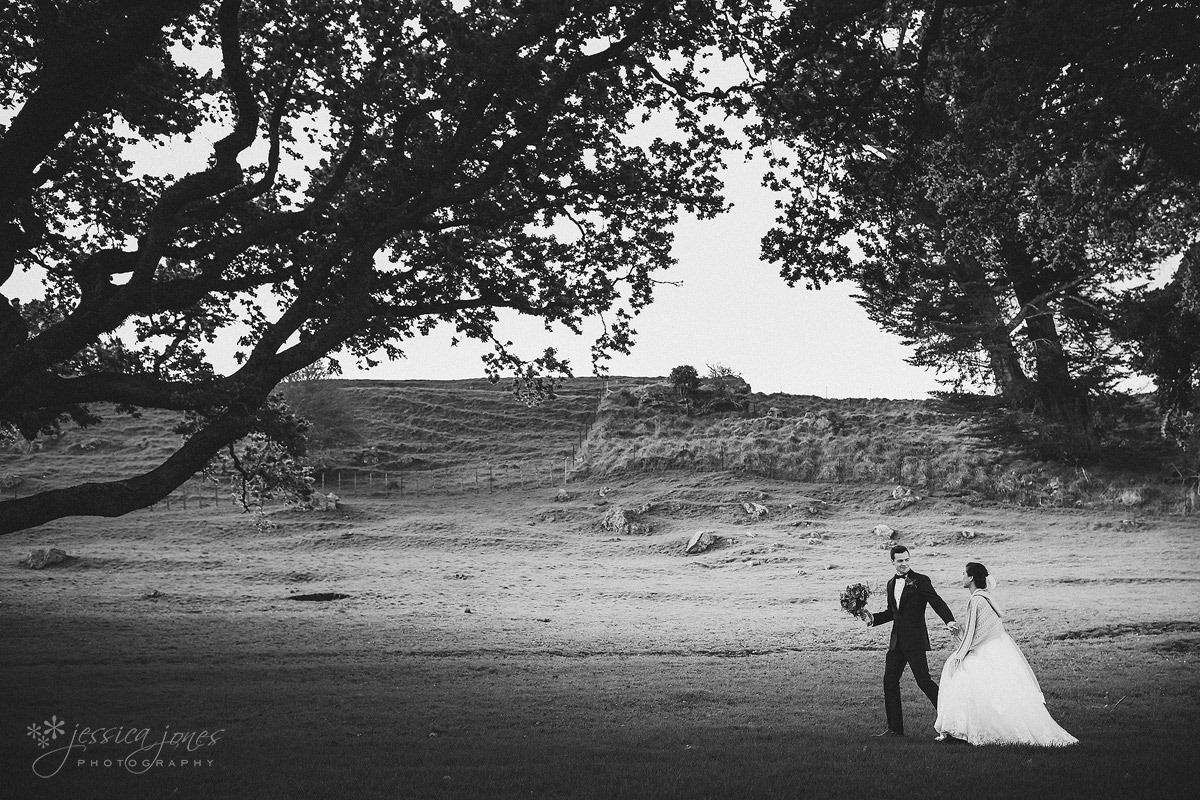 If you're looking at these images and you're thinking "golly gosh, they look like really lovely people", well, you'd be absolutely right.  Both Chara and Joe have this warmth about them, a welcoming glow of  "let's be friends" that seems to attract people to them.  I'm sure this is why there were hundreds upon hundreds of people at their wedding.  And no matter how old or young, Joe and Chara made everyone feel important.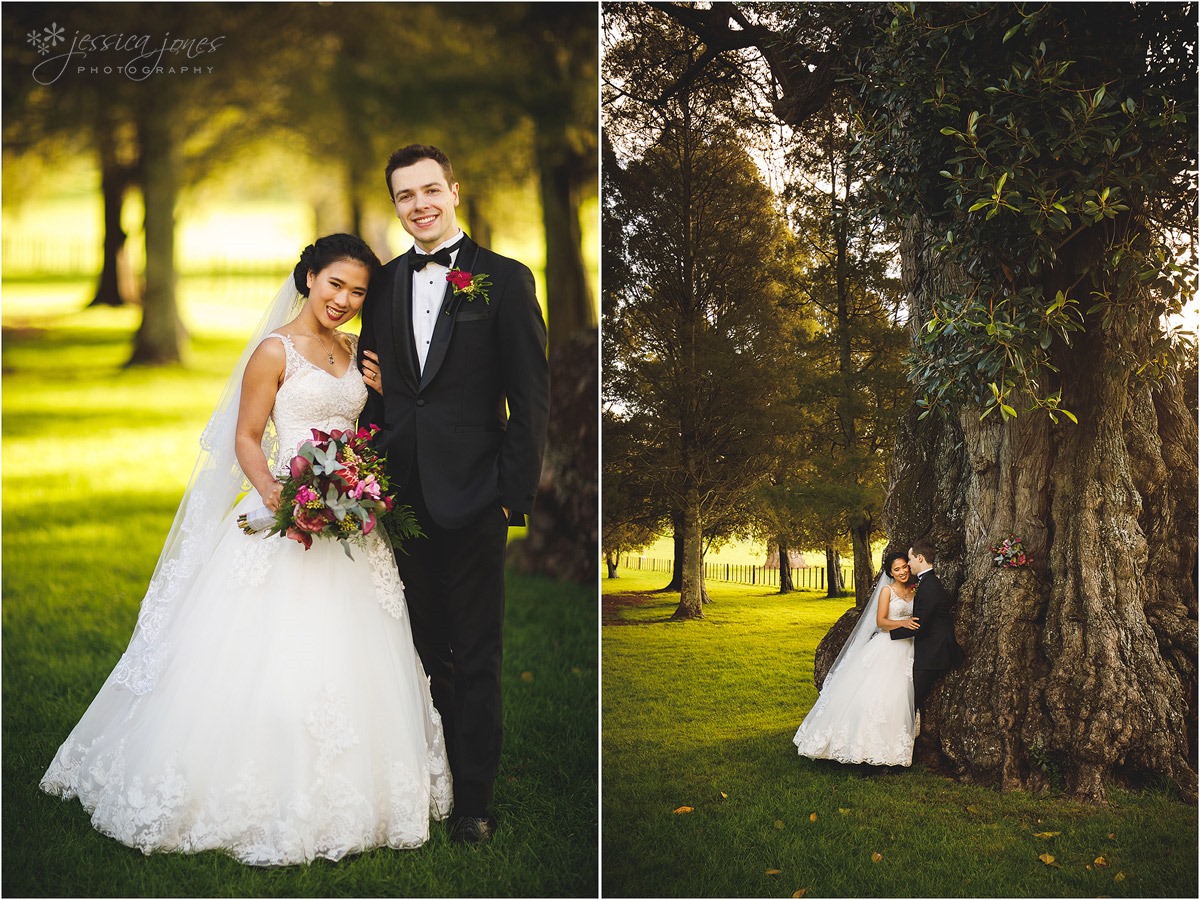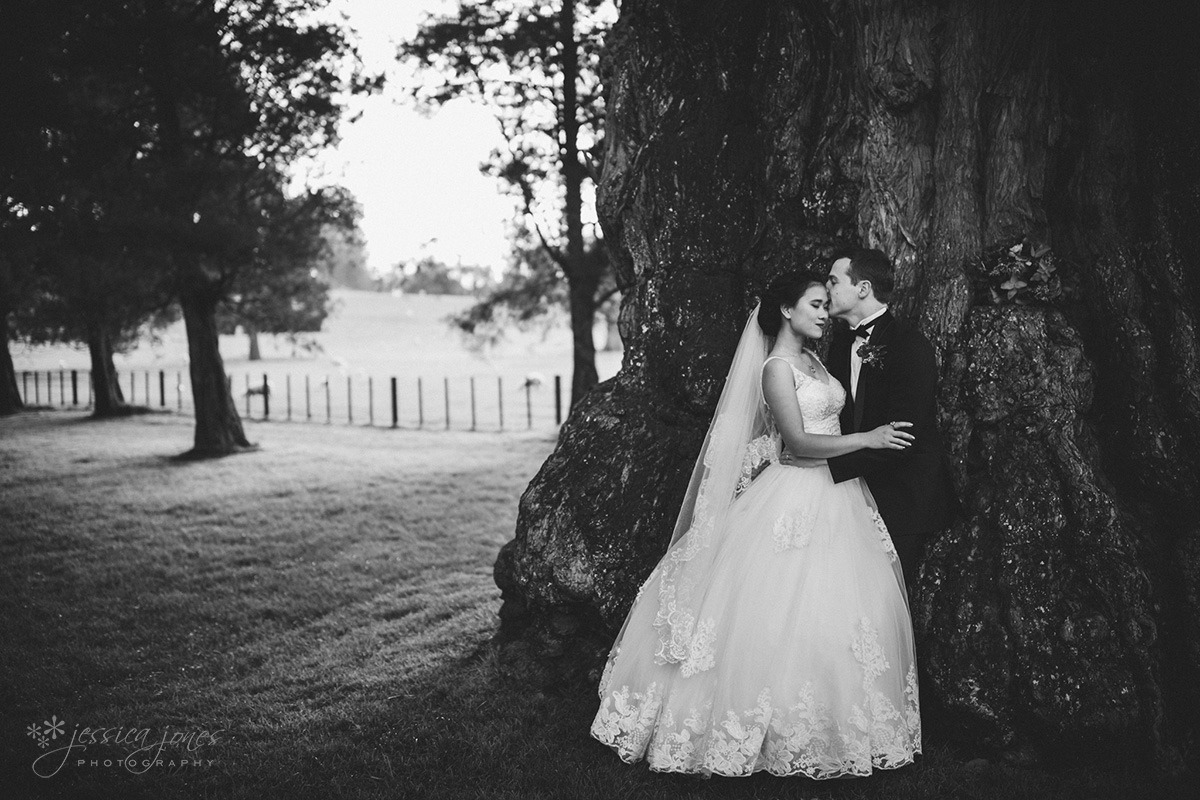 Then it was time to head to the reception for food, speeches and a Ceilidh!  Don't worry about trying to pronounce that word in your head, because unless you're Scottish or Irish, you're not going to be getting it right.  The word Ceilidh, is pronounced Kay-lee.  It's a fun filled evening of organised dances and celebration!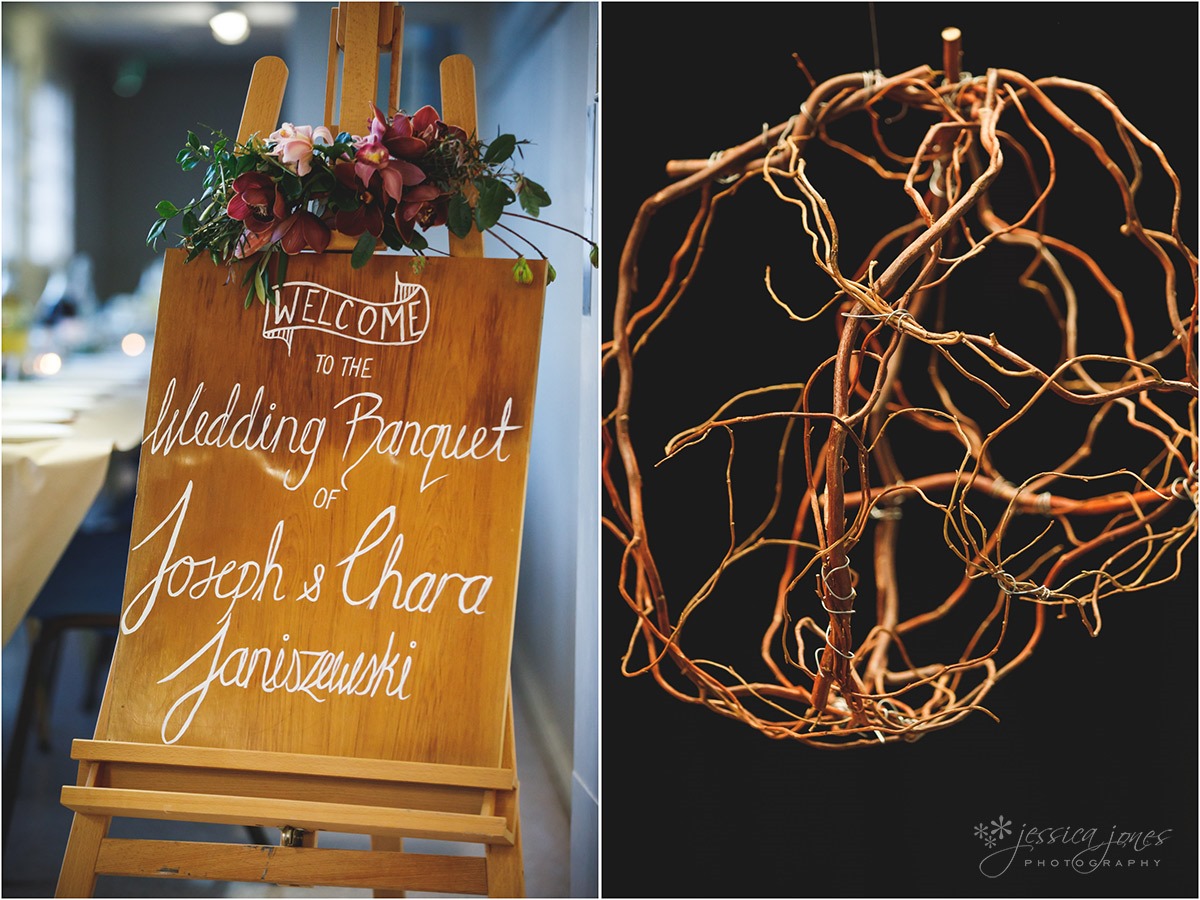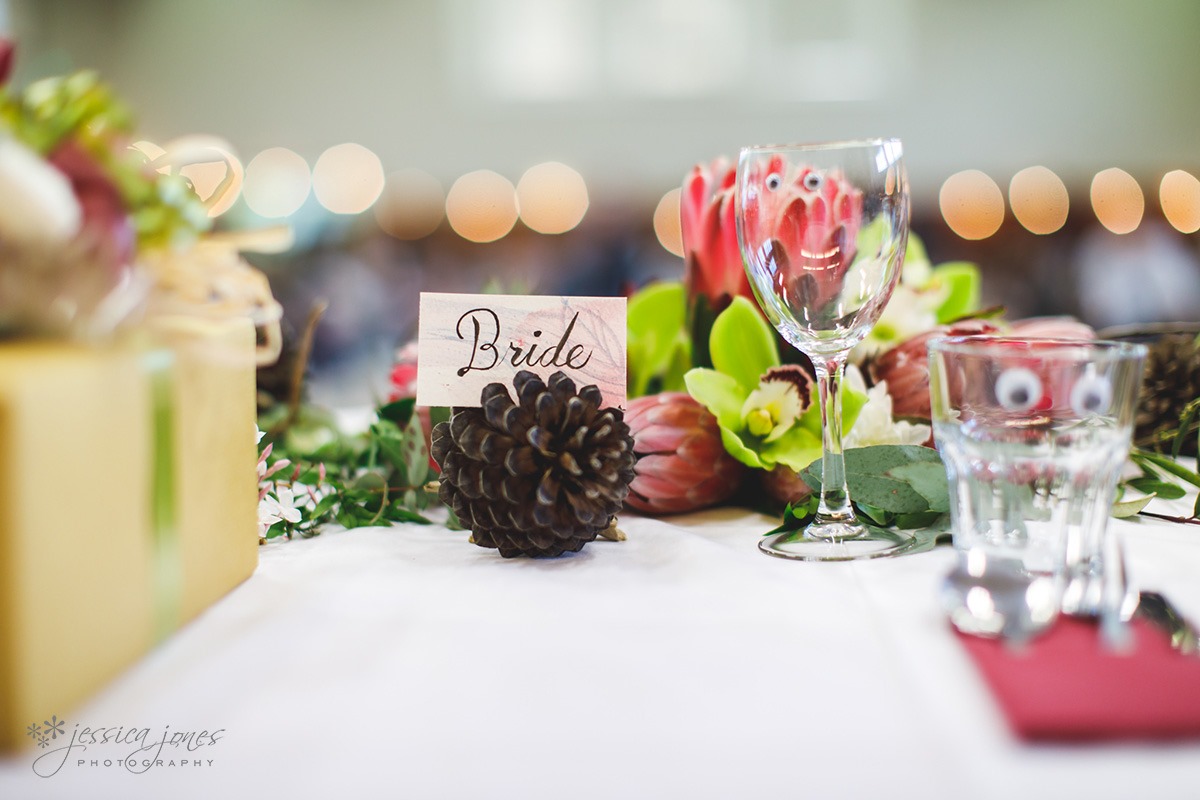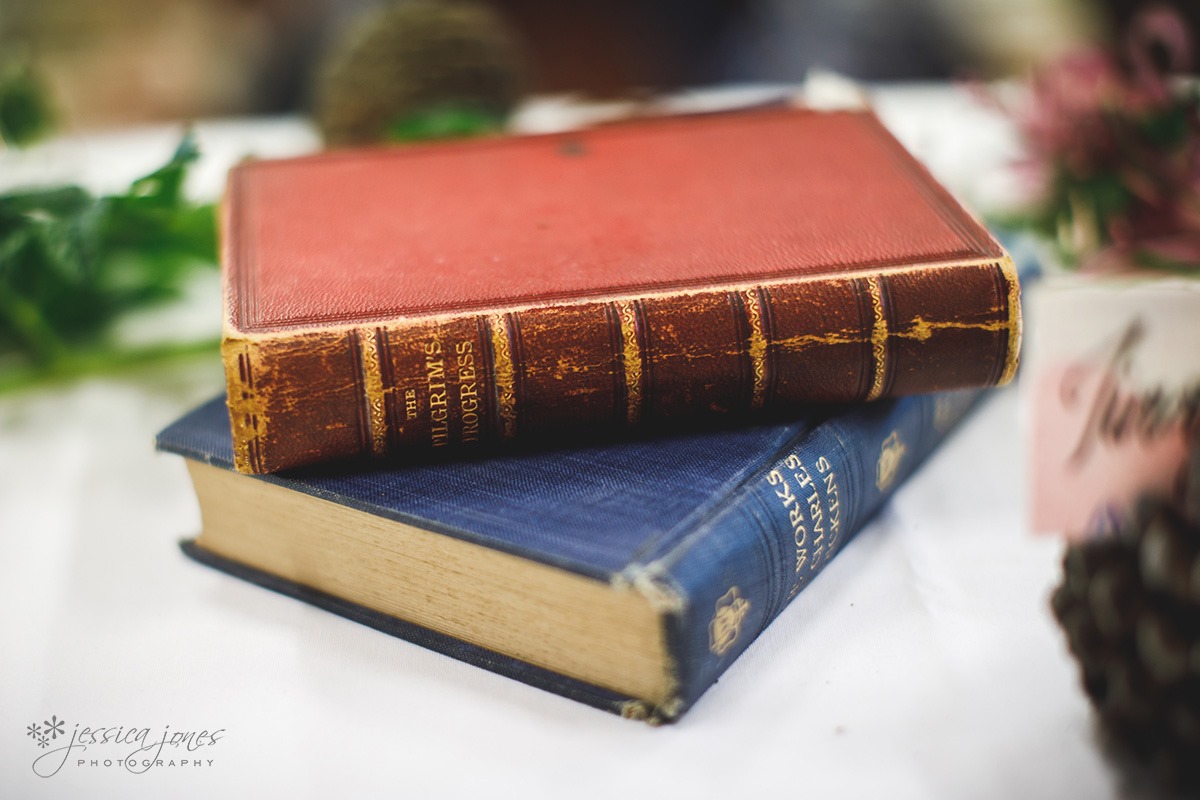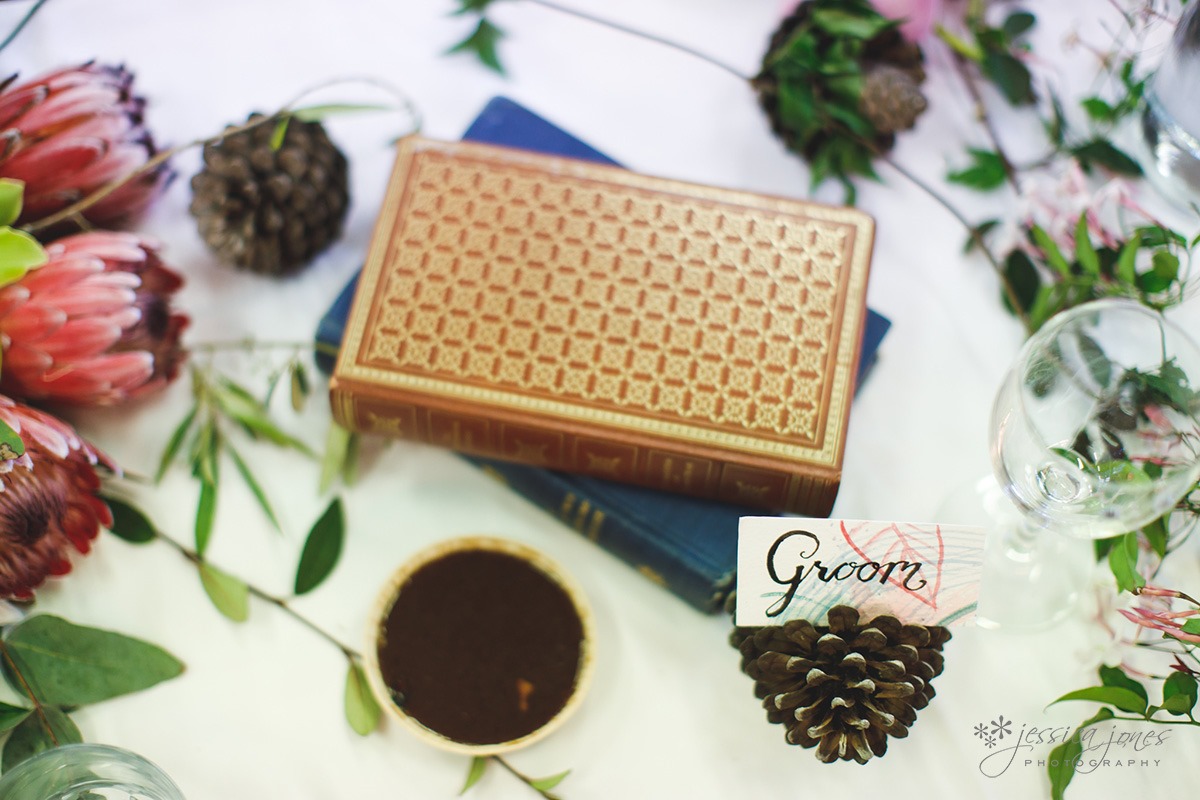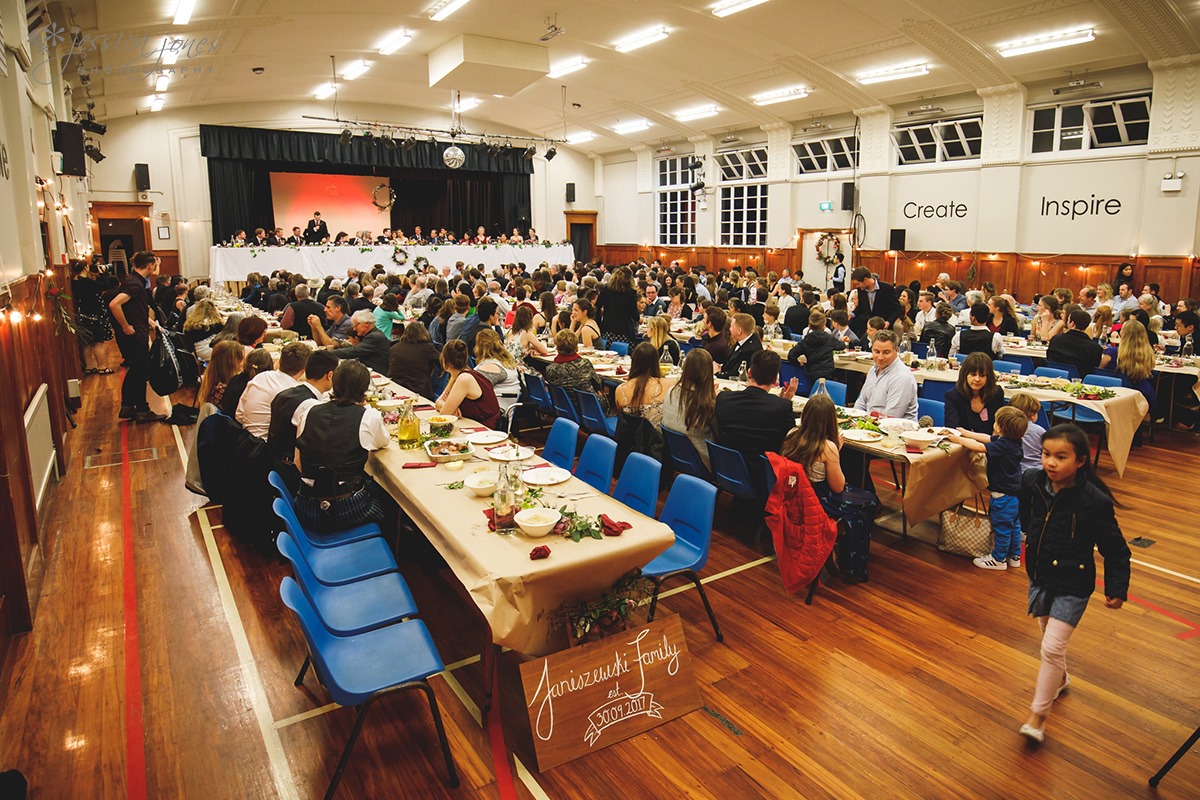 This is what happens when your bridesmaid is also a photographer, and puts together a photobooth for you.  Well played Mikayla!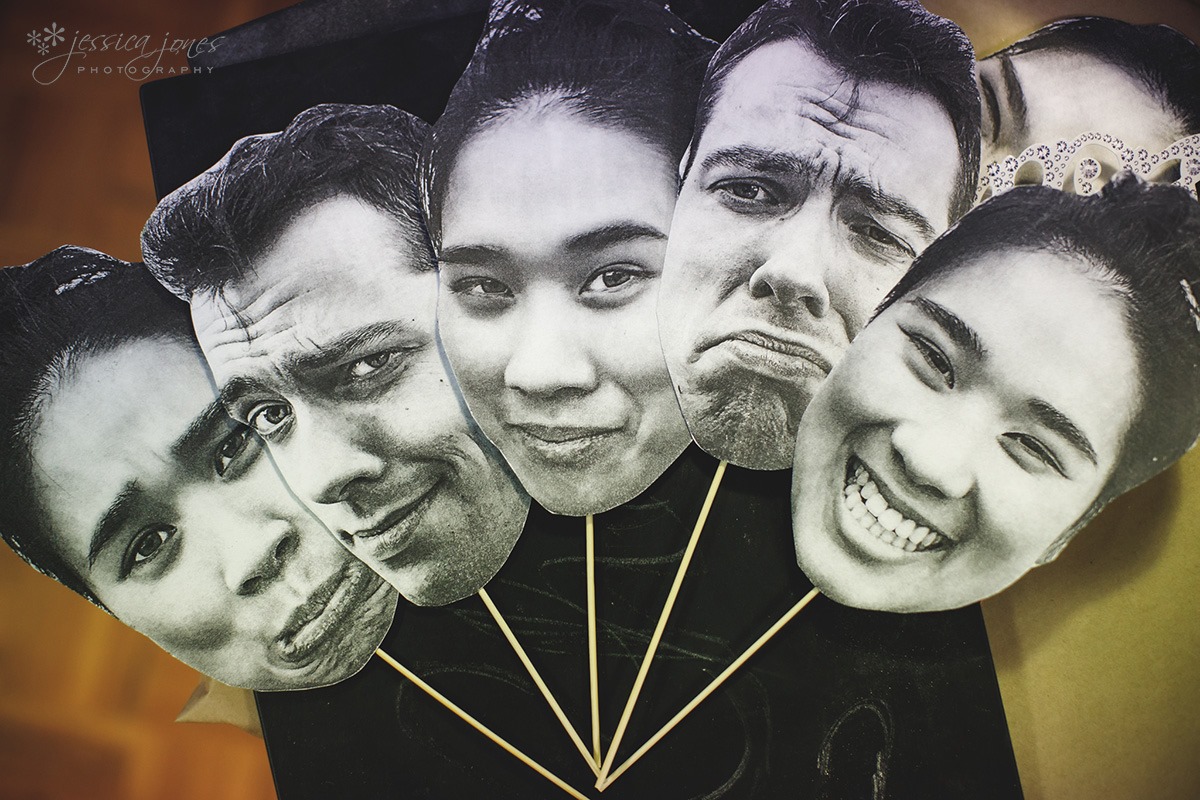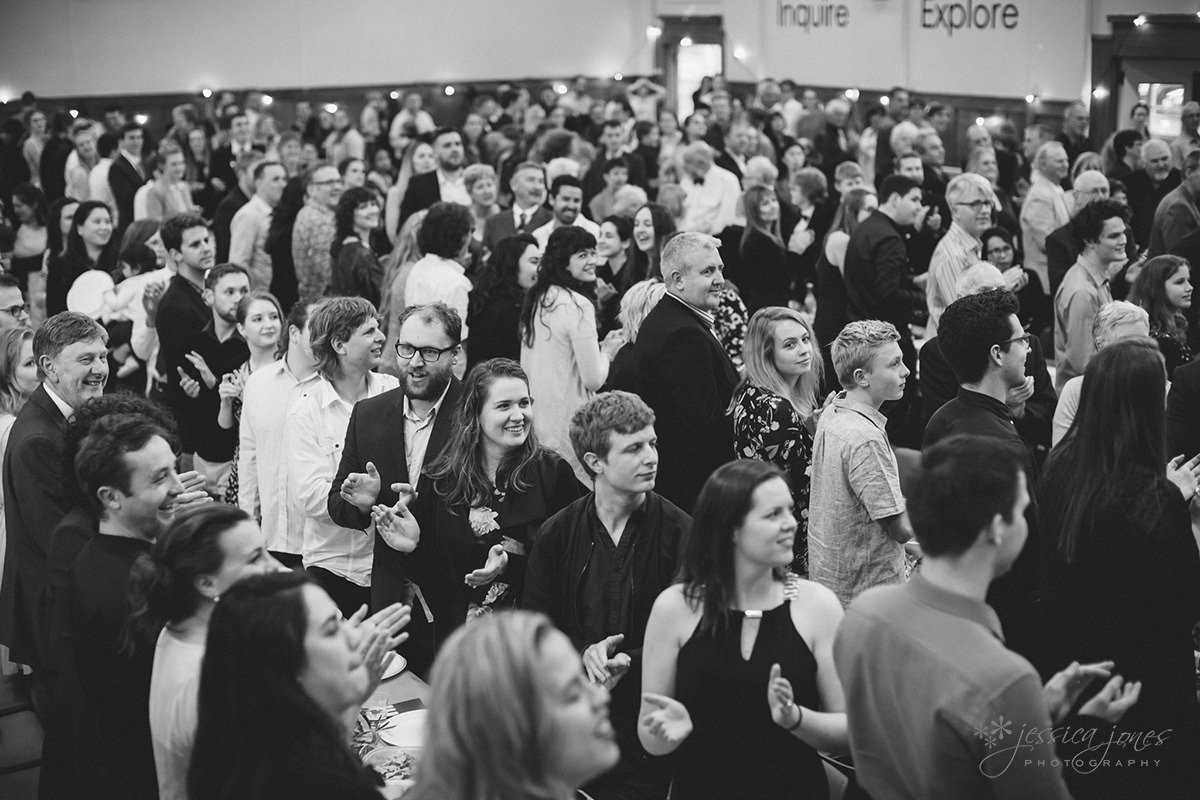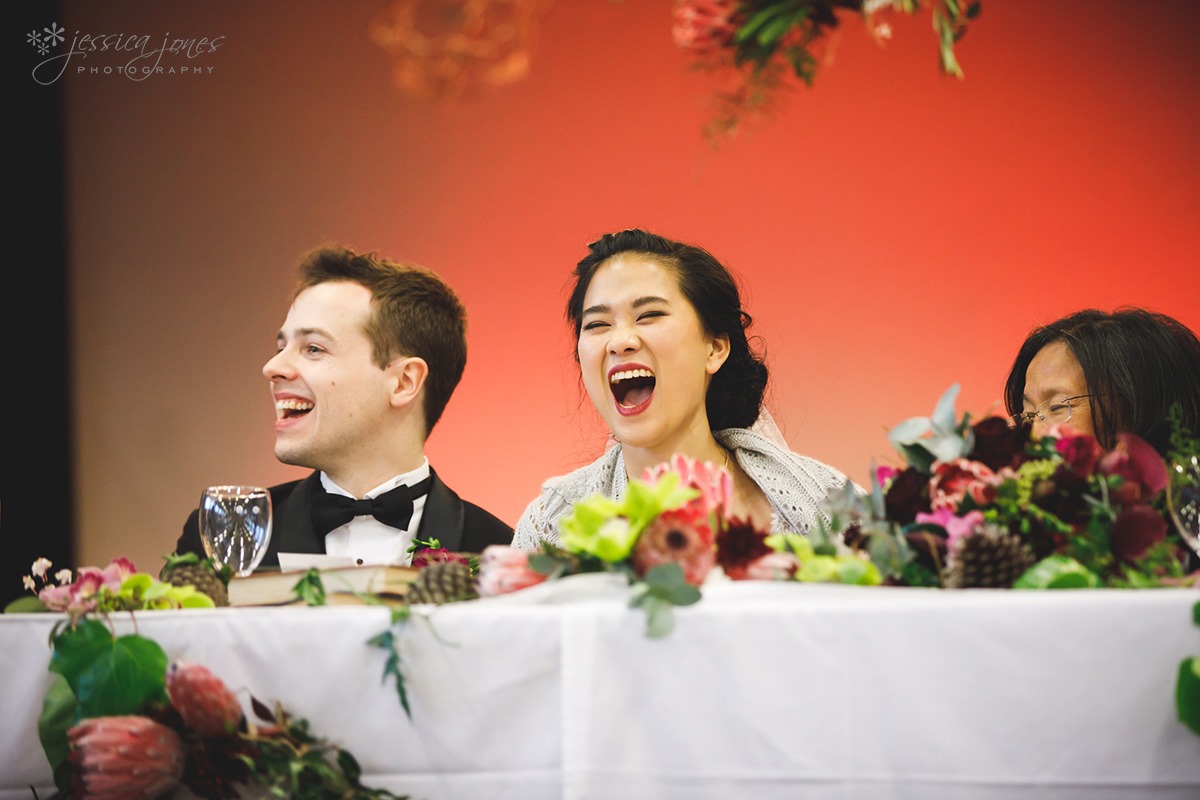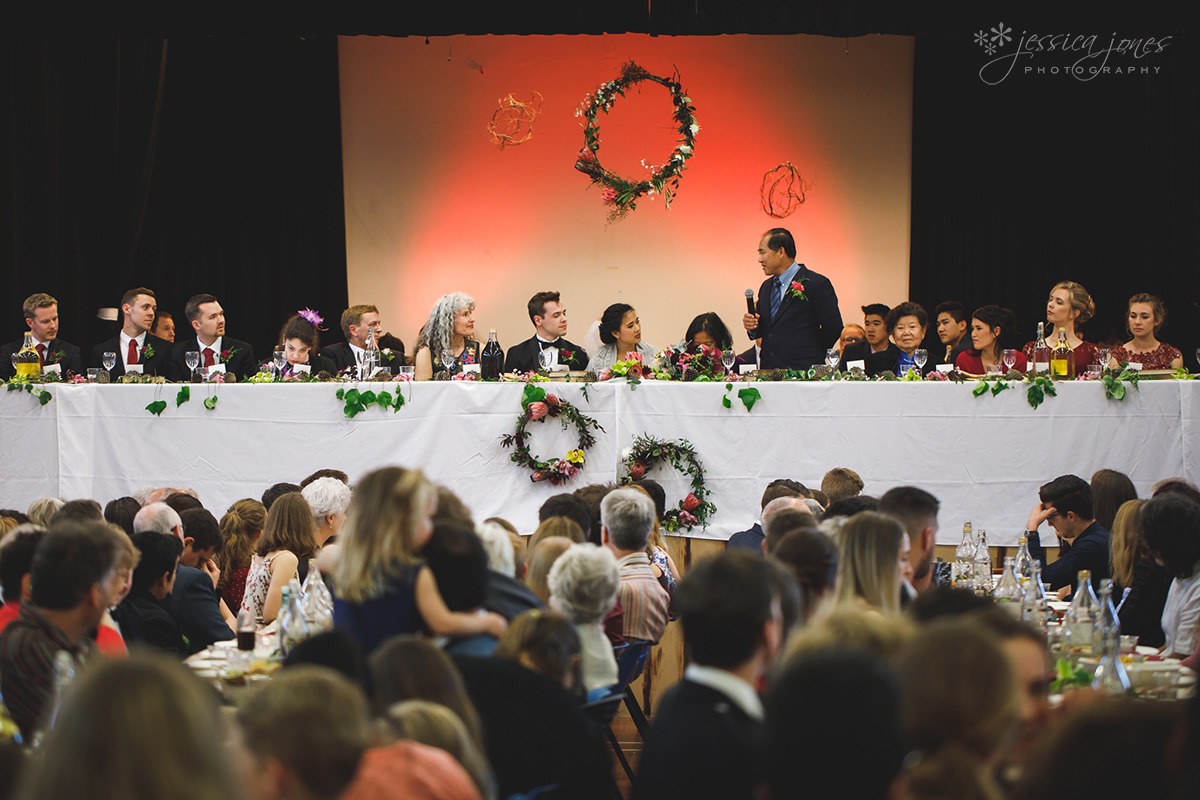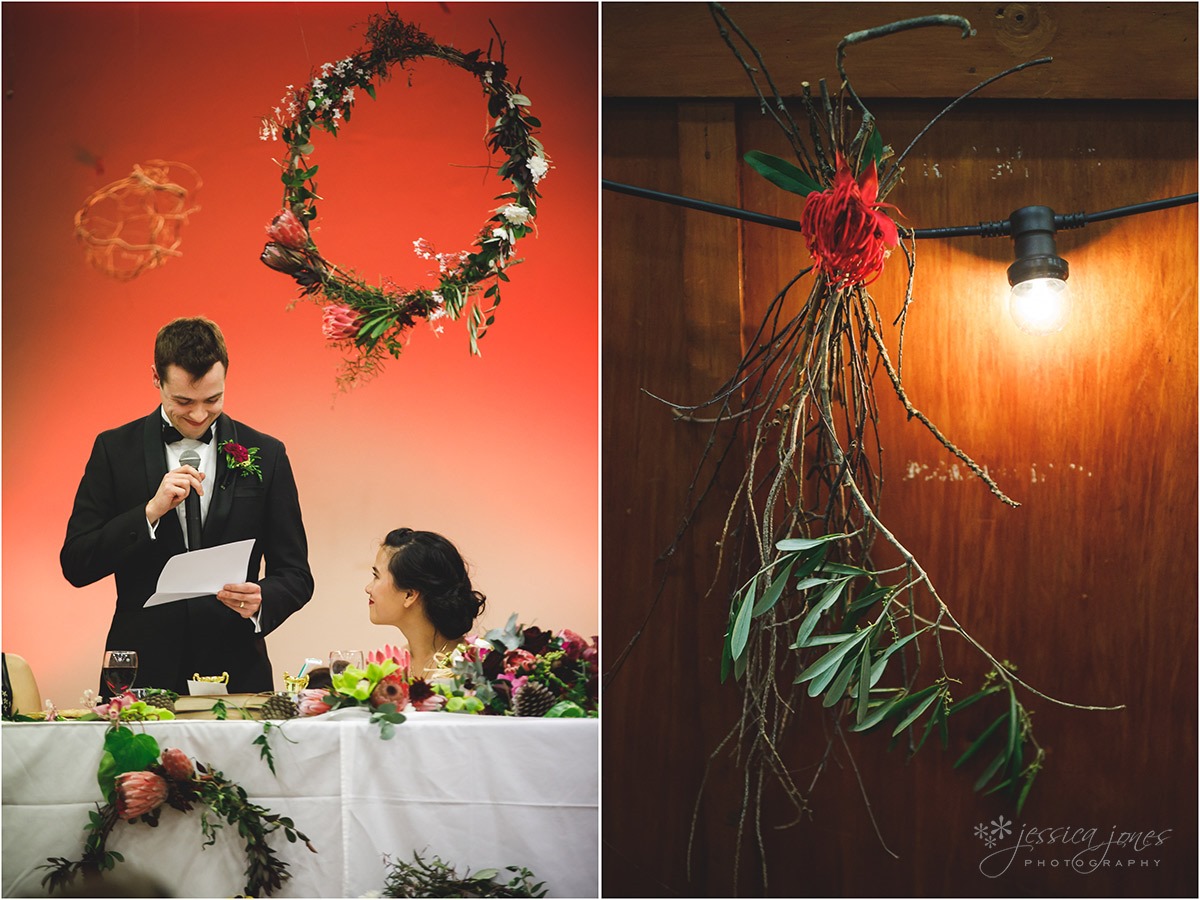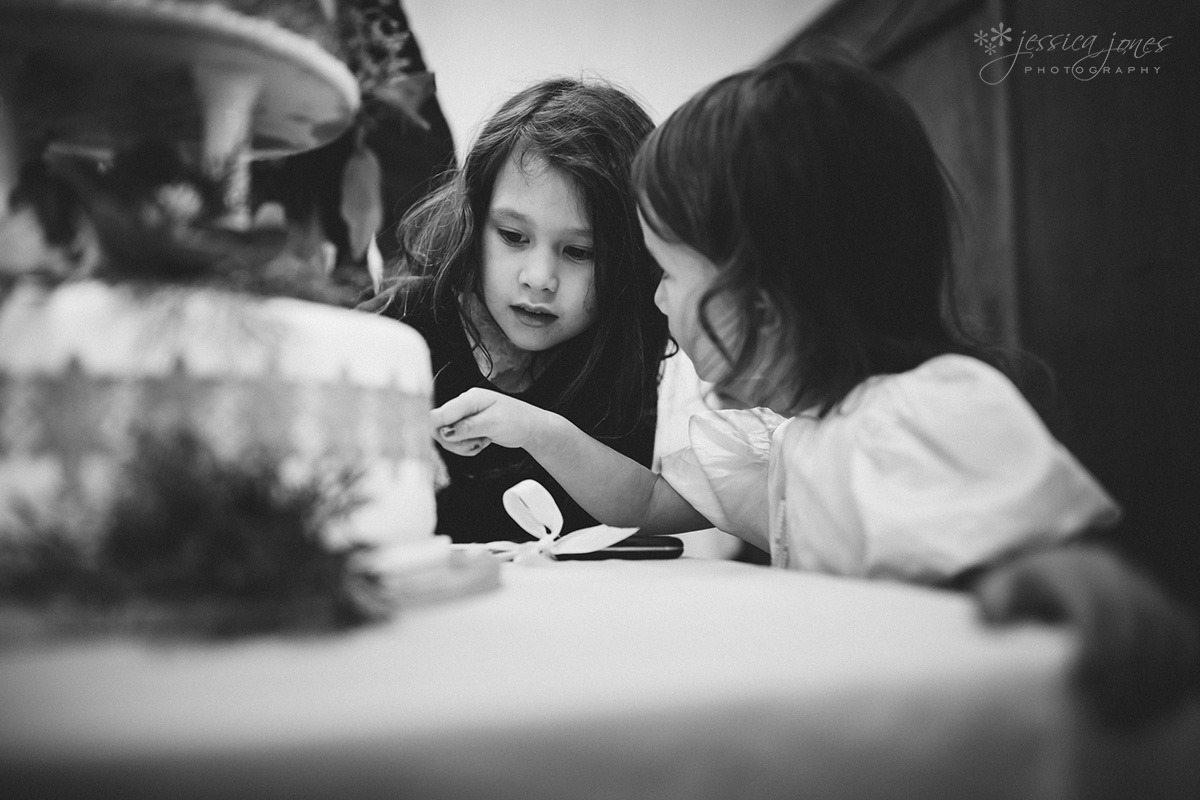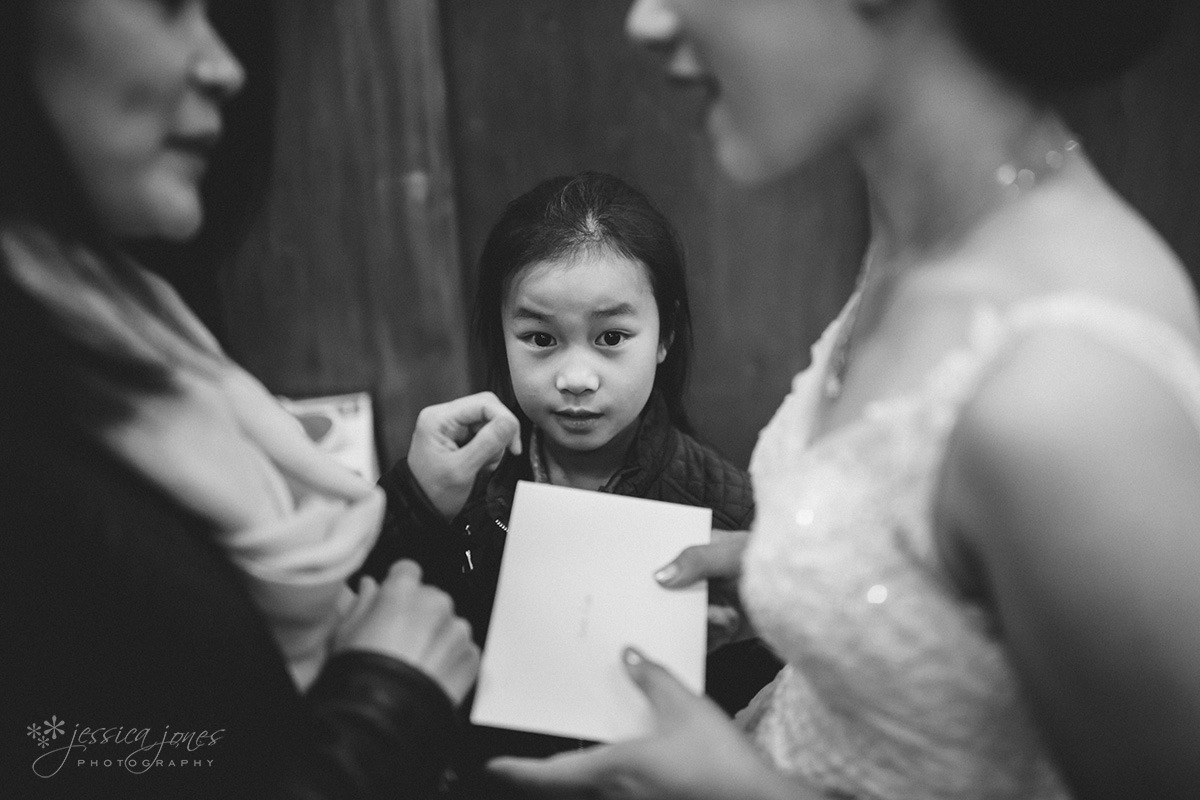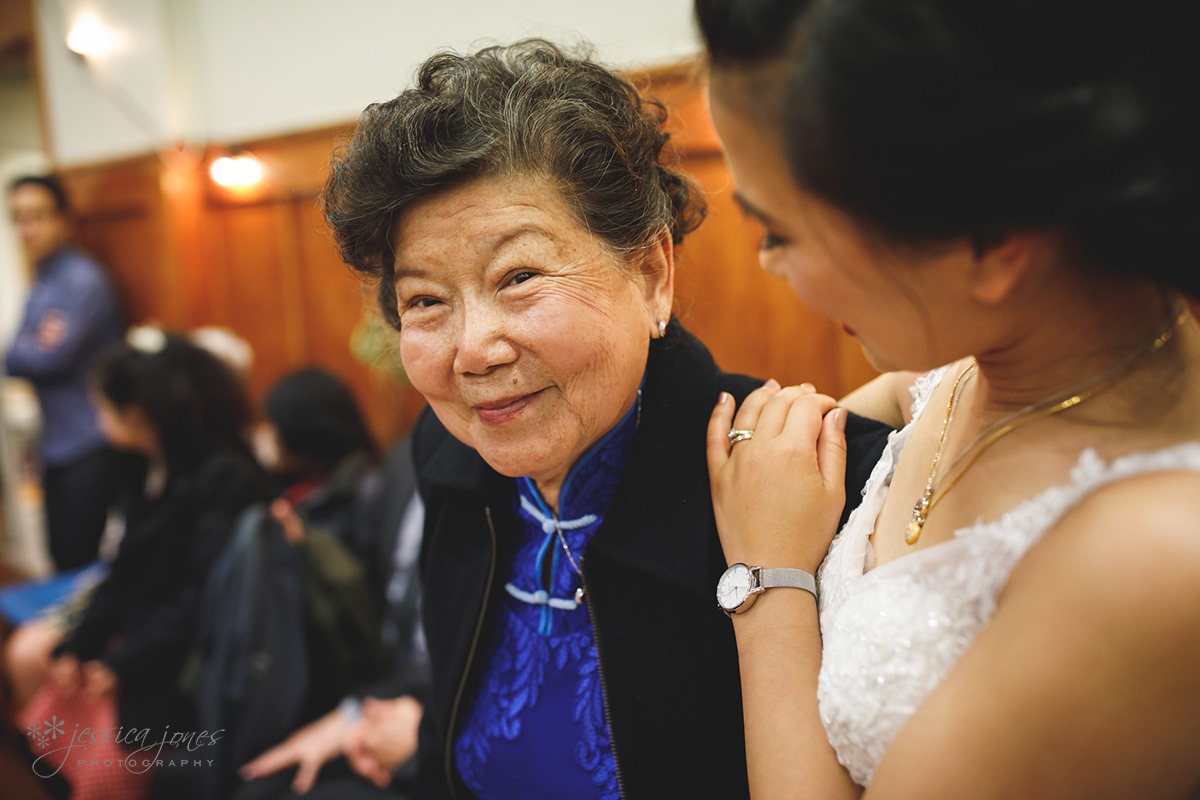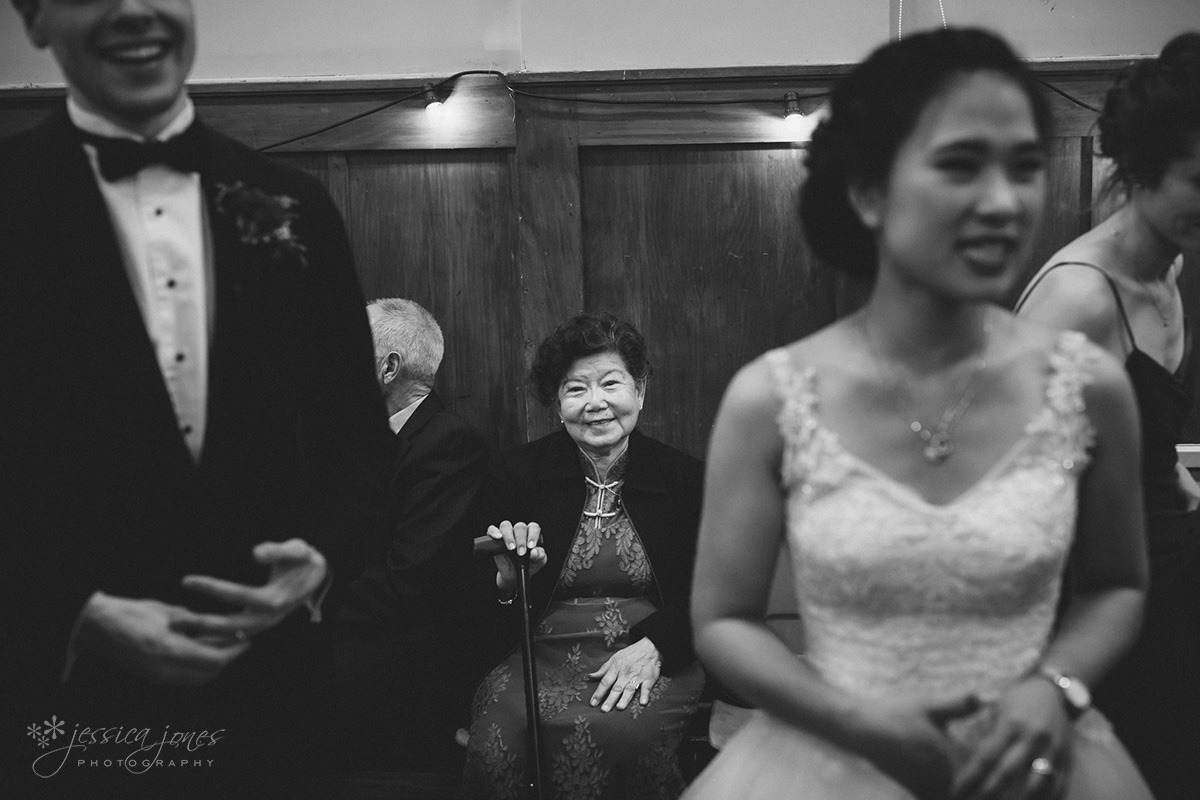 And then the dancing began.  First the bride and groom, then the parents, and finally EVERYONE!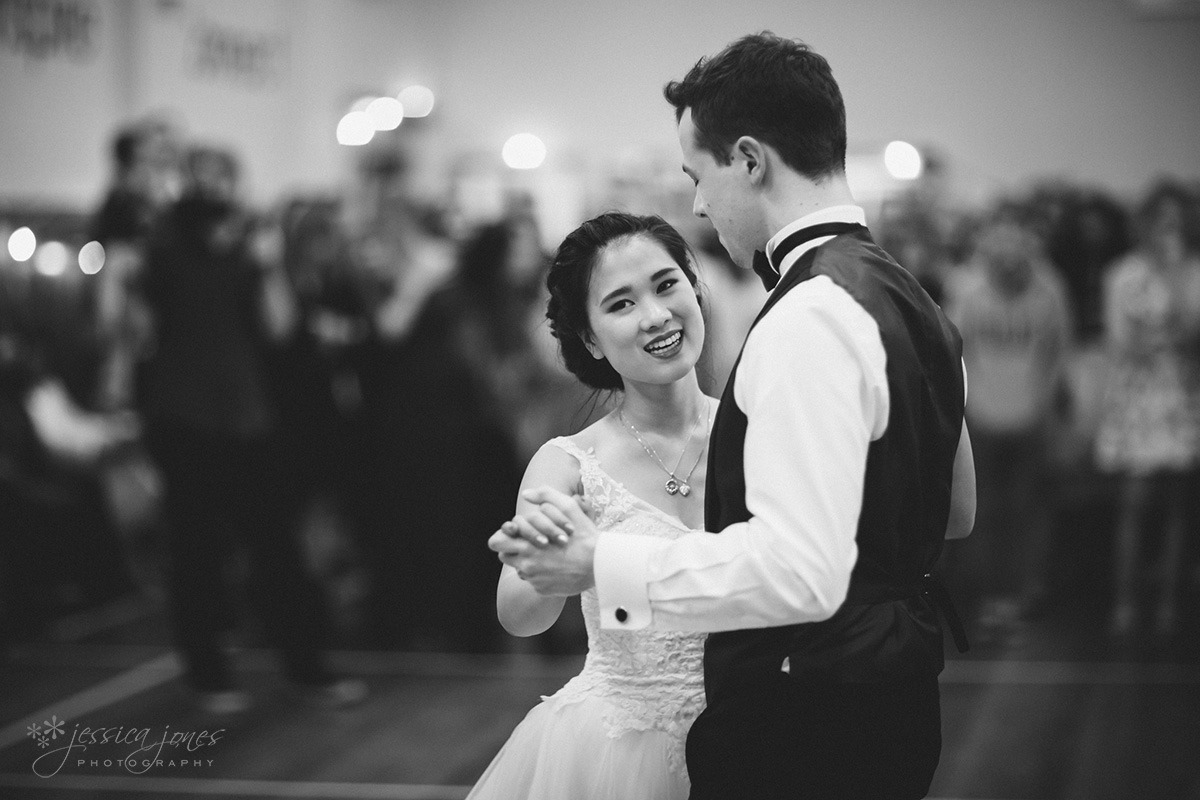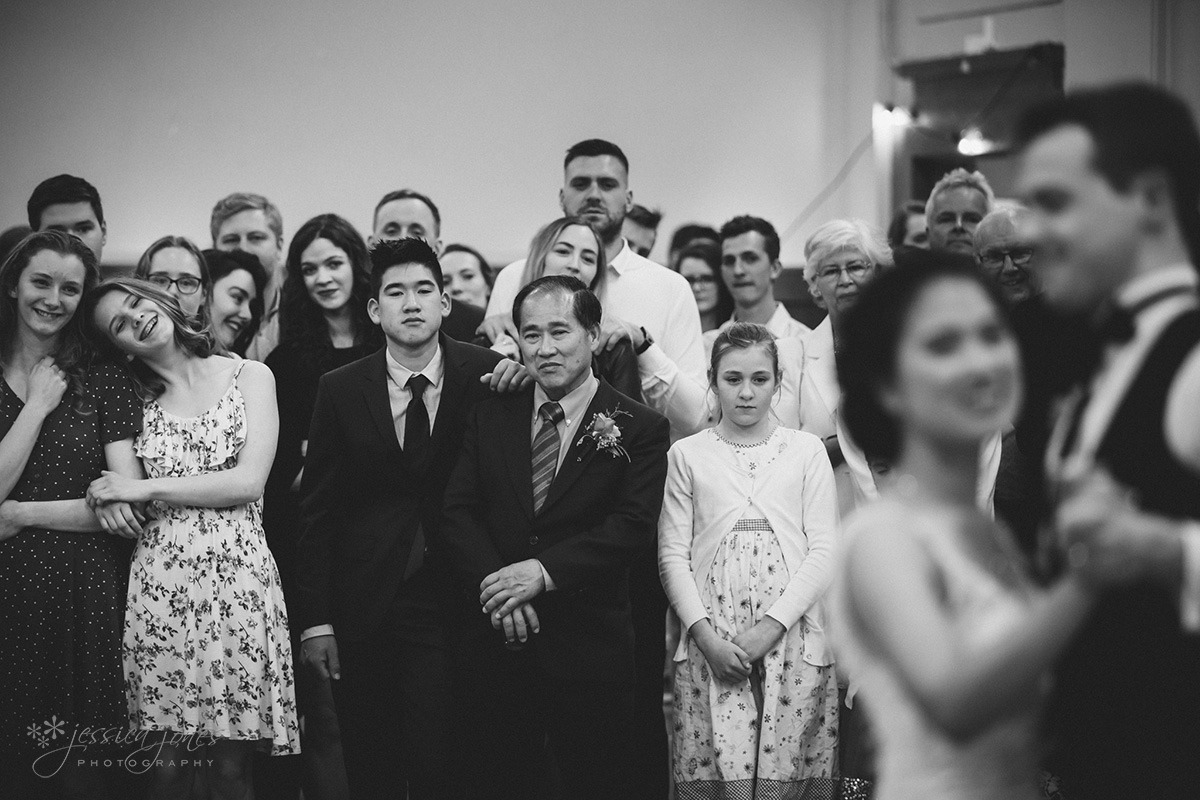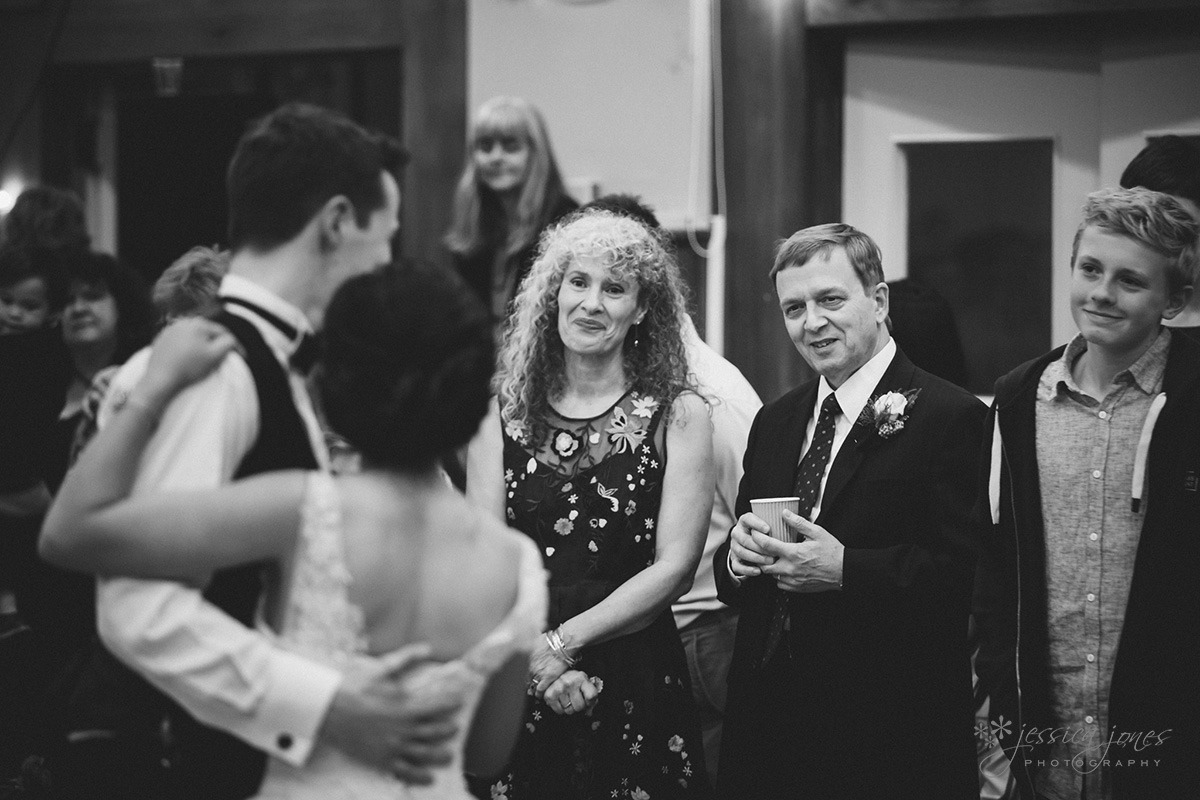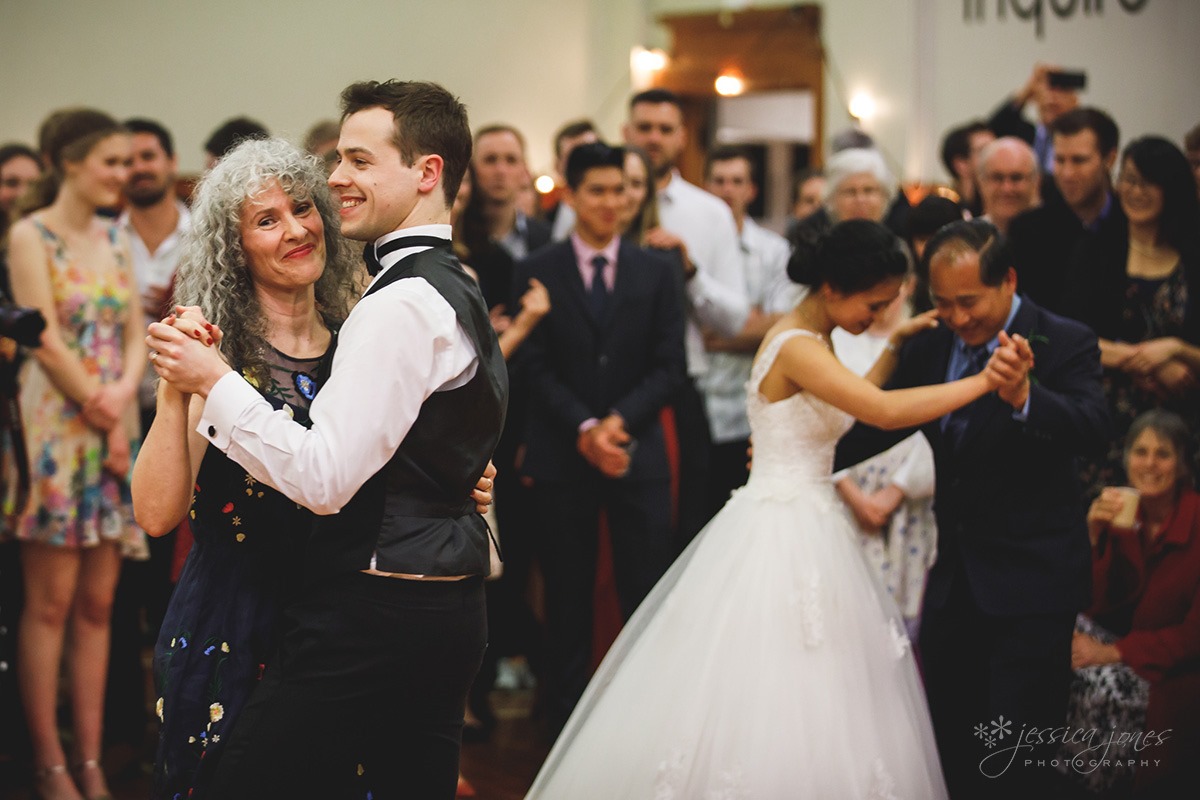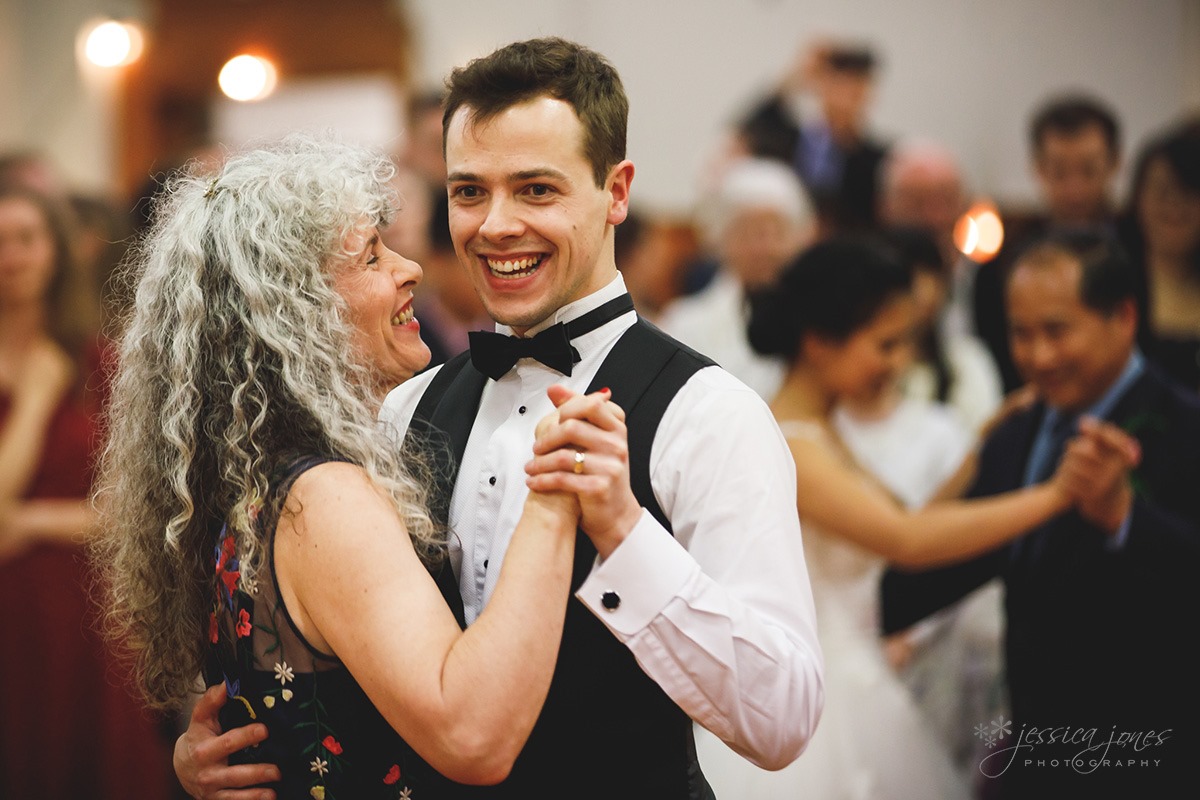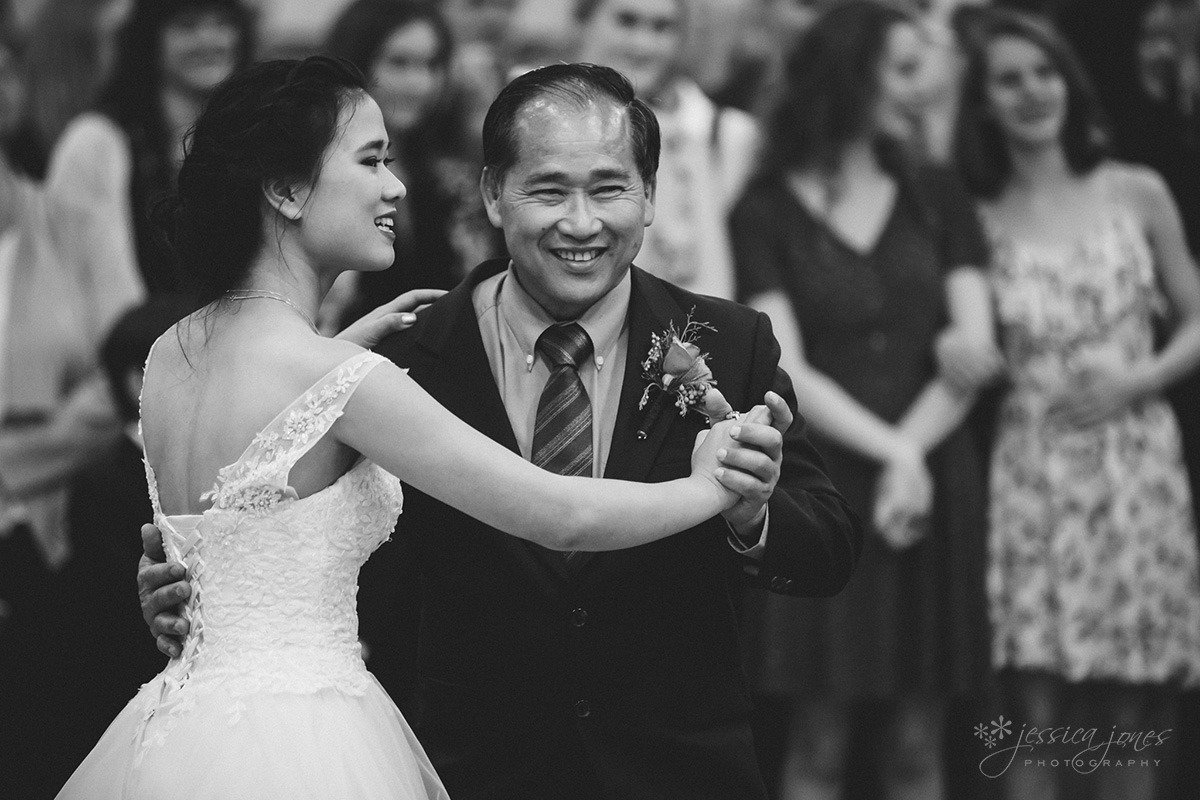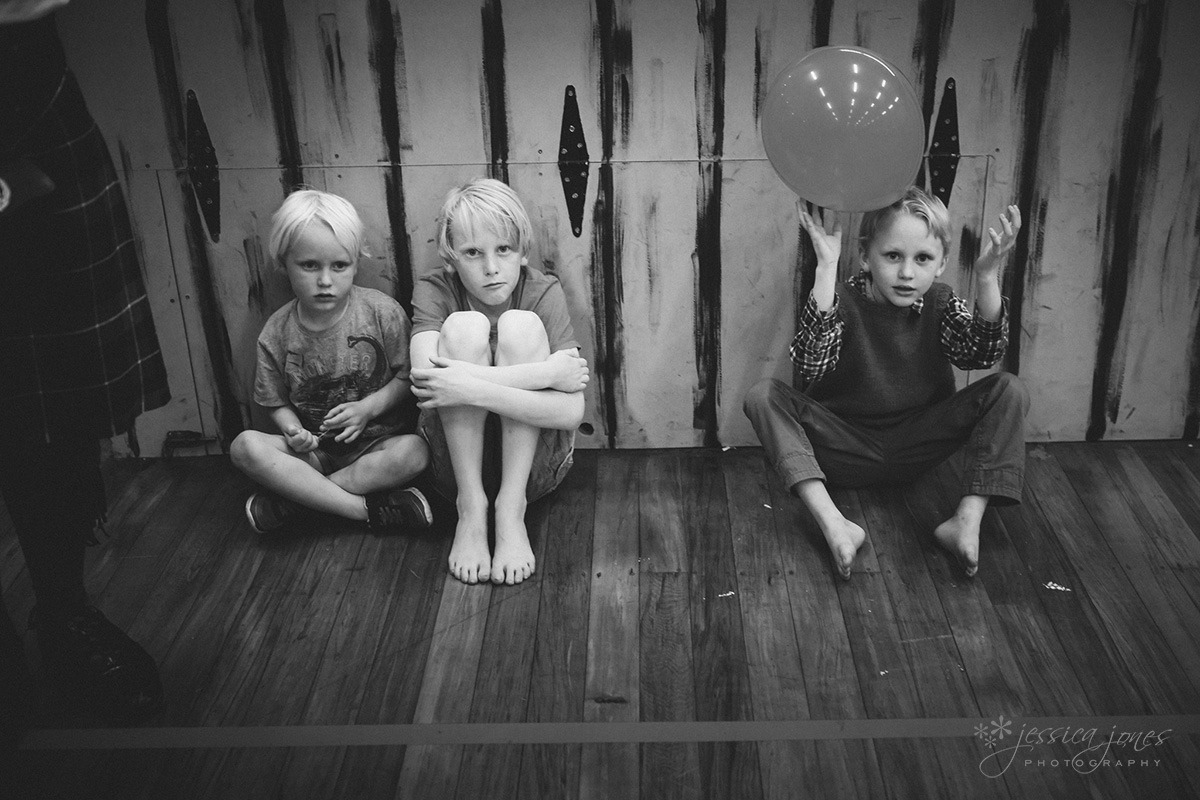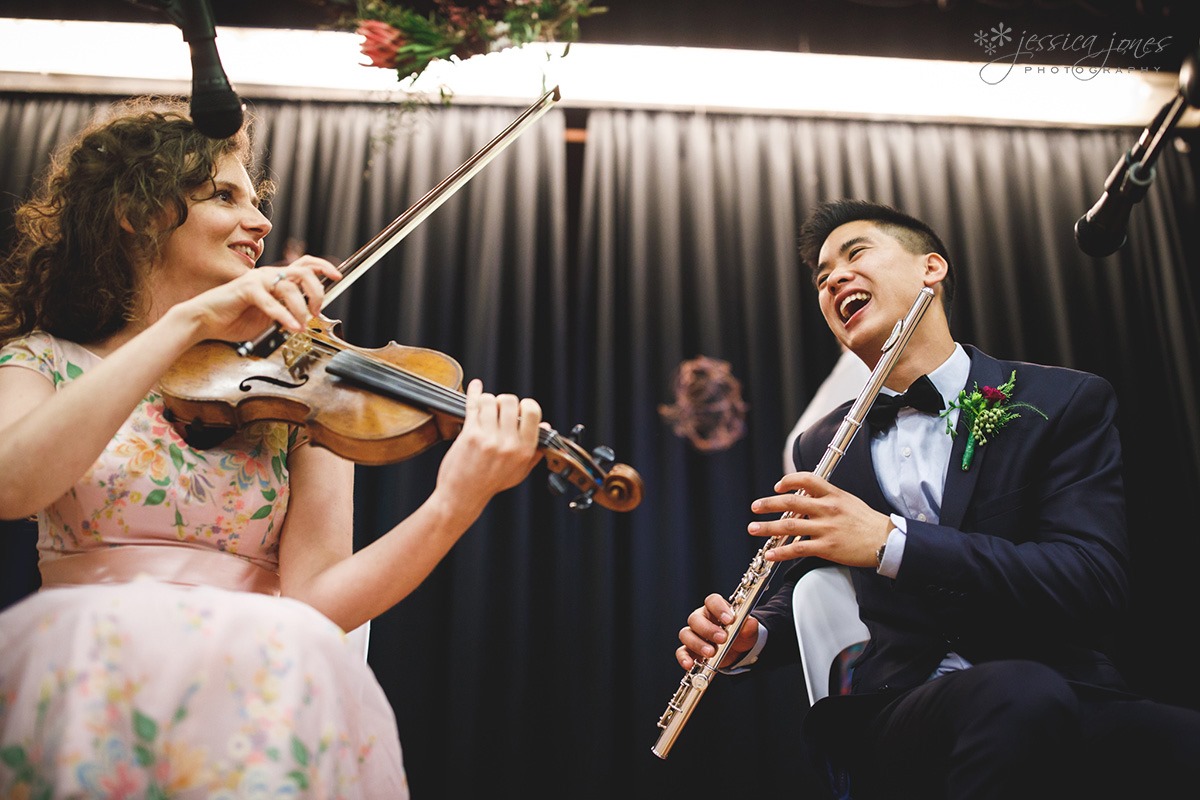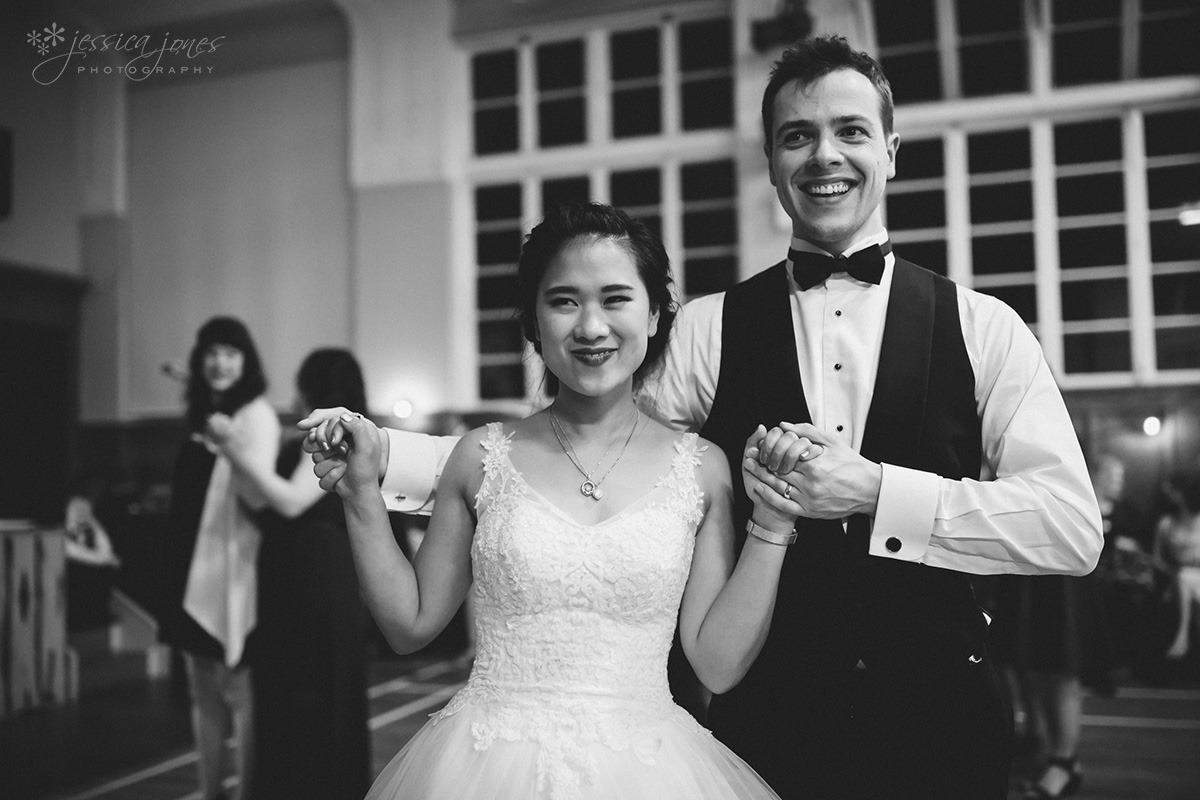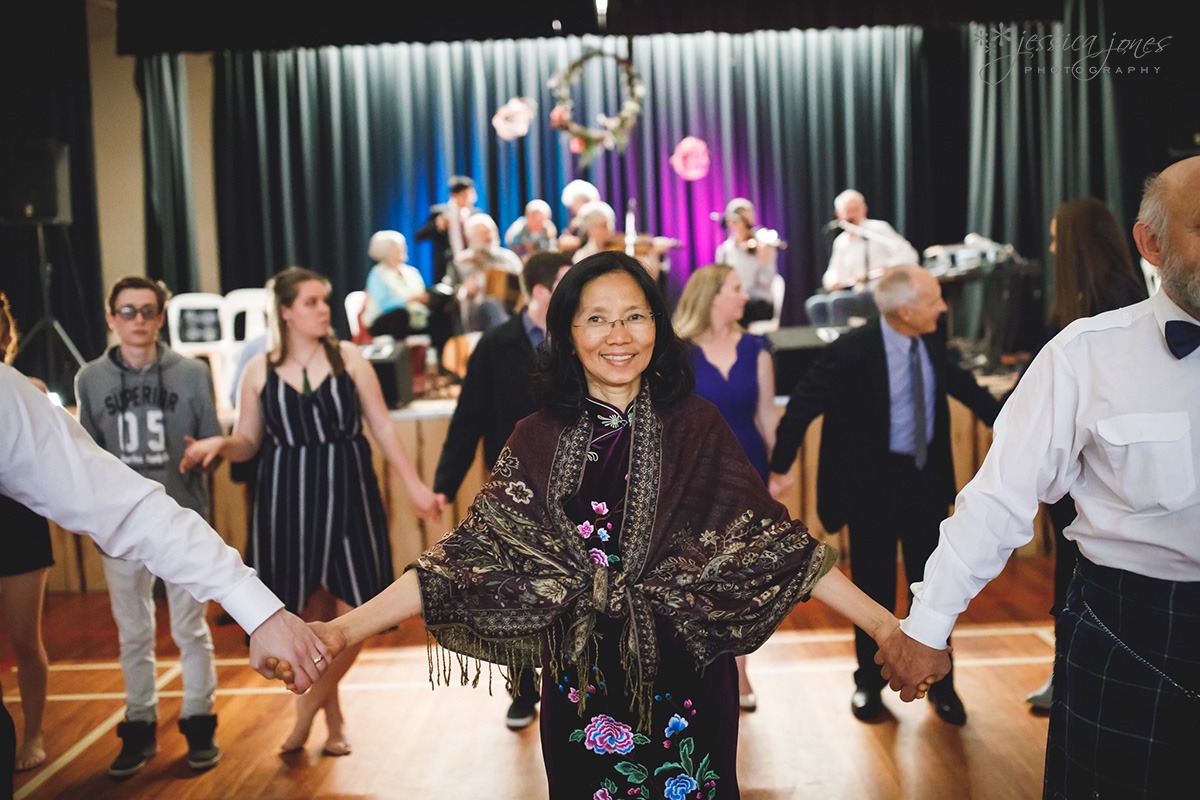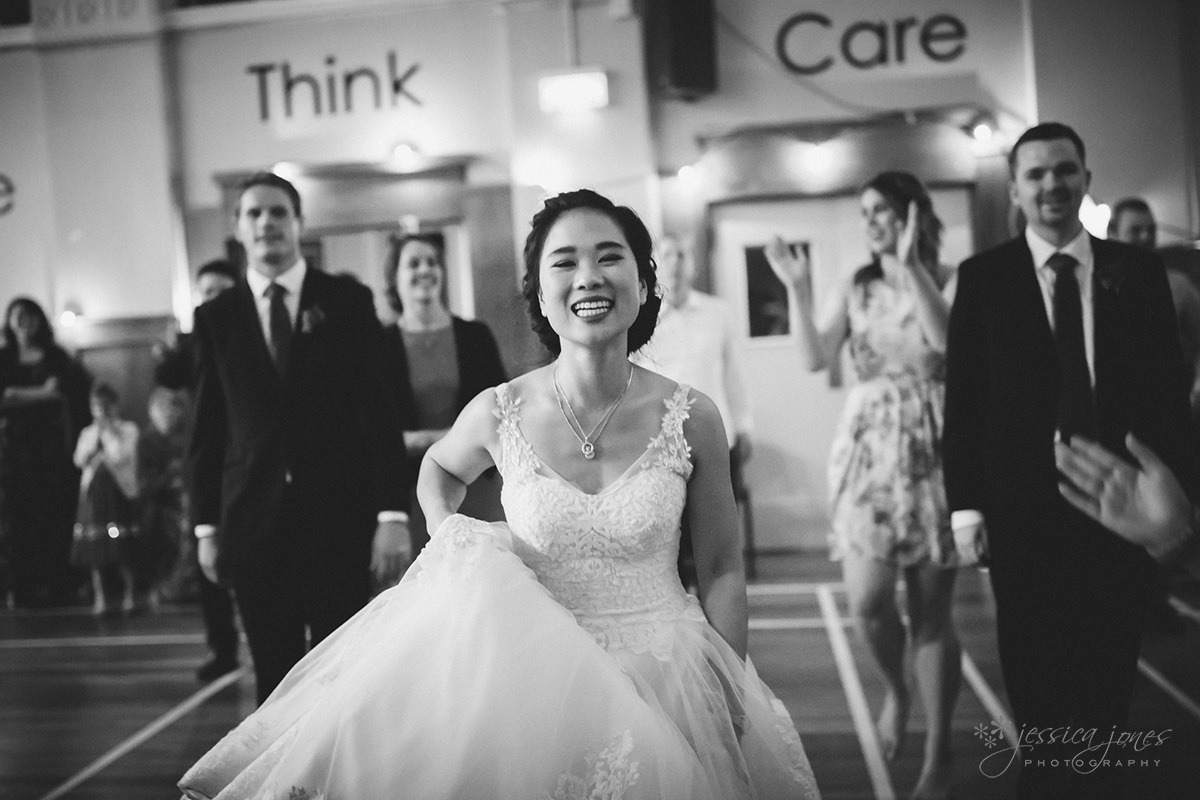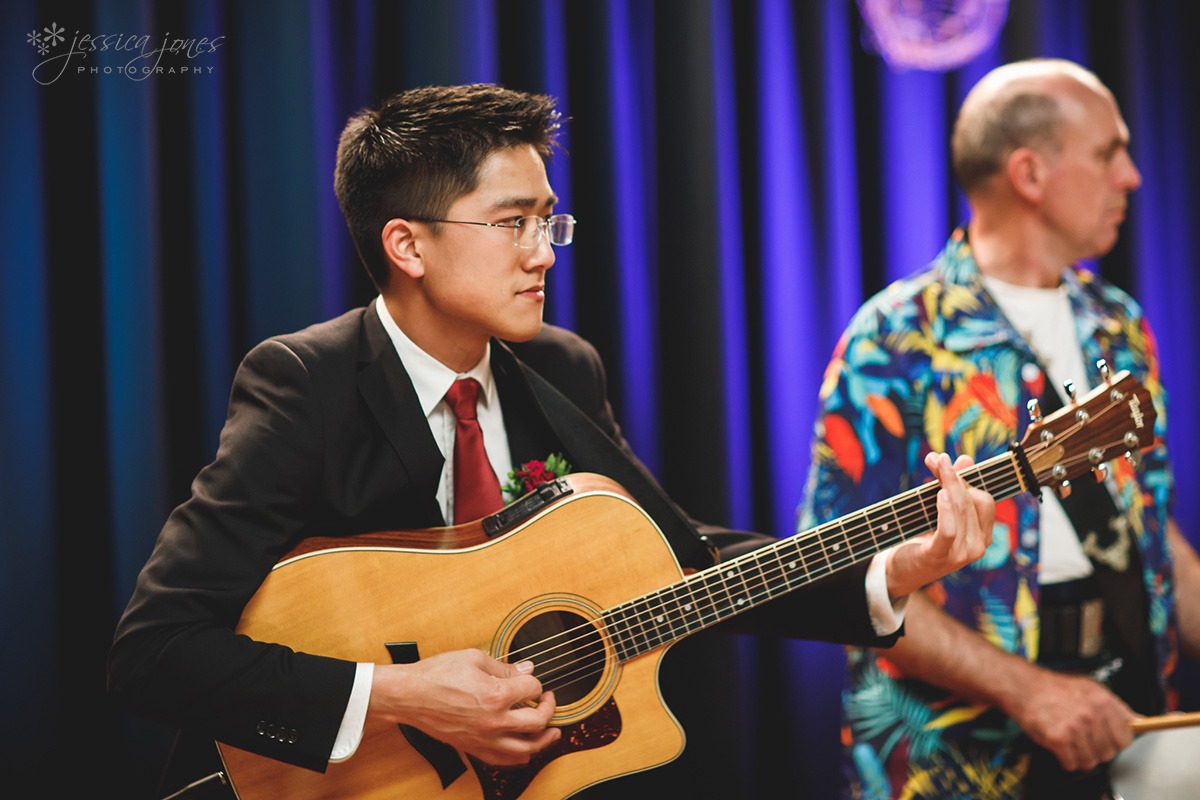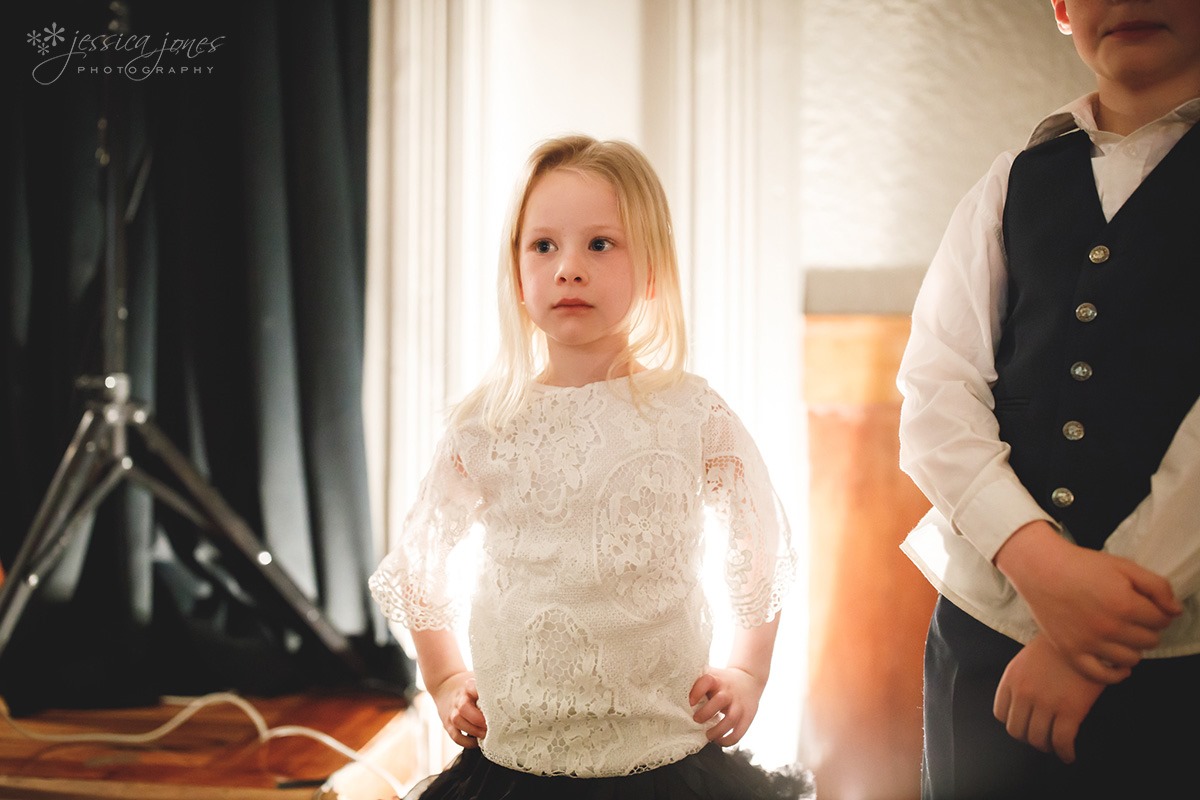 Hang in there, Ezra, it's almost finished!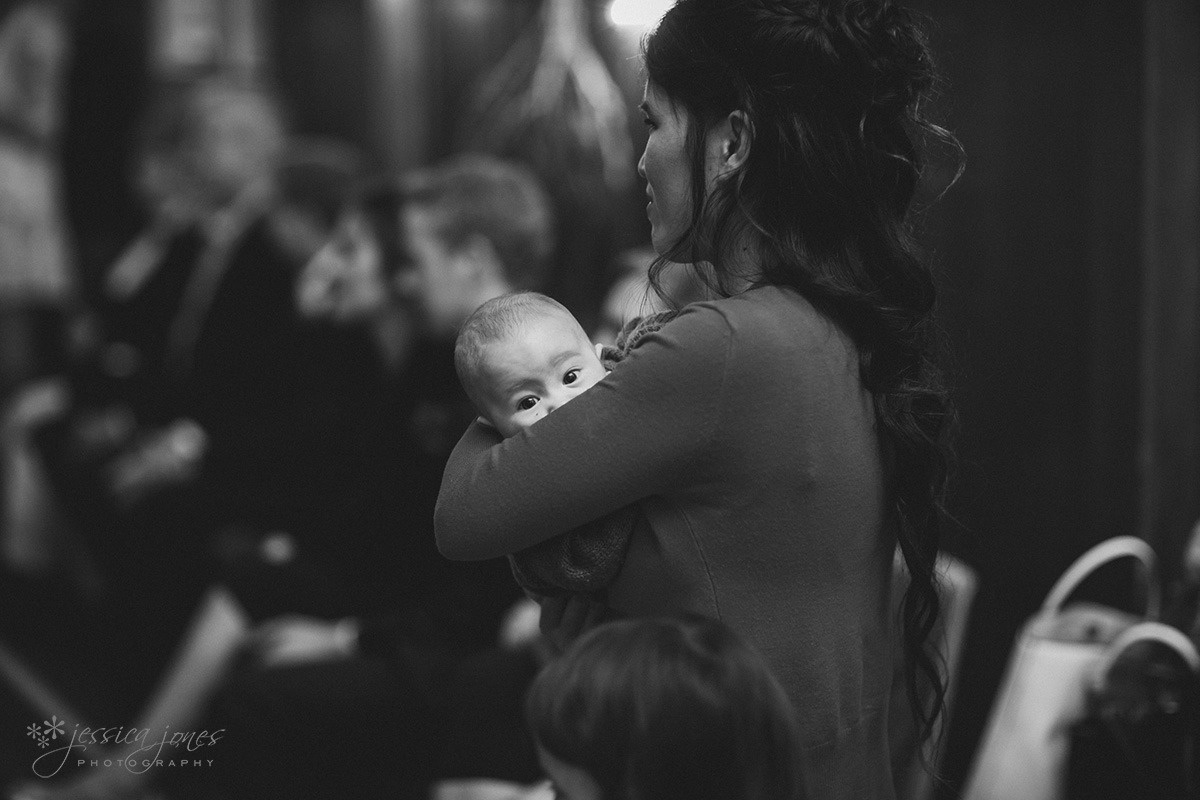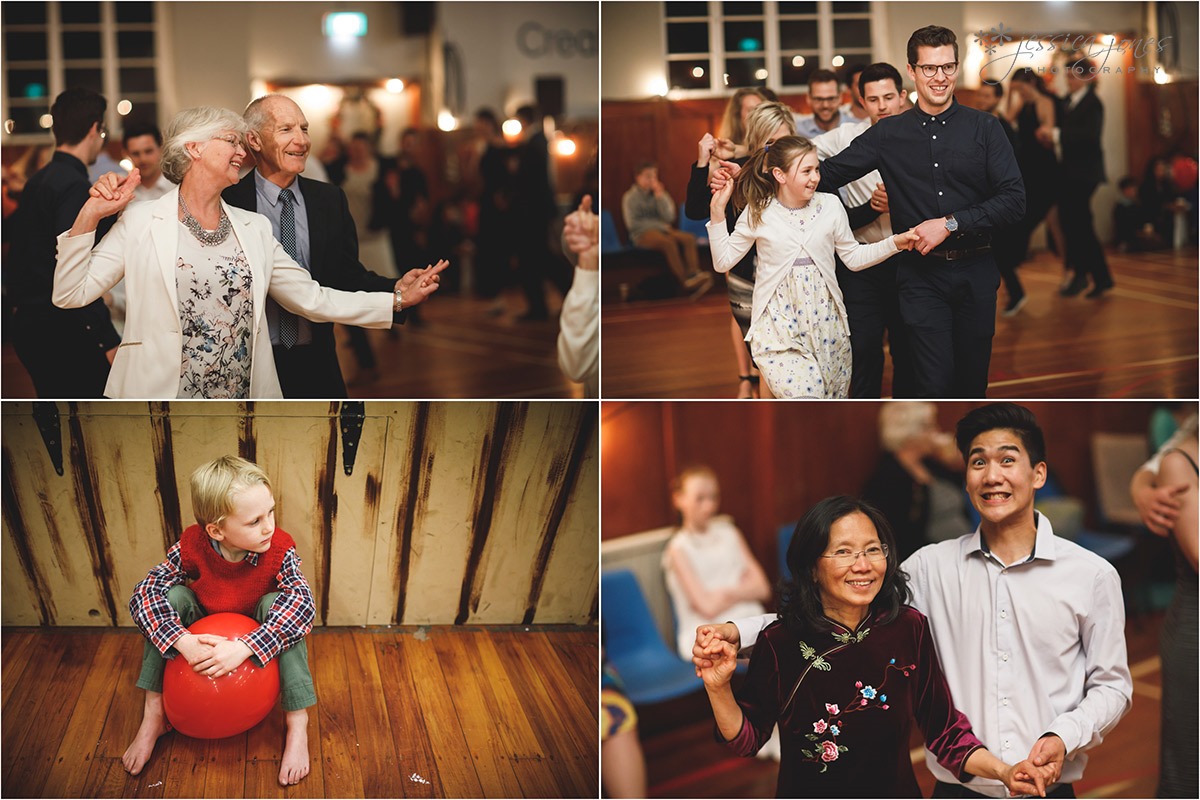 You see, the wonderful thing about organised dances is that everyone knows what to do.  There's no need for the awkward 'I don't know how to dance' thing.  You just get up, follow the instructions, and have a jolly good time!  And that's exactly what everyone did!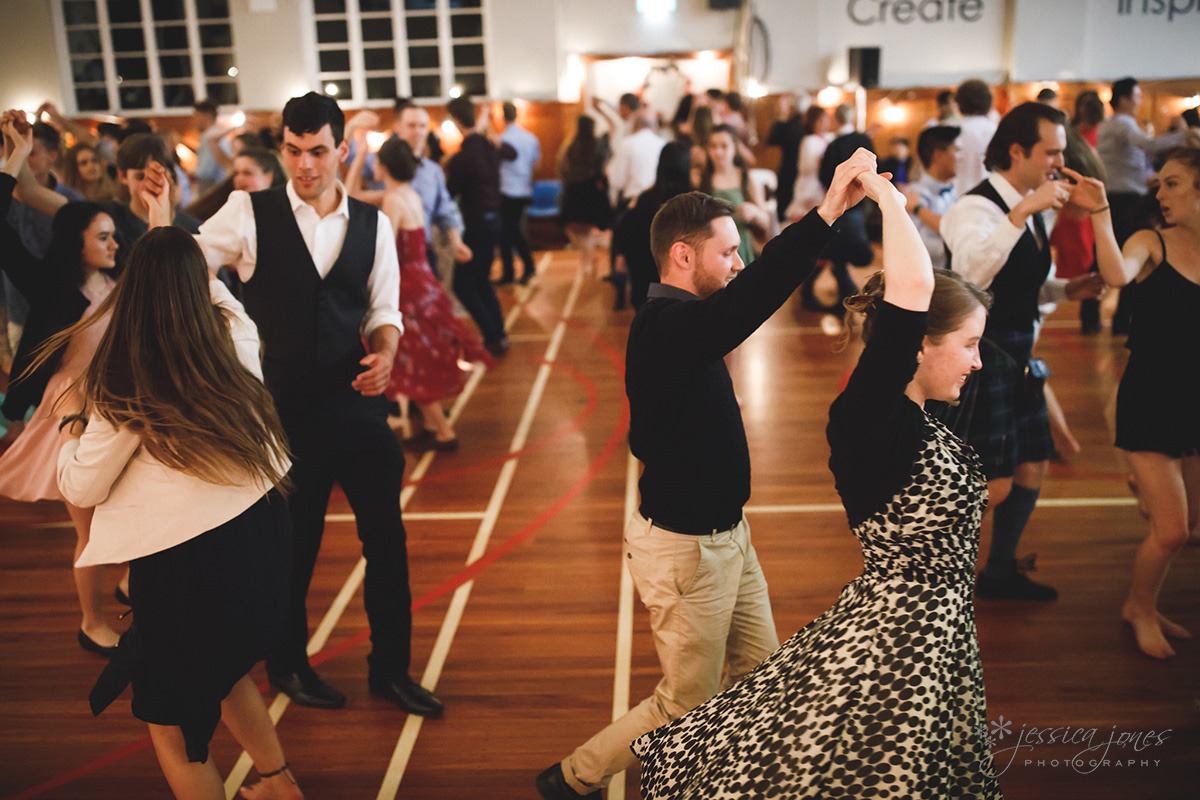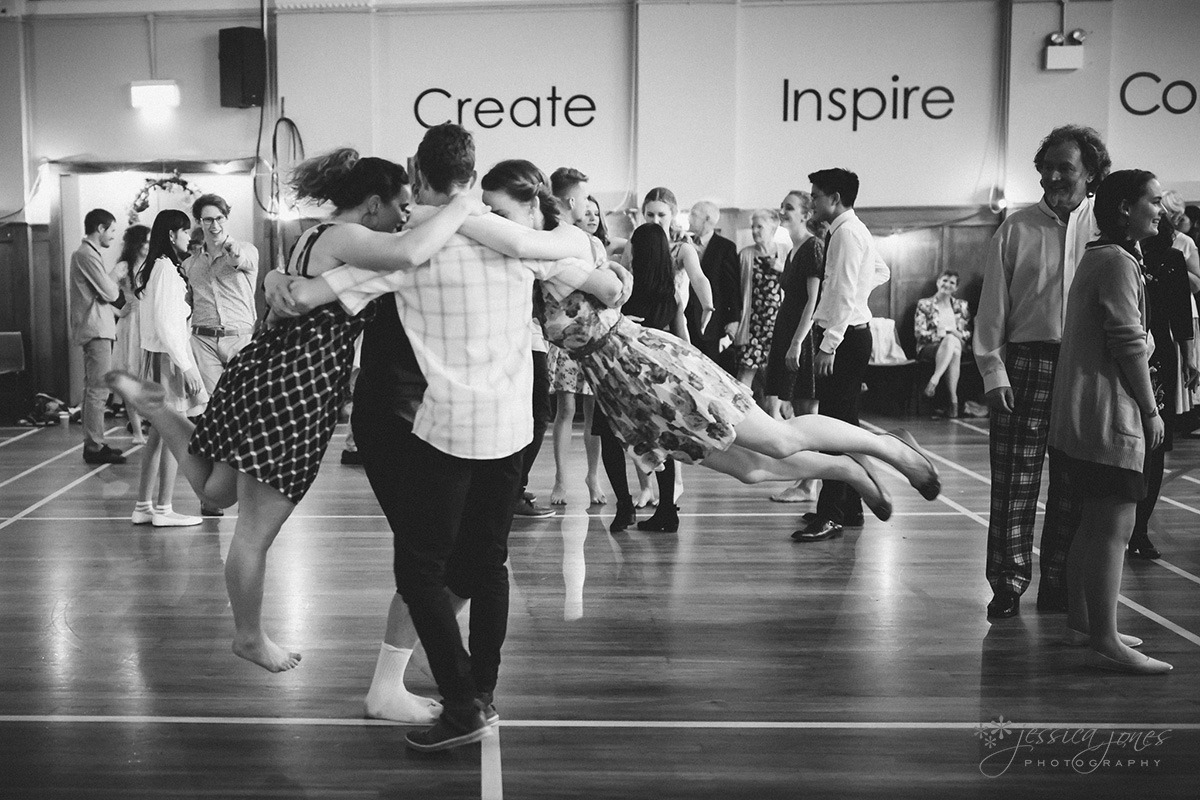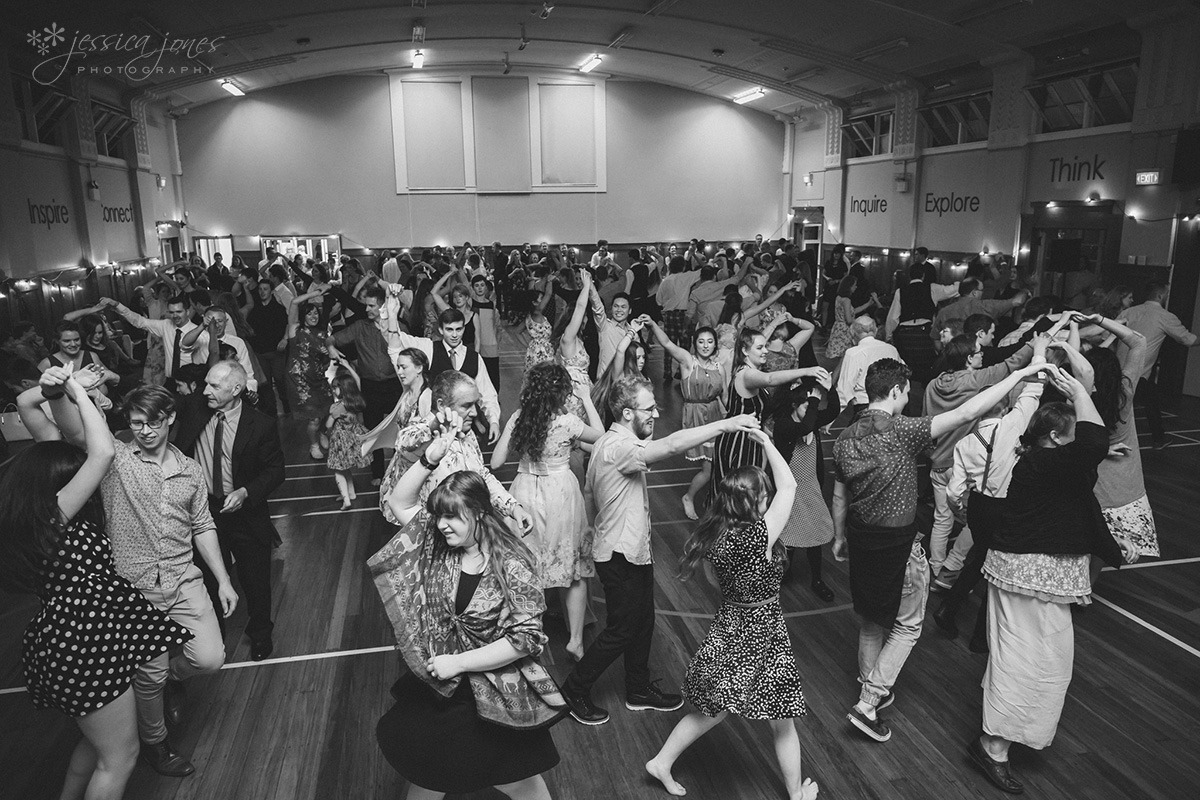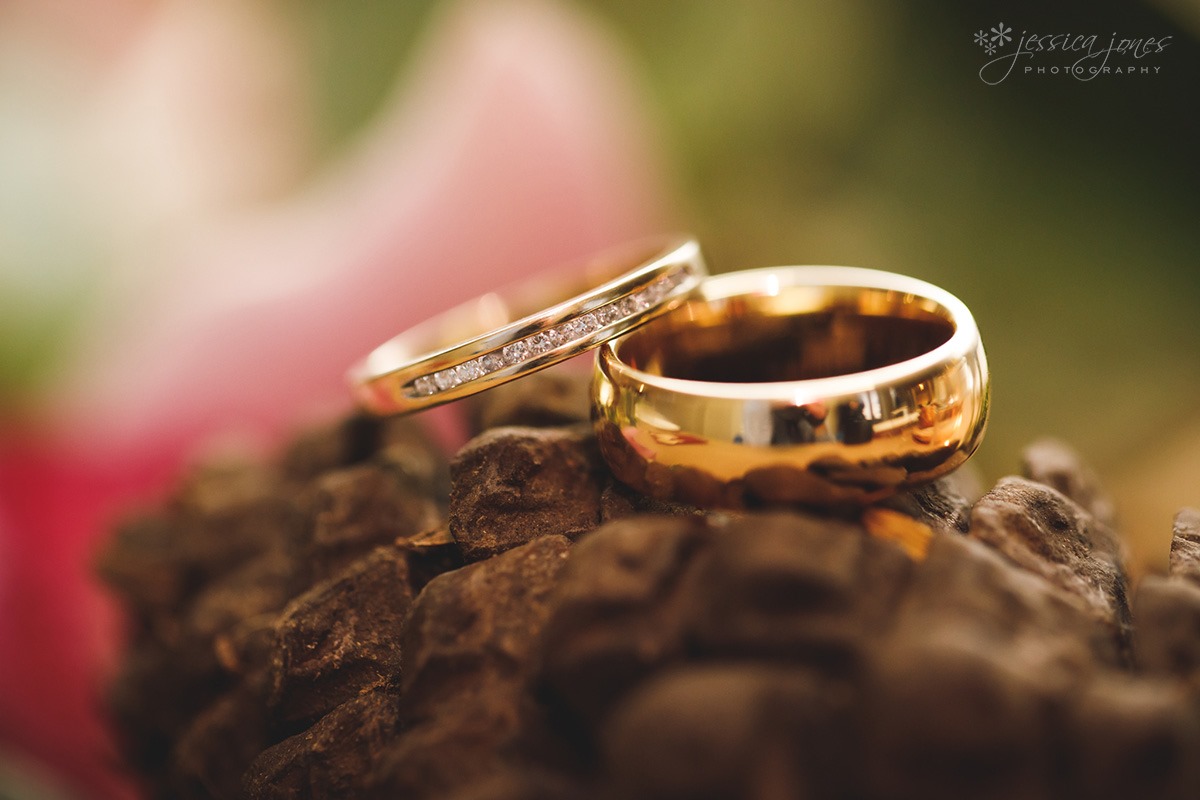 Chara and Joe, what an absolutely fantastic day we had with you.  We wish you every happiness, and pray for God's richest blessings on you both.  Thank you for having us!
Vendor Shoutout
Ceremony Venue: Auckland Baptist Tabernacle
Celebrant: Kenny Wright
Florist: Sharon Jackson
Hair: Kylie King
Make-up: Lipstick & Co
Videographer: Cameron Prentice
Pipe Band: City of Auckland Pipe Band
Ceremony Background Music: Ben Farnworth
Organist: Jonathan Kennerly
Chinese Harp: Amy Han
Ceilidh Band: The Gaidhealtachd Band
Cake: Shayna Lawton
Photobooth: Mikayla Bollen