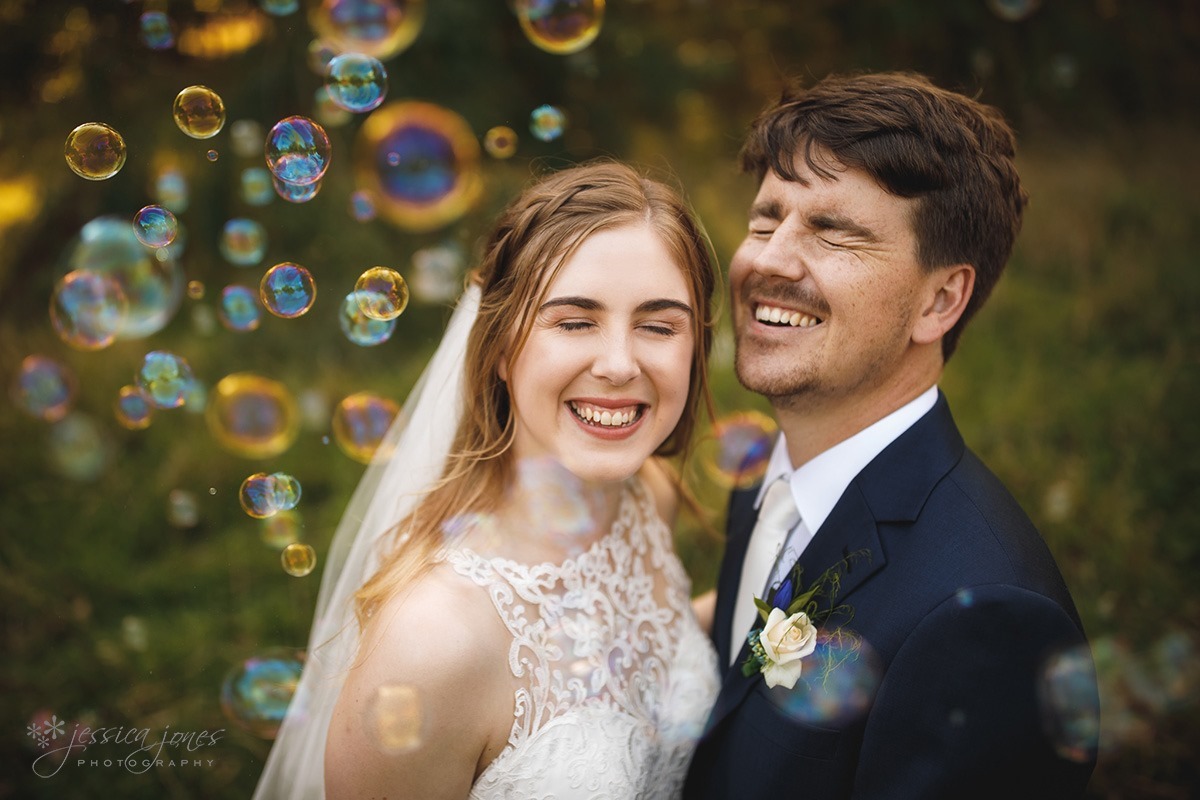 Love can make you do crazy things. Nathan swore he'd never be into dancing, in fact, when his flatmate hosted an after-party for a Disney dance ball Nathan made a point of conveniently being 'out' that night. It's not that he has anything against dancing, as such, he tried it once and it just wasn't his thing. One thing he didn't count on was coming home and meeting Rebekah, a beautiful woman dressed up as Rapunzel. It was 1am and instead of going to bed, like he'd planned, he stayed up to hang out. Conversations about life and faith ensued into the evening and soon he realised how much the two had in common. As they started getting to know each other it was pretty clear this was one girl who could potentially change Nathan's mind about dancing. If she was going to the dance classes he'd find a way to bring himself to being there too. In the process of attending the classes Nathan has turned into a pretty snazzy dancer, and along the way scored himself a beautiful wife. Win/win.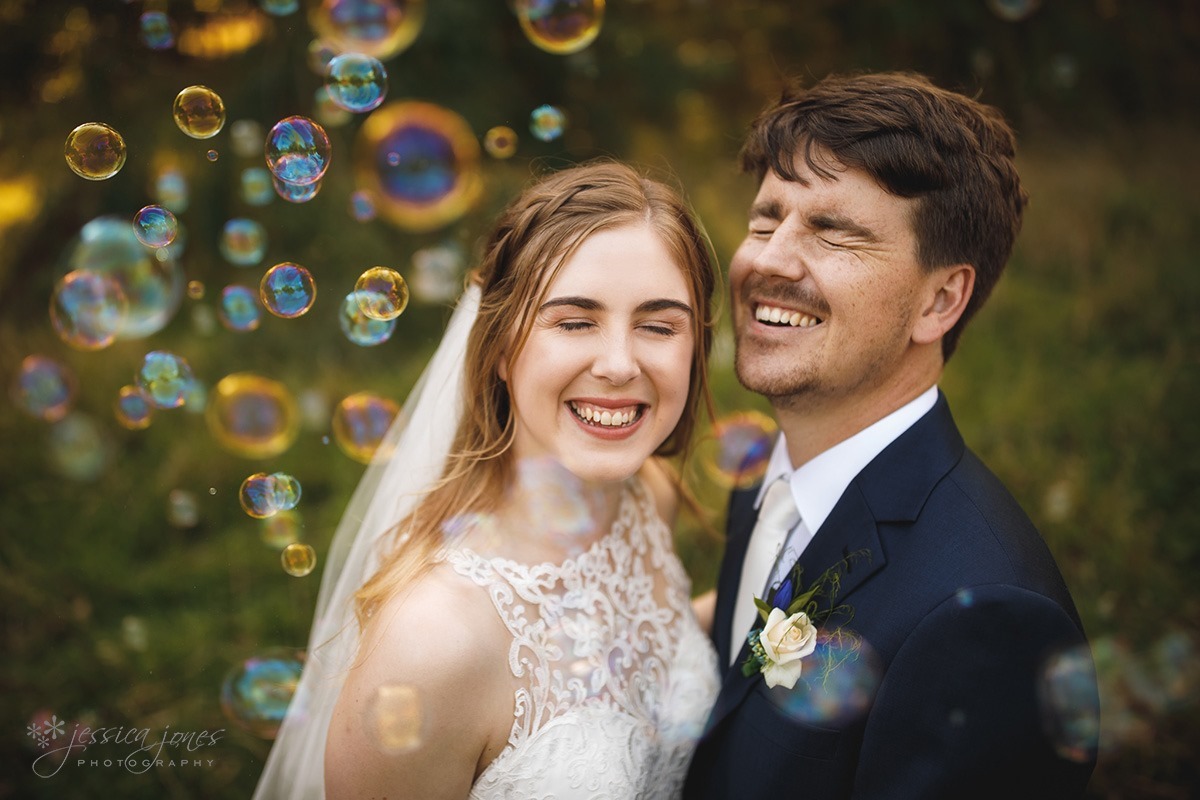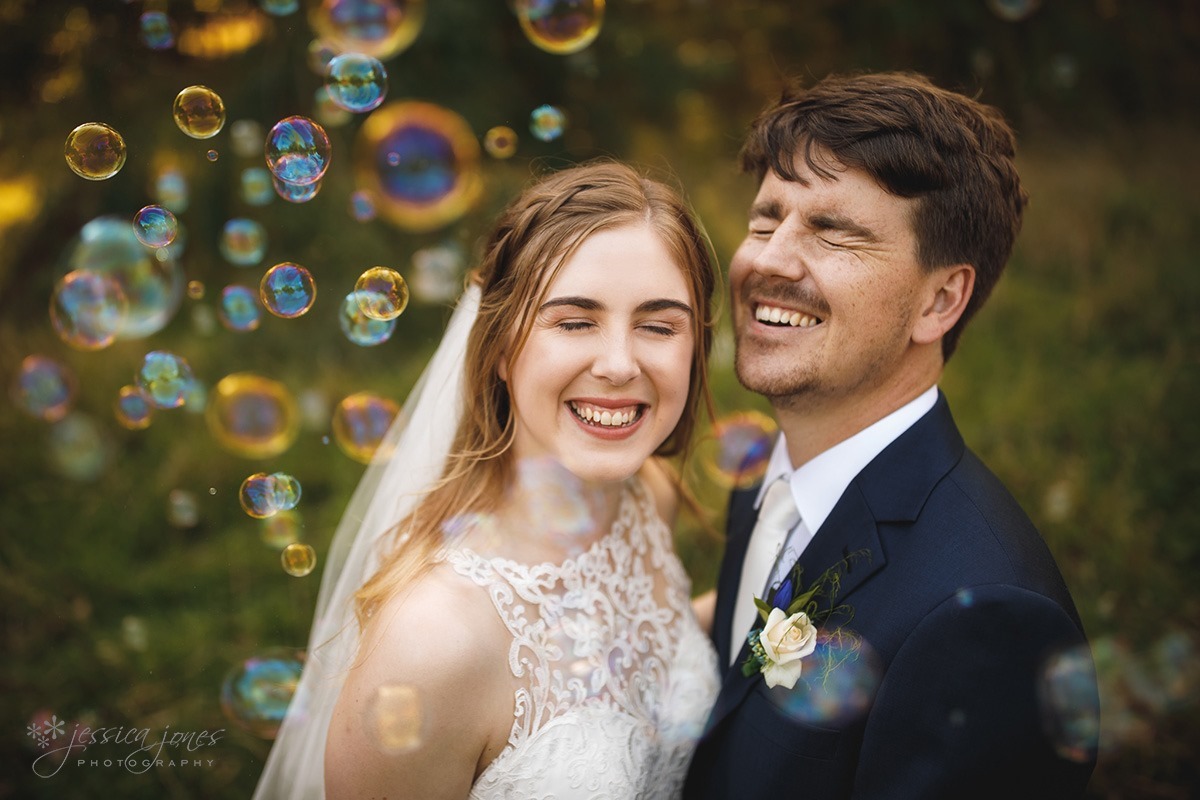 We love out of town weddings, LOVE them. We're like a kid in a candy shop with new scenery and venues and wonderful new people to meet. So when the email came in for a Palmerston North wedding, we were allllll over it. Wakefields Lodge has got to be one of the most splendidly gorgeous spots to have a wedding.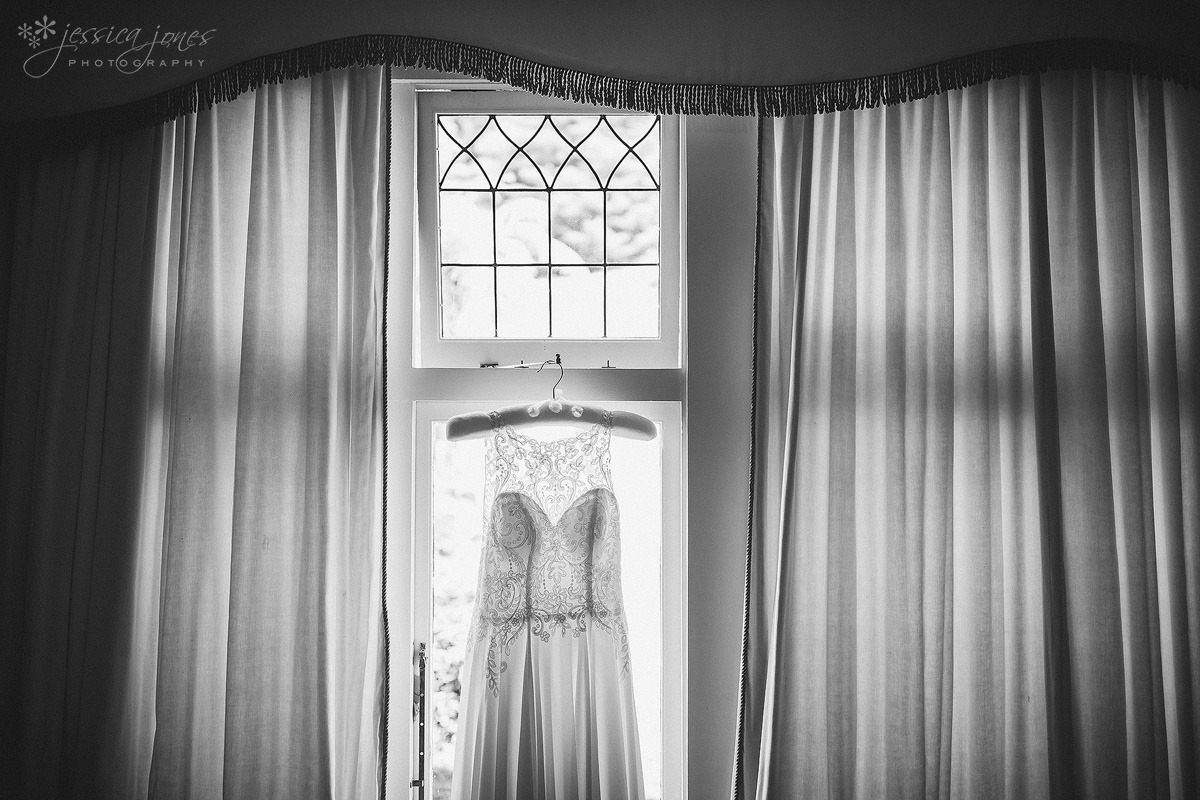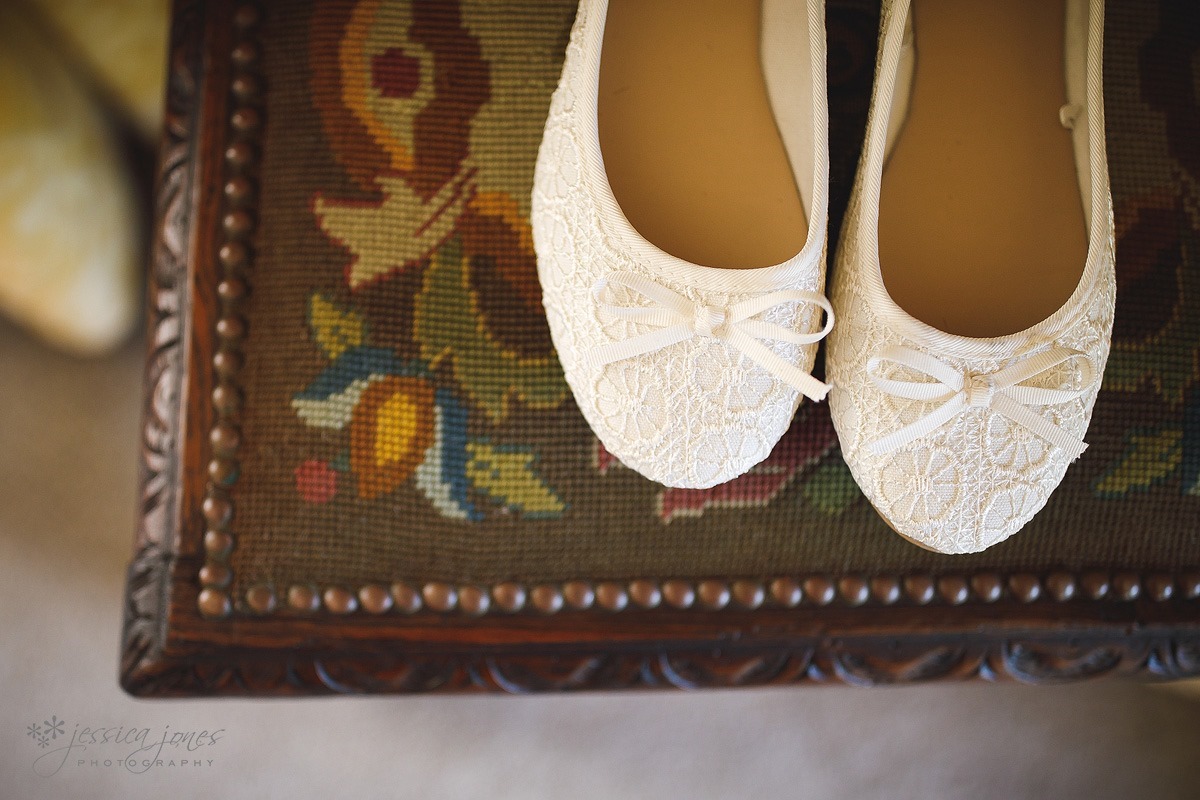 Shani is a friend of Rebekah and Nathan's and also happens to be a splendid makeup artist and general all round nice gal, if you're an Instagram type peep, you can check her out at shanijoy_mua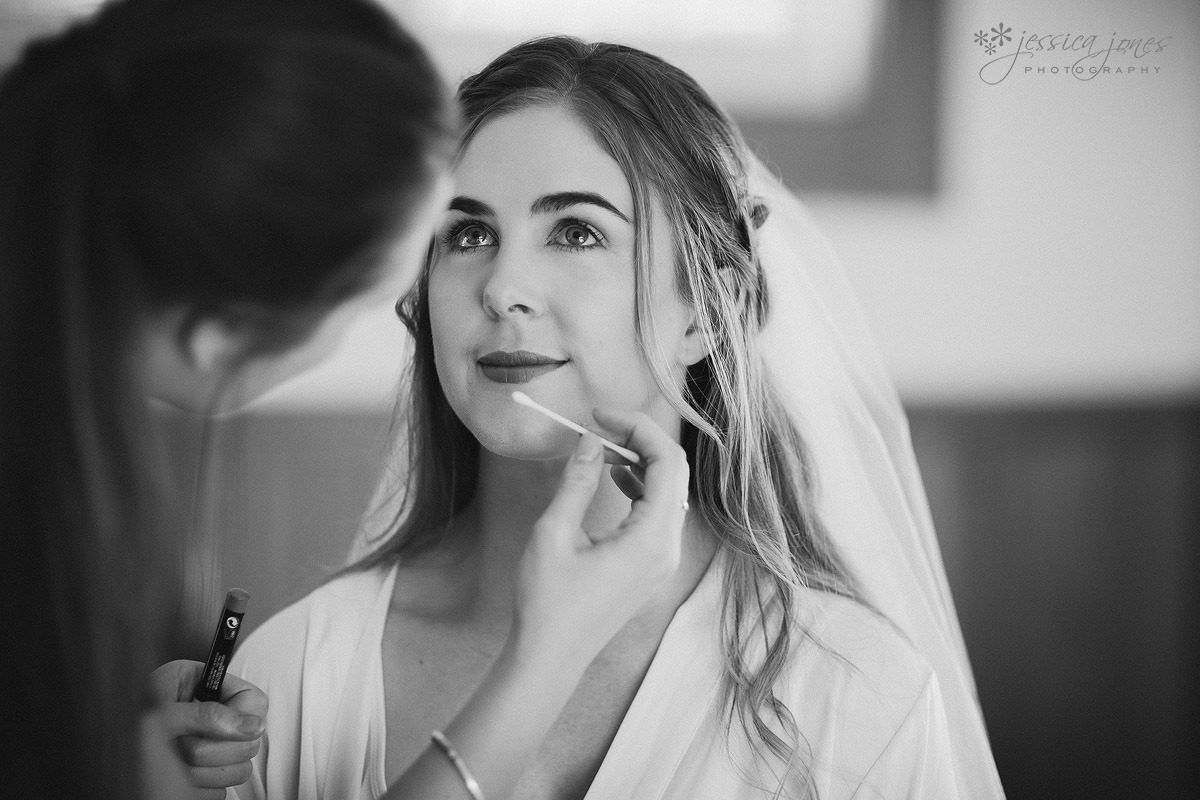 Massive thanks to Nic King for the gorgeous blooms!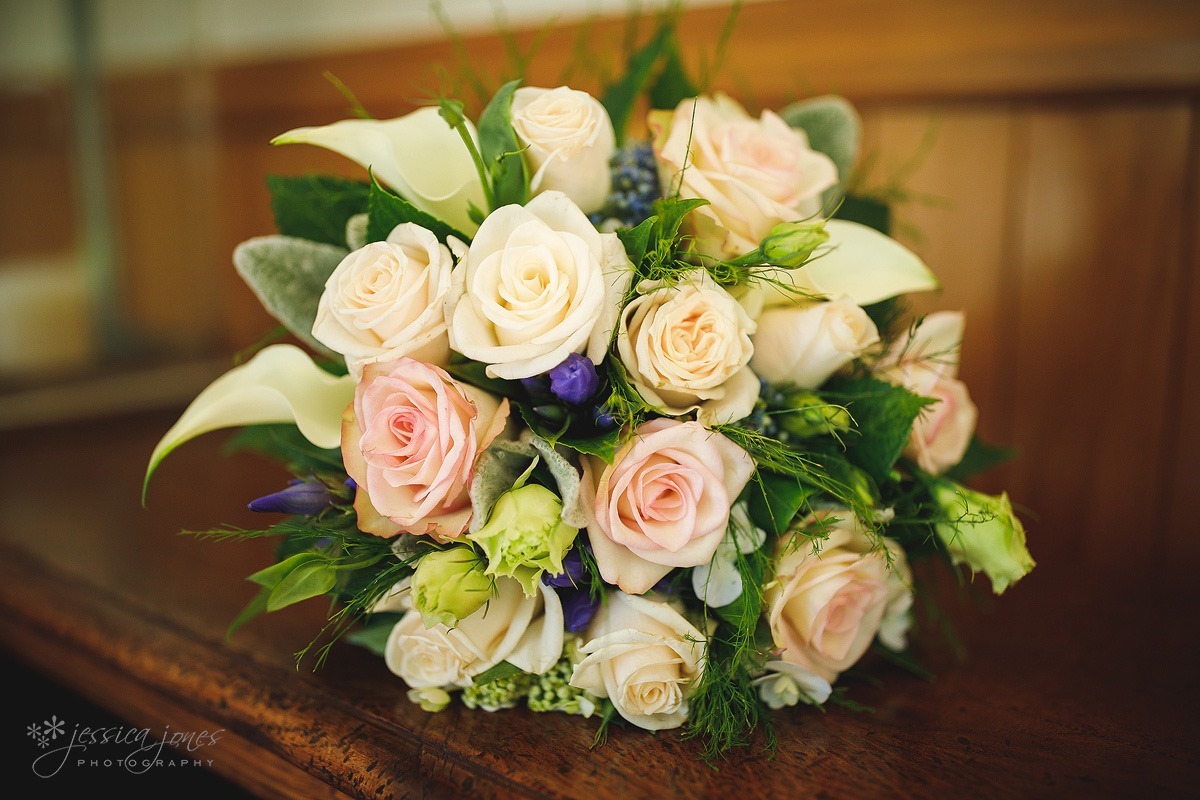 Hello! Lovely hair by Sarah from Hairworks!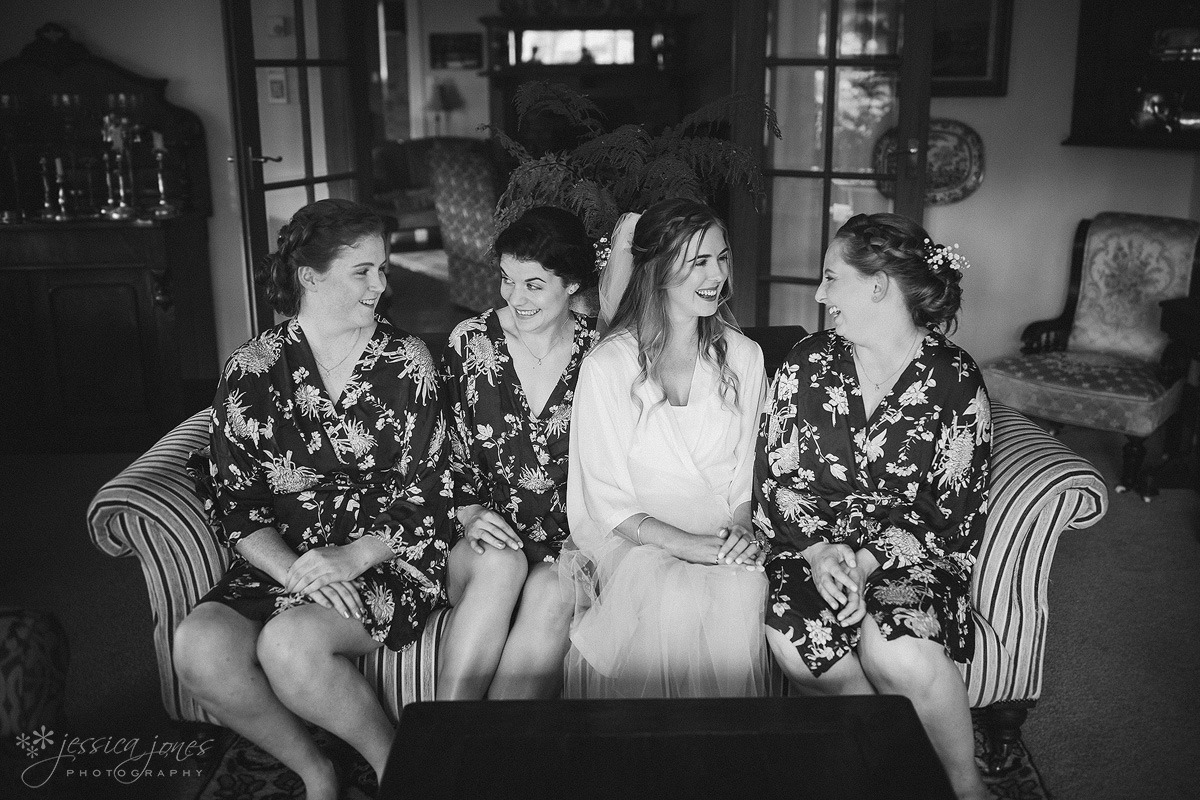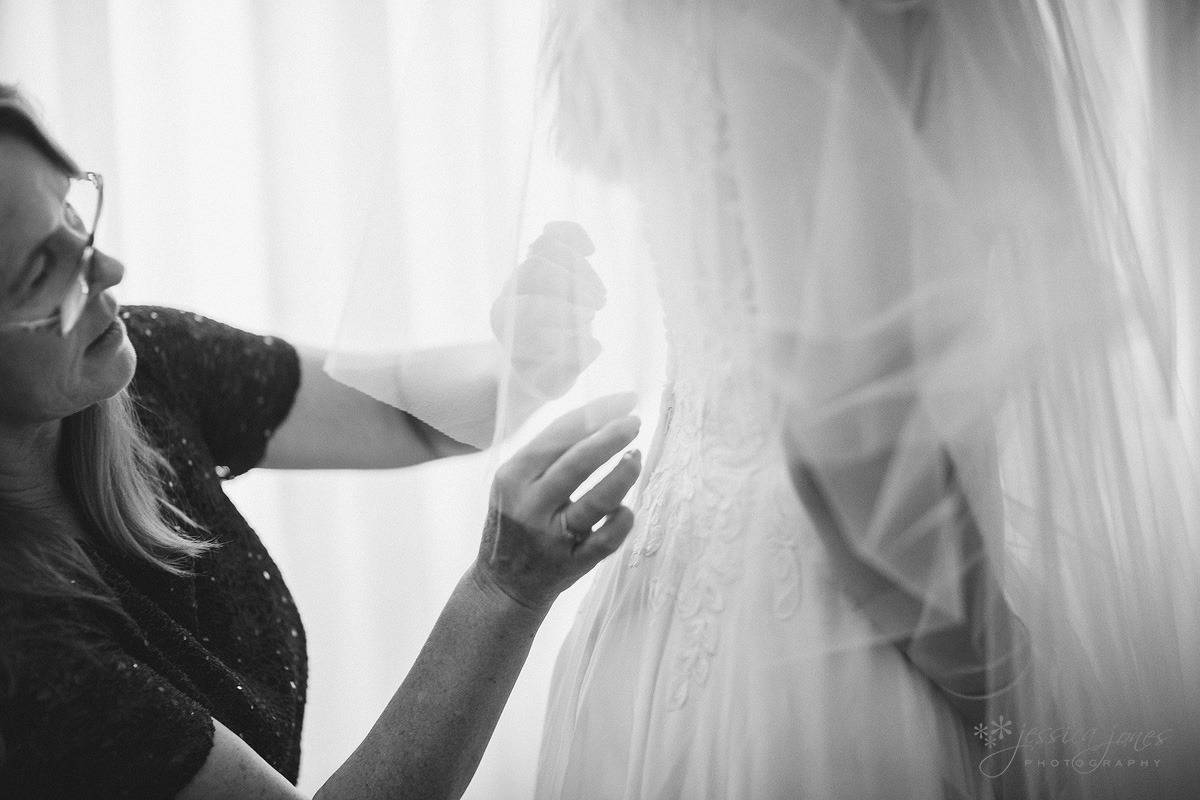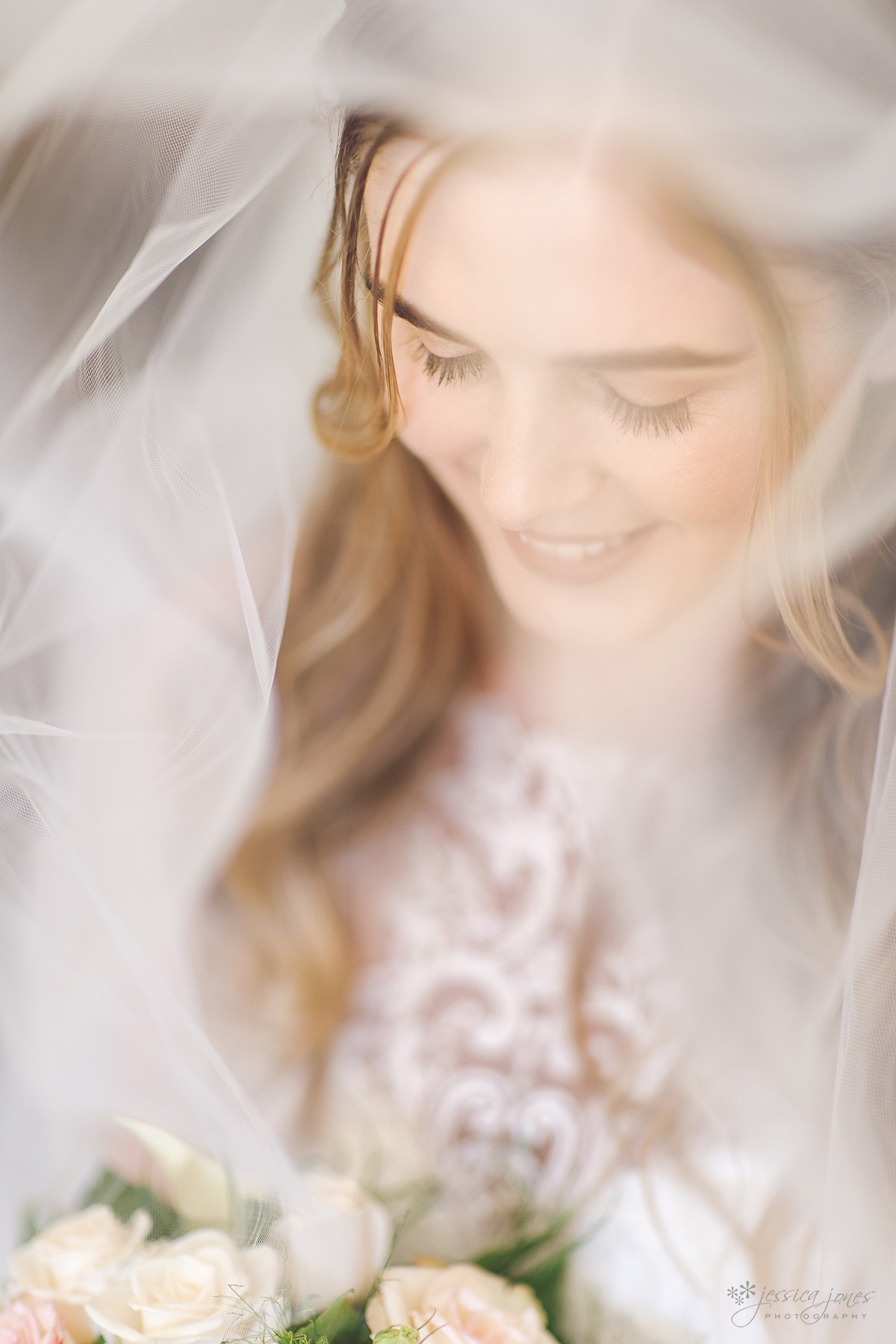 If you think Rebekah looks sweet and lovely and beautiful and such. You'd be absolutely right. Well spotted!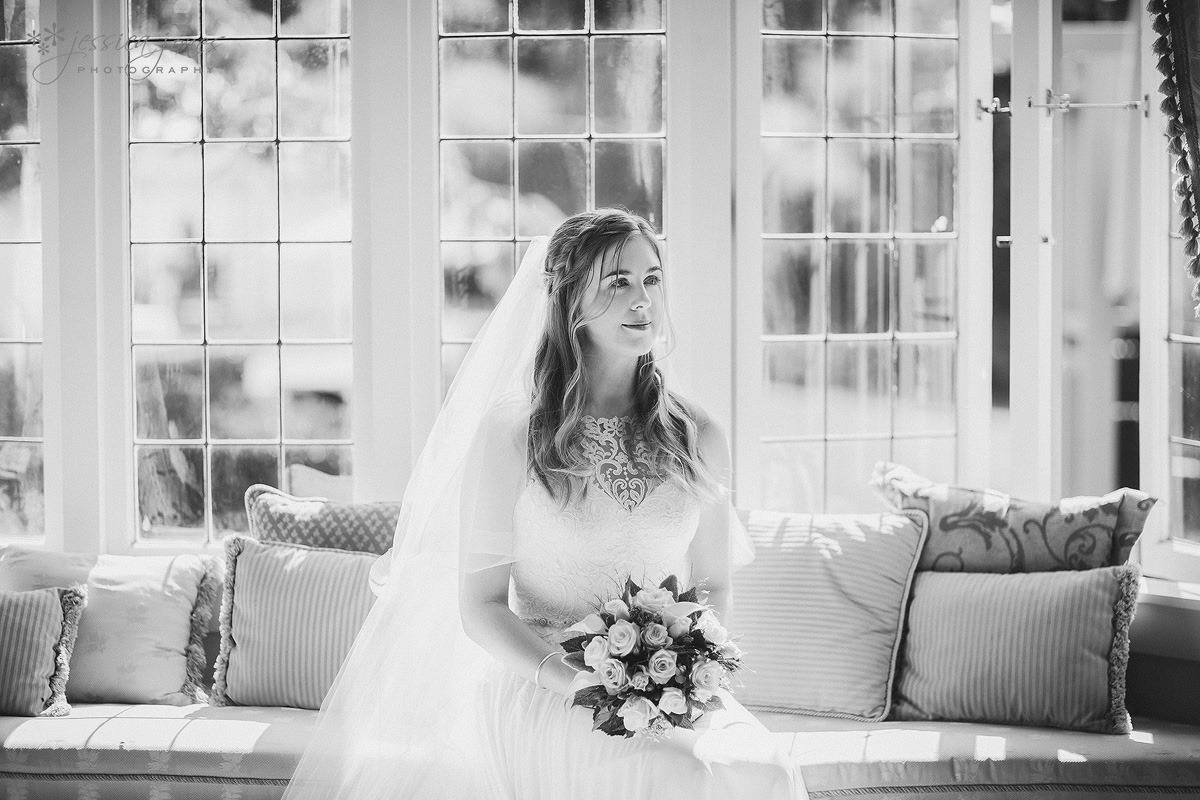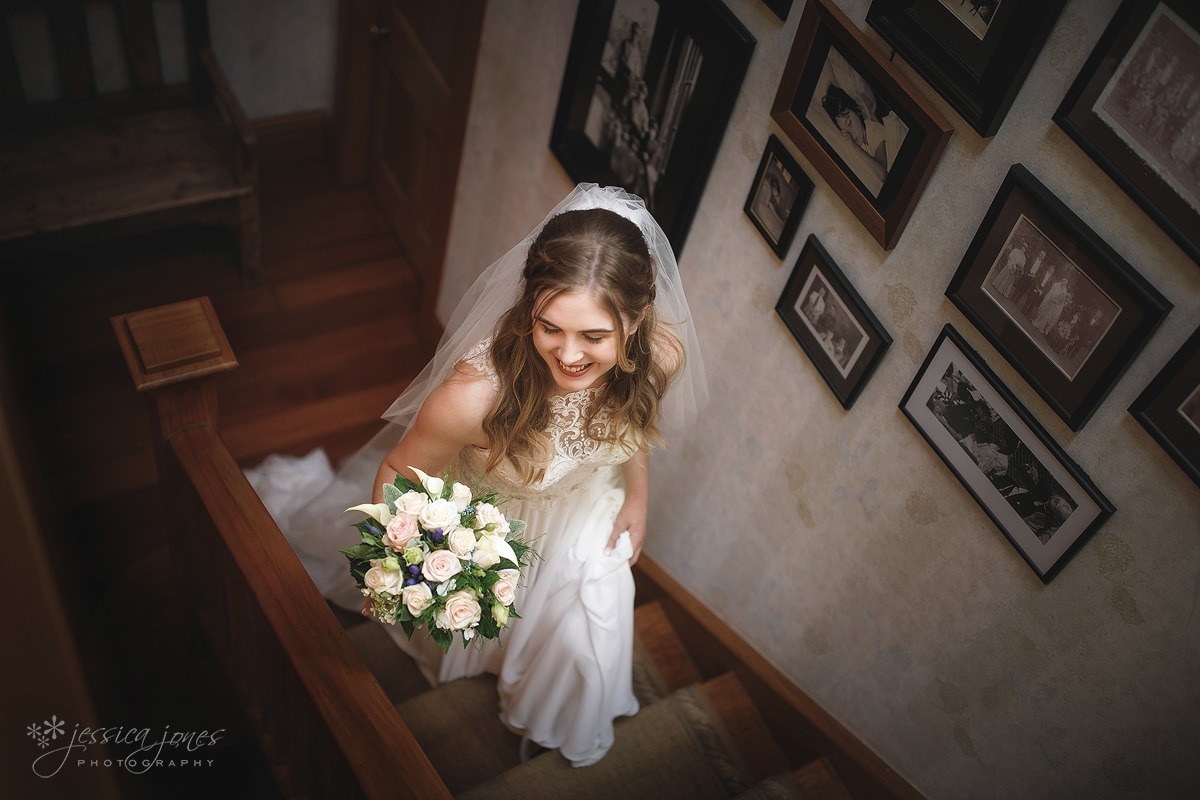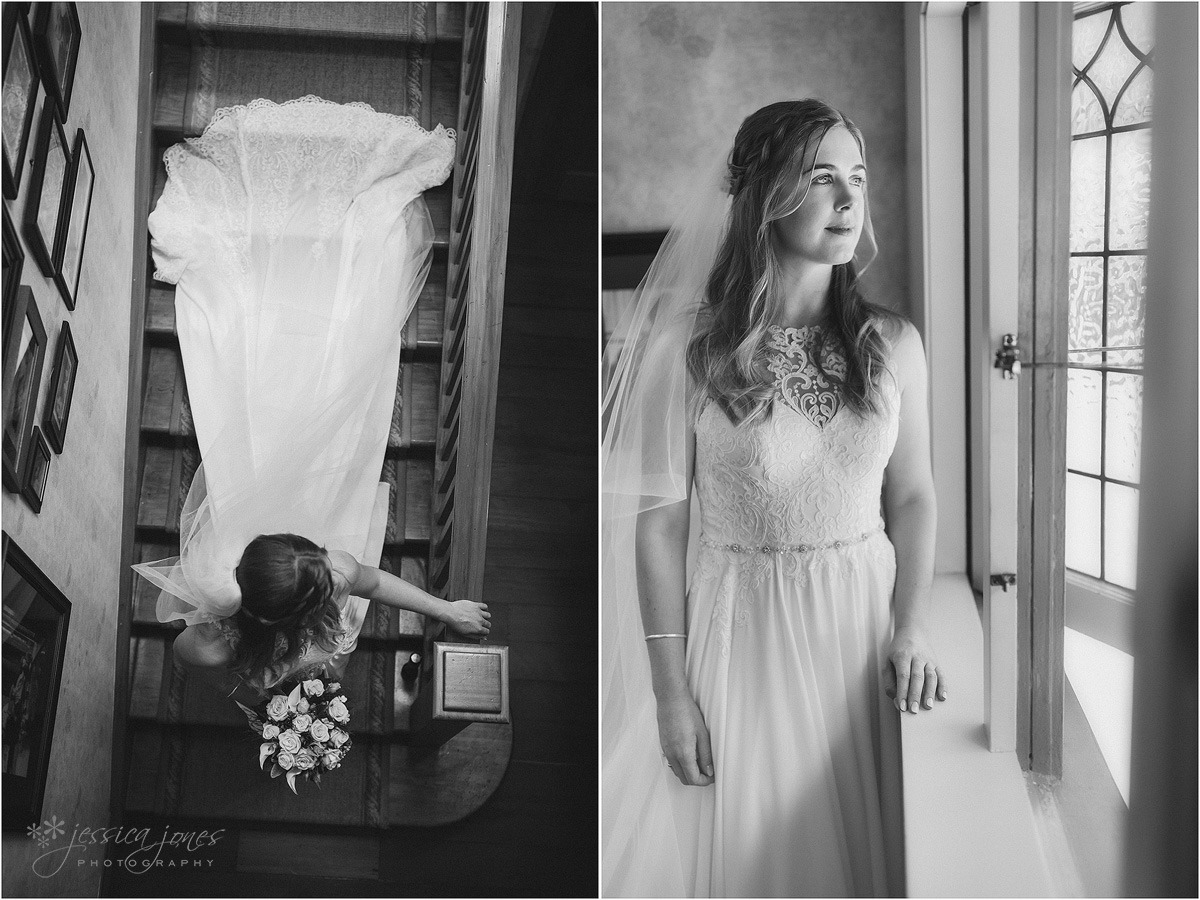 Meanwhile, Paul has found the boys just relaxed and happy and having a great lunch before the wedding kicks off.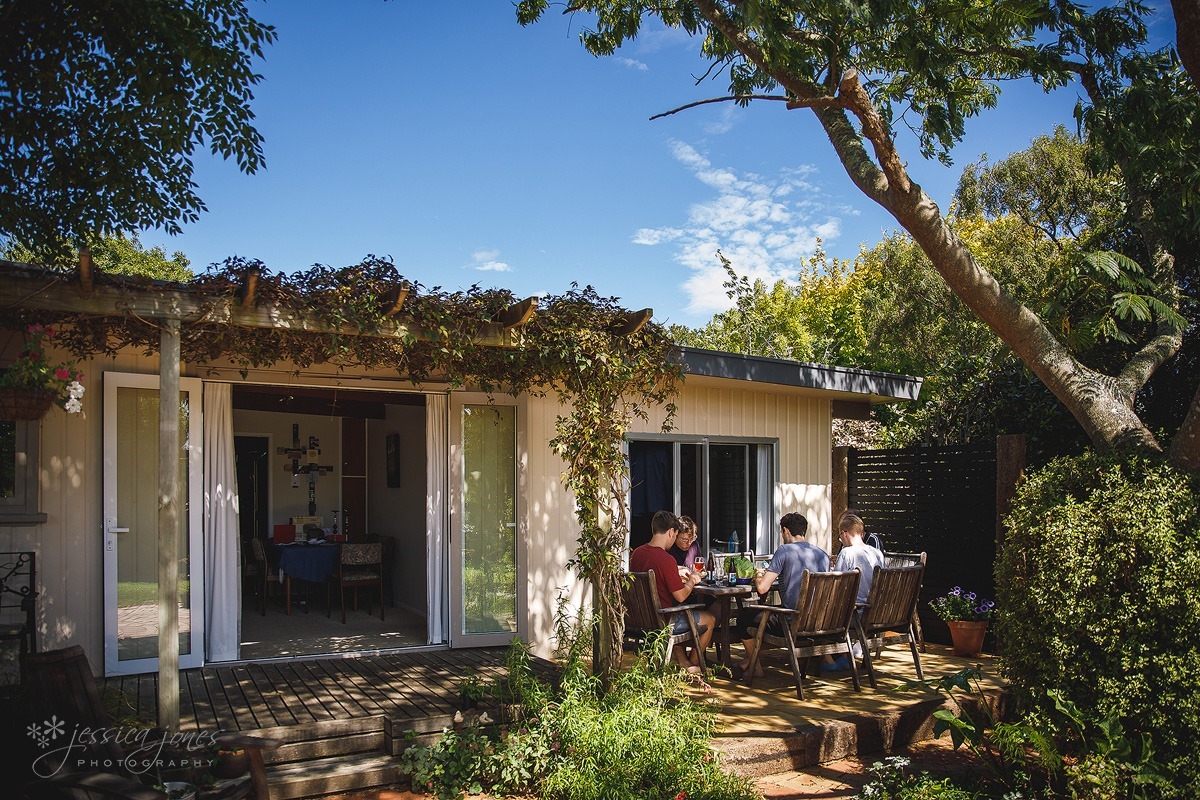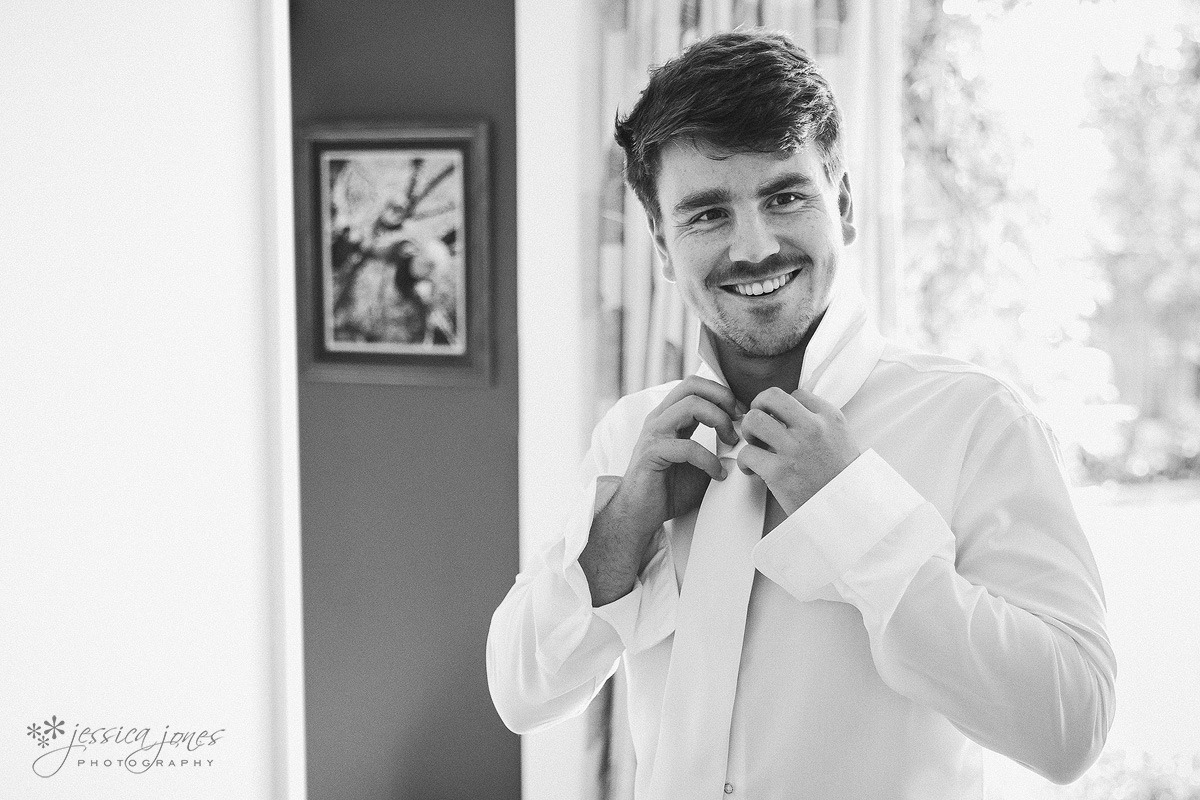 Nathan is an engineer, and I've learned that if an engineer loves you – like REALLY loves you – he'll make you something elaborate, even if it's a little pointless. Cue the most amazing ring box you ever did see.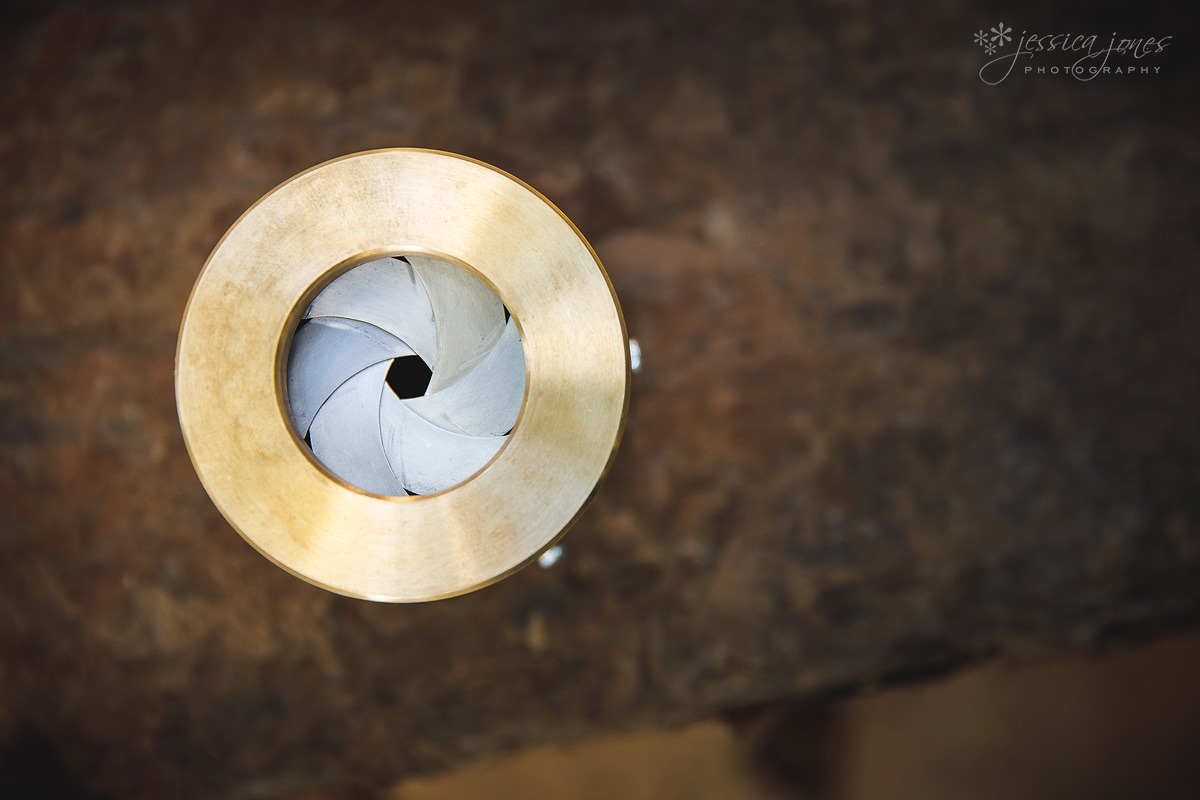 He actually proposed with this box. Super awesome, right?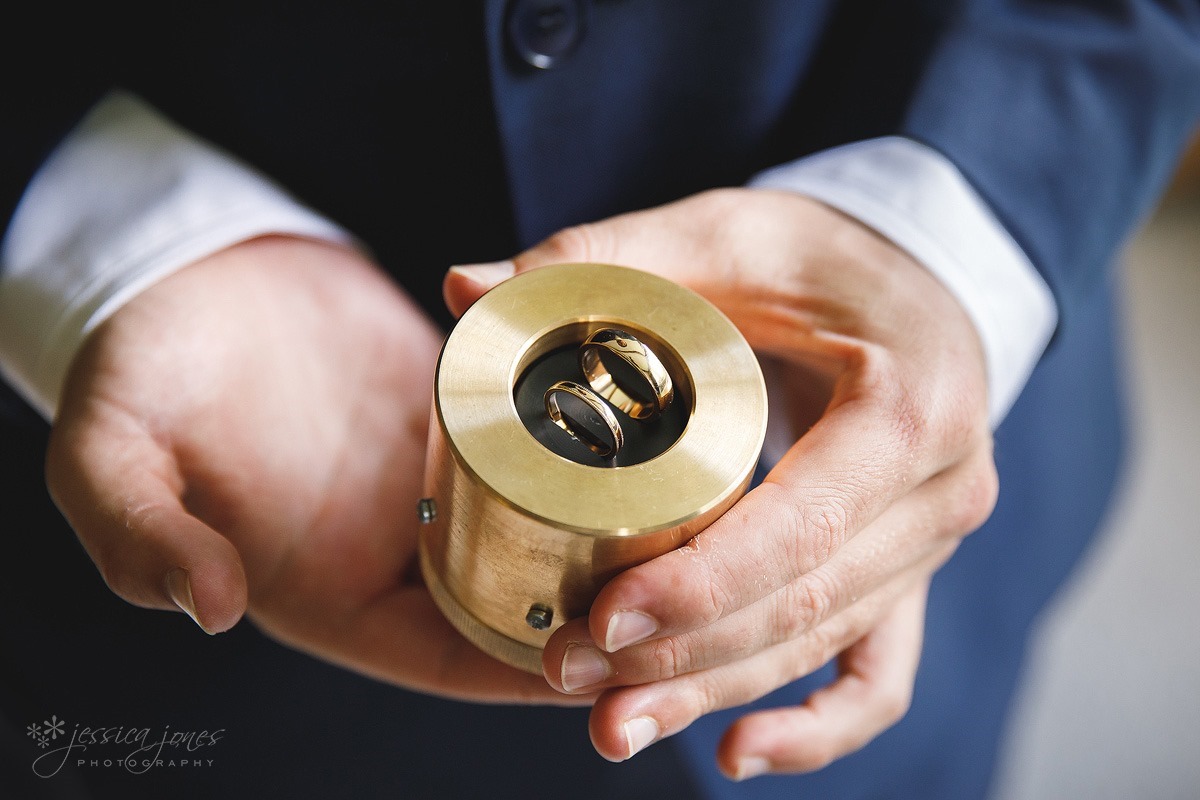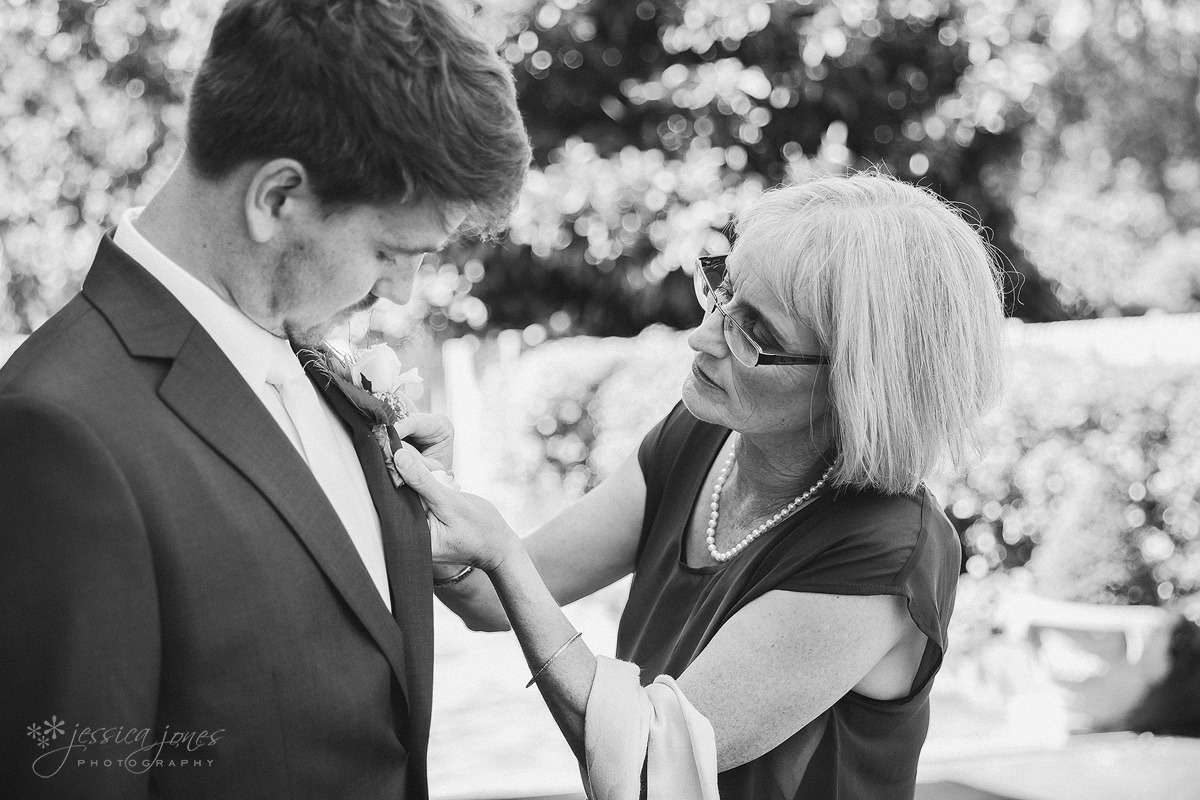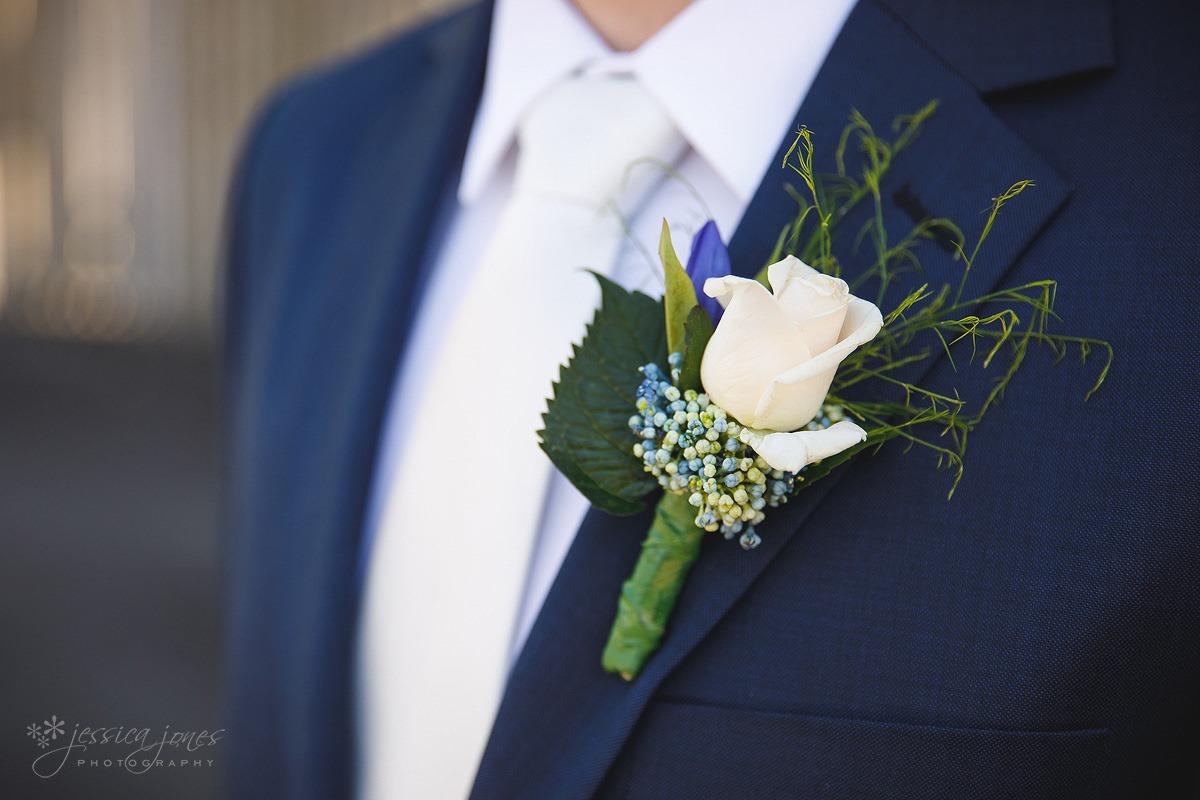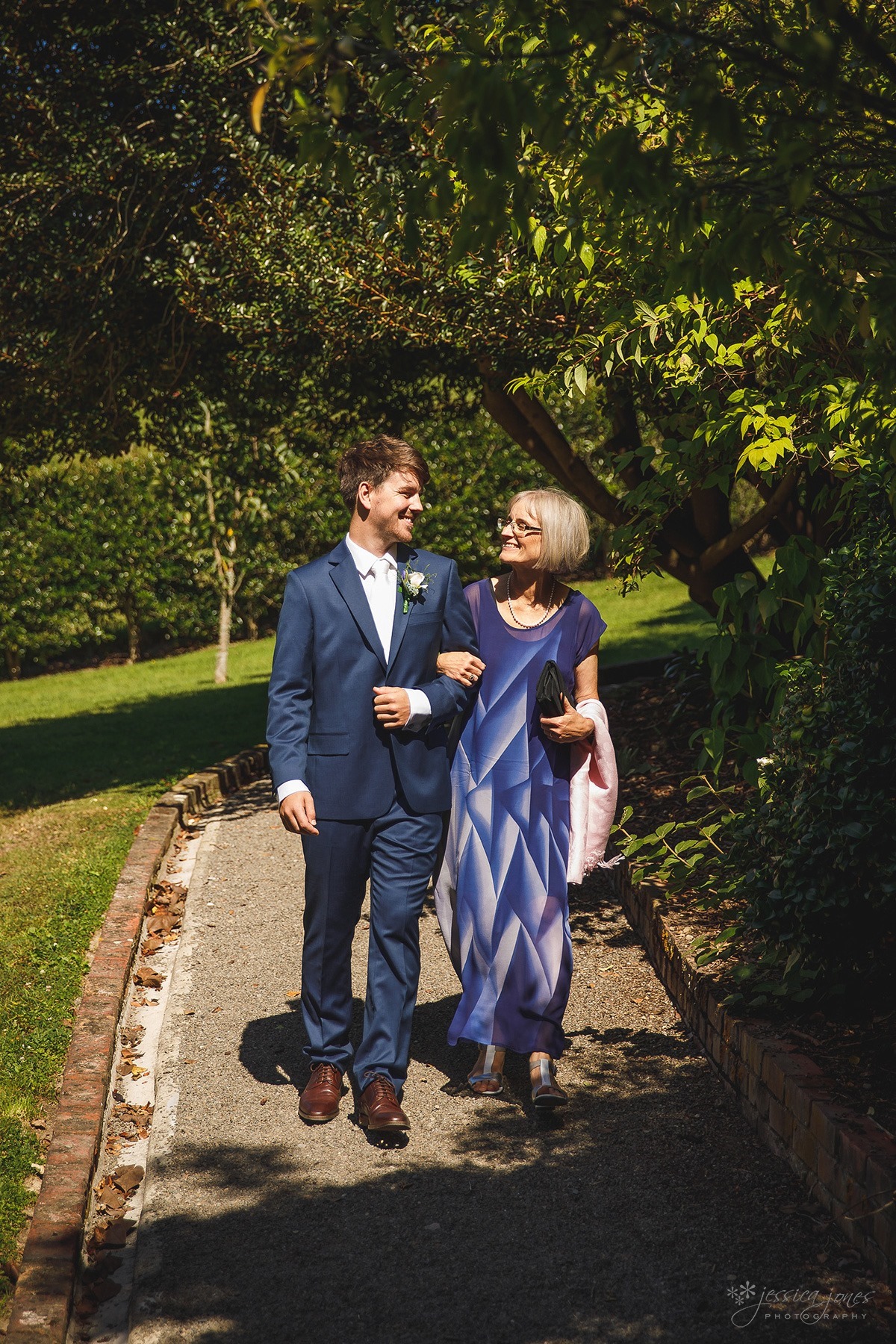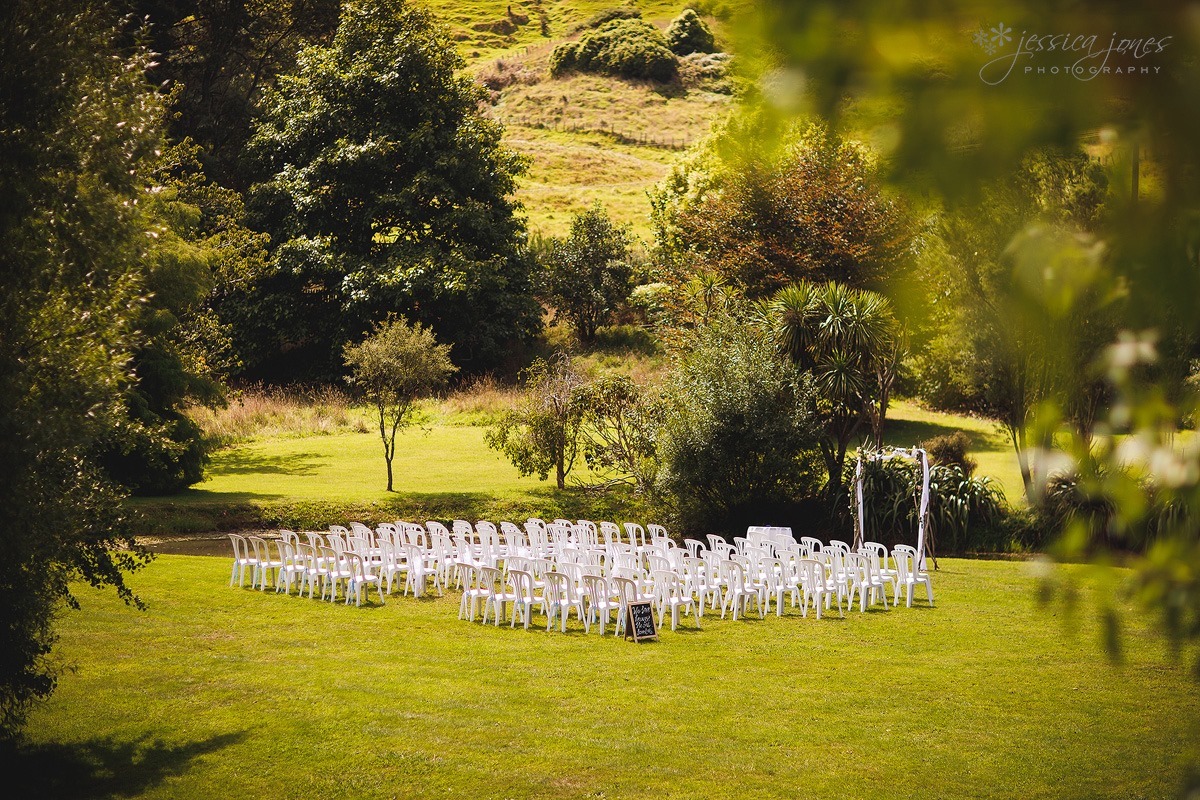 Sitting out in the hot sun can sometimes be a challenge, but Rebekah and Nathan thought about this beforehand, and provided everyone with a bottle of water by their seats.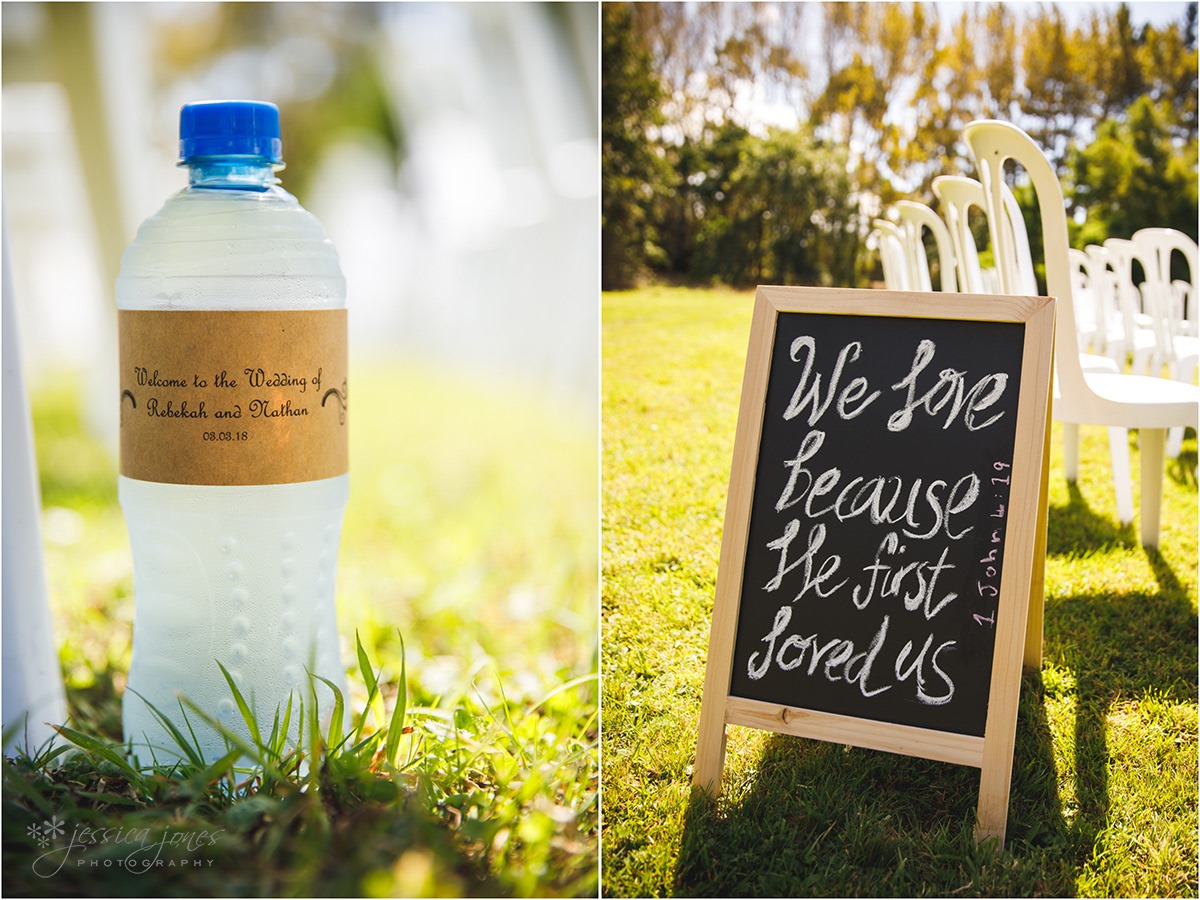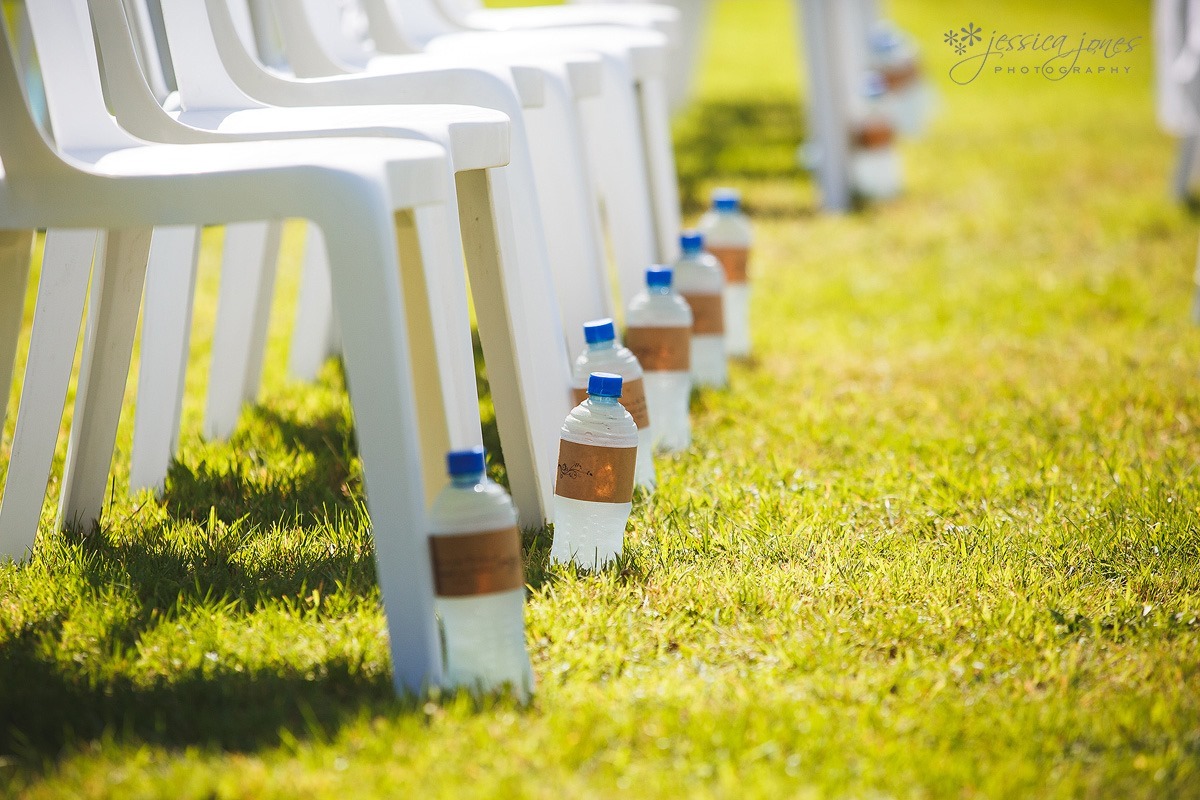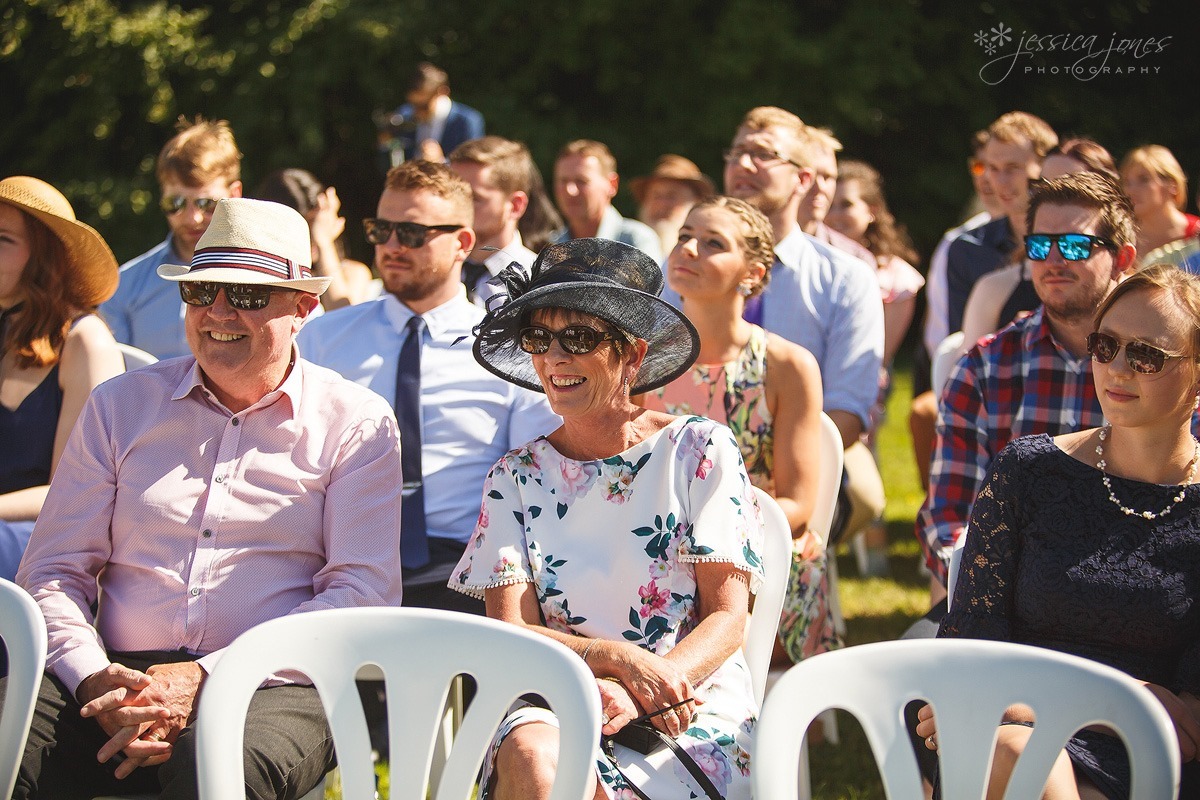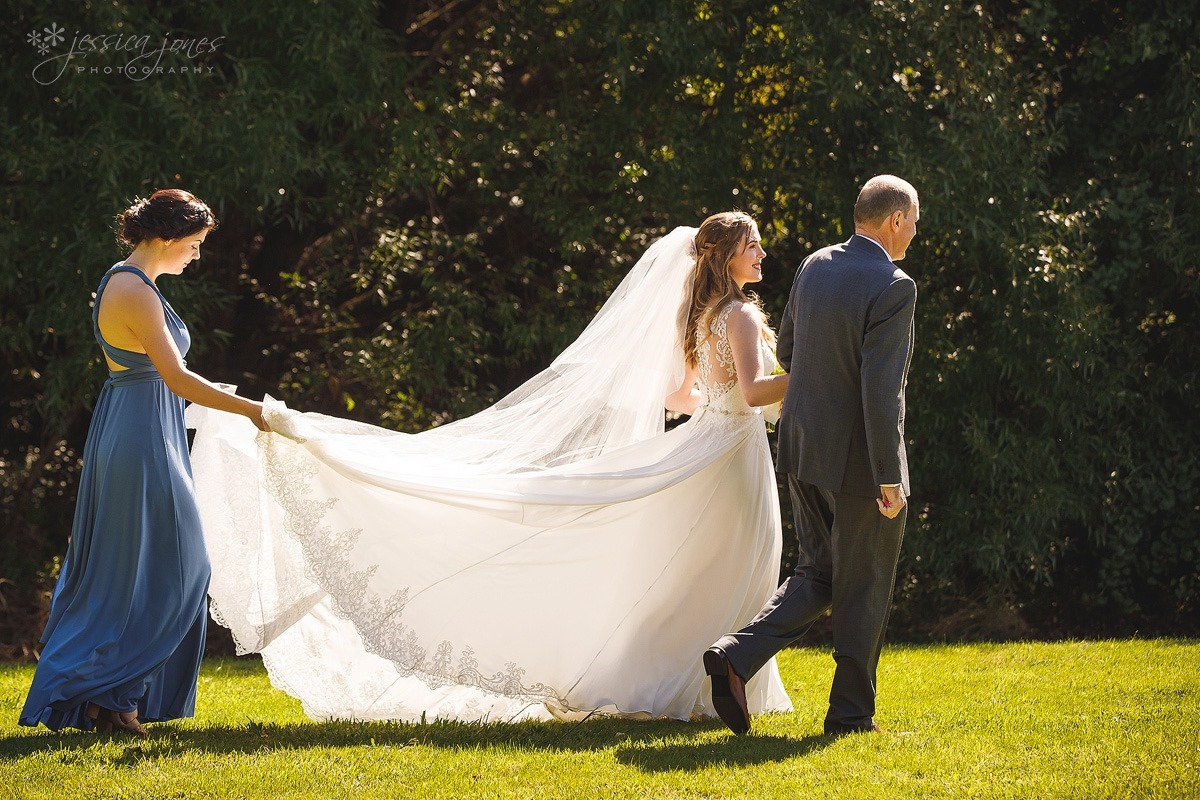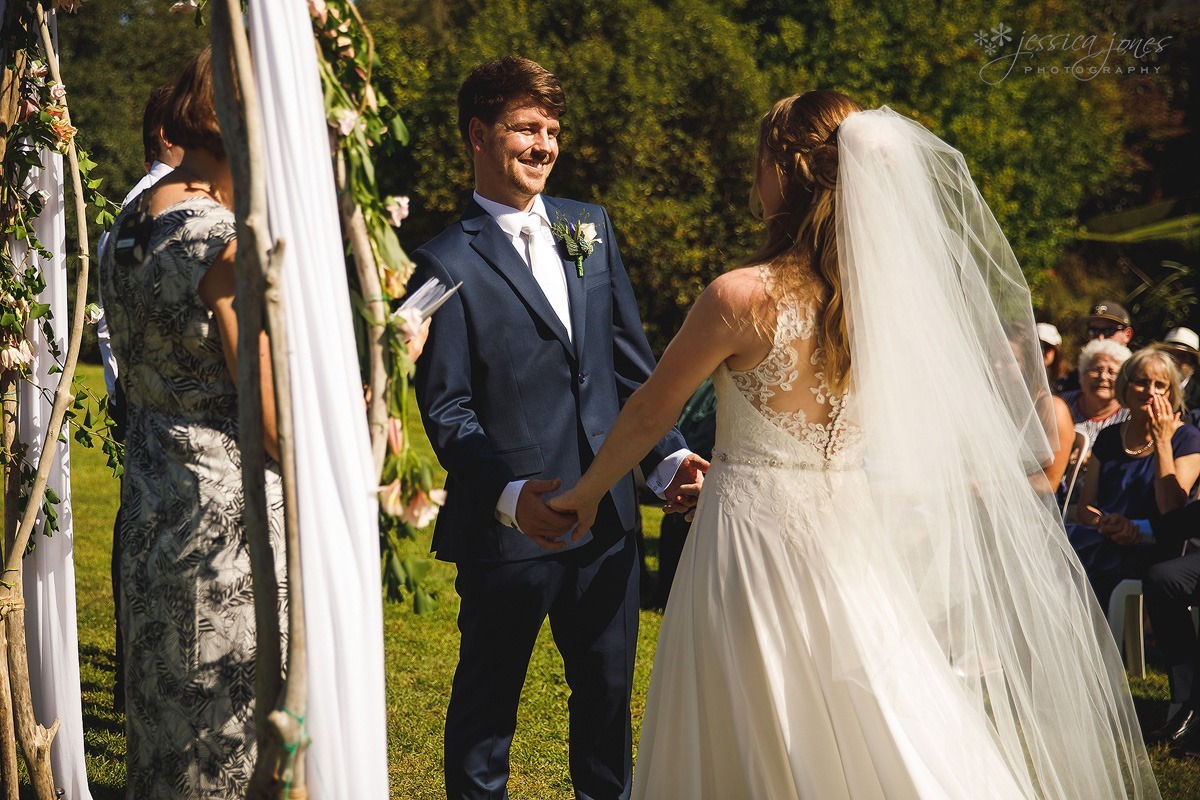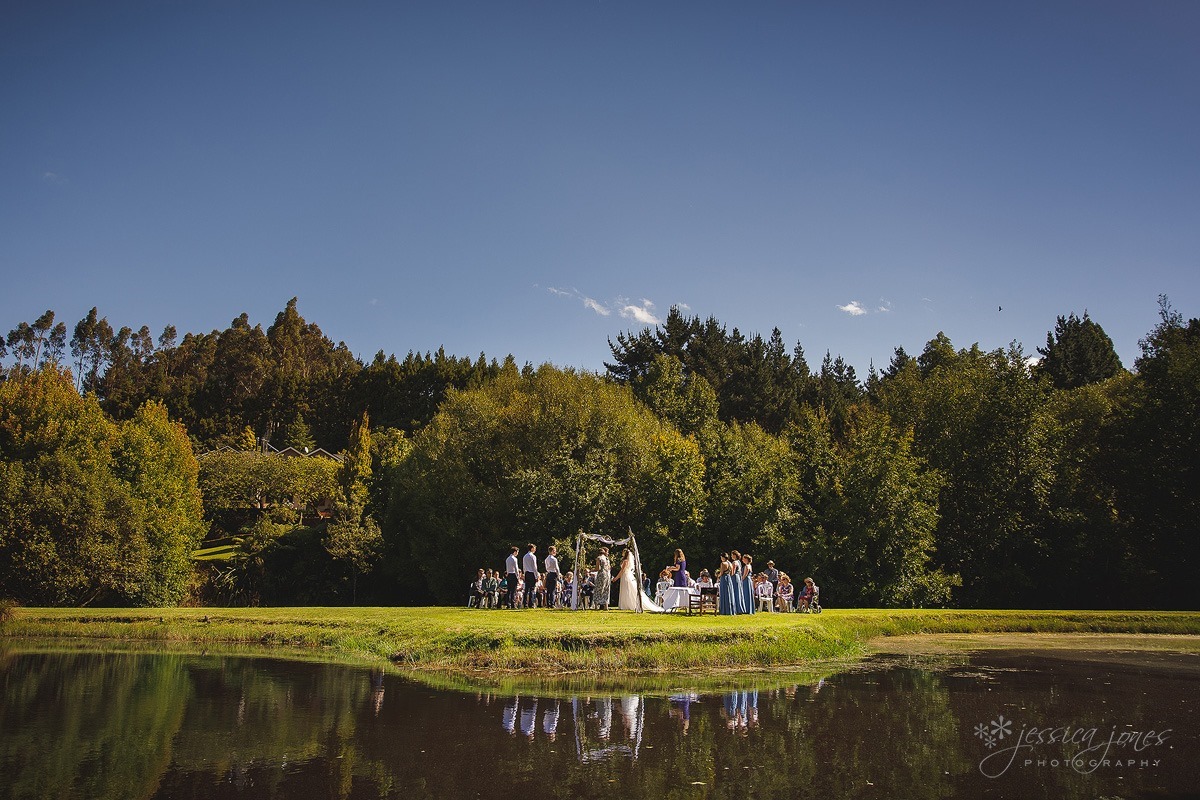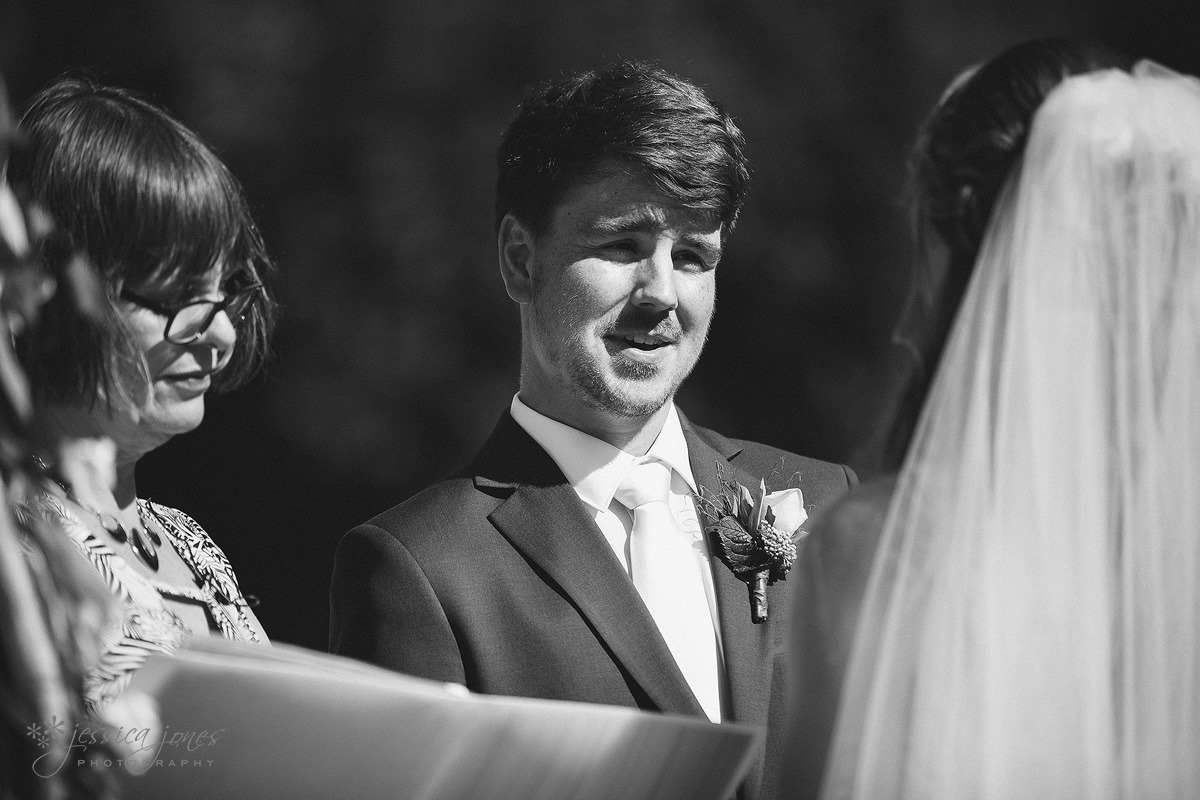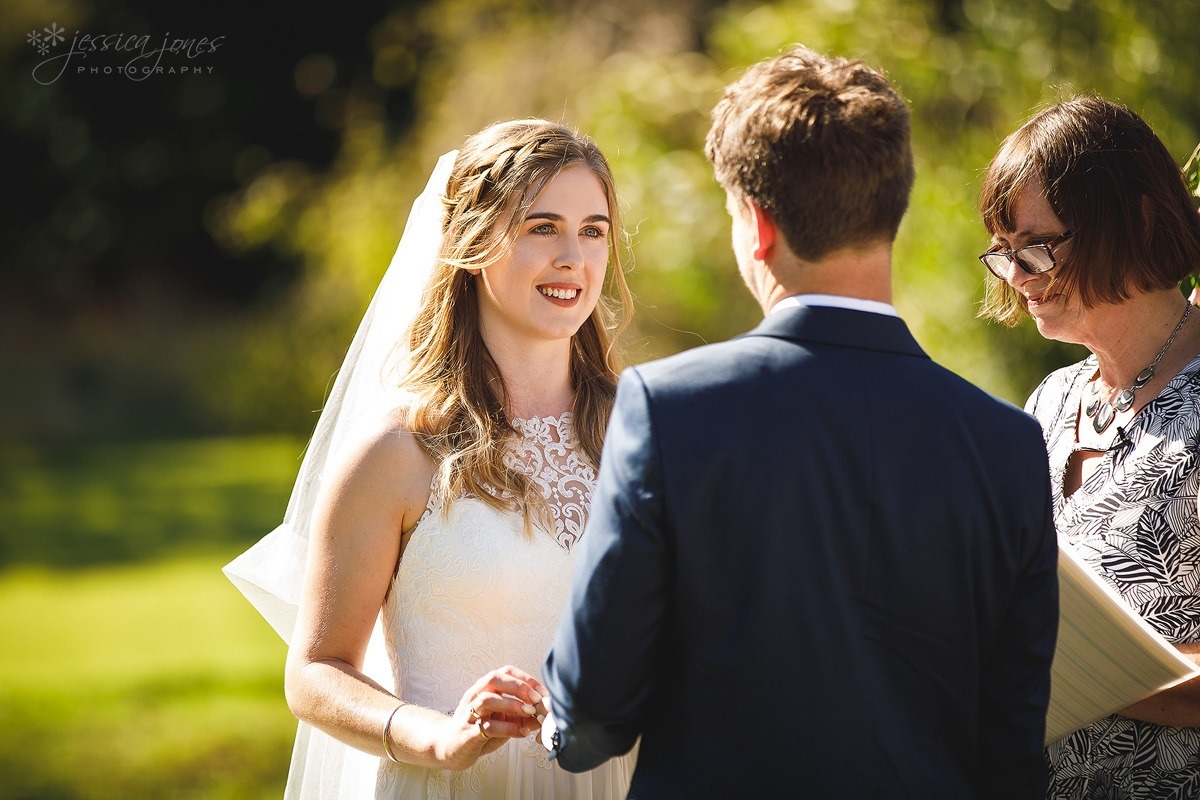 This was the moment, right here, where they were pronounced HUSBAND and WIFE. So much happy.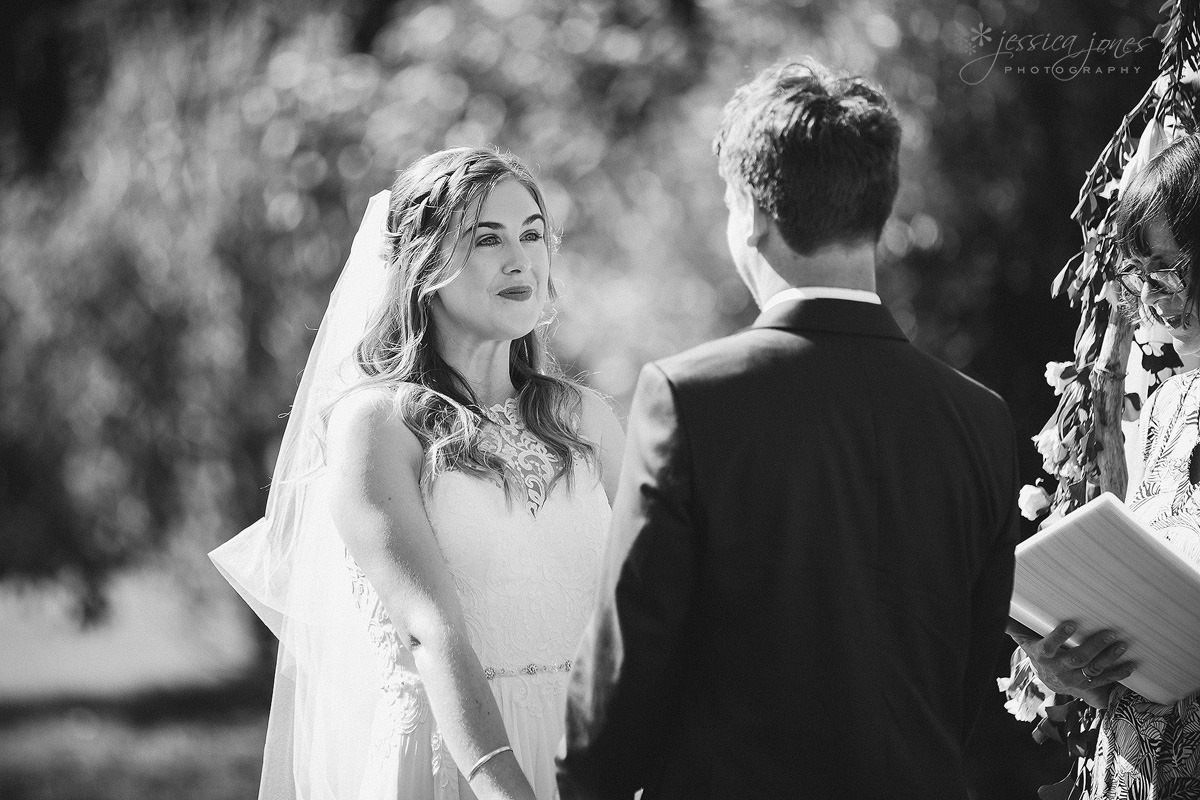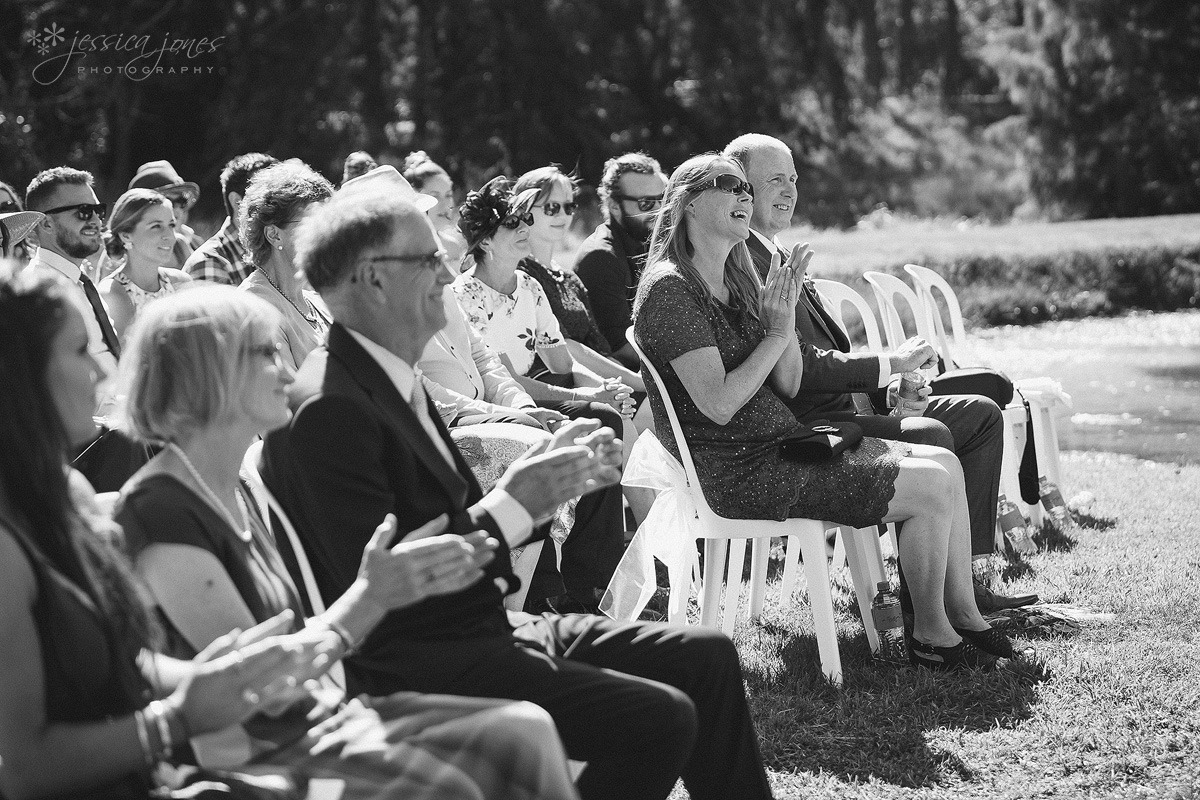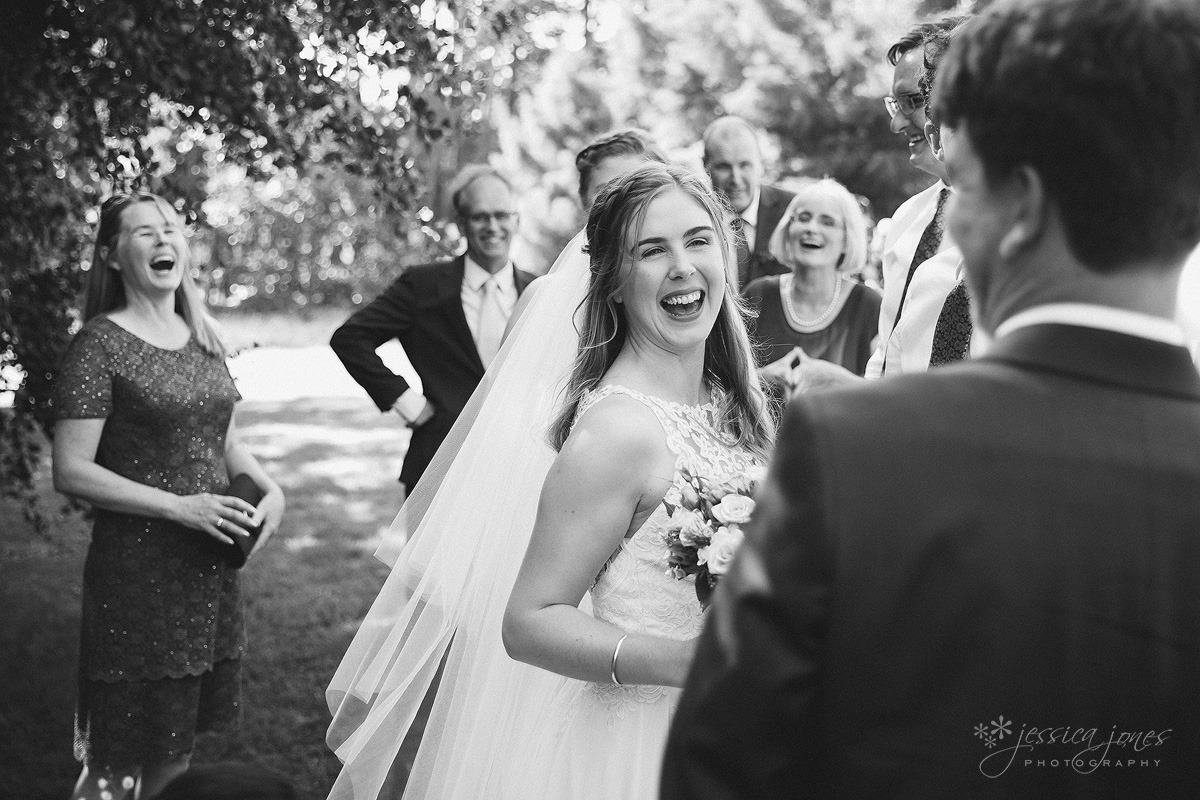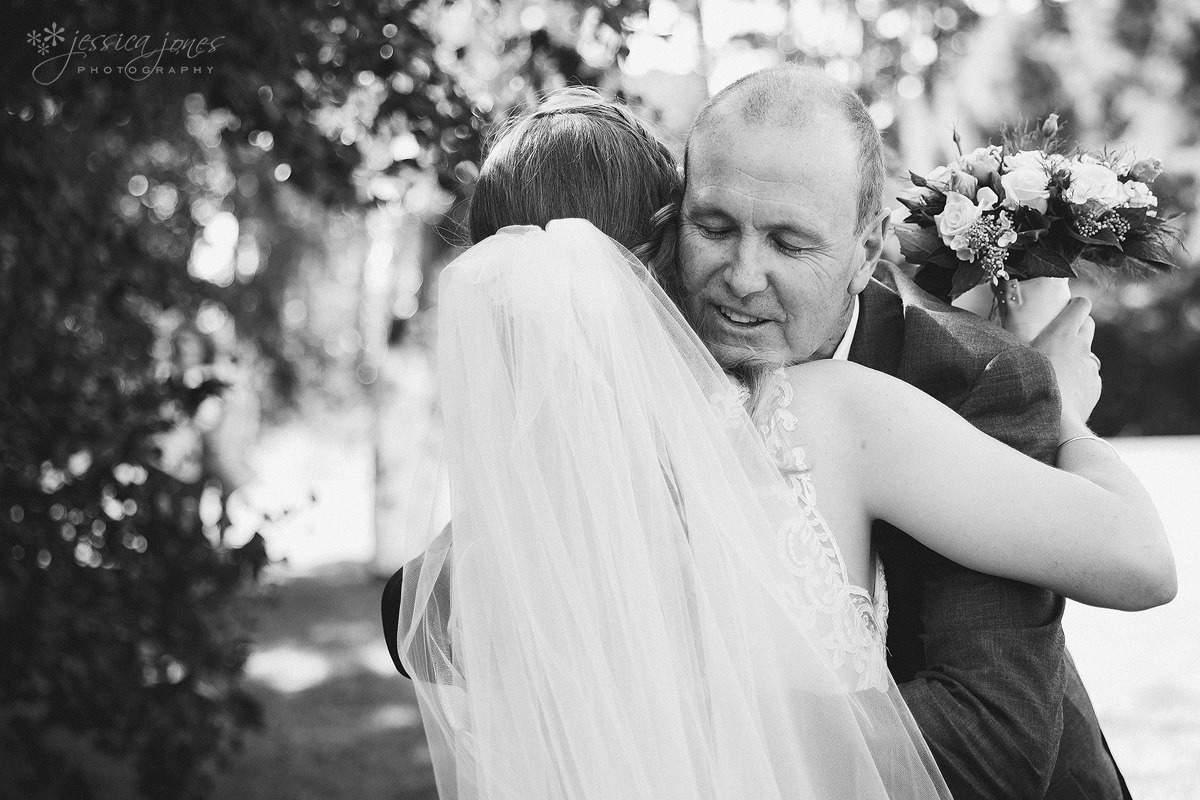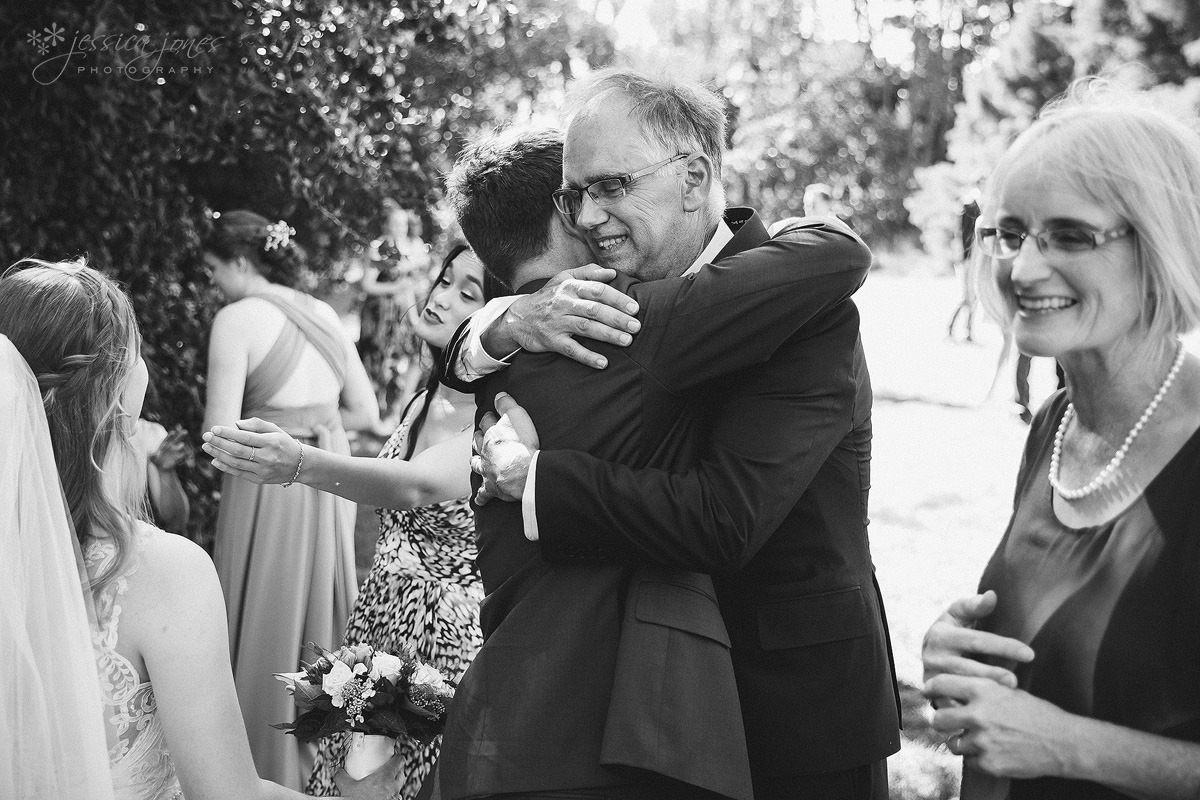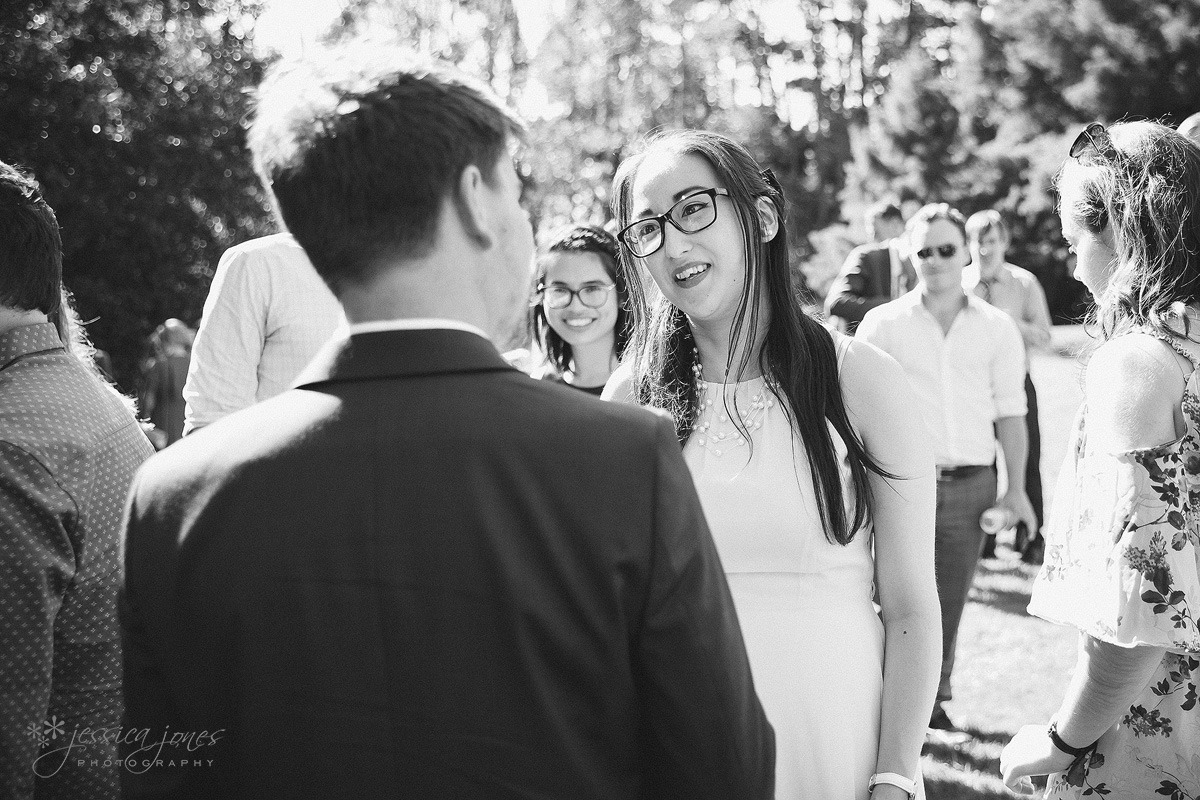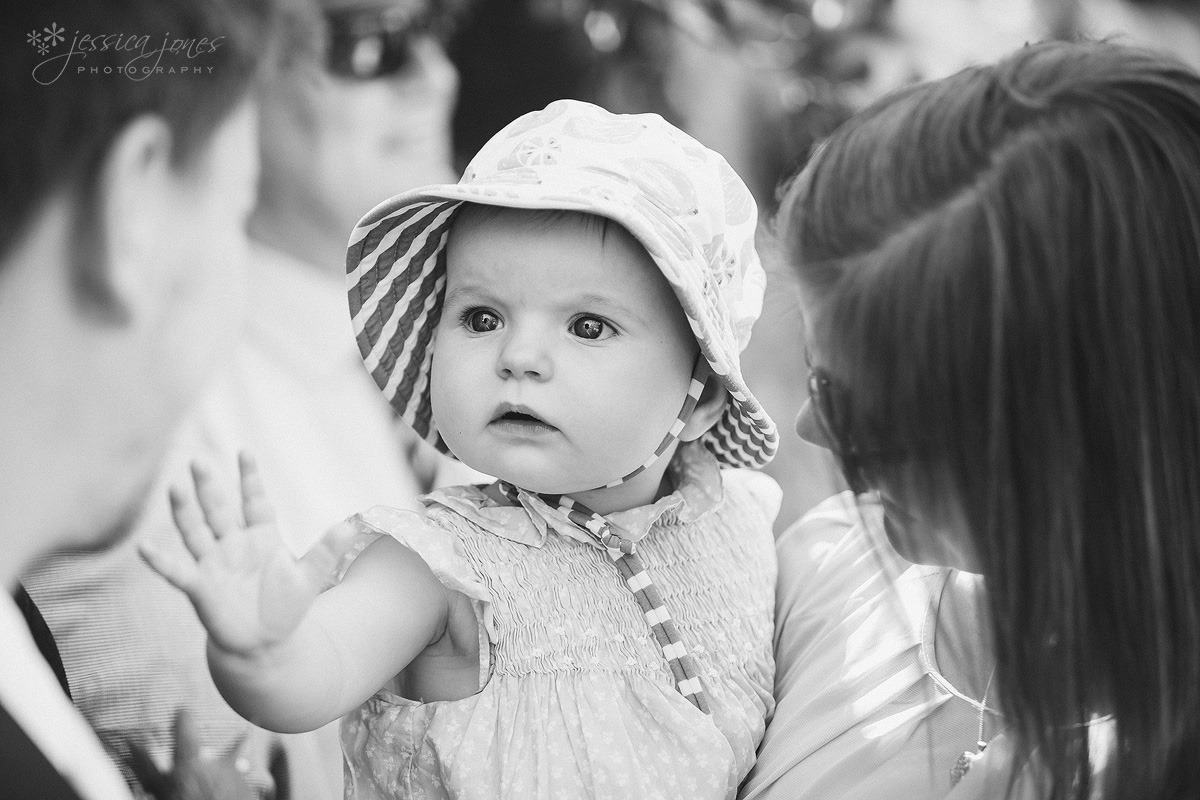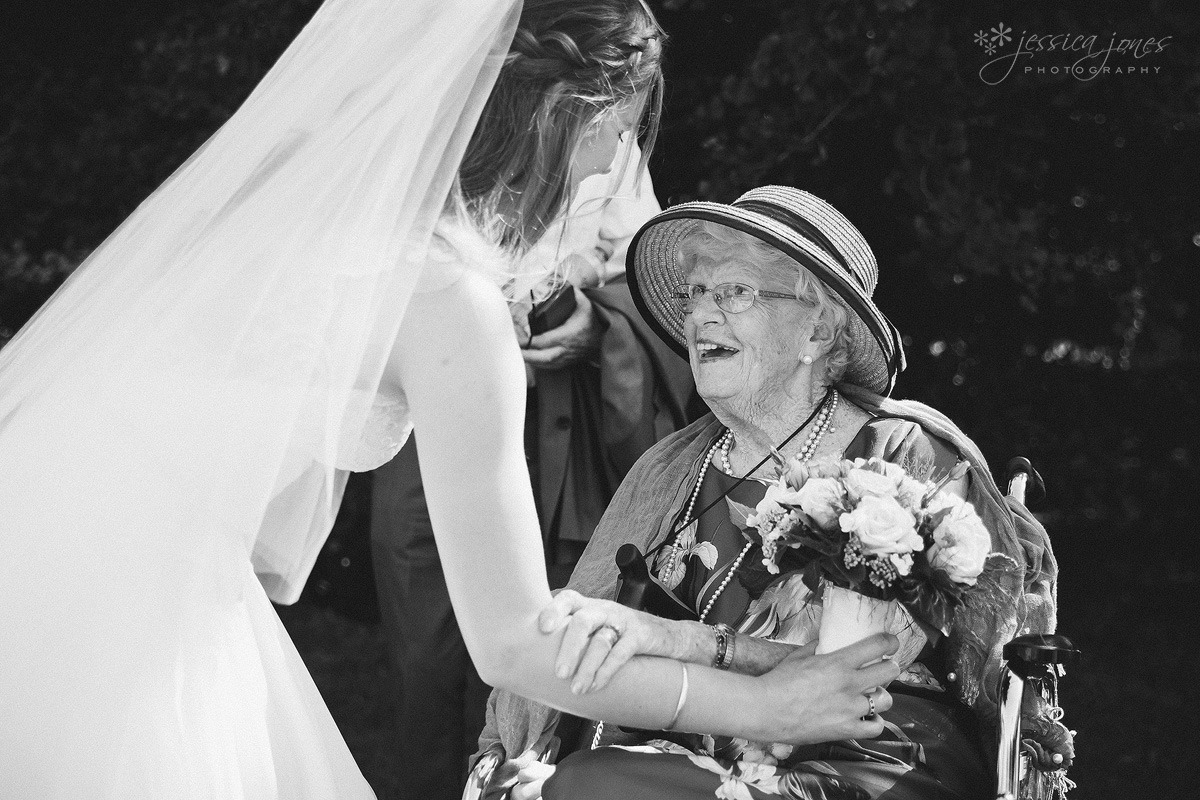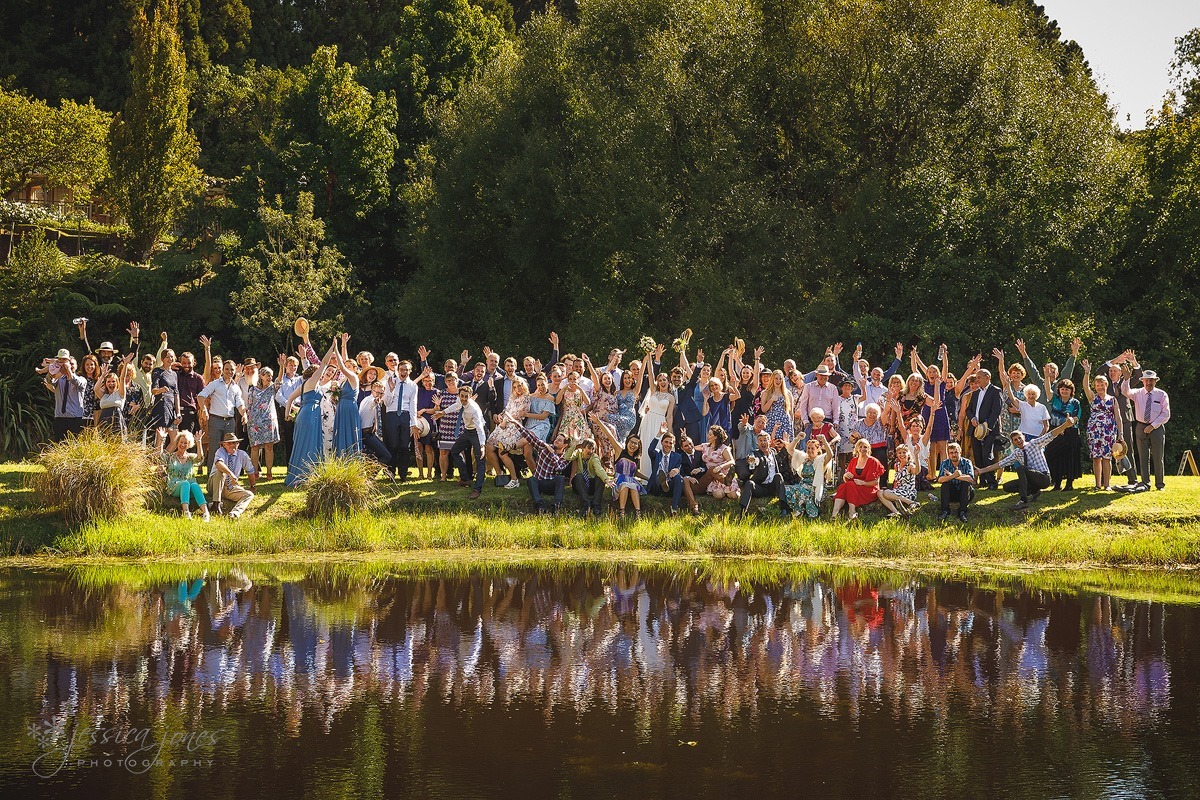 Rebekah is bright and bubbly and so bubbles were probably the most perfect thing she could bring to the photo session. I mean, who doesn't like bubbles?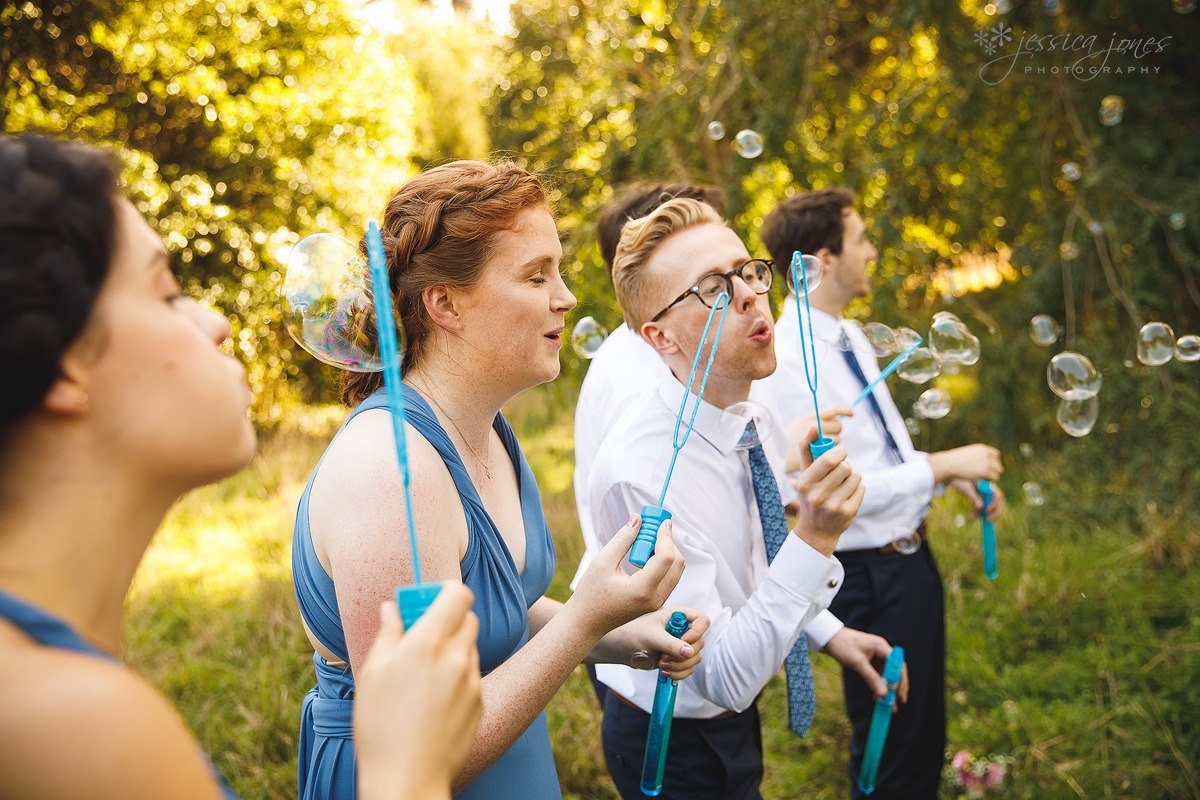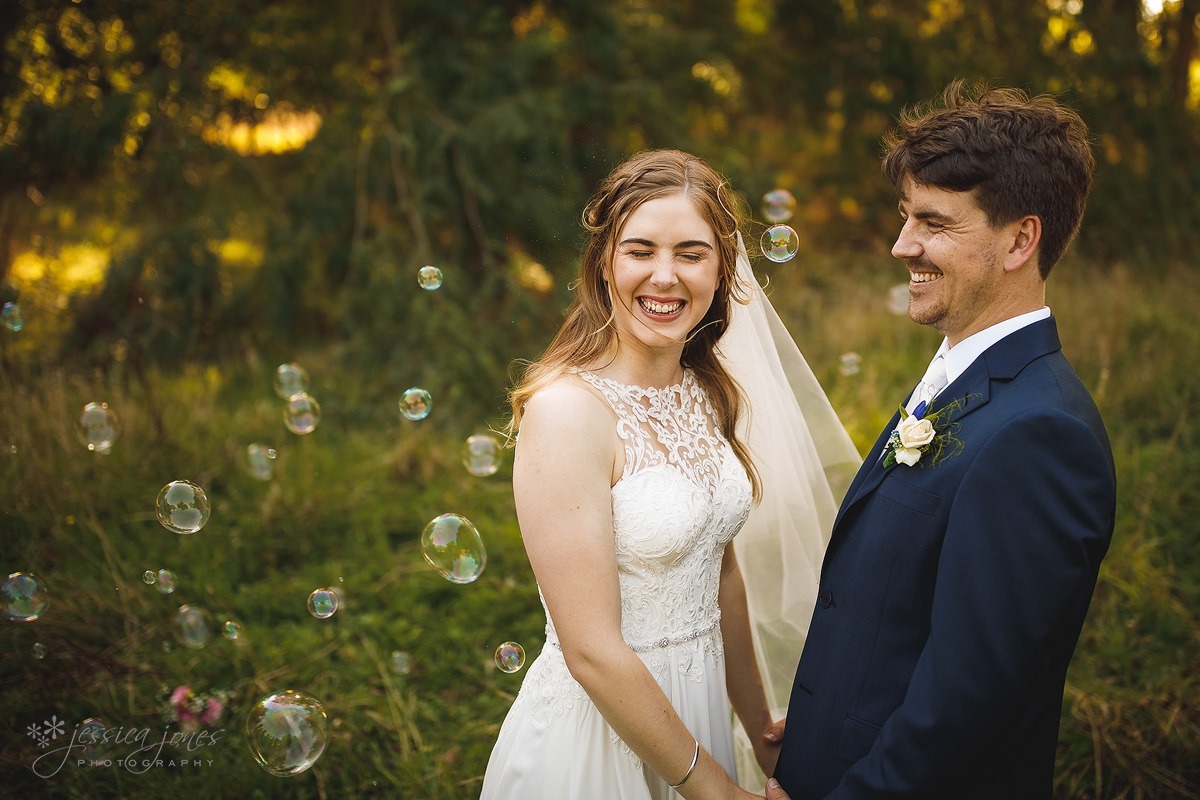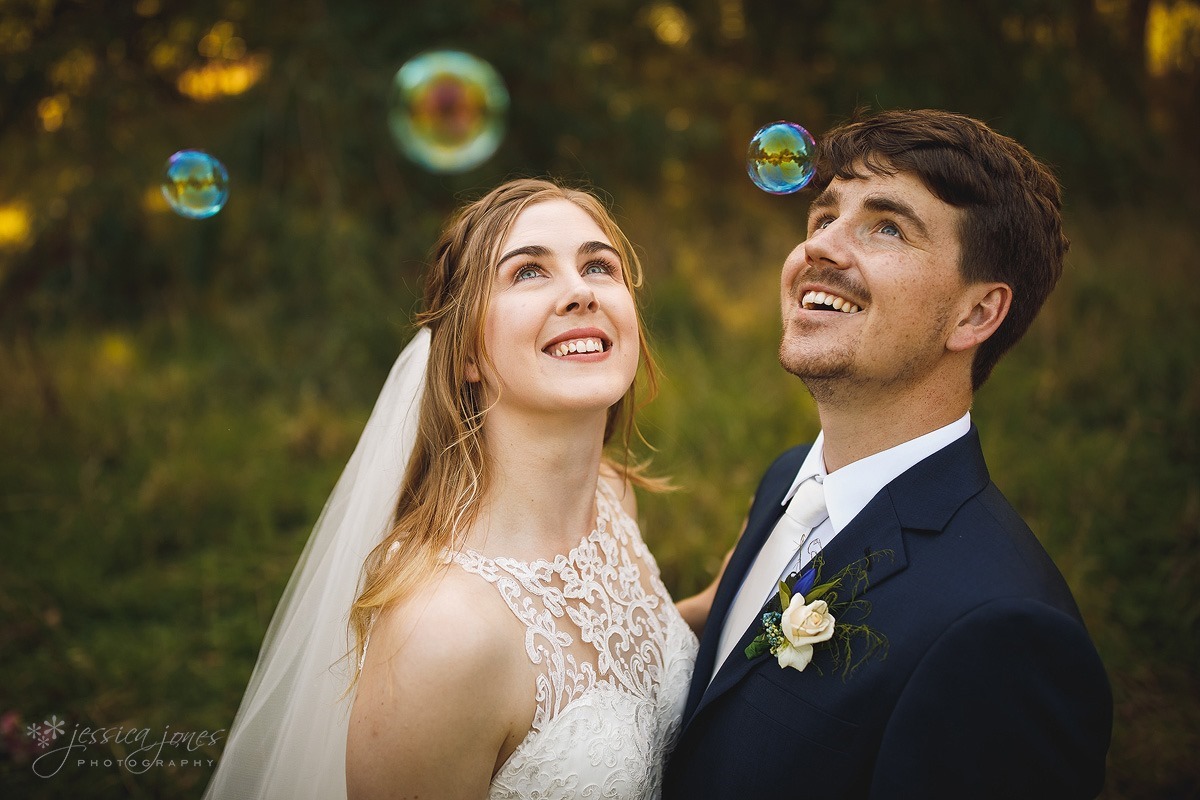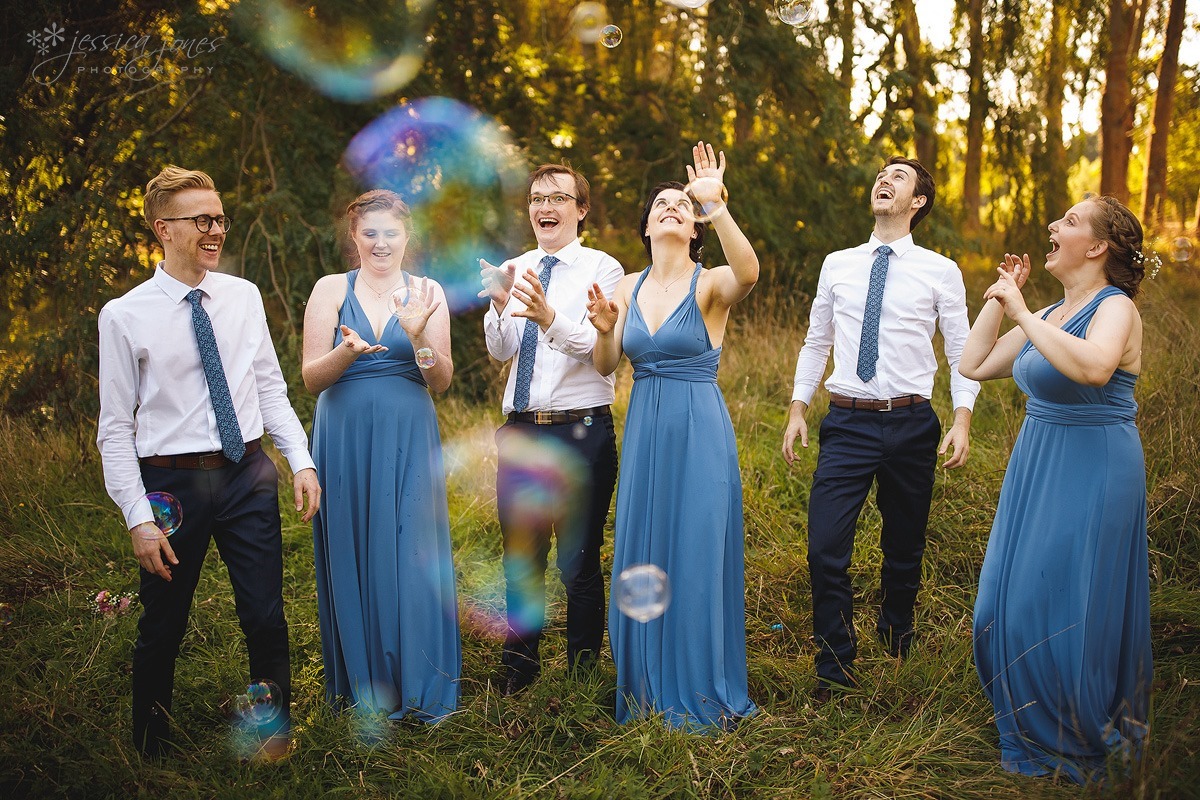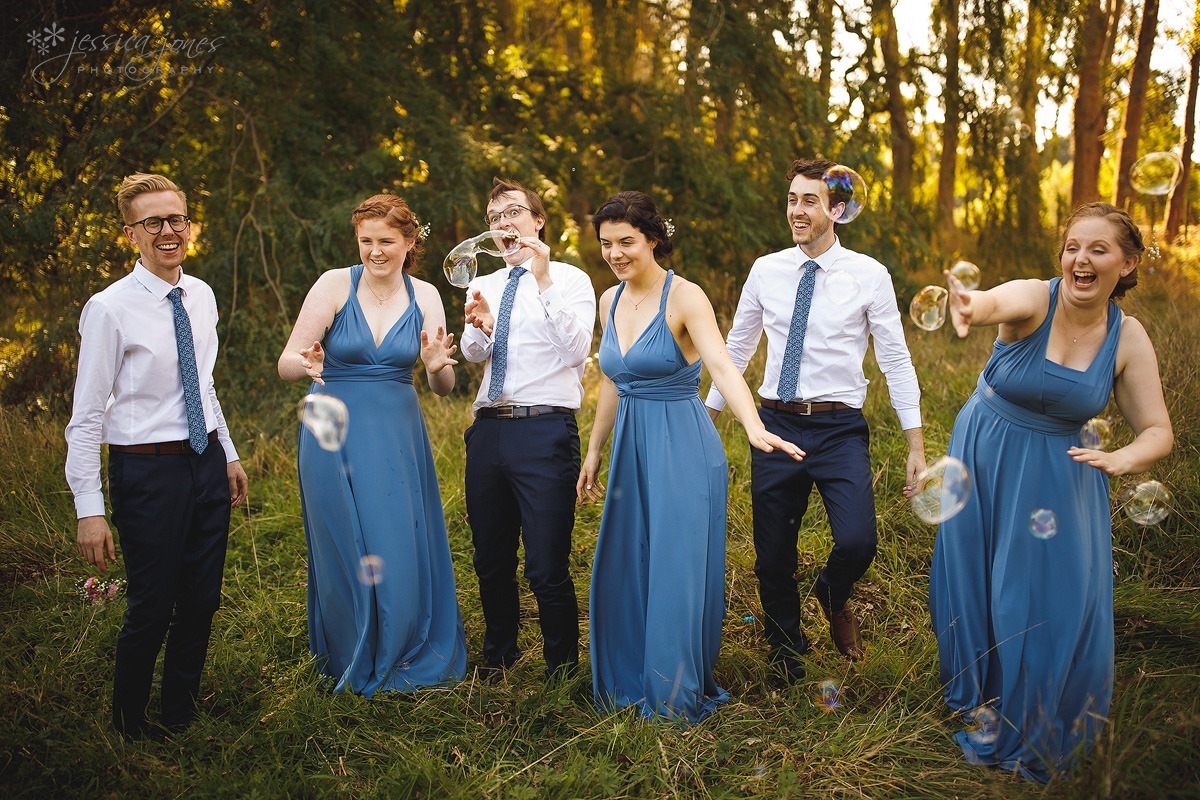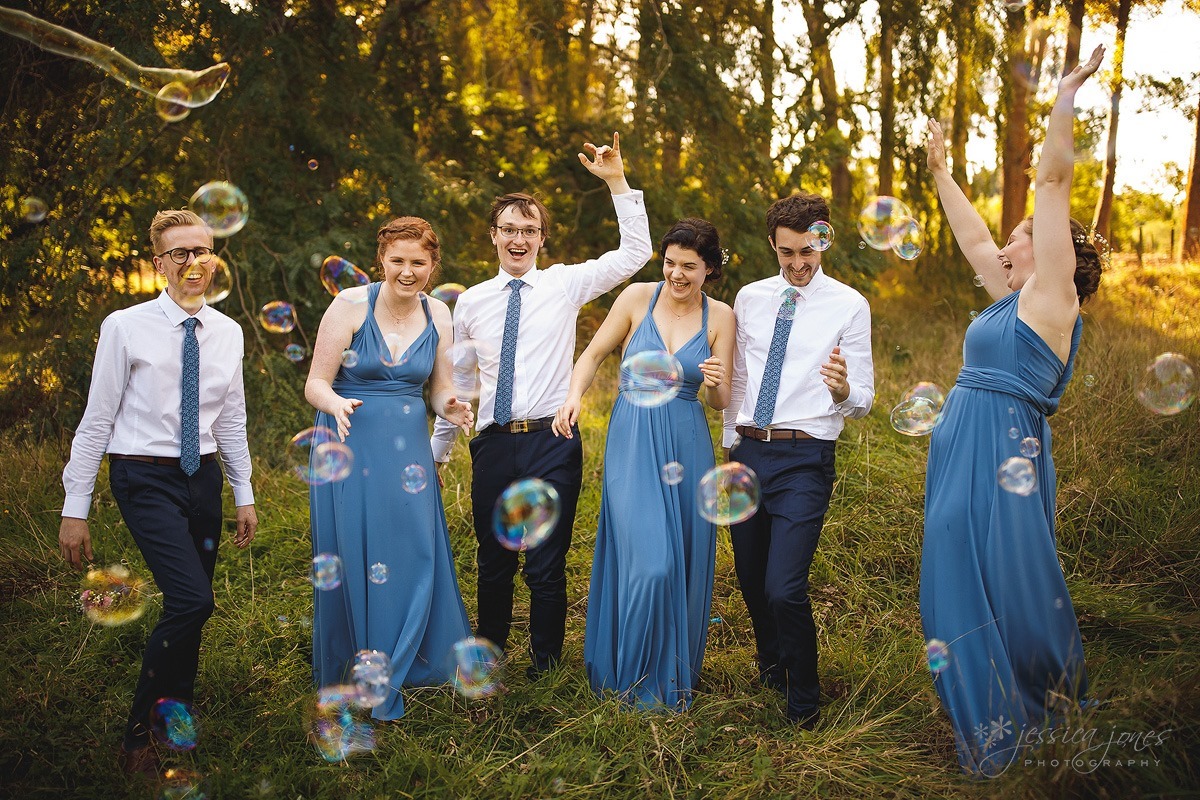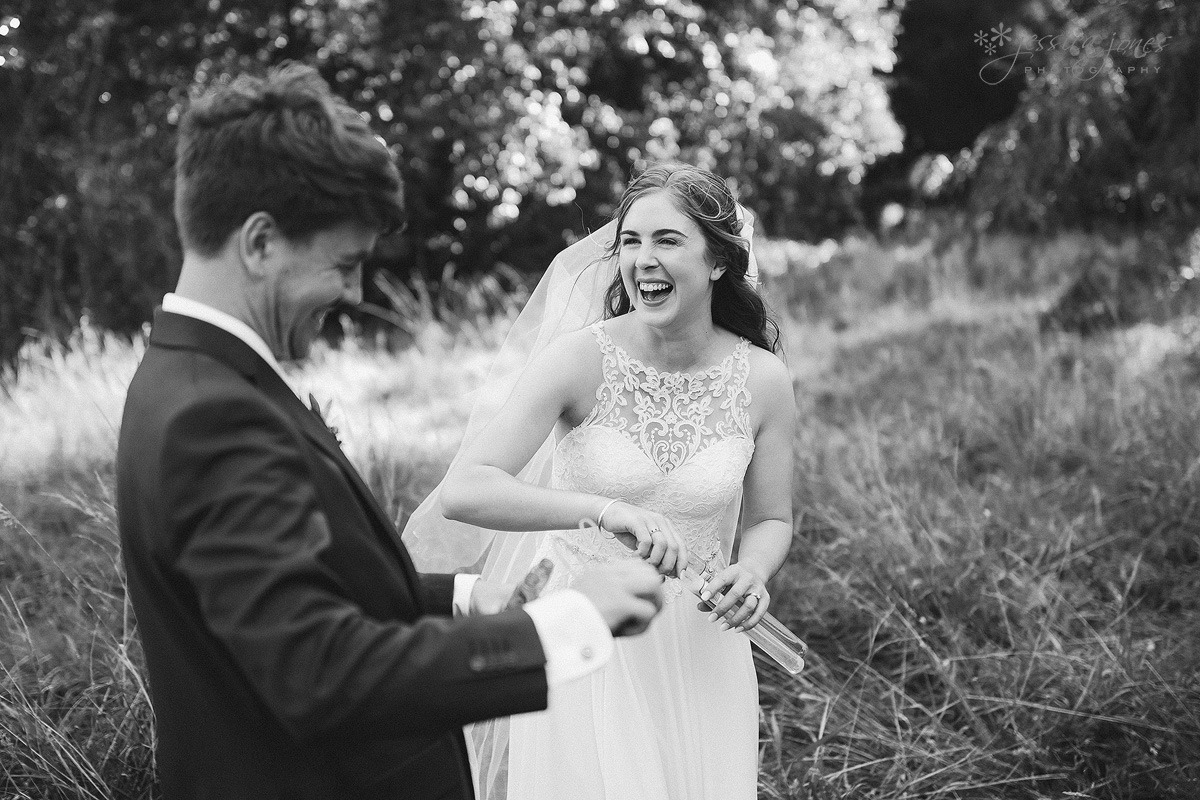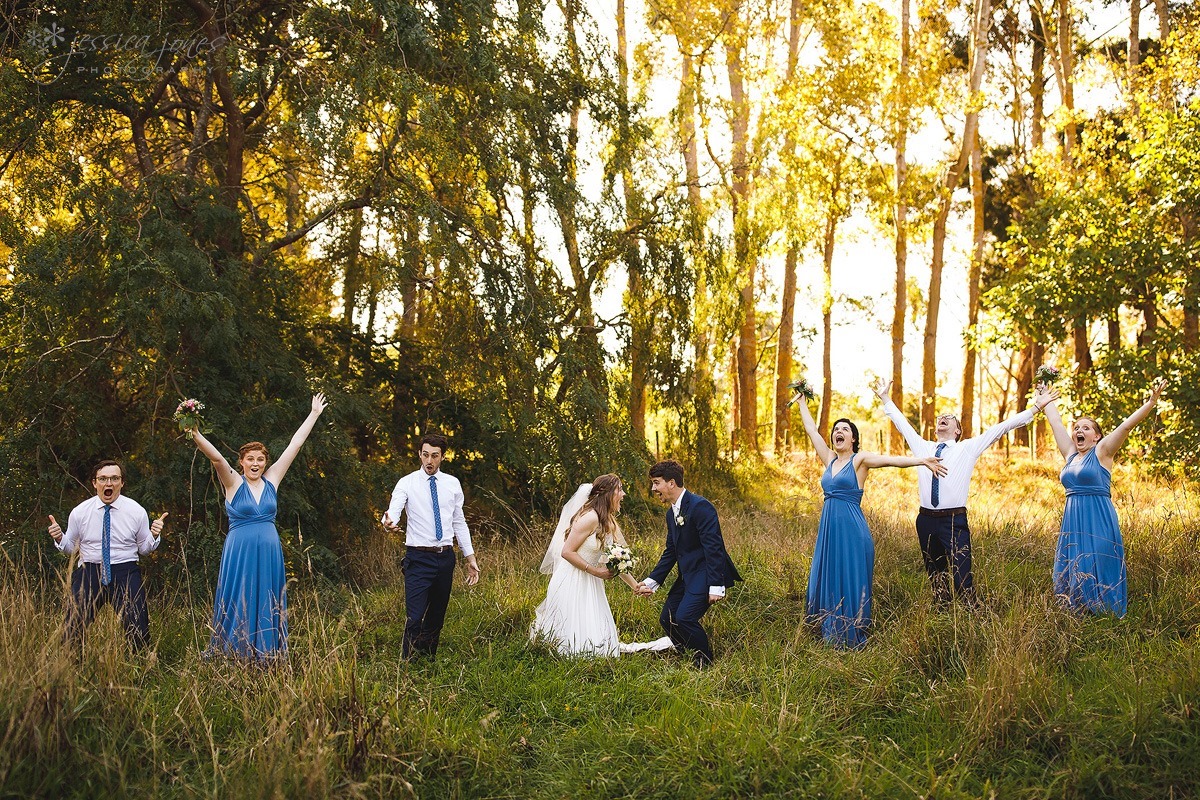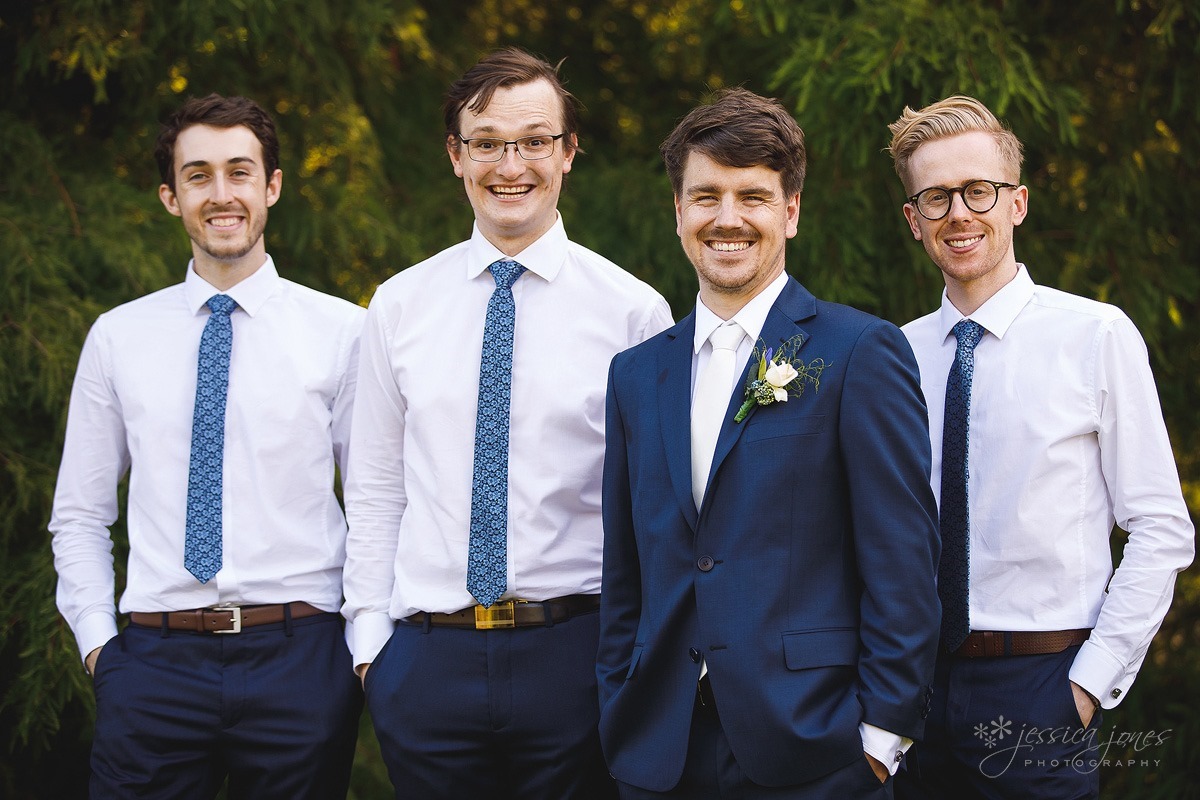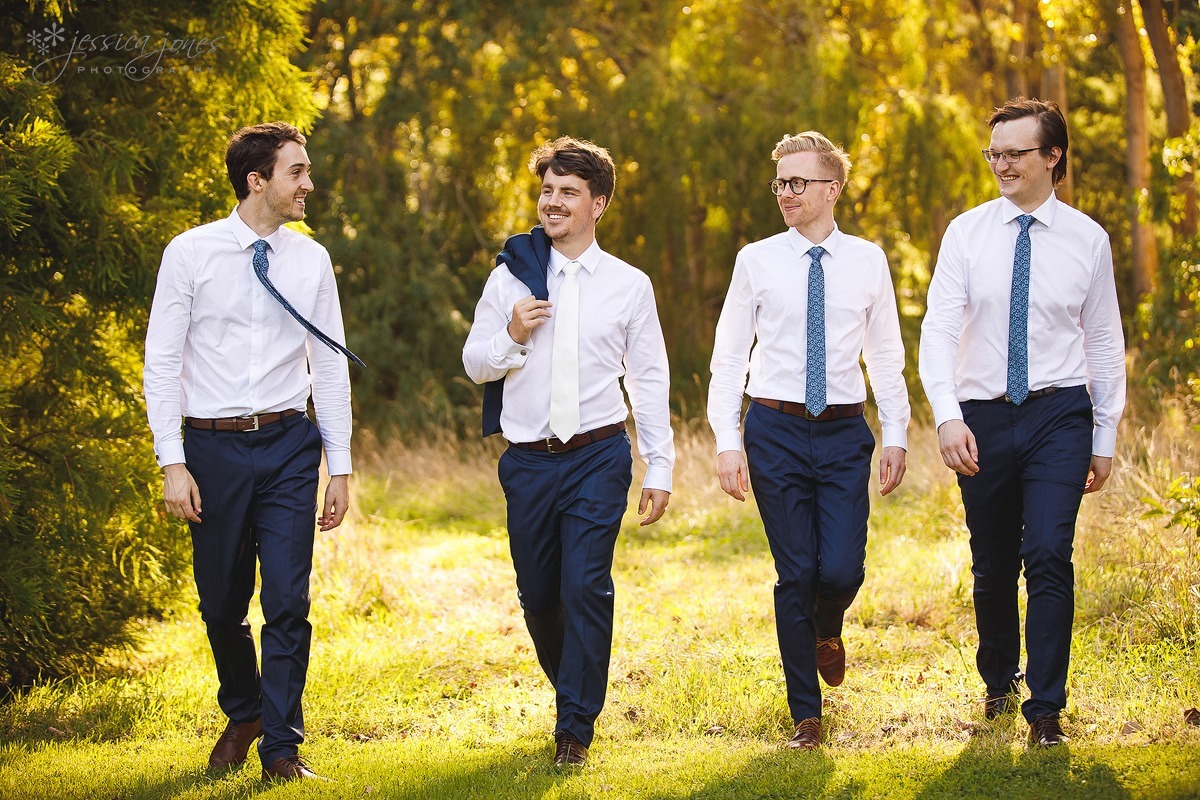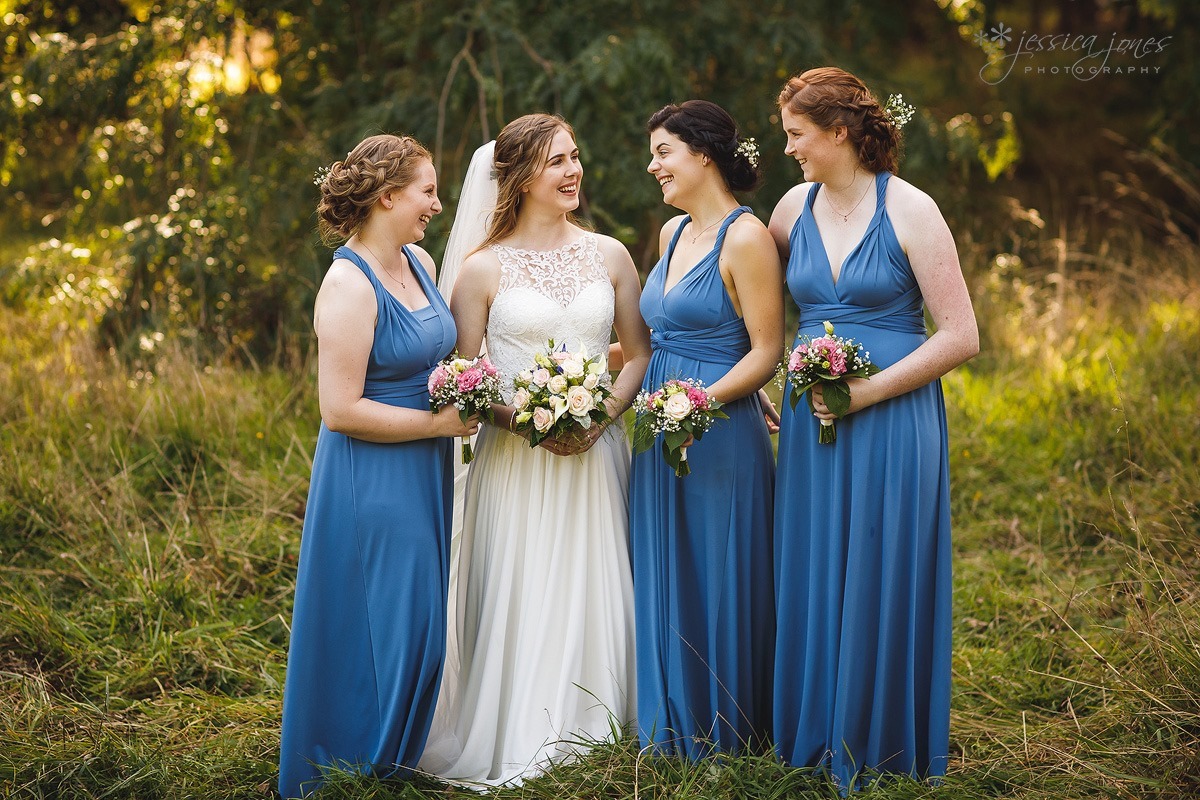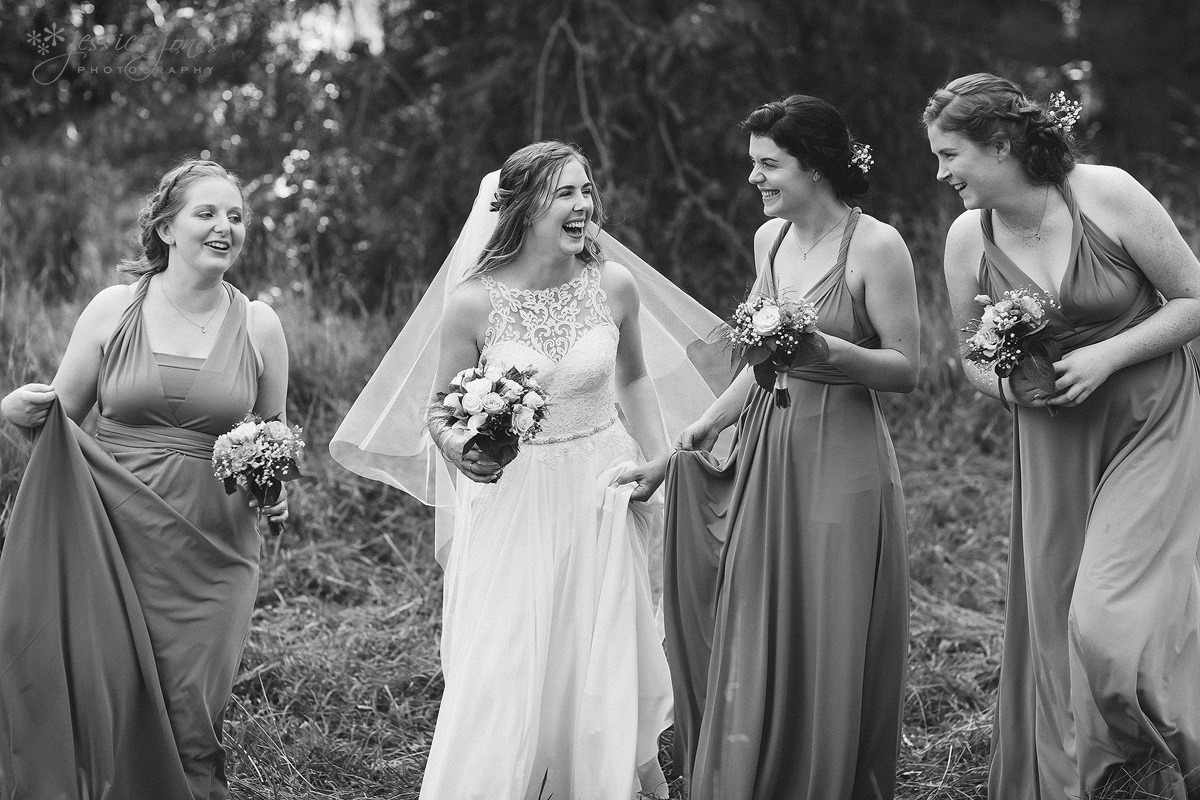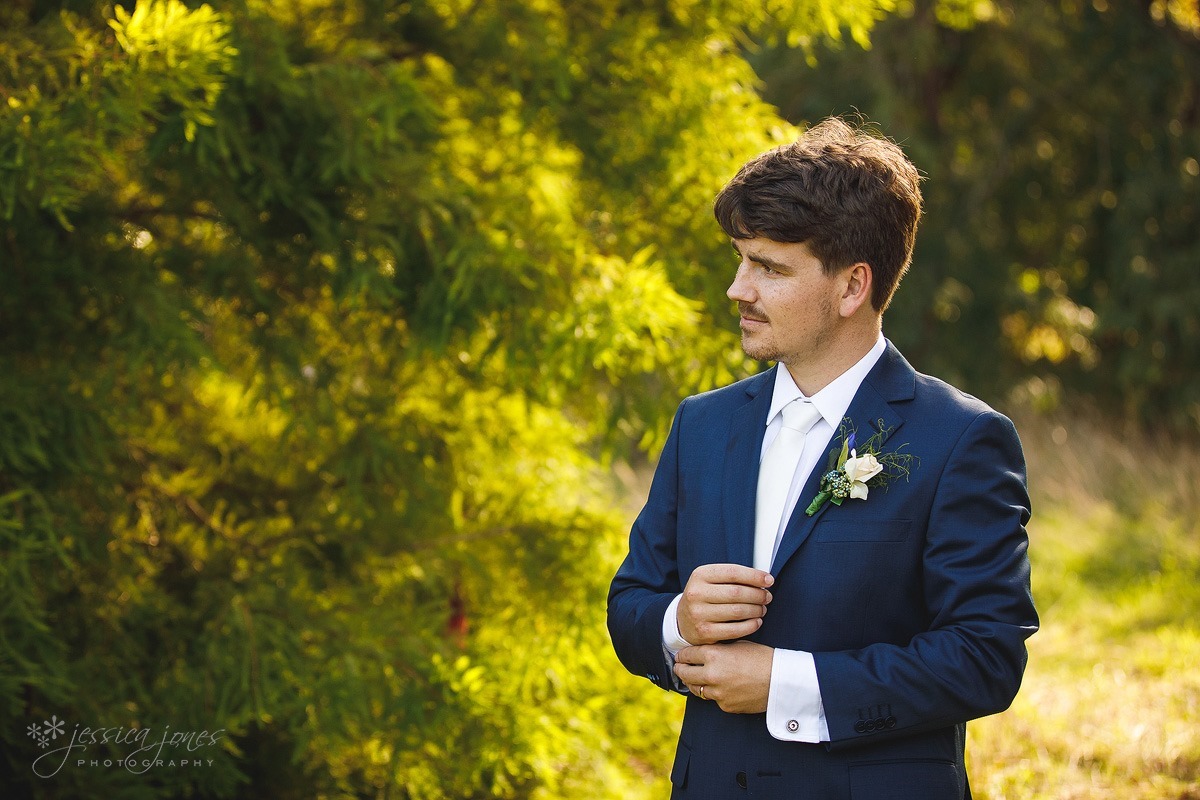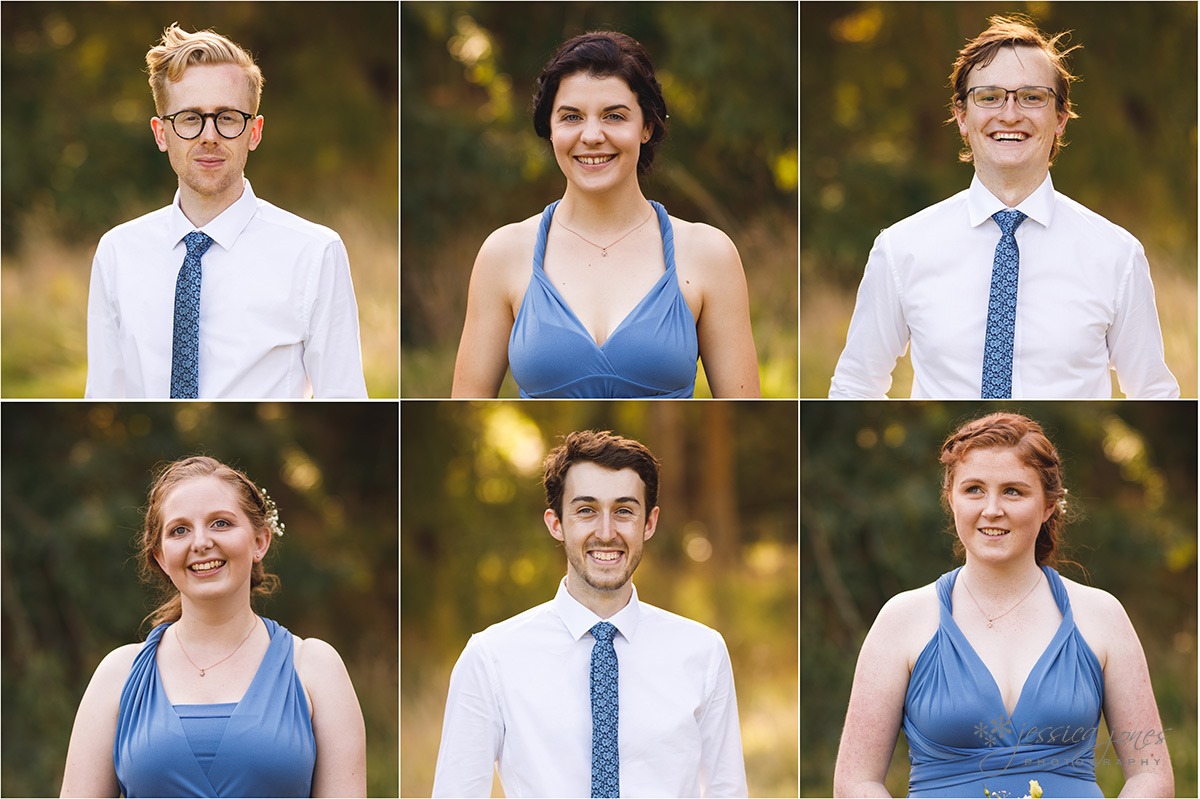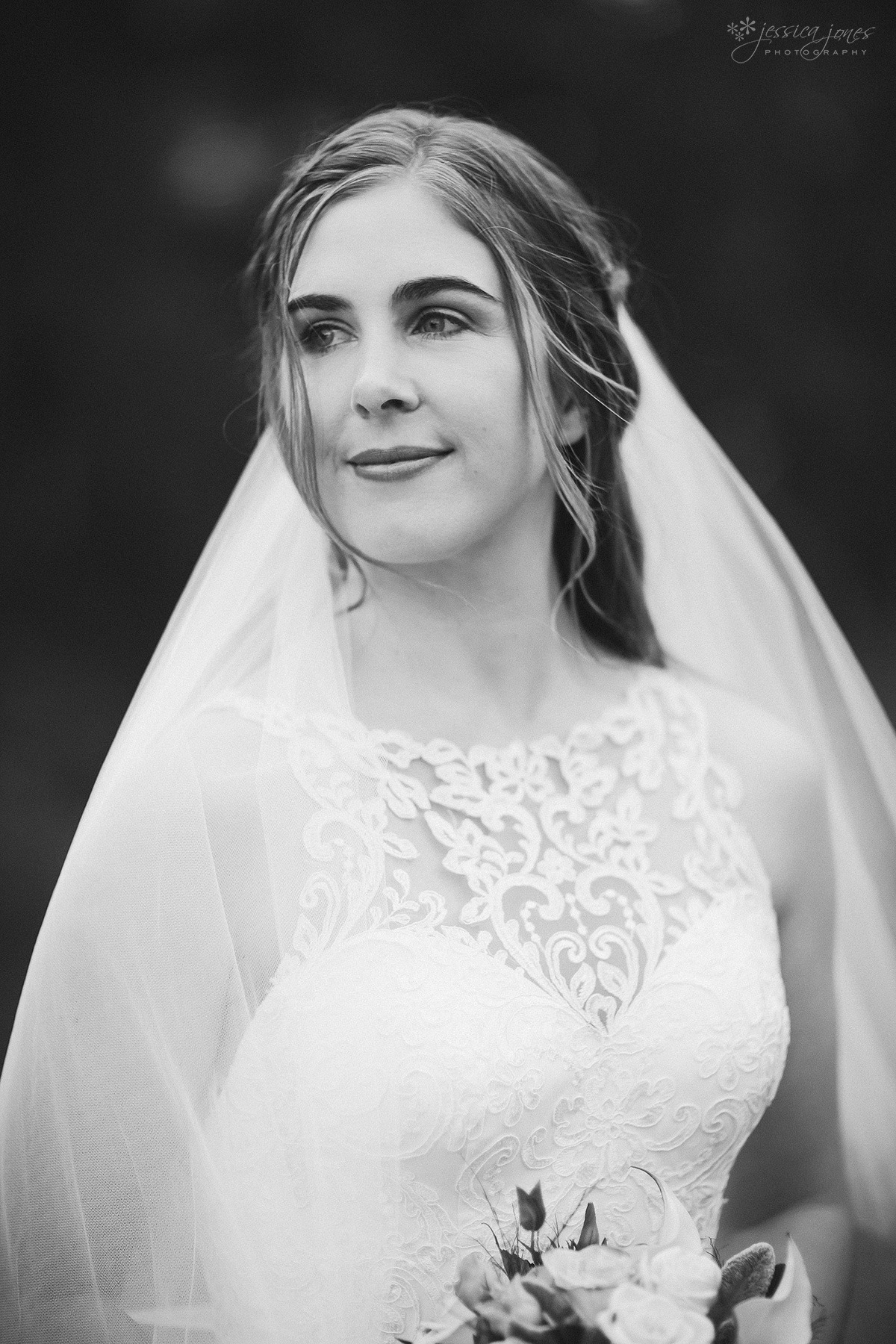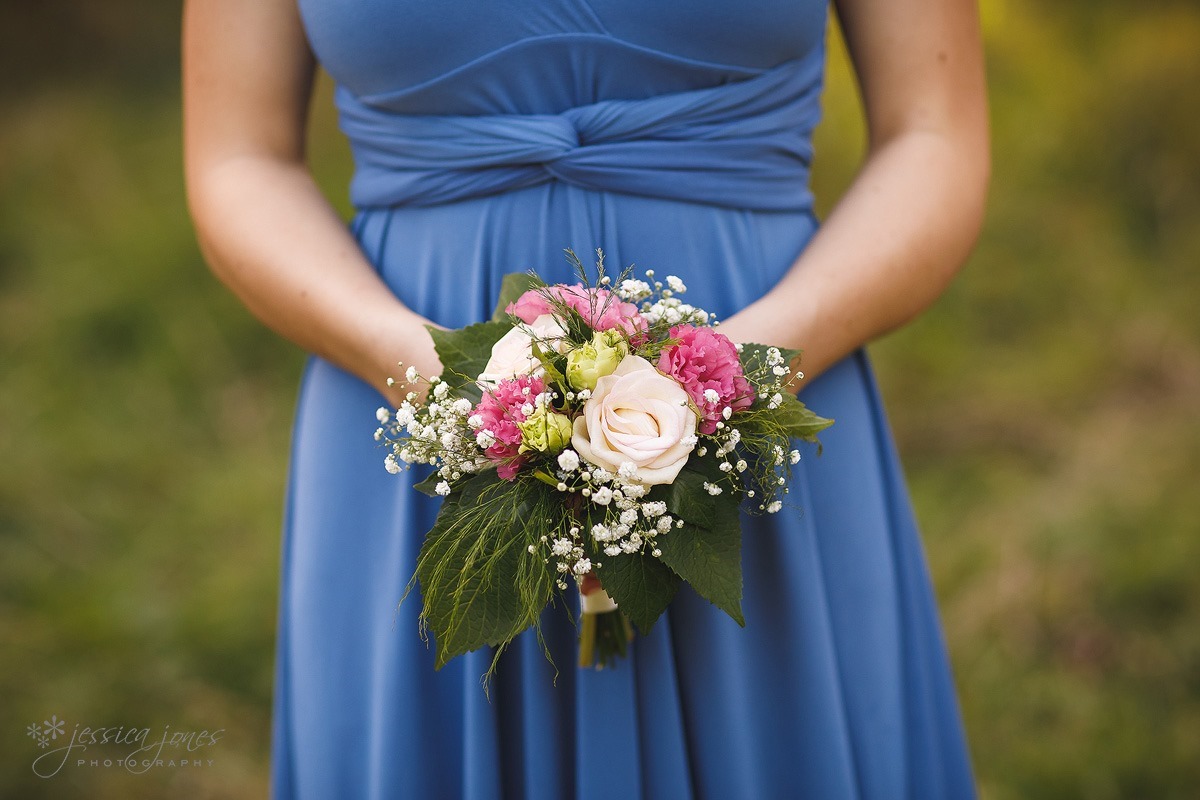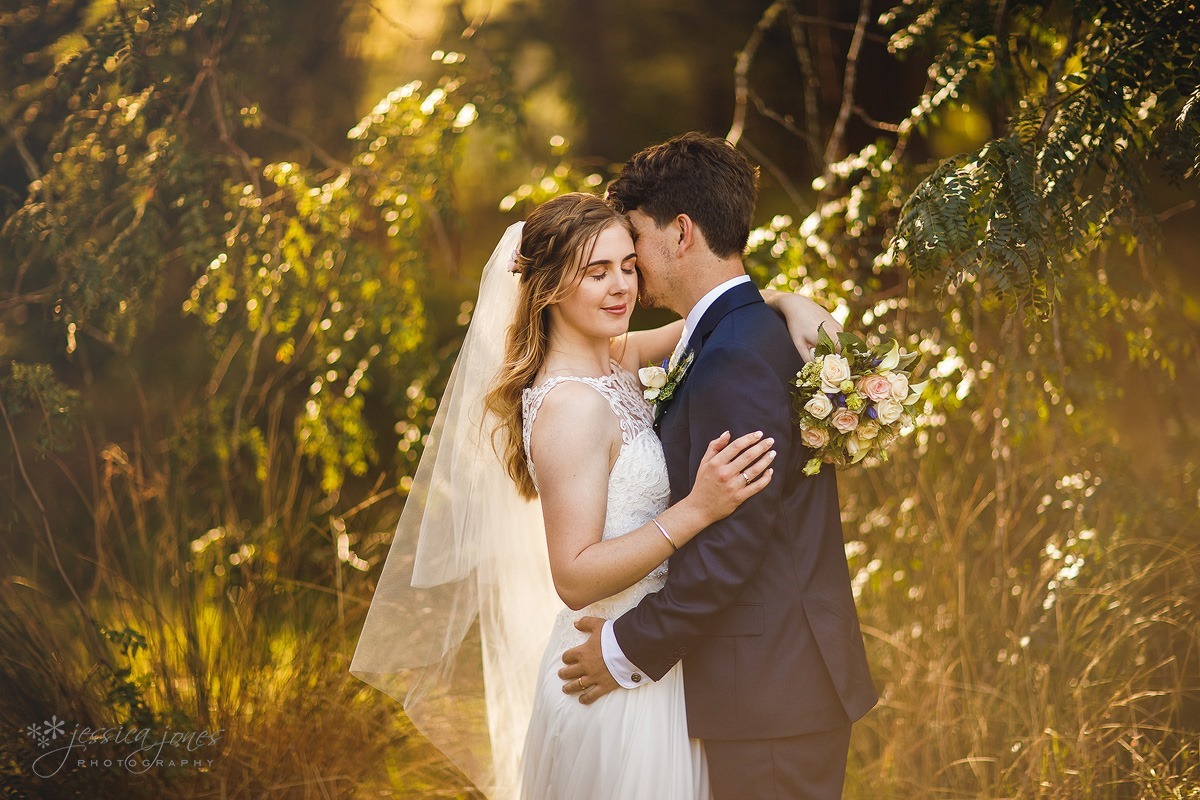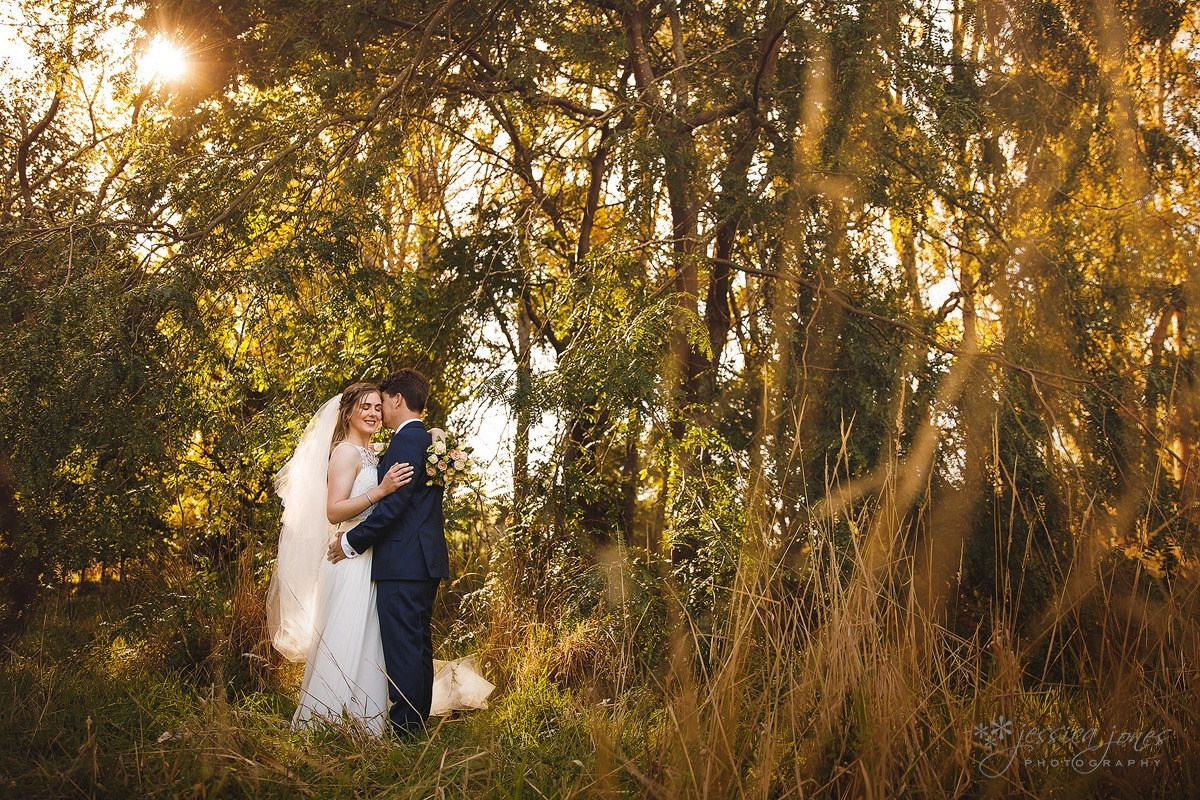 "Once upon a time," the photobook started as Rebekah and Nathan were having a sunset picnic at the top of Mt Vic in Wellington. Rebekah looked through each page full of photos of their adventures together so far. As she got to the end of the book she looked up to see Nathan in front of her on one knee with his custom made ring box, and an engagement ring he'd designed himself, asking her to marry him. The answer, of course, was a very easy YES!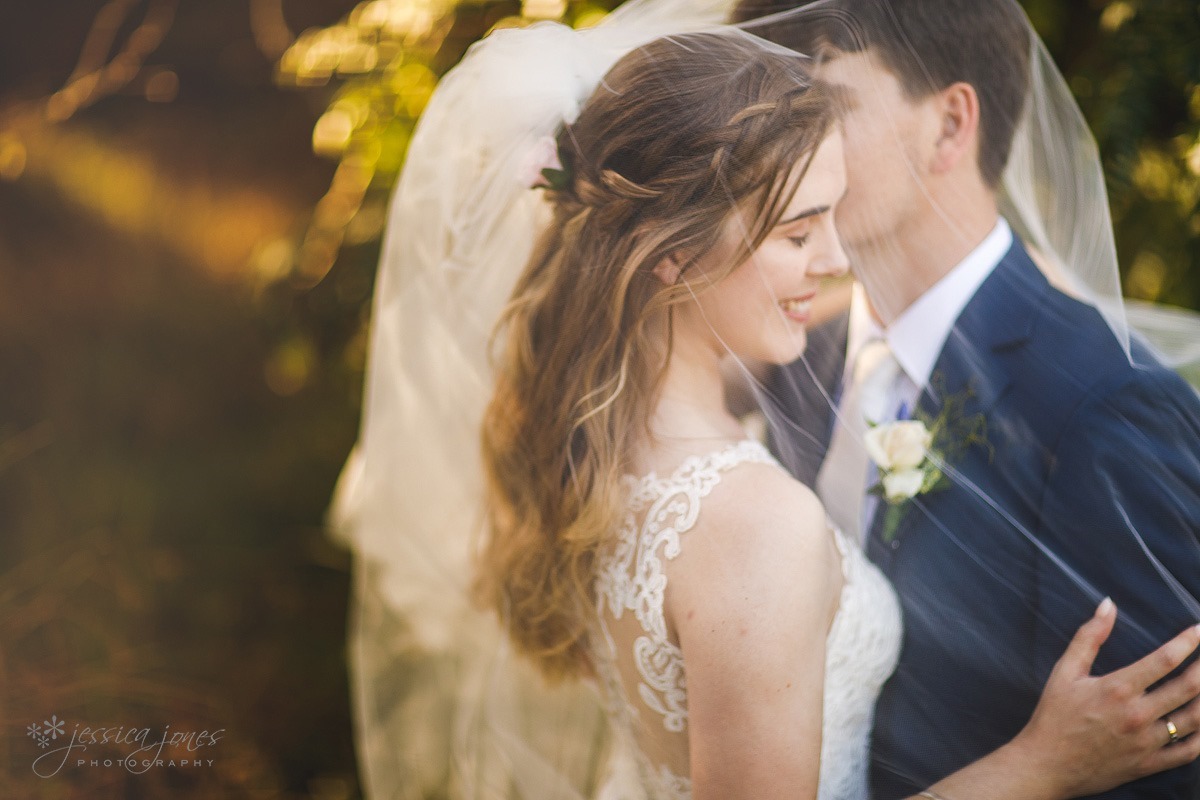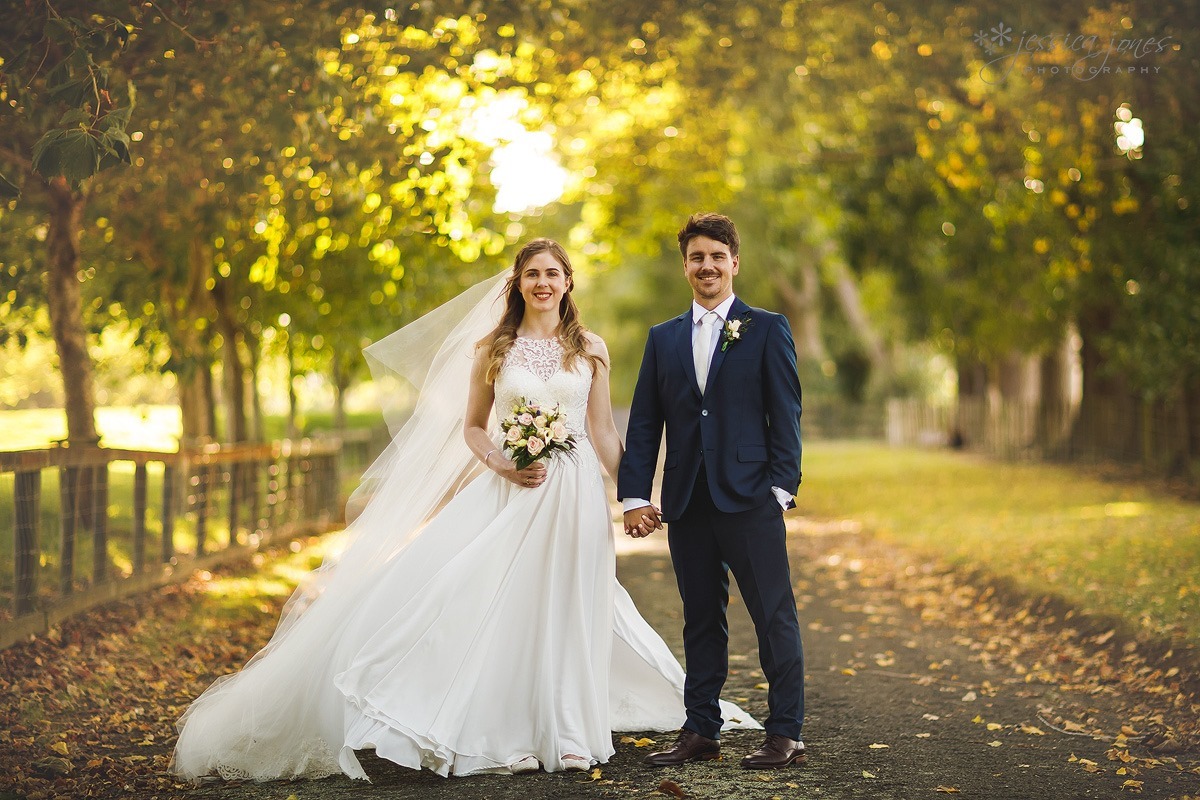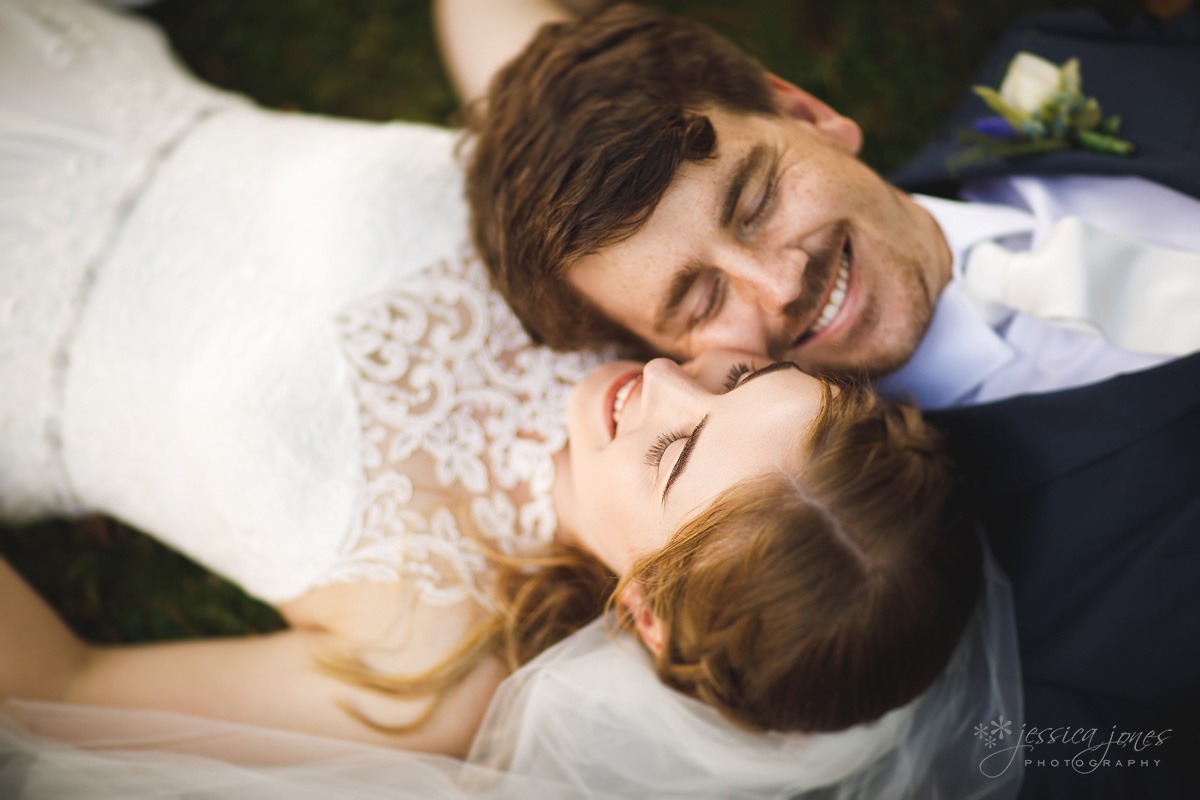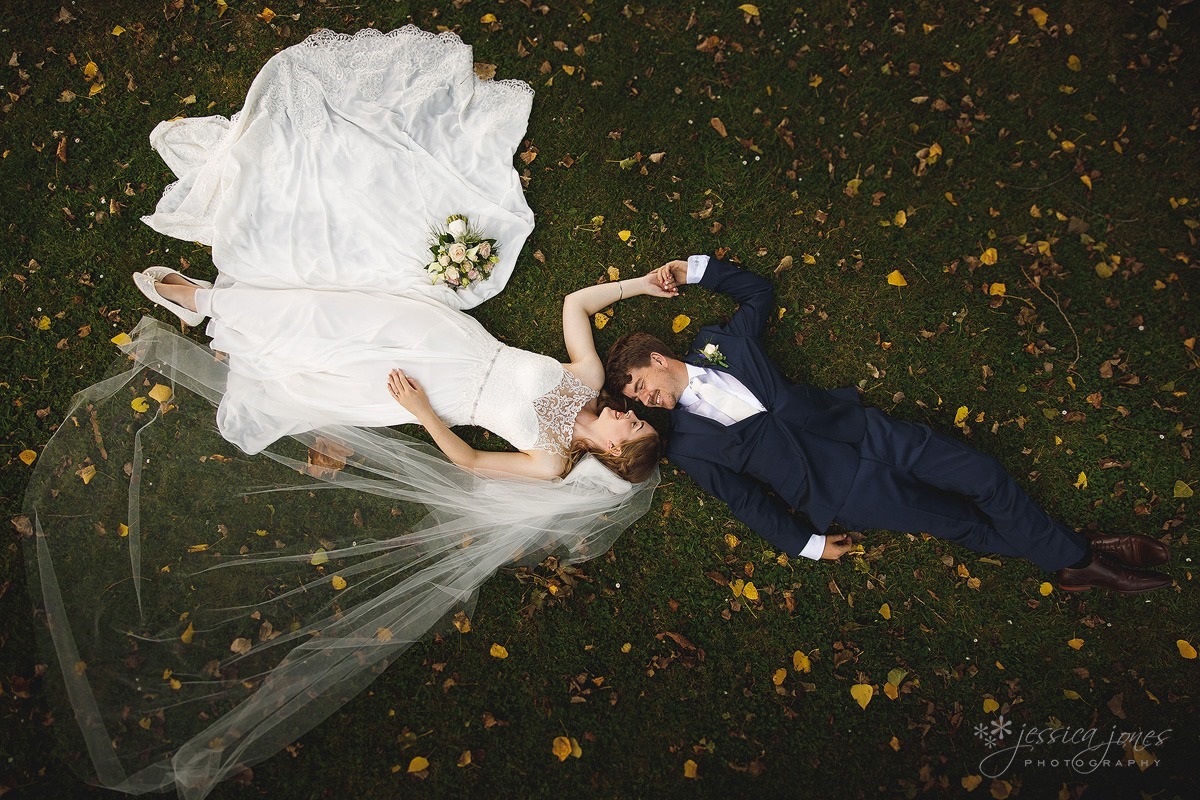 There's a lot to love about Rebekah and Nathan. They're cute, fun and friendly, and we became fast friends. Also they're keen to go for a wee trek to get some epic shots. Enthusiasm for a great scenic, flat shoes and a flexible evening timeline meant we could steal them away as the sun set. Hello Palmerston North, you beautiful place, you!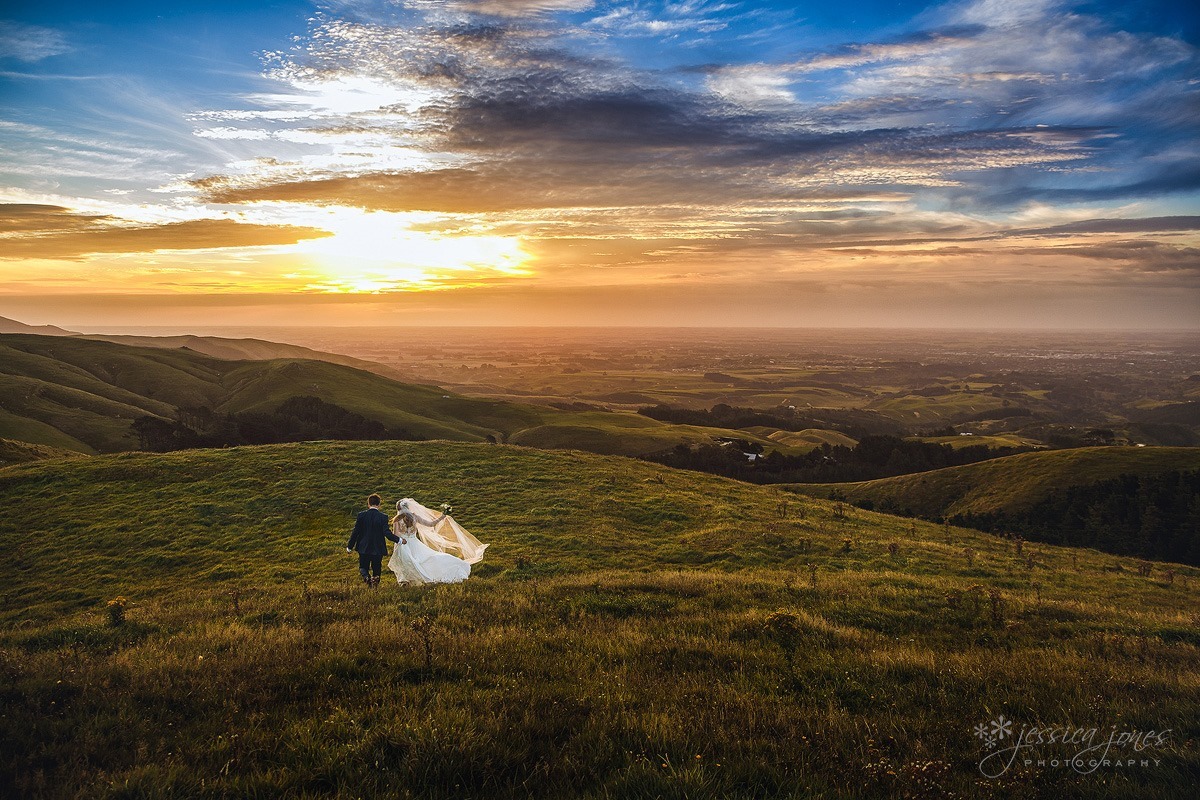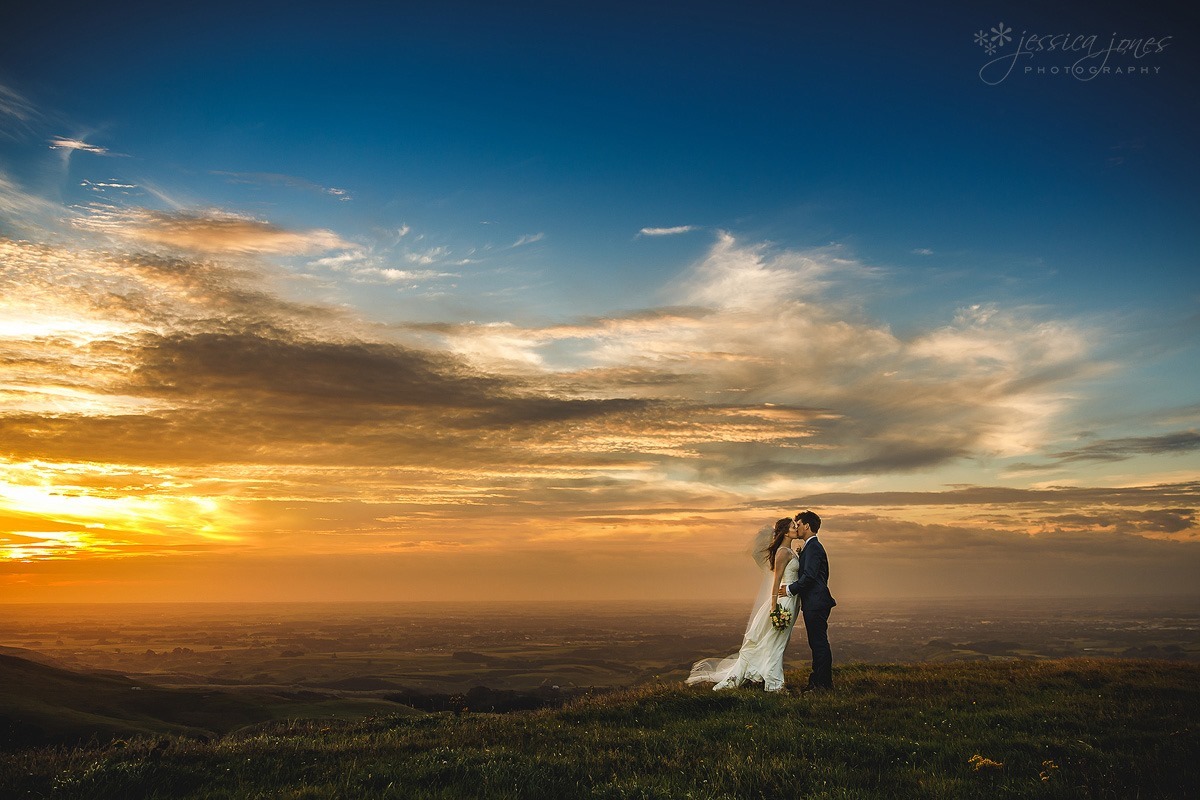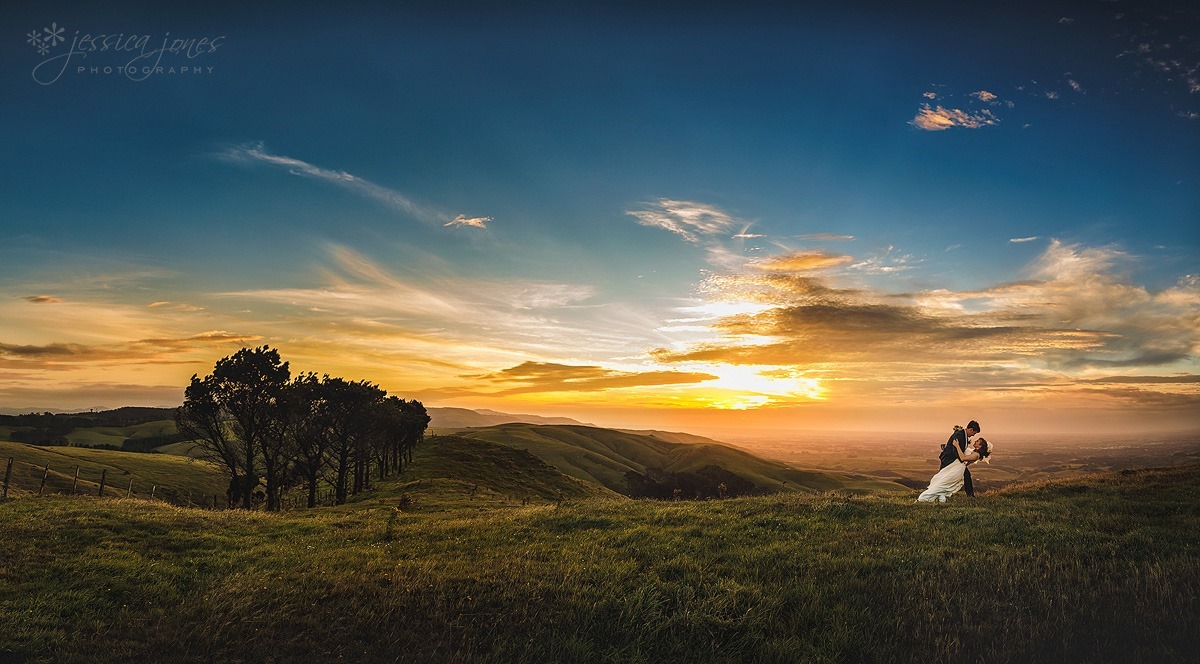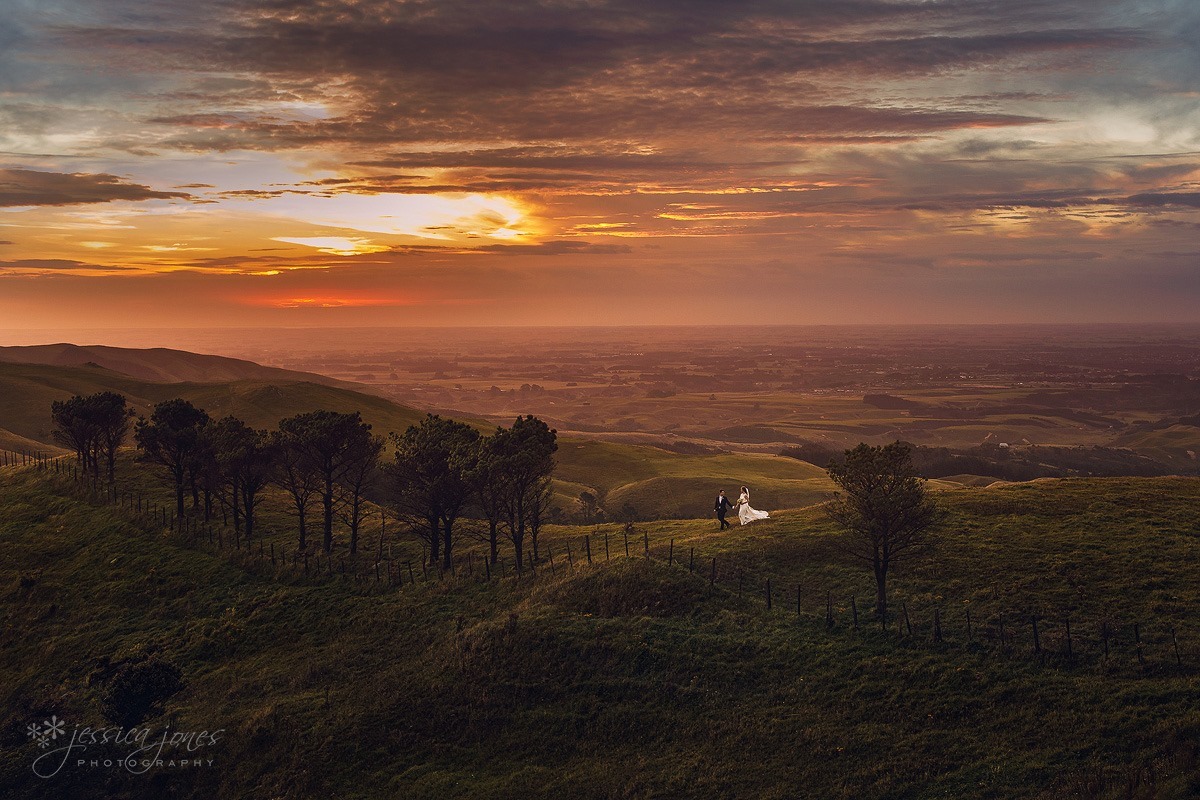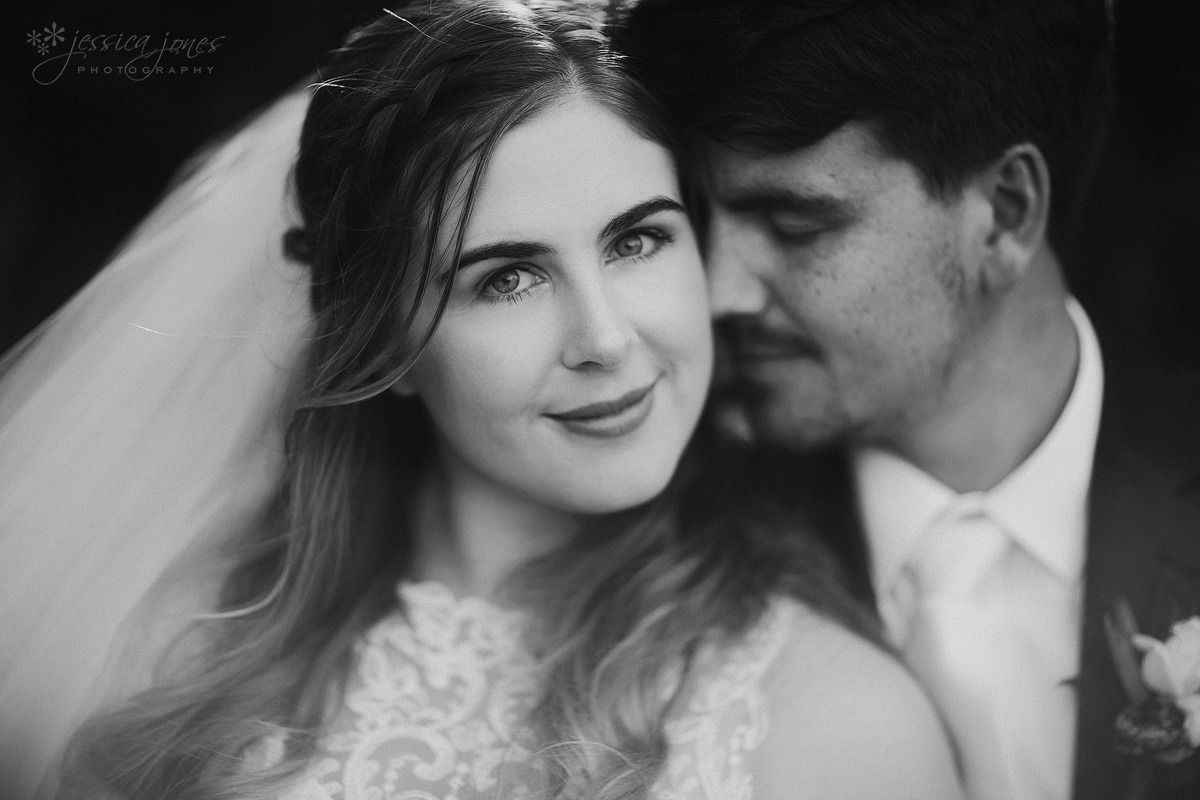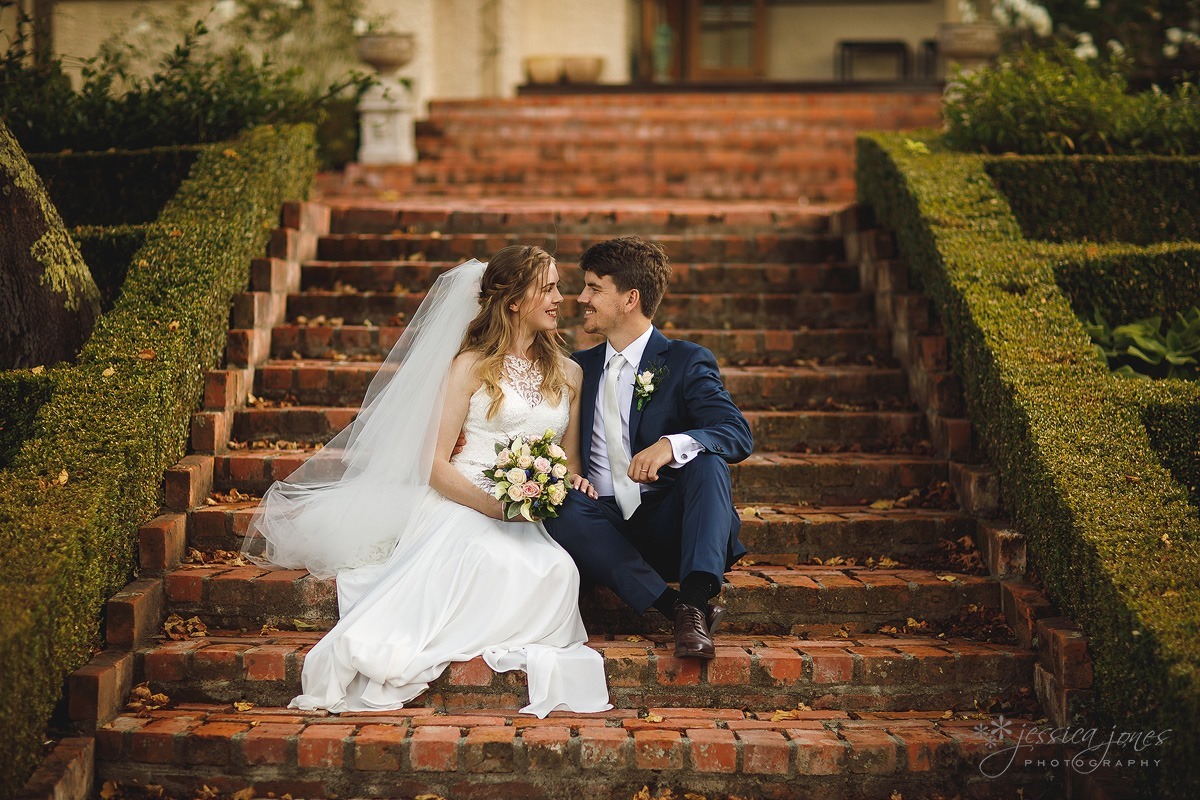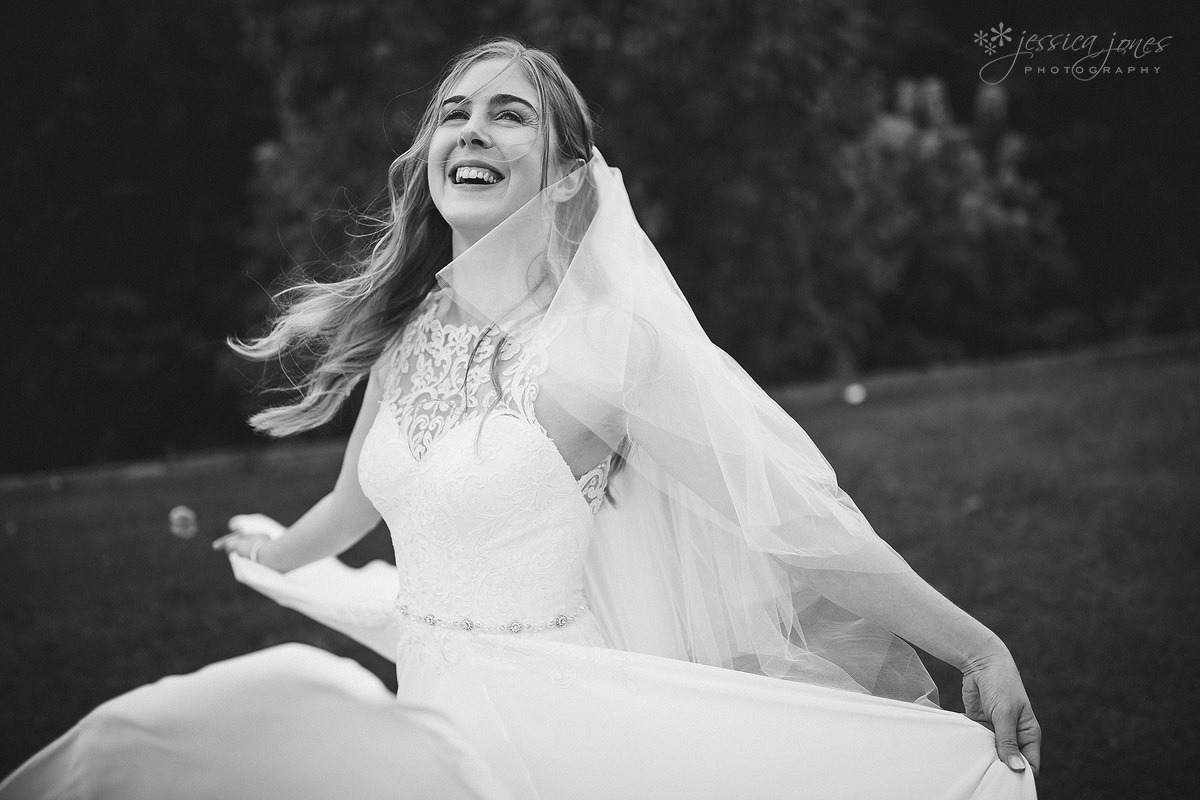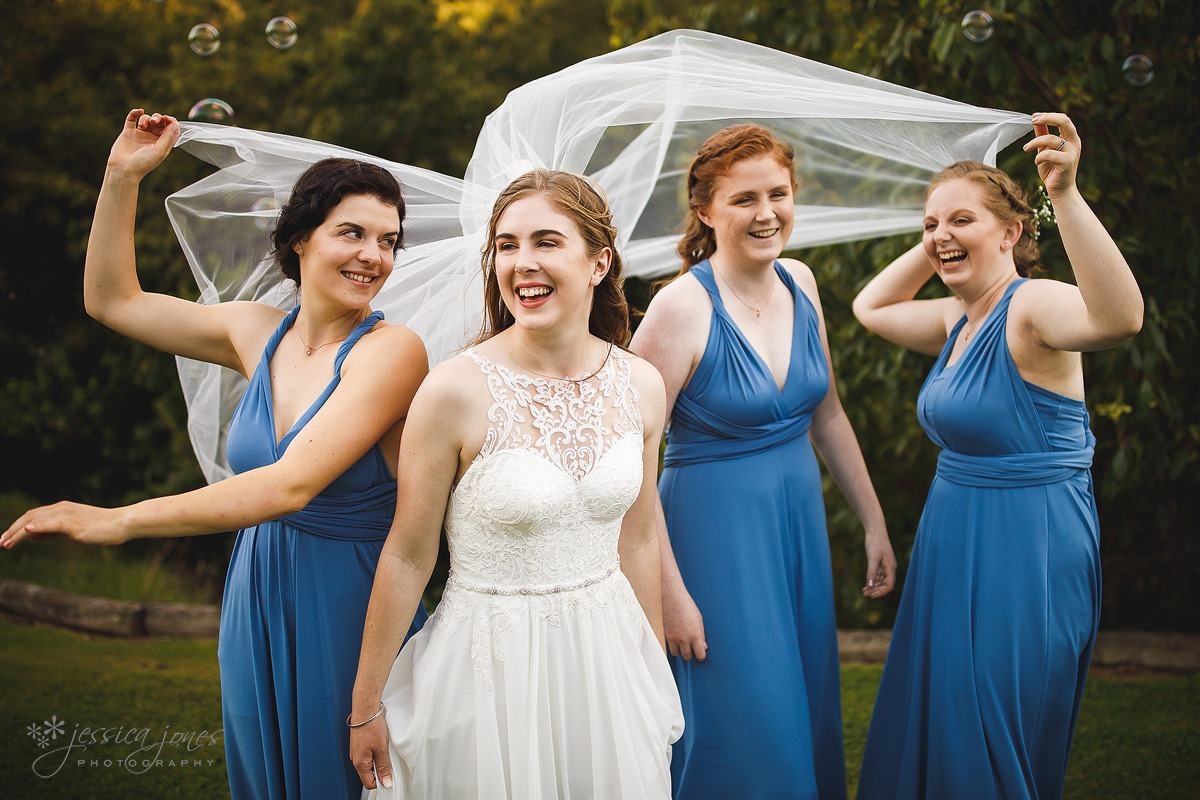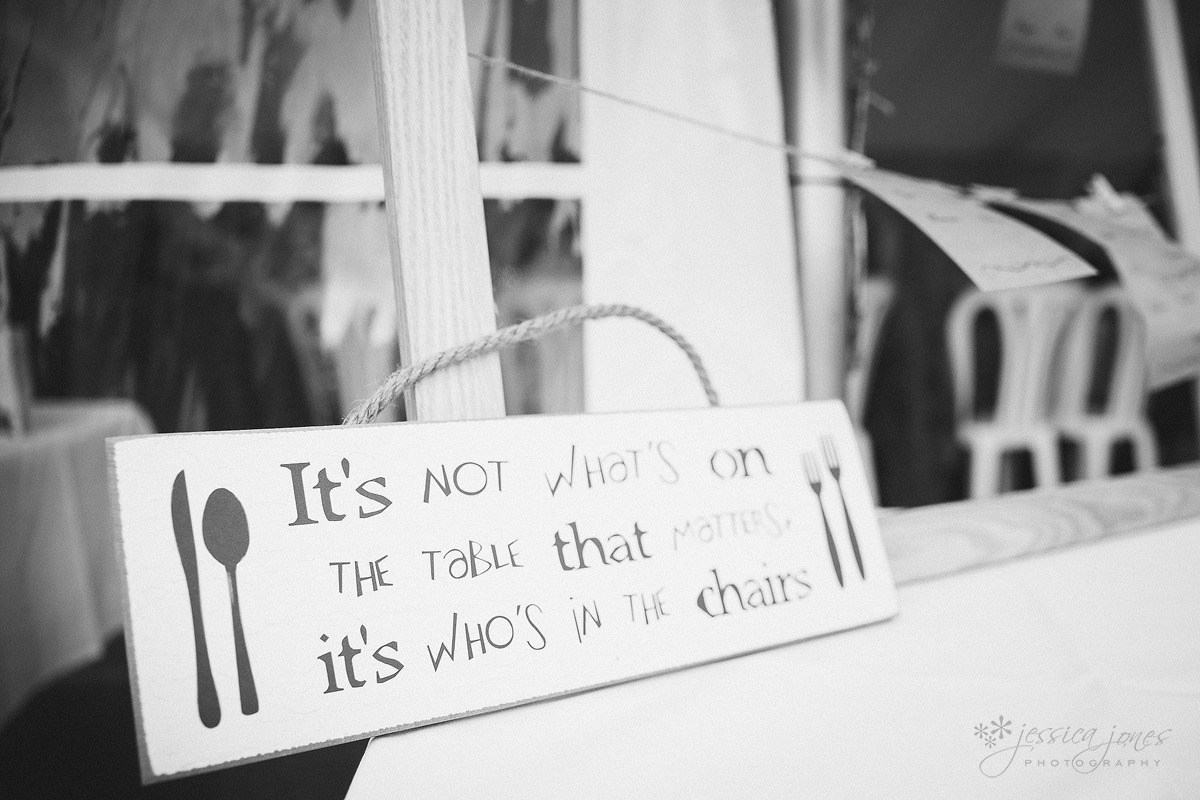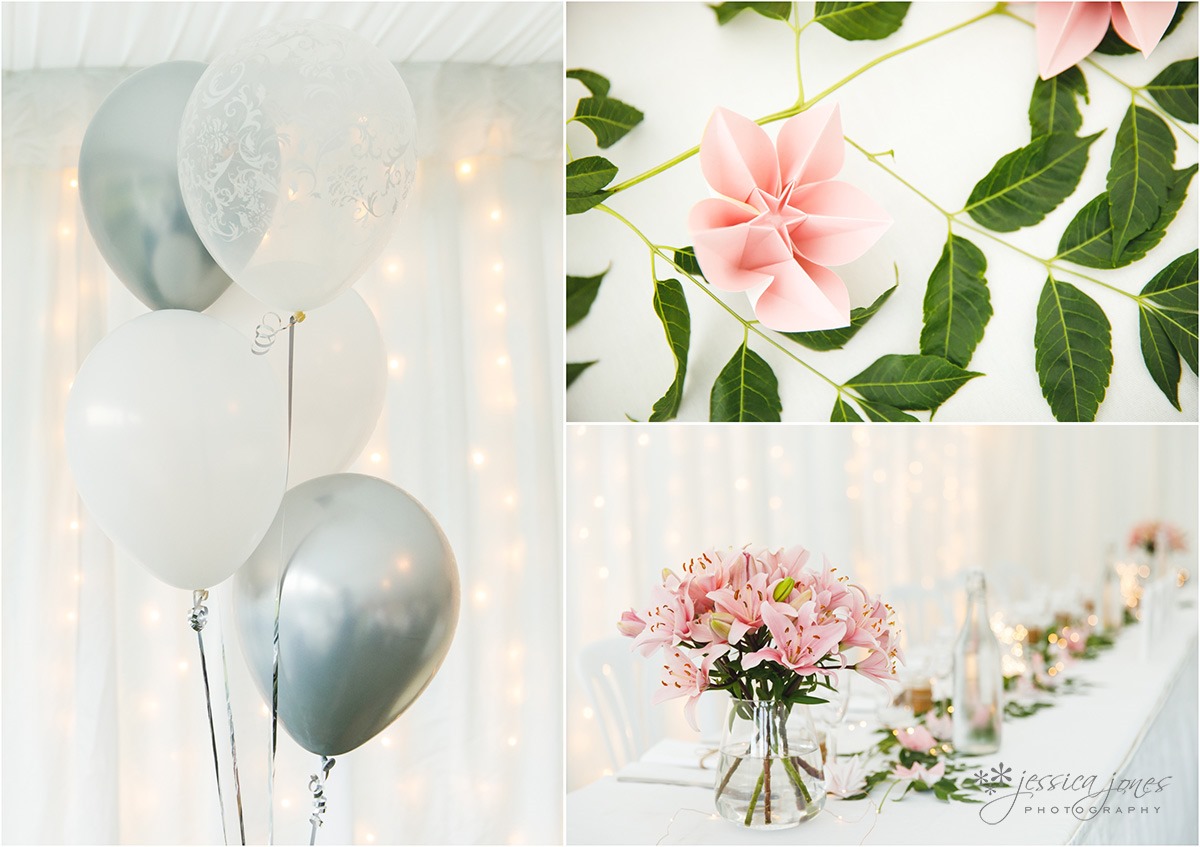 The Crafted and Co food truck was super cool! Not only was the food amazing, but the whole concept was fun and relaxed and everyone absolutely loved it!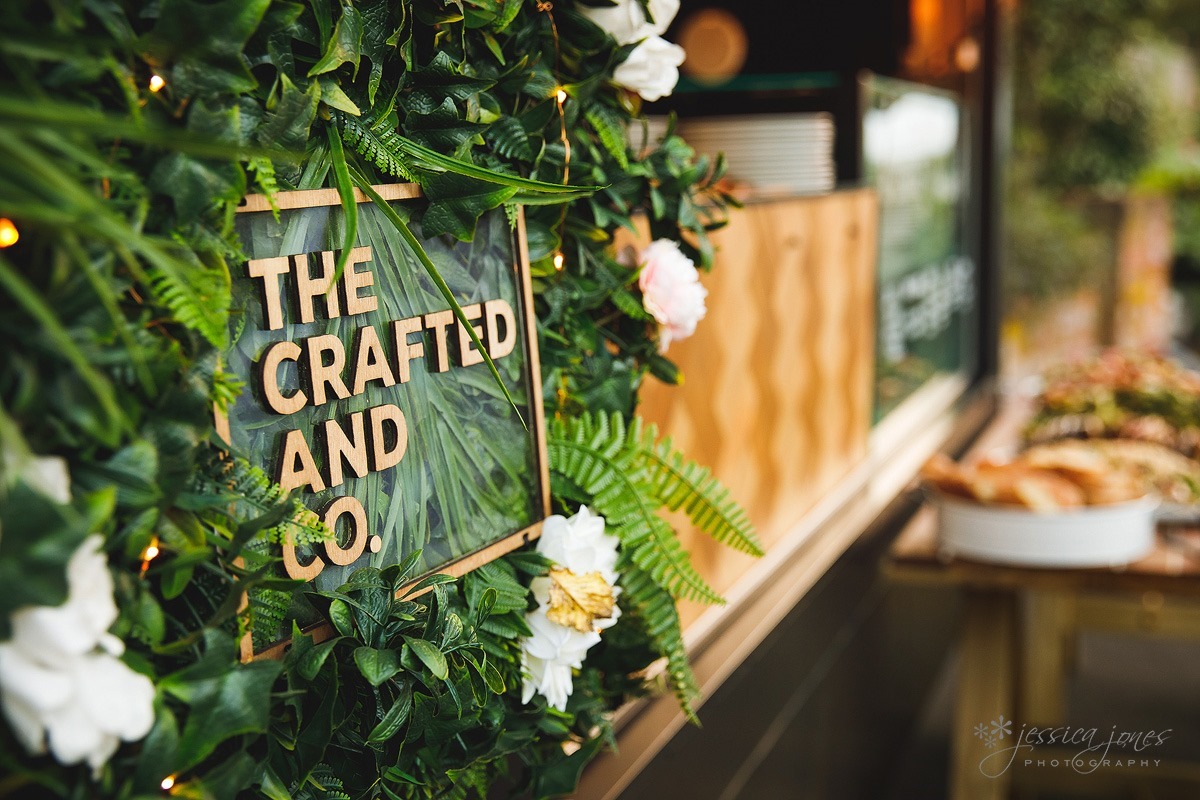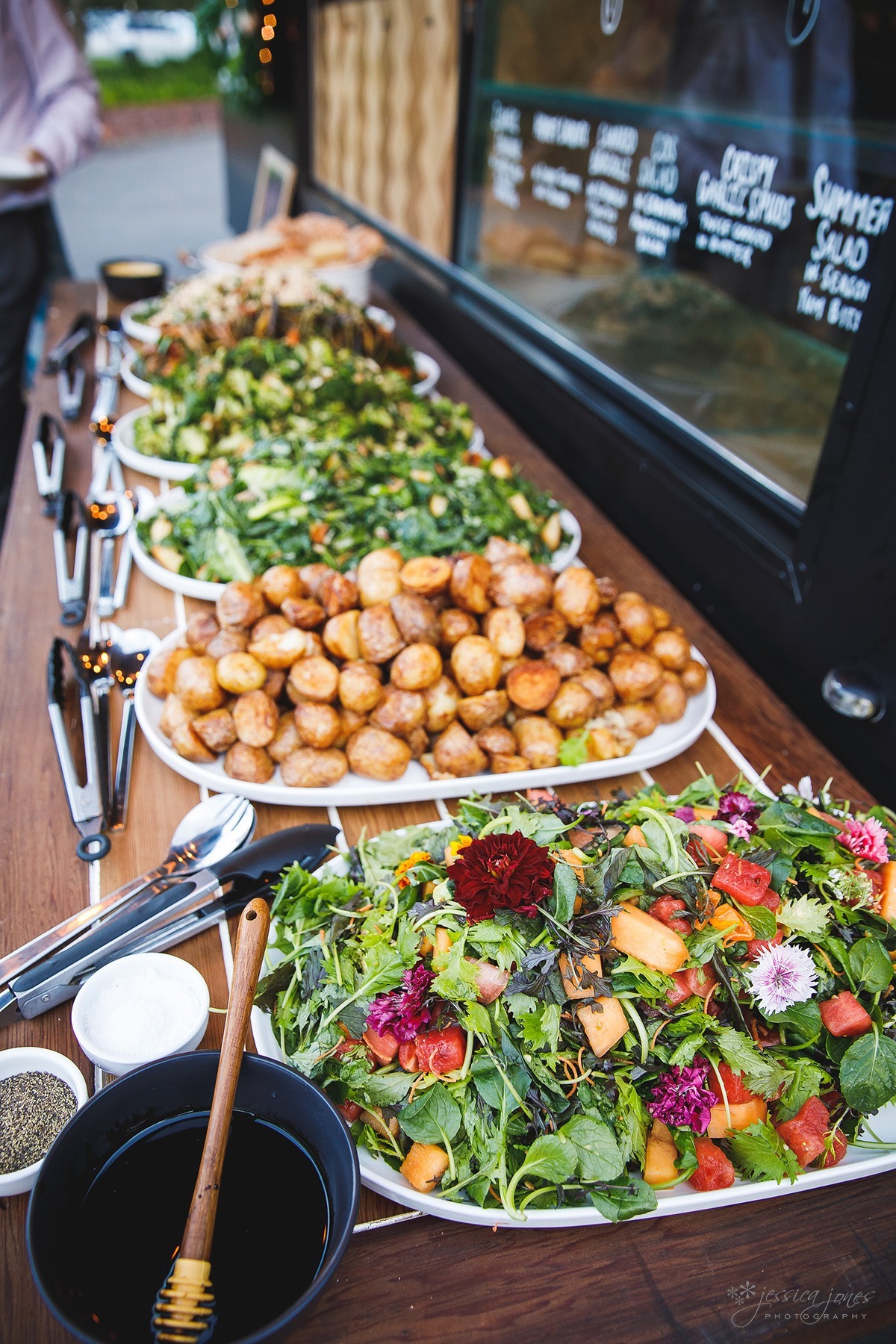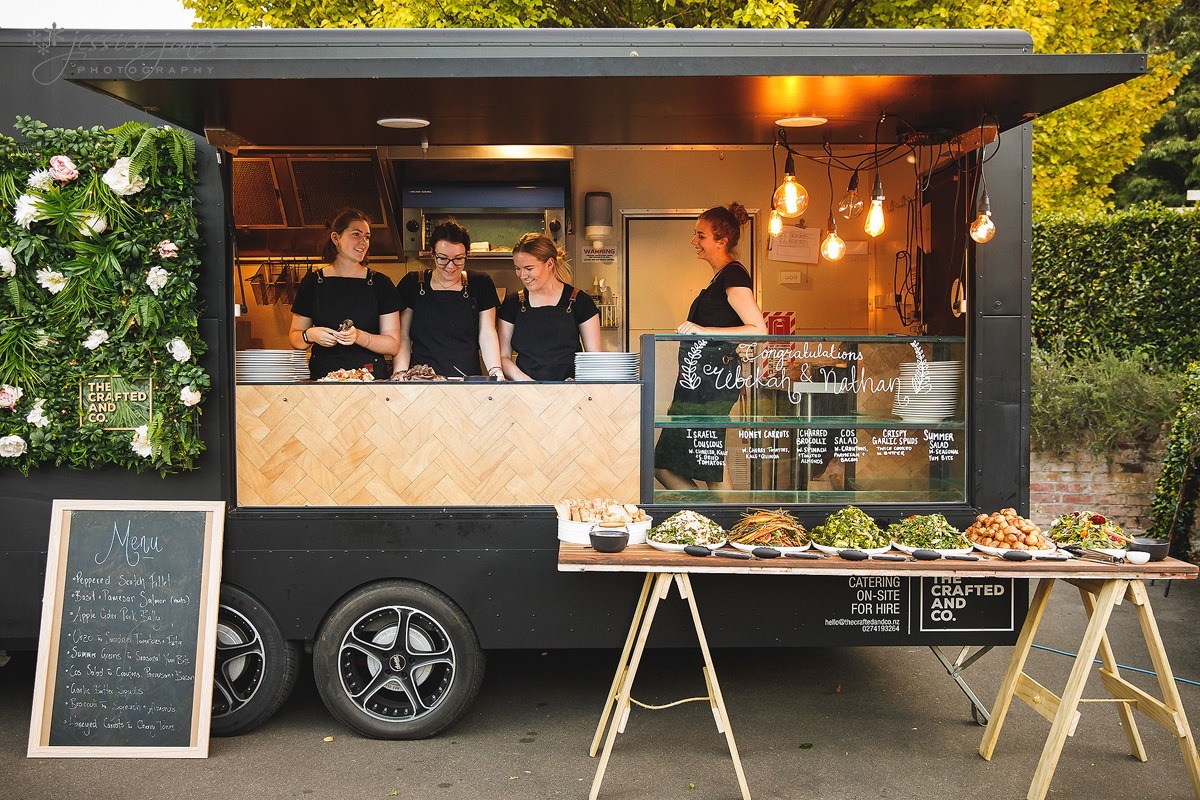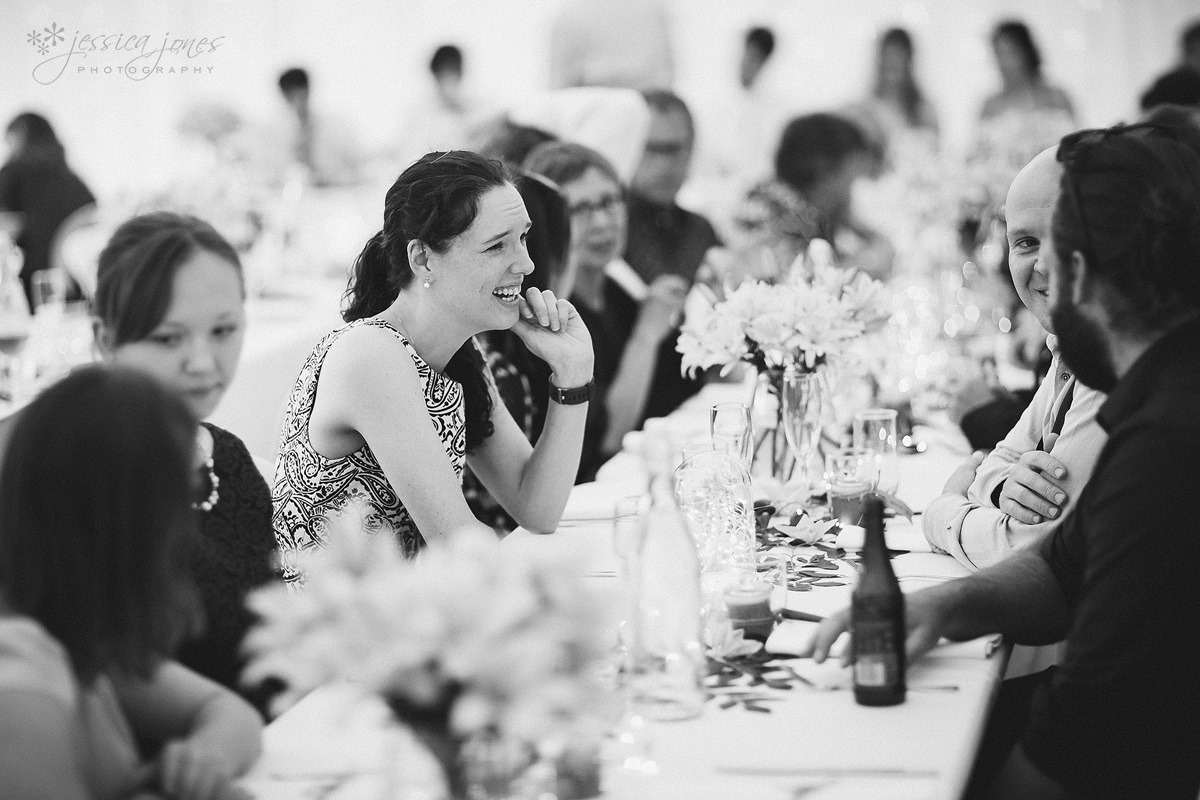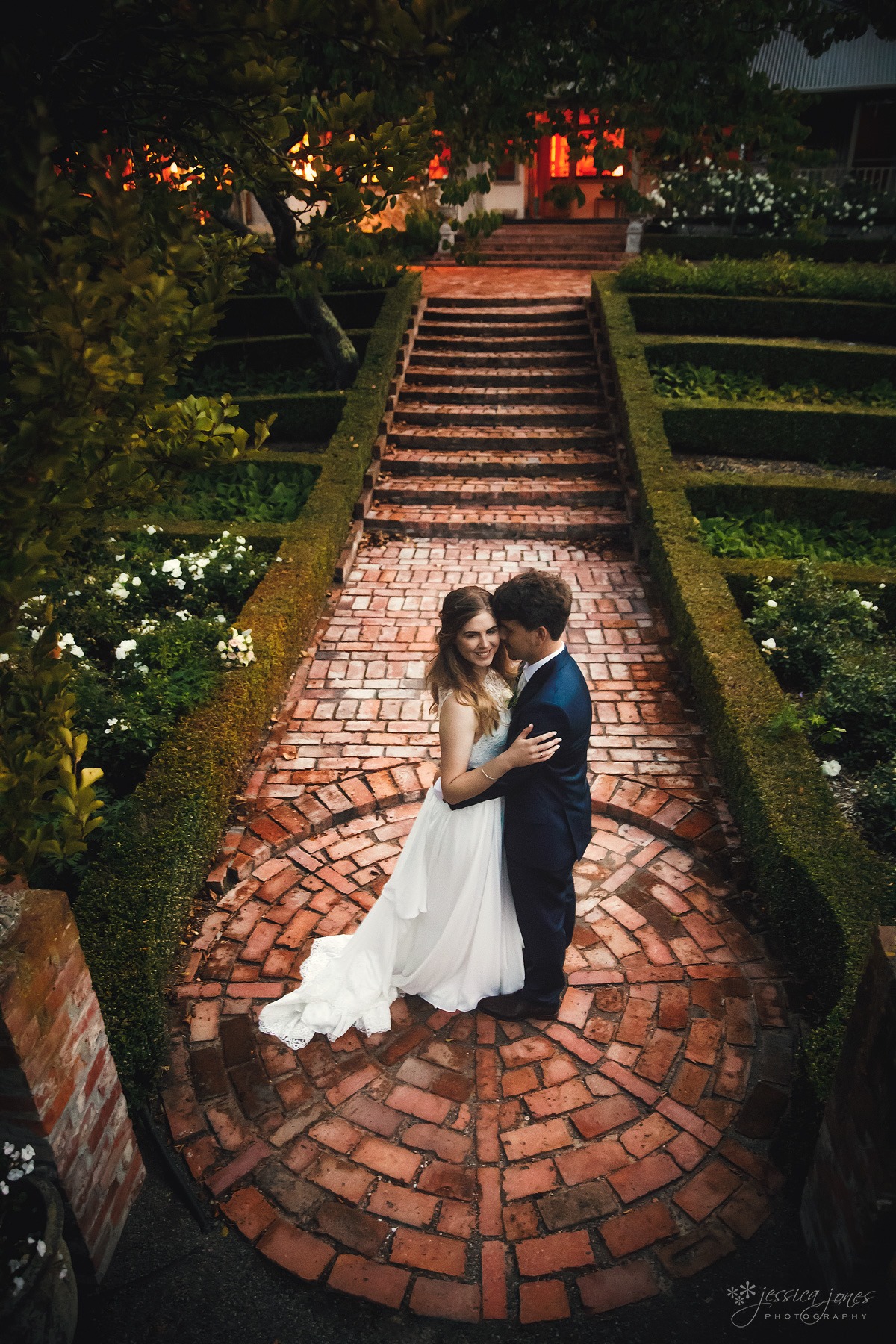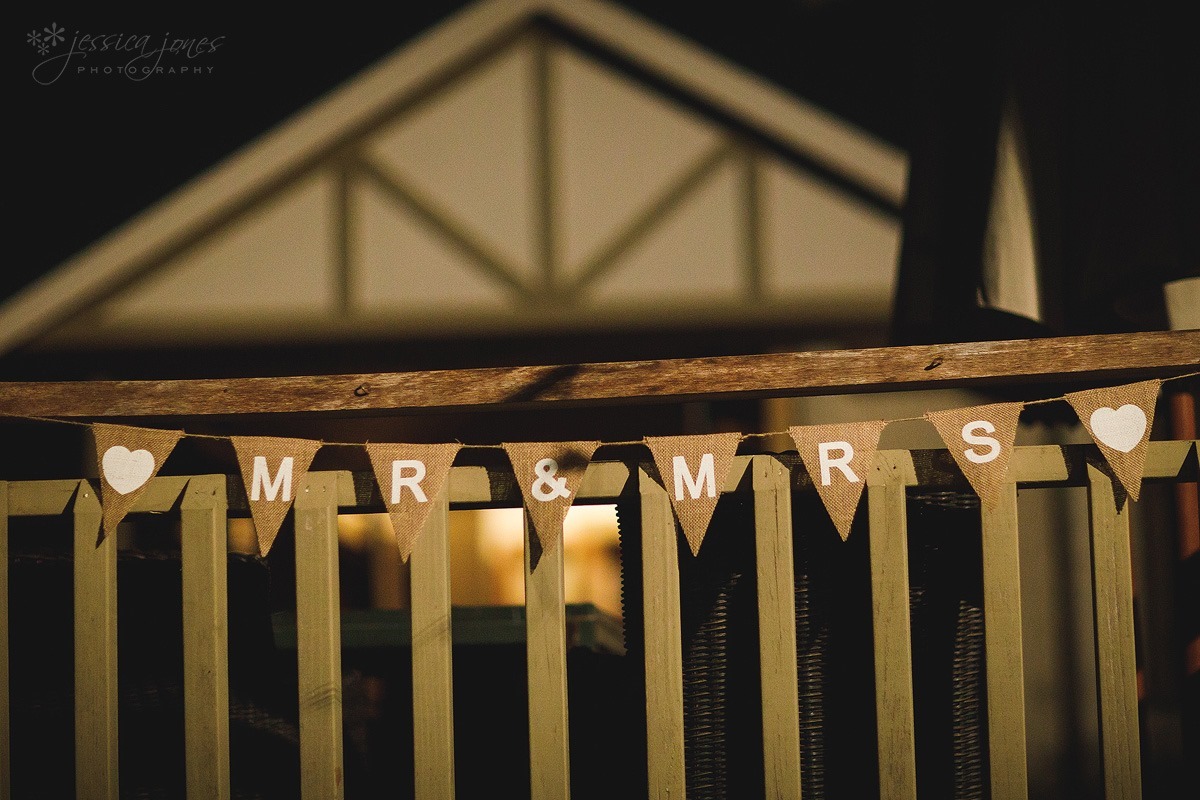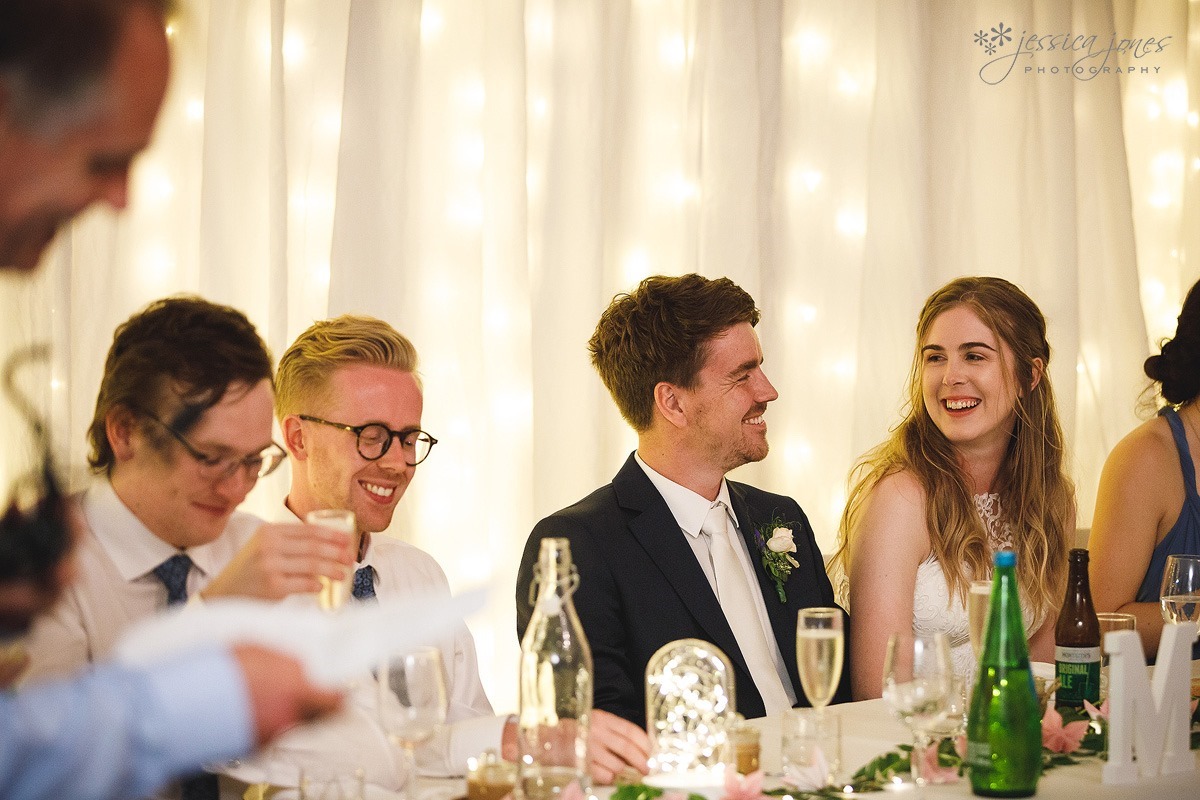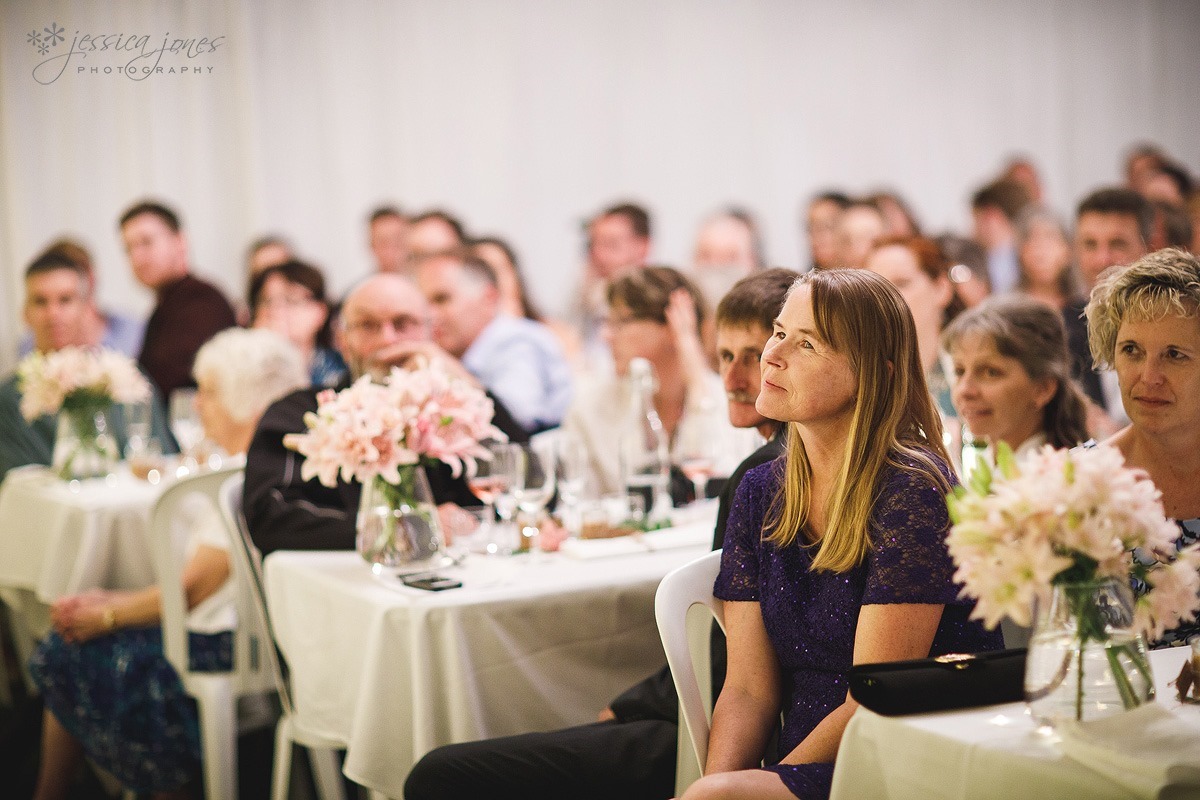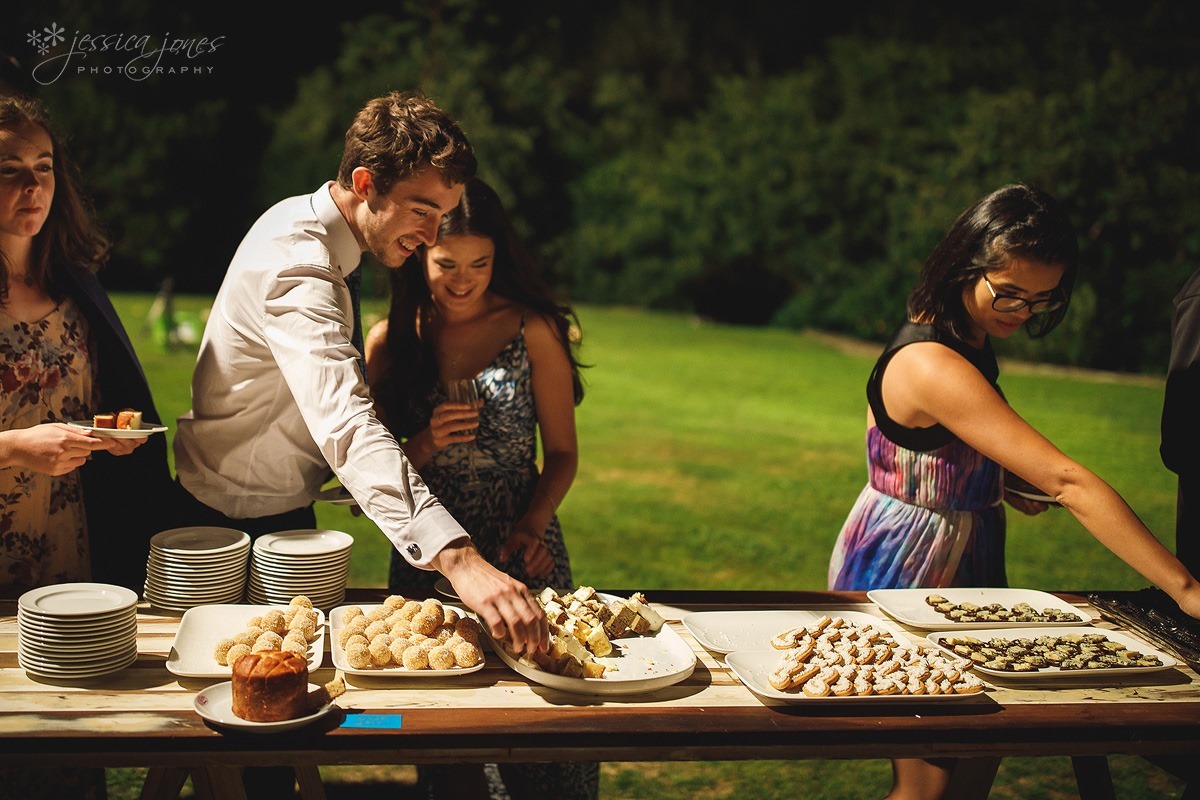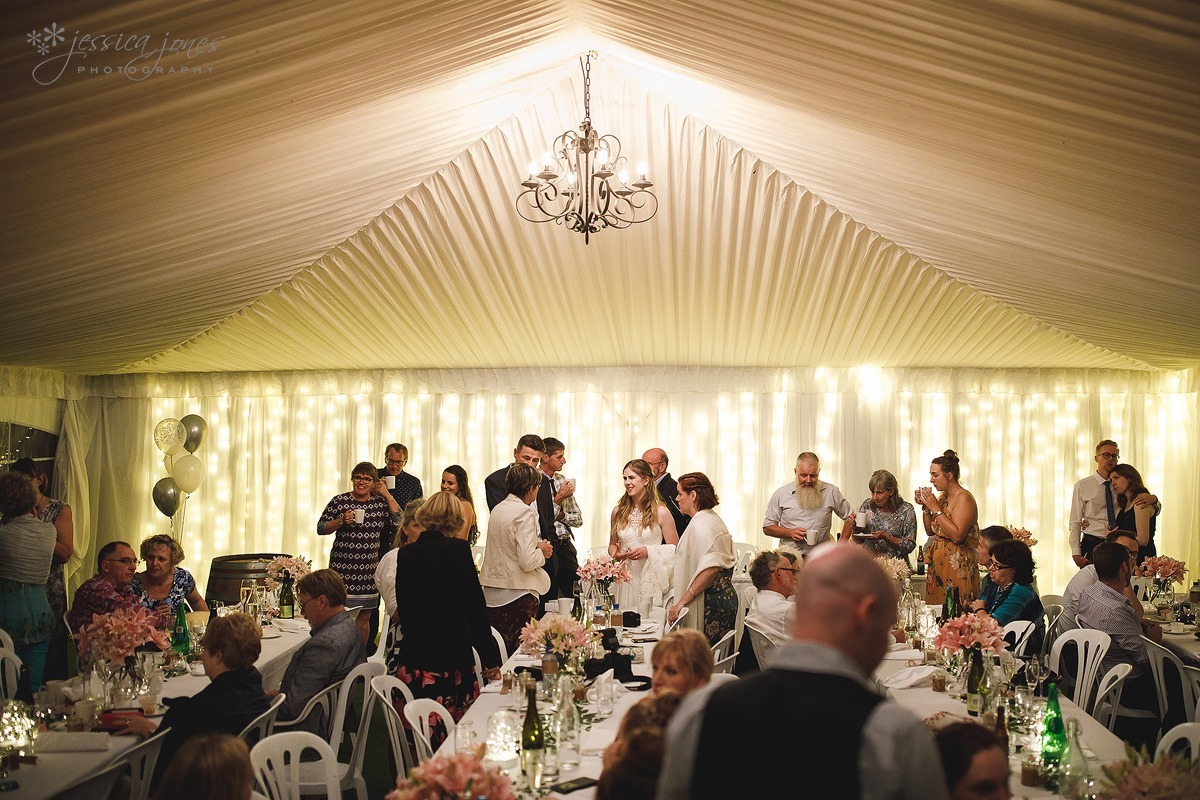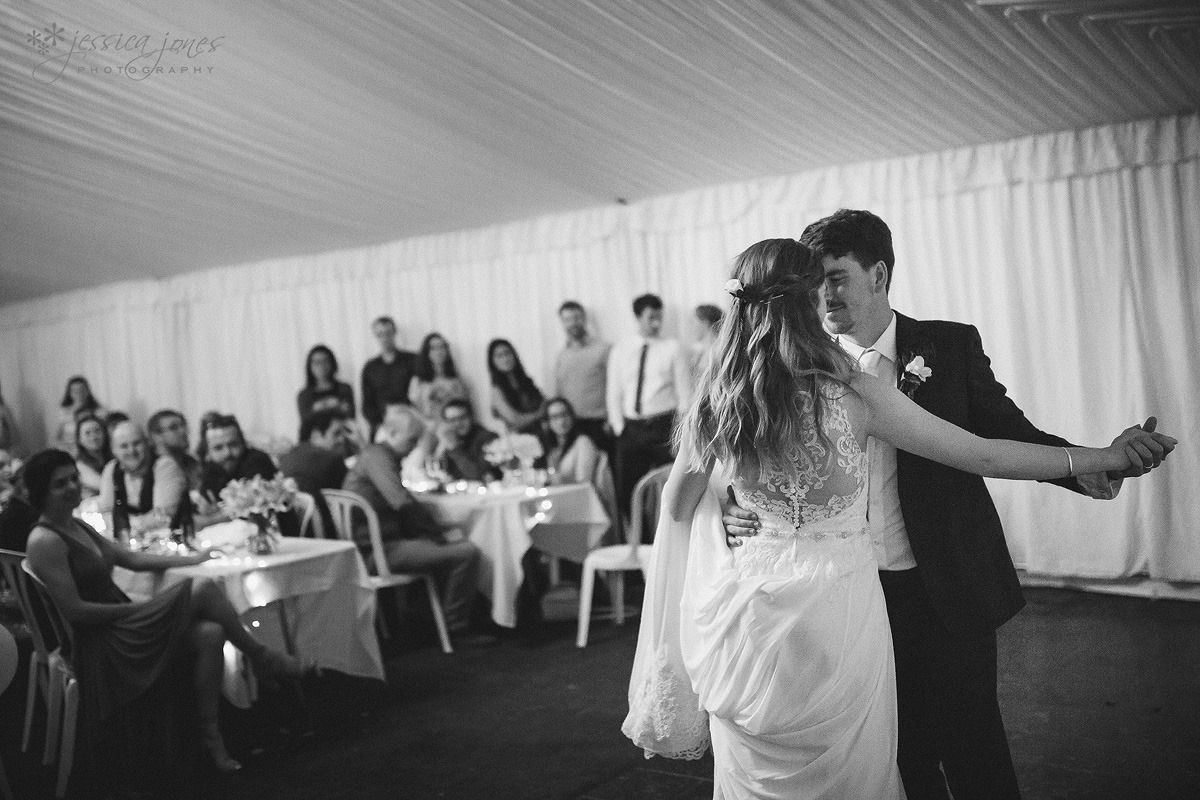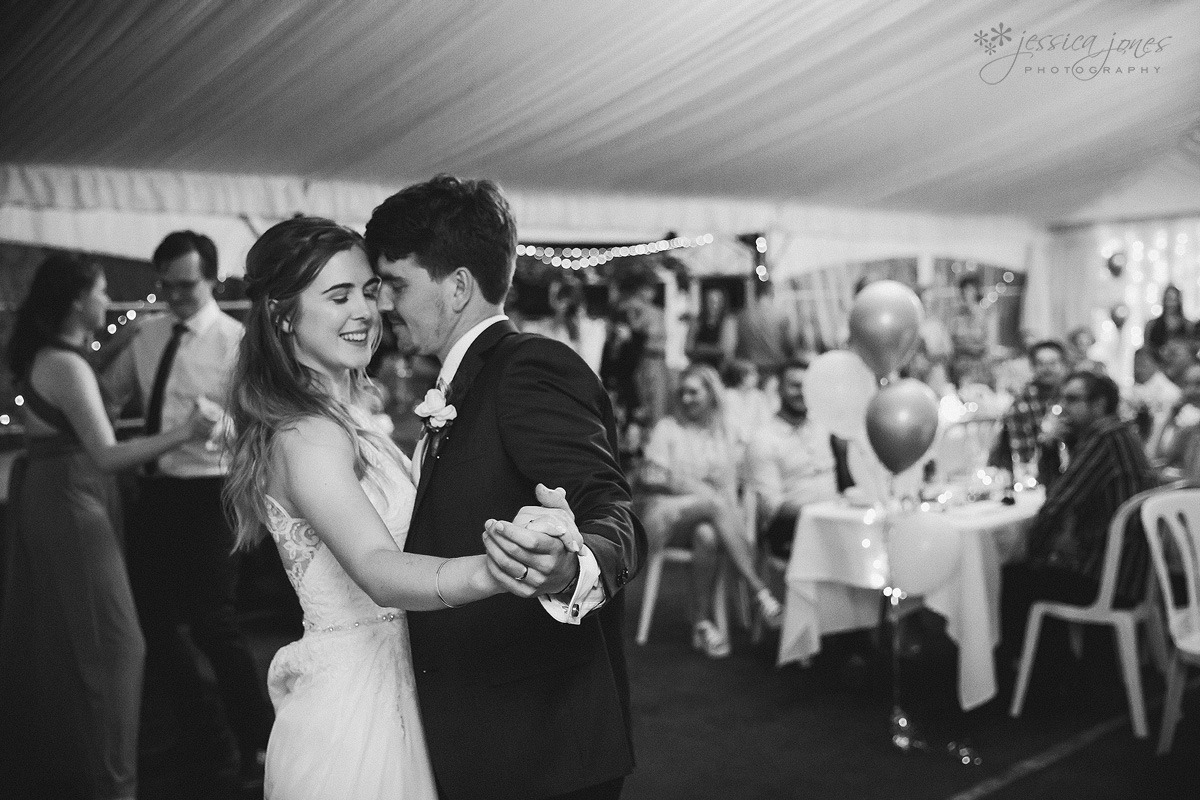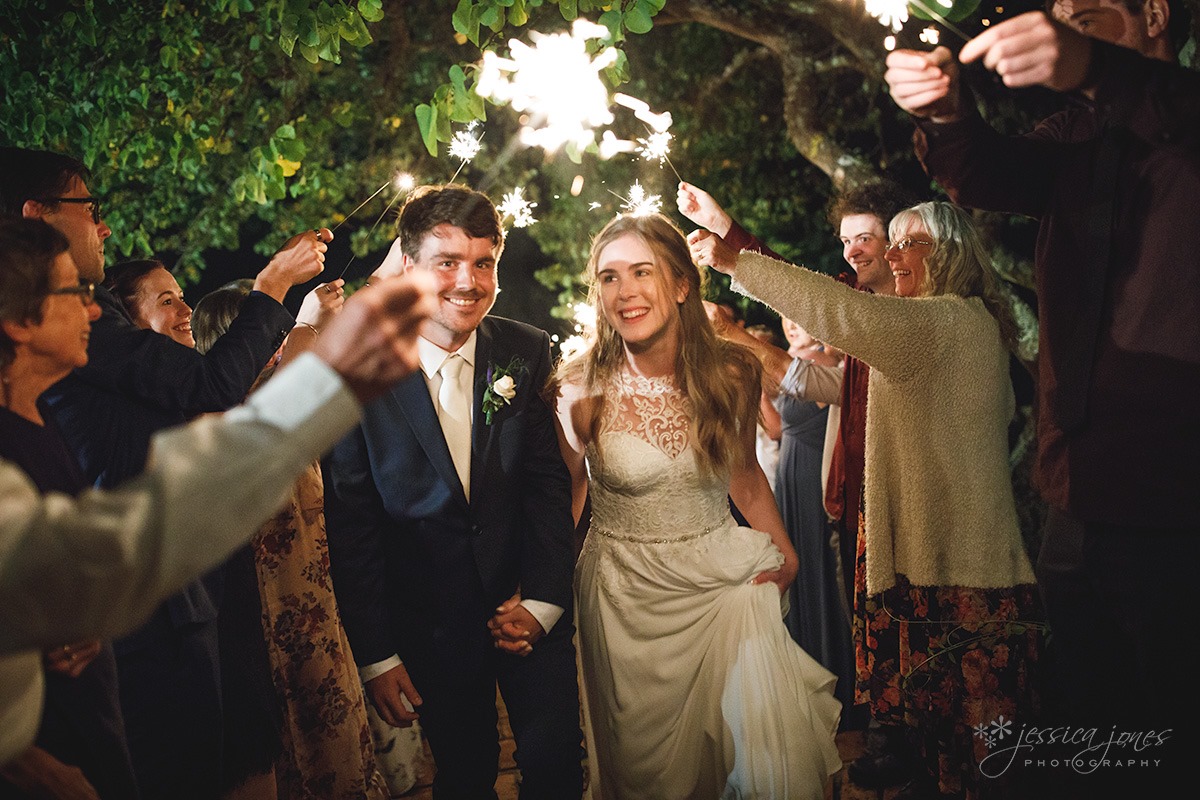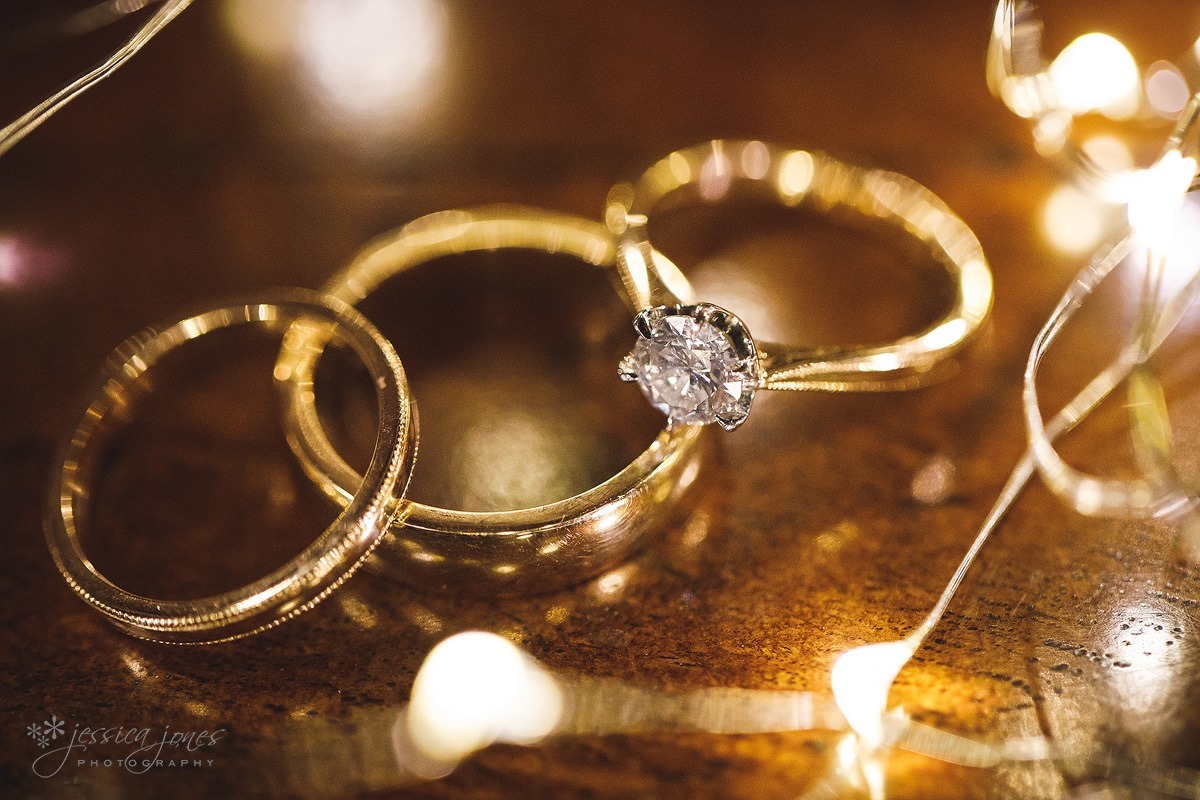 Nathan and Rebekah, thank you for having us come all the way to Palmerston North to photograph your amazing day. Thanks for the warmth and the love and the general BEAUTIFULNESS of your wedding day. We count ourselves blessed to have met you guys and your fabulous families.
Vendor Shoutout
Ceremony Venue: Wakefields Lodge, Palmerston North
Celebrant: Robyn Mellar-smith
Florist: Nic King
Hair: Sarah, Hair works
Makeup: Shani VB
Catering: The Crafted and Co
Cake: Louise and Gemma Dekker
Marquee and Hire: Party Up
Dress: Brides on Thorndon
Groom's Suit: Rembrandt
Bridesmaids Dresses: Lorene Harris
DJ: Harry Reid