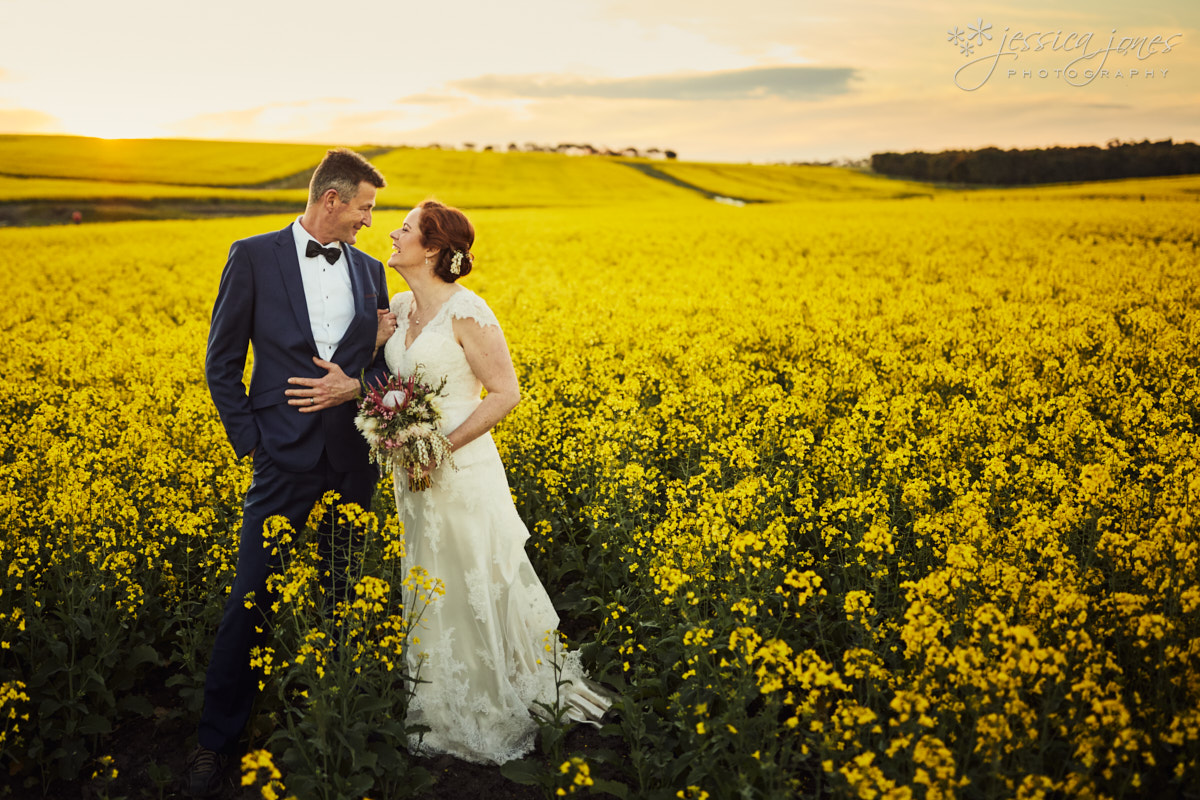 She didn't think anything of her cheerful "Hello!" as she breezed past Rob at work one evening, but that was the moment that stuck fast in Rob's mind. The gorgeous redhead with the infectious smile was on his 'must meet' list. But no one he worked with knew who she was or how to find her. Not to worry, their paths would cross again on another evening as Rob found Narelle taking photos out in a rainstorm. Narelle was bright and bubbly, even though soaked to the bone, Rob offered her a ride back, and that's where their friendship started.
Fast forward eight or so years and here we are in a splendid little spot called Portarlington, just outside of Geelong, Australia, and the two became husband and wife.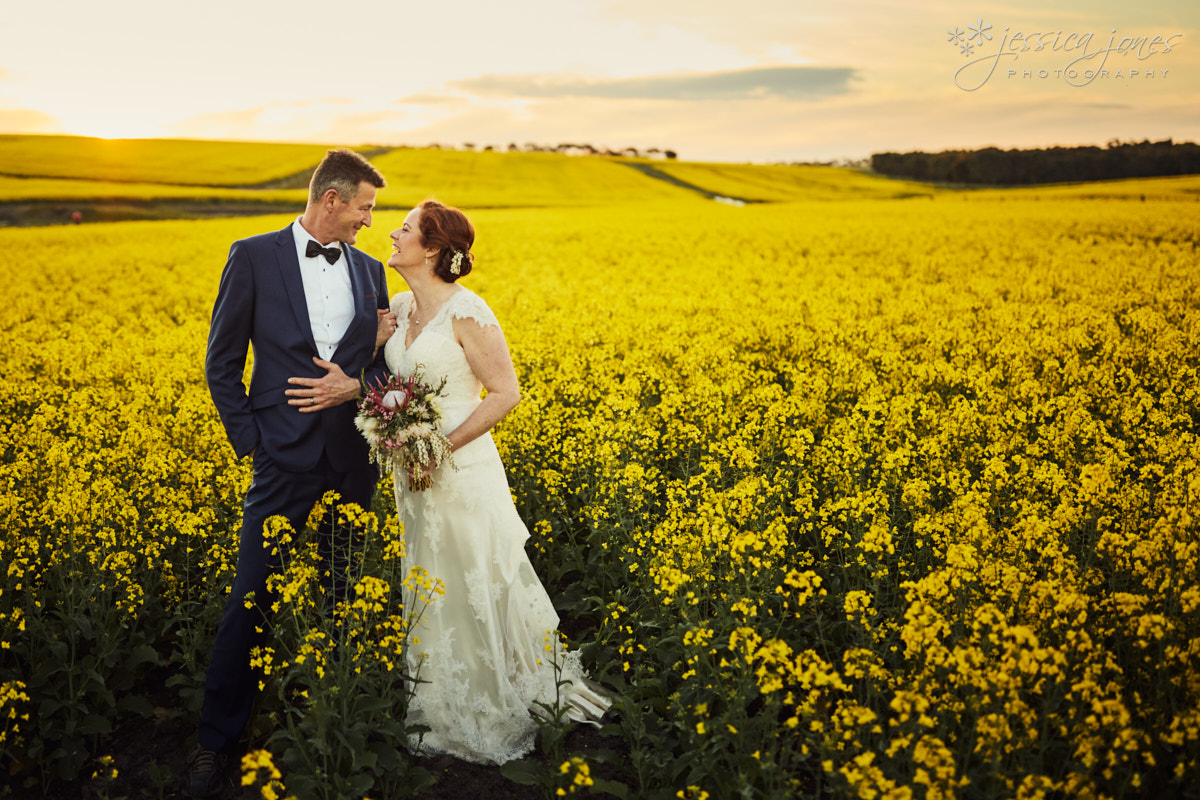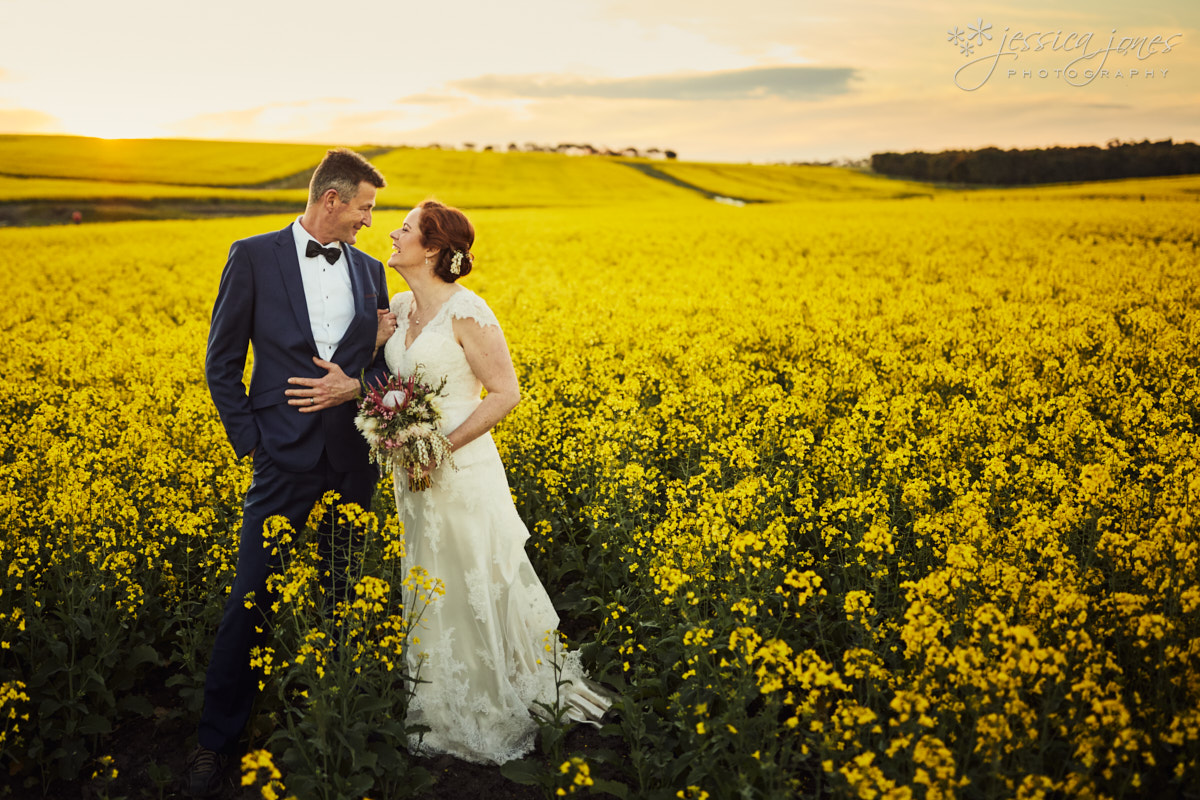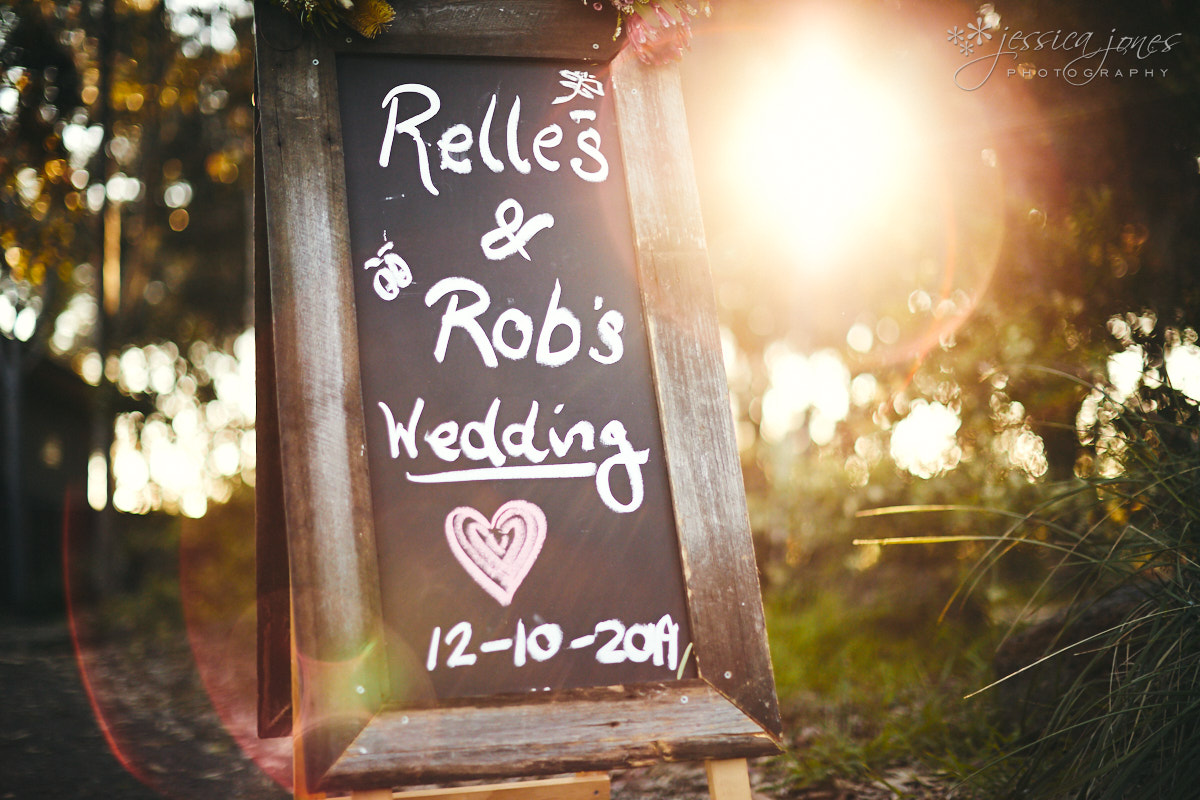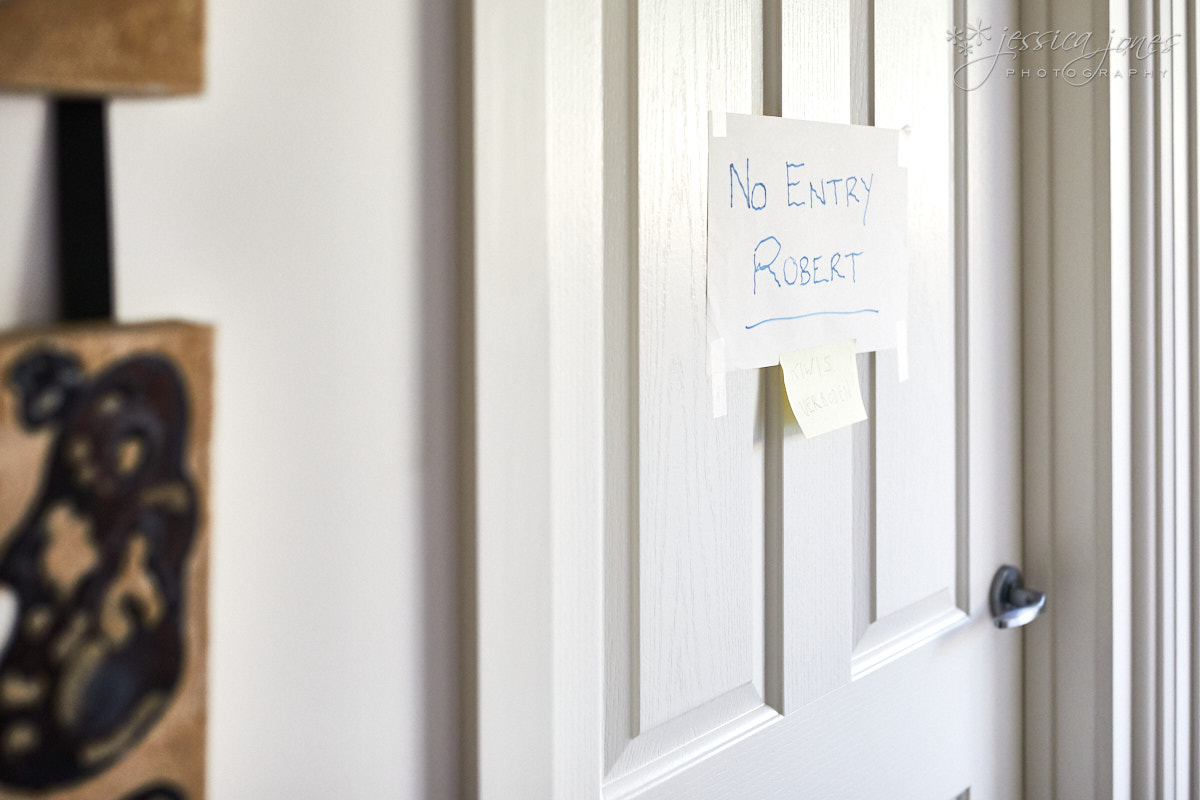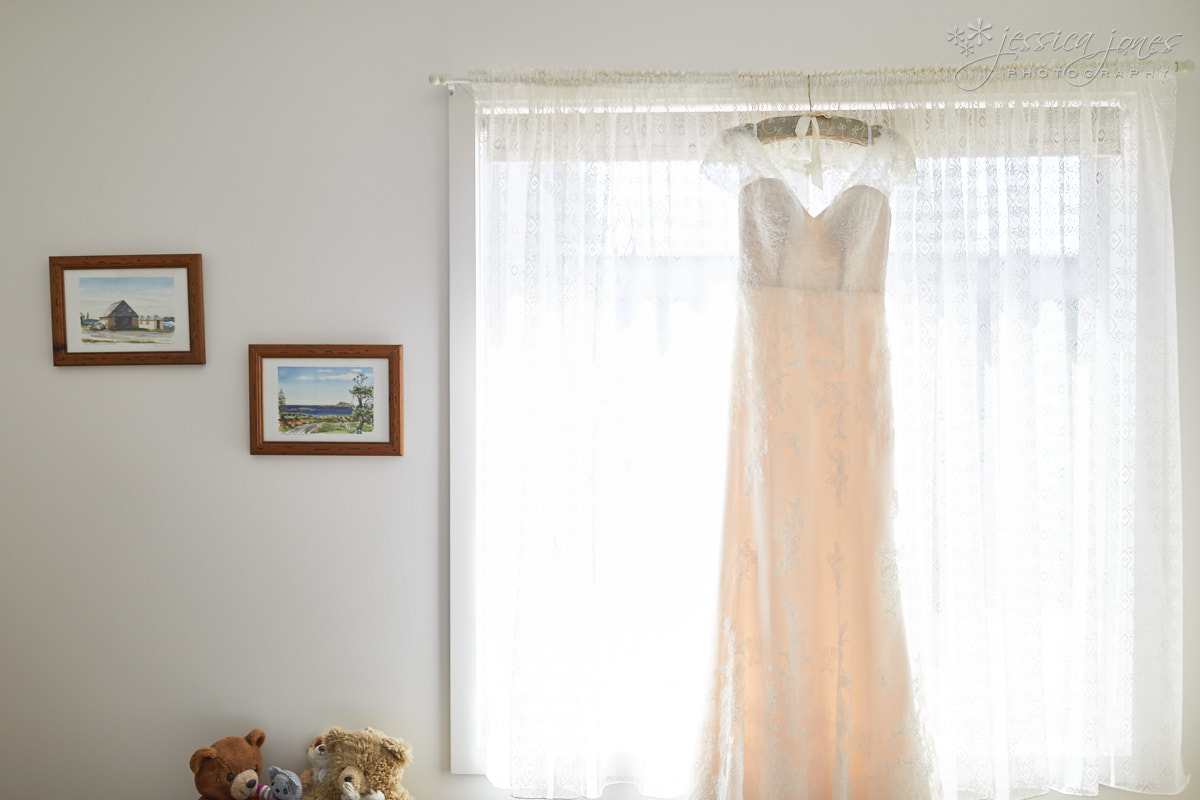 If I had to pick a theme for the day (other than love, happiness and relaxed wedding vibes, obviously) it would have to be dogs trying to get in on the photos. Because they were, several dogs. Random dogs.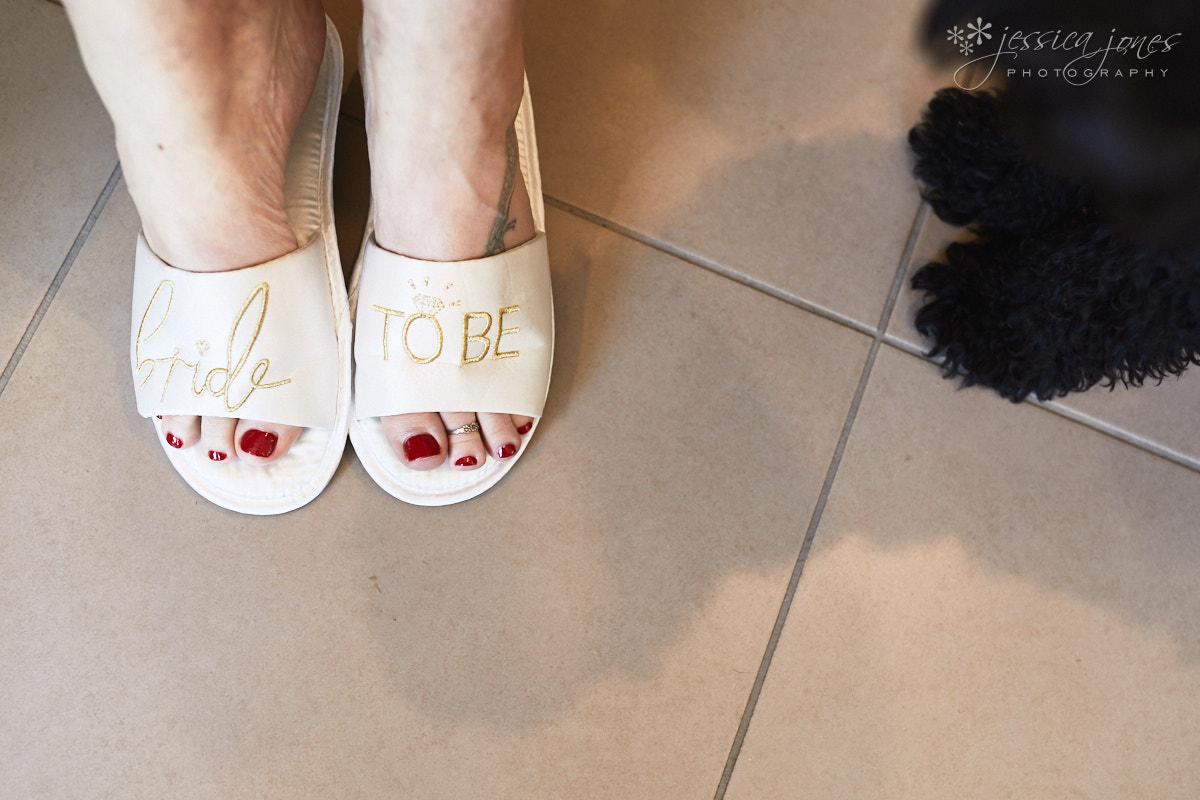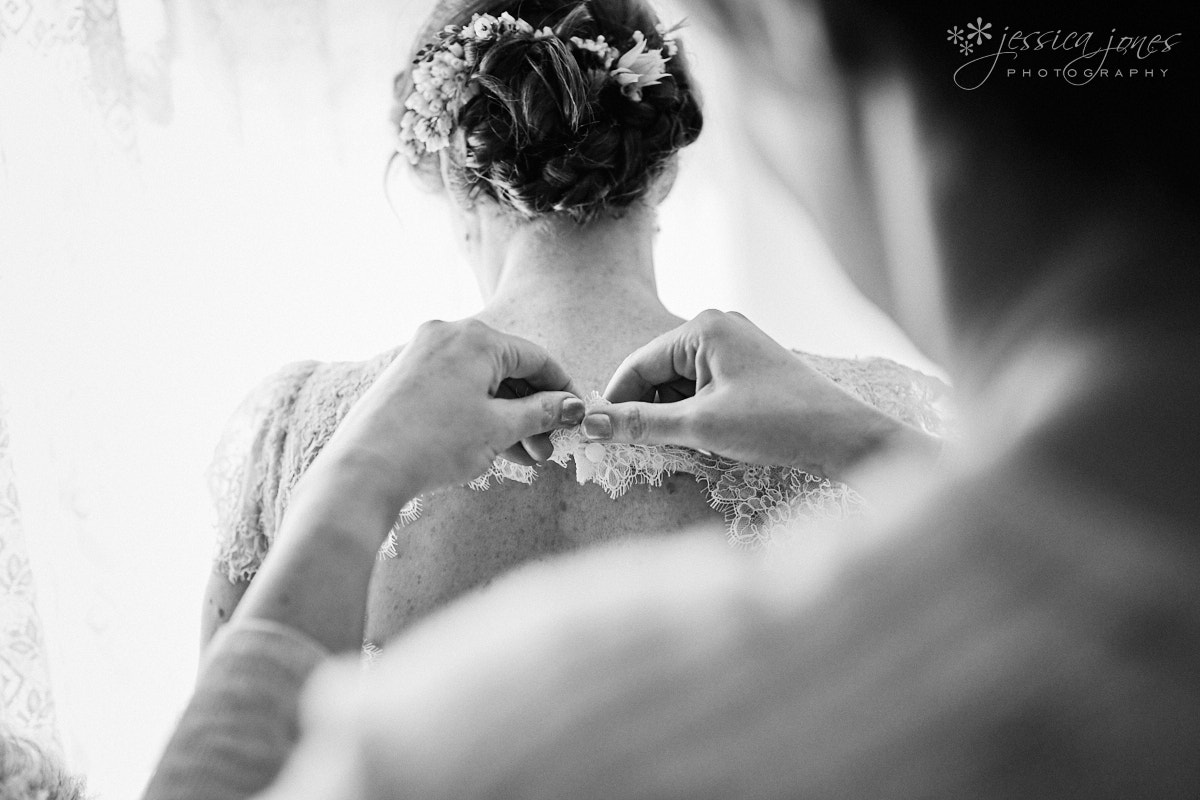 Obviously anyone looking at her would call her a natural beauty, and getting to know her you'd realise that the beauty runs pretty deeply. What you wouldn't EVER assume is that she has a secret skill that made her the winner of the 2018 Annual Jessica Jones Photography Ugly Selfie Competition. No way. (yes way, I'll show you soon!)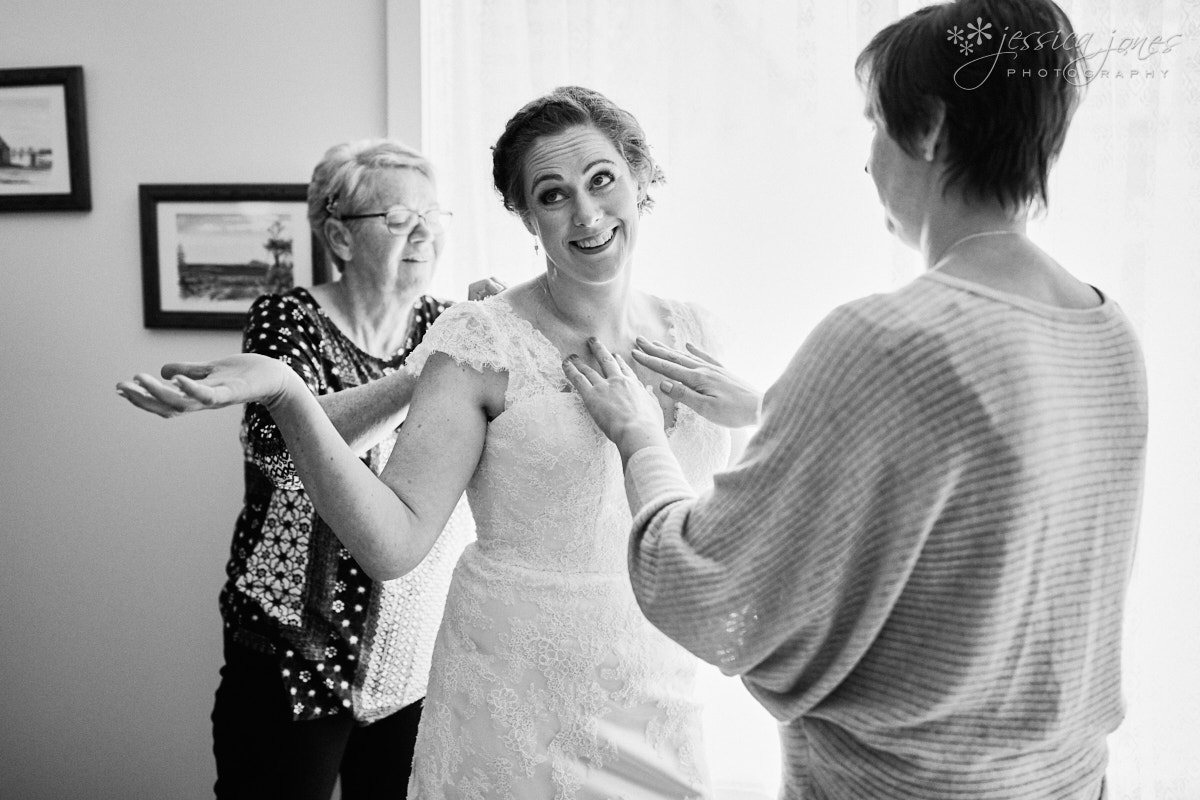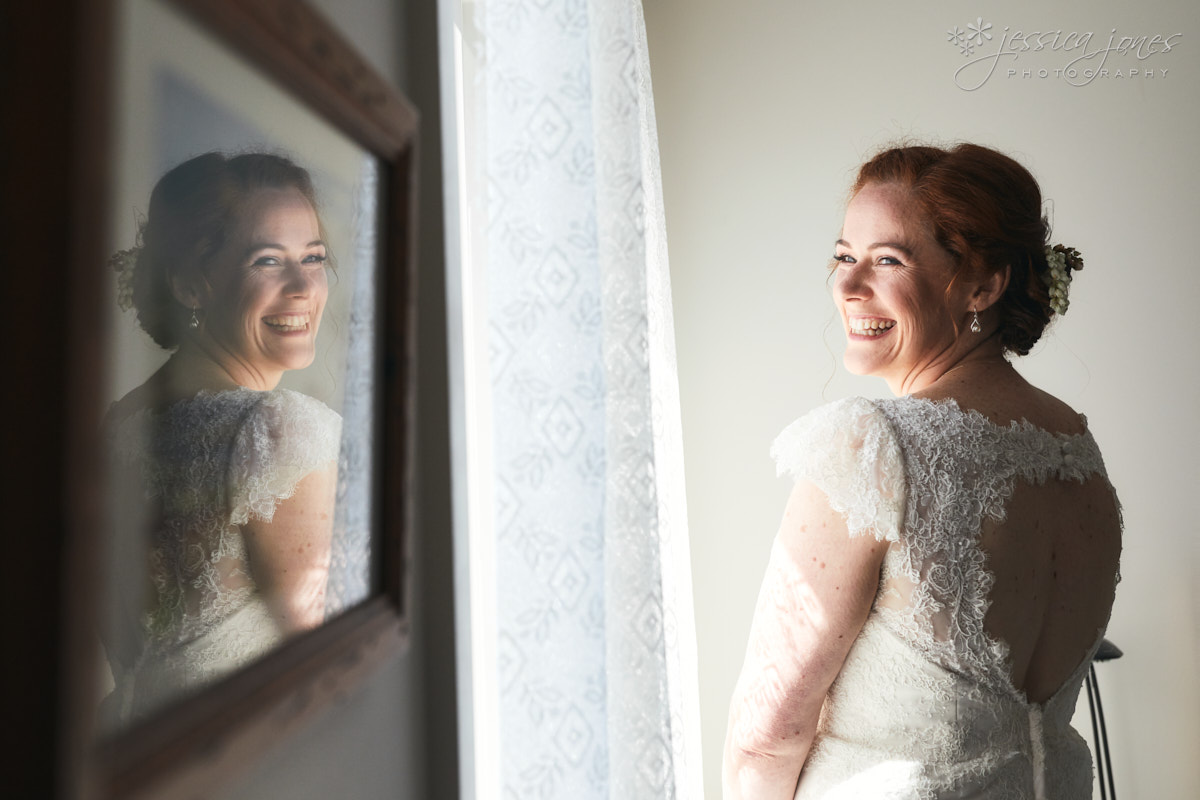 Narelle warned me that Uncle Tony (on the left) would give me a run for my money. Having photographed hundreds of weddings, let me tell you, I have met a LOT of Uncle Tonys (or is the plural of Tony; 'Tonies'?) But I think this may be my favourite Uncle Tony so far. He was cheeky enough to keep me on my toes, but friendly enough to keep me listening to advice on how to avoid dangerous snakes, of which there were plenty in the area – apparently! And Redback spiders.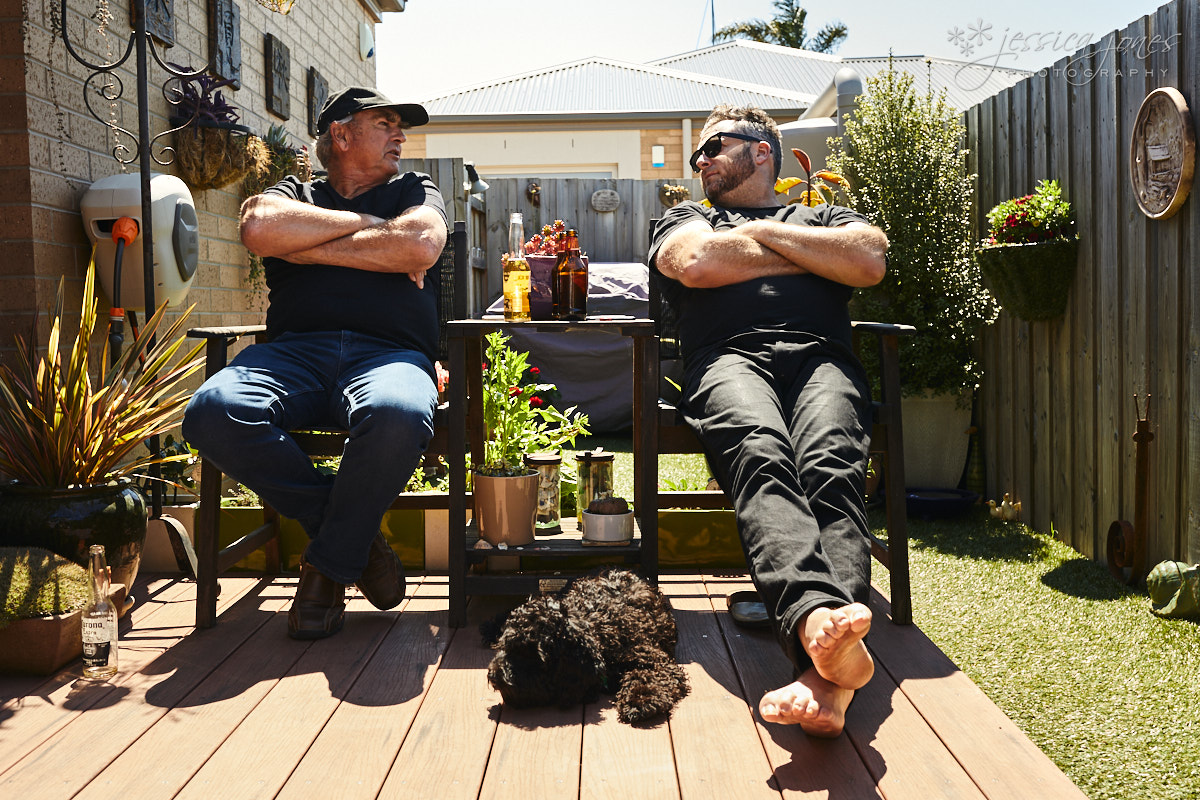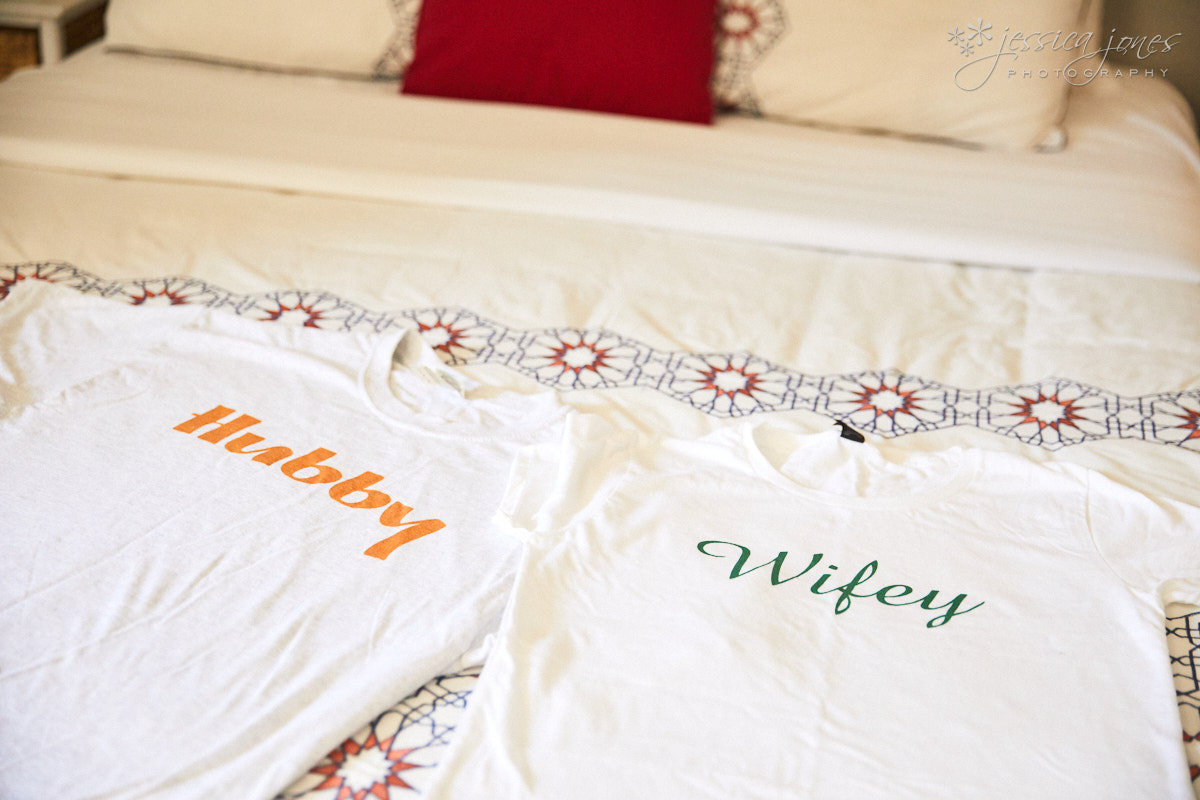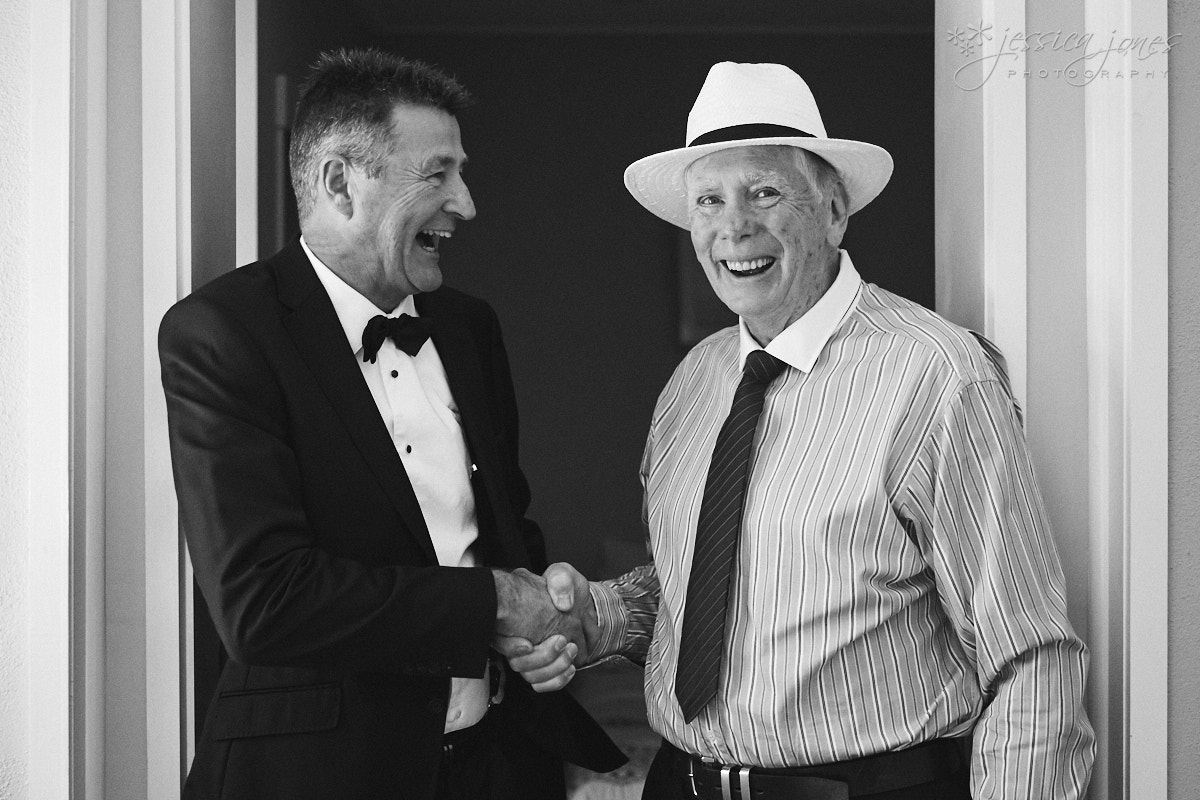 Rob is a photographer himself, and so it is – of course – the HIGHEST honour to be asked to photograph a photographers wedding! He's also one of the nicest guys you could ever meet, and looked after us like we were part of the family.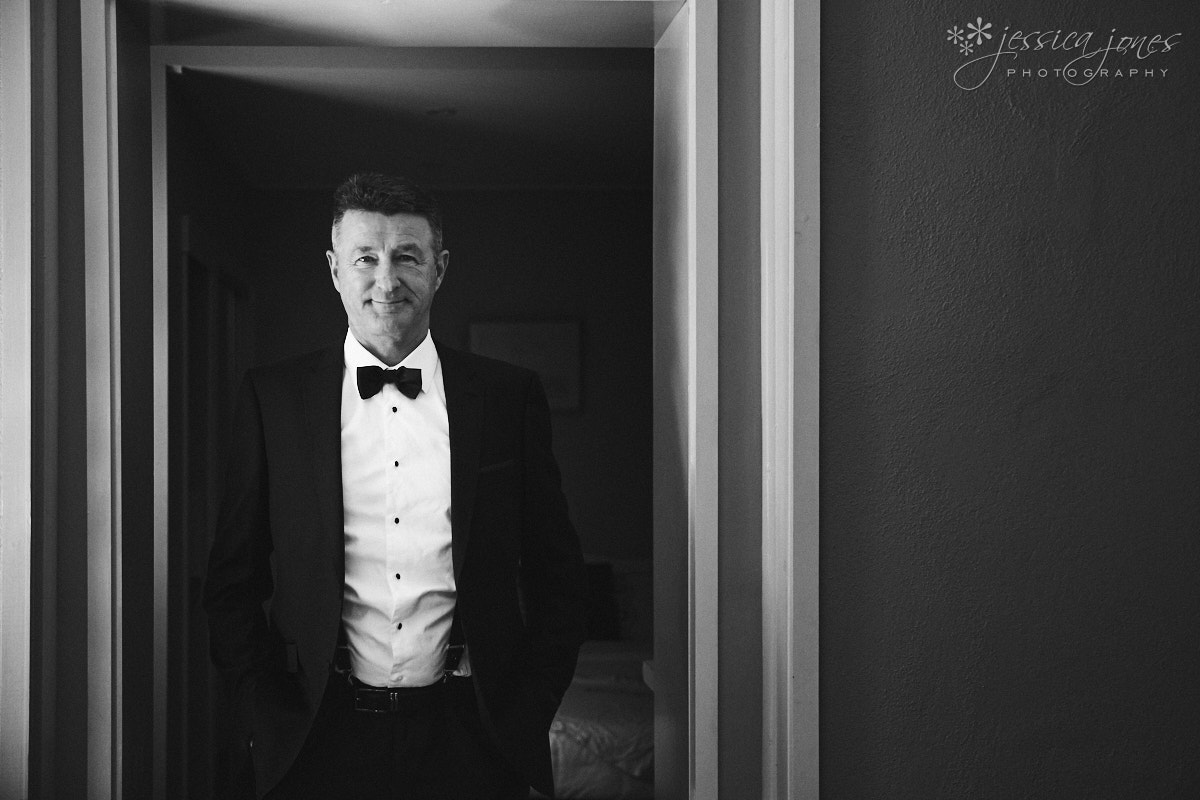 Rob and Narelle were keen to spend time getting portraits before the wedding ceremony itself, thus freeing up their actual wedding to spend with their family and friends.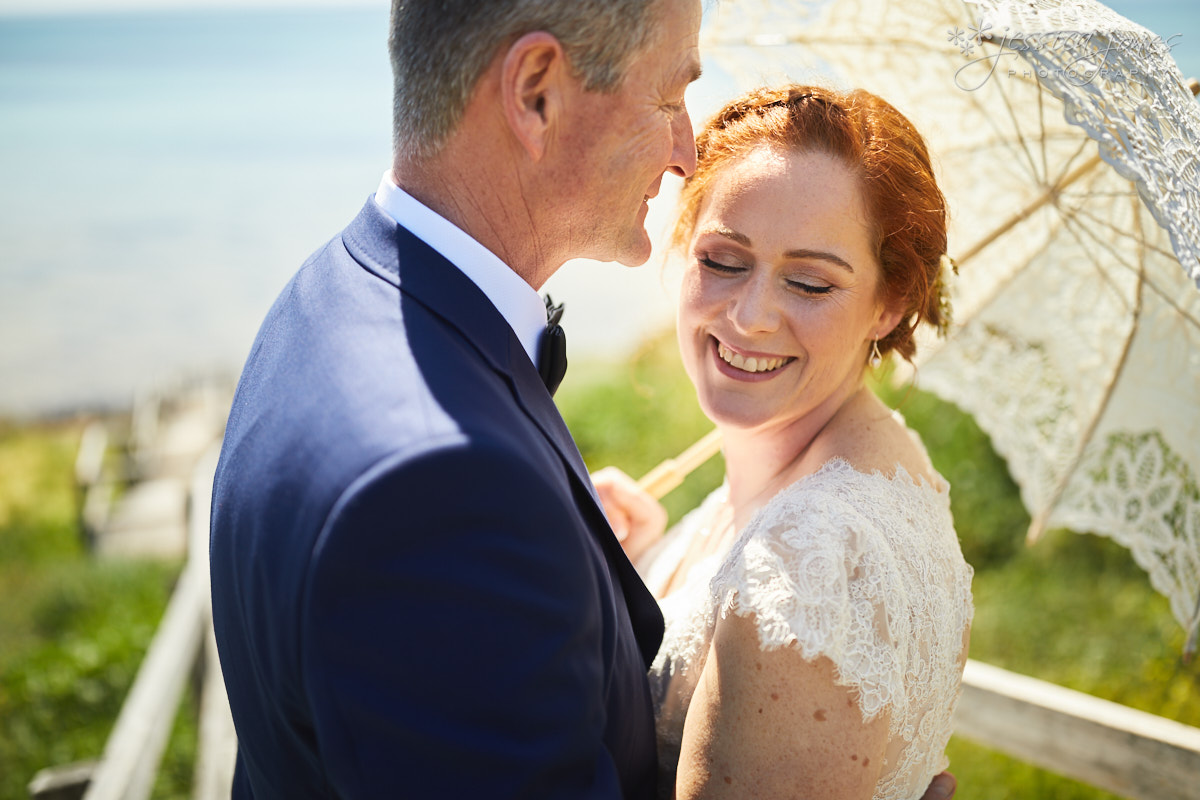 Naturally there were (completely random) dogs keen to get in on the photos.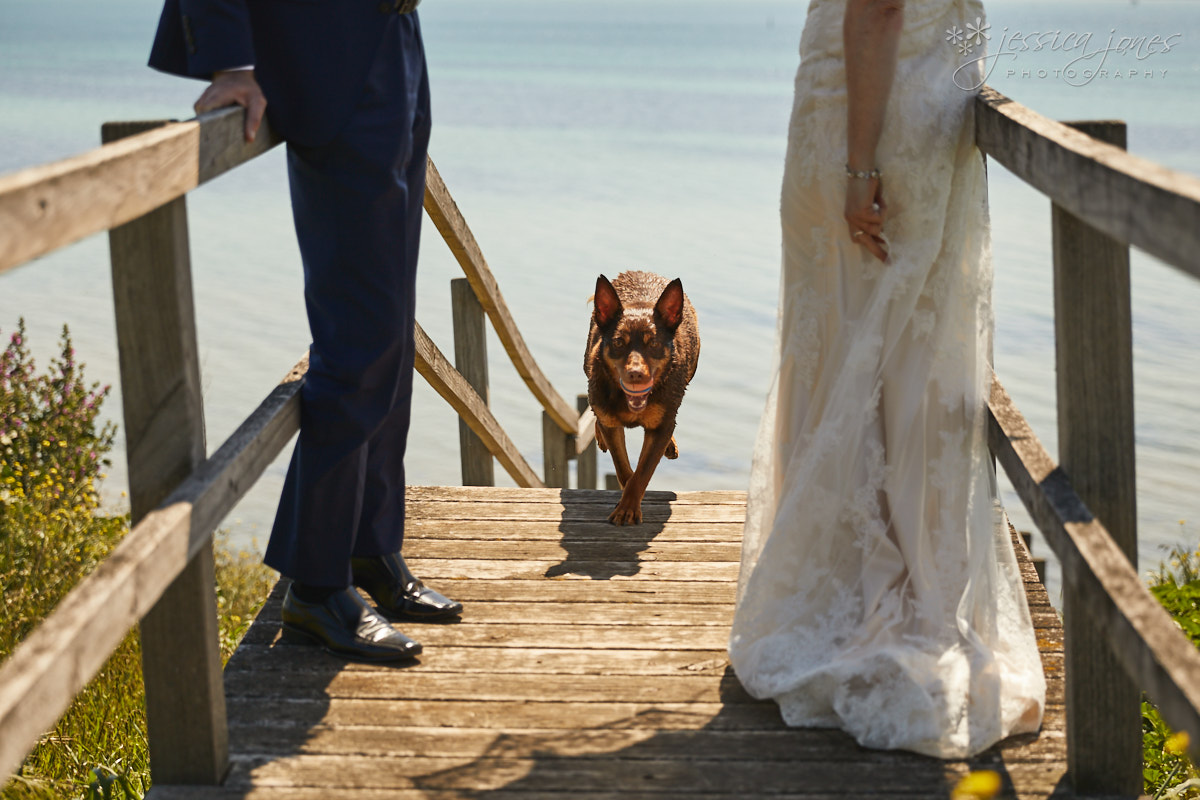 Some brides may find a dress malfunction a stressful moment, but not Narelle. It was nothing a stitch in time couldn't save, and the day carried on as usual. Nothing was stressful.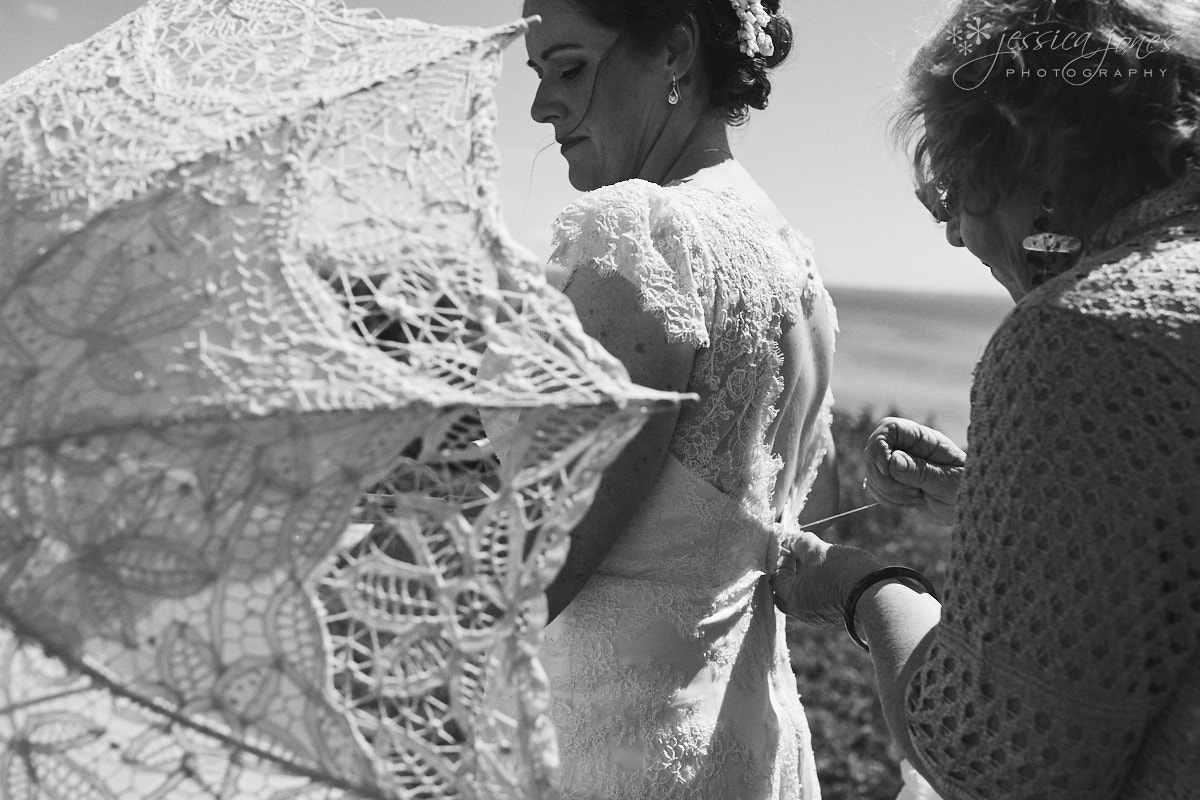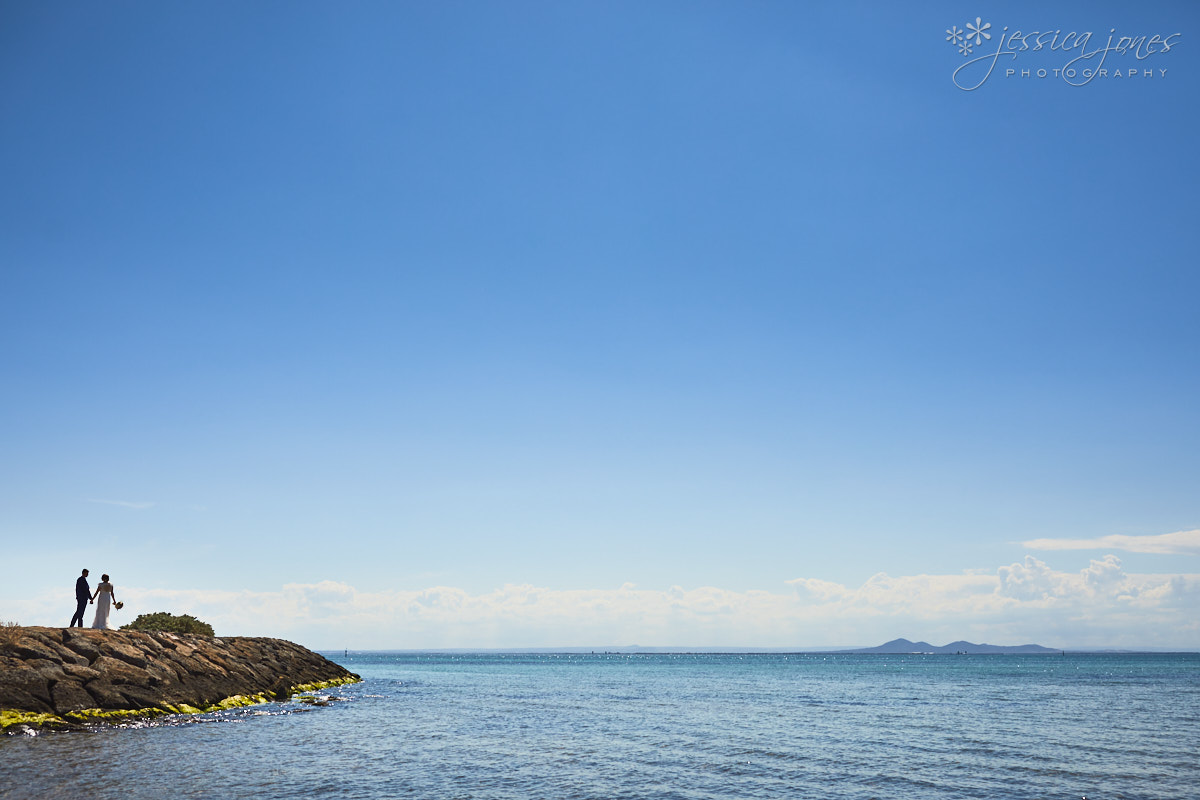 Big thanks to the Bungalow Restaurant in Drysdale for letting us stop on in for some shots!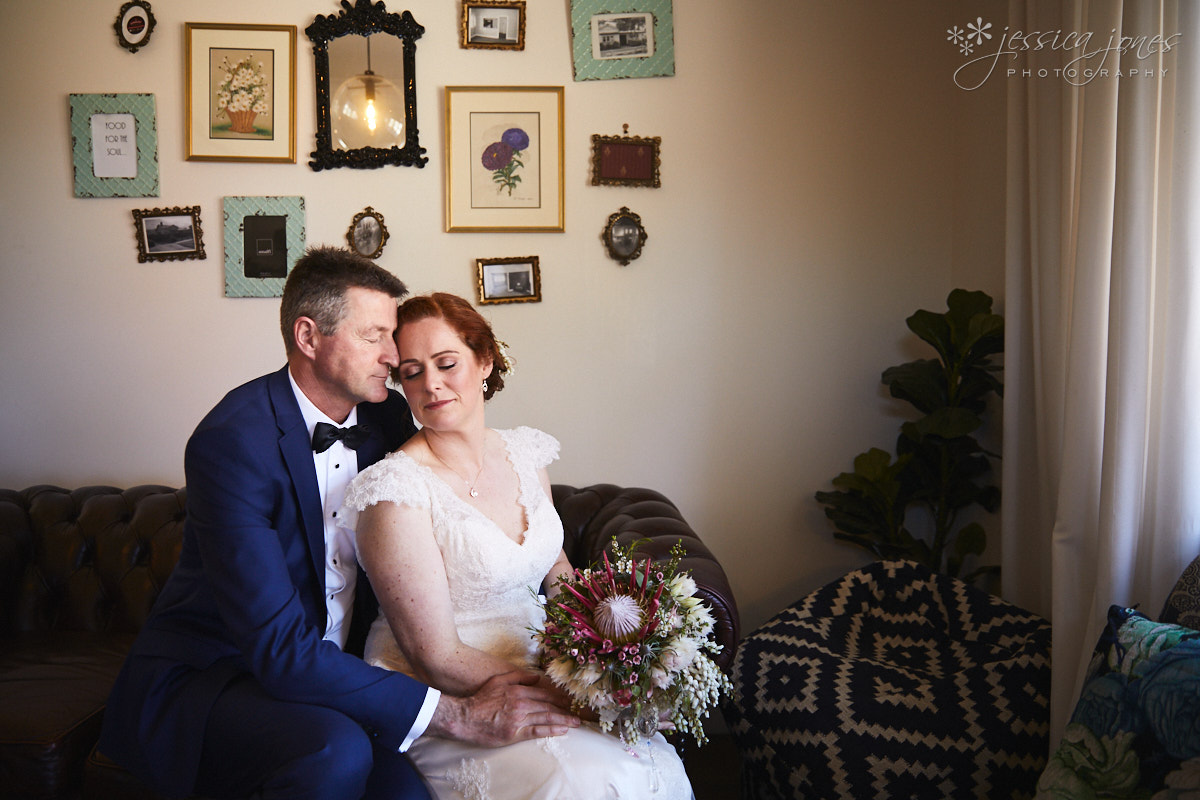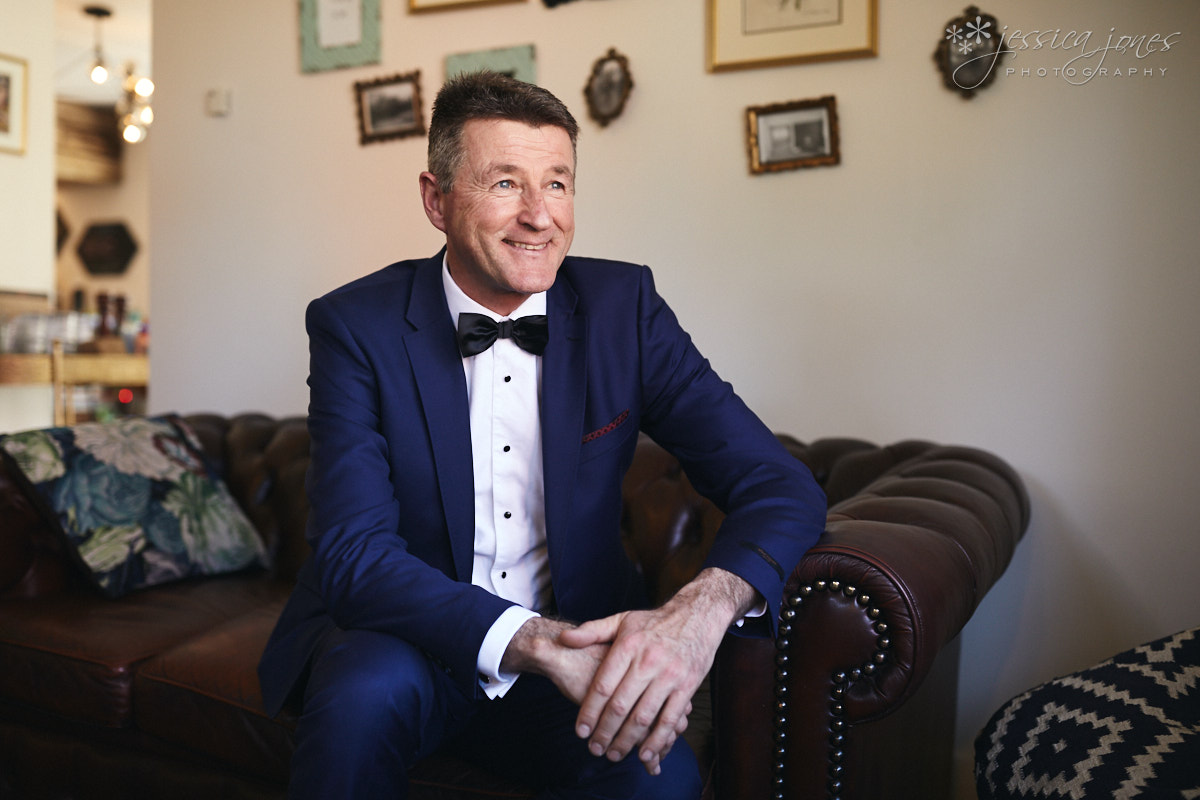 Is now a good time to show you Narelle's winning Ugly Selfie? Ok then, here is Narelle just being Narelle: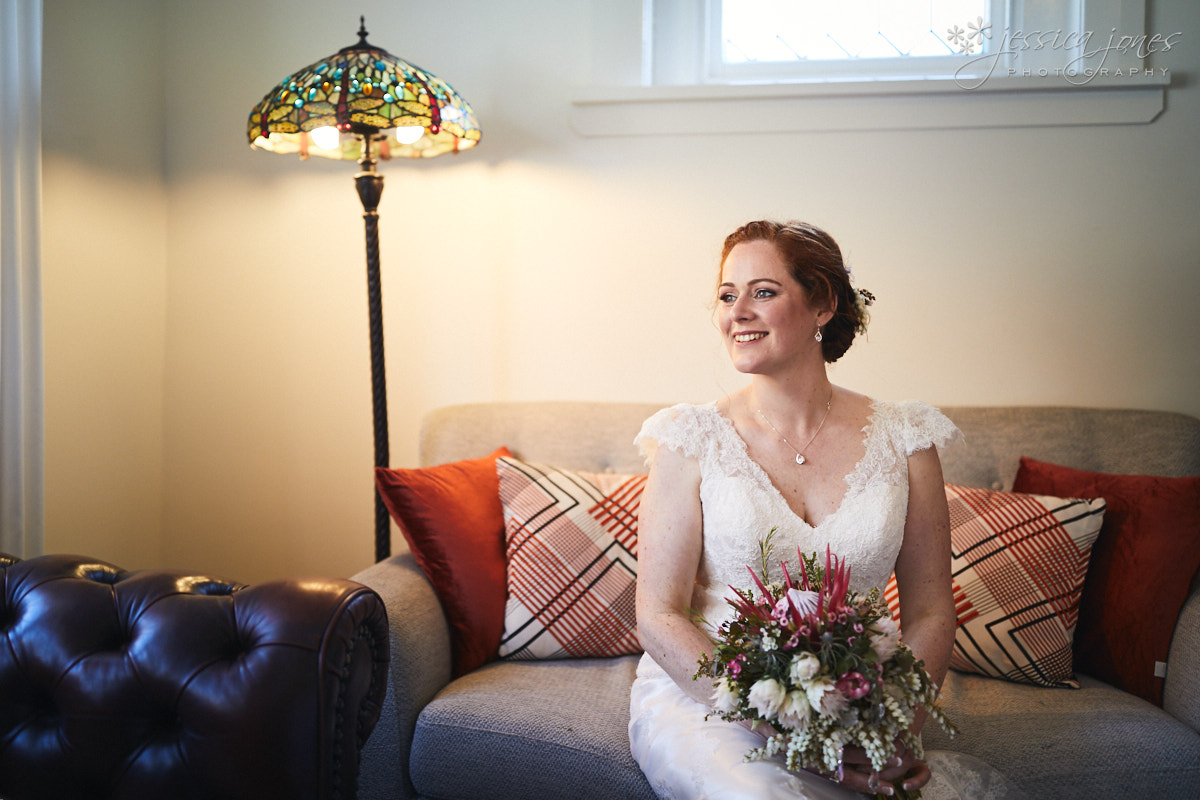 And here is something you were NOT EXPECTING:
I'm not gonna lie, when Narelle won the competition with an uglier selfie than anyone, and I realised she was one of 'my' future brides, I was a maybe a smoosh worried (I know looks don't actually matter…). Then I realised that she was actually THAT GOOD at ugly selfies, and I knew that this chick has got it ALL GOING ON, a woman after my own heart. Because this is actually not as easy to do as you'd think. Don't worry, it's almost time for the 2019 Jessica Jones Ugly Selfie Competition on Facebook, so you can try your hand at it yourself very soon!
(Special thanks to Narelle for agreeing to have this image reshared, in case you all were wondering!)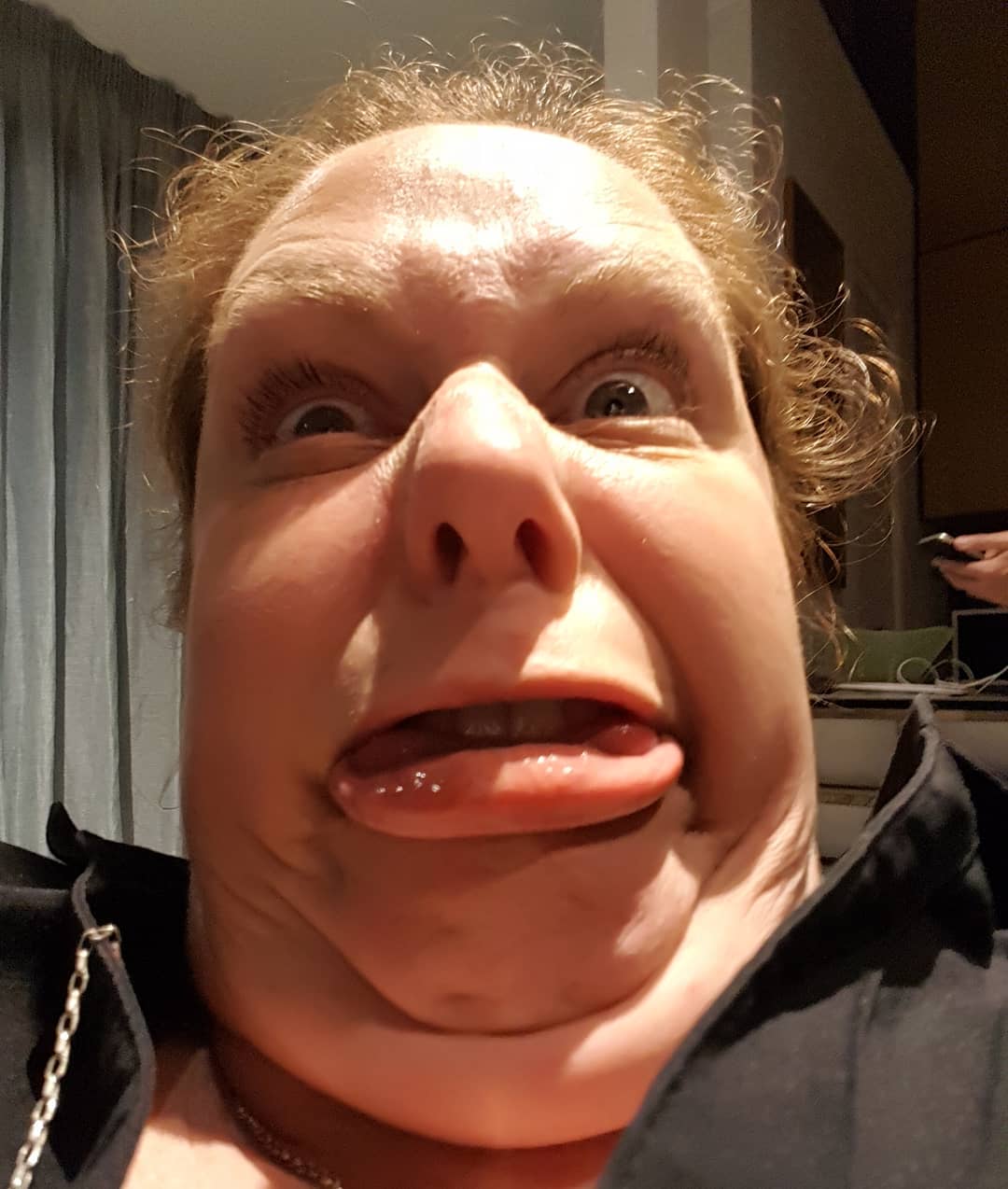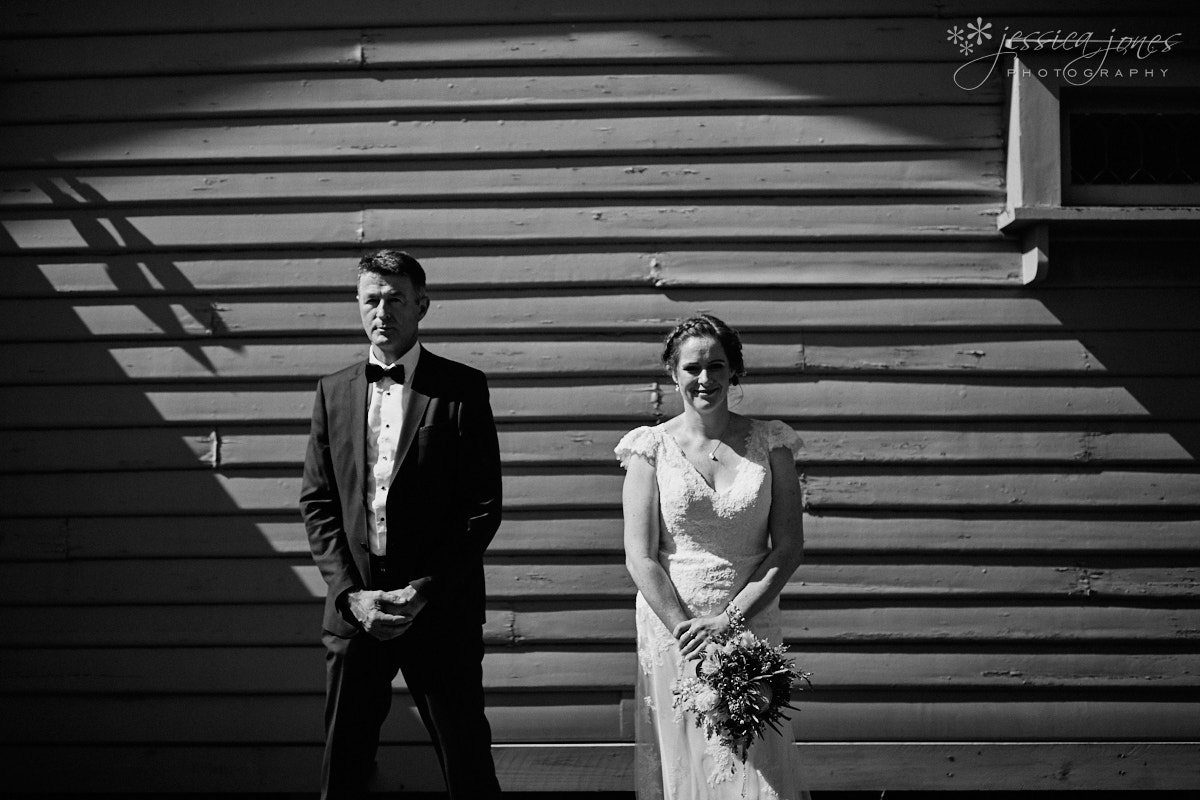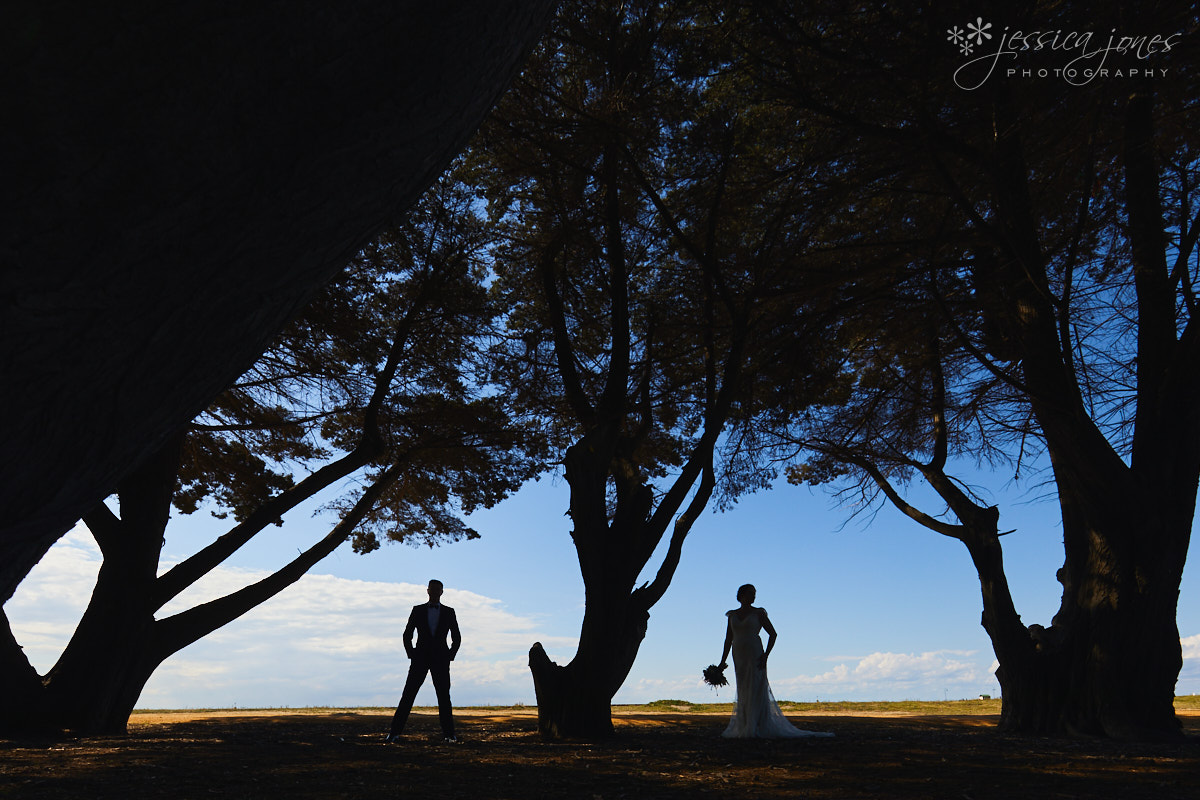 That's just Melbourne over there, casually hanging out in the distance.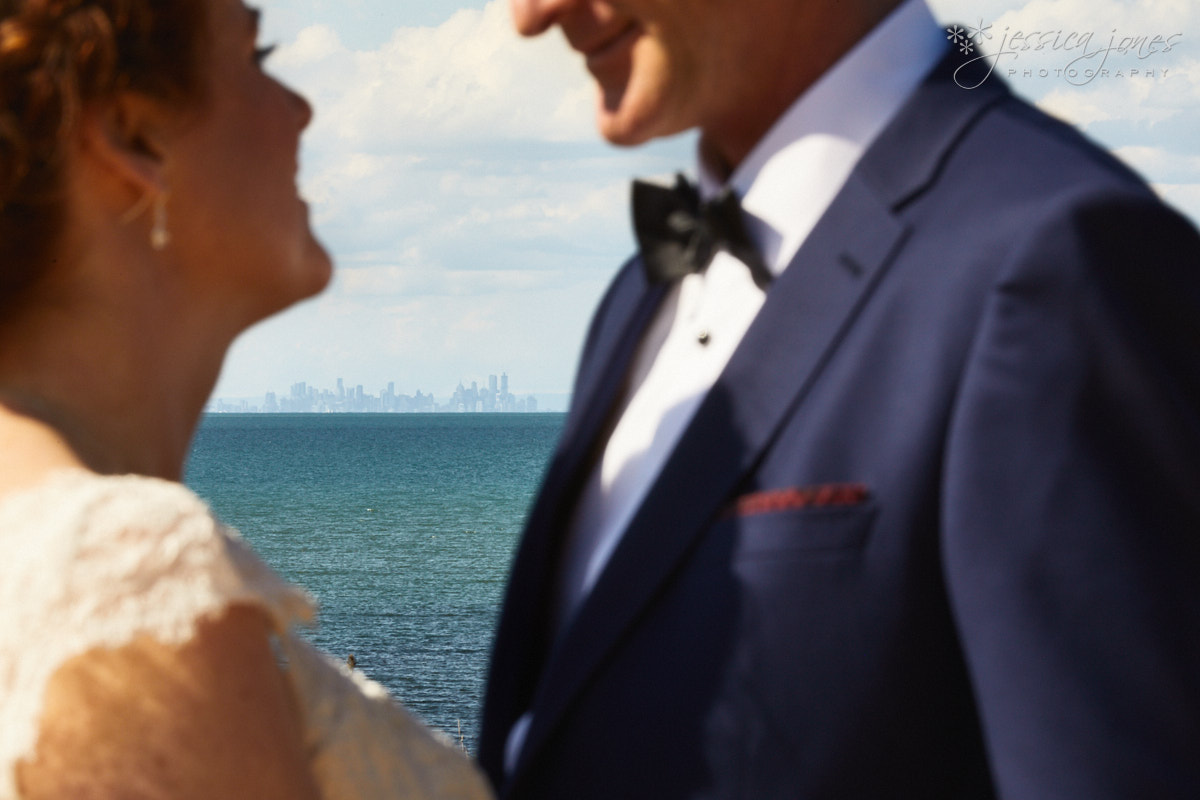 Then off to the ceremony at the beautiful Merne at Lighthouse where the kids were given bubble machines to walk down the aisle with.  There's never a wrong time for bubbles, I've found.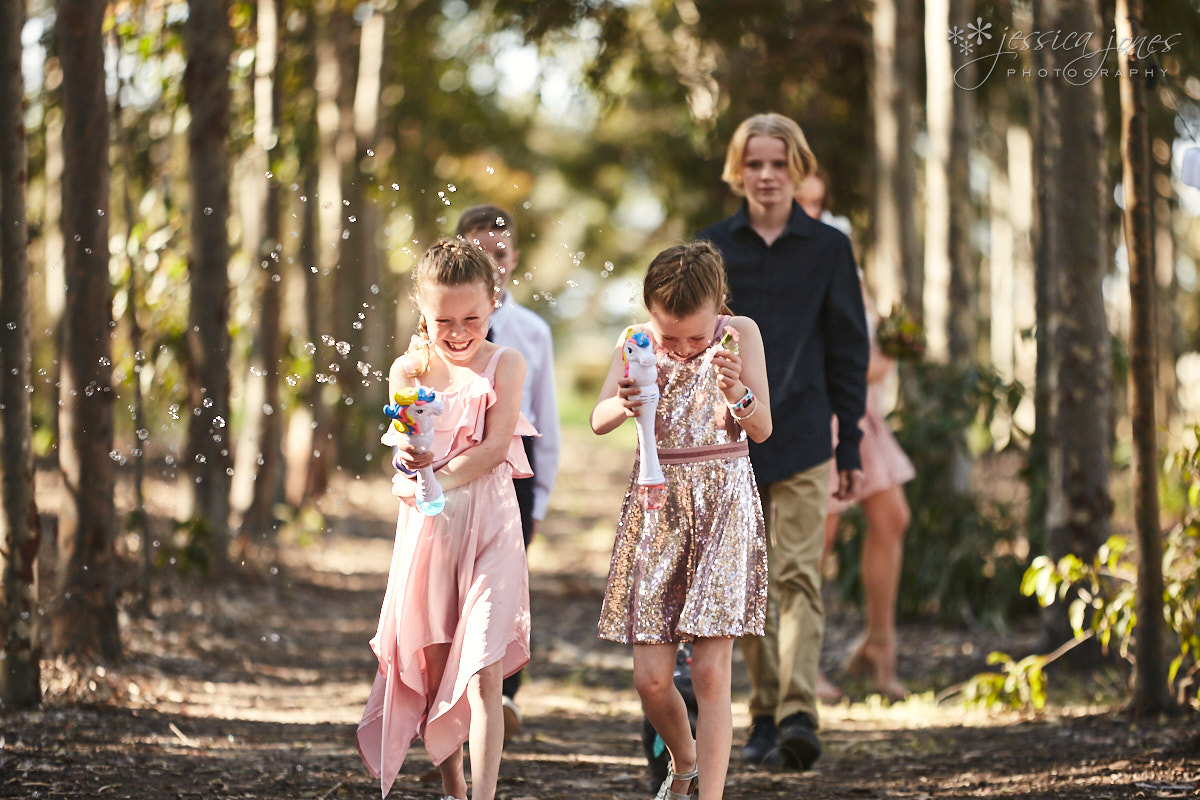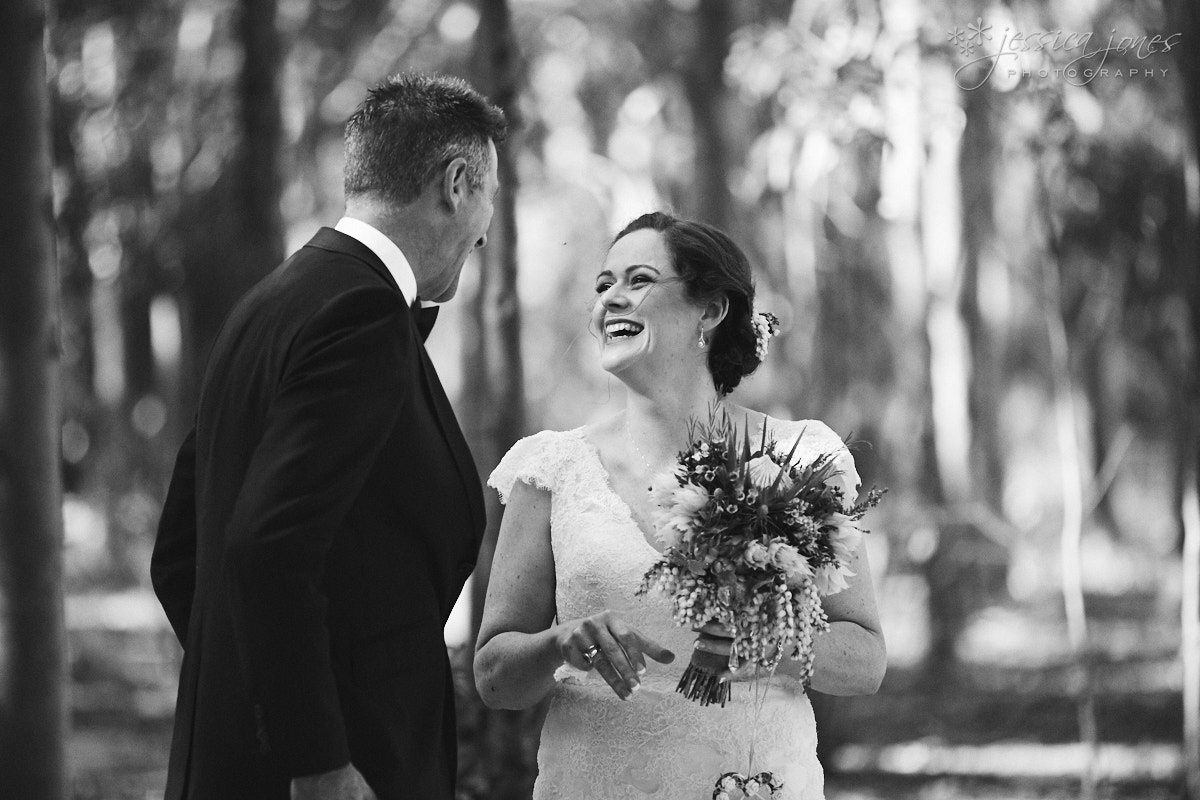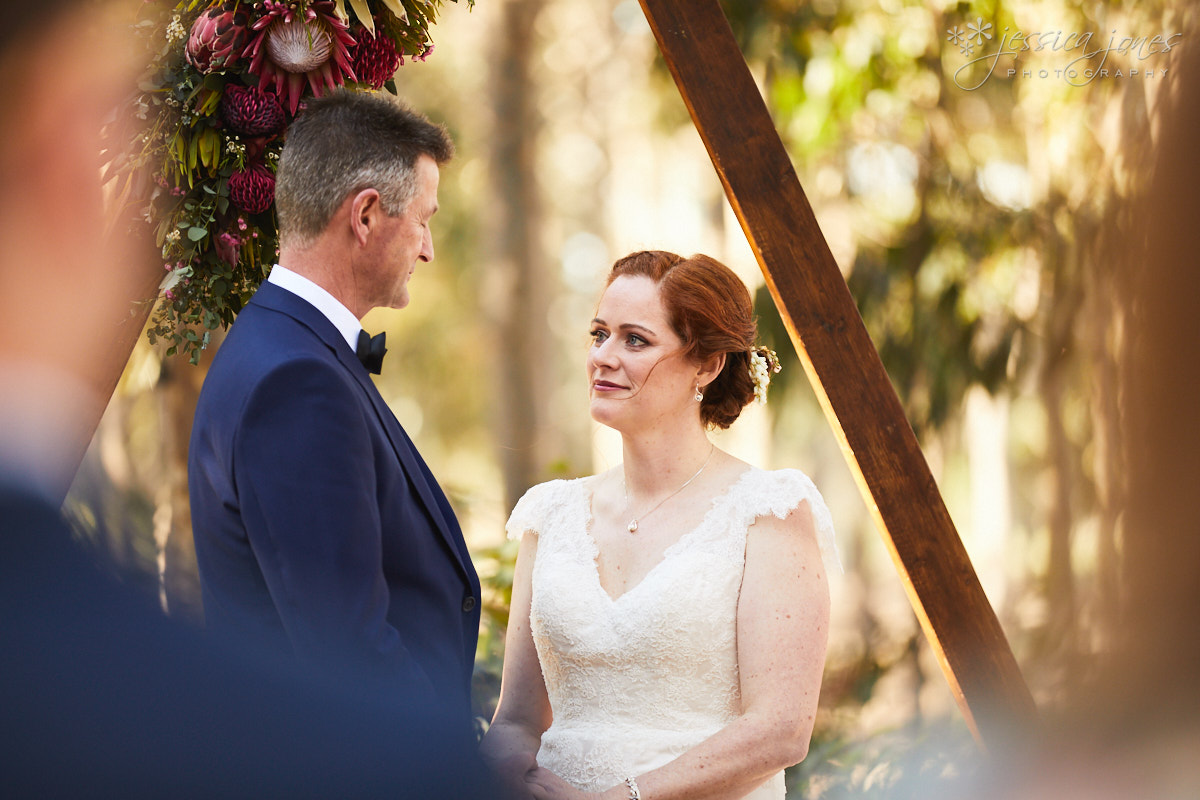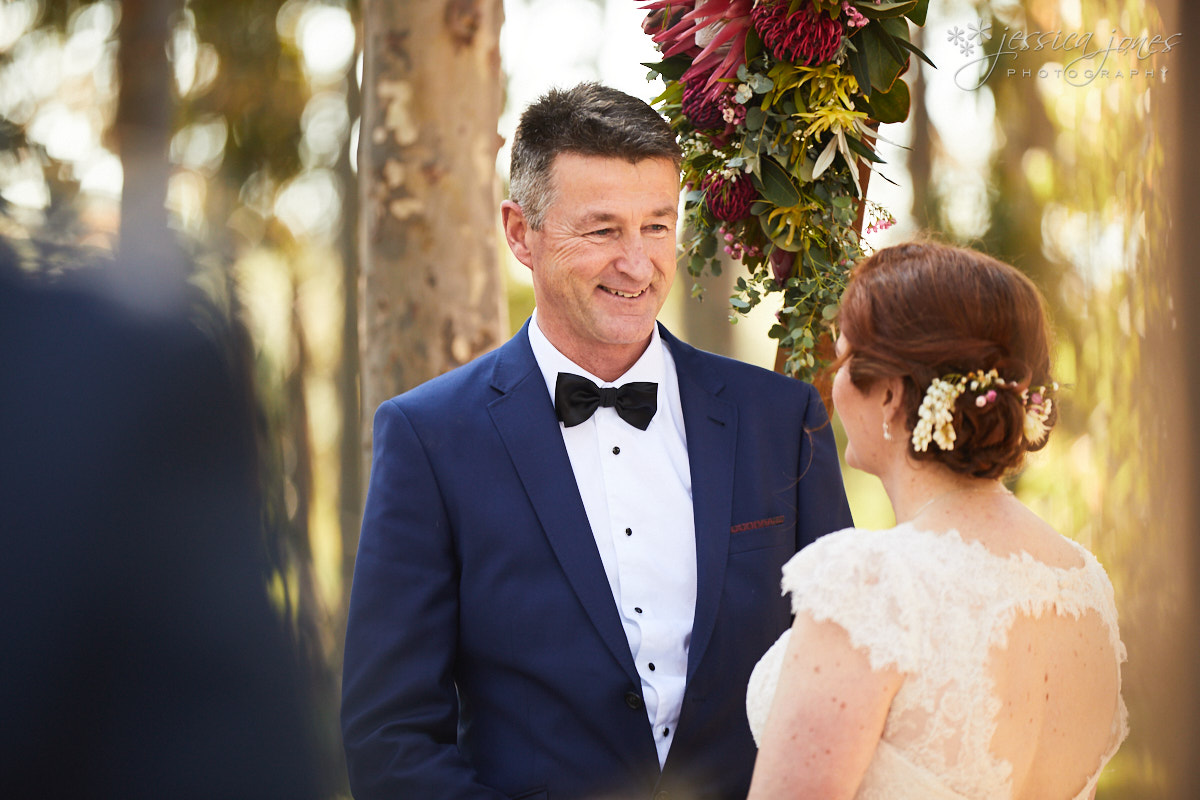 Presenting Leo The Snugglebear. Rob and Narelle's furbaby, and ringbearer (also known as the 'best dog').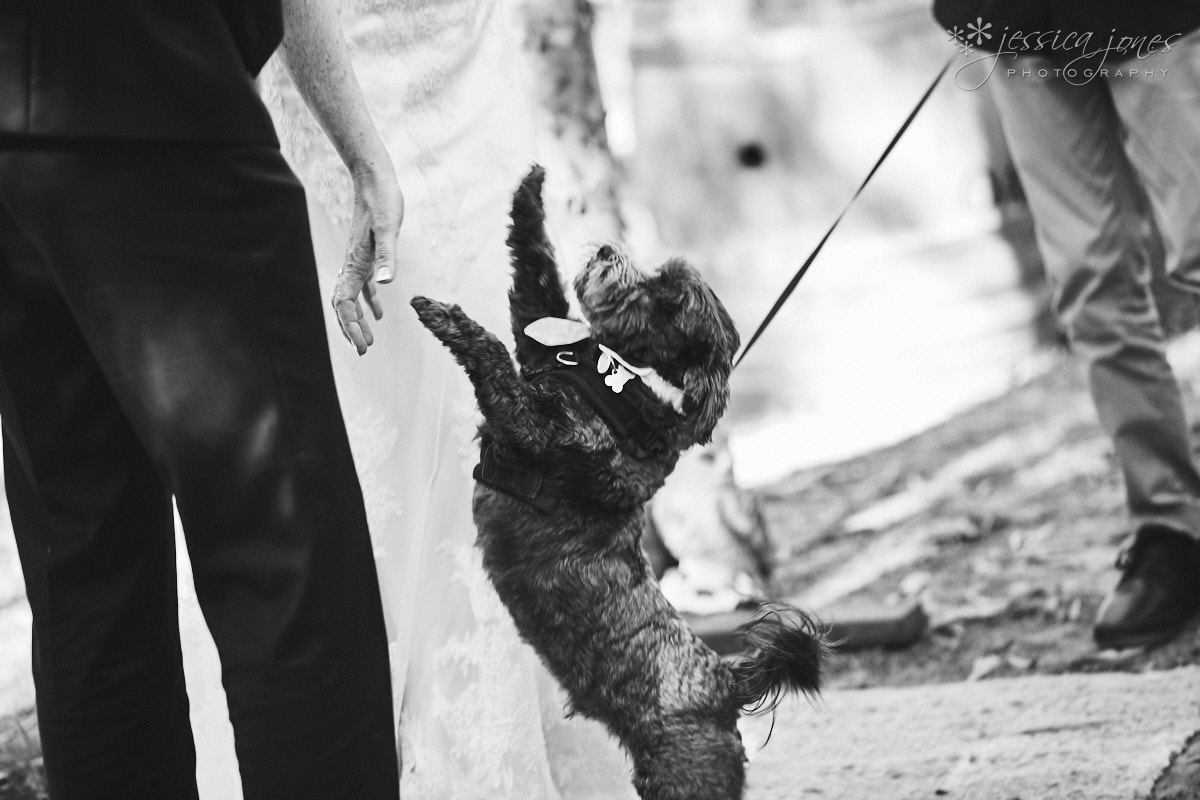 Surprise butterfly release.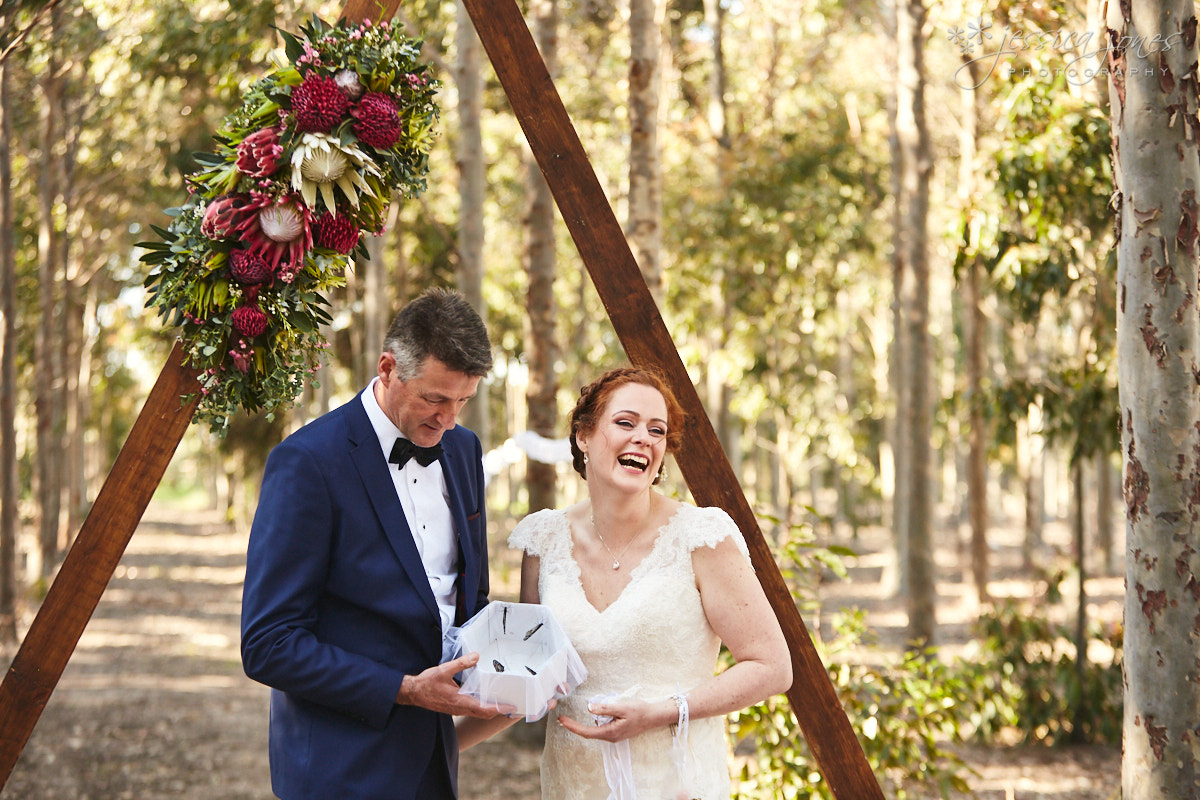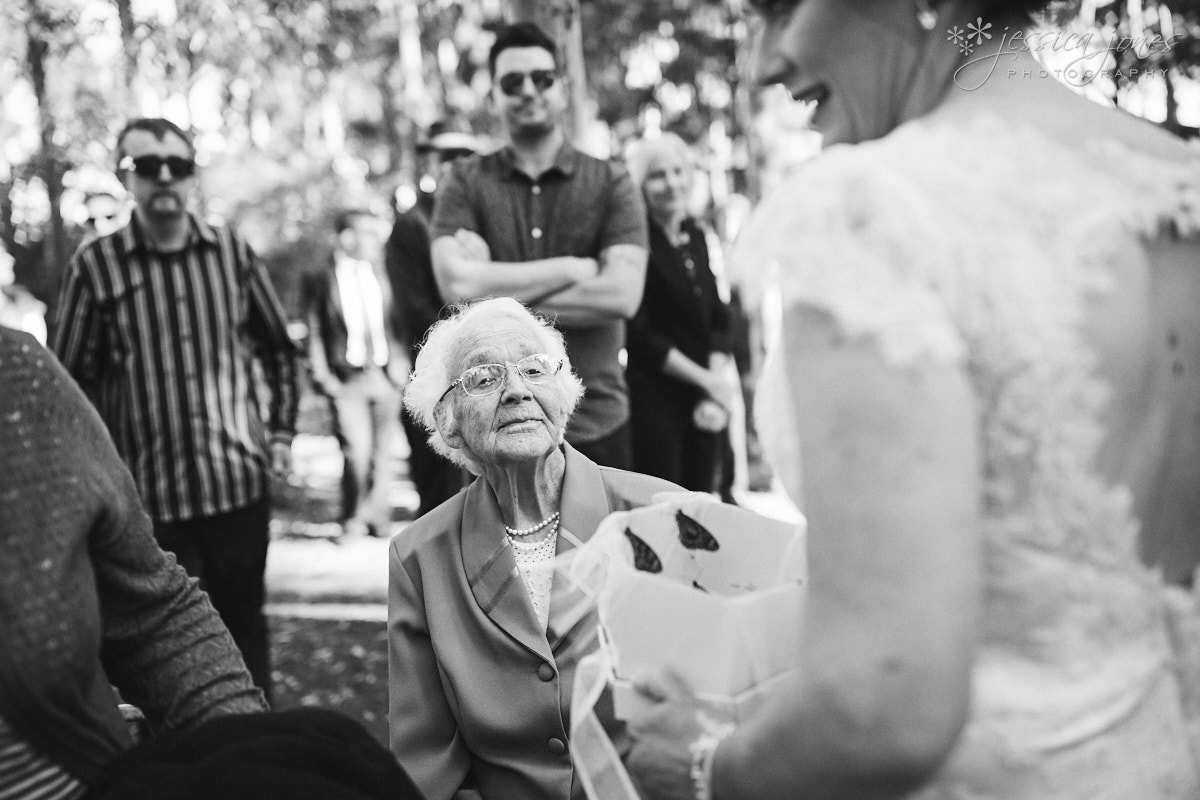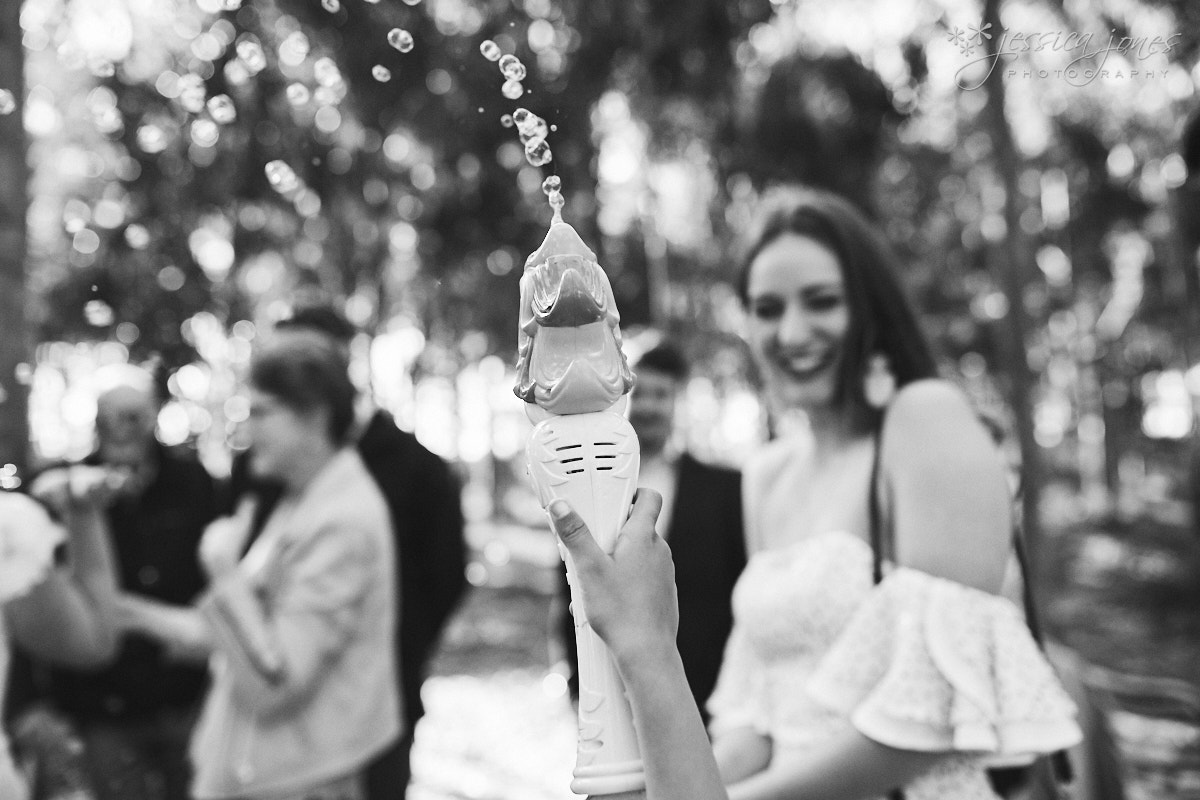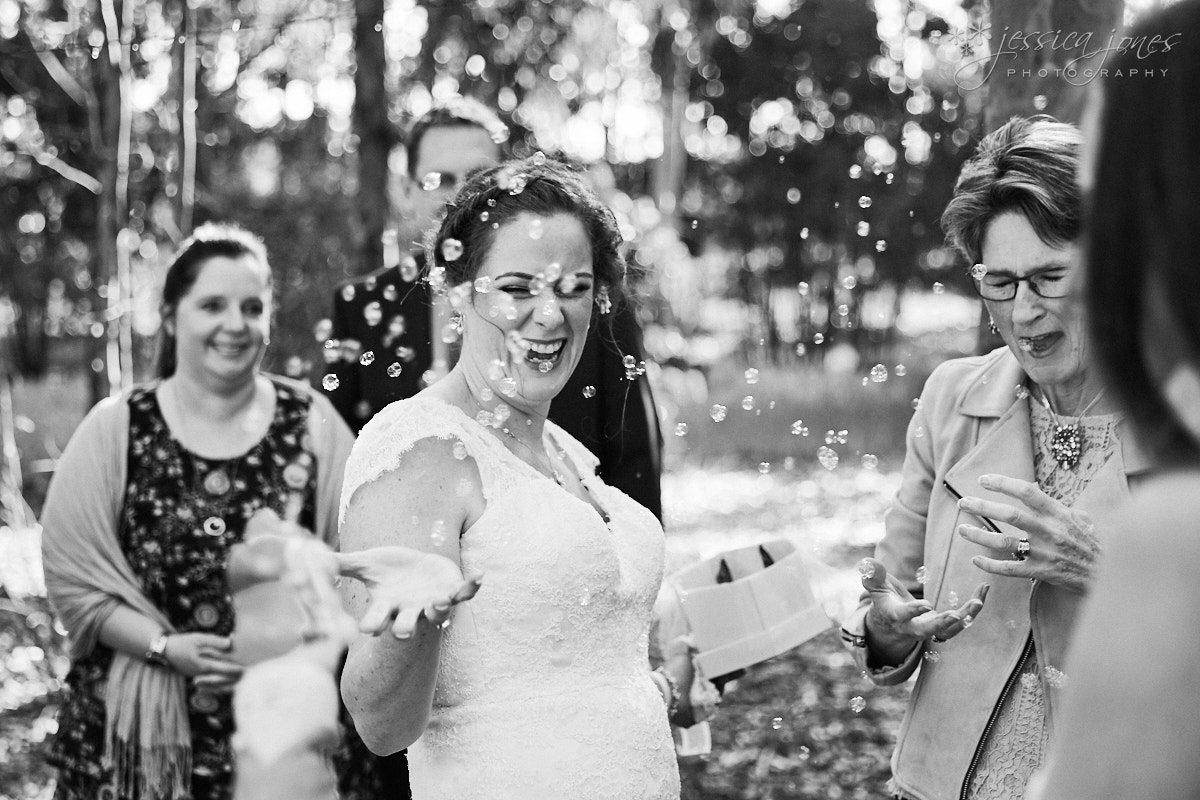 The butterflies were meant to fly away, but this particular one loved Narelle WAY too much, and simply wouldn't leave.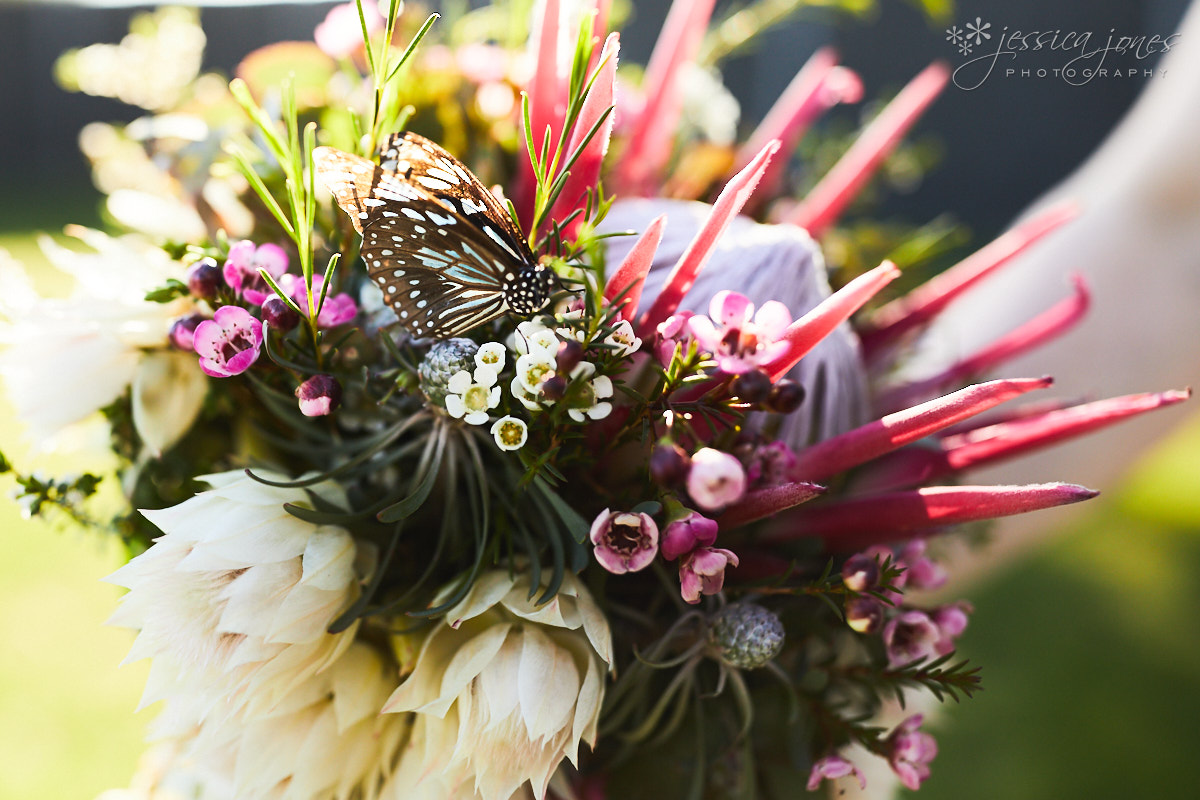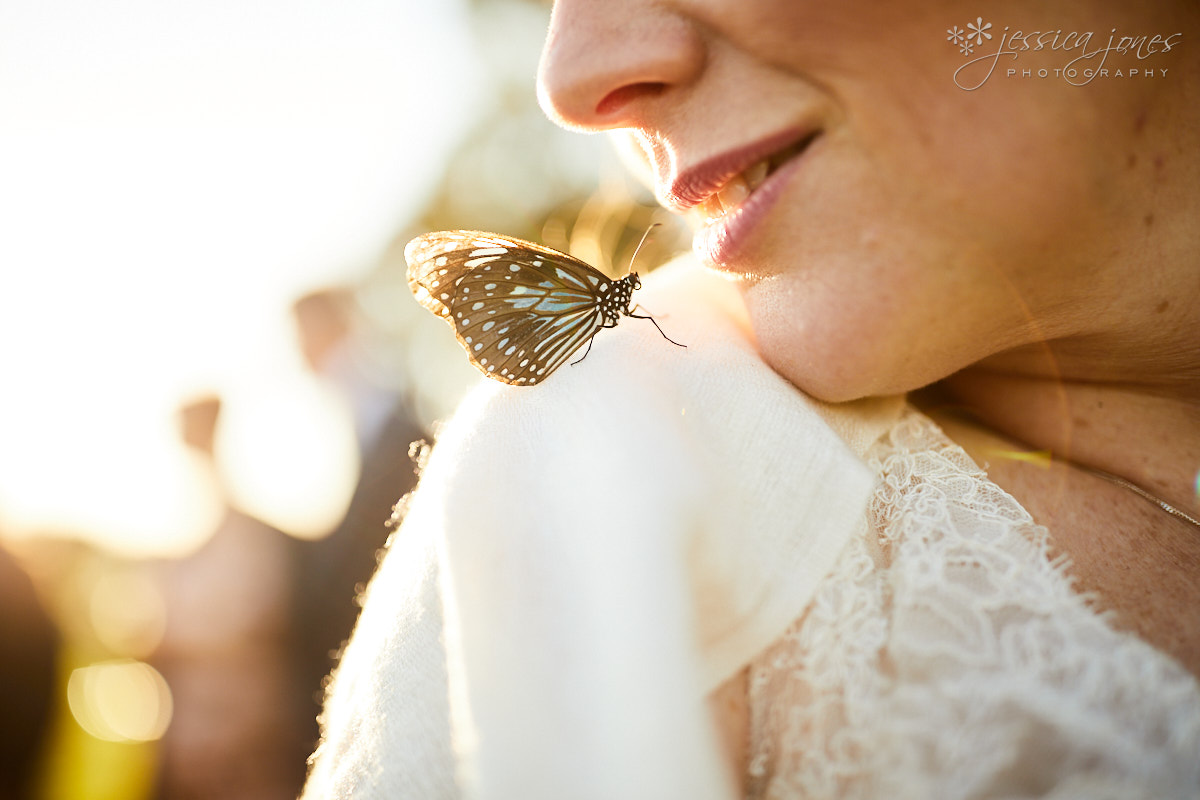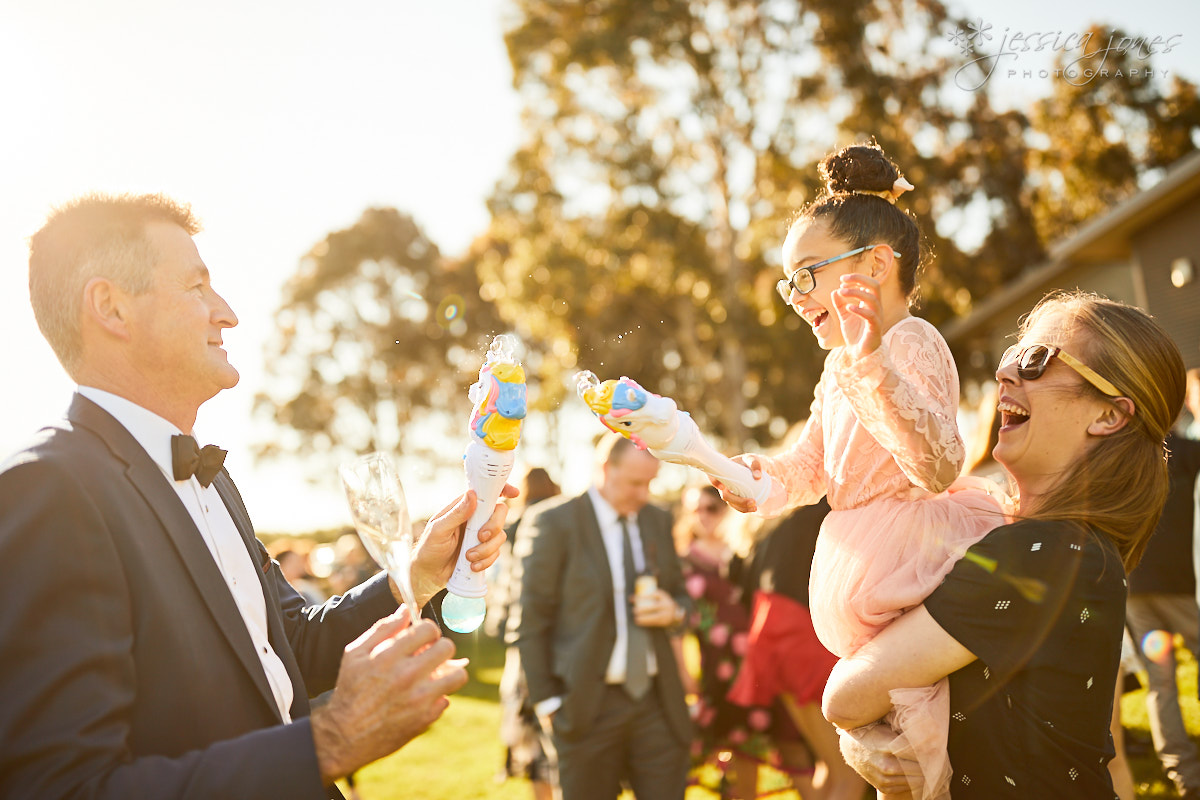 Uncle Tony apparently didn't want to be in the photos. But look at that, here we are anyway, Uncle Tony. You're welcome.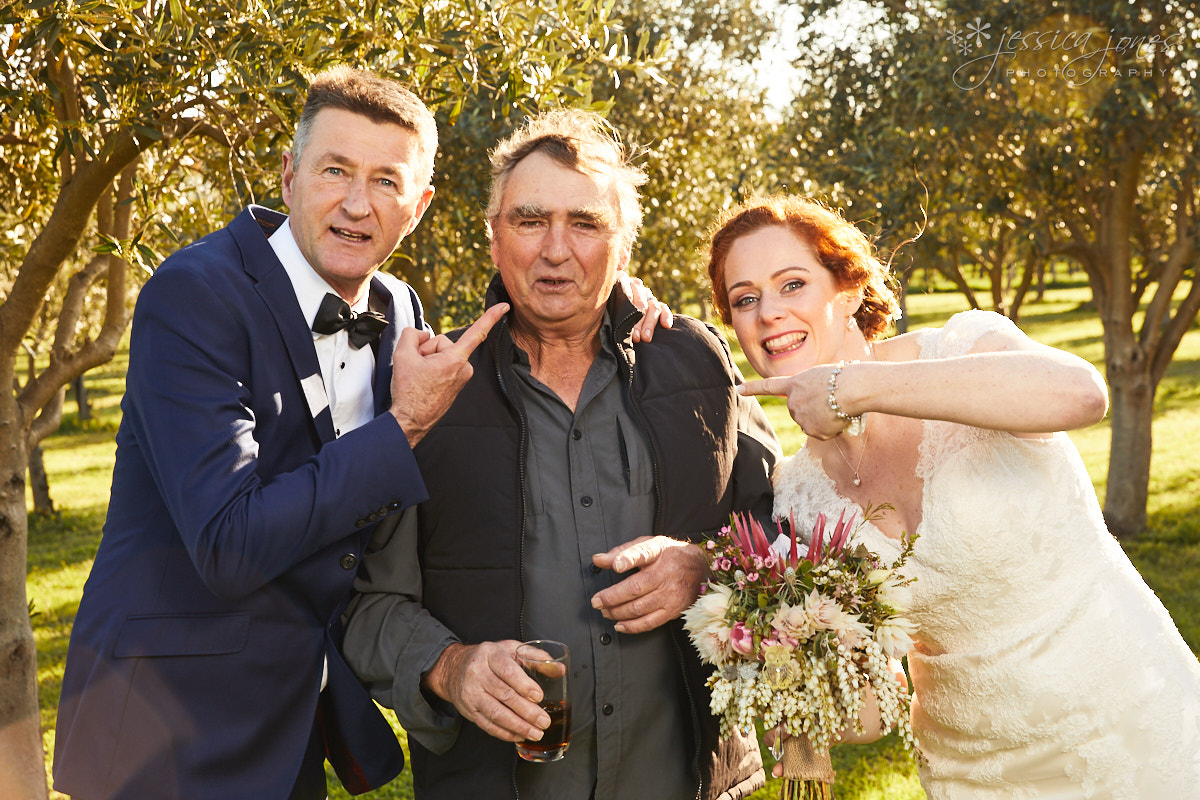 I love that Narelle's mum did all of the flowers for the entire wedding. Aren't they amazing!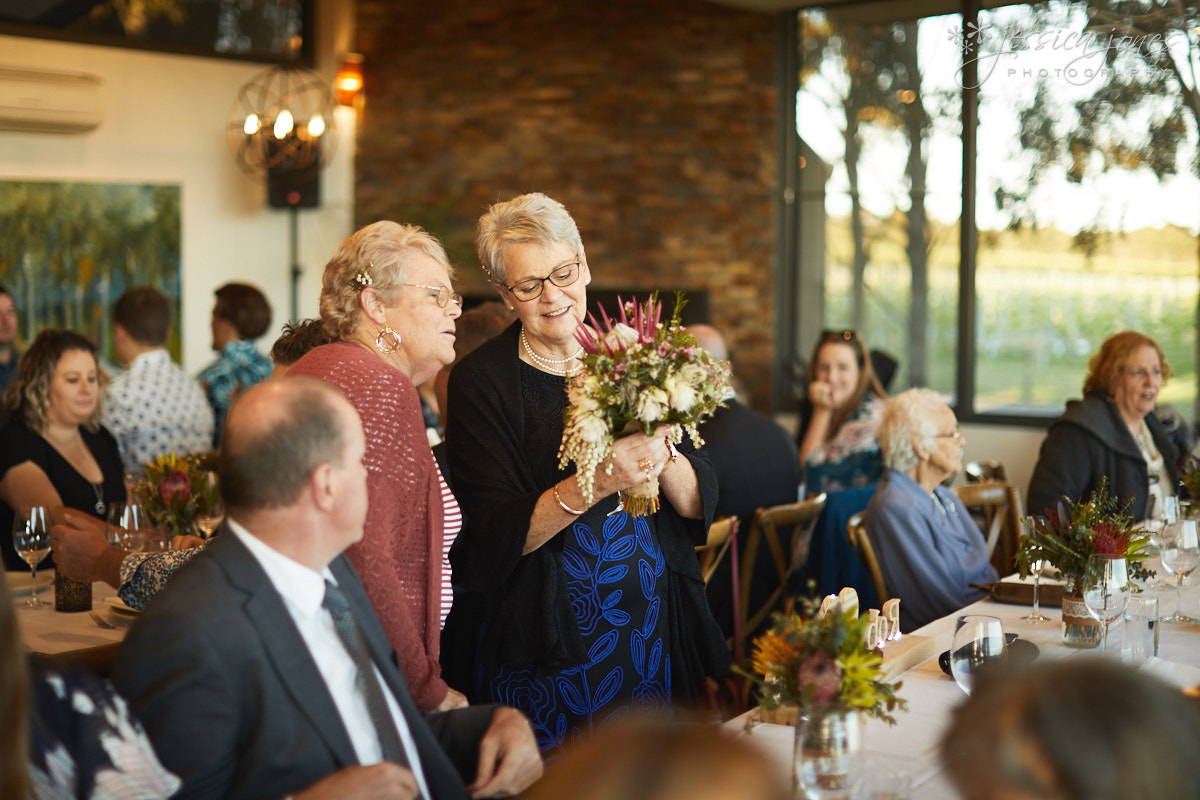 Being a photographer himself, Rob knew the value of sunset, so made it a priority to leave time in the evening to sneak out of the reception. (WE LOVE YOU ROB!)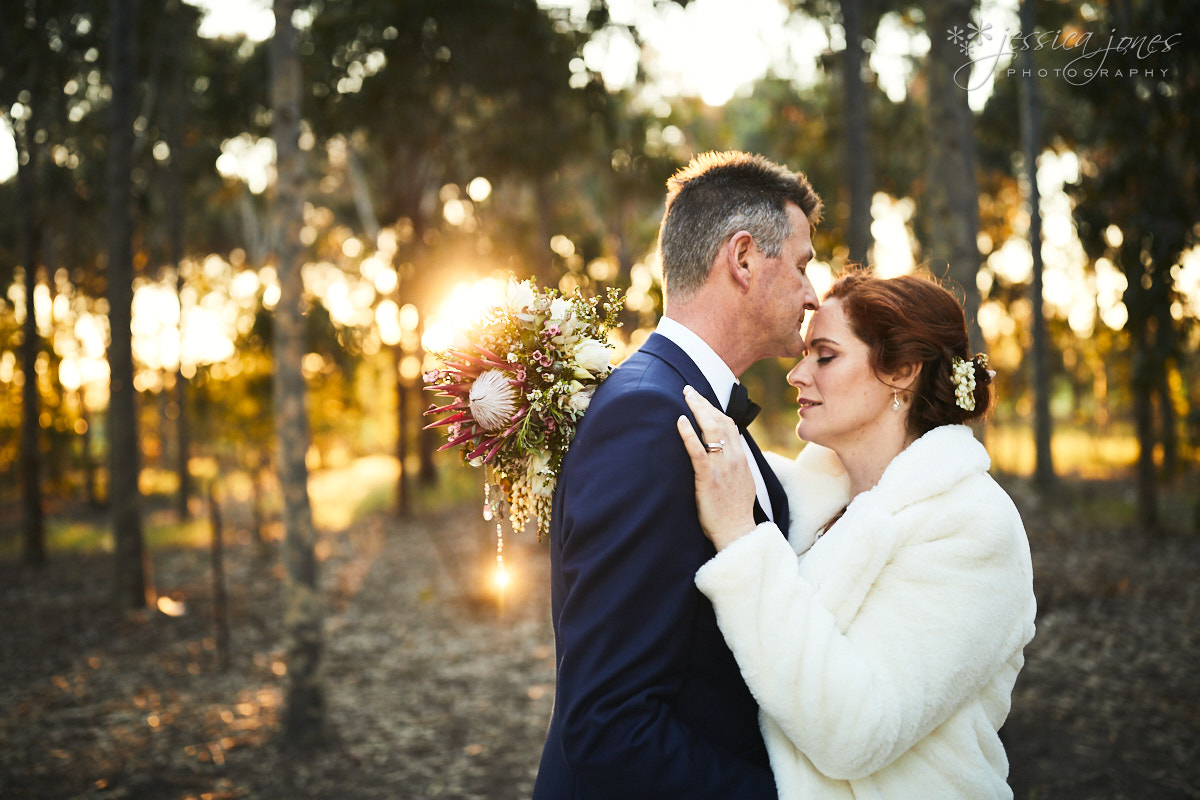 When we first flew into Melbourne I noticed the yellow canola fields dotted around the place, and knew immediately that somehow our destinies had to entwine. Realising that this wouldn't happen by itself, Paul and I went for a drive the evening before the wedding in search for both a yellow field AND the permission to enter it on the wedding day. After some driving and door knocking we found the PERFECT property just down the road from Merne. With permission happily given and a whoooooole lotta happy dance from us, we planned to return just on sunset.
Please enjoy Paul's sweet drone skills combined with the most splendid evening and a gorgeous couple.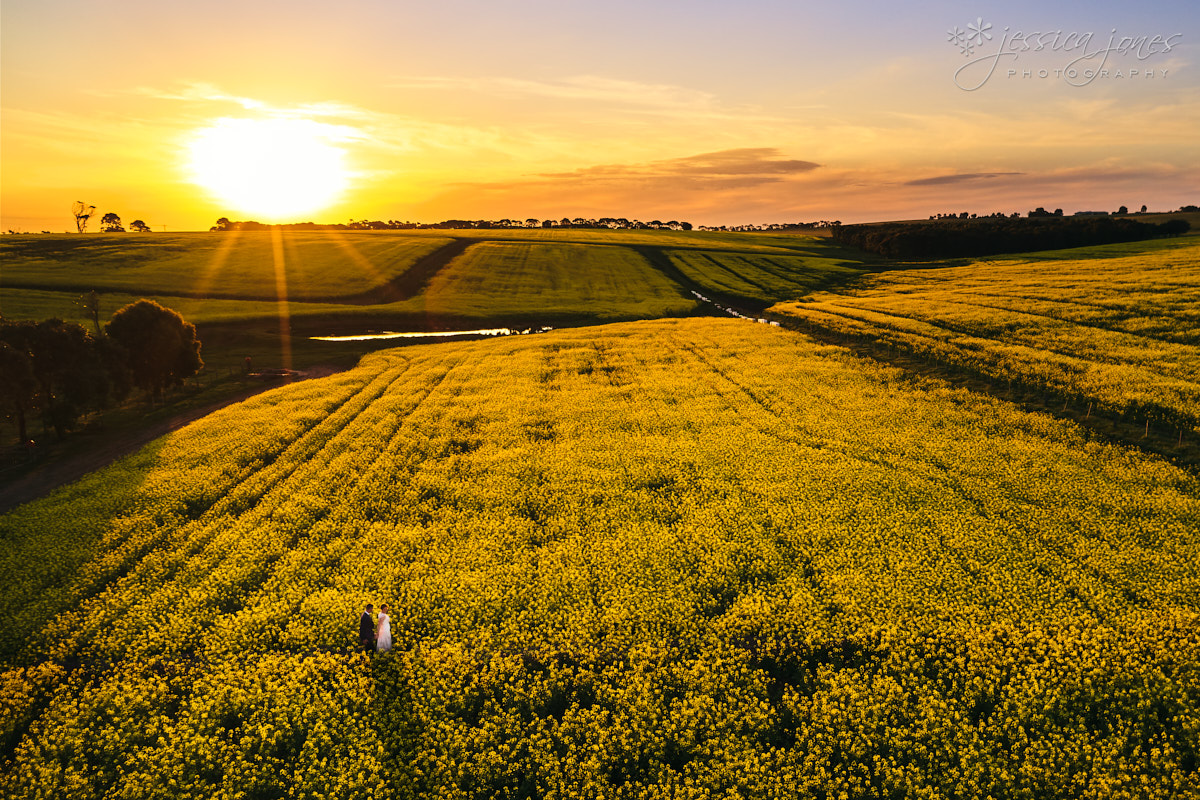 Did Uncle Tony warn us about the tiger snakes in there? Yes. Yes he did. But we stomped loud enough to scare them all away, and somehow made it out alive to tell the tale.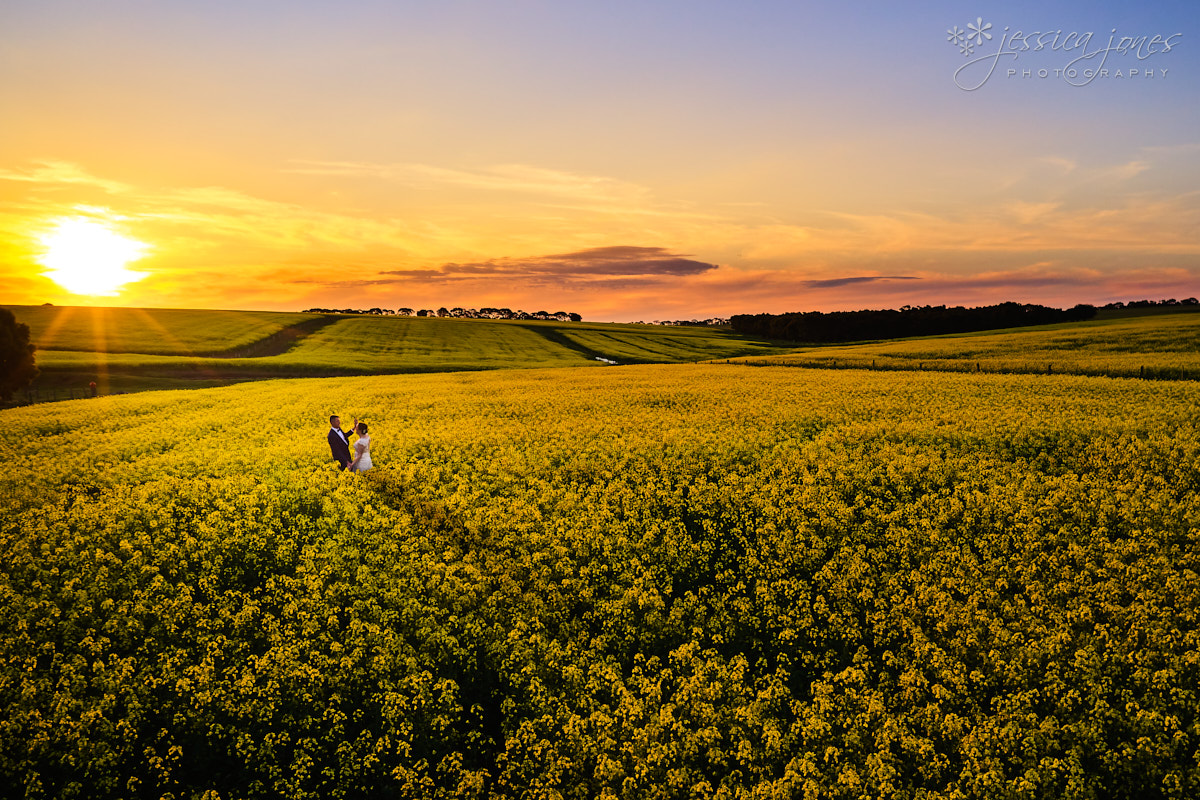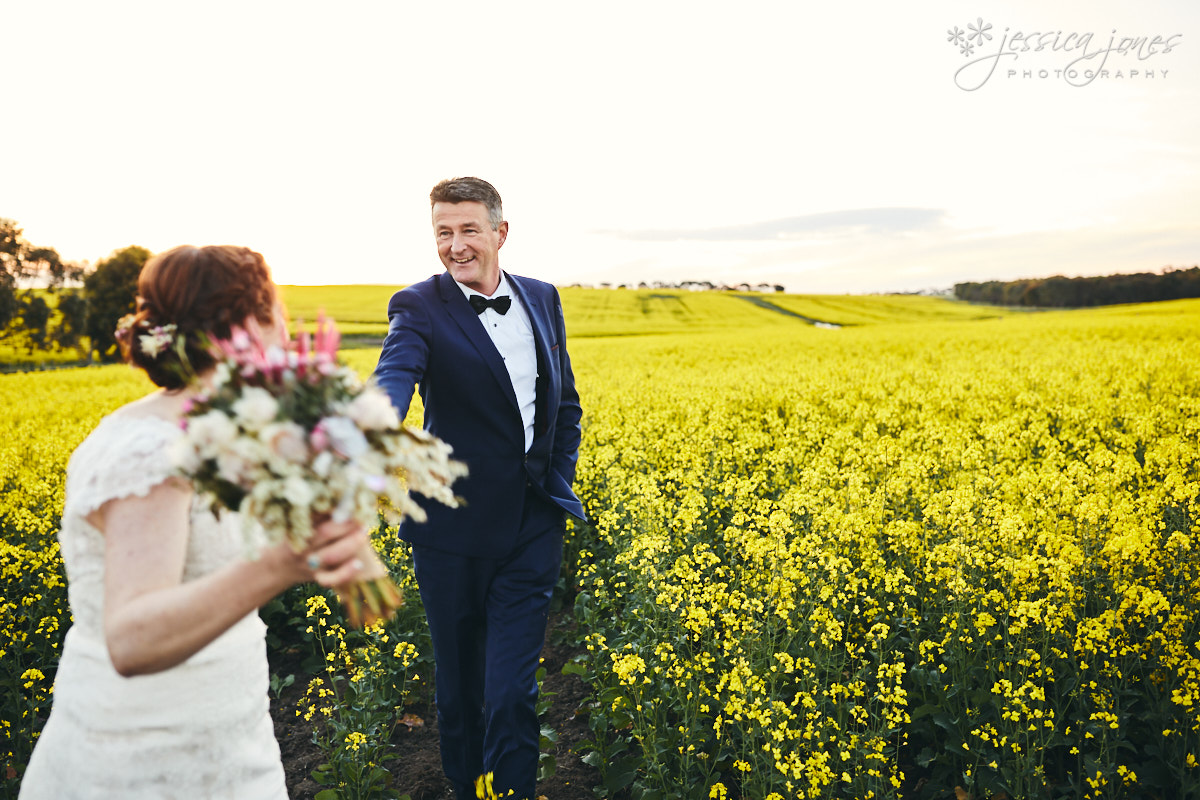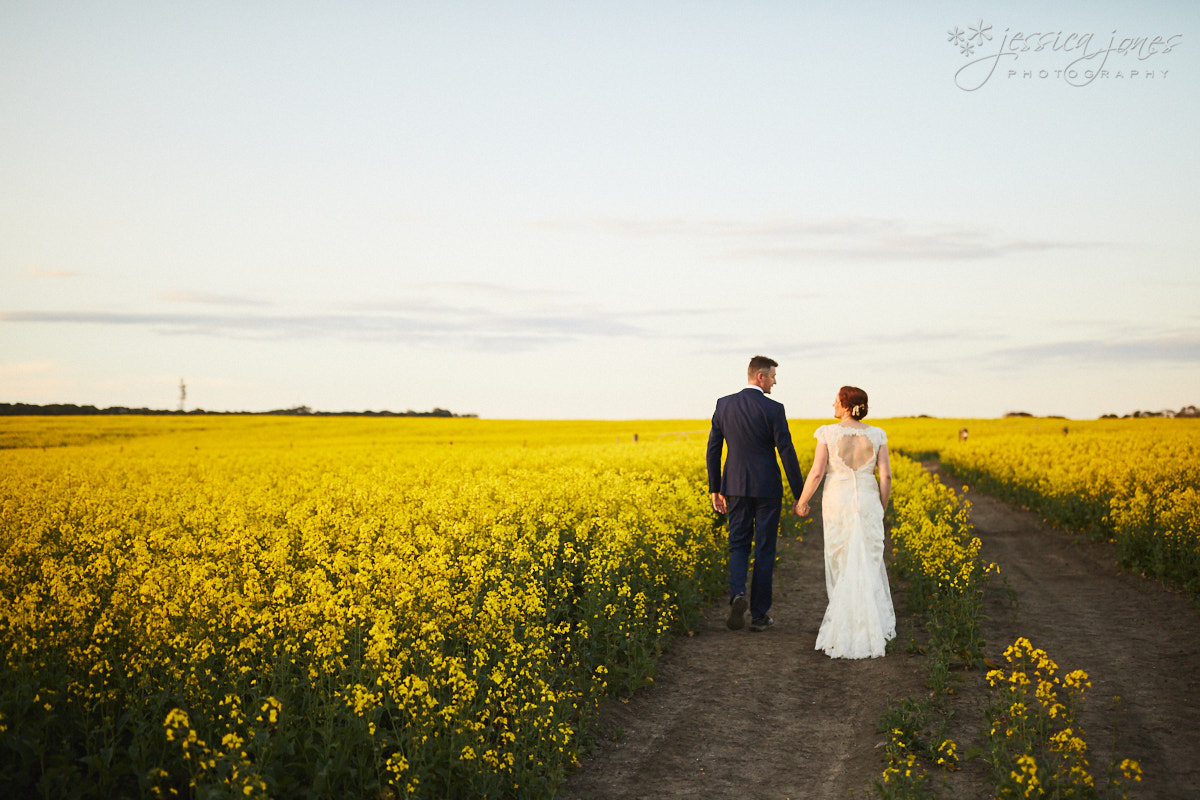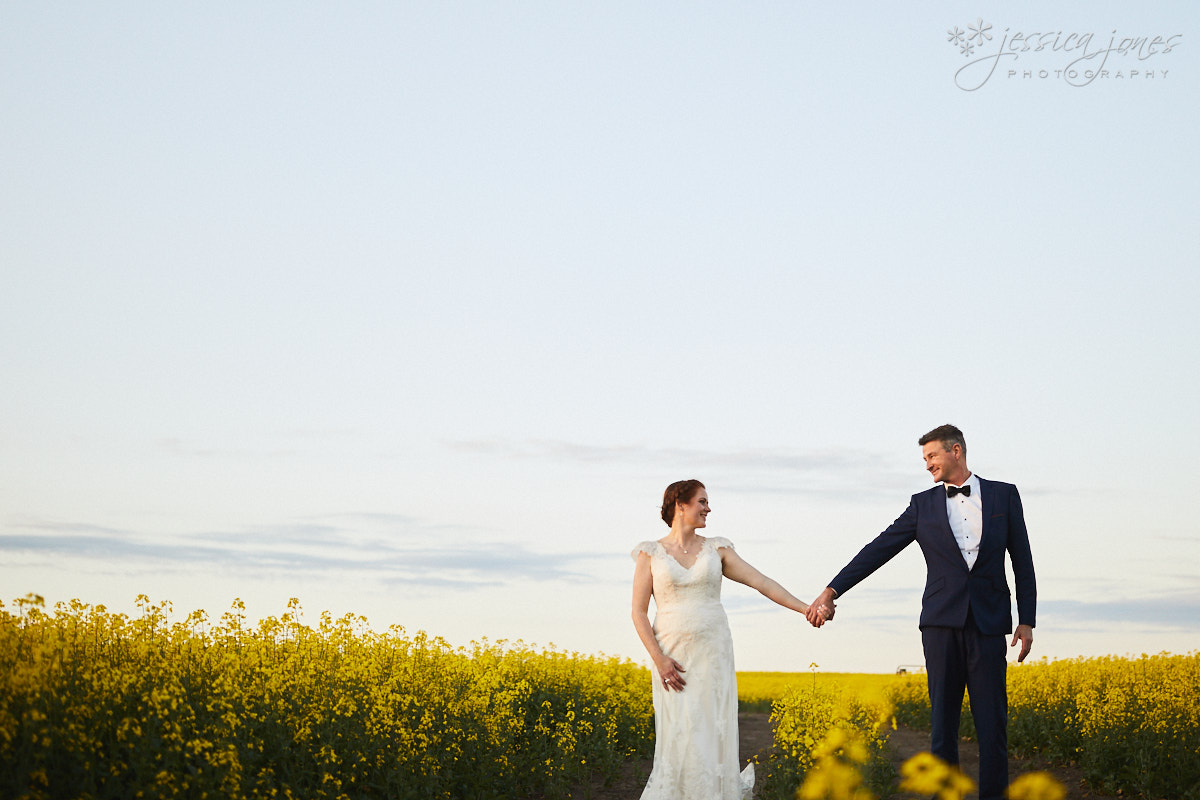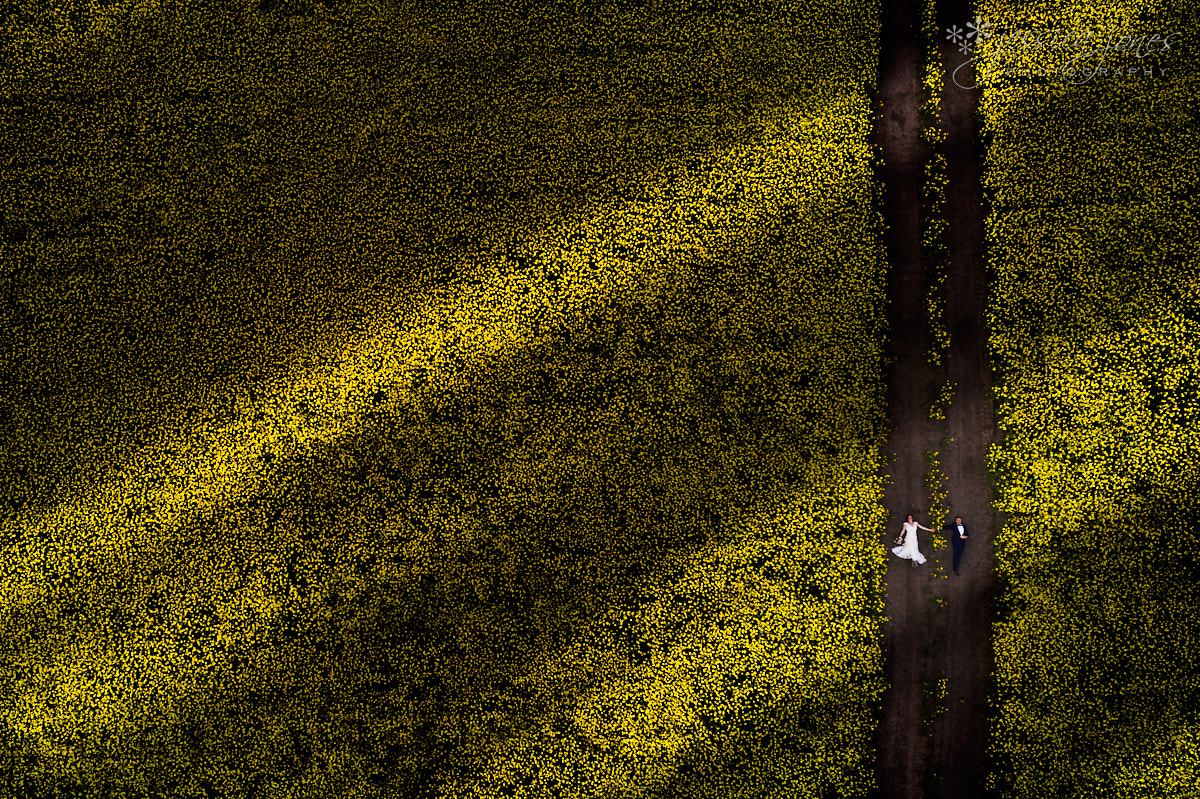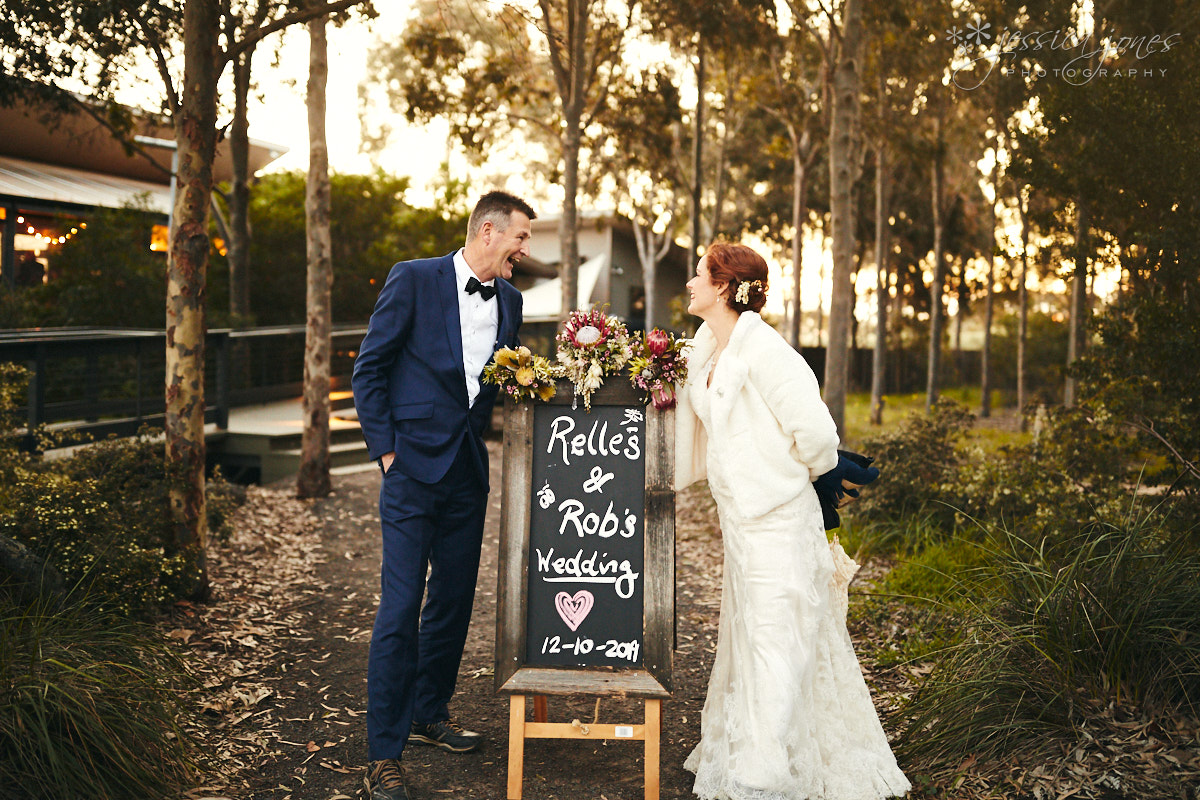 Back at the reception and napkin hats were the theme of the evening. This is the moment I accepted to be crowned with one.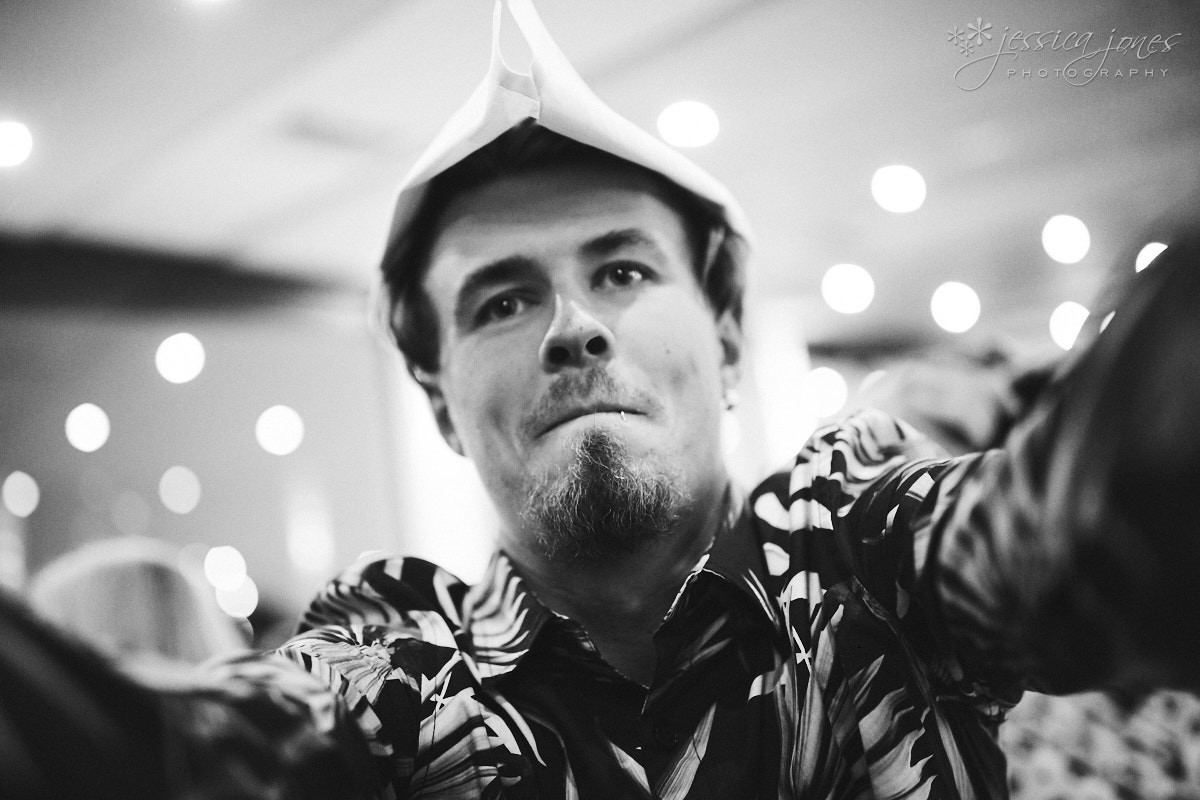 And this is my selfie with my napkin hat.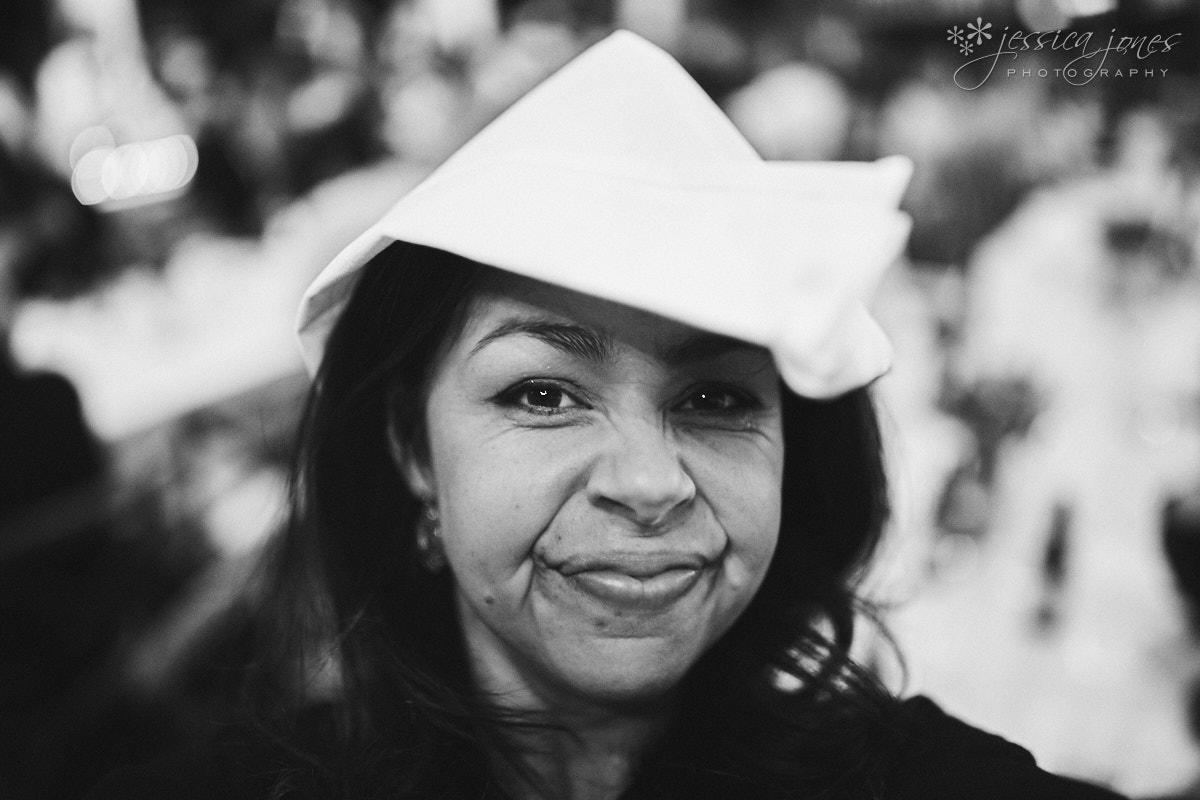 Blog watchers may notice Rebekah and Nathan over there. We now are firmly entrenched in this family, I don't think they'll ever be rid of us! I mean, once you've accepted the napkin hat, you're family, right?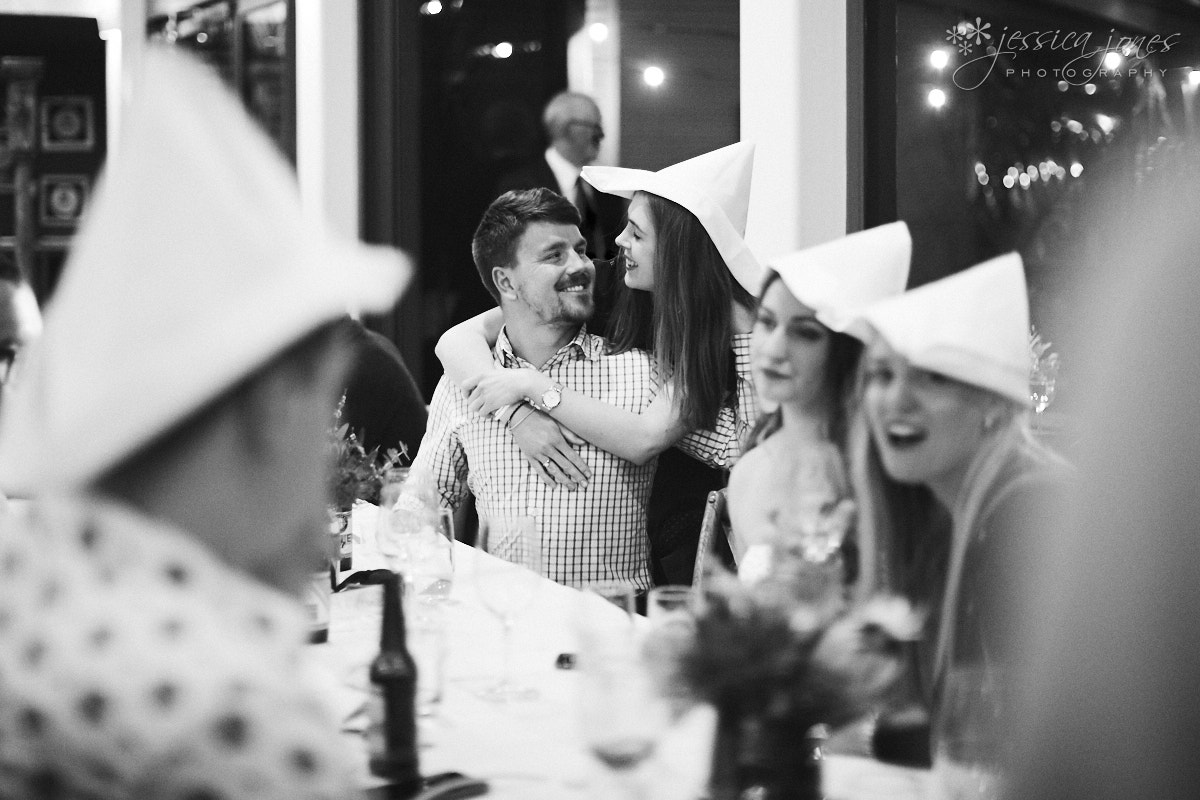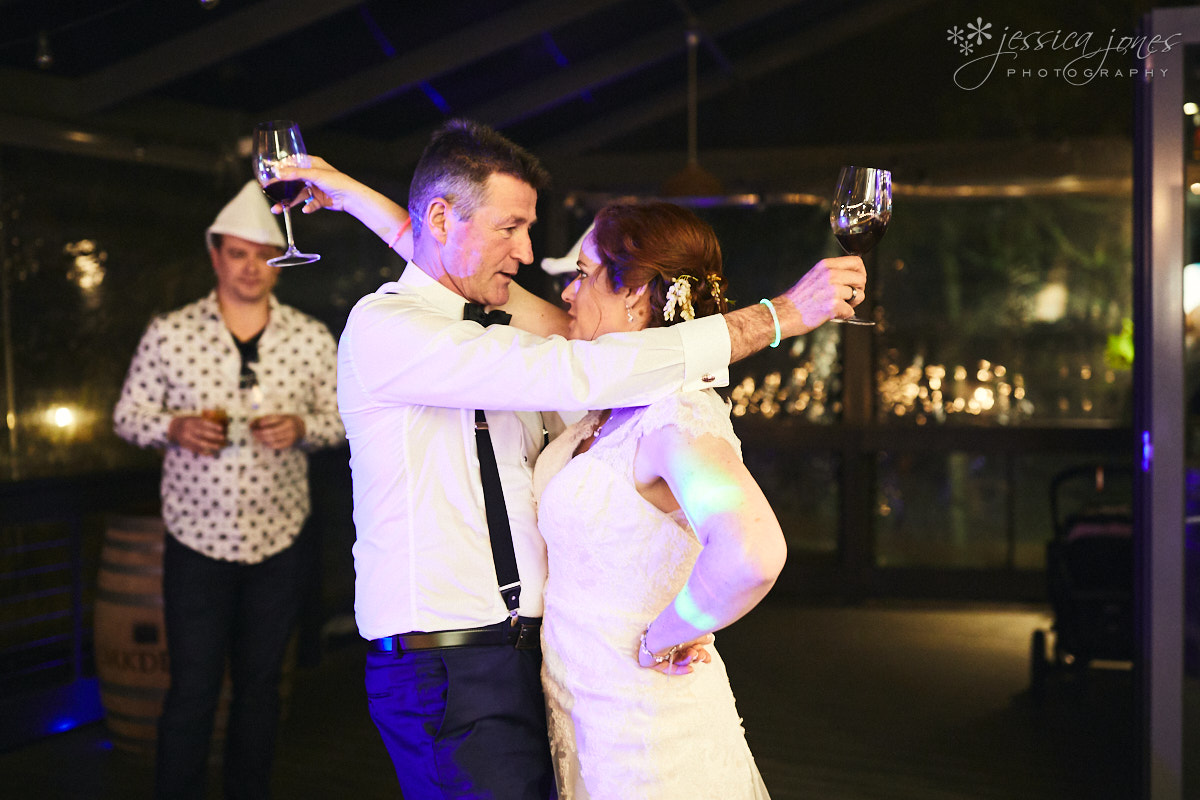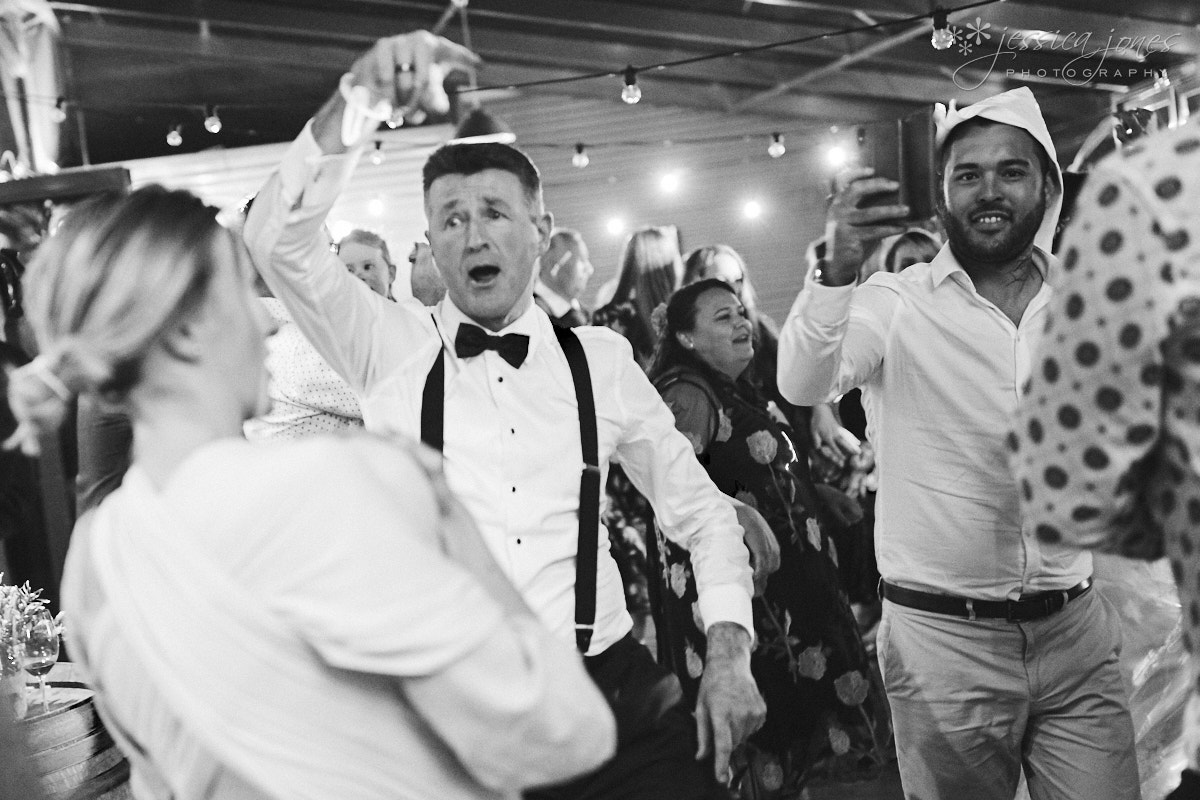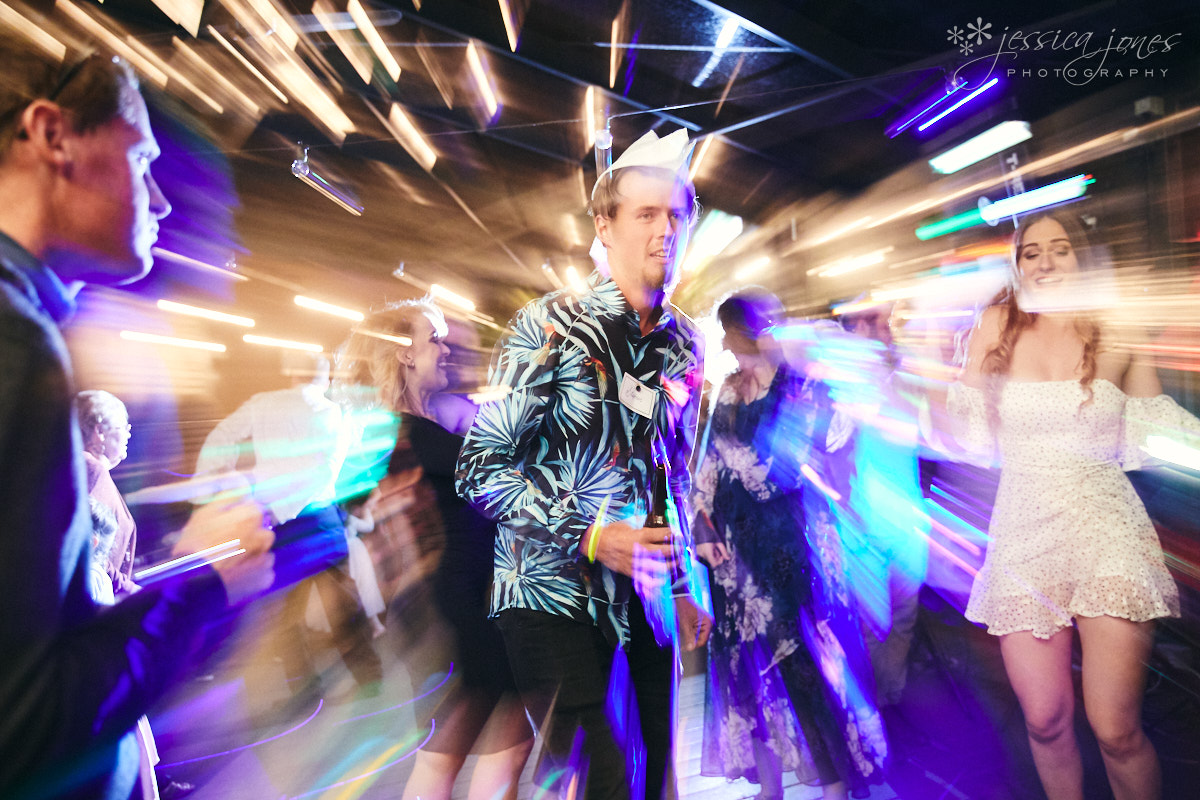 This was the moment that Heidee stole the show with her rendition of Frozen's Let It Go.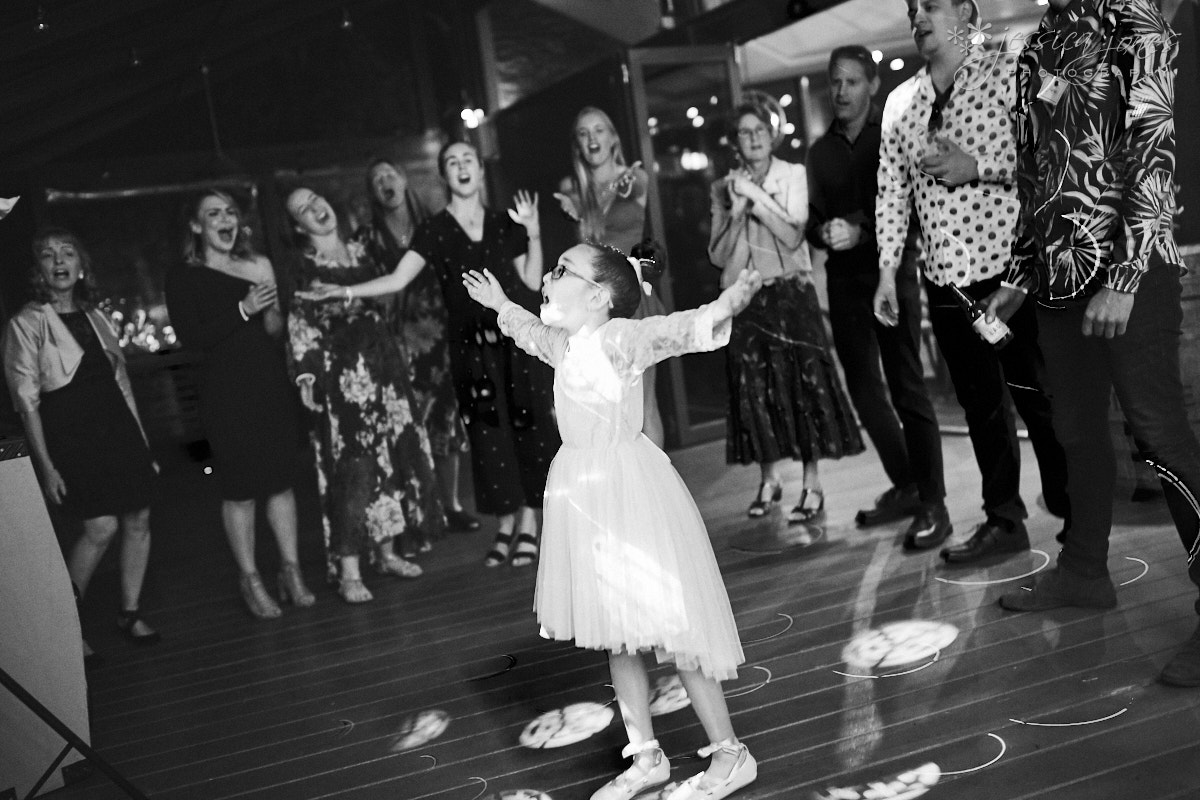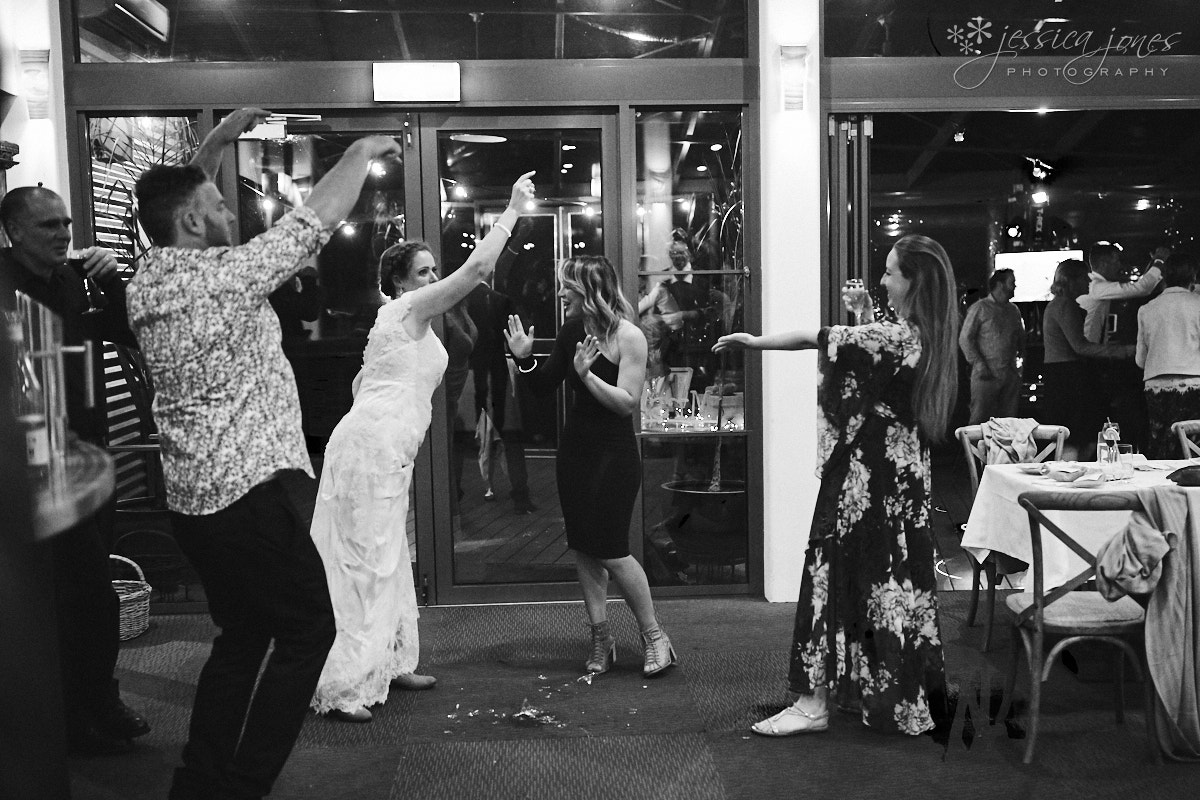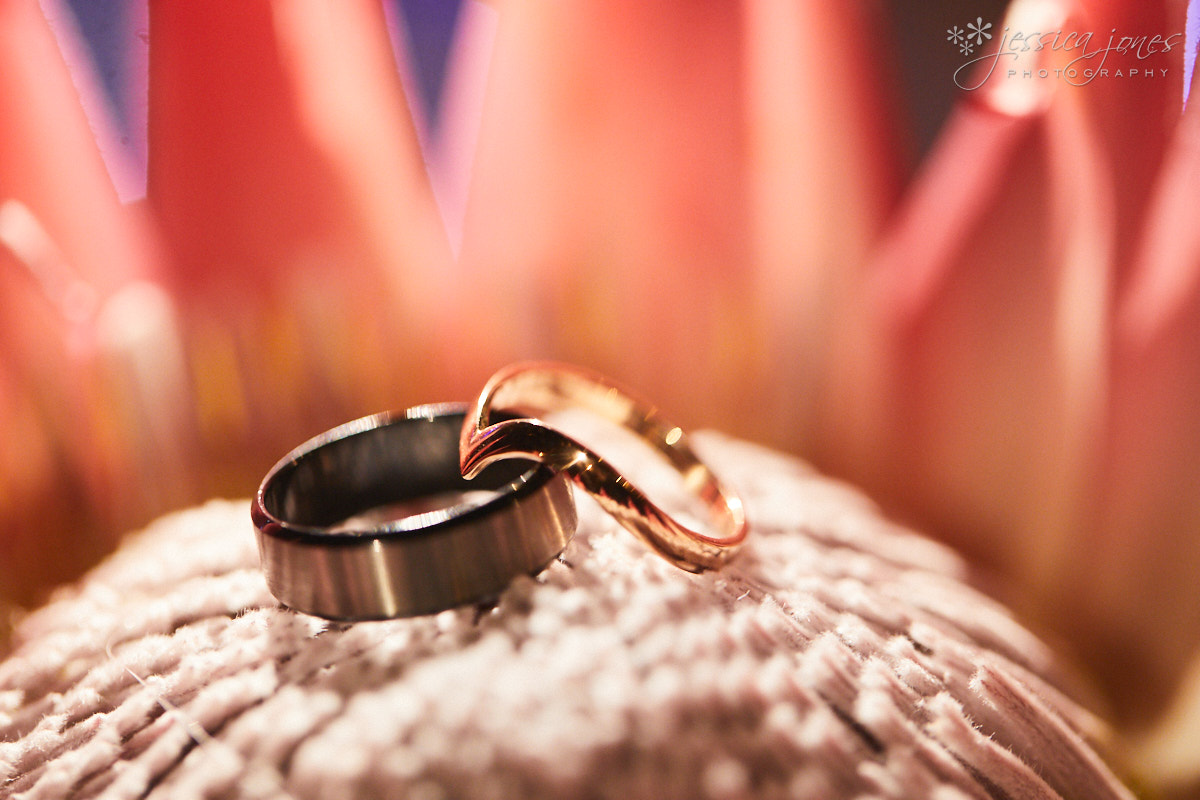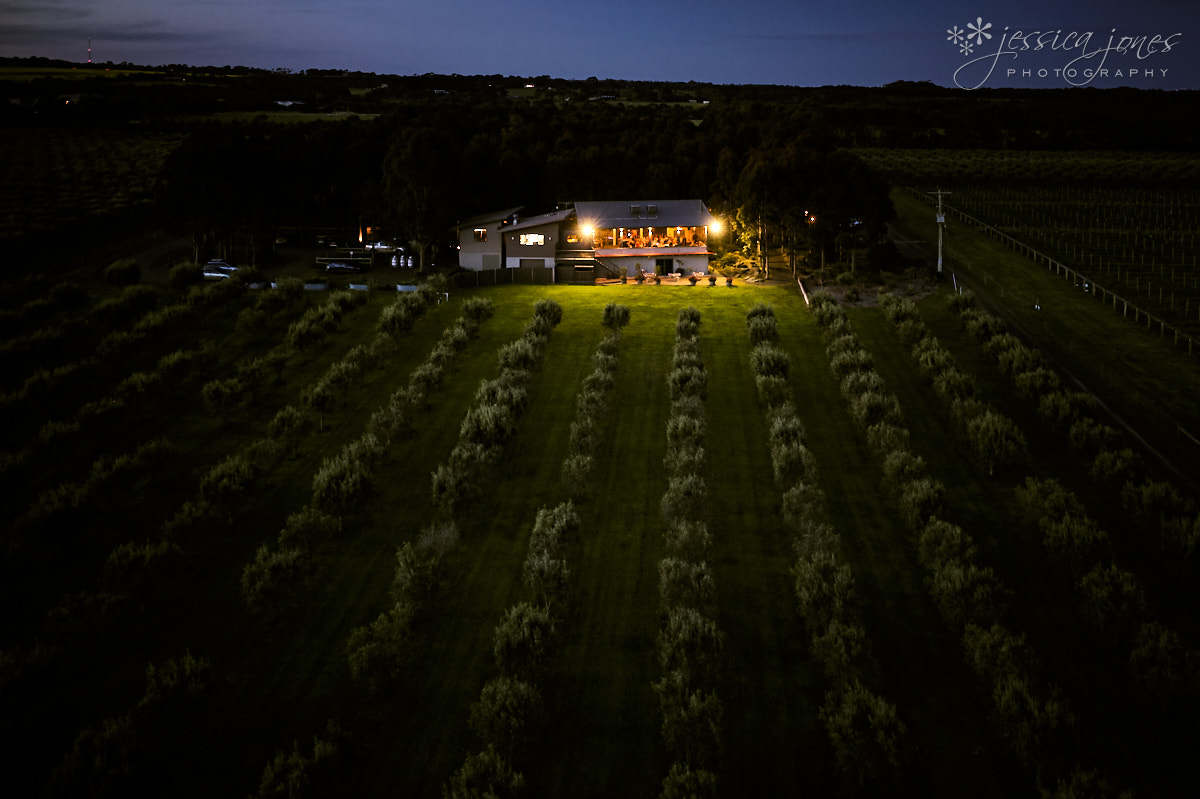 Rob and Narelle, what an adventure! We absolutely LOVED coming over to Australia to photograph your wedding. We loved following the light and finding adventure (and scaring away the snakes) with you, and we were absolutely tickled to be part of your beautiful wedding day. Thank you both for being your wonderful selves.
Vendor Shoutout
Location & Catering: Merne at Lighthouse
Celebrant: Julie Corrigan
Makeup: Robyn Page
Music: Haze Music