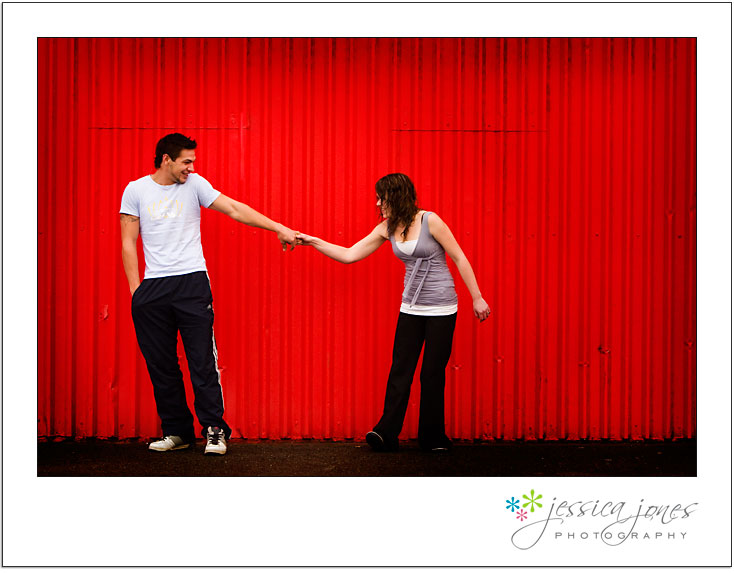 So my sister's boy is all grown up – and getting married!!  I'm sooo excited about photographing their wedding later in the year 🙂  Although, I can't believe that I am the relative with a camera covering the day (shudder!) and Paul will actually be the uncle with the flash camera – there's one at every wedding, they are often referred to as 'Uncle Bob'.
Anywho, Dan and Bailey are just so gorgeous together.  Bailey is a really sweet girl, well chosen Dan! 
I had such fun this afternoon dragging them around the town.  The weather was supposed to be thunder storming, but a window opened for us.  So we ran with that!
I am loving this red wall….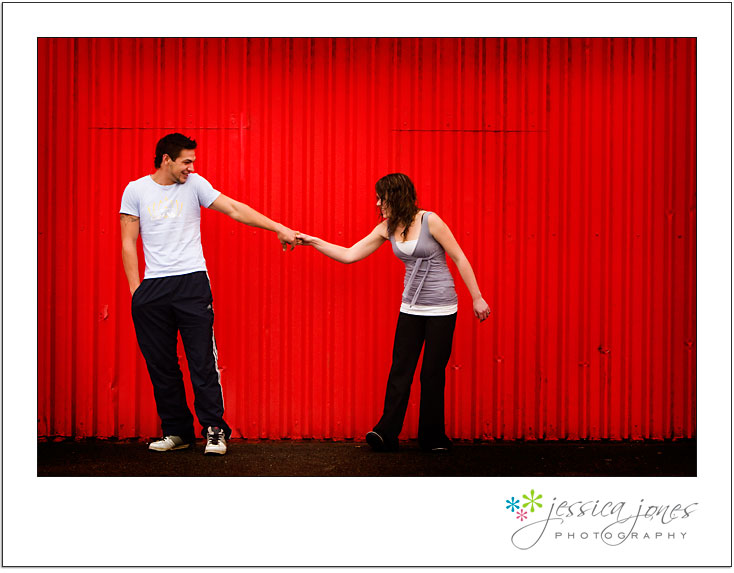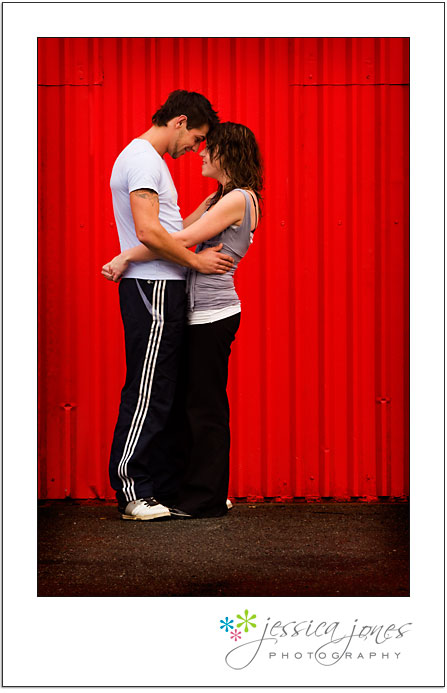 Whenever it suits, I bring Emily or Kimberly to a photoshoot.  It was Emily's turn, and she's dead keen on becoming a photographer as well, so I usually let her loose with the camera that she's holding for me.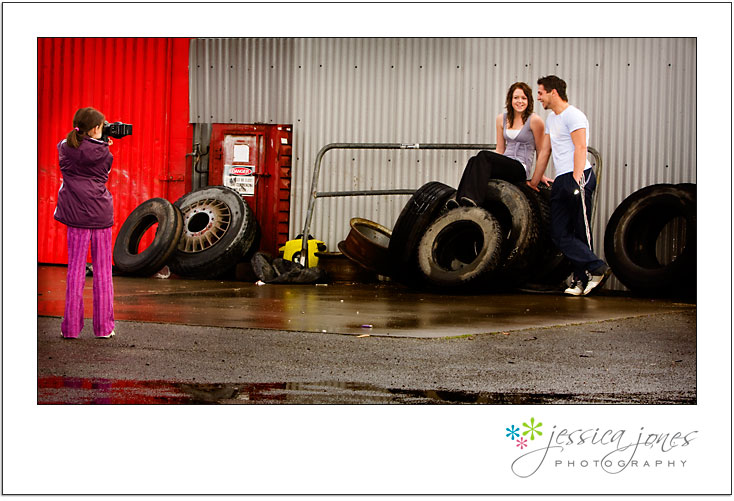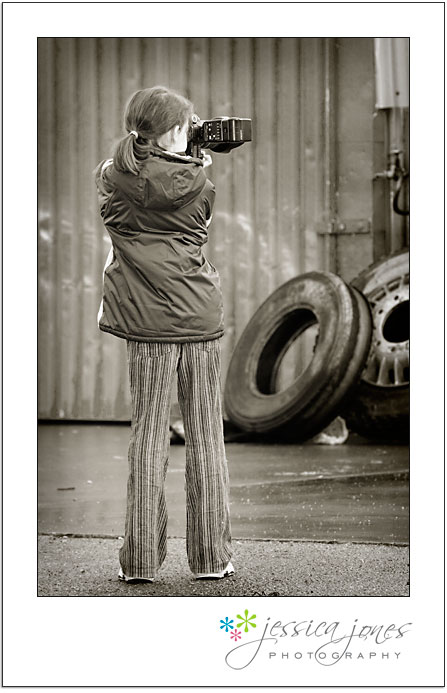 This was one of her shots – not bad ey!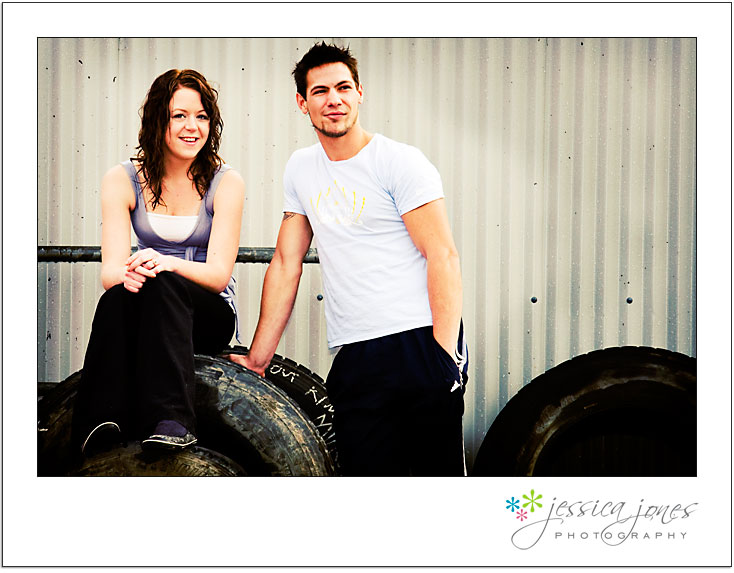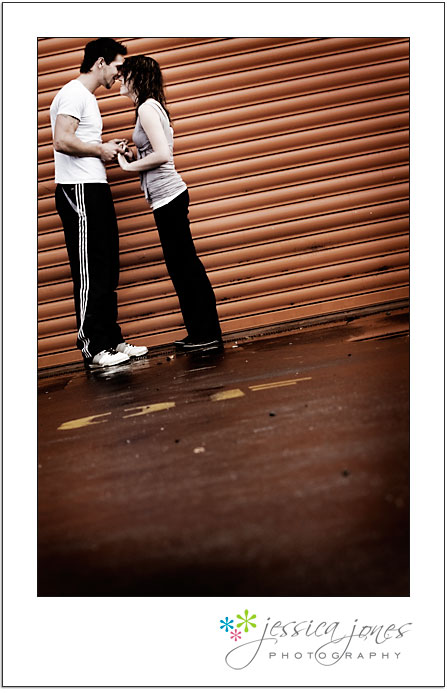 I actually think Emily shot this one too!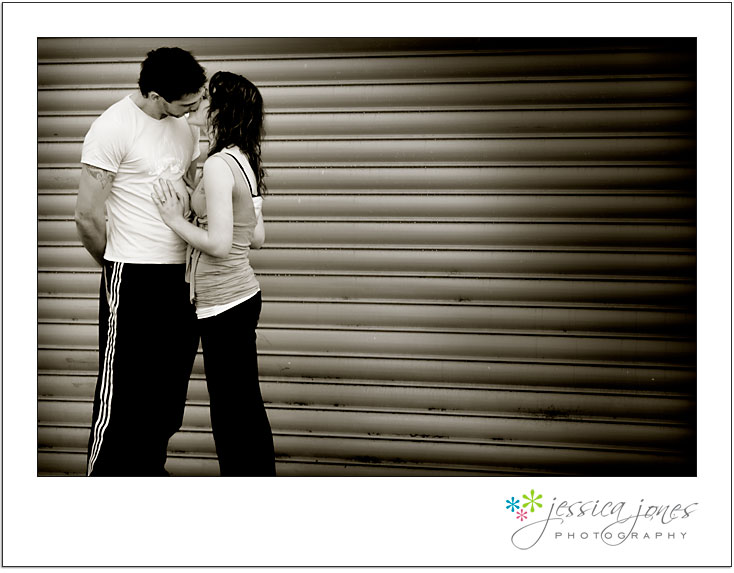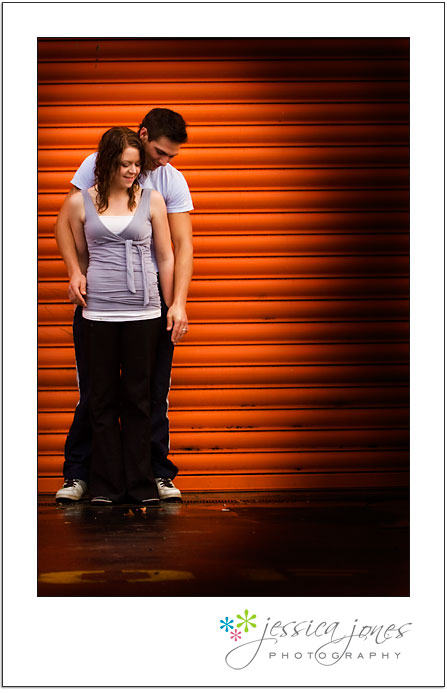 Checkin' out the engagment ring…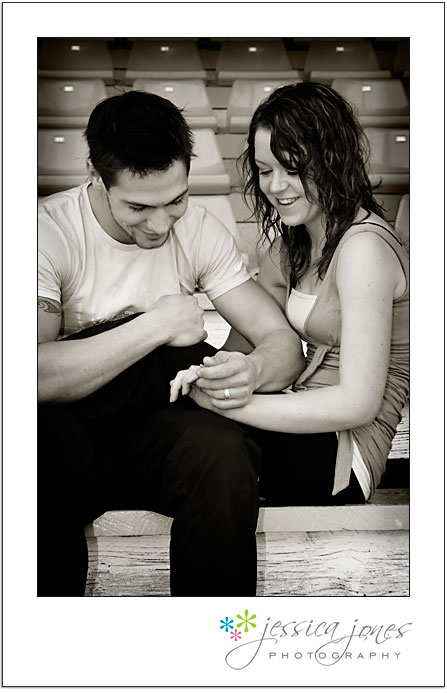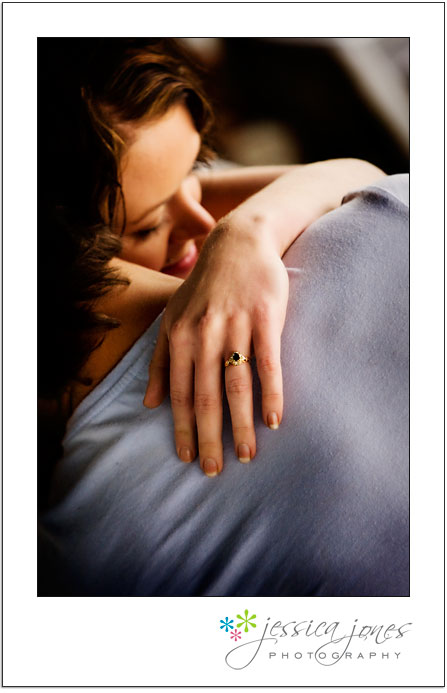 Check out the expression 🙂  I'm trying to get them to pull a serious face.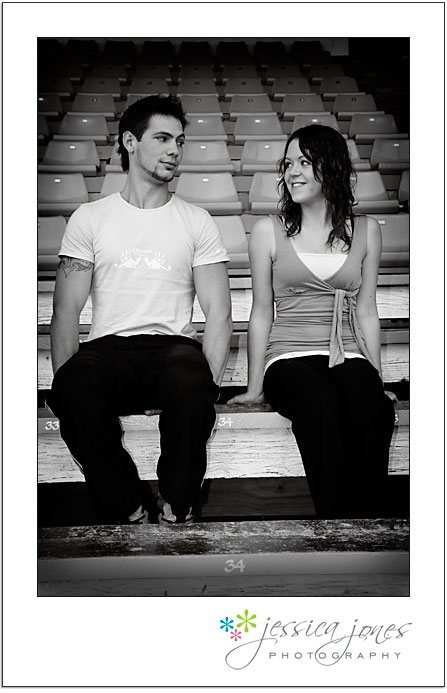 I'm pretty sure he gets his good looks from his aunty…!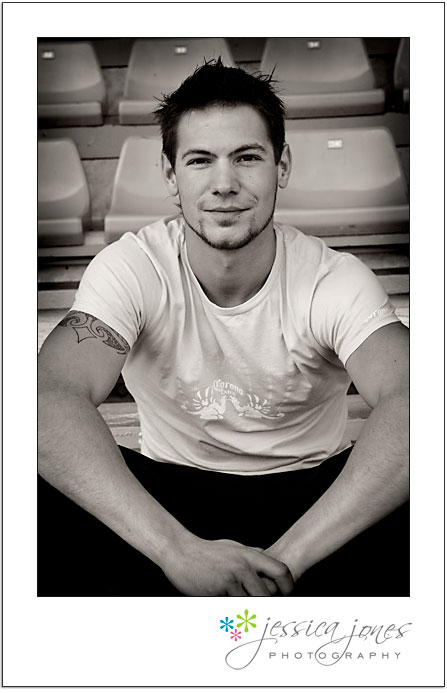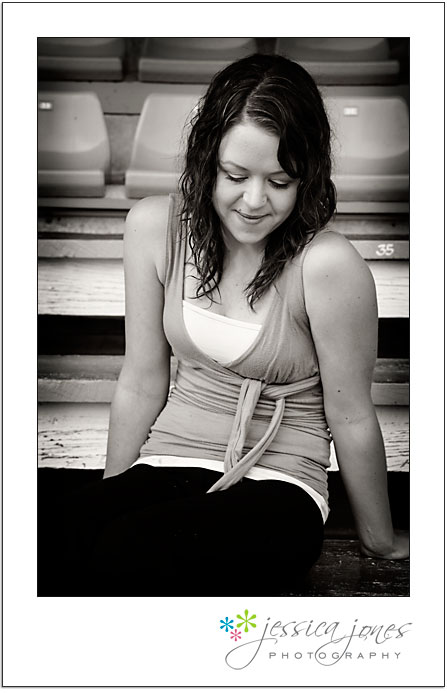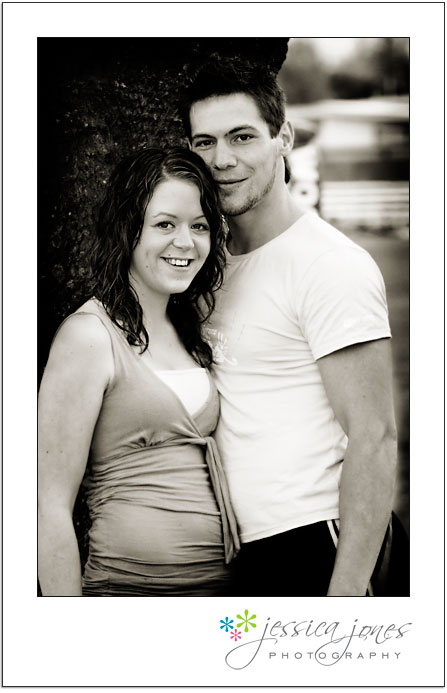 Thanks for today guys, it was great fun.  I can't wait for your wedding!!