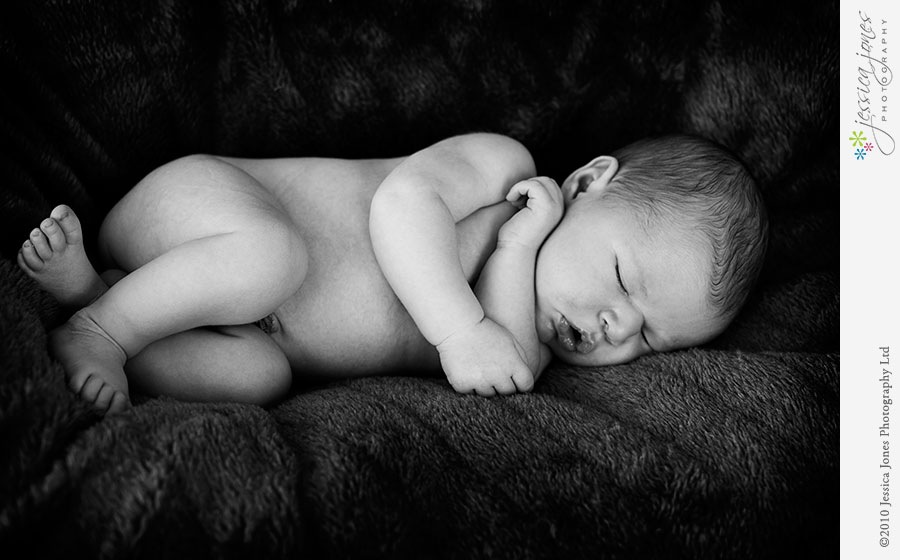 I am greeted by the most gorgeously decorated house, everything was perfectly in it's place as Leanne glides down the hallway to greet me.  You look amazing!  I gasp, realising that she had a baby only the week before.  She shows me to Kobe's basinet as I peak down and gasp again.  I'm such a girl when it comes to babies.  Well I'm SORRY but I had to have a cuddle, right there and then.  From Kobe that is.
Awww, just look at him!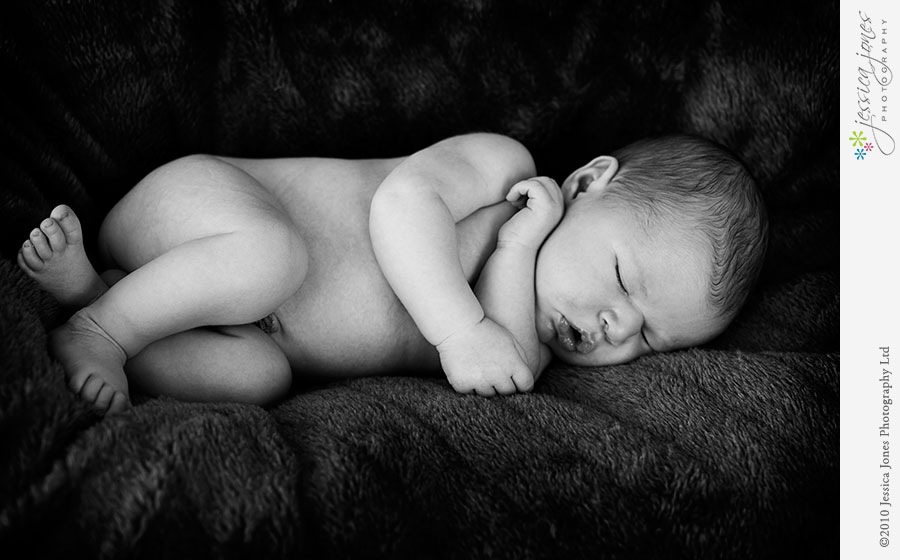 Kobe's Dad, Aaron, is a builder, and I just love the contrast between the rough man hands and the brand new baby feet.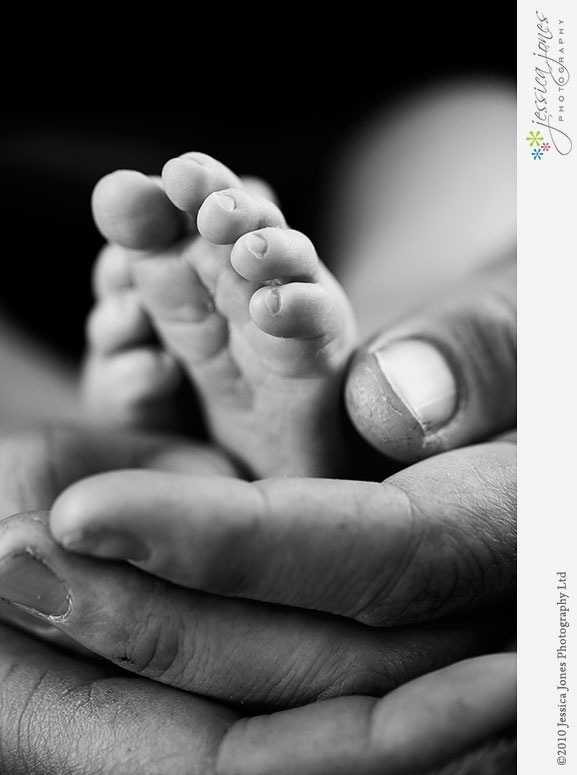 Mummy loved this hat.  Daddy not quite so much.  I think Kobe tends to side with Daddy on this one.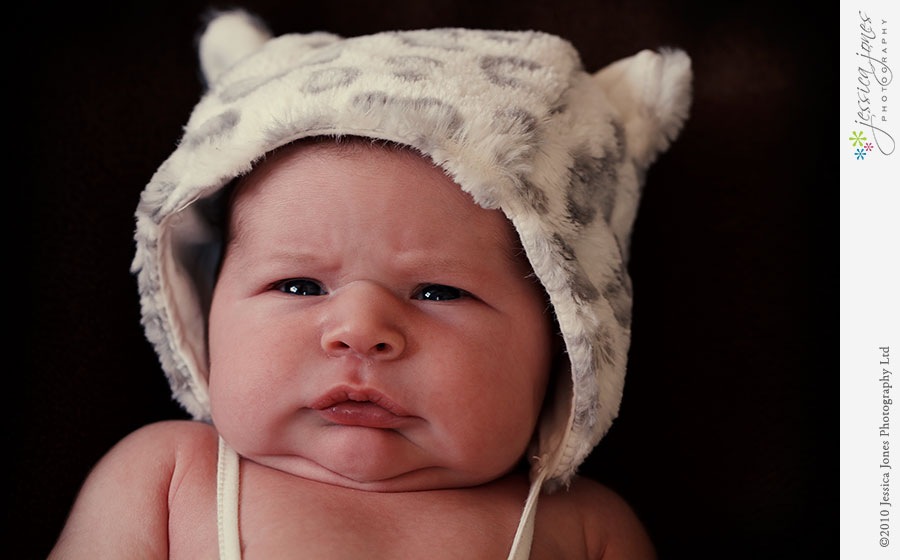 See?  What a cute little family!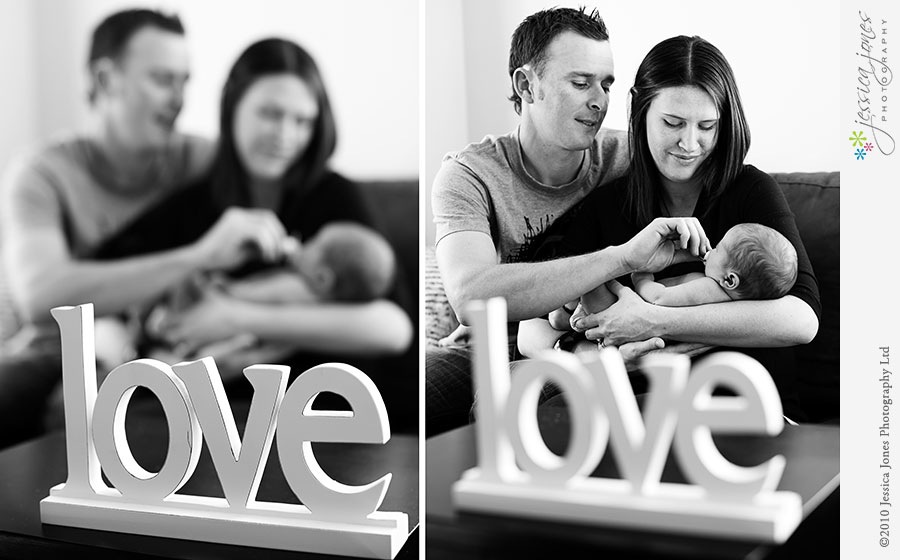 This next series has every mother sighing deeply.  This is exactly why I wanted to have so many babies.  Moments like this.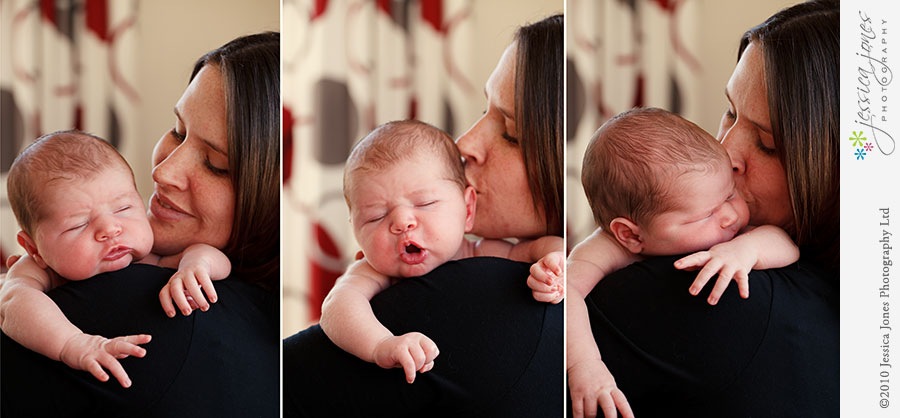 Baby lips.  And fat, fat cheeks.  What's not to love?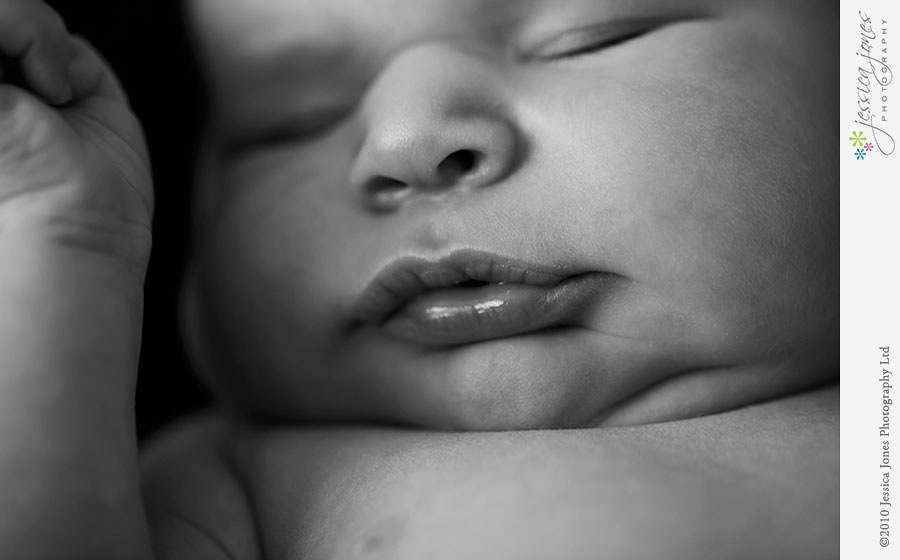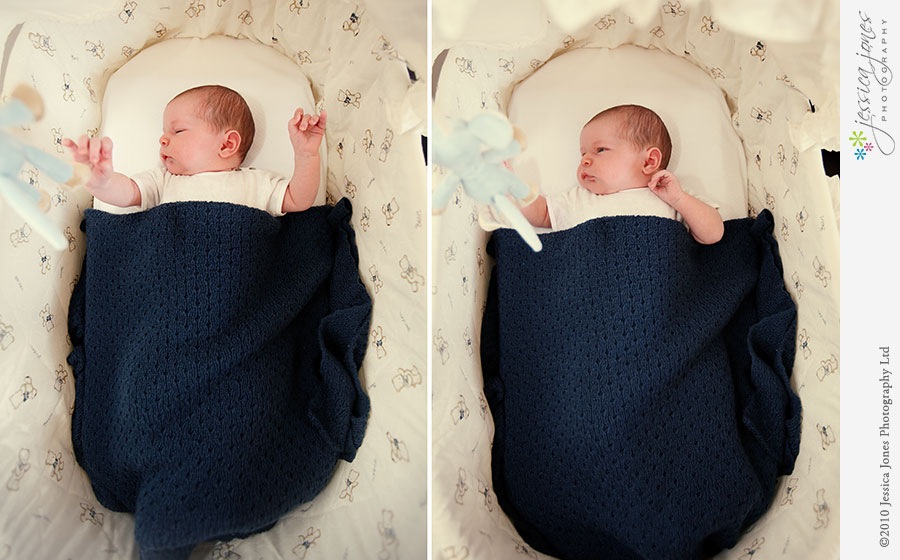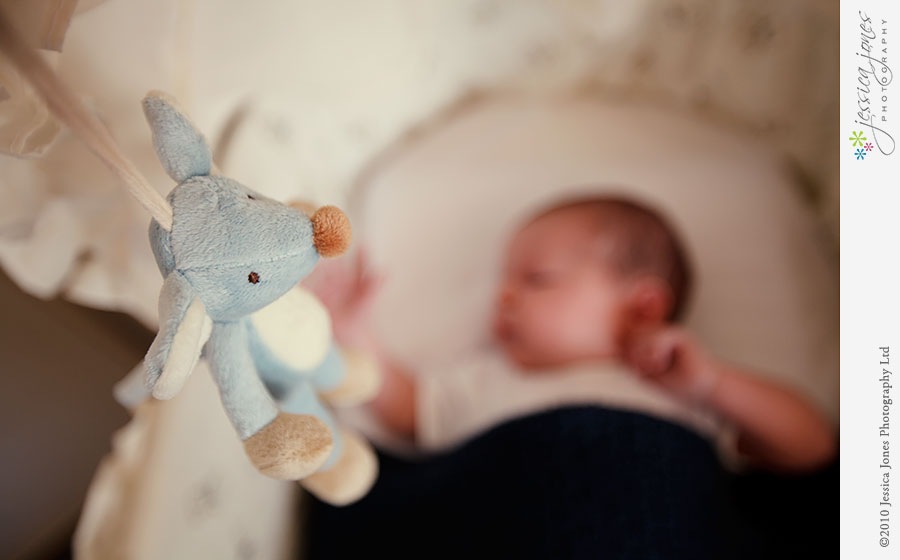 Sorry Kobe, prepare yourself for a lifetime of Mummy kisses.  That's just how it has to be.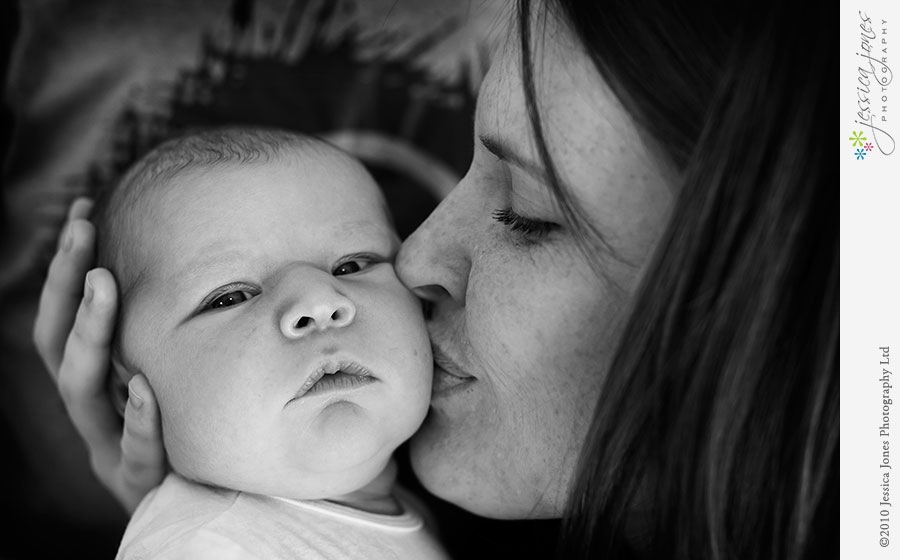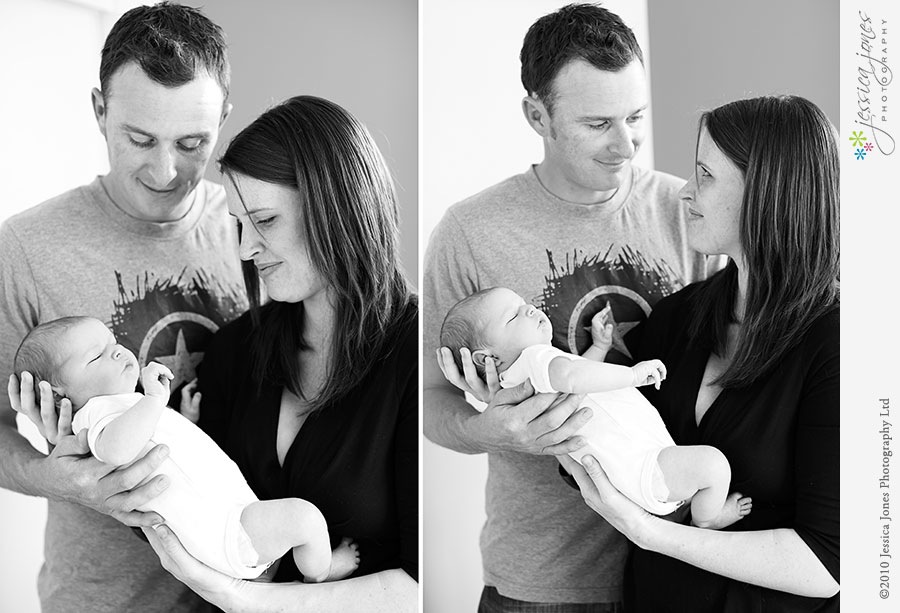 Leanne and Aaron, HUGE congratulations on your most spectacular boy.  You guys did good.  Real good.