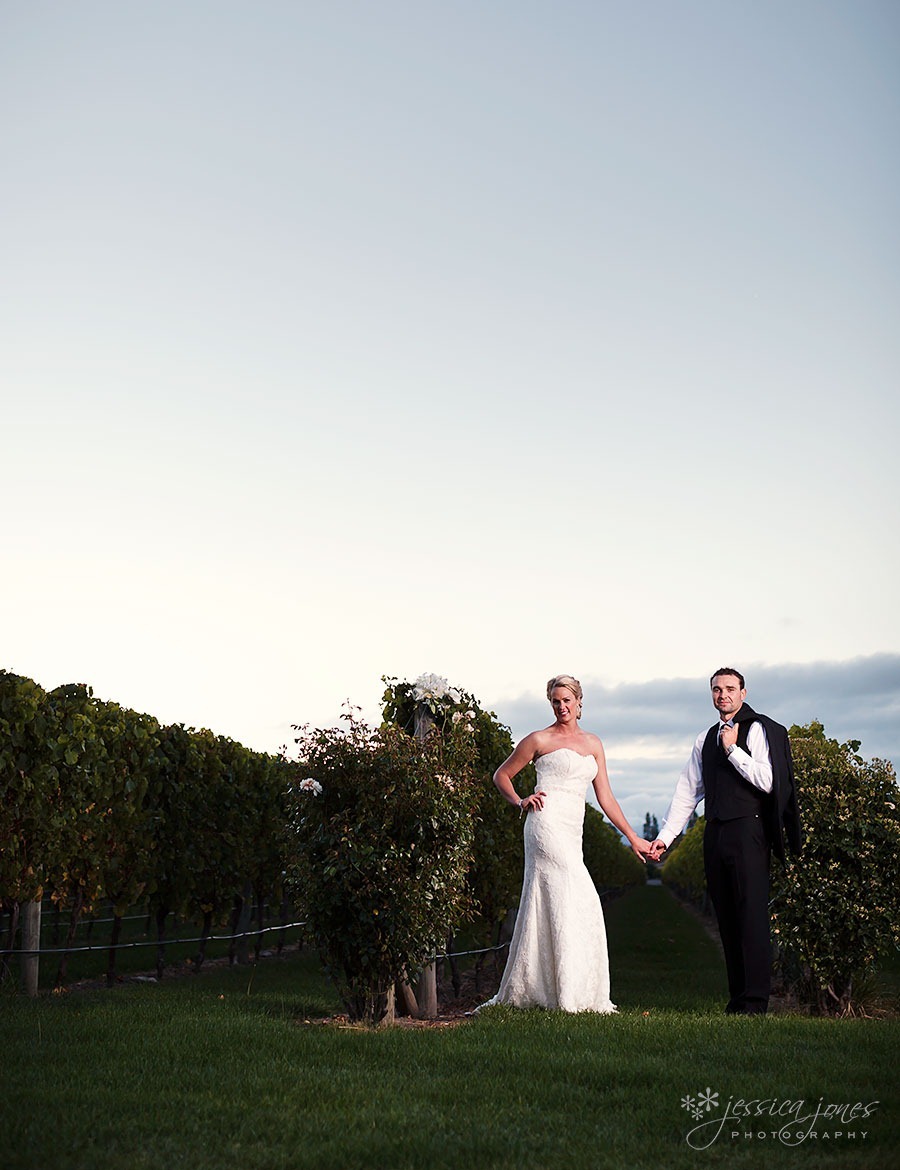 Meet Michelle and Simon.  Gorgeous, tall and stylish.  On Saturday they vowed to be each other's best friend for the rest of their lives, and it was beautiful.   But I've jumped in at the end of the story!  Let me rewind some.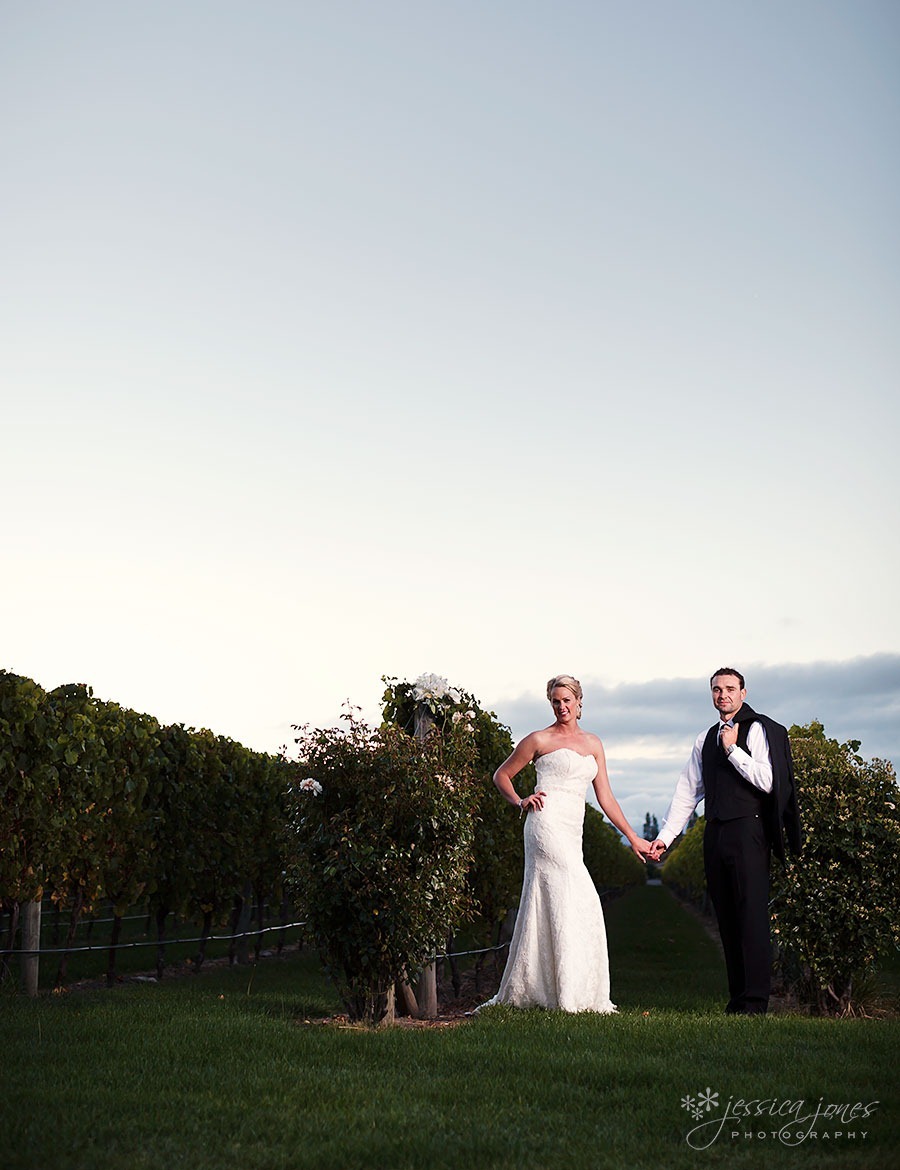 This has to be the most interesting wedding invitation I have ever seen!  Although, I must say, they are hardly a giantess and a monster in real life!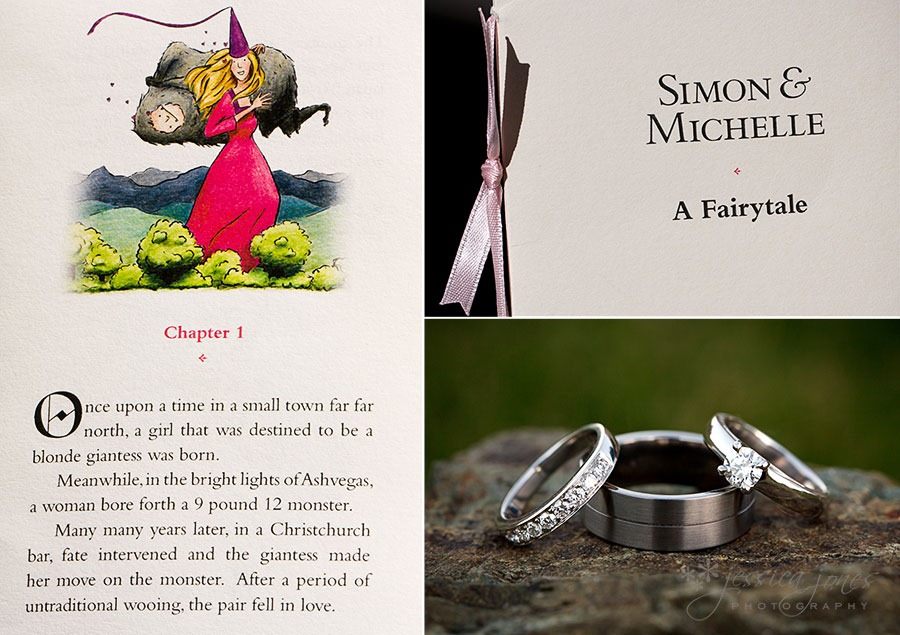 The ladies got ready at the ever beautiful Locks and Lashes.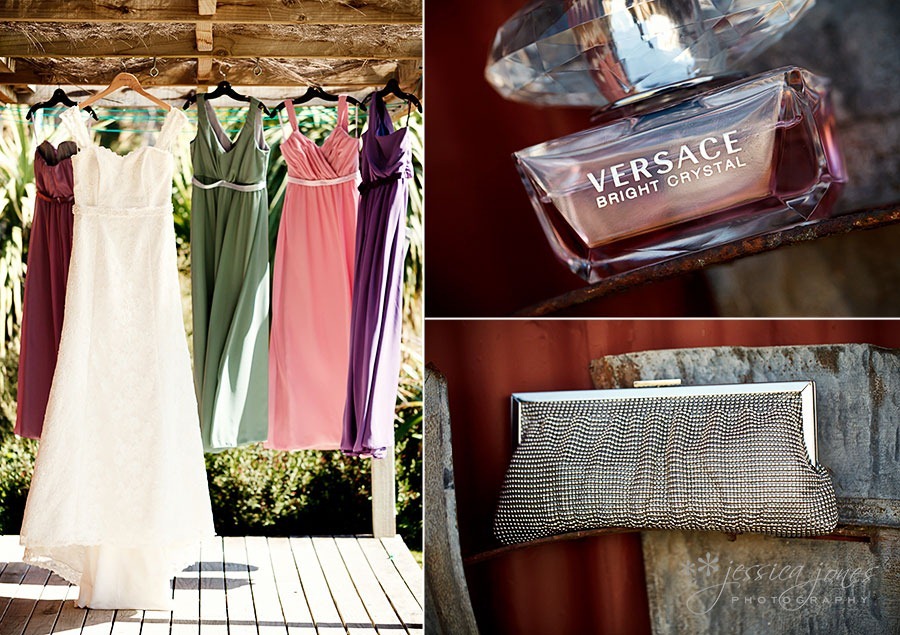 Once again Deirdre waved her magic wand (magic brush?) and produced something rather fairytale worthy!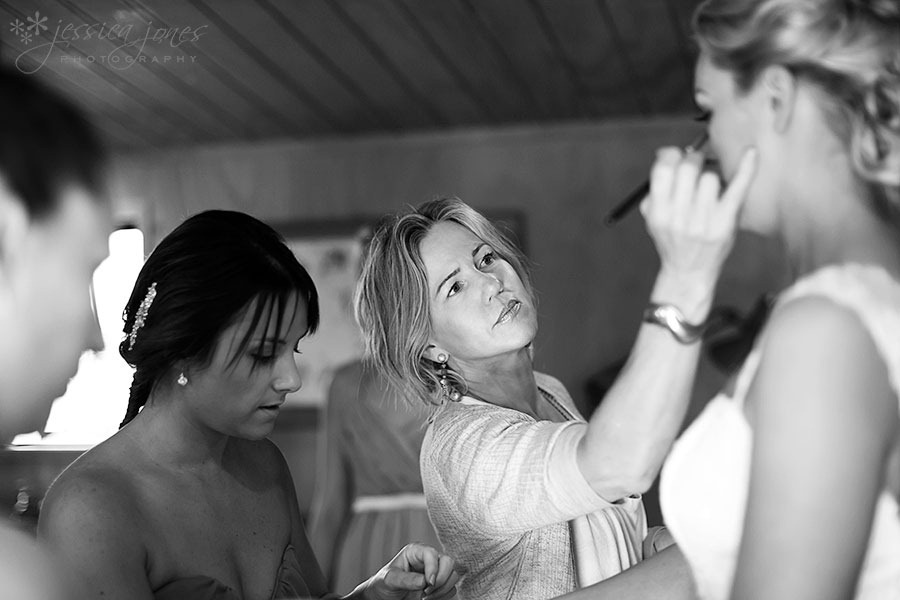 I love the girls reaction to the flowers as they were brought in.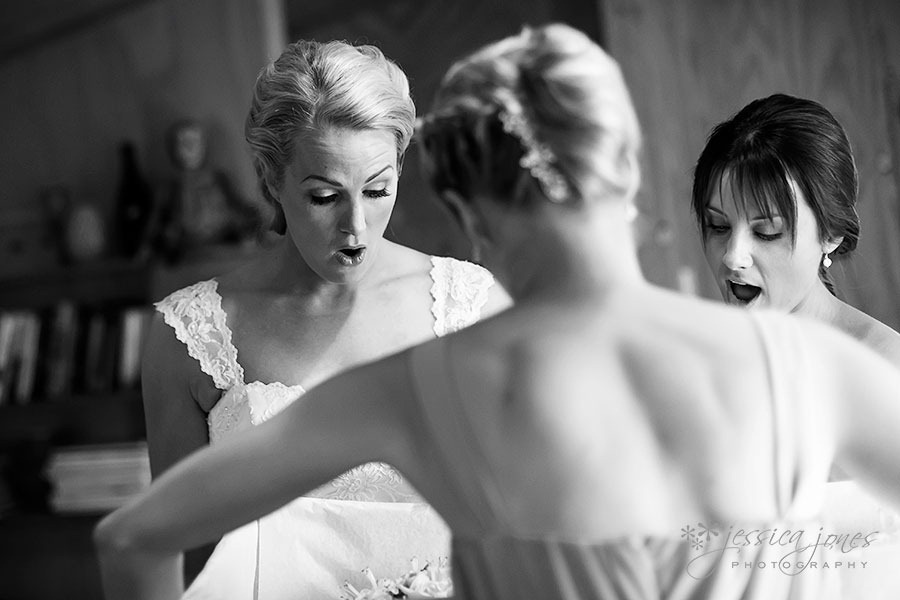 And you can see why!  They were absolutely beautiful!  A fantastic job done by Flowertime on Scott St.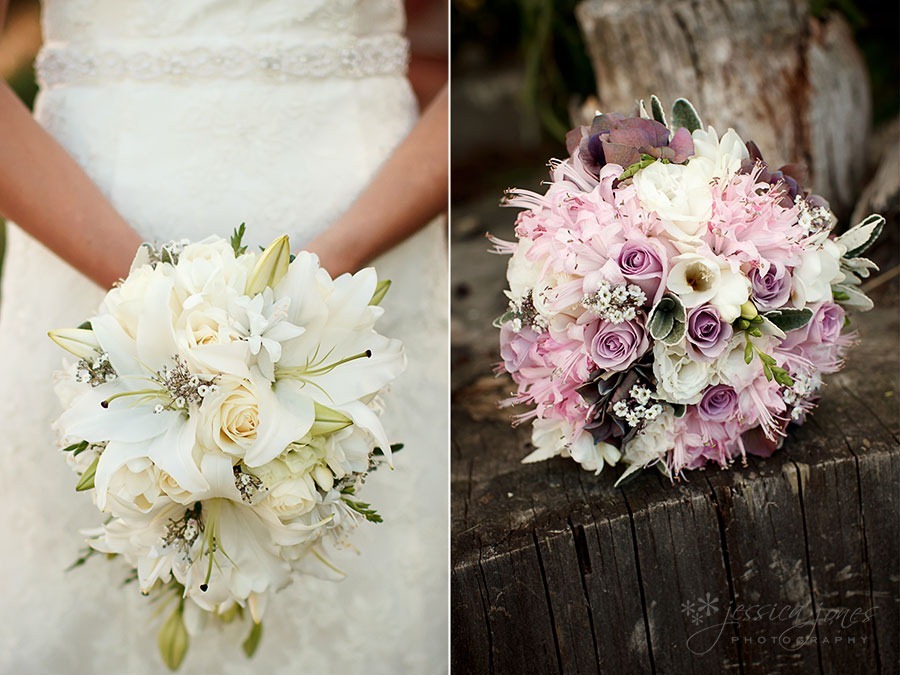 *CUTE KID ALERT!*
This is Ava, Michelle's niece.  She's 2.  I like her.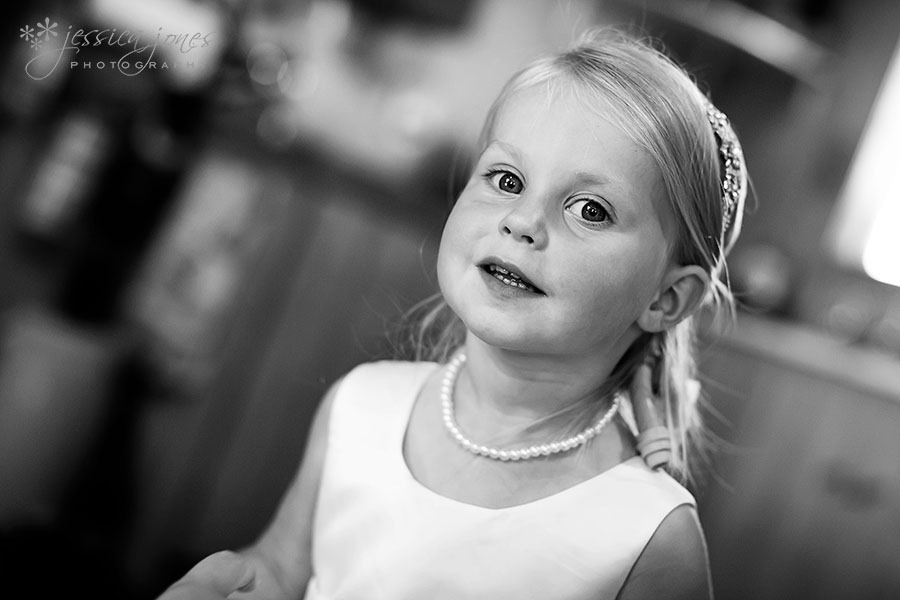 So does Michelle!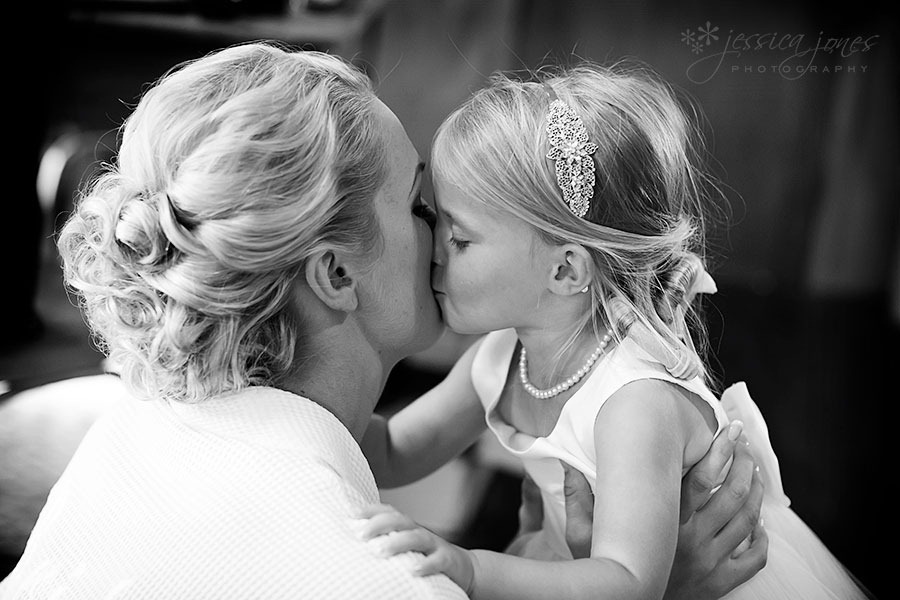 This is Will, her big brother.  He's 4.  I like him too.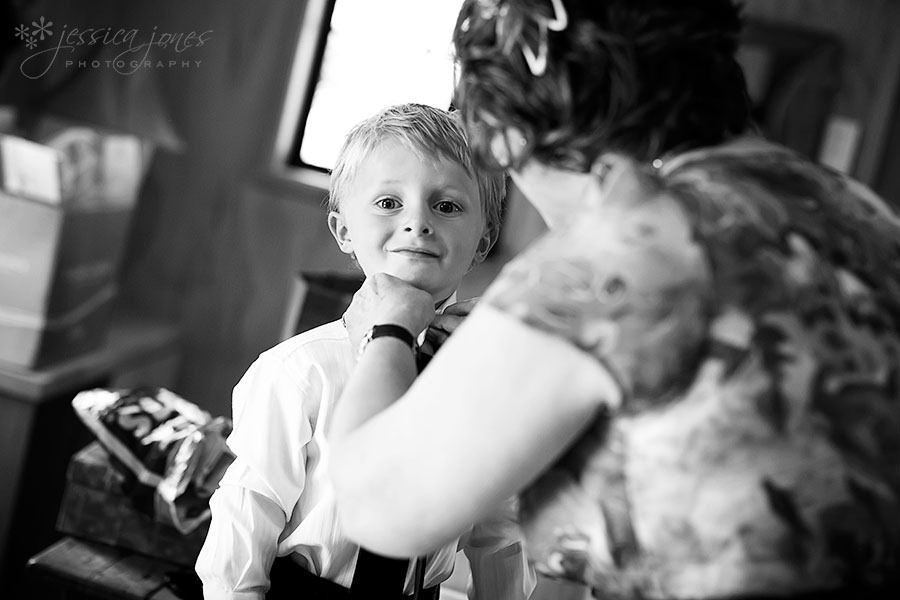 It's kids like Ava and Will that threaten my resolve not to go for babies number 7 and 8…. almost.  At any rate, they are a real credit to you Louise and Clayton!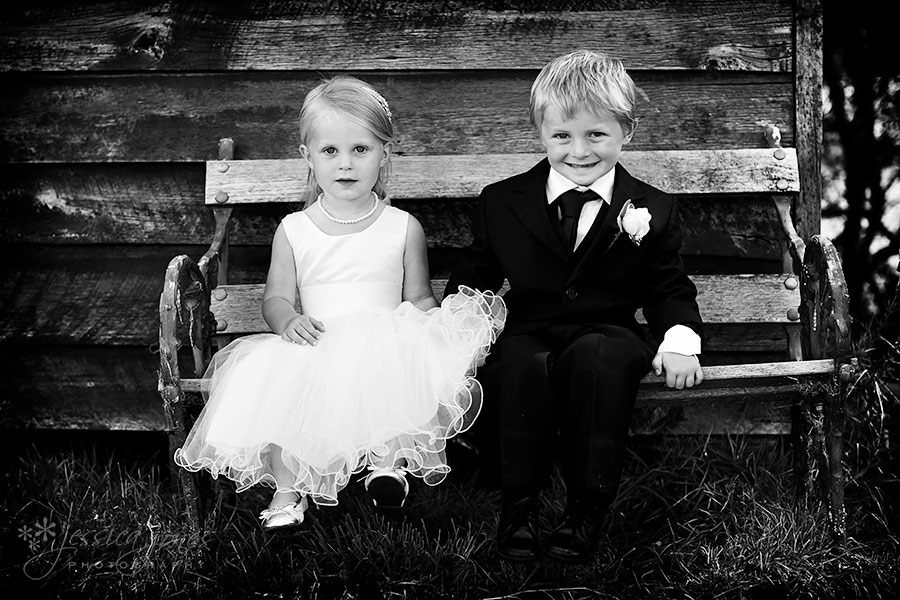 Something old, Grandma's hanky.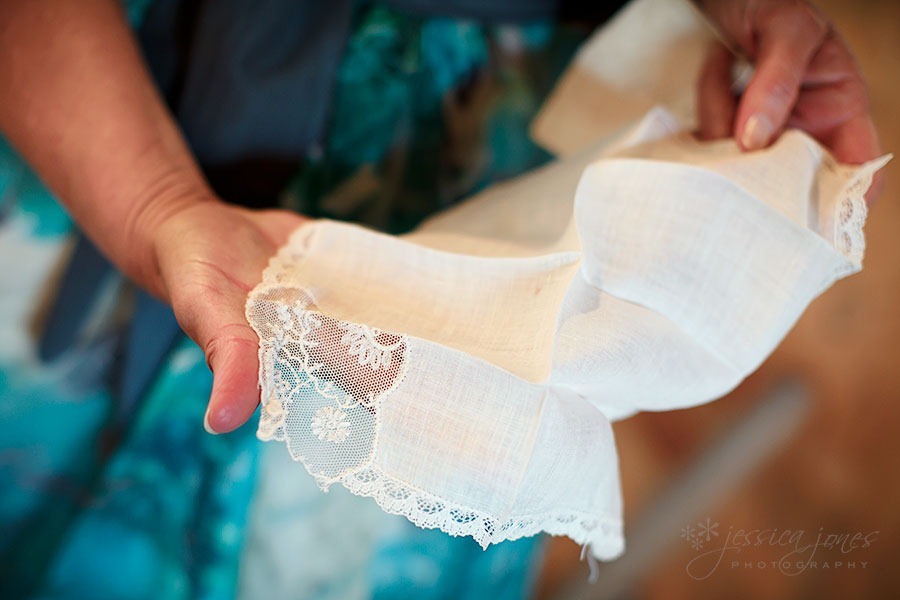 And the something blue is really quite awesome!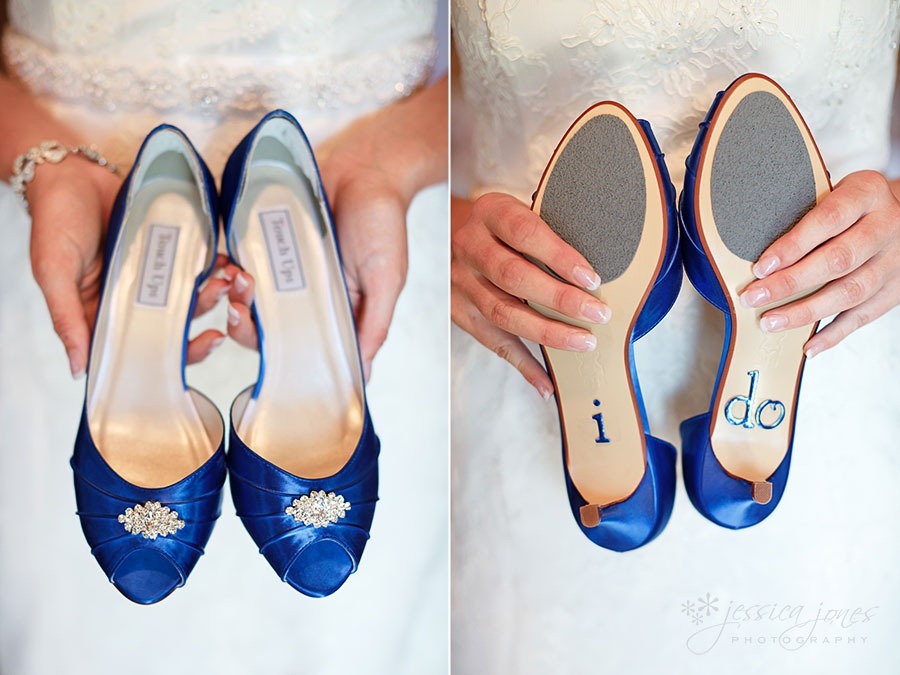 Michelle, the beautiful bride!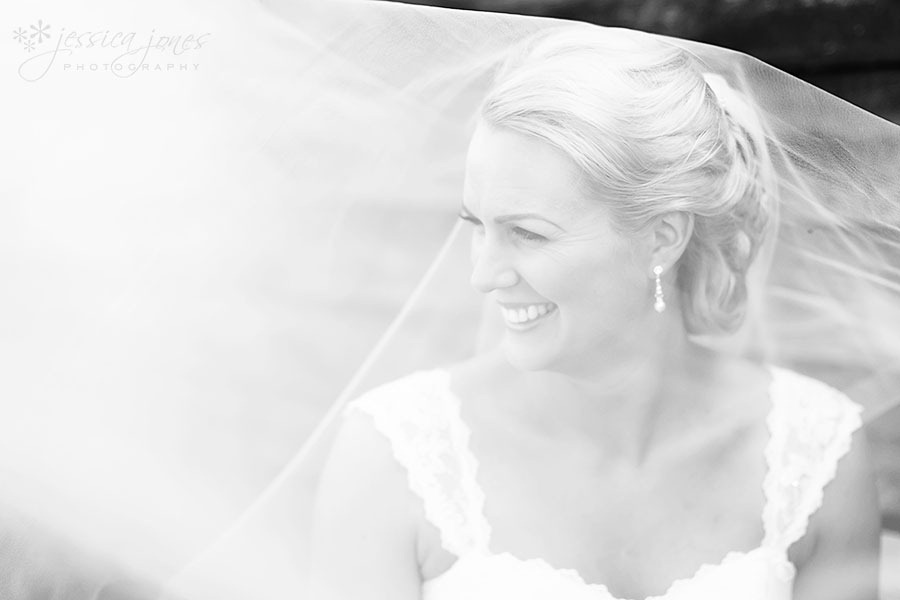 The ladies in their gorgeous dresses.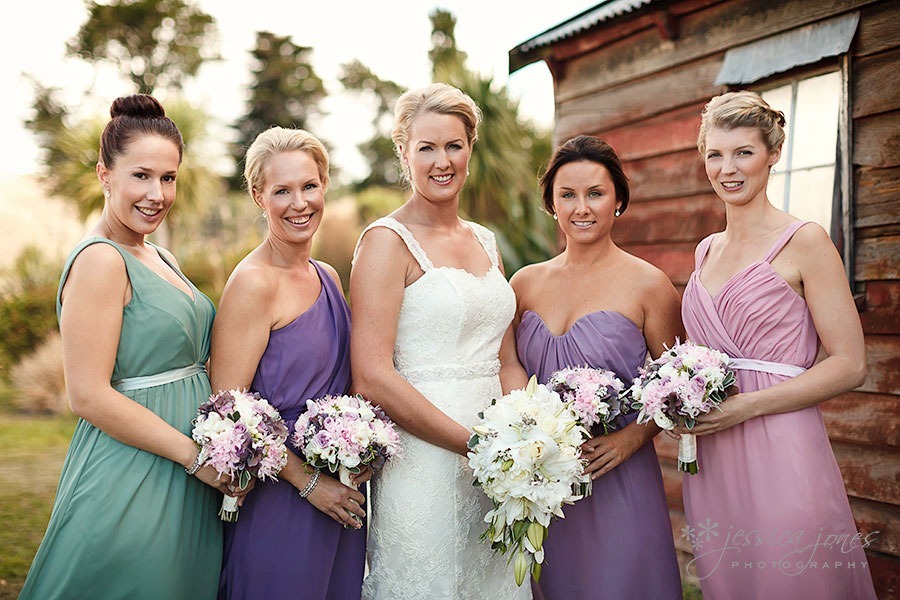 Meanwhile, Paul is with Simon and the boys as they get ready.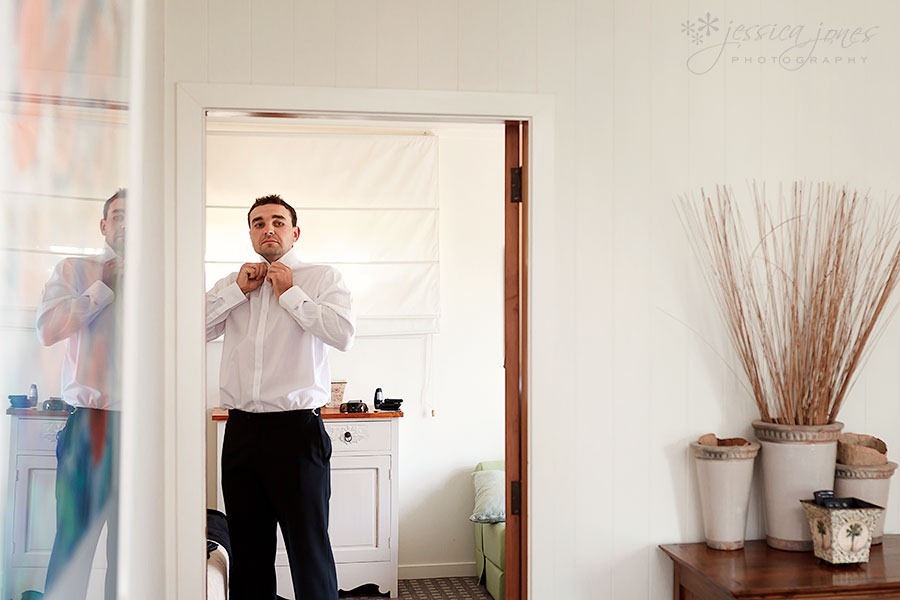 Loving the zippos with the family crest!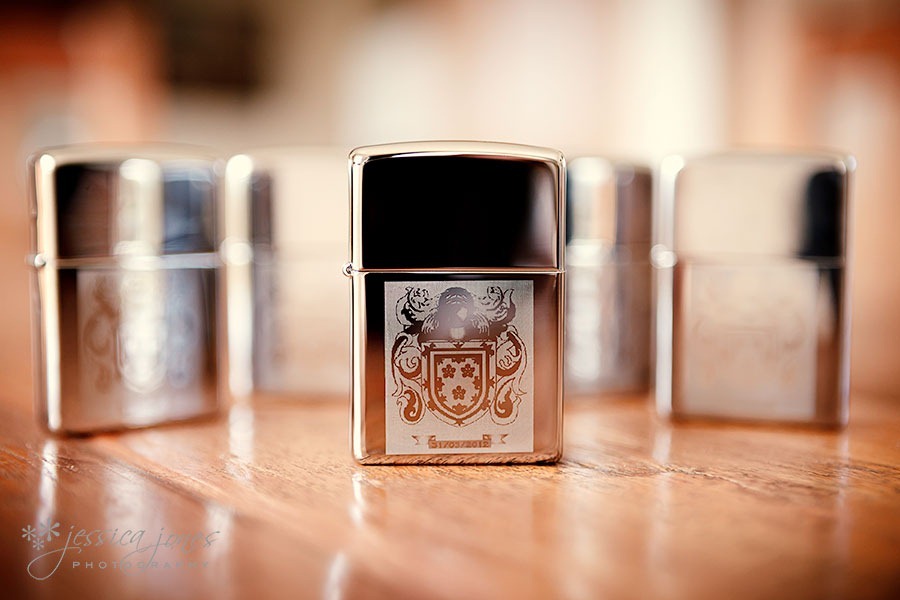 The wedding was held at what was quite possibly Marlborough's most interesting historical property, Riverbank Estate.  During World War II this beautiful but unassuming wooden farmhouse was surrounded by 2 meter high barbed wire fences and protected by armed guards.  Inside, locked away from the world, were 8 women intercepting enemy Morse code.  (humming a spy tune as I write this…)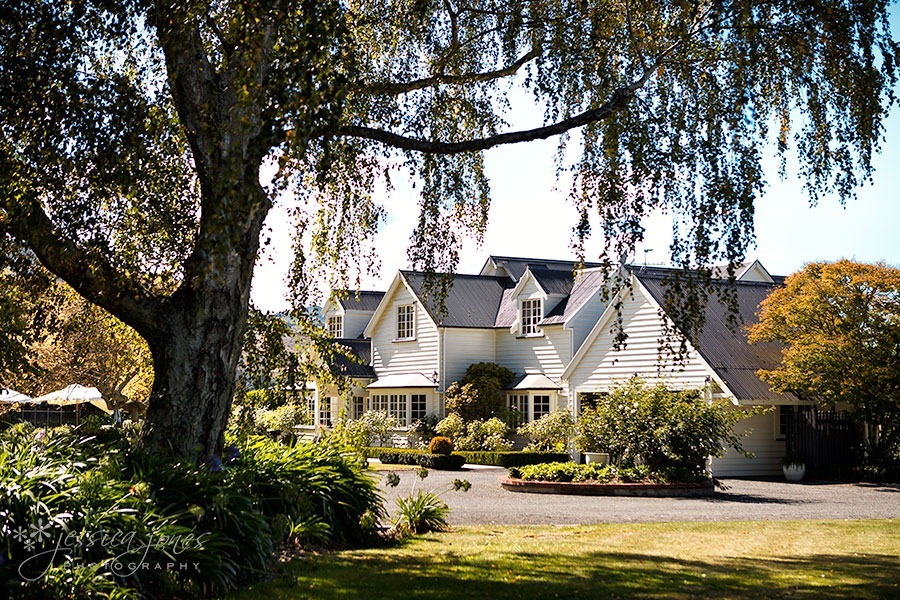 Spying on German and Japanese submarines, these 8 women were vowed to secrecy, even for years after the war had ended. It wasn't until the early 80s that they were allowed to tell their story. One of the women, Bunty Longuet, had been married for 40 years before she was able to tell her husband what she had been involved in during the war. Turns out he too had been a member of the Secret Intelligence Service and was also sworn to secrecy. Pretty amazing.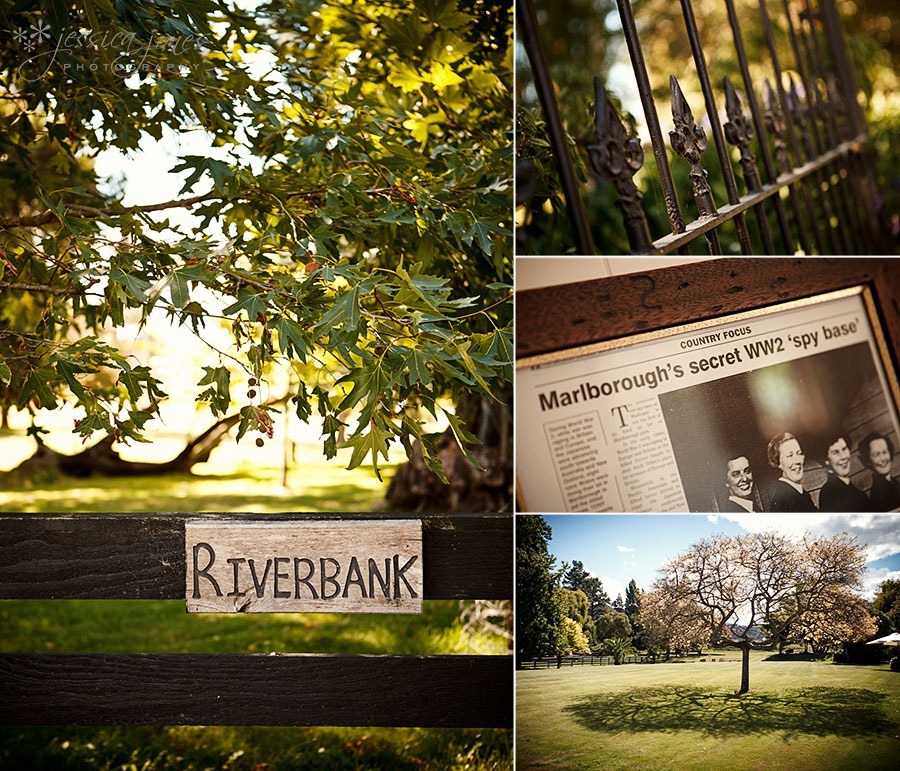 Time for the bride to arrive!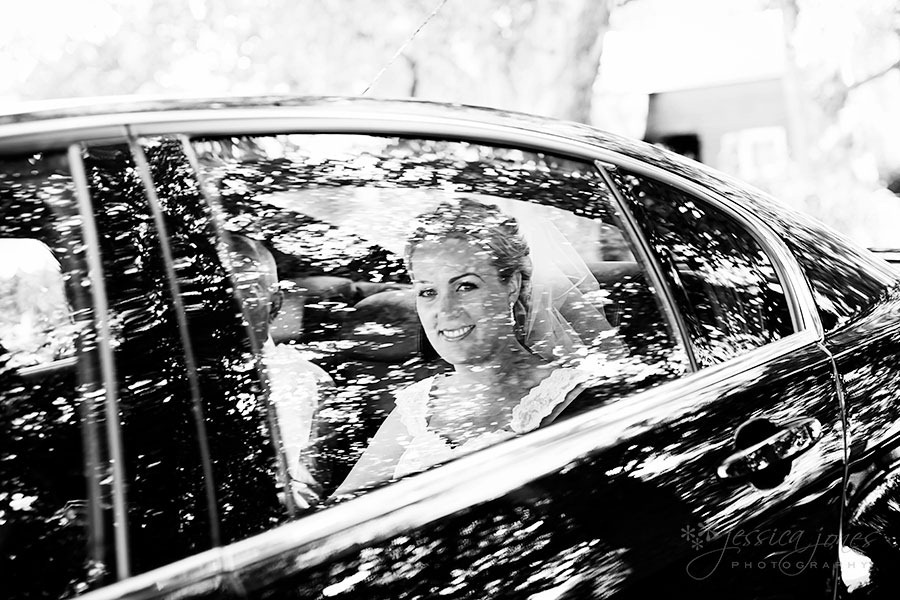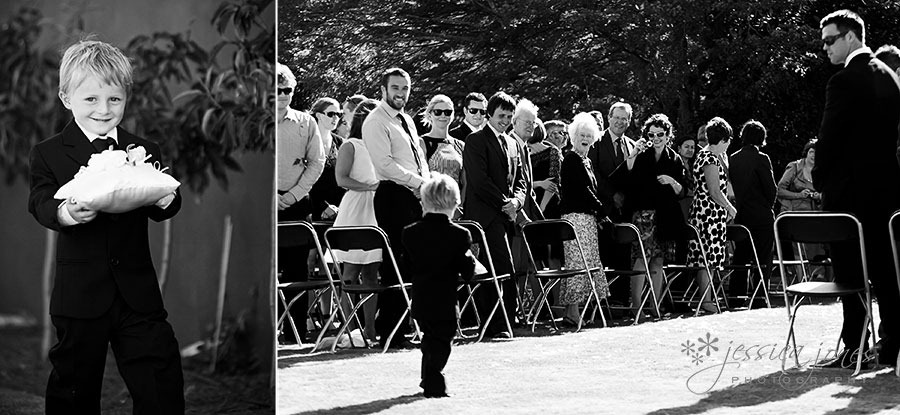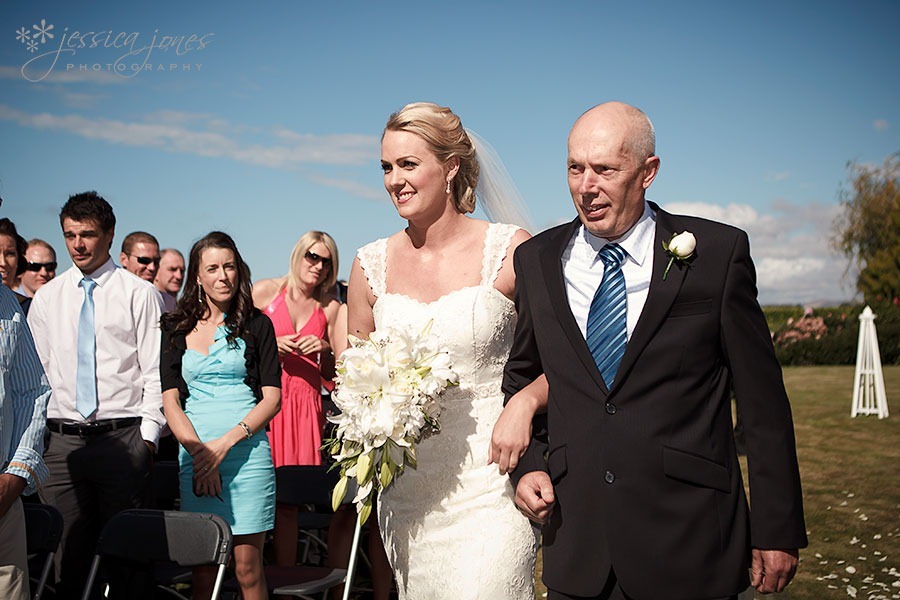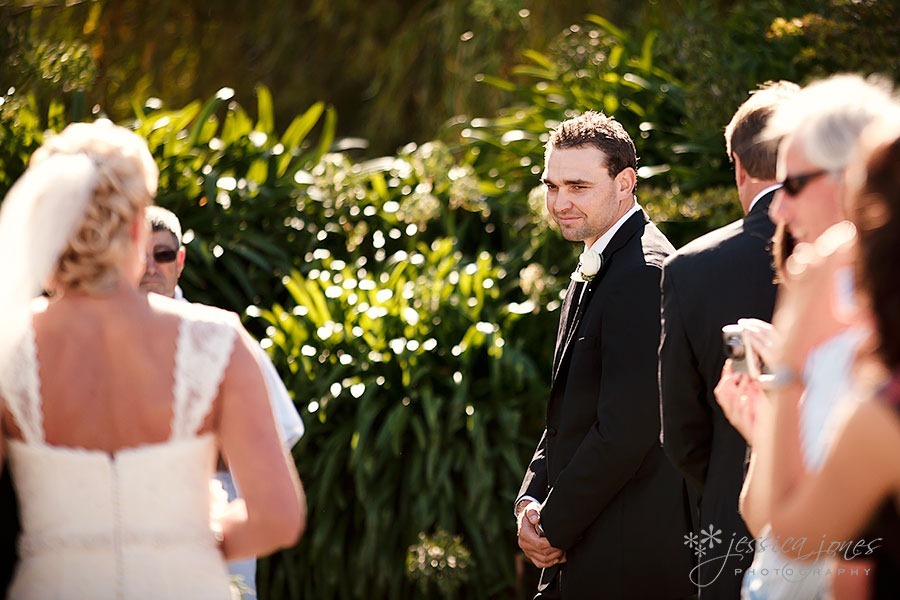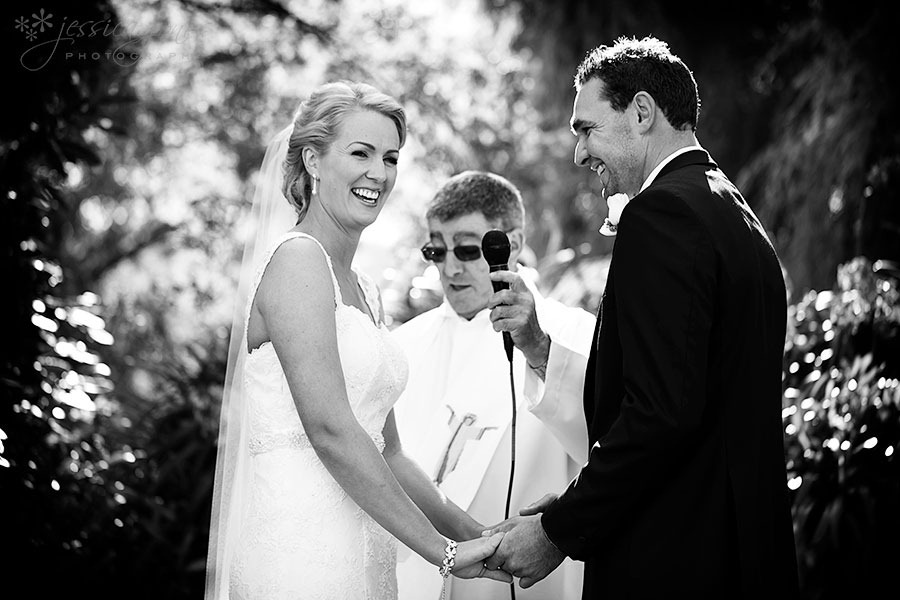 I love how they are looking at each other.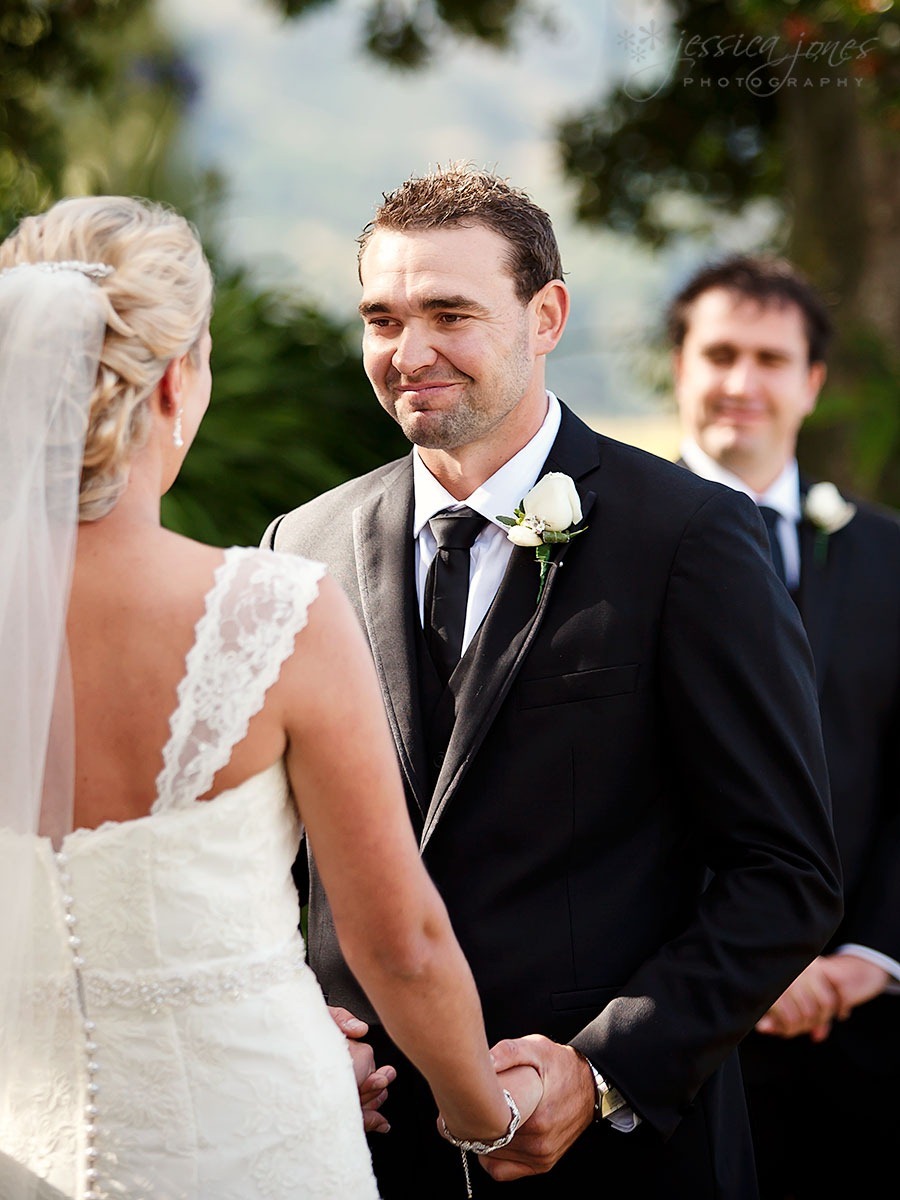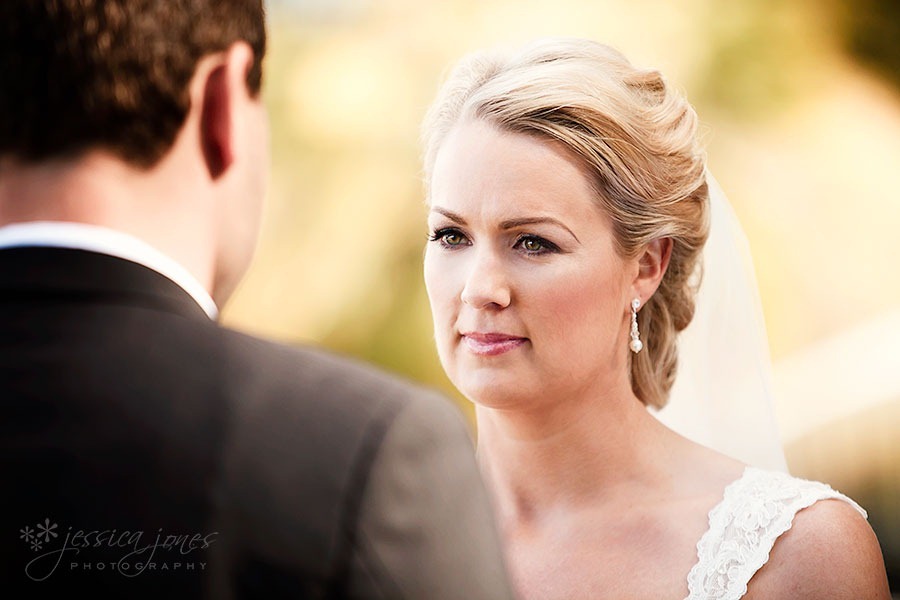 Married!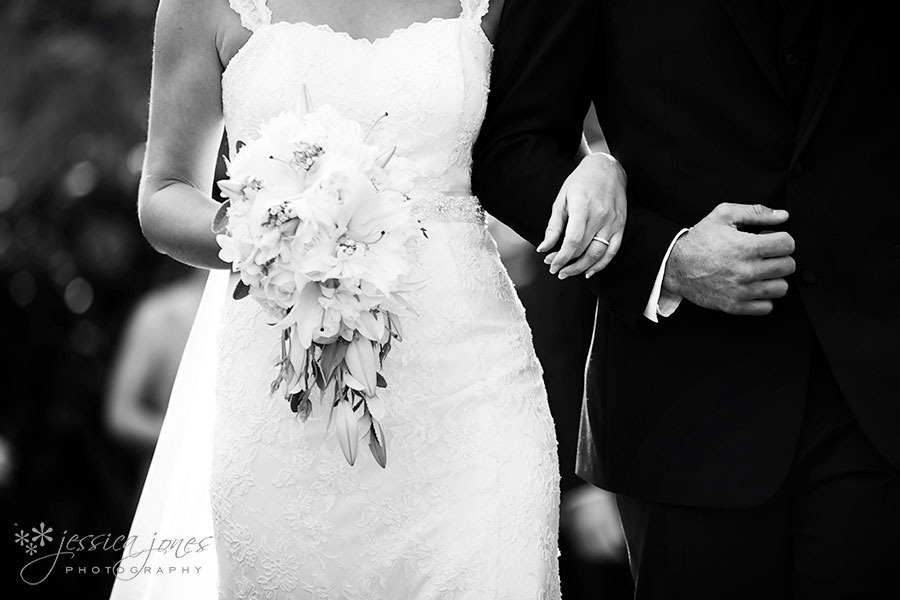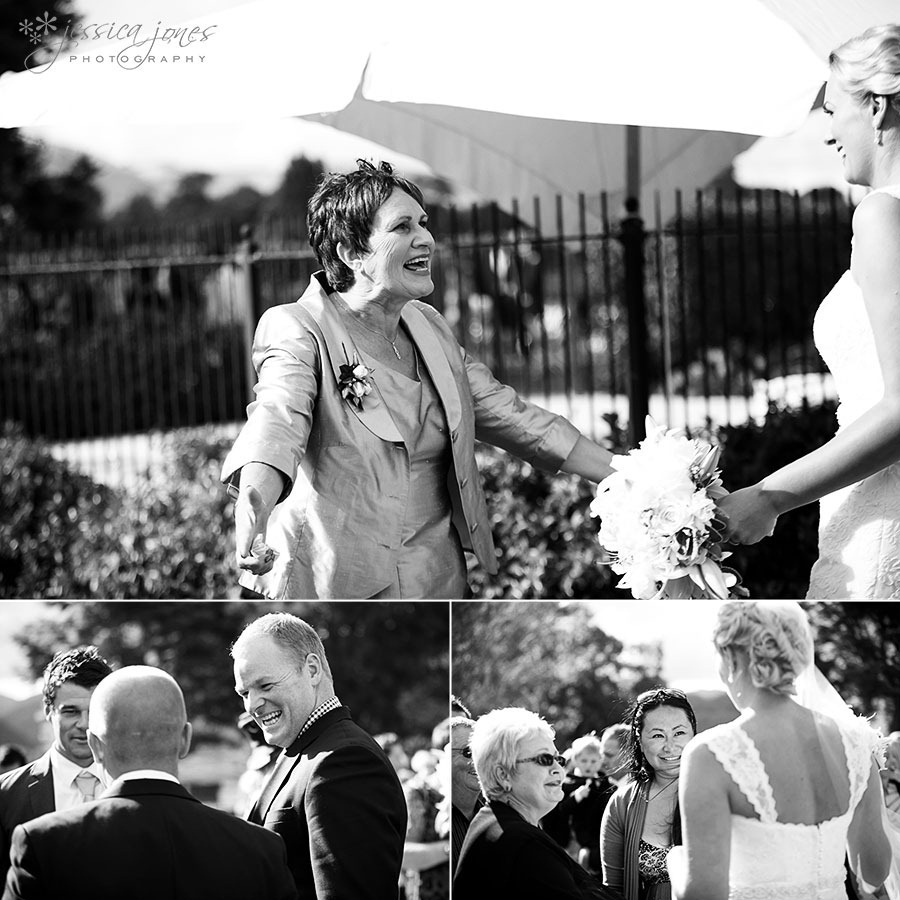 Clara Van Wel is an amazing local talent.  Anybody that has already heard her knows exactly what I mean, she really is one in a million!  Type her name into Youtube and see what I mean.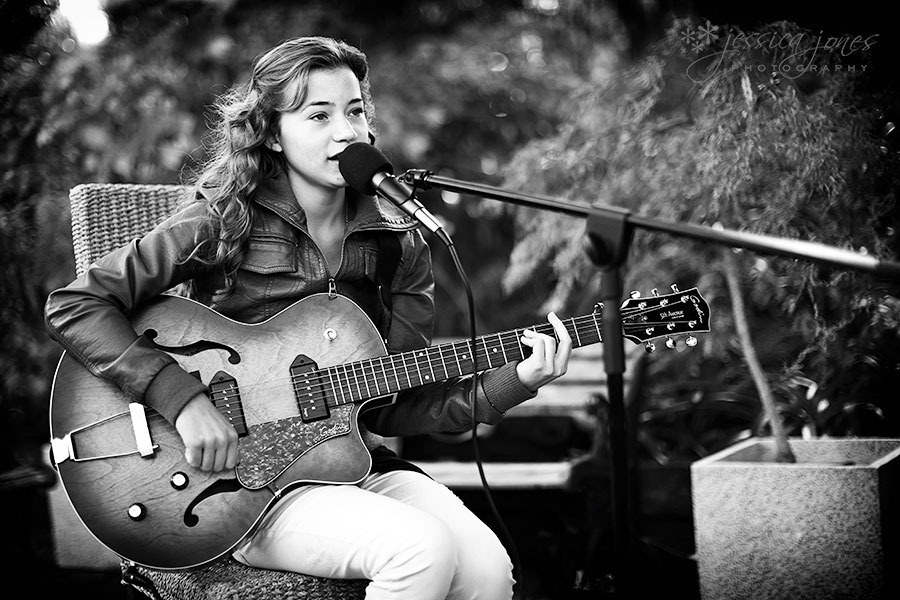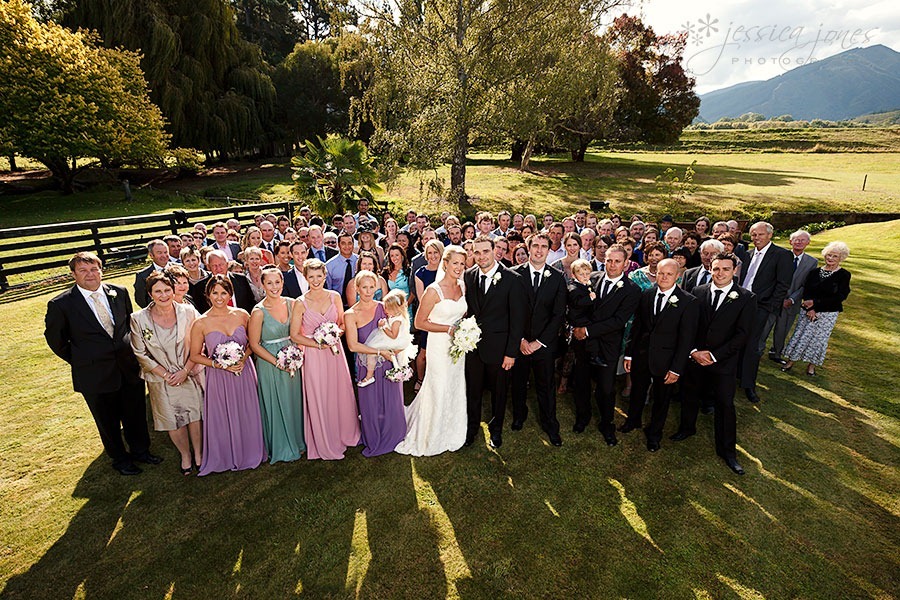 Riverbank Estate is not only interesting historically, but it is absolutely AMAZING for portraits!  I can't believe we have been shooting in Blenheim for so long and have only just discovered it now!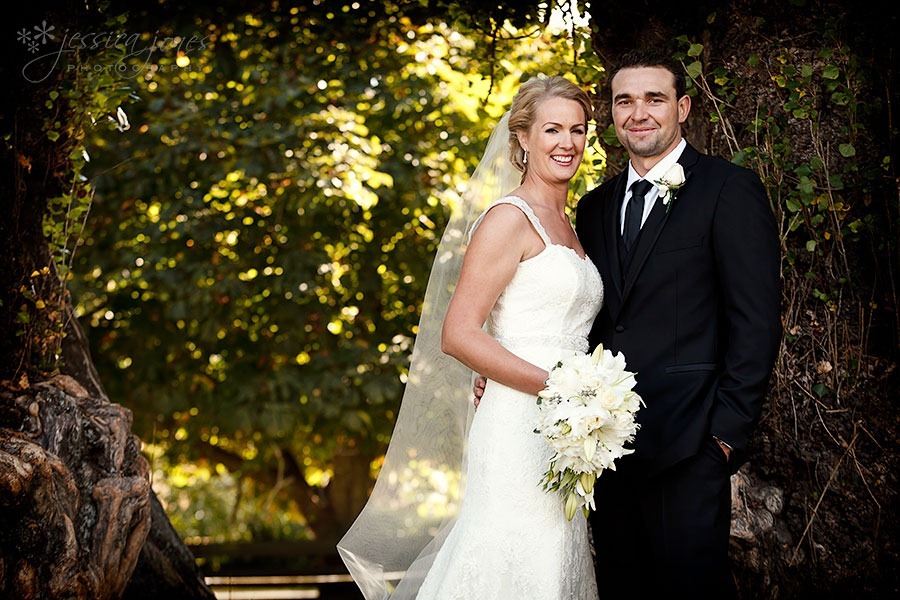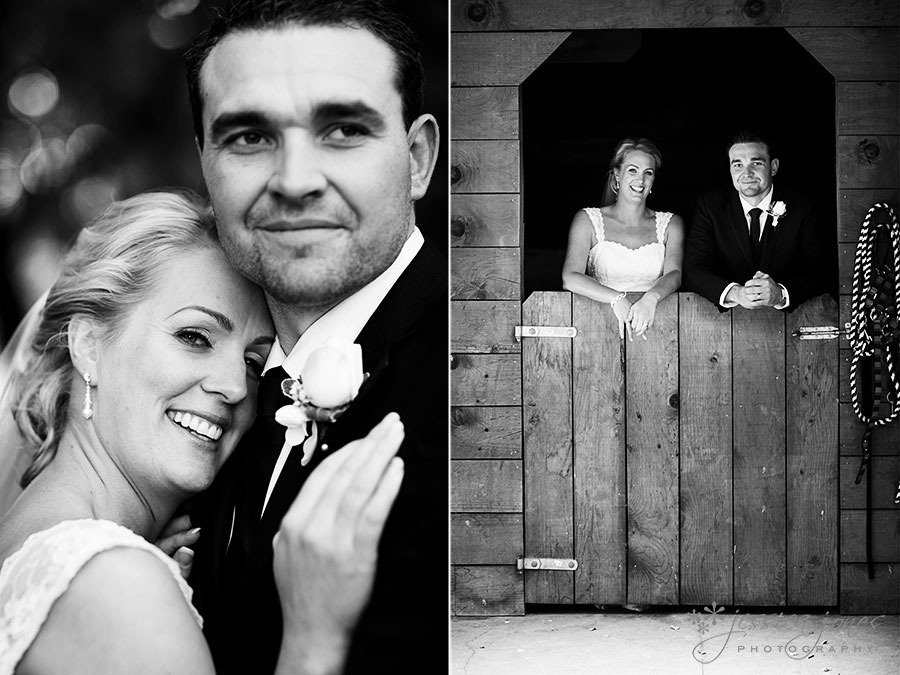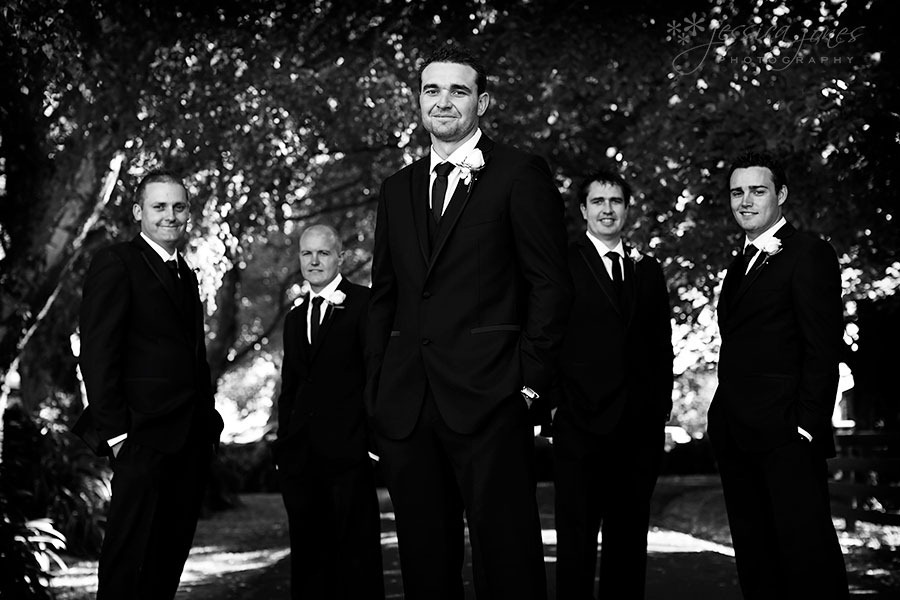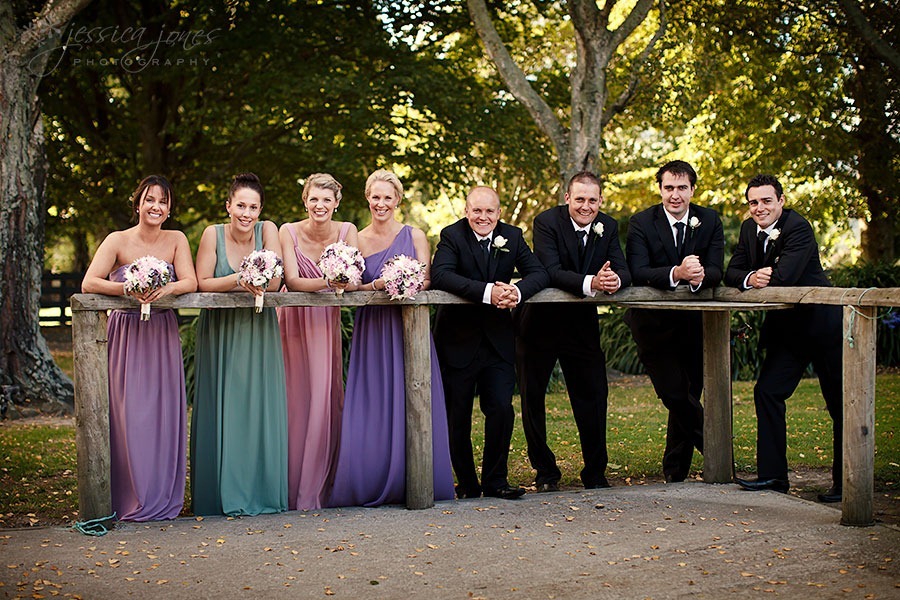 Simon is both a builder and a successful rugby player.  He even got a position over in Japan to play rugby for a few years.  That's pretty cool, if you ask me!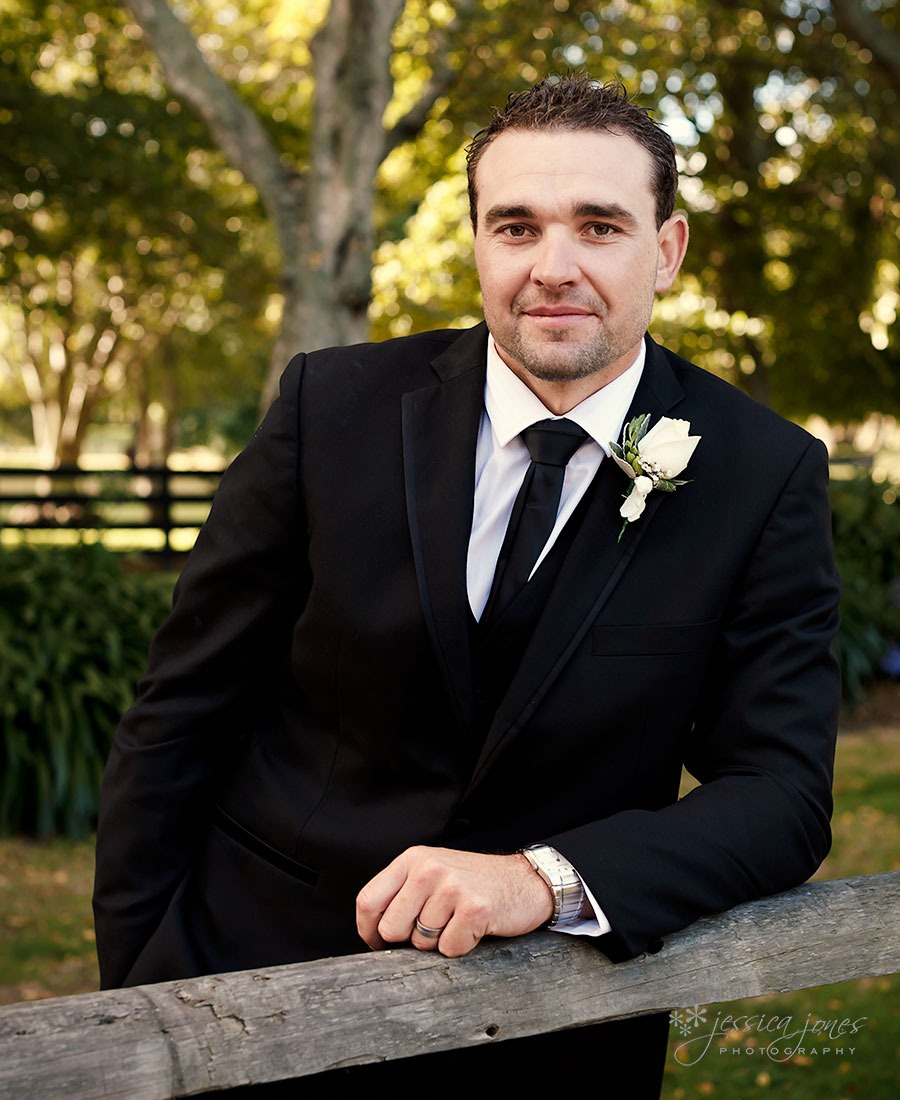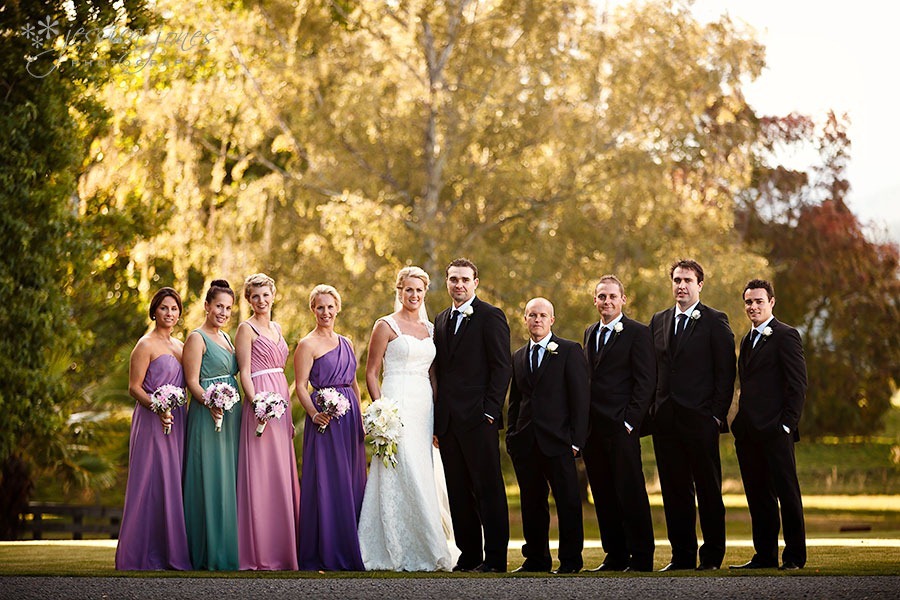 Then it was off to the Malthouse before arriving at the reception at The Winery Riverlands.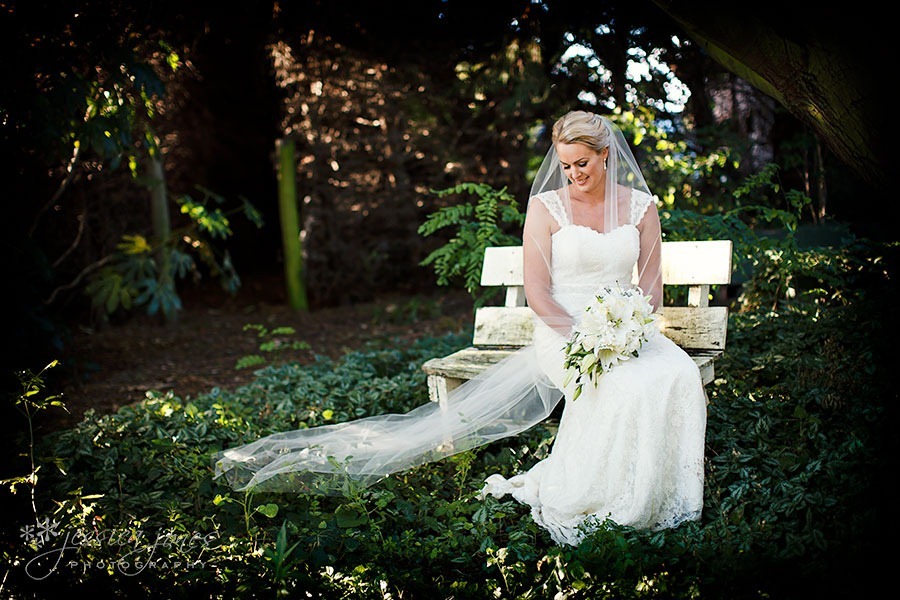 Beautiful Michelle! So beautiful I want to say beautiful slowly to emphasise the fact…. but it always looks weird when it's in print like this; beauuuuutiful. Ah, what the heck. I'll say it anyway. Beauuuuutiful Michelle!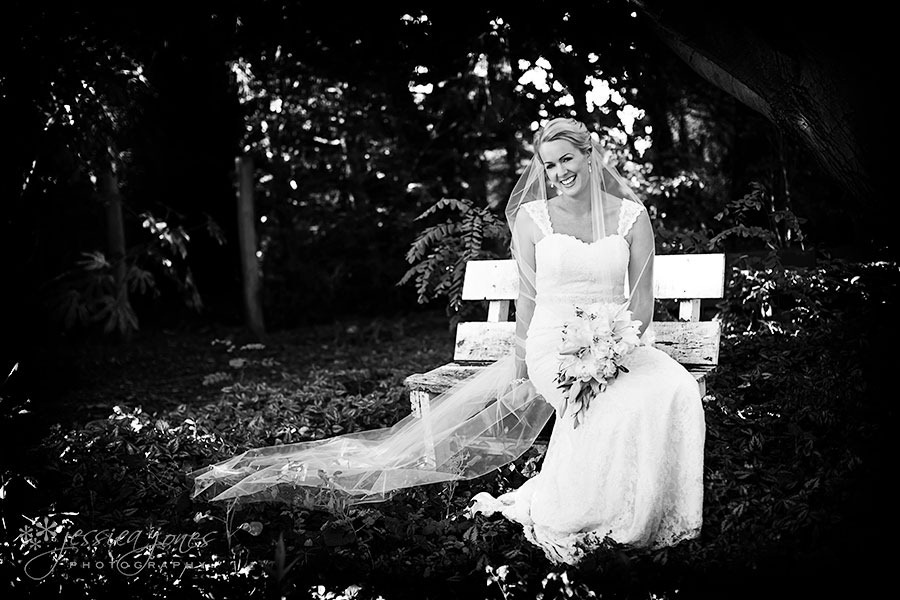 My tummy did a funny little flip when I saw this one in the viewfinder.  Pretty sure it's a keeper!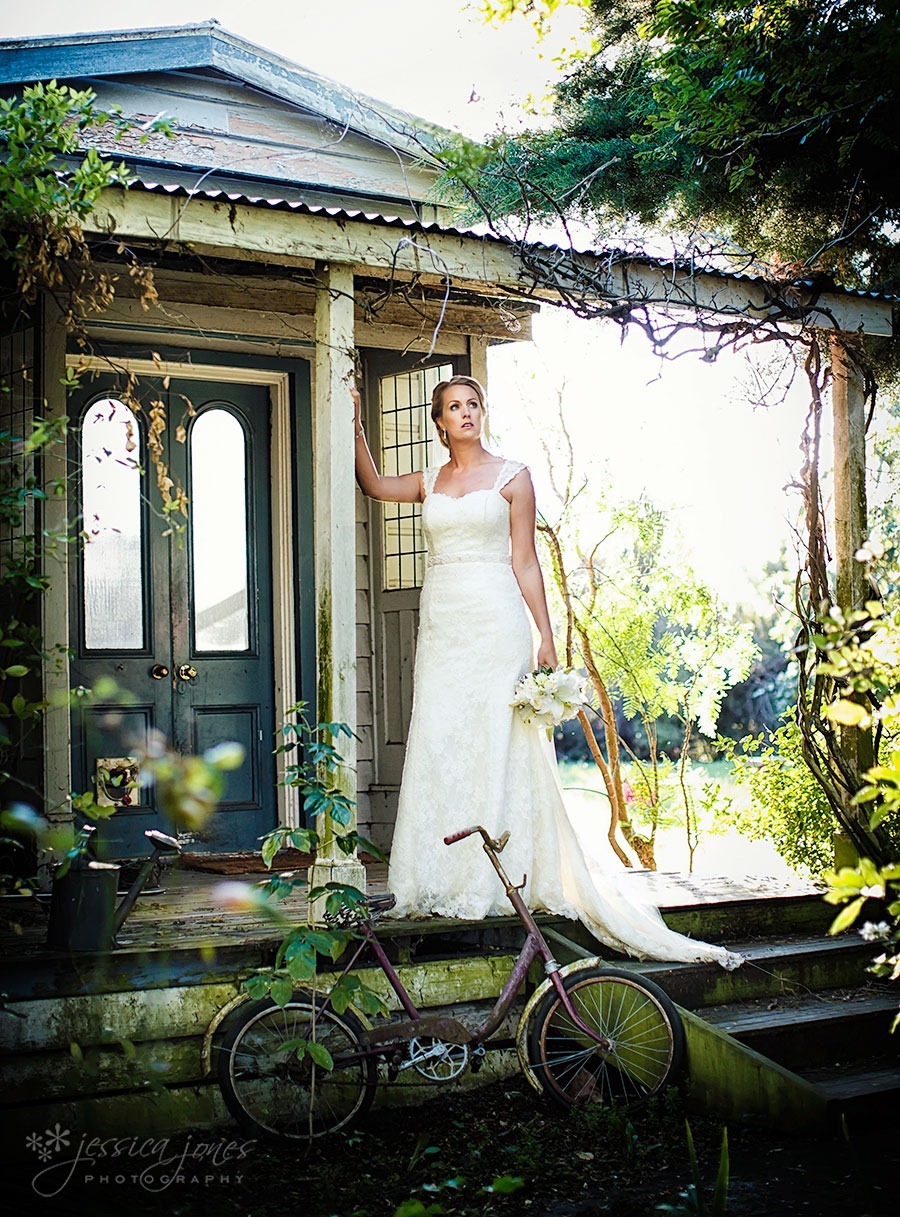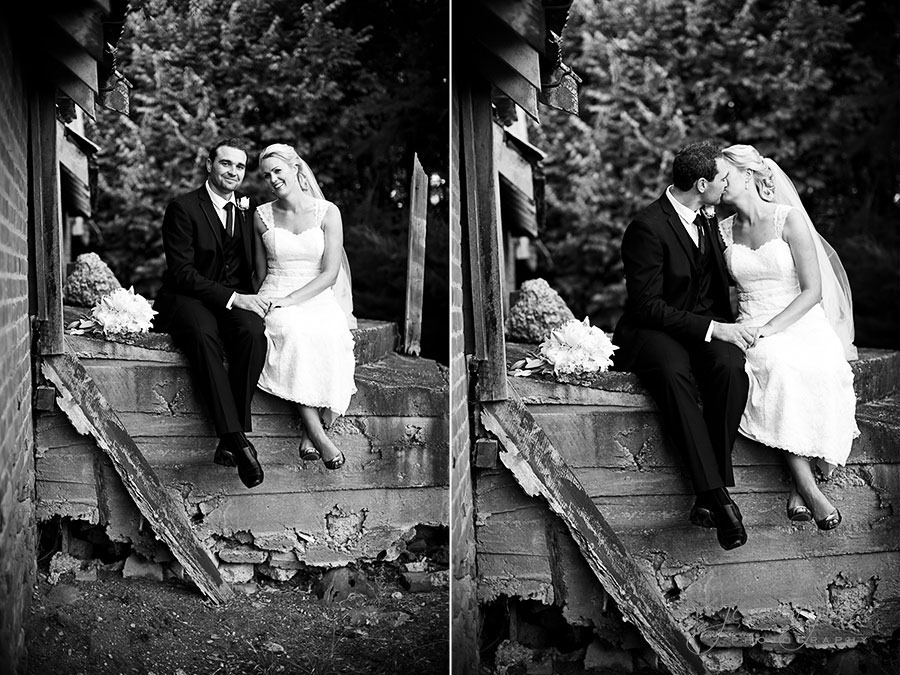 Awesome fairytale seating chart!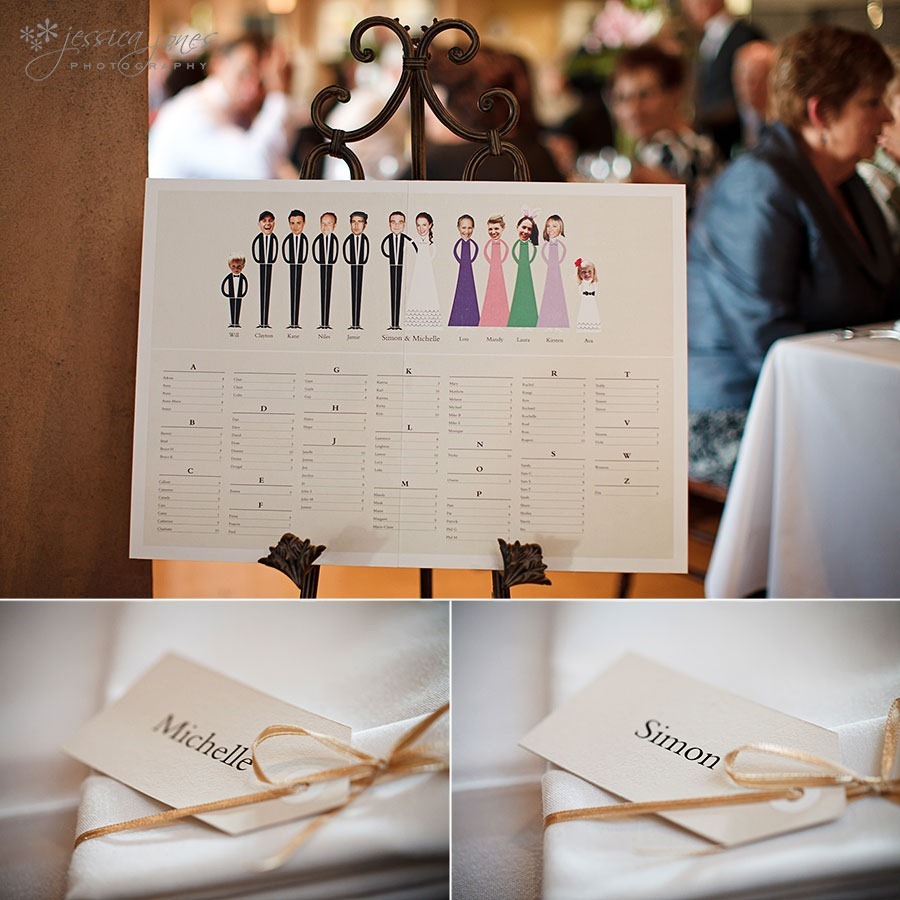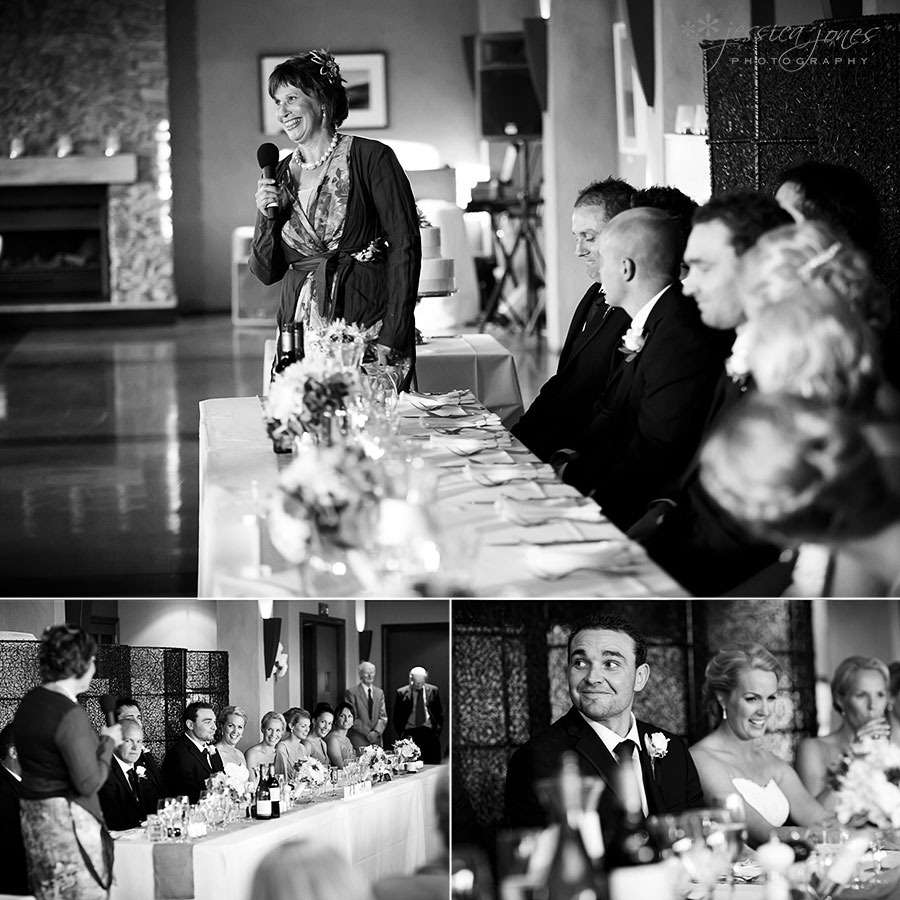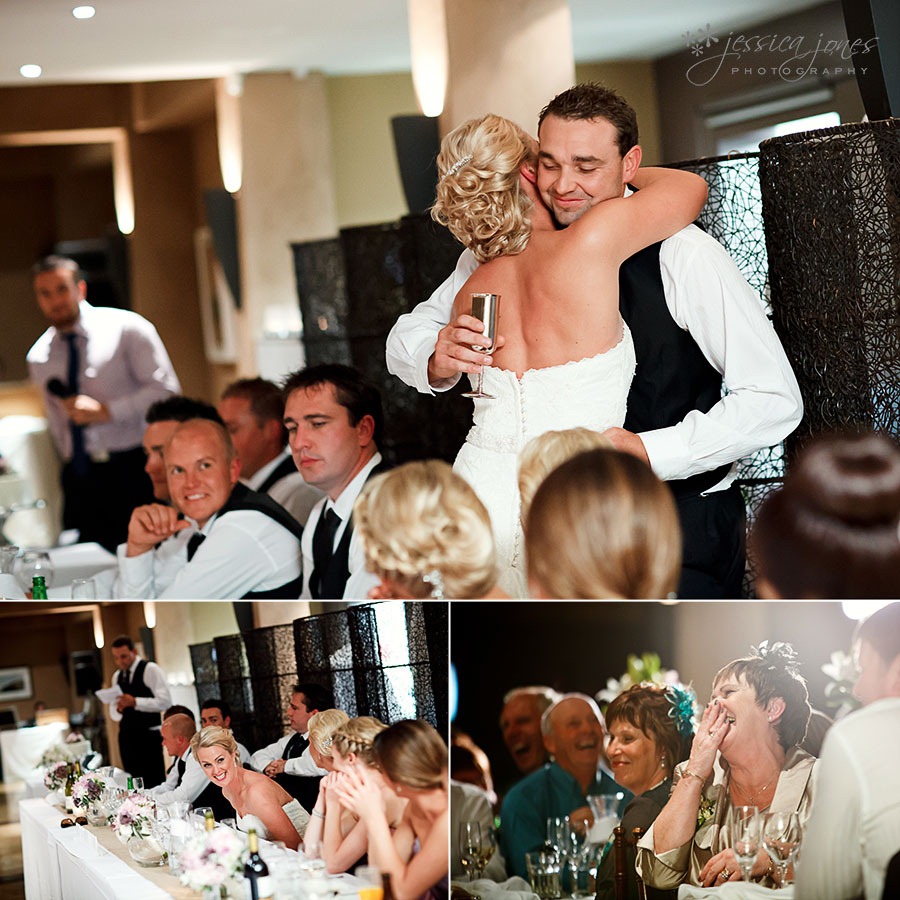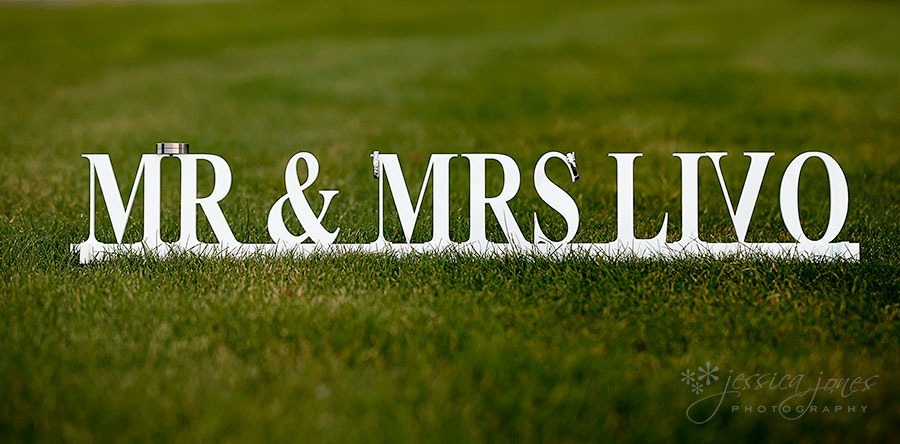 These guys are so gorgeous, so modelesque (I invented a word right there).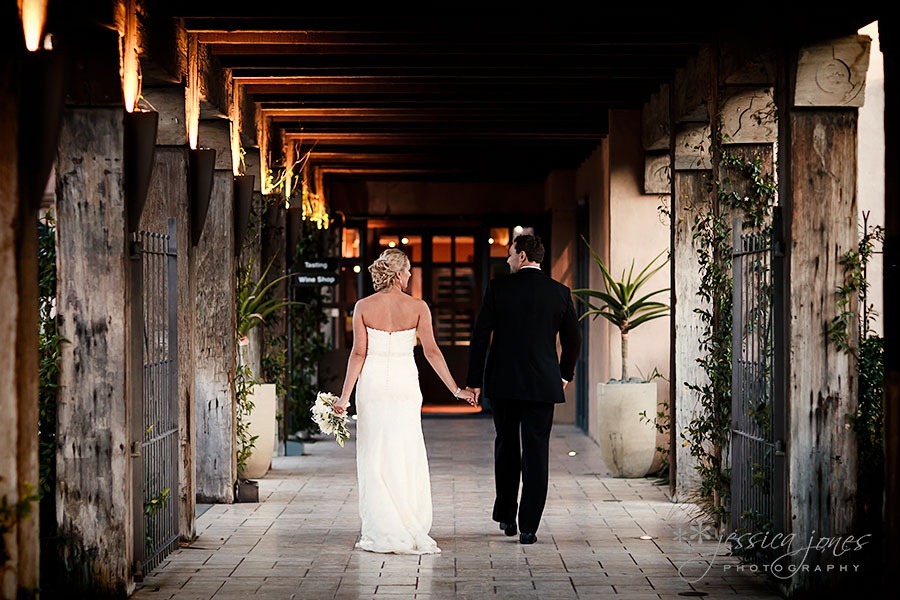 The Winery Riverlands, which used to be known as Brancott Estate, is such a great place to have a reception.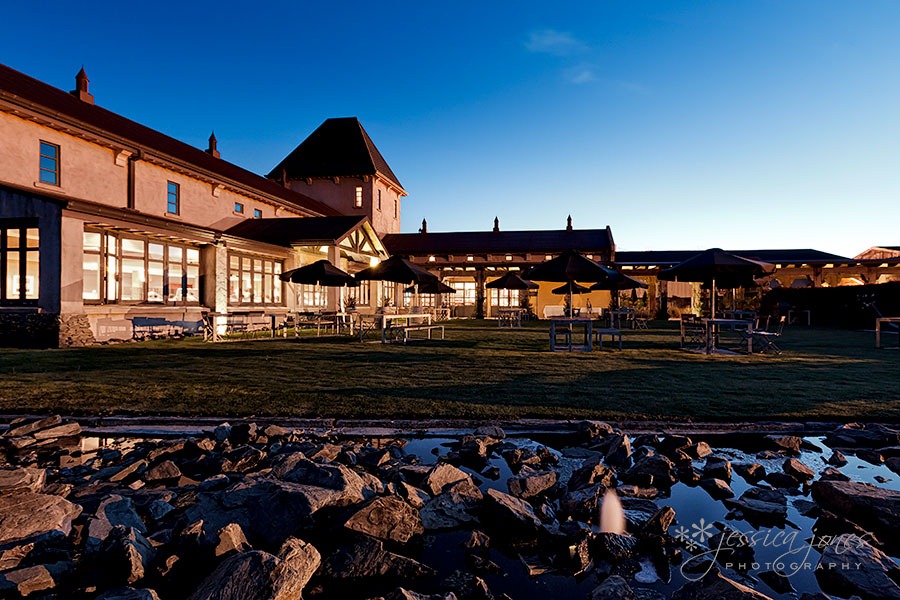 Michelle and Simon, thanks so much for letting us photograph your gorgeous day!  Wishing you guys all the very best for years and years and years to come!