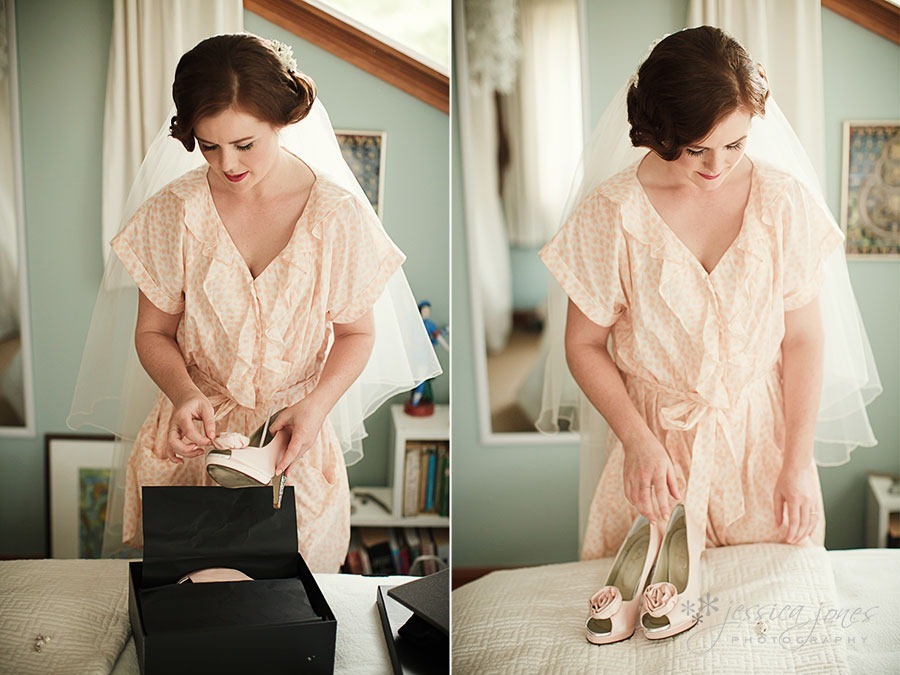 They went camping in Australia, just the two of them.  It could have just been any old camping trip, but Peter had a plan.  He told her to go sit up on that rock and be very quiet, she may just see a platypus.  Libby loves platypuses (platypi?) and so she sat, and she waited.  Peter snuck away and when he returned he was holding a small white box.  Inside the box was the most perfect diamond ring which he had designed especially for Libby, and there and then he got down on one knee and asked Libby to be his wife.  She said yes.
Peter and Libby's day was perfection.  Brimming with gorgeous details and beautiful friends and family, but most of all it was about their love.  It's the kind of love even a blind man could see.  The kind of love that had me hiding behind my camera in tears.  Several times.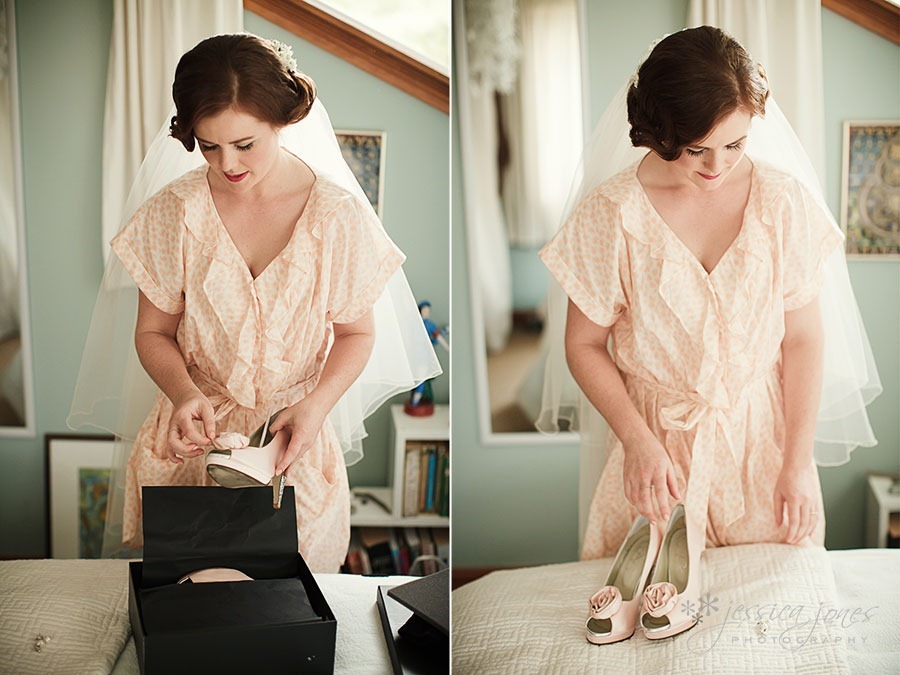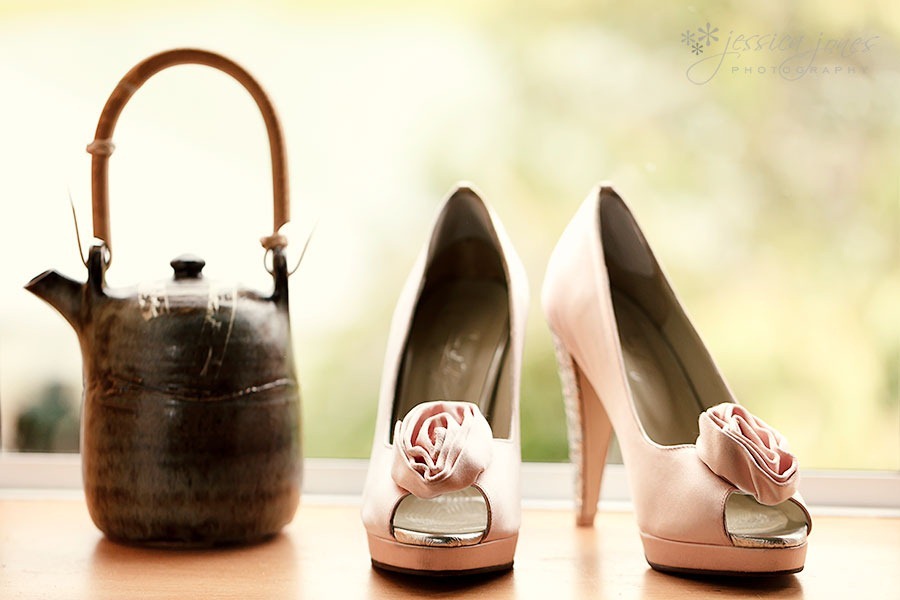 Libby's Mum and Dad have spent countless hours preparing the gardens, the marquee, the signs and the details to have their daughter's wedding at their home.  A labour of love I'm sure.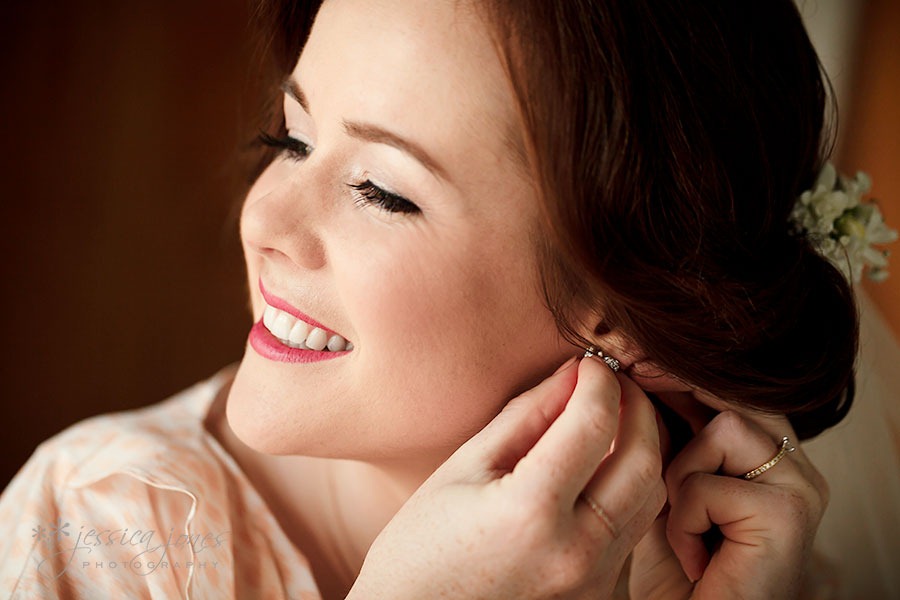 Meanwhile Paul is with the guys as they get ready for the big day.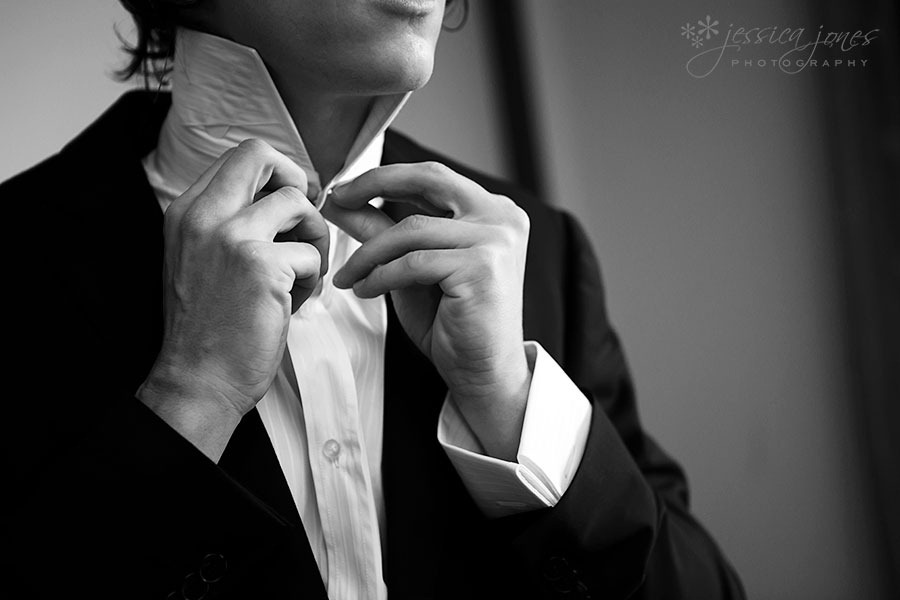 Tie pins with everyone's initials, and the GPS co ordinates of the wedding ceremony.  It would be hard to be cooler than that.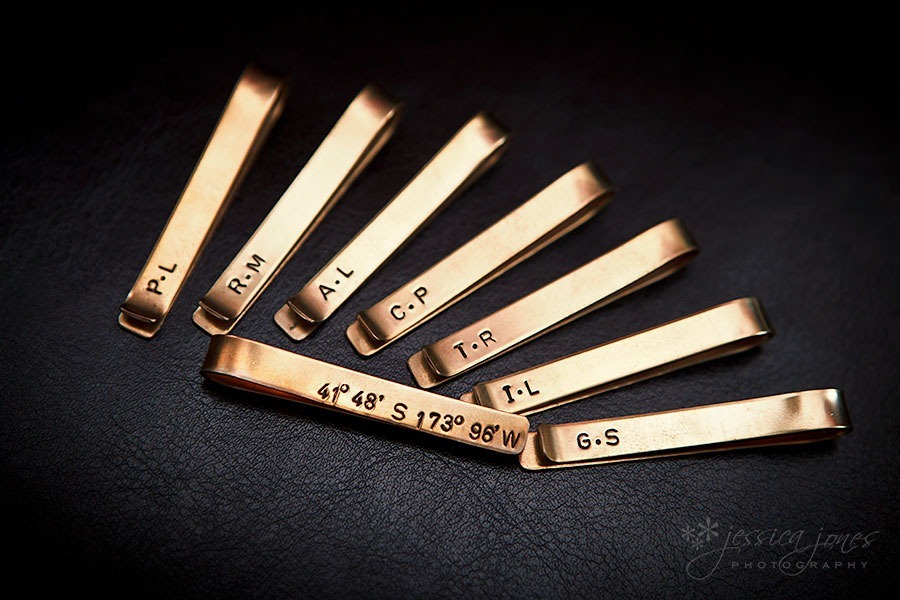 Tying a tie seems to be quite tricky.  I must say, I'm glad I'm a girl because I think it would drive me crazy if I had to wear a tie!  Here the groomsmen get a lesson from Peter on how to tie a tie.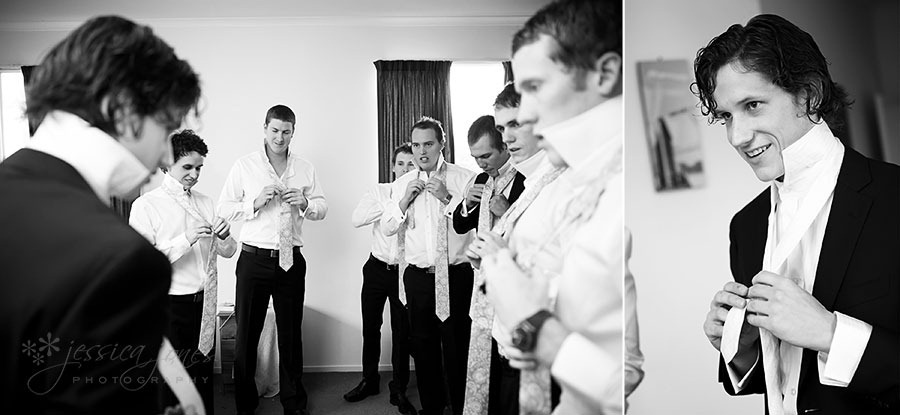 Some were able to pull it off fairly well.  Others clearly need more lessons.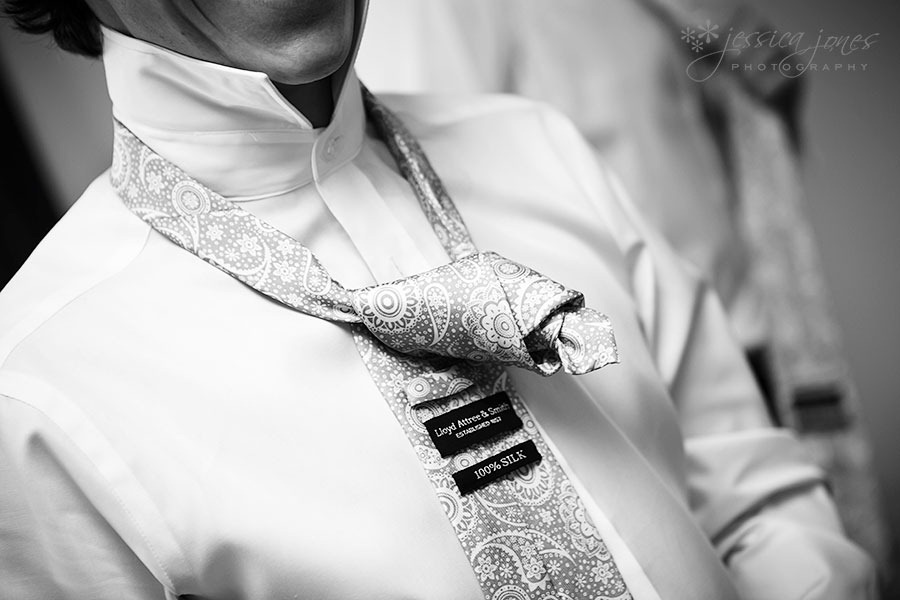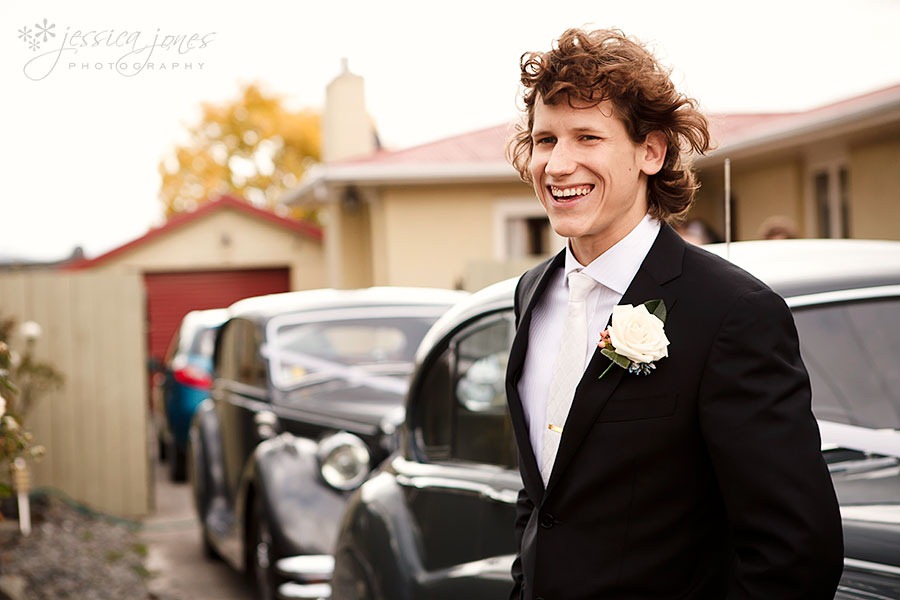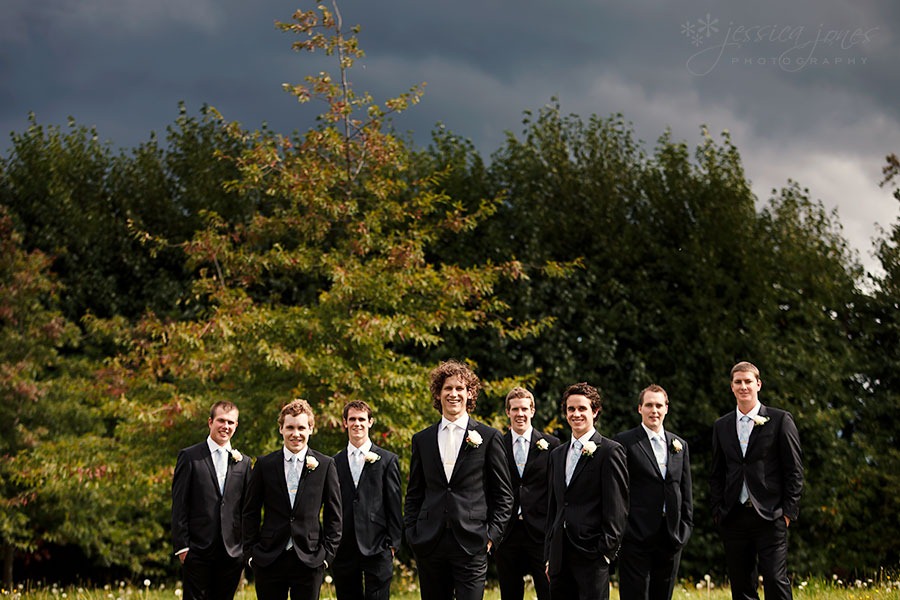 Libby is beautiful.  Insanely beautiful.  Fairy tale beautiful.  Part Snow White, part Anne of Green Gables.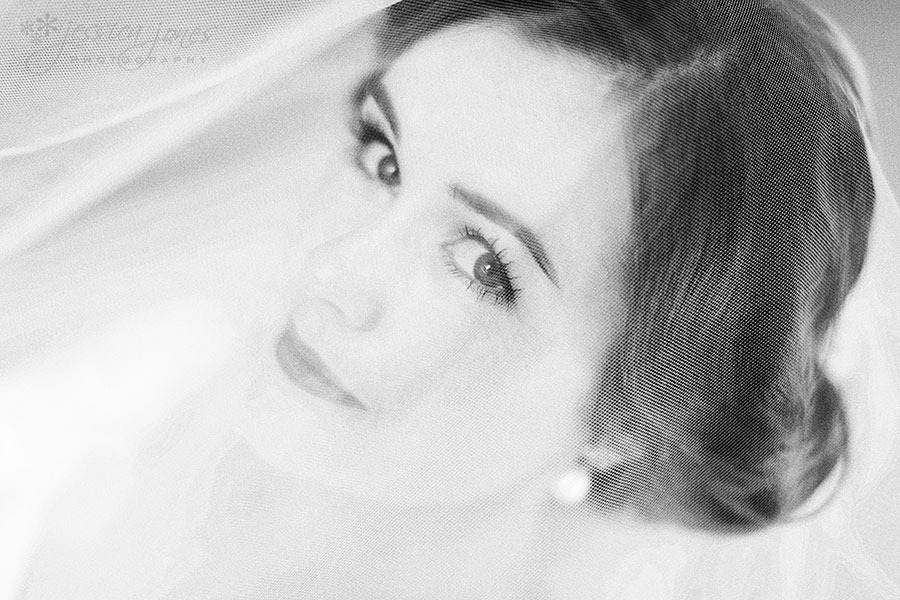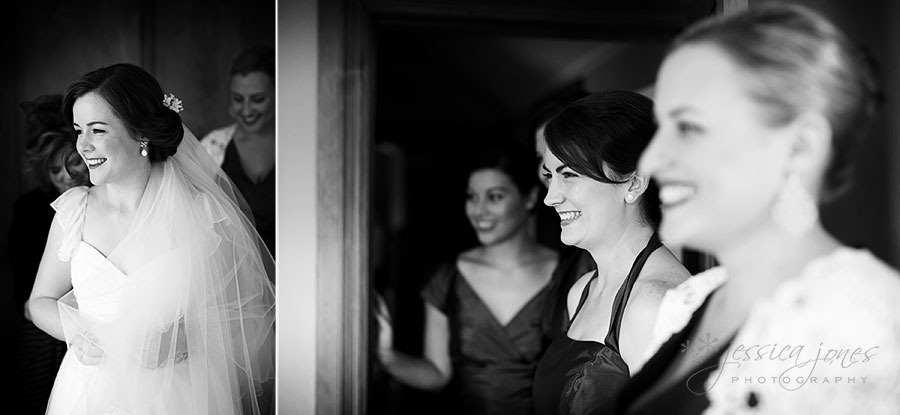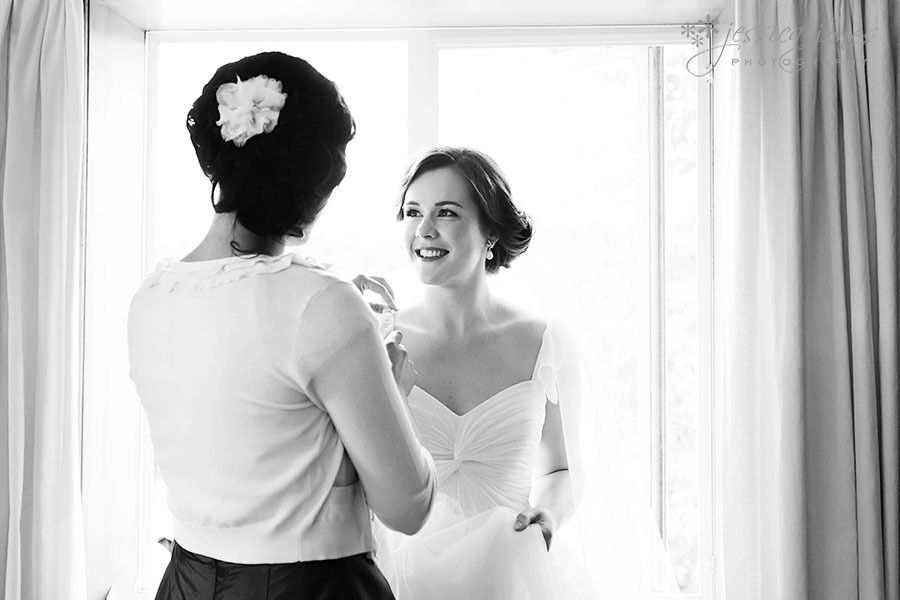 Gorgeous hair and makeup by the ladies at Locks and Lashes.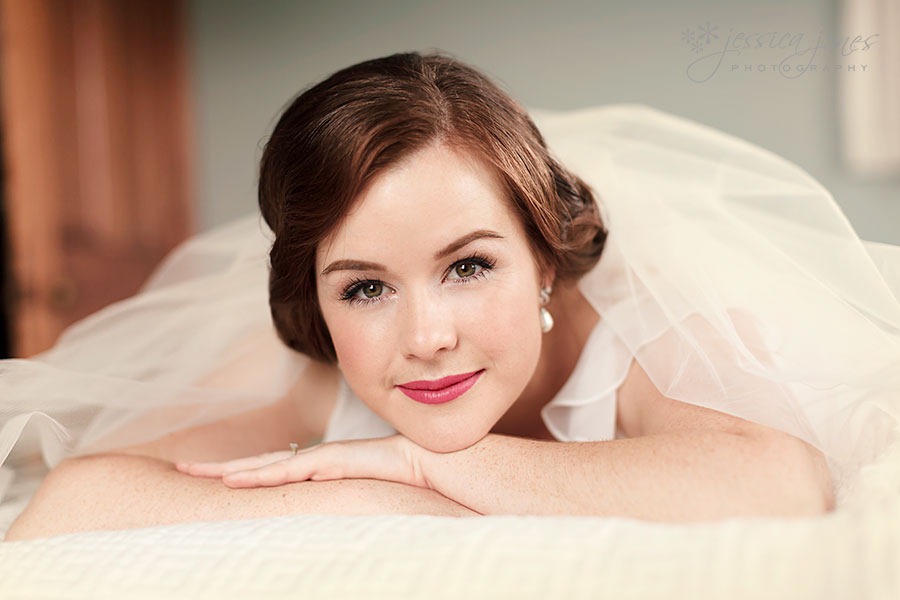 The boys had arrived outside and so the ladies hid inside and waited for their turn to come out.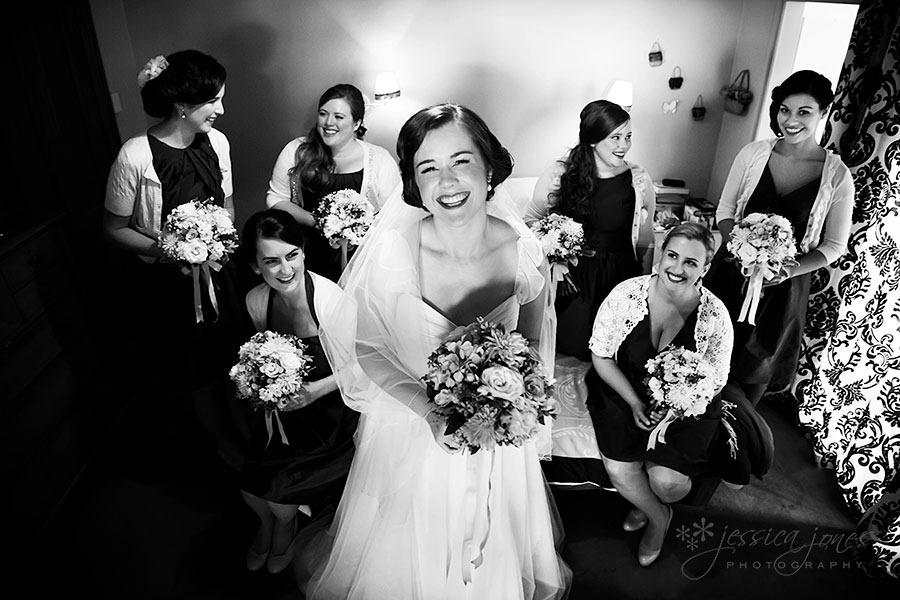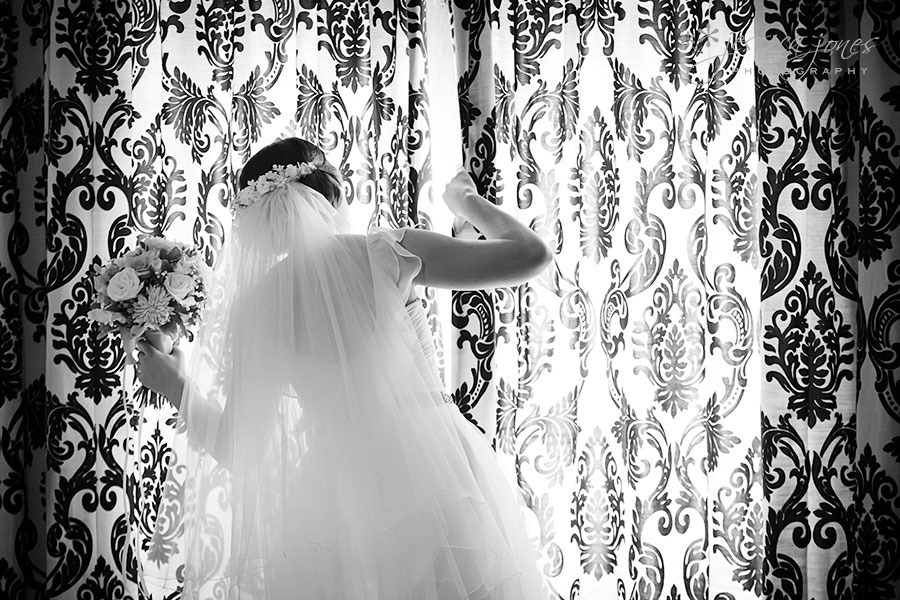 And then it was time.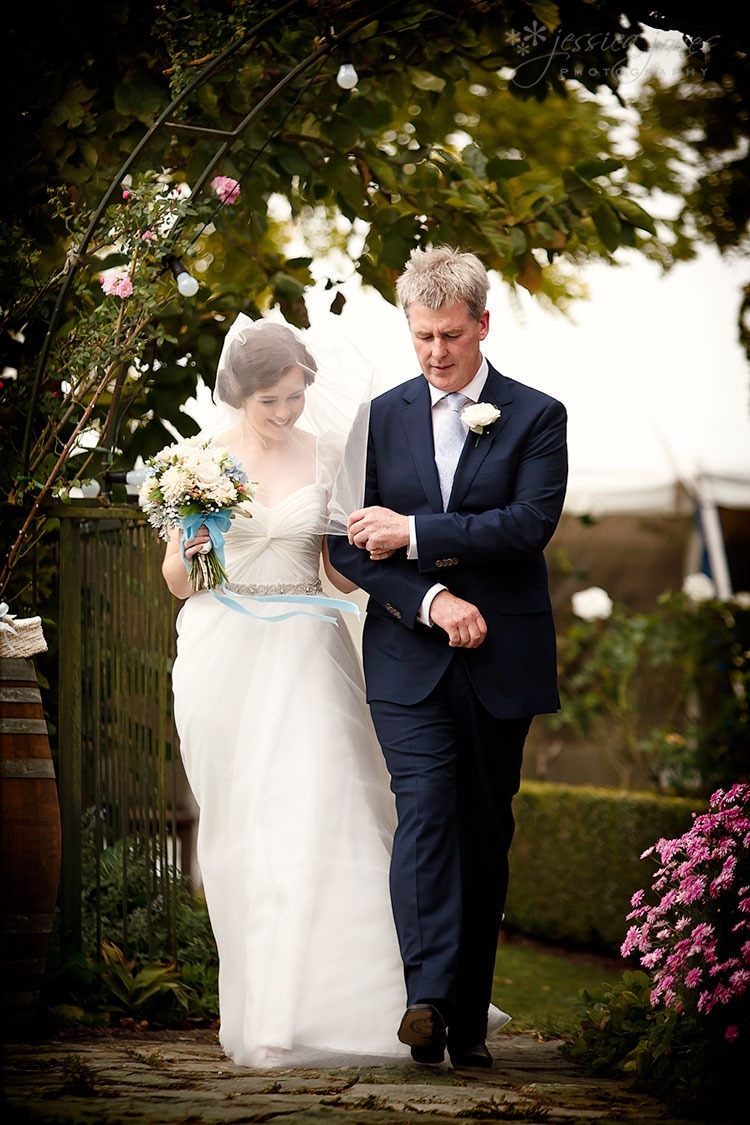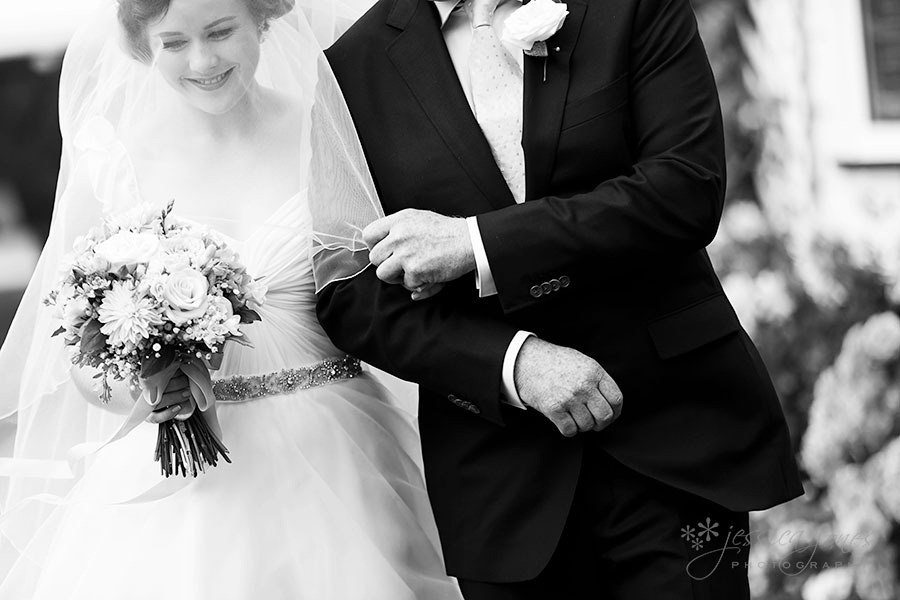 Peter watches as his beautiful bride arrives, reminding me of the Anne of Green Gables reading which Libby had selected for the ceremony.  Once again.  So perfect.
"But it was a happy and beautiful bride who came down the old, homespun-carpeted stairs that September noon–the first bride of Green Gables, slender and shining-eyed, in the mist of her maiden veil, with her arms full of roses. Gilbert, waiting for her in the hall below, looked up at her with adoring eyes. She was his at last, this evasive, long-sought Anne, won after years of patient waiting. It was to him she was coming in the sweet surrender of the bride. Was he worthy of her? Could he make her as happy as he hoped? If he failed her–if he could not measure up to her standard of manhood–then, as she held out her hand, their eyes met and all doubt was swept away in a glad certainty. They belonged to each other; and, no matter what life might hold for them, it could never alter that. Their happiness was in each other's keeping and both were unafraid."  Anne's House of Dreams.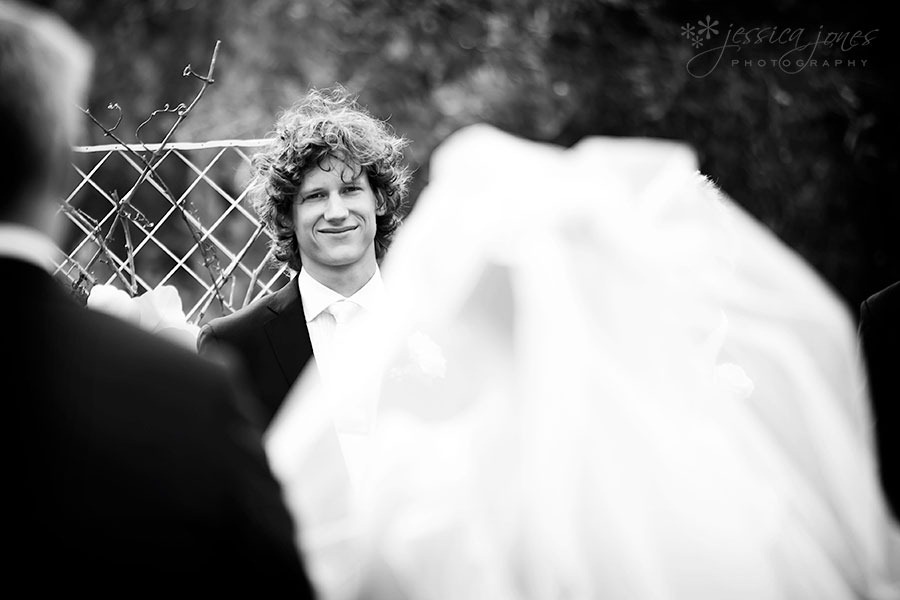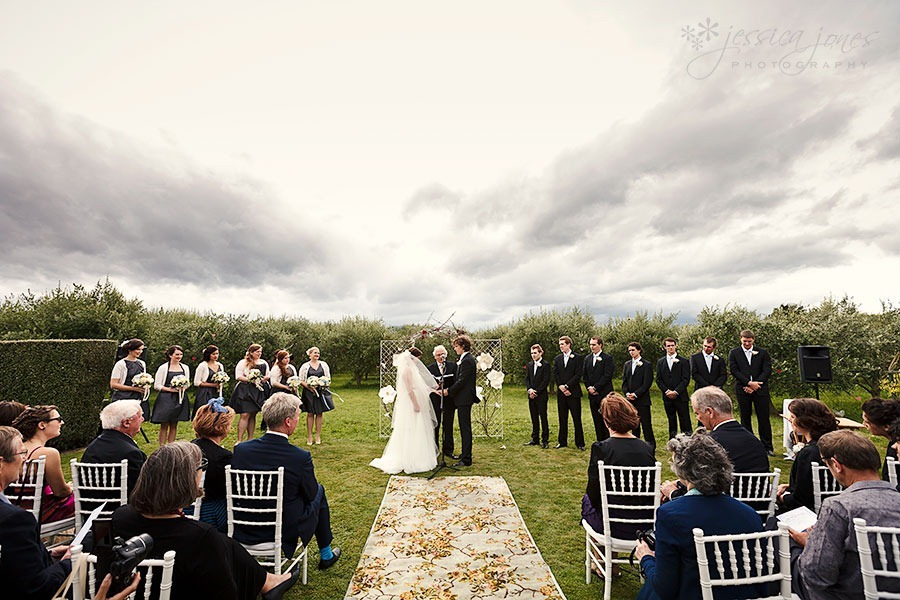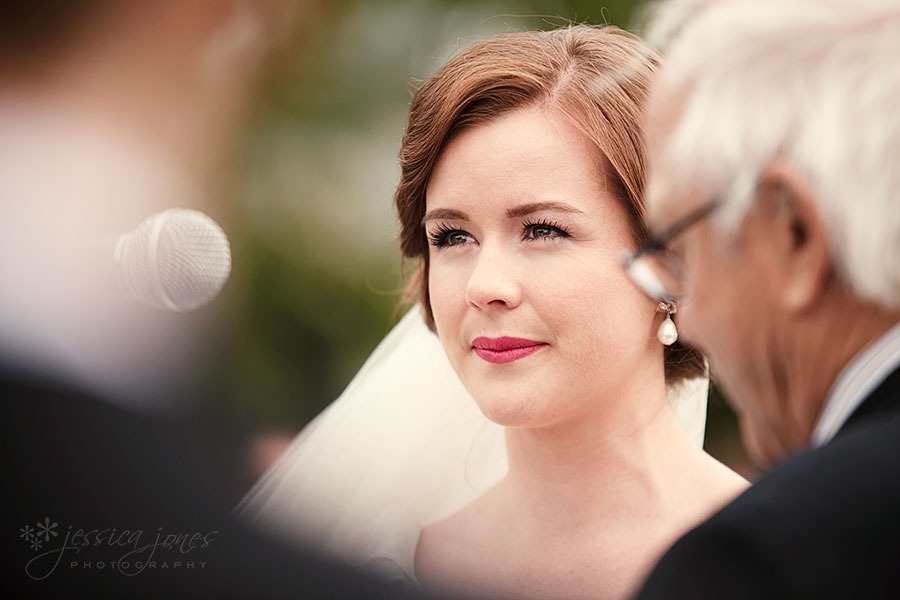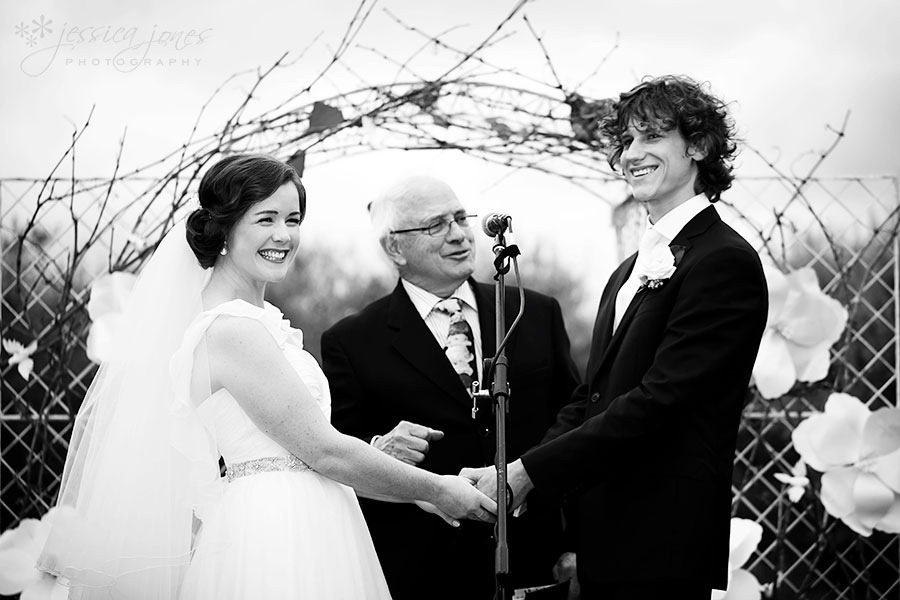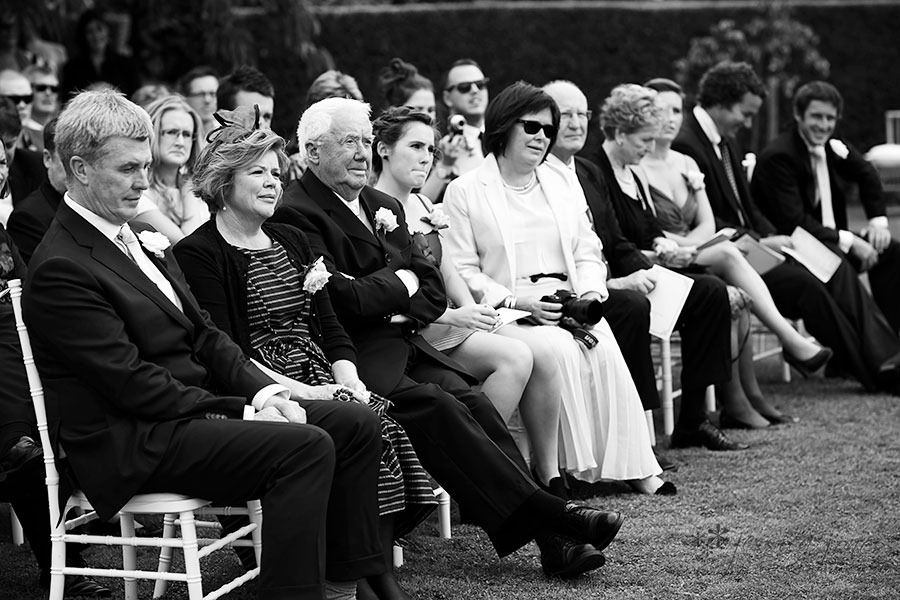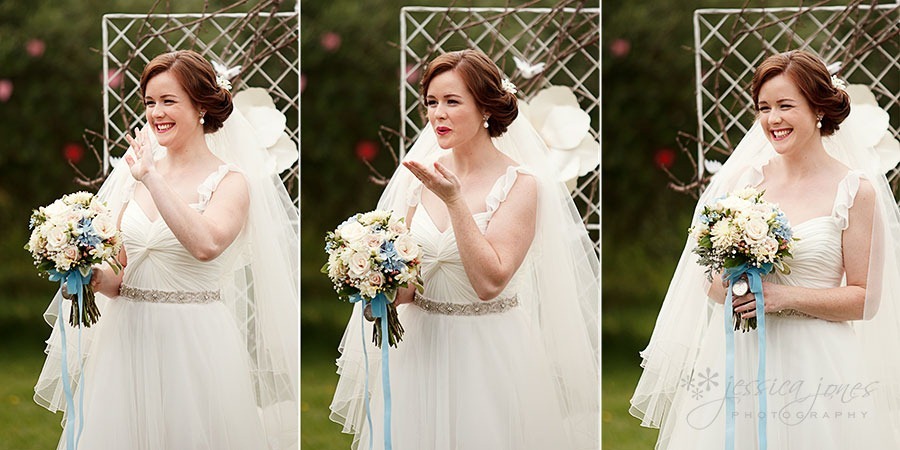 And just like that, they're married.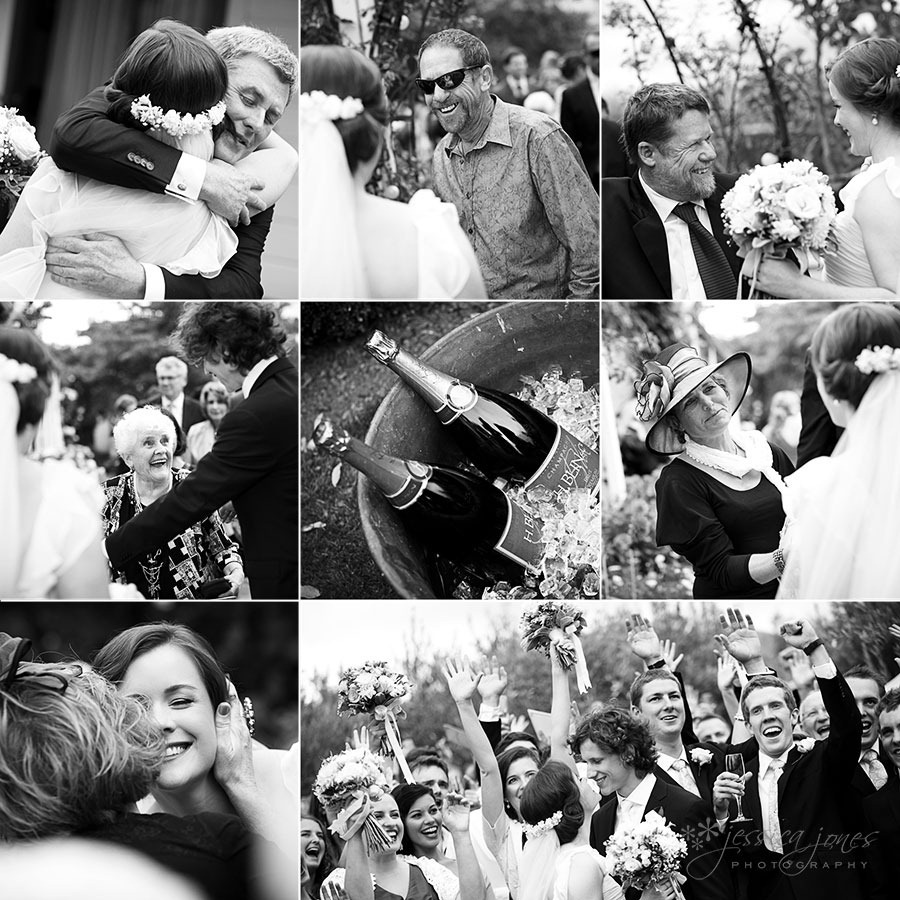 You couldn't find a more respectable bunch of young people.  Most of them were originally friends from University.  Not being highly educated myself, I was a little bit worried about showing myself up in front of this group of seriously smart people.  Thankfully nobody asked me about theories, atoms, parts of speech or times tables.  Phew!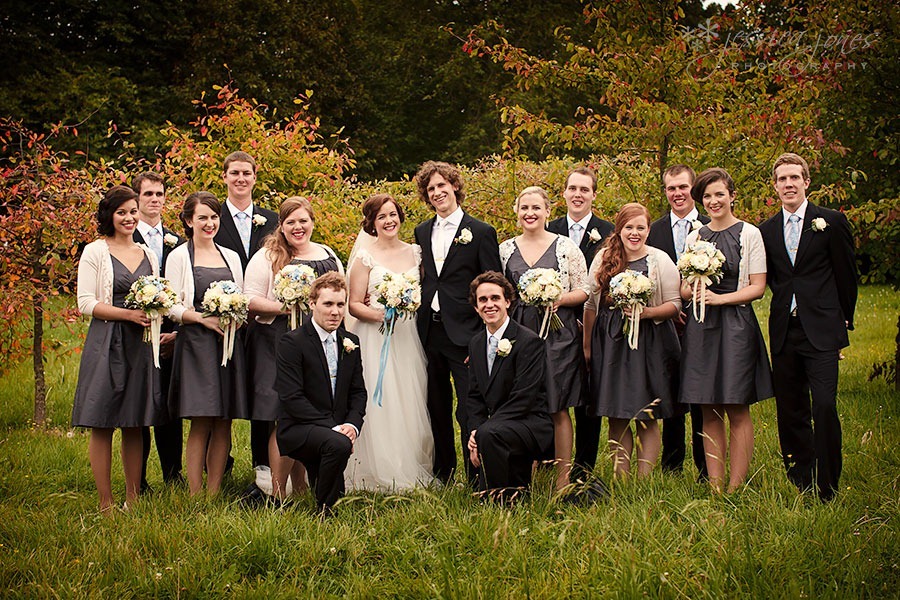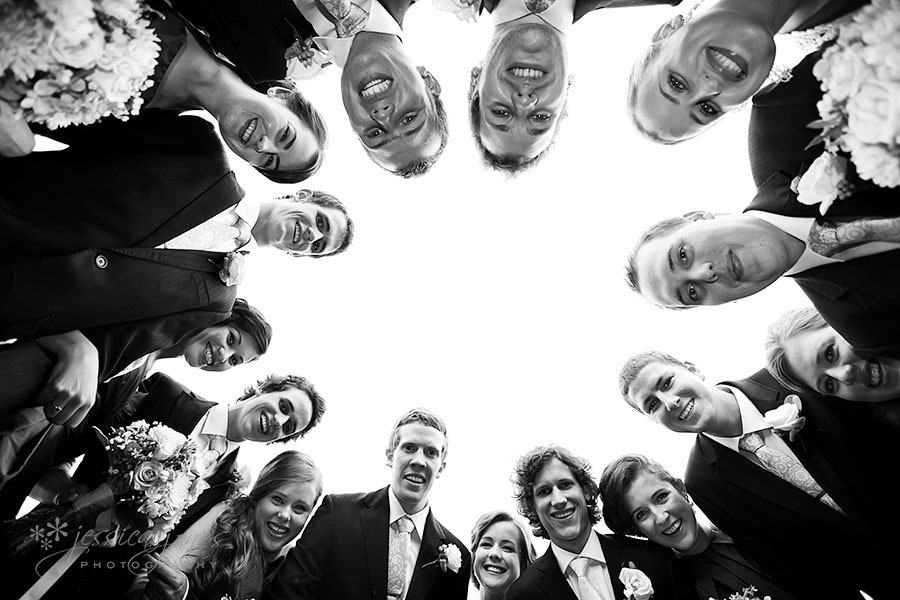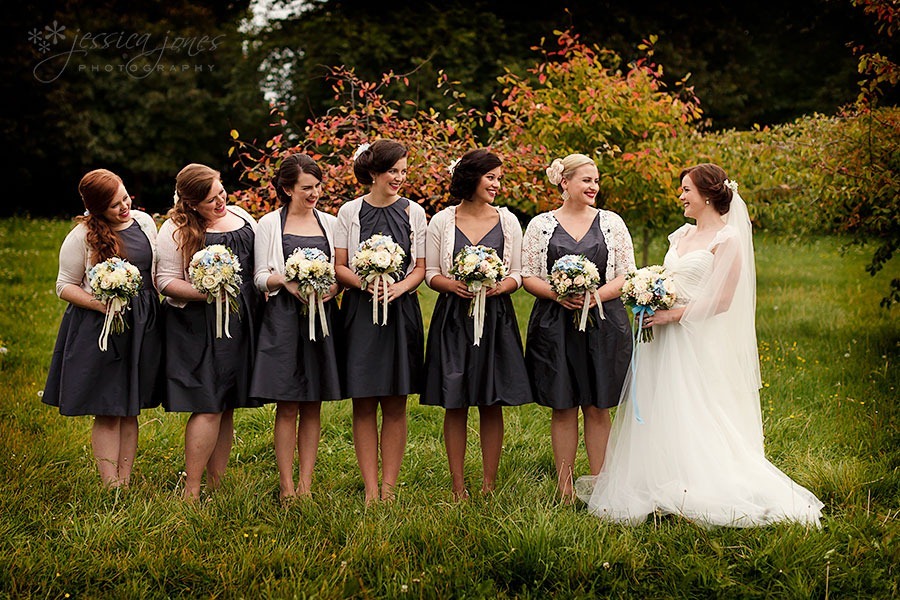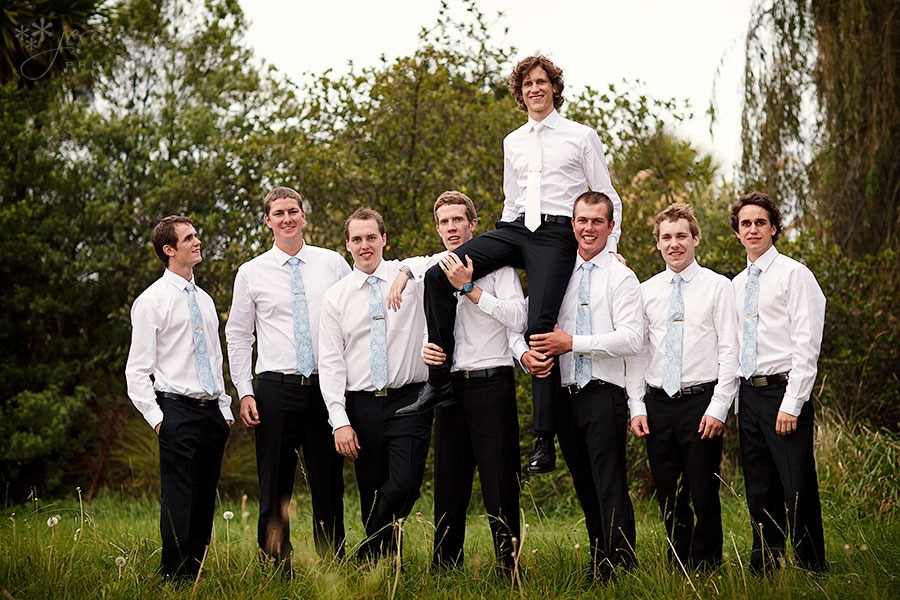 Then we took some time with just Libby and Peter.  It's lovely when we can steal our couples away for a few minutes before the reception.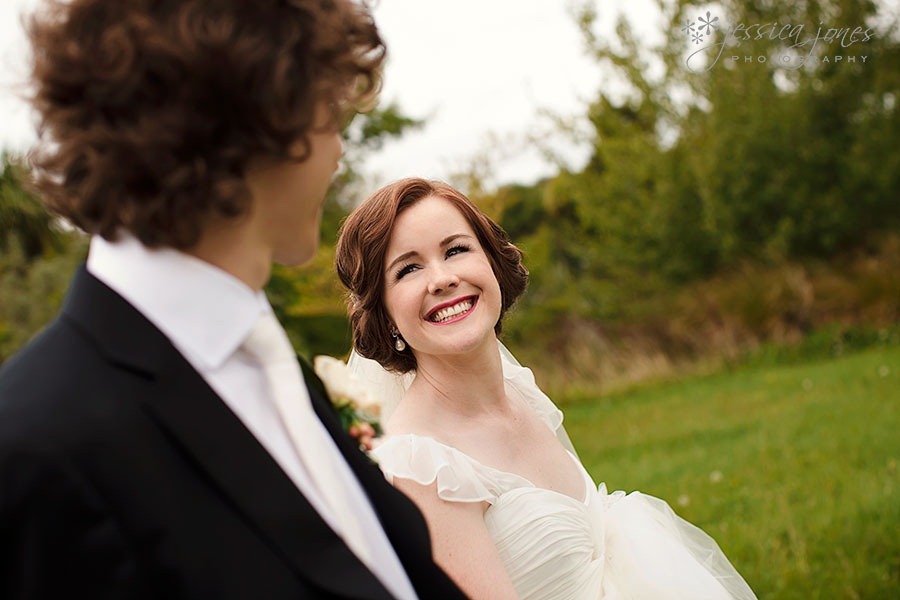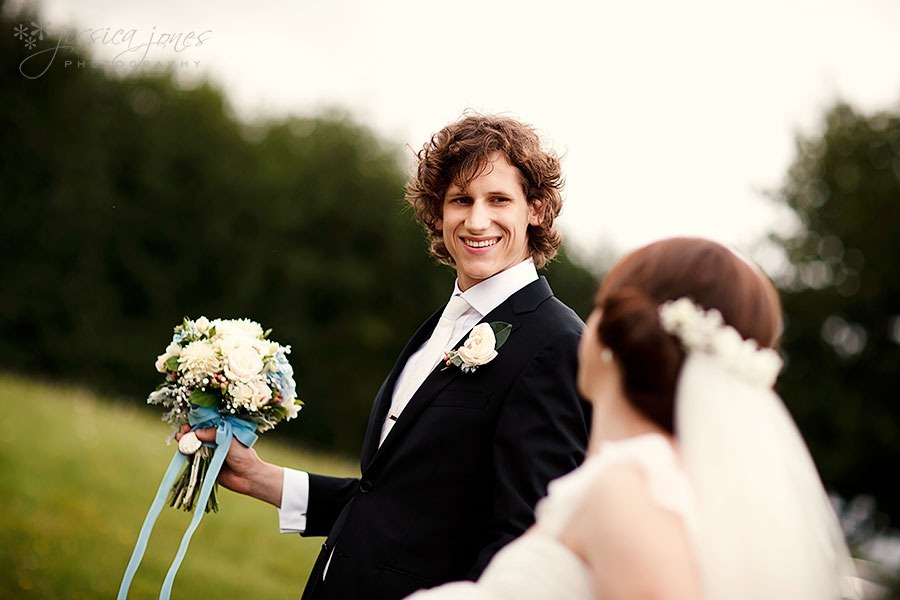 Over the little lake on her parents property.  How gorgeous!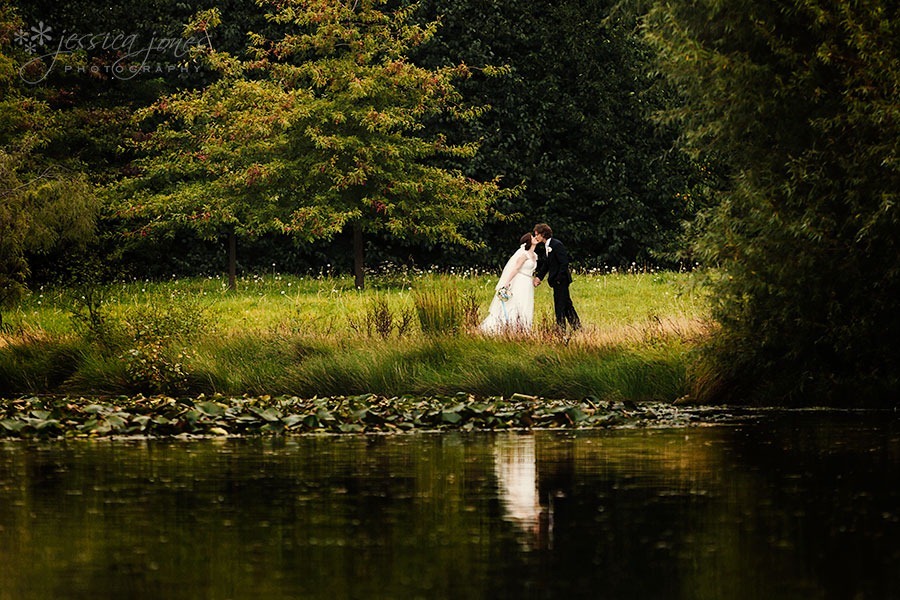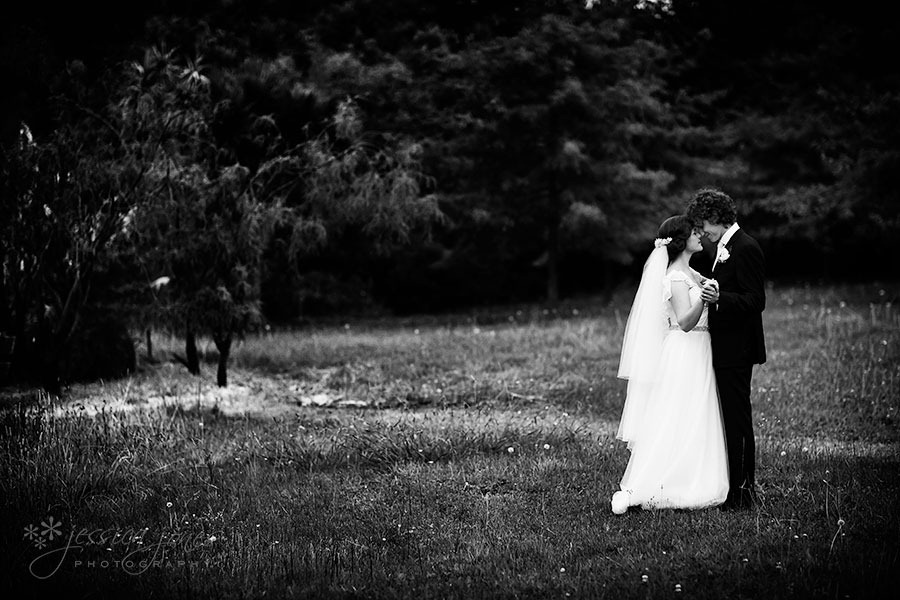 Check out Nina's amazing work!  Thank you Pink Poppie!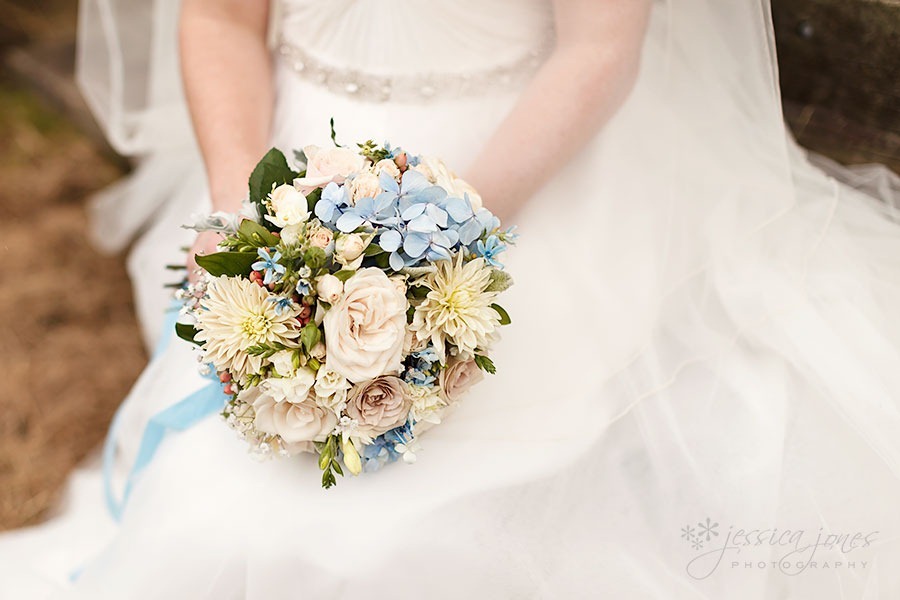 Peter grew up in Papua New Guinea, although originally a Kiwi.  He's gone on to be part of some pretty amazing things.  For example, right now, he's part of a team working on a way to grow cartilage for knees.  I know, right?  Way awesome.
Libby clearly knows how wonderful he is, but says he still manages to surprise her with how fantastic he is on a pretty regular basis.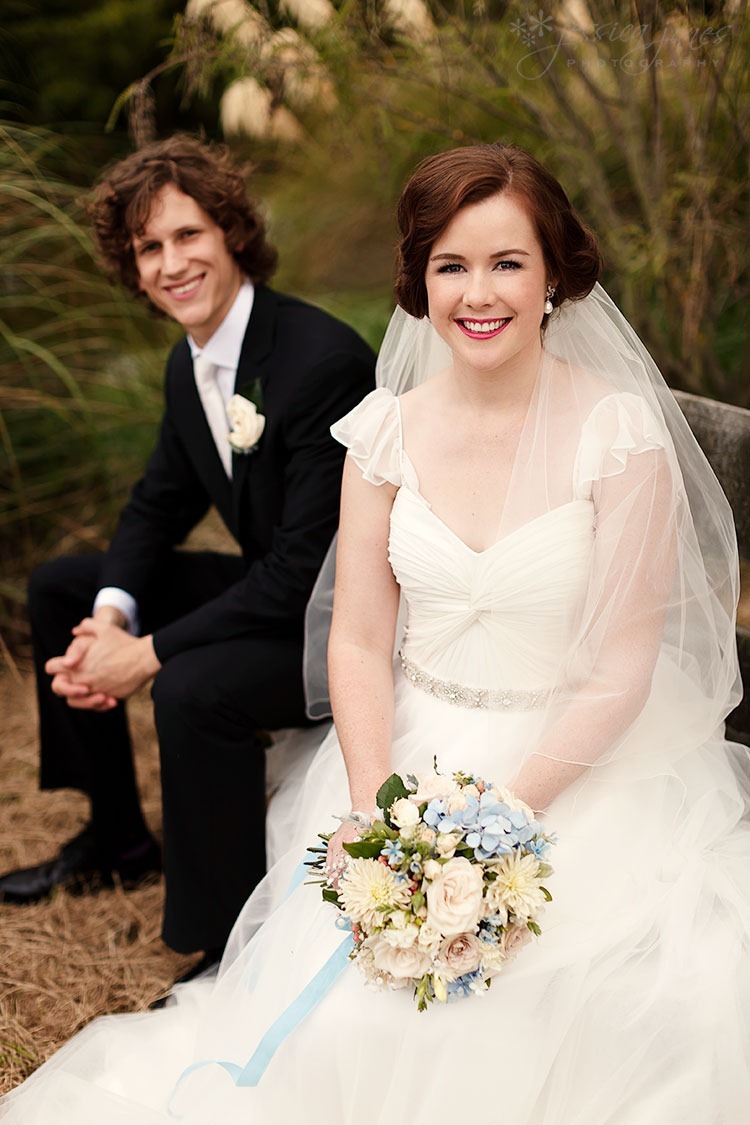 But don't be fooled into thinking that Libby is just a pretty face!  She's a ballet and highland dancer, she's been into many sports, worked in a refugee centre, helped people overseas as well as having a colossal amount of academic achievements in law school and is working towards becoming a lawyer.  As her Dad put it, this girl is the complete package.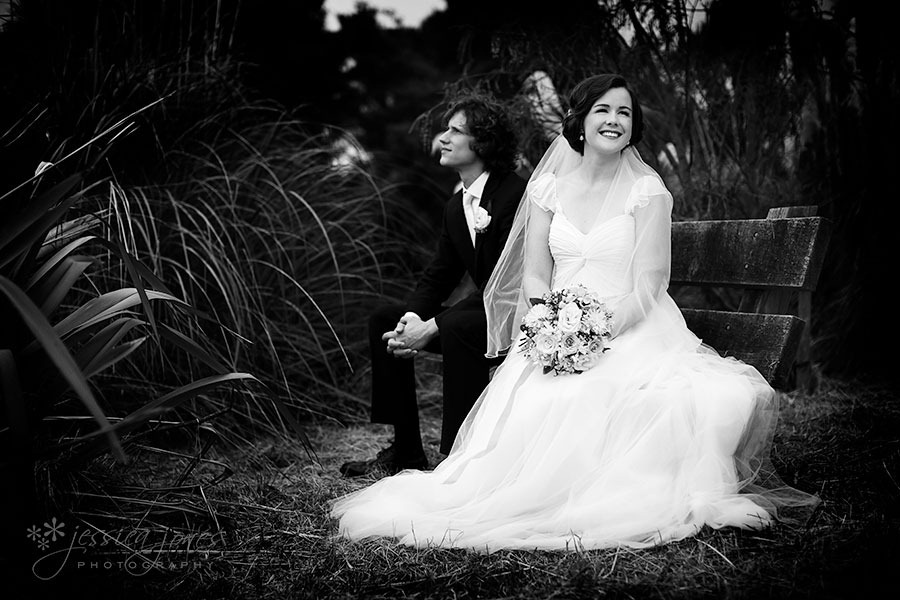 Together, they make an incredible team.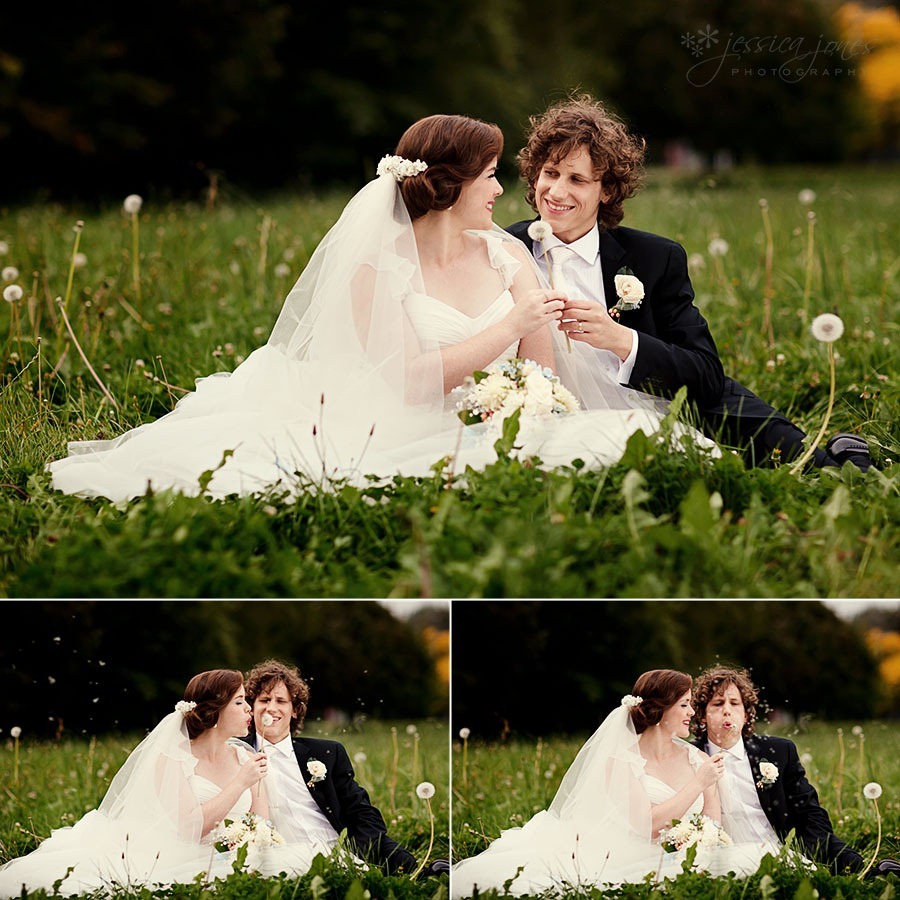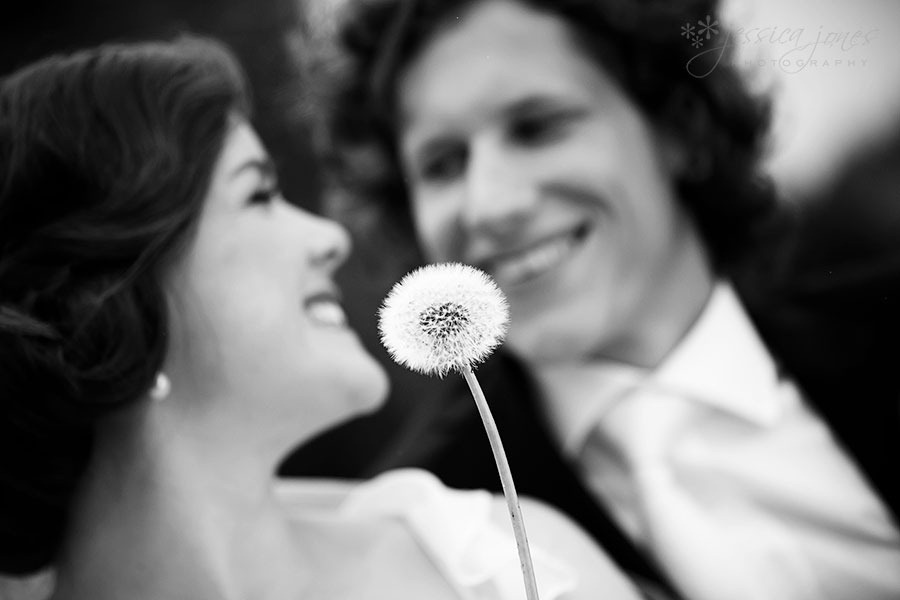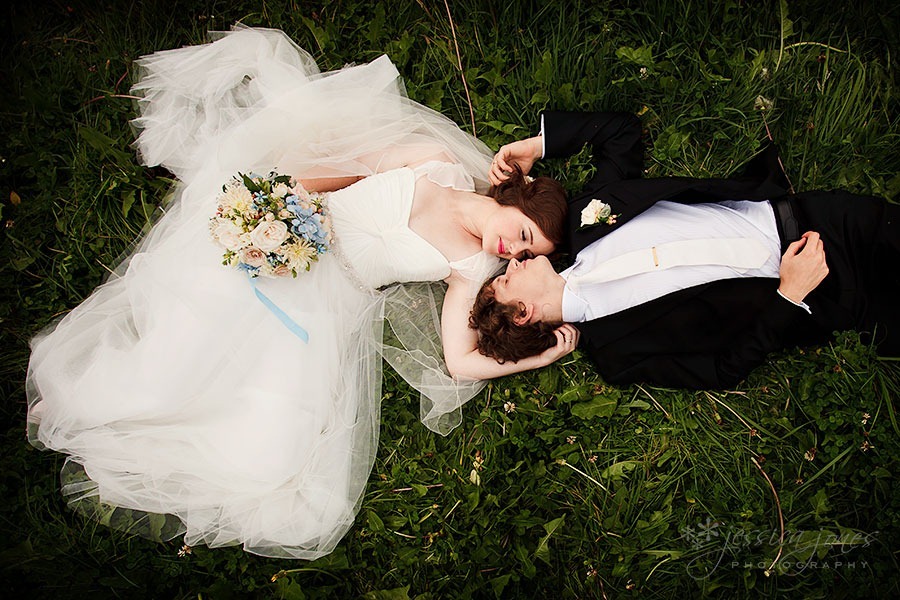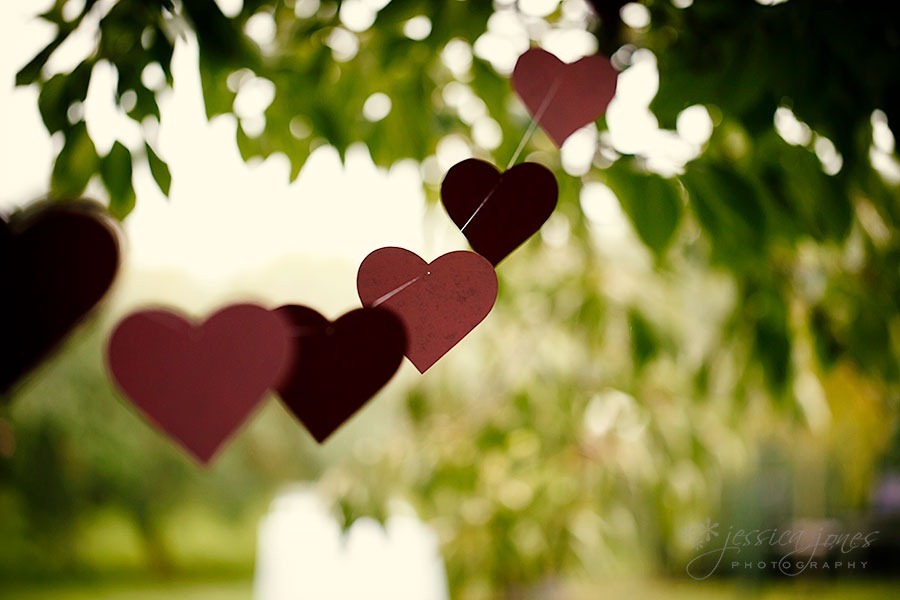 Then it was time to go back to the party.  The Waghorns know how to have a wedding, that's for sure!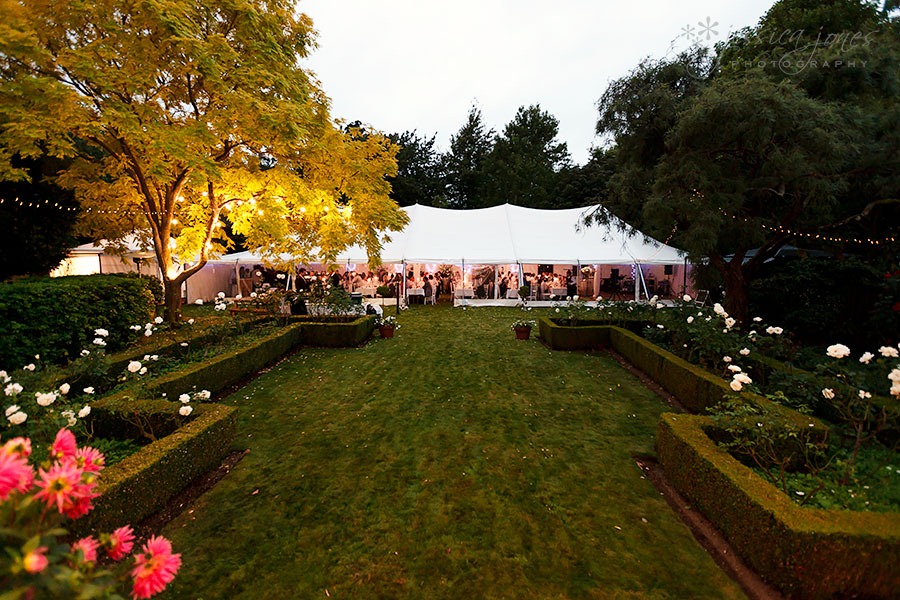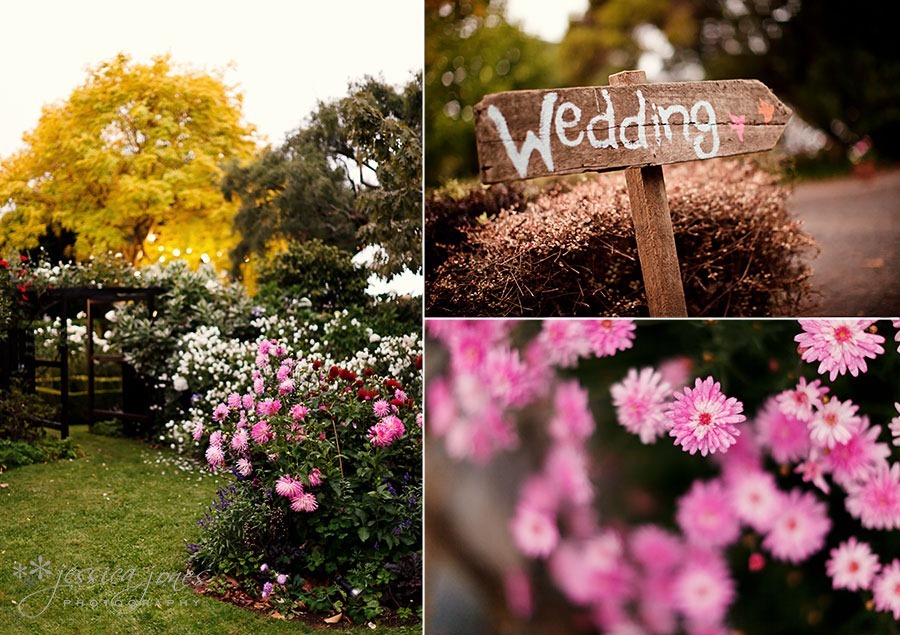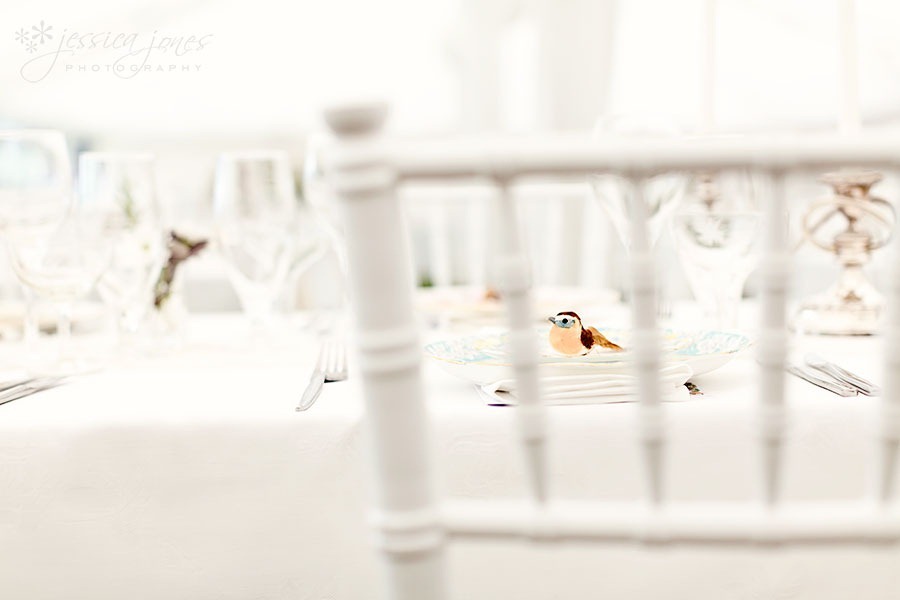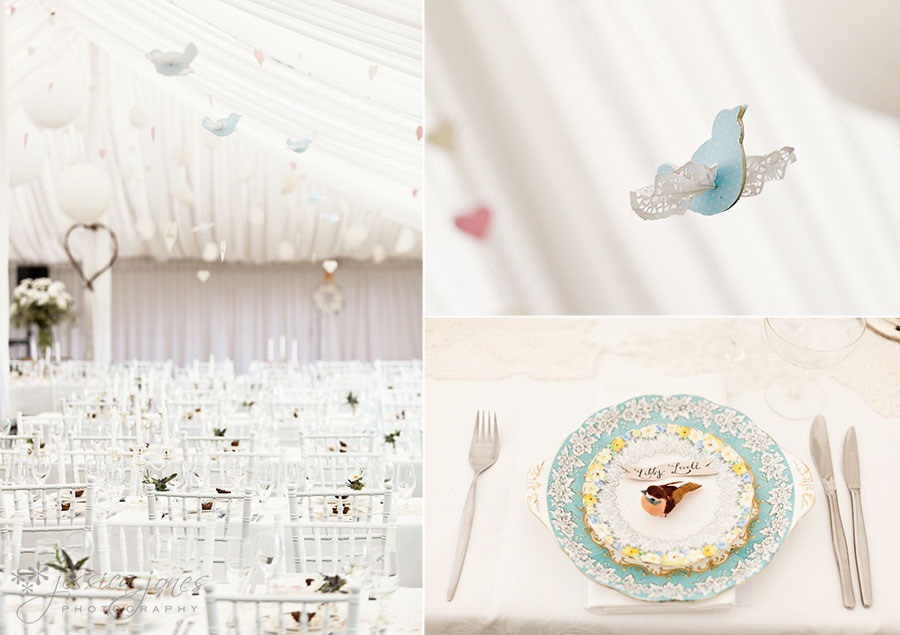 The speeches were something else.  It was clear that these two young people had the most loving parents, amazing role models and beautiful families.  They're the kind of family that you want to go see at Christmas, and pretend that you're part of them too.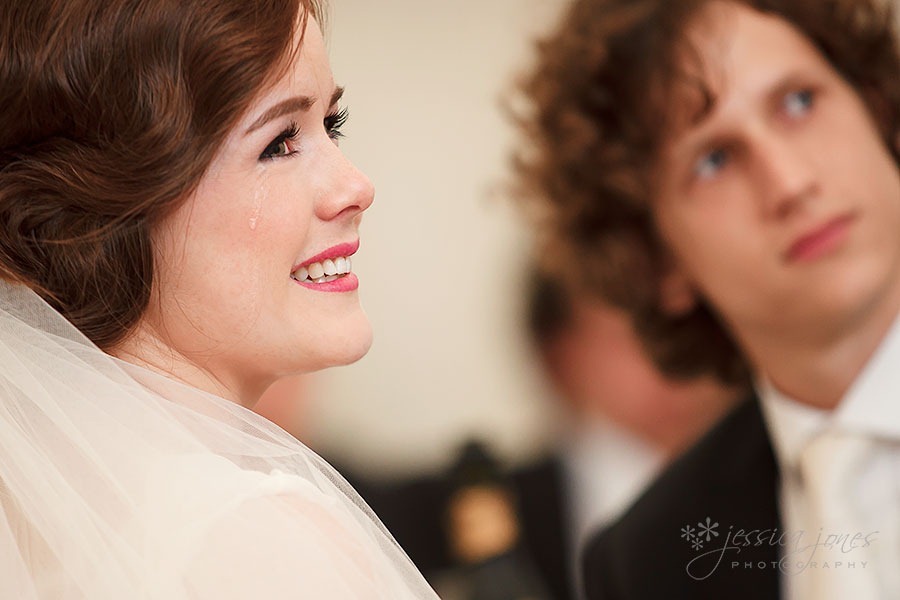 The rain was gently falling and it was dark outside.  Not the kind of night you would generally think of ice cream.  However, when Mr Whippy was mentioned there was almost a stampede.  150 people turned into 10 year old children, eyes aglow and smiles beaming.  It was magic.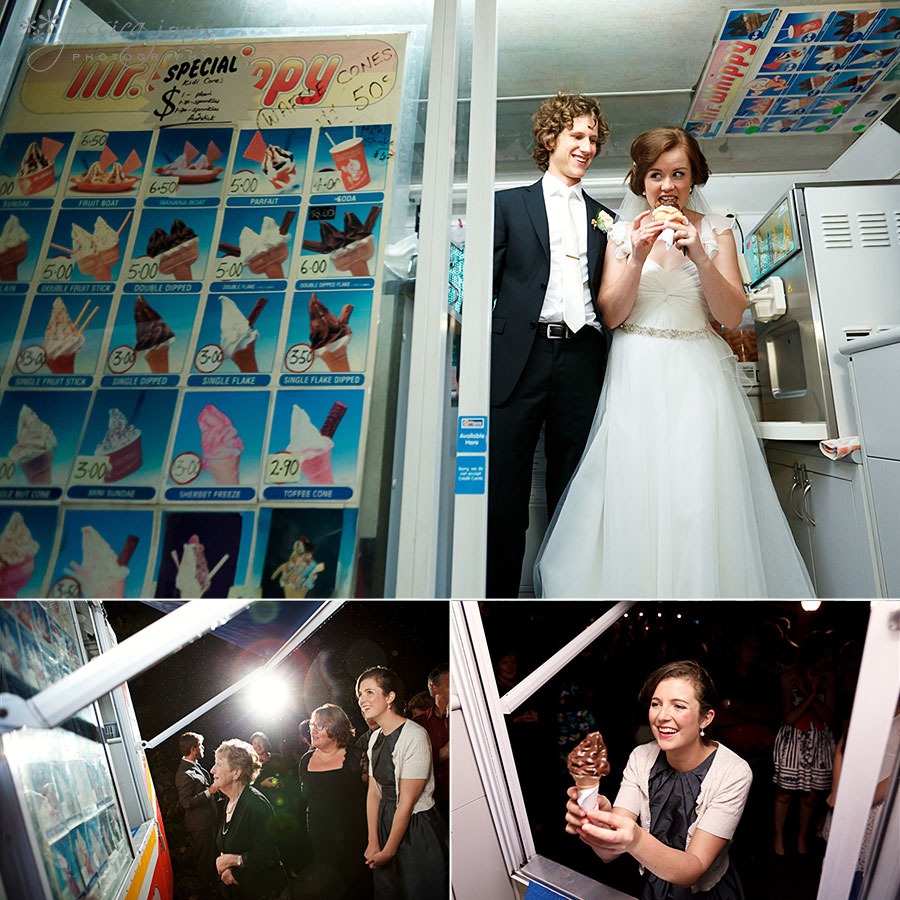 Like a perfect fairytale, there was a kiss and there was dancing.  Beautiful dancing.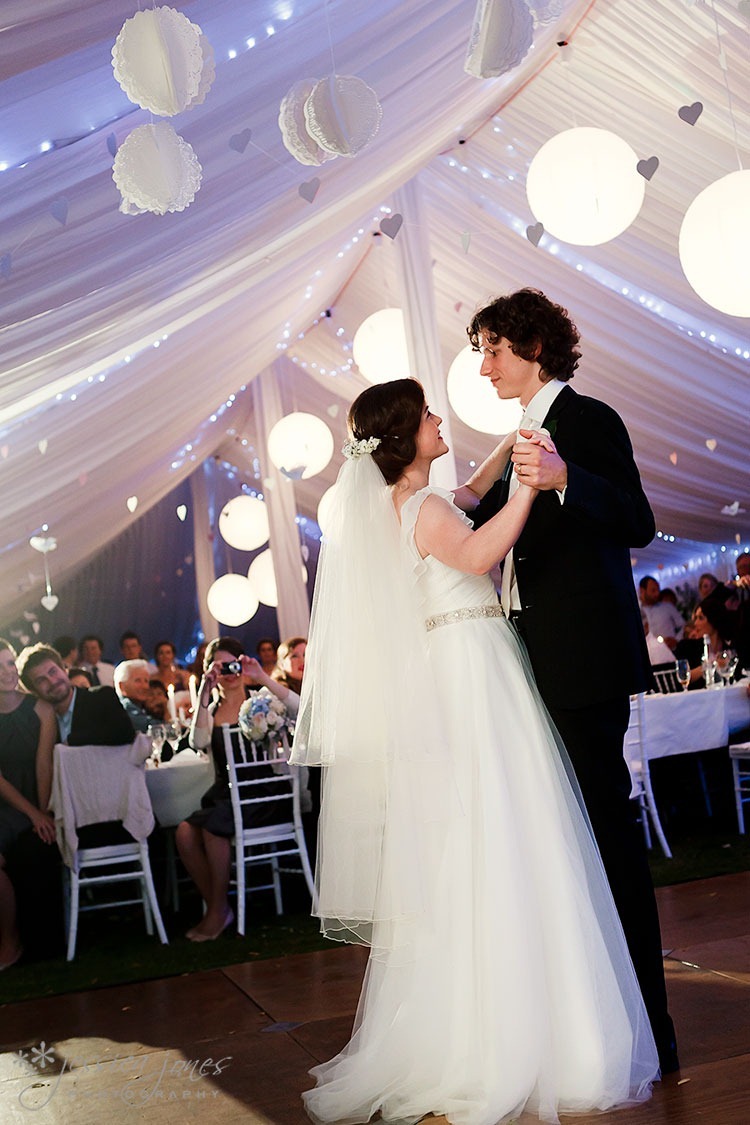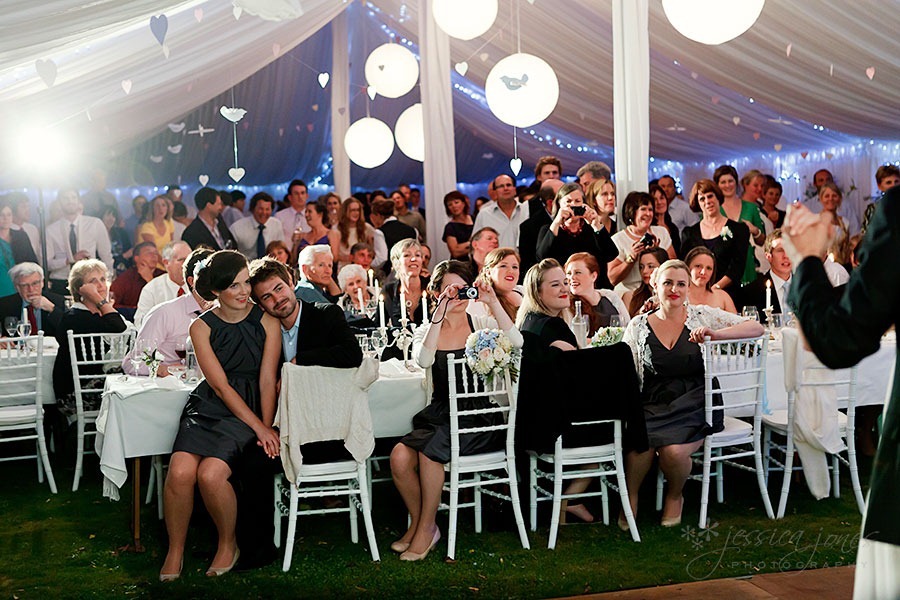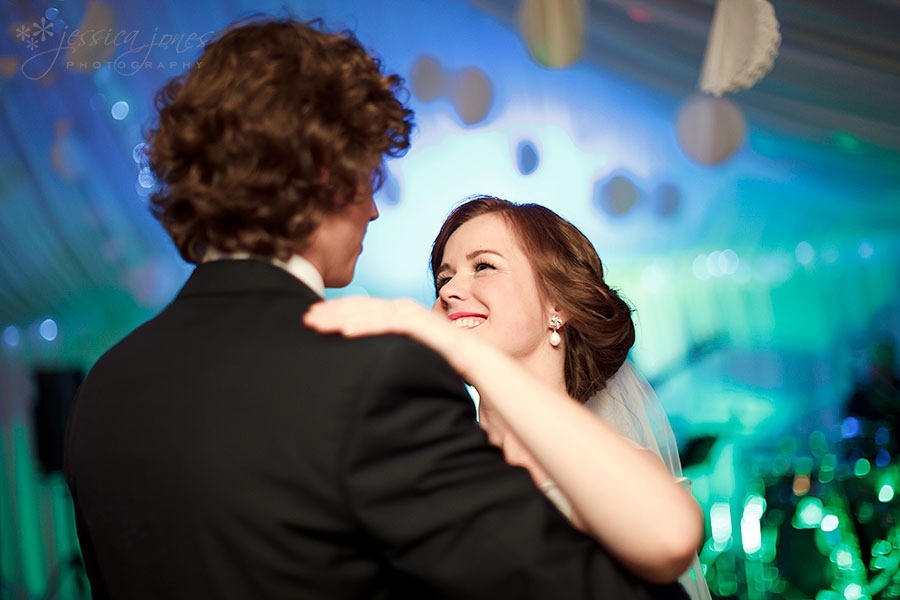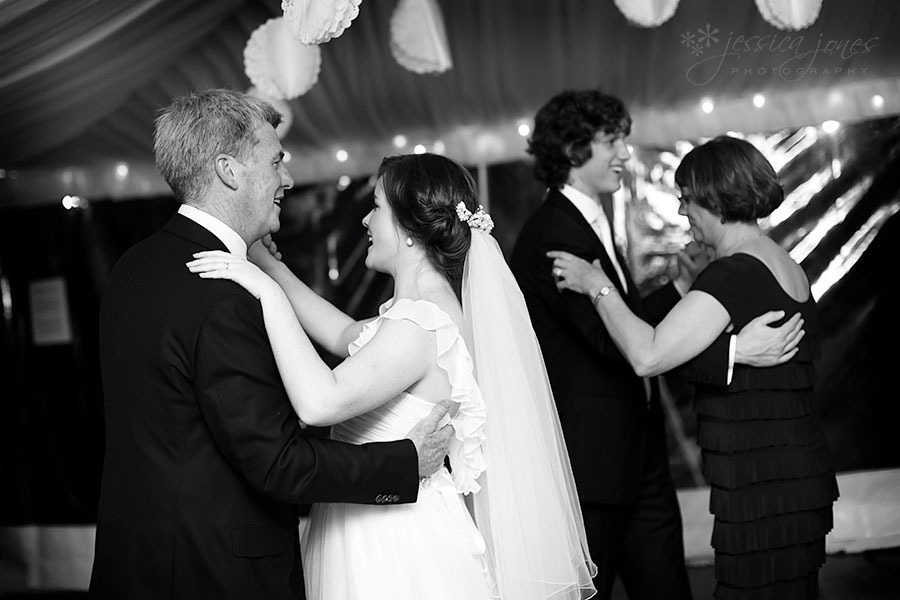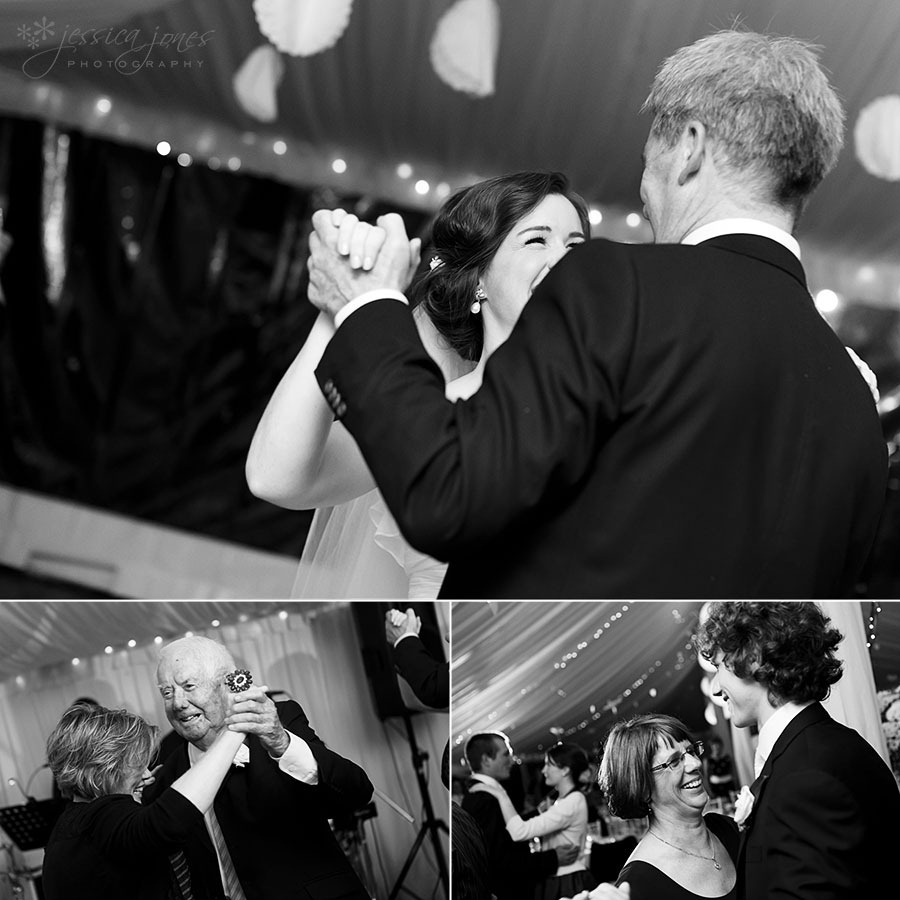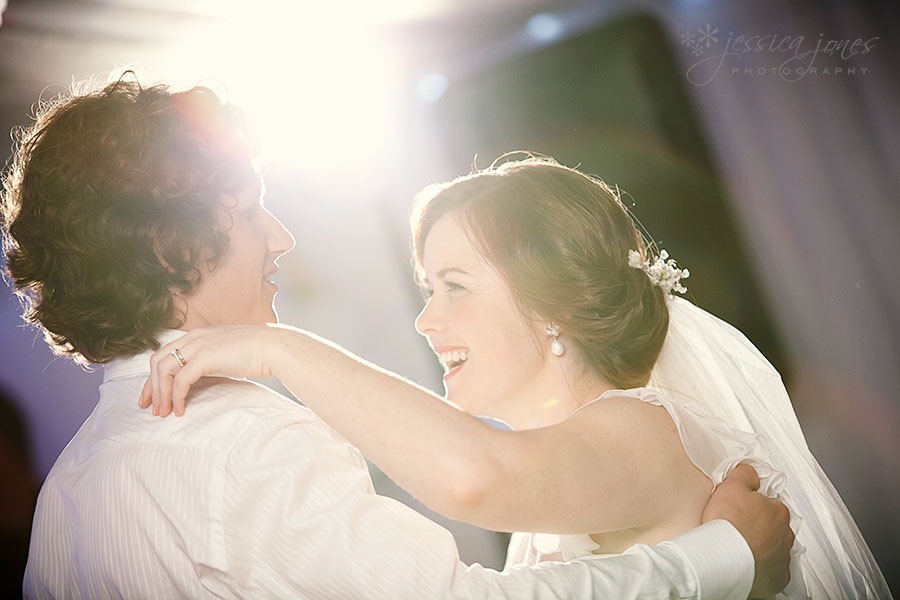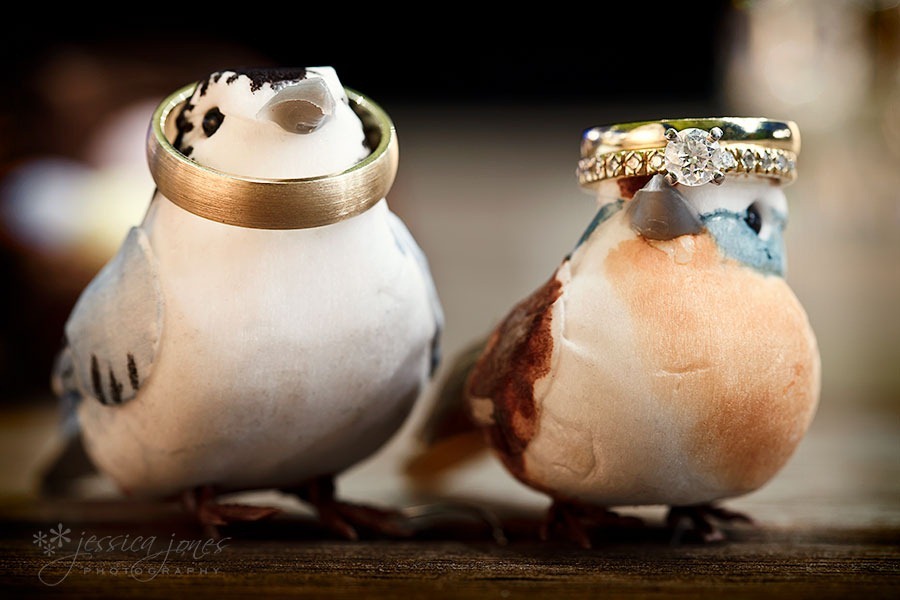 Libby and Peter, words aren't really adequate to say how grateful we are to have been chosen to capture your day.  We wish you guys many many years of happiness.  We're so thrilled to have been a little piece of your story.