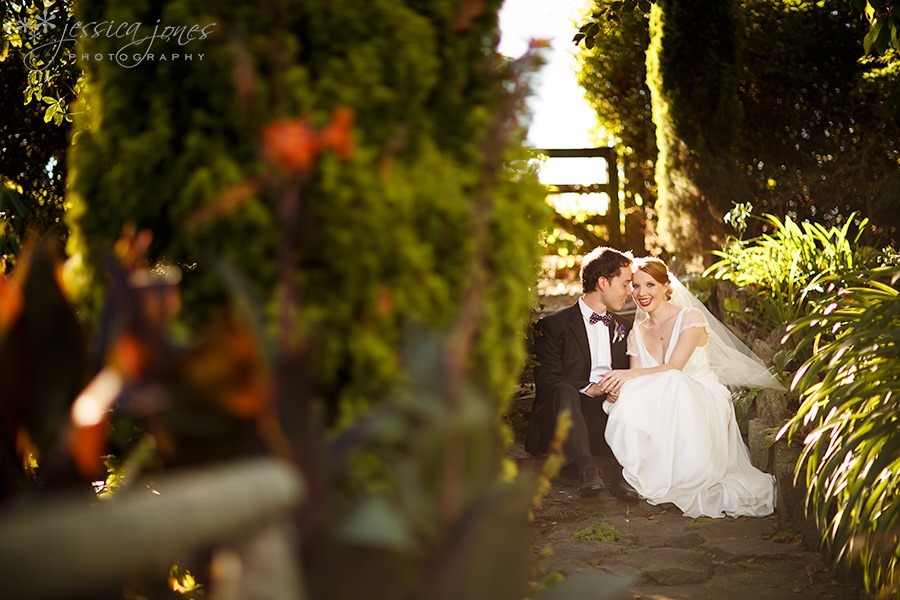 Today's blog post starts with Alice in Wonderland fancying Postman Pat.  Bet you didn't see that coming!  Alice spotted Pat, and his cat (who was incidentally a soft toy on a lead) and thought he was really quite cute. Molly and Brock were at a dress up party, in their mid teens.  Since then years have passed, Alice managed to win Pat over completely and on Saturday they became husband and wife.
Molly and Brock's wedding was intimate and lovely, surrounded by their closest friends and family they shared hugs and smiles and a dash of confetti.  And we got to capture their memories.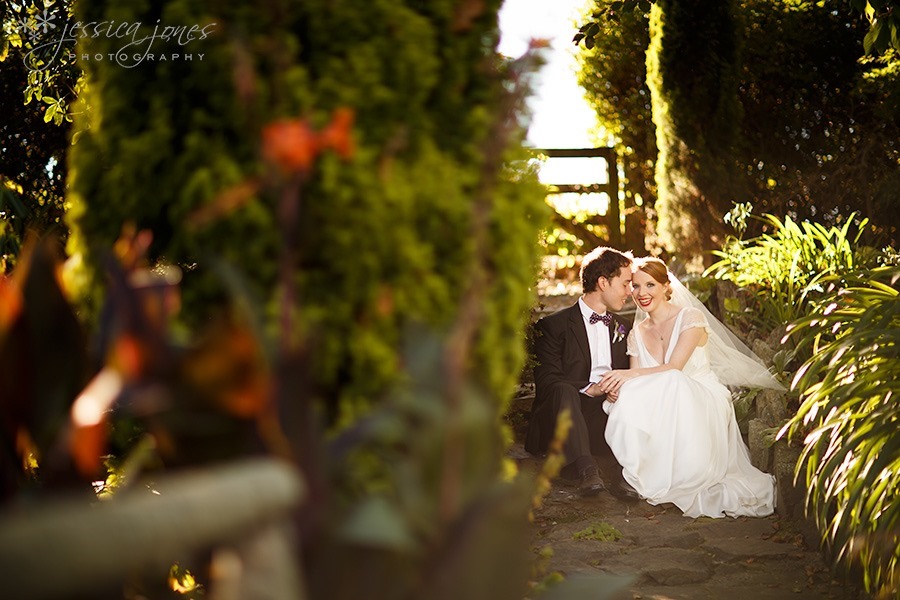 Molly's wedding day started at her Mum's house, filled with a healthy bustle of activity and excitement.  With her gorgeous dress tucked away in the cupboard with a 'NO PEEKING' sign on it, she could be sure that her walk down the aisle would be the first time anyone had a look at it!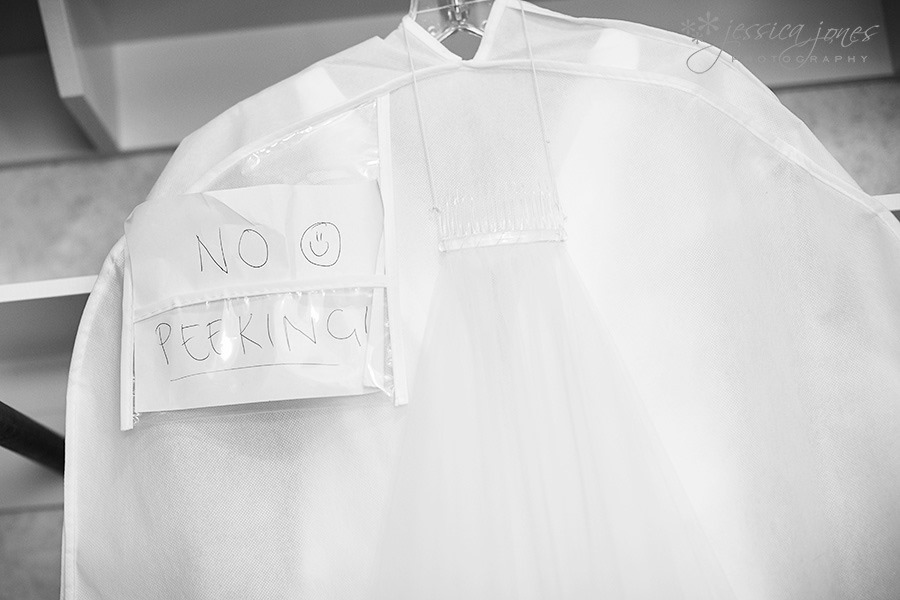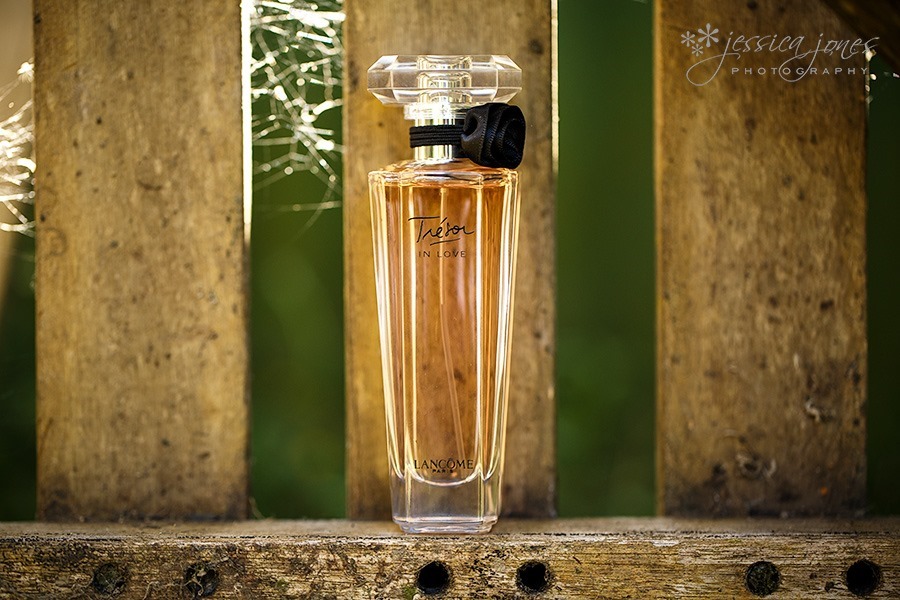 You know you're marrying a great catch when you get a handmade album with some of your happiest memories in it, and blank pages waiting for the memories you're yet to make together.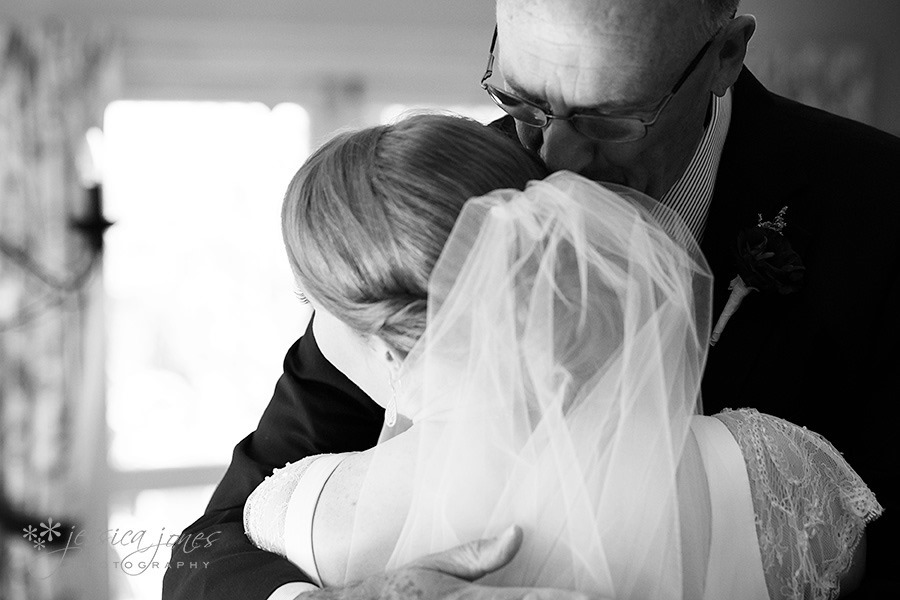 Molly, you are utterly stunning!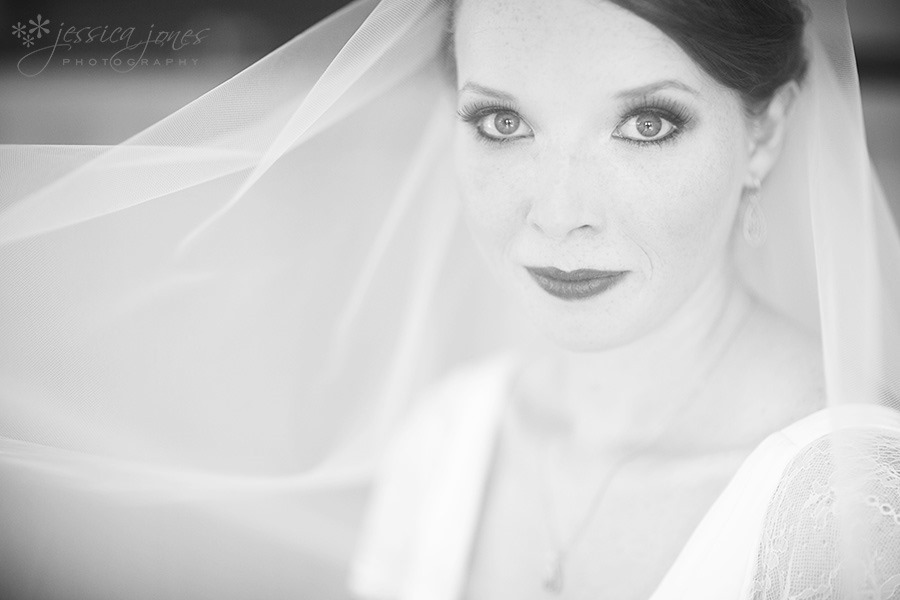 Gorgeous flowers by Flowertime.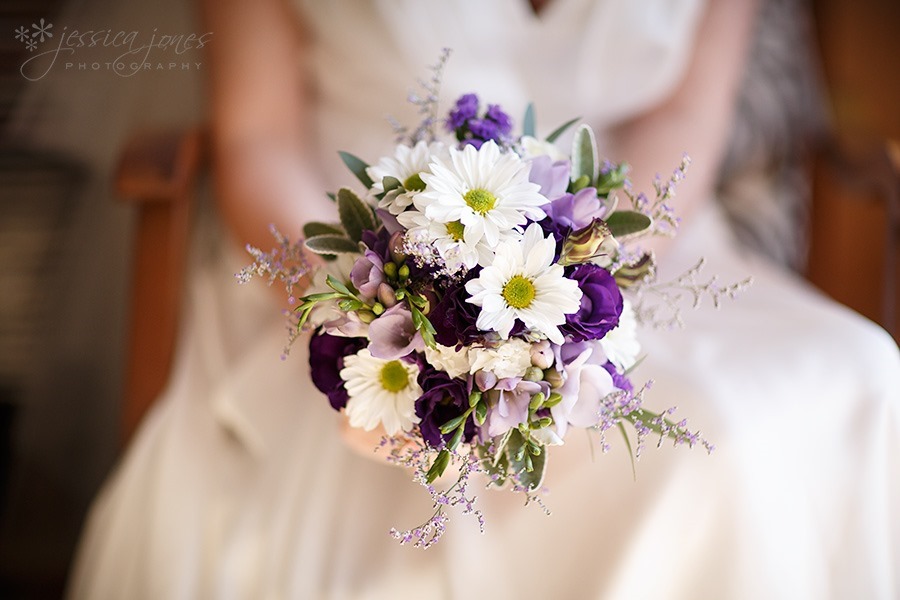 Meanwhile, Brock is getting ready at their house.  Complete with a purple polka dotted bow tie. Yes siree, coolness right there.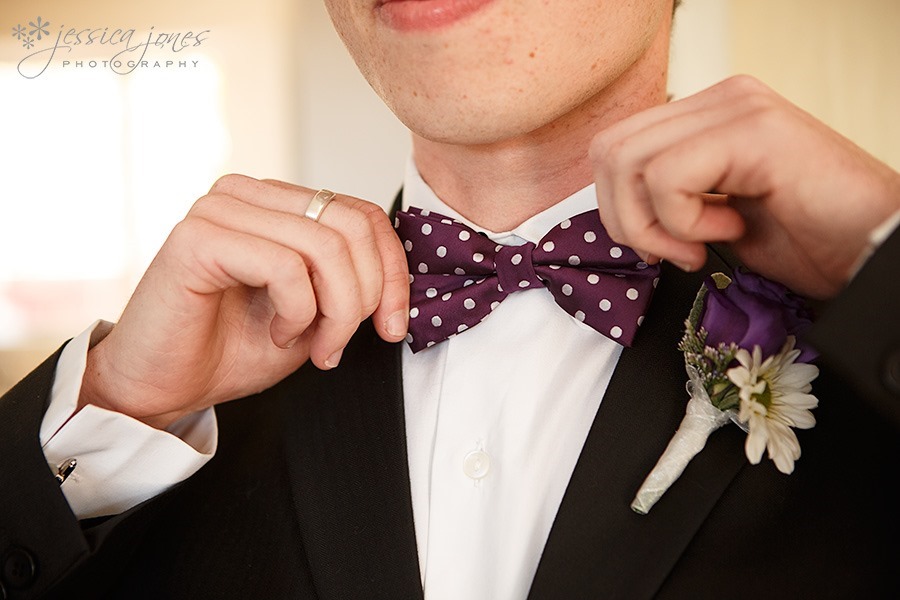 Brock is the oldest of four brothers.  I love this moment Paul's captured here between brothers.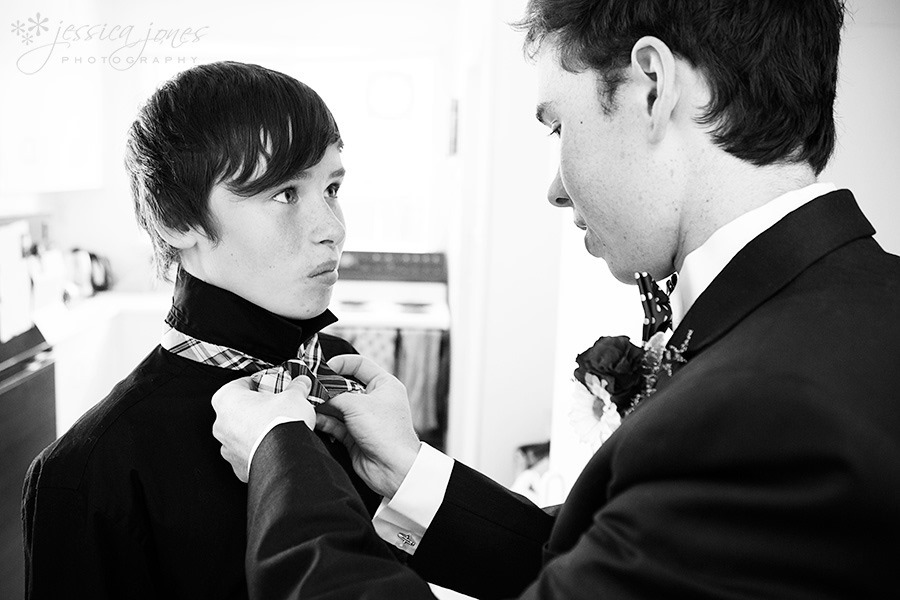 All Summer long we've had our weddings threatened by rain, and not once has the rain really come.  Molly and Brock's garden wedding was no exception.  All week Metservice was messing with us, promising us rain (and then not rain, and then rain….)  But come the wedding day it was beautiful and still and sunny!
Moments before his bride arrives and you just can't doubt Brock's excitement!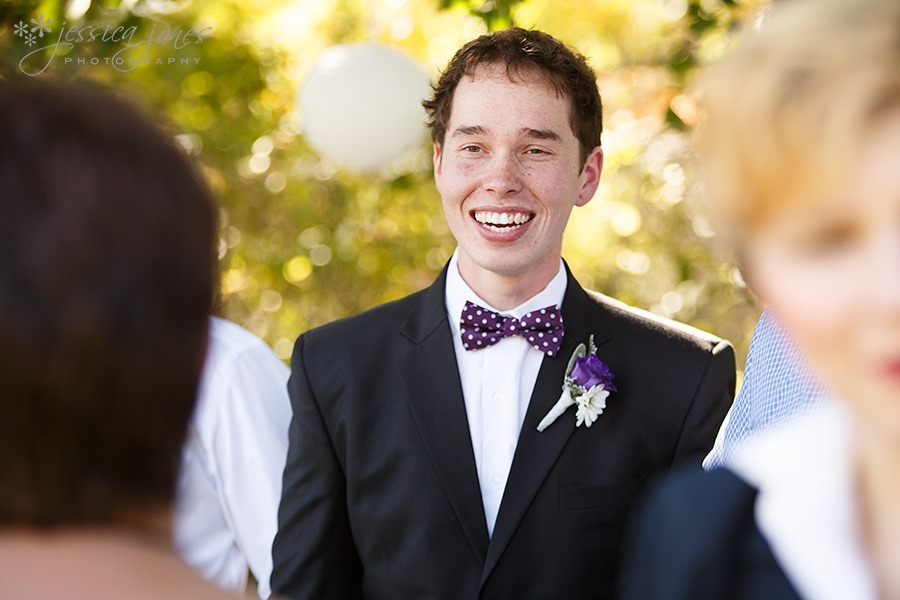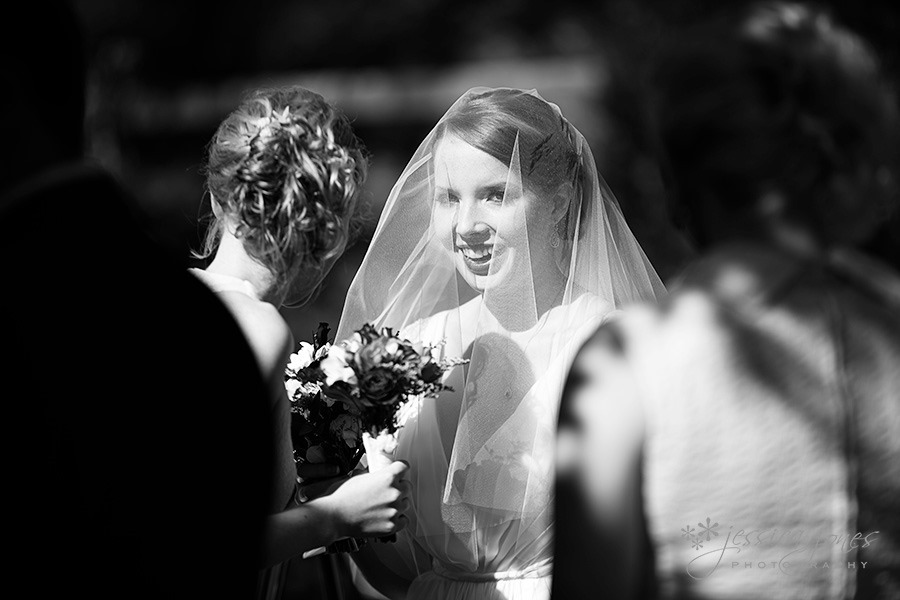 And there she is!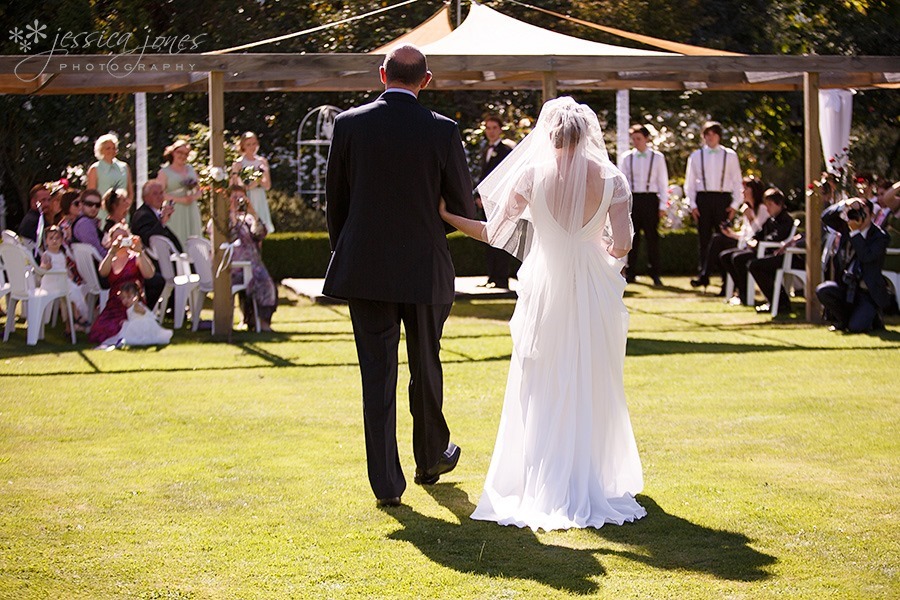 There ceremony was held in Burnlea Gardens, it was the perfect surroundings for such a perfect day.

"Molly, I take you to be my best friend, faithful partner, and my one true love. I can't promise you that I won't mess up or forget things but I can promise you that I will always put your happiness first to always be honest and support you in any way. To take you in my arms when you need to be held, listen when you need to talk, and appreciate how lucky I am to have you every day. You have helped me become the person that I am today and I could never thank you enough. Molly, I love you more than anything and I know we will have an amazing life together."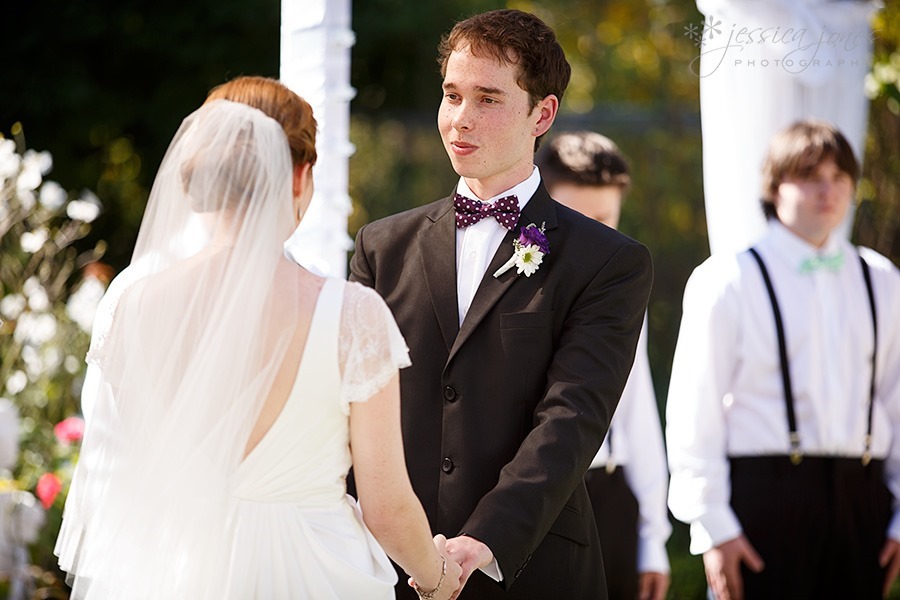 "….Brock, you are my sunshine, my wonderful, fabulous, gorgeous sunshine, and I promise more than anything, that I will spend the rest of my days simply trying to make you insanely happy as you make me. I love you."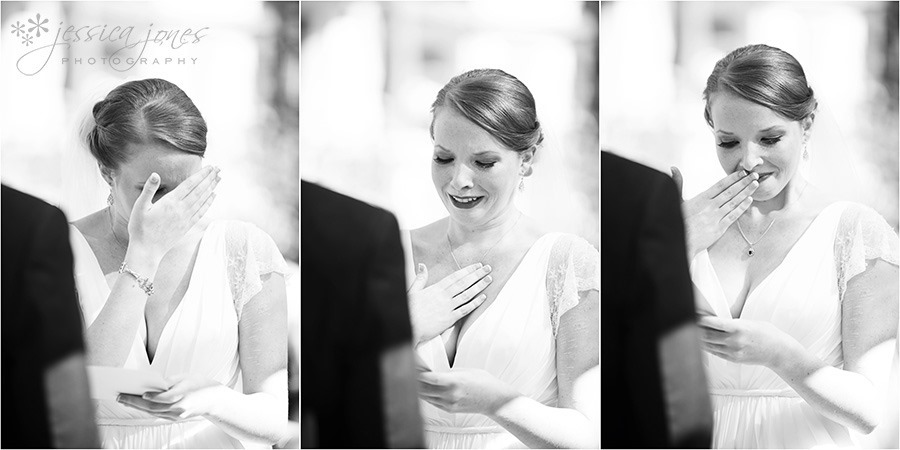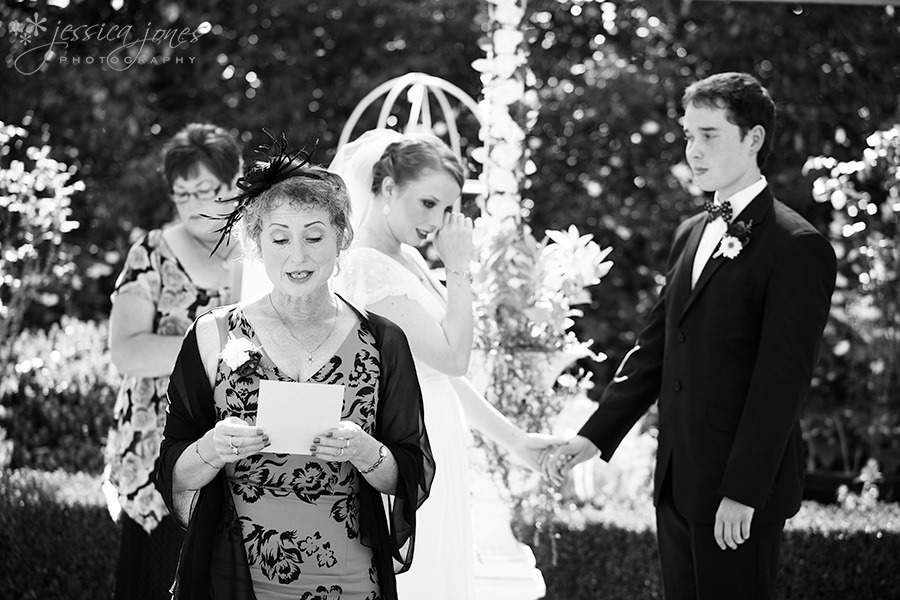 And then they were married, and all rejoiced! And check out the seriously cute kiddies among the guests!
Time to play!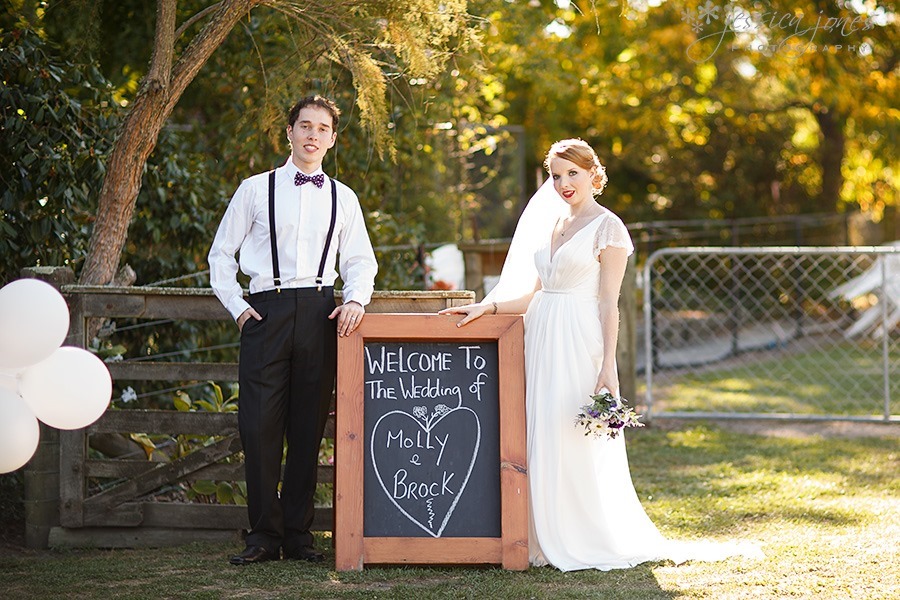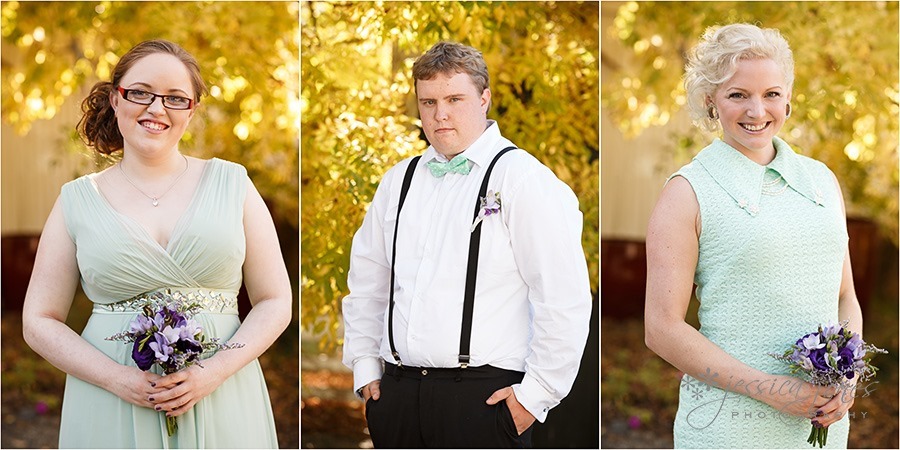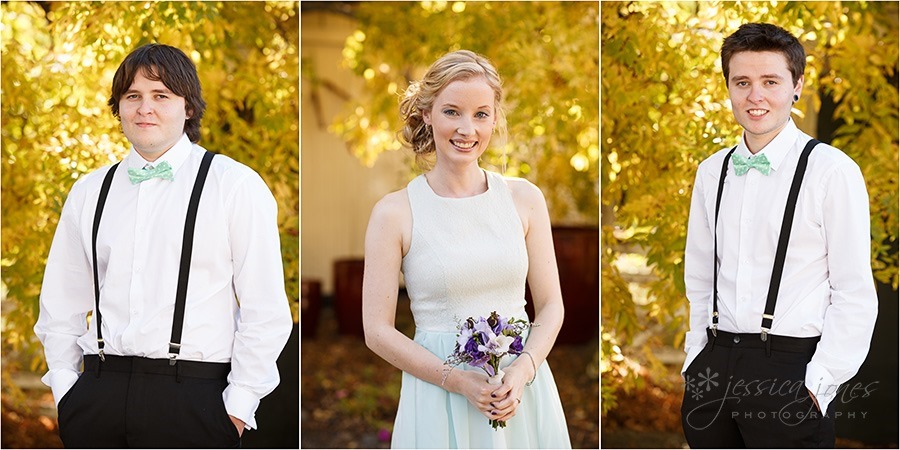 I know I say this every year, but I LOVE AUTUMN!  If I could pick my favourite month to photograph in, I think it would be April.  The quality of the light is soft, the colours are stunning, and twilight is nice and early which means we get to play during the best part of the day!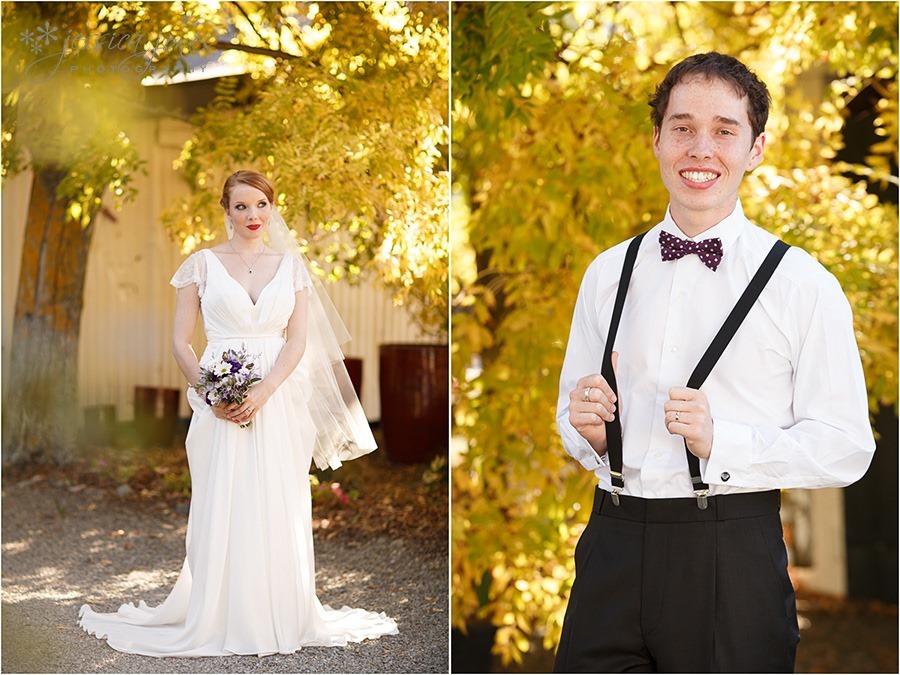 And when you have a couple this gorgeous, I'm in my happy place!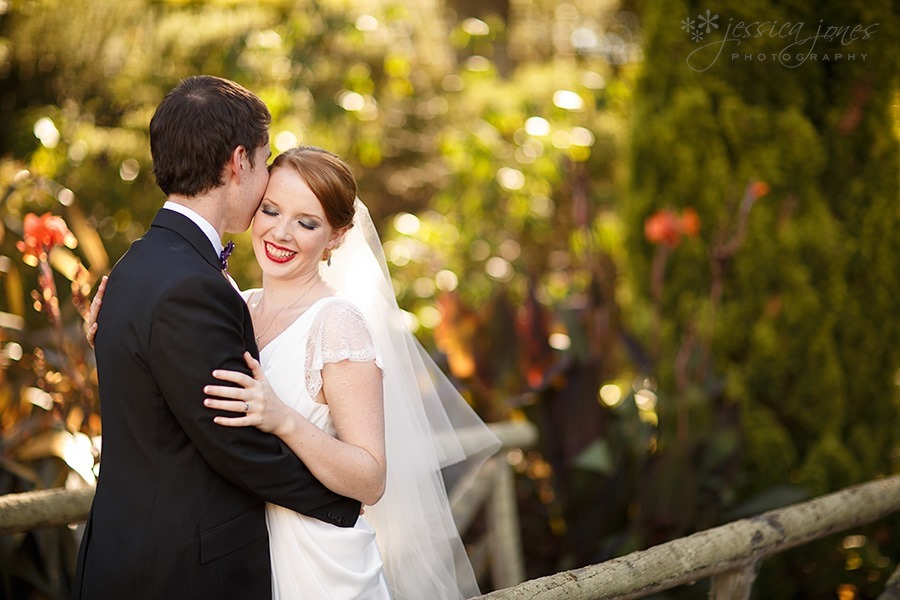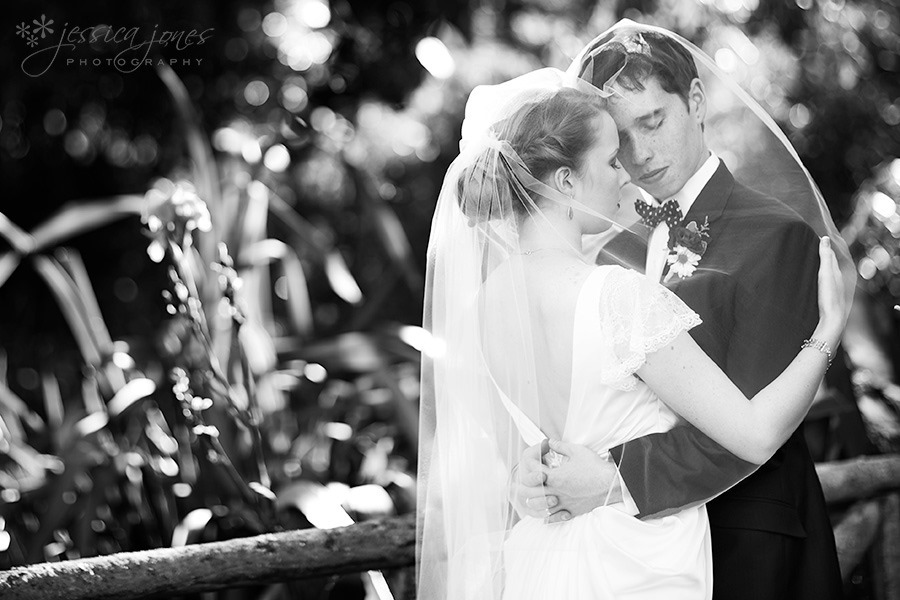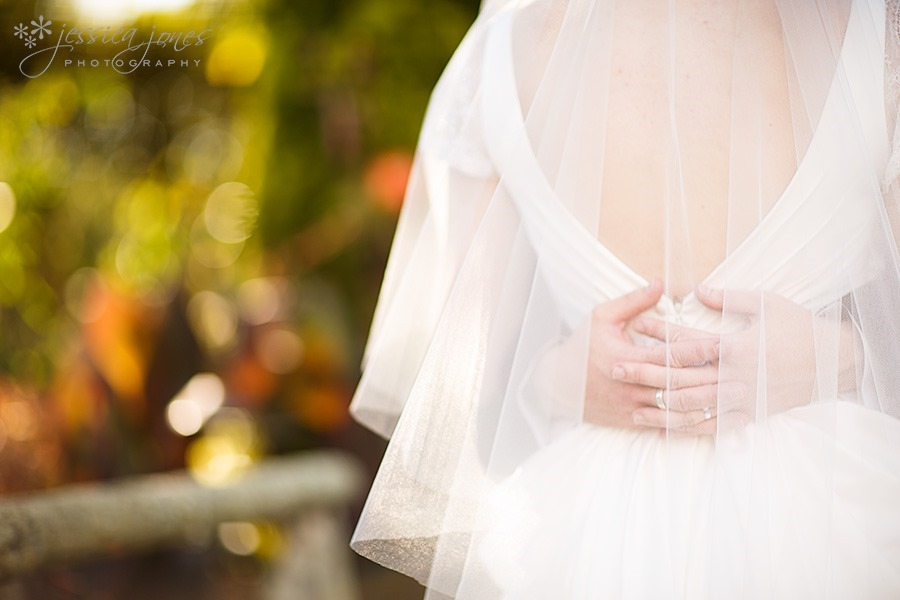 The fun thing about photographing somewhere new is that there's something different around every corner!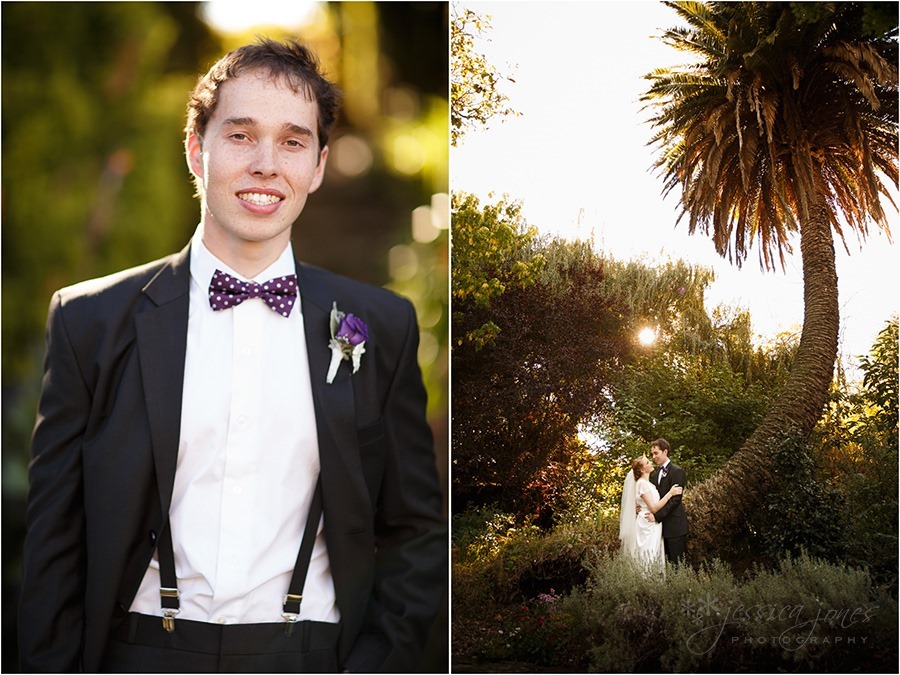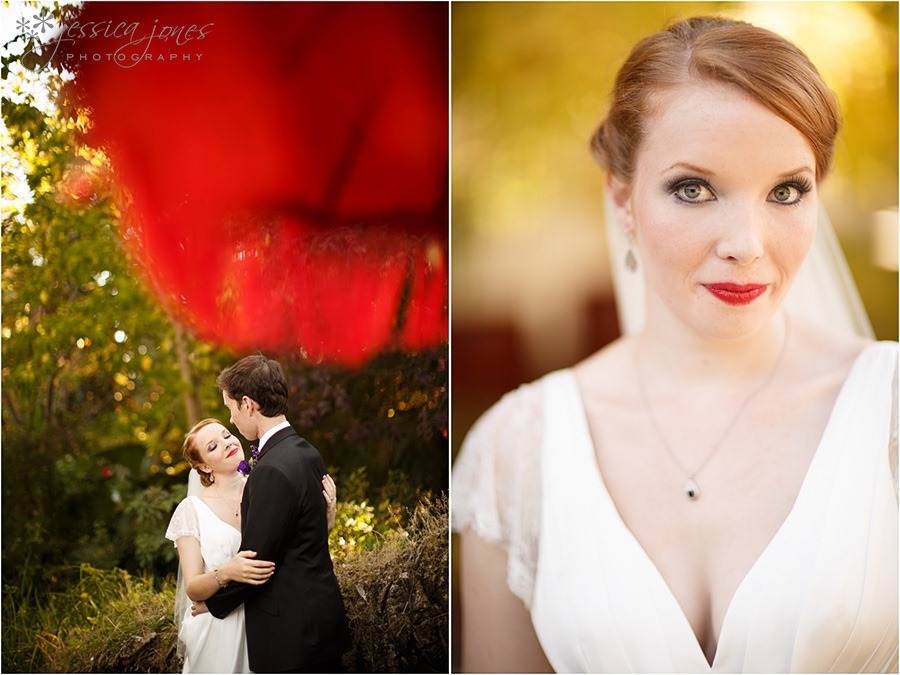 I like that I have the power to make people do silly things.  I think I like that a little too much!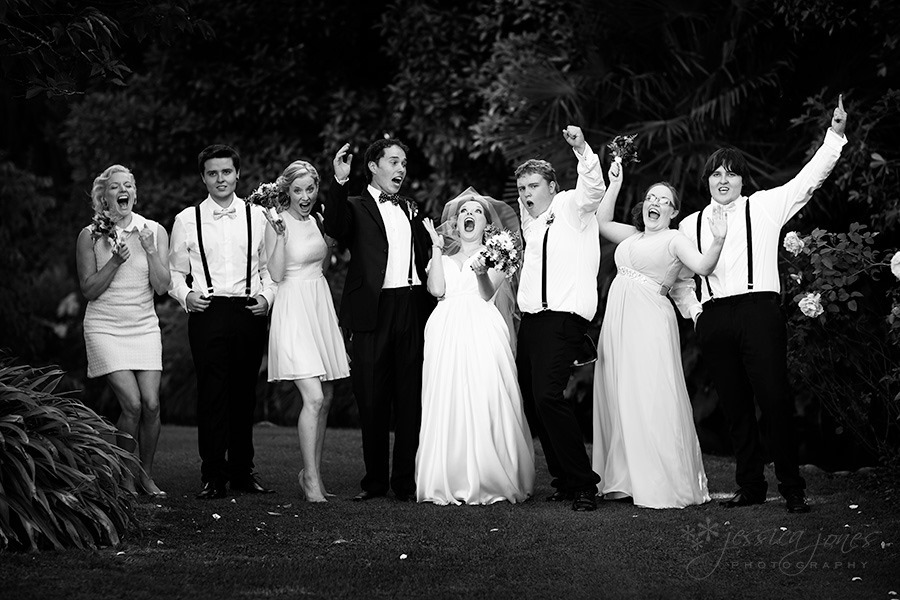 Molly and Brock hired Minis for their wedding cars.  I think that's epically cool.  My first car was a green Mini called Grumpy.  This was back before Minis were cool.  I missed being cool by only TWO DECADES.  So so close.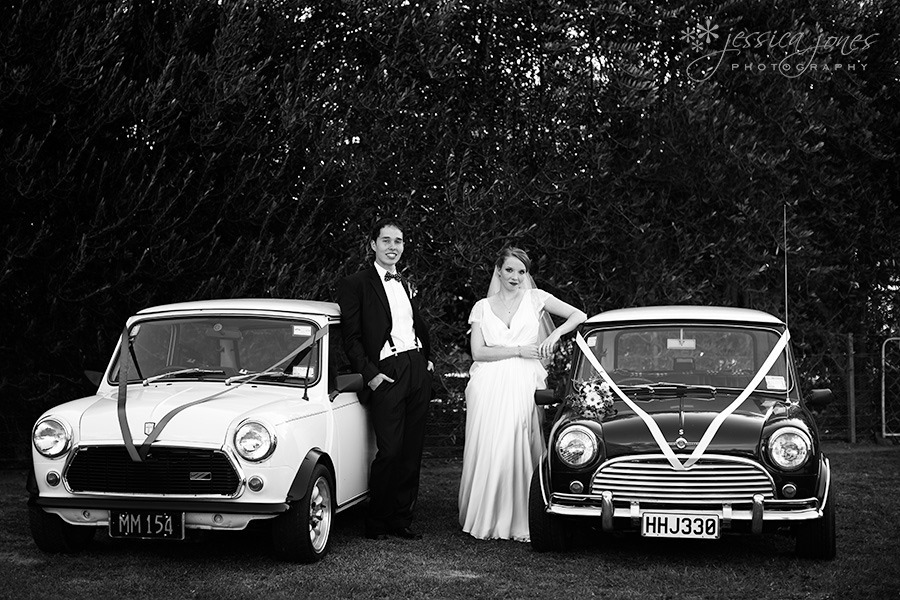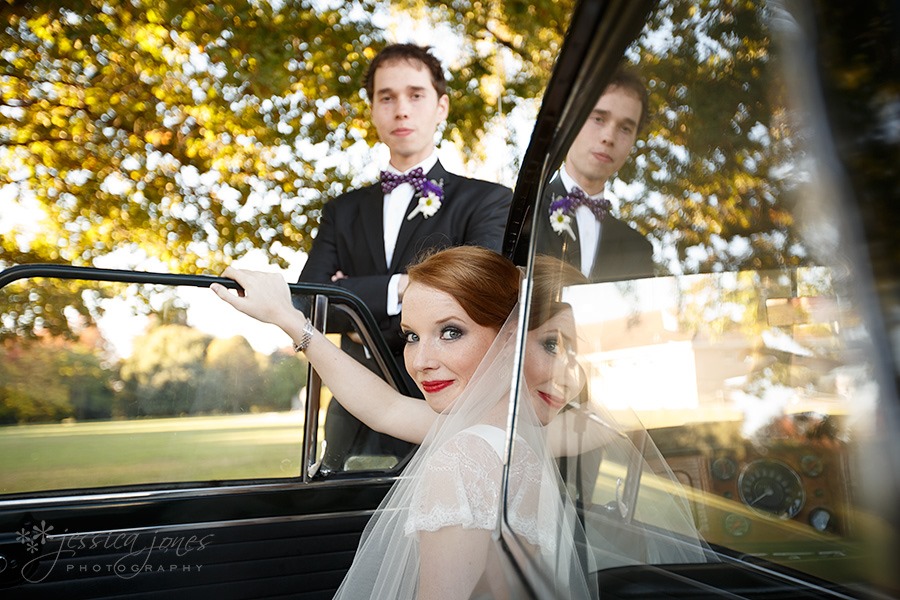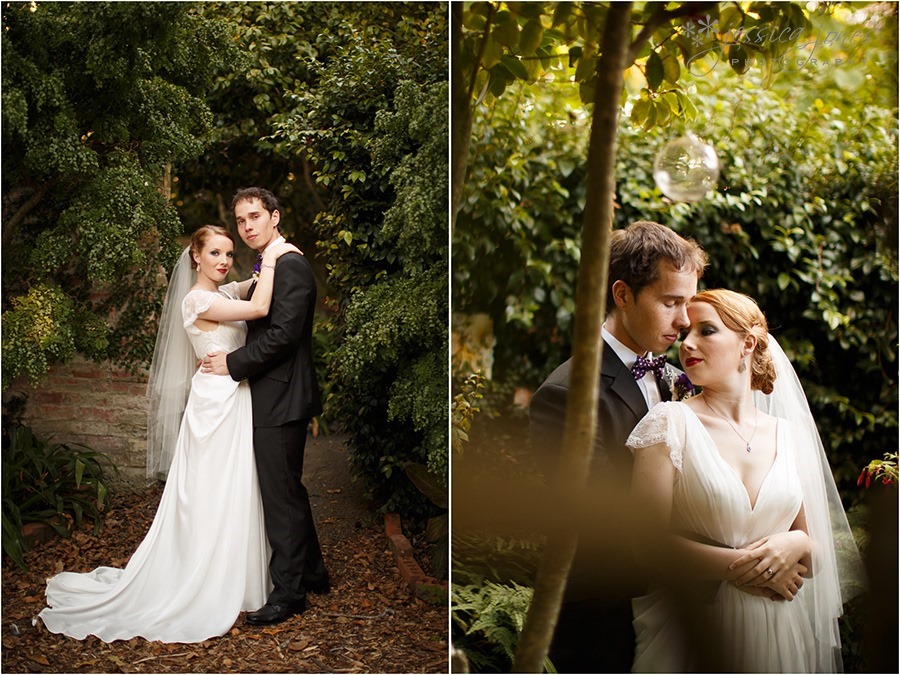 I love a groom who is happy to pose with the bouquet.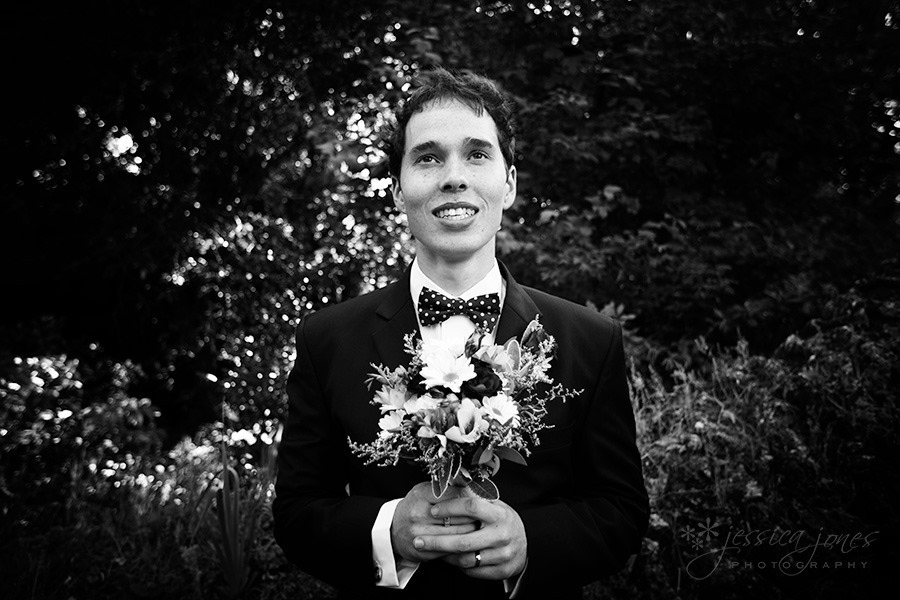 Then, because Molly planned a brilliant wedding with a fabulous timeline, we had time to stop at Pollard Park on the way to the reception.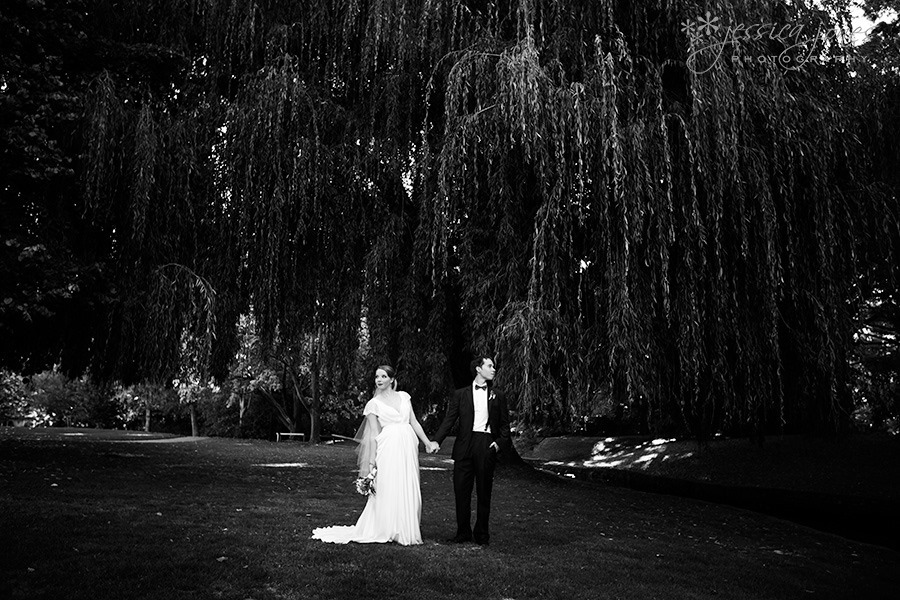 Molly loves trees, which is great because I also love trees.  And Autumn.  Win win!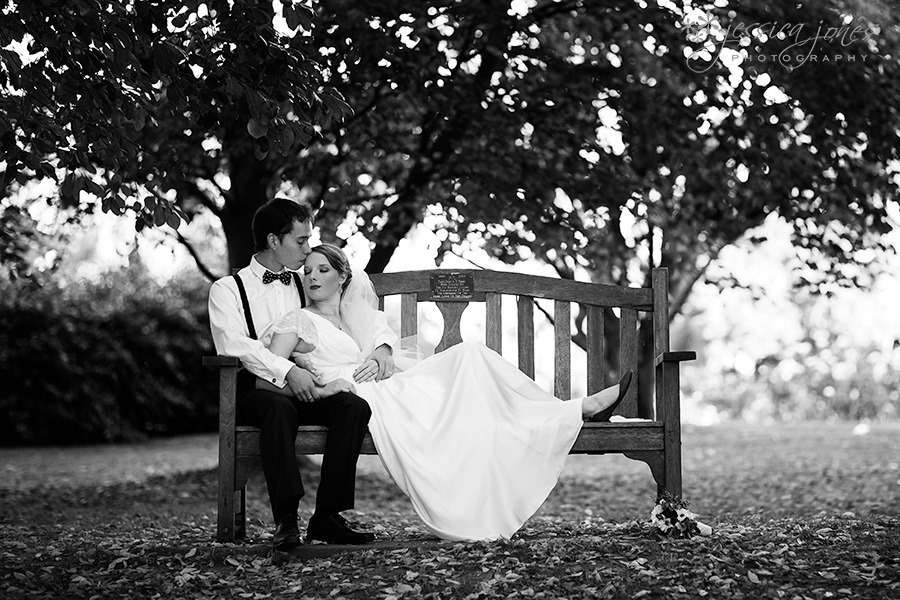 It was time to head back to Mum's place for the reception dinner.  It was intimate and cozy and friendly.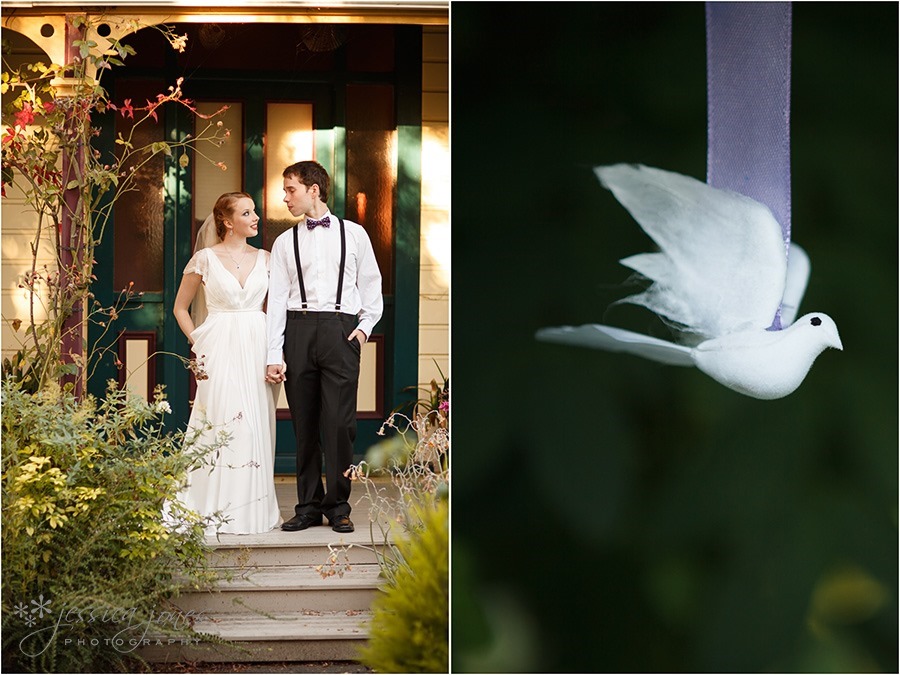 And there was confetti.  I like confetti too!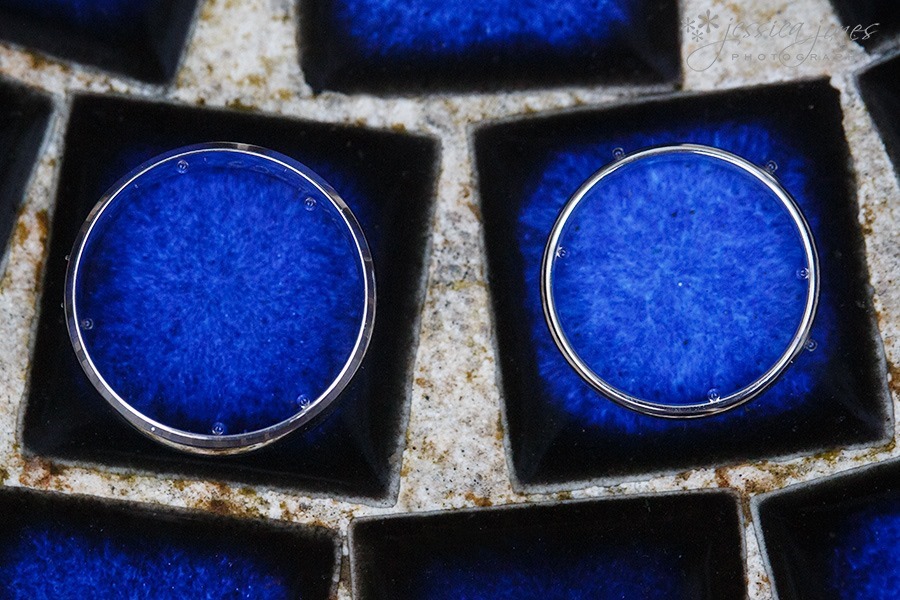 Molly and Brock, thank you so much for having us share in your beautiful day.  We wish you loads of love and happiness for years and years and years!