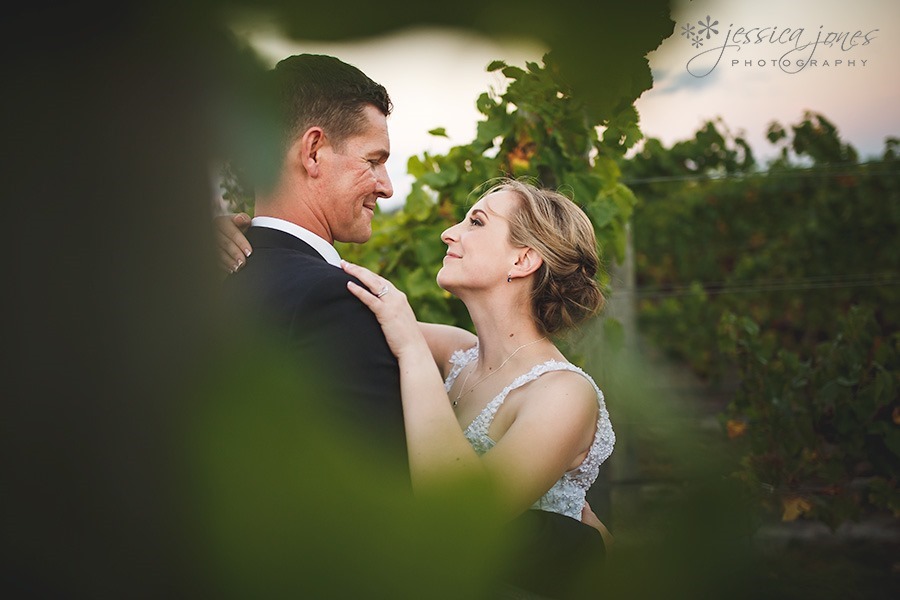 Lee remembers the first time he saw Roberta, many moons ago.  She was sitting there with her packet of squiggles and he thought she was pretty cute.  With a shared love of target shooting, they soon became friends, but nothing developed for years, until one day at a friend's 21st birthday they saw each other with new eyes and their friendship began to make it's journey towards love.
On Saturday that pretty girl promised to love and cherish Lee for the rest of her life, and he, in turn, promised his forever right back.  If it's one thing I want you to grasp when you scroll through these images of their beautiful day, it's just how much they adore each other.  Because it's a whole lot.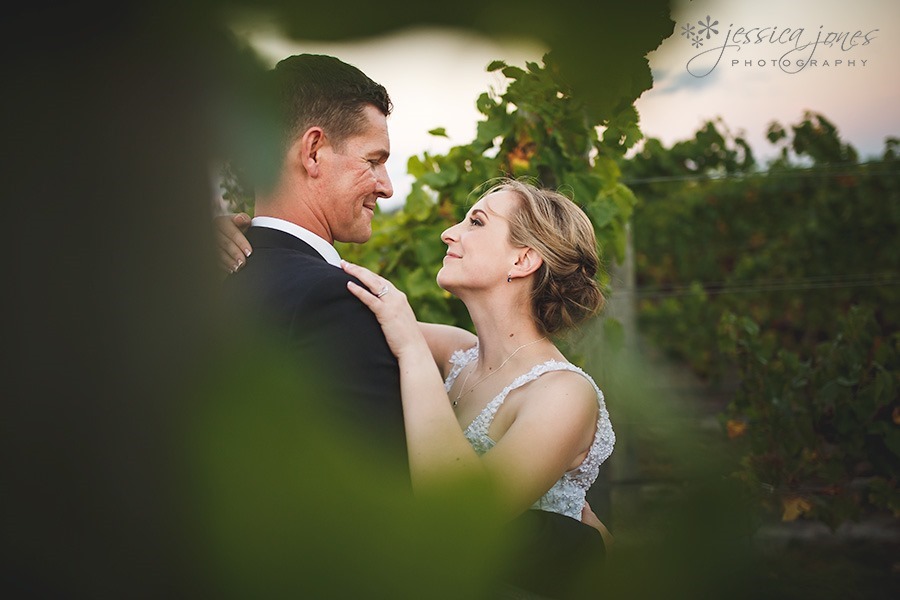 Now, at this point you might be surprised to see the wedding day start with a penguin wearing a wedding dress.  You see, Roberta is pretty well convinced that penguins are evil and intend to take over the world.  So the family has a long standing tradition that sees Roberta receiving all things penguin at any opportunity, and her wedding day was no exception. 
Roberta's parents had kept the wedding cars totally secret until the wedding day, so she had no idea what to expect.  Did she expect a penguin wearing a wedding dress on the bonnet of their Hilux, sporting a bench seat on the back?  Probably not.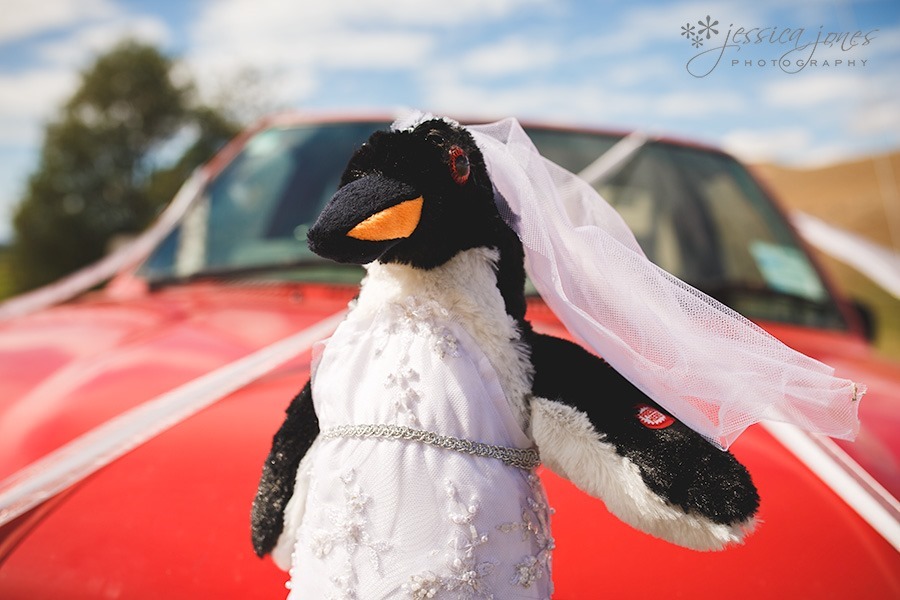 Don't worry, though, there is a step ladder so the girls could easily get on the back.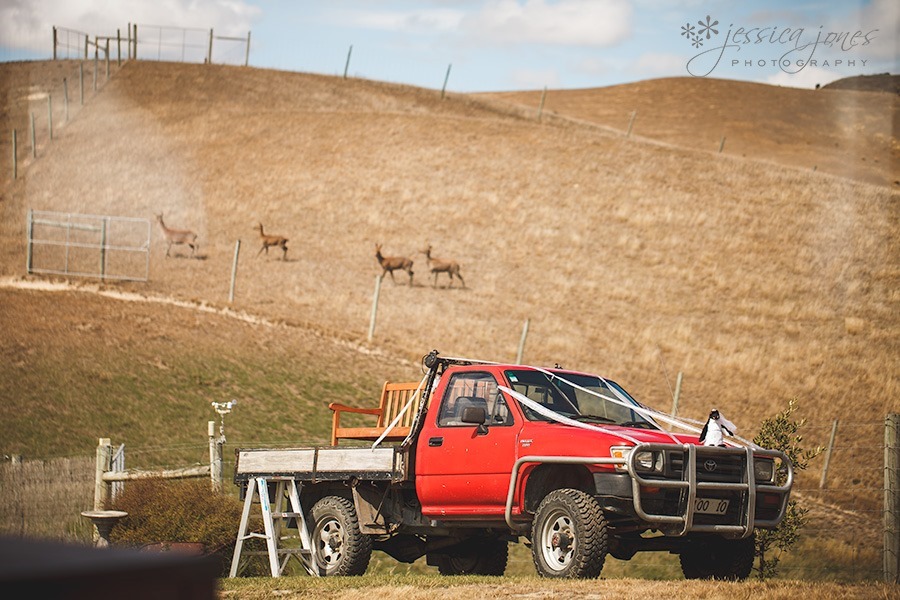 Understanding her parent's quirky sense of humour (which, by the way, has wonderfully rubbed off on Roberta), she embraced the Penguin (and the fact that it was wearing her old dancing eyelashes) and waited for the ACTUAL wedding cars to arrive.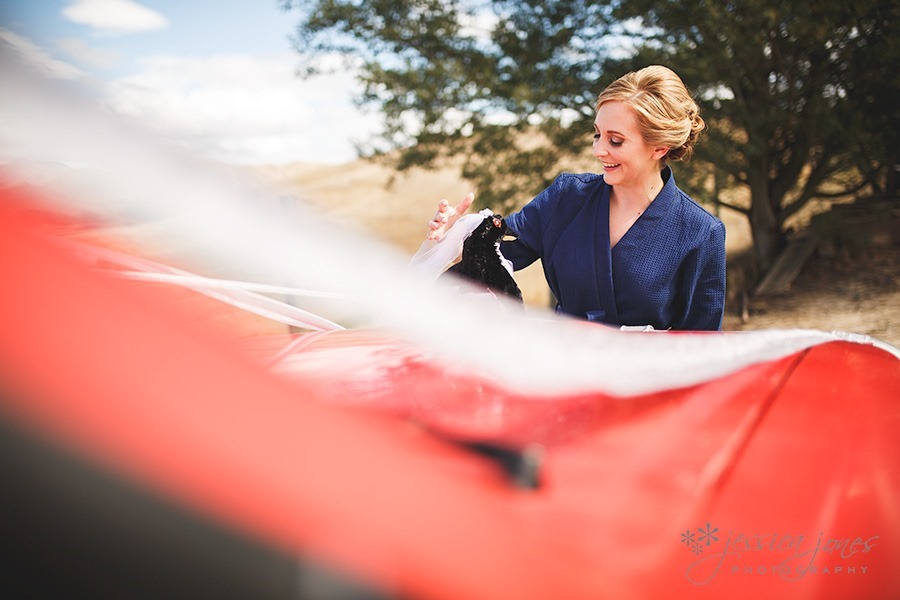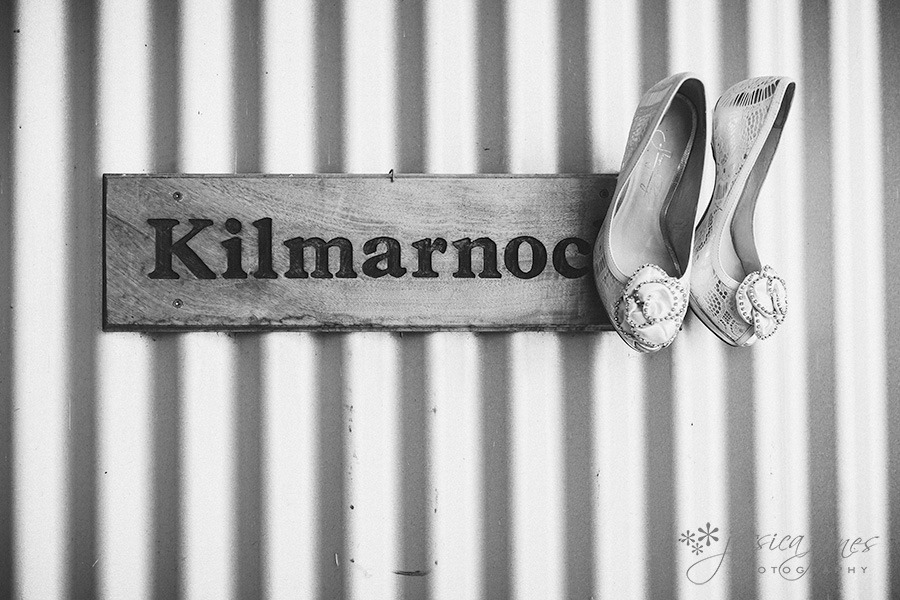 Roberta's parents live in one of the most picturesque places in Marlborough.  Imagine waking up to this view every day!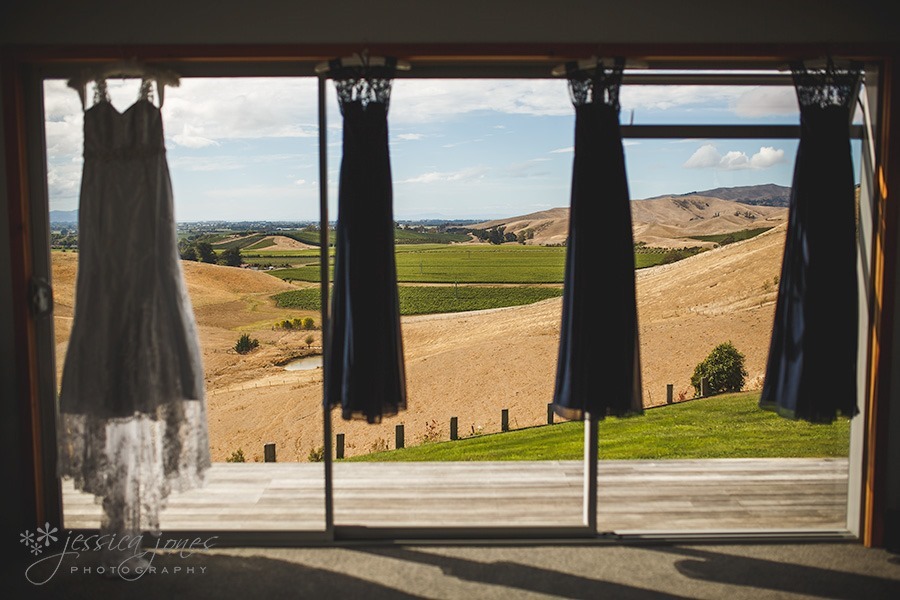 Roberta is a little on the shorter side, it would be fair to say she's somewhat funsized at 5ft 1′.  Lee comes in very handy when she needs to reach things, as he's 6ft 3.  So, Roberta's parents solved the height challenge by giving her a wedding elevator.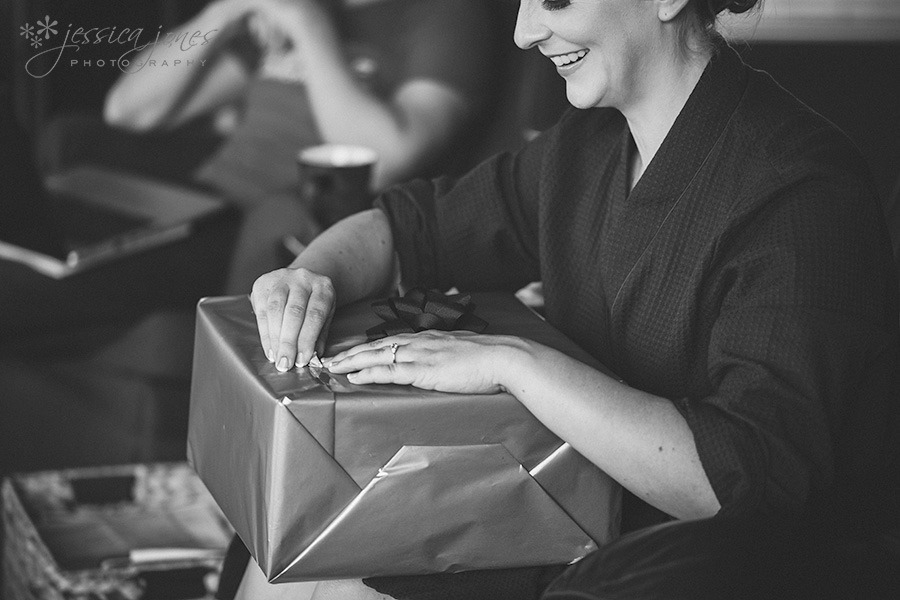 Just what all short people need!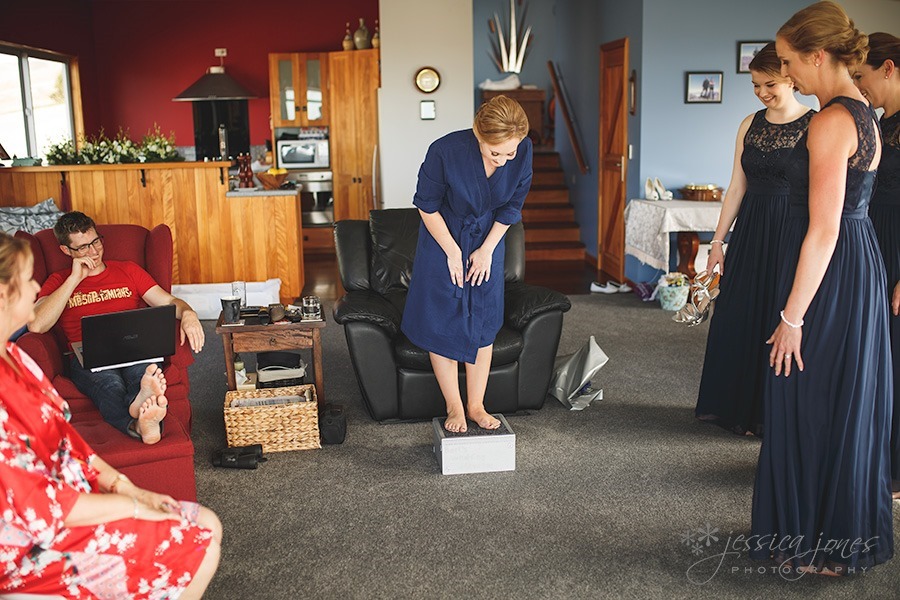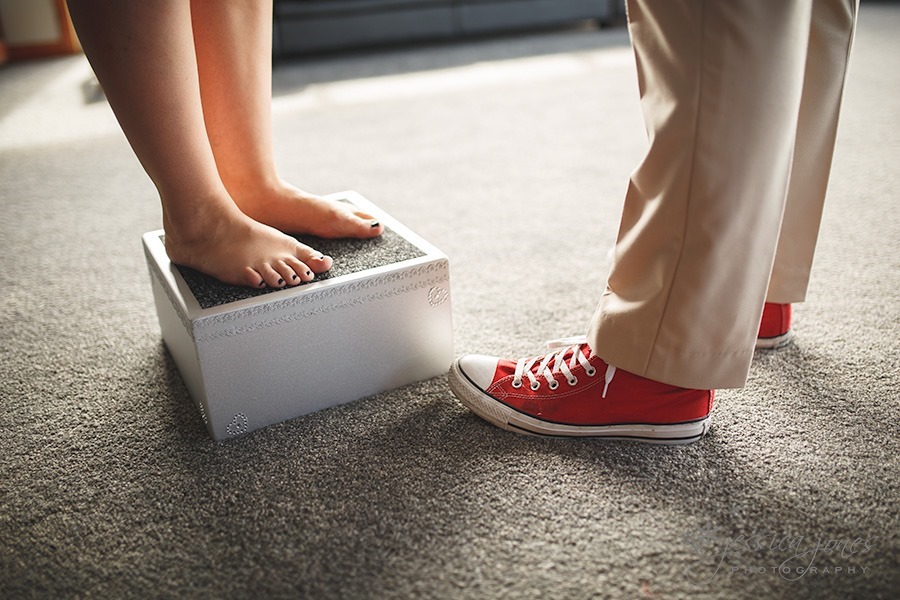 So at this stage of the day we already have the bridal penguin, the Hilux and the wedding elevator.  I was already in my happy place, and we hadn't even gotten the dress on yet!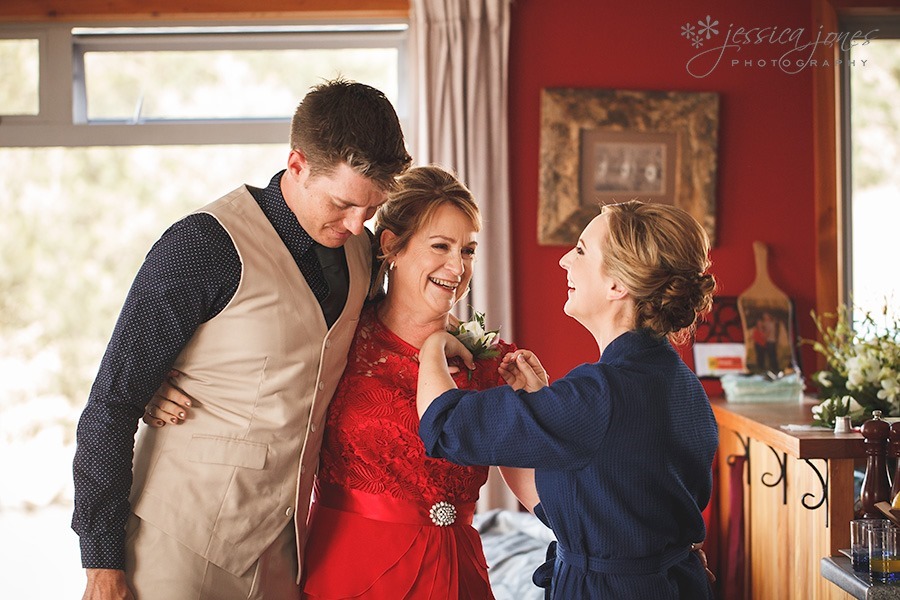 Check out the beautiful blooms from Nina at Pink Poppie!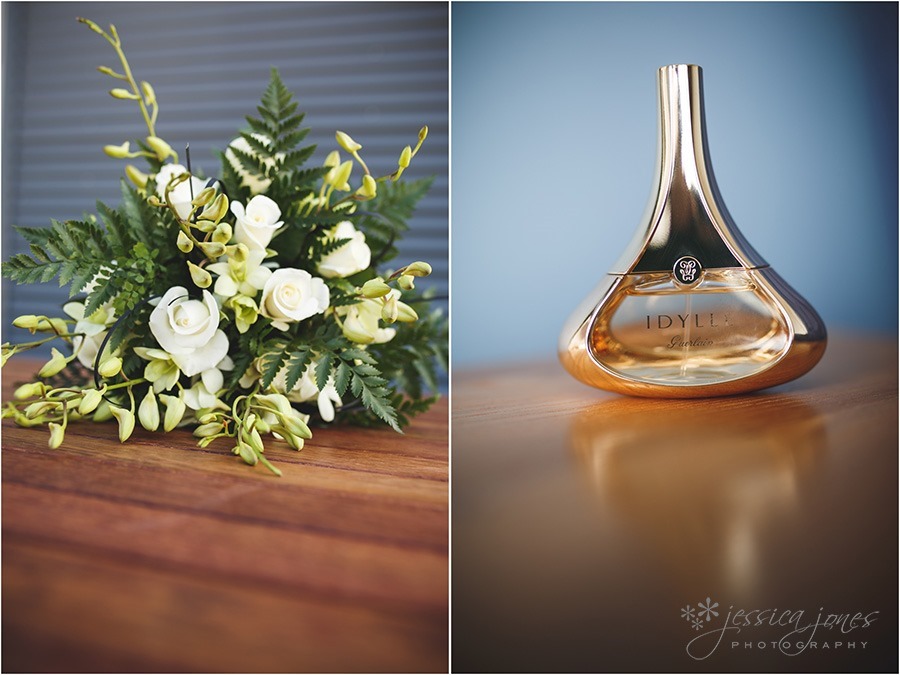 Serious blog watchers will see that Roberta's chief bridesmaid is Rebecca, whose amazing wedding we photographed only a couple of years ago.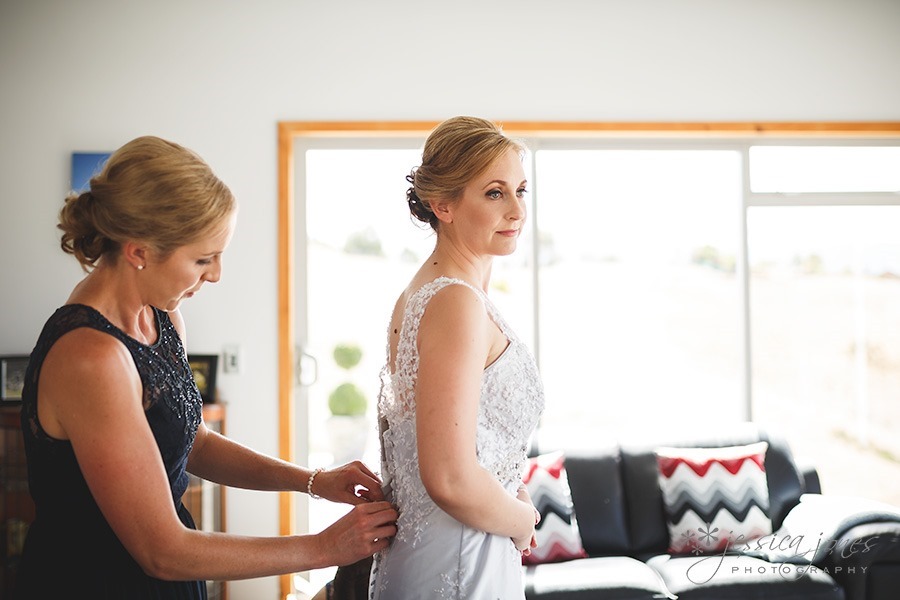 Thanks for the extra height, once again, goes to the wedding elevator.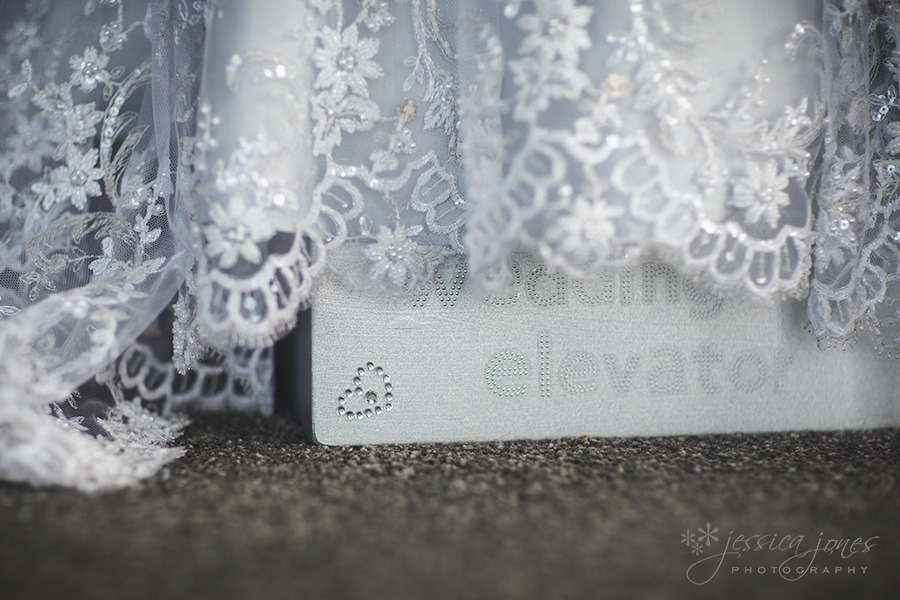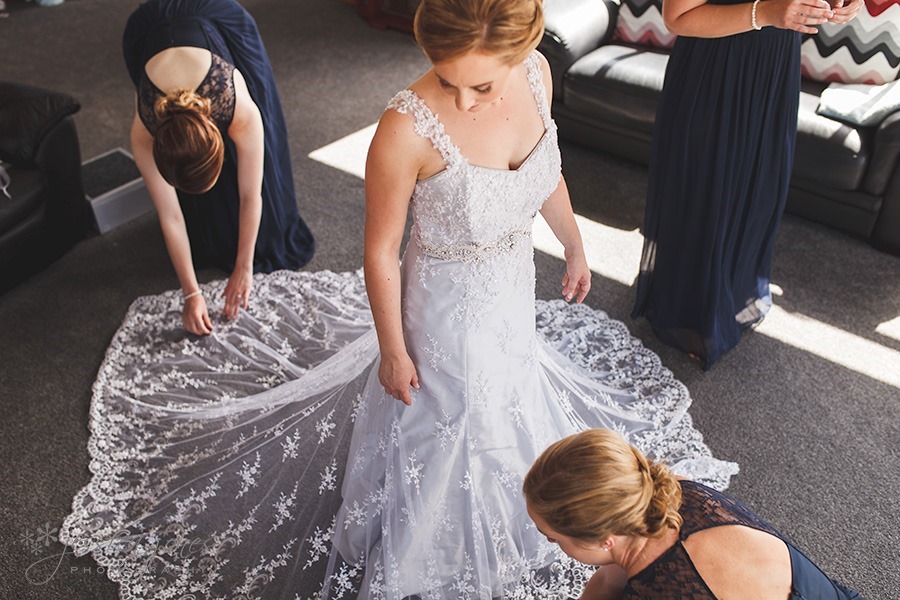 This special ring was given to Roberta on the morning of the wedding, by her Mum.  It belonged to her great grandmother.  Pretty special!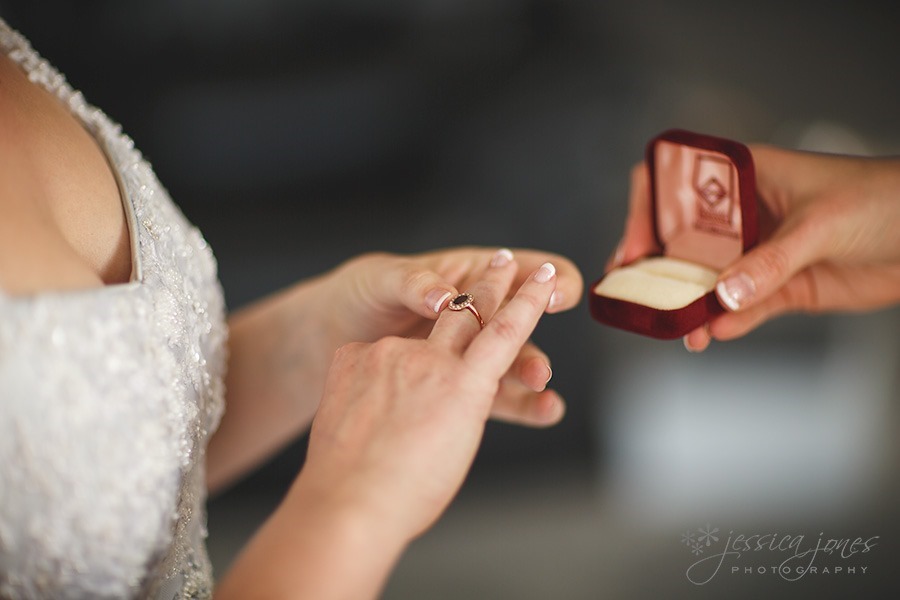 And just then the real wedding cars arrived, and Roberta knew that she wasn't going to have to sit on the back of the ute after all.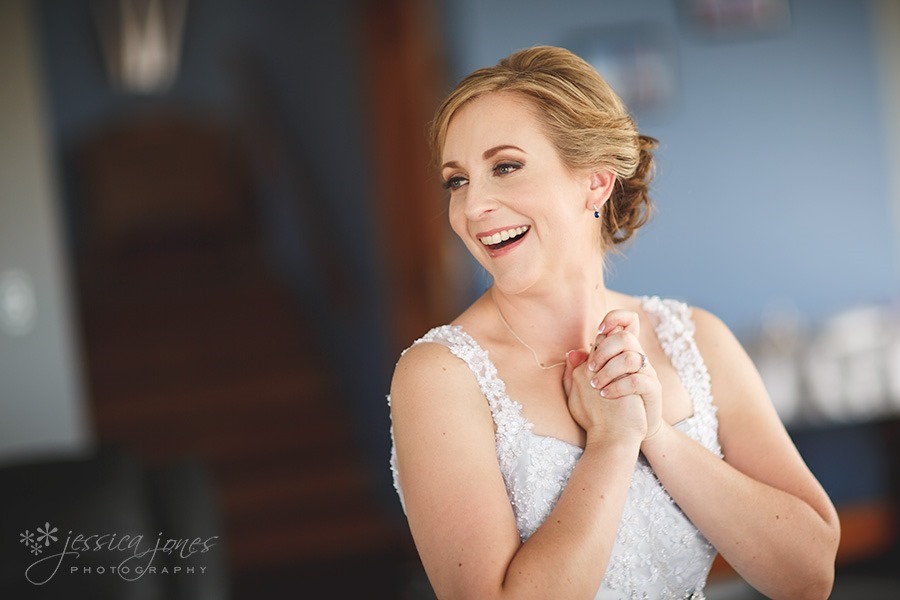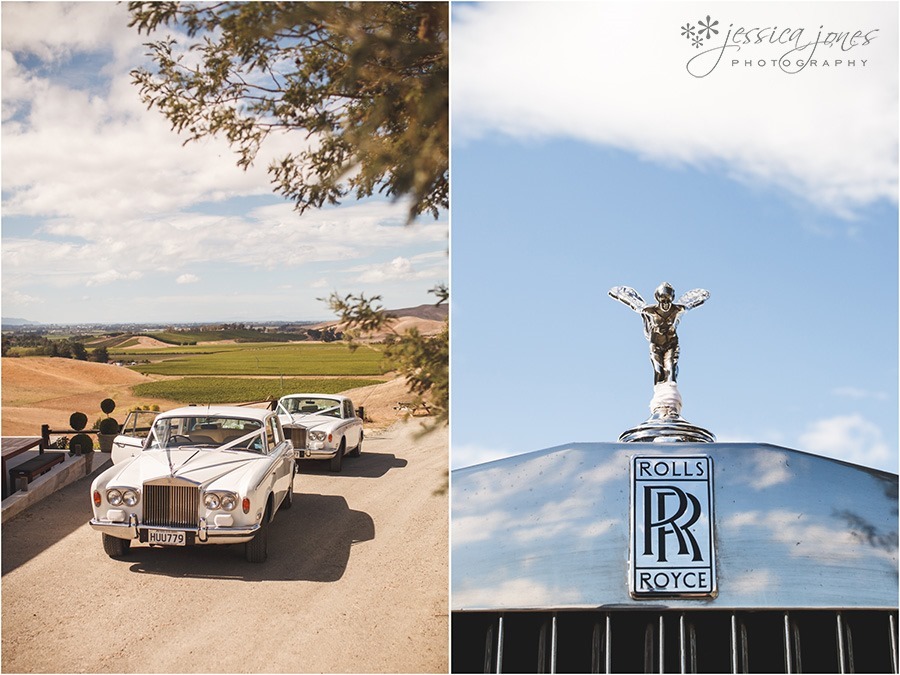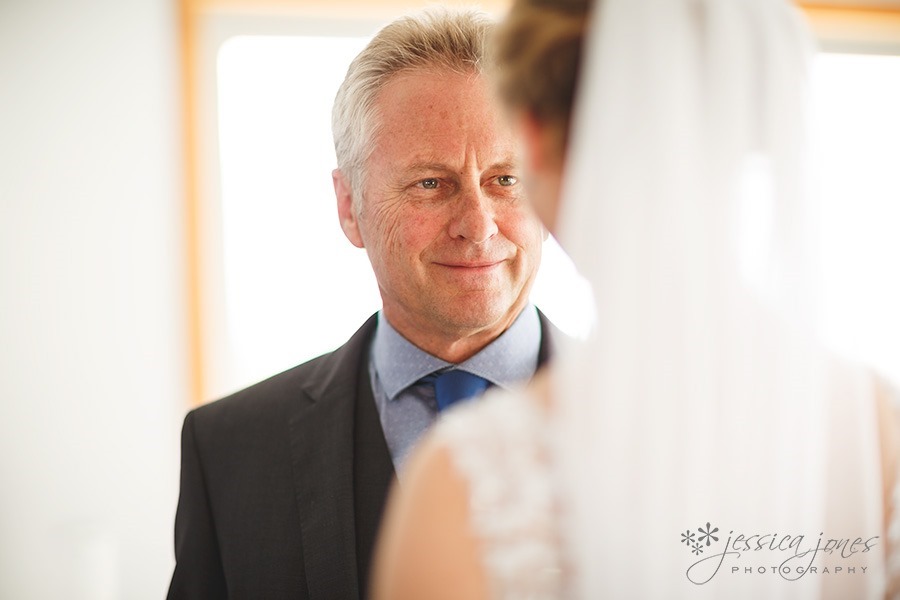 Roberta, you are a jaw droppingly beautiful bride!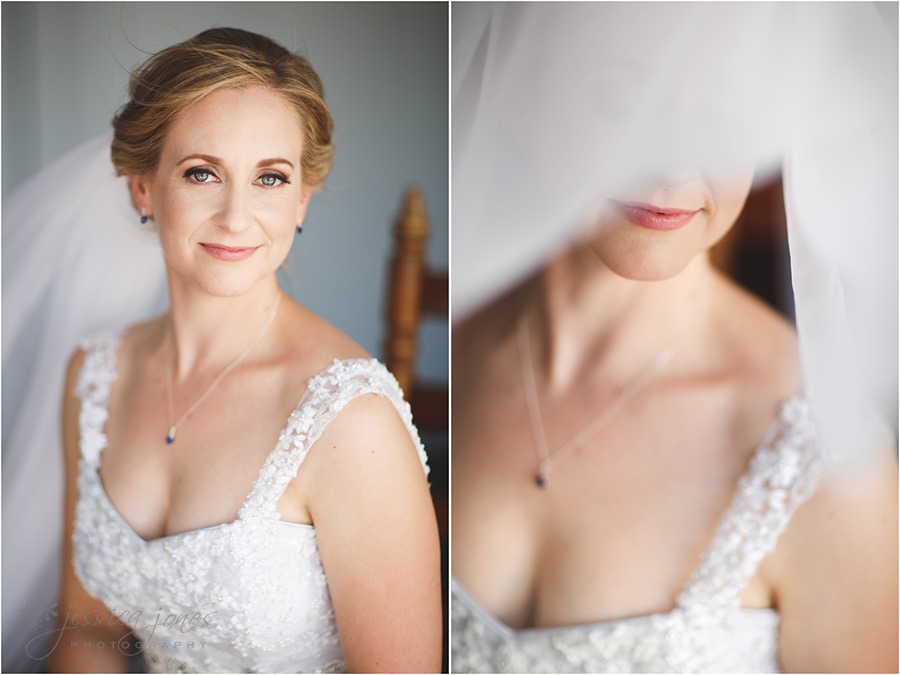 Meanwhile, Paul is hanging with the boys at MVH as they get ready.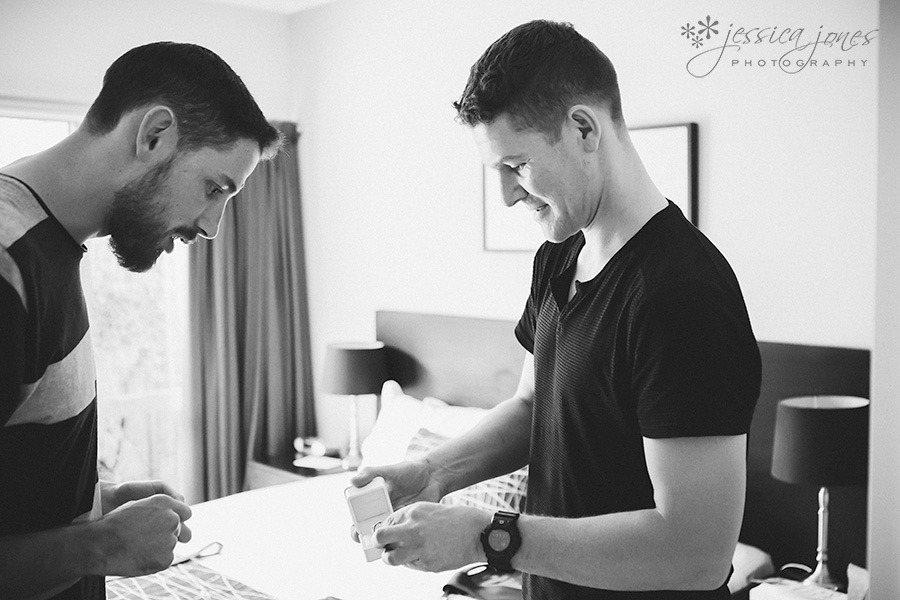 Being in charge of the wedding rings is a big responsibility.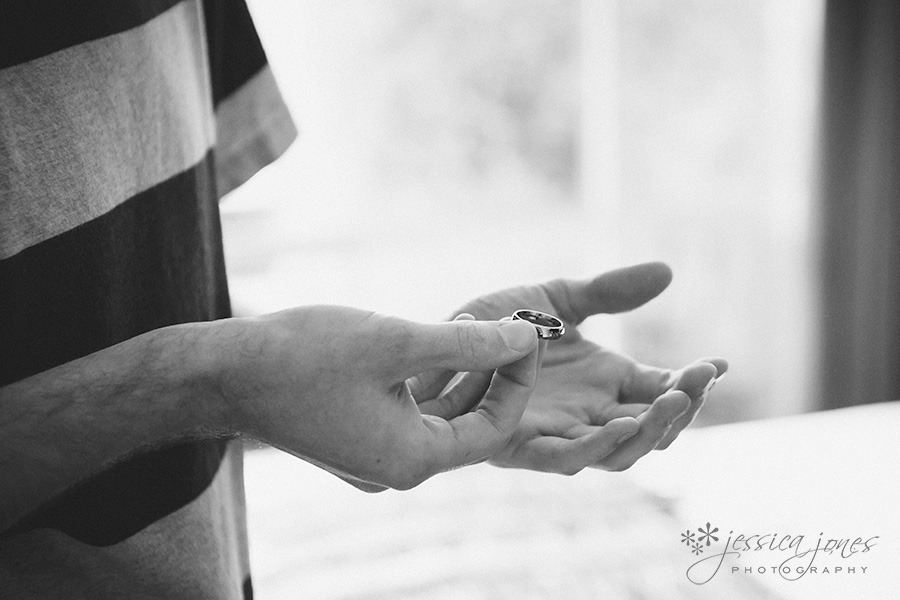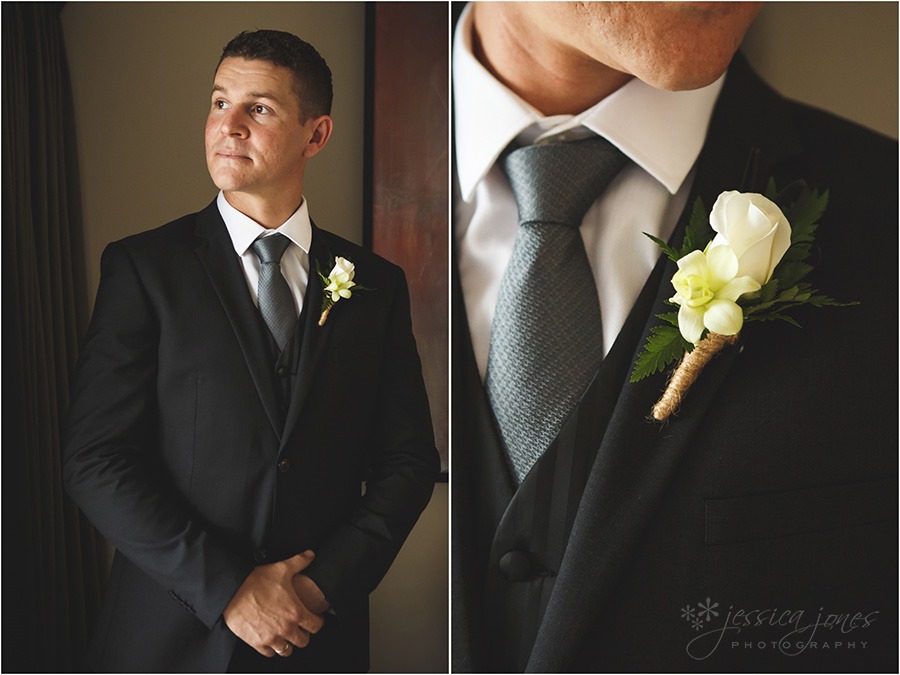 Wedding time!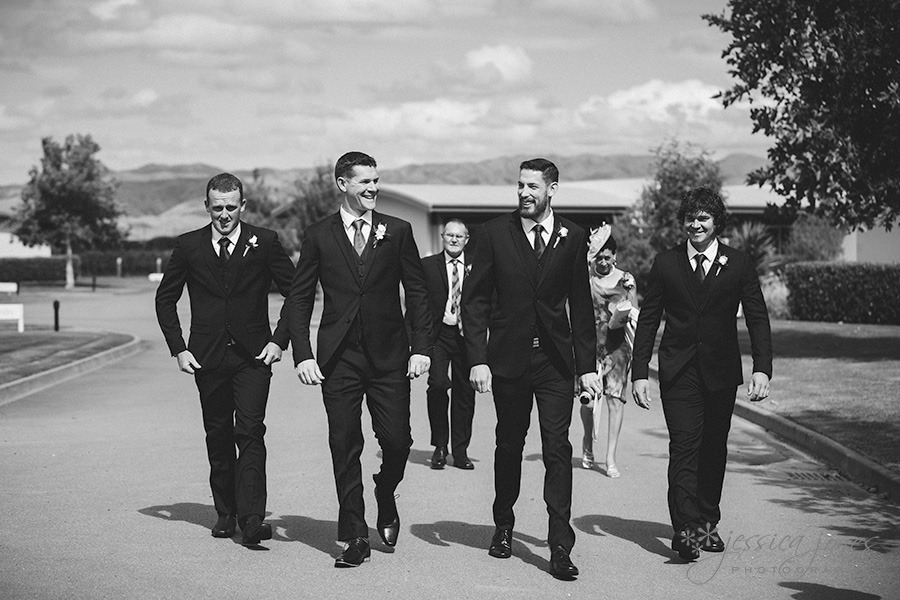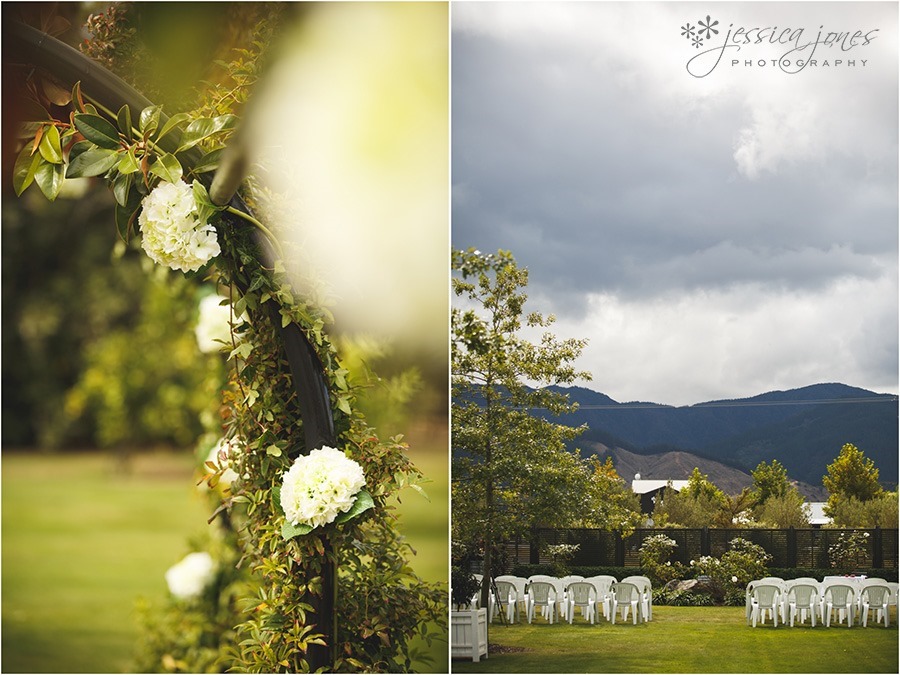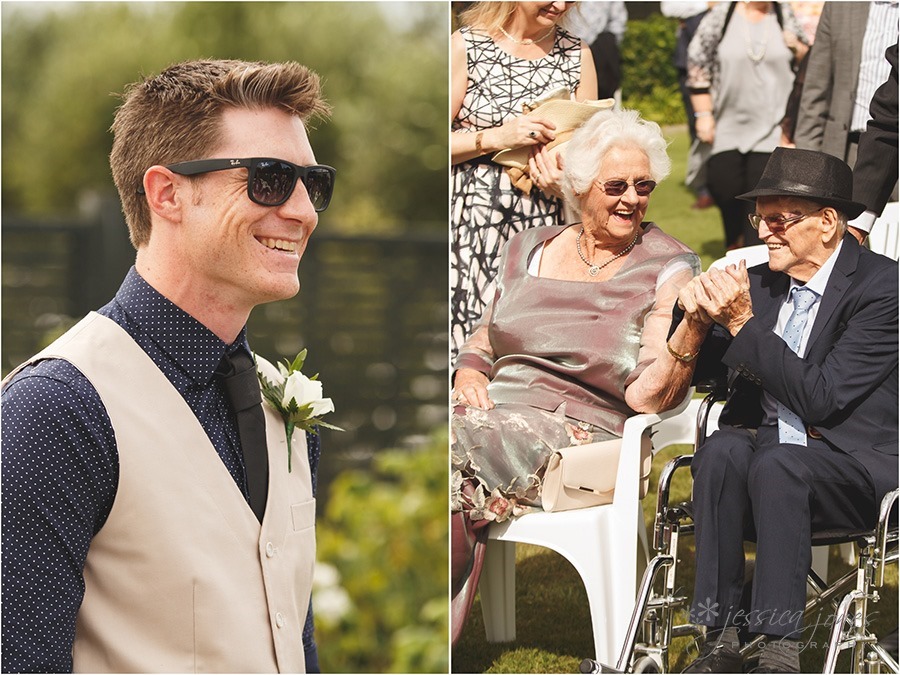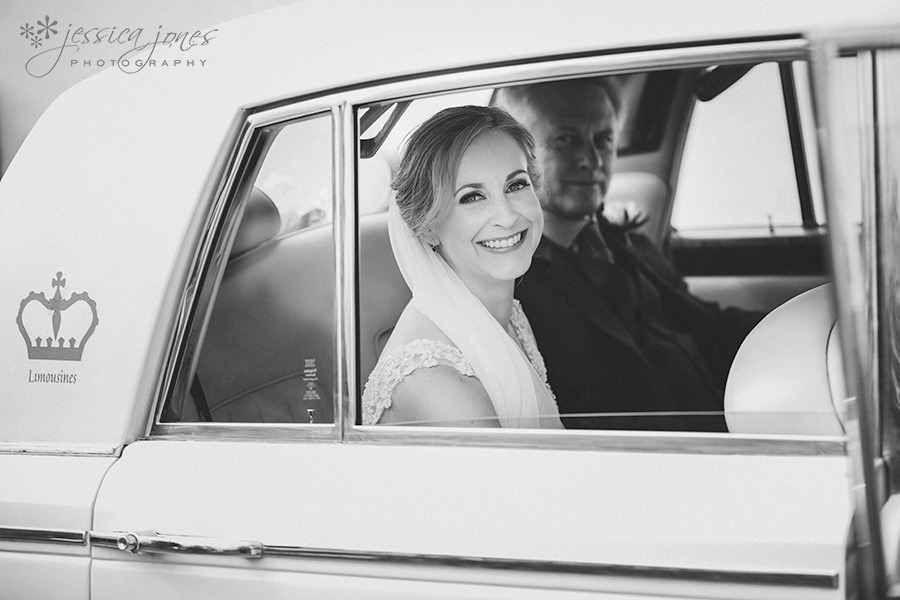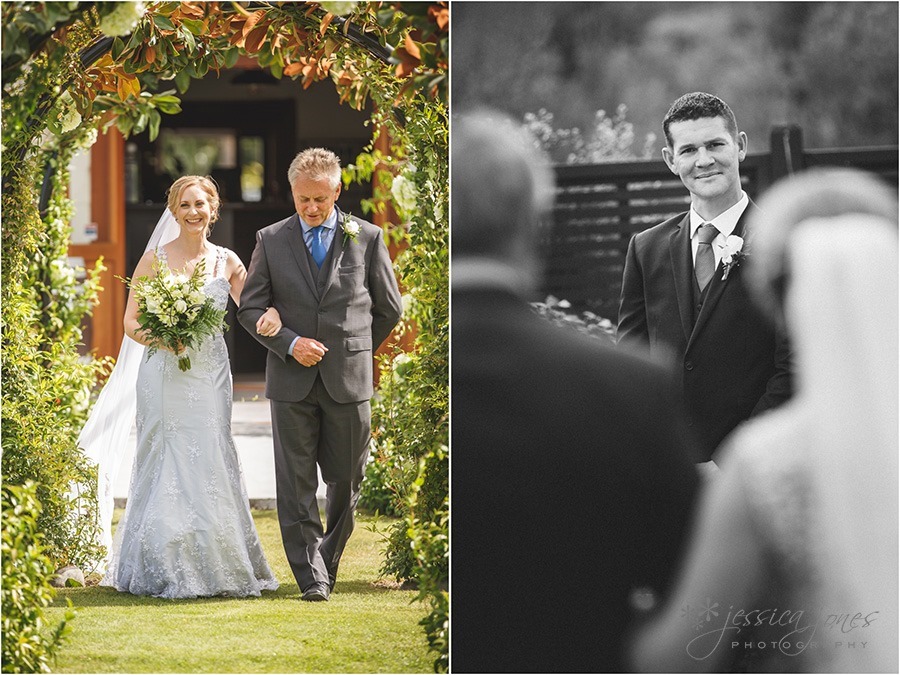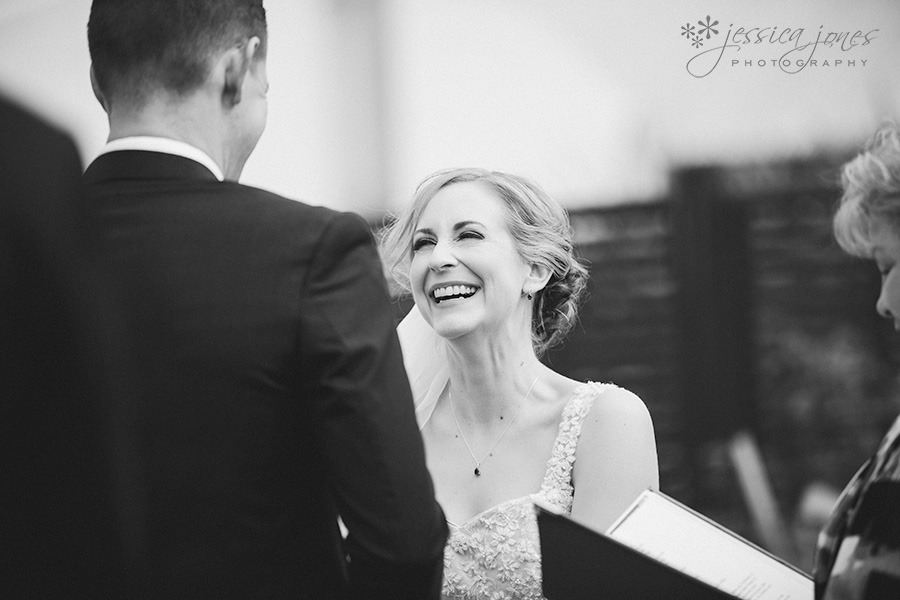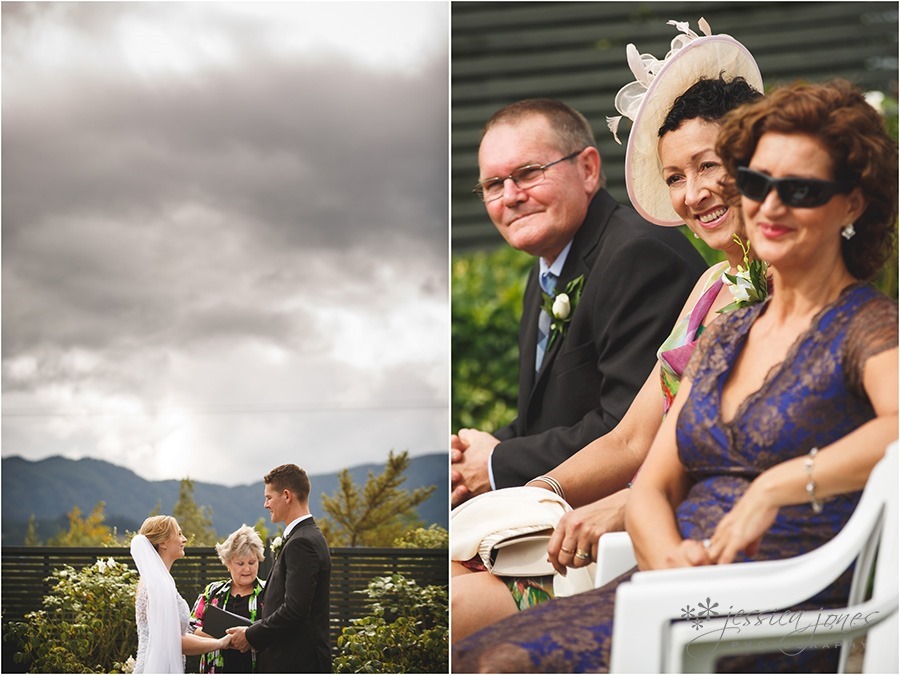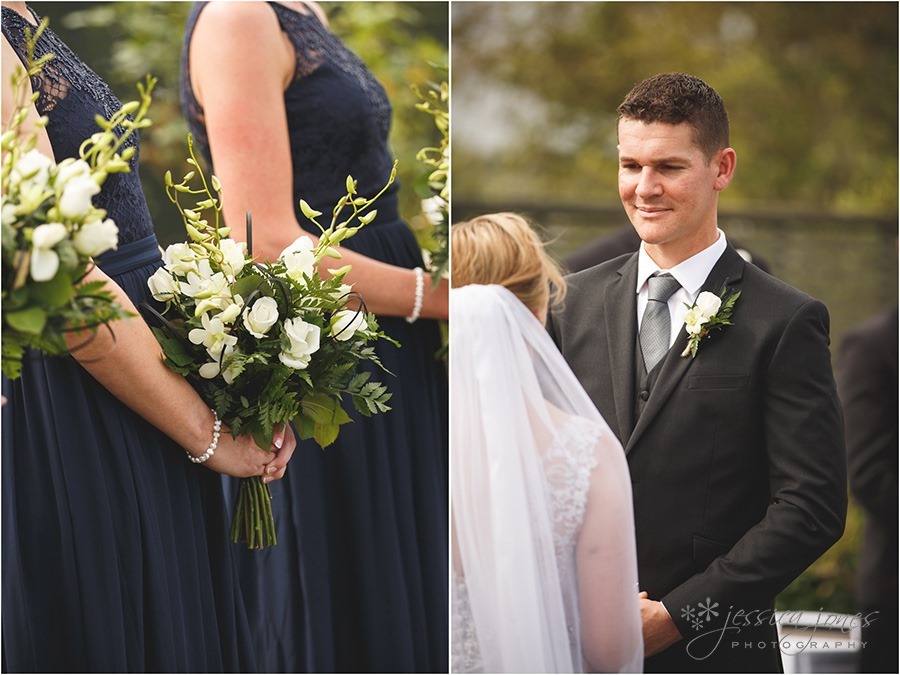 Married!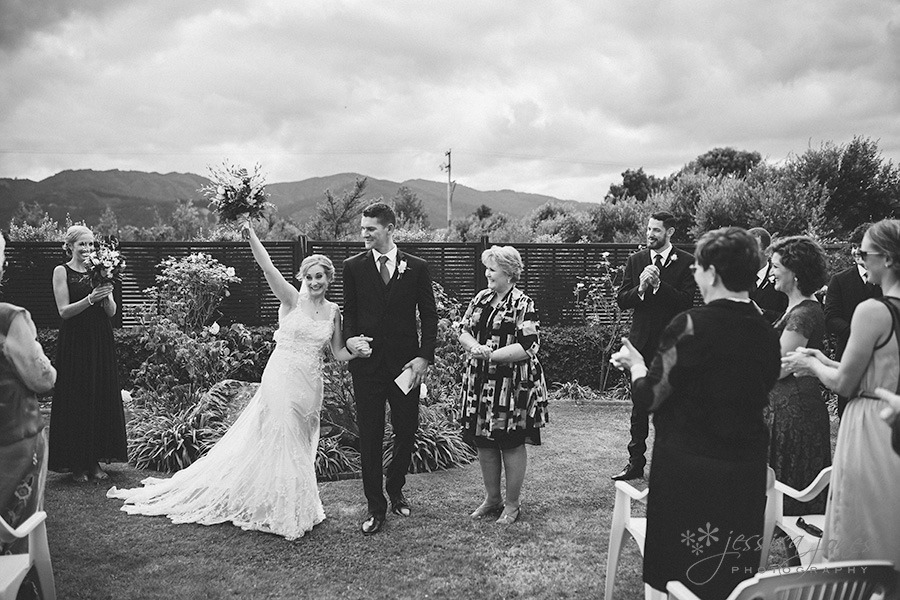 Grandparents at weddings make the day just that bit more special, don't they?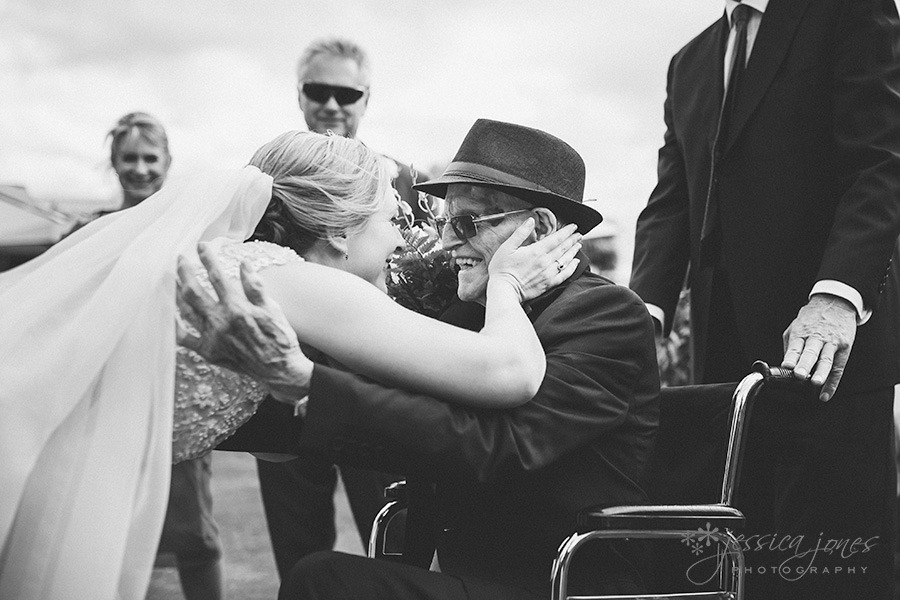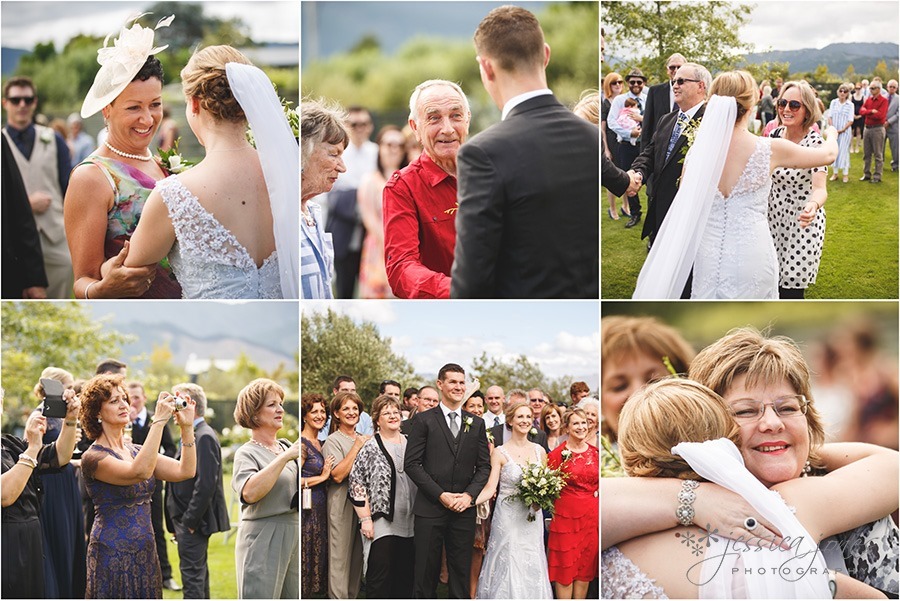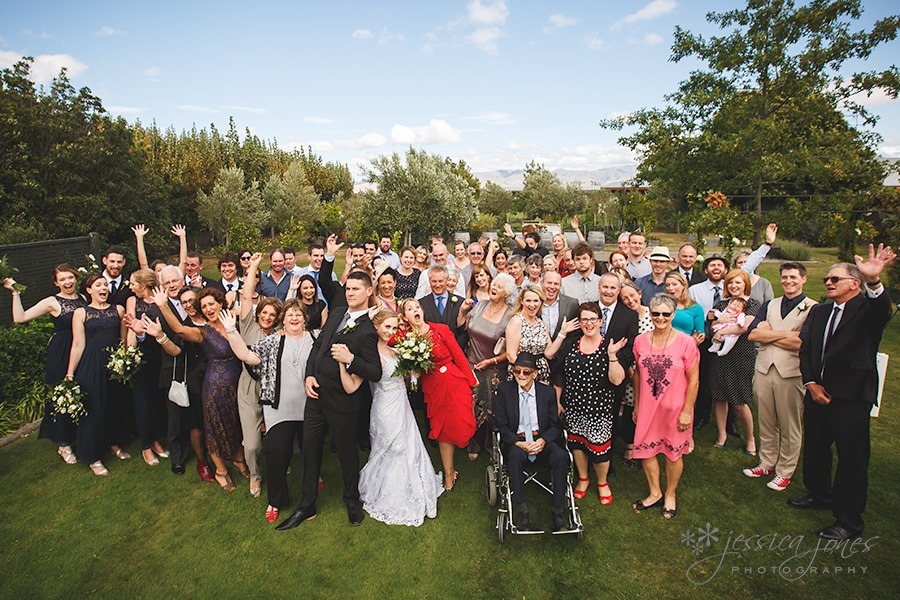 The autumn light was kind and allowed us to do some daytime vineyard shots.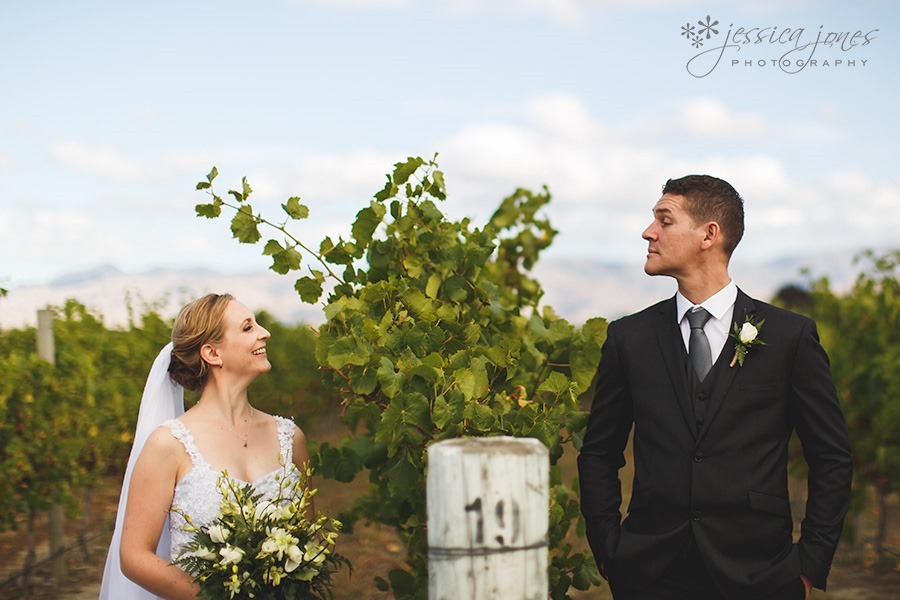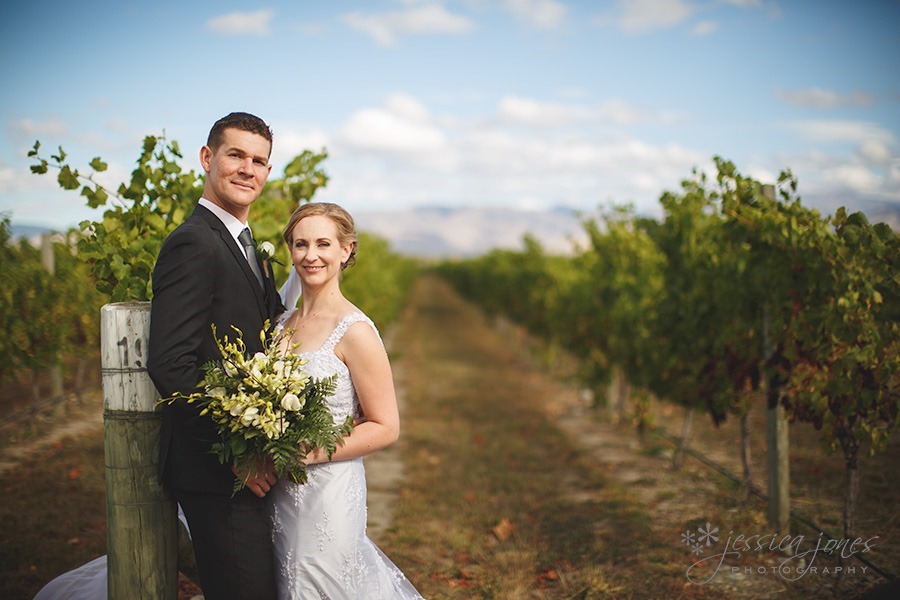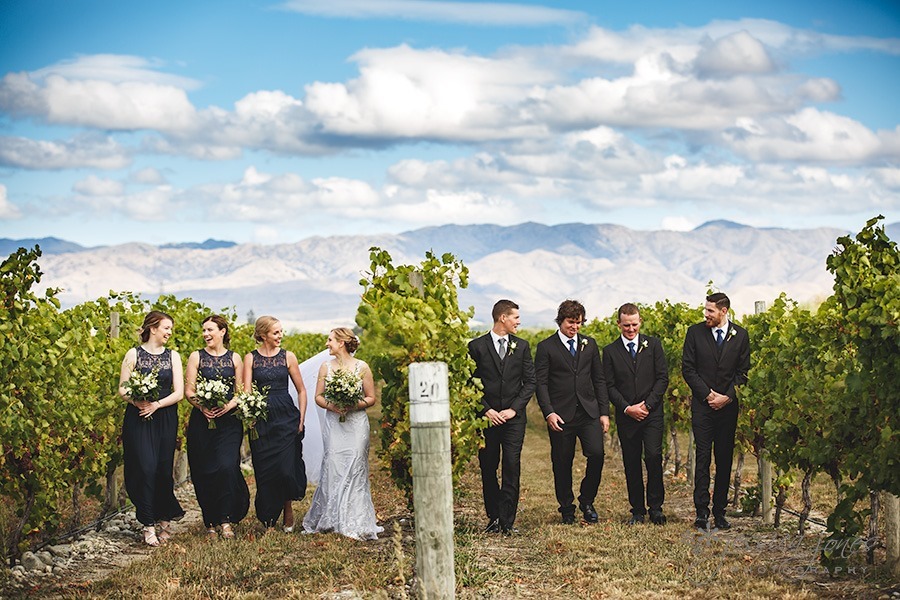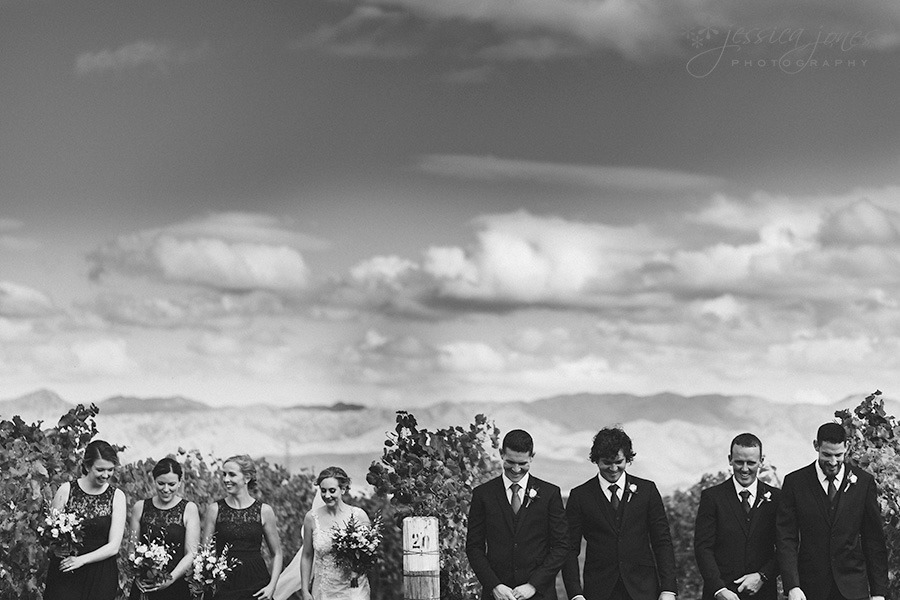 I'm not exactly sure what I said to get this reaction, but I'll take the awesome facial expressions!  These guys were a seriously cool bridal party!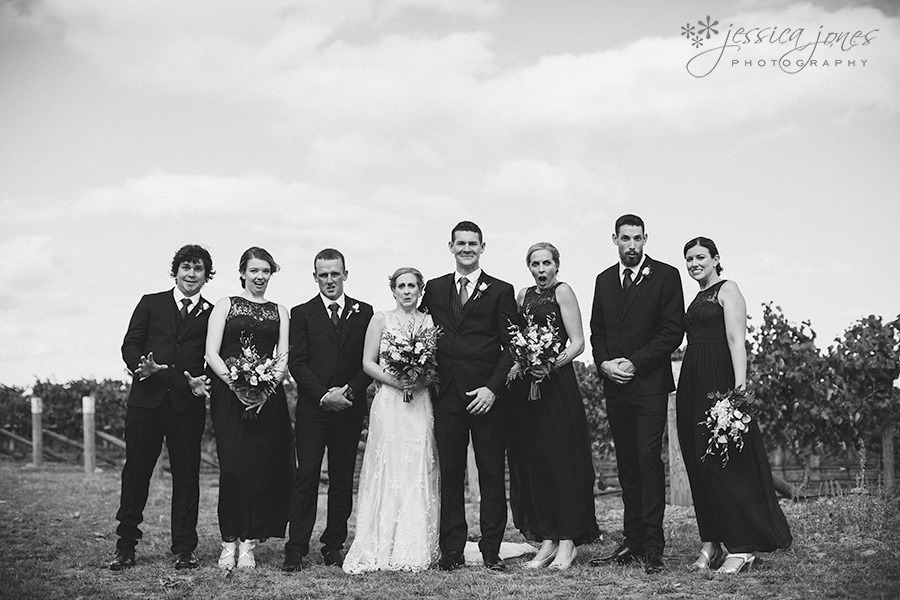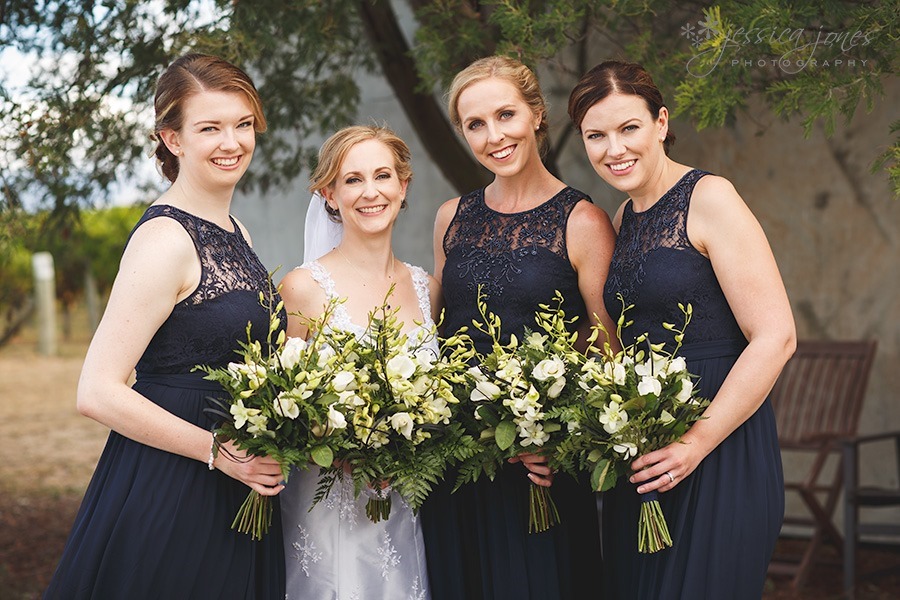 Just casually showing off the wedding socks.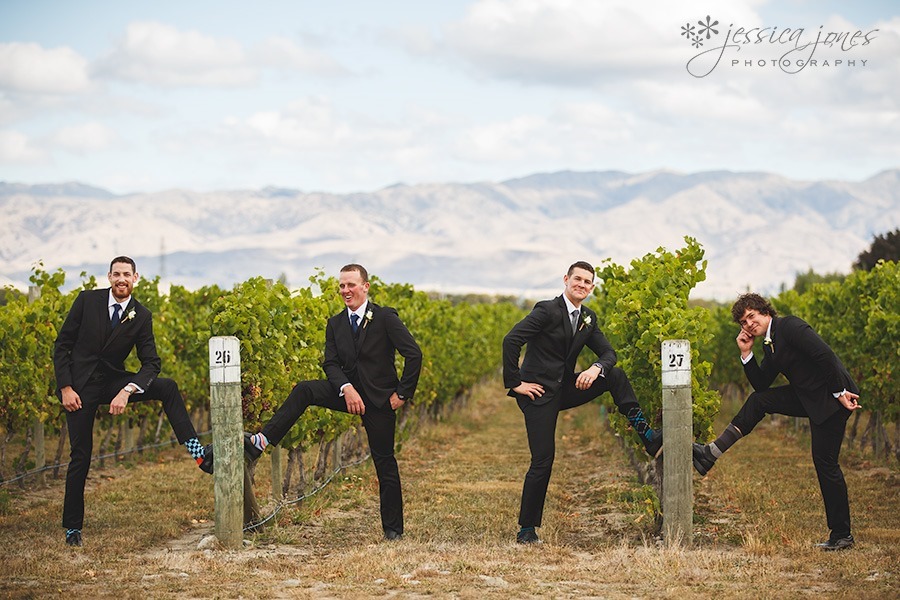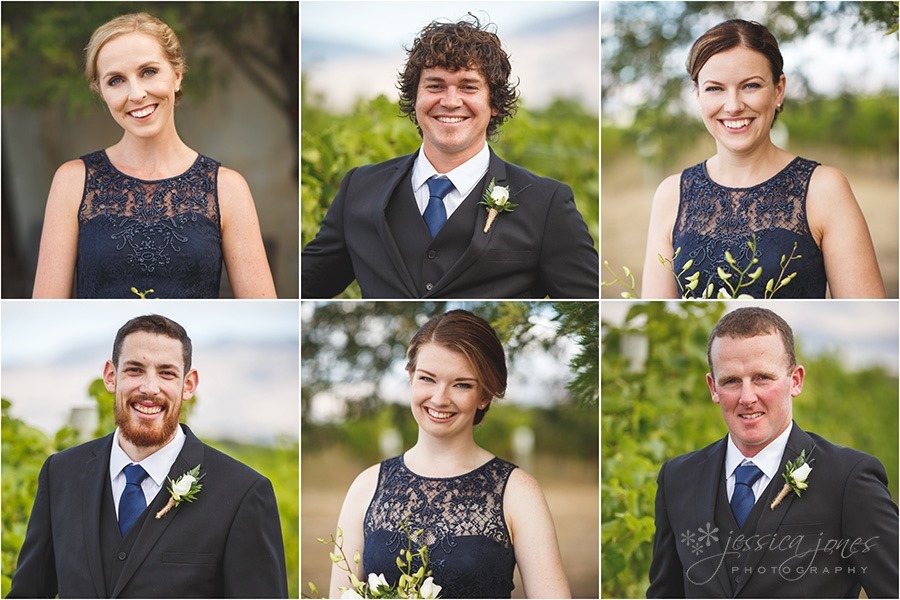 This broken down old cottage is not only seriously cool for photos, but also holds special significance for Roberta's family.  Her Grandad actually lived on this property while training with the army during the second world war.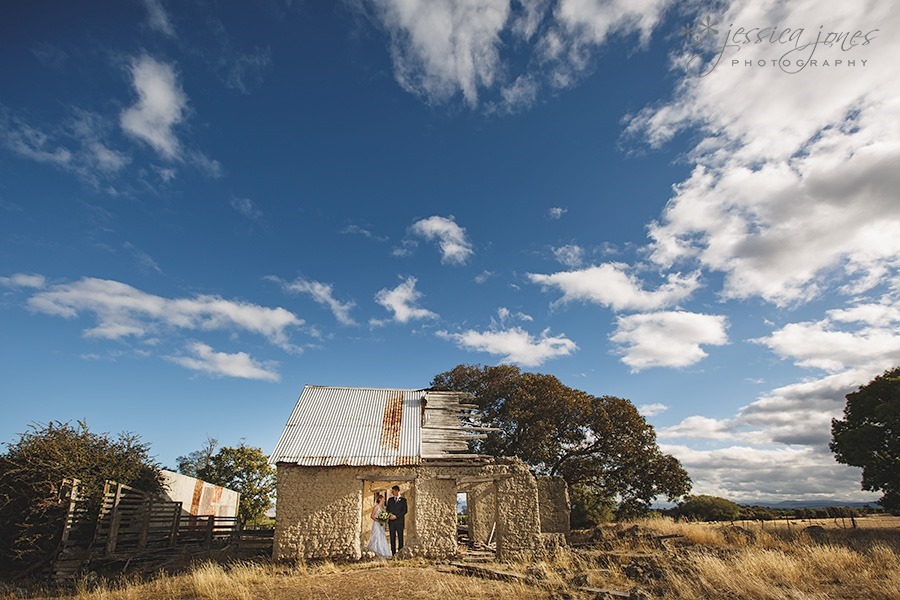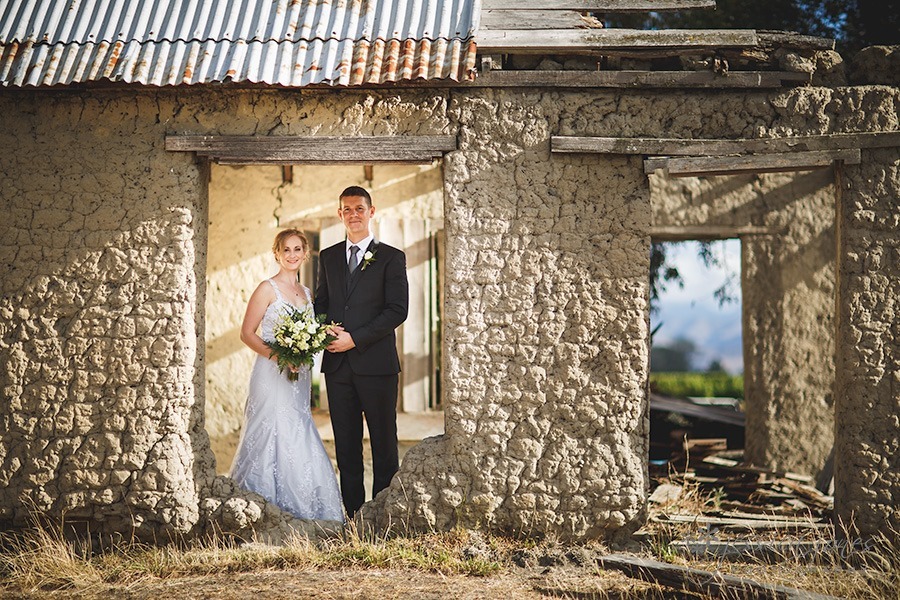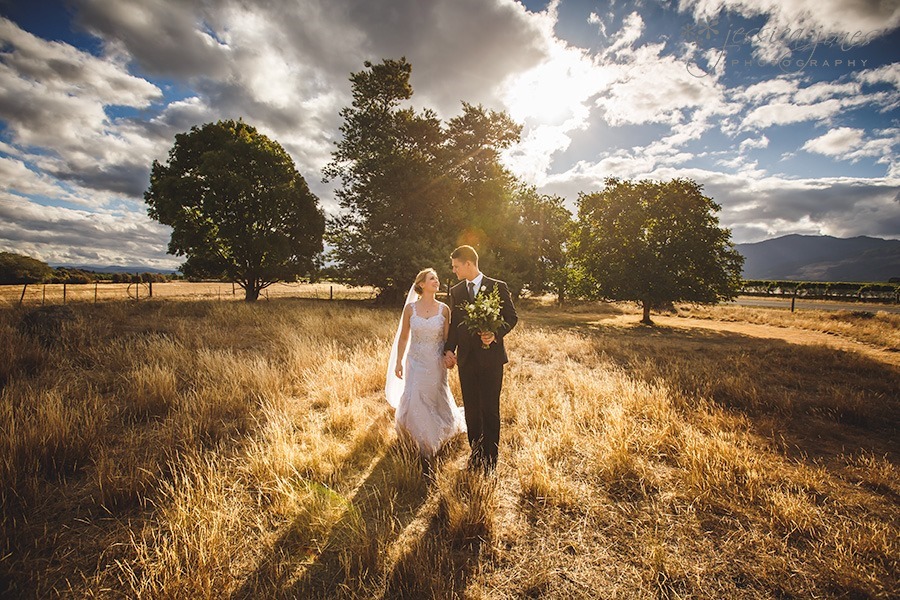 Together, Roberta and Lee have a likability factor that blows pretty well every measurement I could use.  So I'll just say it's a squillion, and you might kind of, sort of, get an idea of how nice it is to get to hang out with these guys on their wedding day.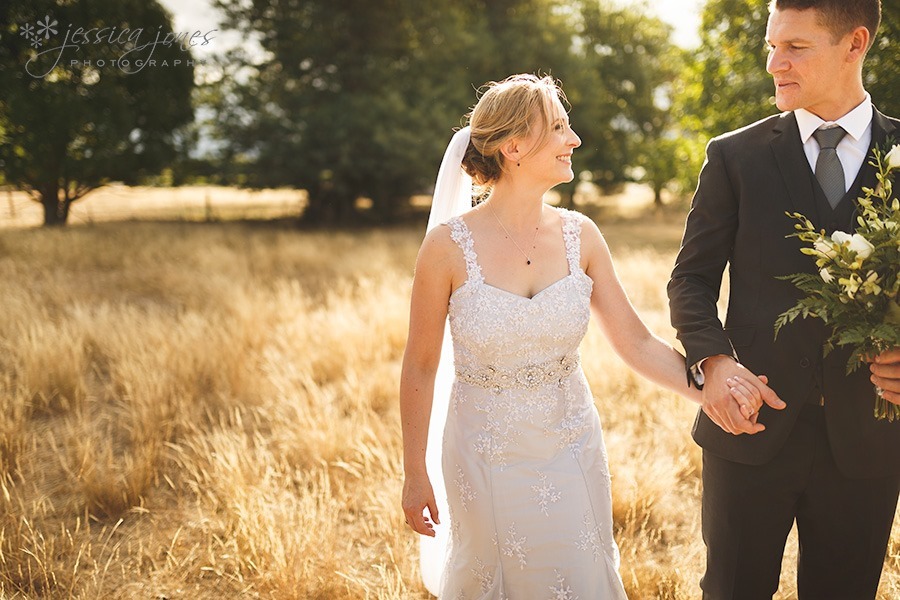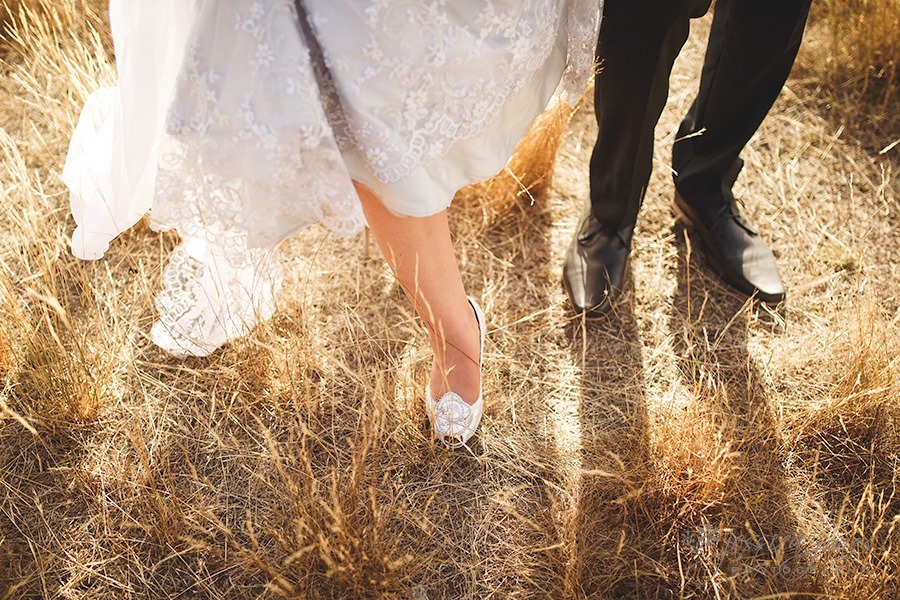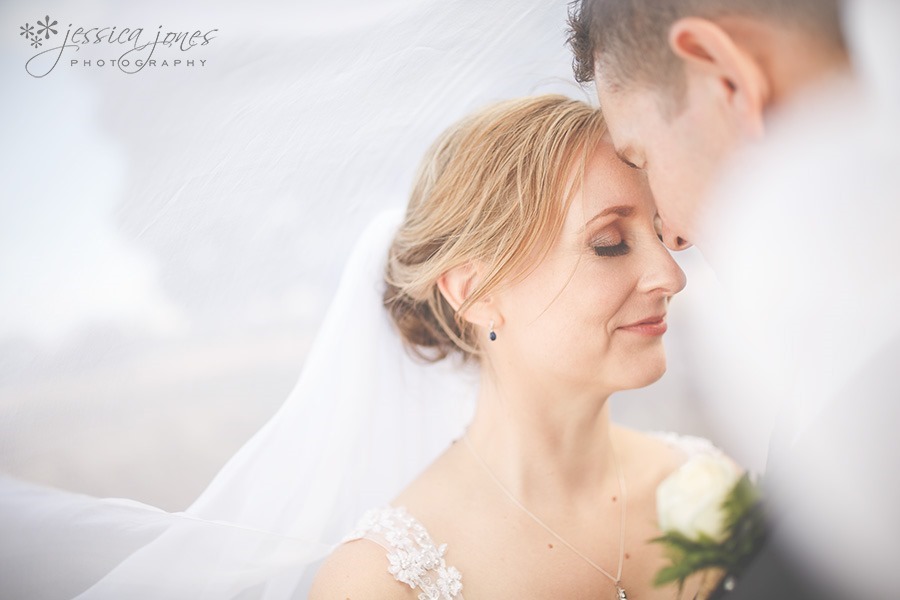 This old cottage won't be around forever, so immortalising it in these wedding images is a pretty cool idea!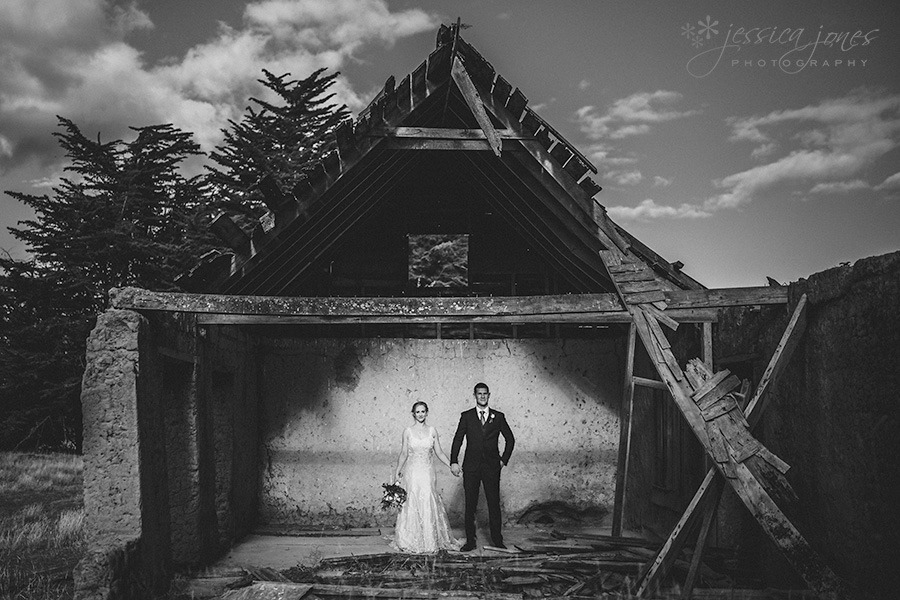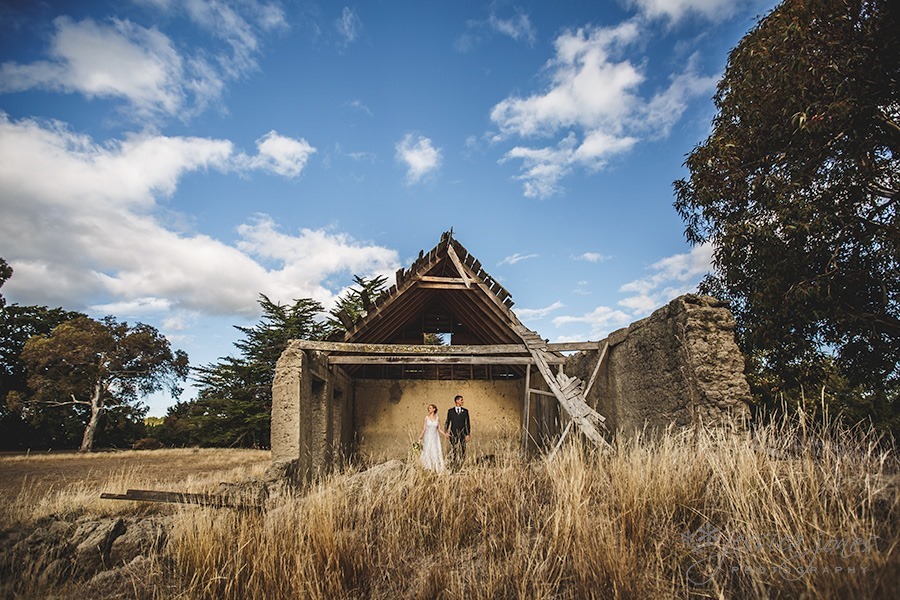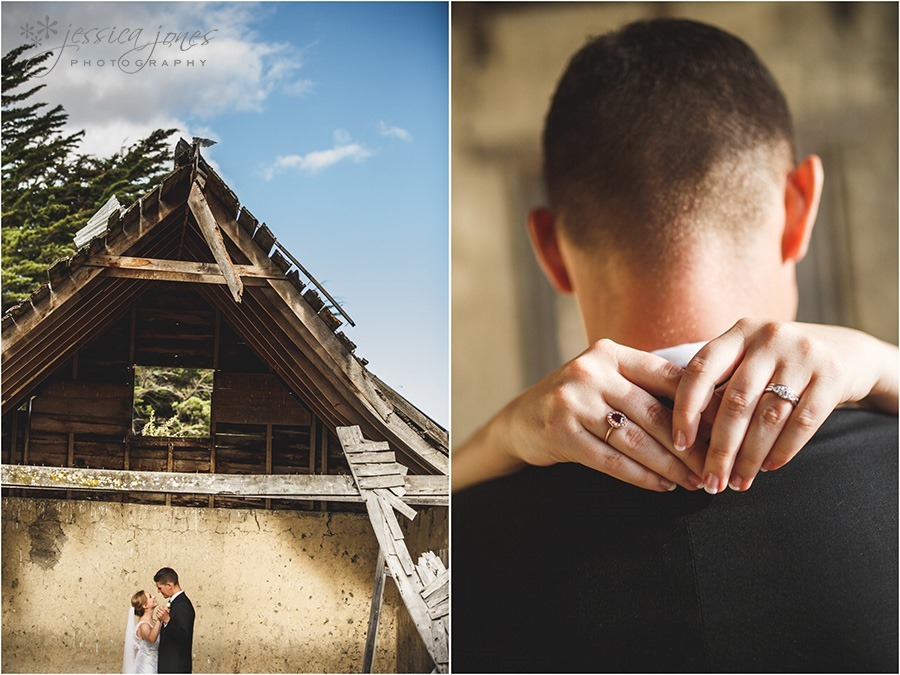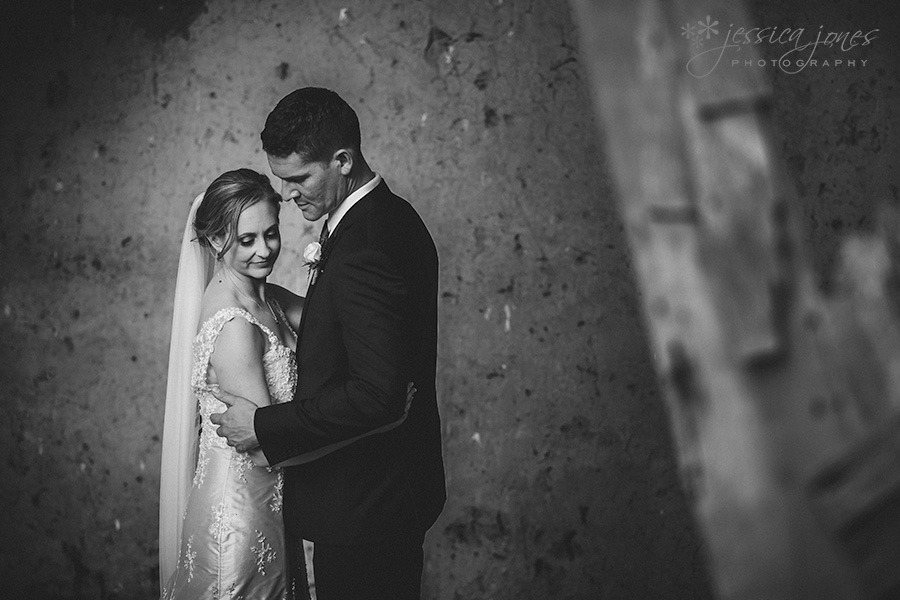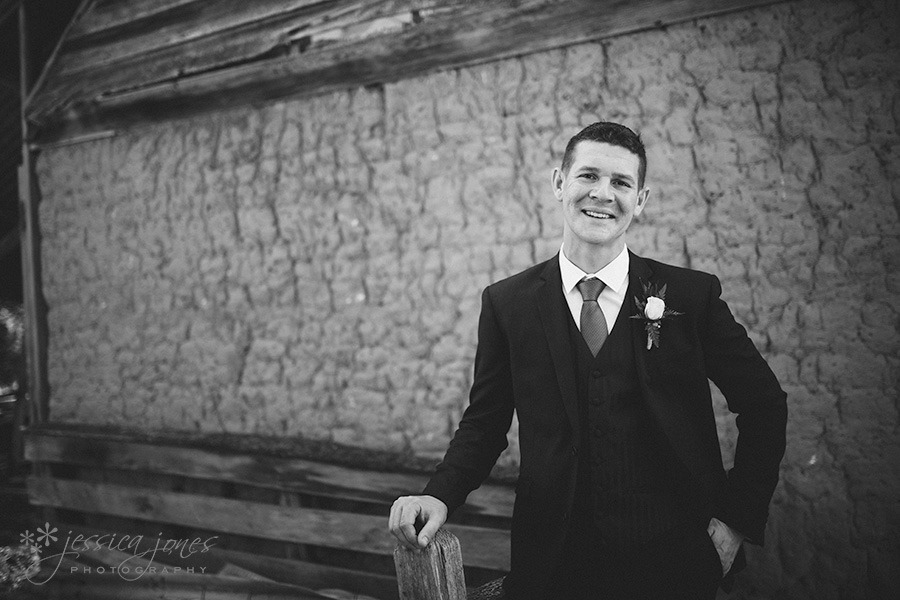 In case you missed the 'I really, REALLY love you' vibe between these two, just check out this moment walking back to the car.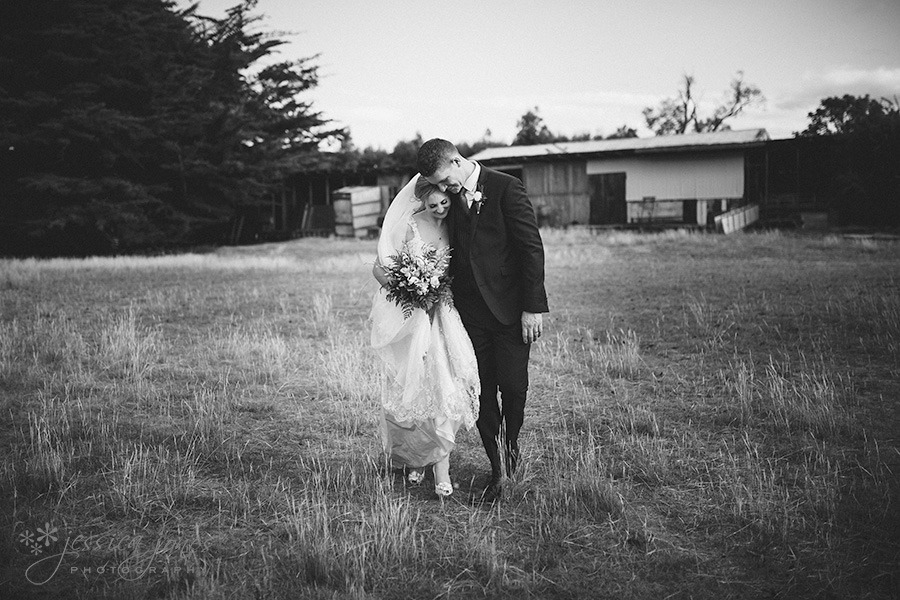 Back at MVH to rejoin the guests for an evening of fun and lots of laughs.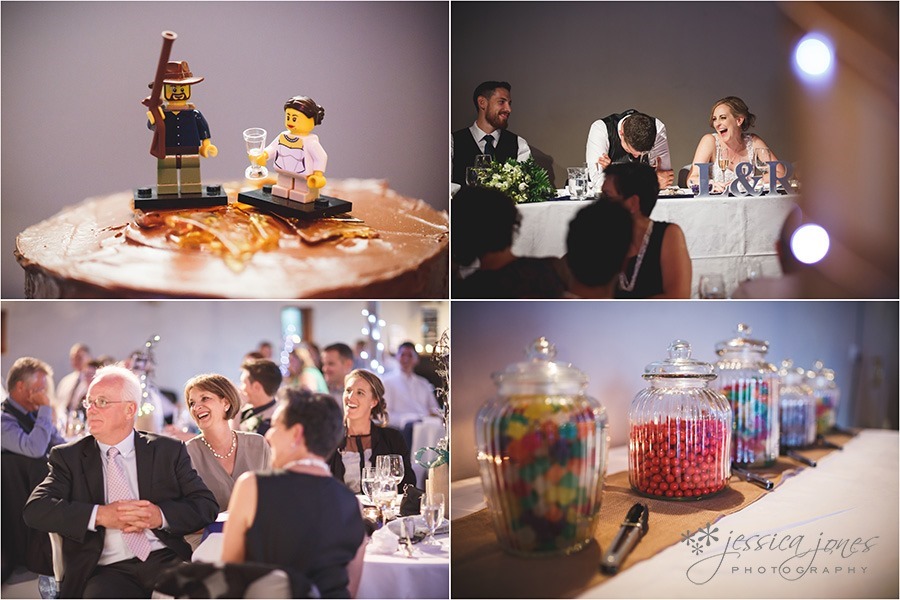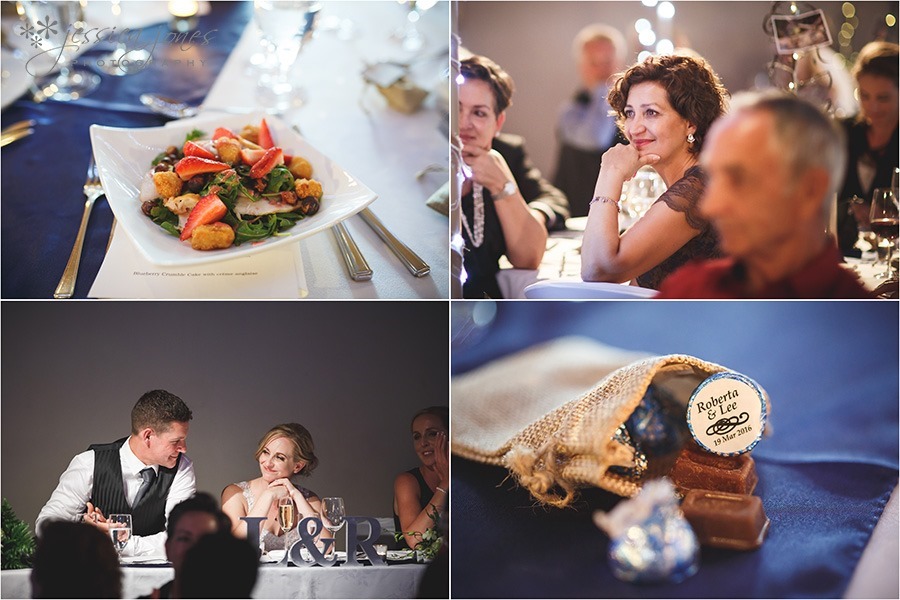 While you might not know it to look at her, turns out Rebecca has awesome rapping skills.  Roberta had joked that she should either do an interpretative dance or a rap for her speech.  Let's just say the Fresh Prince of Bel Air would be proud!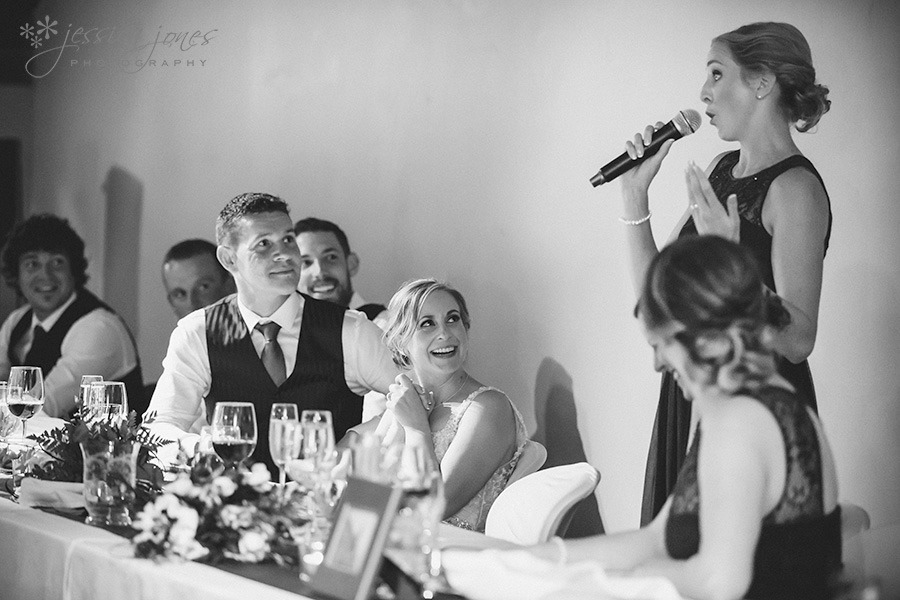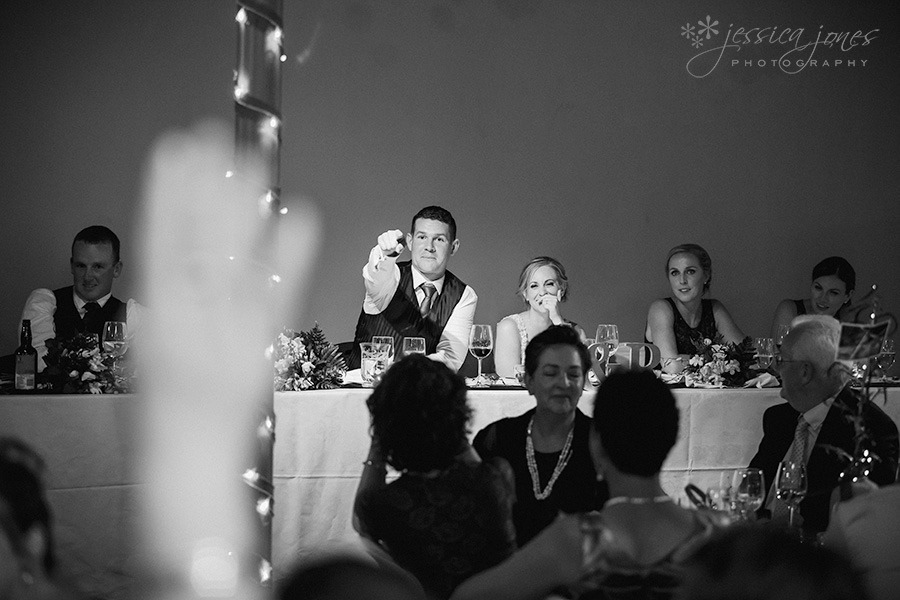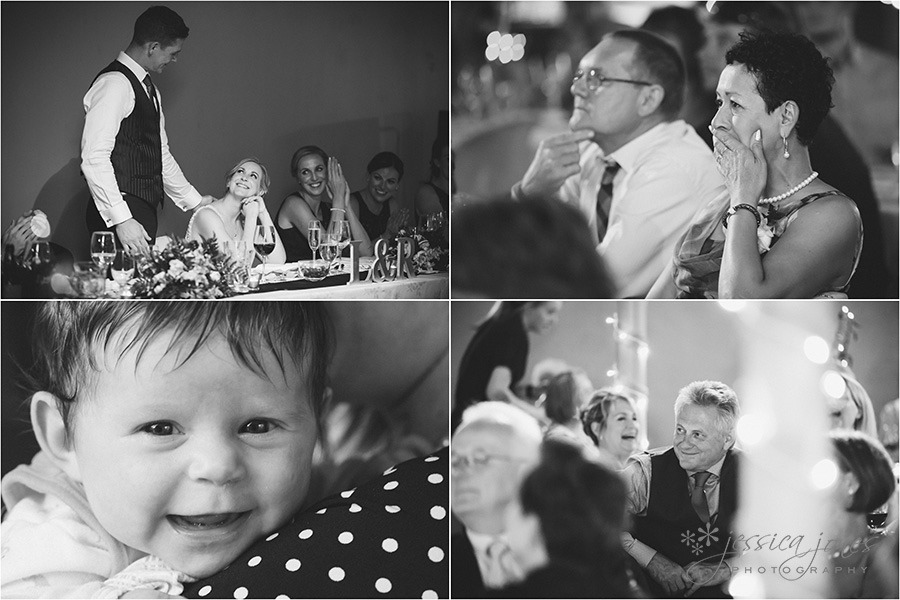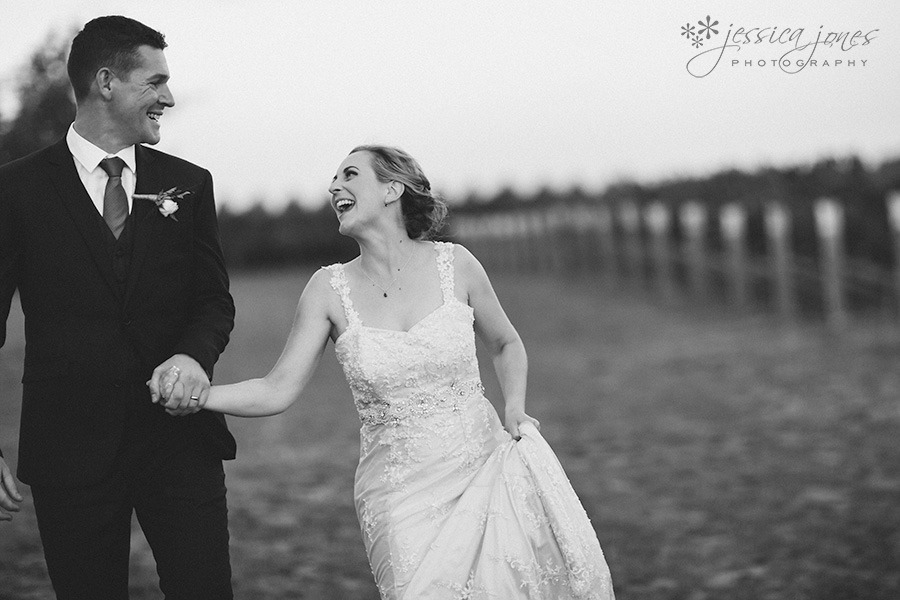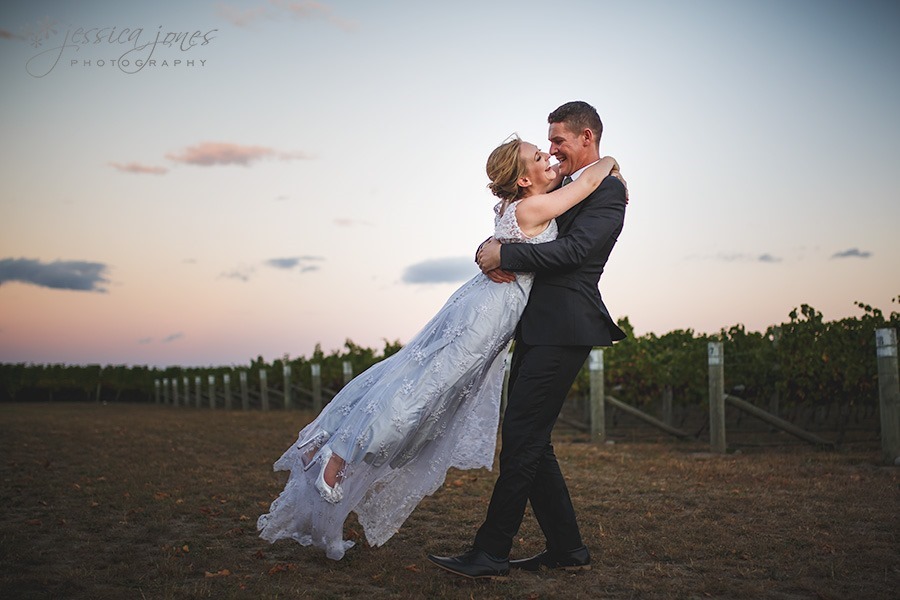 Hello beautiful evening!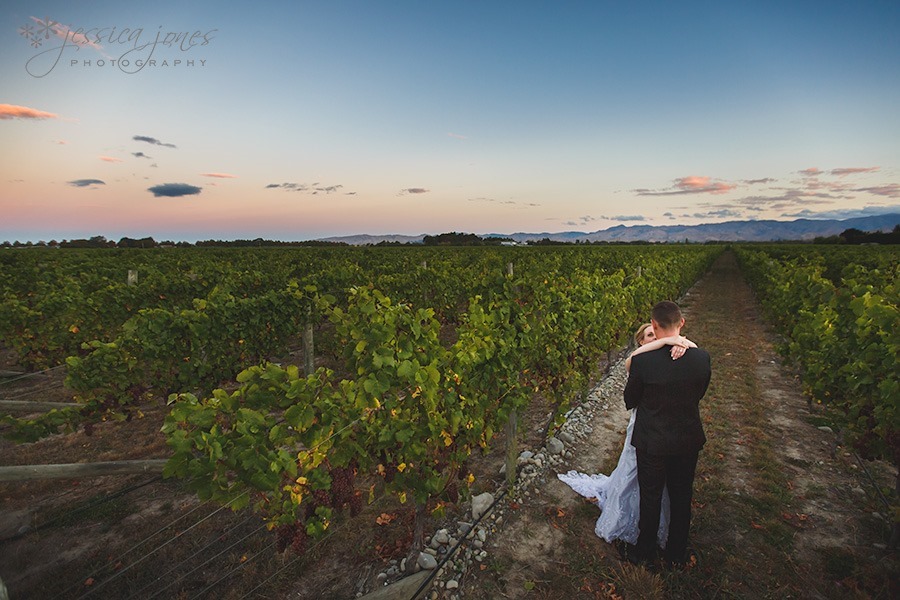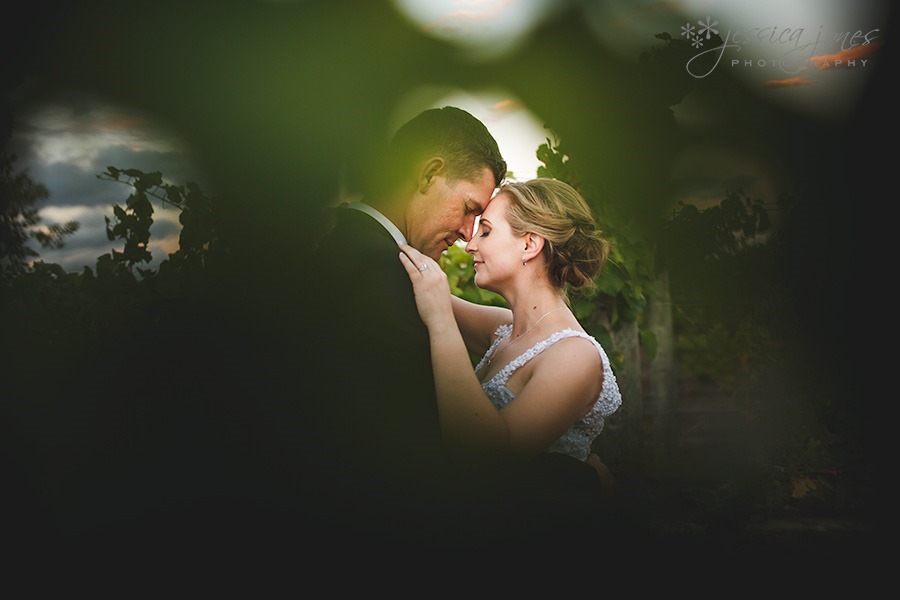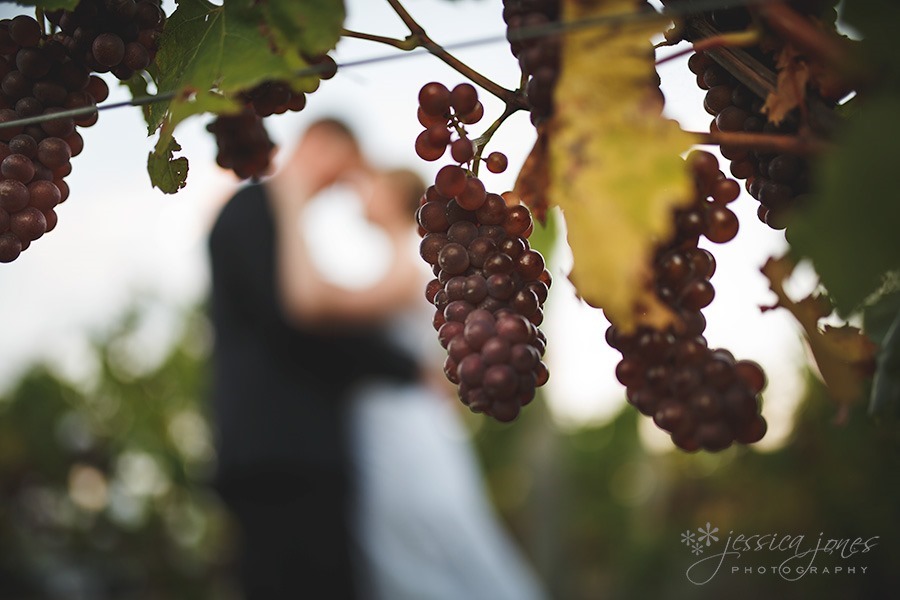 MVH has yummy food.  Like, really yummy.  If only there were a way for you taste the goodness in these images…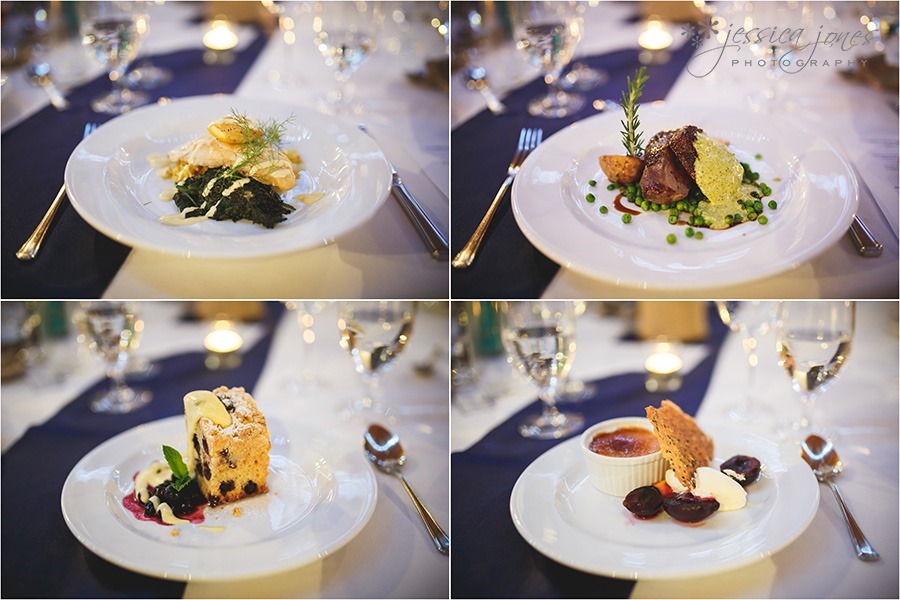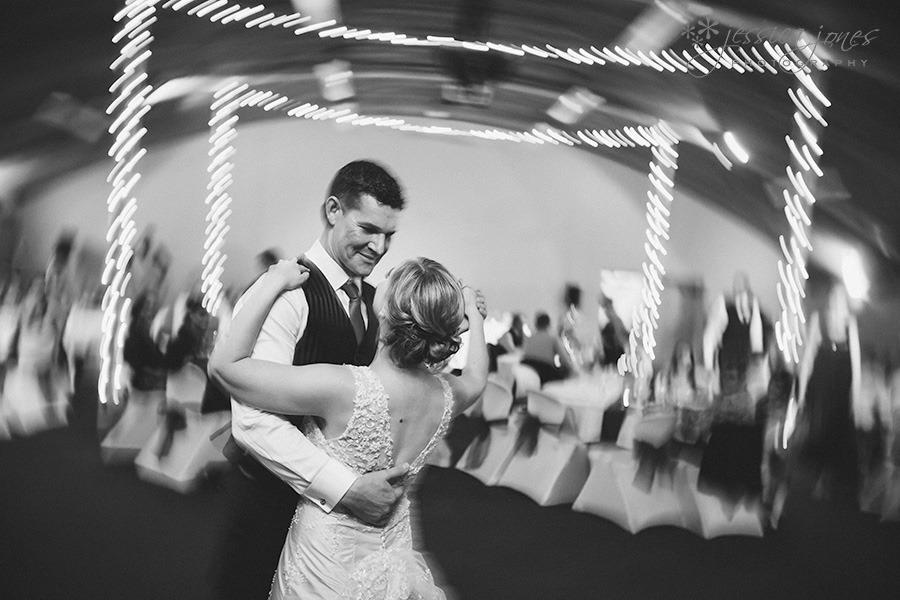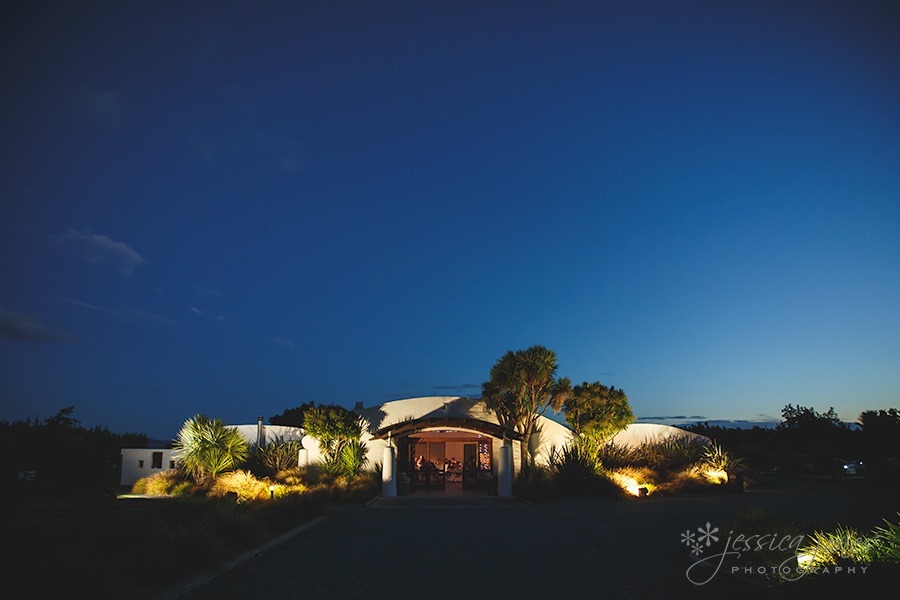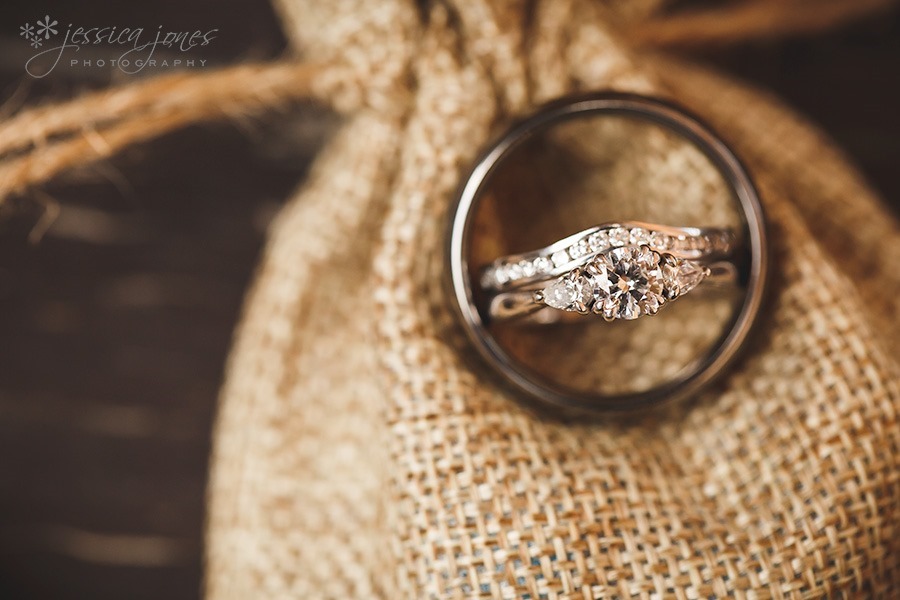 Lee and Roberta, that was a fab wedding.  Like, really, really great.  Thank you for allowing us to hang out with you and be part of the celebrations.  Thanks to you guys I'll be keeping an eye out for those pesky penguins, in case they ever do decide to take over the world.