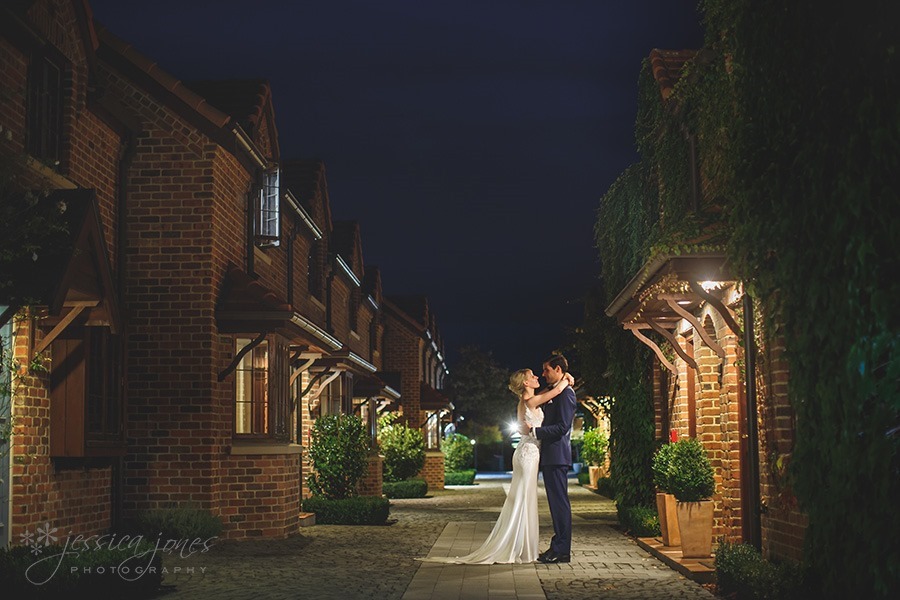 They both secretly knew they were perfect for each other.  Their friends and family knew they were perfect for each other.  The teacher who kicked them out of the 400 seat lecture hall because of their constant chatting, probably knew they belonged together too.  But neither of them wanted to ruin their awesome friendship by admitting they wanted to be more than just friends.  So Billie and Chris remained friends for a whole year before either of them admitted their true feelings.  Finally love blossomed.  Adventures ensued, graduation, earthquakes, jobs, a house and epic overseas travels.
All of this brings us to this amazing weekend where Chris and Billie's loved ones all converged on The Grand Mercure Monaco Resort in Nelson.  A big, beautiful celebration of two people who truly are perfect for each other, promising to spend the rest of their lives together.  You'll want to make yourself a cup of tea and settle in, because this wedding was even better than I promised it would be.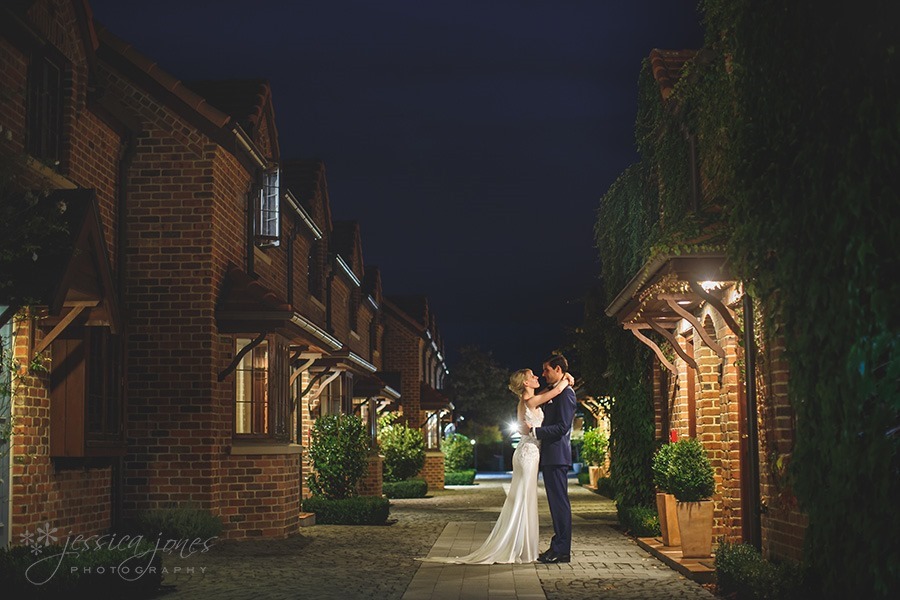 Billie and Chris put loads of thought into this weekend.  Their number one priority was that their guests had fun, and what better way to start the fun journey than with a box of lollies for each guest?  Not just ordinary lollies though.  No, they went with personalised M&Ms.  Who knew that was even a thing?  Well, it is!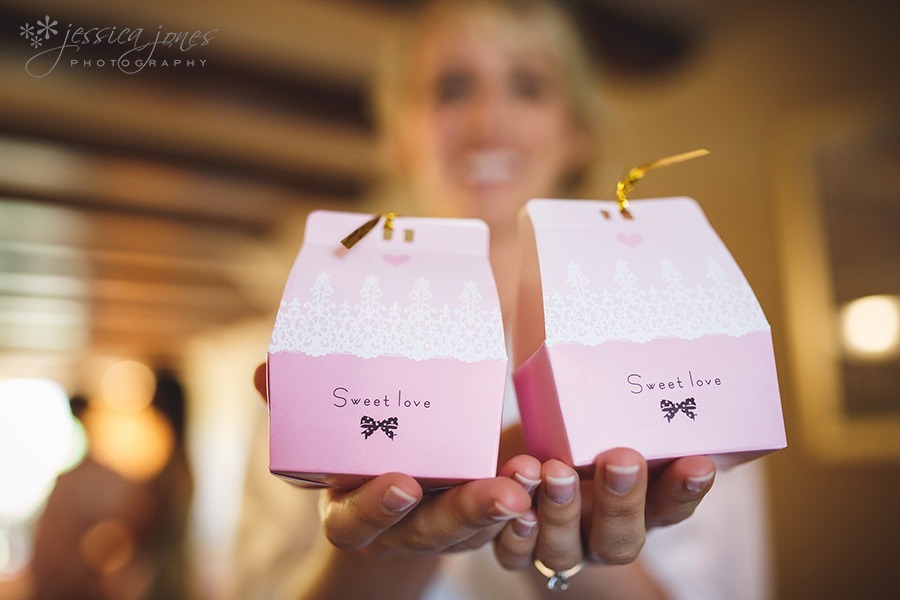 If we were marking the bridesmaids out of 10 for enthusiasm, these girls would be off the chart.  There was much smiling, much laughing and a whole bunch of 'awwwwwing'.  They did good bridesmaiding.  
Oh, and while we're on the subject of personalising sweets, each bridesmaid also got personalised chocolate.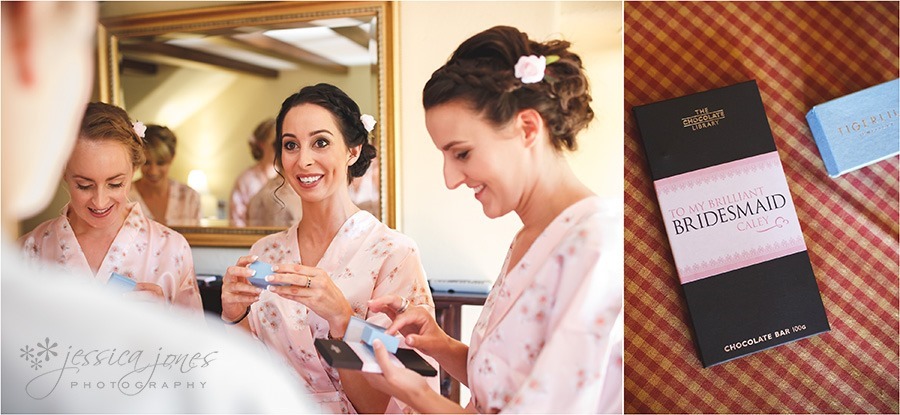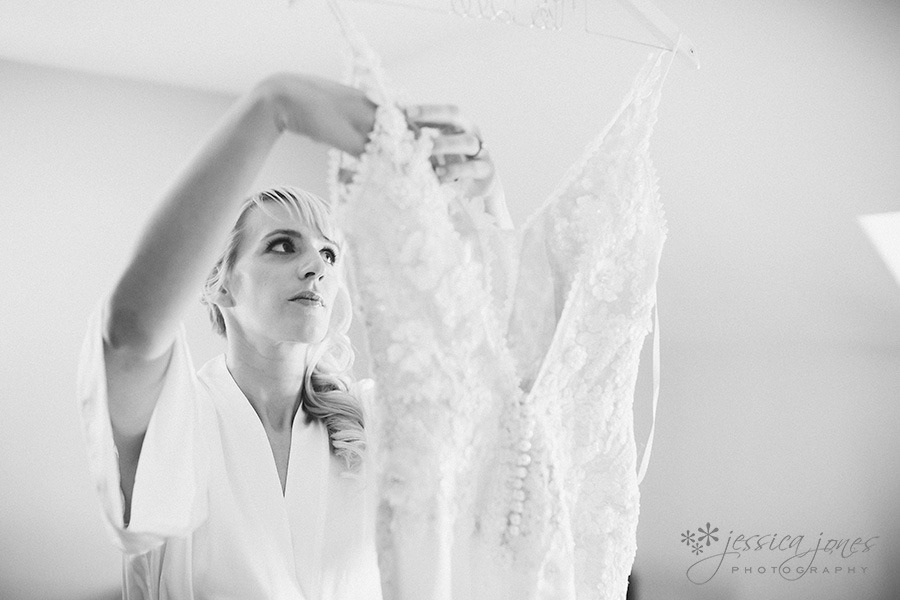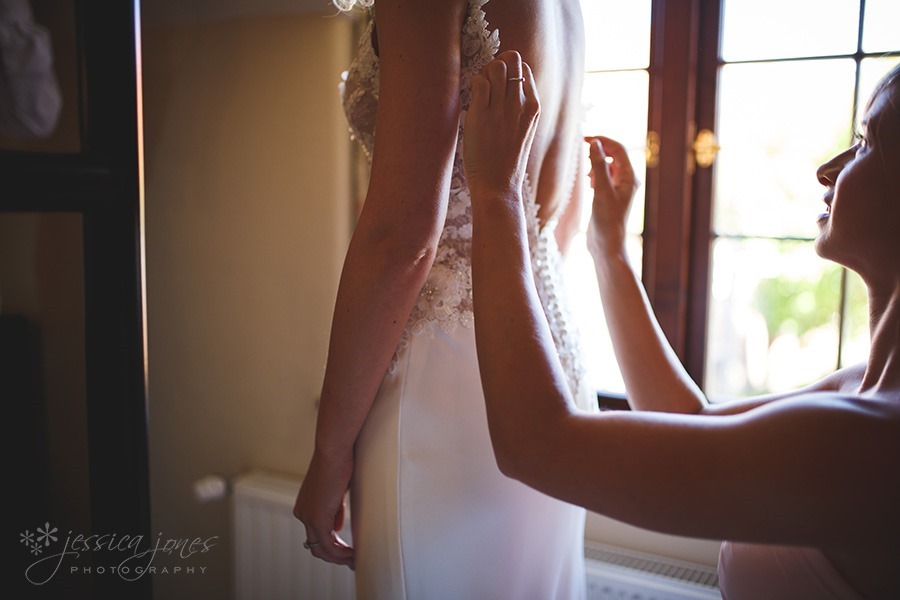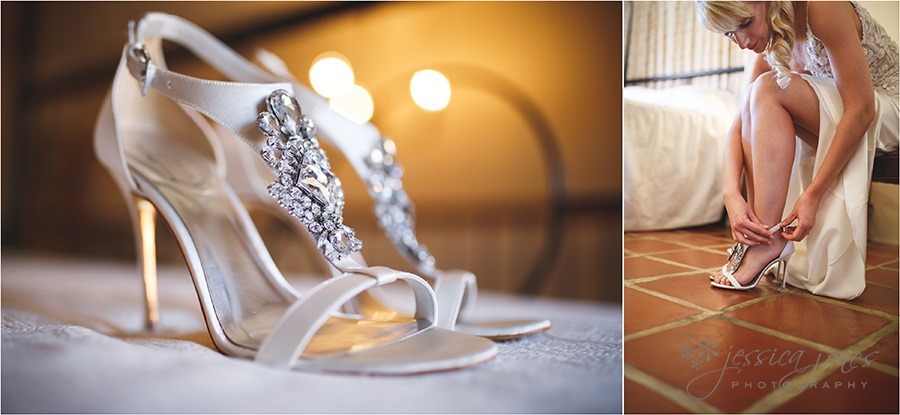 The wedding dress was a surprise to almost everyone.  And judging by these faces, I think it got the tick of approval.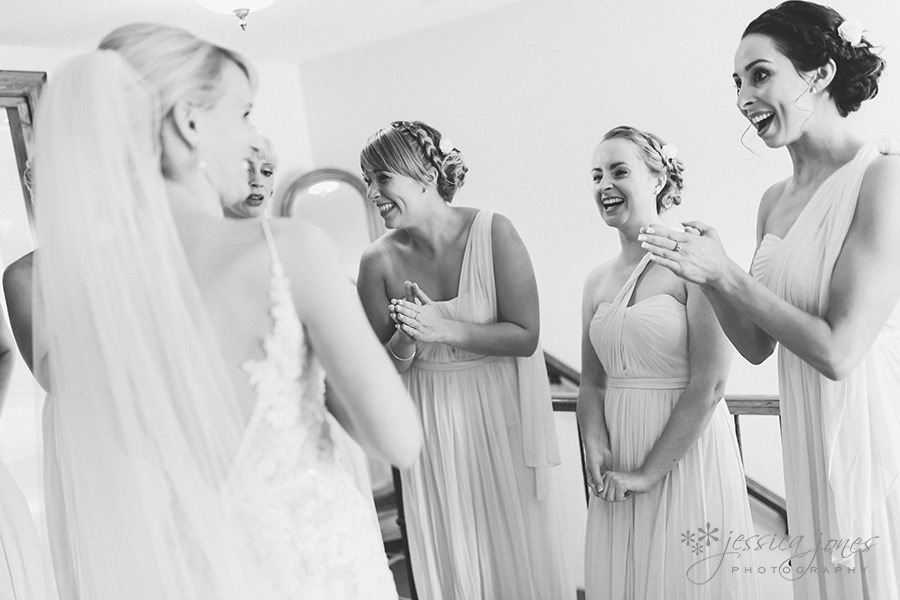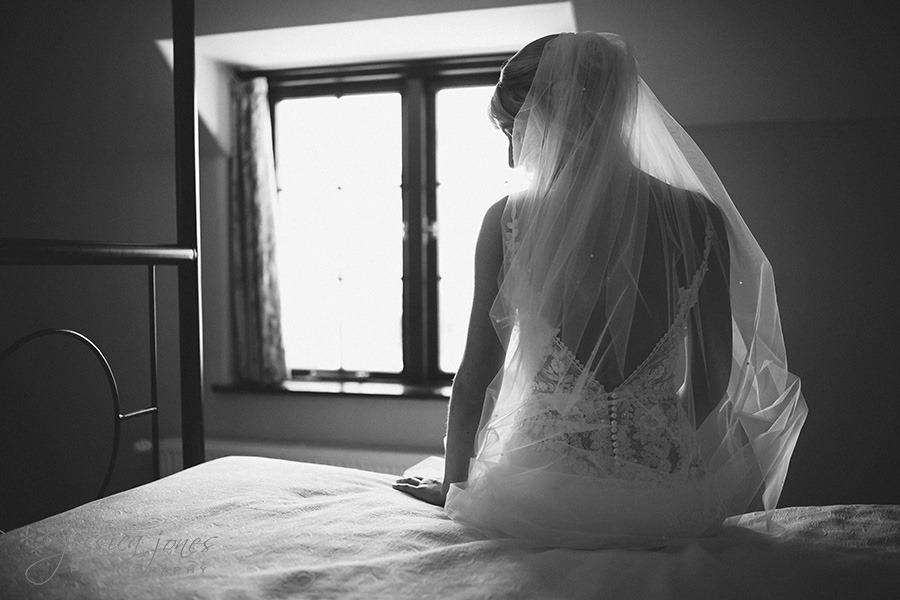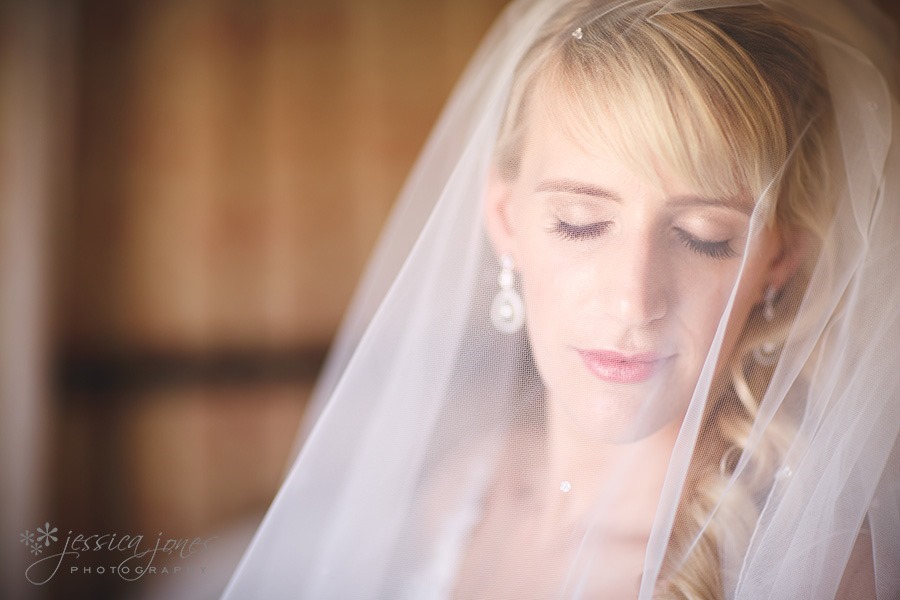 To say that Billie is simply beautiful would be an understatement.  She's more than just a pretty face, Billie is bubbly, friendly and an absolute delight to be around.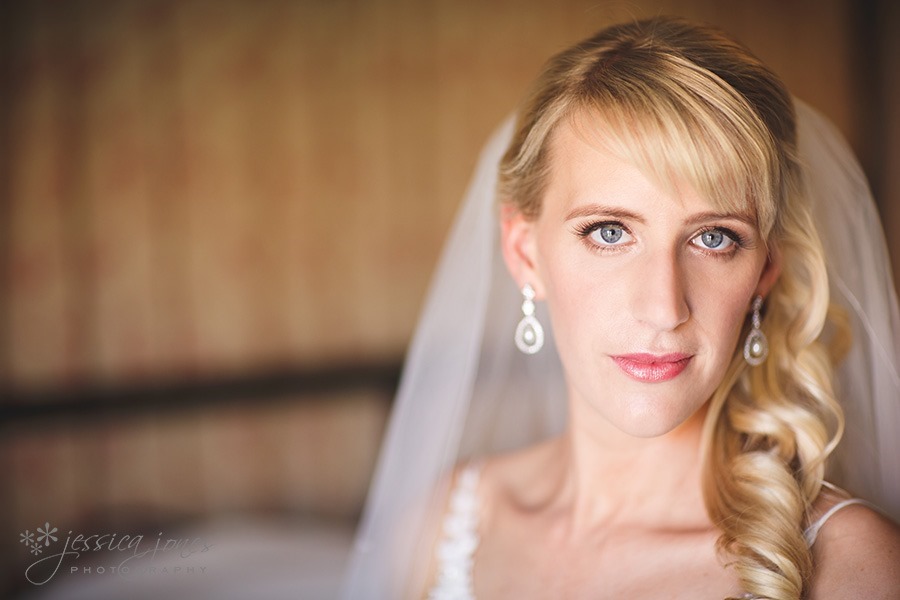 You can't beat a good father/daughter moment like this.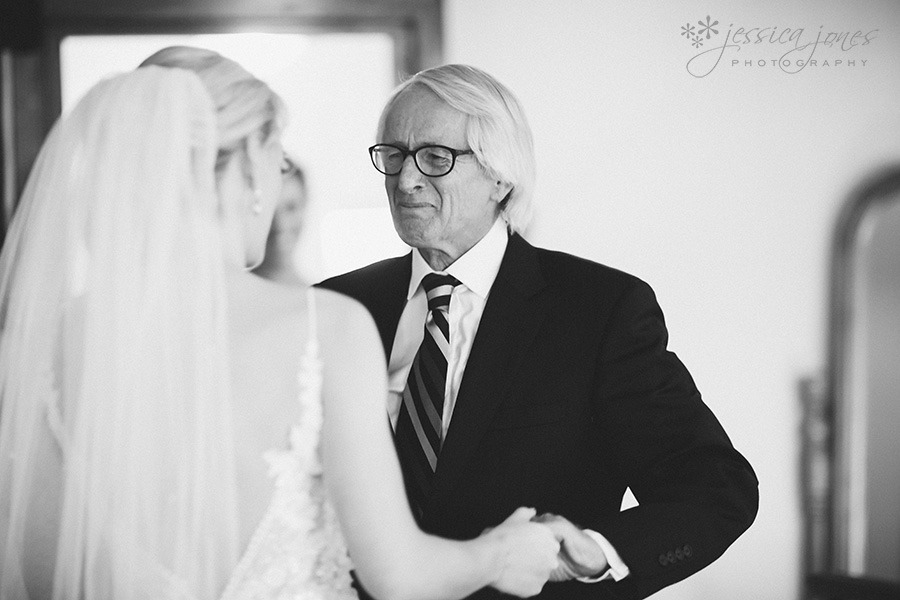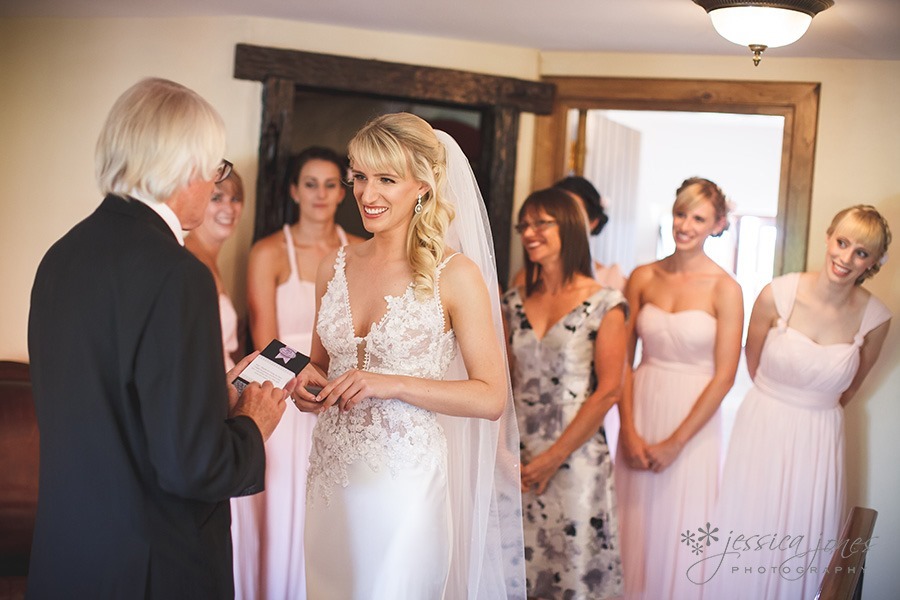 The day after Billie and Chris got engaged Billie's mum started this amazing cross-stitch.  Now, I've tried to prove my womanhood by the odd cross-stitch in years gone by, and let me tell you, it's not as easy as it might seem.  This truly is a family treasure.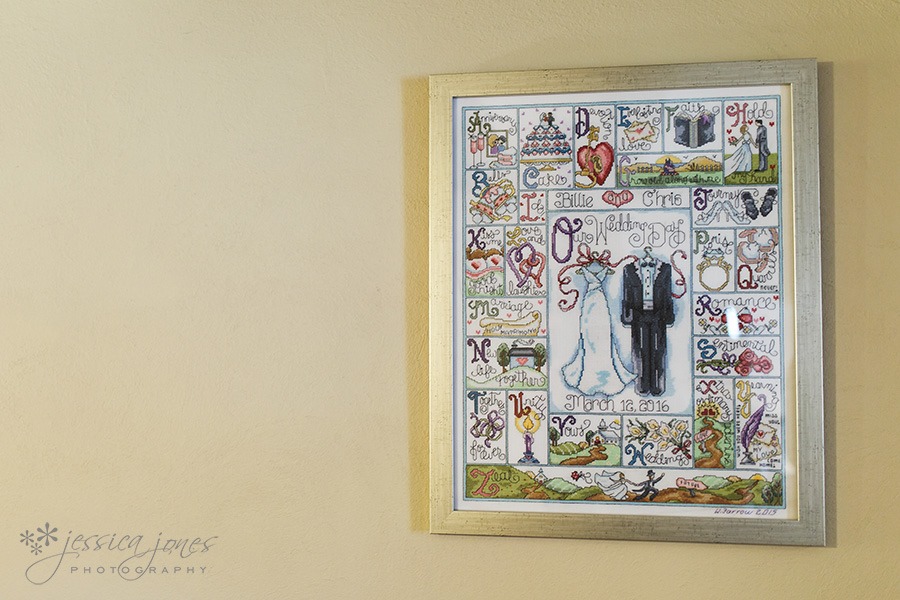 Ok, so I'm going to try not to overshare the flowers, but I can't promise I'm going to be very good at keeping it down.  Super beautiful, Nina!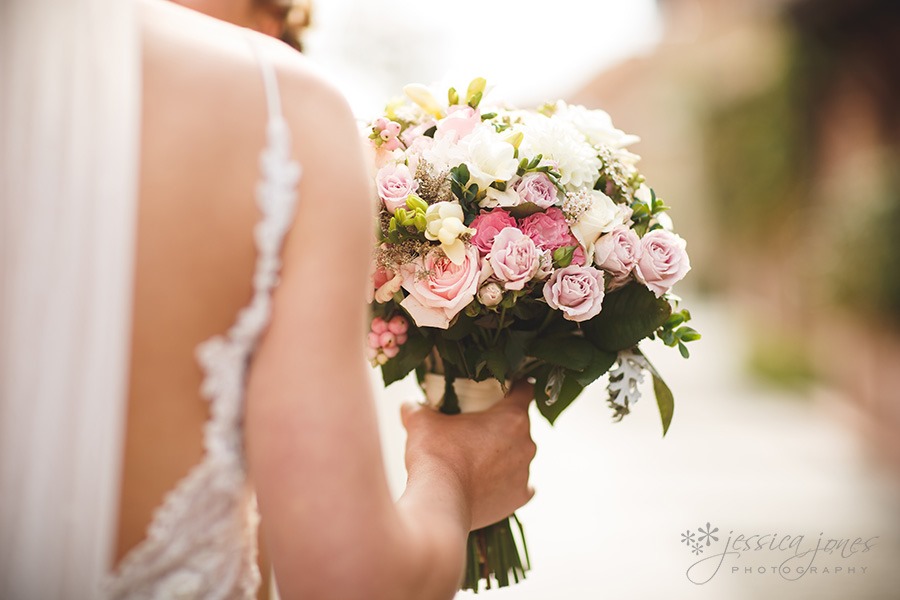 Meanwhile, in a unit across the complex, the boys have just arrived home from a morning of tenpin bowling and are getting ready for the big event.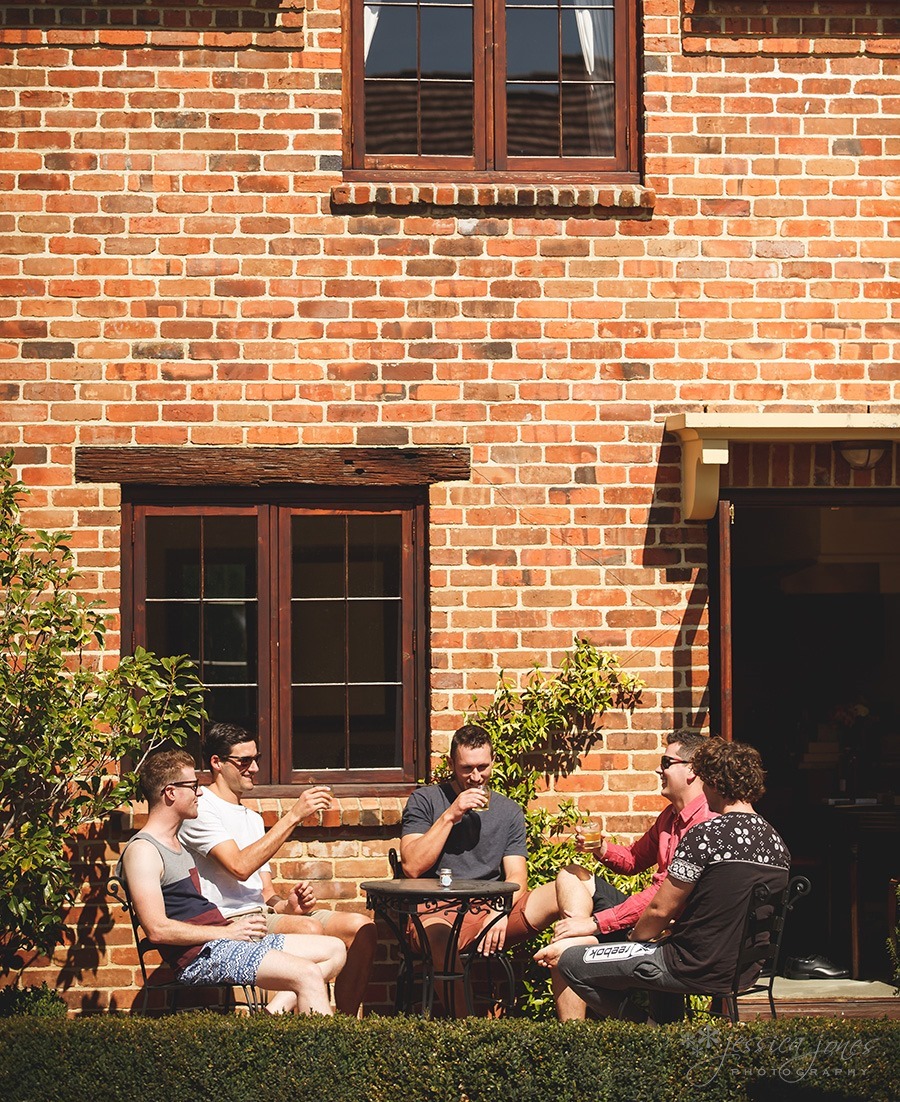 I don't think I saw anyone, all day, who hadn't received some kind of special little gift from Billie.  Seriously, she's just that lovely.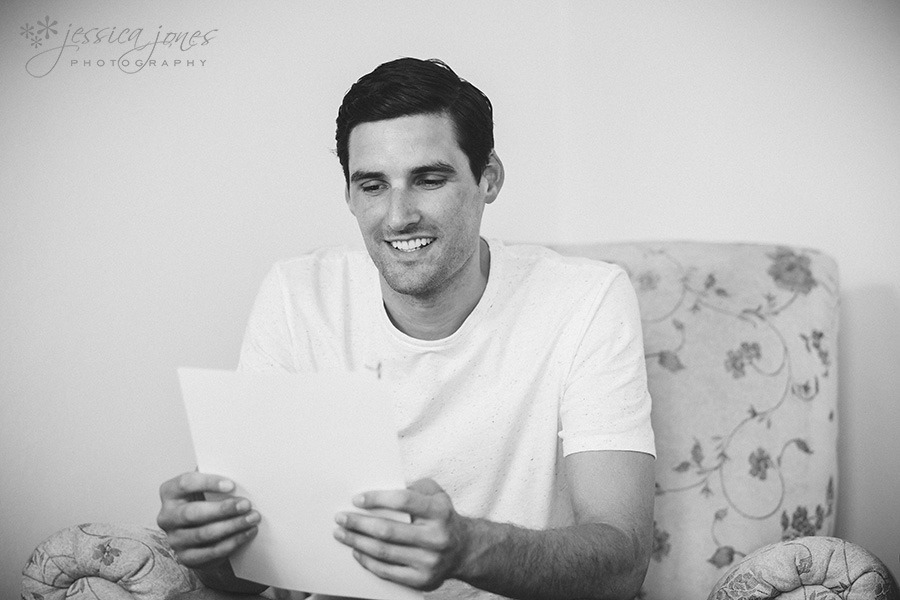 To be honest, I think Chis got the most epic gift of all!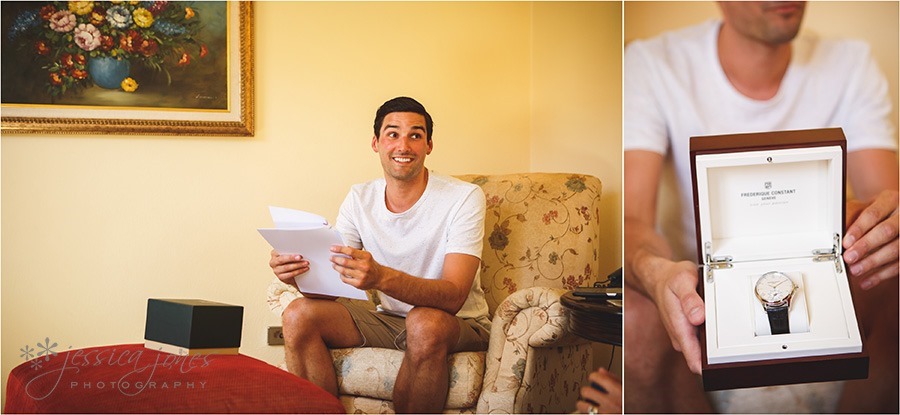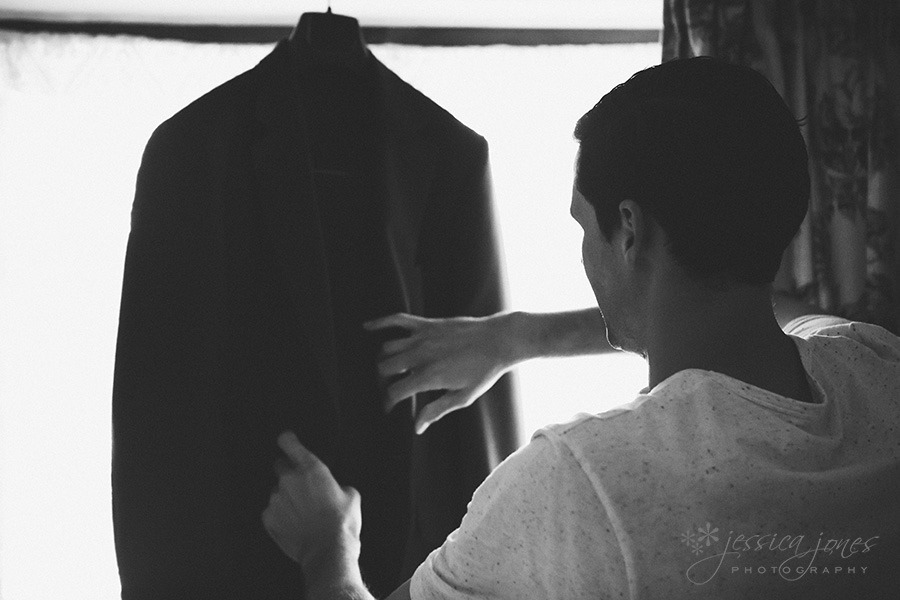 What is the use of having matching socks if you can't show them off?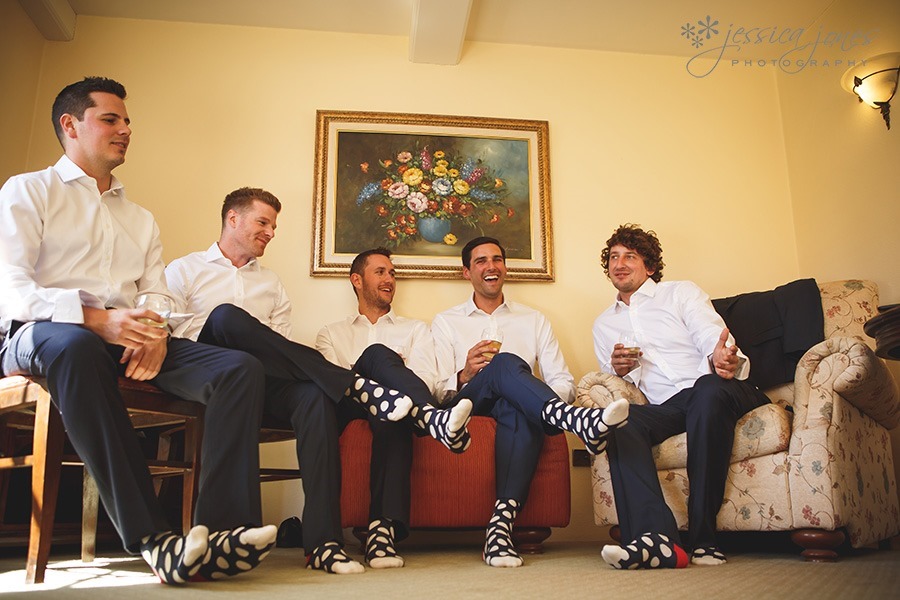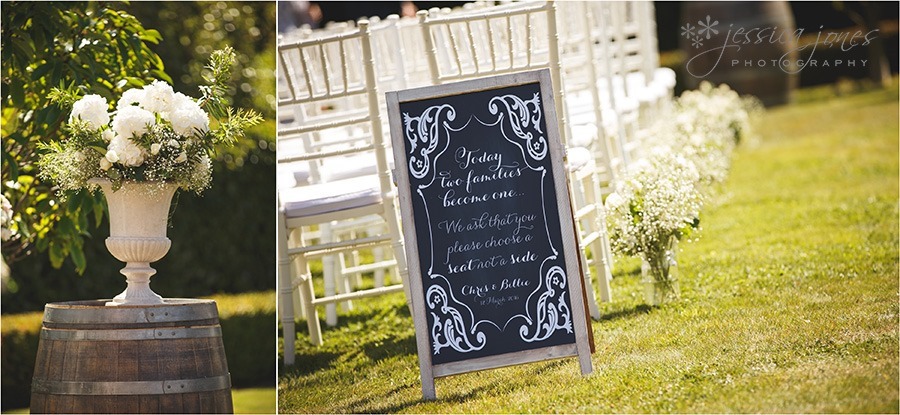 There's always this moment when all of the bridesmaids have already walked down the aisle, and the bride and her dad are almost suspended in time.  It's only a few seconds, really, but it's one of the most profound pauses in the day.  After they step out everything changes.  In a good way.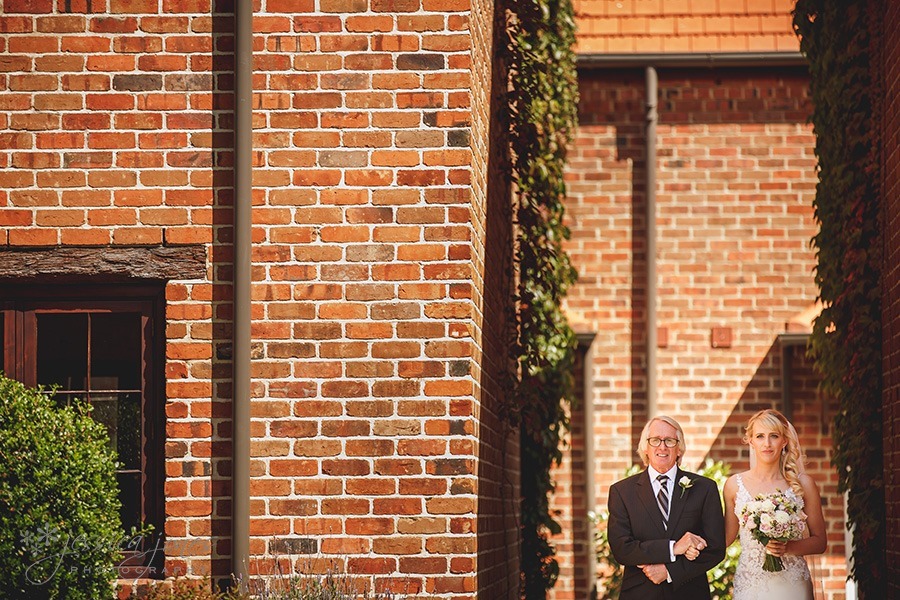 Chris was well and truly ready for that change.  It would mean that his best friend would become his wife.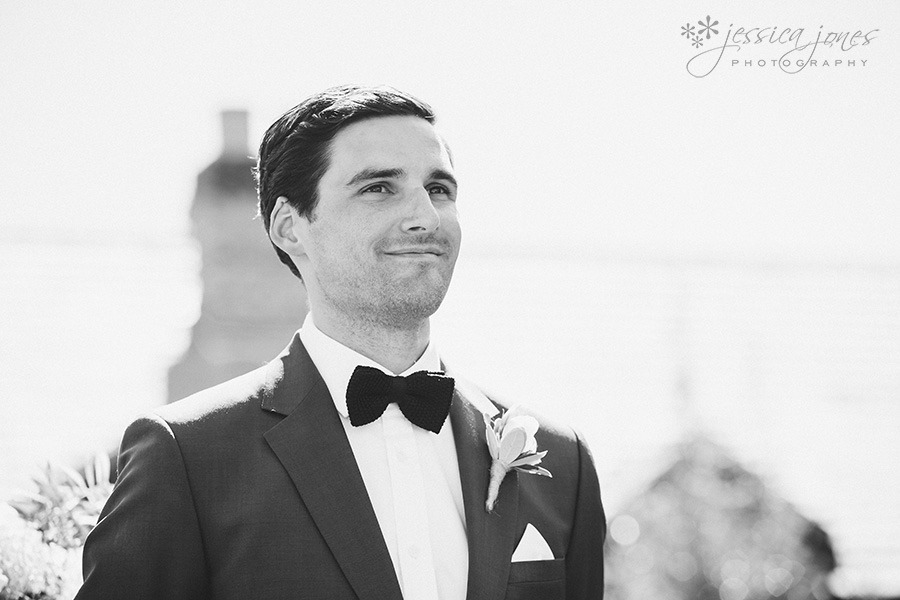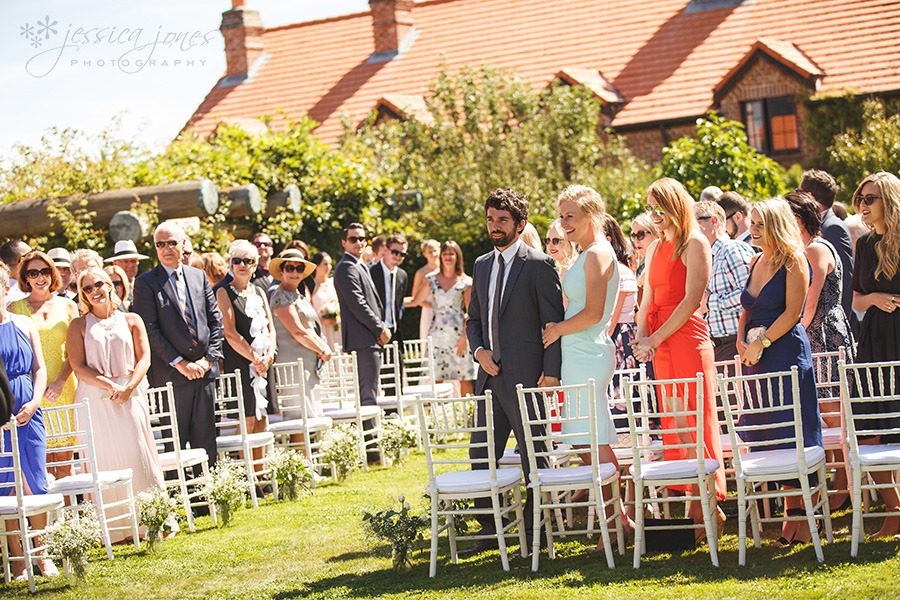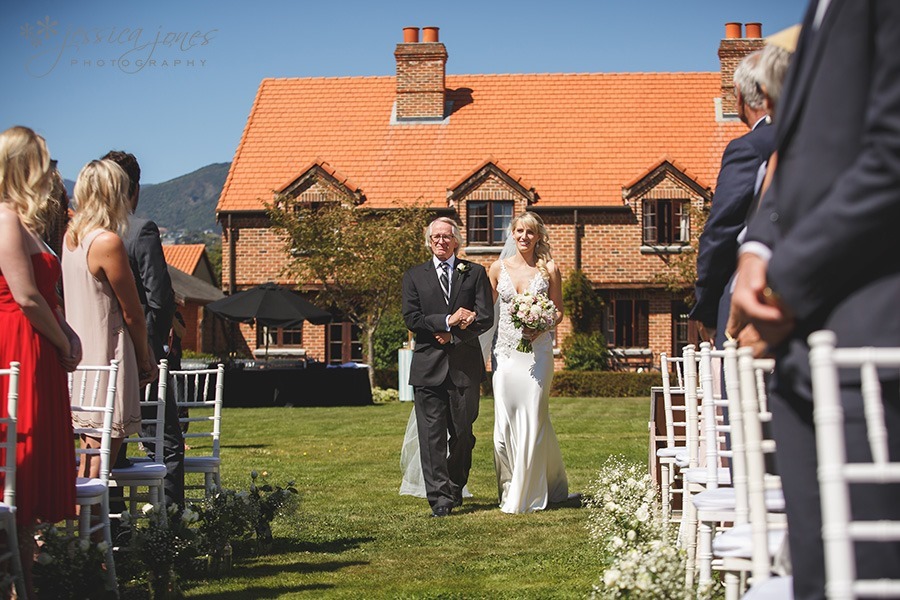 See this moment right here?  Usually it's only a split second, and with all of the excitement of finally being with her groom, the bride rarely gets to see it.  While I can't possibly know what Billie's dad was feeling, I would hazard a guess that he's pretty darn proud of his little girl right there.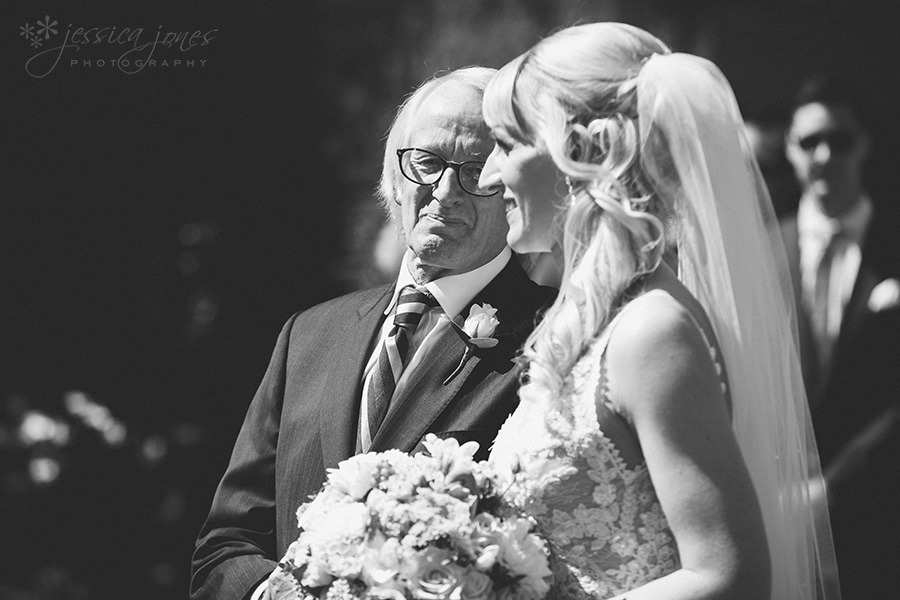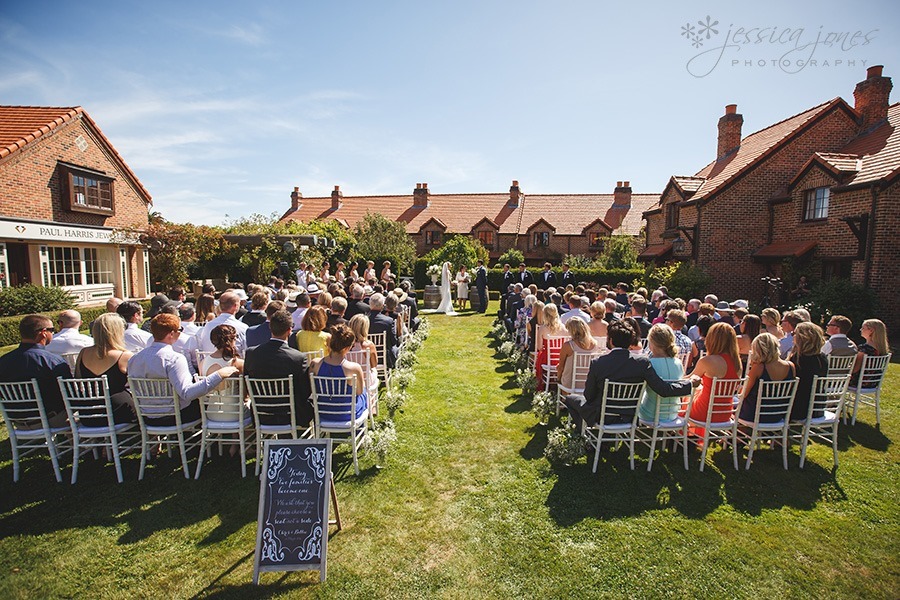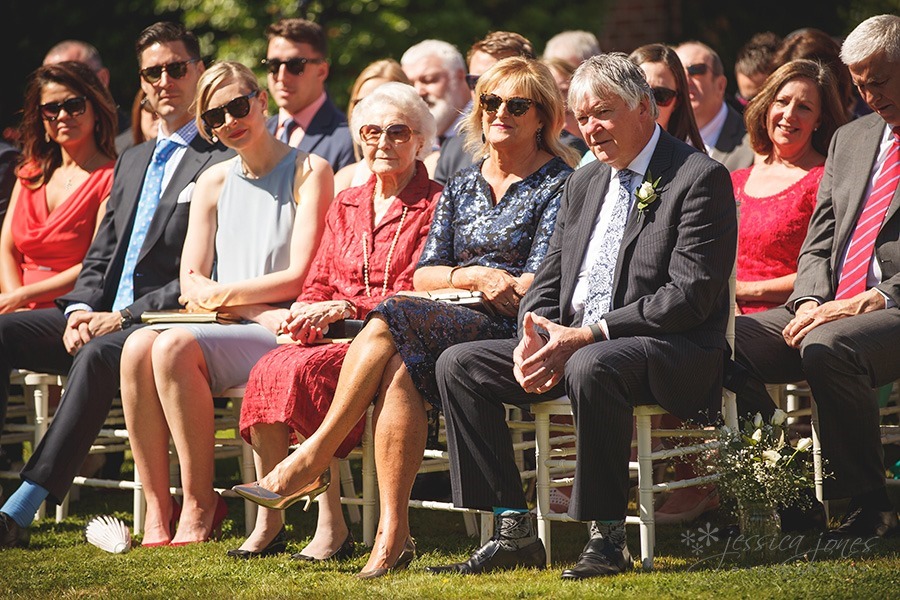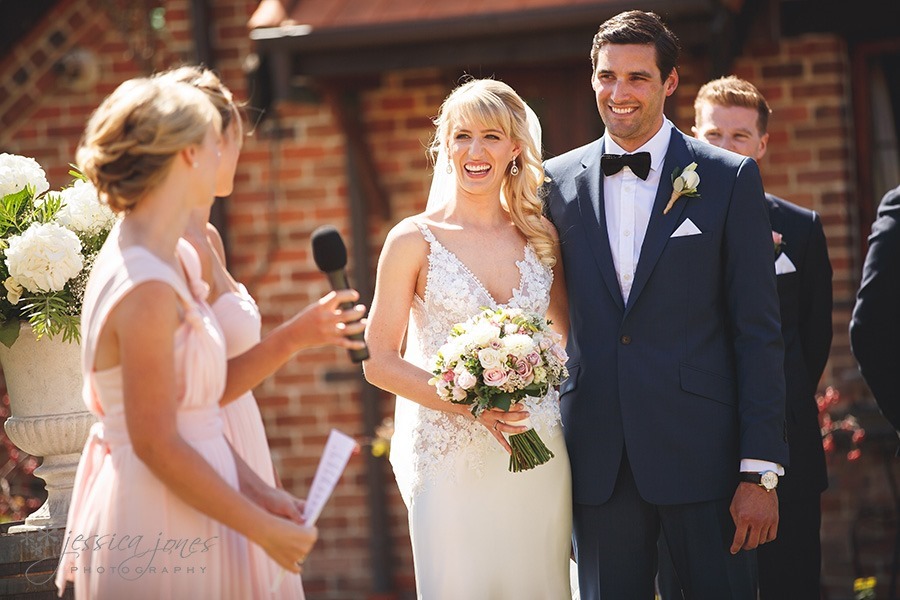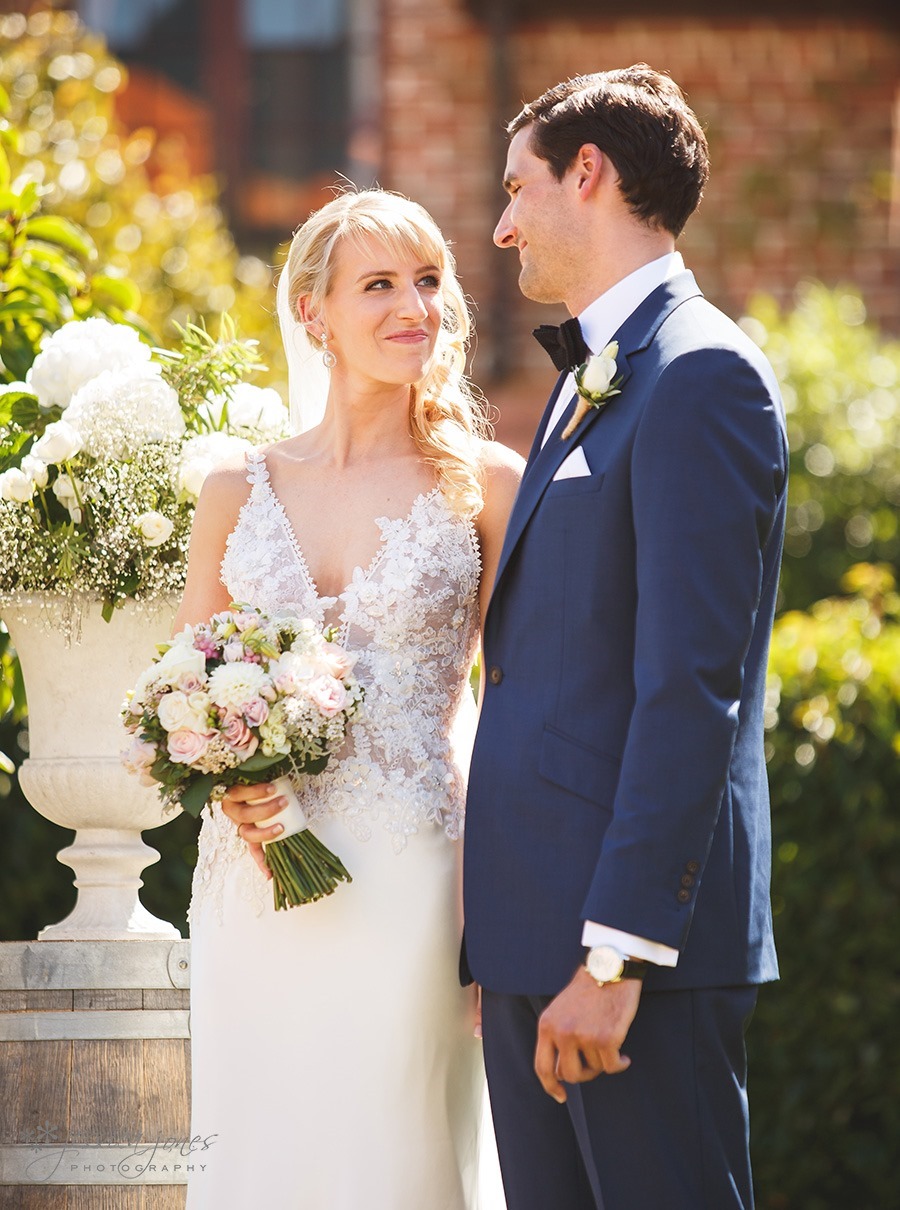 Thanks to Rachael Schepers who put together a really fantastic wedding ceremony!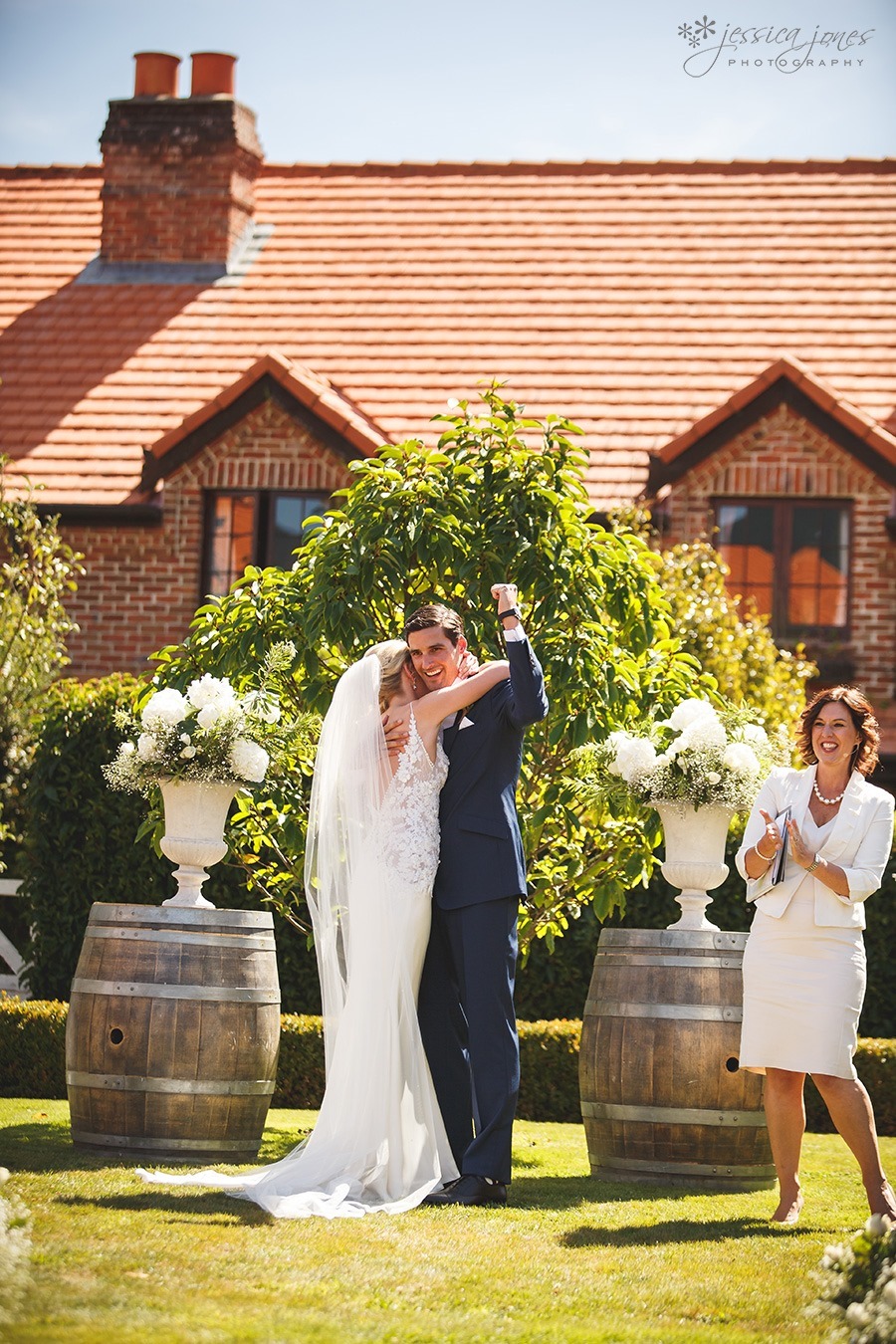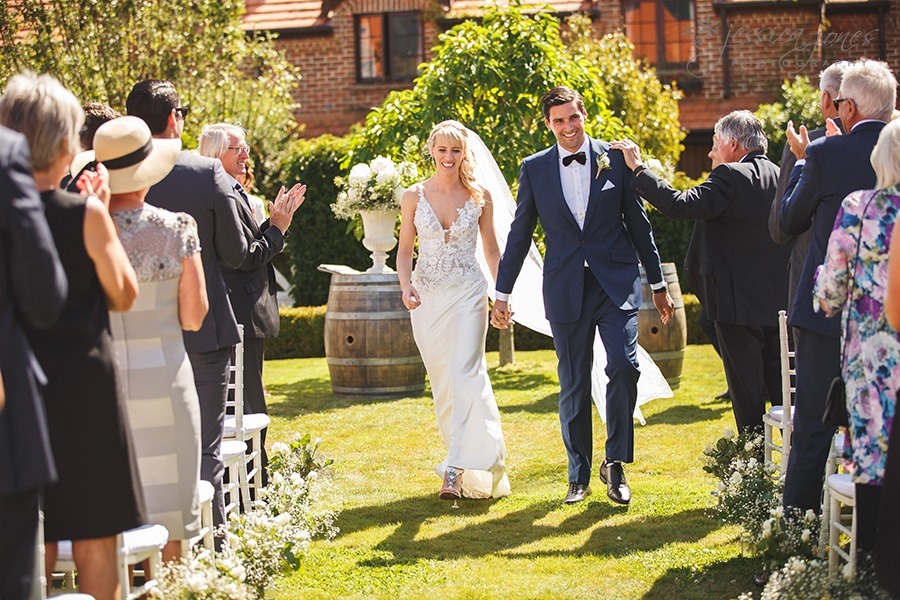 The deal is done, and he walks away with the girl!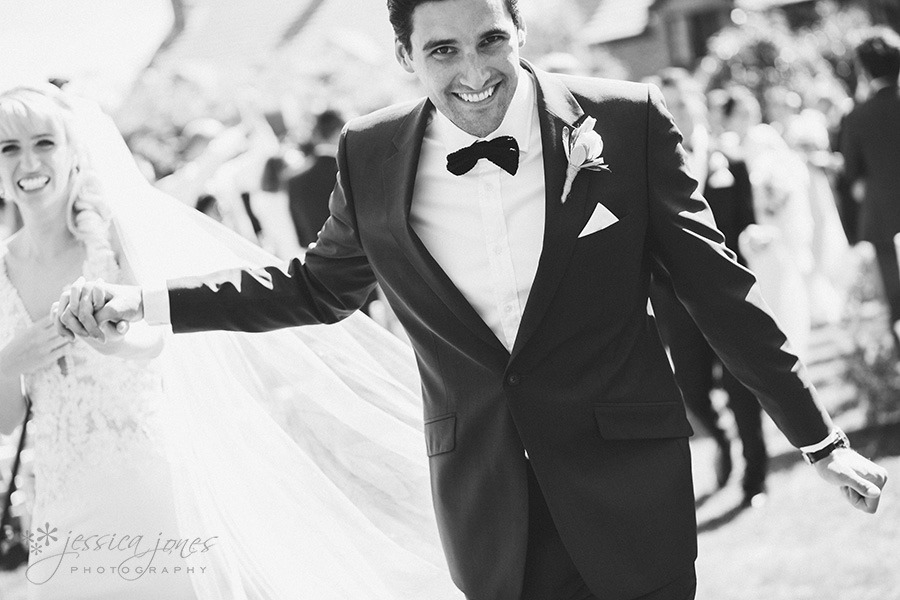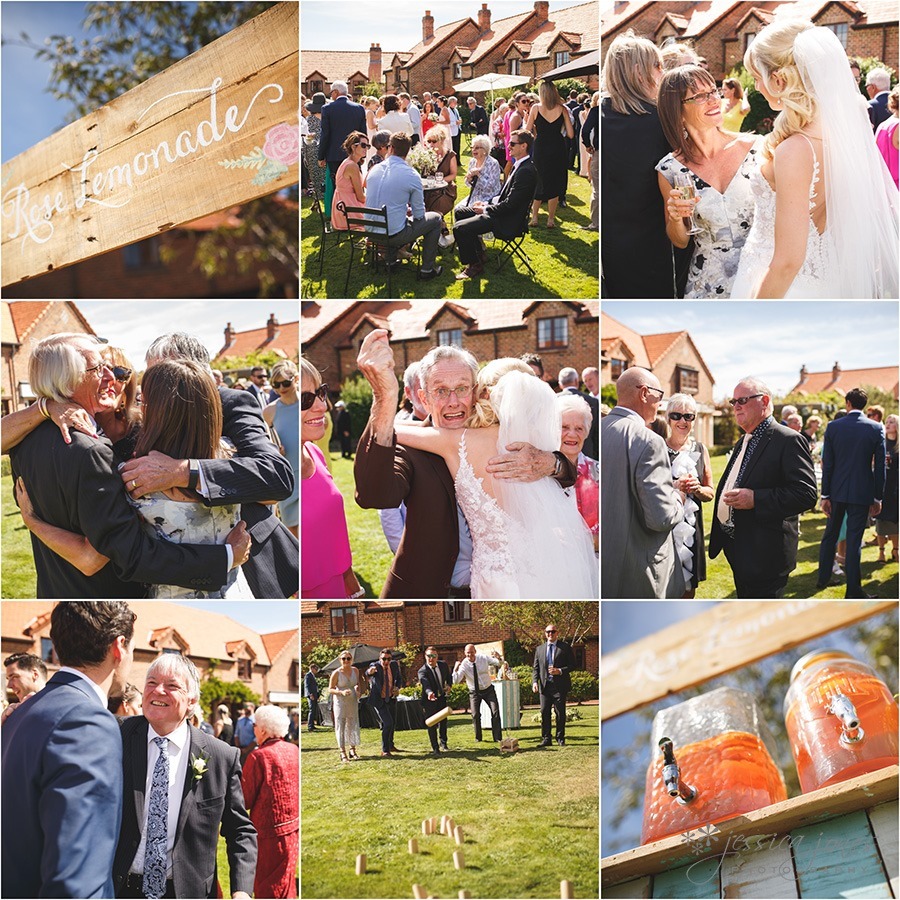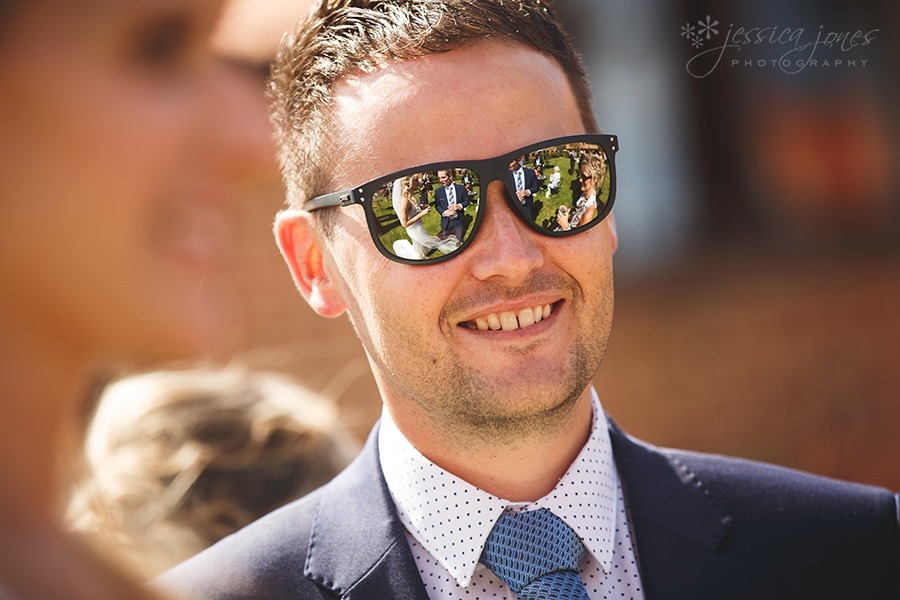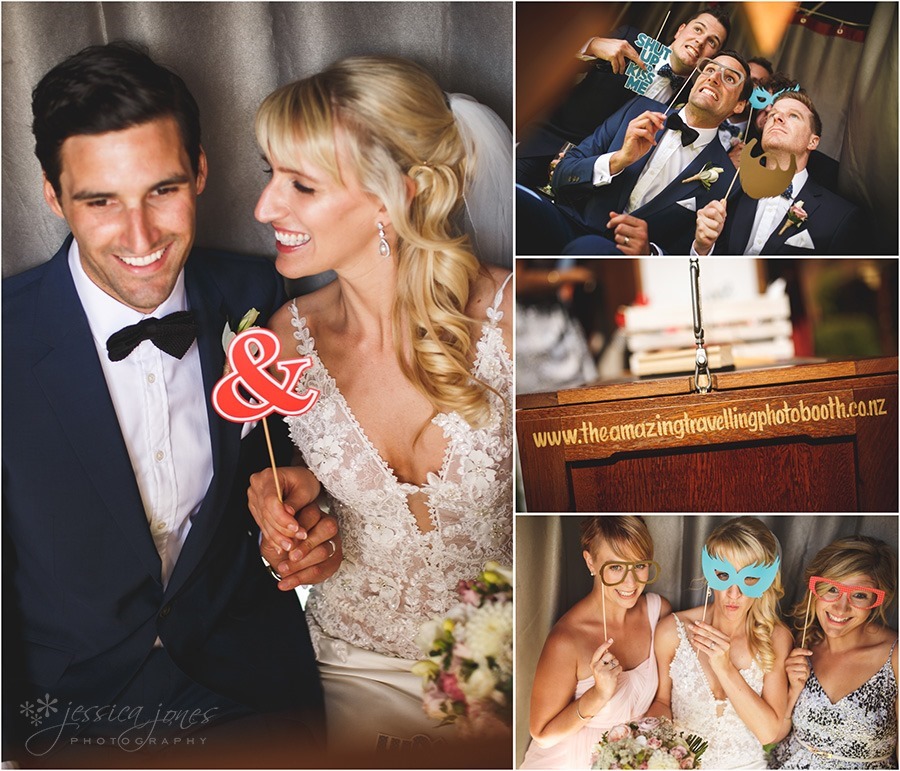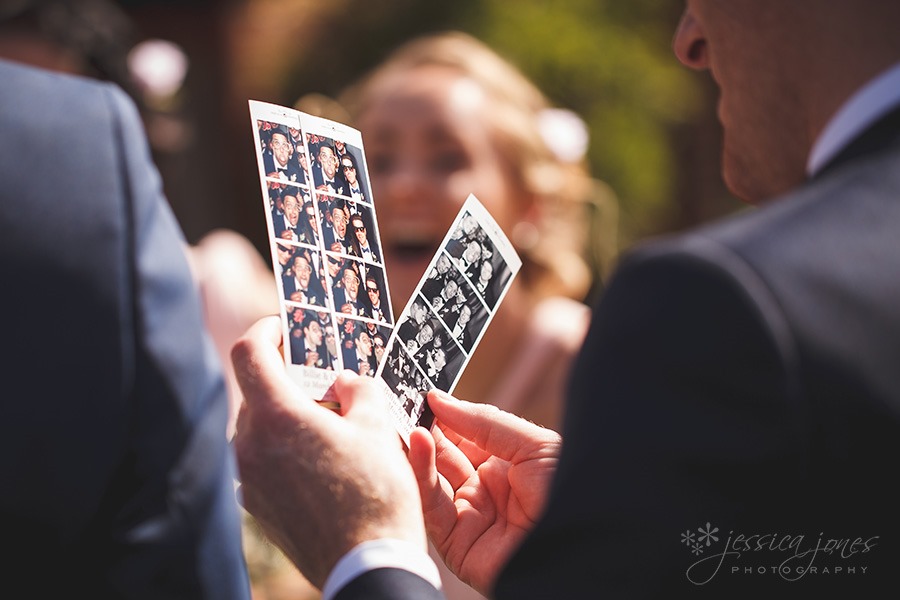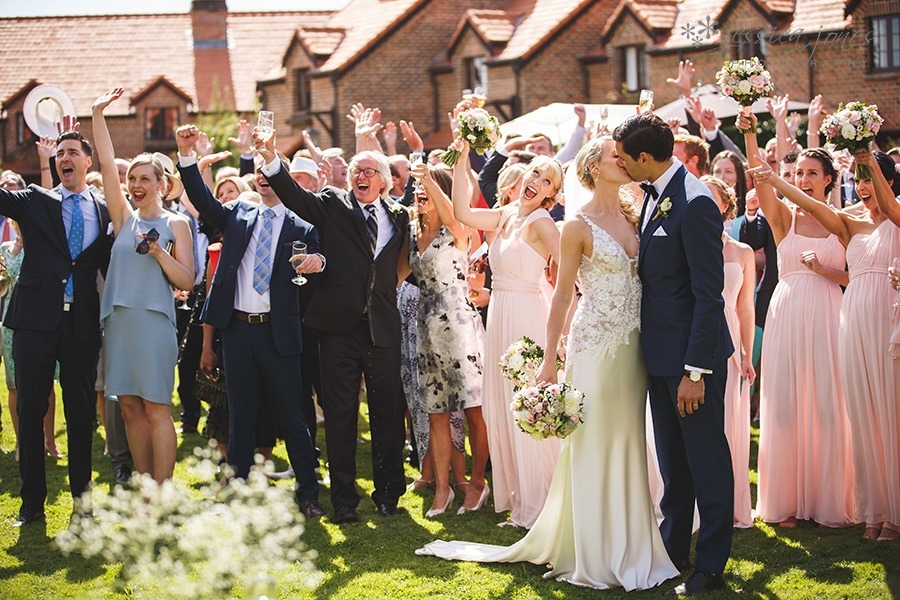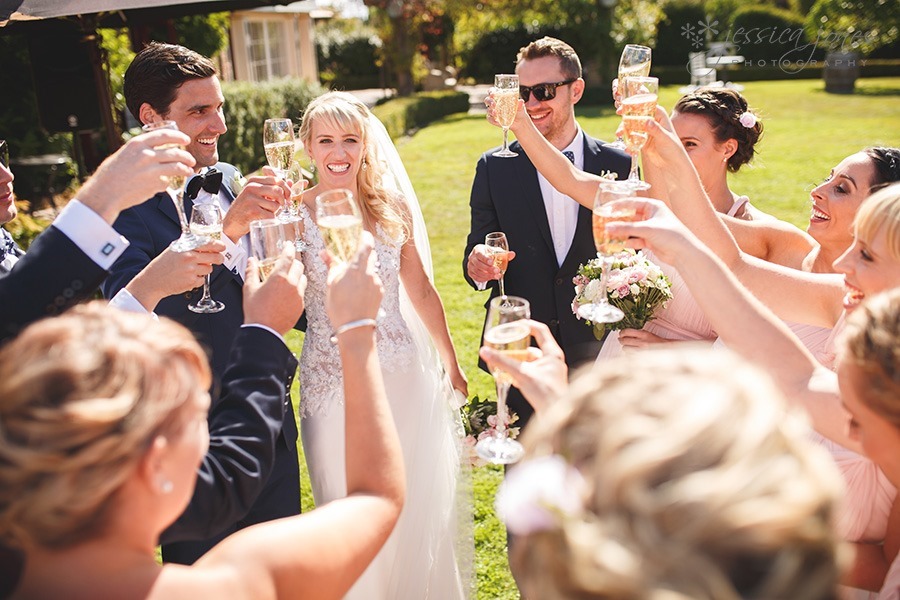 Billie and Chris warned me that their bridal party would be a lot of fun, and they were right!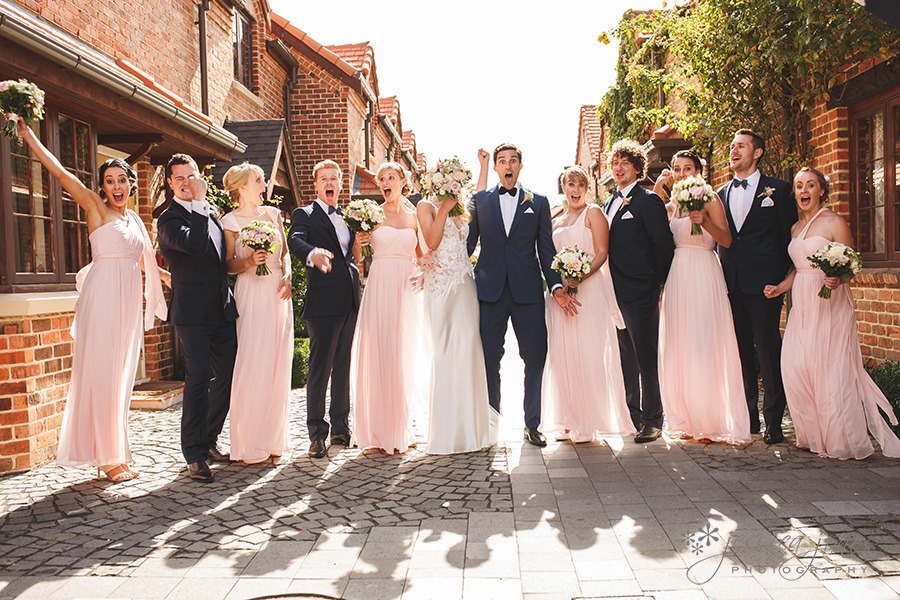 It wasn't hard at all to get them to play!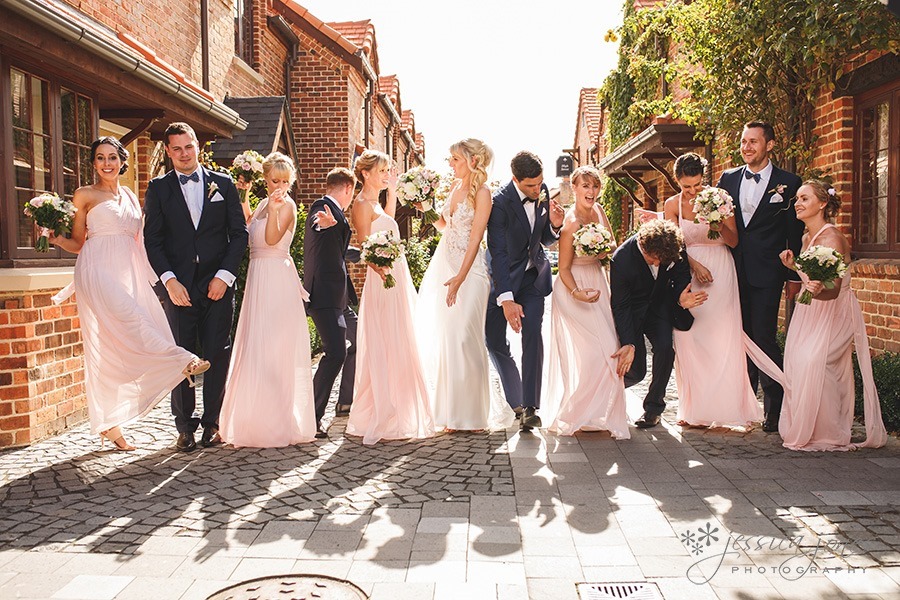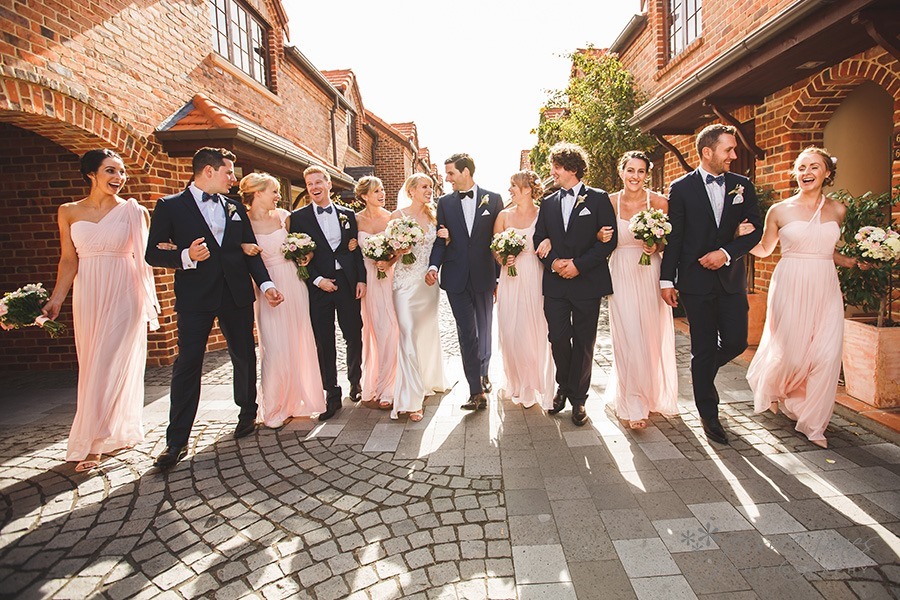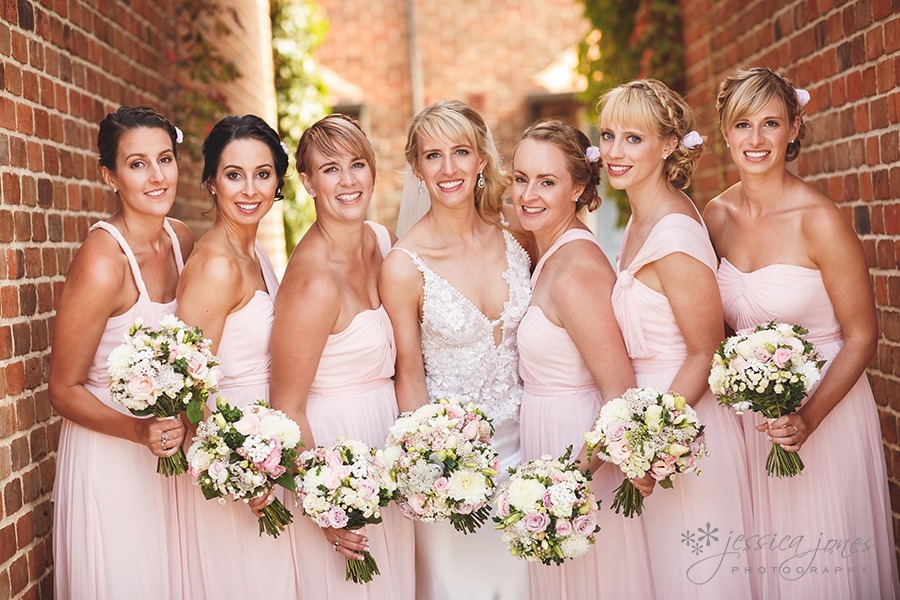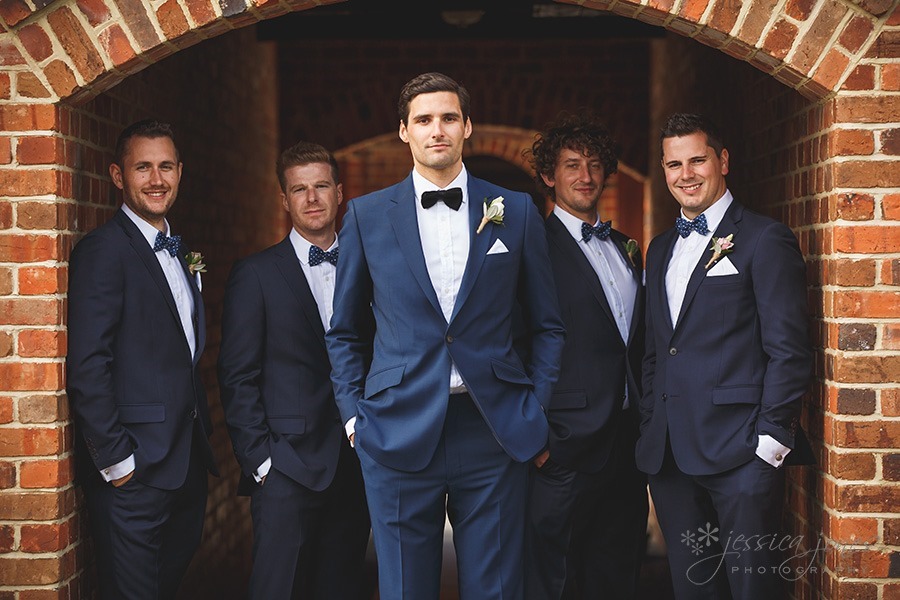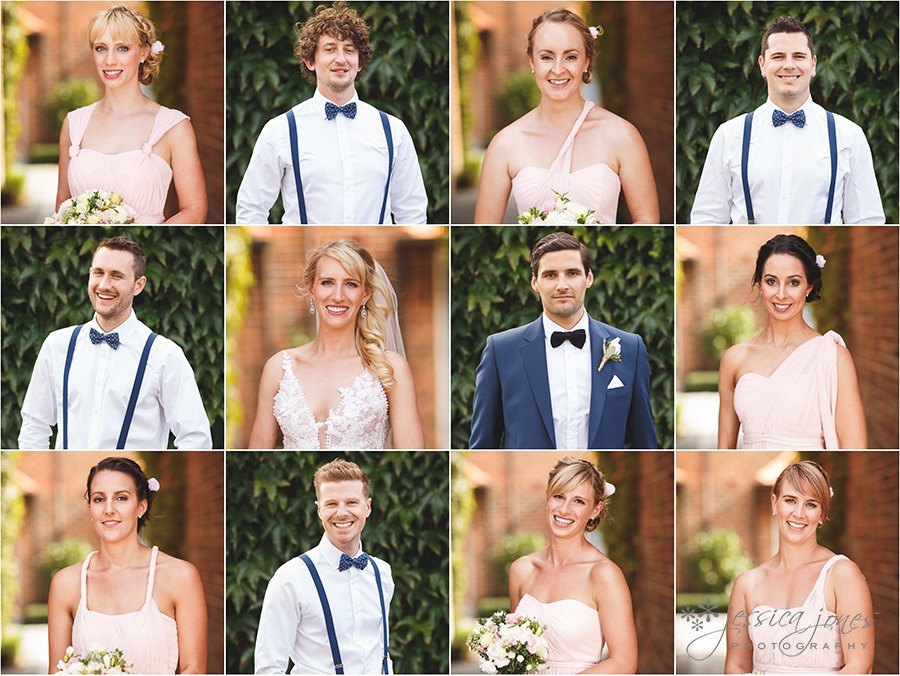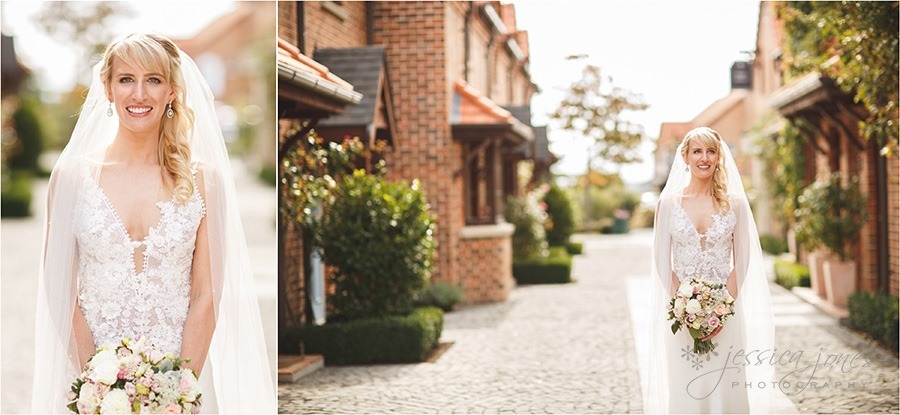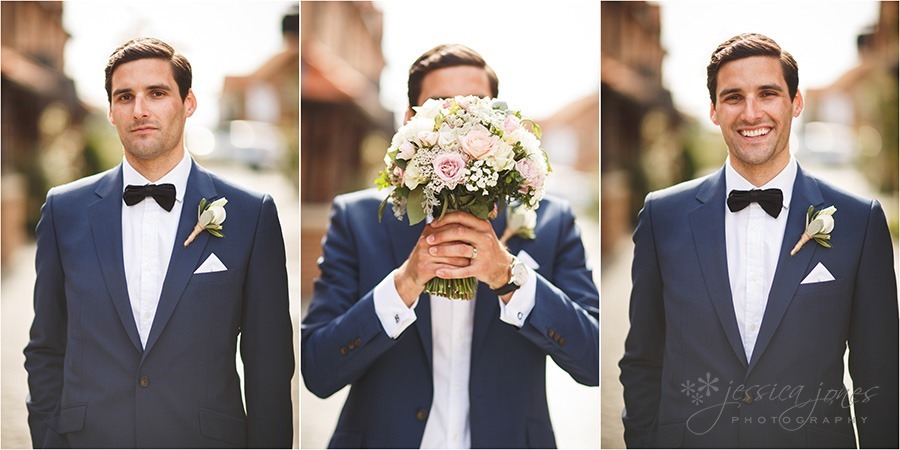 After we had some fun with the bridal party, we let them get back to the other wedding guests and snuck away with just Billie and Chris.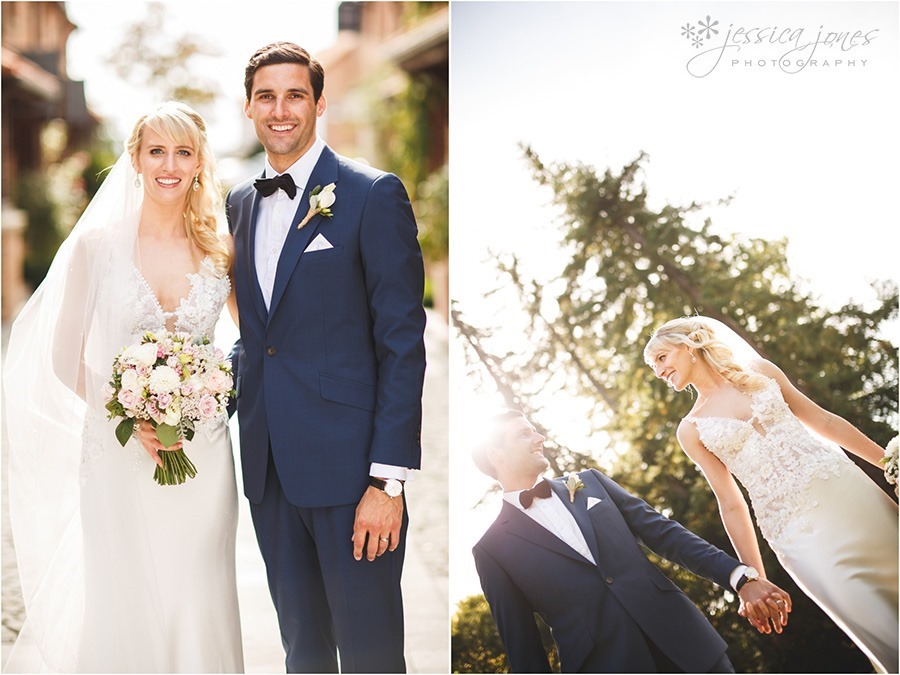 One thing I LOVE about photographing in different towns is finding new locations.  Great trees, interesting light.  Win.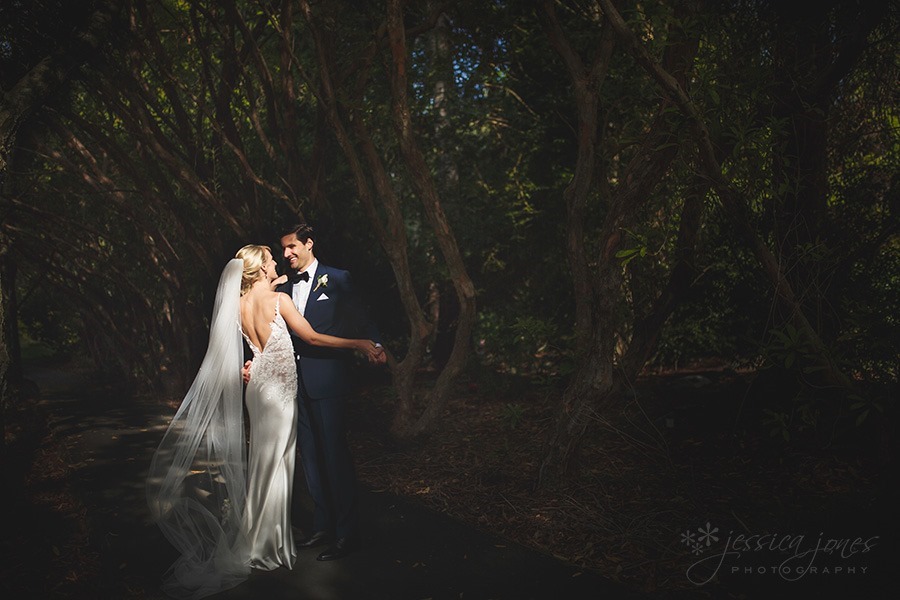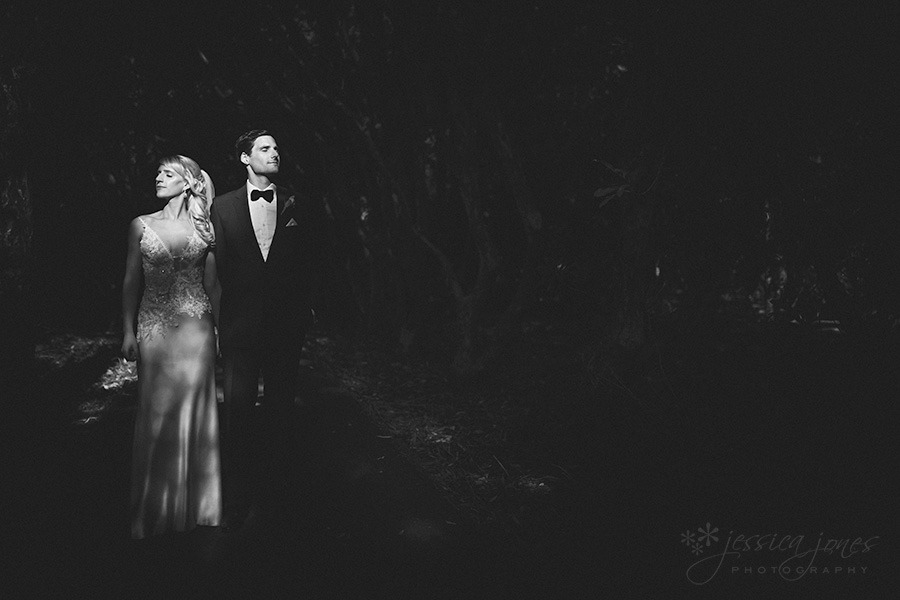 Billie and Chris live overseas, so Chris thought it would be romantic to propose to Billie on one of their trips home.  But sometimes even your best plans can turn to custard.  Having travelled through the Middle East on their way to get home, Chris had picked up a gnarly infection in his arm – made considerably worse by the 14 hour plane ride.  Arriving in New Zealand, swollen and needing fairly urgent care, Chris was immediately put on IV antibiotics.  Trouble was, Billie isn't good at being in the same room as needles, fainted, and hit her head on the way to the floor and ended up on concussion watch.  Undeterred Chris still planned to propose to Billie.  Surely this trip would get better.  All he needed was the engagement ring, ah yes, well about that… it hadn't quite made it to New Zealand yet. 
So, now battling the infection and unable to fly, the pair drove down to Queenstown, Chris' arm in a sling and no engagement ring in sight.  On their final night they stopped at Mt Cook, where Chris had planned his romantic proposal, helicopter ride and all.  Except the weather was rubbish, and the helicopter trip was cancelled.  But Chris didn't give up.  How about a walk on the beach?  "Well that's a stupid idea, the weather is rubbish!" exclaimed Billie who was completely oblivious to what was going on and somewhat grouchy about the entire experience so far.  Ok, forget about the walk on the beach.
Back in Christchurch and the stars finally aligned.  The ring arrived and Chris took Billie punting down the Avon river, ending it with a picnic at the park and finally the proposal.  To which, of course, she said yes.
Phew.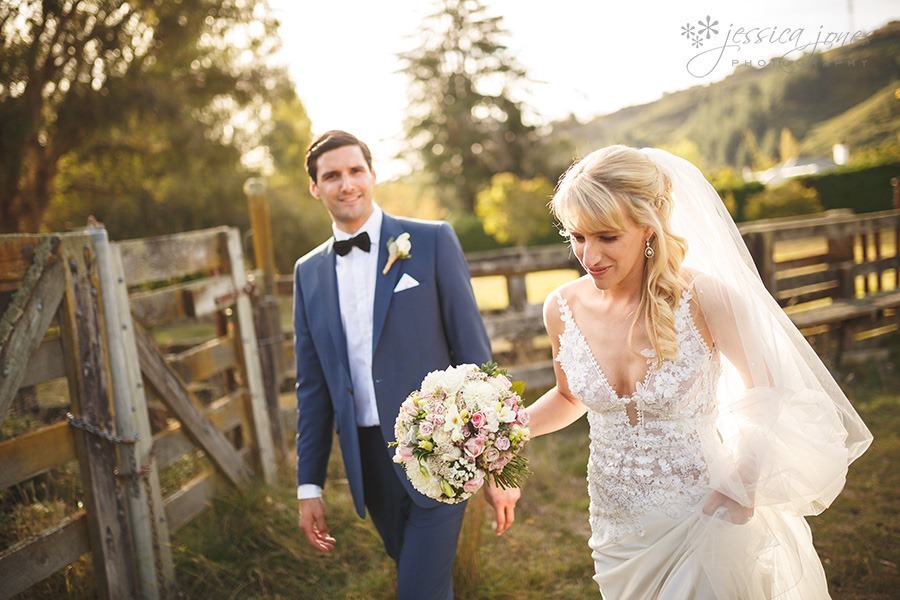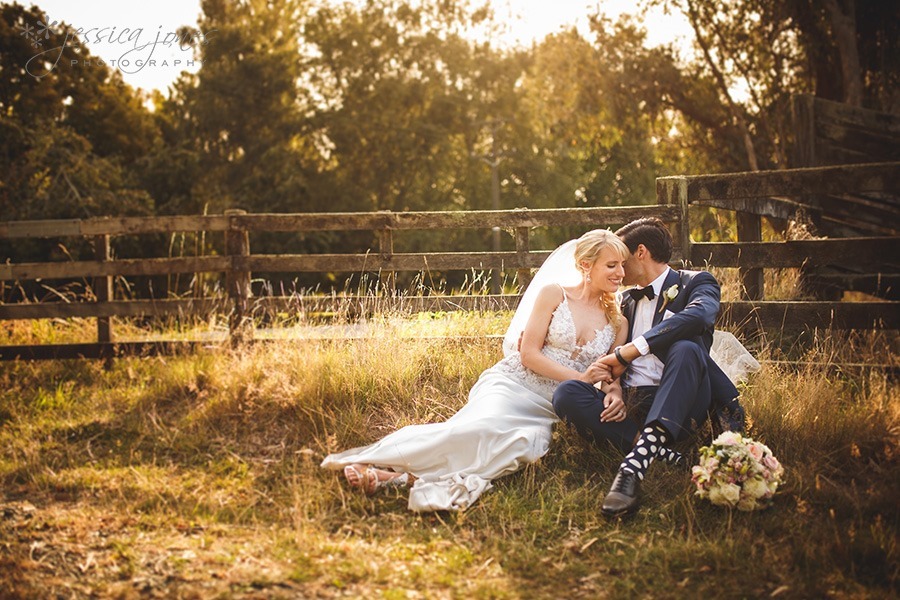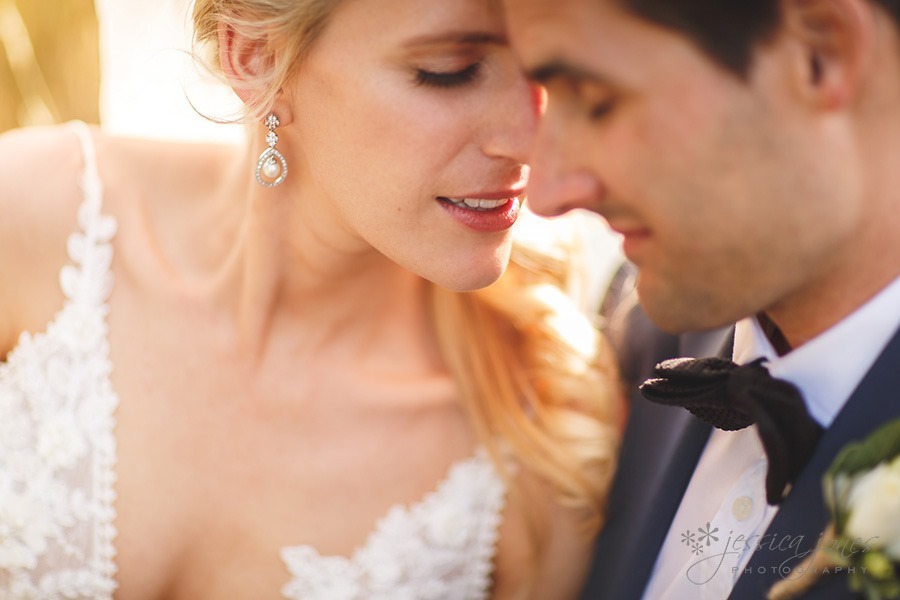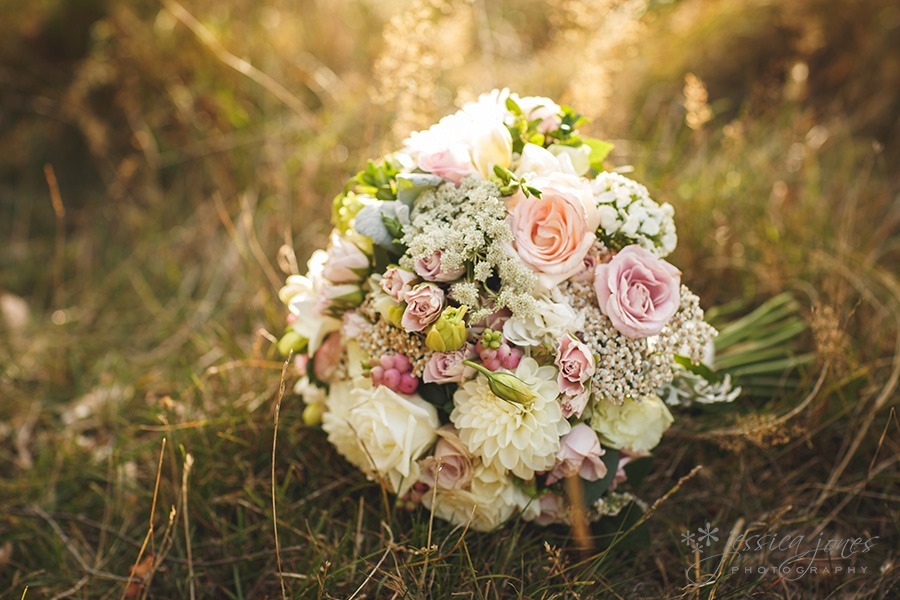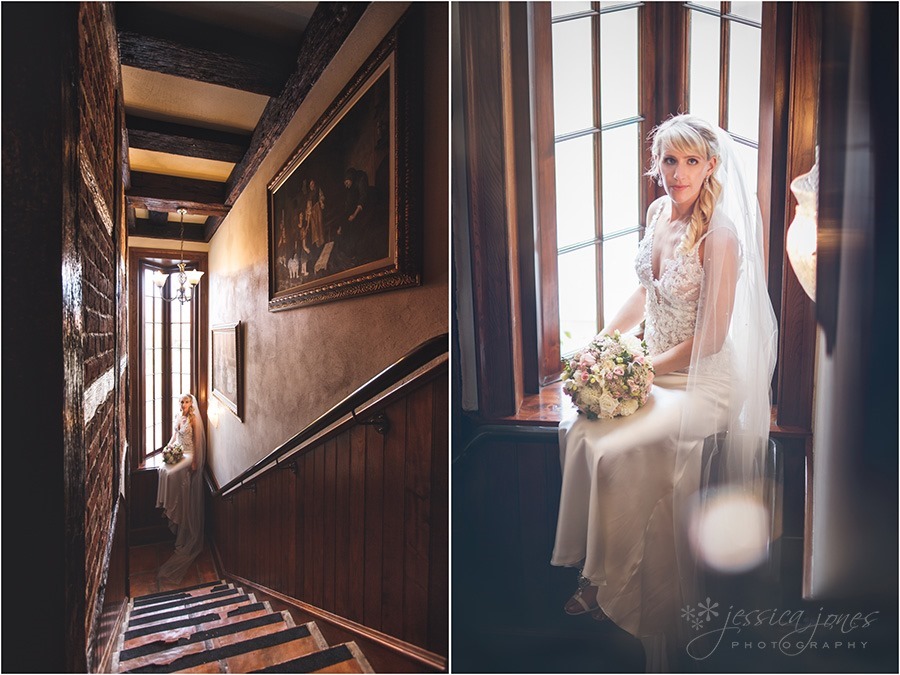 After our adventures we headed back to Monaco where all the guests were ready for an evening of fun!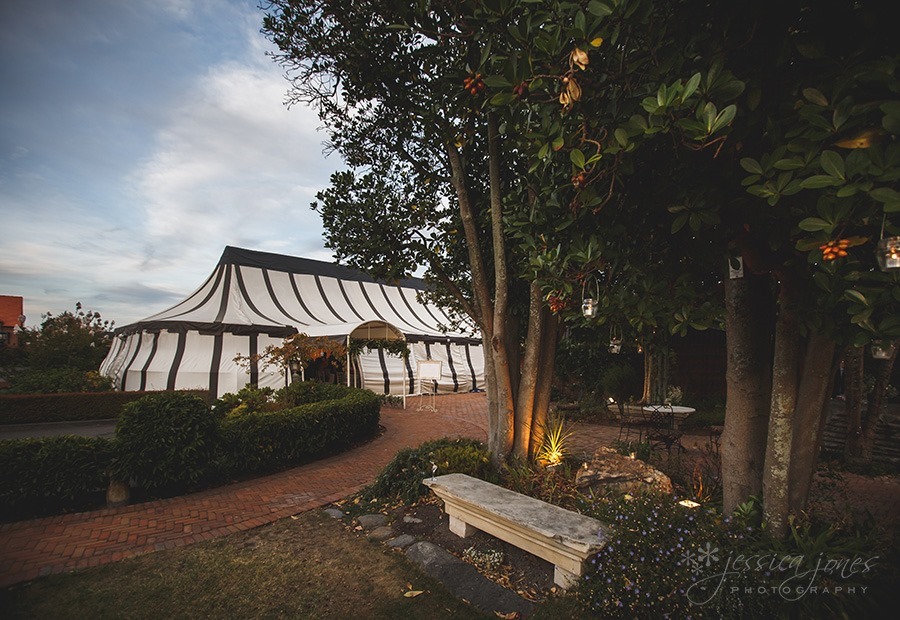 All of the reception flowers were beautifully put together by Chris' mum Jo.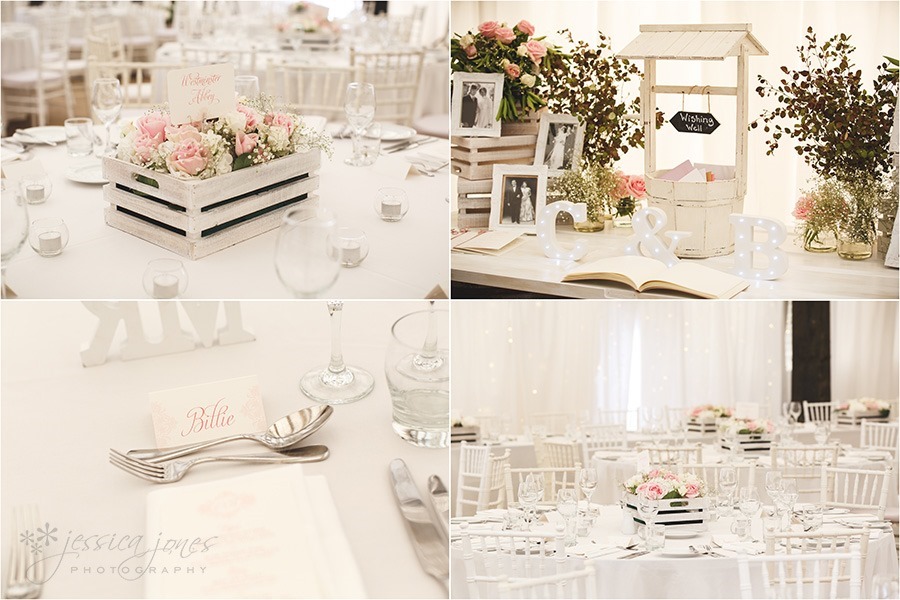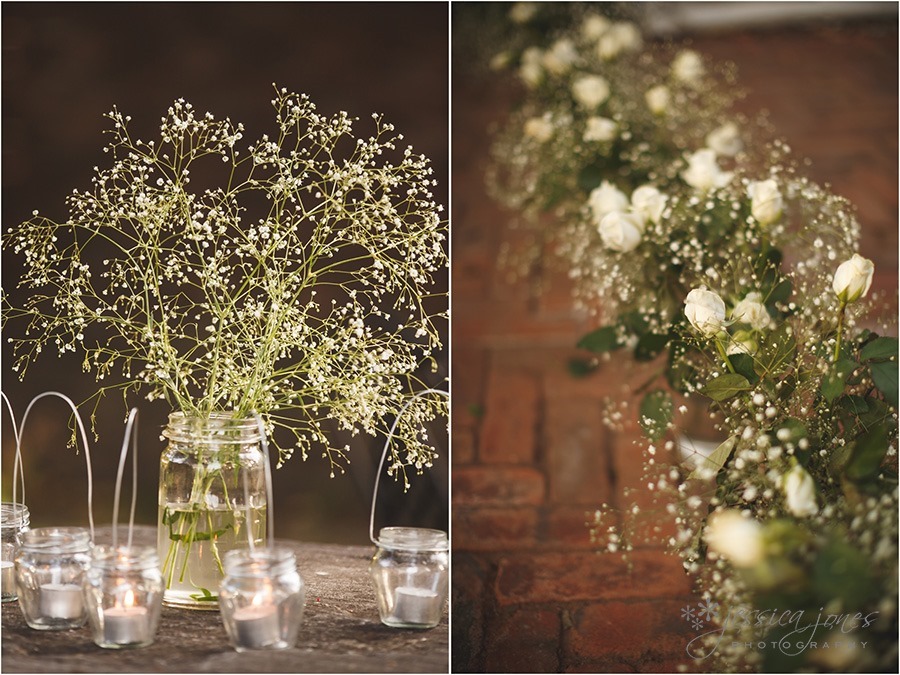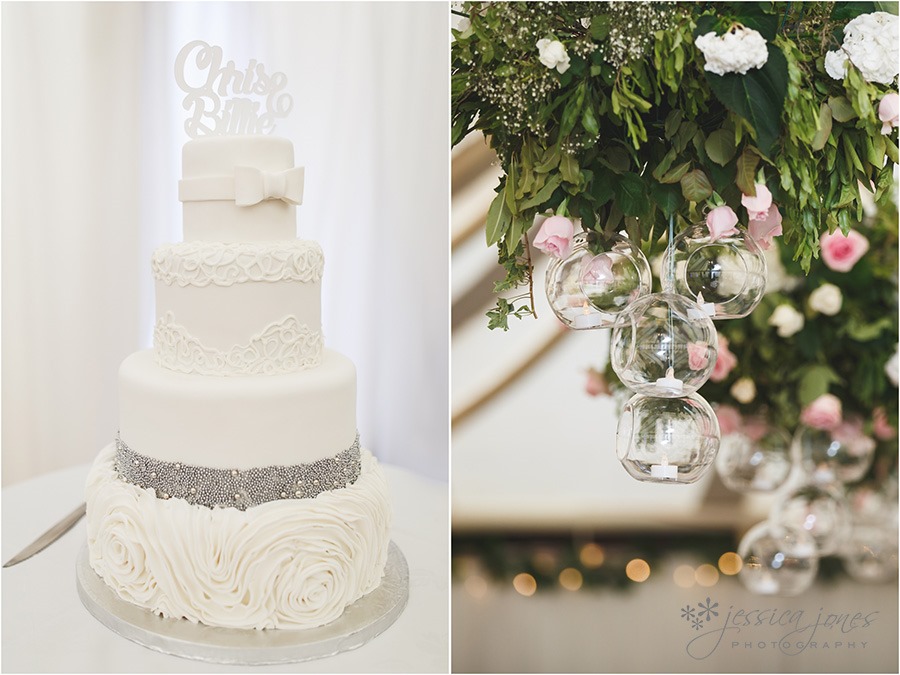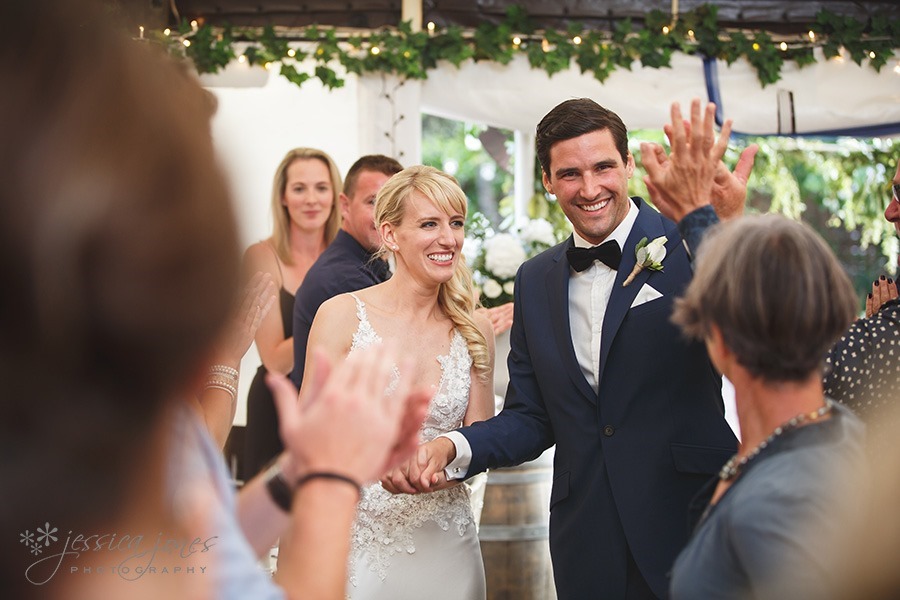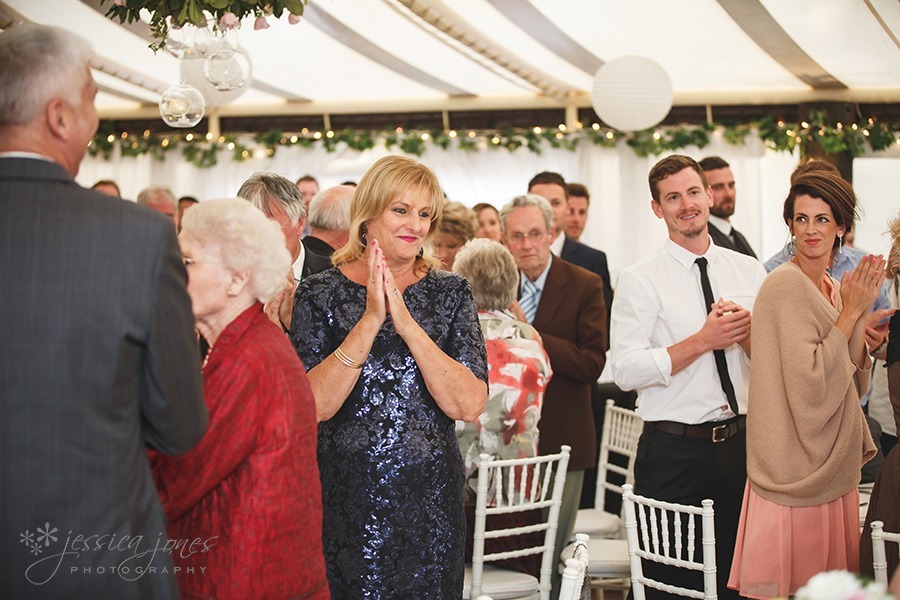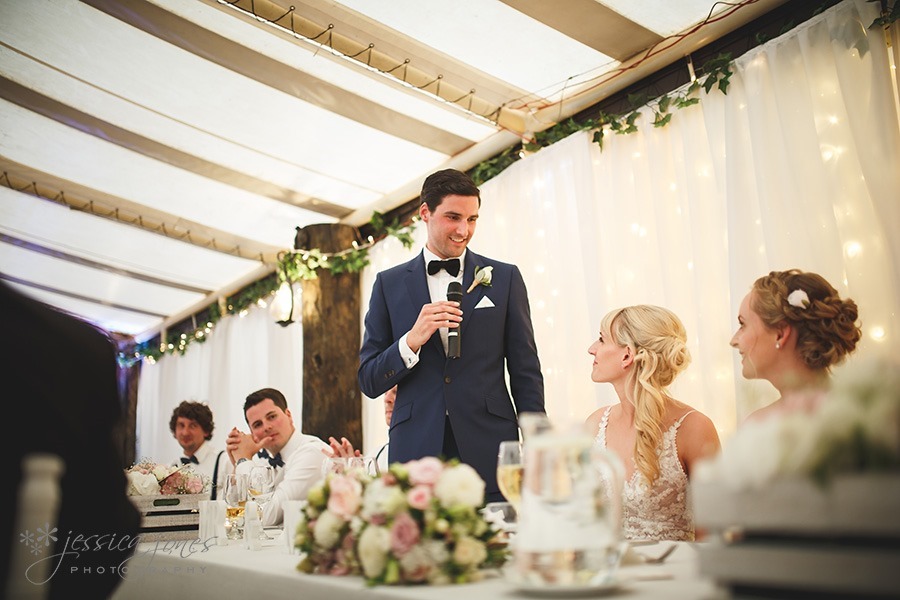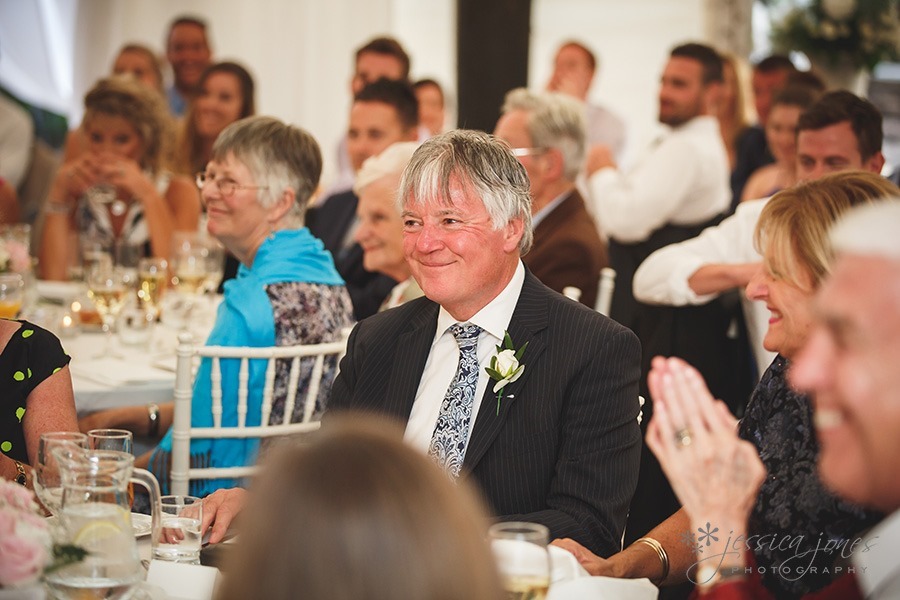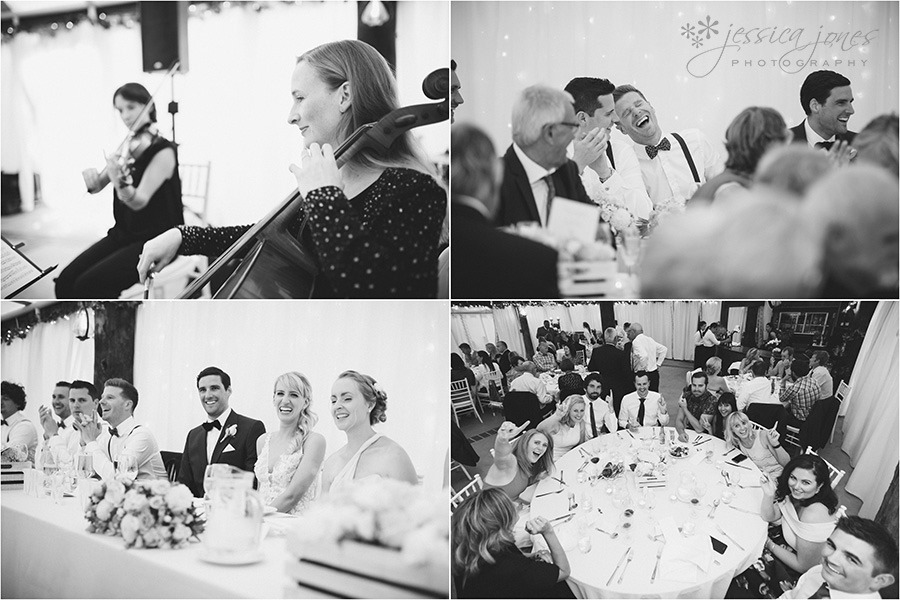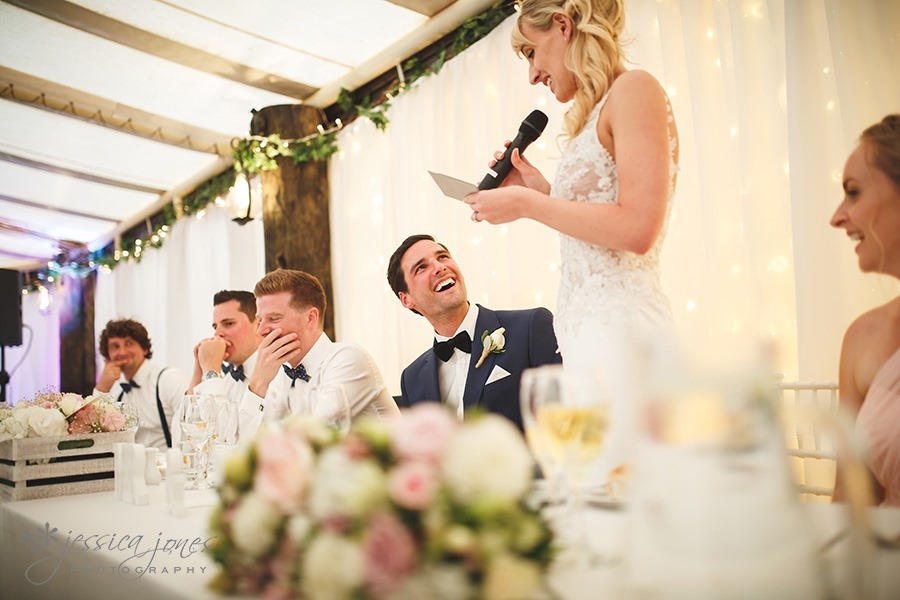 On your wedding day you kind of become somewhat of a celebrity, everybody is keen to talk to you and wish you well.  This moment with Granny stopped me in my tracks, quite possibly the most beautiful well wishing moment of the day.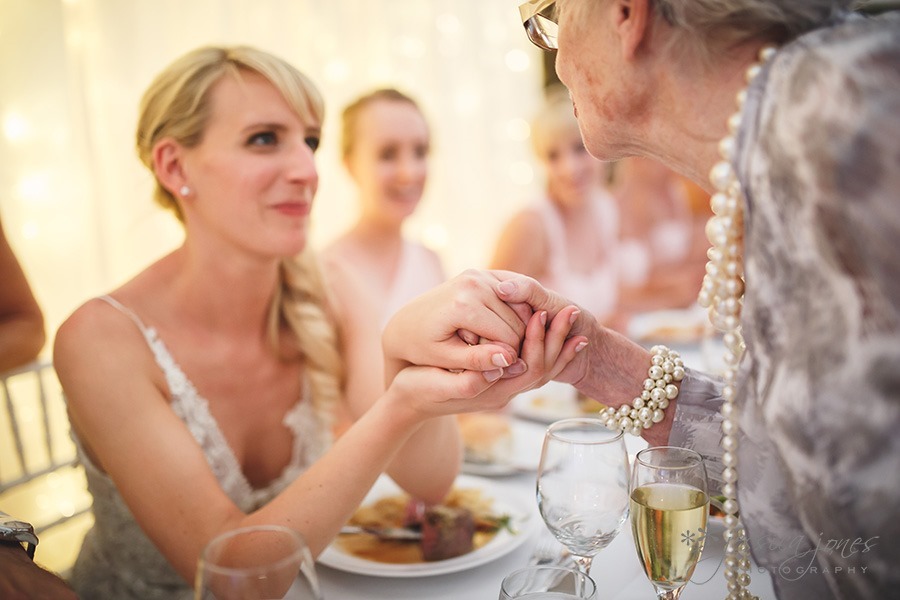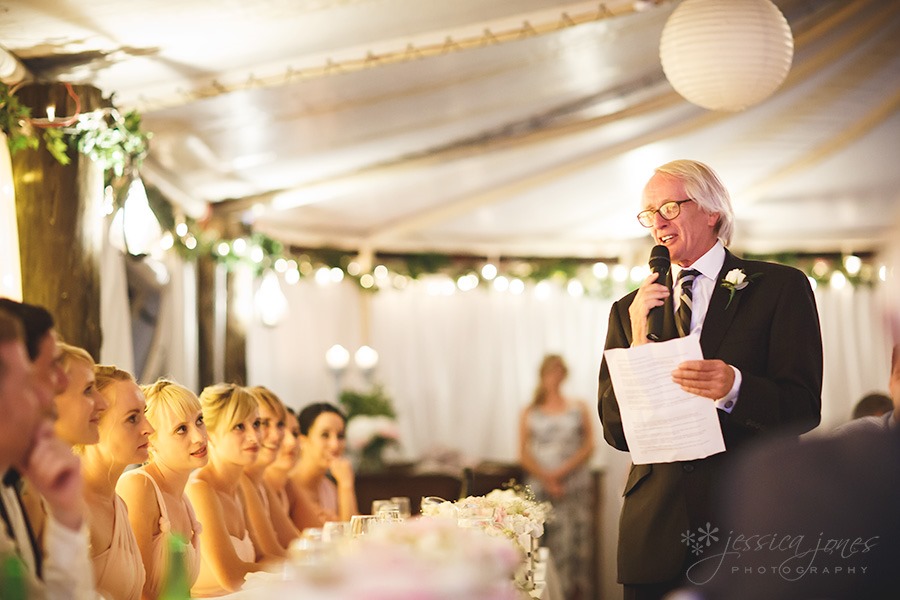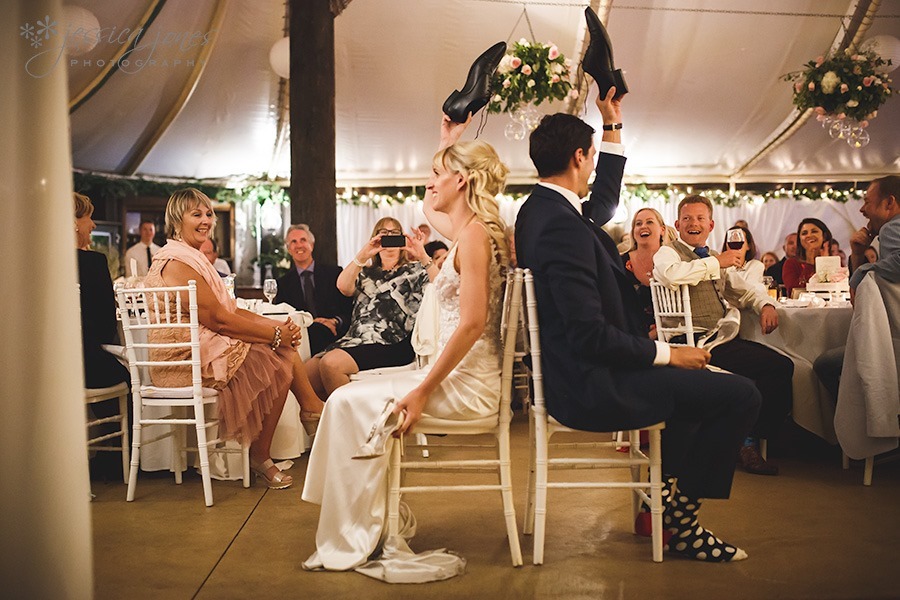 We love sneaking out at dusk when the light is soft, just for a few minutes.  Paul and I were shooting something entirely different and sent Emily off into the distance to see what she could get from a third angle.  Sure enough, she finds the ideal spot, directs Chris and Billie into where she wanted them, and BAM.  Shot of the day.  If she keeps this up I'll be able to retire soon!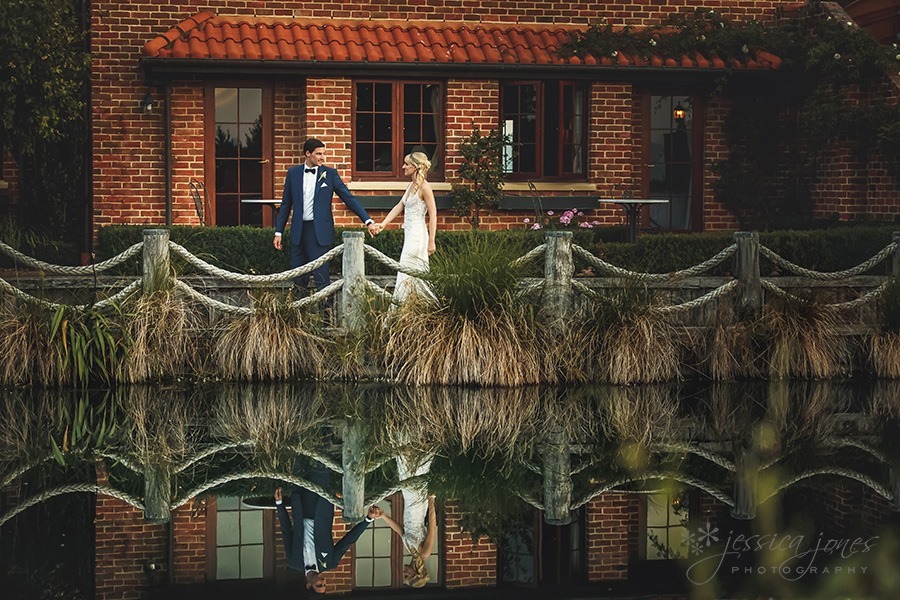 Billie and Chris' first dance had everyone mesmerised.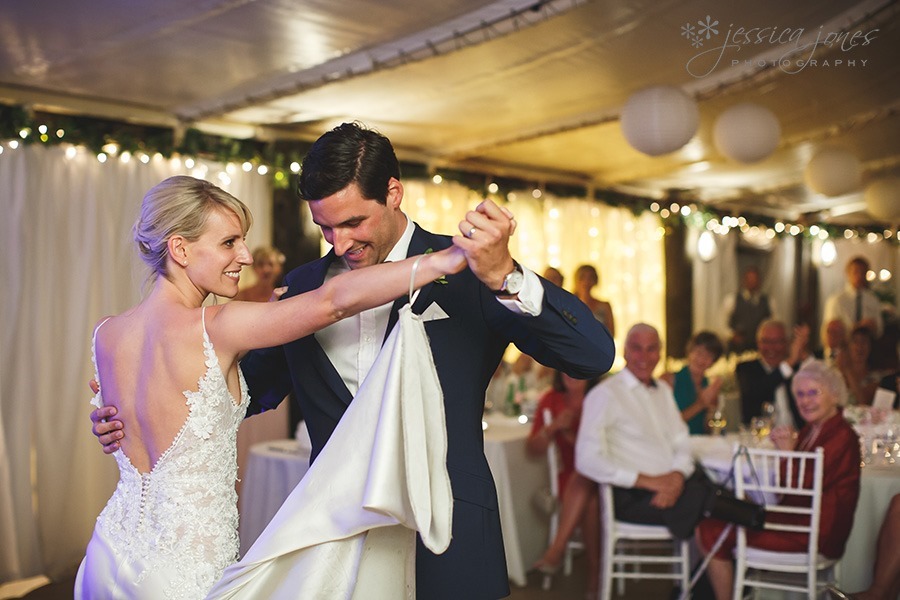 I think the reactions to the dance were as fun to capture as the dance itself!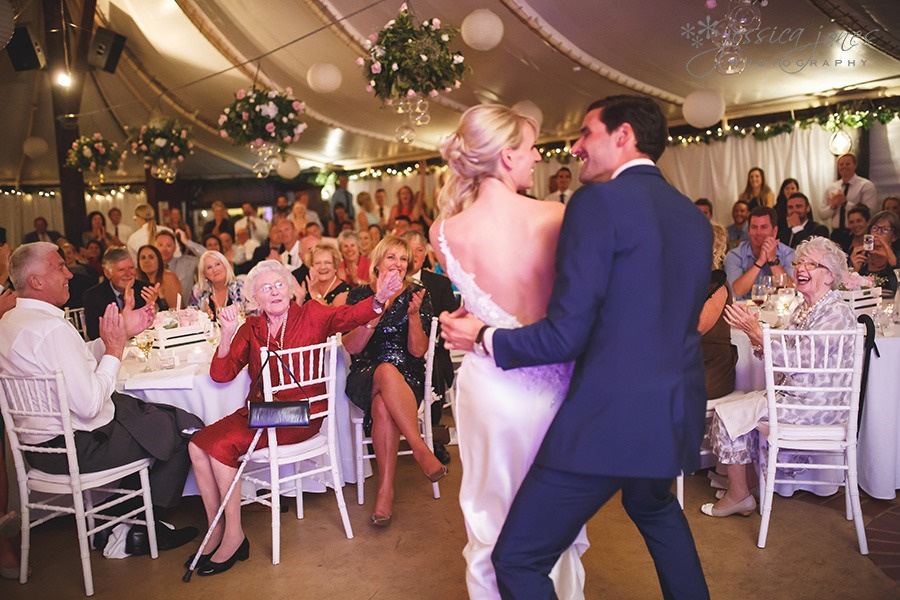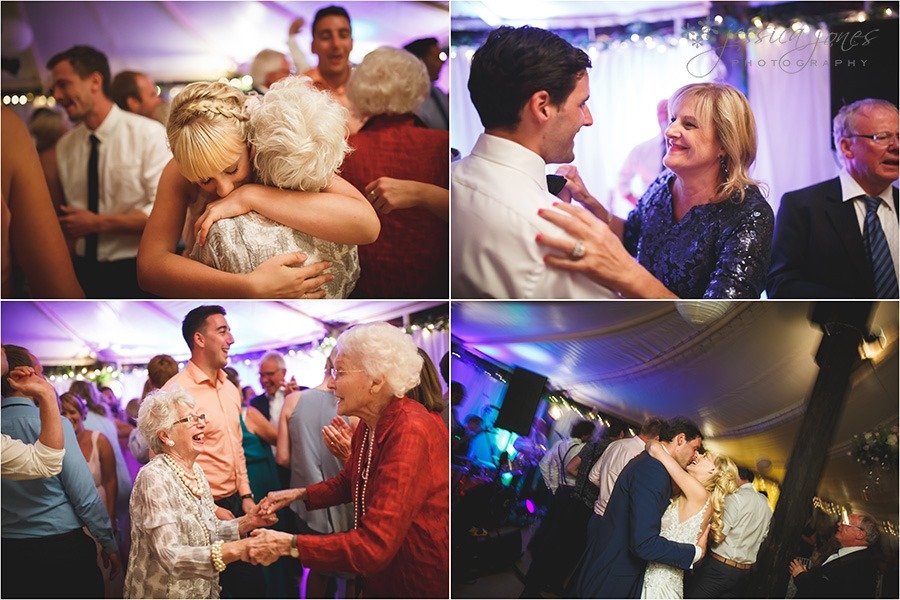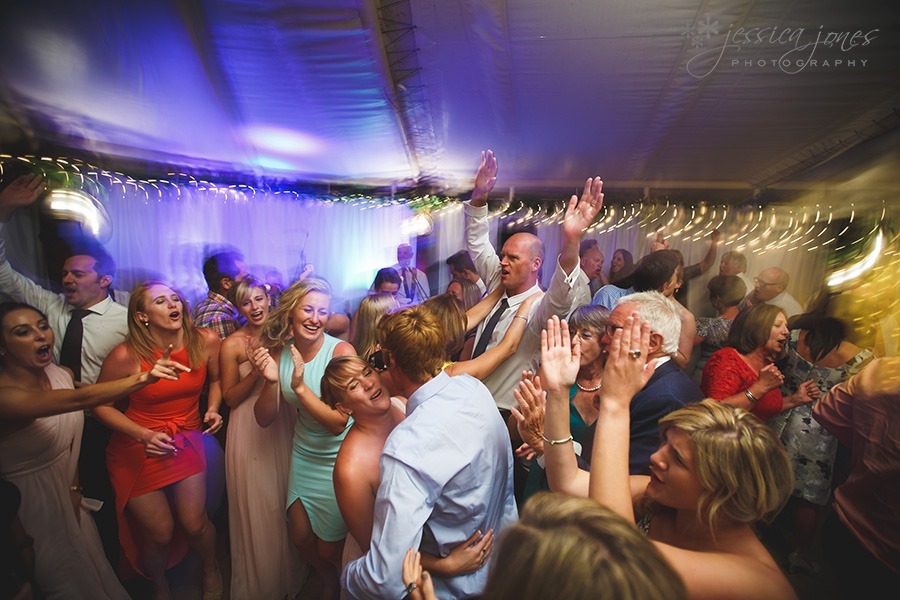 The Bubble Men came up from Christchurch, so this was the first time I've heard them.  When I met them and ask what kind of music they played, Mike casually said "Oh, we're a covers band".  And like a true kiwi he seemed somewhat understated about it all.  Then they got up and OH MY WORD were they great!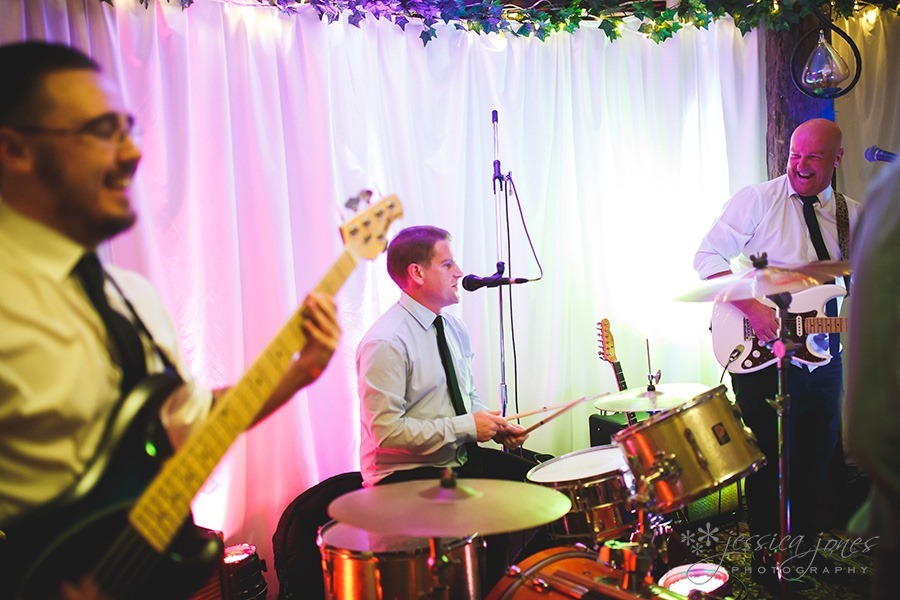 I don't think I've ever seen that many people up on the dance floor at one time.  Chris and Billie's greatest wish was seriously granted.  And then some.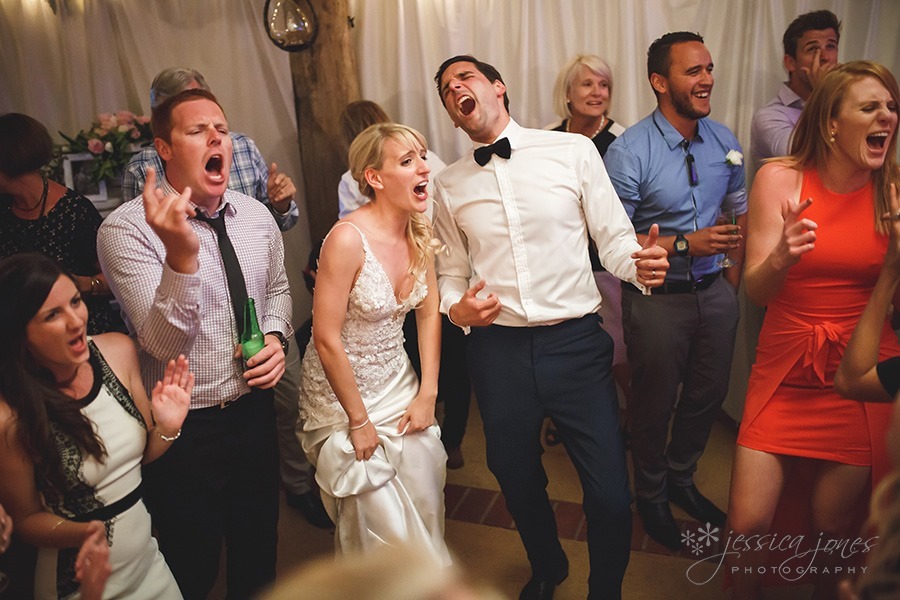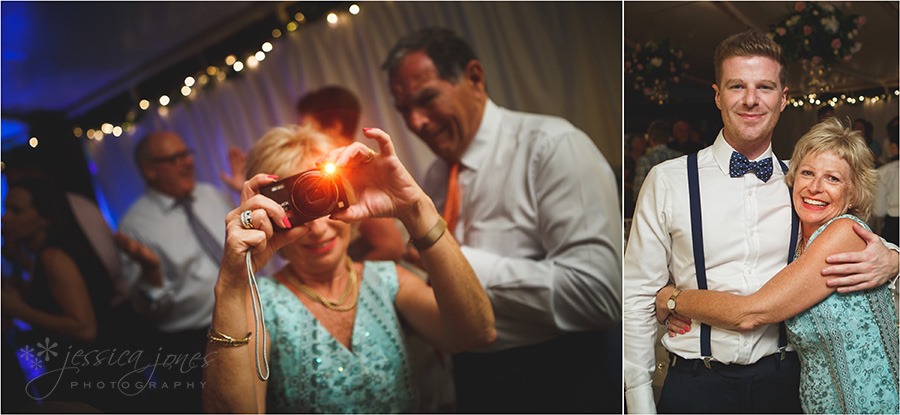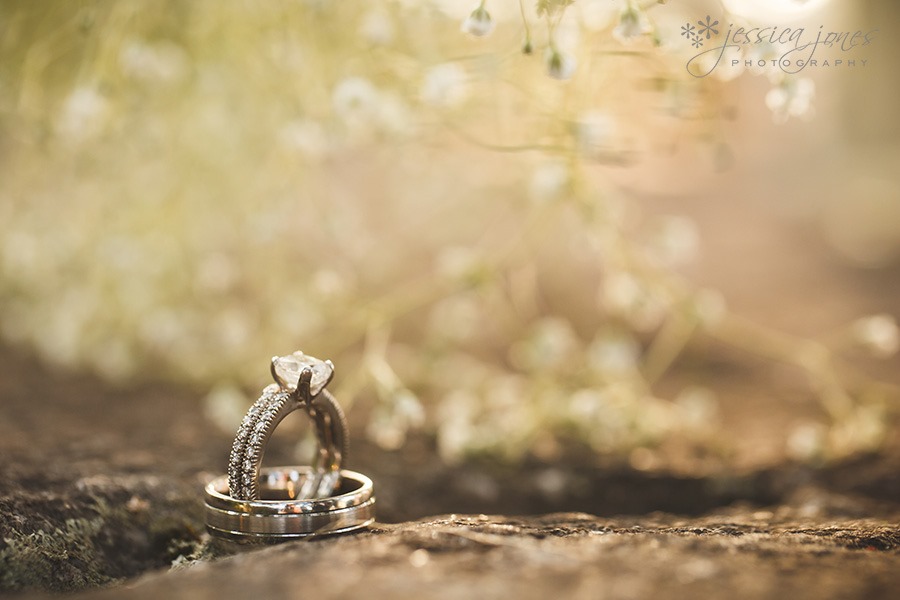 Billie and Chris, thank you for inviting us to be part of your day, to witness the beautiful moments, the hugs, the family and the love.  Thanks also for our special box of sweets.  It's so pretty I almost don't want to eat them.  Almost.