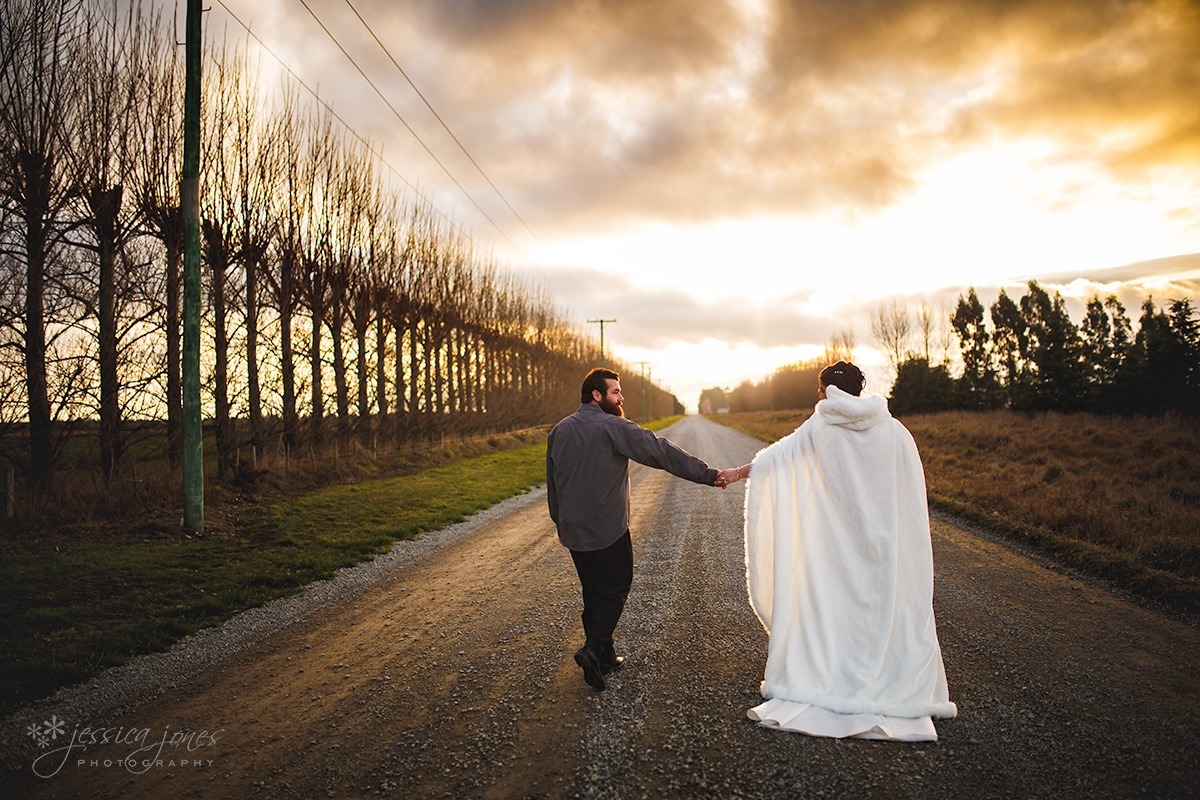 She'd be home in three days. Well that was always the plan, anyway. Stacey left her parents in Nelson and travelled down to Ashburton to check out what the dairy farming was like down there. Little did she know that a certain dairy farmer was to catch her eye, and steal her heart. Pat might not be the kind of 'romantic date night' gushing type of bloke, but oh my, how he loves that girl! Stacey's three days away from home turned into more of a 'living here forever' kind of scenario. Then, on Saturday, the two got married in a ceremony that is quite possibly the most original ceremony I have ever photographed, in the most interesting of all locations, the milking shed. And it was perfect.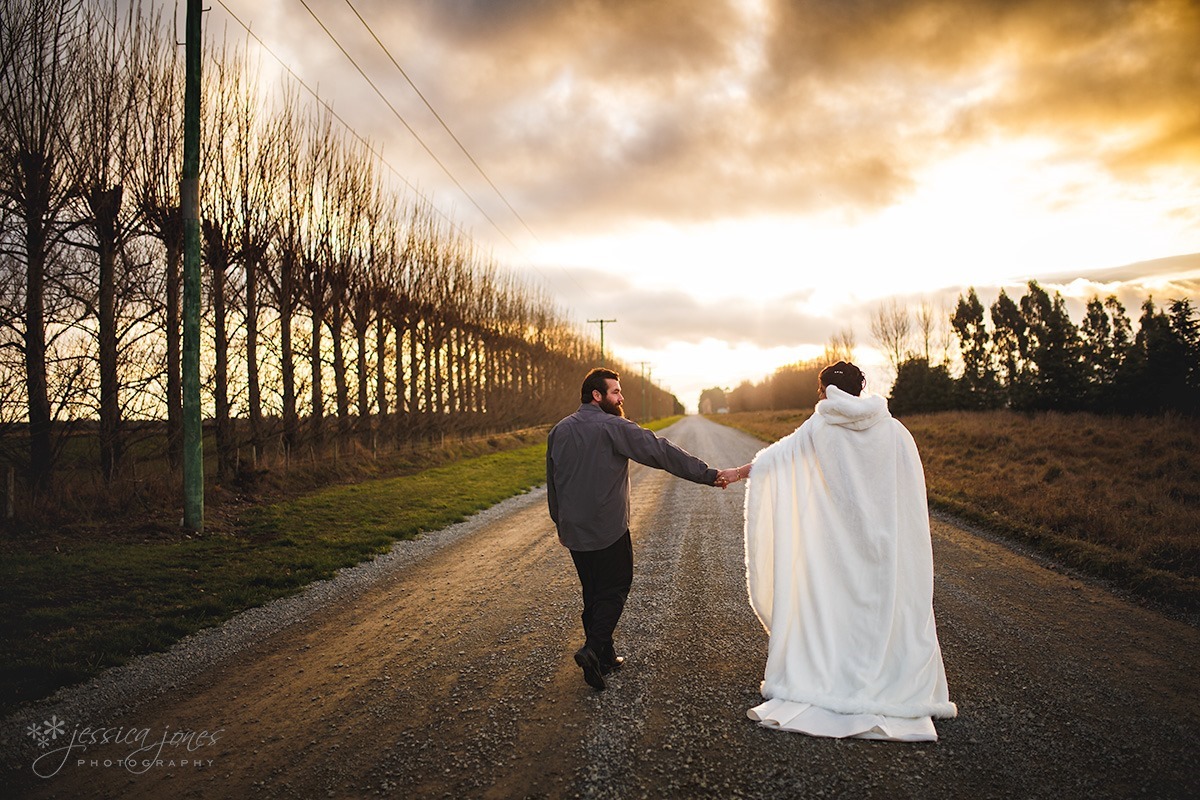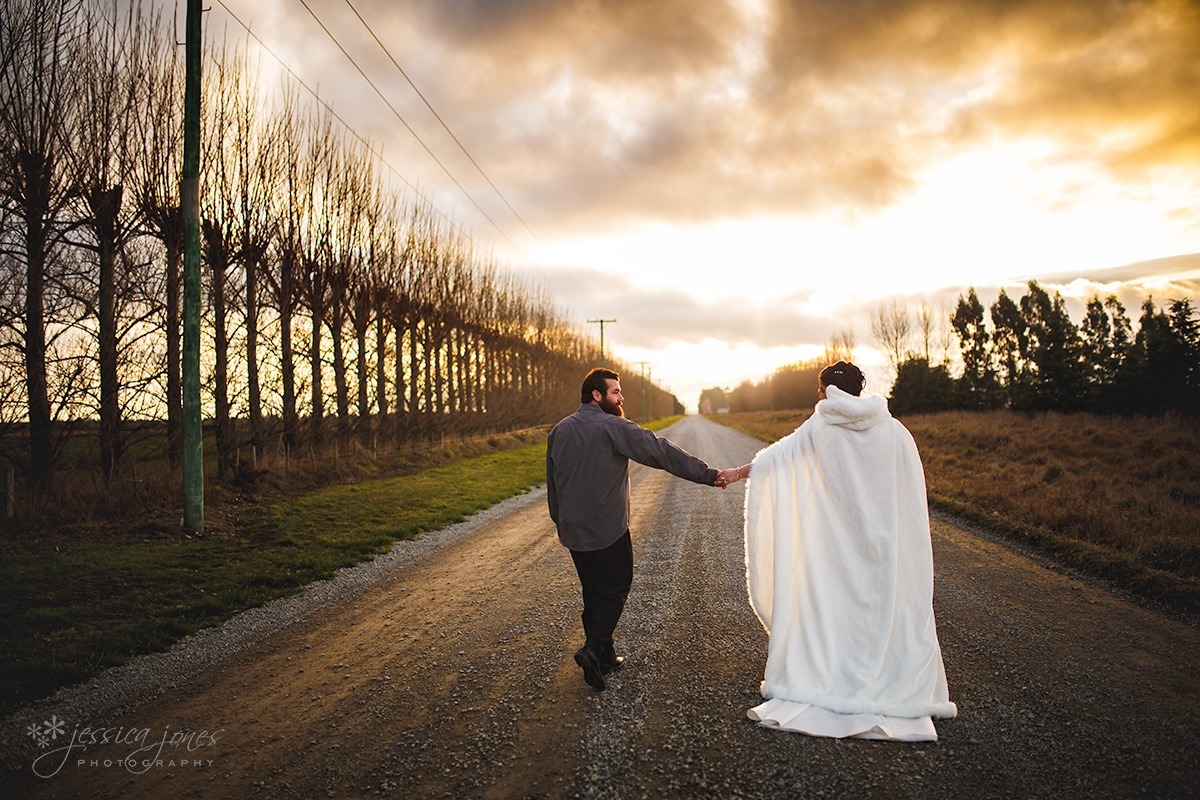 Stacey, her bridesmaids, 'bridesman' and a scattering of family got ready at Hotel Ashburton, where the reception would be held later that evening. The vibe was fun and relaxed, and the air was filled with both giggles as well as the occasional enthusiastic reminder to "DAB DON'T WIPE!" as the happy tears sprung out.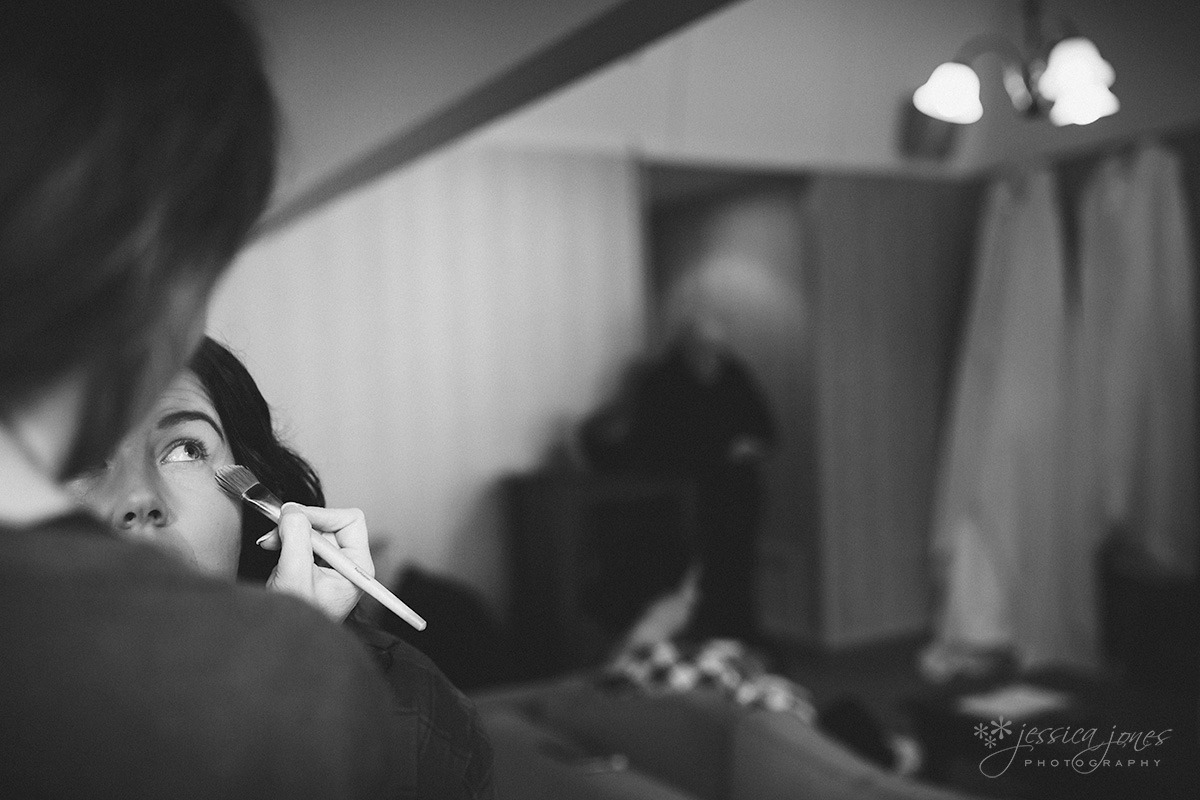 In true farm wedding style, everyone had matching plaid shirts.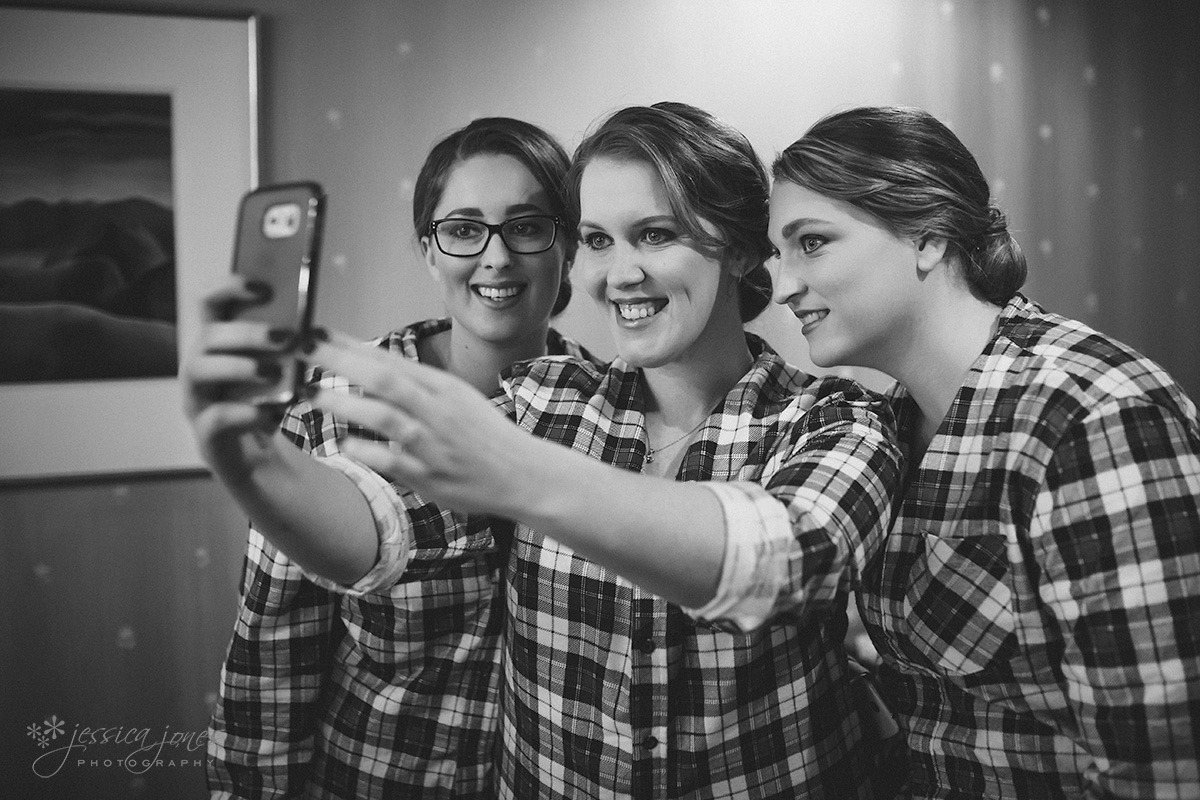 And because we're well into winter, there were also matching knitted slippers. A must have.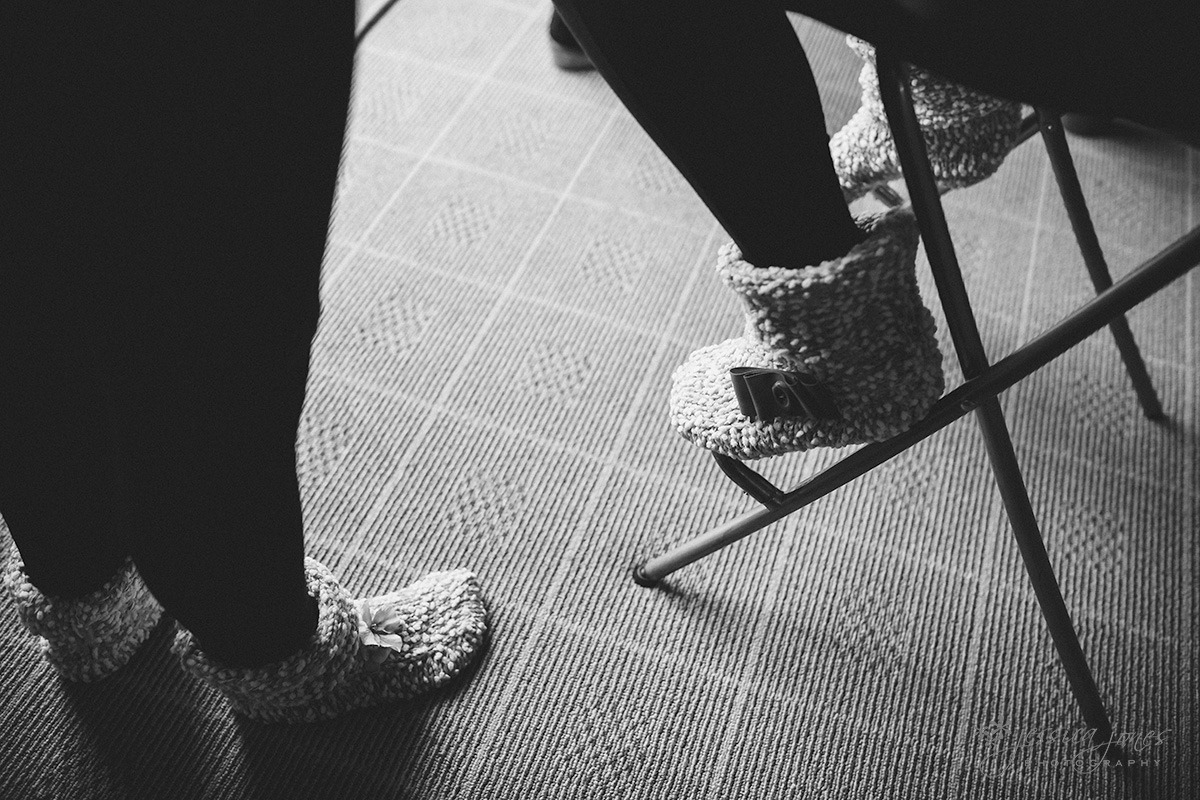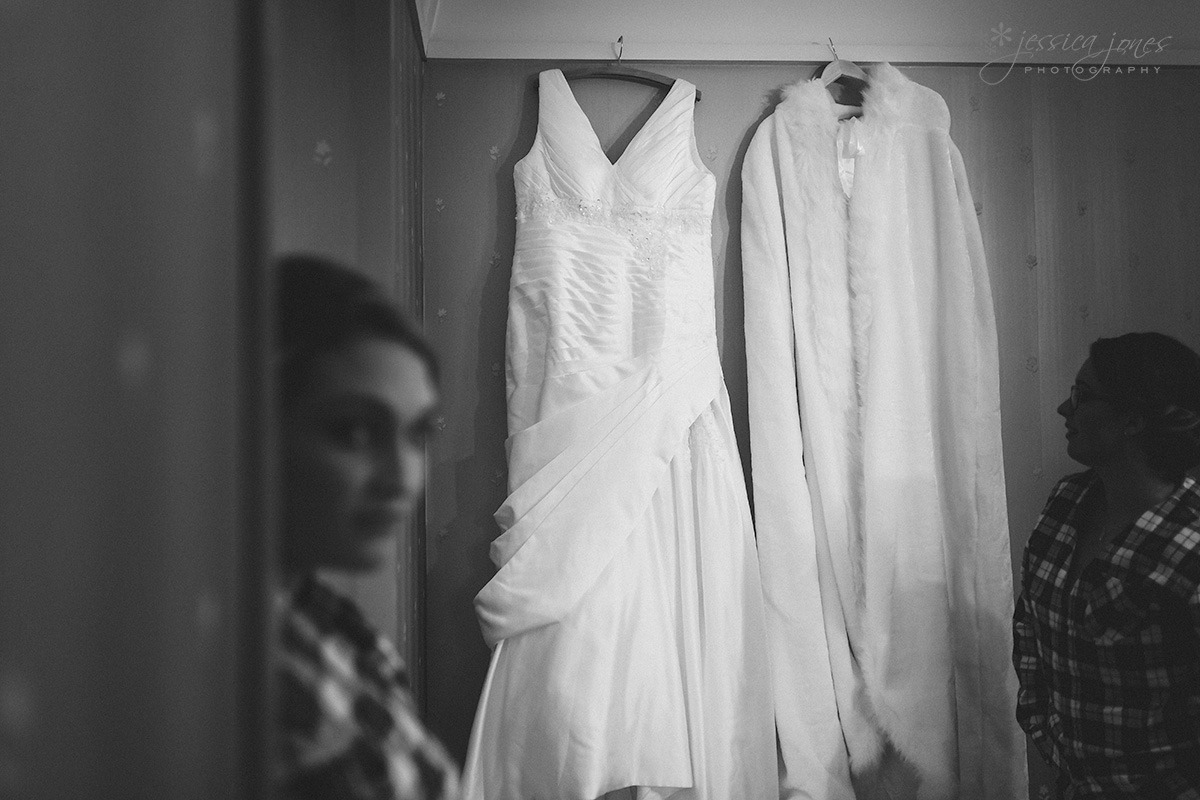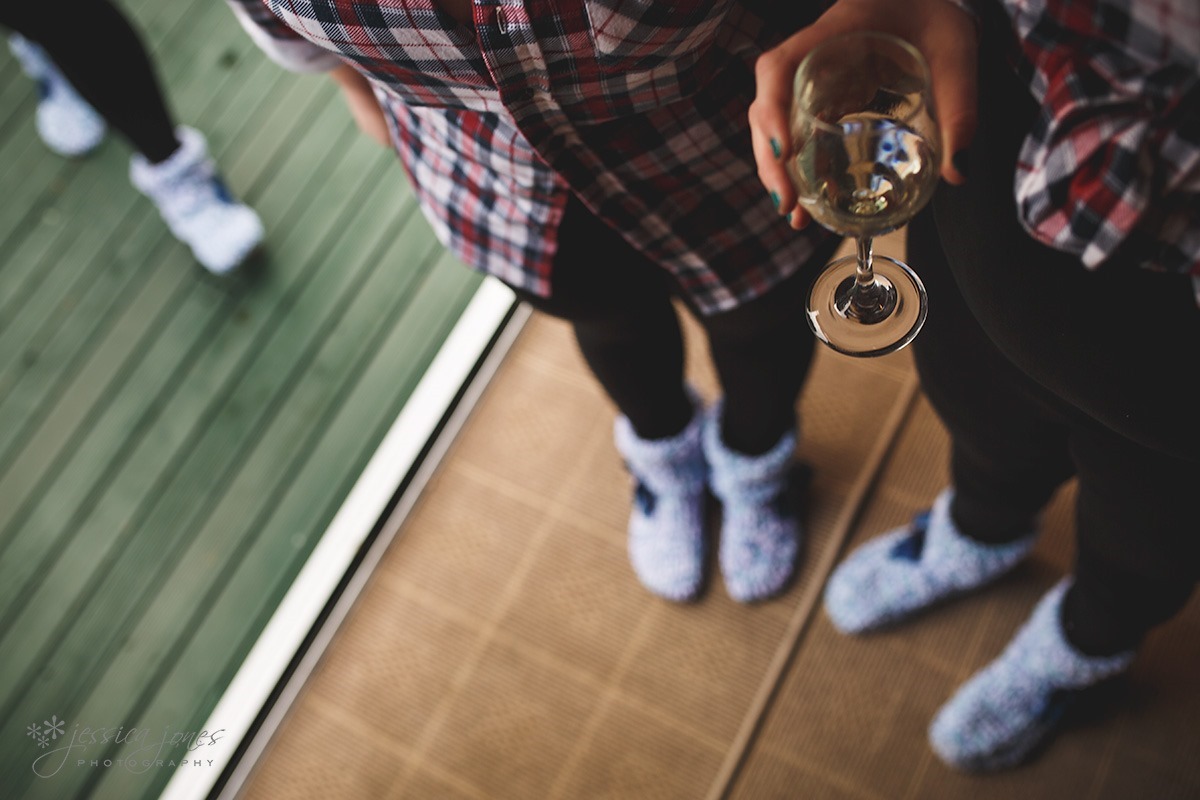 When I asked Stacey about anyone who would deserve a special shout out on the blog, without any hesitation it was all about Tash, her sister, and the amazing job she's done being chief bridesmaid and UBER amazing wedding organiser along with Mum. Every bride needs a Tash in their lives.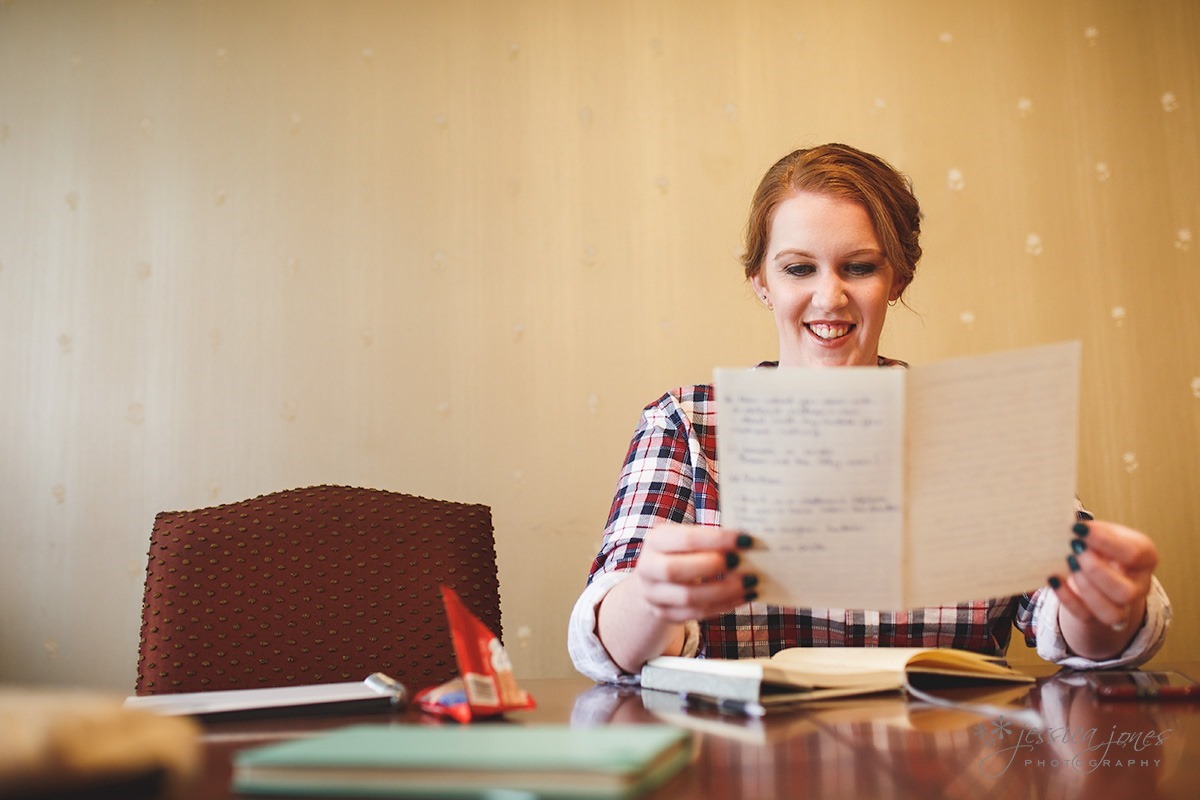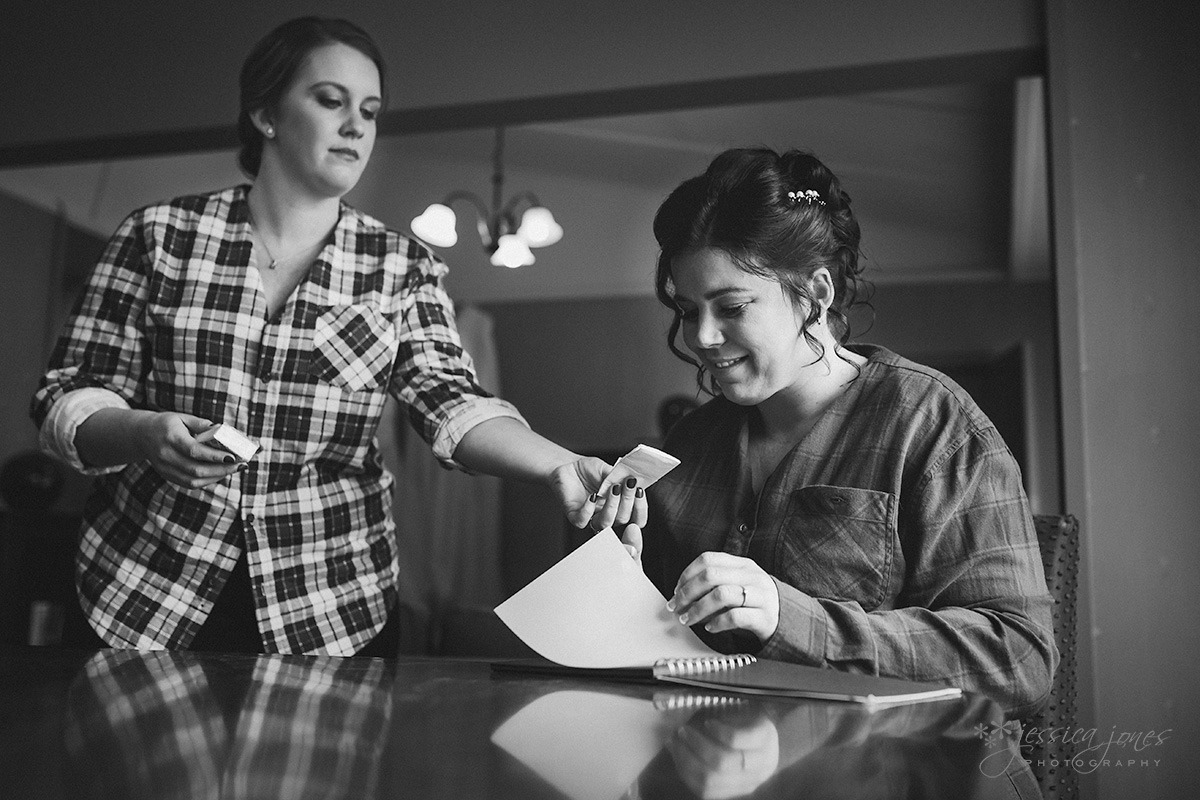 Bridesmaids are also good for fanning eyeballs when they begin to well.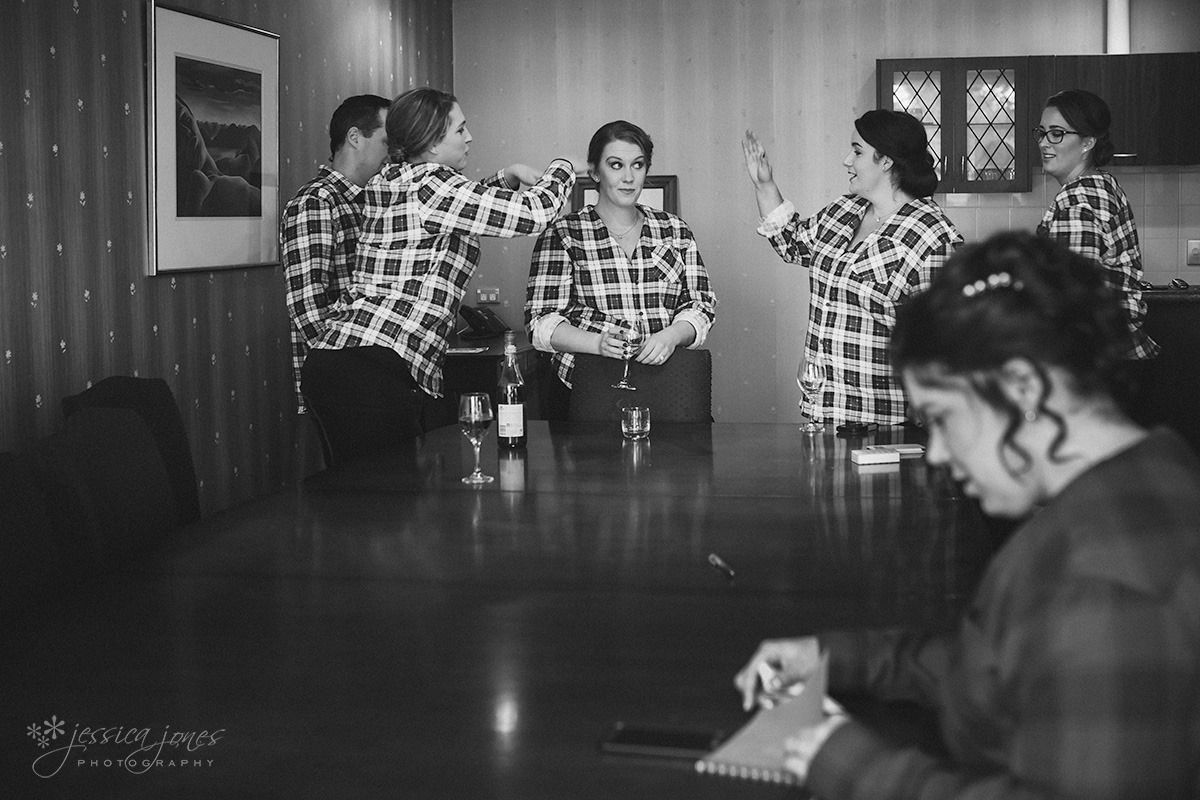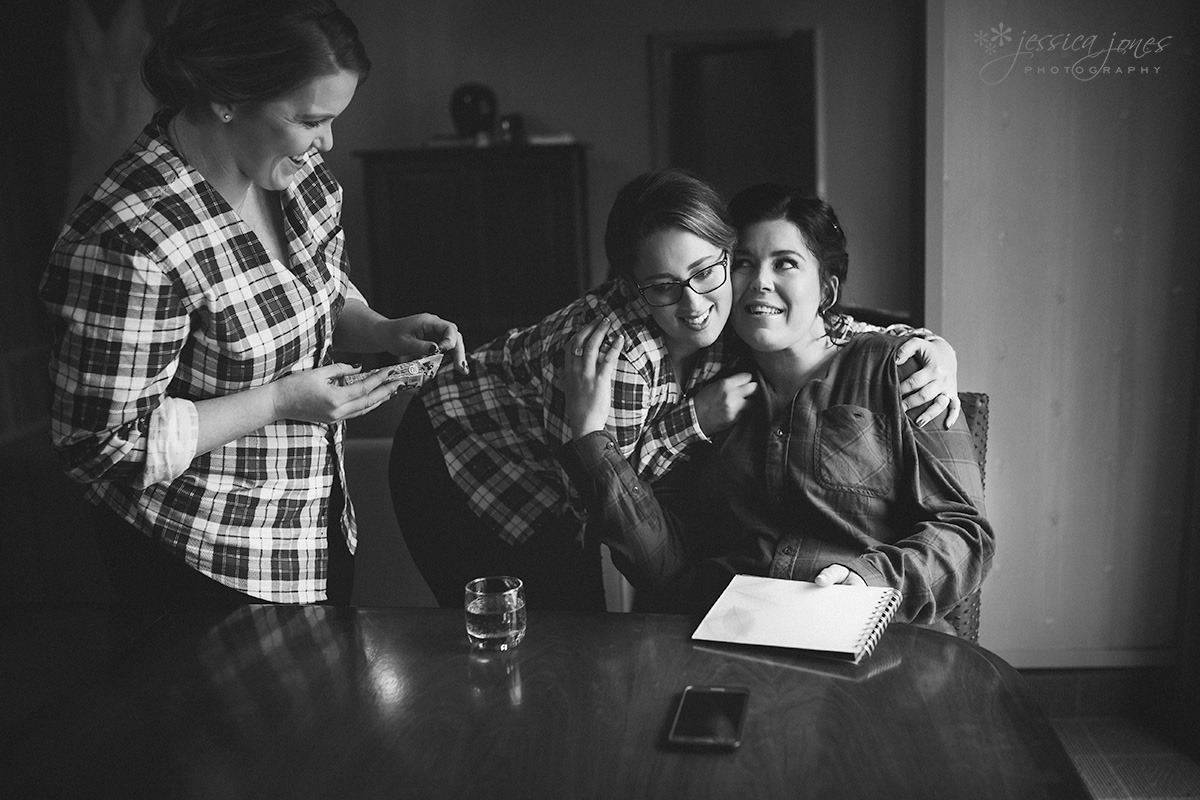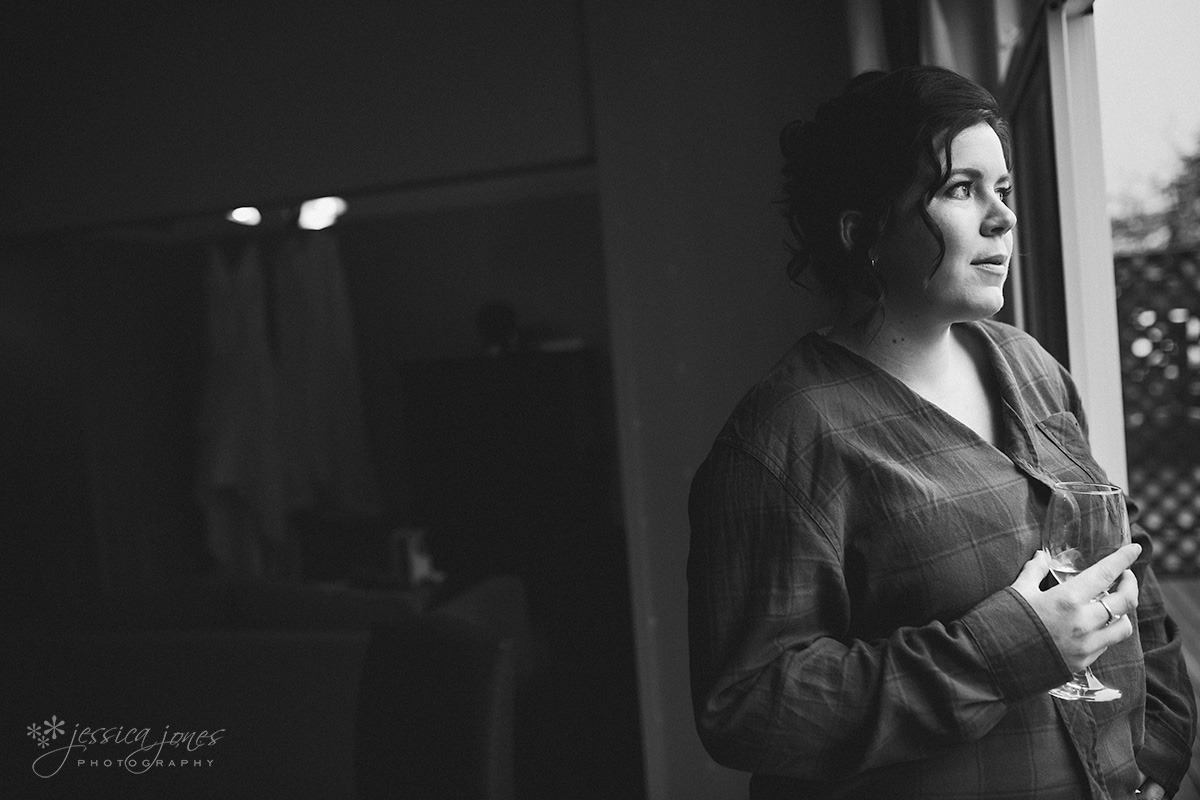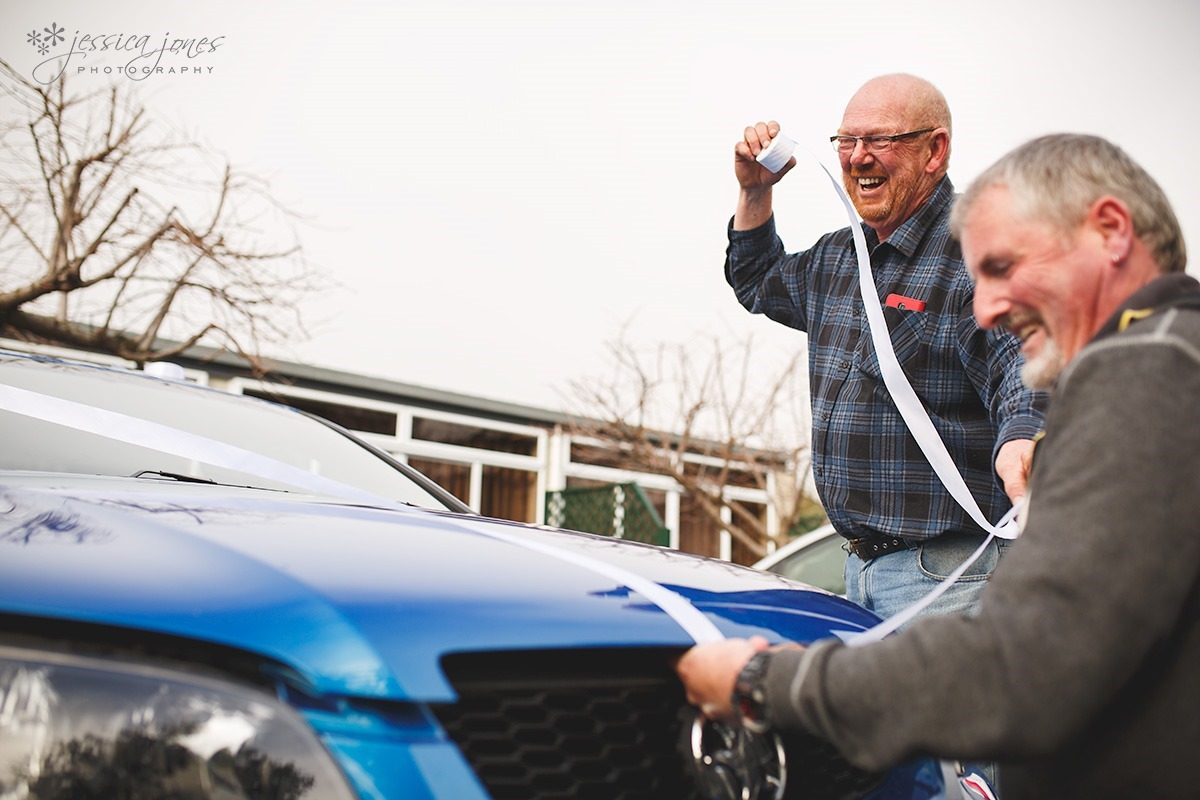 The flowers arrived and just LOOK at them! Super cool, especially with the wheat and lavender! Thanks to Wendy Millichamp for your amazing work!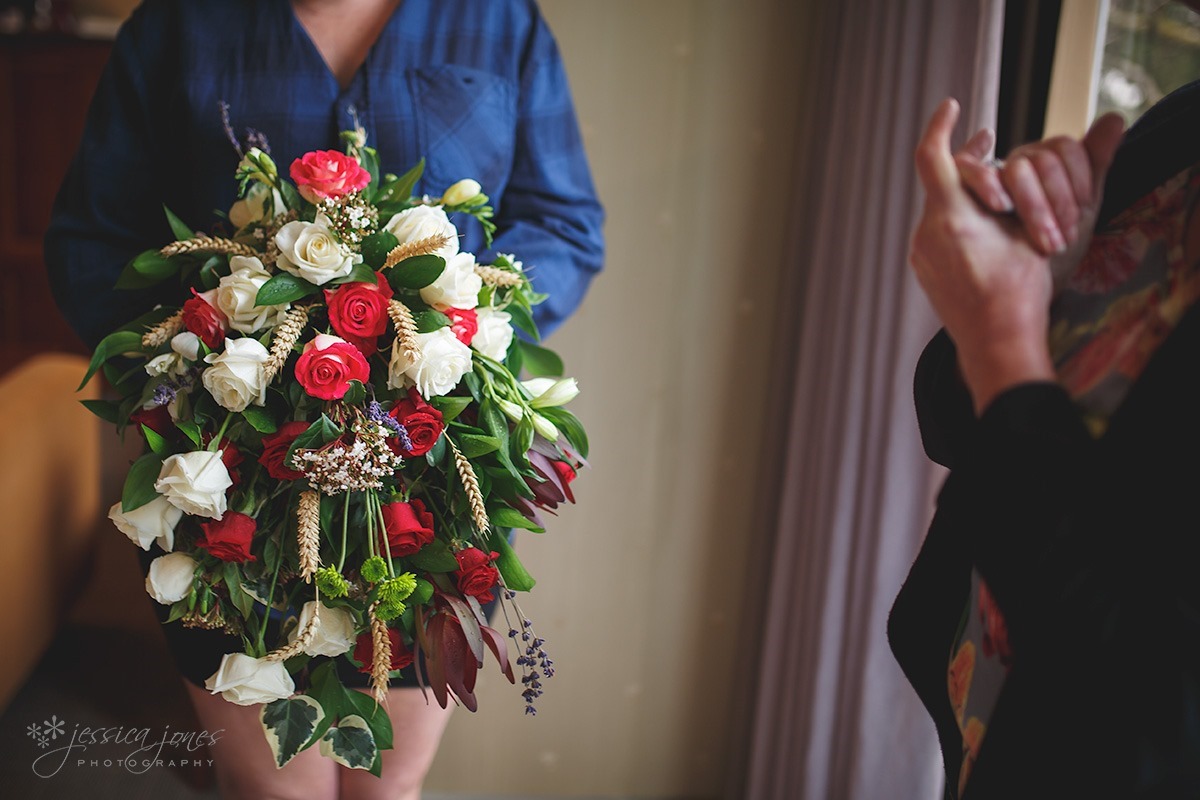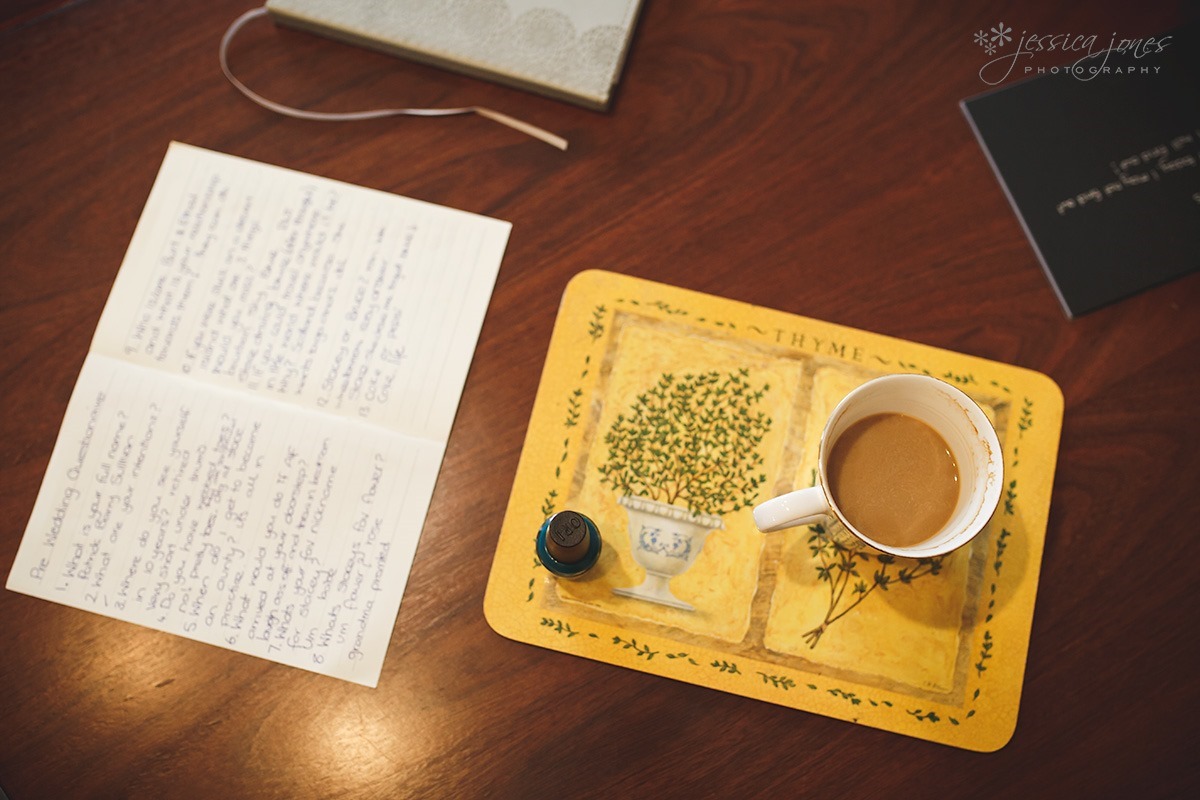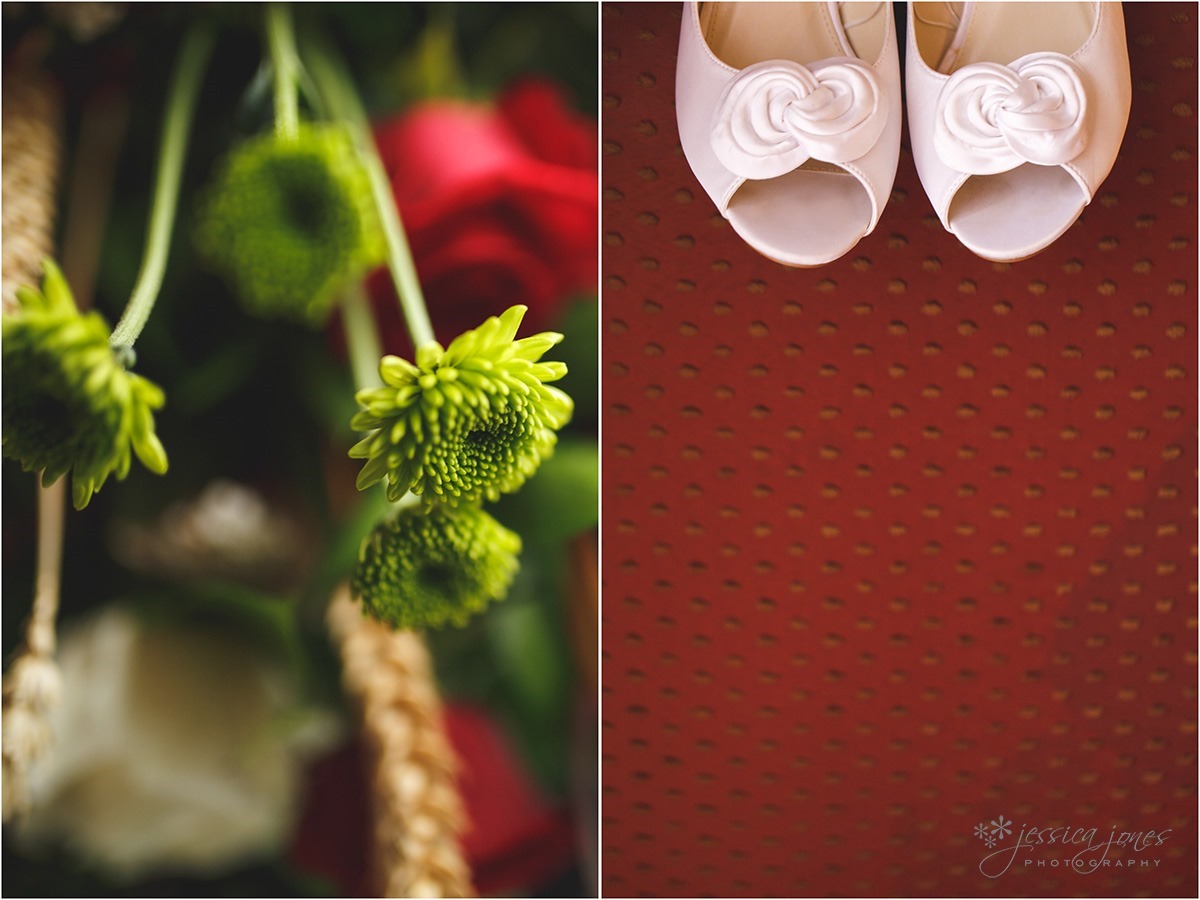 I could write an entire blog post on this Grandma. Totally full of love, life, energy and just that little tiny bit of naughtiness.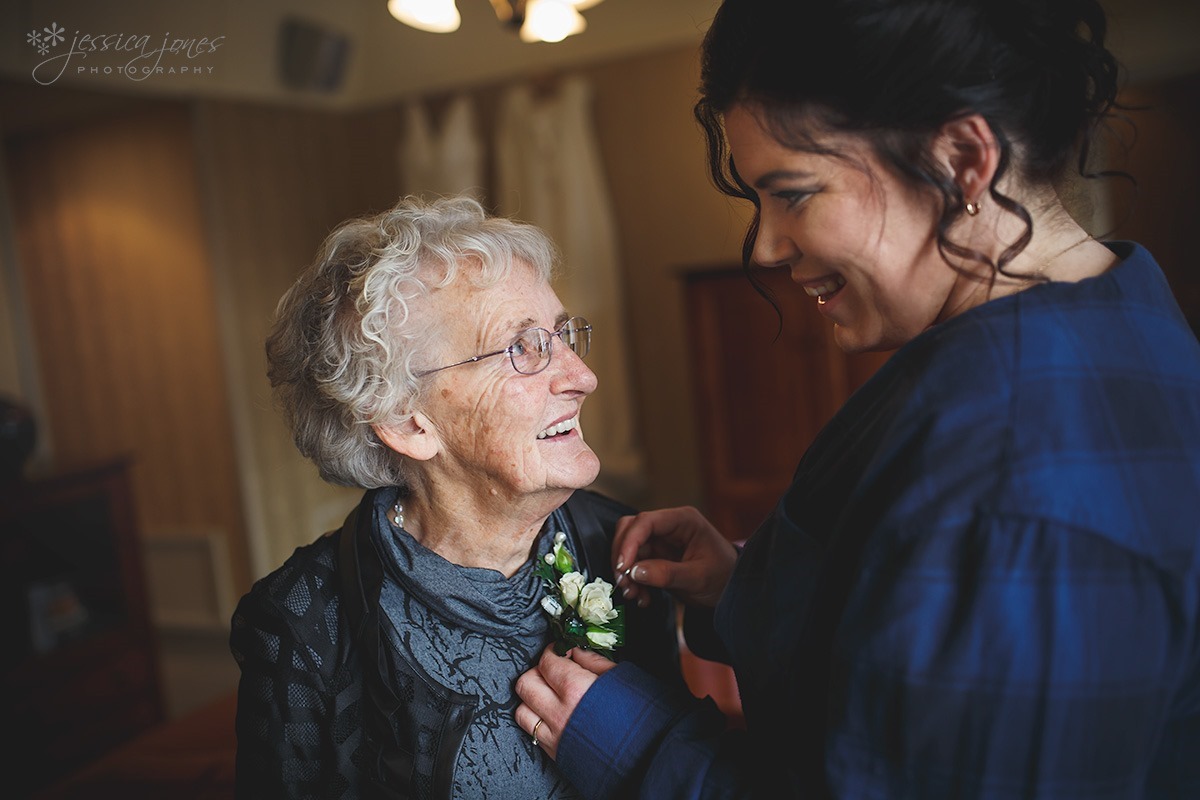 The hugs delivered at this wedding were frequent, generous and ever so genuine.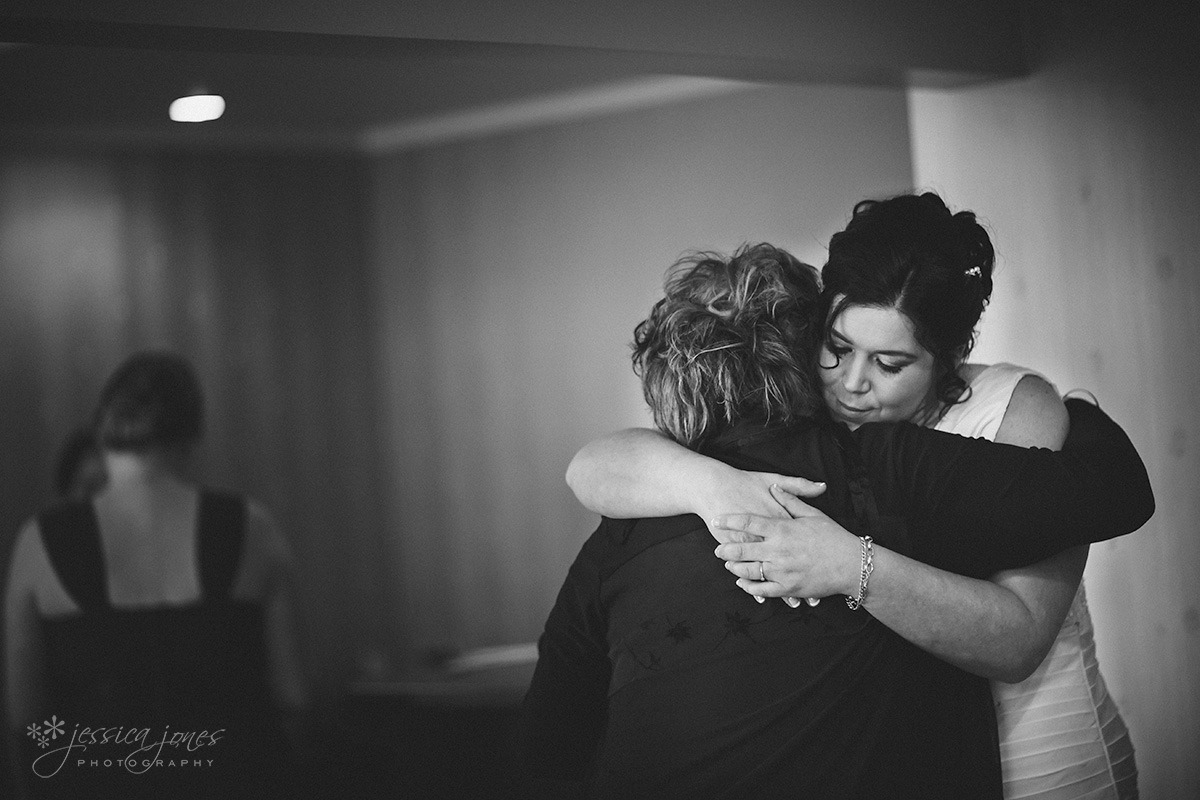 Sometimes people got picked up too.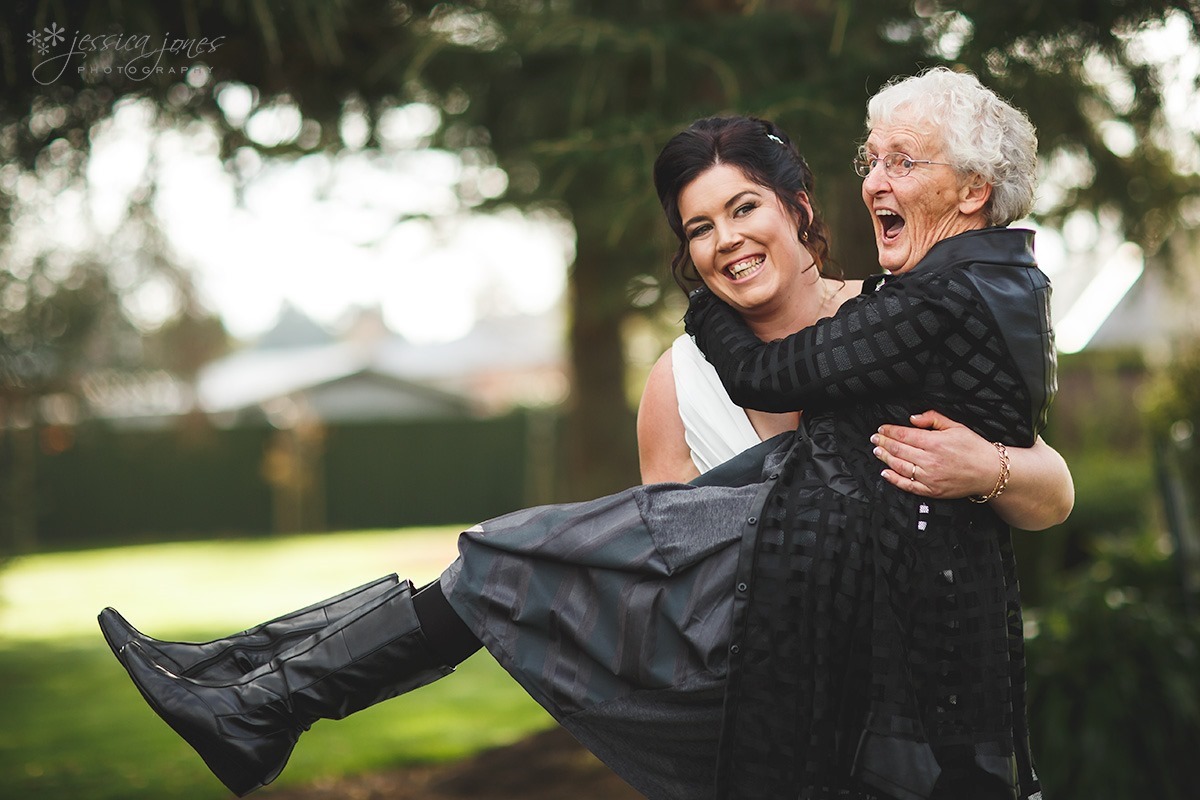 Stacey, you make the most STUNNING winter bride!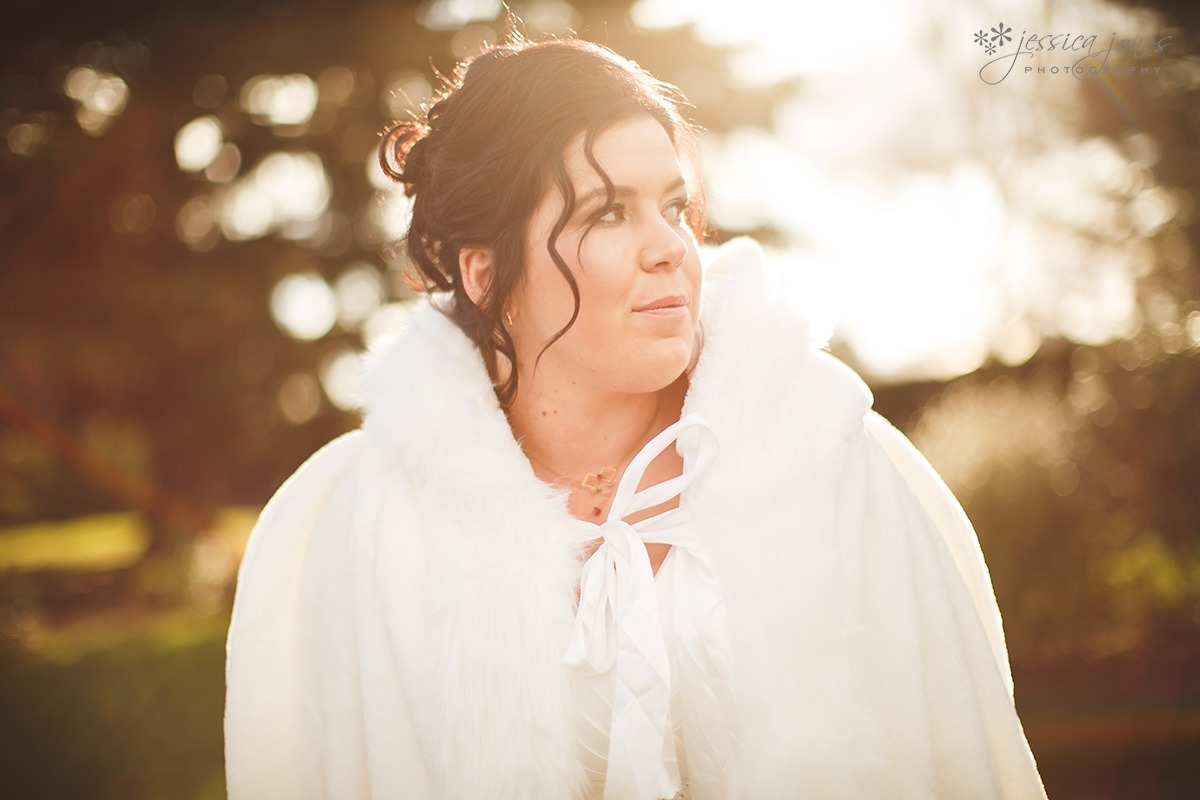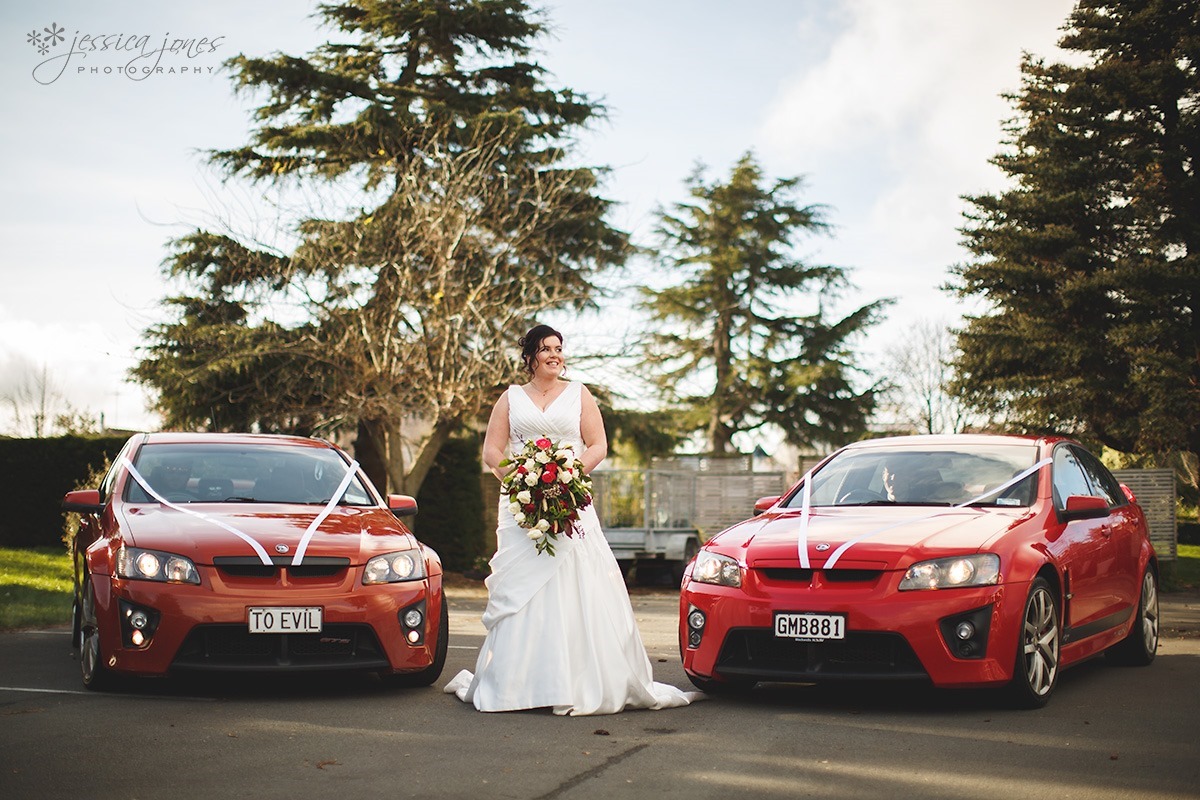 Meanwhile, back at the milking shed people are arriving and being shown to the stalls where most of them will be viewing the wedding from.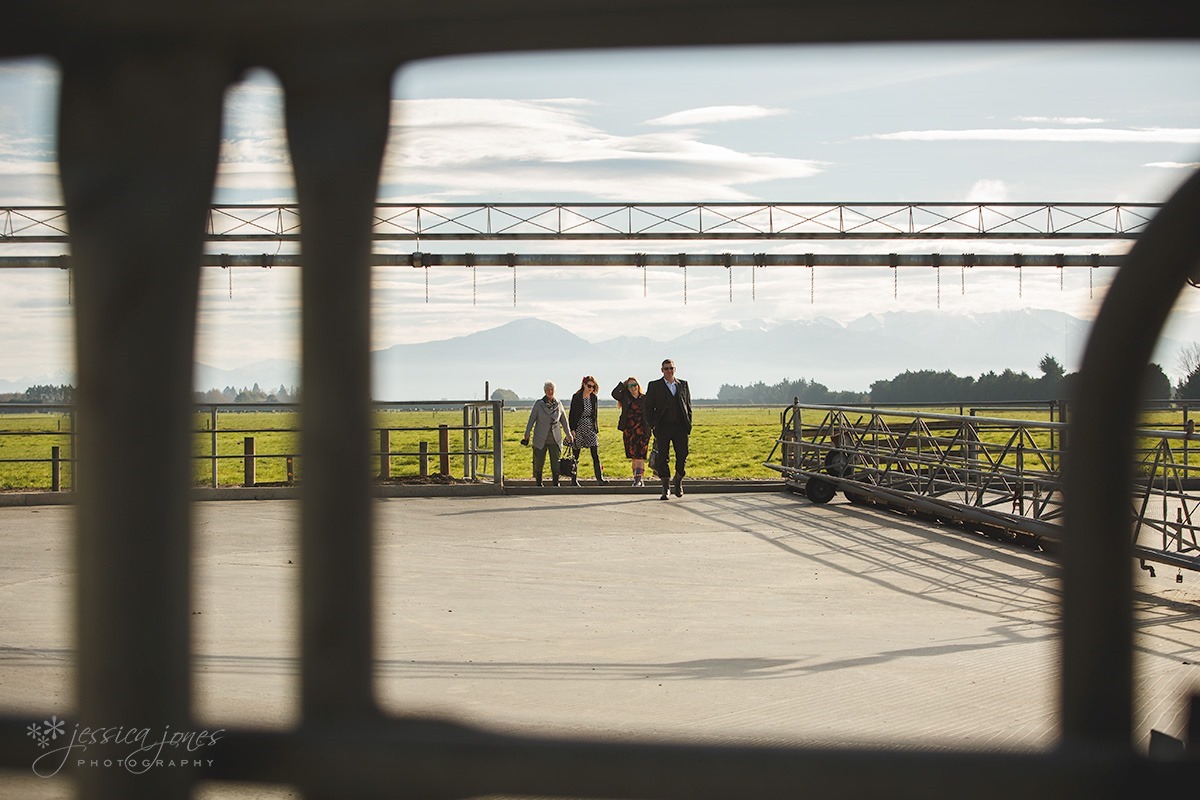 I think this would have been the first time that the rotating platform accommodated wedding guests.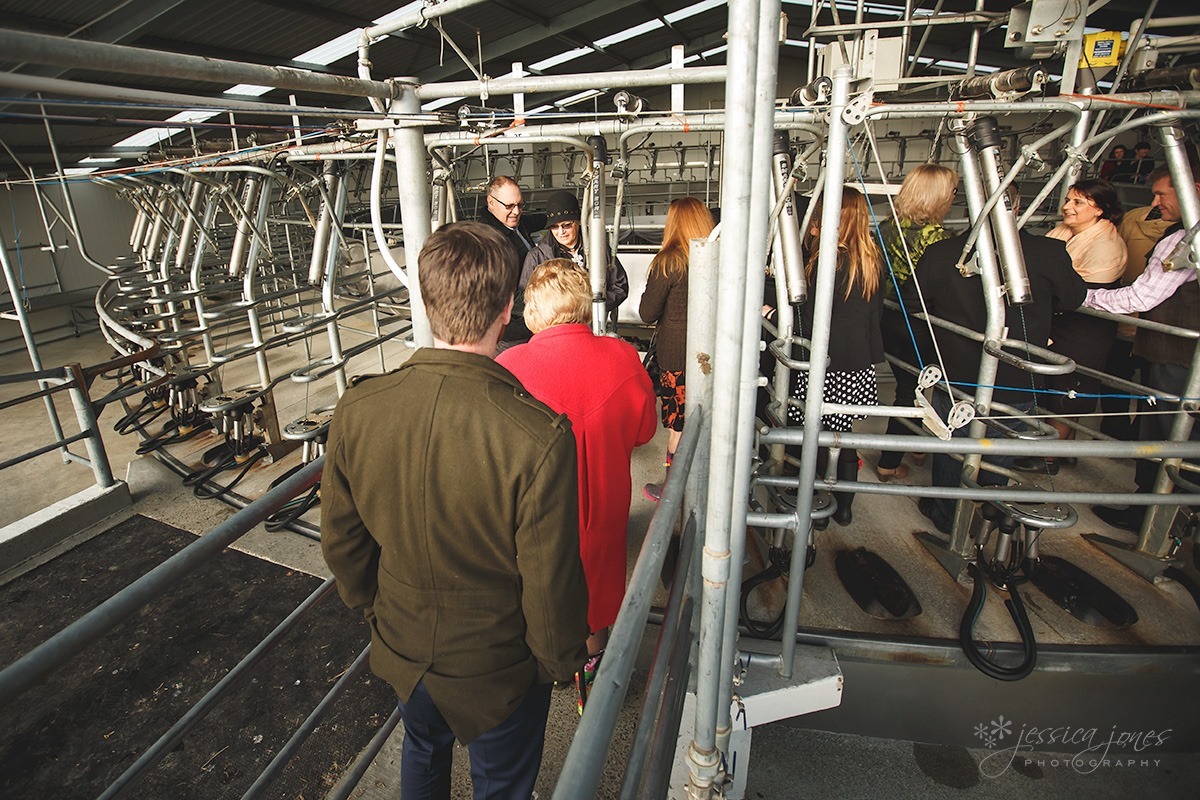 Every rotating cow platform needs someone at the controls, thanks to Alistair for keeping things in control!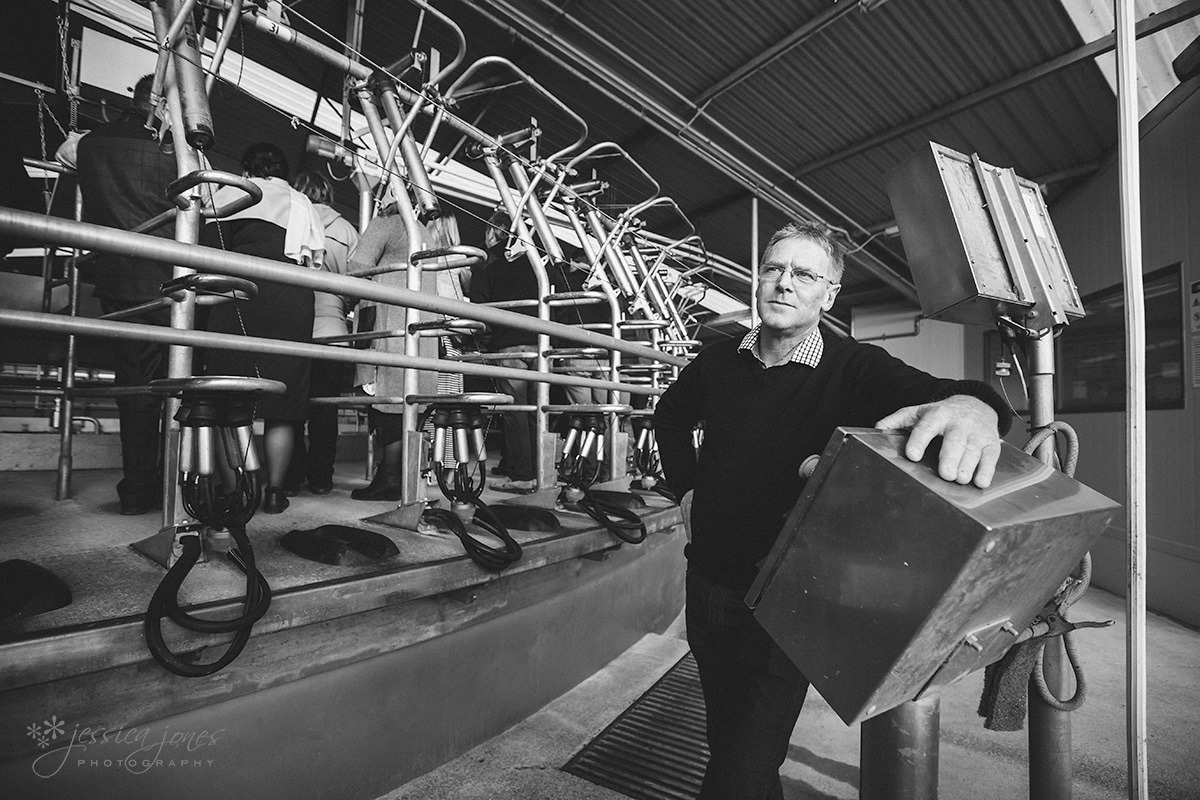 And our handsome groom and his groomsmen wait for the girls to arrive.
Anyone who has spent any time with cows will know that they don't clean up after themselves, and they're not the least bit embarrassed about leaving a trail of organic matter behind them. So when Pat and Stacey decided that the milking shed was the place to hold the ceremony, they also knew it needed a little bit more than just a winter clean. Four solid days of water blasting with several machines going, and the place came up cleaner than ever before!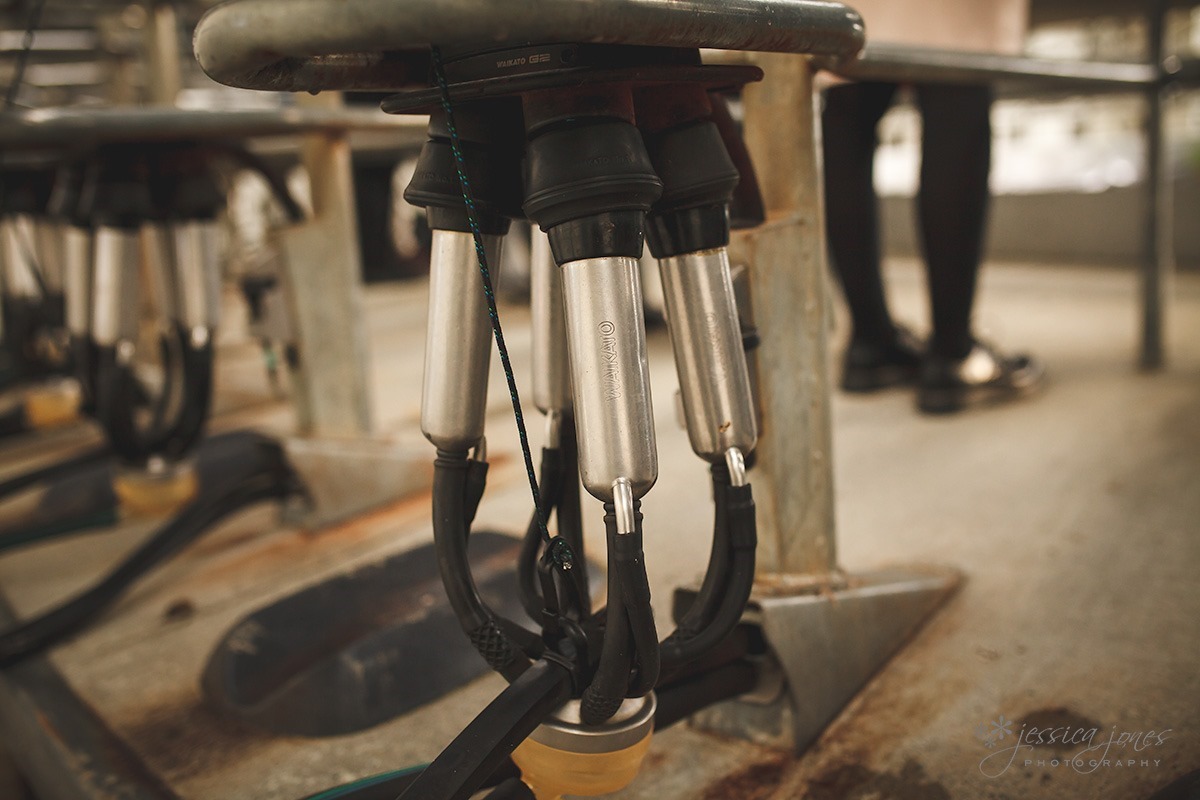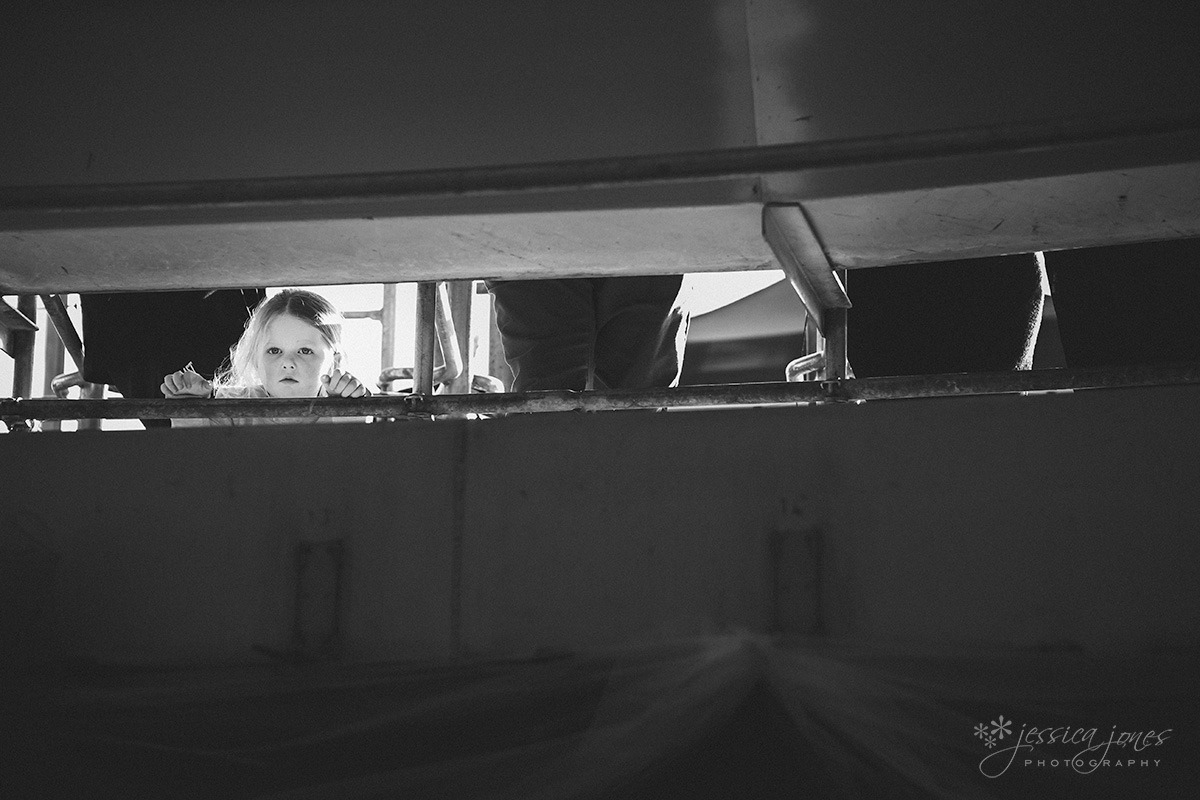 One more consideration was the giant pipes that would be moving around during the ceremony, in order to keep the guests rotating! Not to worry though, they were on their slowest setting and you had plenty of time to see it coming before you had to duck.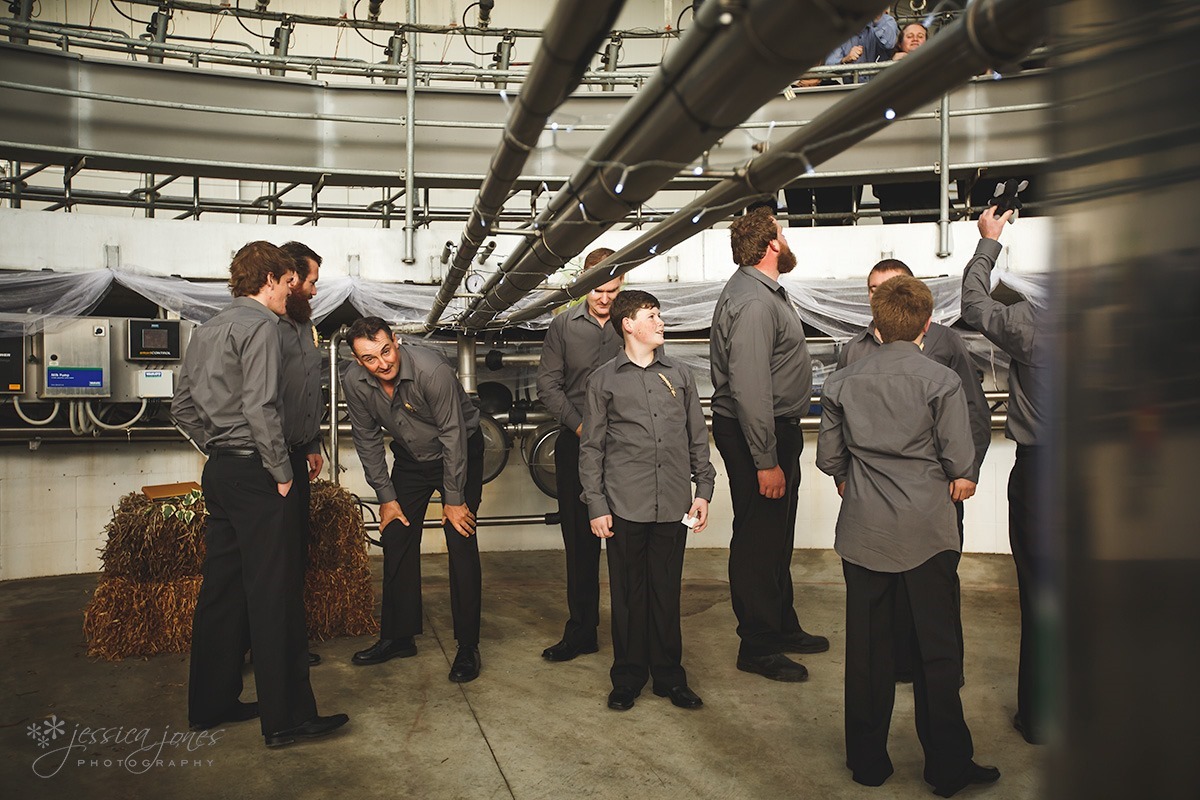 And then it was time. Everyone was loaded on, in place, and so the cars arrived and we could get this ceremony started!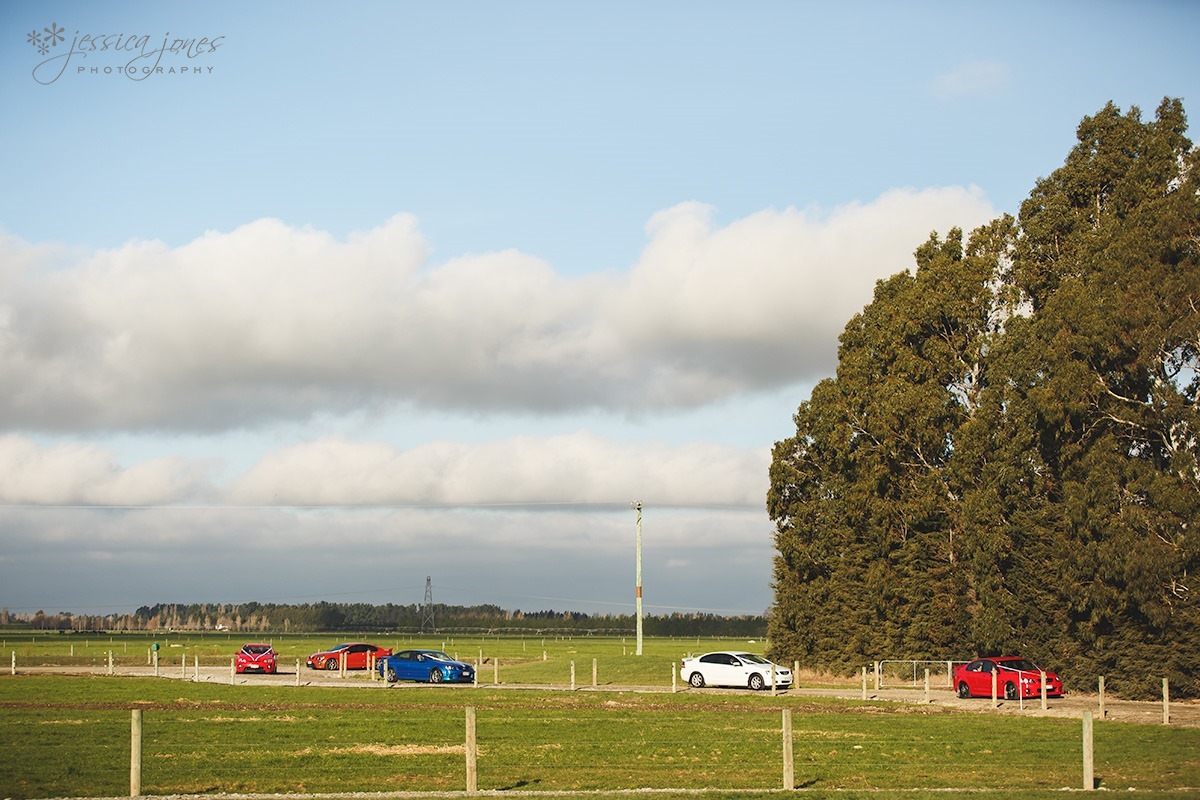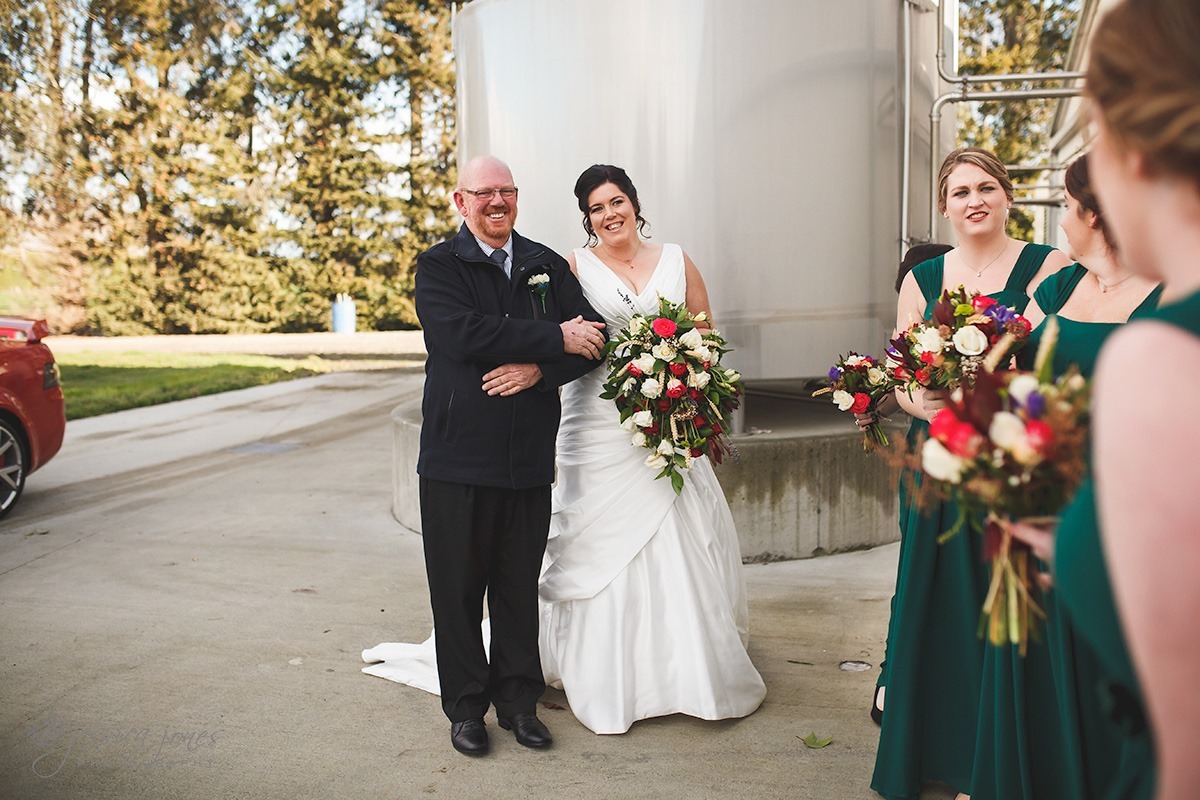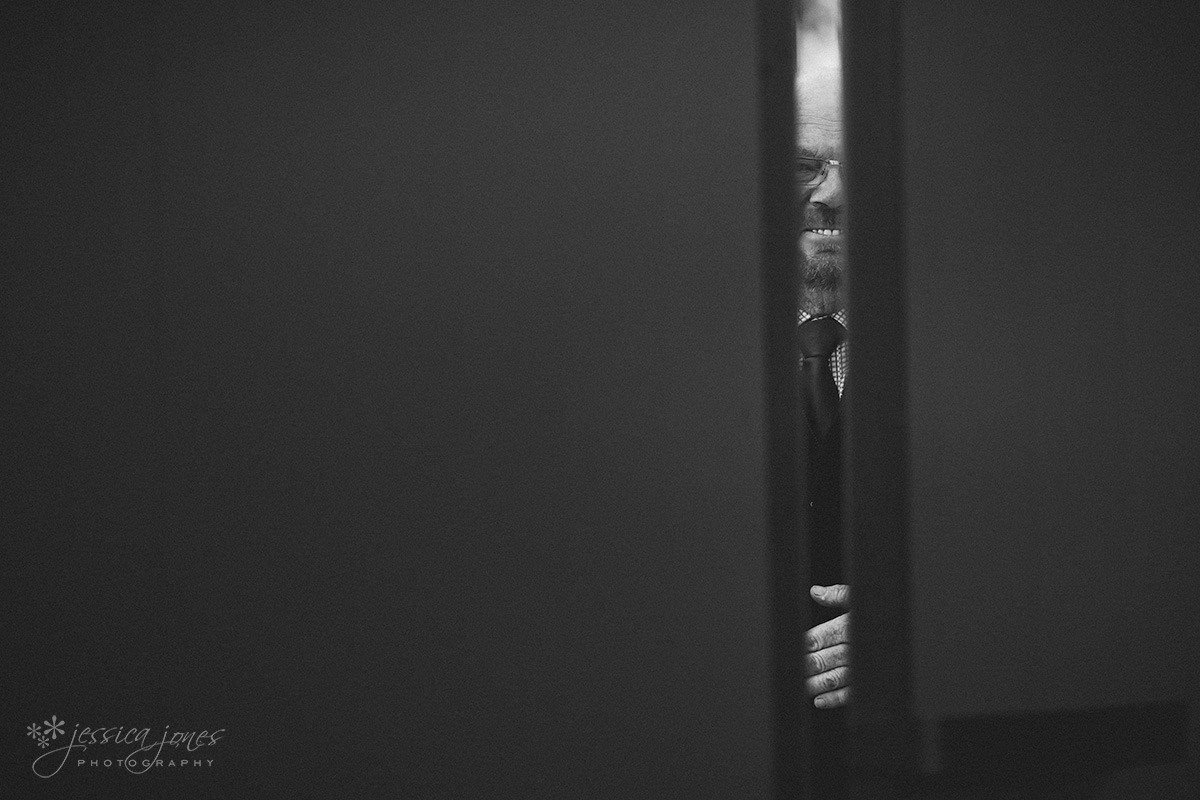 I don't think there was a dry eye during the rehearsals the day before, so it was no surprise when tissues were also needed during the wedding itself.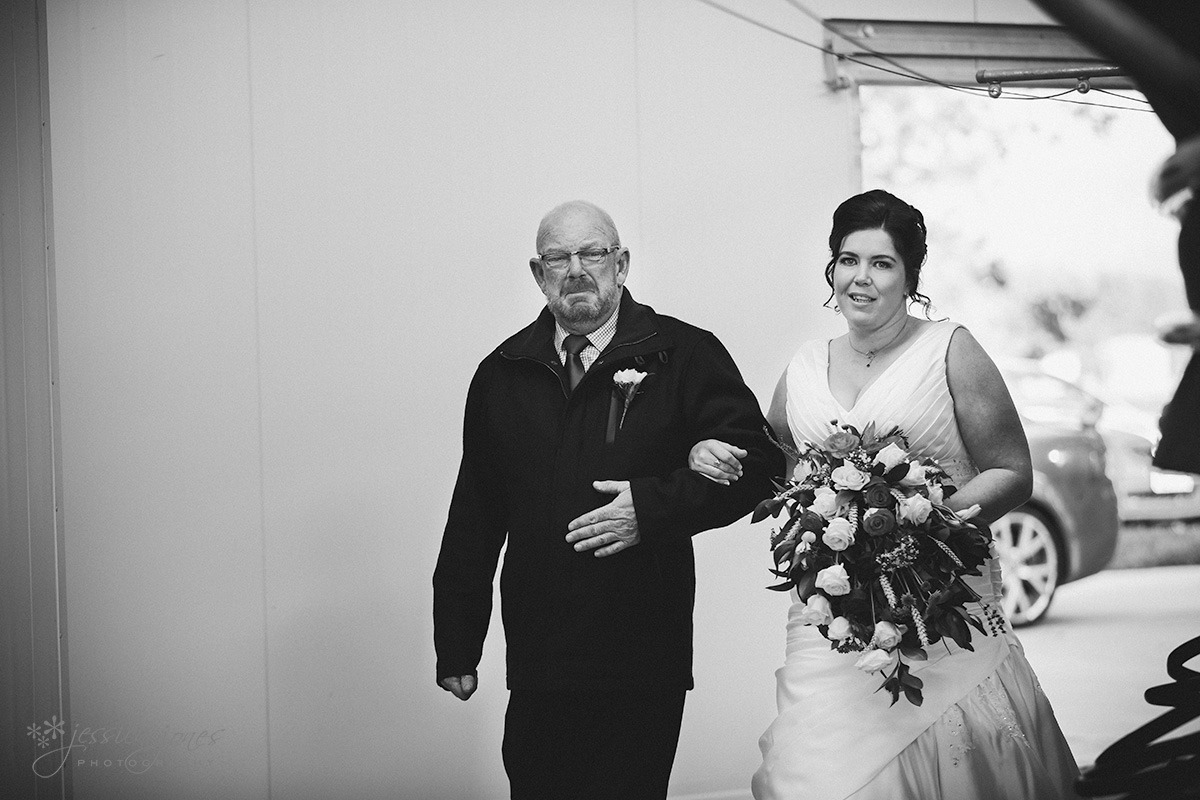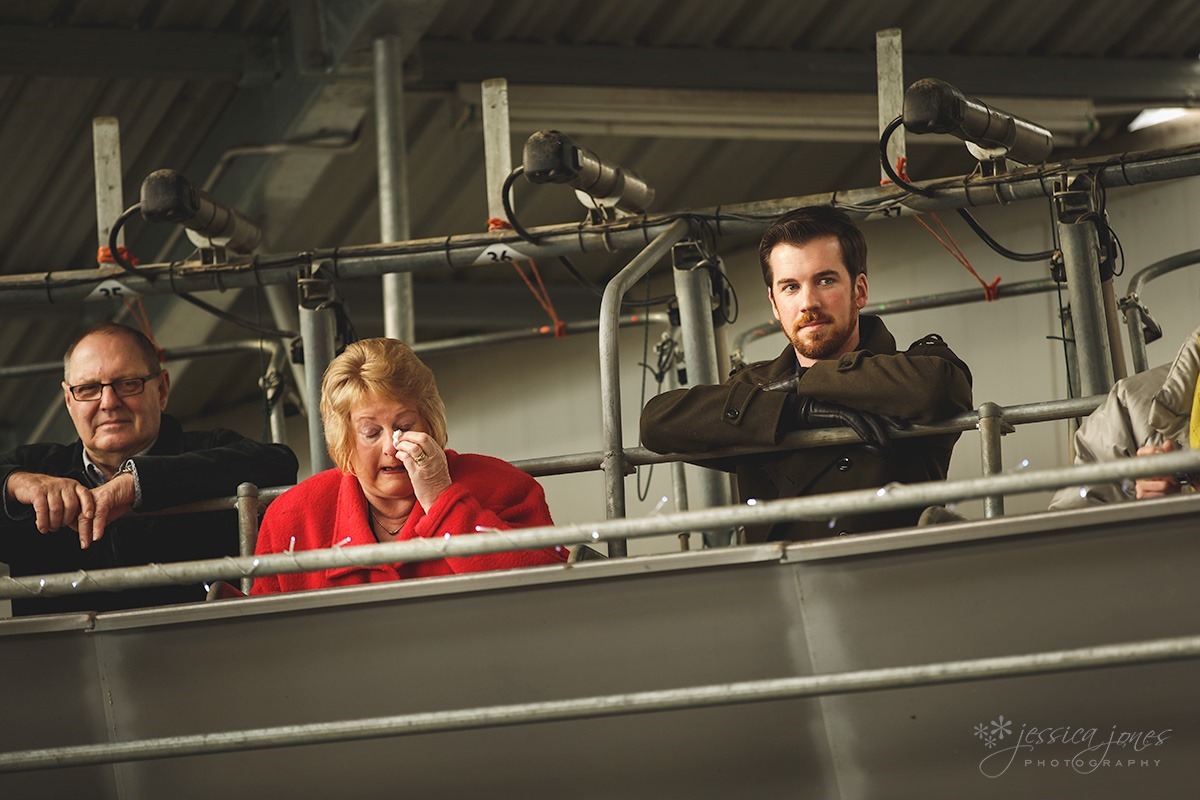 In case you were wondering what a milking shed looks like when it contains a wedding ceremony, well here you have it. It's possibly the coolest thing ever. I'm going to hazard a guess that this may encourage more milking shed weddings, lots more. Where else can you have your guests watch from a rotating platform?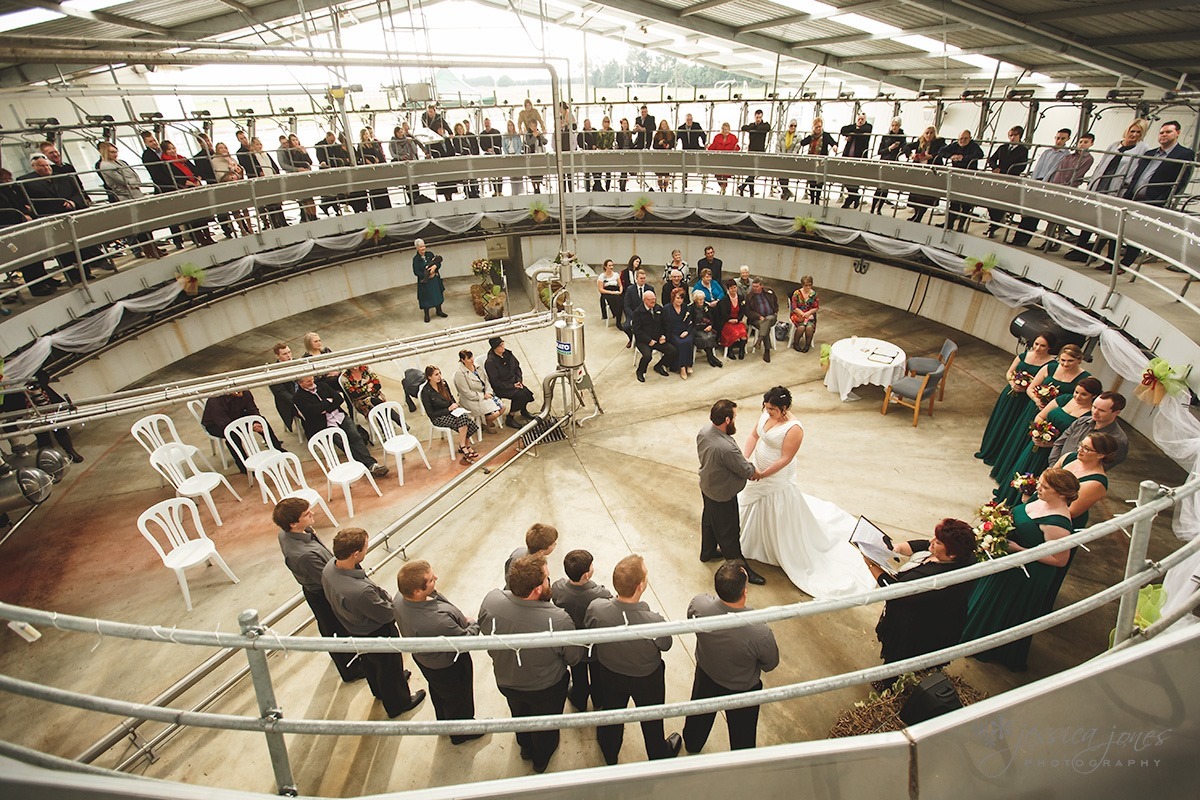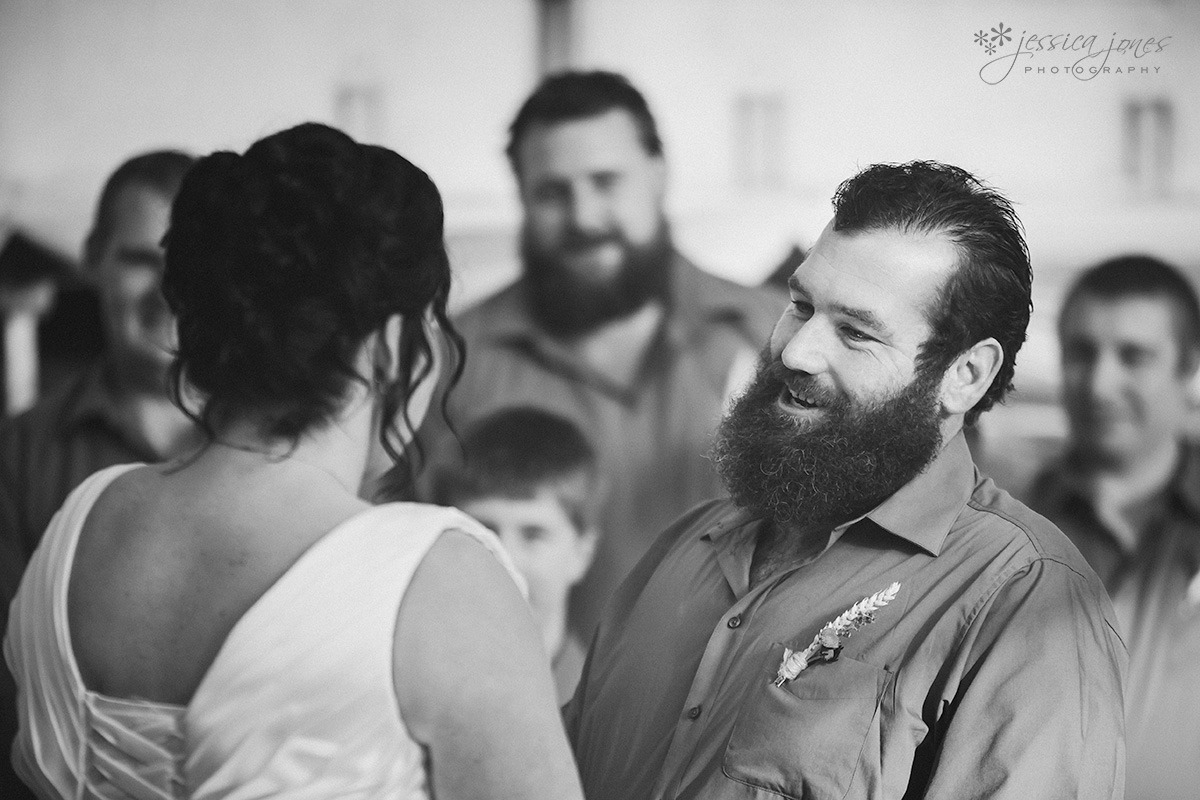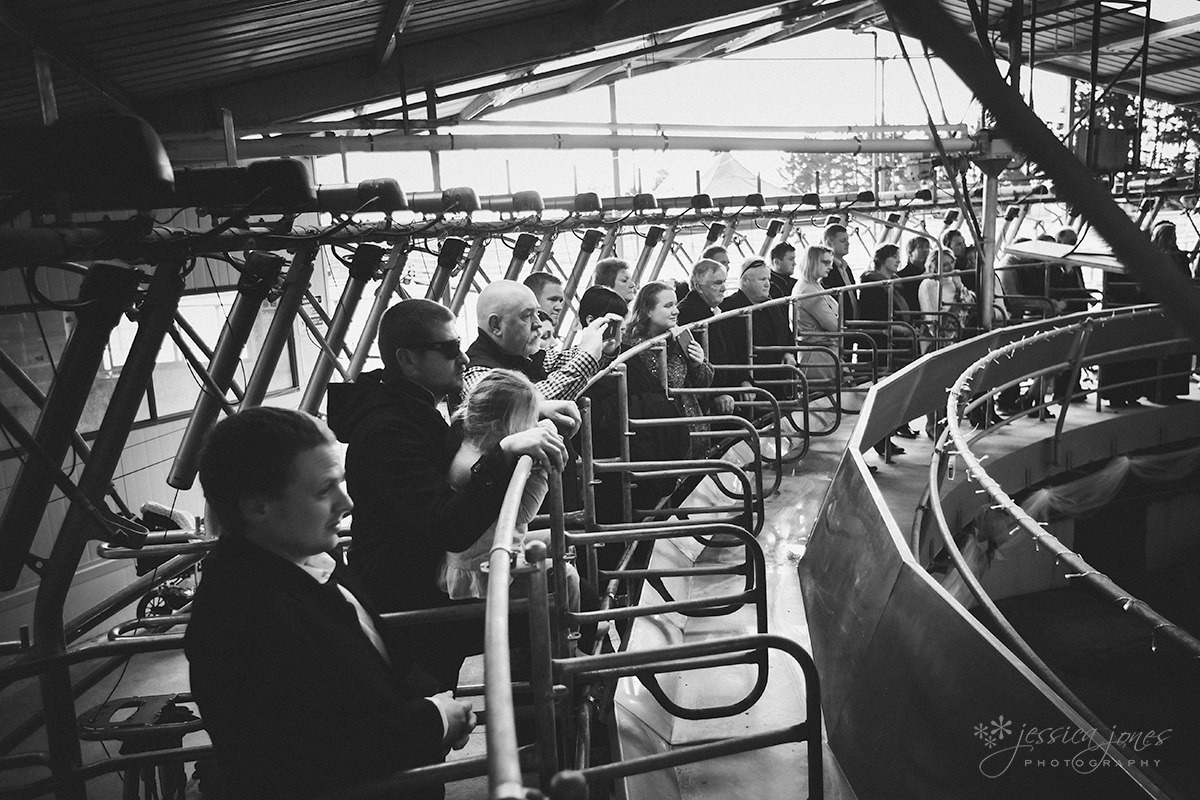 Oh look! It's pipe dodging time!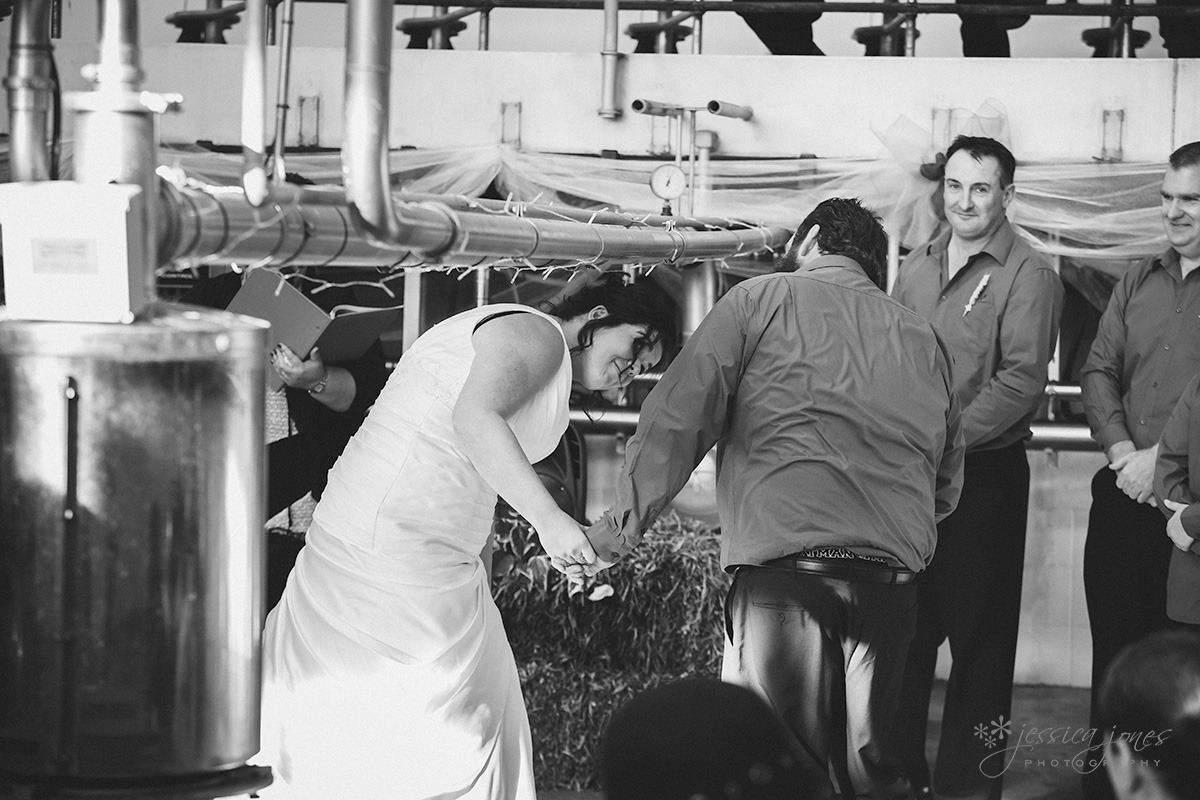 Thanks to Tania Johnson-Scott, the celebrant, who did an incredible job of creating a fun, relaxed and beautiful ceremony.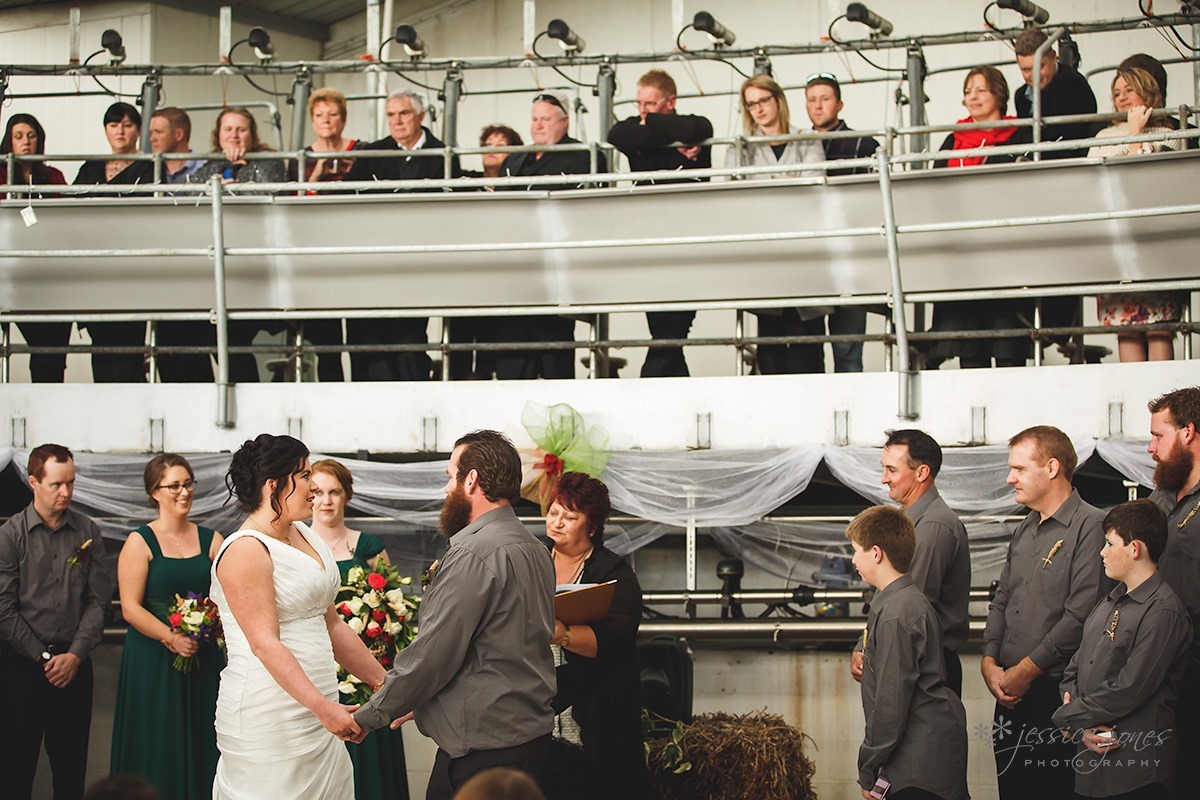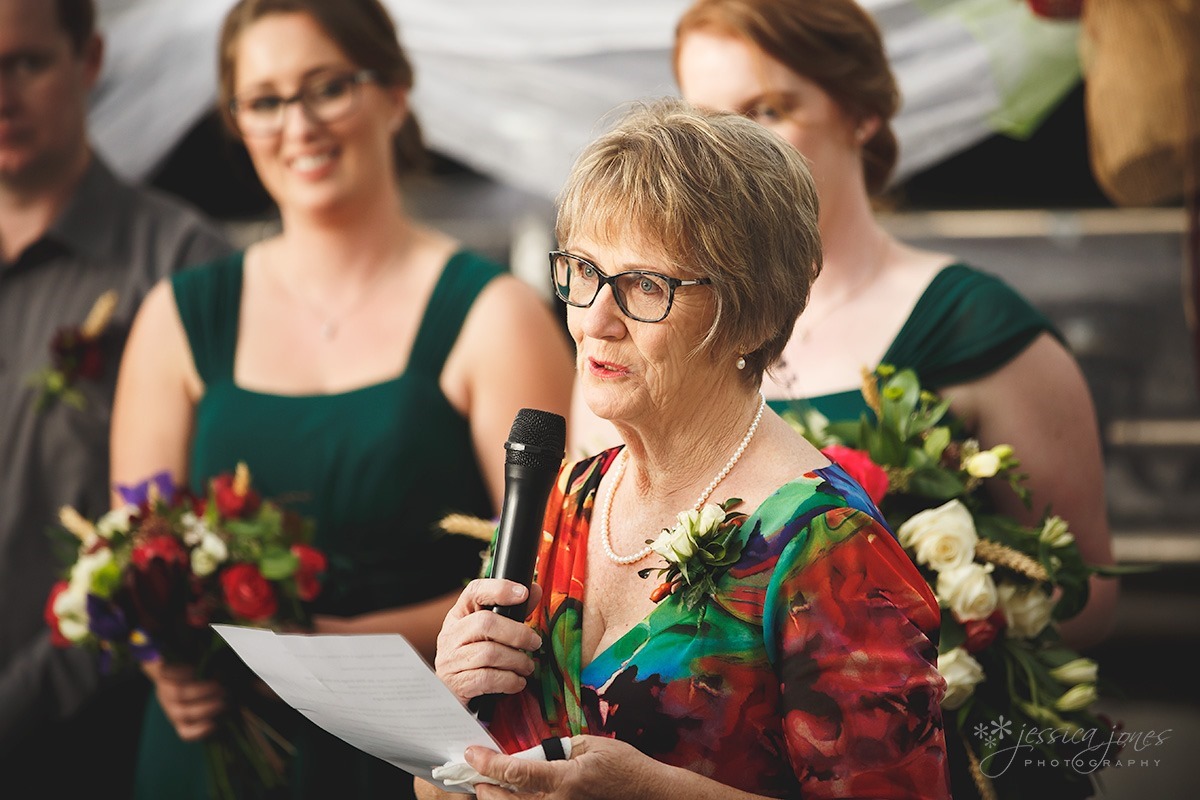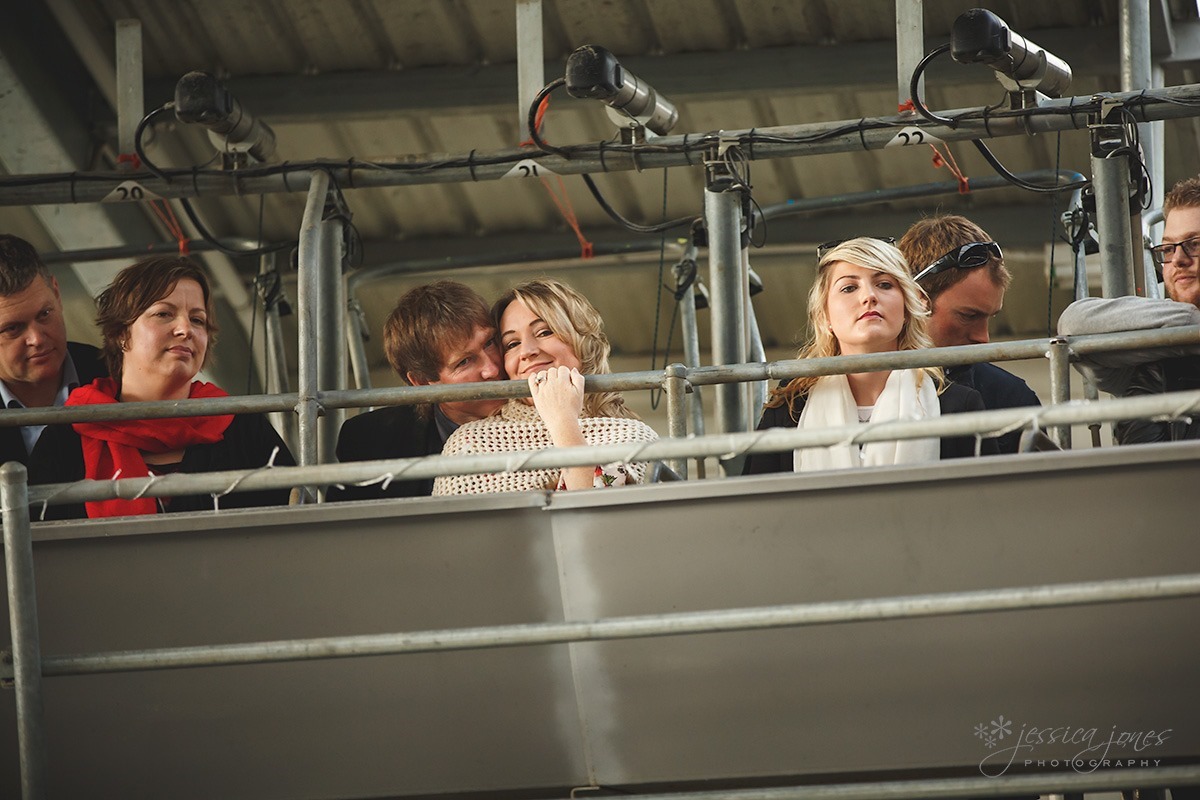 Many guests came farm-ready with pretty gumboots.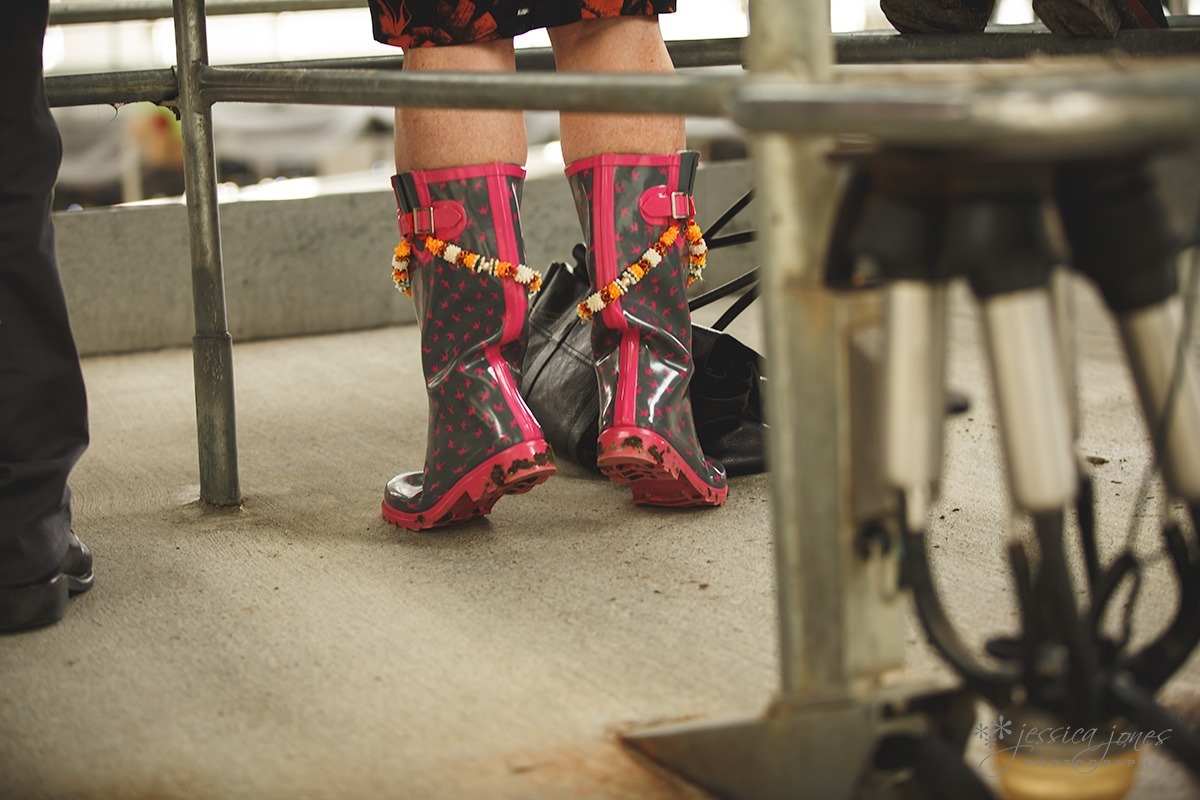 Some guests struggled to stay awake.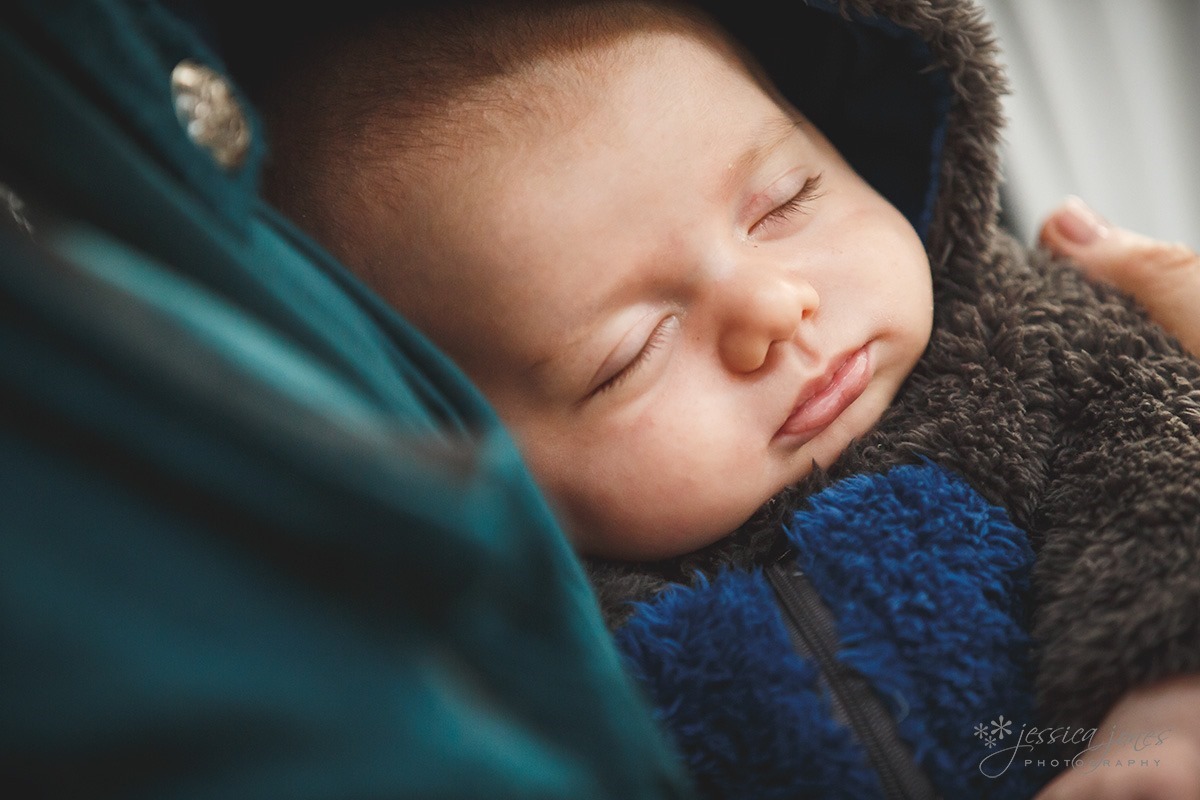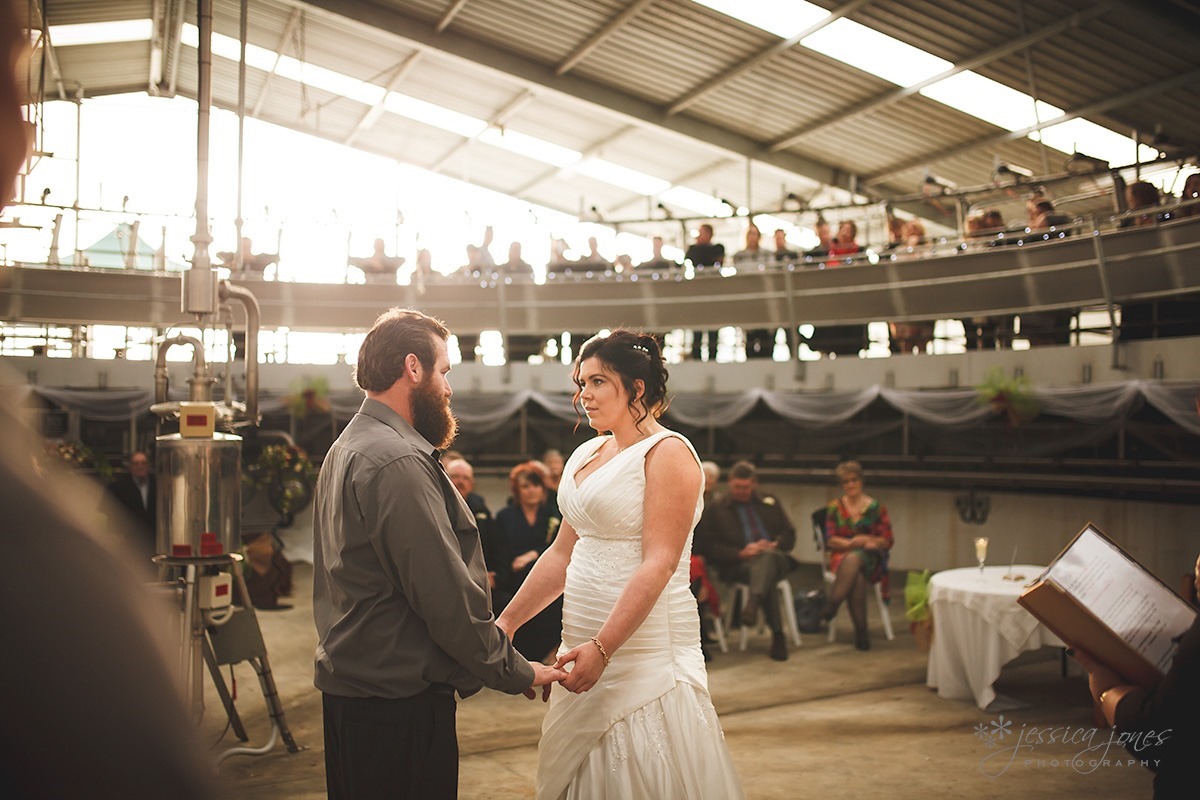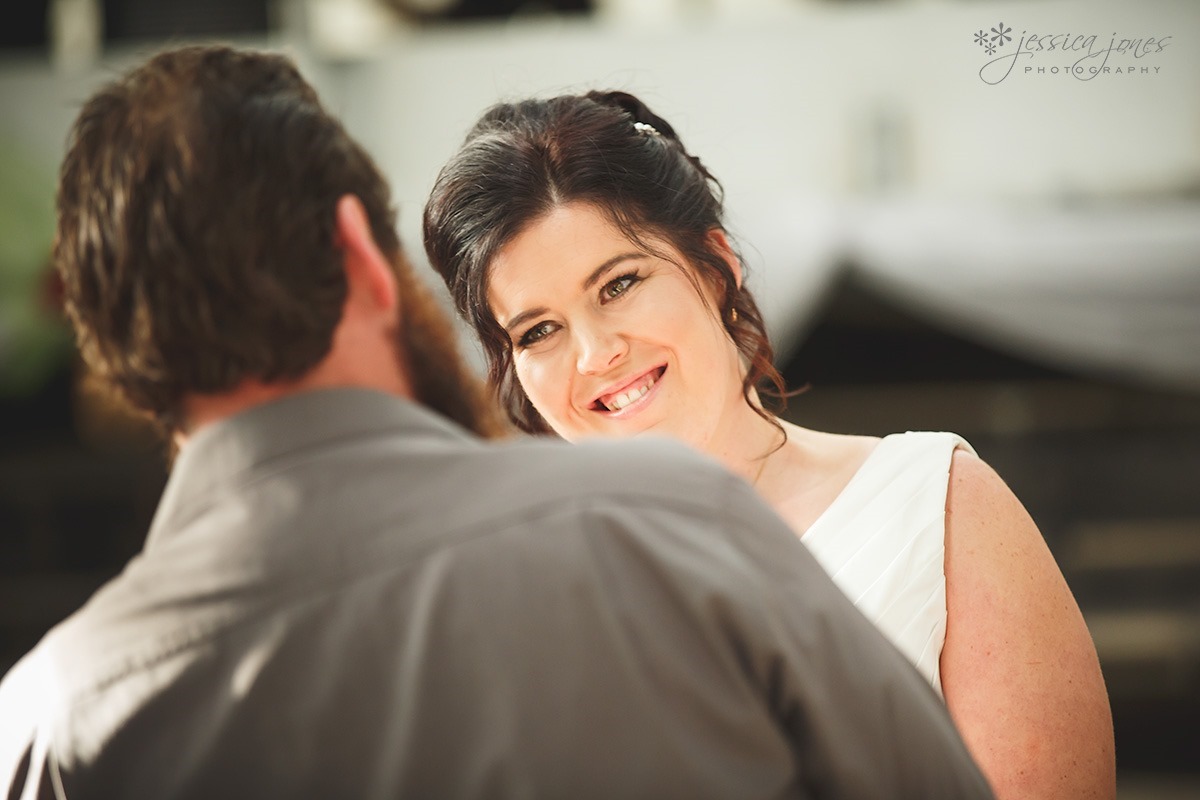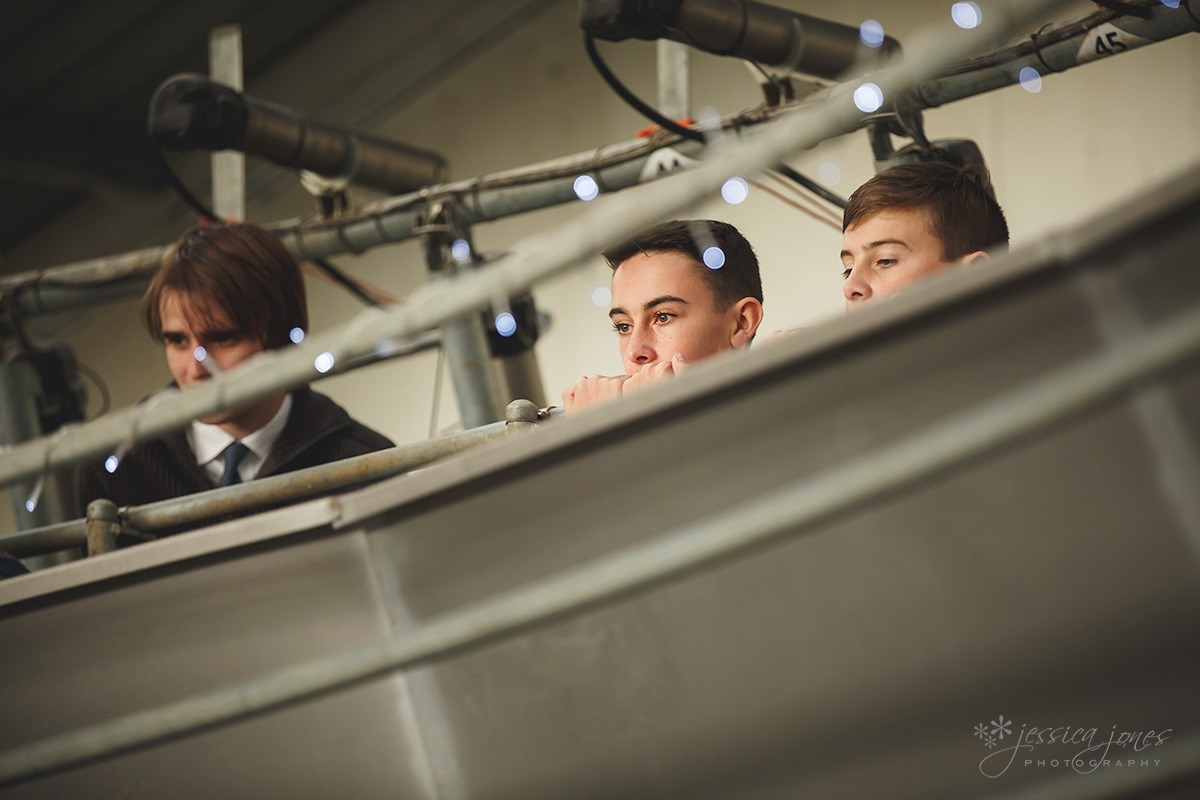 Pat's wedding ring was actually a wedding chain, it'll mean he can keep it on even when he's hard at work!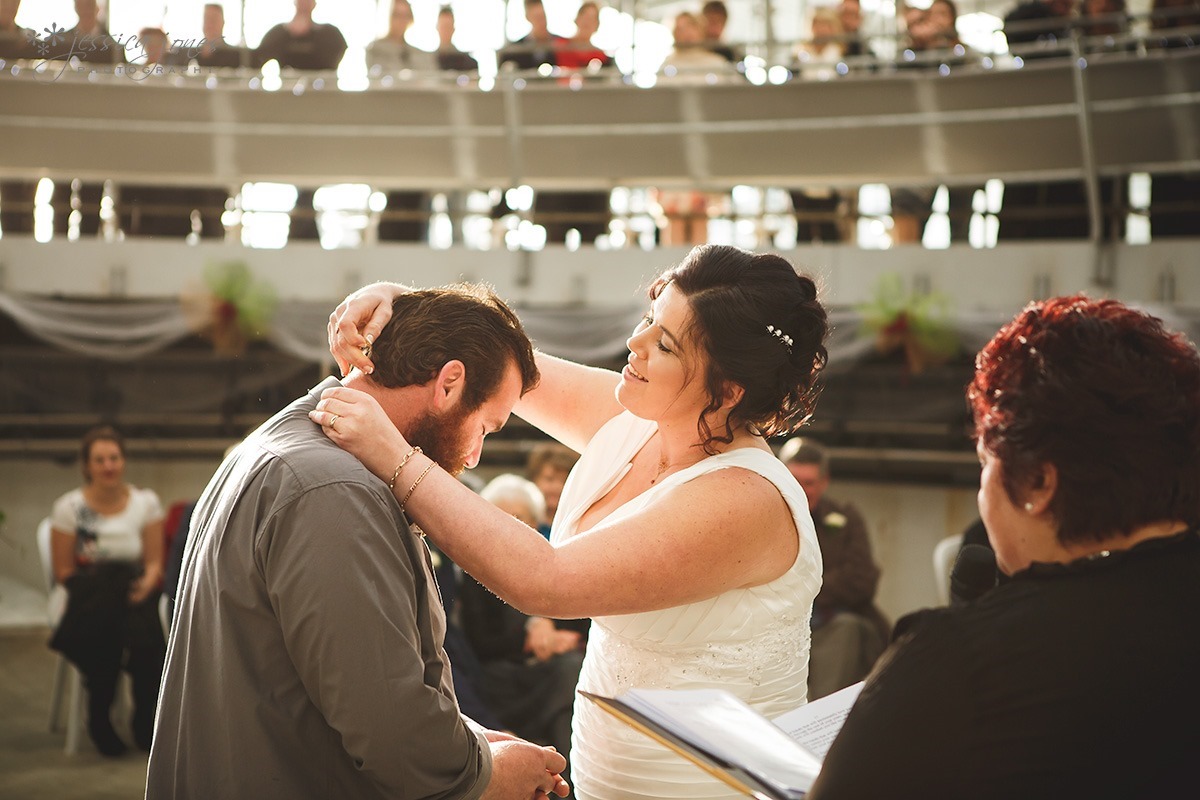 So here's the part no one saw coming. Often weddings will have a part of the ceremony where they literally 'tie the knot'. It's the joining of each other's hands while the celebrant ties something around them and pronounces a blessing. In case you hadn't yet spotted it, Patrick and Stacey have a fantastic sense of fun and so to go along with this, they chose milking cups to symbolically tie them together.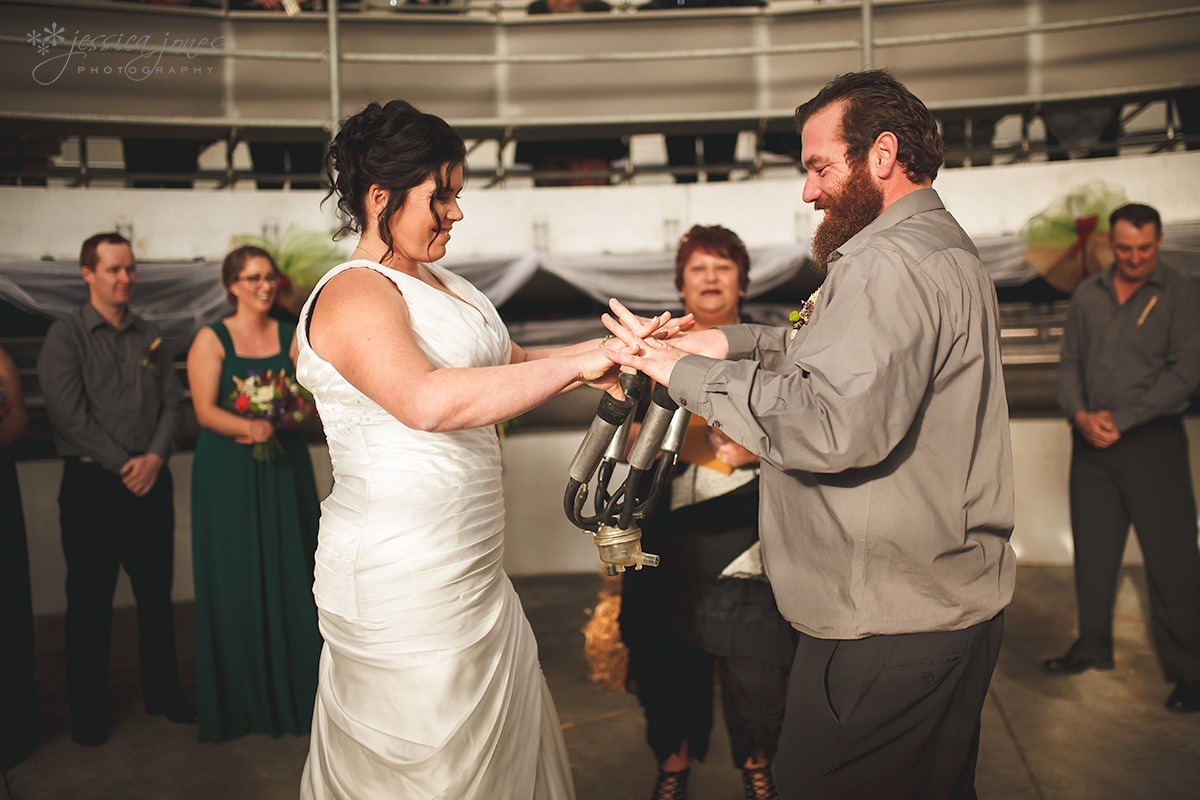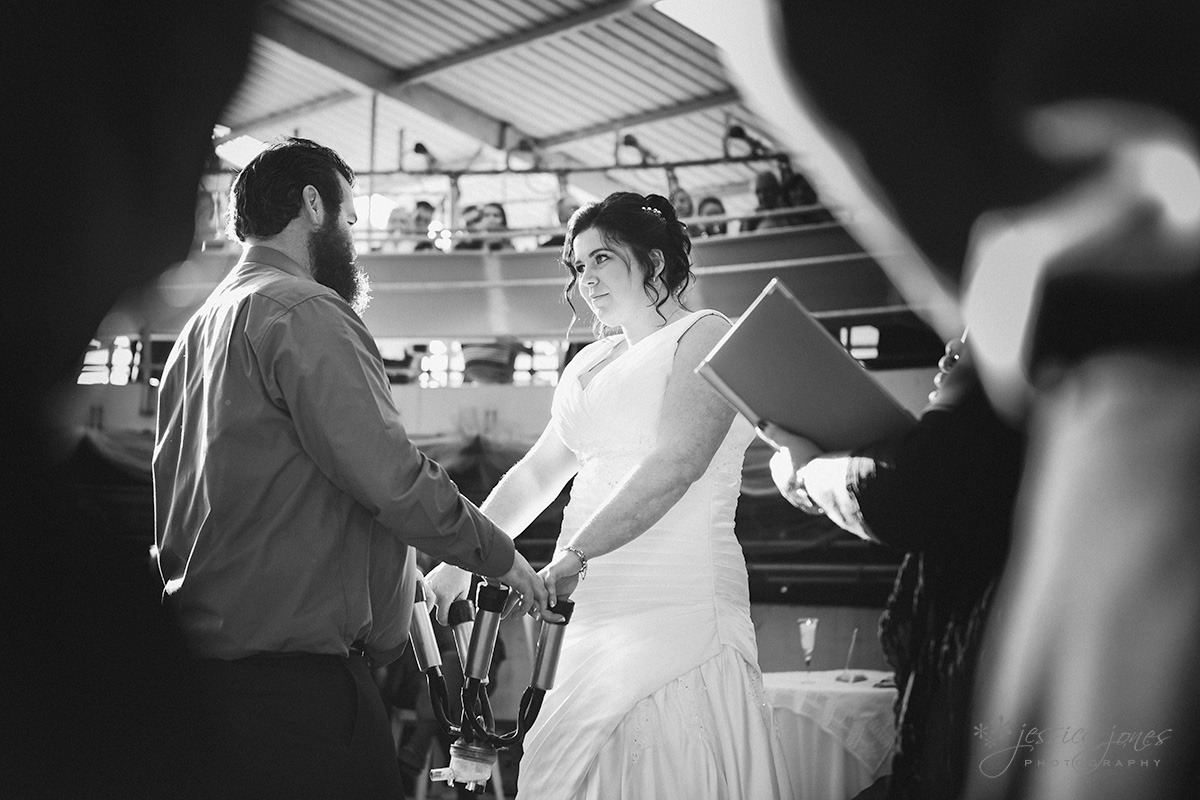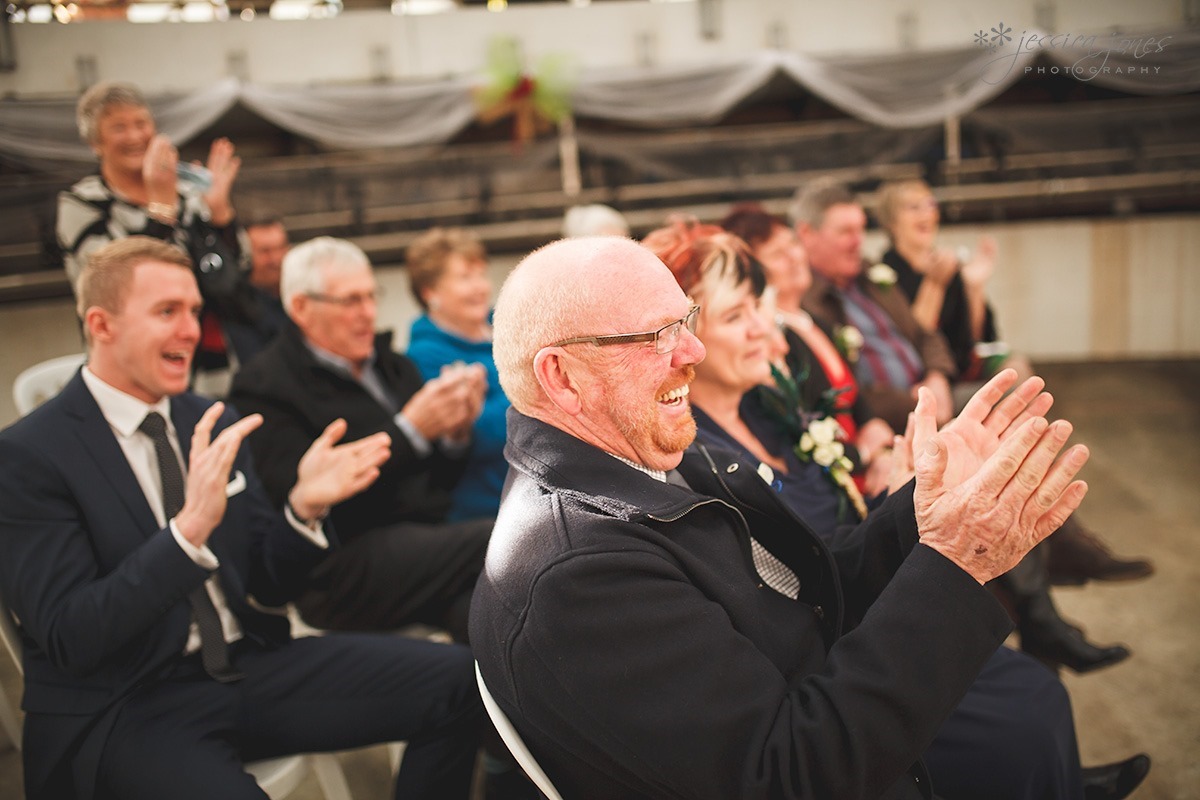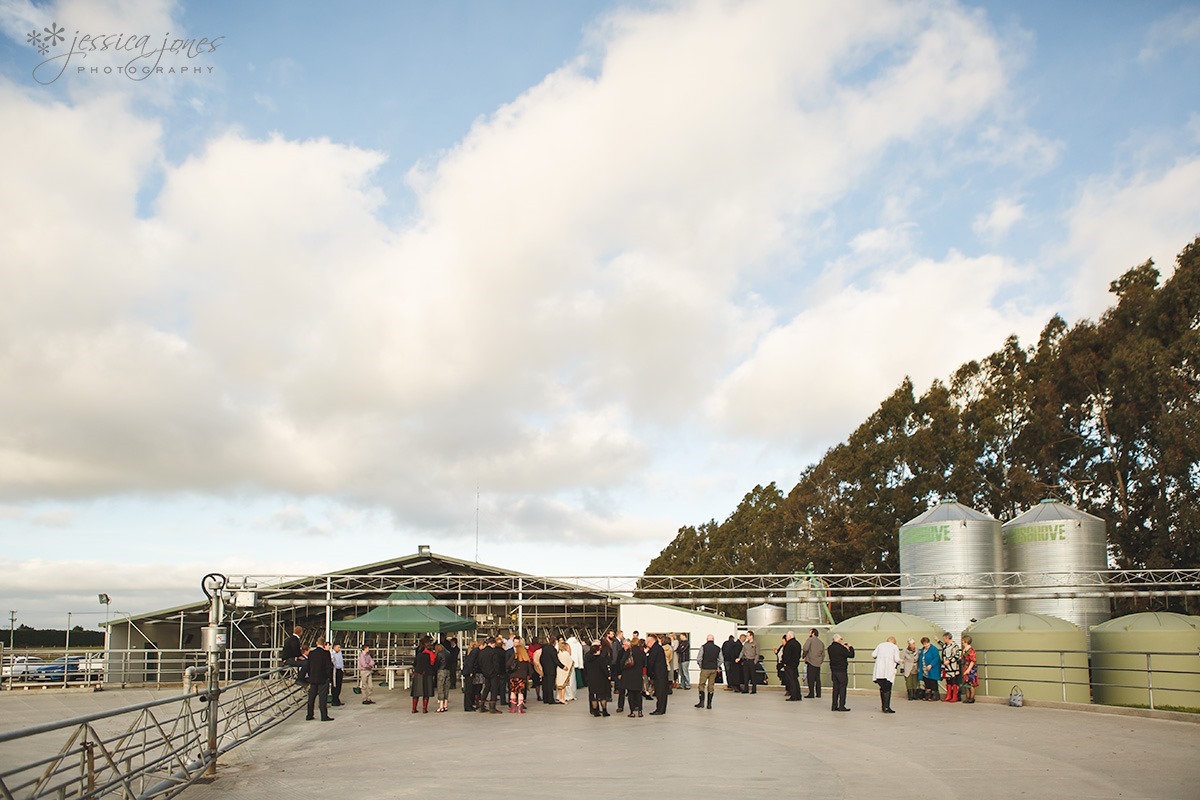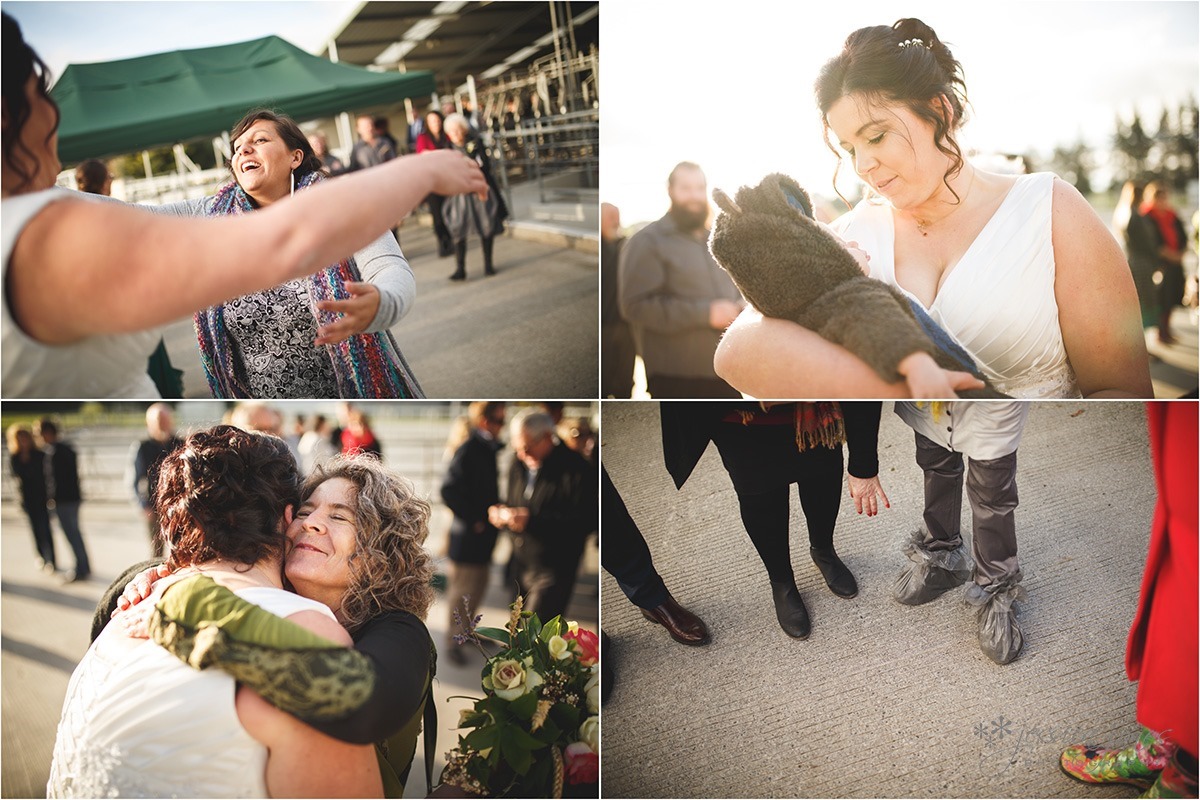 Please note the Grandma sandwich.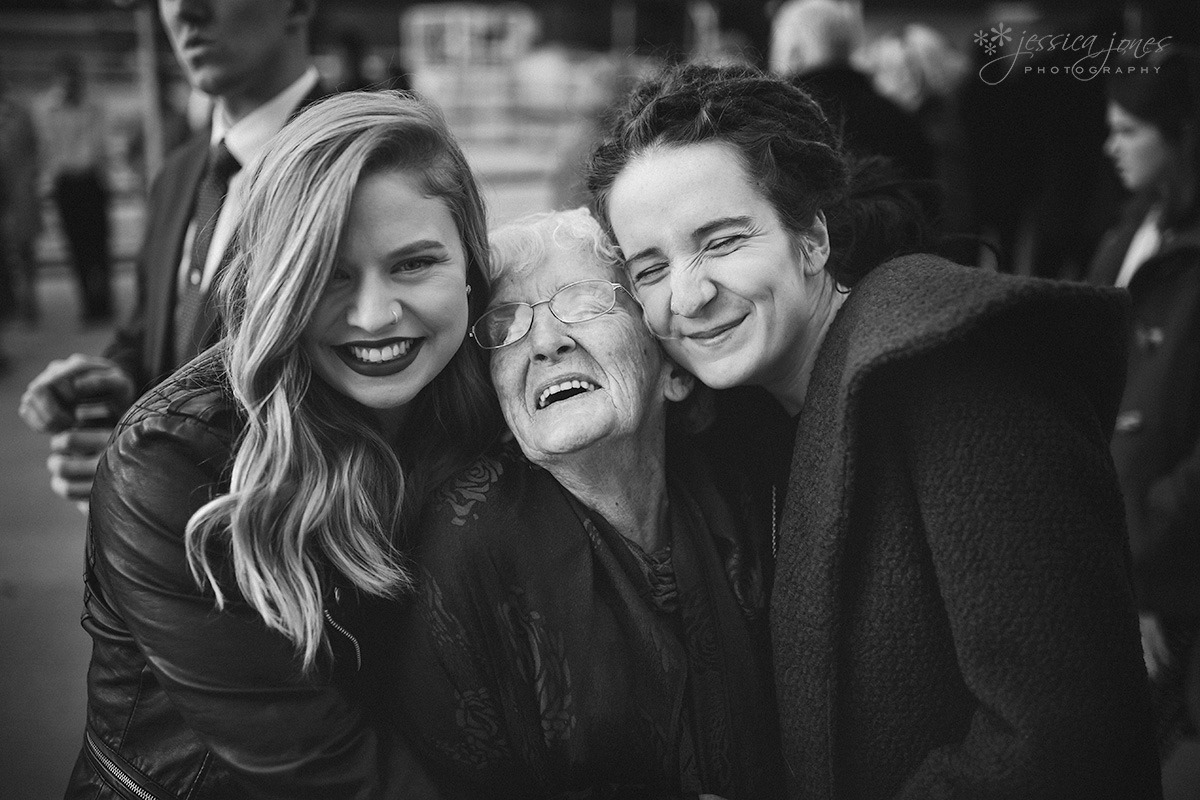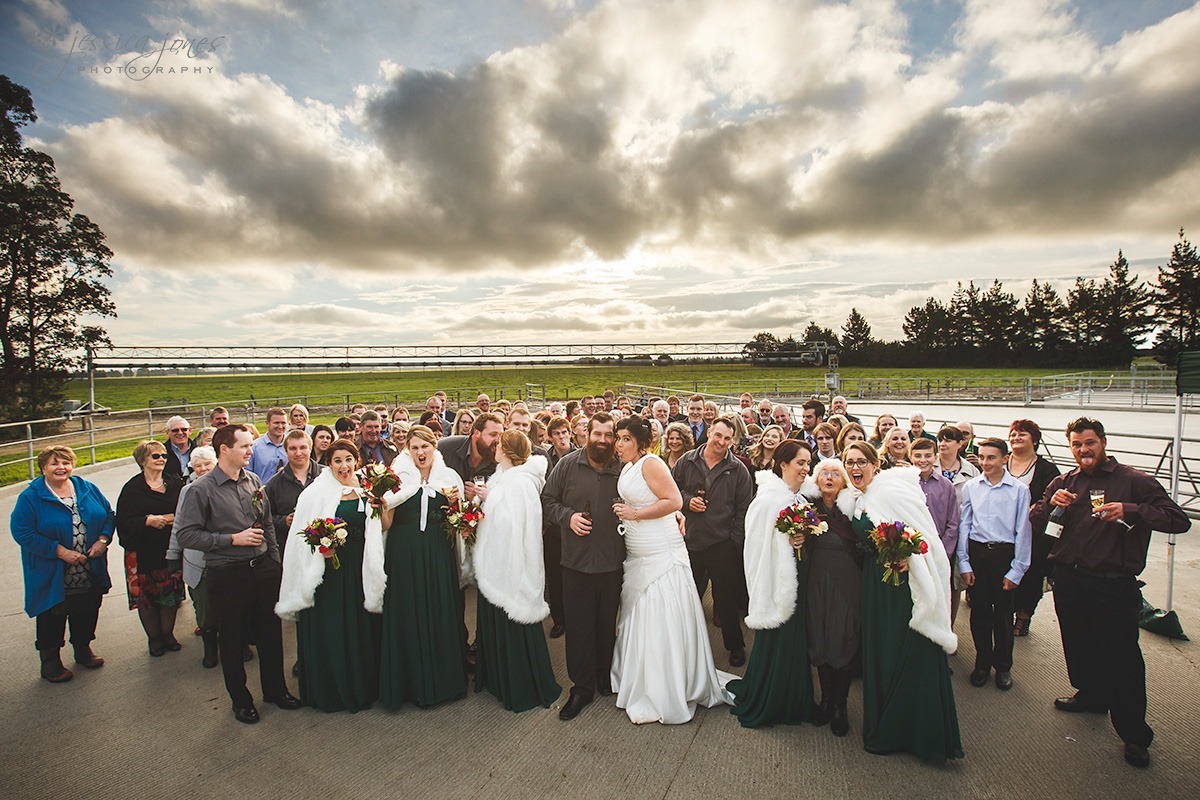 I can't even tell you how much I love winter light. We were secretly hoping for a bit of snow in the weeks leading up to the wedding, but the day really couldn't have been more perfect with it's pretty light and balmy temperature (well, balmy for late June!)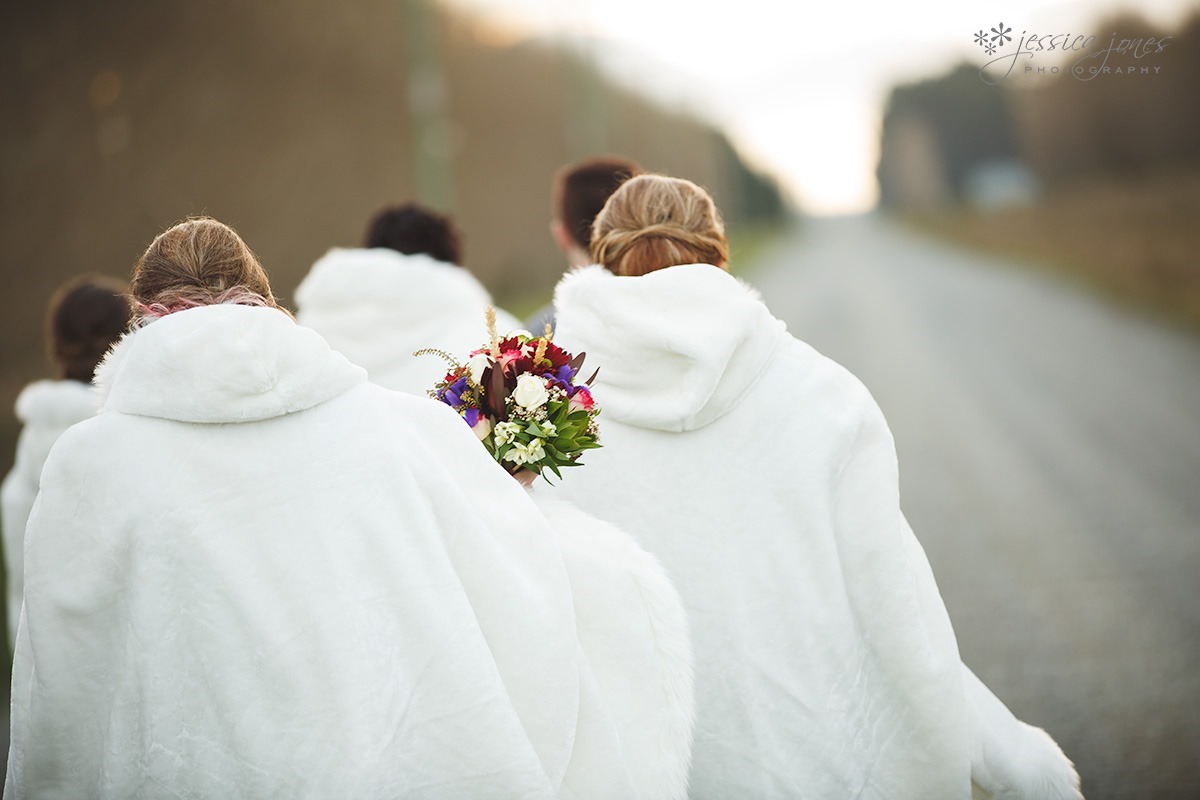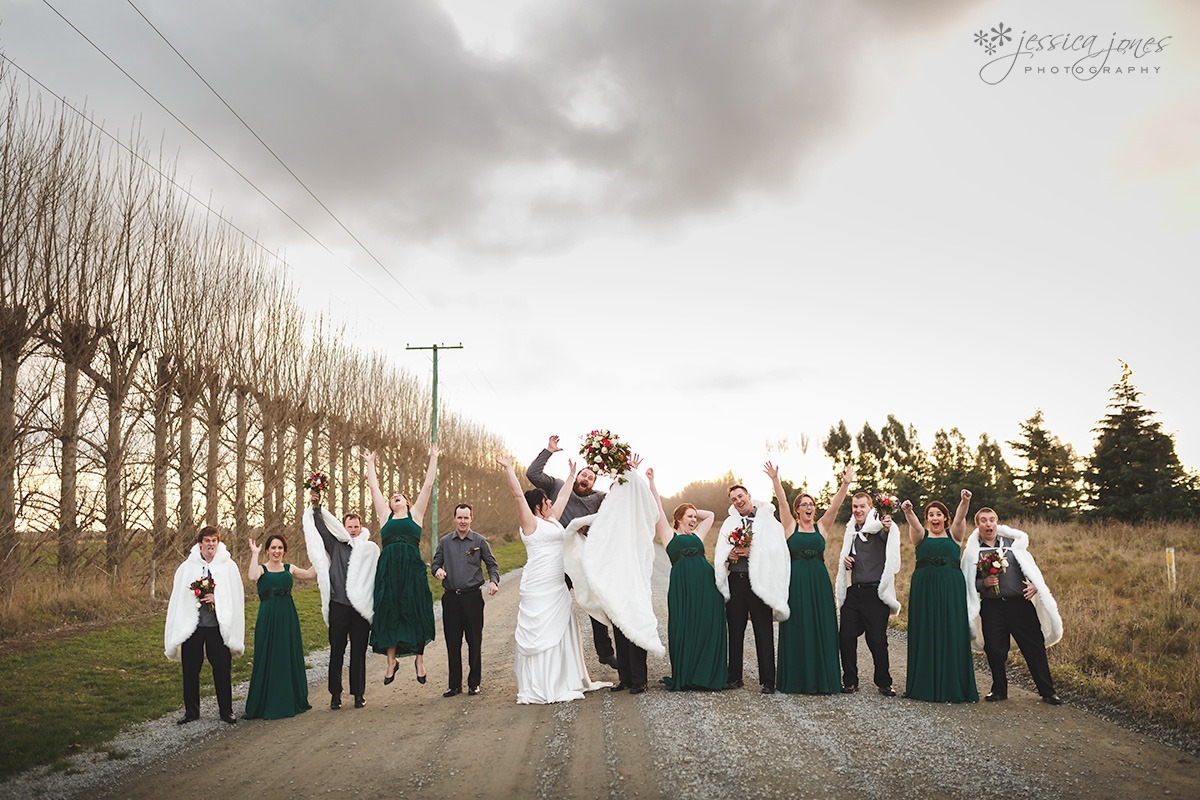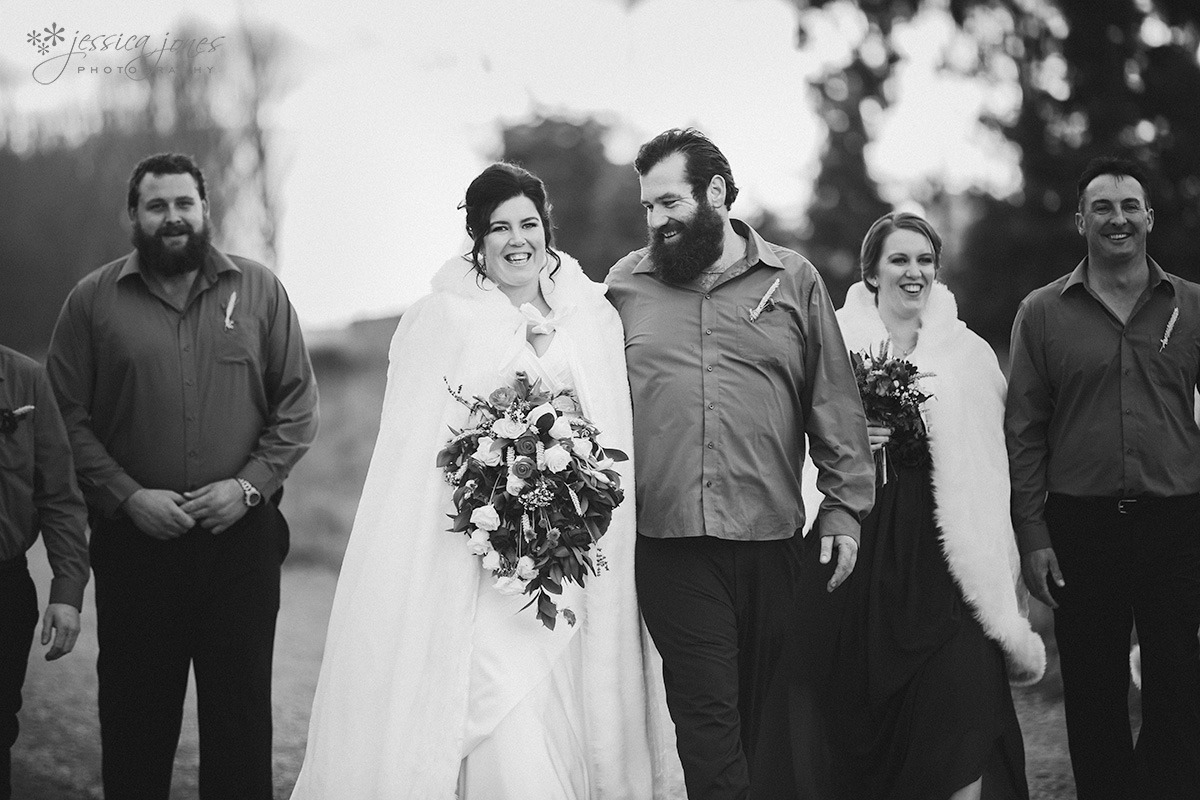 There's always one who is just that little bit keener than anyone else to get the party started.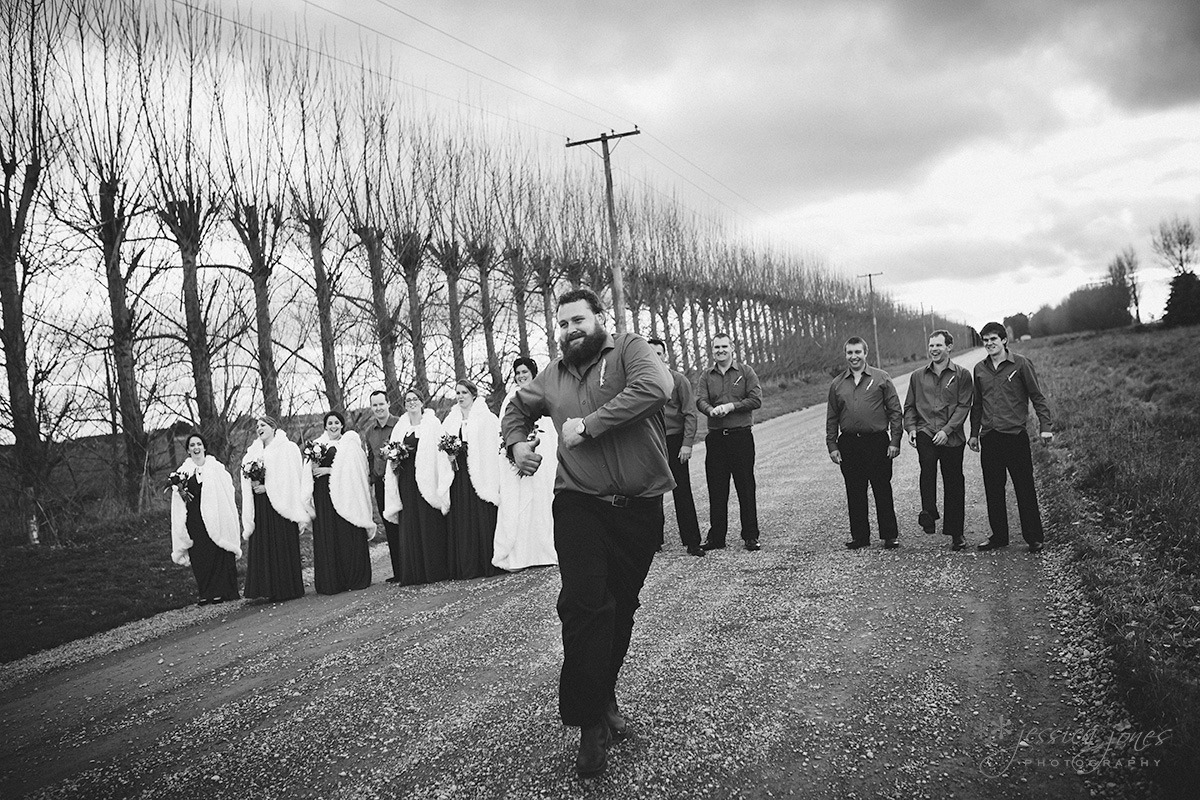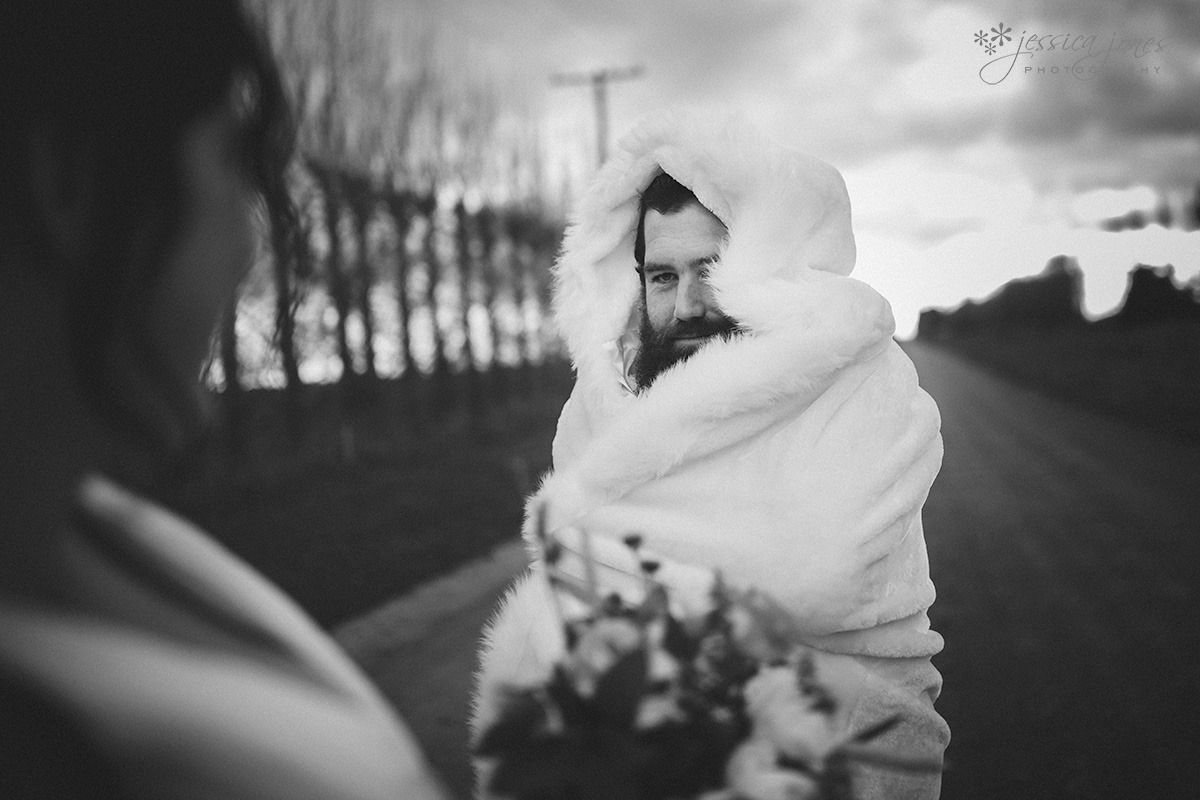 Utterly adorable, these two.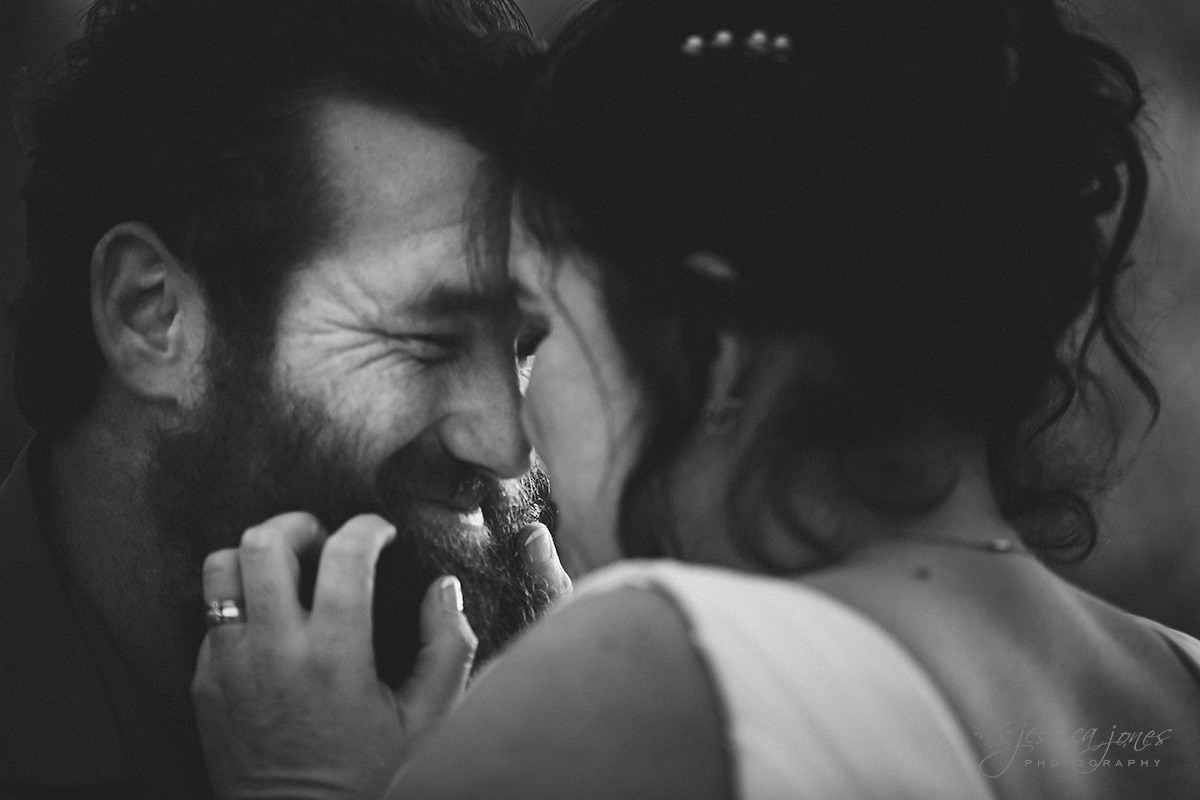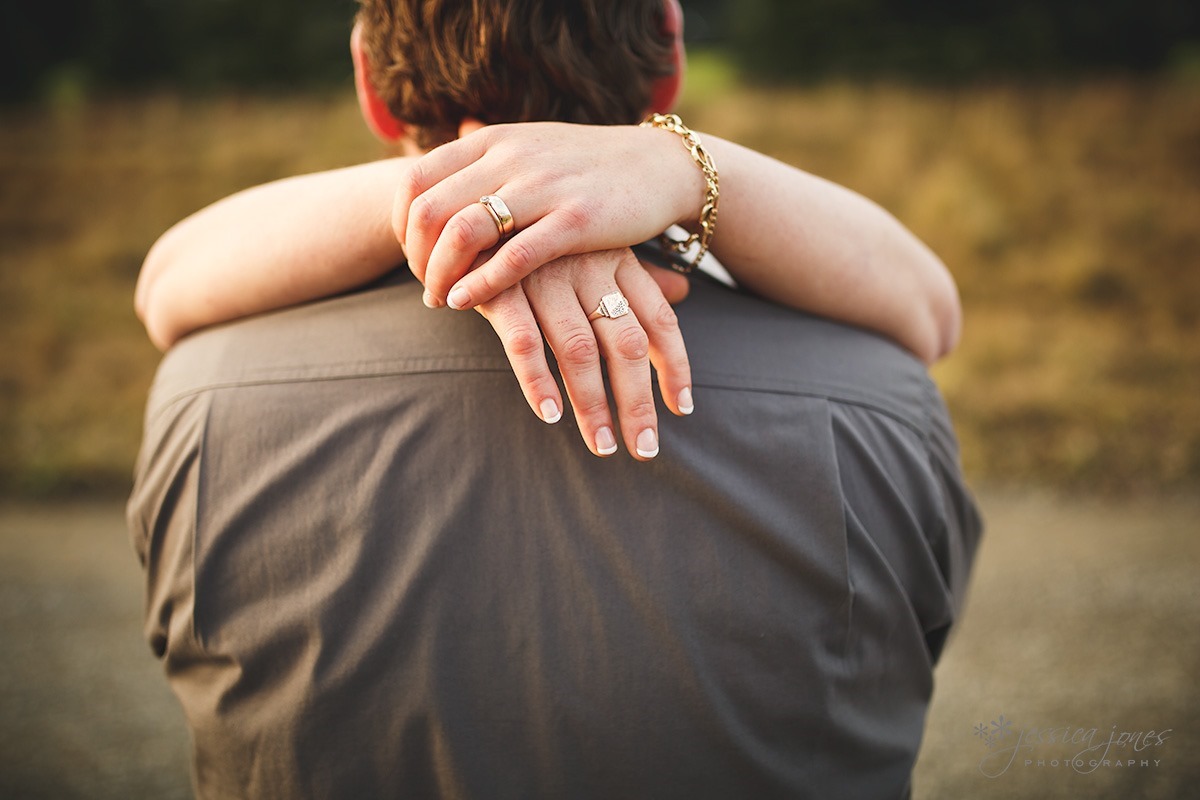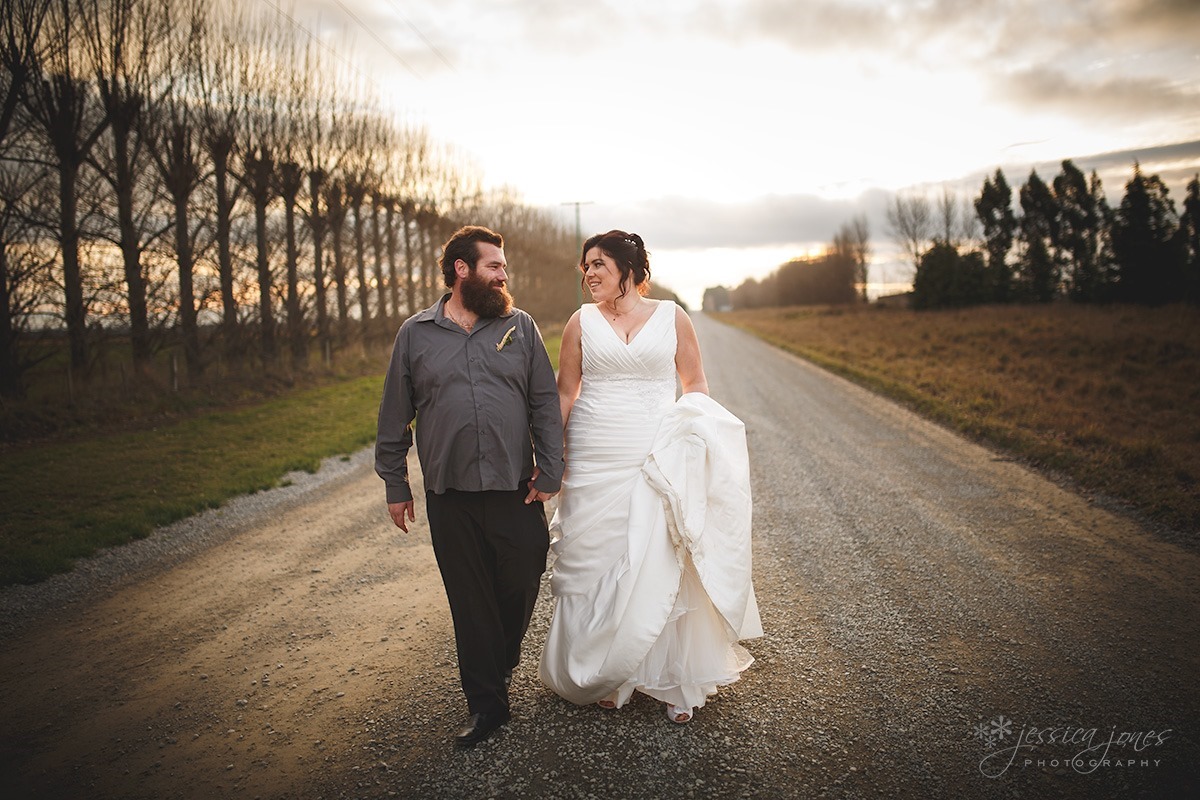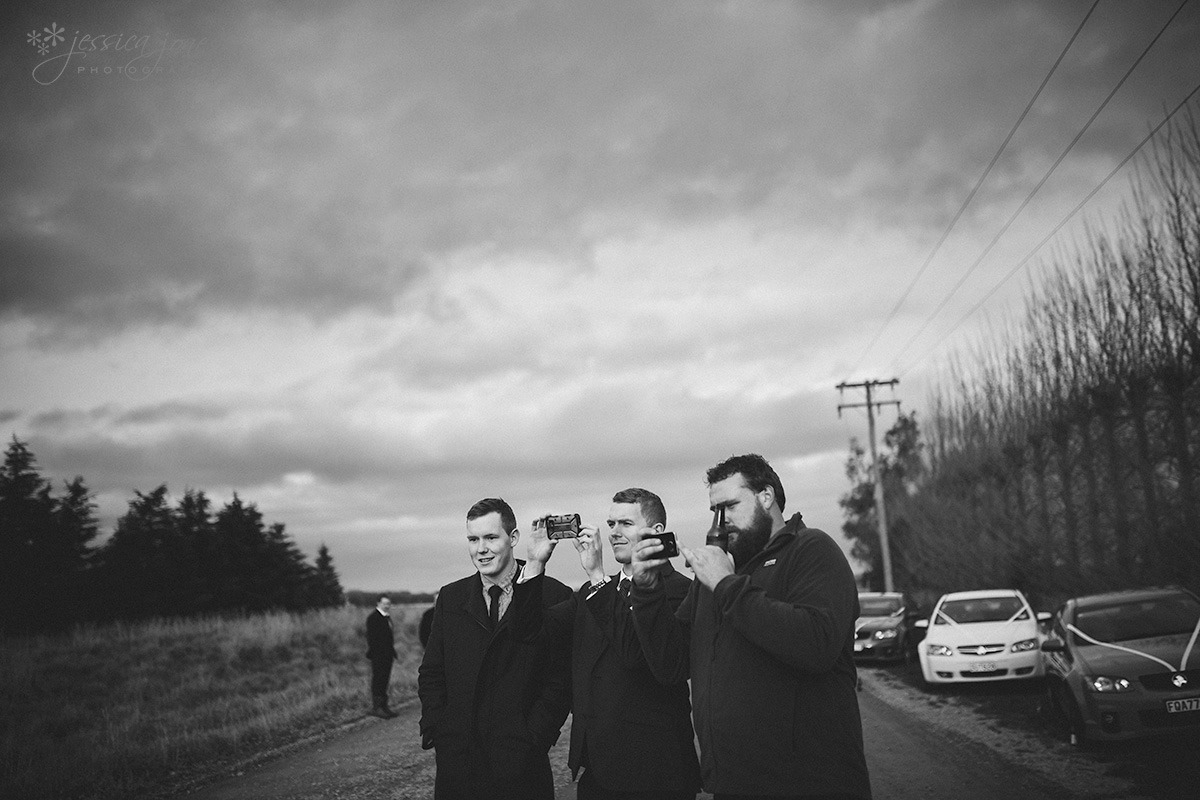 We had some rain in the lead up to the wedding, which meant there was a tiny bit of mud around the place. No one really minded.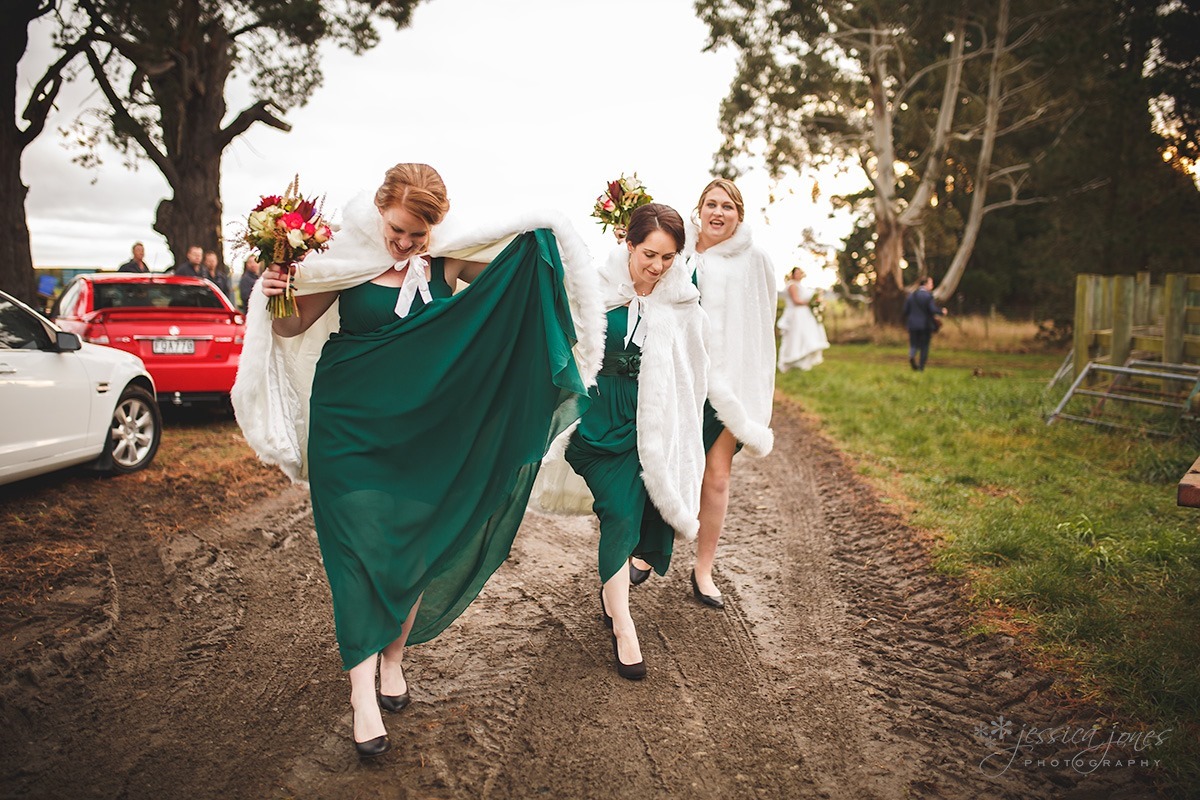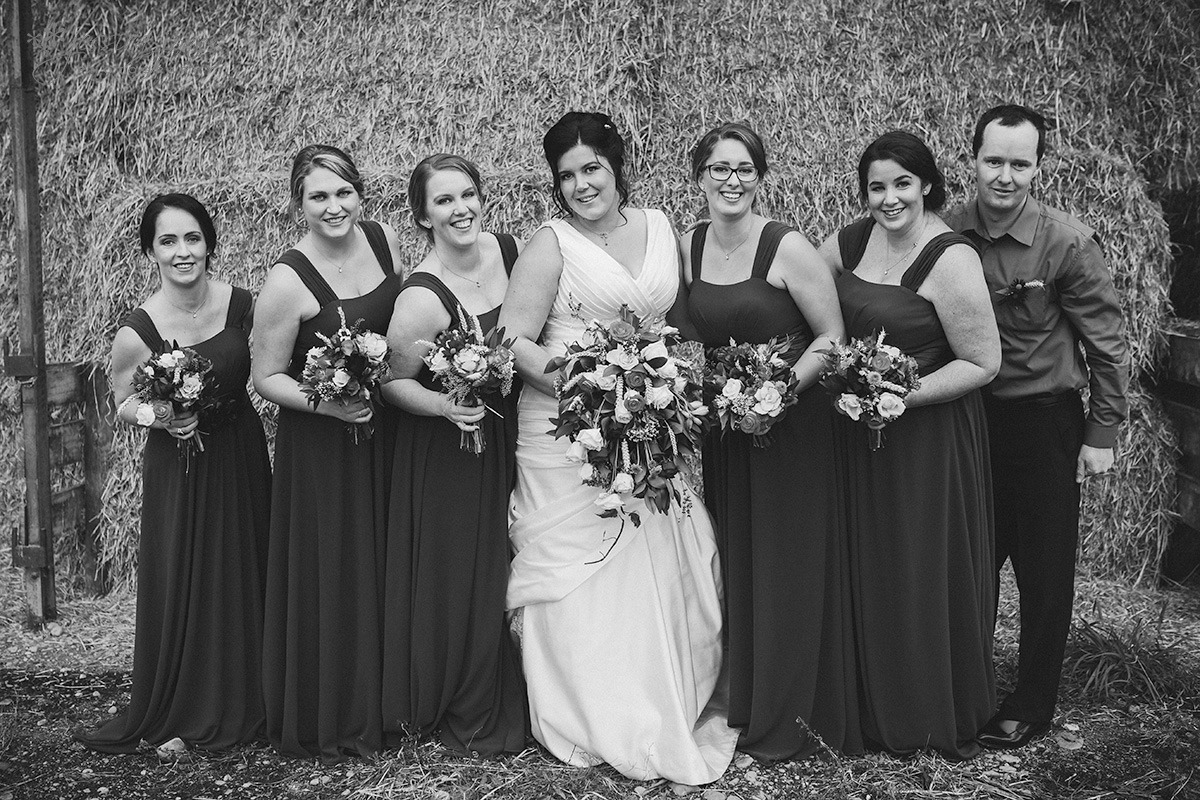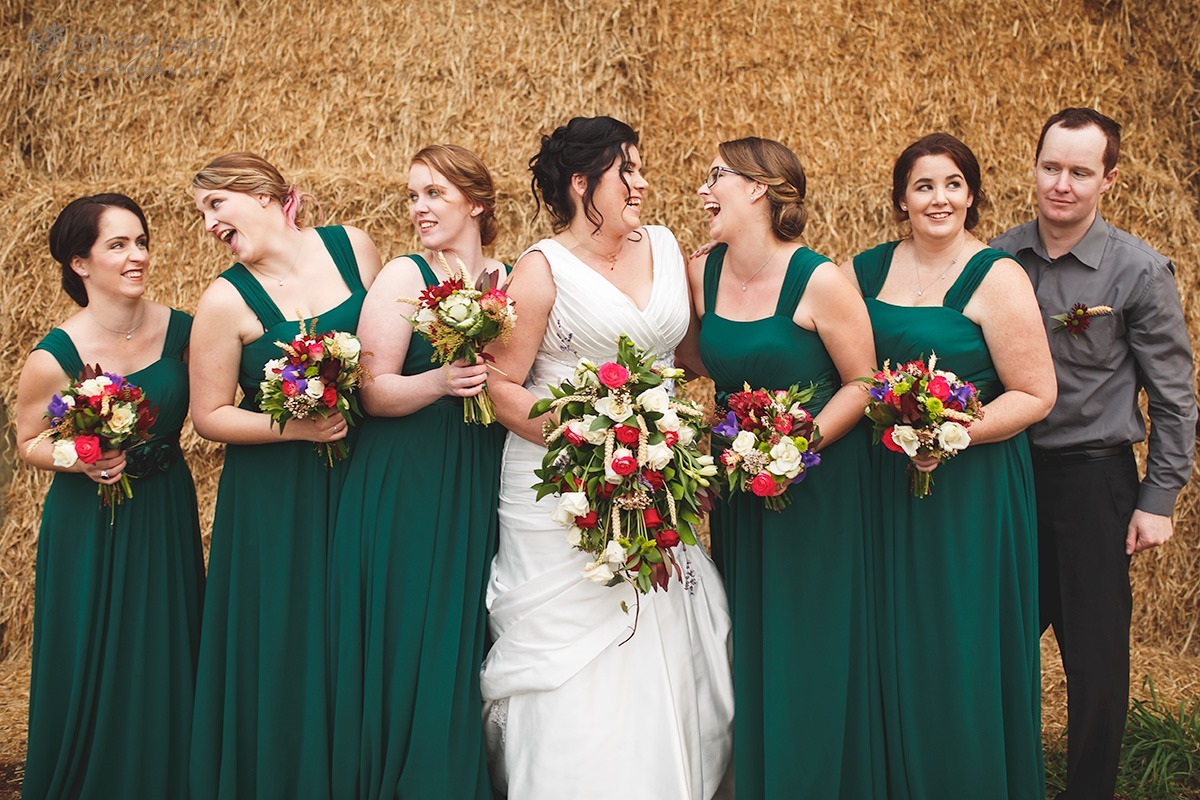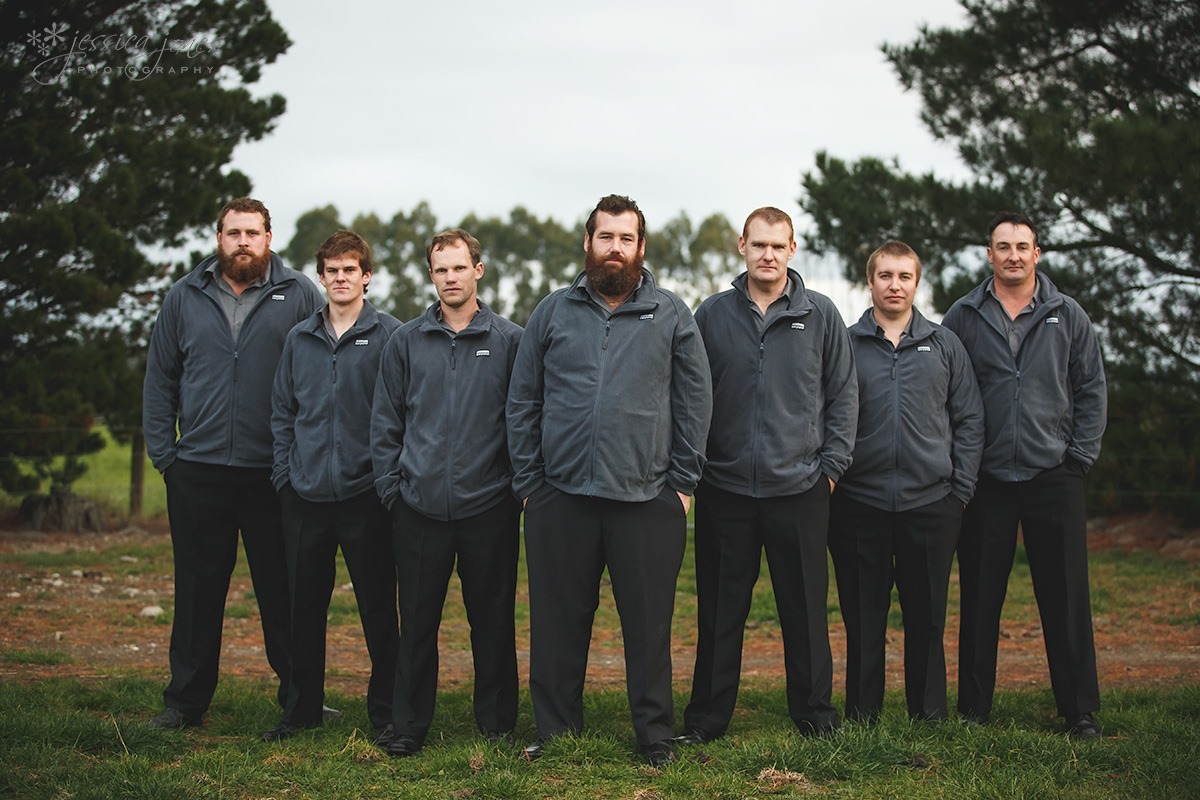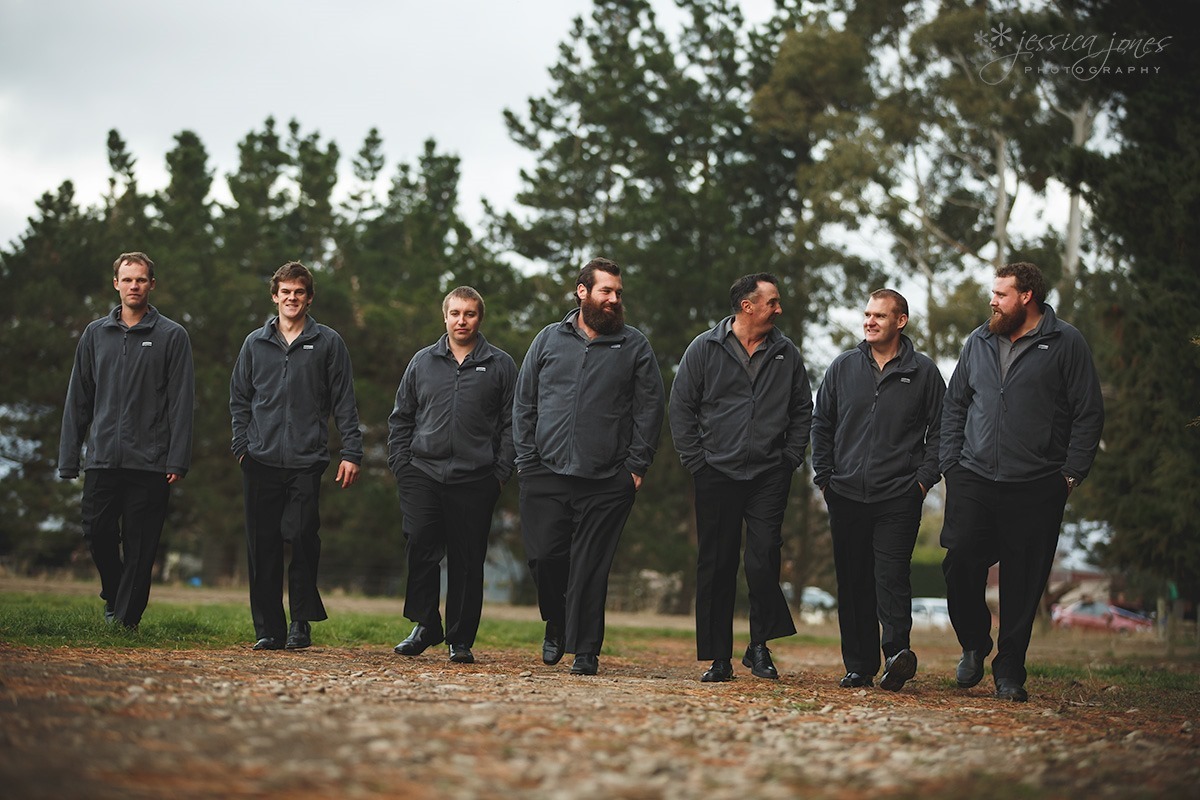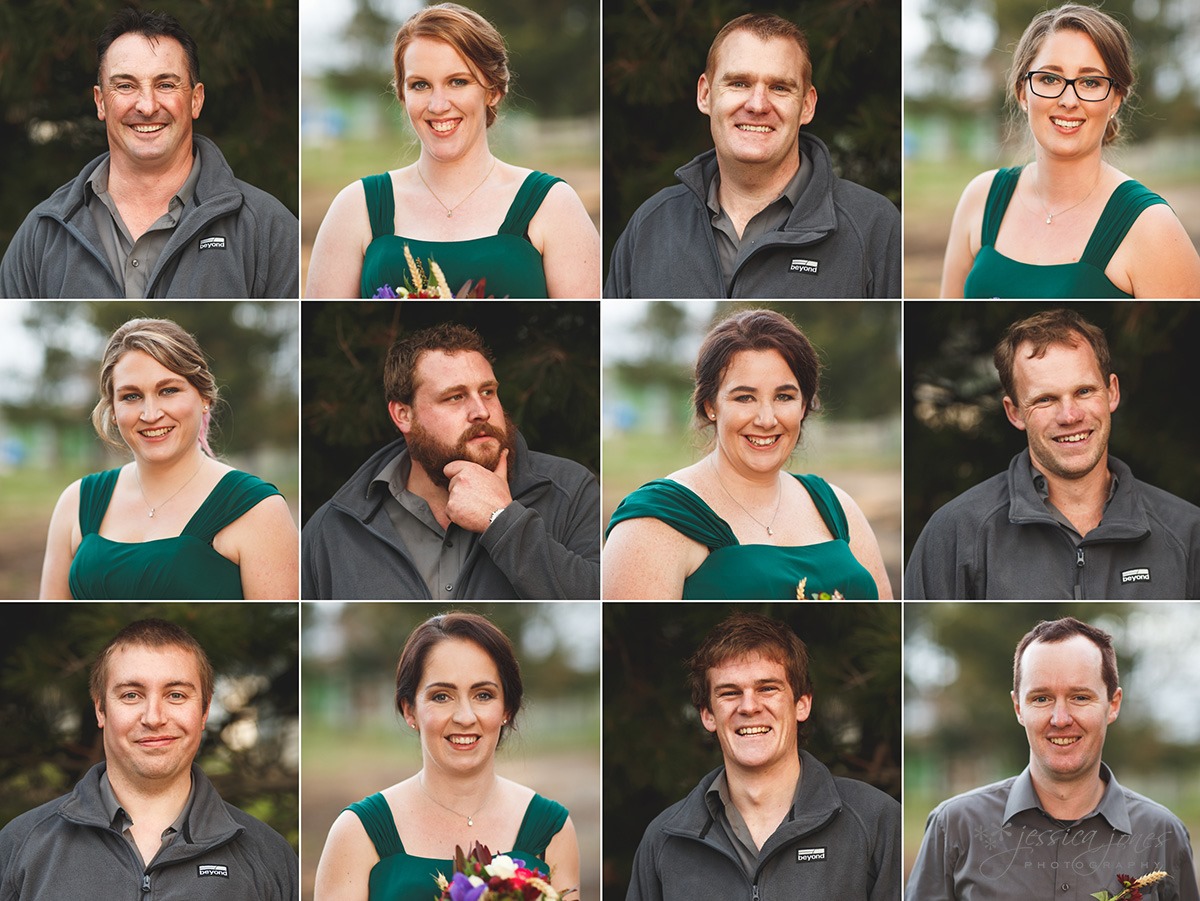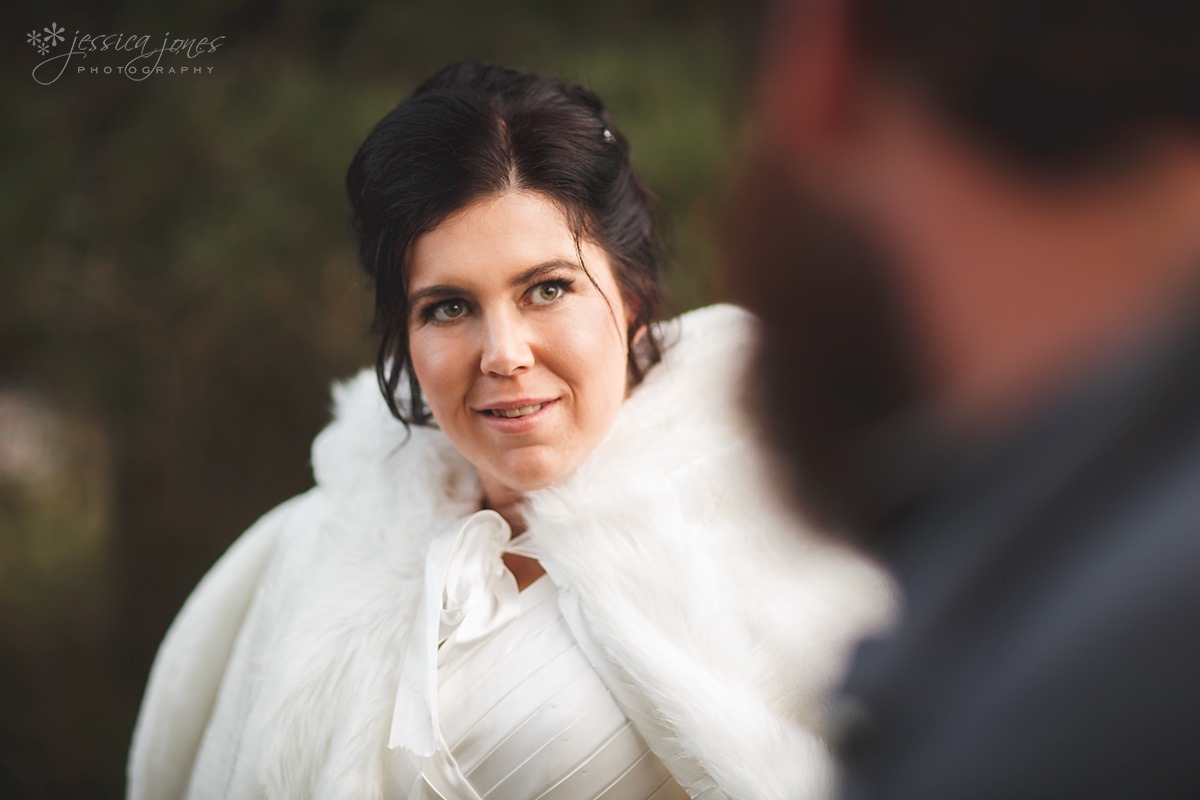 Stacey says she remembers as a little girl telling her mother that she was going to marry a farmer one day. This match couldn't have been more perfect!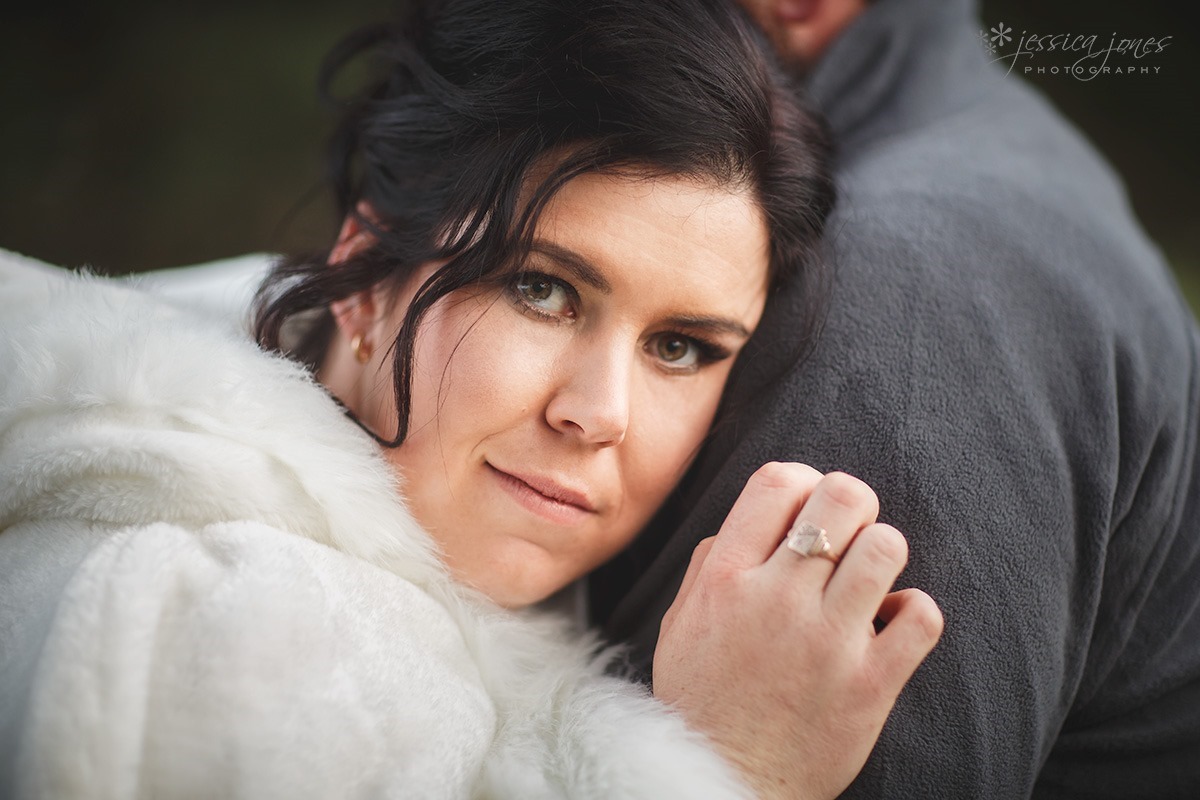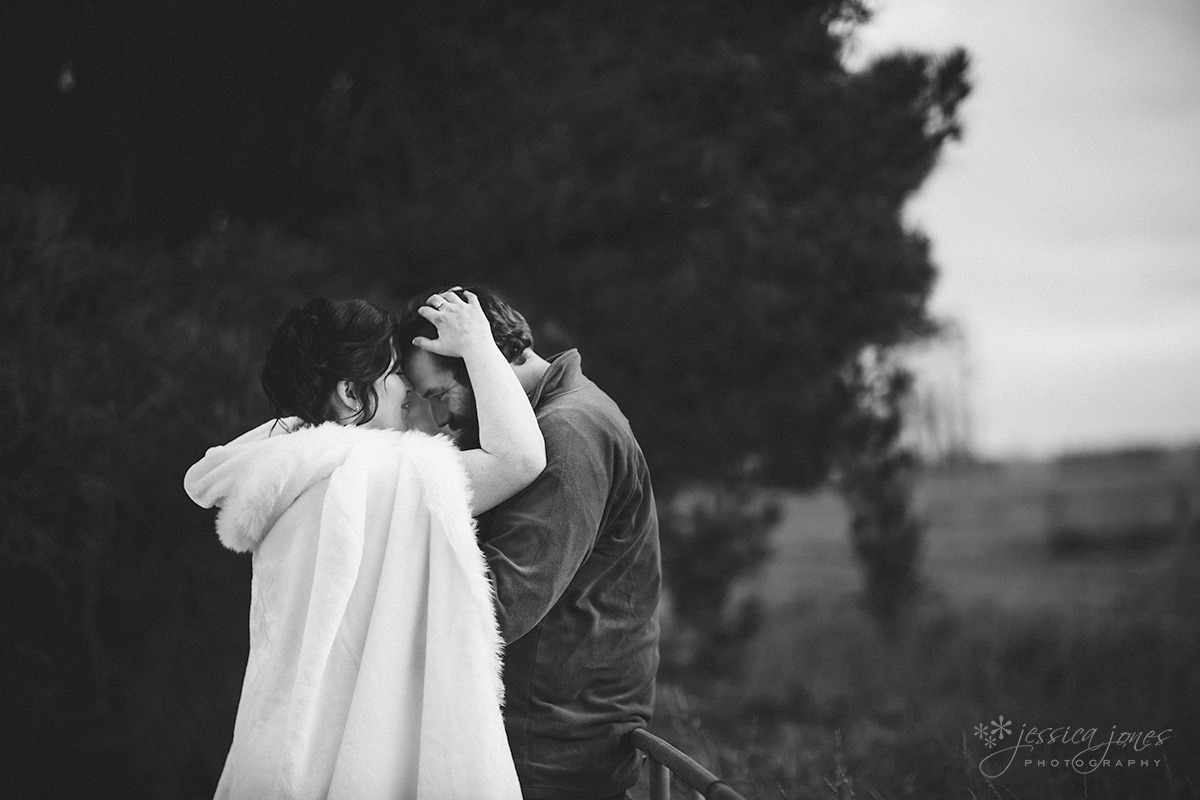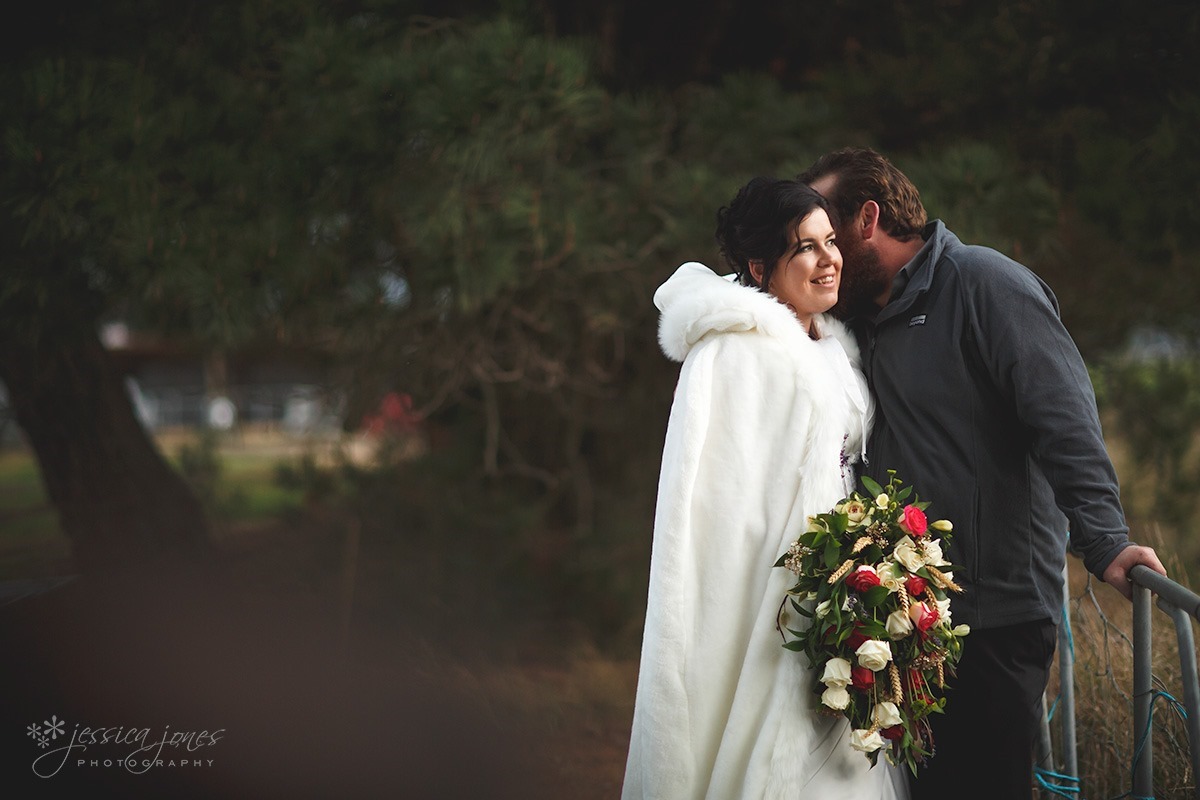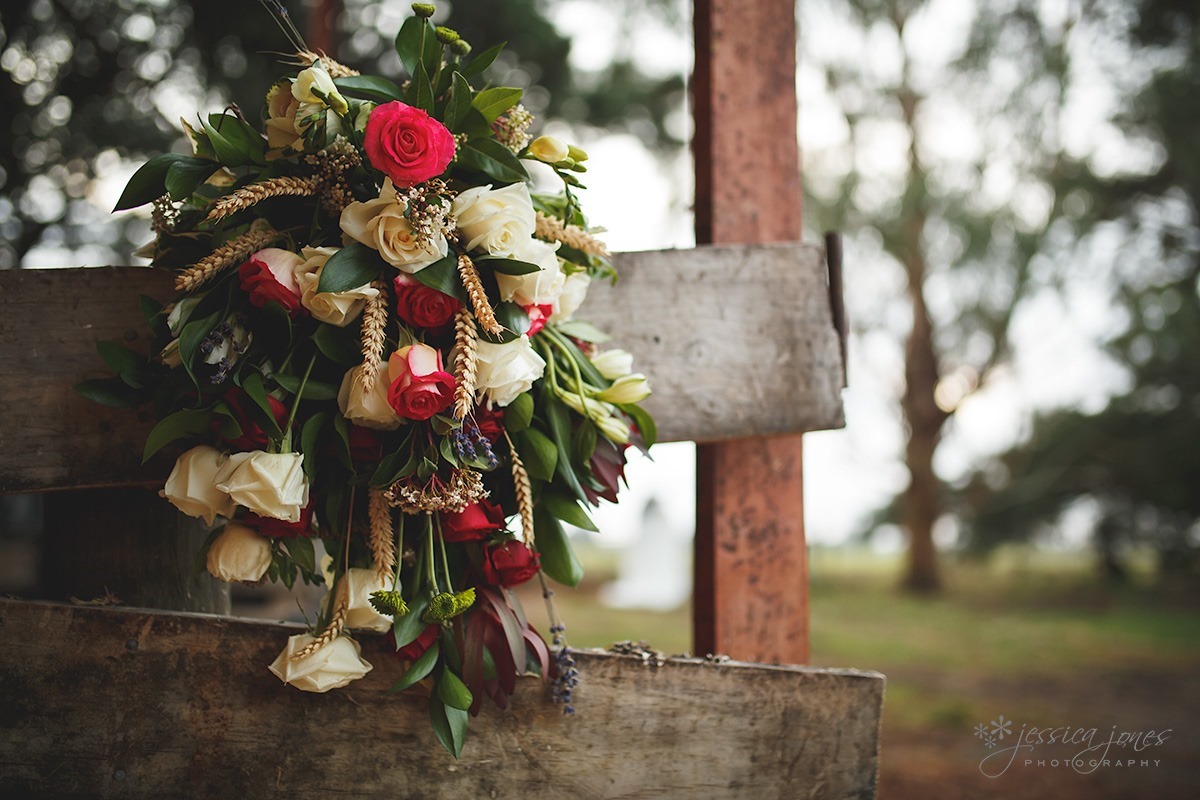 Patrick epitomises what it means to be a jolly good Kiwi bloke. Rugged, hard working, no nonsense with a touch of marshmallow filling (but don't tell anyone!)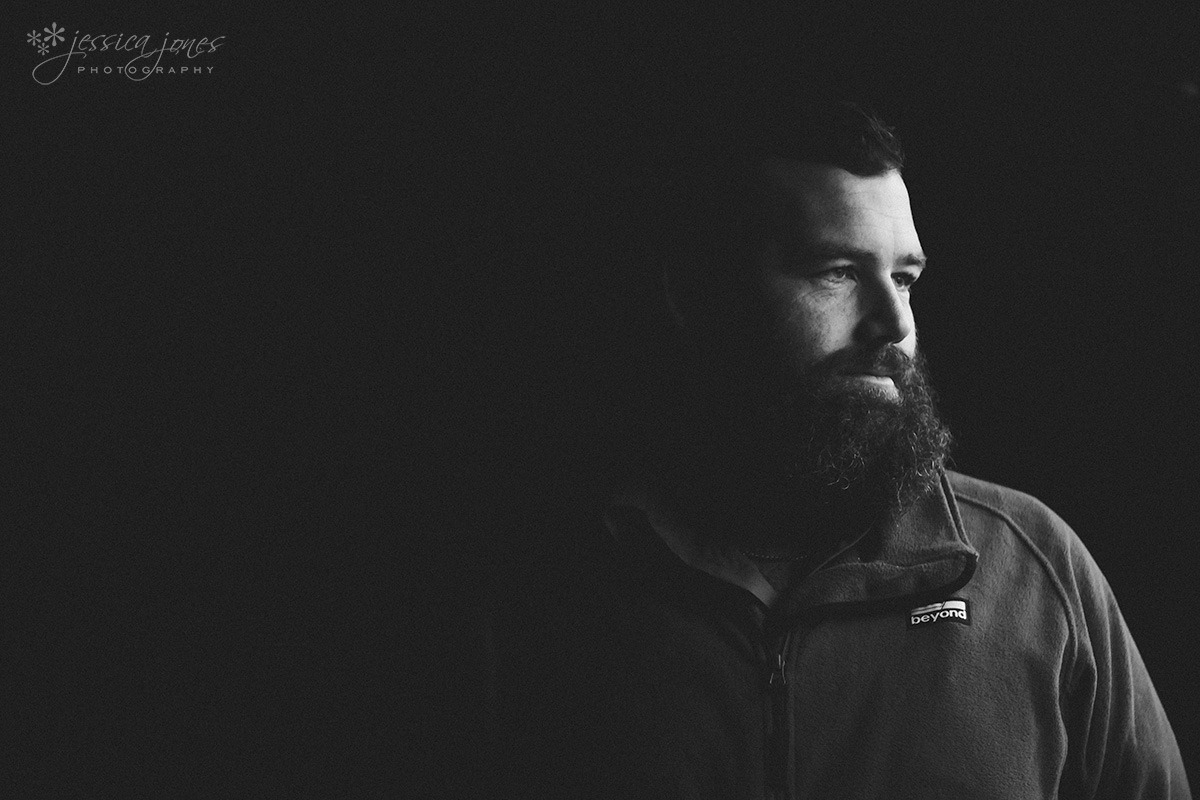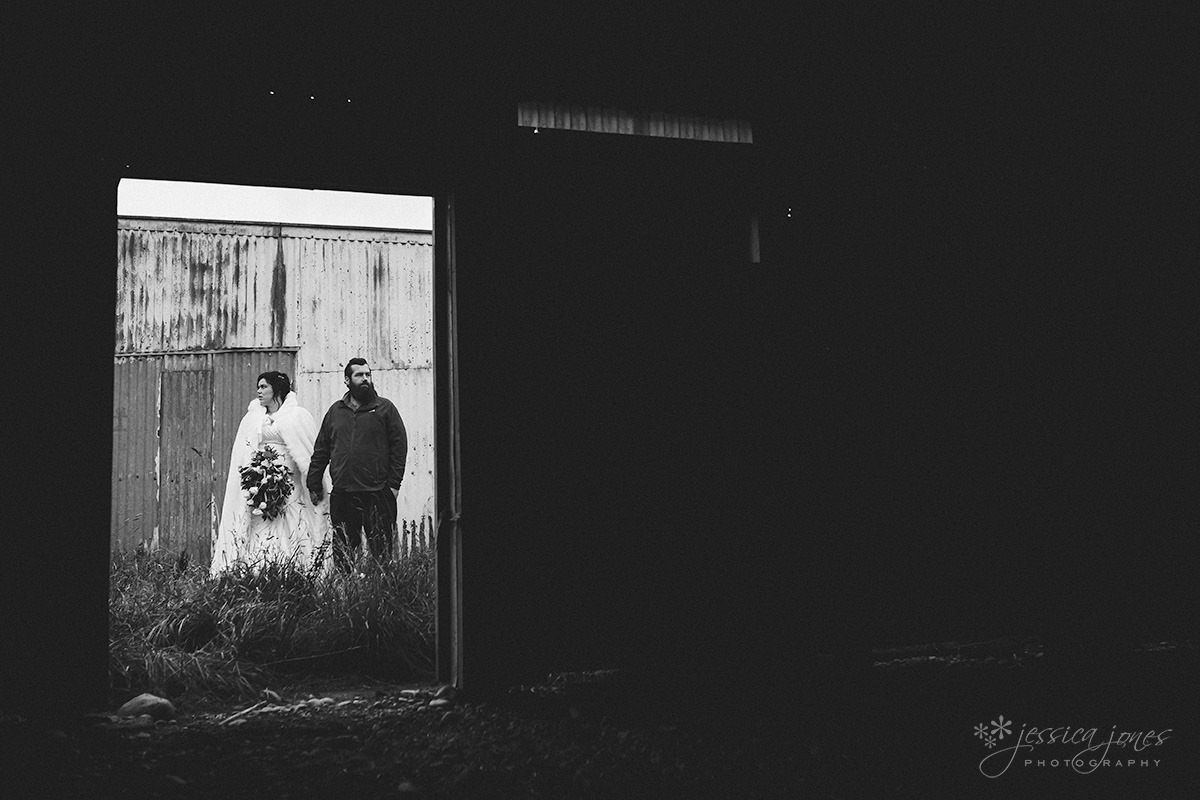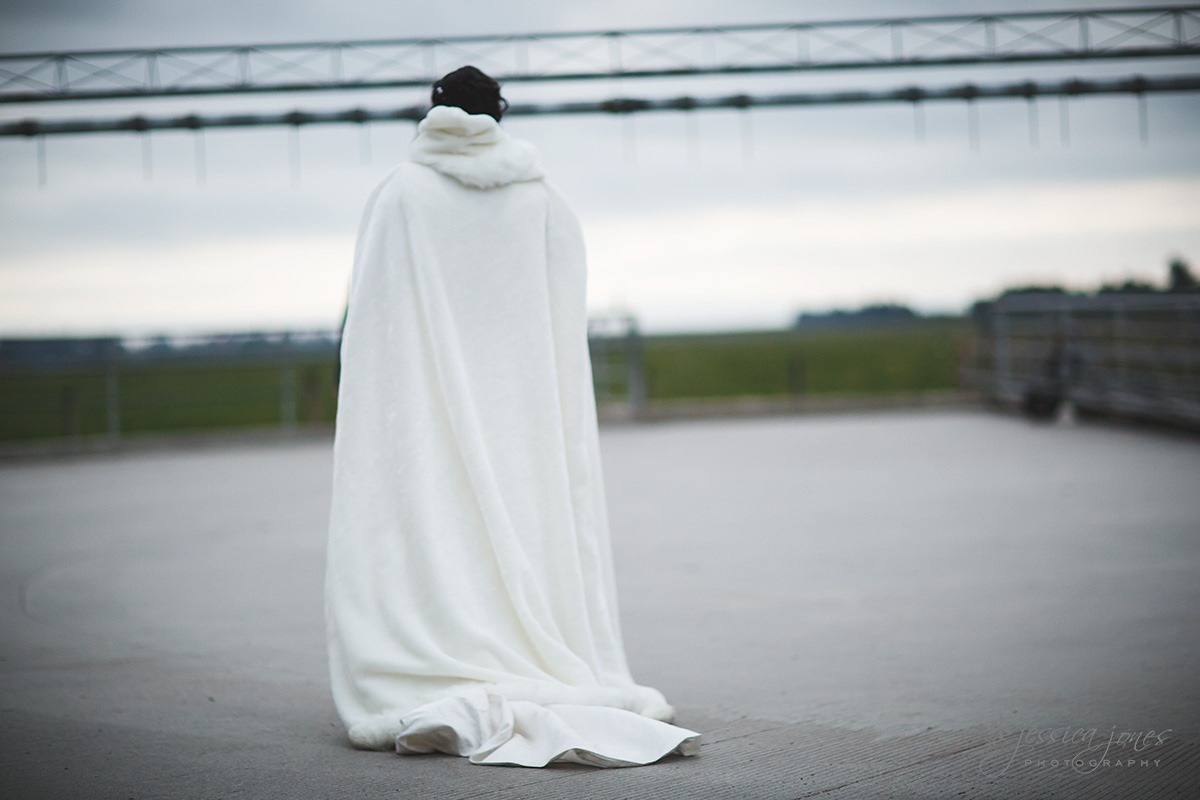 Winter weddings mean an early sunset. Win.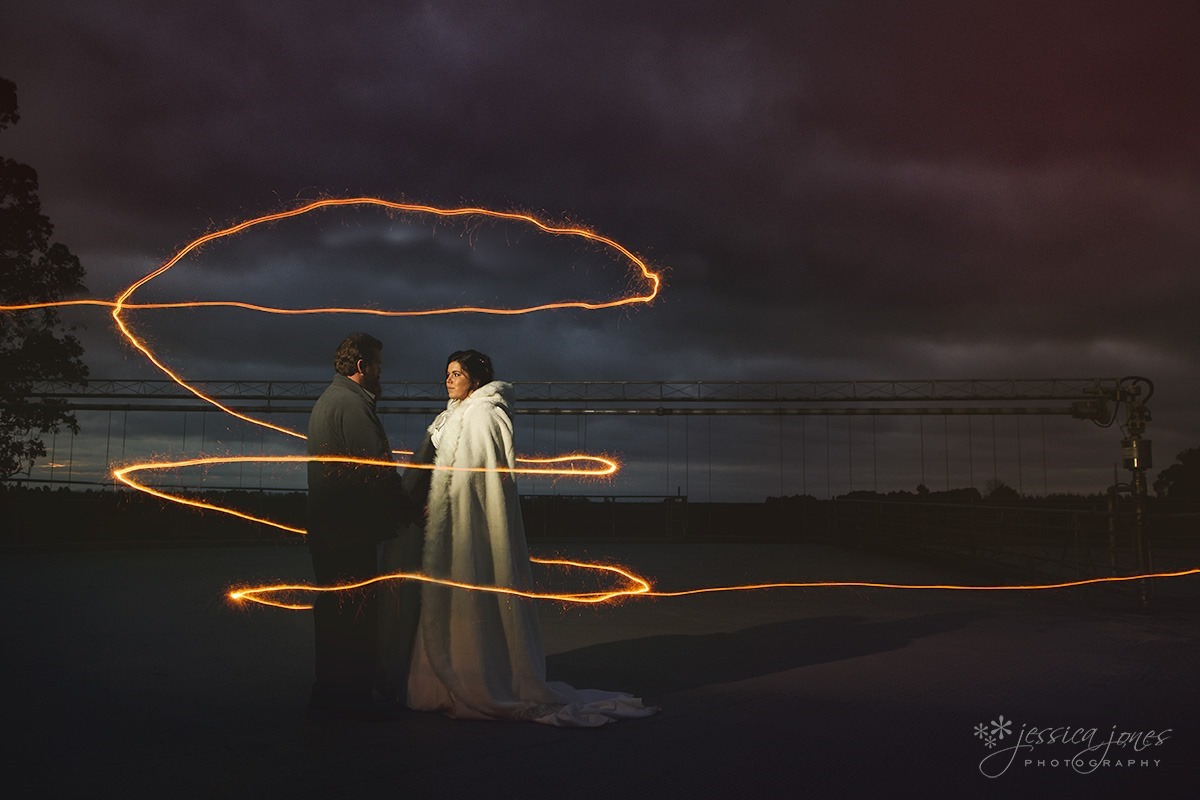 With everyone back at the hotel, we made our way there to get the party started. I love this display honouring the grandparents, it even has their old tools!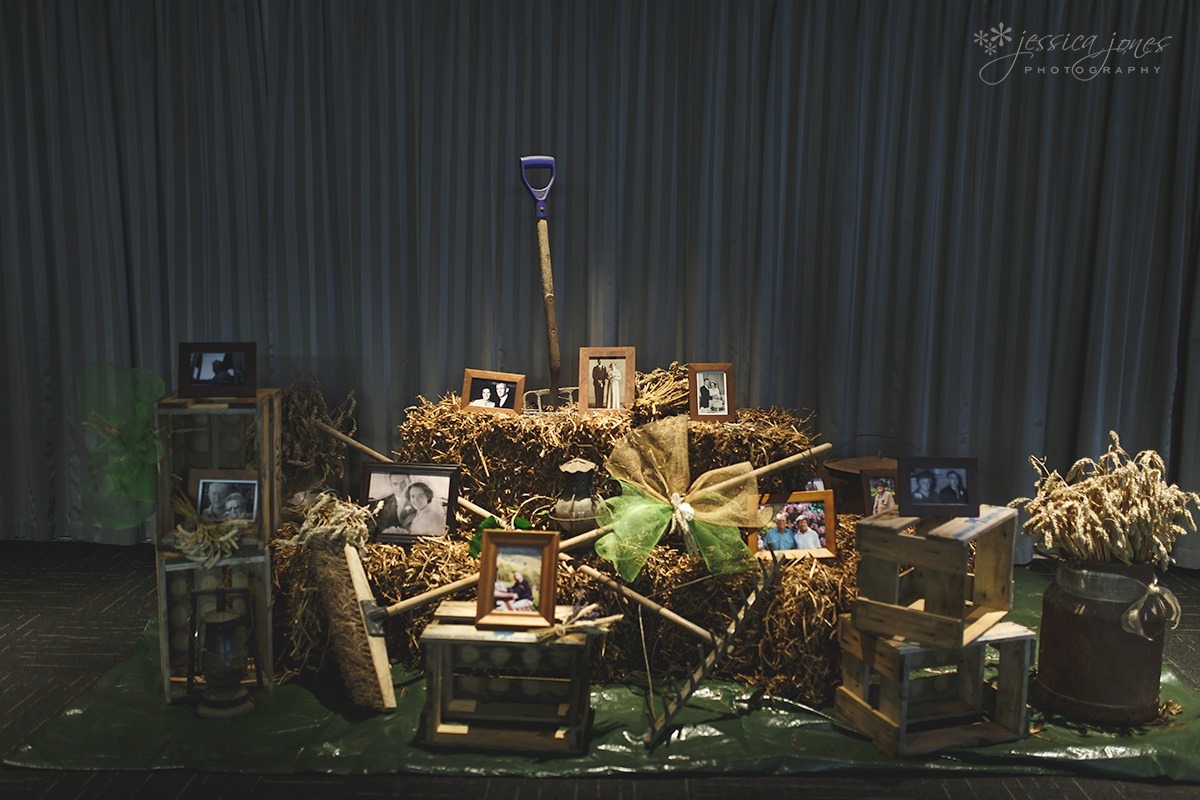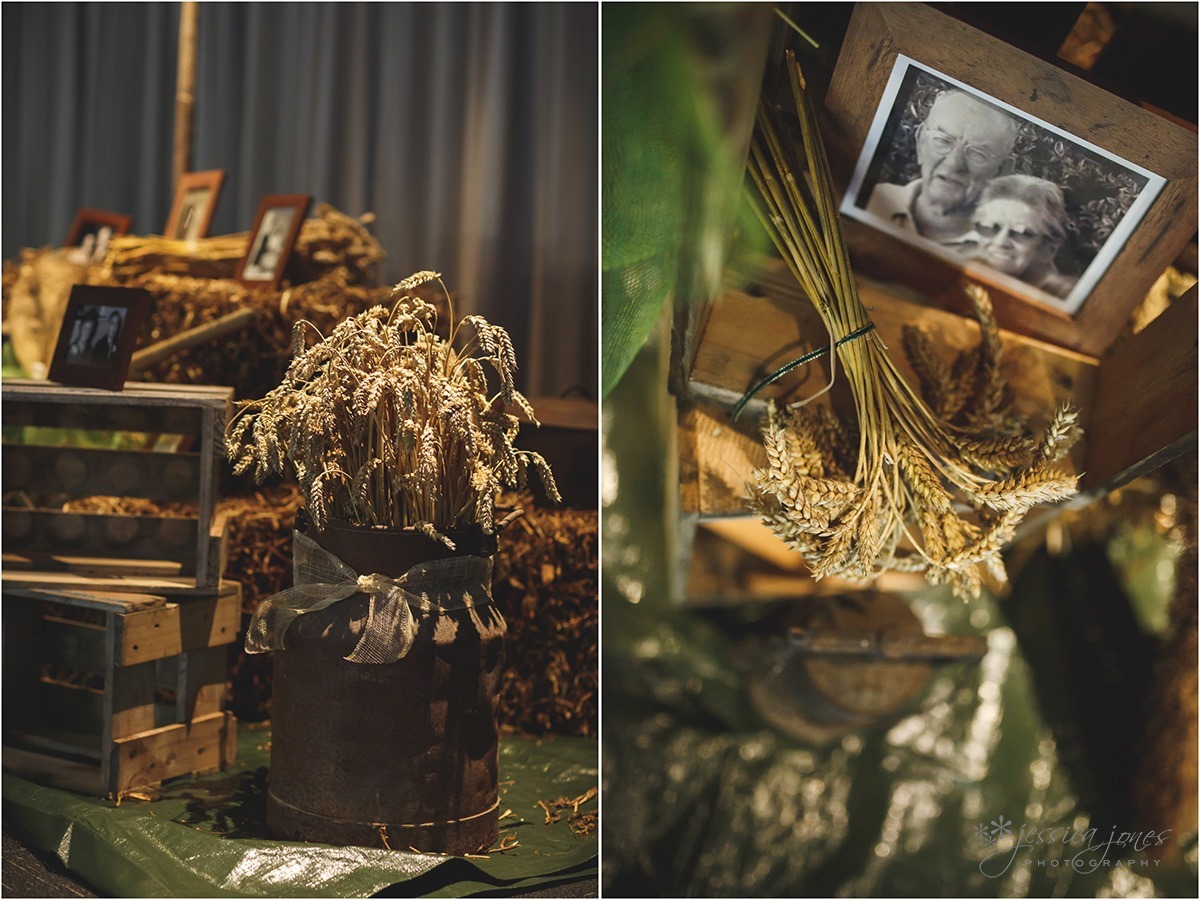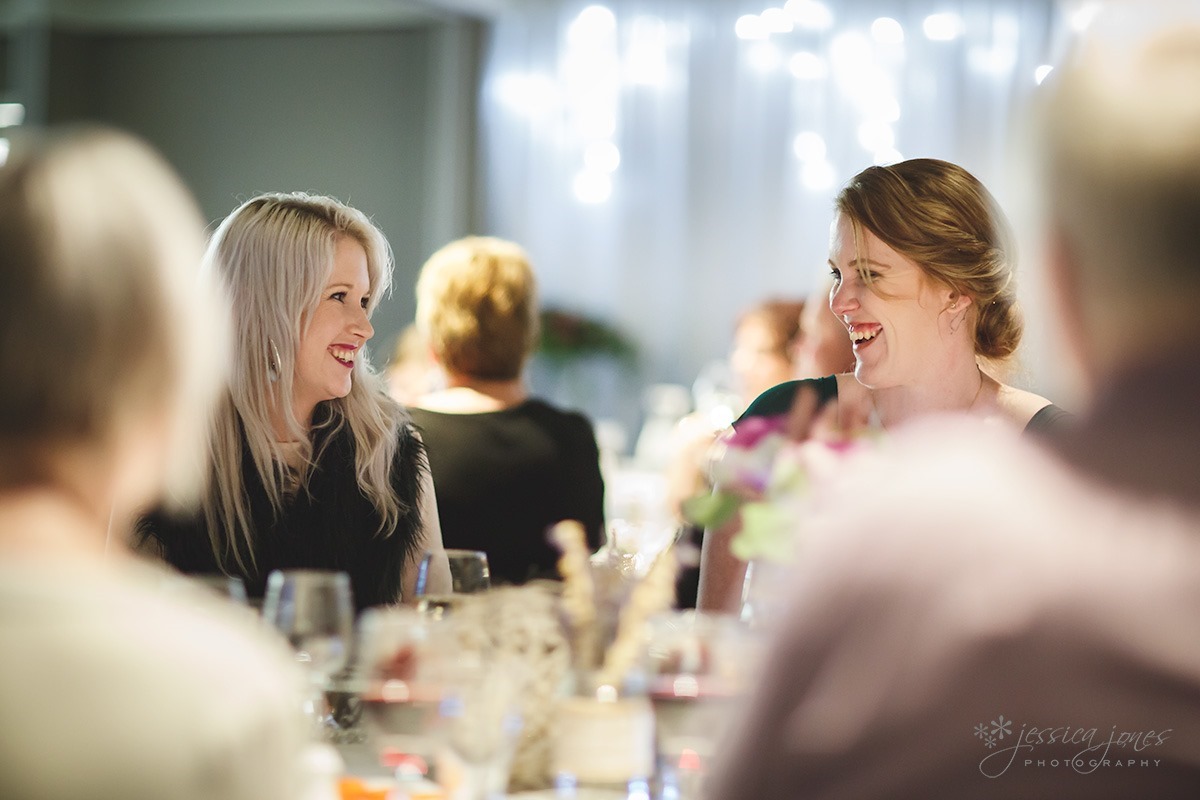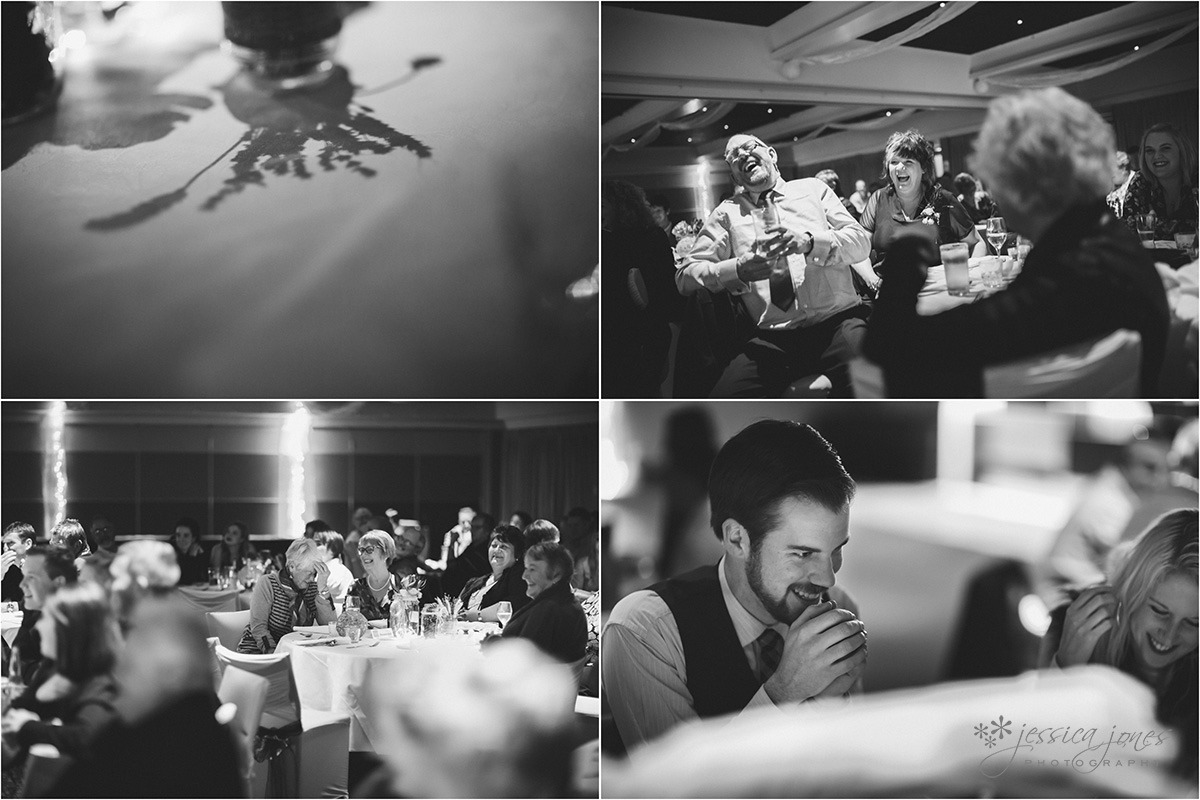 DAB, don't wipe!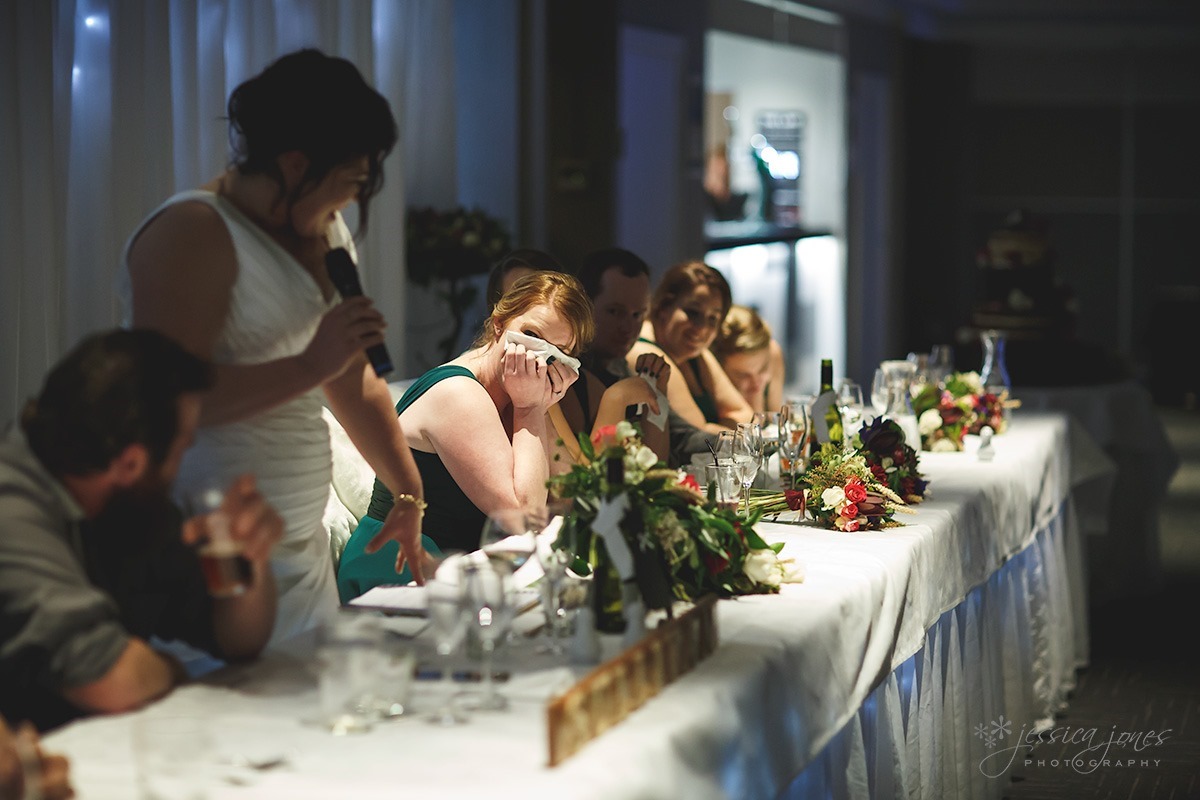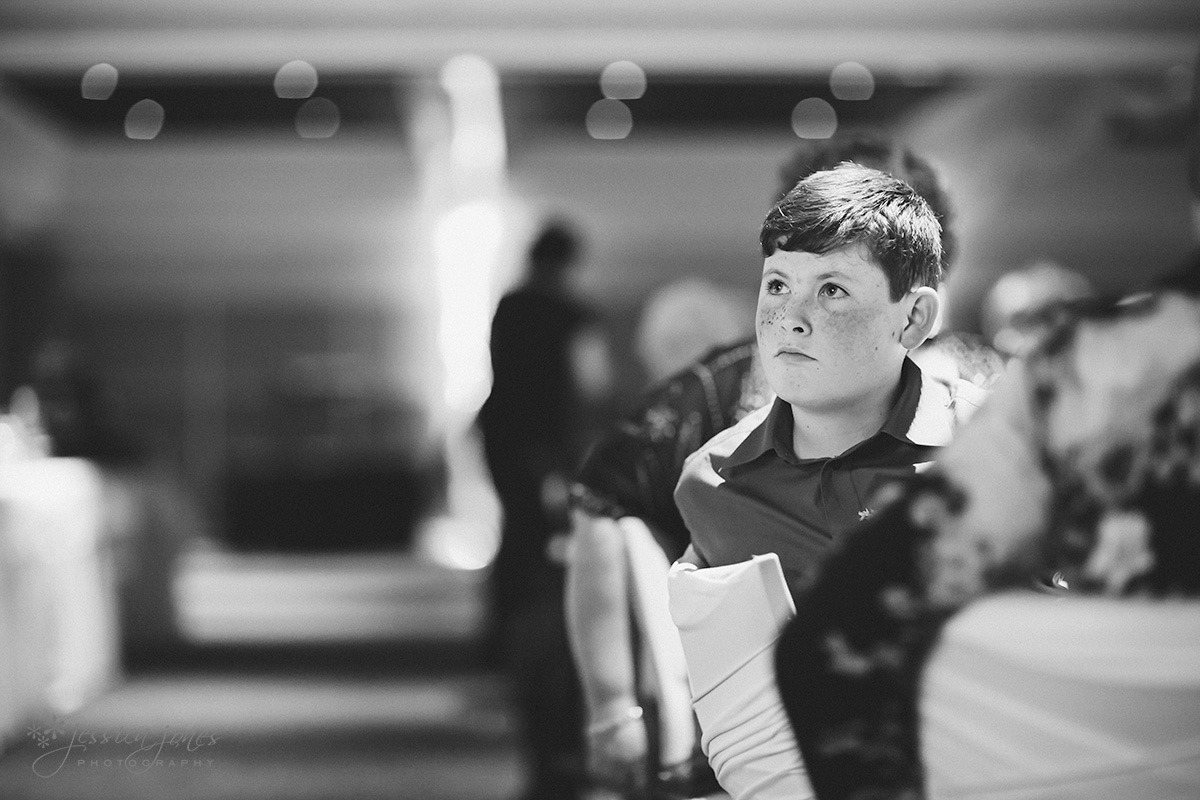 This stunning naked cake was made by Stacey's cousin Verity who makes cakes just for the love of it.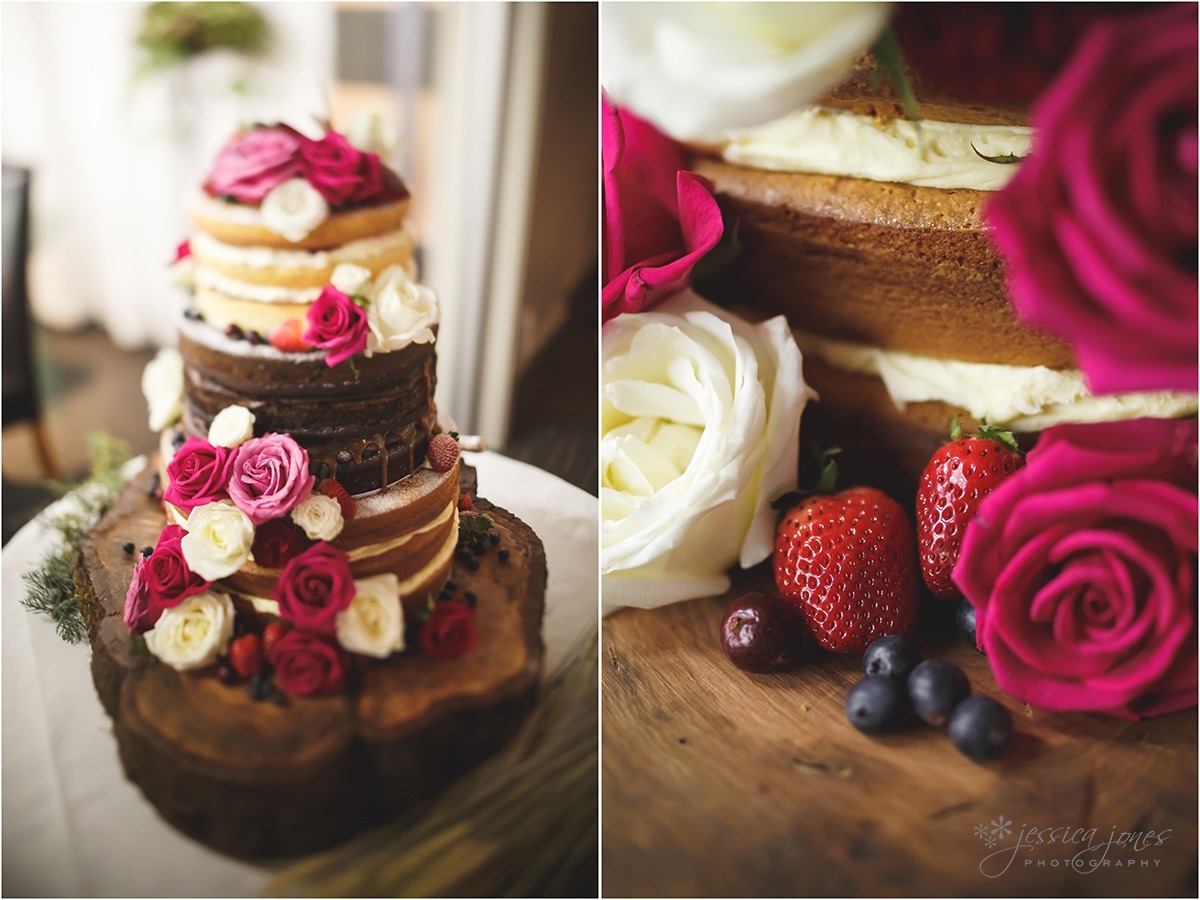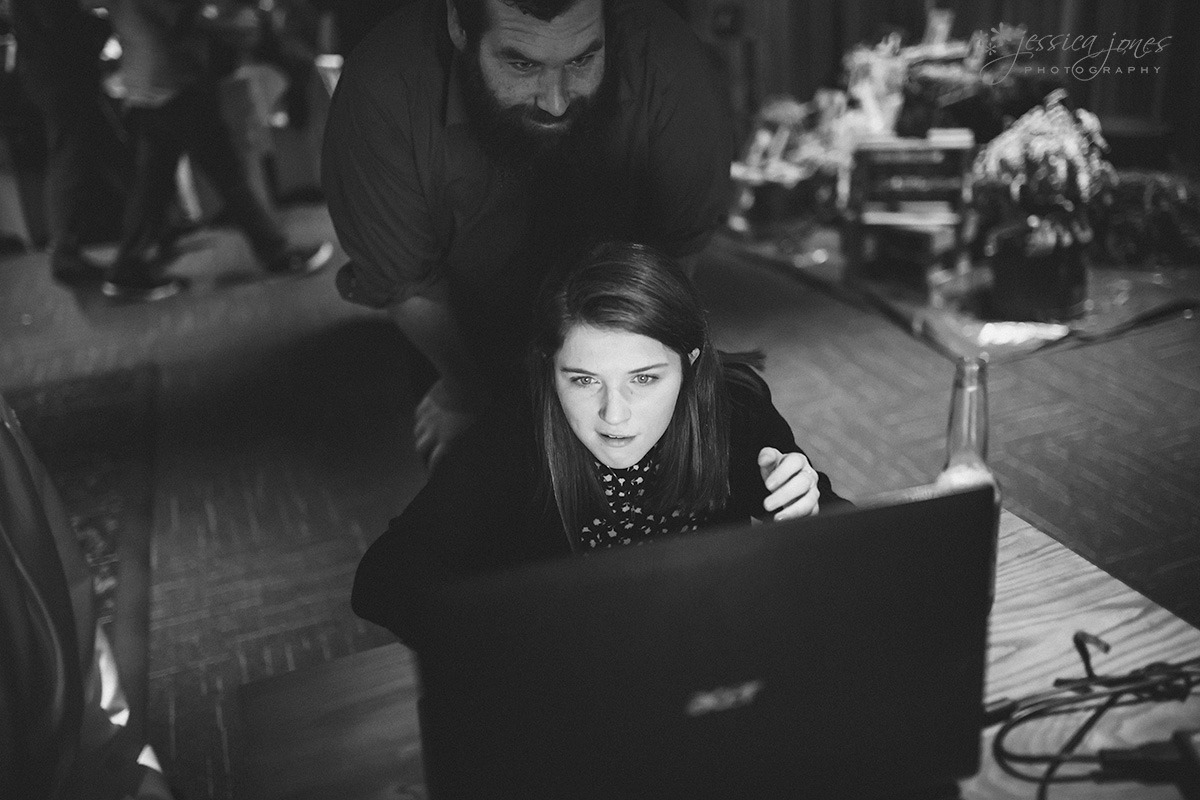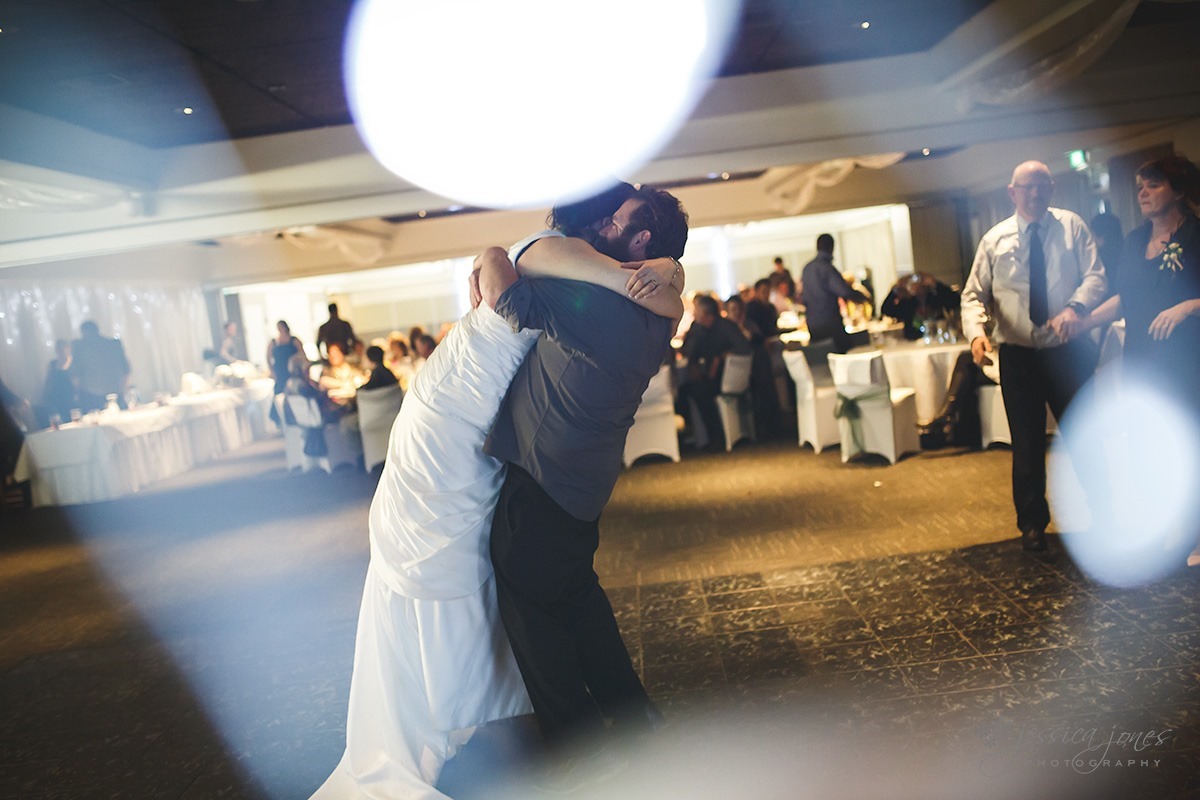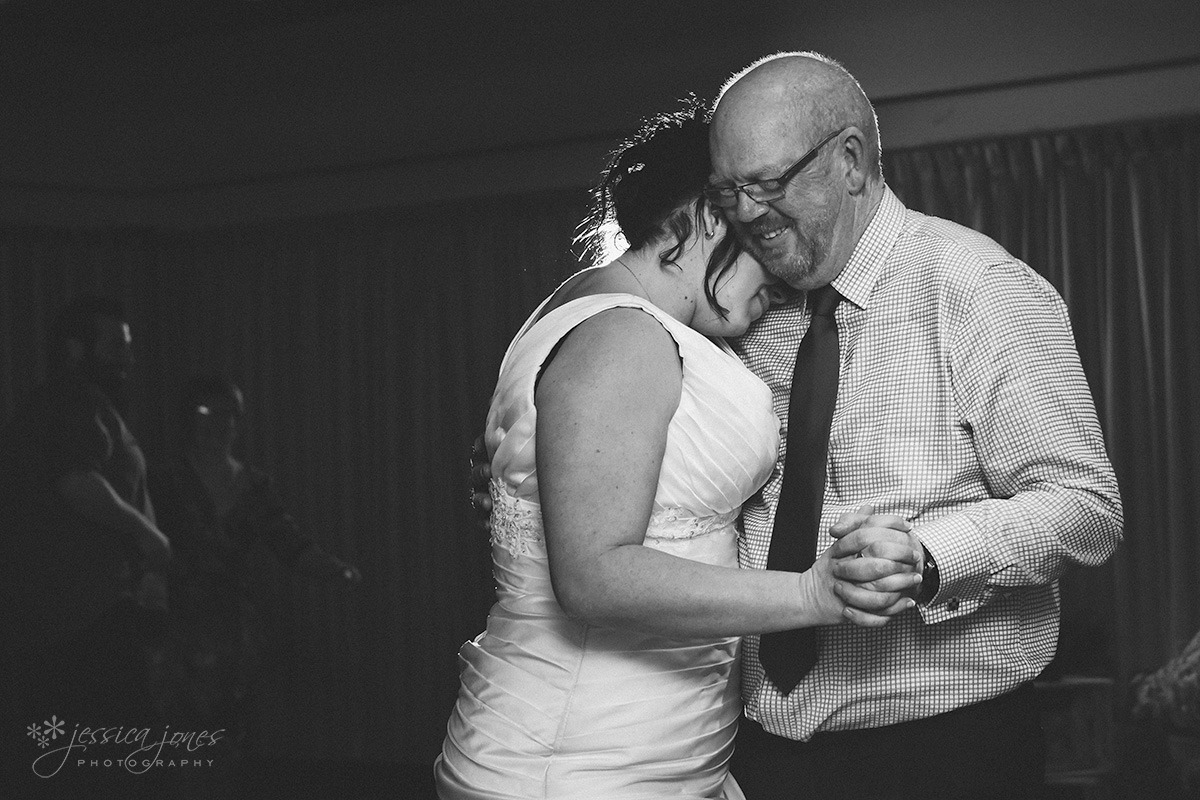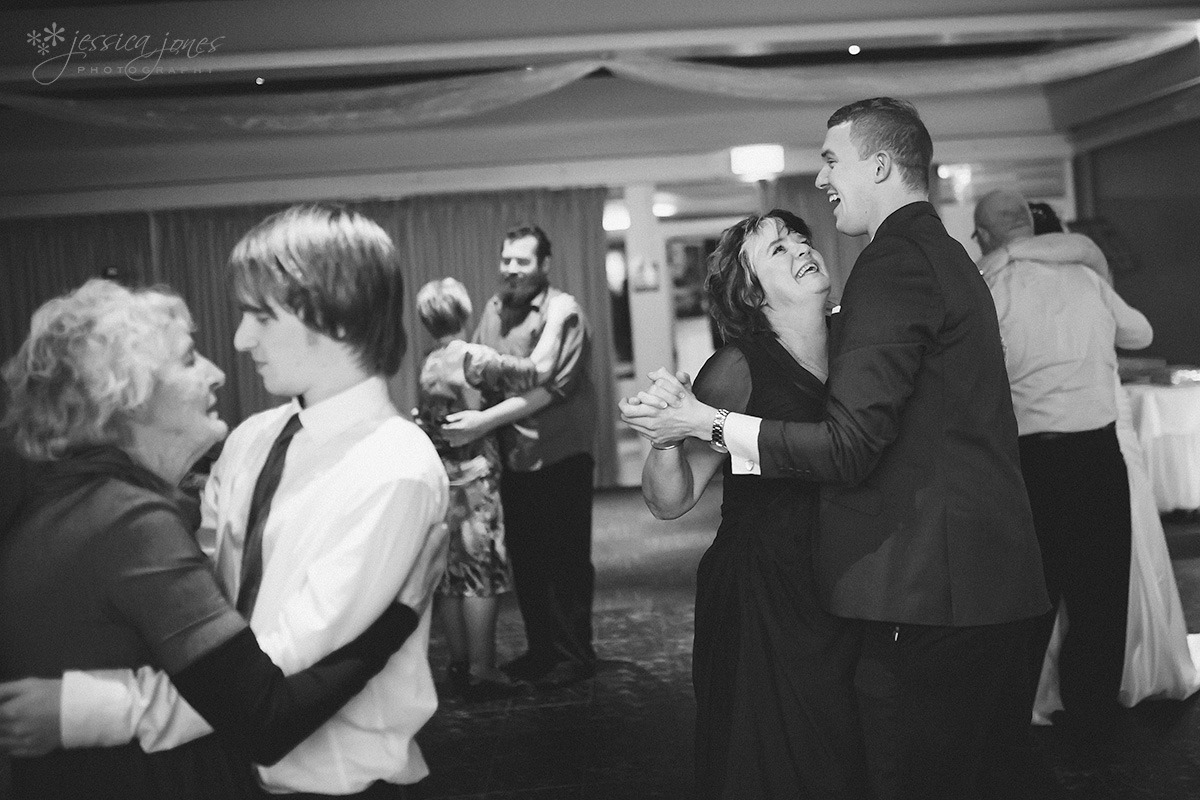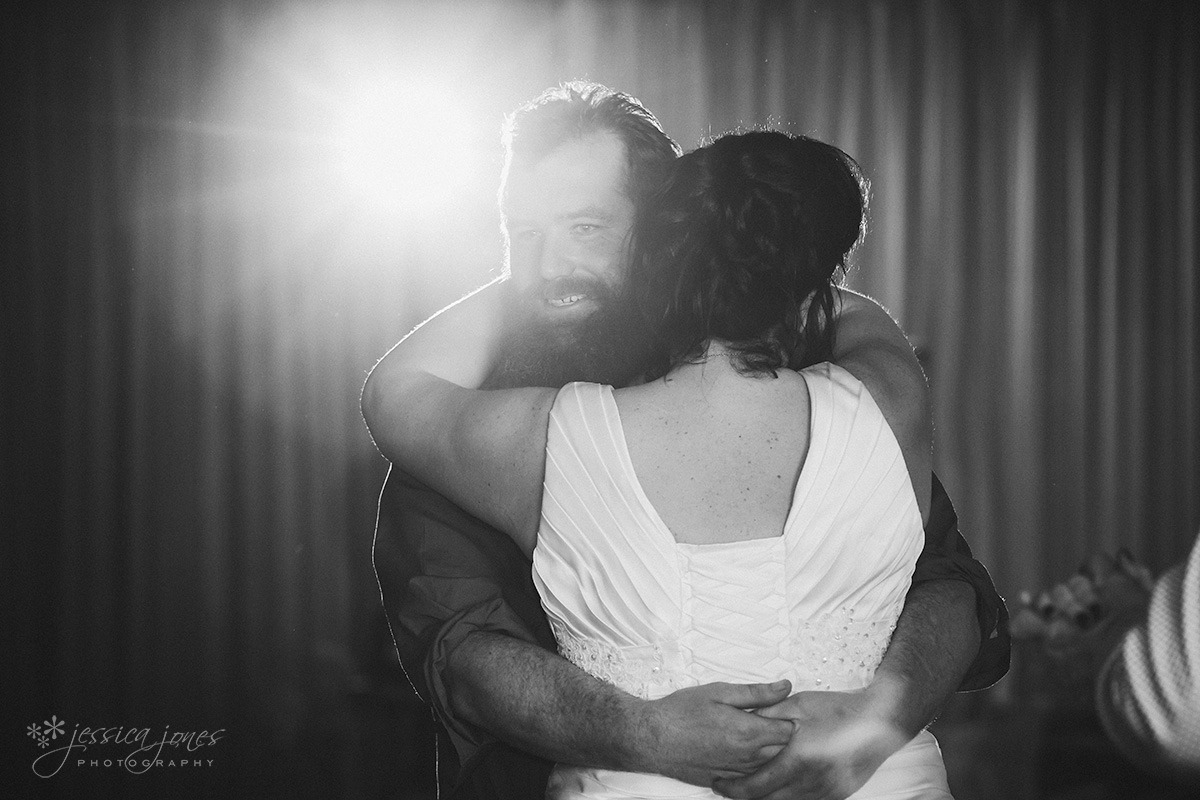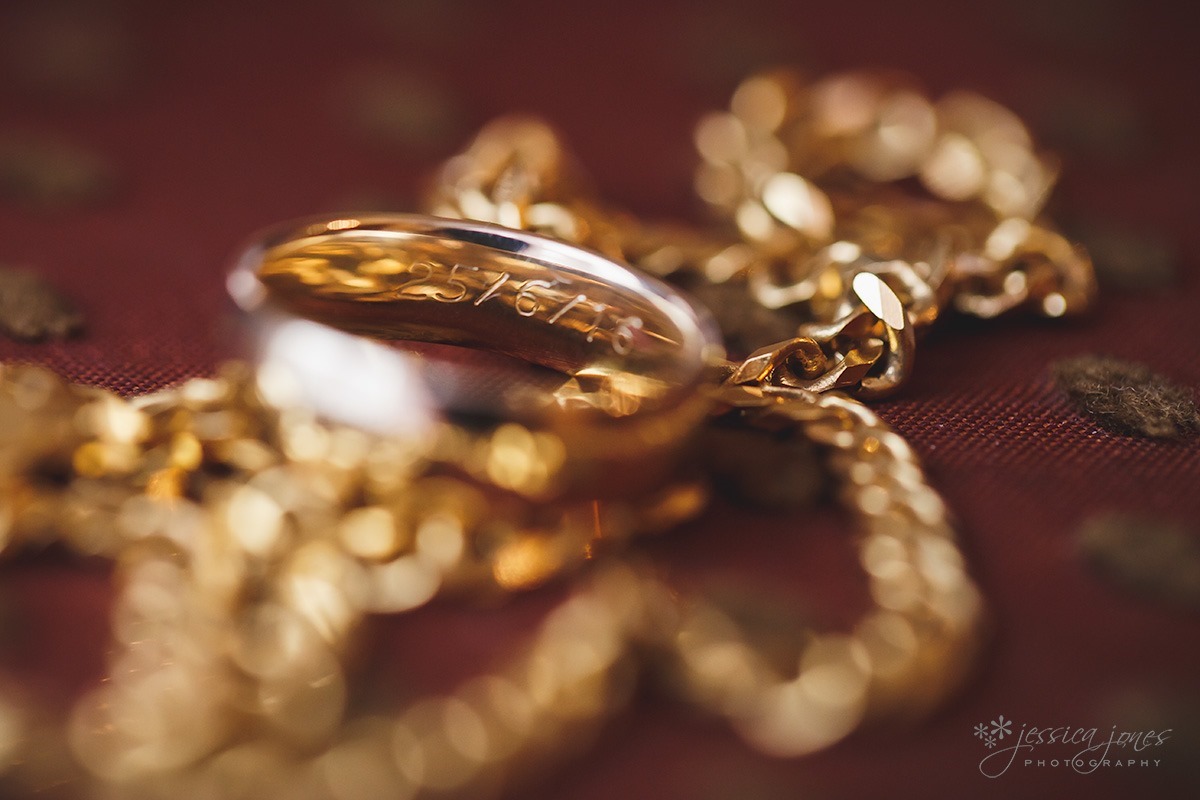 Stacey and Patrick, your day couldn't have been more perfect, more YOU. Thank you for getting us all the way from Blenheim to capture it for you. Thank you for loving each other so earnestly and creating a wedding day I will never forget!