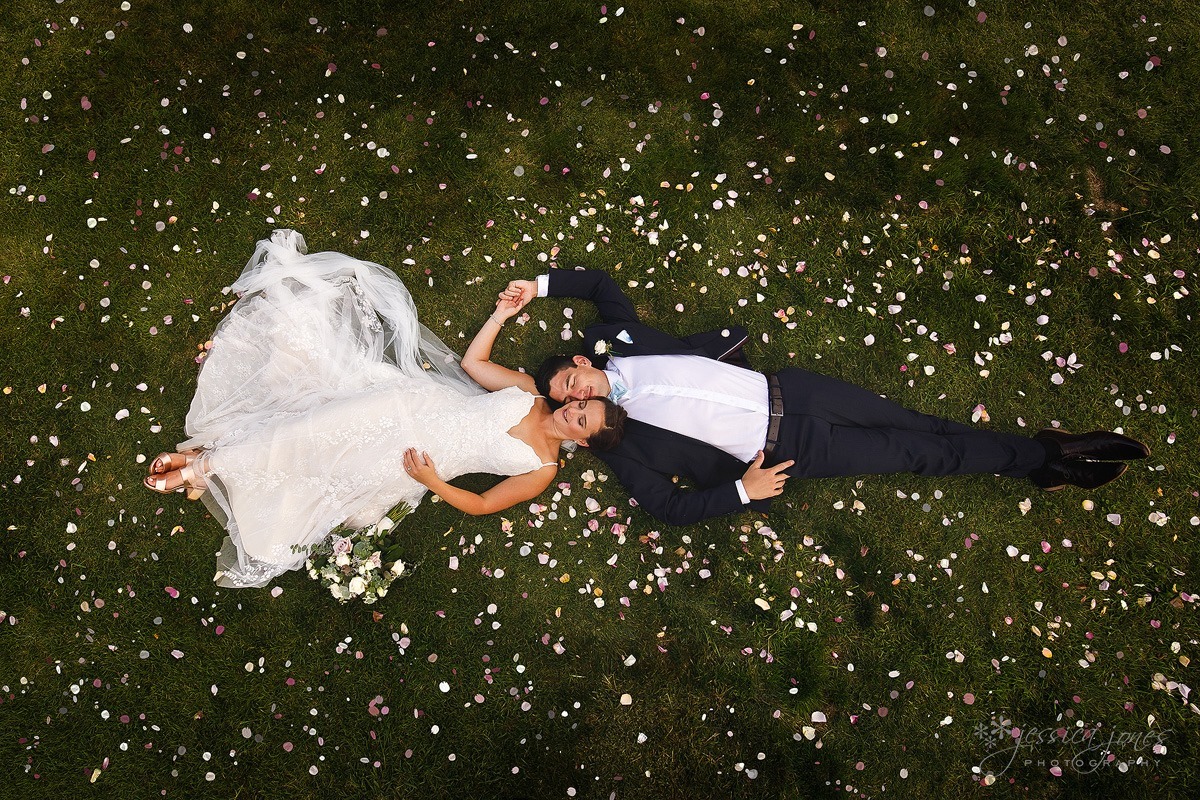 They met at University about a decade ago. Kris liked the sporty, pretty brunette. At first he was simply her study buddy, late into the night they'd study together, work on joint assignments and casually get to know each other. What was at first just a gentle flicker of attraction grew into a solid friendship. Three years of friendship passed, Kris met Jenny's family, and things started to become more serious. Eventually love blossomed, travels and adventures were had and finally, last Saturday in Nelson, they set out on their greatest adventure so far… becoming husband and wife!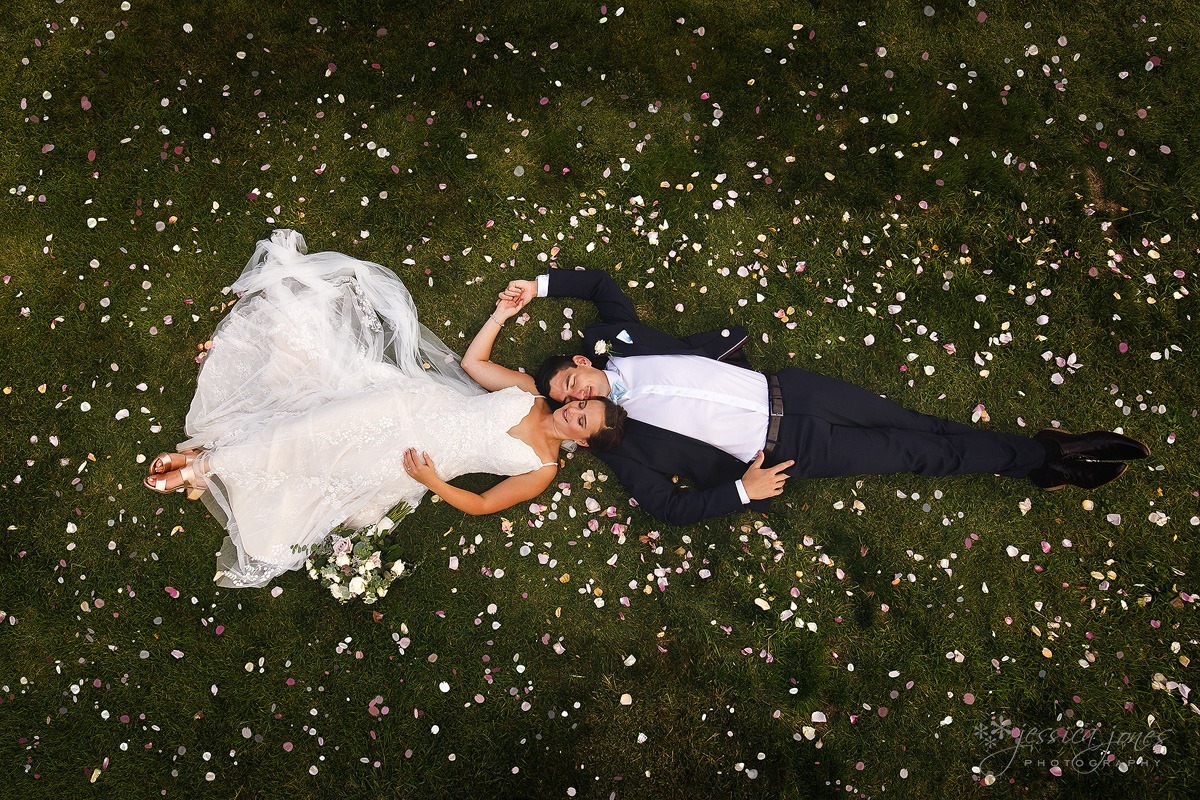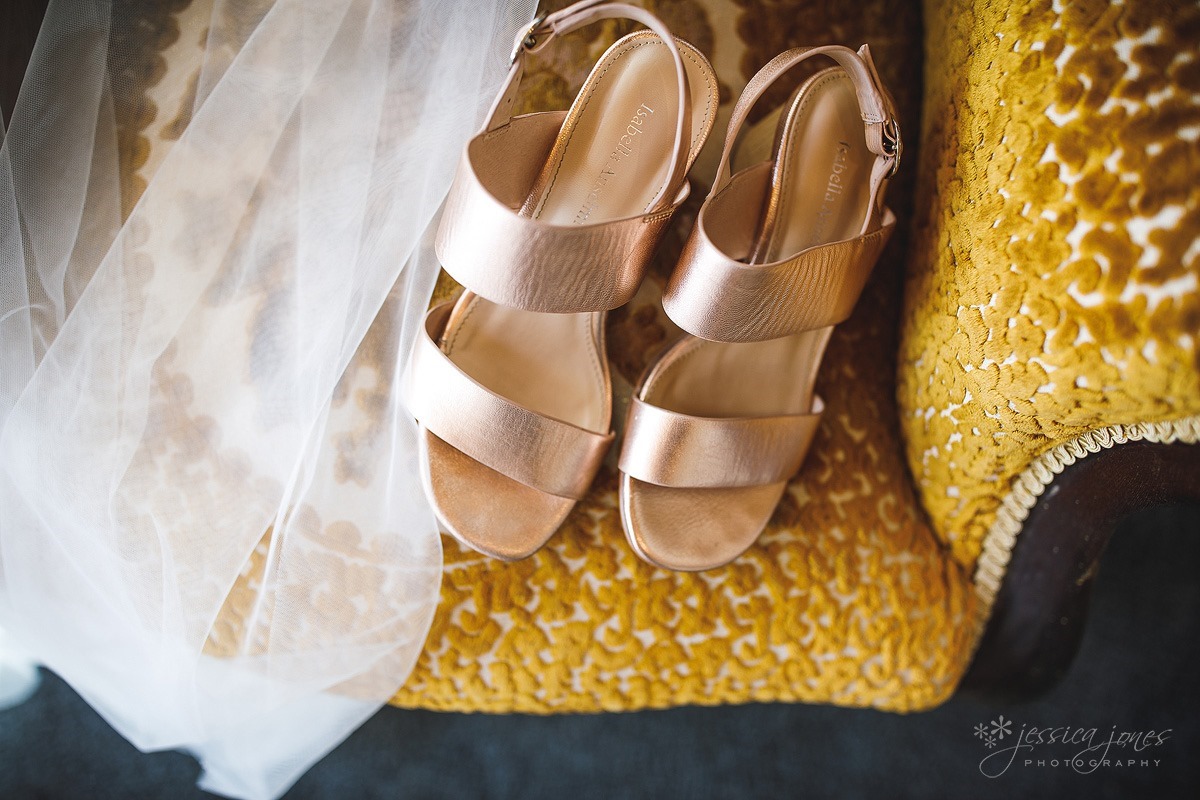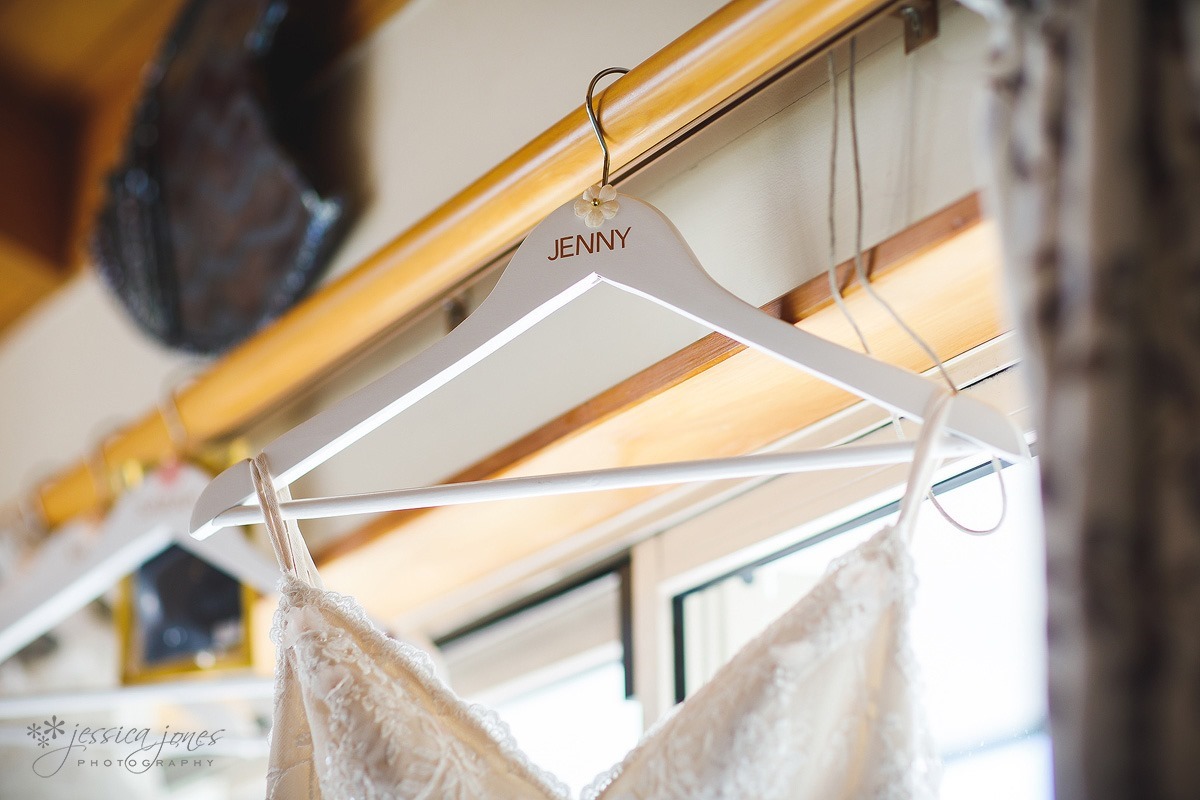 Kris' mum, Maureen, gave Jenny this gorgeous gift just as she was getting ready. It's little touches like this that make wedding days so awesome!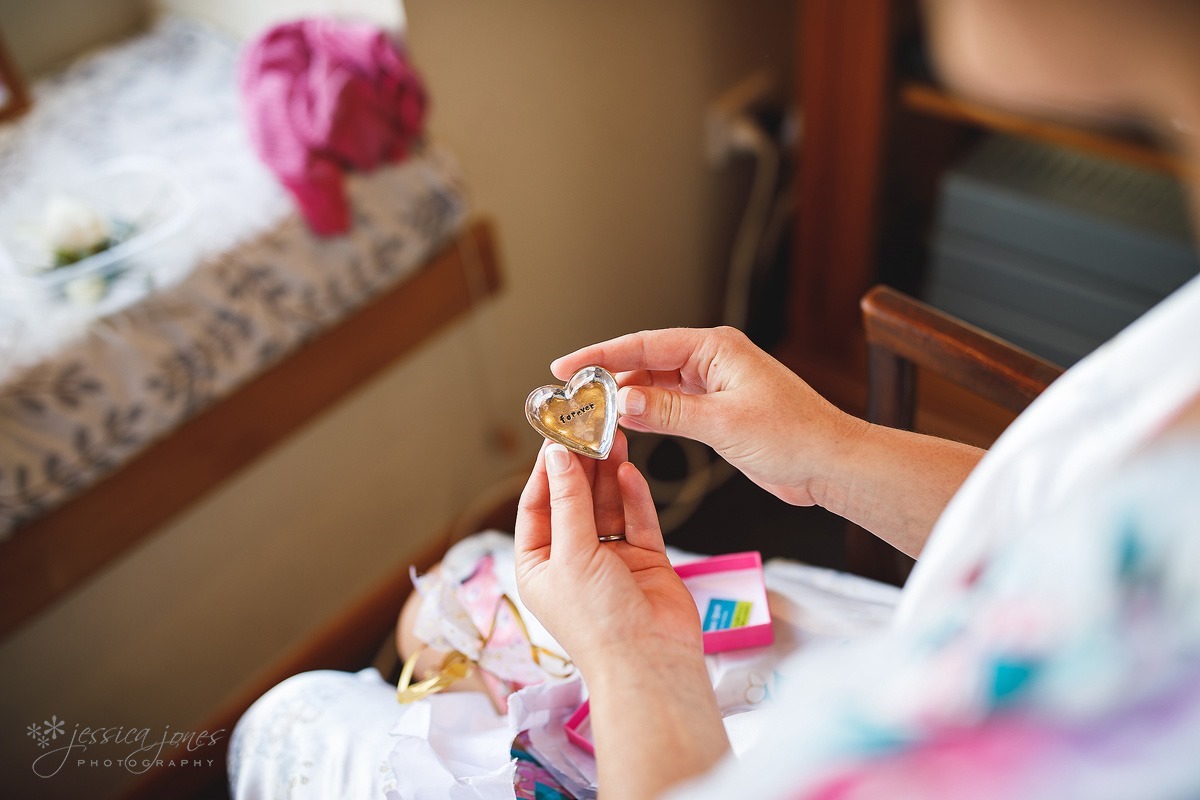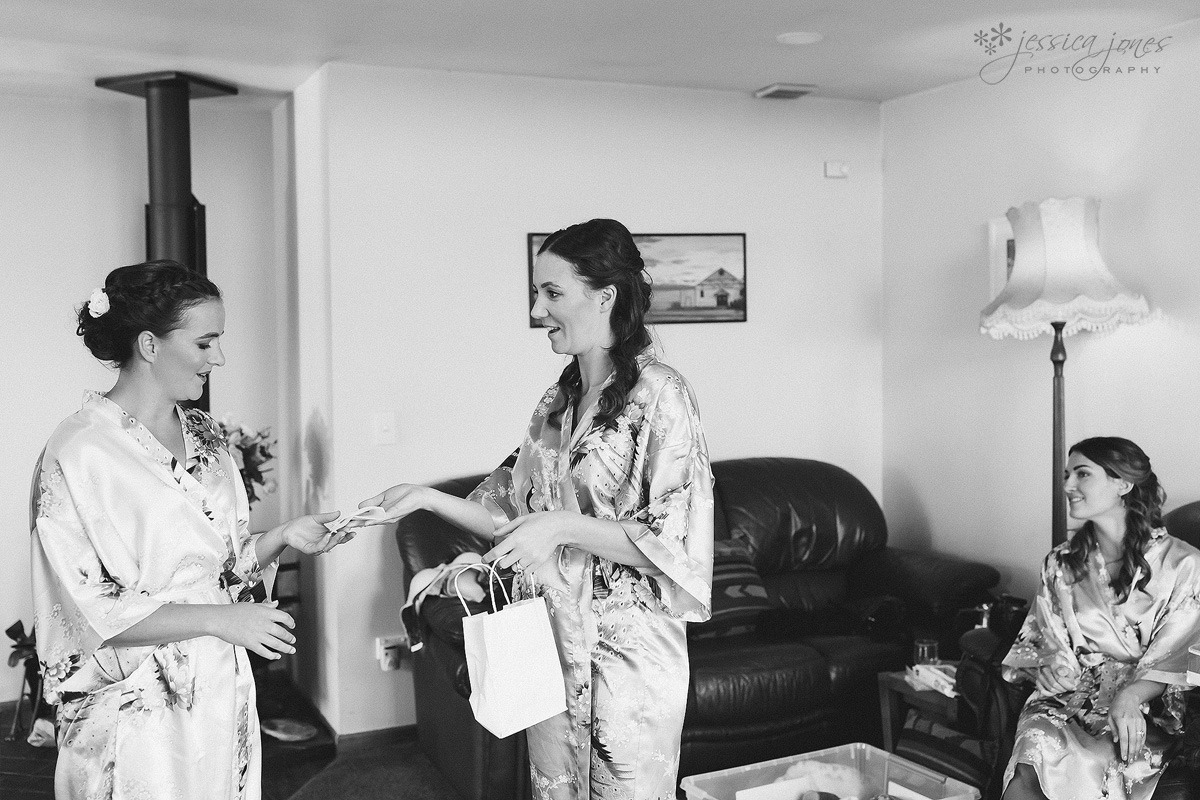 This is wee Emma. Emma is Jenny's niece, cutest little face you ever did see. Good thing, because she's going to appear in this story a few more times!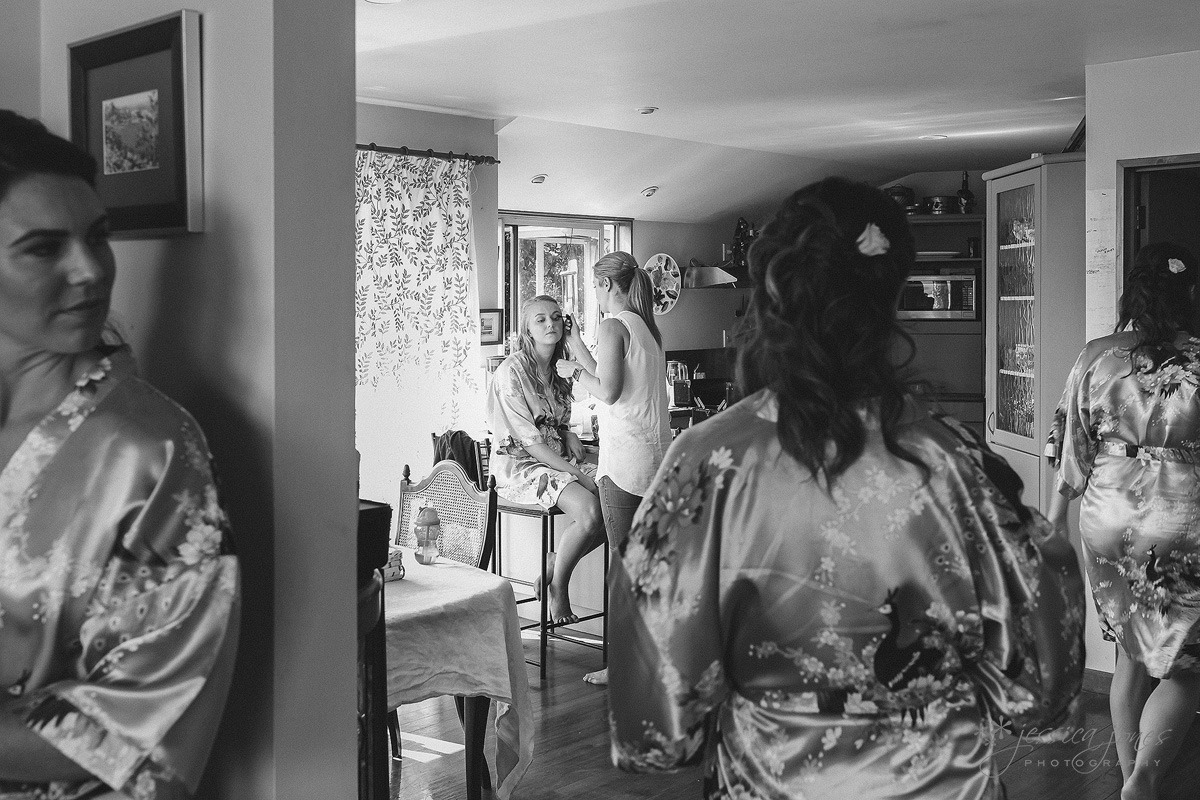 The thing about getting ready in your childhood home is that you're joined by the whispers of the past, like the doorframe scribbled with names and dates to celebrate how you grew. Also pets. I love pets. This is Lottie, she's still just a baby.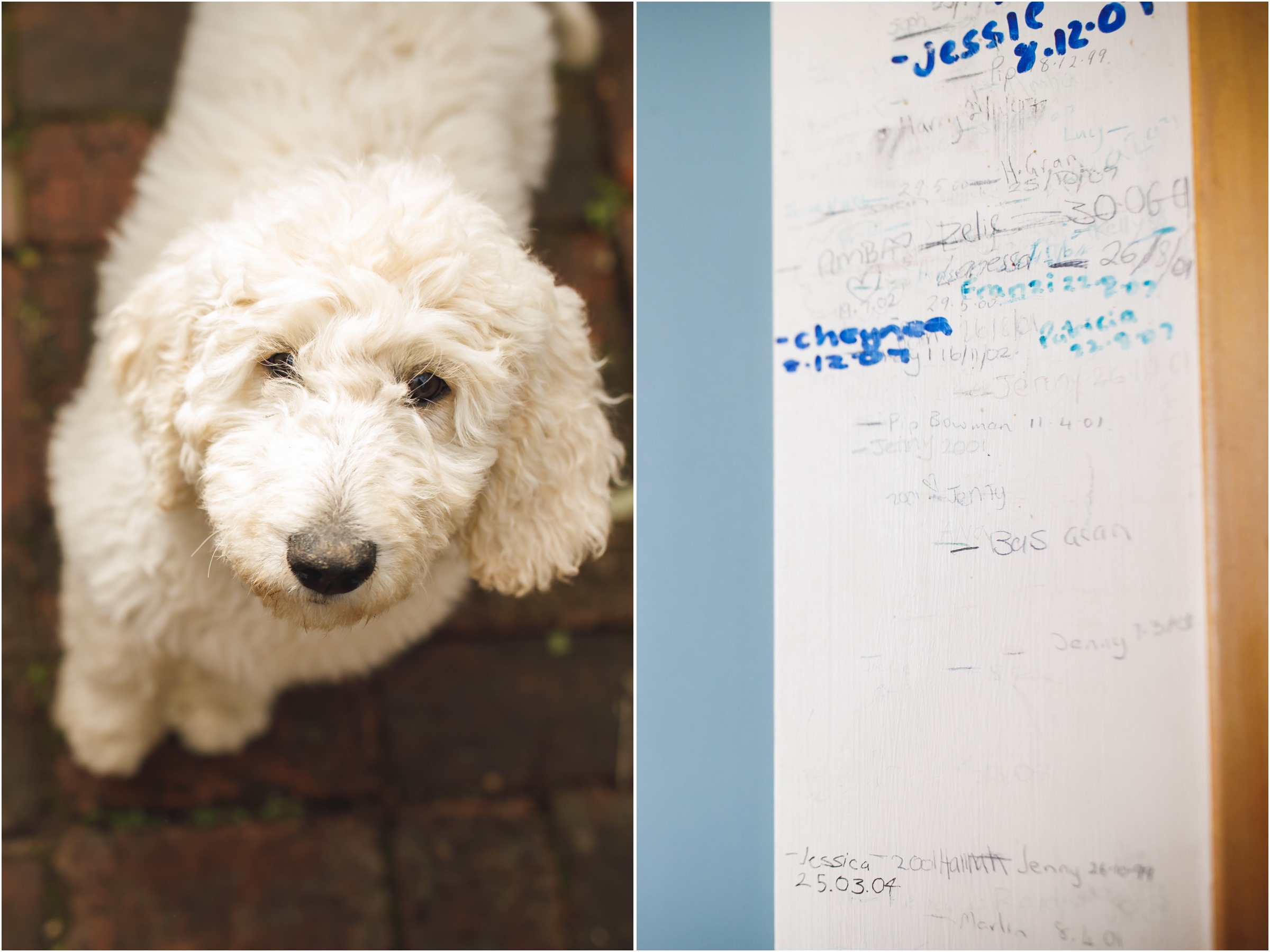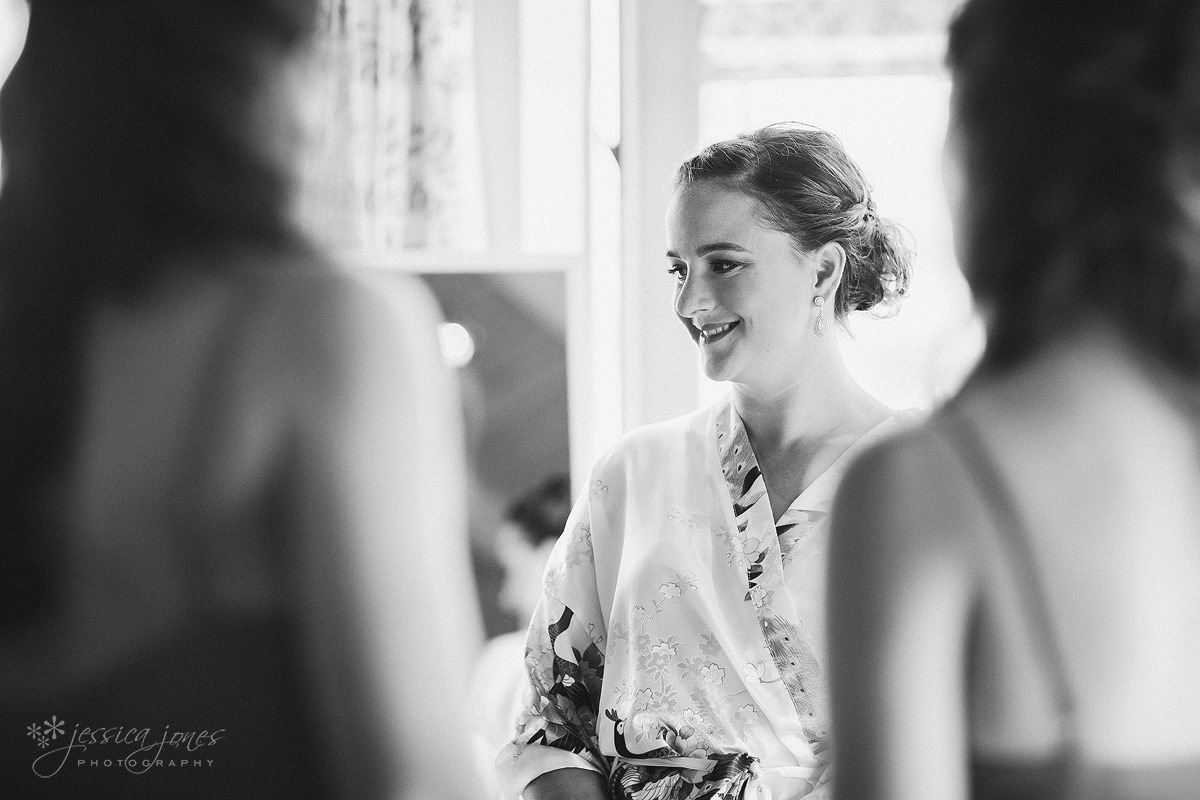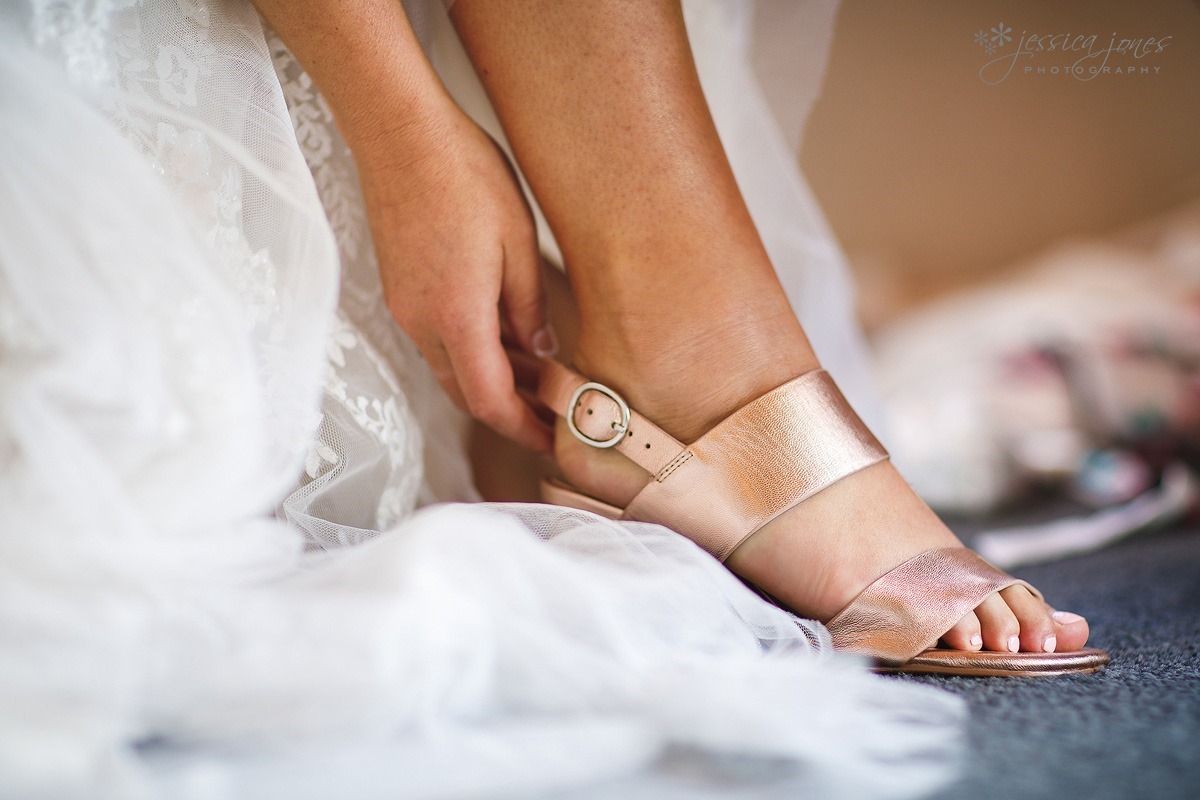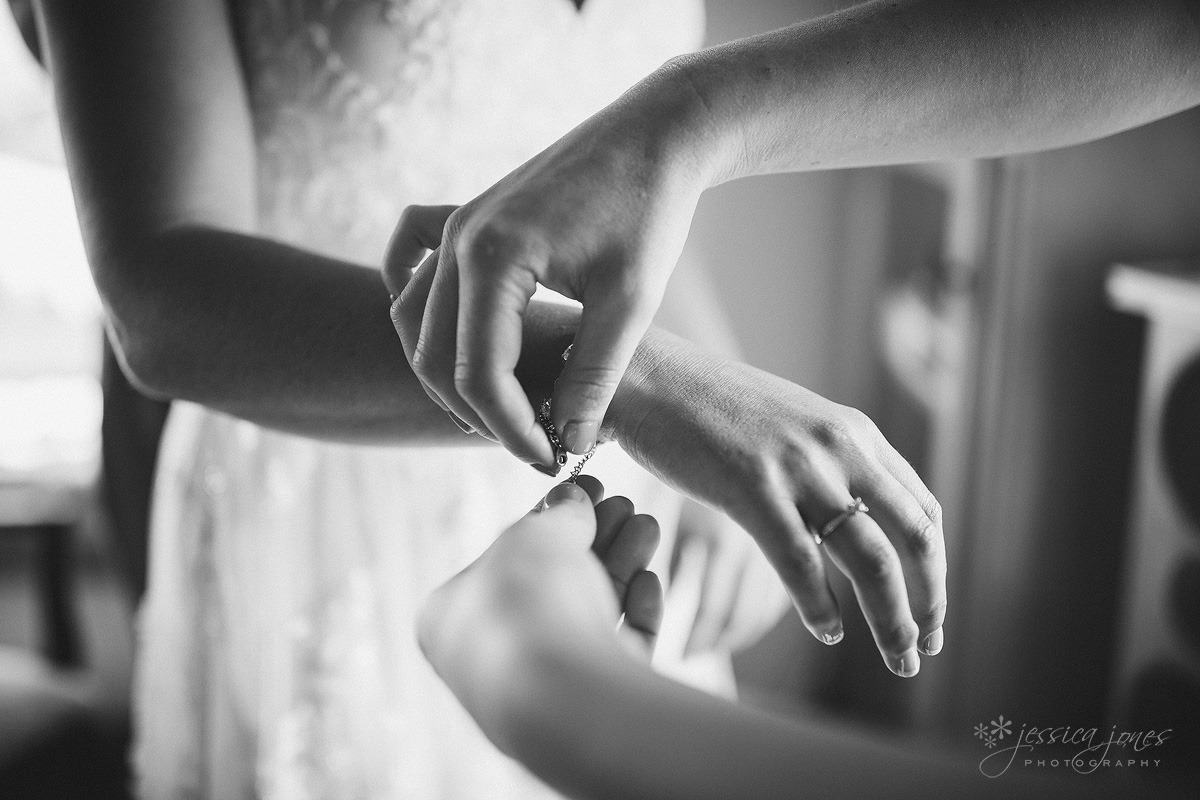 I love how even Emma seems keen to see Jenny!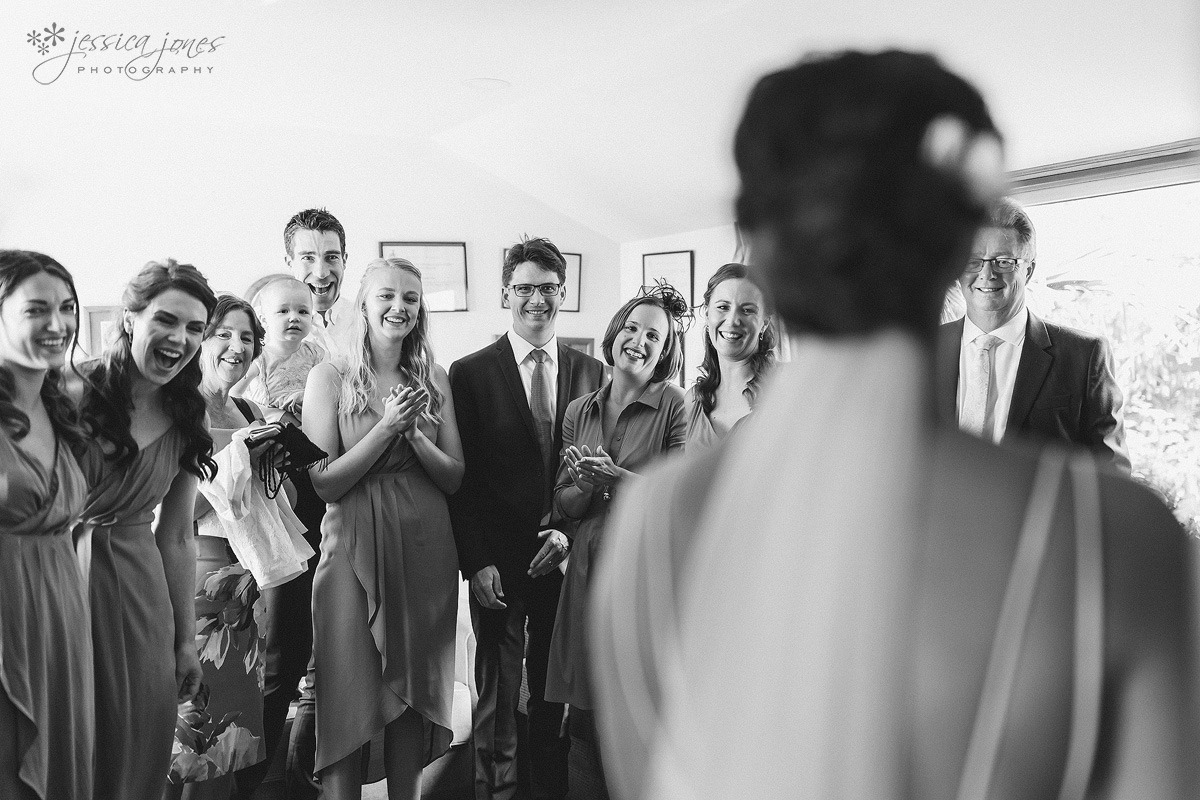 Gorgeous makeup done by Charlotte Etheridge, and hair by Louise Holley.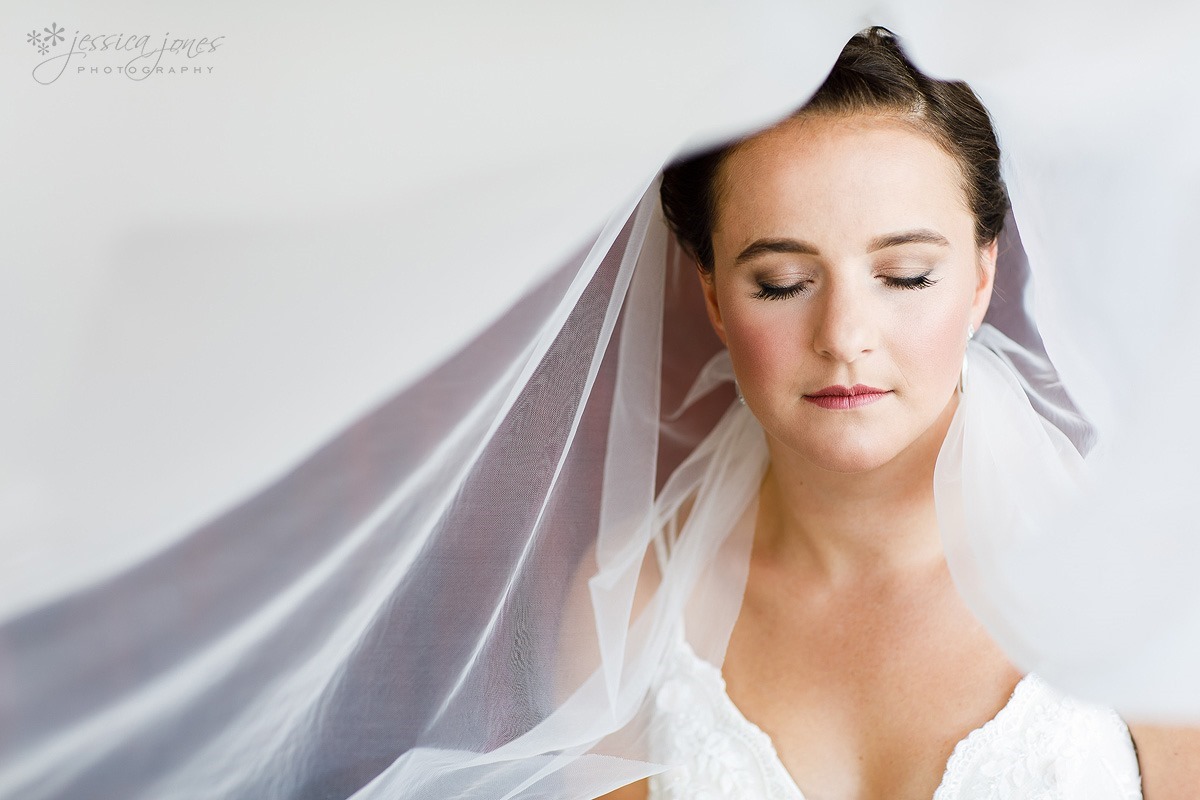 Flawlessly beautiful Jenny!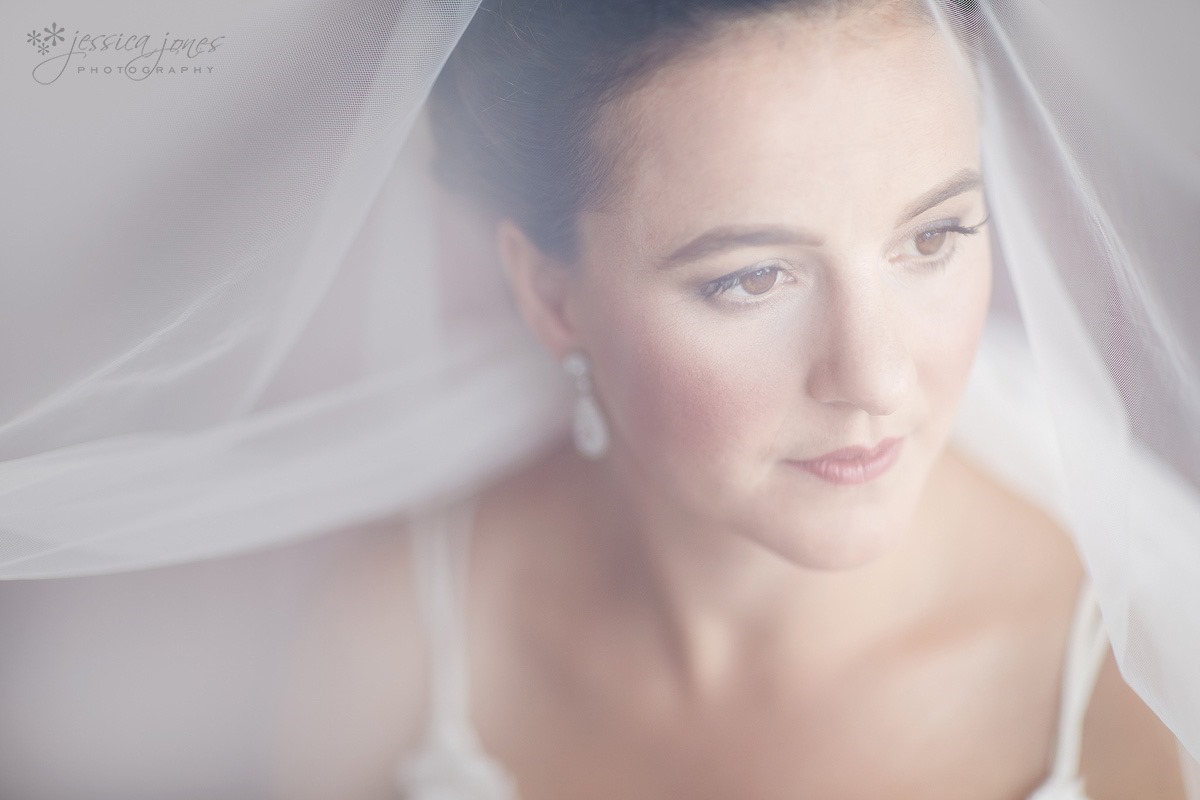 Crazy cool flowers by Ann Johnston. Beauty.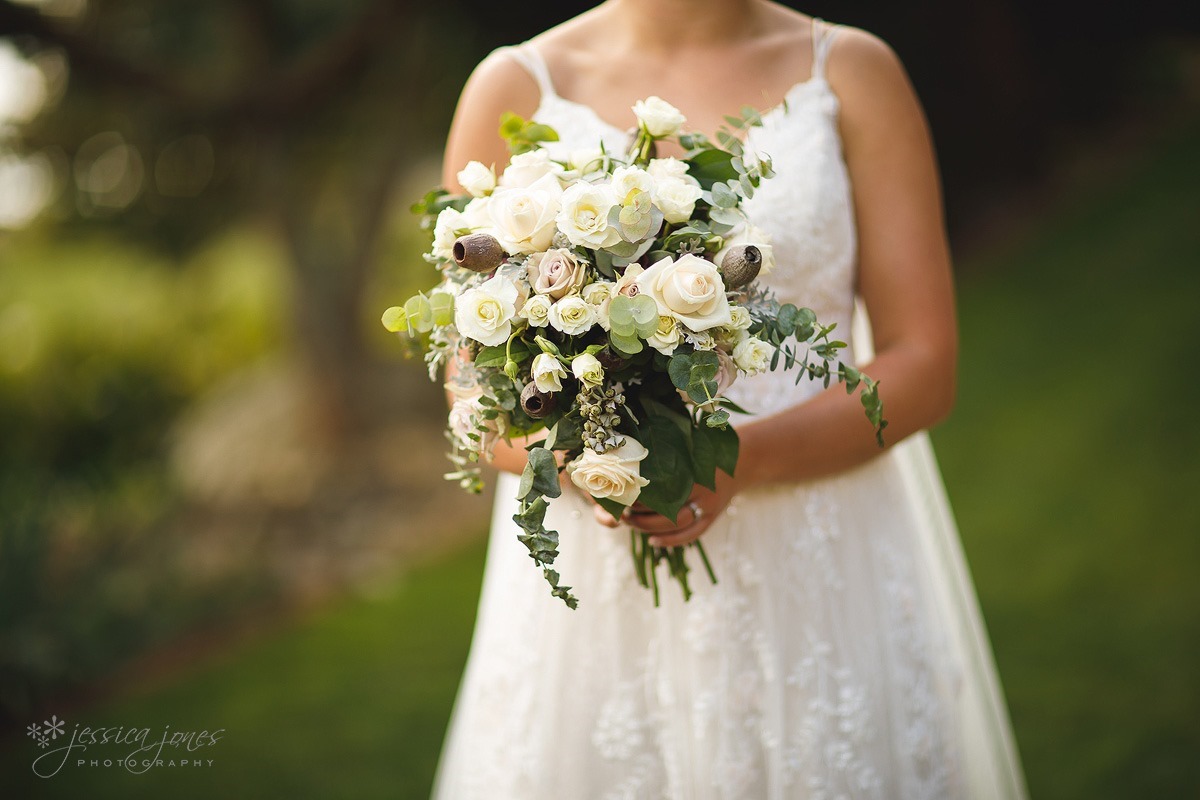 The thing about choosing a wedding dress is that you're likely to end up with something you didn't expect. It was my experience 23 years ago, when I got married, and from the stories I've heard, it seems like it's still the same today! You know you've got the right one when you can't stop smiling in it, also if you and those around you feel teary, it's time to stop looking. You've found it.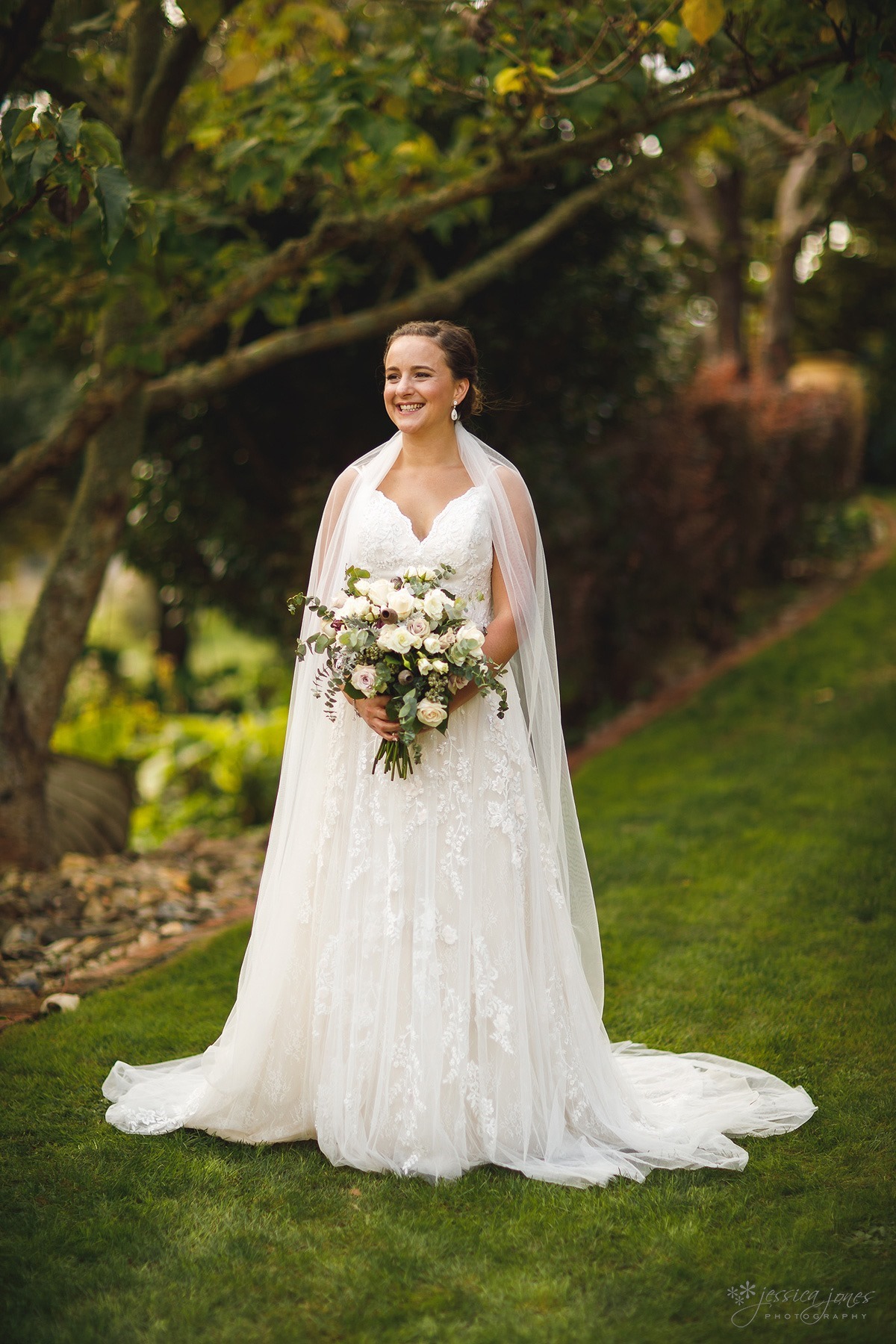 Speaking of emotions, the boys getting ready was full of them! Total utter happy from the moment Paul turned up.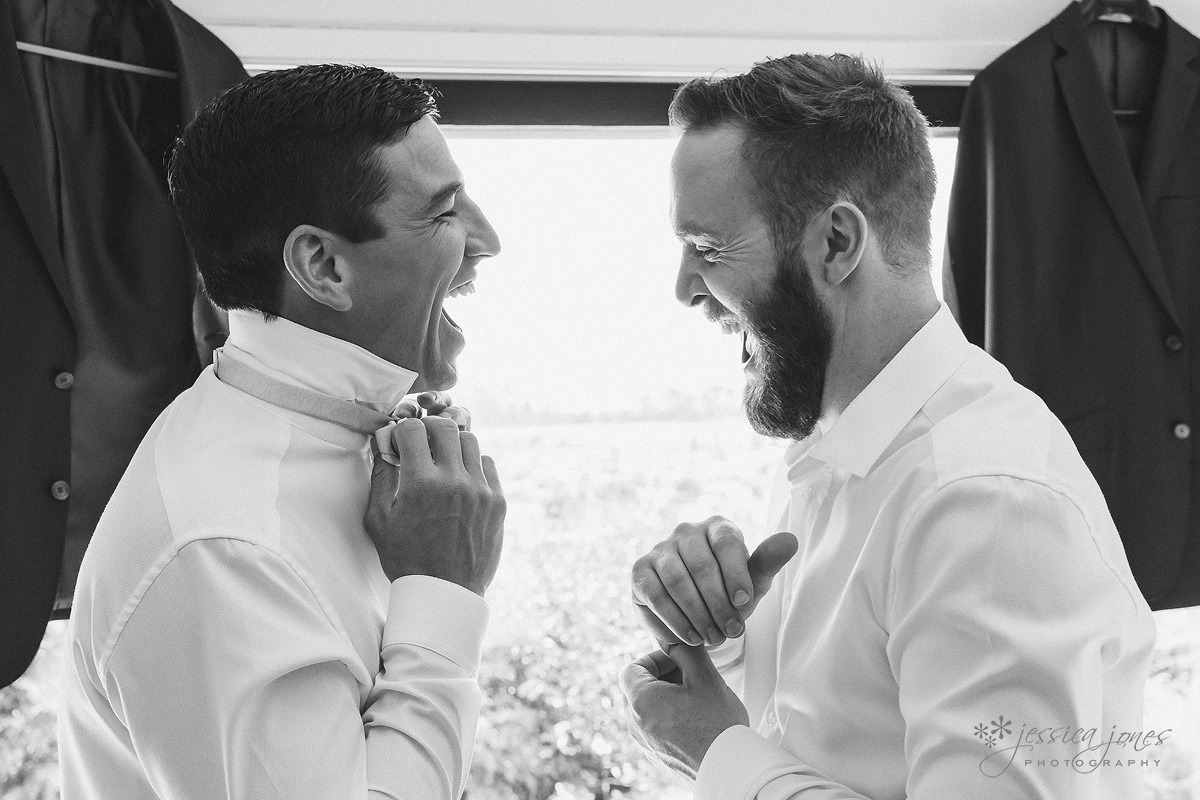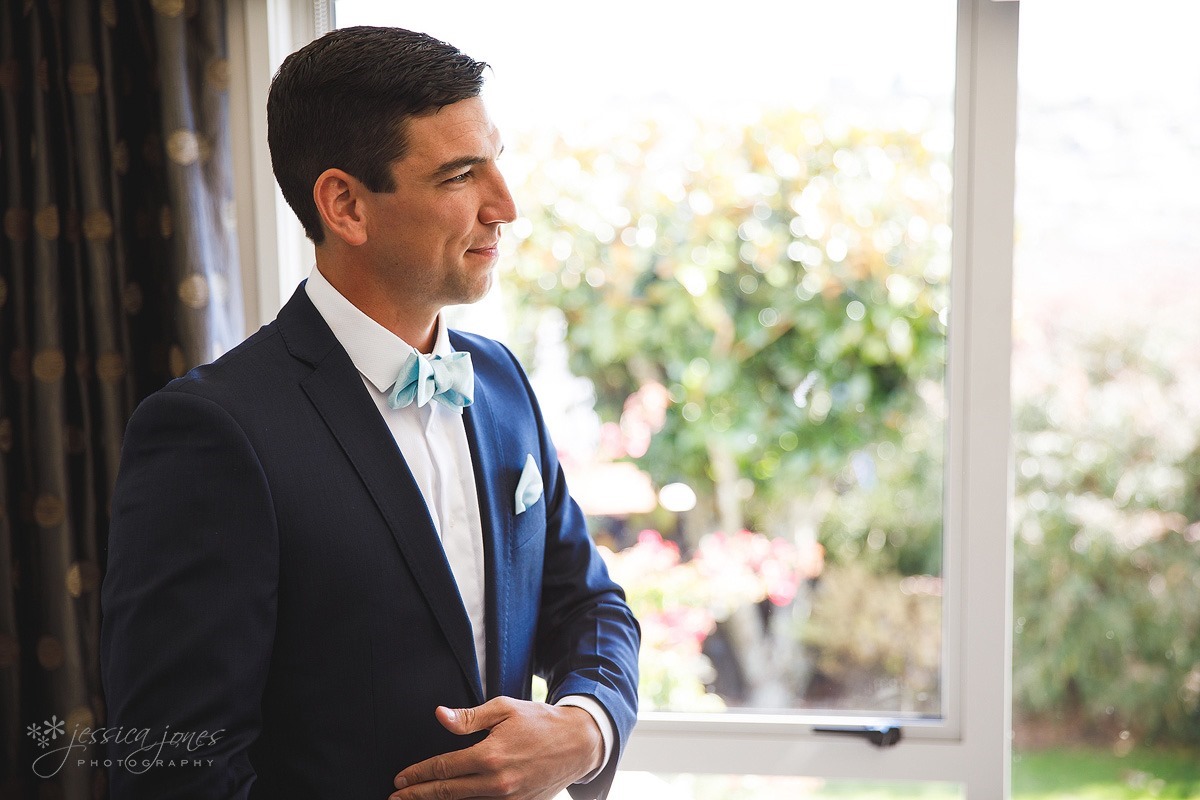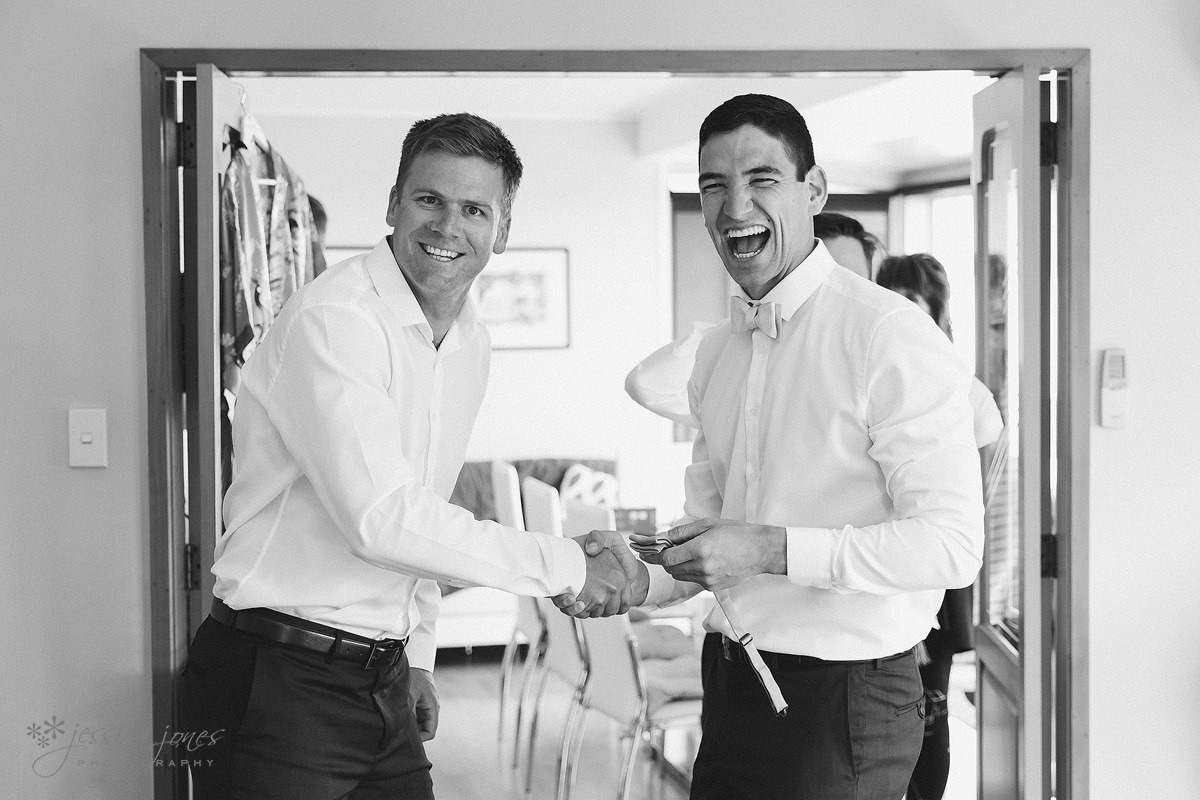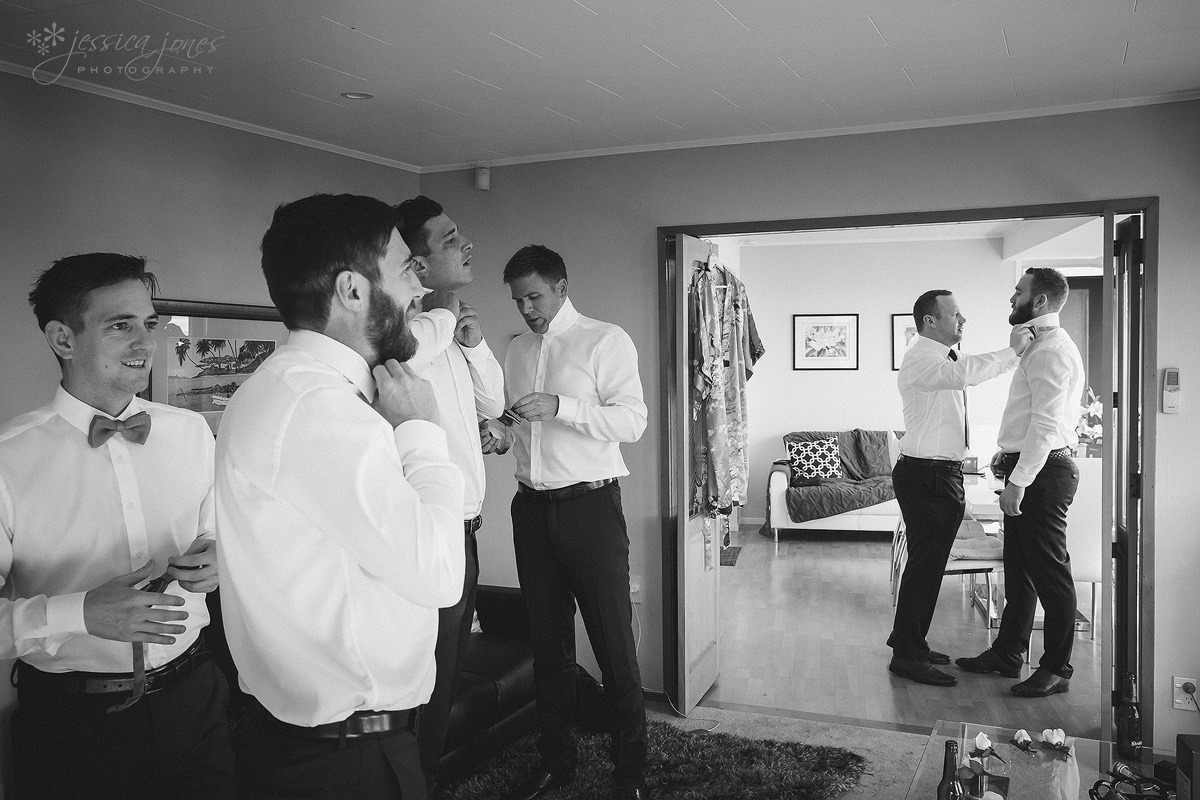 Kris and Jenny are both blessed with close, supportive families. With only brothers, Kris' family is mostly male, and so are rather pleased to be evening up the girl to boy ratio just a little bit. Even though Jenny has been well and truly part of this family for a while now!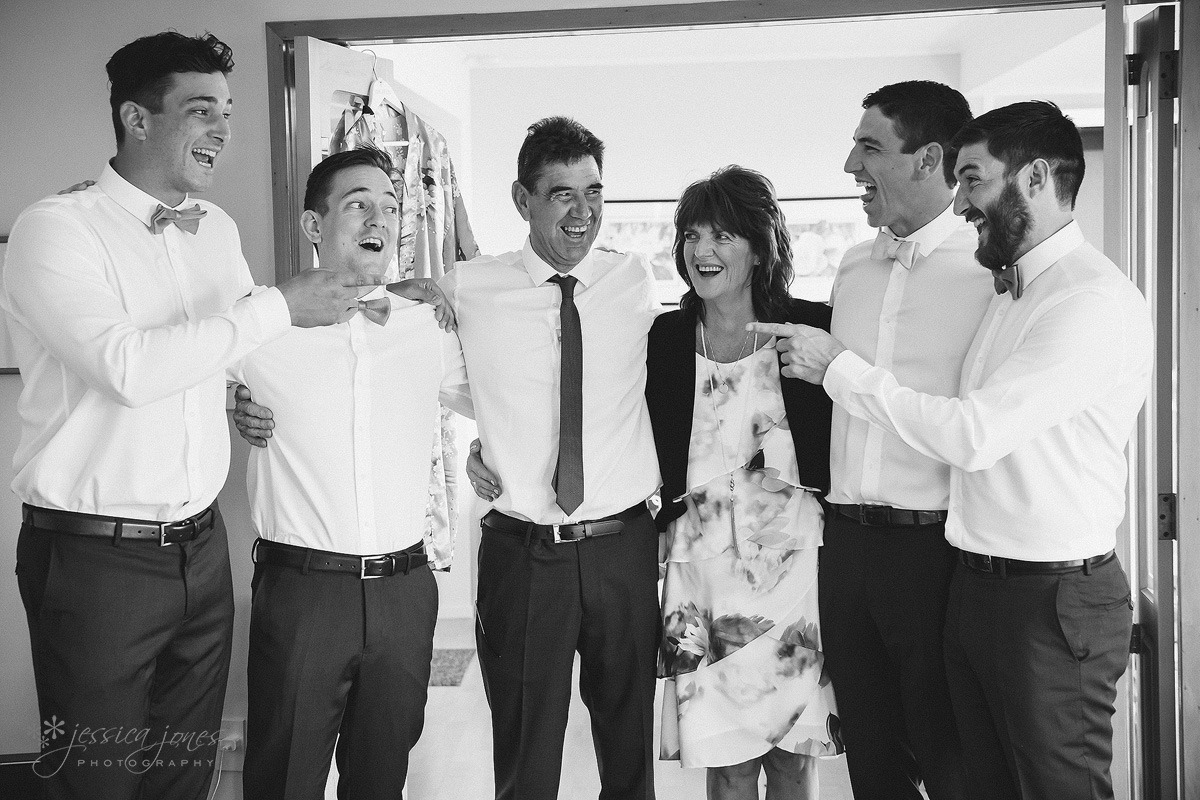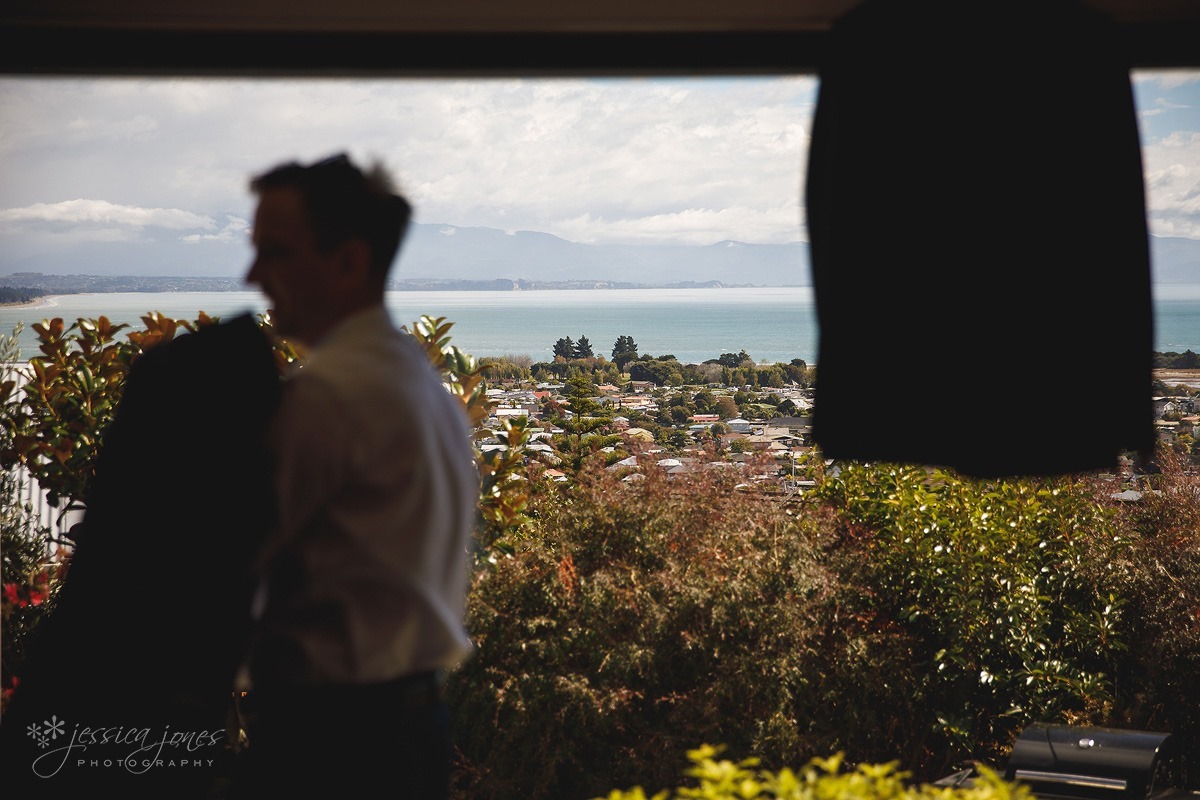 Thackwood Garden & Cottage is this fabulous spot on the hill, just 10 minutes from Nelson and boasts a pretty amazing garden and a glorious view. It's the first time we've been lucky enough to shoot a wedding here.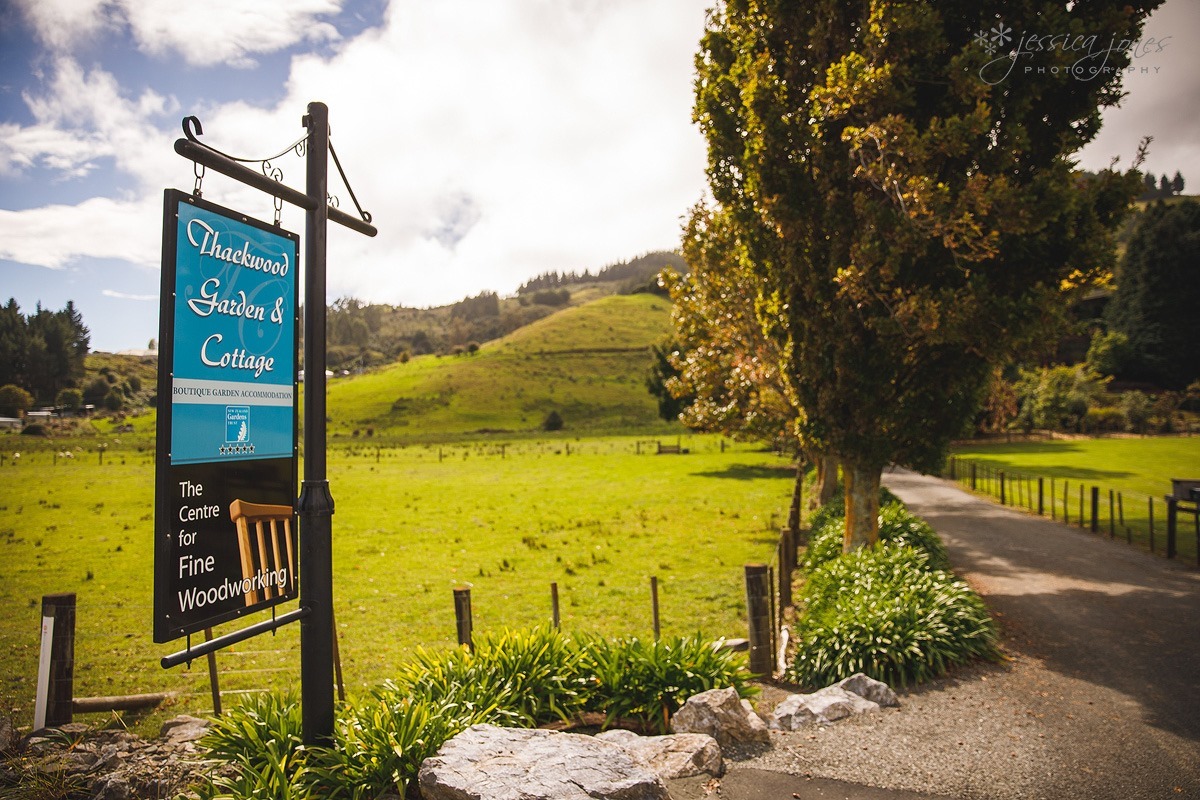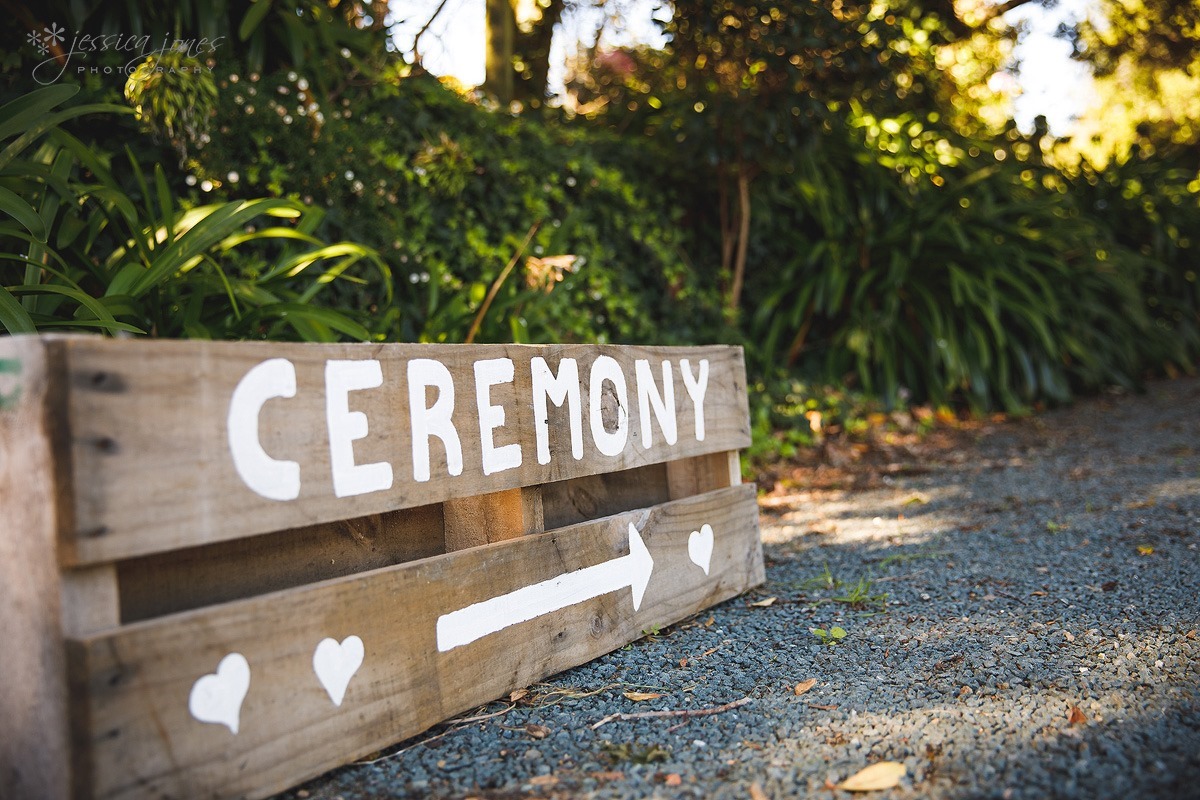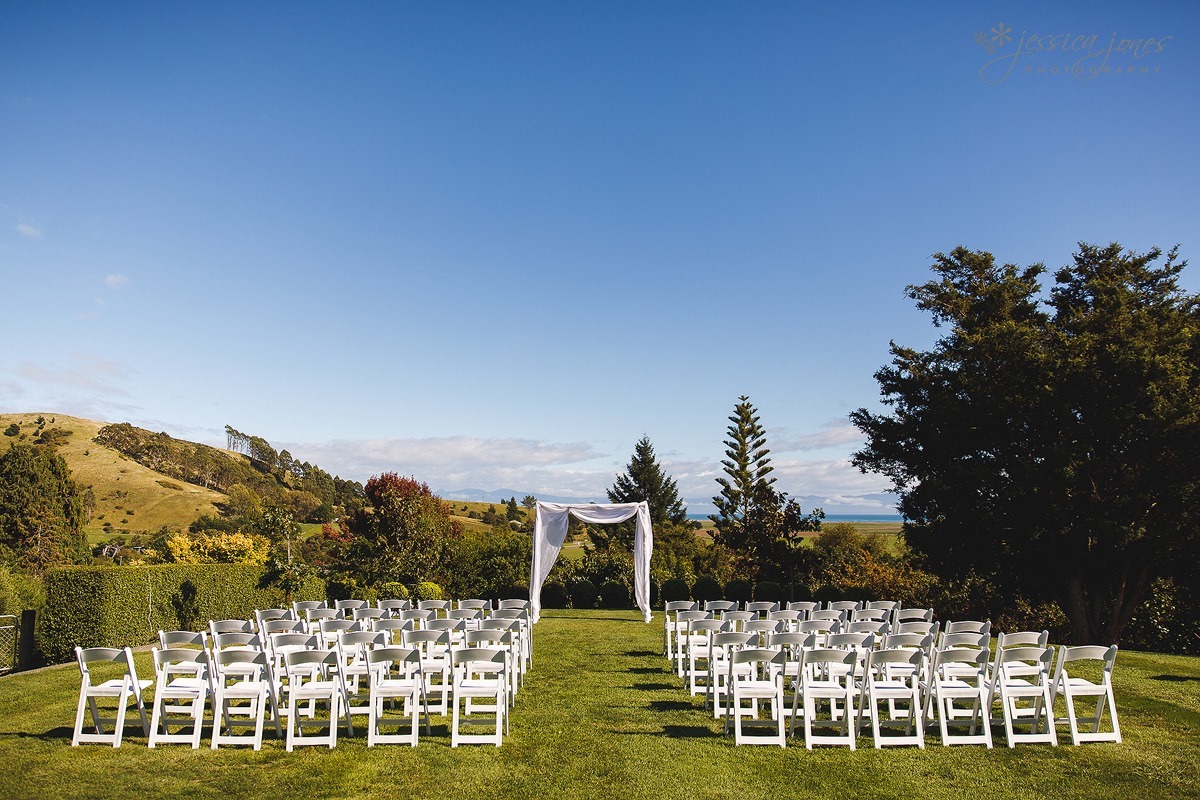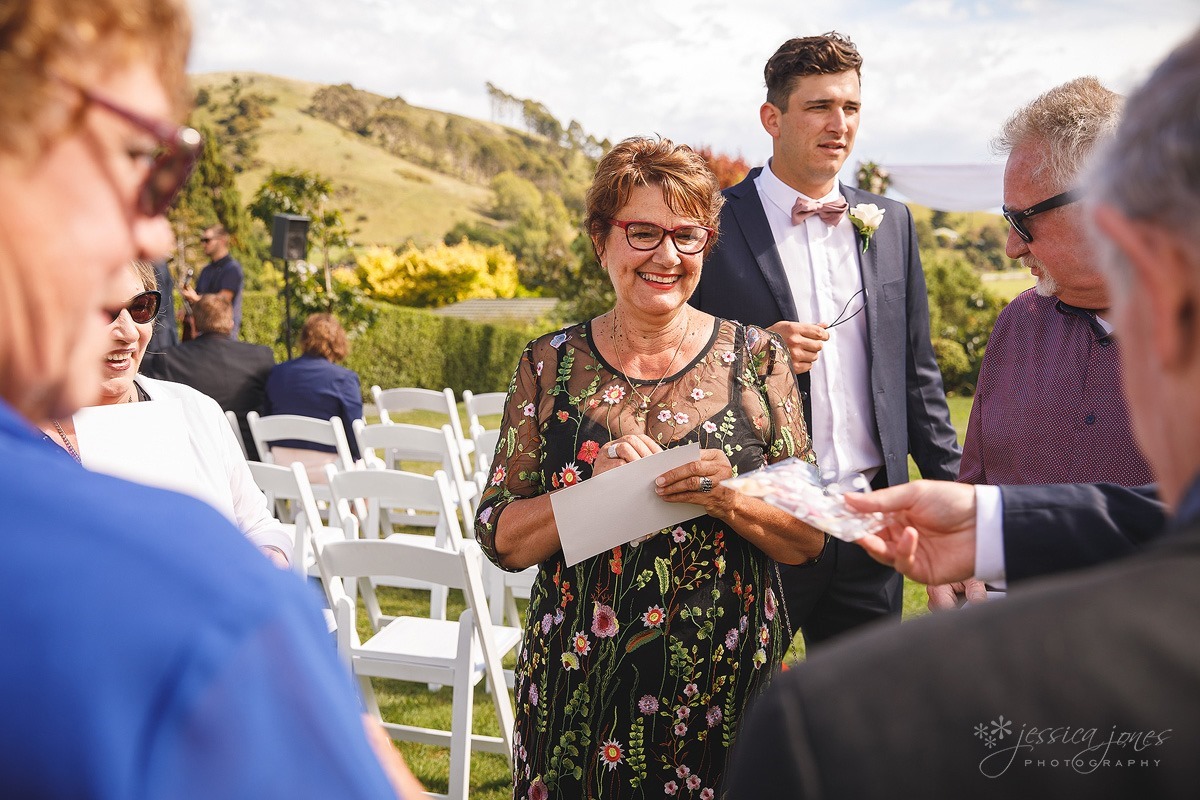 When Jenny first met Kris she used to wonder to herself, "Why is he always smiling?" It didn't take long for her to realise, that's just who he is. He's the most genuinely happy and smiley person I've possibly ever met!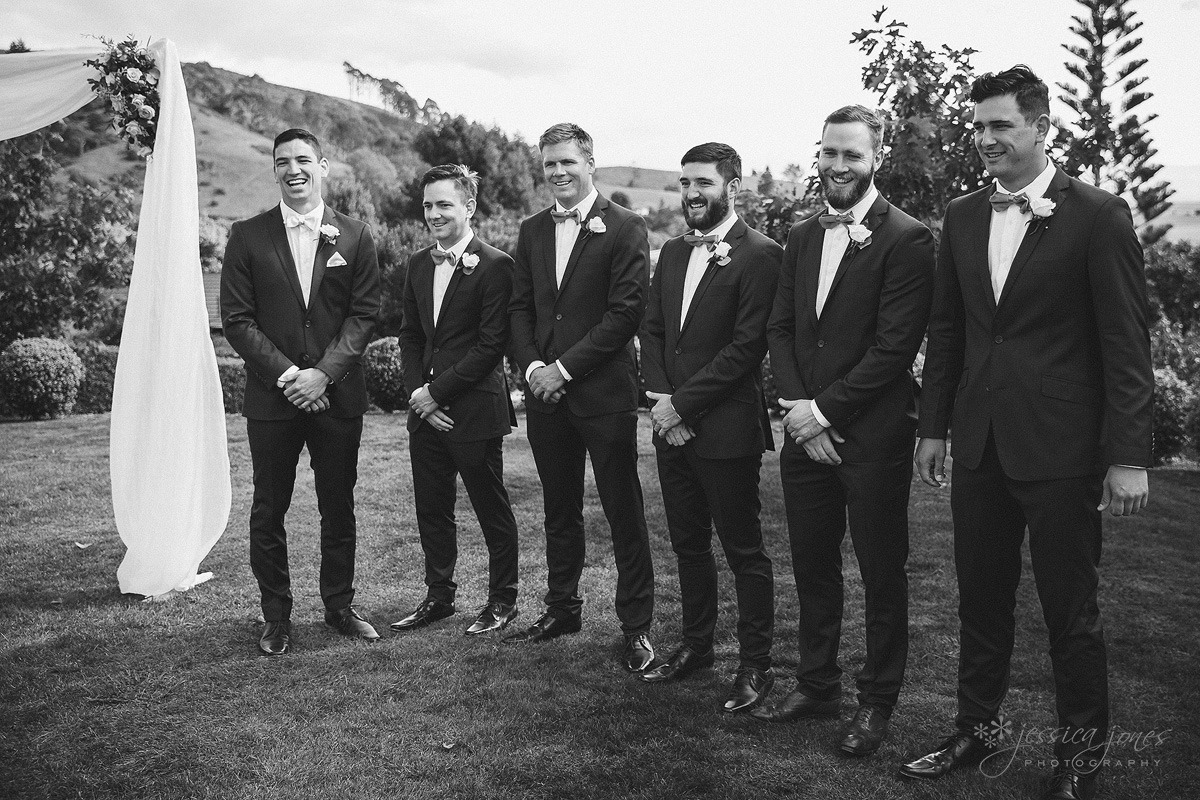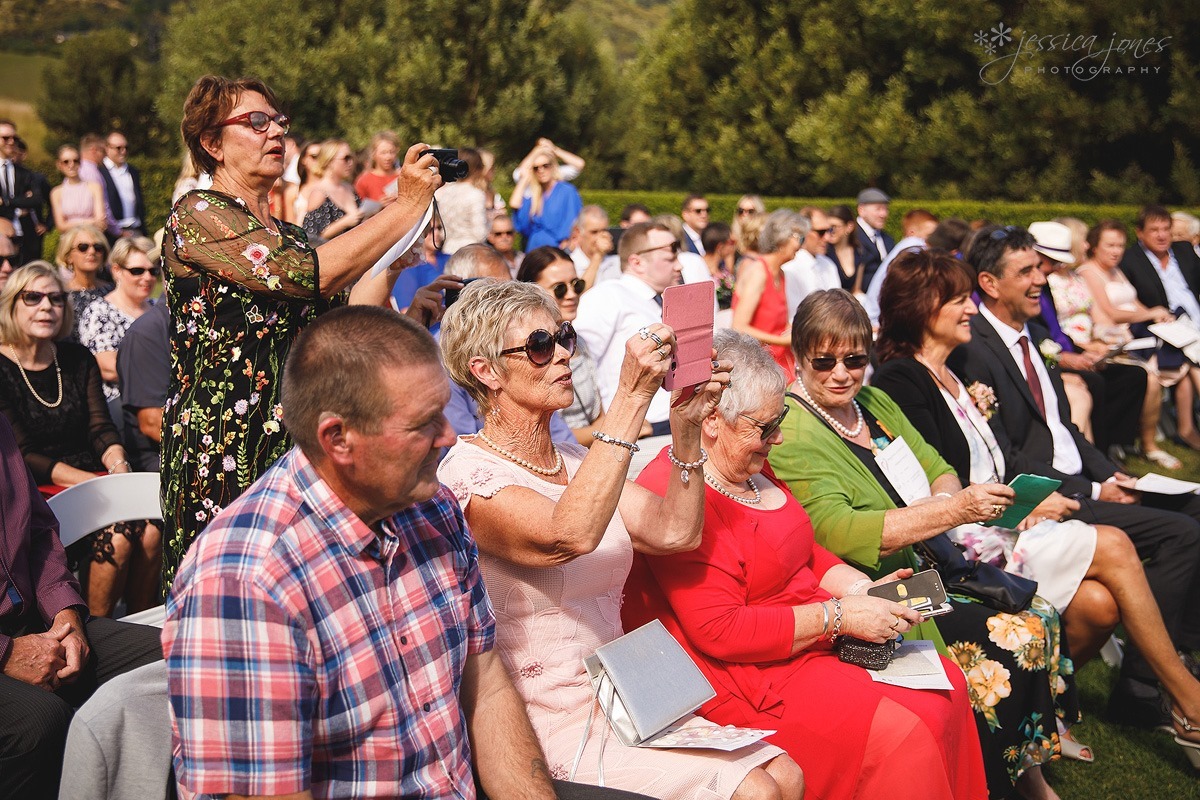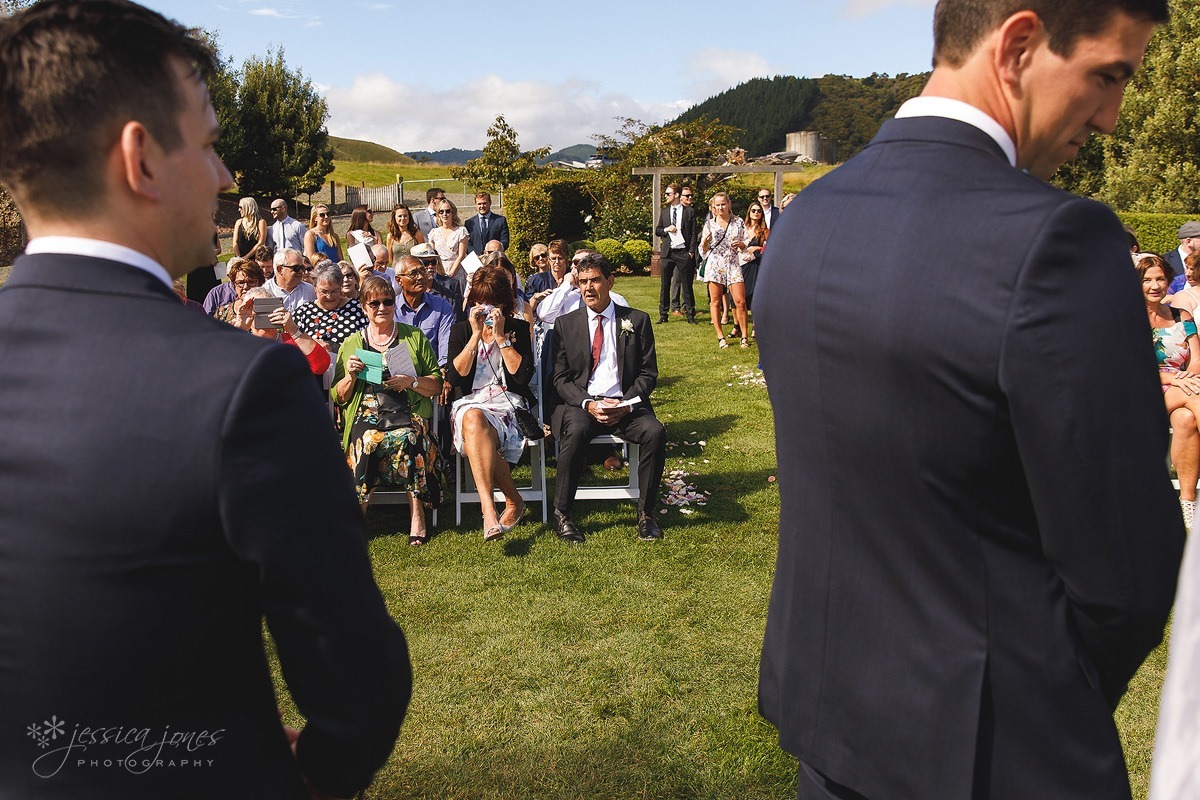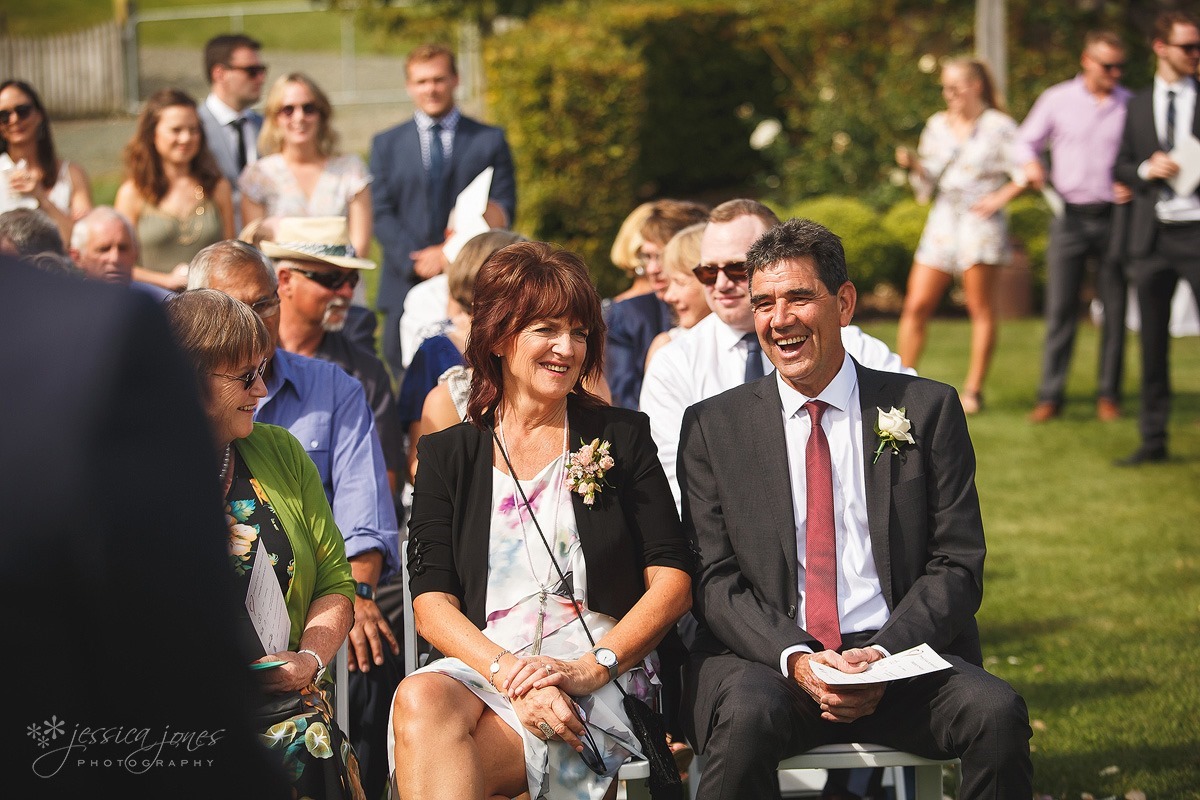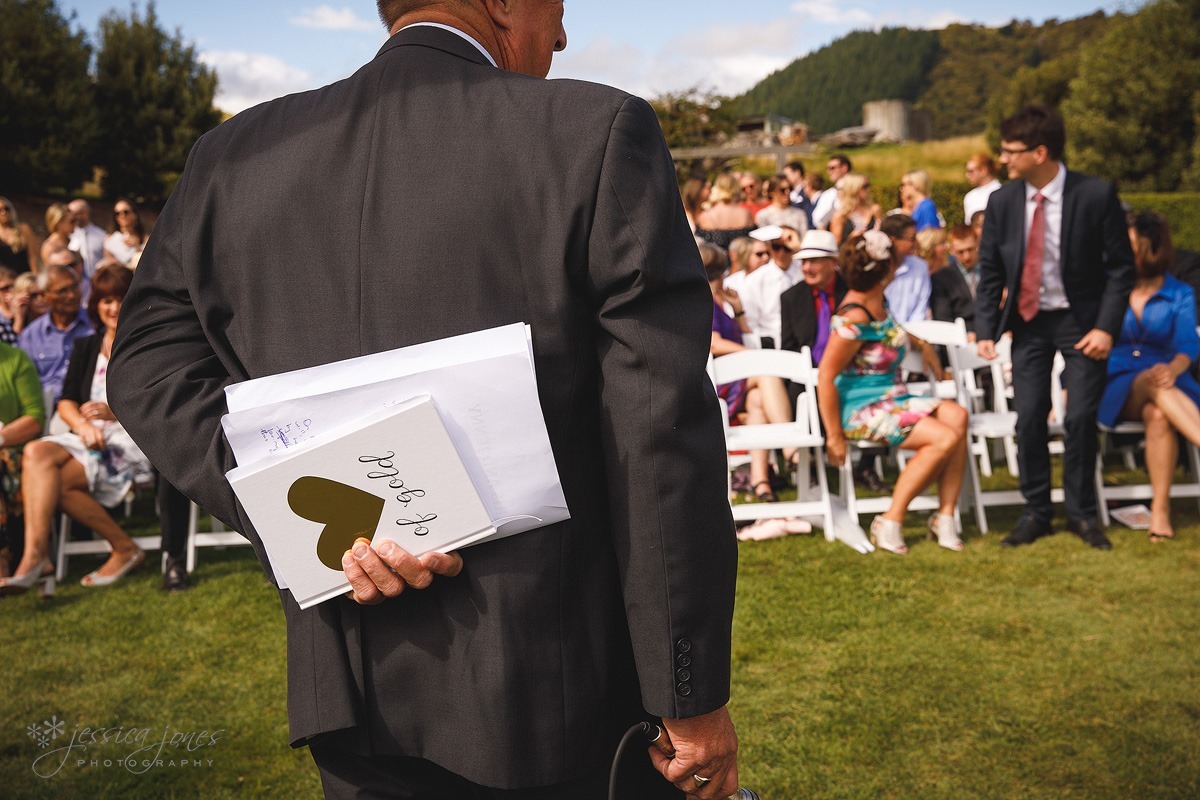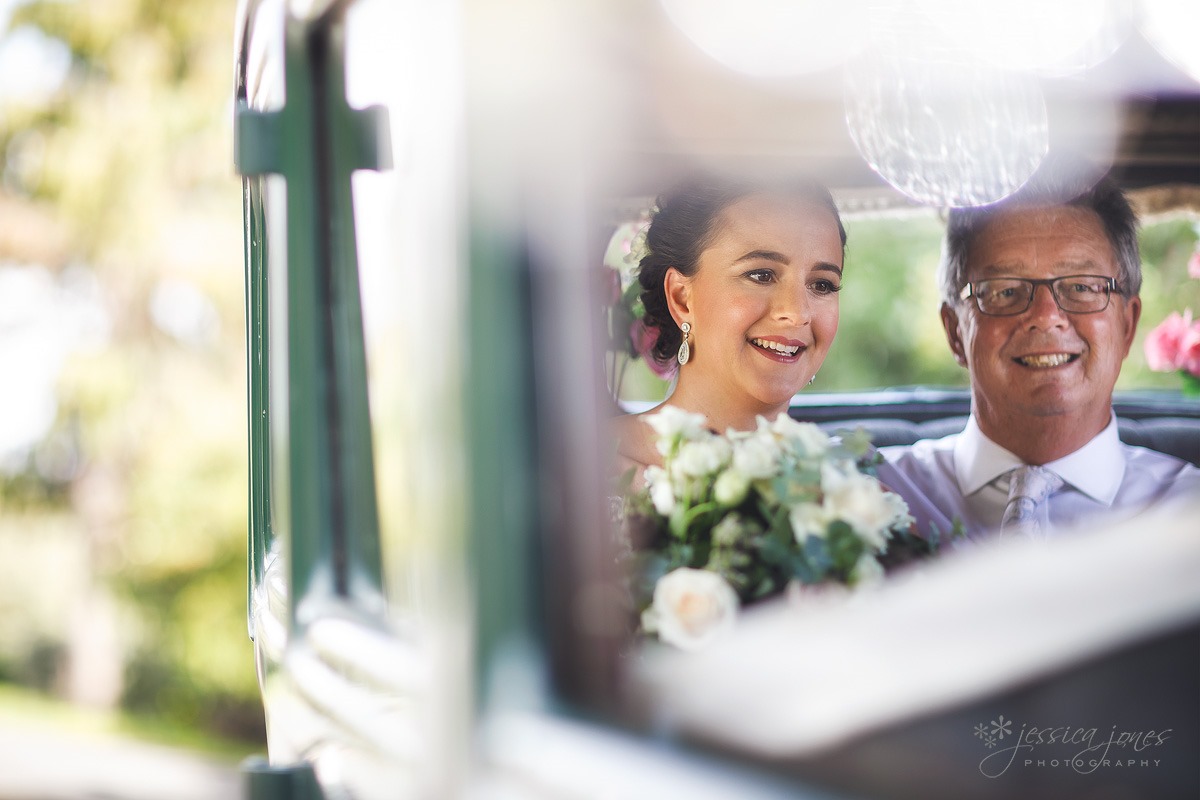 And then it was time for Kris to see his beautiful bride.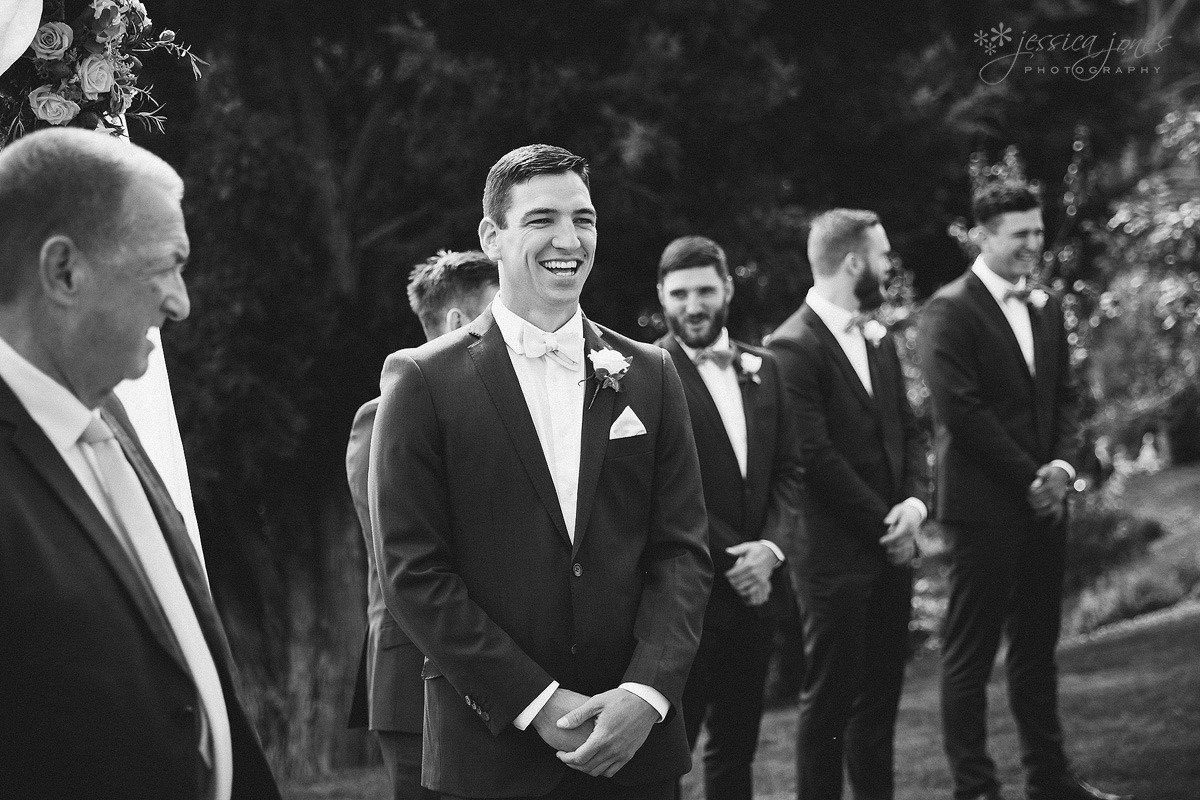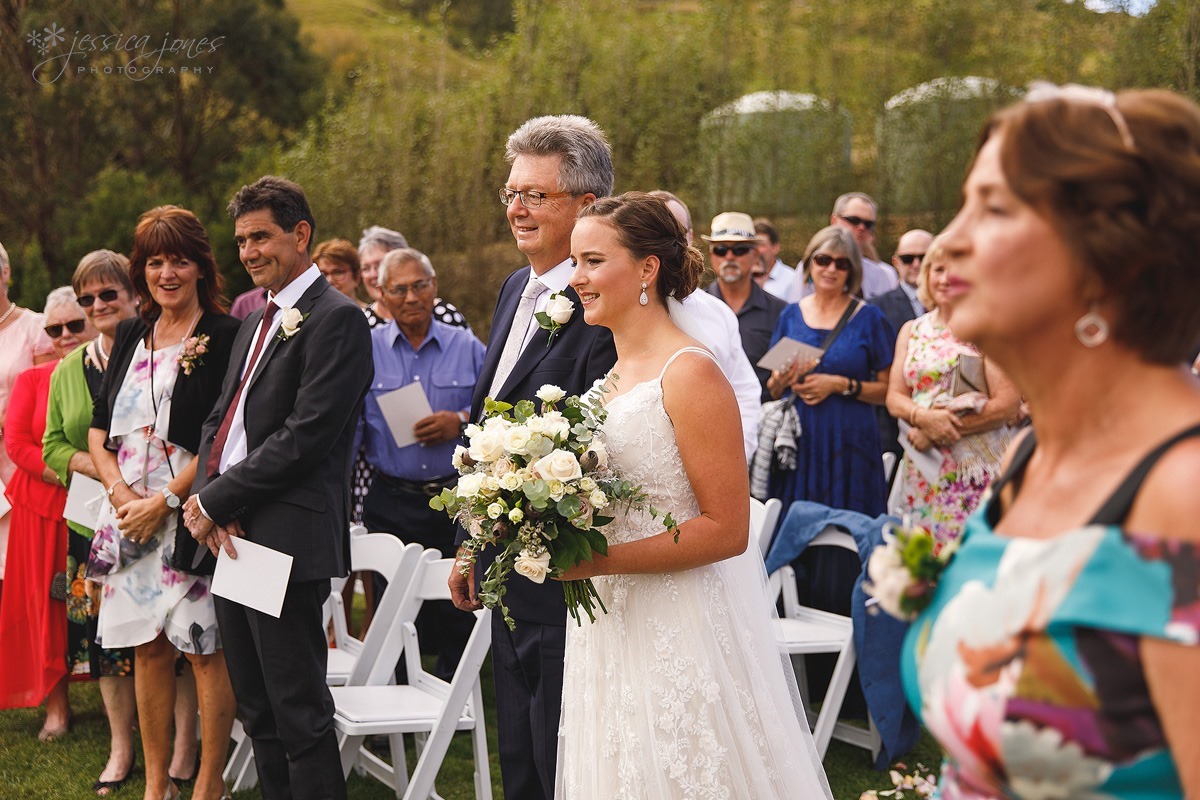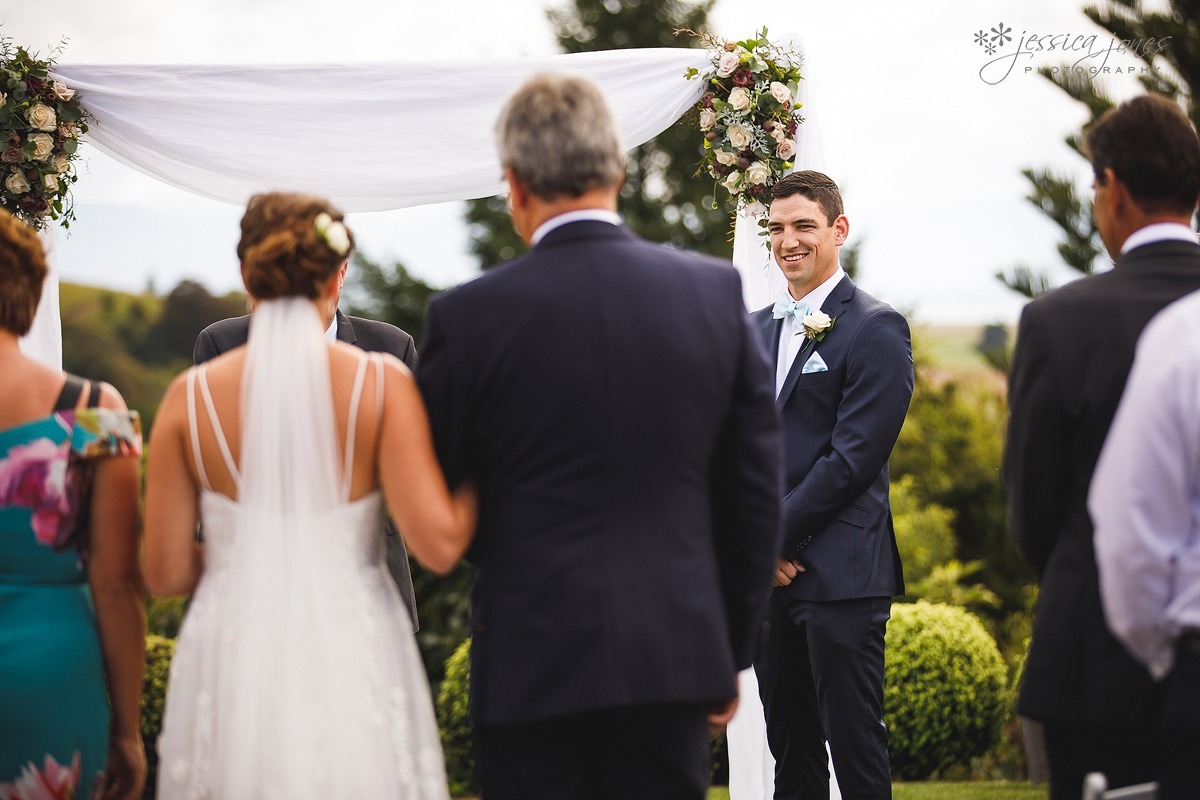 Kris told Jenny she is his guiding light and his voice of reason. He promised to laugh with her, adventure with her, comfort her and sometimes follow the recipe, for the rest of their lives.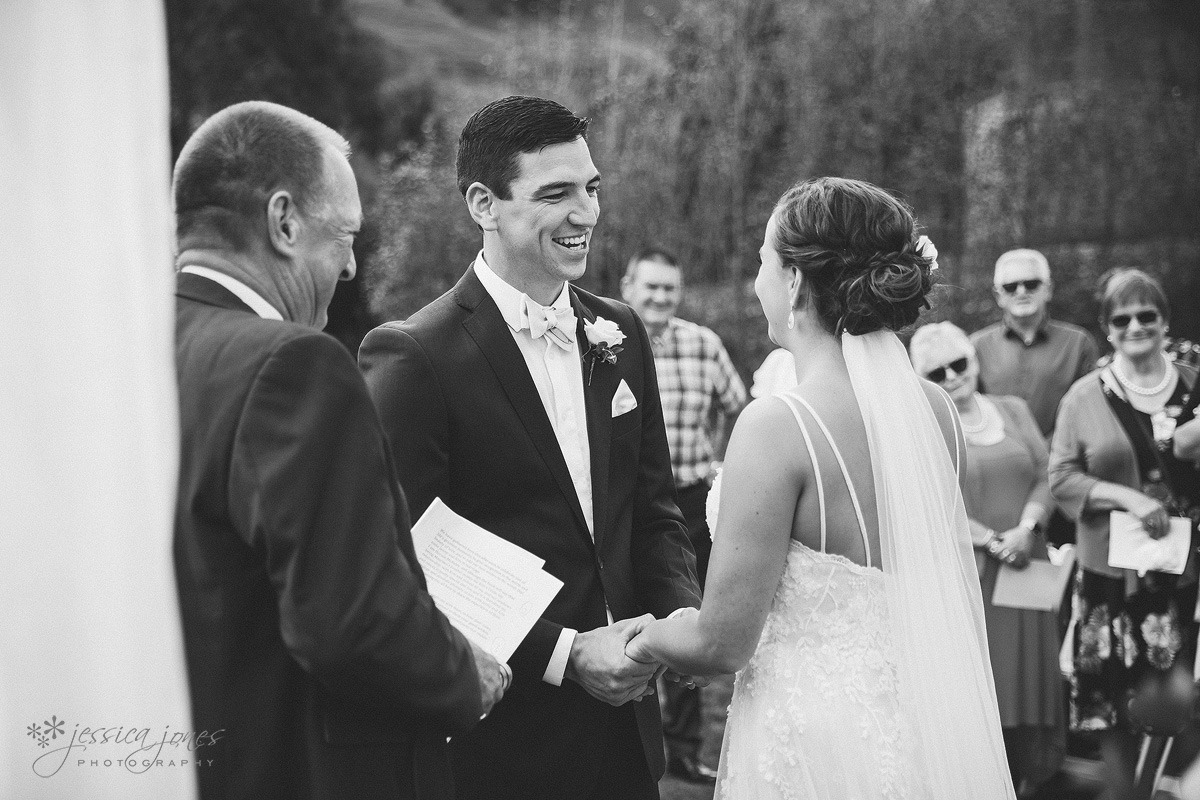 Jenny said that she loves Kris's honesty, his loyalty and his jolly good nature. She loves how he helps her keep things in perspective and makes her laugh. She promised to encourage and support his dreams, grow old with him and cook 50% of the time.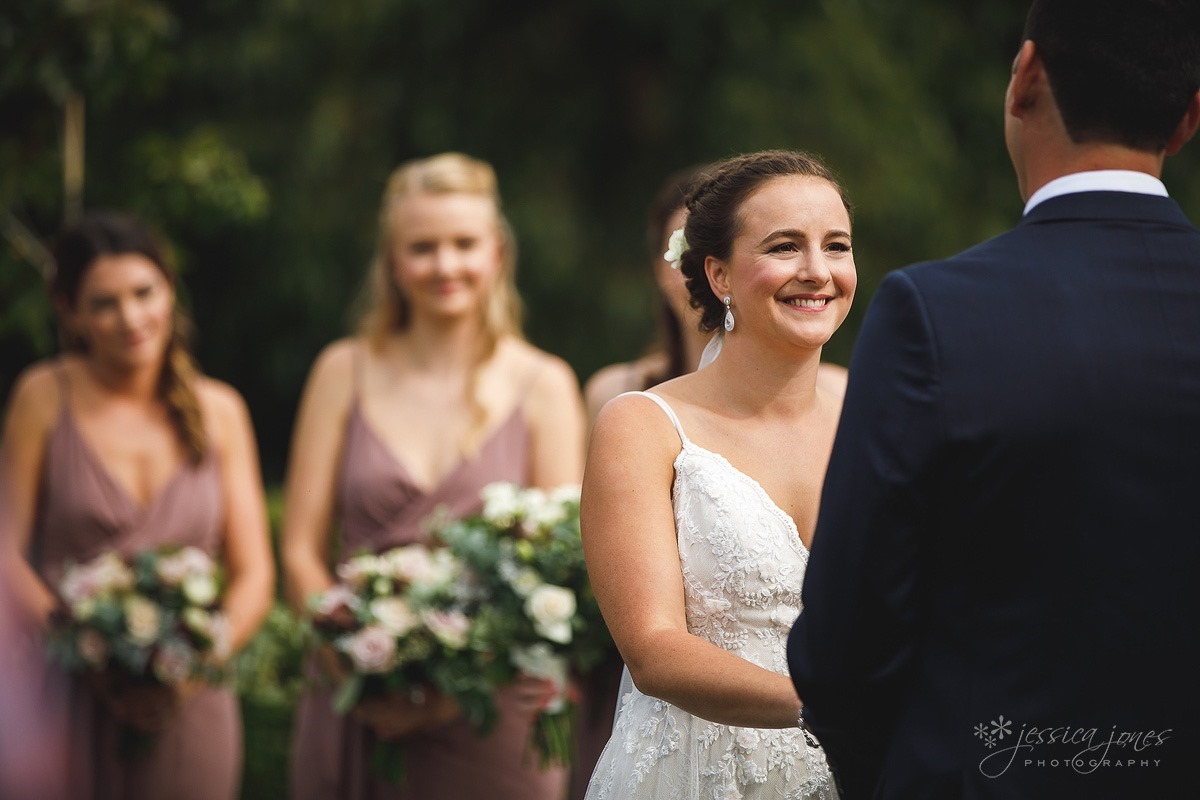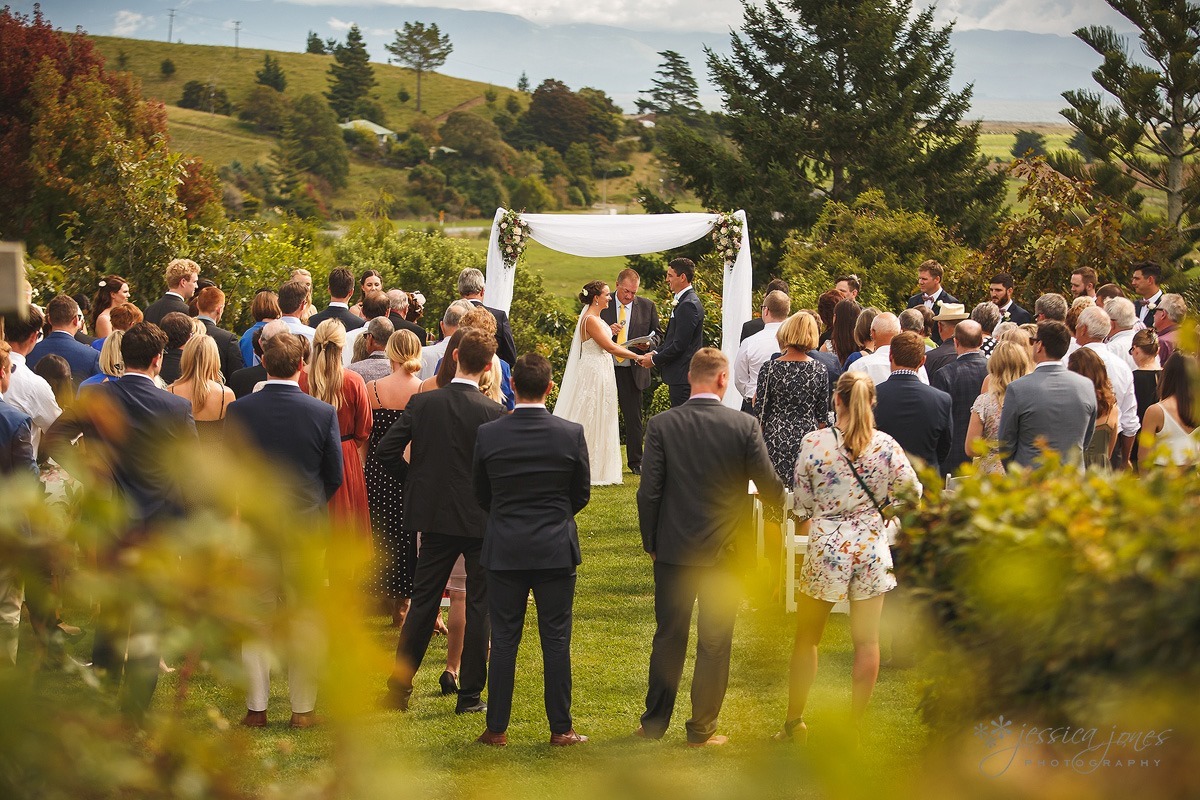 Check out this cheeky little runaway!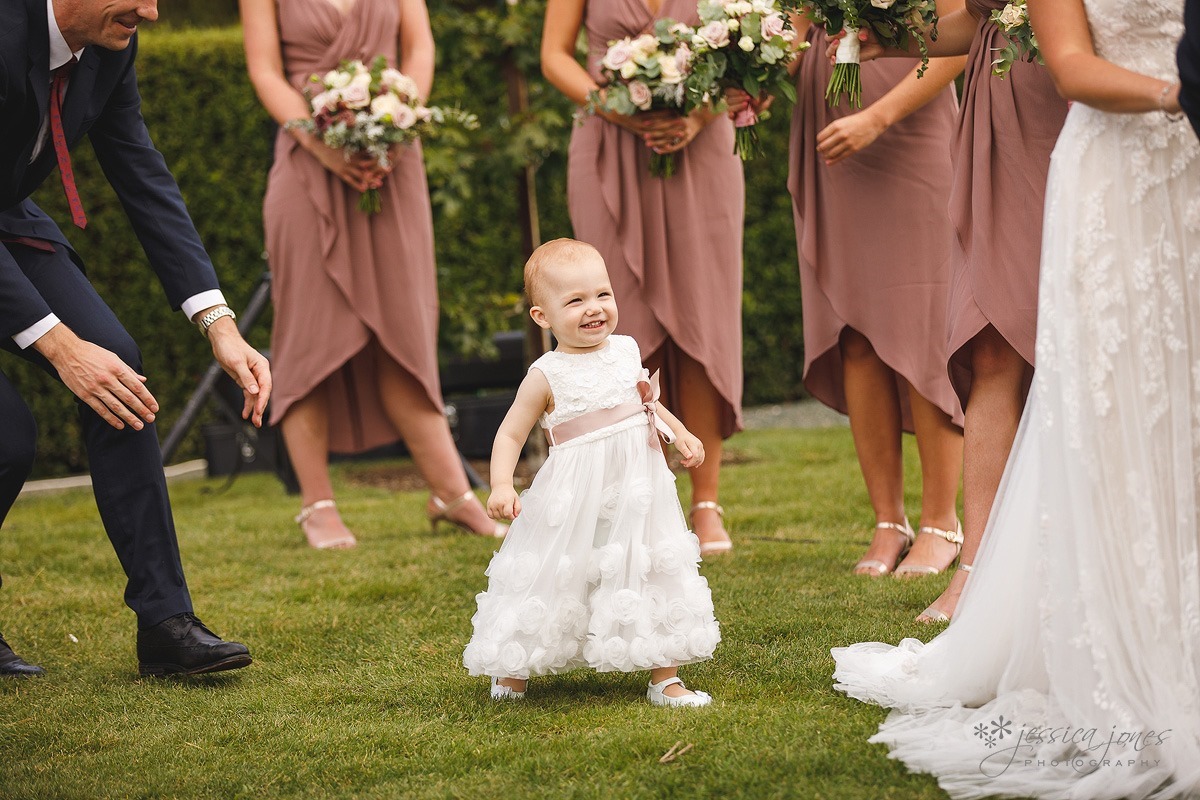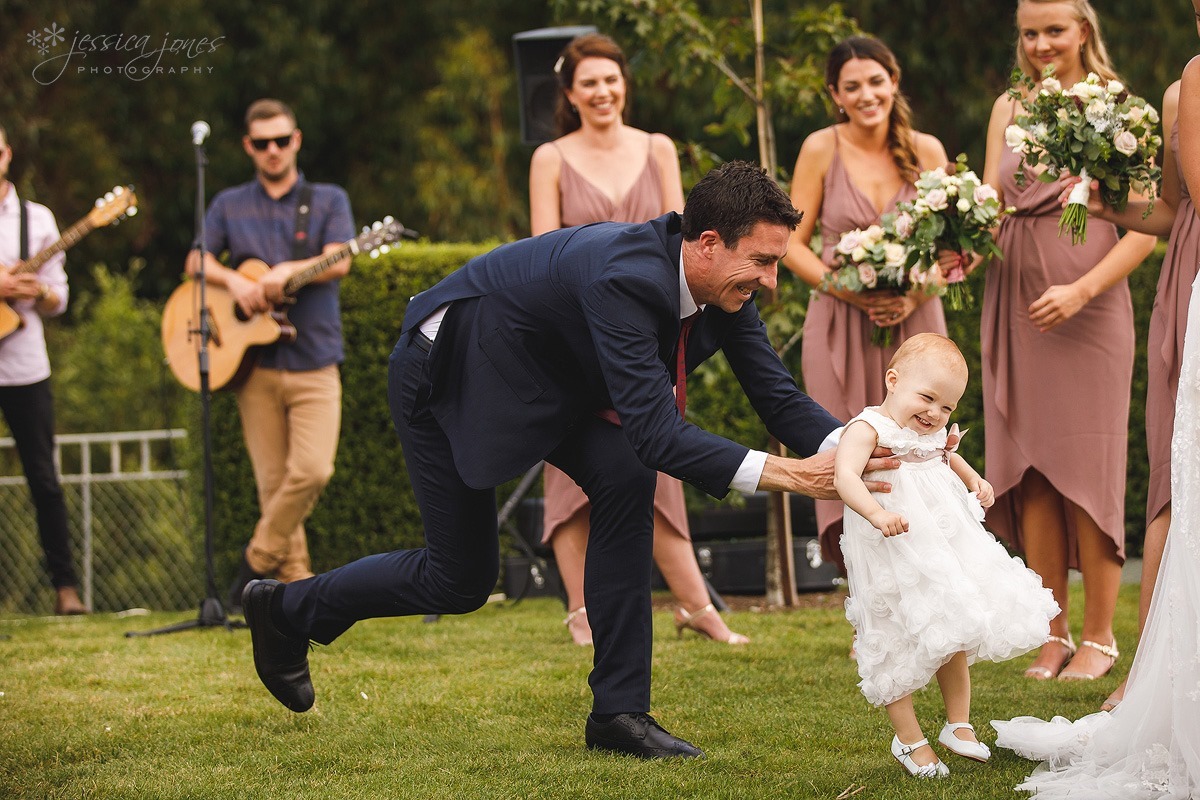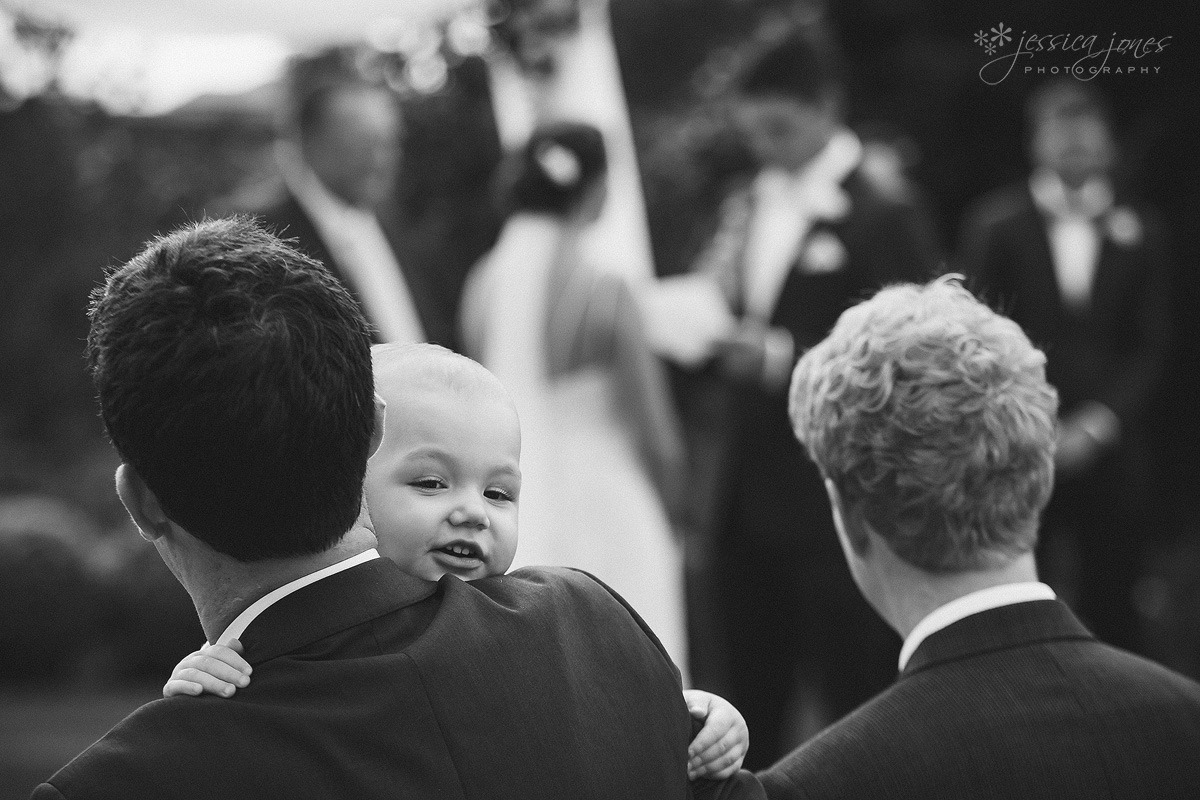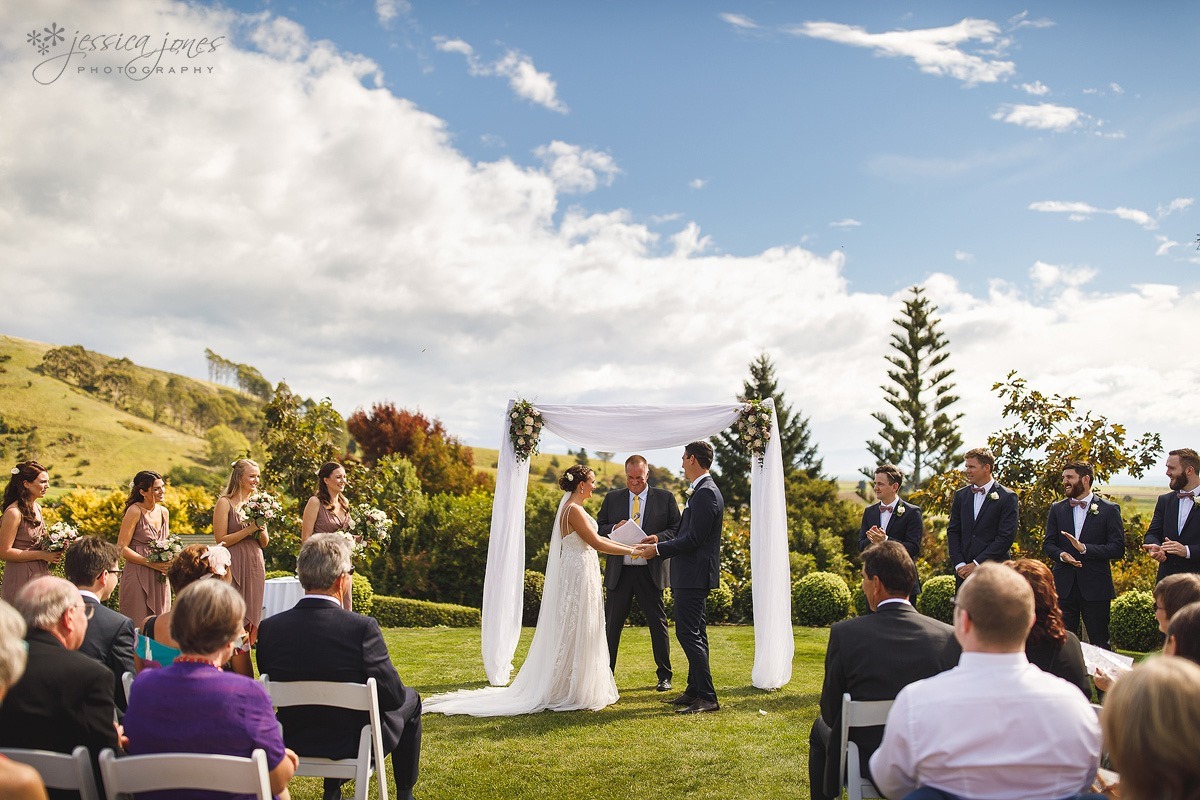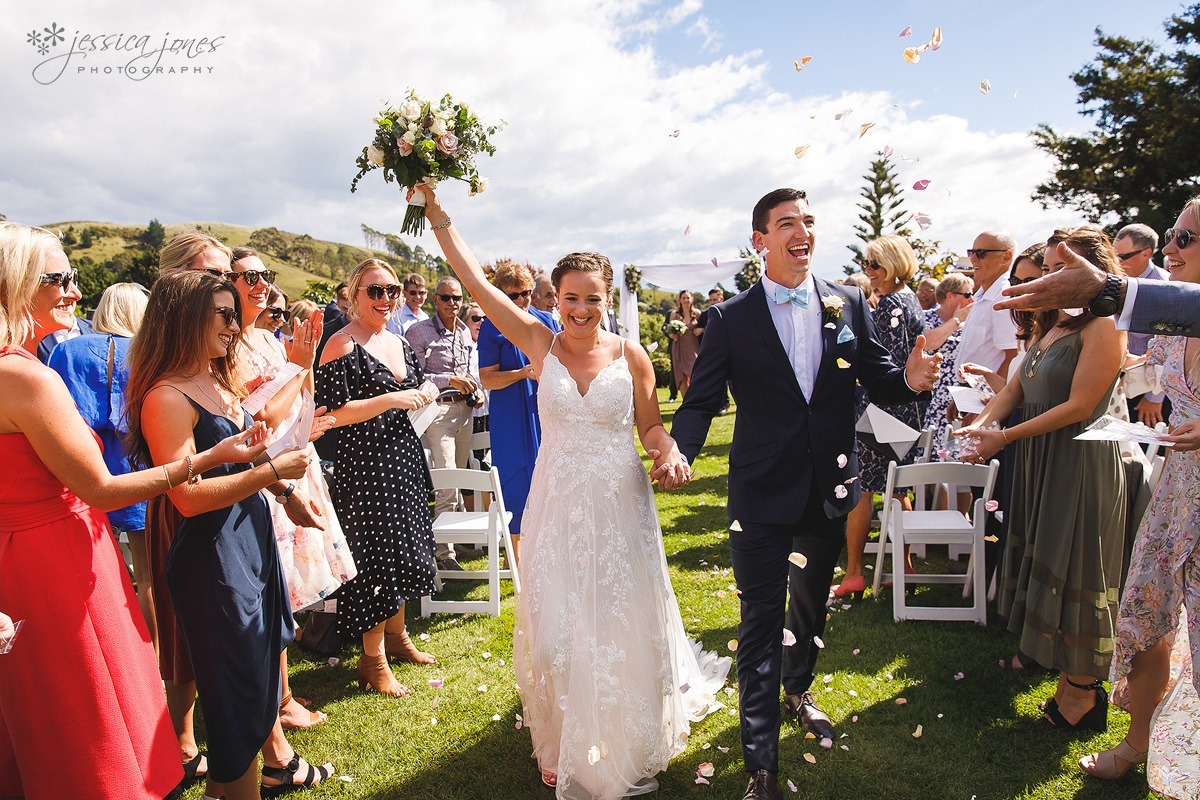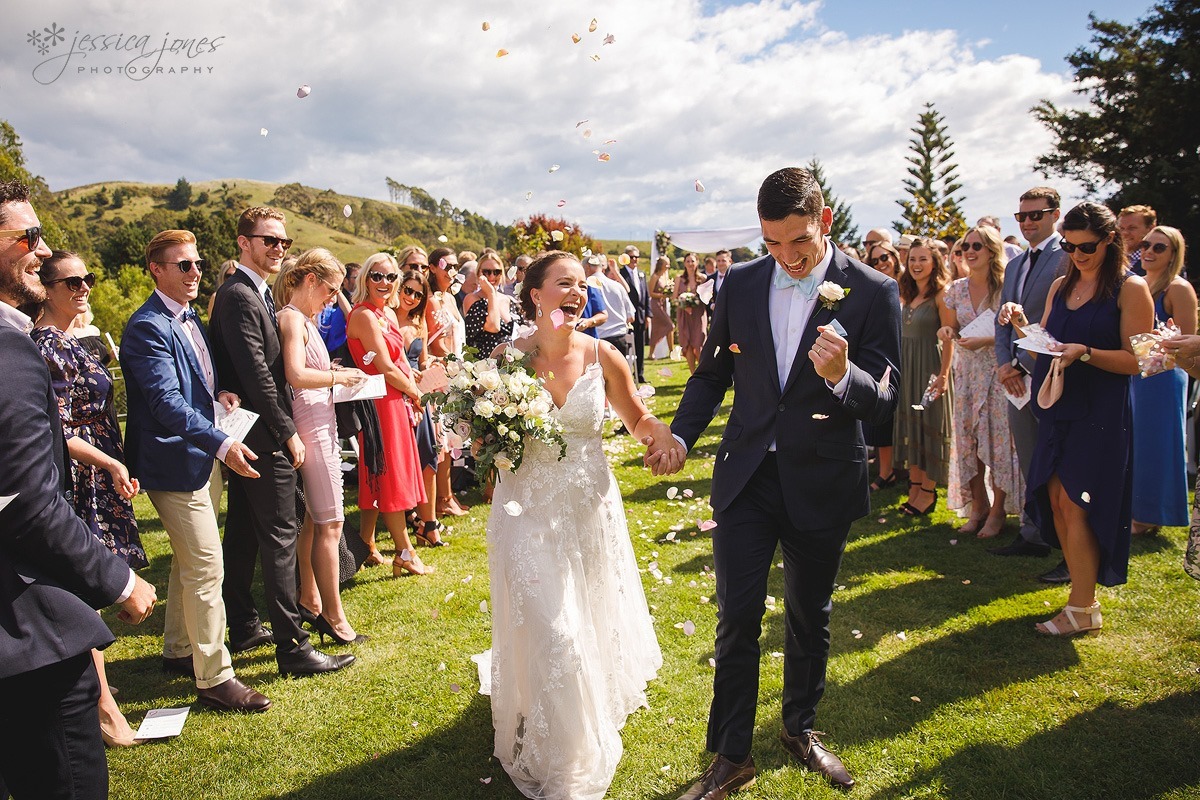 Before the wedding I asked Jenny and Kris if there was anything we should pay particular attention to, anything special. Being the kind of people they are, they immediately spoke of Gran and Pop. Gran and Pop have been married for 61 years, and Jenny and Kris were beyond delighted that they could make it to their wedding.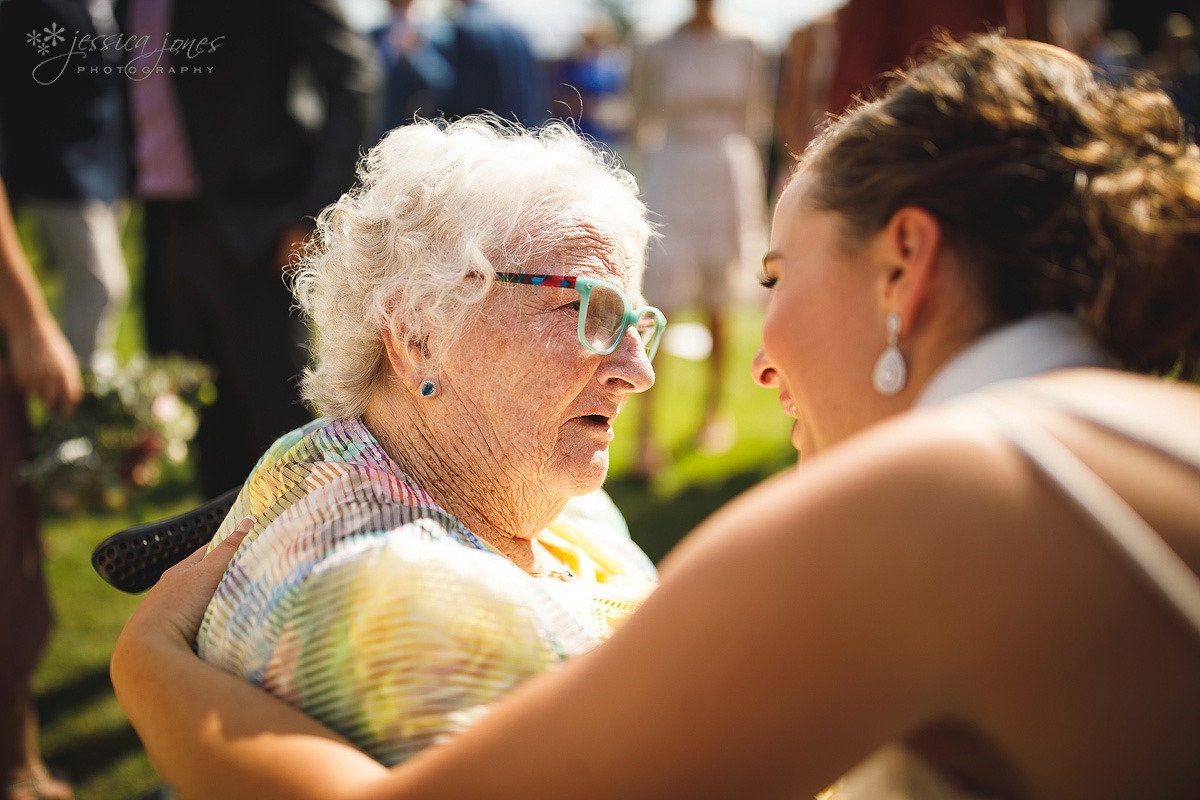 And they were pretty pleased to be there too!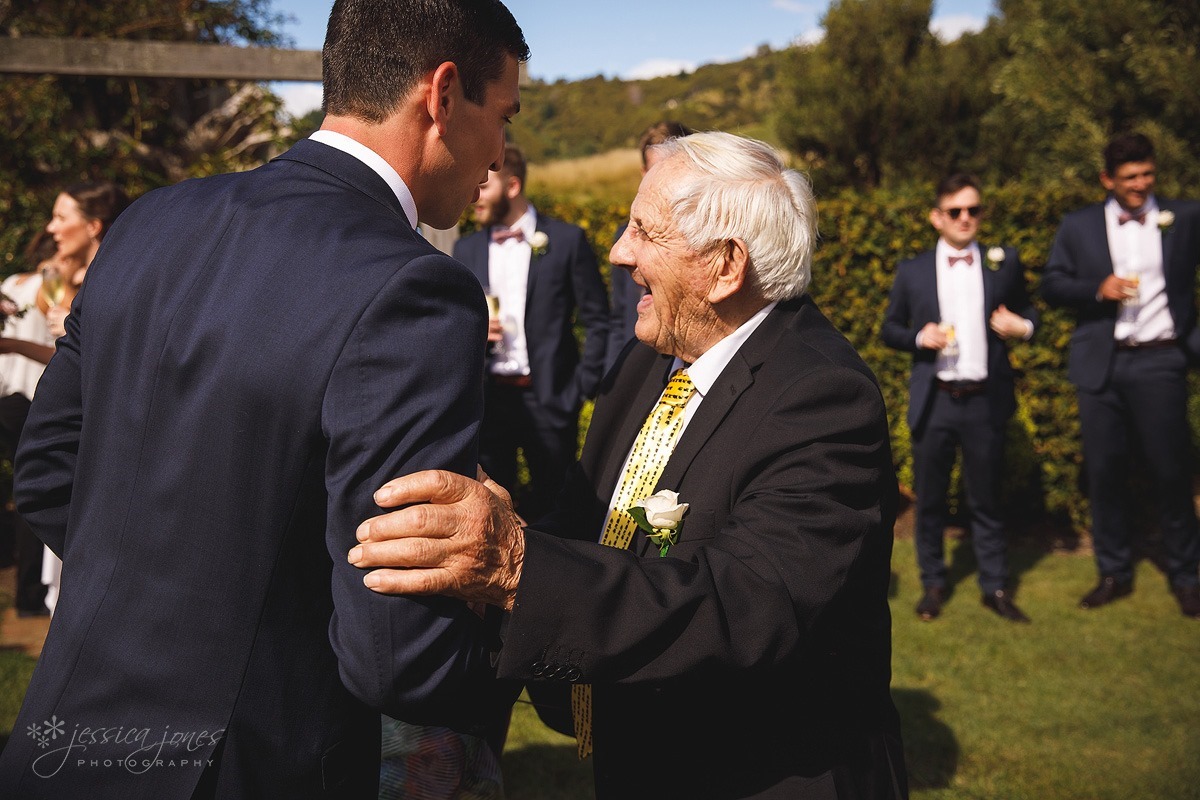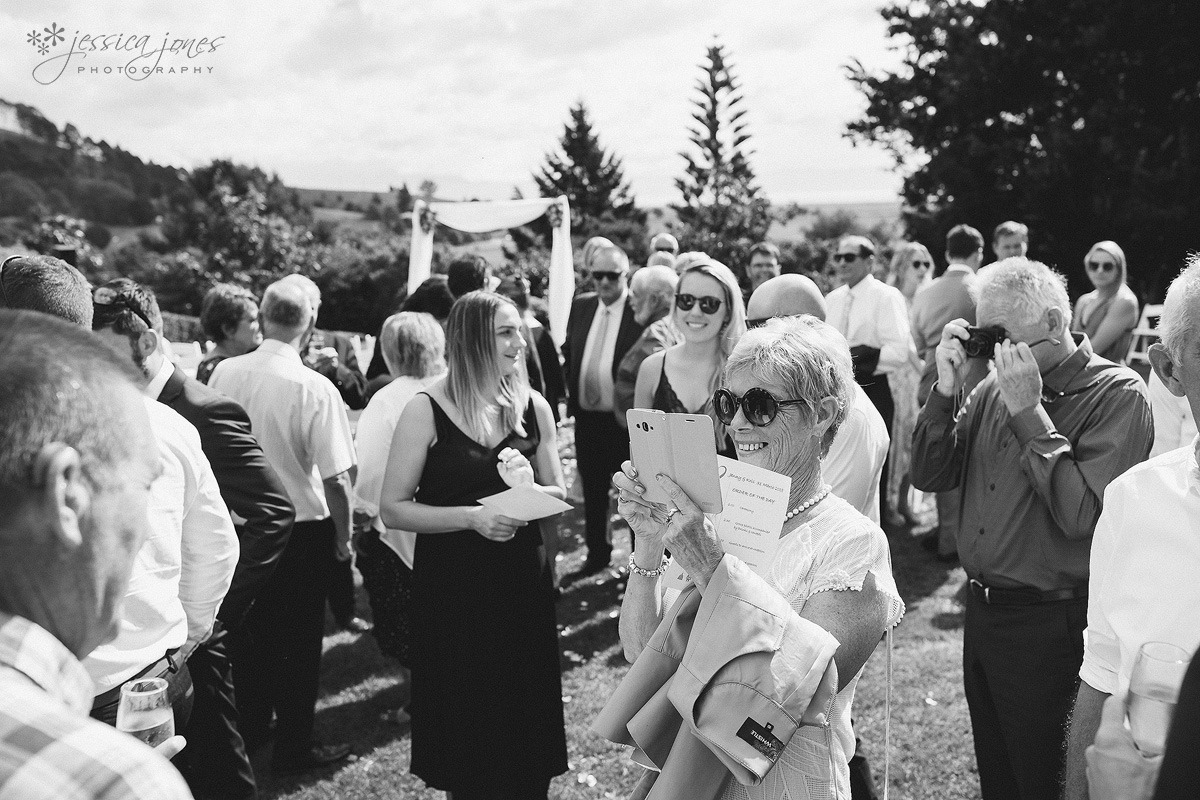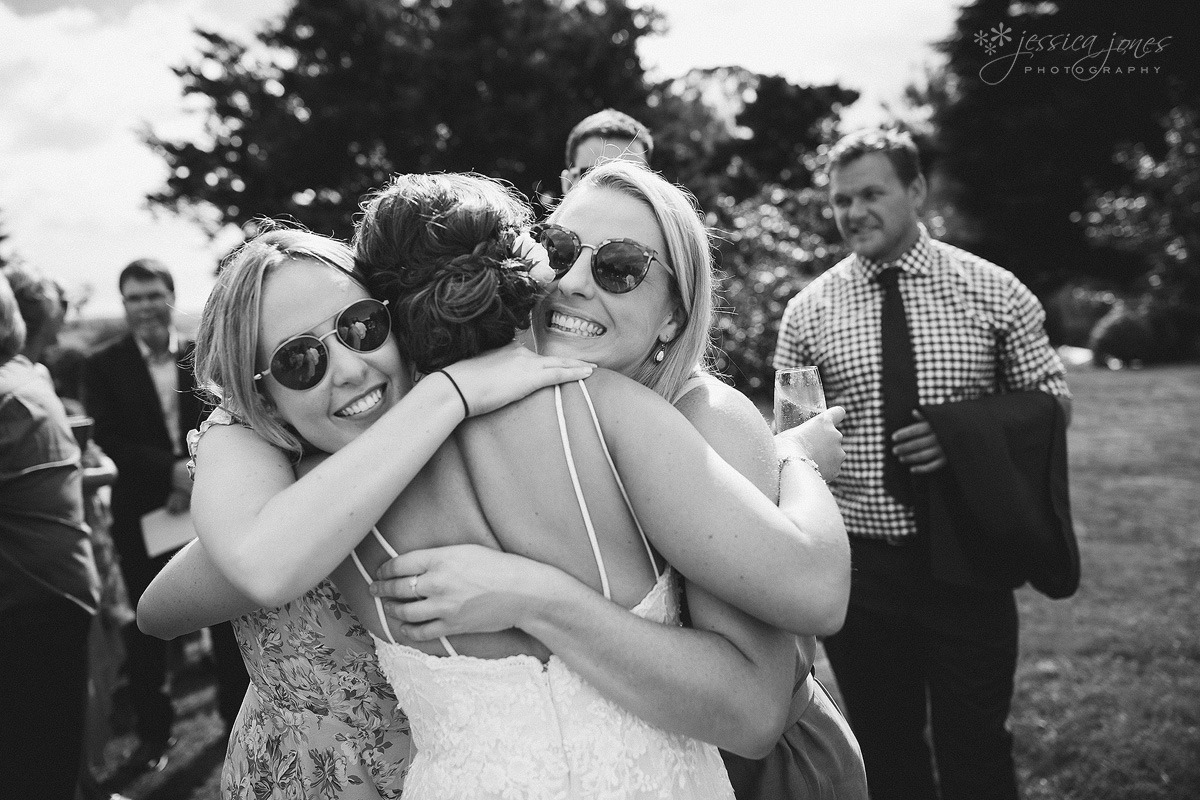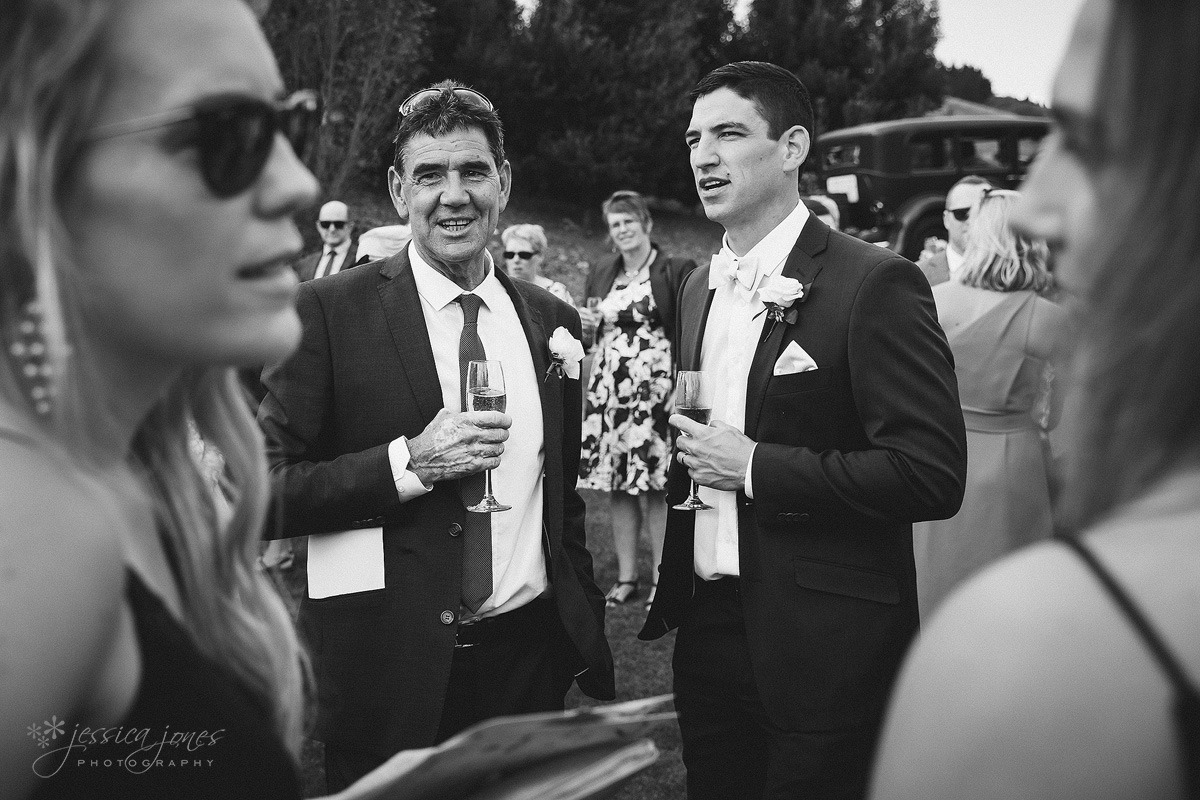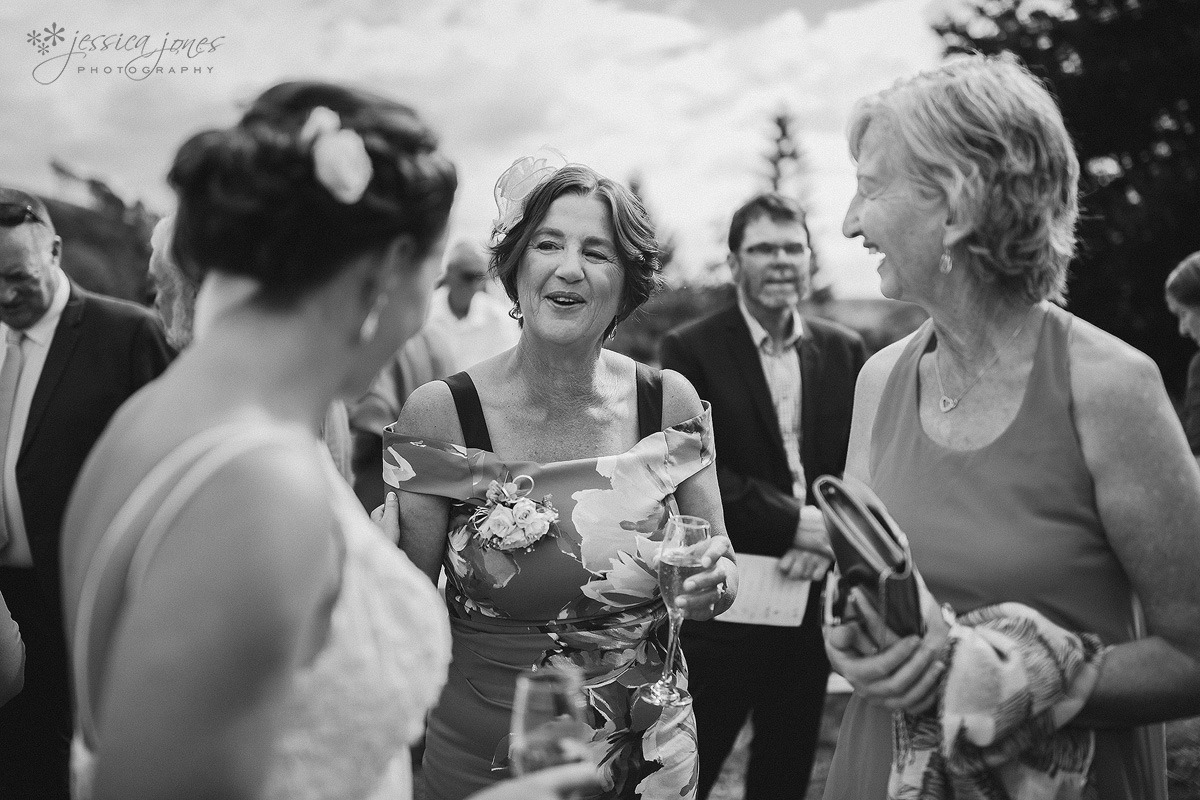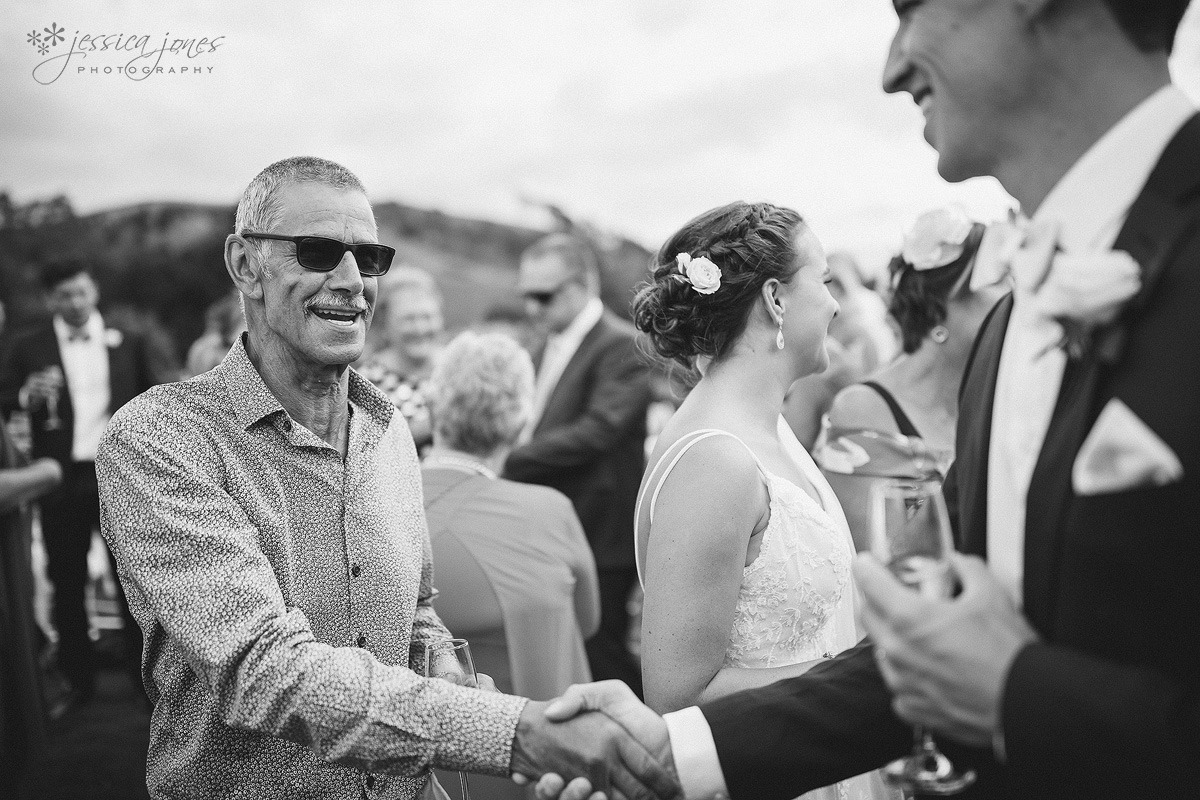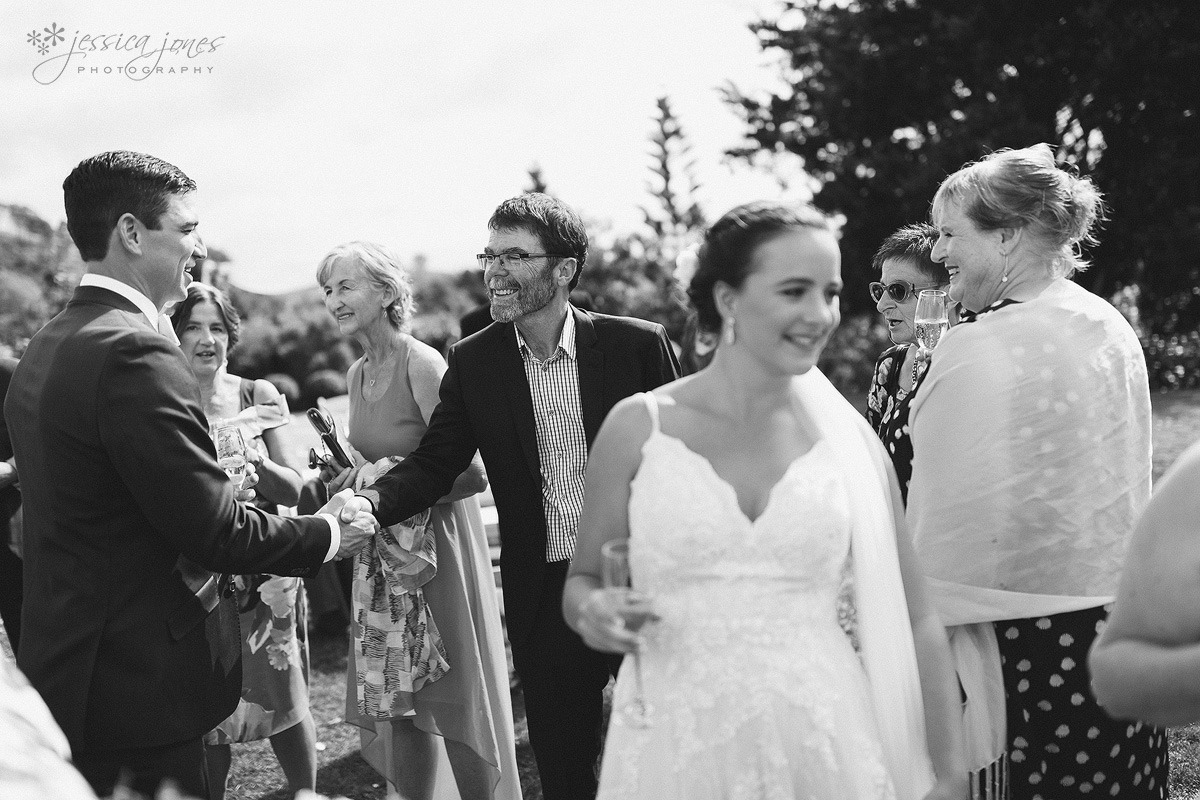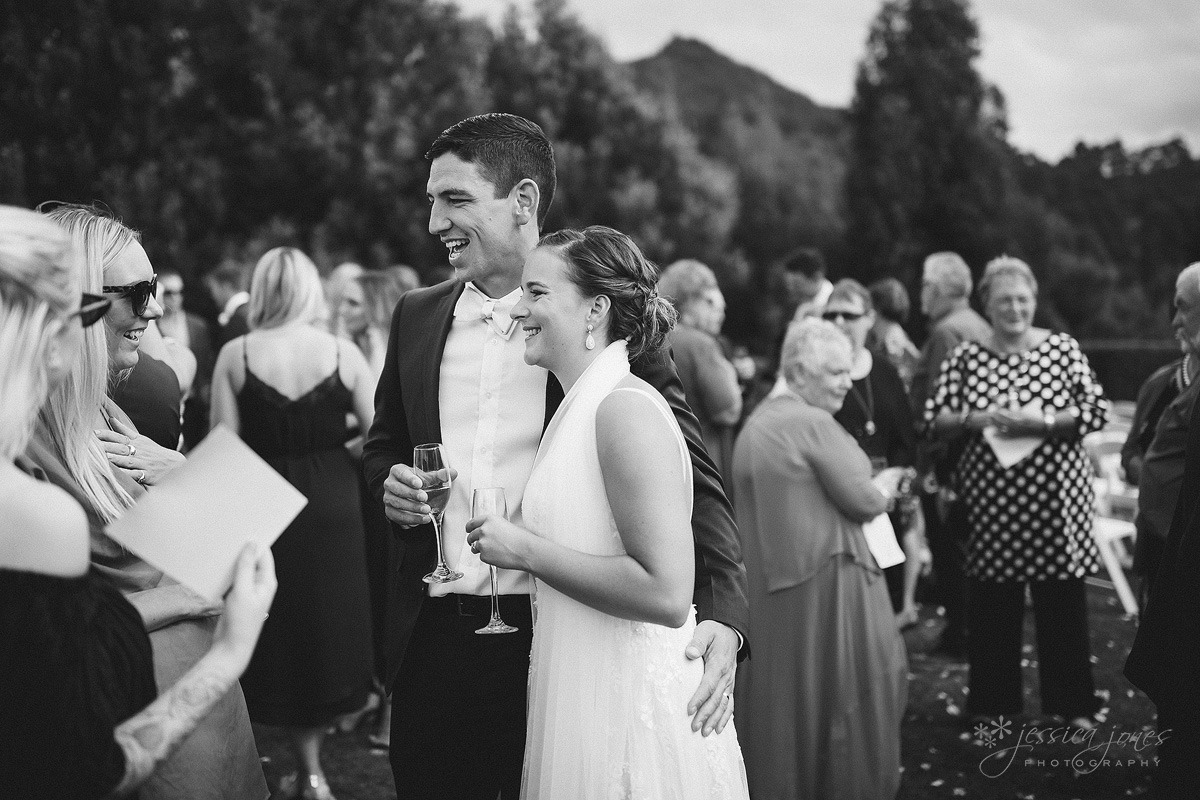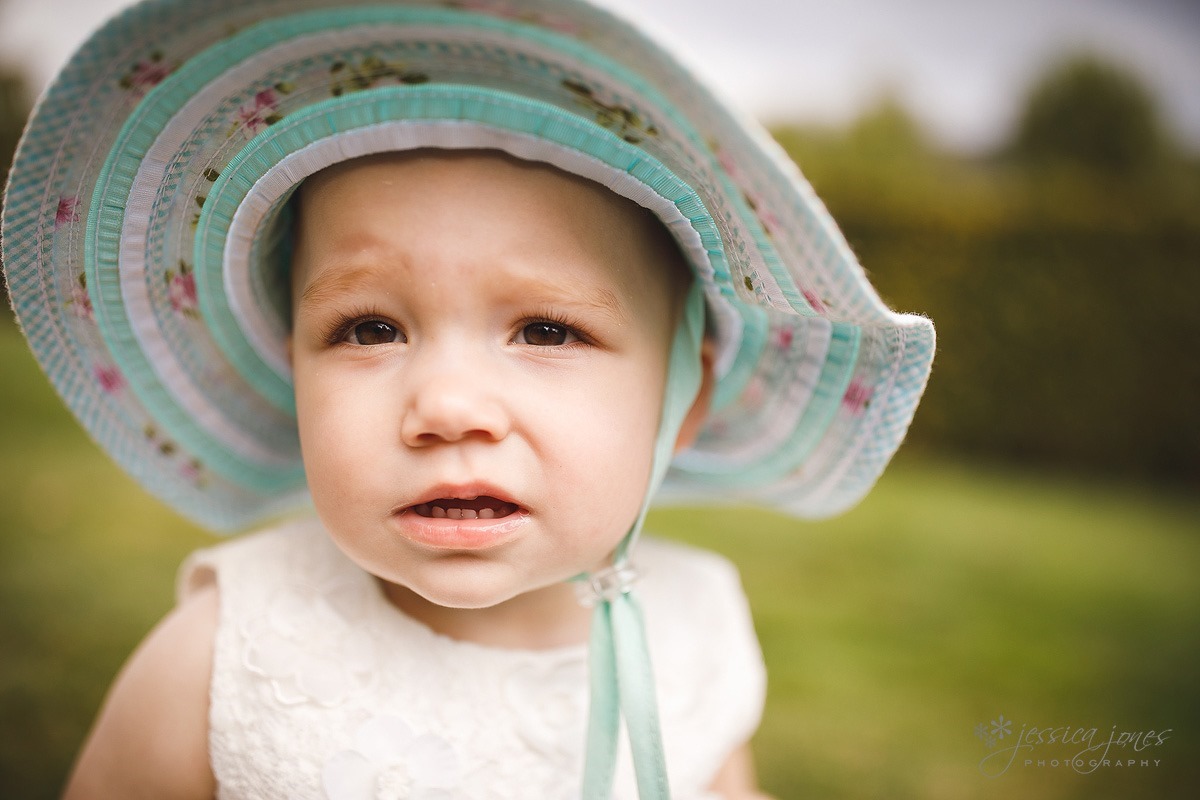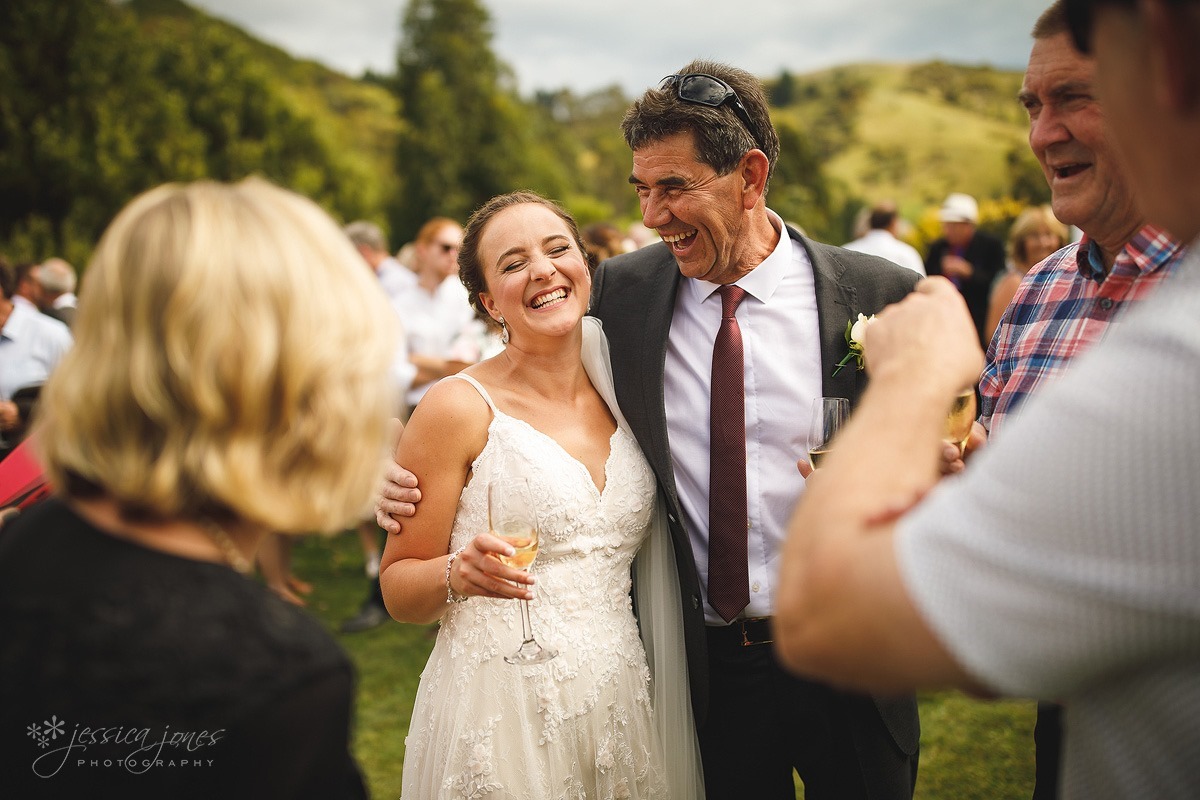 By now you'll have picked up that this wedding was HAPPY. Like, really, REALLY happy. So to get this reaction from this group took almost no encouraging at all.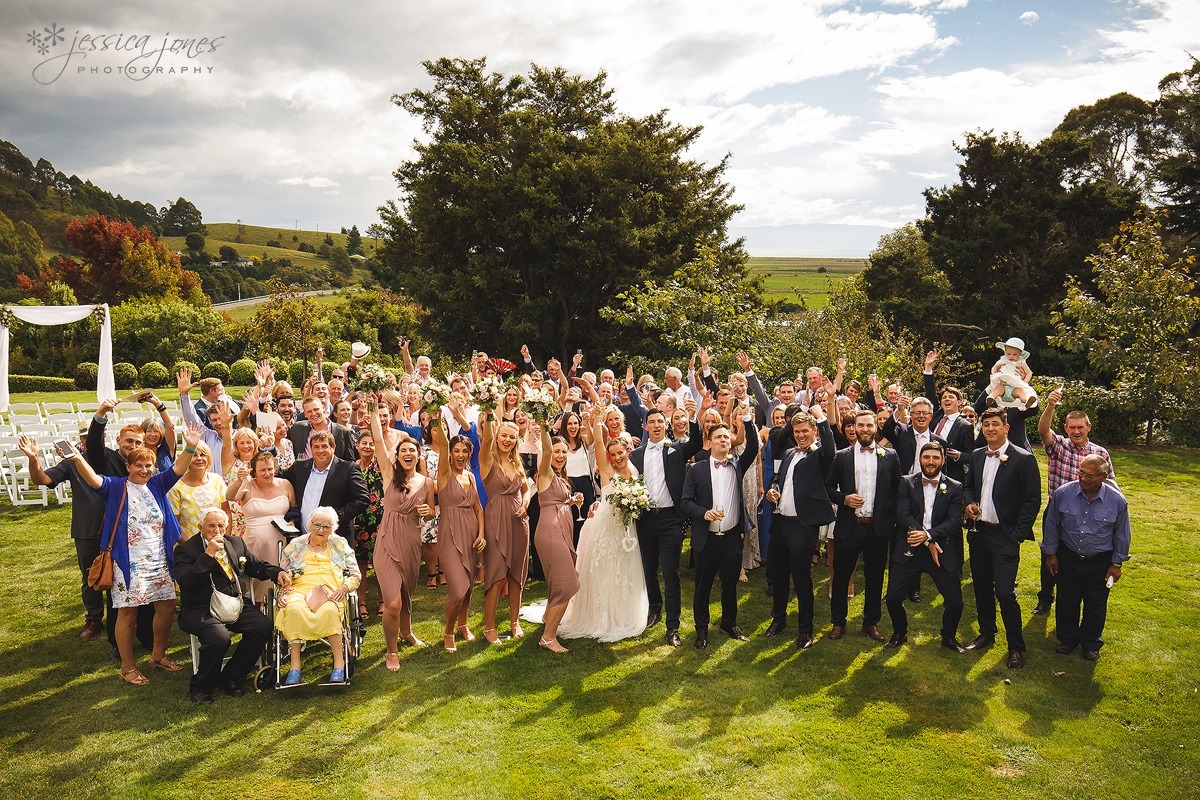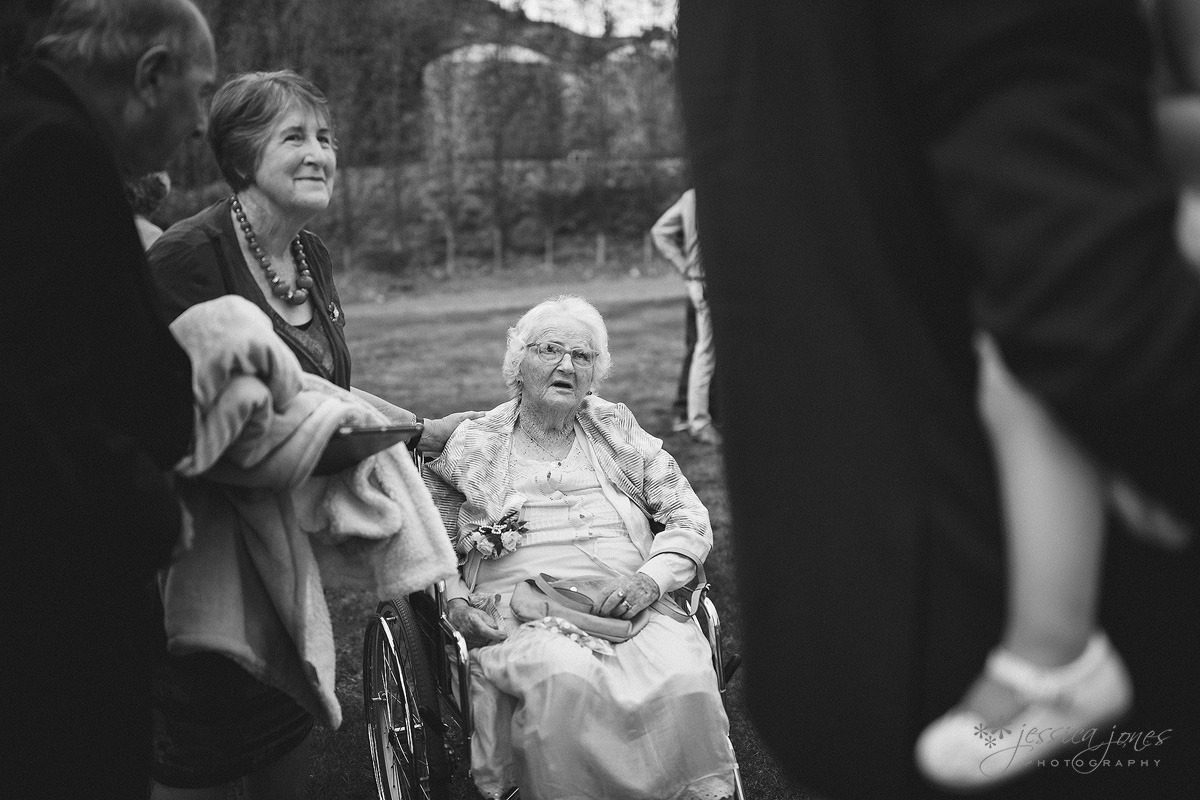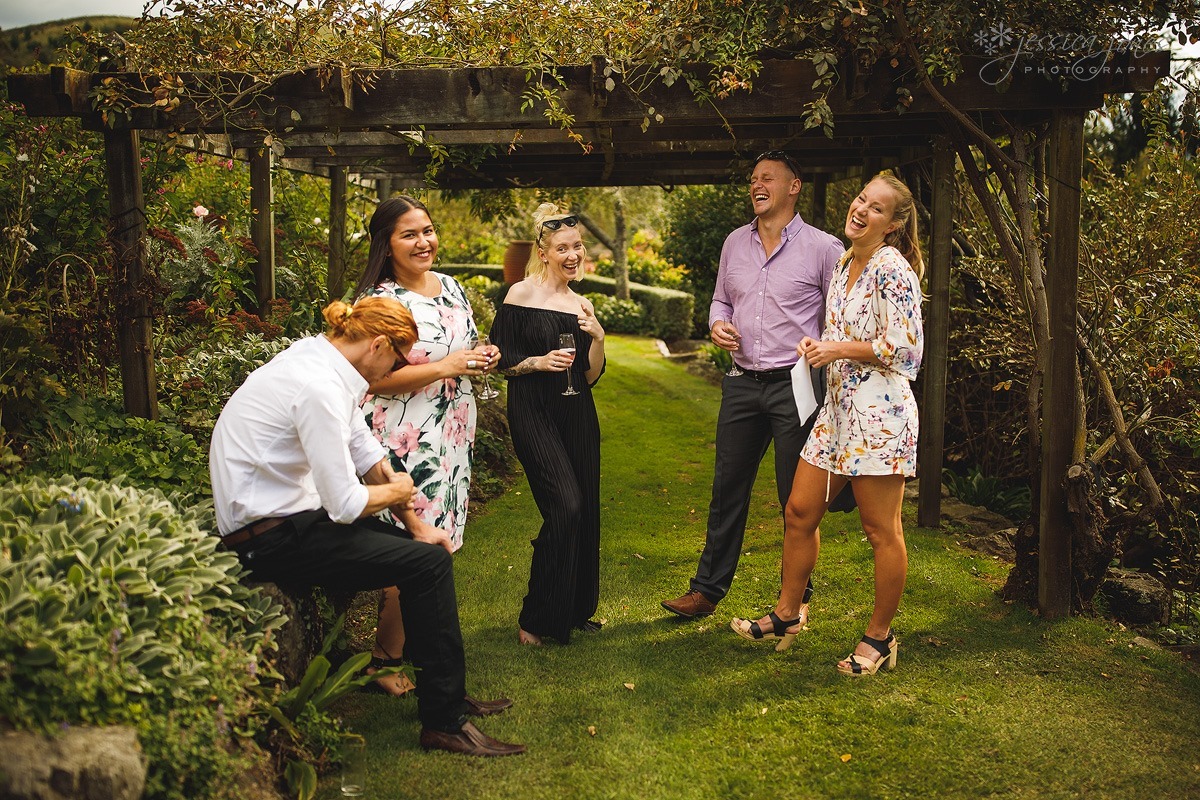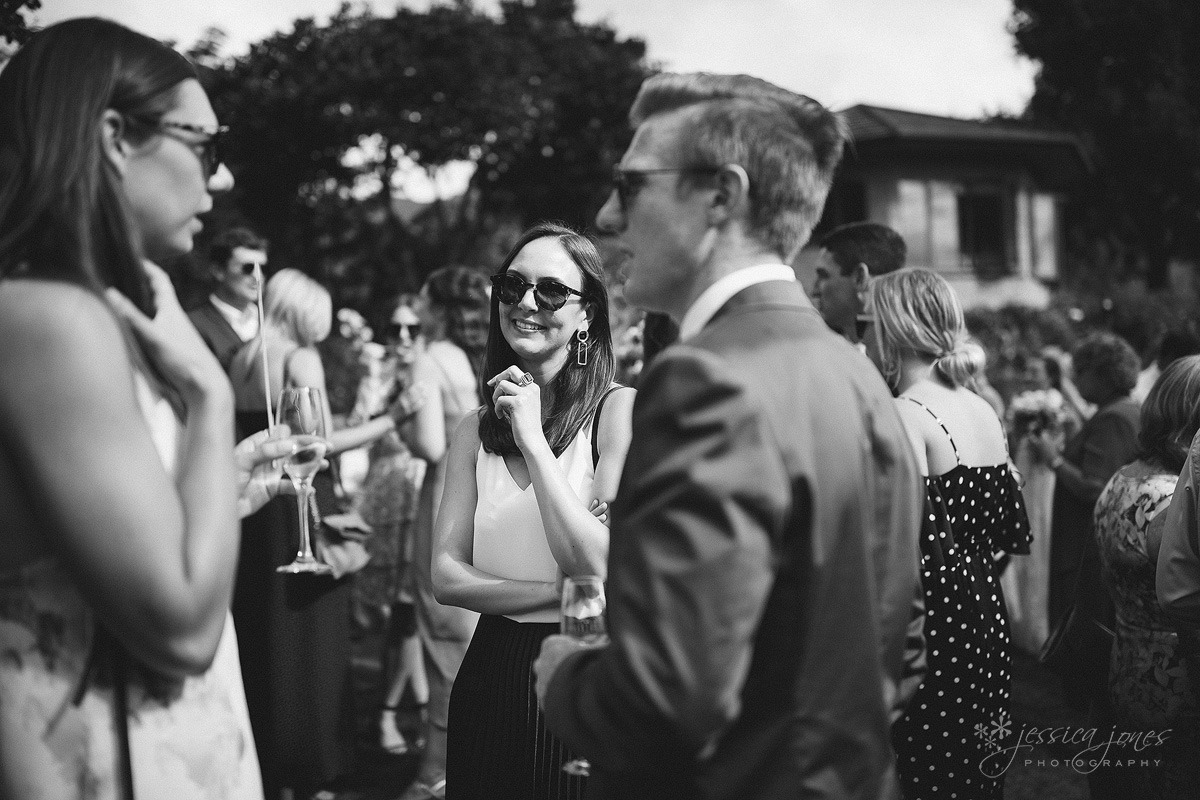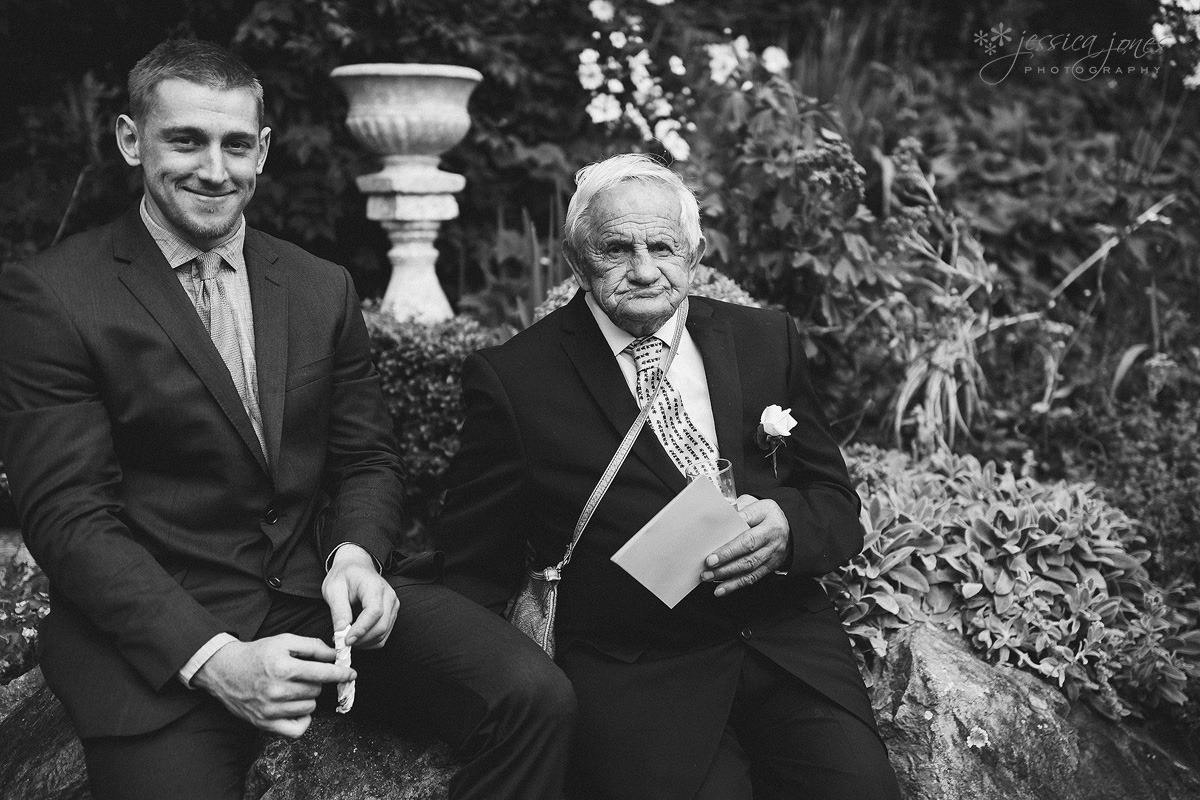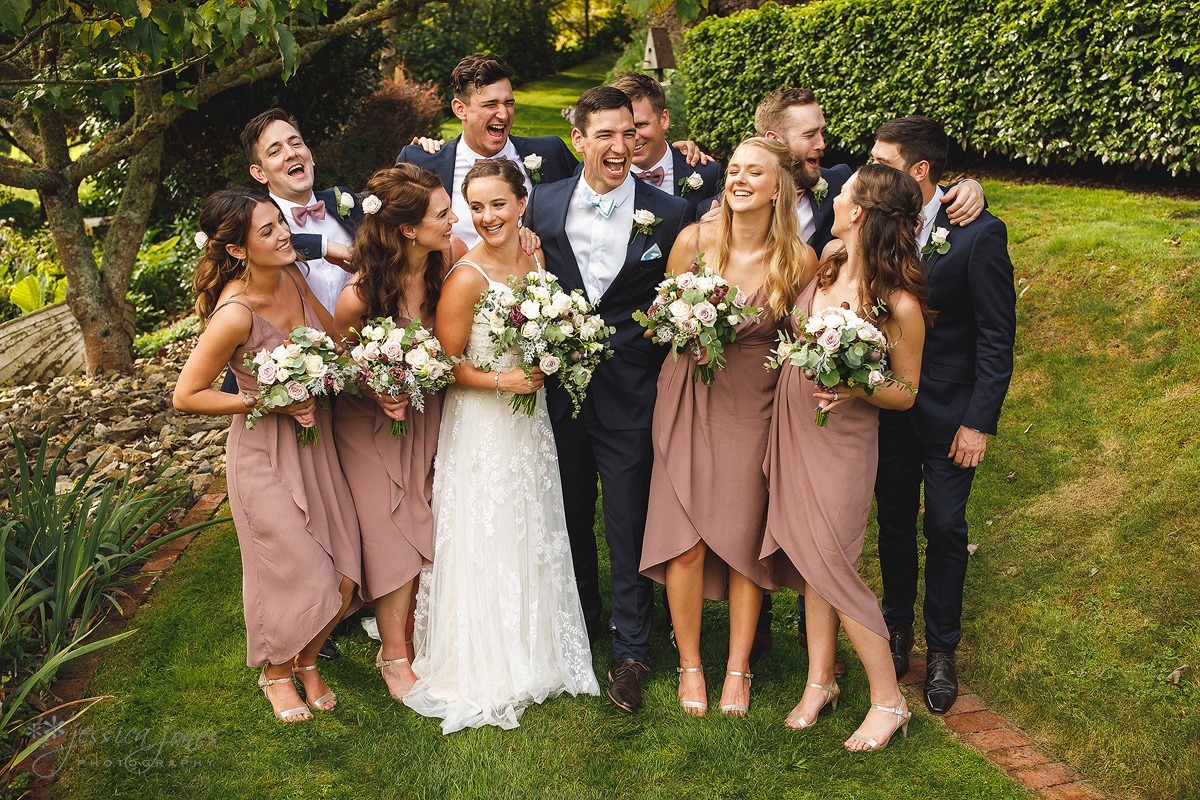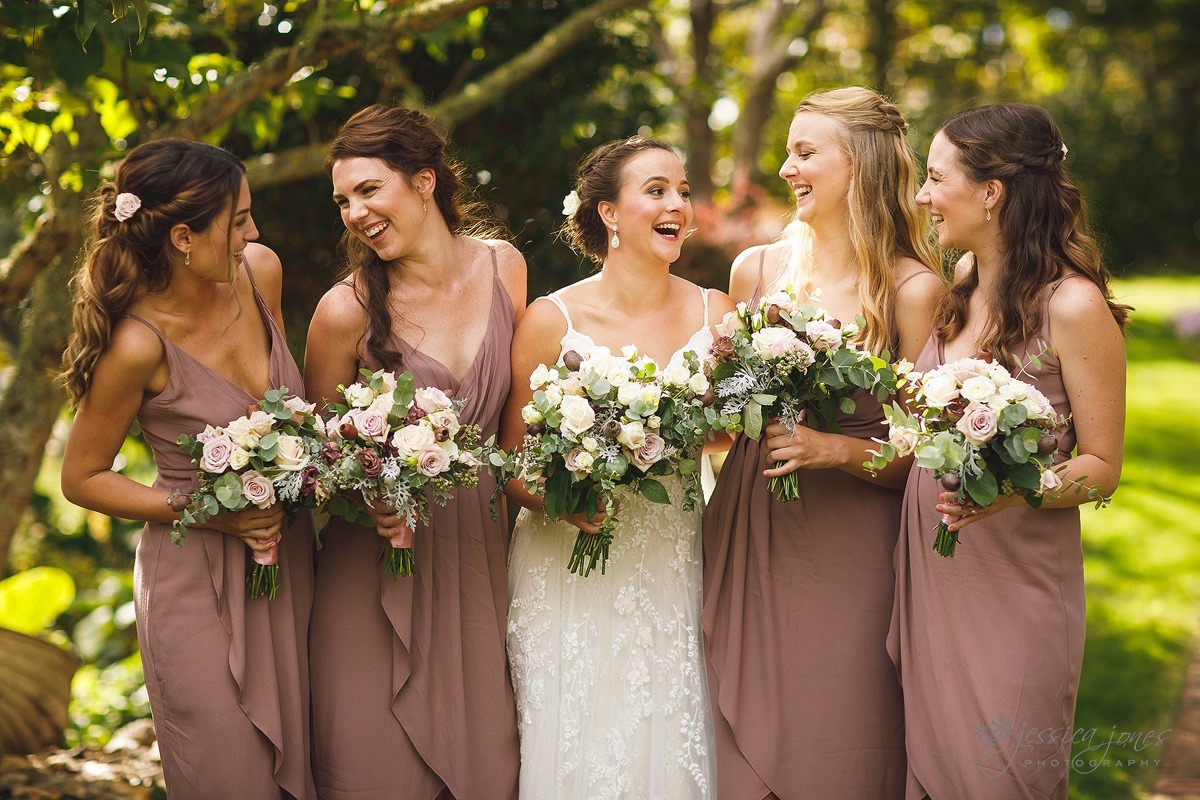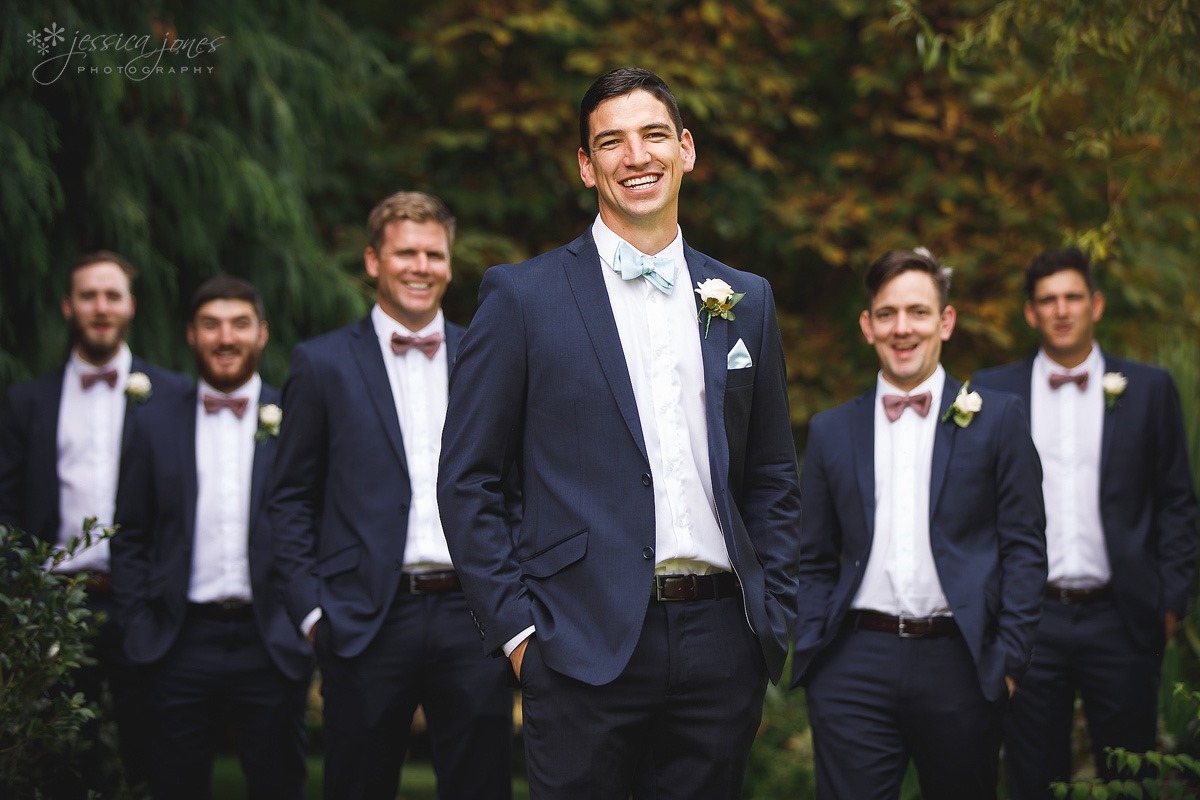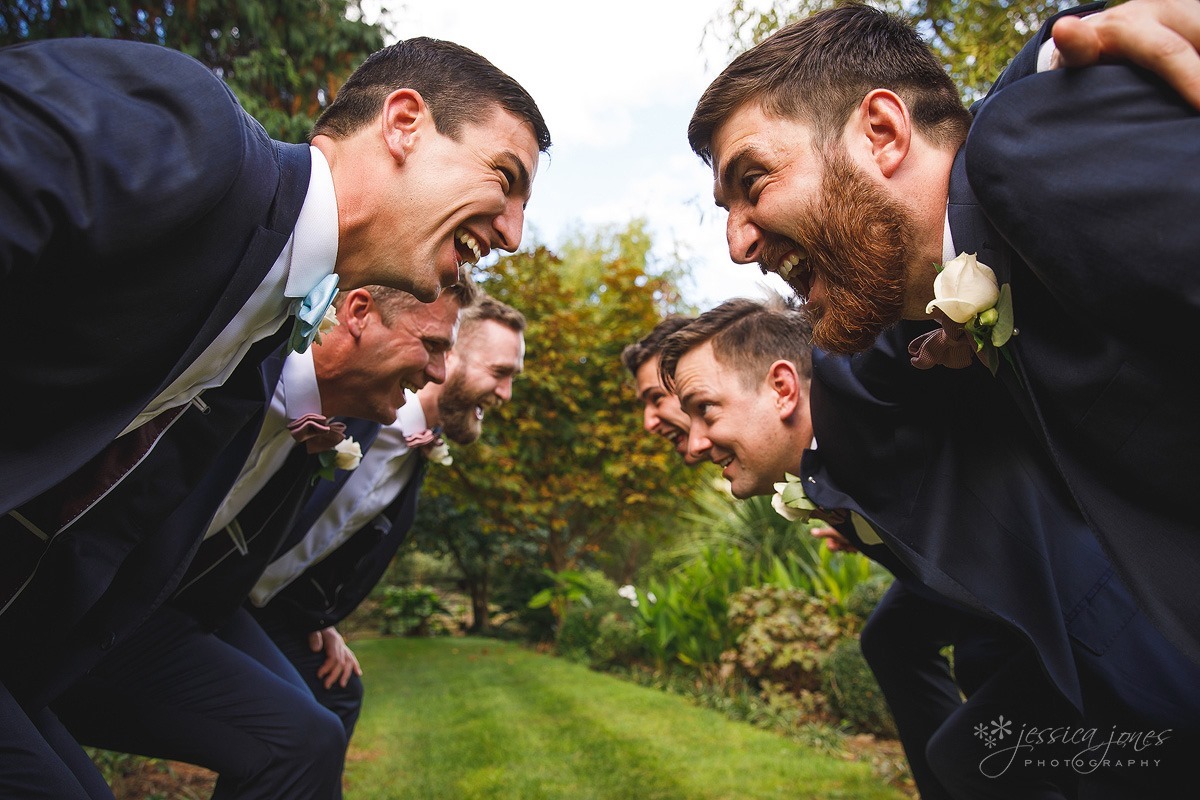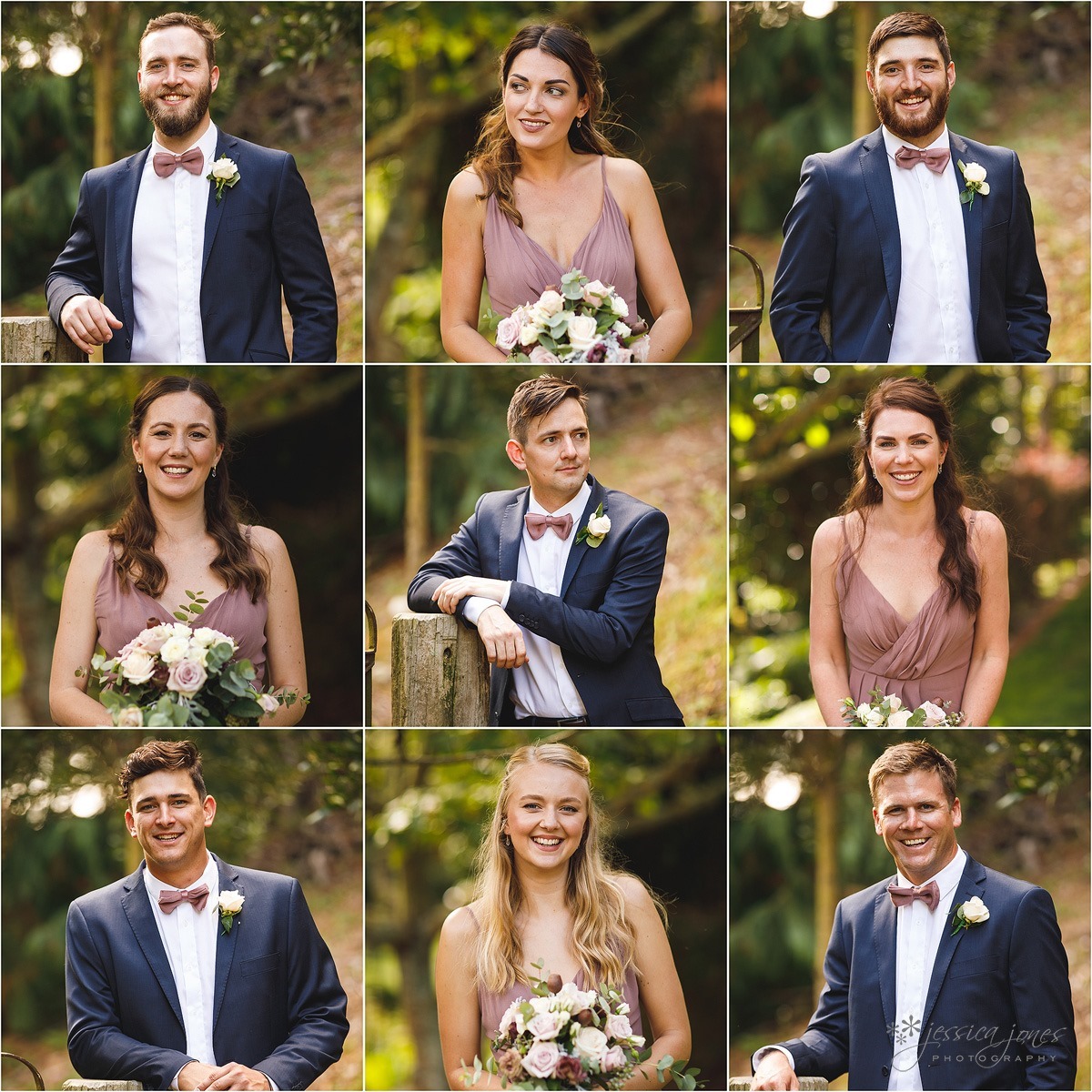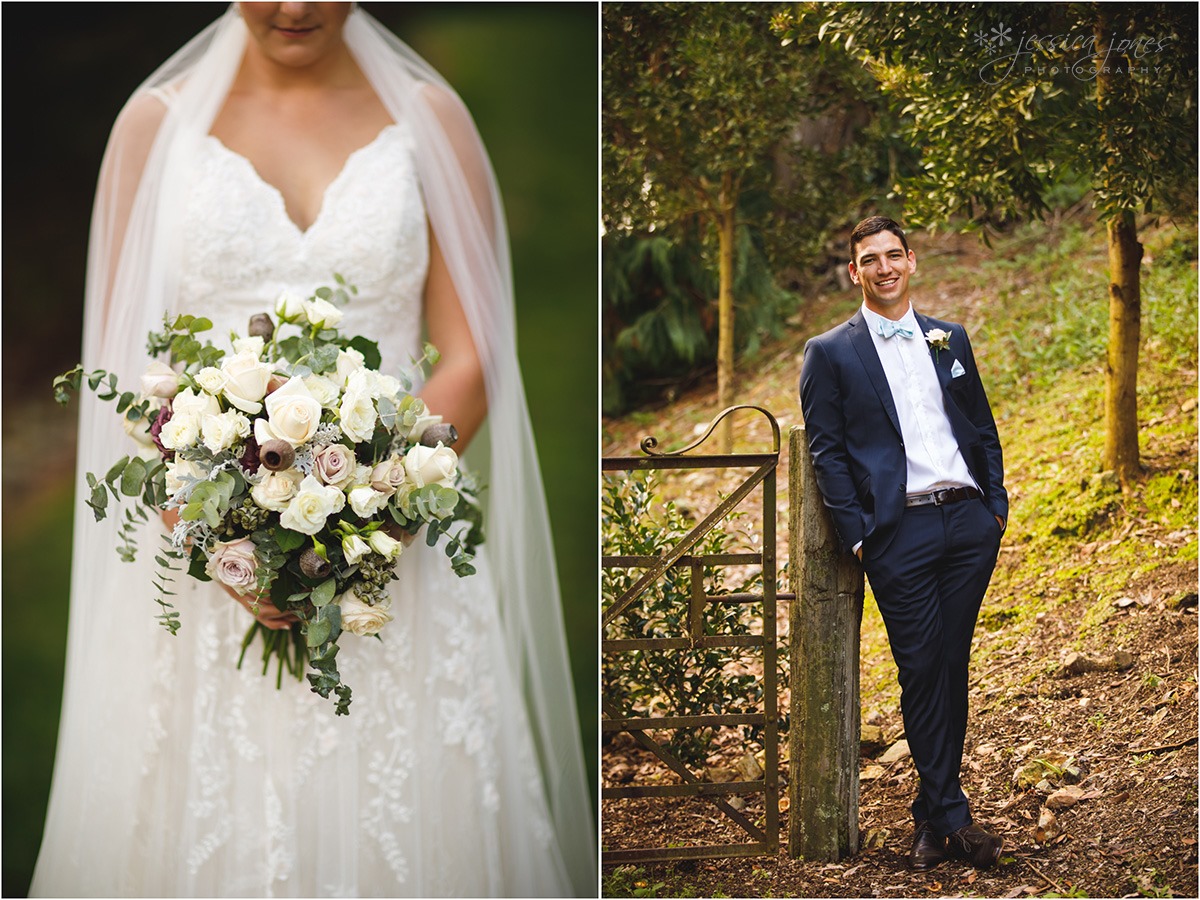 There's something about the moment in between the other moments, that split second, that quick glance. A truly happy-to-be-married moment.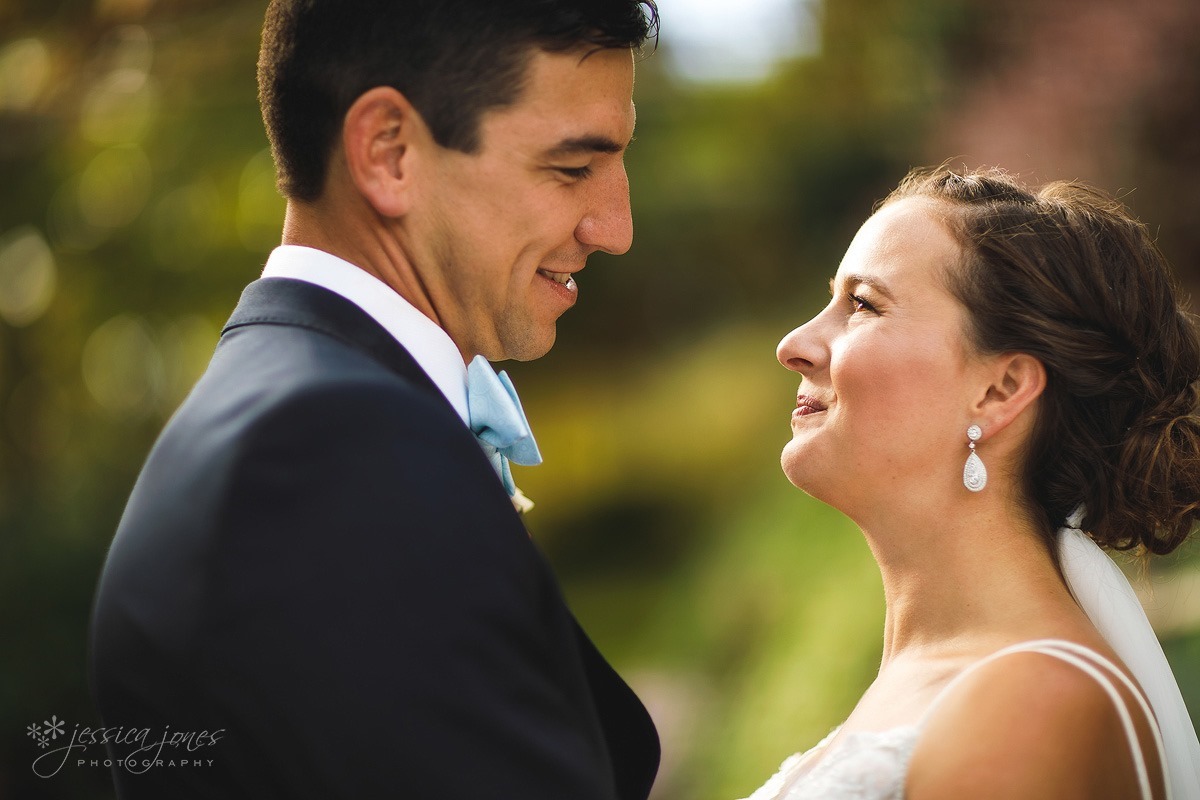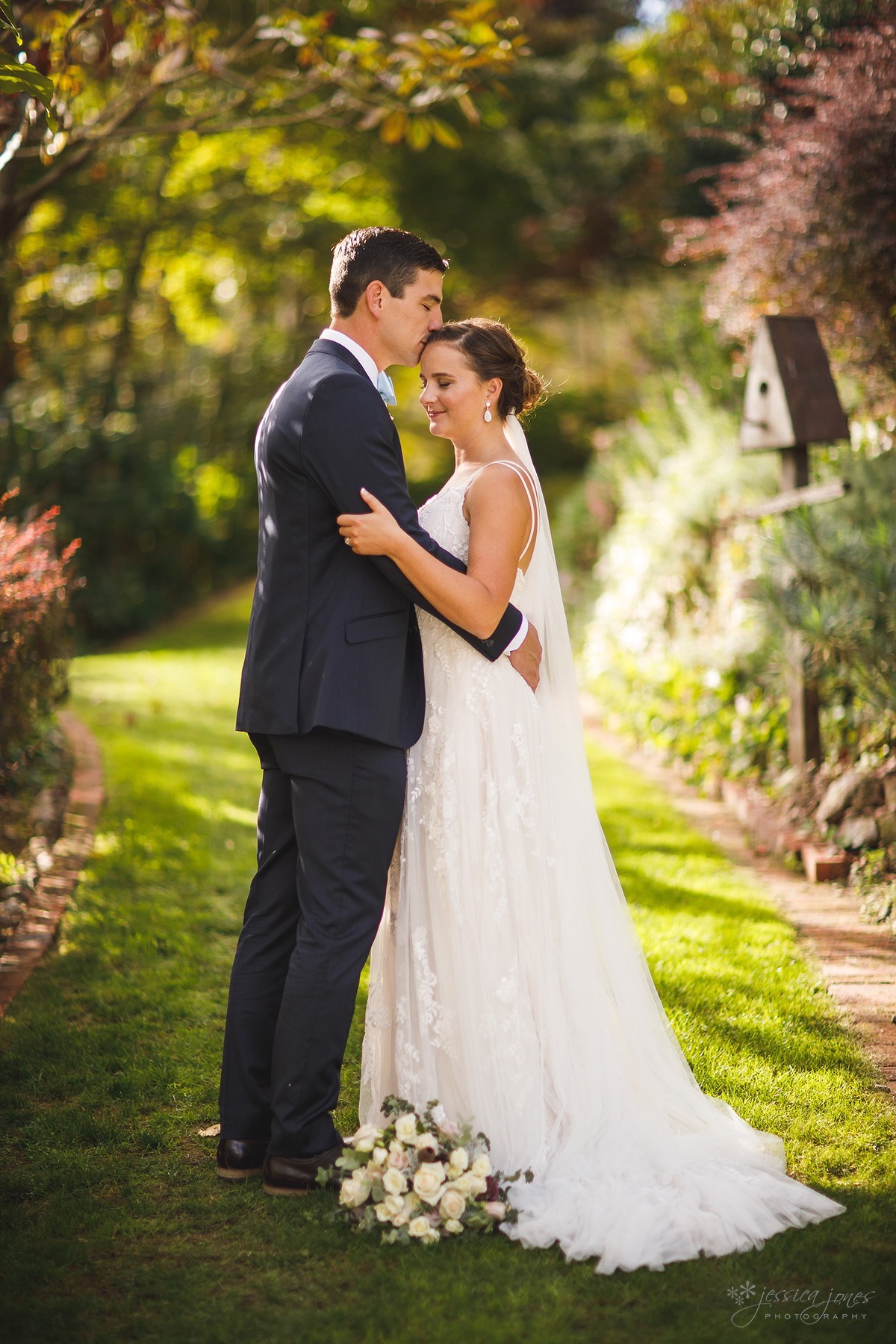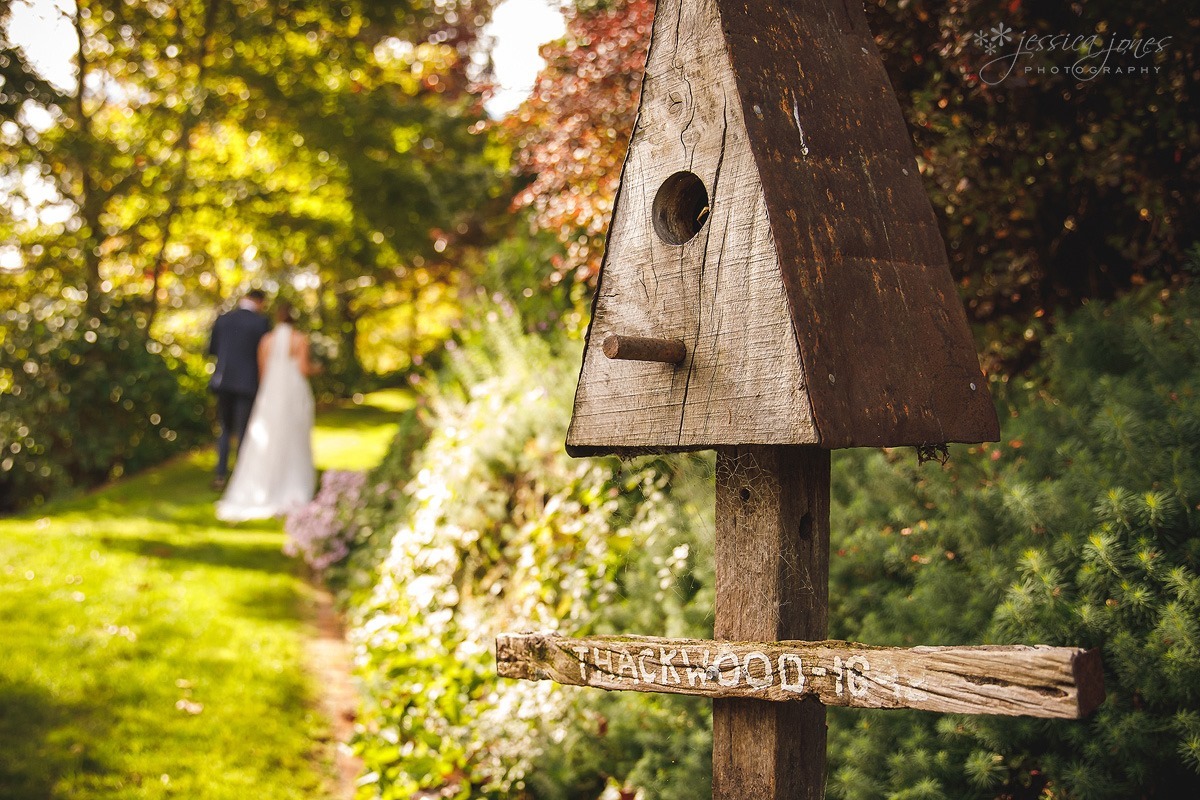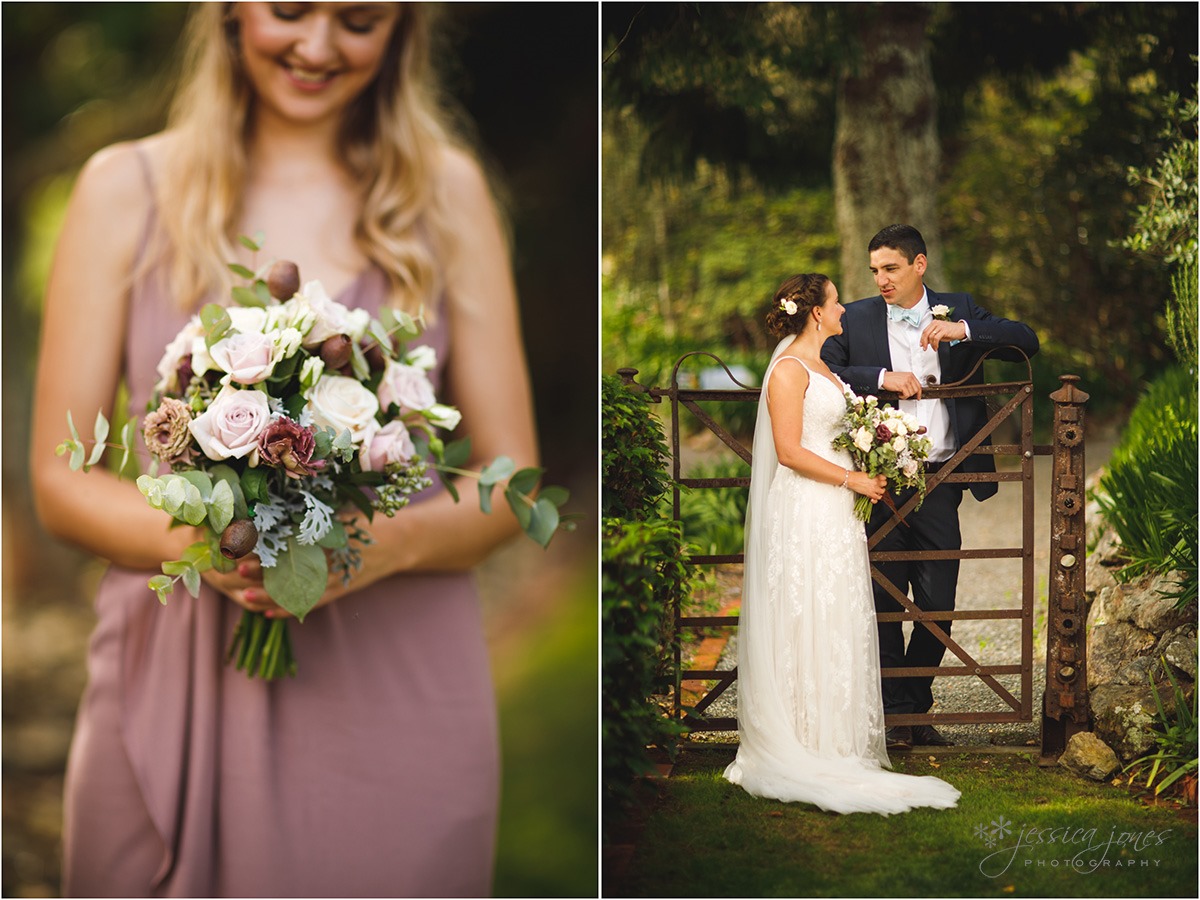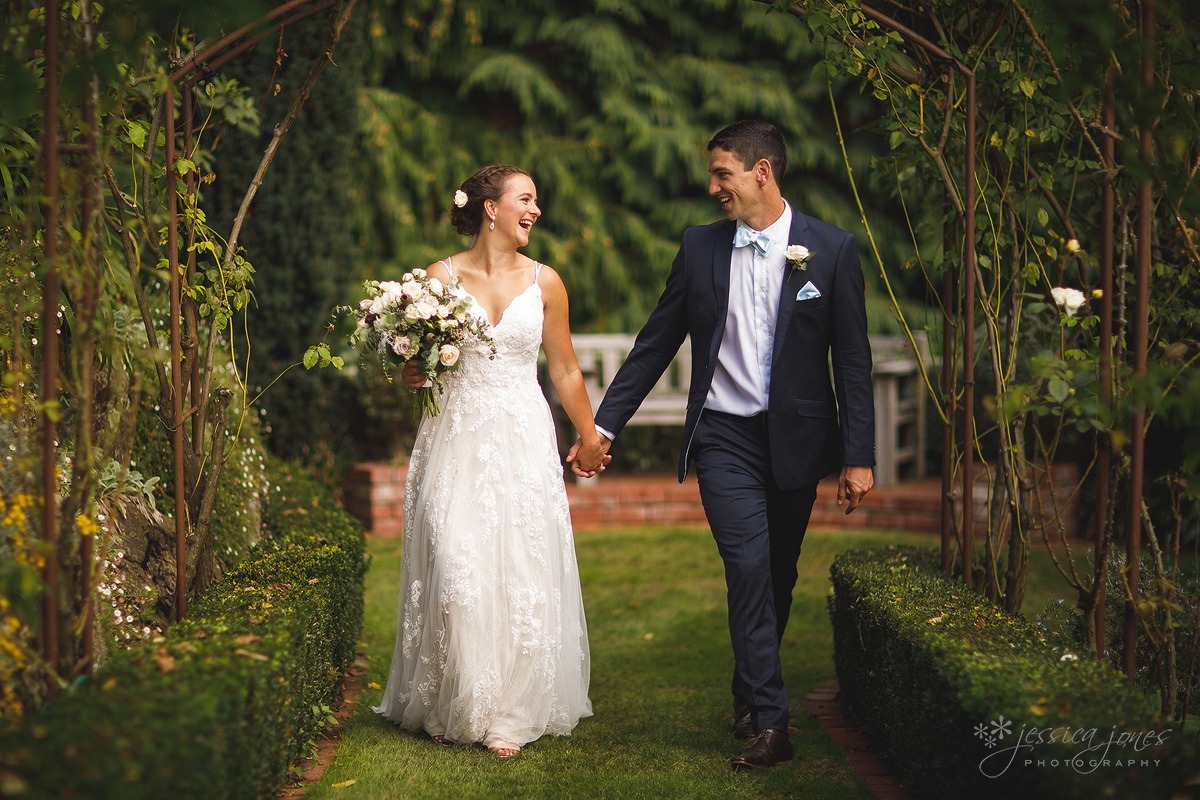 We took a little stroll up the hill. It didn't seem like it was going to be much of a mission, but by the time we'd made it to where we were going, I was definitely showing signs of being the most unfit person present. It was fully worth it though!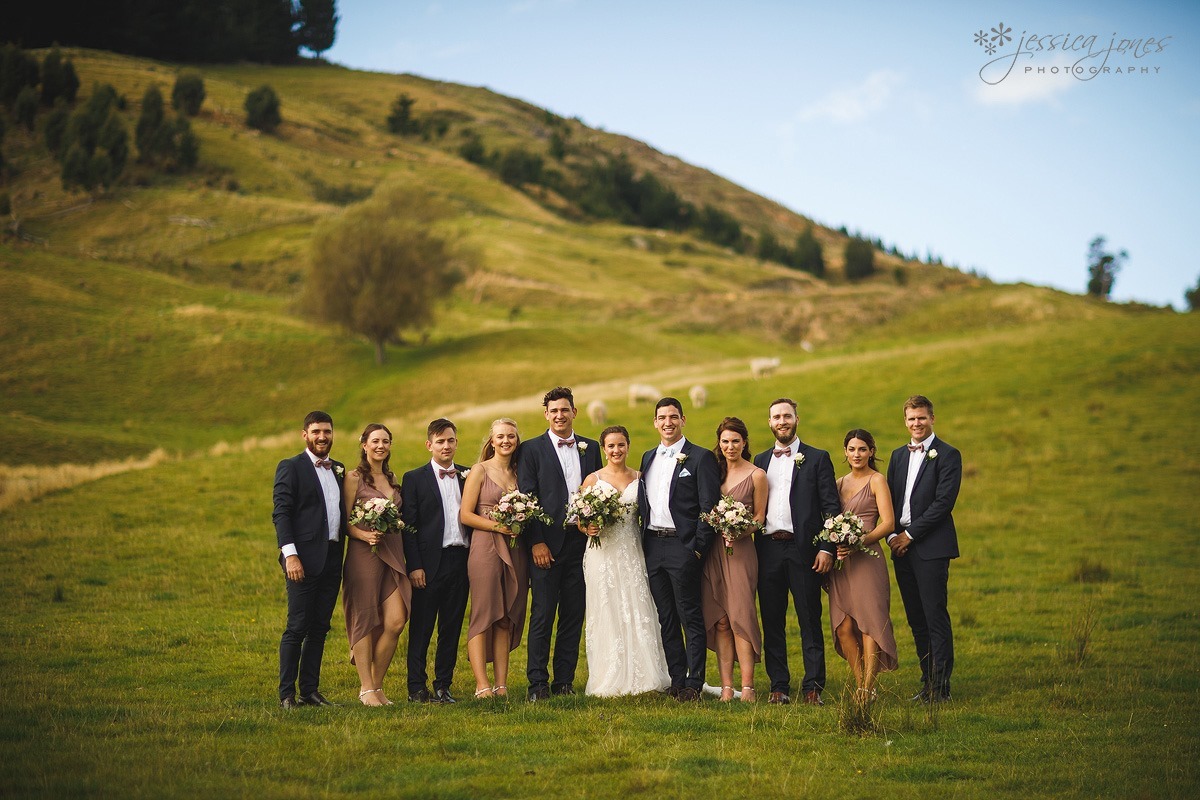 In case you missed it, there were sheep in the background.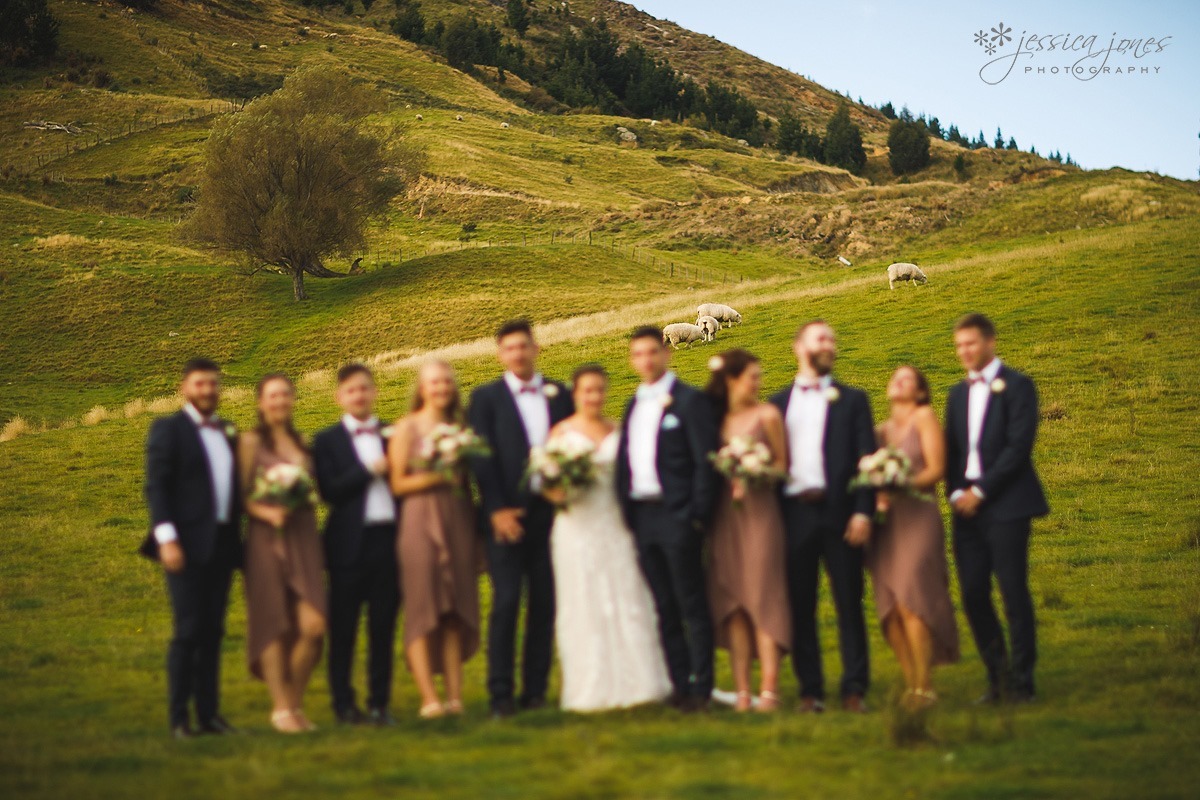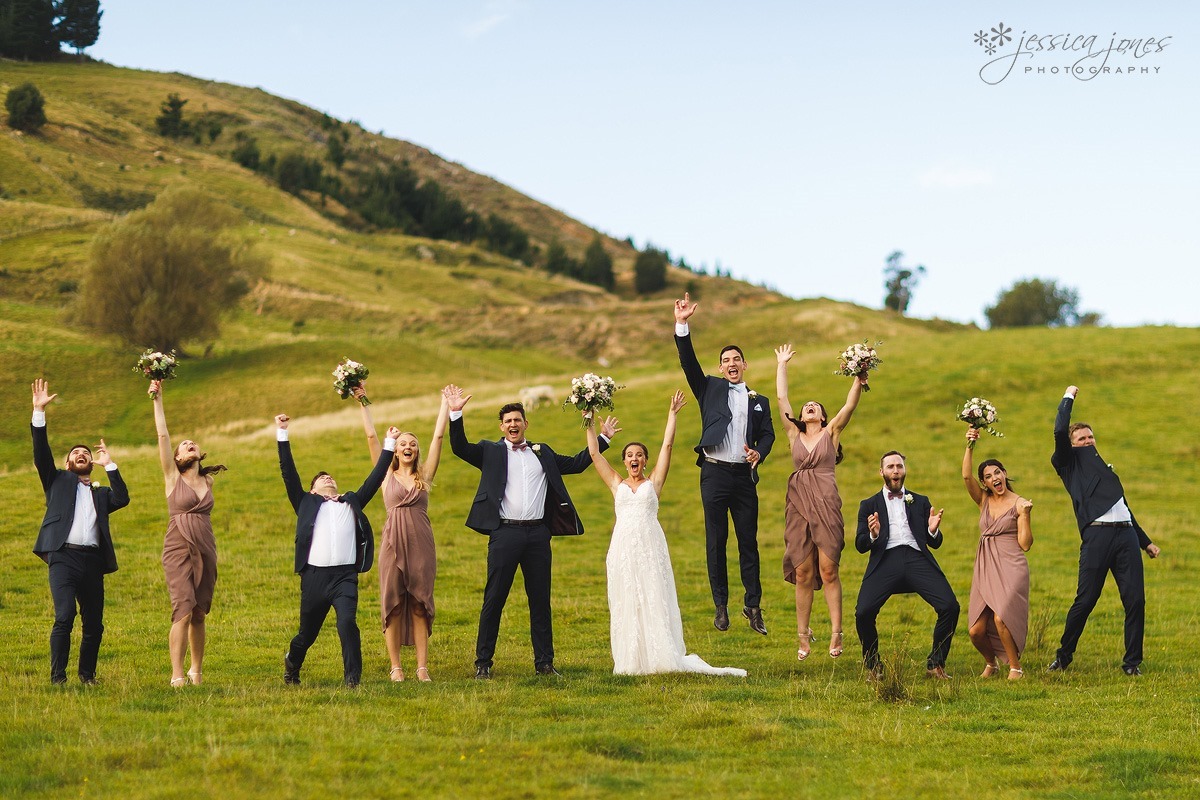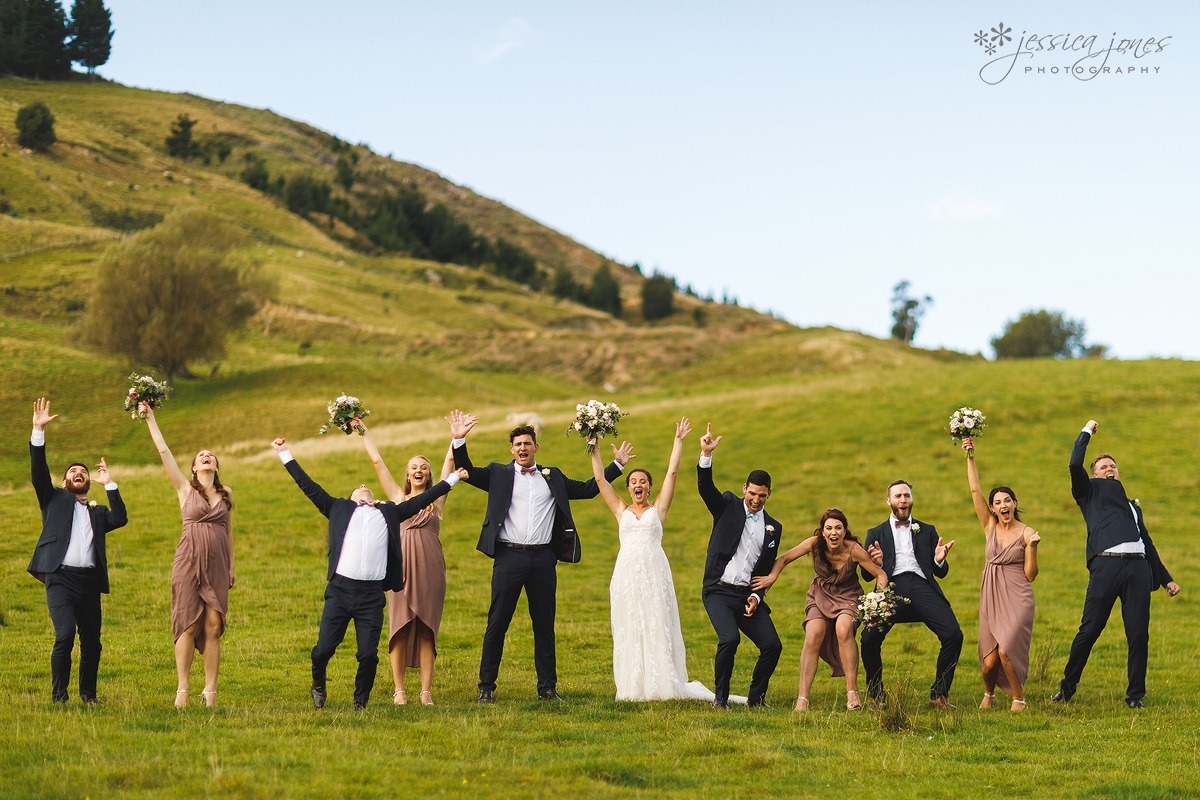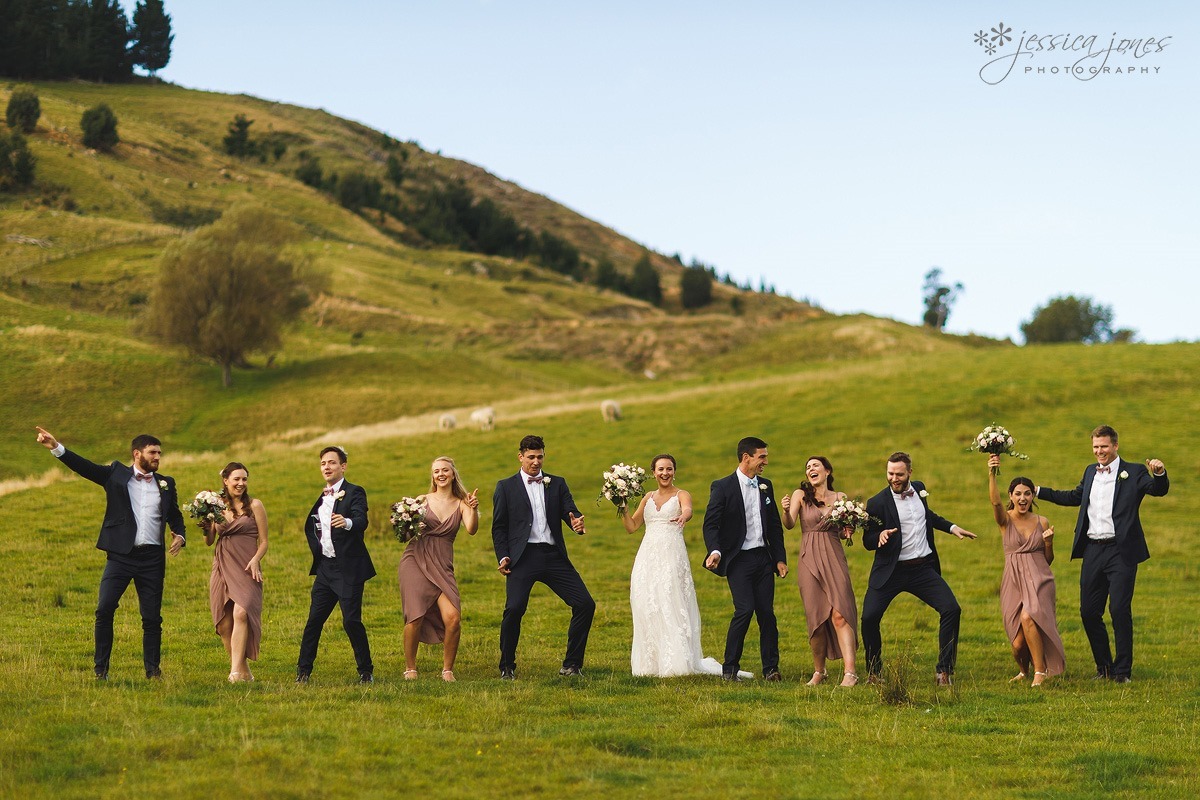 It was supposed to rain from 2-6pm. Exactly the time that we DIDN'T want it to rain. However, instead of rain we got some pretty gnarly clouds, which I was totally rapt about.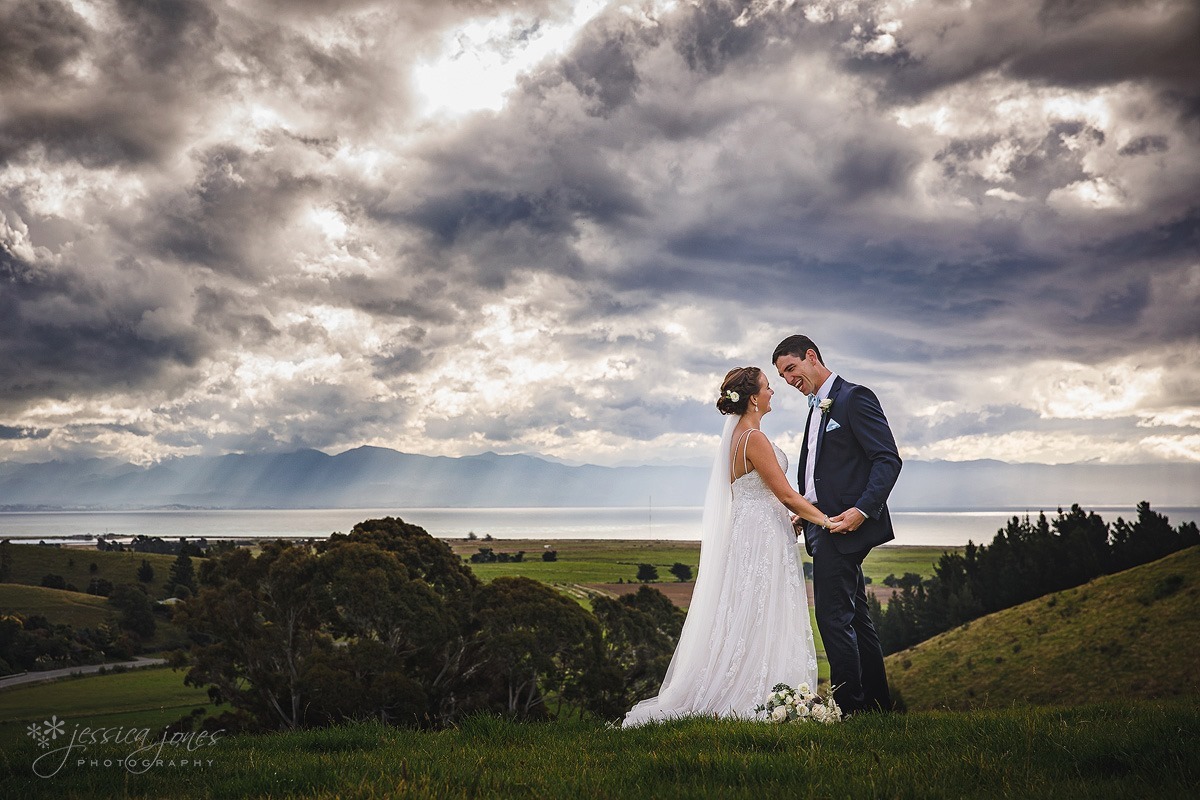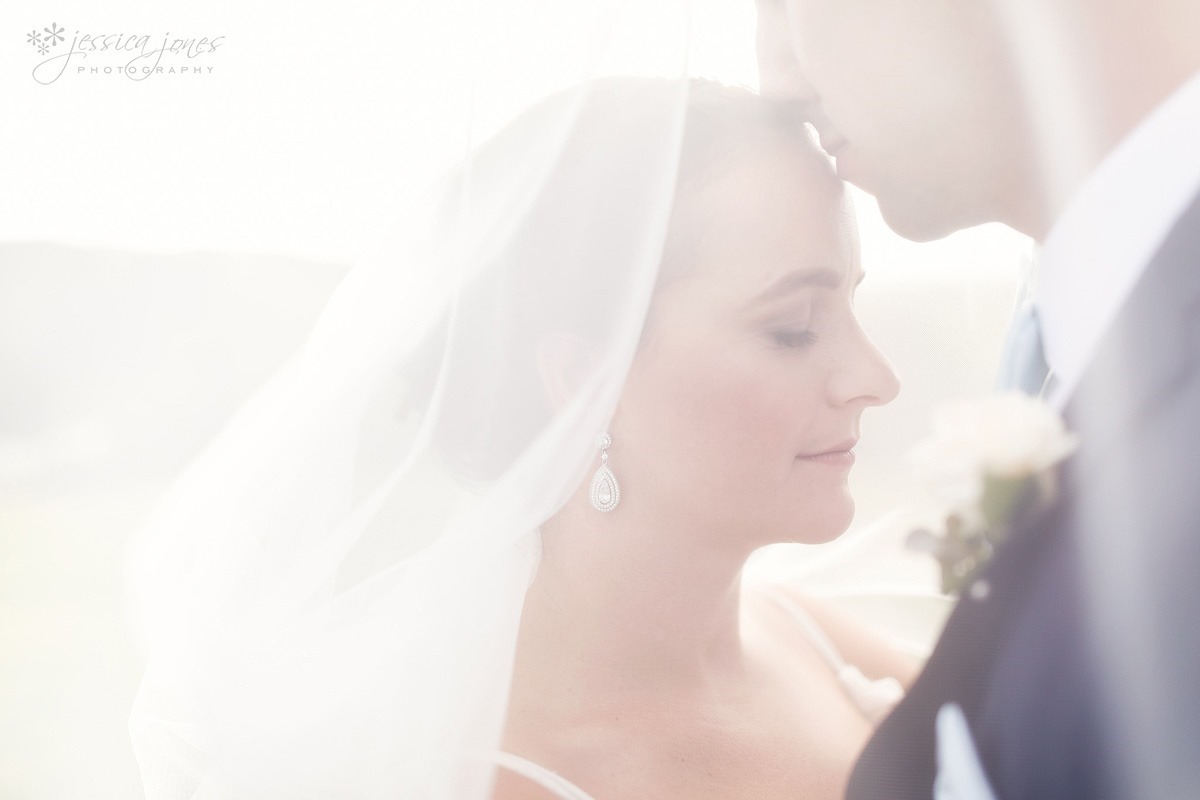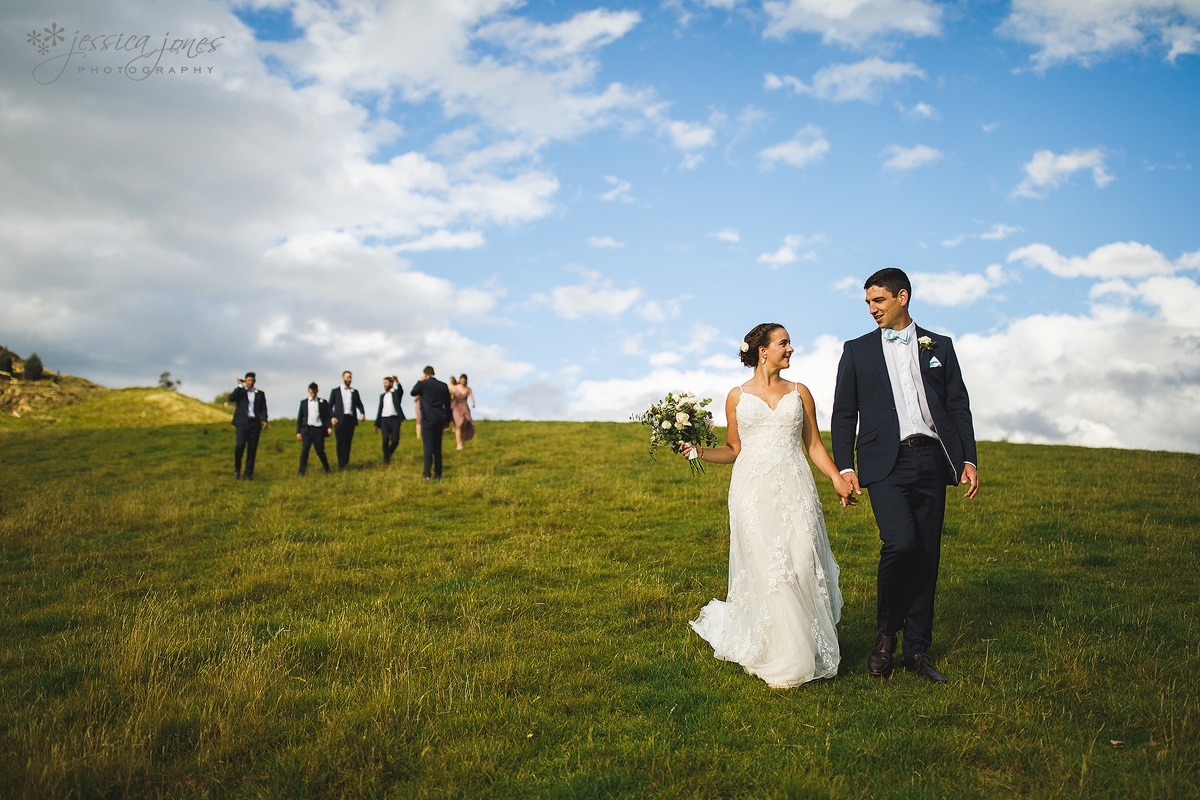 On the way to the Yacht Club for the reception, we stopped at Rocks Road. A bit of a 'must do' in Nelson.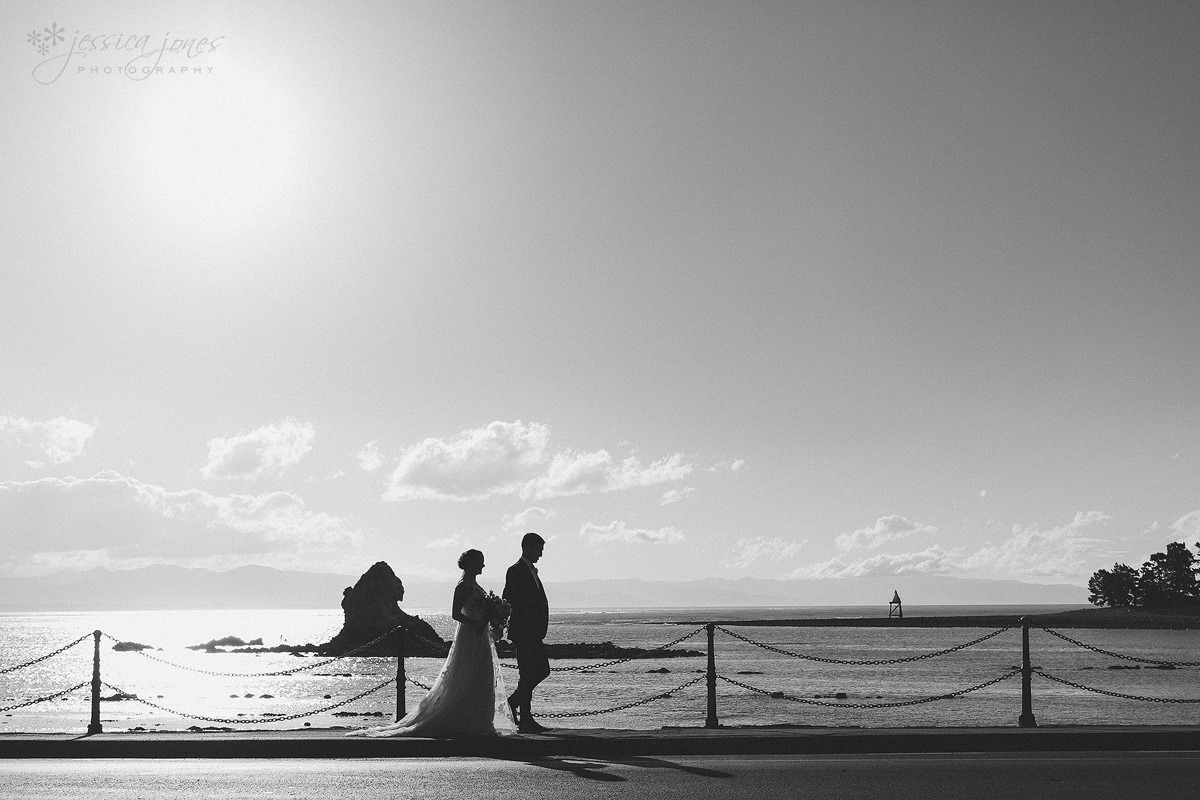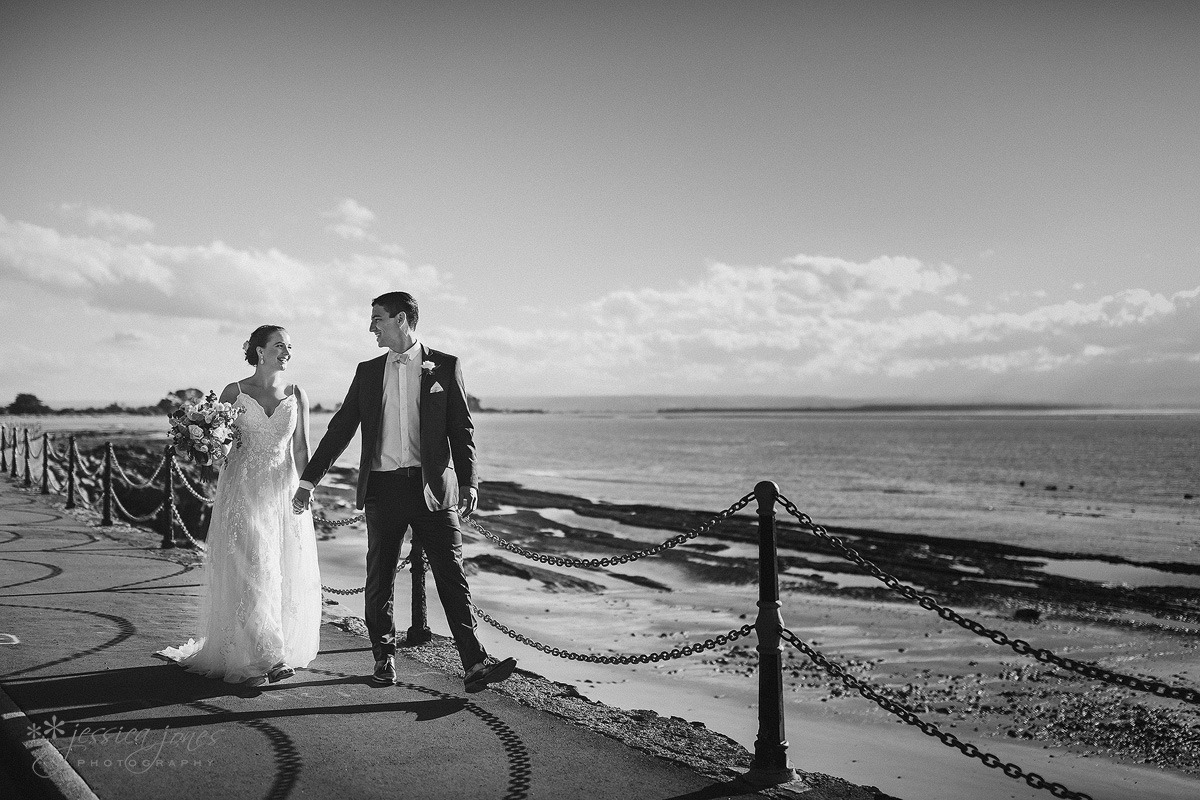 I suggested we go a little further down the road and take a brief walk on the beach, before the party really started. I think this was possibly one of the best ideas of the day. Just a few brief moments on the sand. Total wedding day win.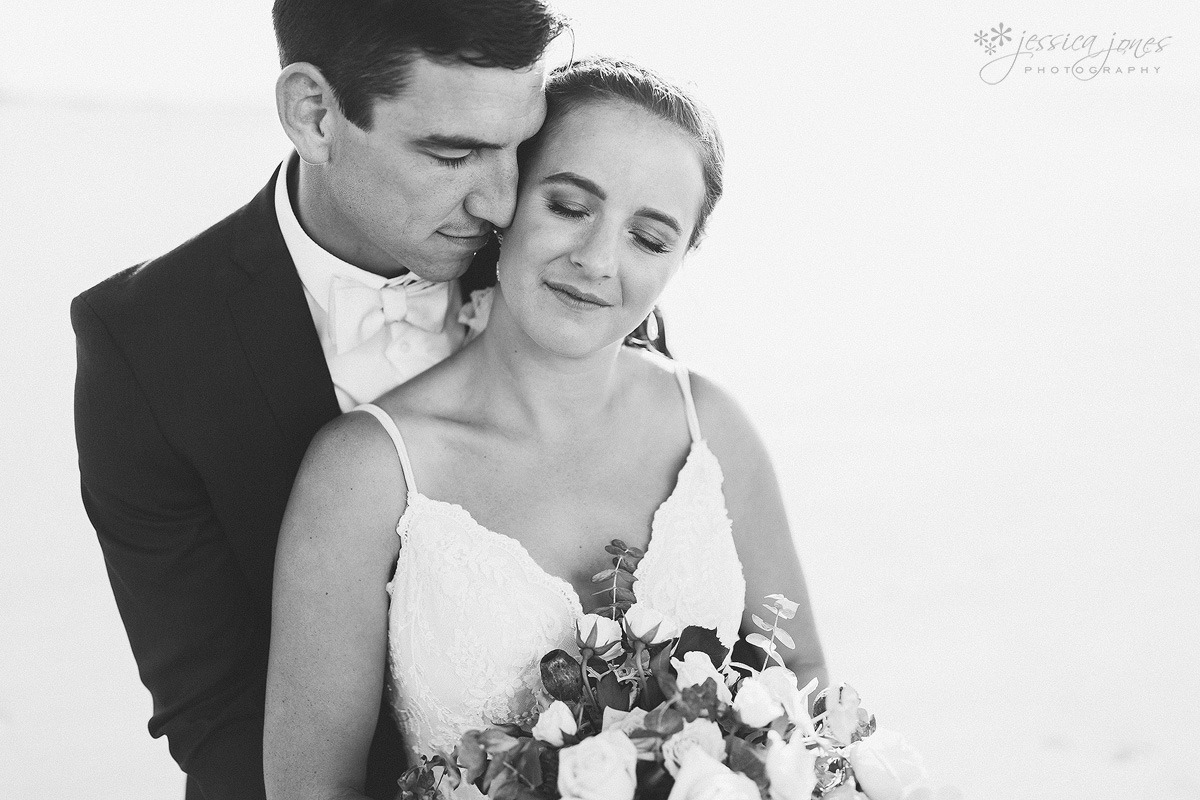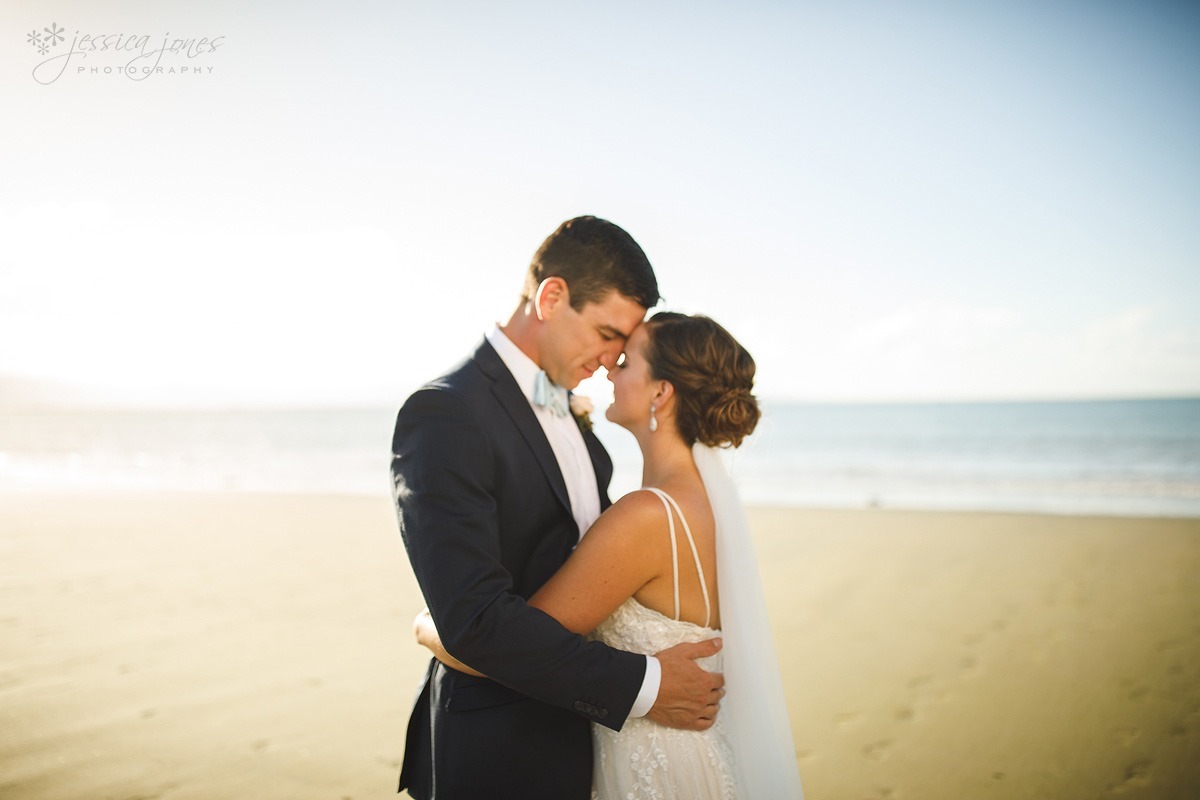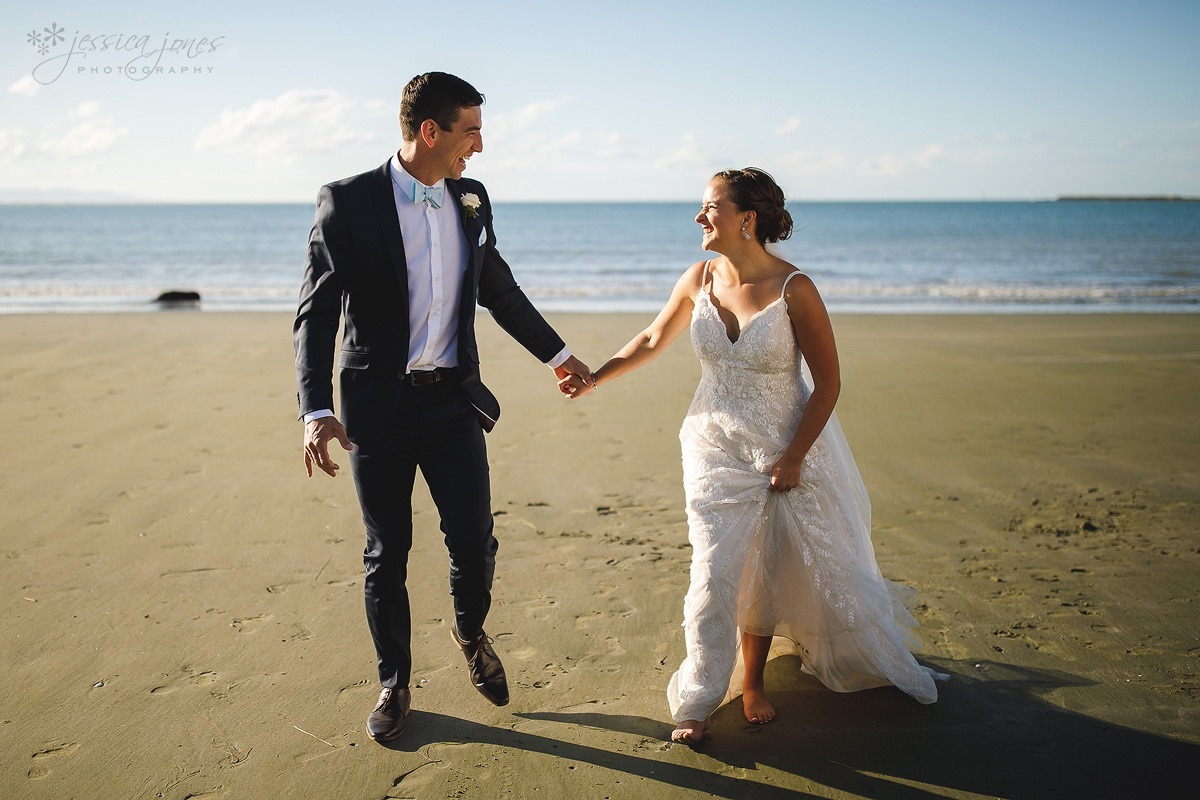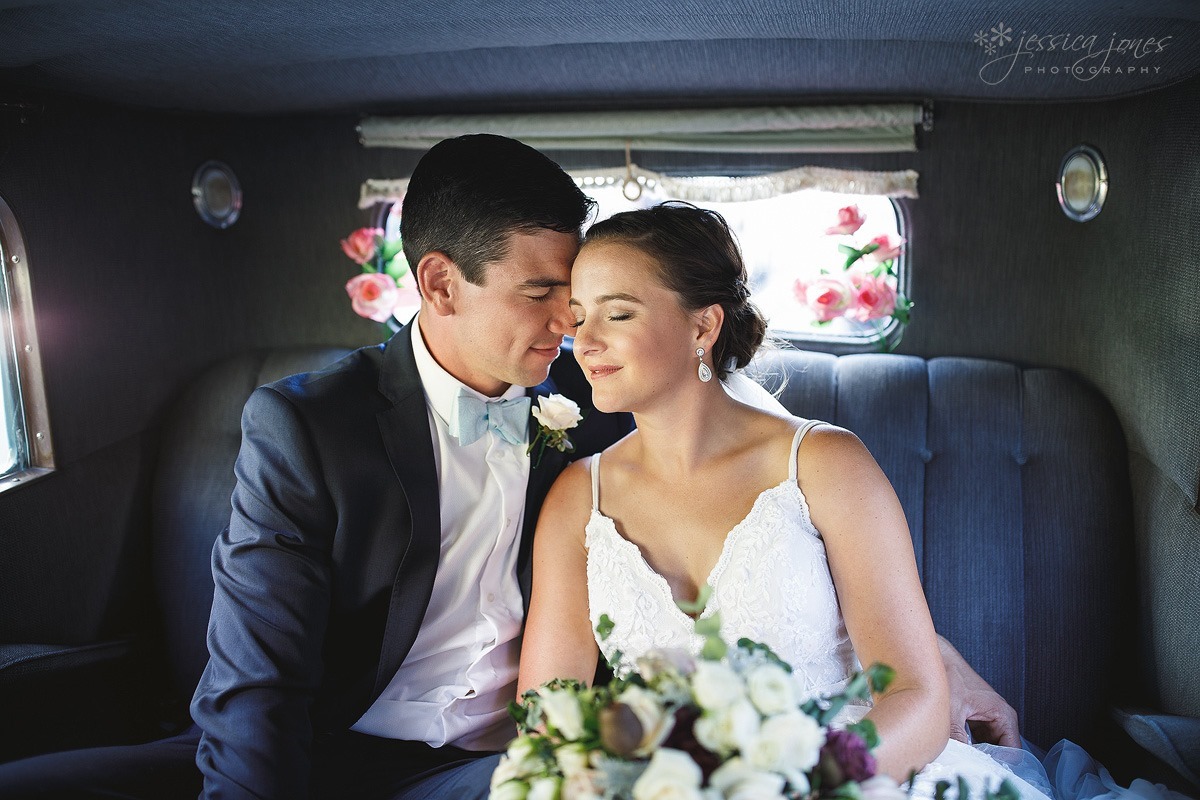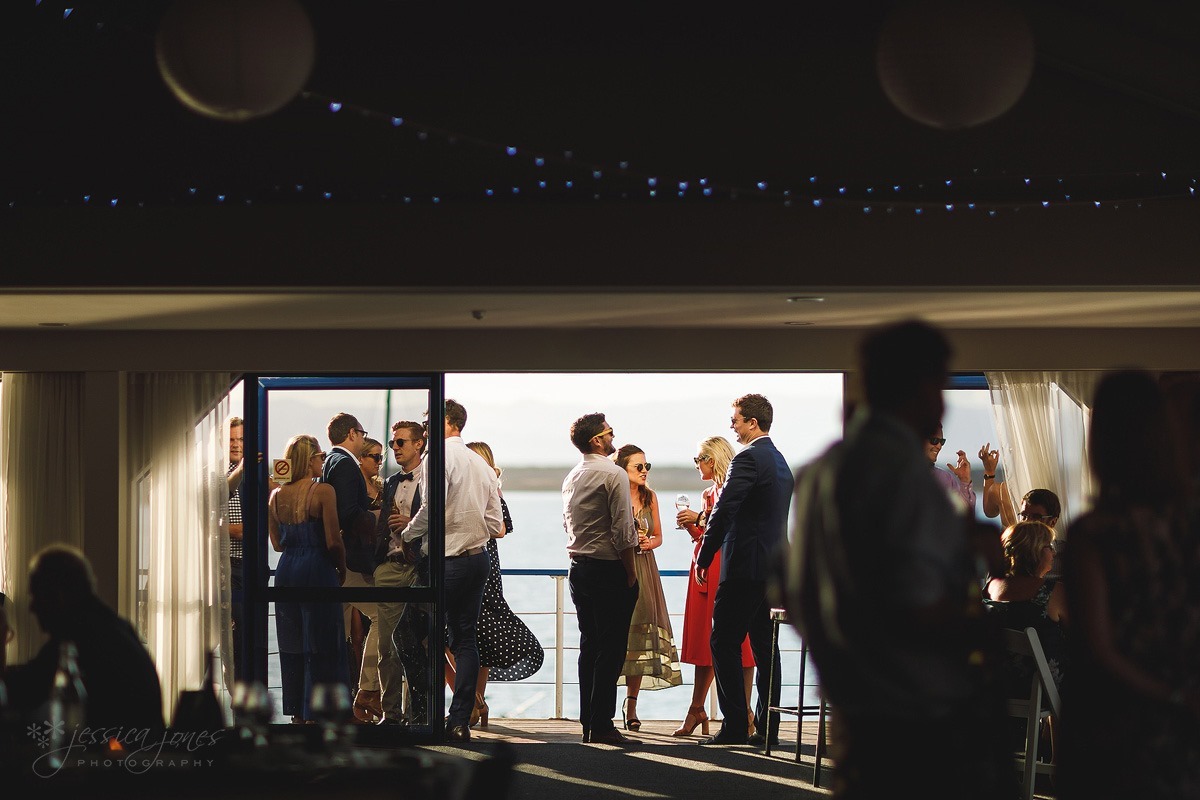 Look at this incredible cake by Linda Bunt, from Cakes for All.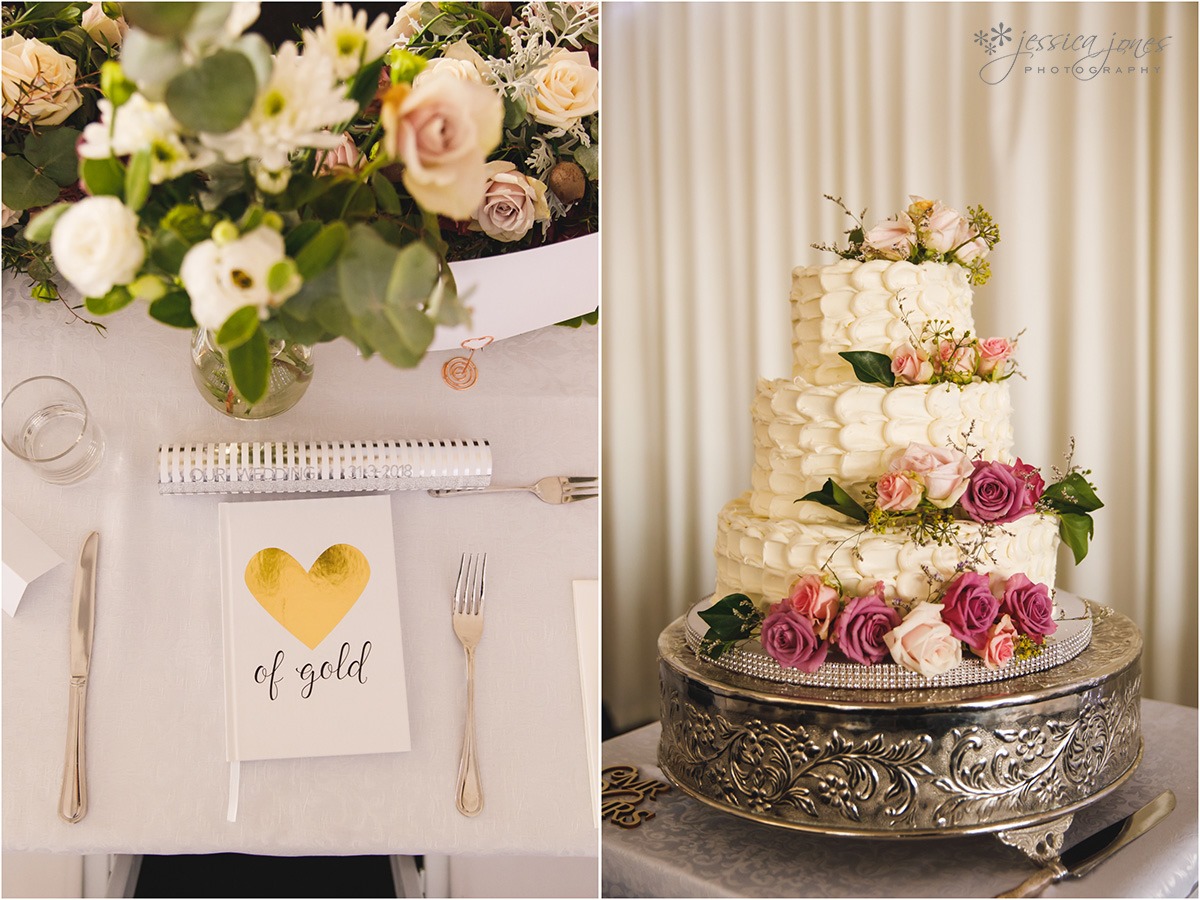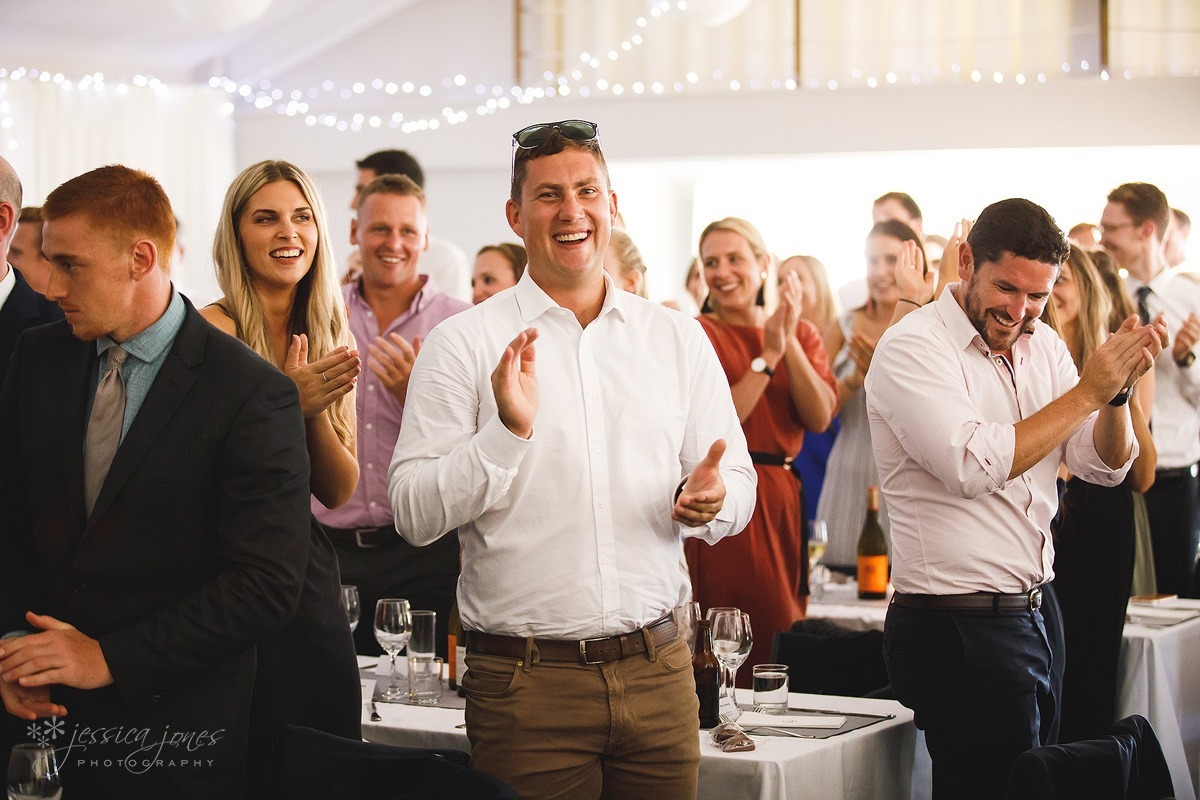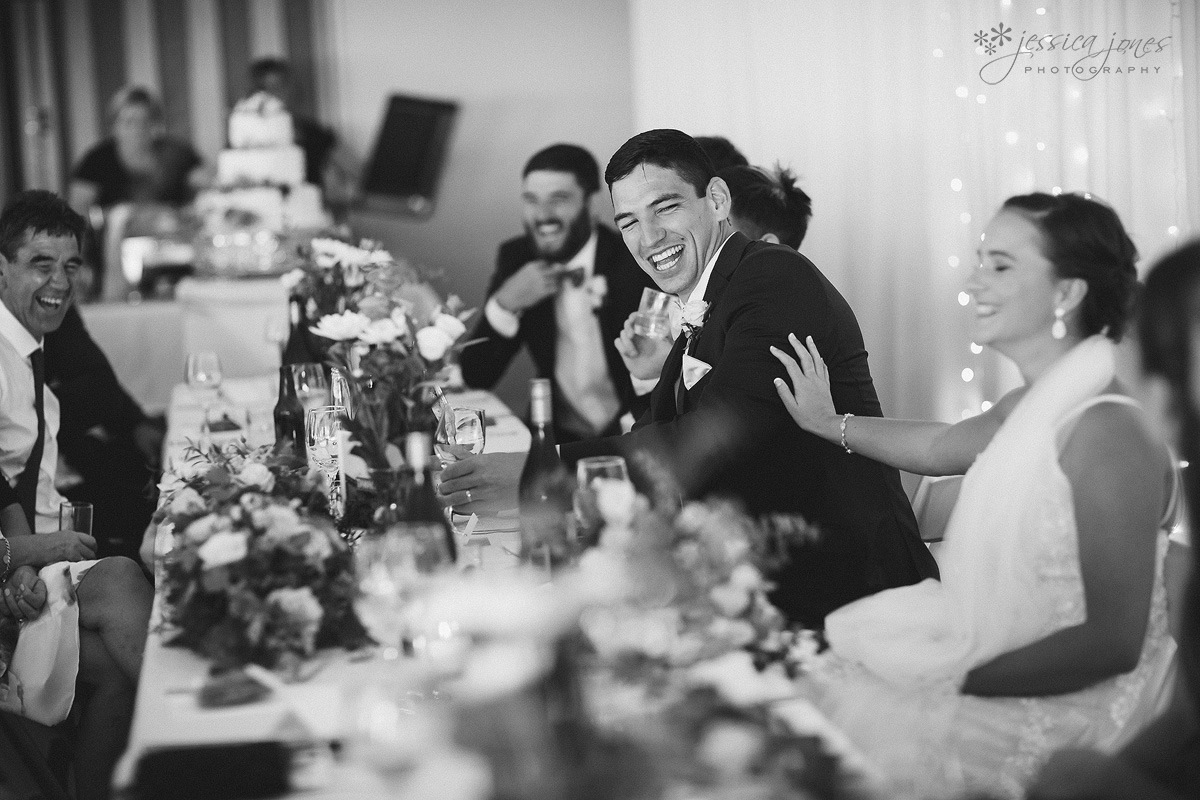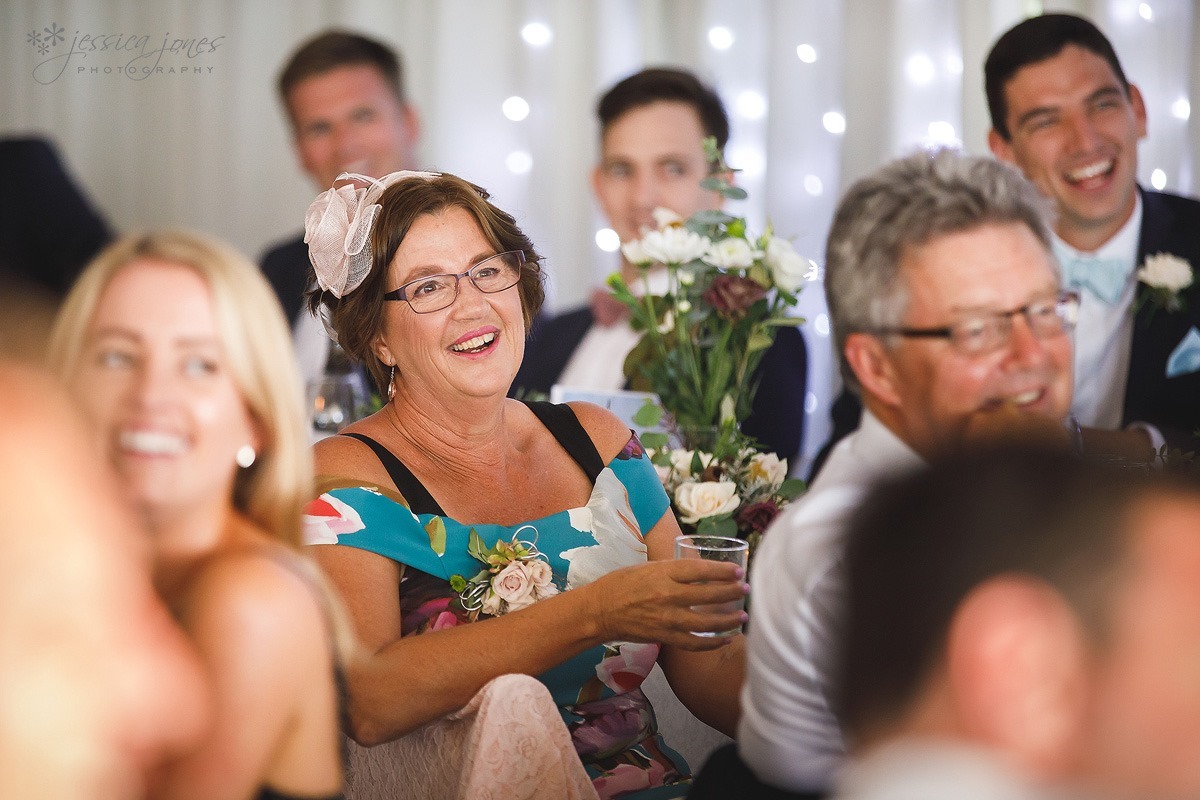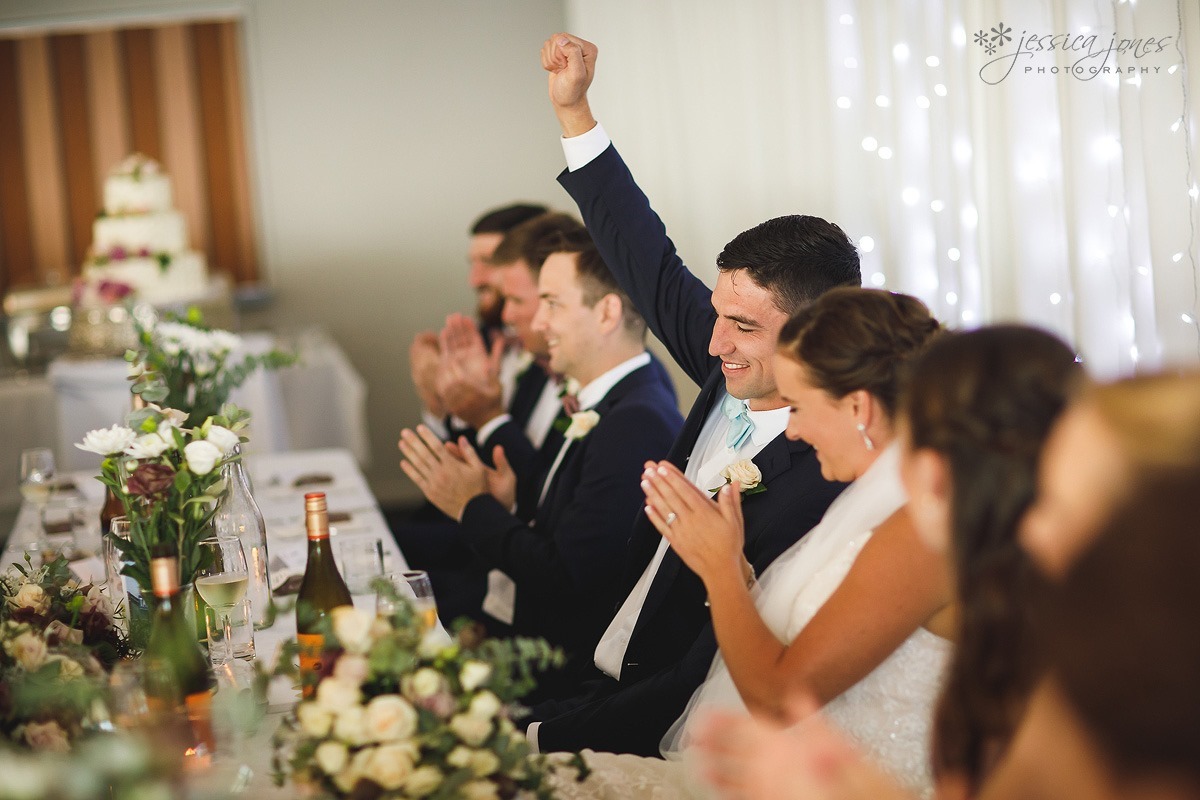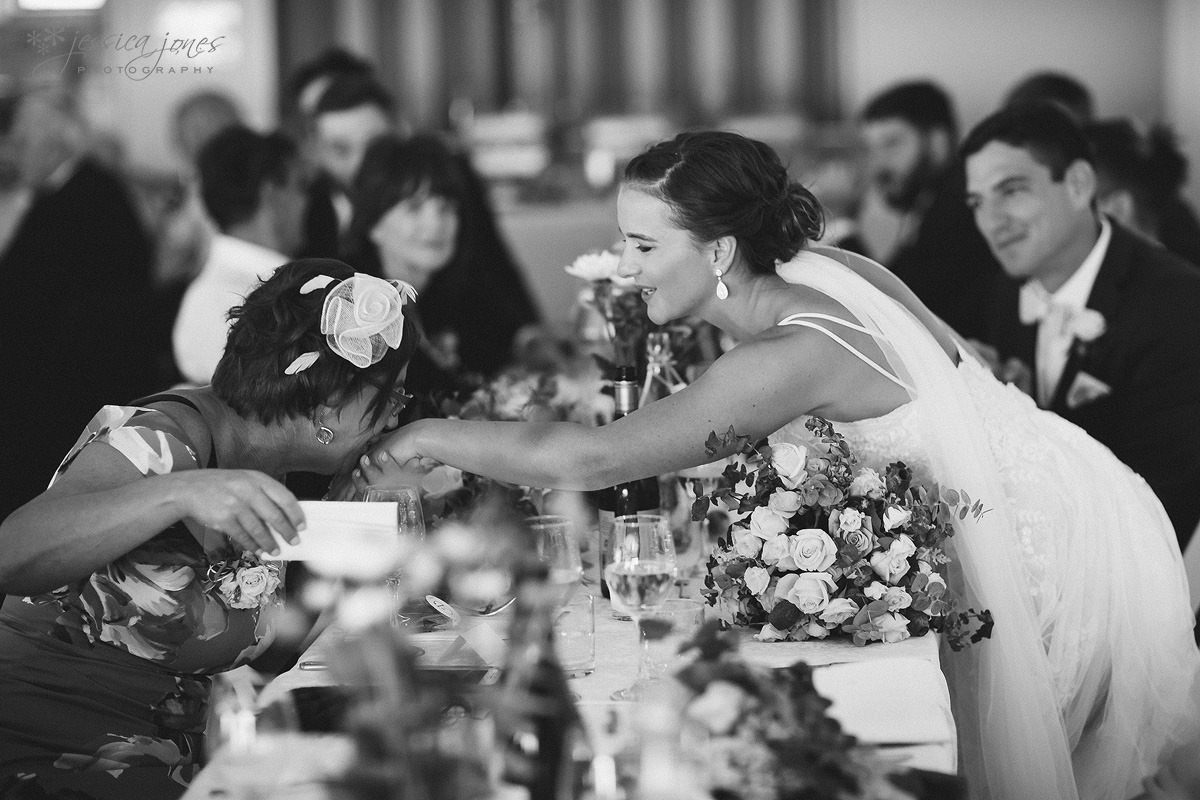 Having your wedding held over the Easter weekend, it makes total sense for the wedding favours to be chocolate bunnies!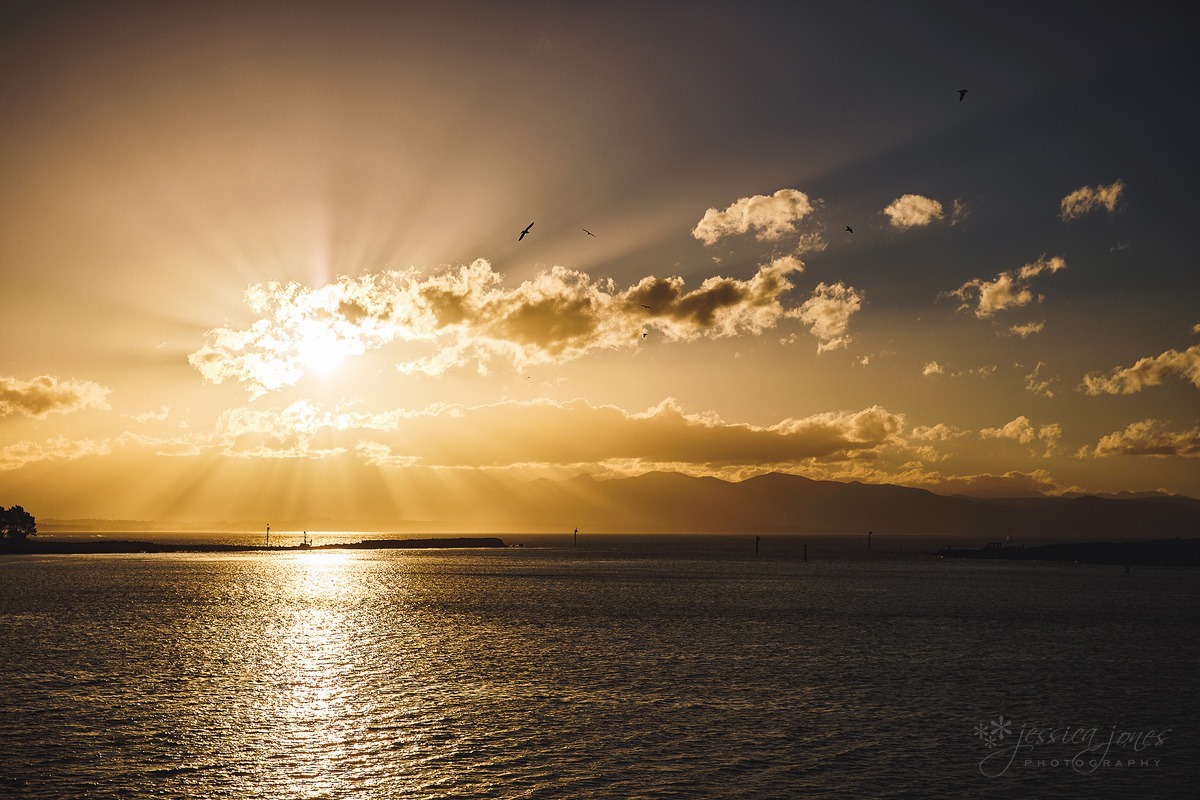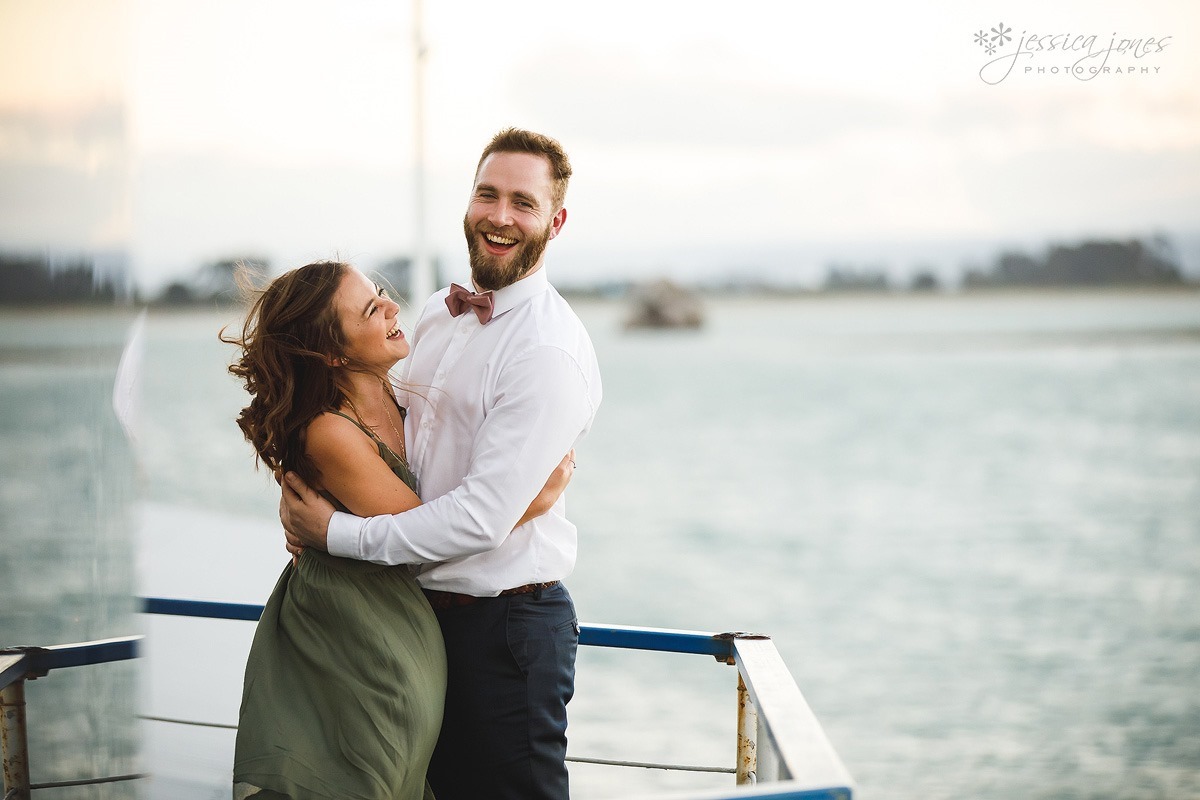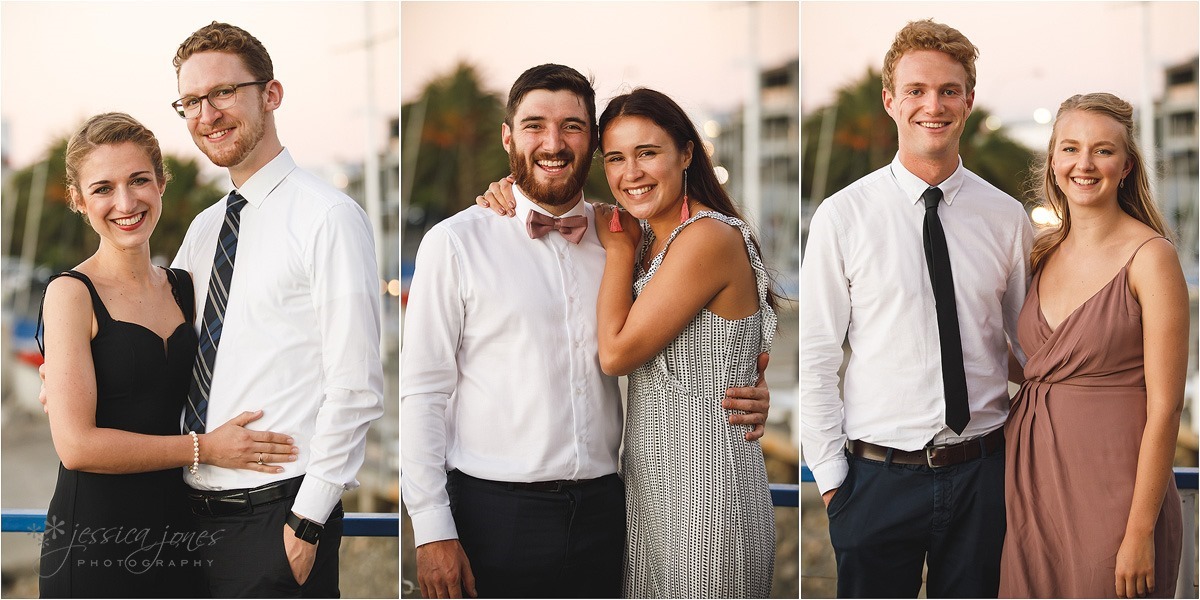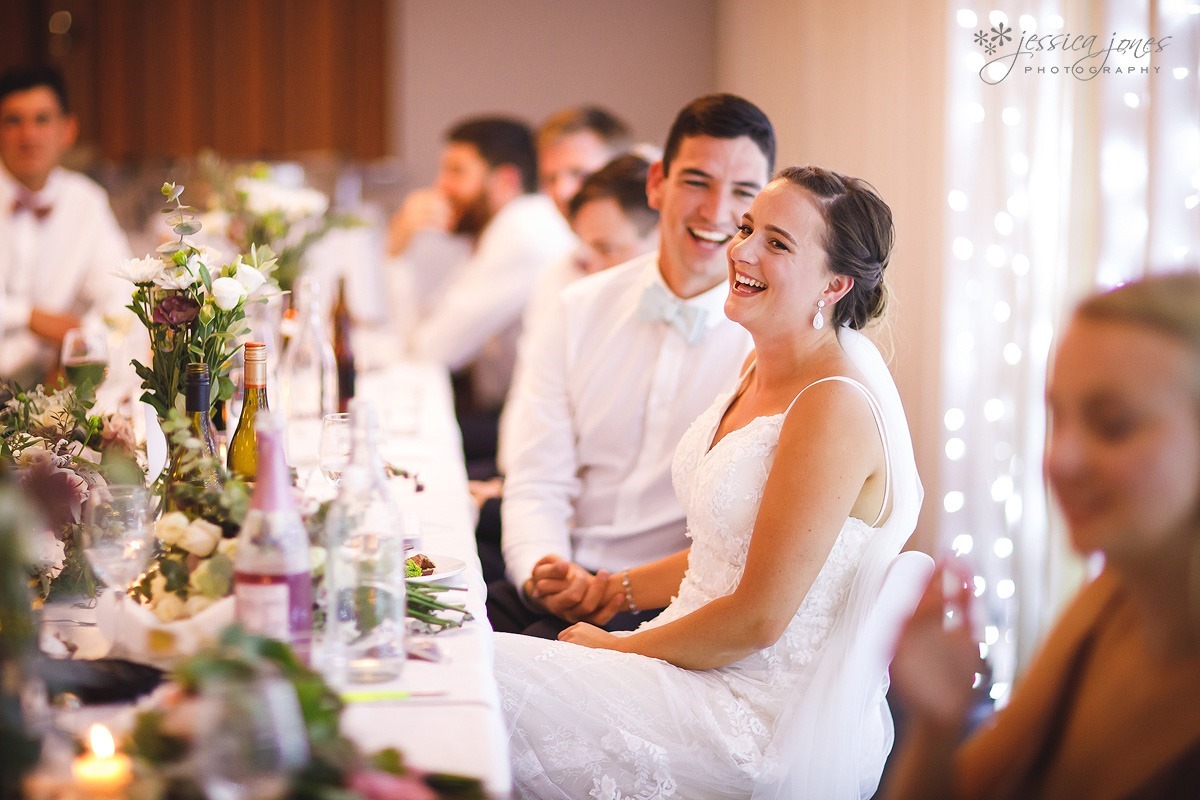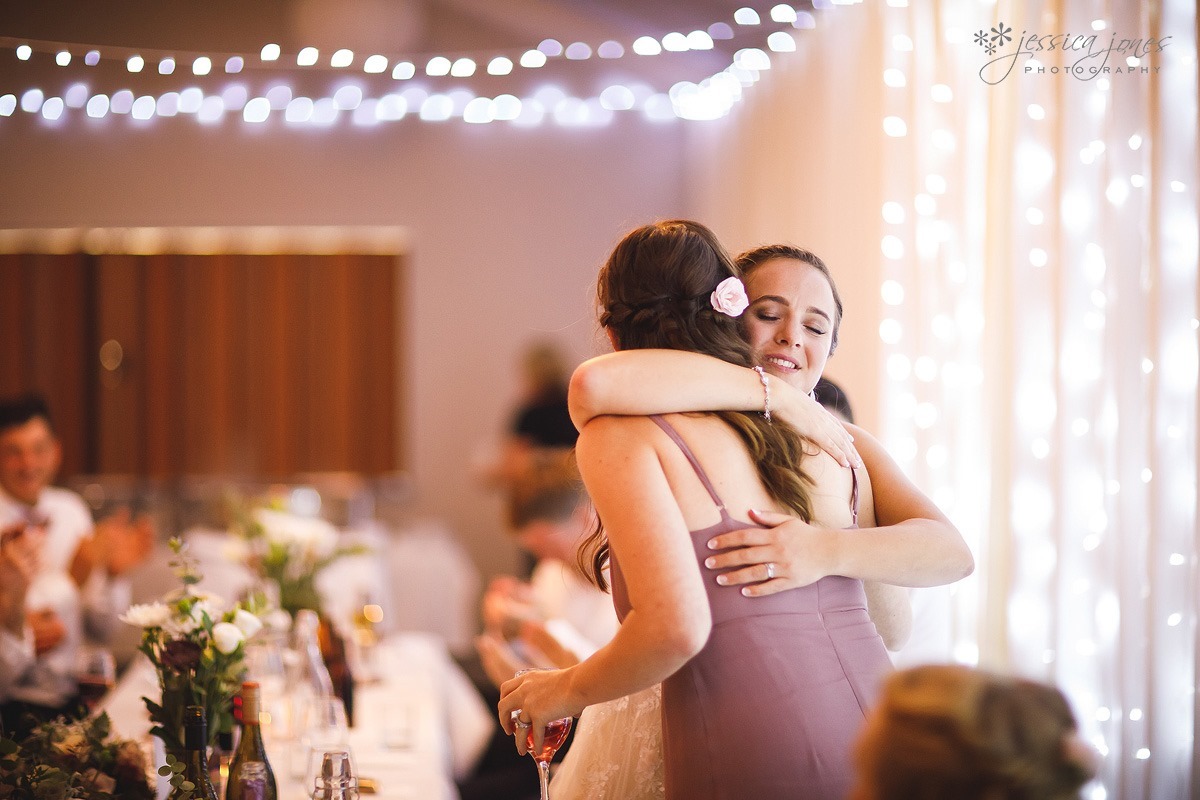 Kris honoured his family beautifully in his speech. You know you've done it right if Mum cries (the good kind of crying, that is!)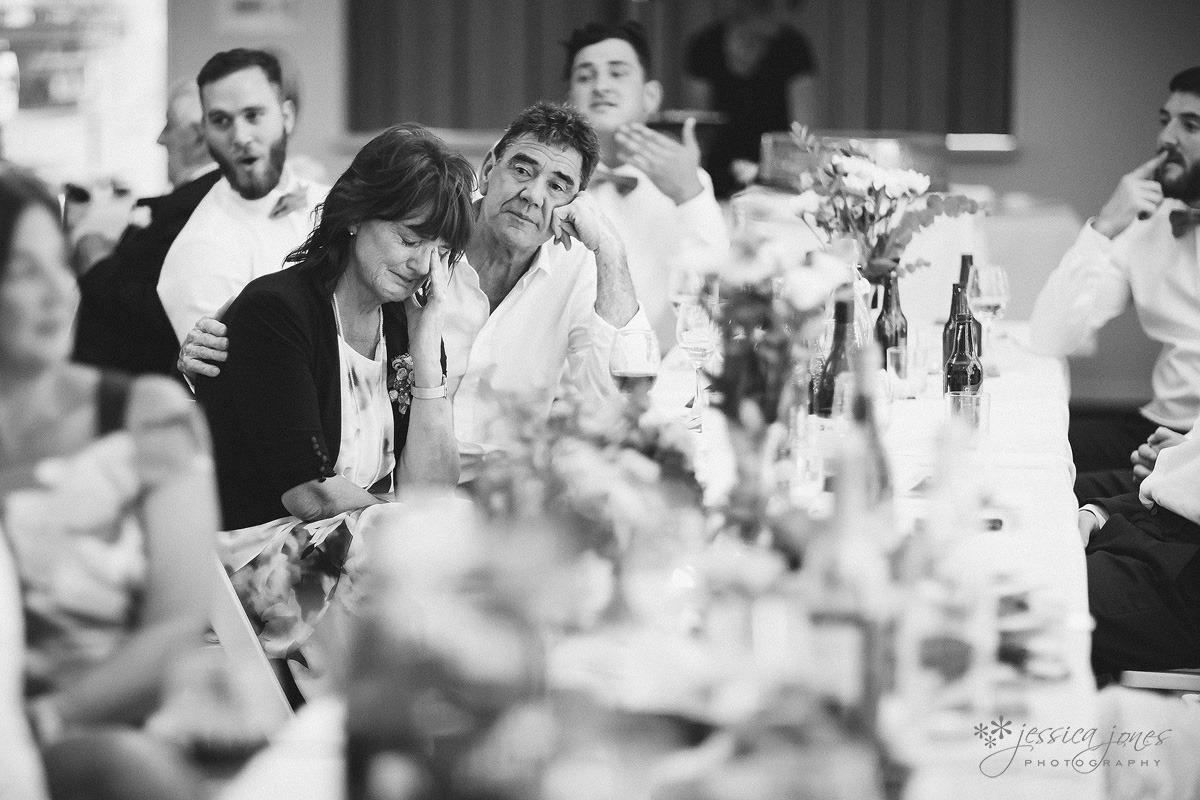 Cue a very awesome first dance! These guys totally nailed it!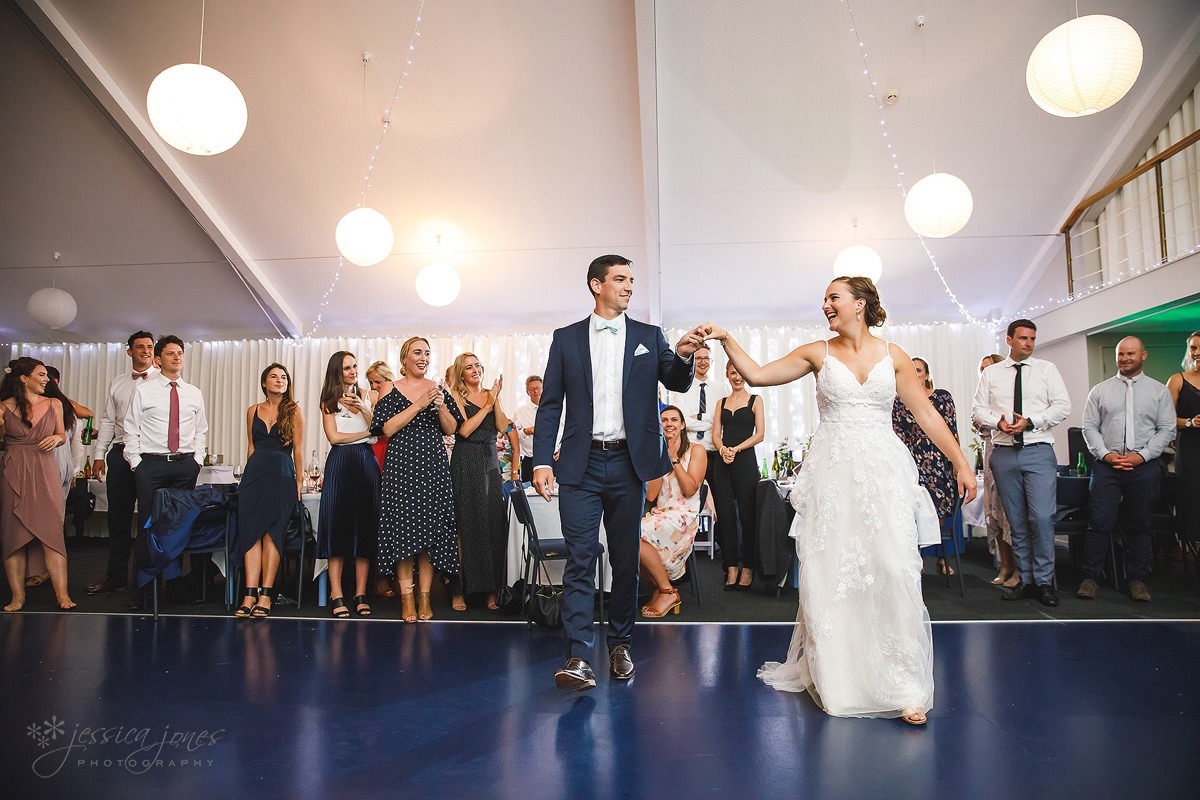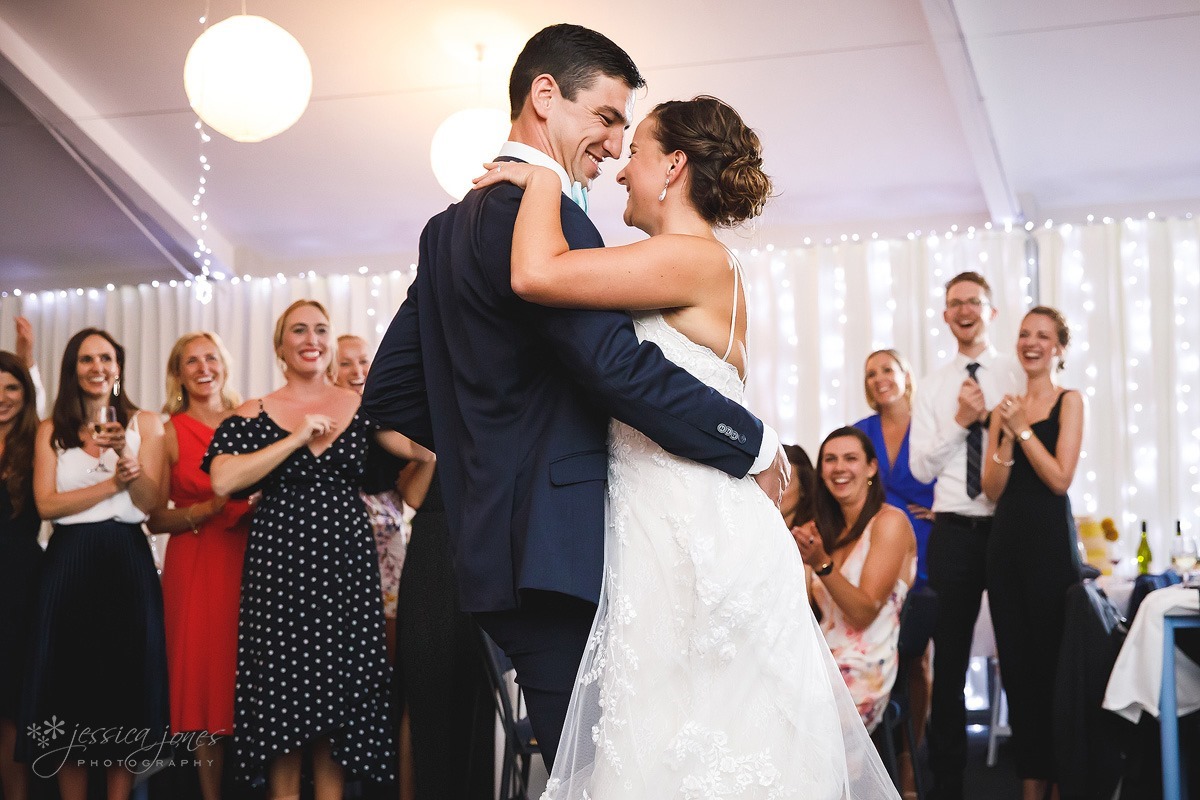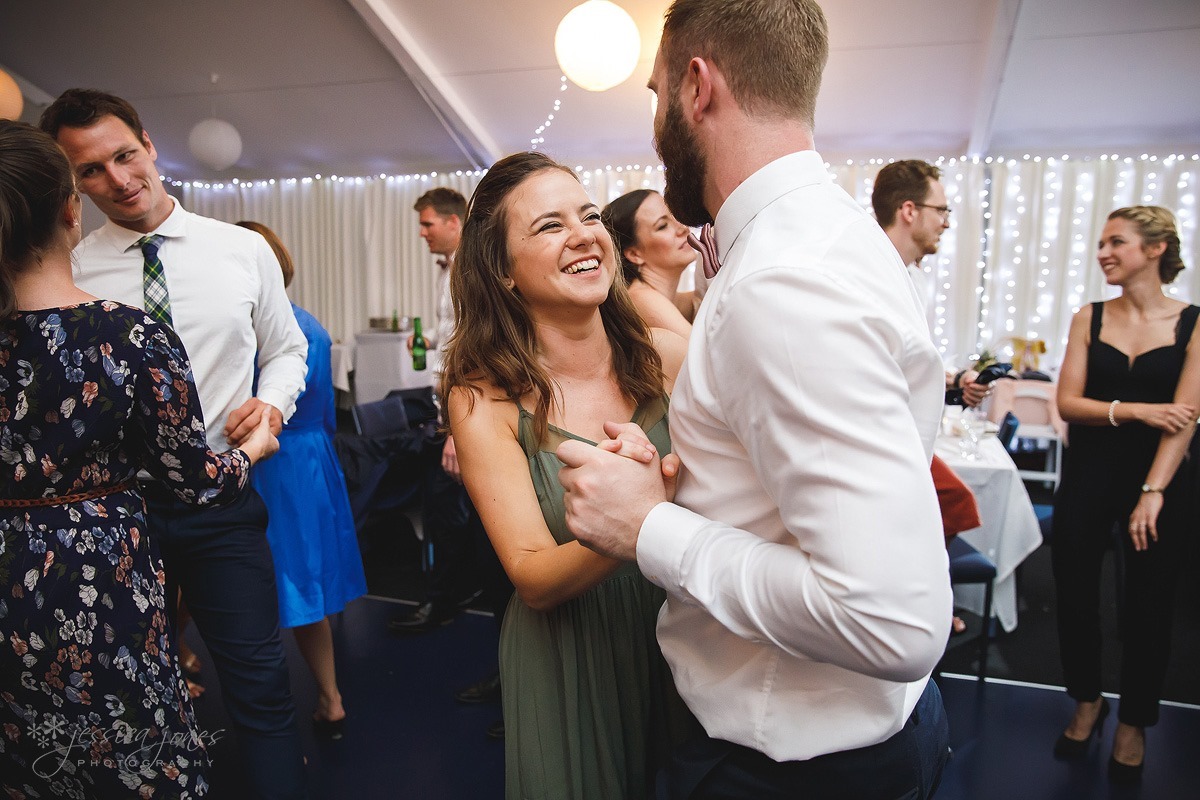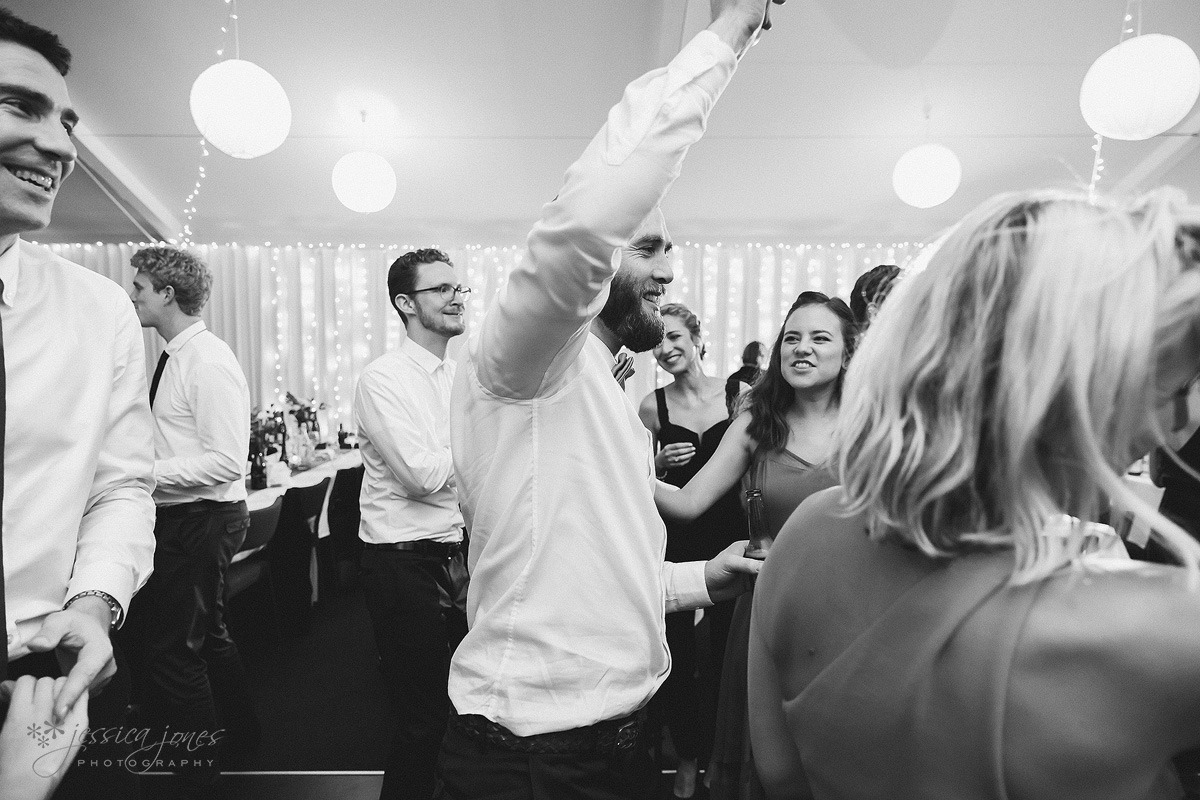 Those of you with a keen eye will have spotted the gorgeous Sarah, who's wedding we photographed just a couple of years ago. It always feels like getting back together with old friends when we see our couples again!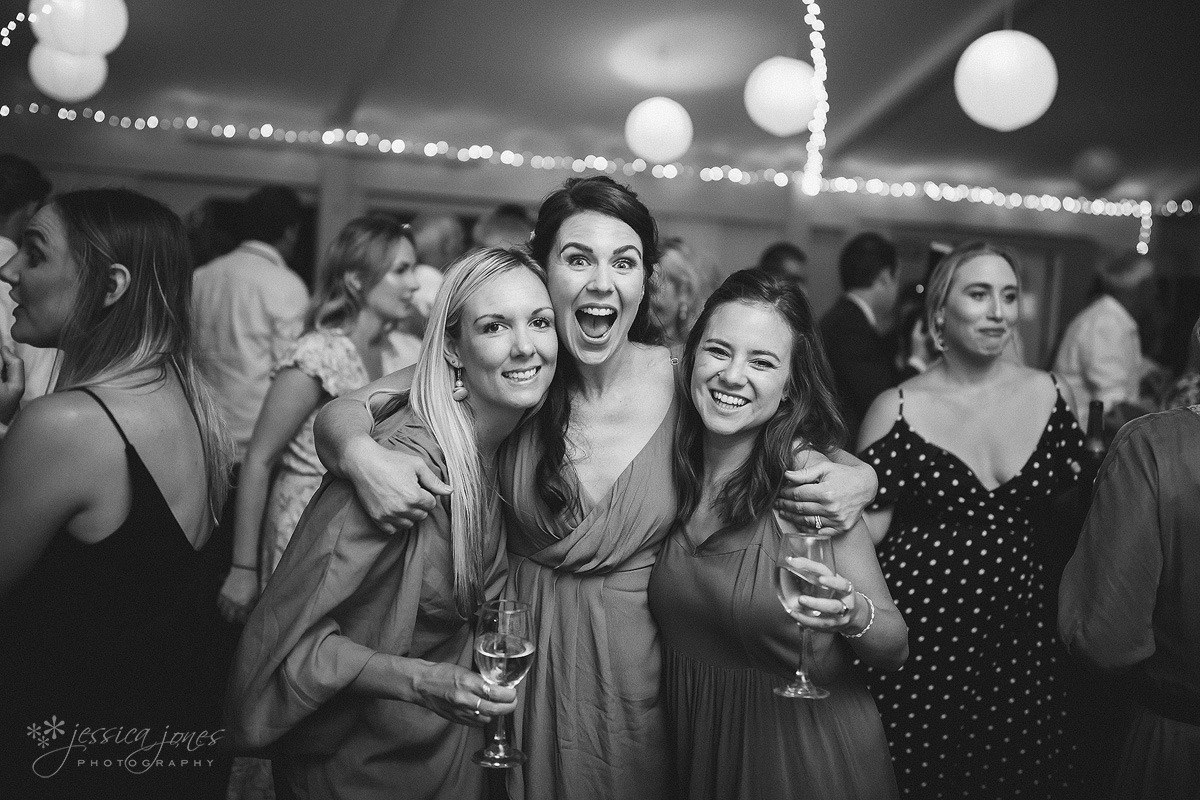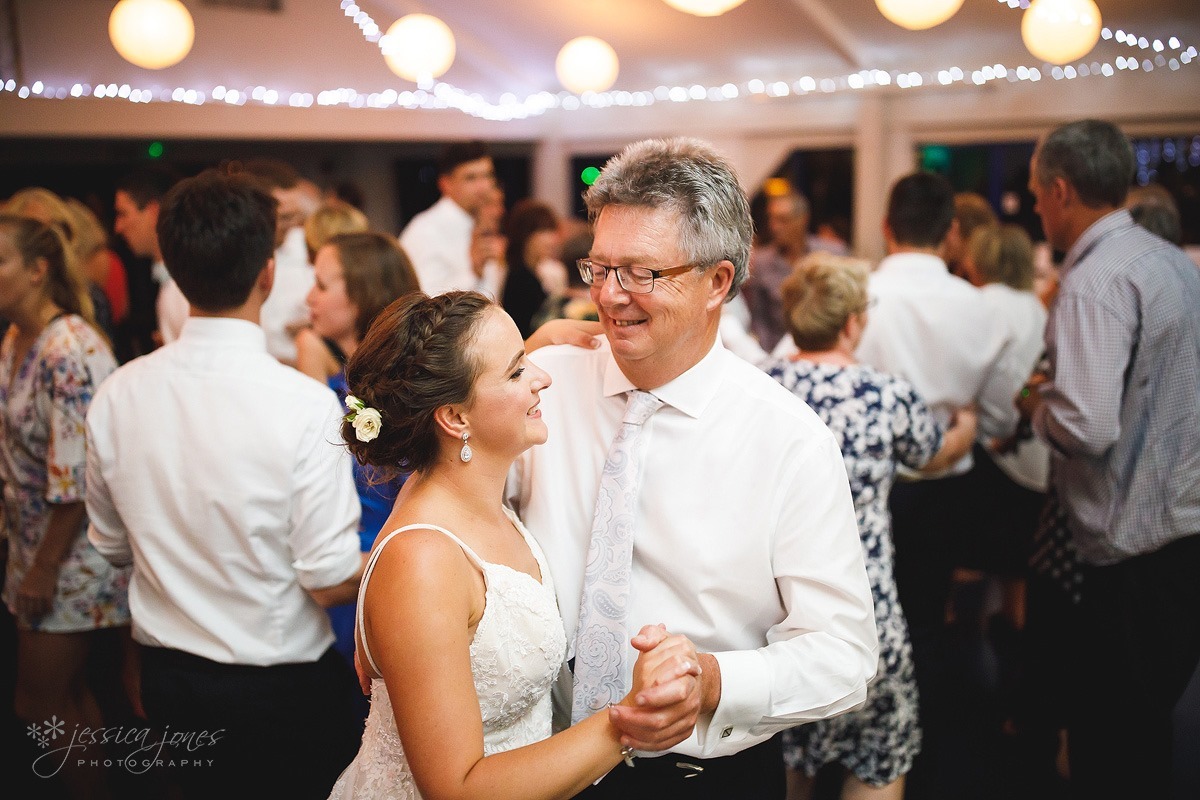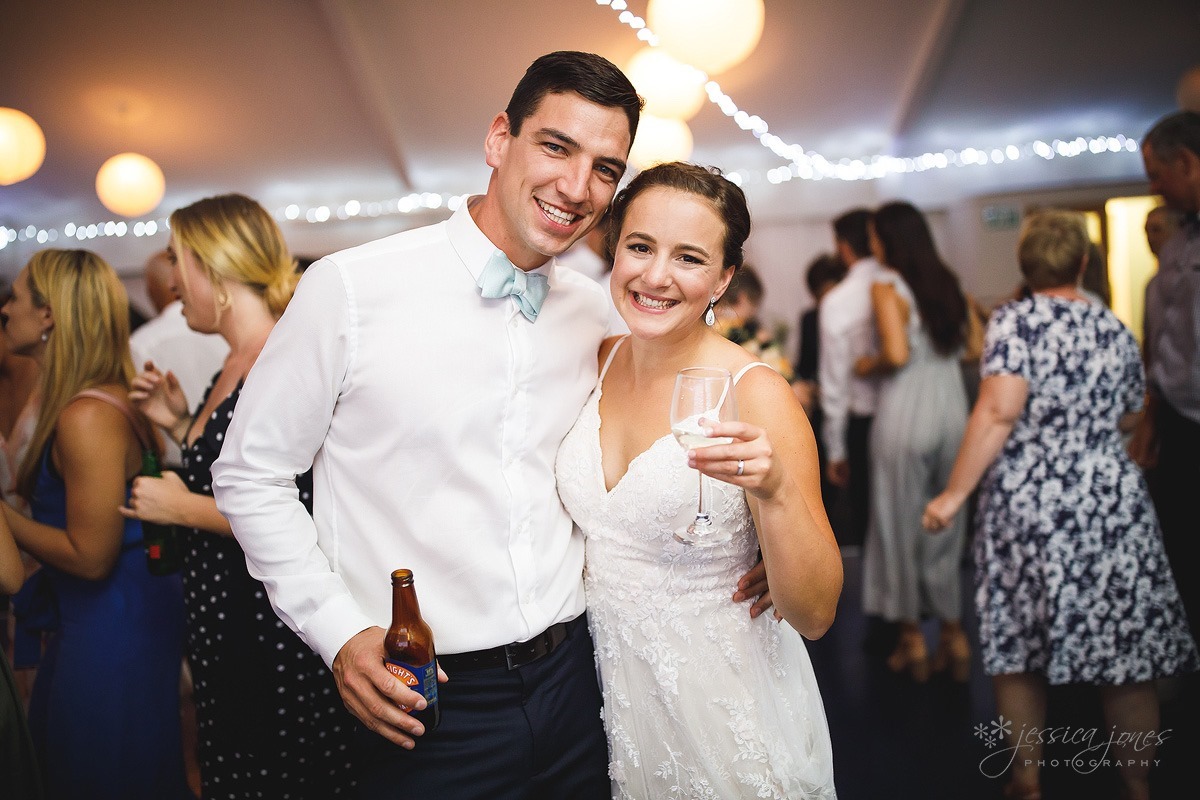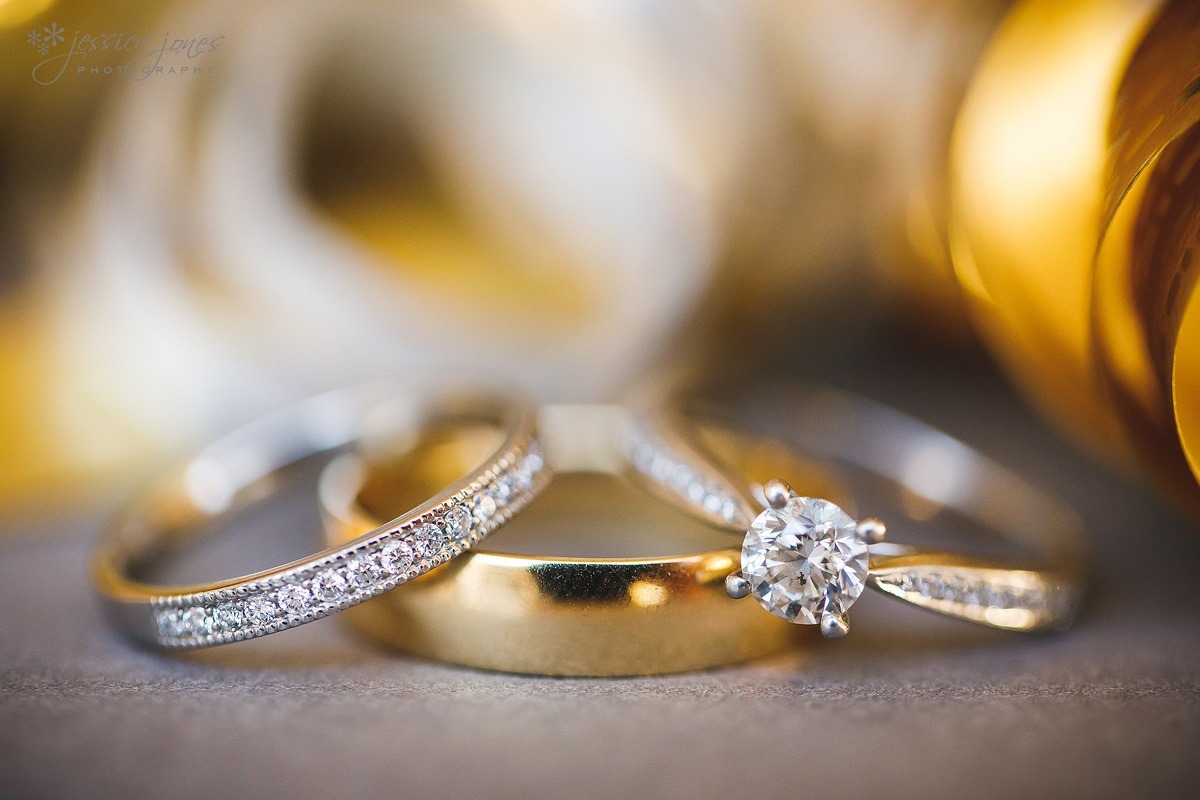 Jenny and Kris, it's hard to put into words just how thrilled we are to have been part of your incredible day, thank you! The happiness and love of the day has been a total highlight for us. We can't wait to show you the rest of the images in a few weeks!