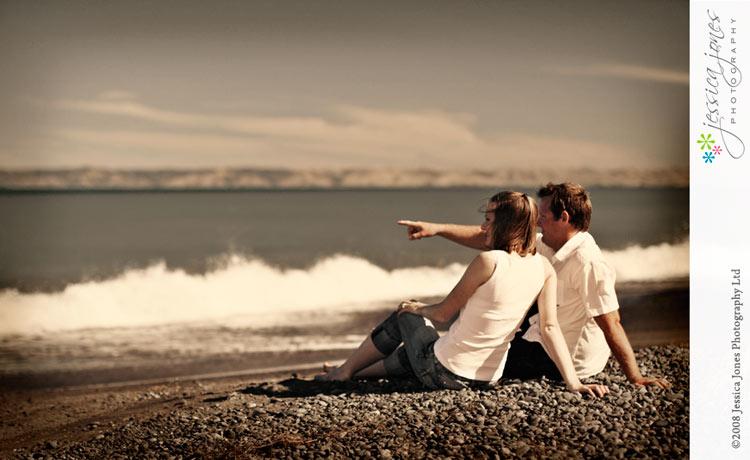 It was my absolute pleasure to photograph Clare and Brent for their engagment.  First of all we went to Rarangi Beach, which turned out to be just lovely!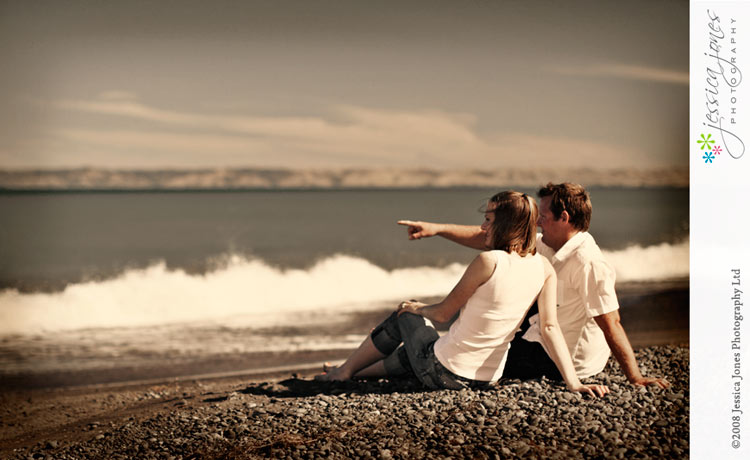 How cute are they together?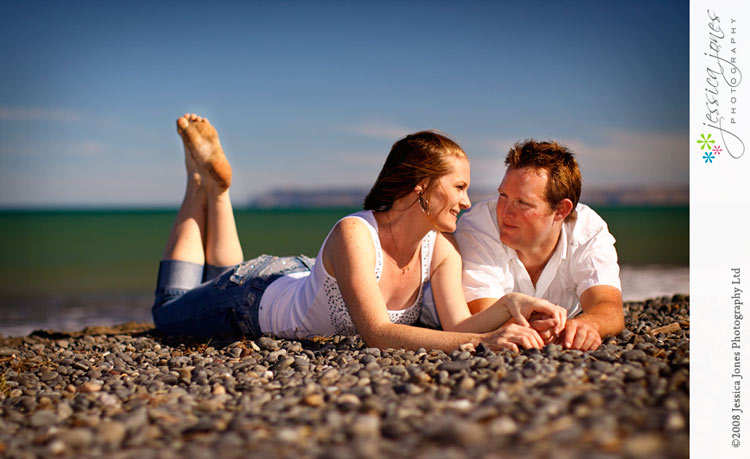 I popped them in this cave and told them to 'work it', and look at them go.  Naturals!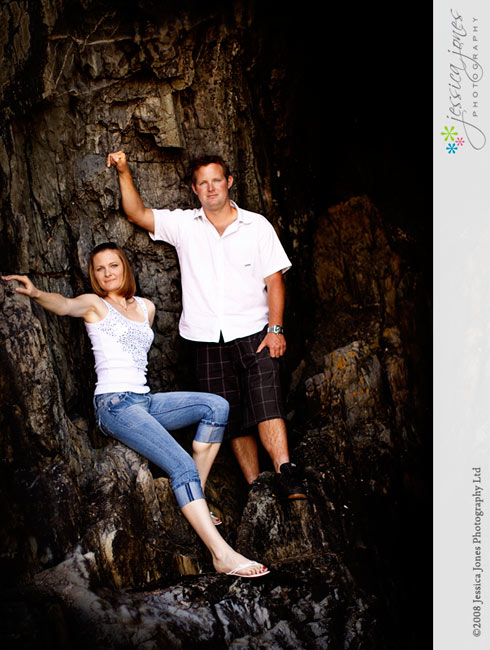 I love this peeking shot, so gorgeous.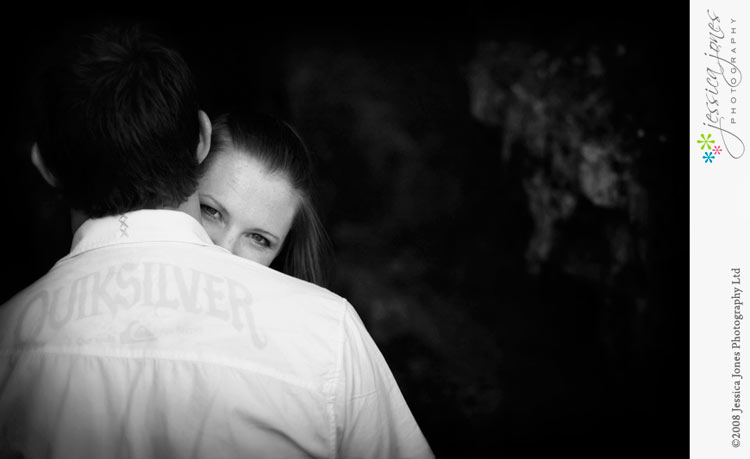 After a play at the beach we headed back to Clare's childhood home.  You can see the house she grew up in just behind them there.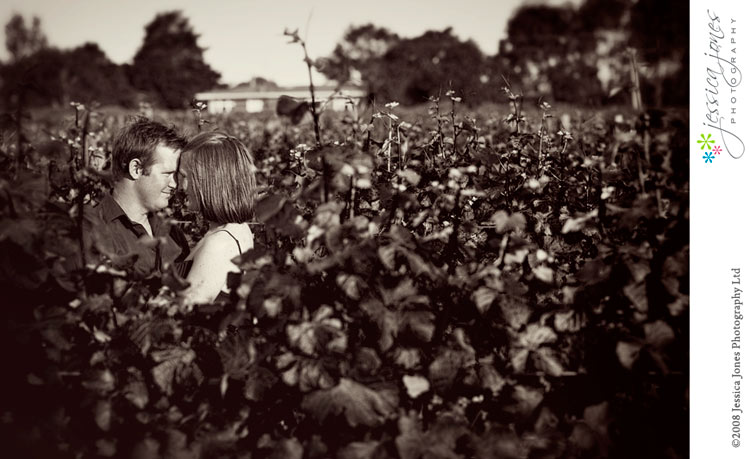 And this would be the funniest and cutest looking cat face!  Clearly she just loves having her photo taken.  I can't for the life of me remember her name though…. Tibbles?  Fluffy?  Margaret?  Nope, it's gone. Sorry!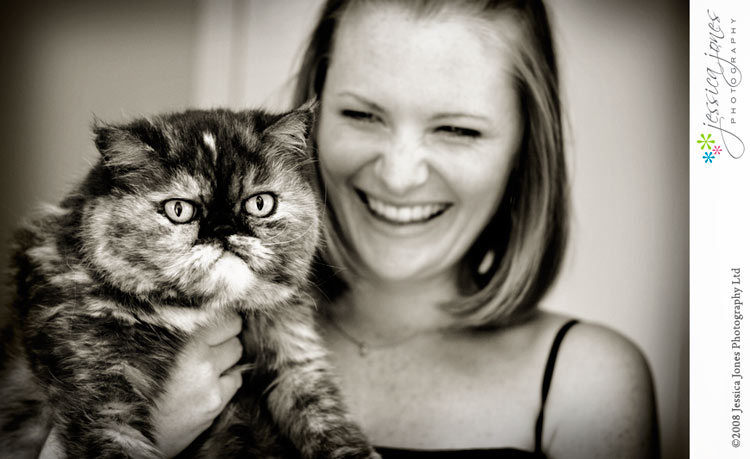 Congratulations guys, I just know you're going to have a stunning wedding in Rarotonga!!  I wish I could have made it there to shoot it for you!  Regardless, you'll both look great and have the most romantic time 🙂