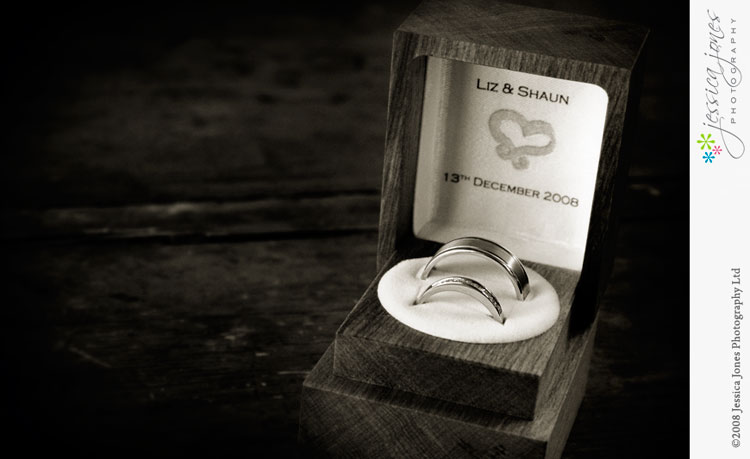 Liz and Shaun's wedding was absolutely beautiful!  It was held at Ngakuta Bay in the Queen Charlotte Sounds, and although the weather threatened to rain in the morning, it was a perfect day by the afternoon.
Liz is an amazing organiser, and she had every little detail planned out.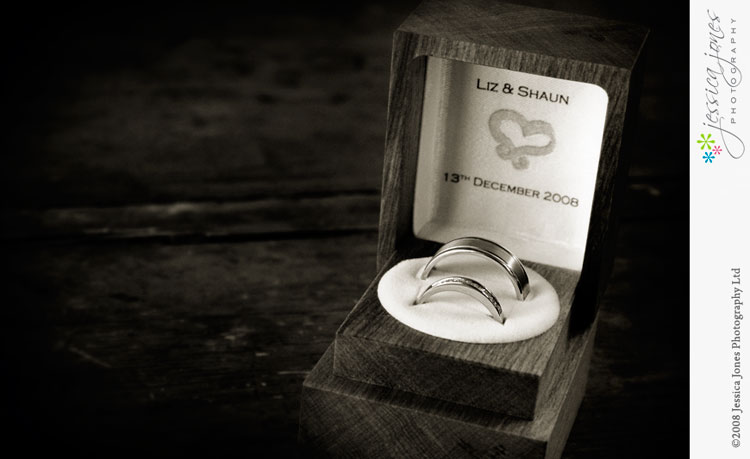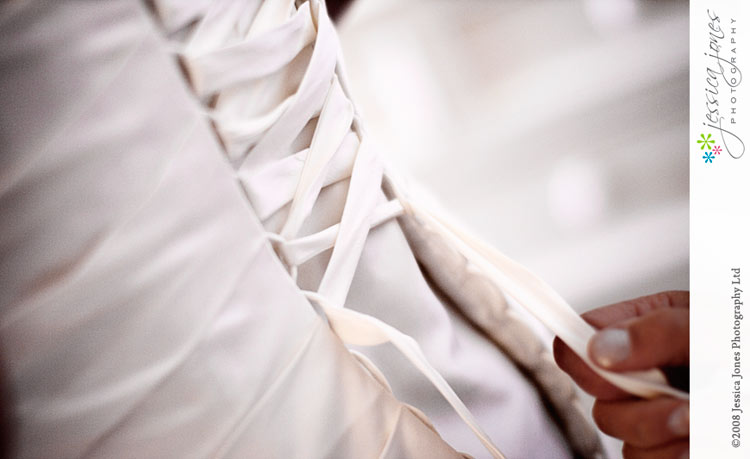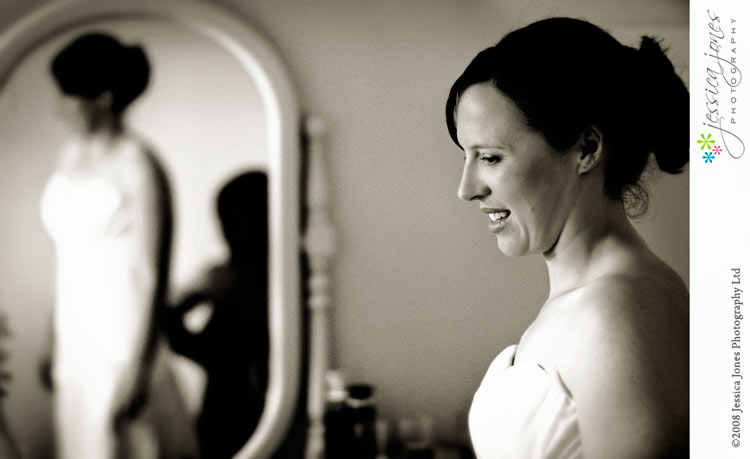 This was definitely one of those 'cute kid' weddings.  Seemed like everywhere you turned there was another cute little person 🙂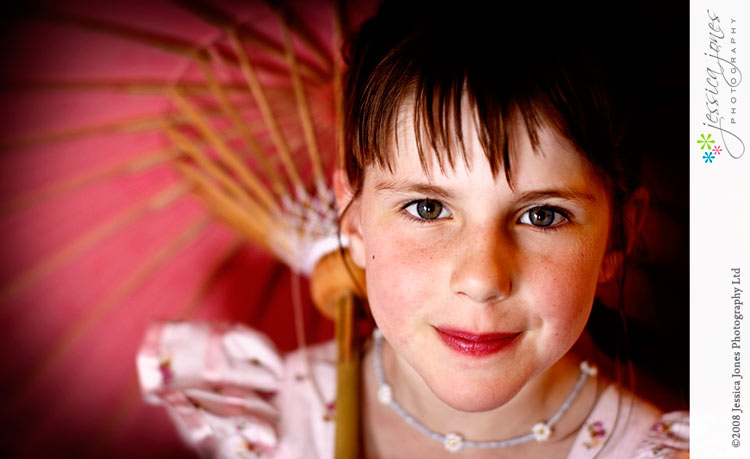 see?!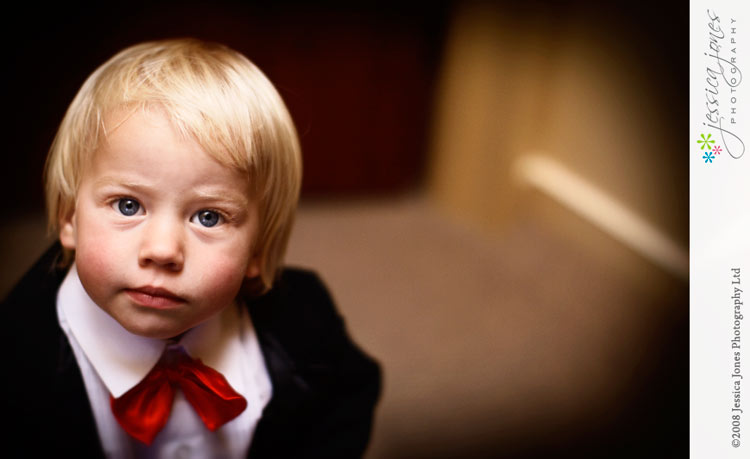 Liz was piped in by a young bagpiper, he did a really awesome job!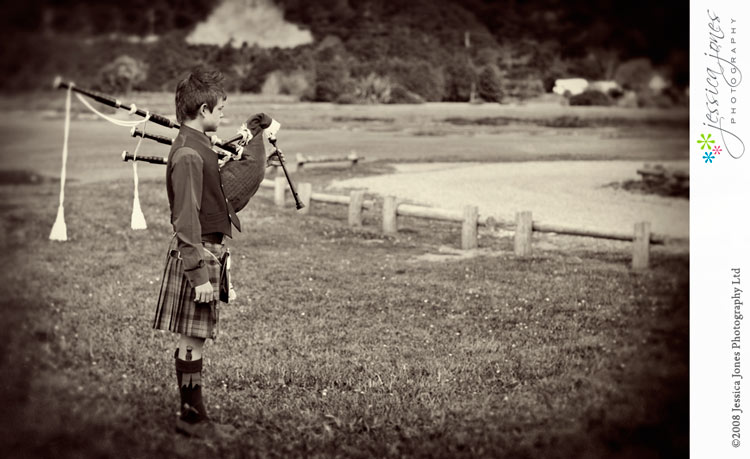 Liz and Shaun were so thrilled to be married, and they didn't stop smiling all day!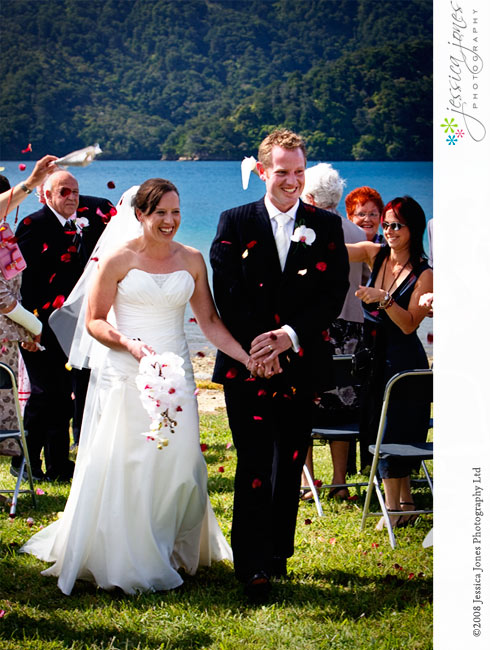 And they were so natural in front of the camera, I barely had to direct them at all.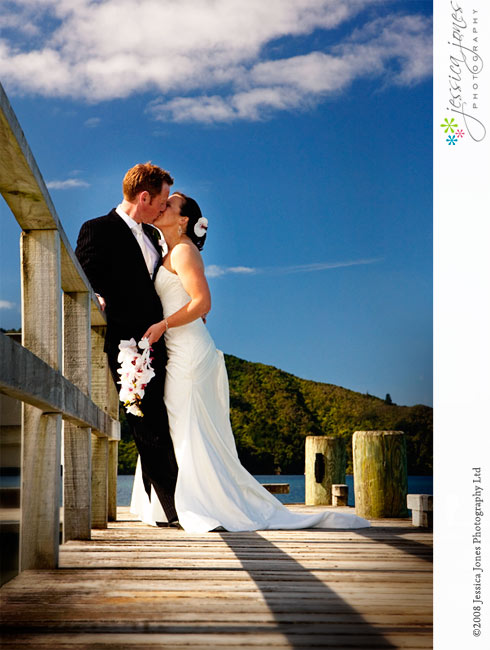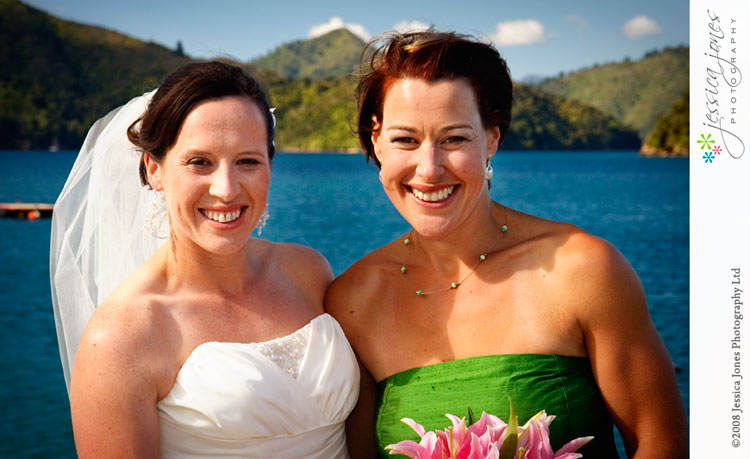 They had found these really cool boatsheds earlier, great find guys!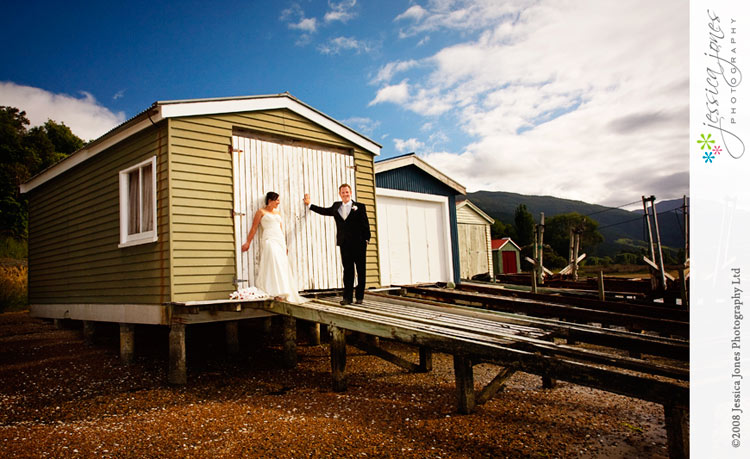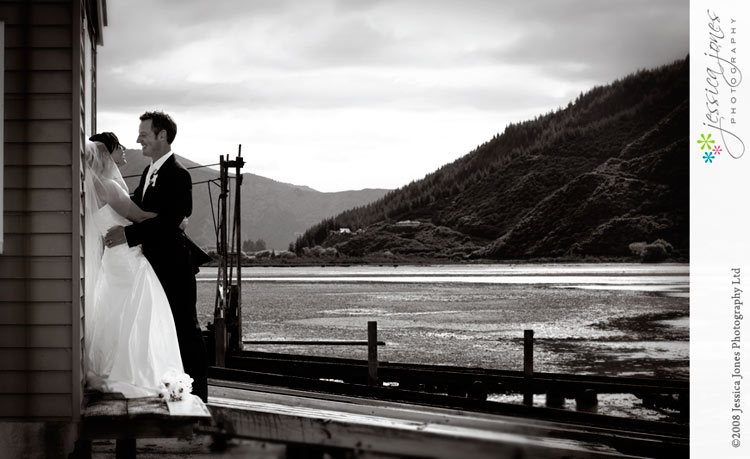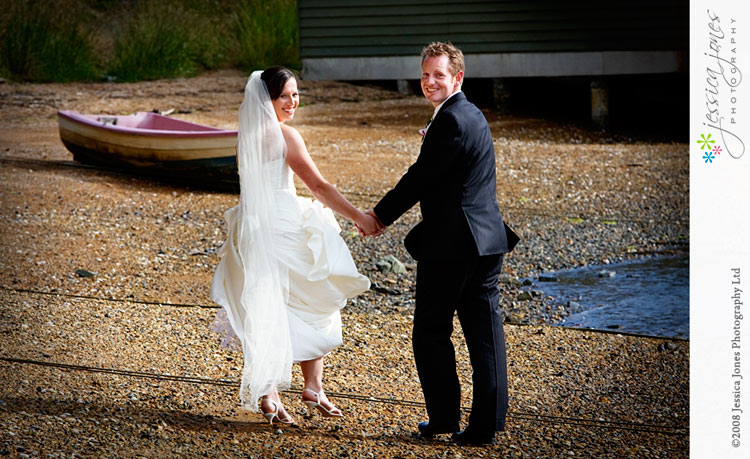 What an awesome wedding to be part of, thanks for inviting us in!  Have a fantastic time away on your honeymoon!