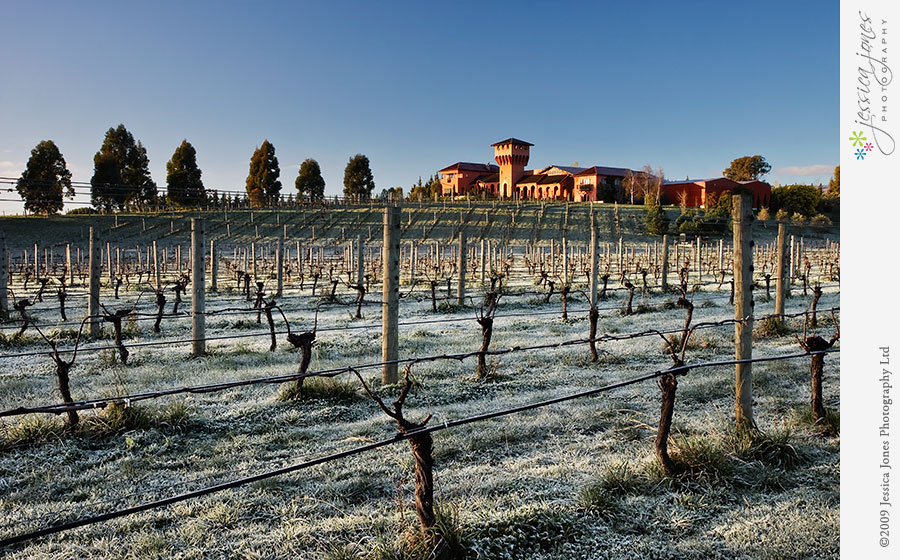 Often I get so caught up with the fun of posting weddings and portraits on the blog, that I completely neglect showing off the other stuff we do too!  Here is part of a series we shot for Highfield Estate recently.  What I particularly like about this series, is how each photo illustrates the job that the person does.  They're not just the usual "This is Joe" photos. Sure they take more time and forethought, but I think it's totally worth it!
Setting the scene with one of Paul's gorgeous winter shots.  This was just before bud burst, we were super lucky to get a good frost!  Taken just as the sun was rising, this was not a shoot I was too upset about missing!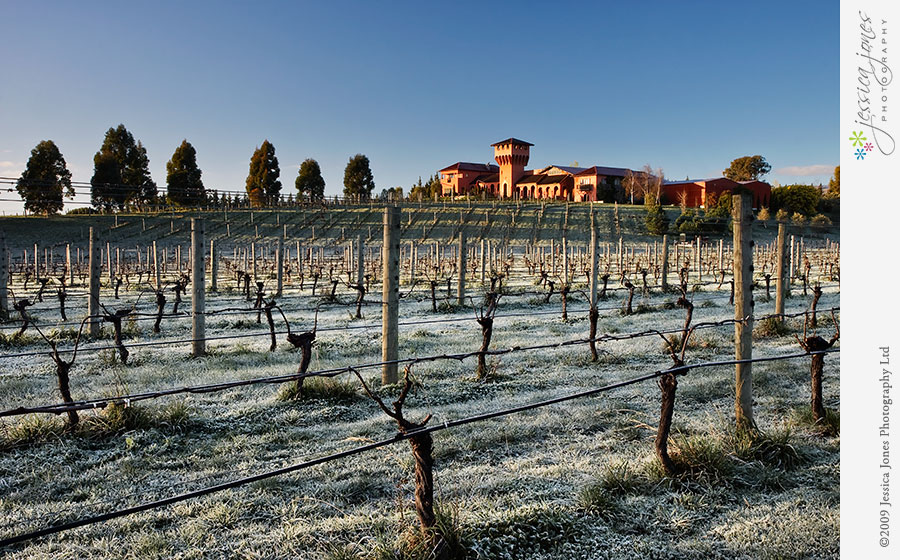 But give me people to photograph, and then I'm all in!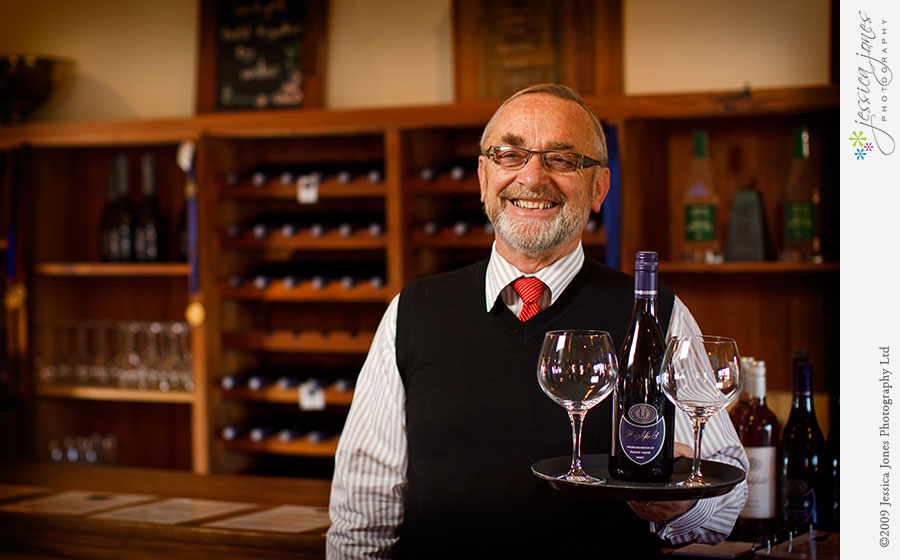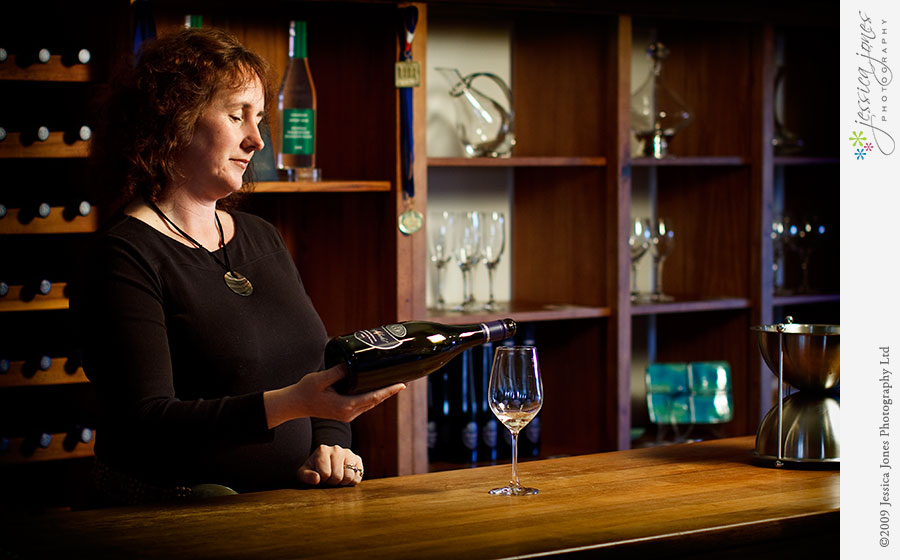 This is one of the winemakers, Al.  I particularly love what Paul has done with the lighting here.  See the light pattern behind him?  That was Paul up on the catwalk with the external strobe through the grid.  Cool ey?  Another strobe camera right, lighting up Al and the doggie.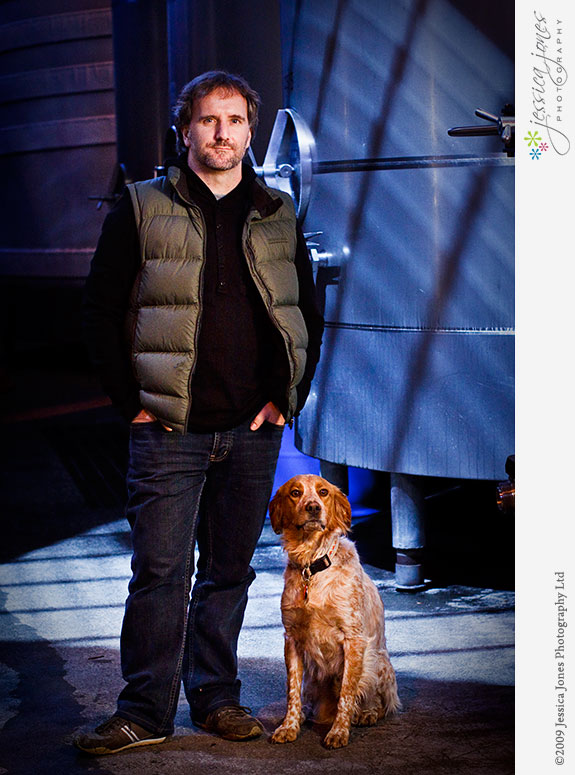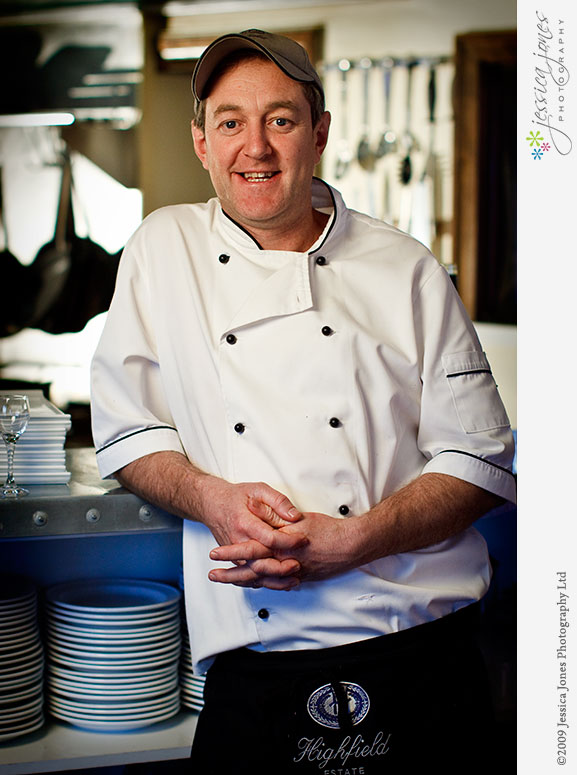 What I love about this shot, is the perfect spider's web on the tree, also the look of responsibility on the doggie's face.  It's a big job being the winemakers dog you know!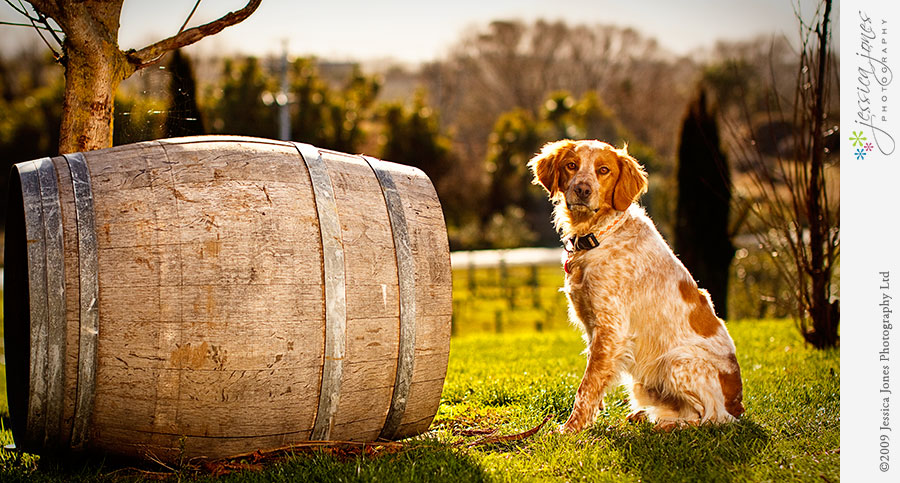 In other news:  We have released our Wedding price list and information for next summer (2010/2011), so if you've been waiting for us to open the calender for bookings, now's the time!  Drop us an email, and I'll send you all the info.