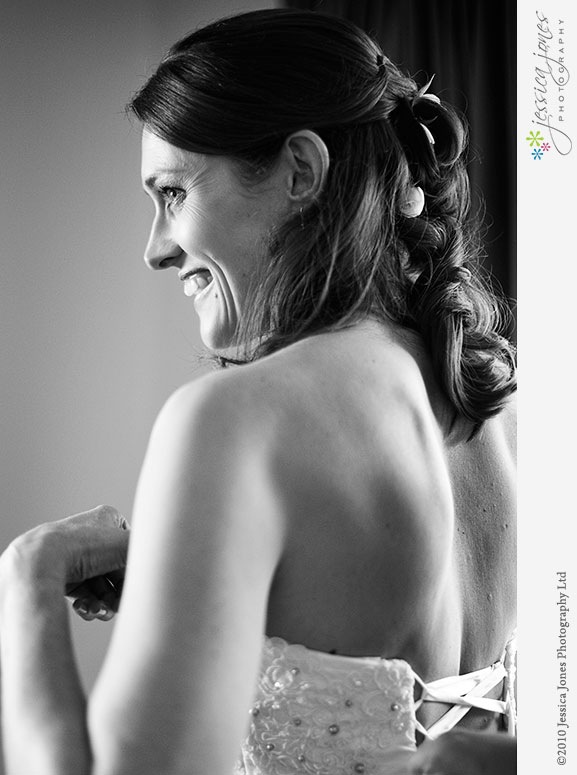 I shouldn't have kept checking the weather forecast.  I should have just left well enough alone.  But I knew that Rochelle was desperately wanting beautiful weather, and so I was wanting that for her too.  No matter how many times I hit the refresh key, Metservice just kept repeating the same story: "afternoon showers, chance thunder, southerlies". 
Sigh.  "It's all good," I thought, "rainy weddings are fun!"
There was no need to worry though.  The sky stayed blue, the clouds stayed white and puffy and Rochelle had her garden wedding.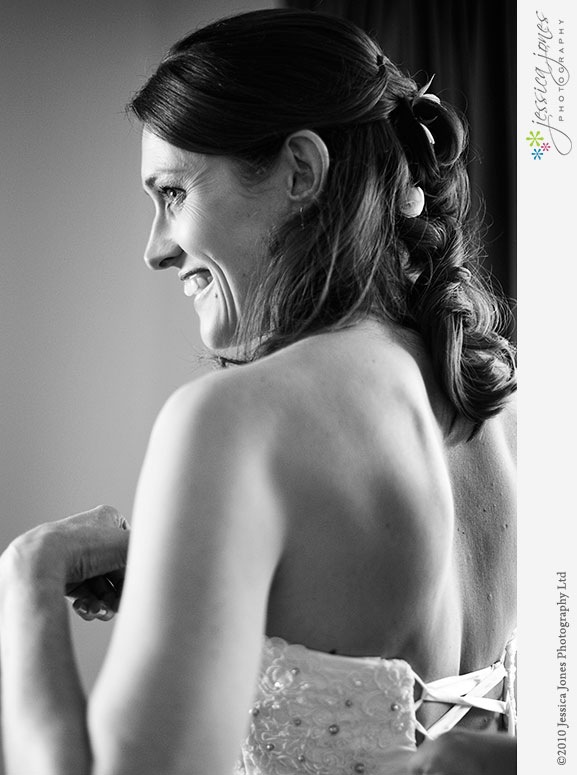 The final moments before she walks down the aisle to see her new husband, being strapped into the dress by the girls from HH Divine.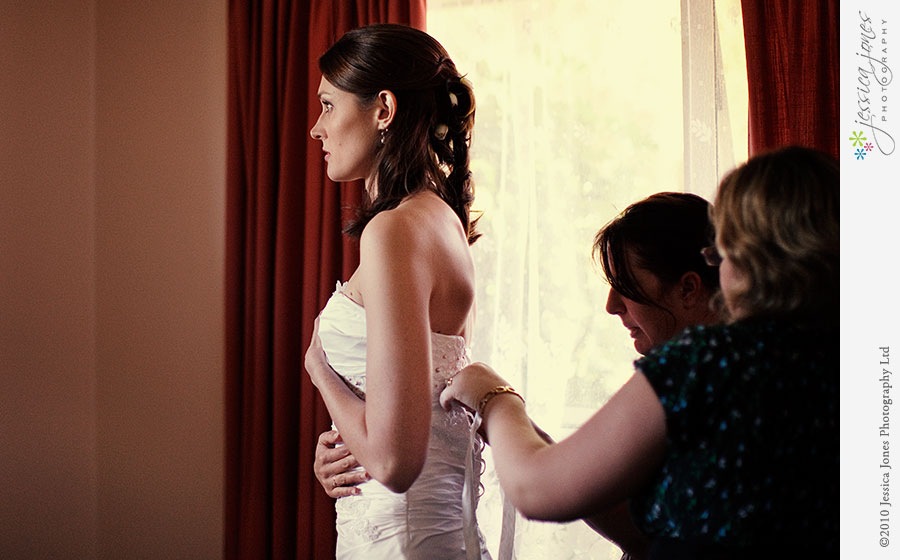 Necklace by Mum.  Gorgeous!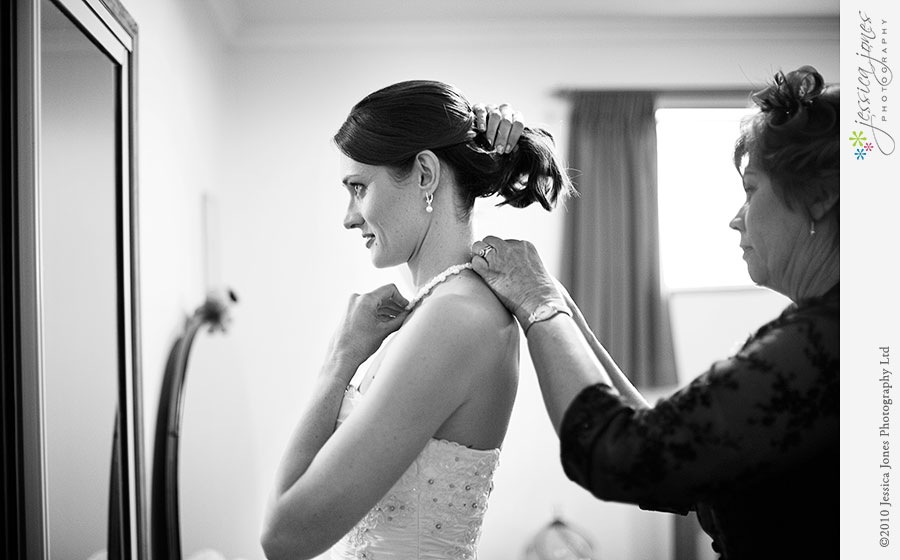 This is Gregg.  His Cravat matched the marquee.  I doubt that was intentional, but I thought it was pretty cool!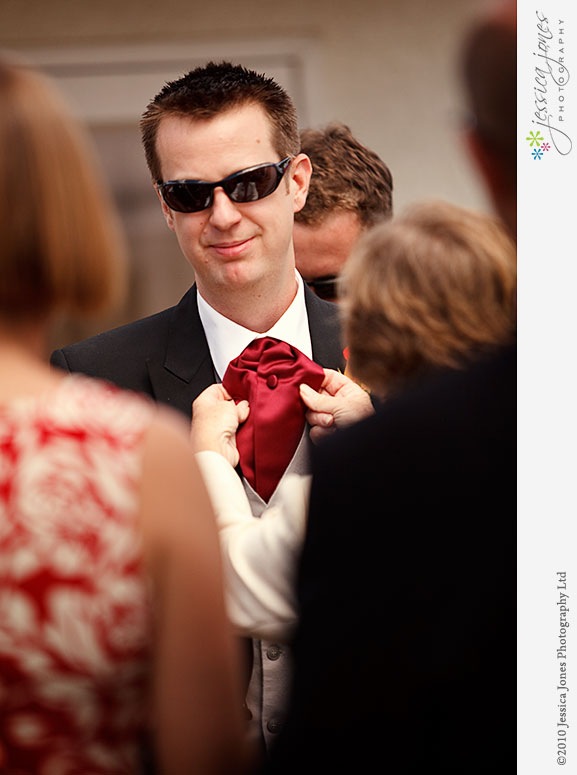 Someone dropped all these rose petals…..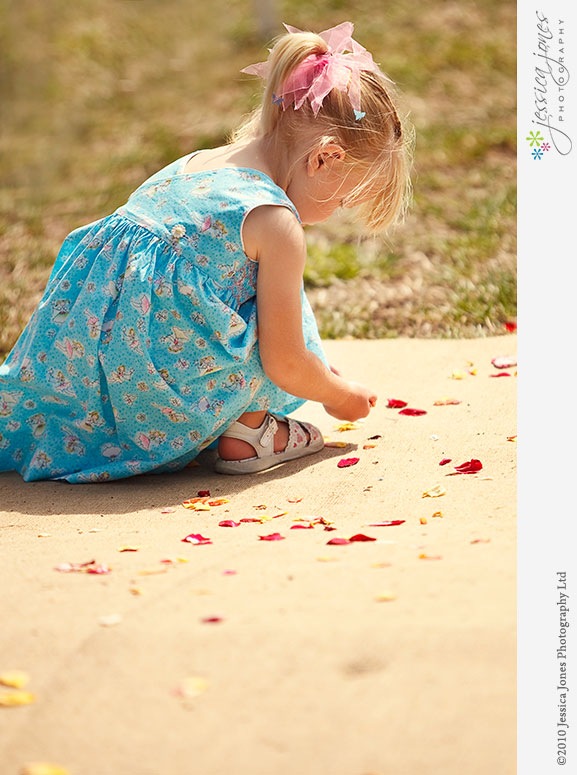 This is Haley.  Last time I photographed her was at Liz and Rhys's wedding, although she was still inside Mum's tummy!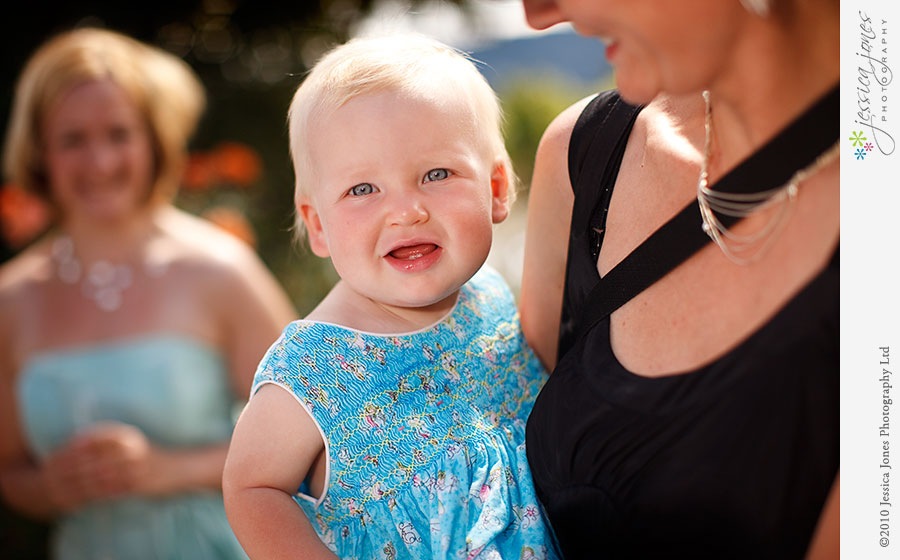 When I asked Rochelle what shots she particularly wanted me to get, this was at the top of her list.  The nervous wait.  Priceless.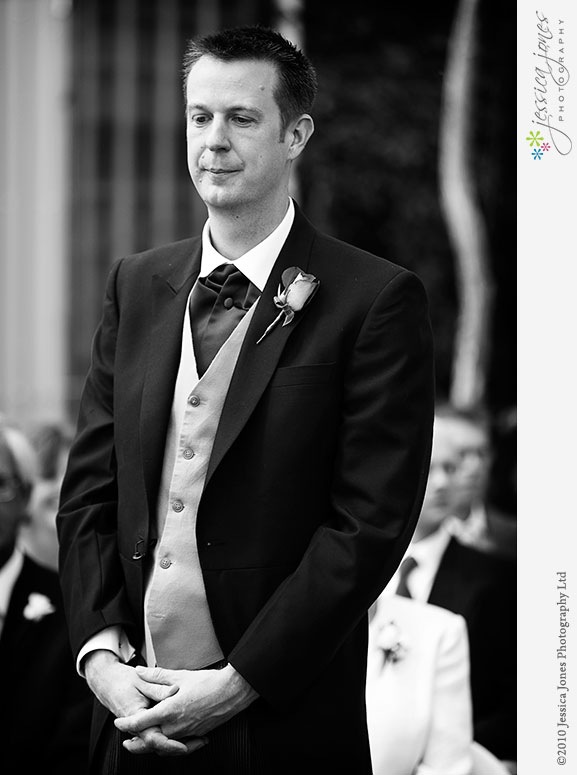 Beautiful!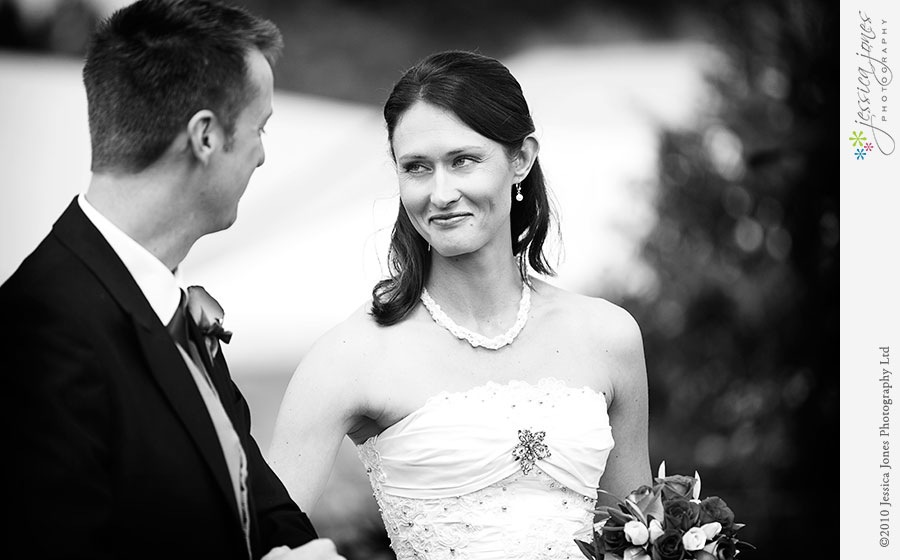 At the back of Rochelle's parents house is a vineyard and the perfect place for a wedding.  I love how they look at each other.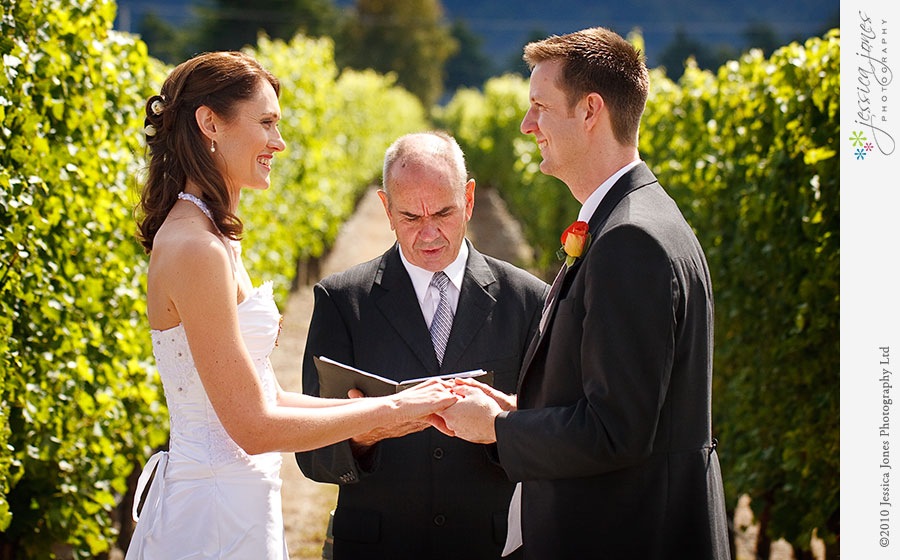 Gregg is from the UK, and Rochelle is a Kiwi girl, and these flags are just perfect.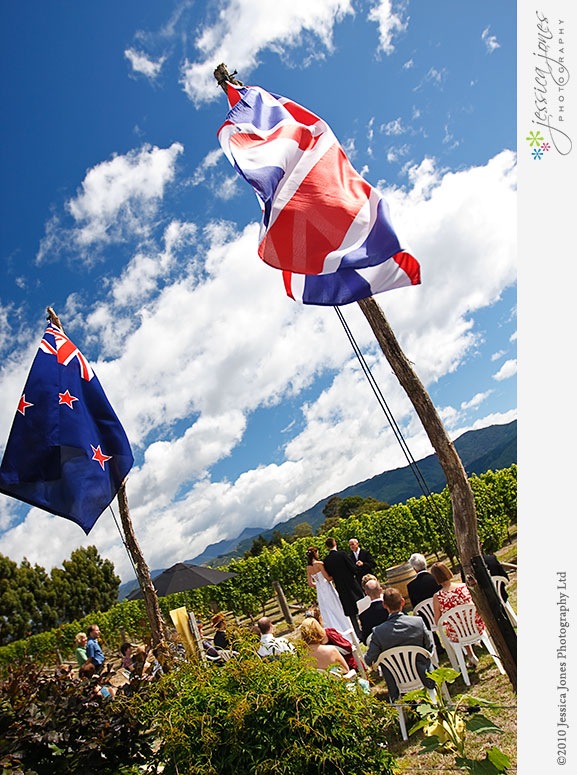 Gorgeous flowers by Jane at Flowertime.  That brooch was Rochelle's Grandmother's, and the dress was designed around that.  Another fantastic job by Bernadette Thomas.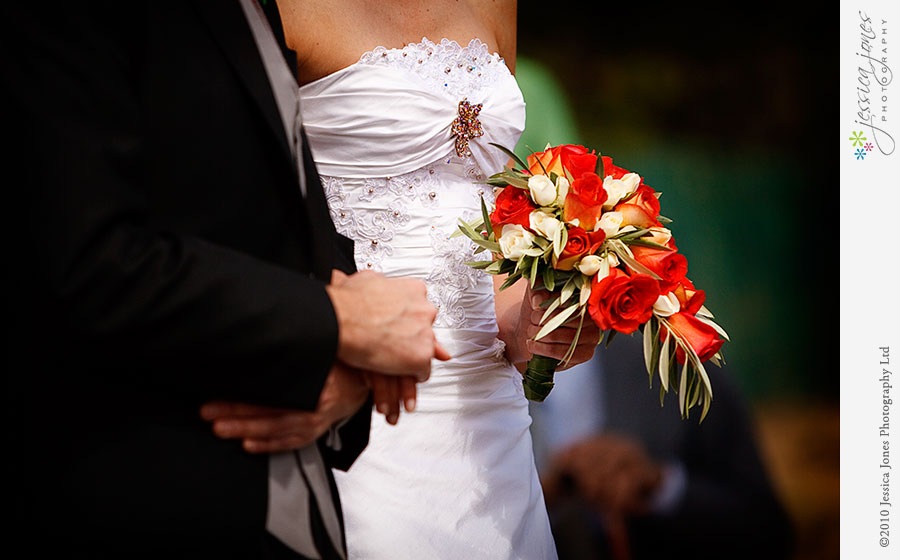 It was a lovely intimate wedding with only a couple of dozen guests, set in beautiful vineyard country.  Gregg and Rochelle live over in the UK, I've had a run of UK couples this year it seems!  I think they like our weather!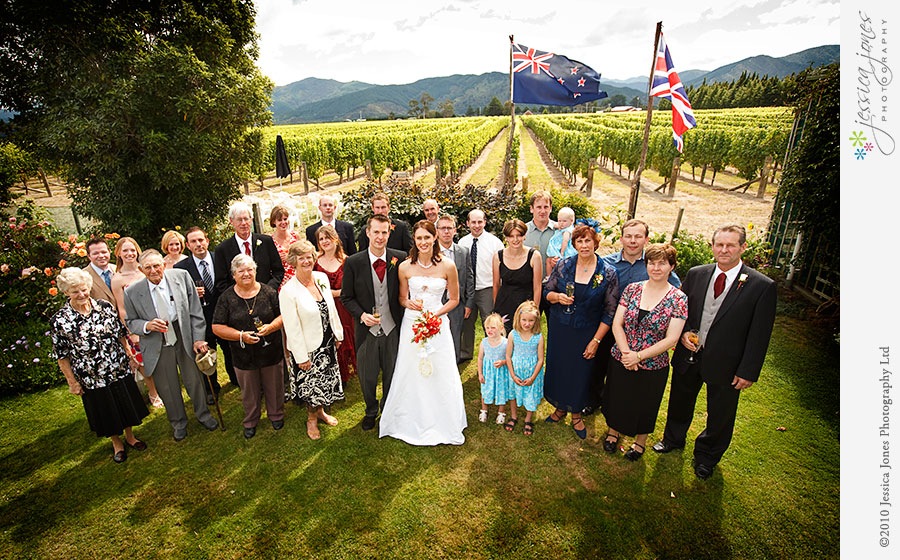 And the weather was just PERFECT!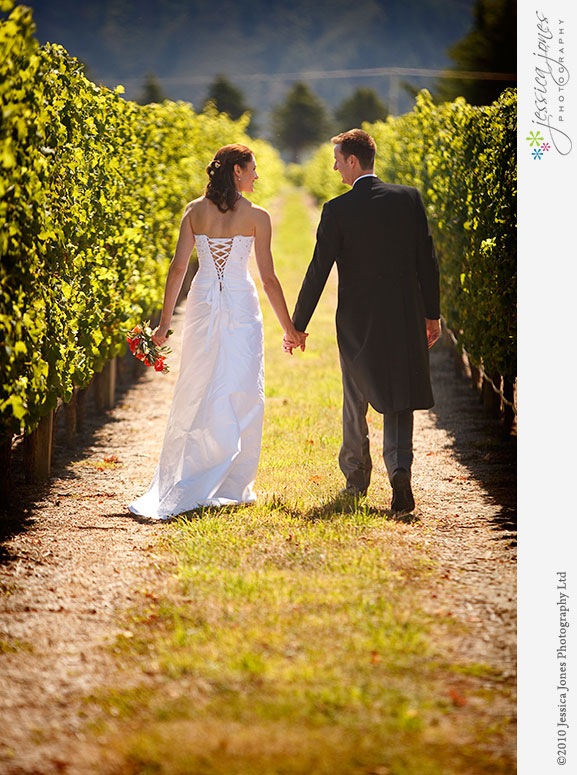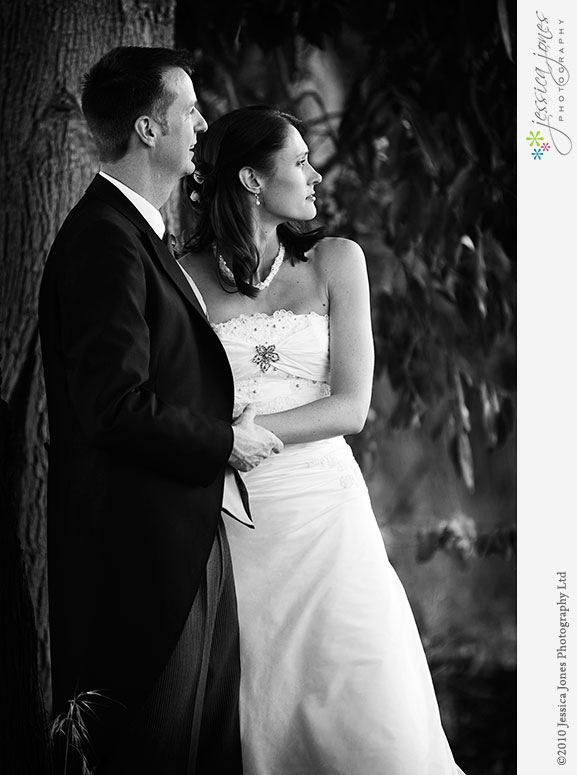 I love this one too!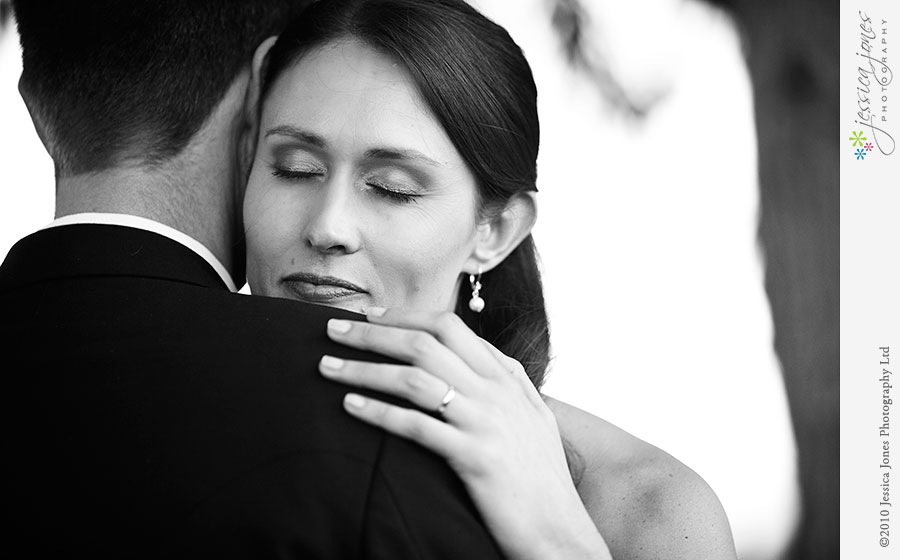 Rochelle's parents had the garden looking spectacular!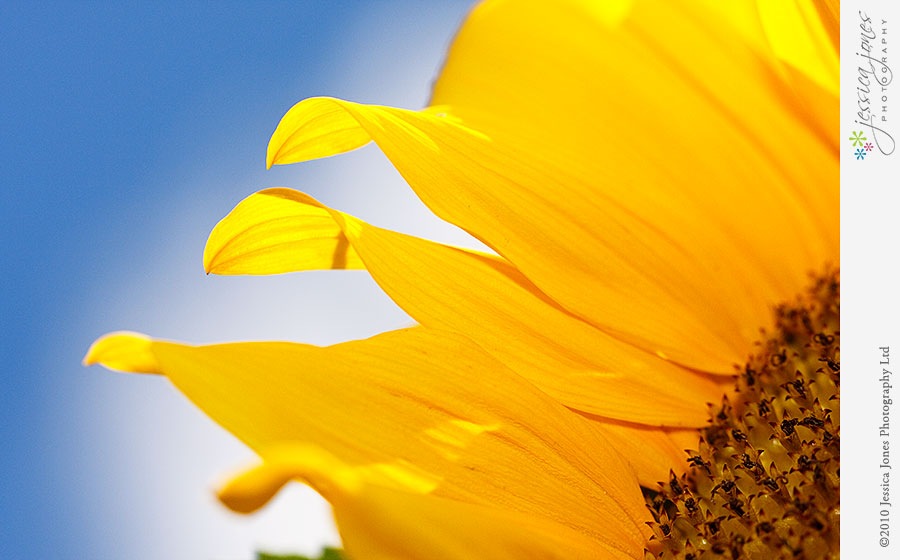 This is Rochelle's Grandparents.  They were also celebrating their wedding anniversary, 61 years!  I think that is such a fantastic part of the day.  I'm looking forward to growing old with my honey too and going to many many grandchildren's weddings!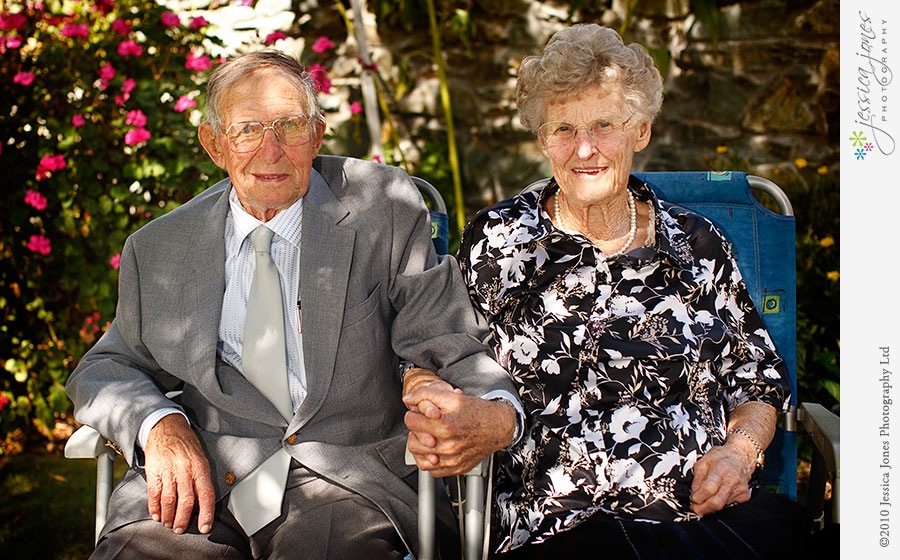 Gregg and Rochelle are real sweeties.  They bought gifts for both sets of parents, some friends and flowers for the 61st anniversary.  I thought that was so thoughtful!  Isn't it usually the other way around?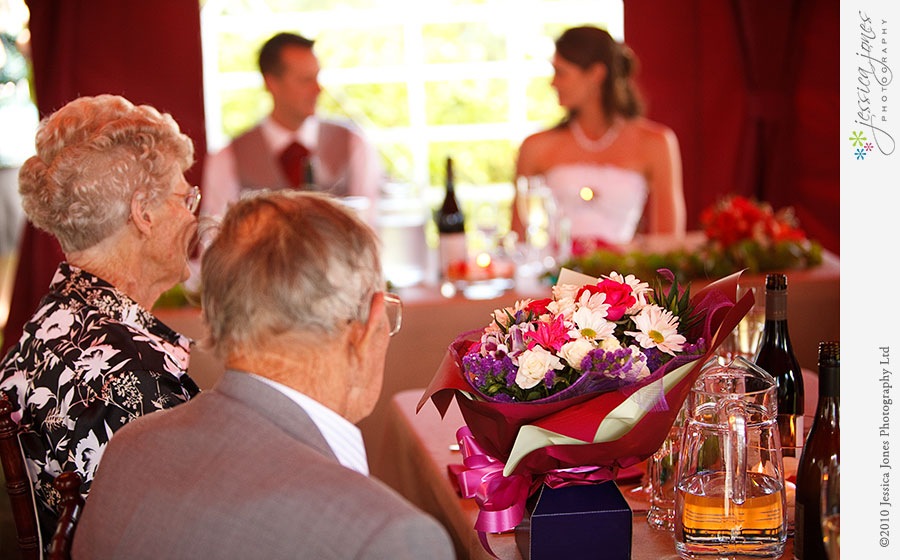 Minis on the cake.  I love it.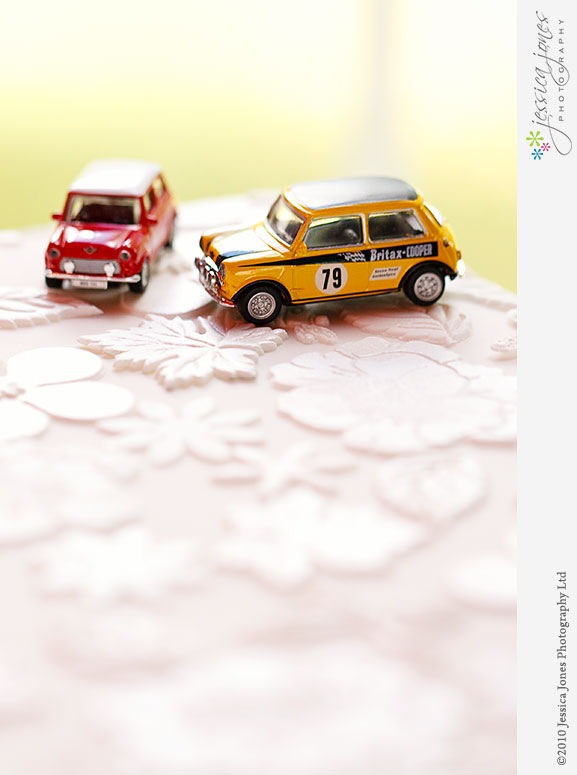 Rochelle has the most tiny and dainty fingers, her rings were tiny compared to Greggs.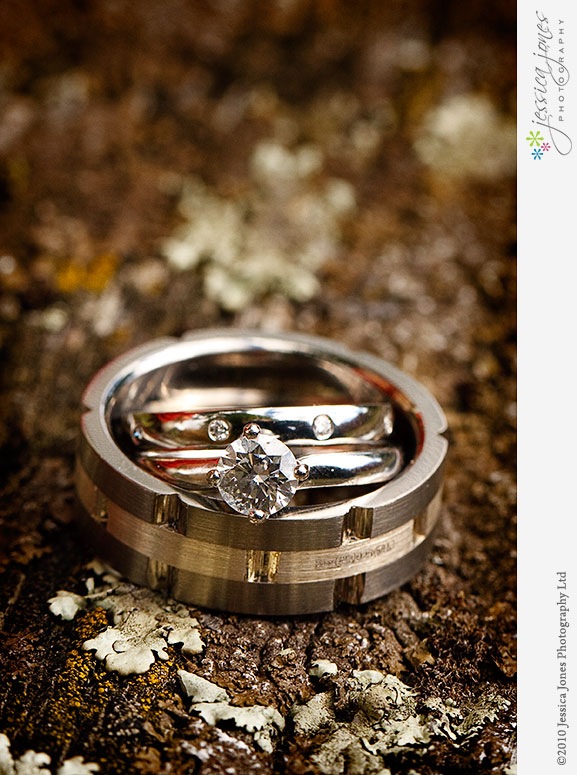 You can see in this shot that the weather is starting to turn, just hinting slightly.  Well on my way home from the wedding we got a lashing!  Rain, thunder and hail!  I had to take my Georgia to saxophone lessons, and I got pretty well soaked.  Thankfully this was after everyone at the wedding had already sat down to eat and was safely inside the marquee!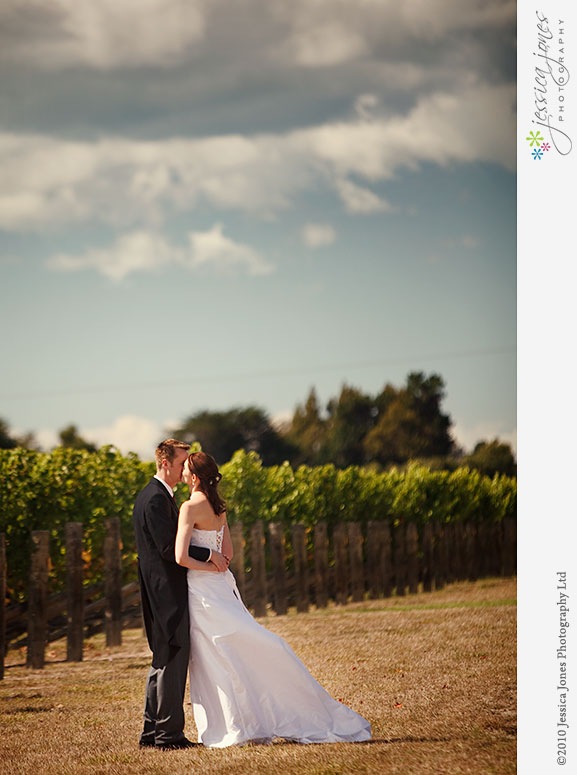 Thanks so much for including us into your day Gregg and Rochelle.  Have a fantastic honeymoon and a beautiful life together!
Vendor Shoutout:
Wedding Planners: HH Divine
Hair: Arthur Devine
Makeup: Exfoliate
Gown: Bernadette Thomas
Flowers: Flowertime
Food/Catering: Posh Nosh