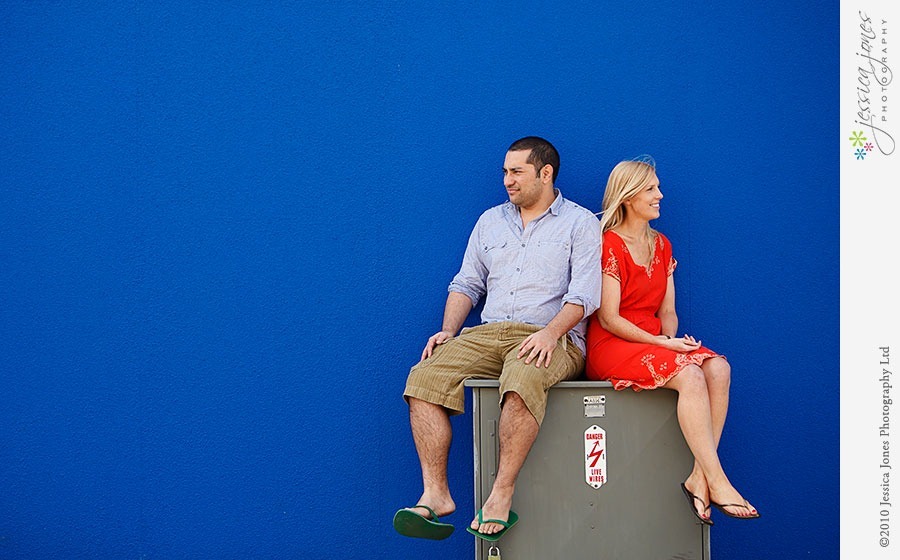 They met at University many moons ago.  Neither would admit to who liked whom first, but that was ok, because you could sure tell they like each other now.  On Saturday they get married, and I, for one, am VERY excited about it!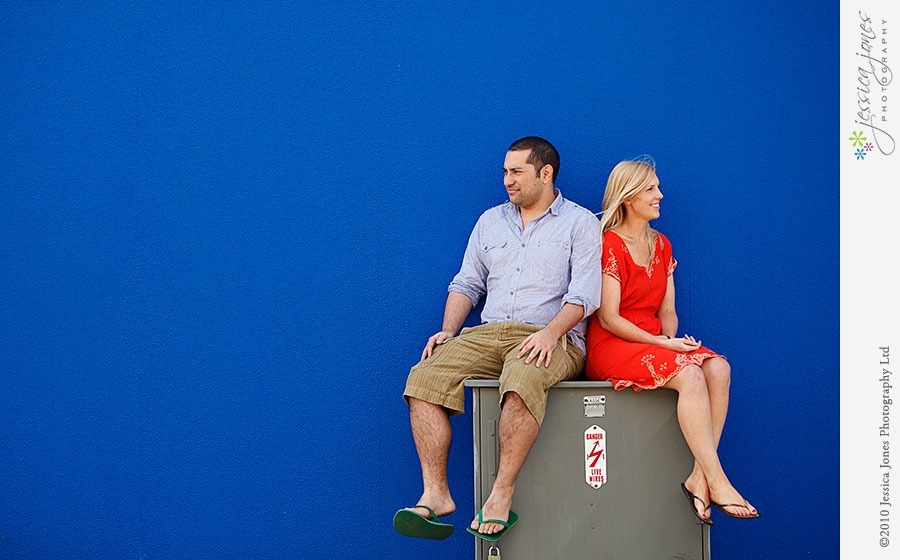 When we talked about where they'd like to go for their prewedding shoot, they both agreed they'd like urban and funky.  Neither of them like stodgy photos, and they said they weren't afraid of been seen by the public – so BLUE WALL it was!  
They've been living in England for the last five years, and I loved hearing about how different life is over there.  How things are so fast paced and interesting.  Bummer about the lack of sun though… I think I'm happy staying right here!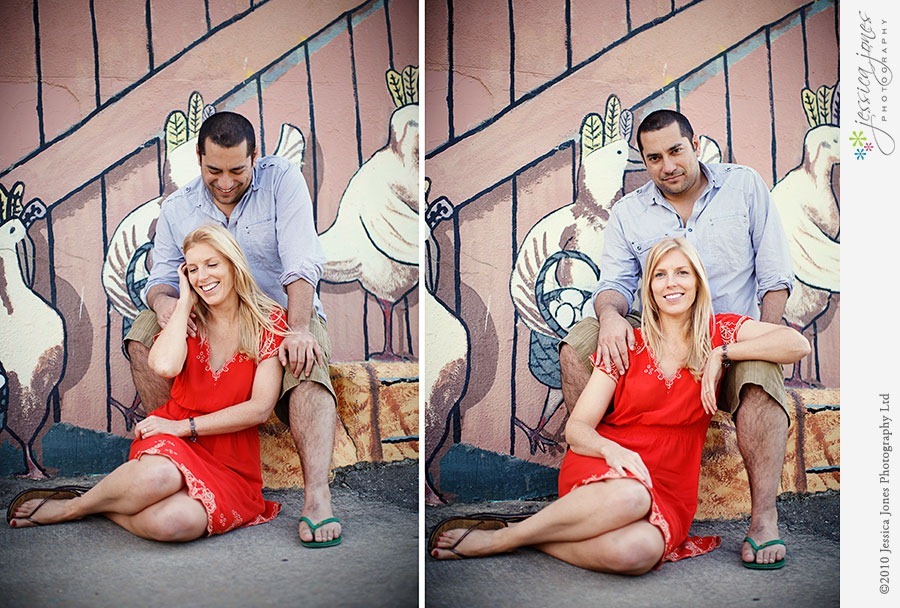 This is one good looking couple.  Saturday is going to be greeeeeeeat!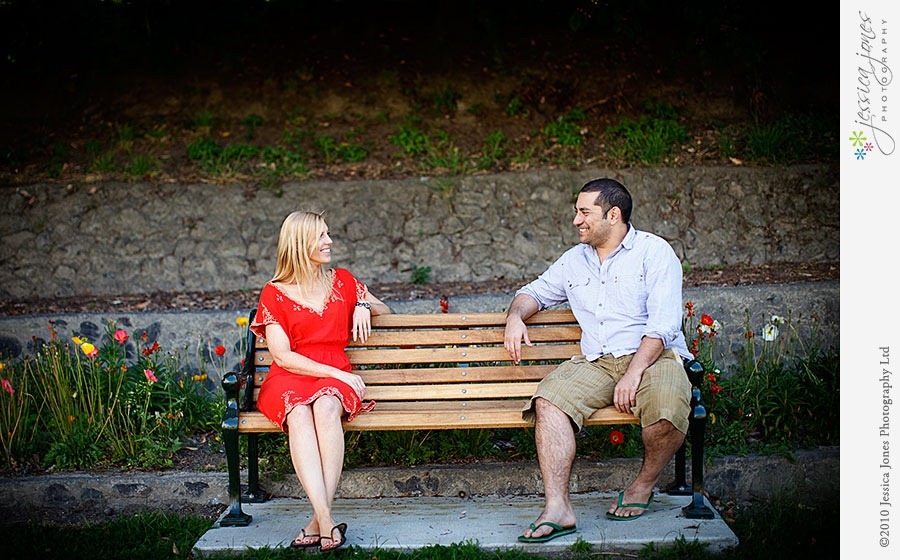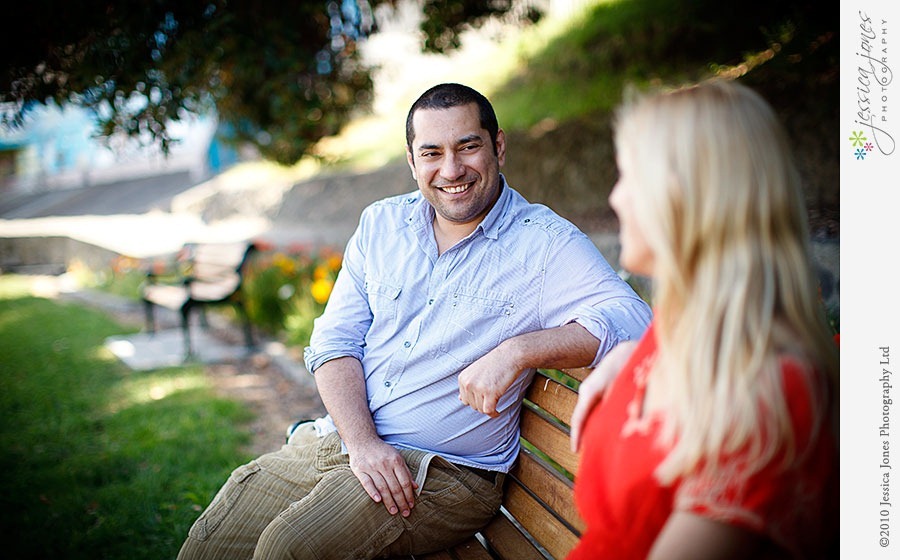 I know, I know I've got this low down angle thing going on lately.  Just indulge me.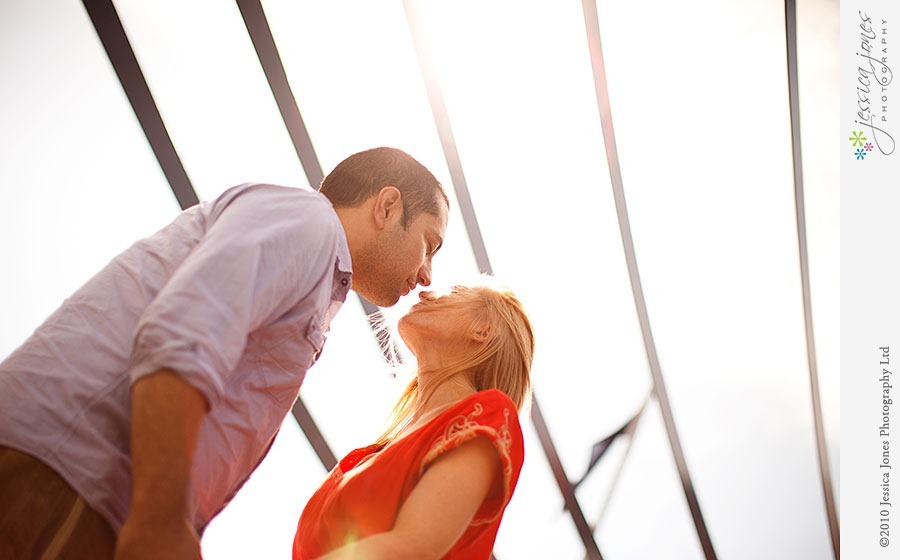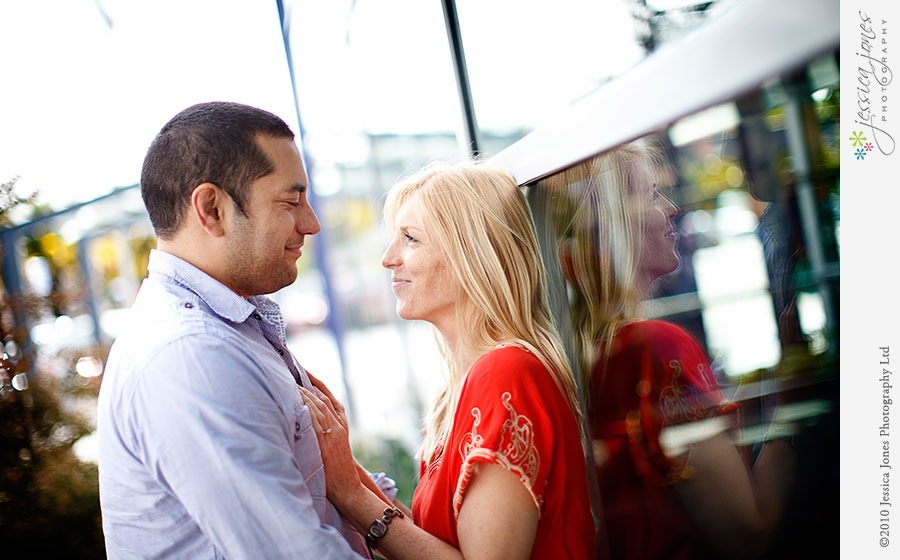 Anita is going to be a gorgeous bride, no doubt about it.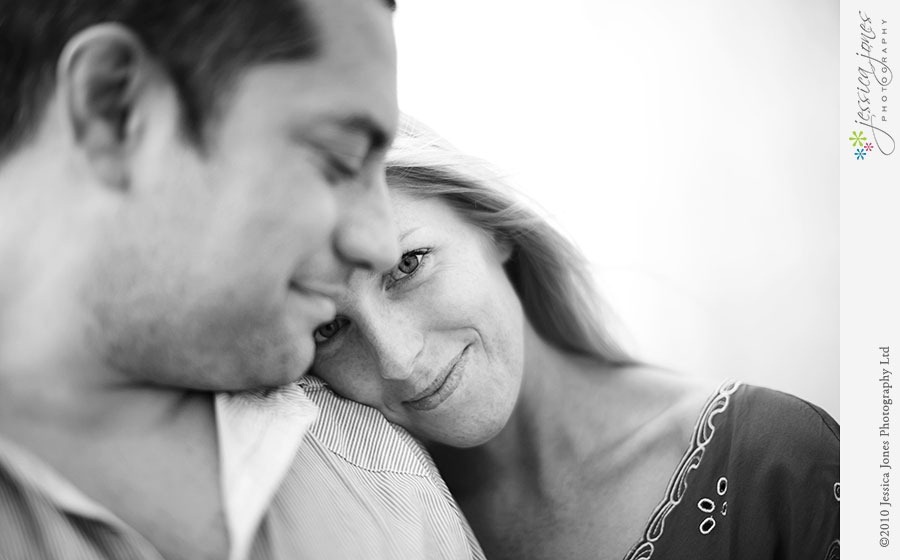 And with such a great sense of humour, these guys are going to have a really fun time.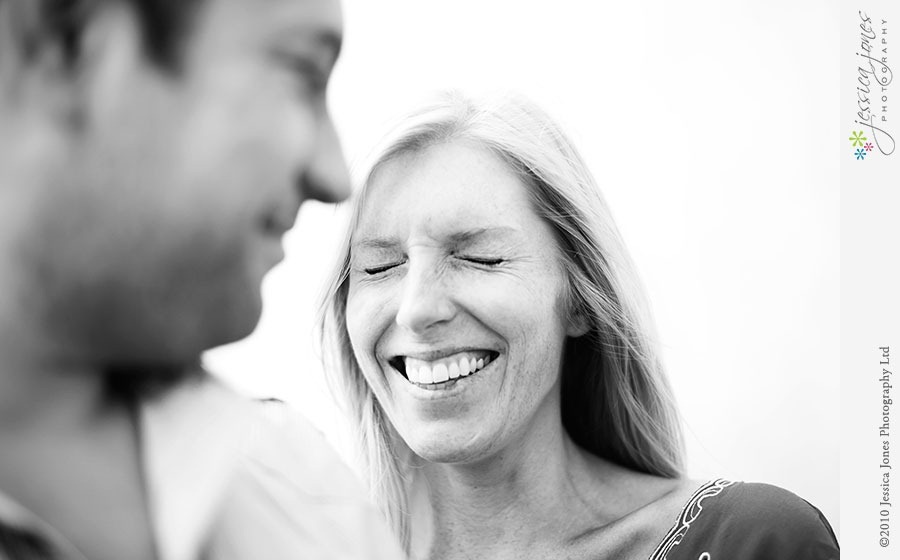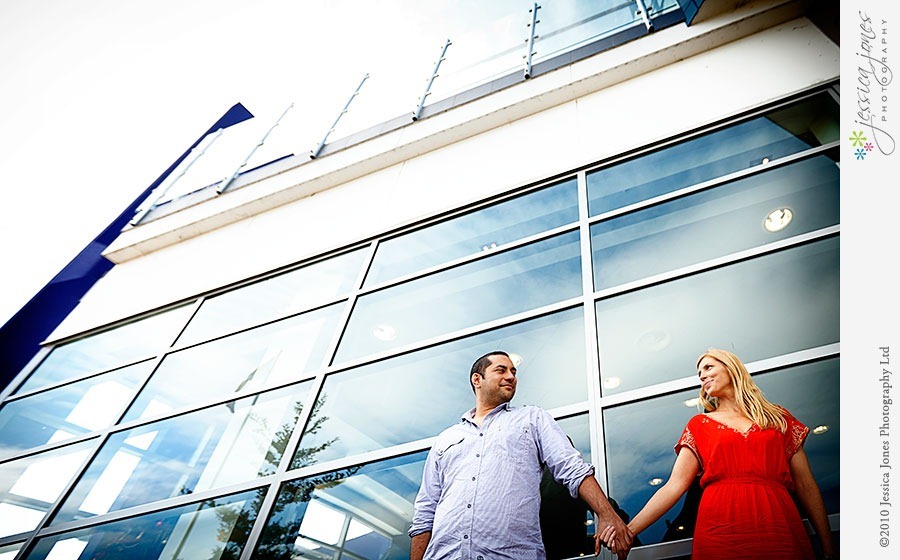 See you soon guys, bring on Saturday, let's do it!